The Other Way To Build A Kustom
When it comes to kustoms, I used to think there was only one type: chopped, bagged, tail-dragging and flame-throwing. It was really the only possibility I had considered.
It was only once I delved deeper into the culture that I realized all the ancillary avenues this vintage car thing could take. Turns out it wasn't just rods and customs like I thought, and there were dedicated guys (not the ones that dress like it's 1955) who were building traditional cars within a very specific set of parameters.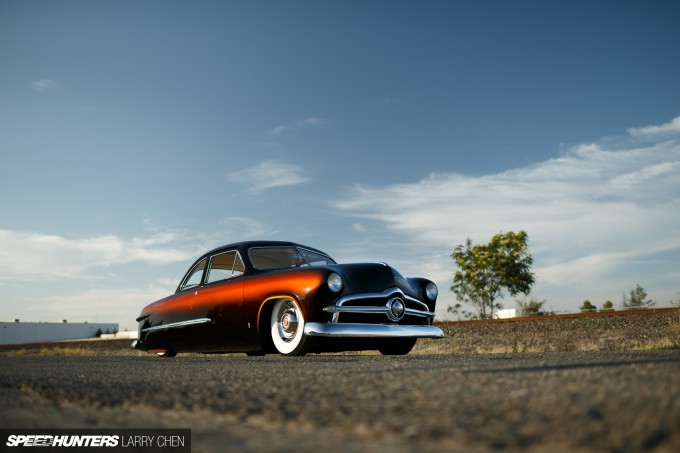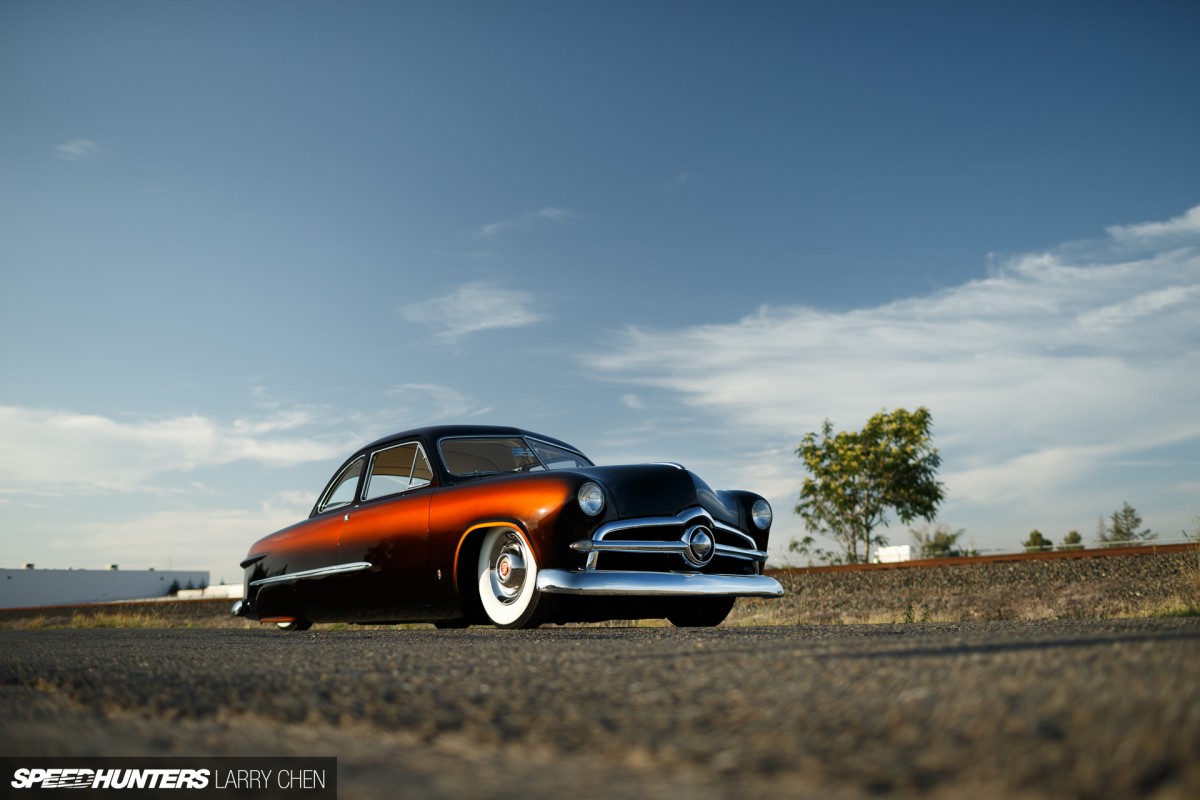 This was also around the same time that I thought gassers were dumb and any un-chopped kustom was unfinished. Then one day I stood face-to-face with a true mild kustom – and I was enlightened at last. It was a shoebox much like this one, clearly complete and finished in a gorgeous pearl paintjob. It was only then that I could finally appreciate the refined look of a traditional mild kustom.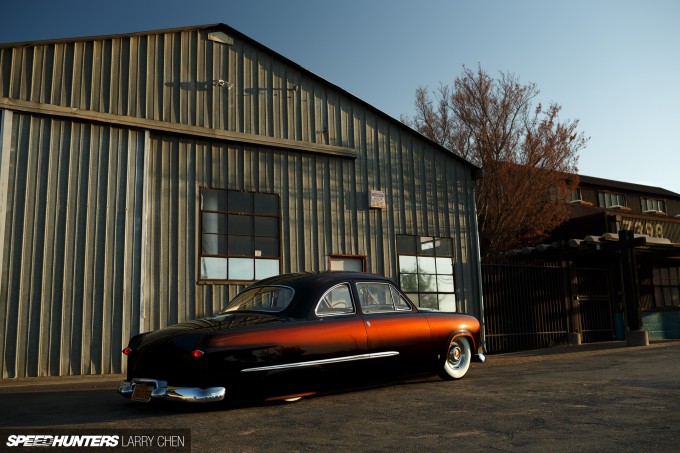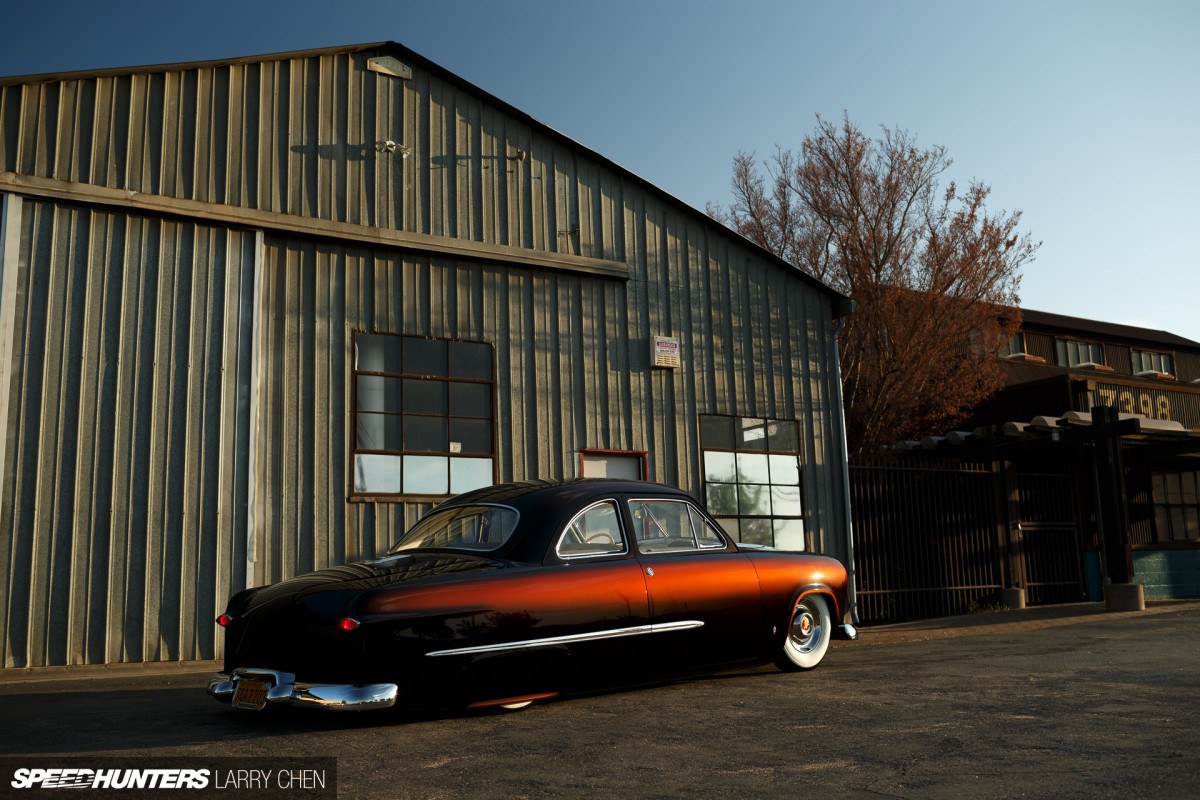 If you remember Brett Cowan's chopped Chevy that goes by the handle Devil's Lettuce, then you might be noticing some styling similarities already. There's an easy explanation – Brett and Brian Bozzo, the owner of this Shoebox, are good friends and neighbors. They also both chose Lucky 7 Customs as the shop to finish off their rides.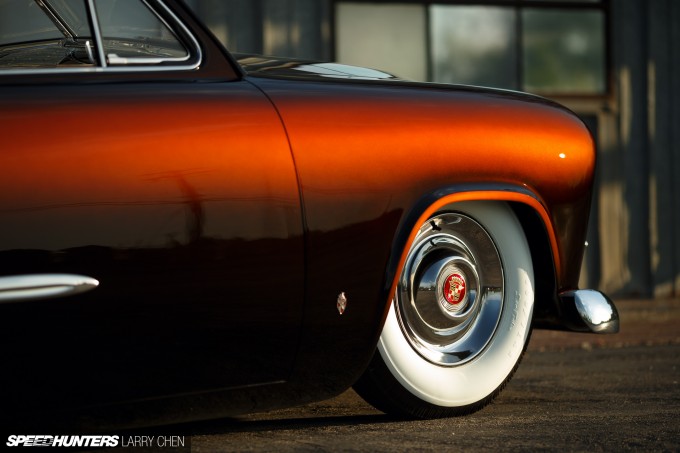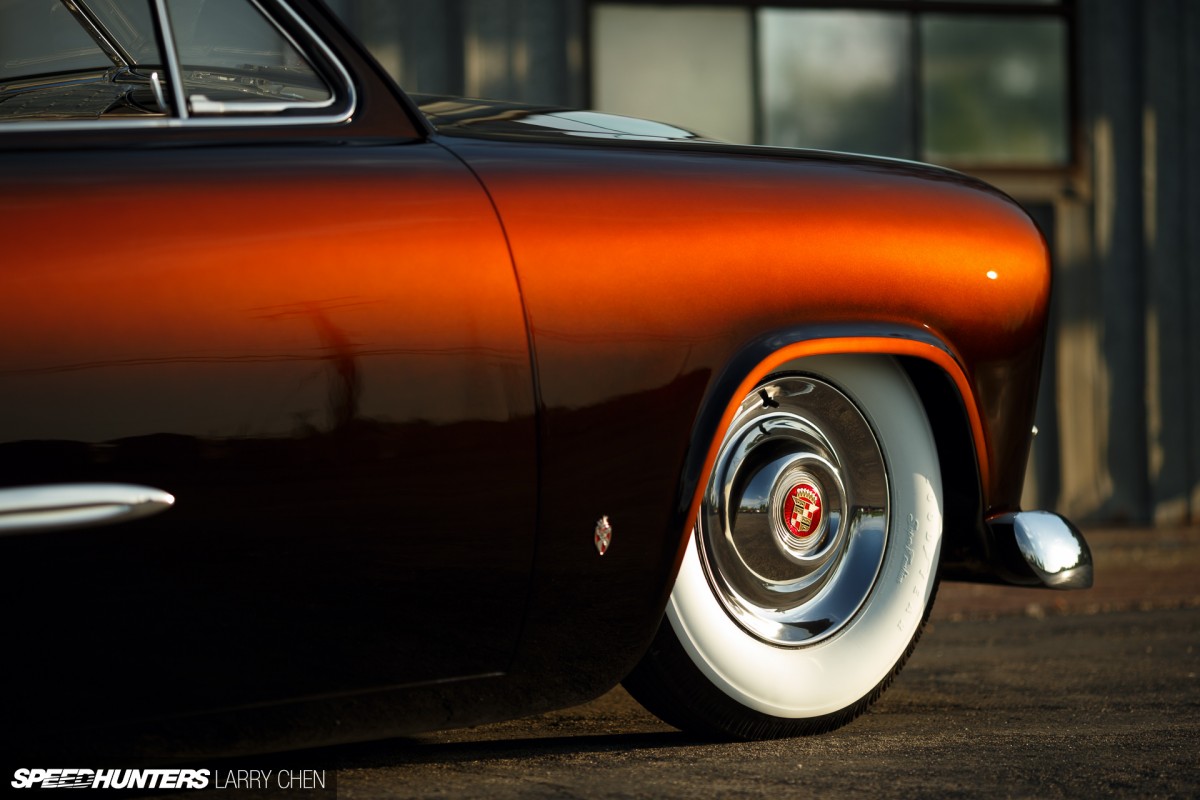 The buttery smooth paint is the first giveaway: It's become Marcos Garcia's trademark. Of course the stance and Sombrero caps are similar too.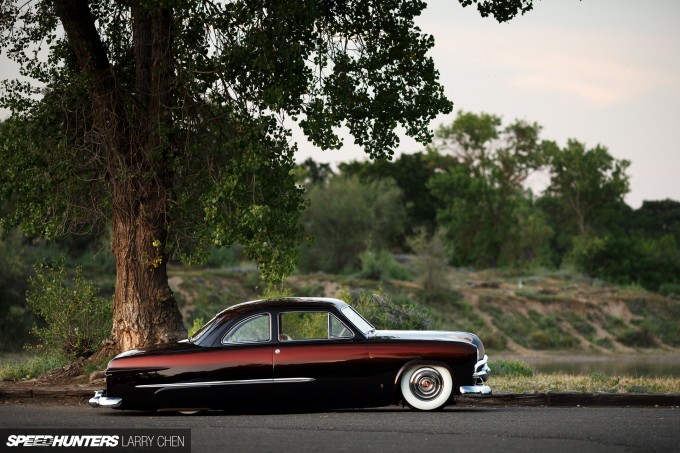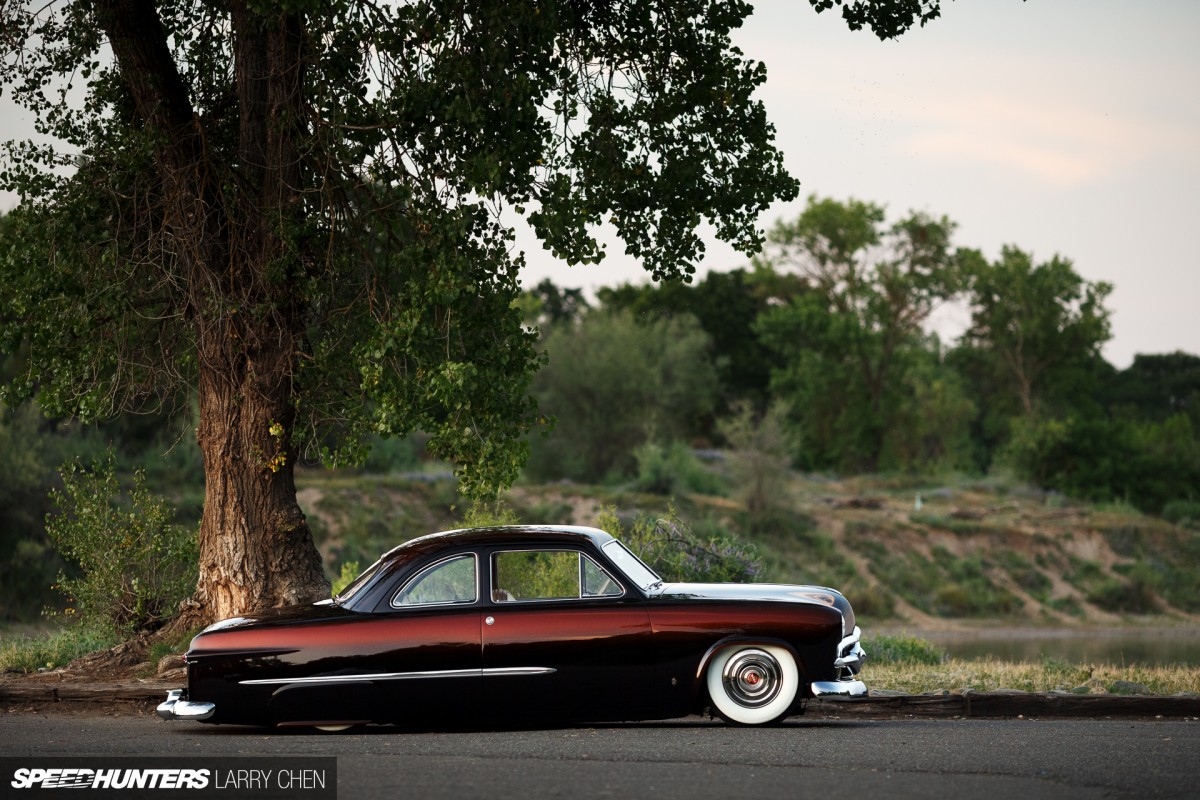 However, there's one radically different feature that draws a distinct line between these two cars, and that's what Brian decided not to do with his club coupe.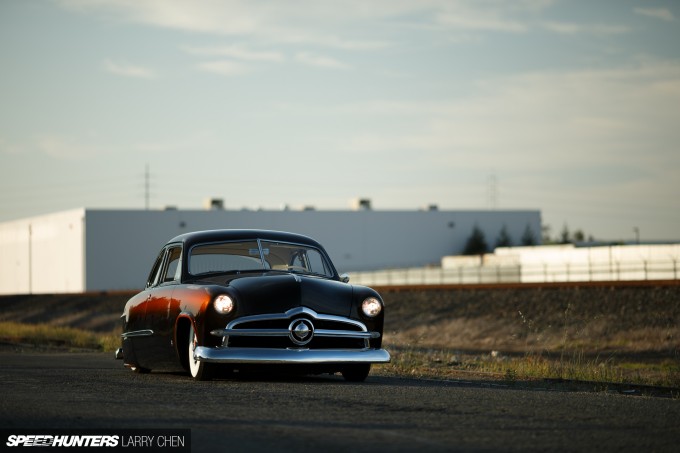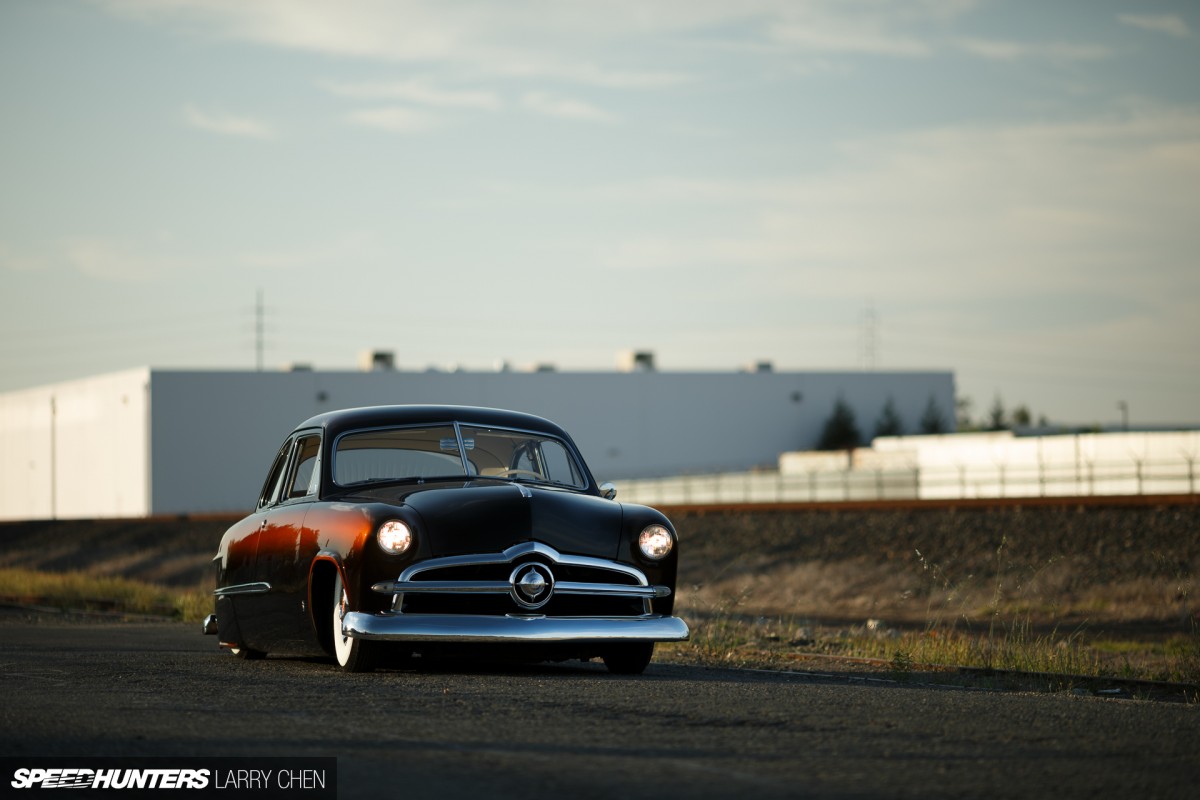 I'm sure people have varying opinions on what separates a kustom from a mild kustom, but I think between Devil's Lettuce and Sweet Brown these guys have given us excellent examples of the two styles. They're very similar cars, but it's the lack of chop that lands Brian's shoebox squarely within the mild kustom genre.
More Is Less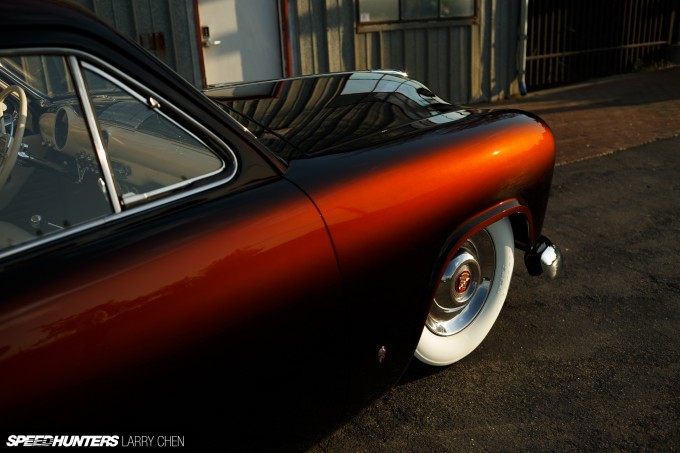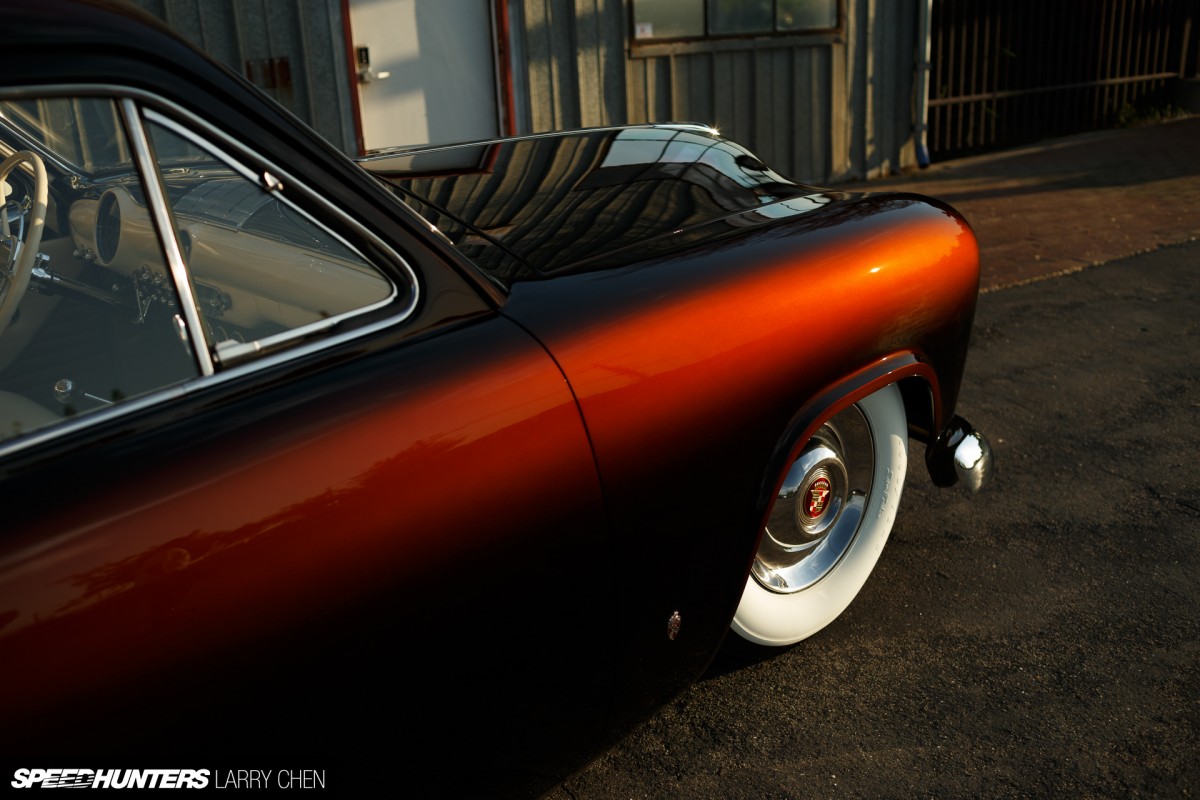 Back in the '50s having a mild kustom might have just been a stop on the way to owning a wild, full-blown show car. The first thing a guy would do was heat the coils to drop the ride height, then maybe shave a few things on the body while he saved up for a chopped top. Over time though the mild kustom has become a nostalgic style of its own that guys intentionally build towards today.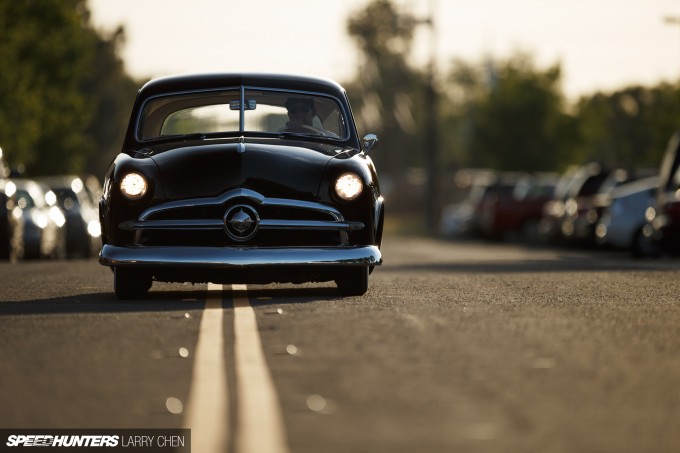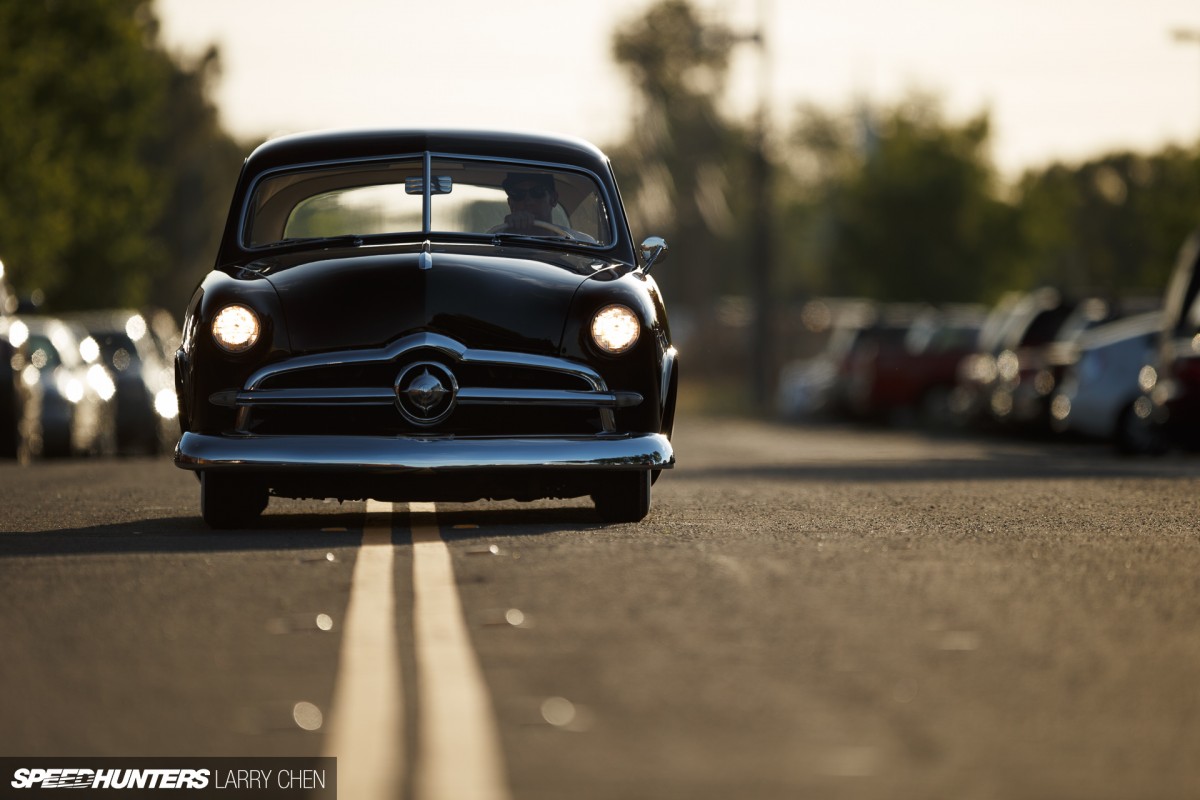 It might be tempting to think Brian's '49 Ford is just dropped and painted too, but if you look in the right places you'll spot plenty of mods.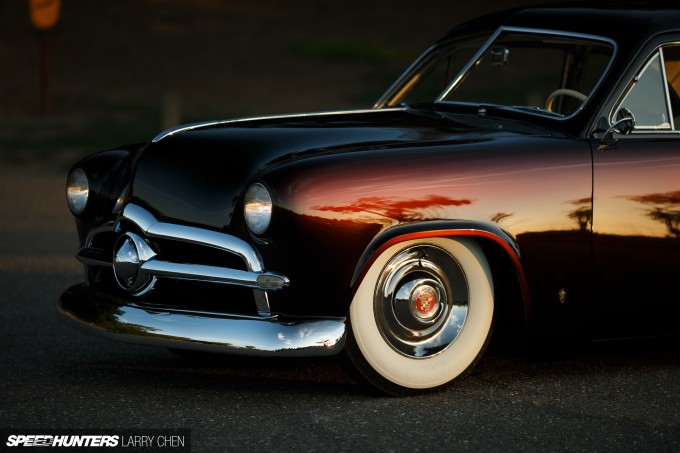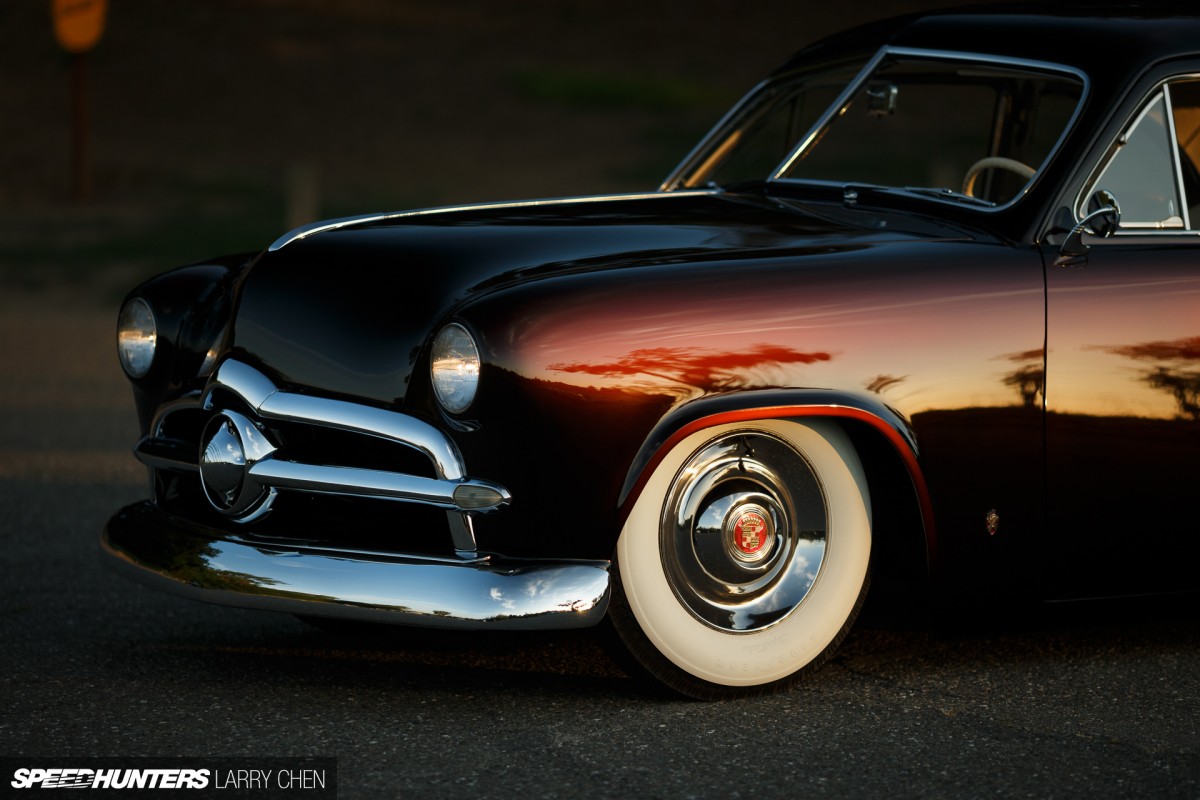 Did you notice the '52-'53 fender lips that have been grafted to the typically plain front fenders?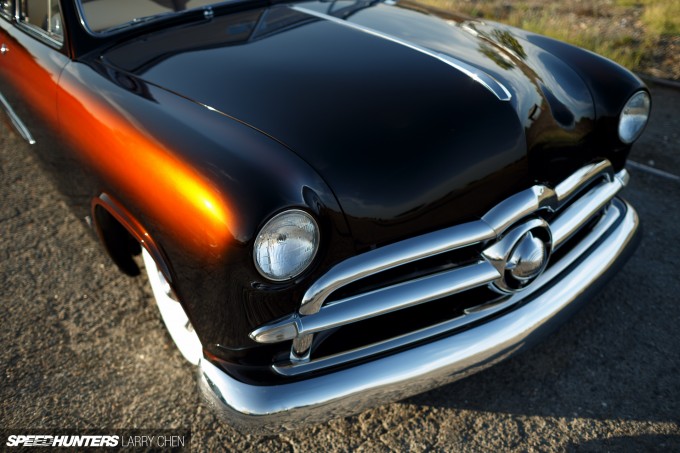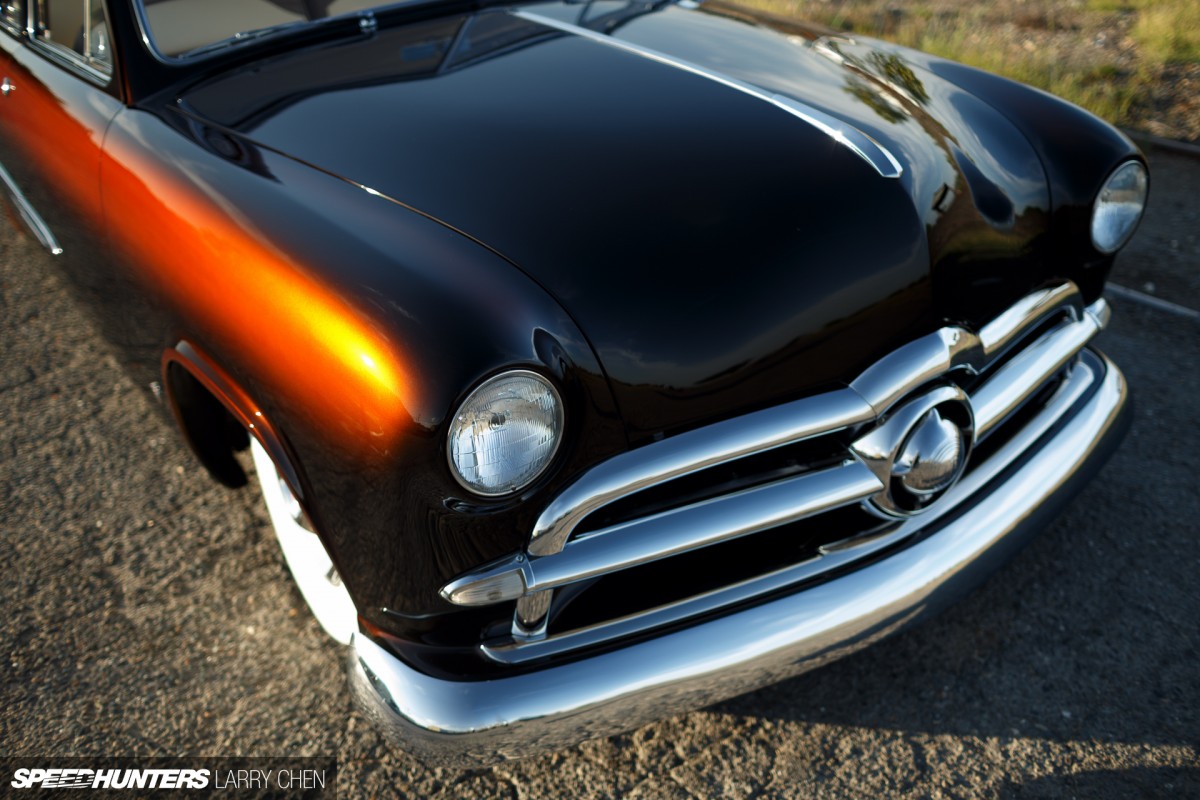 What about the lack of mounting hardware on the stock bumper or the slightly frenched headlights?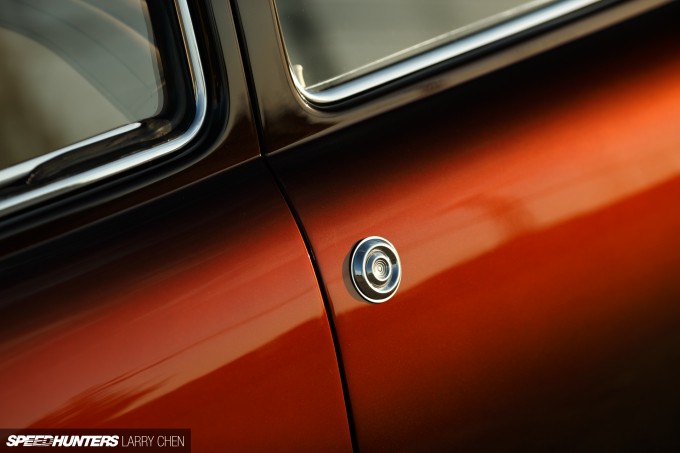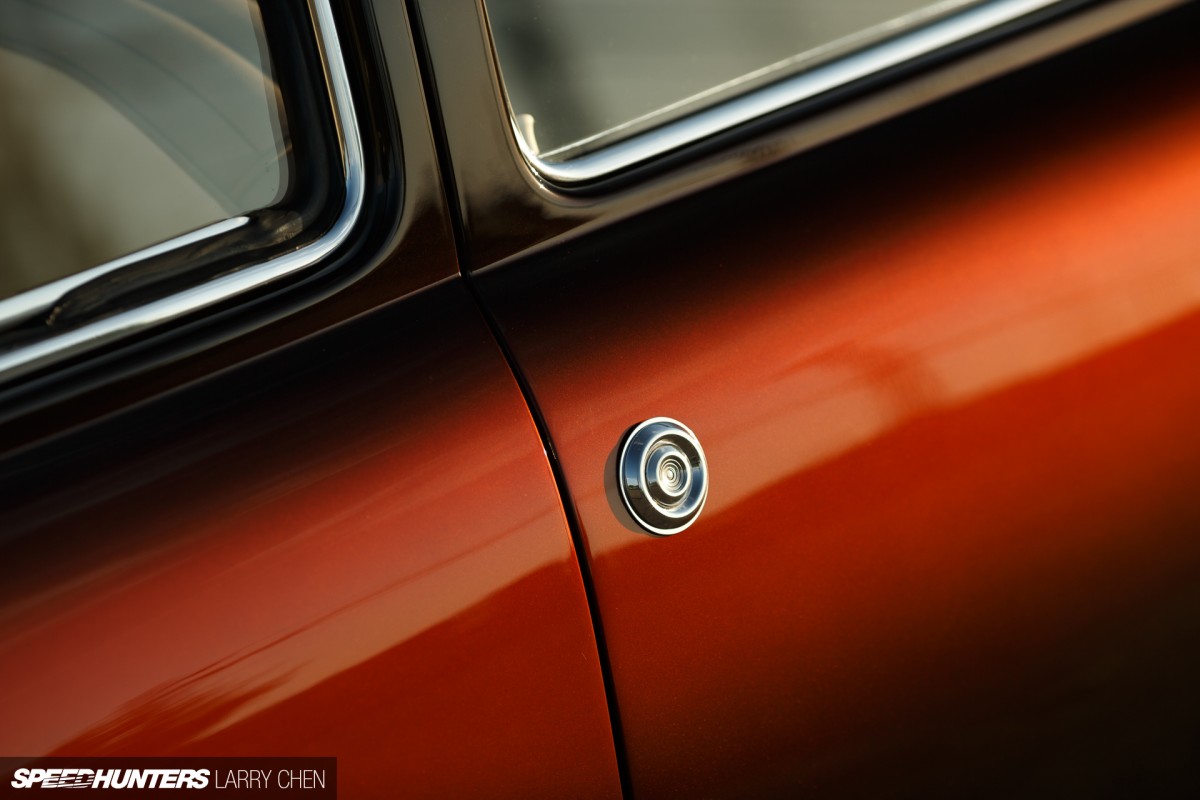 Another old trick the crew at Lucky 7 used was to integrate '46-'48 Lincoln push buttons in place of door handles.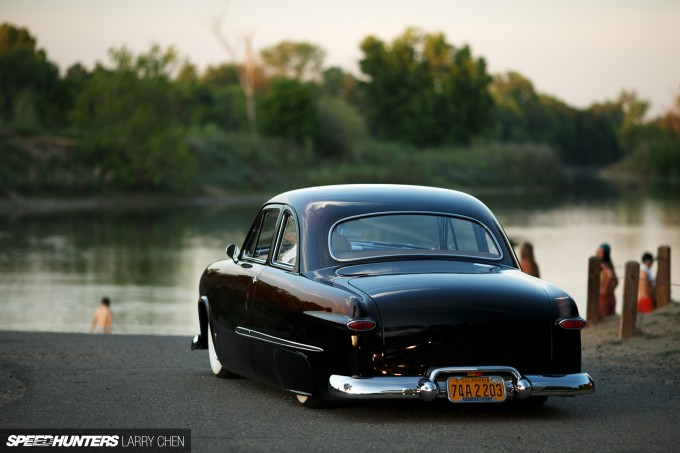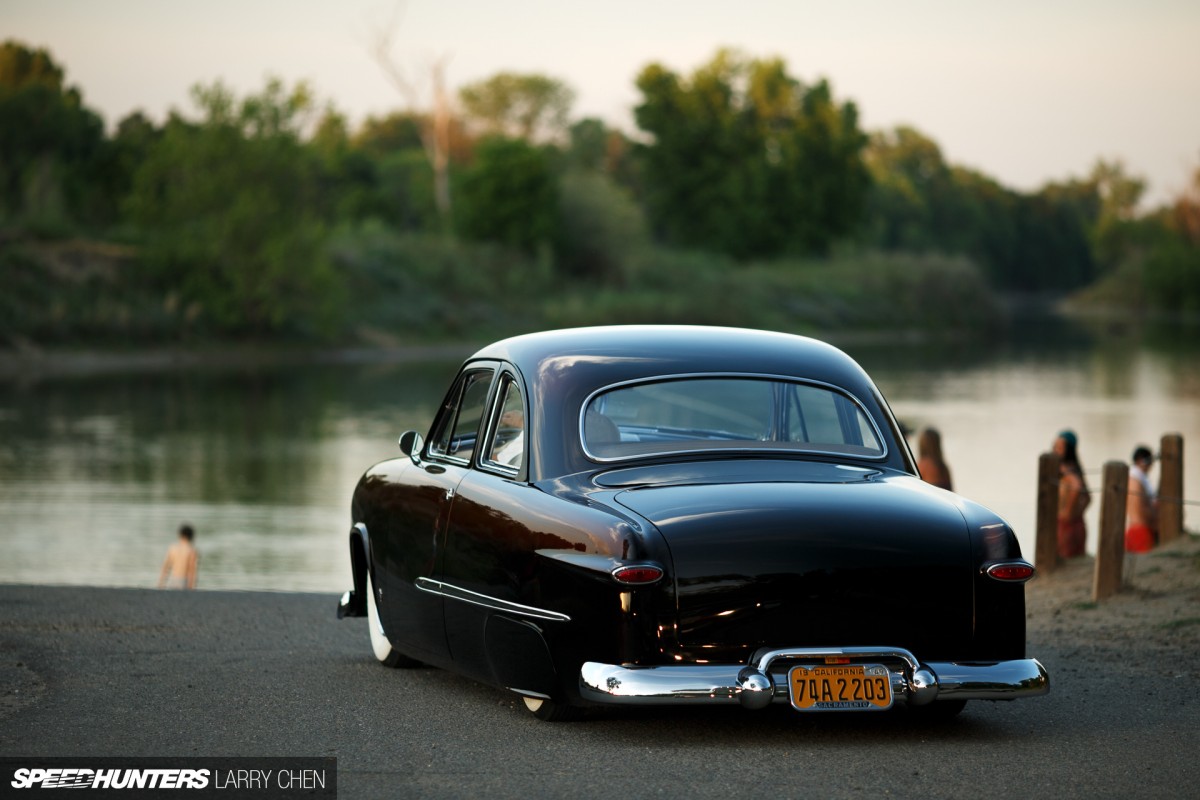 Like the front bumper, the mounting bolts have been shaved at the rear, plus a Kaiser over-rider was added to surround the relocated license plate.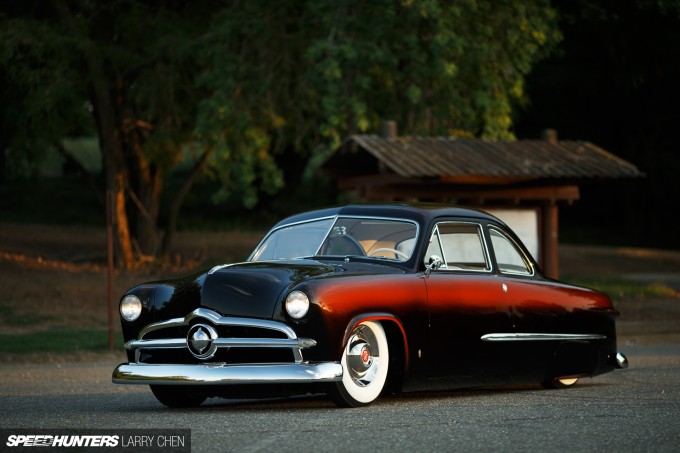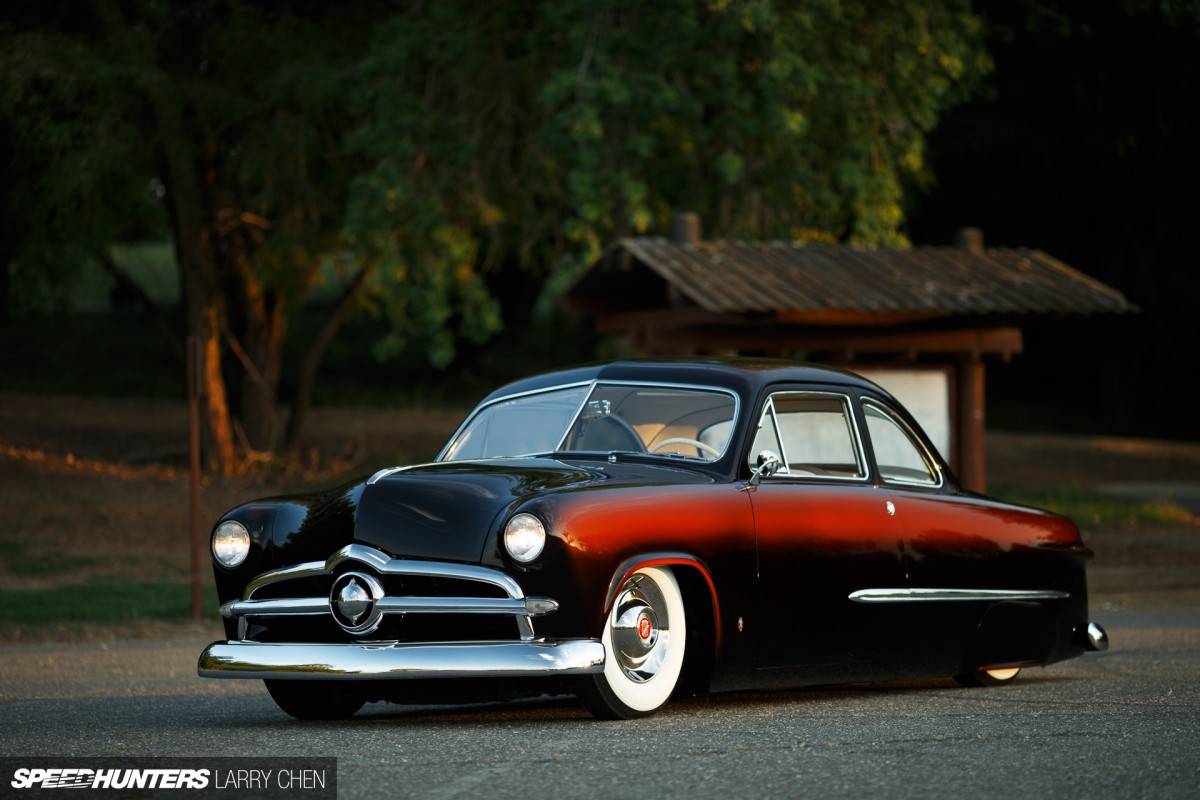 The side trim is from a '55 Chevy and provides just the right amount of styling to an otherwise slab-sided body.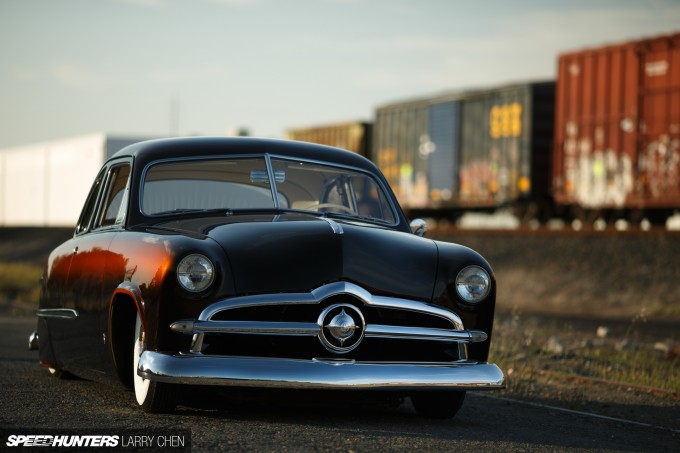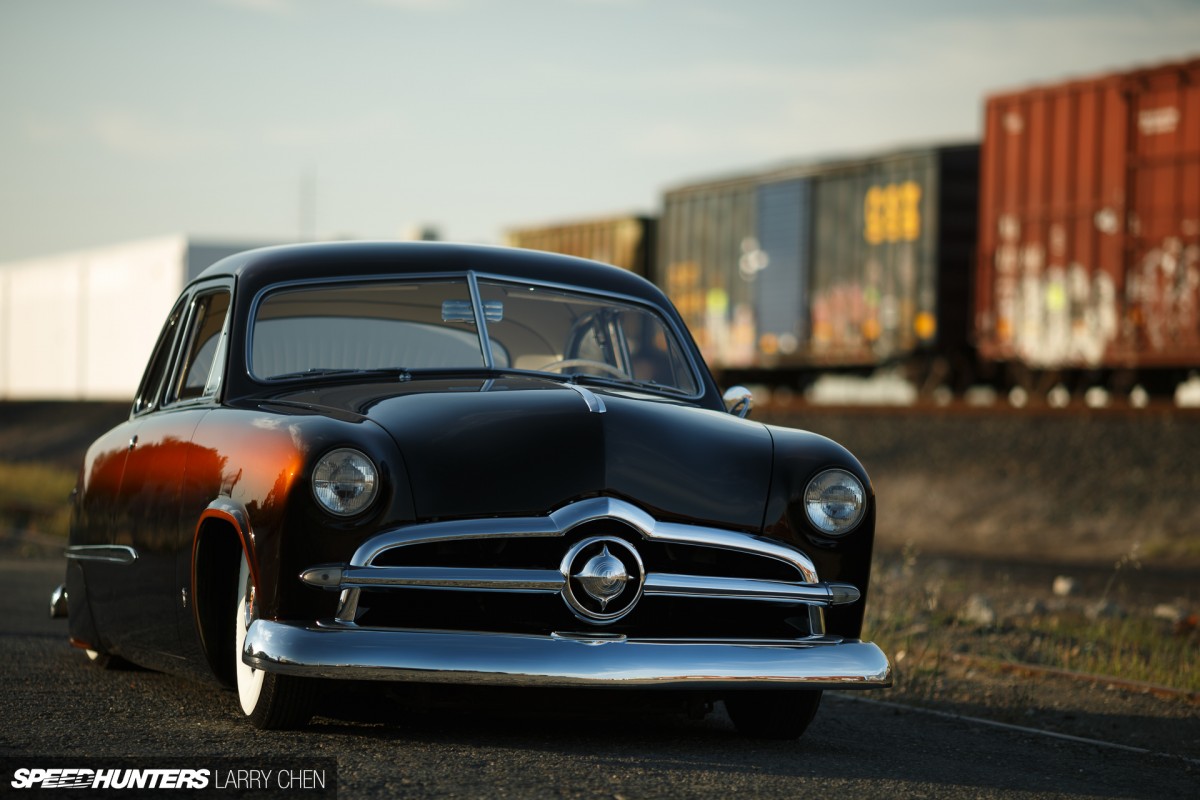 The only other chrome trim that has been added is a period, aftermarket bullnose strip to the hood where the factory ornament used to reside. This is one of those mods that not only demonstrates the restraint of a mild kustom, but also shows Brian's thoughtfulness in planning his build. On a full kustom you would have just shaved the holes left behind by the ornament, but an aftermarket trim piece is just so appropriate in this case.
Take It The Street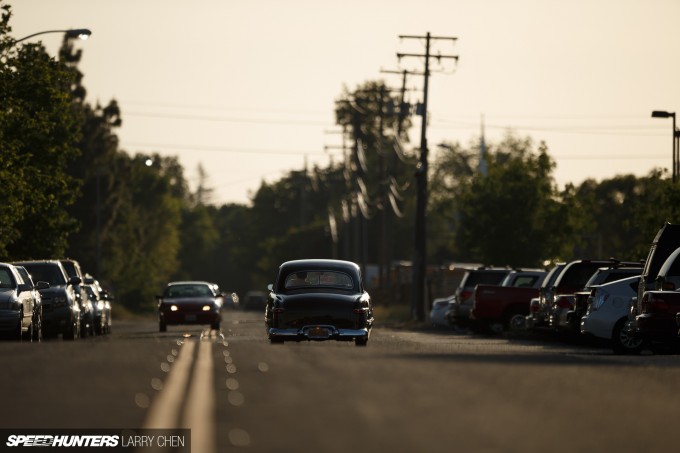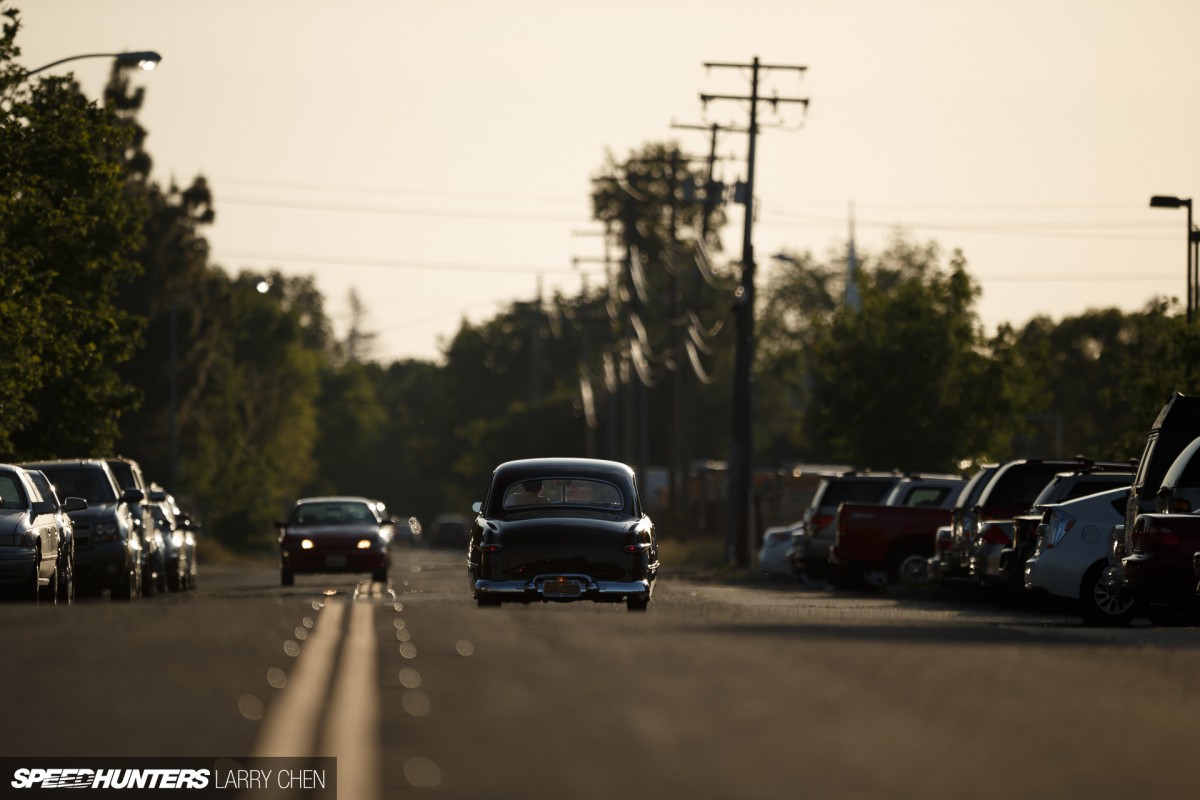 Brian owned a Ford sedan with a small block Chevy before this car, and while it got down the road just fine, it was never really the car he lusted after. He finally decided to quit wishing and sold his sedan in favor of the club coupe you're seeing here.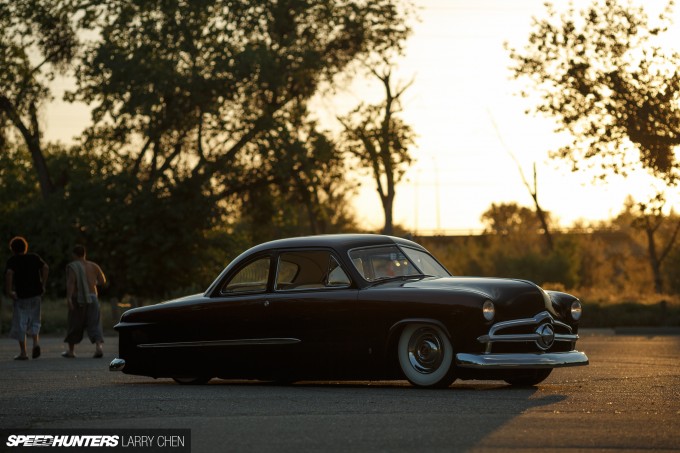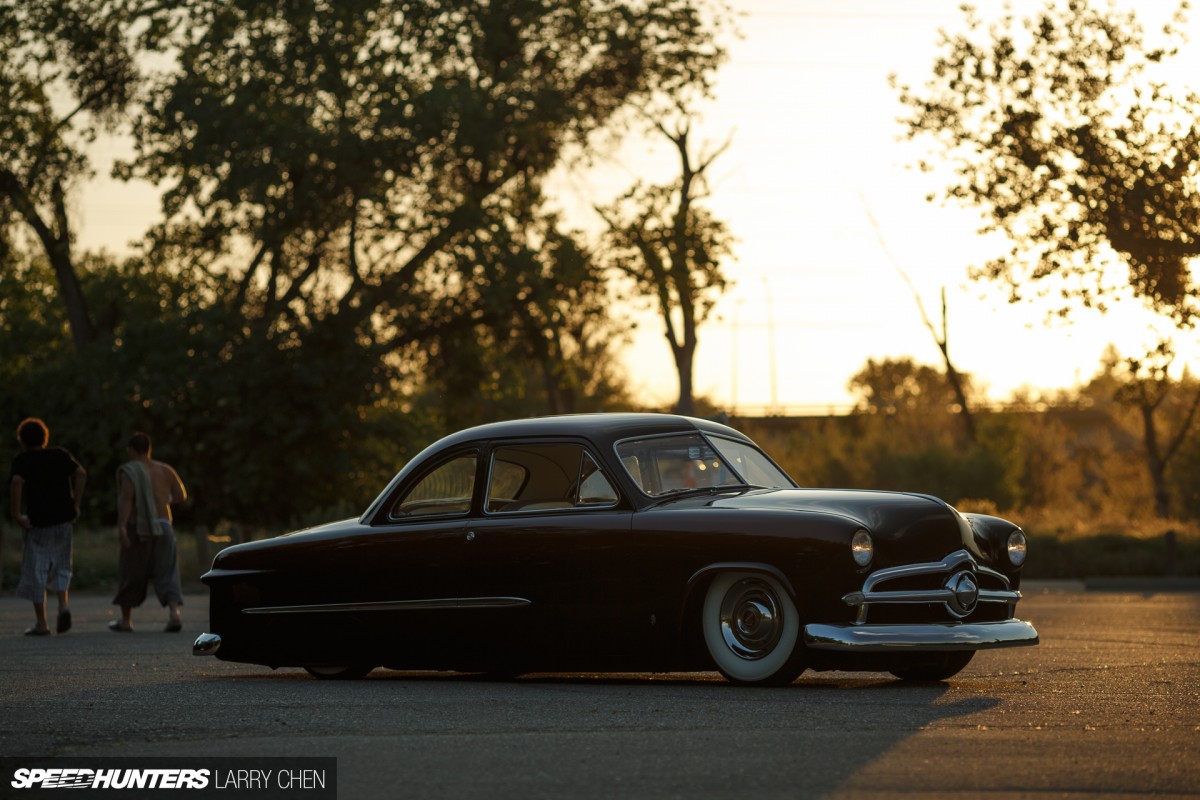 He wanted the short roof line of the club coupe, which works especially well with the road-hugging rockers and tall greenhouse. But that was only the first half of Brian's wish list for his perfect shoebox.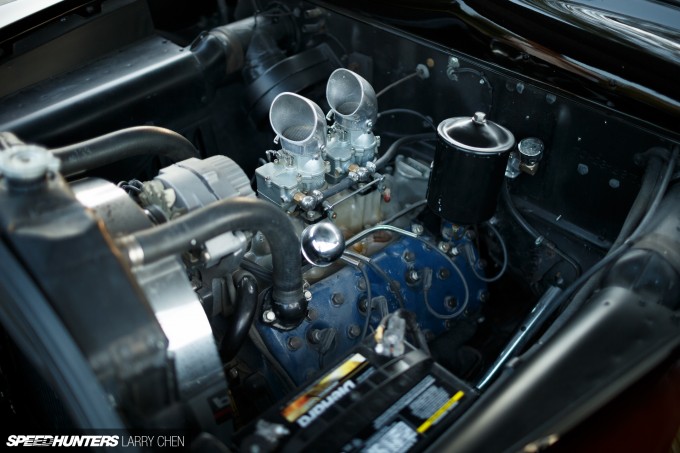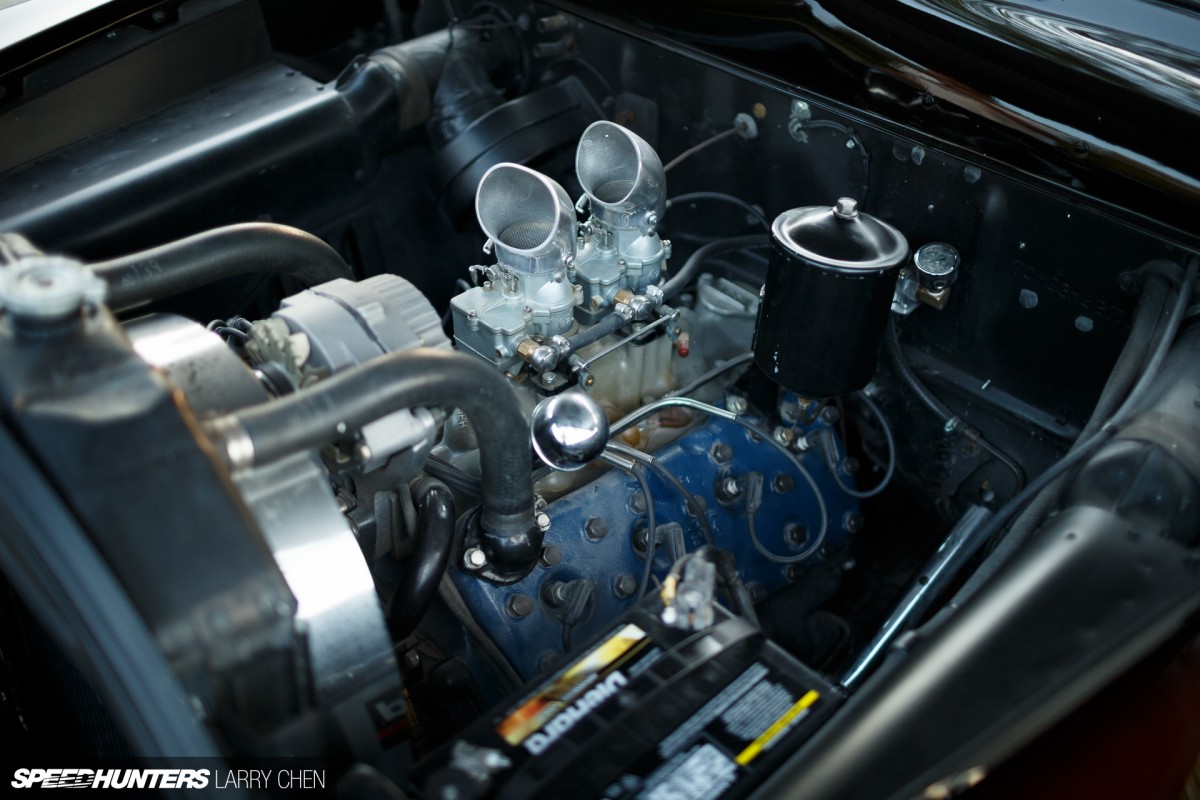 It also had to be powered by a Ford-in-a-Ford, and to that end he sourced an era-correct Flathead. The old Chevy propelled his sedan just great and all, but it felt soulless, like he had taken the easy way out. Brian recruited his buddy Rick Winsor (who also bagged and four-linked the car) to help him build his first Flatty at home in the garage.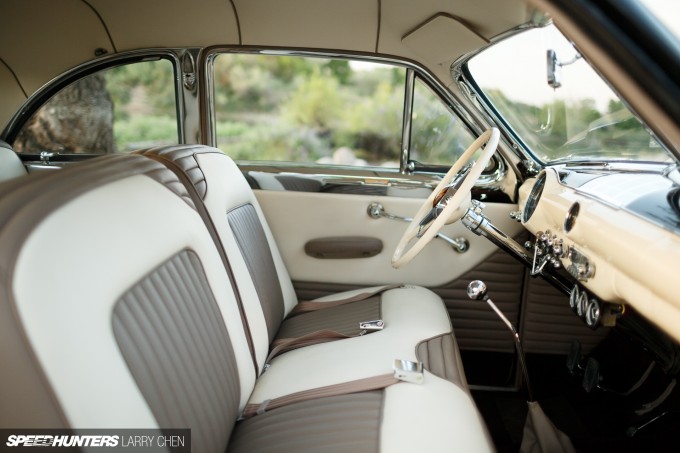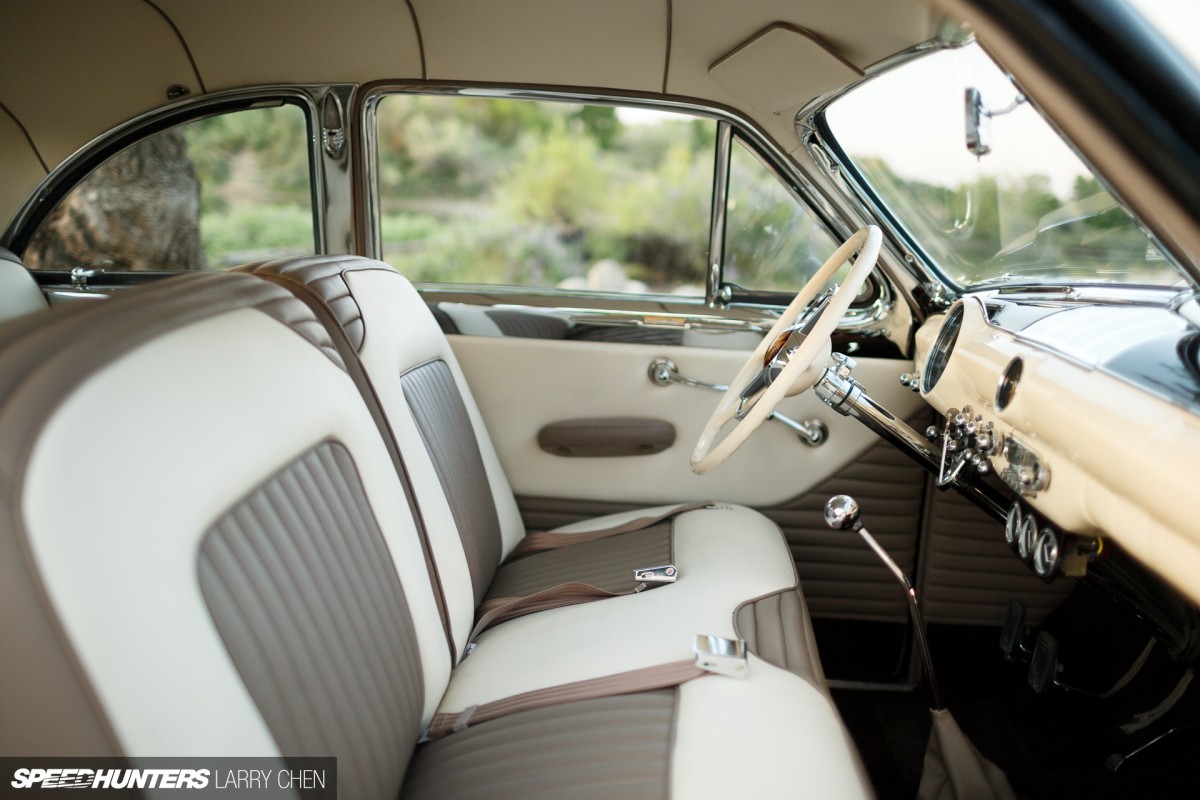 The Mercury Flathead was one of the more powerful versions at 112 base horsepower, plus Rick and Brian installed an Offenhauser manifold with twin Stromburgs for better fueling, but the factory three-speed kept the coupe from running in the fast lane.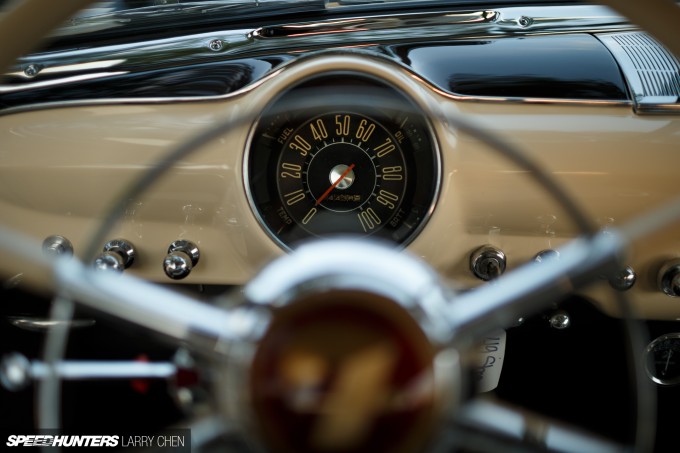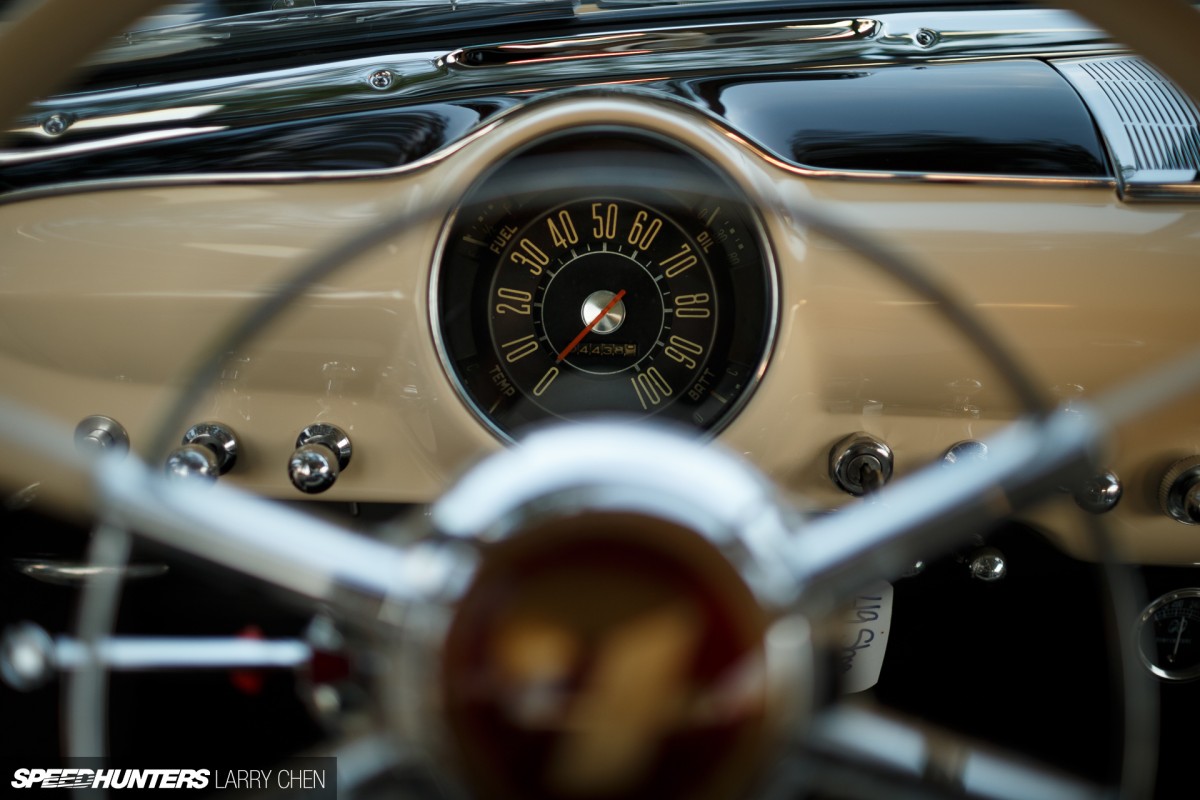 Exhausted from driving the car revved out in third gear, Brian had a modern T5 five-speed swapped in. Suddenly the left lane wasn't such a chore, and the car was much more enjoyable to drive.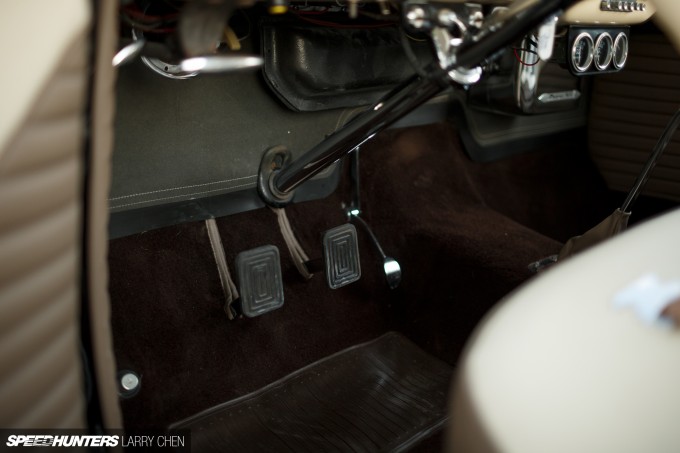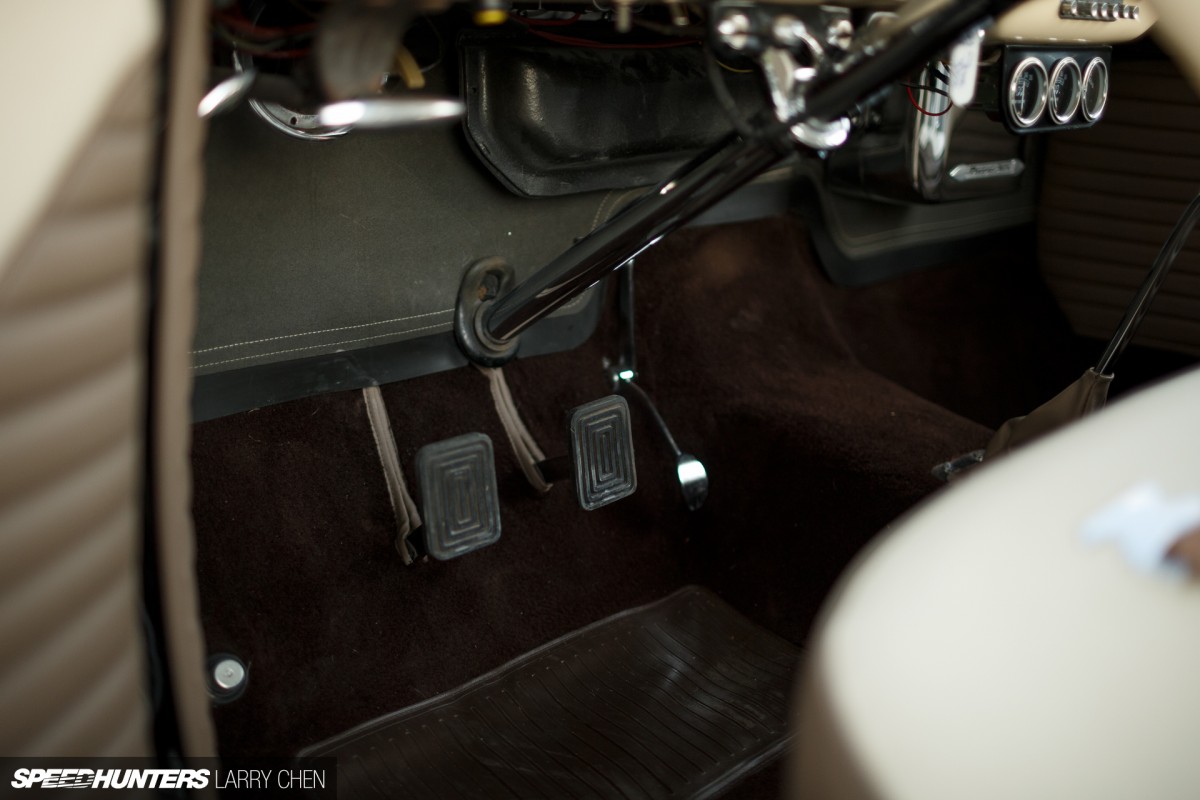 After the shoot Larry commented that aside from the Flathead, the third pedal was by far the coolest thing about the whole build.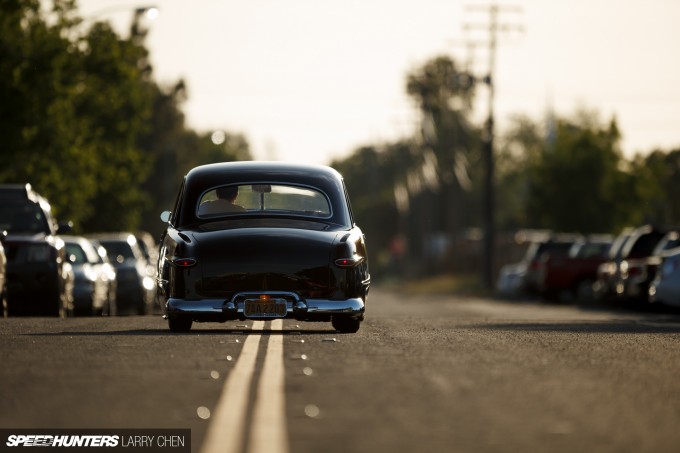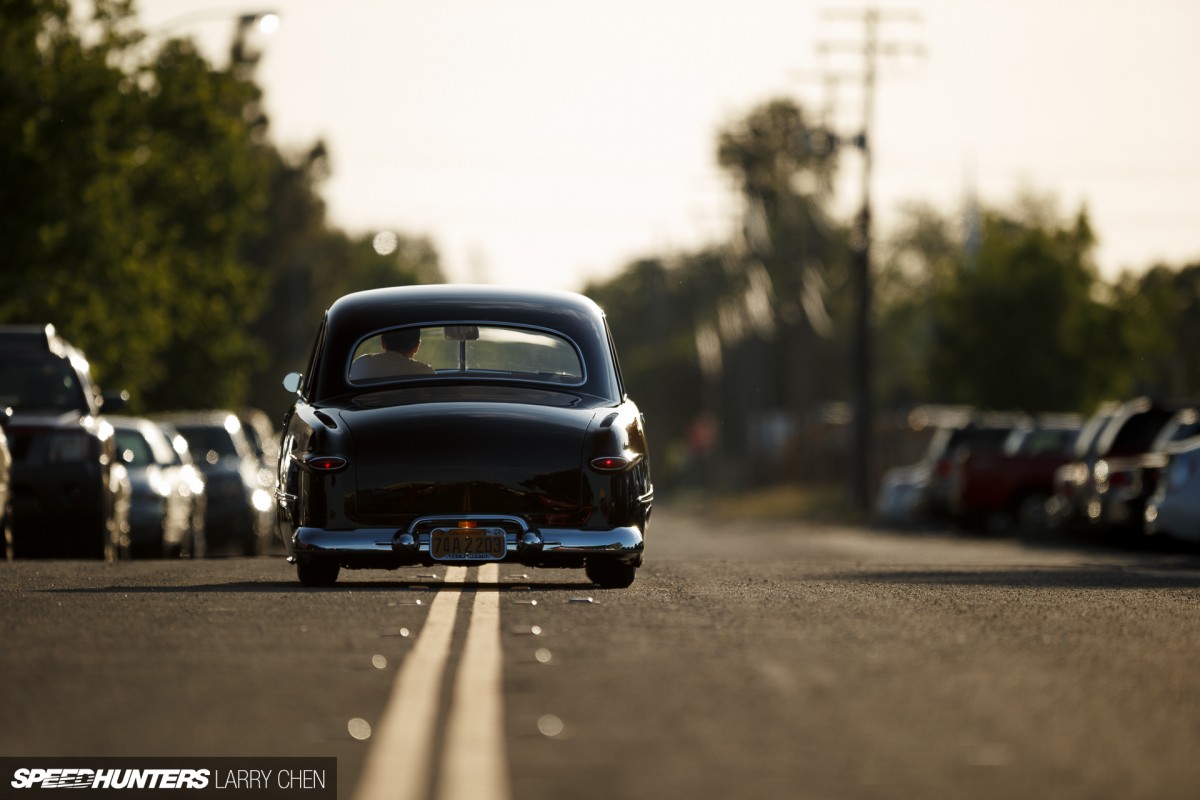 And you know what? I think I have to agree with him. Granted, I was first drawn to Brian's mild shoebox for the flawless paint and great profile, but it's just so much better knowing that he drives it hard, winding out the old Ford mill and banging gears.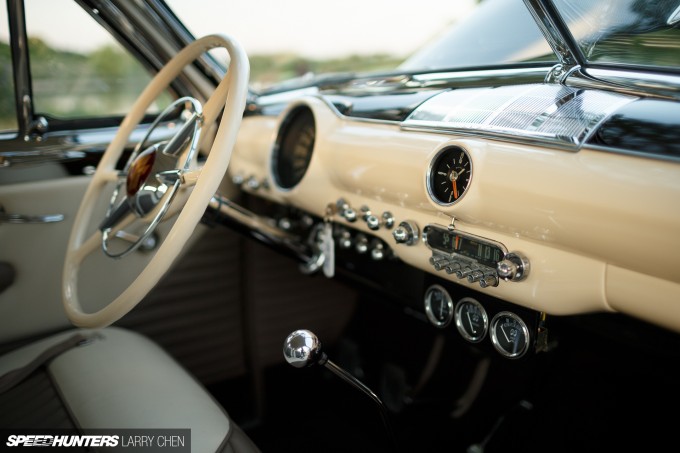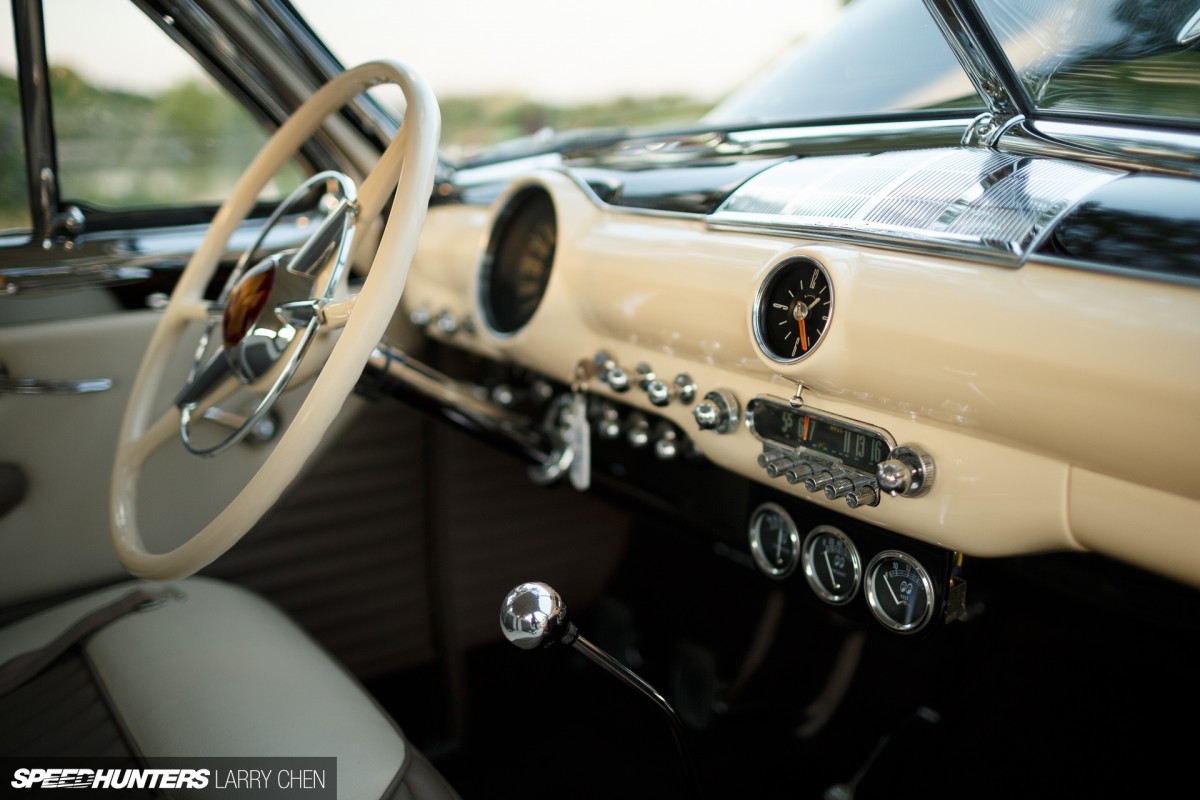 Forgive my excitement, I realize there's more going on in the cabin than a shifter and clutch pedal.
Finishing Touches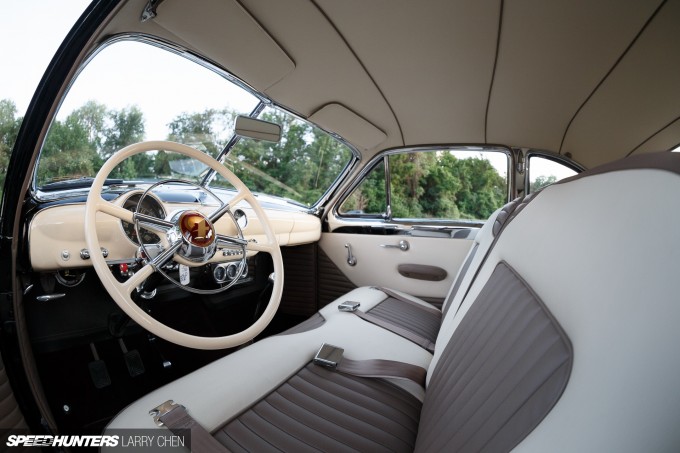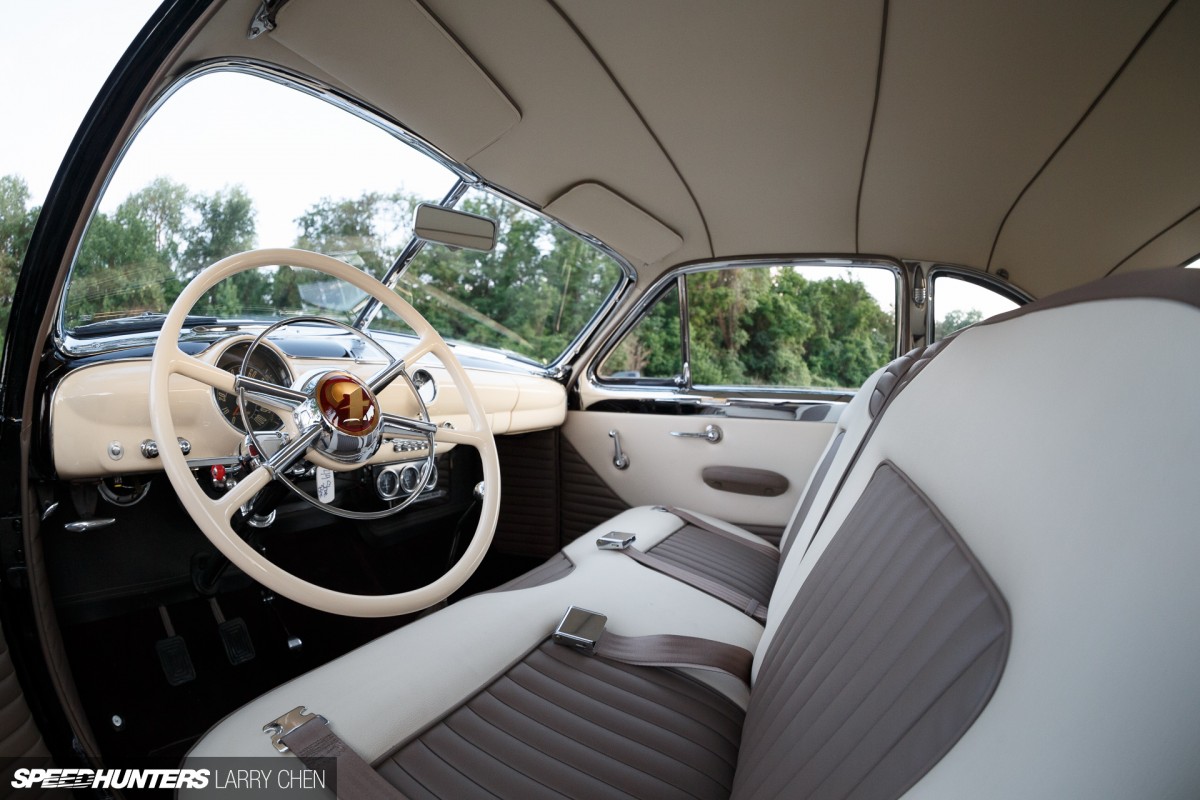 The interior is based on the stock parts and shapes, but has clearly been refreshed and infused with a lot more style than you could buy back in 1949.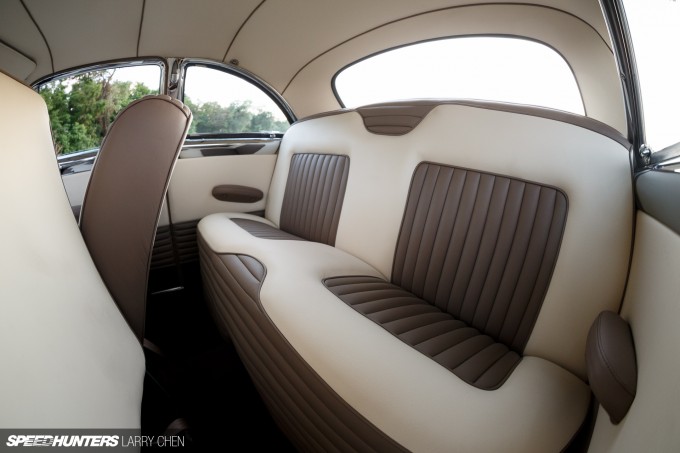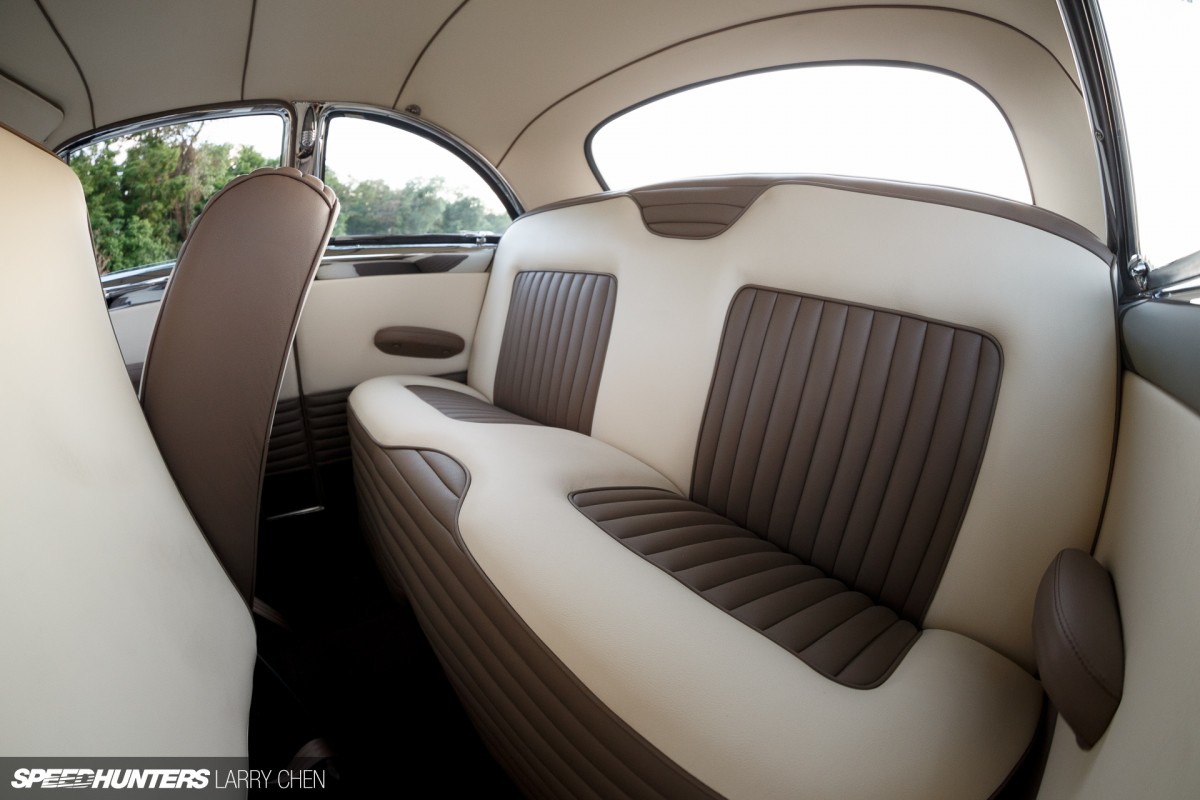 The two-tone tuck 'n roll has a very current, fresh look to me, while still paying homage to the classic interiors of the '50s.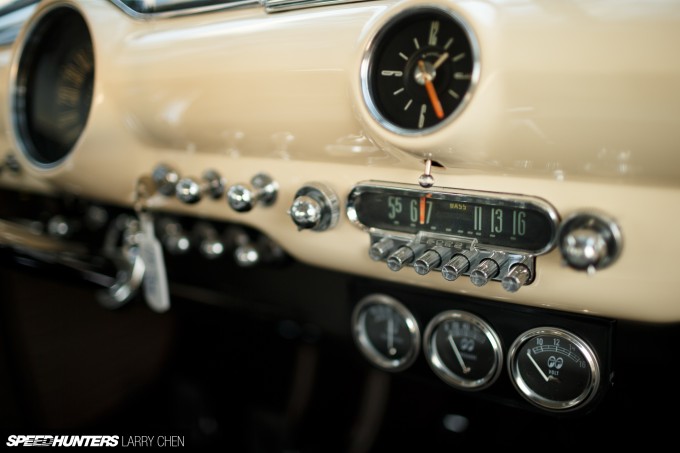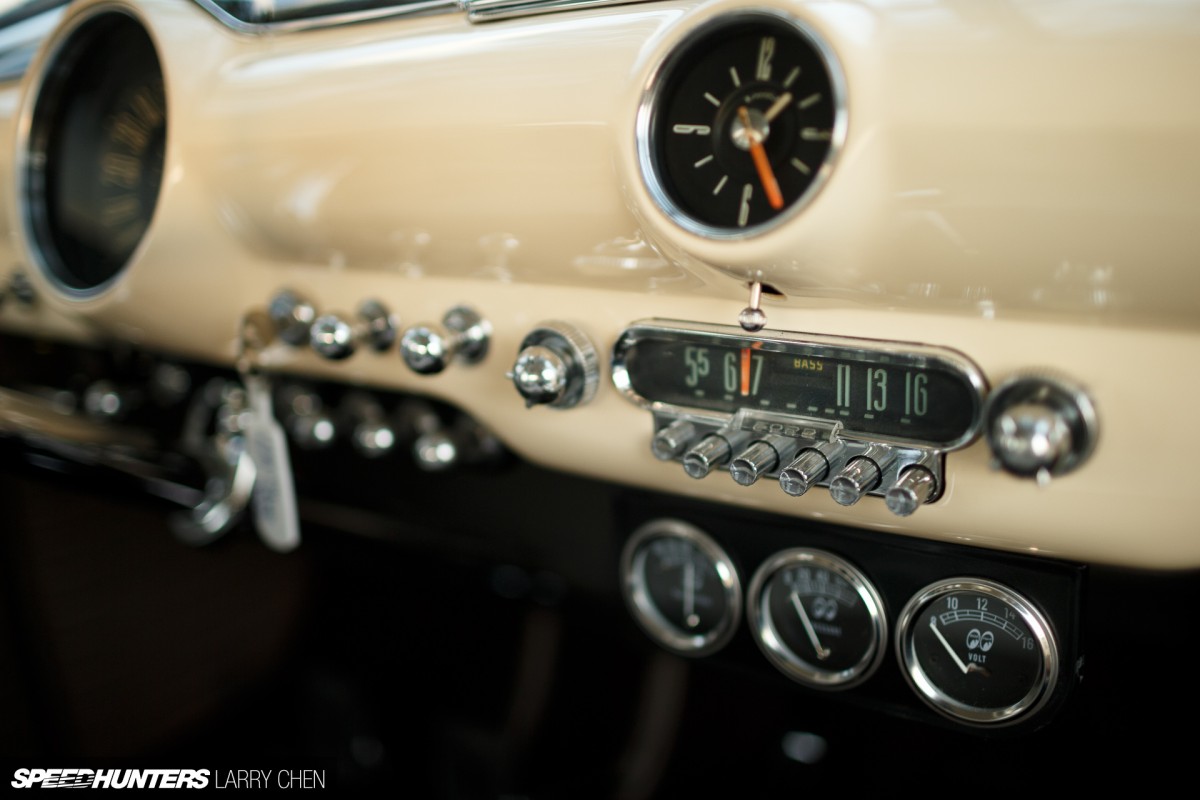 The dash and instrumentation has been restored, plus there's a set of Mooneyes accessory gauges hung below the dash. It's just a small hint at the performance Brian expects from his coupe.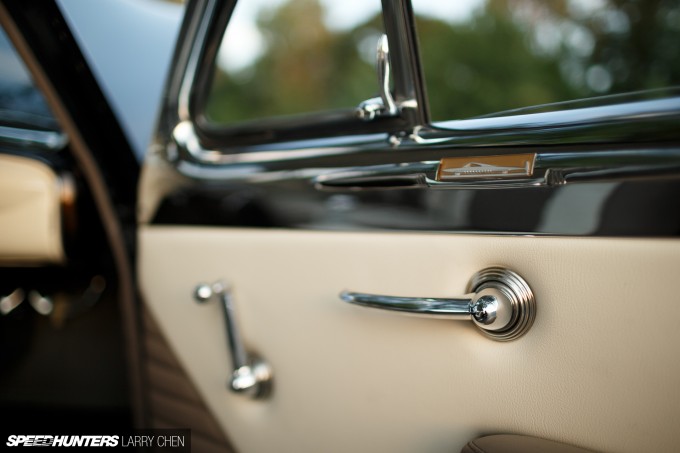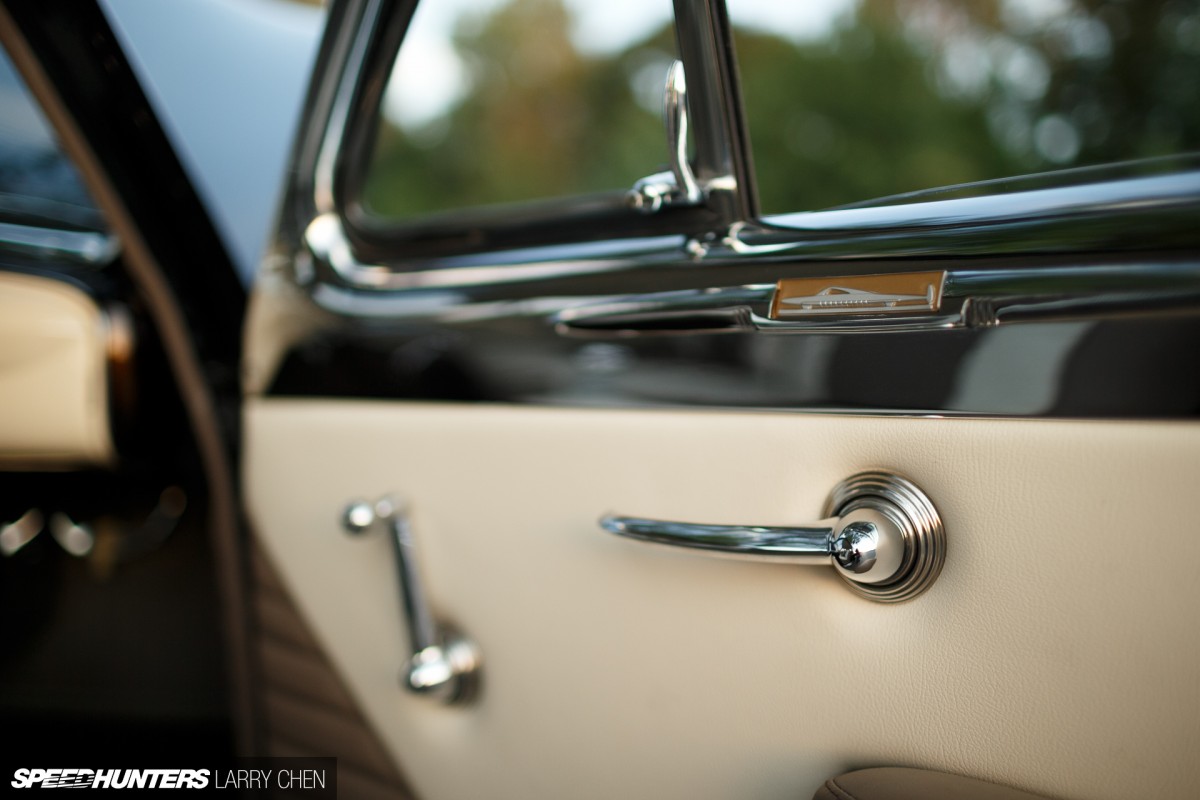 Factory parts from this era are beautiful to look at and heavy in the hand too, so there's no reason to ditch them.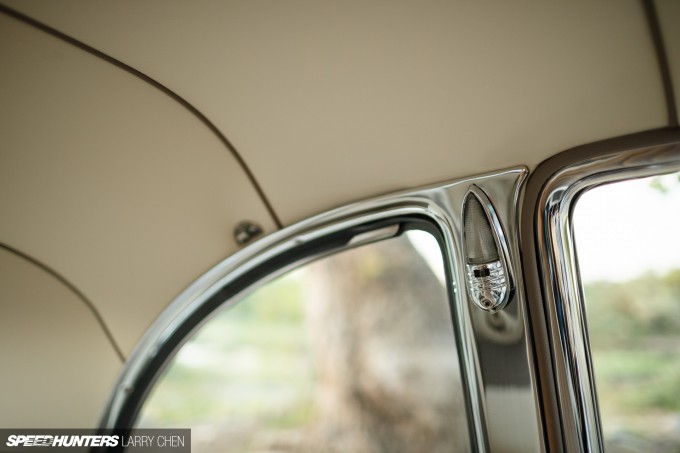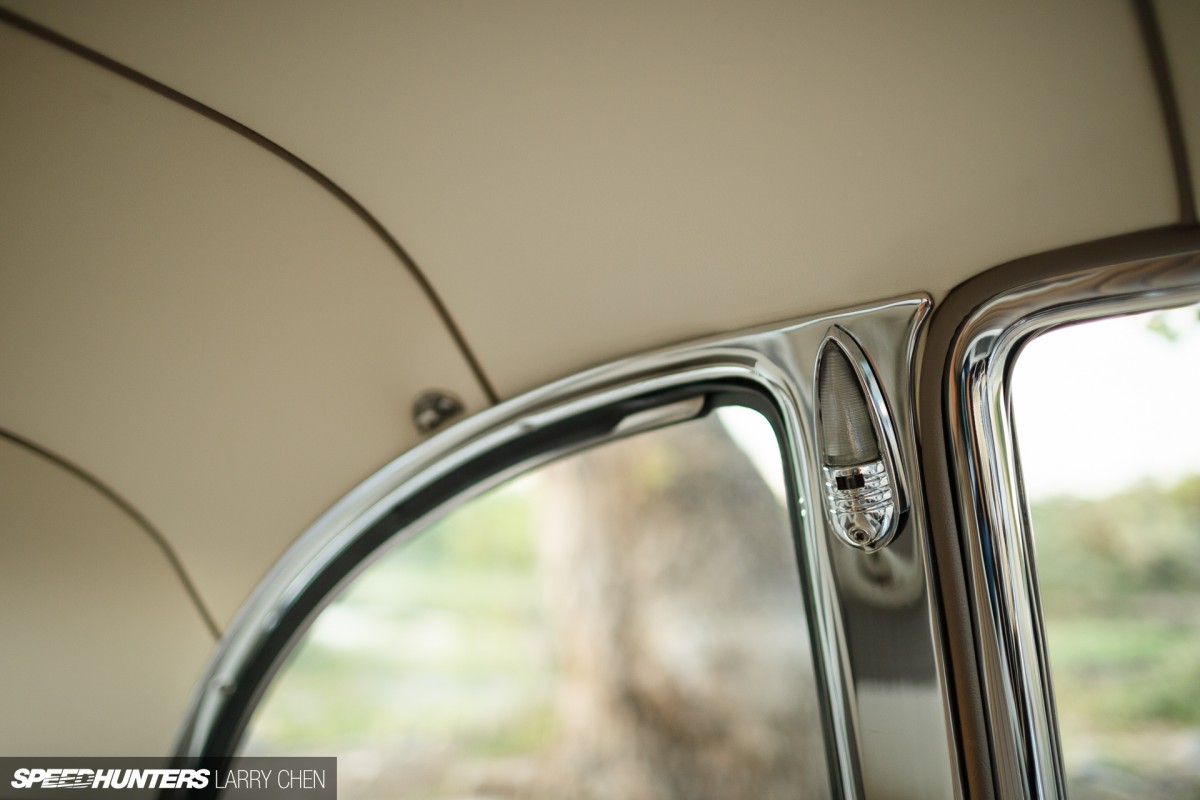 The mild touches continue with subtle changes like glass courtesy lamps from a higher trim level.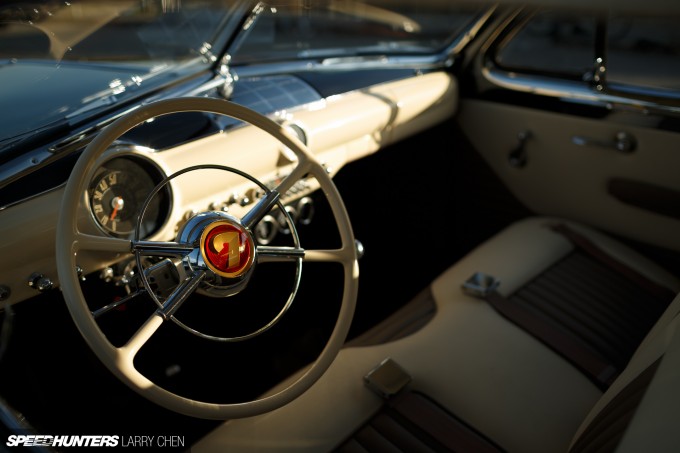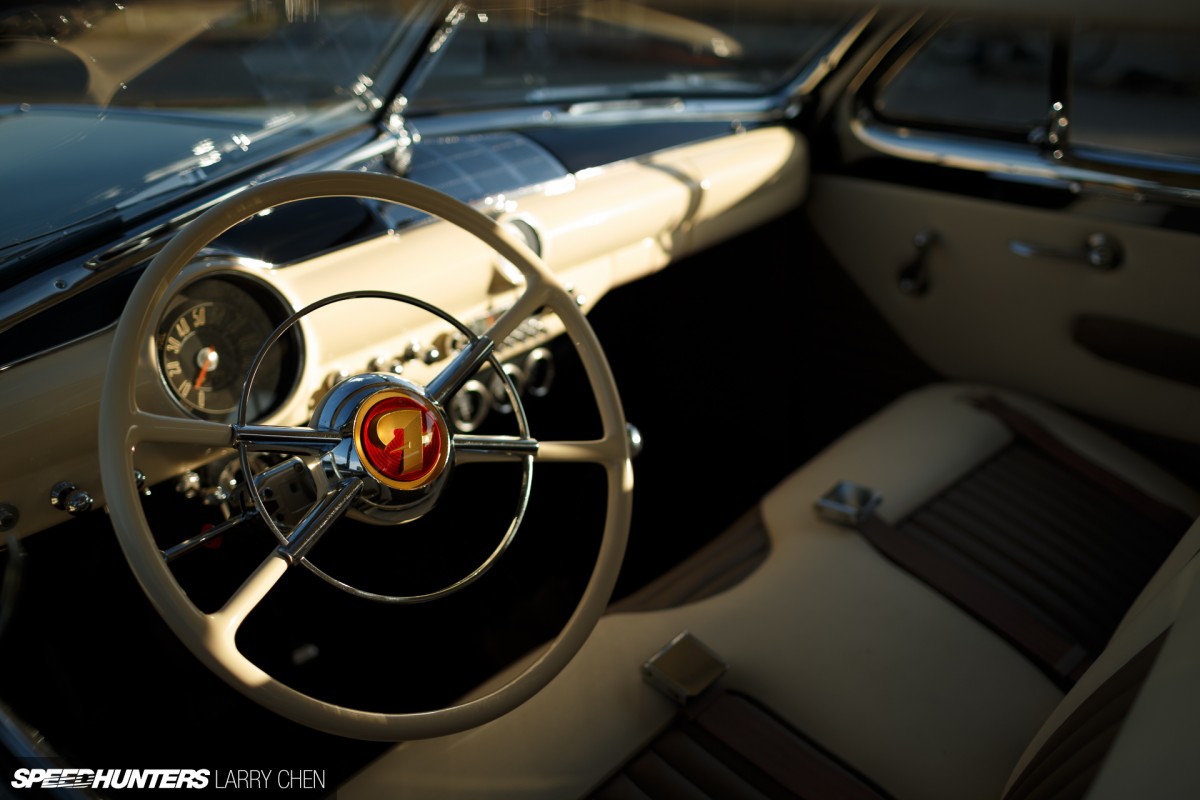 The steering wheel was a Crestliner upgrade item, with a unique emblem that strangely reminds me of the shop that built the car.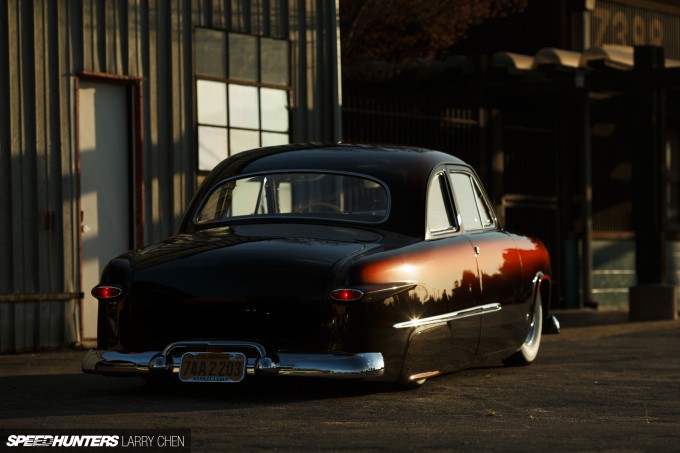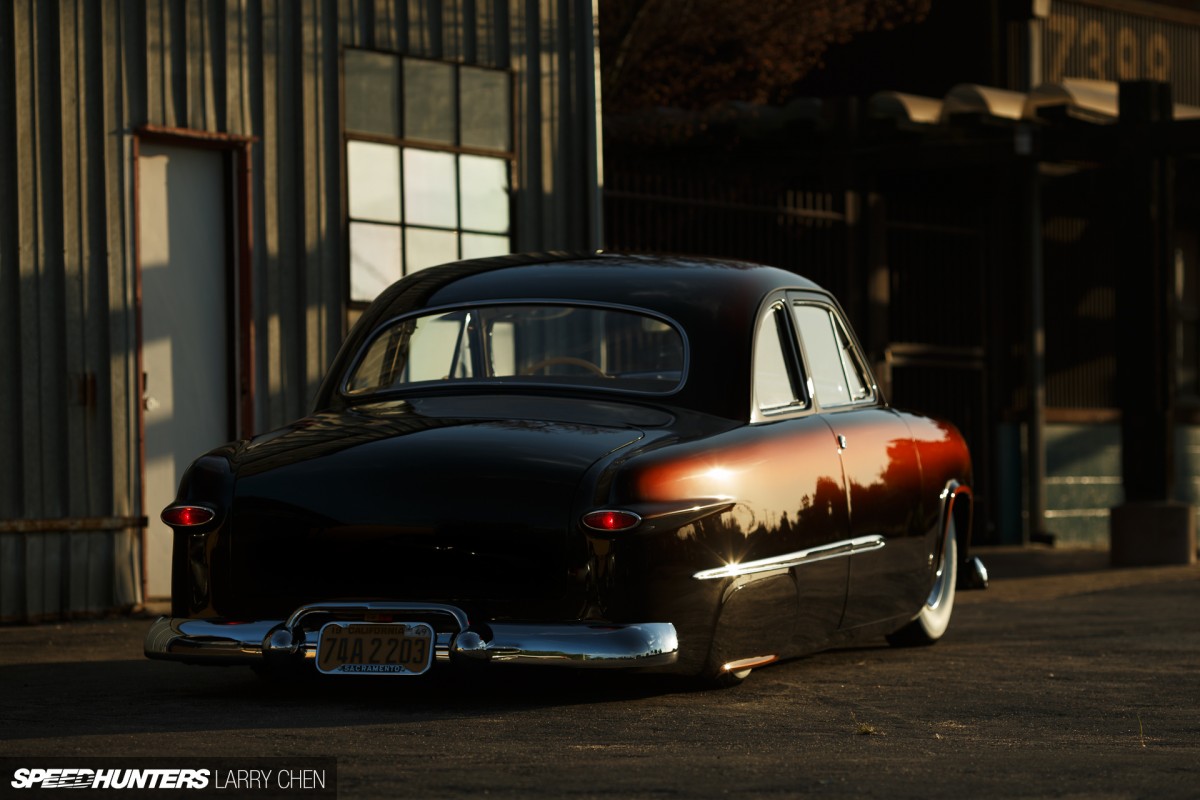 NOS Foxcraft fender skirts were sourced to round out the list of subtle, period-correct accessories. Of course, Lucky 7 had to customize those too, and welded round rod to the bottom edge to add a slight character line.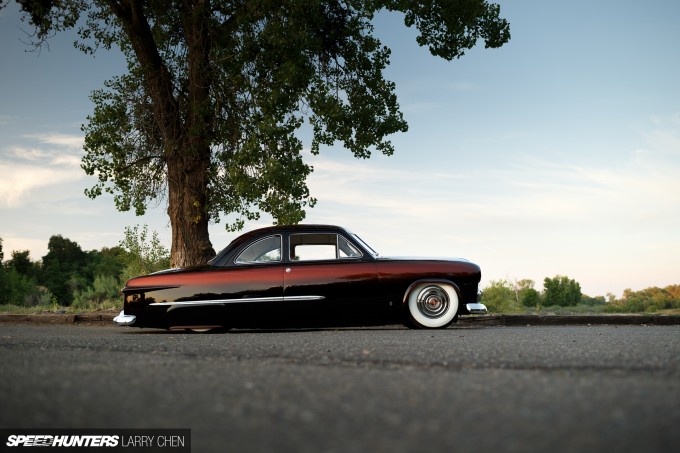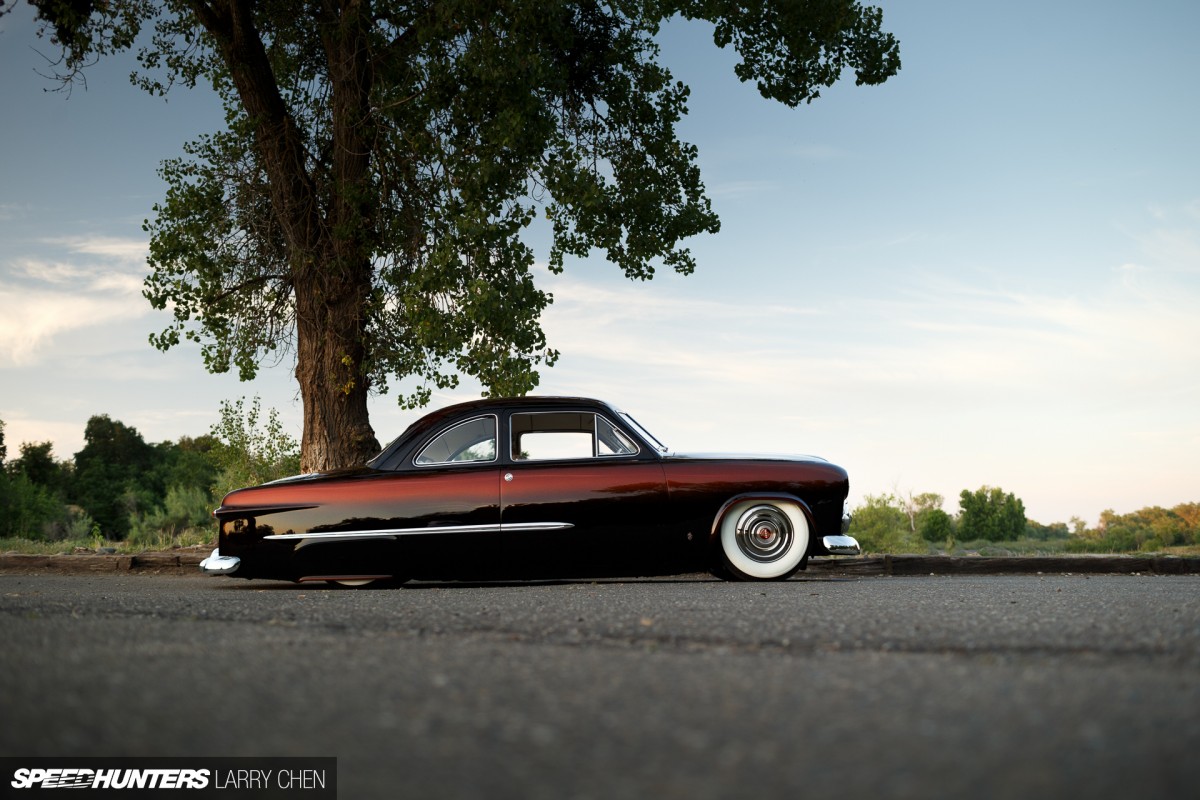 Brian Bozzo's mild kustom definitely takes on a personality of its own, and it's very different from a chopped and shaved Ford of the same vintage. The mild kustom style still looks badass, but in a more refined and less menacing way than its siblings that take things to the max.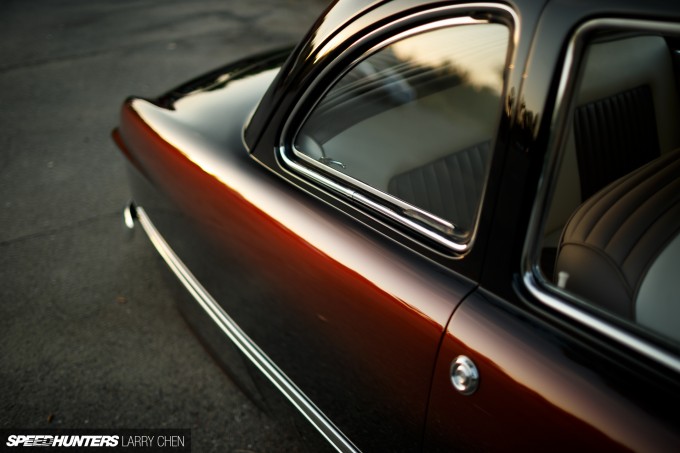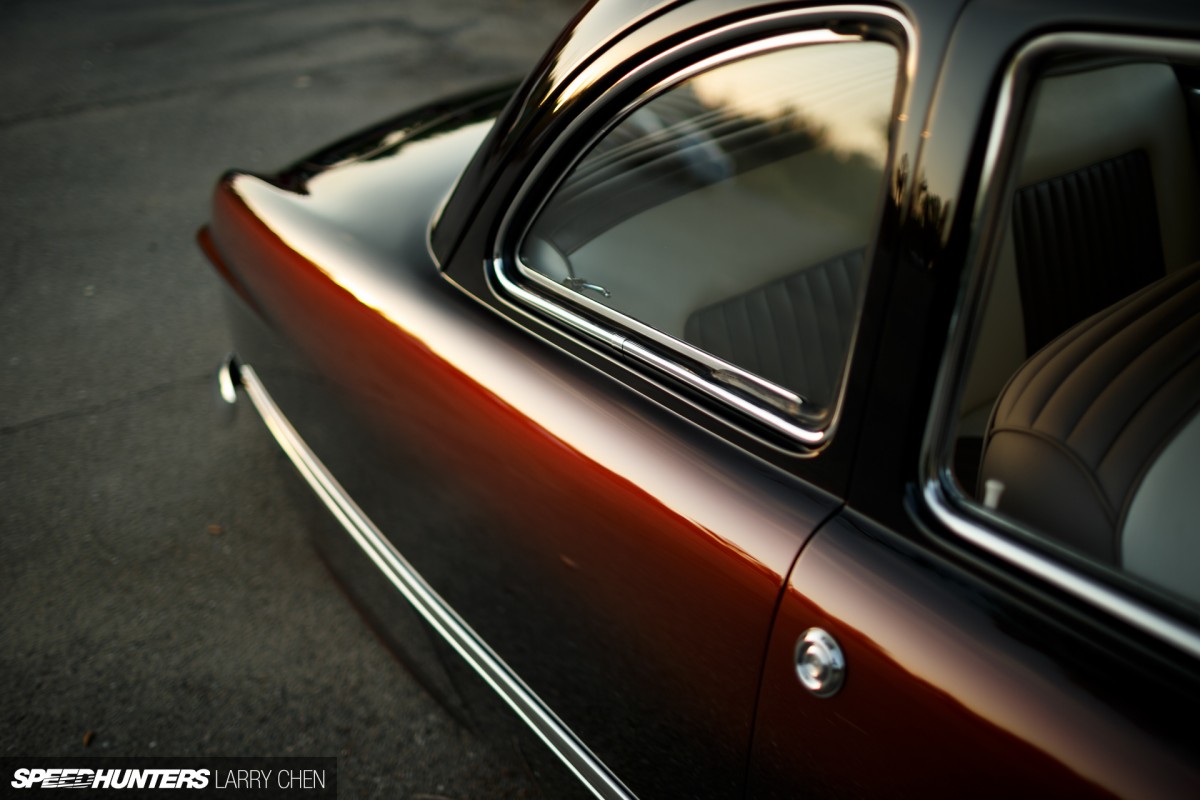 Now that we've spent time with similar, yet different examples of each style, I would really like you to tell me something.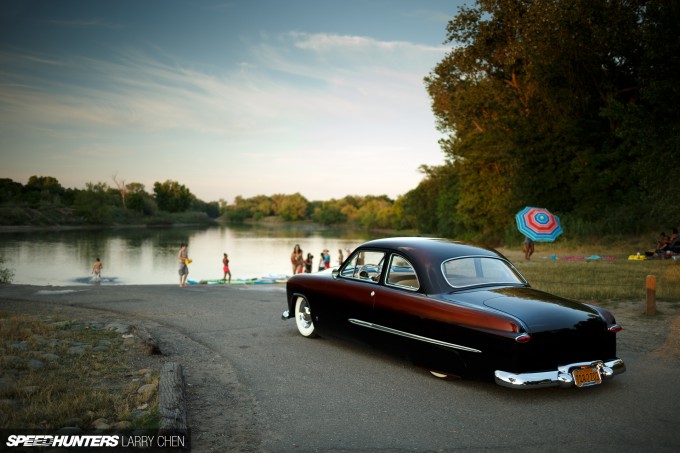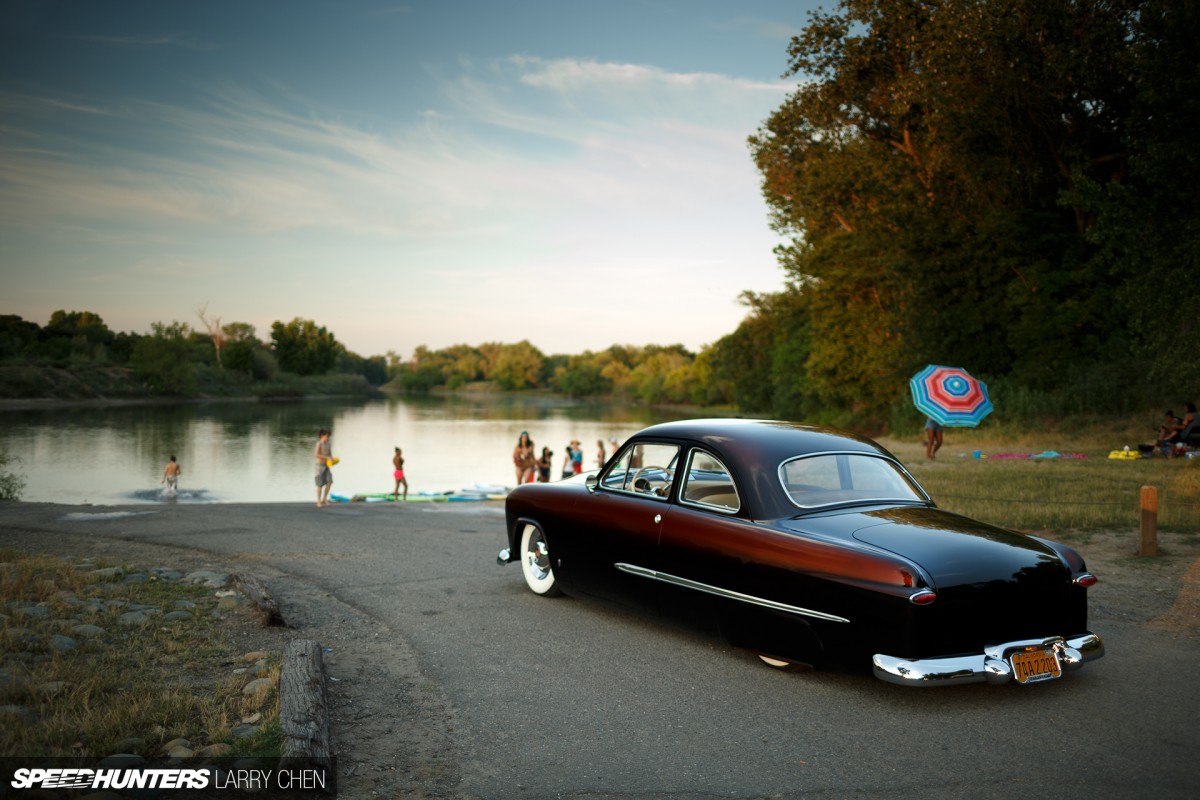 Have you found a place in your automotive soul for this niche genre of kustom culture?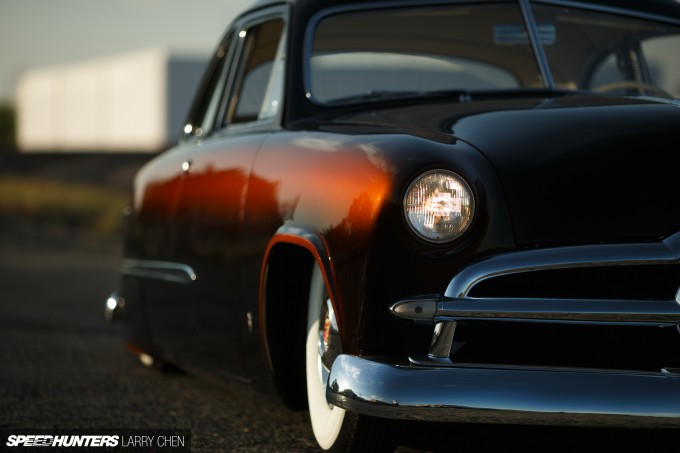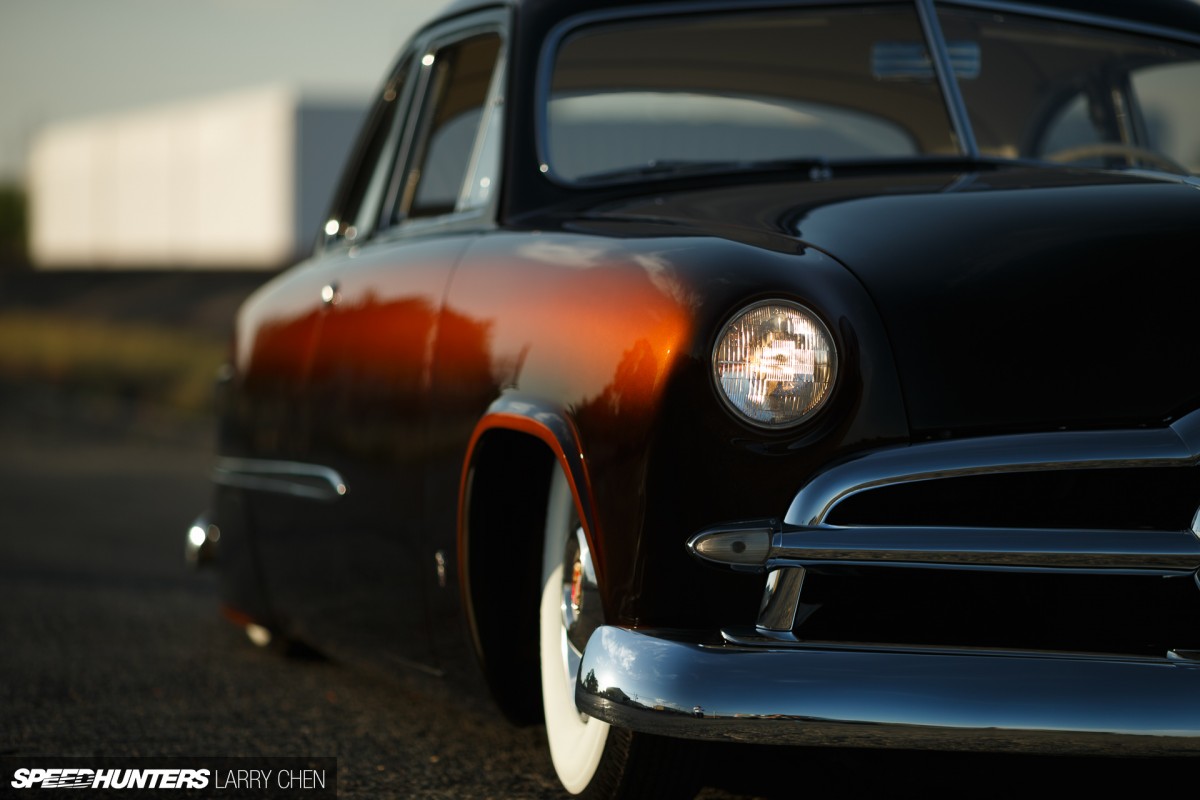 Personally, I try to find merit in every subculture of our hobby, and find myself learning new things all the time as a result.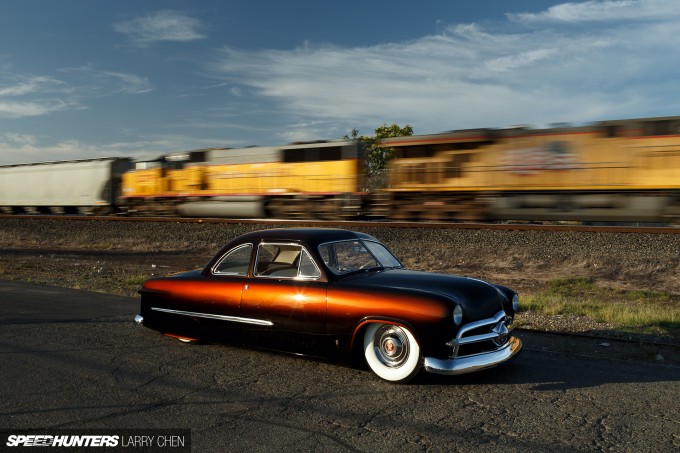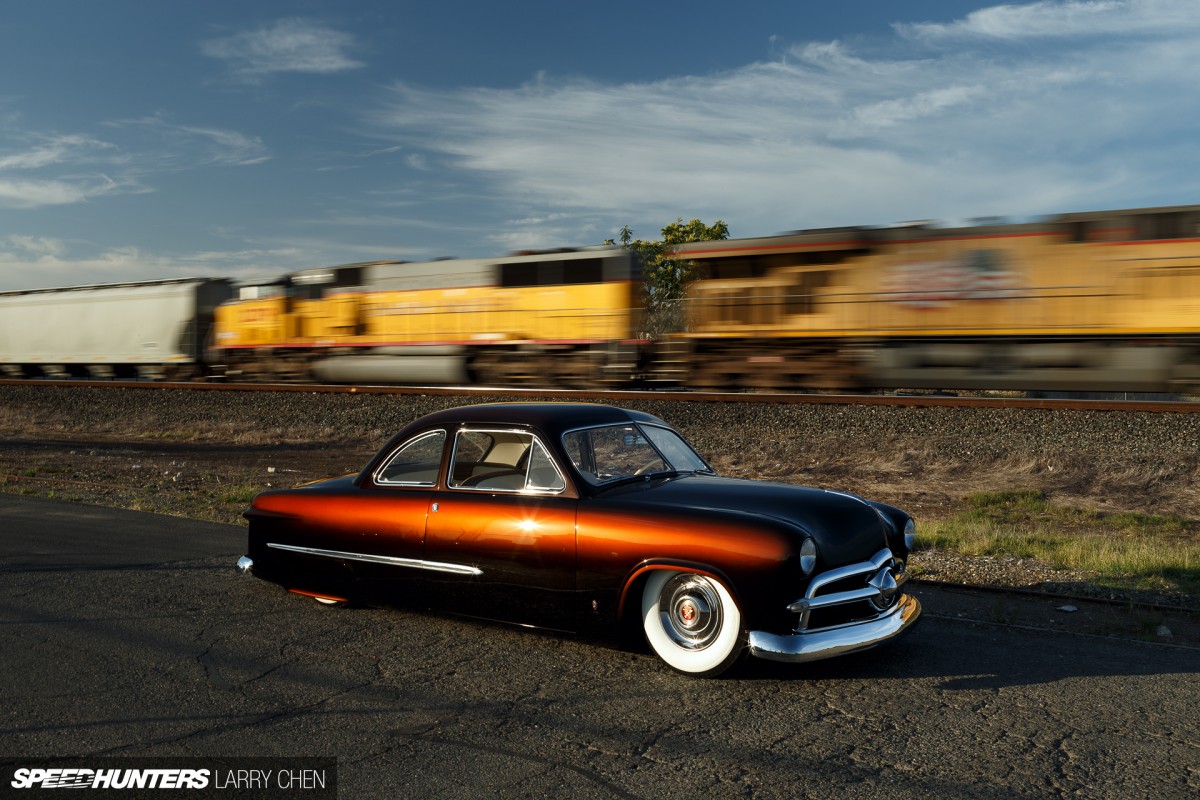 Then again, you might think this shoebox was oh-so-close, but it still needs a haircut.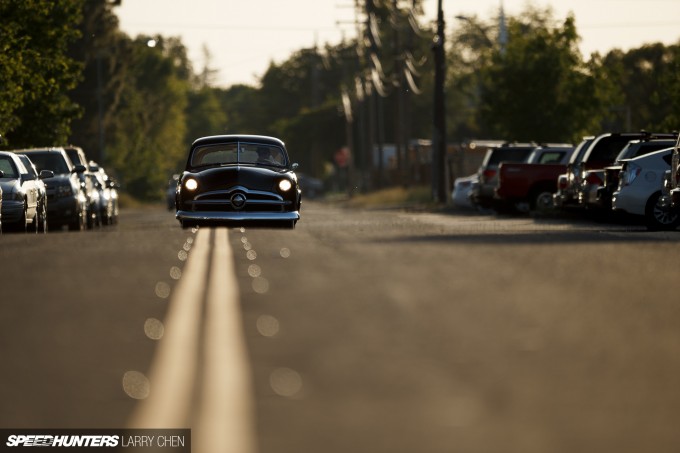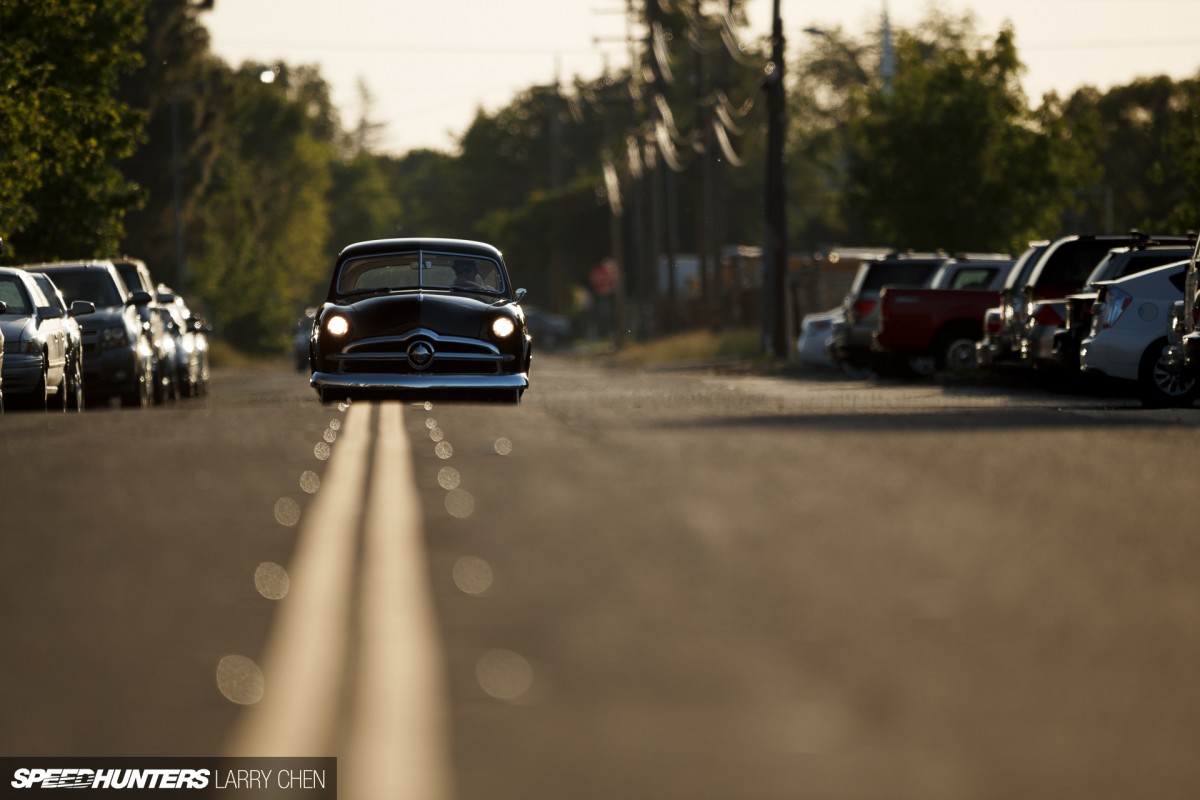 That's okay, because enthusiasts like Brian will build these cars anyways. They're the guys who make you circle their build five times to find all the little touches they snuck in, because that's what kustoms should be about.
Keith Charvonia
Instagram: SpeedhuntersKeith
keith@speedhunters.com
Photos by Larry Chen
Instagram: larry_chen_foto
larry@speedhunters.com