The Busiest Month Of The Year
In the relentless pursuit of uncovering car culture, downtime rarely exists in the Speedhunting world. While all 12 months seem to blast by in the blink of an eye, once a year – in the height of the Northern Hemisphere summer – things get really crazy. That time has now arrived.
I might be sat here writing this in the middle of New Zealand's winter, but for everyone else on the Speedhunters team, July probably couldn't have come quick enough. Sure, automotive passion has no seasonal boundaries, but no matter where you are in the world, summer and cars just go hand in hand.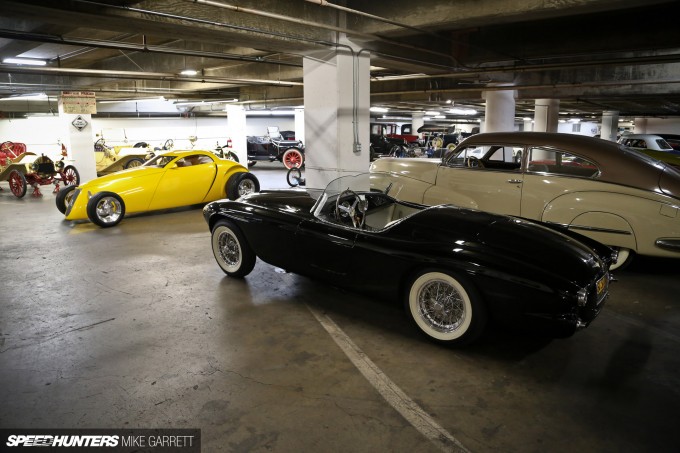 And that said, July is once again looking massive. Not only do we have another four weeks of amazing content coming your way, but this is the month where one of our biggest and most highly anticipated Speedhunting weekends goes down…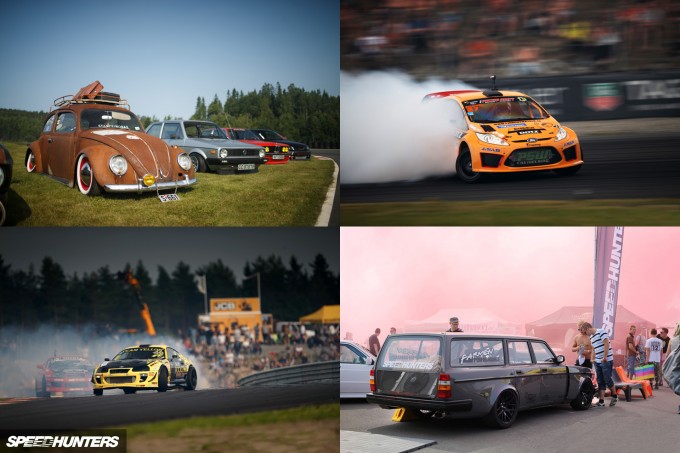 Yes, I'm talking about next weekend's Gatebil Rudskogen – Norway's annual festival of absurd power, speed and smoke. As we've done for many years now, we'll be bringing you all the madness from Rudskogen Motorsenter, plus hunting out some of newest and wildest builds that will converge on the event from the wider Scandinavian region.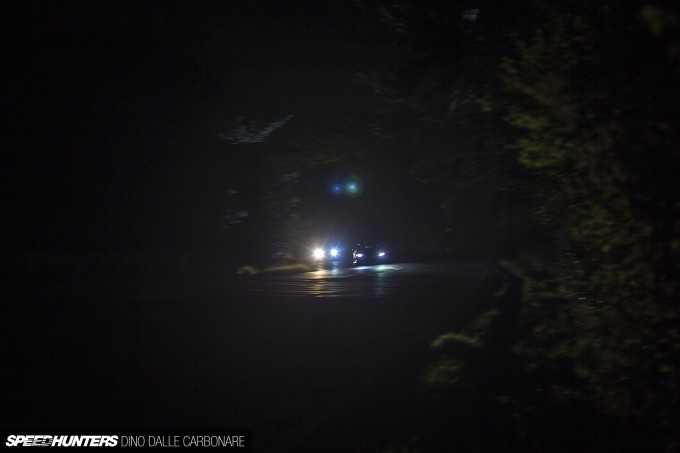 While we're counting down the days to see what Gatebil's big event turns up for 2014, the team have been busy in their respective parts of the world digging up some really cool content for July. Dino's investigation into drifting's origins and those that remain loyal to its roots is definitely one of those stories.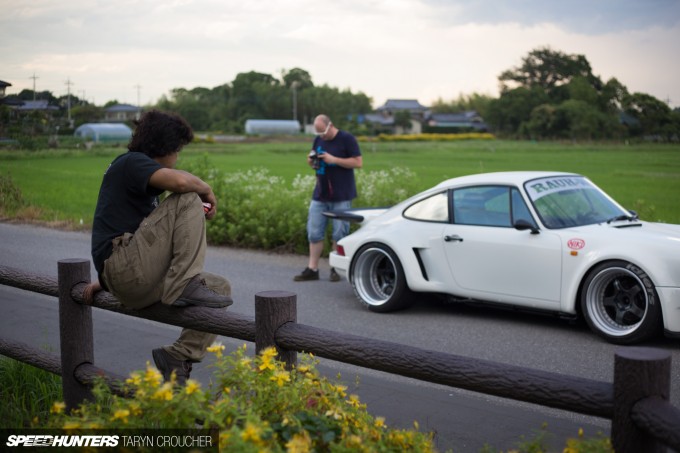 If you caught Taryn's final Project Z post late last month, you'll already know that she and her husband Peter – aka Pedey – packed up their lives in New Zealand and left for Tokyo more than a month ago. While their time in Japan has almost come to an end now, Taryn's forthcoming behind-the-scenes travel story is bound to be helpful for anyone contemplating a similar visit to the tuning wonderland.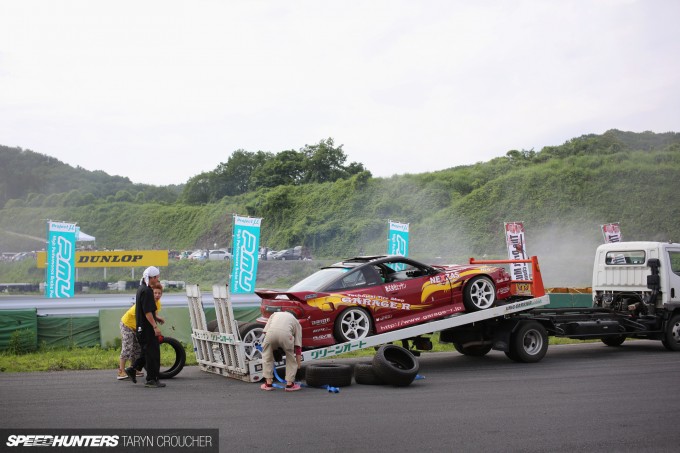 During this first leg of the global automotive adventure they've embarked on, the pair have fully immersed themselves in Japanese car culture, which of course had to include a club-level drift meet in the countryside.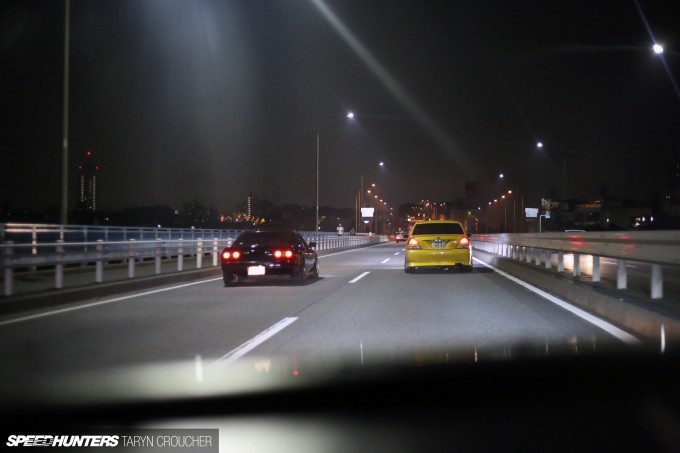 And some nighttime street action in the city too.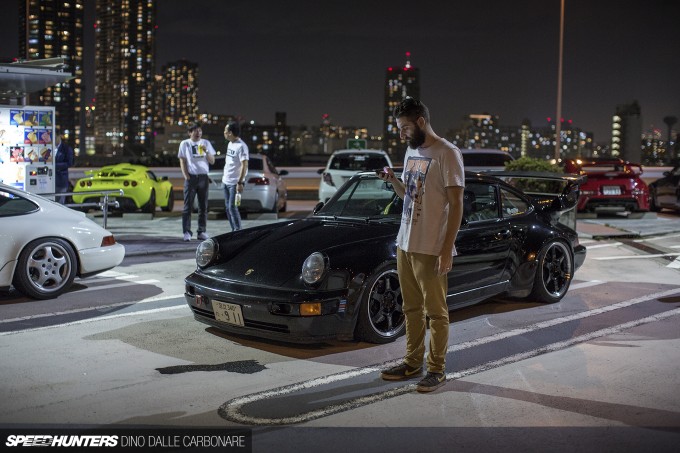 While Taryn will be looking after that particular story, as the newest addition to the Speedhunters team you're going to be to hearing from Pedey on a regular basis now too. Along with a cool beard, the ex-NZ Performance Car magazine editor has a very nice way with words, so I know you're going to like what he brings to the table every month. Welcome Pedey!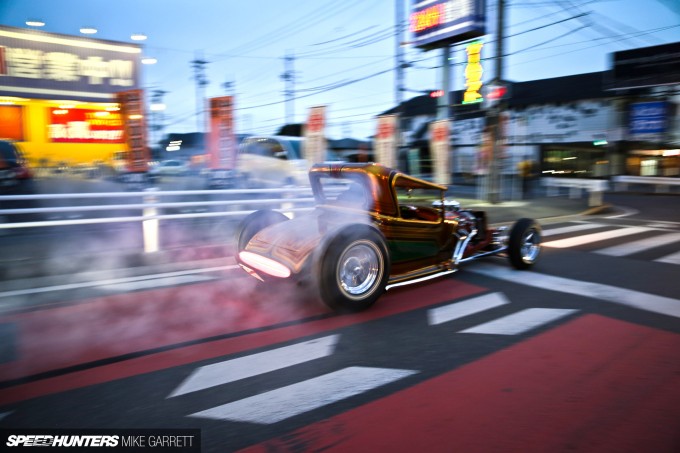 Sticking in Japan for a moment, Mike's got some more interesting stories on the way this month, including a feature on Junichi Shimodaira's iconic Paradise Road '27 Ford Roadster better known as 'The Galaxian'.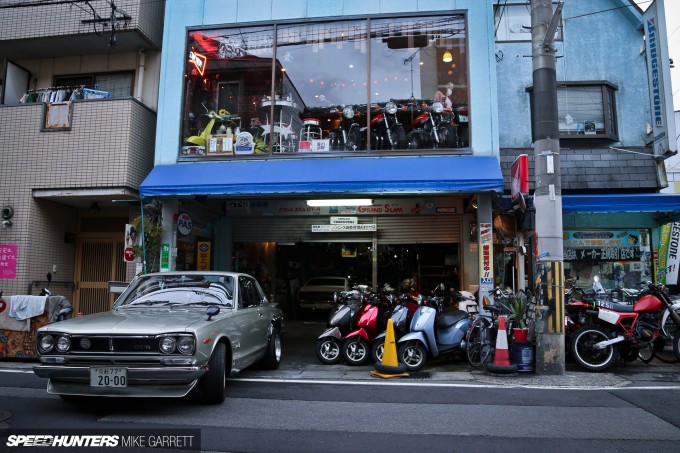 And he'll also be recounting some more memories of his trip to Nagoya, which he aptly describes as Japan's Motor City.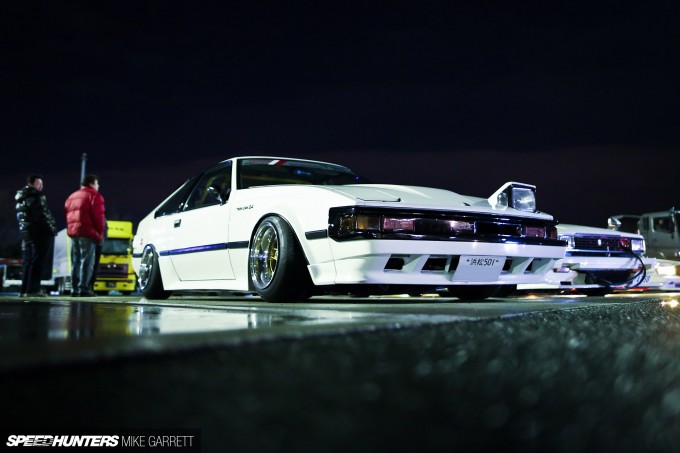 You're going to love some of the stuff he uncovered.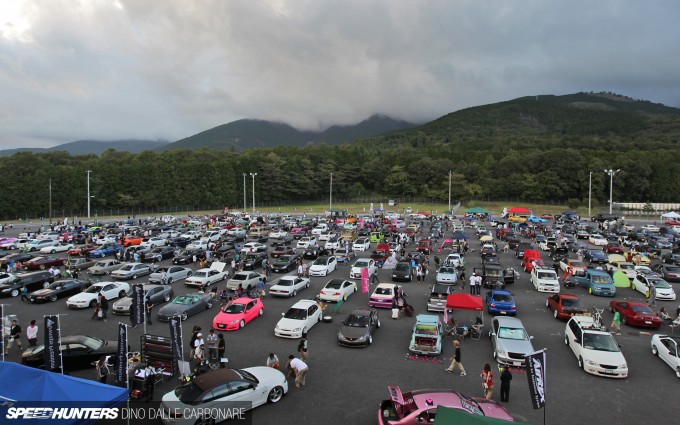 Next week we're also looking forward to bringing you coverage from Fatlace's Offset Kings Japan event being held at Fuji Speedway this coming Sunday.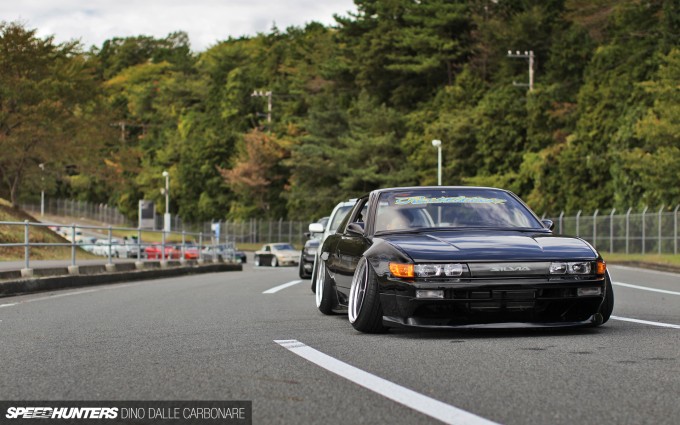 Last year's Slammed Society event attracted a big turnout of cars, and now with a new name and running alongside the second round of the 2014 Formula Drift Asia series, we can only imagine that it's going to be even bigger.
From North America To Europe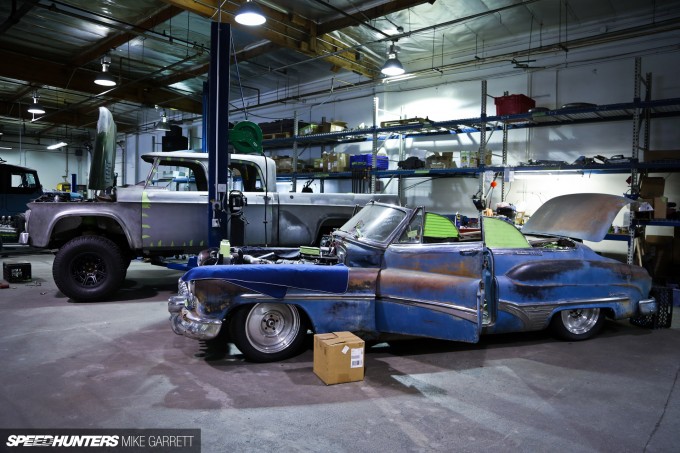 Back on home soil, Mike made a recent trip down to Los Angeles where he not only stopped by the legendary Peterson Automotive Museum, but also the home of ICON. In the custom car world that's a name that needs little introduction, so I know you're going to dig his behind-closed-doors look at the home of the Derelict.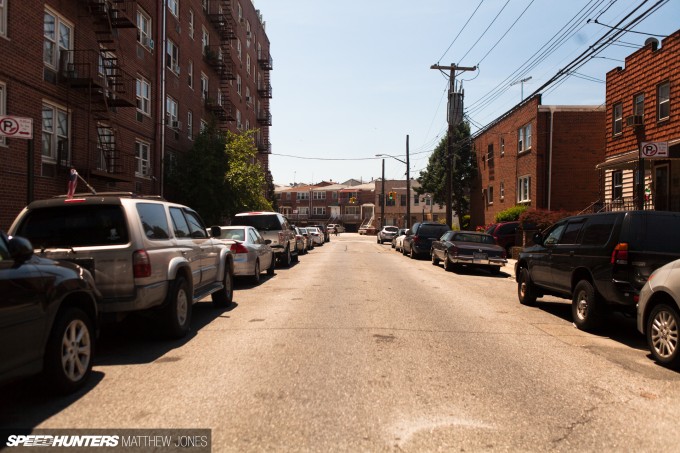 On the other side of the country, Matt and Elizabeth will be taking us to New York City and a nondescript street in Brooklyn where something truly amazing lays tucked away from public view.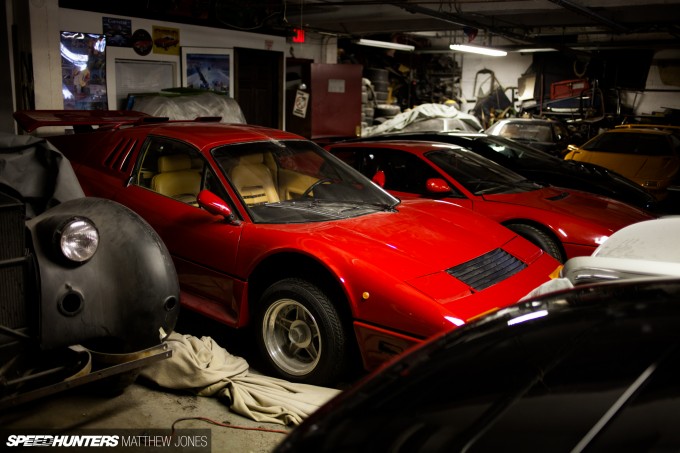 But I think it's best that I just leave you with this image for now…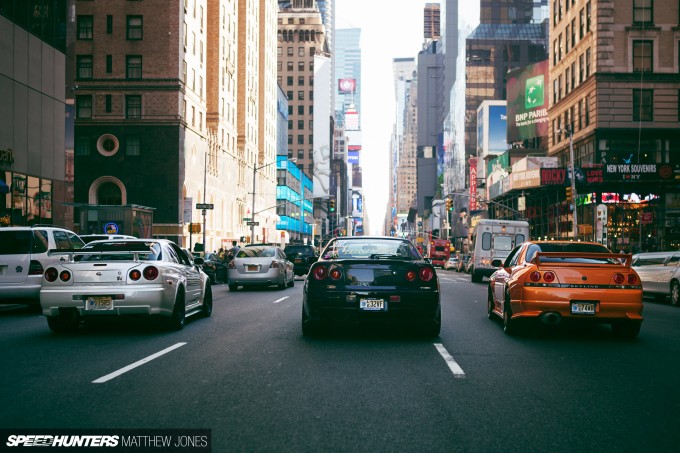 Having journeyed up from Atlanta, Matt made the most of his time in The Big Apple. That included shooting three Skyline GT-Rs in downtown NYC traffic for story due to drop next week. Trust me, you'll want to keep an eye out for this one!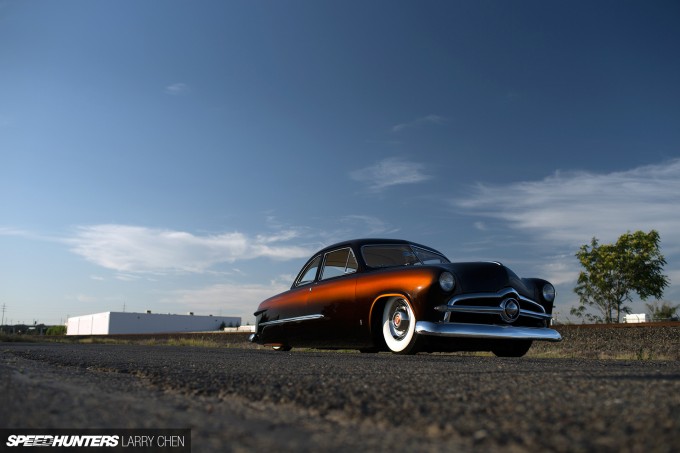 Despite five solid back-to-back weeks of Speedhunting that among other things took in Gatebil Mantorp in Sweden, Formula Drift in New Jersey and the Pikes Peak International Hill Climb in Colorado, Larry has managed to pull a few car feature shoots together too. Included is 'Sweet Brown', this very sweet mild custom '49 Ford Shoebox that Keith will be talking us through.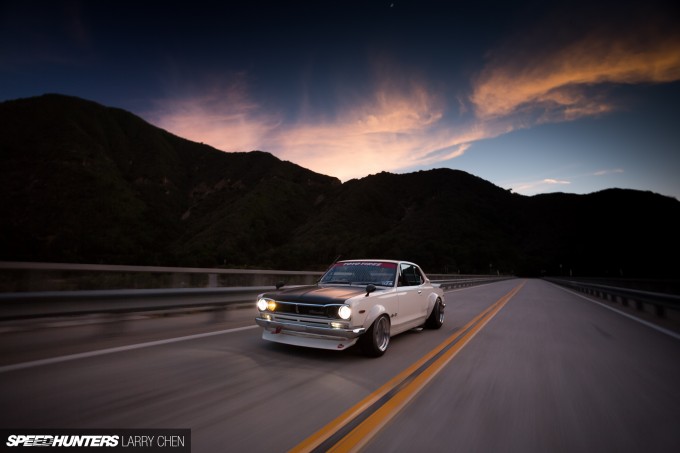 Larry also took to the hills above LA to capture this '72 Hakosuka in all of its modified box Skyline glory – Works-style over-fenders and crazy-wide RS Watanabe wheels included. 'Wow' springs to mind…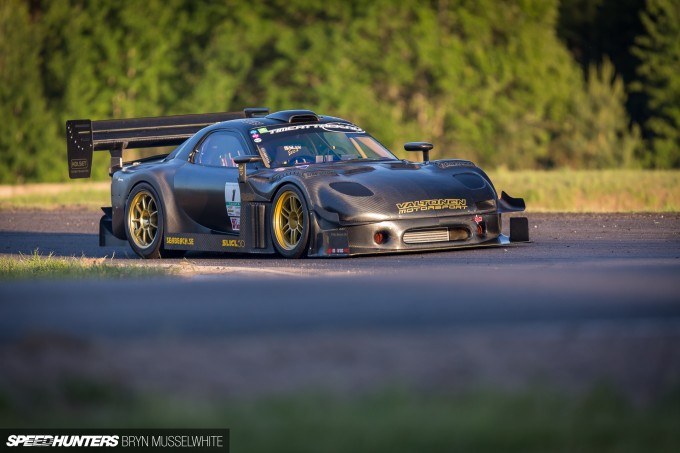 Over on the other side of the Atlantic, our European Editor at Large, Bryn, has some very cool stories in the works for July too. You'll be able to read all about the Valtonen FD3S Mazda RX-7 very soon.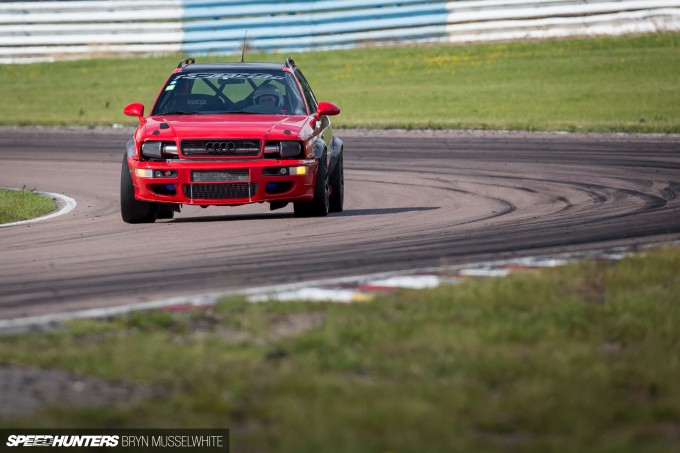 And the same goes for this RS2 – a genuine car with an evolved specification that reads stupid-fast and crazy-powerful. We'll be catching up with TS-Racing's other Audi at Gatebil too. Because where else, right?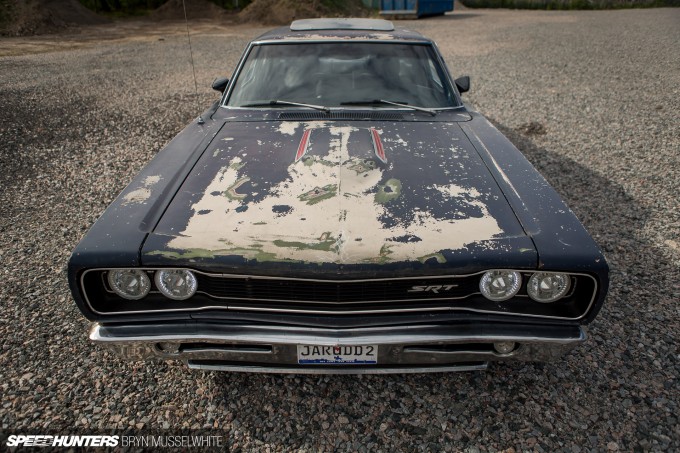 It might not be a Chevy Nova, but I'm getting a real Death Proof movie poster vibe from this Dodge Coronet that Bryn also has in store for us. There's a lot more to this machine than first meets the eye though. The grille badge might give you some clues…
But Wait, There's More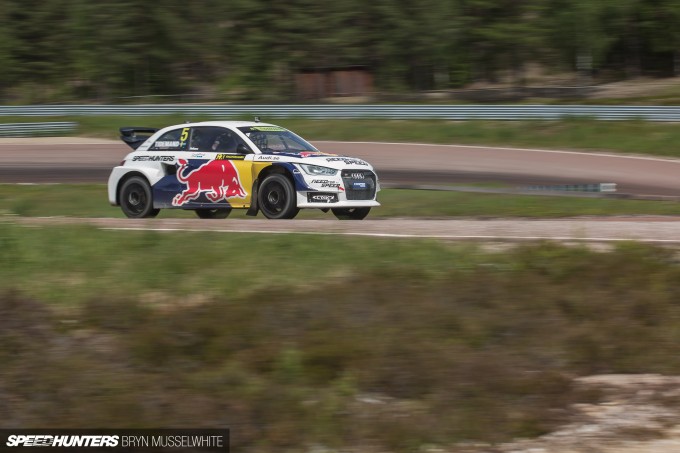 We're very stoked to be a part of Mattias Ekström's assault on the FIA World Rallycross Championship with his two new Supercar-spec Audi S1s, and for the first of many planned stories with the EKS team, Bryn recently headed along to a private test session.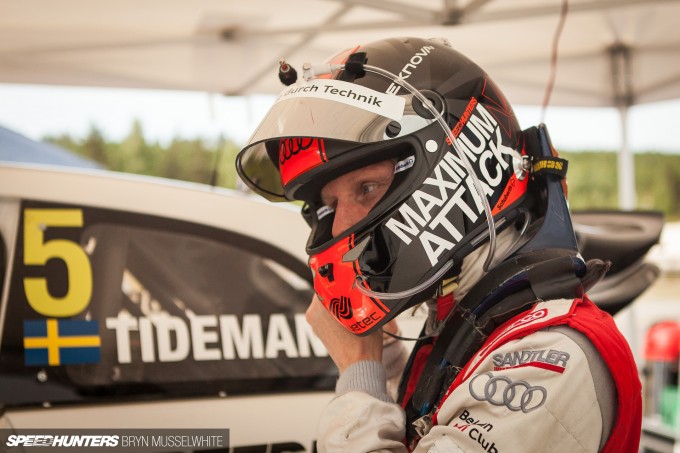 Not to see how the operation works though – we're saving that up for another time – but to watch Speedhunters' team driver Edward Sandström get behind the wheel for a shakedown. As EKS's wildcard entry for the sixth round of the World RX Championship being held in Belgium next weekend, it's an exciting proposition for Edward given his circuit racing roots, and one he'll be sharing with us in an upcoming blog.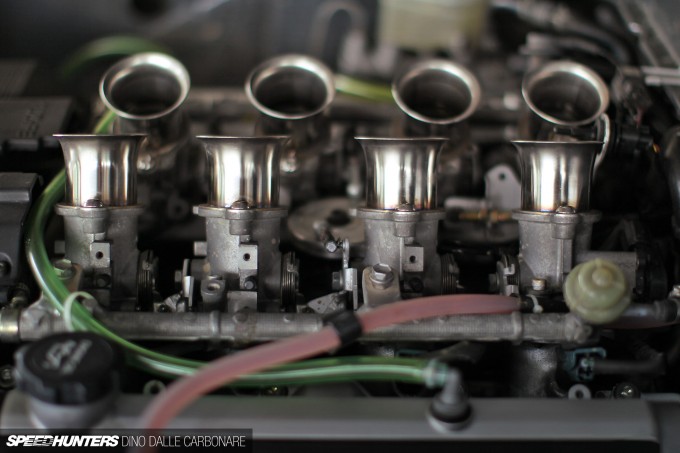 Later in the month we'll be kicking off a special mini theme, which as you may have guessed from a recent #IAMTHESPEEDHUNTER post is centered on V8 engine swaps. Along with your contributions we've got a bunch of theme-specific content in the works, including a few cool feature cars.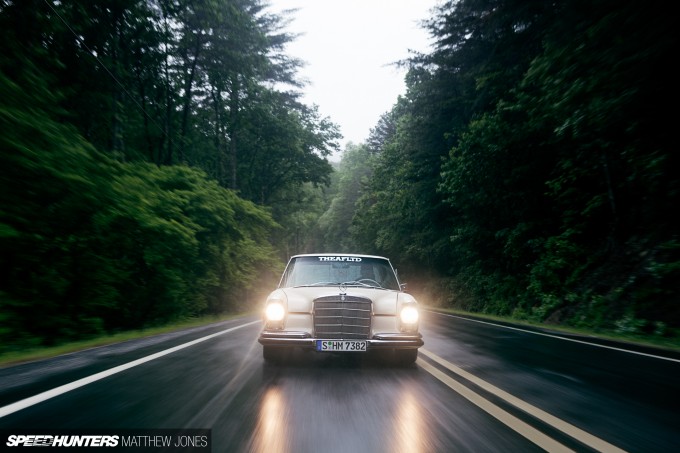 Last month we had planned on showing you this 1969 Mercedes-Benz 280S that Matt shot at Southern Wørthersee in Georgia, but given what's lurking beneath the bonnet of the old school German tourer, we just had to save it for theme.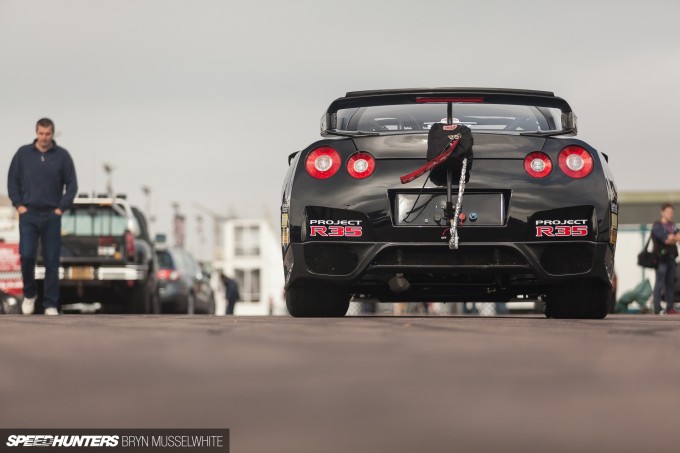 But an R35 Nissan Skyline GT-R though? Surely not…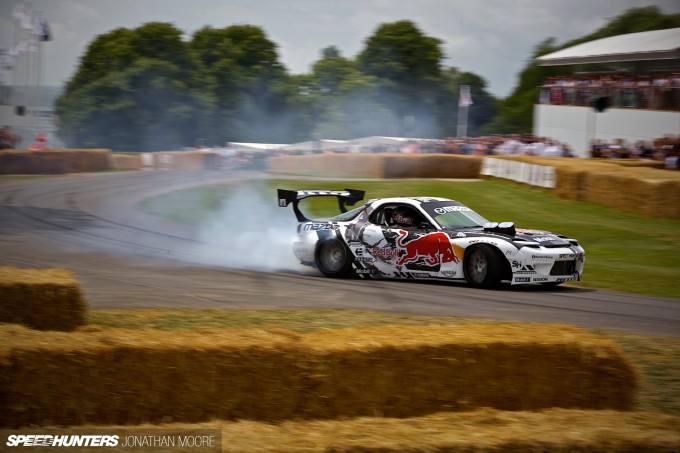 While Speedhunters' own Mad Mike Whiddett was making the headlines last month – first with the unveiling of his Gen 6 MADBUL rebuild (now sporting Rocket Bunny and manufacturer backing from Mazda) and then with his appearance at the Goodwood Festival of Speed, expect to hear more from his Kiwi camp during July. It goes without saying that Mike will be giving us a full rundown on what it was like to be the first drifter to ever compete at the iconic and prestigious hill climb event.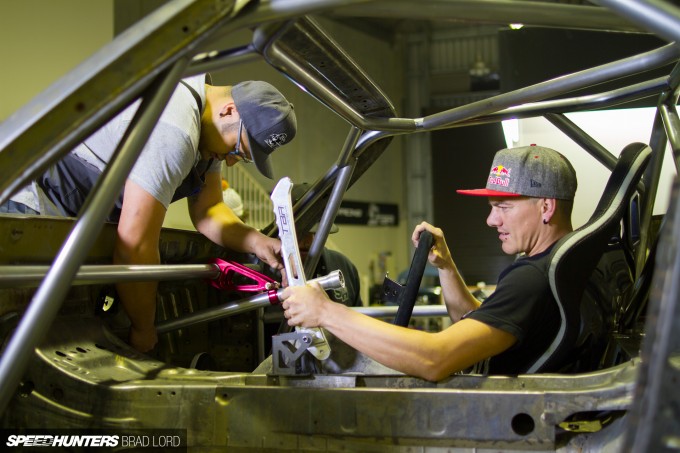 Then, later in the month, I'll be giving you an update on Mike's newest toy – RADBUL. Since the first story on this no-holds-barred NC Mazda MX-5-based build, I've been venturing out to the Metal House Compound (aka Townsend Brotherz Racing) every couple of weeks to capture the progress. It's come a long way from the completely stripped and acid-dipped shell it was reduced to – but like all the stories I've previewed today, you'll get to see for yourself soon enough…
Brad Lord
brad@speedhunters.com