Into The Vault
A back road street in Brooklyn on a boiling summer's afternoon is not exactly where you would expect to find a hidden treasure trove. This isn't Williamsburg, where hipsters drive Mercedes-Benz W123s, or Park Slope with its stylish brownstones and Audis. This is the part of Brooklyn where you do not walk alone after sunset. It's so far off the beaten path that you cannot see the path from here.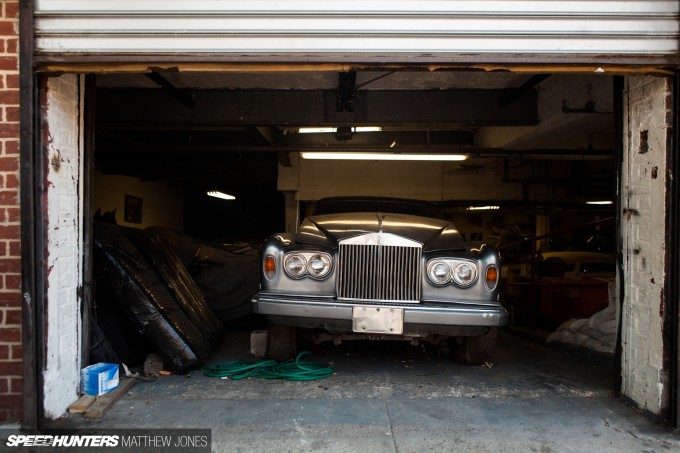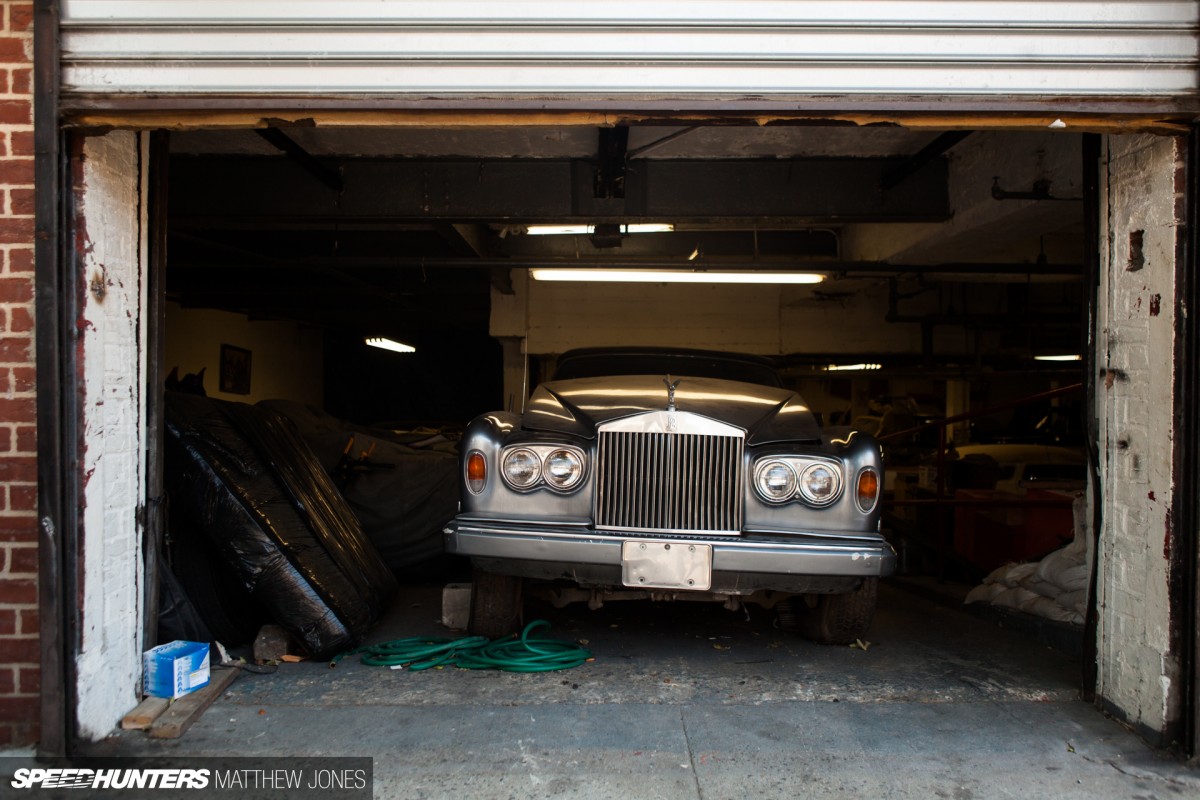 Yet here I am, peeking through a garage door at the tip of the iceberg – a Rolls in slightly less than pristine condition, nuzzled up against some lawn care equipment. The car itself is a diamond in the rough, carefully maintained and ready and able to emerge from its dingy surroundings to tackle the punishing roads of New York.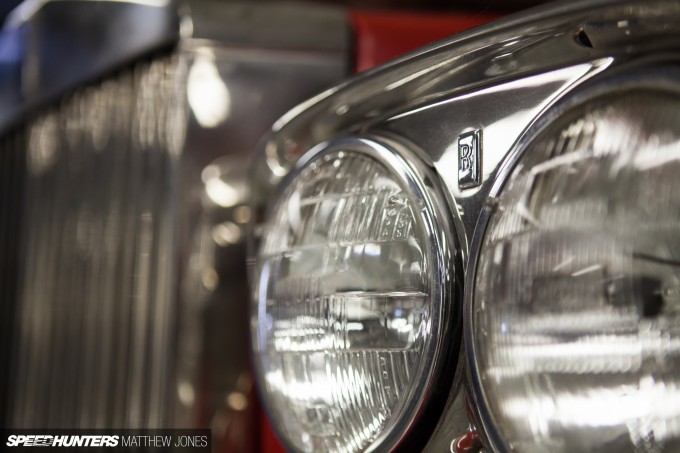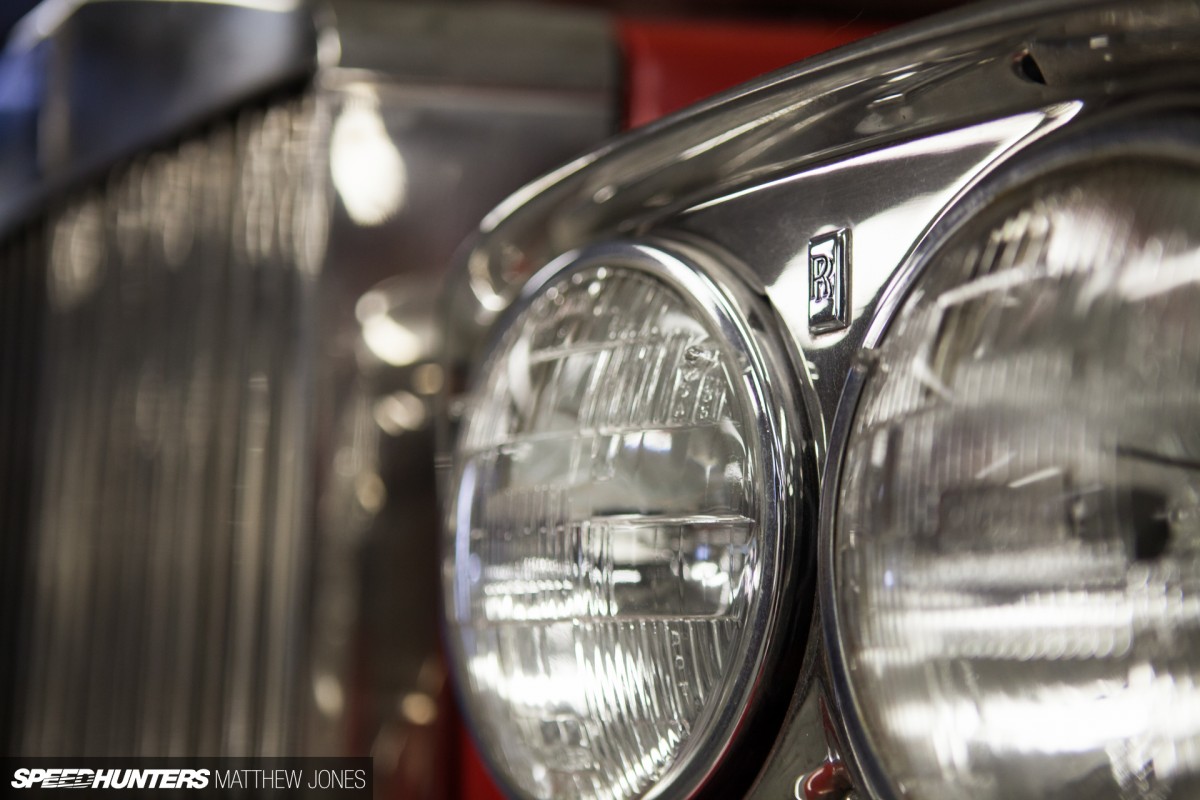 This is the Pannicioli Rabanne collection, a veritable hoard of luxury, rare and exotic vehicles that range in condition from race-ready to freshly salvaged from the junkyard. When I first heard rumors of it, I assumed it would be your average home-based collection. A few trophies worth showing off, but not much beyond that. Boy, was I underestimating it. But this back entrance, down the corner of a rundown alley in the middle of nowhere, is just the beginning.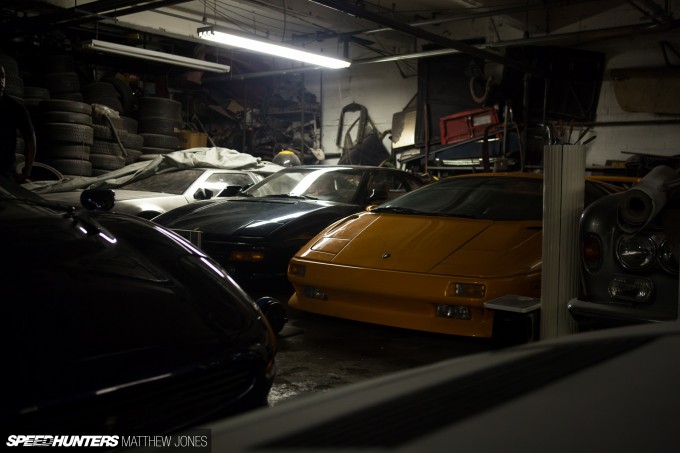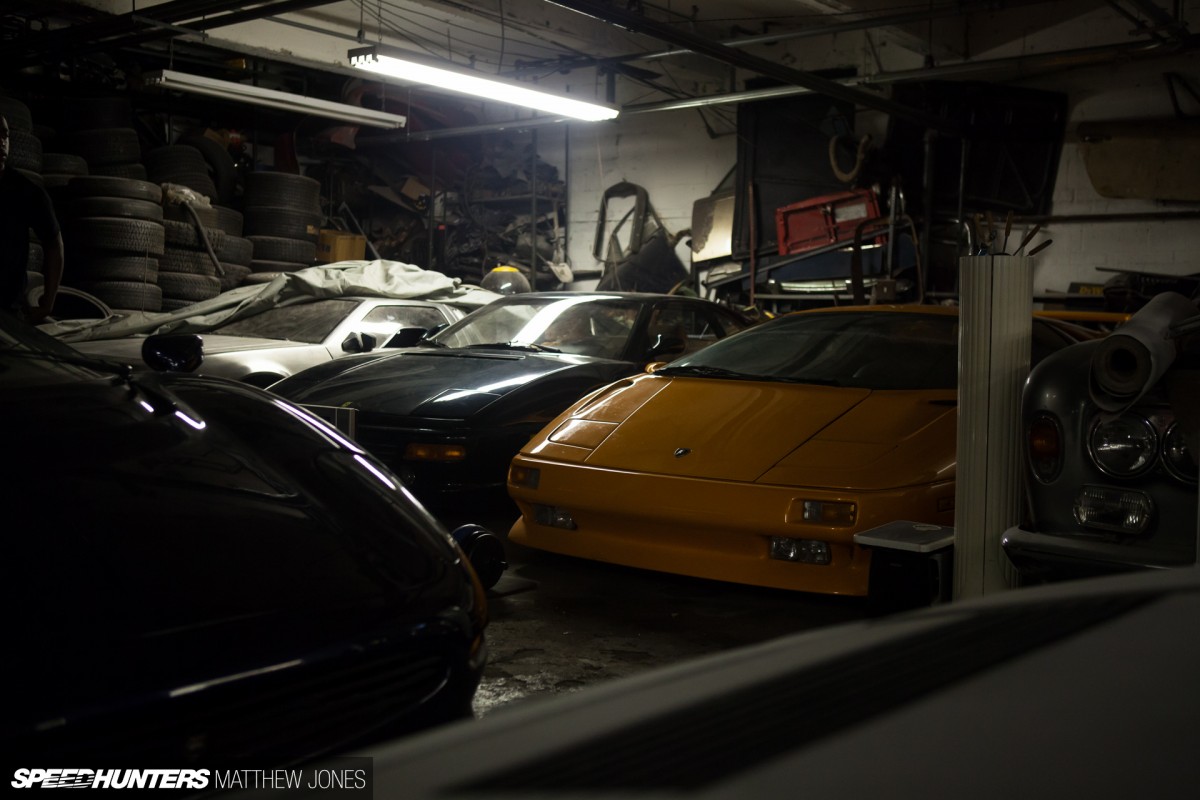 When we reach the main garage, I feel something of what Alice must have felt when she landed in Wonderland. Every inch of space inside is packed – this is sensory overload. I would feel claustrophobic except that I'm too busy being blown away. Our host, Roberto Rabanne, is a Brooklyn-based artist and photographer. He talks us through his personal history with the Lamborghini Diablo and the wild rides taken as we delve deeper into the depths of his lair.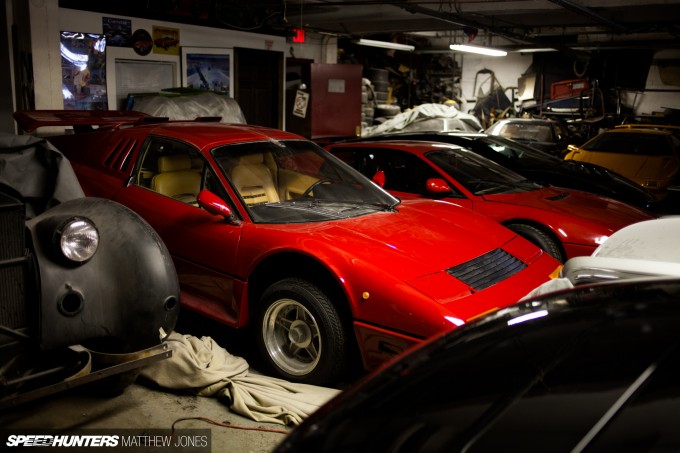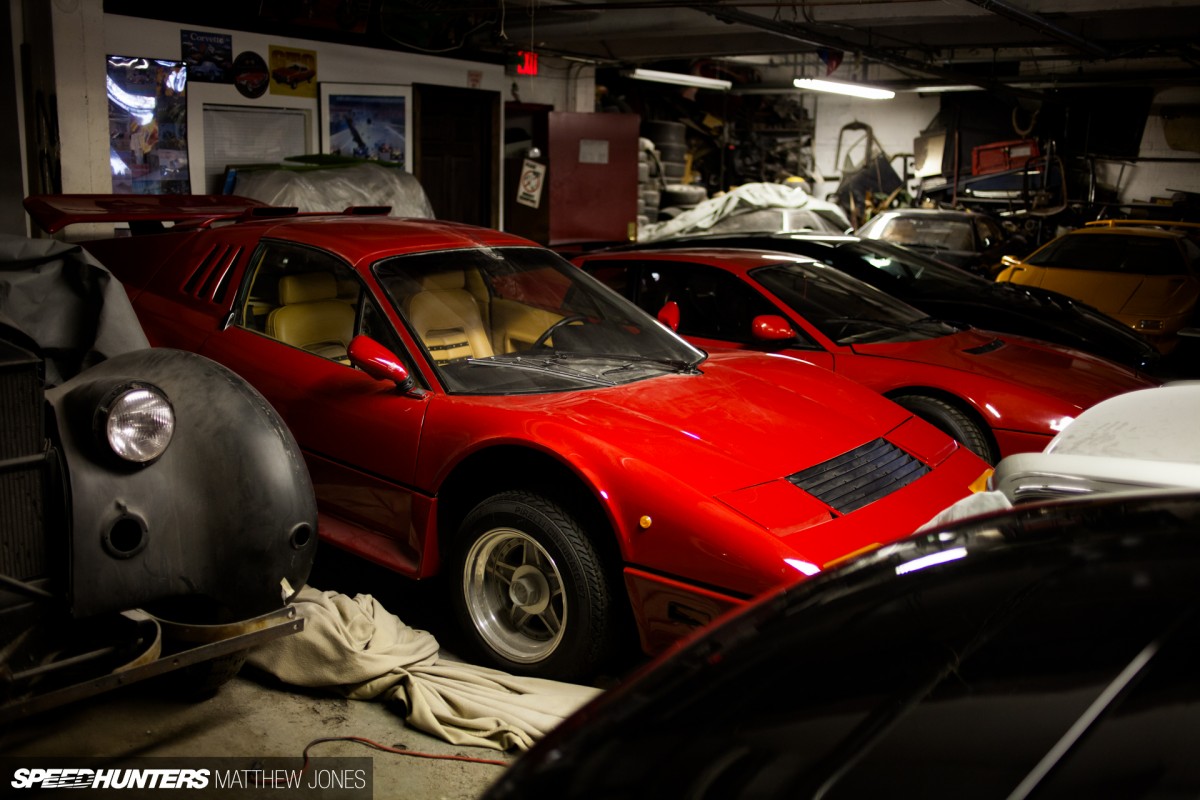 The expert parking jobs alone in this cramped basement would turn NYC lot attendants green with envy – never mind the garage's contents. The exotic and ultra rare Ferrari 512BB Koenig Targa boasts 750hp from its 512 twin turbo engine. The smell of the freshly-upholstered Daytona seats cut through the air.  I have never wanted to raid a hoarder's stash before, but this one tempts me.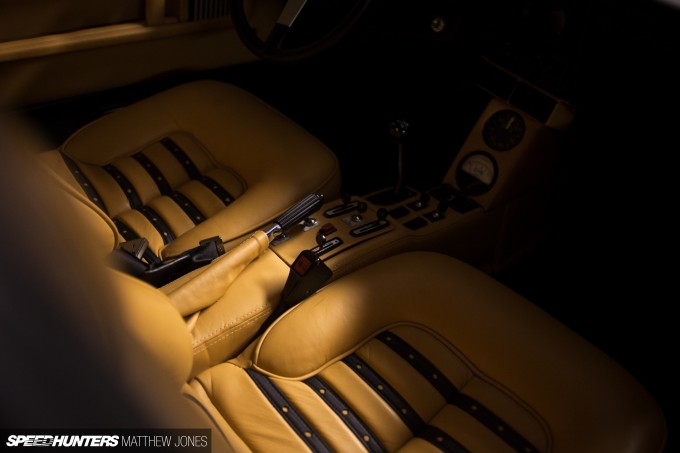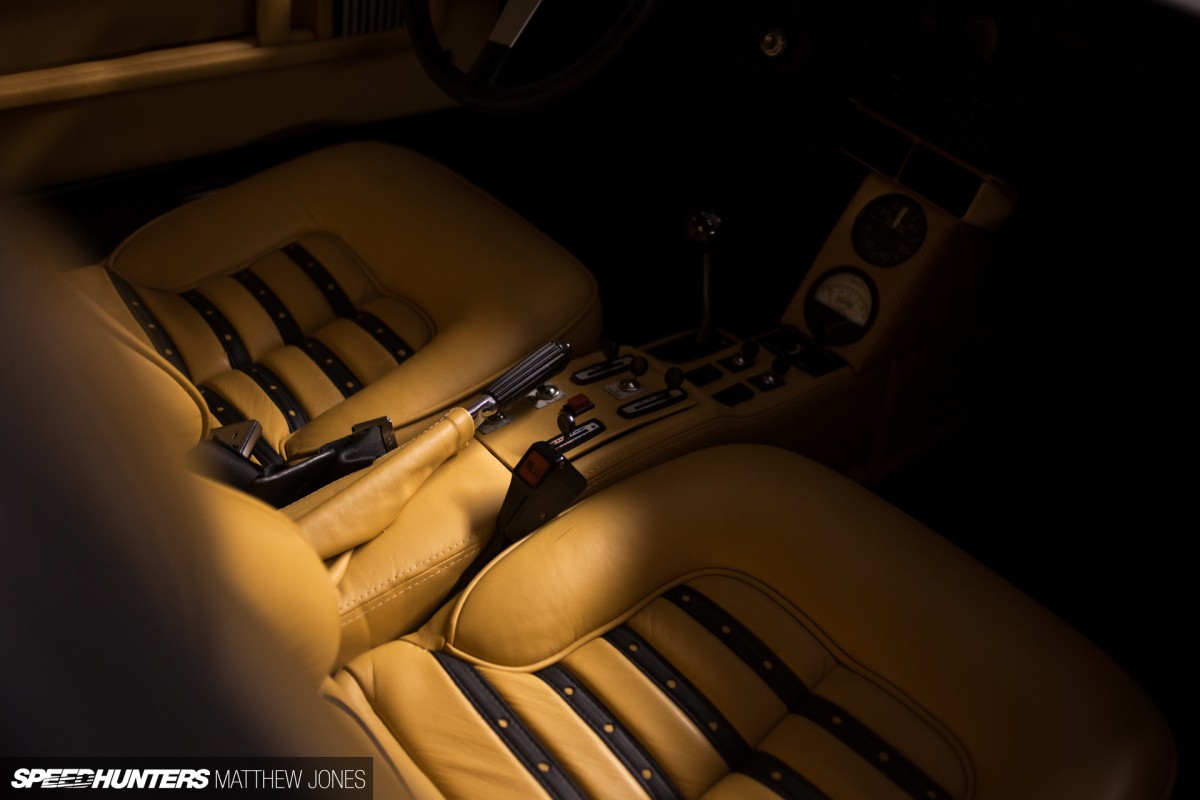 Every time I think I have come to grips with this discovery, another detail arrests me.
The Nitty-Gritty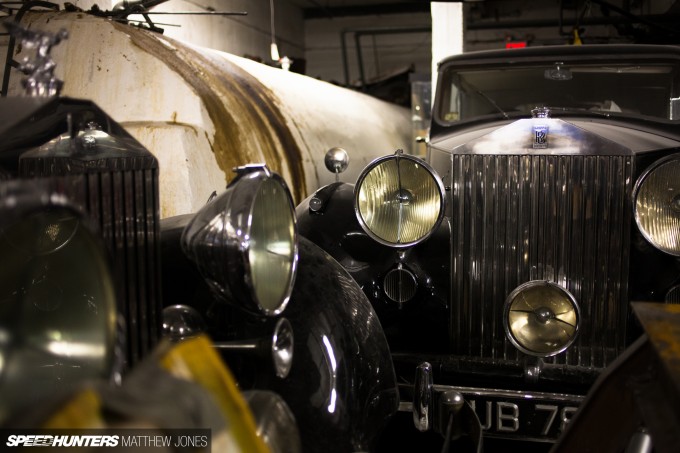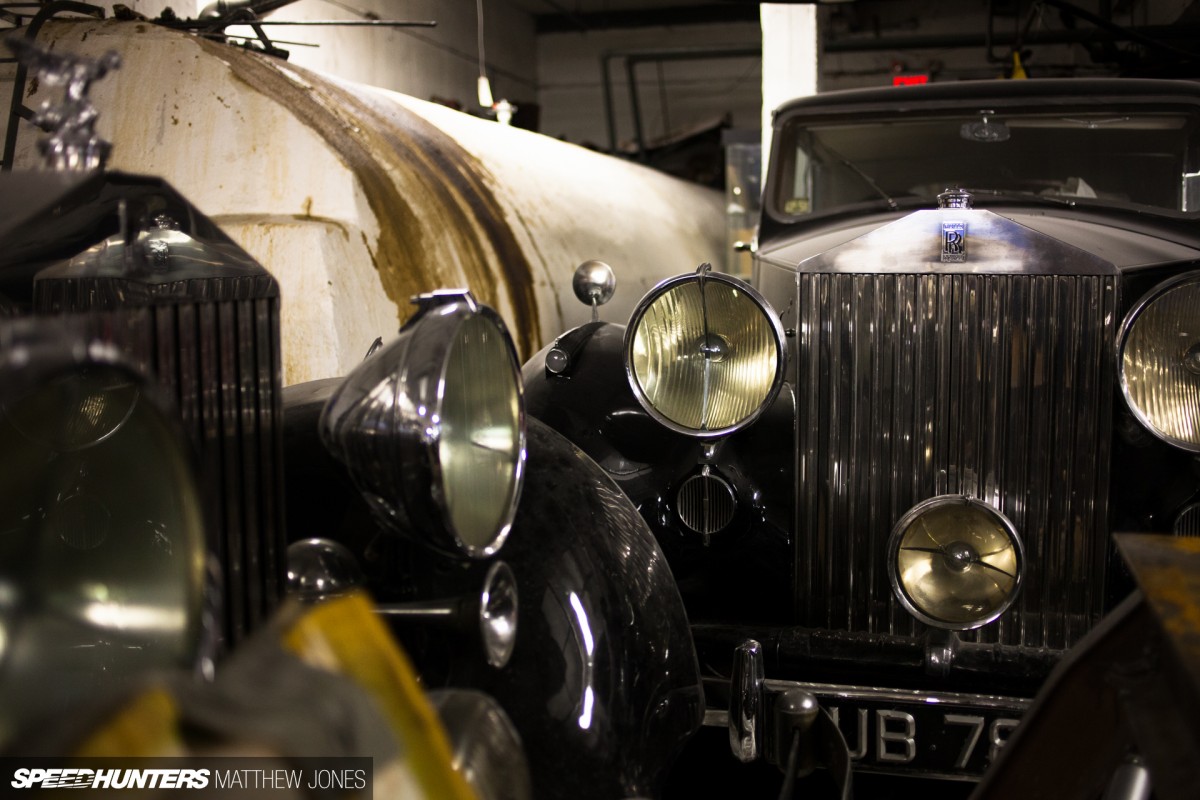 An eerie inch-thick coat of dust covers everything. The vintage headlamps of twin black Rolls-Royce Silver Ghosts stare me down through the dim-lit underground gloom. I'm drawn to them, but as I tiptoe between cars, I have to watch my step to avoid tripping on the batteries that march across the floor like lead soldiers. Stacks of tires cushion the walls, half storage space and half strangely appealing decoration.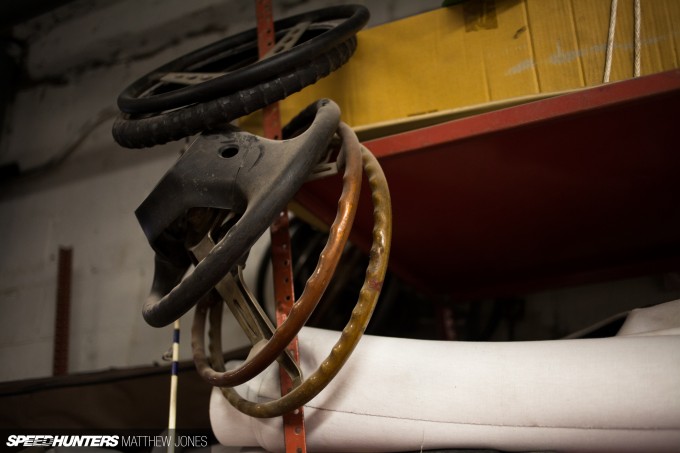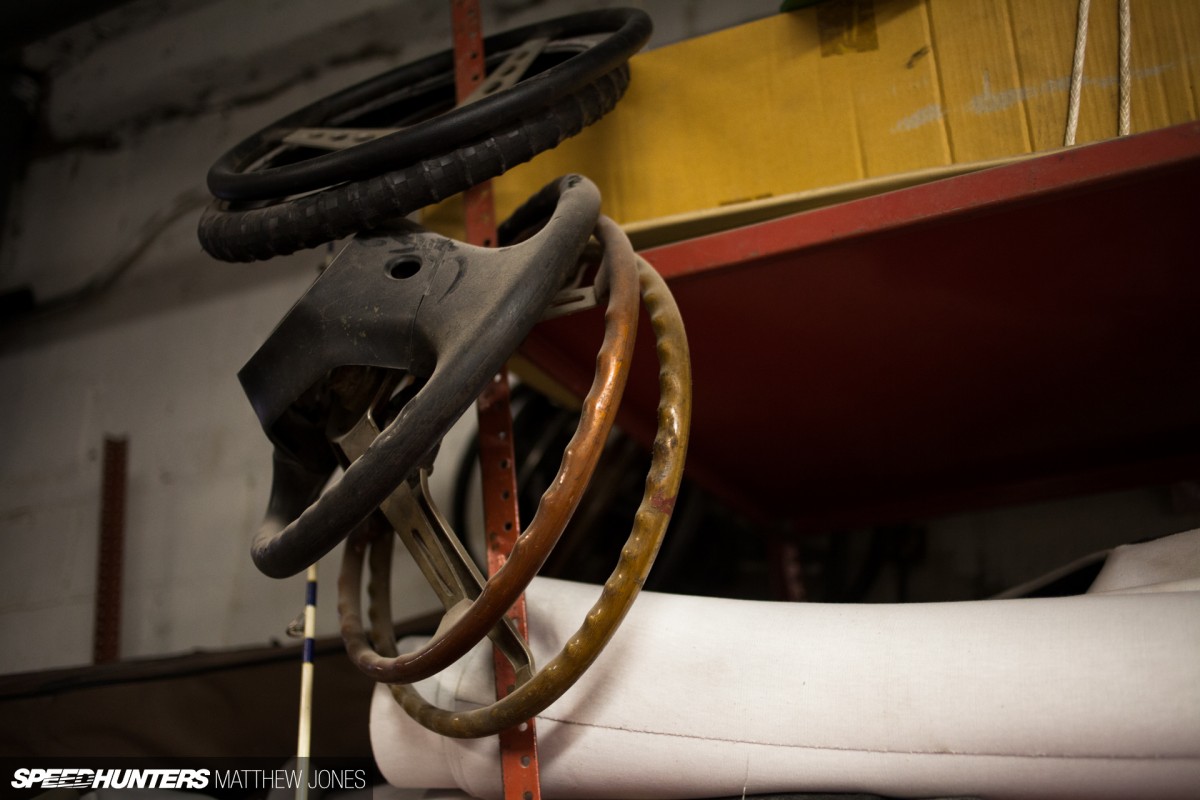 Steering wheels dangle from cabinets. Old school thin wooden rims to leather wrapped to rubber to airbag-equipped steering wheels – it's a study in contrast. The cabinets themselves are filled with spare equipment and parts – trays of spark plugs, scattered spare headlight bulbs. Every spare inch of space down here seems to belong to the cars. And no matter what you fancy, there's a car here for everyone to lust after.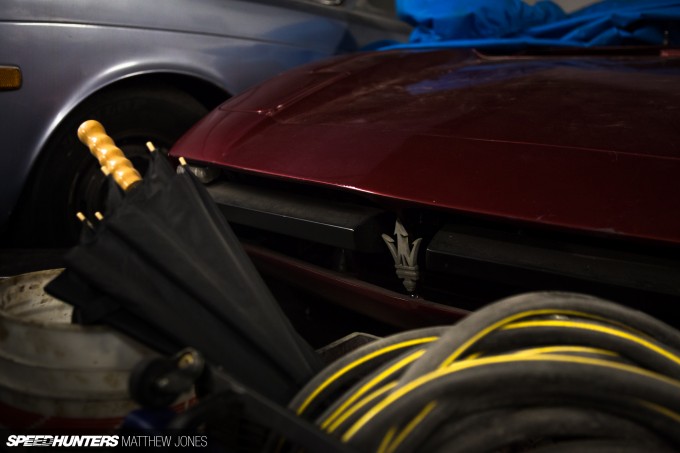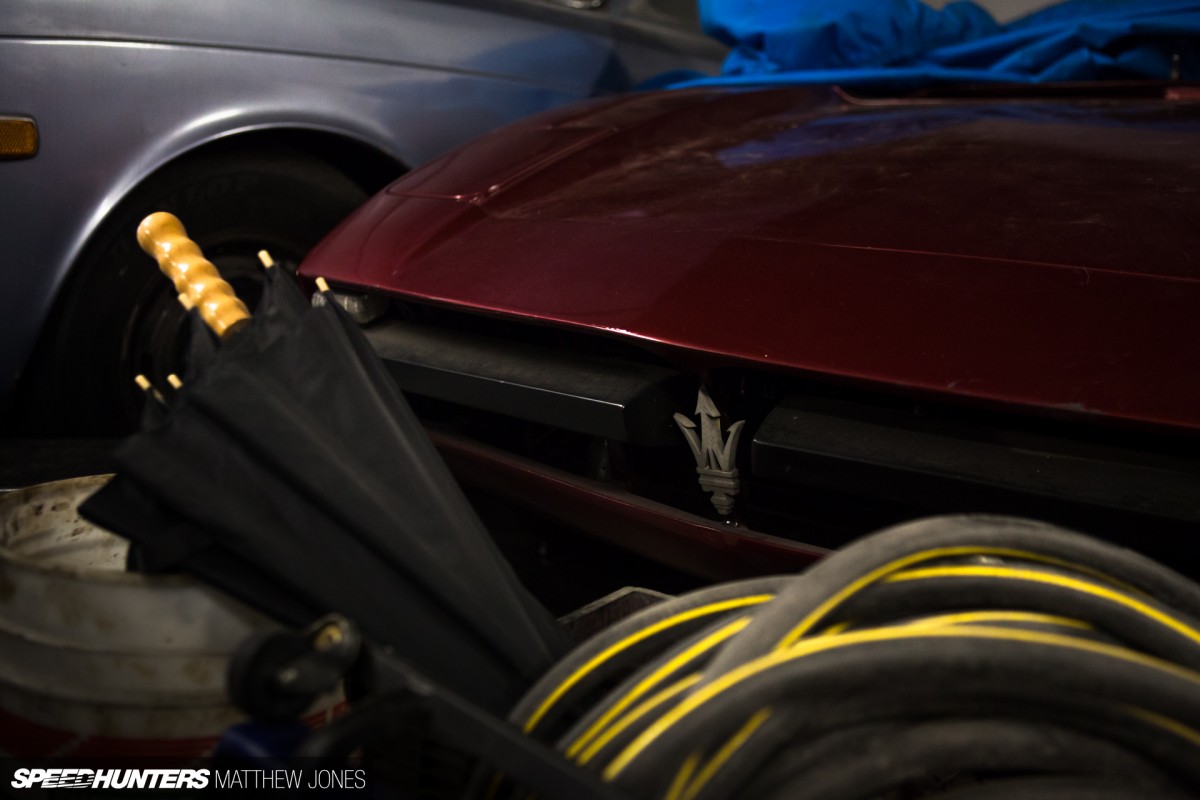 Here and there, however, I spot anomalies. Reminders that people occupy this space as well as vehicles. It's a byproduct of overcrowding, I suppose, but it seems wrong to let a classic Giugiaro-styled Italdesign Maserati Merak butt up against gardening supplies, or to lean a lawnmower against any Spirit of Ecstasy.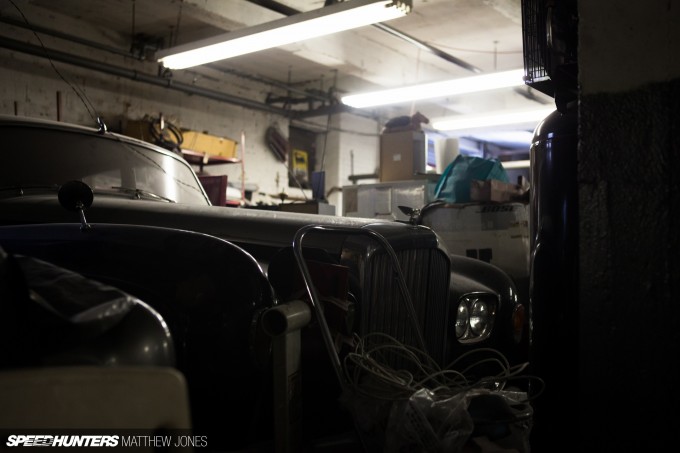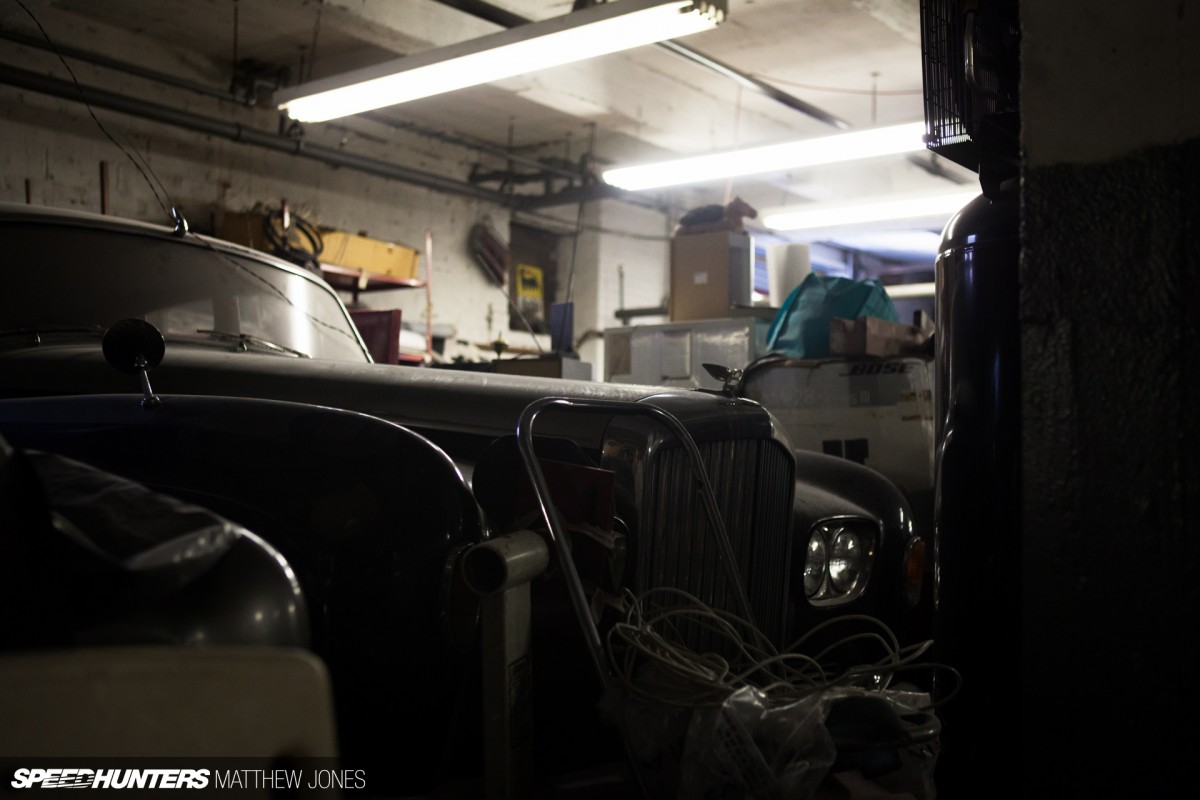 It's the kind of miscellany you'd see in any old house, but here it makes me do a double-take. This collection would be perfectly at home in a museum or on a classic car rally, but the environment of casual clutter almost makes the cars seem average. Oh yeah, who doesn't have an XJ220 sitting around downstairs, let alone one that once belonged to Jay Leno?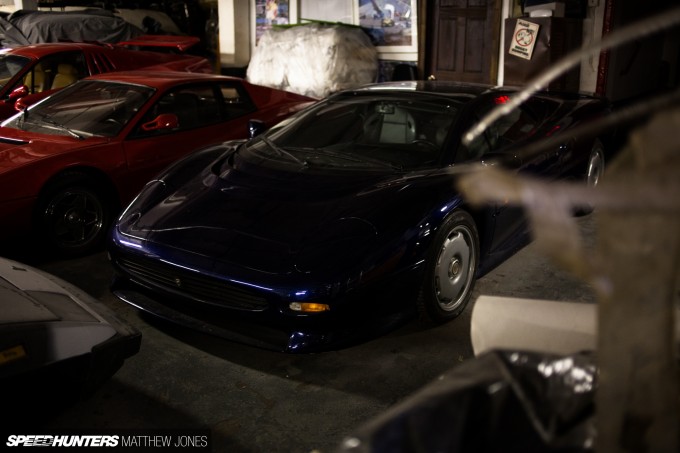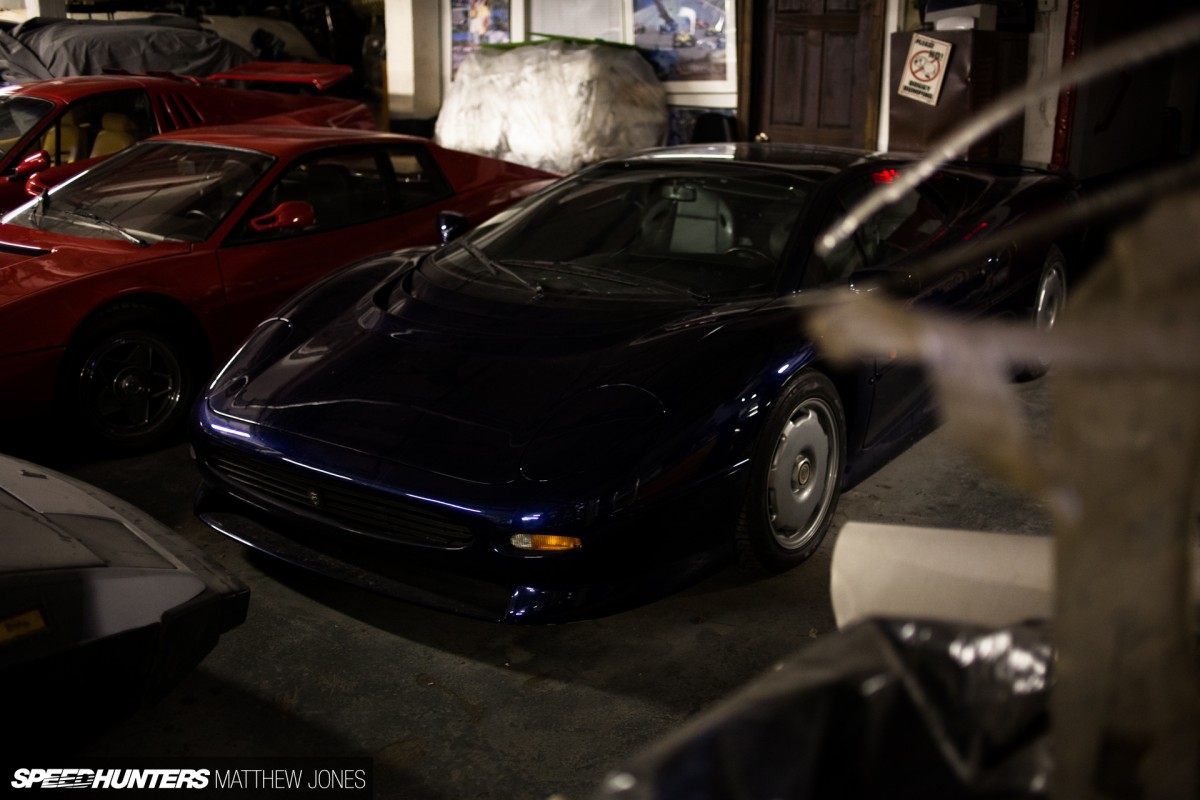 Not to mention the 3.5-liter twin turbo V6 Jaguar XJ220 in the corner – one of only 275 ever produced, and thanks to its 213mph top speed, the fastest production car of 1992. We will just have to push the Dino 308 GT4 out of the way to get this Brit out in Brooklyn.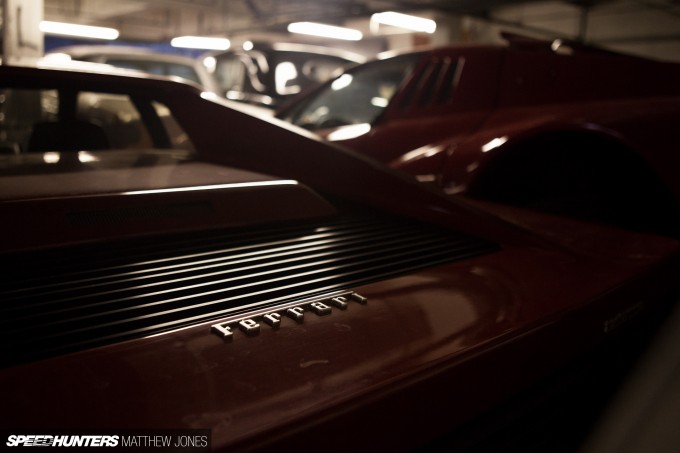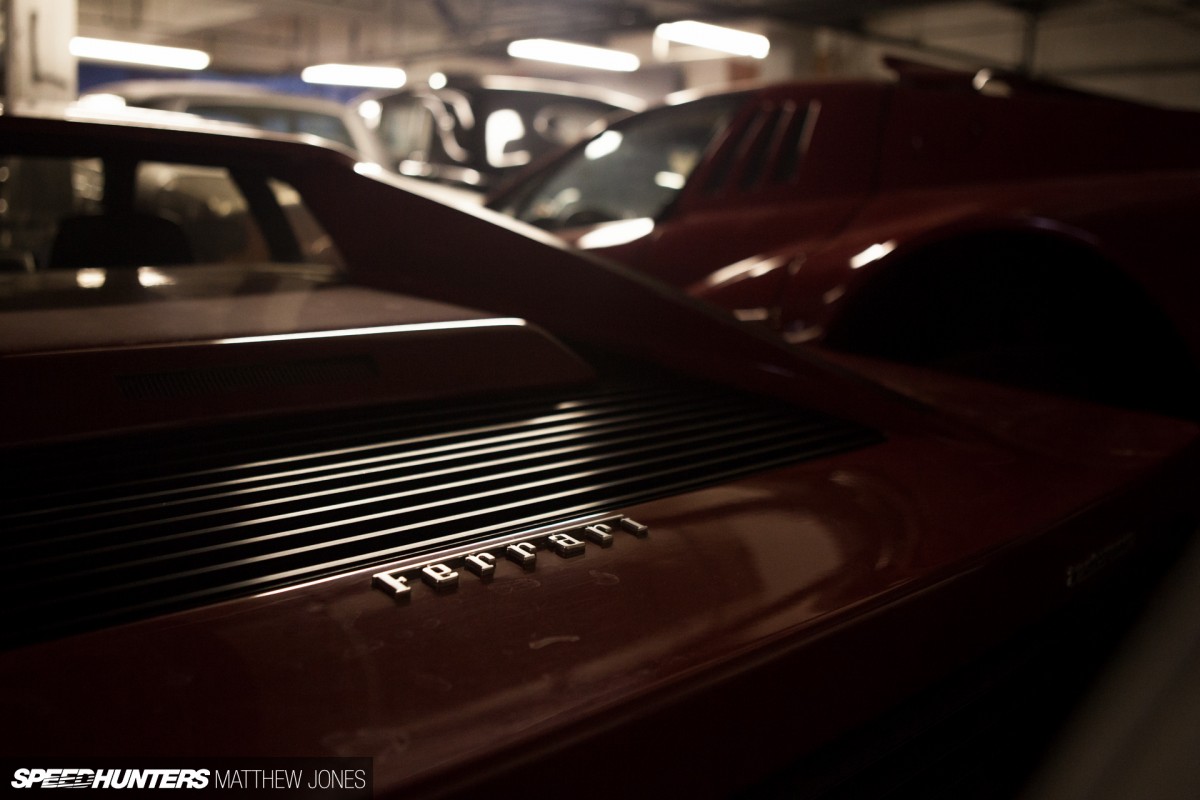 In truth, the breadth and diversity of this collection astounds me. A Ferrari Testarossa, a Bentley Arnage, Daimlers and Lamborghinis parked beside a Delorean. It is truly eclectic.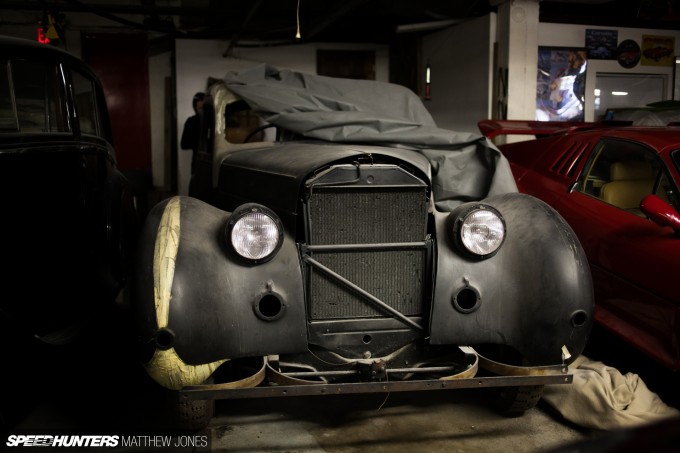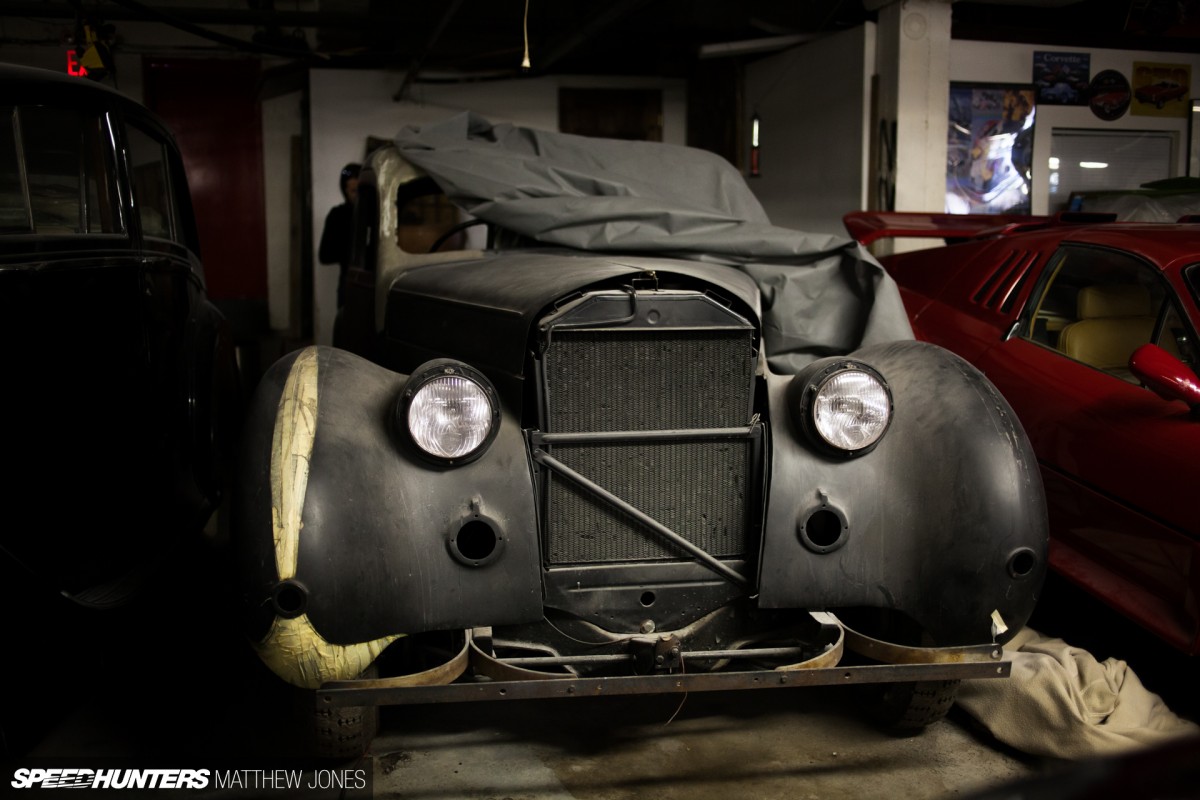 Though, for all its randomness, the longer I studied the room, the more I found some continuity in the chaos. Some places you may think this is weird but here it is the order of the day.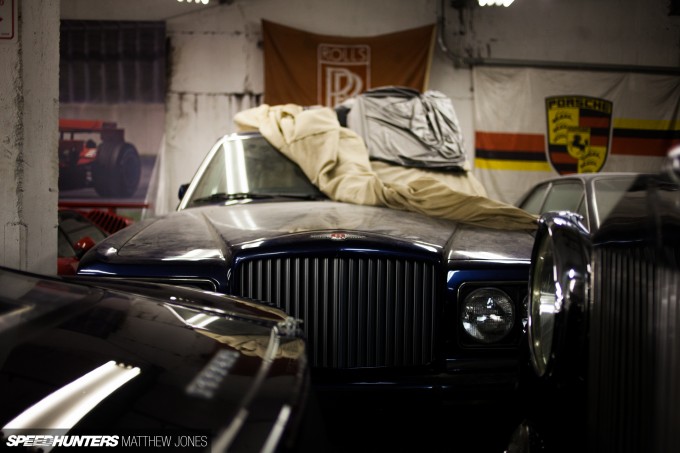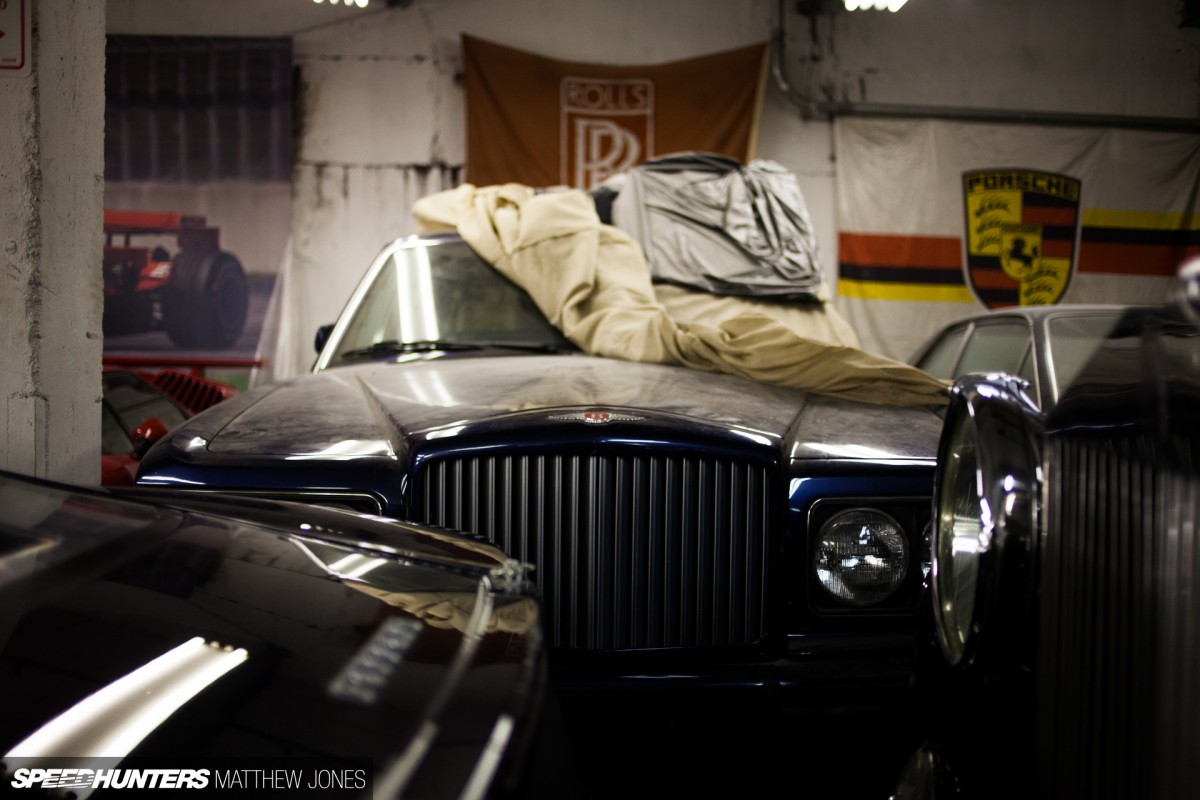 Uncovering car after car was a new surprise. The atmosphere started to relax as I noticed the Rolls' and Bentleys lounge beneath their flags covering the aged walls; even the Porches are represented with their own section on the wall to give life to the stale ambiance.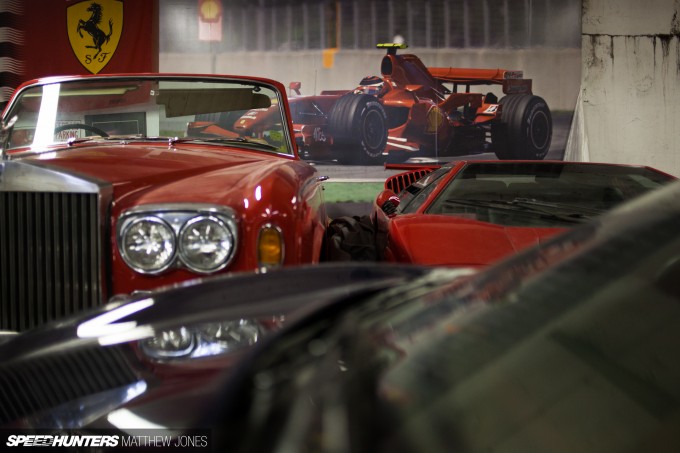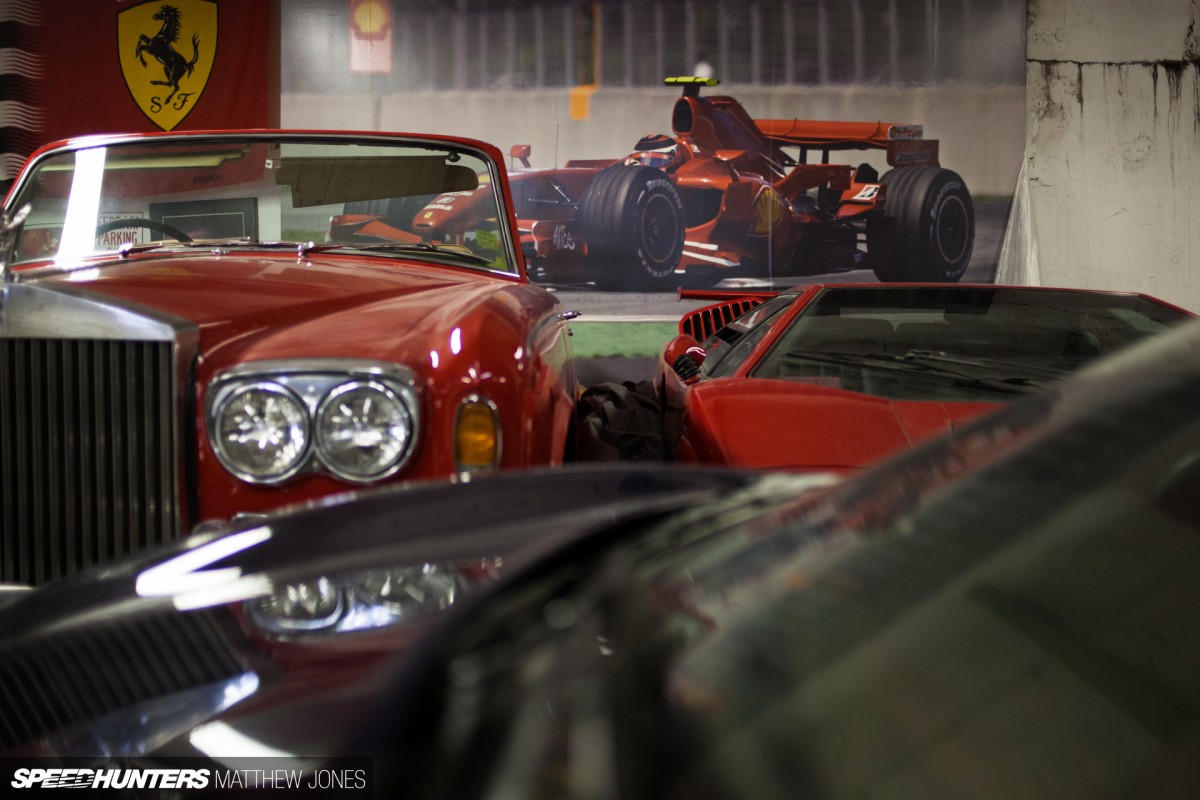 A track-ready Ferrari Challenge race car, a Drophead and a Countach seductively stand guard between the red Ferrari flag and Formula 1 posters of their relatives in action. I take a moment to pinch myself as this is becoming to much to handle – I think the Mad Hatter and the Cheshire Cat are here to start the tea party.
Backyard & Bonuses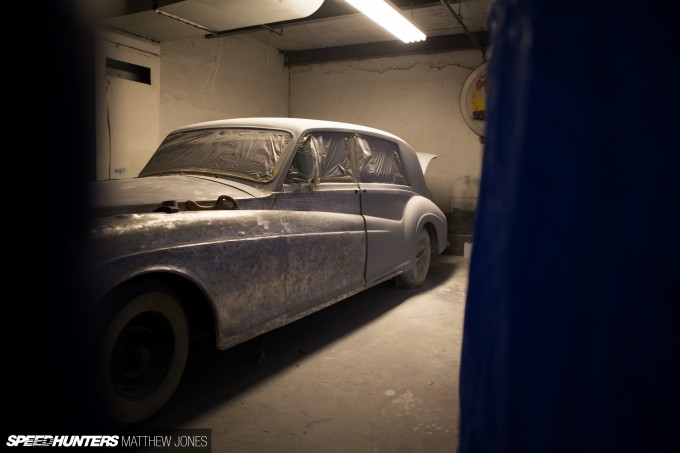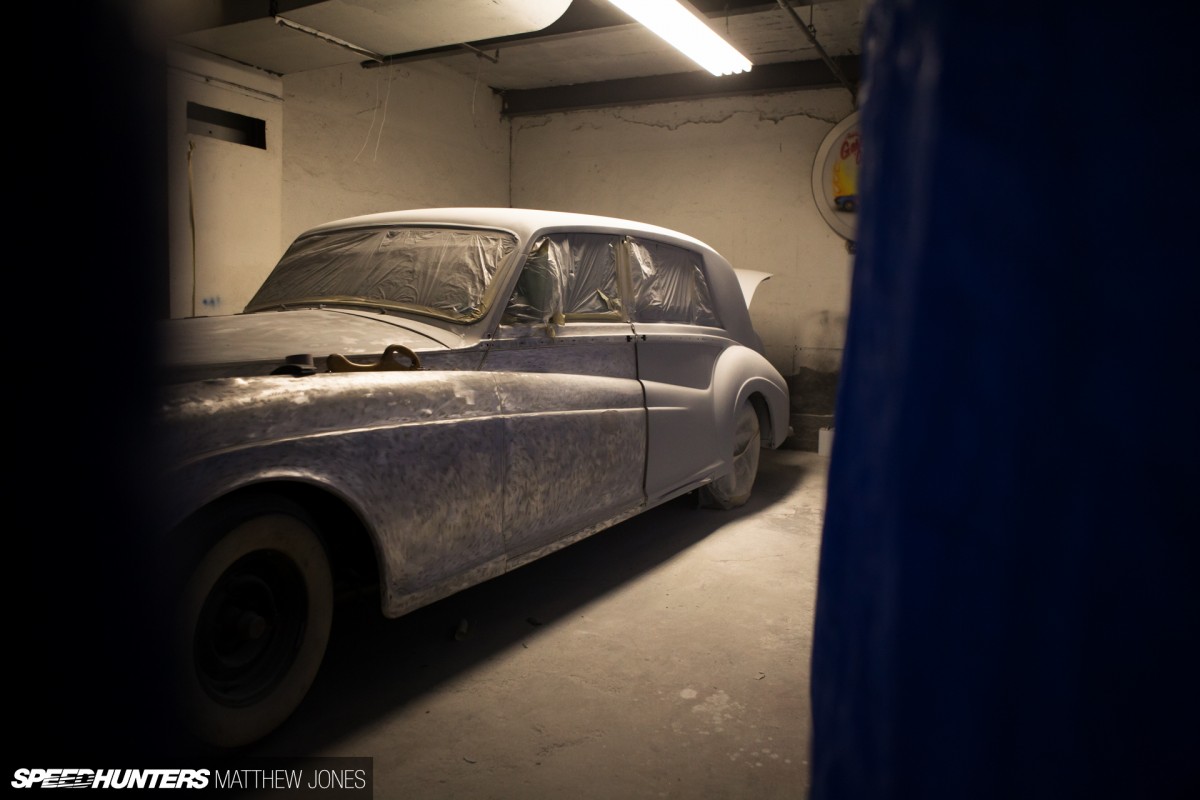 I have to wonder how long it has been since some of these cars felt road beneath their sometimes deflated tires. This prepped and partially-primed classic British luxury cruiser in particular has my sympathy. Half-hidden behind drapes in the corner, waiting for an overdue paint job, it cries out to me for to drive! Did I mention they have their own paint shop in the basement? This car will be something I request to explore after the planned full in-house restoration takes place.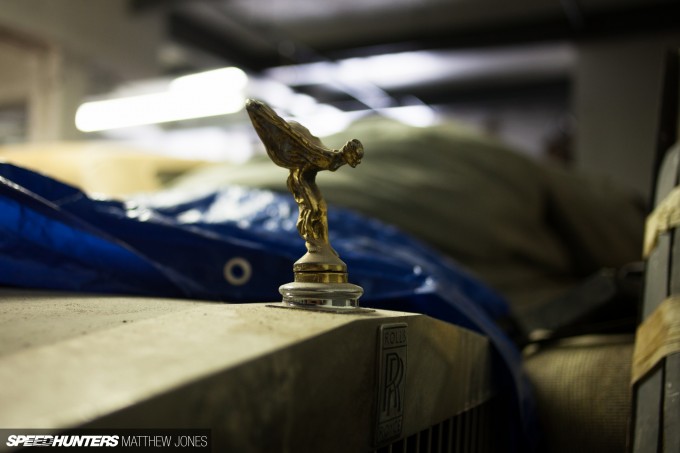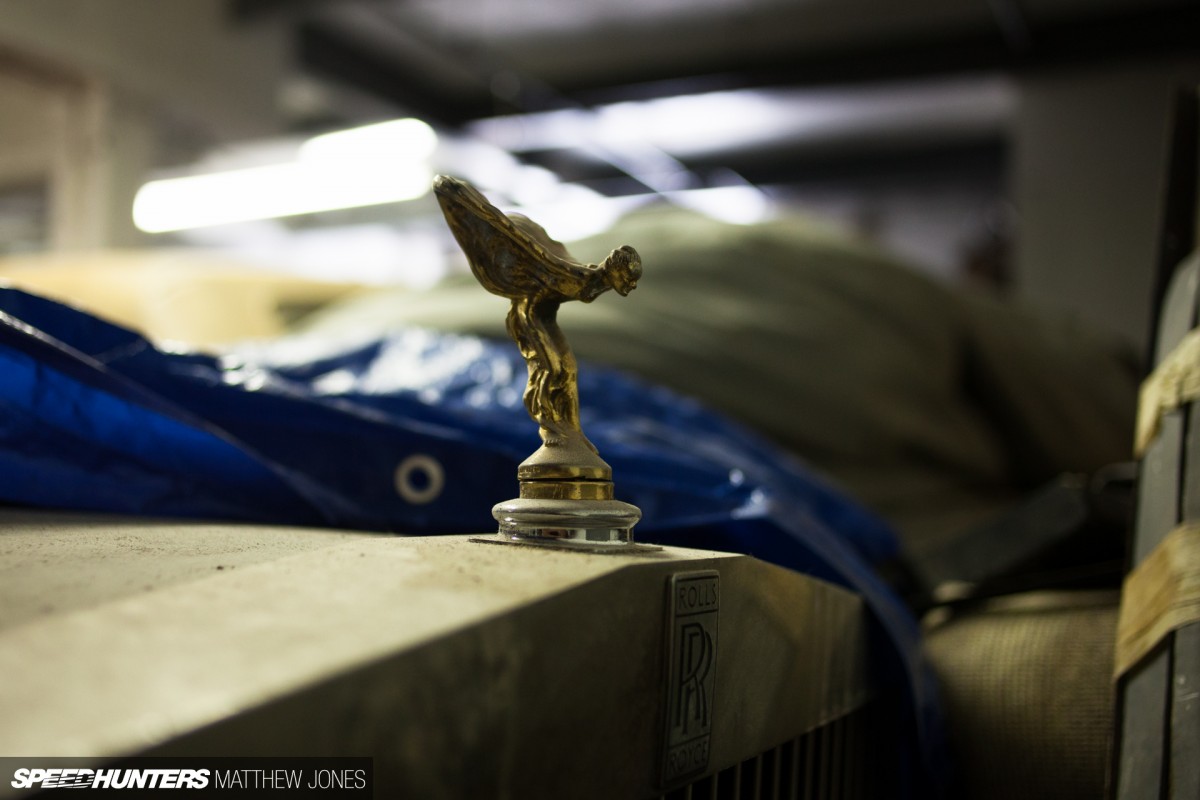 It's an endless magic trick, secrets within secrets. A pure gold hood ornament shows itself in full glory sitting proud when the blue plastic tarp is pulled off. Every time you think you've reached the end of the collection, one more Lamborghini Diablo peers out from behind its fellows.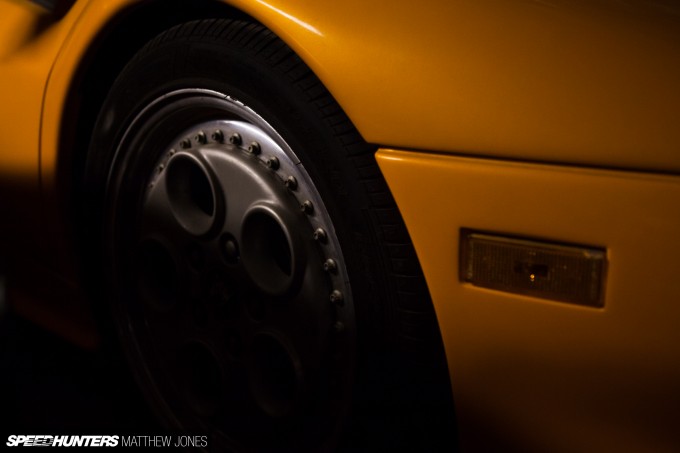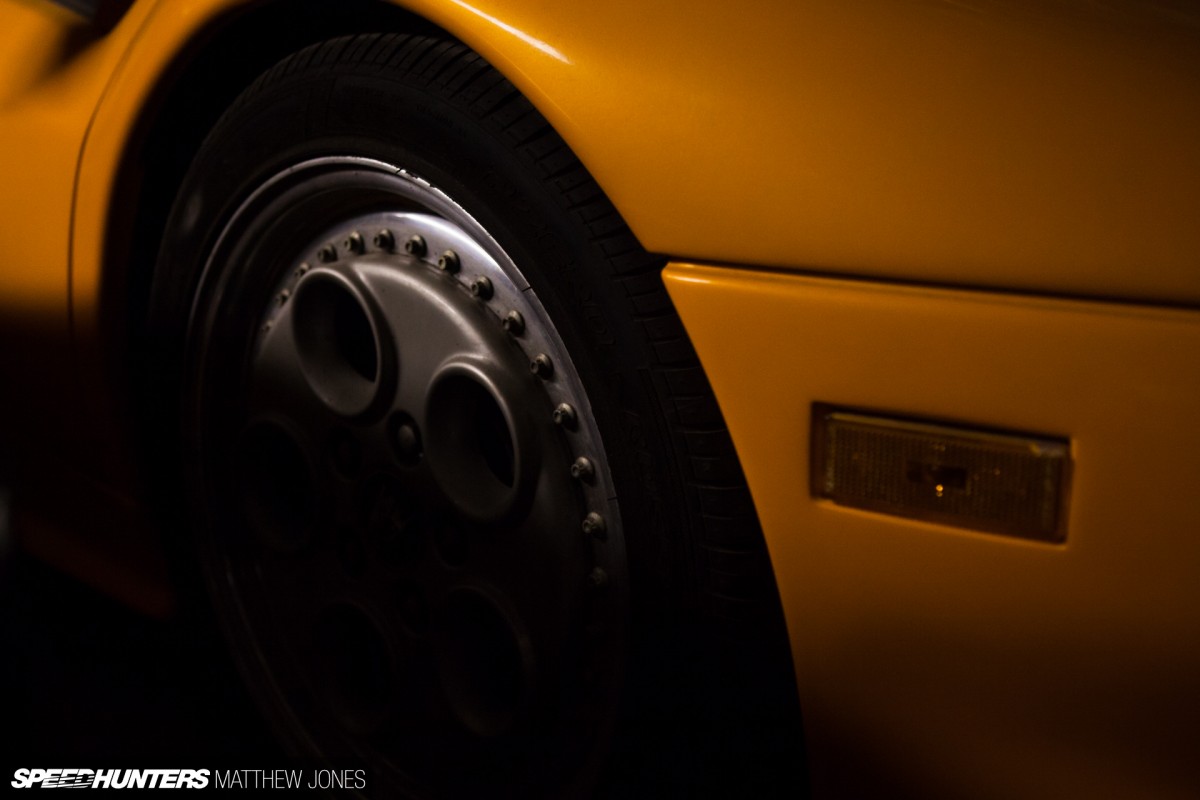 I want to linger in here, drink in every nitty-gritty element of this place. But Rabanne gestures to us, and our tour moves along.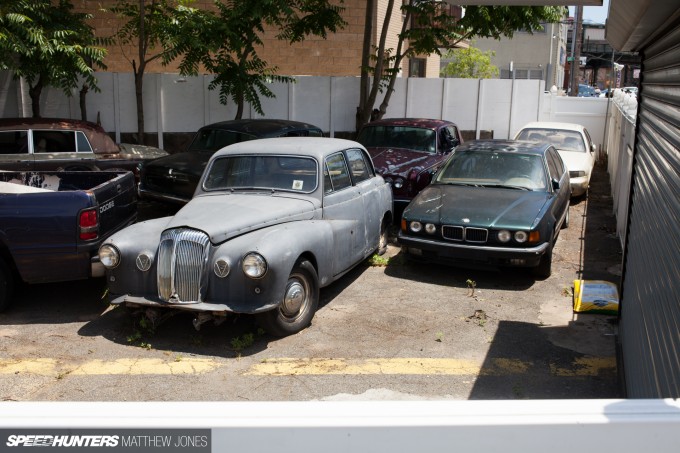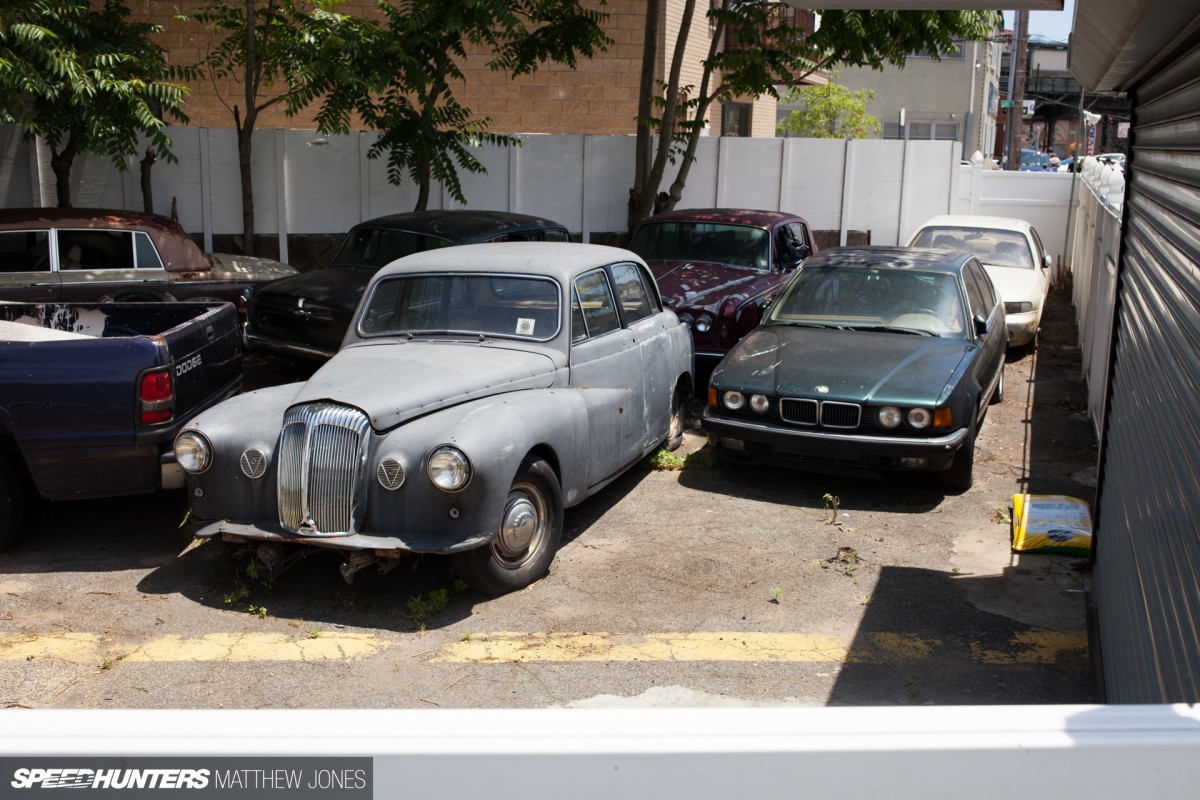 Out back, Wonderland continues. The exterior lot is one-part junkyard, one-part collector's paradise. Rabanne has gathered these treasures slowly over the years, hunting his prey with a practiced eye.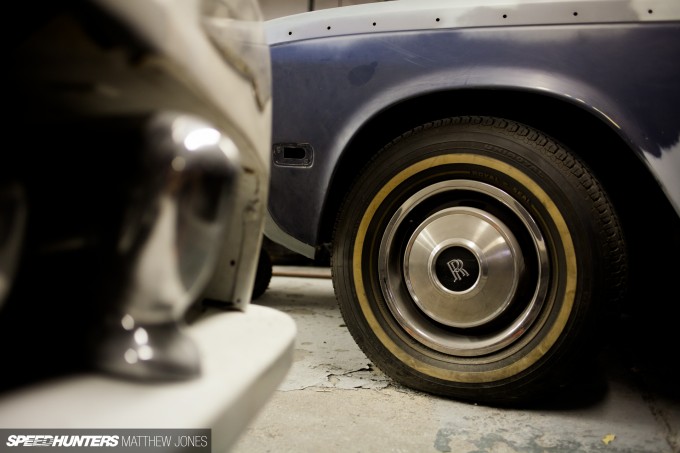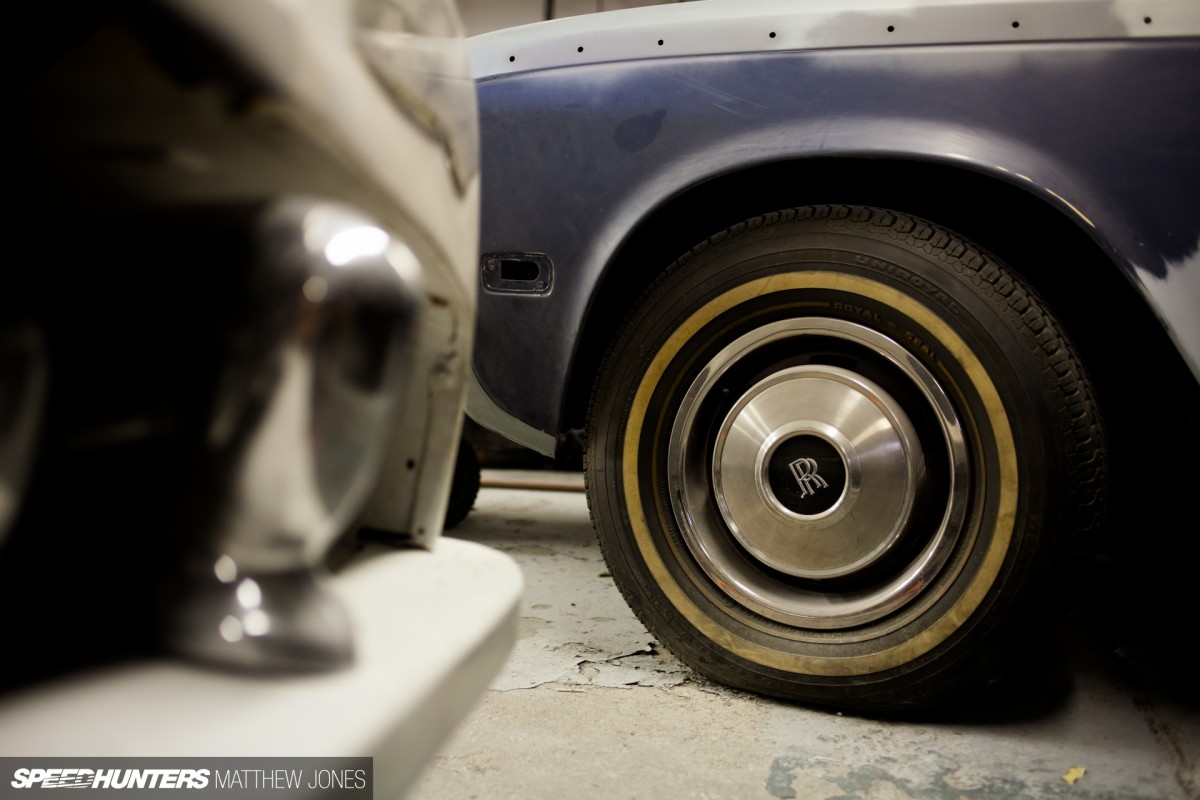 His attention to detail shows in every inch of the collection. This is the house and yard of a man who loves art in all forms, and who sees and is absorbed in the curve of a hood, the lip of a fender, the smile of a grill. Pure Joy of Machine!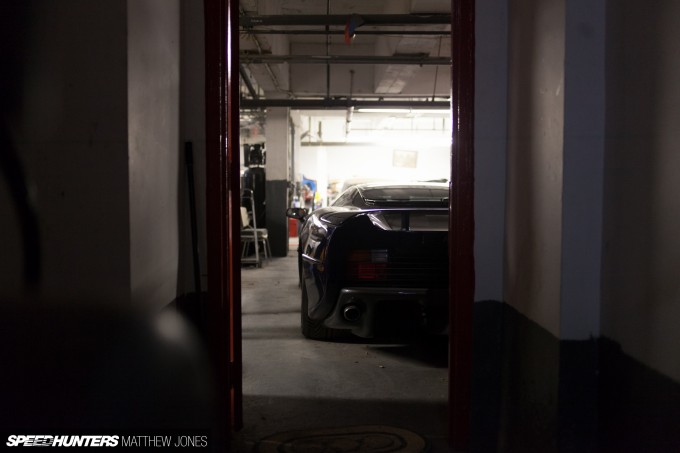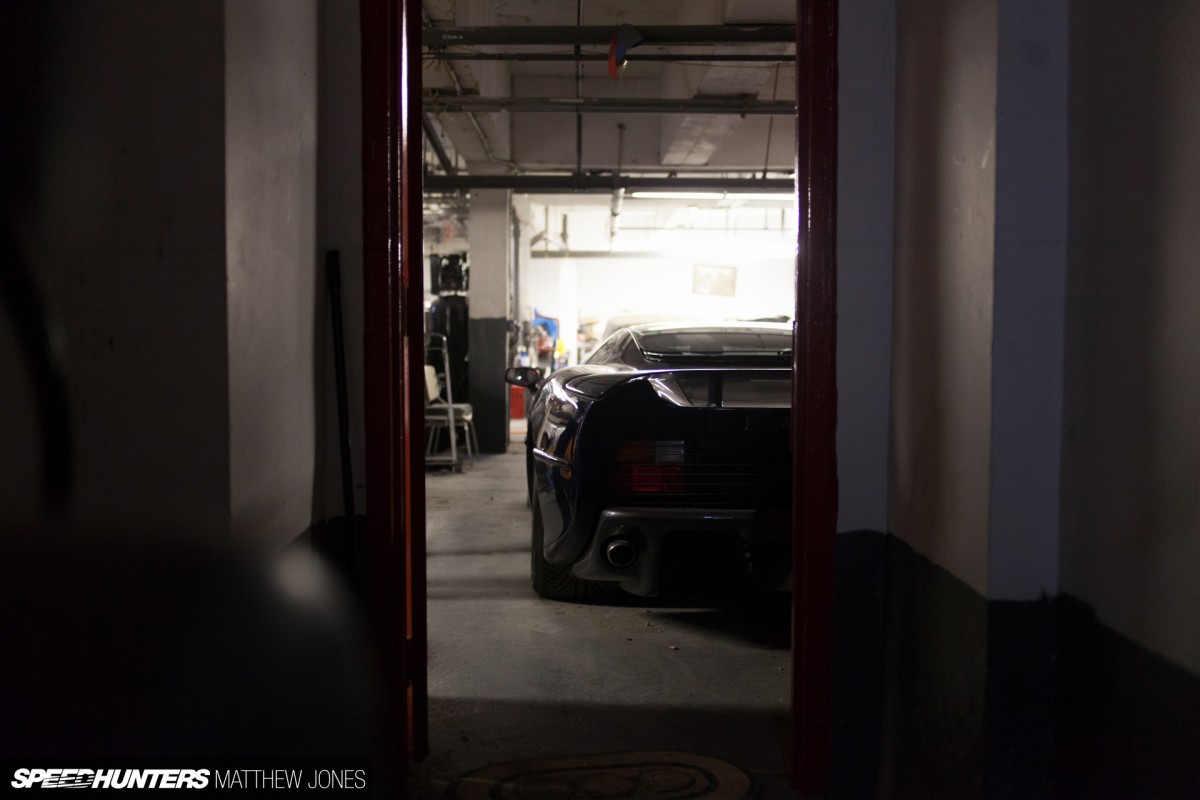 When it's time to leave, I linger at the door and give one last wave to the XJ220 that guards the gates of this subterranean paradise. Maybe if I'm lucky, I can sneak another peek someday. The next time I venture this deep into the heart of Brooklyn, this place will certainly be on my mind.
Elizabeth White
Instagram: @itswhitenoise
elizabeth@speedhunters.com
Photos by Matthew Jones
Instagram: MatthewJonesPhoto
More Collections on Speedhunters
Speedhunting in a New York Minute
Cutting Room Floor