Formula D is considered by most to be the drift championship. Maybe it's a profile thing or the fact it's in America, but either way it's like New York. If you can make it there, you can make it anywhere, right? So what do you do if – like Finland's Juha Rintanen – you've won a European championship and want to show the world you've got the minerals required to compete at the highest level? You pack up your S14a Nissan Silvia and ship it to the East Coast of the United States and find out if FD is ready for some more European talent.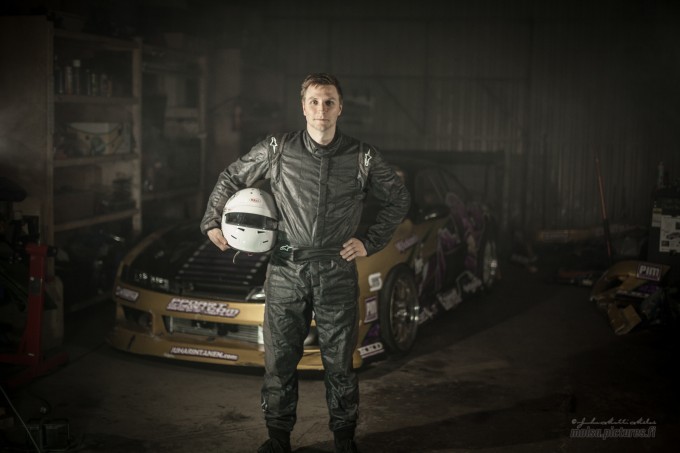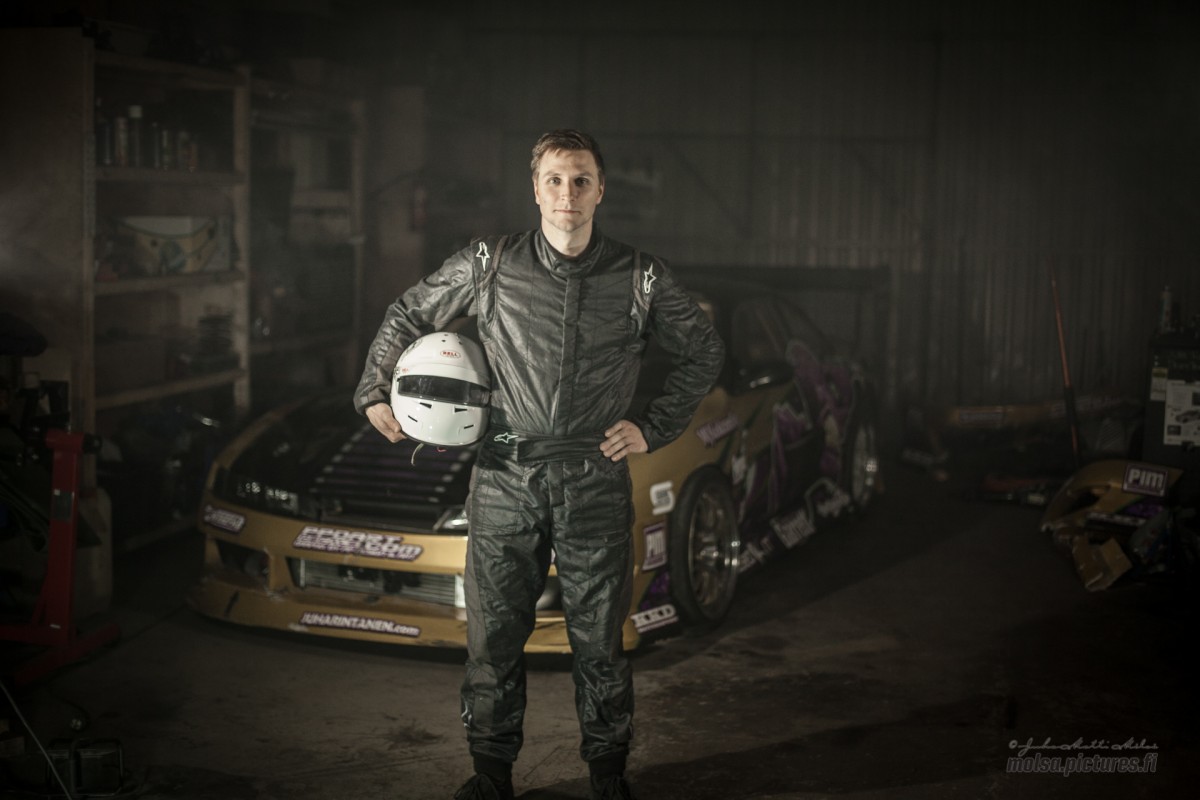 We've seen this kind of commitment before with Fredric Aasbø and Mad Mike Whiddett. Both have similar stories behind them and now look at them! But don't think this is some over-ambitious, over-funded exercise by somebody who doesn't know what they're getting to, because Juha and his team attended D1 GP in 2009. Transmission troubles got in the way of success then, but now with a proven and trusted Nissan around him, he's confident it's going to be a different story. He's an accomplished, experienced driver with bucket loads of skill, so this is going to be good. The plan is to compete in four rounds of Formula Drift; mixing it up with the names you already know and love at the top level of the Pro championship.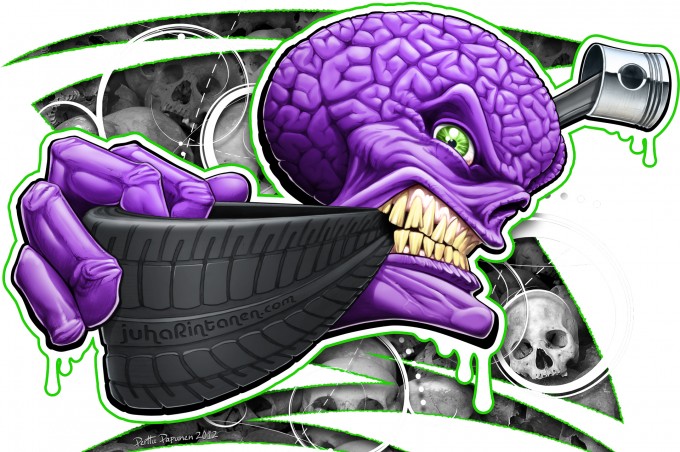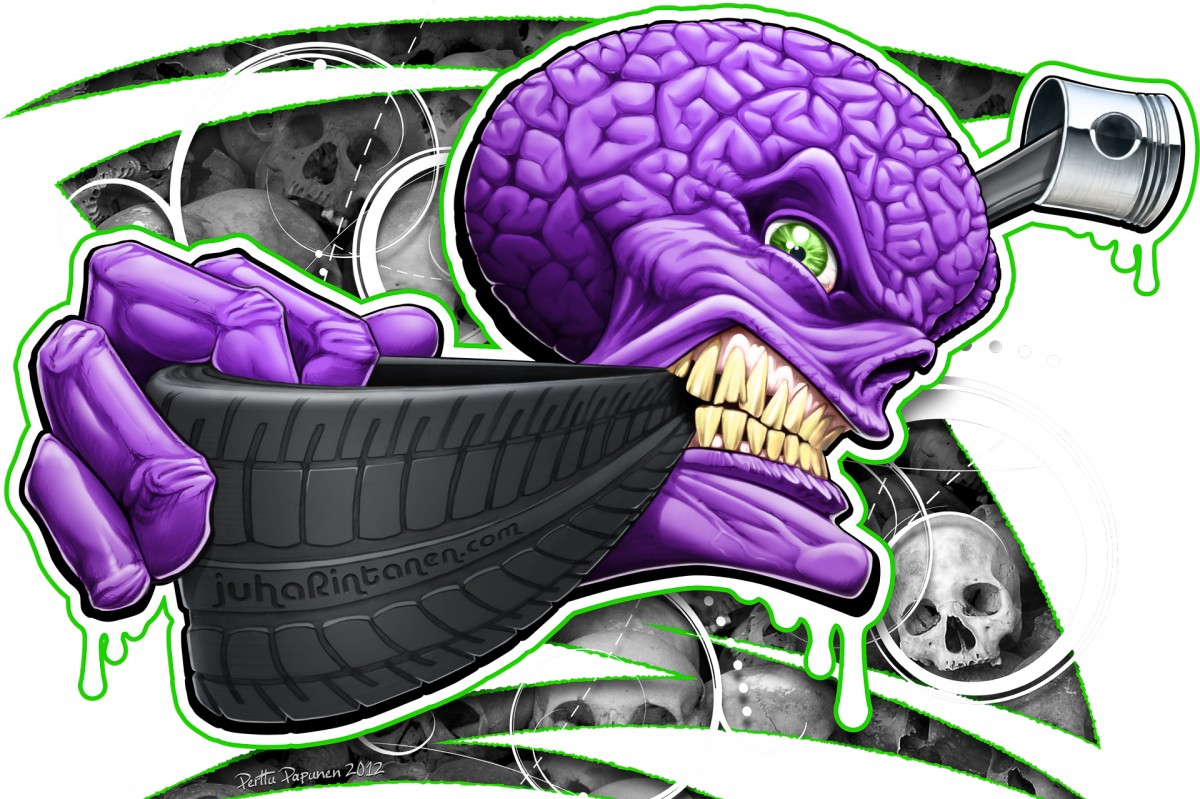 I've been in plenty of pits at European events like the Drift Allstars series that Juha won last year and his set-up looks like it should be at an FD round. There's the immaculate articulated truck with full livery, professional presentation and an air of business about it. Of course, only the car and some spares are being shipped stateside, but the next time I can I'd like to show you more of the European drift scene. Sure, it's perceived as being smaller than Formula Drift, but in reality the teams are as just as good.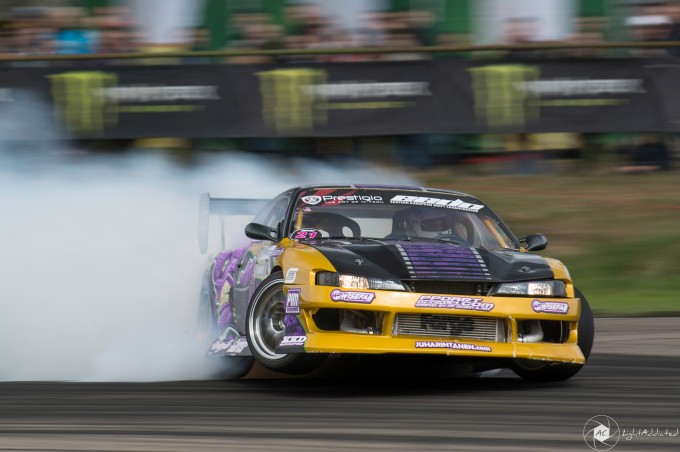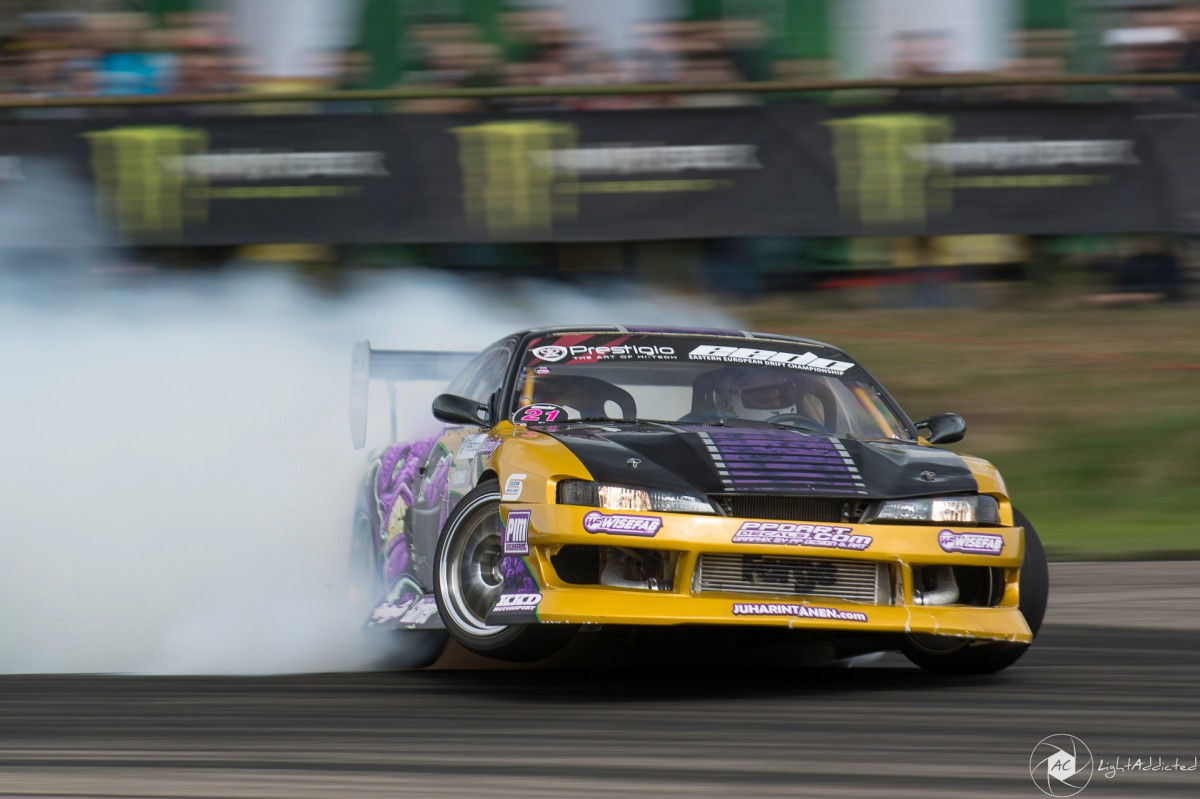 But how will he fare against the giants of FD? With only a few weeks until New Jersey, Juha is under no illusions as to how big the mountain he has to climb is. From a super-tight budget to the minimal practice time he'll get, when everything says 'no', Juha keeps saying 'yes', adding, "I'll take it one competition at a time, humble and learning, but in the end we will sure try our best to be competitive amongst the best."
So will he have enough power, angle, attitude? We'll find out soon enough, but for a heads up on what's heading your way America, take a look at Juha's website, or his Facebook page which is updated with loads of pictures and videos. Even better, throw him some spare dollars and get some popcorn, because the Vikings are coming!
Bryn Musselwhite
Instagram: speedhunters_Bryn
bryn@speedhunters.com
Images courtesy of…
Molsa.Pictures.Fi – https://www.facebook.com/Molsa.pictures.fi
PP Design & Art https://www.facebook.com/pages/PP-Design-Art/225674780915202
Christian Andreoli https://www.facebook.com/AClightaddicted