Looking For Excitement
Wheel-to-wheel racing, in the dirt, with jumps, using 900hp rigs. There's a lot to love about the The Off Road Championship.
I'm quite sure that many of the people reading this are big fans of motorsport – particularly the big stuff like Formula 1. I too try to catch F1 races whenever I can, but I have to admit that lately I've been fast forwarding though many of the laps. At its best F1 can be a thrilling spectacle, but recently it seems like those edge of your seat moments are few and far between.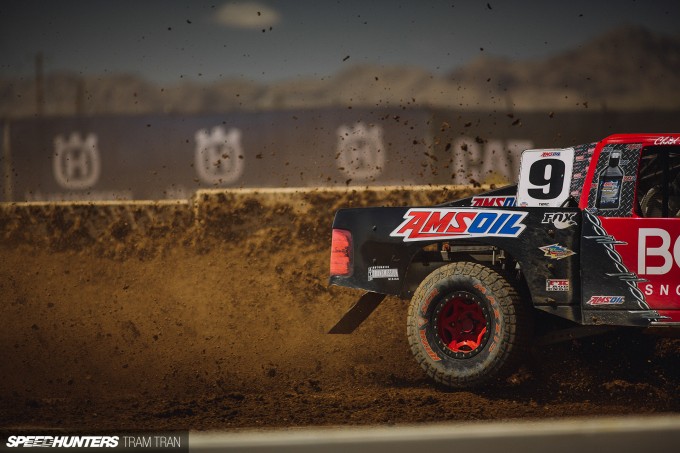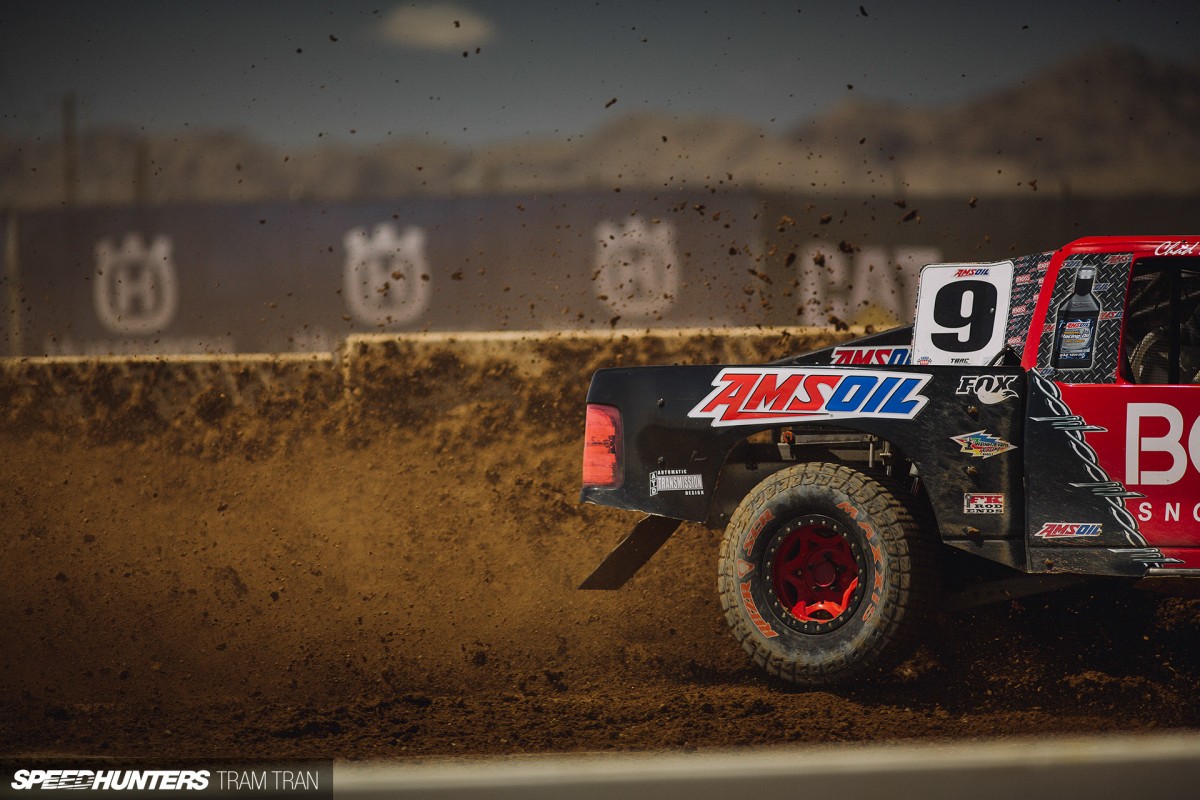 For the past couple of years one team and one driver has dominated Formula 1, and while new regulations this year have shaken things up the real world result has just been replacing one dominant team with another. In some of the races the winners are crossing the finish line up to half a minute before the next guy.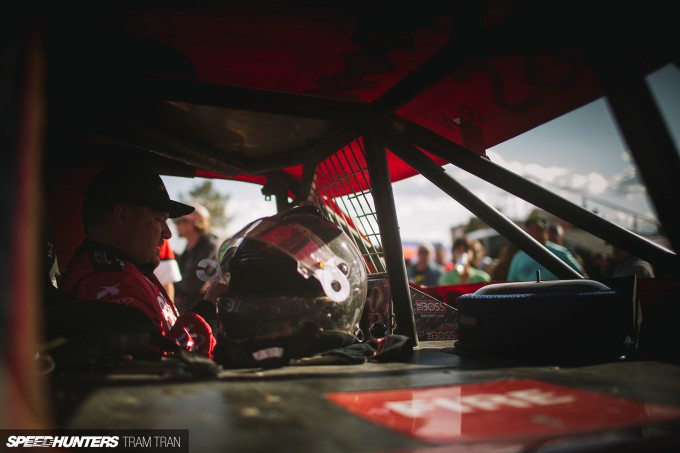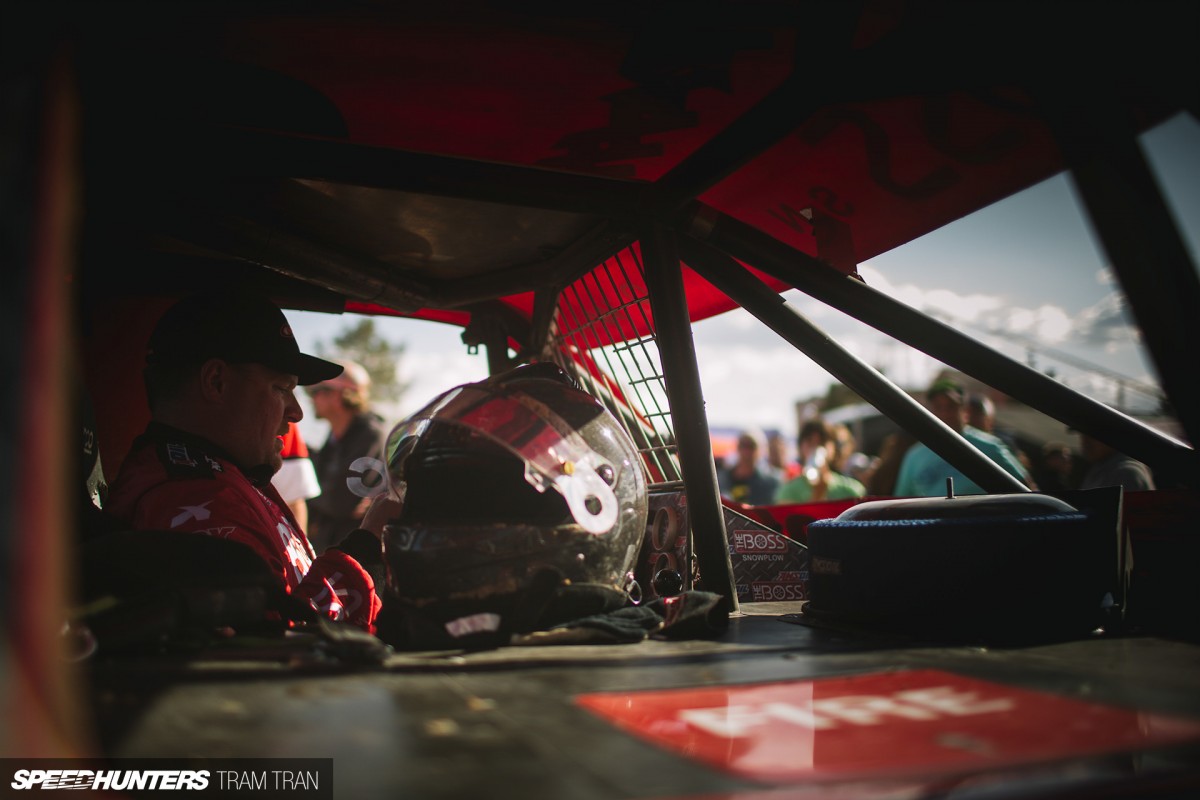 You could argue that there are closer battles for position going on deeper in the field, and that's true. But to me it's still a little strange when the leader is so far ahead of the rest of field that he hardly gets any TV time.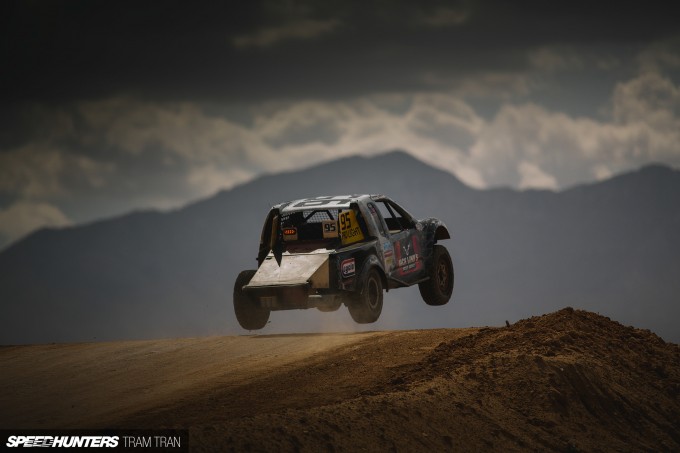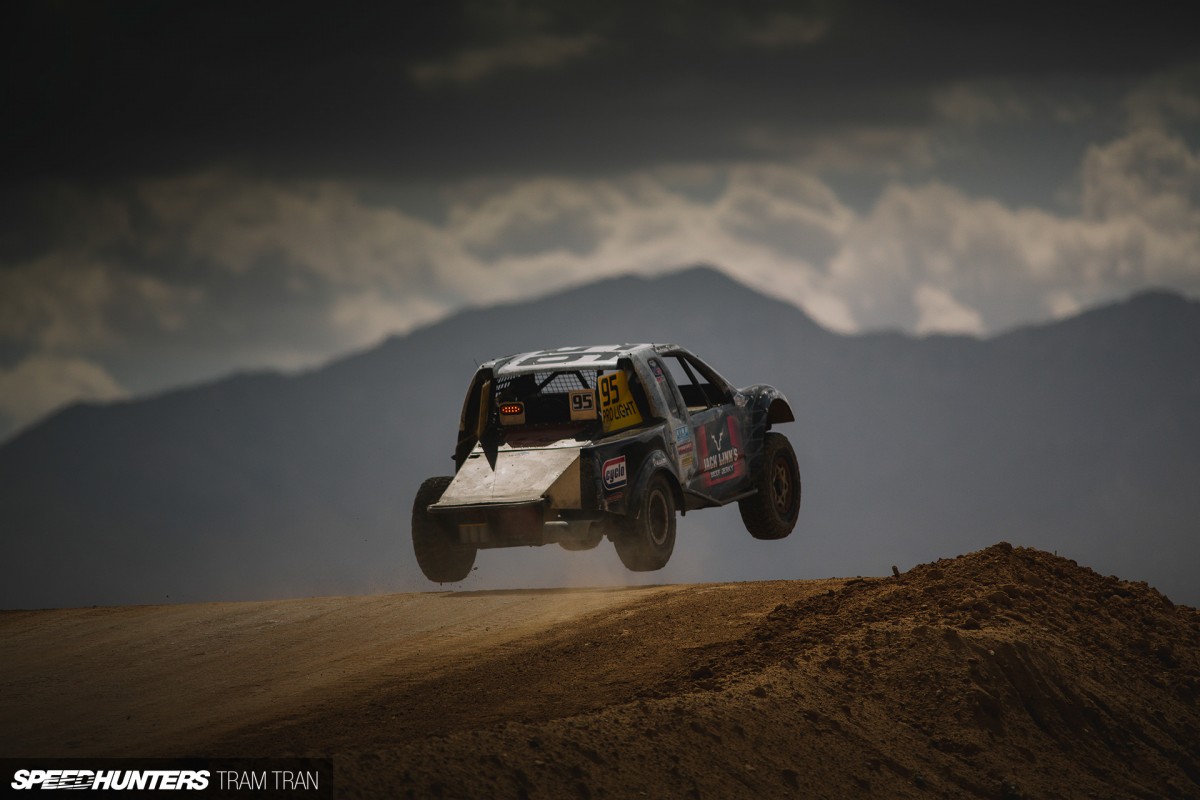 There's just something anti-climatic to me about a lot of today's F1 races. The fastest car sits on the pole position at the start of the race, and as long as the driver doesn't the botch the start he's cleared the pack by the first corner. Barring any mechanical failures or big pit road screw ups, he's off to win the race without challenge. This often the case not just in F1, but in many forms of traditional motorsport.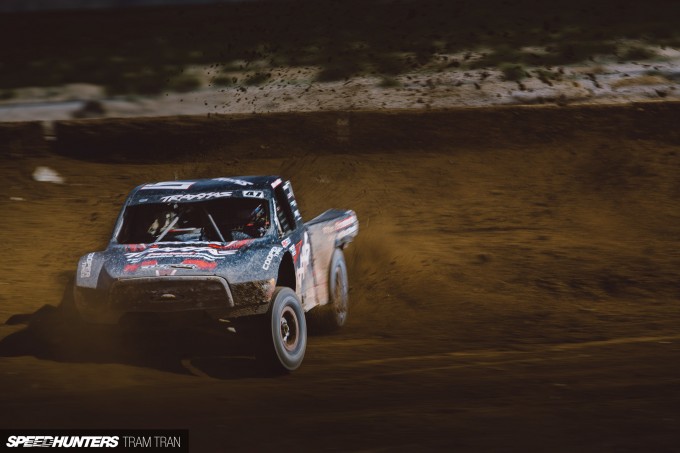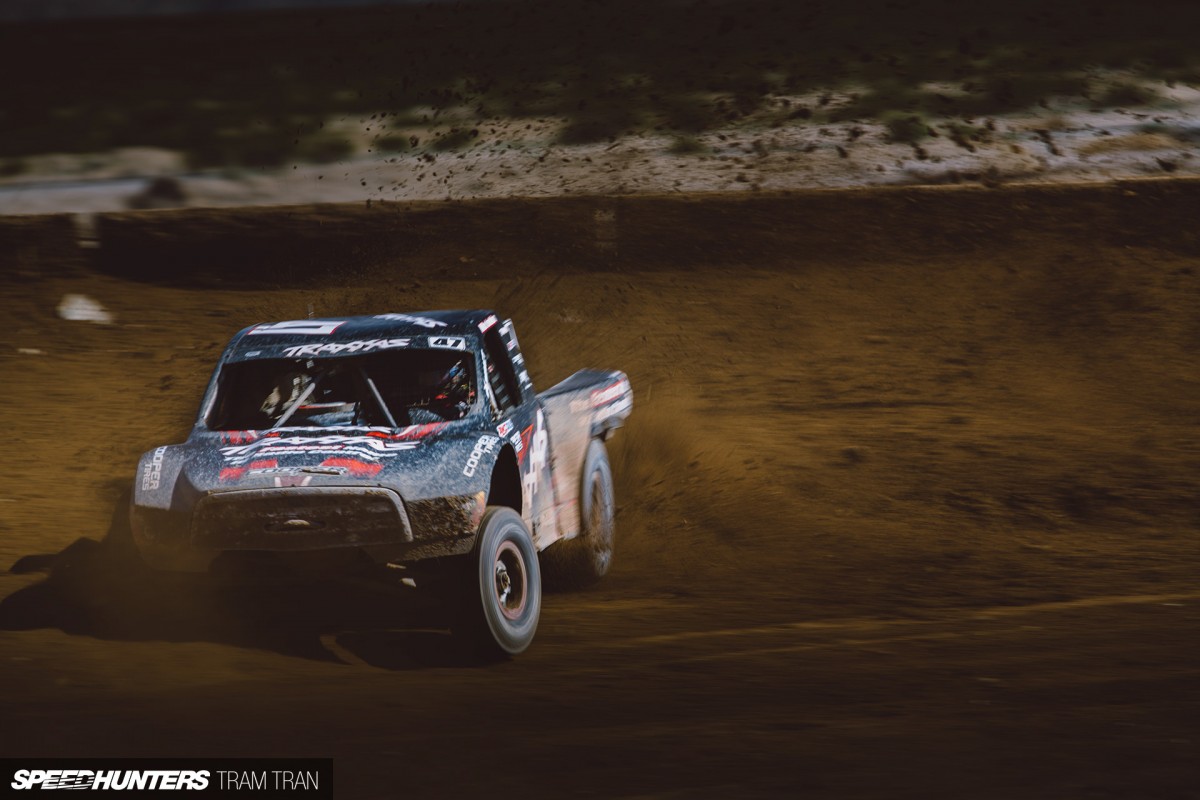 Maybe I'm just one of those people who suffers from a short attention span. I don't really care who wins a race, I just want to see a good show along the way. Perhaps that's why sports like professional drifting and rallycross have really taken off over the last several years?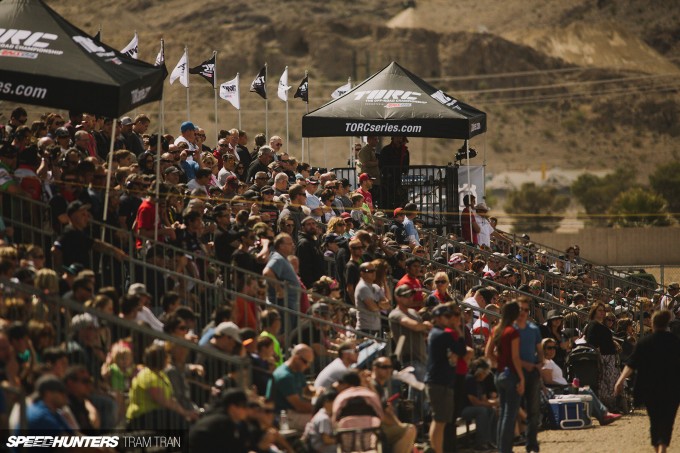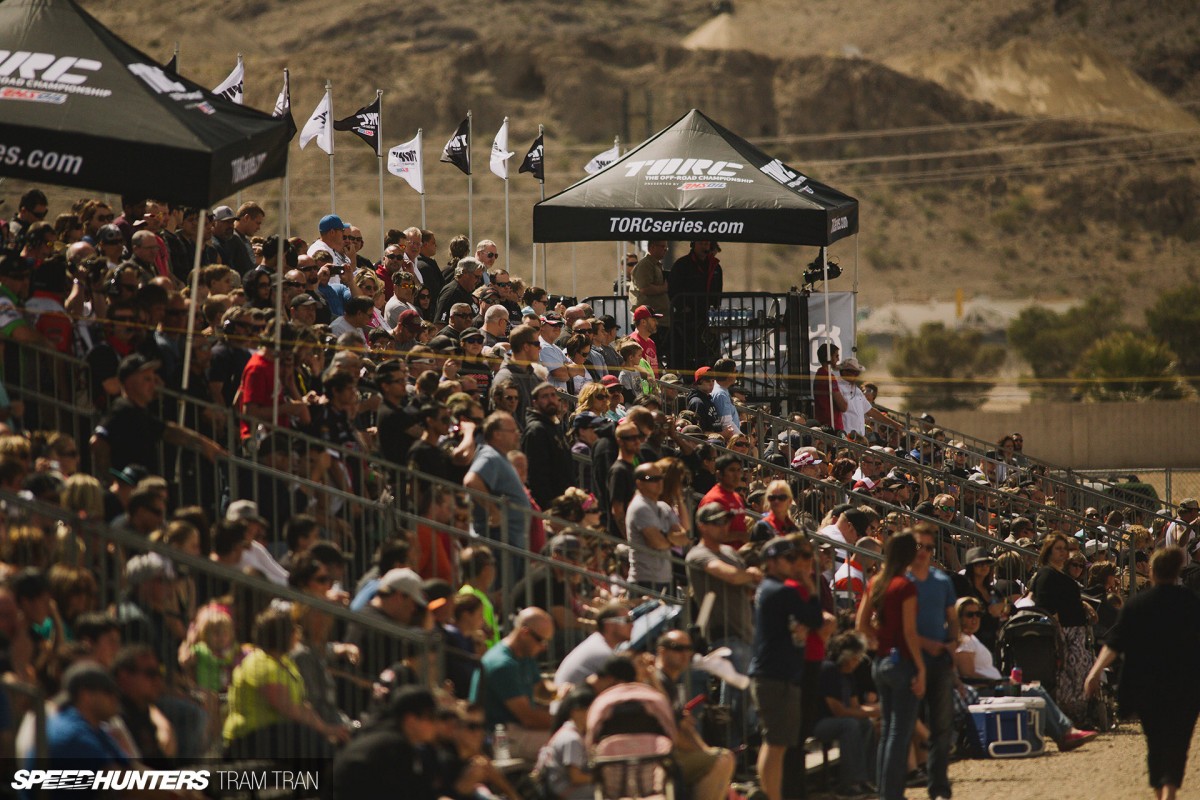 Compared to the long, drawn out nature of an F1 or sports car race, these alternative forms of popular motorsport deliver the action in short, concentrated bursts that have resonated with today's thrill-seeking race fans. What could be more exciting than pro drift cars sliding in tandem at 100mph or the ridiculous acceleration and dirt-kicking antics of rallycross?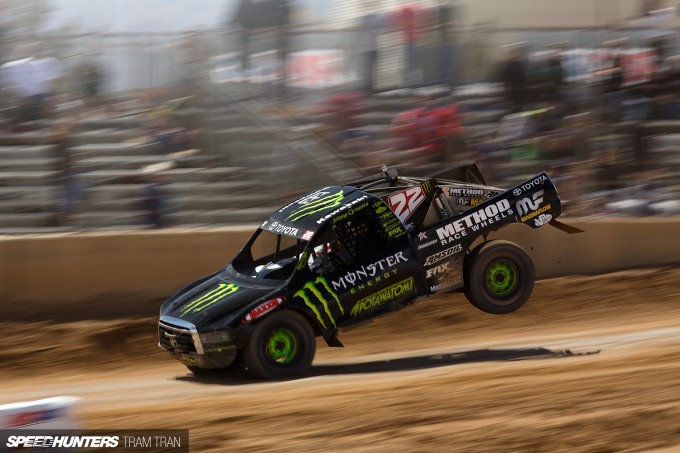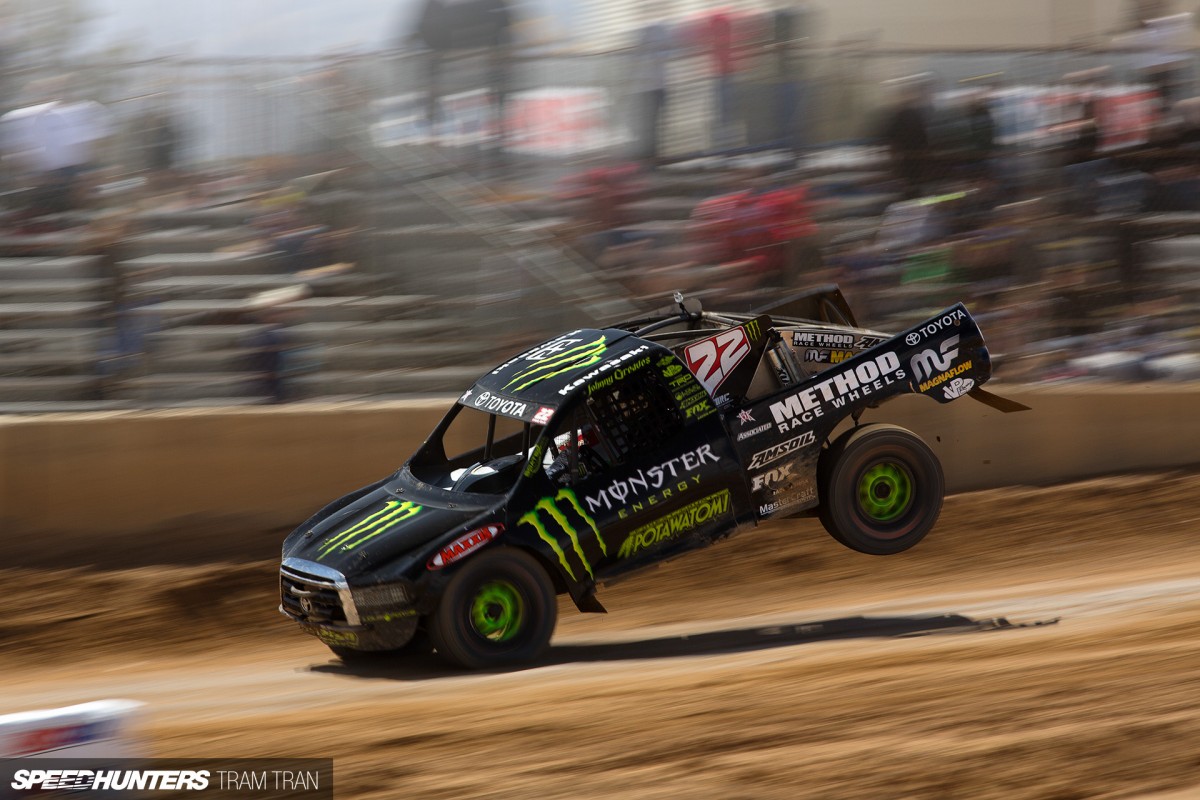 Actually there just might be something. It's called The Off Road Championship (or TORC for short) and we recently sent shooter Tram Tran out to one of its events in Primm, Nevada to see what it's all about.
Big Trucks, Loud Noises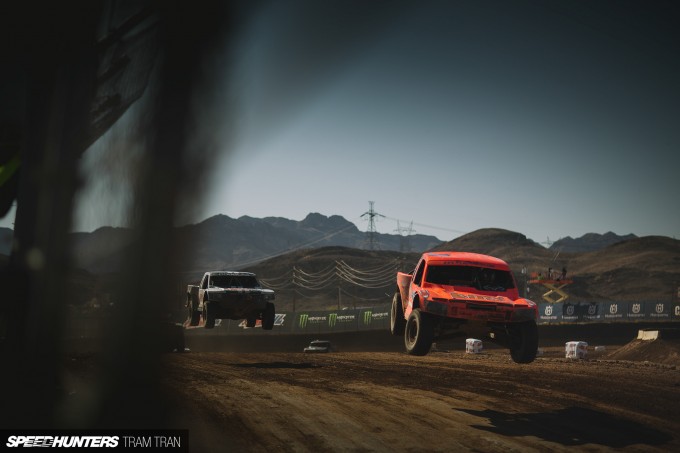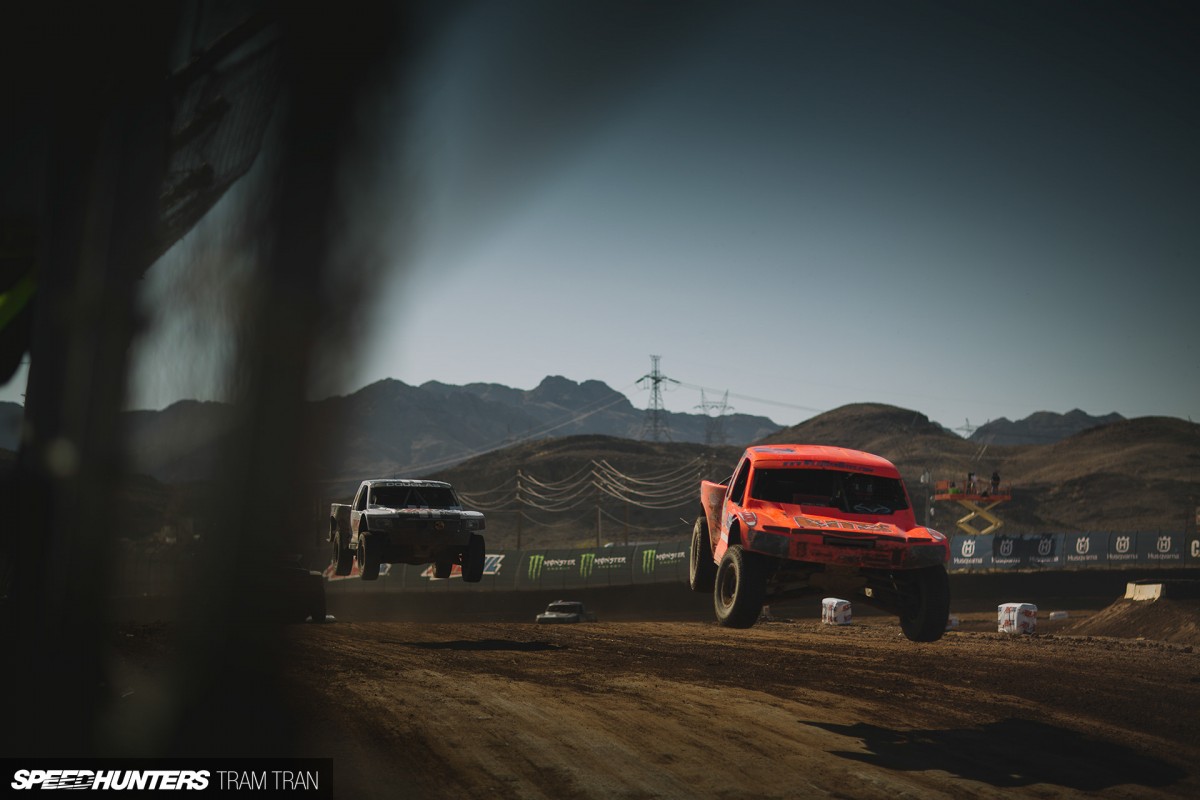 Not up to date on today's world of off road racing? You're forgiven. After all, this stuff is a rather large departure from the sleek, low machines that occupy much of our automotive interests.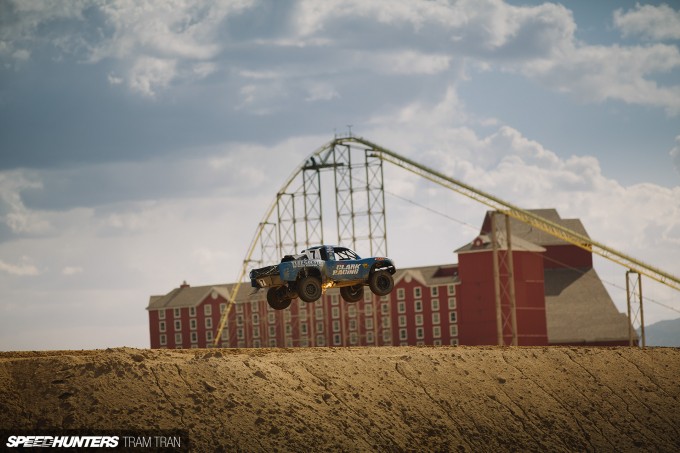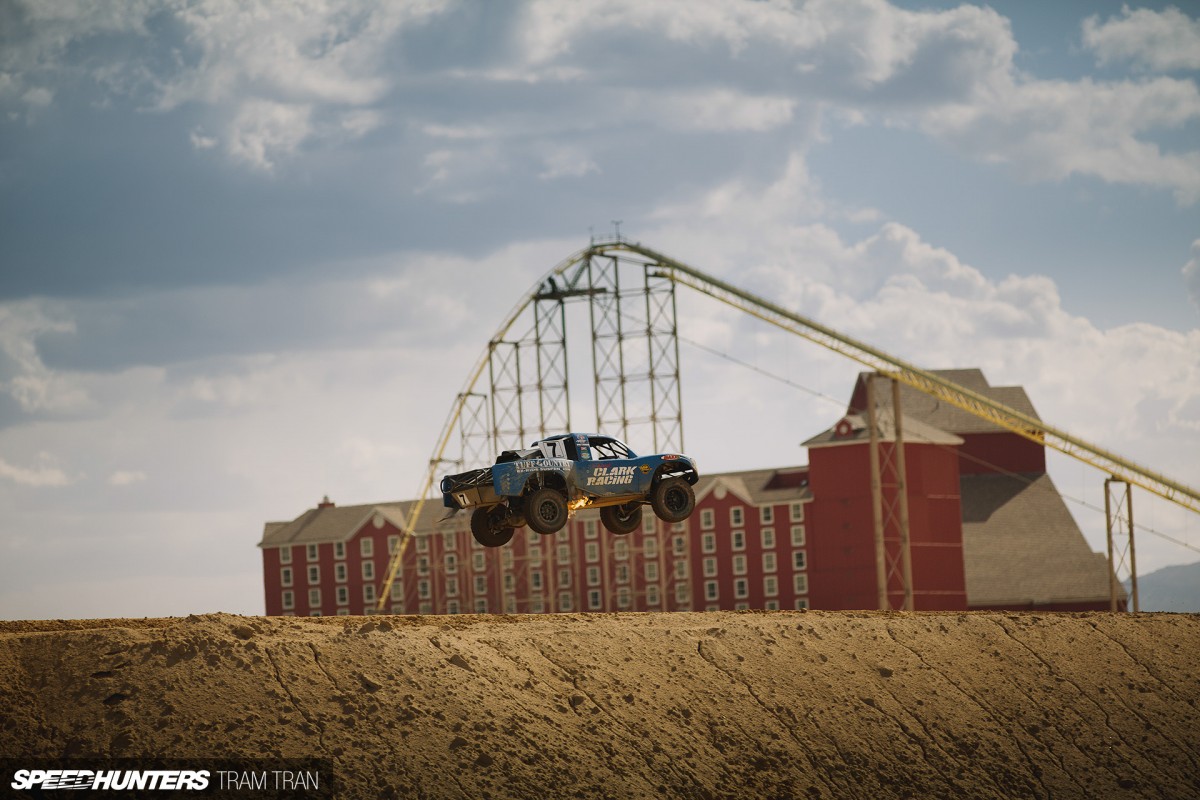 However, we are totally down with going off the pavement here at Speedhunters, and events like the Mint 400 and King of Hammers have become regular stops for us. TORC events deliver all of the same thrills of those events in a more concentrated and even more accessible package.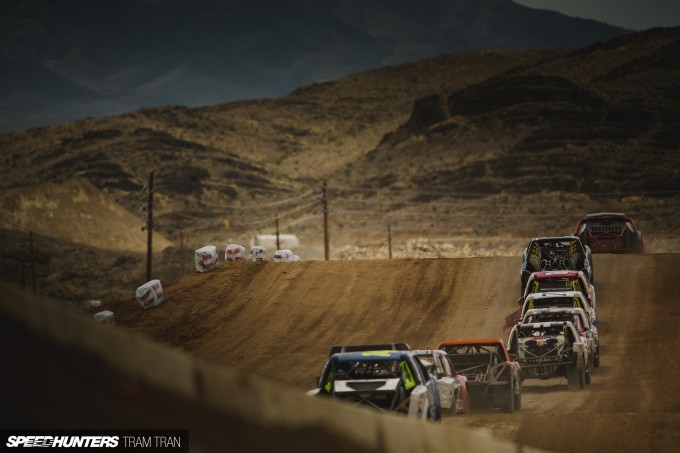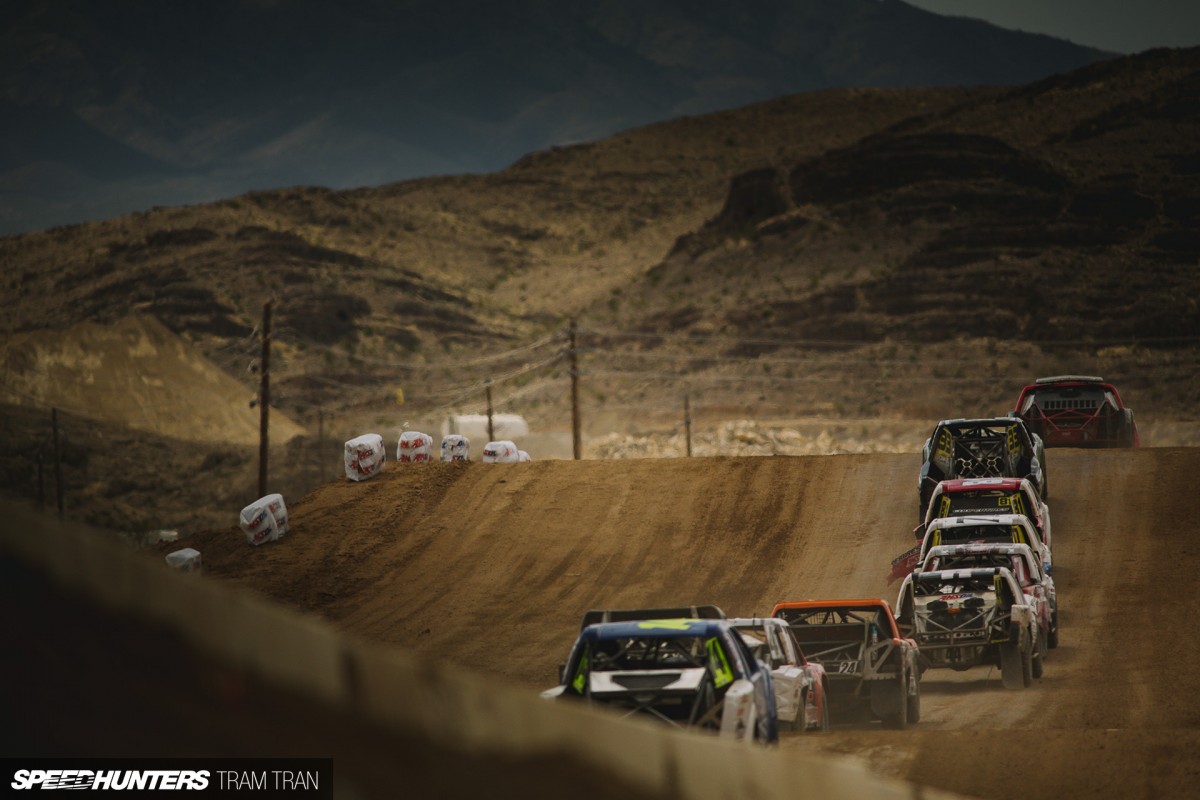 The TORC runs championship events all over the United States and if you look at the action, it's not so surprising to learn that the series has picked up a massive fanbase across the country.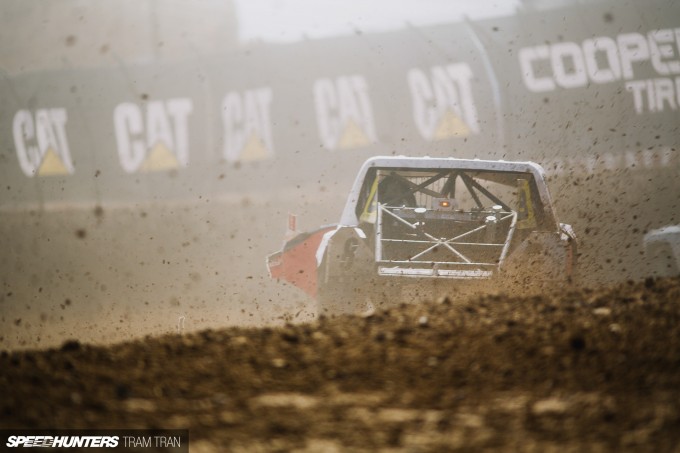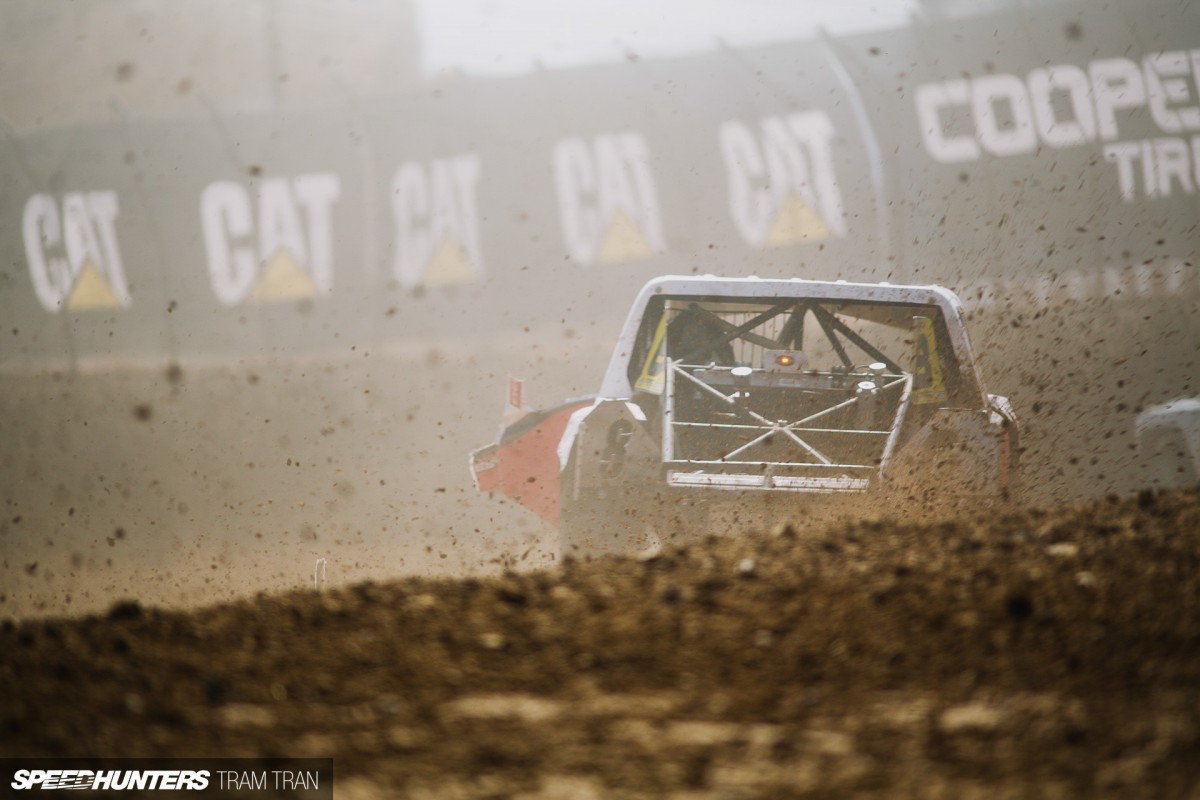 Want to know why the TORC has struck such a chord with fans? It's pretty simple actually. The TORC bills itself a total sensory experience – a motorsport event that you feel rather than just watch.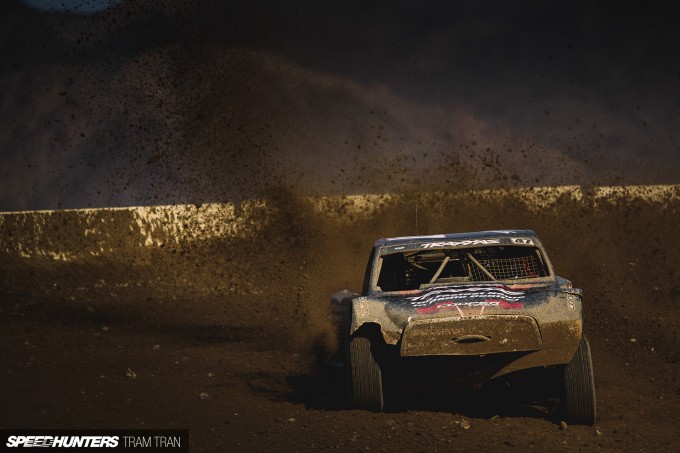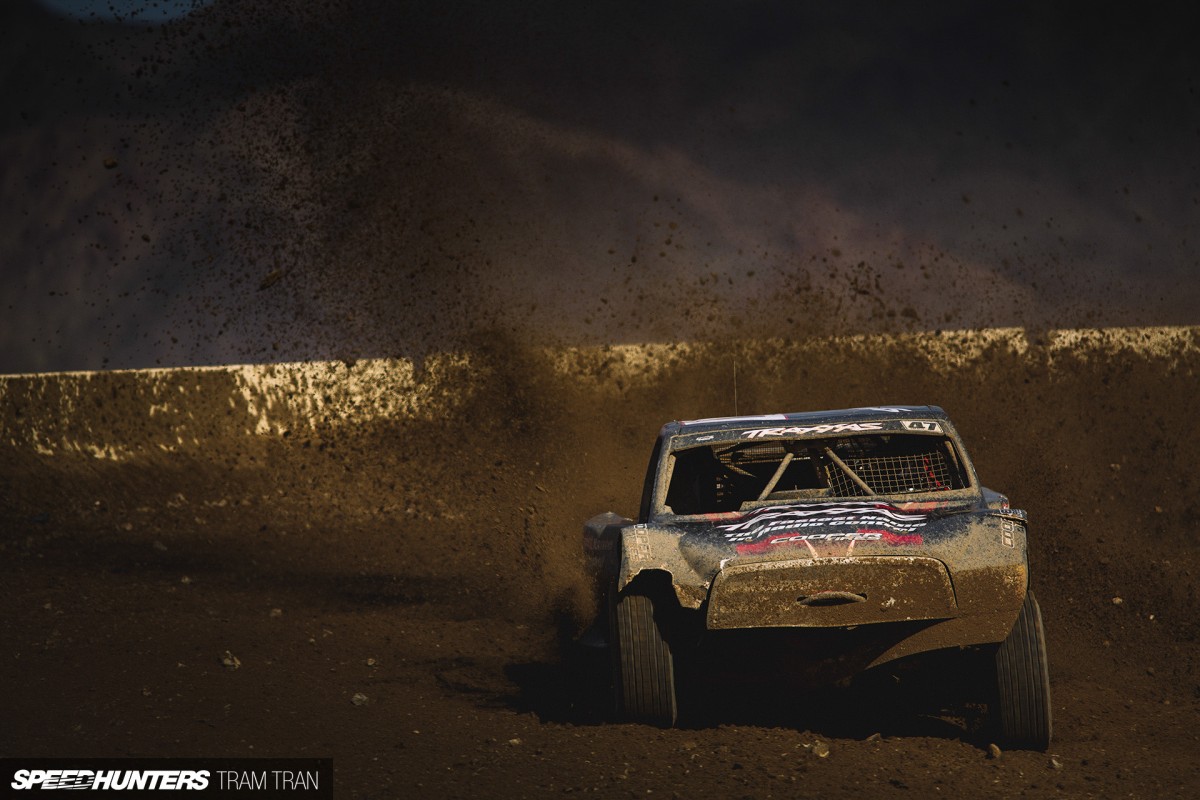 How exactly do you create that sensory experience? Well, first you probably want to start off with some exciting machines. How about fully-built race tucks that weigh 4,000lbs each and make 900hp while spitting flames from their exhaust pipes? Check.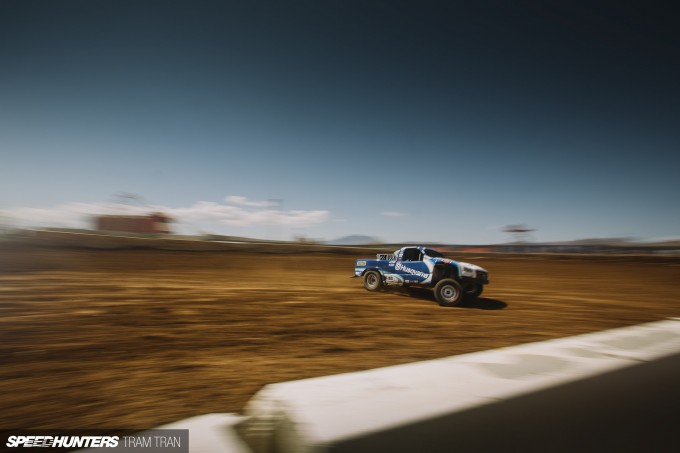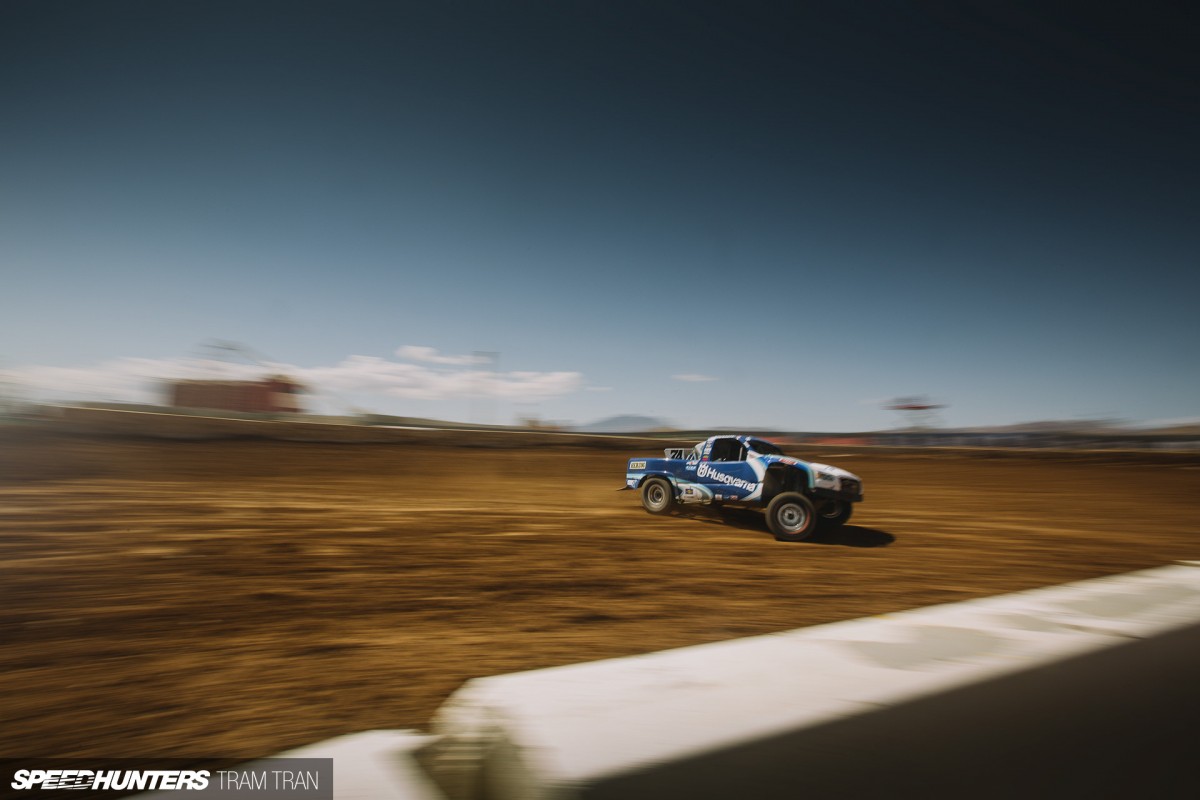 With all of that power on board, these trucks are easily capable of hitting speeds of 100mph (160km/h) or more – even on the relatively small courses that the TORC uses. Don't forget to add in the huge rooster tails of dirt for added excitement.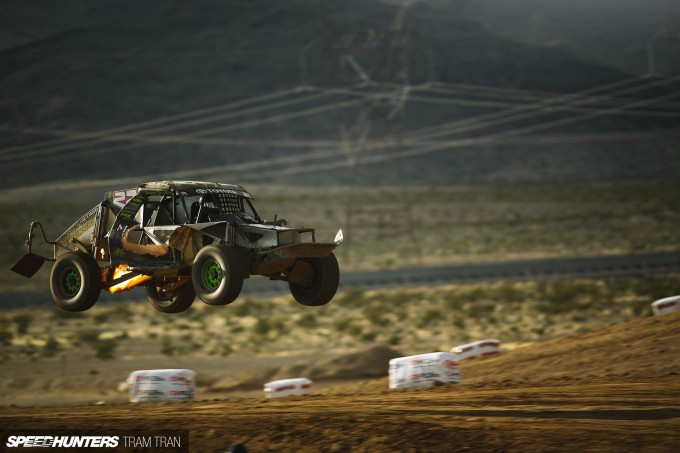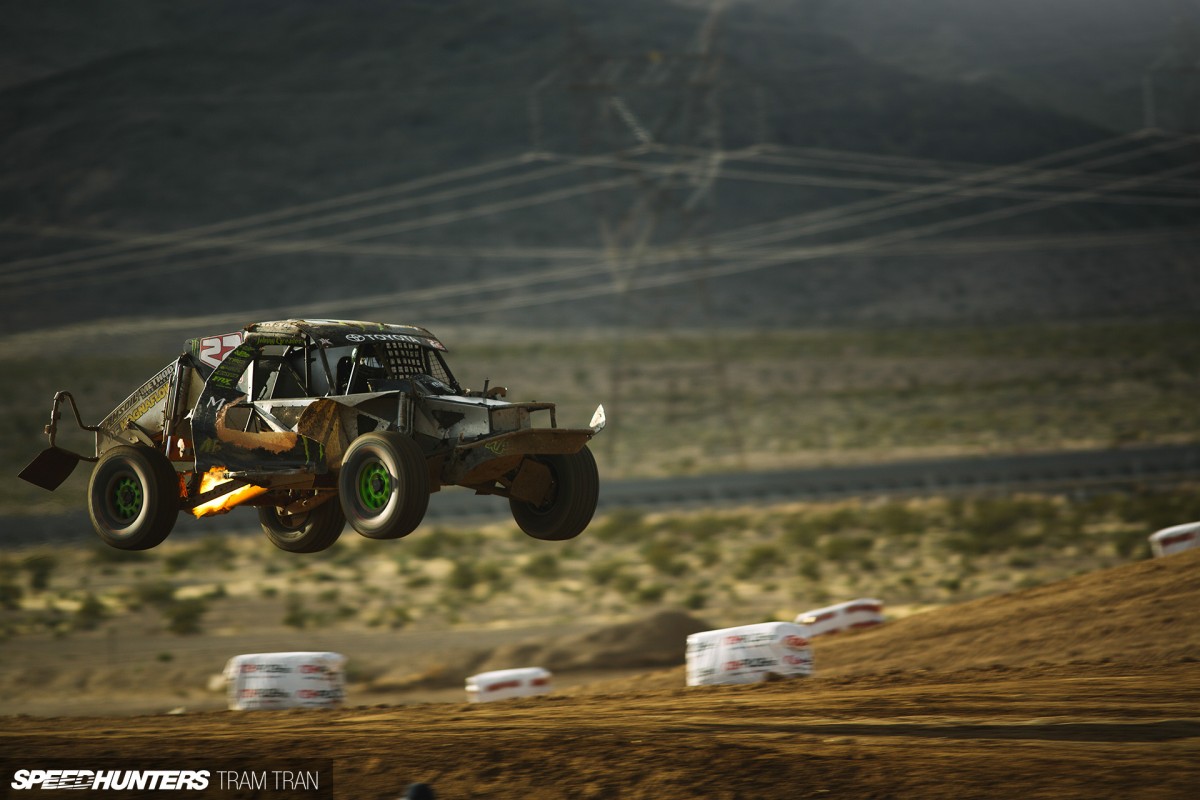 Now that you've got some properly badass machines, you need a fitting stage for them to do their thing.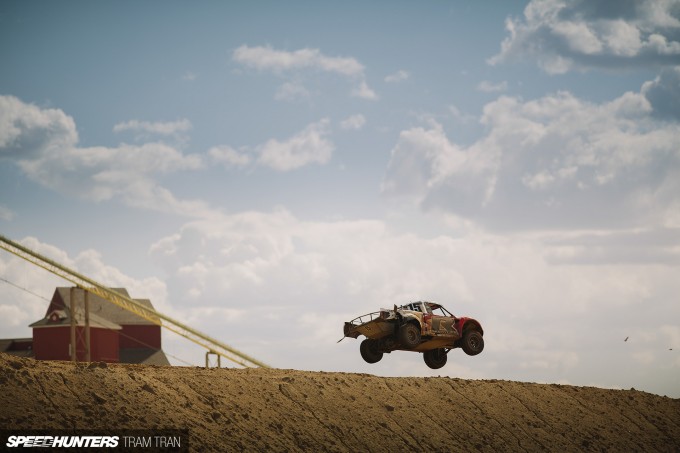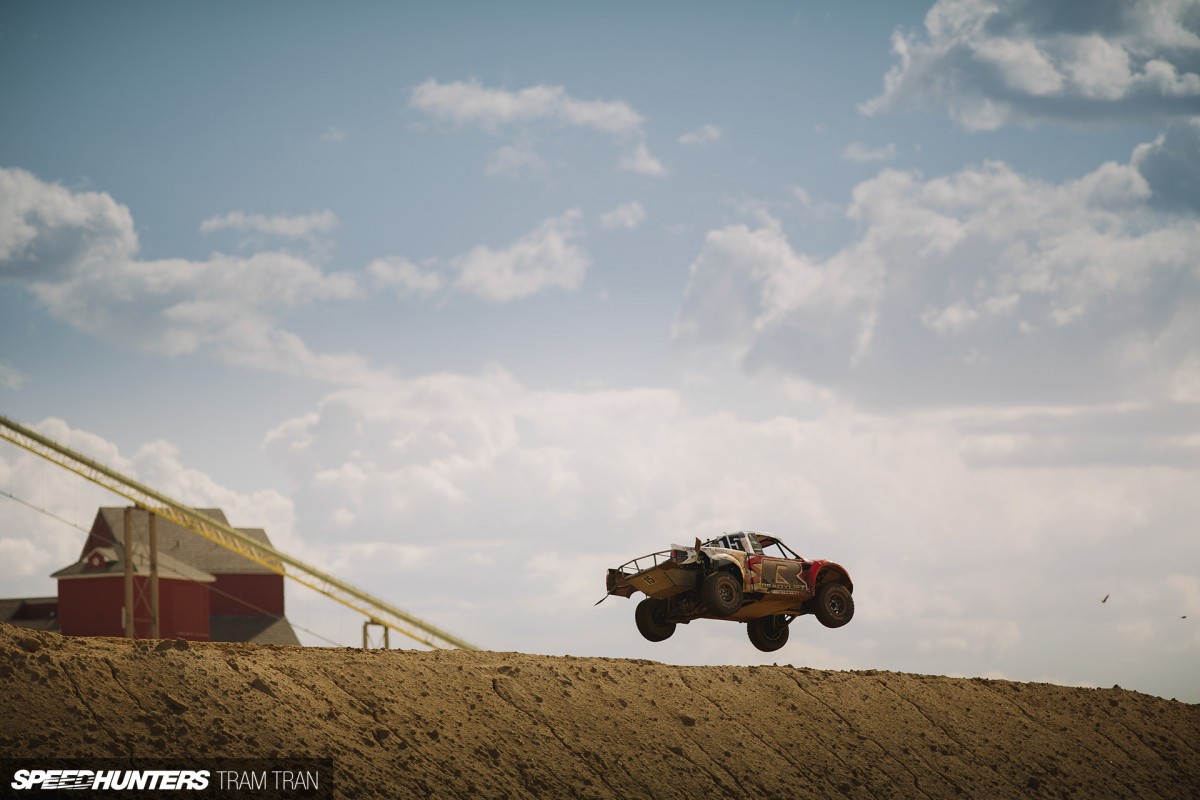 The courses that TORC uses provide an exciting mix of tight corners and high speed sweepers – and then there are the jumps.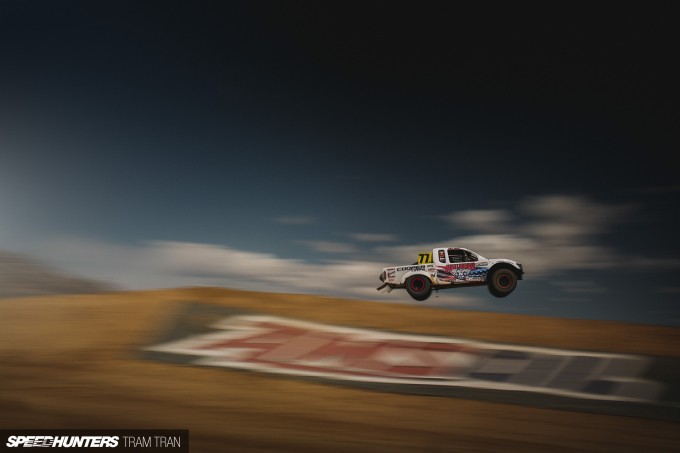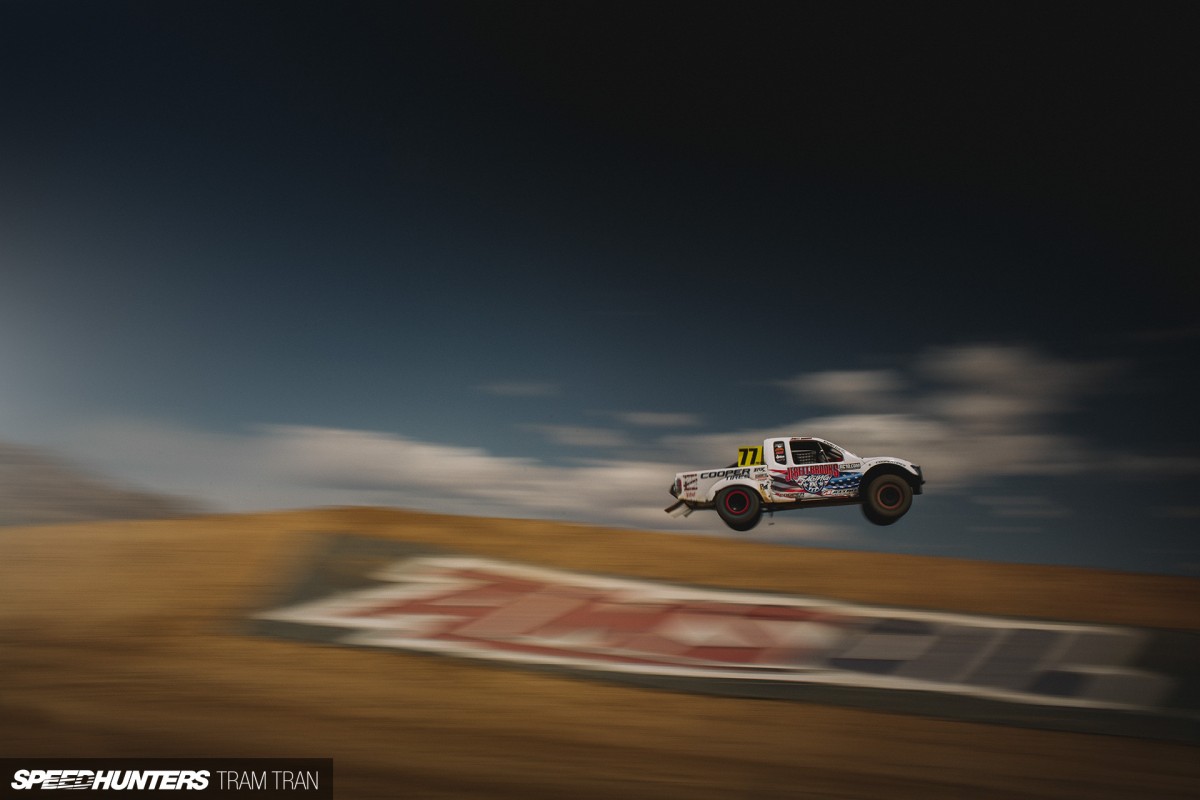 We aren't talking about little bunny hops here either – these are massive jumps that can send these rigs some 200-feet into the air before they come crashing down on their heavy-duty suspensions.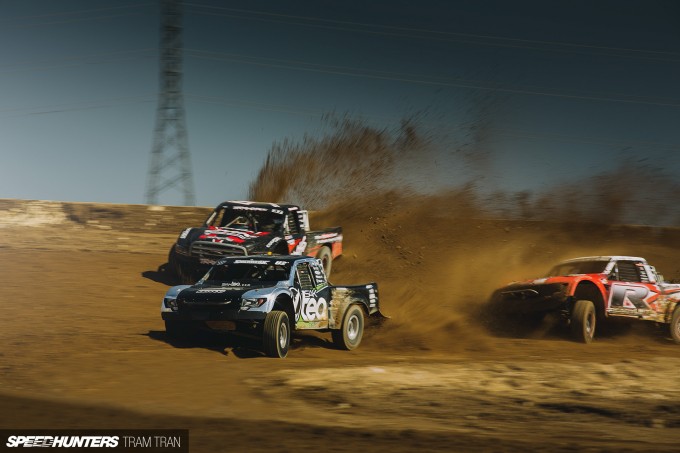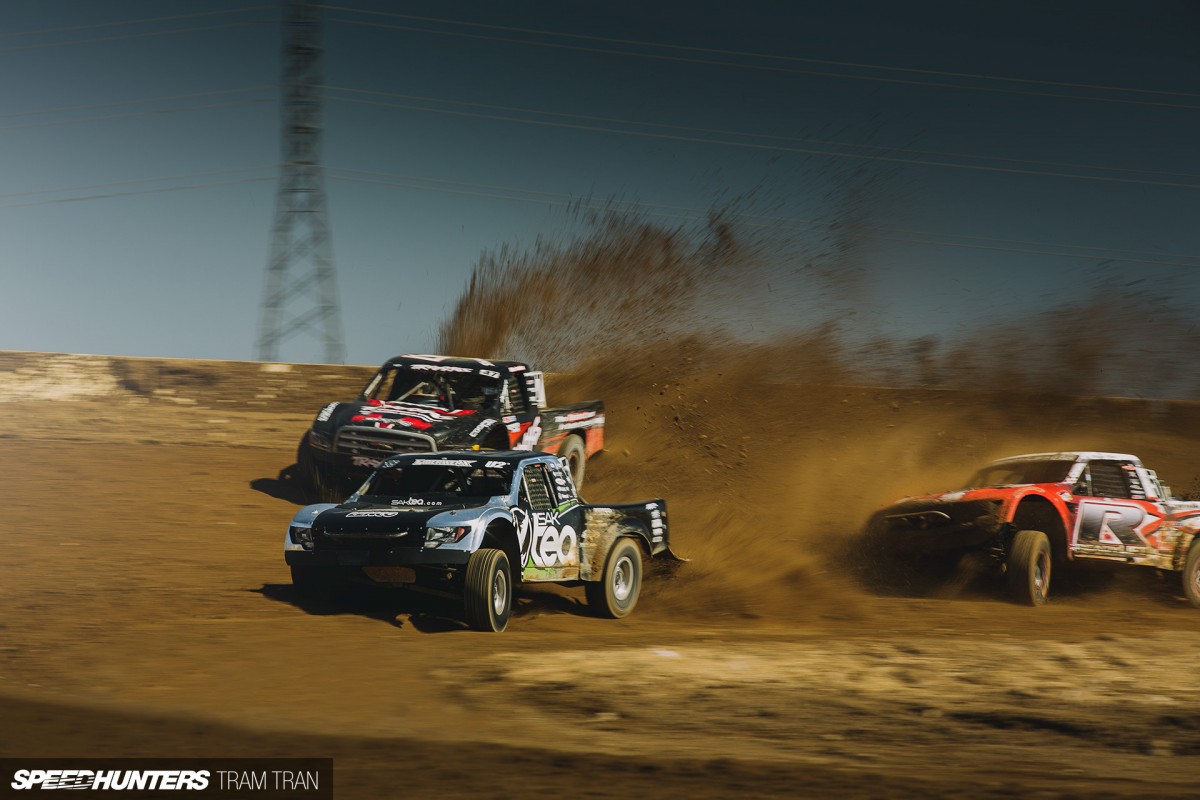 All that stuff would be cool even if the trucks were running the course alone – but they aren't. Far from it. The only thing better than watching one or two trucks fly over the huge jumps is watching several of them doing it side-by-side, all while fighting intensely for position.
Catch Air, Get Dirty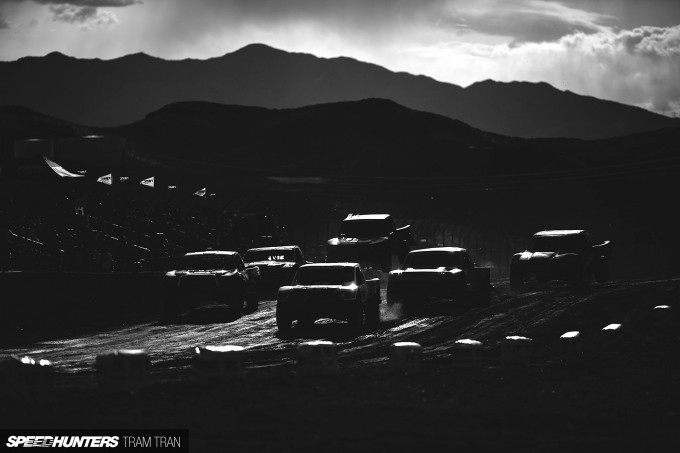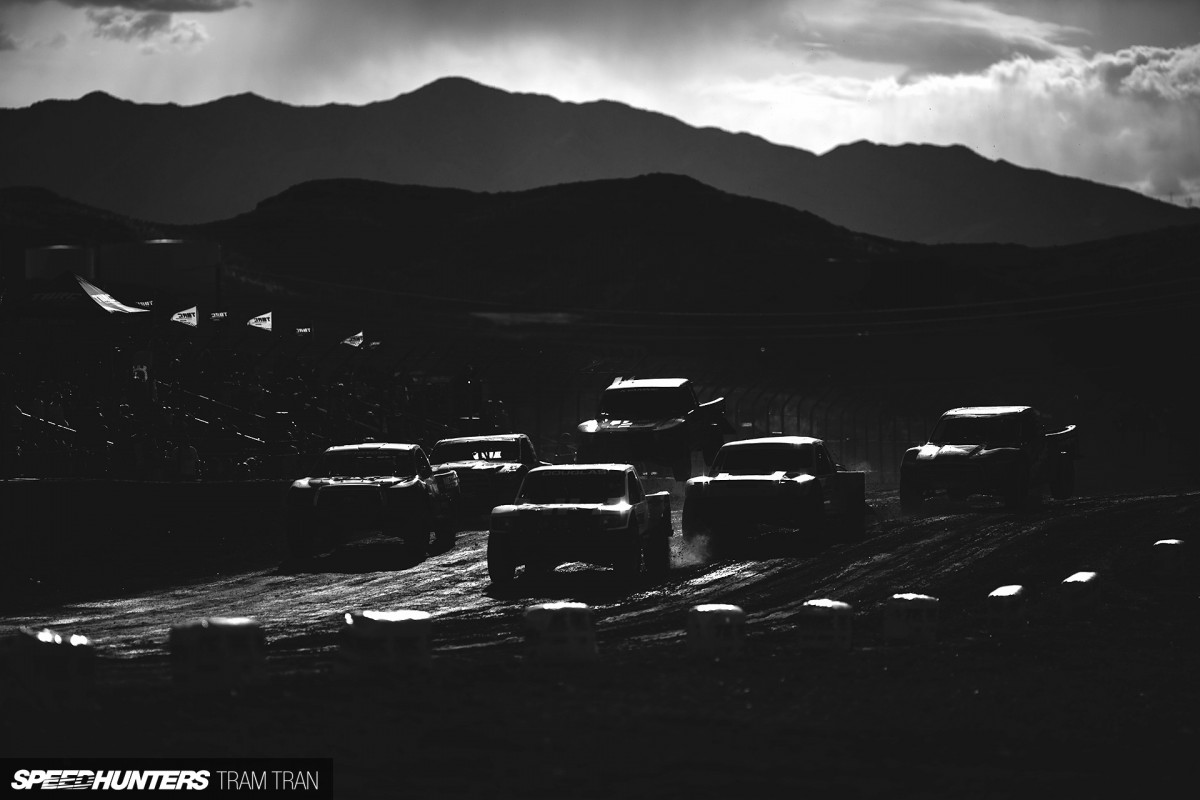 The racing in the TORC is some of the most competitive I've ever seen – on road or off. If you enjoy passing, wheel-to-wheel racing and fender banging, there's a lot to like here.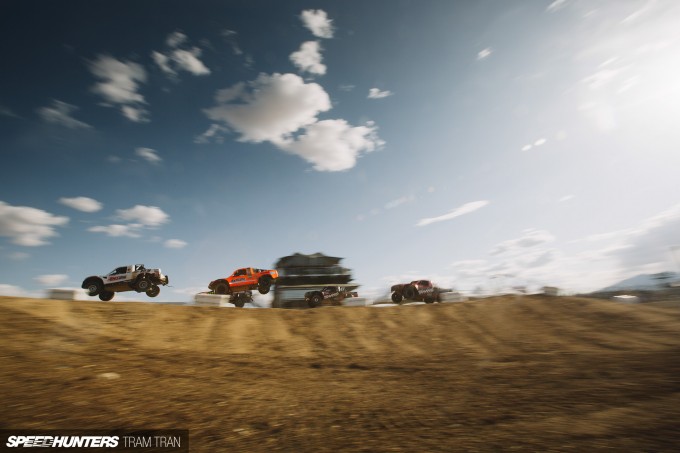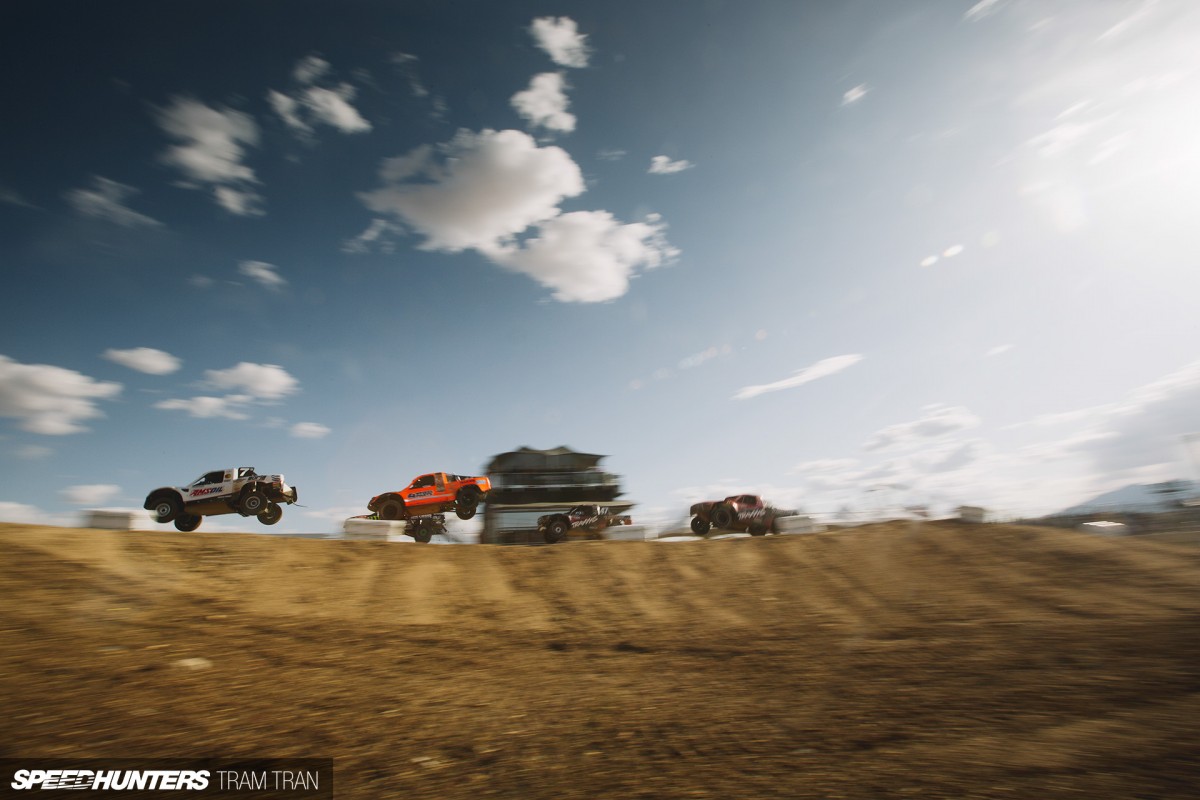 But what I especially like about the TORC's form of racing is the way it actually incorporates some of the more exciting elements of other motorsports. Some races actually feature 2WD and 4WD trucks racing at the same time in different classes – not unlike Le Mans. Additionally, the sight of the trucks racing three or four-wide through a corner calls to mind some of NASCAR's most thrilling moments.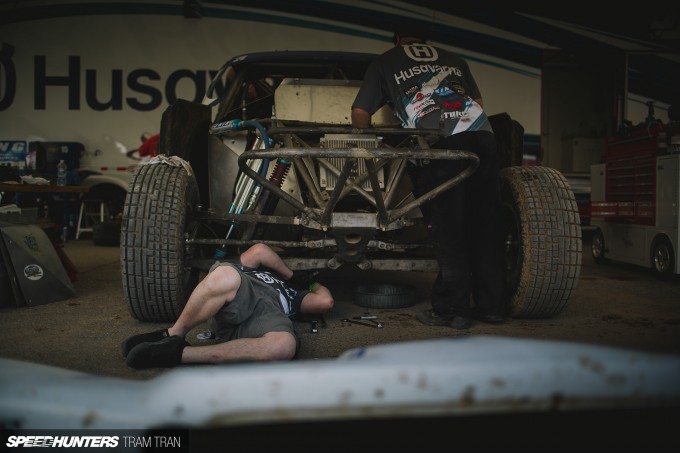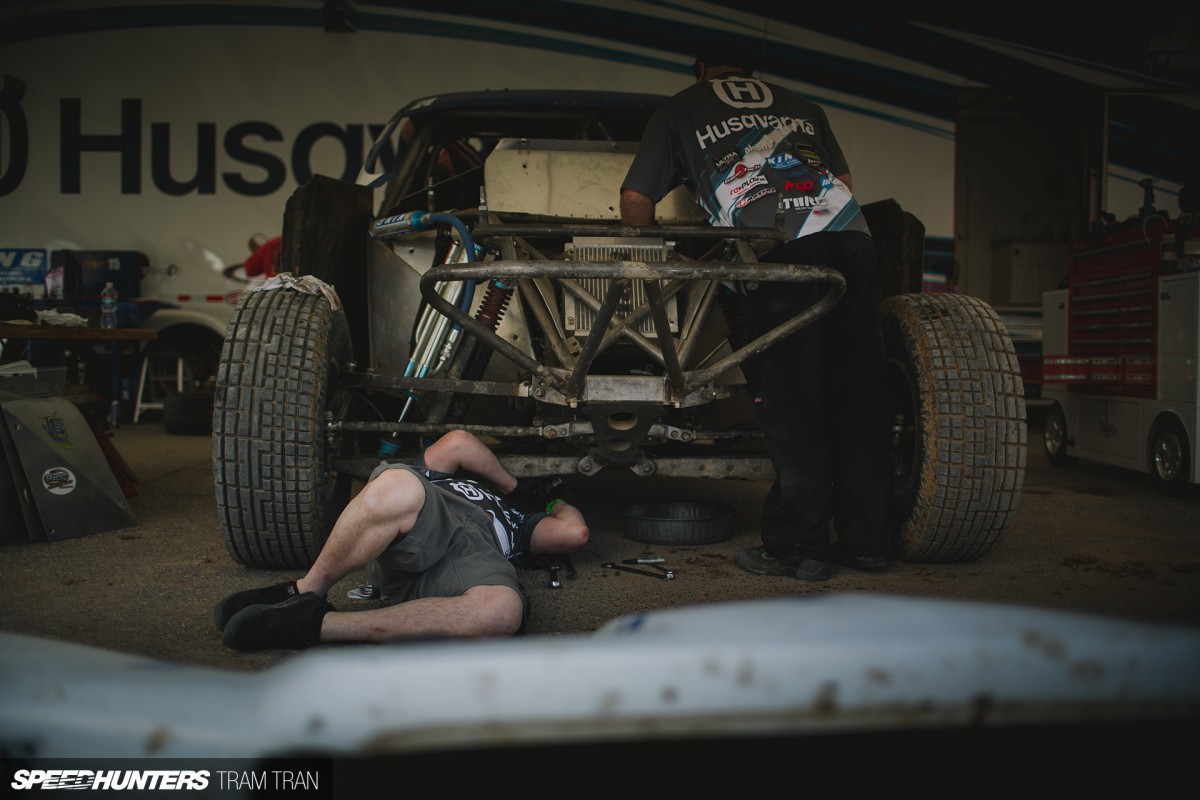 Another element that brings to mind stock car racing is the relaxed and friendly vibe around the pits.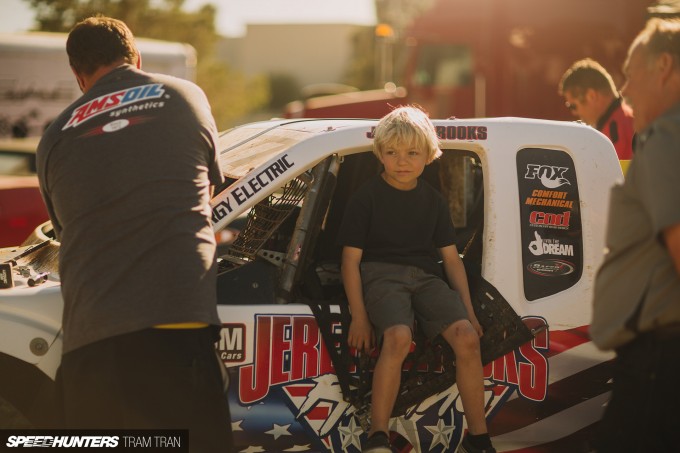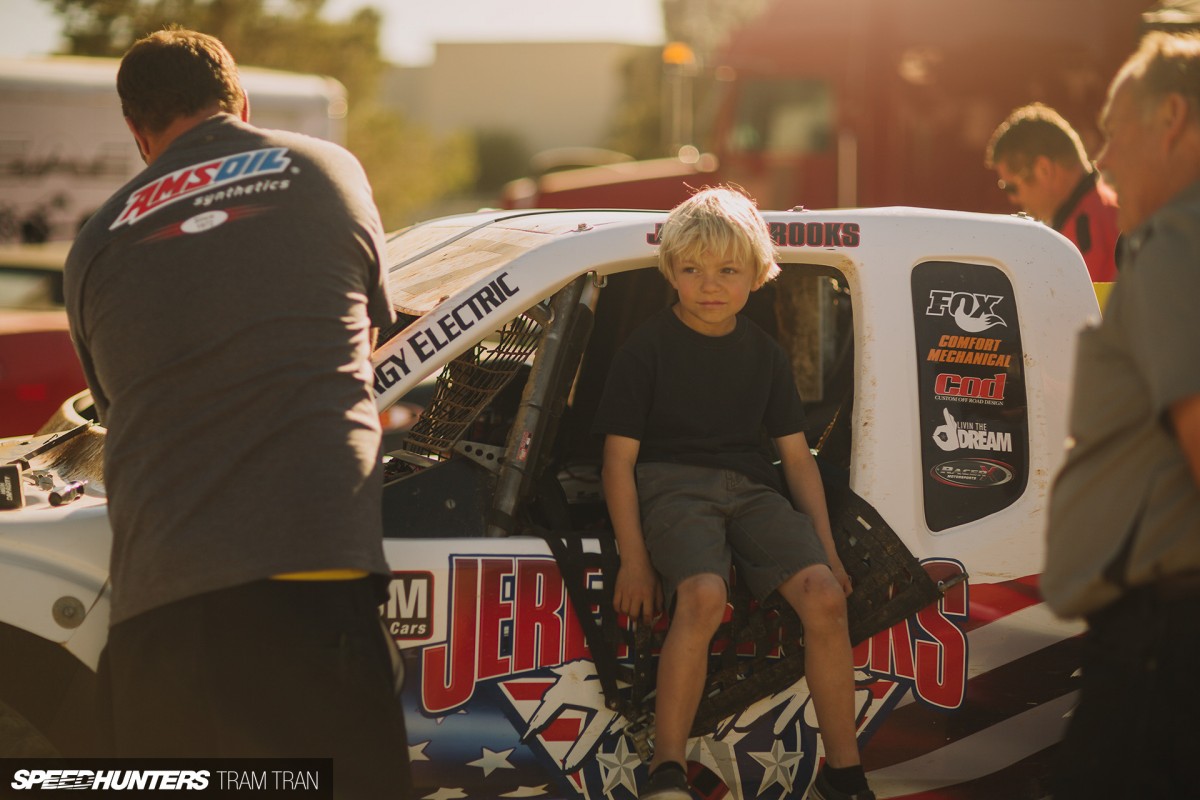 It's not the big-time feeling you get from some motorsports – but an accessible, down-home nature that reminds me of the small-town, short-track race events held across the country.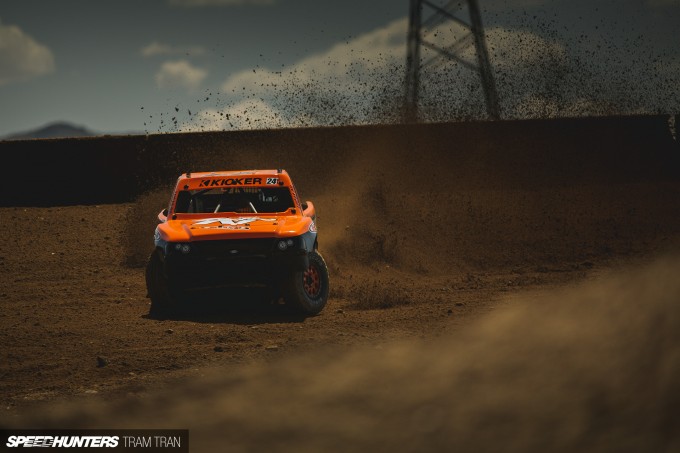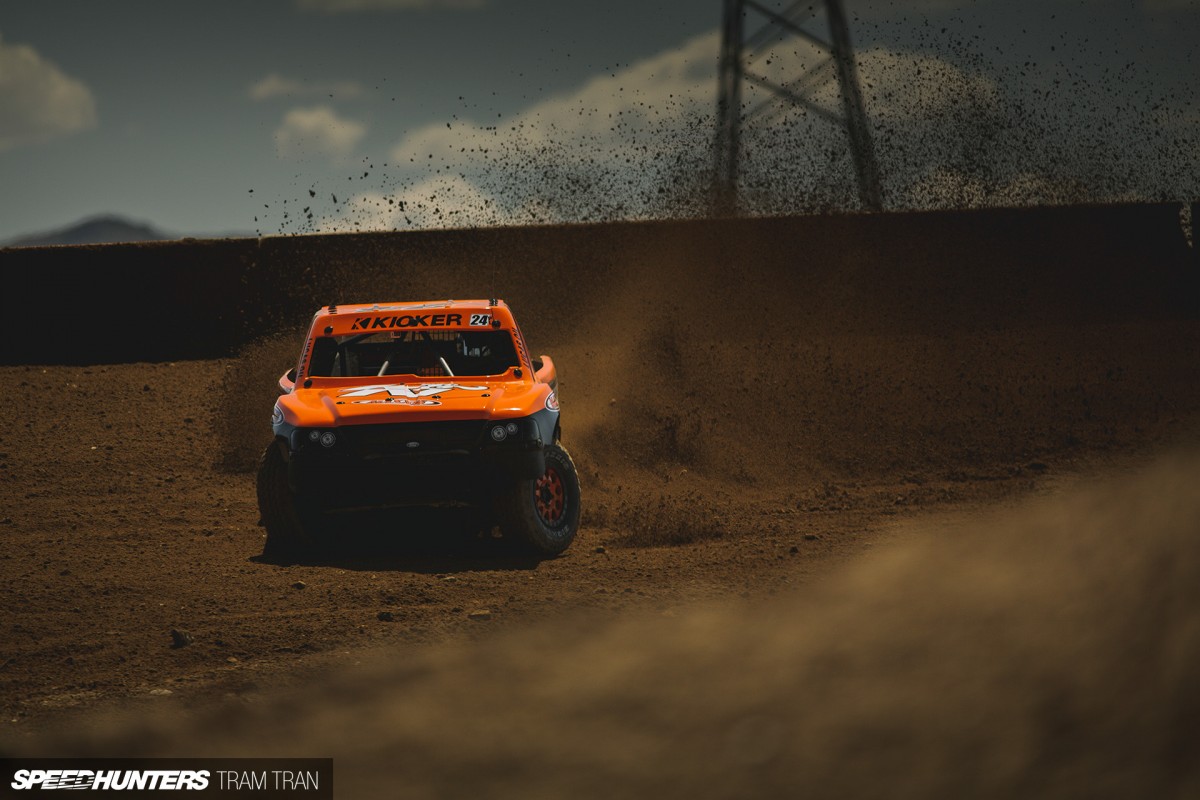 That's all combined some of the natural elements that make off road racing so fun to watch. The aforementioned rooster tails of dirt aren't just there for looks – they actually add a crucial element to the competition as drivers try to stay out of the dirt blast from the rigs in front of them. Let's not forget that these things don't run windshields.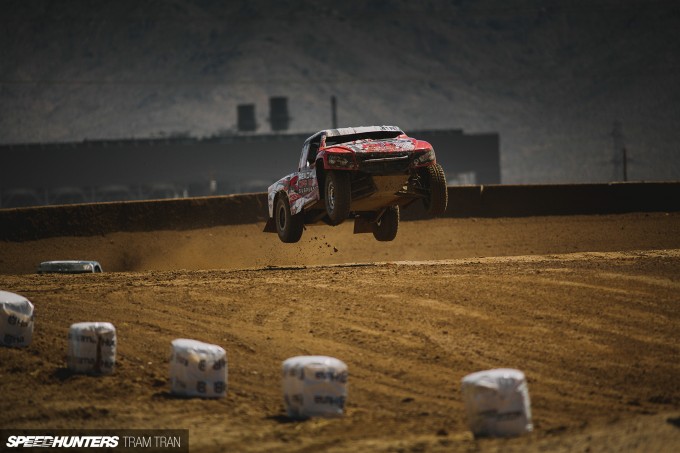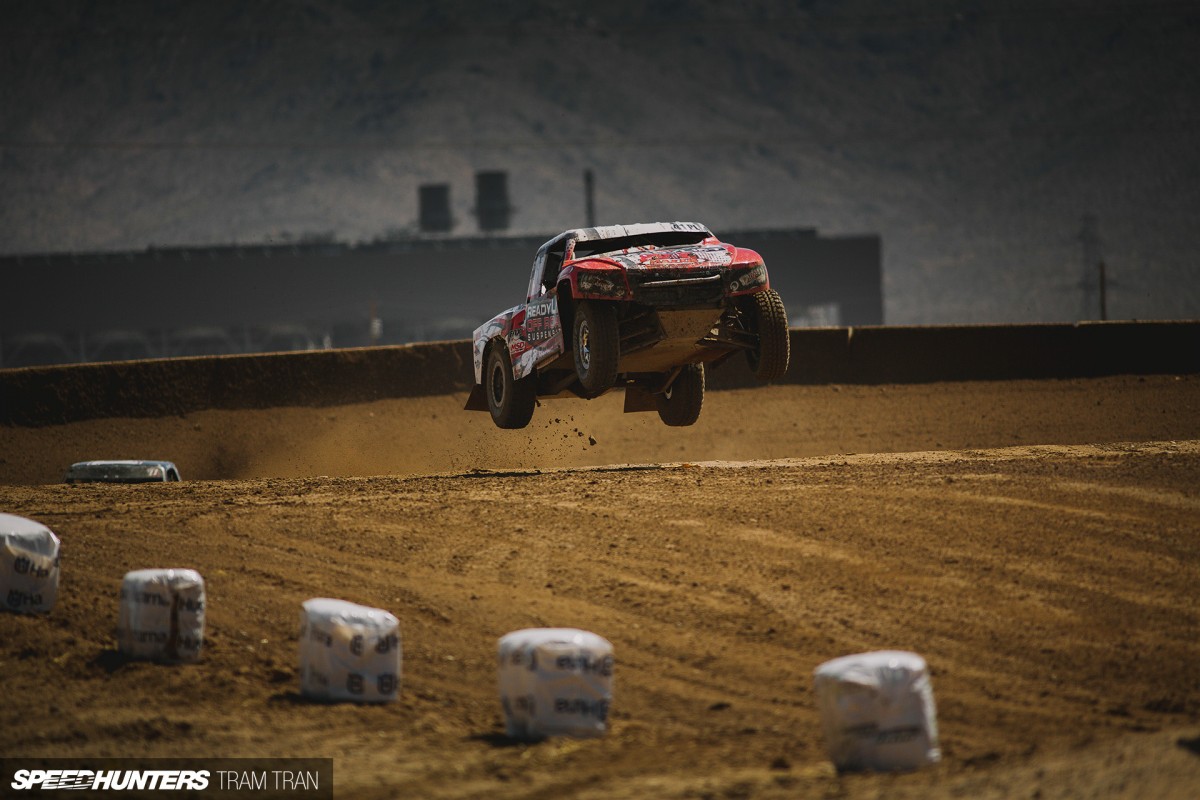 And of course the unpredictable surface of the terrain; the slightest misstep of venture off the racing groove could easily put a truck up on two wheels or flip it over completely. It's all part of the excitement.
I could easily keep writing about the stuff that makes the TORC so fun to watch, but you'll probably be better off to just watch this video from last year's Amsoil Cup Race to get an idea of what this is all about.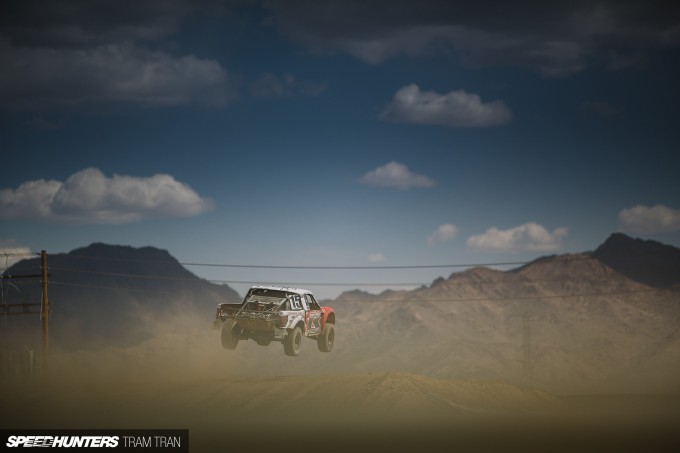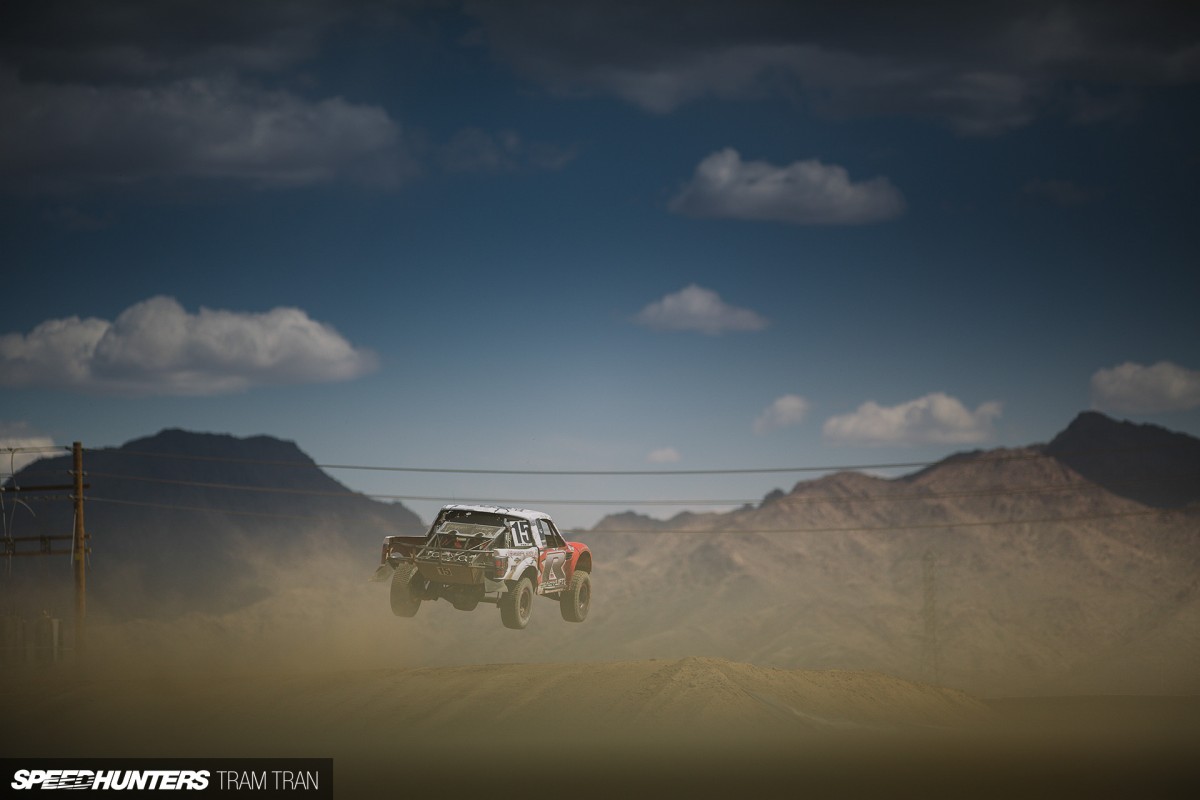 Should we feel bad or immature about wanting to get the most exciting dose of motorsport action we can? Absolutely not. Think about it – how did you play with your toy cars and trucks when you were a kid?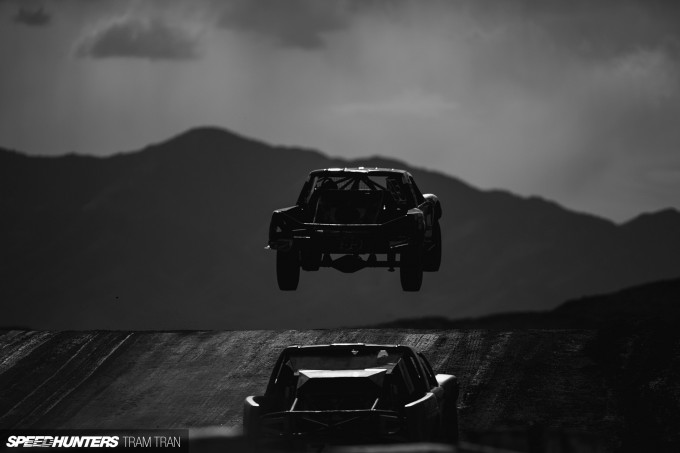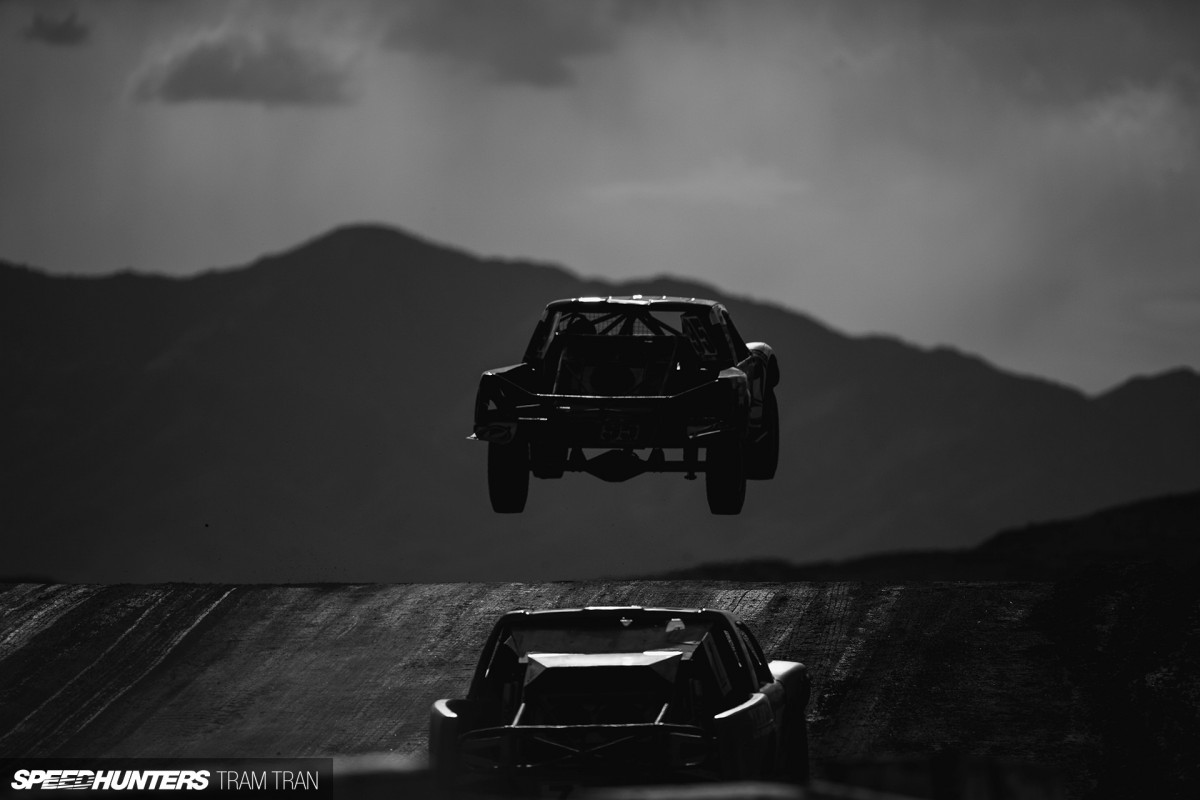 Did you pretend that you were taking pole position, managing tire strategy or getting the right pit stop schedule? Probably not. If you were like me, you drove your toy cars through dirt, made jumps for them, banged them into each other and made lots of loud noises while doing it.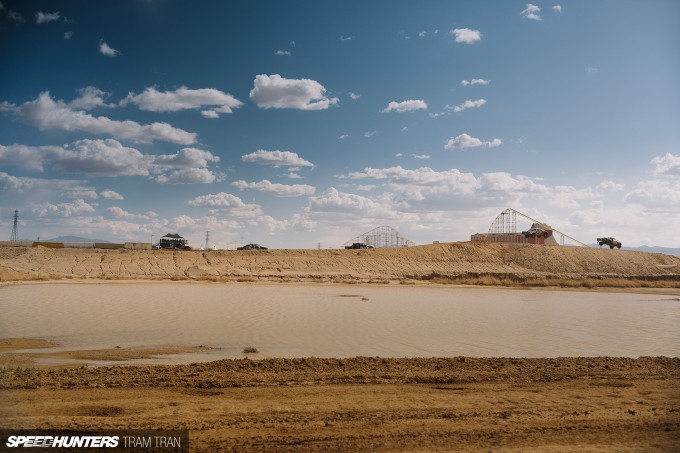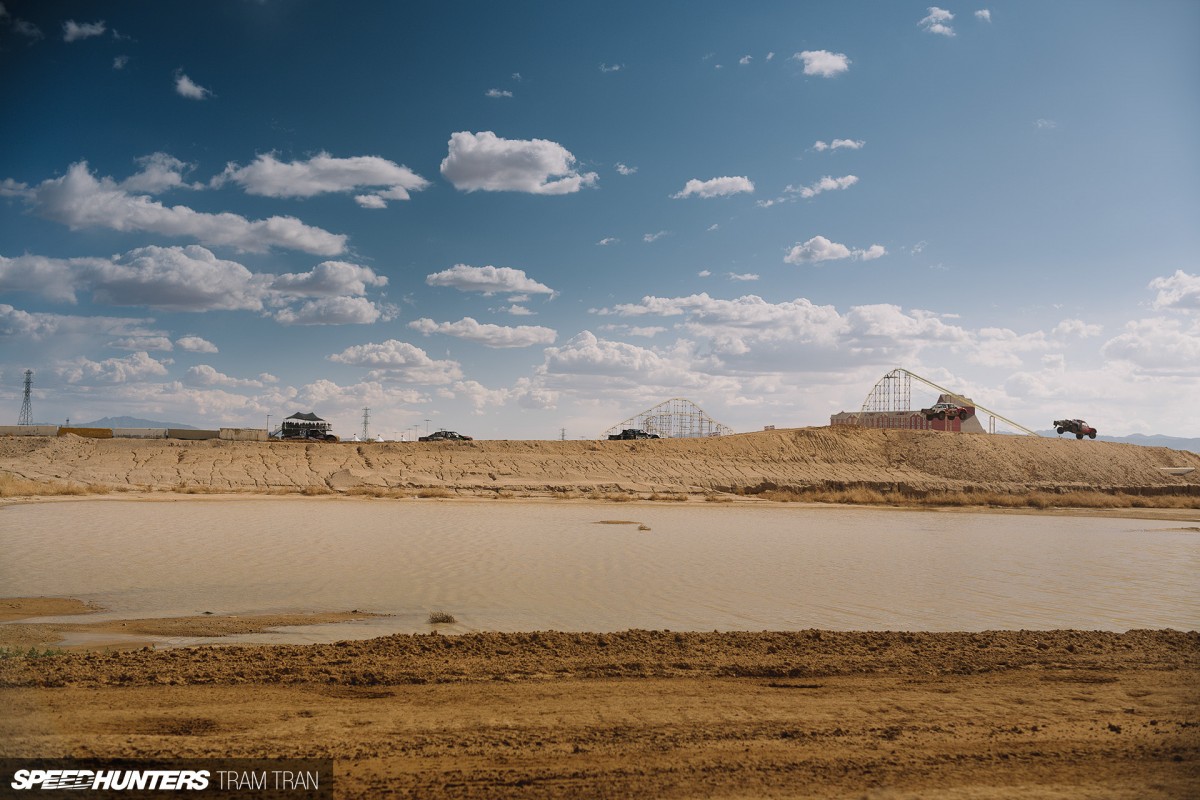 If you are looking to recapture some the childhood enthusiasm and rediscover how thrilling motorsport can be, you might want to look into catching a TORC race. For information about attending a race or to see the series' TV schedule you can visit TORC's official website.
Mike Garrett
Instagram: speedhunters_mike
mike@speedhunters.com
Photos by Tram Tran
Website: www.tramtran.com
Facebook: tramtranphotography
Instagram: thetram
Cutting Room Floor