The Original
Five or six years ago, if you were to mention the name 'Cars & Coffee' most people would assume you were talking about the weekly Saturday morning gathering in Irvine, California. Today there are similar morning car meets held not just in cities across the United States, but even in places like Tokyo.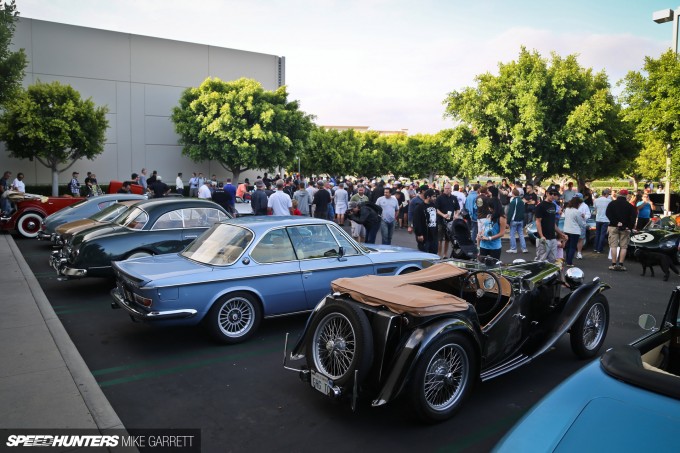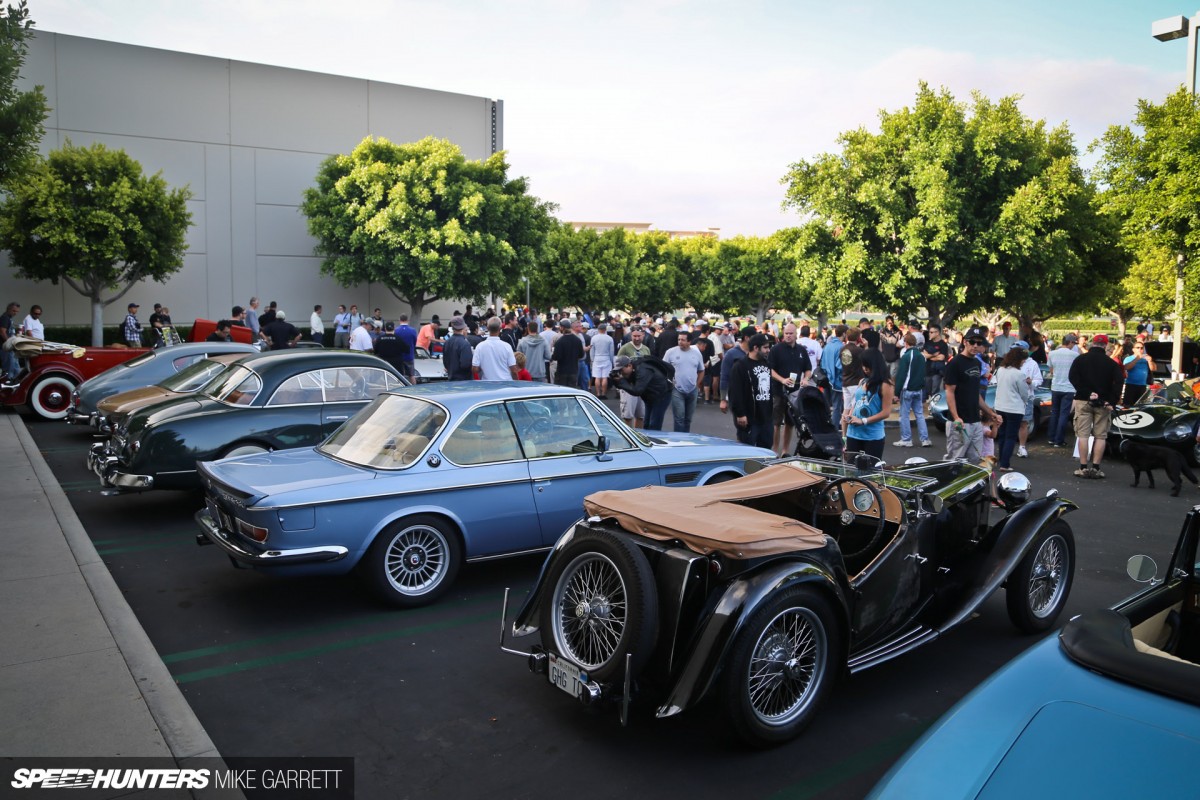 If you look at the concept behind early morning weekend car meets, it's not hard to see why they've become so popular. Not only do they allow automobile fans to gather in a casual environment, more importantly they bring a diversity of both cars and people that you'll be hard-pressed to find anywhere else.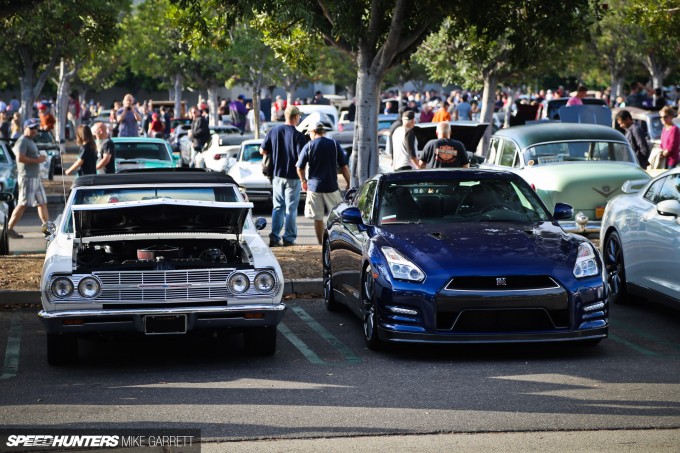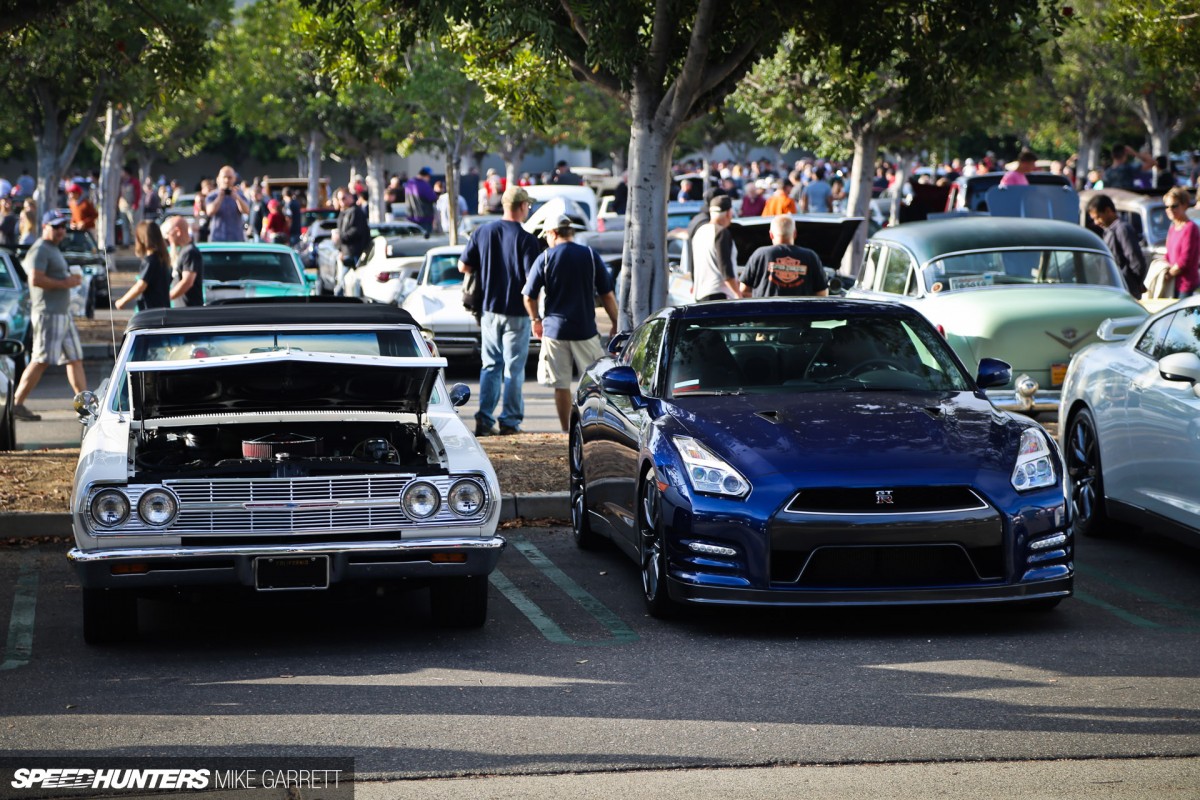 And while I think it's fantastic that the idea of Cars & Coffee has expanded far beyond its Southern California roots, I'm not sure if it's possible to beat the original.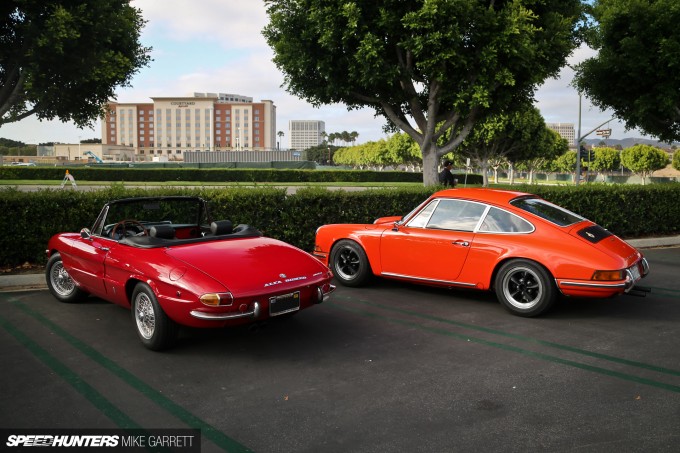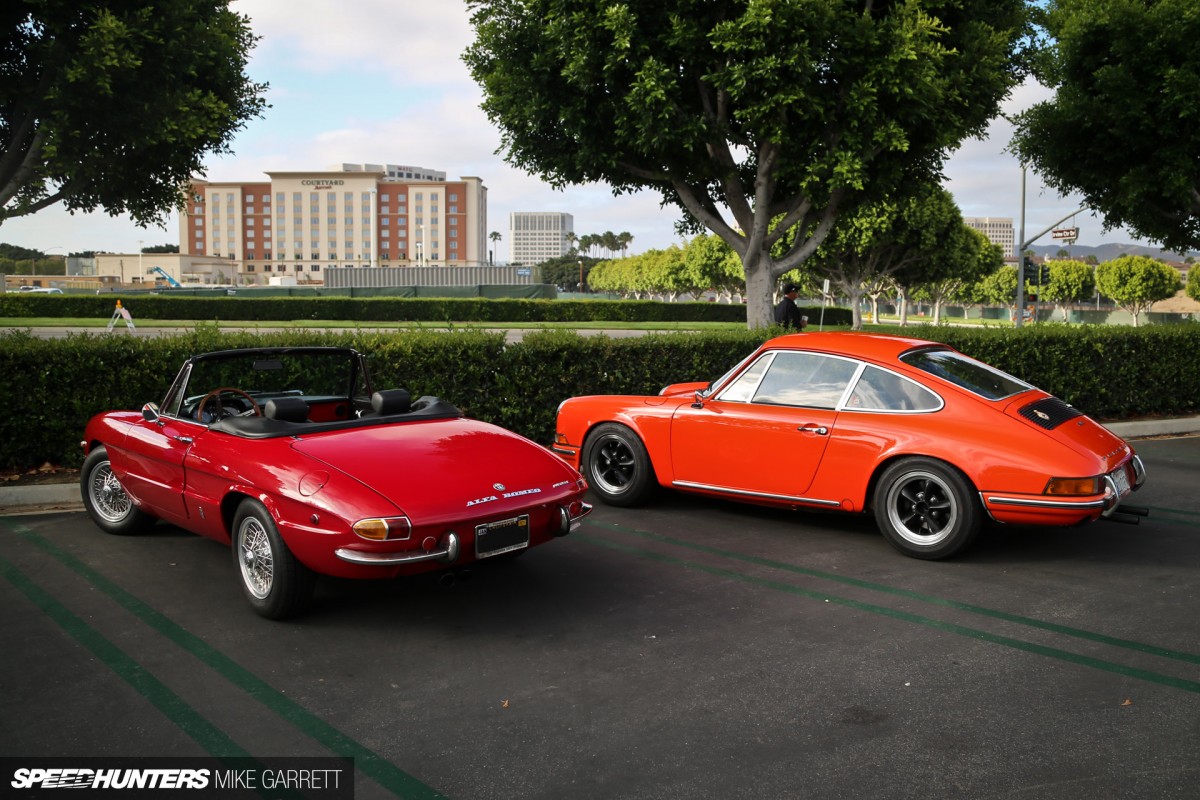 For about two hours every Saturday morning, the parking lot at the Mazda/Ford offices in Irvine becomes nothing less than one of the world's greatest and most diverse car shows. Even though I've been lucky enough to attend C&C on a semi-regular basis over the years, the scope of this meet has never ceased to blow my mind.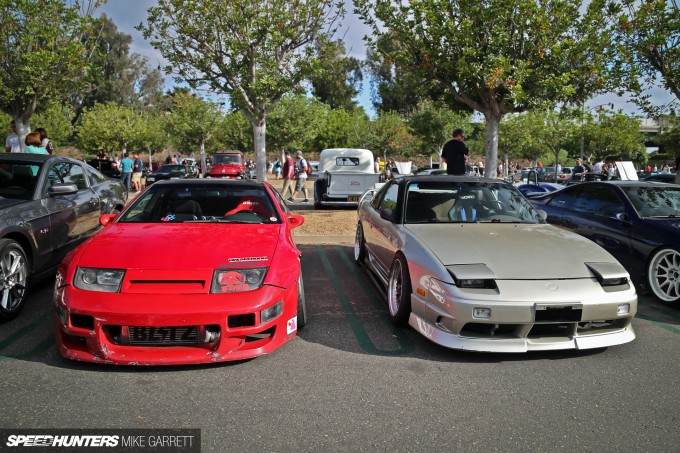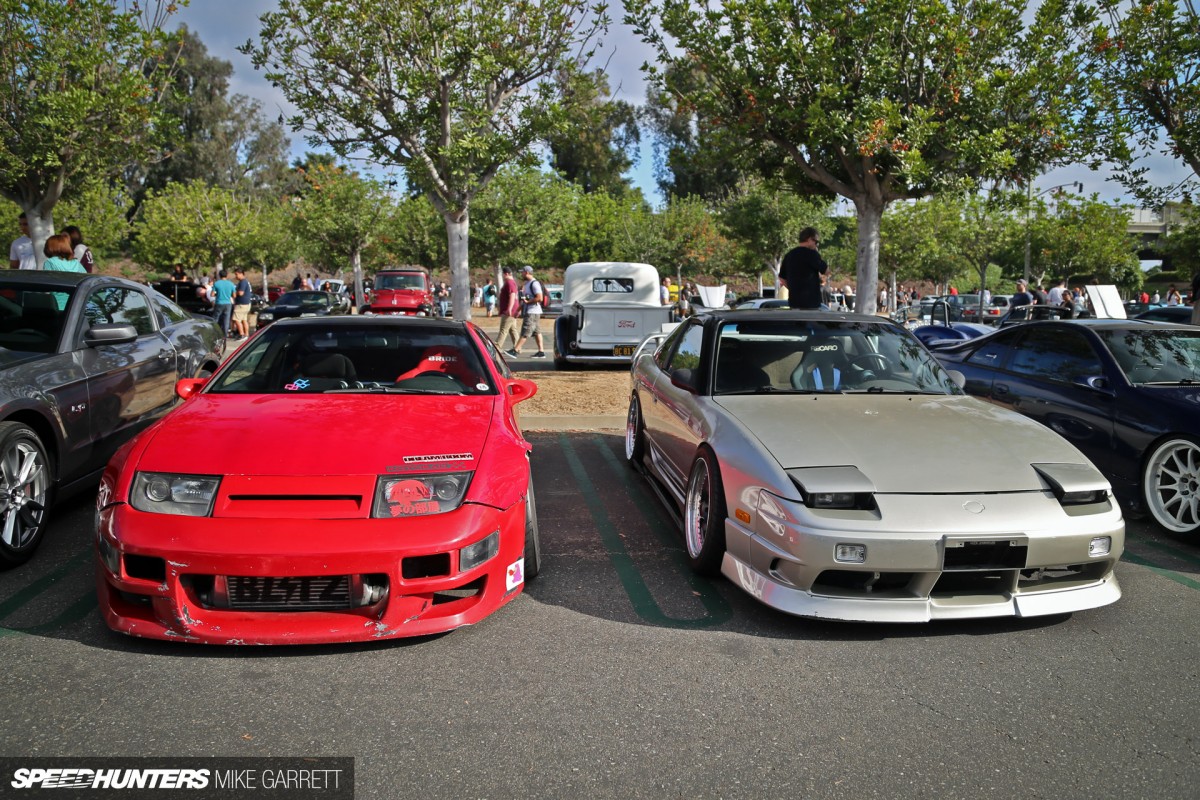 This is something I was reminded of this past Saturday when I dropped by during a busy weekend of Speedhunting in the Los Angeles area. My trip to LA also included the Nissan Jam car show, and a behind-the-scenes look at the Petersen Auto Museum which you can expect to see soon.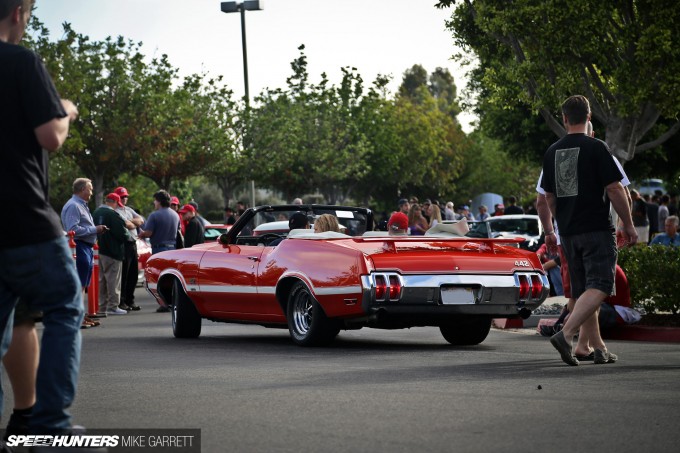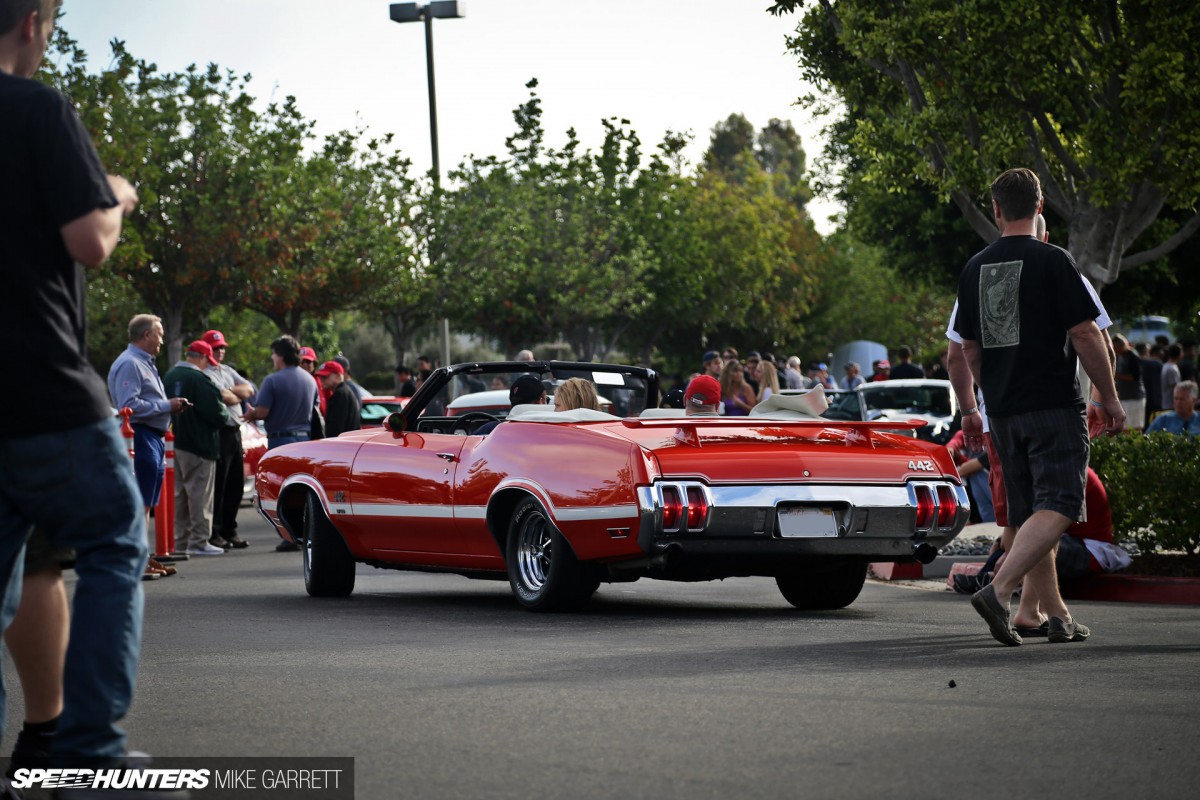 In a way, Cars & Coffee is a like attending a live show from your favorite band. You know you'll have a good time, but there's always some mystery. You're always anxious to see which songs will be on the setlist. Will they play your favorite song? Will they dig up a rarity from the past? Will you hear the debut of a new tune?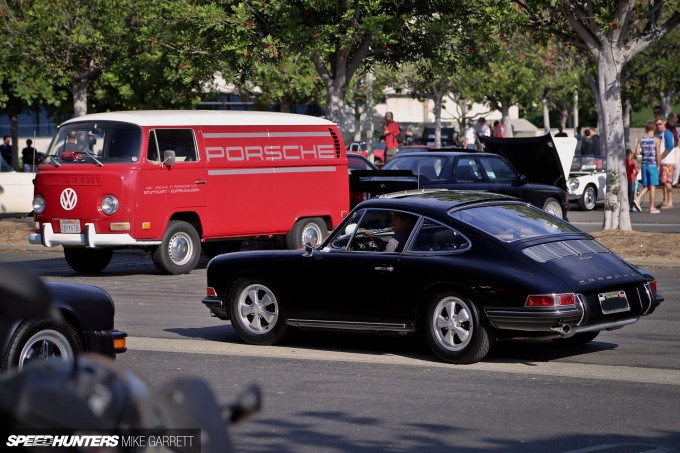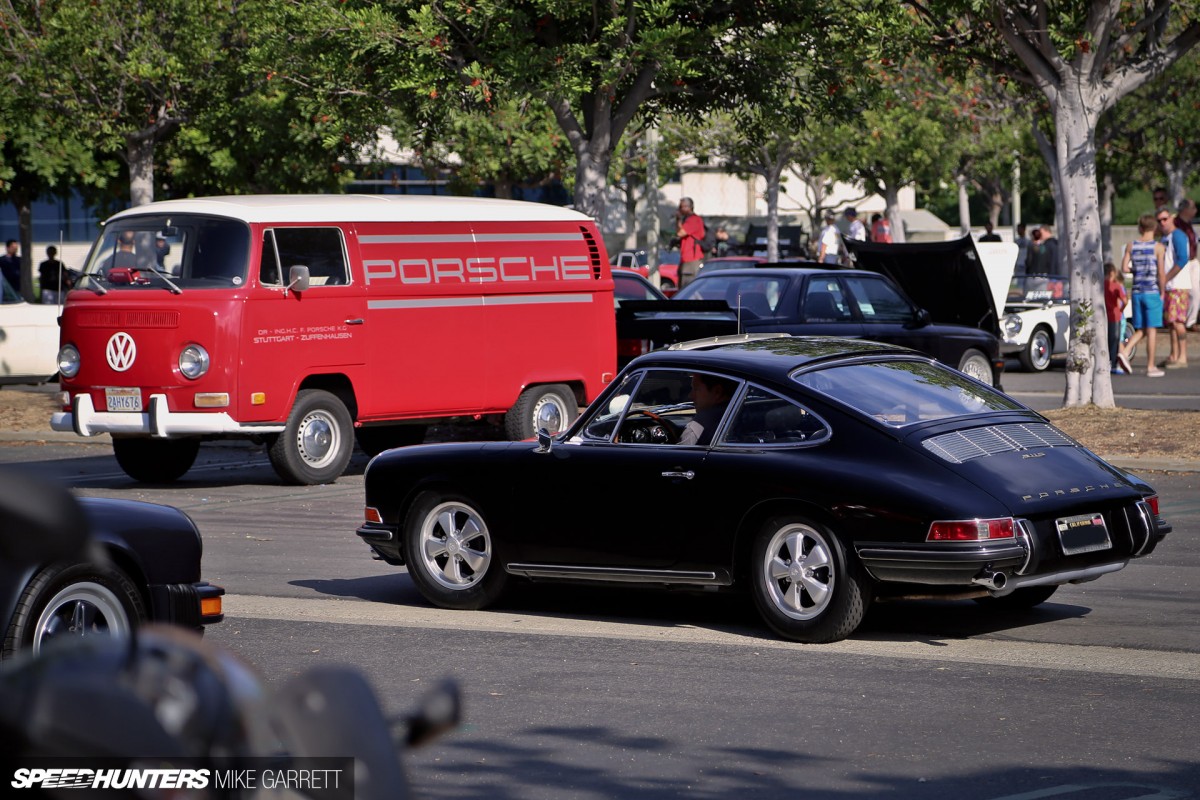 Going to C&C is the same way. Will your favorite car show up this week? What sort of obscure vehicles will pop up? Will you get your first glimpse at a badass new machine?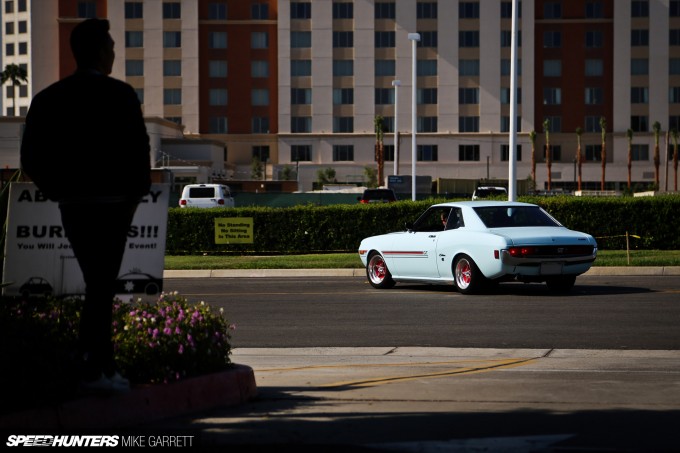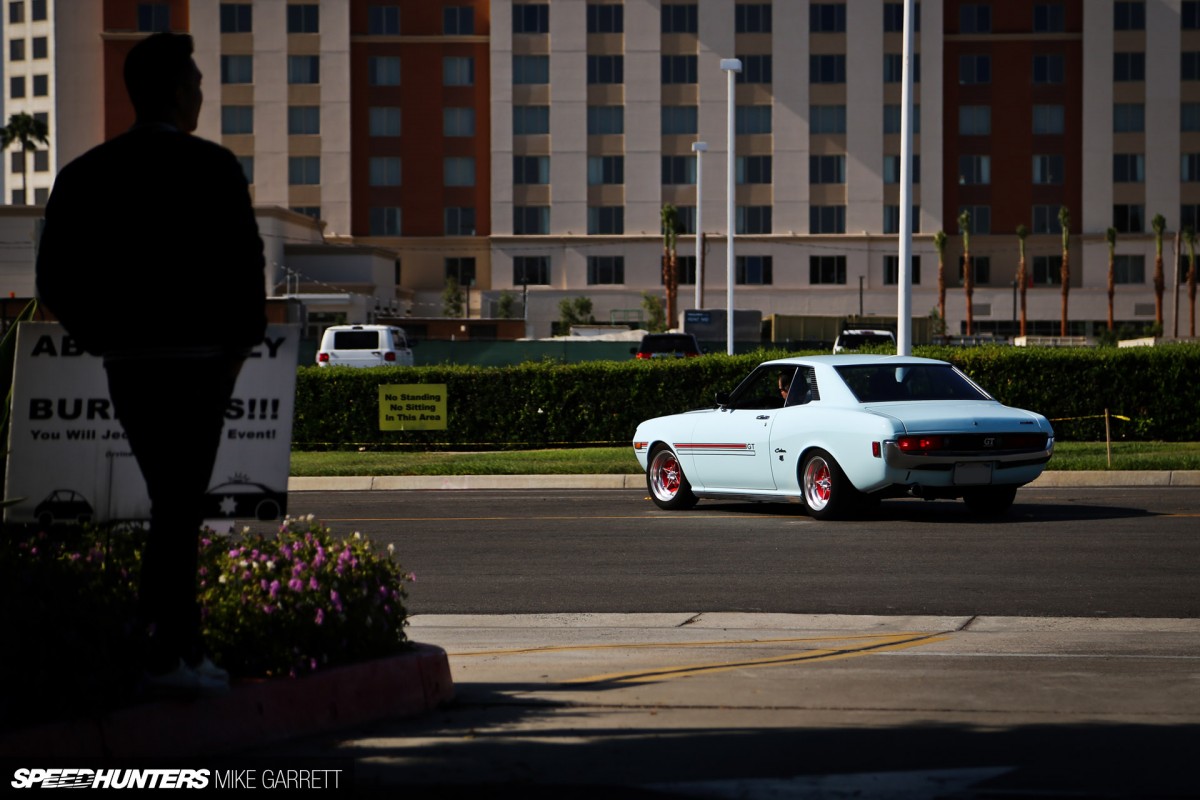 And just like there's really no such thing as a bad concert from your favorite band, there's no such thing as a bad Cars & Coffee event. The only thing that varies is the degree of greatness.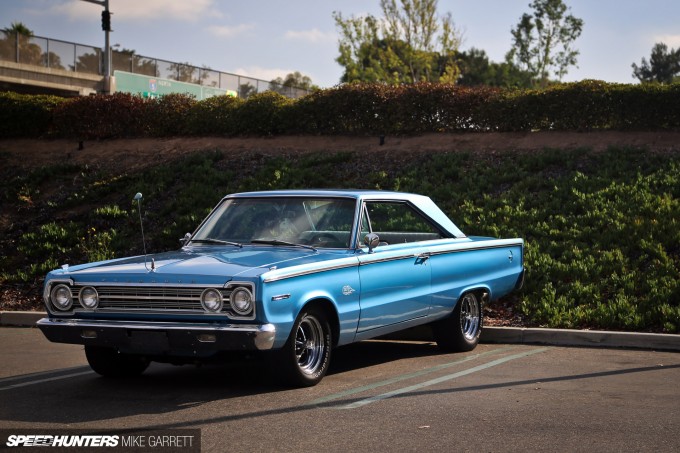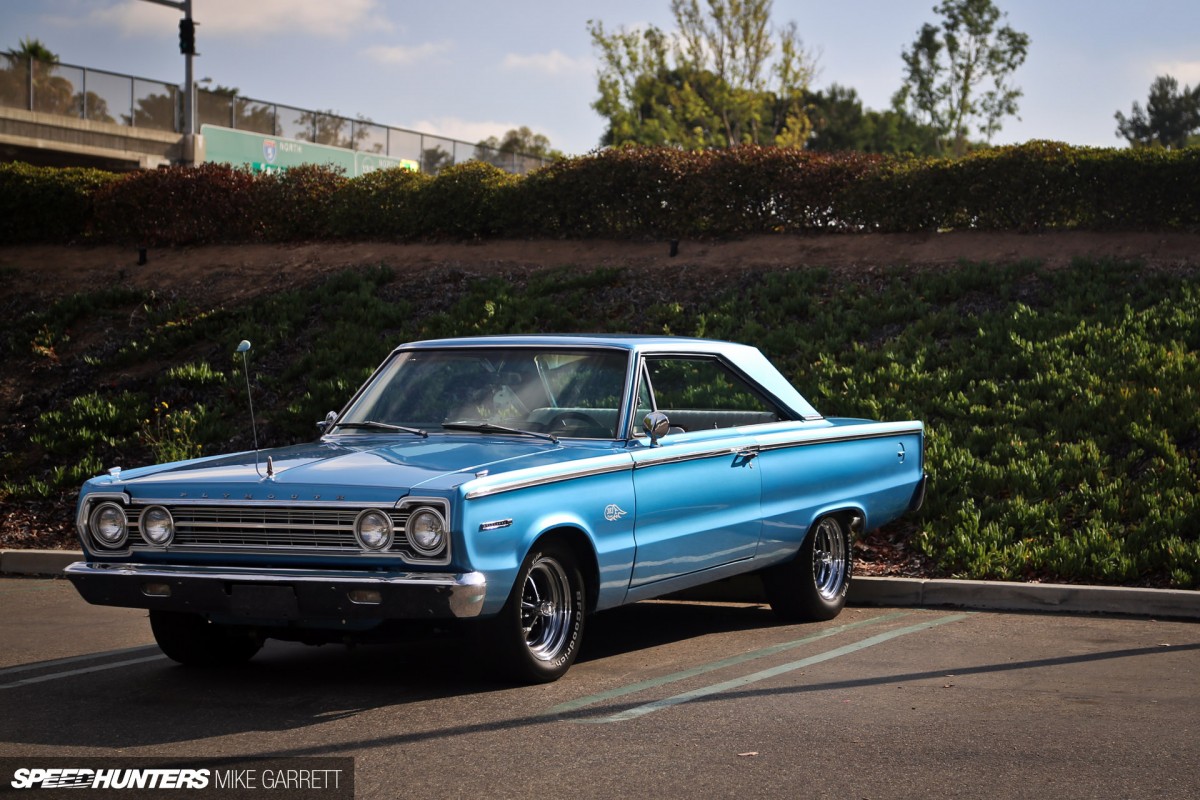 But of all the times I visited C&C, I'm not sure if there's been a single showing as good as the one that happened this past Saturday. It really was one for the ages.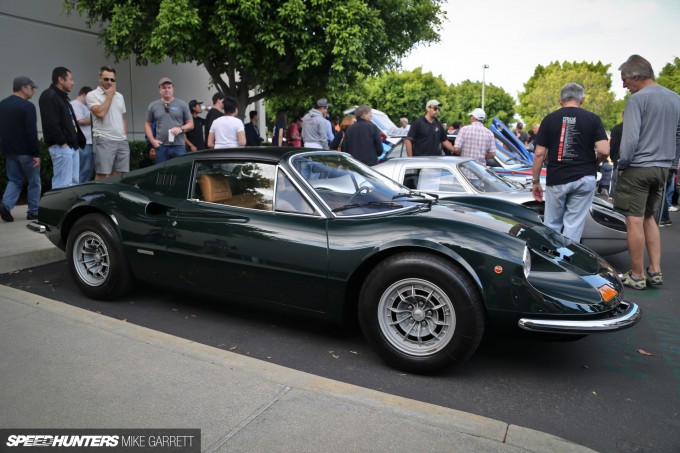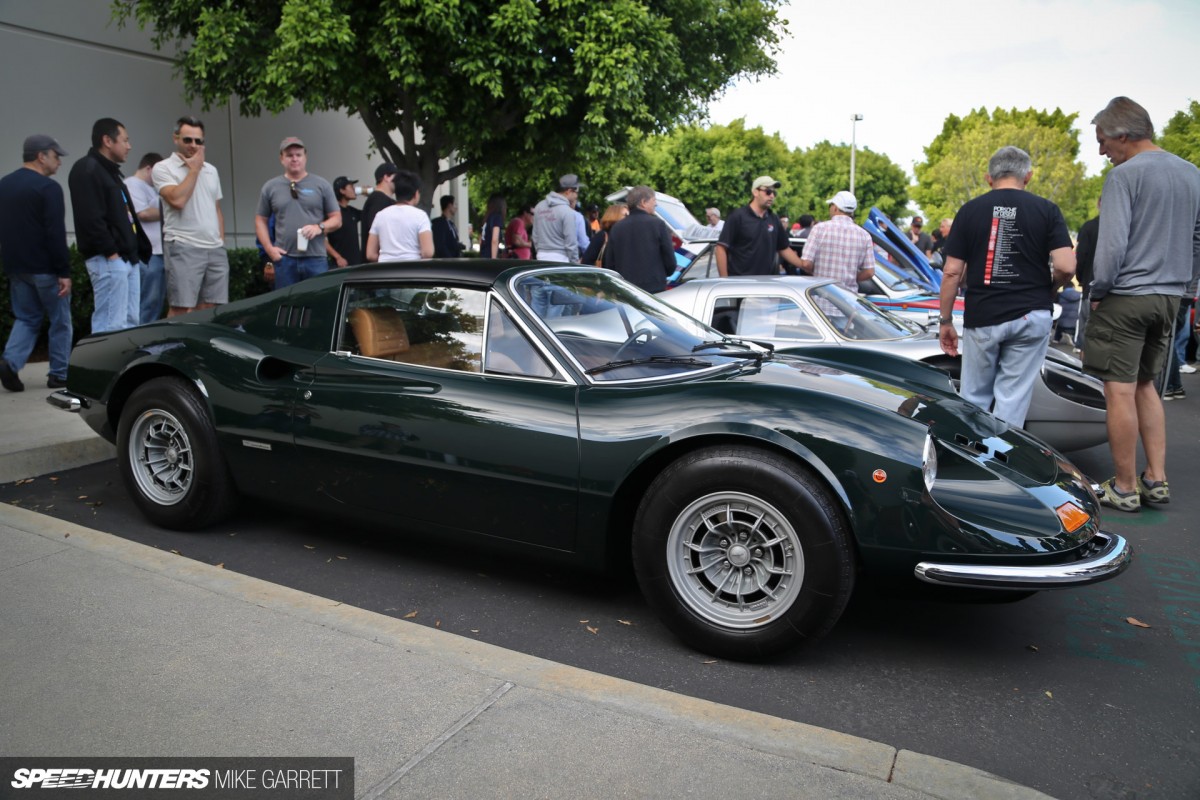 This edition of Cars & Coffee Irvine truly had everything. There was incredible variety, rare classic machinery, some of the greatest supercars ever and even an appearance by the year's most talked-about concept car.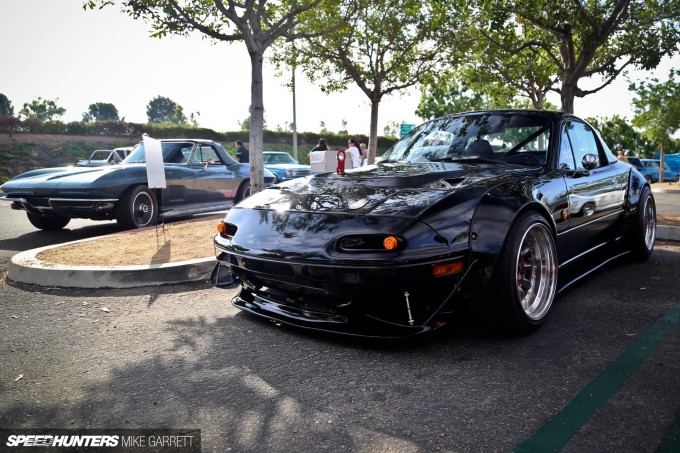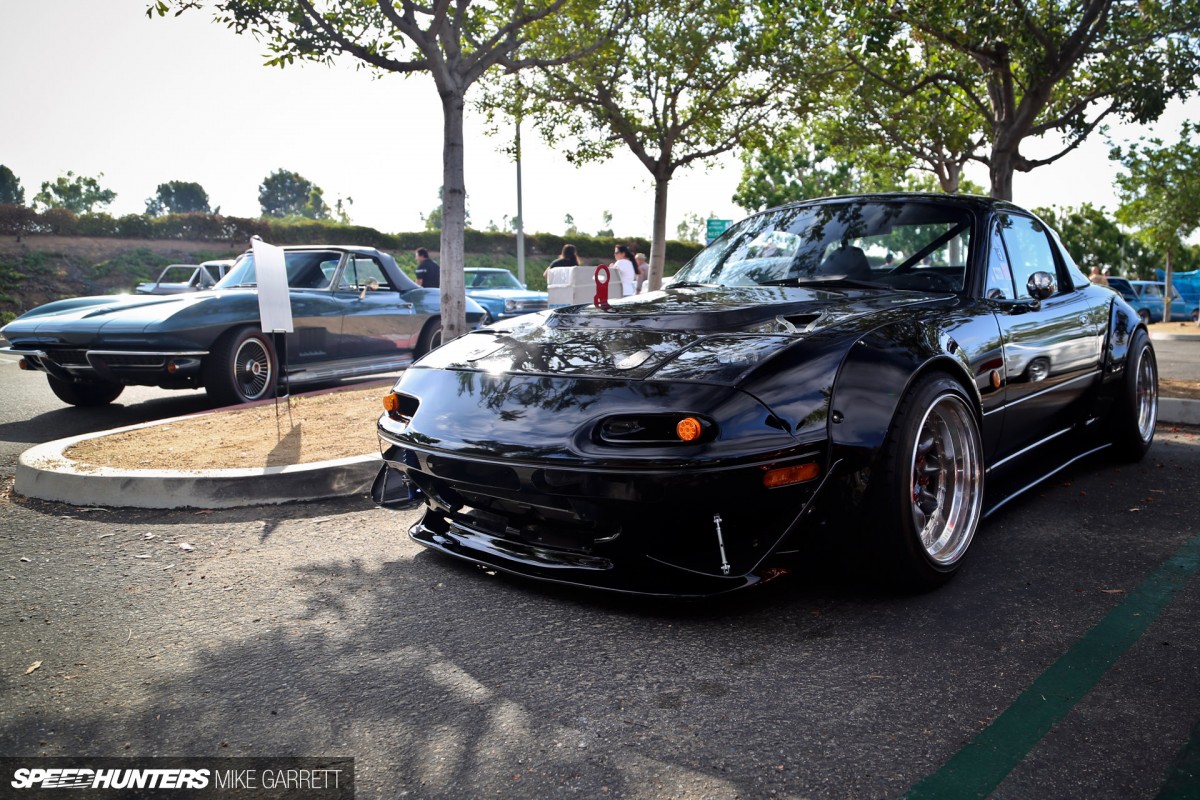 The people that were at Saturday's meet will surely be telling their grandchildren that they were at the legendary June 14, 2014, Cars & Coffee. Alright, maybe they won't go far – but I'm sure you get the picture…
Crowd-stoppers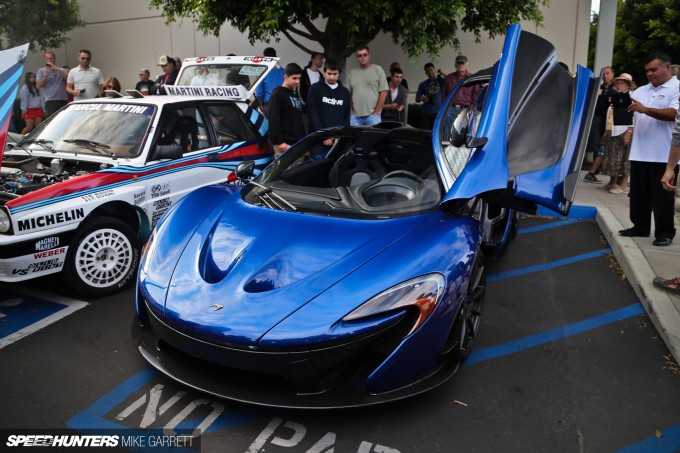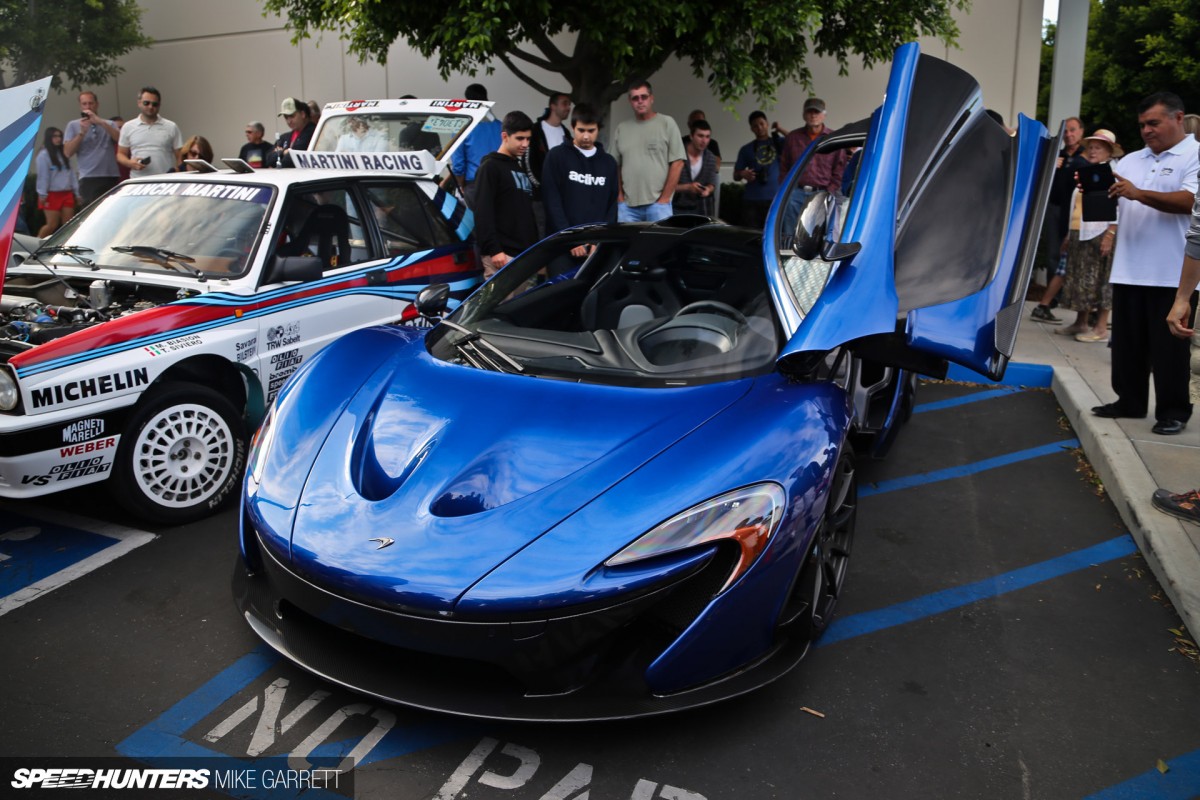 Every week, there will usually be one or two 'star' cars that have crowds milling around them all morning. Last weekend's event included a whole handful of these crowd-stopping dream machines.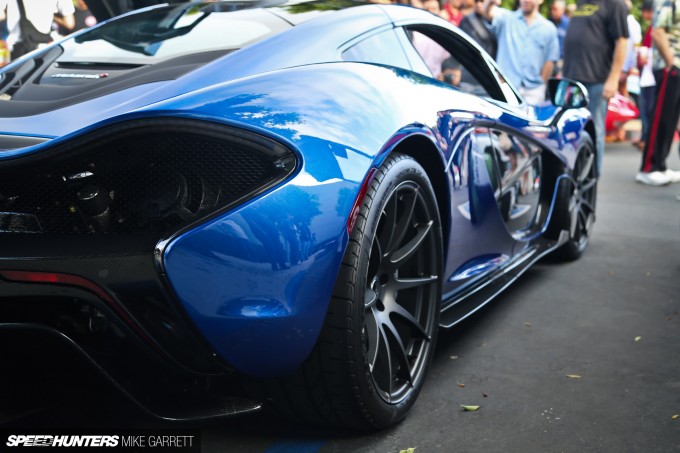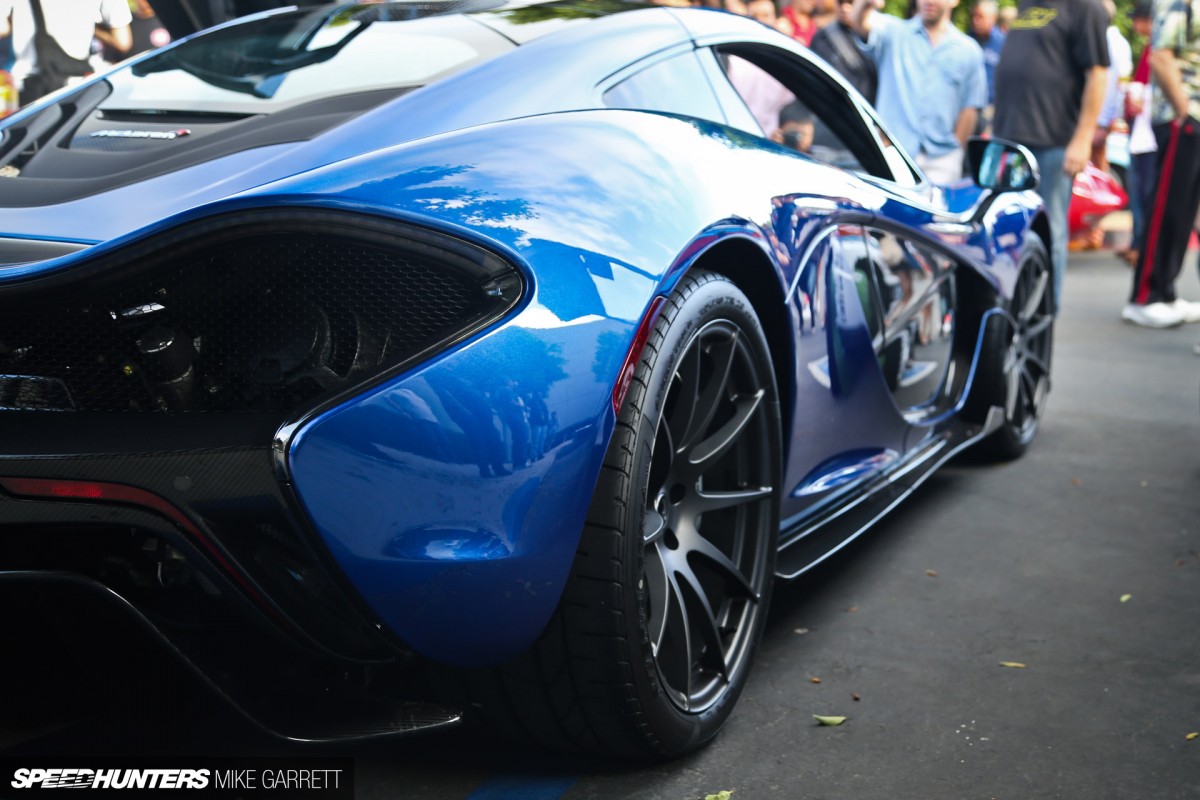 In the hypercar department, there was both a Ferrari Enzo and a McLaren P1 on hand – and needless to say both of them were surrounded by people for the entire duration of the event.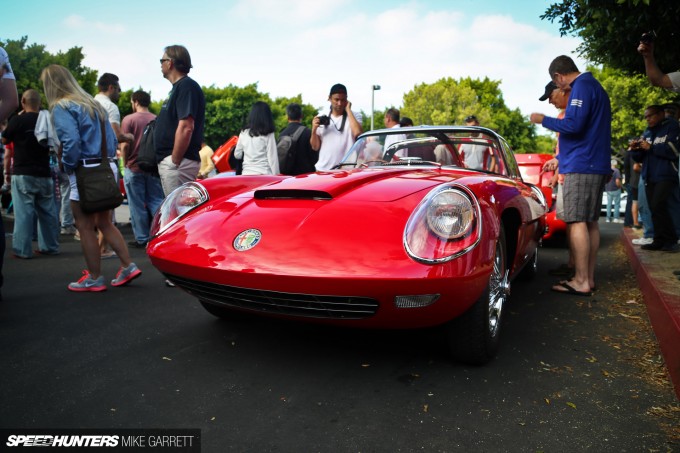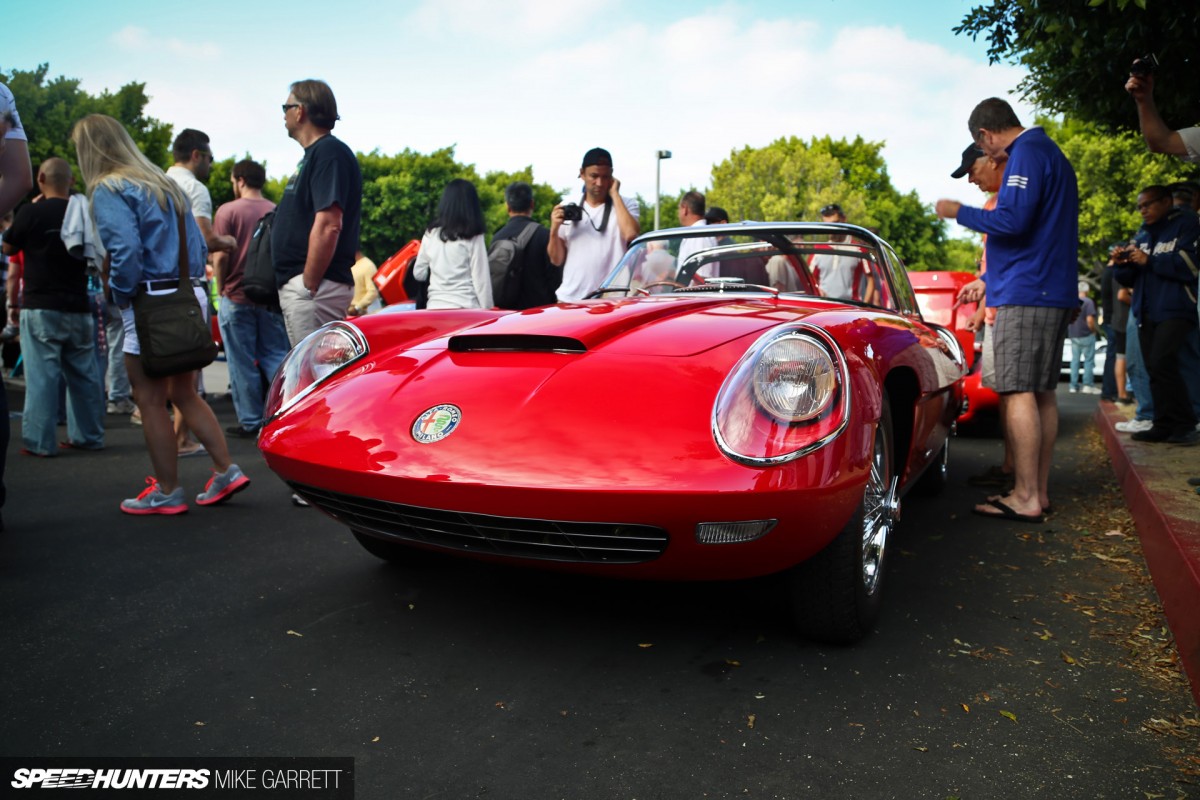 Sitting just a few feet from those two was a car that could have been plucked directly from the green at Pebble Beach.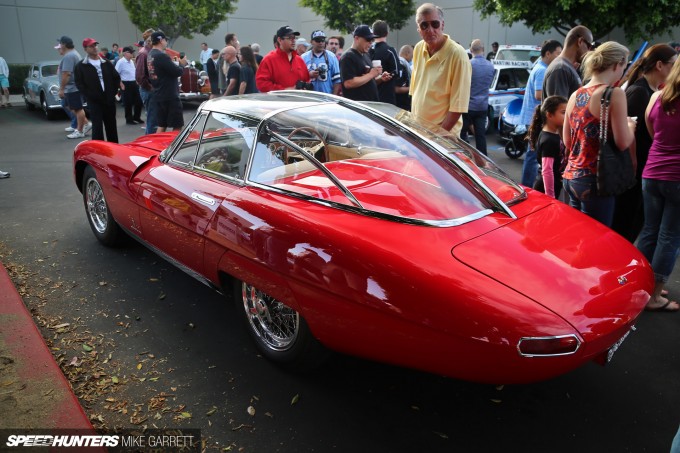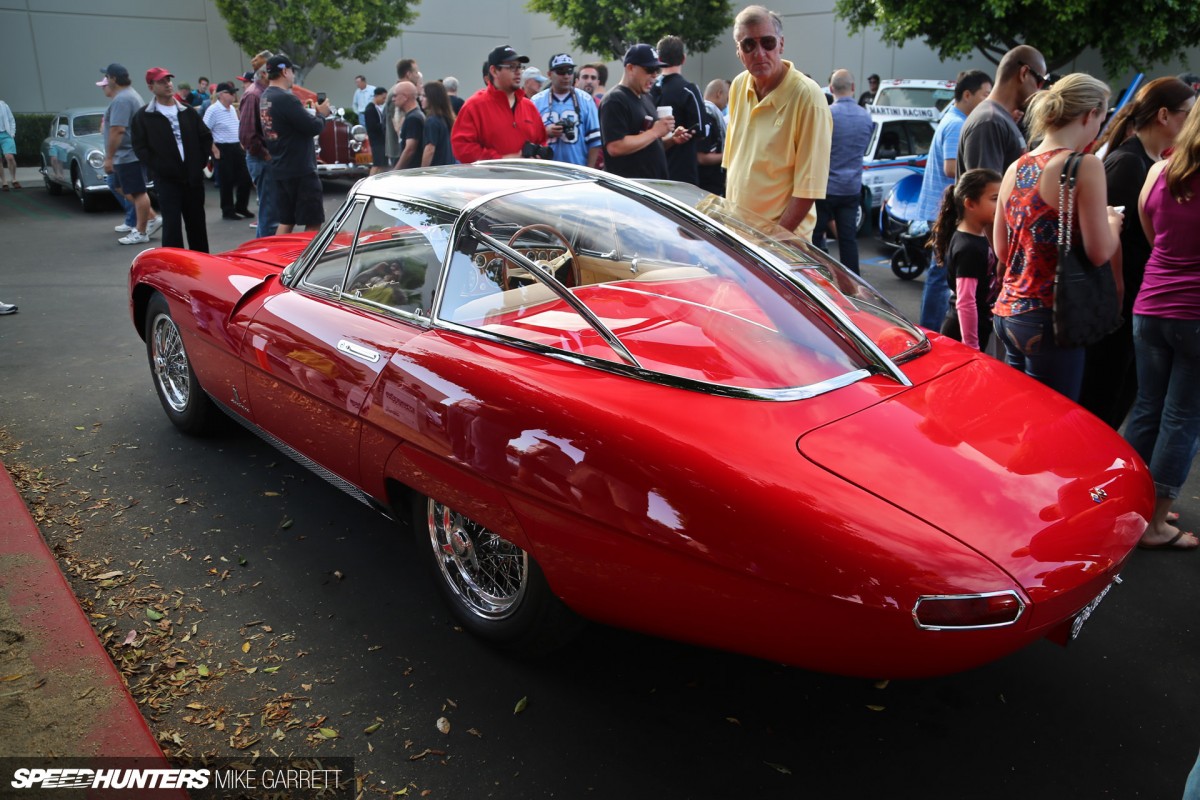 This is the Alfa Romeo Superflow IV Pininfarina Coupe – a coach-built concept car, which did in fact win its class at Pebble Beach last year. Aside from prestigious Concours events, Cars & Coffee is surely one of the only places where you'll have an opportunity to get up close with cars like this.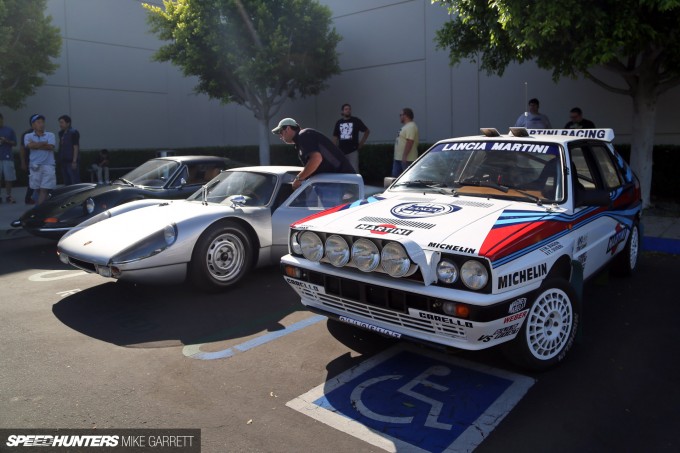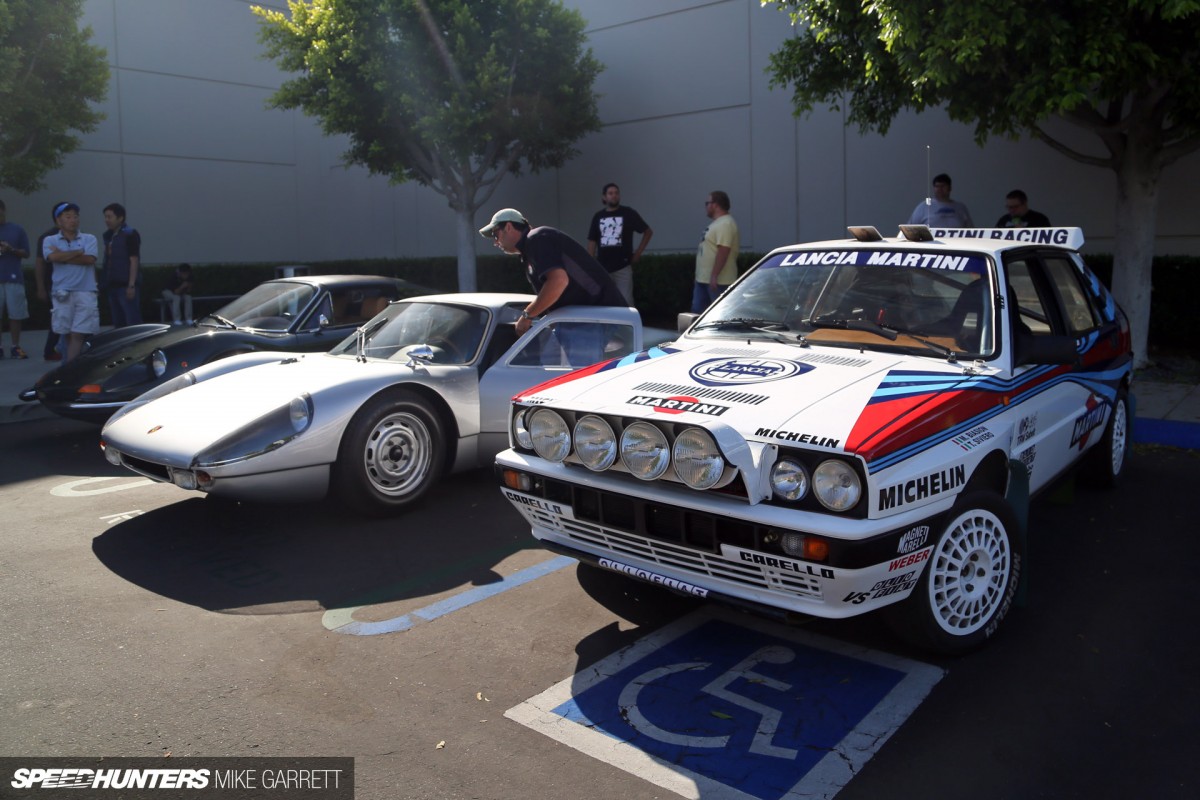 If rare competition cars are your thing, then this rally-spec Lancia Delta Integrale in Group A trim should tick all the right boxes. There aren't many of these suckers on American shores.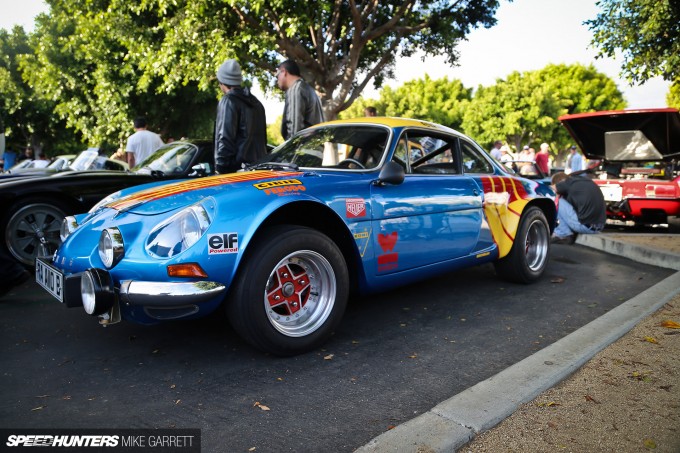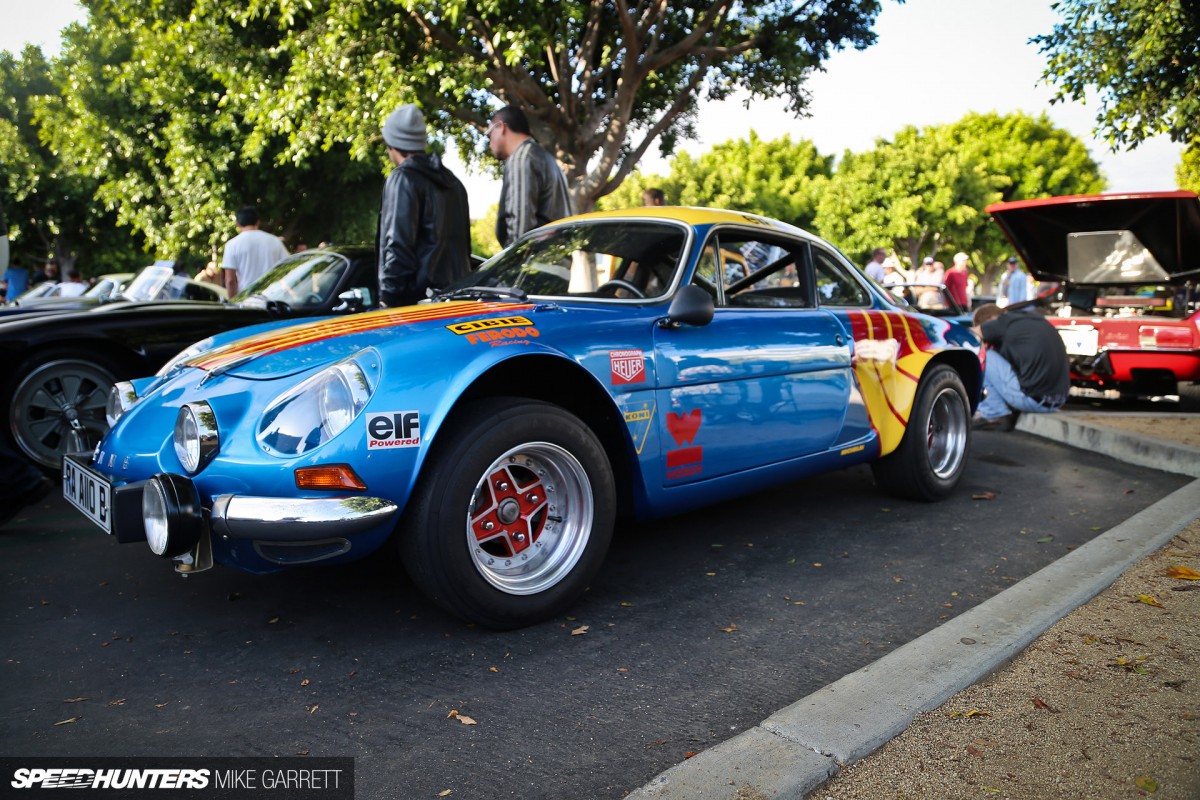 I'm not sure which is rarer in the US – the aforementioned Lancia or this Alpine? Such is the magic of Cars & Coffee.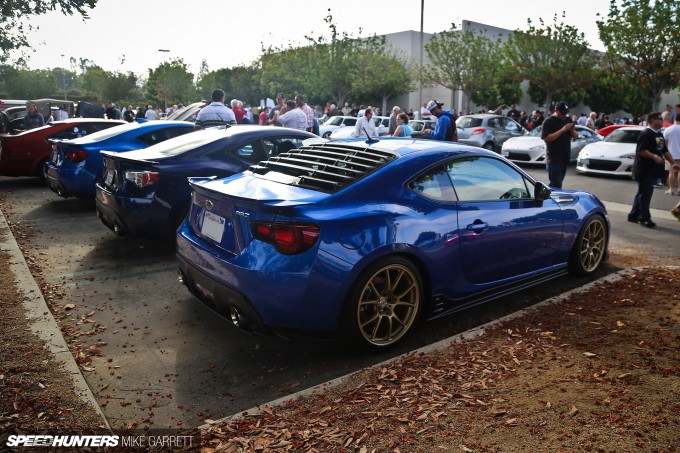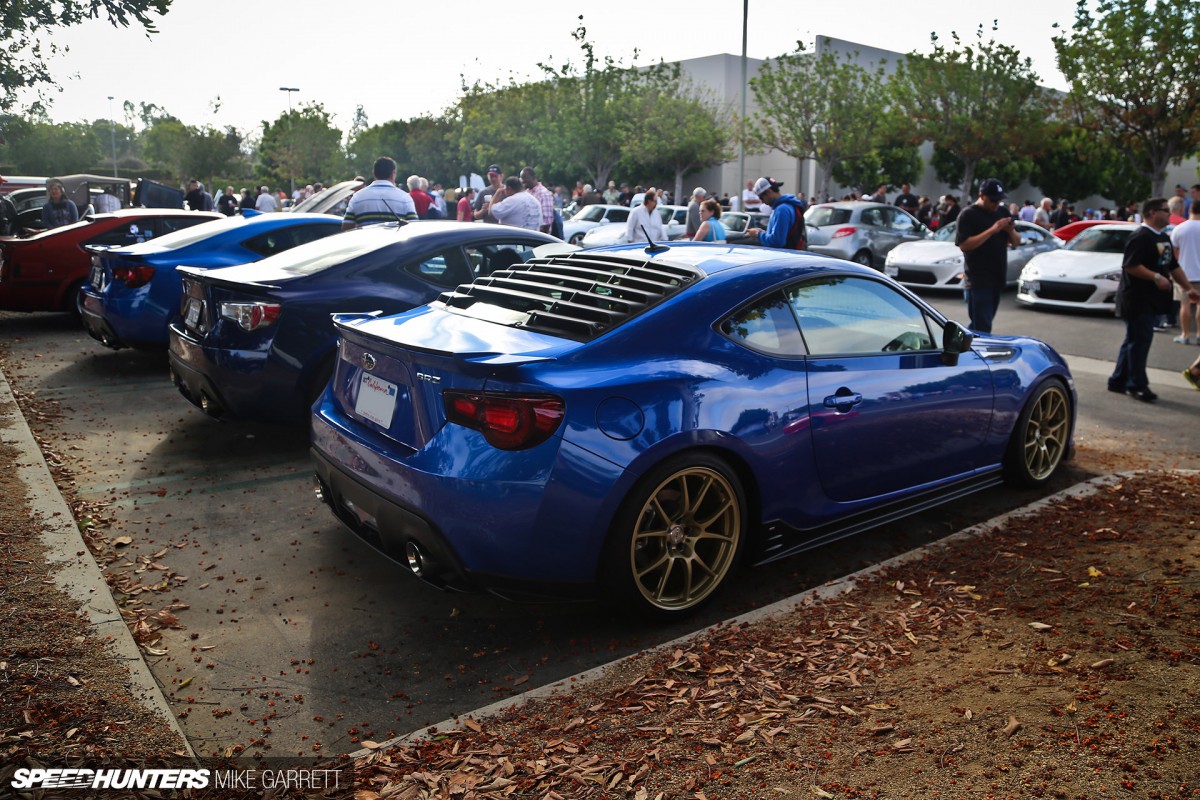 But the great thing about Cars & Coffee is that it's not just about the expensive and exclusive side of car culture. For every Ferrari or classic Porsche there was something like a fixed up Subaru BRZ or modified VW Golf to appease the masses.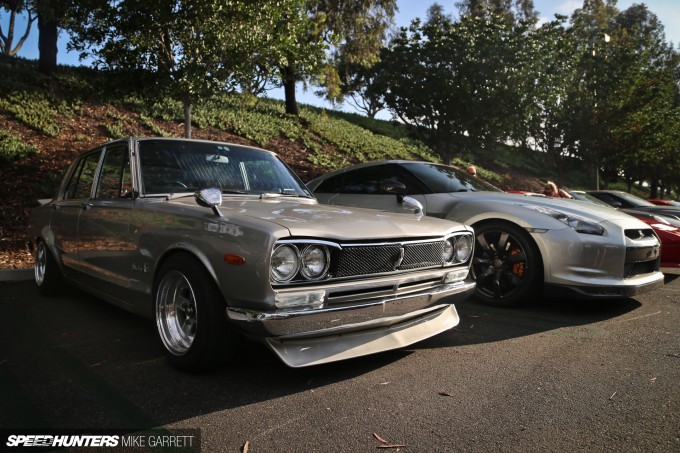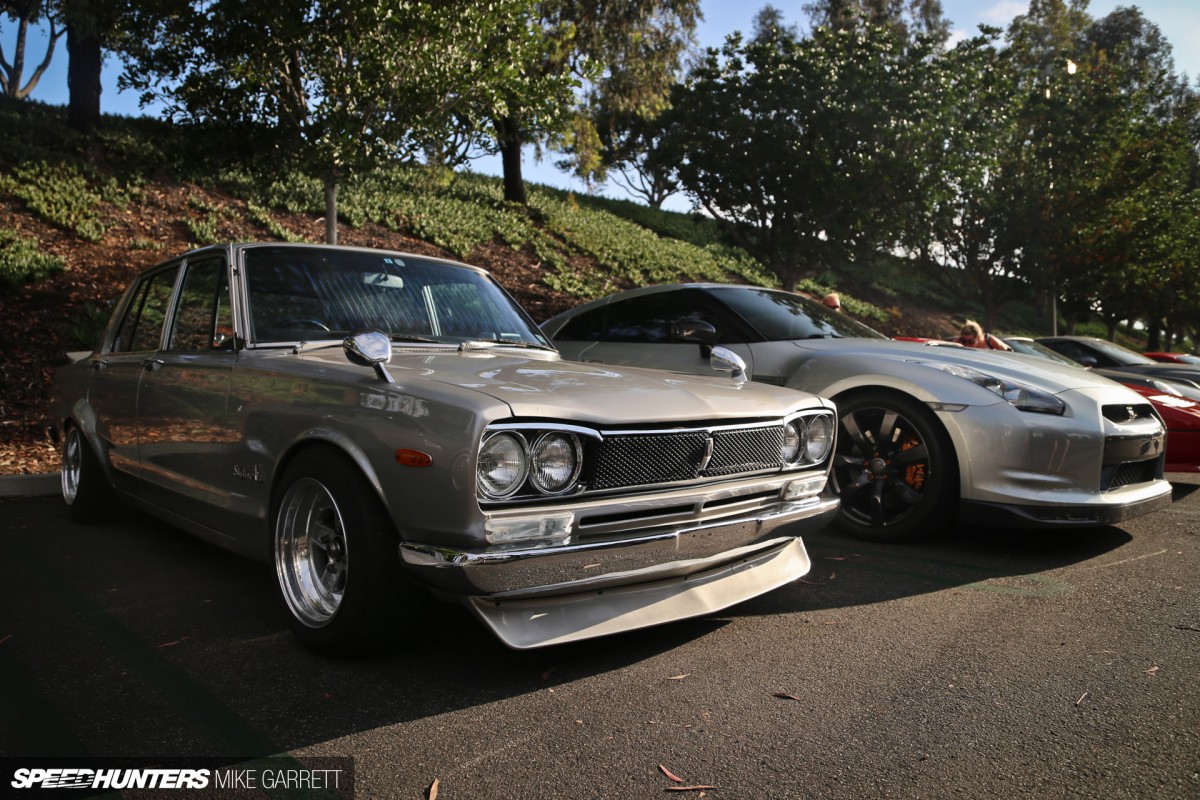 Japanese cars are always represented well at C&C, but last weekend's event seemed to have an especially strong showing of both modern and classic JDM machinery.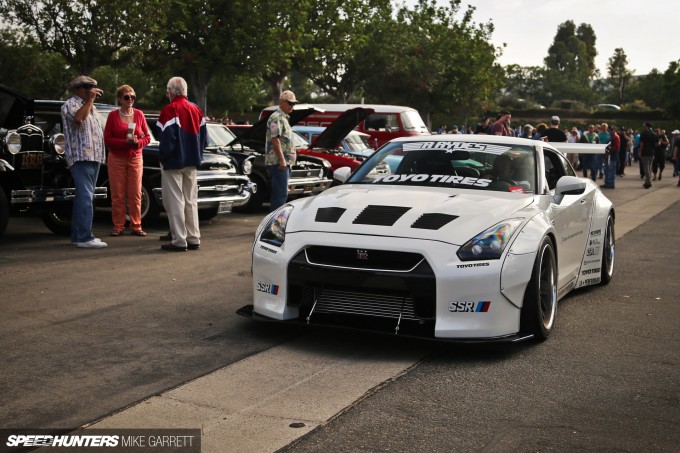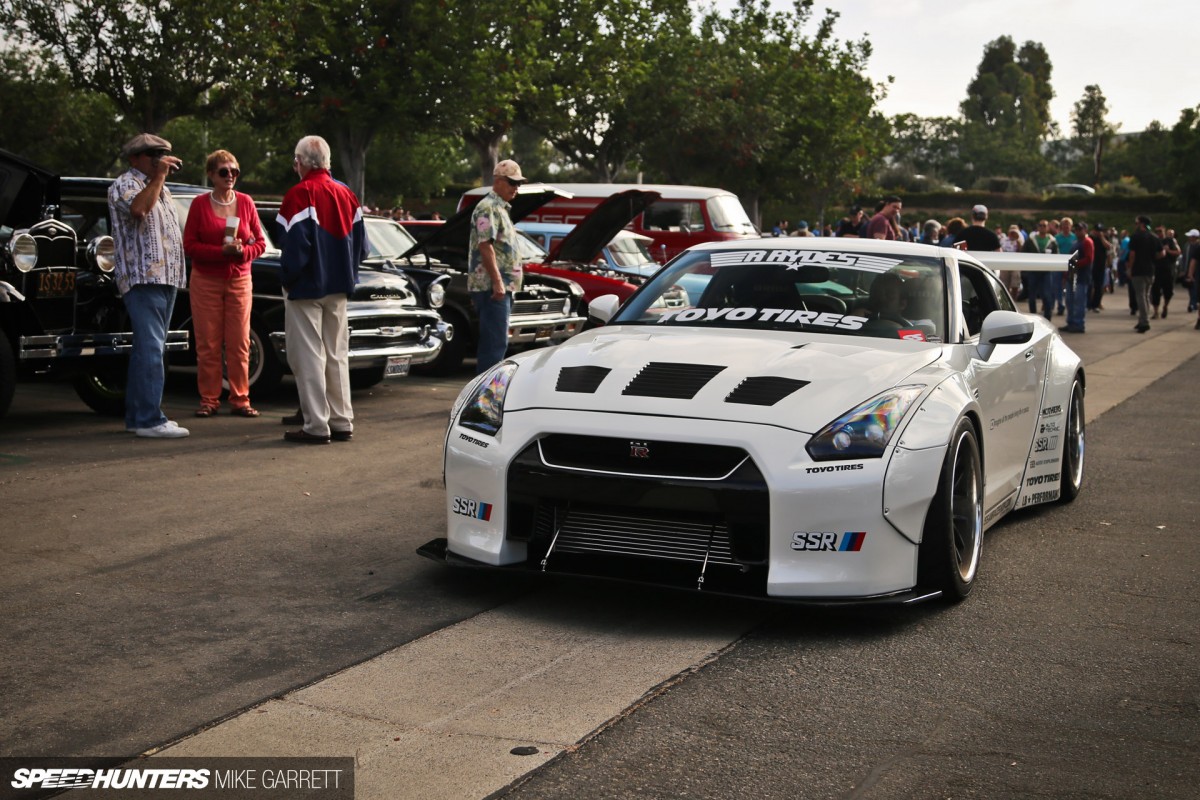 Here's a rather mad looking R35 GT-R which is one of the latest stateside cars to wear Liberty Walk's wide body conversion.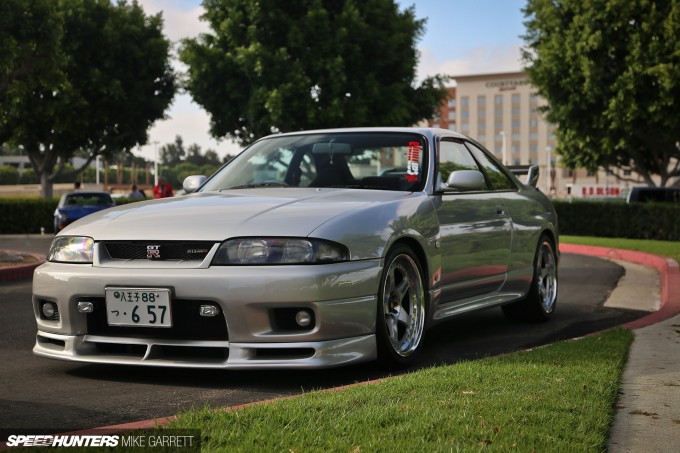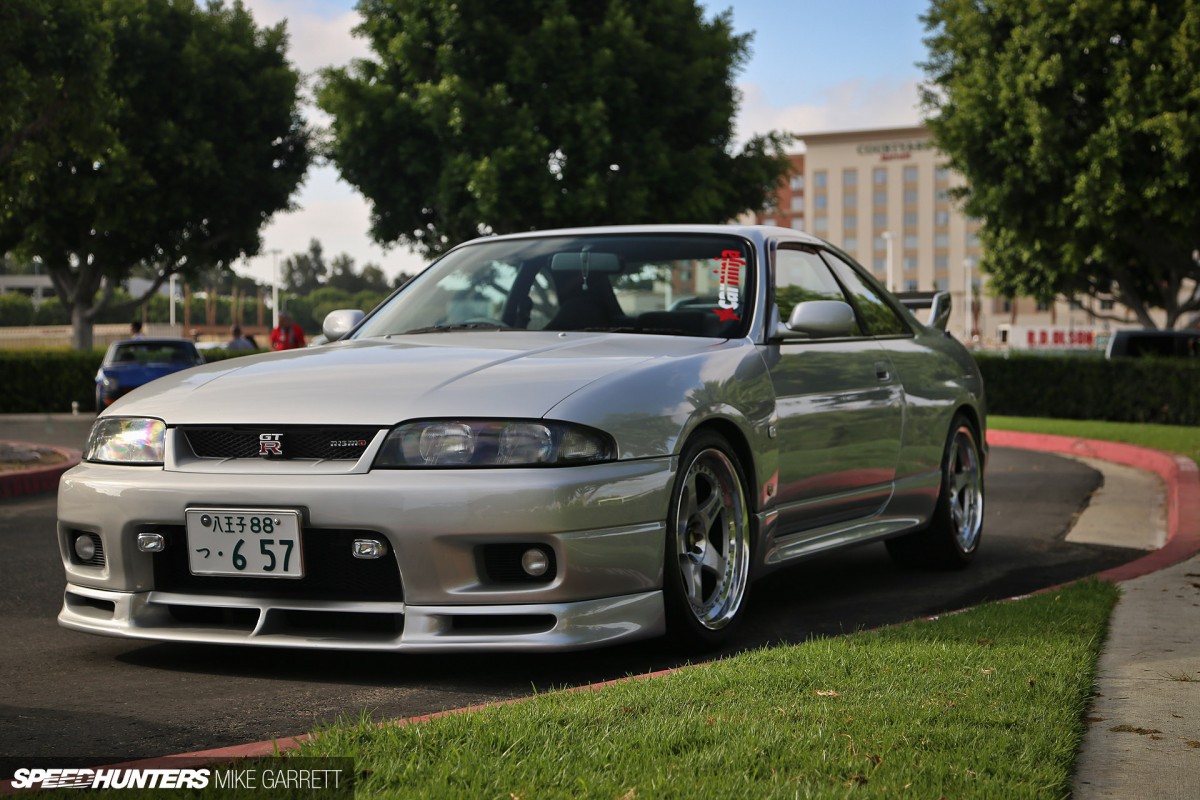 And from the days when the GT-R was a strange forbidden machine to us Yanks, we've got this R33 sitting on a set of period Nismo wheels for that great '90s look.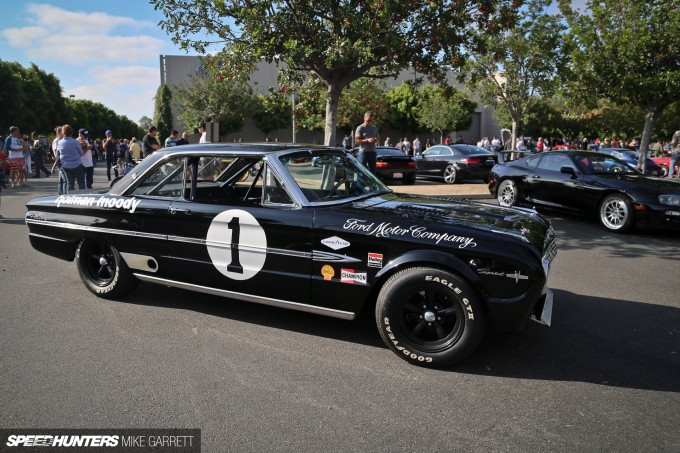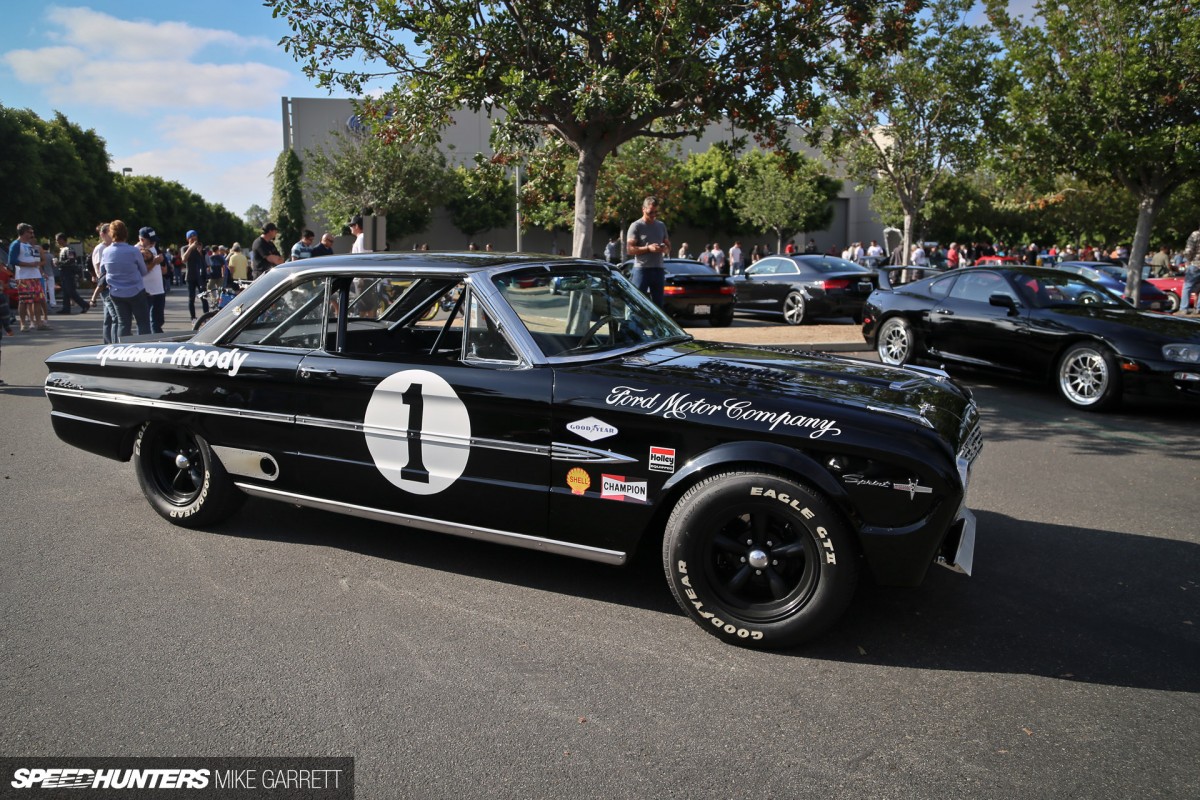 Of course, Cars & Coffee wouldn't be itself without also having some thumping domestic machinery – like this Trans Am-inspired Ford Falcon.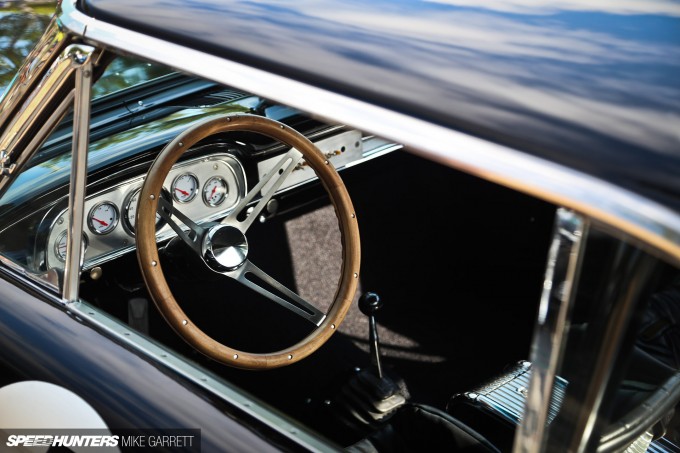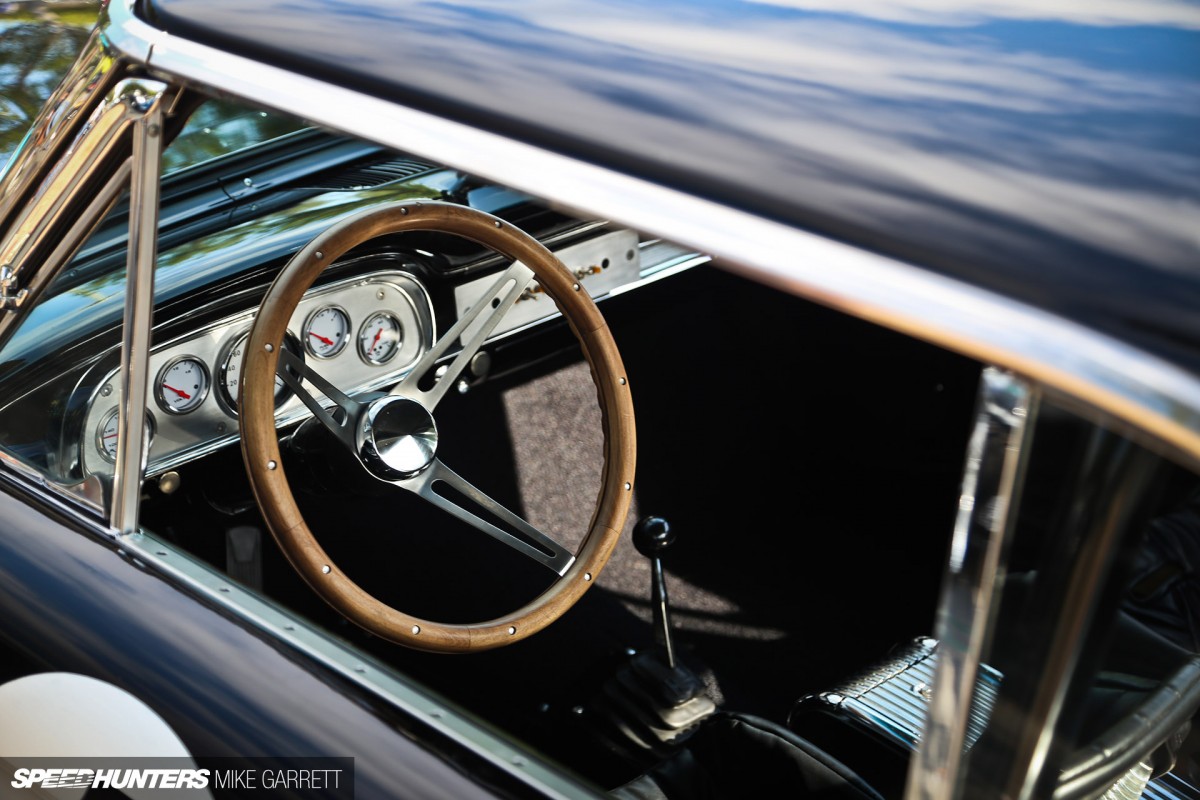 Yes, I'd like nothing more than to hop into one of those low-back bucket seats and bang some gears. Who's with me?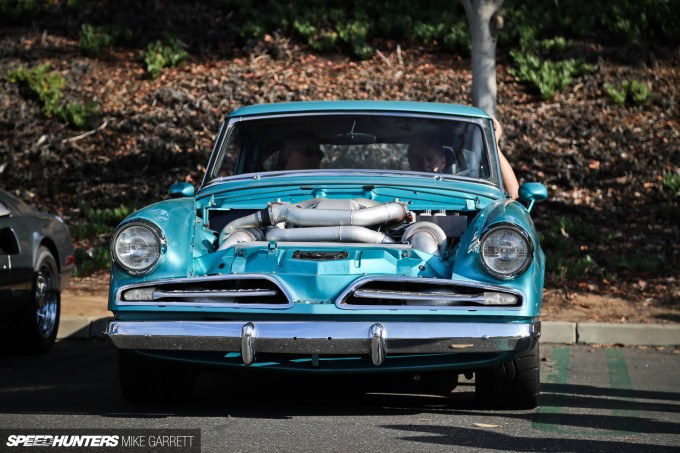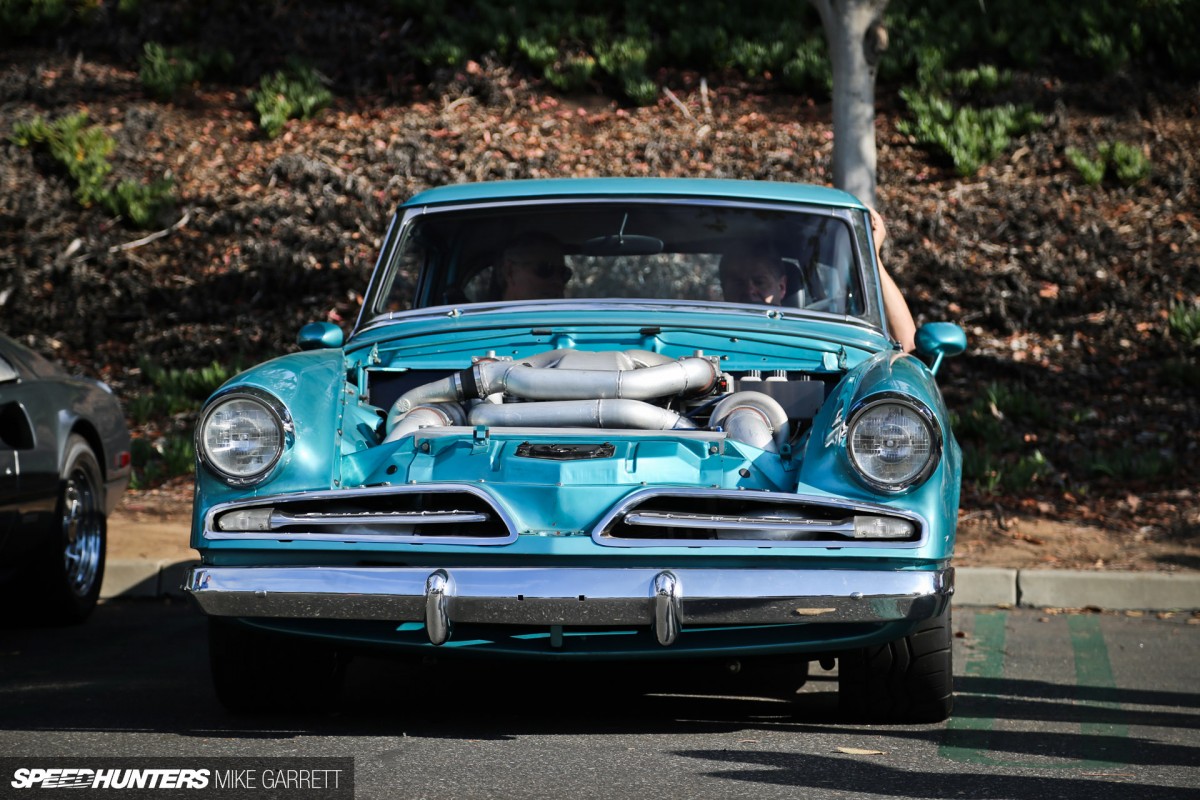 How's this for something different? It's a Studebaker with a couple of big snails under the hood.
Art On Wheels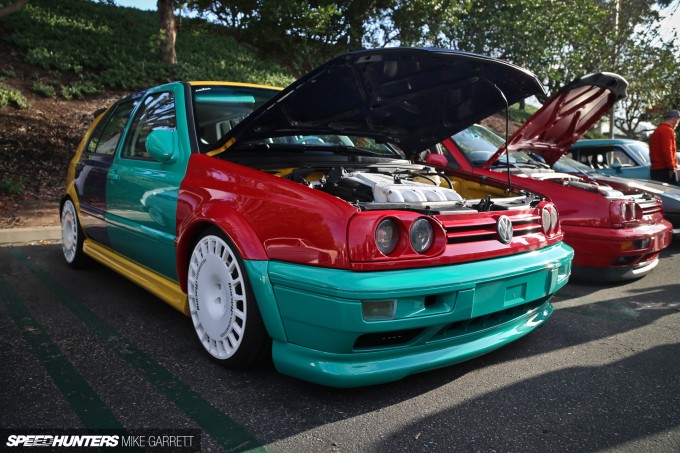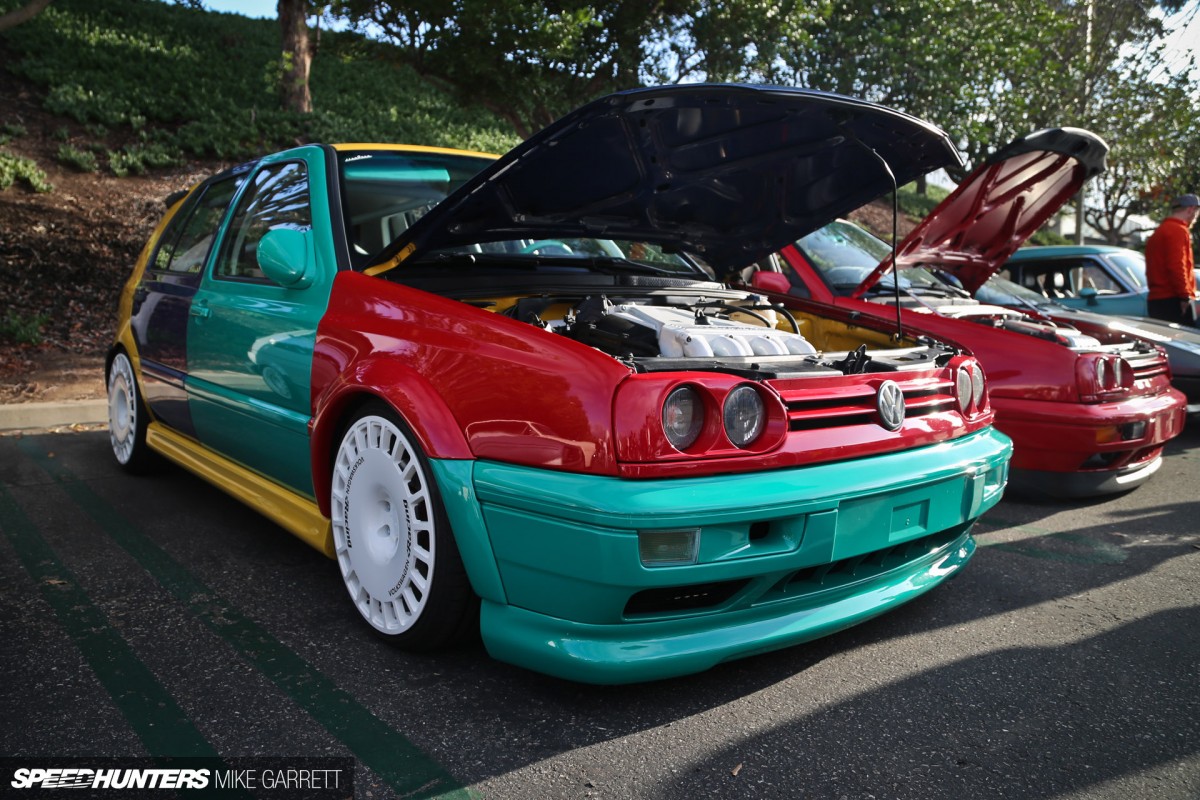 Hey look! It's not only a Harlequin edition Golf, but one that's been built with a sort of street-going rally vibe. Talk about adding some color to the mix.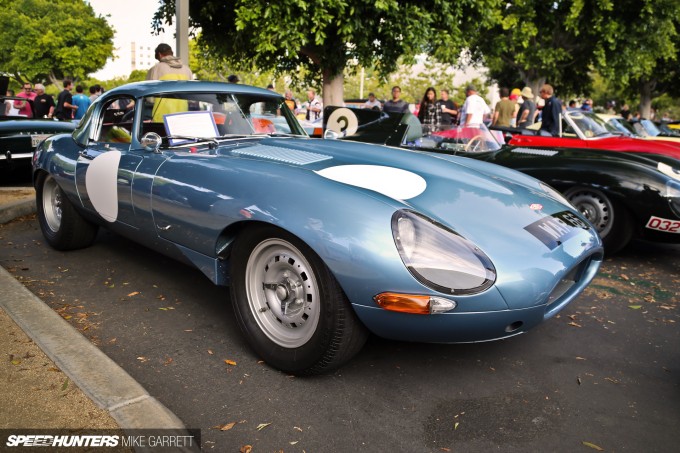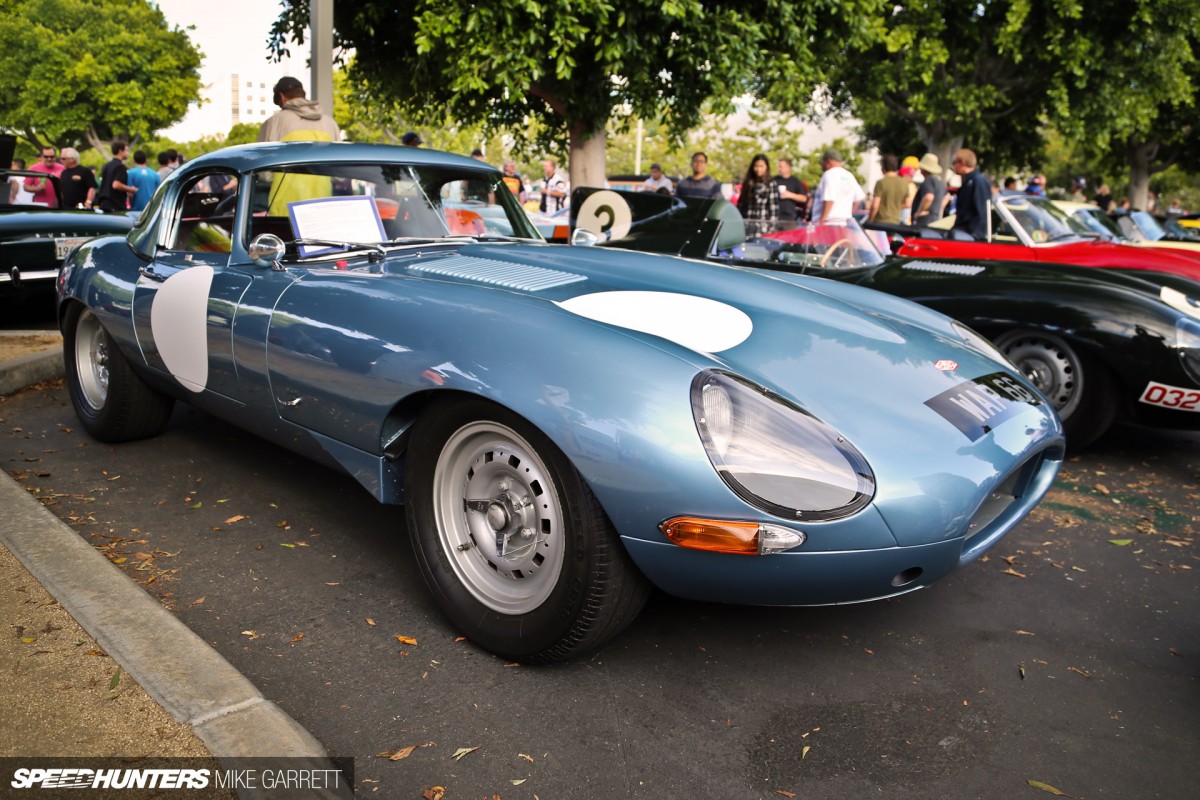 If Jaguar E-Type street cars are beautiful, then lightweight race models like this example are positively stunning. Fat tires forever!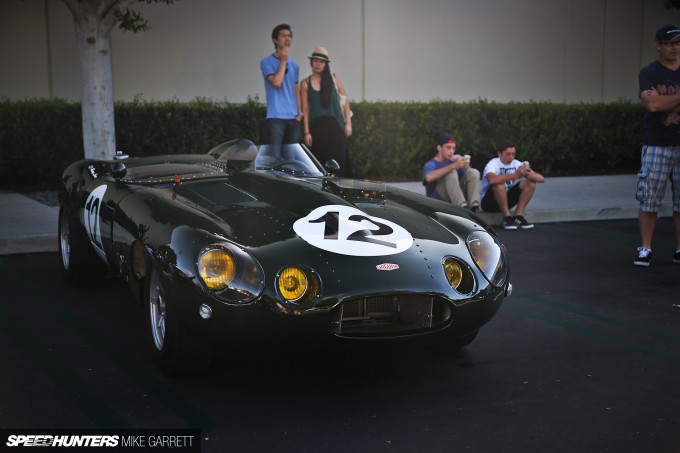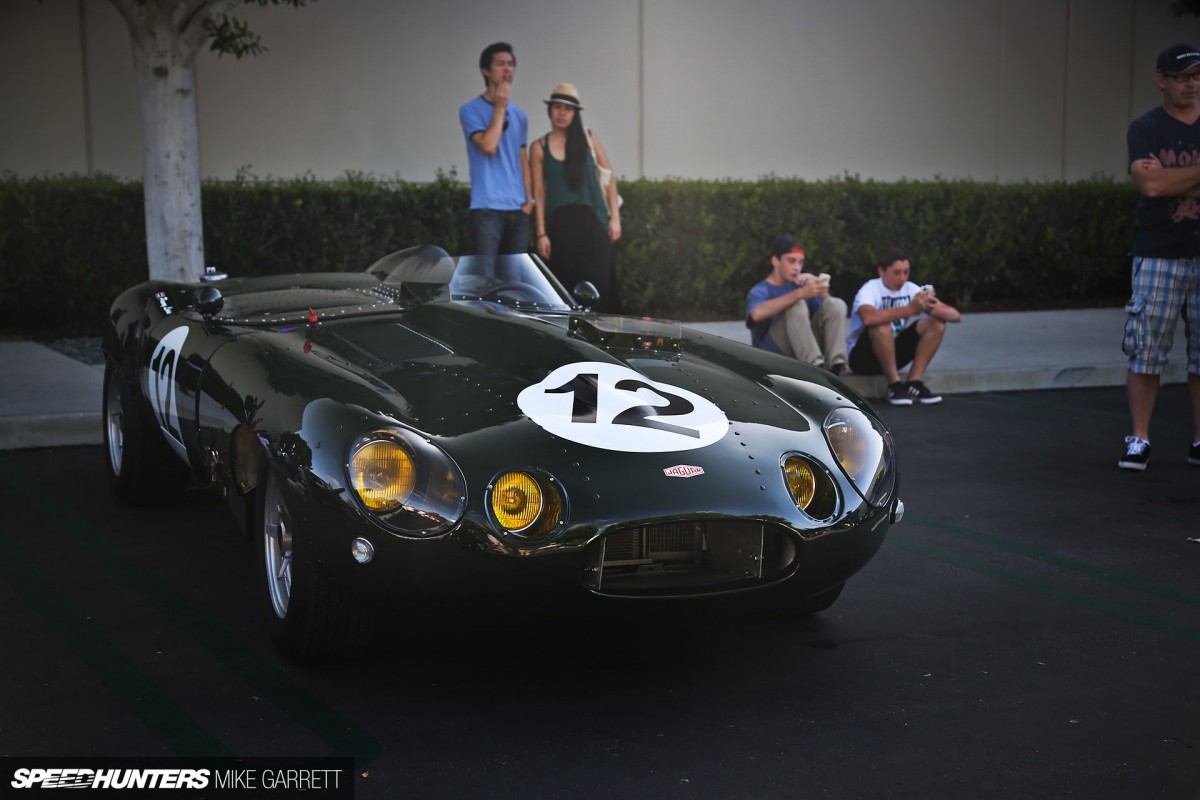 Another competition-spec Jag in all of its stripped-down glory.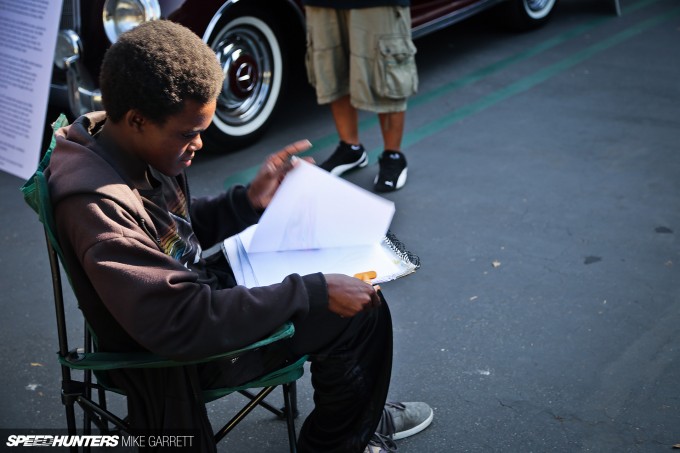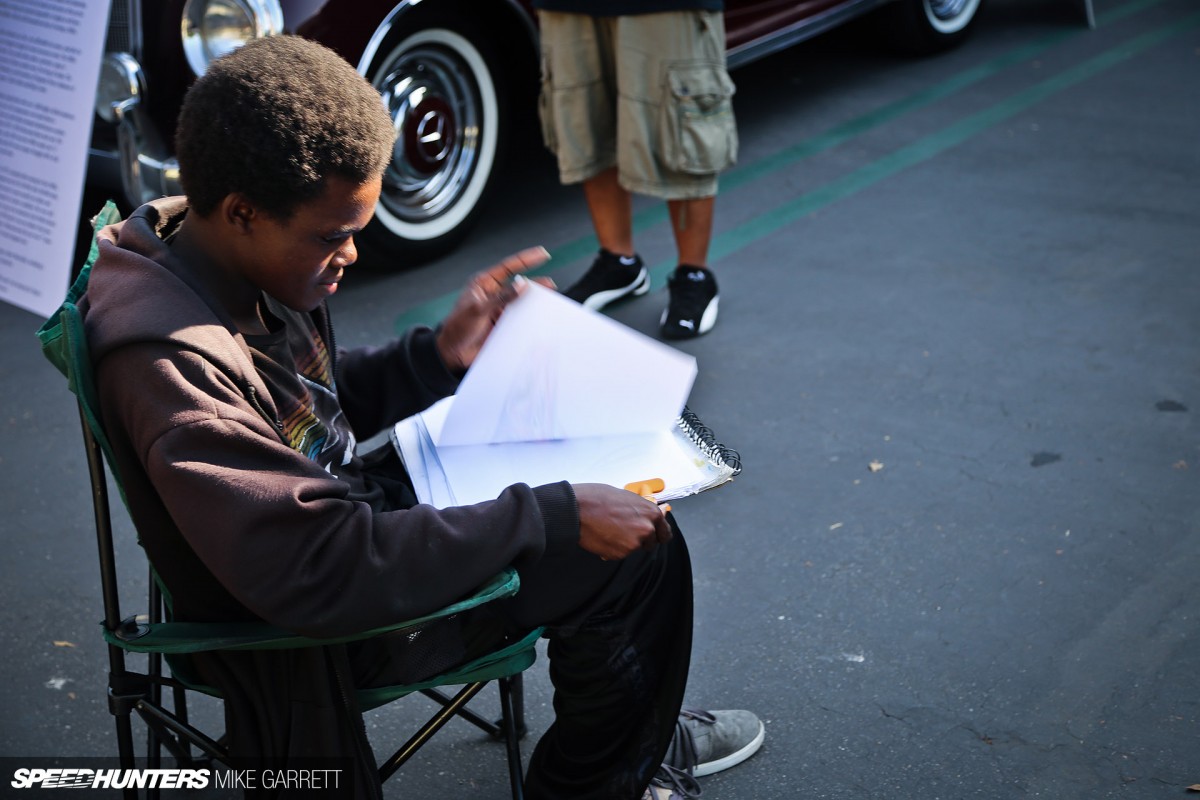 This car was one of a few which were immortalized by a local artist that's been coming to C&C every week and painting full color pictures of cars right there on the spot.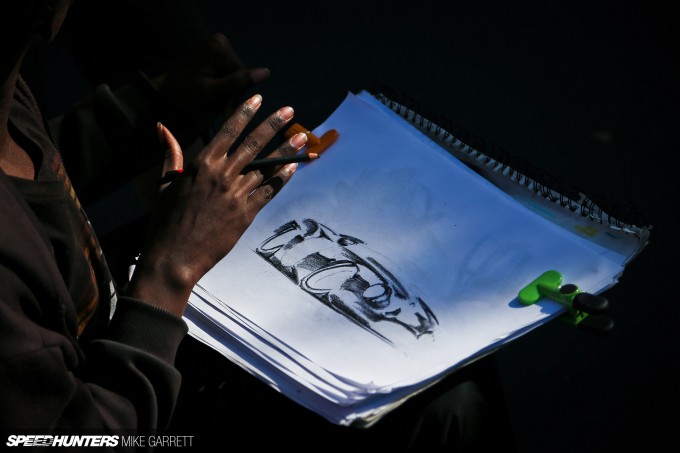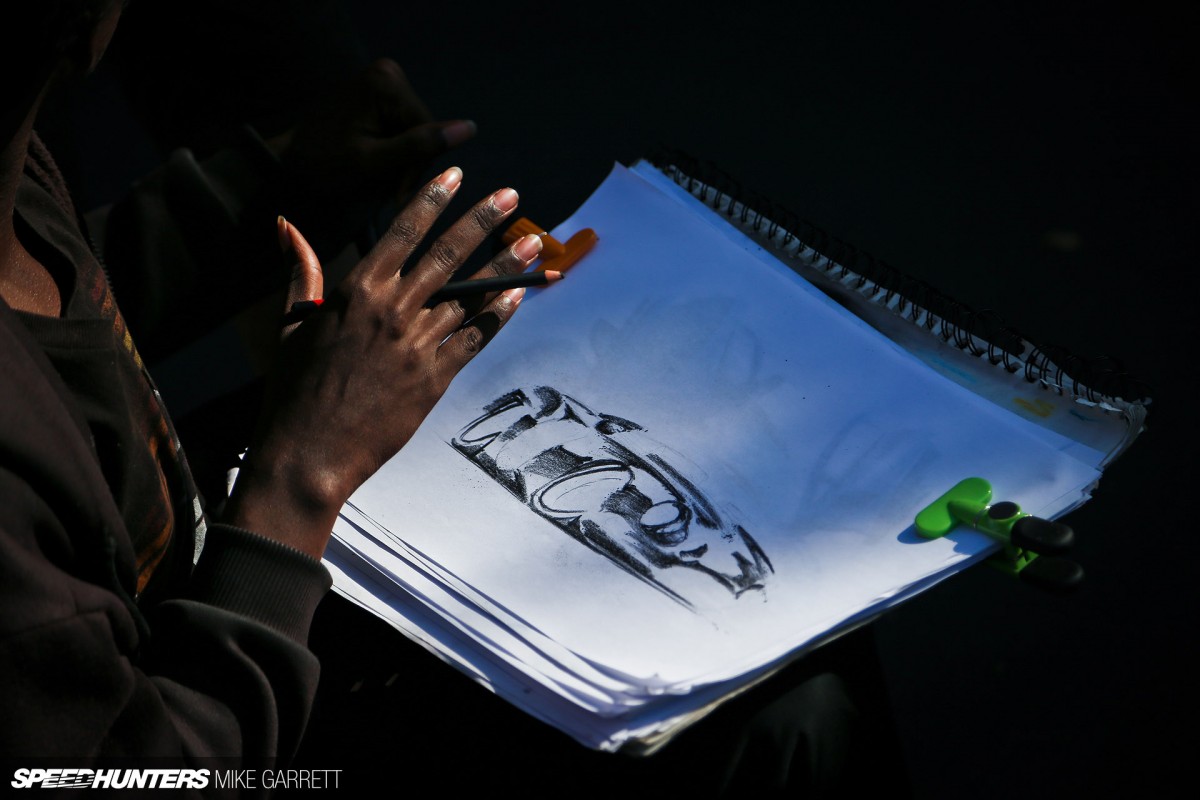 It was fascinating to see not only his talent, but the quickness with which he worked.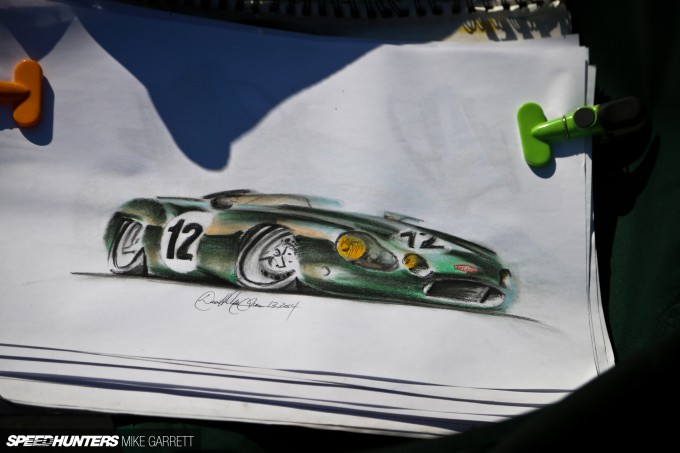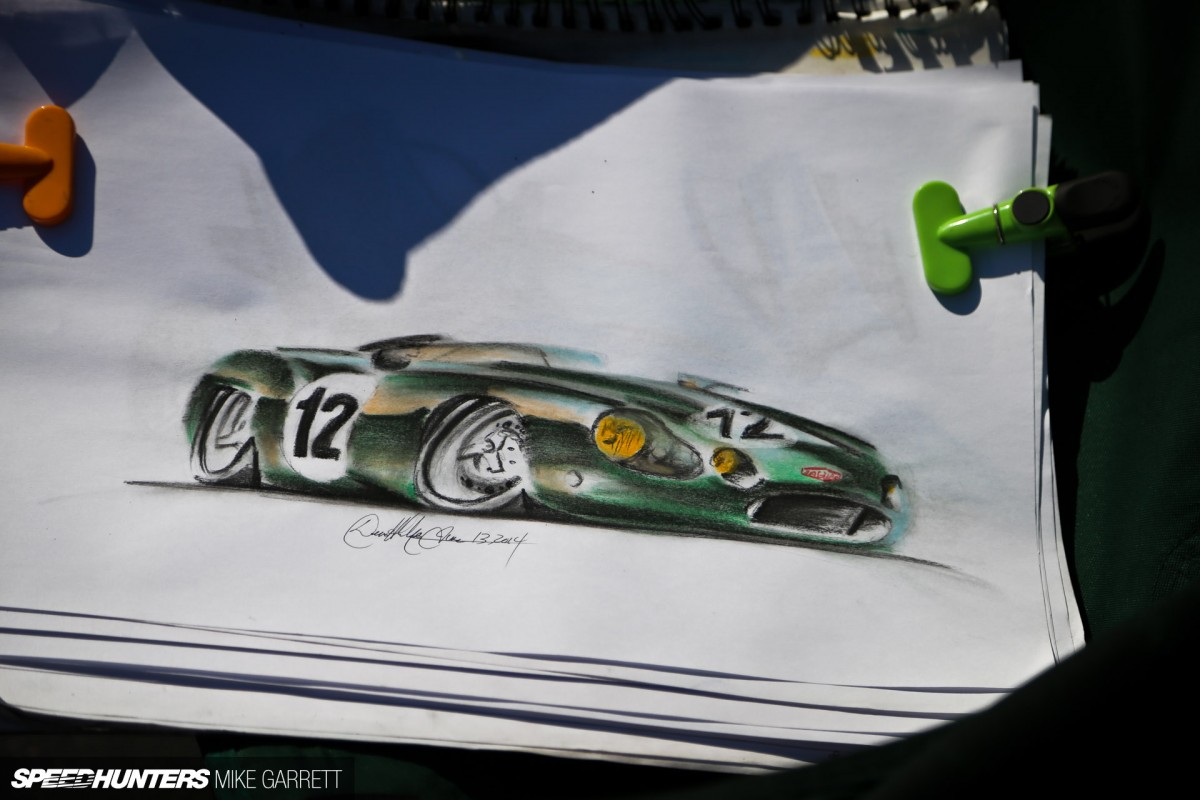 Here's the completed picture of the Jag, which couldn't have taken him more than 10 or 15 minutes to to finish. Wow.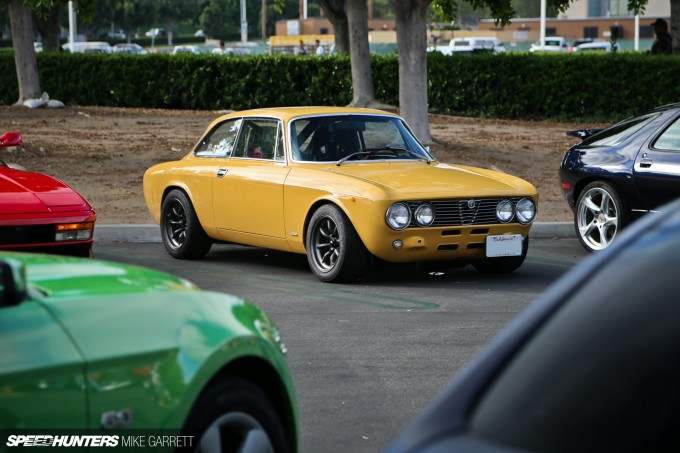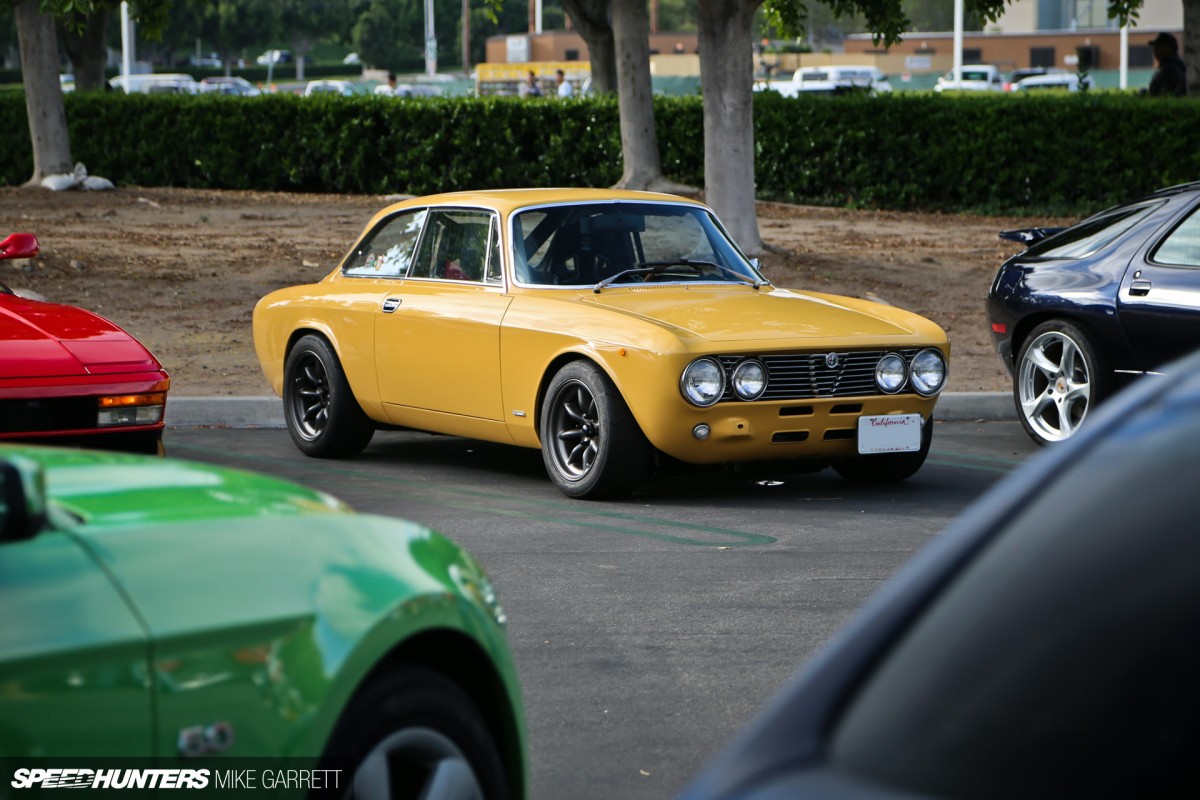 Sometimes it's the simplest things that we enjoy the most. One of my favorite cars on Saturday was this modest little Alfa.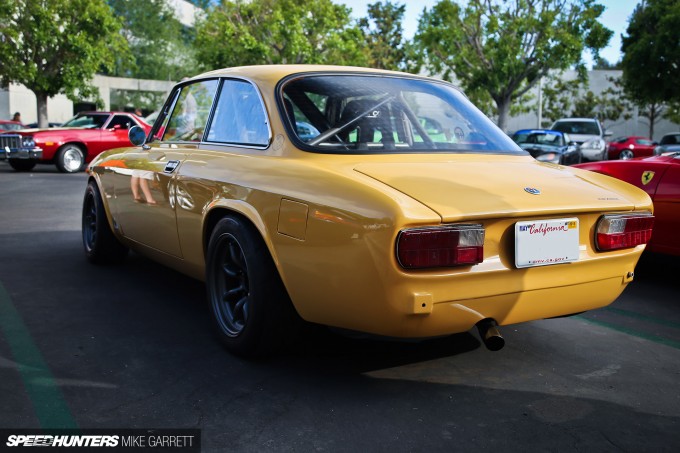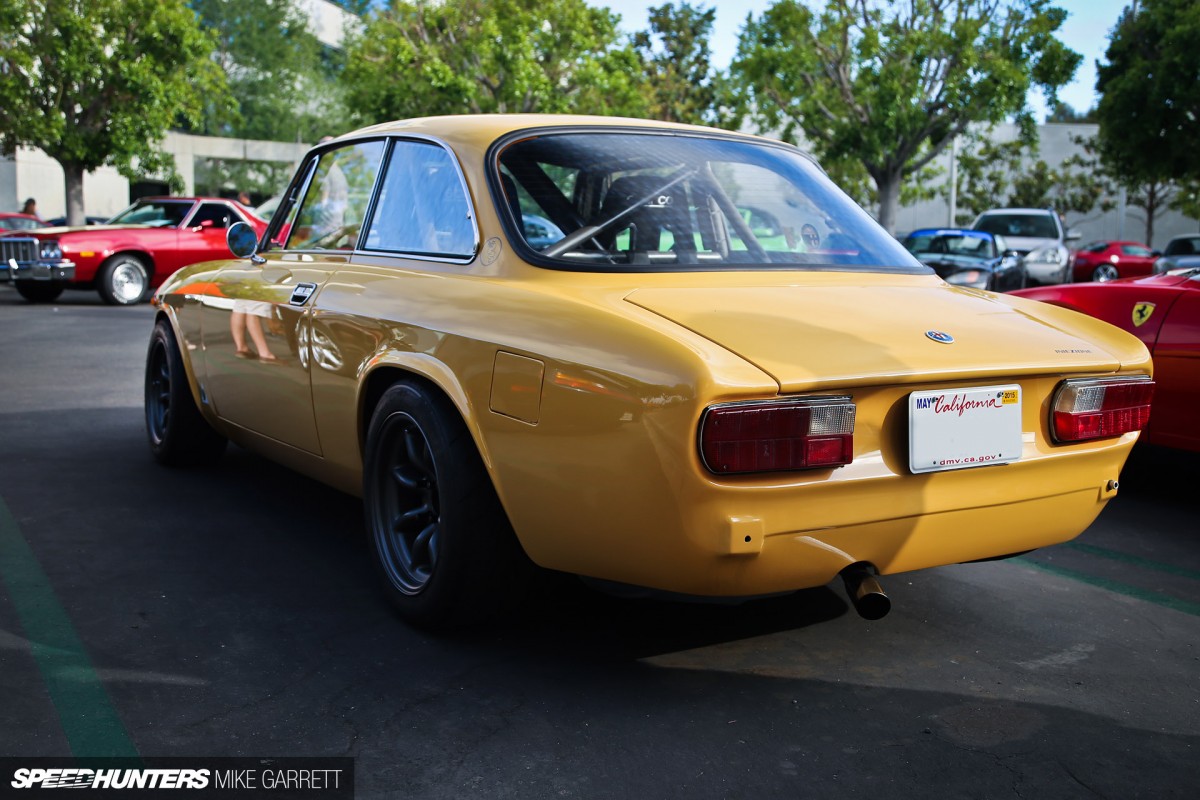 De-bumpered, roll bar, RS Watanabes with sticky tires – this is perfection.
Enter The FT-1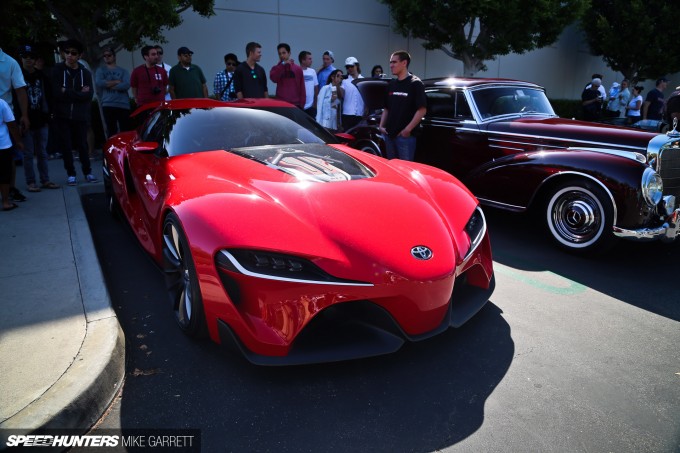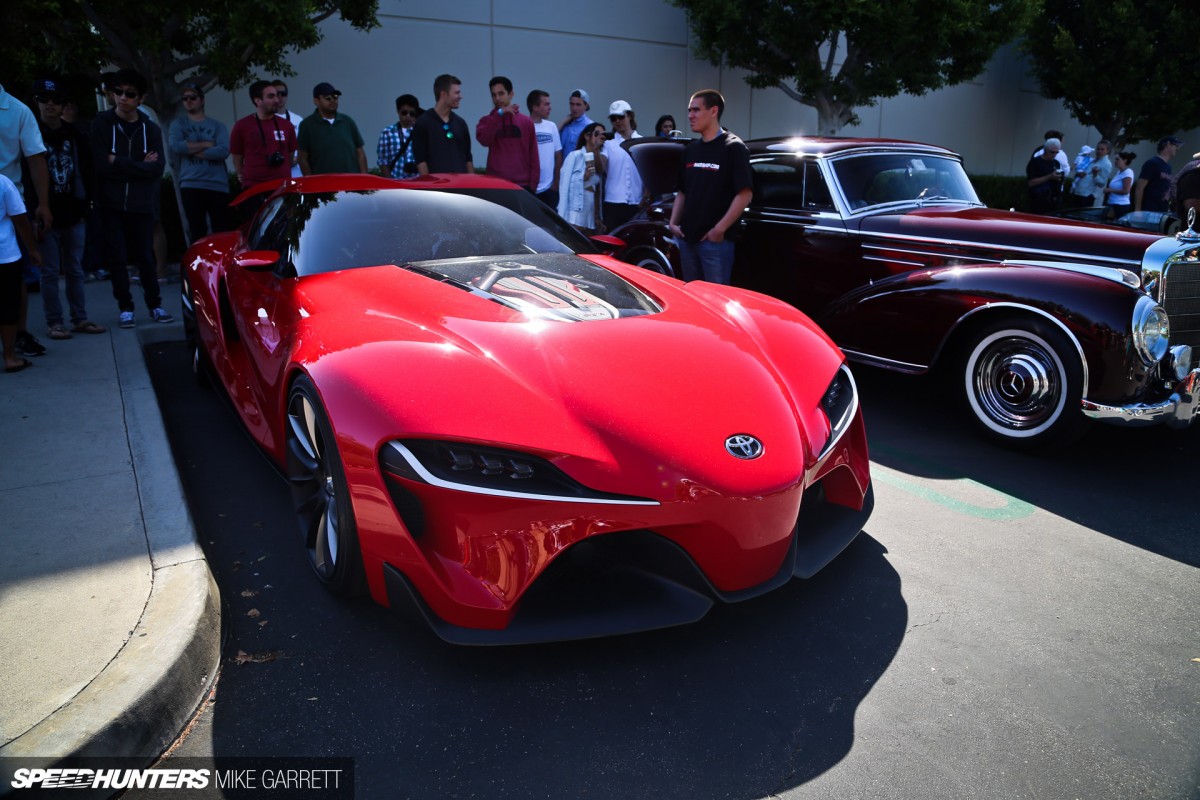 All that and I haven't even got to the absolute standout vehicle of the meet. After making my way through the giant crowd around this mystery vehicle, I was amazed to find out that it was nothing other than Toyota's FT-1 Concept.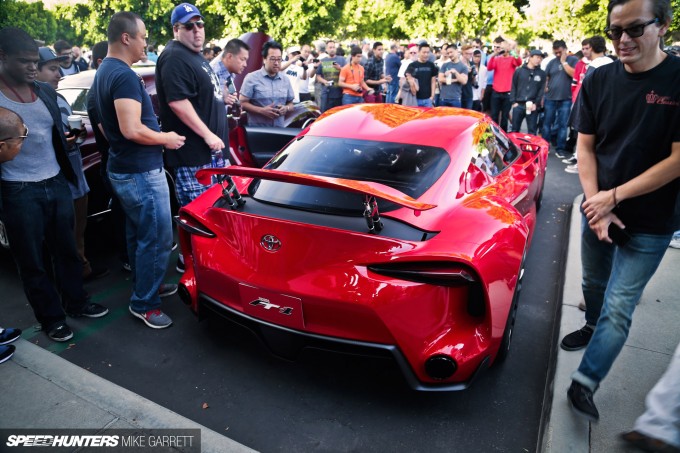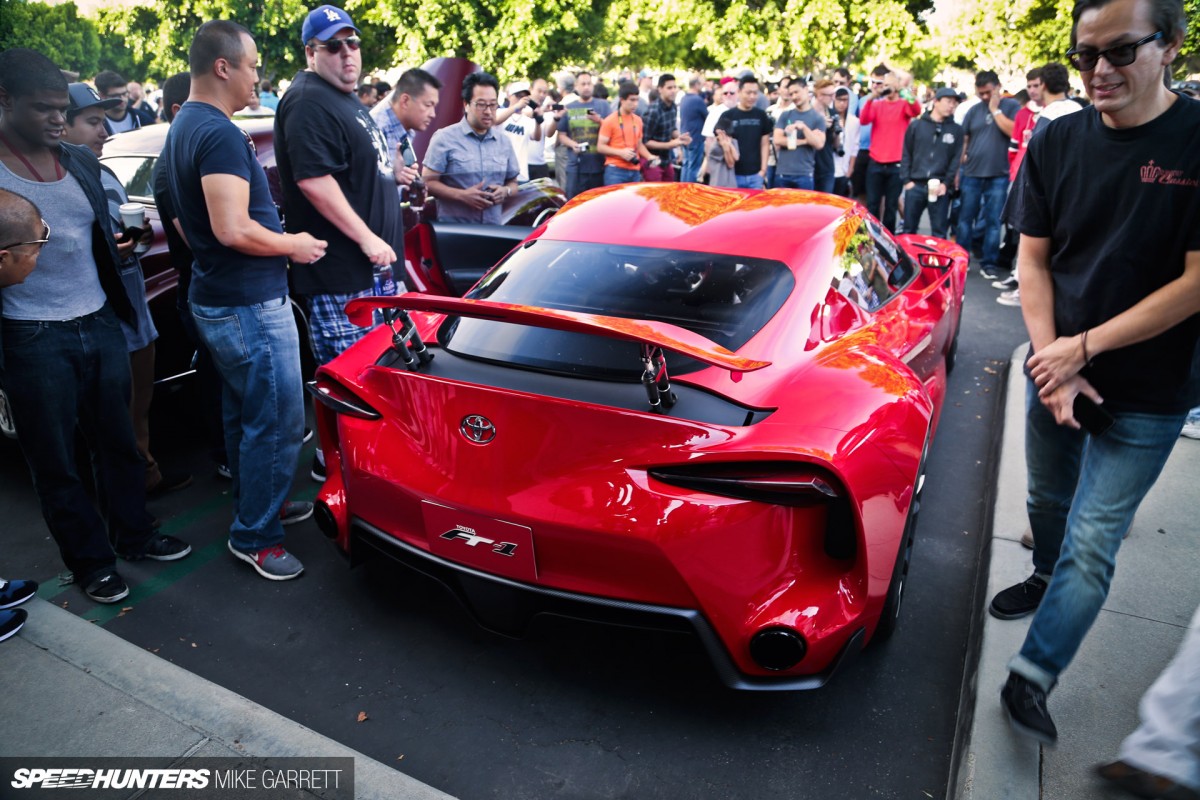 Cars & Coffee has become such an established meeting spot for car enthusiasts that manufacturers regularly bring out concepts and prototypes to judge the audience reaction.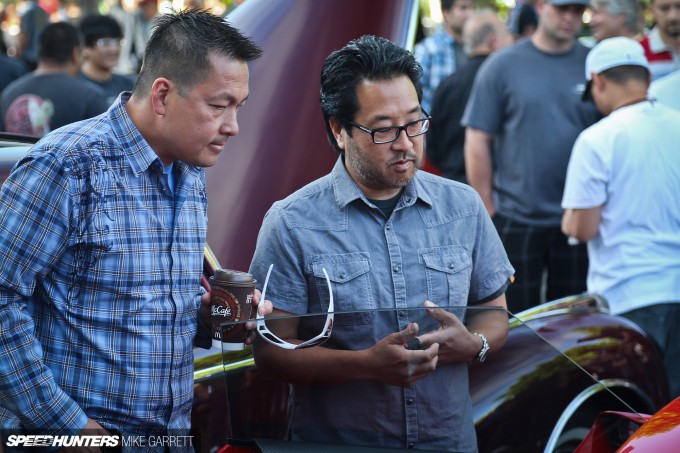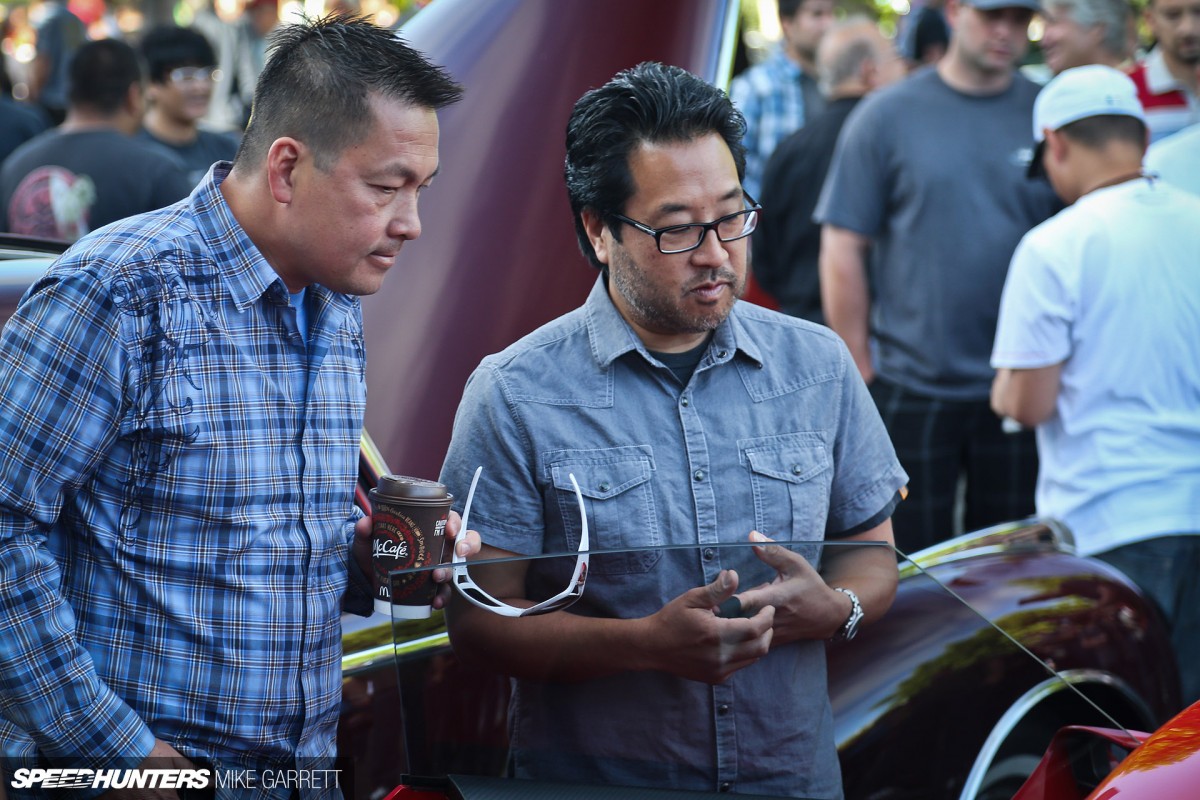 The crowd at C&C is completely different from the one you'll find at big auto shows, so it's clear that Toyota is really aiming for the hearts of enthusiasts with this one. They were even letting people sit in it.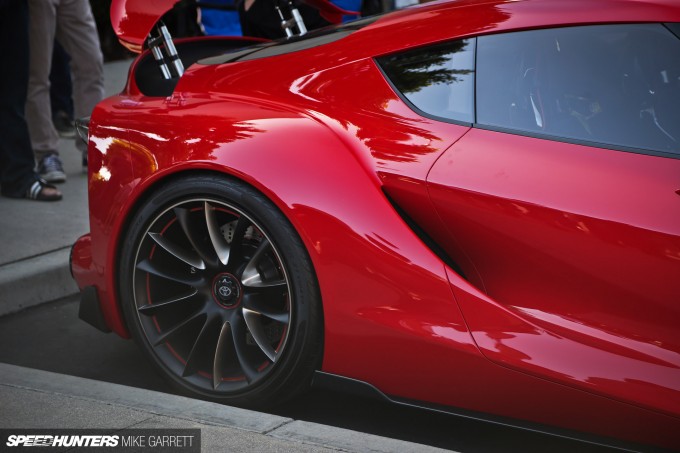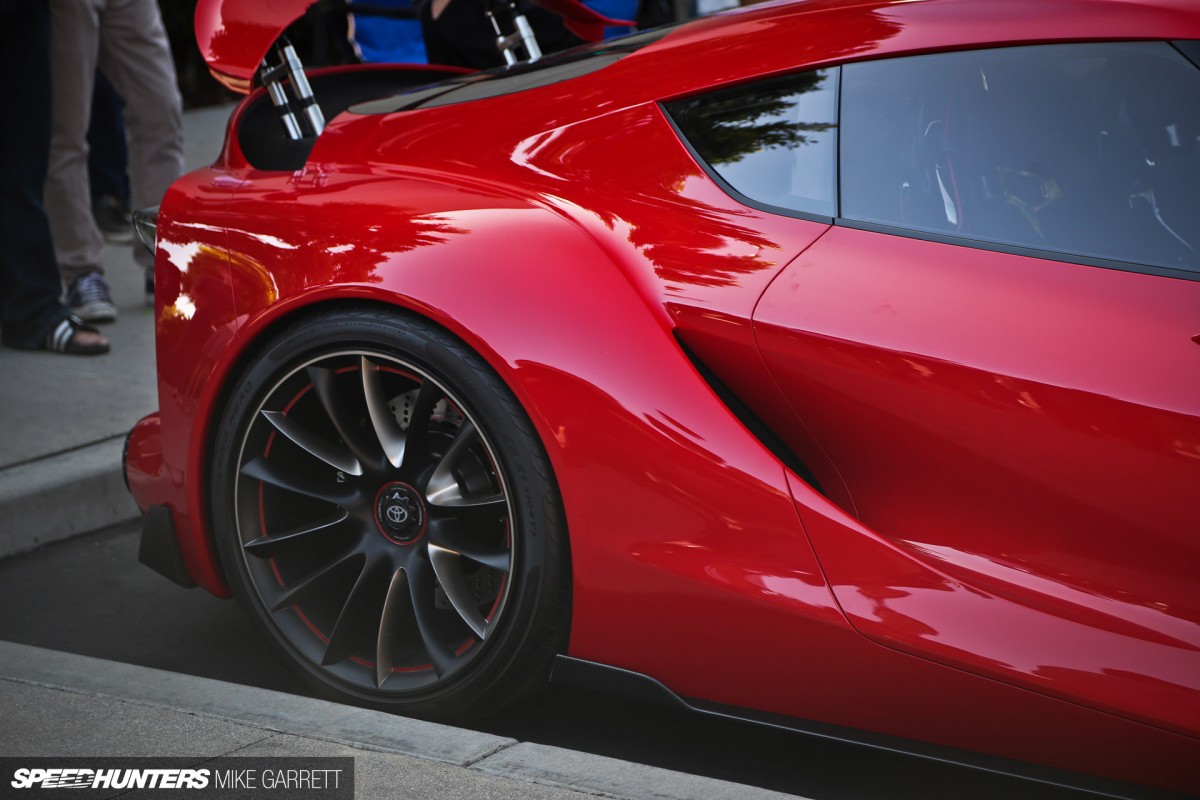 This was my first chance to see the FT-1 in person, and I have to say that it's simply stunning.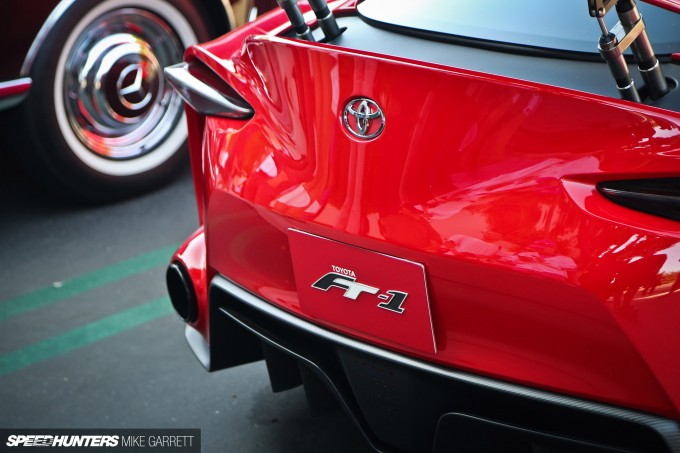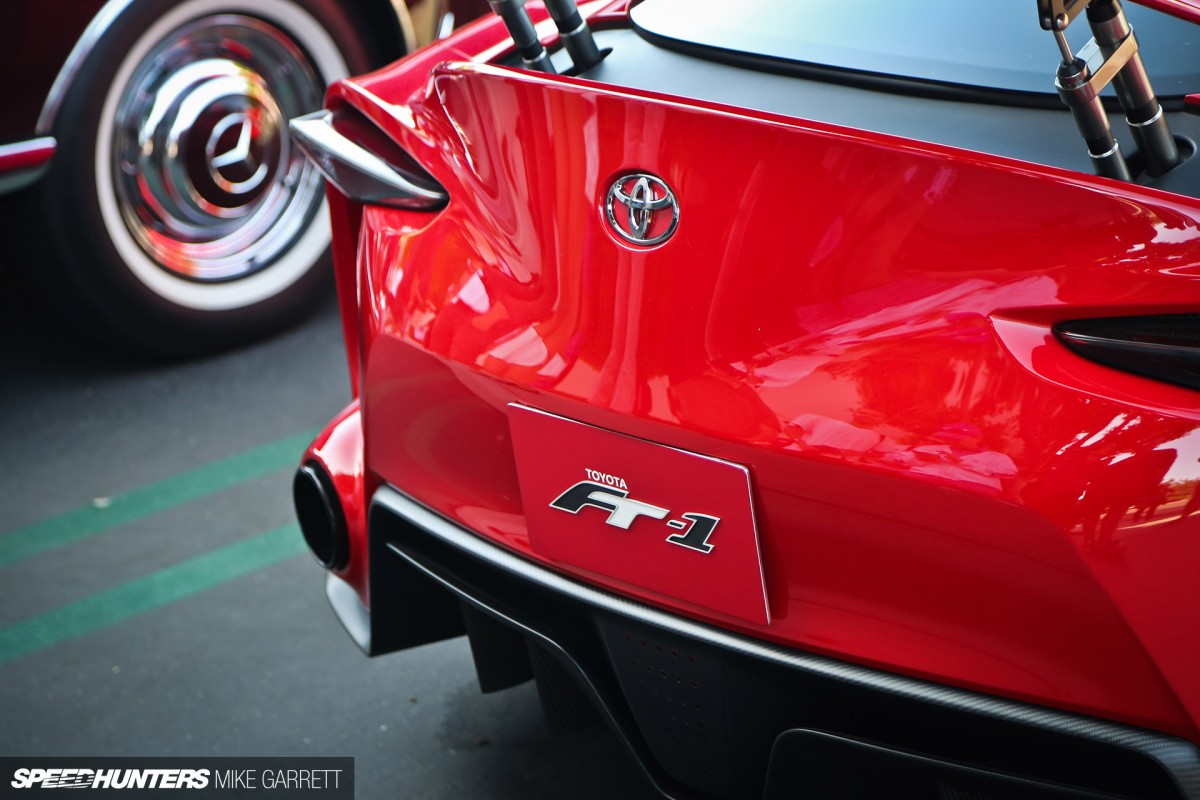 There seemed to be many others sharing in my excitement too, and long after most of the parking lot had emptied, the FT-1 was still surrounded with inquisitive spectators. Production for this car absolutely needs to happen.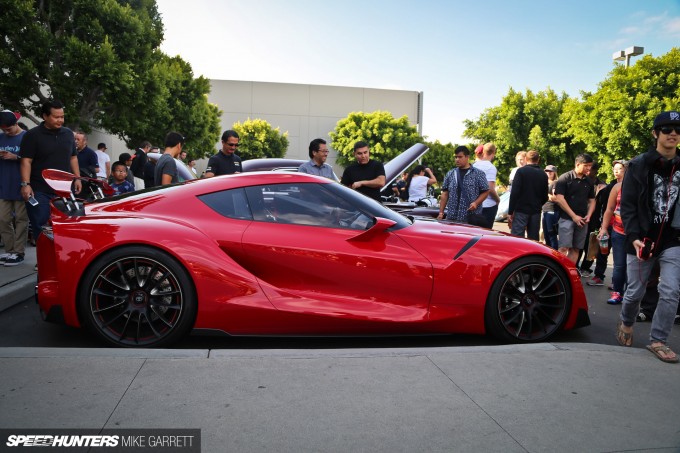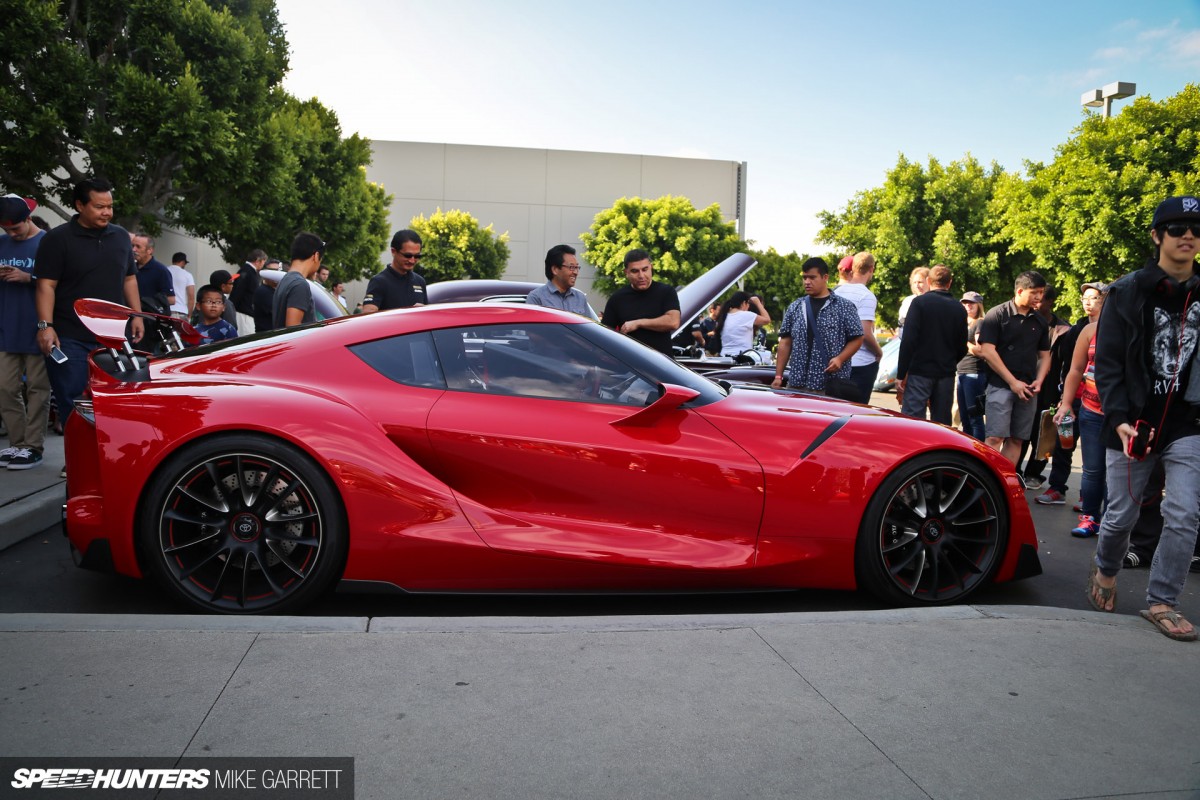 So there you have it. Just another Saturday morning in Orange County…
For those who were there, or even those who just went through the coverage, what do you think? Is this the best single day at Cars & Coffee ever? Don't forget to check out the bonus images for more evidence for my argument.
Mike Garrett
Instagram: speedhunters_mike
mike@speedhunters.com
More Cars & Coffee coverage on Speedhunters
Cutting Room Floor