Because Gatebil
This is your official Speedhunters health warning: You shouldn't read this if you're of a sensitive nature. If you like your BMWs to have BMW engines; you think drift cars need to be Japanese; and you don't like road cars on slicks, loud music, raucous crowds and pure petroline-powered debauchery, then Gatebil is not for you.
Right now, somewhere in the middle of Southern Sweden, we are surrounded by the mixed-up madness that is the world's best track day.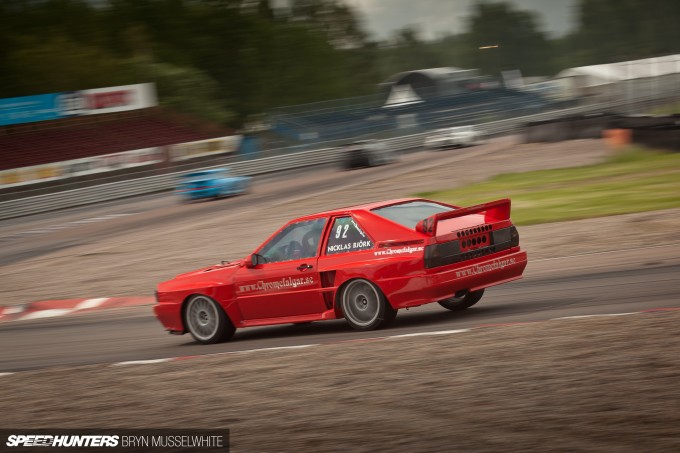 Because that's what this is. Just in case you're tuning in for the first time, Gatebil (pronounced Gart-a-bil) started out 21 years ago as a track day in Norway. That grew and grew in popularity until it spawned a series of events which are track-focused – but now encompass everything automotive.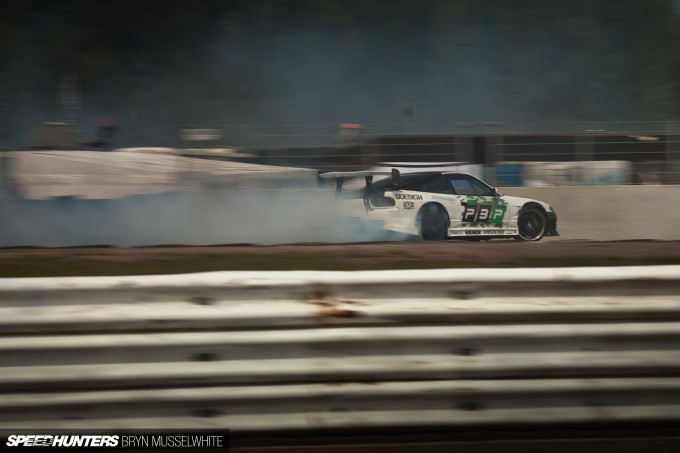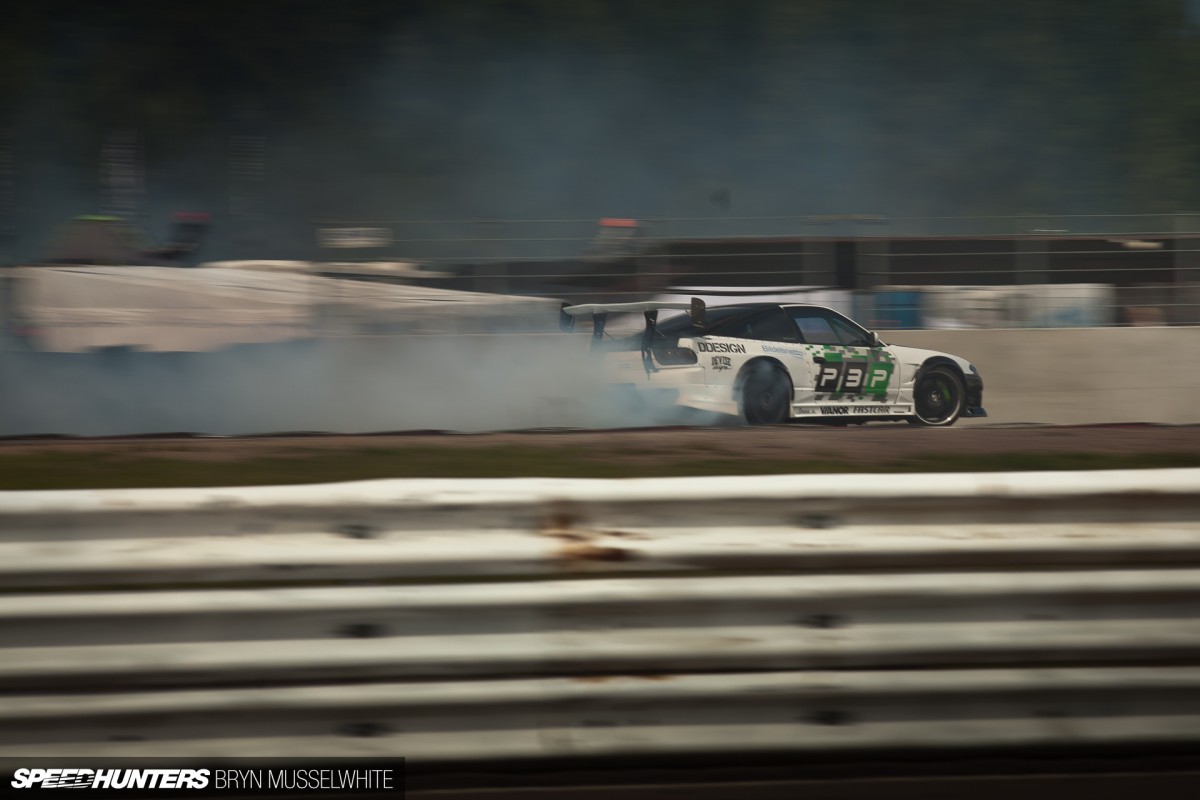 So, if you picture your dream grid of grip or drift cars, then stick a grenade in the middle of it and randomly assemble all the blown apart bits back together, you'd be getting close to how it works around here. As an example, the S13 above is part of collective we shot the first night we arrived here. You may have spotted the S15 front-end conversion, but not the BMW turbo engine…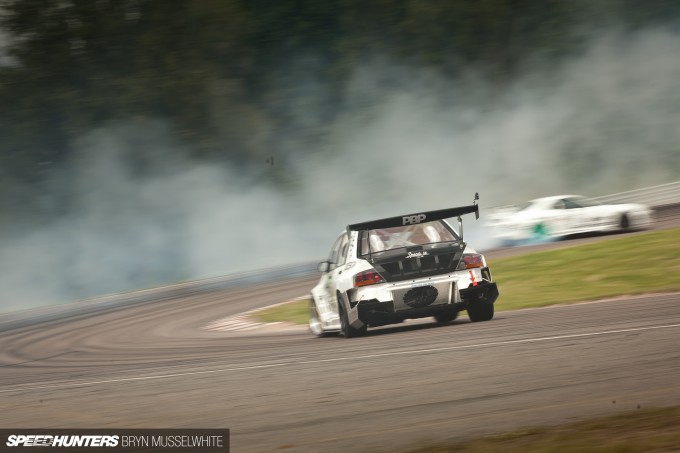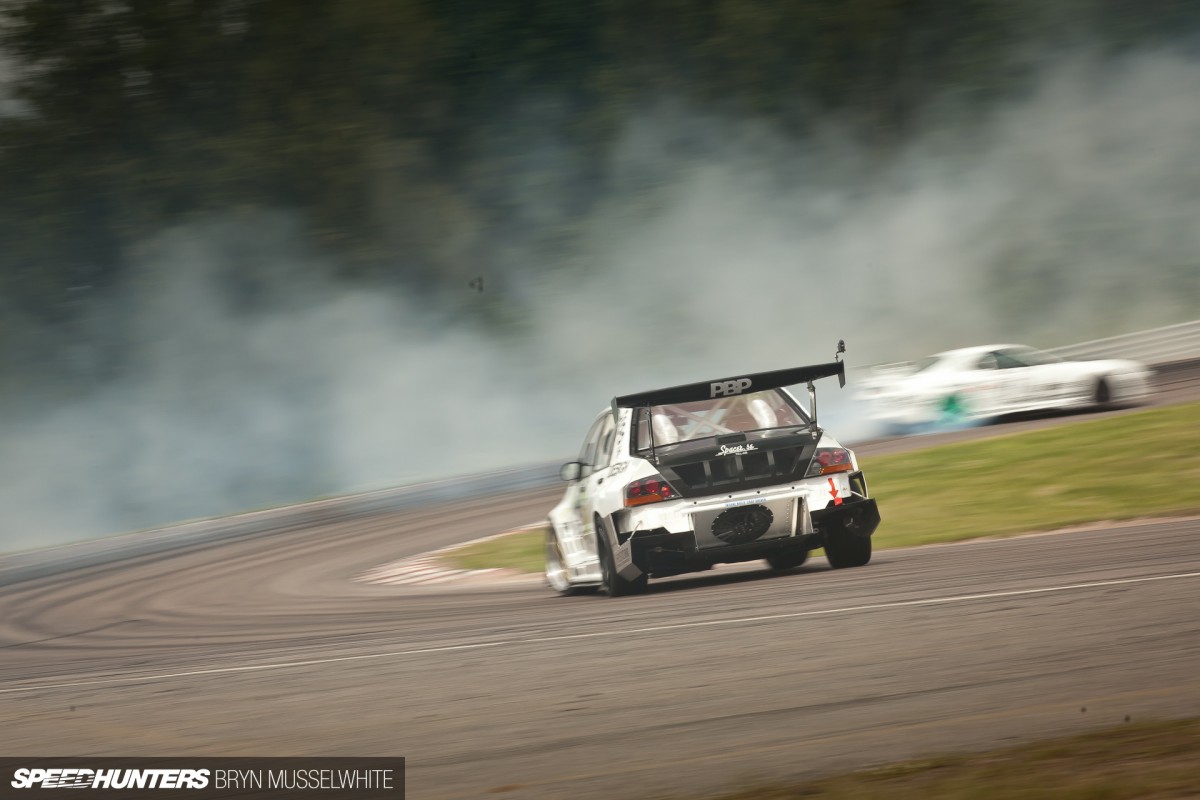 As for this Evo? Well, it's probably best I tell you what's in it at a later date. But yes, it is rear-wheel drive. The reason why we had to shoot them on the first night is because the guys made no bones about the fact that they might not be in one piece for long after the track opened. As for the other feature cars we'll be bringing you? That Audi at the beginning – it's got a hybrid of Porsche 996/7 suspension having visited Magnus the builder last winter. We couldn't wait to see it run.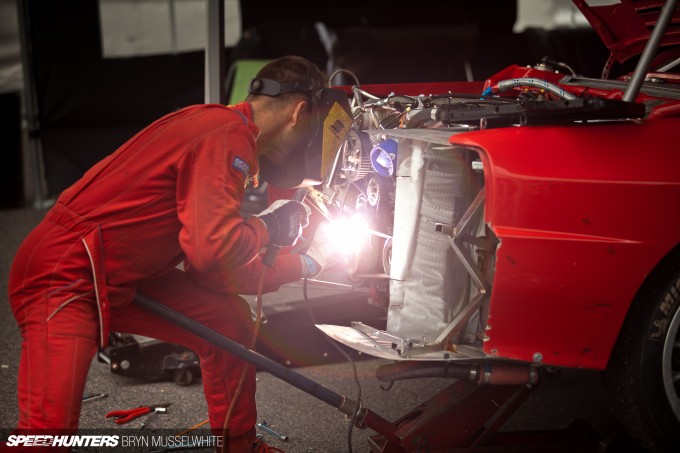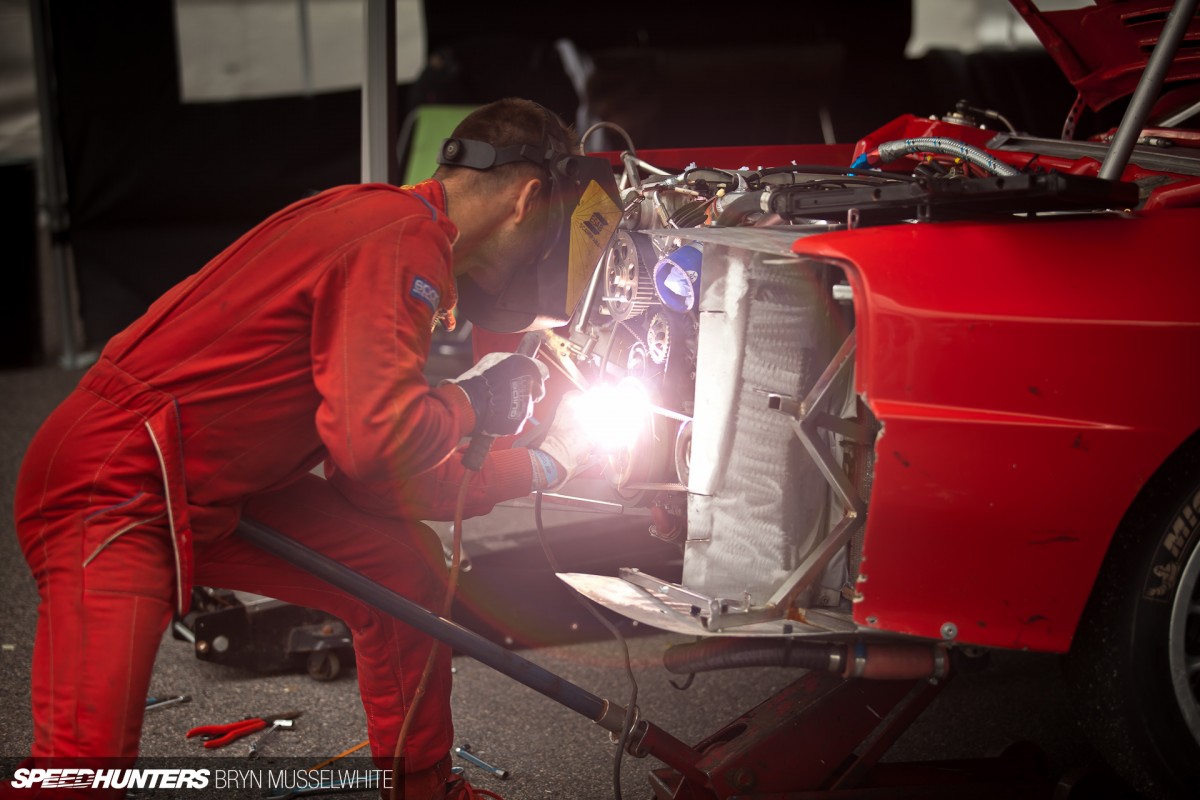 Because Gatebil is #MaximumAttack. These guys go hard from the off and there's an air of 100 percent commitment to having a good time in cars whether you're driving, breaking or fixing them. Yes, this is the Audi Coupe pictured further up, and this picture was taken after that one. Bring your welder to the track? Absolutely!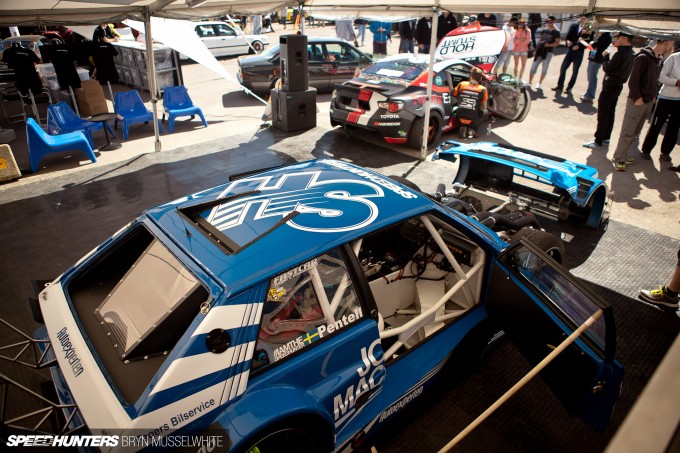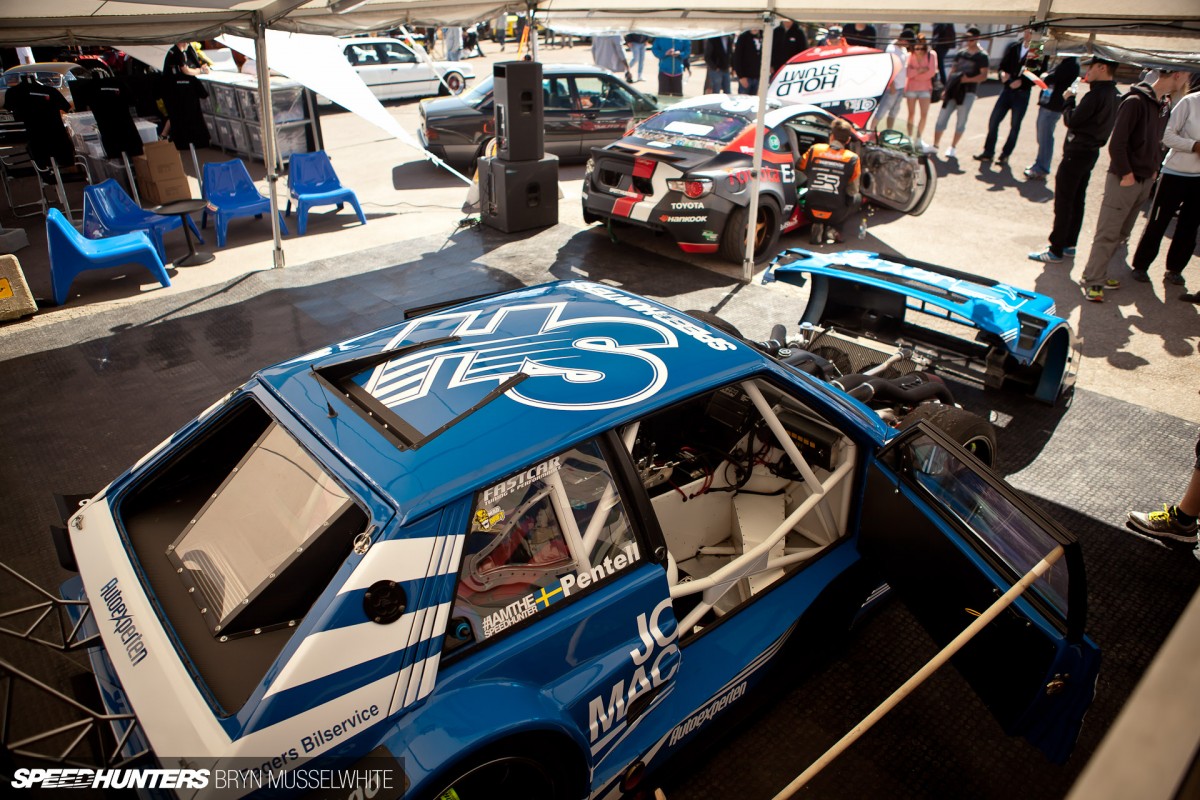 Of course, we've brought some friends to party with too. Peter Pentell and LaSupra are representing Speedhunters in the grip stakes, and from the home of Gatebil itself we've got Fredric Aasbø, who's Hold Stumpting all over the place. You'll see more of what they've been up to soon enough, but suffice to say, despite their experience there's been some drama! The guys from Dust Productions have just been in and shown us a clip of what just happened to Fredric on track, and you can see it here!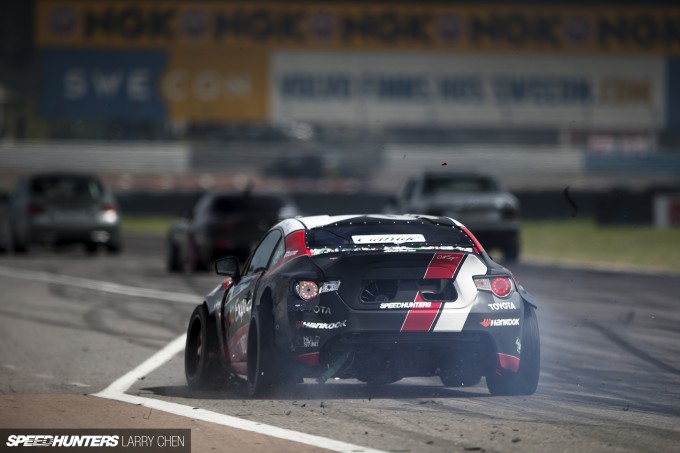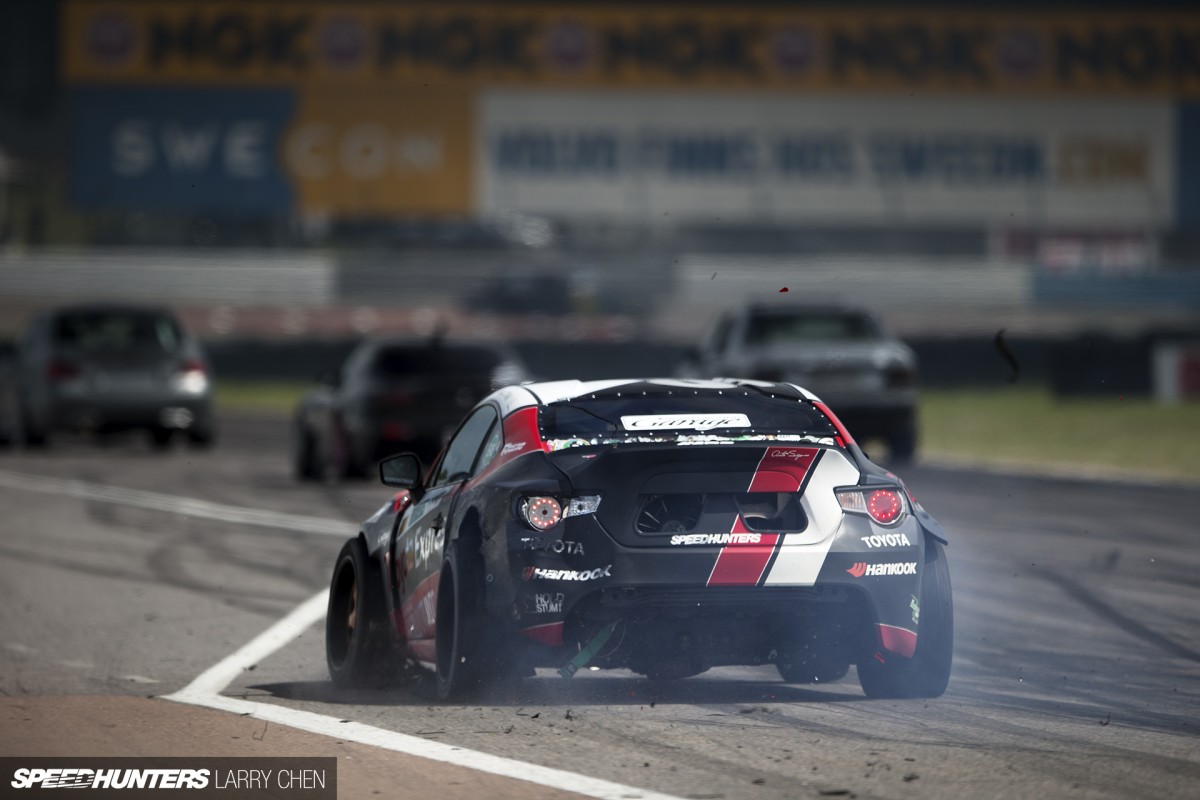 Essentially, he had a tyre give up on him which shredded the rear of the Rocket Bunny kit on the Angry Bird. You didn't think Fredric made a mistake, did you?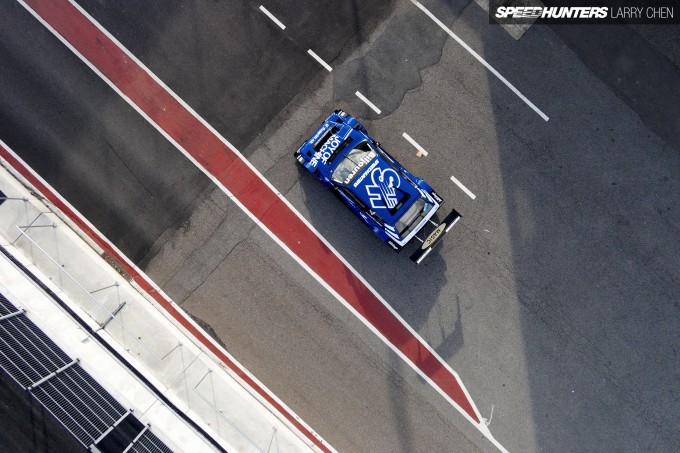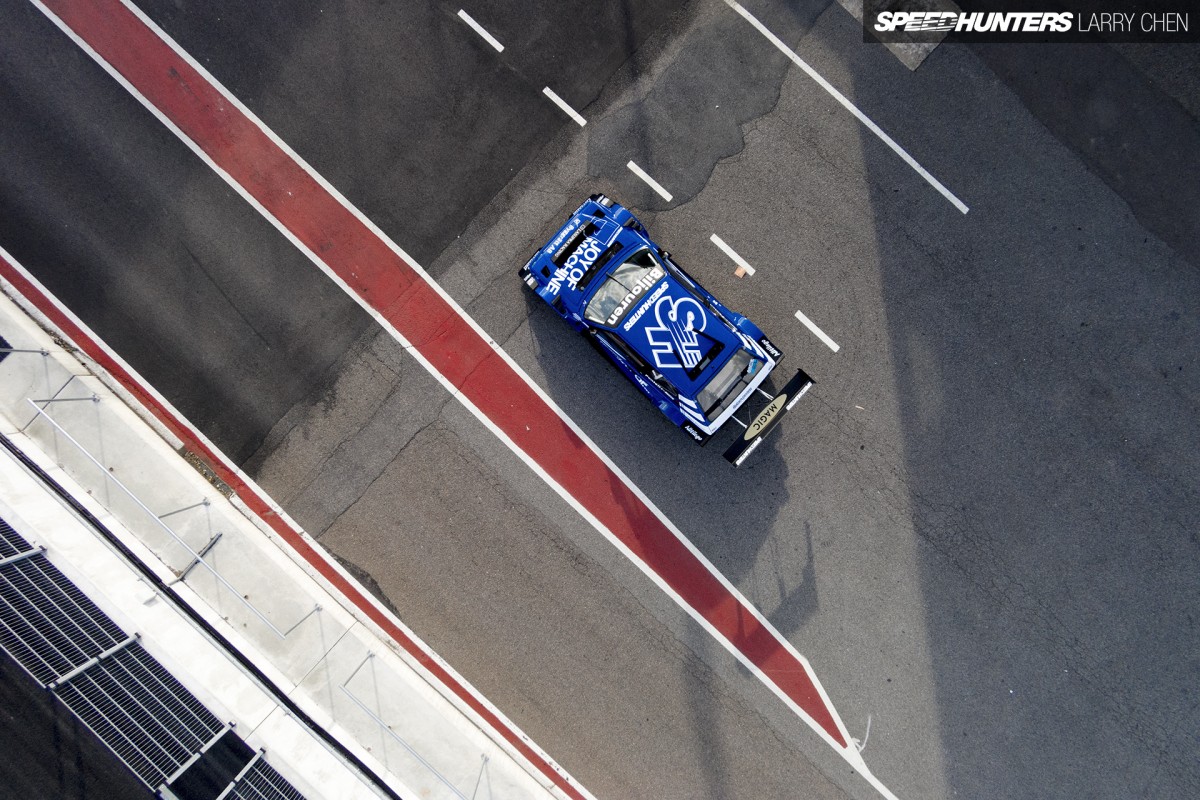 And Peter? Well, he's had a crazy couple of weeks getting the Lancia back in shape after rolling it at Mantorp a few weeks ago. He'll tell you more about that in a future story. The last two watermarks tell us something too – Mr. Larry Chen is in the house! Engine bay, cockpit, bushes, apexes… sky. There's nowhere he hasn't been to find new angles on the mayhem.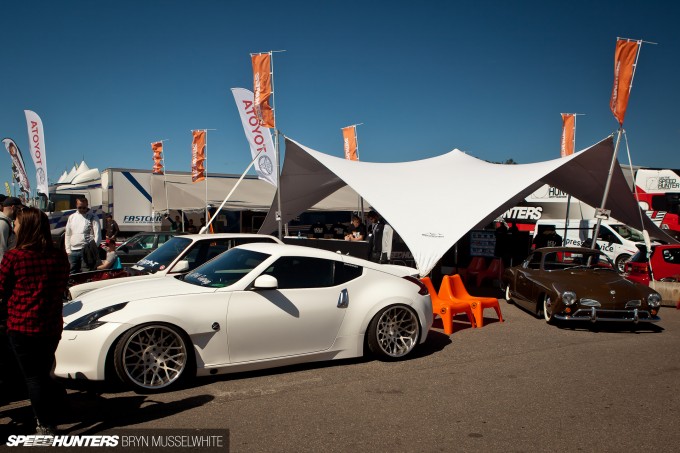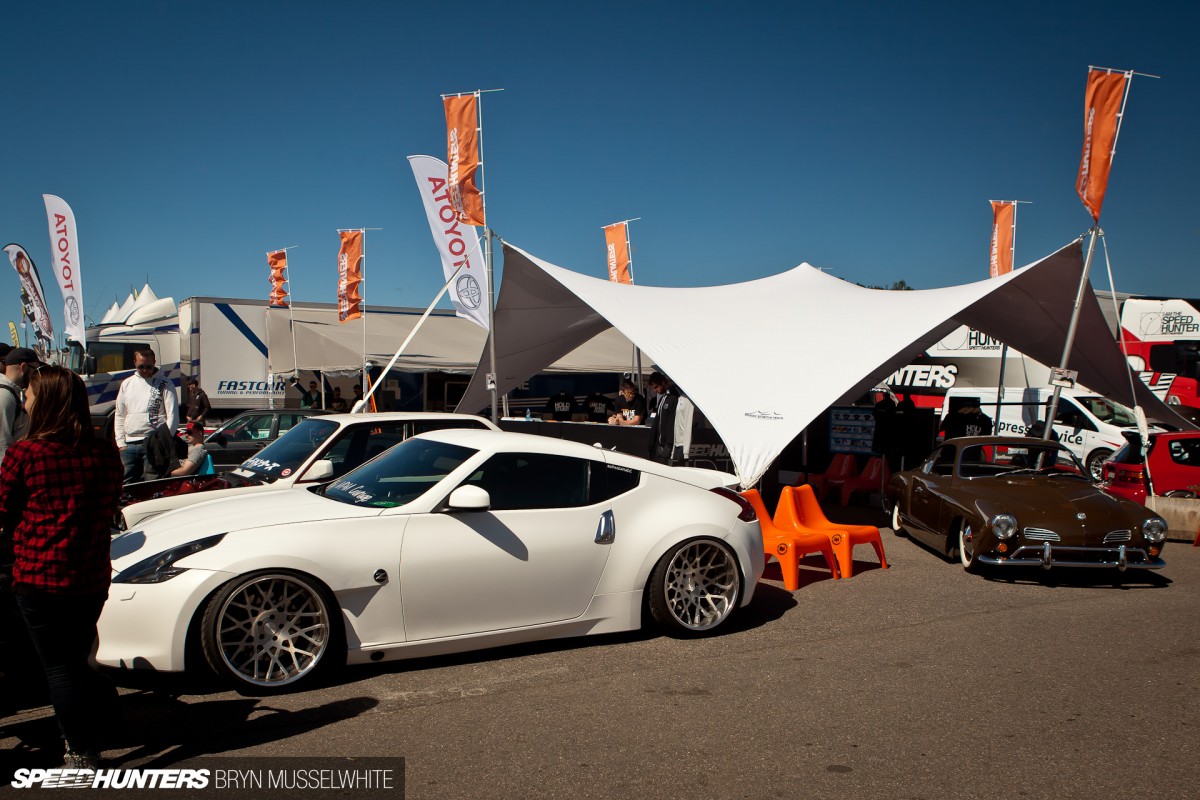 Oij Oij Society did such a great job of getting us a killer set up at the recent Elmia Show that Rod decided they should be reponsible for our pit/relaxation area/pop-up store. So with two articulated race trailers, one 60-square-metre awning and a huge sail tent, we're loving being the thick of things. In fact, this story is brought to you via portable Wi-Fi from the white trailer in the background of this shot!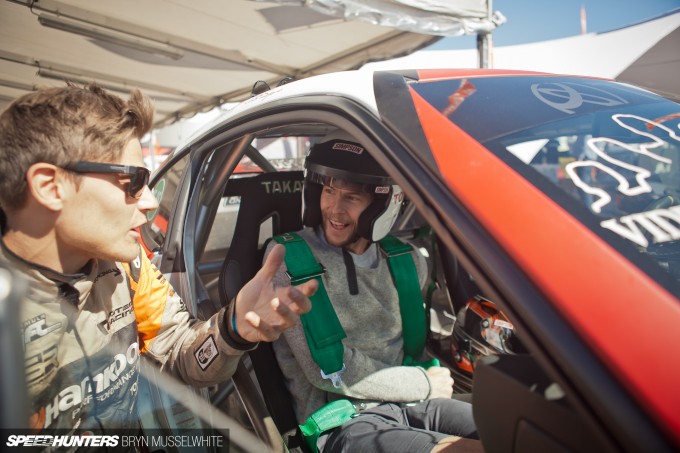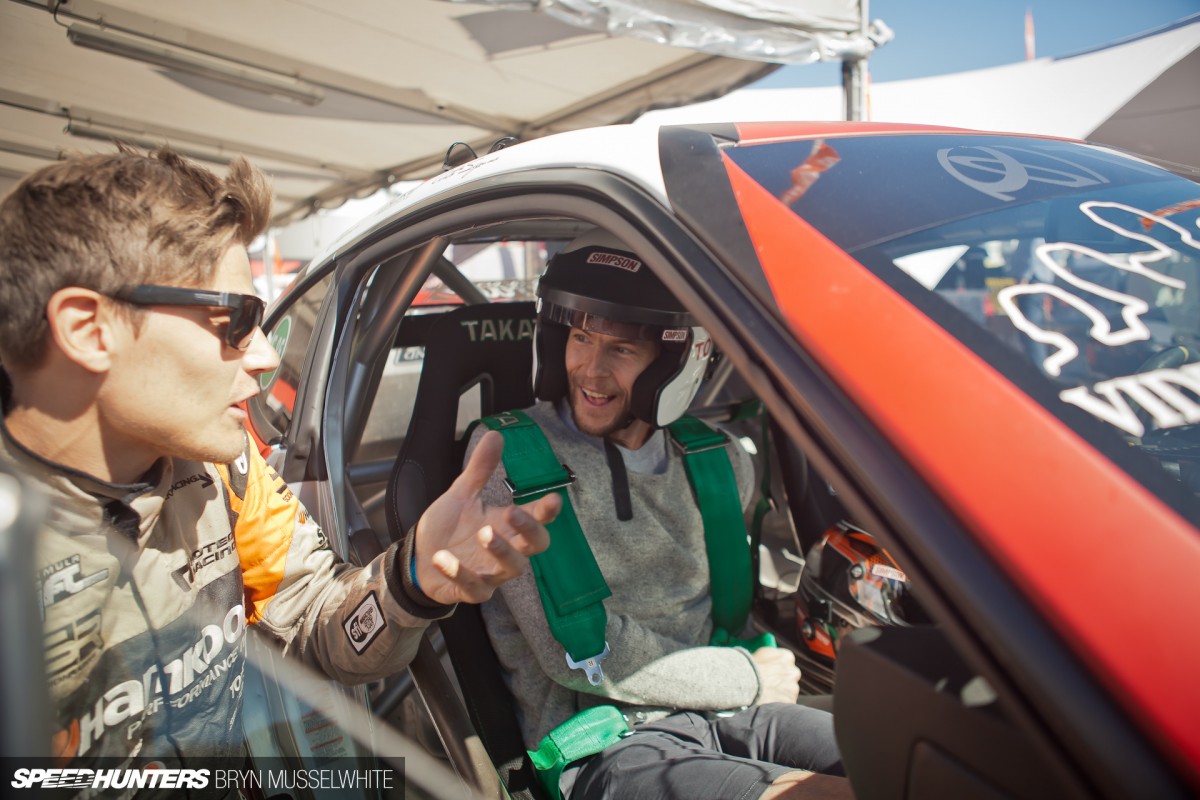 One other cool thing we're doing is hosting a whole bunch of guys from EA's Ghost Studio in Gothenburg. Game designers and engineers are all here, soaking up the atmosphere and researching car culture. Even the boss man, Marcus Nilsson, is digging the scene out on-track with Fredric.
So that's a brief taster. Obviously more will come over the next week and coming months with the features we're shooting right here, right now, at Gatebil Mantorp. Wait, is that a genuine E30 M3 DTM car over there? Hang on, the turbo is where? I'll get my camera…
Bryn Musselwhite
Instagram: speedhunters_Bryn
bryn@speedhunters.com
Cutting Room Floor