At first glance, you're just looking at a pretty basic sketch. Some simple pen strokes on a piece of paper. But these are familiar lines. They came from the hand of legendary designer Frank Stephenson. And the three letters that accompany the rendering make the world of difference to what the sketch means.
Automotive press releases are ten a penny, coming through in a constant stream to tell you about a some tedious piece of plastic bumper or the hundredth new model line in an already bloated range. But then a press release comes through that shakes you out of the stupor and causes the earth to stop rotating for just a second. This release from McLaren was just that kind of event. Back in the mid-'90s McLaren shook up the sportscar racing world by unleashing the F1 GTR onto the track, following 'pressure from customers'. Now, history is set to repeat with McLaren's latest hypercar, the P1.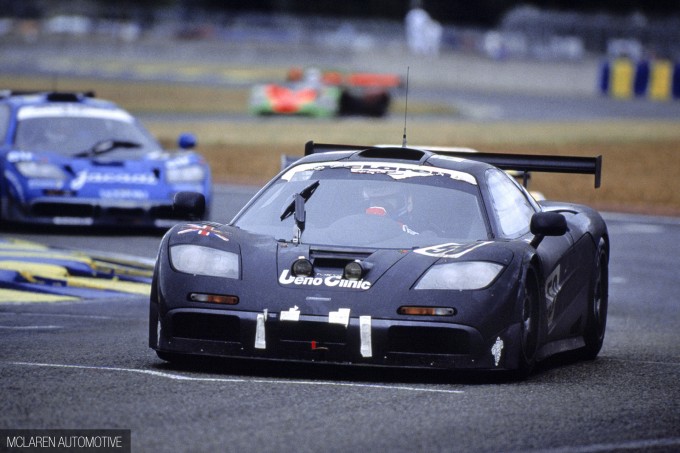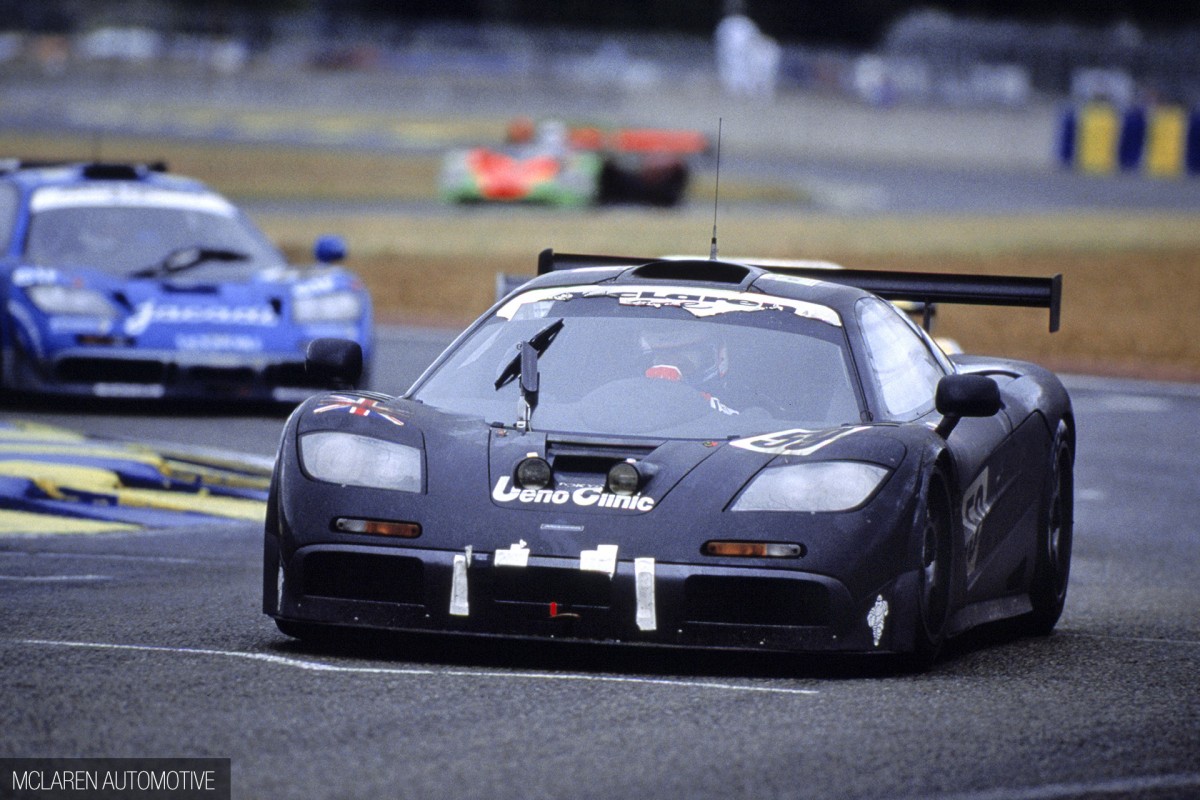 Yes, a racing P1. With that GTR epithet.
Once the final P1 of the 375 due to be crafted rolls off the production line in Woking next year, a limited run of P1 GTRs will be constructed, the most powerful McLarens ever, to be sold at a whopping £1.98m. With no regulations to worry about, this could make previous track specials like the FXX look like kittens. Think 1,000hp, phenomenal downforce, insane grip… Oh, and when you consider that the Le Mans regulations are changing in a couple of years time, to more reflect road-going cars, perhaps this car makes even more sense.
As if it needs an excuse, it's a perfect reason to show this new video of an original 1996 GTR being pedalled in extremis around the classic Mid Ohio track by Justin Bell, son of five-time Le Mans winner Derek. The 20-year-old F1 "still puts lead in your pencil," according to Justin, and you can see the sheer effort required to muscle this brute around the track. I love the reverse-mounted helmet cam, and the clip shows the nimble footwork and quick reactions required to get the most out of the racer. And then there's the sound. Oh the sound!
Then, inevitably, it leads to checking out Andy Wallace's qualifying lap of Le Mans from 1995. And bang. The afternoon's gone. Sorry about that.
Jonathan Moore
Instagram: speedhunters_jonathan
jonathan@speedhunters.com