I find it interesting how air suspension seems to taking over the stance scenes around the world – especially in Japan. VIP rides wouldn't have been caught dead riding on air a few years ago, but lately these systems have really made a good case for themselves. Sure, the diehard guys would rather scrape their bodywork around to make a statement – and that's all well and good – but what's wrong with embracing what technology gives us?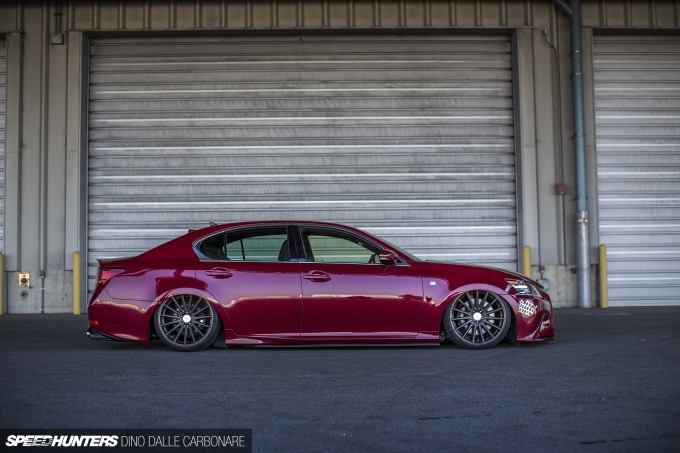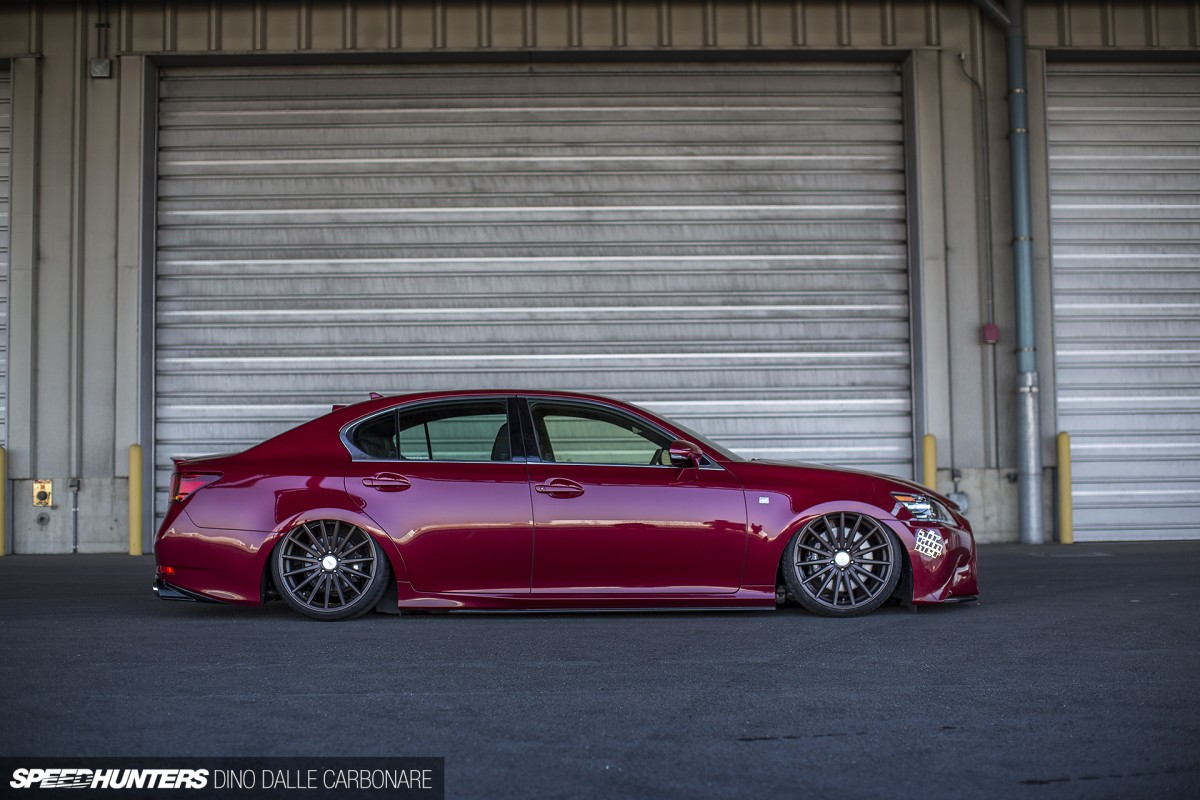 This is the reason why most of the cars that come out of Takemi-san's Lexon workshop in Sagamihara – including the IS350 F-Sport I showed you at the beginning of last week – are fitted with some sort of air ride system. The same goes for their very cool Lexus GS350 F Sport that I wanted to share with you guys today.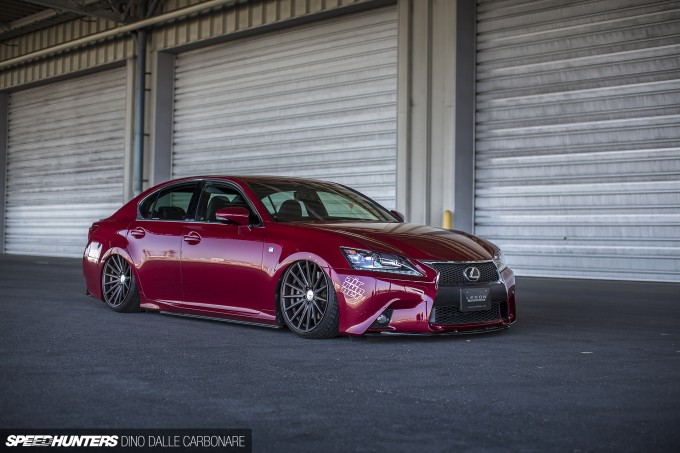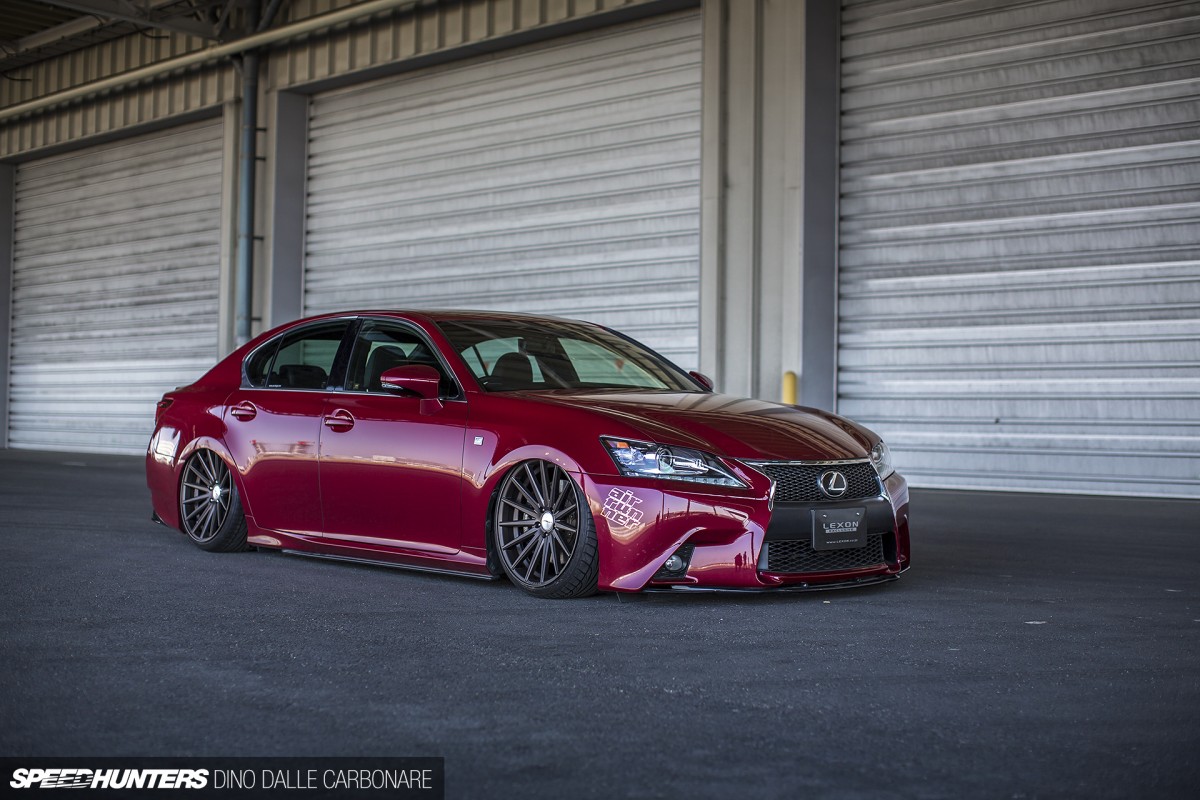 The GS runs a full Lexon carbon fiber aero package that adds simple – but very well integrated additions, to the daring design DNA that Lexus has worked into its entire current line up.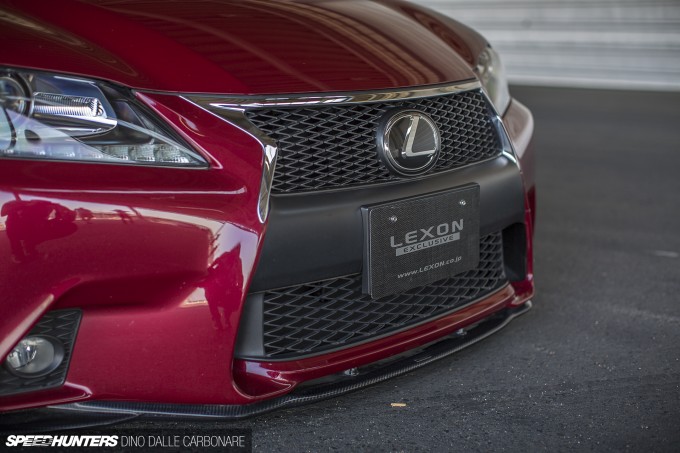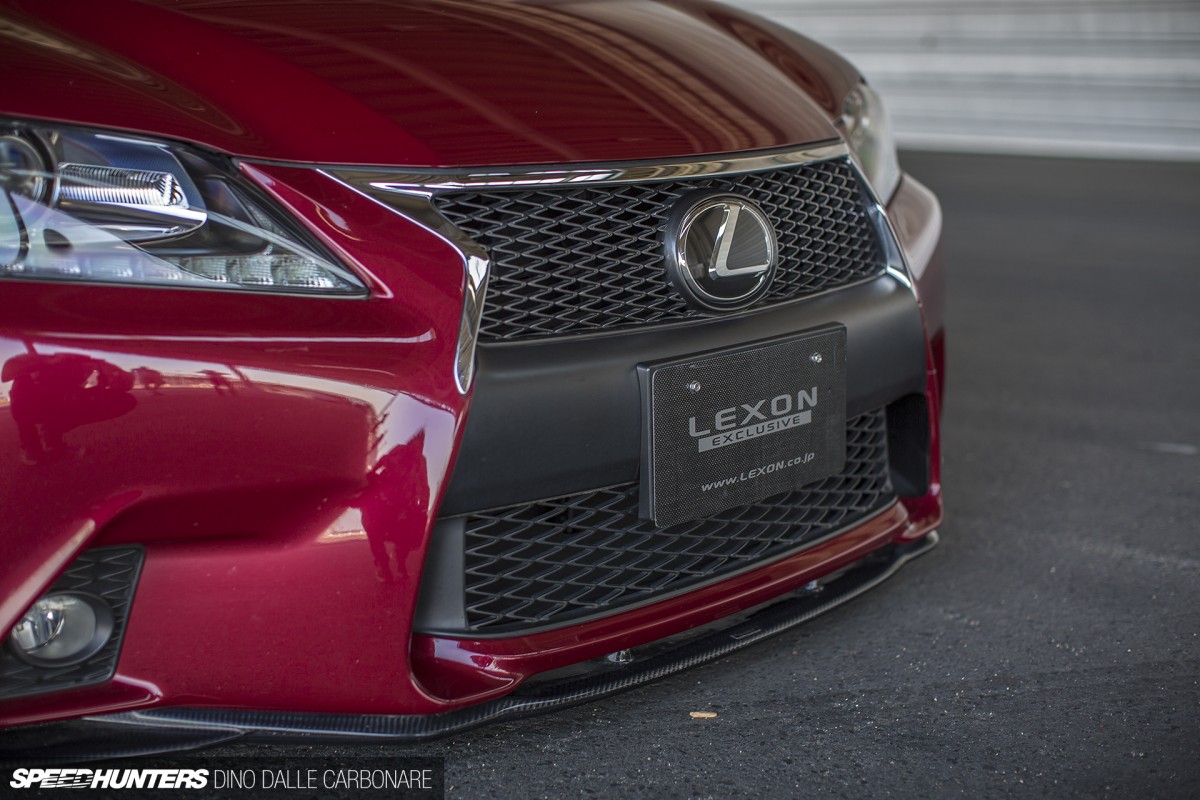 The front spoiler follows the contour of the F Sport bumper and protrudes in all the right places to accentuate the big sedan's face, while at the same time adding more sports appeal.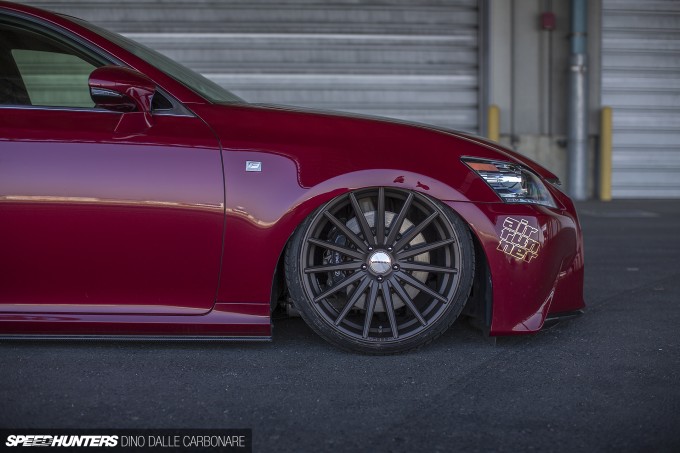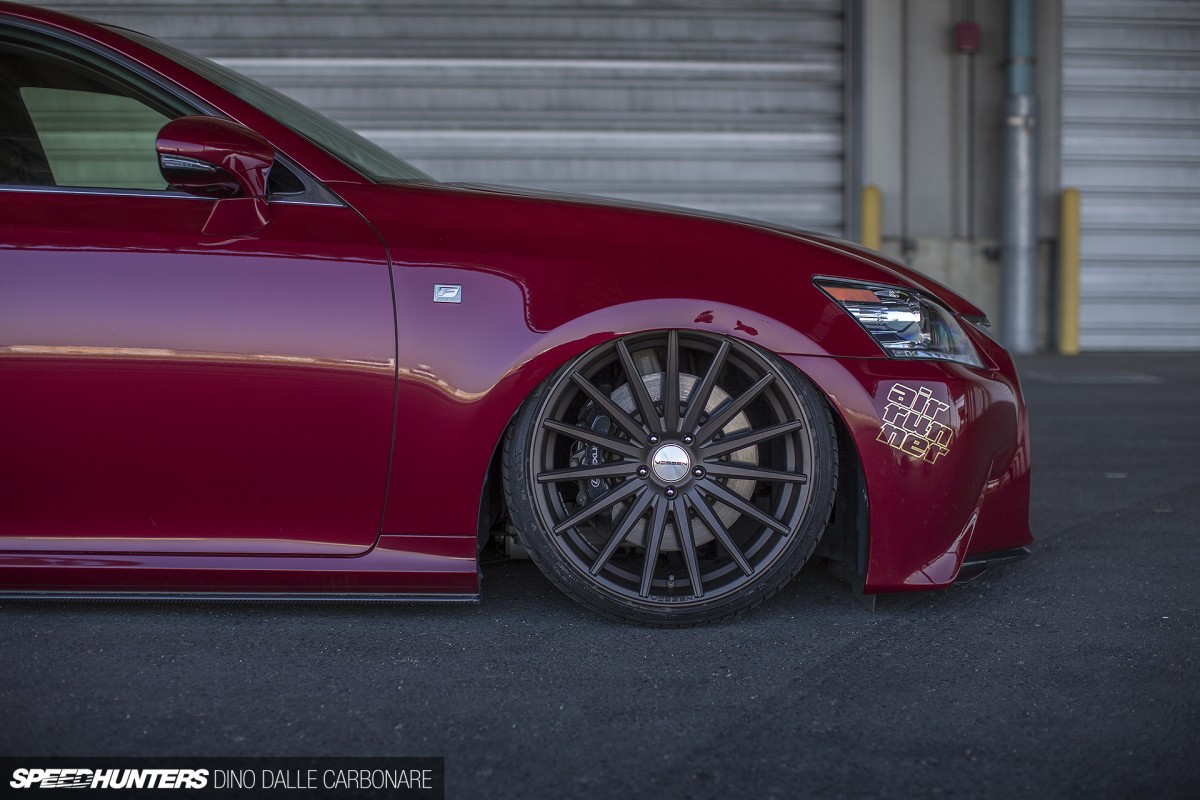 Takemi-san likes to play around with different wheel configurations, but as I mentioned in my recent Lexon LFA feature, for Wekfest Japan he decided to outfit each of his demo cars with Vossen wheels. For the GS350 Takemi chose the VFS-2 with Vossen's Matte Graphite finish, measuring 20×9.5-inch up front and 20×10.5-inch out the back.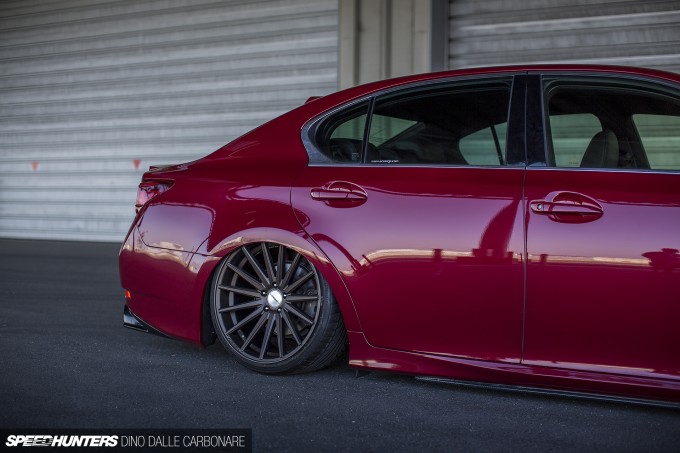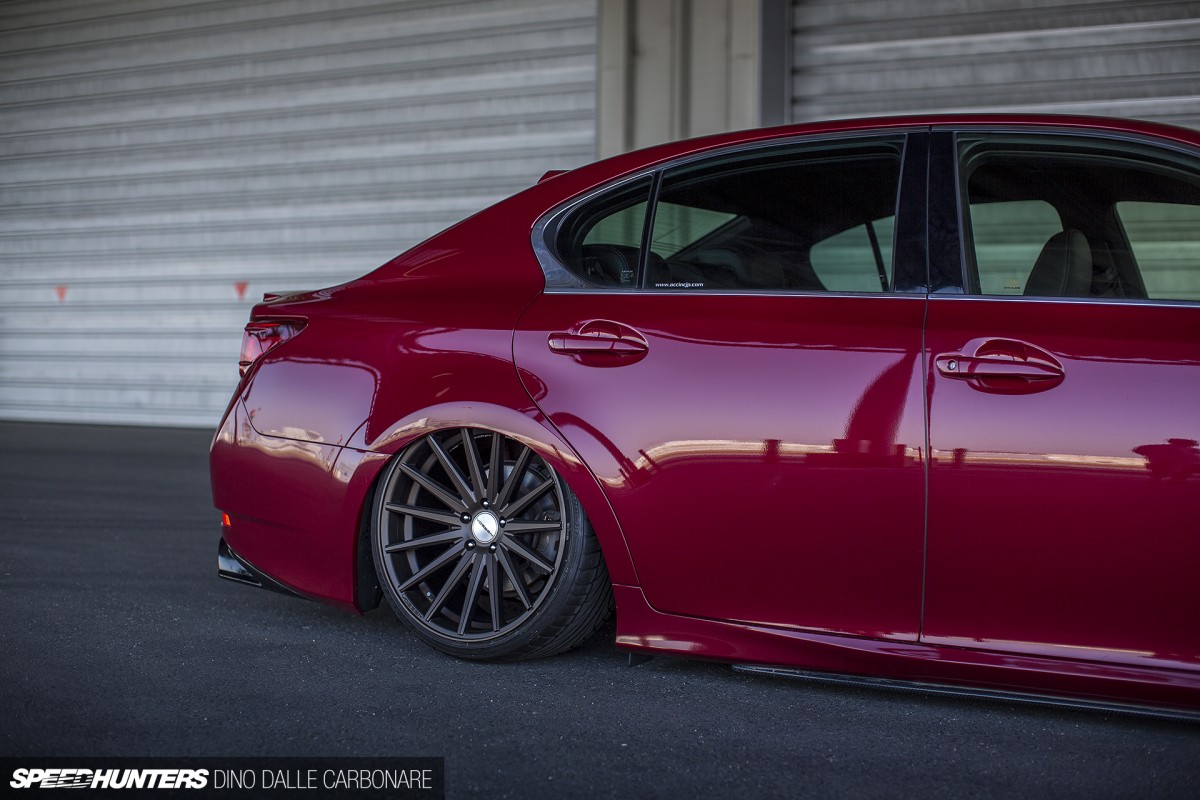 The deep concave design and colour of the VFS-2s is a really good match for the overall look of the car – and especially so when the Air Runner suspension is dropped to its lowest setting and the wheels tuck deep under the arches. More Lexon touches follow on the side of the car with the carbon skirts.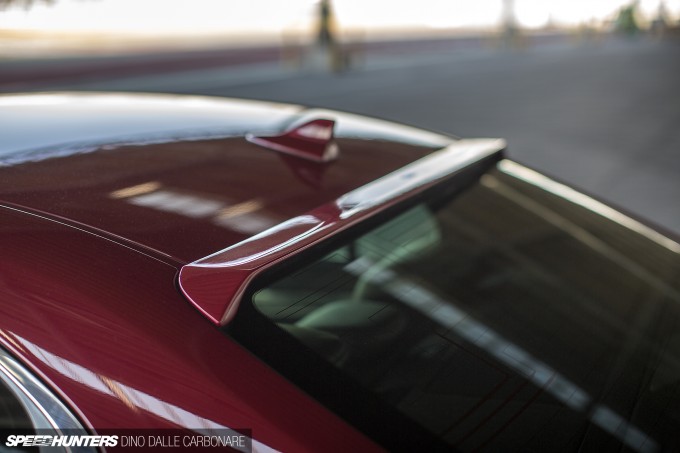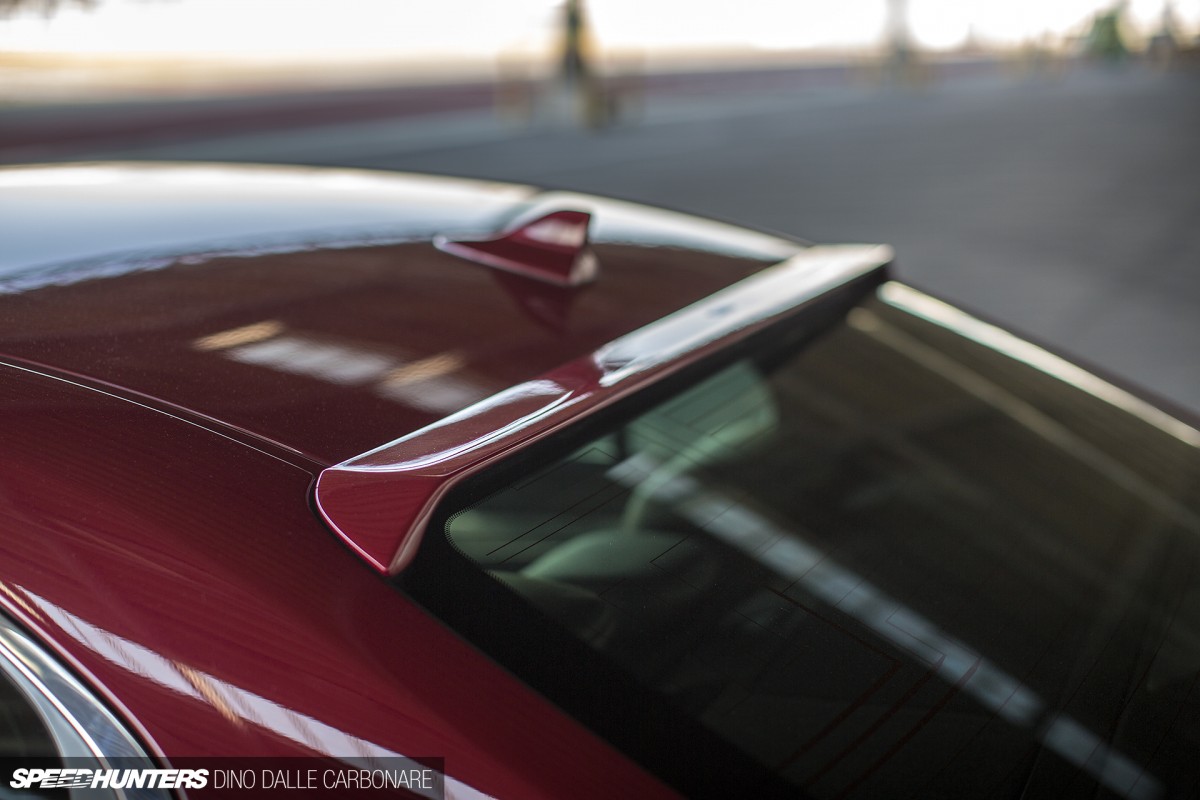 One of my favorite pieces of the Lexon line up has to be the subtle little carbon roof spoiler. It sort of reminds me of similar items added onto drift cars – perhaps a nod to the sorts of cars Takemi-san used to work on back in the day.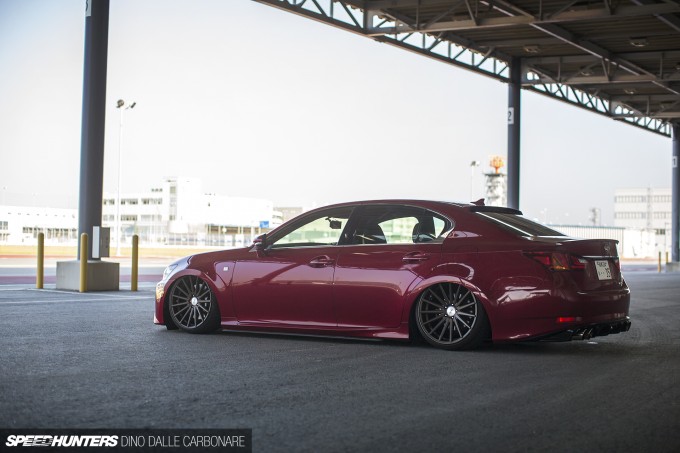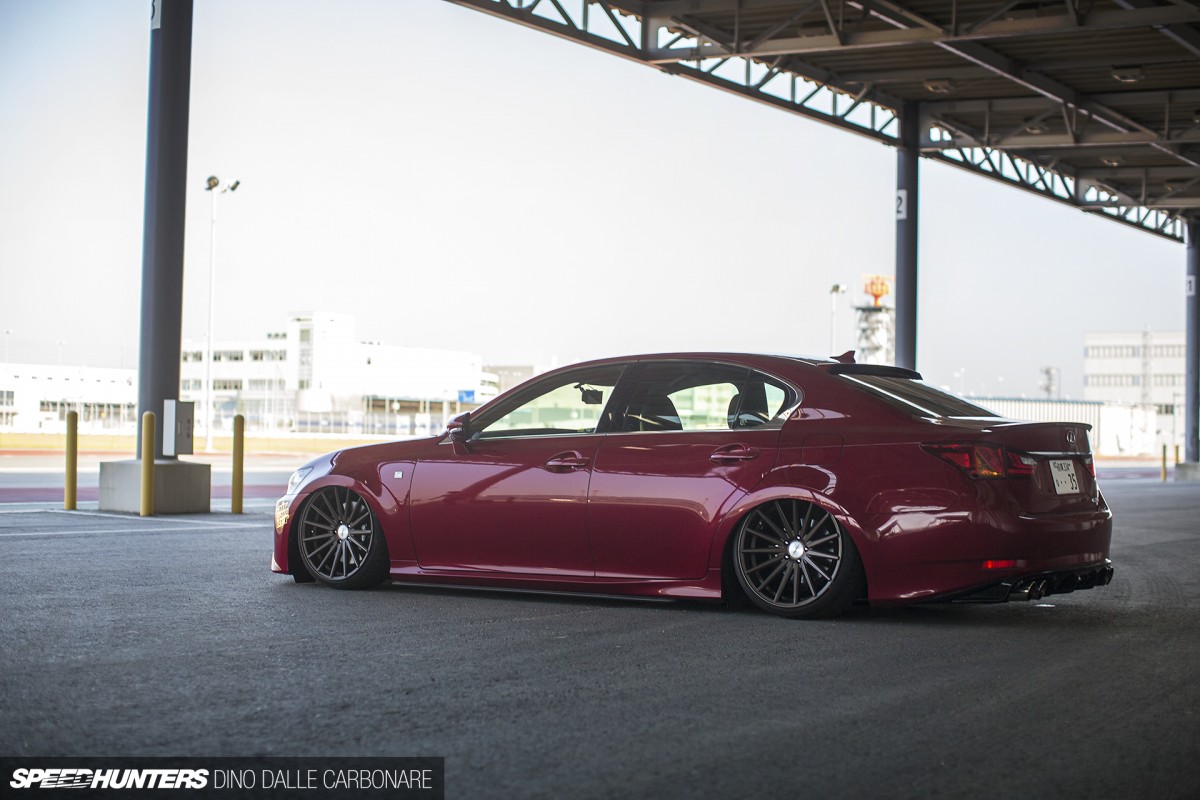 The GS is completed with a rear diffuser section and a quad-tail Lexon exhaust system which adds a little rumble to the 3.5L V6 engine that powers the car.
So that makes it two luxurious Lexus sedans and one screaming V10-powered supercar from the guys at Lexon. As subtle as what Takemi-san is doing with these cars, the impact is large and I look forward to seeing what he comes up with next.
Dino Dalle Carbonare
Instagram: speedhunters_dino
dino@speedhunters.com