Glowing Green
I feel like it was just yesterday that I stood face to face with Brett Cowan's Chevy; speechless and dumbstruck. As the green pearl paint soaked up the warm California sunlight of the Santa Maria Cruisin' Nationals, I knew I had found exactly what I came for.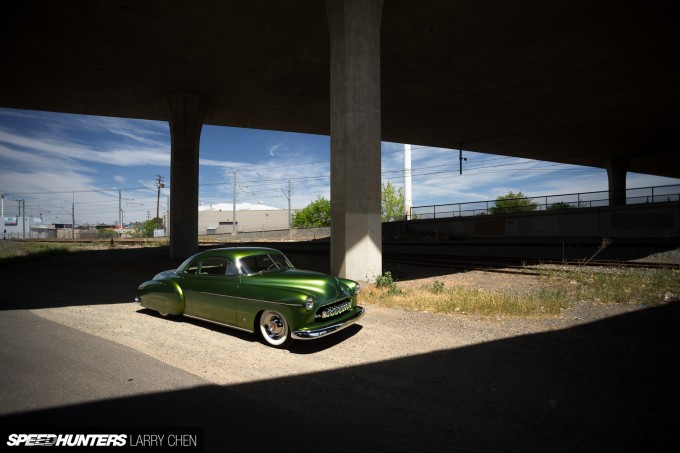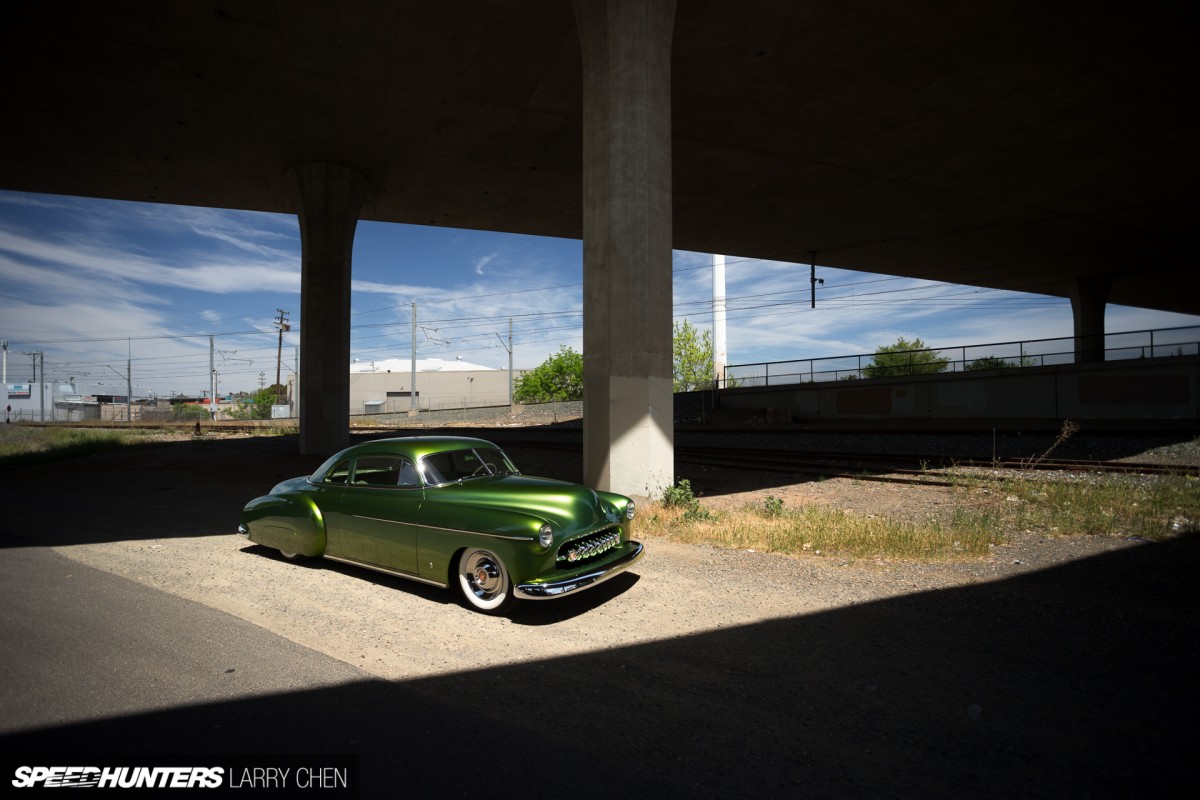 I circled it, amazed, and thought it might have been the most perfect kustom I'd ever laid eyes on.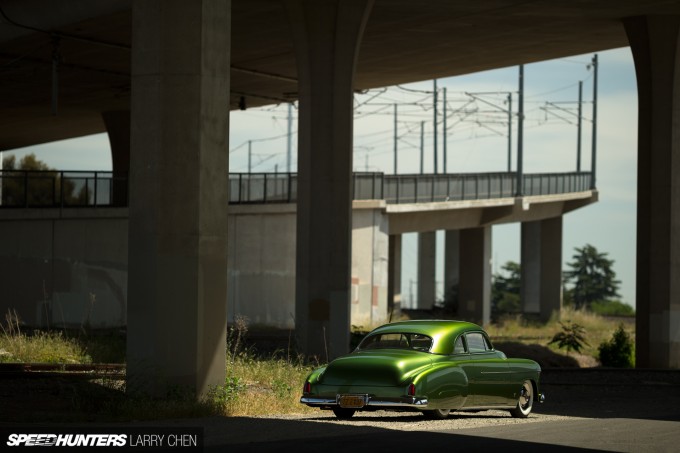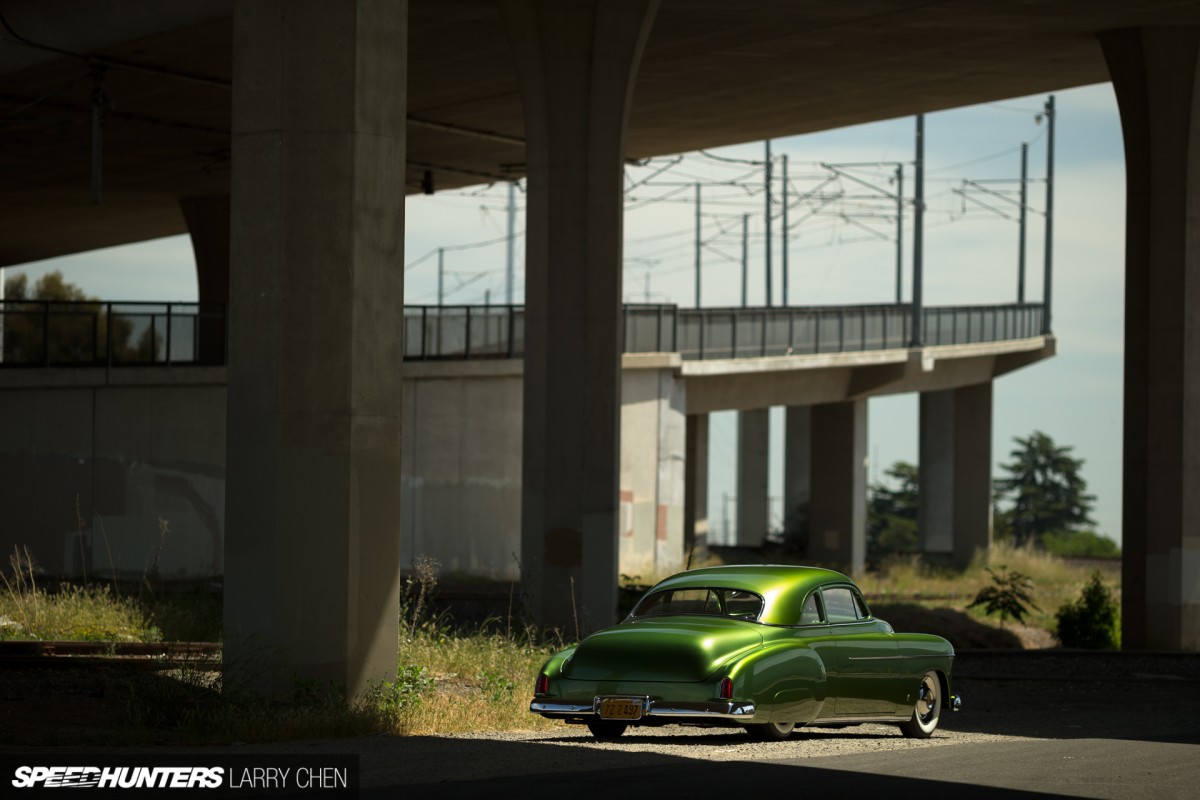 Here's the thing about kustoms: they can be mild to wild, chopped, slammed, shaved and multi-colored – or not – and still be cool. It doesn't matter how far you take things, because the only thing that counts is the end result. Does it make you stare, or just keep walking?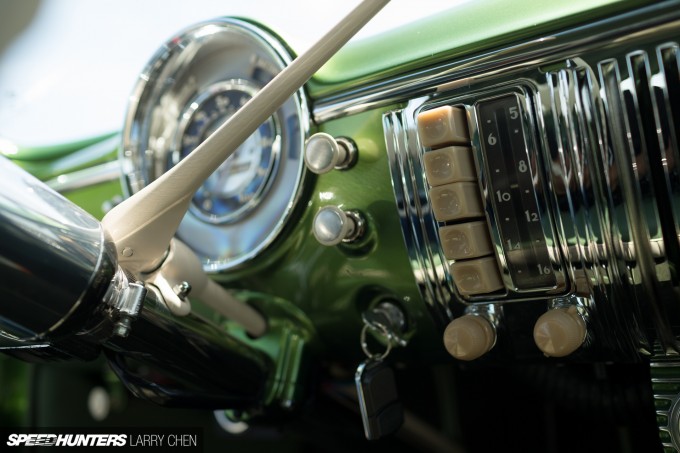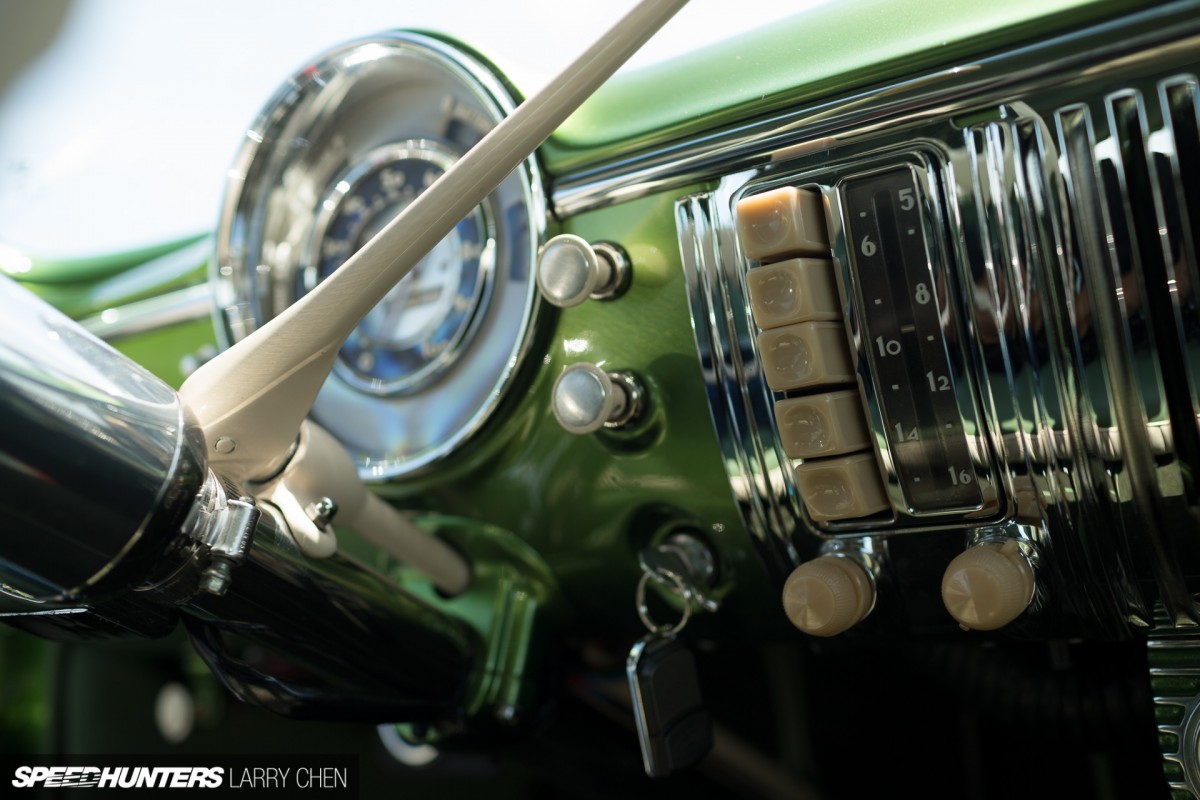 While Brett's Chevy does have a lot of modifications made to it, it's all in a toned down, simple kind of way. It just might be the ultimate case-study on wrapping up a whole lot of mods into a package that's inexplicably simple and timeless.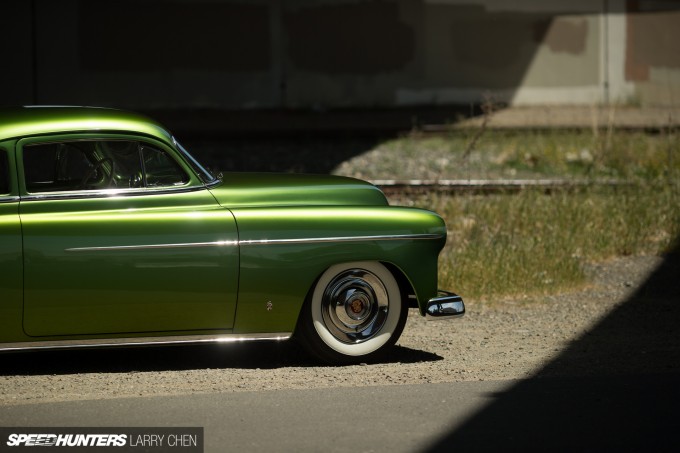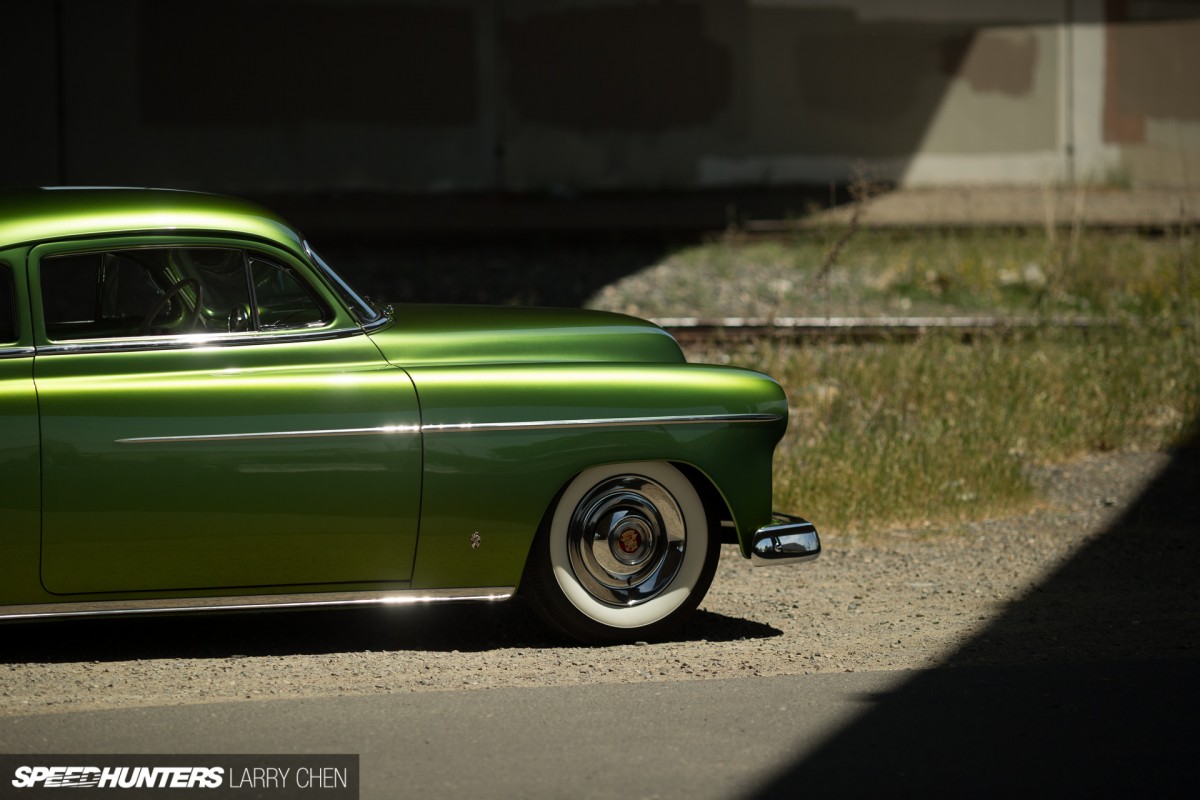 People have been customizing '49-'52 Chevys since they were new, but I would still argue that it's not exactly the token lead sled. I think most would agree the list starts with a Merc, then the Shoebox Ford and finally, probably, this era of Chevy. That's why I like them though. Instead of a bloated bar of soap, you get the sportier silhouette you see here.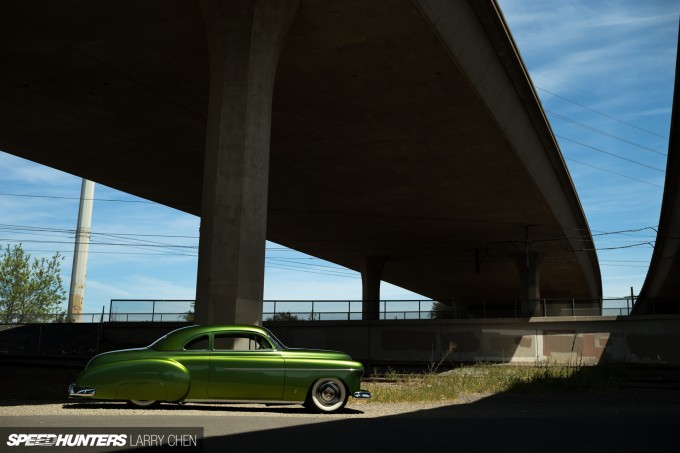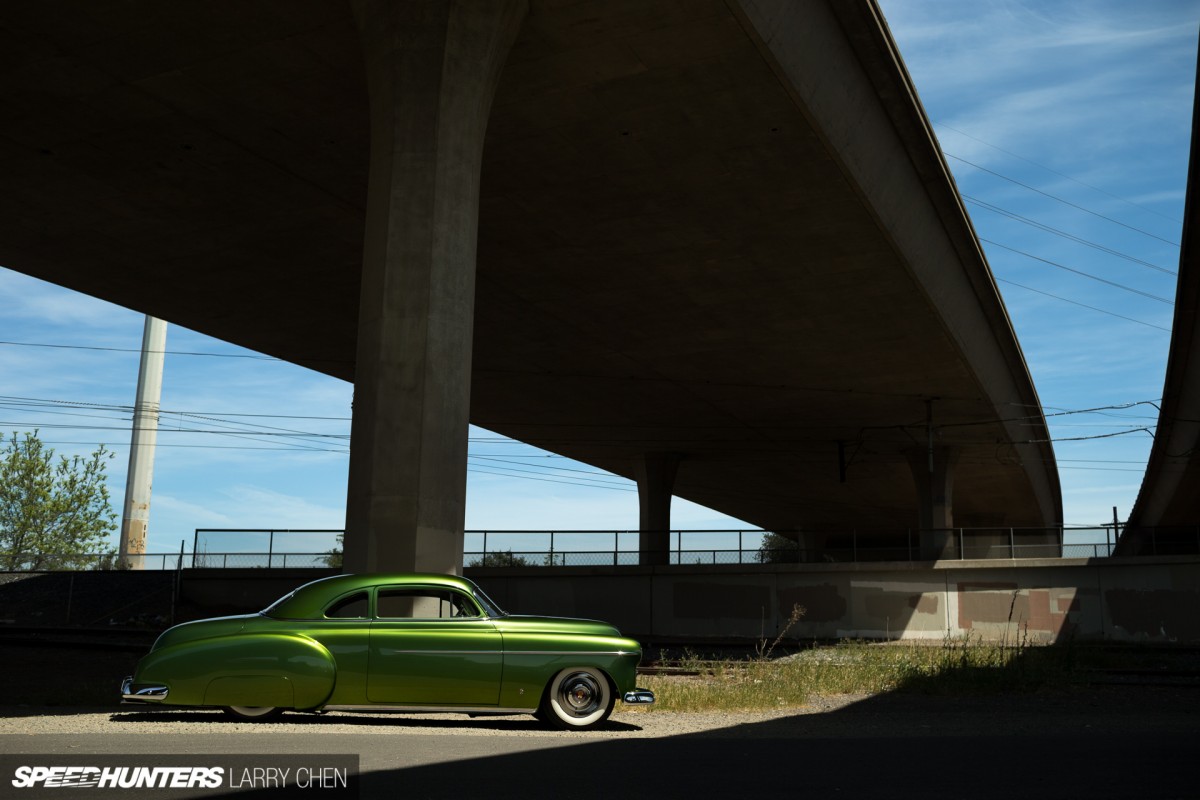 Of course, it didn't come from the General looking this slippery. No, that's the work of Lucky 7 Customs in Antioch, California. As much as I love a homebuilt hot rod, some guys know when to bring in a professional, and you have to respect that.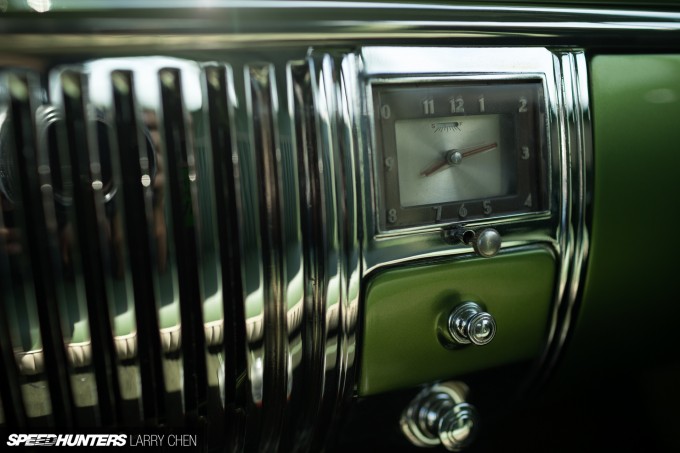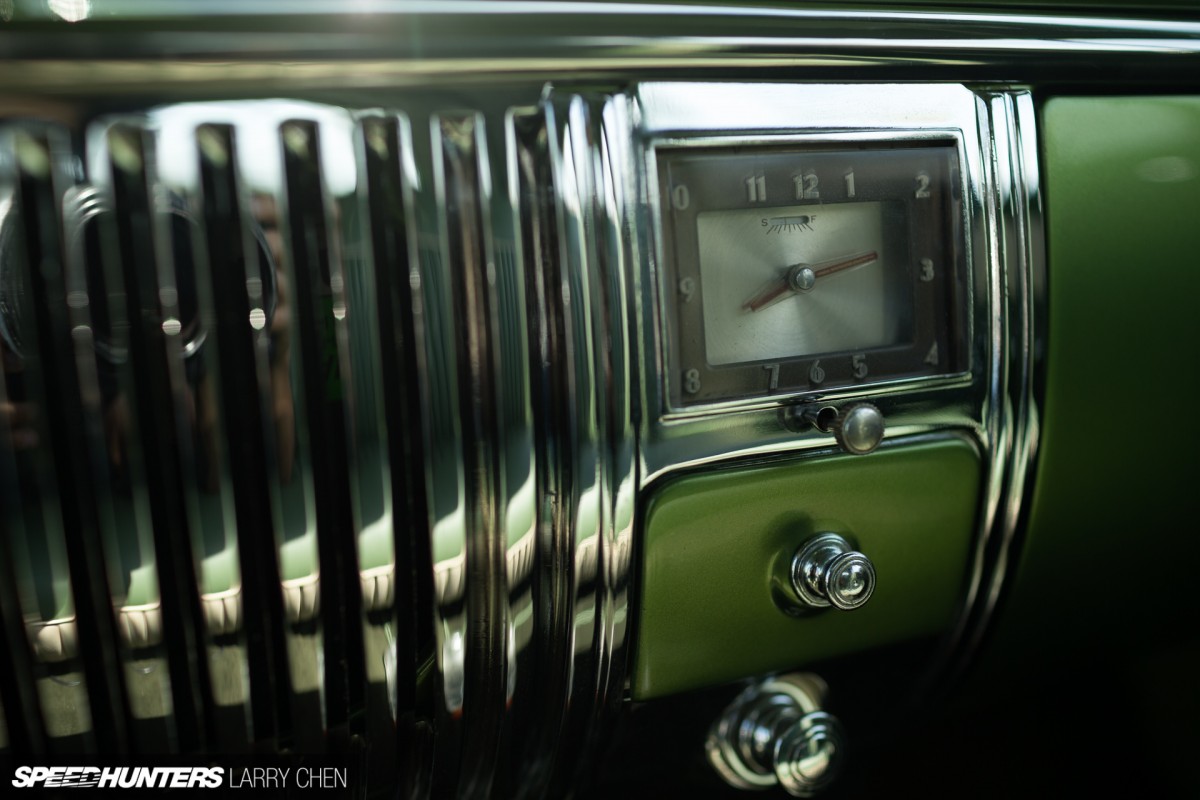 After years of driving incomplete projects, Brett decided to pull out all the stops with this one. Knowing exactly what he wanted, Brett worked with Marcos Garcia and crew to make the dream a reality.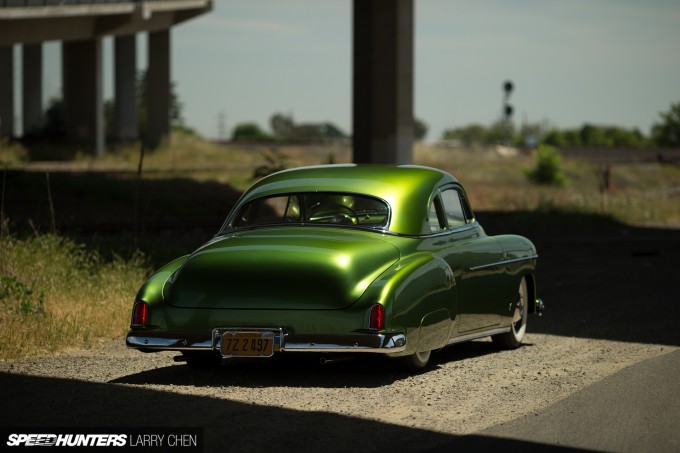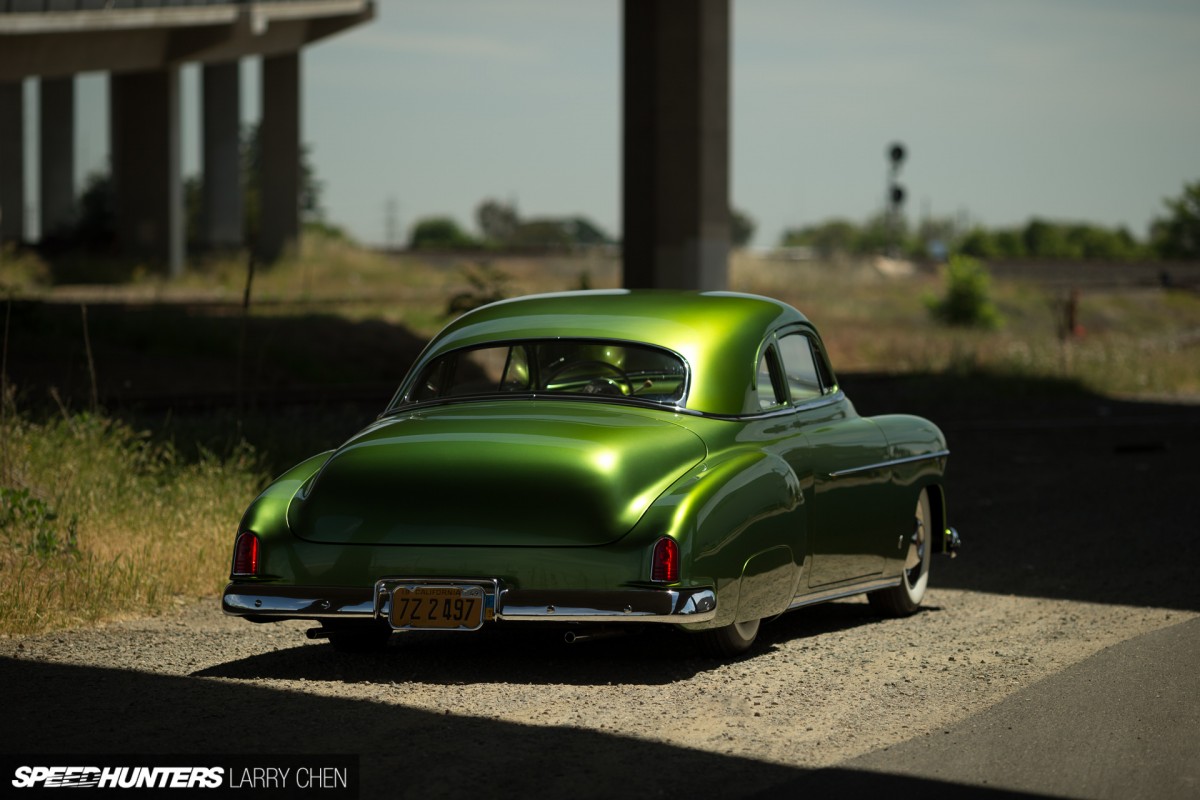 The story isn't as simple as dropping the car off at a shop though – it's a tale of indecision, faraway travels and perseverance…
A Chevy Well Traveled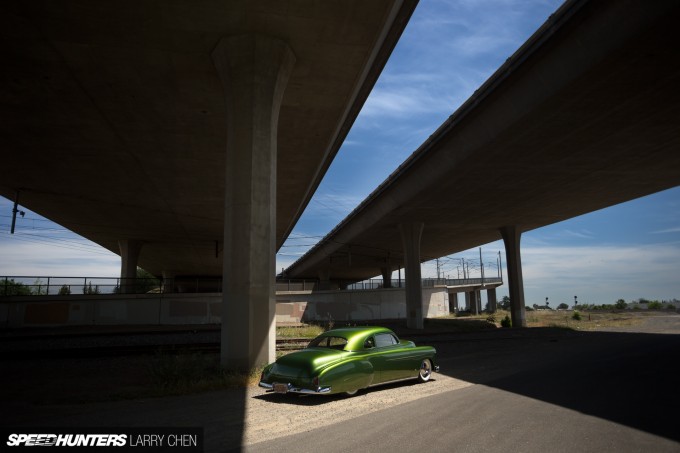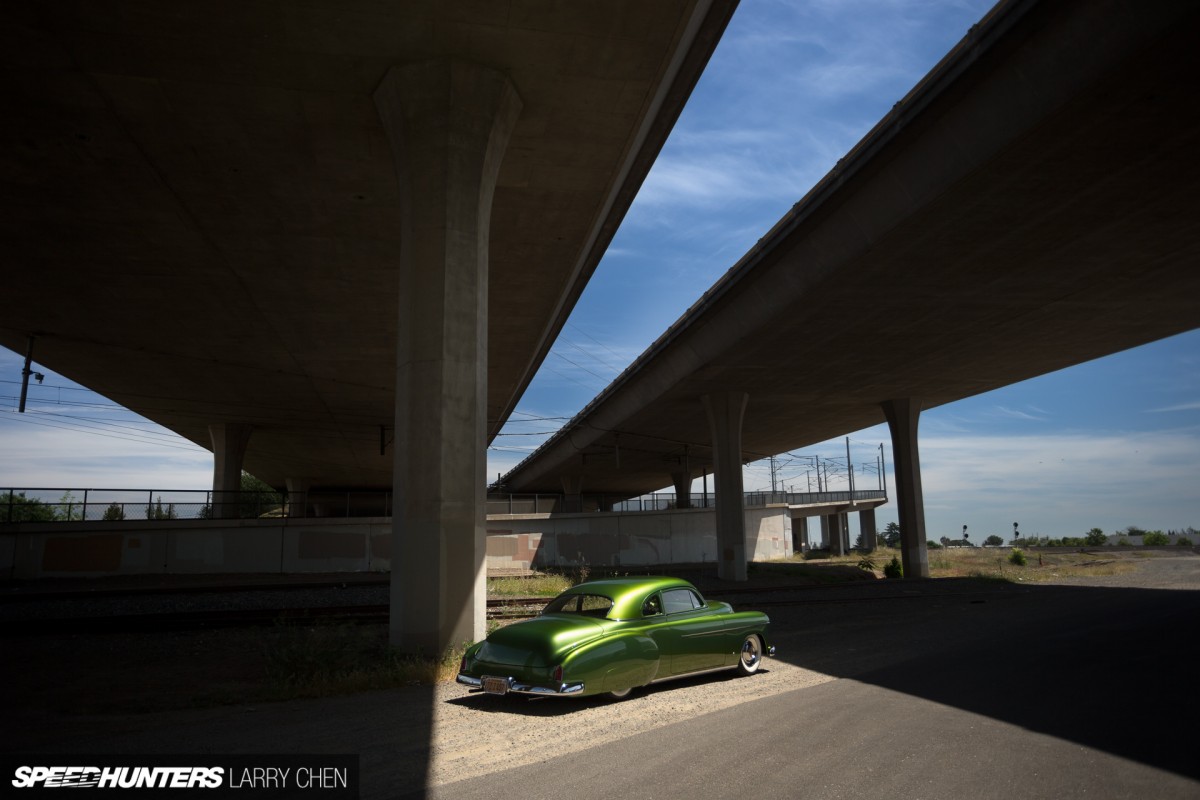 Originally from California, Brett decided to move to Hawaii on a whim back in 2001. At first he was living the dream; working as a dealership mechanic and surfing every day, but being a hardcore car enthusiast he missed his '64 Galaxie that sat back in Sacramento too. It was his first car, and when he was really jonesing to drive it, he would fly back to the mainland to visit family, friends, and the six-four.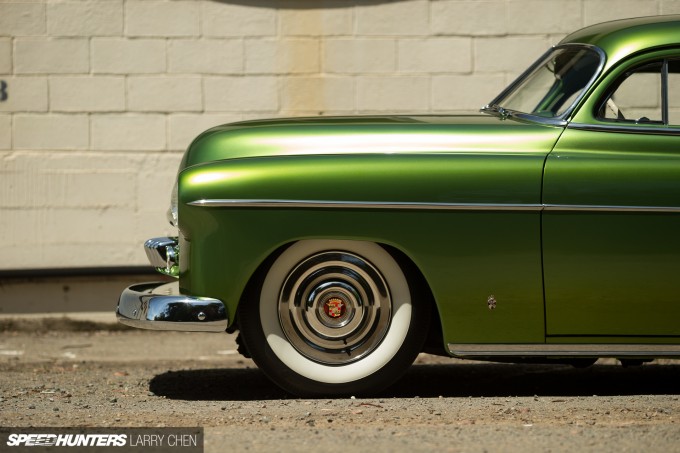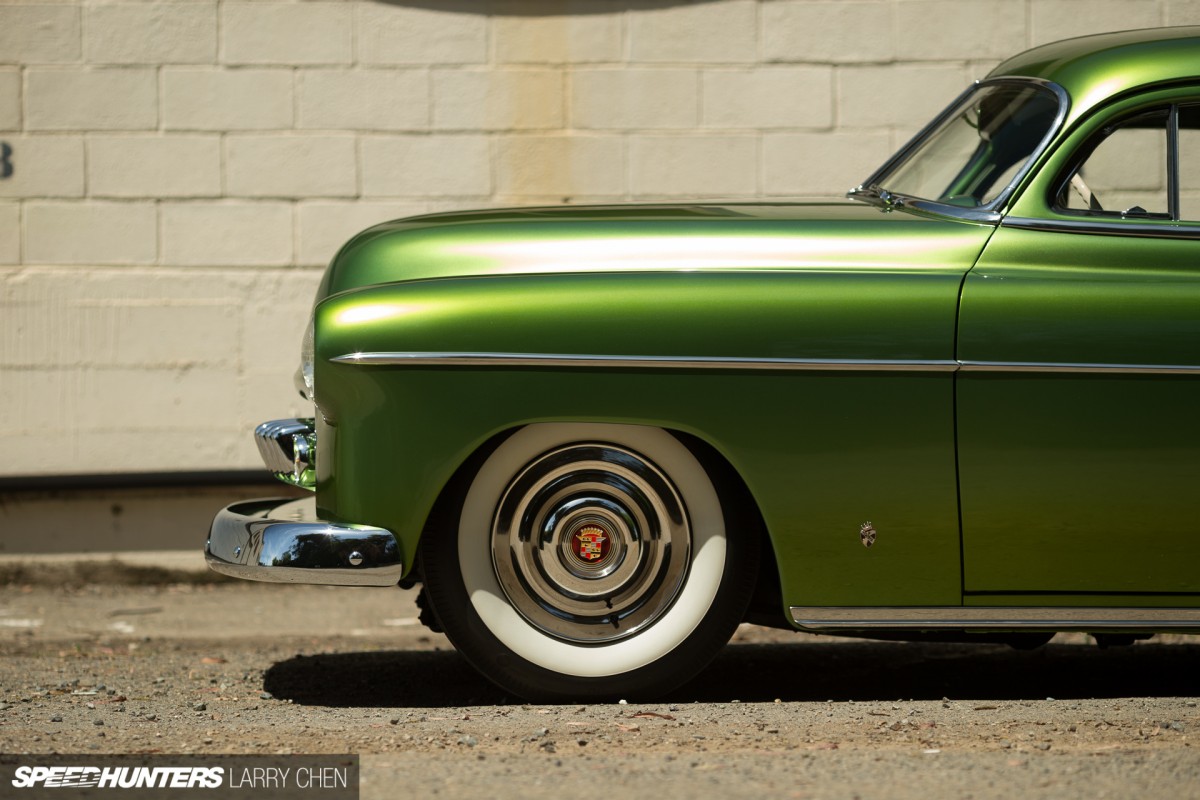 The plan wasn't sustainable though, and after five years living on the island without an old car to work on or drive, Brett started looking to buy something cool. With no luck shopping locally, he bought the '49 you see here out of Iowa and shipped it back to the 50th state.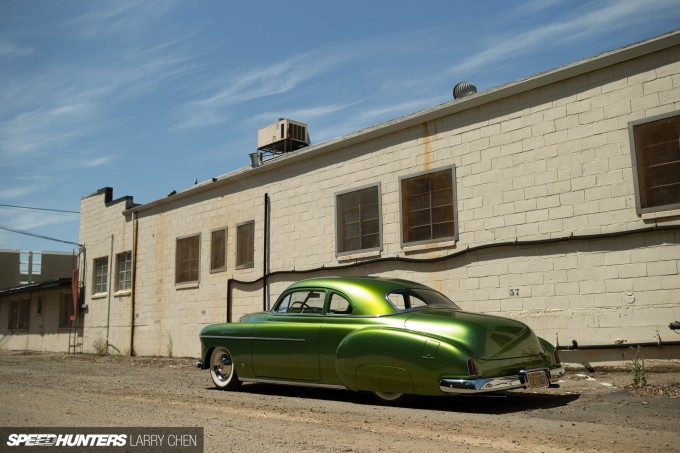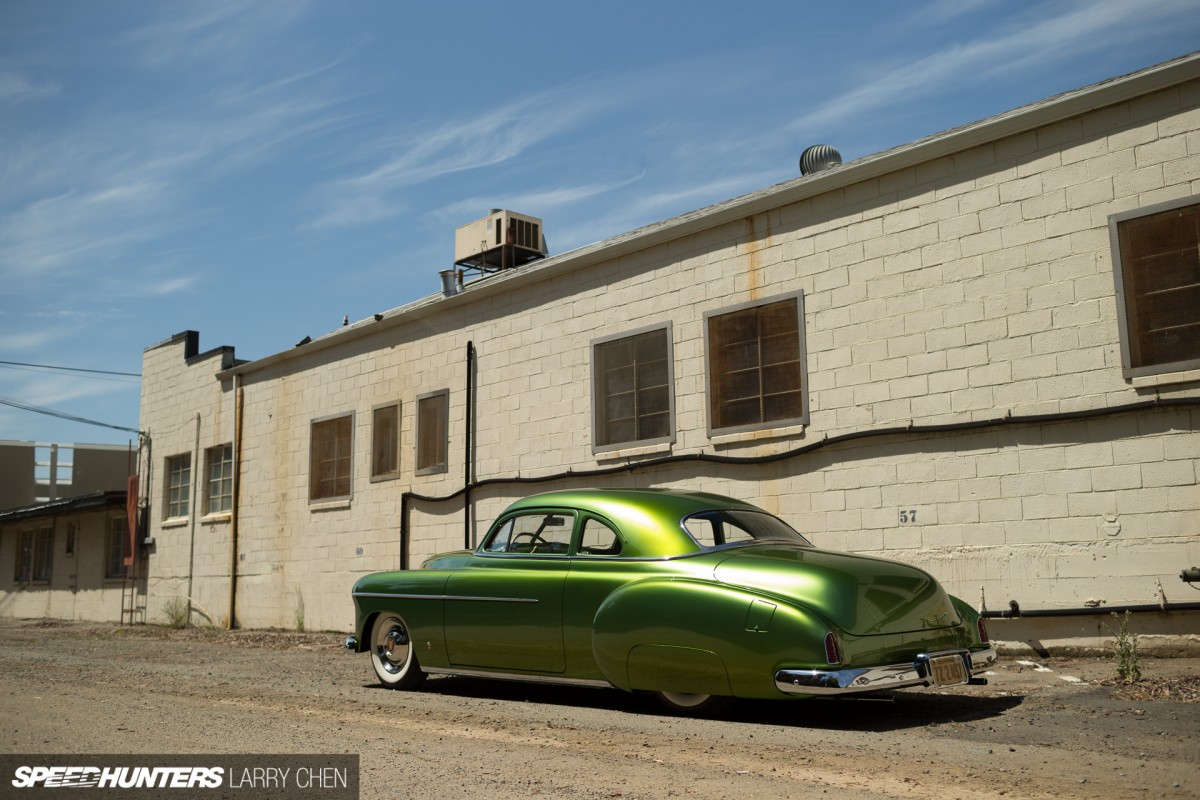 After dealing with all the red tape involved in registering an old car in Hawaii, Brett realized that simply owning an old car on the island was not going to give him his fix. For one thing, he only had a small carport and couldn't get much work done on it. He also missed California and the car culture he had grown up with there, so before long Brett and his Chevy were on their way back home.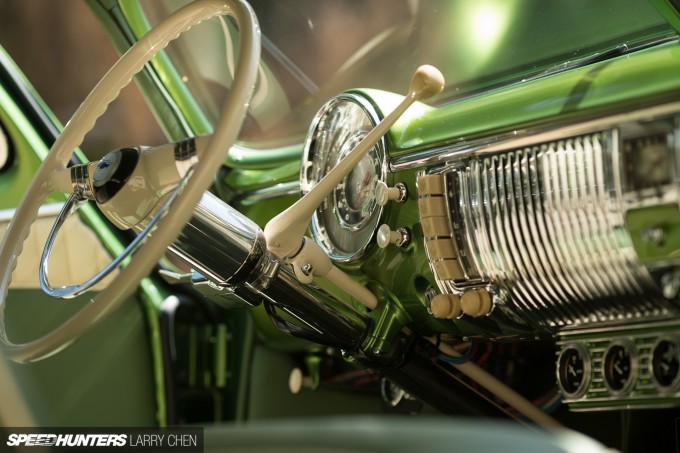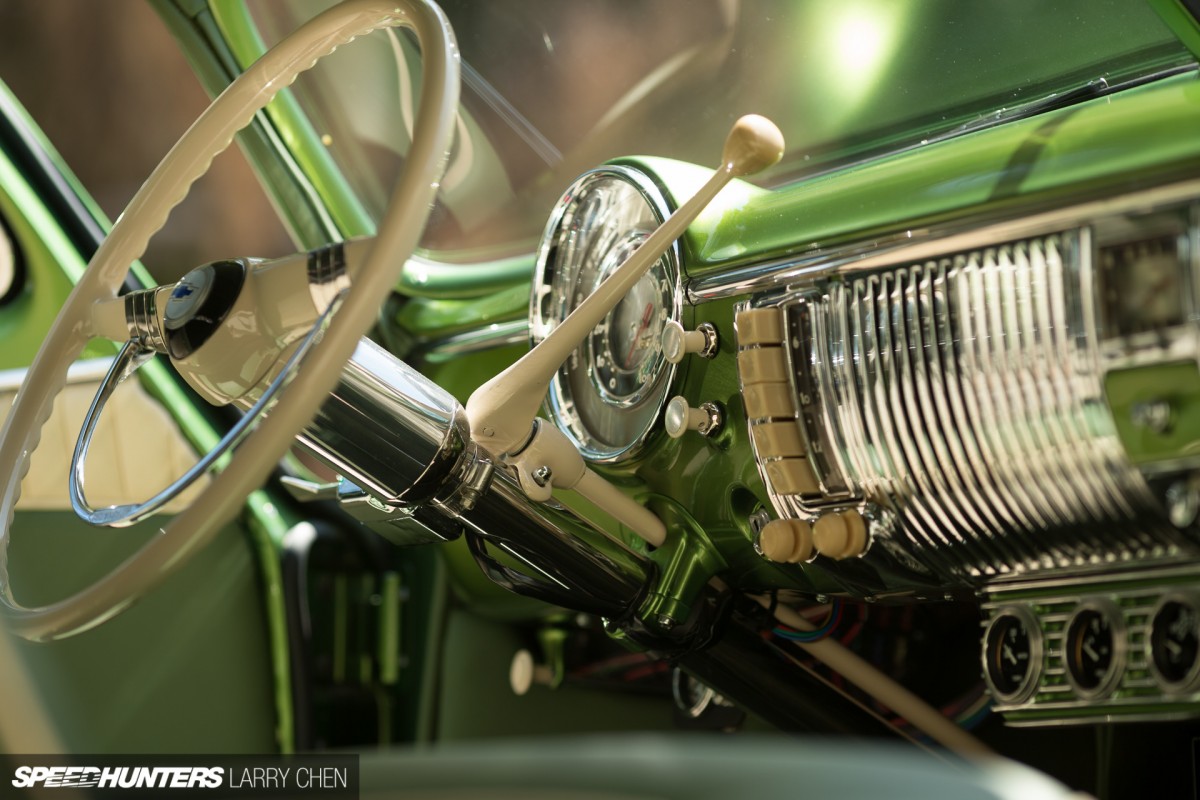 Settled back in California, the '49 sat in the garage next to his Galaxie. Brett didn't do much with it, and eventually decided to sell it. A potential buyer made the mistake of rolling up in his own chopped Chevy though, inadvertently rekindling Brett's desire to build the car. The 'For Sale' sign was taken out of the window on the spot. "Sorry homie, the car's not for sale!"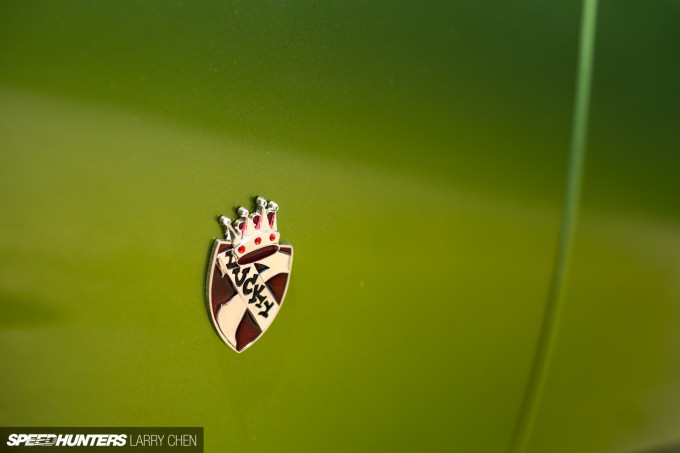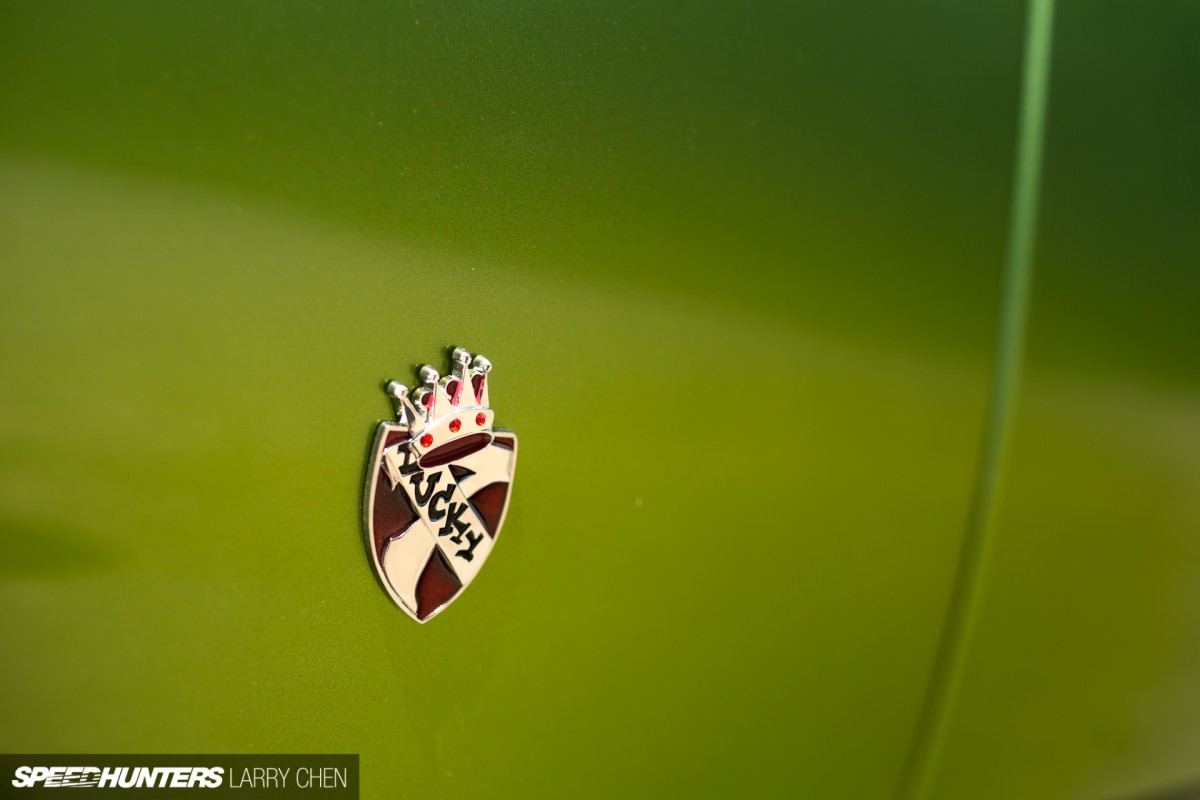 So Brett decided to keep the '49, but it still needed to get built into the kustom he had in his head. One day on the long drive home from Pomona's Grand National Roadster Show, Brett and his friend did a little soul searching. They talked about all the project cars they'd had over the years, and faced the reality that none of them ever got finished. Brett decided that if he was keeping the Chevy, he needed to take the build seriously and just get it done. That's when he called his buddy Marcos at Lucky 7 to get things moving.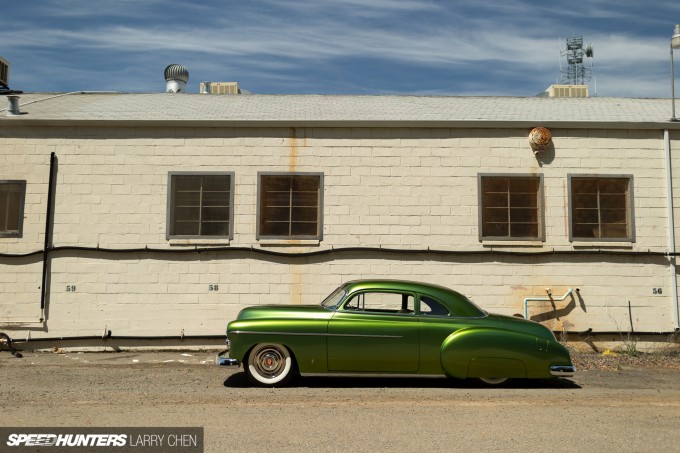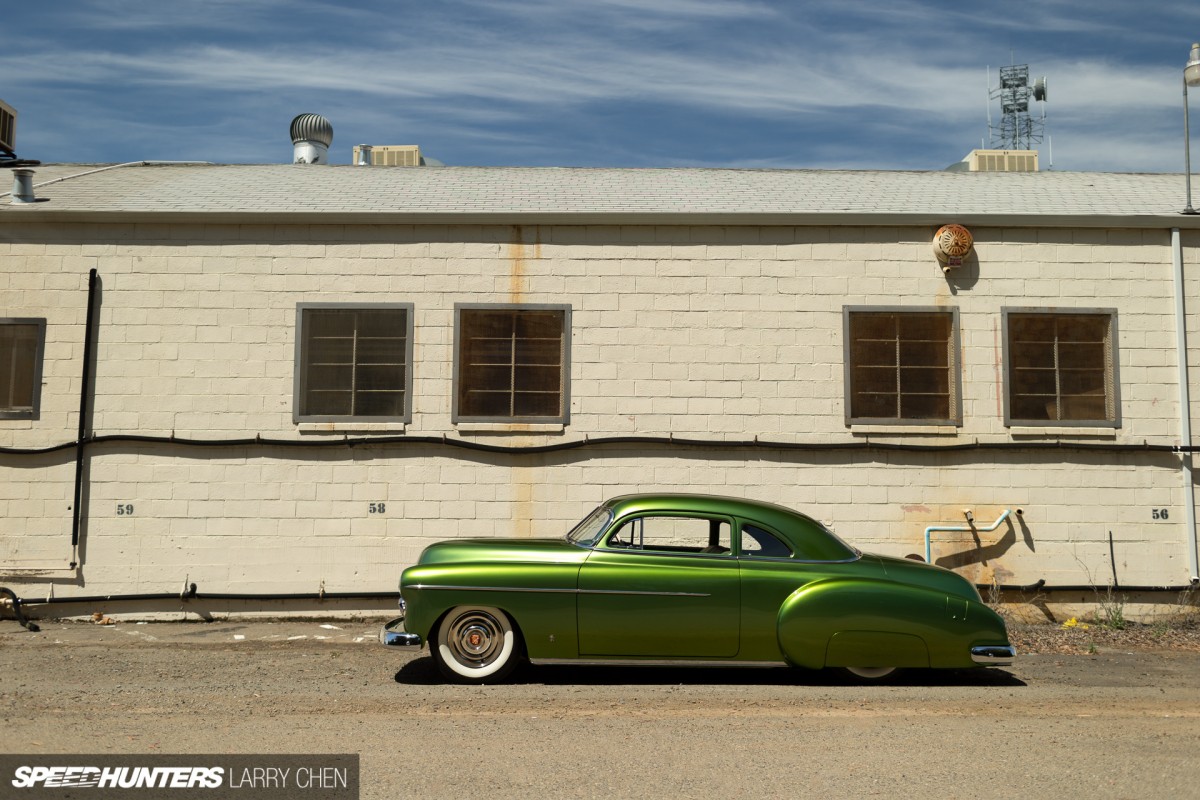 The most important part of a full kustom build like this is the chop, and that's first thing Marcos and Brett agreed on. Vince Byrne of Lucky 7 took 3.5 inches from the front and 3.0 inches from the rear to give a slightly sloped look, but while Brett insisted on angled B pillars, Marcos' professional eye dictated that they would be straight.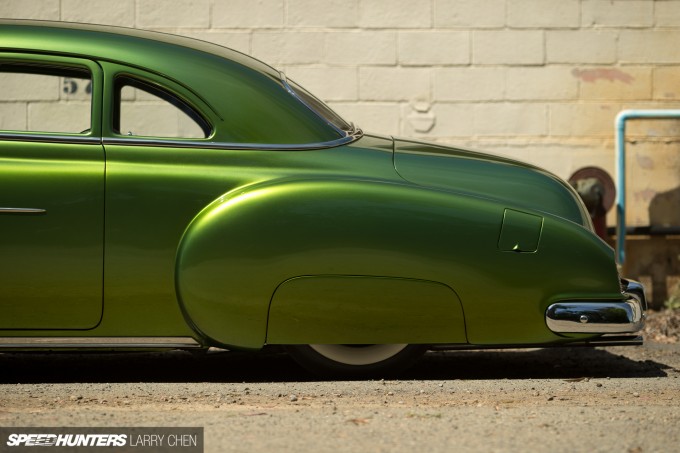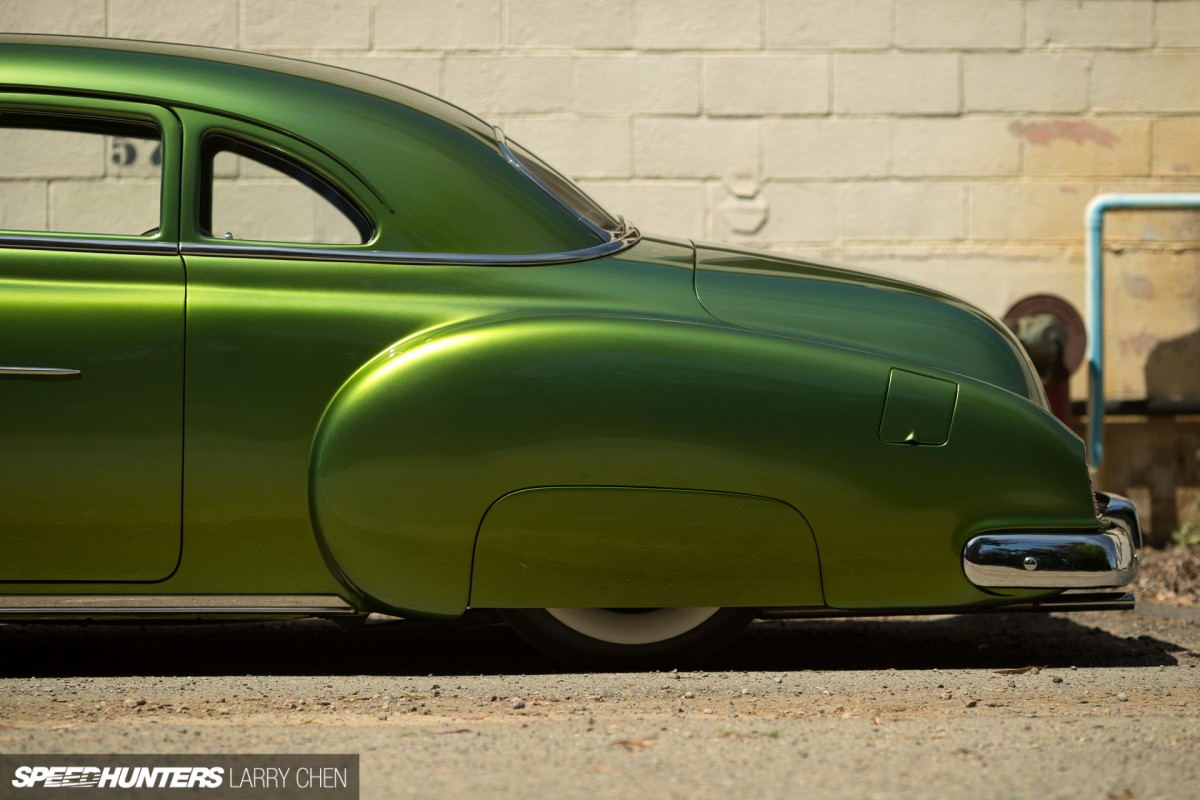 Also notice the rounded door corners and shaved handles, but the rain gutters and gas door are left alone. I personally prefer this style of chop, where the classic three-box design is retained rather than flowing the roof and trunk into one shape.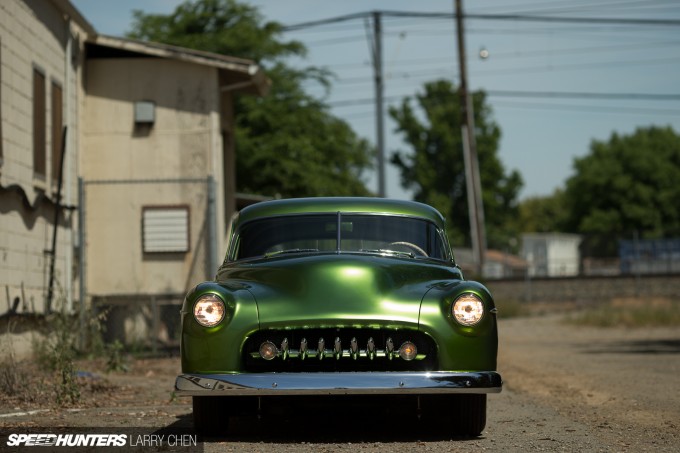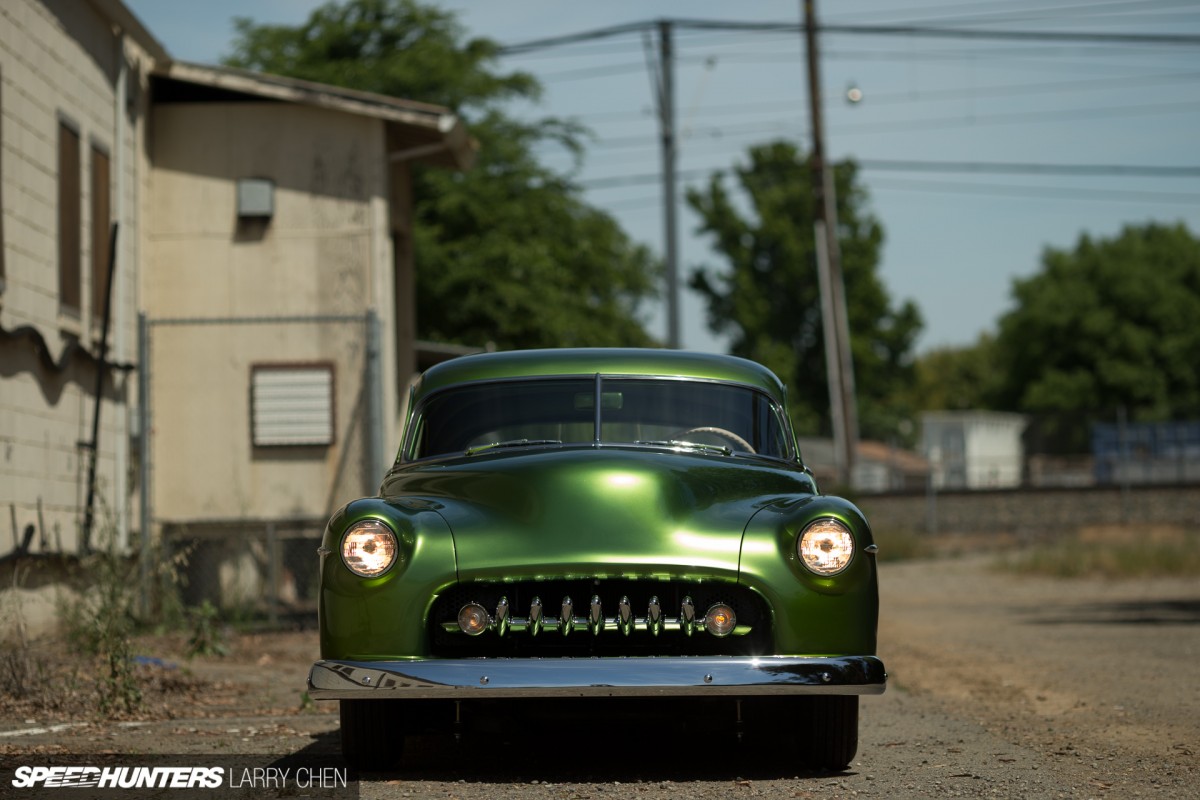 It's not over-chopped by any means, which contributes to the simplified look even while there are a ton of mods left to look at. Another touch Brett knew he wanted to integrate was the '54 Desoto grille, with the outer two 'teeth' removed and round marker lights fitted in their place.
The Devil's In The Details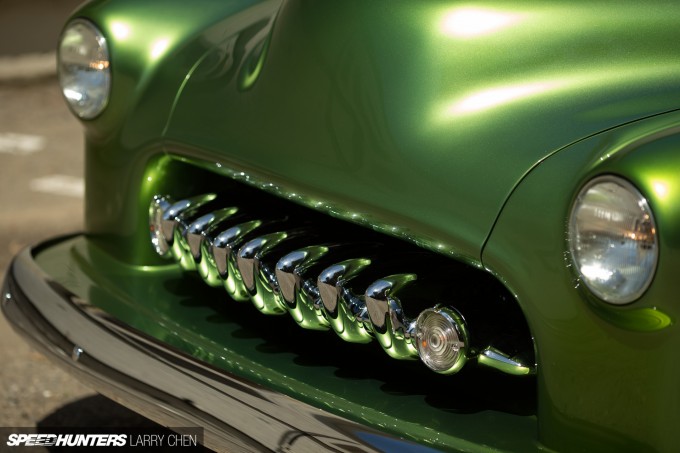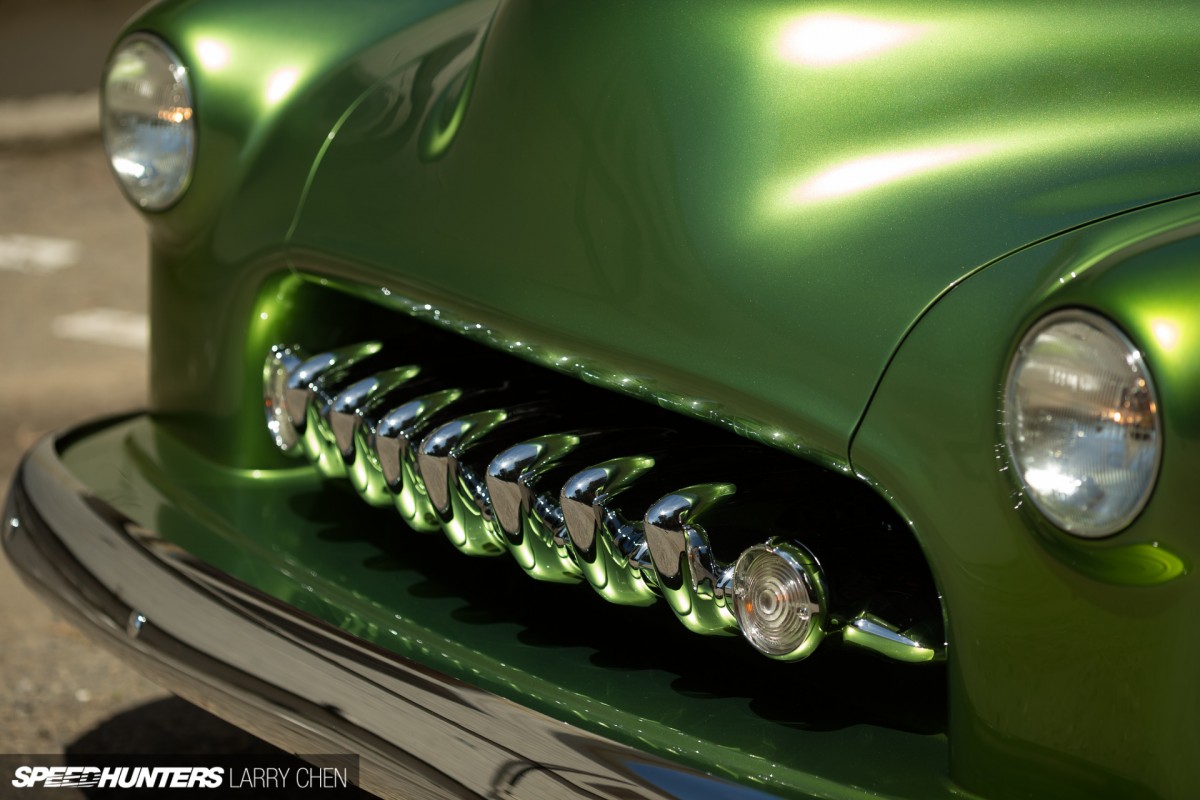 It wasn't just about shoving a Desoto grille where it didn't belong. The hood had to be extended, a new grille opening hand-formed and the lower apron molded too. Look at the ever-so-subtle body line that runs across the bottom edge of the hood.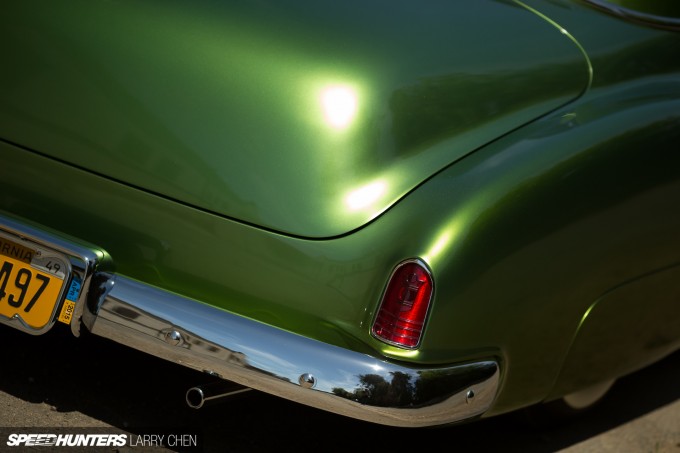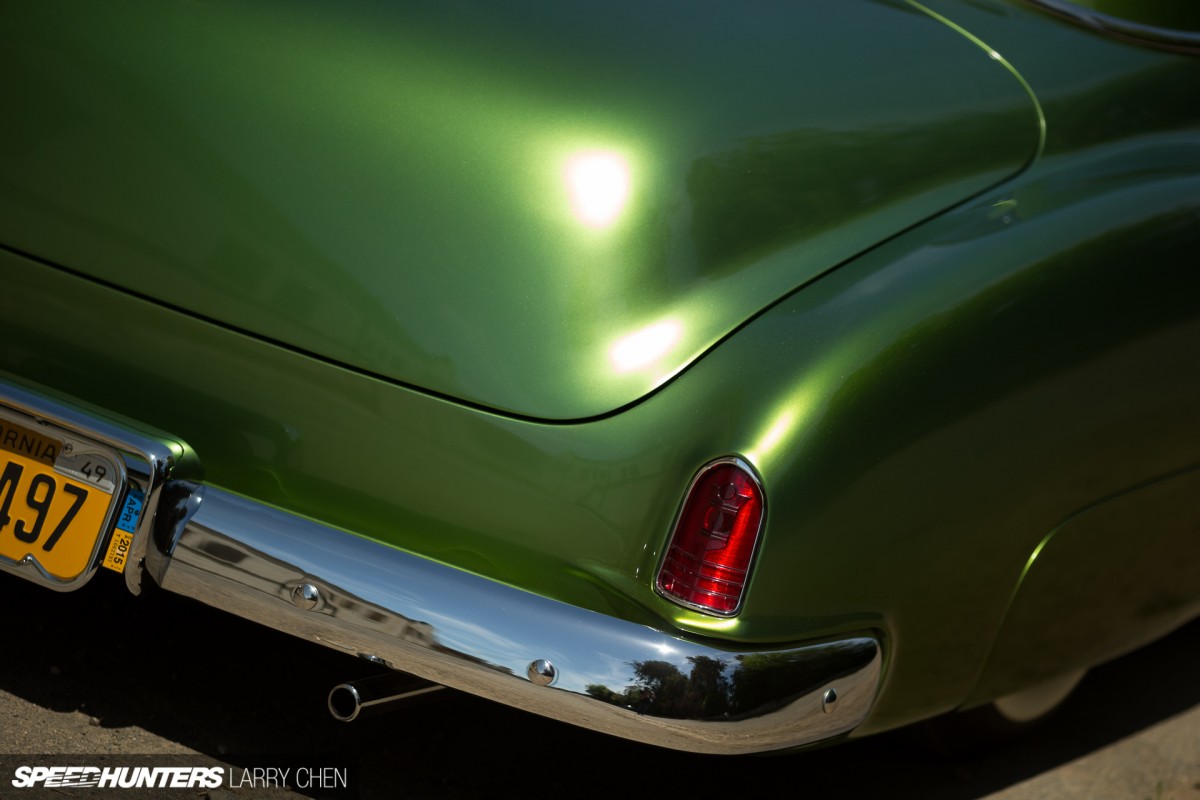 The taillights were undecided, so Brett trusted Lucky 7 to come up with something. Fortunately Marcos had an idea, and '51 Mercury lenses were blended in with custom bezels. The bumper was fitted nice and tight to the body, then the new custom body line below the Merc tails was wrapped around the bumper ends. These are the little touches that make a kustom flow without jumping out at you.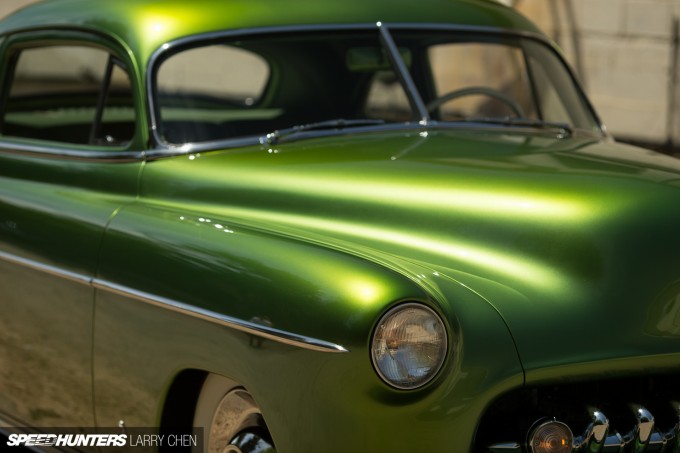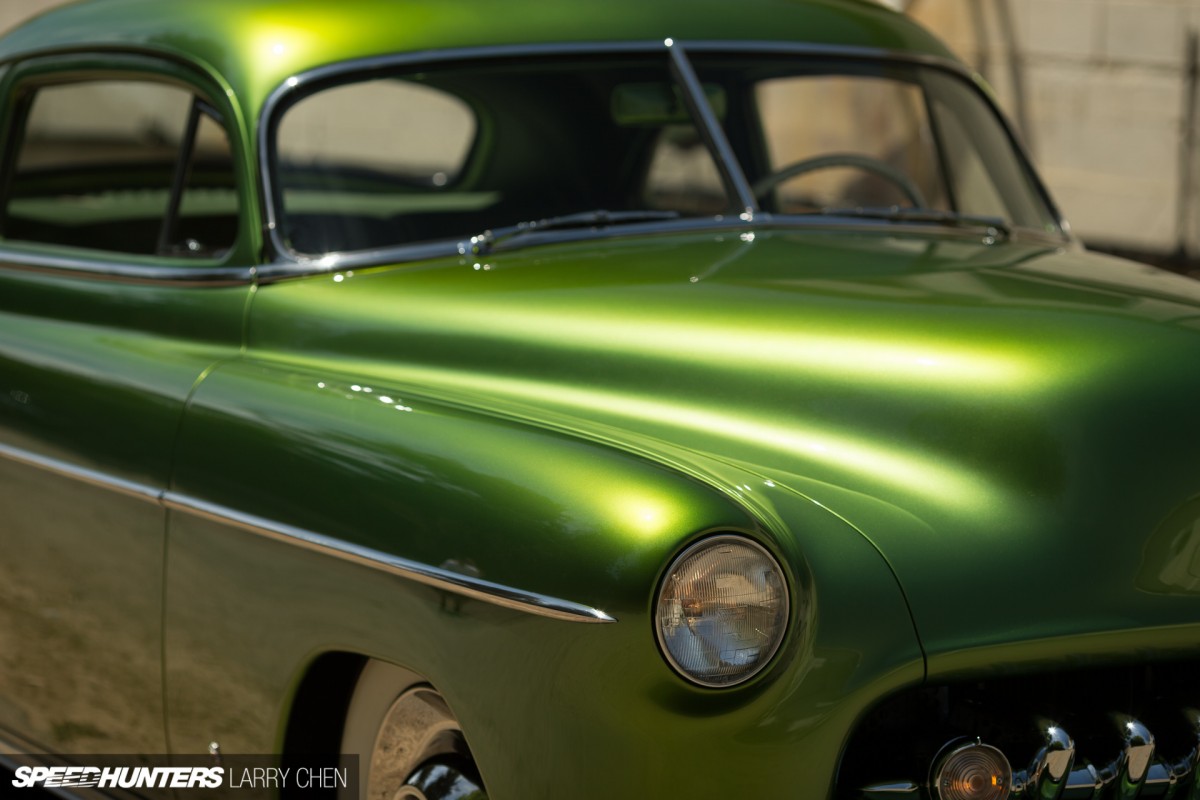 Stock headlights were used, but frenched into a flush position on the fender. Most kustoms take it further, tunneling the lights for a more radical look, but Brett's Chevy isn't about that look at all.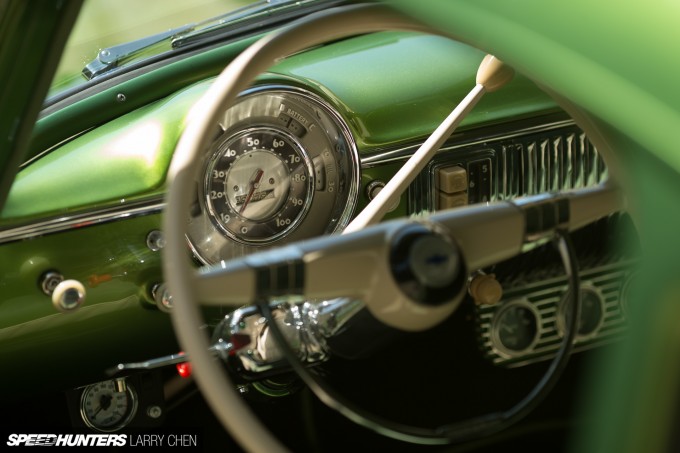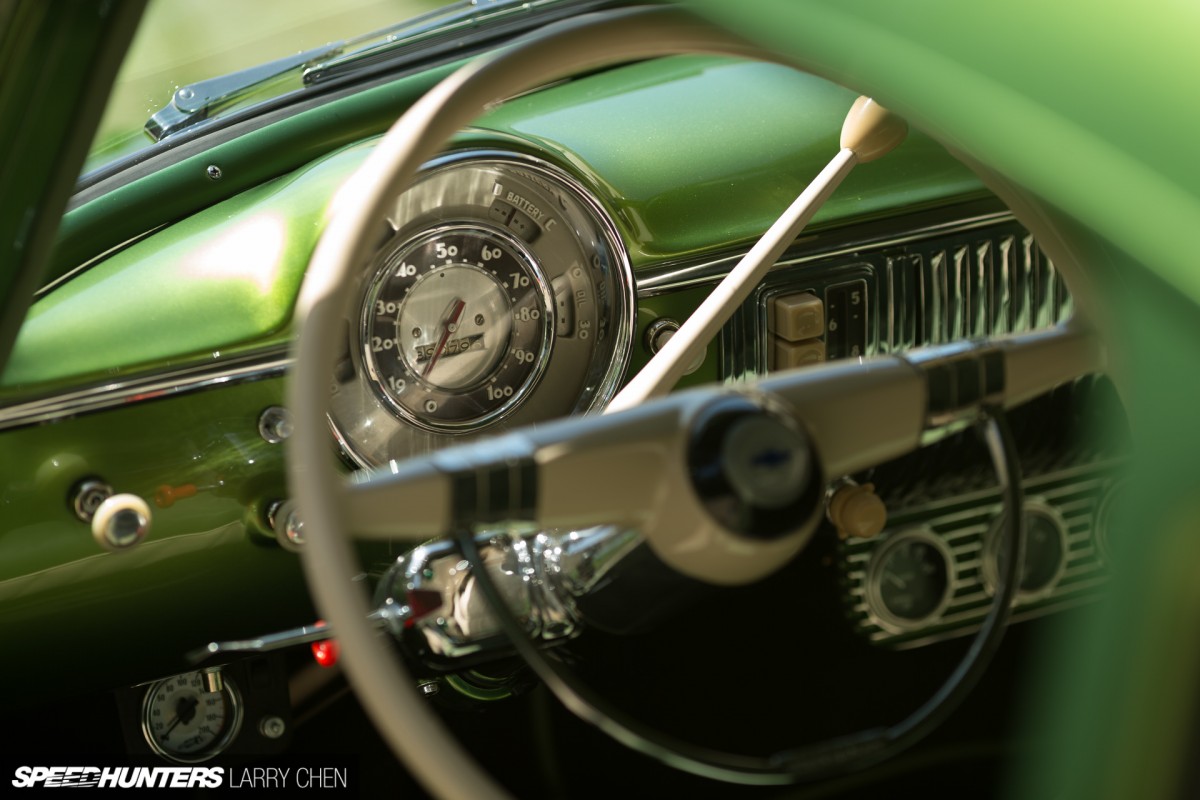 The interior is pretty much stock, but beautifully restored and colored to match. Is that an air gauge I spy under the dash? I never said this thing was bagged.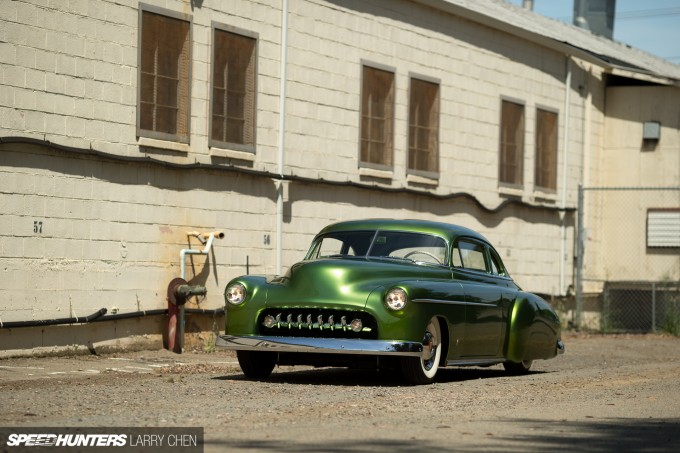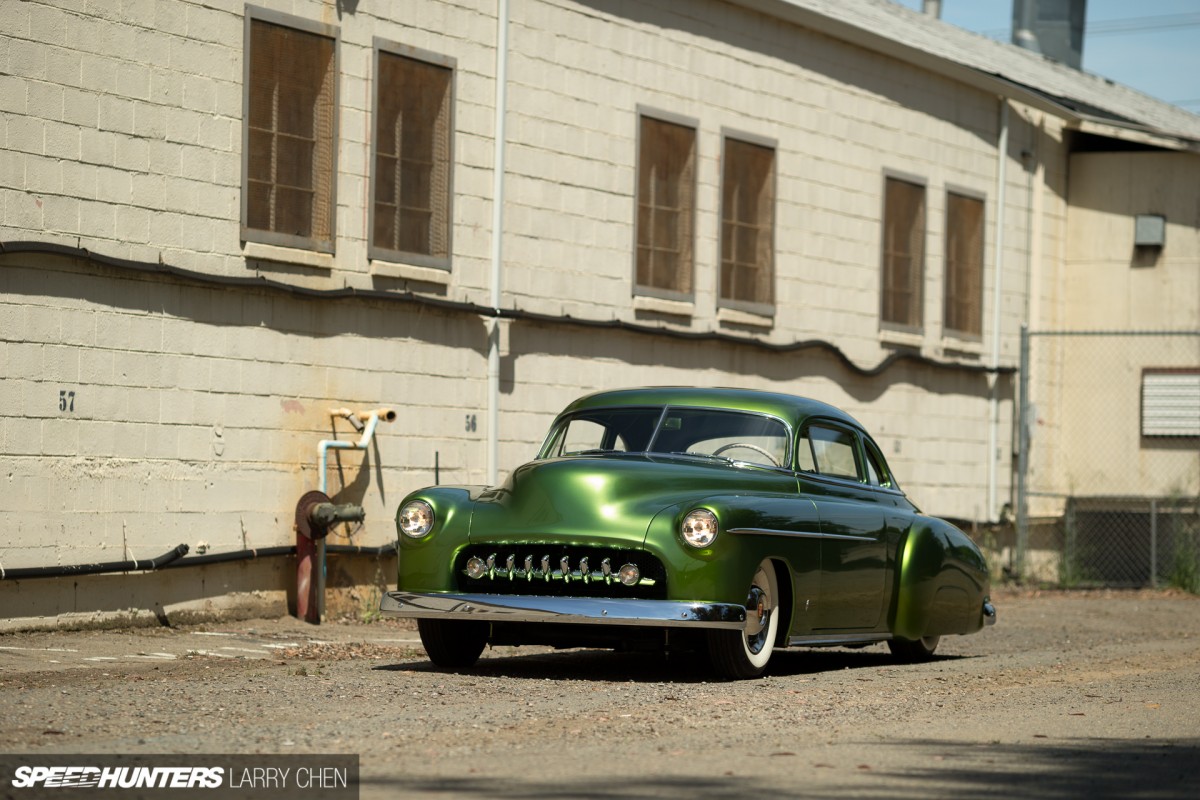 The air gauge is actually for a pair of rear air shocks to level the car as needed. Look again and I'm sure you'll appreciate that the Chevy actually has a very respectable ride height – low enough to tuck, but high enough to scoot around town.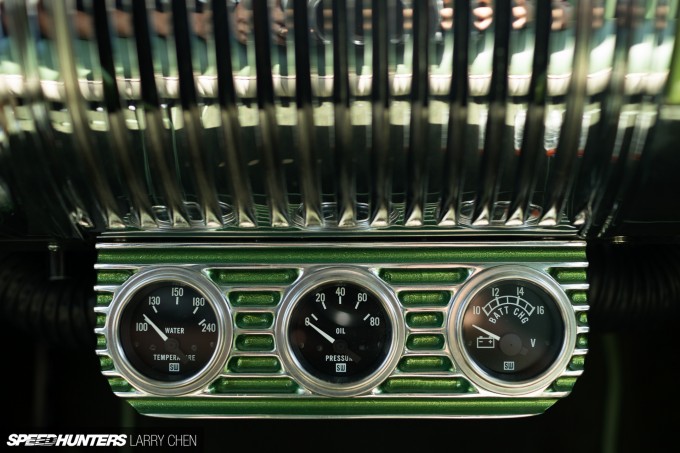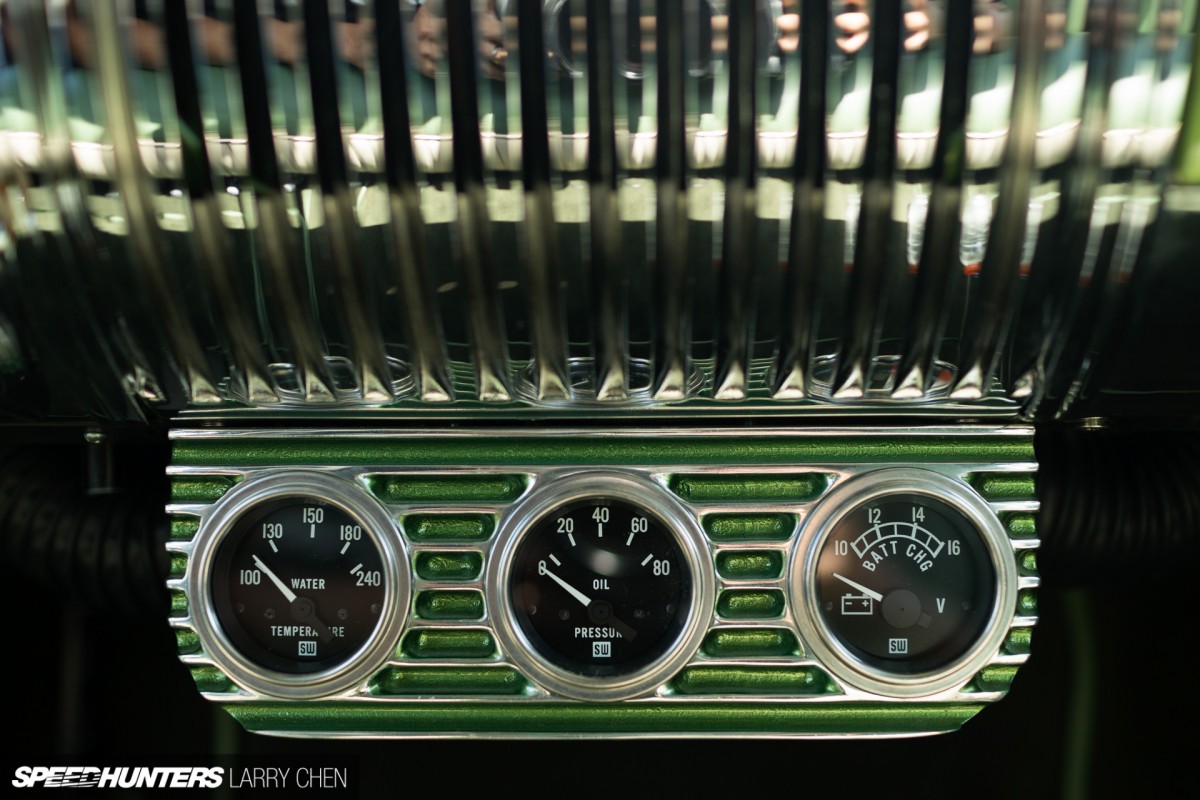 Speaking of instrumentation, Brett went ahead and added a trio of Stewart Warner gauges below the dash, but instead of using a flimsy sheetmetal bracket, he matched things up with a finned and color-filled panel.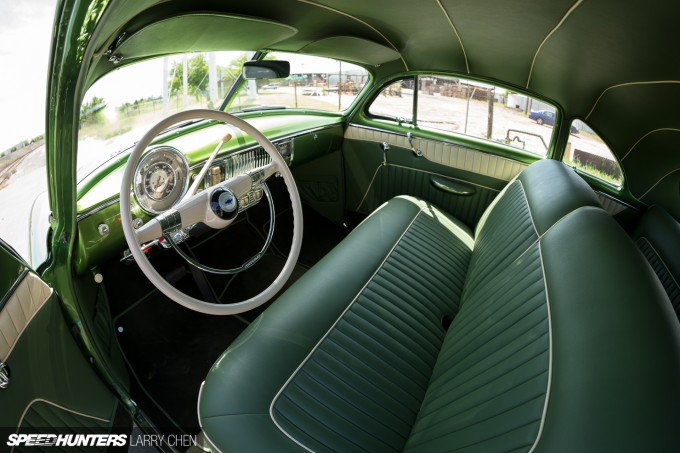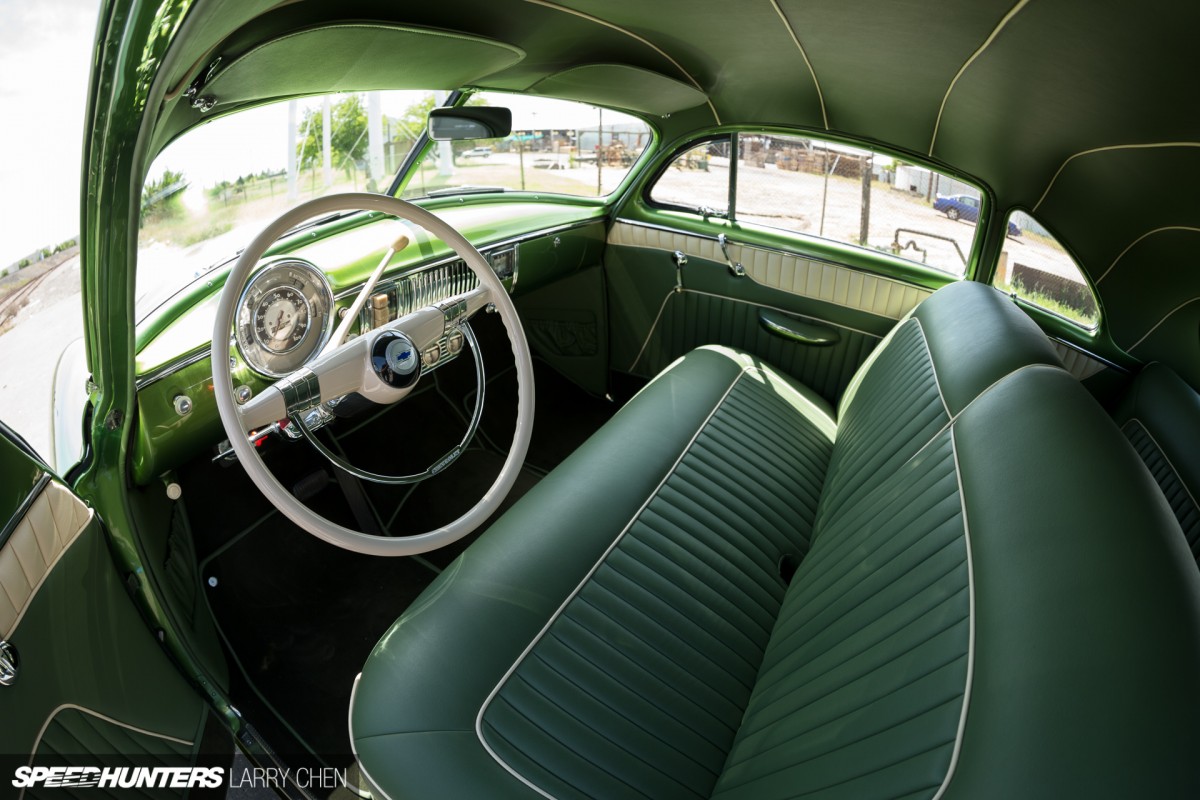 Besides bringing the pearl green paint inside, the seats were trimmed in a contrasting Naugahyde and the floors were covered in an even darker green Mercedes carpet.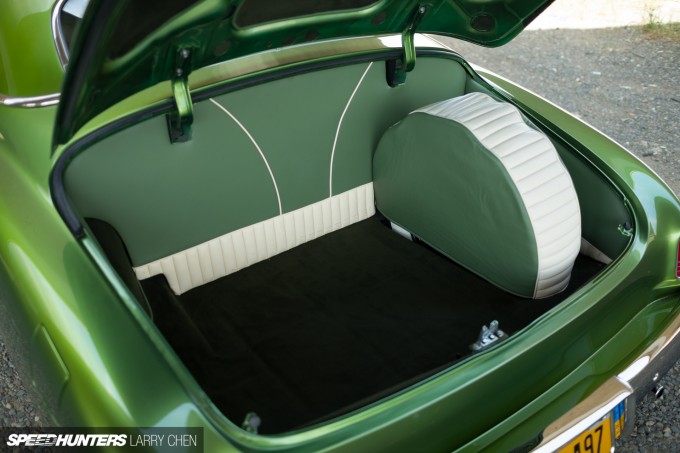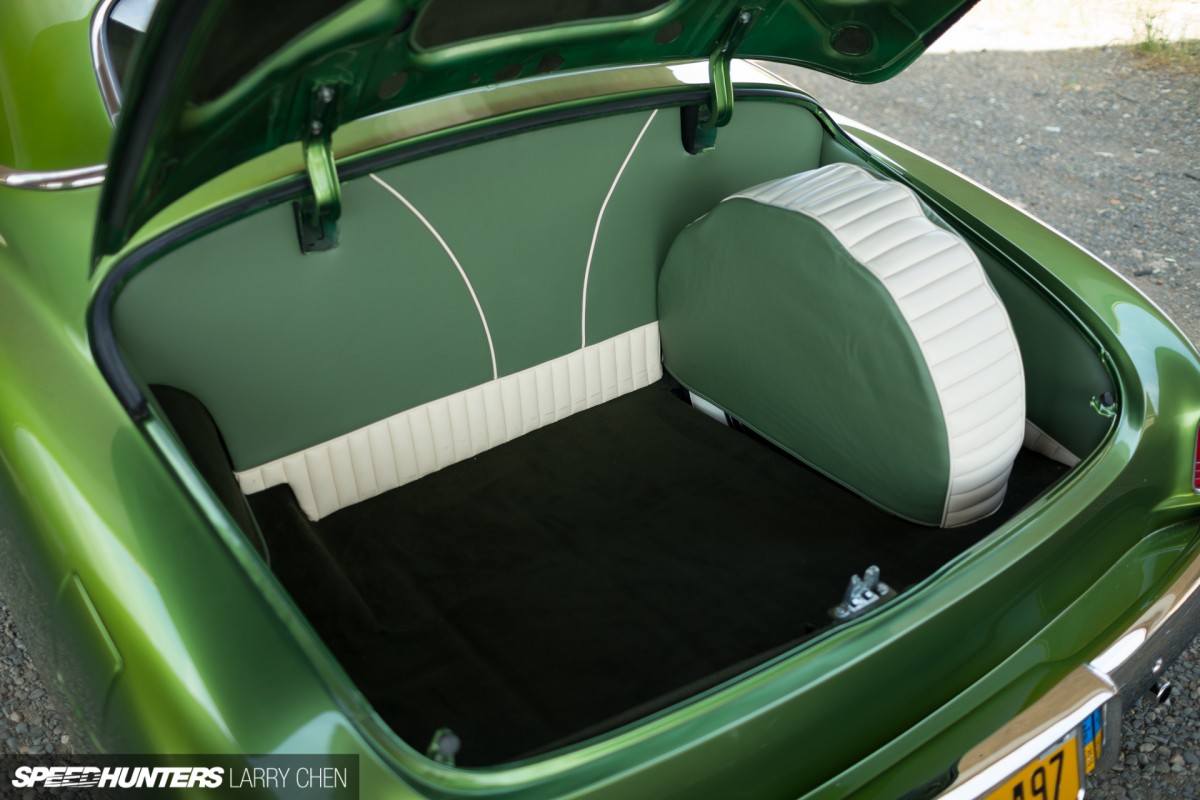 Of course the trunk was finished to match.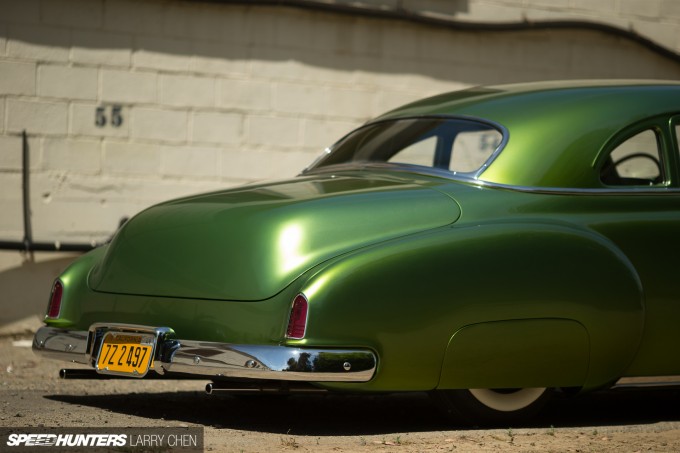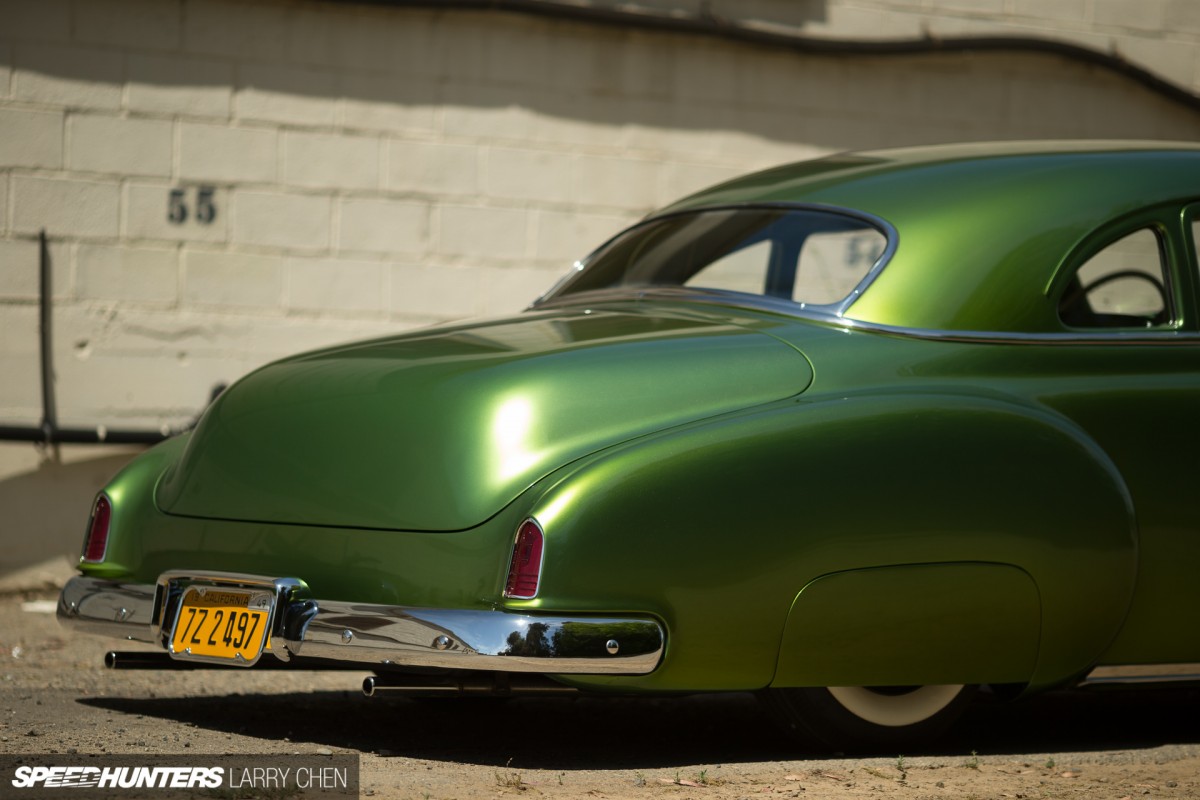 Those tiny exhaust tips are saying something too. This is not a tire-burner, nor does it claim to be. It's all about rolling in style, and the small exhaust reinforces that. When I picture Brett's Chevy taking off from a stoplight, it looks something like a boat plowing through water in a lake as it gets up to speed.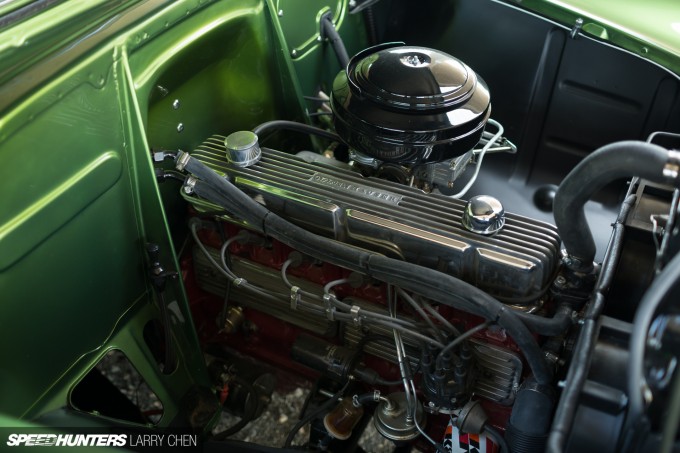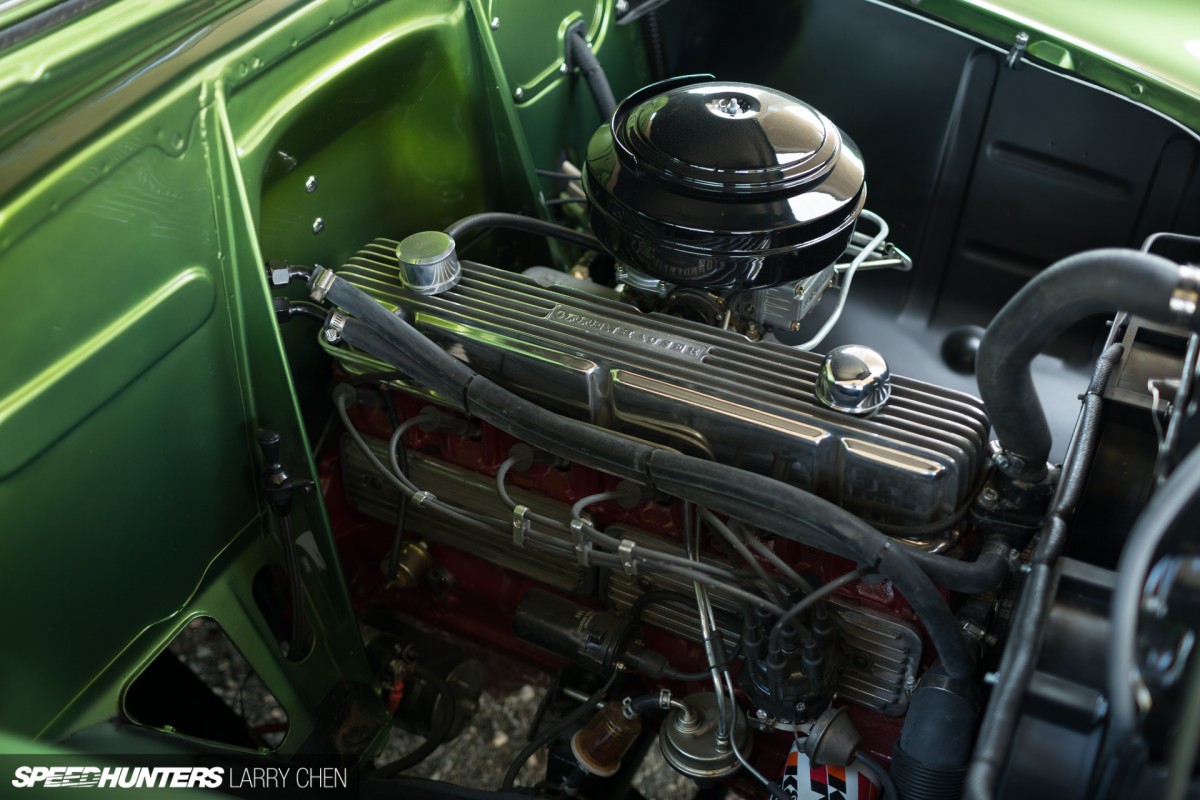 The 250ci straight six doesn't need anything more than 1.5-inch exhaust pipes, although it has been warmed over and detailed with parts like the classic Offy valve cover. It would have been too obvious to drop in a crate 350. The six just feels so much more restrained and classic, just like the rest of the car.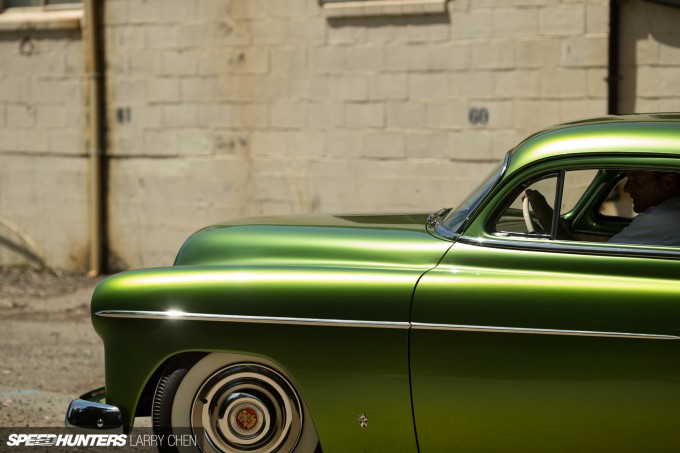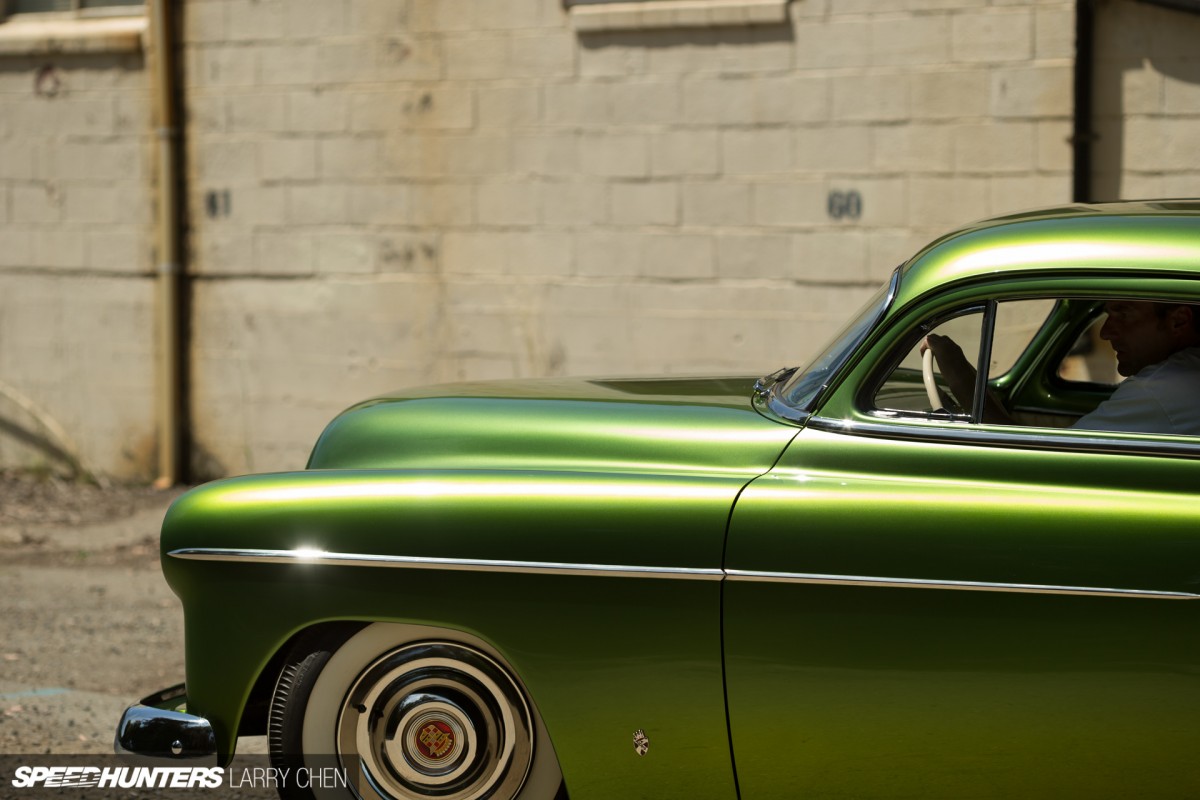 I want to end the story with a few wise words from Brett, because it's something I think we could all use from time to time. "This car almost never happened because I forgot why I bought it in the first place. So whenever I start to lose interest in one of my cars, I just go out and sit in it or take it for a drive… That's when you realize why you originally got it."
Now get out there and finish your projects!
Keith Charvonia
Instagram: SpeedhuntersKeith
keith@speedhunters.com
Photos by Larry Chen
Instagram: larry_chen_foto
larry@speedhunters.com
More Kustom stories on Speedhunters
Cutting Room Floor