Unexpected Expectations
You know when you go to a different country and come away having experienced the complete opposite of what you expected? Well, that's what happened to me in Malaysia this past weekend. To tell you the truth, I didn't know what to expect. I had only been to the place on vacations before and never had a chance to even notice the car scene, let alone cover it. This is a country which is best described as a melting pot of cultures and ideologies. Its capital city, Kuala Lumpur, has an energy I have never felt anywhere else before; a place where new opportunity seems to be materialising by the day, and where internationalism is welcomed with open arms rather than being fought away with fear as it is in some of the more established countries I have travelled to.
So it's no surprise then that Malaysia is home to a vibrant car culture – one I was able to get a good feel for a few days ago at a small but very cool event held in the heart of KL. Art of Speed might only be in its third year, but it's quickly gathering momentum. At the same time  it's helping to give some real direction to Malaysia's growing custom and modified car scene.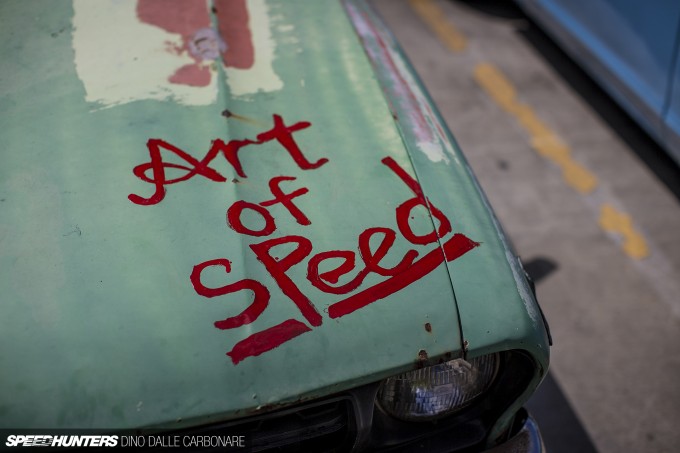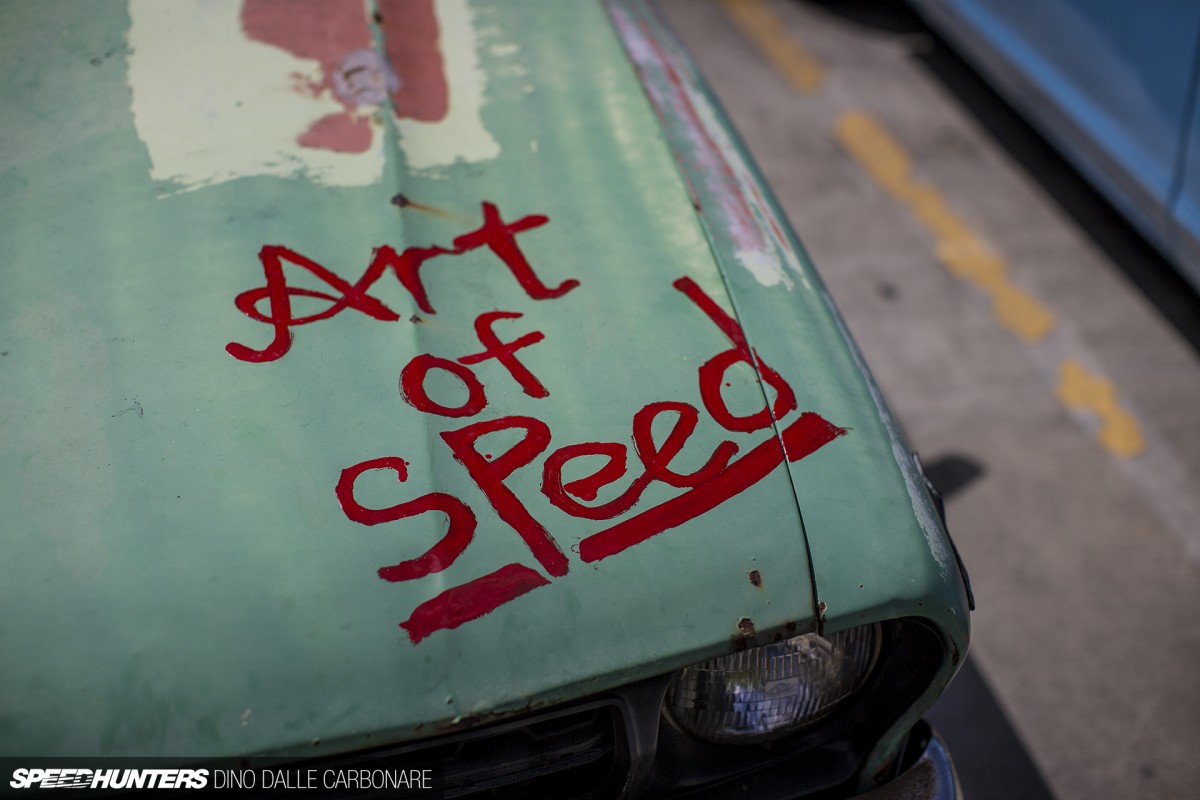 After a six-hour flight with the guys from Mooneyes and Flat-4 Japan who were also invited to participate in the show, I was dropped right into the middle of it all.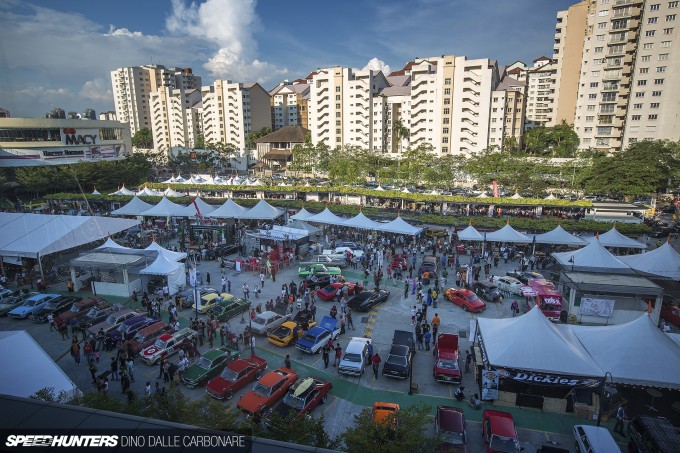 The blistering heat and humidity of this region took a while to acclimatise to, but the venue itself – a shopping mall in the outskirts of the city centre – proved to be a great choice of location. Not only did it foster a neat atmosphere, but there was plenty of shade too!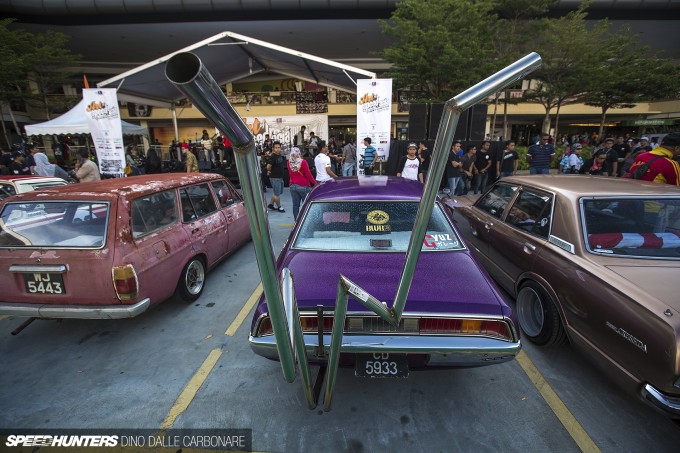 The whole energy of the event was unlike anything I've ever experienced, and to be honest was more akin to a big party than one of those shows that drags on all day with not much happening. It's entirely due to the fact that Malaysian enthusiasts (and those that flew in from Indonesia, Thailand and Singapore to check Art of Speed out) have an admirable enthusiasm and pride for their cars, and their local movement. This was something totally reflected in the metal that I came across.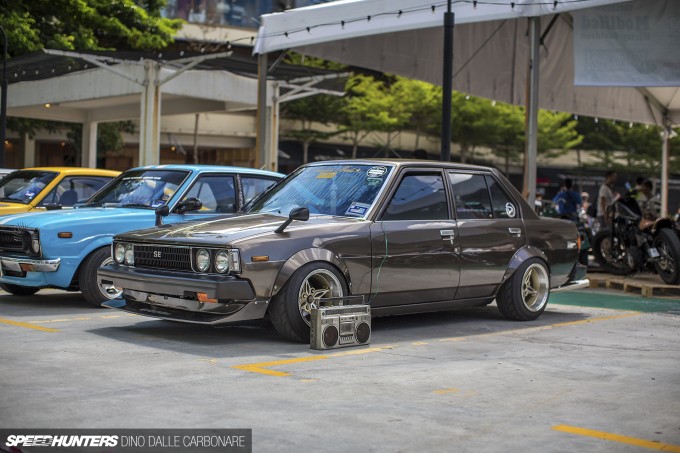 When it comes to inspiration, it's obvious Japan has a big influence here. One of my favourite cars was this KE70 Corolla – a clean example executed with taste throughout and sitting just right on a set of Riverside Riverge wheels. It was my choice for the 'Speedhunters Pick' award I was asked to present.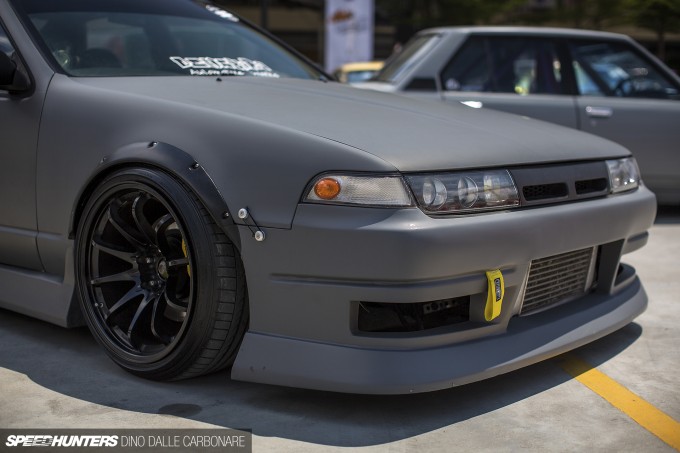 The show itself was split up in a few categories and each group was separated in the parking area at the center of the mall which made navigating your way around very easy. It was cool to see some drift cars in the mix too, like this very clean A31 Cefiro which had a mean street vibe going on.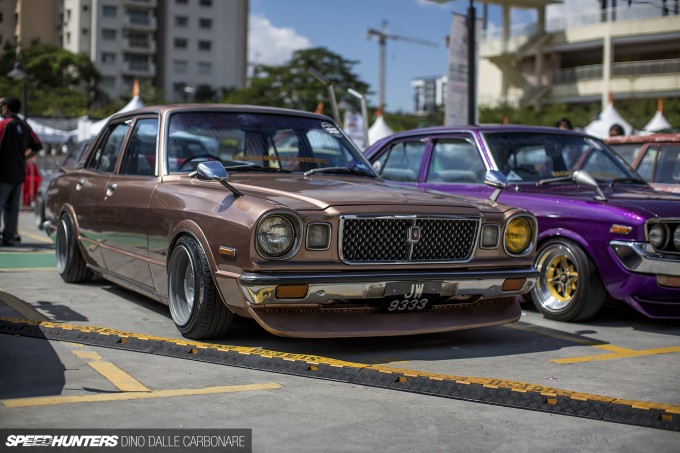 Of all the sub-genres represented at Art of Speed, the kyusha scene certainly seemed to be the strongest. There was a great selection of cars present – this MarkII on steelies showing that the clean approach with a few well thought out details never fails.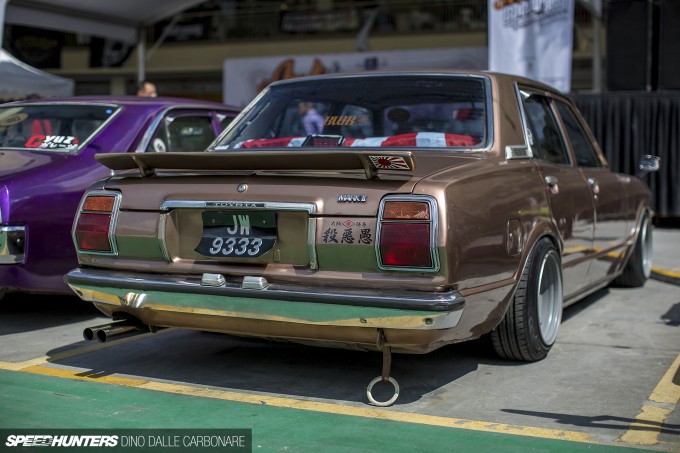 The Japanese kyusha touches were all present too, from the Kyokujitsu-ki flag, to the tsurikawa train handle, and even a number plate with folded up corners.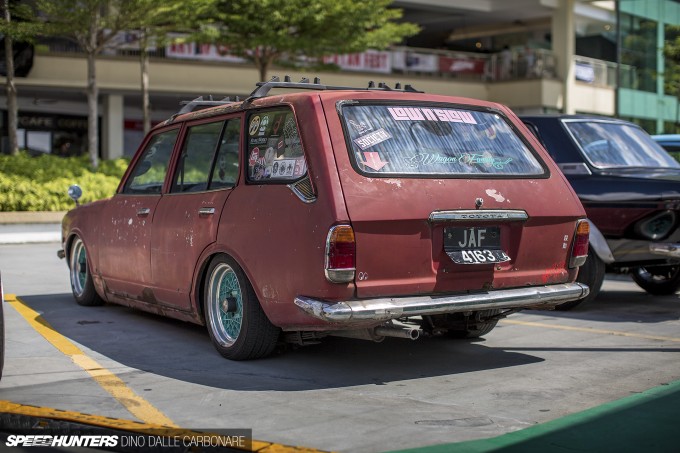 This early '70s Corolla wagon wouldn't have looked out of place at the Mooneyes Street Car Nationals. It pulled off the rat-style approach rather well I thought.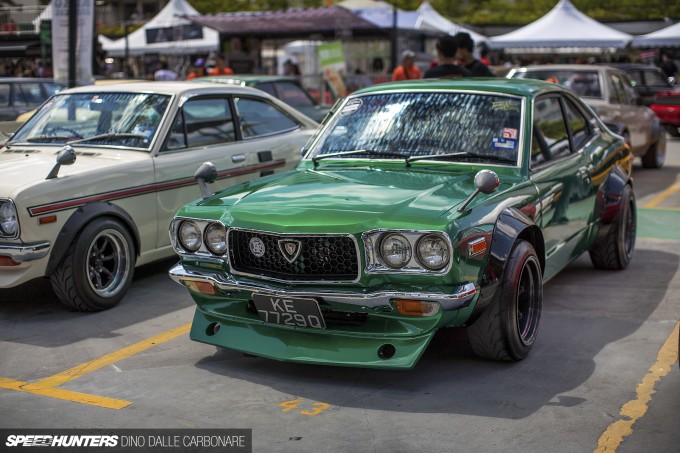 I was quite impressed to see a few old school rotary-powered Mazdas present too. It started off with this RX-3 Savanna coupe exhibiting the much-loved 'Works' look with contrasting-colour fender flares.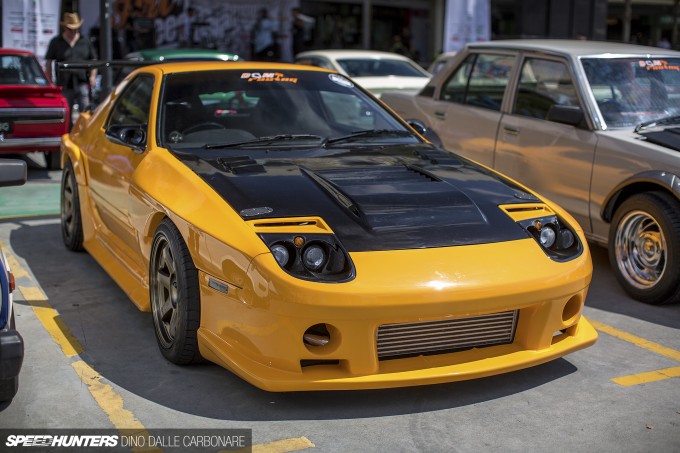 Among the classics there were a few more modern cars to be seen – modern-classics if you will. Machines like this yellow FC3S RX-7 sitting on RAYS Volk Racing TE37s.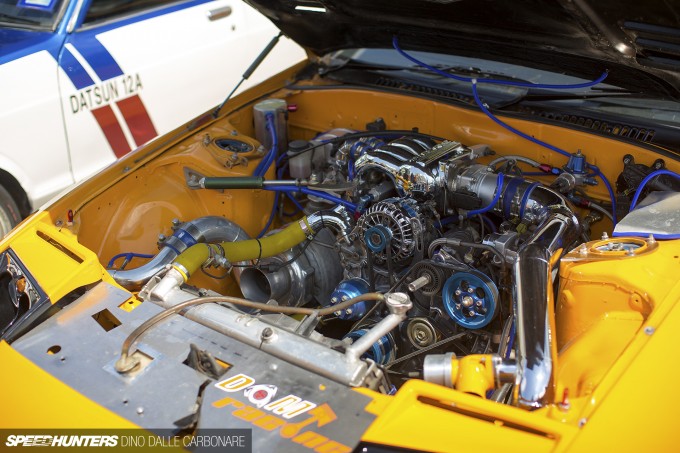 This particular car was definitely not just for looks and underneath the vented bonnet sat a heavily tuned 13B complete with a rather large turbocharger tucked low down in the engine bay. I saw this thing drive out at the end of the show on Sunday and it sounded angry.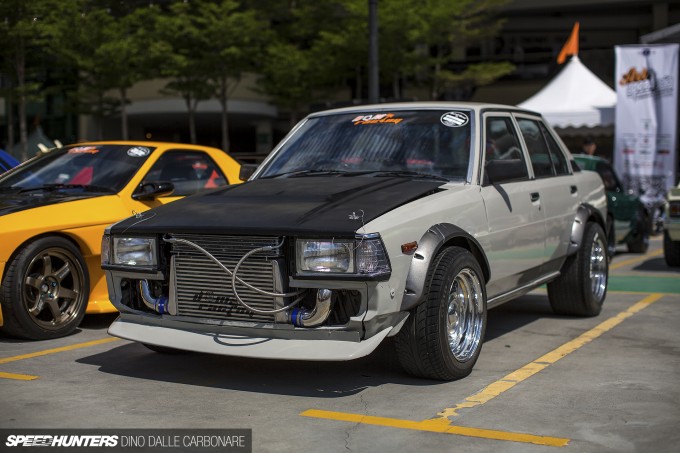 It was hard to miss this Corolla sitting next to the little rotor-group as well. The big front-mount intercooler and its drag-style stance hinted that it was far from stock under the hood.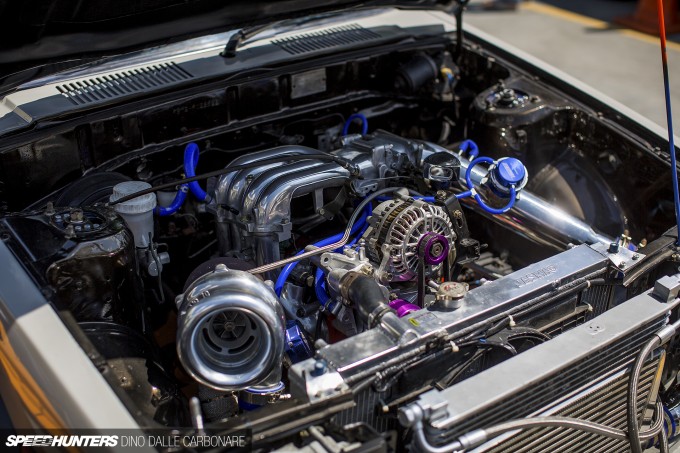 I'm sure I wasn't the only one surprised to see a hard-tuned 13B in the hole though. Mix and match as they say!
Kyusha Rarities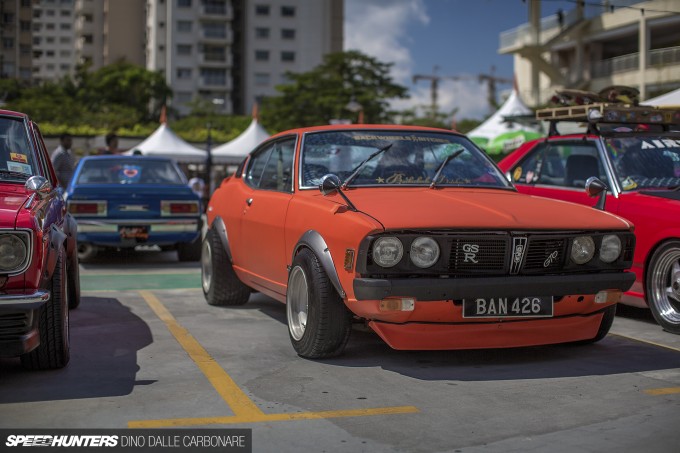 One car that I kept coming back to was another little compact coupe from the '70s. The Galant GTO GS-R is something I seldom see, even in Japan.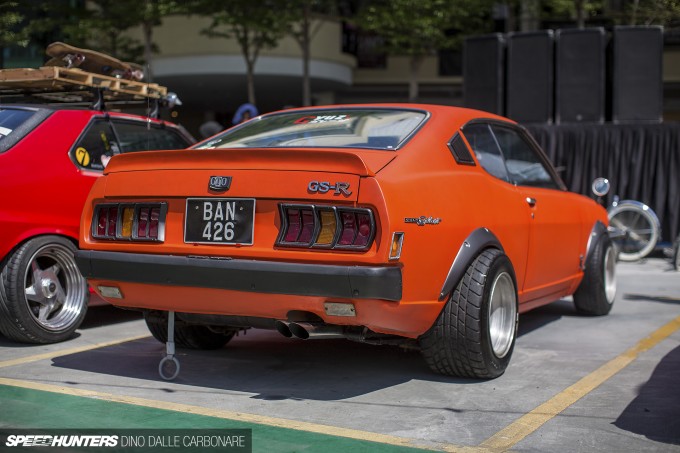 I really love Japanese cars from this era, a time when local manufacturers were – quite obviously – being inspired by the muscle car movement stateside. The owner of this GTO had taken the look one step further with some wide wheels and old racing tyres.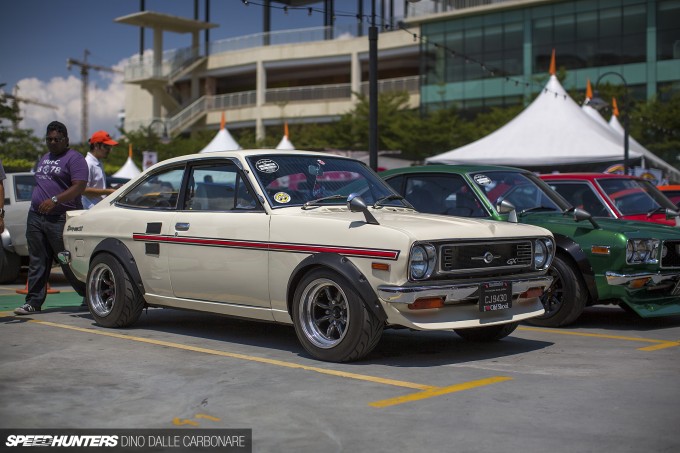 In the Datsun camp I found this beautifully executed Sunny GX Coupe which was doing it right in pretty much every department. The Watanabe wheels with semi-slick tyres added a perfect touch of aggression.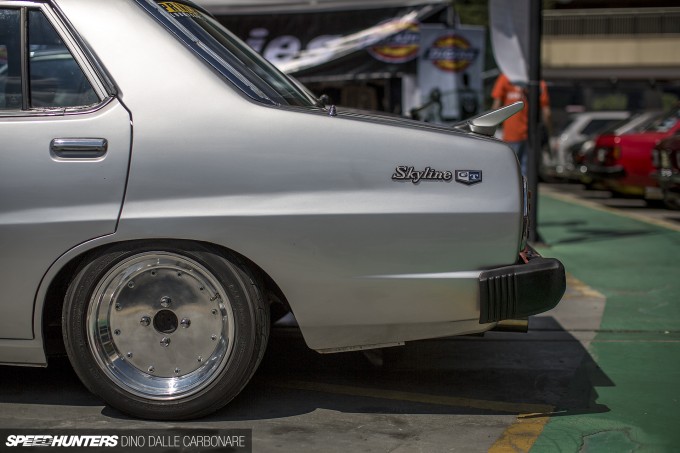 The sun was harsh, and if I spent longer than 20 minutes out in the open I'd be fighting to keep the sweat from running into my eyes – one of the drawbacks of having no hair! Thankfully, the guys behind Art of Speed provided a much-appreciated oasis in the form of an air conditioned gallery inside the mall itself.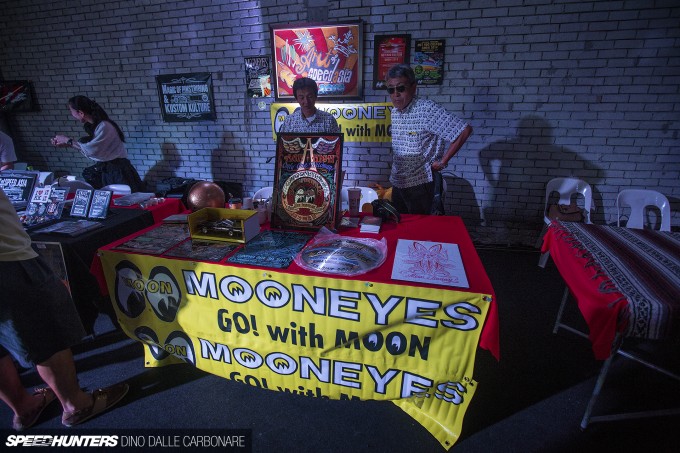 This is where Shige-san and the guys from Mooneyes had set up shop for the weekend; bringing with them tons of cool merchandise and Wildman – Mooneye's famous pinstriper who is celebrating 25 years in the business this year. There were other famous Japanese automotive artists around too; pinstriping helmets, cell phone covers or anything else people brought in with them.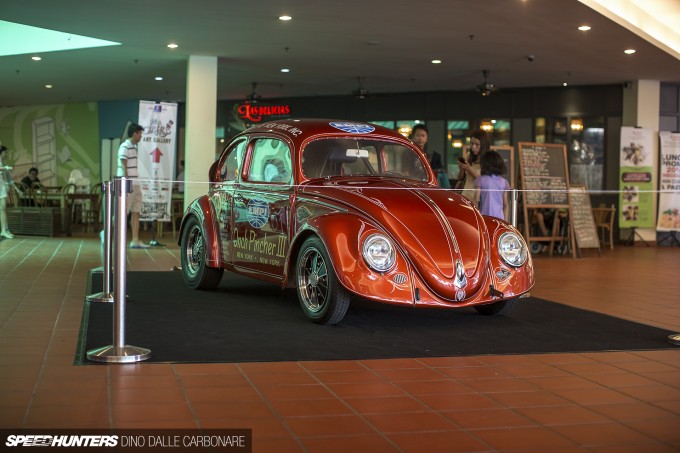 It was also cool to see Naoto Fujita from Flat-4 in Tokyo at the event. A week earlier he had shipped over the EMPI 'Inch Pincher III' – an iconic Japanese VW that I actually almost see on a daily basis as I live very close to their shop on Meguro-dori. This is a car that really deserves a feature!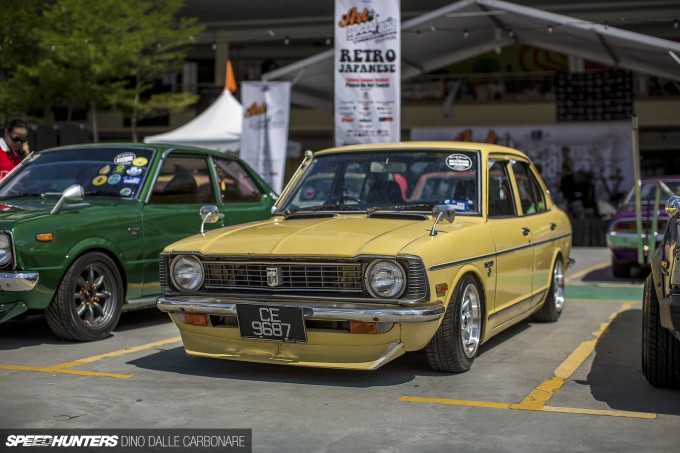 After a much-needed cooling off it was back outside again to see what other treasures had shown up.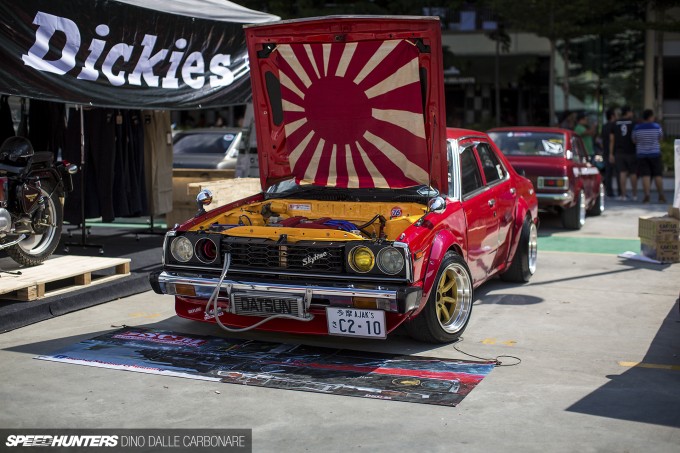 The Japanese selection was finished off with a couple of C210 Skylines; one of which was powered by an SR20. That particular engine swap would certainly give the Nissan a great mix of weight balance and performance.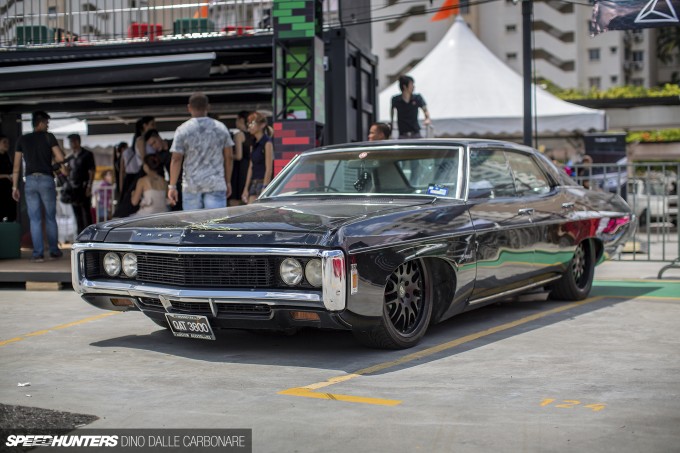 Chatting with some of the local guys, it quickly became obvious that owning a car in Malaysia is no easy feat. Taxes alone make the purchase of anything beyond a small city car extremely expensive – and that's without taking into account the capacity of the engine which road tax is calculated upon. So I wouldn't even like to think what level of financial investment it would take to keep a Chevy Impala like this one, running on the road. The car guys here are dedicated bunch, that's for sure!
Got Muscle?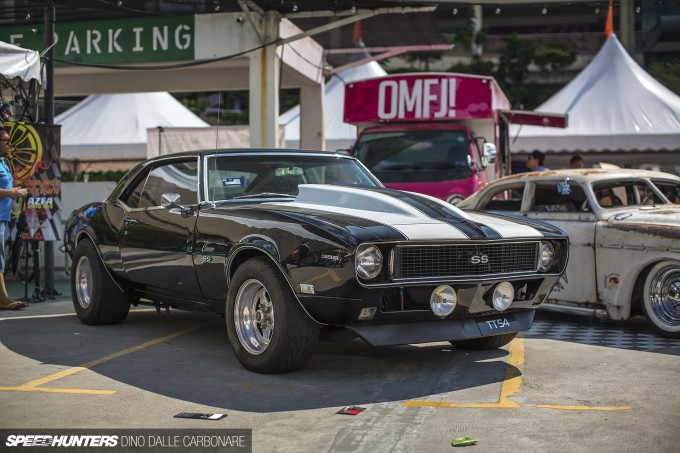 If muscle is what you are into, you wouldn't have been disappointed at Art of Speed. In my mind, nothing represents the style better than a tuned 396 Camaro.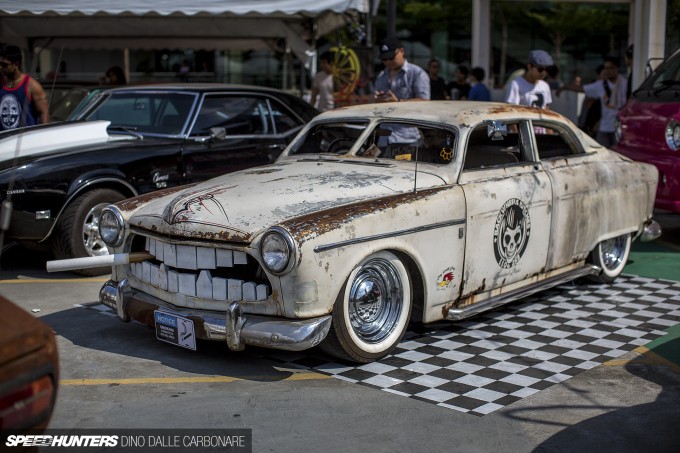 It was hard not to smile at this chopped and dropped Volvo Amazon complete with a comical tooth-laden grille. It looked like a rather cool project which just needed glass to be complete and was easily the most unique car at the show.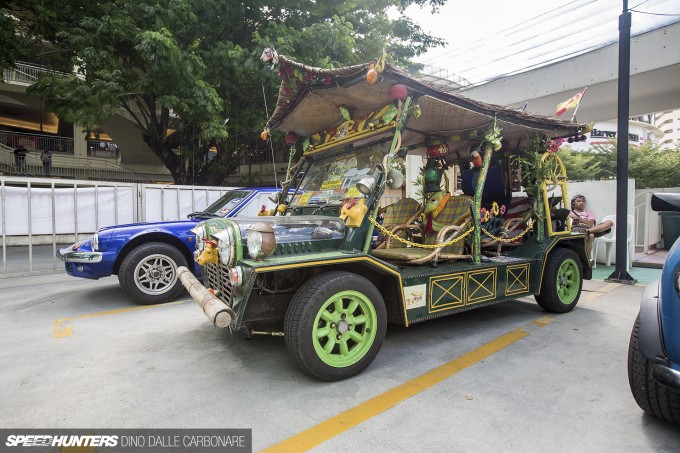 Or was it? If I had to chose one car that screamed 'Malaysia!' it would have to be this appropriately-trimmed Mini Moke which showed up on the Sunday morning.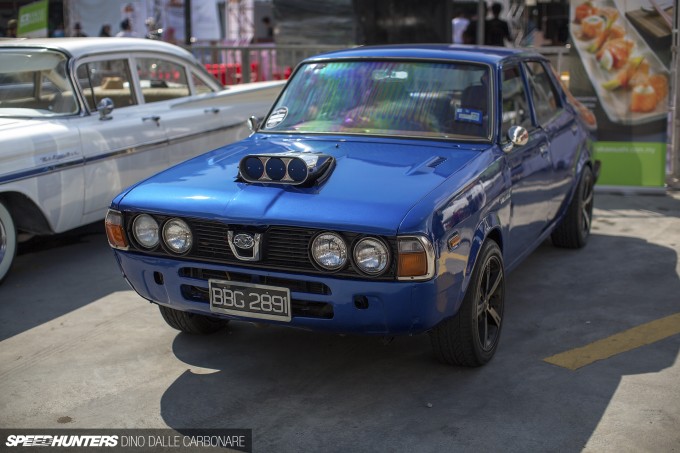 Here's something you don't see every day – a late '70s Subaru 1600 GF sedan. I was really interested to find out what exactly was living in engine bay, but I never managed to track down its owner. Like me, you'll just have to imagine what hides beneath that throttled scoop!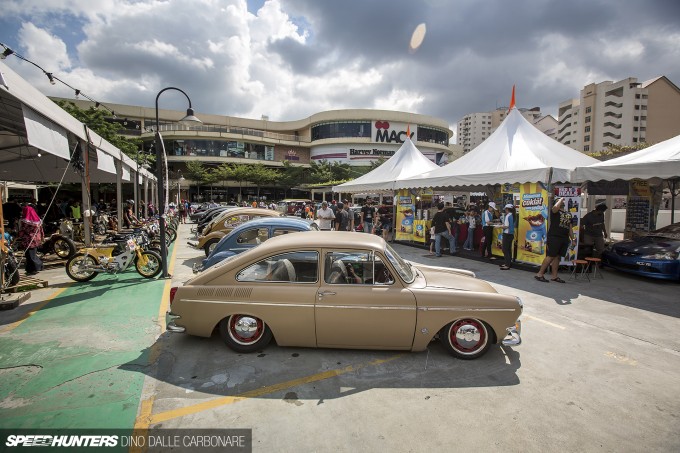 Along with the variety of Japanese cars that made up a good proportion of the event, the aircooled scene in Malaysia seems to be very evolved. Included in the line-up of VWs was the show's overall winner – a car I'll be taking a closer look at in my forthcoming second post from Art of Speed.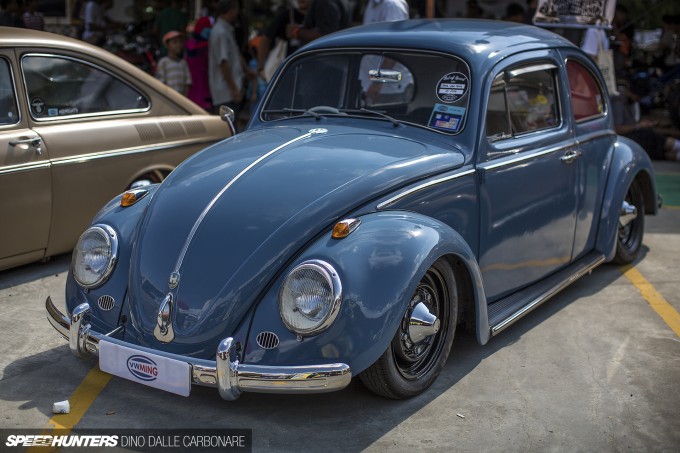 I think it doesn't matter what cars you are into, Beetles appeal to everyone out there. Sheer simplicity and the fact that they've been around forever aside, these were some of the first cars to ever be customised, so they're always going to be popular.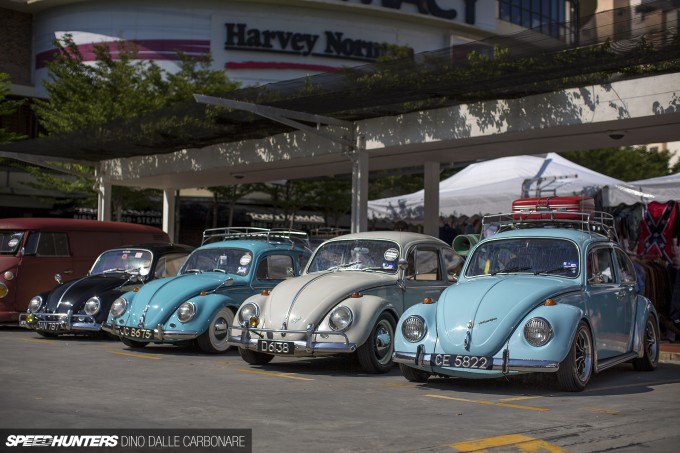 The owner of the black Beetle on the left-hand side of this shot drove a whole day on country roads to get to Art of Speed. Now that's dedication! It turns out this wasn't even the longest journey he's made, as last year he drove his Bug to another show in Bangkok which was three times the distance.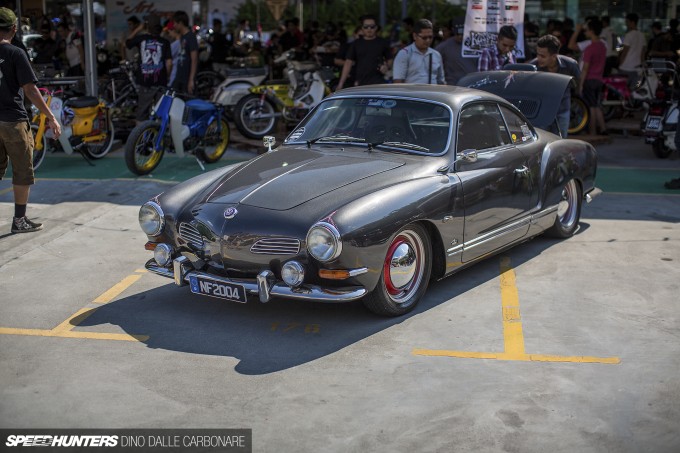 No selection of aircooled rides would be complete without at least one Karmann Ghia, right?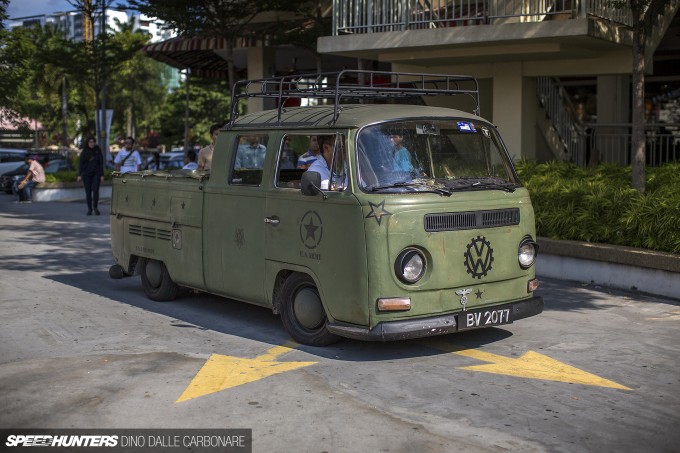 Or a VW bus for that matter – seen here in double-cab guise sporting a very evident military theme.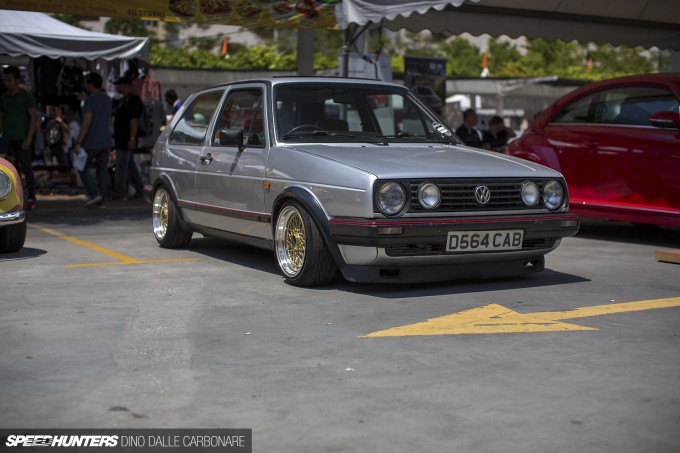 Later in the day this MkII Golf sitting on BBS wheels and running UK plates appeared out of nowhere. It was a great reminder of what a legend this car was back in its day, and how many years on they still look good when modified right. Apparently these cars and the Peugeot 205 GTI were some of the most crashed cars of the '80s and early '90s! I'm sure that lift-off oversteer can be thanked for much of that…
Don't Forget The Euros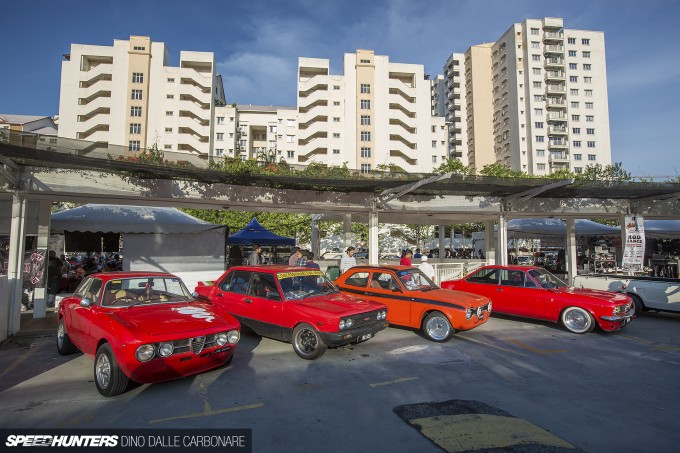 The final side of the show was the Continental section, which consisted of a wide variety of European cars – some old, others a little newer.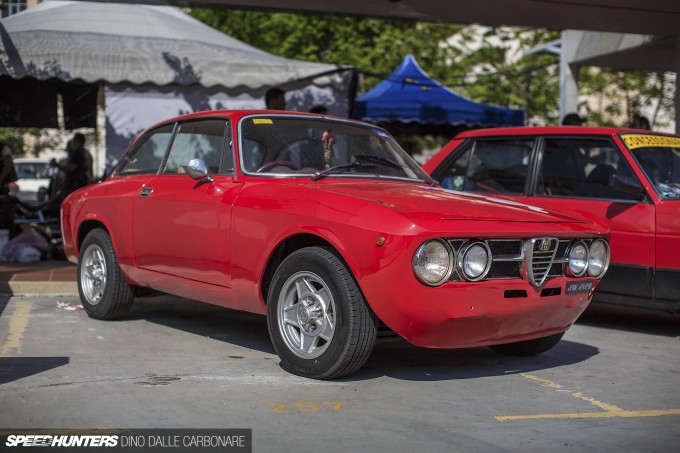 Aside from a Fiat 131 that brought back many memories from my childhood – mainly because it was the first car I ever drove – it was this fiery red Giulia that most people seemed to be in awe of. Alfa Romeo has a great following in this region of Asia, but this was a very welcome sight nonetheless.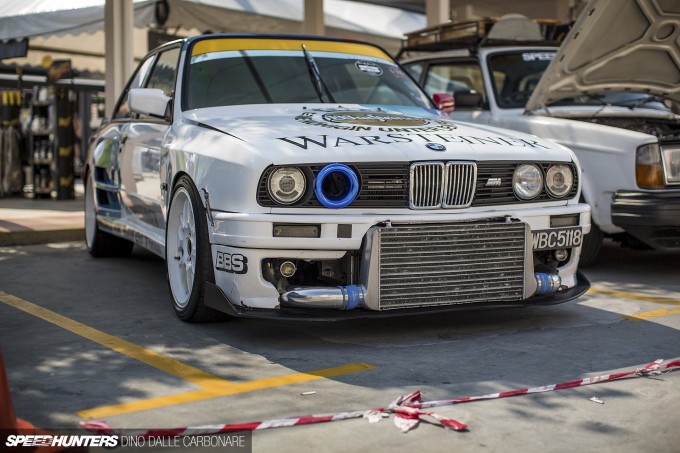 It felt as though there was a bit of a Gatebil theme going over on the opposite side of the parking lot with cars like this E30 BMW taking a more aggressive tuning route.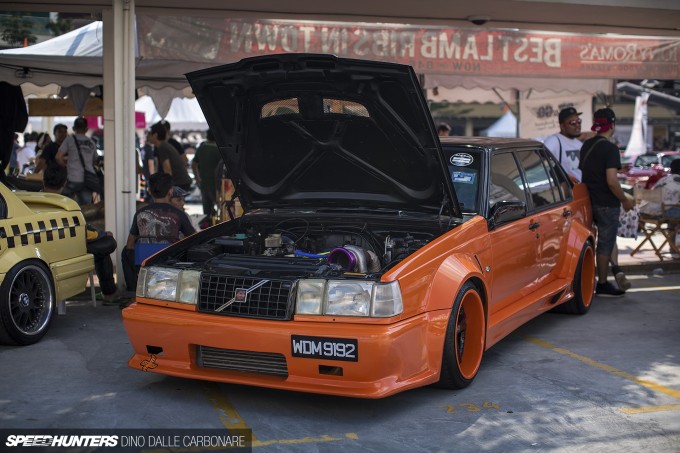 Check out this Volvo too. Aside from the crazy one-off widening, there were some big surprises under the bonnet…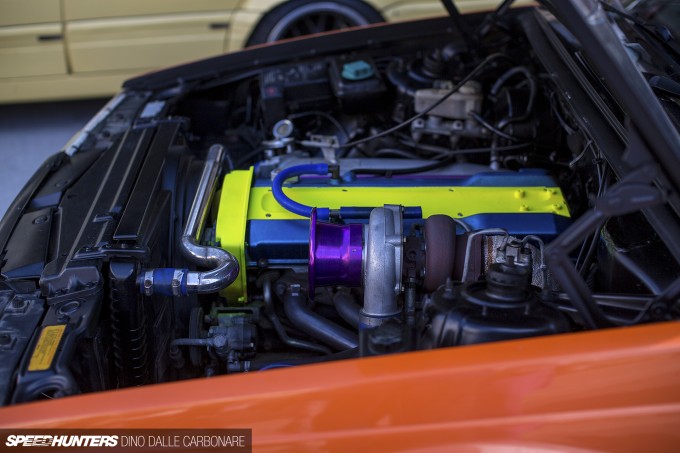 Volvo power has given way to Nissan propulsion in the form of an RB25 swap mated to generously sized turbo. It would be cool to see this thing shredding tyres around Sepang!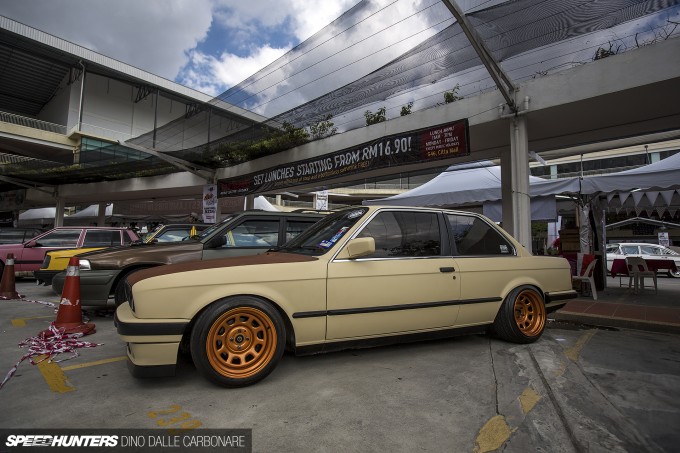 Anyone into stance has a few problems to deal with in Malaysia. There's the roads for starters, which seem to either have speed bumps or potholes, and of course the authorities, who don't seem to like cars that sit low. Still, where there's a will there's a way and one car that caught my attention was this clean E30 dropped on a set of bronze steelies.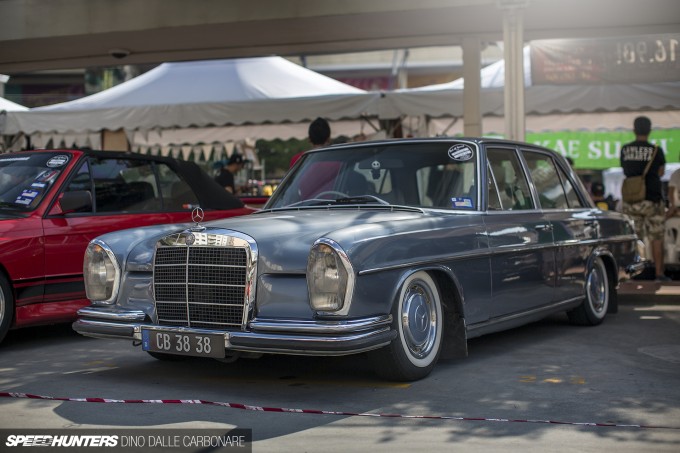 Old Benzes have an almost inexplicable lure about them, and that's before you drop them low on stock body-colour-matched wheels. Double win here!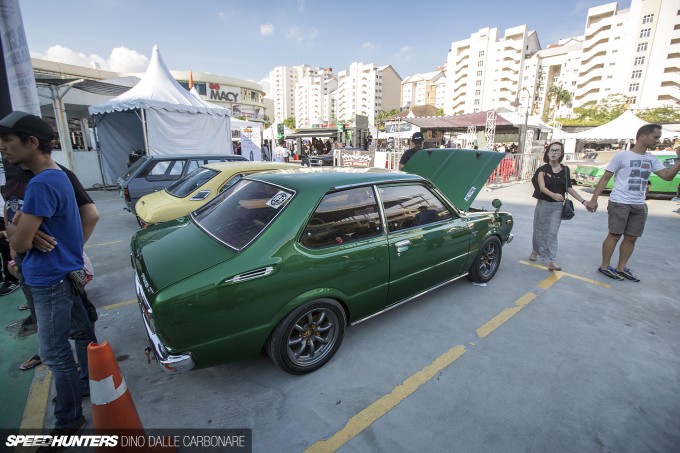 I spent most of the second day wandering around the show taking in more of the details. Despite the fact that Art of Speed was much smaller than the massive shows I'm used to covering in Japan and other countries, there was a lot to look at.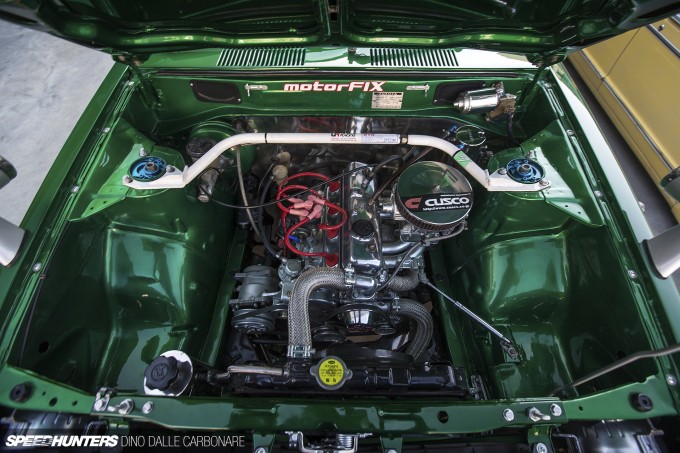 It certainly gave me more time to appreciate the work that so many put into their pride and joys. It also meant that I actually had time to meet people and chat about cars and the Malaysian scene in general.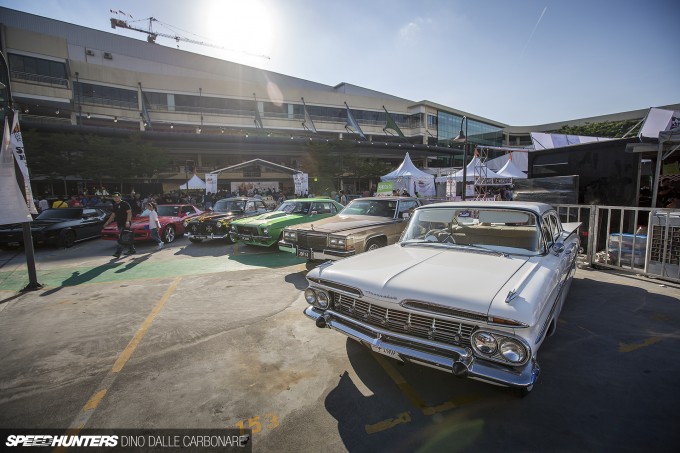 That's why I want to say a big thank you to everyone that came up to me to say hello. It was a pleasure meeting you all and I'm still amazed at the amount of stickers I gave out – literally hundreds upon hundreds!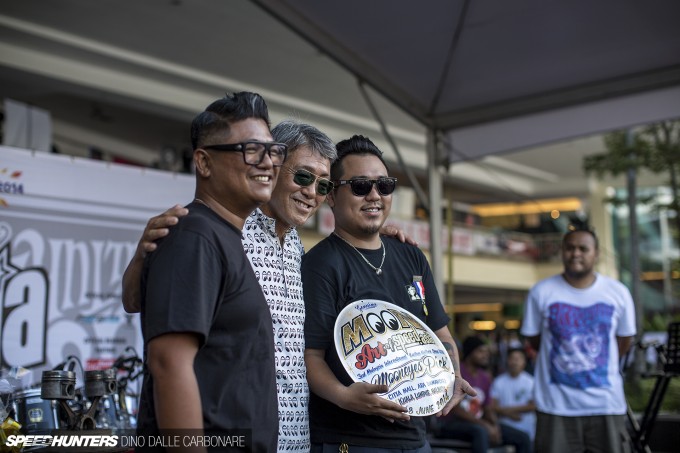 Art of Speed concluded with a ceremony where awards were given out to the best cars and bikes in each of the various classes. Shige-san of Mooneyes did the honours alongside Asep, the event organiser.
It was a great end to an equally great event and a good chance for me to take a break from an established scene like the one in Japan, to one that's still rather young, but growing very fast. We'll be seeing a lot more cool cars come out of Malaysia in the next few years, that's for sure!
Dino Dalle Carbonare
Instagram: speedhunters_dino
dino@speedhunters.com