There's a strong chance that Wörthersee (as it's simply come to be known), is the largest automotive festival/gathering/party/holiday in the world – or whatever else it means to the hundreds of thousands that attend it each year. There will be more stories coming from this beautiful area of southern Austria, but for now I had to give you a quick taster of just how big this thing is.
Do you like the sound of V10s and anti-lag? Five-cylinder Quattro motors bouncing off the limiter? You should be here… And you still could be, because the event doesn't officially start for another two weeks…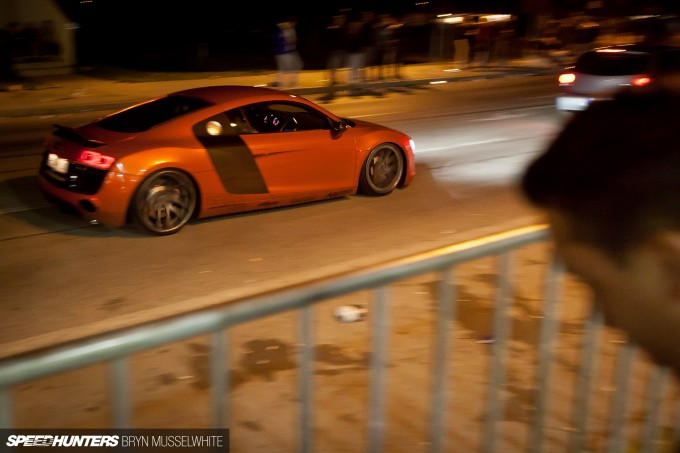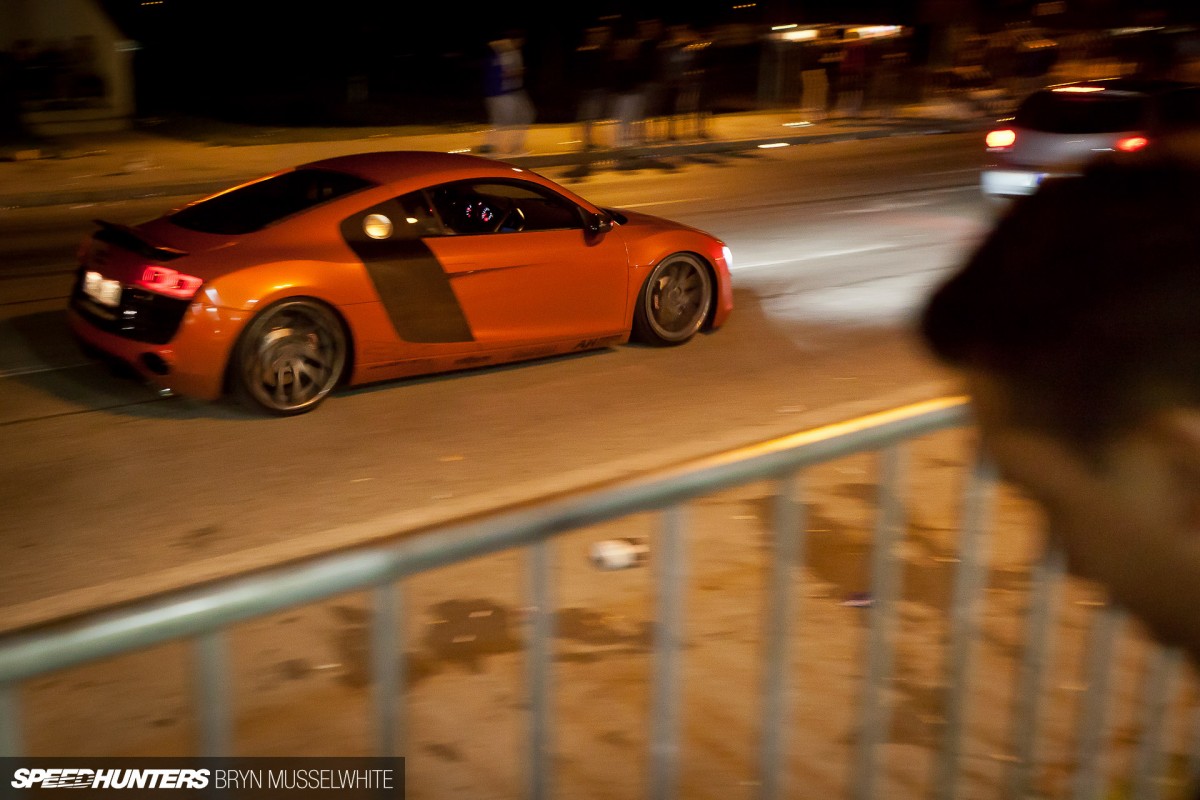 Chances are you are in the same position I was in last week. You've seen the stories and the pictures, and heard the hype. But it can't be that good, can it? Prior to driving the 1000miles here from the UK, I thought I had a rough idea of what to expect. The trouble was, my brain wasn't big enough to comprehend what I'd find. I think Paddy probably had the same problem when he visited last year.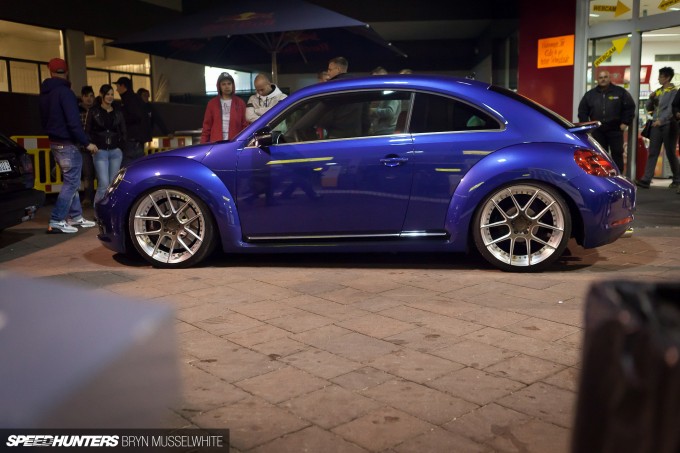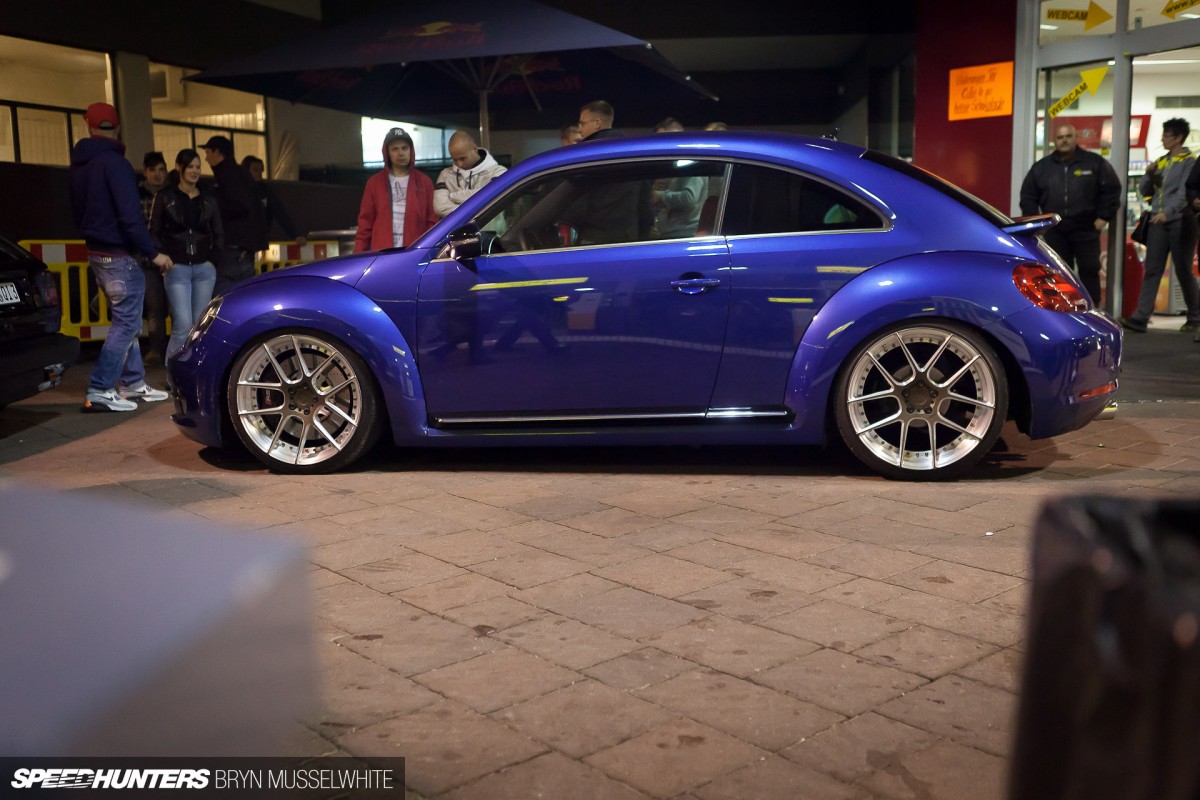 Firstly, yes it's primarily a European car festival, so VAG group product is by far the most popular. For some that might be a turn off, but it would be a big mistake to dismiss it for that reason as you'd miss out on so much more.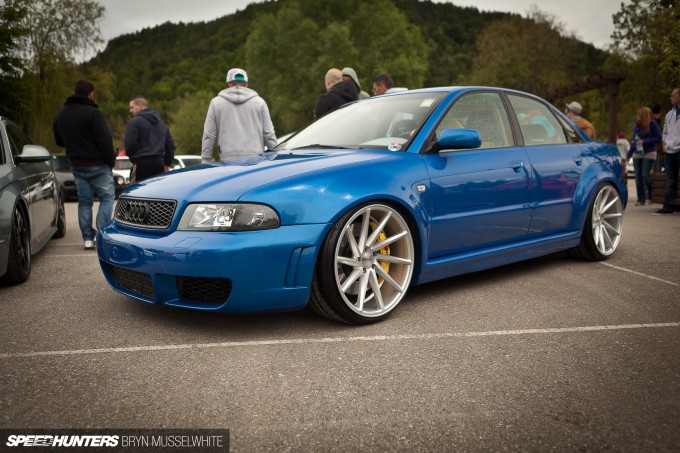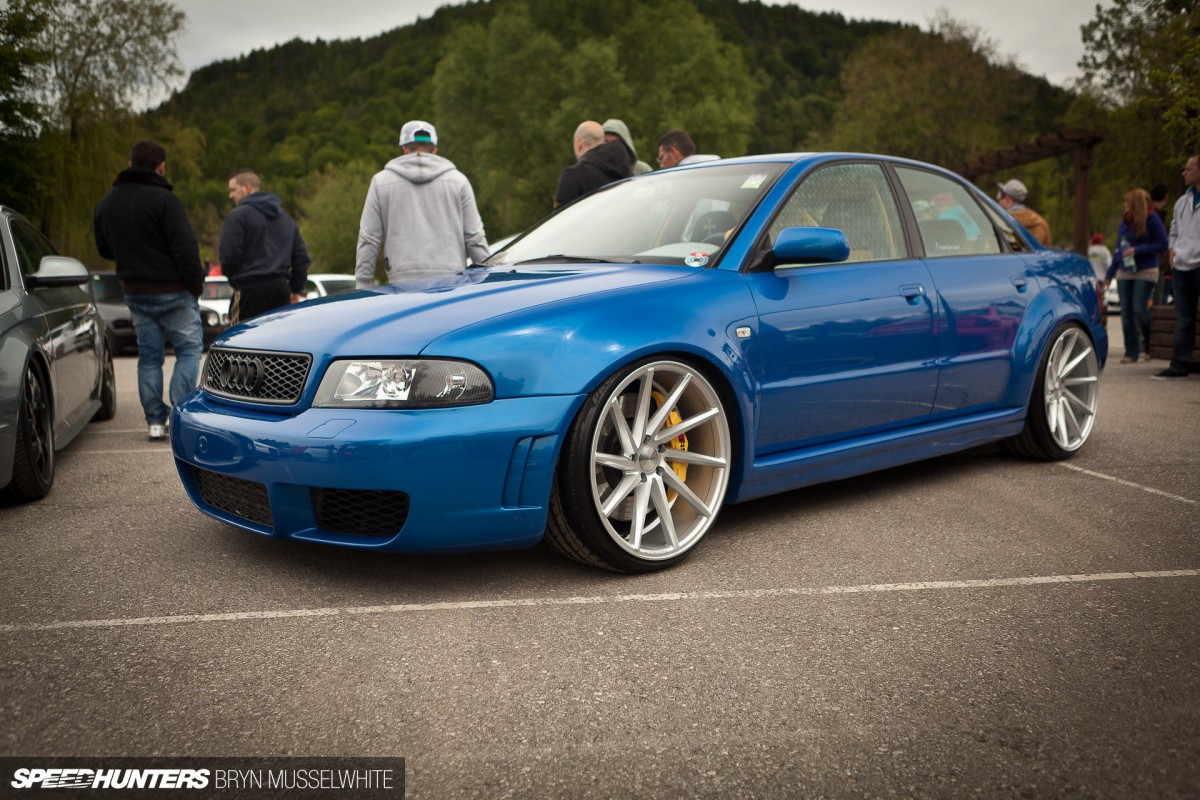 You have to remember, that group of interest covers a lot of cars and a lot of styles, plus a large part of the world when it comes to the people who make the trip here. The Vossen team have as part of their world tour, and I'll be showing you more of what they're up to later on.
As you can see from this Audi RS4, performance is everywhere. That is what's really surprised me and I realise now I was being rather naive.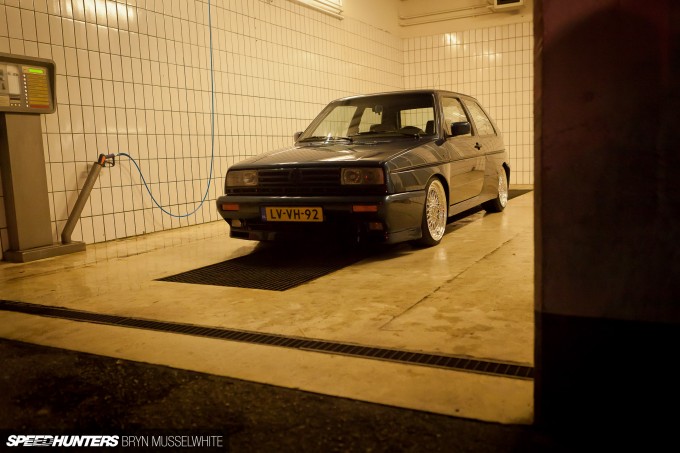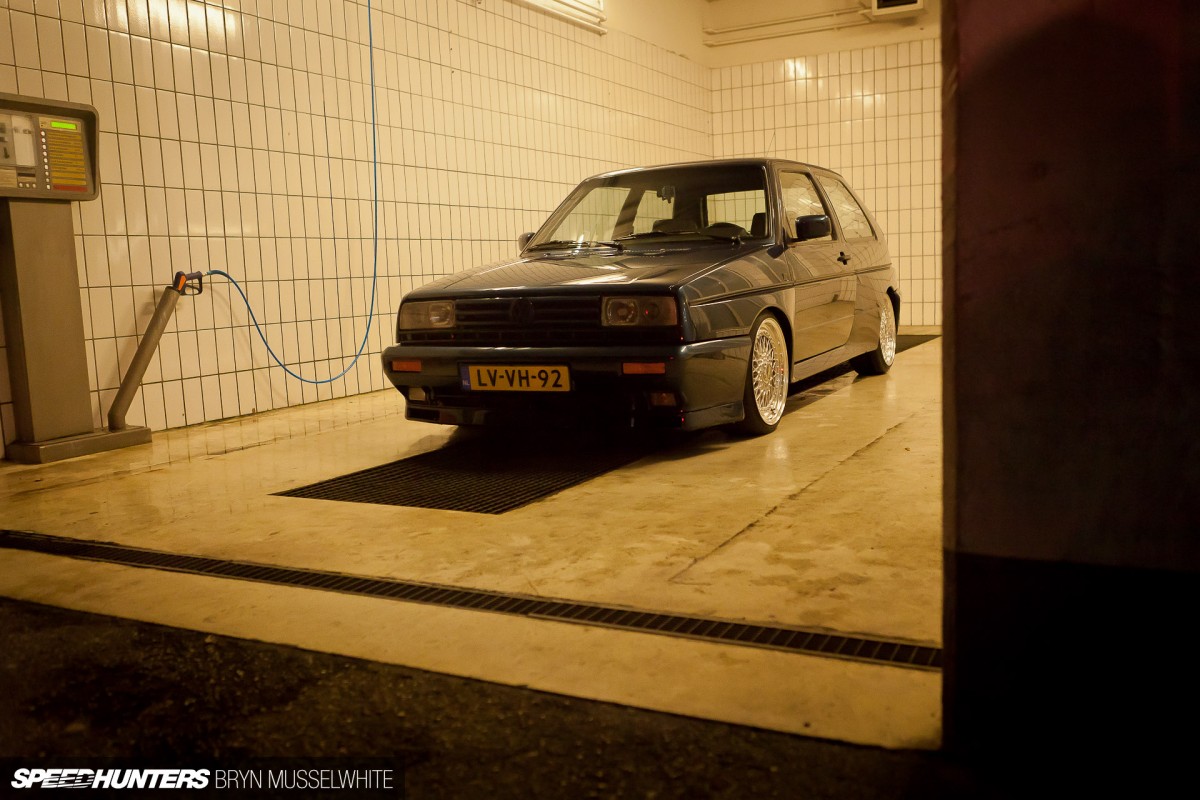 After all, VW have a long heritage of making quick cars – like this Golf Rallye.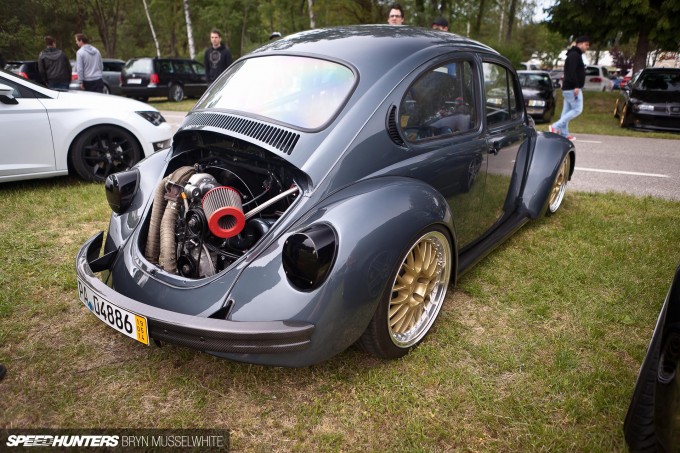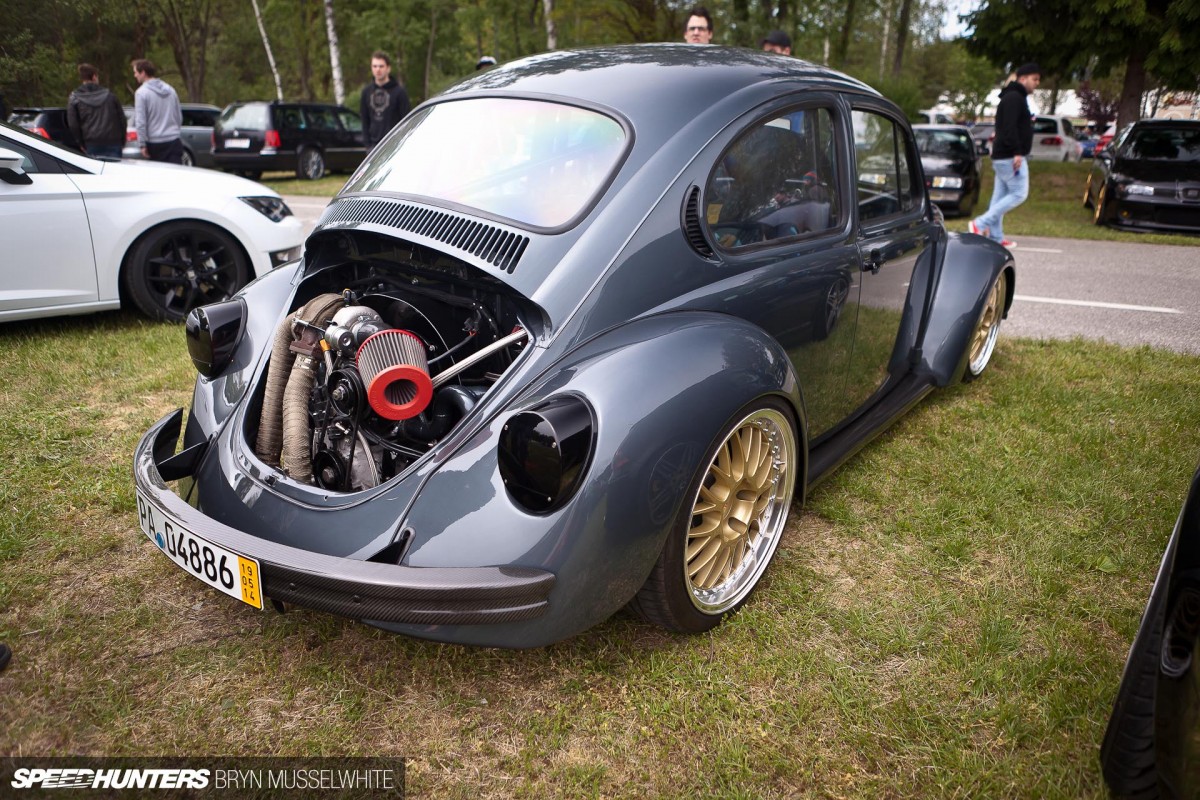 And as automotive enthusiasts we've got a long history of making them go faster. This turbo-converted Beetle ticked a lot of boxes for me; carbon bumpers and a stripped interior sent out the right kind of message as it was parked up at Faak Am See, which is where a small stretch of road becomes 'Turbokurve'. This is just one area in a massive valley system that surrounds the picturesque lake and a huge parking area is fronted by rows of people set up with deck chairs and supplies, waiting for stuff like this to happen.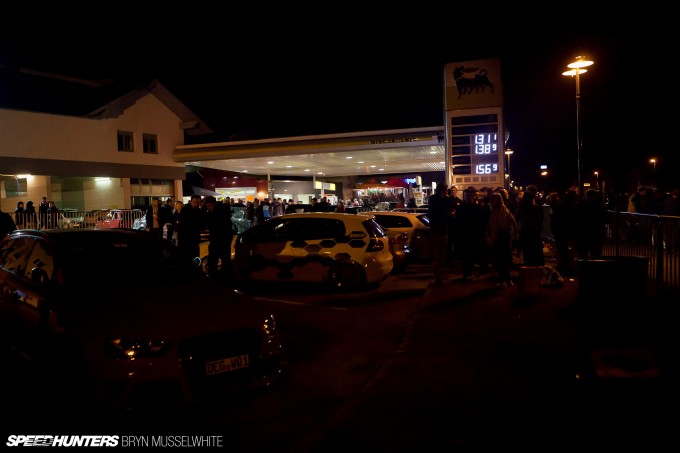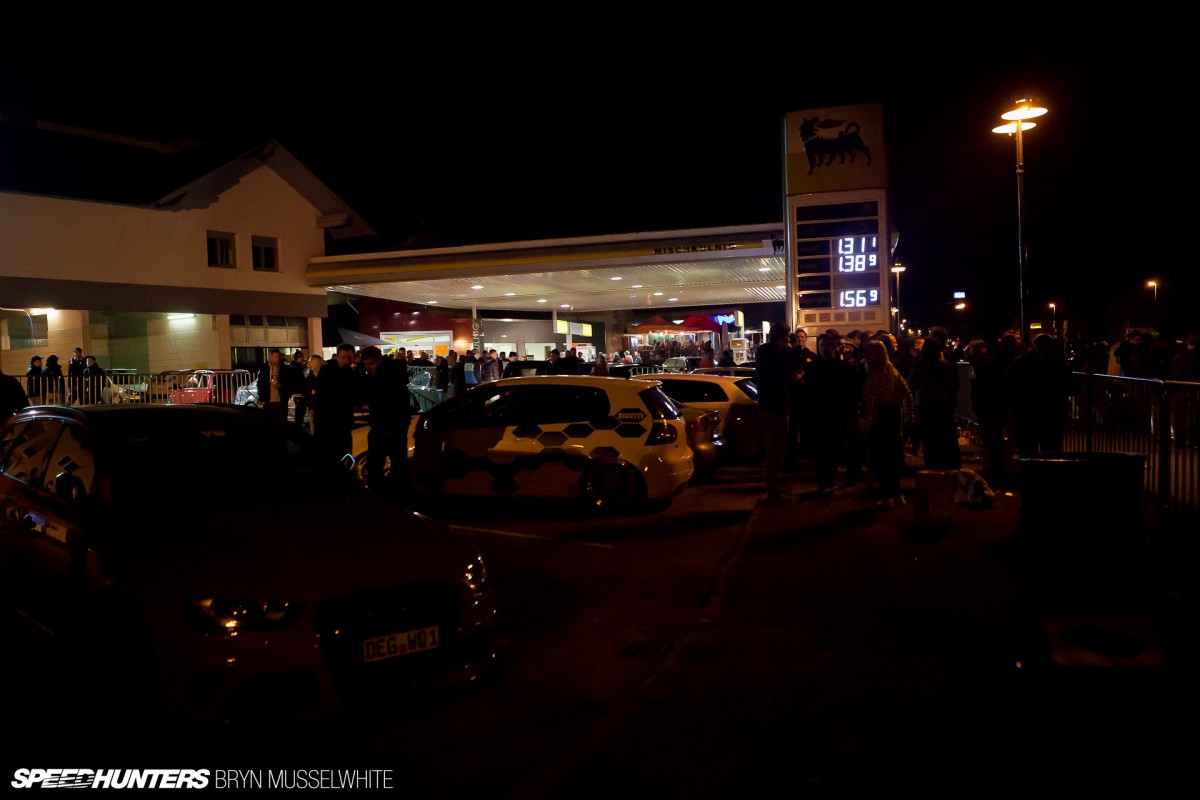 It doesn't seem to stop at all either. Wherever you go there's something going on – traffic, shows, people hanging out or taking a drive… The first evening we headed up to that petrol station, which you need to read more about.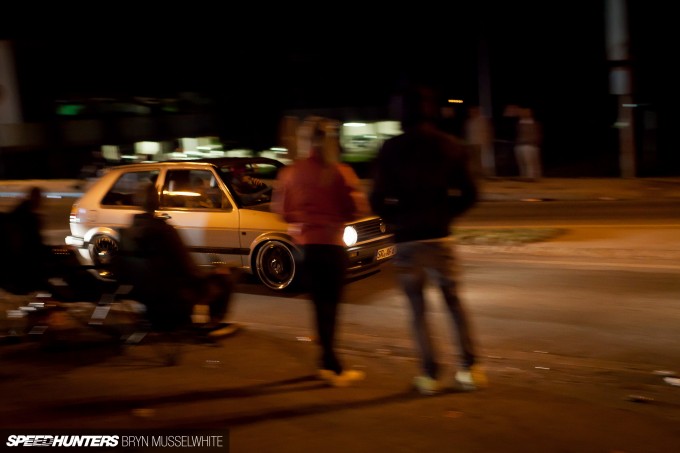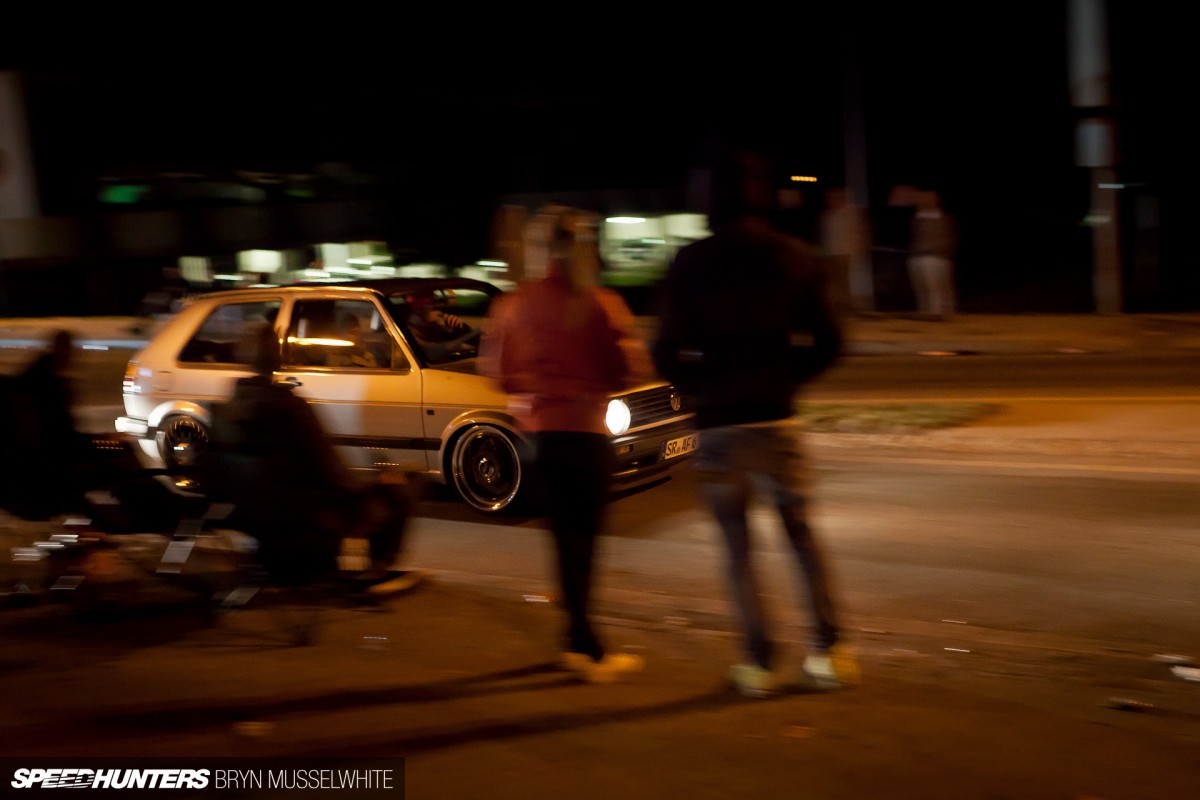 With the main show still being a couple of weeks away it's dizzying to think what it must be like around here at that time. There's talk this is the busiest it's ever been at this time in advance of the event. The numbers being thrown around sound incredible, but I can believe them. Over one million people coming through here? That actually sounds realistic based on what I've seen.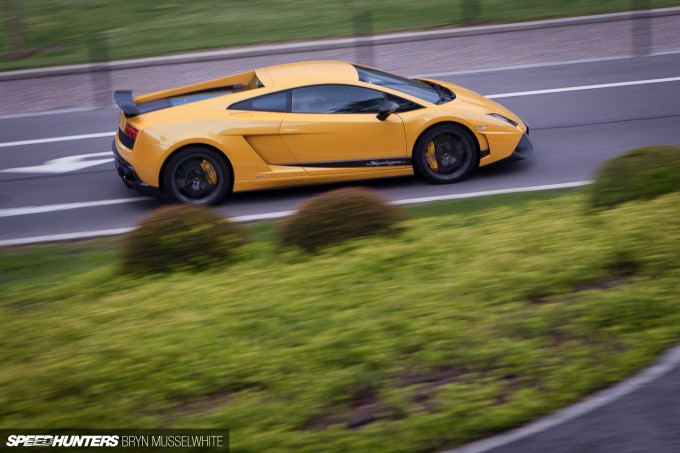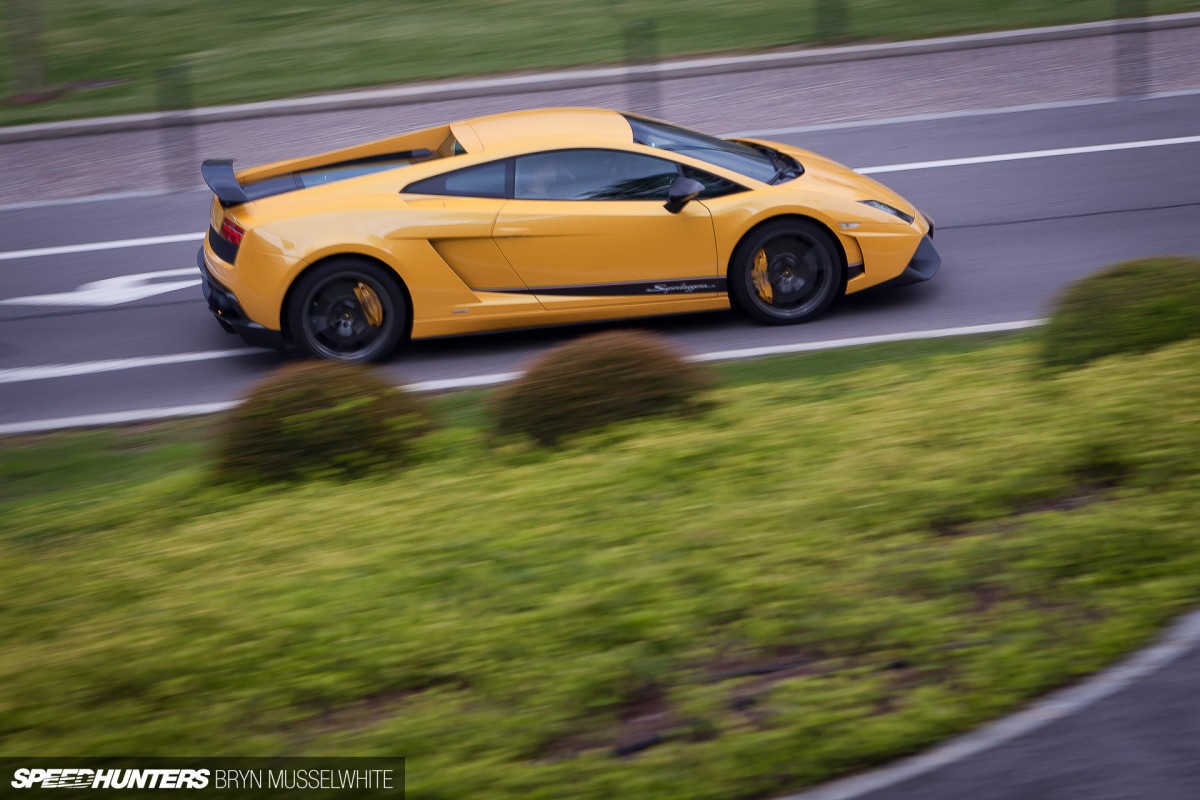 So if you're in to cars, then you'd like this.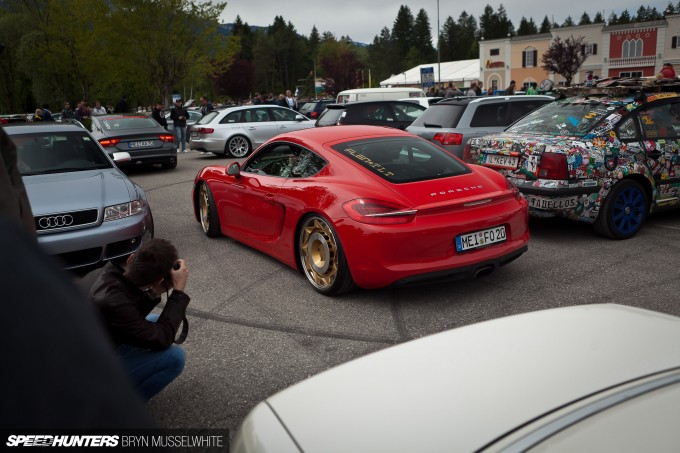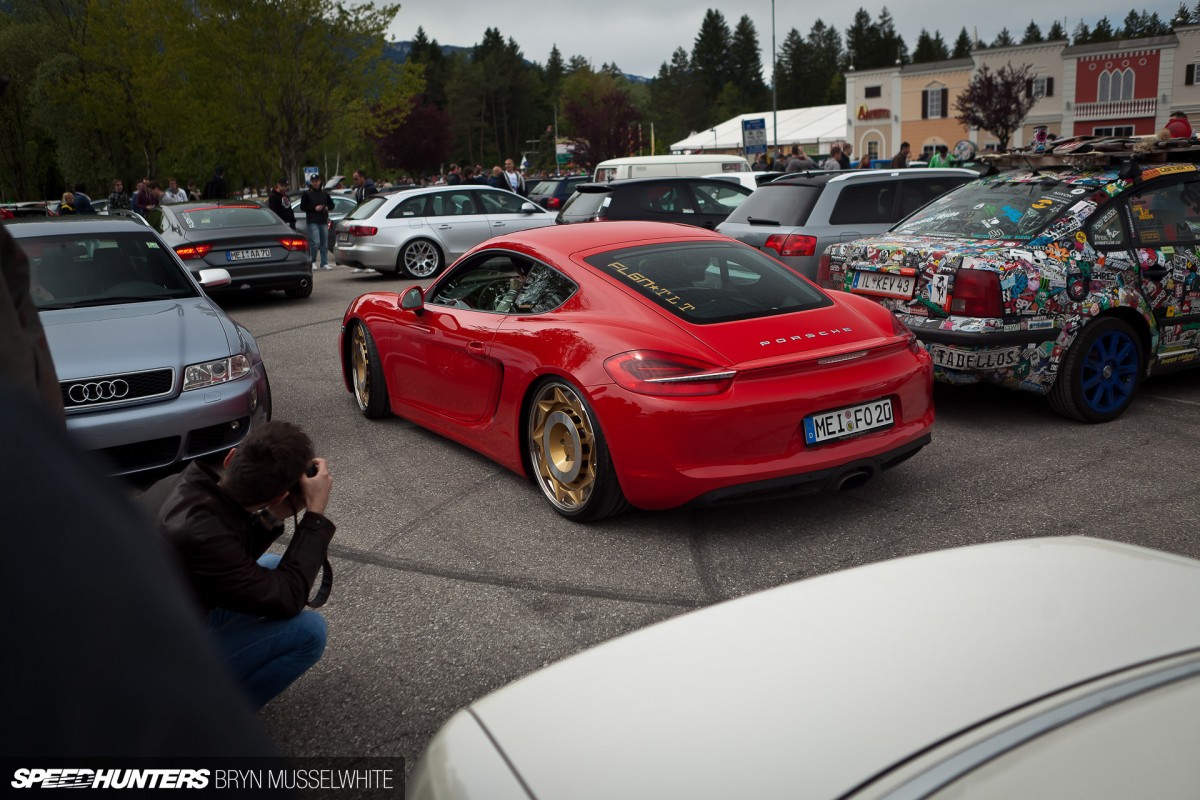 There are so many people here having a good time. How can they be that wrong?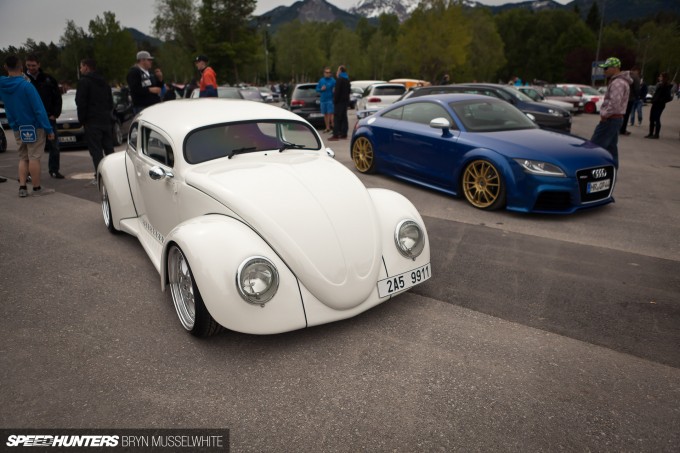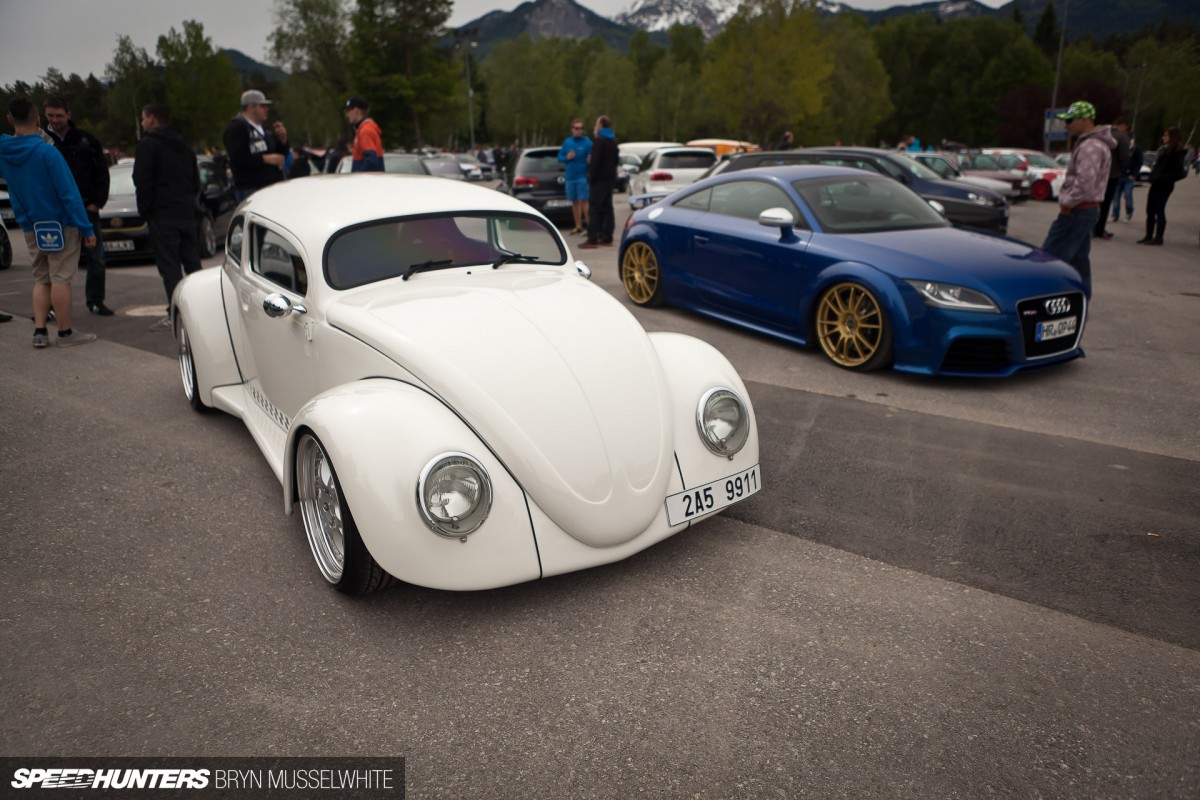 Wörthersee so far has been really eye opening. Try and imagine driving for 20 miles and seeing 90% modified cars in the busy traffic. Every hotel, guest house and campsite has interesting cars parked up outside, and you're sat in a beautiful alpine valley which itself is pretty much perfectly set up for tourists.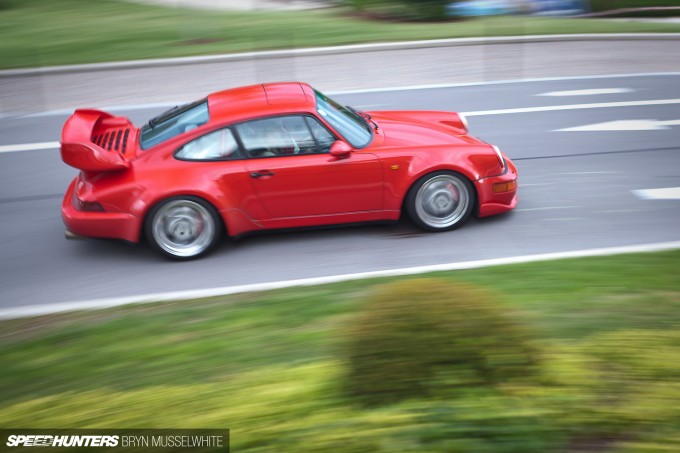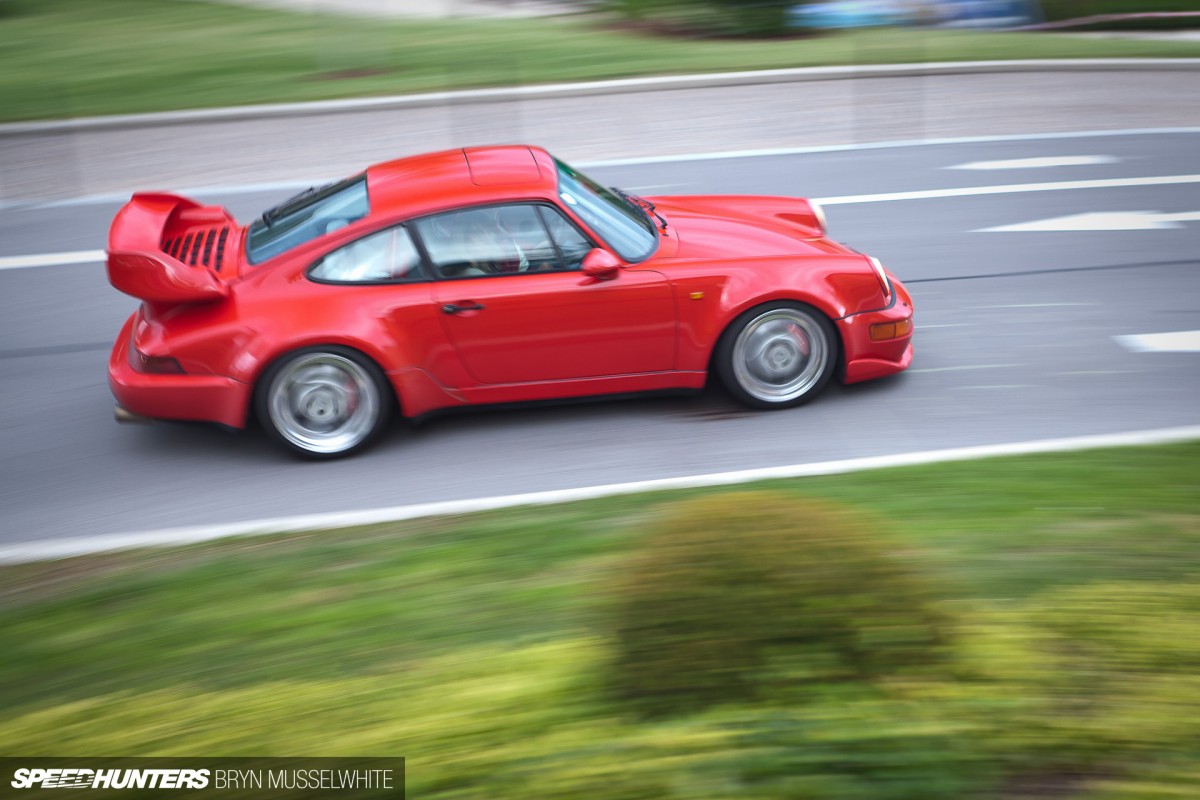 So if you thought Wörthersee was all about lowered VWs, then shame on you. I'll give you one more example – the main image of the 997 Porsche, the Lamborghini Gallardo and this 964 were all taken within five minutes of each other from almost exactly the same spot. That's on a minor side road, early evening, mixed in with a whole load of other cool 'traffic'.
They chose to be here, and I'm glad I did too.
Bryn Musselwhite
Instagram: speedhunters_Bryn
bryn@speedhunters.com