There are times when it's good to take things easy. Lift off. Cruise. Enjoy the gentle breeze in your hair. When it's nice to… Hang on. Who am I kidding? There is only full throttle. There is only Maximum Attack.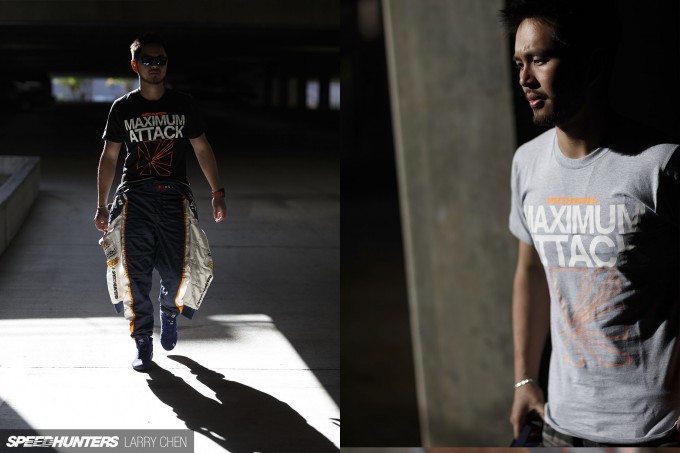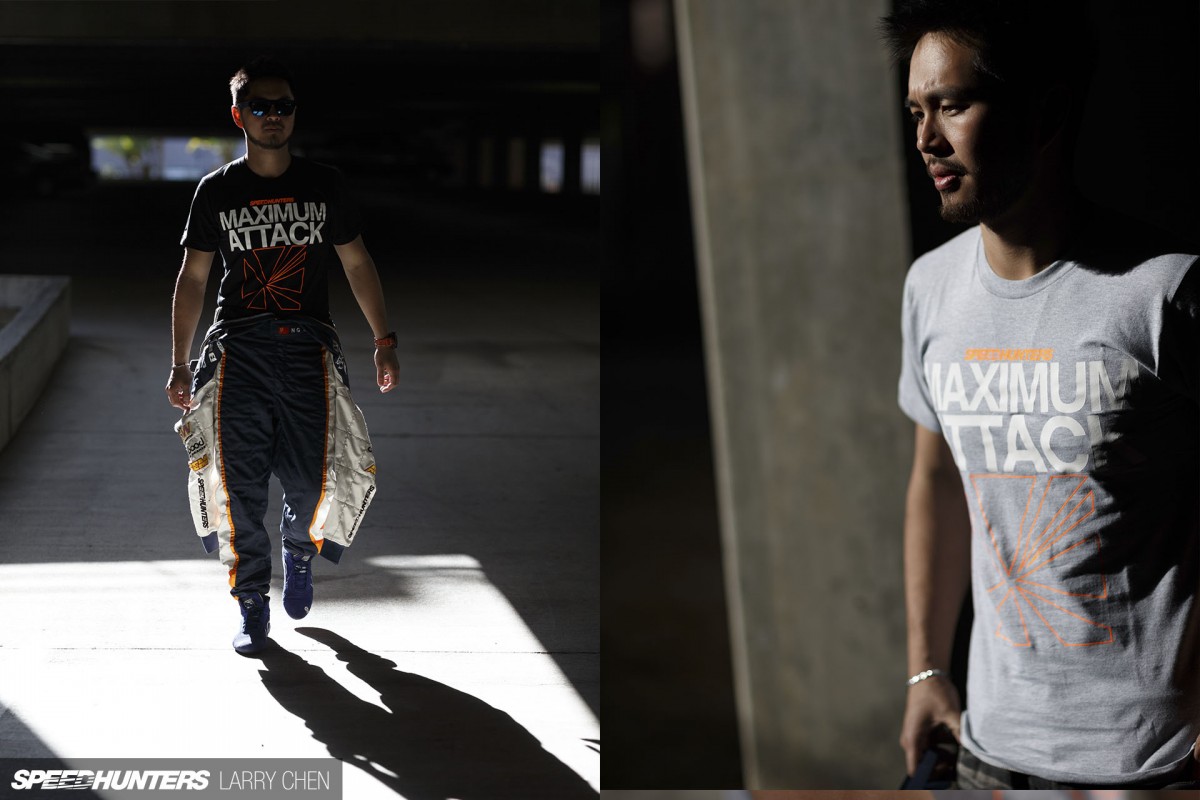 Maximum Attack is back with a bang this May, with a pair of cool new T-shirts incorporating the latest shatter graphic icon. Charles Ng's philosophy goes hand in hand with the message, and he's taking it to the tracks of Formula Drift this year in his awesome, Maximum Attack-liveried Infiniti G37.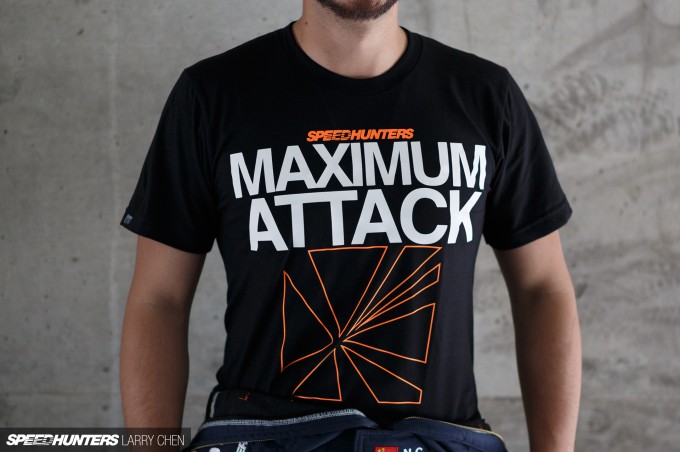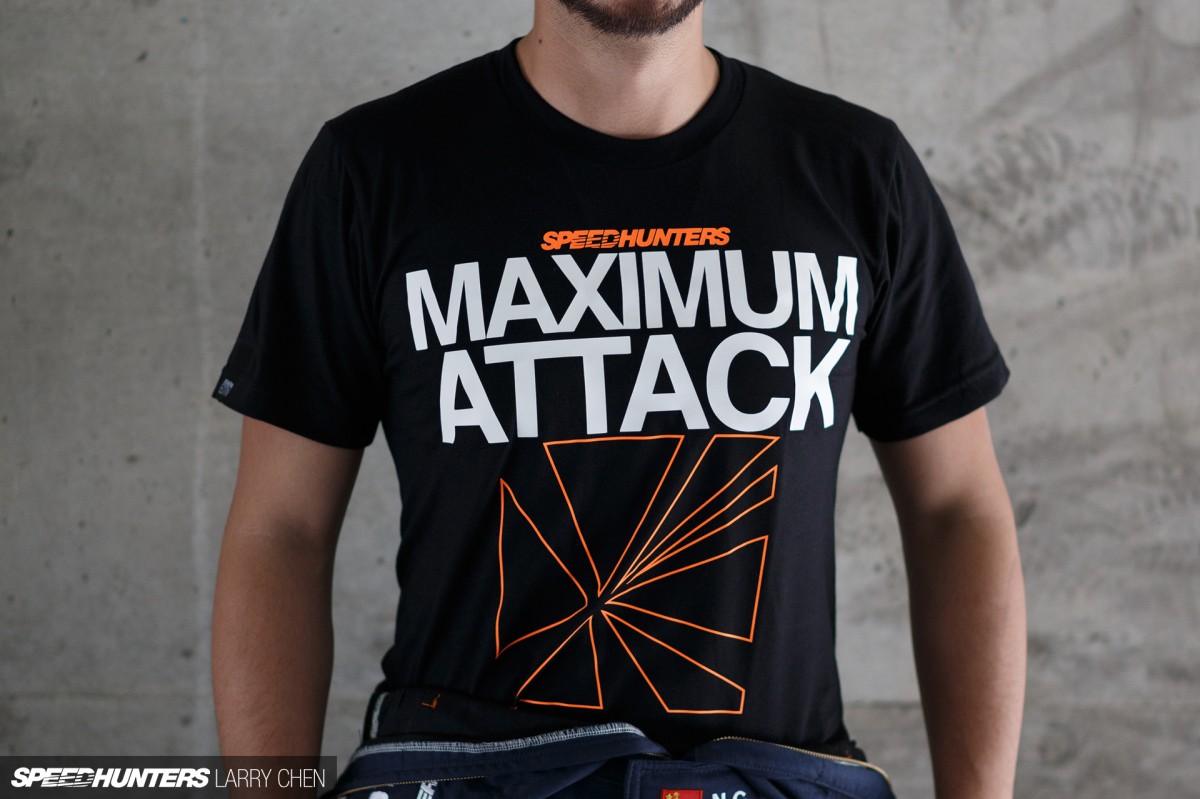 The T-shirts are available in none-more-black and lighter heather; the front is brash and bold: the geometric device and Speedhunters logo picked out in dayglo orange.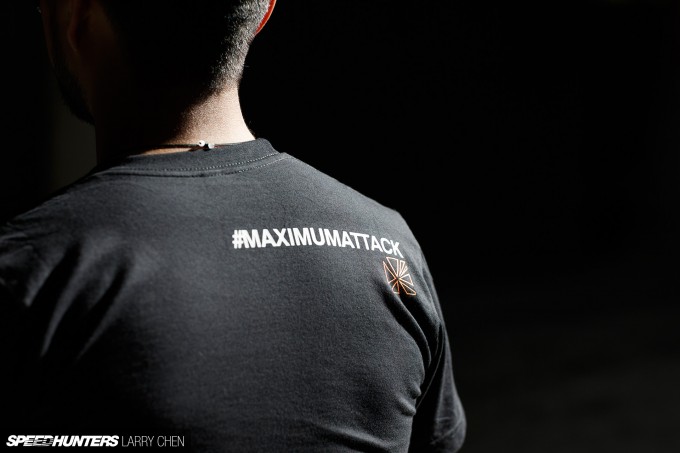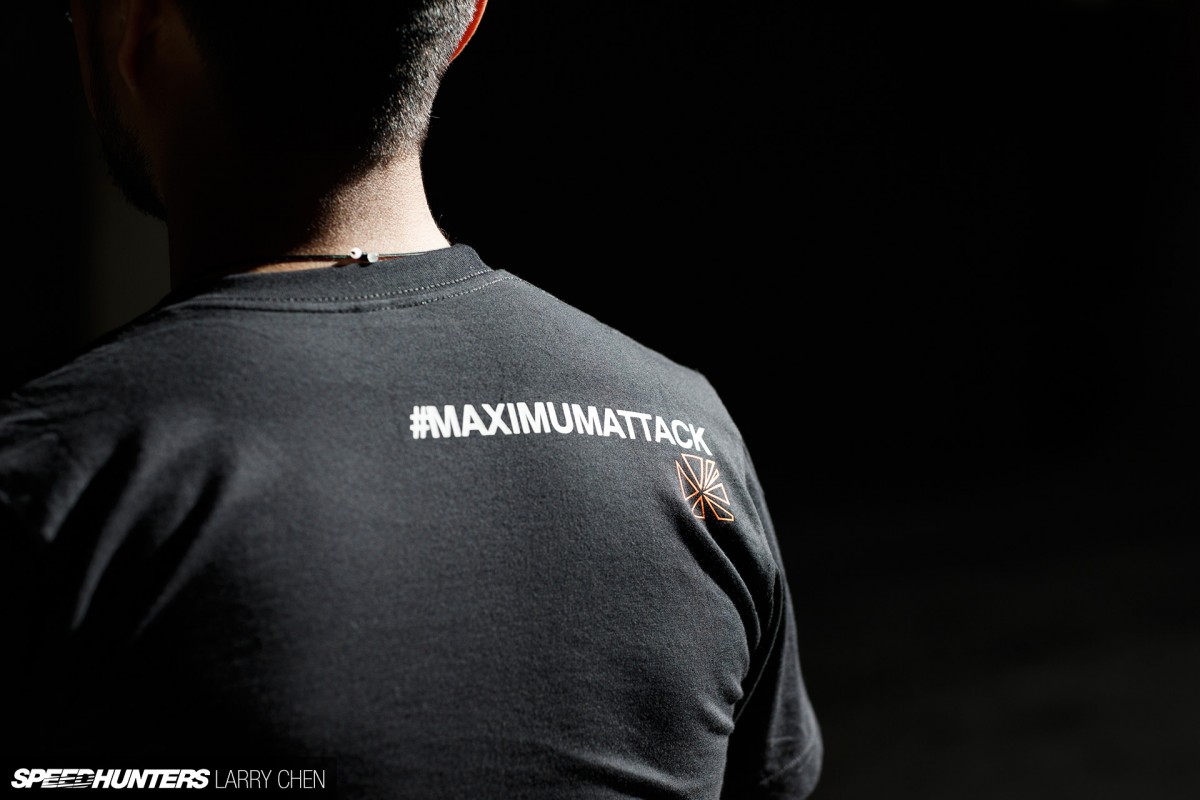 On the rear shoulder is the #MaximumAttack hashtag and logo. The shirts are premium American Apparel heavyweight jersey cotton and are available in a full range of men's cuts. They come in slim, so upsize for a baggy fit.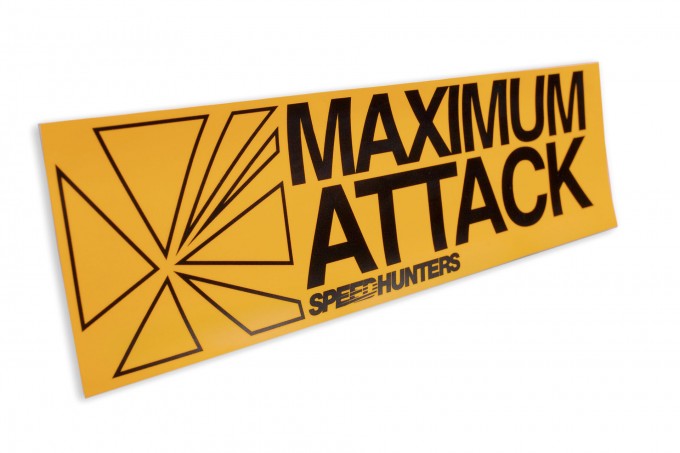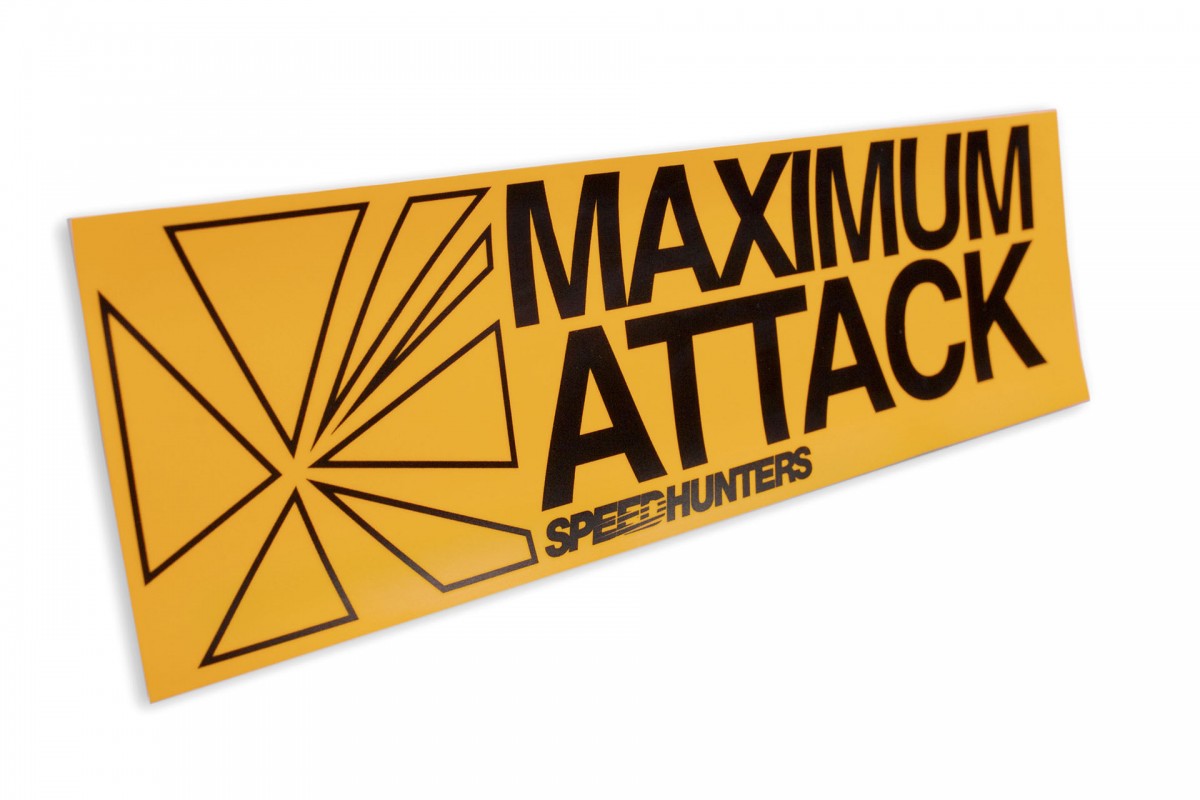 Alongside the new shirts is the next in our range of fluorescent bumper stickers. You've had boost. You've had the need for speed. Now, of course, the message with this one is Maximum Attack, in a bumper-hogging nine by three inches (225mm x 70mm) on a bright orange background.
So, I think you're getting the idea? There's only one approach that works: Maximum Attack.