Focused and Fast
Last month we gave you the opportunity to ask Corvette Racing team driver and former Le Mans class winner, Tommy Milner, anything you wanted through our Ask The Expert program. There were some great questions, and earlier in the week Tommy made time to sit down and personally answer 20 of them.
So without further ado, here's what he had to say on your topics…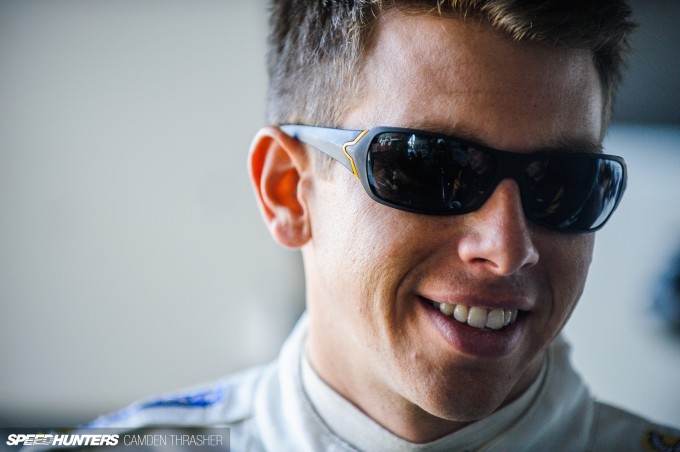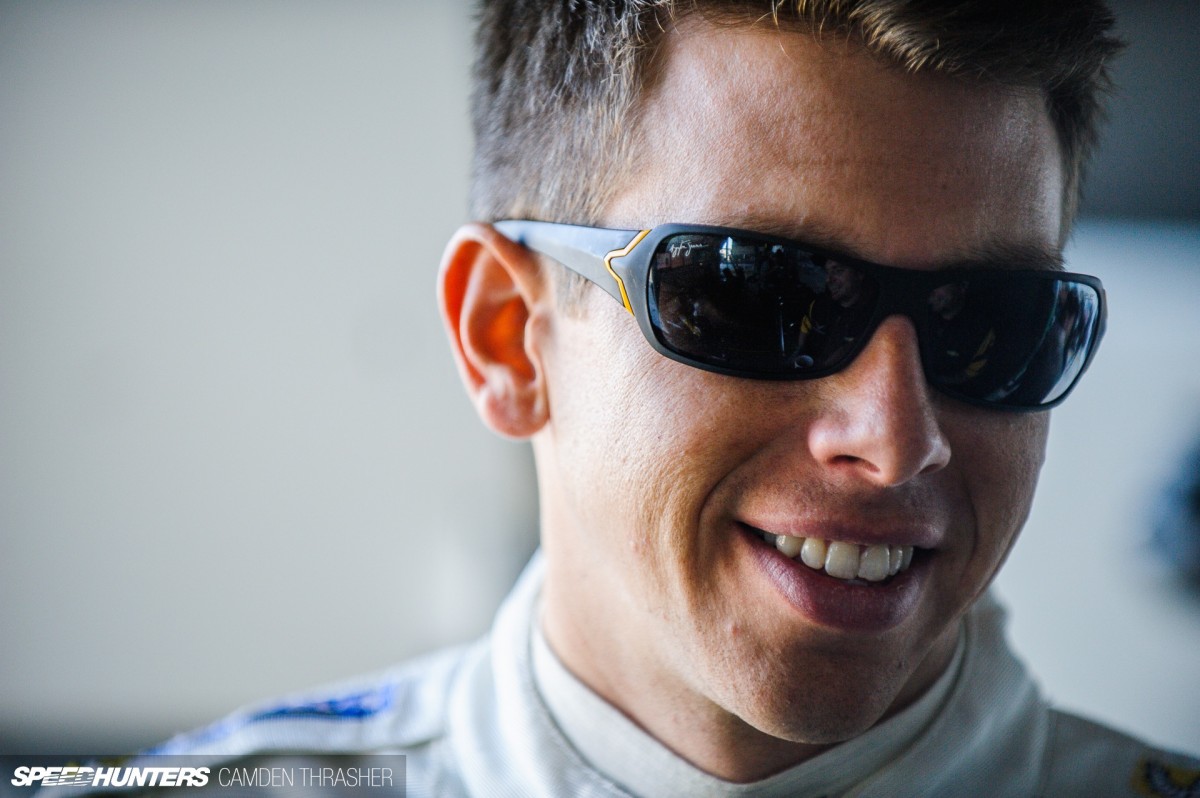 Hey Tommy, I'm a friend of Camden Thrasher [the photographer who supplied the images for this story] and currently compete in the Pirelli World Challenge. One question I commonly ask fellow drivers is: Have you ever sneezed while racing?
TM: I've never sneezed or felt the need to sneeze as far as I can remember. I'm sure I have once or twice while sitting in pit lane in the car but never on track.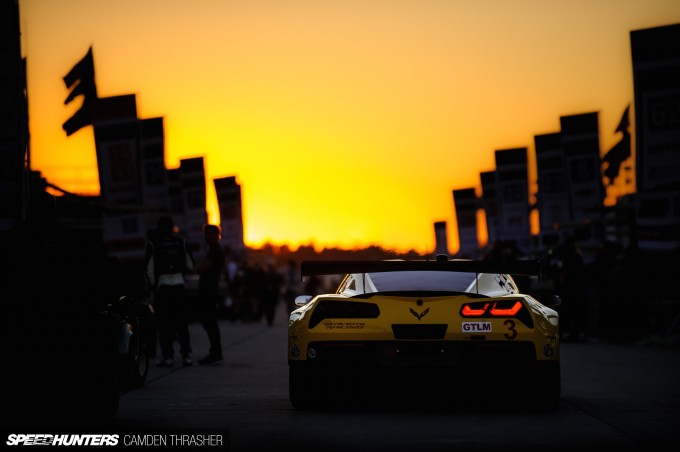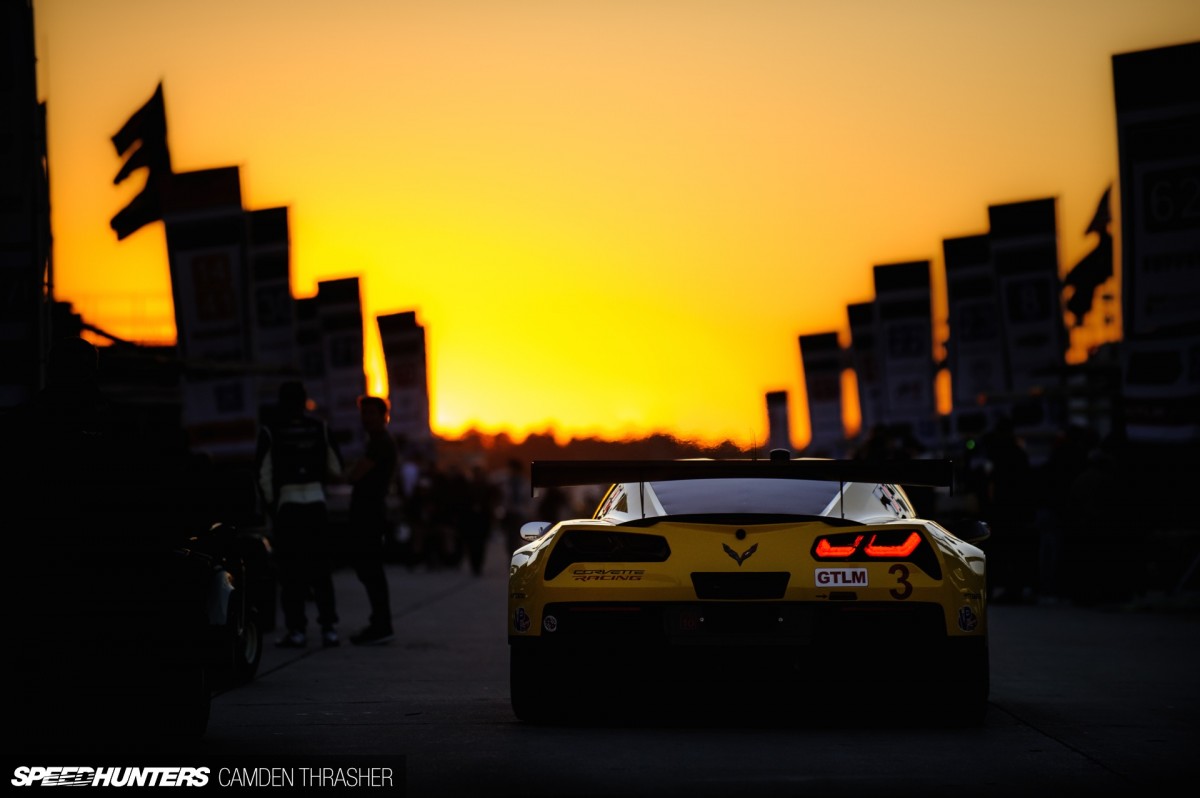 Tommy, have you ever encountered a time during a 12 or 24-hour race where you felt sleepy or just tired in the early stages of your stint? If so – and if too embarrassed to call in to your pits about it – how did you personally and professionally overcome these obstacles/challenges so that you don't miss a beat and stay focus until you're ready for a driver change?
TM: There are definitely moments where I've felt like my energy level is low and they are usually when we're not really in the race, or not racing anyone. Typically, those moments come when I'm not fully focused and I can pull myself out of that by refocusing on trying to maximize what I'm doing on the race track.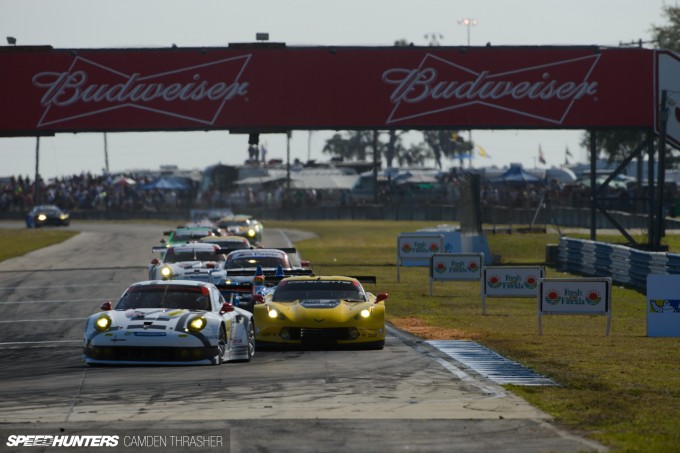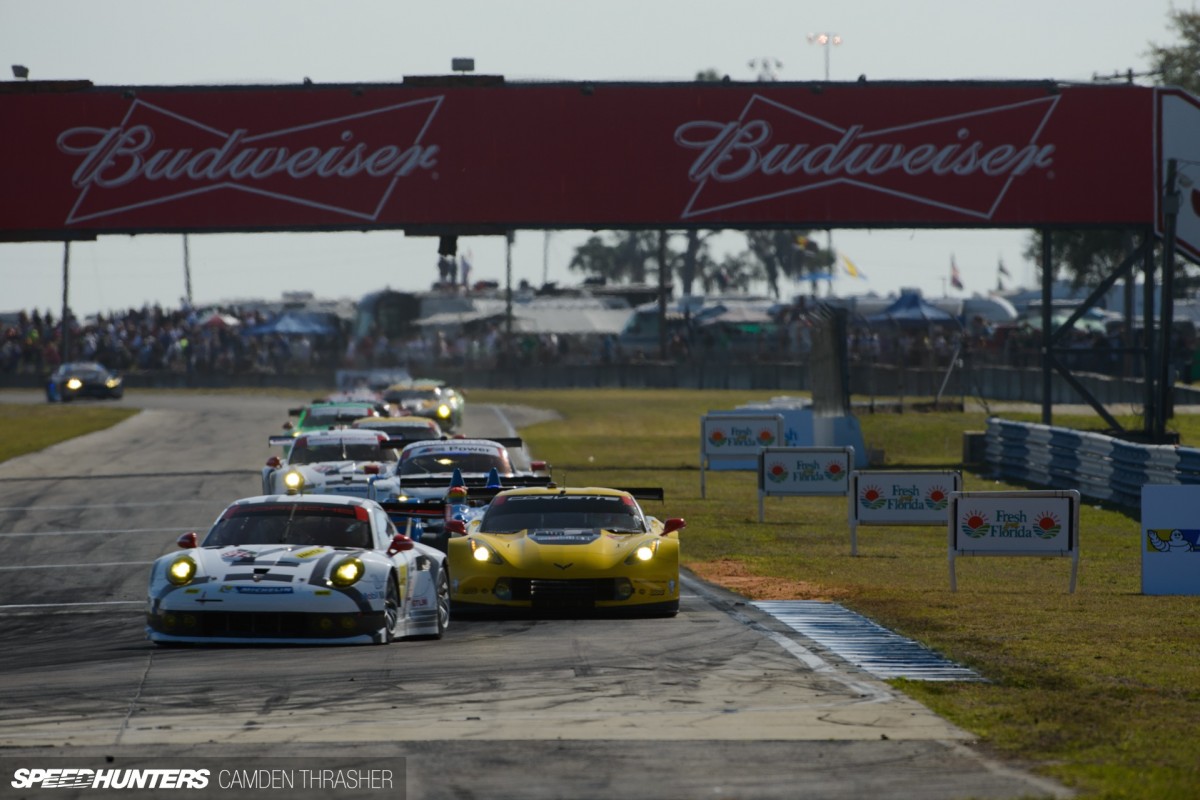 What is the car you have had the most fun while driving? Race or street car?
TM: The most fun I've had in a race car is when I'm locked in a nice fight with another competitor. The 12 Hours of Sebring in 2013 was fantastic; chasing down the lead Ferrari with only 15 minutes left and making the pass for the lead after closing the gap from two minutes to nothing in two hours. Mosport in 2013 also was fun; trying to hold off a good friend and great driver Dominik Farnbacher. I also had a huge buzz after being able to drive some of the vintage race cars in BMW North America's collection like the McLaren F1 GTR, BMW V12 LMR, and the 1970s 320 Turbo. I'd love to drive some more vintage cars like that.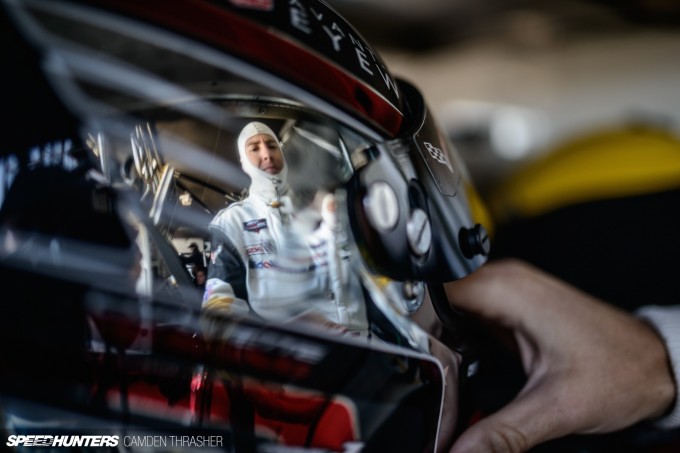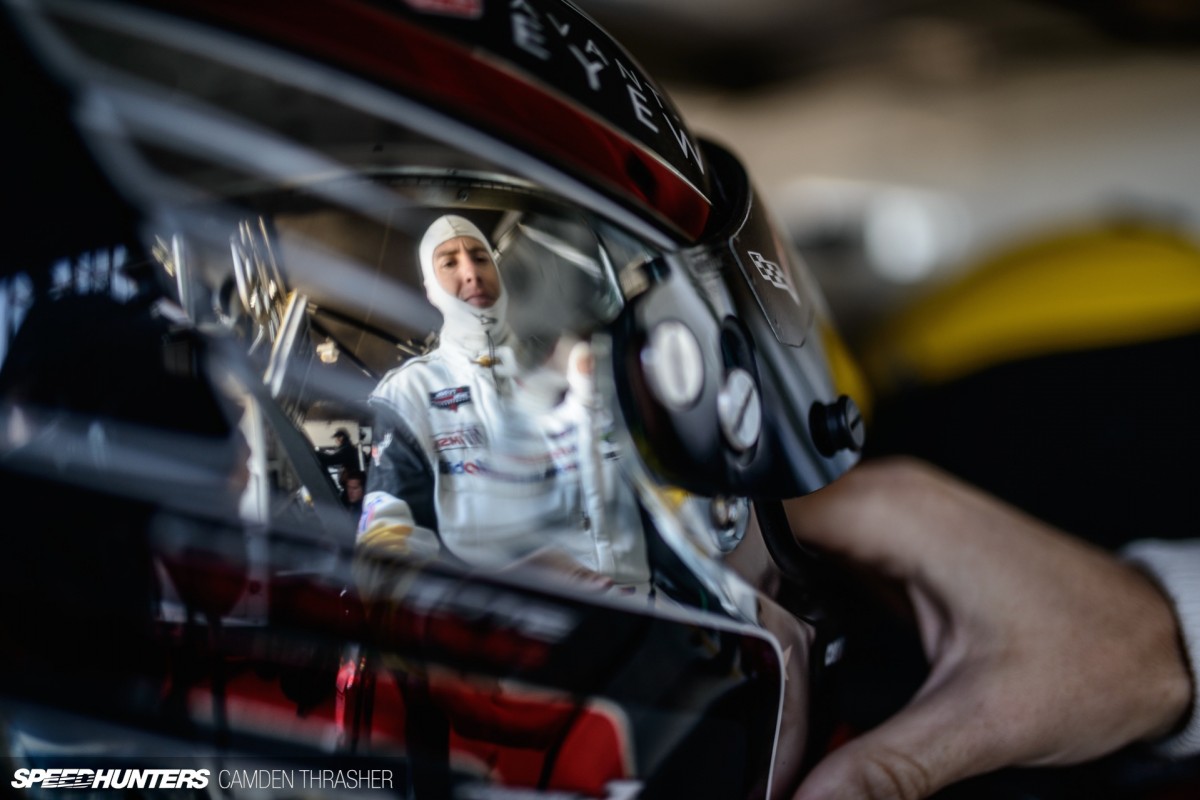 Who is your favorite childhood race car driver? Maybe someone who inspired you to want to be a driver too.
TM: There were guys in my father's race team who I looked up to and were able to learn from, like Hans Stuck, Bill Auberlen, Boris Said, Joey Hand, and many others. I was able to compare myself to them early in my career and get help from them early on, which was definitely a help.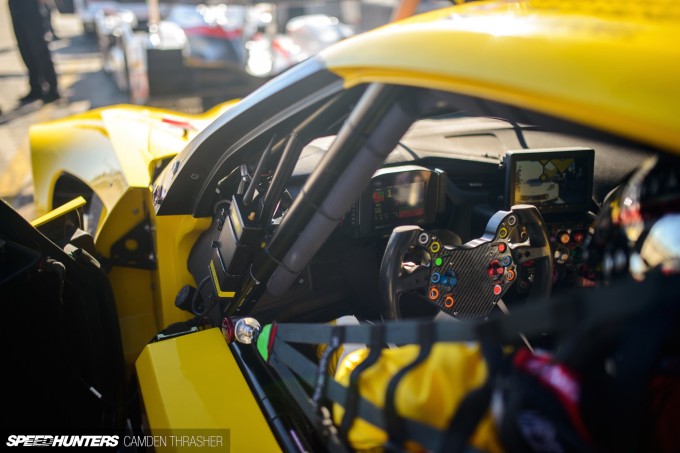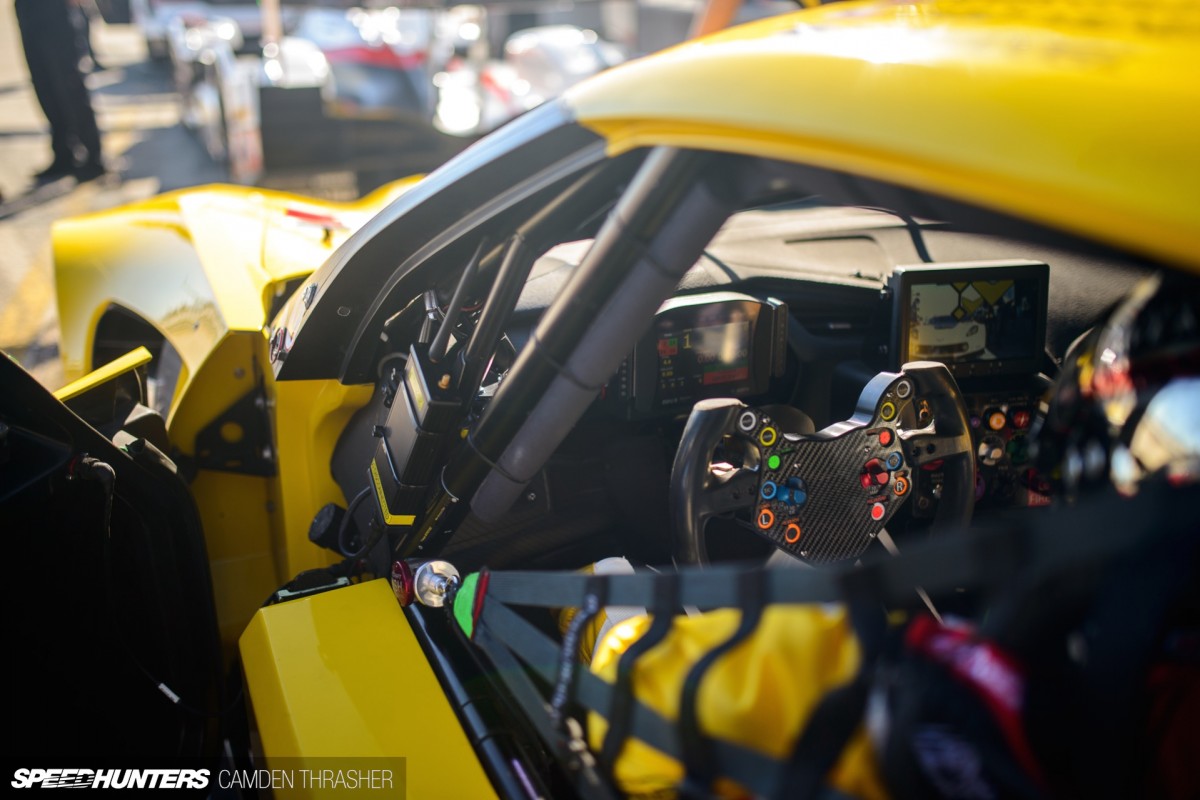 How do you drive on public roads? Can you switch off your hunger for speed and take corners like most people do, or is every corner a challenge for you?
TM: I can definitely switch out of race mode pretty easily on the highway as I get most of my thrills out on the race track. I definitely keep my top speed fairly low, but I have my fun on some of the back roads close to home in Northern Virginia.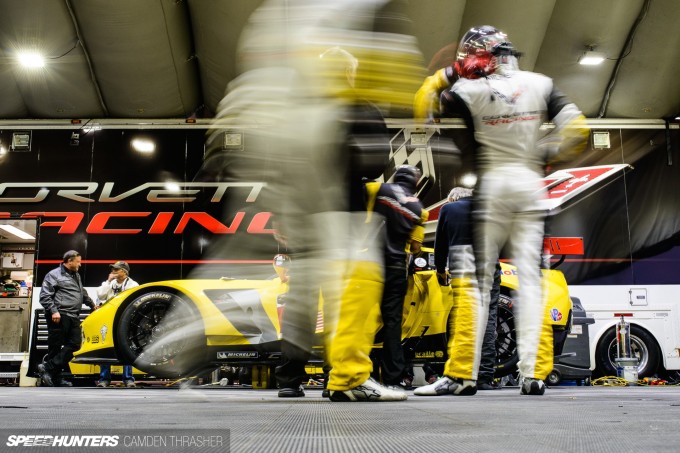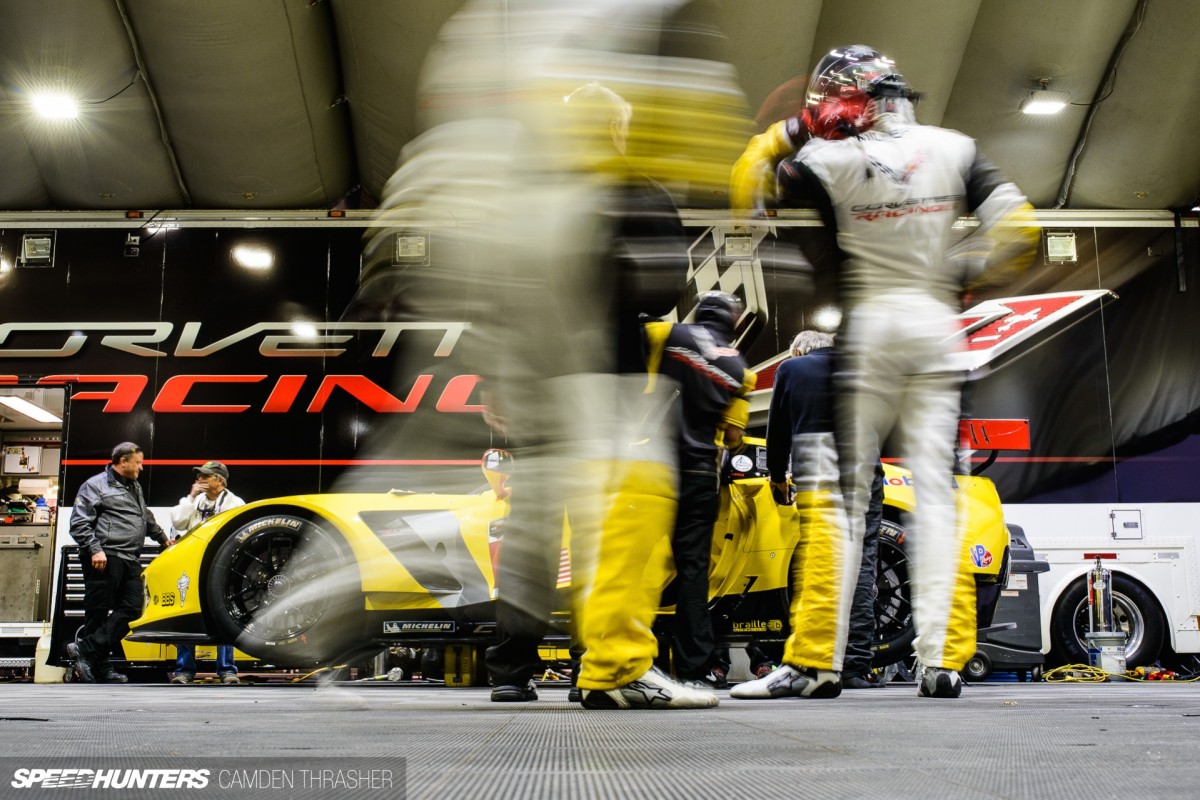 Which is more important in racing – a strong upper body, lower body, or core? I know it's best to have all of them, but what do you think is most important?
TM: I'd say each discipline has its own requirements. Some cars which have no power steering require some more upper body strength and  for others the core is important. I would argue that racing is far more of a mental challenge than physical, especially at the higher levels when everyone is pretty similar in terms of physical fitness levels.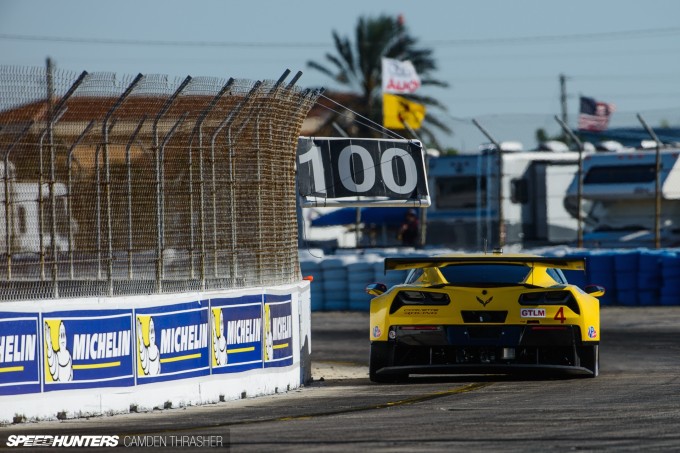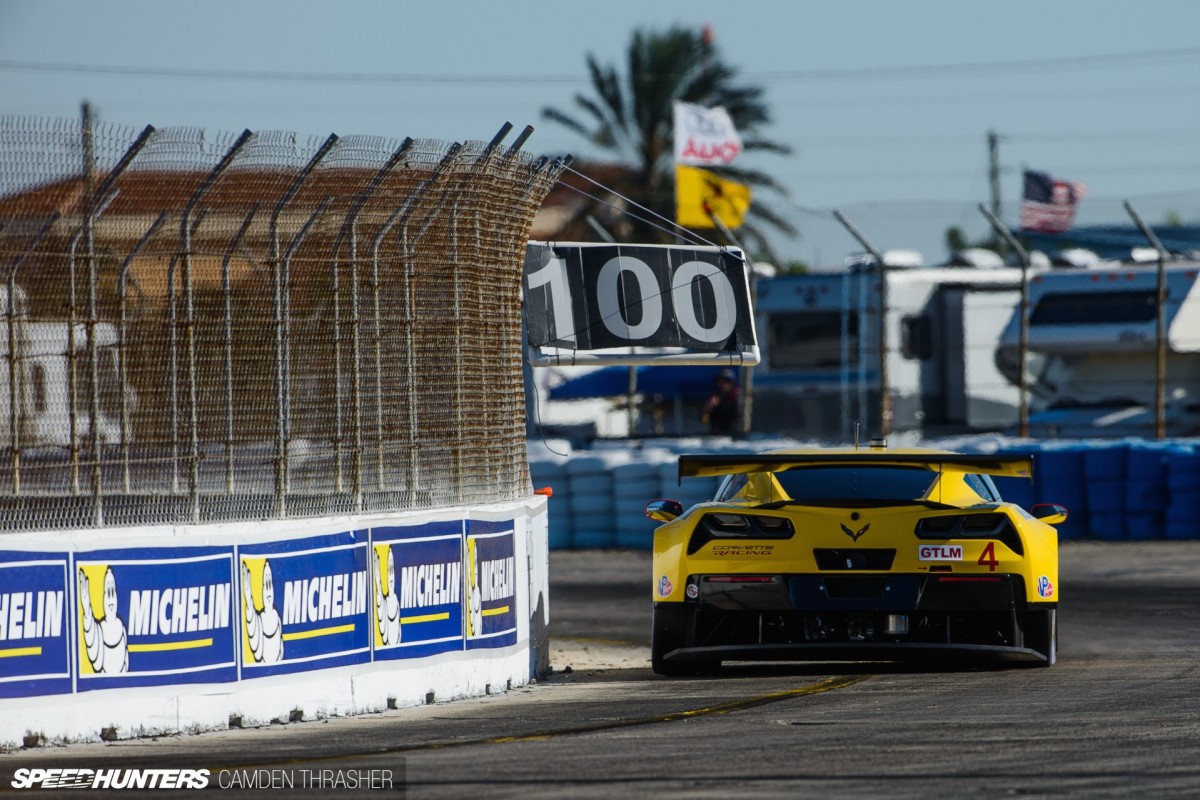 Are there any ways to overcome nausea from being exposed to high g-forces (exercises or workouts or even diets before race day)?
TM: This issue presented itself a few years ago and I've tried taking medication before track days with no luck.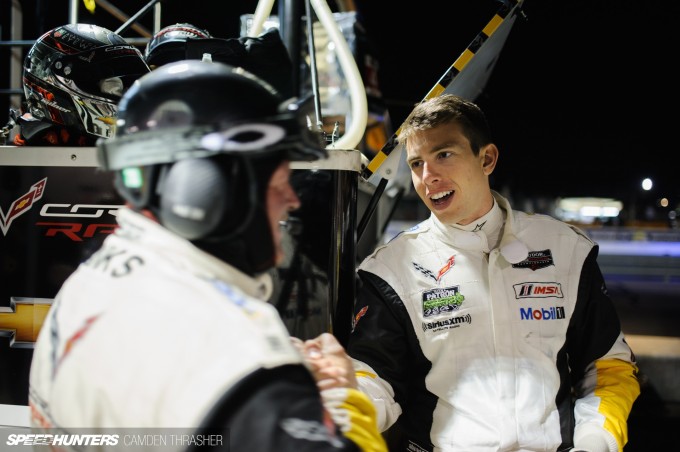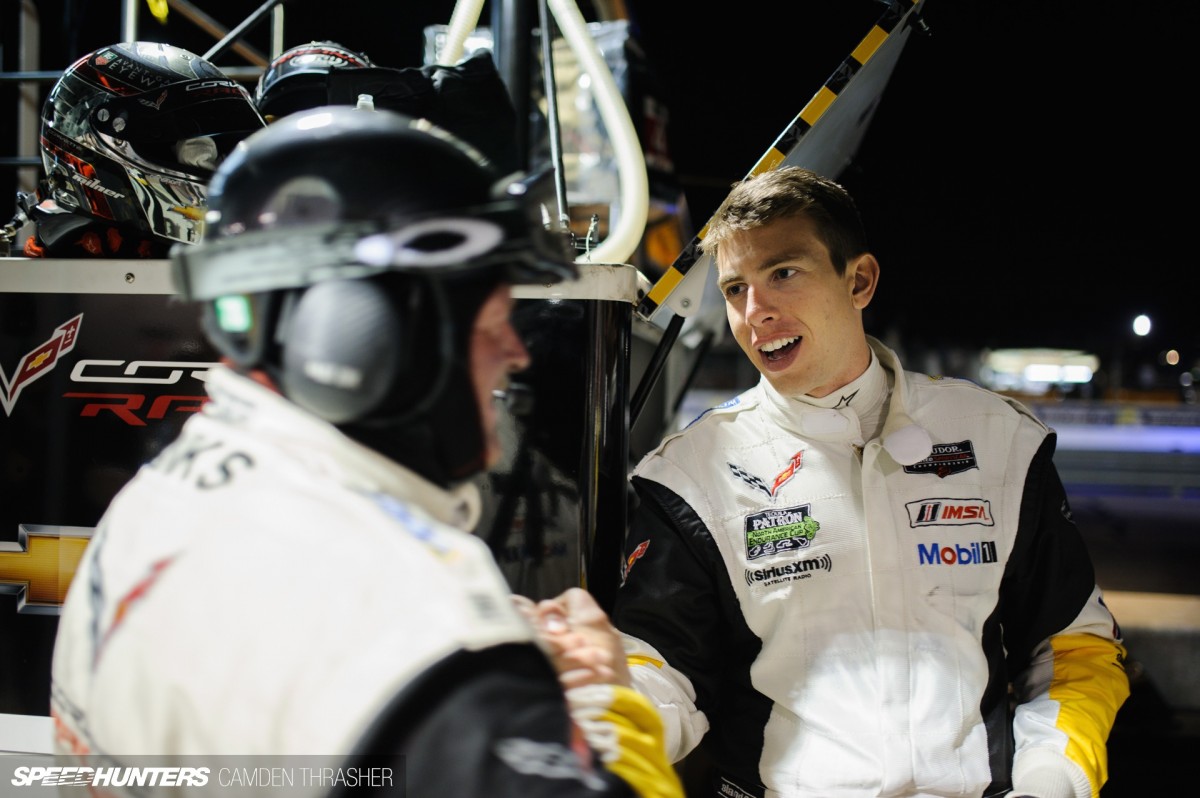 Have you ever thought of doing road course races in NASCAR?
TM: It would be a big challenge to do some races in NASCAR, but one I welcome. Naturally, I'd rather start with road courses but I'd want to try all of it: superspeedways, short ovals, and some dirt too.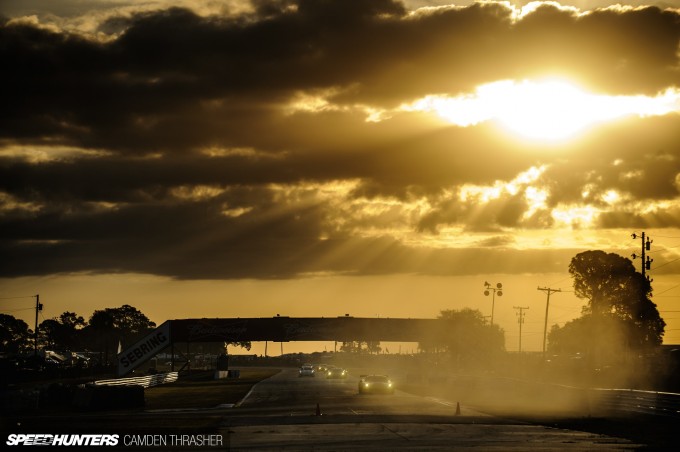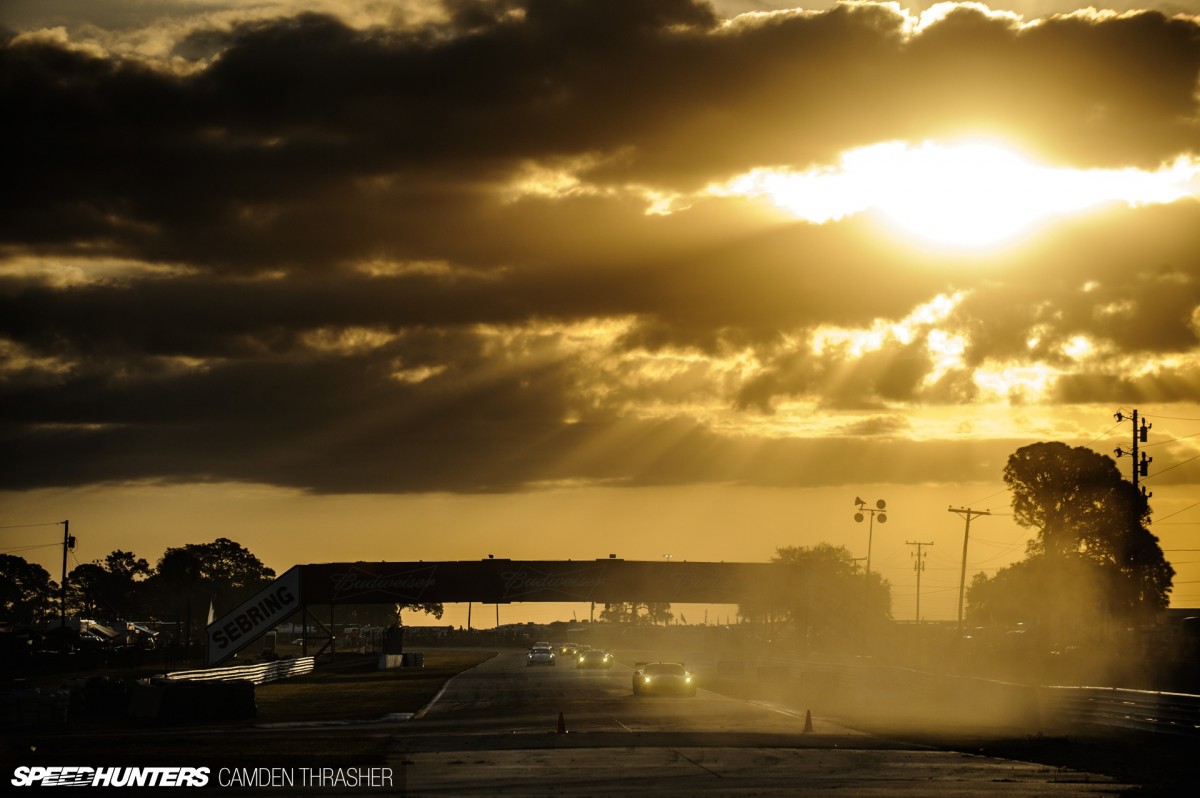 Who would be your two dream co-drivers at Le Mans, and which car would you want to drive?
TM: It'd be tough to pick just two guys, but there's no question I'd want to drive an early-to-mid-1990s Group C car at the height of the class. One of the Nissan or Peugeot cars from that era would be mental.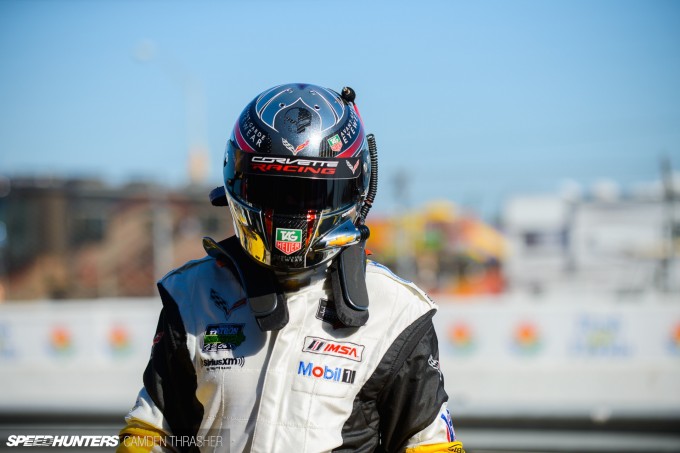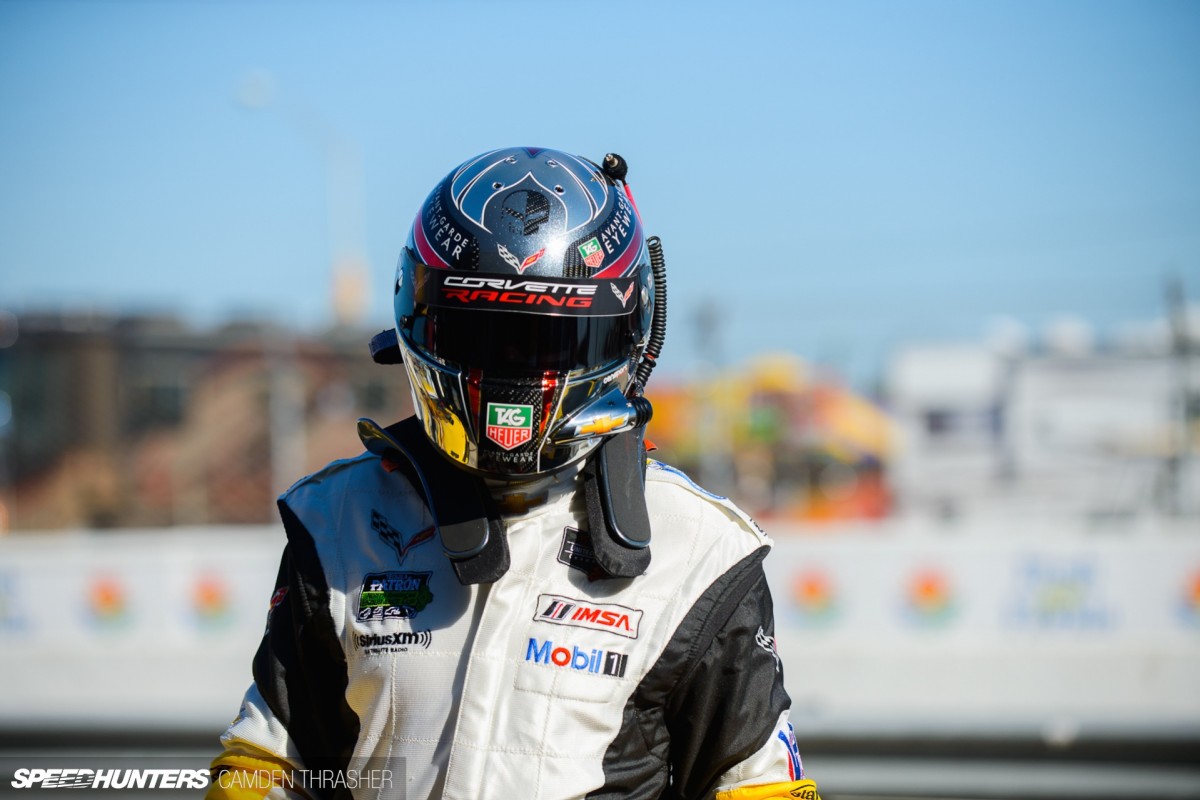 Do you race in series other than Le Mans and would you ever think of doing something with a more frenzied pace, like time attack or rallycross?
TM: Currently I'm only doing events with Corvette Racing. I've done some time attack in the past and what is great about that is you get to drive some cars with huge horsepower and not a ton of development. It's the complete opposite of what I have with the Corvette C7.R. Rallycross and some of the off road events like Baja or Dakar are definitely high on my list of places to go in my career.
Pushing the Limits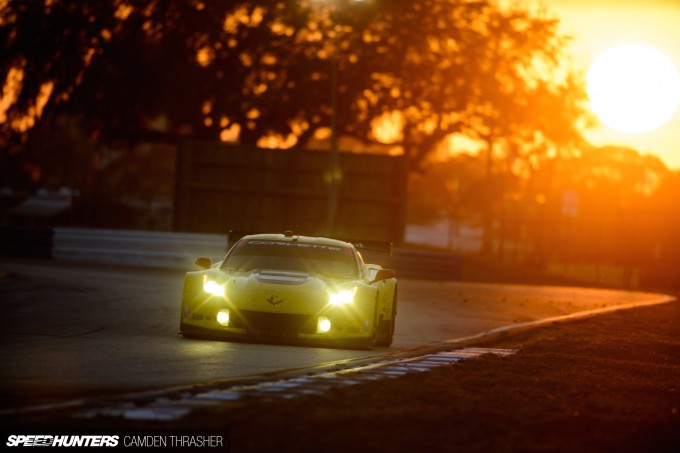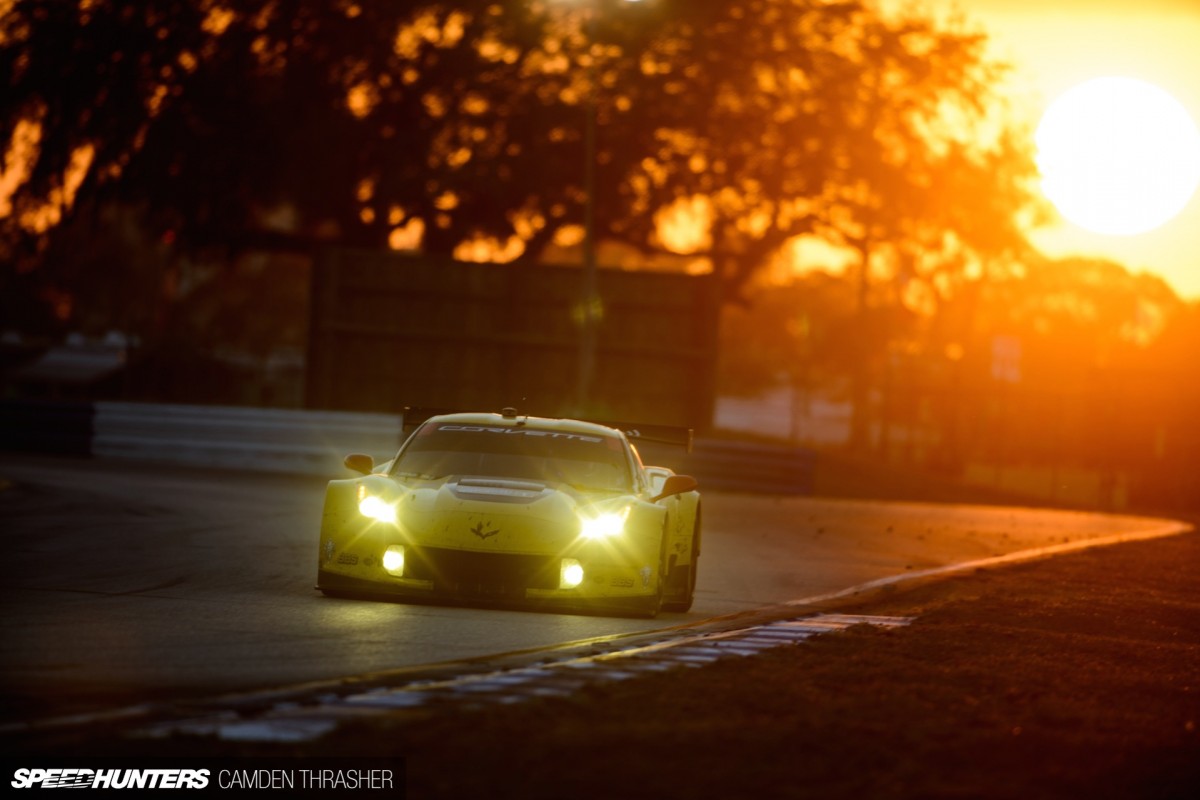 Do you think racing games or video game simulators can give an advantage to drivers before entering a race?
TM: There is no question that some of the simulators and games have helped me along the way. Most of all, being able to drive a track before going there in real life is such a massive help that anyone new to any track and not doing that is wasting a valuable opportunity. There is no replacement for laps in real life, but practice time is both limited and expensive no matter if you are driving your street car at a lapping day, or in my case in the best Corvette has to offer. I still use the games and sims you can get at home to refocus my brain before an event.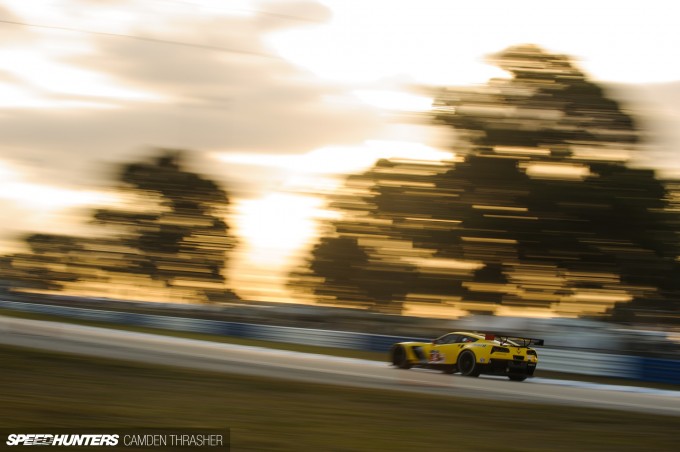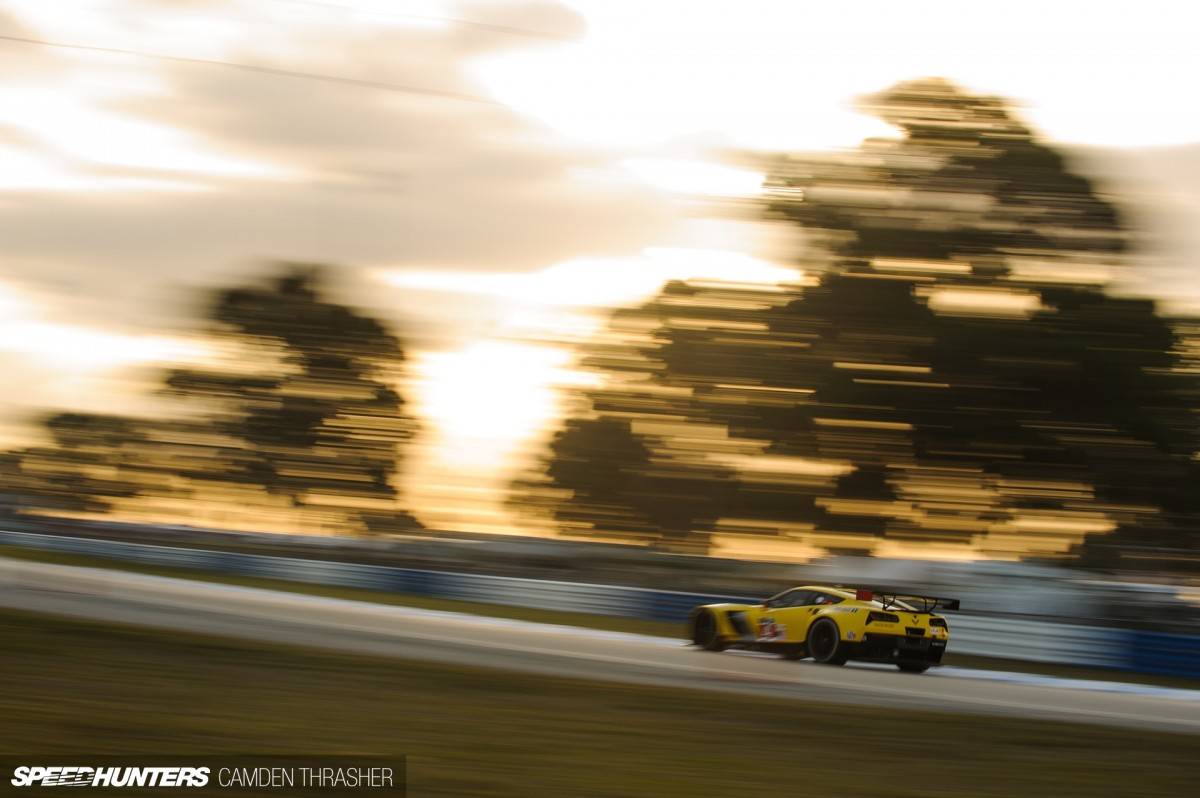 Tommy, when running at a new track how many laps does it take before you find the limits on your braking points?
TM: It probably takes me four or five laps now to reach a fairly competitive lap time in a car on track I know well. For a new track or one I haven't driven in a few years, probably 10 laps before I think I've reached a quick lap time.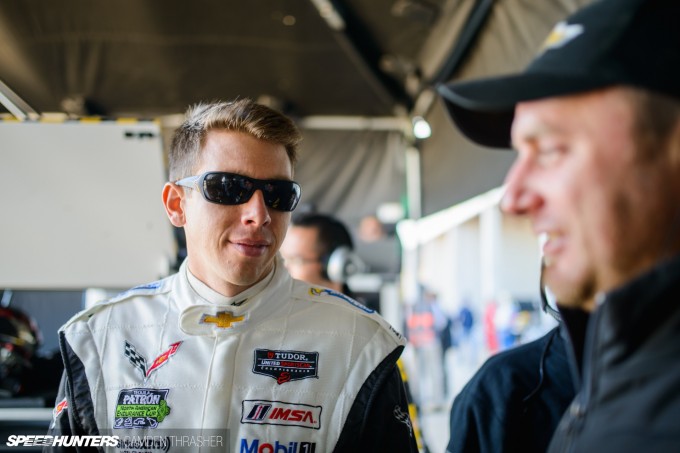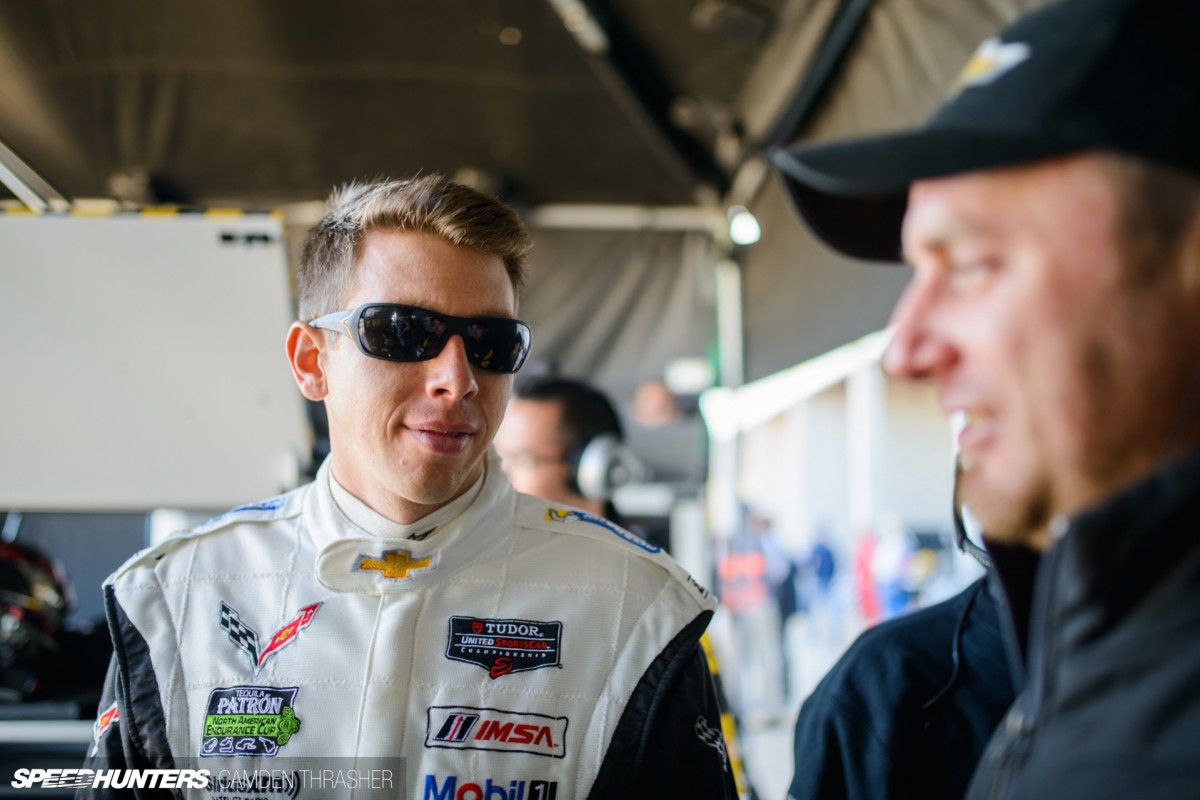 Competing in some of the top series in the world, what is your opinion of less traditional motorsports like drifting or gymkhana events? Could you ever see yourself participating in those?
TM: Drifting and the rallycross stuff that has become popular with more of the mainstream audience looks incredibly fun. The events are geared towards being entertaining and the cars in both of those classes are incredible. Huge horsepower. Lots of fun. I'd love to do some of that…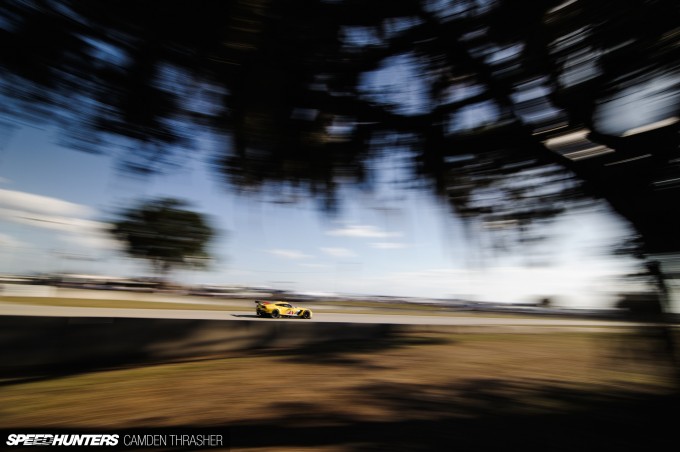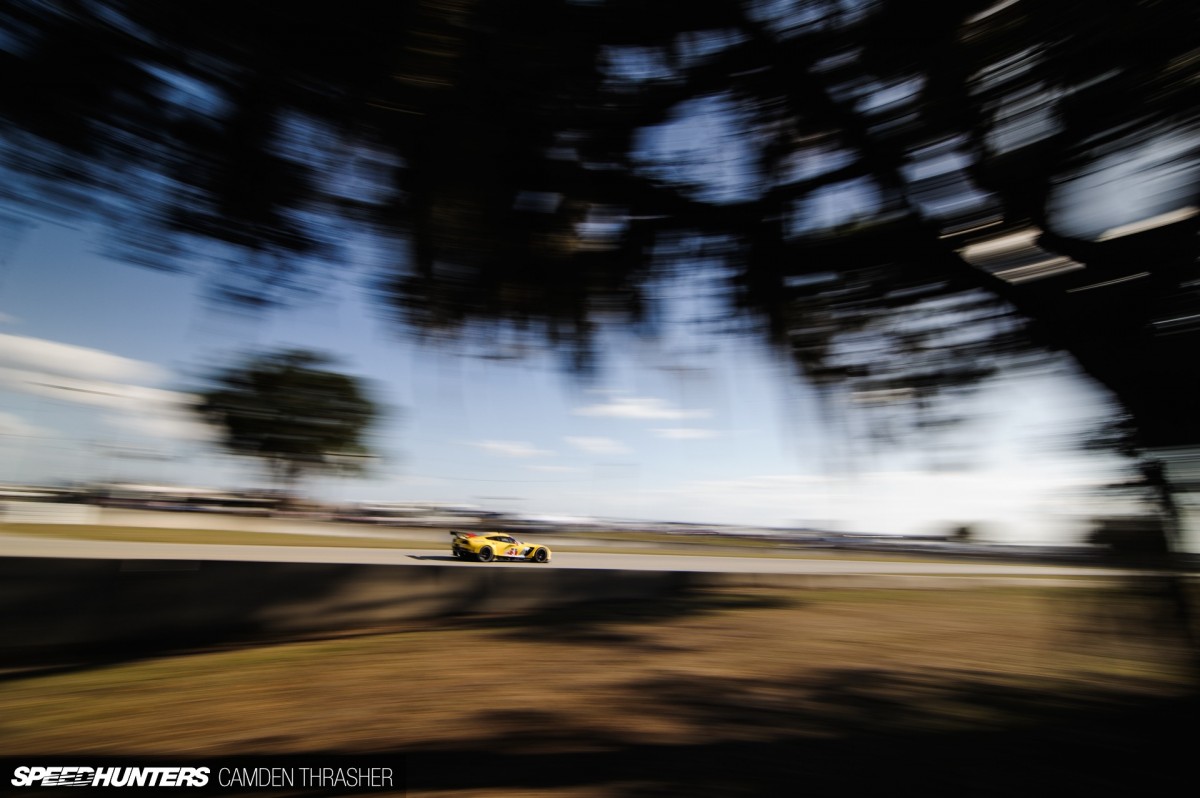 What is your most memorable moment as a driver? 
TM: Most memorable moment was winning Le Mans in 2011 with Corvette in my first year with the team. My dad was there for that race and having him there was special. His team had a lot of success in the US from the mid-1990s to the early 2000s, but he never had a chance to take his team to Le Mans. To have him there for that win was special.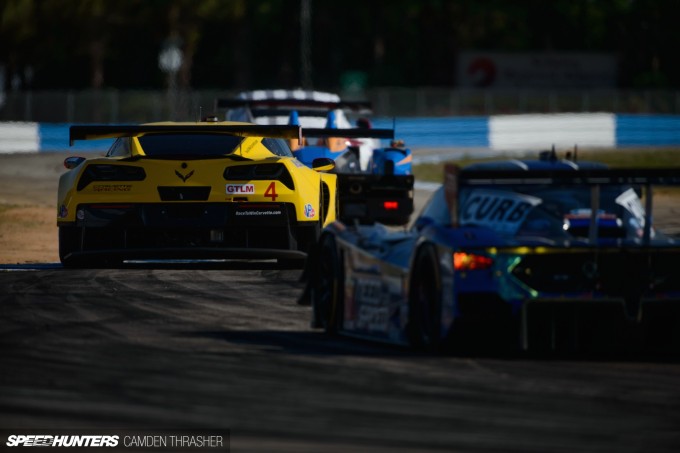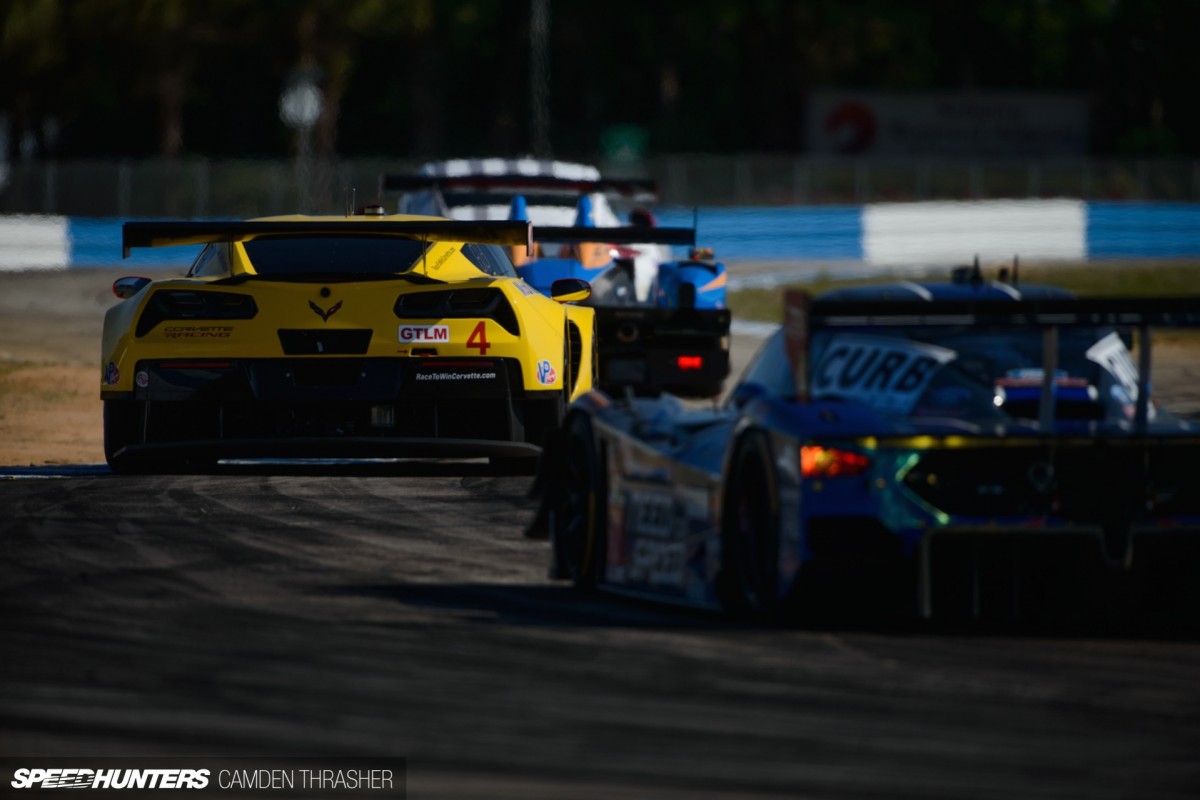 Back in the 2013 ALMS season, I watched a video showing the details of the Corvette rear-view camera with radar detection of the approaching cars. It seemed to be the perfect solution to the problem of approaching headlights of the R18 Audis. Will this package be sold as a solution to all GT cars in the future, or left as a Chevy advantage for the Tudor USCC ?
TM: It is a fantastic system that Corvette Racing developed. It has been massively helpful for us in tough situations on track – whether at night, in the rain, or in lots of traffic. It's available to buy now for anyone who wants it, and that was the intention from the beginning. I believe in a few years almost everyone at our level will have something like that. I just wish we could keep it to ourselves!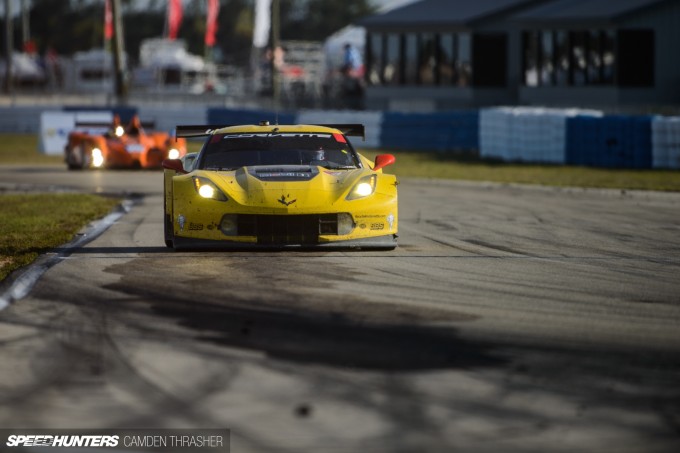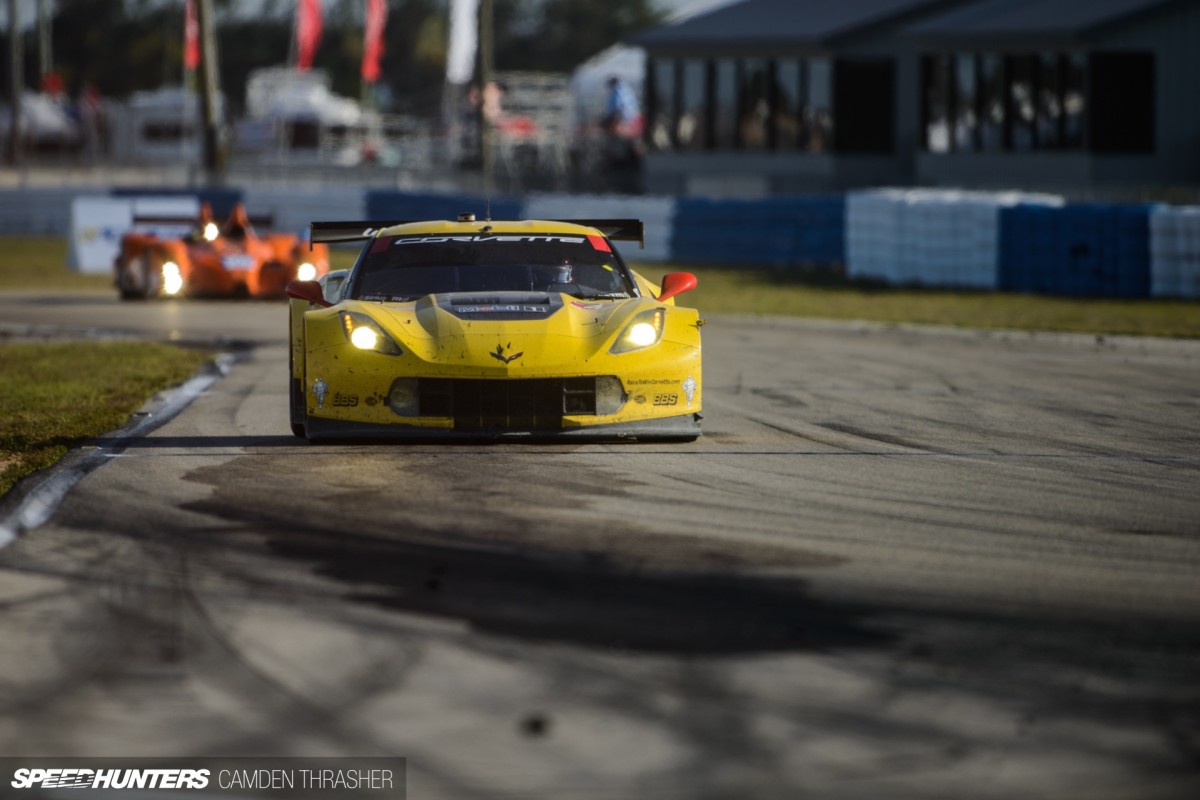 How close are we to the point where technology advances must be suppressed by racing regulations to keep things fair and interesting? For example, if the technology existed to have a 'best line' visible on a heads-up display or projected onto the racers helmet visor (similar to the F-35 fighter helmet) would that be banned by racing organisations, or would technological advances on that level be accepted? A more recent advancement would be the video screen night vision and rear cameras in the racing Corvettes – both can obviously give a huge advantage to the drivers with those systems. At what point does that level of technology make racing either unfair or boring?
TM: I think we are quite a few years away from heads-up displays interacting with what we see on the road ahead of us. I wouldn't be surprised to see some sort of display that offers important information about the car – like we see in street cars now, but that's about as far as it will go any time soon. It won't be too long before there is a series raced completely by computers though, I bet! Hopefully just after I've retired from racing…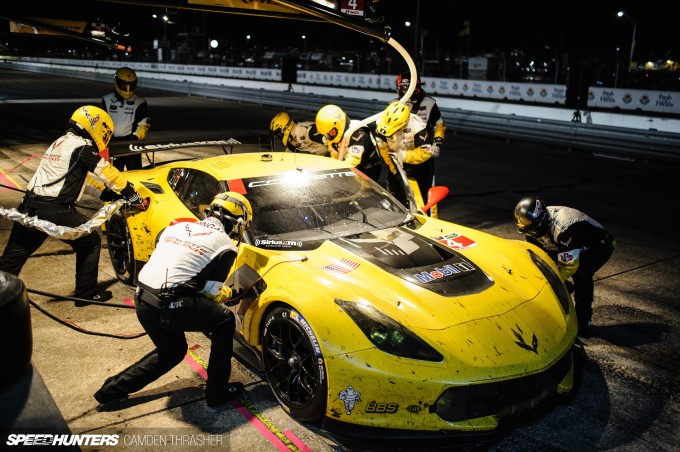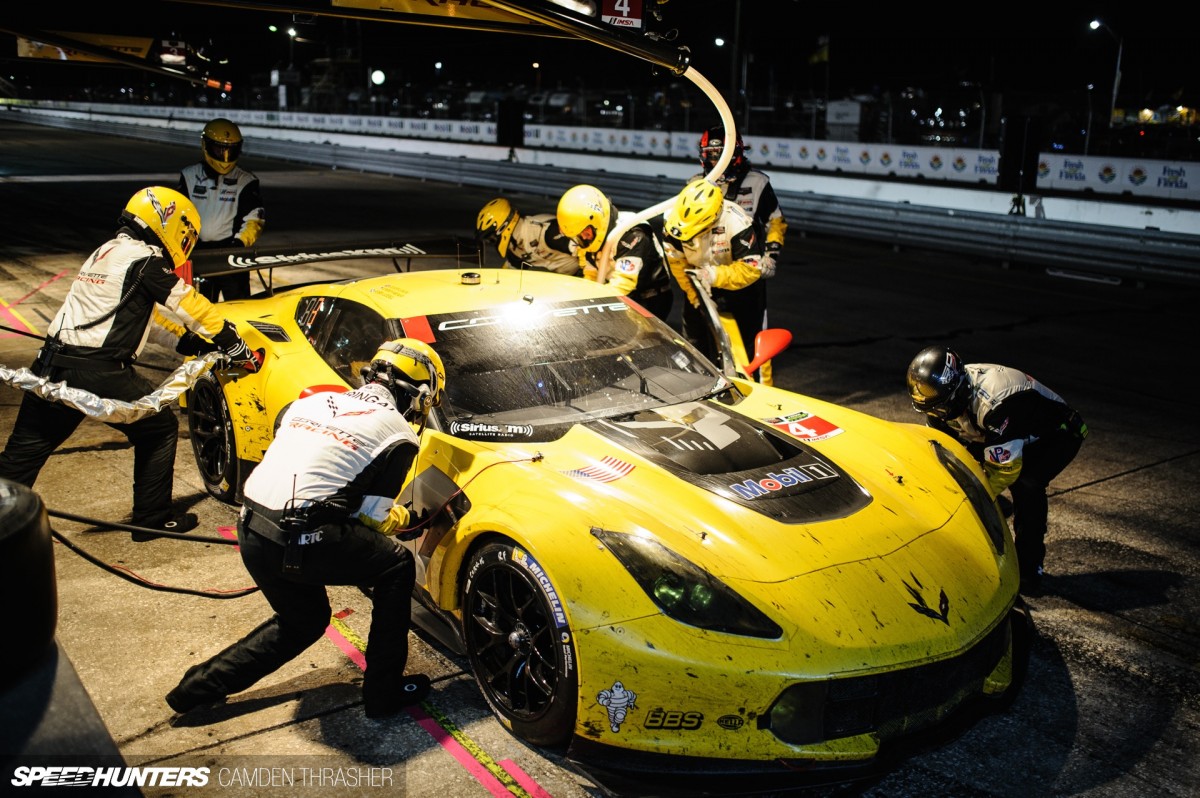 My vision at night really sucks, especially in the rain, so I'd really like to learn more about the TAG NightVision glasses that you've worn in the past. What can you tell us about them?
TM: They are very cool, but I'll let TAG answer this one…
TAG Heuer Eyewear: We feel there is no better place to test products than at the racetrack itself – much in the same way automotive manufacturers test their vehicles at the Nürburgring. So during the 2013 Daytona 24 Tommy was issued for the first time the NightVision lenses. From then on, we did quite a bit of testing with him, and only when he was fully comfortable wearing the glasses did he properly use them in a race. That was Sebring 12 Hour, which he won. While we are still in the R&D phase Tommy's feedback has been invaluable, and has included everything from the comfort of the frames to the way the temples slip in and out of his helmet, to which frames he prefers over others, and the reasons why. Every bit of data that we can gather is sent to France where the manufacturing facility is located so improvements can be made where they are needed. It's a working relationship that yields real life results and that's why Tommy is important for TAG and the future of this exciting technology in racing.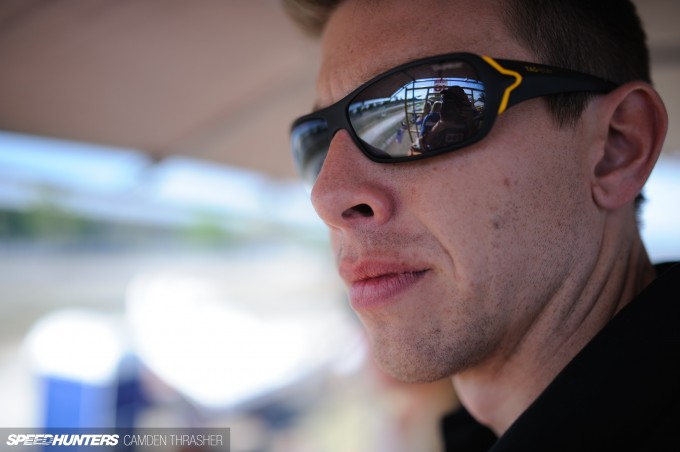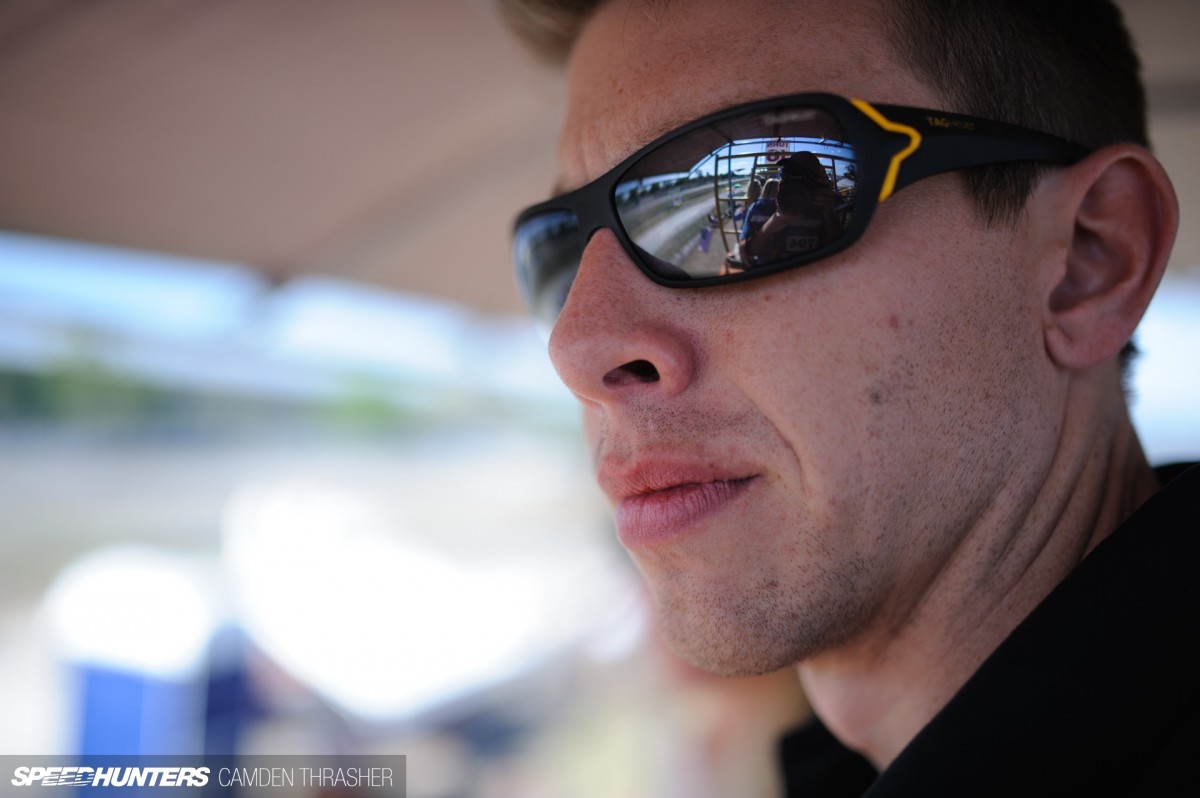 How far from the limit do you keep it in an endurance race? How do you balance speed and durability?
TM: The competition is so tough these days that we are driving very hard every lap – even for the longer races. There might be times when we have to drive a bit more careful because we are saving fuel, or because the car is difficult to drive. But for the most part we are all driving pretty much at the maximum.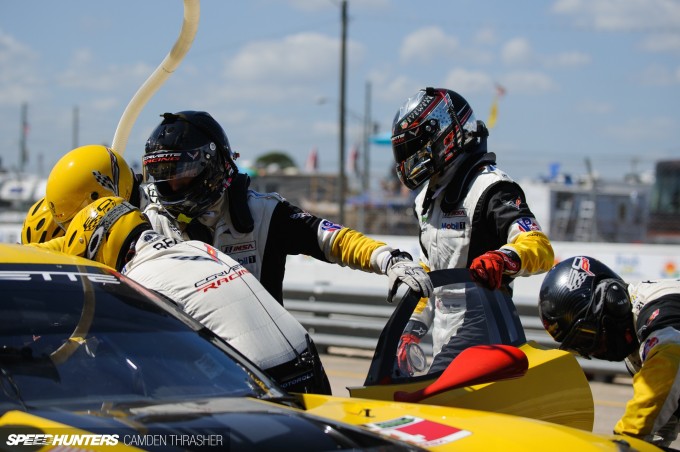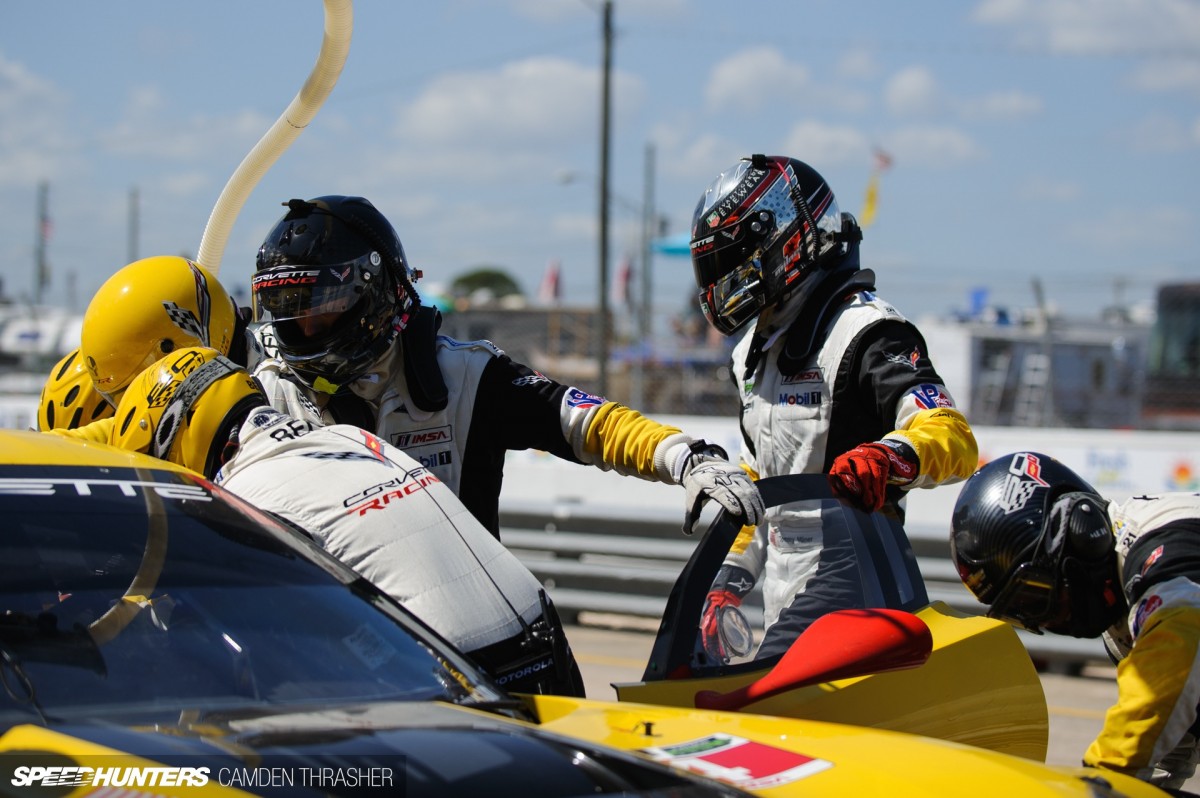 Does your mind ever wander to strange places when doing a long stint?
TM: I once imagined I saw a purple elephant crossing the road while running 120mph in the woods in the middle of the night on a rally stage. That made my heart stop!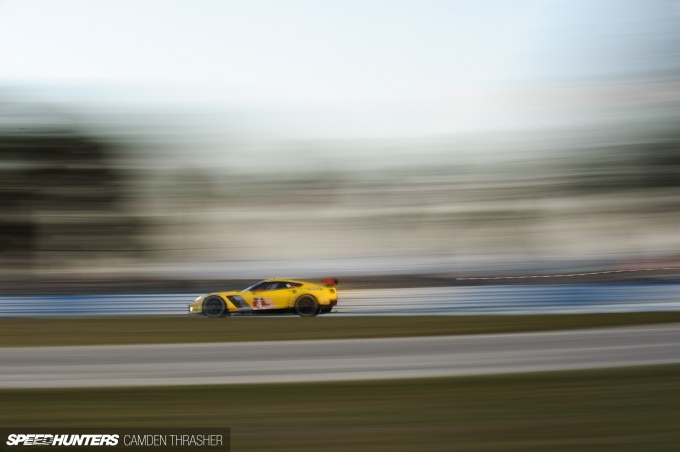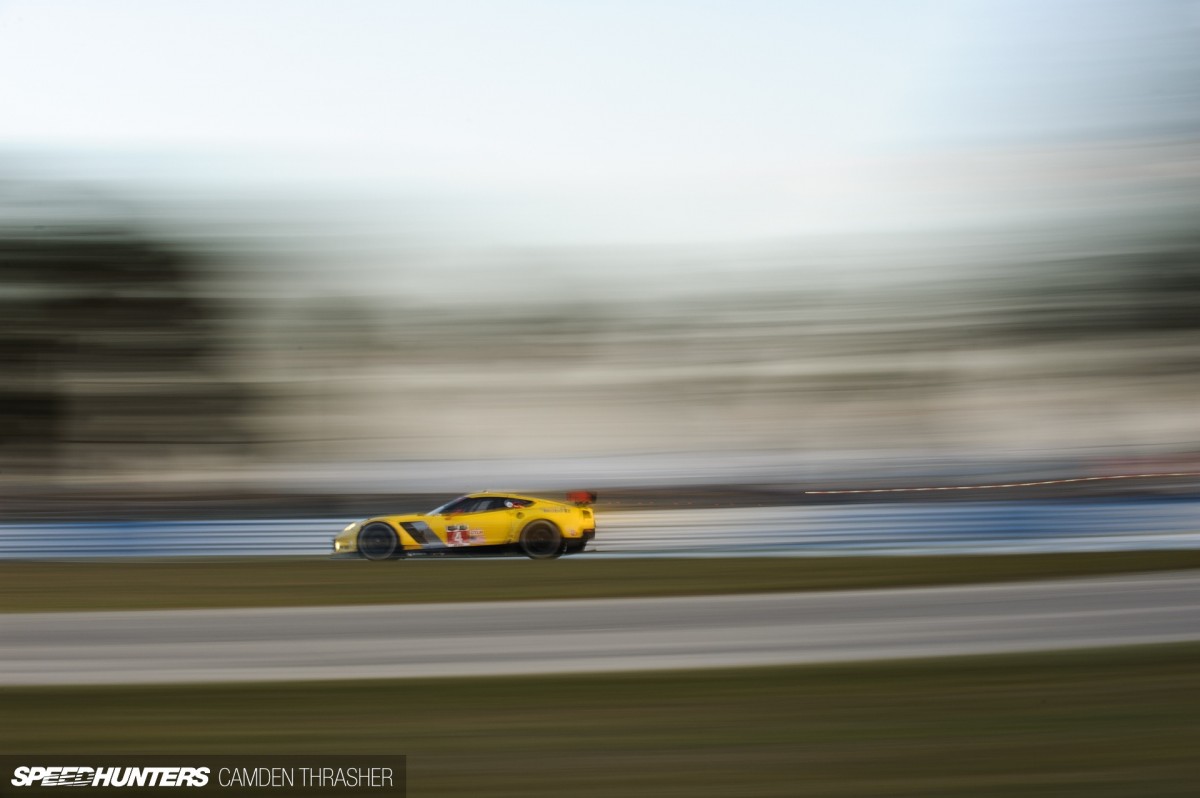 Tommy, when will we pair up again? -Edward Sandstrom
TM: Hopefully soon, Eddy. I'm always available for some races in Europe!
Tommy Milner
Twitter: @TommyMilner
Photos: Camden Thrasher
info@camden-thrasher.com
Instagram: camdenthrasher