The Wolfsburg Effect
With my overall look at Southern Wörthersee wrapped up, it's now time to spend a little time on the cars that I feel had a bit more of a long lasting effect on the weekend. So without further ado, I bring to you the Spotlights of SoWo.
There's really no need to BS you guys at this point, so I'll be honest and admit that aside from the exclusivity of the Scirocco, the model has never really done much for me. Blasphemy I know, but all that changed when I stumbled across this 1984.5 Wolfsburg on my last lap of scouring the main venue…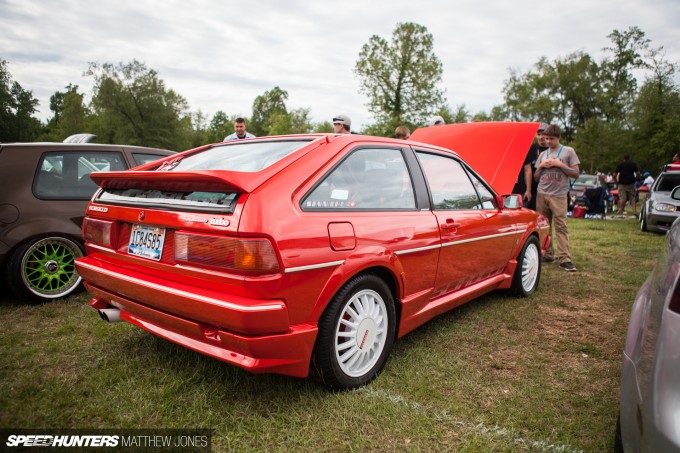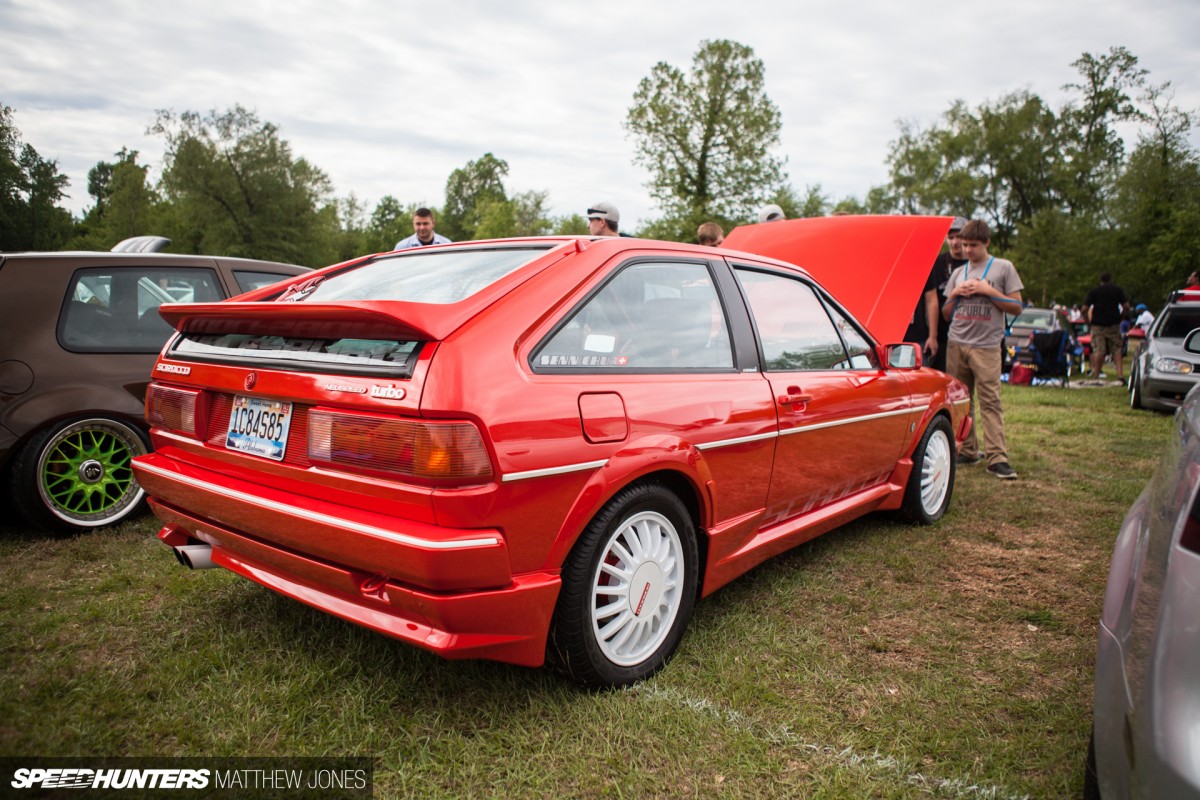 There's a reason this build stopped me dead in my tracks amongst all the other Sciroccos in attendance, because – believe it or not, this single owner, bad boy is still rocking its original coat of paint; has rarely spent anytime in the sun, and up until this rainy SoWo weekend has probably never felt a drop of unfiltered water in its life.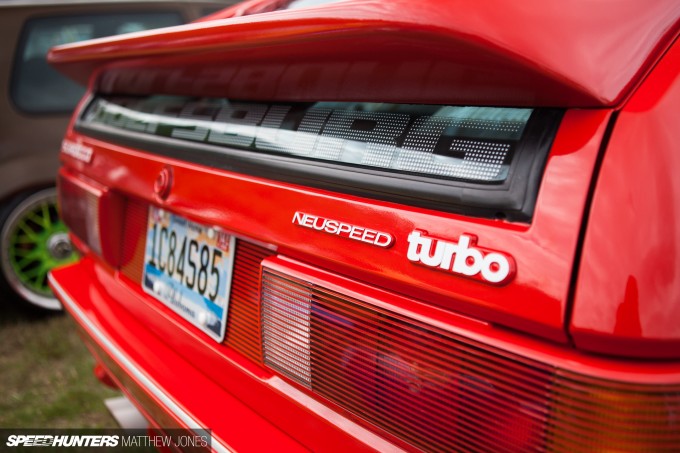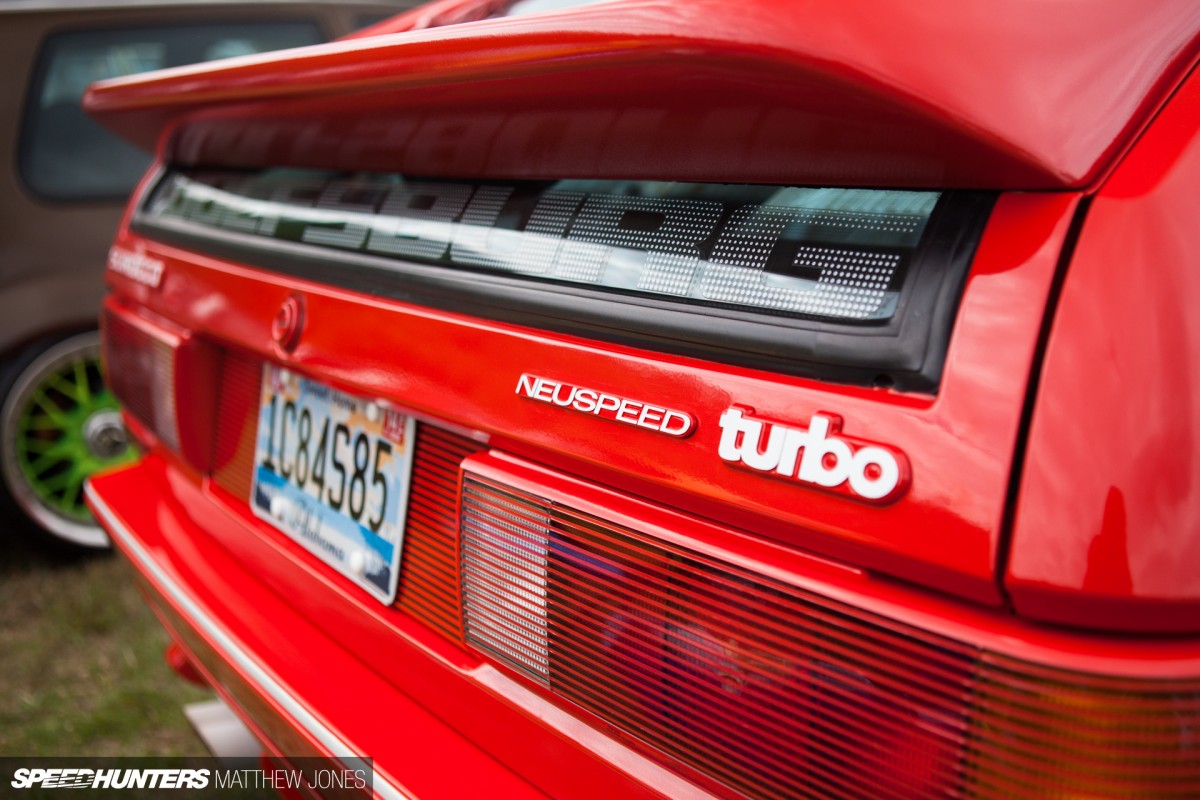 Can you imagine keeping a car this clean for over 30 years? I can't even keep a t-shirt clean for more than 24 hours!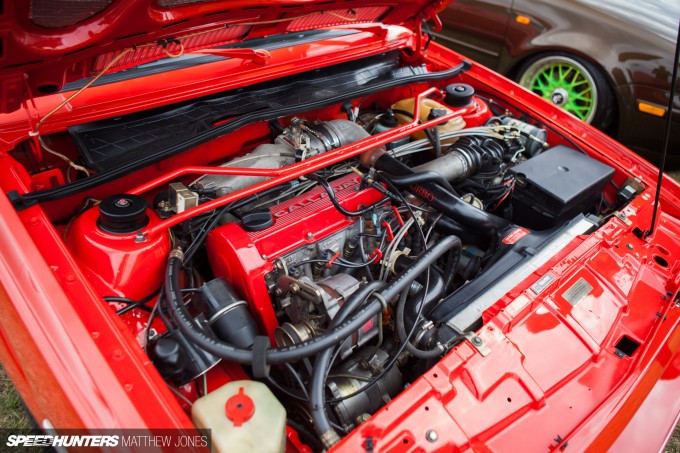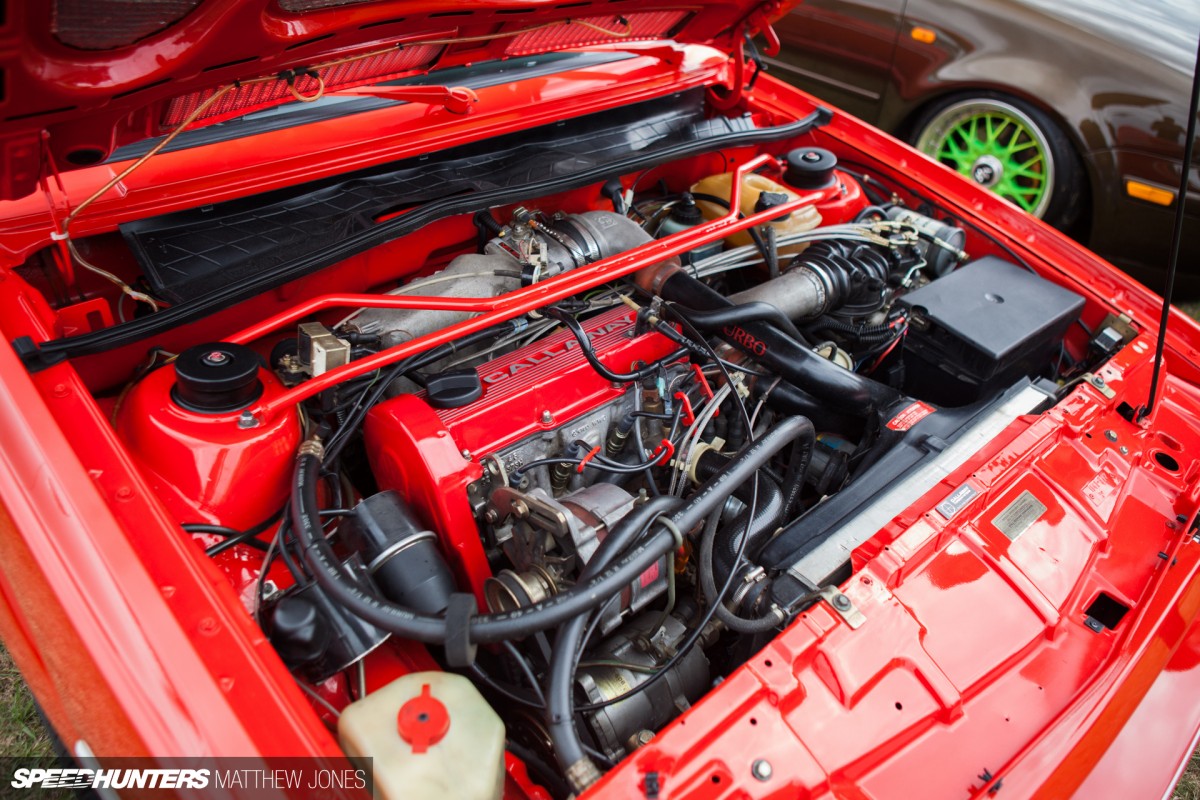 Yet, not only has its owner been responsible enough to maintain the VW's showroom shine, he was actually ballsy enough to modify it. For the engine? A Stage II Calloway turbo system has been sourced.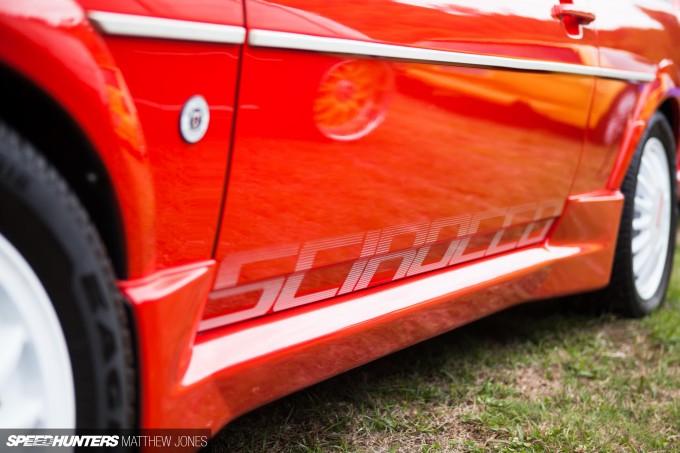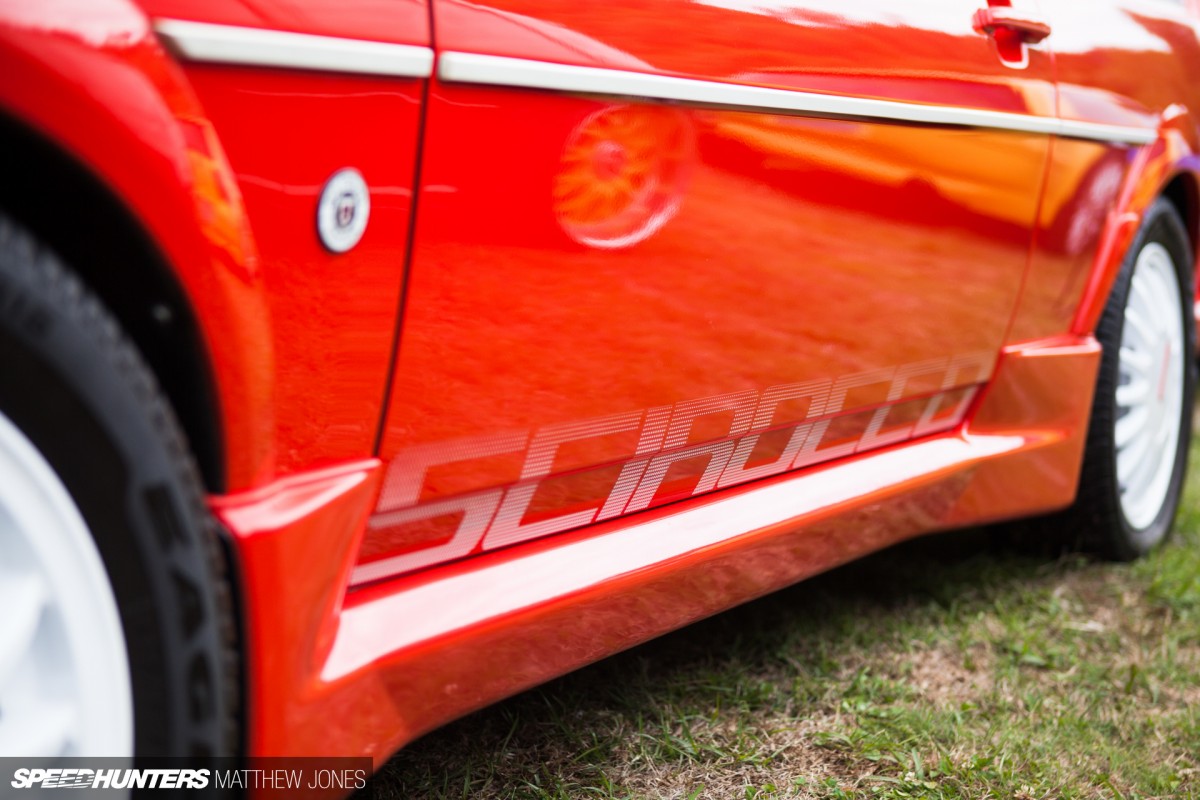 Those awesome body additions on the exterior? Thats an authentic Kamei X1 body kit in conjunction with a set of Euro headlights and bumpers. Gorgeous isn't she?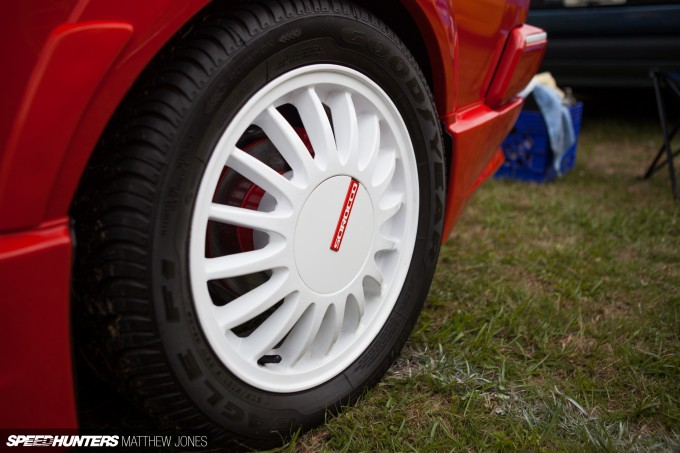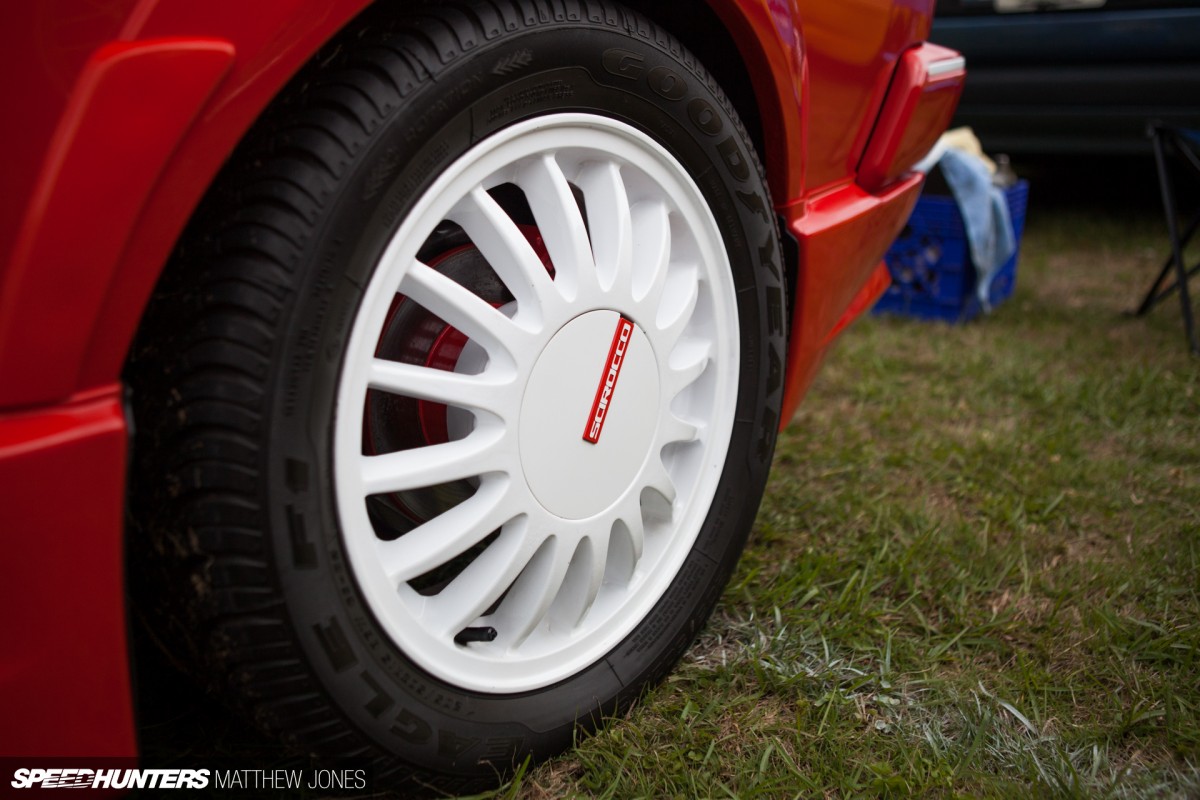 And, even though it'll never need the support while it's quietly resting in its air conditioned garage, Koni front and rear sway bars have been added into the mix along with Neuspeed upper and lower stress bars and HOR progressive springs to bring it down on its immaculate set of Ronal R8 wheels. Impressive, I know. It's okay if you need to excuse yourself…
Back to the Future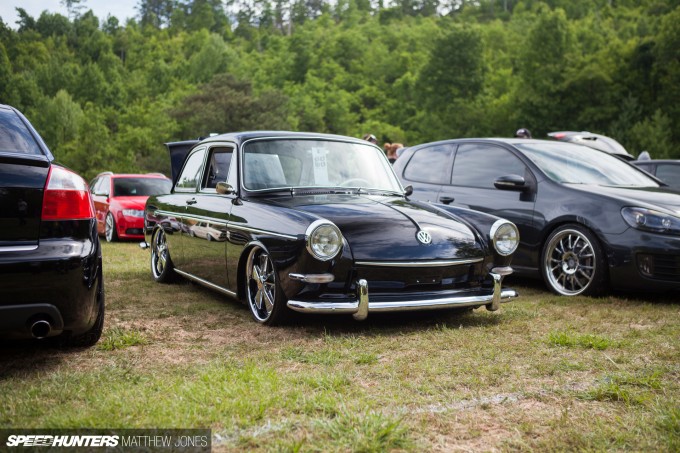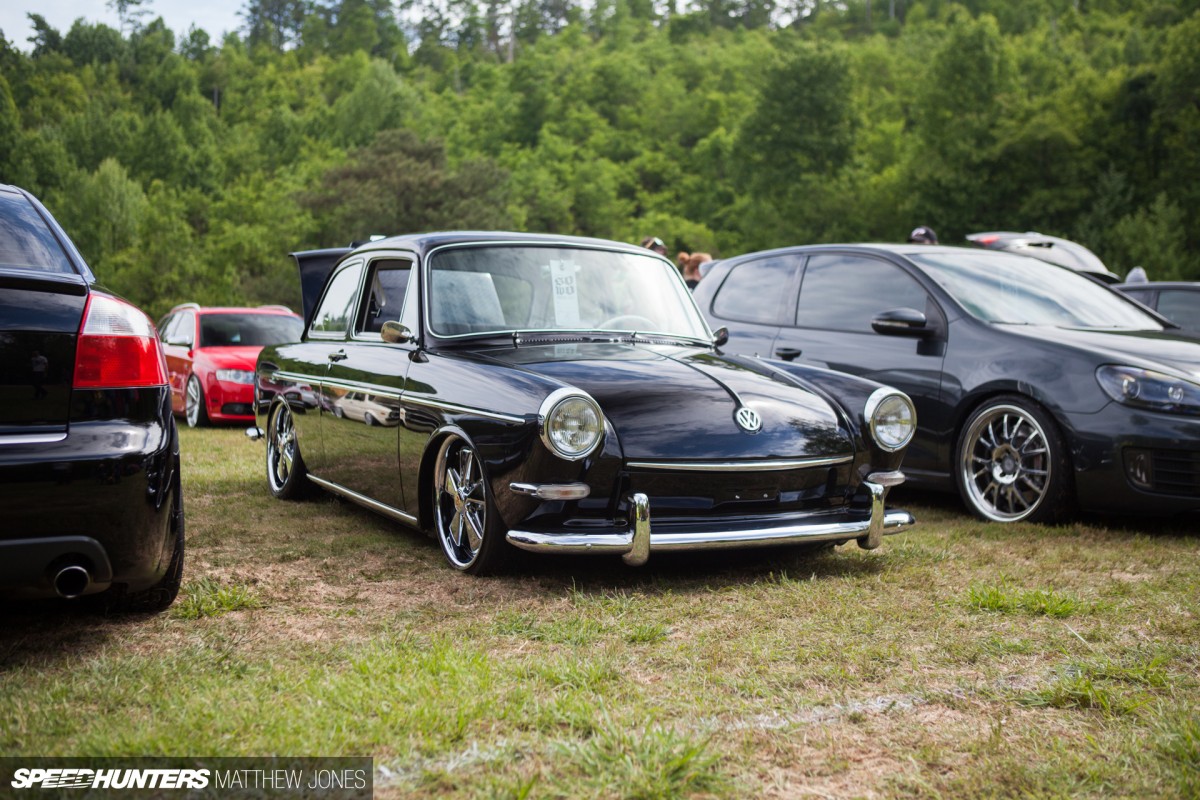 While were talking about perfectly maintained classics, I feel I'd be doing y'all a real disservice if I didn't spotlight this 1966 Type Volkswagen Notchback.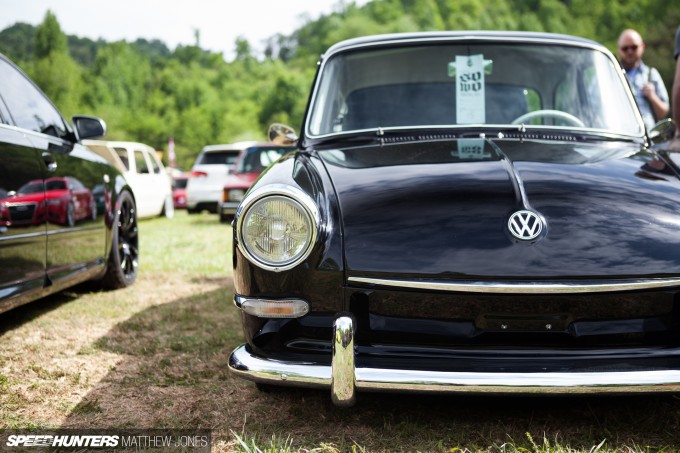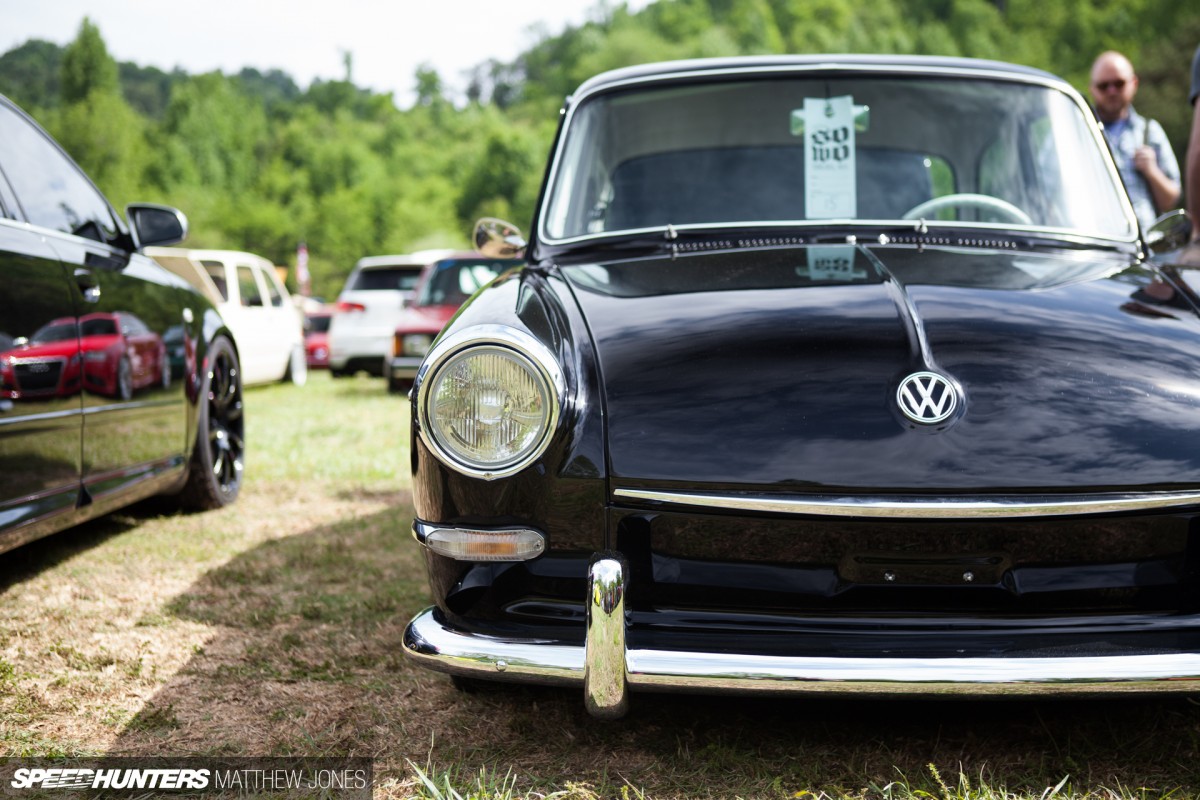 The owner – who has had his hands on the car for 11 years now – decided to dip into the dark side and actually modify this old school machine, as undoubtedly each and every one of us would.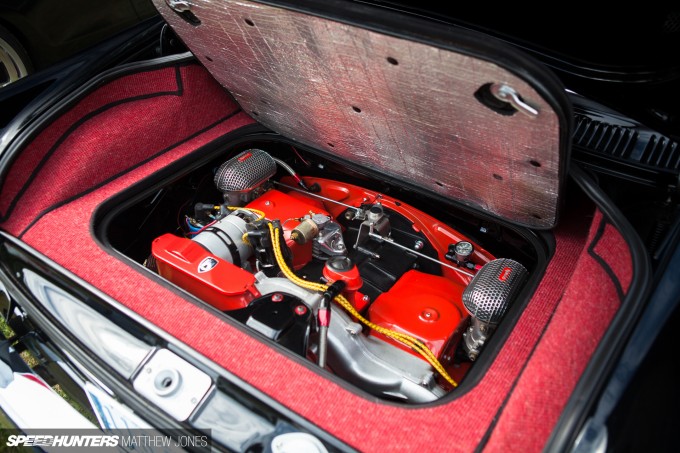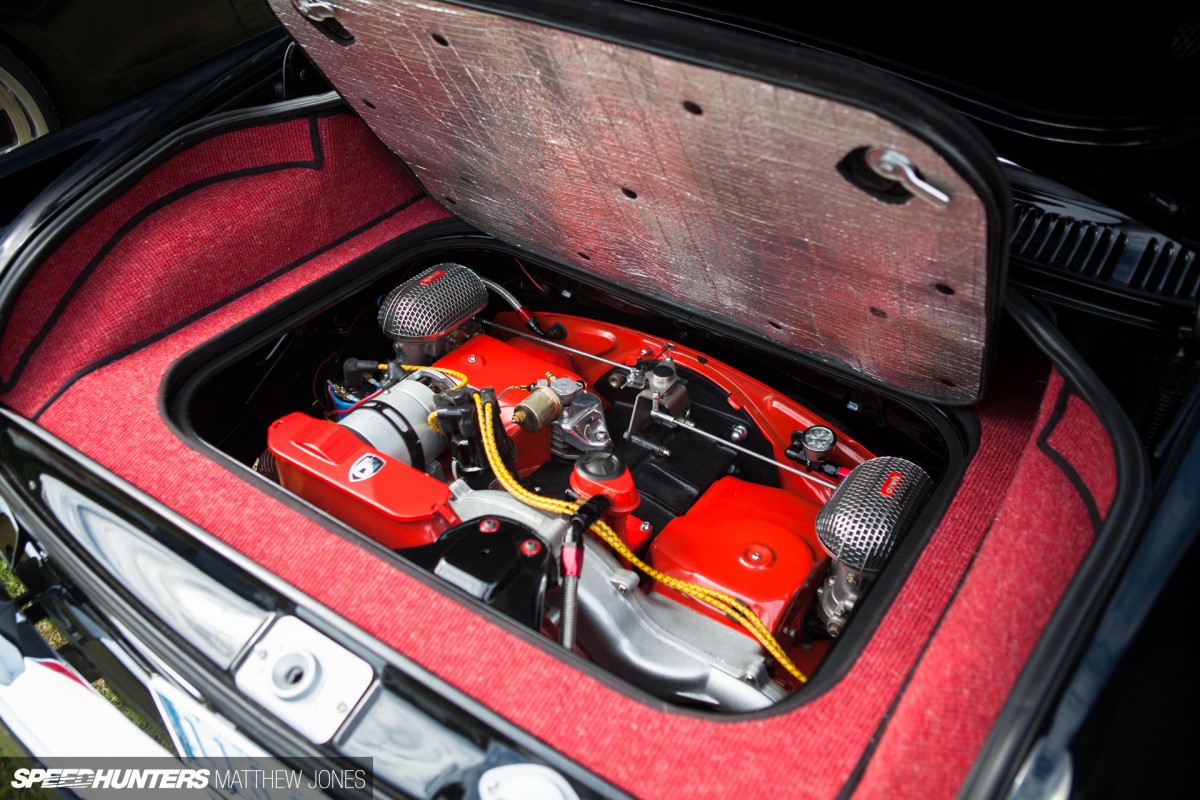 Originally displacing 1.6 litters, the engine has been enlarged to 1914cc and upgraded with dual carbs.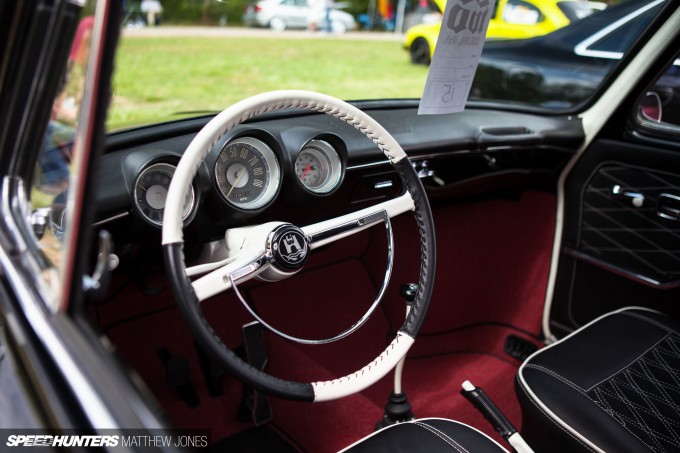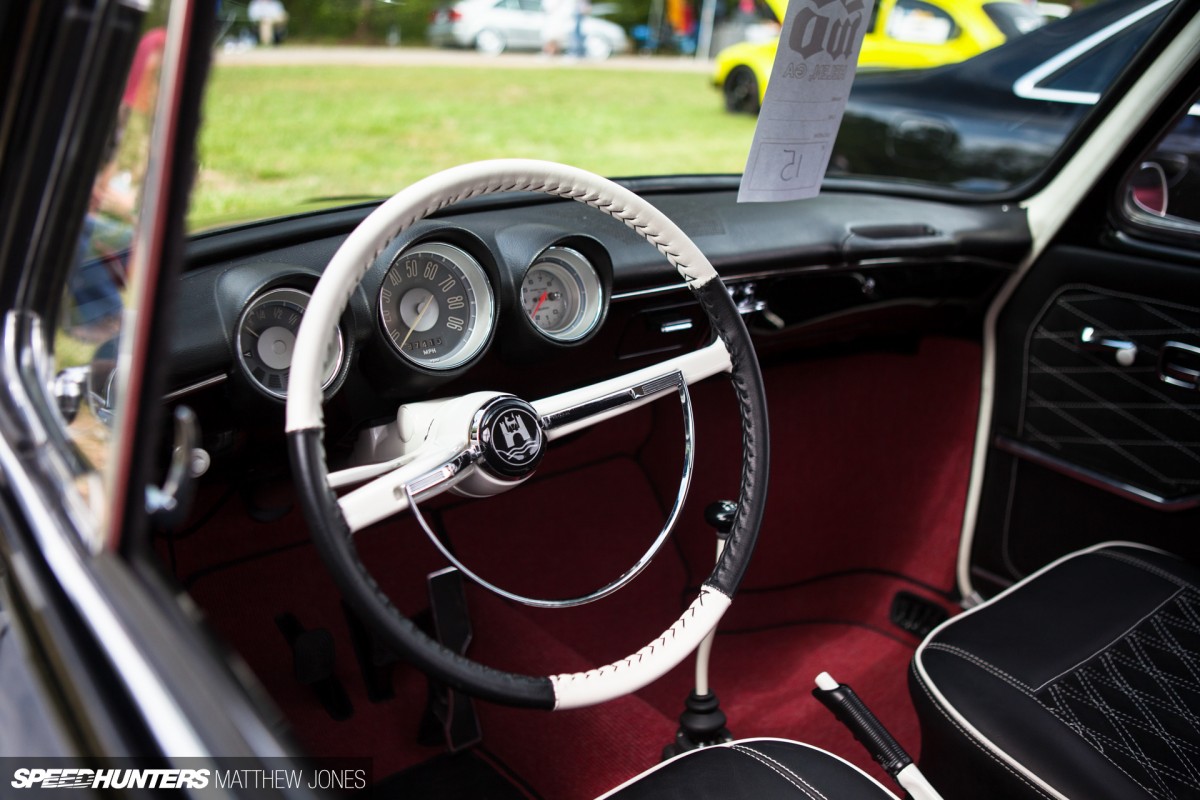 And the interior has been completely restored and revamped to fit the classical bill.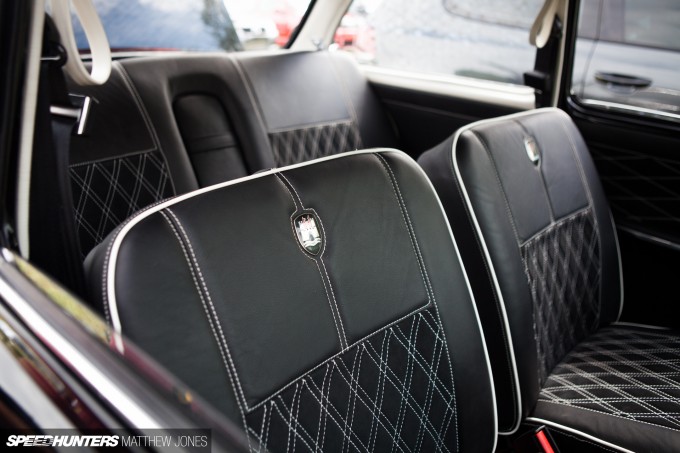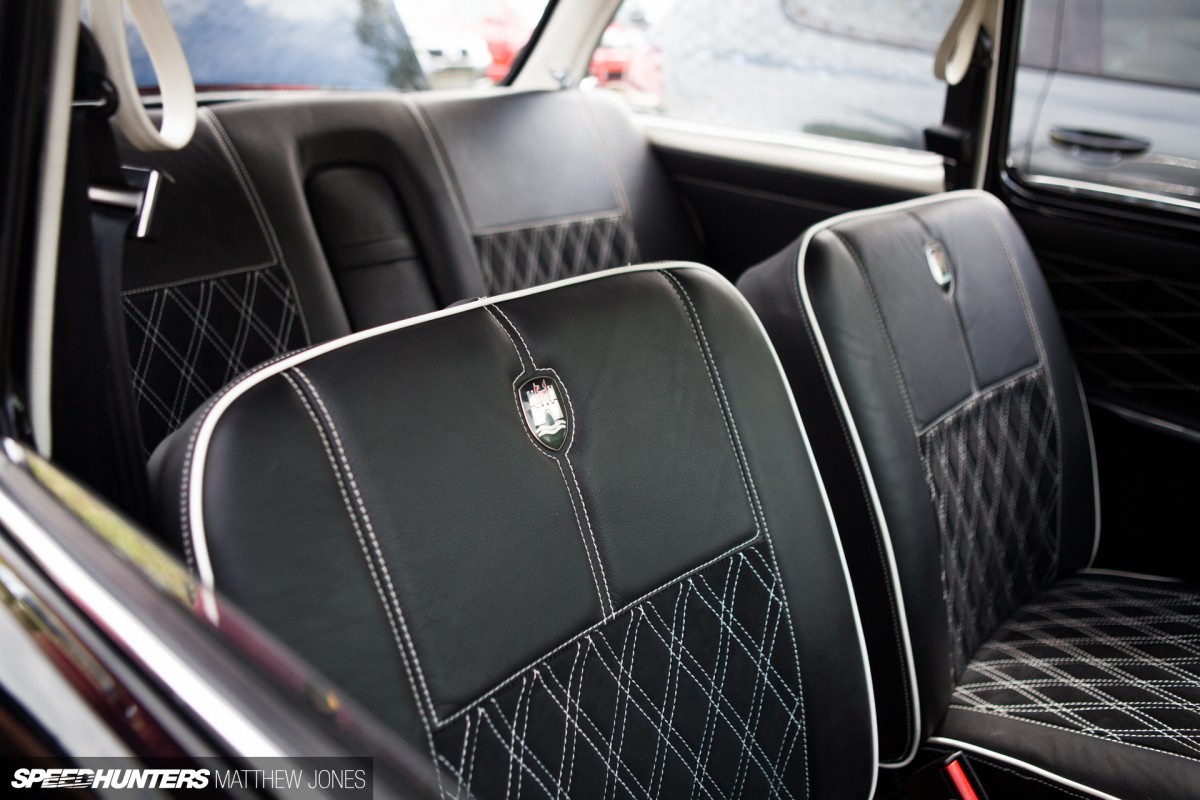 I've noticed that the Euro scene definitely knows how to give their interiors some proper attention, but rarely have I ever seen something this clean. Restored and revamped to perfection; almost hot rod like.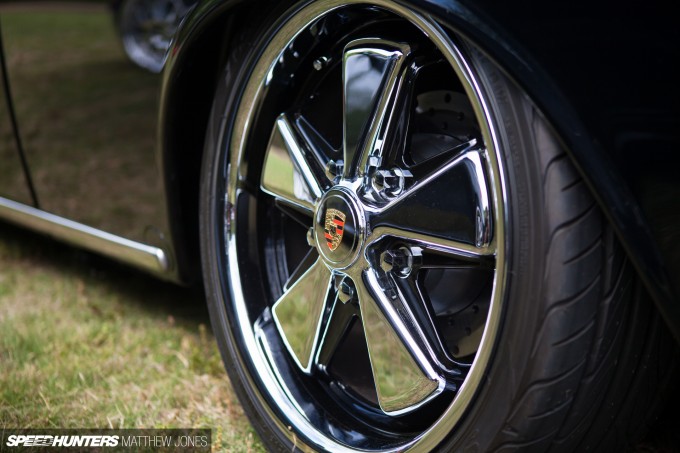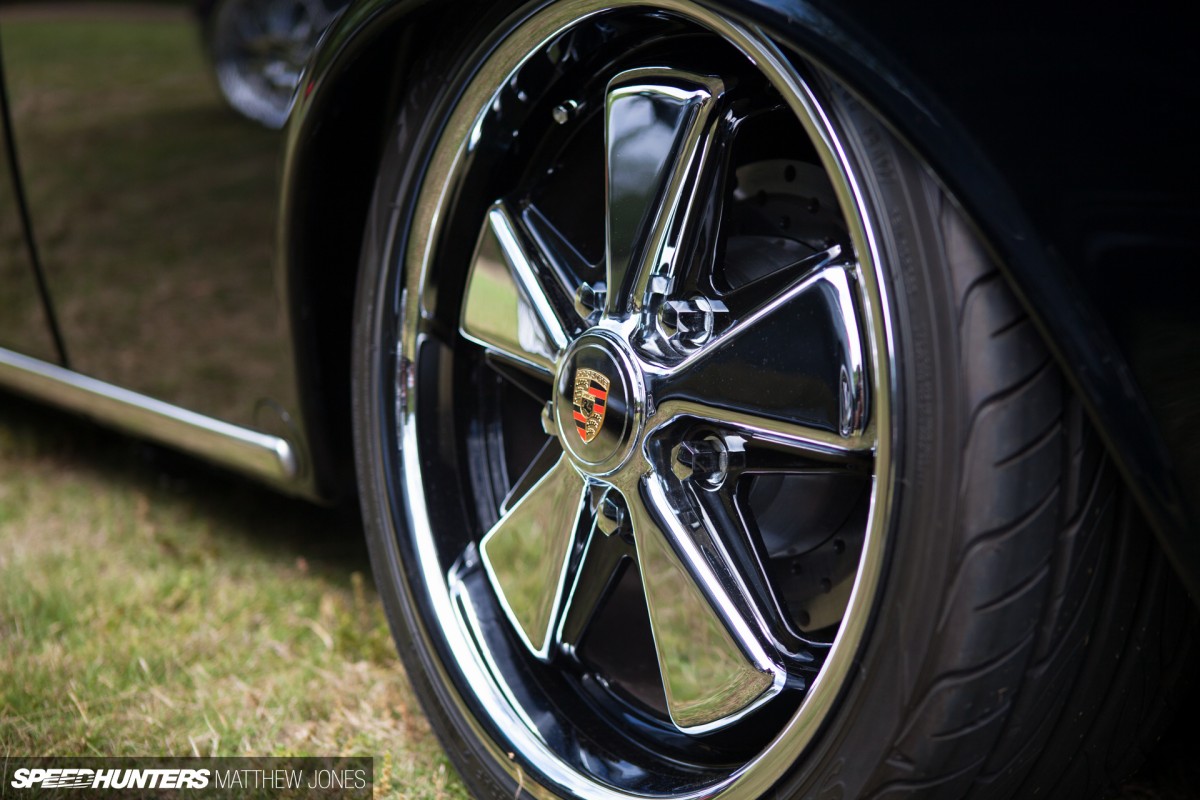 And back on the versatility tip, the final touch was a set of classic Fuchs design wheels in a modern size.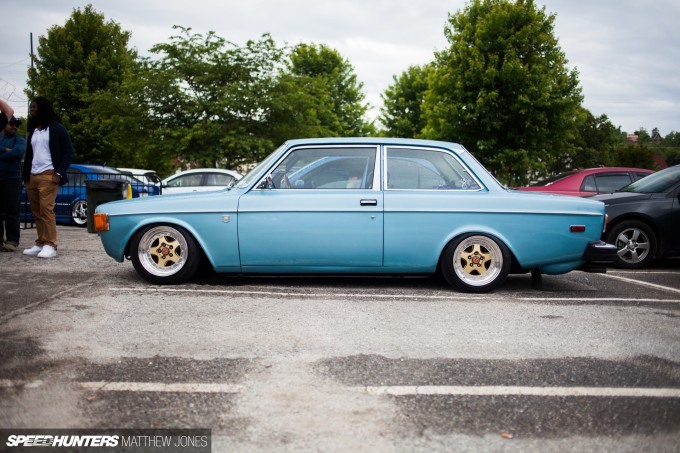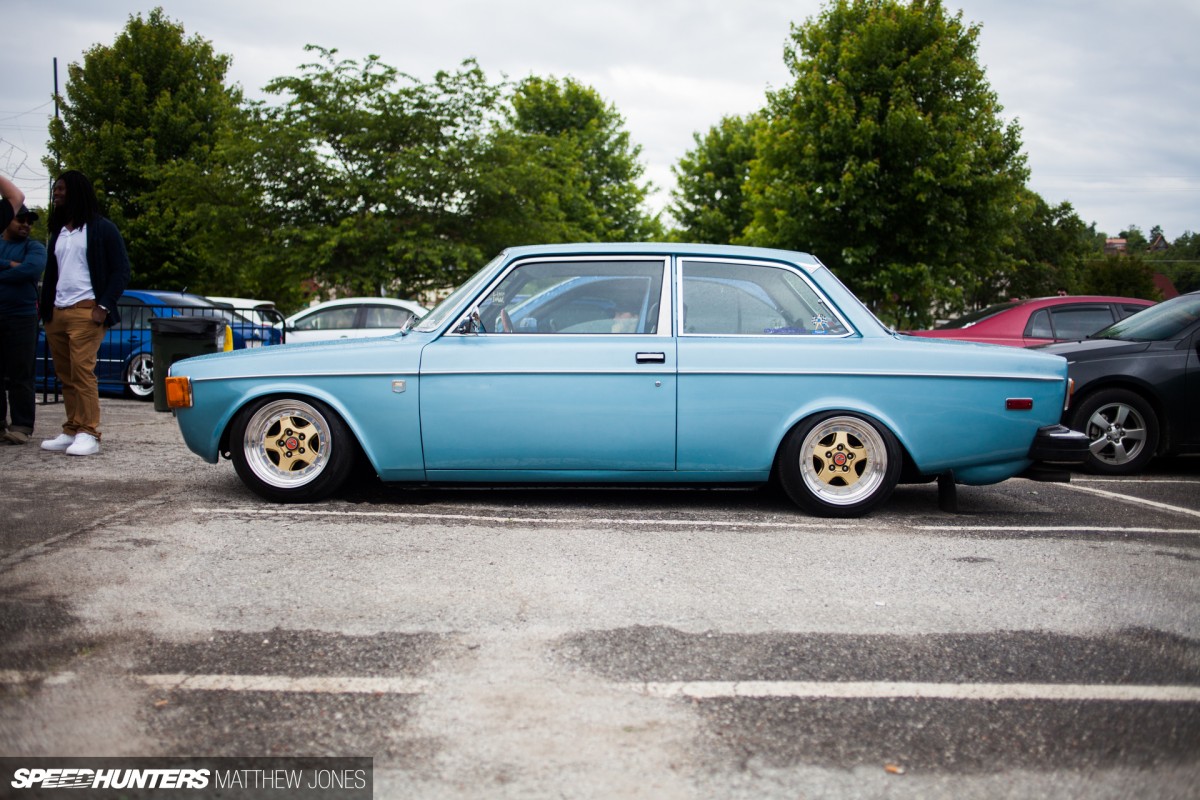 Though the main competition became home to many great VAG builds, it wasn't until I began sifting through the surrounding parking lots that I was truly engulfed in the variety that SoWo had to offer. Realistically, there were way too many badass builds to allow me to put my finger on an absolute favorite, but I'd be lying if I didn't say that I gawked over this Volvo 142 GL many times throughout the weekend.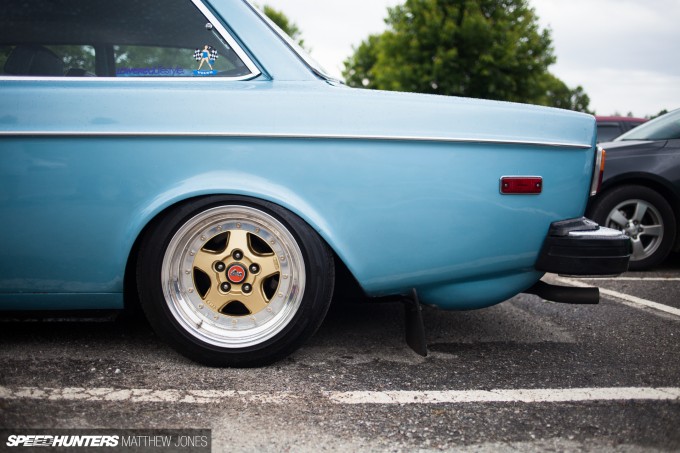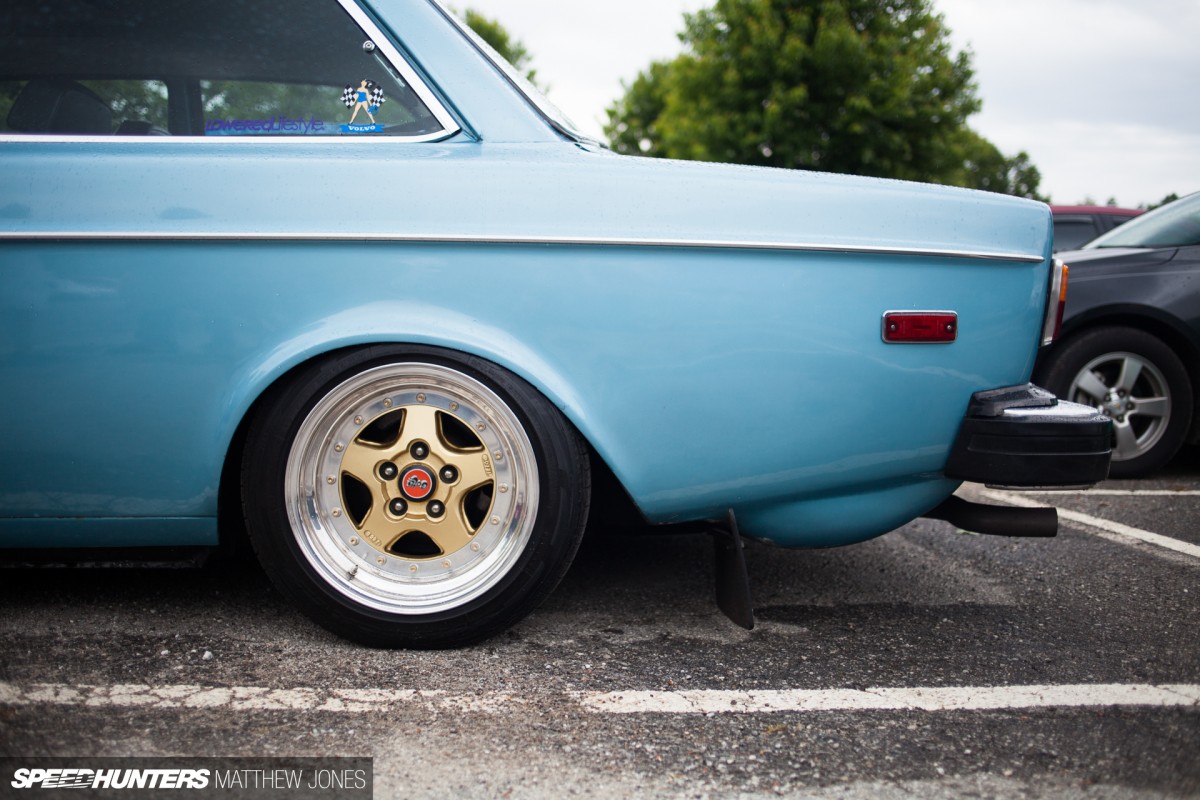 Aside from an air ride setup and Gotti J55B wheels in a 15×8-inch fitment at all four corners, not a lot has actually been done to the car.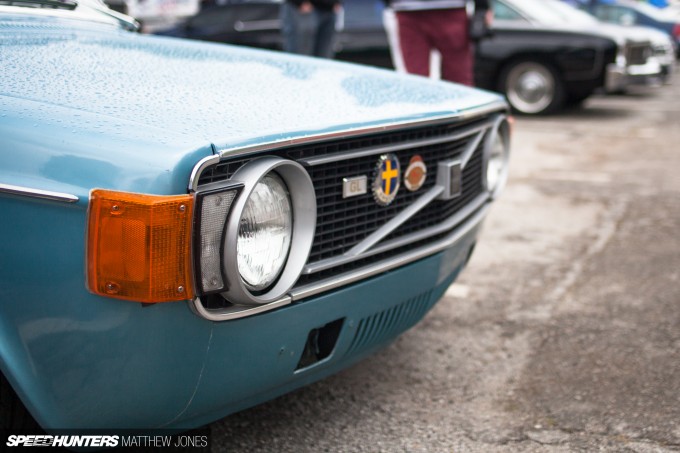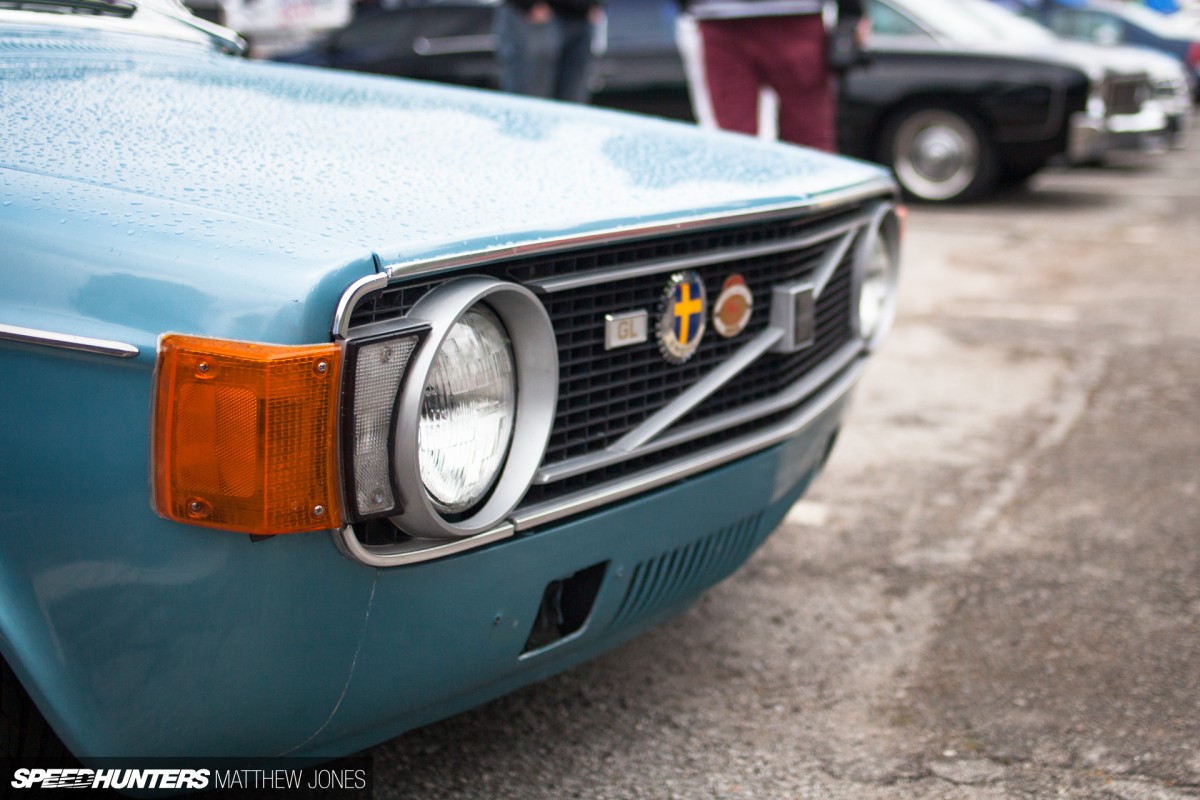 But it's one of those builds that on presence alone makes you weak in the knees.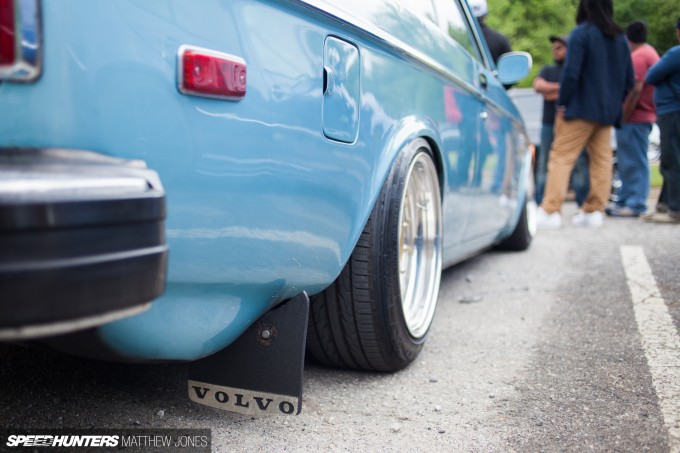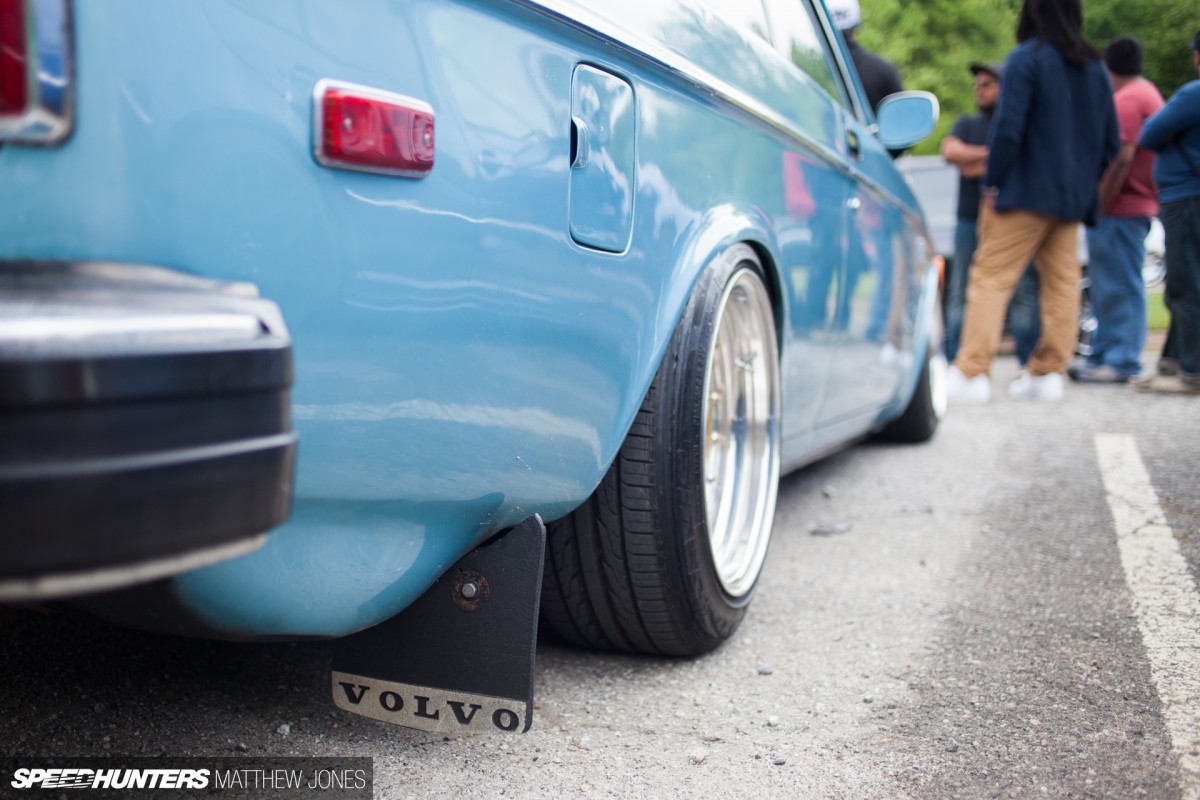 For me, it was like coming across a '70s-era Corolla, or even a stock RX-3. It didn't matter what it had done to it – it was just plain cool.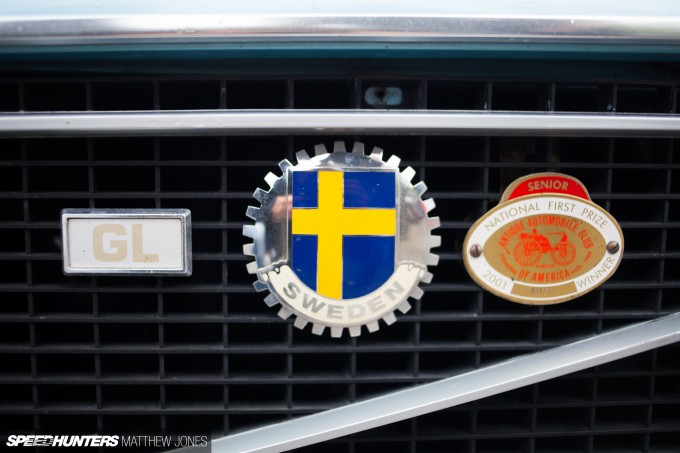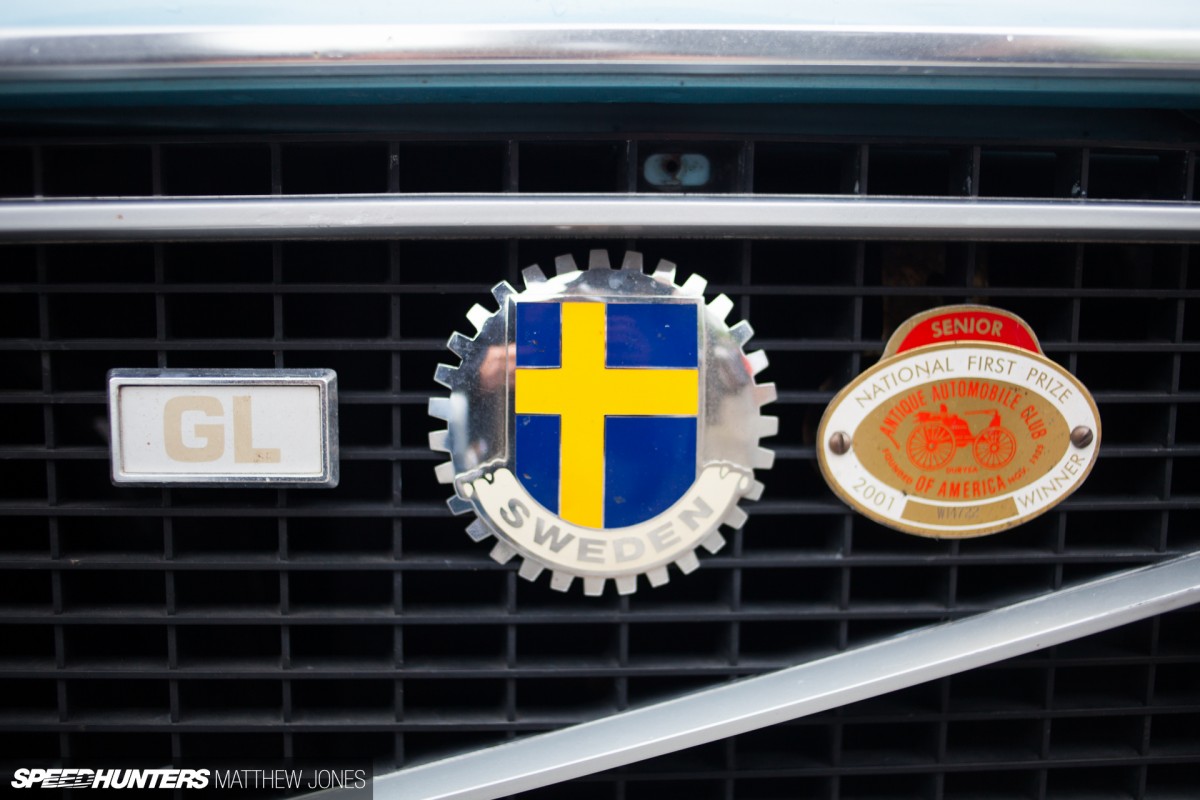 And with some old school mud flaps and a couple of award winning plaques on the front grill, this guy had that character factor skyrocketing through the roof.
Power Mode, Engage!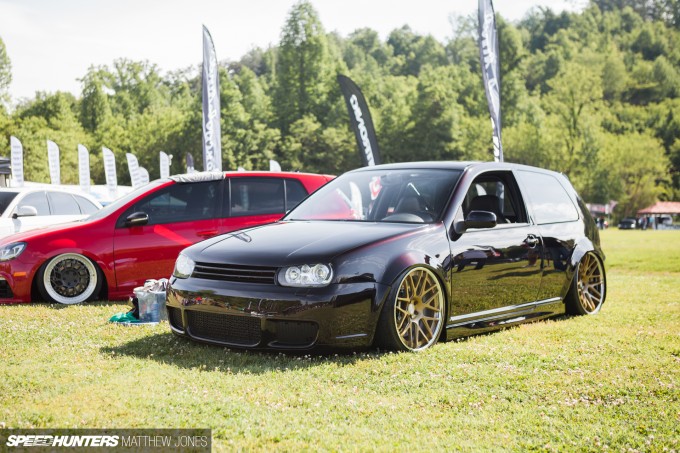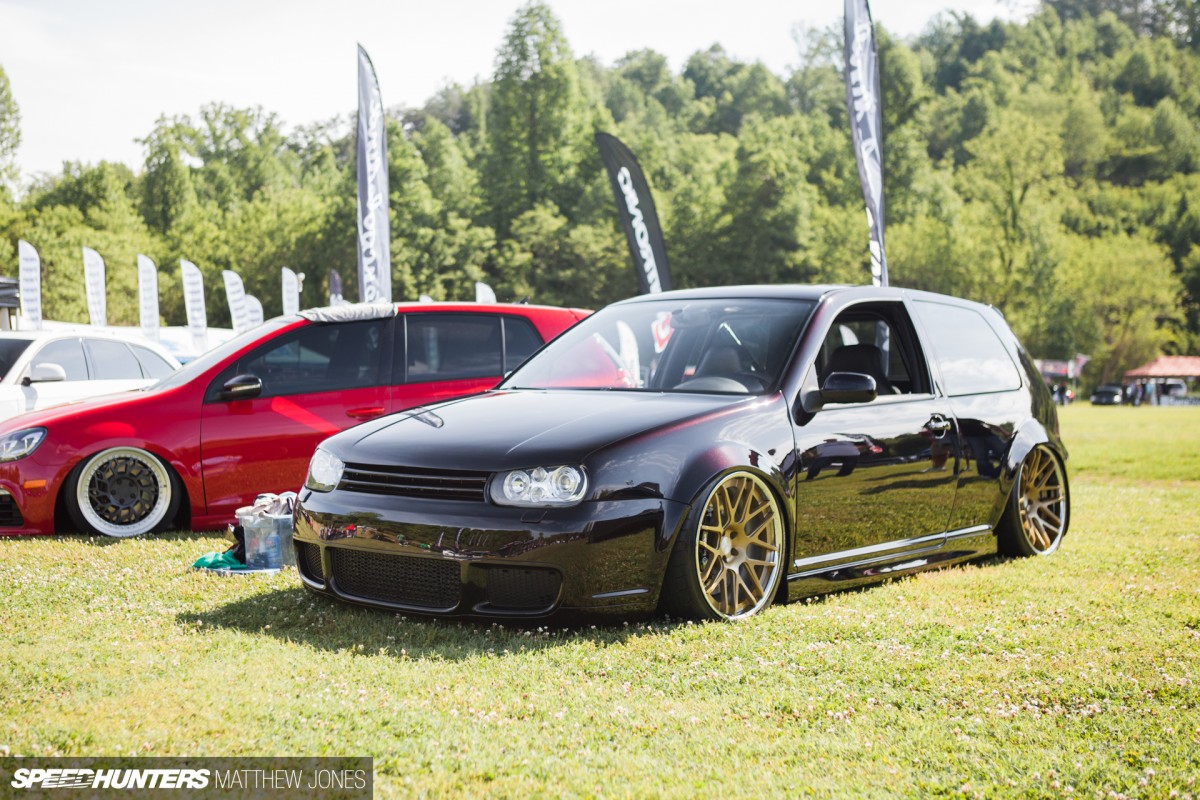 Okay, Now that I've fully covered the bases on the classics, it's time for power. And what better place to start than this 800hp Golf Mk4 R32.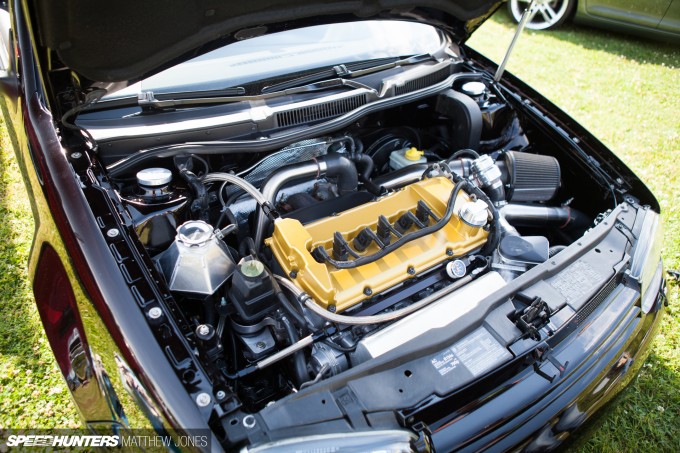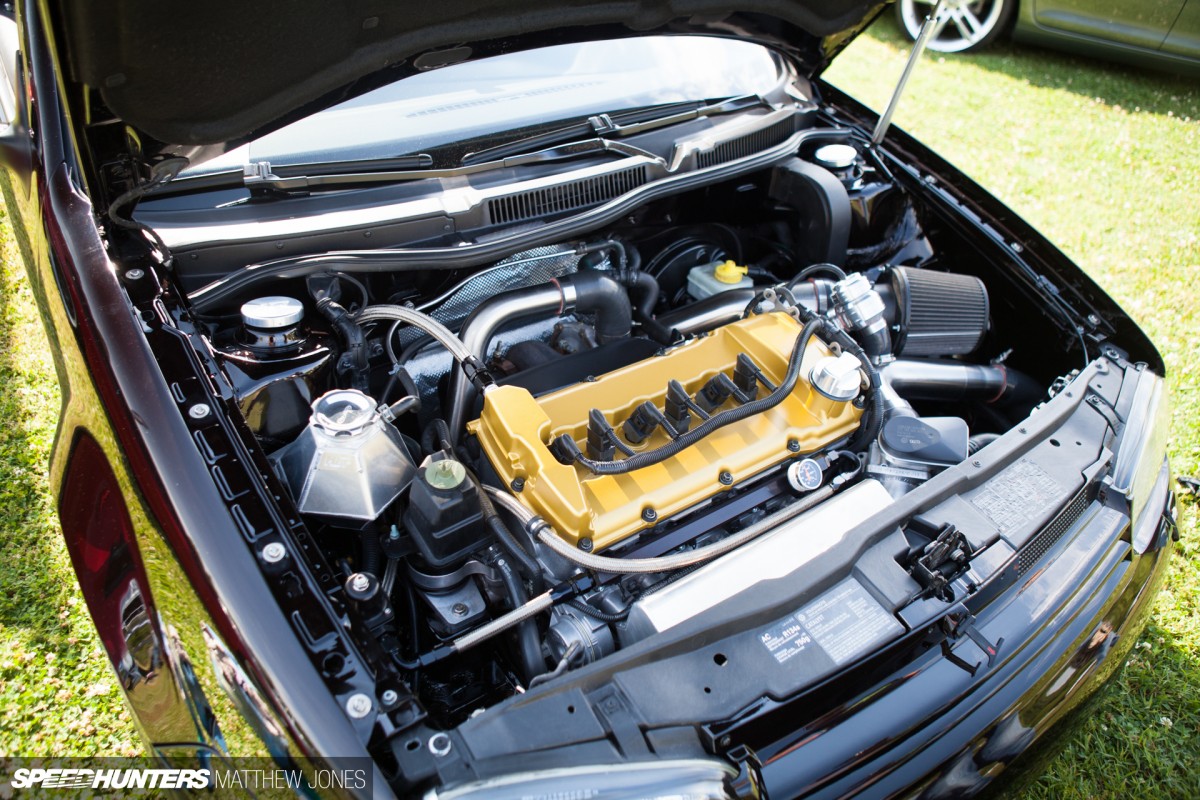 Where's all that power coming from? A built engine, big Precision Turbo 6265 and E85 fuel – that's where!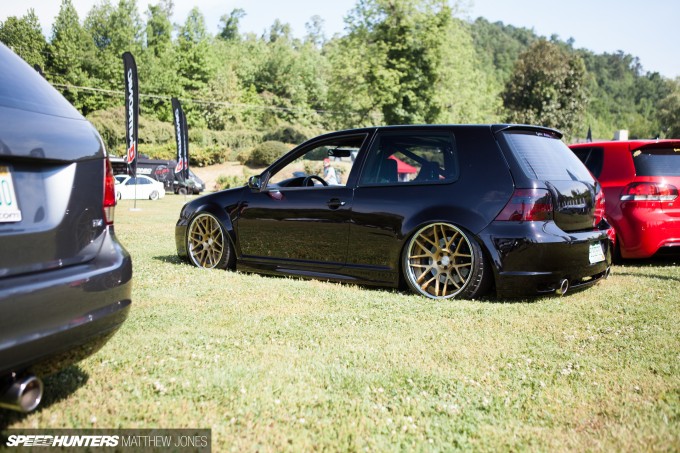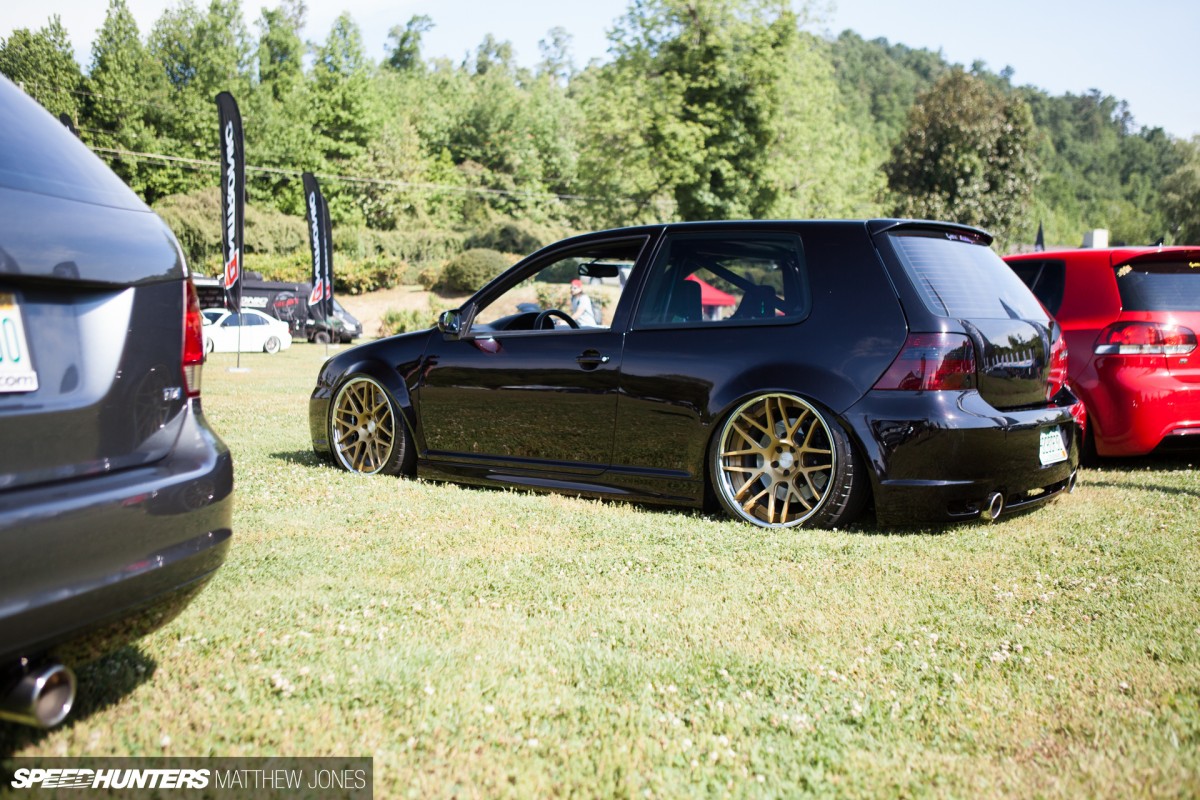 All to often I hear the question, 'What exactly is a full build?' Well ladies and gentlemen, you're looking at prime example. From the wide body work and perfect coat of Brickyard Red paint, not one single area has been left untouched.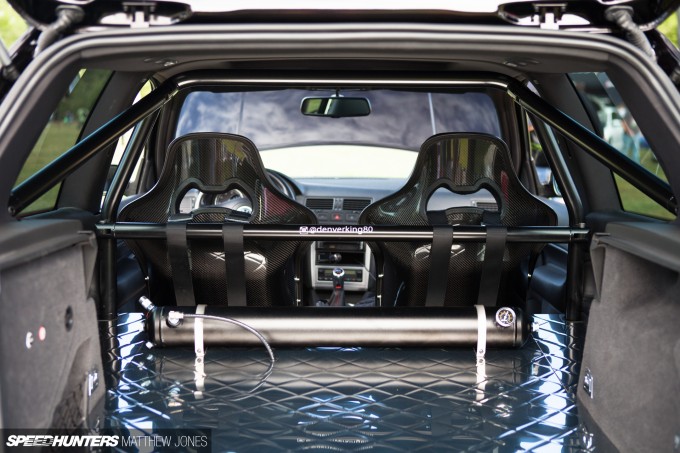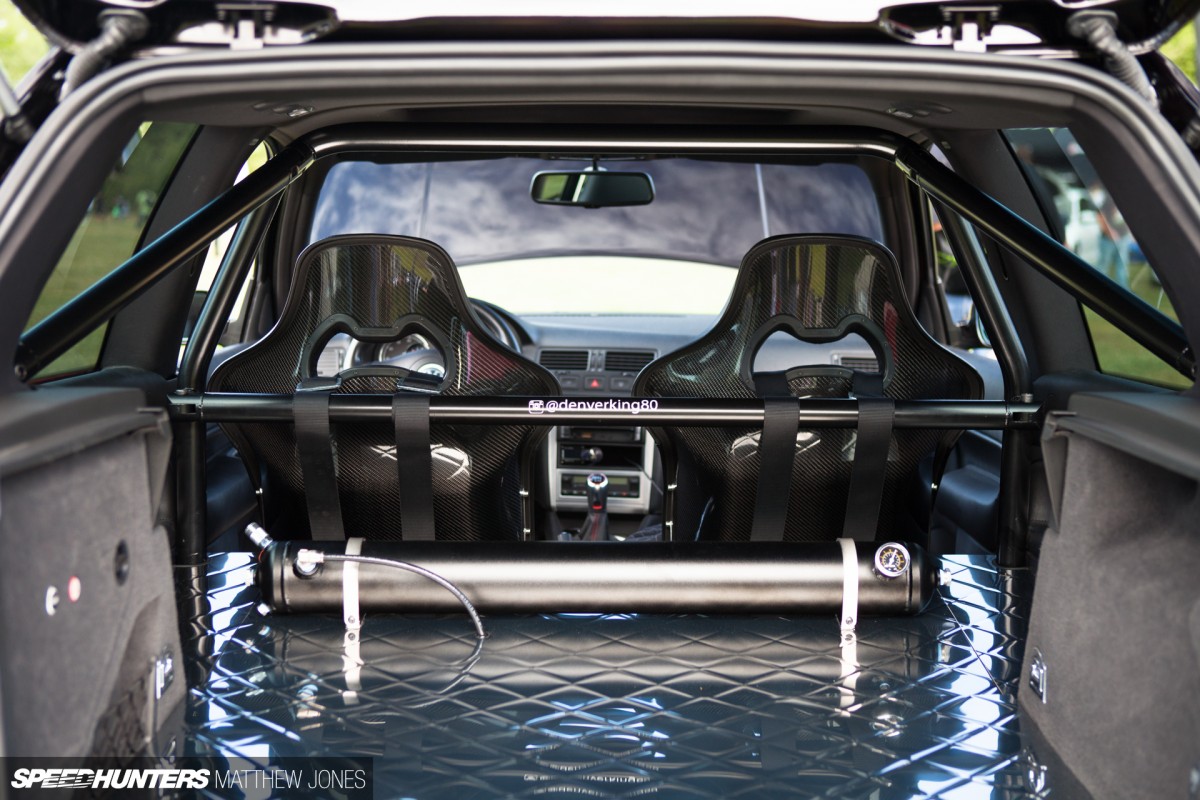 I mean, just look at it in there!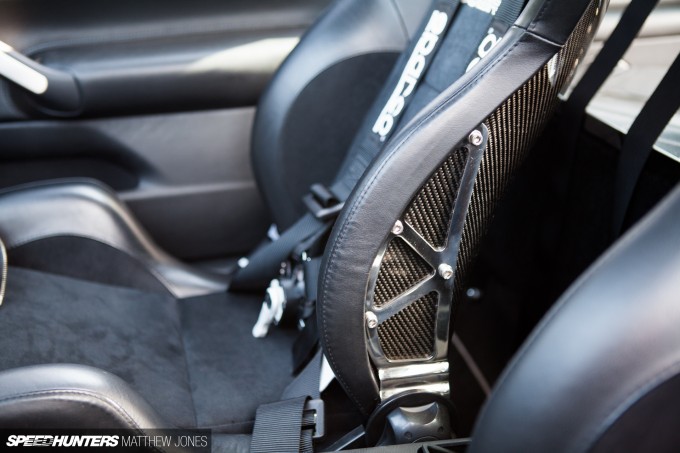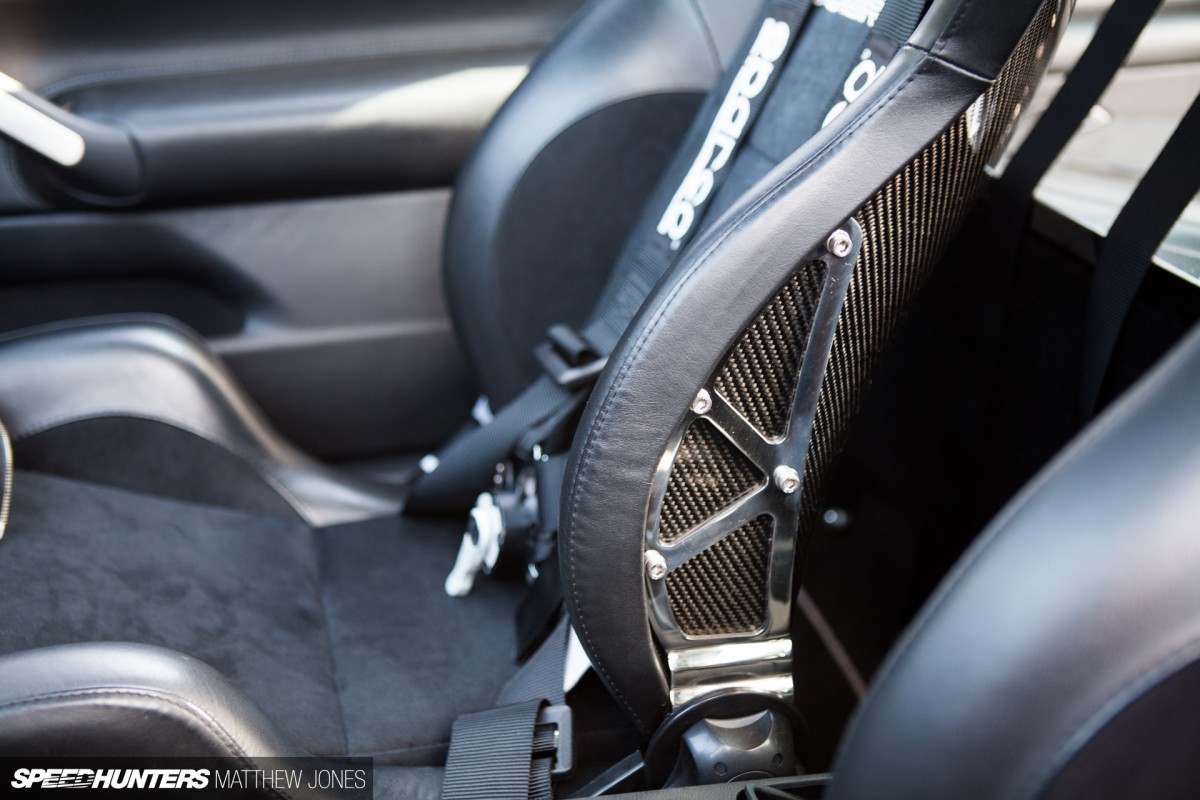 Even the front cockpit received immense attention with a clean pair of carbon fiber framed seats. If you're unable to pick up on the owner's dedication from these images alone, let me be the first to inform you that this guy was so eager to display his pride and joy that he actually brought it all the way out from Denver, Colorado, just for this show. That's a solid 1,400 miles away from Helen, Georgia.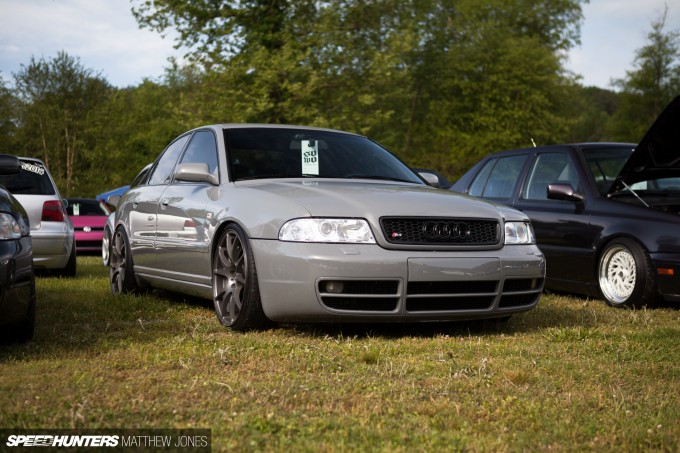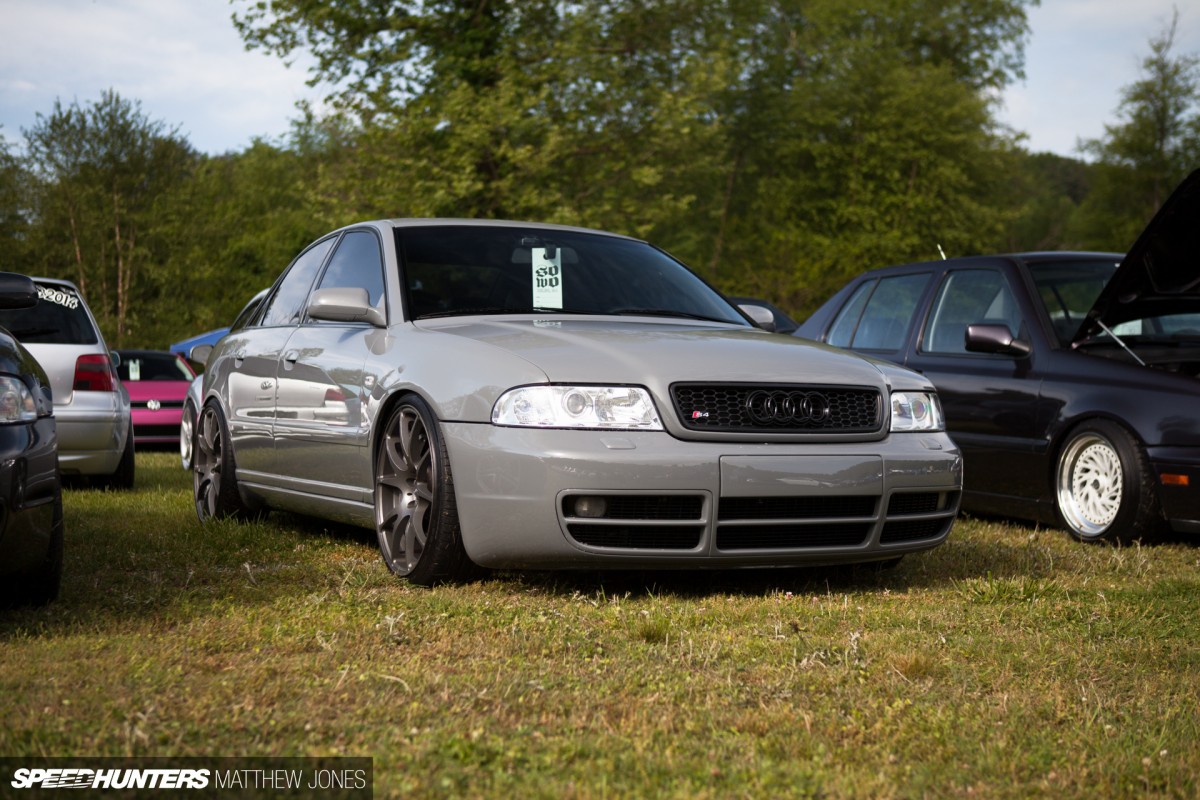 As I stated in my first post, one of the more overlooked cars in the main competition arena was this rather unassuming Audi S4.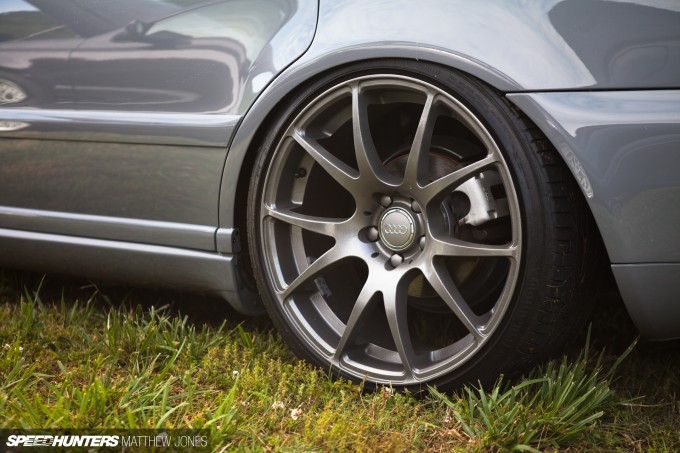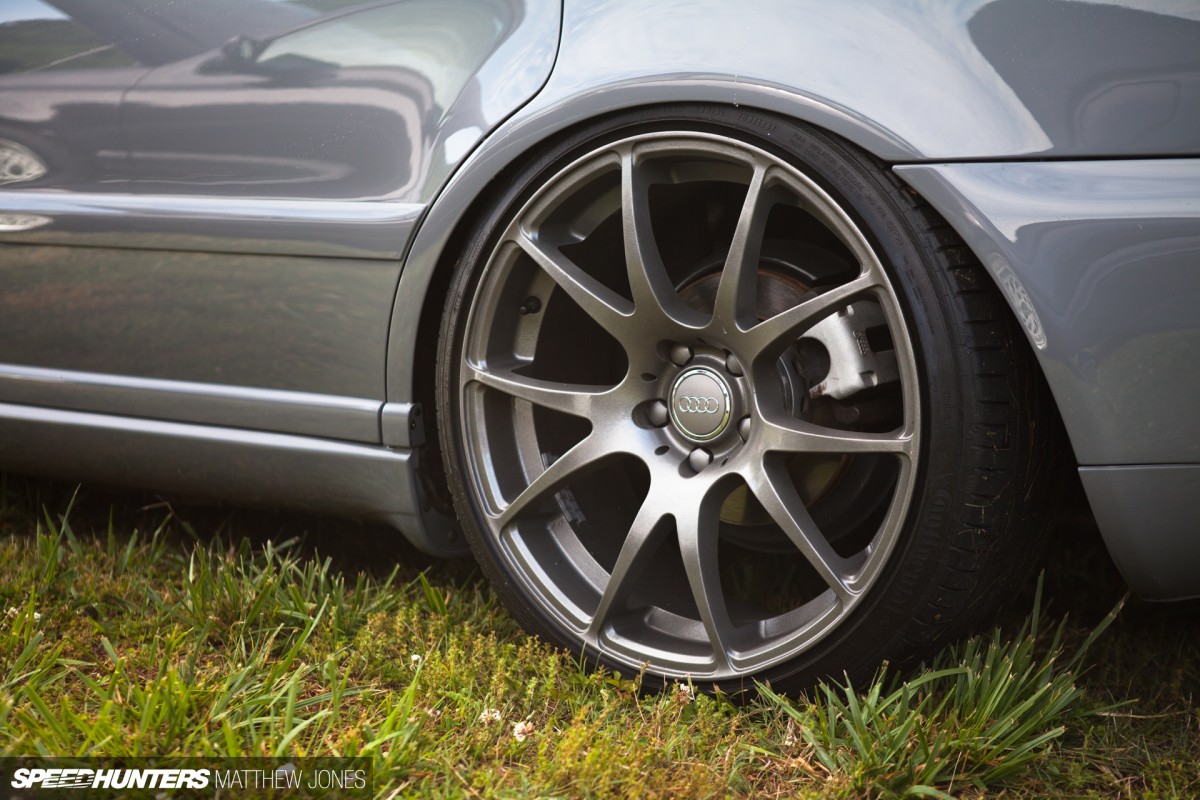 The B5 has always been an odd car for me. Sure, in person it looks amazing – especially when brought down to the ground on H&R coils like this one has been.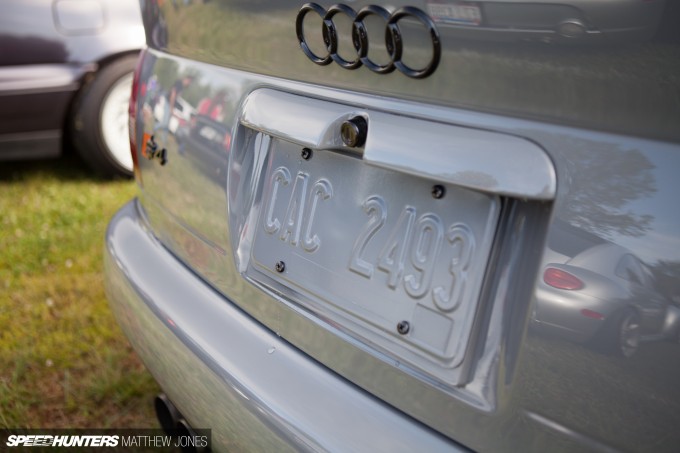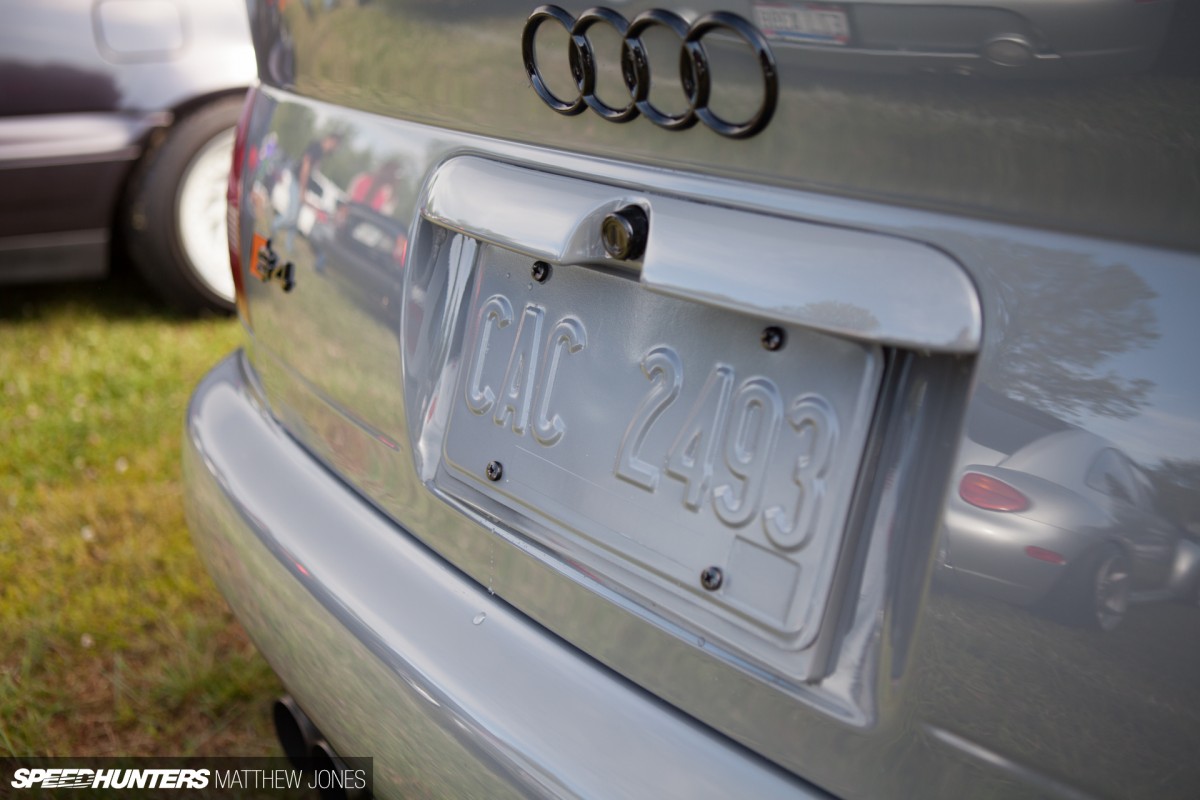 But as a photographer, I still struggle to find the body lines, and it's always been difficult for me to make this chassis look attractive in photographs. Maybe it's just a little… chubby. But what I lack in capturing ability, this build more than makes up for in sex appeal – thanks in part to its new RS7-derived Nardo Gray warpaint.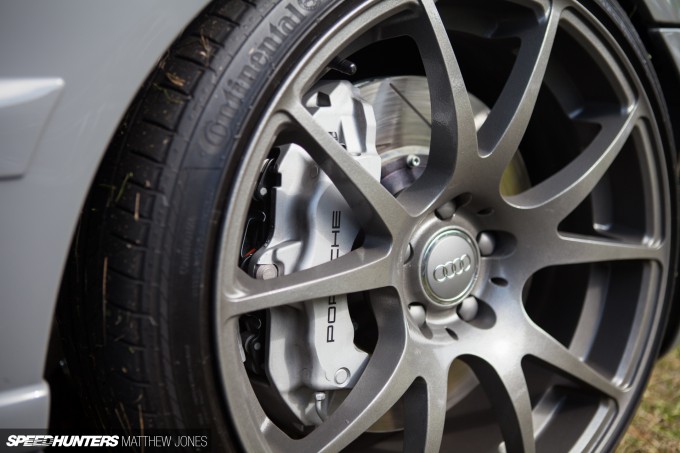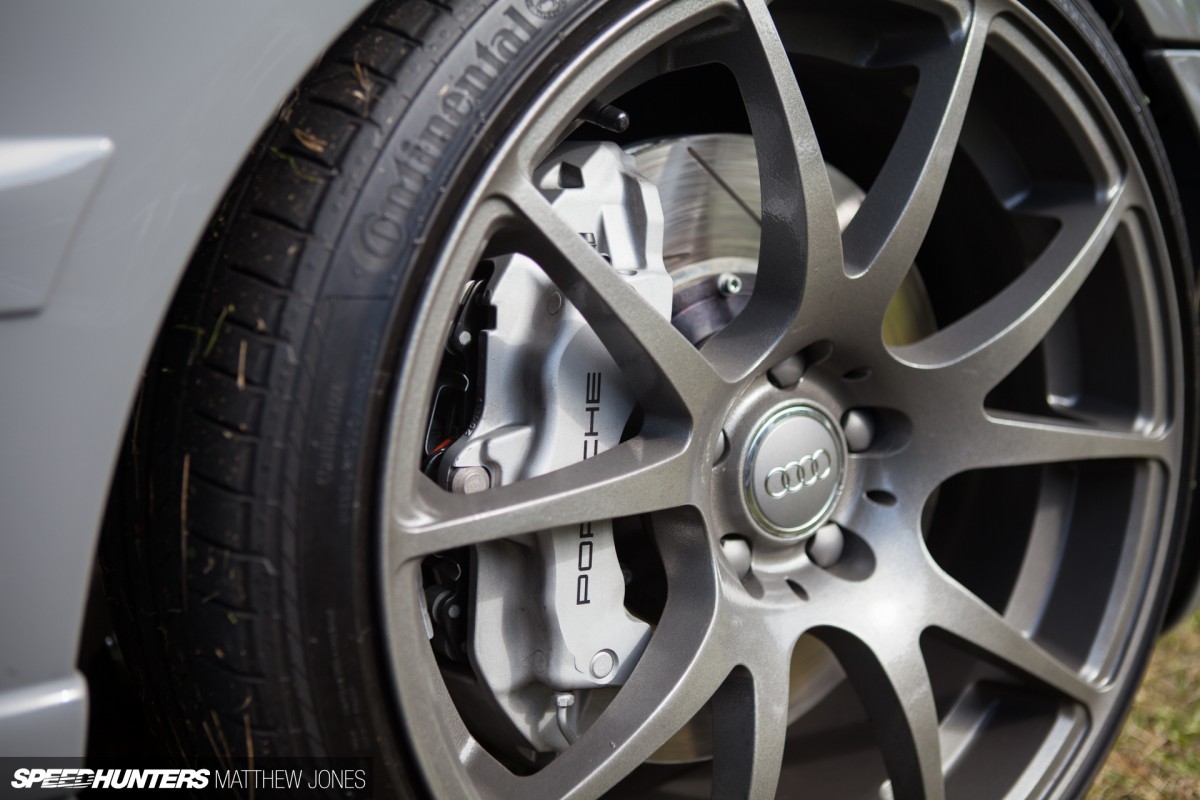 But after speaking with the owner I found out there was so much more going on with this build than just a fresh coat of paint. Step closer and you'll find a Porsche Cayenne 6-pot brake kit and VMR V713 wheels.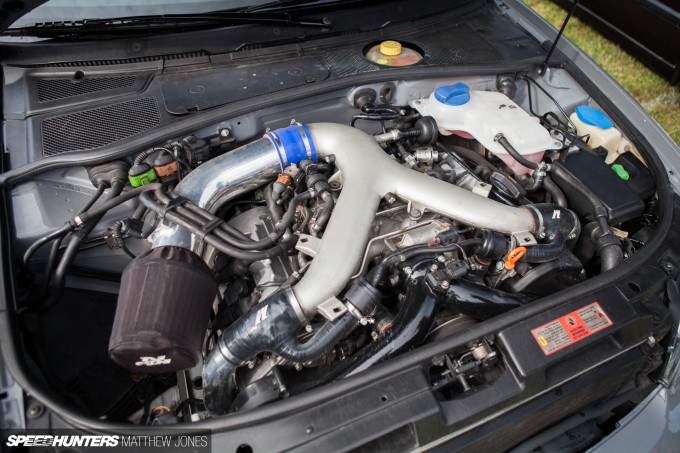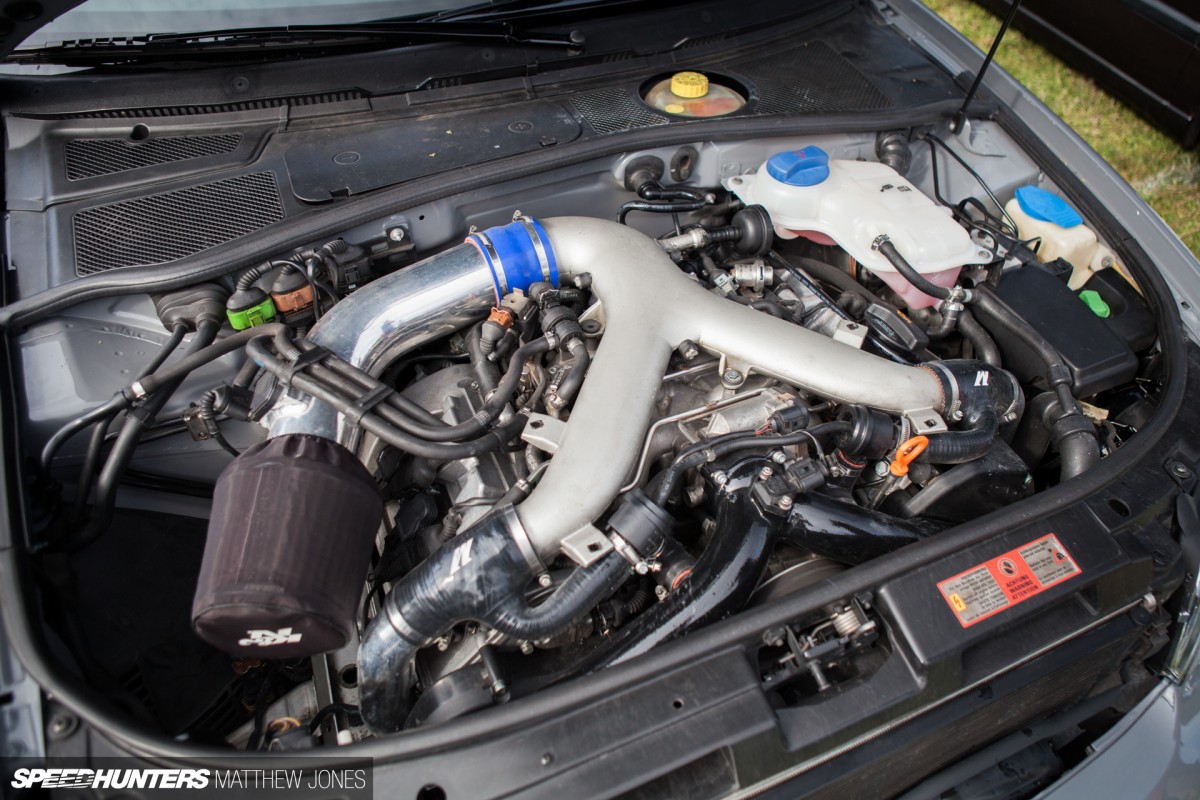 Though you would never expect it, this build has actually received a full engine rebuild from the ground up too. The list is of upgrades is very long, and on top some strengthened internals the V6 features RS6/K24 hybrid turbos and custom side mount intercoolers.
Surprise!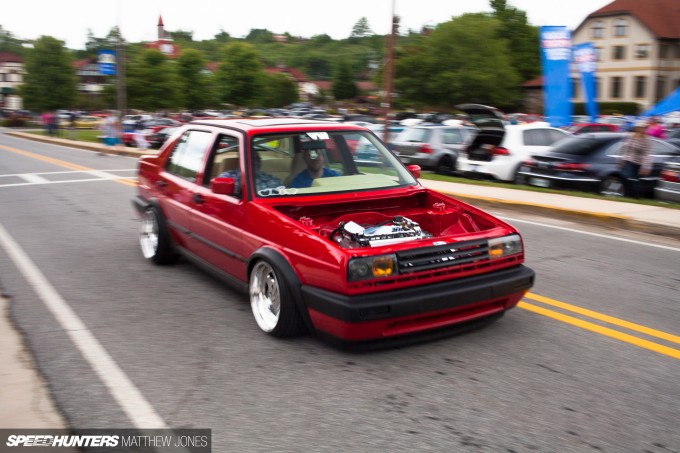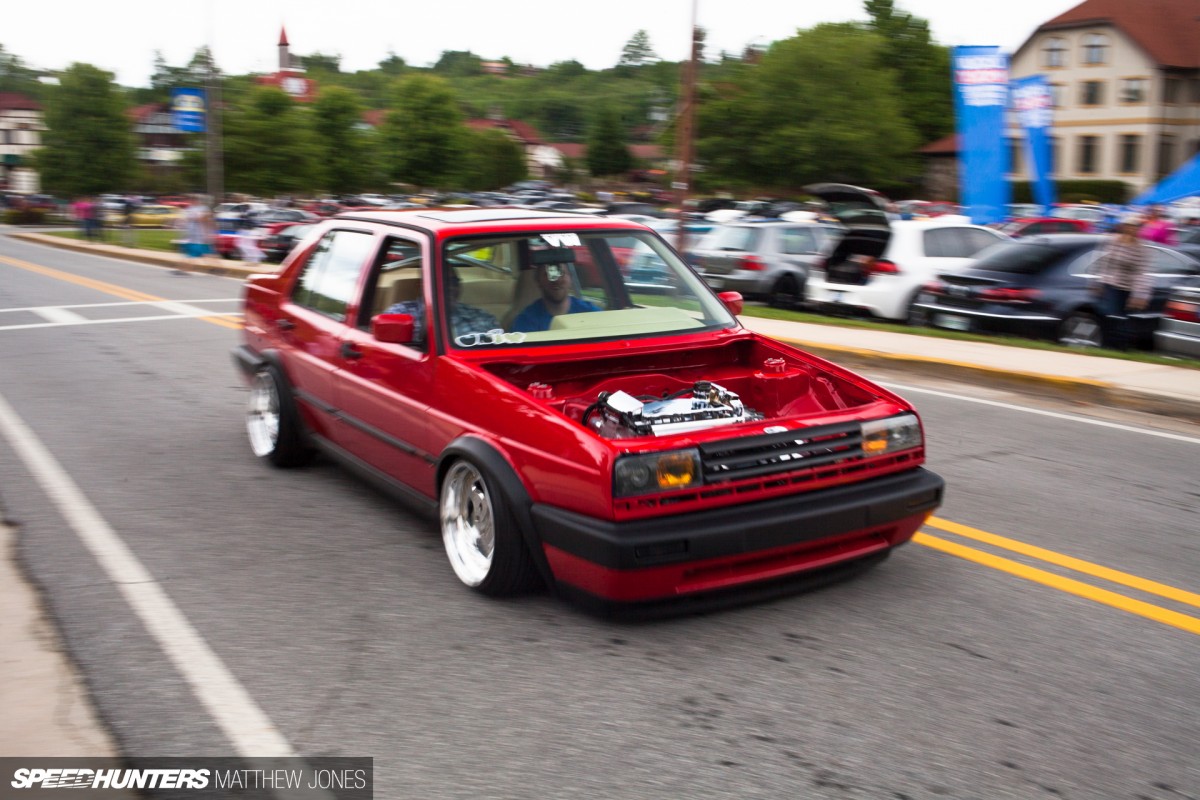 Okay, so this post was only supposed to have five cars featured in it, but there was one more I absolutely have to touch on – this 12v VR6 Jetta. Who doesn't love a little extra bonus, right?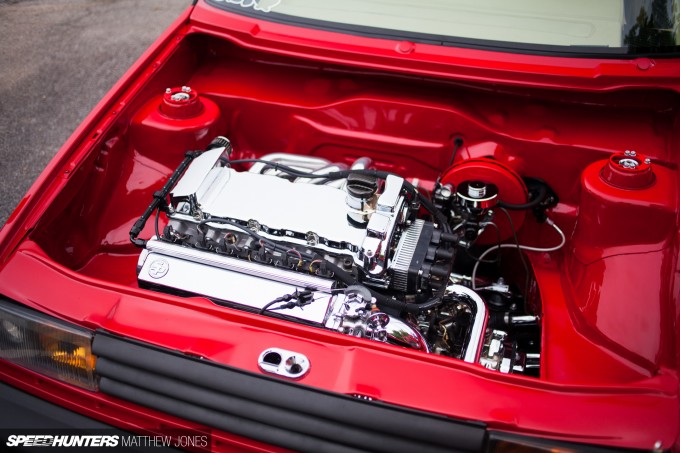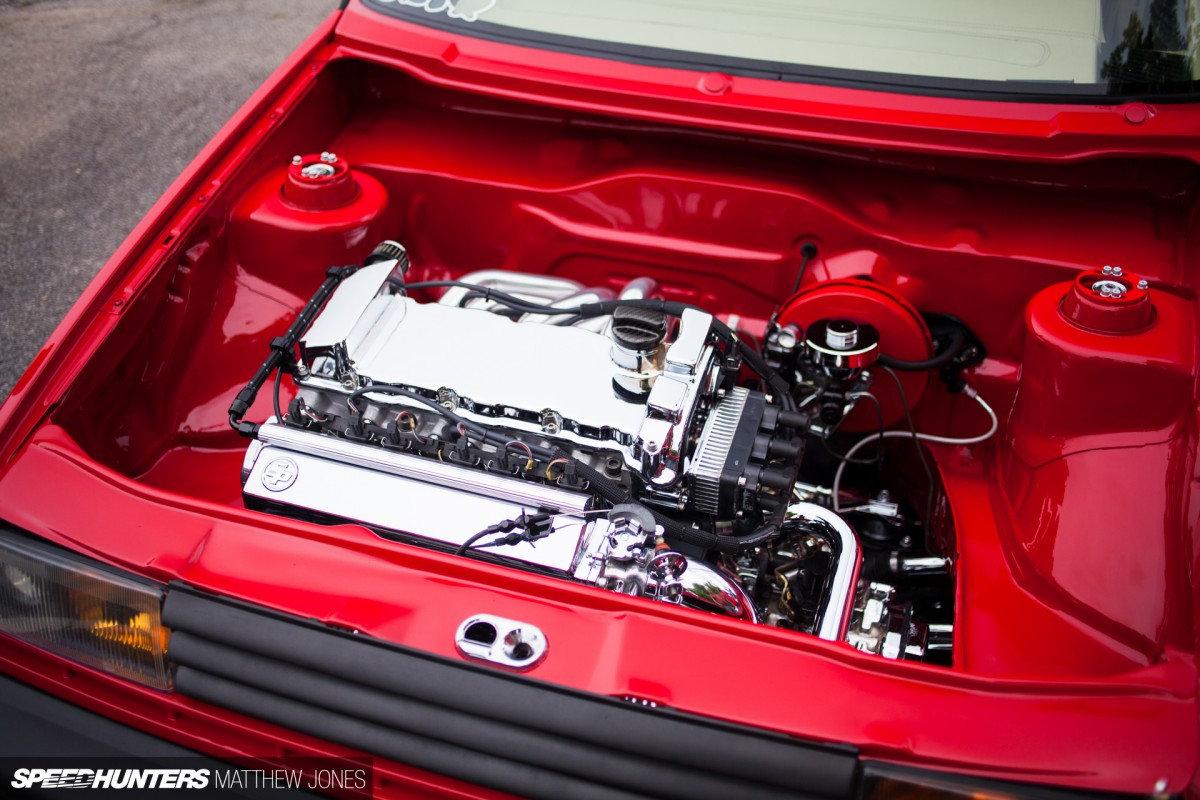 Immaculate doesn't even begin to describe this build and just about every single component within the bay has either been chromed or polished.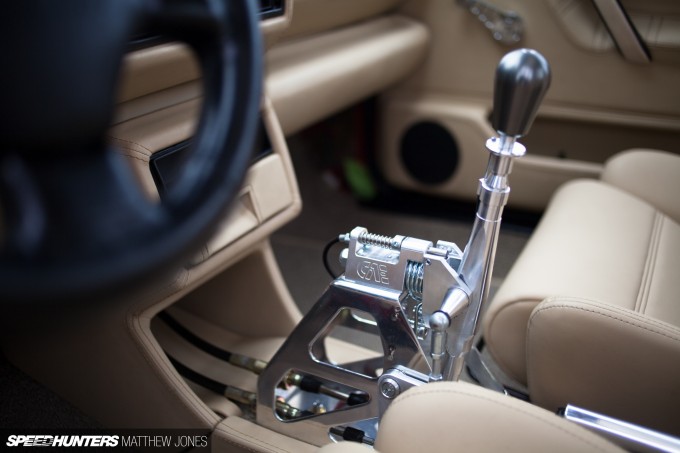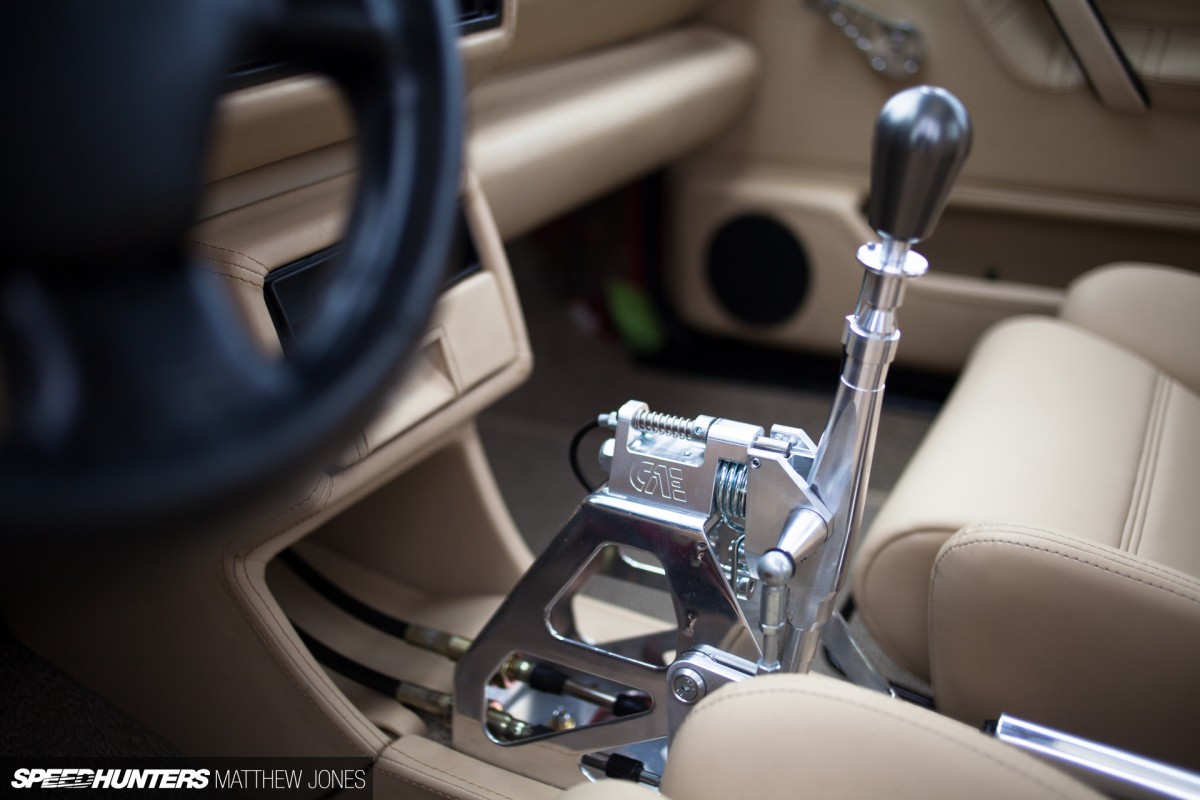 And it doesn't stop there – just check out the cleanliness of the interior!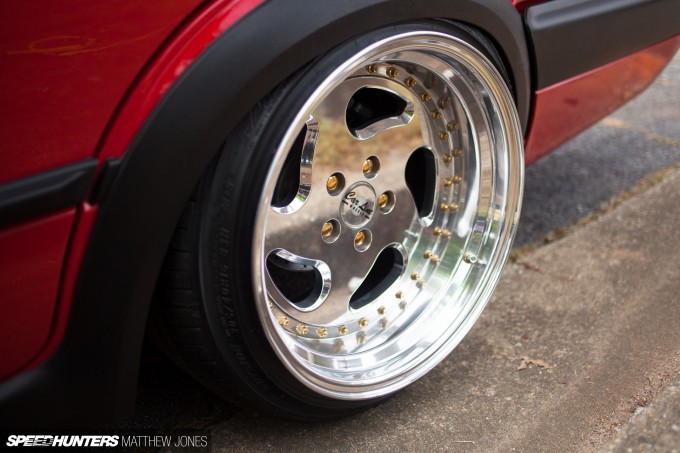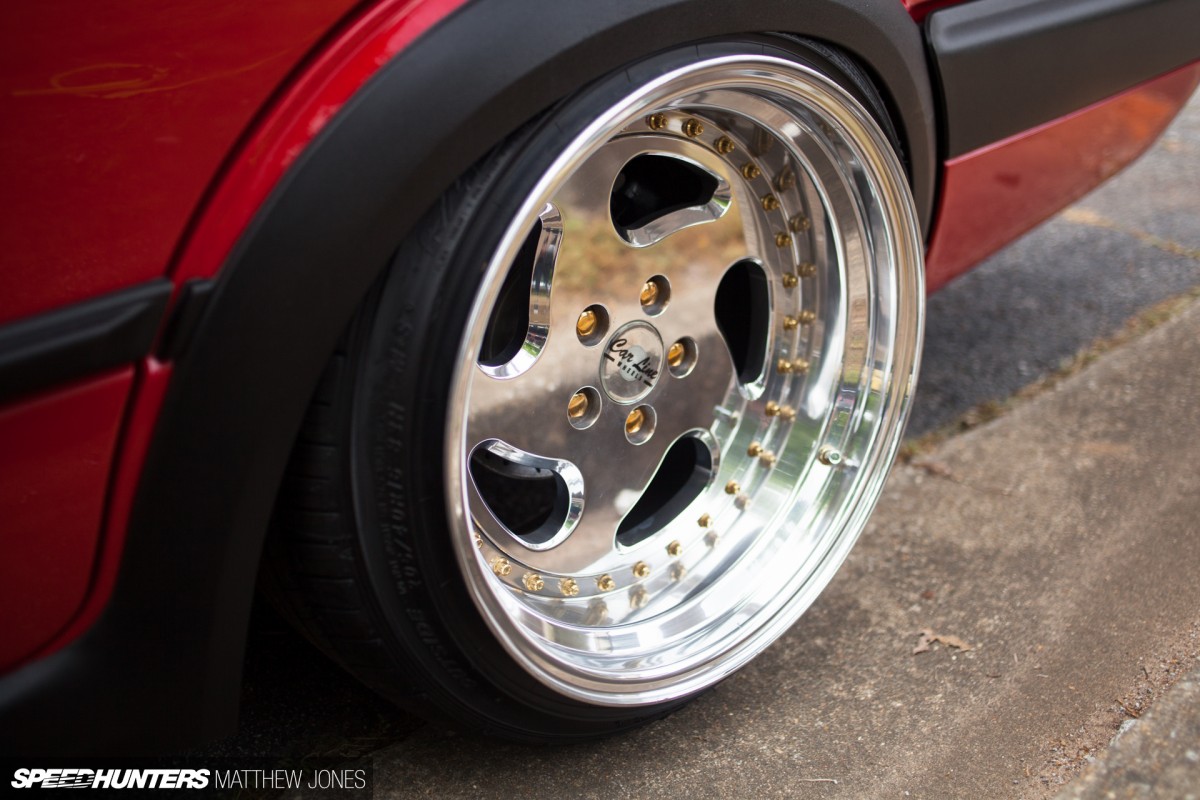 Every now and then you come across a build that hits the mark in absolutely every aspect. For me, this Jetta is one of them.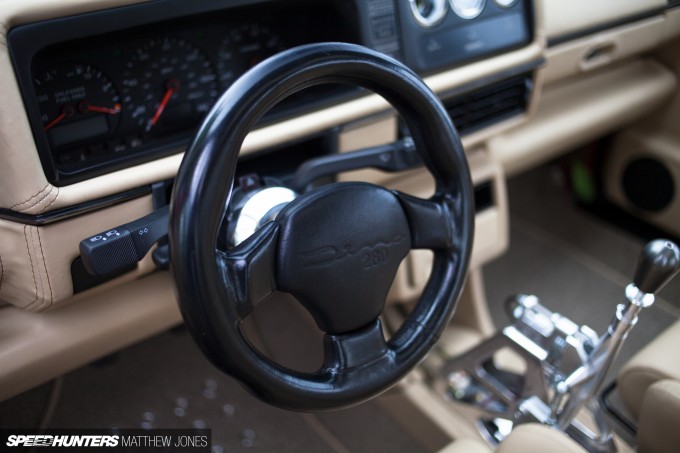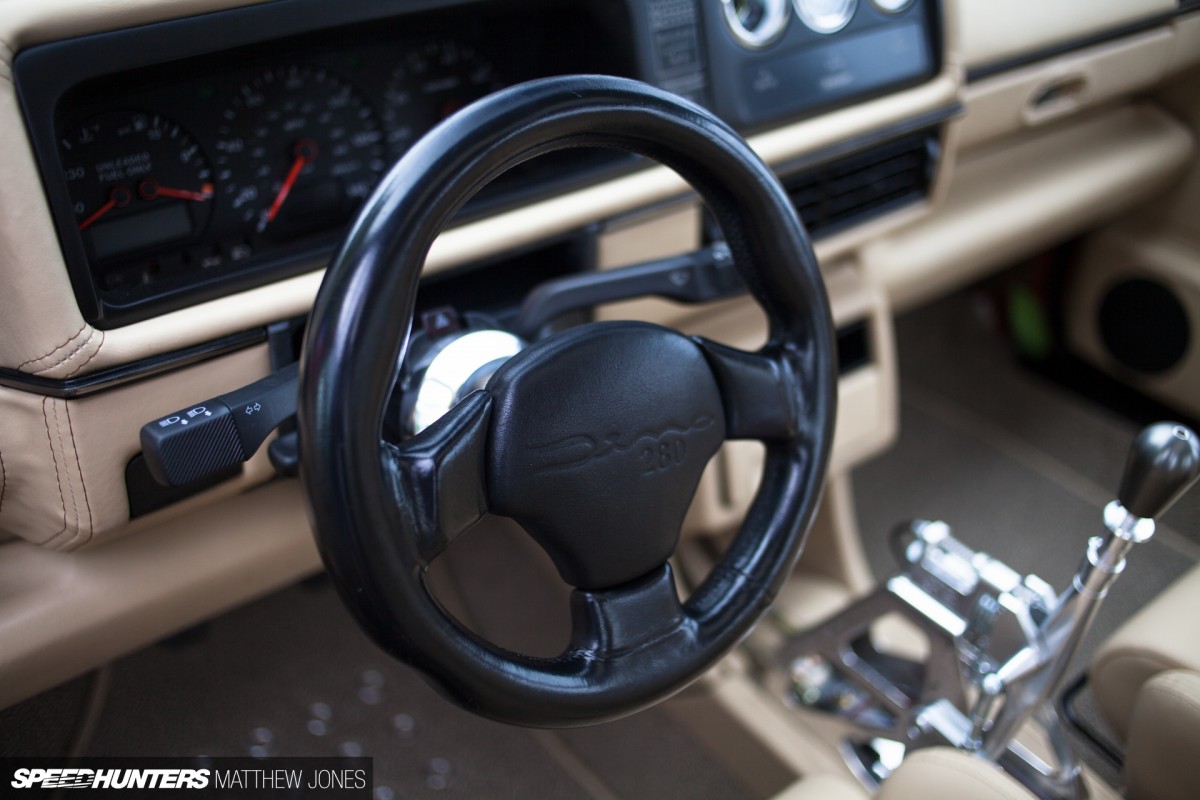 I really could go on about this car for days, but there's a full feature in the works, so I'll just leave it here for now… Don't worry, it won't be far away though!
So there you have it. This was my first attempt at covering SoWo, and through the cars I chose to include in my coverage thus far, I really hope that I was able to portray this glorious southern gathering with the recognition it deserves. Just remember, each and every one of us is viewing this event through our own eyes and sampling the succulent content with our own taste buds. These were mine. Now I'm looking forward to what you readers on the other side of the pond think of our stateside Wörthersee rendition. There's still more come from Helen, GA, though, so stay tuned…
Matthew Jones
Instagram: matthewjonesphoto
matt@speedhunters.com