Personally I'm more of an old school guy – it's what I was brought up with so it's natural that my interest would lean that way. When I saw Pierre Finet's 1971 Opel Rekord at the recent Selected Show in Belgium, I just had to grab a few shots for a spotlight before he drove the couple of hours home. We might speak different languages, but it soon became obvious there was a lot more going on here than just air suspension and wheels. For a start his grandfather bought the car brand new…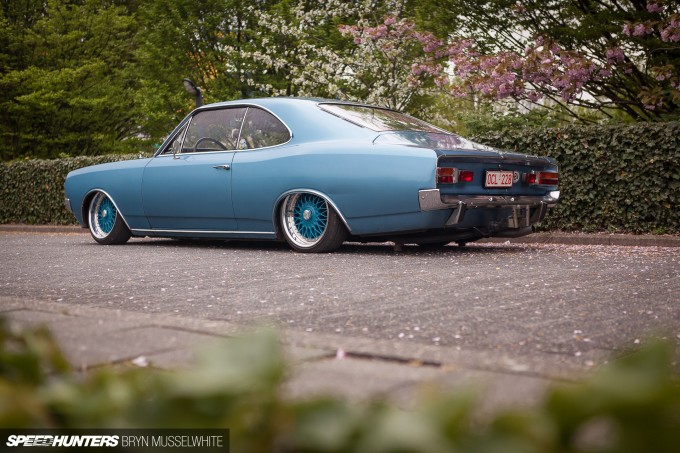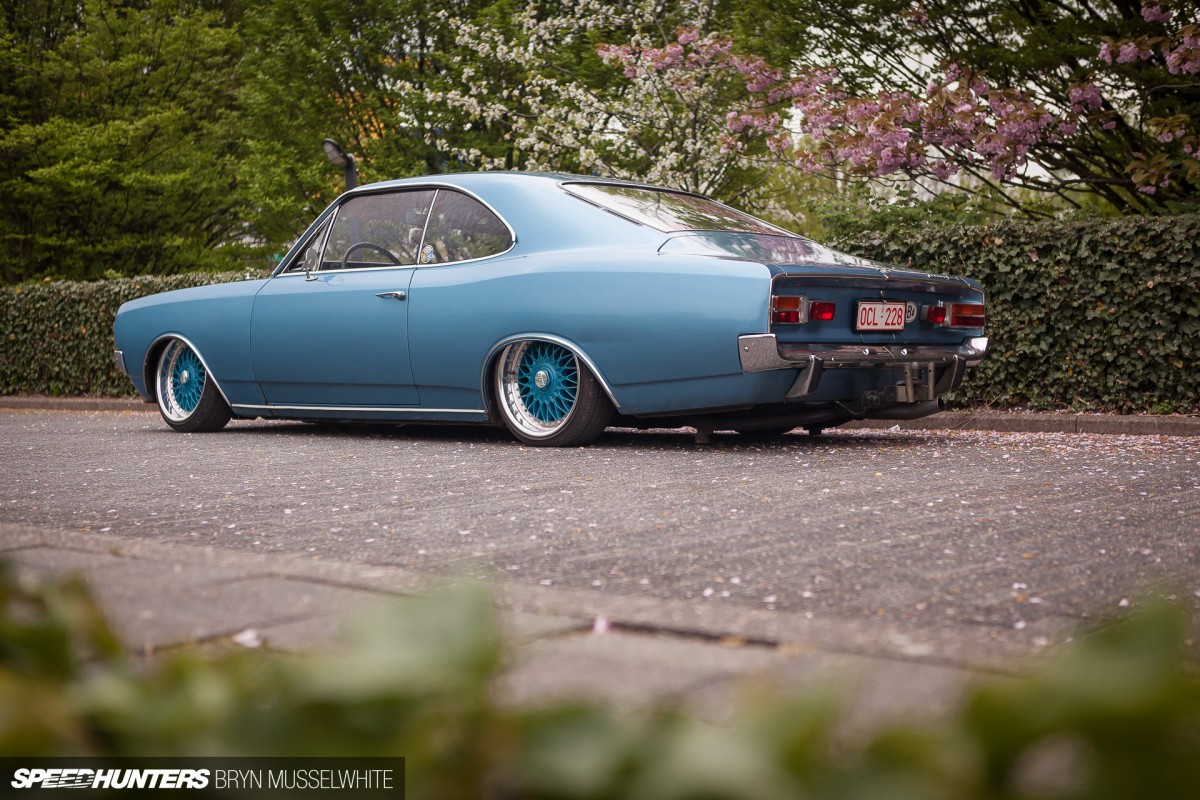 So this is a proper family heirloom and when Pierre's grandfather passed away the Rekord was passed down to his father, but it was only when Pierre became the custodian a couple of years ago that things started to happen. For me, the coupe shape has always been a winner. Opel is part of the GM family and this body was designed in the late '60s, so there are hints of everything from Camaro to Corvair in there.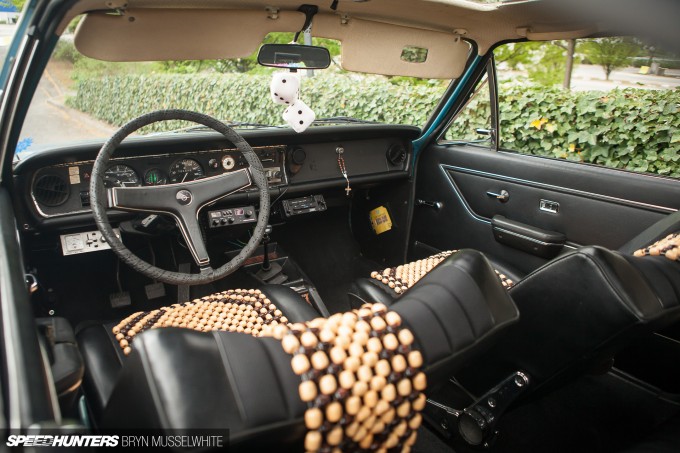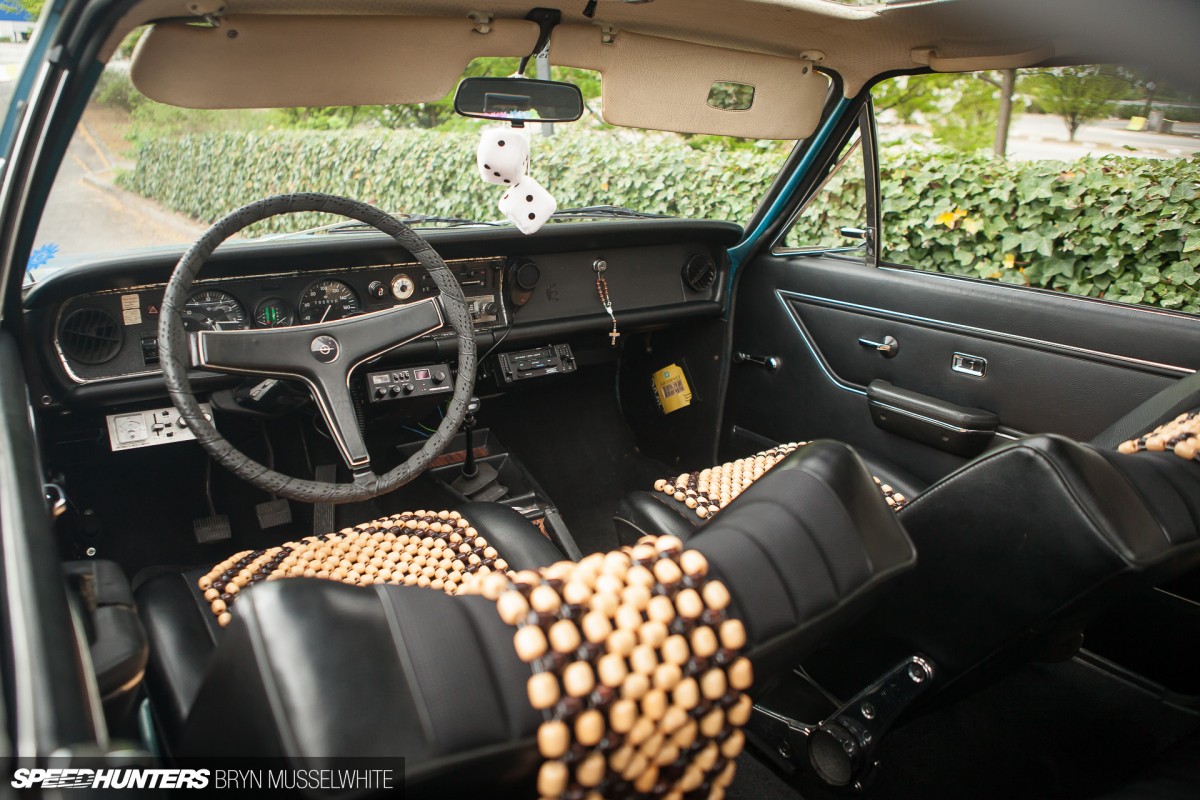 It's a pretty simple formula of taking an older, rarer body style and dropping it over some modern wheels – for me something that rarely fails to impress. But what I really love about the Rekord is the history it has for Pierre. Leaning in through the pillarless window aperture you can see the interior still wears the beaded seat covers, plus a host of special modifications that his grandfather added.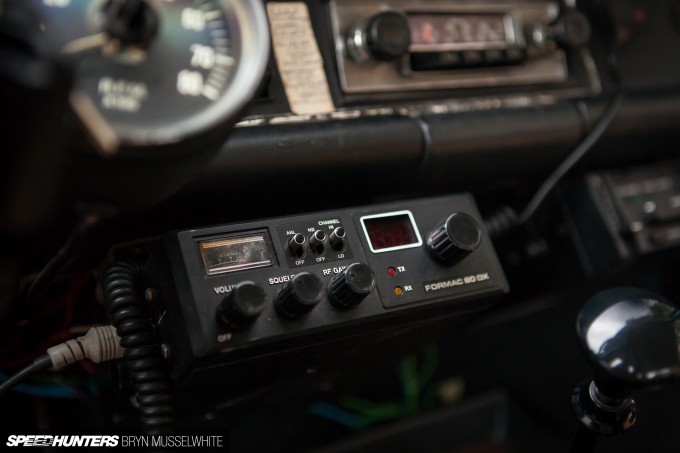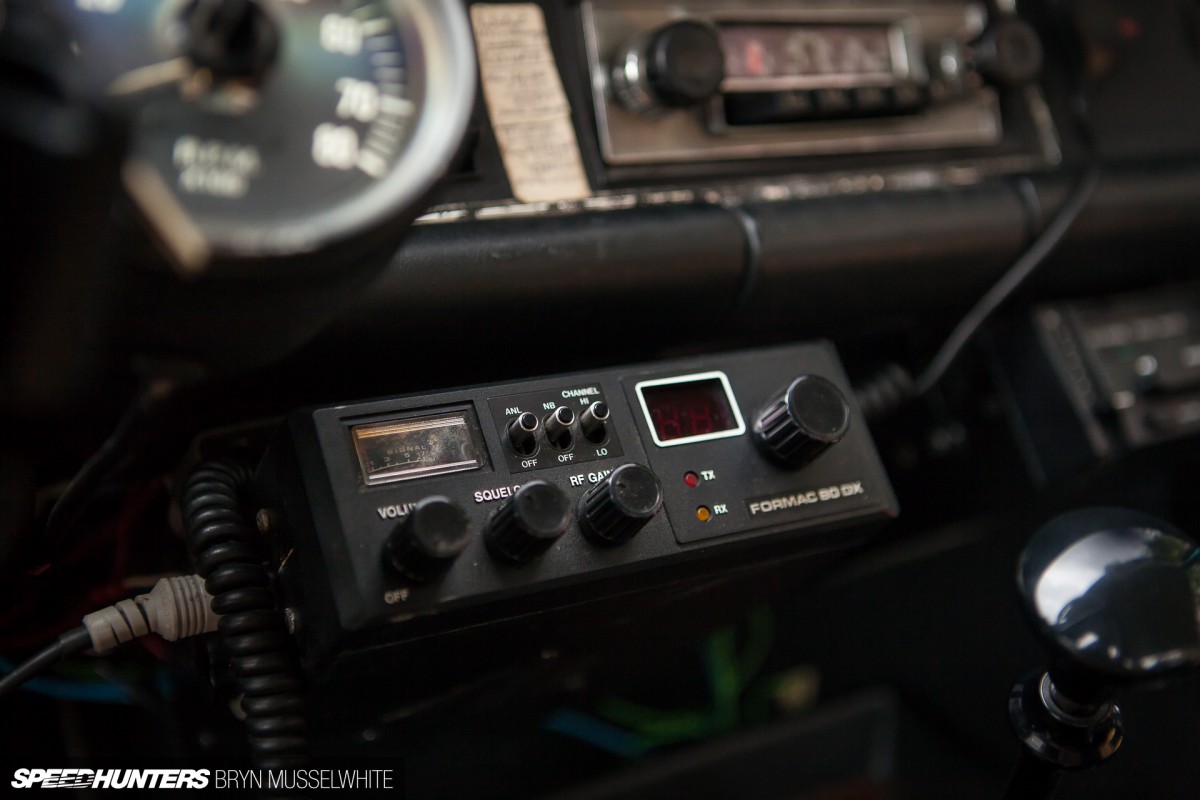 Back before mobile phones, pagers, wifi and the internet there were land line telephones and CB radio. Still popular with truck drivers the world over, this is period perfect because it's been there all along. Which just adds to the cool factor for me – this is no recreation. It's been left in place along with the amplifier and 8-track player, which makes for a proper old school, in-car entertainment experience.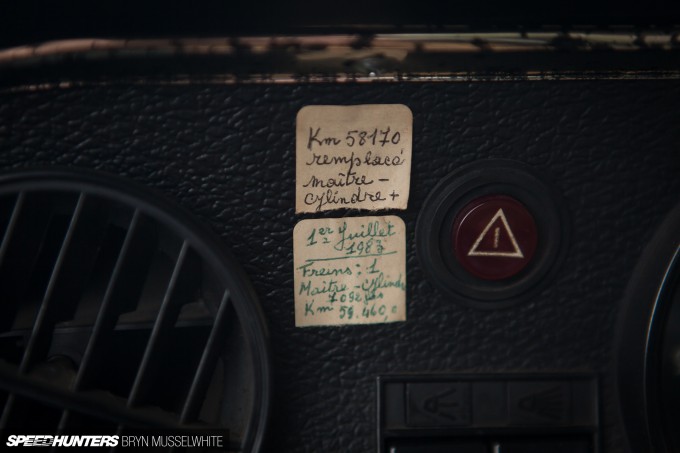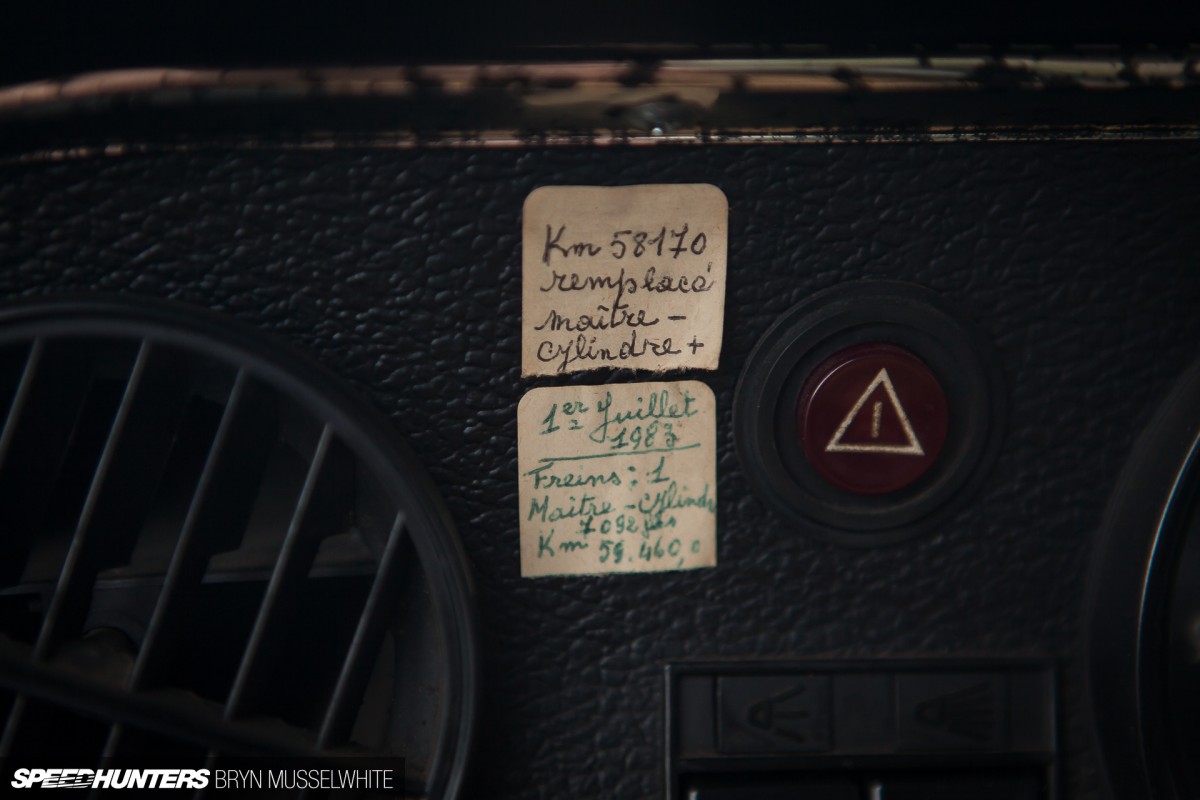 The original mileage is now around 79,000km, which is roughly 50,000 miles. With the original 1700cc, 75hp motor still under the bonnet, grandfather Finet obviously looked after the Rekord and the handwritten notes on the dashboard tell when the brakes were fixed – at least that's what I think it says… My French is patchy and like I said, Pierre doesn't speak English so we walked around the Rekord swapping words and smiles. It all makes sense though, right? That universal language of vehicular appreciation.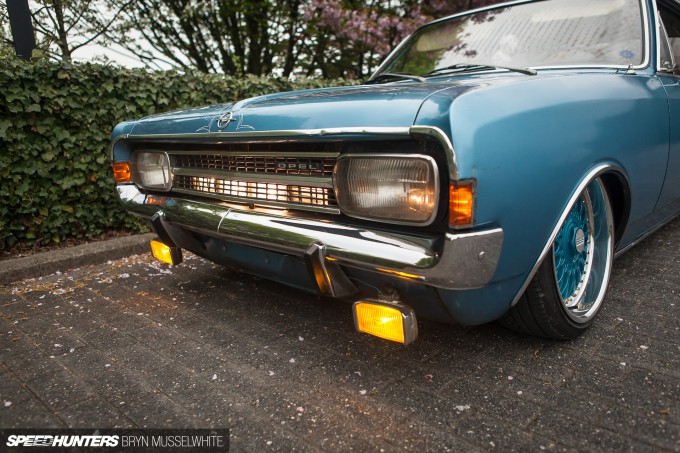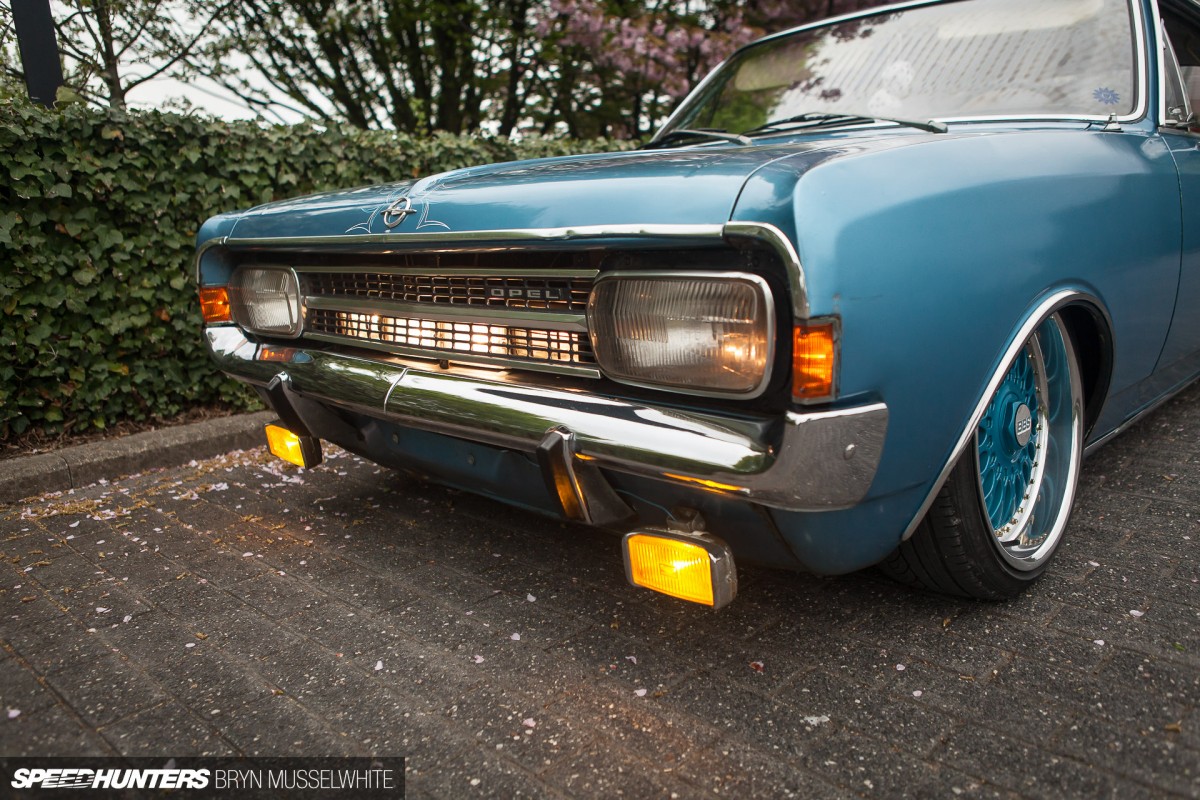 There are some extra lights added behind the grille, plus those low and wide, yellow driving lamps. You can forget your Xenon or HID units, what are ballast packs anyway? Just add more candle power; now watch out we're coming through!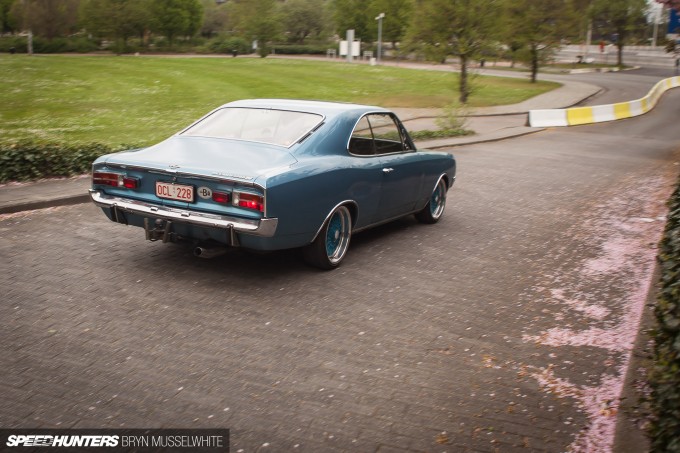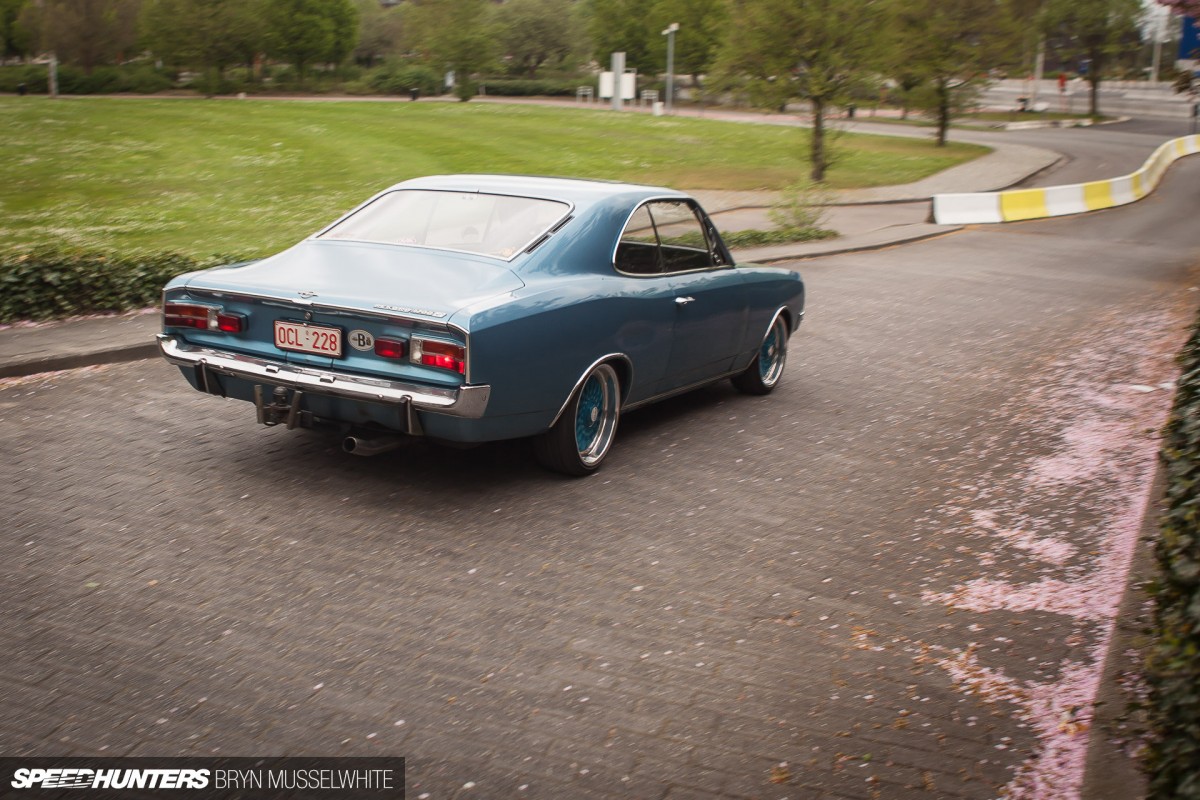 The Rekord is a great example of respecting what's there already, and then adding to it in a tasteful, considered manner. So the suspension has been modified to run a full Kean Suspensions air set up. With the bags aired out you get that killer look which accentuates the swooping body lines, and clearance isn't a problem meaning that body will last another 40 years.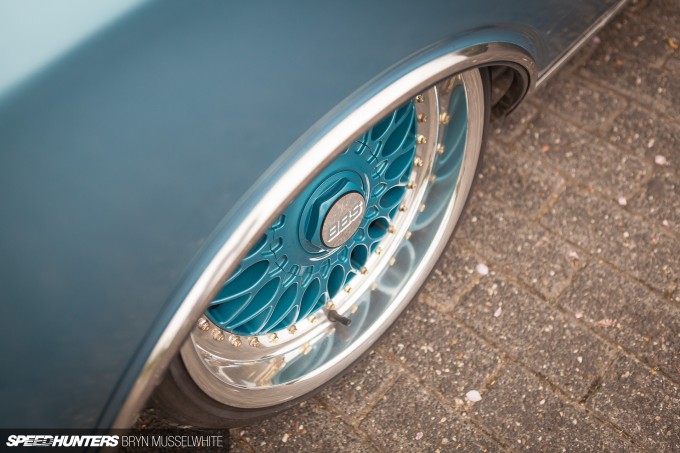 The wheels are 17×8-inch BBS RC09s, which would have originally been found on the front of a BMW 8 Series. Detailed and painted to match the Opel's factory Monza Blue paintwork, I think they're perfect.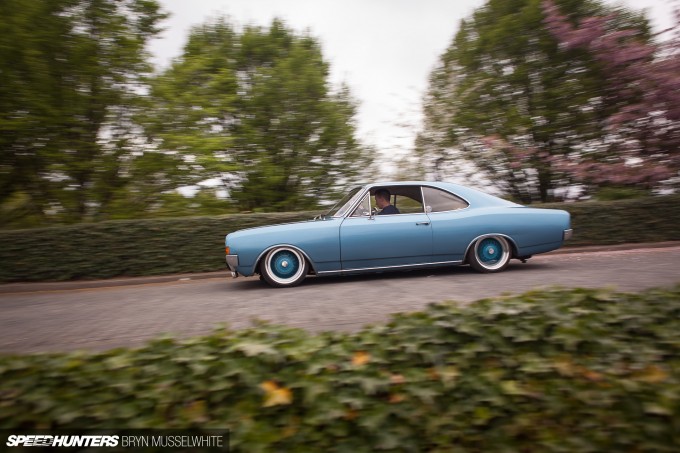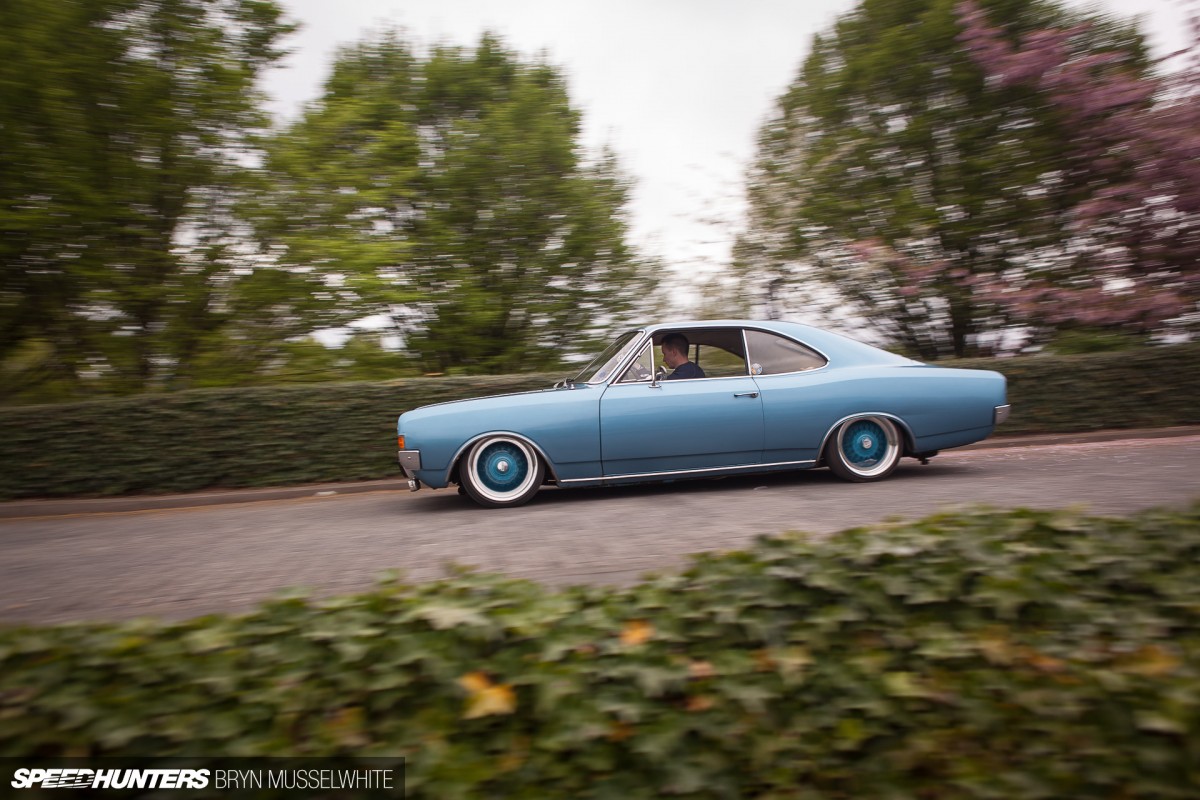 In fact respect is due all round. Pierre has done what not many would (or even have the chance to do) – he's taken a piece of family history that's been around since before he was born and made it his own whilst preserving it for future generations. Simple, tasteful and effective… Oh yeah and it gets used. That's probably the most important part!
Bryn Musselwhite
Instagram: speedhunters_Bryn
bryn@speedhunters.com