Burn Out, Not Fade Away
In life you have to remember to have fun; motorsport, cars and business can be so serious… Yeah okay, often justly so. But what about just getting away from it all with some friends? Sometimes you need to be reminded why we do all this 'car stuff' – especially when you work in the automotive industry.
Heading out on a road trip across a few countries in the pursuit of a kick ass week of good times is a good way of doing this; which is precisely what these two E36 BMWs have been built for. That and burnouts, flat-out autobahn runs and wowing the crowds at Wörthersee for starters….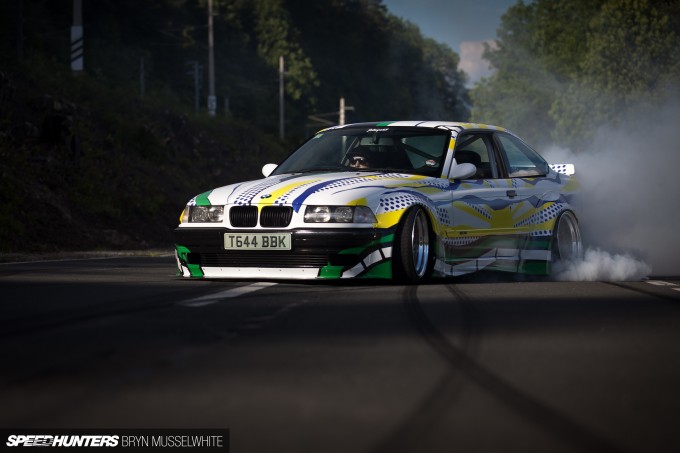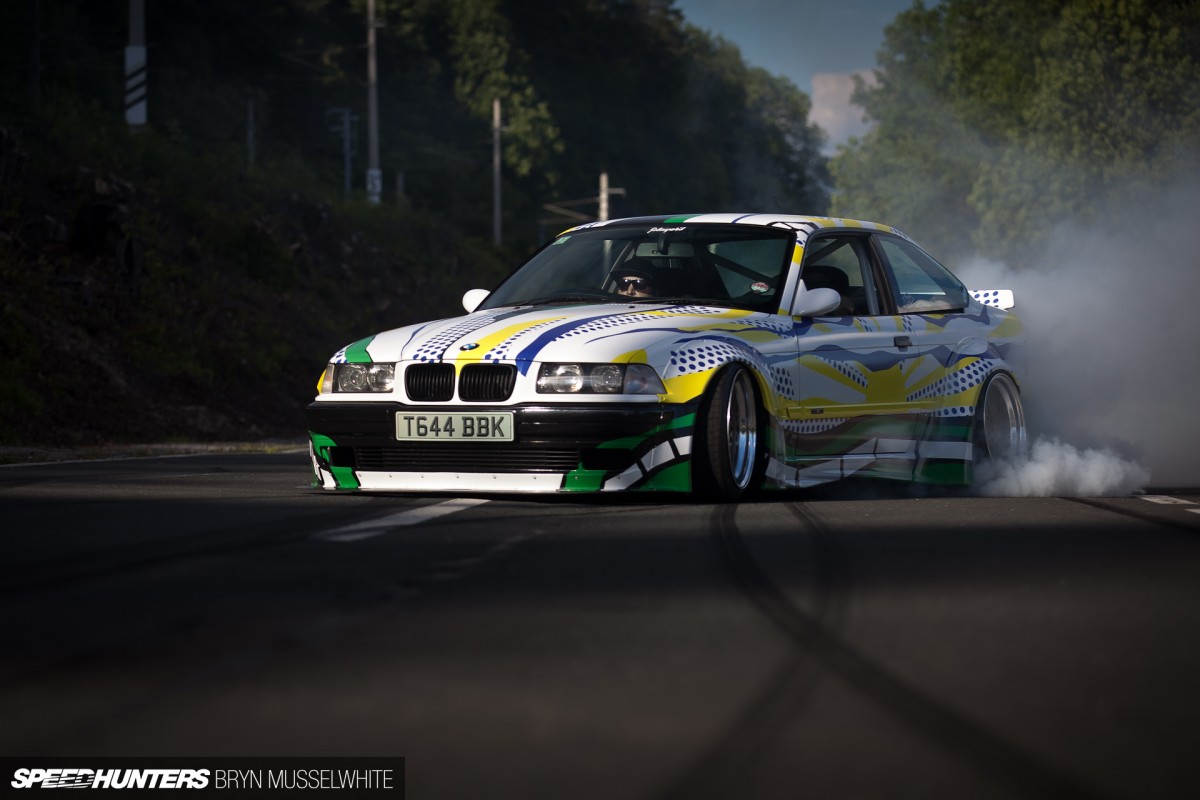 The main protaganists of this story are well known to us at Speedhunters. Last year Paddy took a ride to Austria from the UK with the Players Crew, Richie from Milestone 71 and Brian Henderson from Rotiform. It was a pretty special week and kind of set a precedent for 2014. Jay McTolridge and Carl Taylor from Players constantly mix up the looks and style of their respective show cars, with wheels, wraps and details changing on a show by show basis.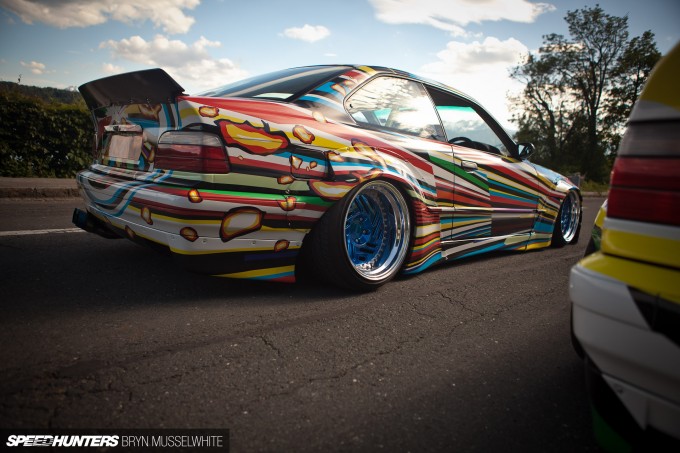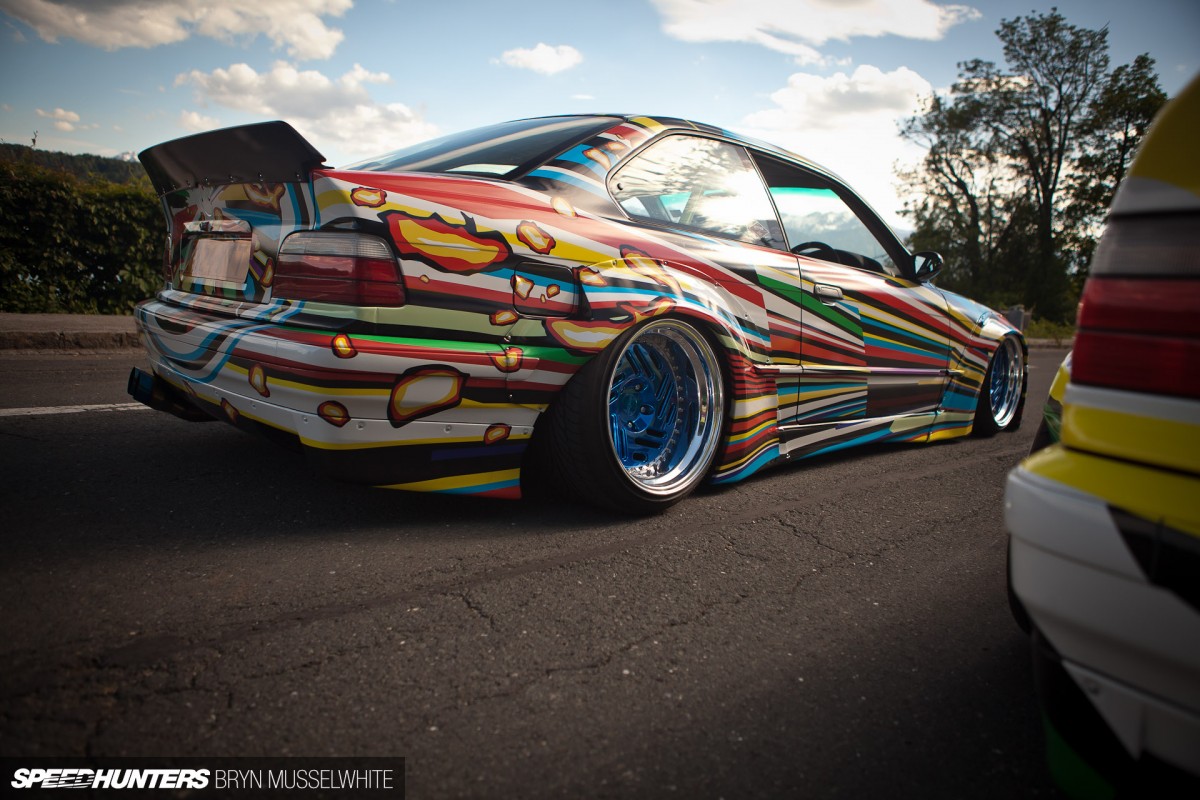 Wörthersee is a whole different ball game though. For a start, it's nearly 1000 miles from the UK, which is where these two BMWs originated. The number of people attending from all over Europe is pretty crazy too, with upwards of a million people expected to pass through the area over roughly three weeks.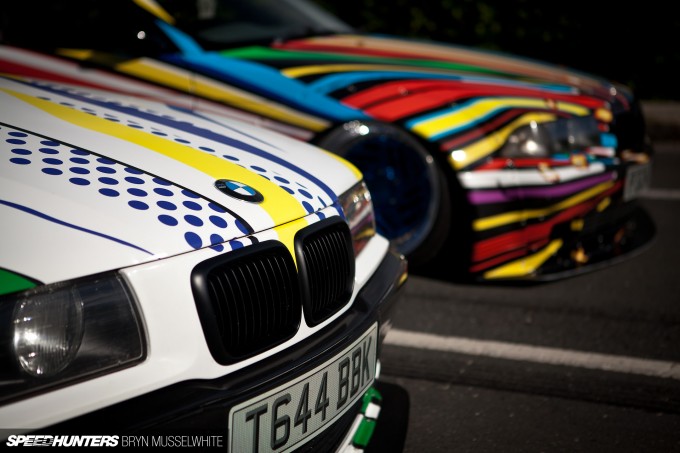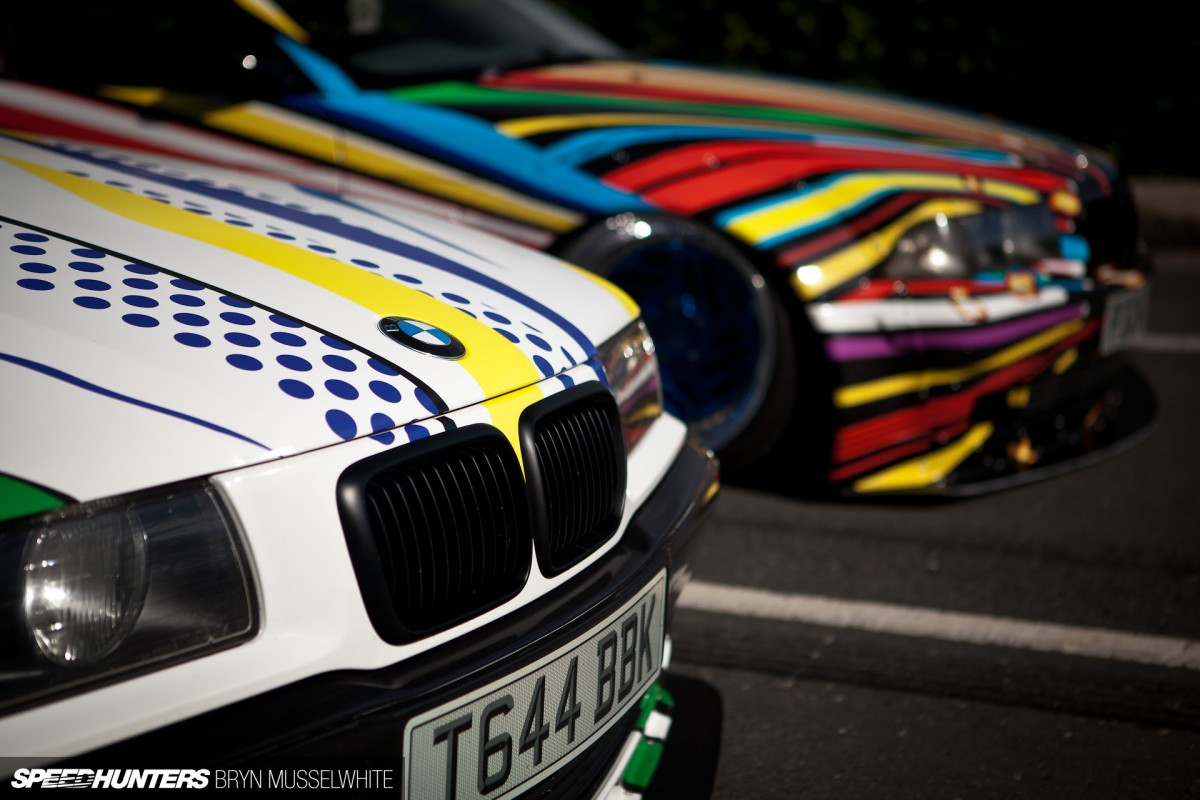 As I hinted at last week, it isn't all about low VWs either. Sure, they're in abundance and make up the majority; but with an ever-increasing number of models being represented from Volvo to Lamborghini, it's the variety that amazes you. So to stand out in the crowd you have to get creative. And that's exactly what Brian and Carl have done with this pair.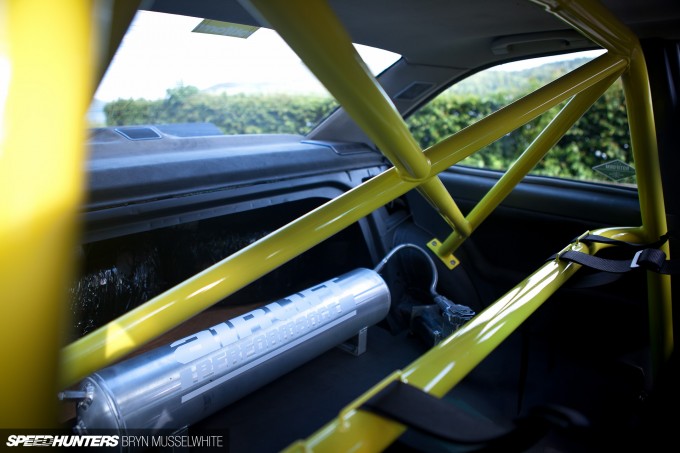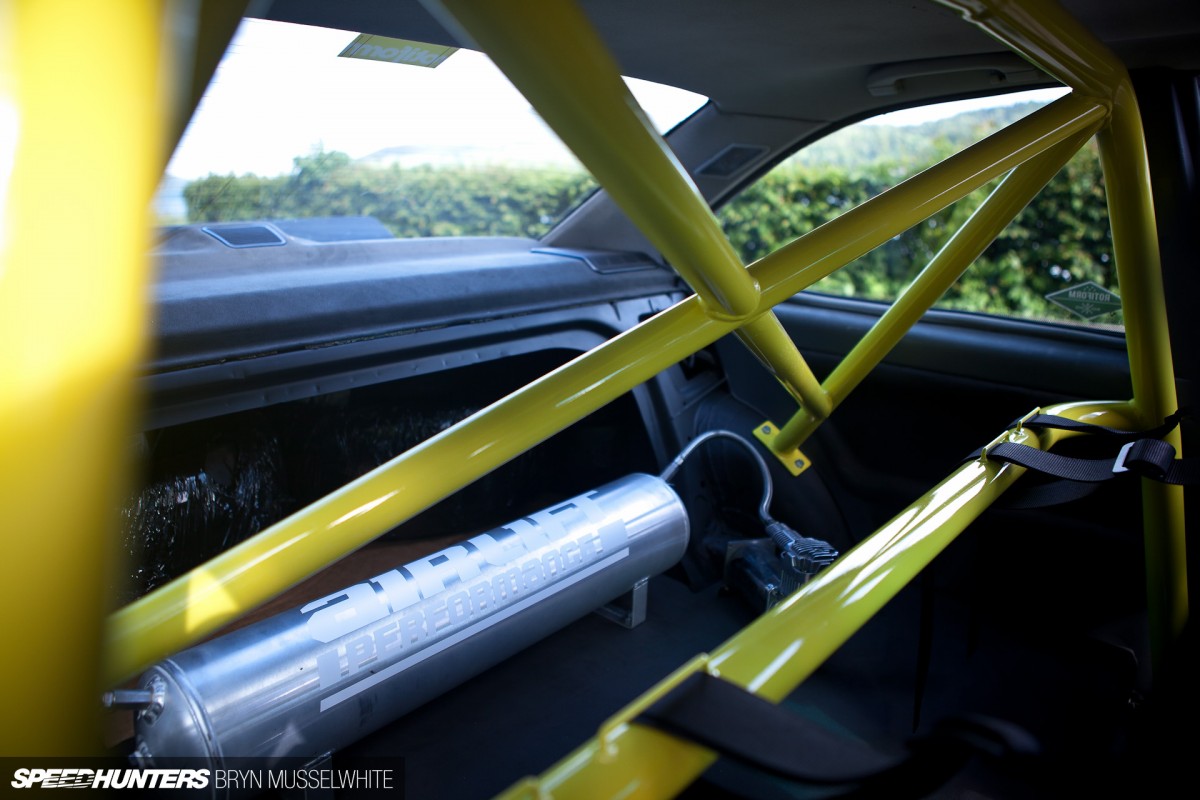 After Brian shipped his Porsche 964 across the Atlantic in 2013 and had Richie add a sprinkle of Milestone 71 magic, he knew a return visit was due in 2014. Which meant raising the game again. So what to drive down from the UK in? The pair didn't have to think about it for too long…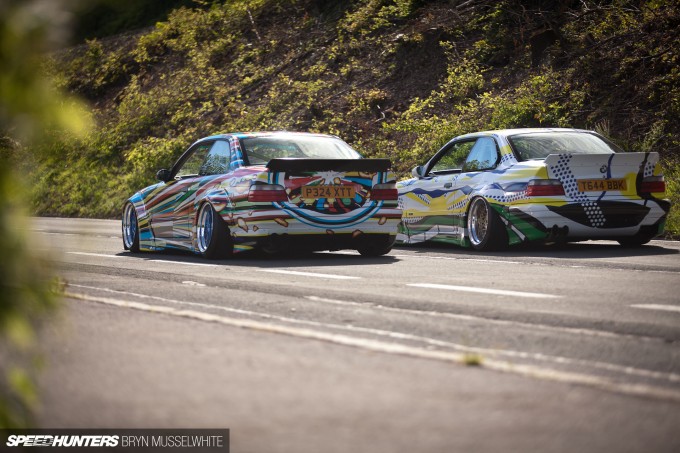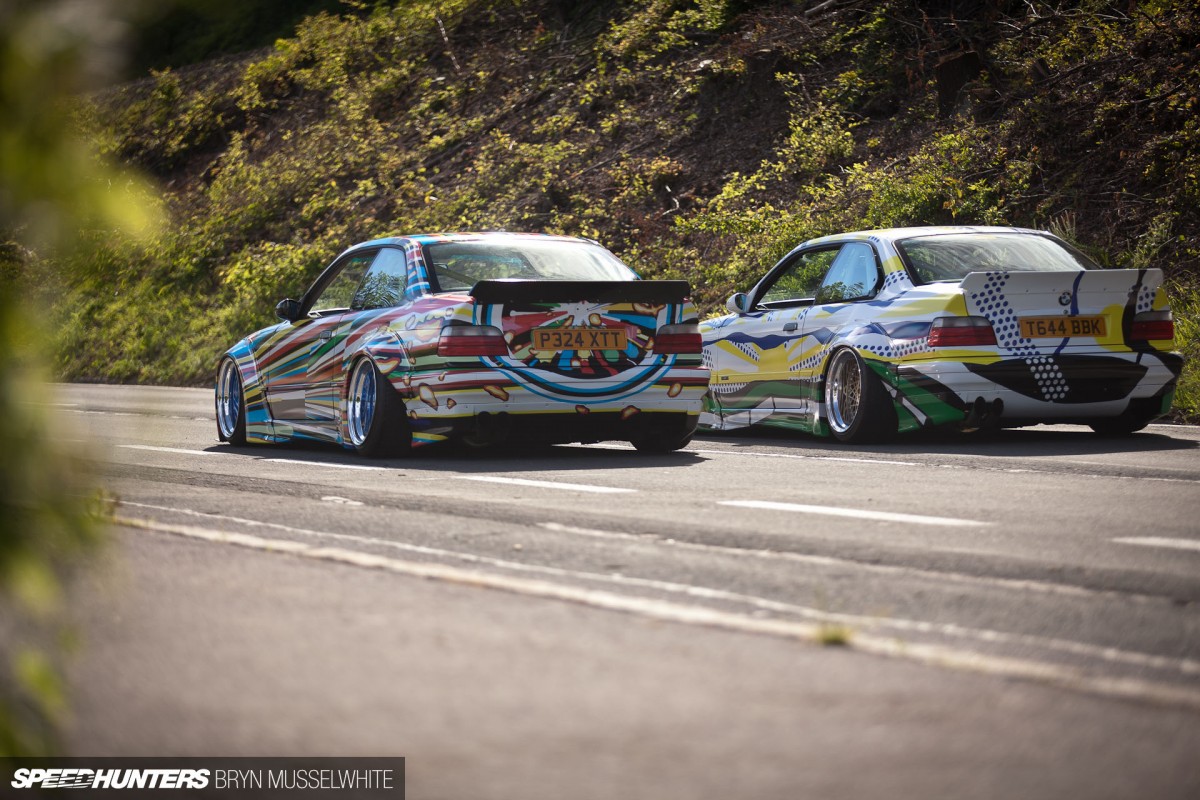 The answer came to them from Japan of all places. Sarto Racing, who had Muira-San of TRA Kyoto create this dramatic kit for the E36, needed some European demo vehicles – which is another interesting point I love about this story.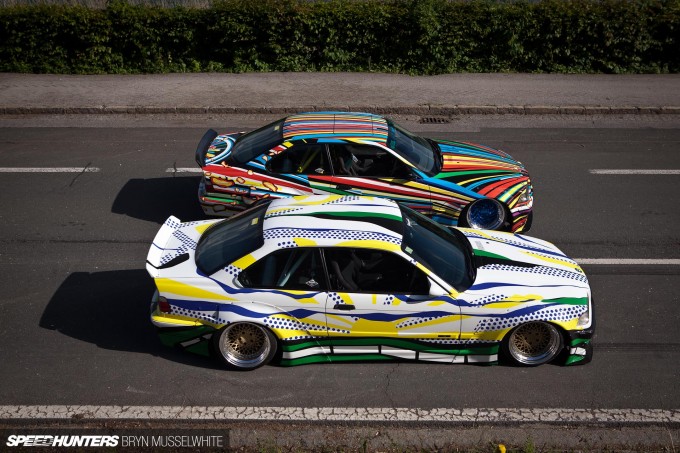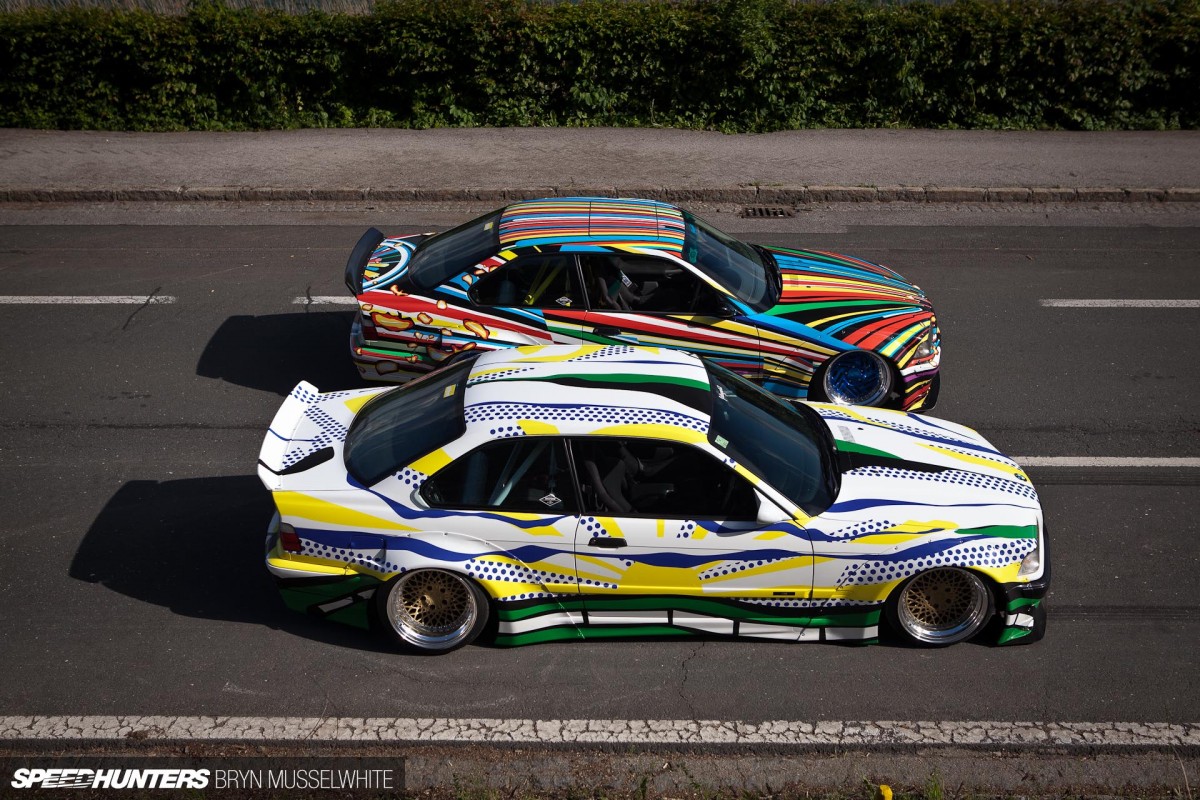 What you're looking at here is a Japanese body kit designed for an iconic German car, built up in England, fitted with Californian Rotiform wheels, then wrapped in legendary Art Car inspired liveries. Now consider this picture was taken by the side of lake in southern Austria and you start to understand how the car world is getting both smaller and larger at the same time, depending on your perspective.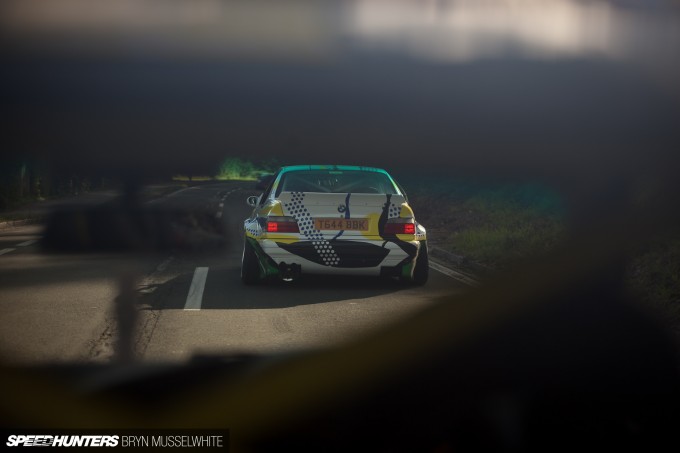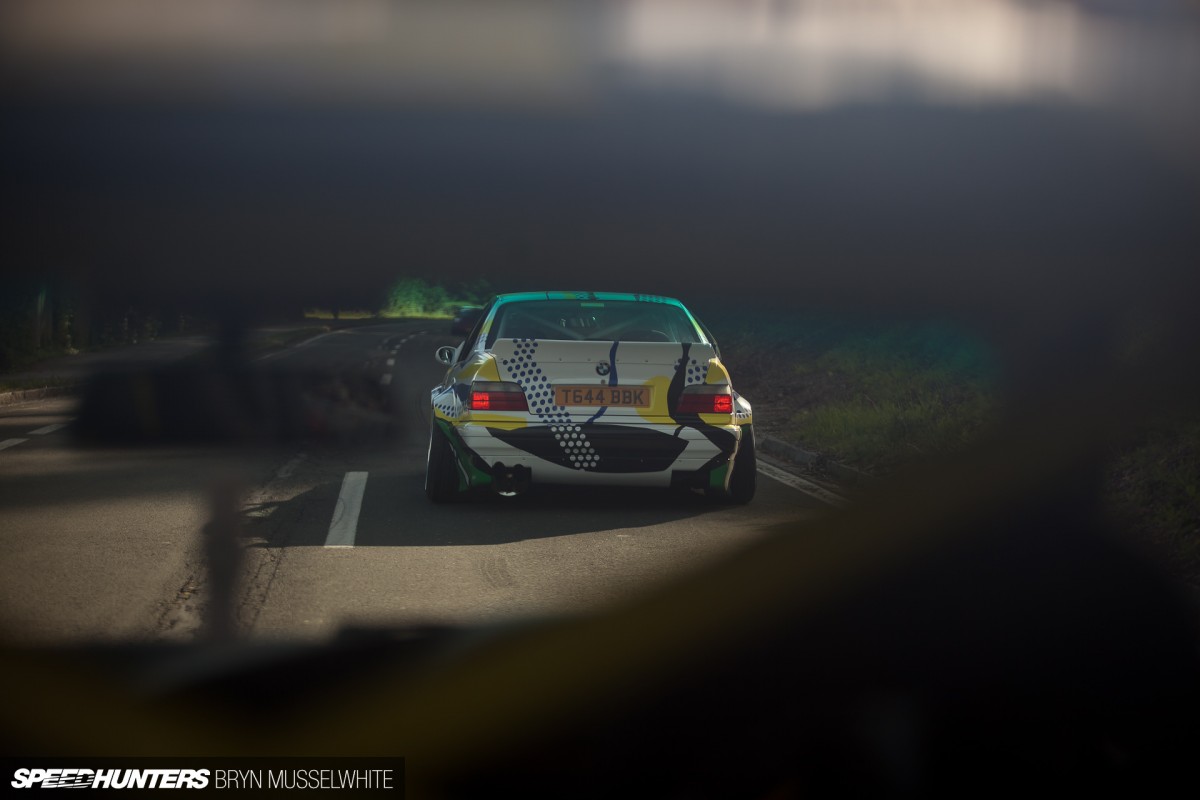 On the one hand, the world is just an email or phone call away, which means it's now possible to do whatever you want, wherever and whenever. Which we love, especially when it means you get a pair of machines like these. The spirit that they were put together with is 100 percent proof pure automotive passion. Plus some other stuff we like too…
Maximum Impact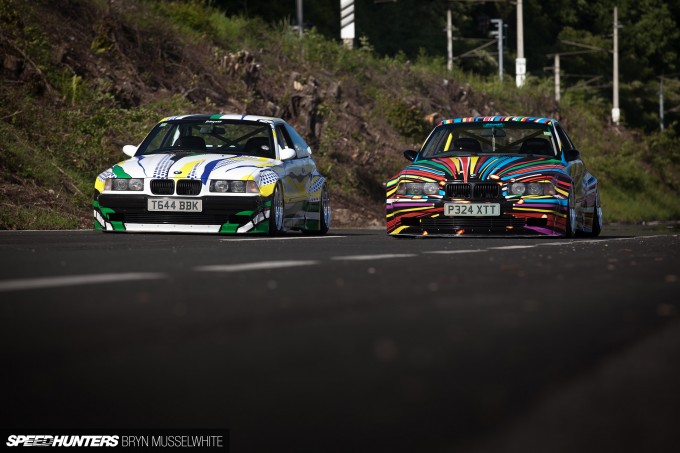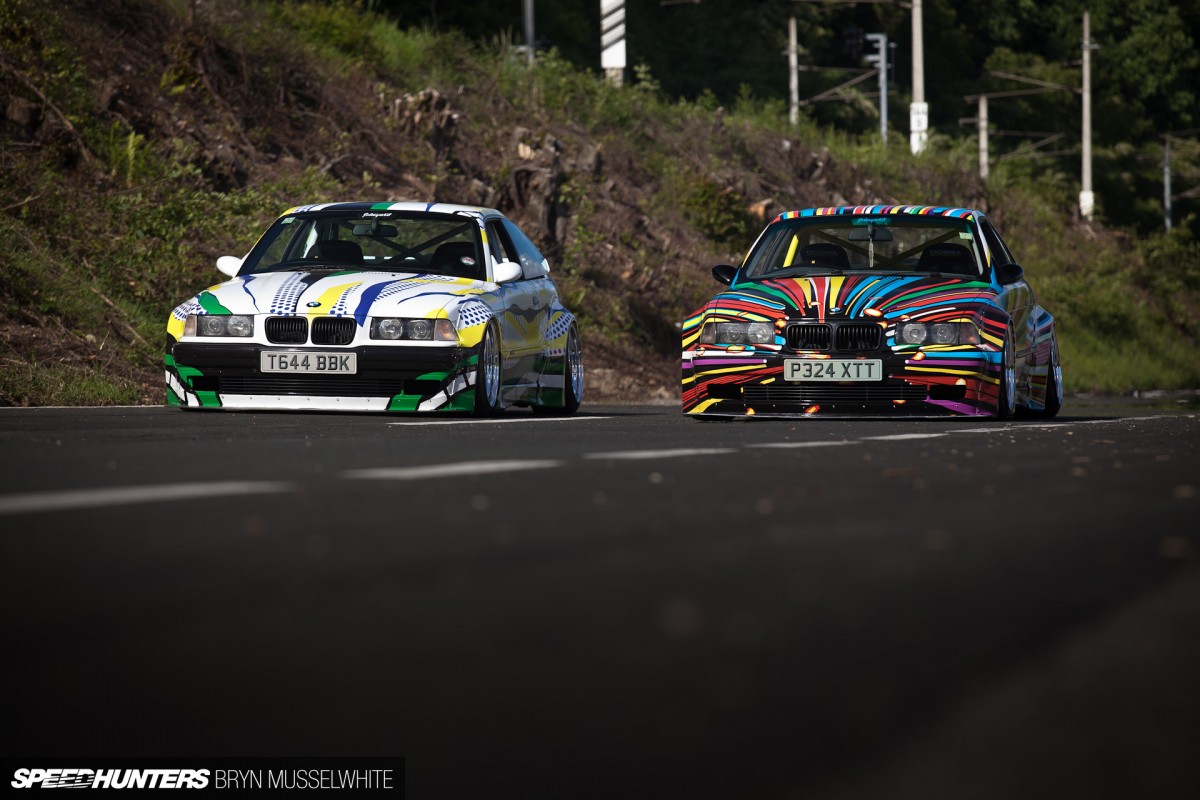 I first became aware of the plans through Instagram when teaser shots began appearing dangerously close to the actual show dates. It turns out they weren't kidding either, as these projects came together in just under two weeks! That's proof that even seasoned show car veterans work to ridiculously tight time scales. Both cars are built around standard 323s, which here in the UK you can pick up for around £1000. Sure, it would have been cool to blast the miles away in a pair of M3s, but finding a decent pair on a limited budget that hadn't been thrashed to the point of death would have proved virtually impossible. Plus they had to be same model. Can you imagine the abuse that would be flying around if one was a 318 and the other a 328?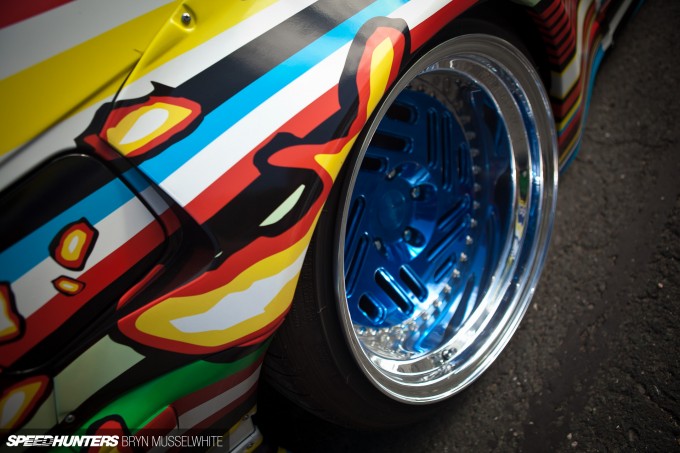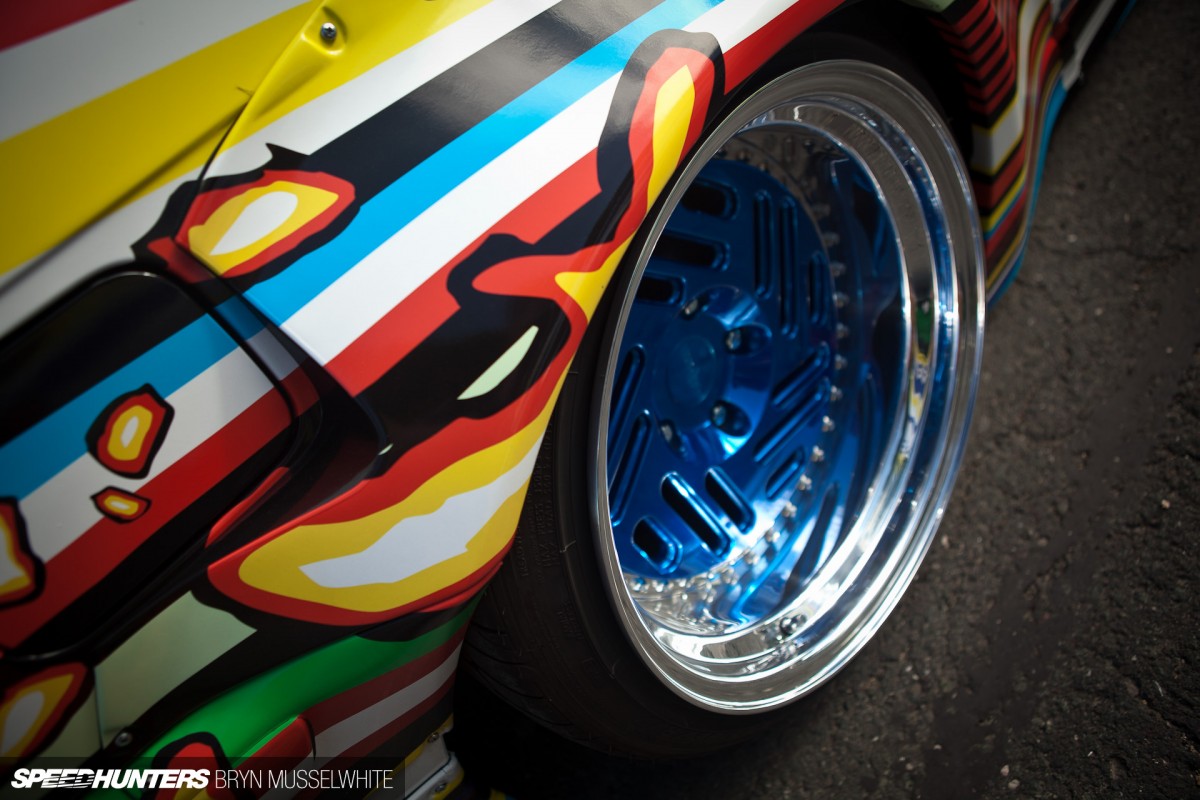 The Sarto Racing Rocket Bunny kit has proved to be mildly controversial. But as always with something that's a little different to the norm, it's a conversation point that people always have an opinion on. For me they work well. The BMW E36 lends itself well to the aggressive flares and cut-away arches. I like details like the fuel cap cut out too – it says function to me.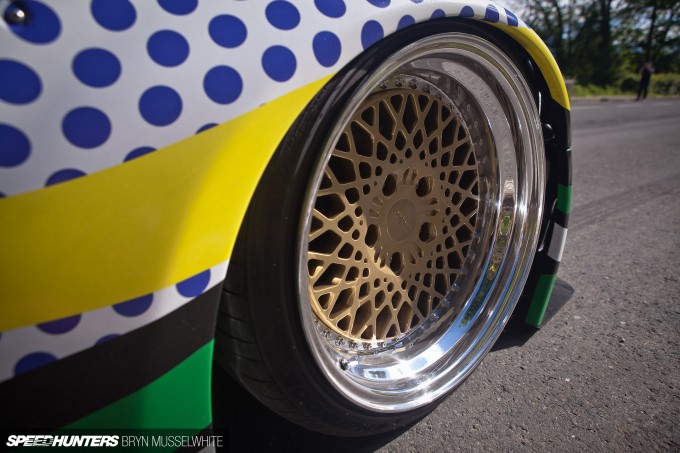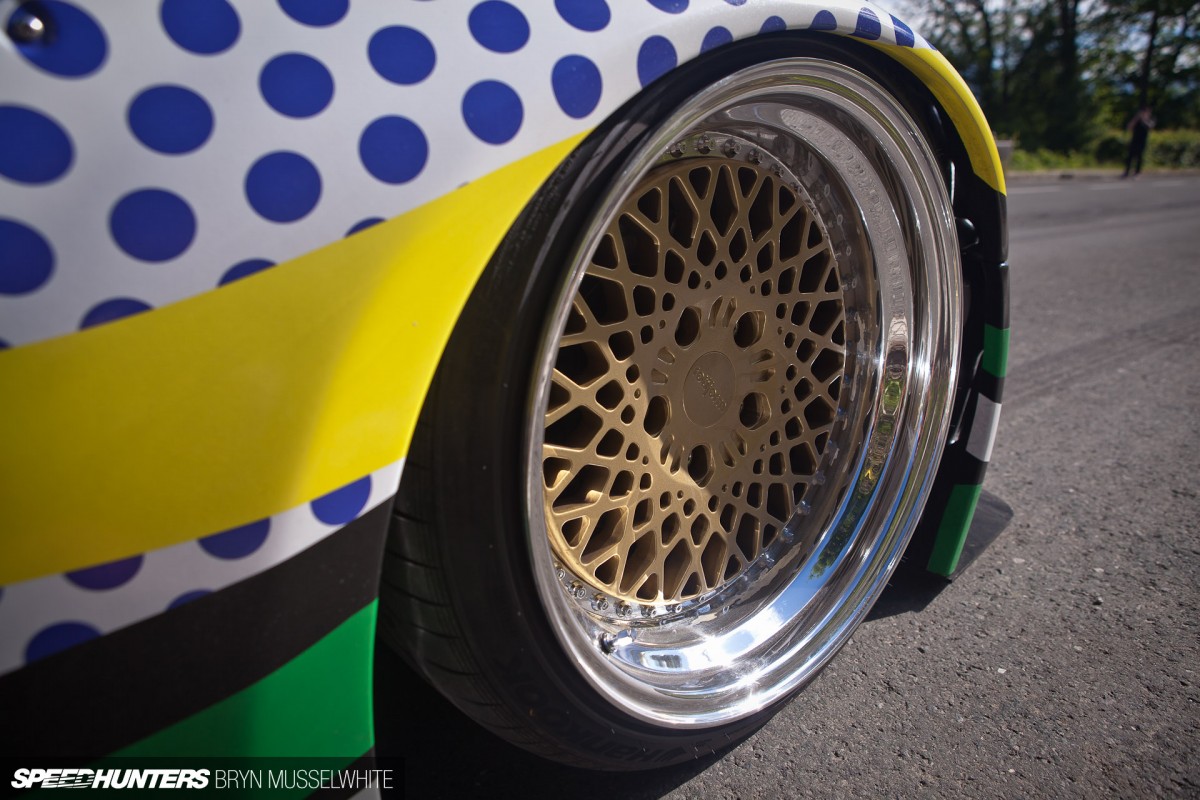 With Rotiform being involved the wheels were always going to be a bit special too, and to be fair, with the kit being so wide they had to be or the whole plan would fail before it even got rolling. So Brian's white car runs LHRs which measure 17×10.5 all round, with -30 offset at the front and -60 at the rear.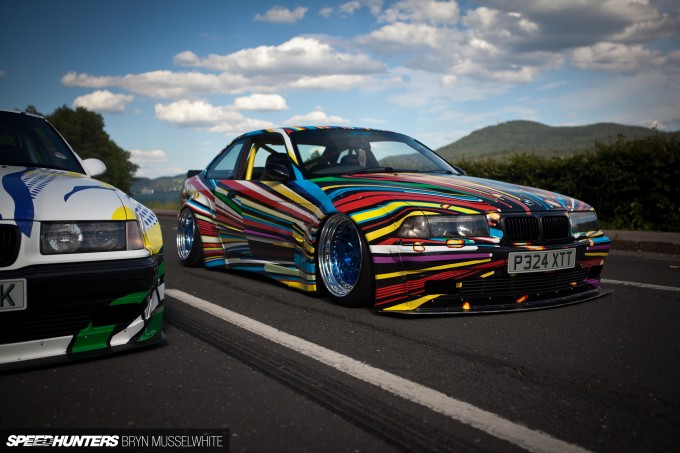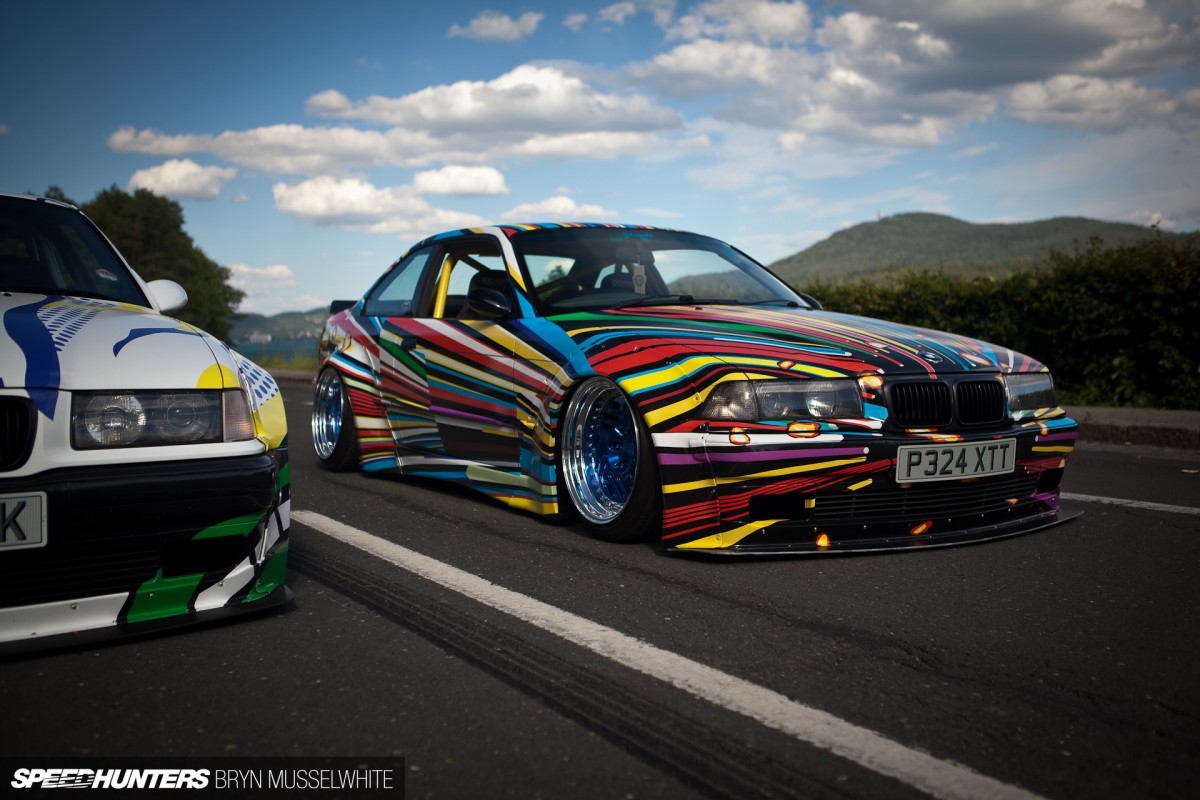 Carl has gone for a matching wheel size specification for his E36, but in Rotiform's IDK flavour. So between the two there's a pretty healthy mix of old and new school styles, showing that you really could go either way.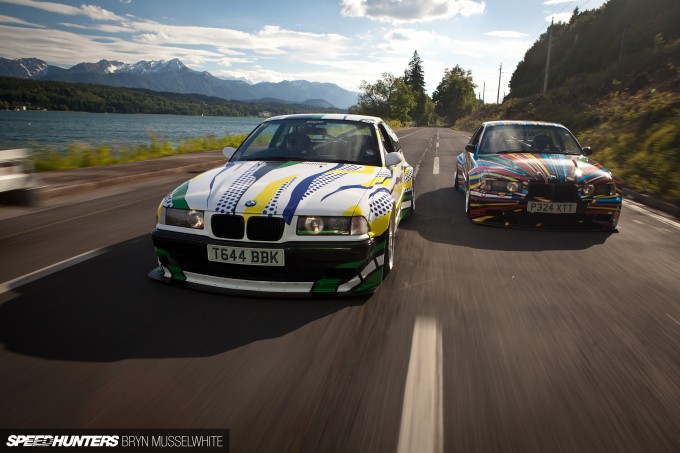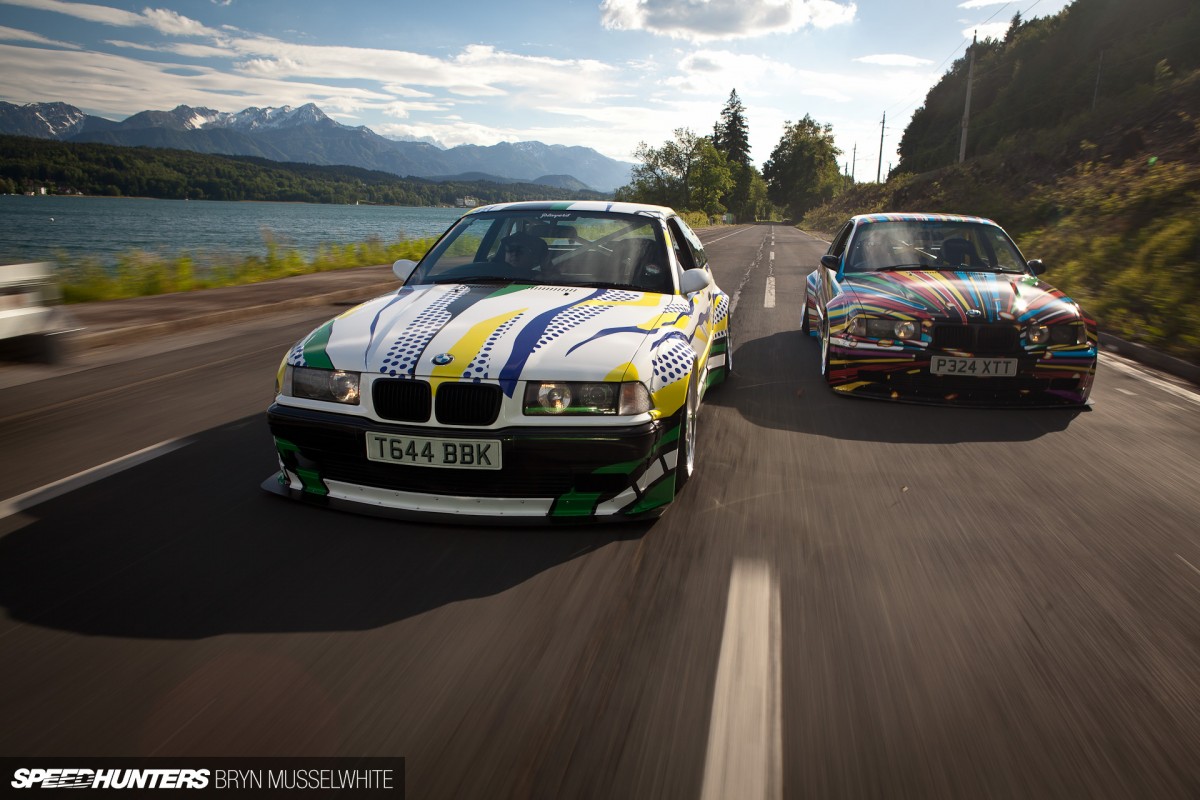 Visually these two have been built to grab your attention, hold it, then make you want some more. Sounds flash? Well, yes it is, and why not? This is what having fun is all about – investing in memories. Remember that time you drove a bland, boring car to the shops? No? Exactly.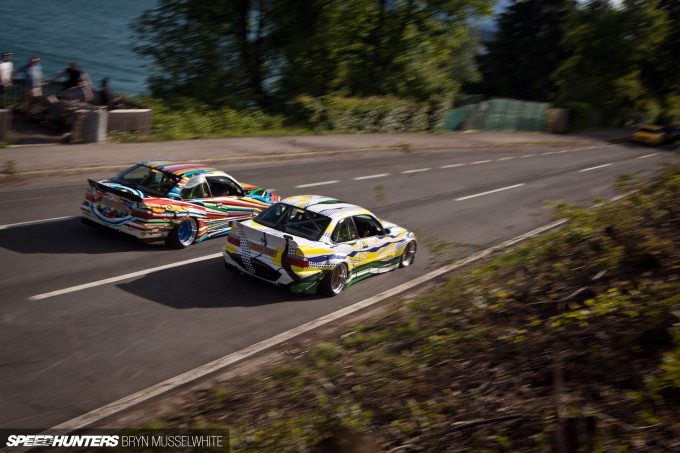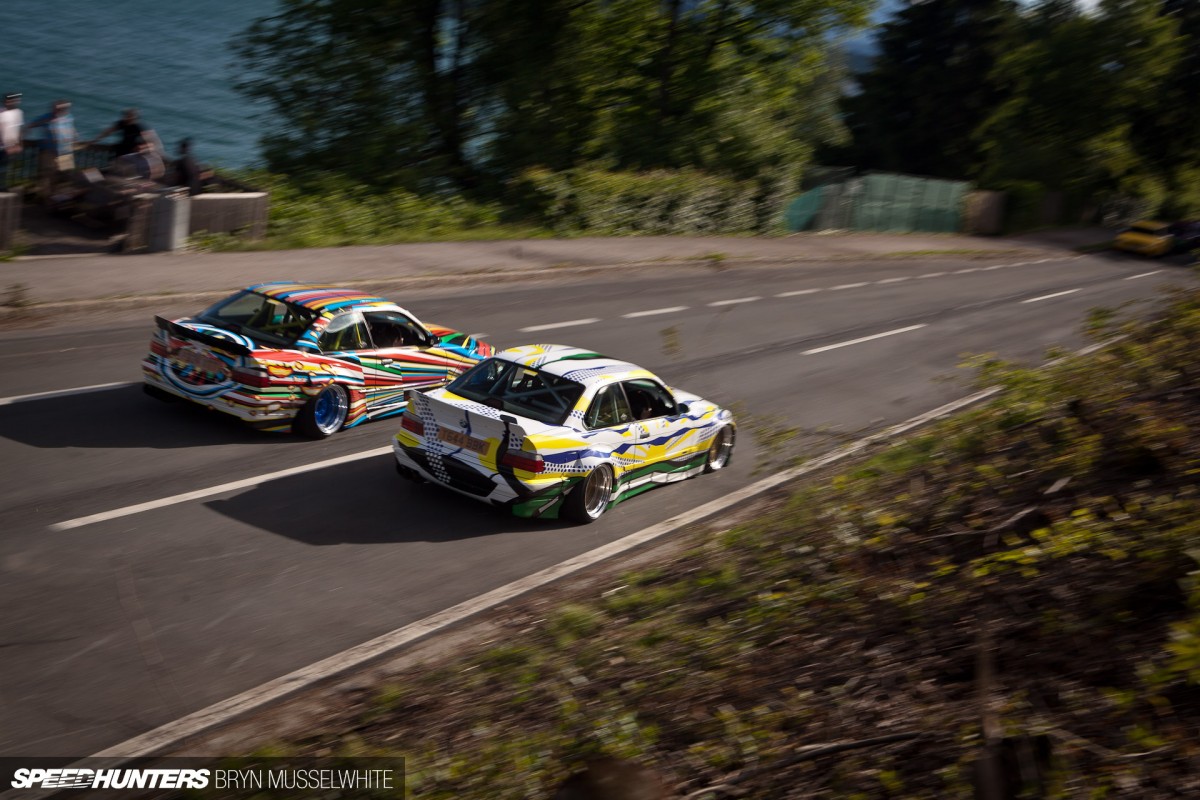 Remember the time you built two hilarious BMWs, rode a wave of hype for a 2000 mile round trip with a smile the whole way? Now that's more like it. Seeing the pair on the move does more than double the impact. Ducktail-equipped rear ends that look like they're travelling at 100mph stood still, and wide arches popping wheels out like a kid sucking a gobstopper too large for their mouth.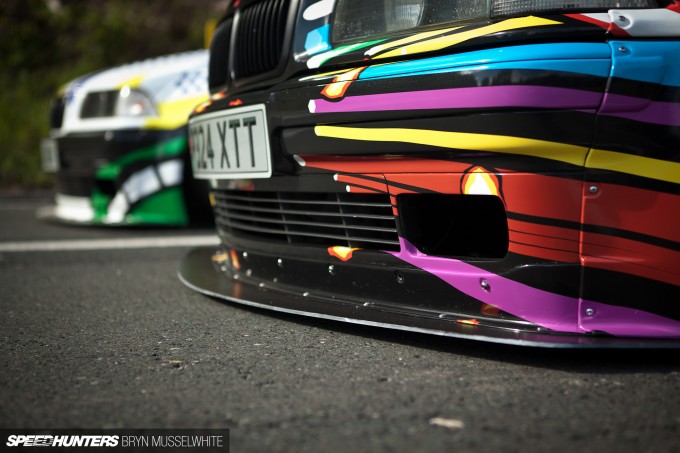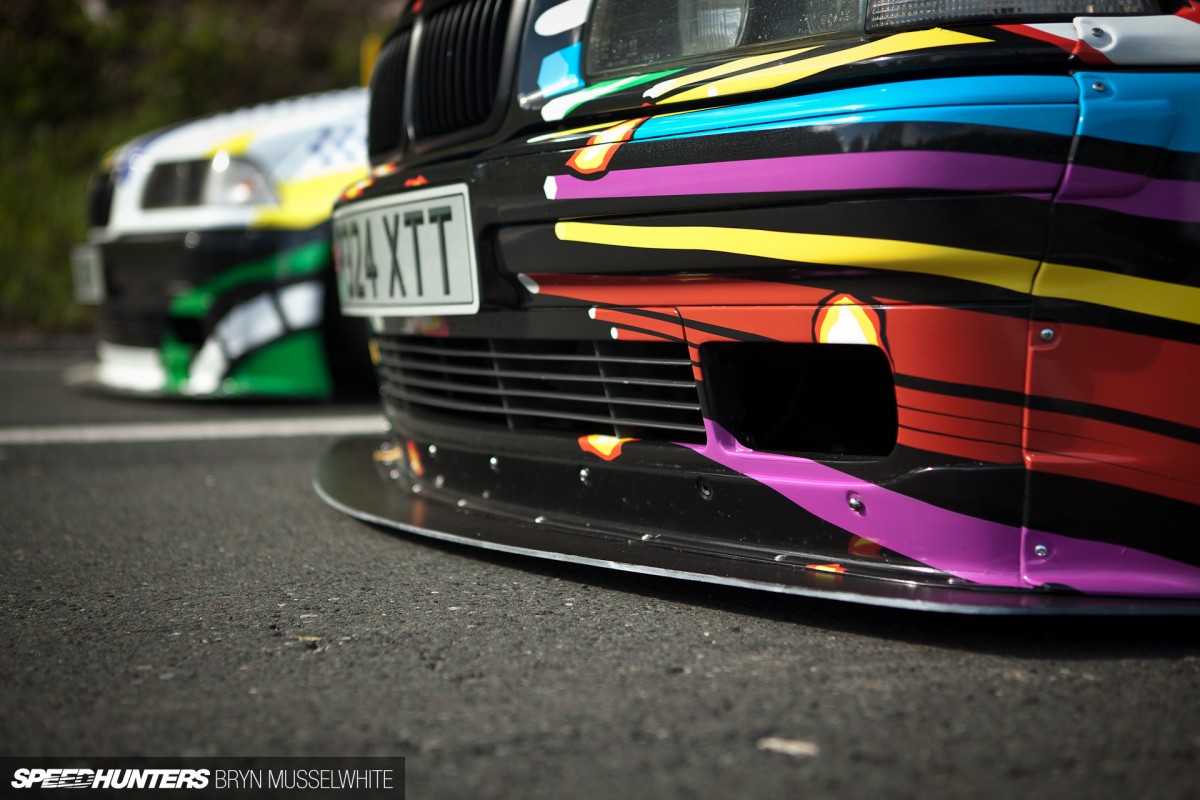 There is one more party trick which I'm sure you will have picked up on by now. Air Lift Performance air suspension has been fitted to both cars, meaning the guys can just roll up and drop, whilst not having to worry about pot holes or bad ride quality on the way across Europe.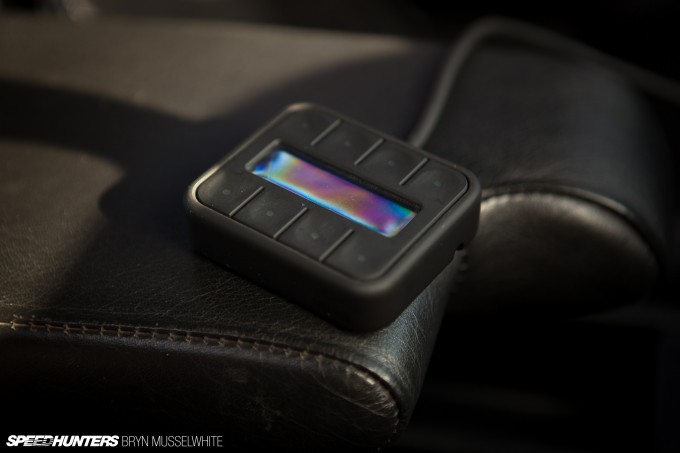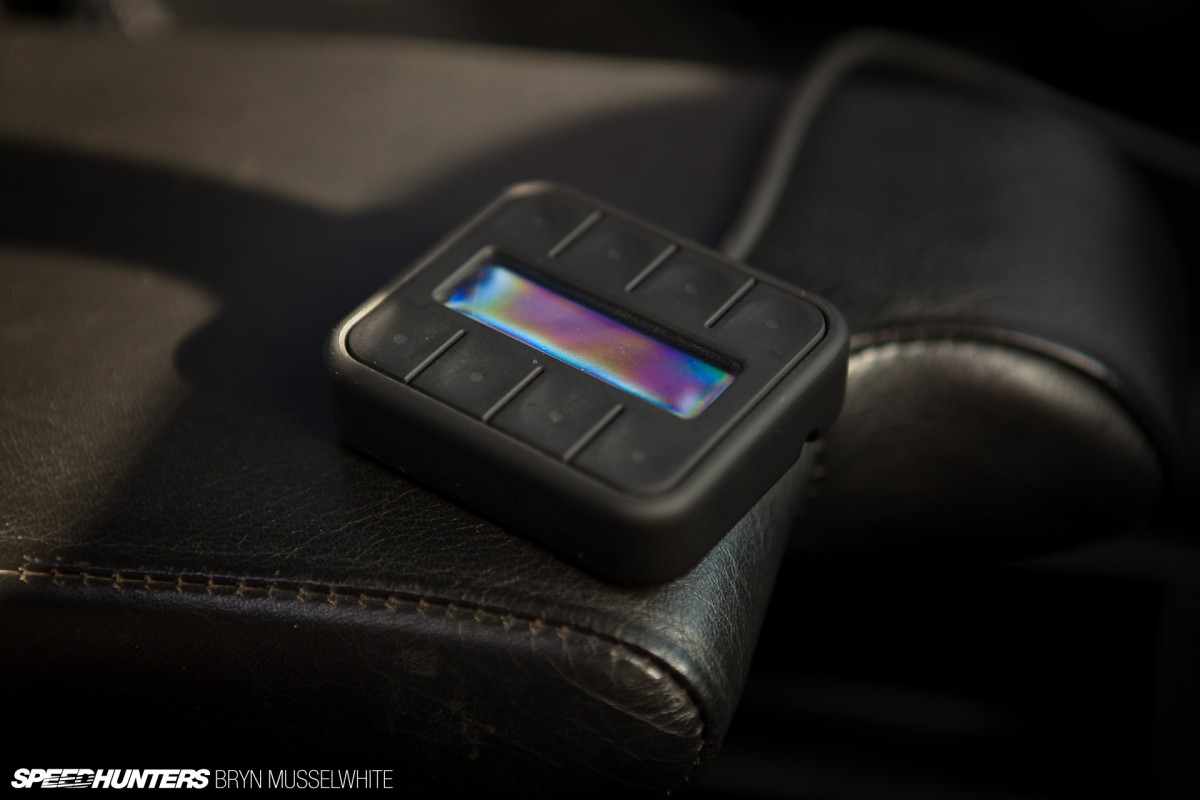 The added wow factor when you push a button and the body drops to the ground really went to another level when I first saw the pair packed up at that Eni Garage in Welden Am, Wörthersee. The guys had just arrived from the UK and the crowds were surrounding the two coupes, and I'm fairly sure that if you could visualize mobile phone data usage it would have looked like a tornado extending up from the forecourt as a thousand images were uploaded to social media.
Crowds or not, both cars are actually very personal…
Inside, Outside, Everywhere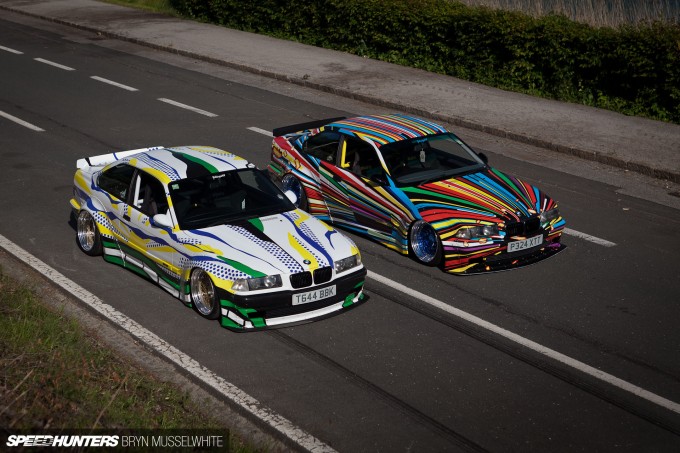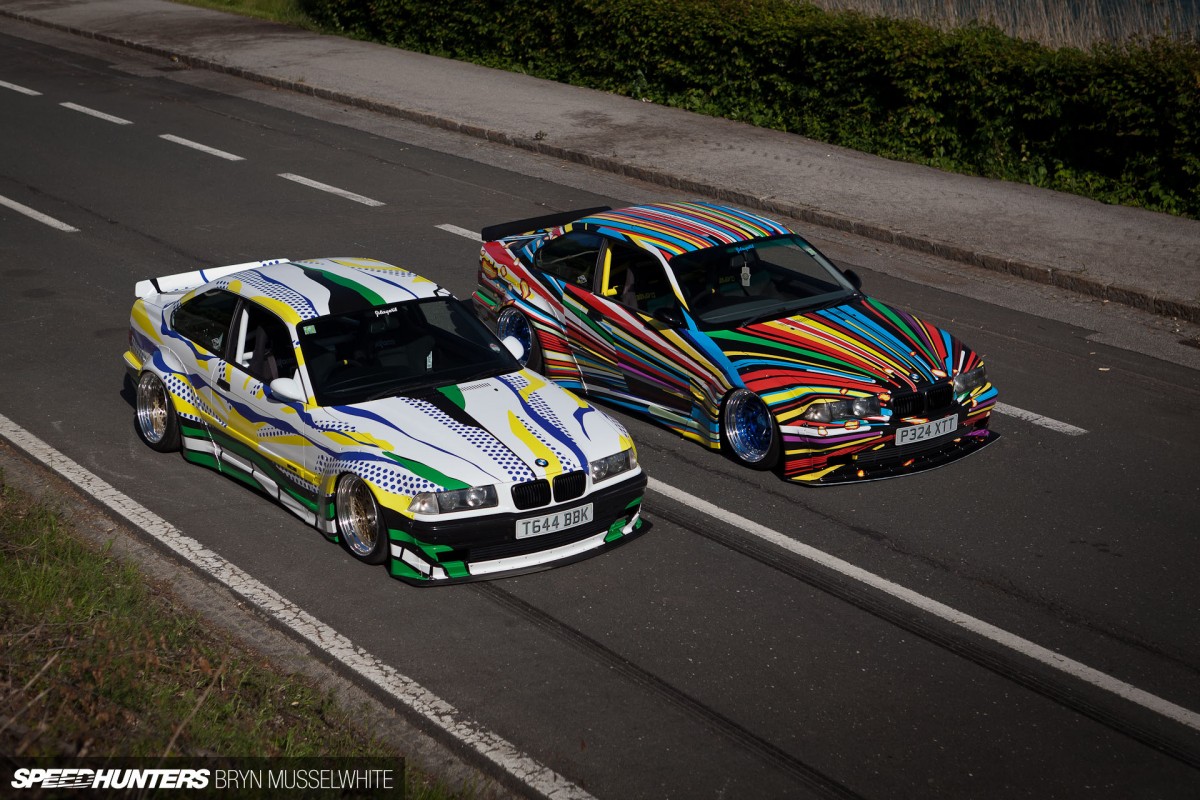 So would this feature be happening if the pair had kits, suspension and wheels fitted? Probably not. For sure, they'd look cool, but for me they just wouldn't be complete without those crazy Art Car inspired wraps which complete the projects in such a unique way.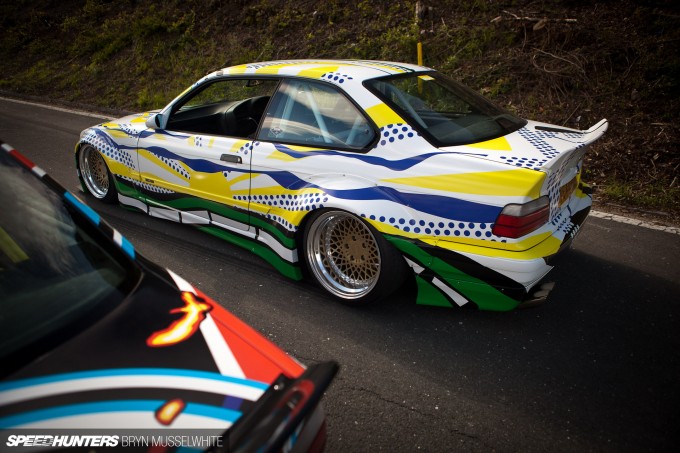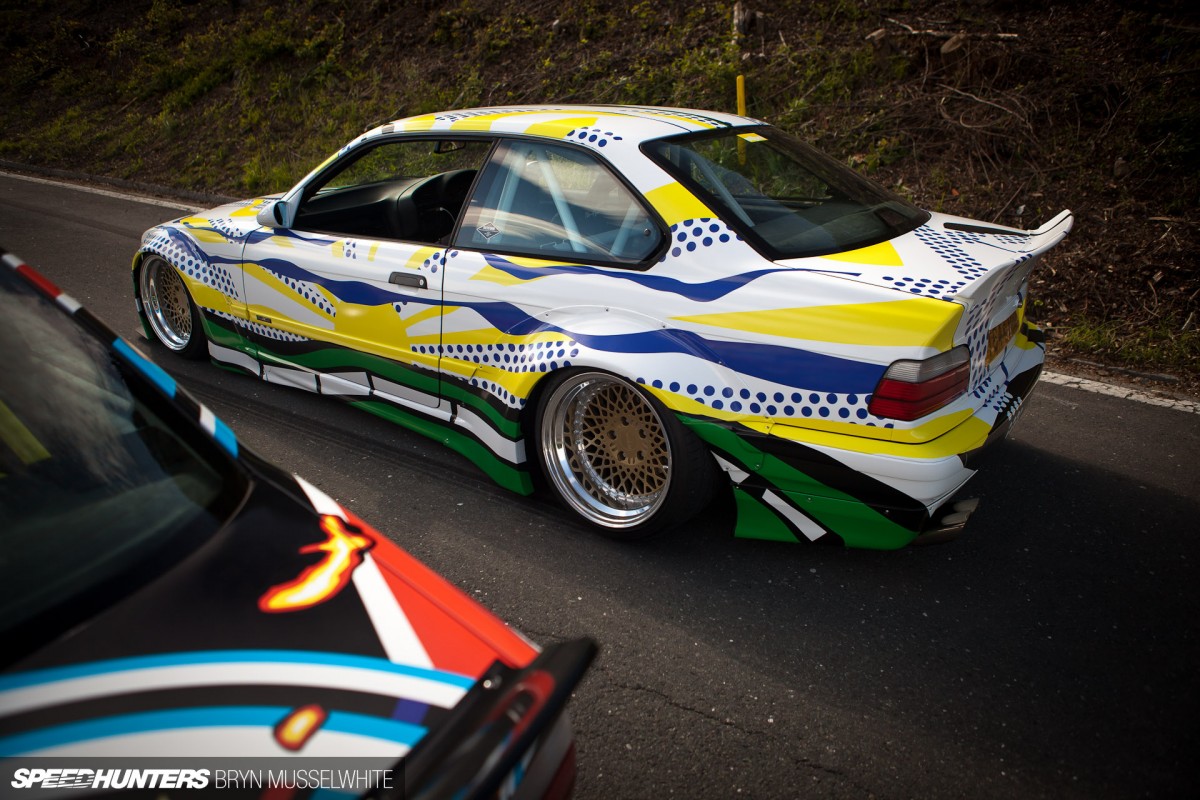 What they also tell me is that these 323s aren't just show ponies. Yes, they're showing off some product, but the wraps display an innate understanding of car culture and a celebration of it at the same time. Lots of you will know the history behind the BMW Art Car program, but for those of you who don't, in-short the manufacturer has a history of giving influential and important artists a complete car and then sitting back while they do whatever they want by way of a colour scheme. Of course, this pair haven't been painted. Instead, the graphics were applied by JD Wraps in the UK using 3M UK product. It all happened at the last minute remember, so it's kudos for them for working under pressure!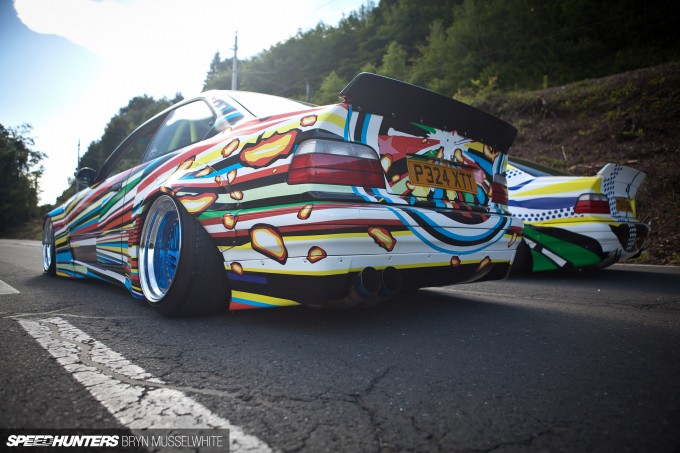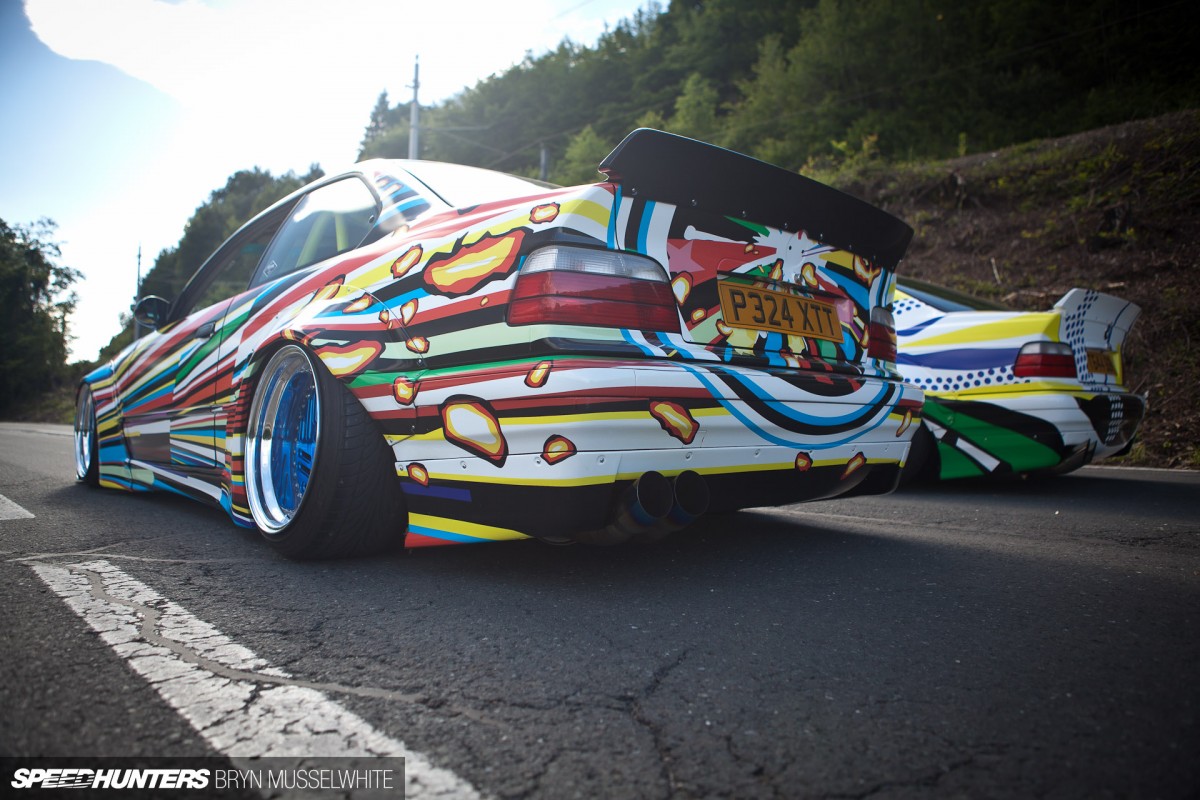 There have been 16 different liveries created since 1975 when Alexander Calder produced the first Art Car using a BMW CSL. These aren't a strict homage to the originals, although the original influence is clearly visible. As with the IDK wheel style, Carl went for a modern theme as created by Jeff Koons on the 2010 M3 GT2 race car. The explosion of colour that streaks from front to rear is interspersed with almost burning chunks of rock. I've always loved this scheme and would love to try it out one day myself.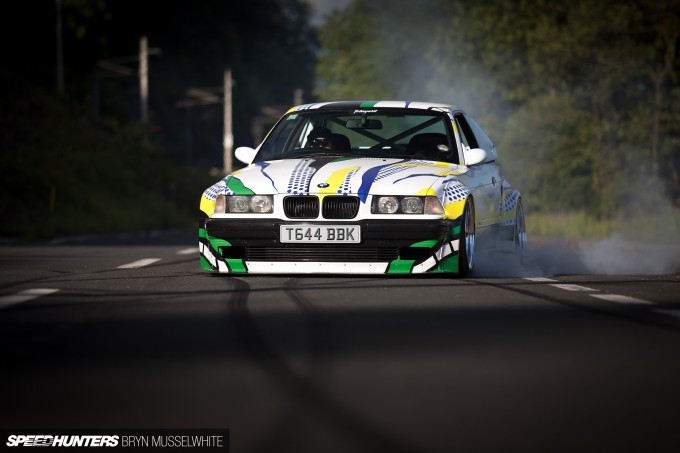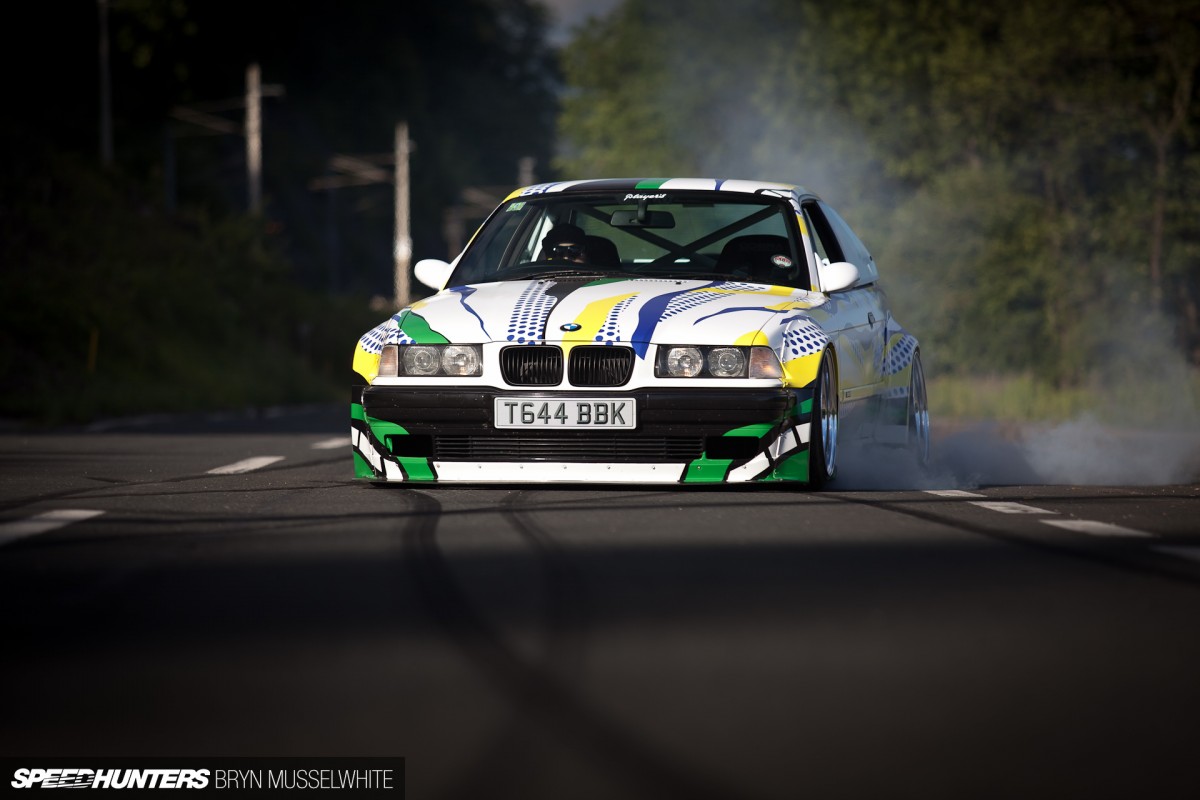 Although it's a tough call, because Roy Lichtenstein who created a 320i Turbo in 1977 – which inspired Brian's car – is one of my all-time favourite artists. I had a small collection of prints based around his pop art style that I cut up and worked in to other pieces when I was at art college. So at first you might think these are just wild graphics designed to catch your attention, when in fact they're actually historical hat tips to the dramatic race and road cars that have gone before. Think Shelby stripes, JPS race livery or Gulf blue and orange – just a little wilder.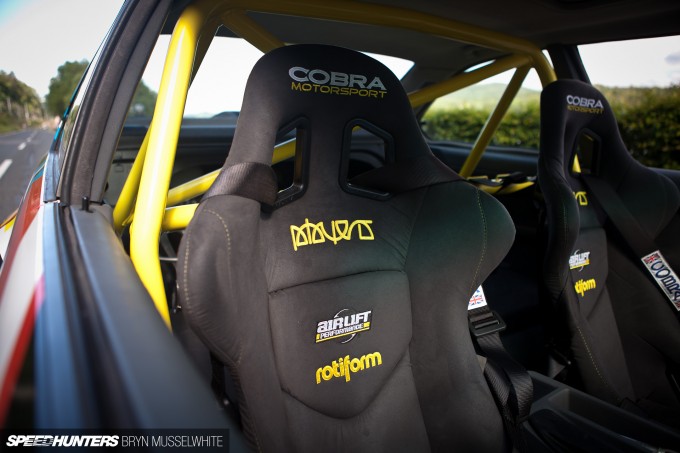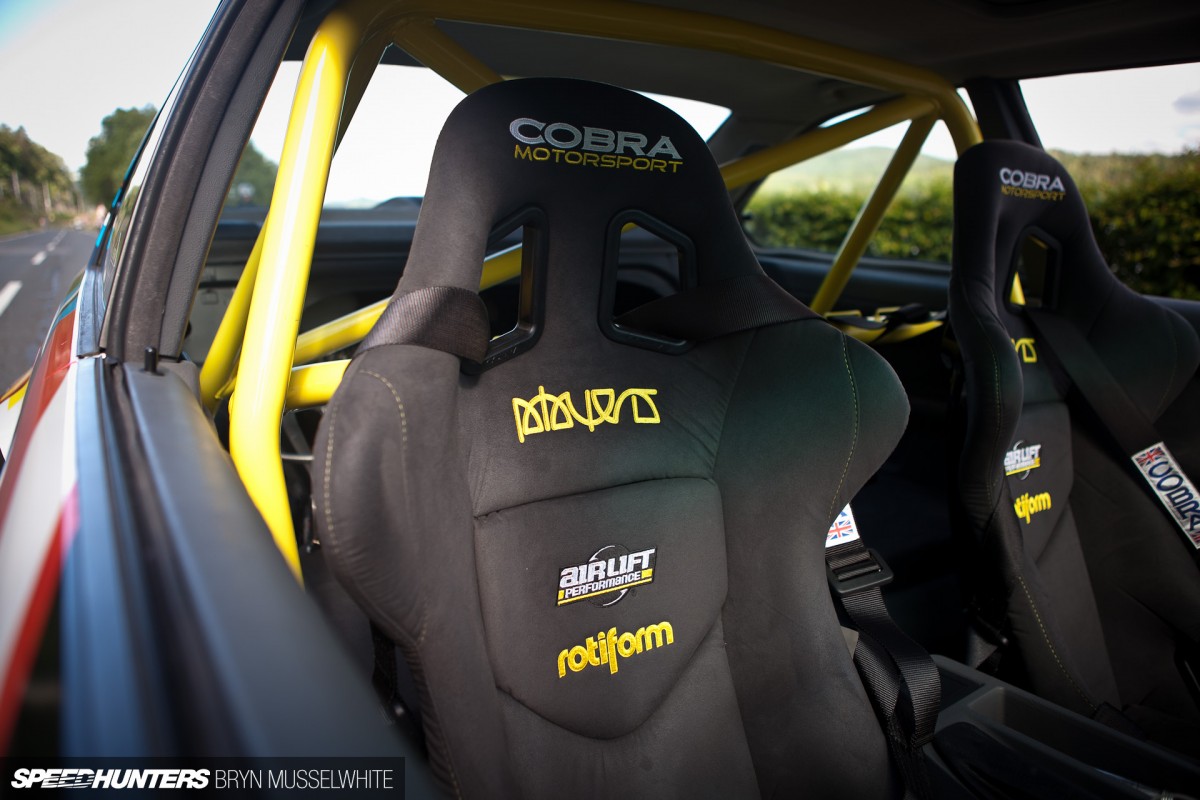 As the standard worn-out original interiors just woudn't cut it, Cobra supplied a pair of personalised Imola Pro seats for each car. The Players crew have worked with Cobra for years, but this is a service anyone can take advantage of. They also supplied some of their four-point harnesses, because there had to be something to mount to the Wiechers/AP Car Design roll cage, right?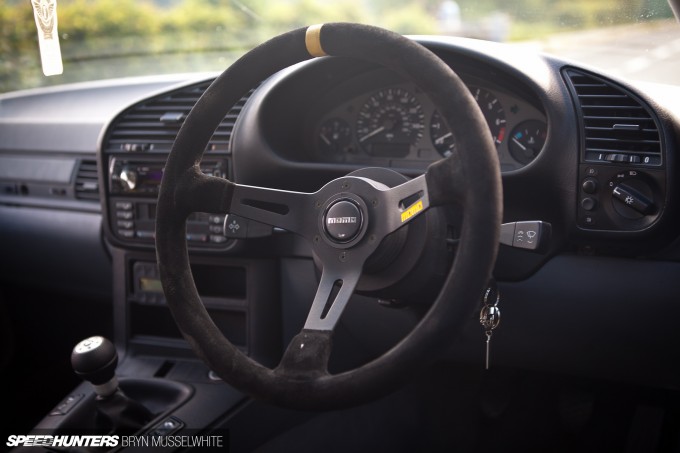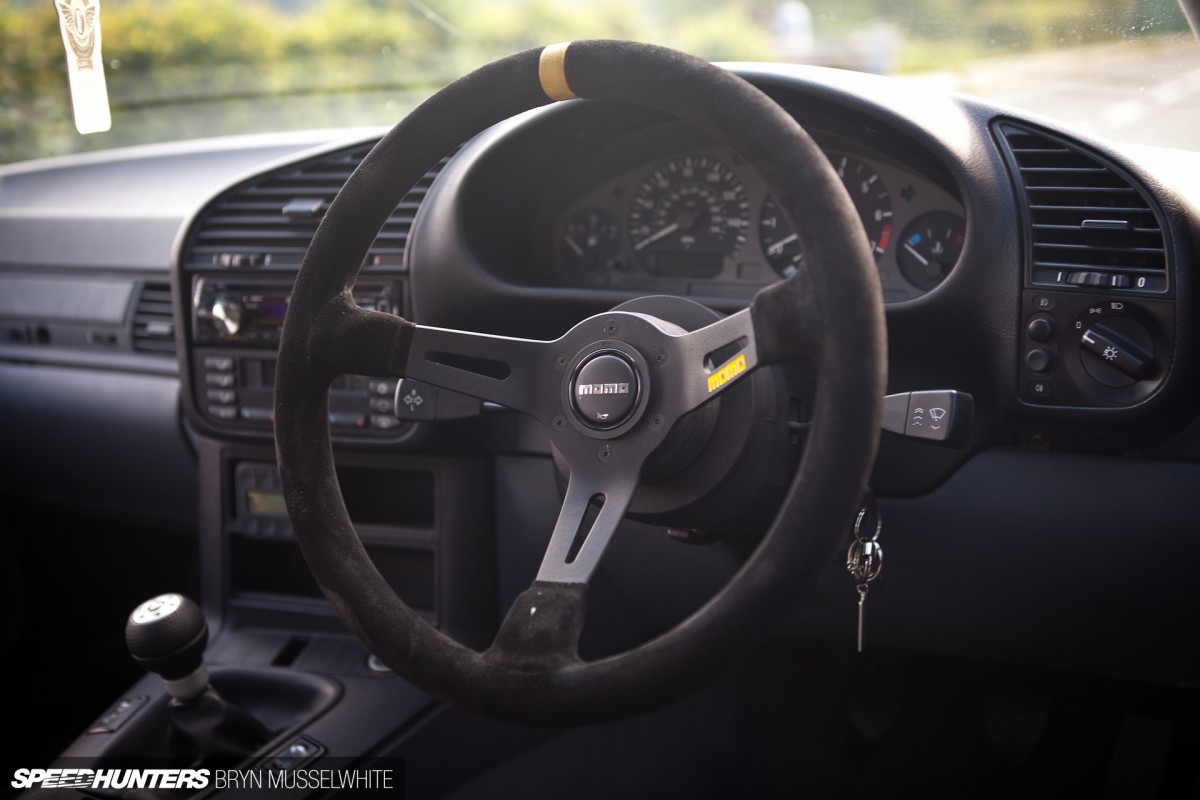 The rest of the interior is pretty standard, and along with a deleted rear seat and carpeted floor panel the only other changes are a MOMO steering wheel and gearknob. Because let's face it – the originals have probably been handled by all sorts of undesirables by the time they got this far, and just these two items will be seeing a lot of action in a short time frame so need to be up to the abuse.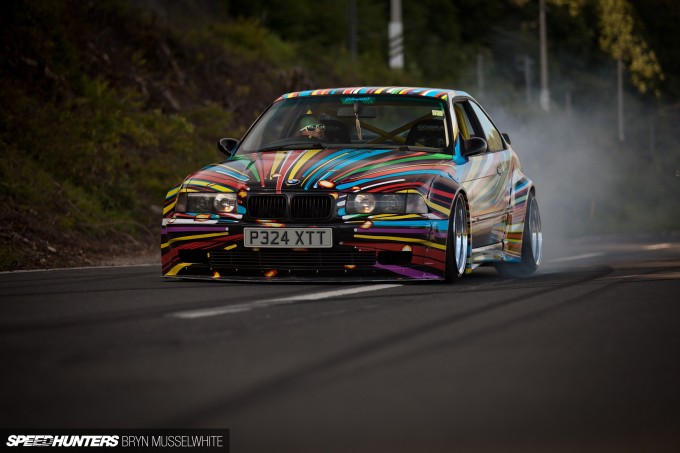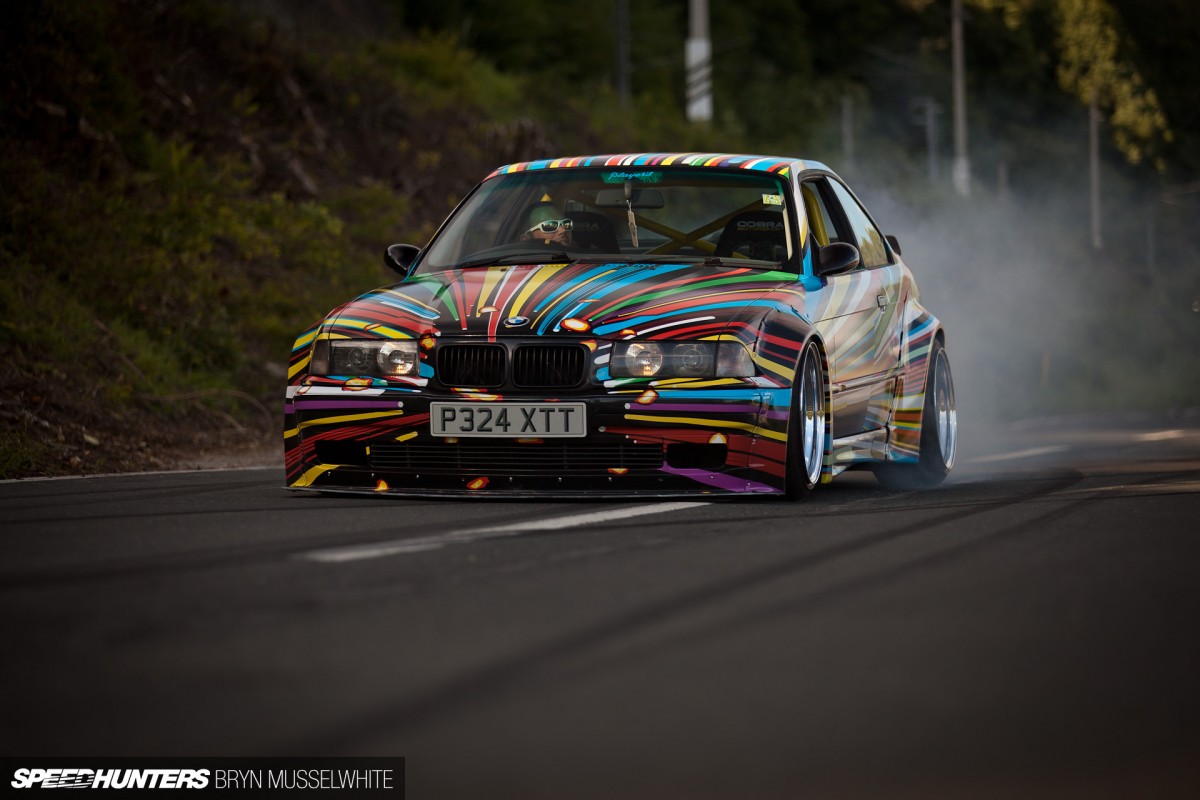 Remember, these aren't show cars – they're here for a good time, not a long time. Carl demonstrated this by trying his best to finish off a a pair of Dunlop D9000s with little more than 1000 miles on them.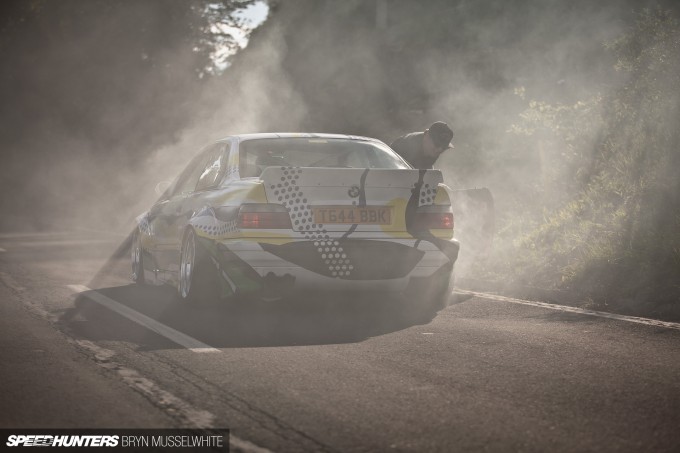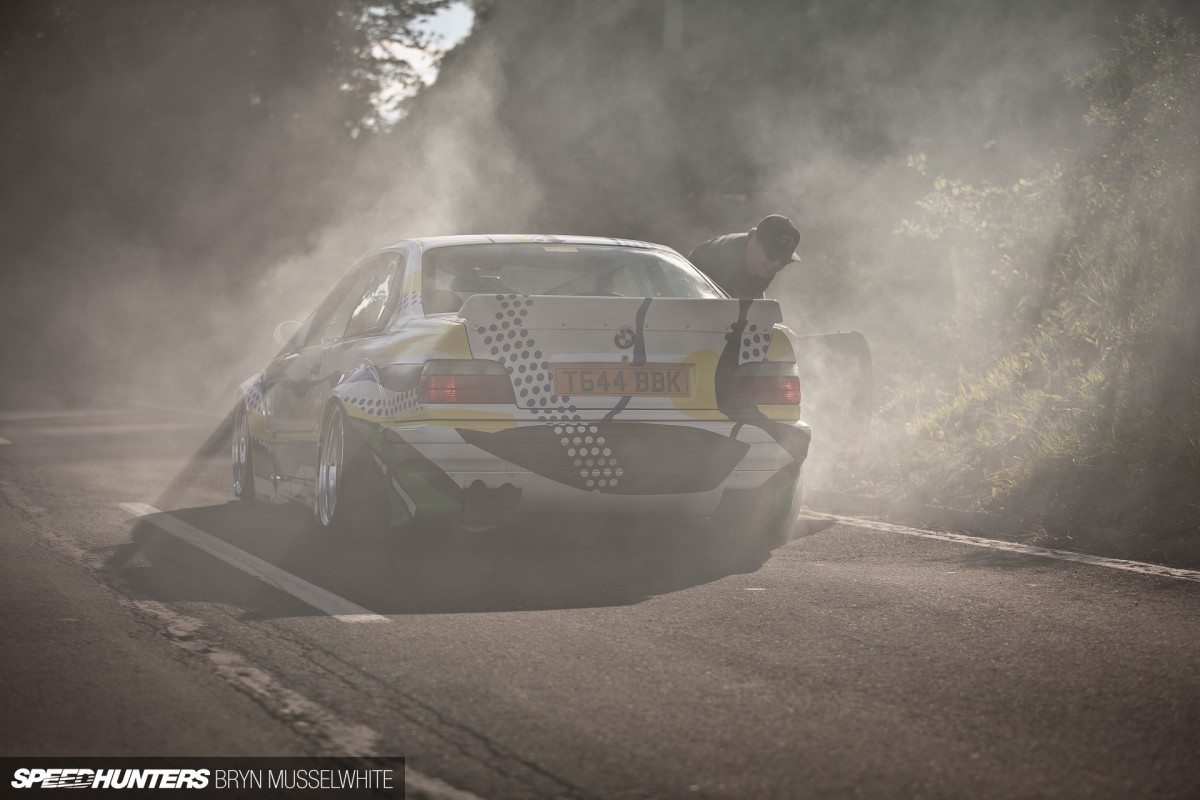 You can just about make out the smile on Brian's face after he fried some tyres for my camera, and as I walk around the pair taking in details, this just confirms to me that it really is all about fun. That might sound simplistic or idealistic even, but why the hell not? These aren't the kind of cars that you don't look at or give the owner that look of recognition. No, these two provoke the opposite reaction – smiles, laughs and cameras come out, so everybody is part of the joke. As Brian said with his tongue firmly in his cheek, "Not bad for a pair of sh*tty BMWs."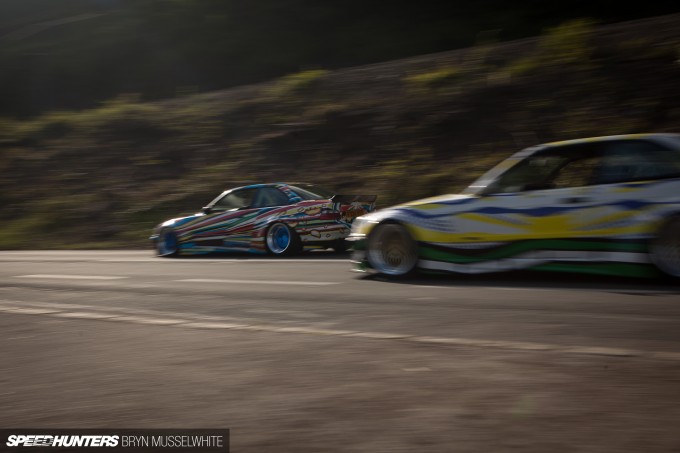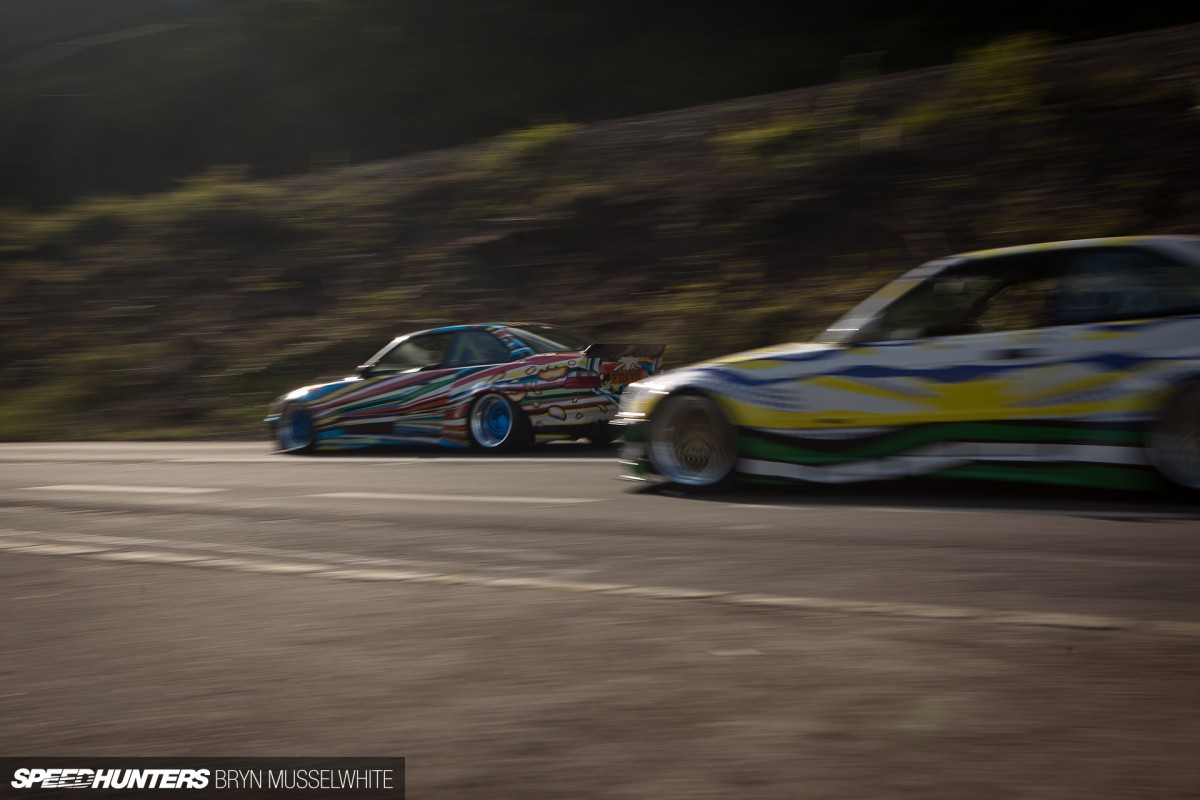 One week on from this shoot both the cars are back in the UK having been shown at another show during the weekend. A car can mean so many different things to people – from a lifelong partnership to a quick fling. Each has its own merit and these two will forever be remembered along with a baking hot week in Austria when burnouts and beer ruled the day and a good time was had by all. Amen to that.
*We are currently experiencing technical issues in regards to the comments section (or lack of!) for this story. We will have the commenting function restored as soon as possible*
Bryn Musselwhite
Instagram: speedhunters_Bryn
bryn@speedhunters.com
Cutting Room Floor