It was always going to happen really, knowing the team here at Speedhunters. In January last year, Sean showed off the GReddy/Rocket Bunny FR-S in its gleaming, full-size metal; and we did yearn for it… A year later, Mike took a longing look at the Aoshima model kit of the red Rocket Bunny FR-S, a Scion for your desk. And we wanted that too. Could these two concepts be brought together? You bet: we've been able to secure a super limited number of Speedhunters Edition GReddy x Rocket Bunny 86 scale model kits, which are available now on our US and EU stores.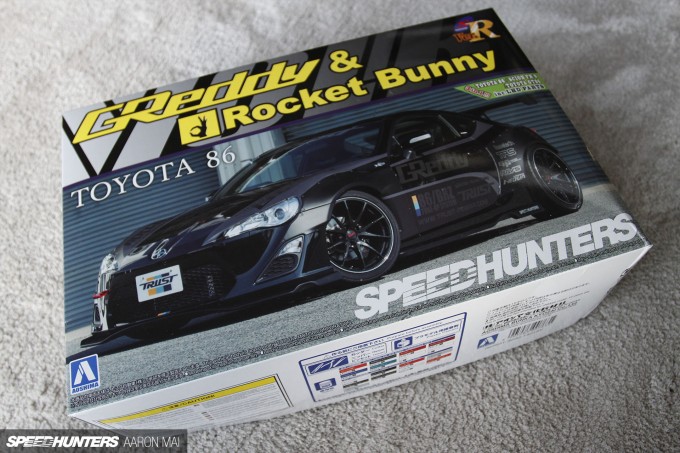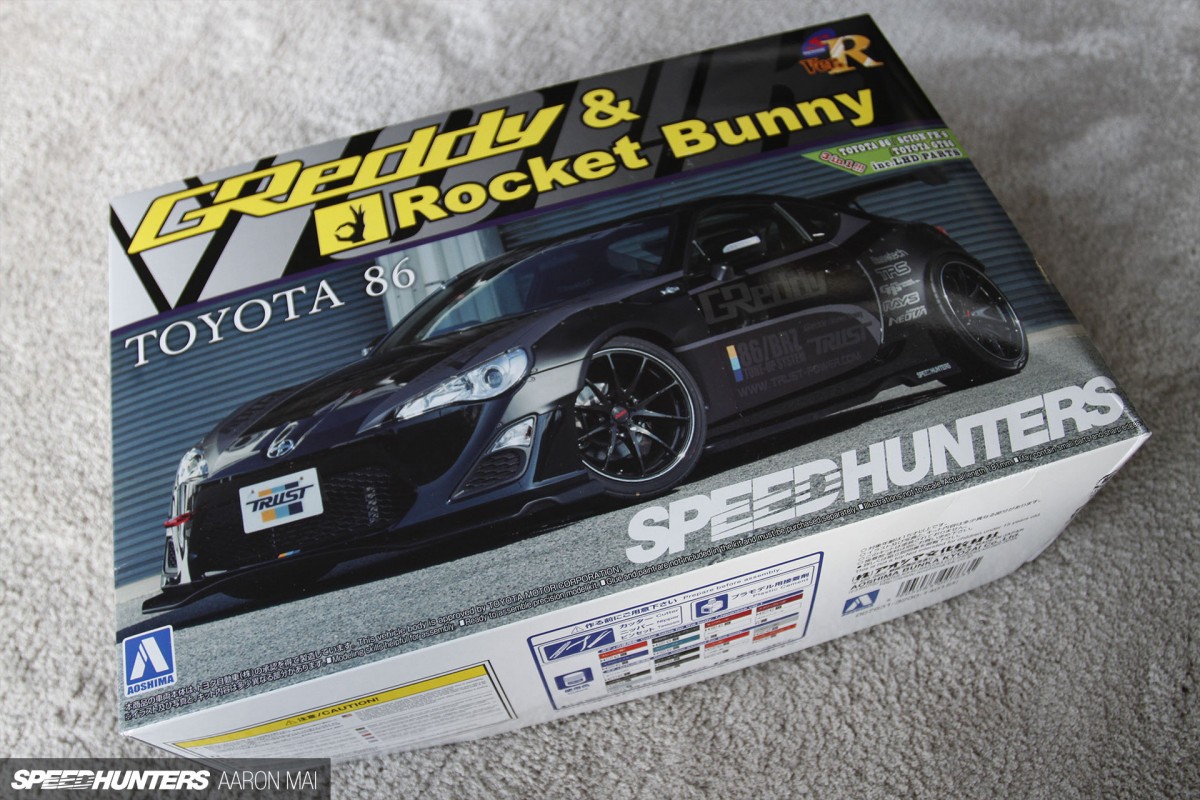 This precision kit comes ready to assemble in 1/24th scale – you'll just need glue to get up and running and paint to accurately recreate all the little details. The model is a 181mm long representation of Miura-san's finest, just over seven inches over over-fendered, bewinged plastic heaven. We'll be presenting a run-through of building the kit shortly as part of our scale model theme.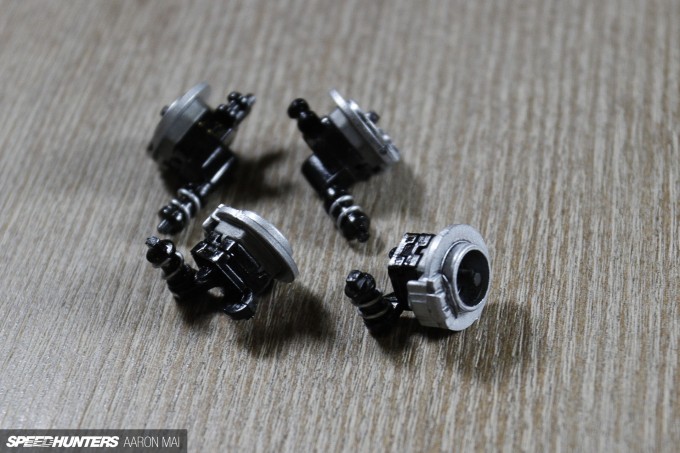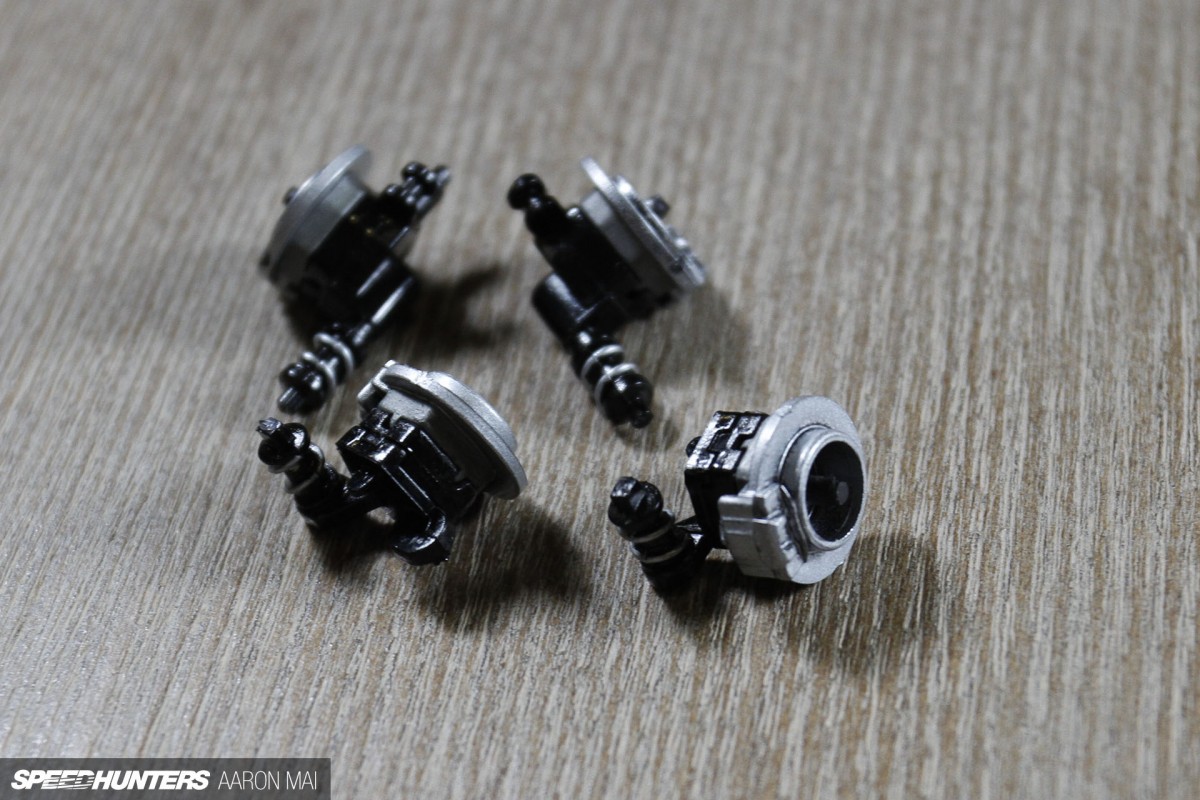 The model is packed with authentic details: miniature representations of its big brother's every component.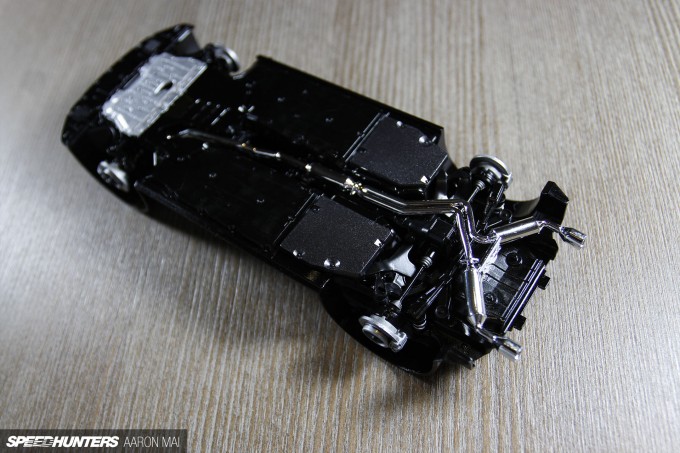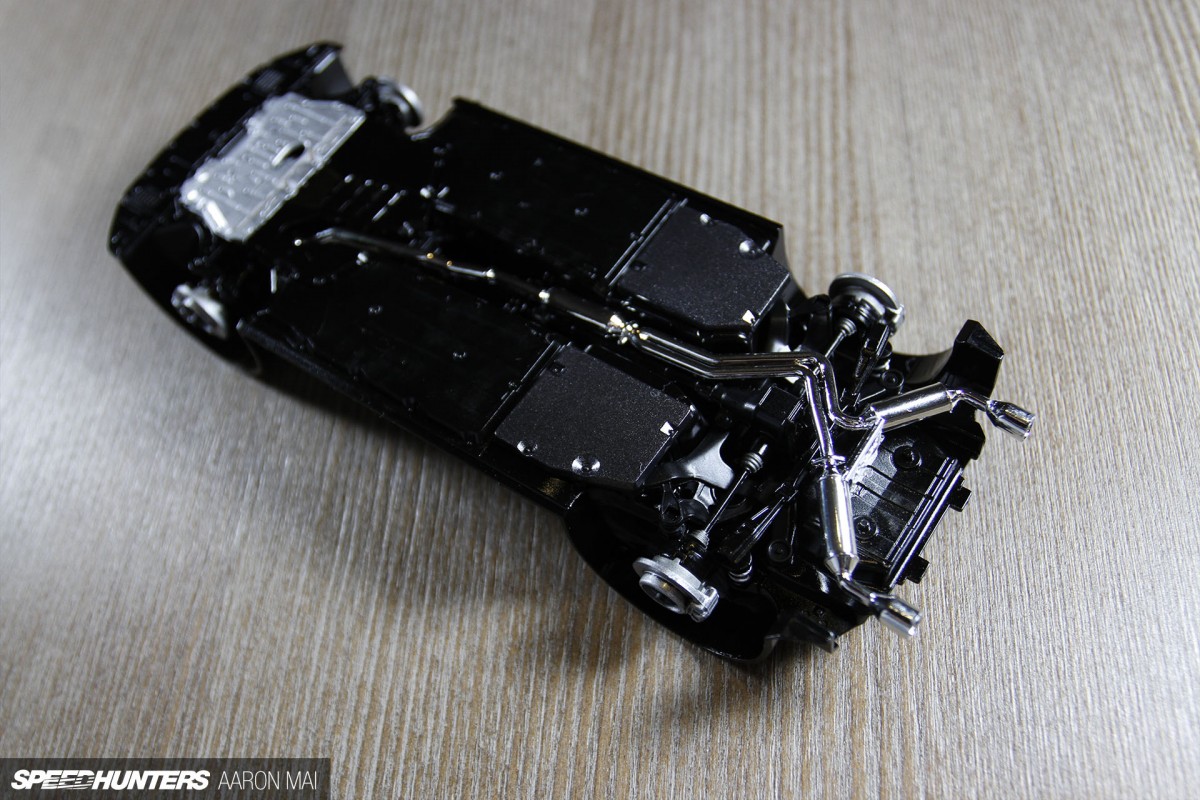 Everything is here, from the GReddy exhaust and G25 Volk Racing wheels to the quick release steering and custom shift knobs.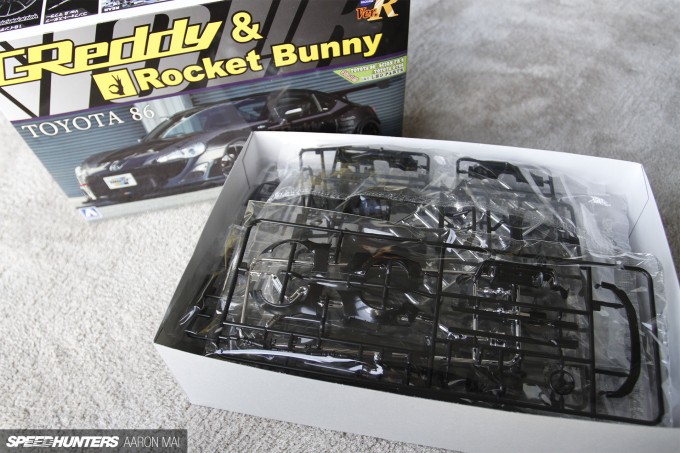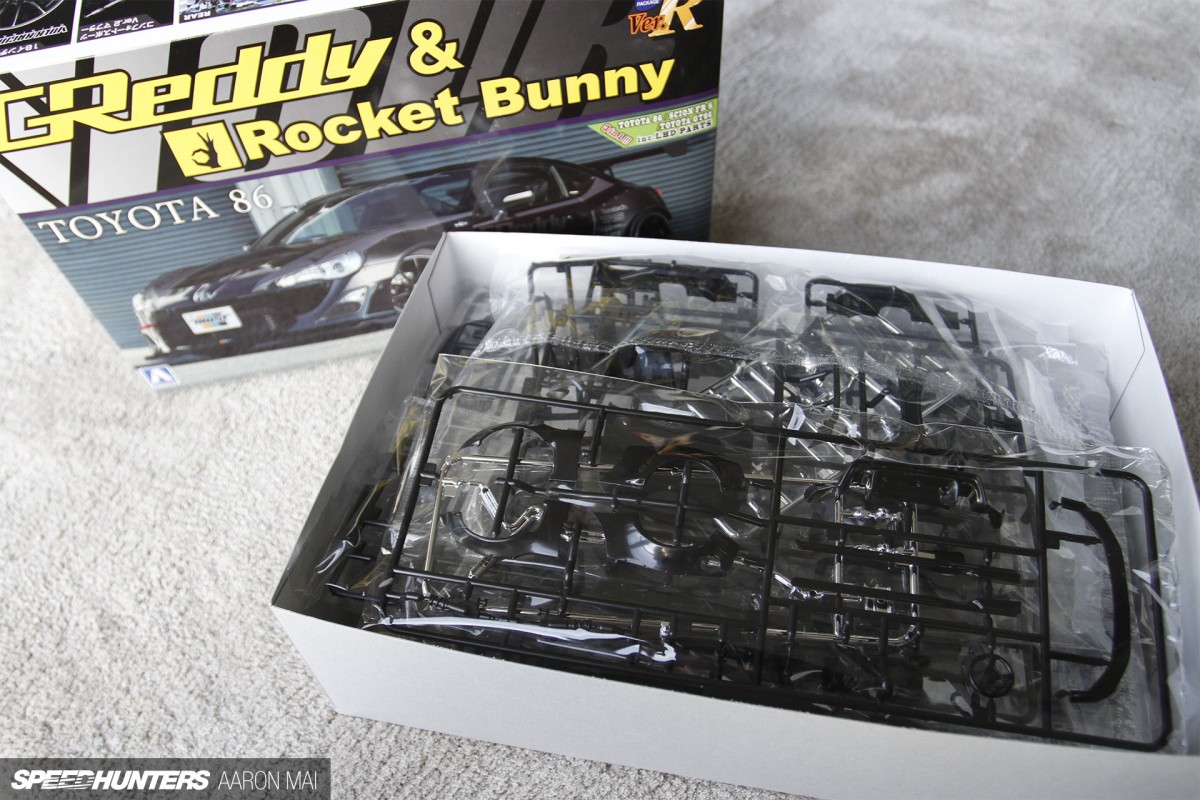 As with the previous kit we looked at, the best thing about these Aoshima models is that they're a modifiers dream – what you see on the outside of the box isn't all you get. There's so much more inside.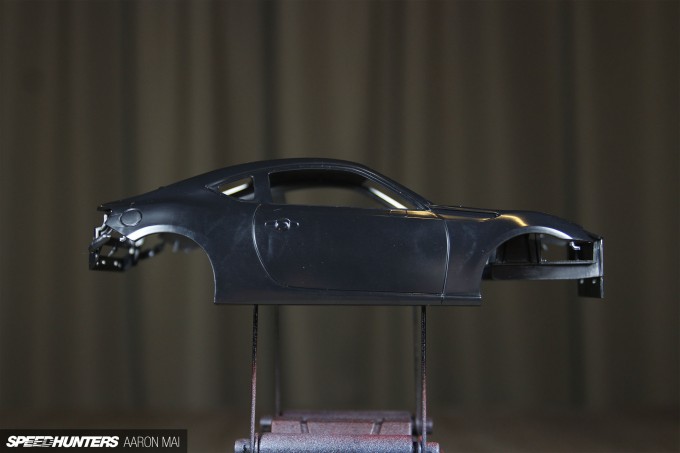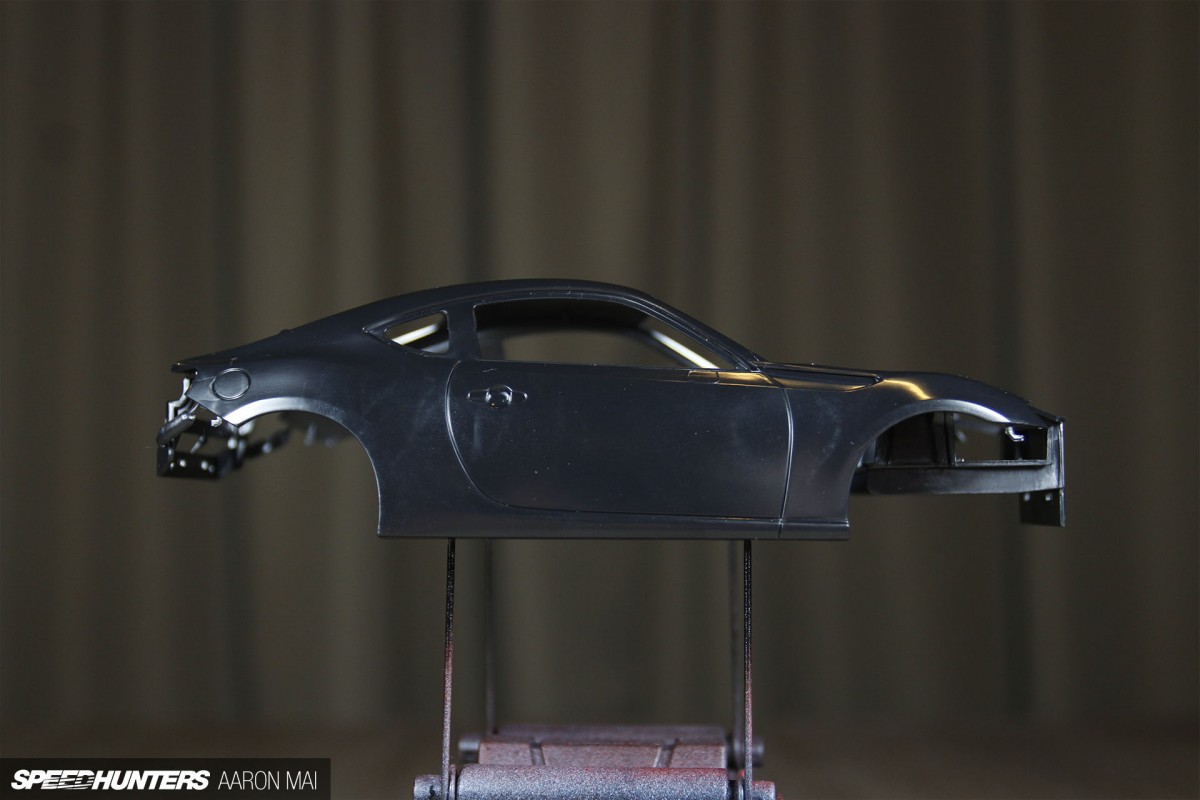 You can leave it stock, or shave the factory fenders to fit on the full Rocket Bunny kit; make it left- or righthand drive; sign it as a factory Scion FR-S, Toyota 86 or GT86 instead. It's all there.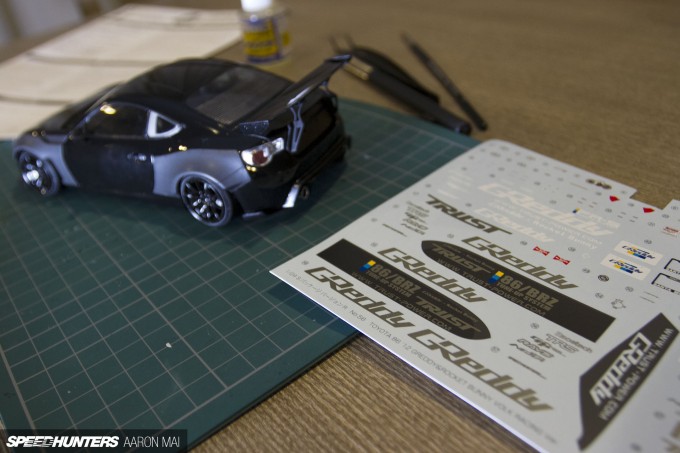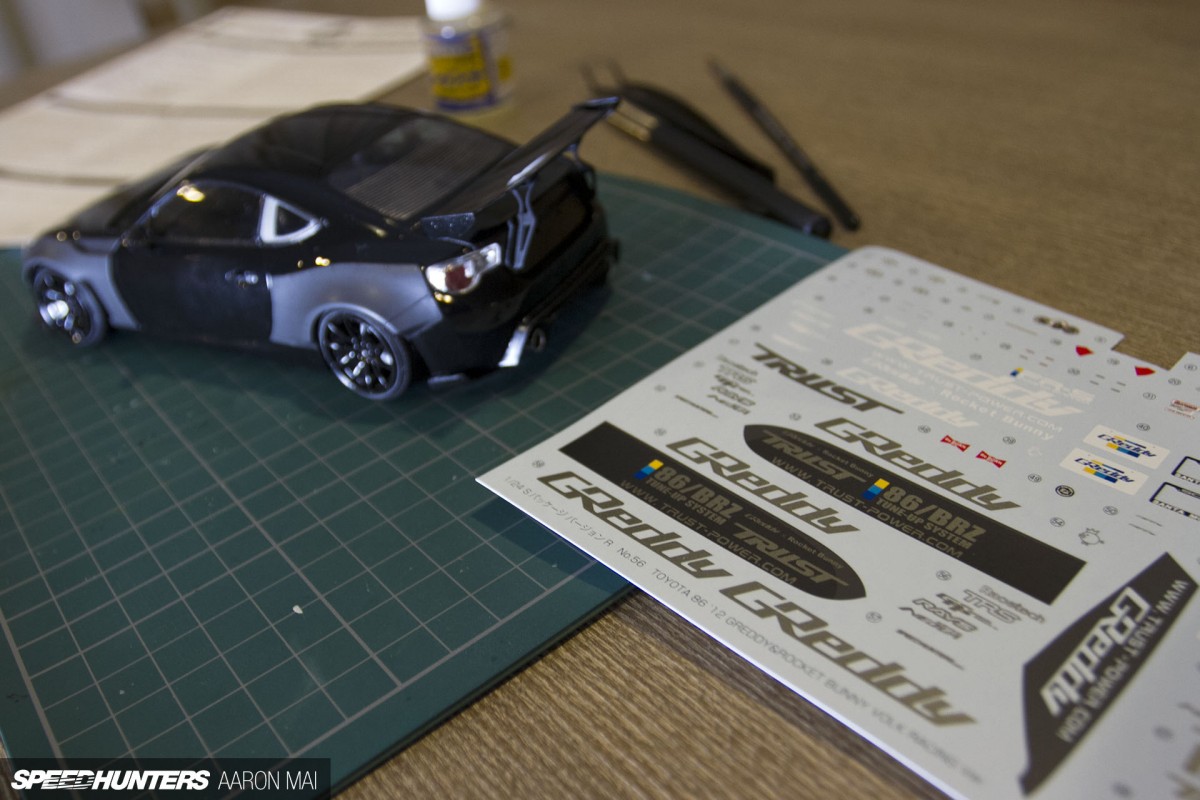 Of course, you don't have to use the sticker sets that are supplied in the box – not when there's a whole load of scale-size options available… like the Speedhunters RC sticker sheet!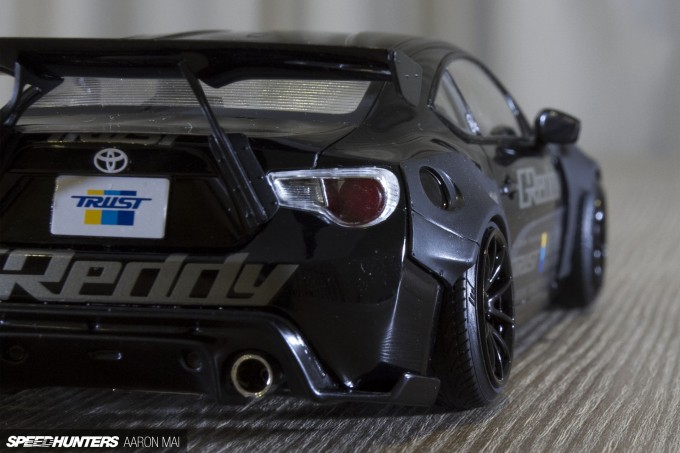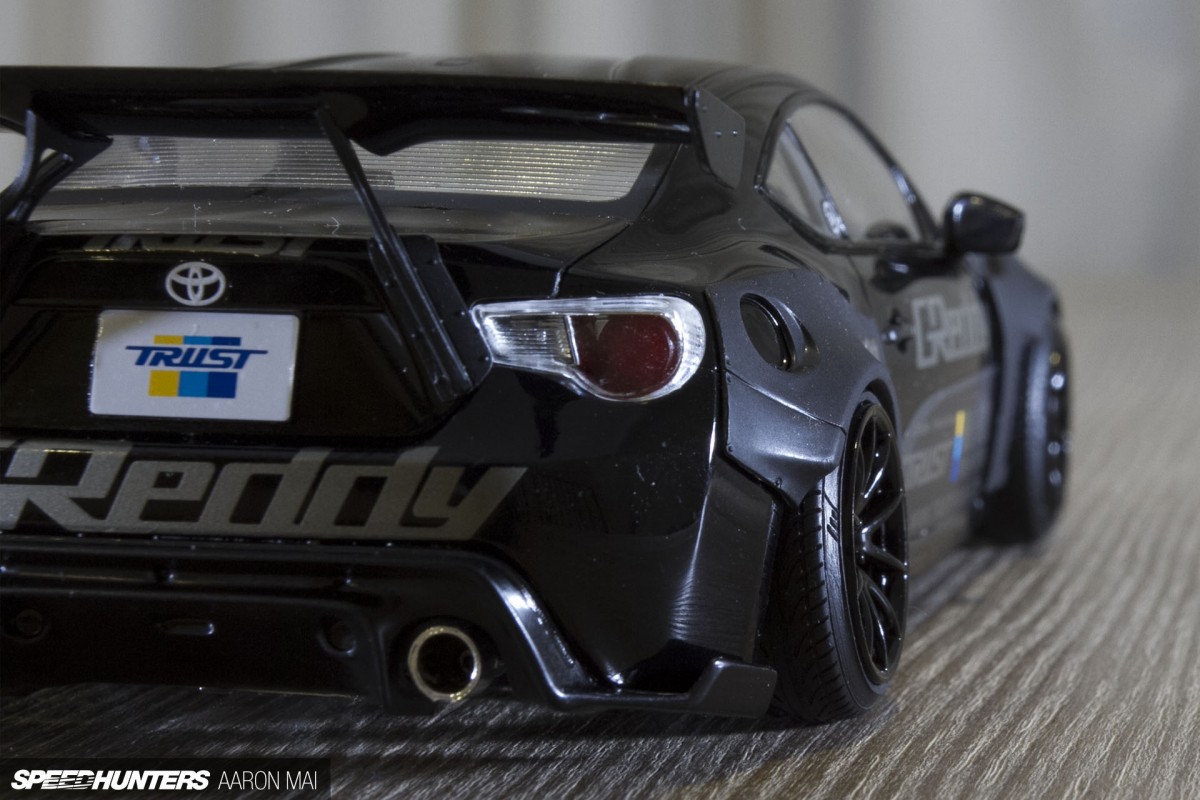 Once our stock sells out, that's it for the short term – though we are trying to get hold of more kits.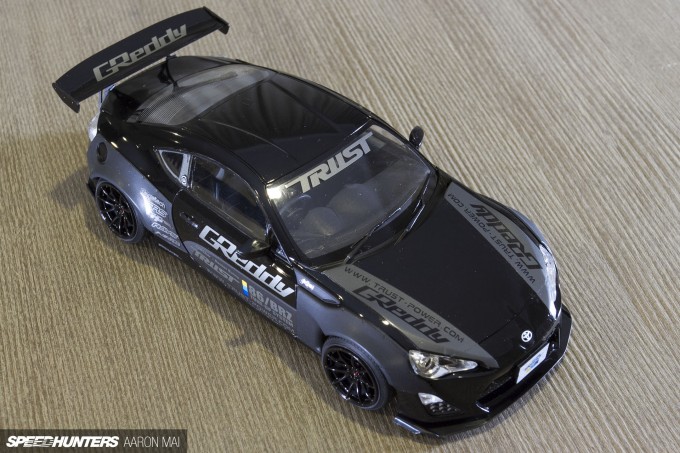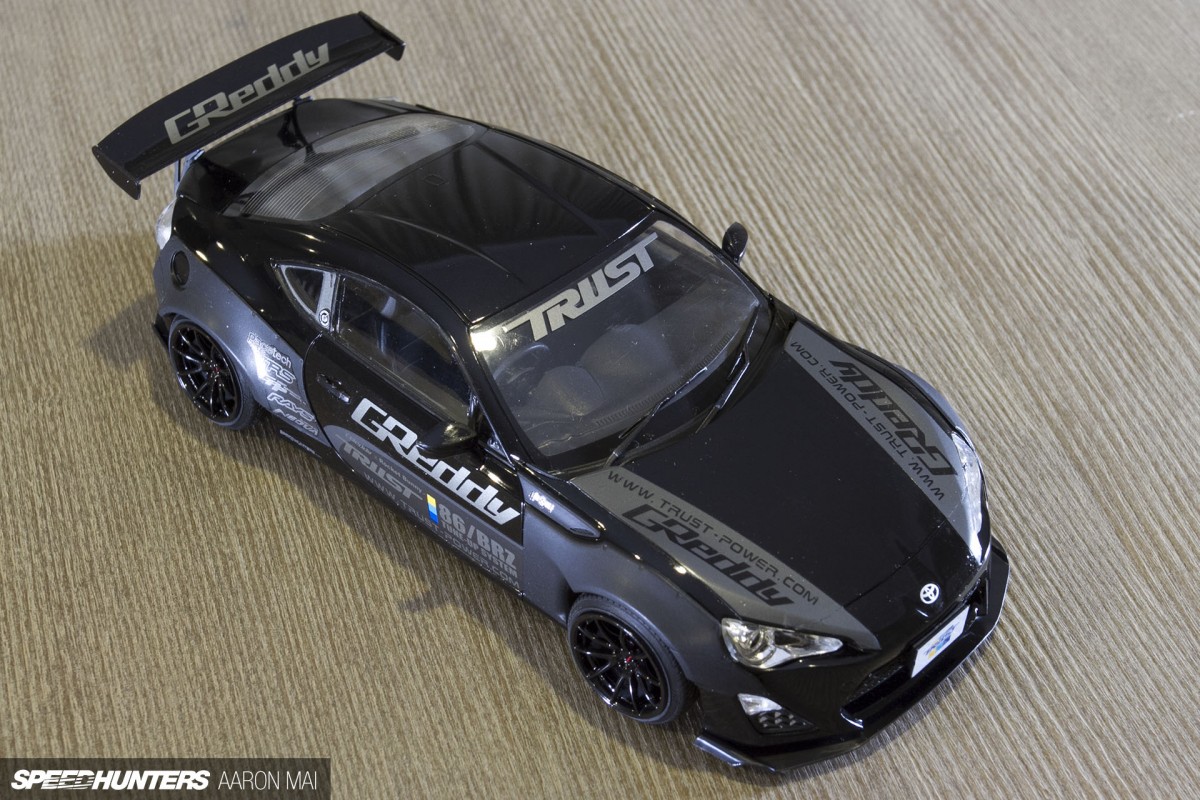 These kits are going to disappear fast, so head over to the Speedhunters store to secure your little box of scale heaven.