The Driver's Car
I'm not going to lie. I drove this Lotus hard. I could smell the brakes afterwards, and I can't remember how many times I bounced the needle off the rev limiter. But it was a lot of fun. After I stepped out of the sports coupe from my drive in the canyons, I was drenched with sweat. What a monster, I thought to myself. It's such a shame that this type of car is a dying breed…
The Lotus Evora S is not one of those cars where you can point it in the direction you want to go and plant the throttle. Because, while the minimal invasive traction control lets you get away with quite a bit, without experience you can still get into a world of trouble.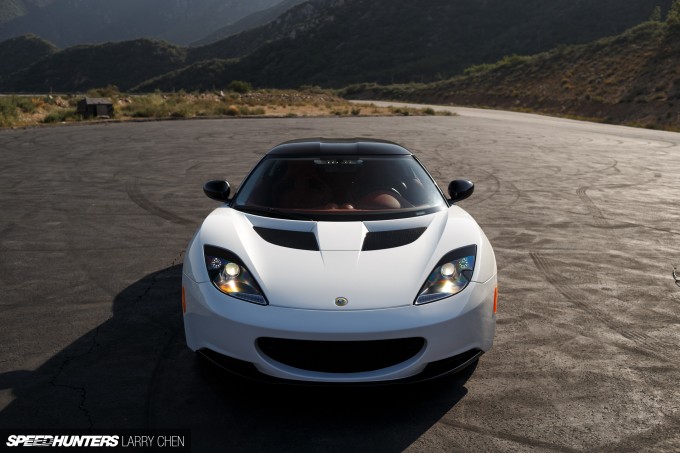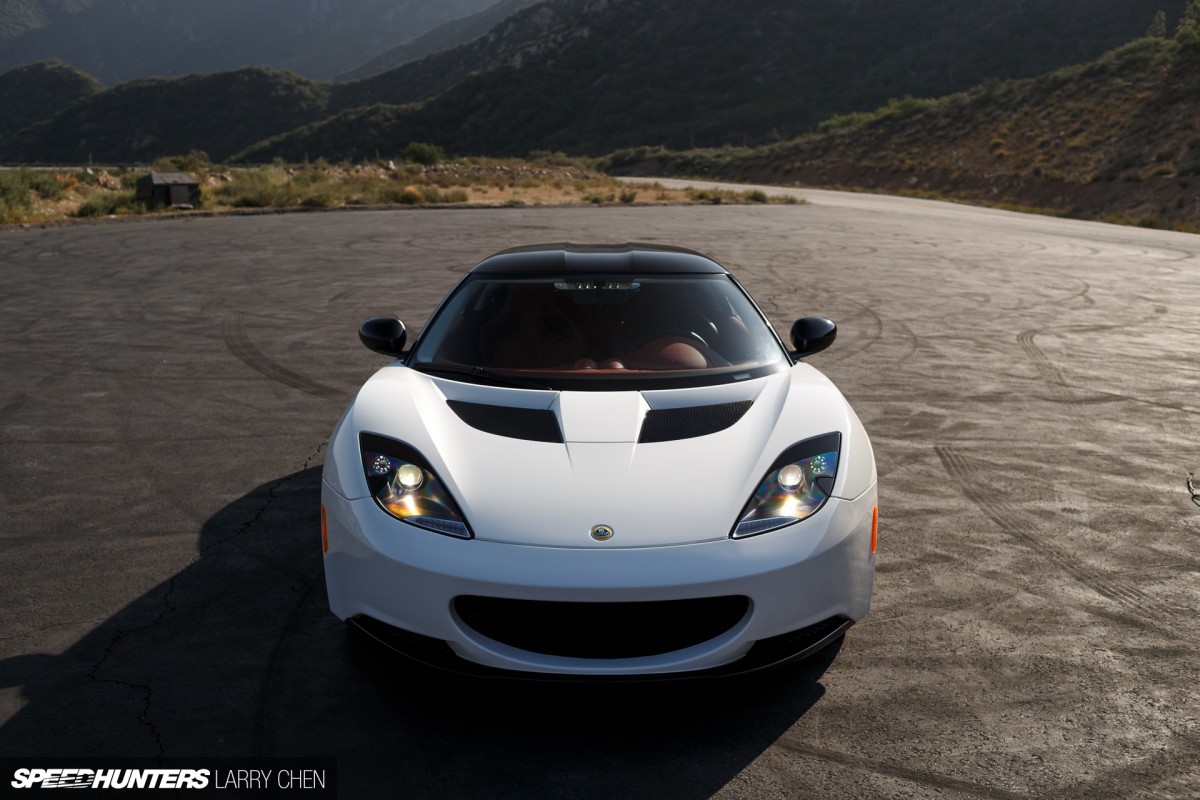 While we'd never condone racing around on the streets, there's nothing wrong with stretching out a sports car's legs every now and then – especially so on a road like Azusa Canyon.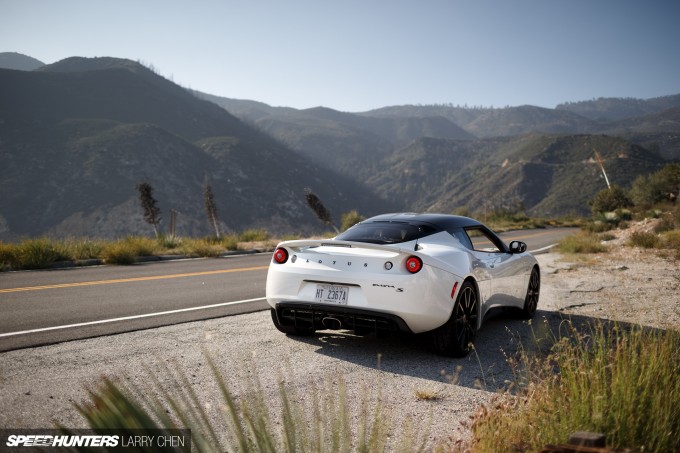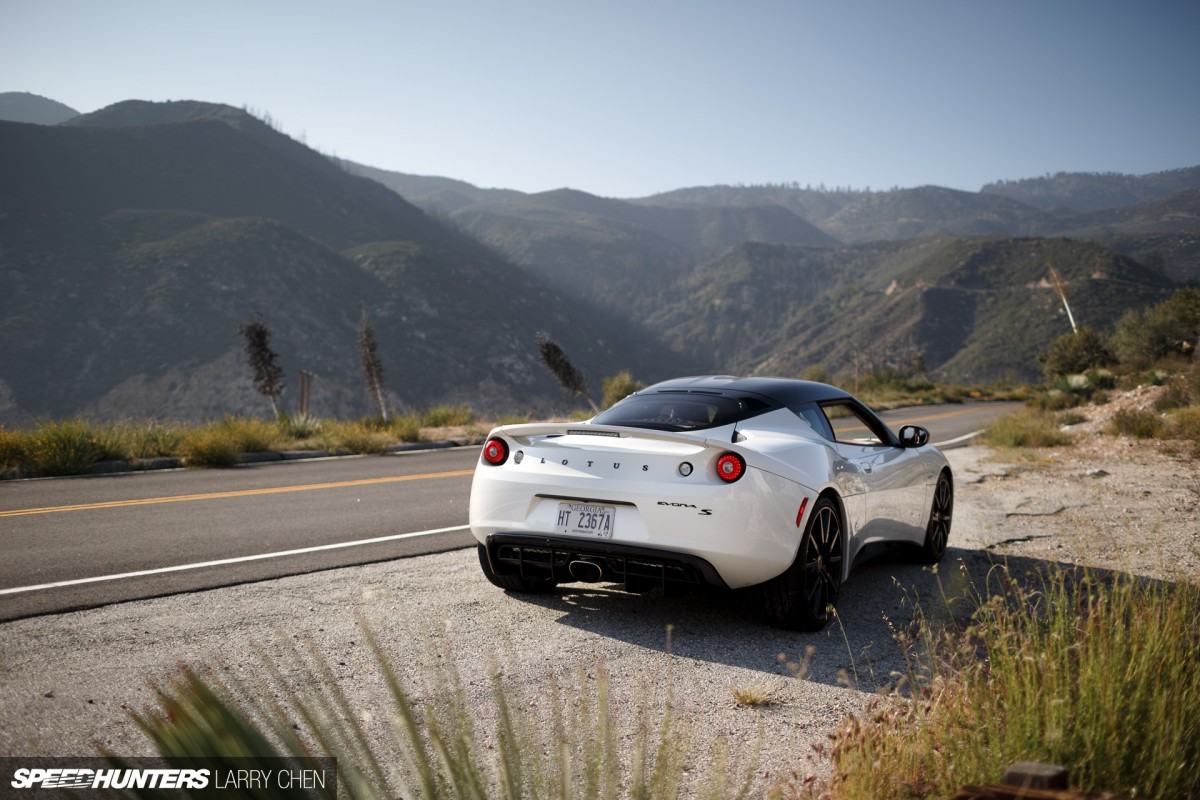 I highlighted this route last year, when I was breaking in my newly-built turbo 240z, Ole Orange Bang, and it's one of my favorite driving stomping grounds.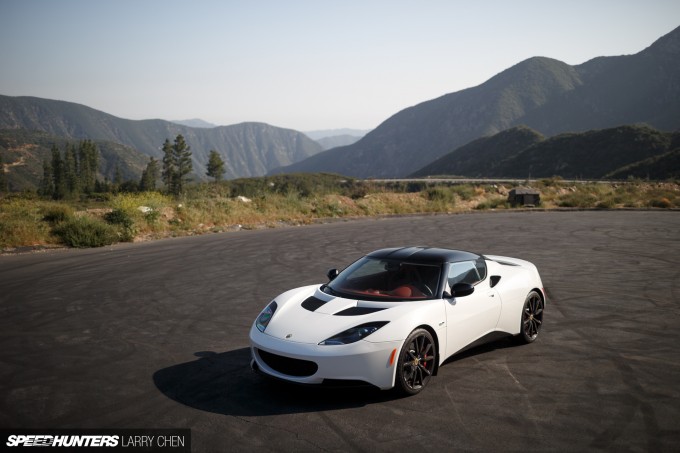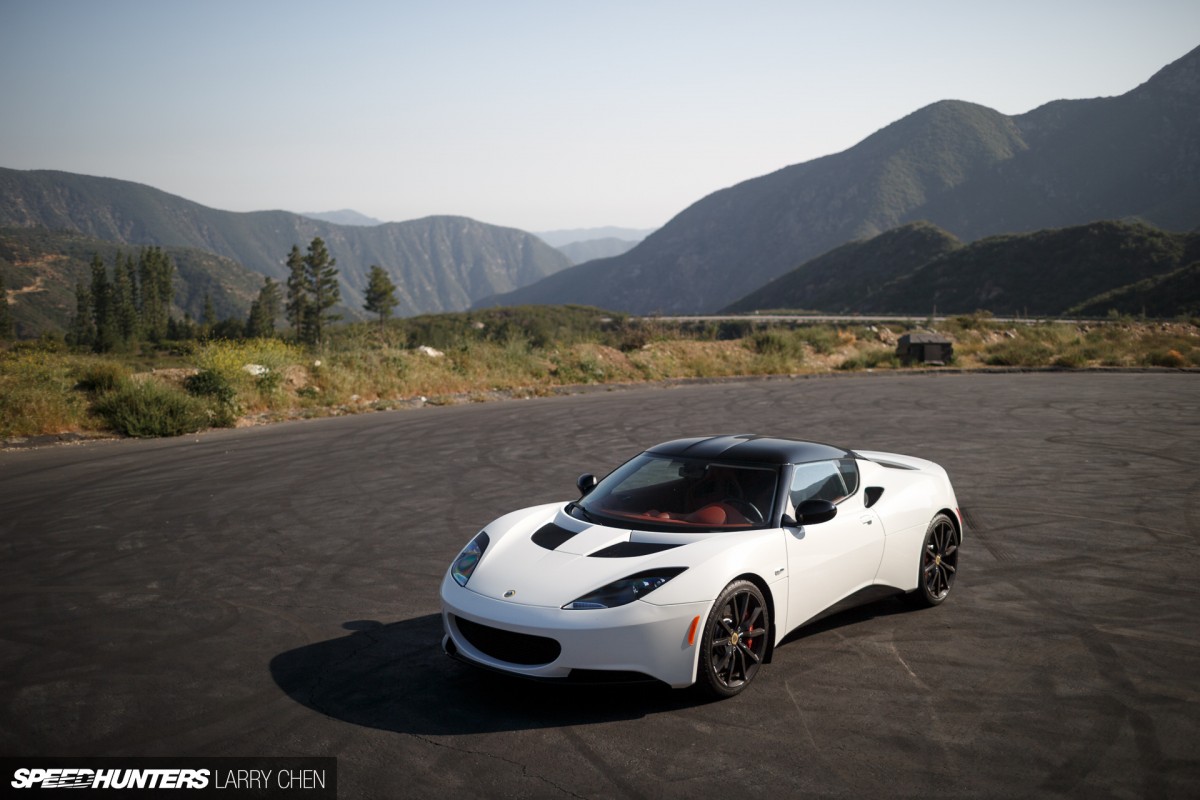 The road stretches for miles and miles, with high-speed corners, long straights and tight hairpins. The best part? It goes nowhere. A few years ago the road that connects to the other side of the mountain washed away from massive landslides and to this day it has not been fixed.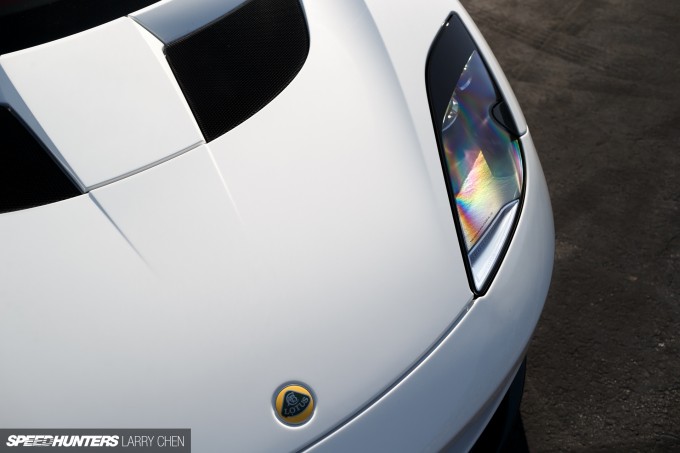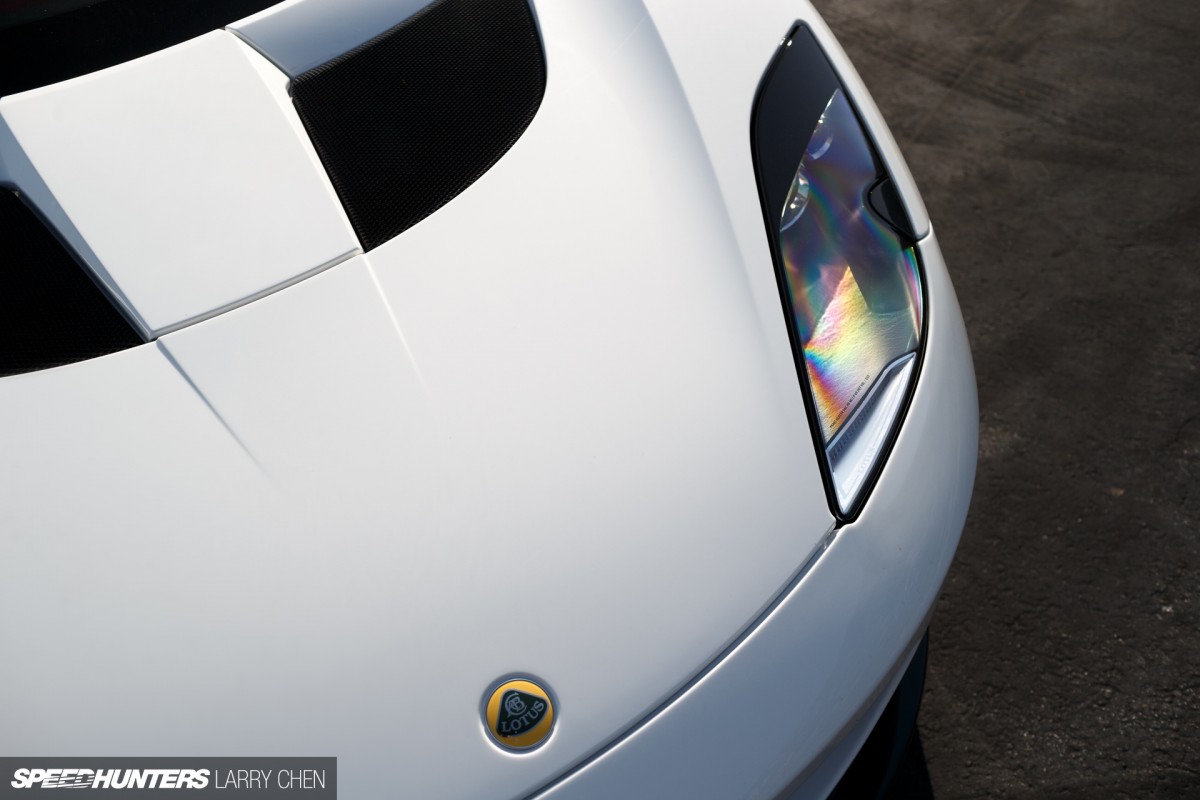 With no traffic around, it was the perfect place for me to have a little bit of fun with this little British sports coupe.
240Z Or Evora?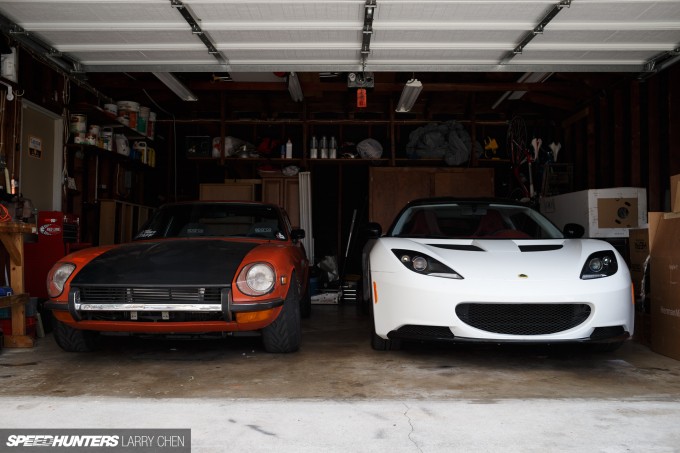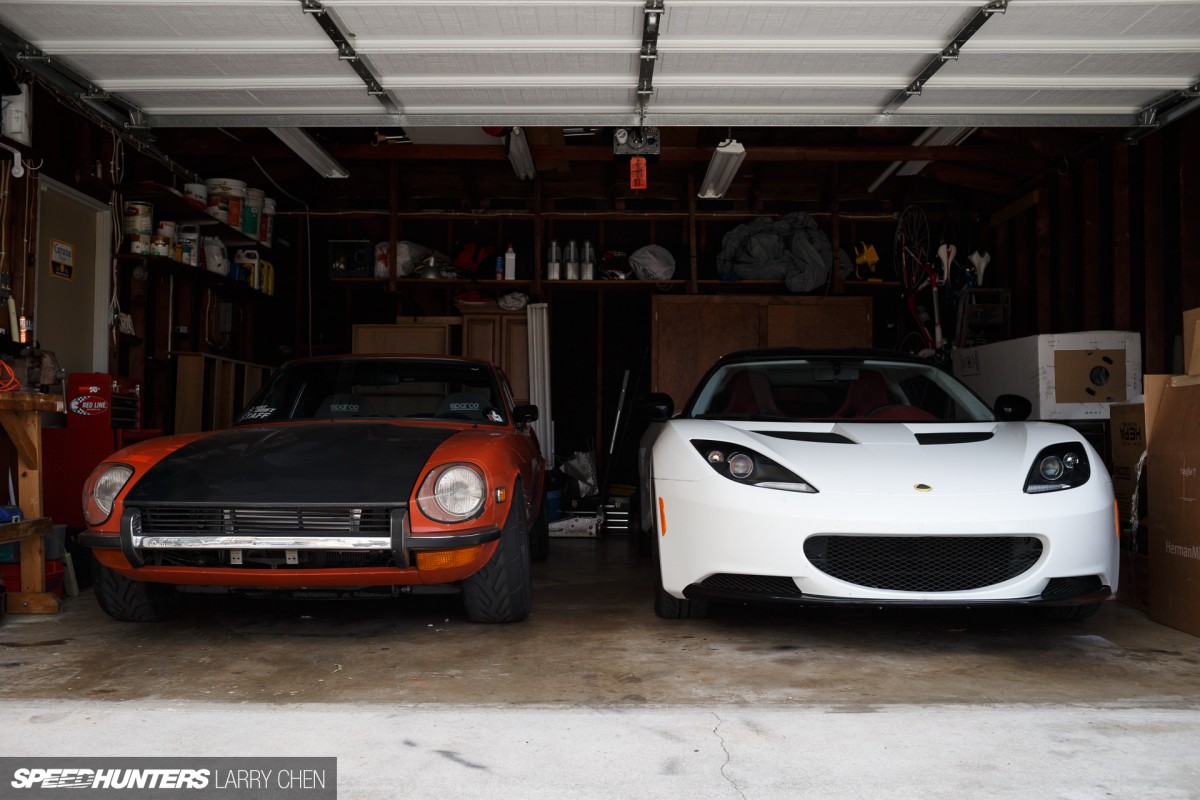 Speedhunting might look pretty easy from the outside, but in reality it can get pretty stressful. I spend days staring at my computer screen sorting photos and writing articles; without leaving the house. It's hard to take a break – especially with always-looming deadlines. But a few weeks ago, right as stir craziness began to set in, I just had to get out.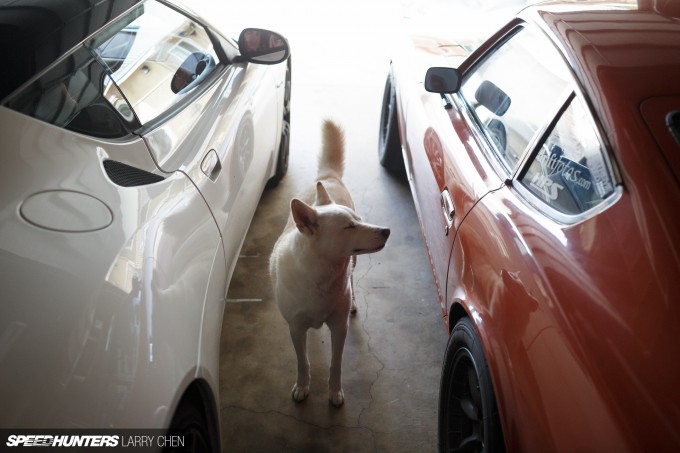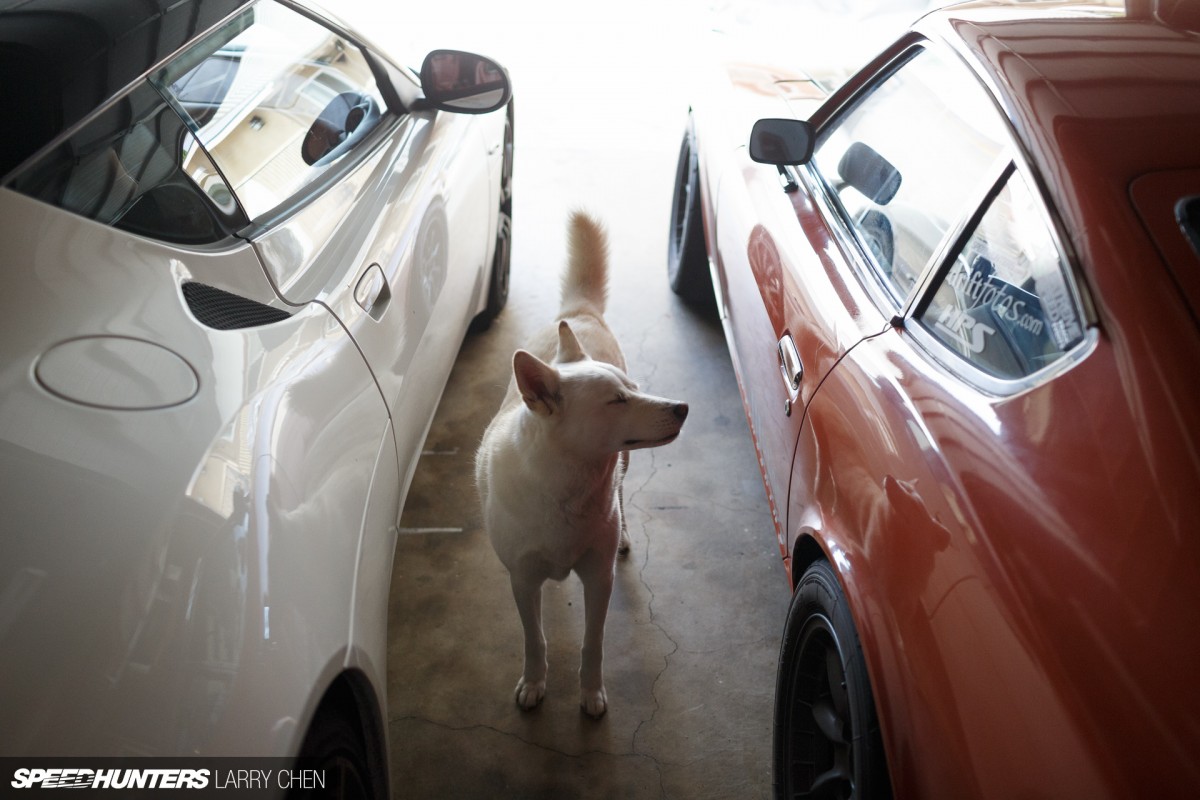 Inside my garage was Ole Orange Bang, and a brand spanking new Lotus Evora S press car, which I had used on a recent drive up the California coast to shoot the Vossen Audi S7.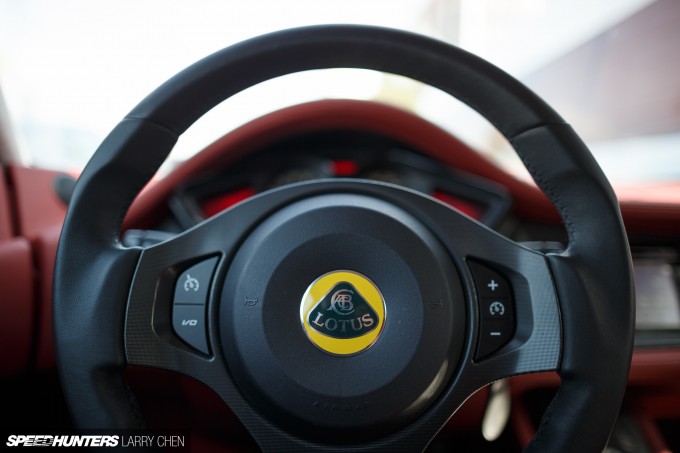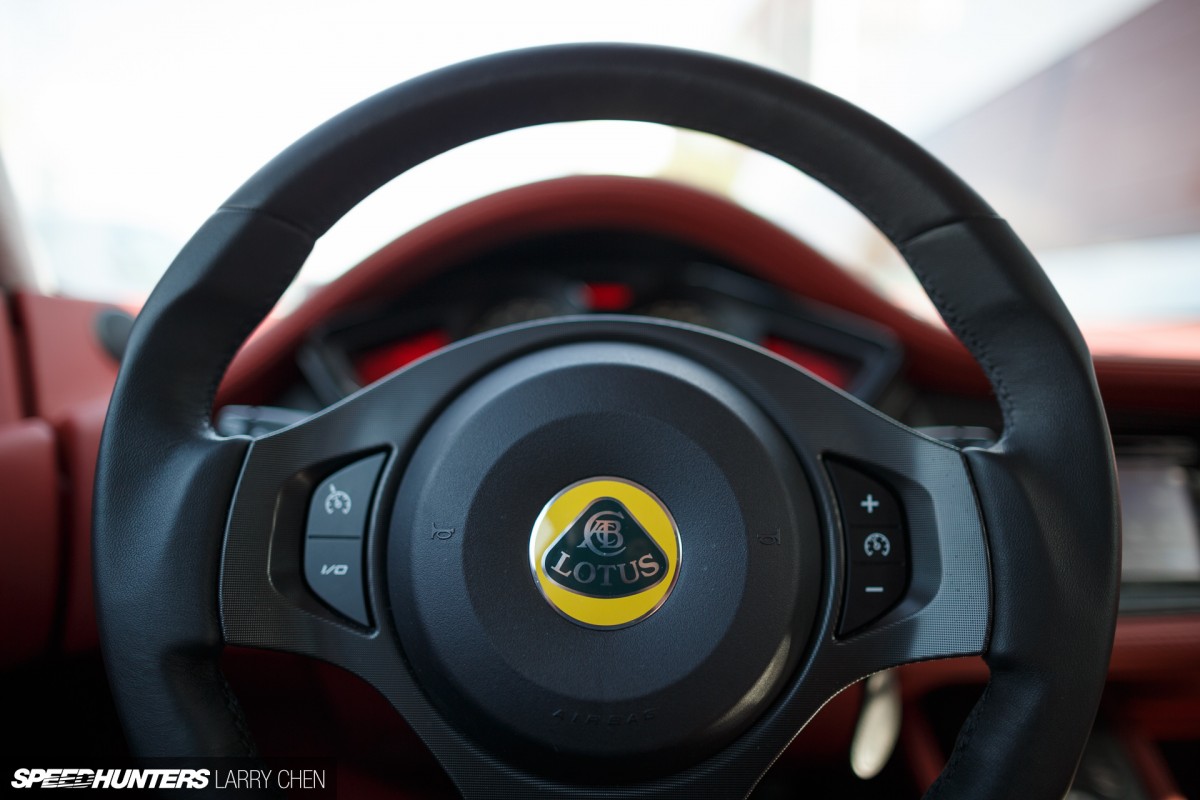 I set out to photograph both the Lotus and the Audi during that excursion, but it didn't end up working out that way, and I only had time to shoot one car. I figured it was alright though – I was holding onto the car for a little while and therefore had plenty of time to bang out a good story.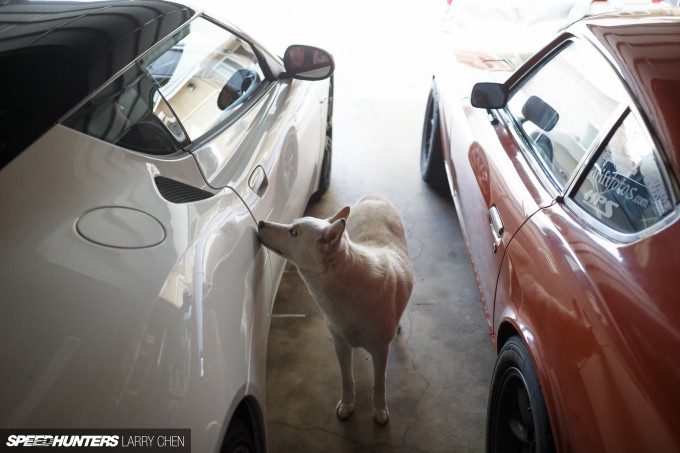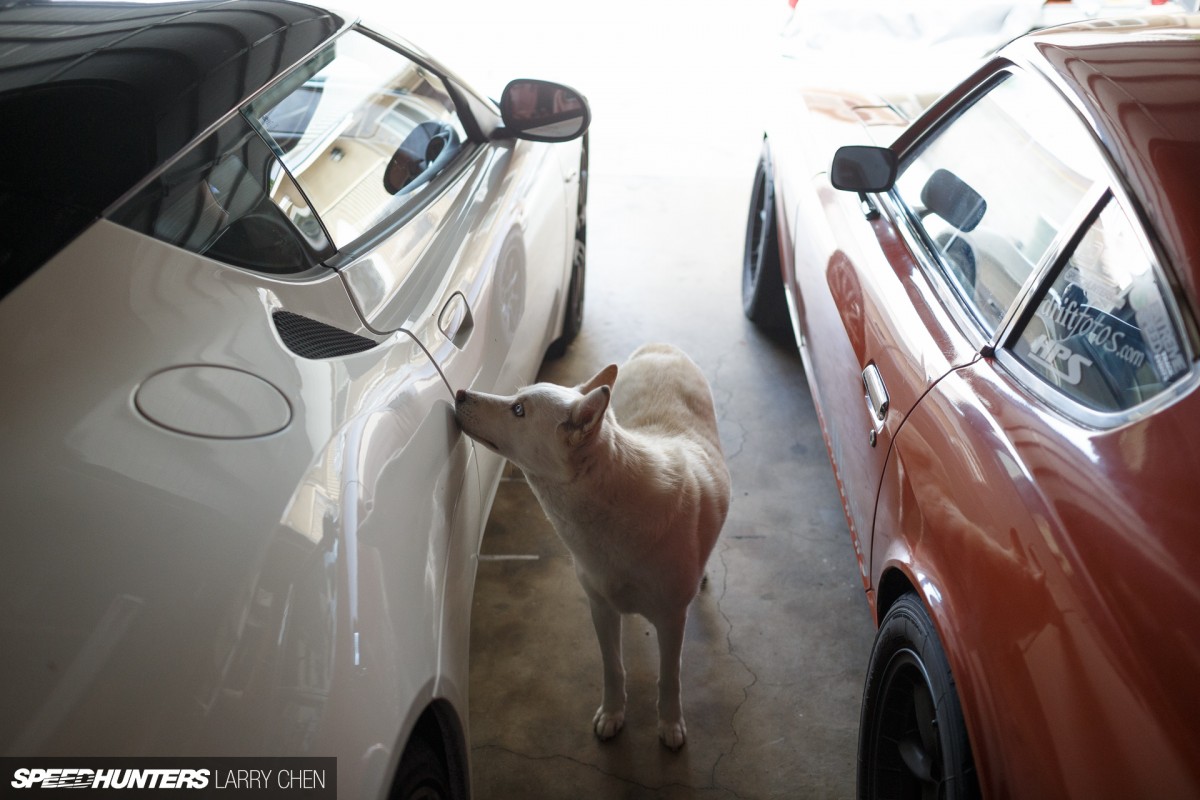 I looked at the two sports cars and knew that going for a drive was the best way to take my mind off work. So I asked my dog, Masae, which car I should take. The half-husky, half-labrador choose the Aspen White one.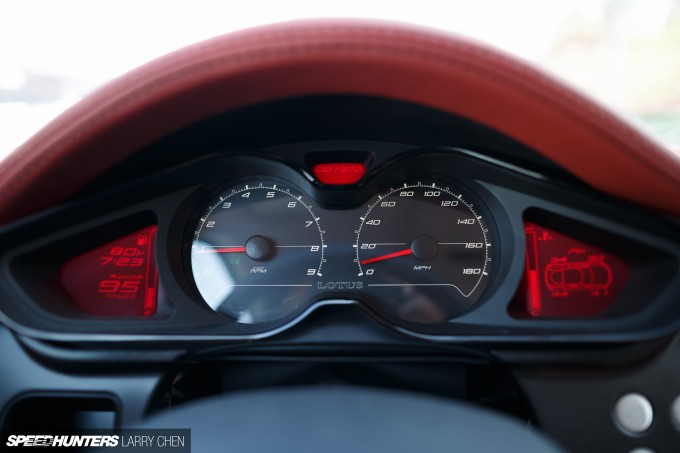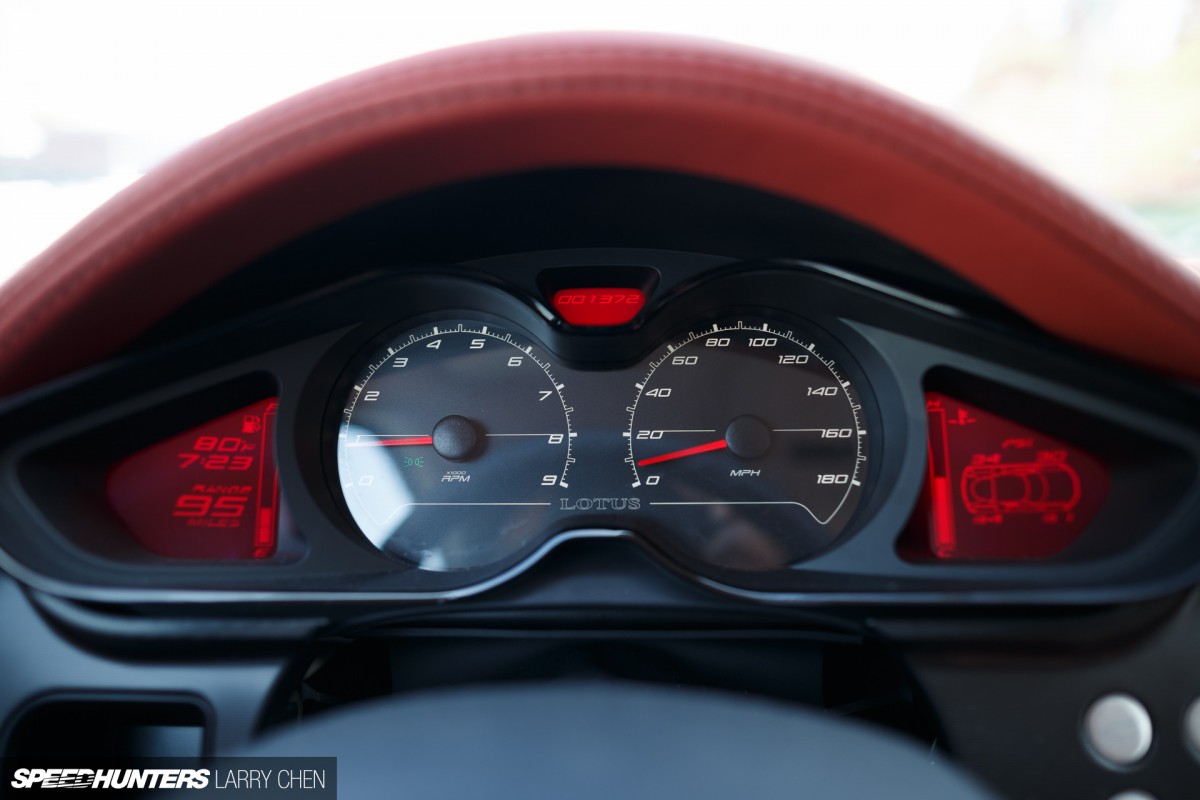 Sitting in the cockpit and looking at the gauges, you know right away that this car is all business. Nothing fancy. Just the way I like it…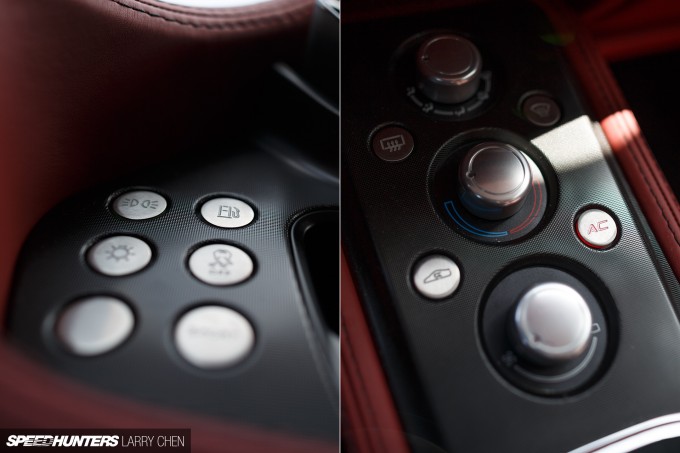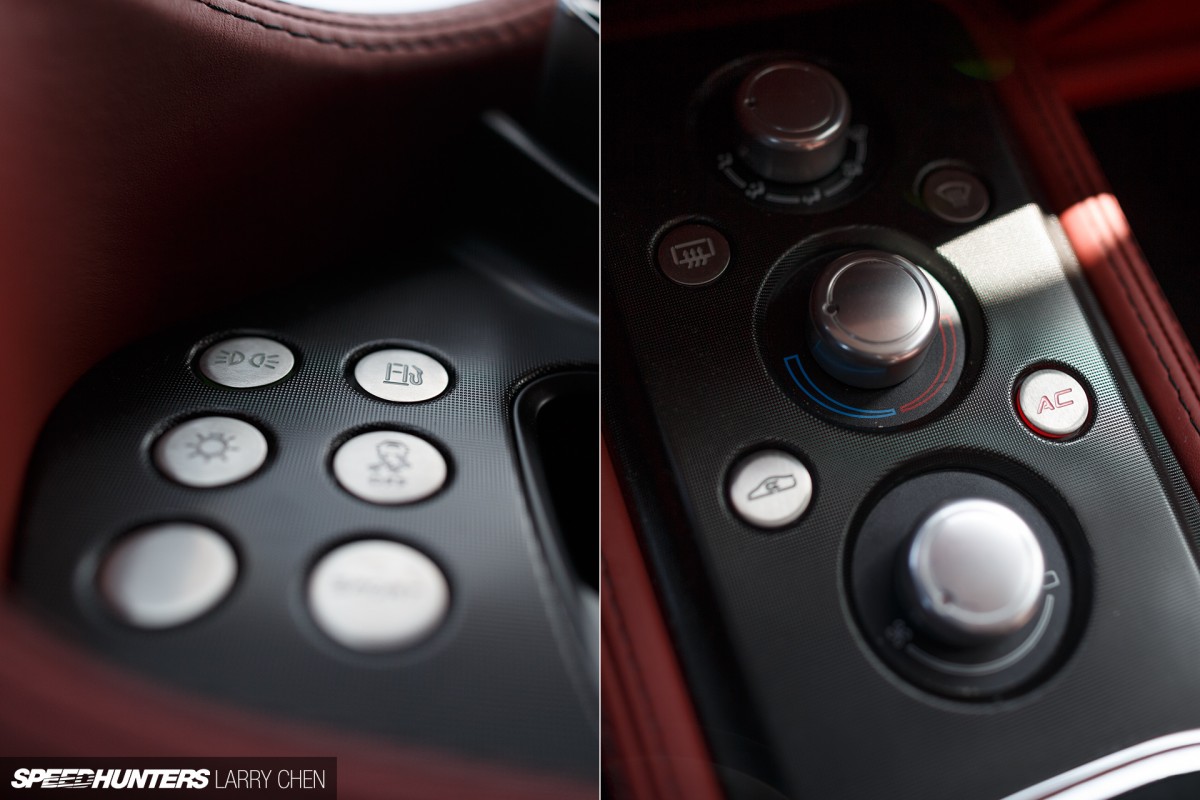 There were a minimal number of switches for the ancillaries and using the air conditioning did not require a sequence of button pushing nonsense. One hot and cold knob, plus one knob for fan speed is all any car really needs.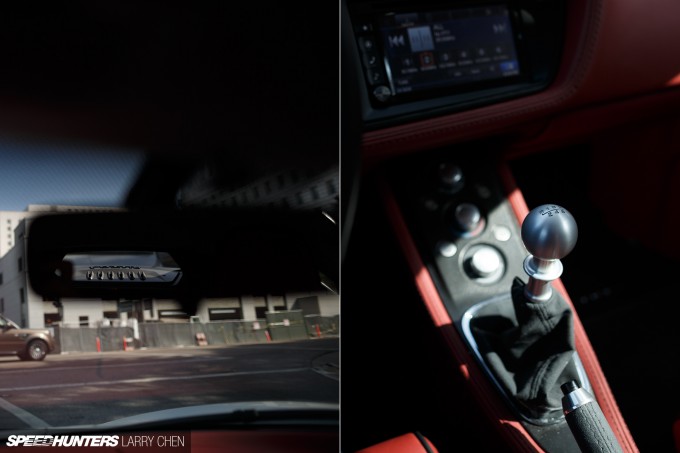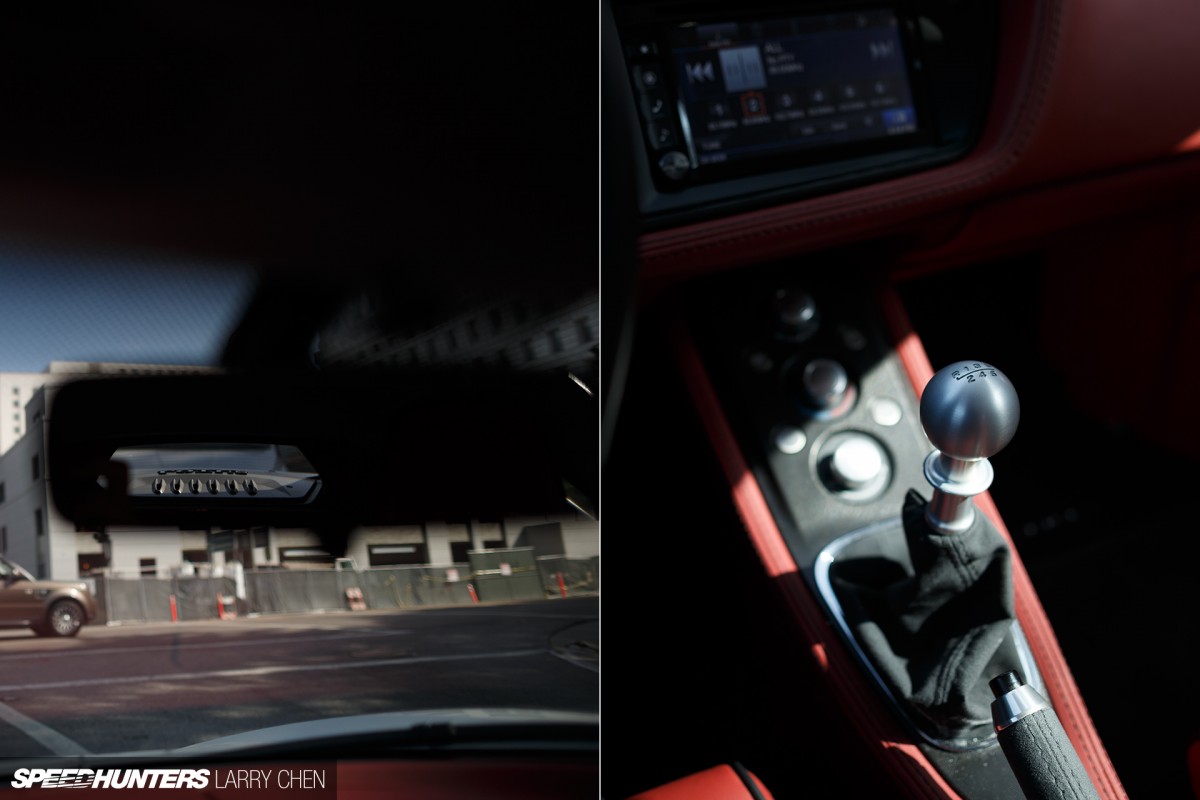 In the opening sentence, I referred to this car as one of the last of a dying breed. And I really mean it. I've been working with Speedhunters since 2010 and in that time I've only been handed two press cars that had a proper clutch pedal. One was a base-model Porsche 997 that I drove up Pikes Peak, and the other – this mid-engined stallion.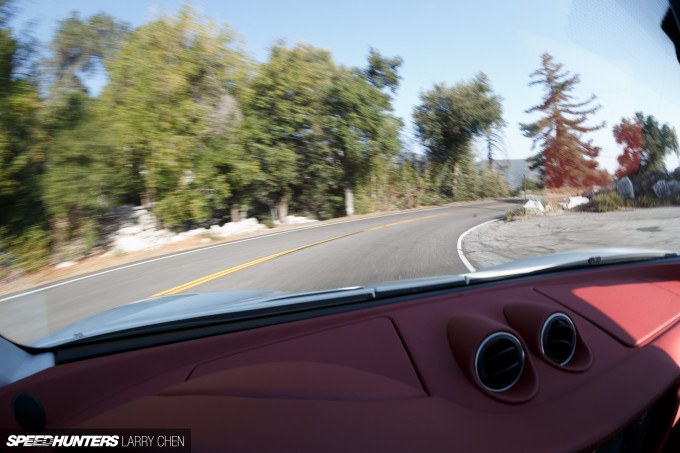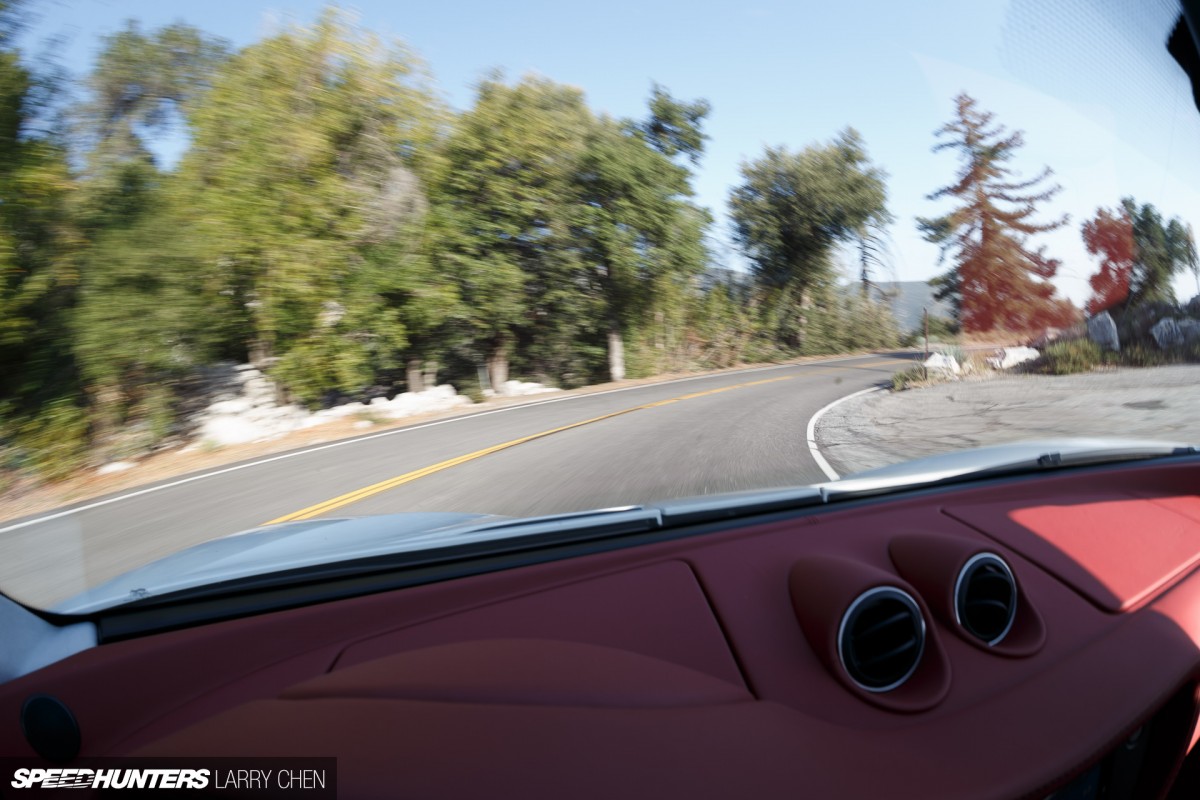 One of the first things I realized about this car is the fact that you don't need to be driving it anywhere near its limit in order to have a lot of fun.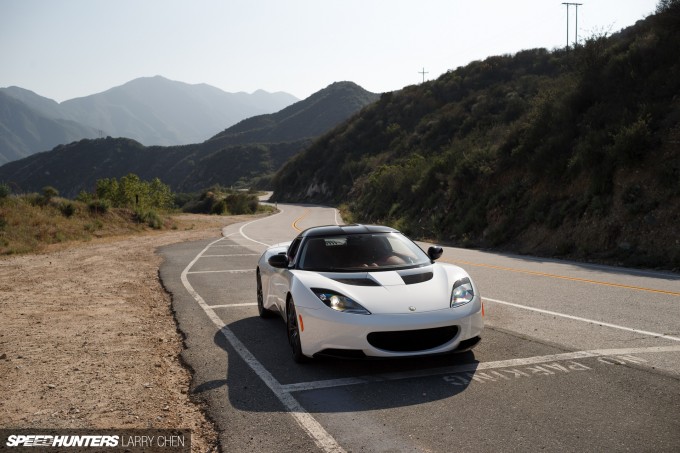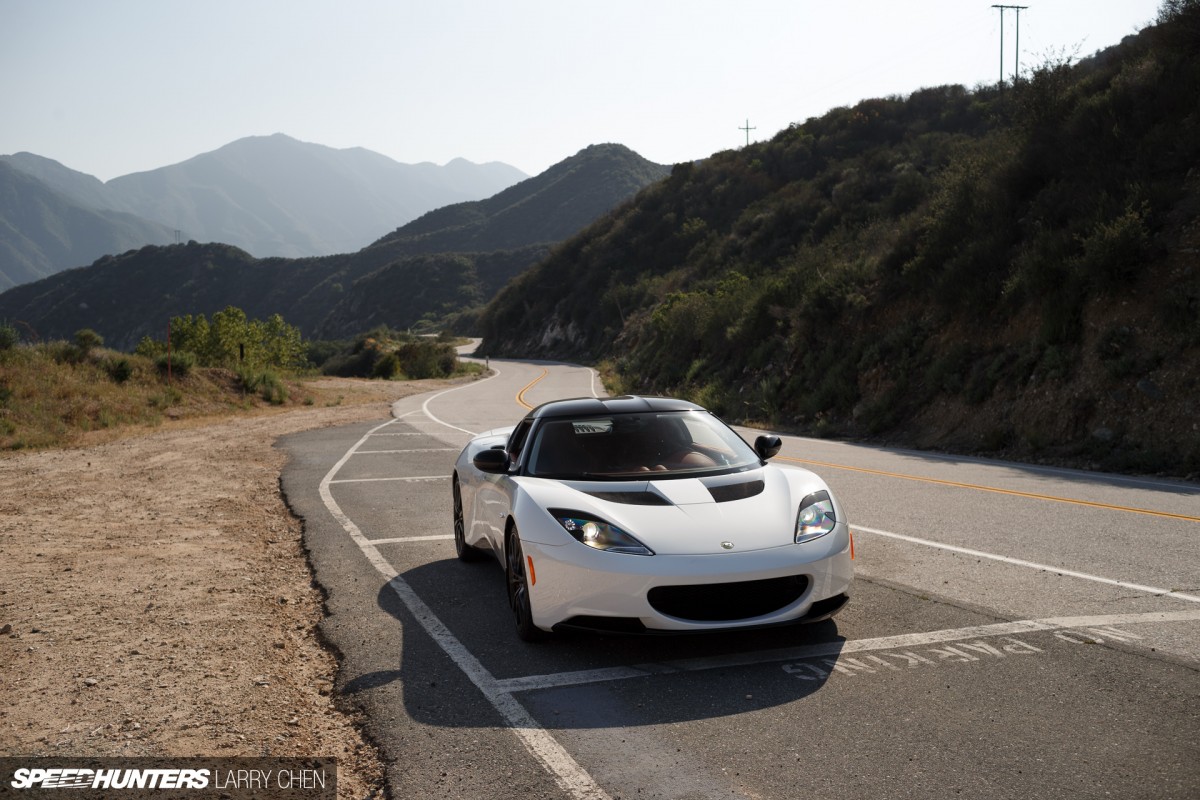 Just going down the street to get coffee is even a real experience, because you can rip through a few gears and rev-match some perfect heel/toe to a stop.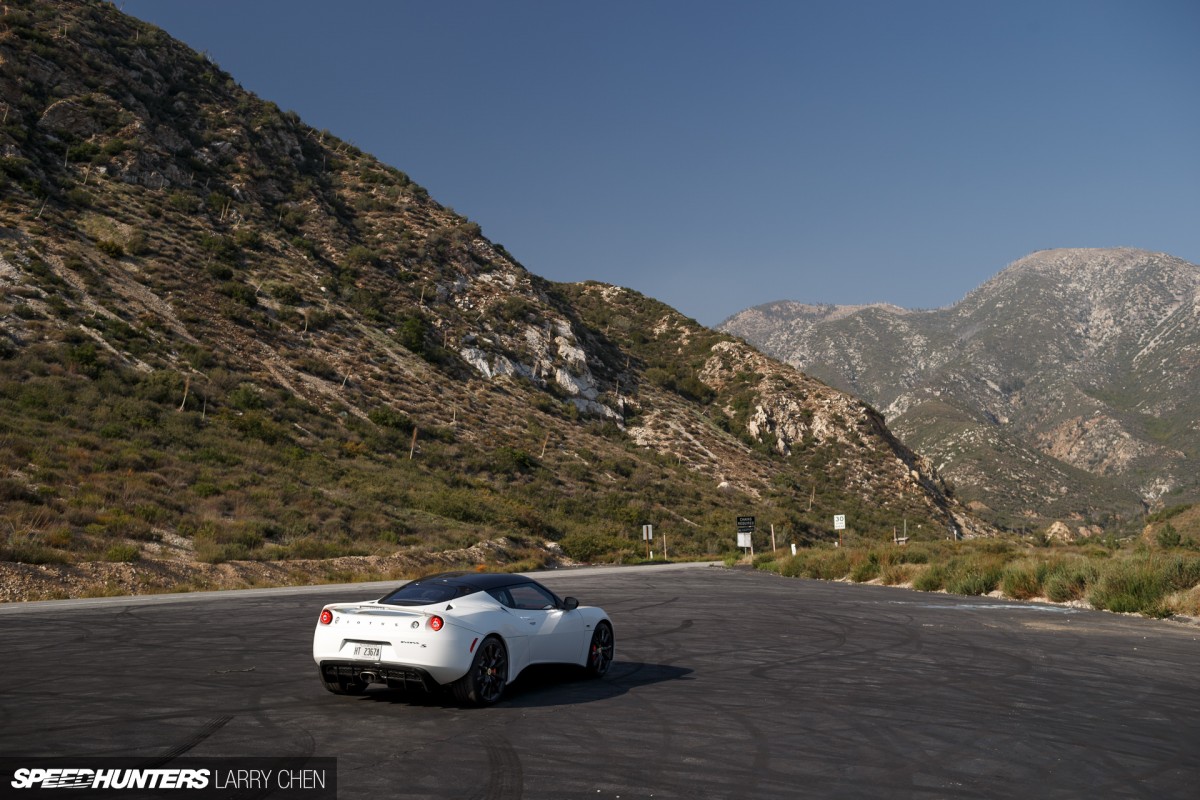 I get it, fancy paddle shifters and dual-clutch systems are faster. But really, how often are you doing quarter mile pulls? How often do you compete in time attack?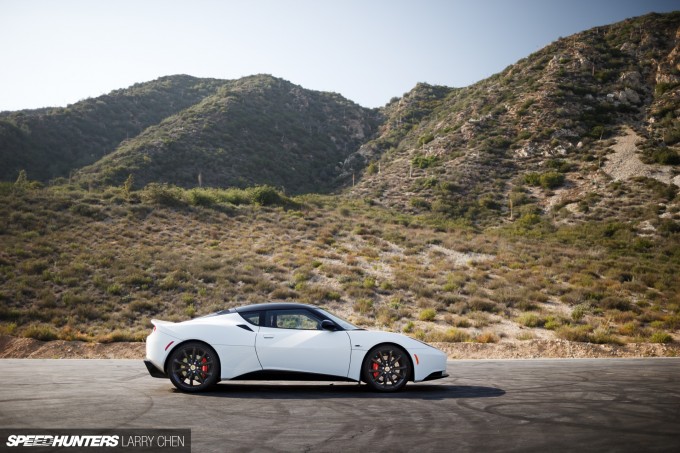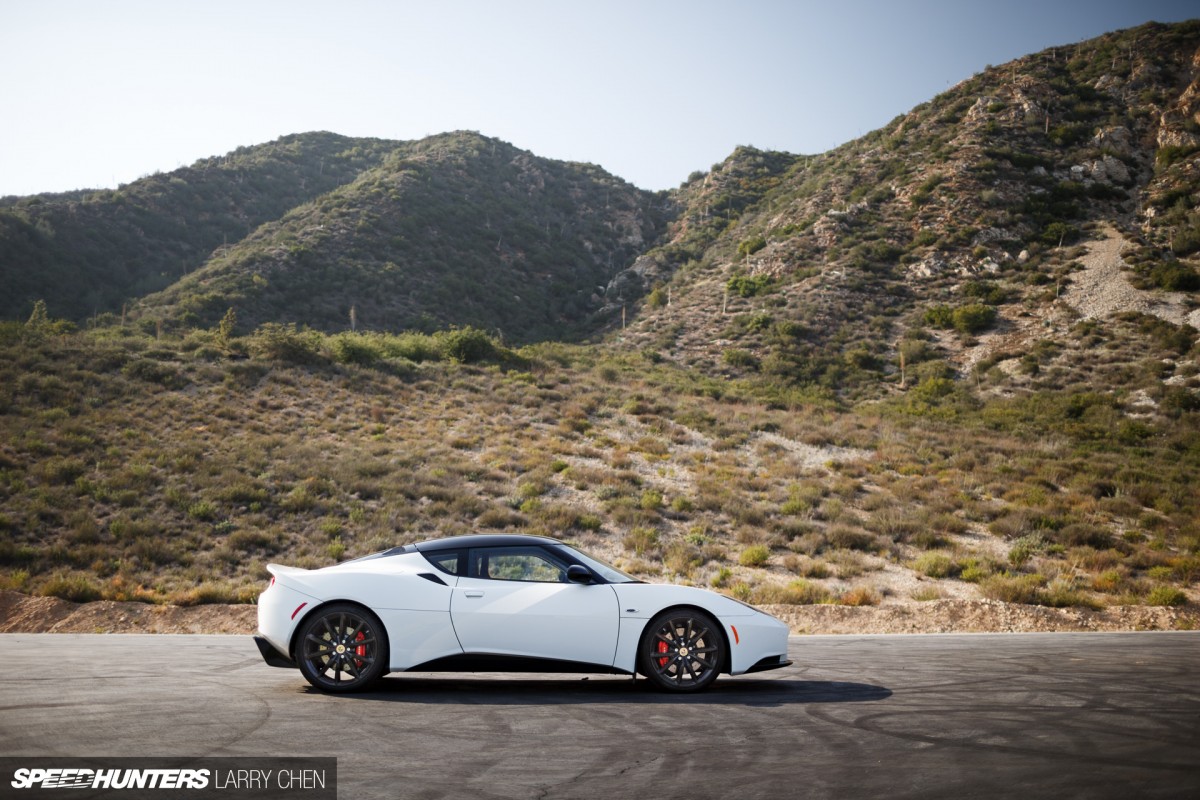 That visceral feeling you get from proper manual shifting is more than enough for me. Lap times don't matter in the slightest.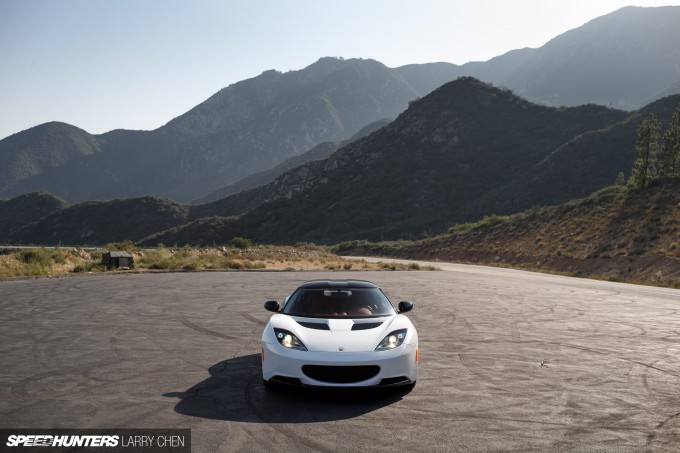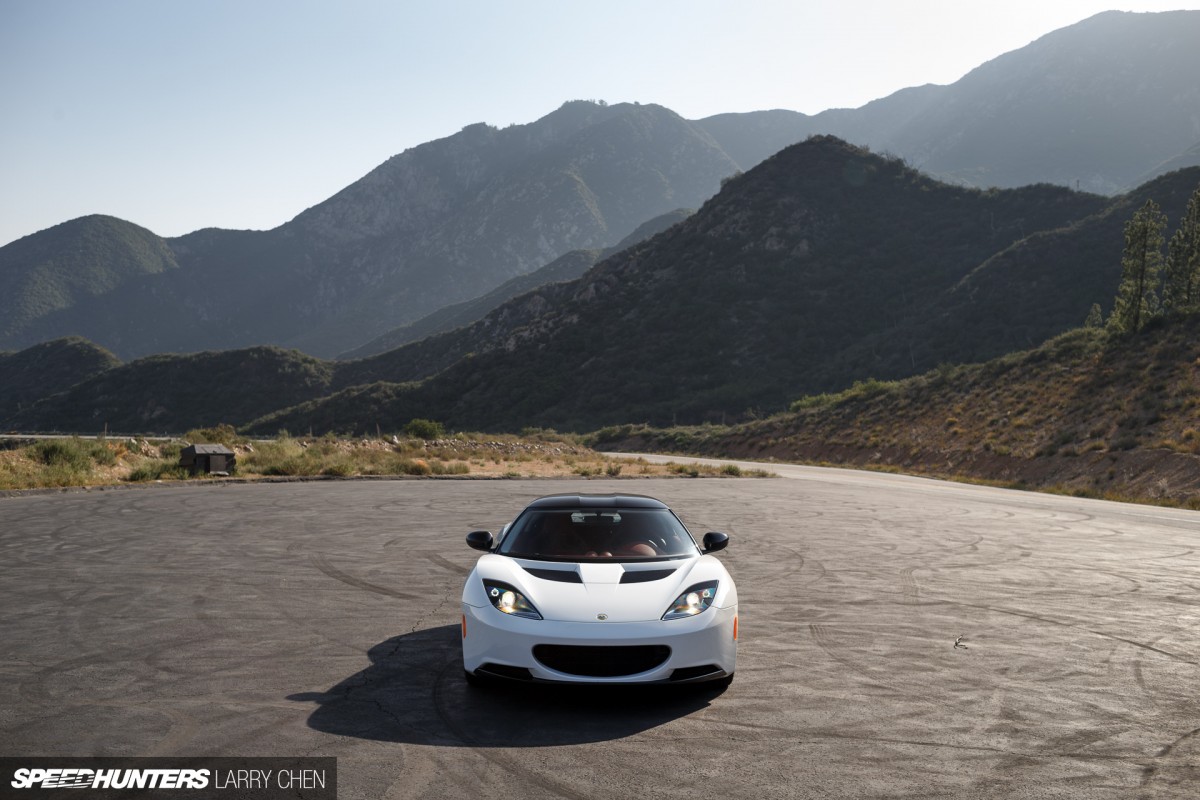 This could be the perfect driver's car, with the looks to boot. Check out at that big Kool Aid smile it greets you with.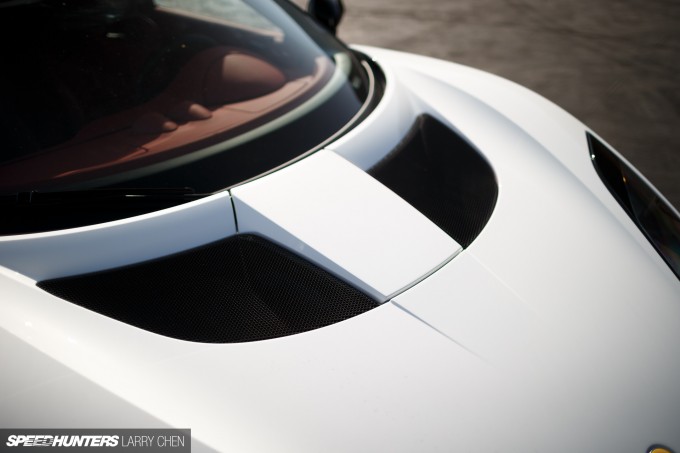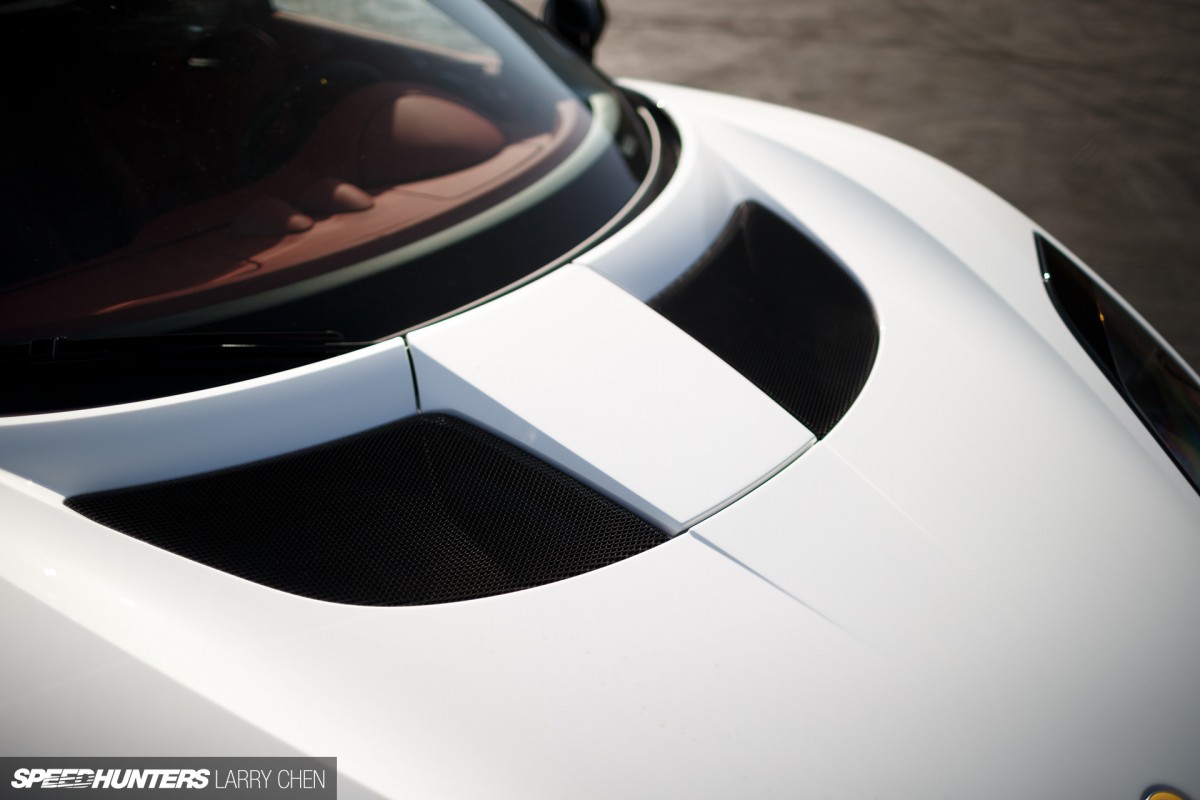 The styling screams Lotus and many of the shapes in and around the car remind me of the Elise.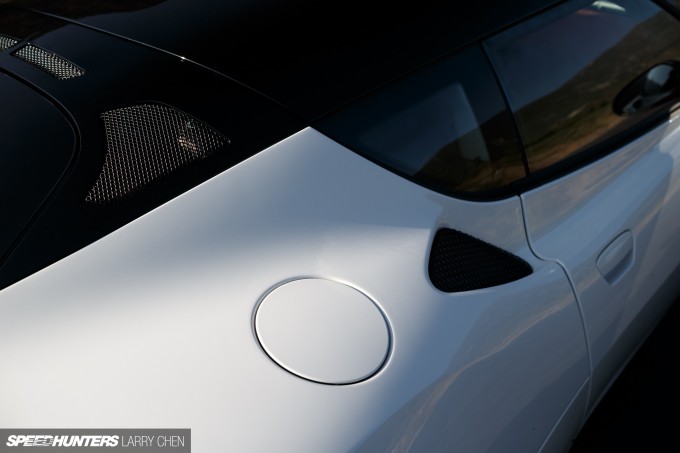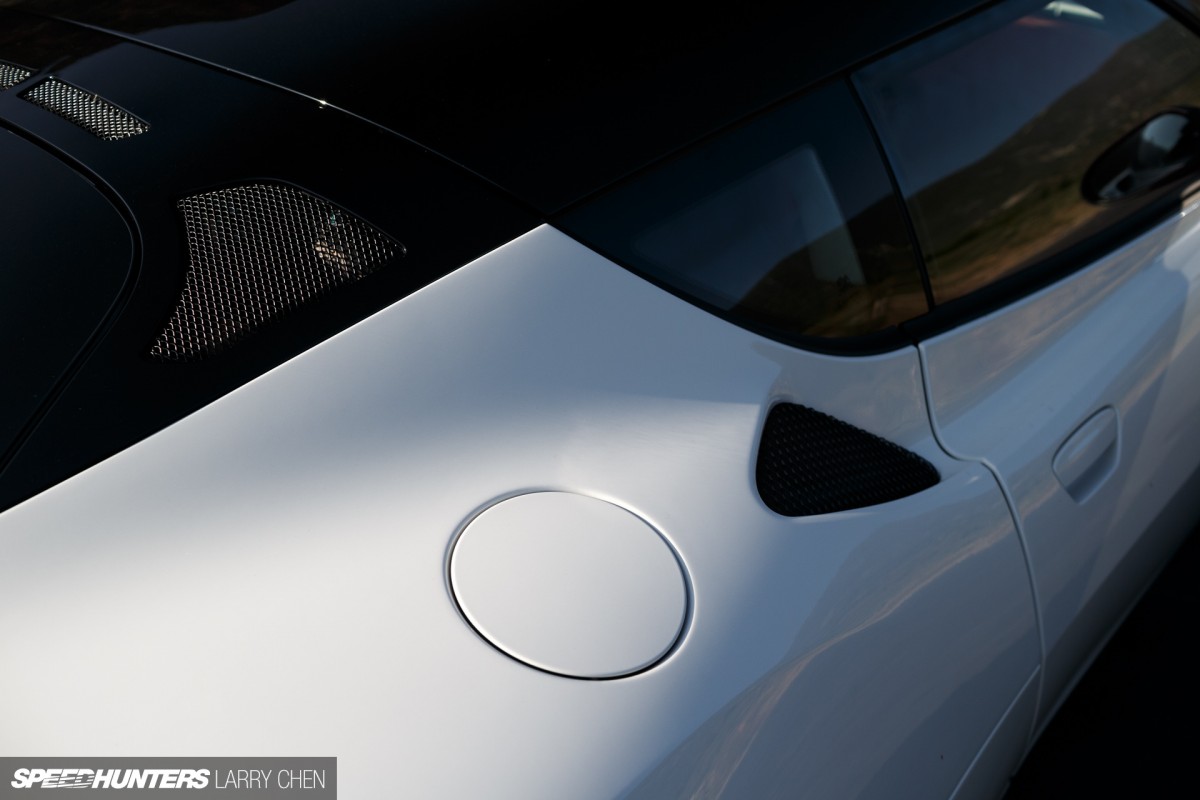 There's also a few touches here and there that were obviously borrowed from the Exige.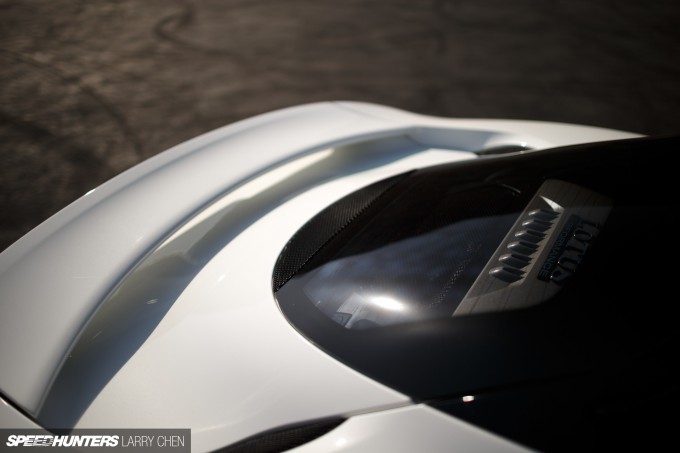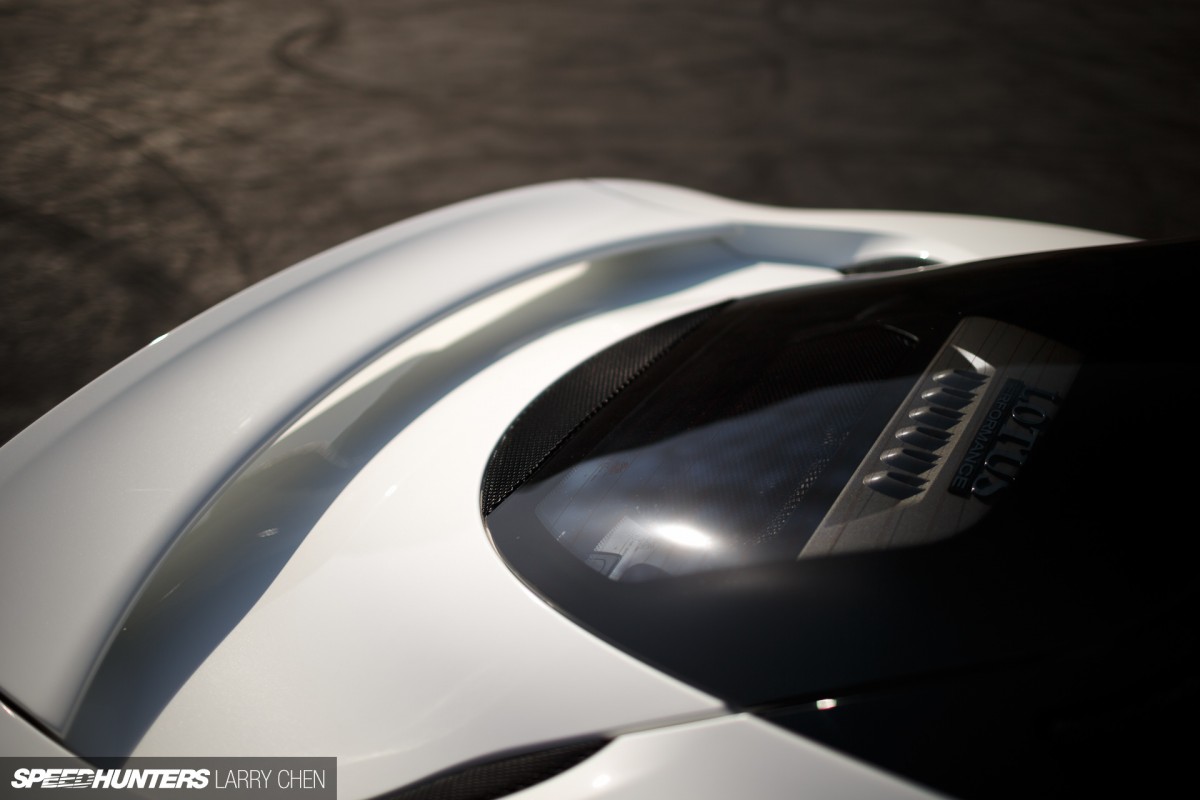 You can't really see the 345hp, supercharged Toyota V6 engine through the rear window, but it's very much crammed in there.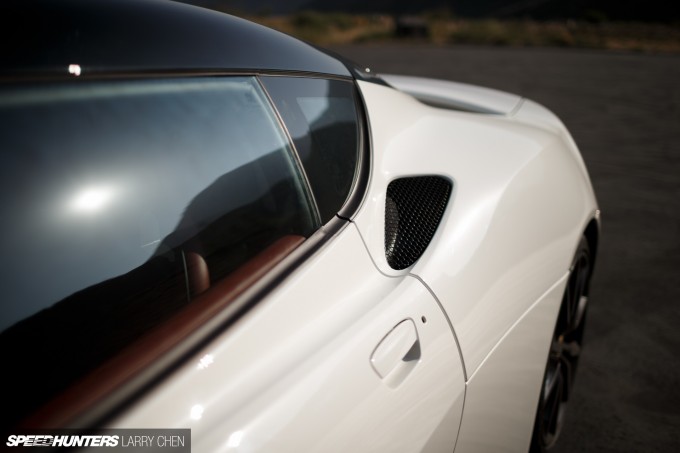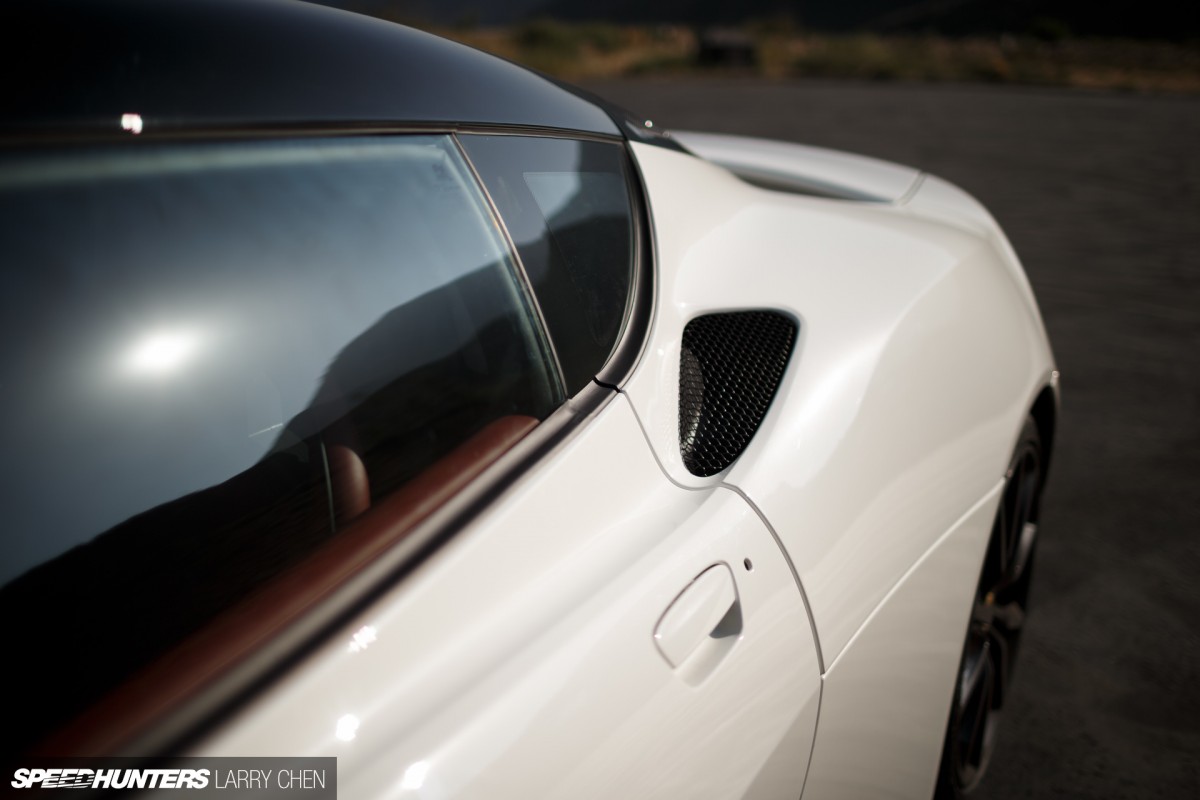 While there are many things I like about this car, I just know it would be a pain to work on. Although, as with most new cars nowadays, the manufacturer would rather you not even lift the hood, let alone change the oil.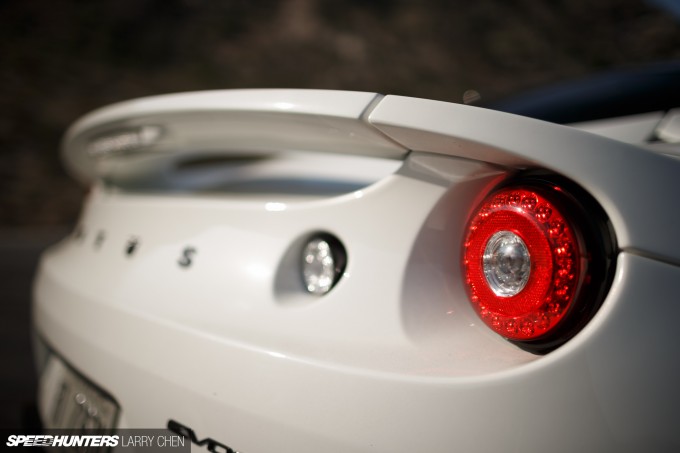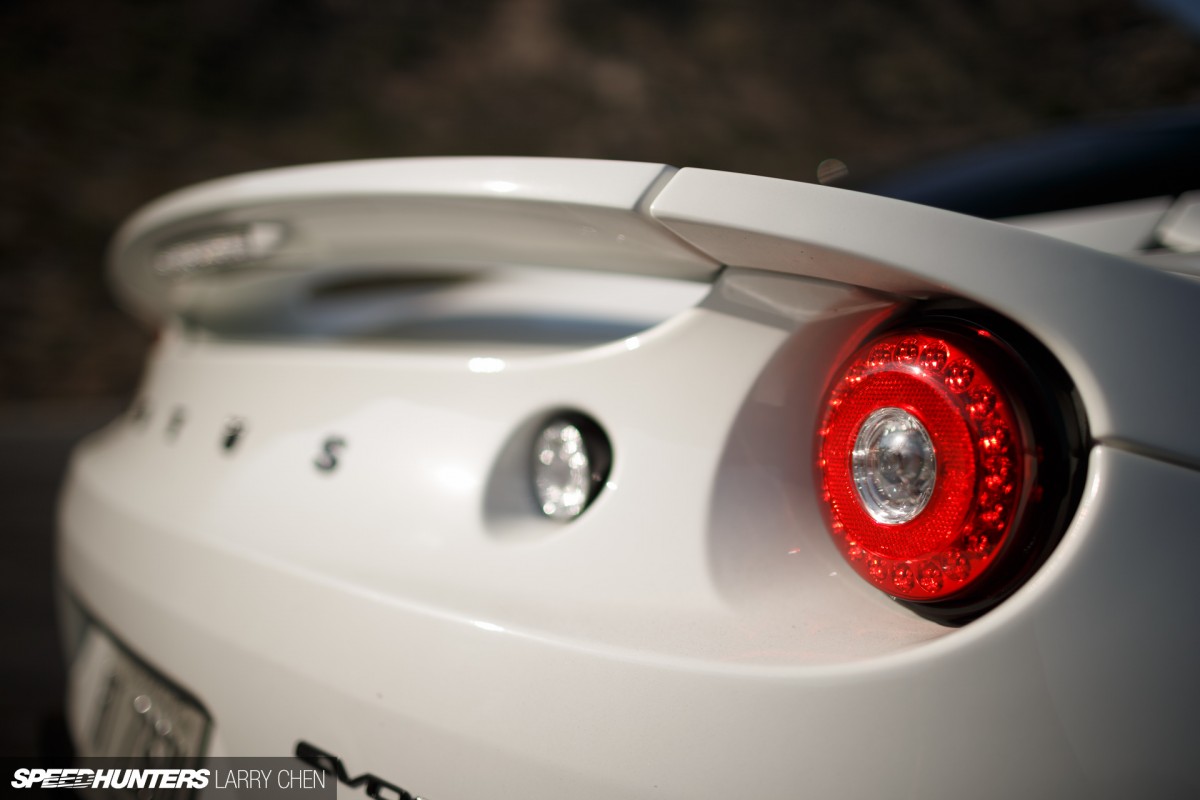 As unmistakably Lotus the Evora is from the rear, driving it around town I still had many people asking what it was. I guess that's to be expected given there are surprisingly few of these cars in Los Angeles.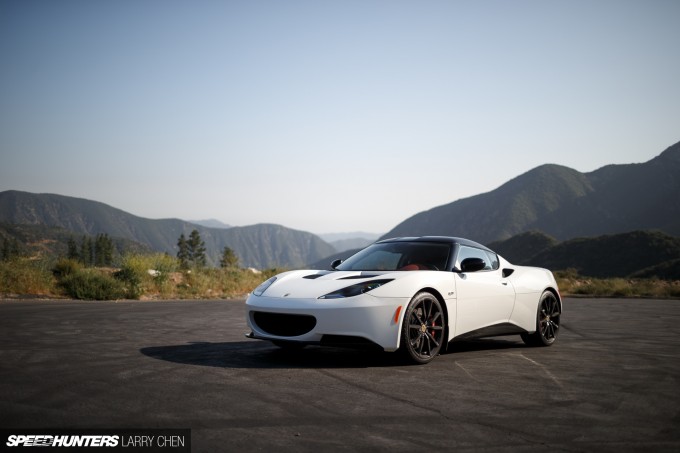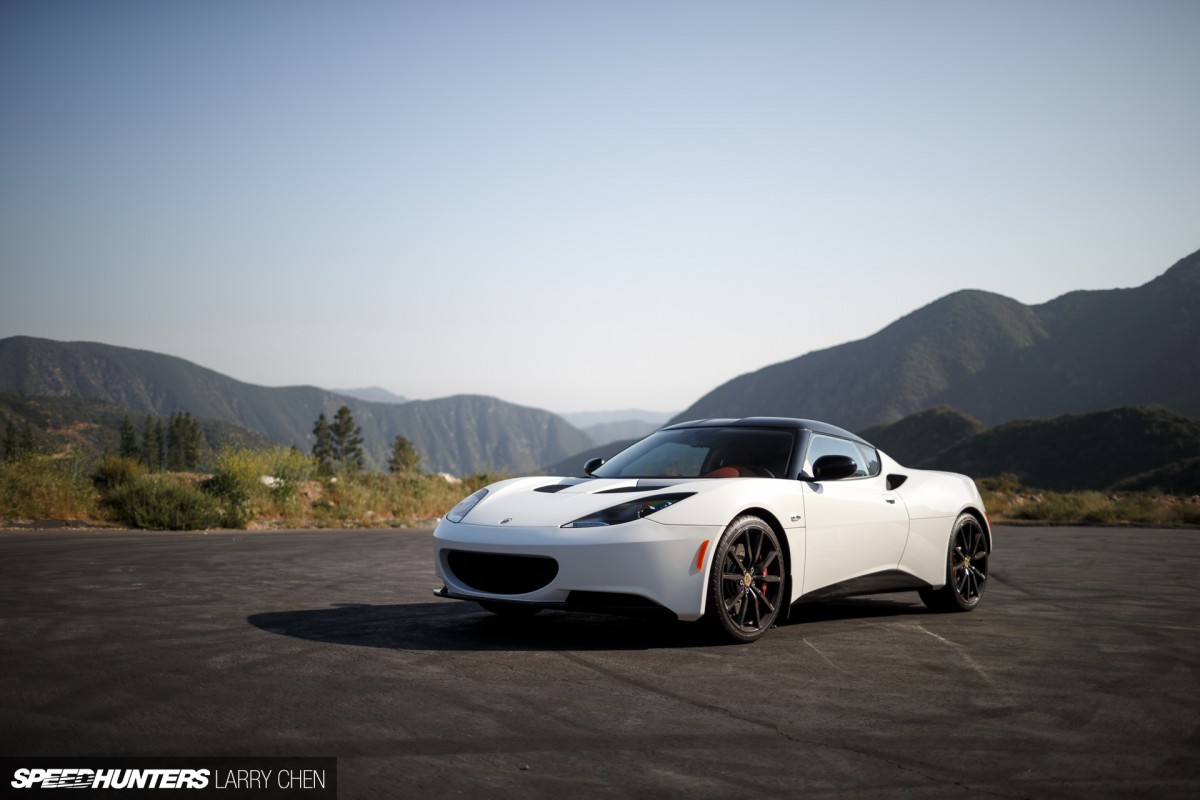 The good news is, a dealership is just opening – and right near my home. In fact, I actually walked there to pick this car up.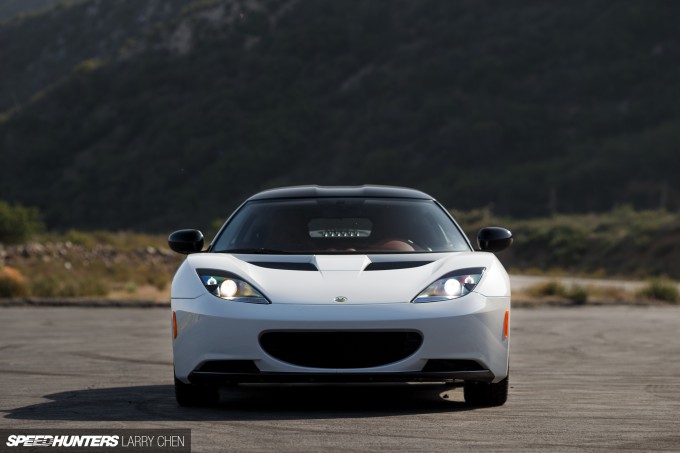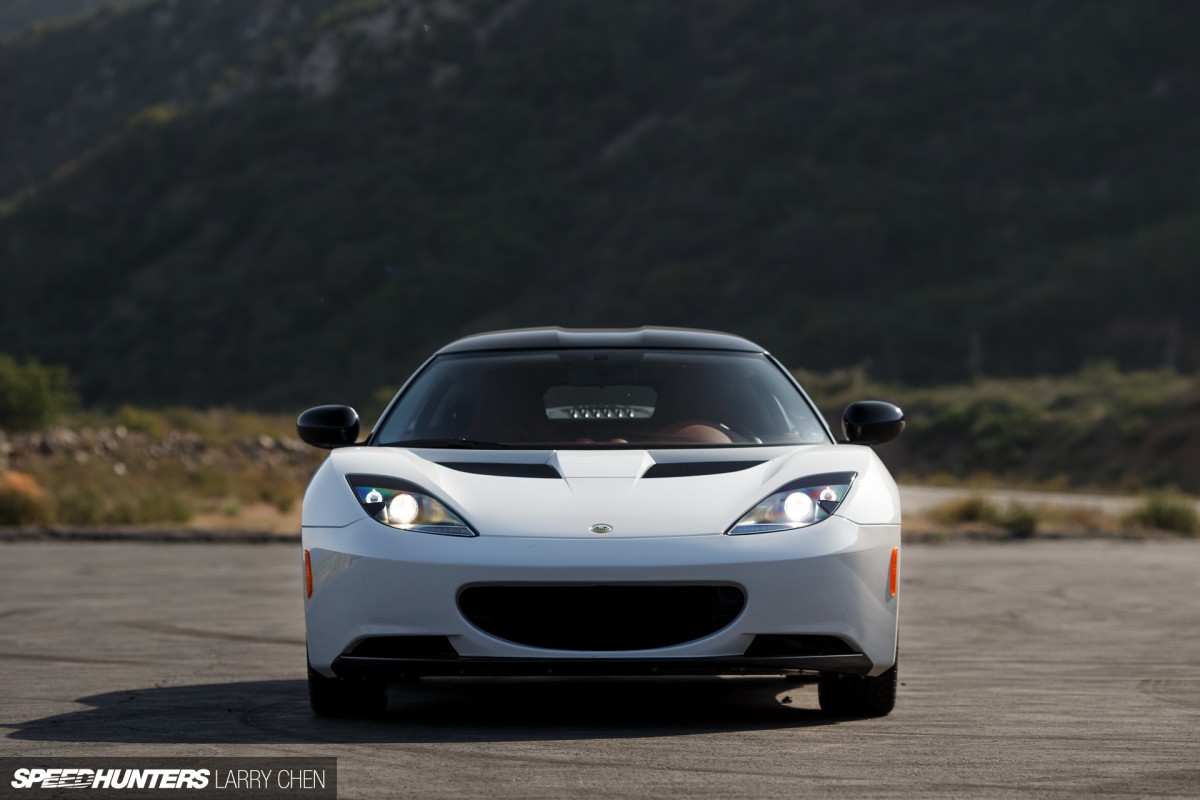 This was a 2+2 version so it's quite a bit larger than the Elise, which means it's a little more practical too. Despite its configuration, I don't think there is any way a normal-sized adult could fit in the rear seat, but I found it perfect for groceries and camera gear.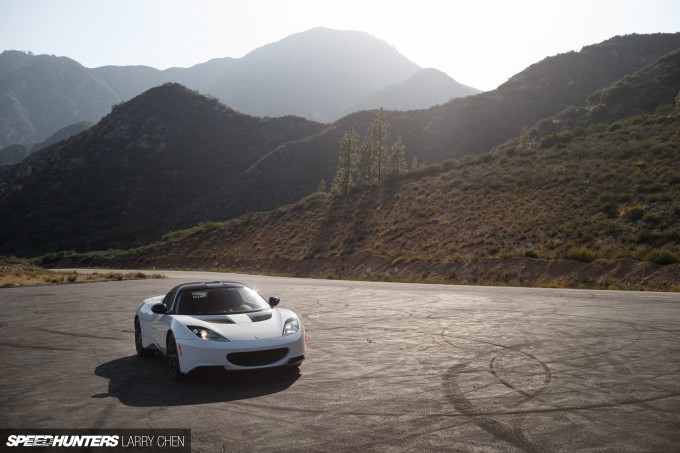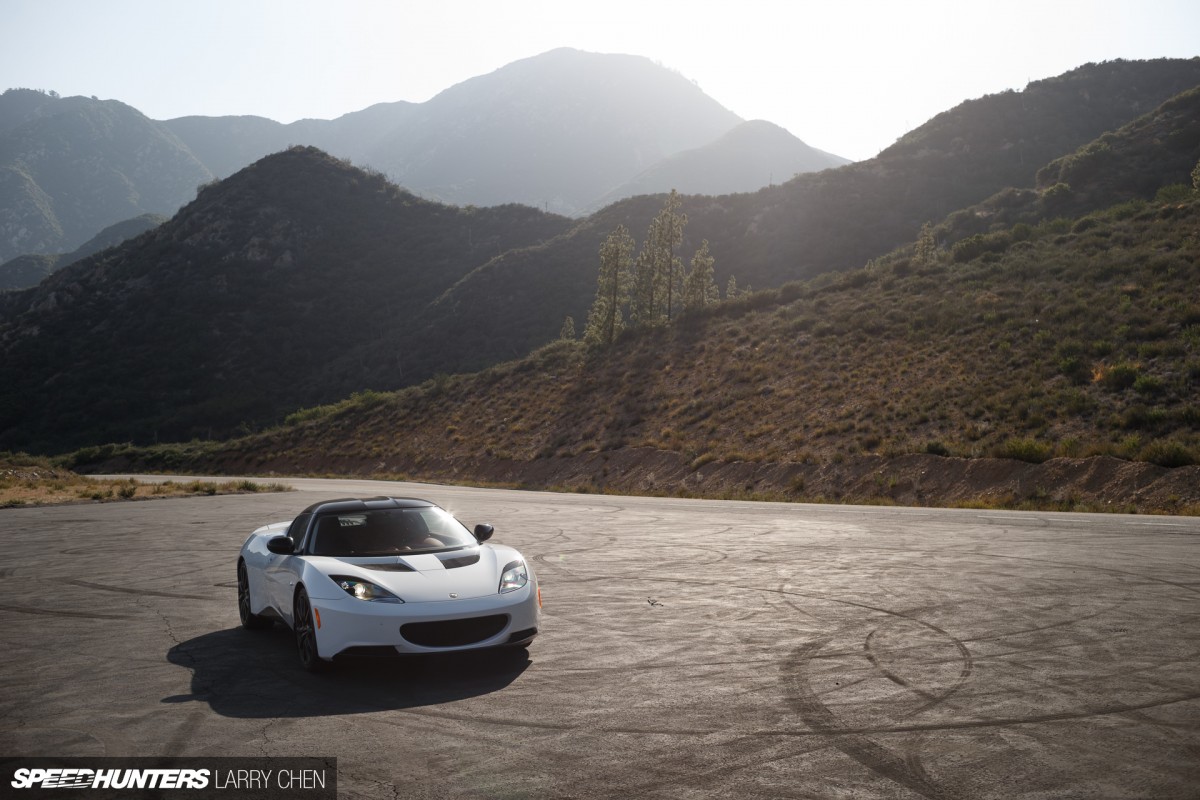 It weighs in at 1442kg (3179lbs), which is around the same as a 2002 Nissan Maxima. It's not super lightweight, but you can't tell so from driving it.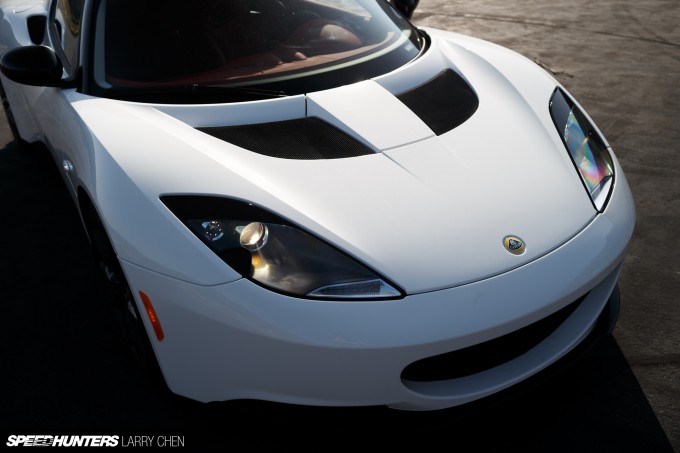 What I missed most from driving the Elise was sheer power, but with its Roots-type supercharger pushing peak torque up to 300ft/lbs, the Evora S really packs a punch. There's a slight whine in the lower RPM range, but that gets quieter as the needle makes a bee-line for the redline.
Simple Is Better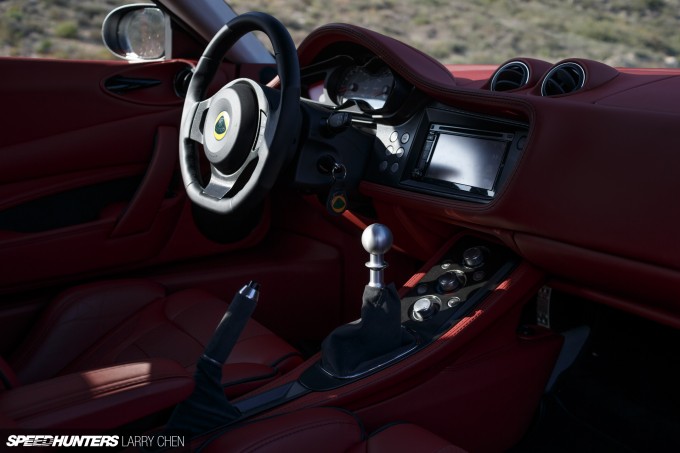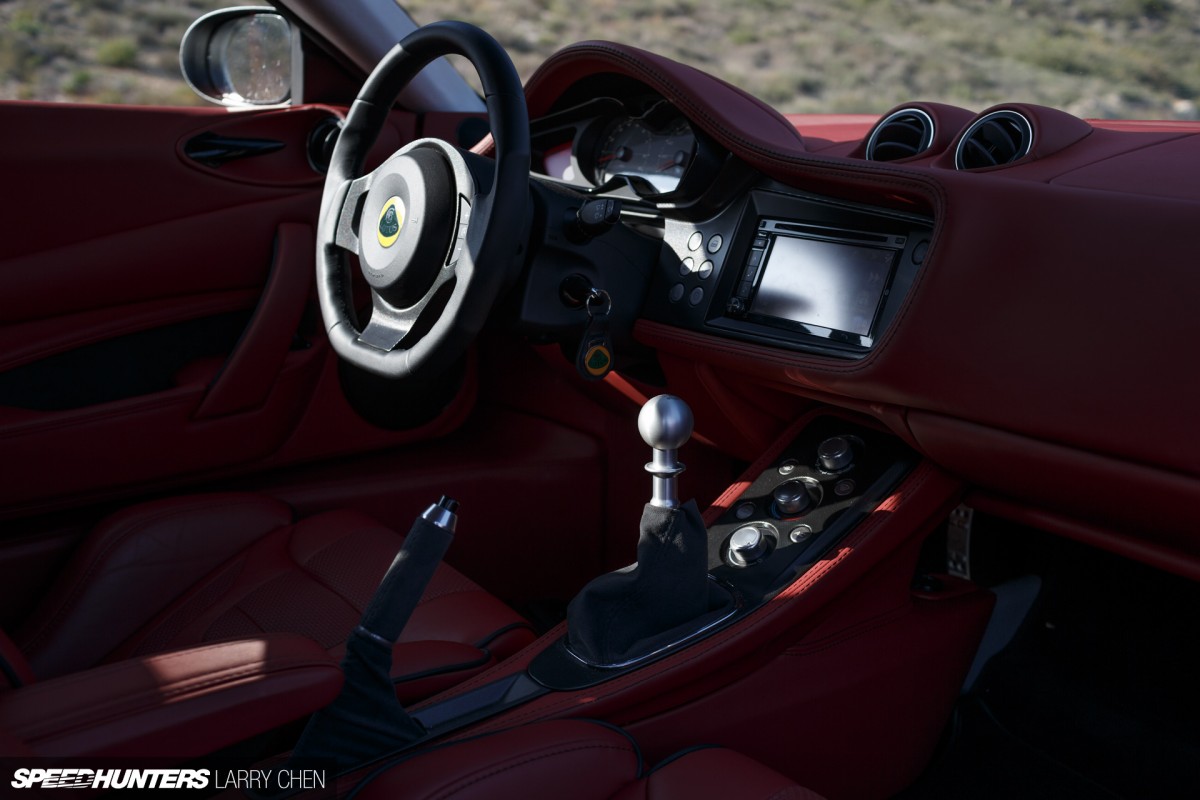 The interior on this model was super-plush. Everything fit nicely and you could really tell that you were driving a premium car.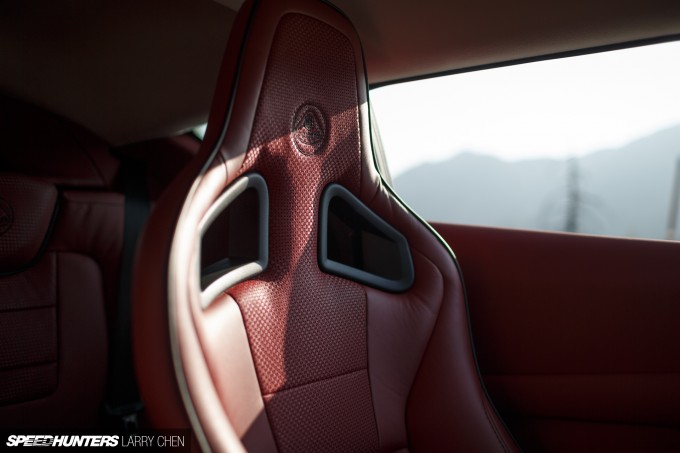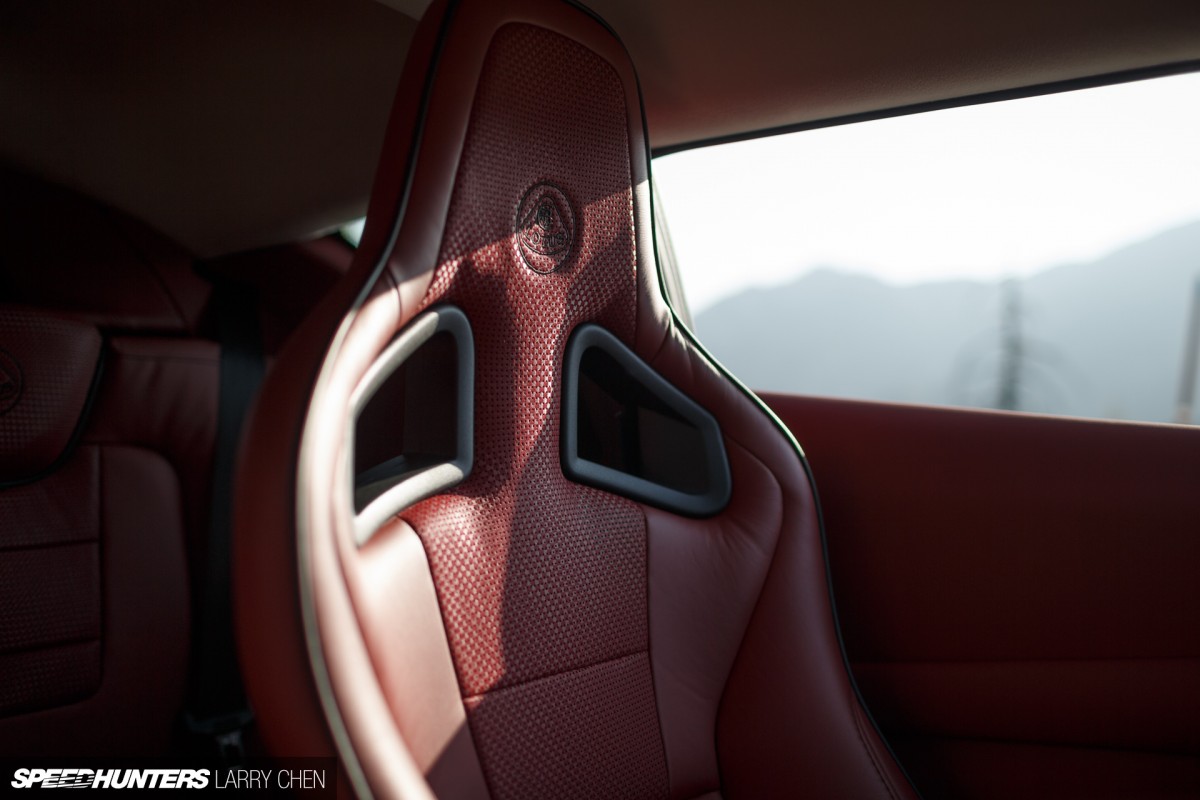 I am 5'10.5 and 150lbs, and it fit me perfectly. The seats provided enough bolstering, and that was needed since the North American model does not have a dead pedal. However, I gave a ride to my buddy who is 6ft/300 lbs and he could barely fit. Then, the only way he could get out was if he crawled on his hands first, before dragging the rest of his body out on all fours. Exits don't get more elegant than that.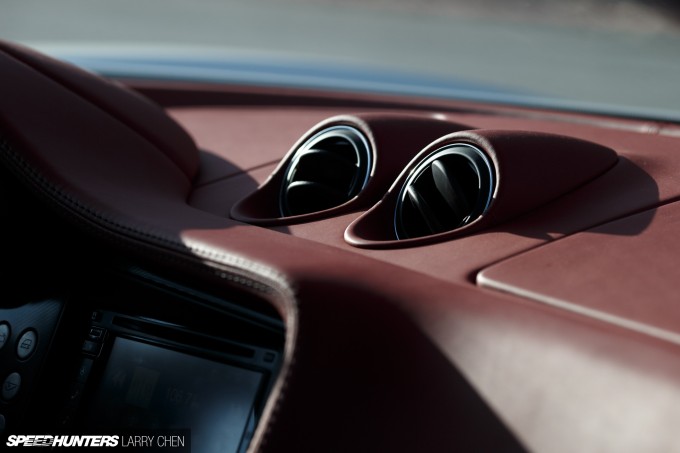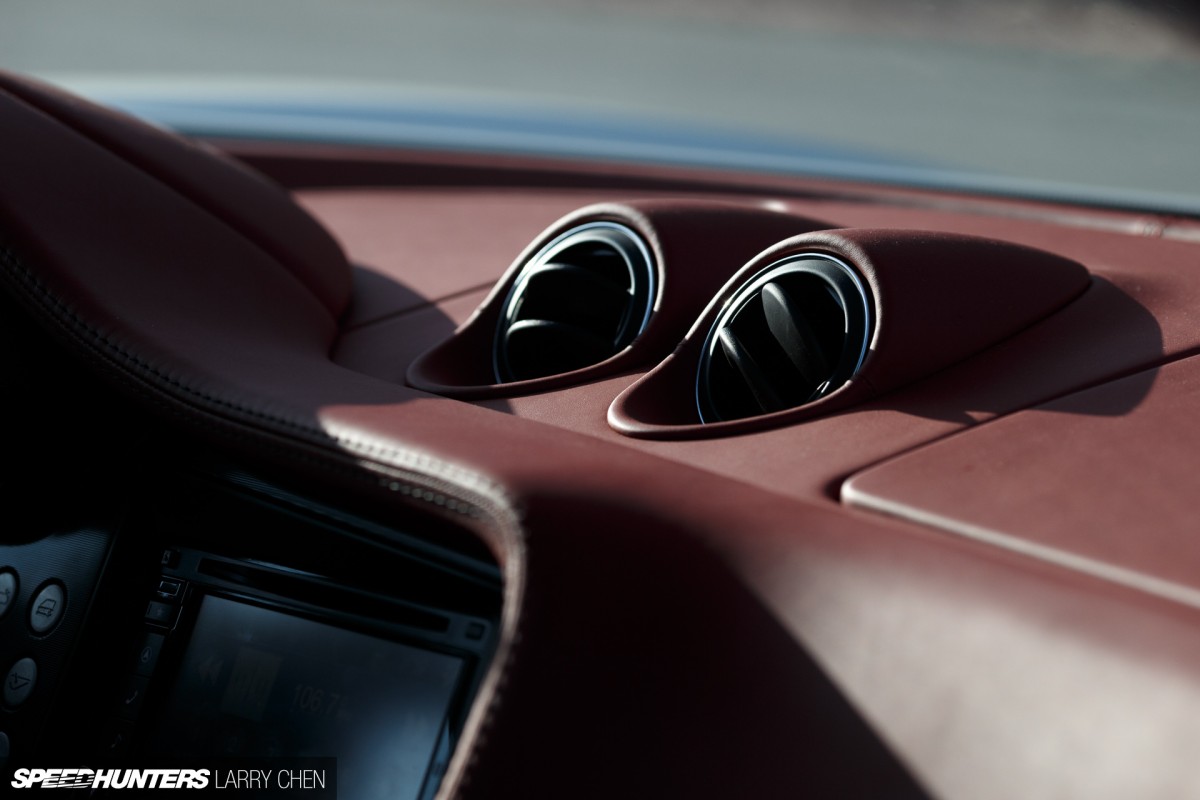 Nothing fancy here – just the basic needs and a simple entertainment system. Heck, if it were up to me I would ask for manual wind-up windows!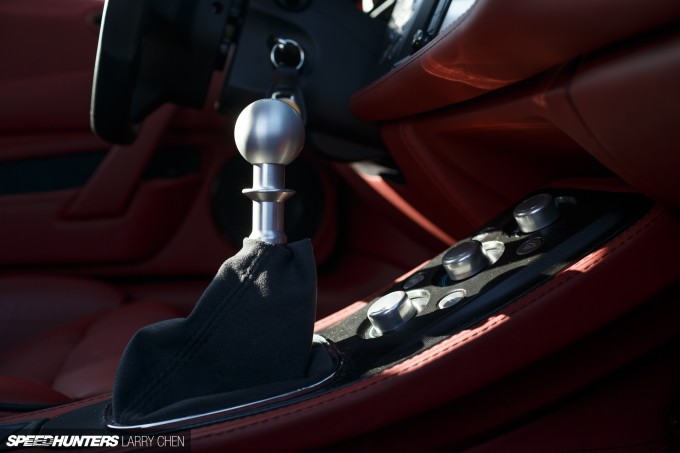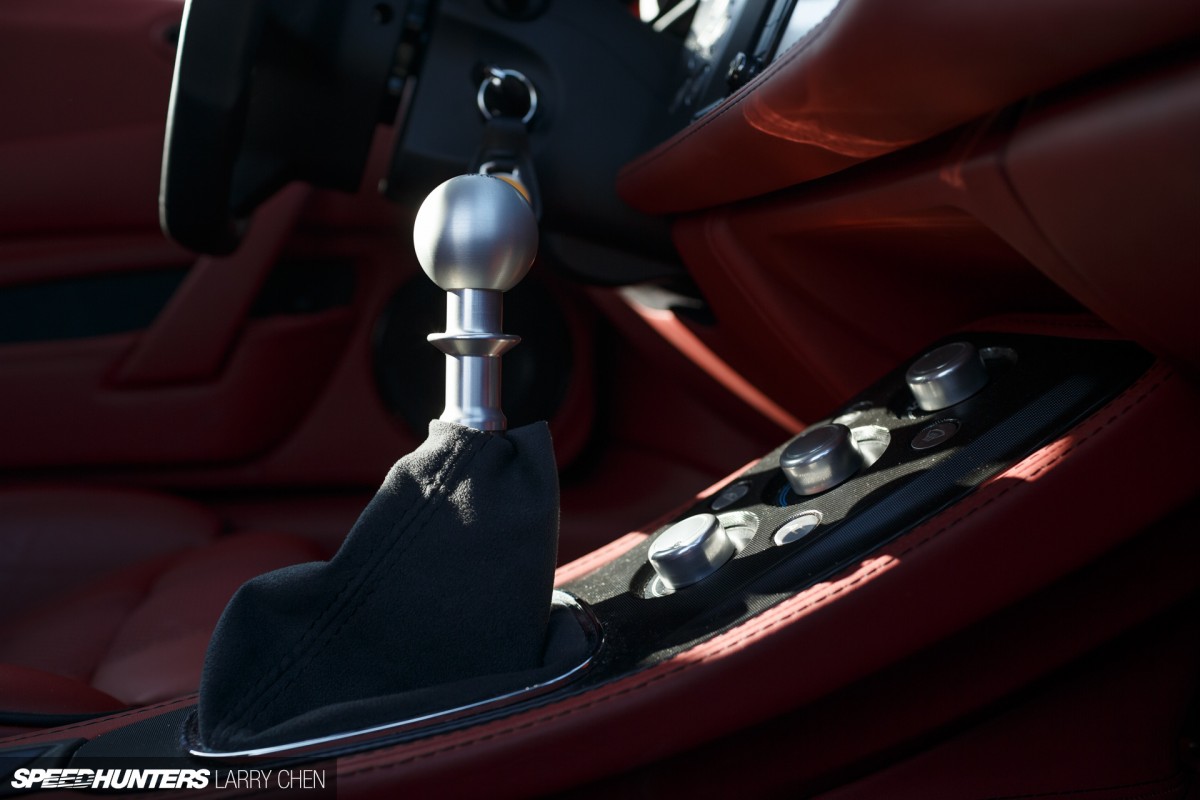 The best part of the interior had to be the solid aluminum shift knob. Not only was it very comfortable to hold and easy to shift with, I never lost my place. The throw was just right – not too short, not too long.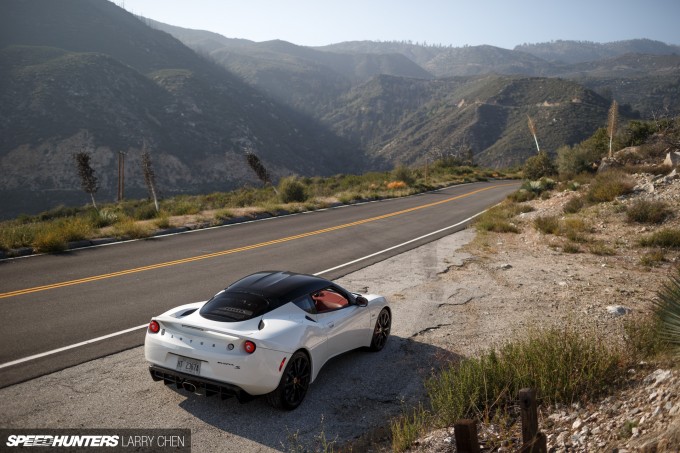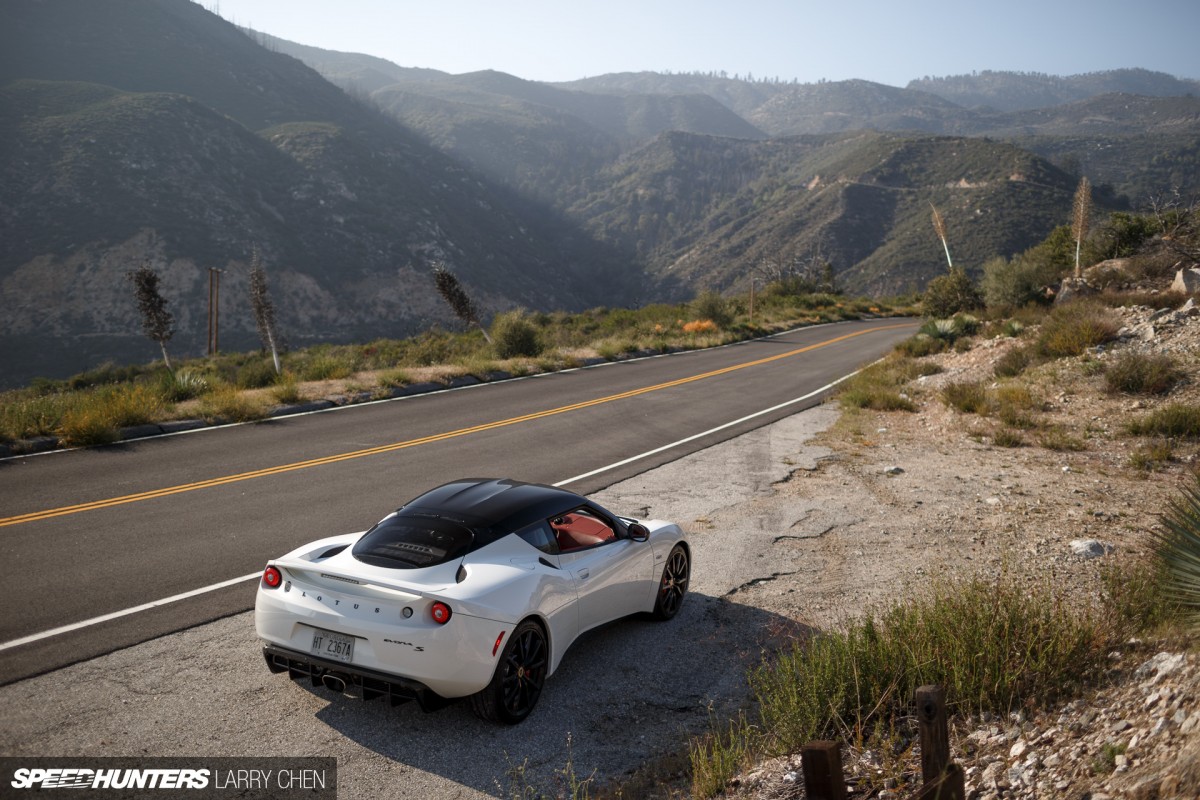 In terms of sports cars, the Evora's design in this color had me really flying under the radar most of the time. I only had a few boy racers pull up to me revving their motors –  obviously because they knew what it was.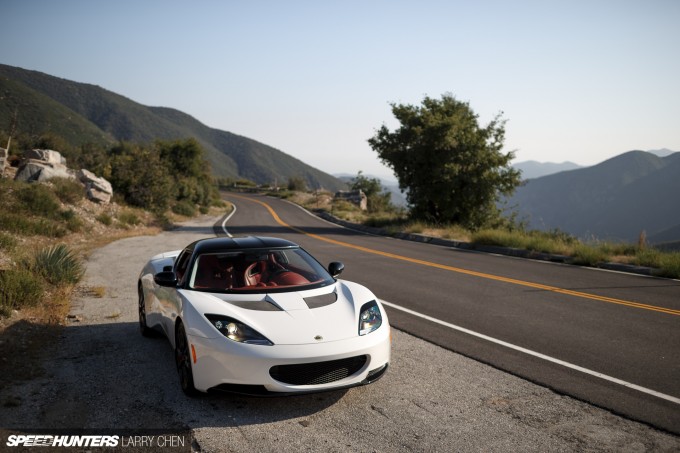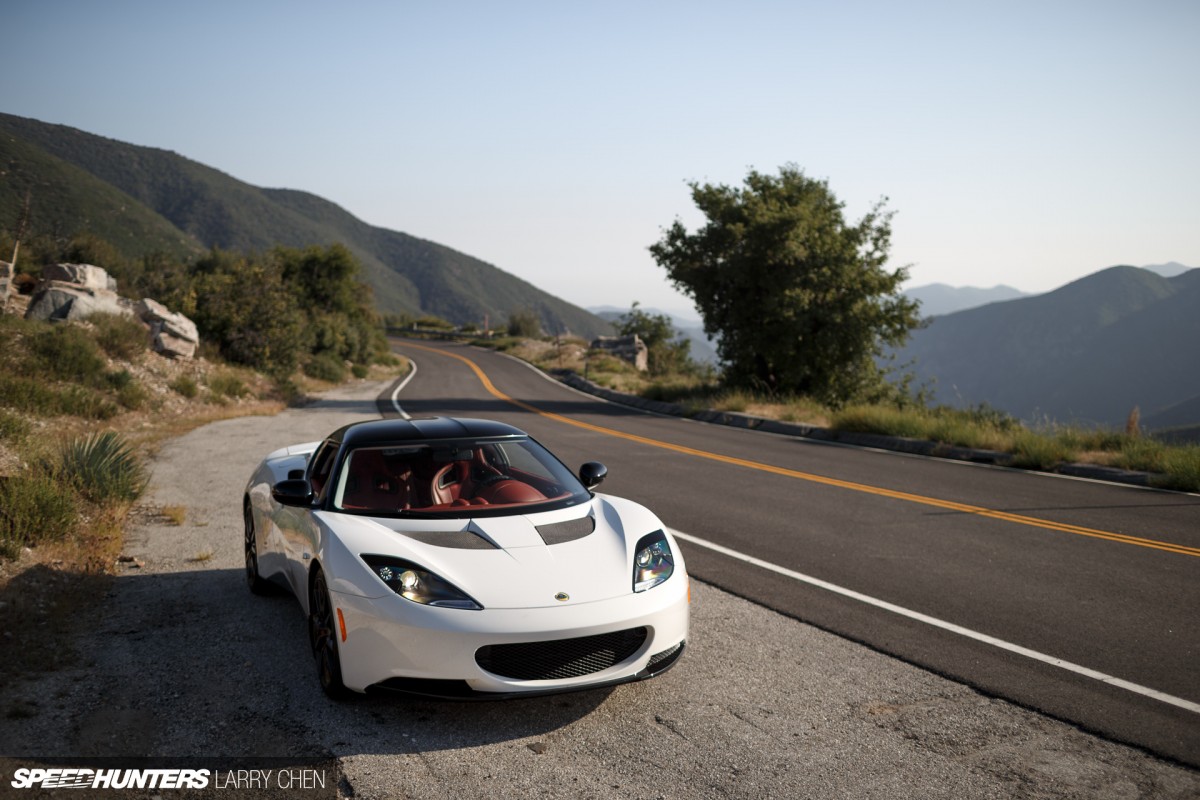 Driving up the California coast and back down again, I put almost 800 miles on the clock. That averaged out at around 25mpg on the highway, driving 80 to 85mph with the air conditioning on.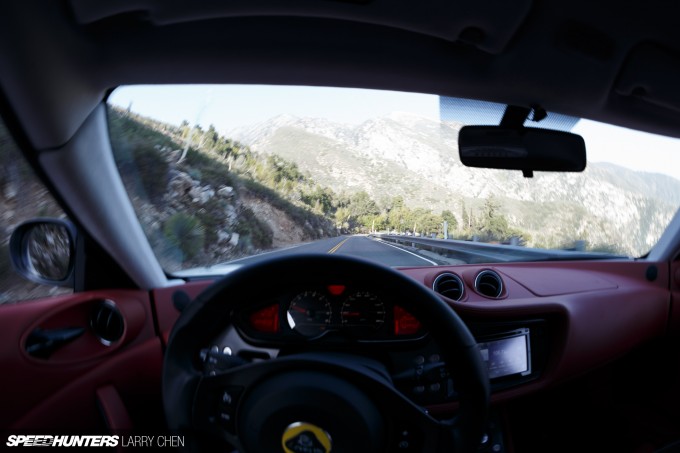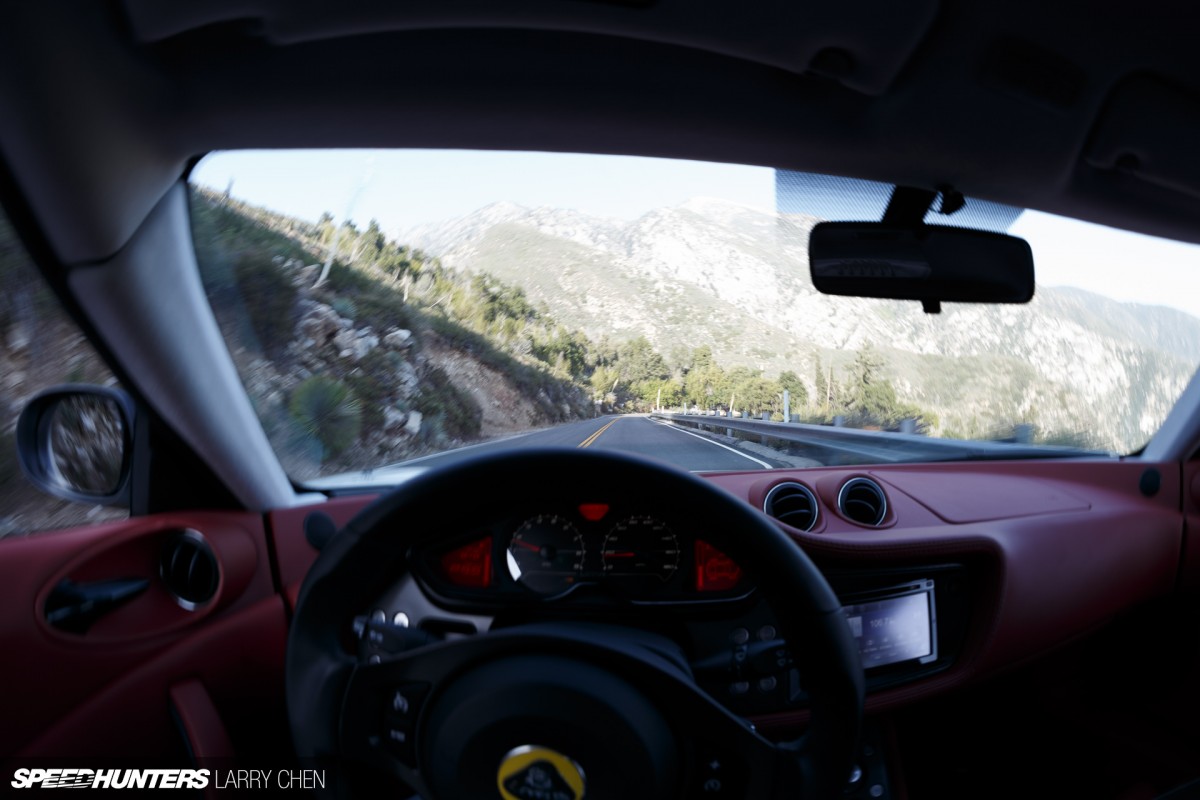 Jumping on the power out of corner would result in a smidge of understeer – but it was very easy to correct with just a slight lift off the gas. It was very easy to control the nose of this car with the throttle, but also very easy for the rear end to come around on you if you step off too abruptly.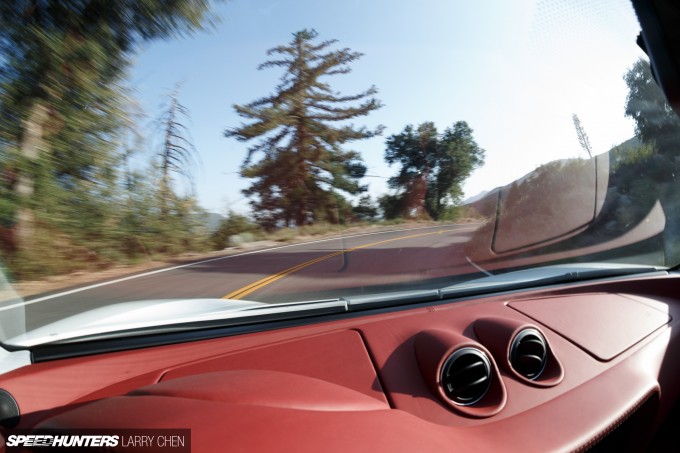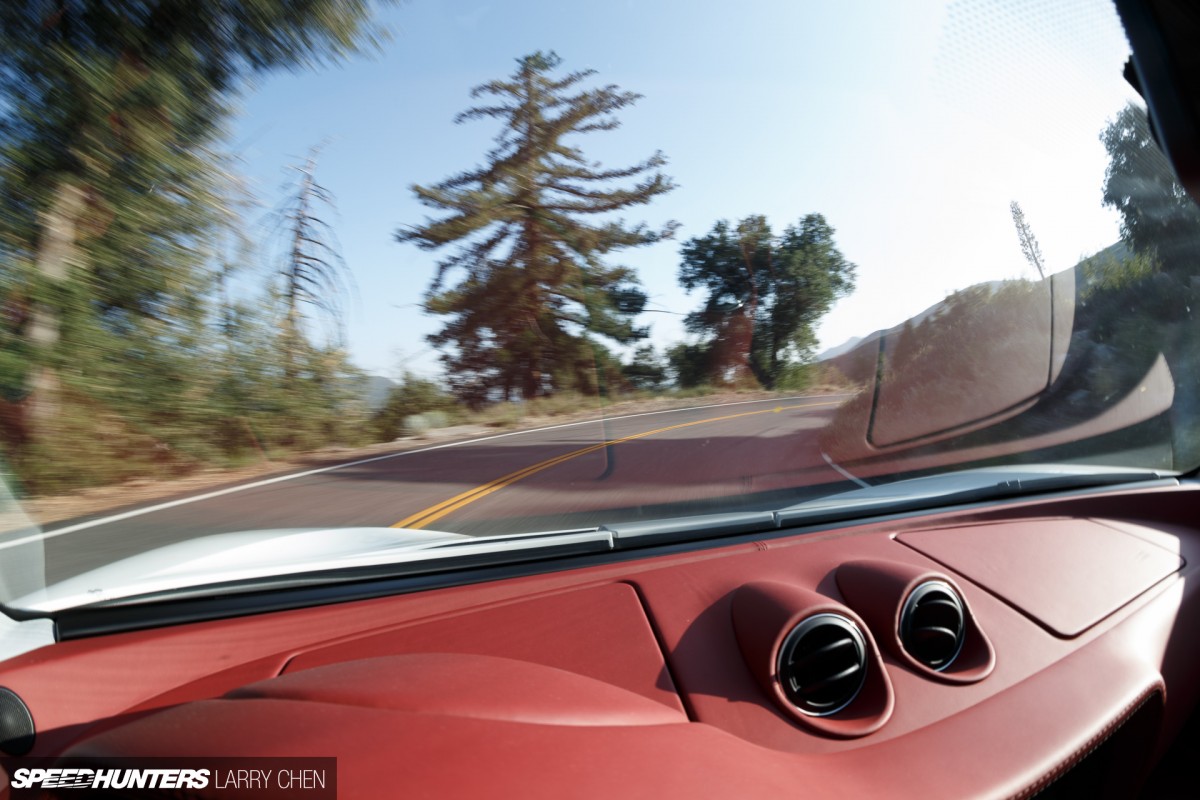 This car rewards very smooth throttle and steering inputs and you really feel connected with the road. There is no question that this is a driver's car, but one that you could easily live with on a daily basis. To me, it was that enjoyable.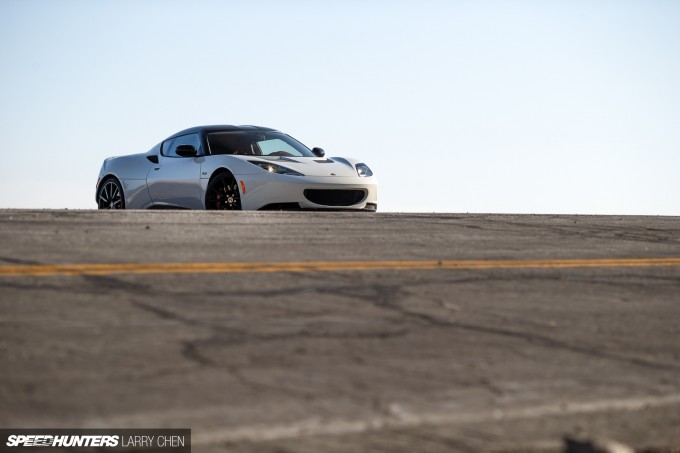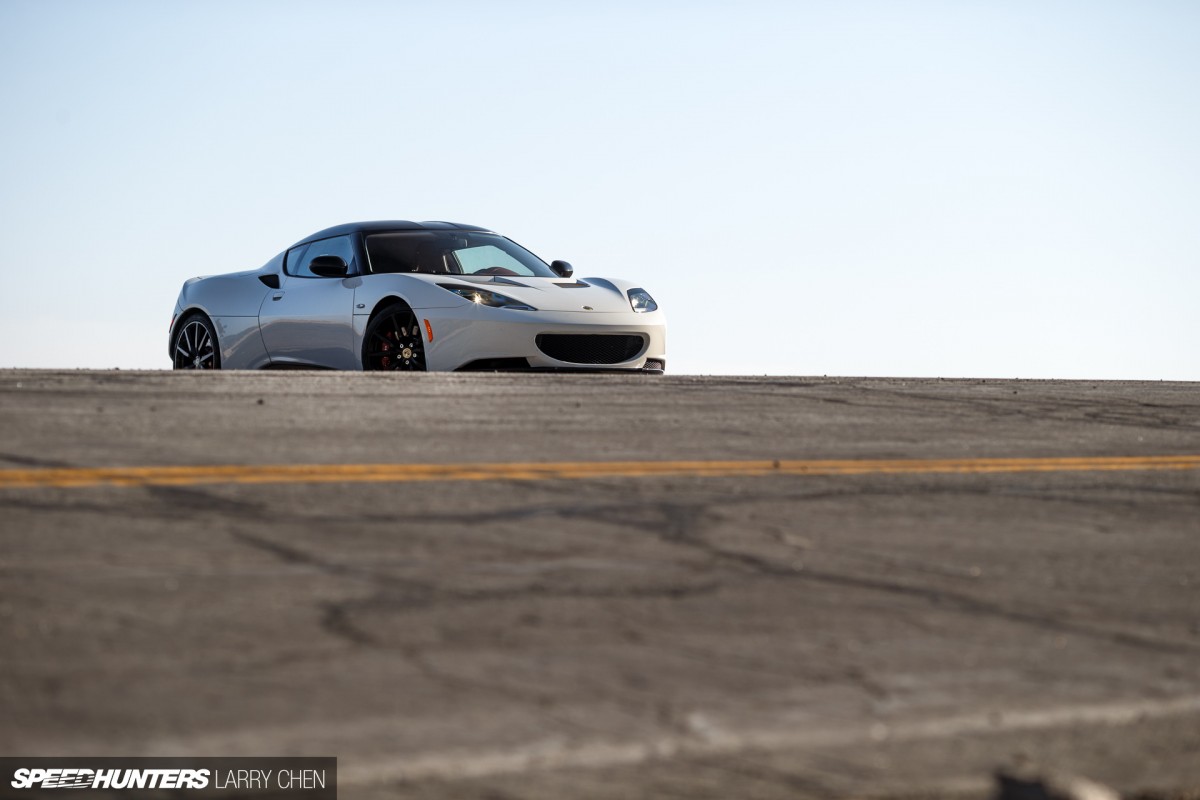 My SR240 is exactly 1000lbs lighter than this car with about 45 less horsepower and the same amount of torque. I take it up the same road a few times a month, but driving the Lotus was much more comfortable and I felt much more confident around the corners.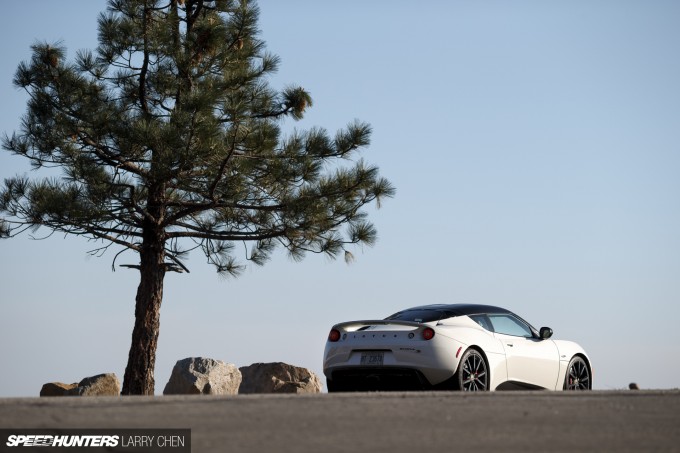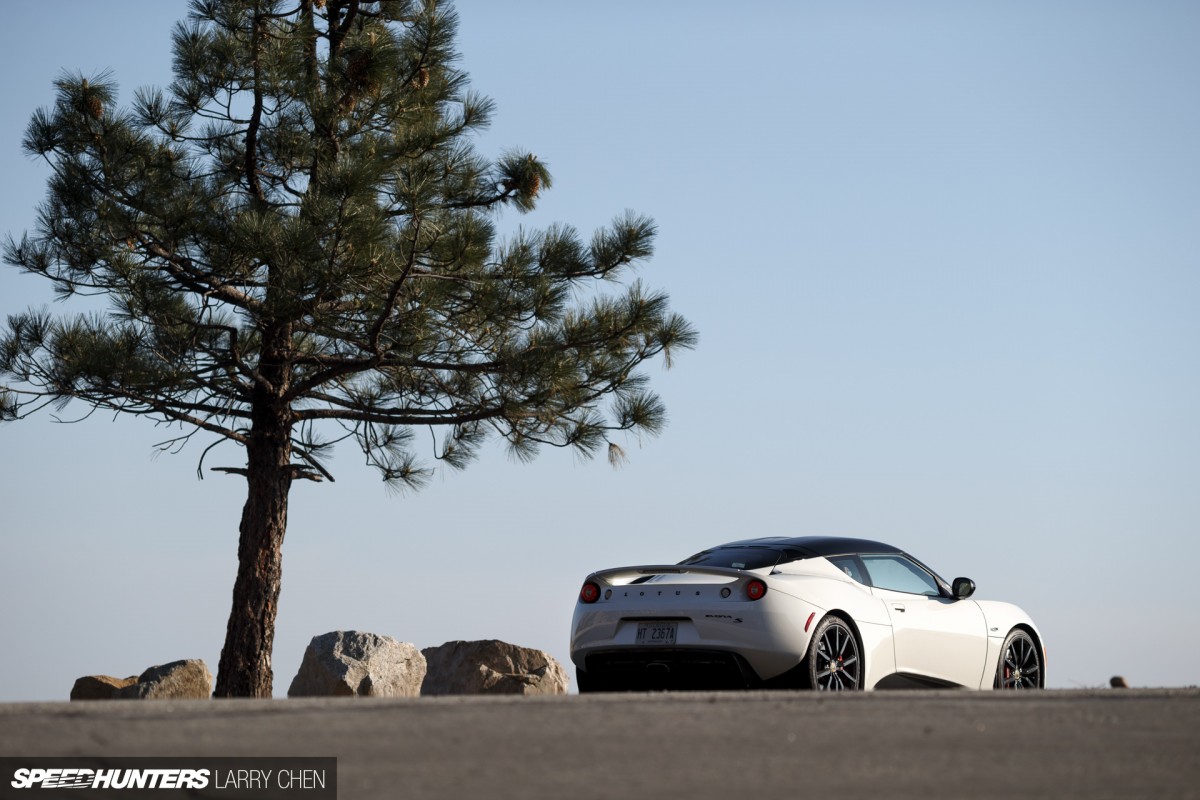 With a manufacturer like Lotus still producing a car like this today, it gives me a ray of hope for the future.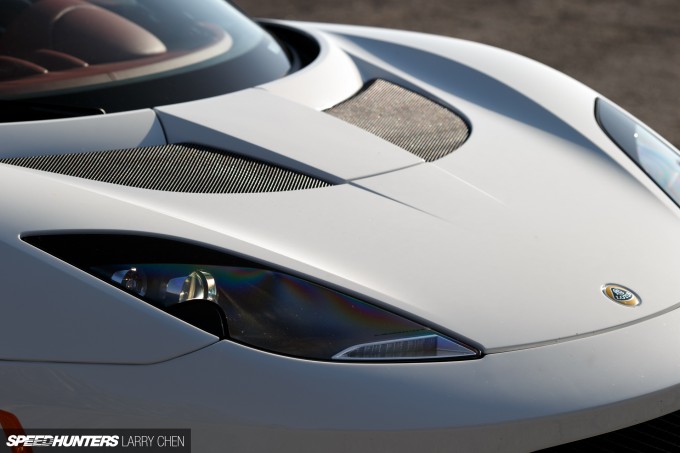 Without a doubt, the 997 GT3 RS 4.0 is my favourite car I've ever driven, but when Porsche launched the 991 GT3 without a manual gearbox option, I was crushed. Why not leave the option, like Lotus has with the Evora S? We are fighting a losing battle it seems…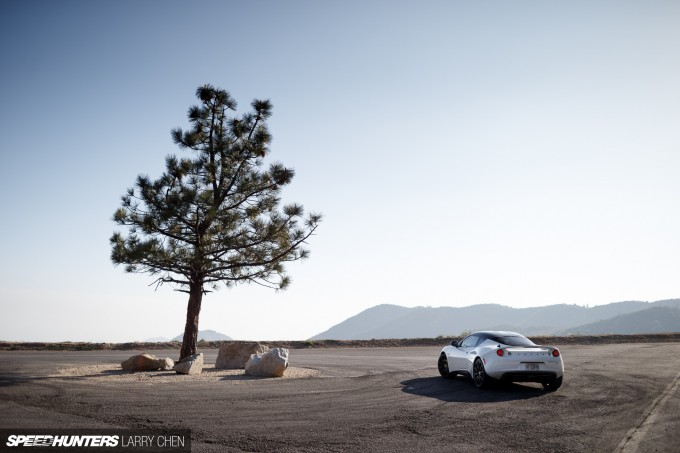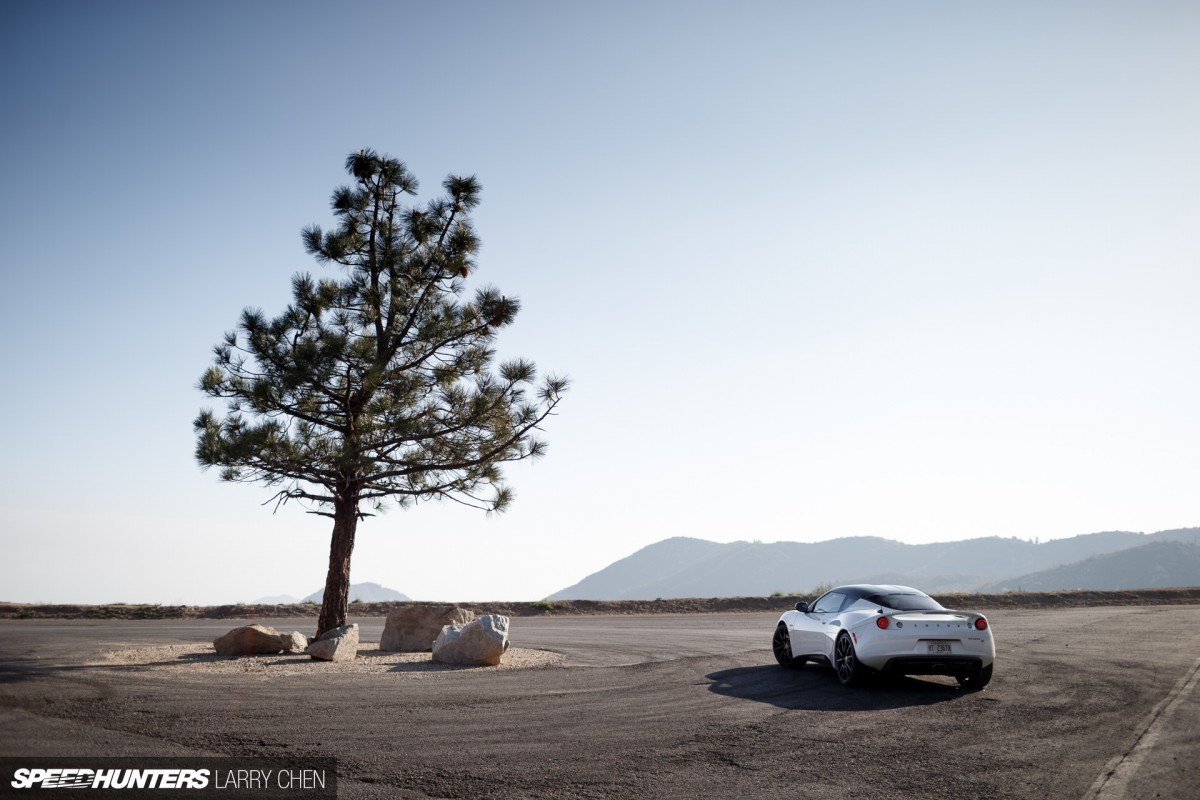 My taste in cars has not changed, but I do find myself saying over and over again, 'They just don't make 'em like they used to.' But after driving the Evora S for a week, maybe I just wasn't looking hard enough…
Larry Chen
Instagram: larry_chen_foto
larry@speedhunters.com