Where The Magic Happens
I recently shared with you guys some impressions from my tour of the Liberty Walk facility in Nagoya, Japan. While my visit to the showroom and dealership was full of cool stuff, that was really just one wing of the Liberty Walk empire you'll find spread across the Nagoya area. After spending some time browsing around the showroom, we found ourselves in the car heading to Liberty Walk's large workshop – the place where the real magic happens.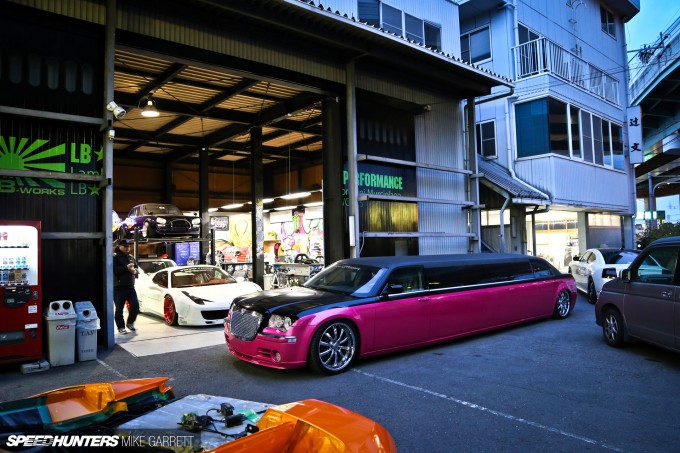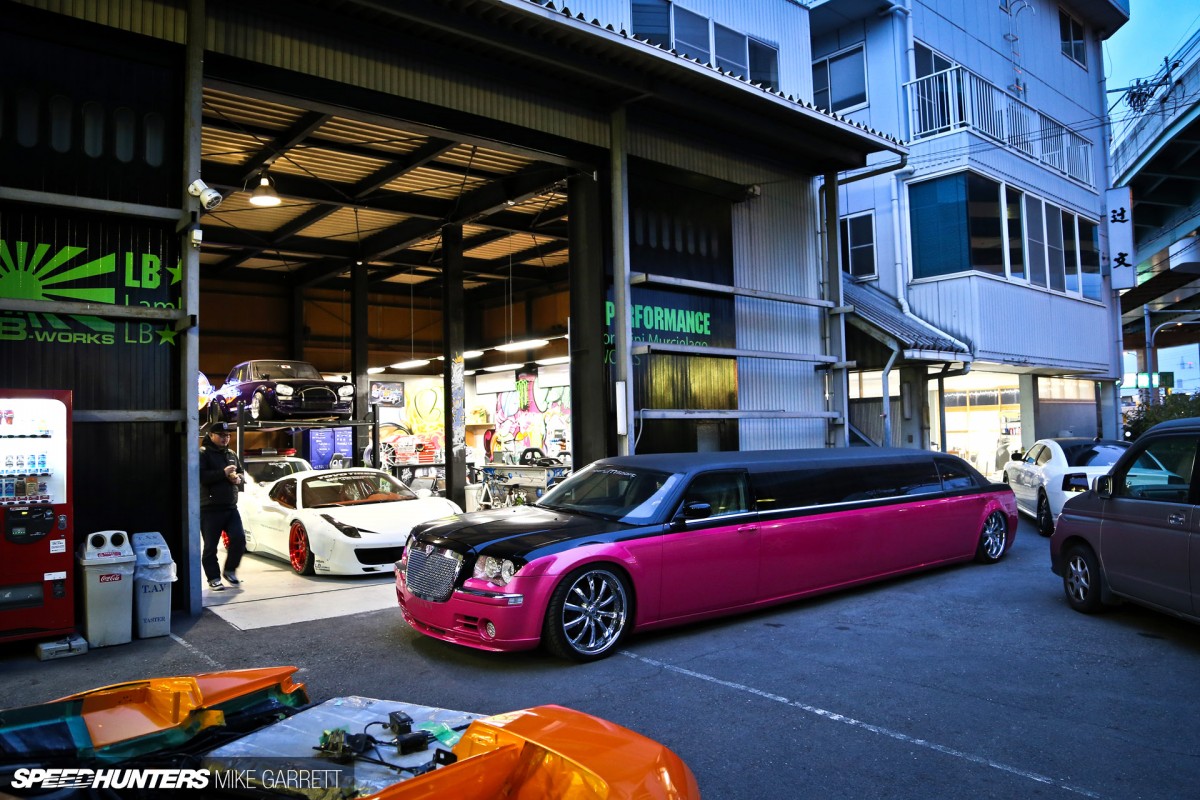 While this is a semi-private garage, you can't mistake it for being anything but Liberty Walk. As soon as you pull up you are greeted by an array of modified vehicles – from Lamborghinis to kei cars and yet another Chrysler 300C stretched limo.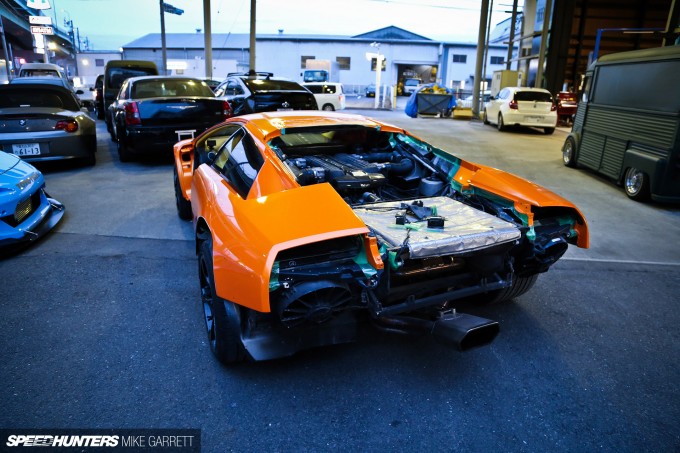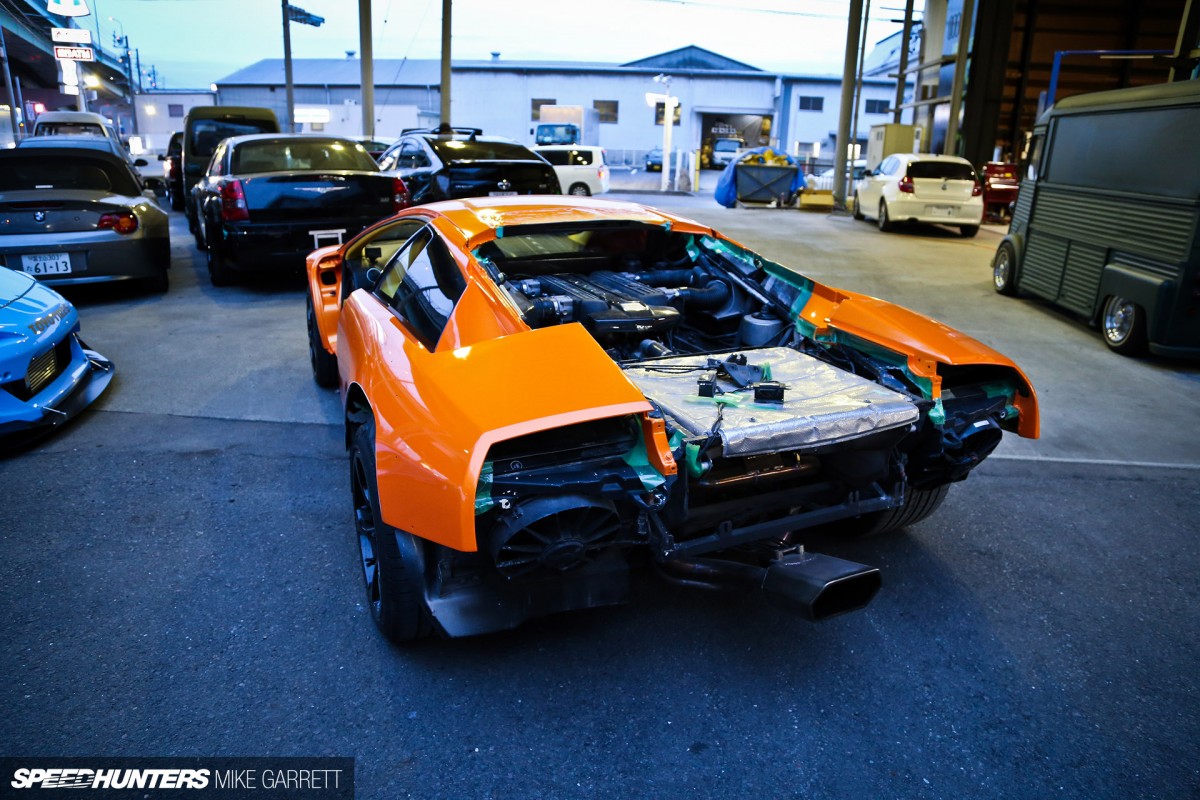 One of the first vehicles we encountered was this Murciélago, which was very clearly in the midst of getting the full LB Performance wide body conversion.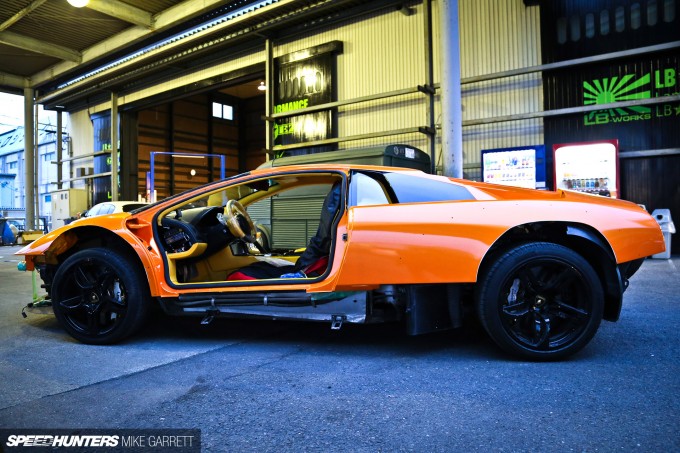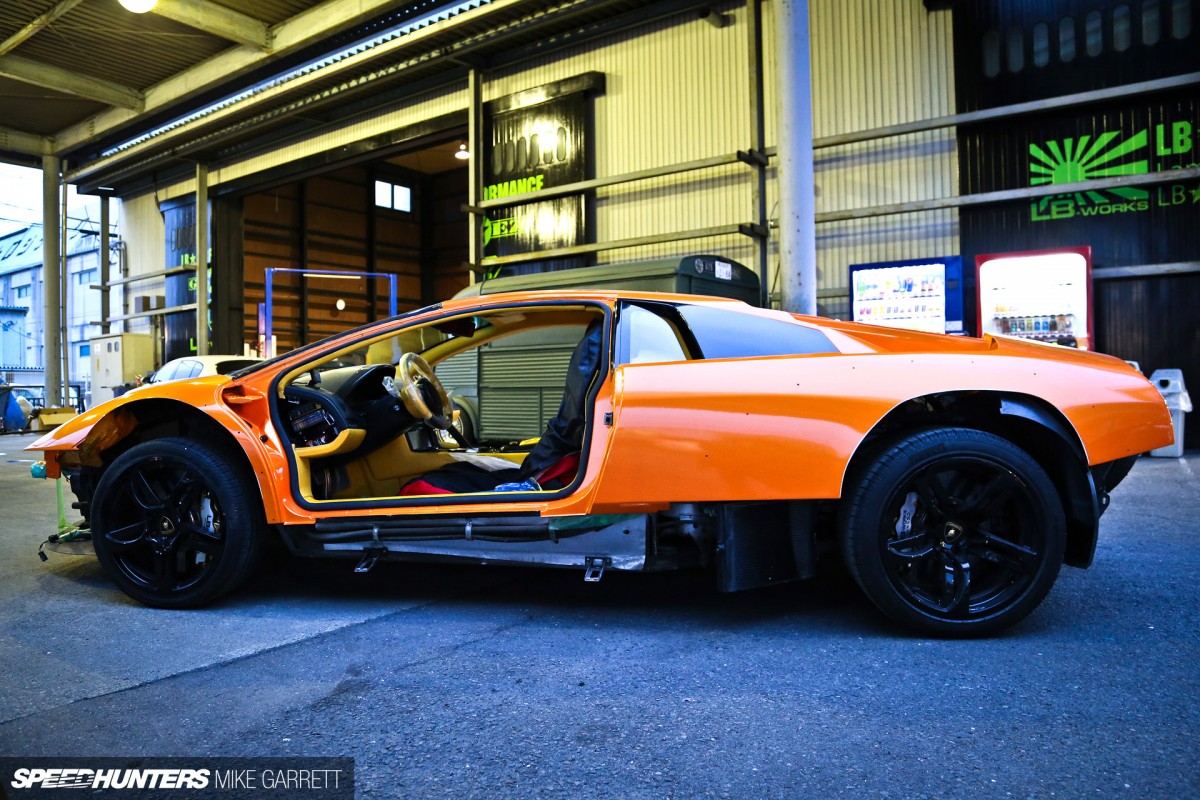 It's one thing to see a completed LB Lamborghini, but it's something else to see one in the throes of being built.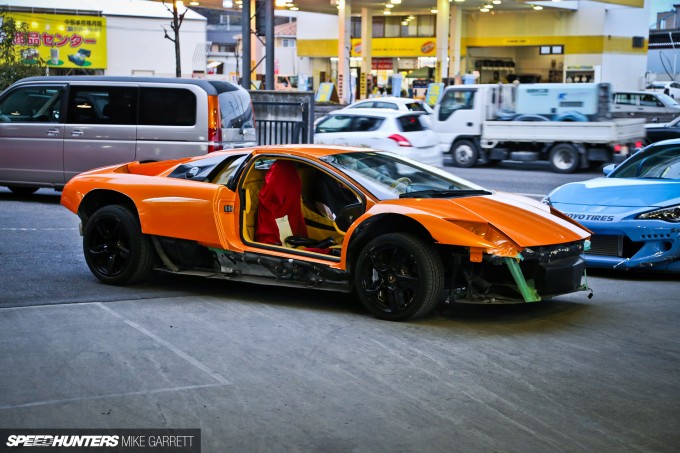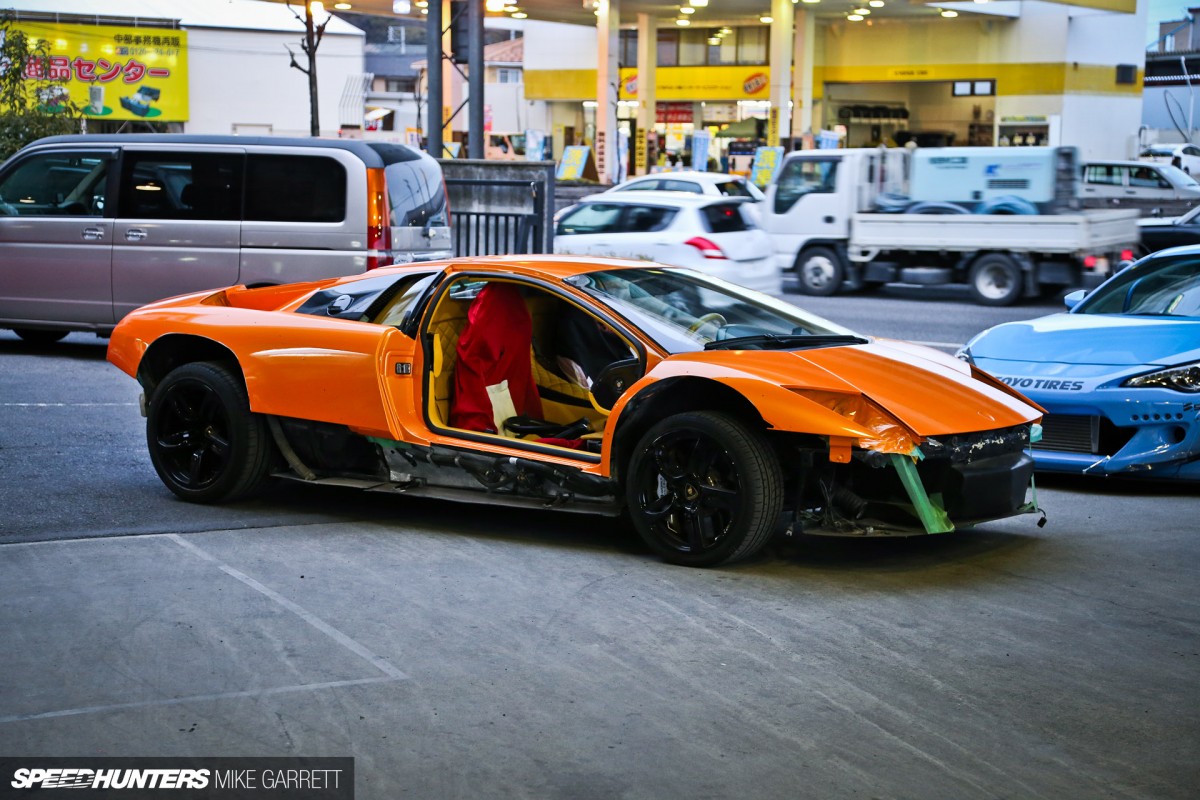 It really gives you a new sense of appreciation for these builds – or maybe a new sense of shock depending on which side of the custom supercar fence you sit on.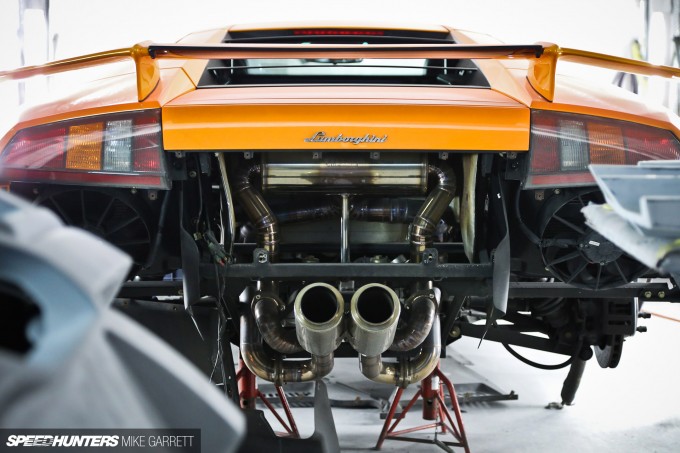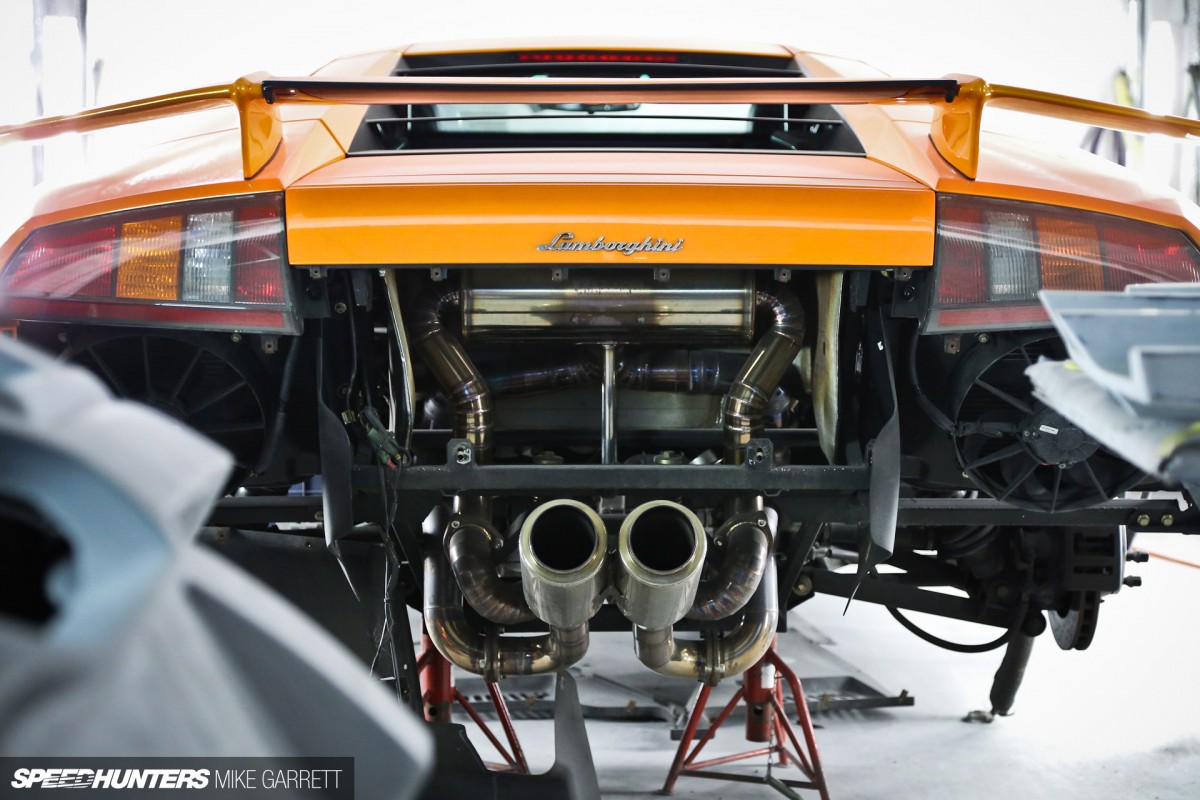 If there's one thing for certain, it's that Kato-san's business of modifying high end Italian performance cars is going strong. On the evening we stopped by there were several different Lambos in various states of modification.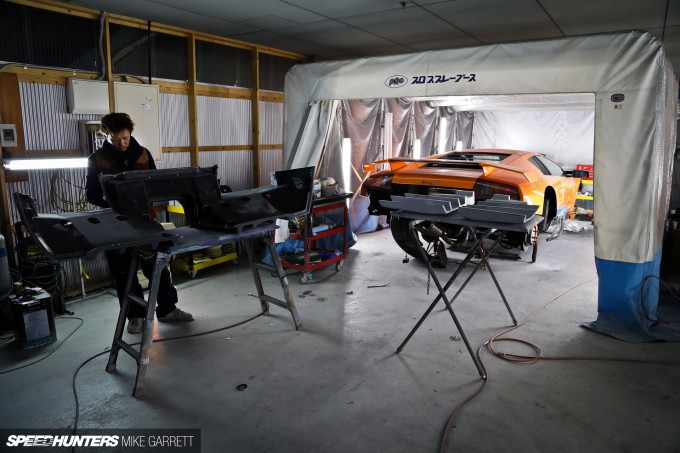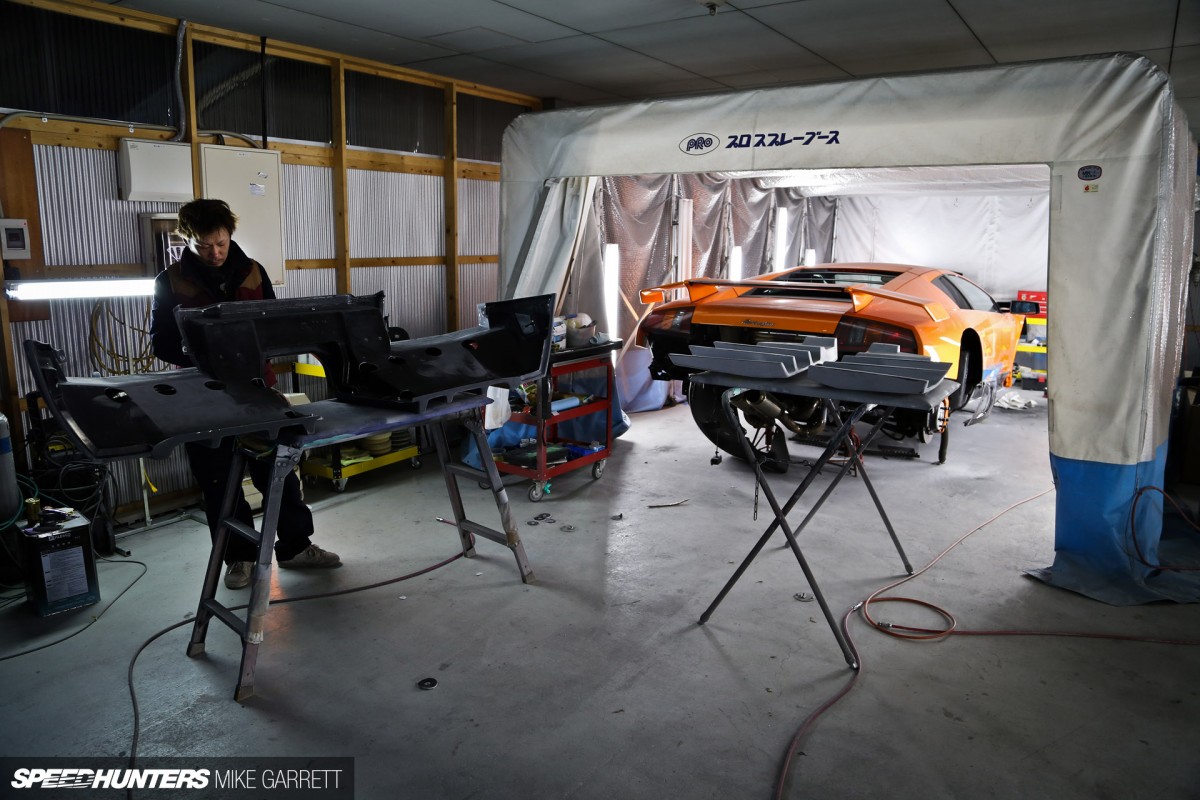 Yeah, it's the same color, but the Murciélago sitting in the paint booth was a different car from the one sitting out front.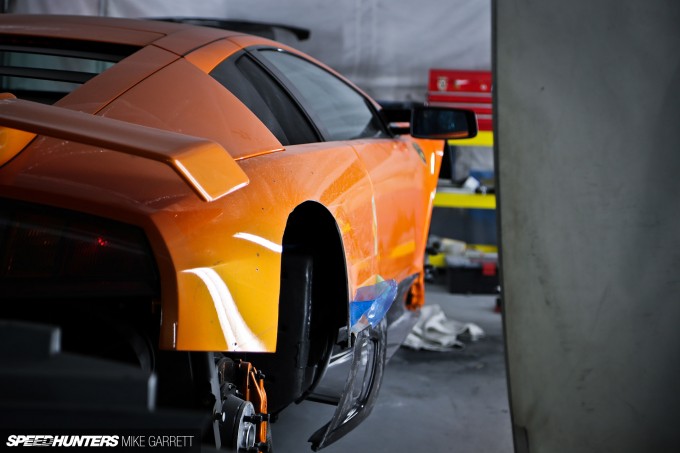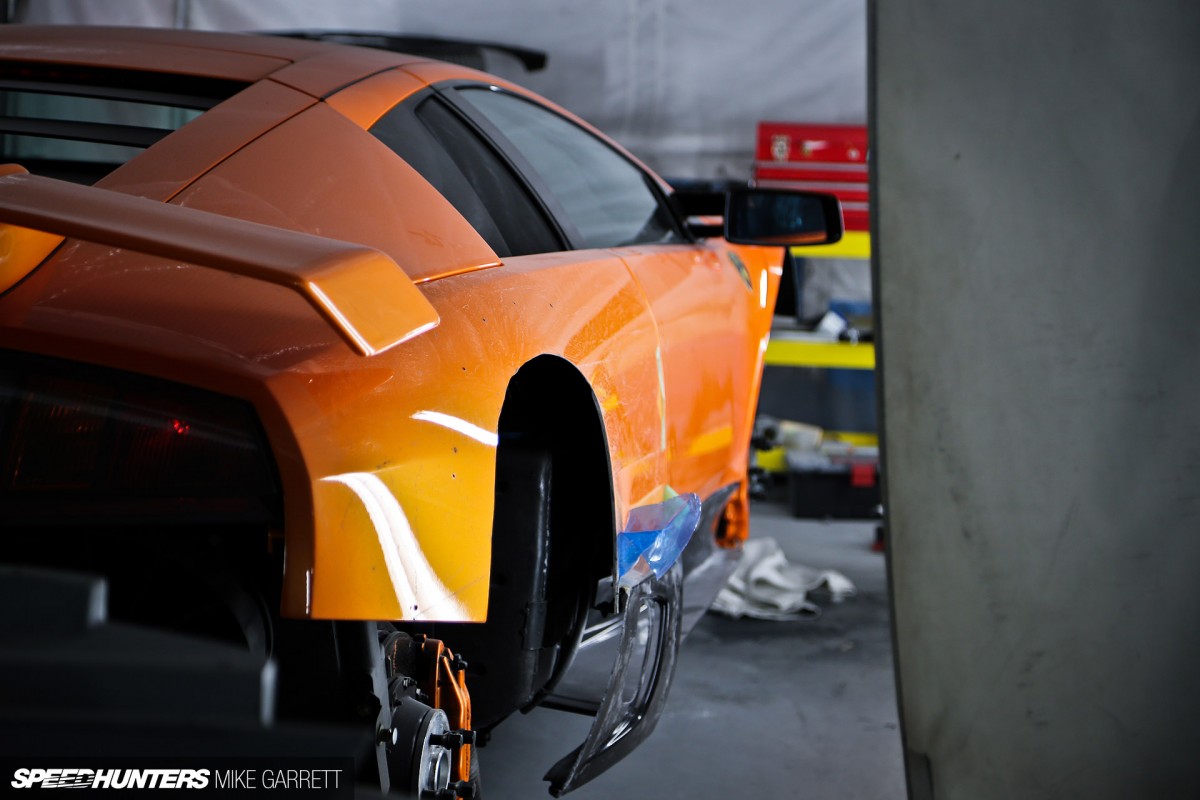 Ah yes, just look at those fenders. Cut and shredded – just like the hearts of commenters all across the internet.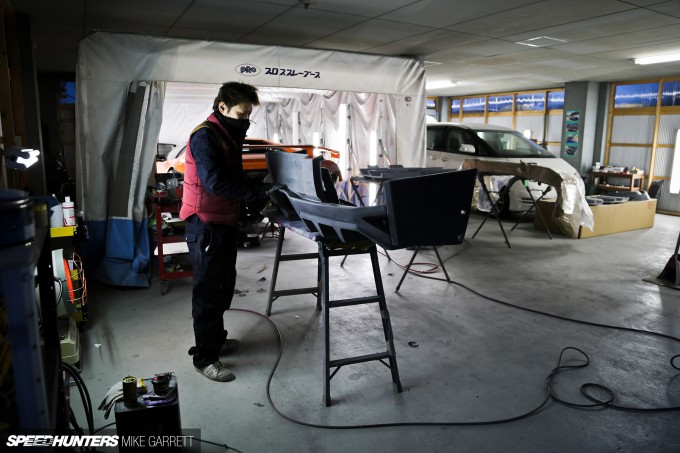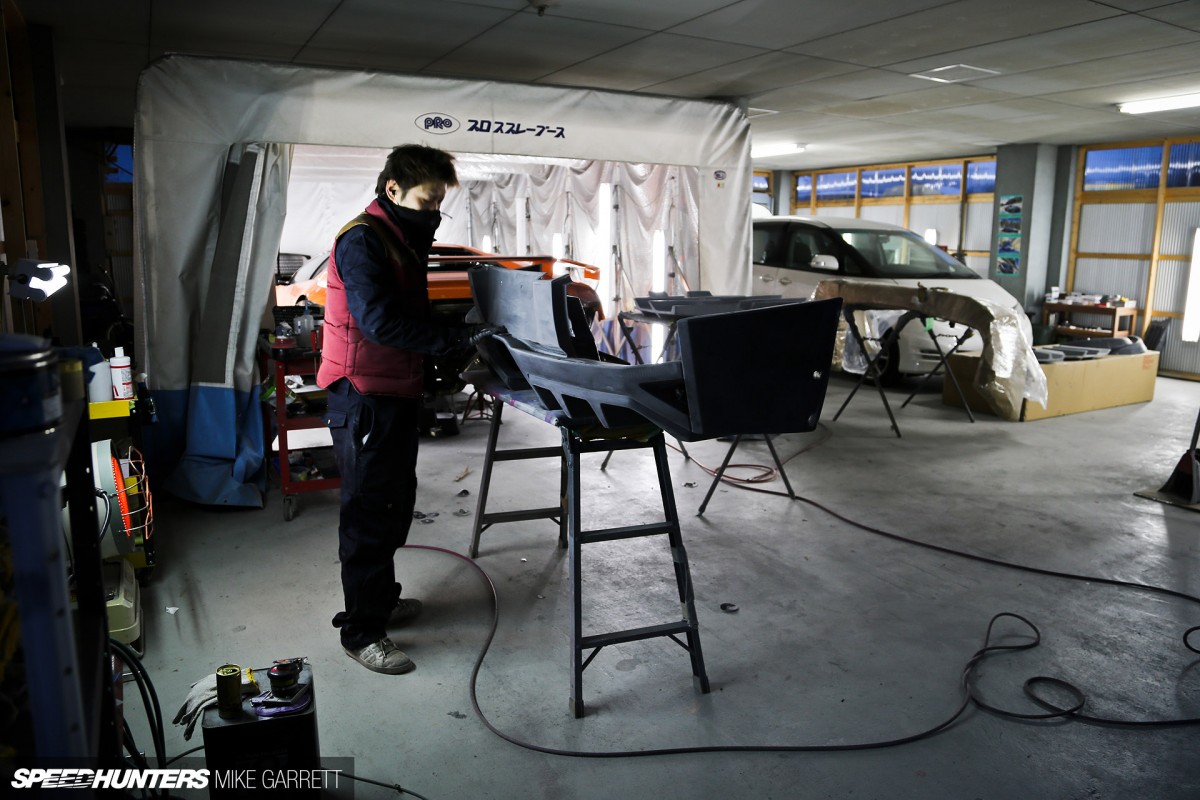 I was well aware of Liberty Walk's popularity abroad, but after visiting the workshop it was clear that there's also a sizable market for this stuff within Japan. The country is, after all, the unofficial home of the customized Lambo.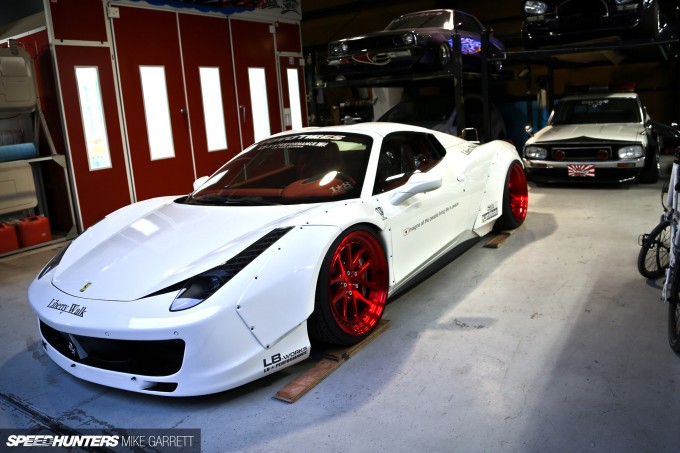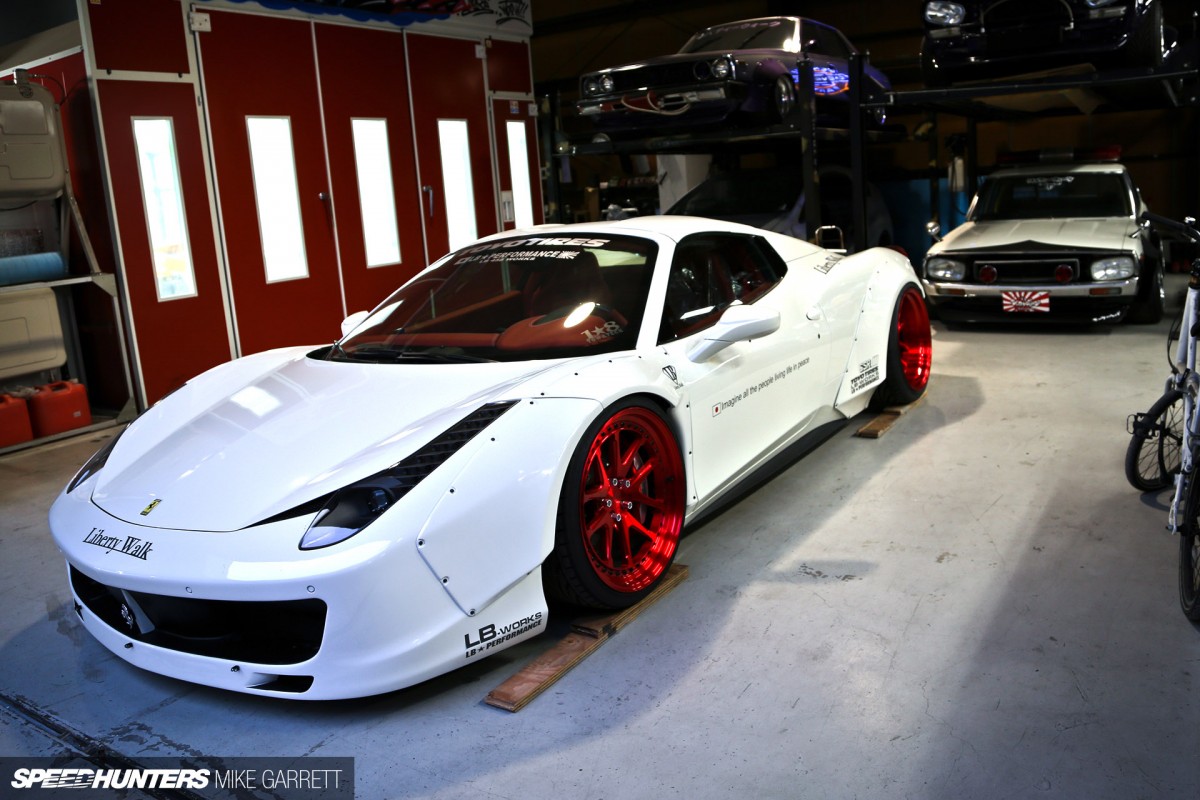 It wasn't just Lamborghinis either. Also hanging around the shop was the white on red LB Works-equipped Ferrari 458. Wow.
Work & Play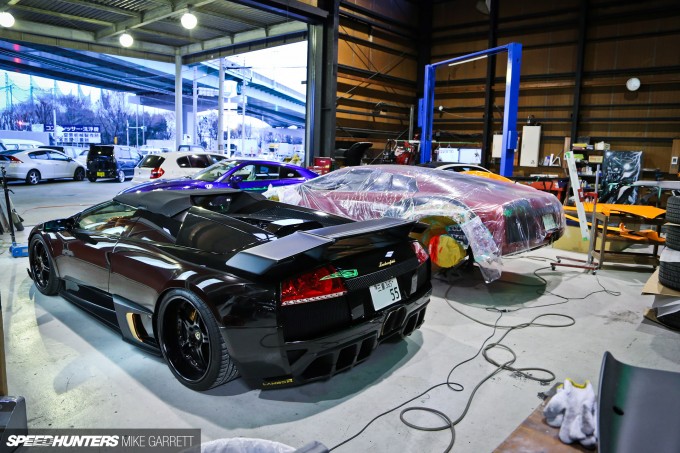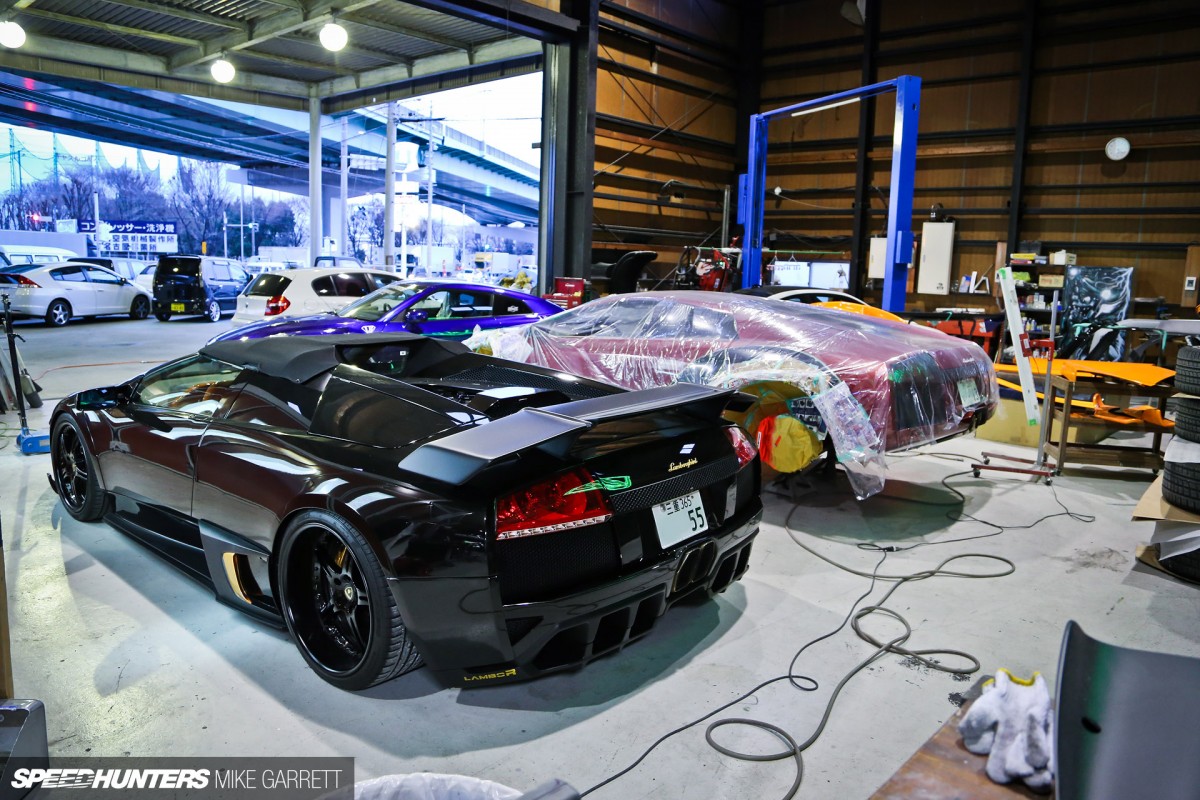 It's actually hard to put into words the assault of the senses I experienced as I made my way around the shop.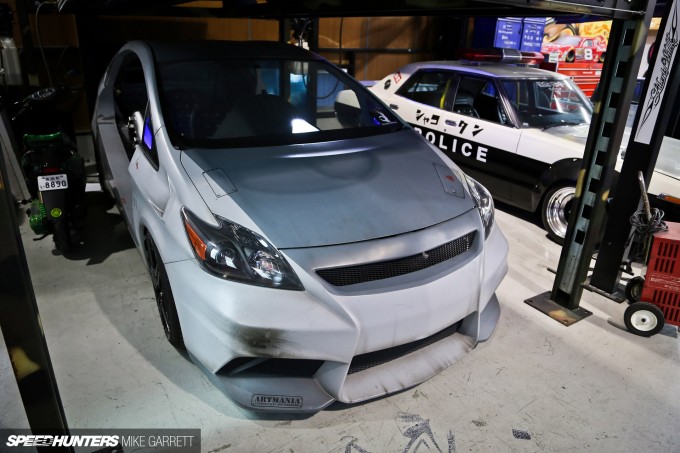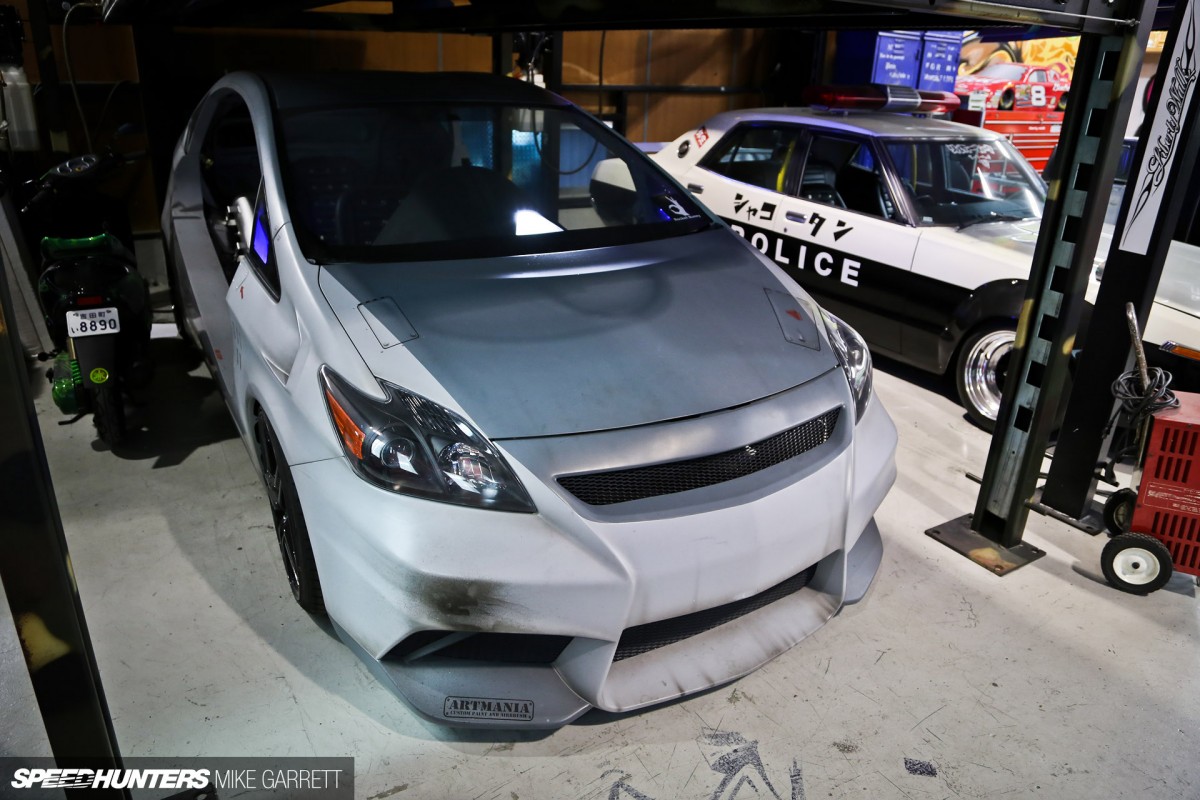 The atmosphere in the garage was enhanced by the sound of J-Pop hits, which were being at blasted at full volume from this Toyota Prius. Or at least a car that started off as a Prius.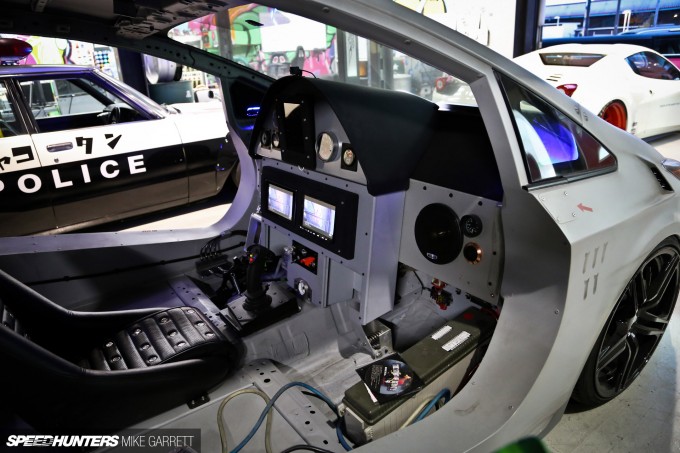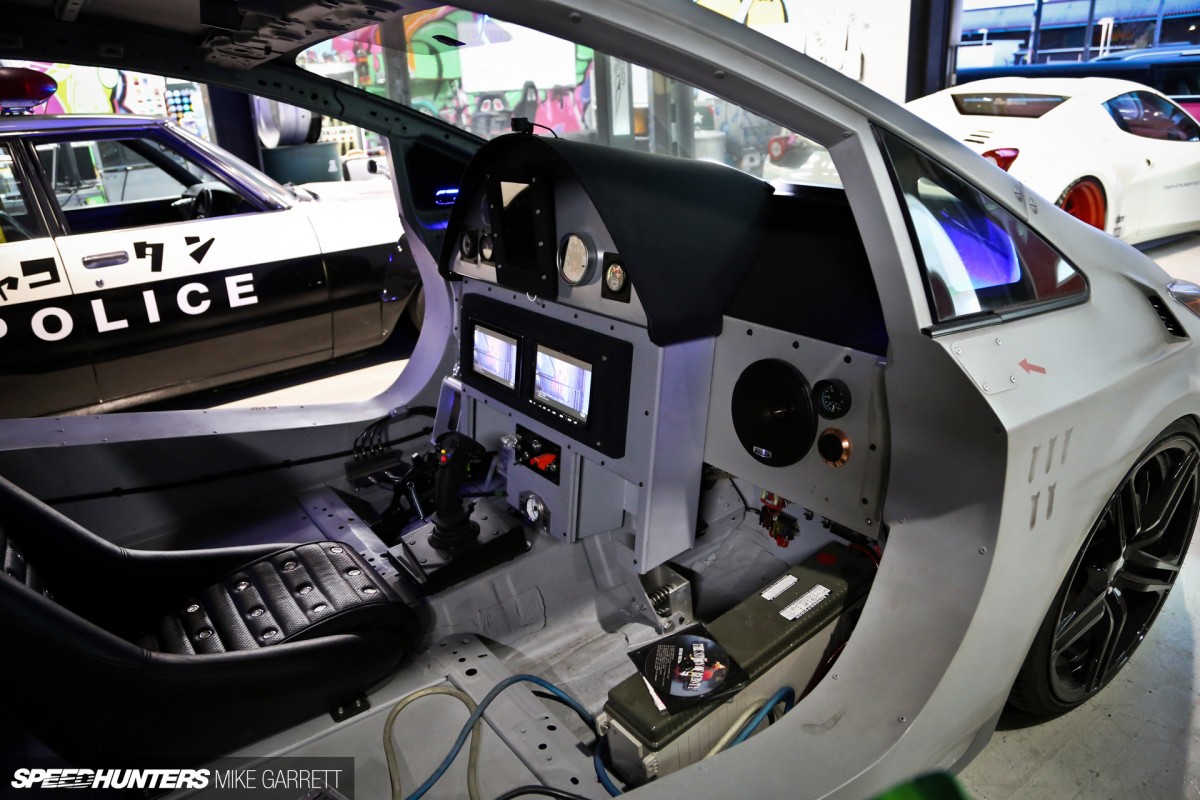 If you ever wanted a environmentally friendly automobile that can also double as fighter jet and mobile party machine, then this one-off show car is probably just what you're looking for. It's so off the wall that you have to dig it.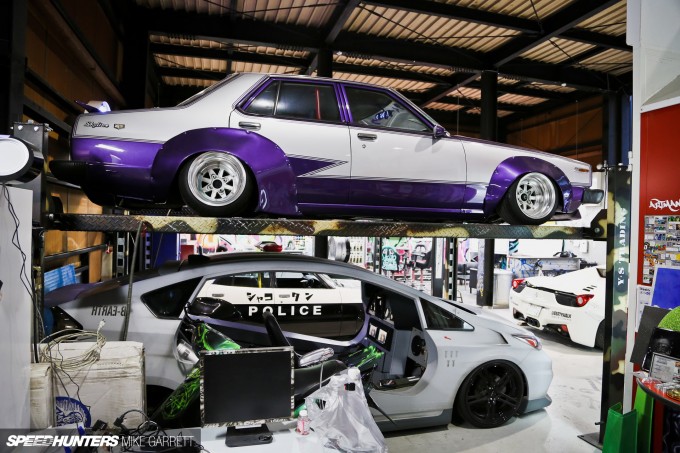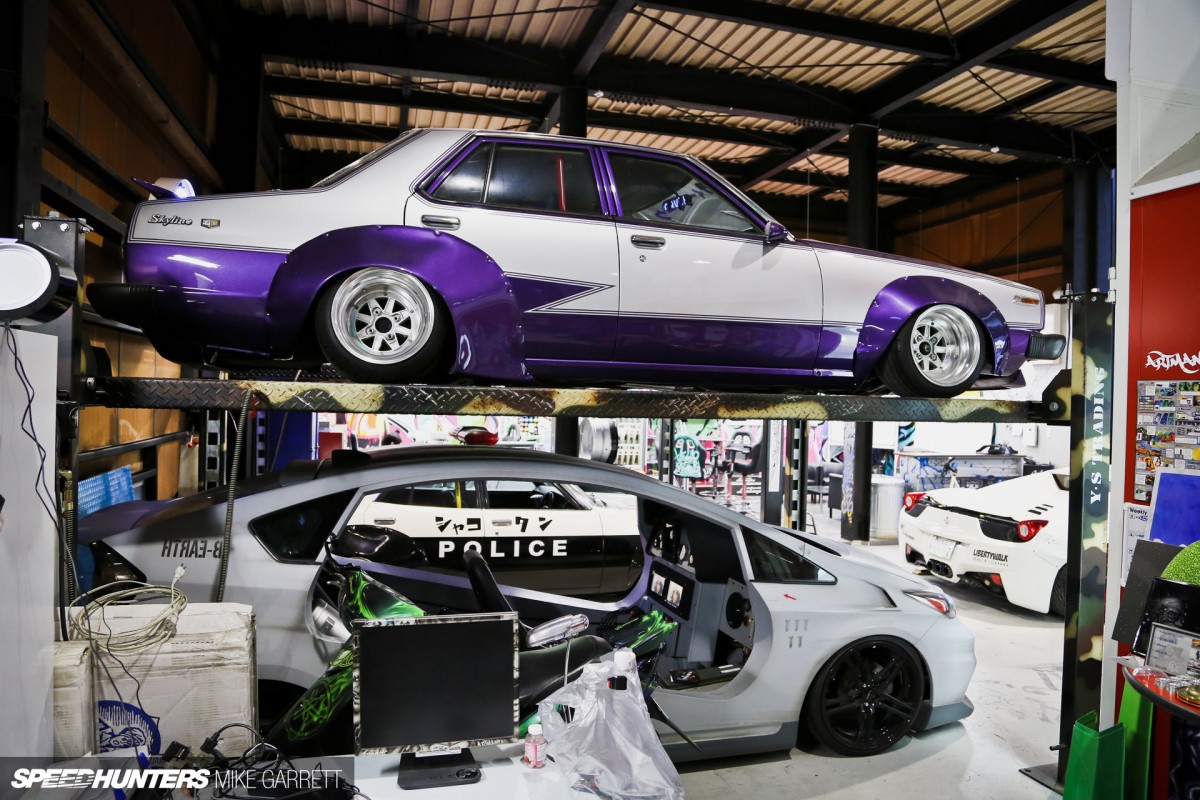 No matter which wing of Liberty Walk you are at, one need not look far to be reminded of Wataru Kato's kyusha roots.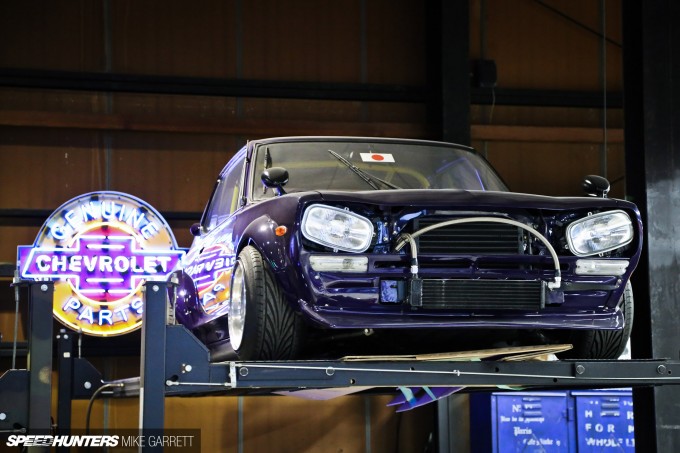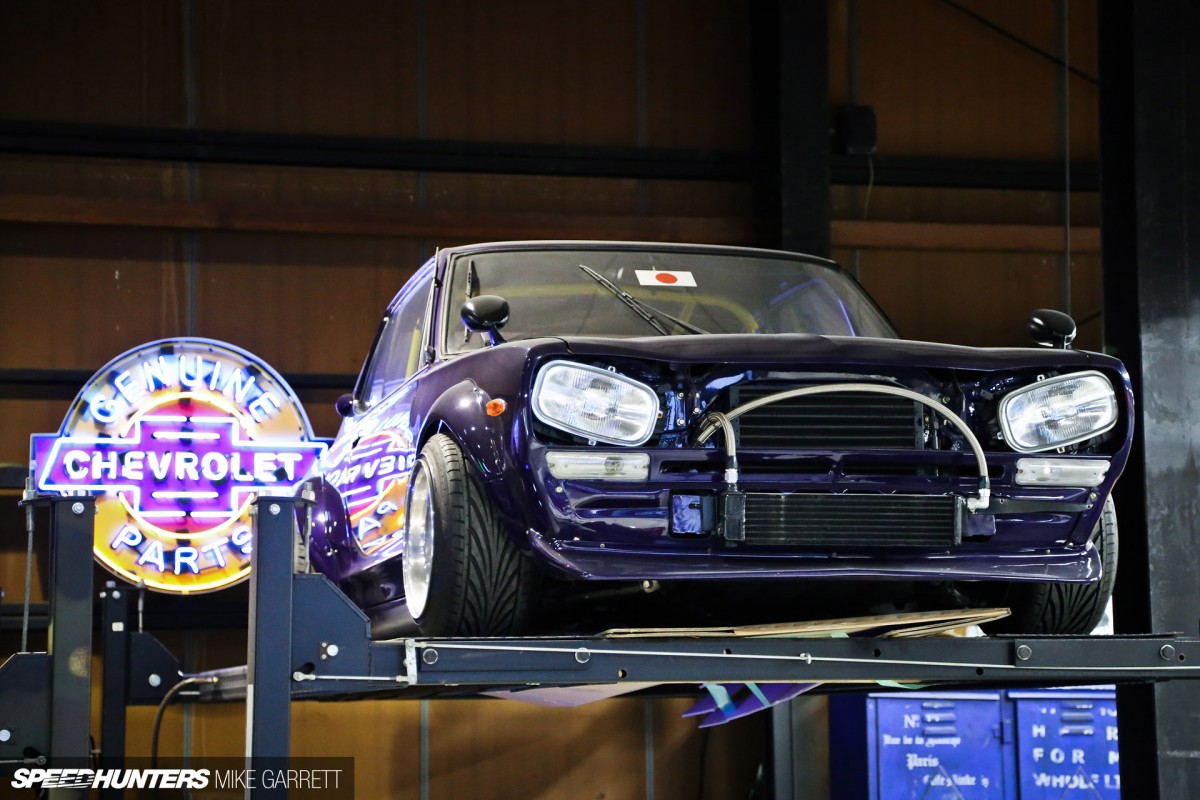 The array of customized vehicles included a few examples from Kato-san's personal collection of genuine shakotan machinery. On one side of the rack sat his radical purple Hakosuka Skyline.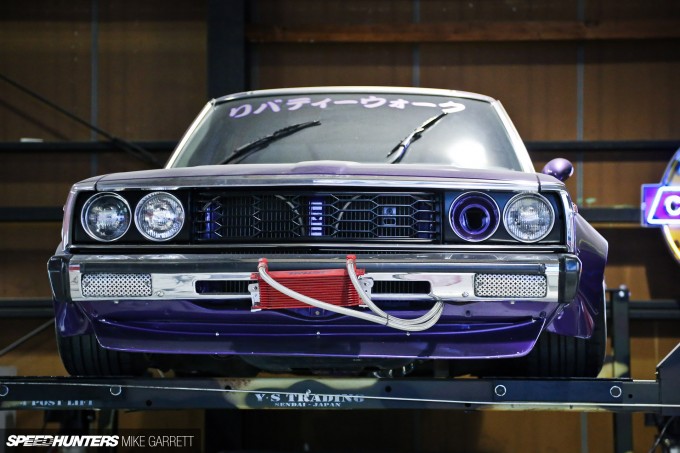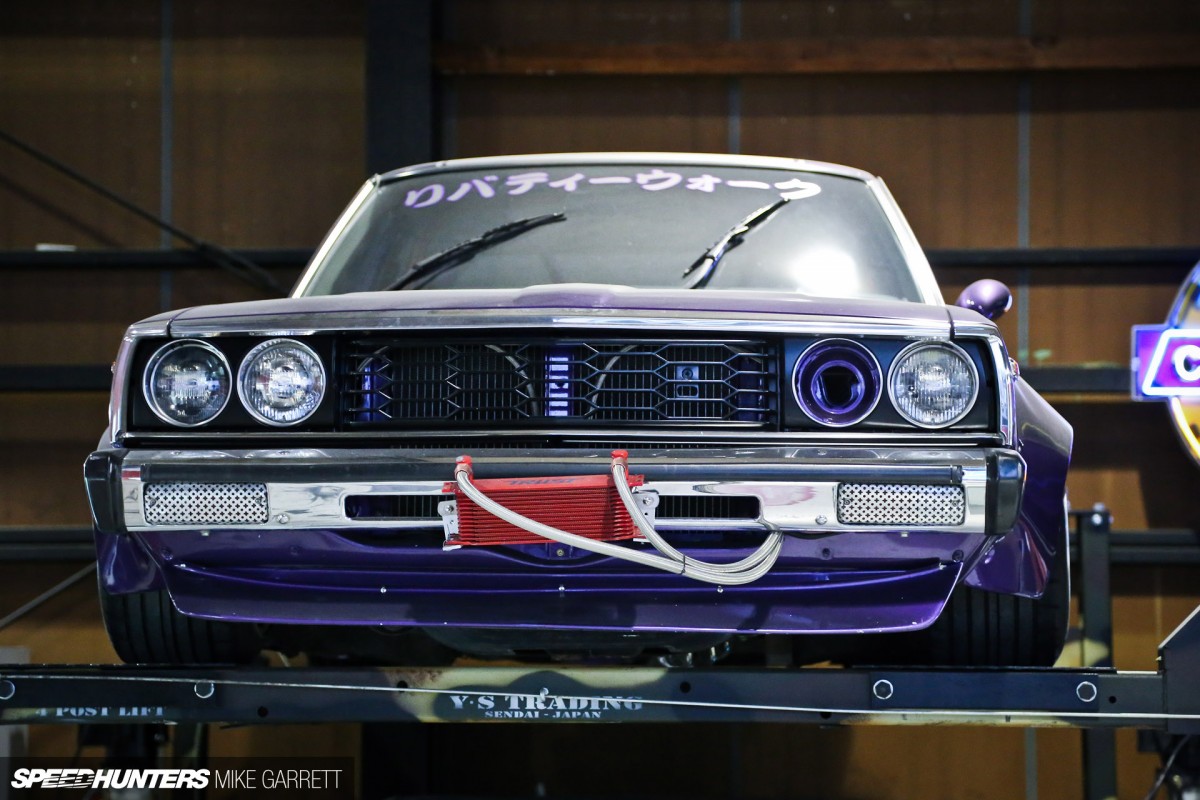 On the other sat his four door C210 Skyline Japan four-door. As they say – never forget your roots.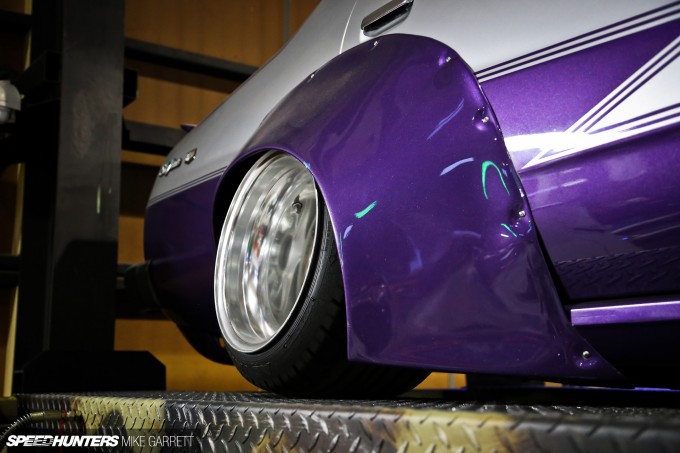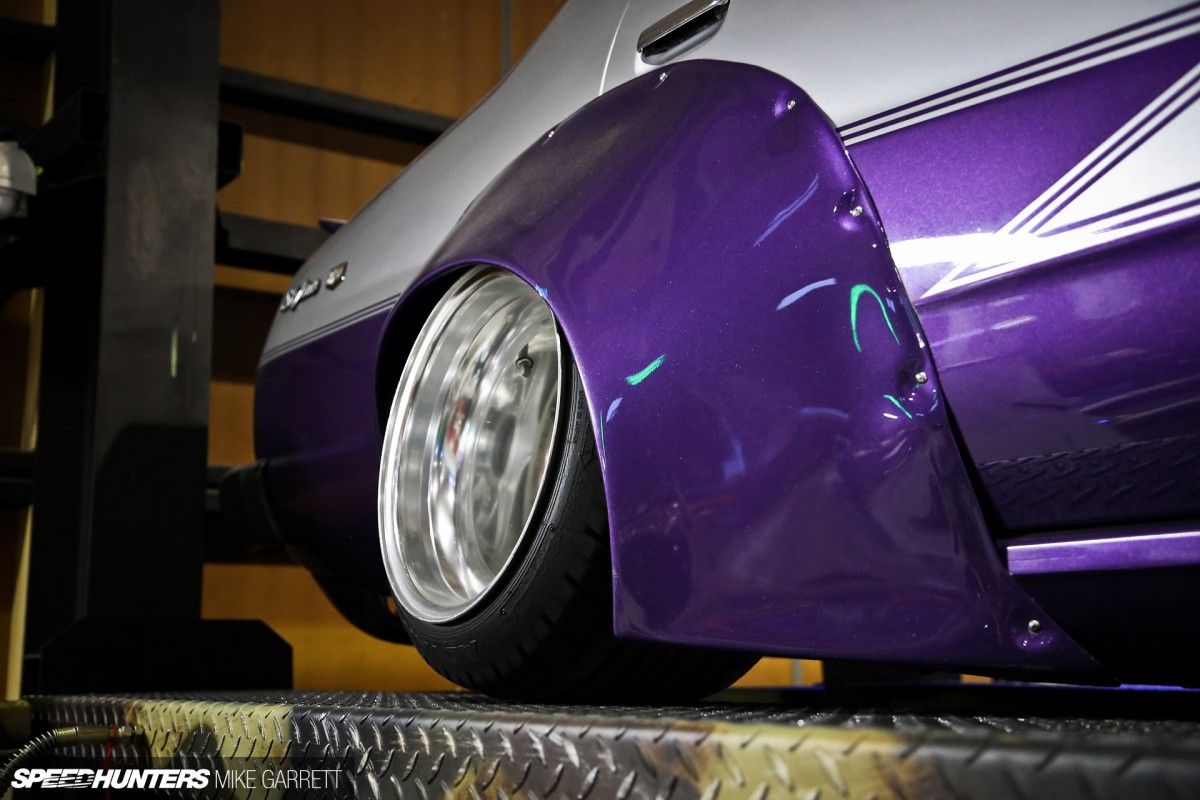 All it takes is a single look at one of these classic Japanese street machines to know where the spirit of the Liberty Walk brand originates.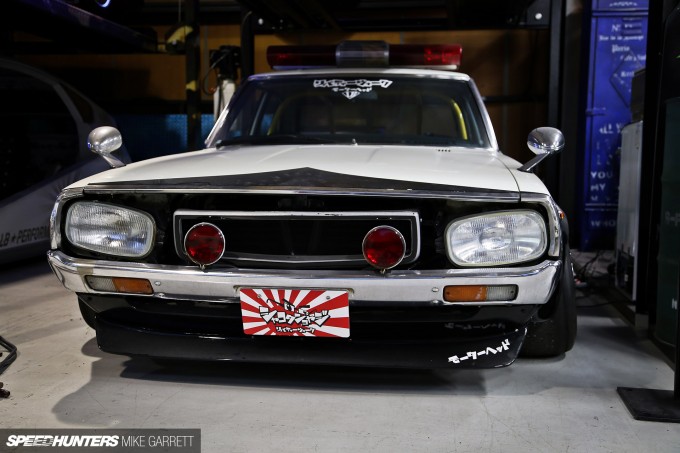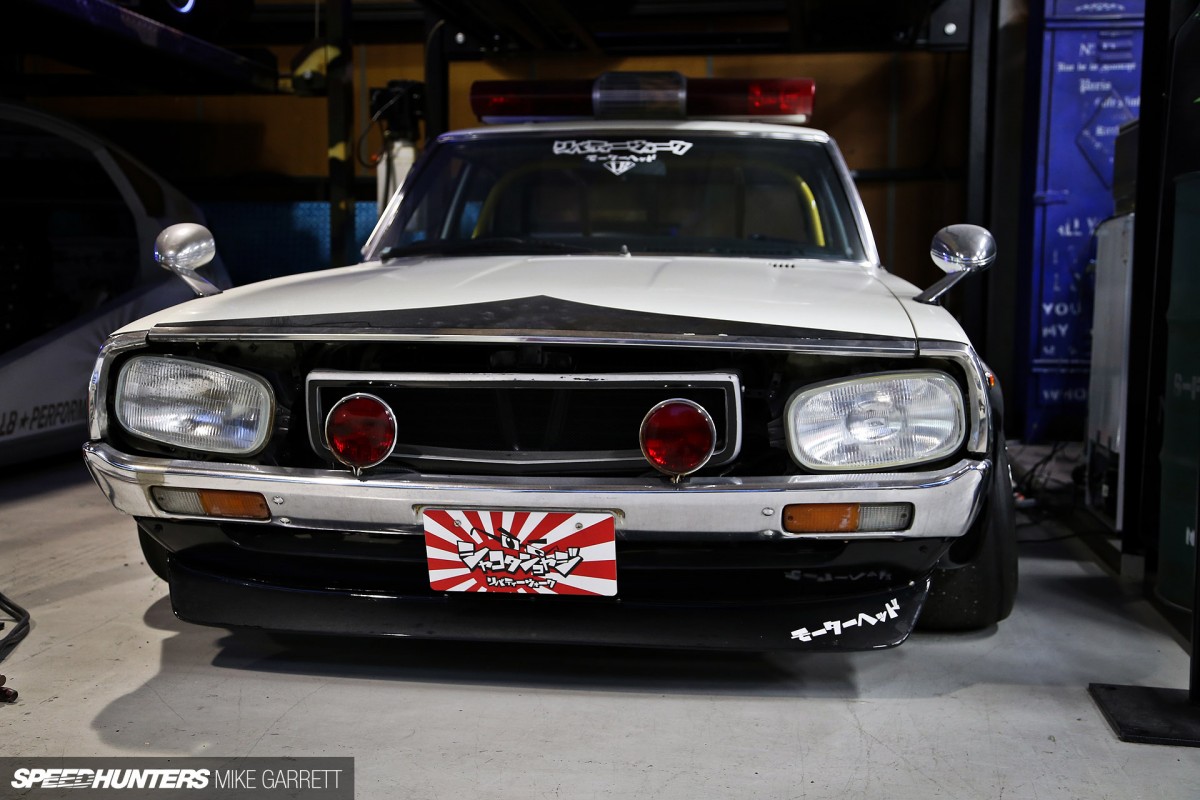 Not to be left out is the famous shakotan police Yonmeri Skyline. I'd definitely like to see this thing be taken out more often.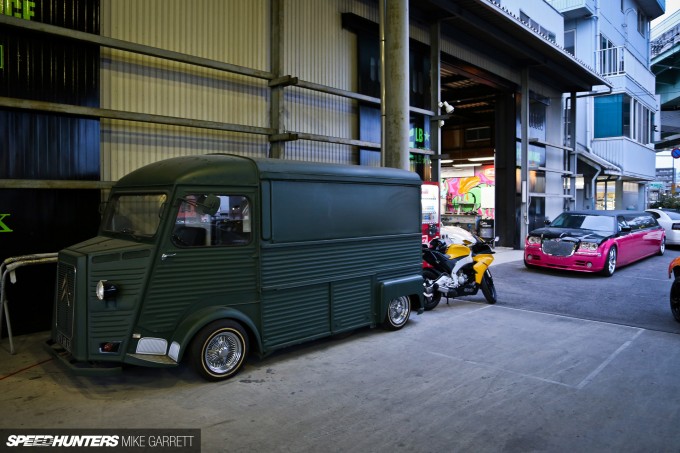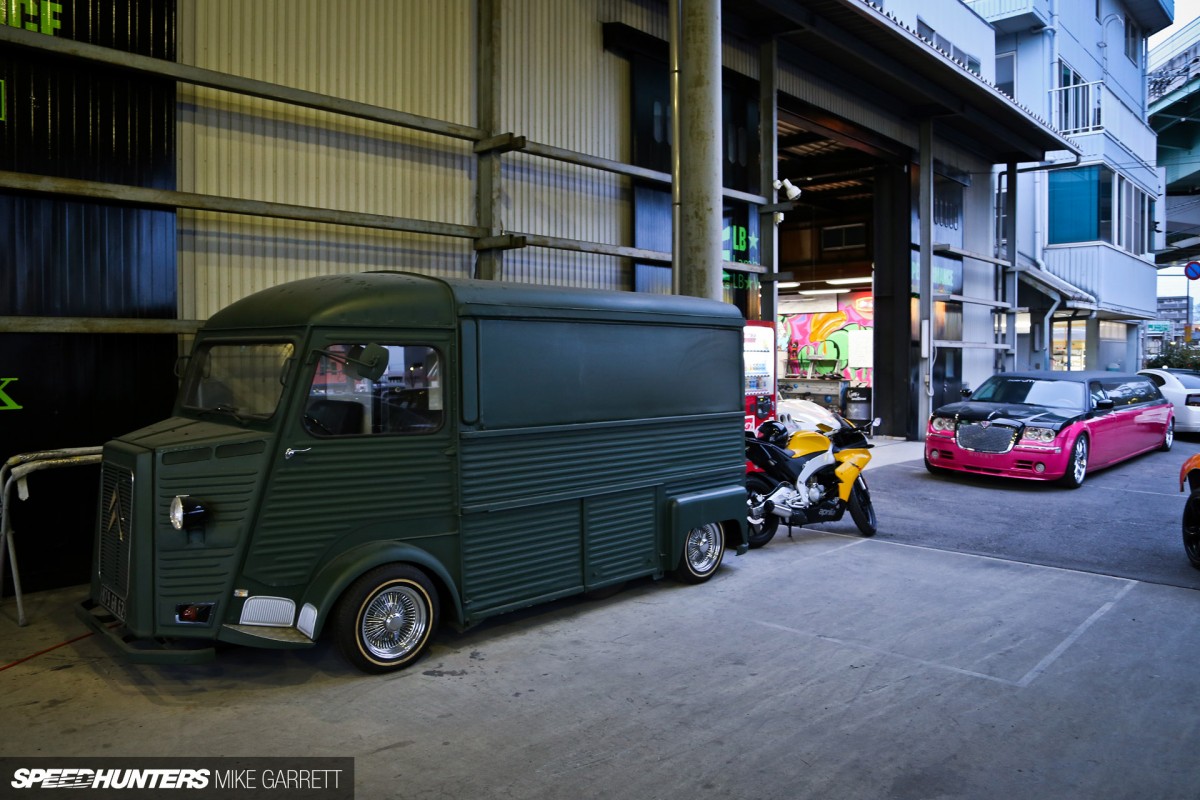 Here's another vehicle vehicle which should look familiar. It's the bitchin' Citroën H Van that Dino spotlighted not long ago.
Kato & The Custom Factory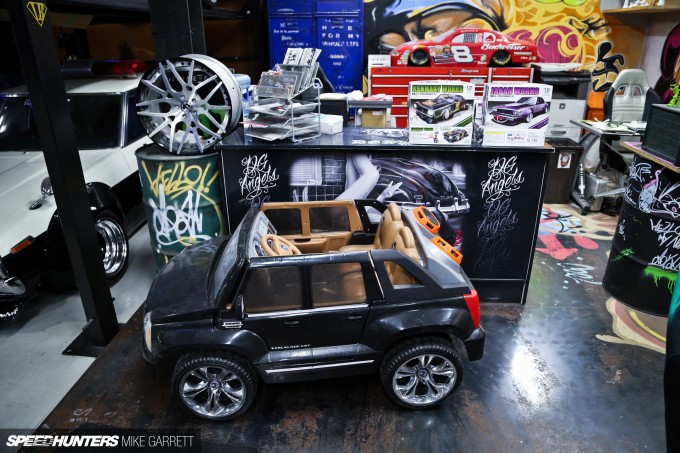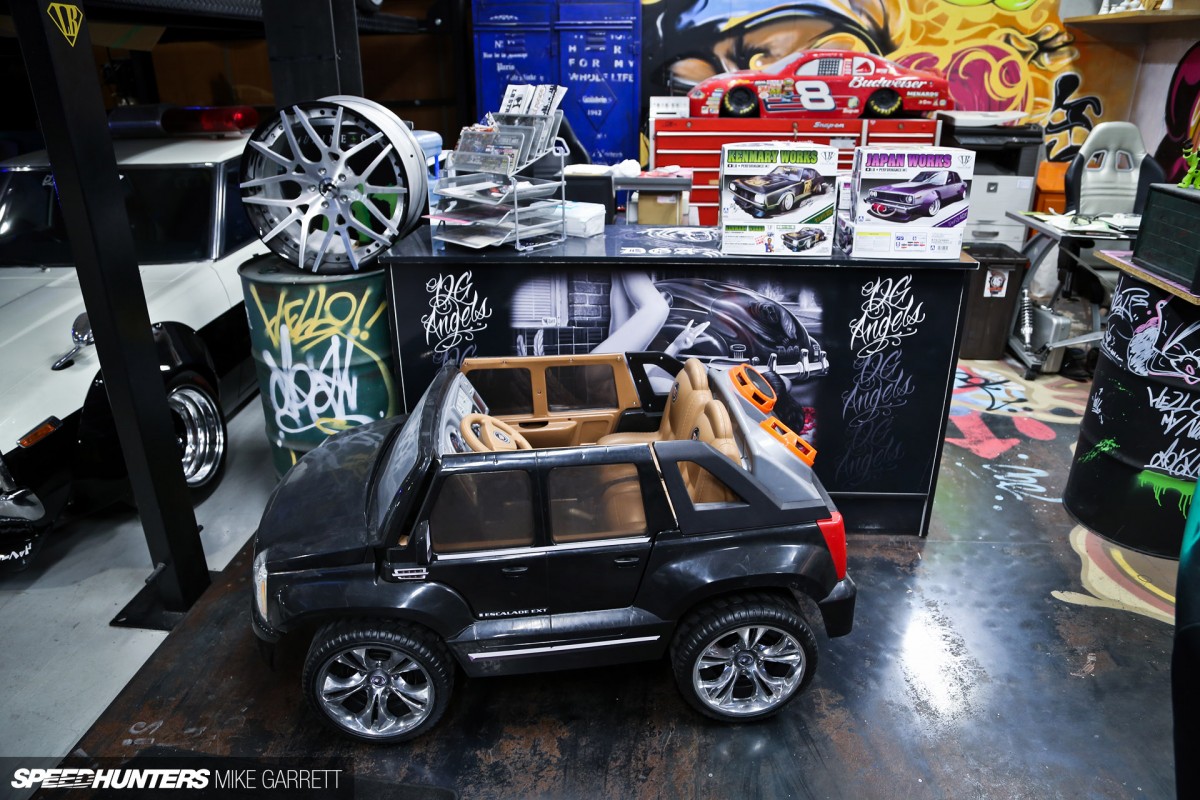 While most of the actual customer interactions are handled at the showroom and offices seen in the last post, the workshop also included a lounge type area that was pretty cool in its own right.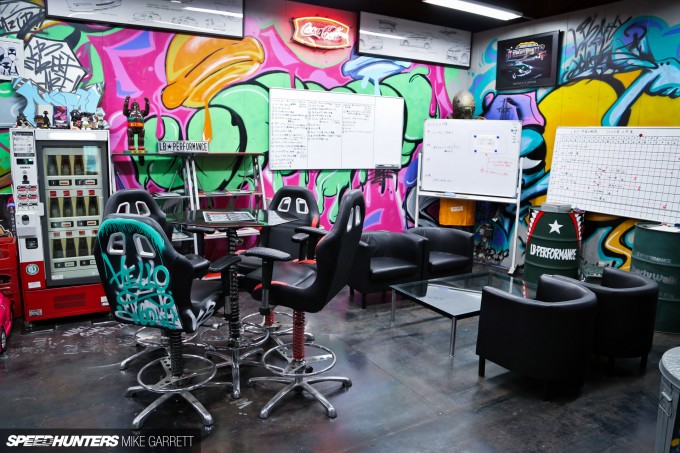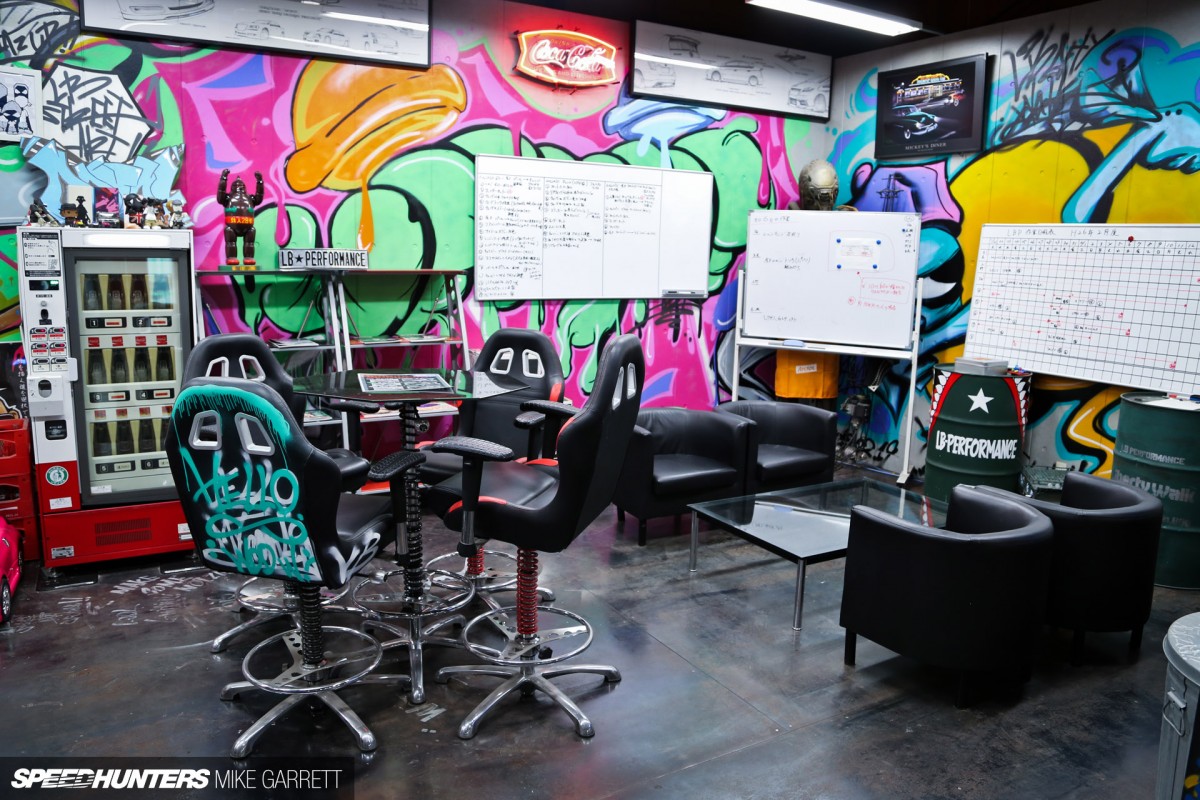 It was certainly cleaner than most of the body shops I've visited before, and to me looked more like a bar than a workshop.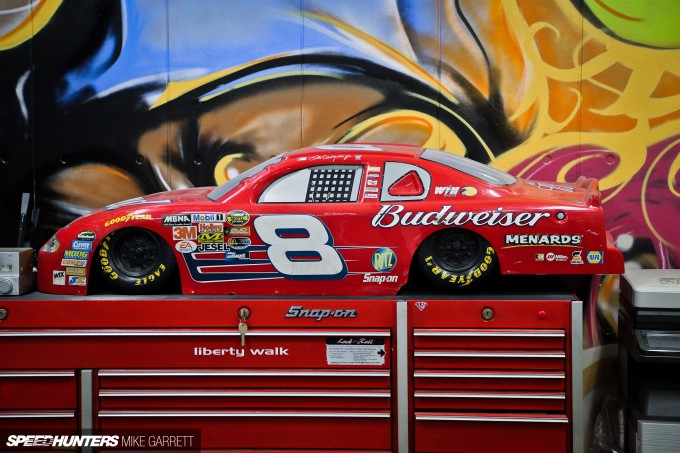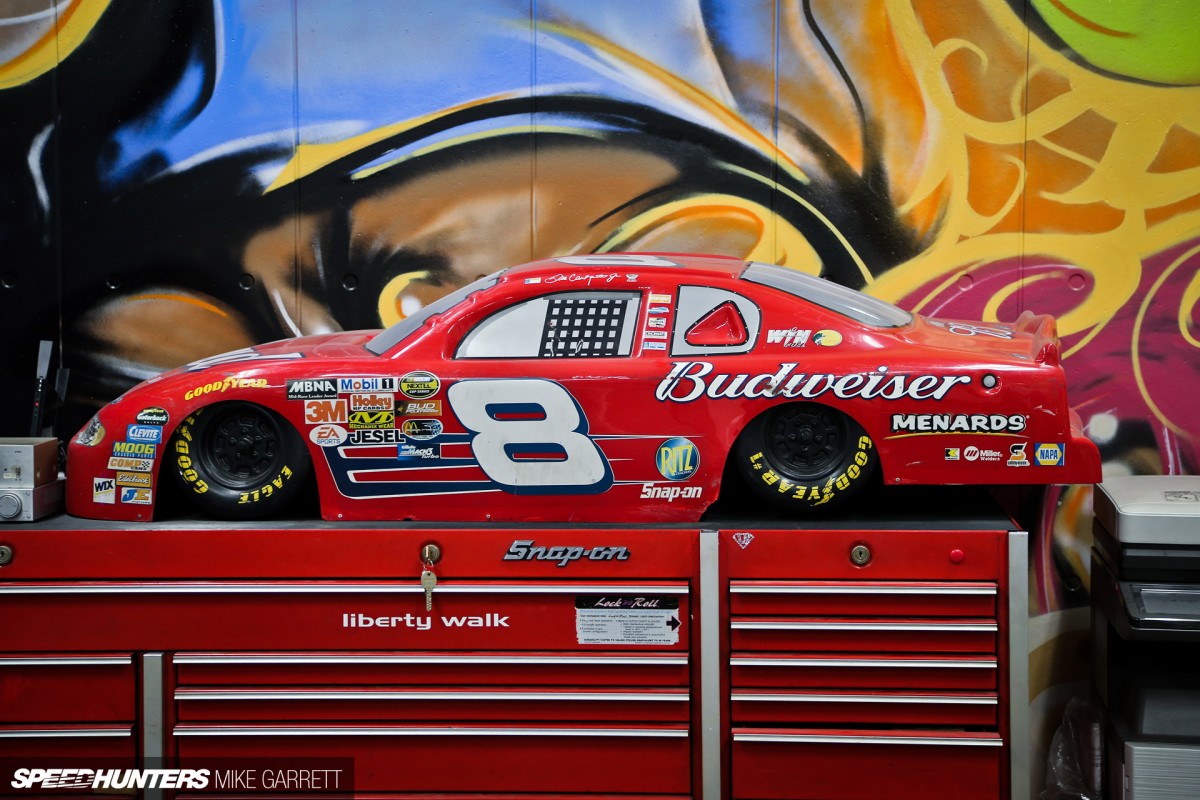 Among the selection of toys and memorabilia on display was this cool Dale Earnhardt Jr. stock car replica, which of course had been slammed to the ground.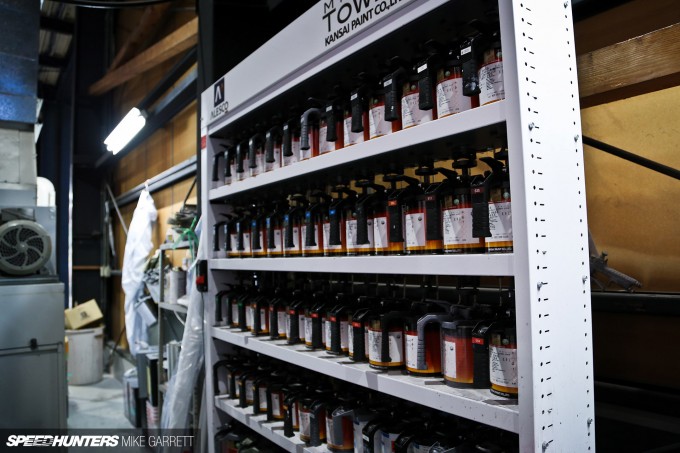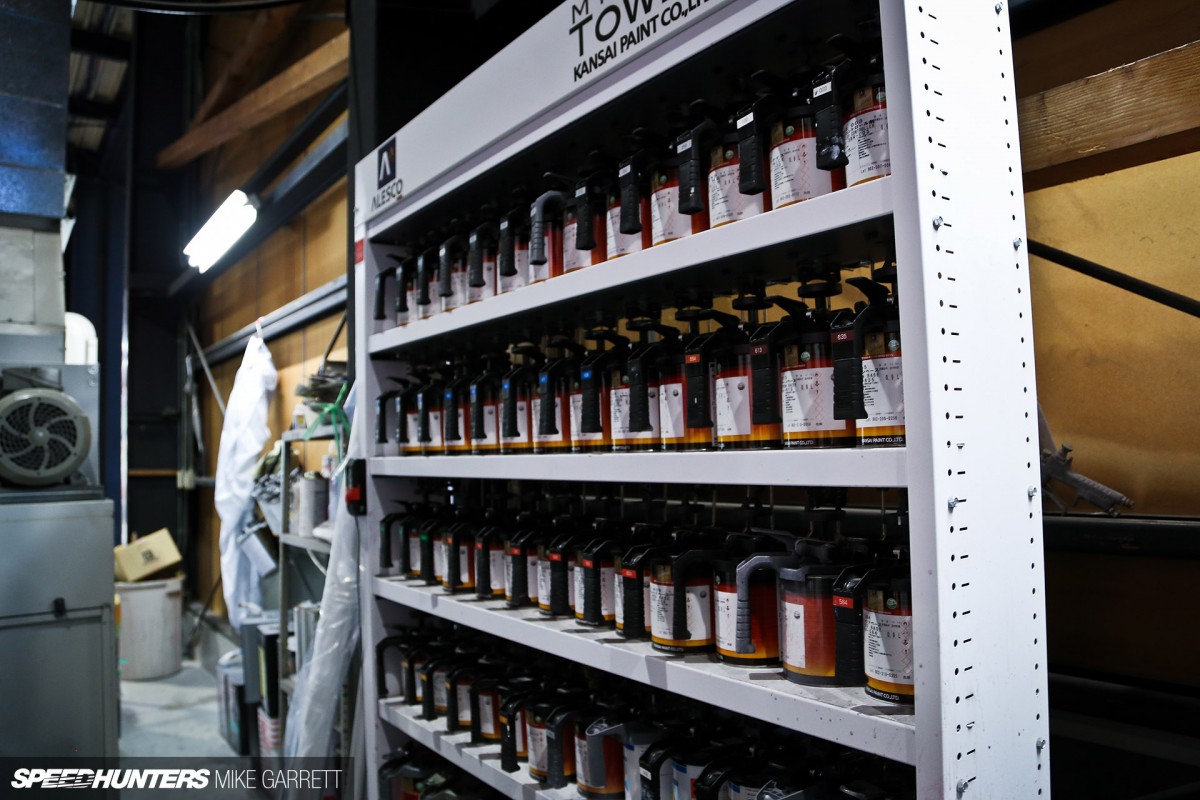 Make no mistake though. While the shop felt a little like a club with the decor and pumping music, there's a lot of work that gets done here. The agitating paint rack is pretty well stocked.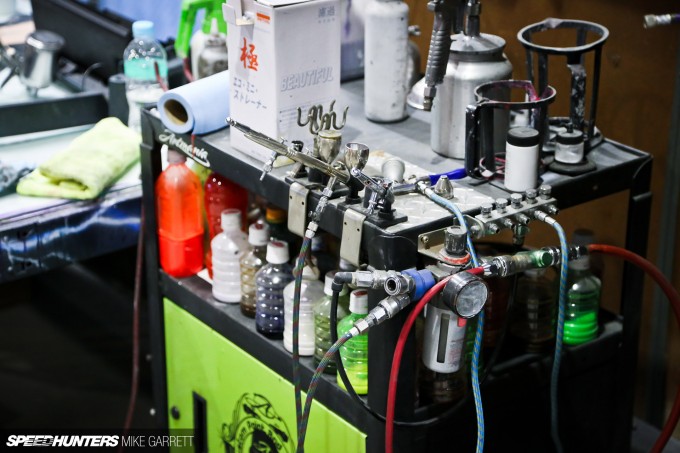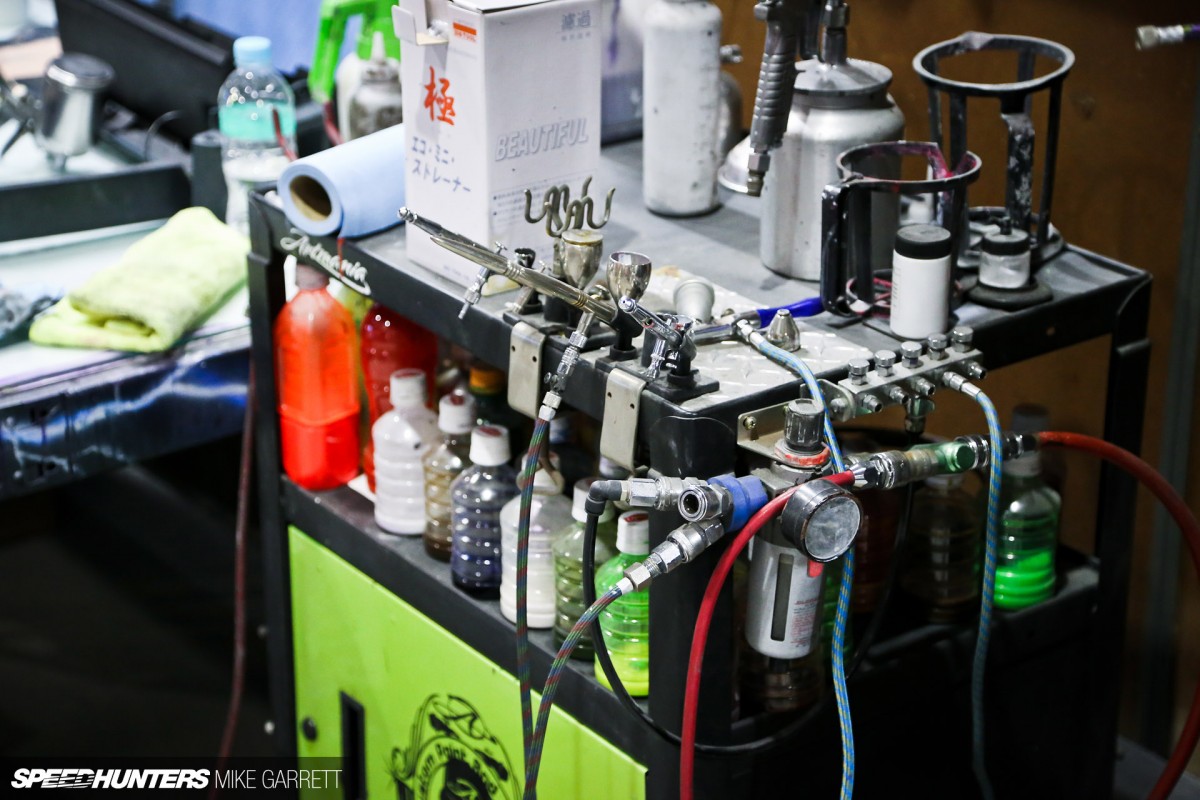 And all the other tools required to run a high end custom paint and body shop are present.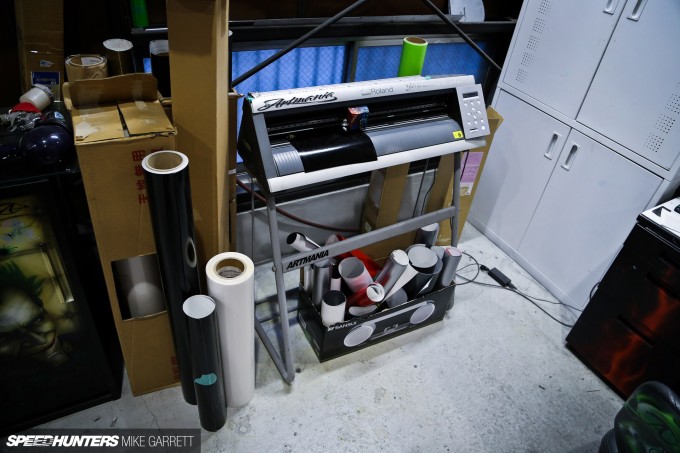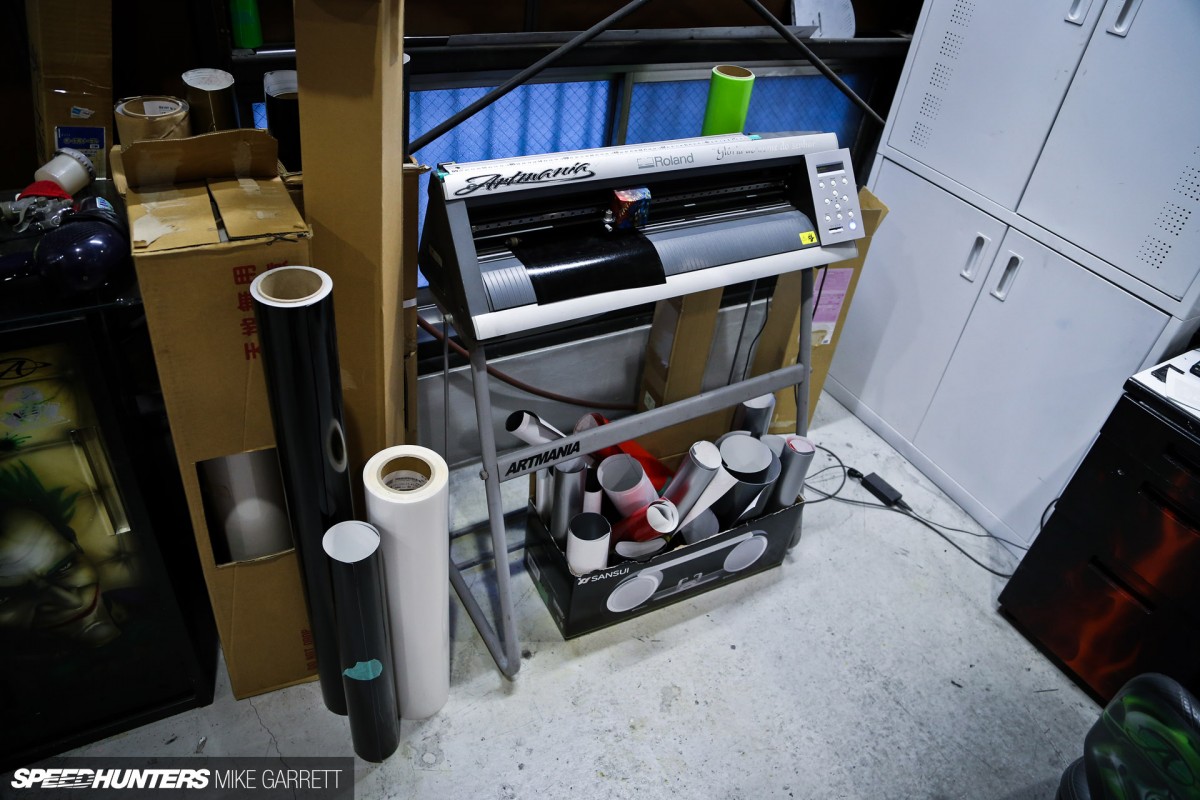 There's also a vinyl cutting machine which is used to make the graphics and decals for the various Liberty Walk demo cars.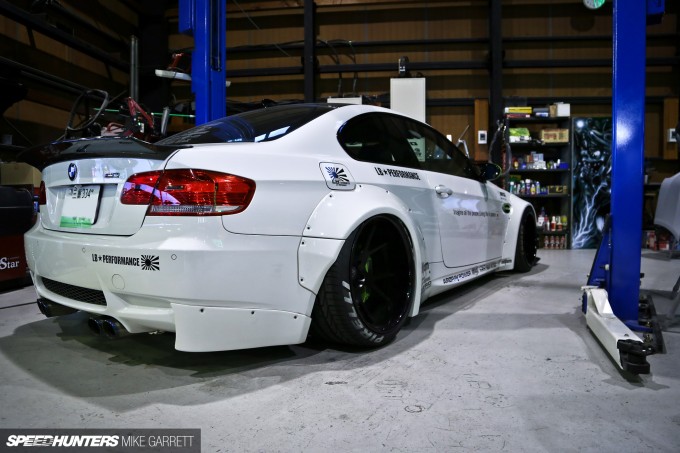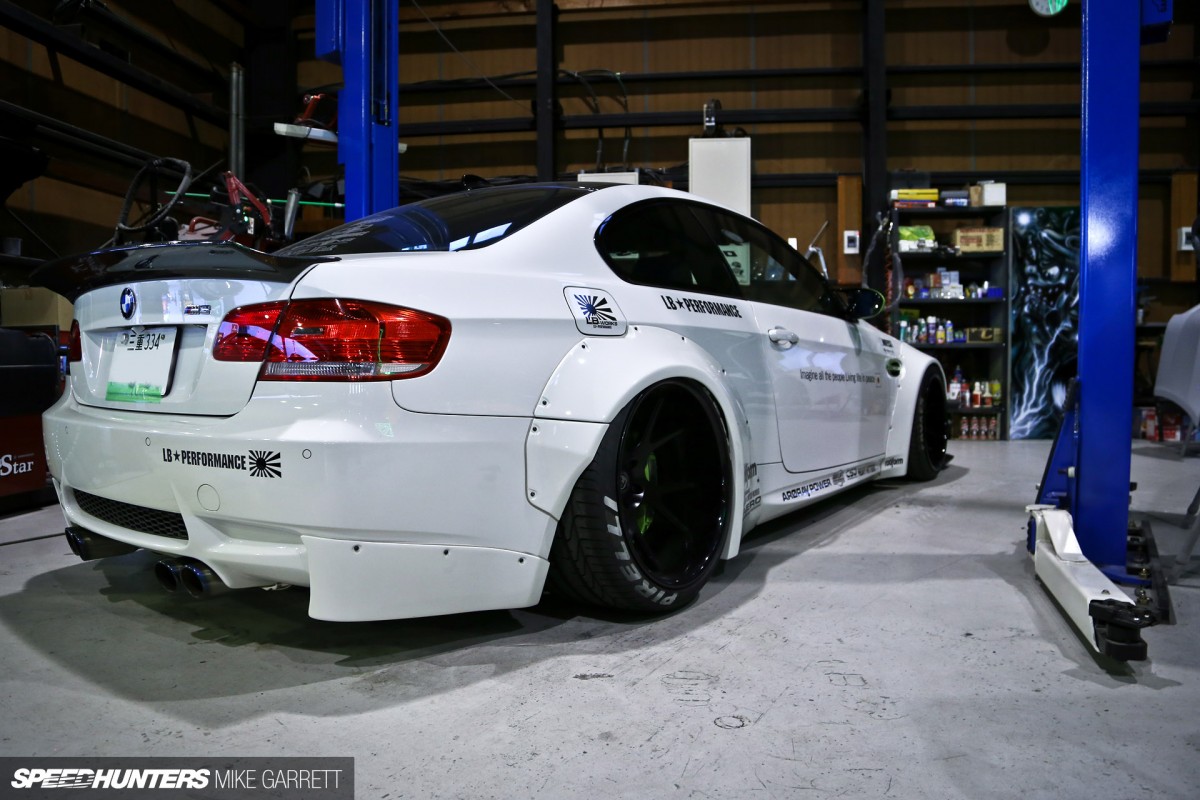 And speaking of demo cars, sitting in another corner of the shop was Liberty Walk's white E92 M3, which we subjected to a full feature shoot last year.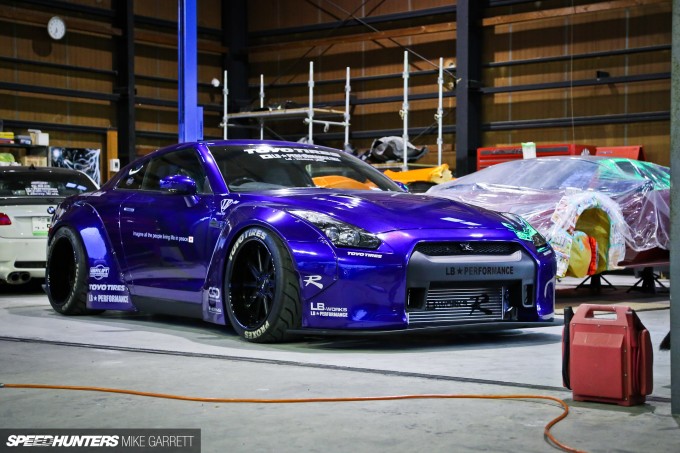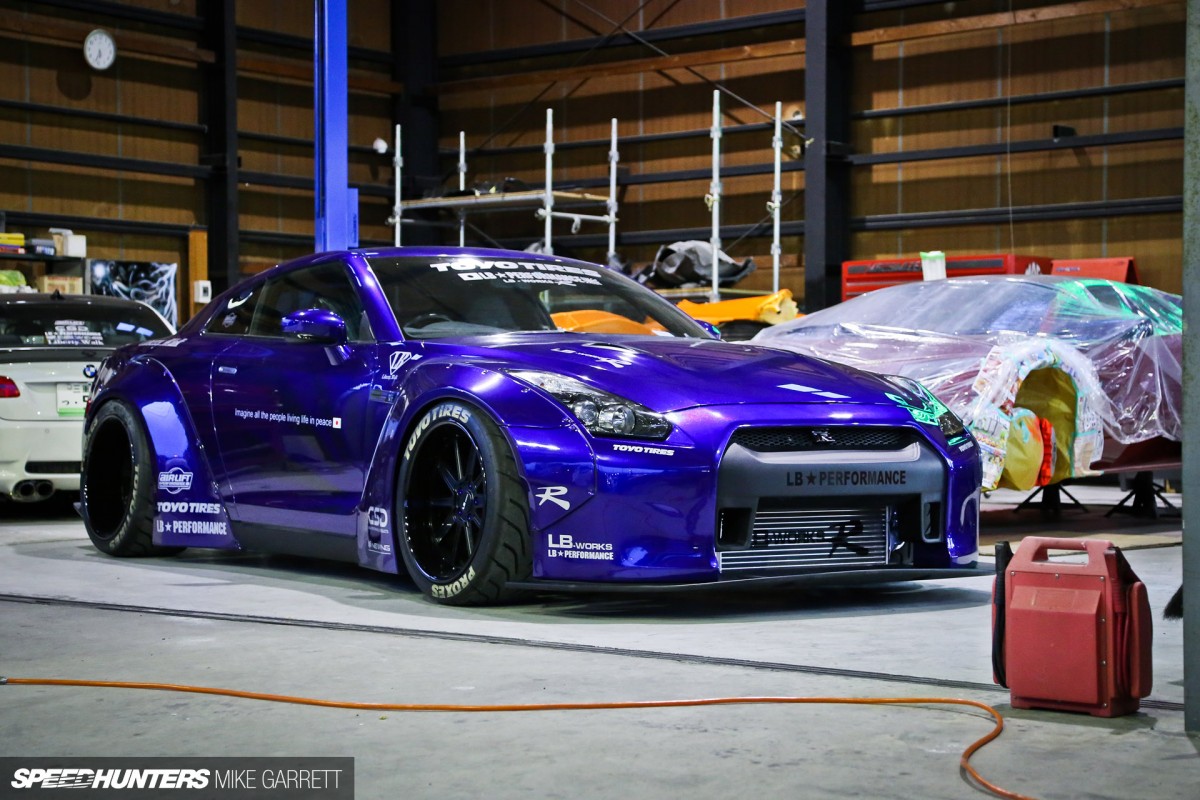 To give you an idea of just how insane this workshop is, a car like this wide body, airbagged R35 GT-R could almost be overlooked.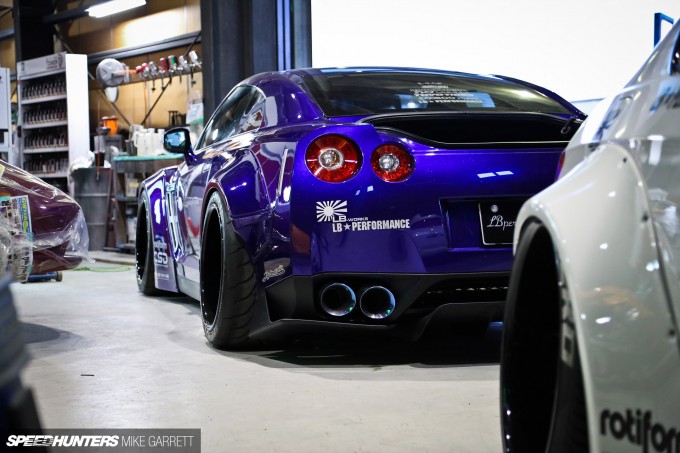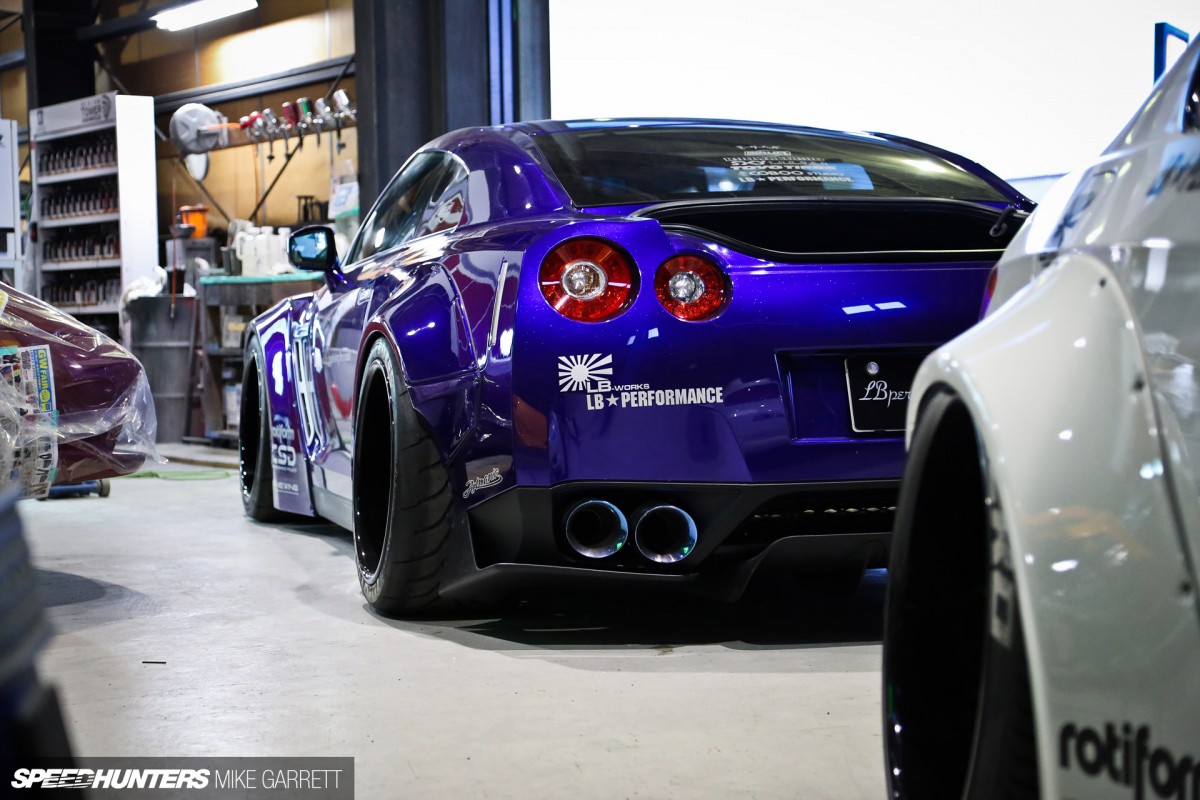 With extravagant modified machinery calling to you from every corner, it's almost too much for the mind to process.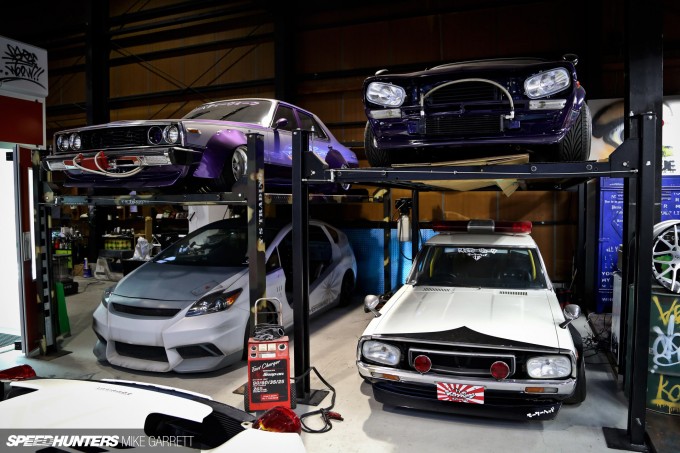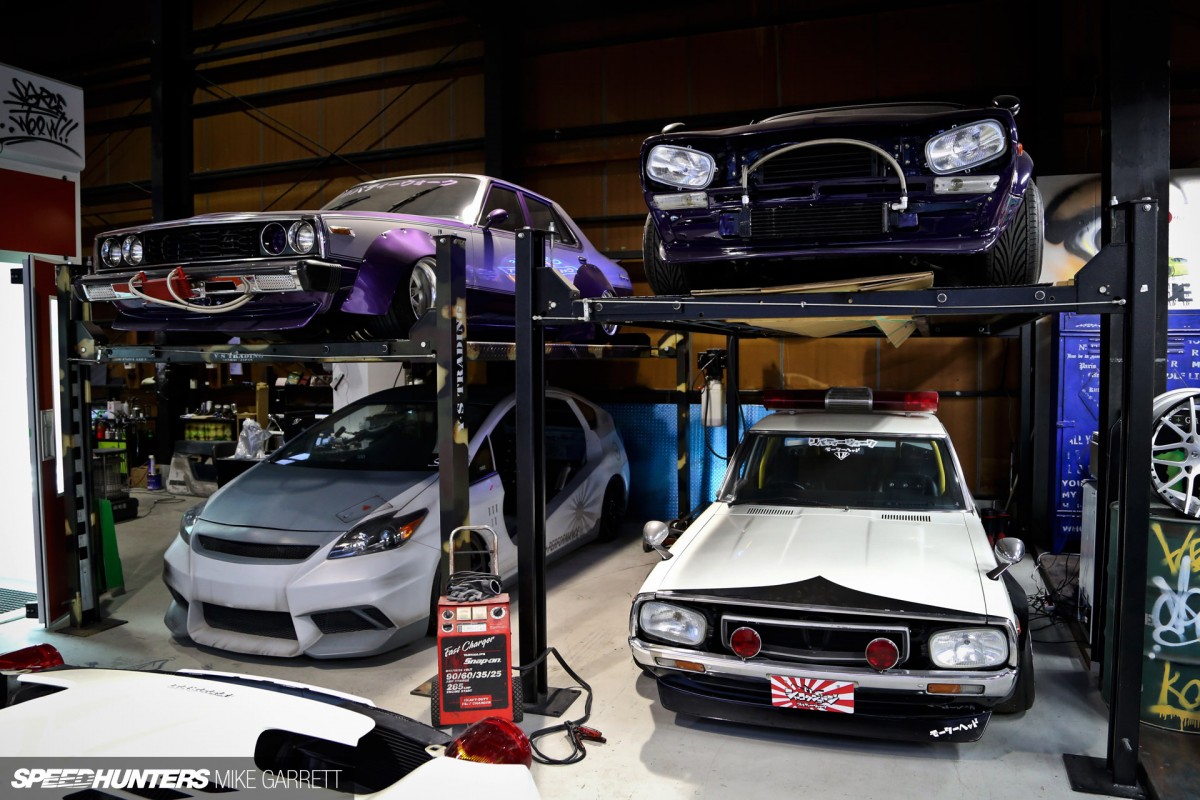 Even before spending time in Nagoya, I knew Liberty Walk not your typical automotive brand/workshop/car dealer. But after seeing the place where it all happens first-hand, I'm convinced that that Kato-san and company are on a completely different level altogether.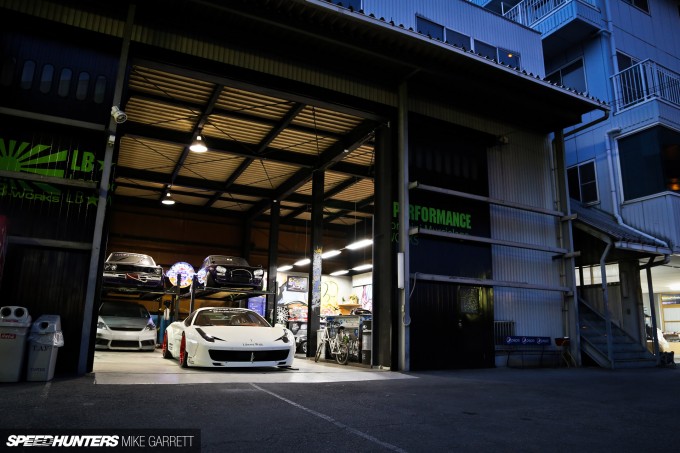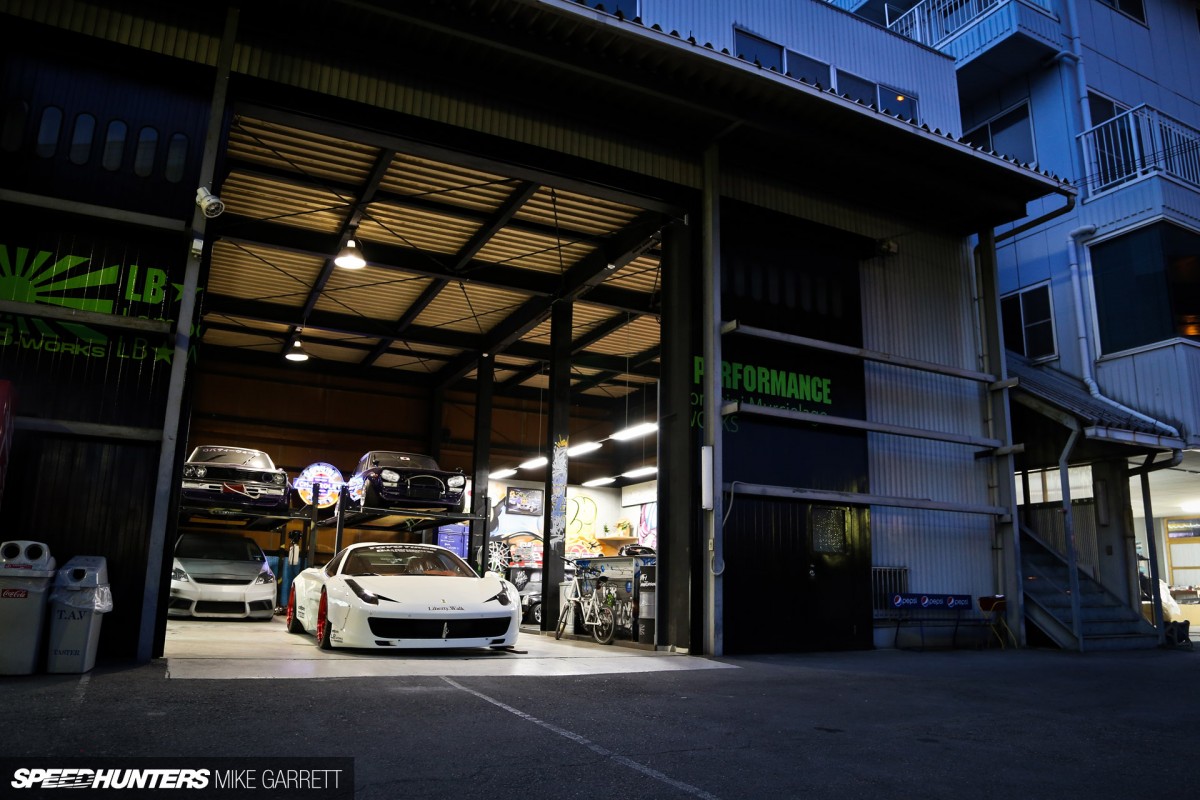 That's Liberty Walk. Now let me exhale for a moment…
I'm not quite done with this little journey into Kato-san's world yet. As part of our special scale modeling theme next week I'm going to be taking a closer look at the boss's incredible collection of plastic models and other related goodies. In the meantime though, check out some extra images from this workshop visit in the bonus chapter.
Mike Garrett
Instagram: speedhunters_mike
mike@speedhunters.com
Bonus images