The power of love
As I mentioned in yesterday's post, Toyotafest has one of the interesting and diverse selections of vehicles you'll ever see. It doesn't matter whether you are a fan of the brand or not, I'm pretty sure everyone can find something to like. With that said, here are six of my personal favorites from the weekend's event.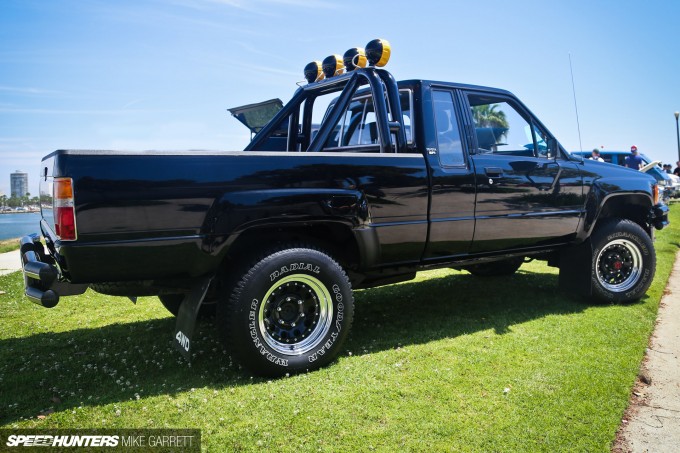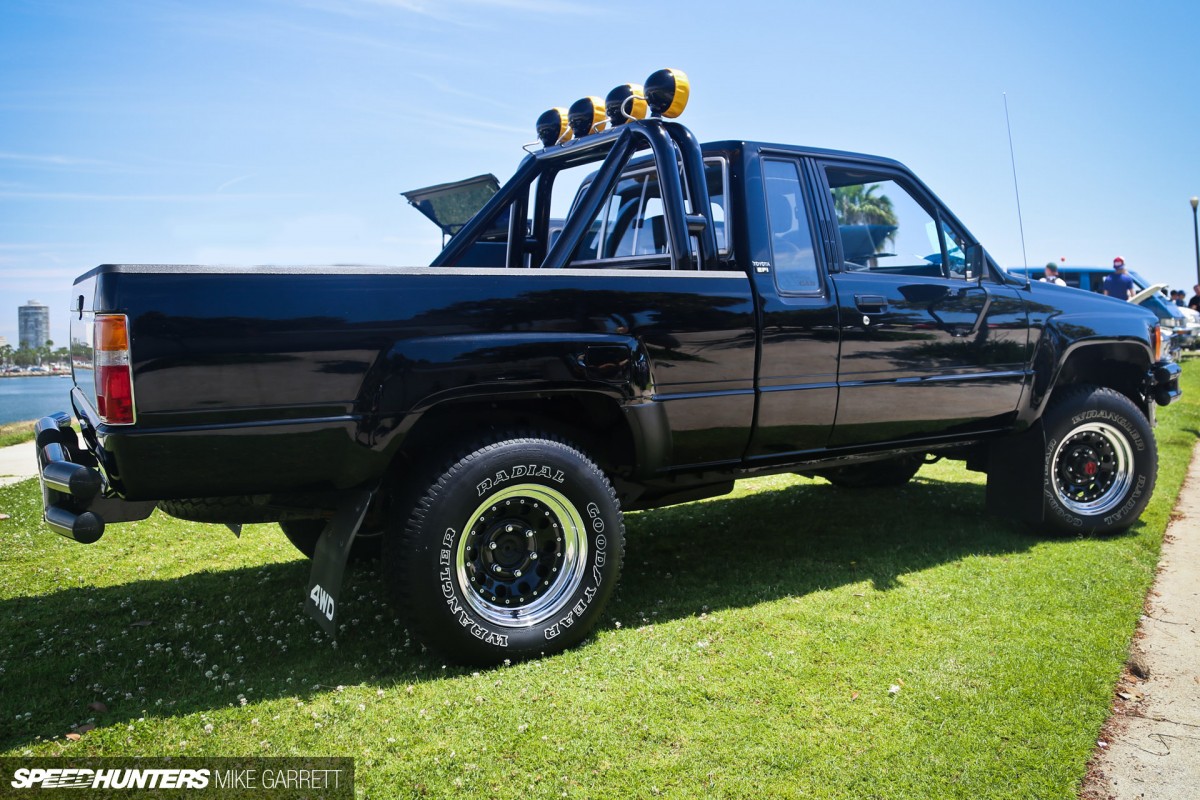 This is heavy. What you are looking at is a perfect replica of the Toyota Hilux pickup that Marty McFly drove in the movie Back To The Future.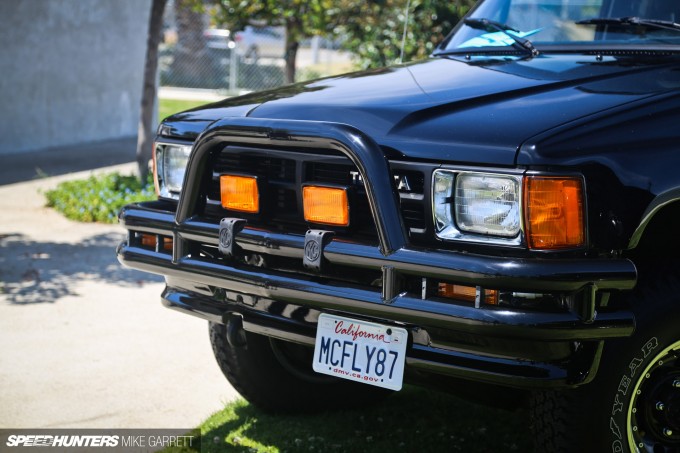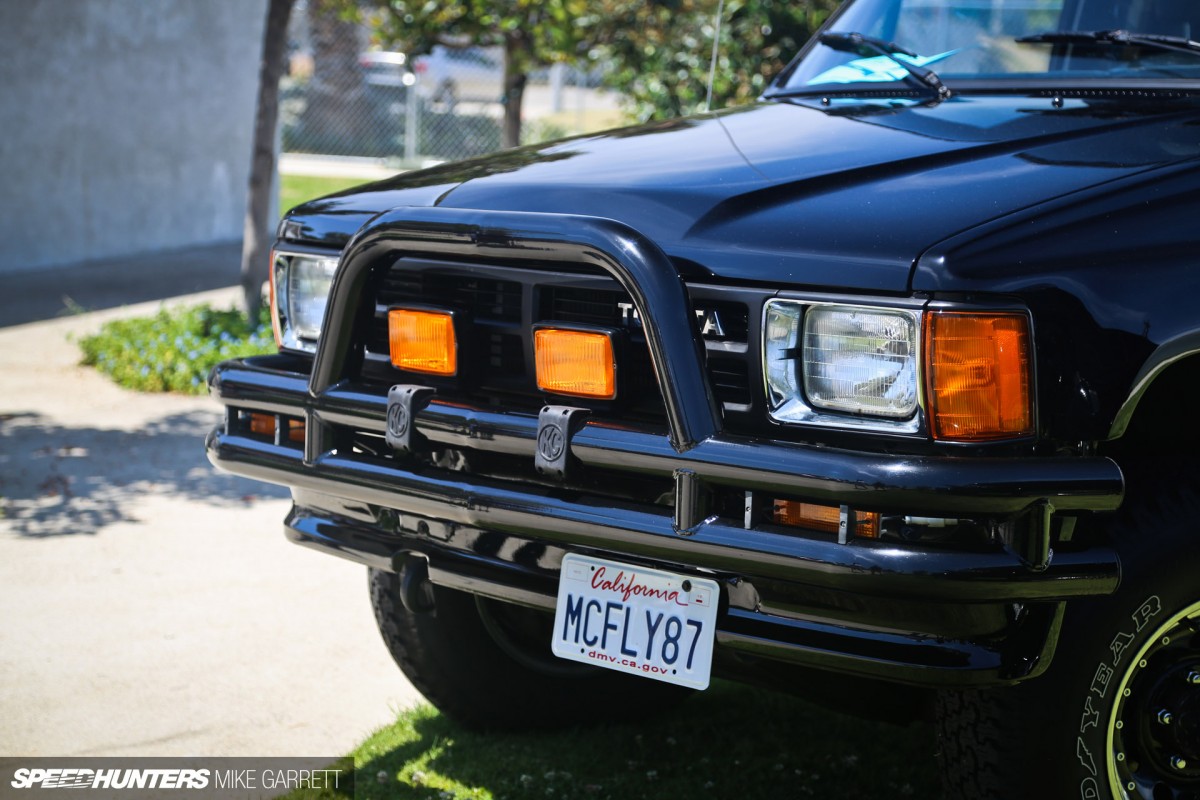 While this isn't the exact truck used in the movie, it looks exactly like it, with all the correct details accounted for.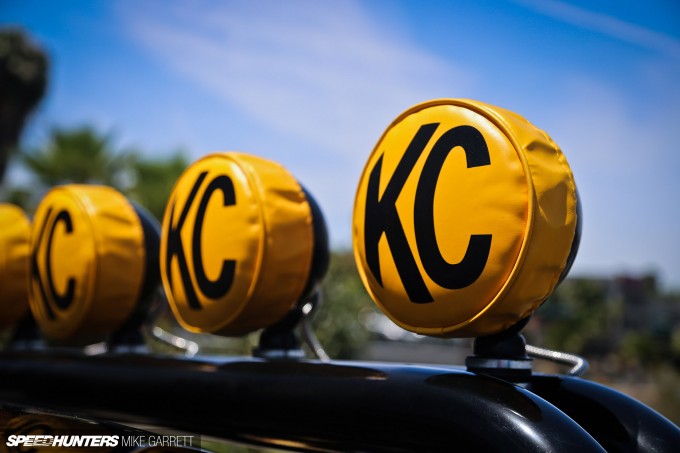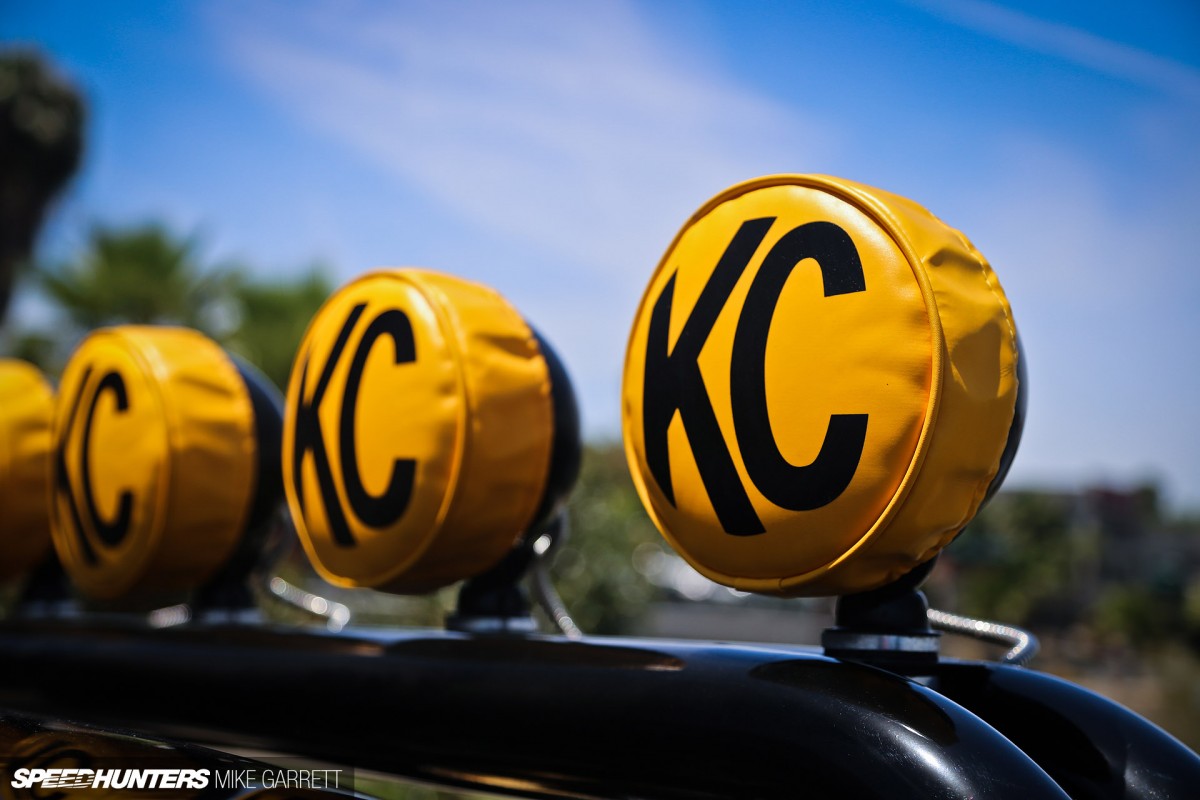 For starters you've got the correct wheels and tires and the KC lights sitting up top. The push bar on the front is also completely authentic to the one in the movie.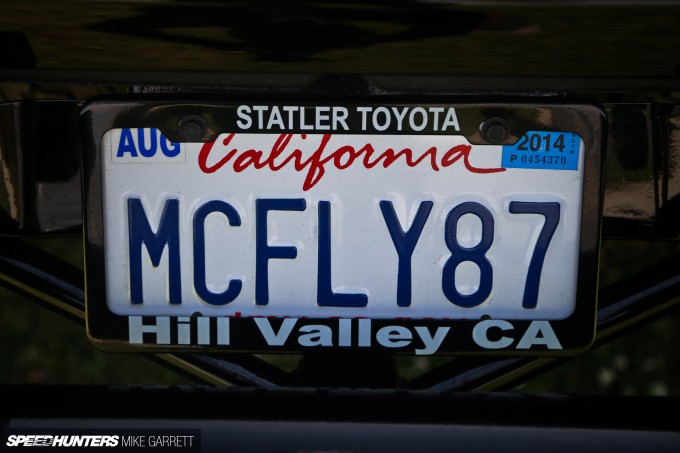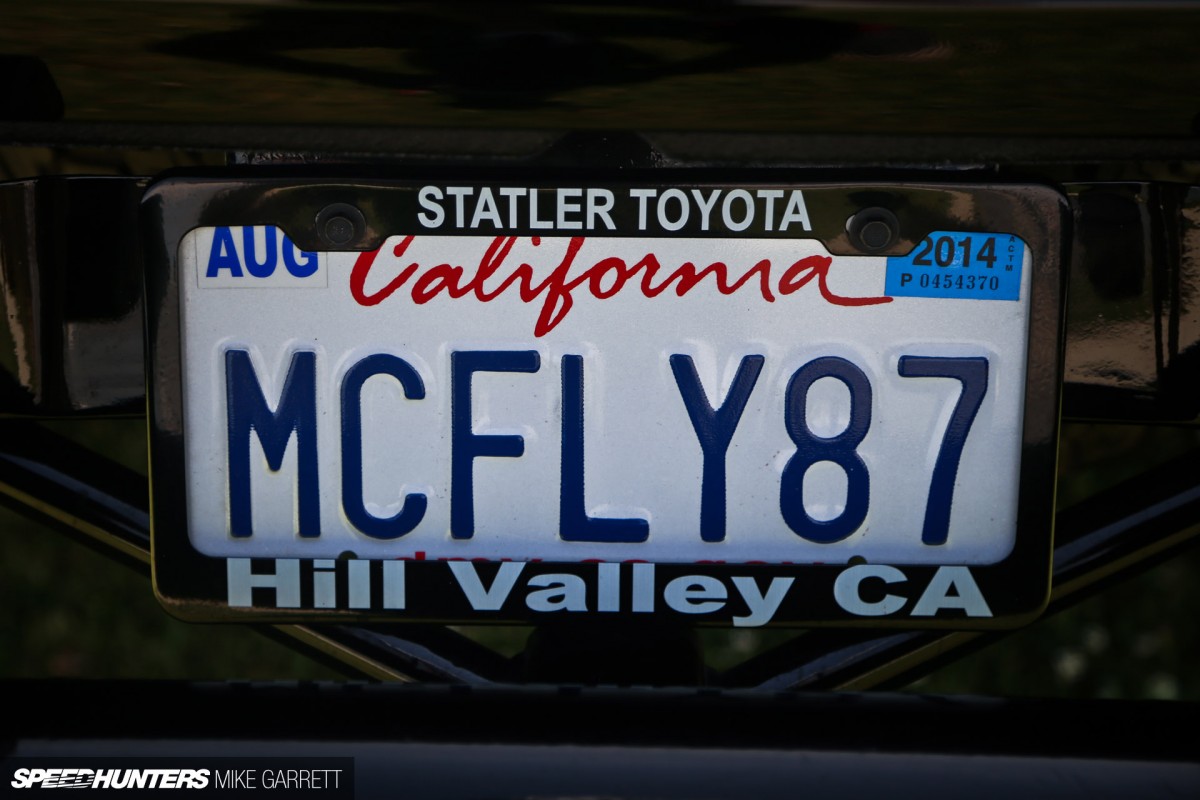 Although Marty's 4×4 might not be considered one of Hollywood's most iconic movie cars, there wasn't a single person who didn't recognize exactly what this was. I'd say it's just as cool as the DeLorean BTTF replicas out there.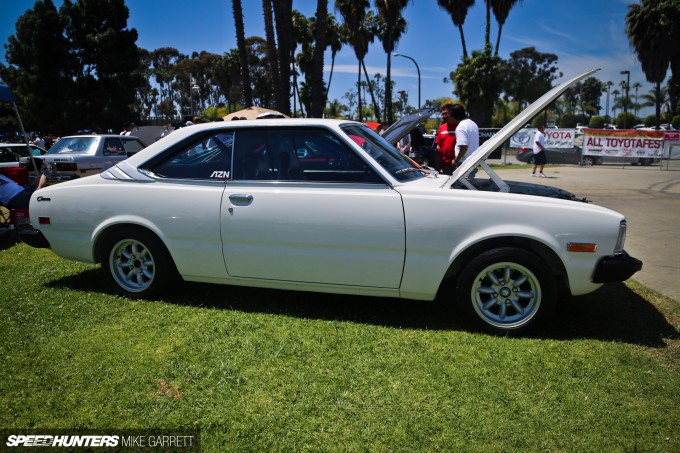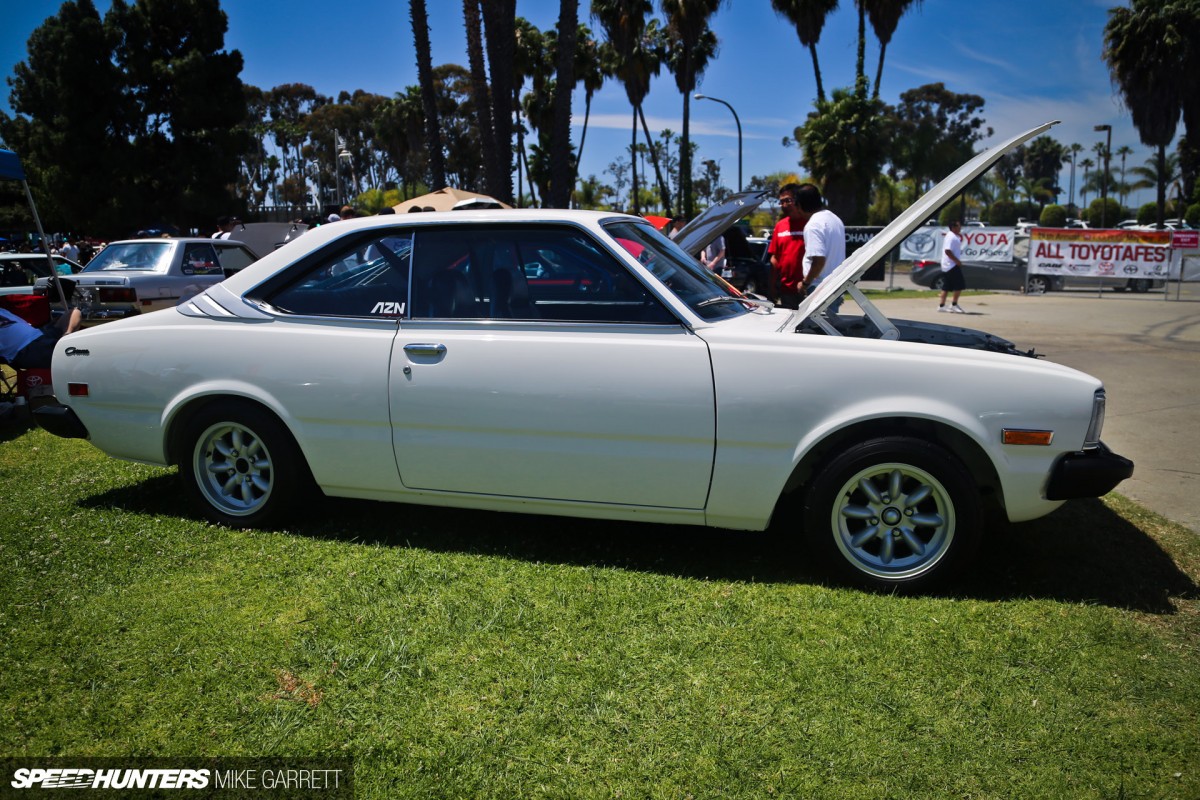 Along with rows of Celicas, Corollas and other more popular Toyota models, Toyotafest also includes a lot of the more obscure Toyota models, many of which have disappeared from California roads. This 1975 Corona Coupe is very much one of those cars.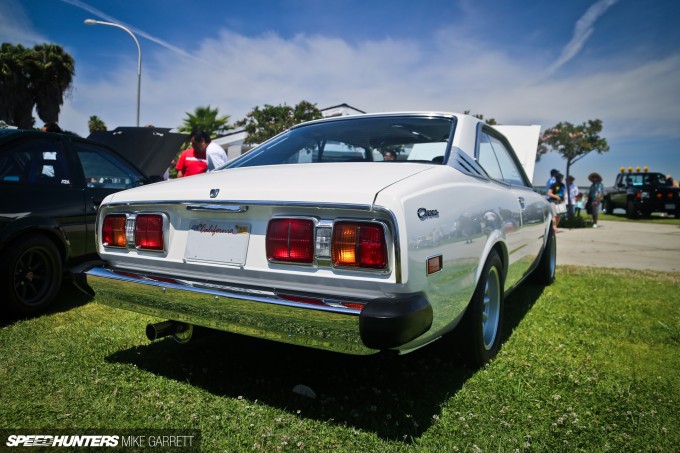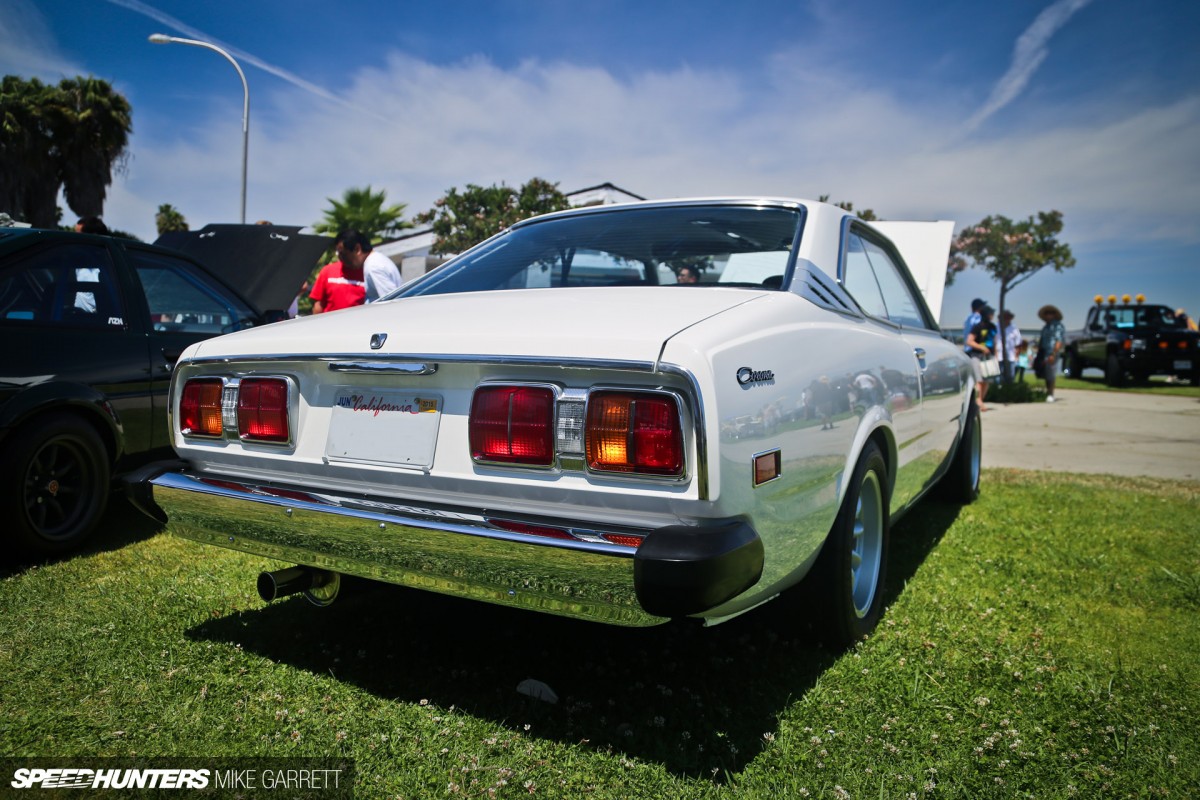 I was initially drawn to this car based on rarity – but as I got closer I became even more impressed with what I saw.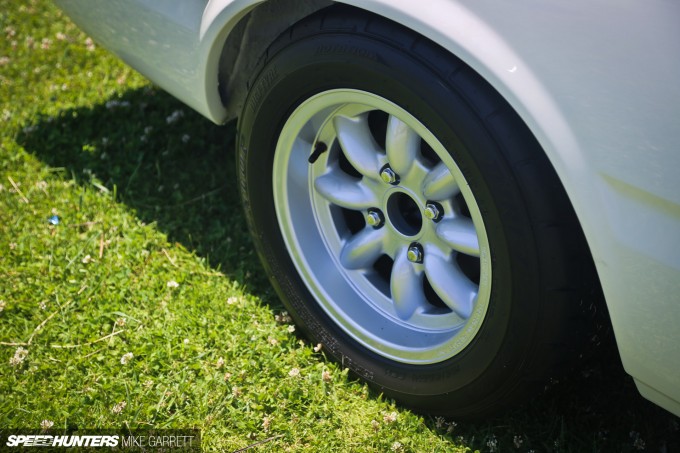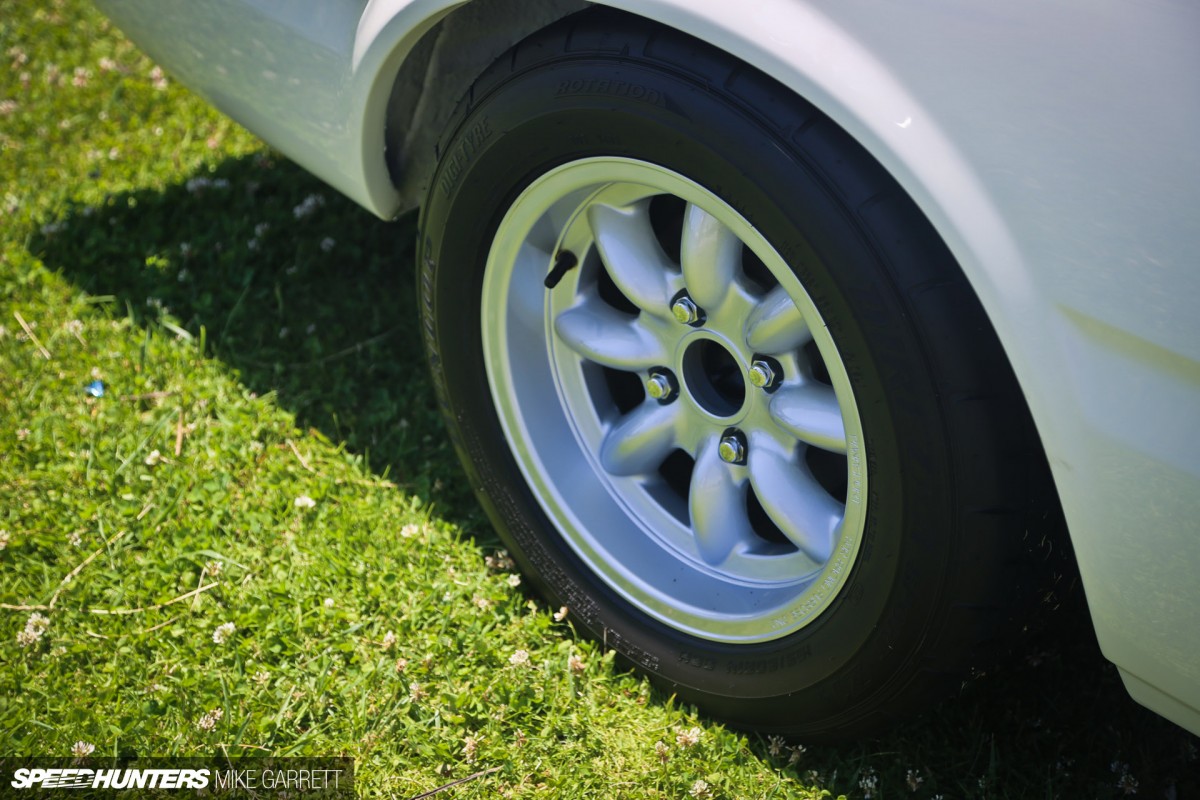 The exterior was perfect, and almost completely original. The only real change is under the fenders, where a set of Panasports with nice meaty tires now live.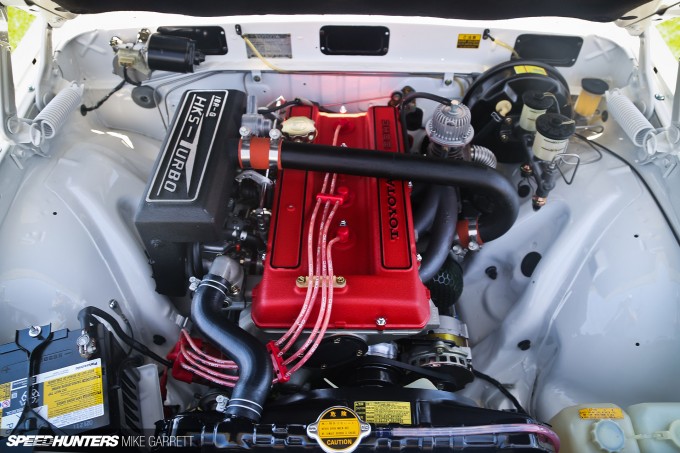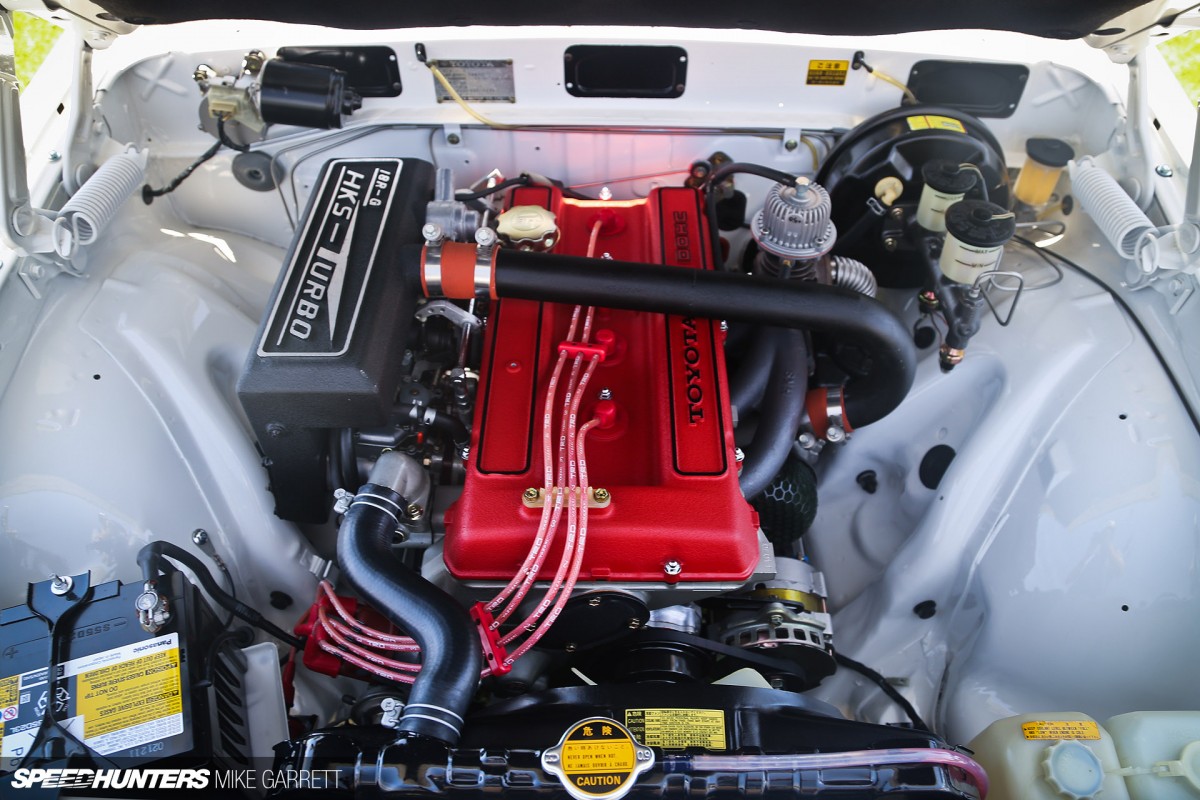 But it really gets good under the hood. Not only does it have a twin cam 18R-G swap, there's an old school HKS turbo kit added to it.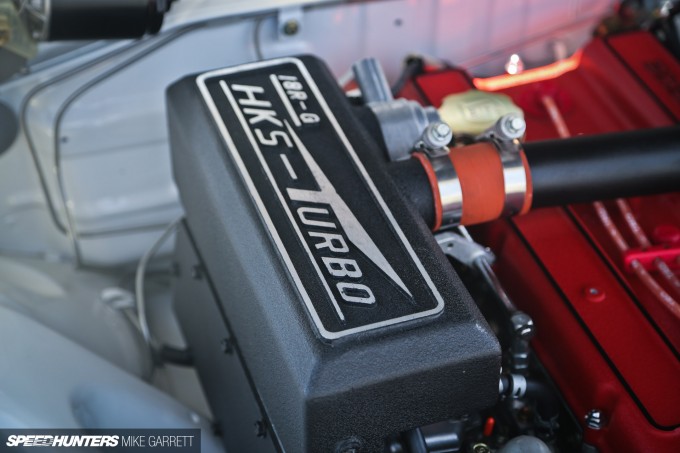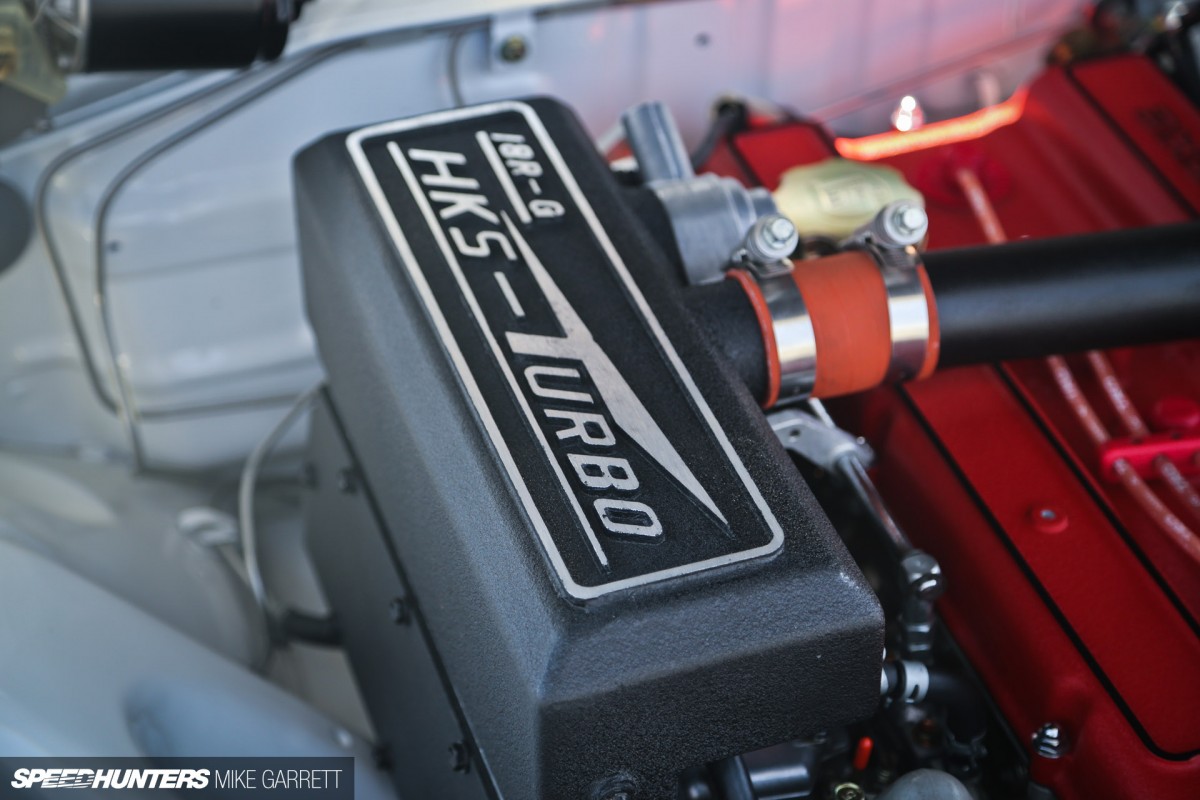 I've been able to attend a lot of classic car meets in Japan and even over there I've never seen anything like this. Such is the rare treasure you find at Toyotafest.
Why not do it with some style?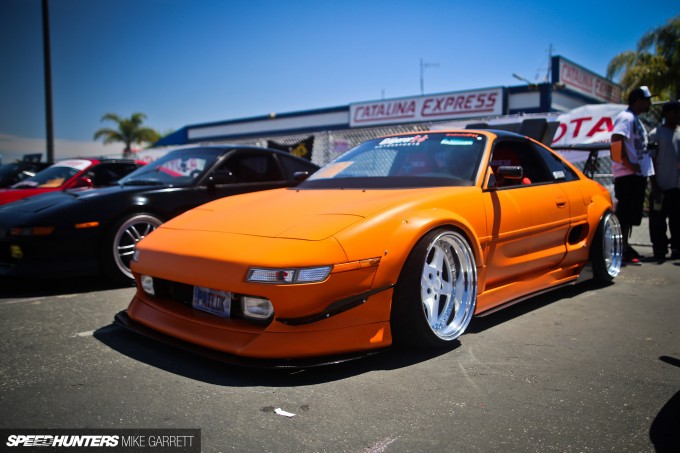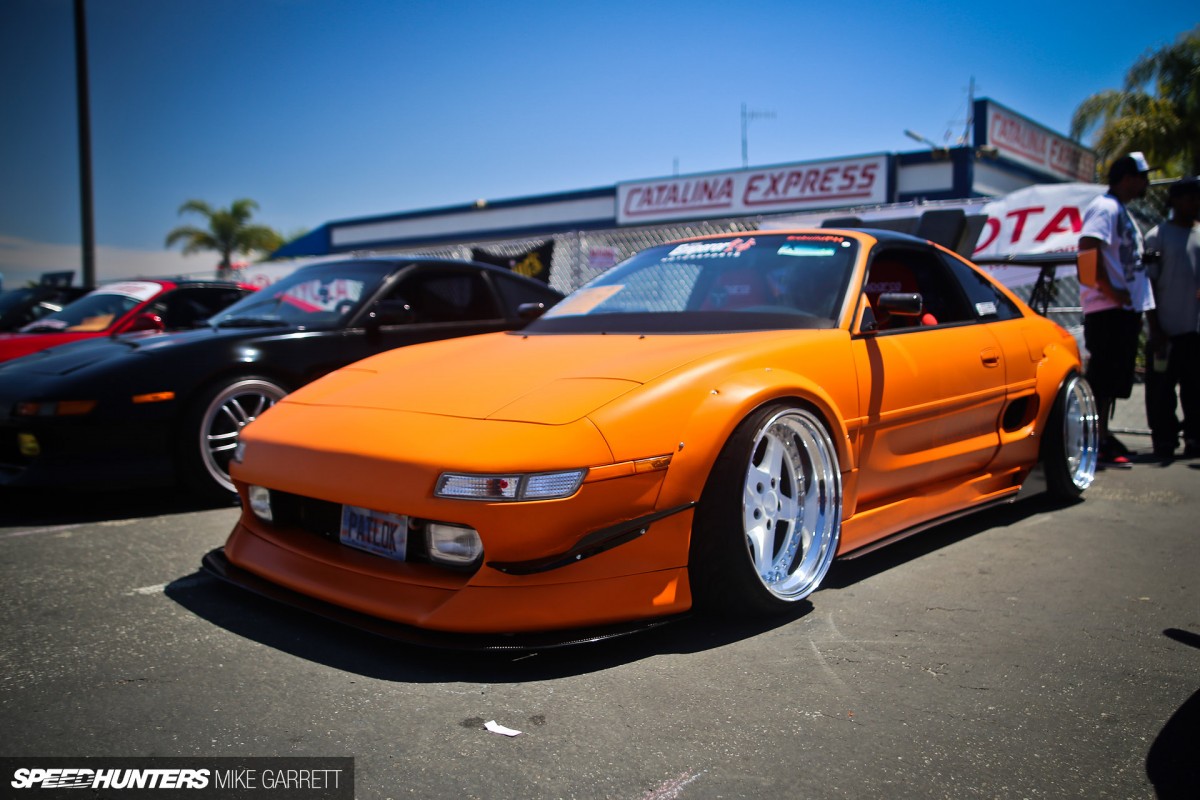 For being a great looking, lightweight, turbocharged mid-engine sports car you'd think the SW20 MR2 would be more popular than it is. It does appear as though more and more modified SW20s are starting to pop up at events like Toyotafest.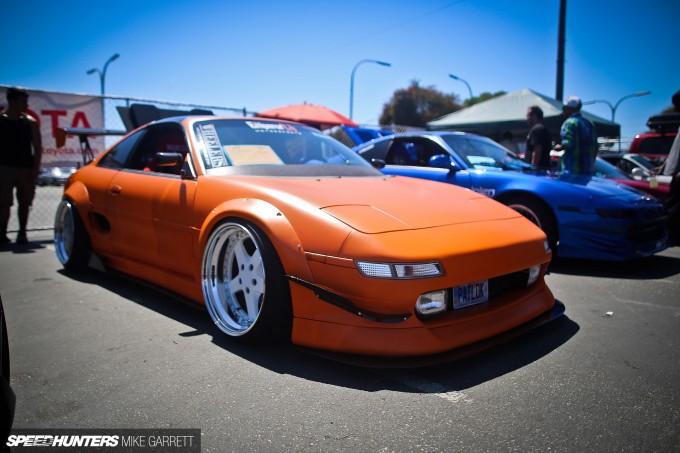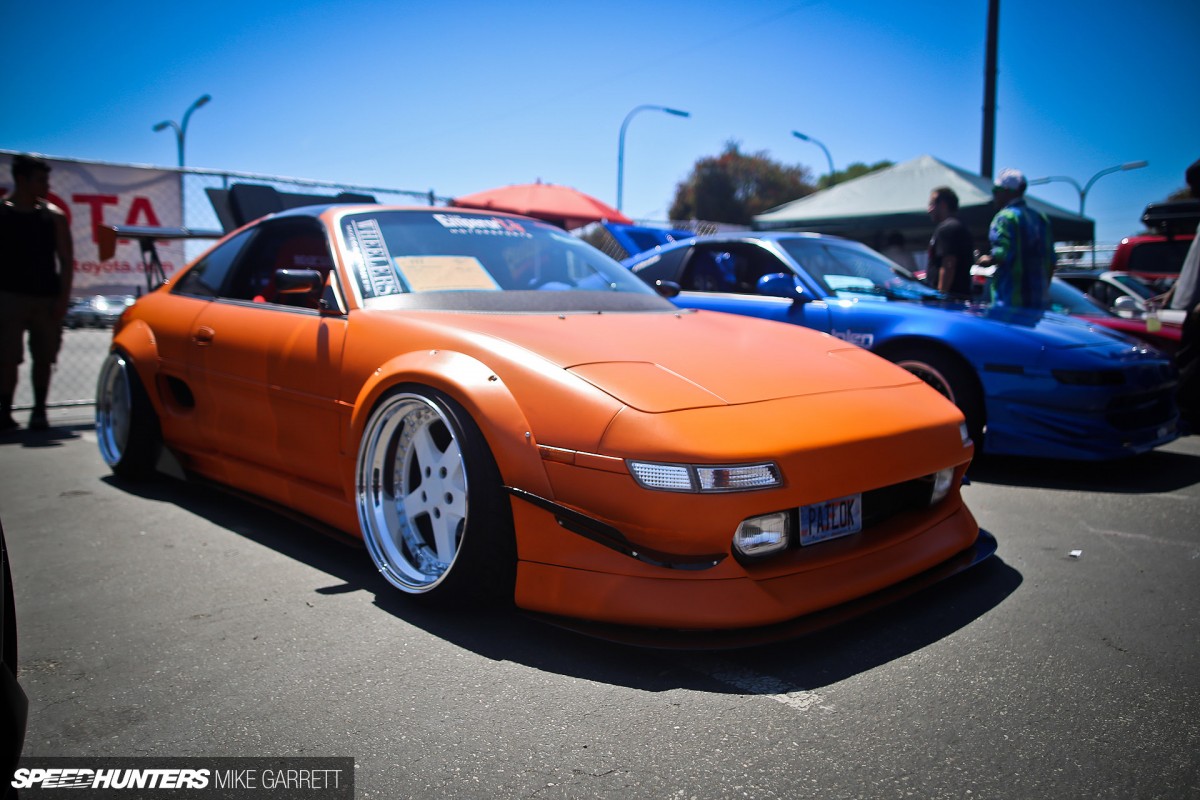 This one was quite aggressive with a matte orange finish, crazy wheels and some wide body work.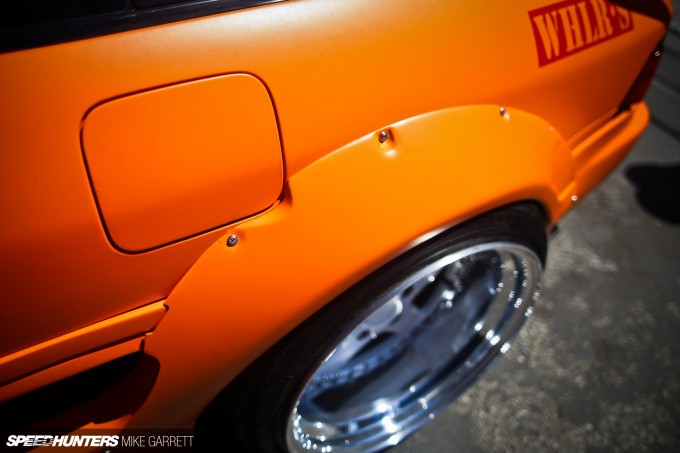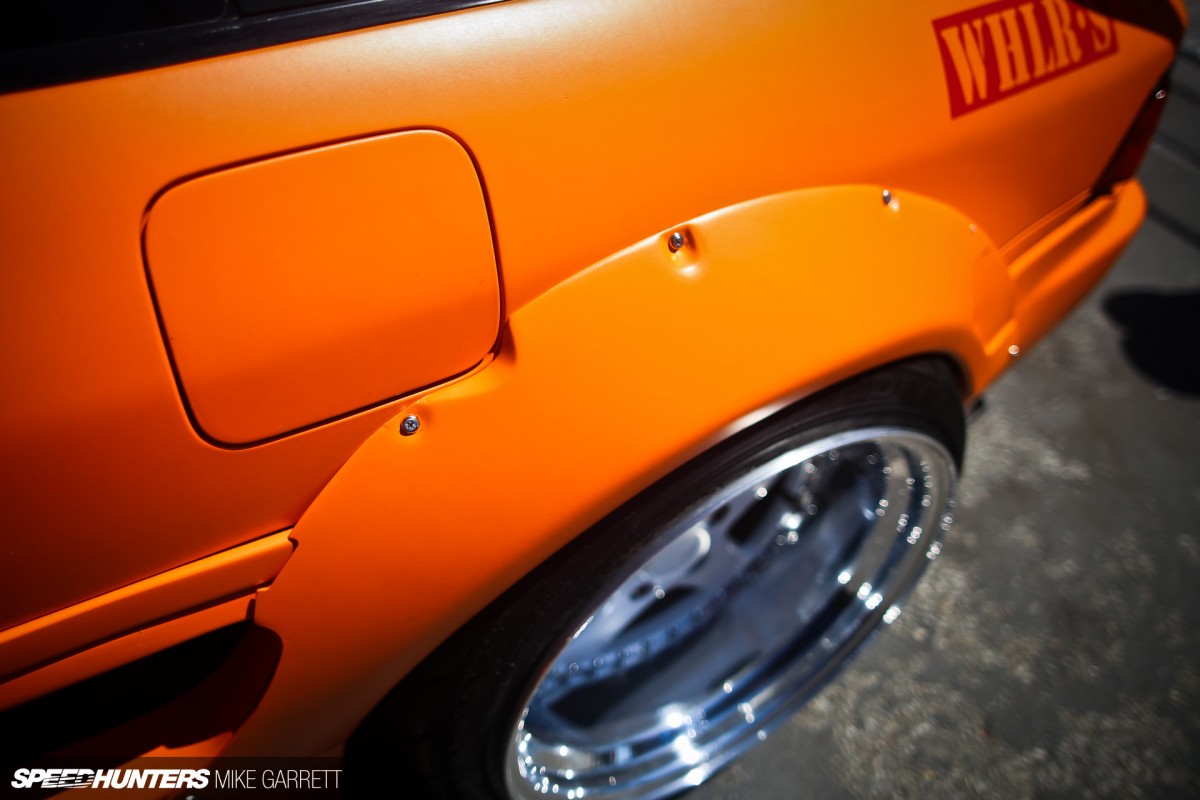 Some would say that the whole bolt-on over fender thing is getting overdone, but I think the raw look suits the MR2 well.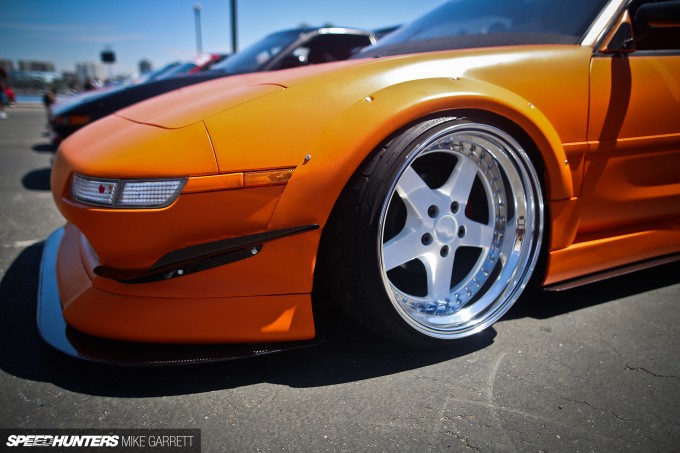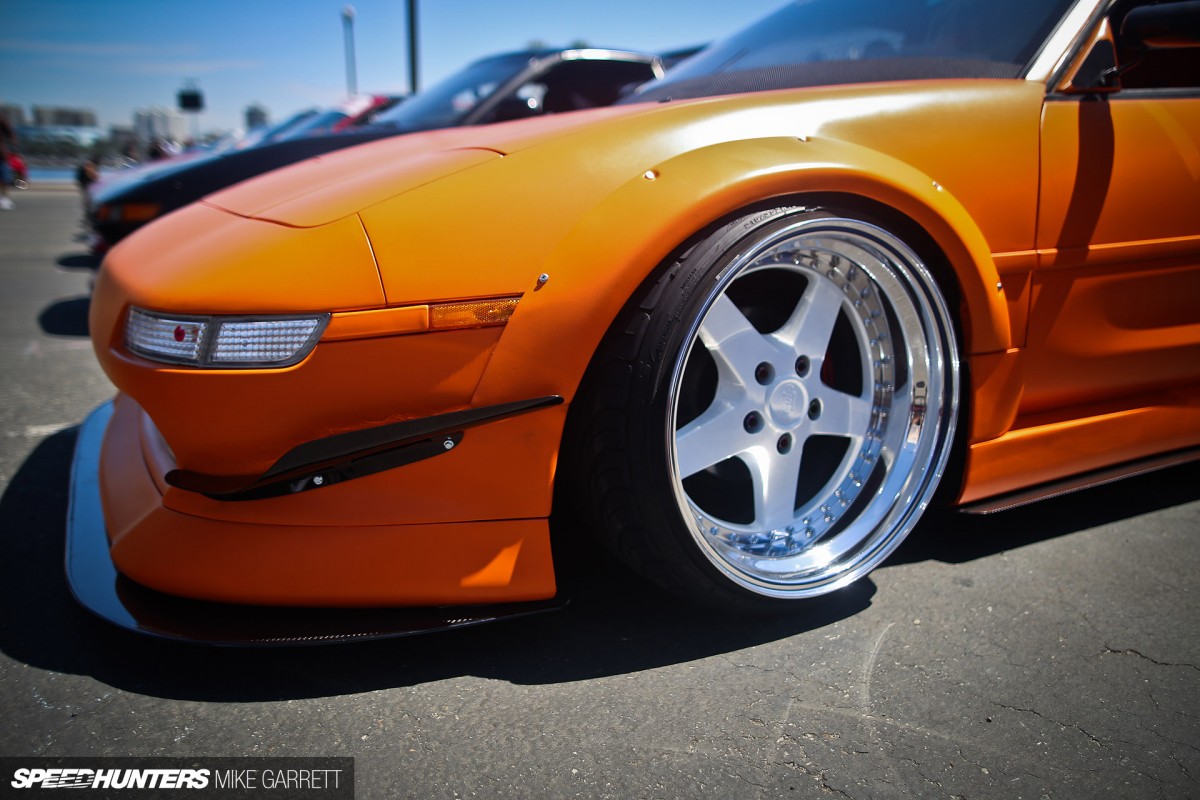 It also helps that this car is wearing a particularly badass set of 18-inch Work Equips with enormous lips and flat white centers.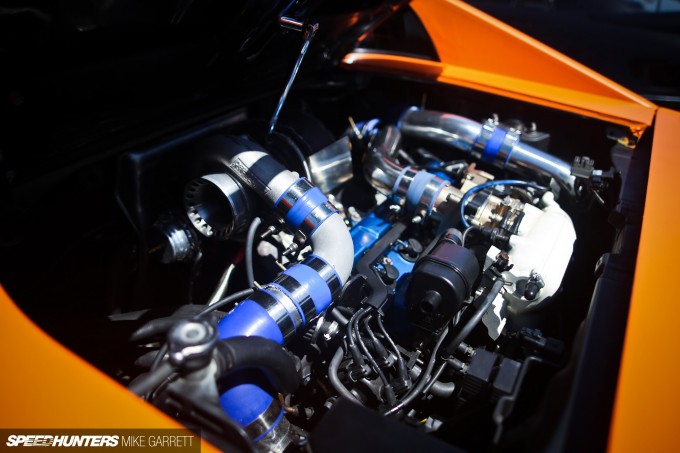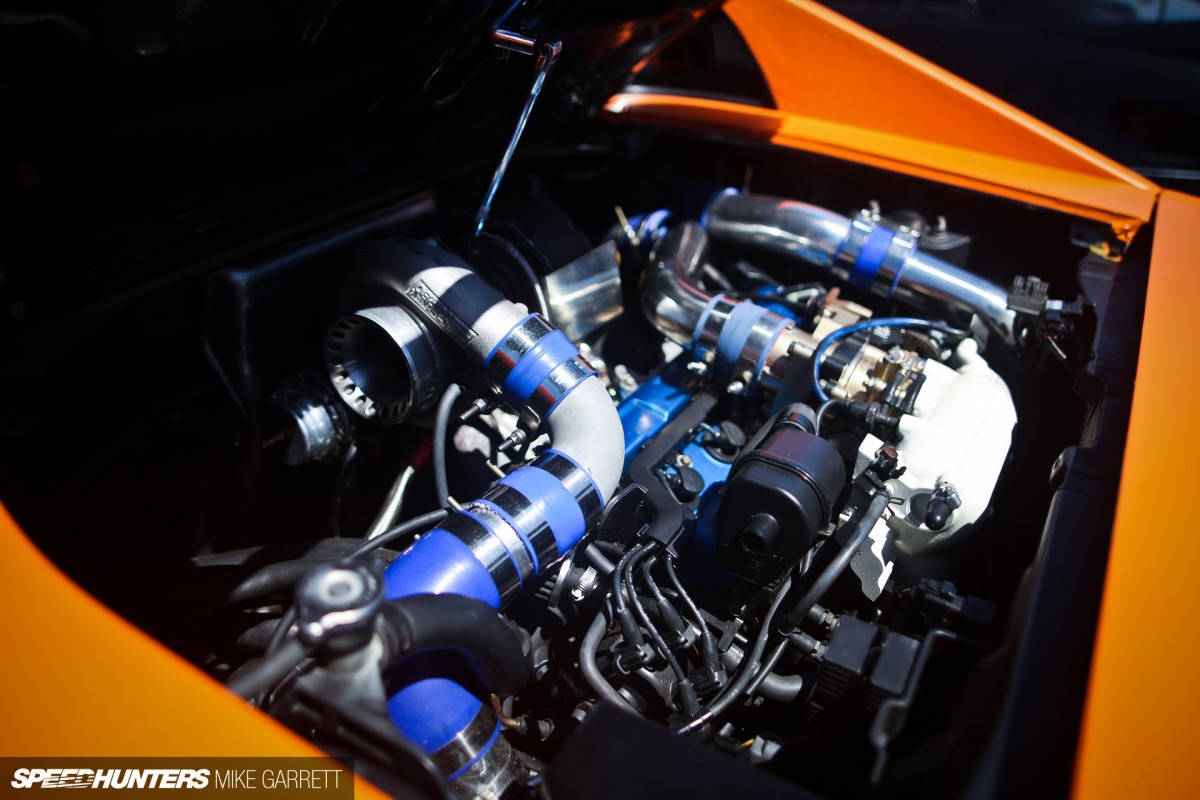 It also looks like there's plenty of bite to back up the bark, thanks to the large Precision Turbo turbocharger outfitted to the car's stroked 3S-GTE.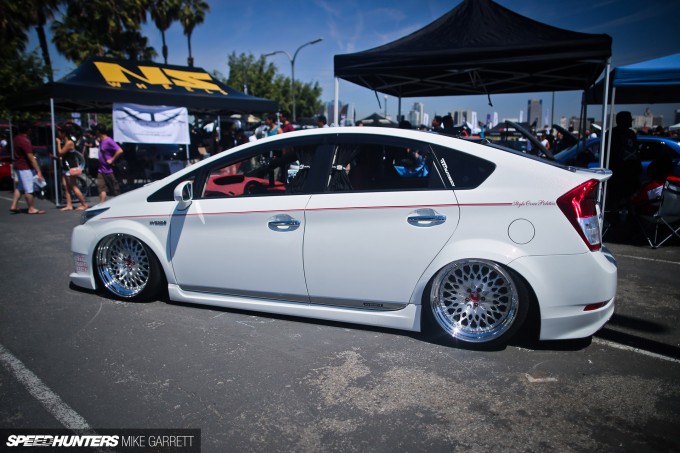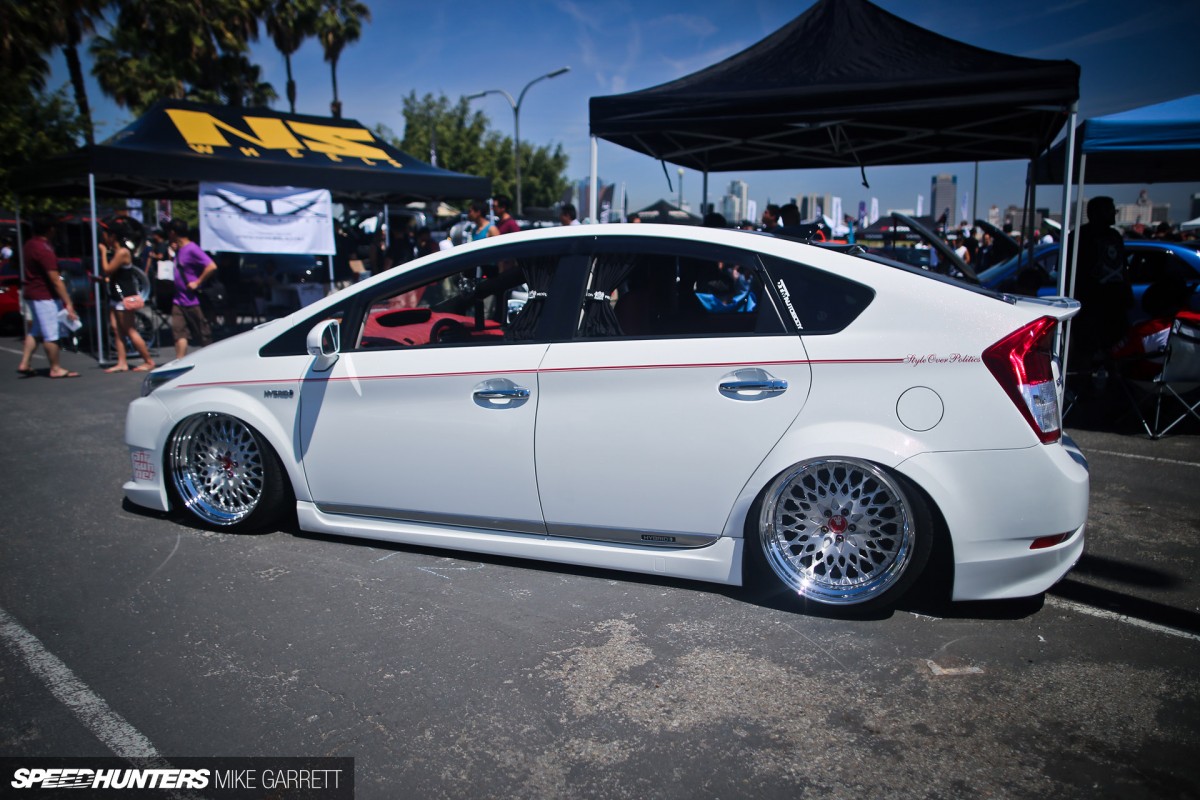 The Toyota Prius is a car that gets a lot of hate from red-blooded car enthusiasts, but personally I've got nothing against the wedge-shaped hybrid. In fact, I like any car that's built to do a specific task and do it well – and the Prius certainly does that.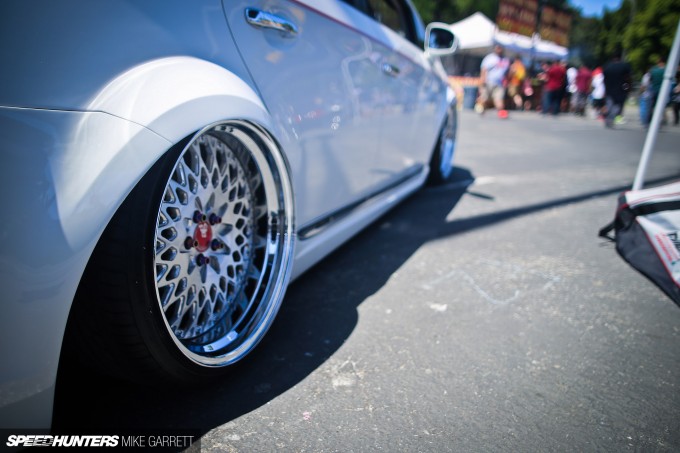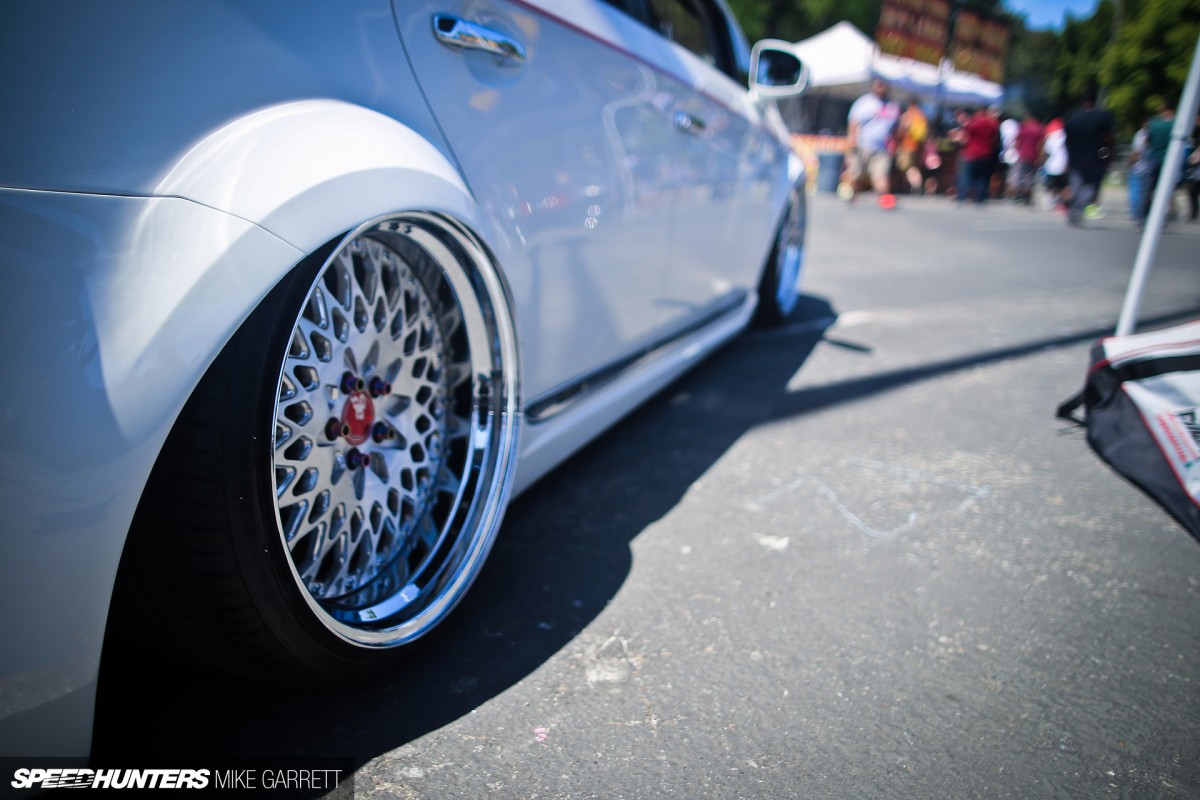 I also think the Prius can make a pretty cool looking cruiser, and the builder of this example took things to a new level with a full-on luxury VIP theme.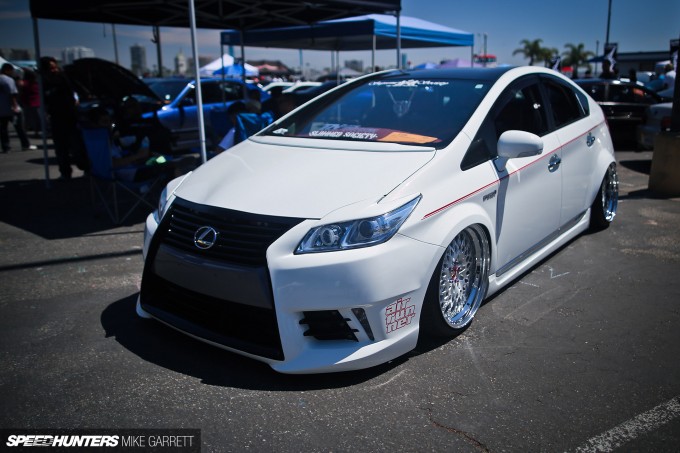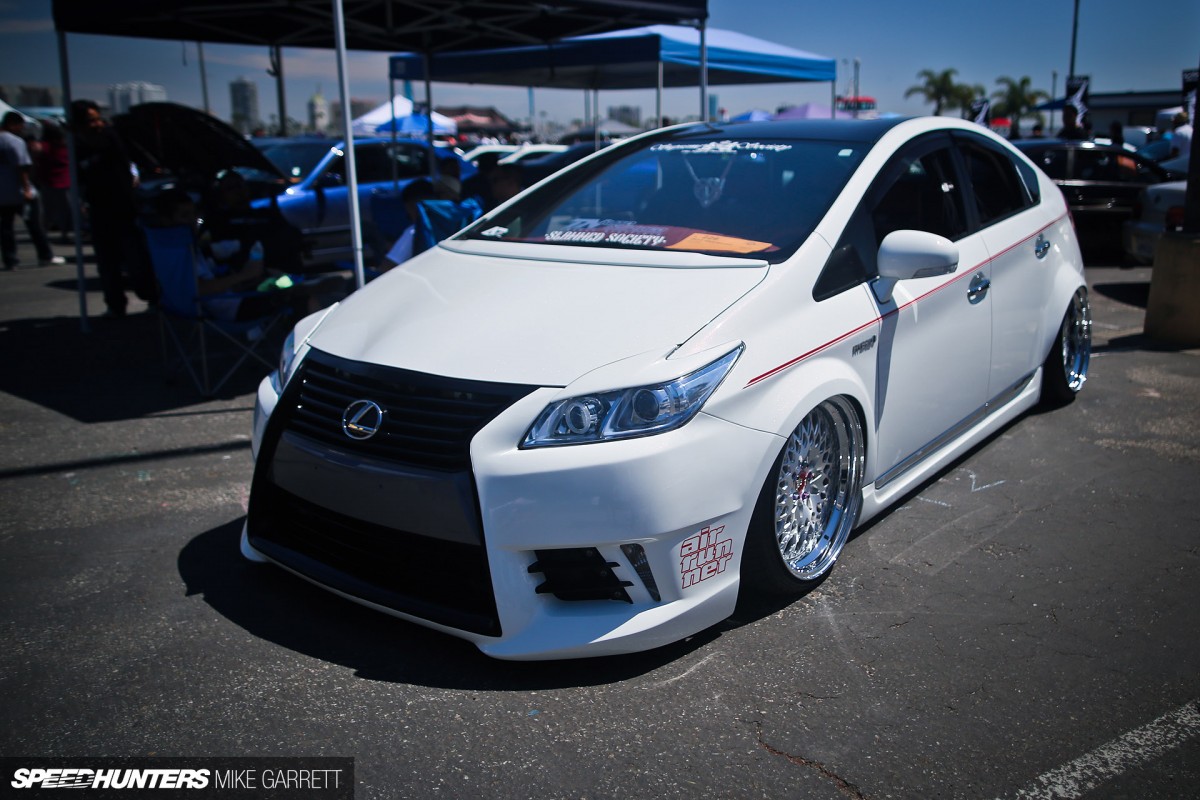 As you can see, it sports a rather dramatic exterior makeover with an Aimgain Lexus-style aero kit and some cool one-off wide body work.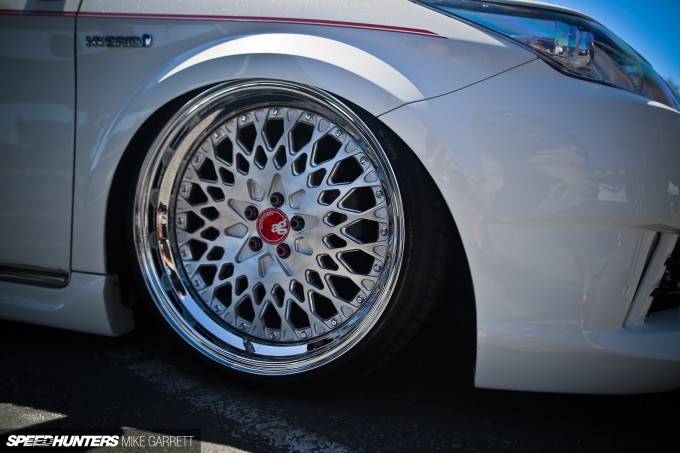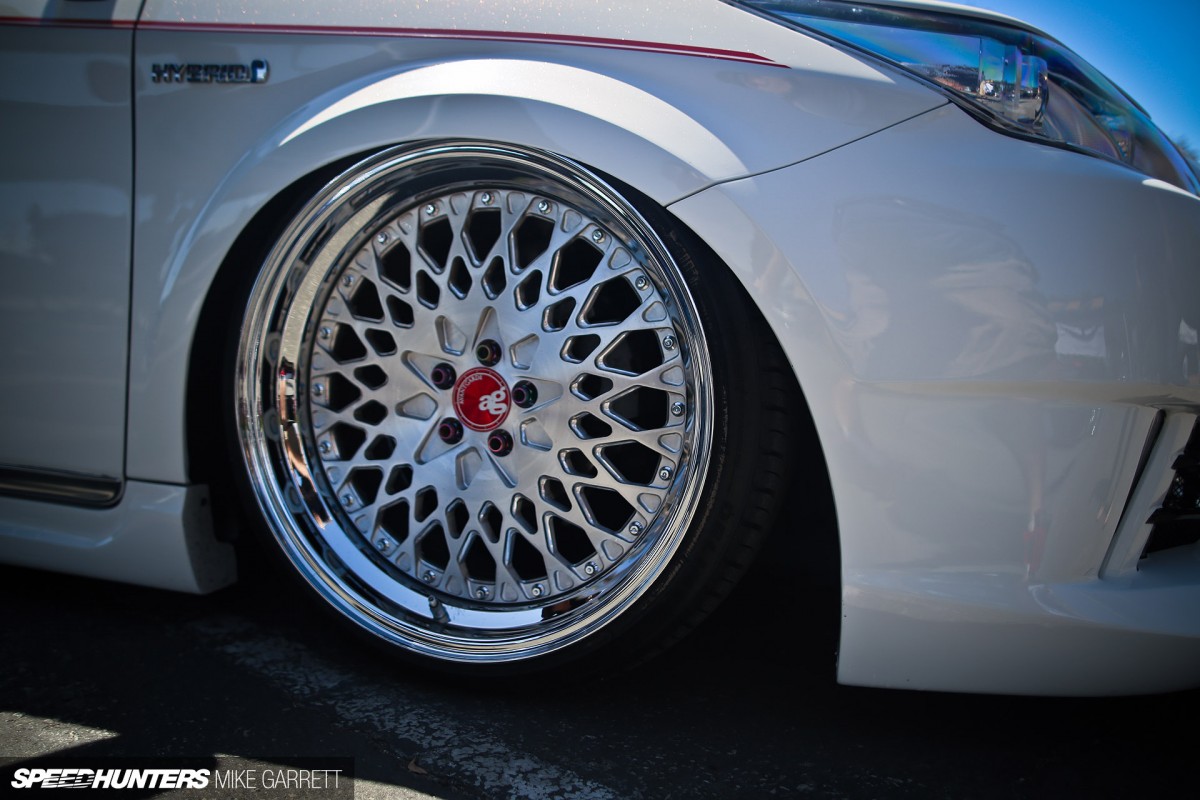 Further adding to the VIP look are a set of large diameter Avant Garde wheels tucked under the hybrid's custom fenders.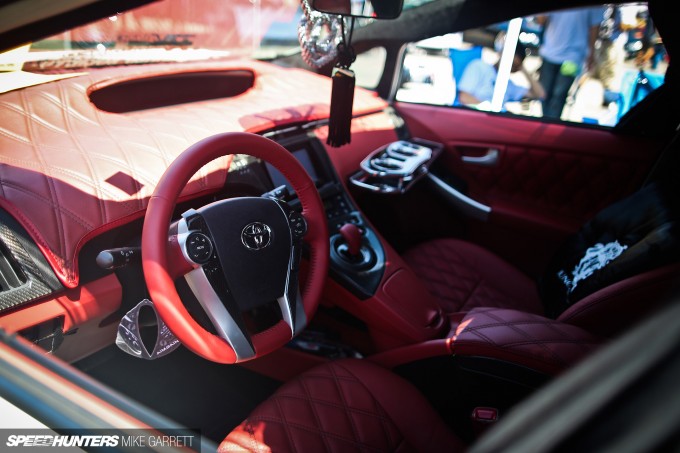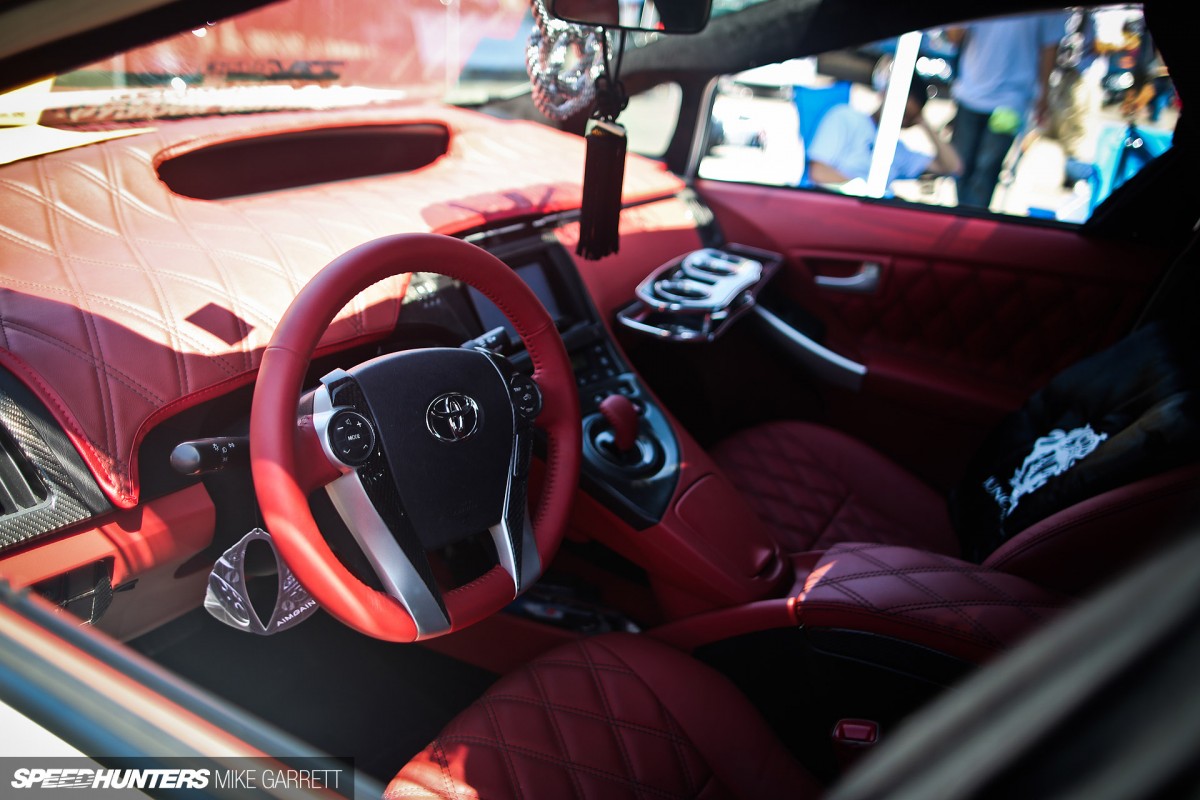 Let's not forget the interior which has been totally refinished in red leather with all the bippu toys. If you are going for a comfortable and cool looking cruiser, why not get 50mpg while doing it?
Gotta get back in time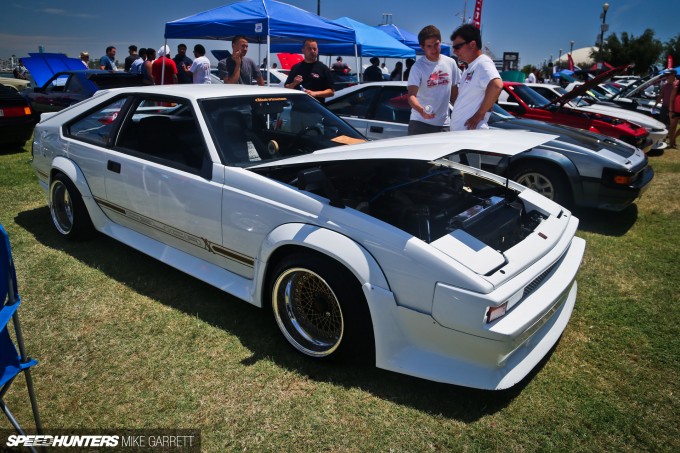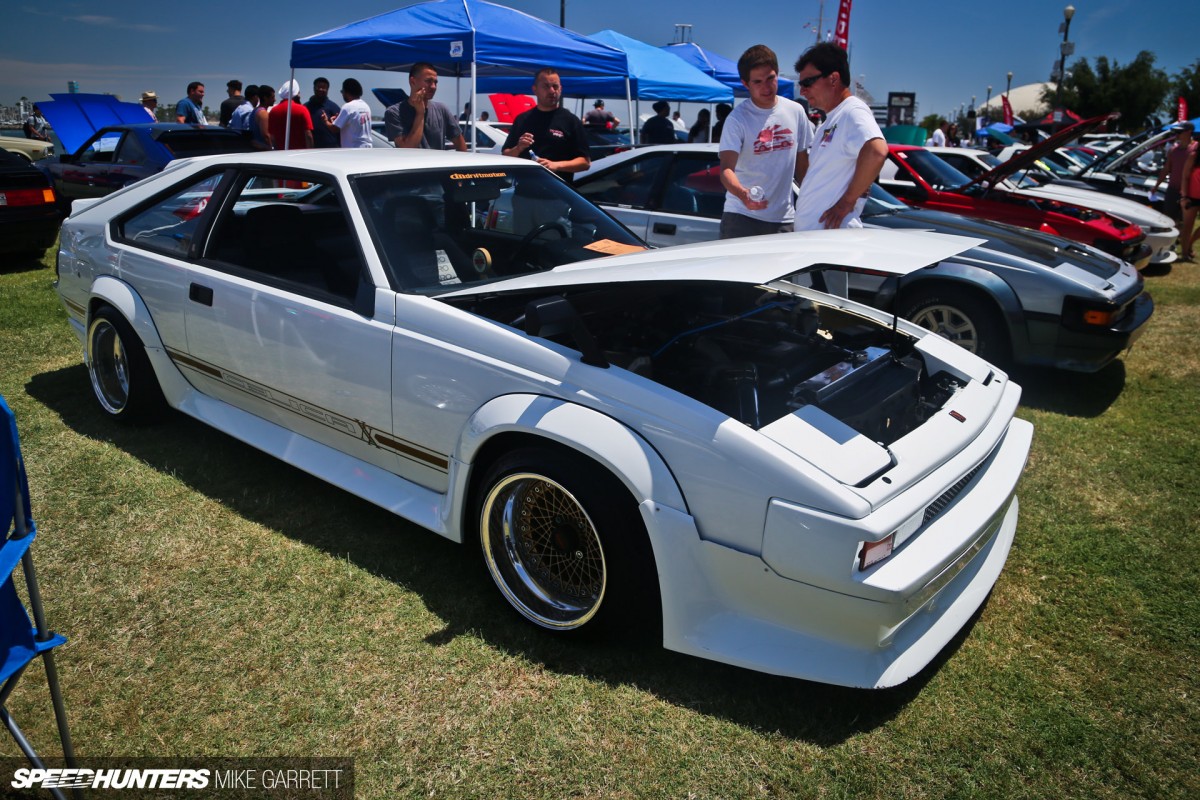 Next up we take a trip straight back to the 1980s with this badass second generation Supra. This is throwback tuning style at its best.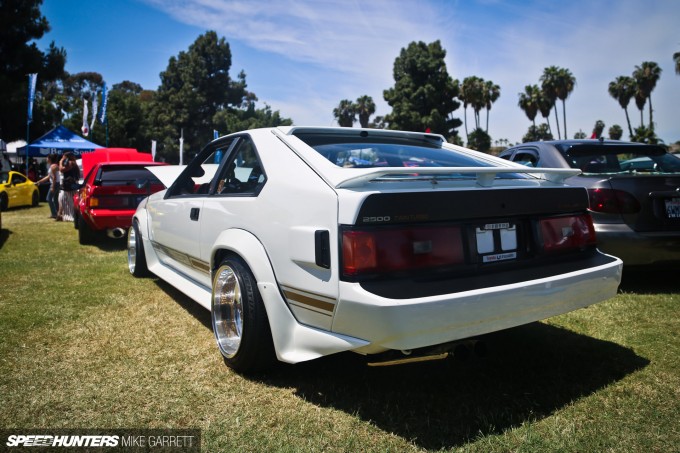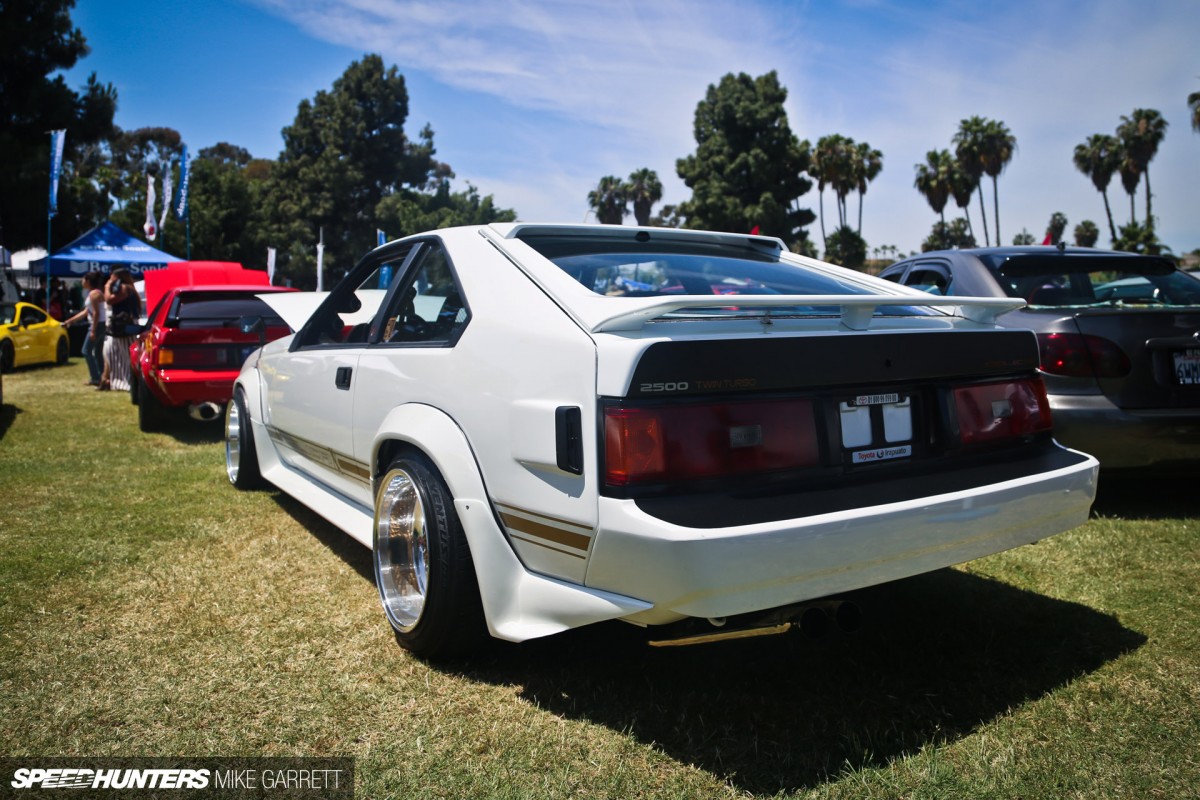 The angular body is wearing an old school Erebuni kit, with the white paint set off by some subtle 'Celica XX' insignia down the sides.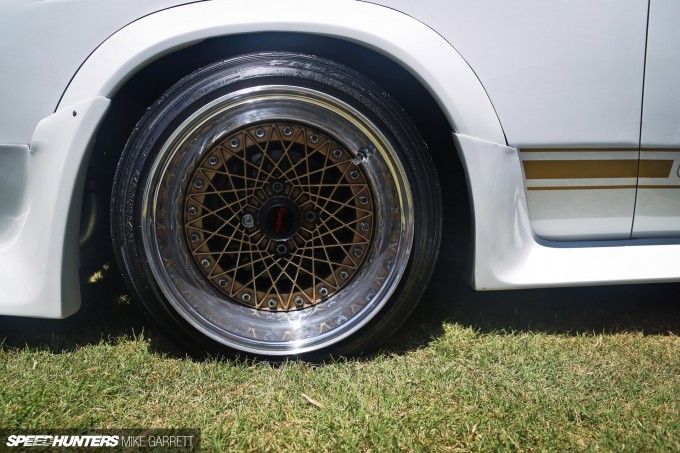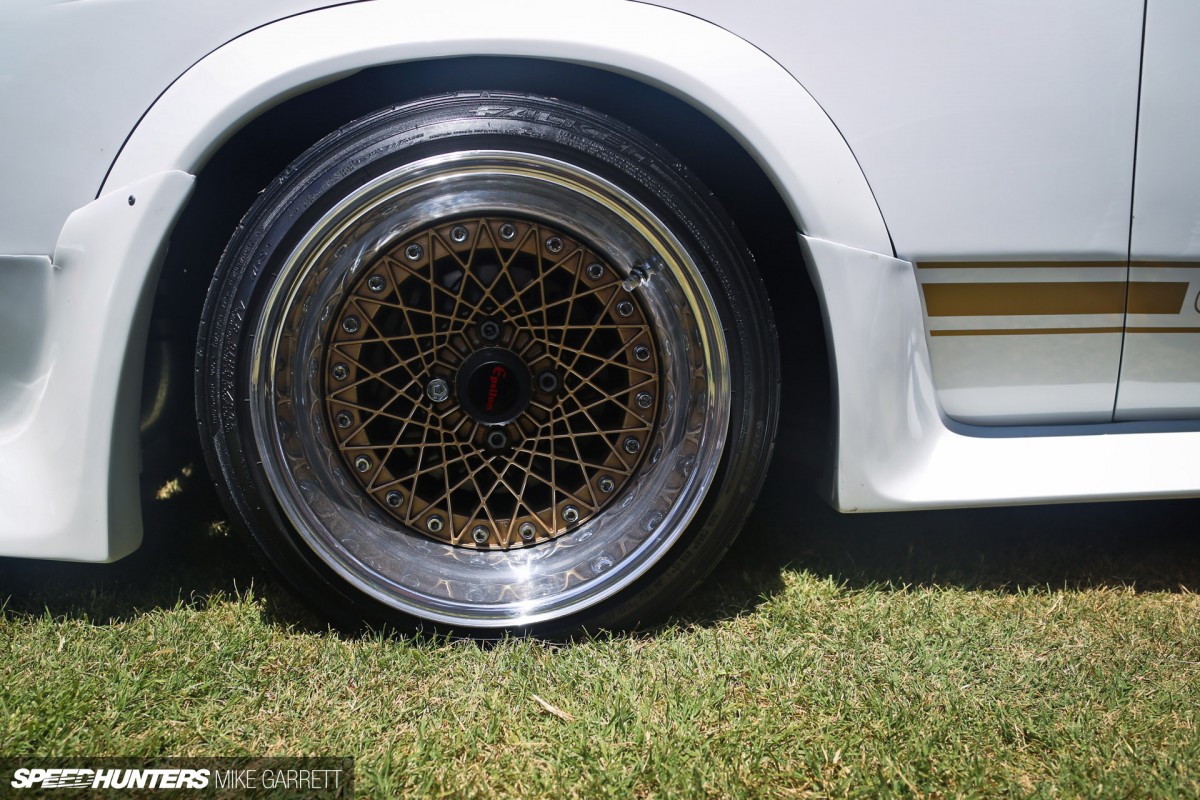 The wheels are 16-inch Epsilon mesh and they further complete the retro street tuner look.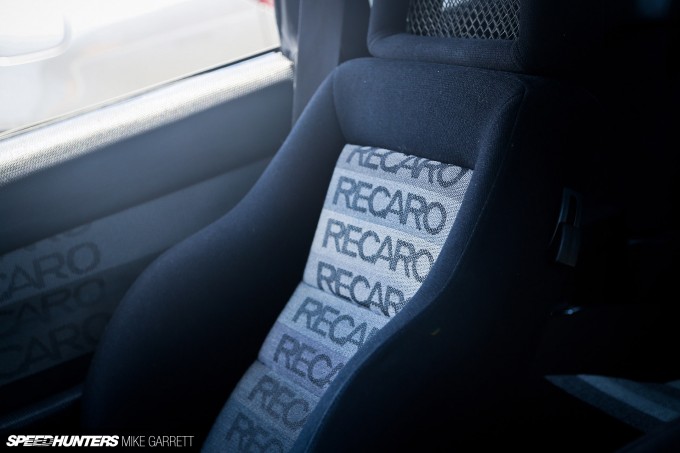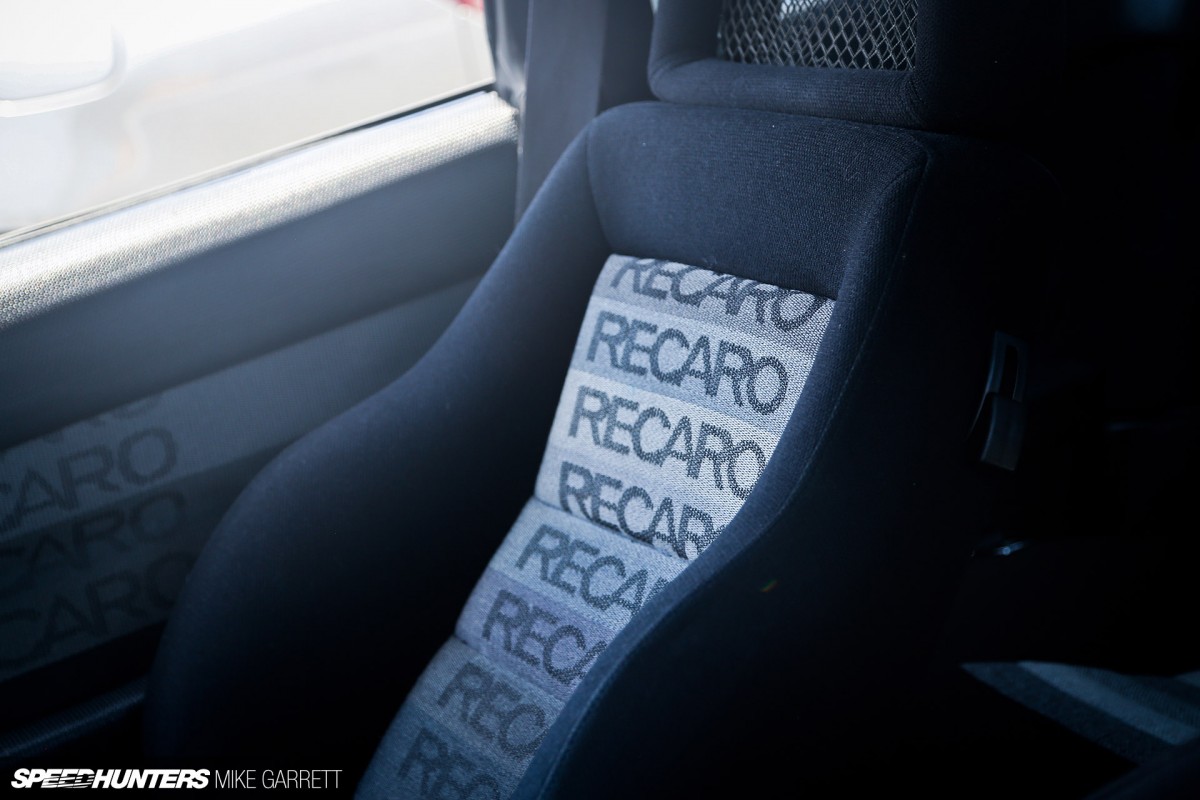 Inside we've got a mildly upgraded interior, set off by a pair of vintage Recaro buckets for both the driver and passenger. Don't forget the Recaro upholstery on the door panels either.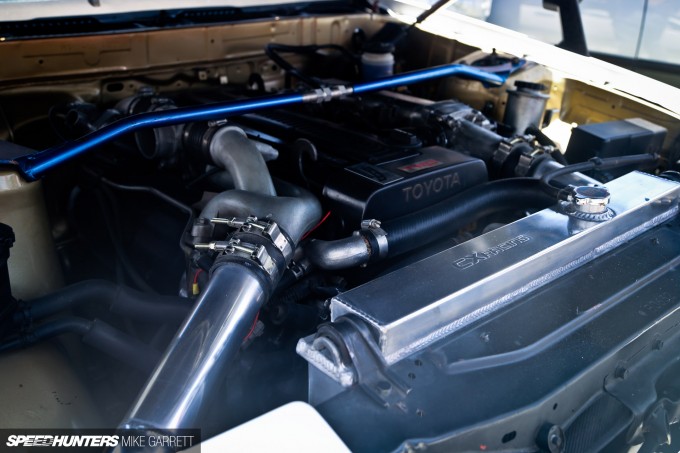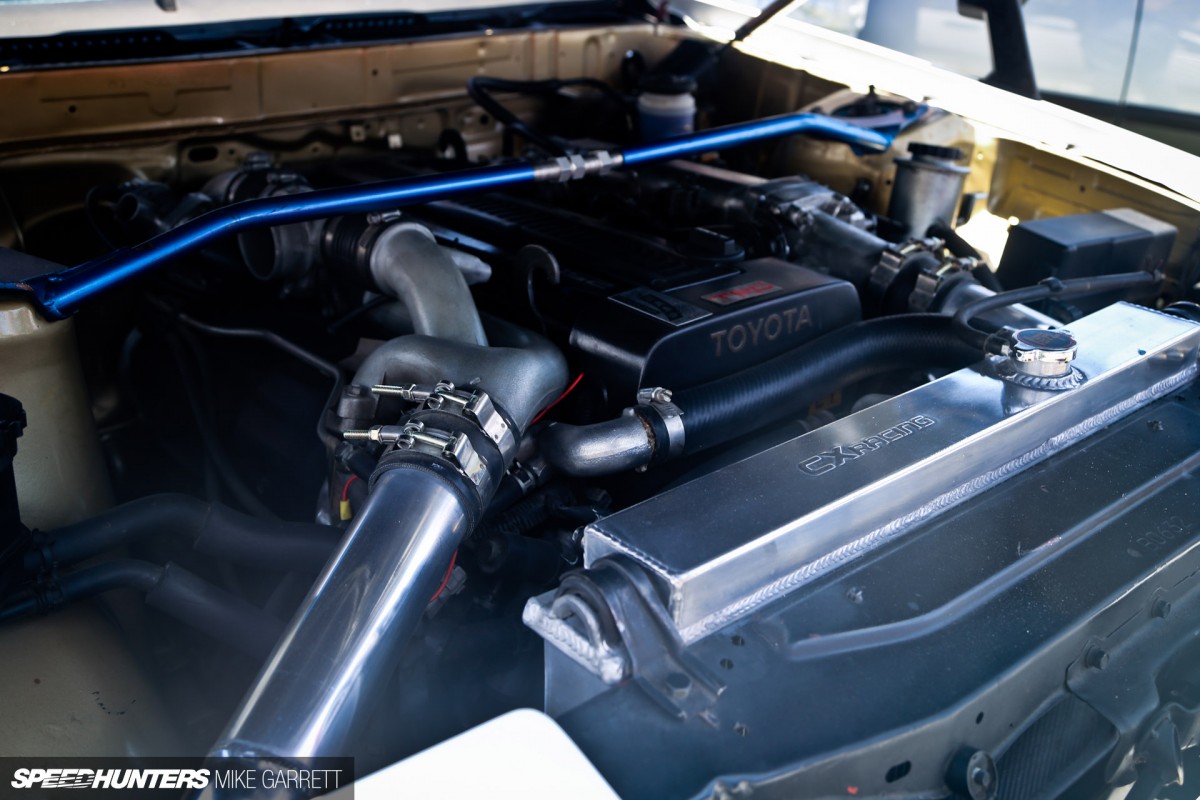 The only modern touch I could find is in the engine bay, where a 1JZ turbo swap has replaced the Supra's original 5M motor.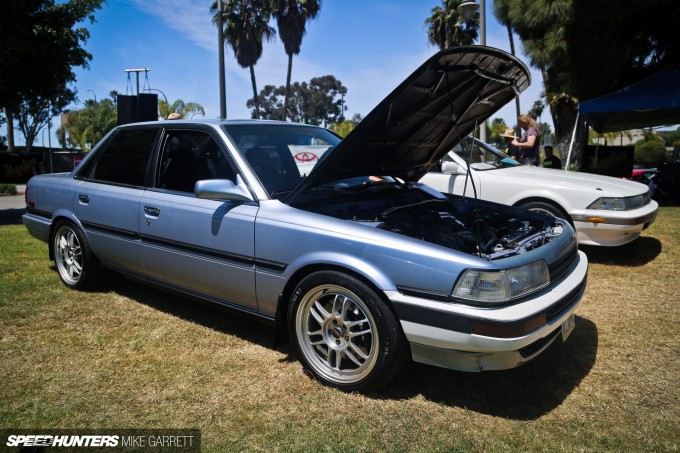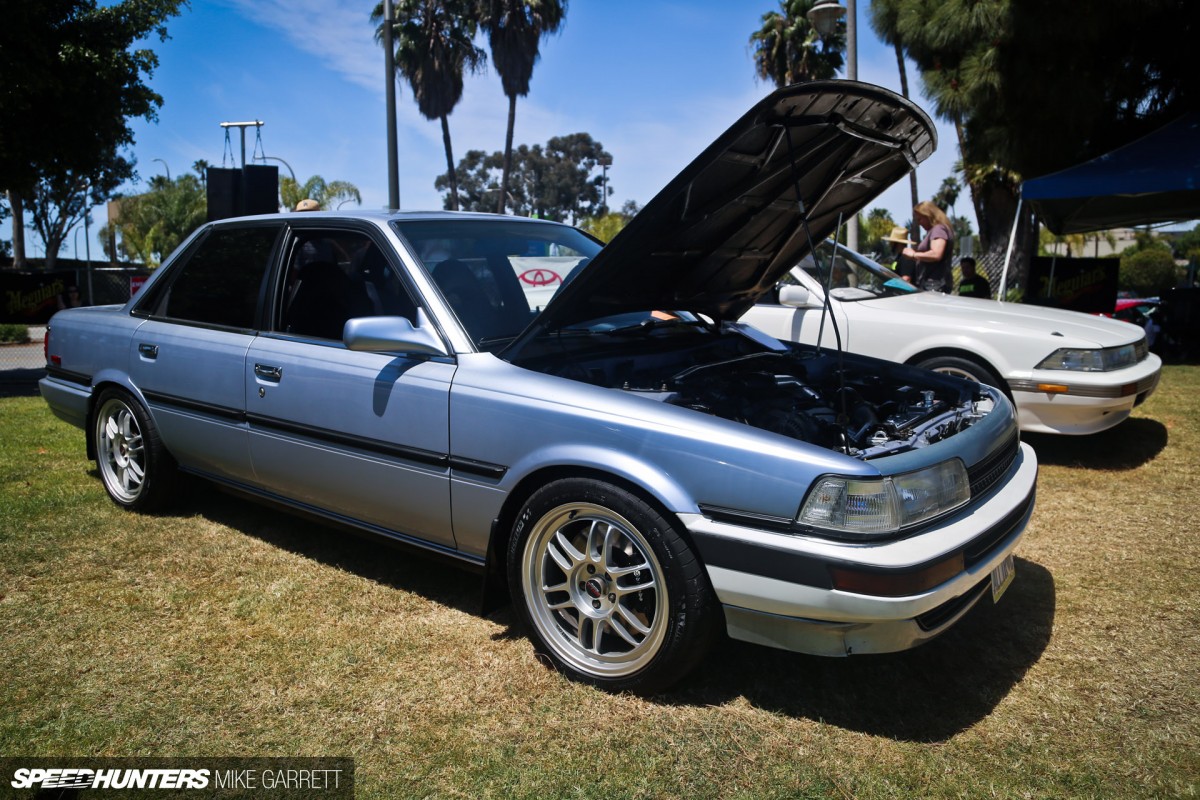 Last but not least, we have one of my favorite cars of the show – and also one of the most unusual. It's a 1989 Camry and not only is it extremely clean, it's one of the coolest sleepers I've seen in a while.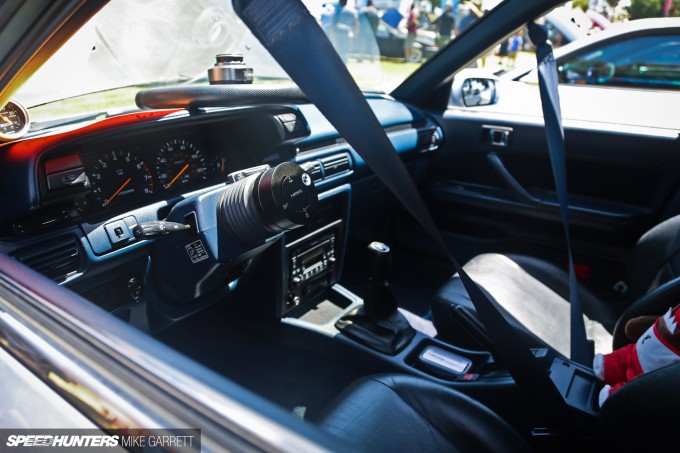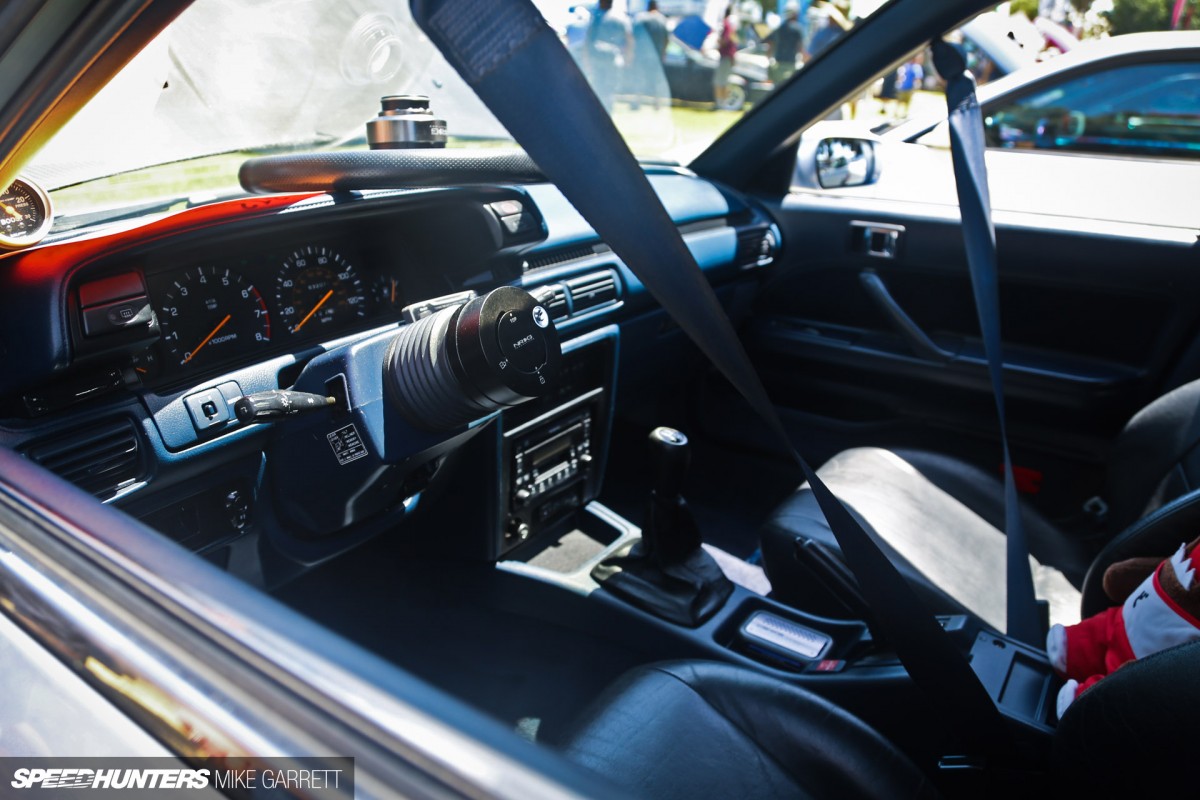 If you do see a Camry of this vintage on the road today, chances are it's going to be beaten beyond return. Not so in this case. This one is in fantastic condition.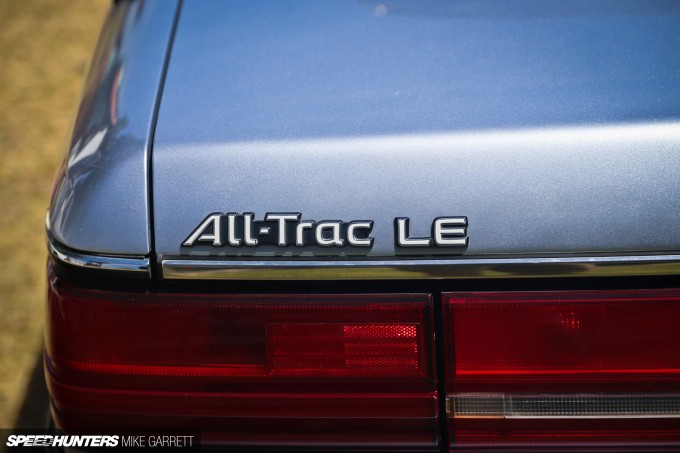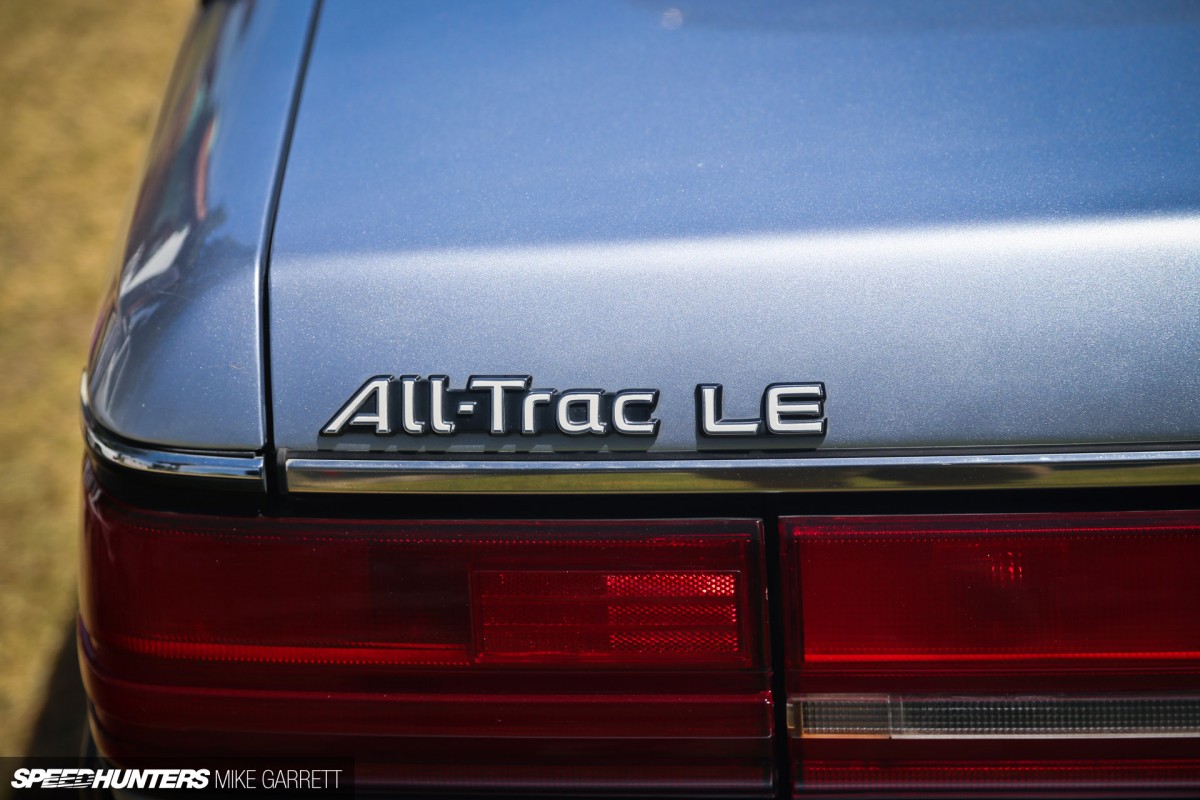 Not only that, but this is an All-Trac model, meaning it came equipped with the AWD system similar to the one used on the Celica.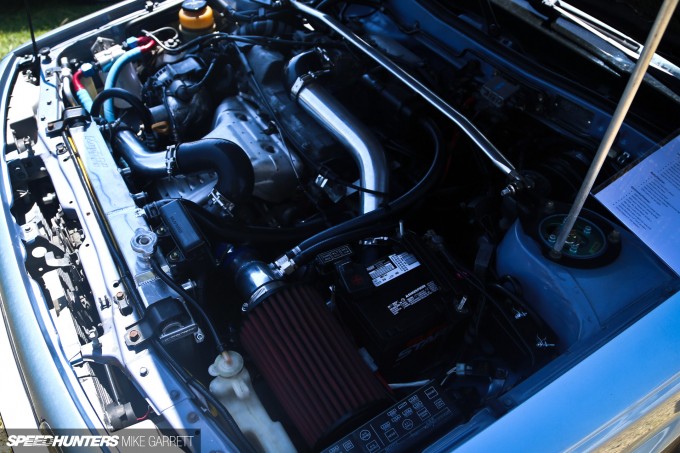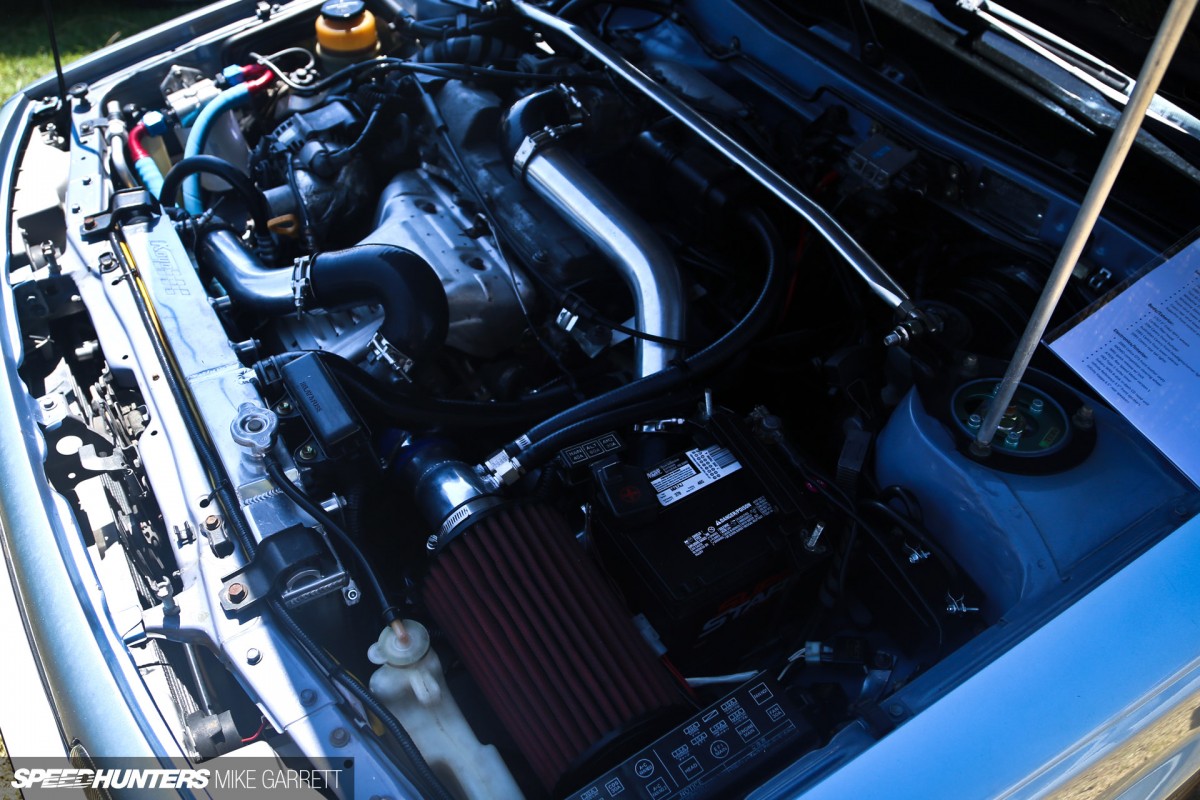 But the owner of this one has got once step further and installed a complete 3S-GTE engine and drivetrain from a 1995 Celica GT-Four.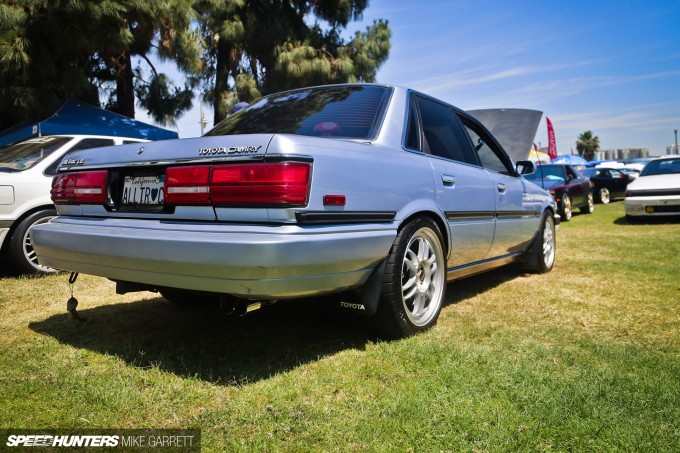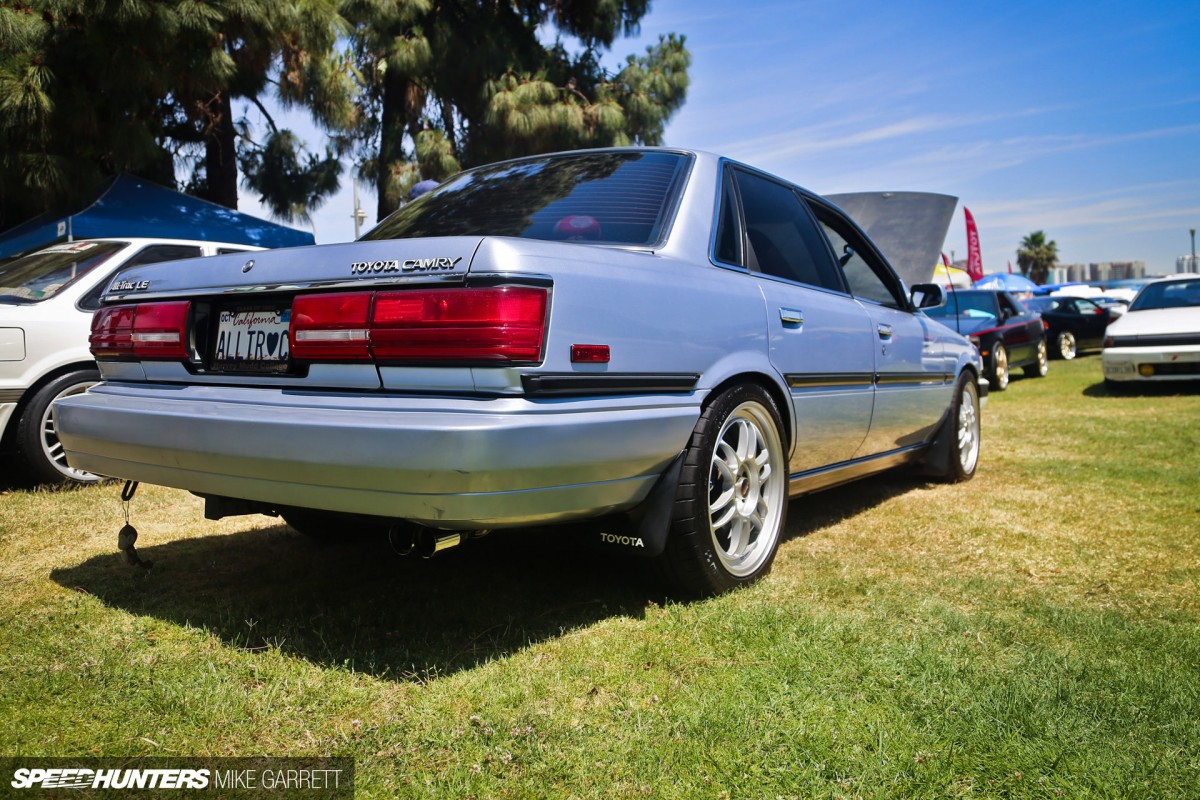 Yes, it's basically a GT-Four in a four-door Camry wrapper, and that makes it completely awesome.
I never would have imagined that one of my favorite cars at this event would be a Camry, but that's exactly what makes Toyotafest so much fun.
Until next year!
Mike Garrett
Instagram: speedhunters_mike
mike@speedhunters.com