As I write this, preparations are well under way for this weekend's massive gathering at Wörthersee – and of course we'll be there to cover it all. But in addition to being the one of the world's biggest gatherings of VW and Audi enthusiasts, the Volkswagen Group itself also take a big interest in the annual event, and actually uses it to debut some of its coolest concept cars. This year Audi is bringing quite a specimen to Austria: the A3 Clubsport Quattro concept.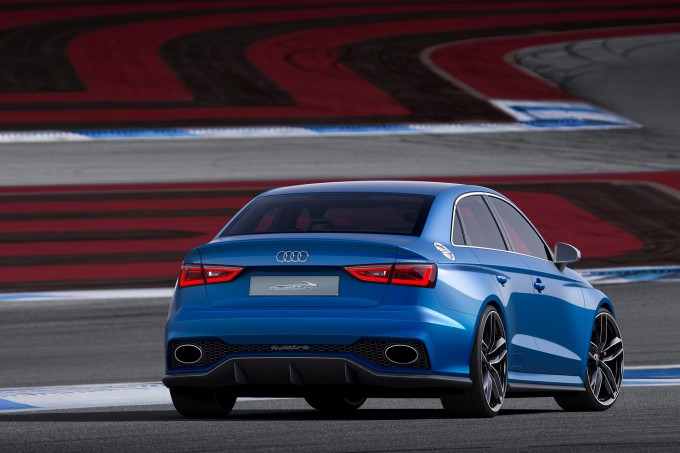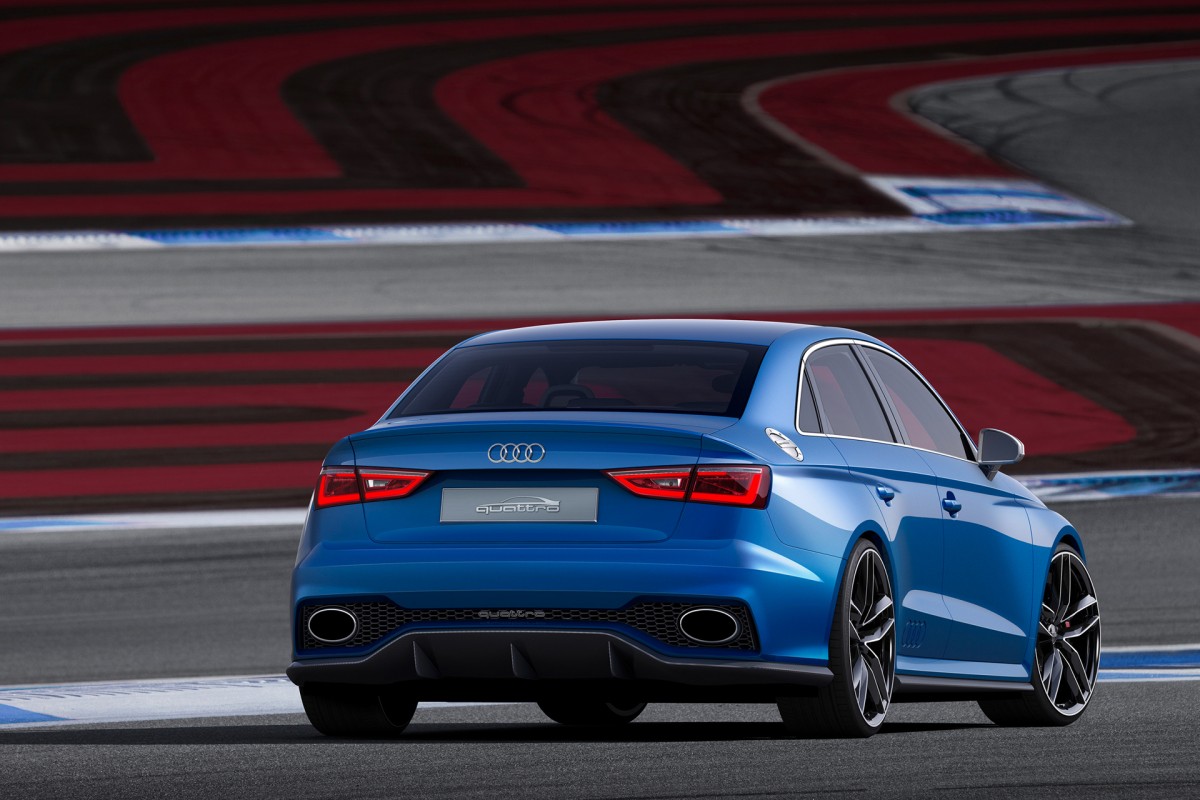 Based on the recently-released S3 sedan, the Club Sport Quattro takes performance to another level. Under the hood sits a 2.5-liter five-cylinder turbo engine making an even 525ps. That's a big jump from the 300ps the standard issue S3 generates.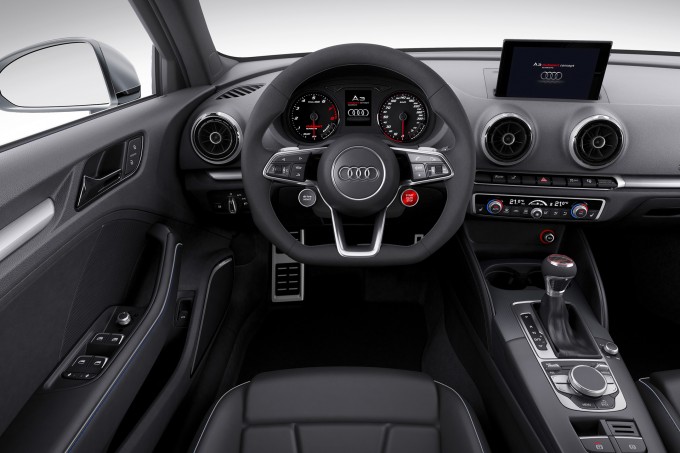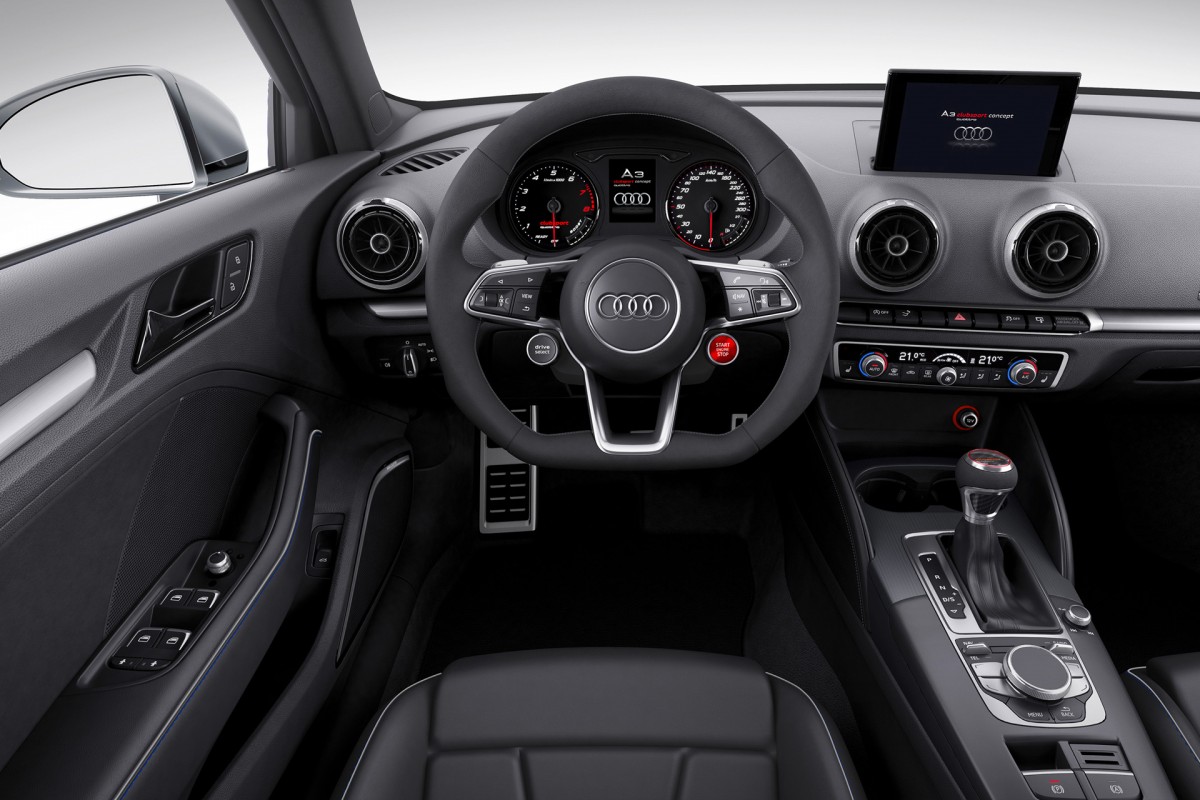 The boosted five-banger comes mated to seven-speed S-Tronic transmission, and of course output goes to all four wheels. With that sort of power and grip on board, Audi claims a 0-62mph (100km/h) time of 3.6 seconds and a top speed of 192mph (309km/h).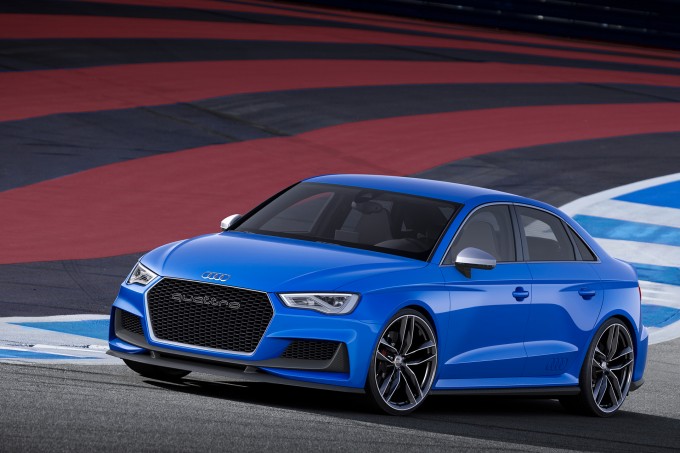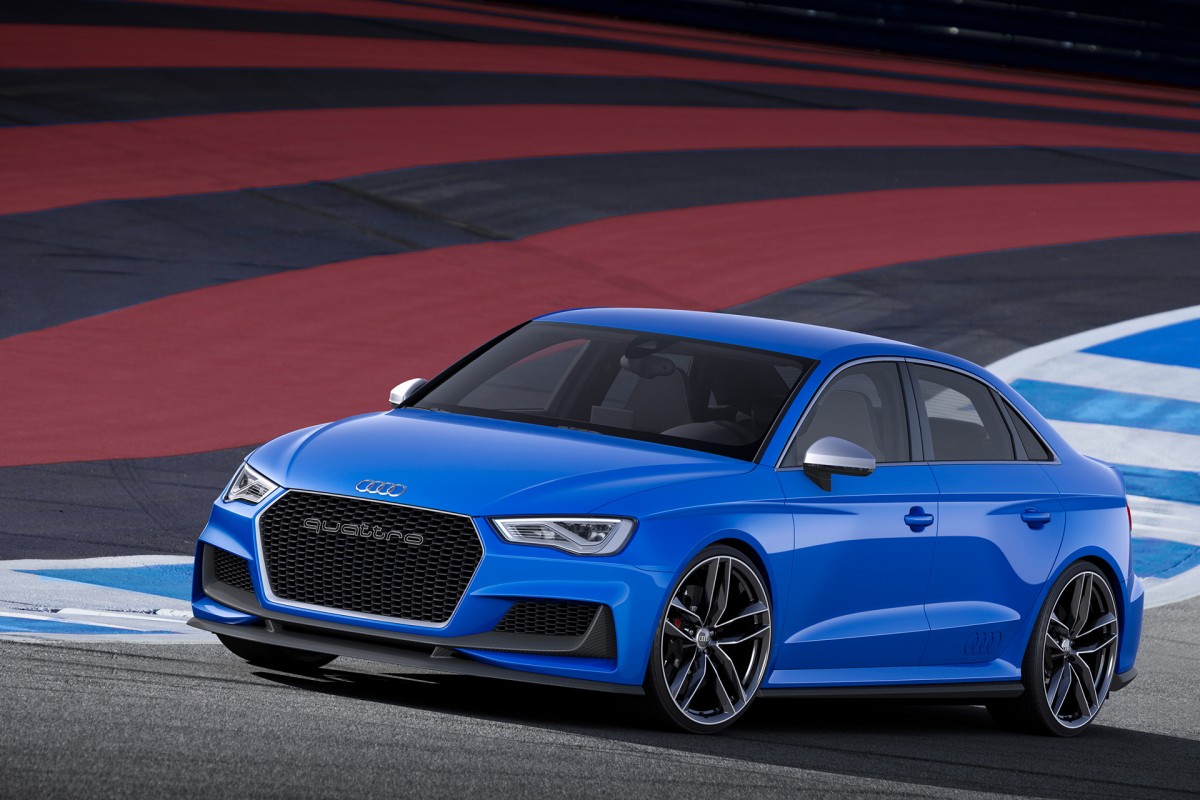 Naturally, the footwork has also been upgraded with an adjustable suspension setup, and the car wears a set of unique 21-inch wheels and tires. The wheels cover giant carbon ceramic brakes that are assisted by a trick air brake system that raises the rear spoiler to improve braking distances by up to 12 meters dependent on speed.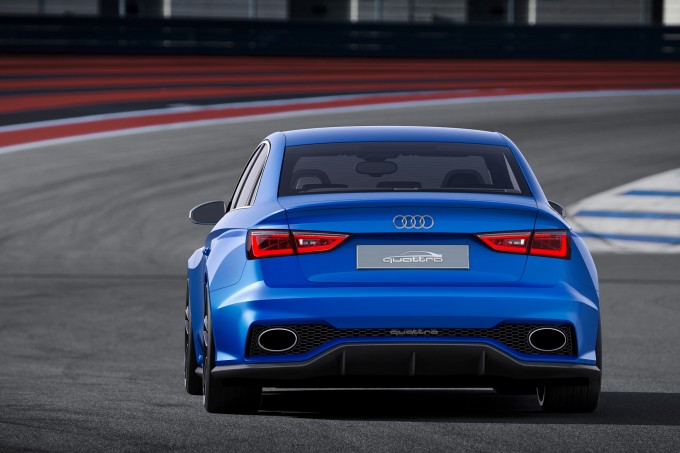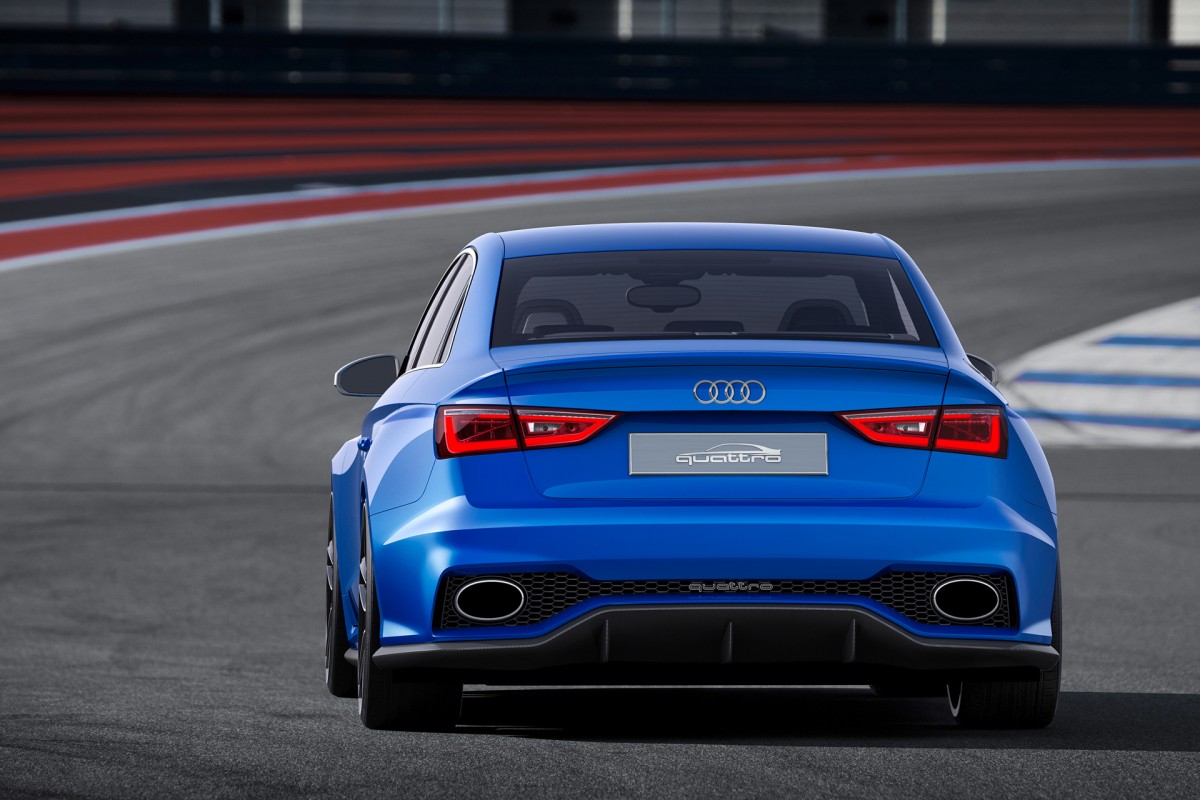 The electronically-operated spoiler is just one part of a more aggressive exterior treatment that includes widened fenders, large vents on the front bumper and a big diffuser out back. Now, let's just hope that this concept actually becomes a reality!
Look for more coverage on this and the rest of the happenings at Wörthersee as we kick off our coverage this weekend.
Mike Garrett
Instagram: speedhunters_mike
mike@speedhunters.com