Exactly one year ago Rod visited the Bilsport Performance & Custom Motor Show in Elmia, southern Sweden, and came away with a fist full of names and numbers which resulted in some of the most amazing feature cars we showed you in 2013. So this year we're back – mob handed and hunting speed at full force. I'm writing this article from a work station in the heart of show and surrounded by some incredible builds. To my left there's a 800hp Nissan Juke R; to my right a wild '30s Chevy rod with BBS split rims. Elsewhere? Read on, because here's a taste of what you can expect to see from this amazing gathering…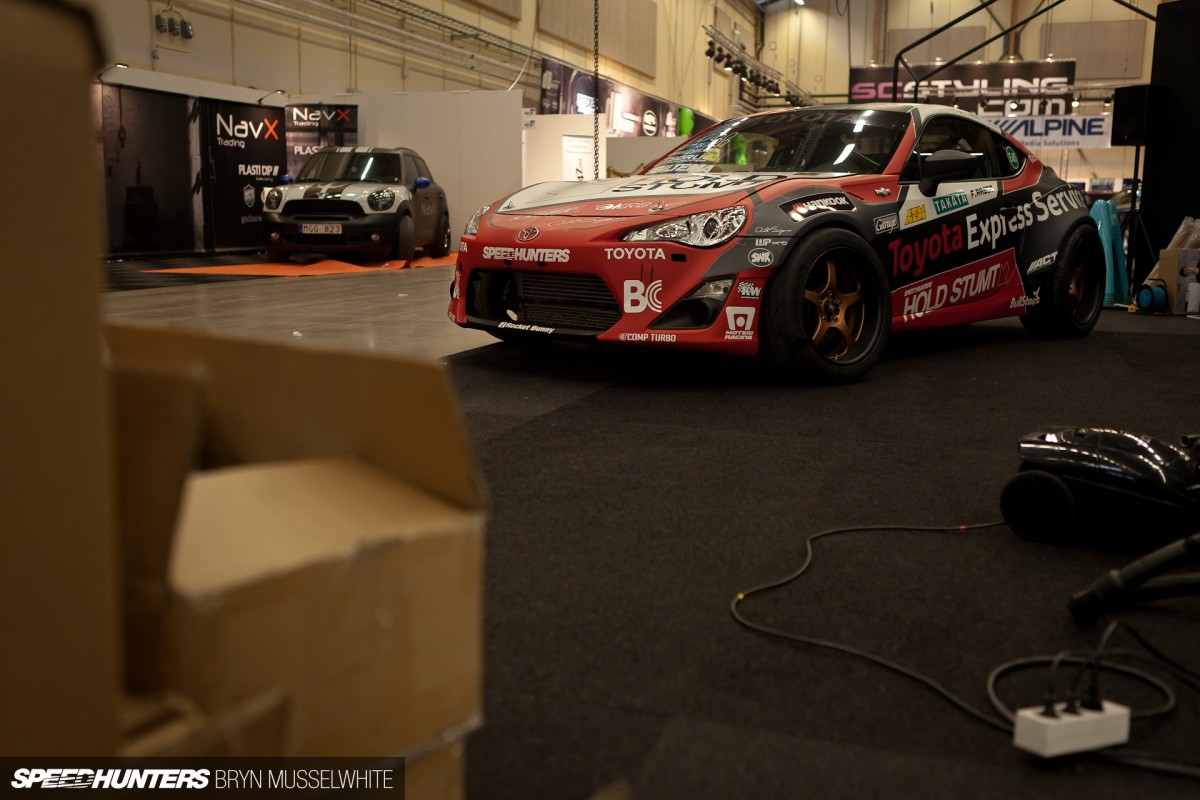 Thursday was set up day and we're working with the Oij Oij Society in a combined show stand space of 800m2. There's plenty of room for all the ideas, spaces and of course, the cars we want to show. Fredric Aasbø will be here later on – fresh in from California and landing as we were rolling the Angry Bird V2 in and adding the finishing touches with some tire bomb action.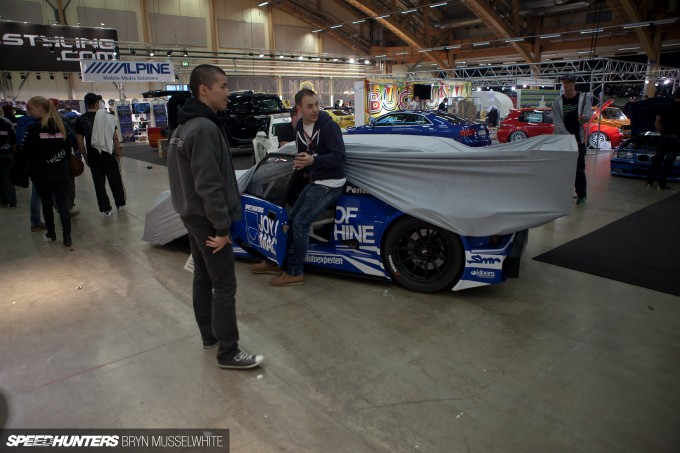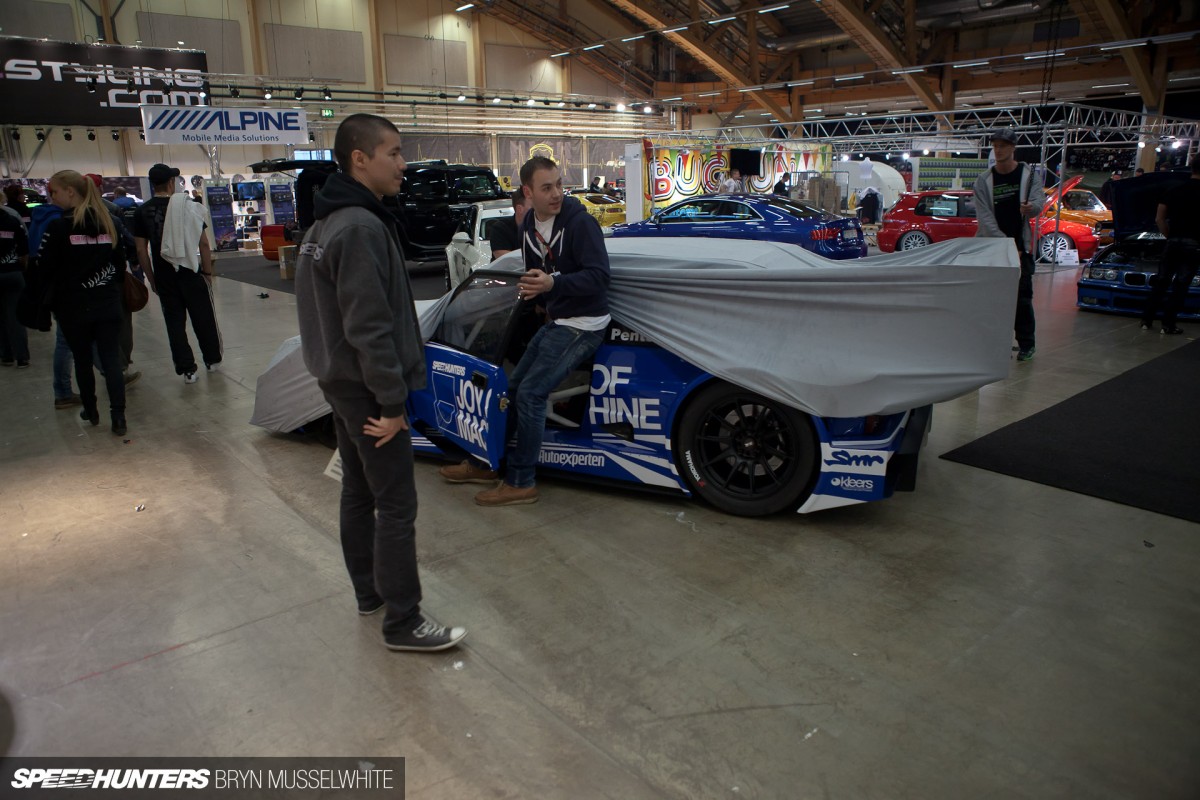 Peter Pentell was the next to arrive with his LaSupra. By now you probably will have seen the new Joy Of Machine livery, but last night it was still very much under wraps. Right now it's sat the other side of our #MaximumAttack #IAmTheSpeedhunter film installation booth, which we have you guys to thank for making possible. We'll be showing you a lot more here in an upcoming article and short film.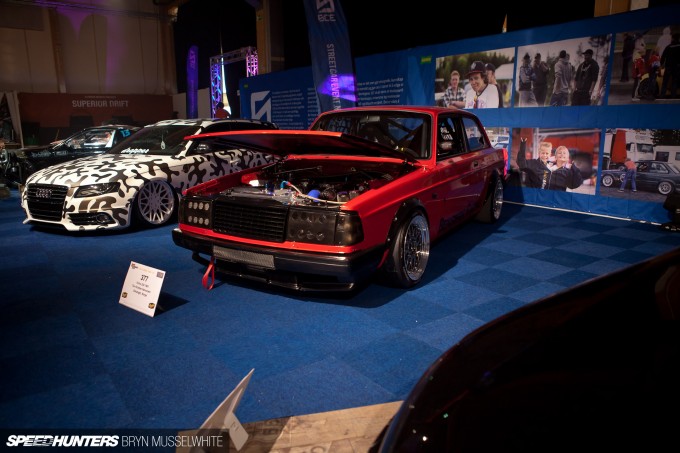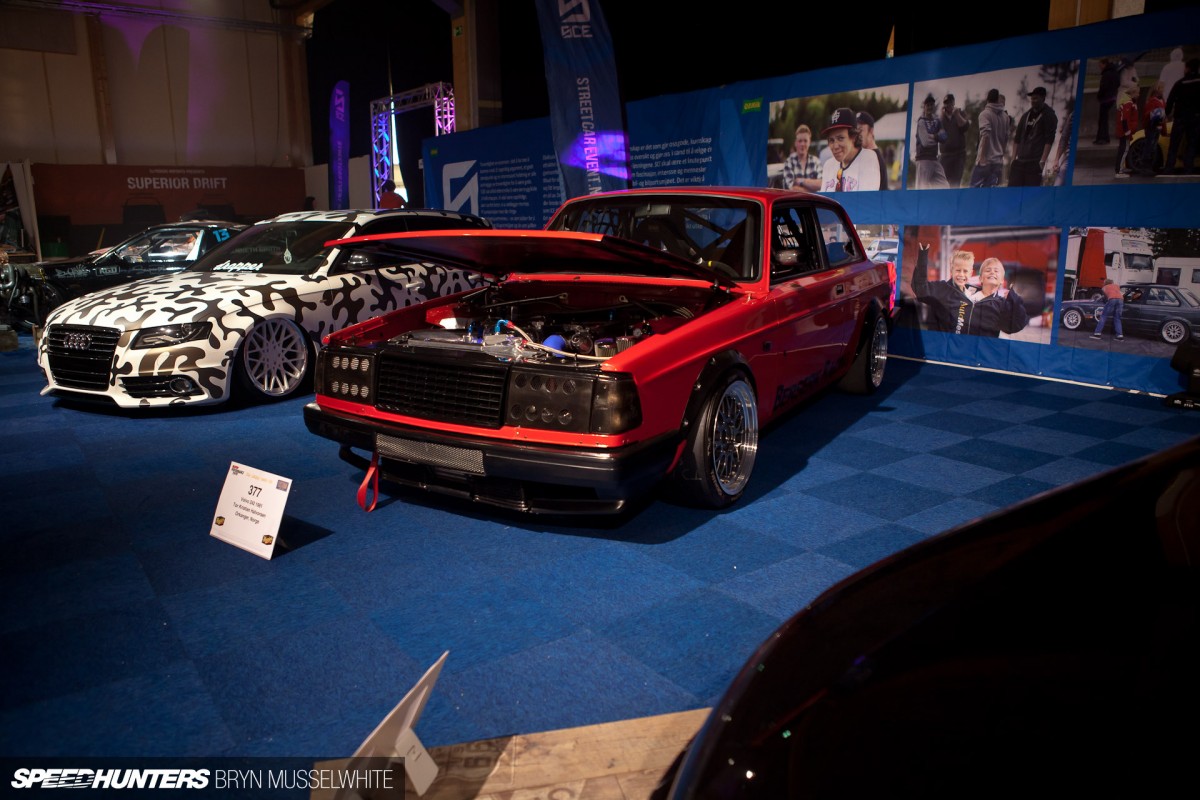 So what is Elmia? This is my first time at the show, so I've come here with many questions in my head. What's going on? How big is it? What are the cars like? Already, I'm getting mentally knocked about by the variety of builds I've spotted and I'll confess that these are only what I've seen on a very quick walk-around in between setting up.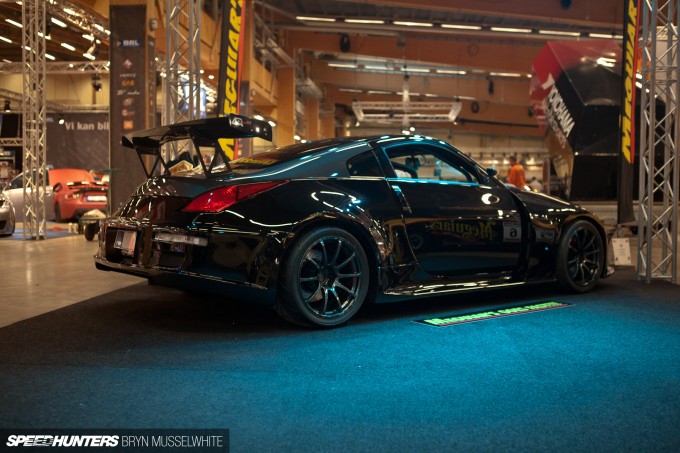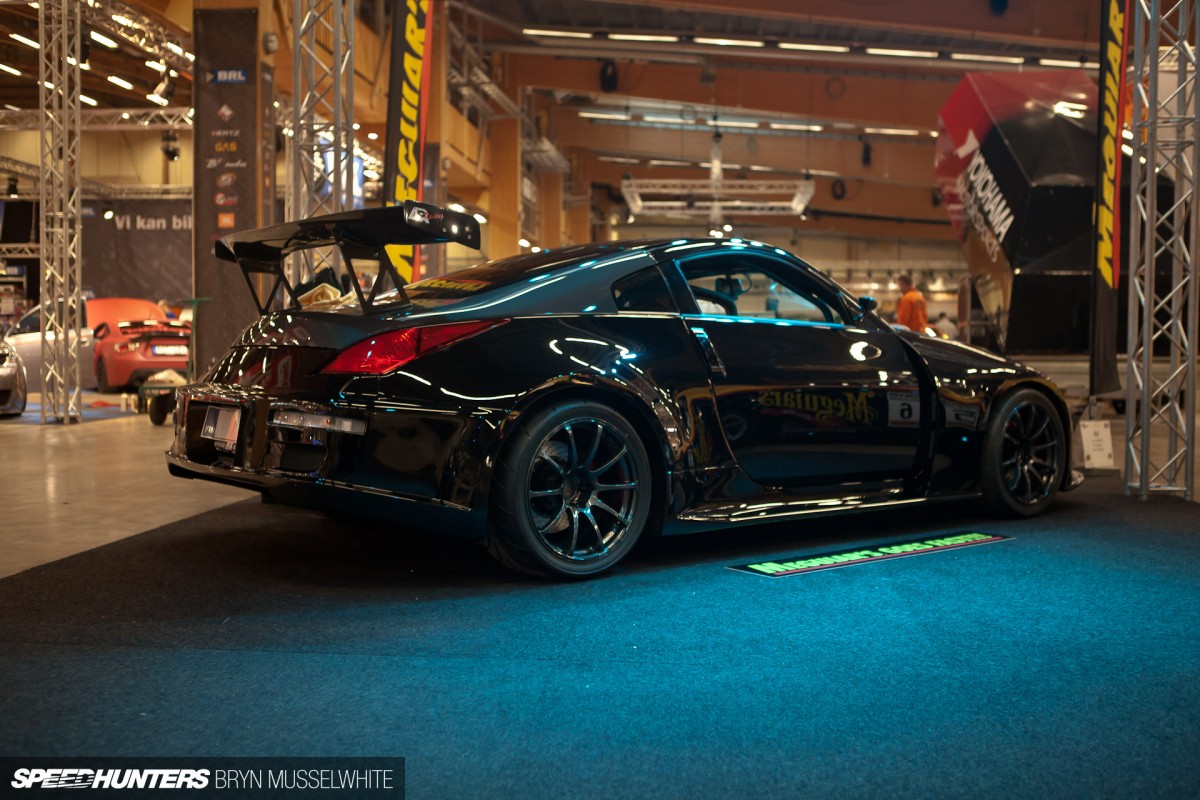 So for example, you might pass by this Top Secret body kitted 350Z. The level of finish is high, the Advan wheels are cool… But what else? How about a VQ35 engine swap, complete with ProCharger and a whole load of other high-end kit like Tomei cams and Accralite forged pistons. It comes from northern Finland and the owner is claiming power levels of between 800-1500hp depending on boost levels and how much nitrous he wants to use! I asked him whether it was built for racing and was going to get a livery? He just smiled and said 'no, trackdays and fun.'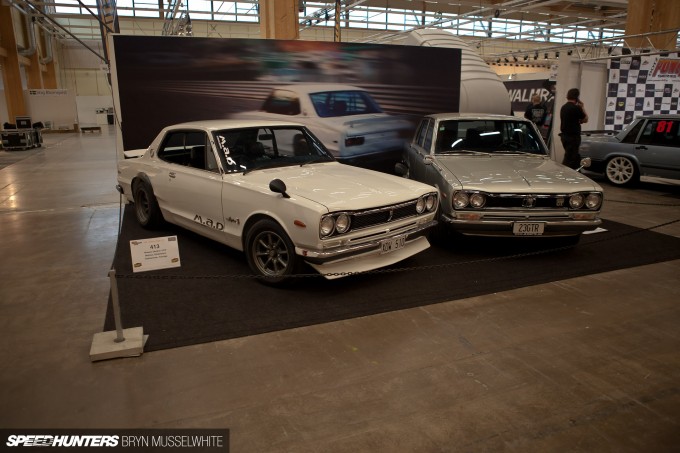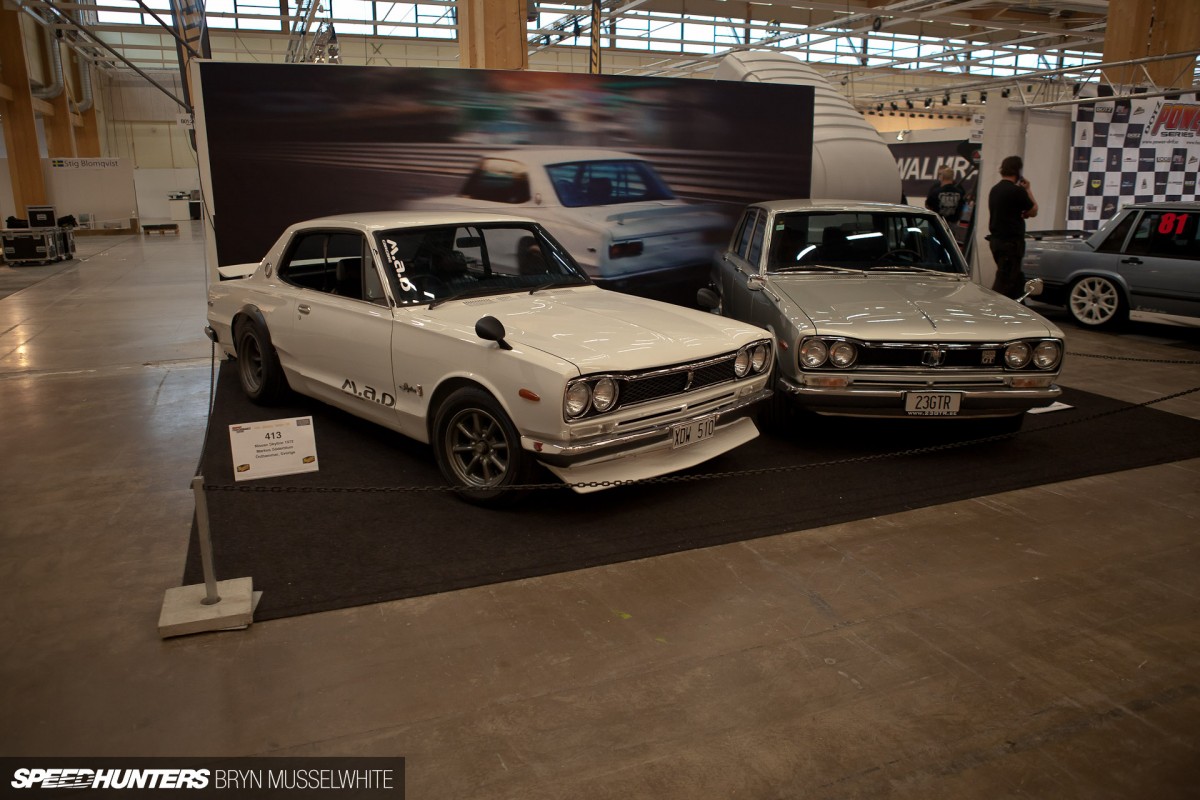 Our new Community Manager, Taryn, has just walked in. She's fresh off the plane from New Zealand and I figured she might like this pair. It's kind of odd, but she arrived right in the middle of writing that first line! This really is unfolding around me…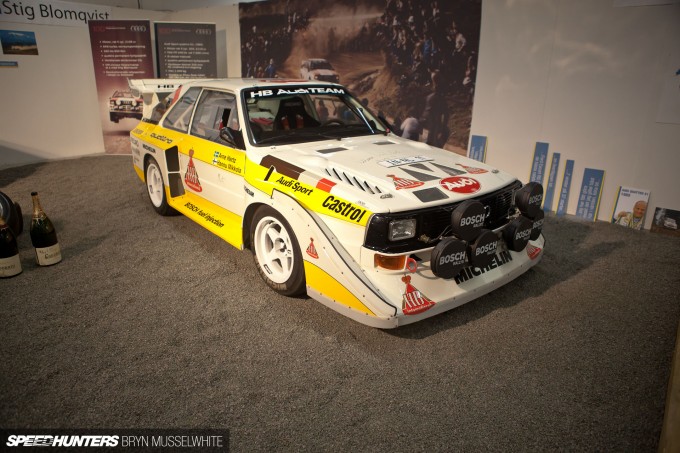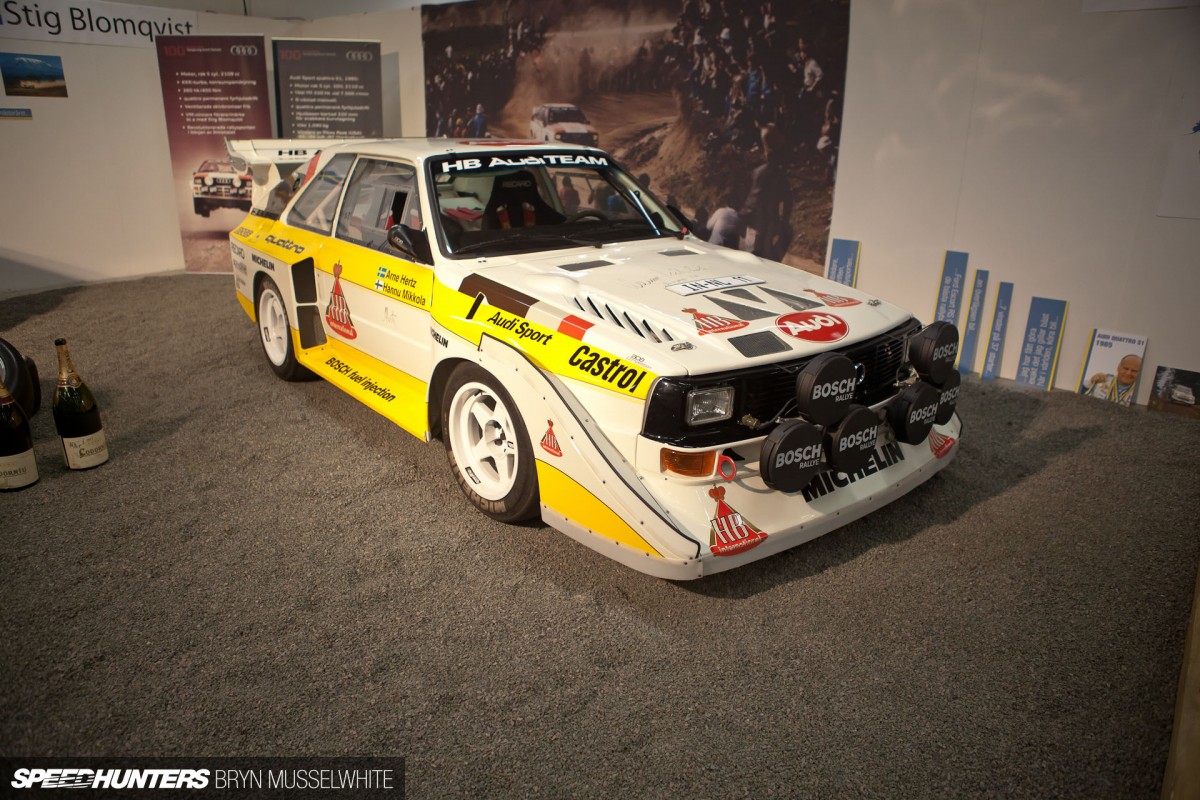 Right now I'm itching to get back out and see more. There are proper hero cars here that I need to get back to, as well as all the others which will have arrived in the meantime. There's a picture I have on a hard drive somewhere of an Audi Quattro S1 sliding through a forest in thick snow, this one. Just standing this close to something that has the potential to do such things makes my hair bristle.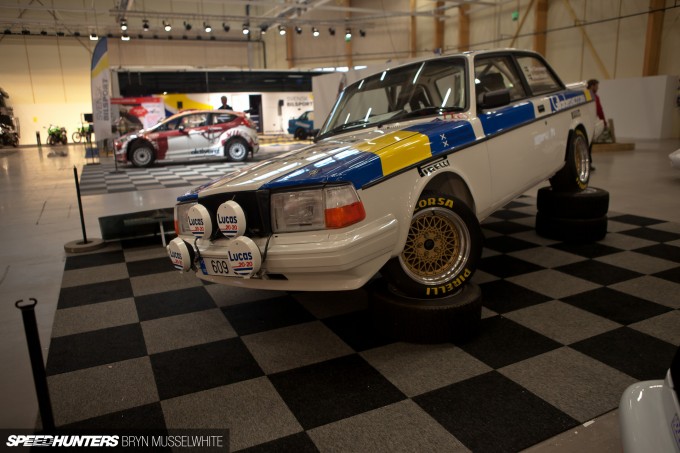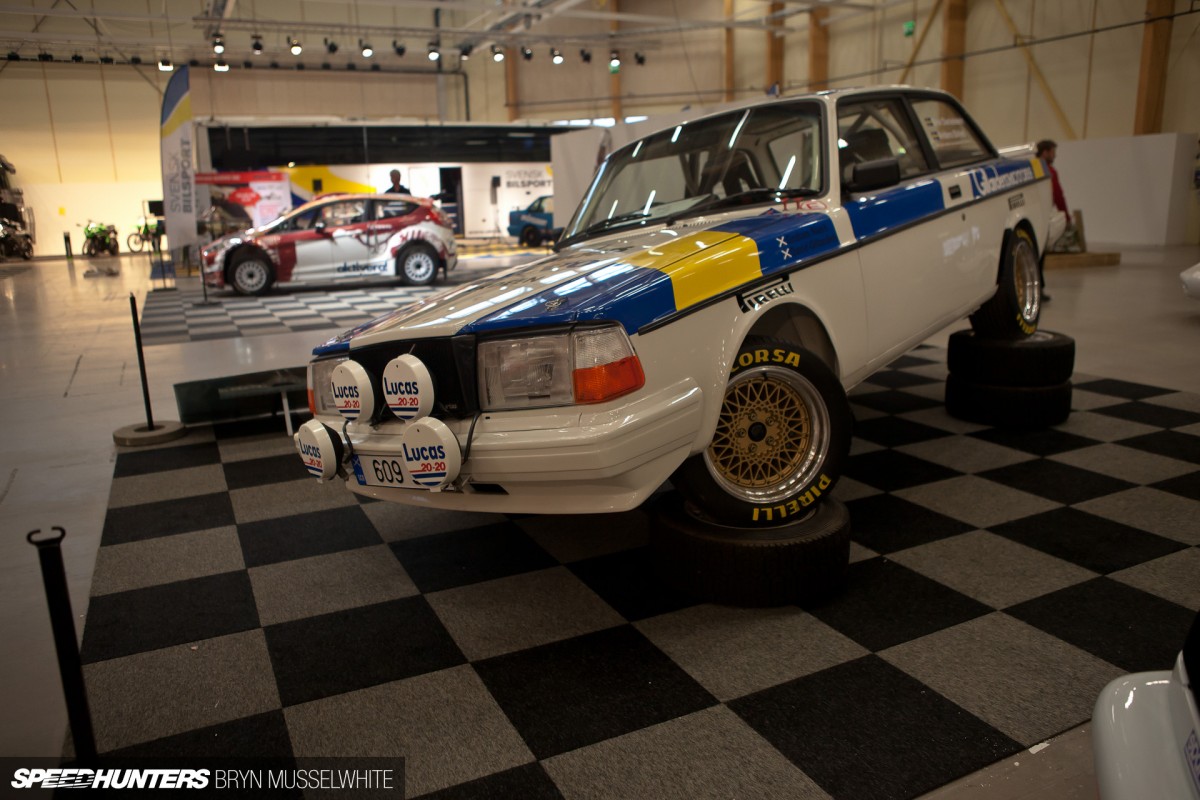 As this is Sweden, obviously there are plenty of Volvos, which I'm a massive fan of. Over here they're used for everything from daily duties to rallying, but don't worry I'm not going to get too carried away. Not unless there's good reason of course.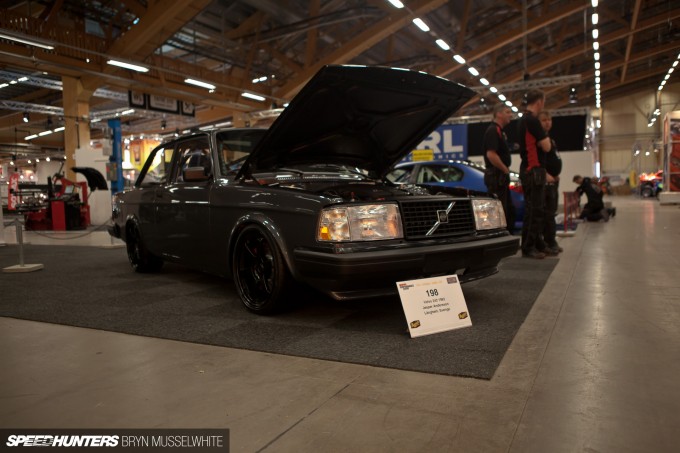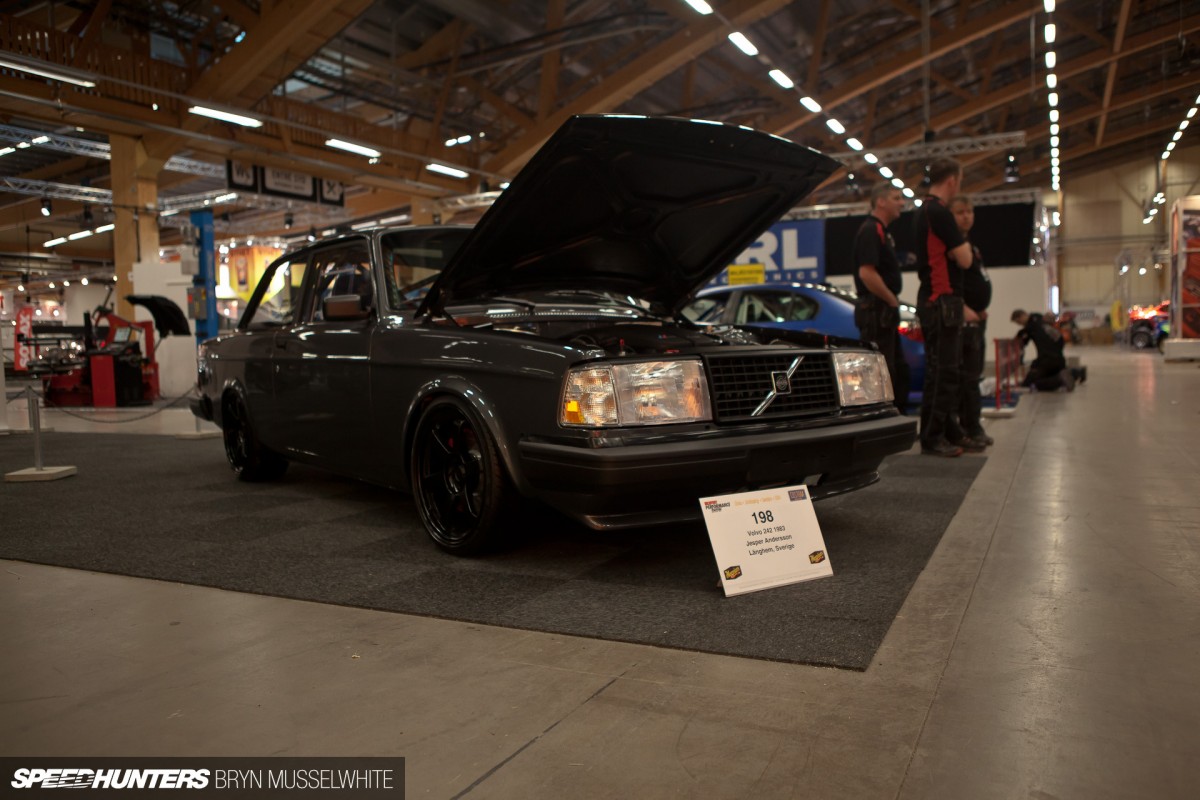 A super-clean exterior alone does not a feature car make.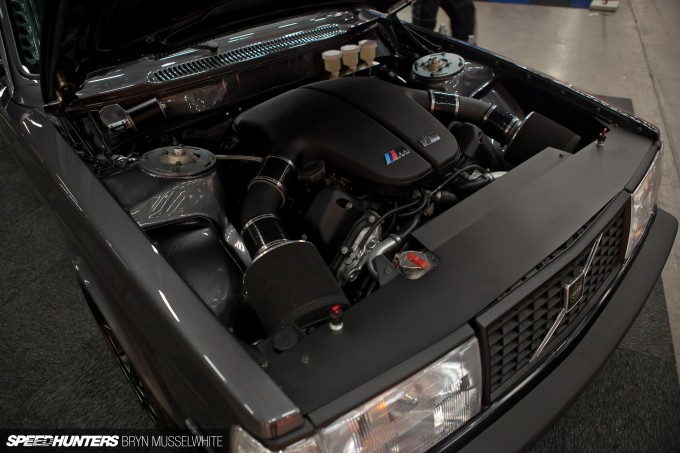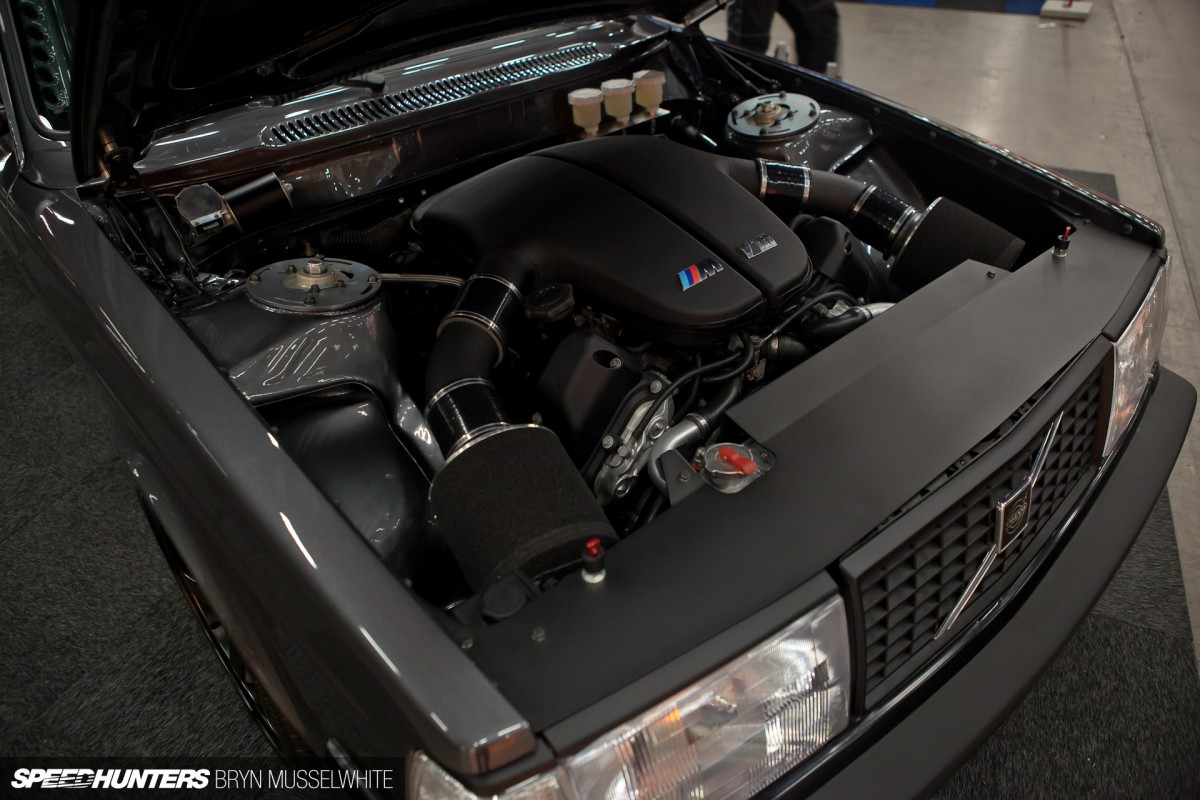 But when I get closer and find that this 242 has a BMW M5-sourced V10 under the bonnet I thought you guys would appreciate it. Right? Instantly I'm transported back to last July and Gatebil at Rudskogen. The thing to remember with this part of the world is to expect the unexpected. Every time you should prepare to be amazed. Which reminds me, it's probably quite a good time to mention that all-carbon RX-7 at the start of the article. That's got a Nissan SR motor in it. Sacrilege? No, it's from Finland.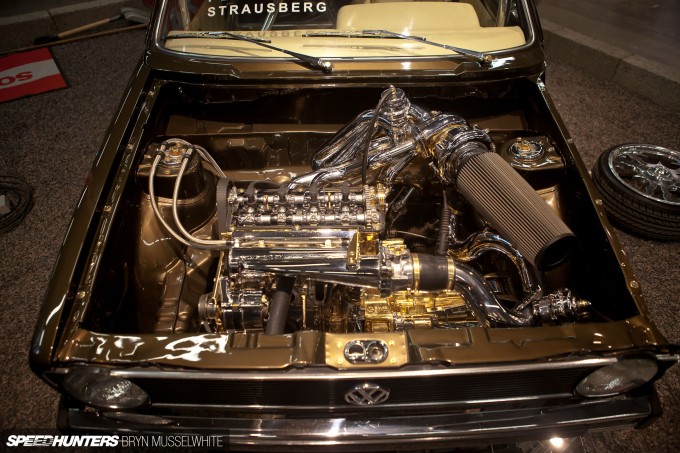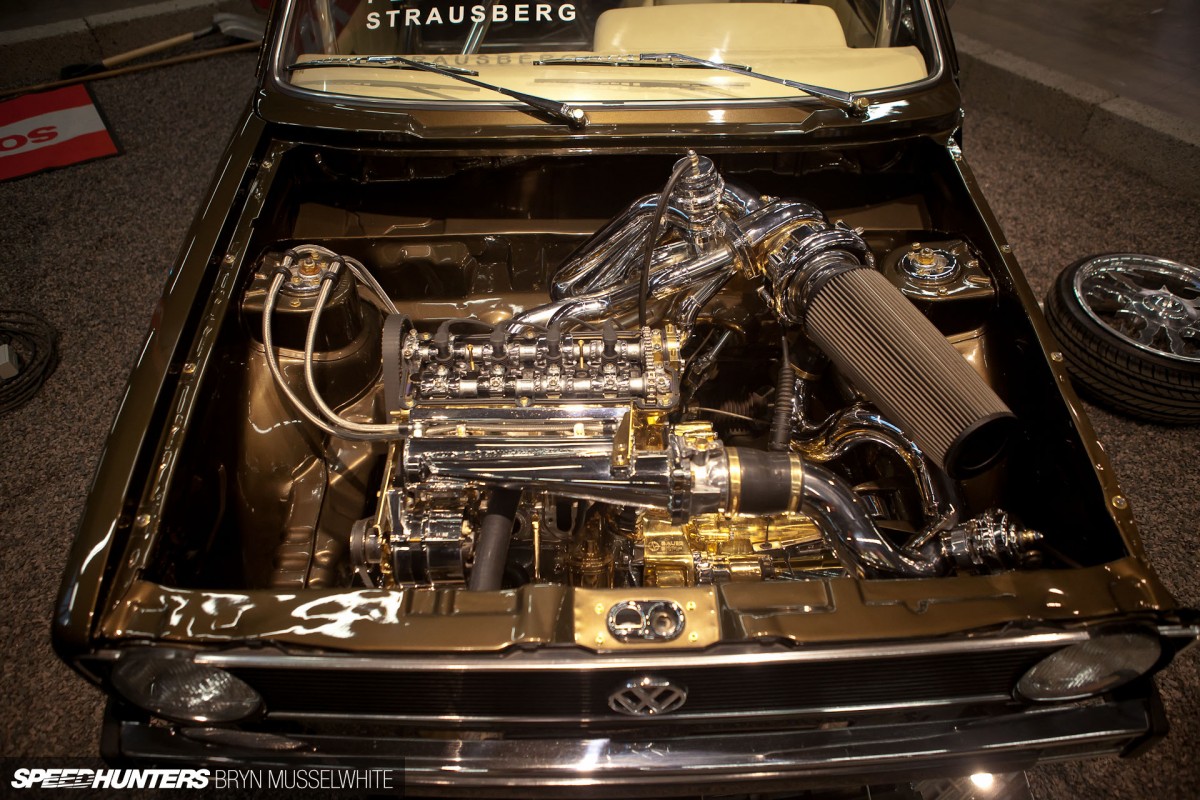 Detail, detail everywhere! This Mk1 Golf had its cam cover removed to reveal the polished and detailed camshafts and head. That turbo? Gold plated. What you might not have noticed is that the driver's side wing has been removed, along with the wheel, to show how deep the level of attention is.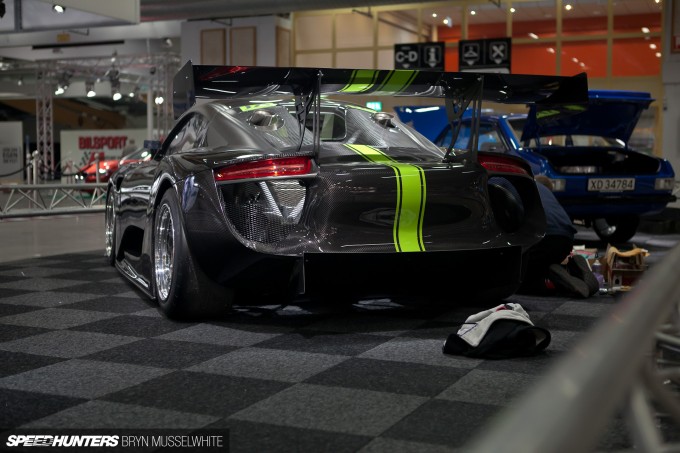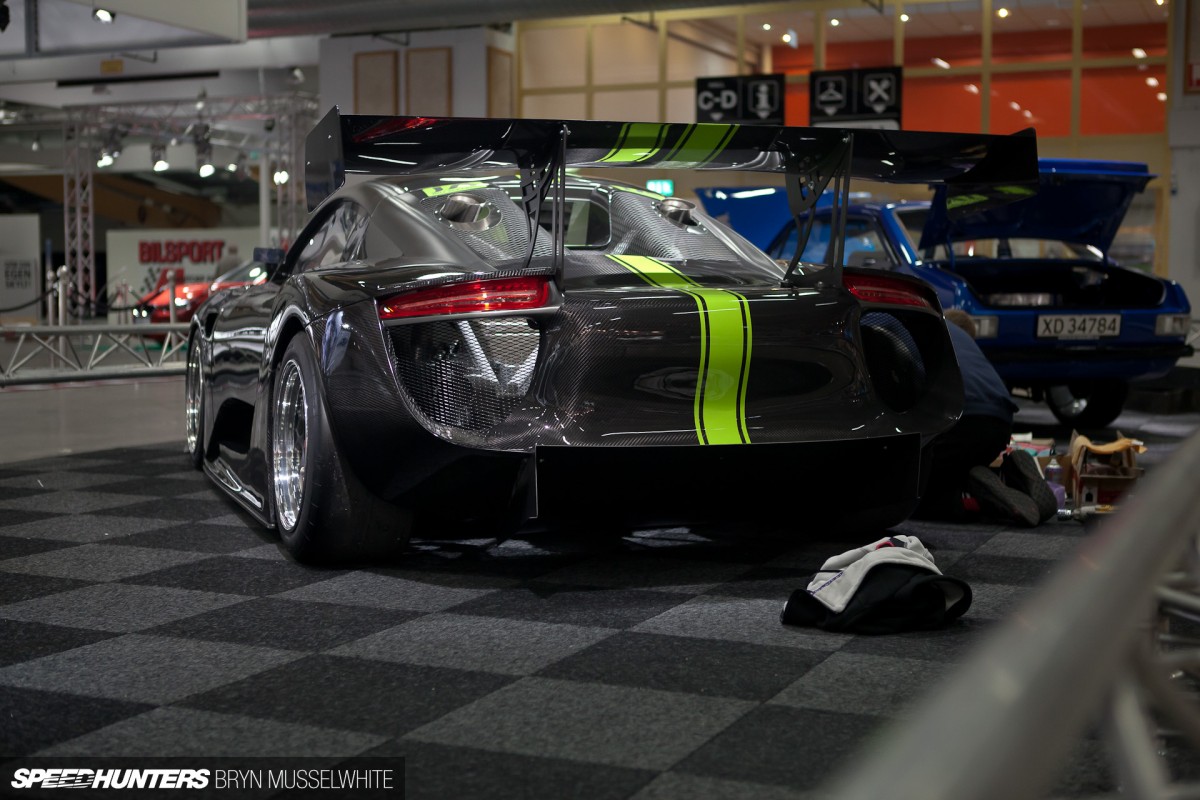 Then of course there are those builds that you just can't pin at first. You worked out this is a 996 Turbo-engined, all-carbon Porsche Cayman, yeah? Me too…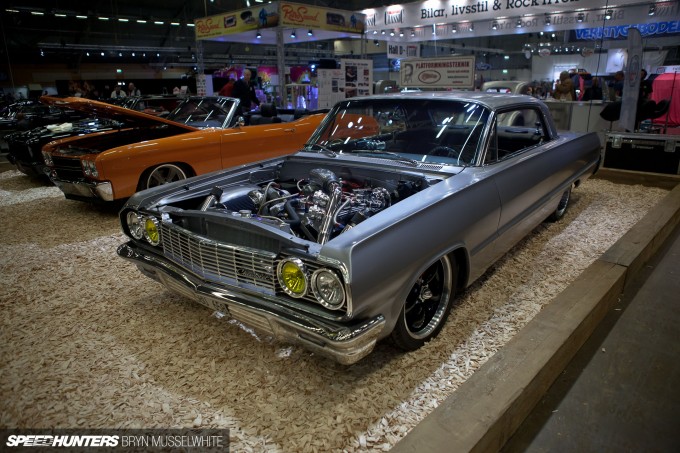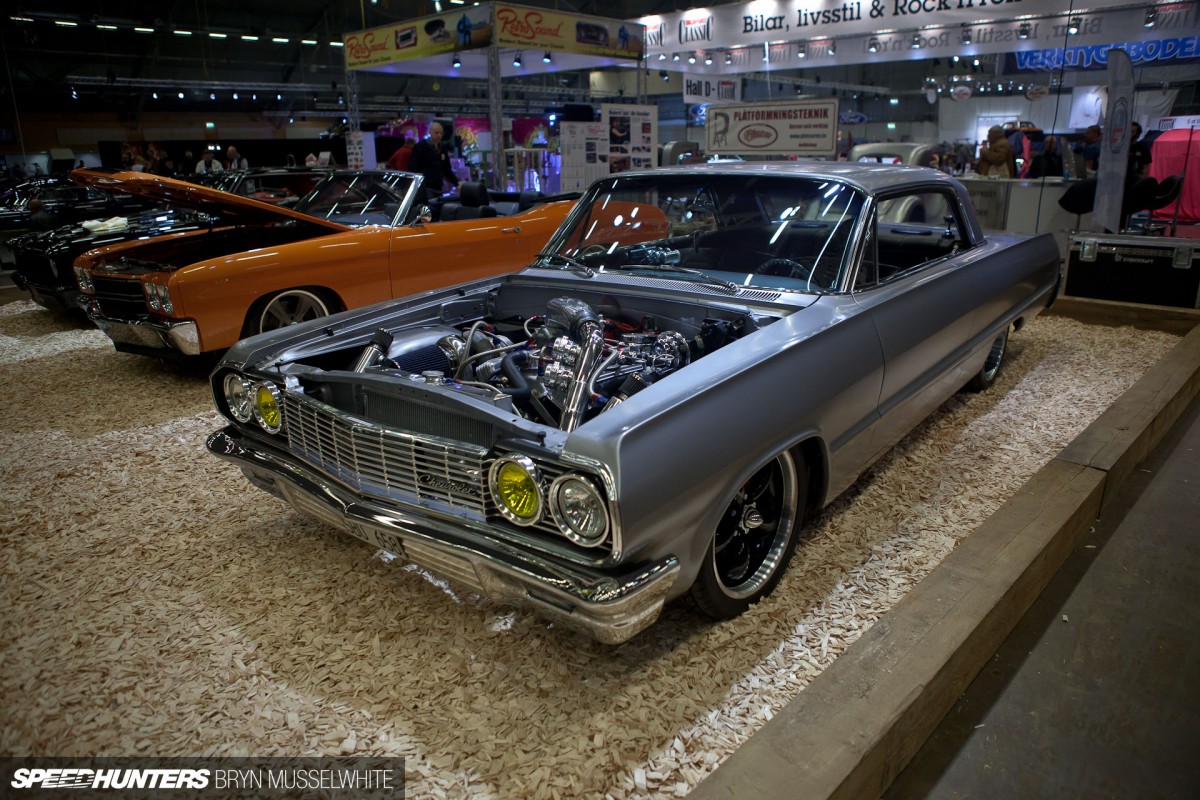 So far I can't think of a car type or genre that isn't covered at this show. One hall here is completely turned over to American metal. If this was LA I might have expected to see this '64 Impala wearing 13-inch Dayton wires and multiple hues of candy paint. Here it's forced induction and Pro-Touring inspiration.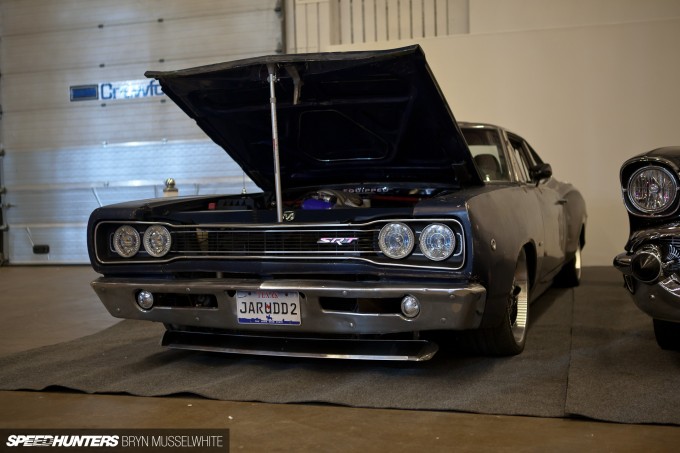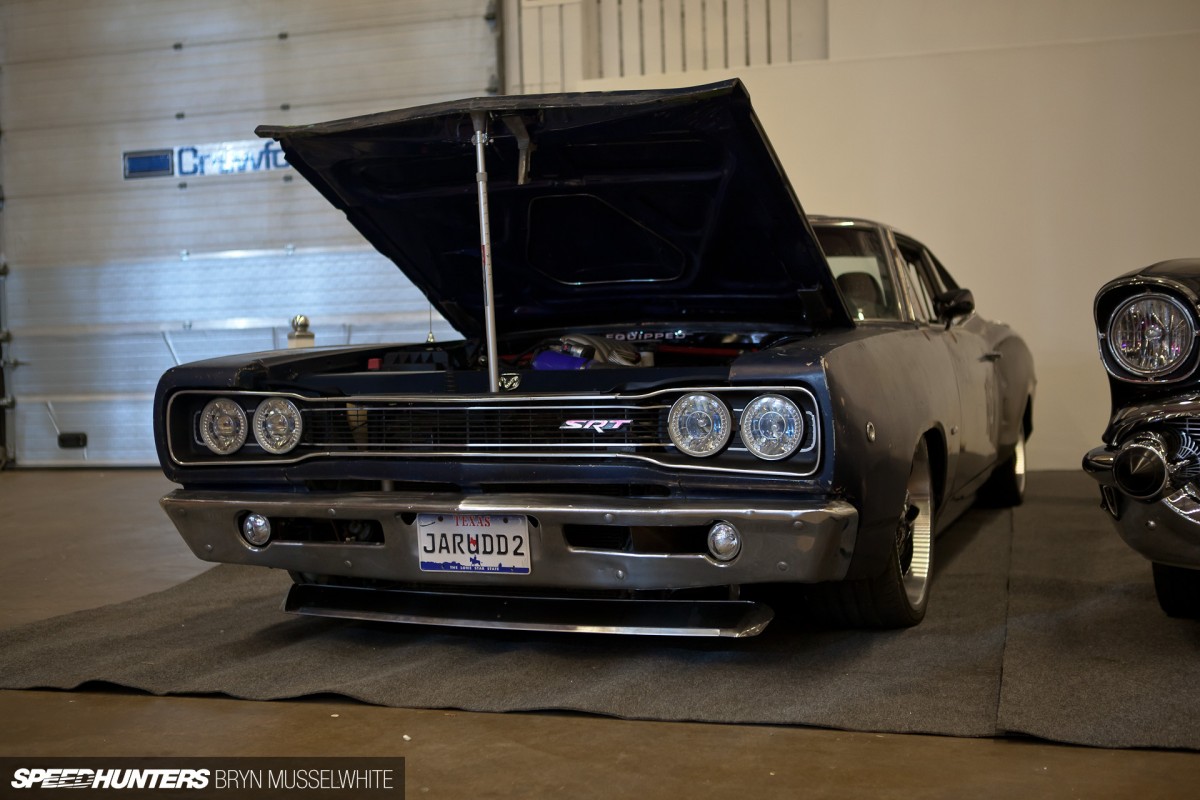 This early '70s Coronet really stopped me in my tracks though. Picked up in Texas just over a year ago, it's now got a complete '06 Dodge Charger underneath it – from the Hemi motor to the full dashboard, suspension and brakes. The lot! It makes me hang my head low when I think about how unproductive I've been with my own project.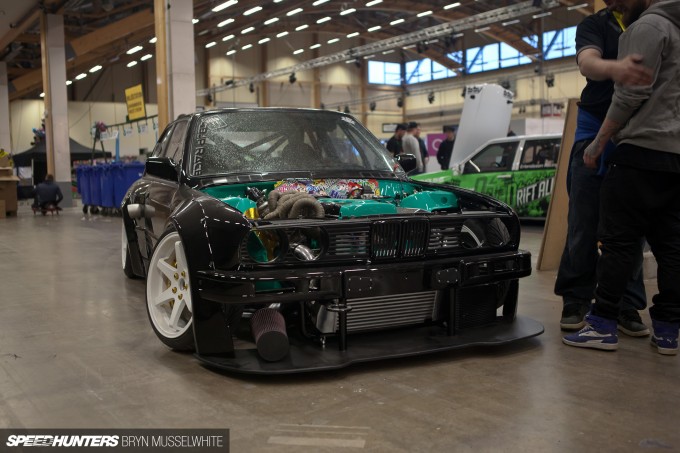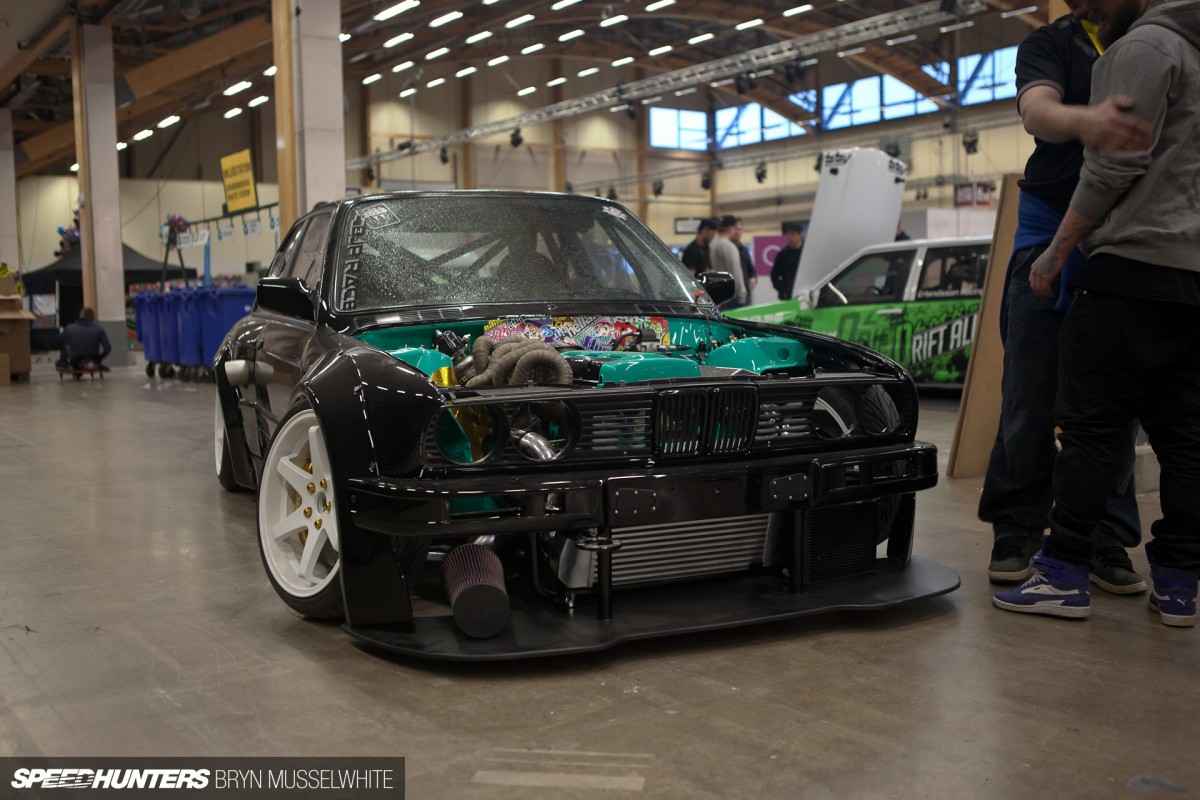 So the skinny is, we're here and we've got four full days ahead of us scouting out the metal and composite, blood, sweat and tears that will melt your internet in the coming months. So as much as I've enjoyed this guys, I'm off. For a start there's this 2JZ-powered E30 BMW, plus somebody has just mentioned a bunch of period hot rods and a fully air brushed articulated lorry dedicated to Madonna. Now that I just have to see!
Bryn Musselwhite
Instagram: speedhunters_Bryn
bryn@speedhunters.com