Feature car fill
This time last year I was at the Nürburgring in Germany, grabbing passenger rides around the legendary circuit before continuing on for the rest of a 3000-mile road trip through Europe. Now here I am sat in my office as the Editor in Chief of Speedhunters. Both these things make me smile. The year in between these two events has passed like they all do – very quickly and packed with incredible action and adventure. That pace keeps us looking forward, because otherwise we'd crash pretty quickly!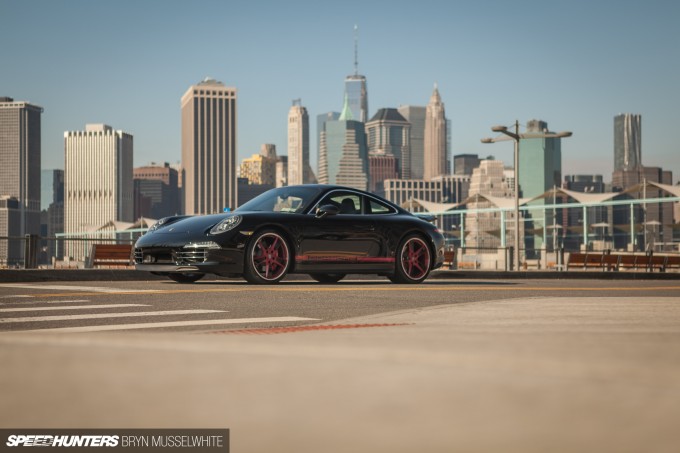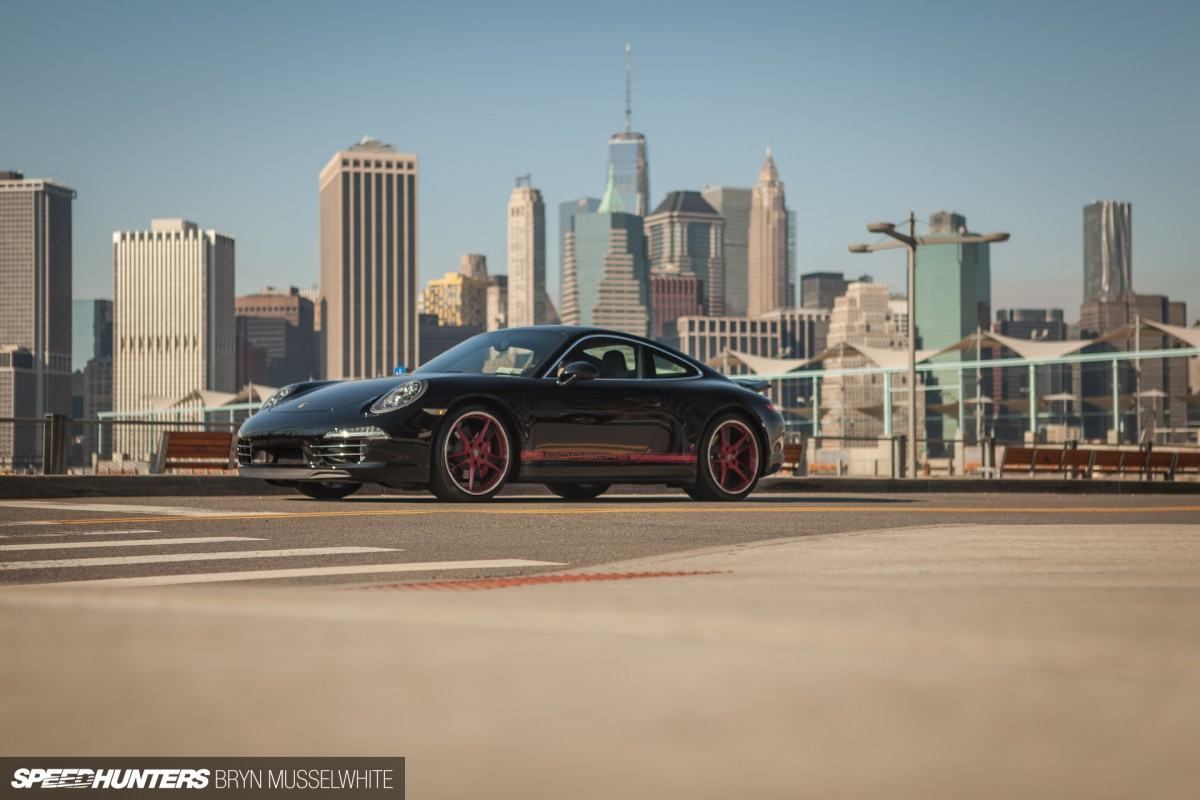 Historically, April is always an interesting month for us at Speedhunters. It signals the start of a new year at a business level, and as ever we're looking forward and formulating new ways of doing things. Live feed story telling at a show? That might be happening this month. In fact, a whole load of new stuff is happening and we're hoping you're going to be as excited about it as we are.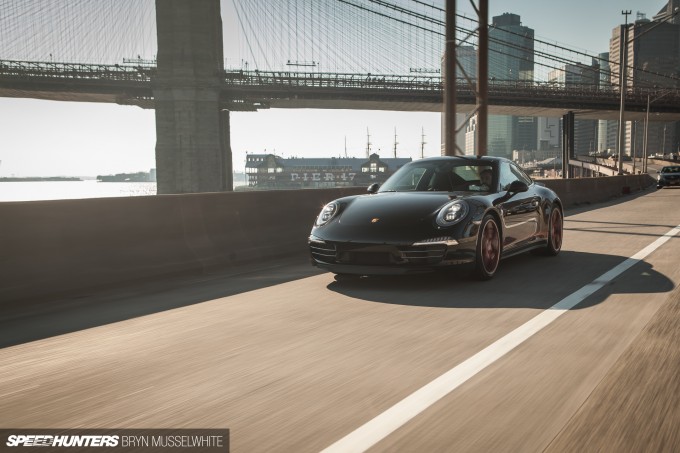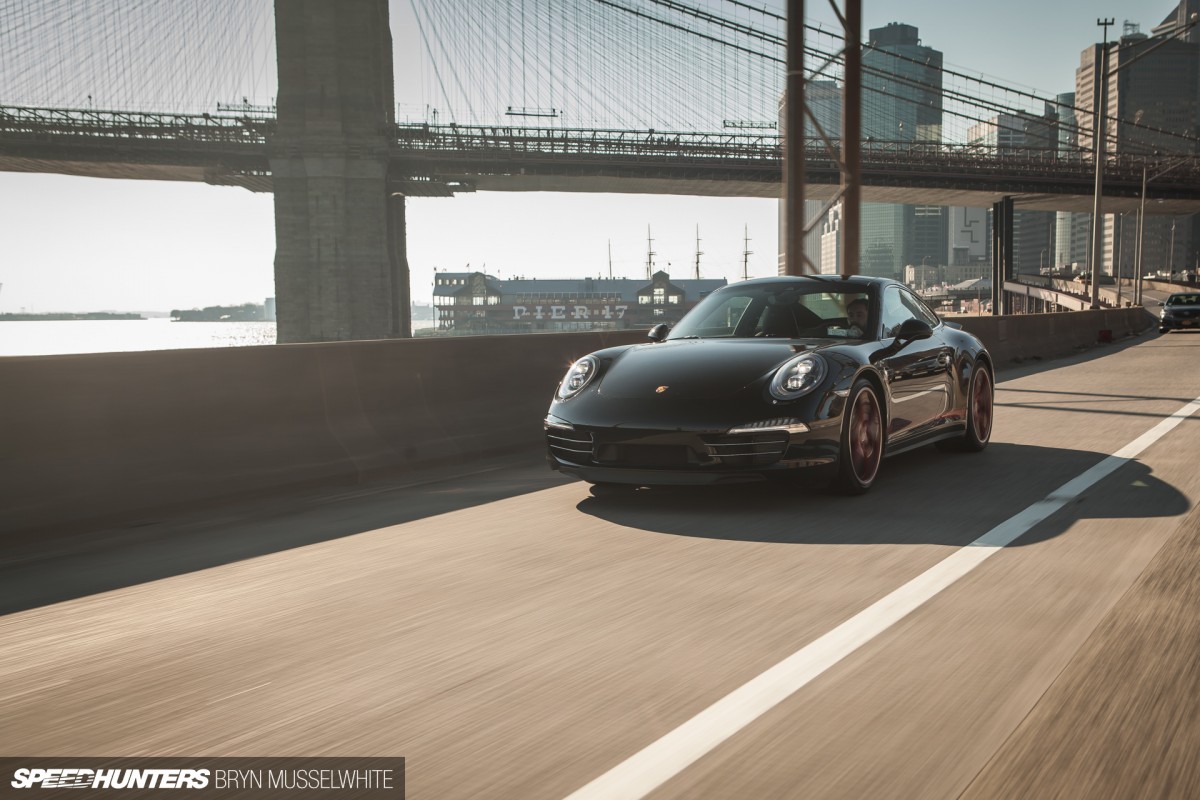 Before we get too far ahead of ourselves, it's always good to keep some things simple. So I'm going to start by taking you back to a beautifully sunny Sunday in January, when I had the chance to enjoy a 50th anniversary Porsche 911 on the fascinating streets of NYC. But I'm still in danger of getting ahead of myself here, because it had been a big week leading up to this point in time.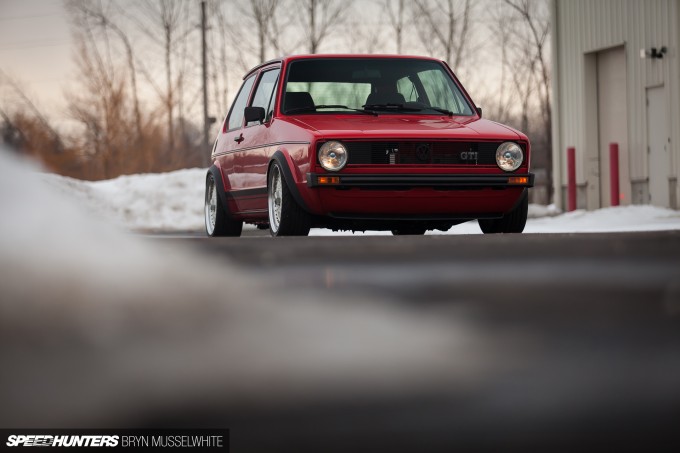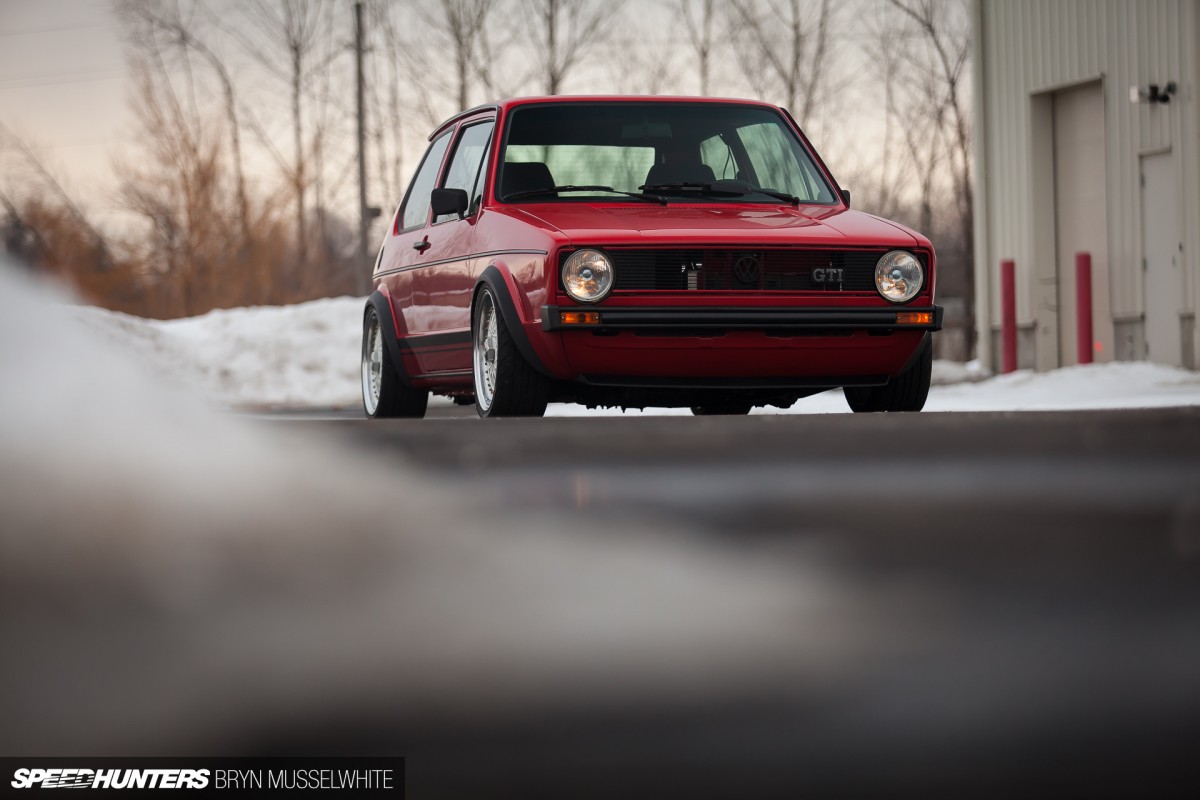 Just days earlier I was lying on some seriously sub-zero ground outside Air Lift Performance in Michigan. Because to be honest, I wasn't going to walk away without a feature on this stunning Mk1 Golf – even if the sky decided that snow was a good idea during the shoot. This is the first Mk1 kitted out by Air Lift, and for me it makes that link between killer looks when parked, and the ability to actually drive.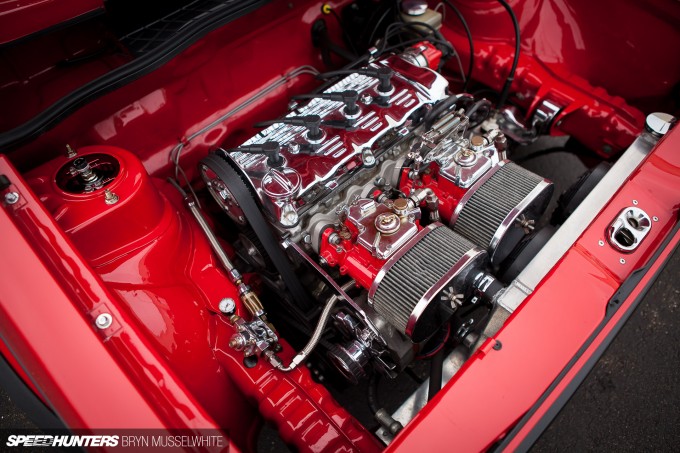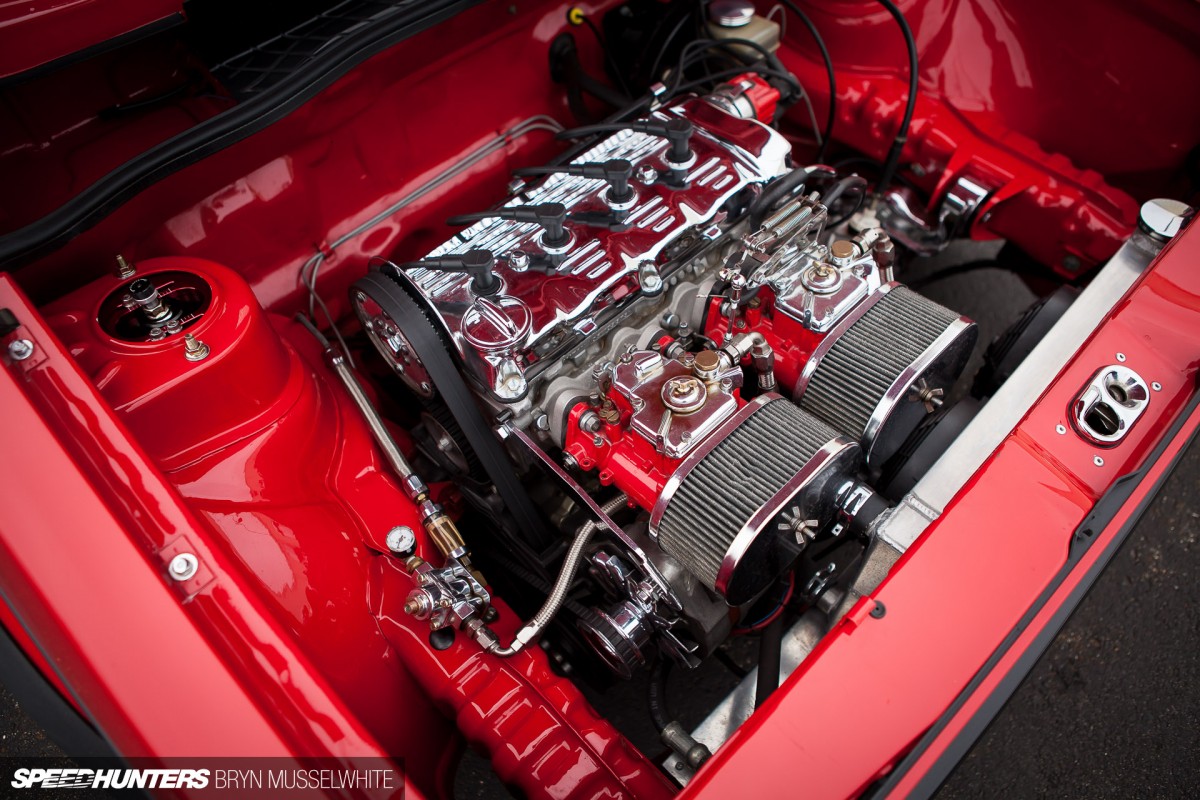 Because with this under the bonnet you'd want to, right? Show and go, my friends.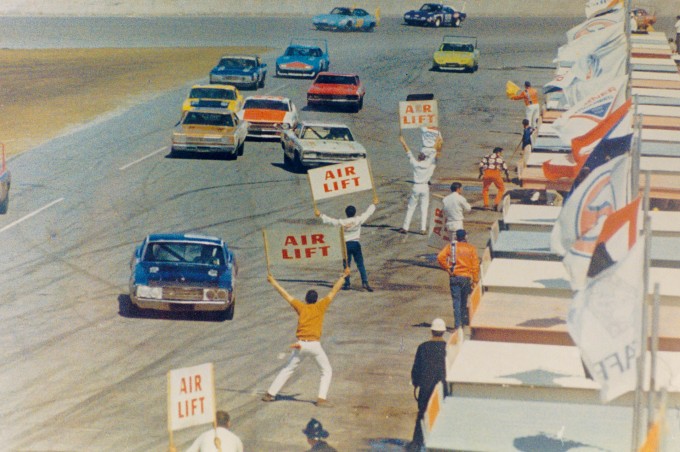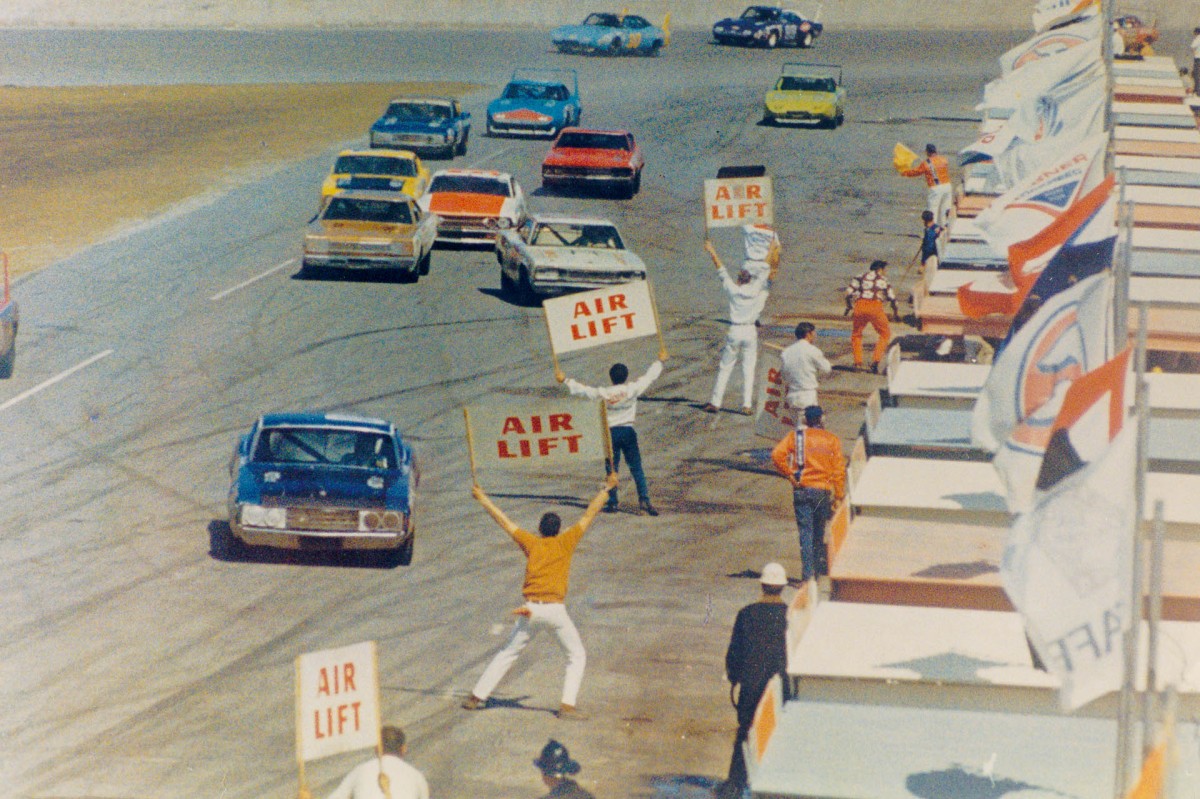 Of course, we weren't there just on the off chance that a delicious Golf was going to be in the workshop. When I first met Corey and Brian from Air Lift on one of their trips to the UK in 2013, conversation turned to the company's photographic archives which go right the back to its earliest days. Think 1949! Yes, if you're of the mind that riding on air is a new thing, then you really need to adjust that view. Corey specifically mentioned the picture above, and I'm really glad we were able to track it down for an upcoming article on Air Lift's amazing history.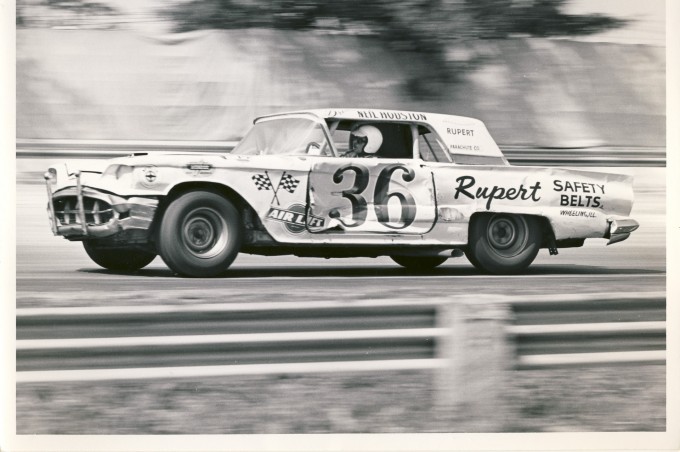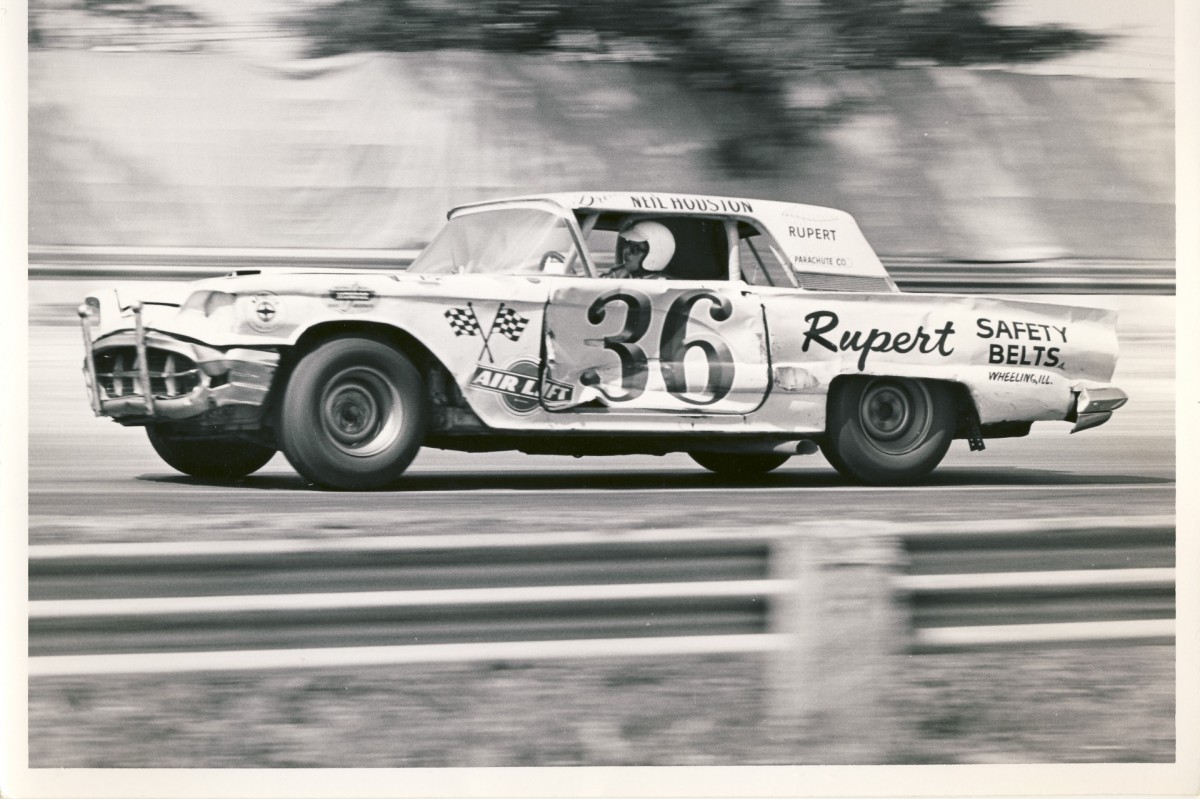 I'm not sure what became of Rupert Safety Belts, but I'm glad to report that Air Lift are still very much around and will be for a long time to come. After packing 8GB of historic photos onto a USB stick, a great couple of days spent there had to come to an end.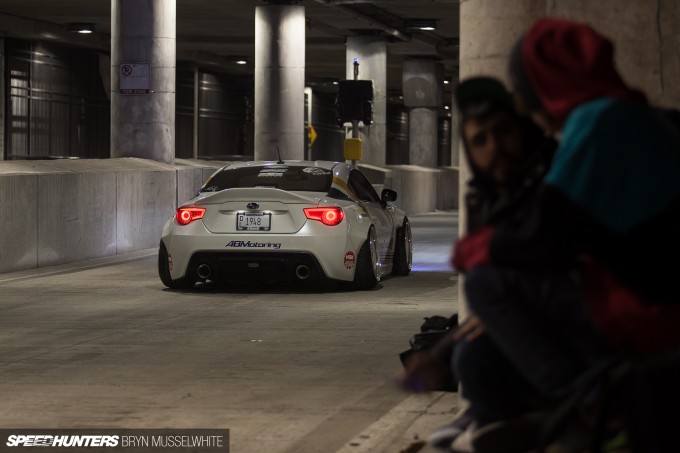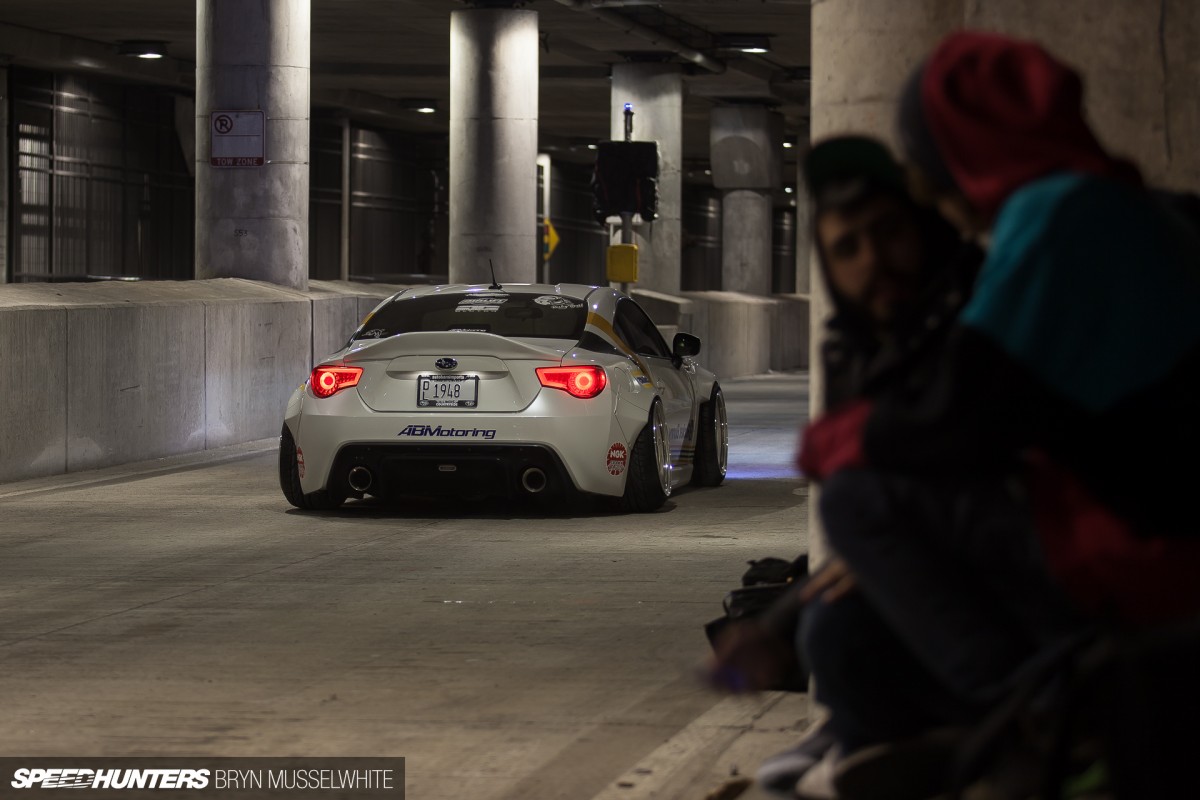 Because Chicago was calling and this is when things got colder. And, err… hotter. Well, it was always going to be interesting spending some time with the Risky Devils. Richard 'Fish' Fisher's BRZ is quite possibly my favourite ZN6 chassis car to date, and seeing it laid out in Lower Wacker made my frozen eyeballs all worth it. And no, I'm not even joking. That's what you get doing tracking shots at 1.00am when it's way below zero outside.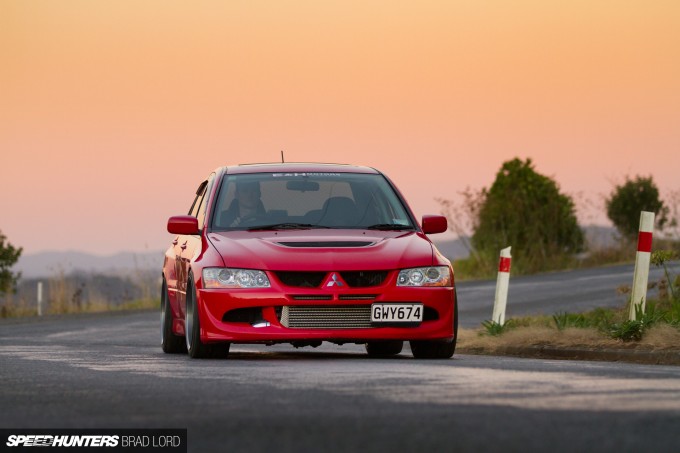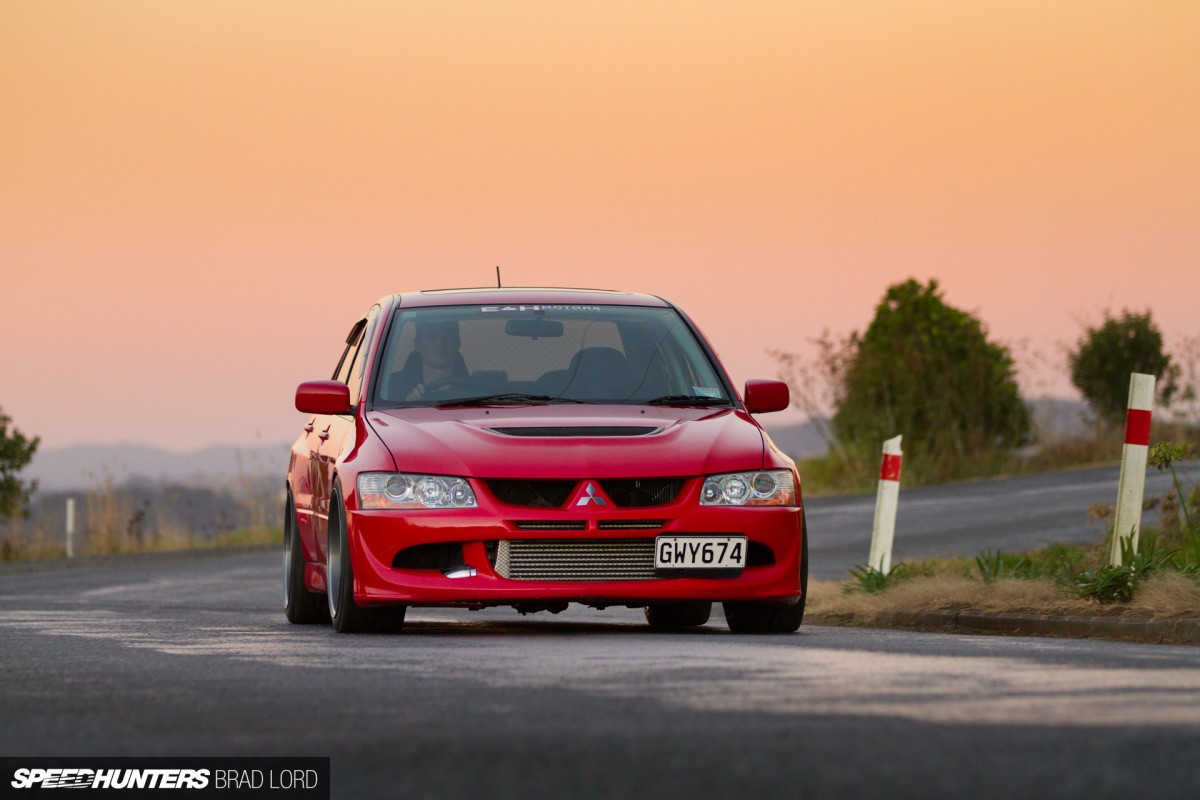 Of course, it's not just me out and about there, though. A couple of months ago I spoke to the team about the fact we weren't featuring nearly enough Mitsubishi Lancer Evolutions or Subaru Impreza WRXs. Both are hugely popular and tuneable, so where are all the good ones? Here in April, that's where. You've already seen Alok take the white stormtrooper for a drive in Germany, and Brad tracked this one down in New Zealand. As you'll know by now, we don't do normal, so I'm going to make you wait for the details on this specific Evo VIII. Do not let its factory looks fool you…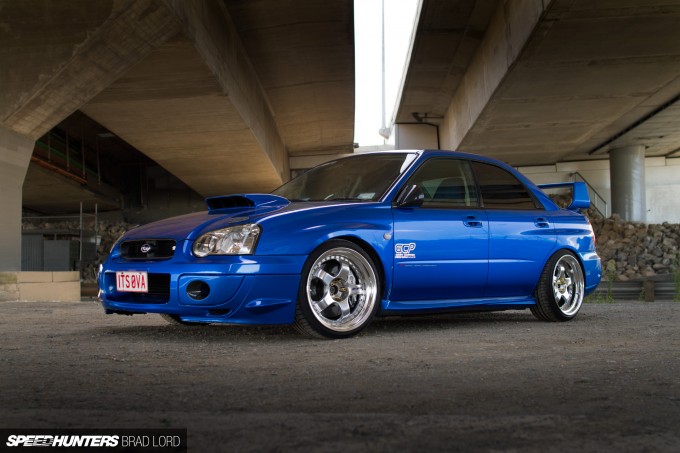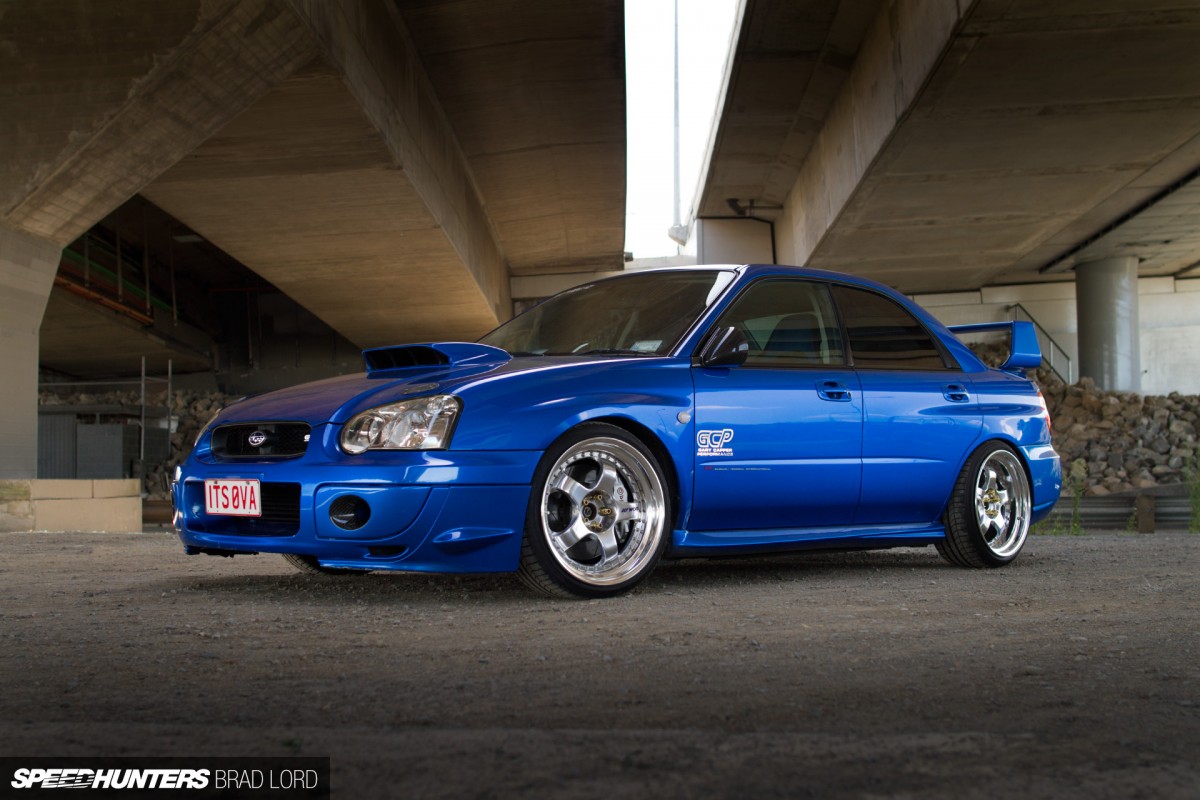 All things being equal, he also shot this GDB STI hawkeye for a feature too. For me, these are massively important cars in our combined history. Here in the UK – and a lot of other countries for that matter – the Evo and WRX are responsible for so many of our personal stories. From their rallying heritage to street racing credentials and all round practicality, I'm glad we've got a few to show you.
There is of course, so much more though…
You know what time it is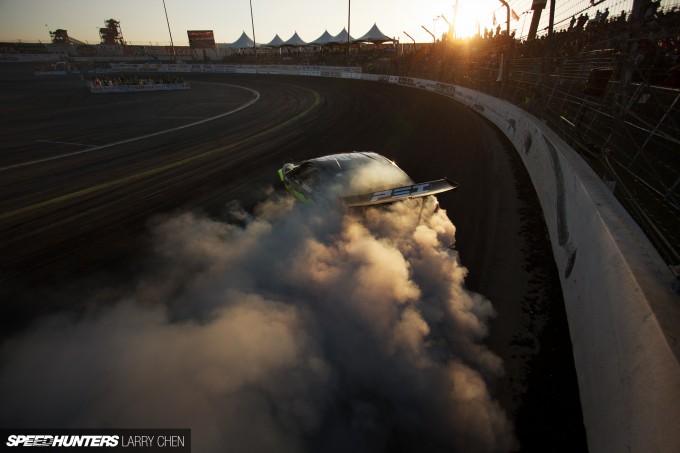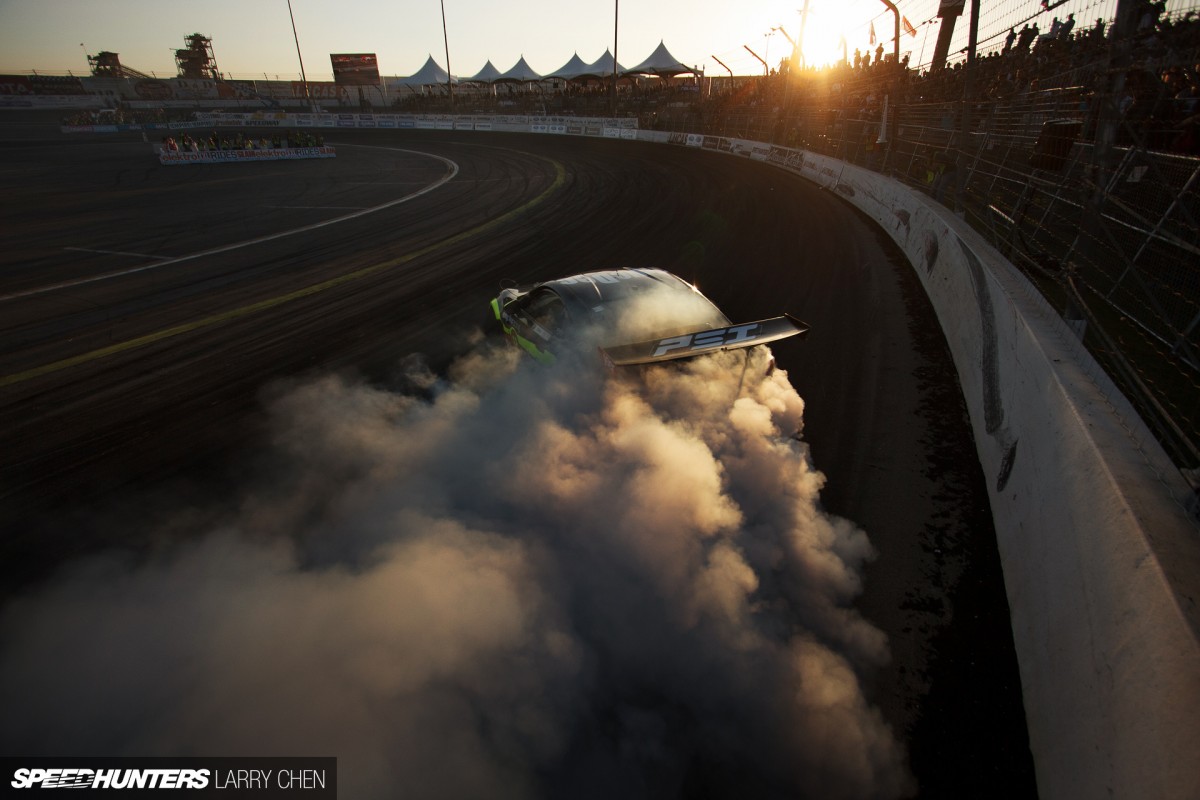 The start of April also means one thing – drift 'o' clock in Long Beach. As I write this there is a whole world of horsepower descending on Los Angeles; ready to destroy truck-loads of tyres in the name of fun – and competition of course. There's another reason for using this image from Speedhunter and official Formula D photographer Larry Chen too. Because next week we will be releasing a collection of prints based solely around his work in this field. All your favourite Chen drift captures will be in there and available for purchase. You asked, so we made it happen. Look out for them!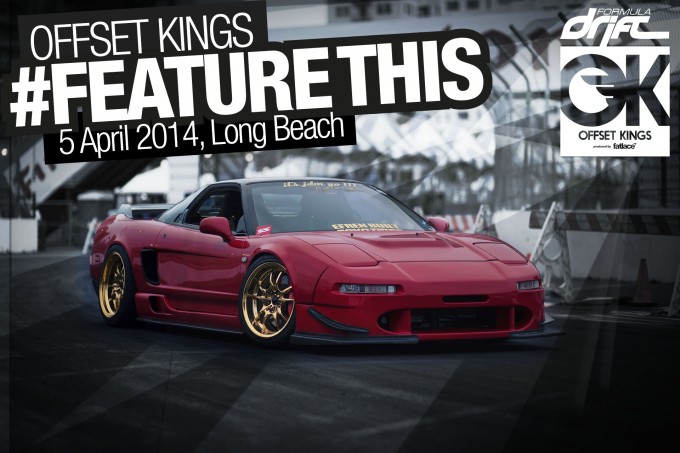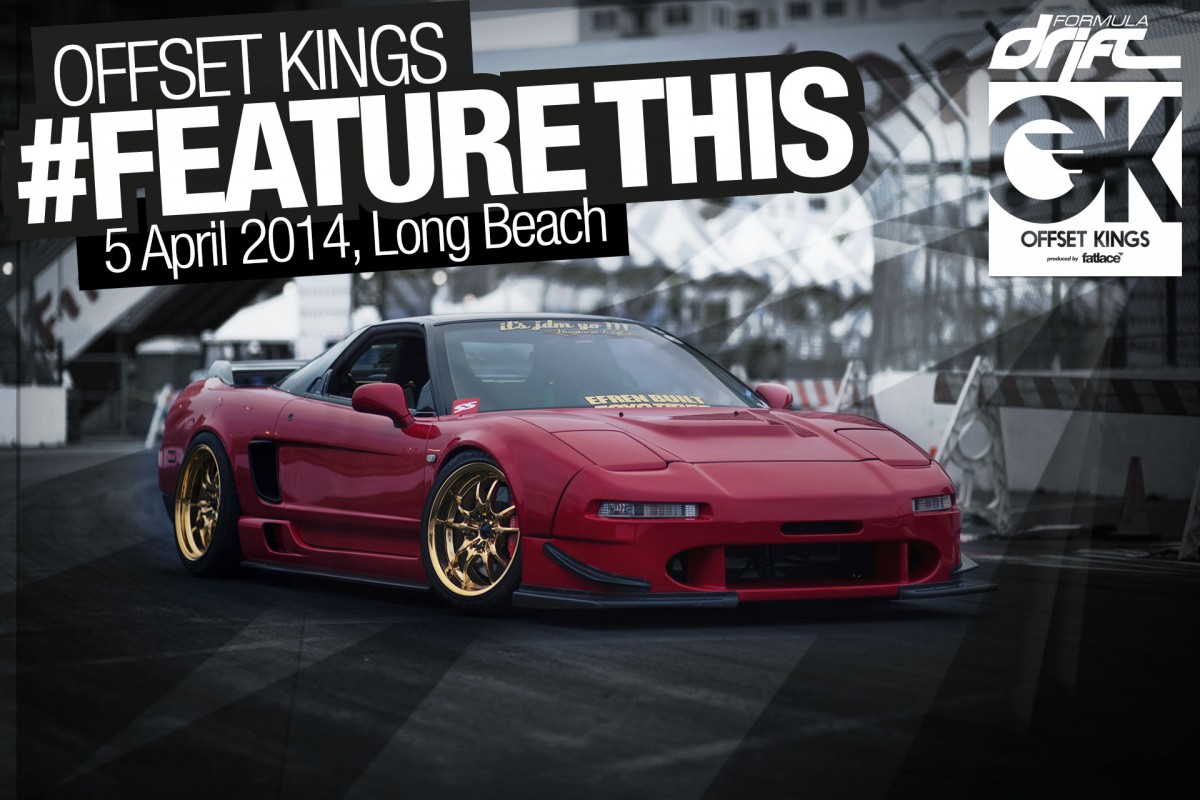 Another exciting aspect of the Long Beach circus will be the #FeatureThis program we have planned. When you want something so bad, why wait? We've teamed up with Fatlace again this year and will be getting to as many of the Offset Kings events as possible. Check out the schedule here. They're not just running alongside Formula D events and there's rumours of events in Singapore and even Guam! This year is shaping up to become a journey of discovery for us, and we can't wait. In fact, that's pretty much our mantra for life, so to that end we'll be selecting one show car on Saturday to be shot on the spot for a full feature here on Speedhunters. So bust out your builds, make with the details and head down to LB. Come and find the team – we'll have stickers and it's just good to say hi! Don't be shy.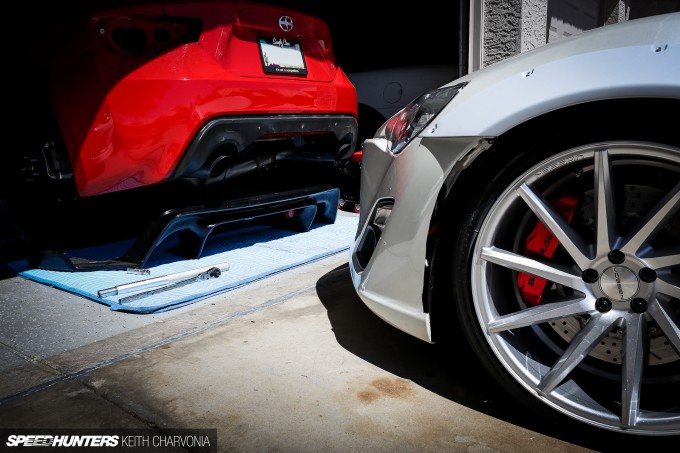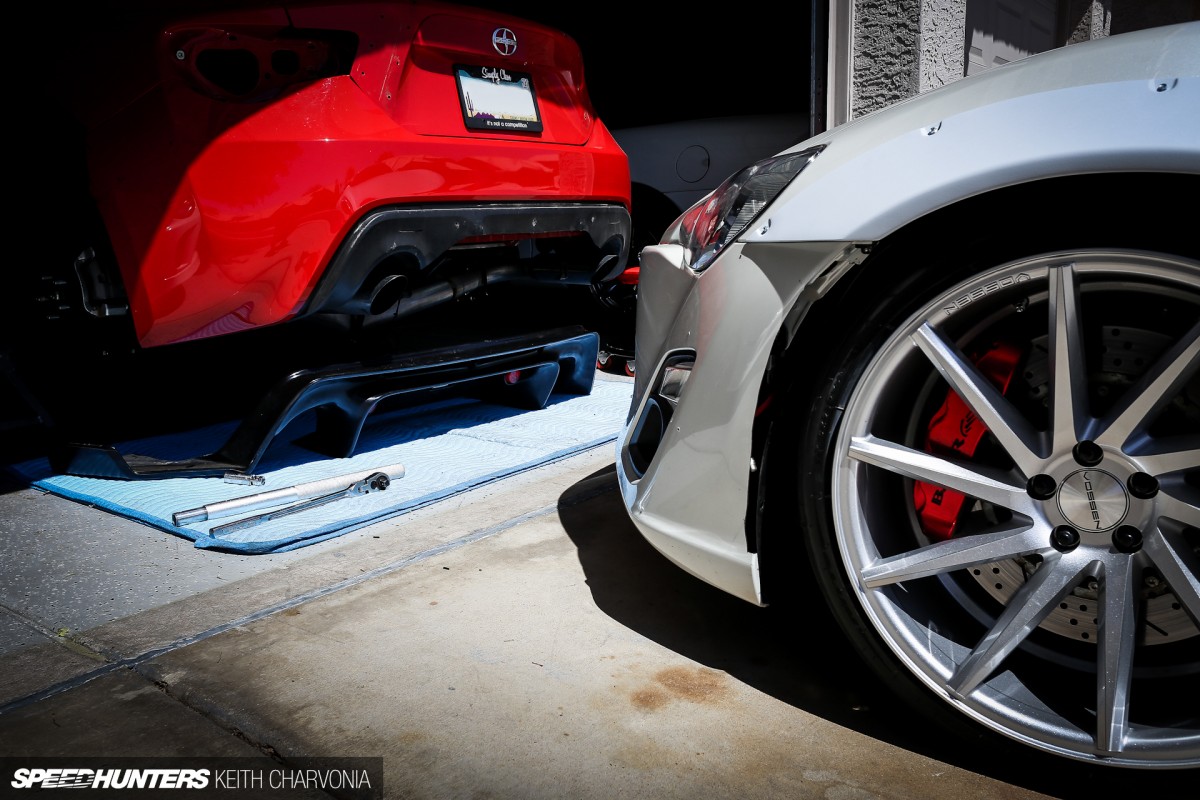 As if that wasn't enough for the coming weekend, we're packing in a whole load of other special stories while a large proportion of the team is congregated in the greater Los Angeles area. Keith Charvonia is driving in from his native Arizona with a USA first. You should be familiar with his project FR-S, but if you're attending Offset Kings you might not recognise it now.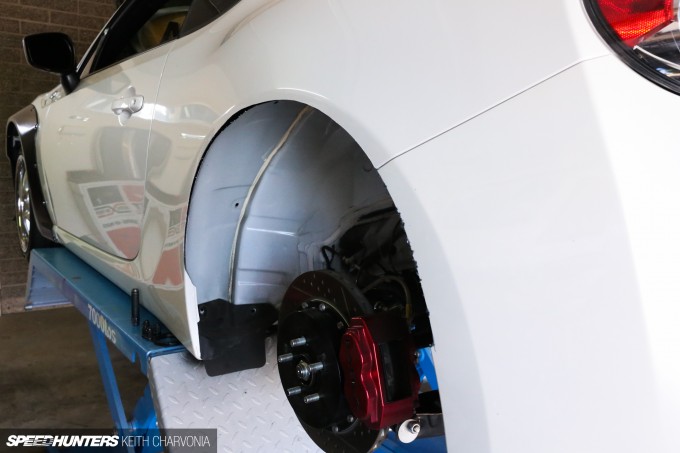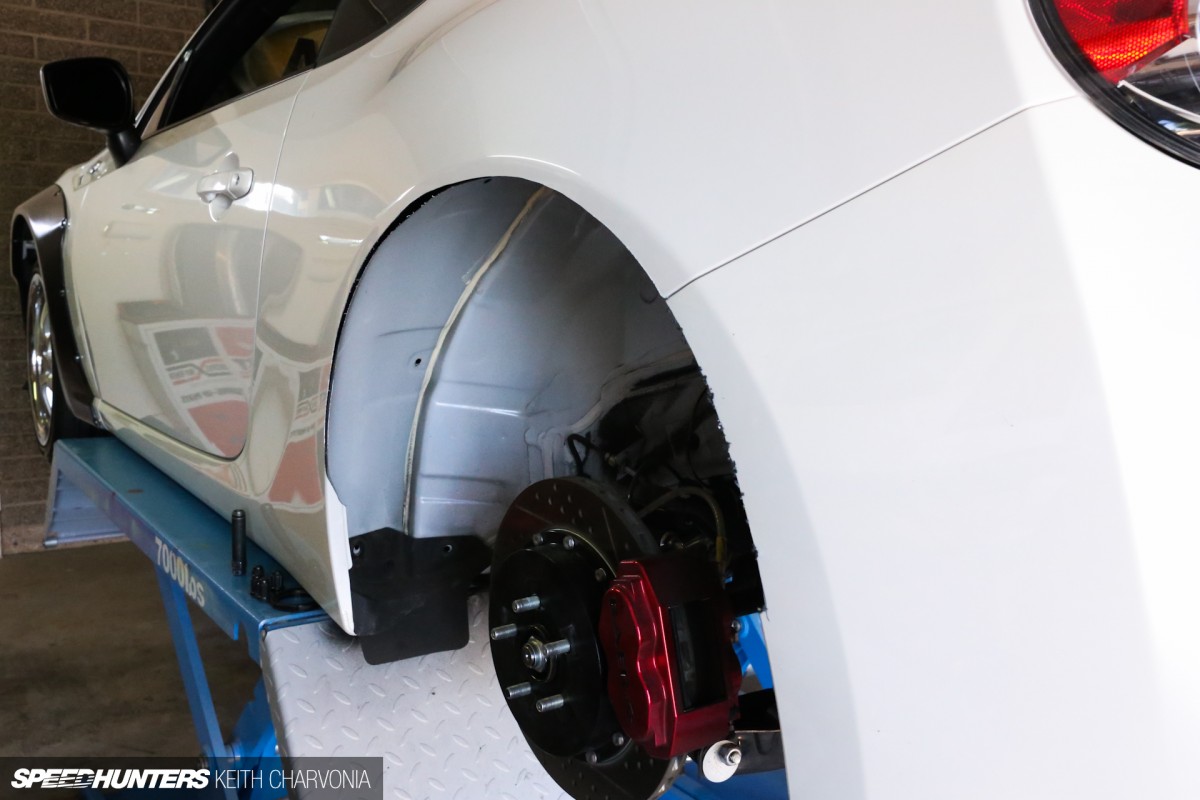 Why so? Well over the last three weeks he's been putting in some serious hours to get it finished in time for unveiling at the show. It's the first ZN6 chassis in the Americas to wear our very own KM4SH bodykit. This timing is fitting too, because our mini theme towards the end of the month will be projects, big and small. We'll look at what keeps us in the garage, and how badly we can get it wrong, and right of course.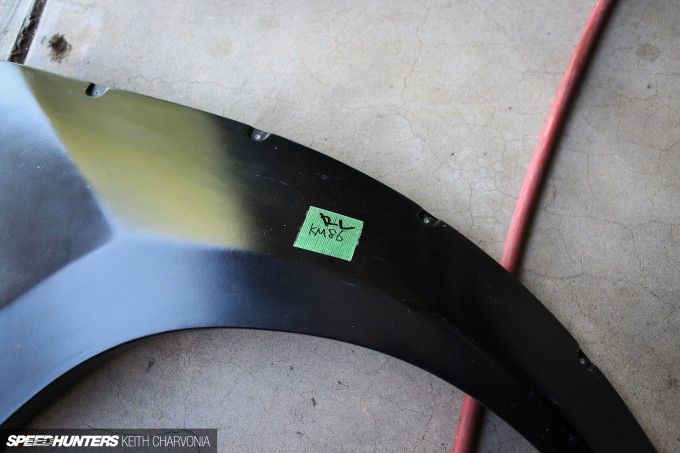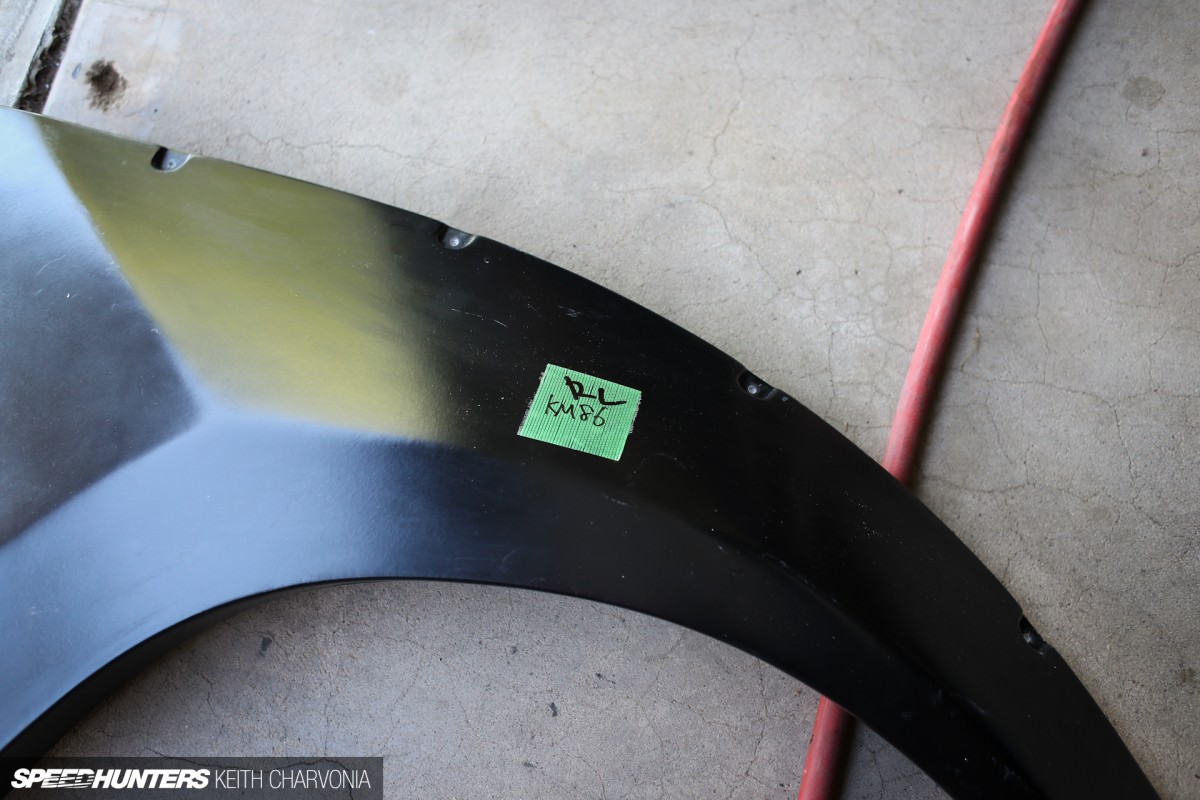 Miura-san will be on-site at Long Beach too. I told you it was going to be a full house! We're kicking this off this season in style. Keith's amazing attention to detail will be evident in the finish, and we're also extremely grateful to Vossen wheels for stepping up in the last couple of weeks and making sure the FRS is not only suited, but booted too. It's going to be a unique take on Japanese styling with an American twist.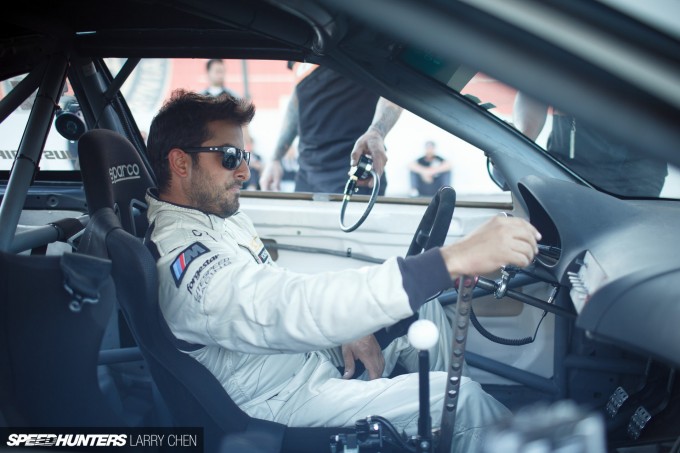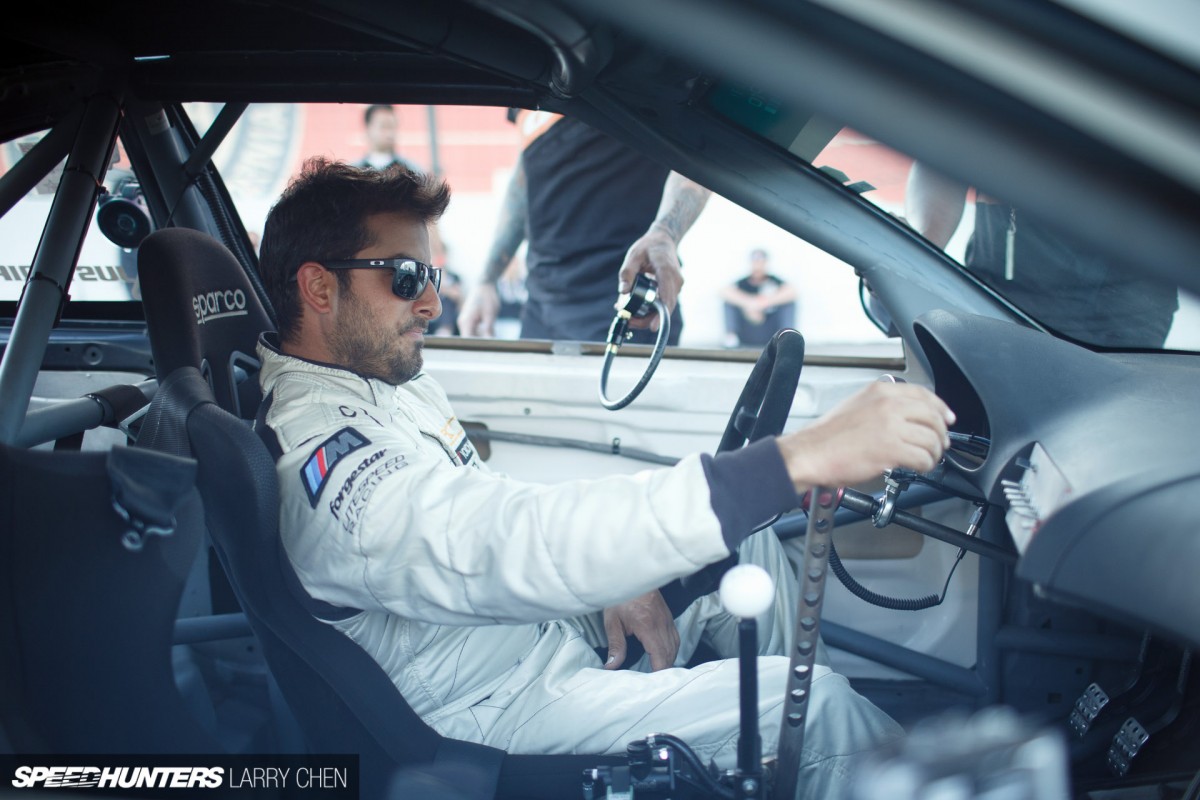 Another man who has been very busy recently is Michael Essa. The reigning 2013 Formula Drift champion returns to the series in his gorgeous E46 BMW, so we thought it would be a good idea to have a chat with him about last year's title win and take a sneaky peek at his M3 rebuild for this year.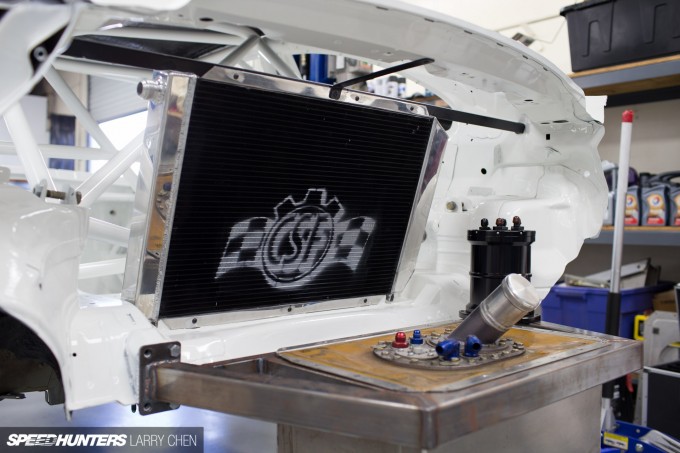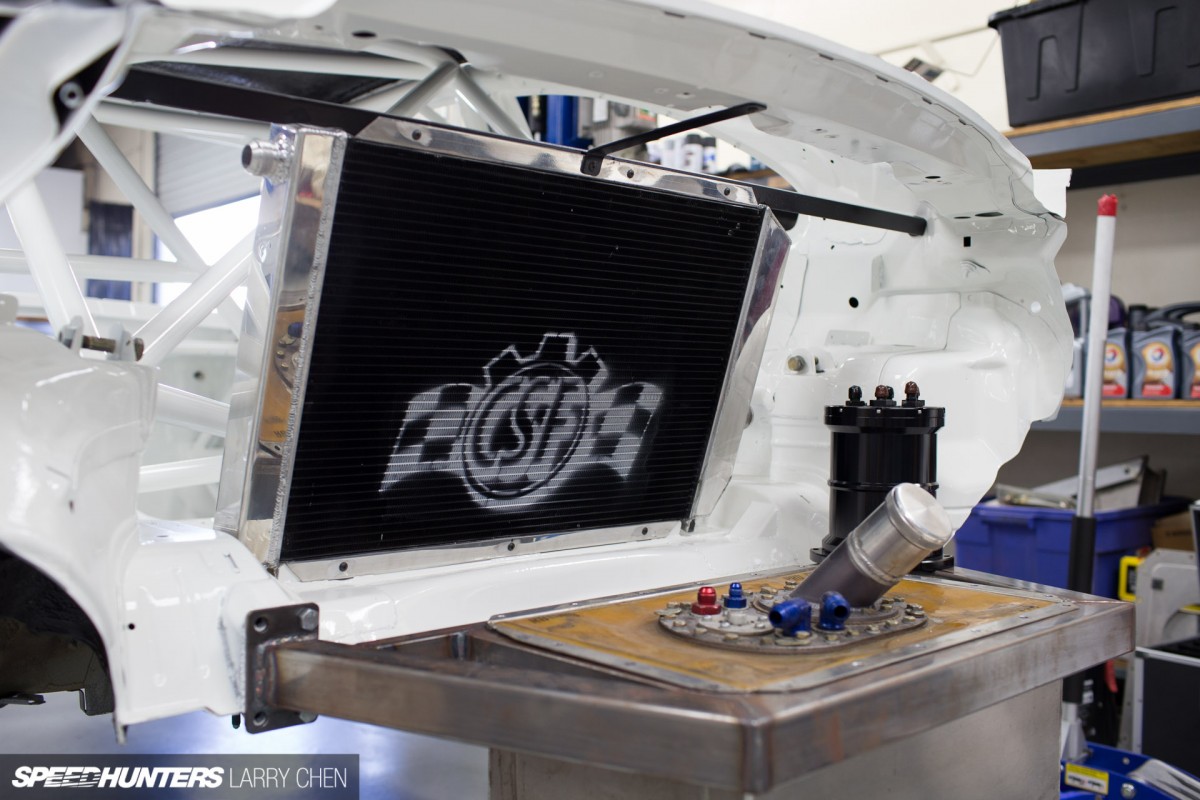 There have been a few changes, but Michael has made the wise decision to stick with CSF Race after he used their product to help win the championship.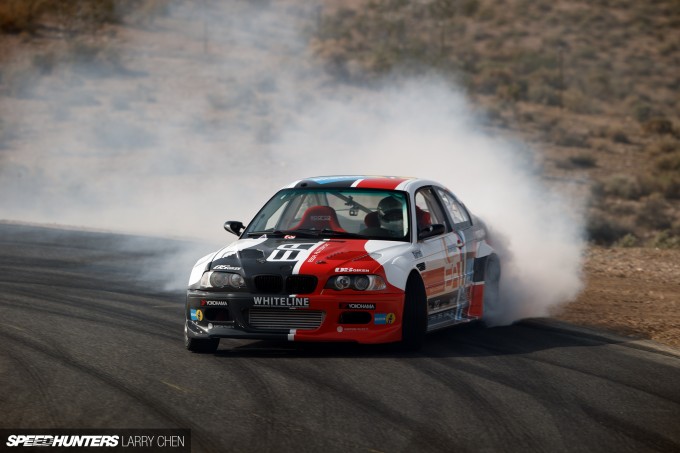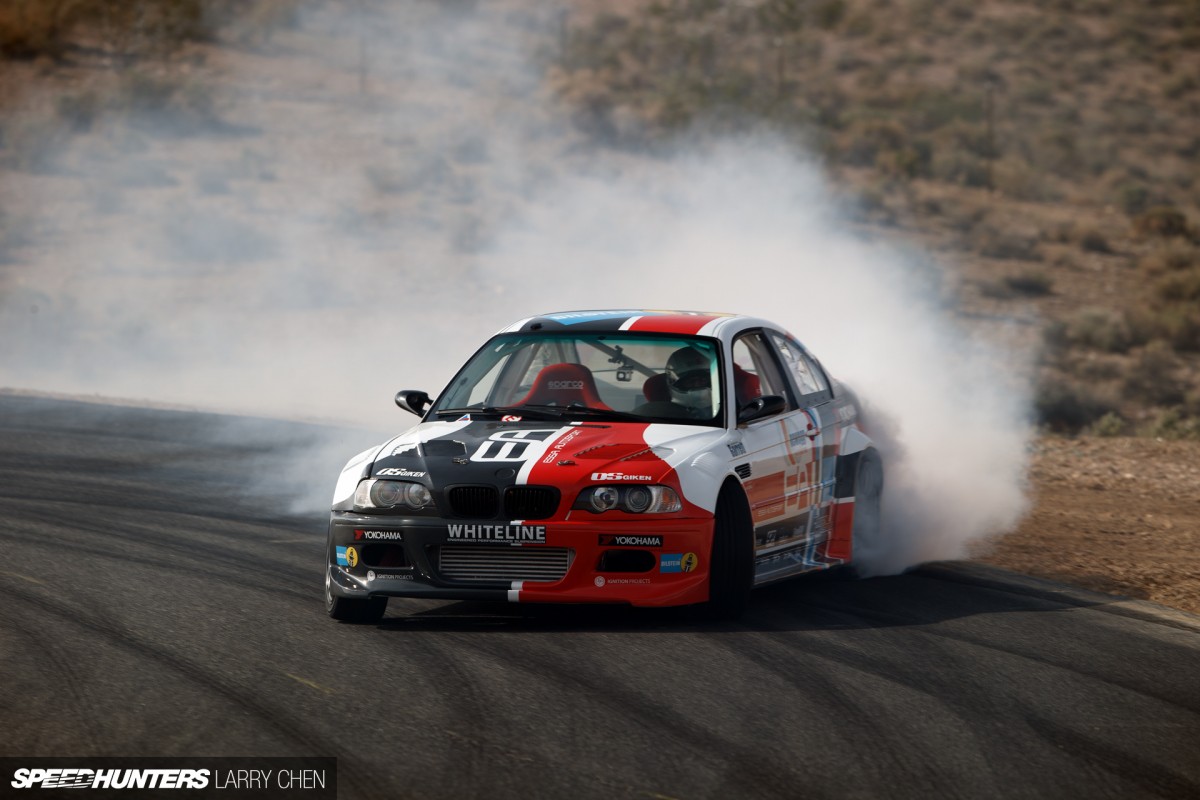 If I told you the workshop picture above was taken no more than a month ago, and this one was caught last week, you can start to get an idea of the pressure Michael has been under before the season has even kicked off. This and other teasers for the main event will be with you in the next 24 hours, so don't go anywhere. It's going to be a wild ride and one you won't want to miss. Check out our Instagram feed for live updates throughout the FD weekend.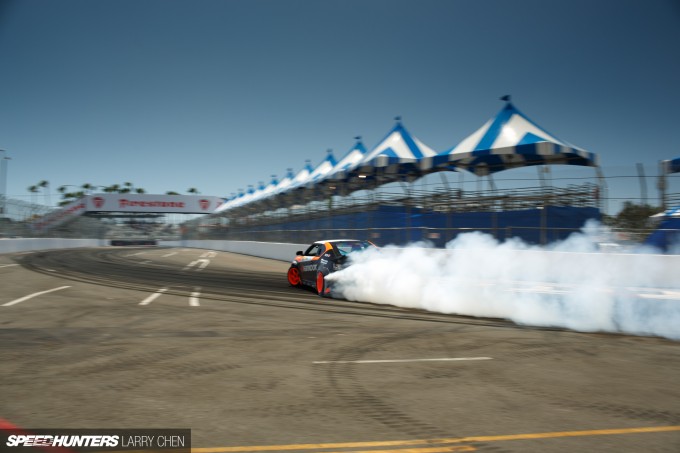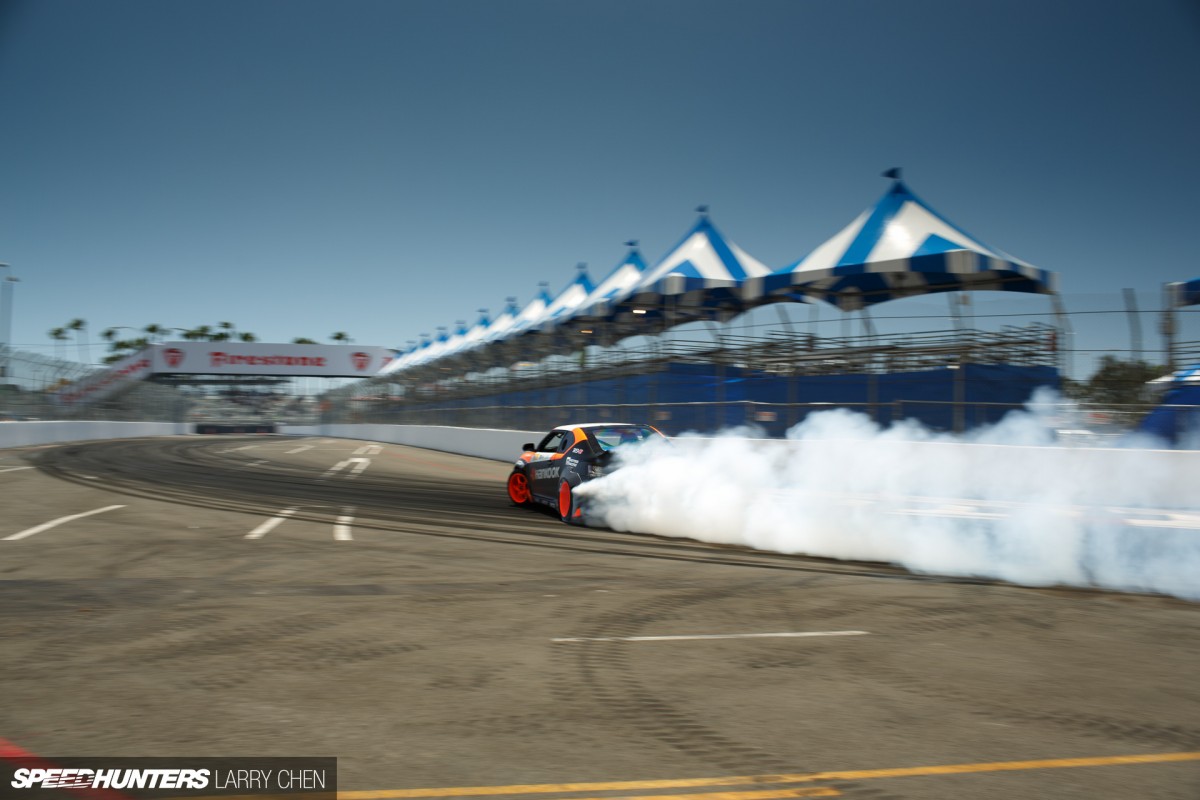 Because there's a lot to catch up on. Is that a Rocket Bunny-equipped Scion? It might just be!
It's a big world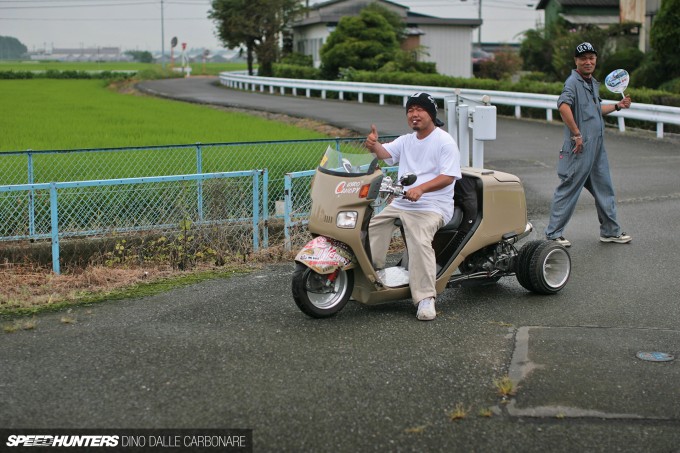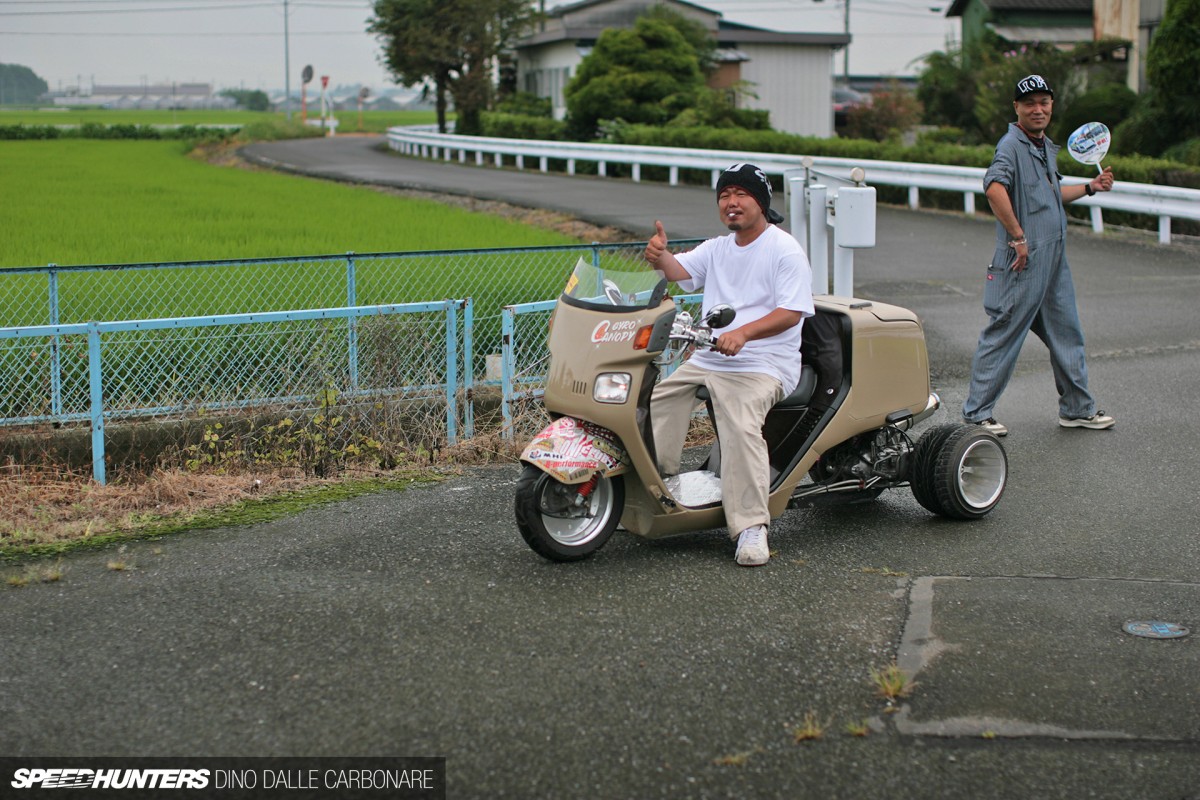 From New York via Michigan to the West Coast and LA is all well and good. But what would a month be without our staple diet of Japanese goodness? Almost as if it was planned given that we've ramped up the magnitude of what we're up to, Dino has instinctively done the same. His N-Style adventures continue this month with some exotic flavours mixed in for good measure.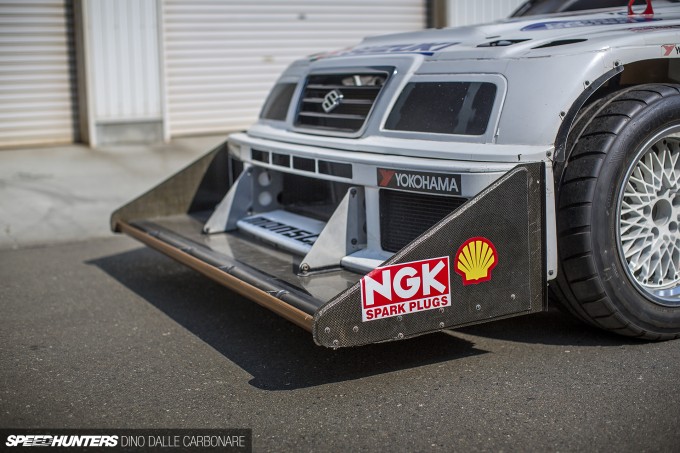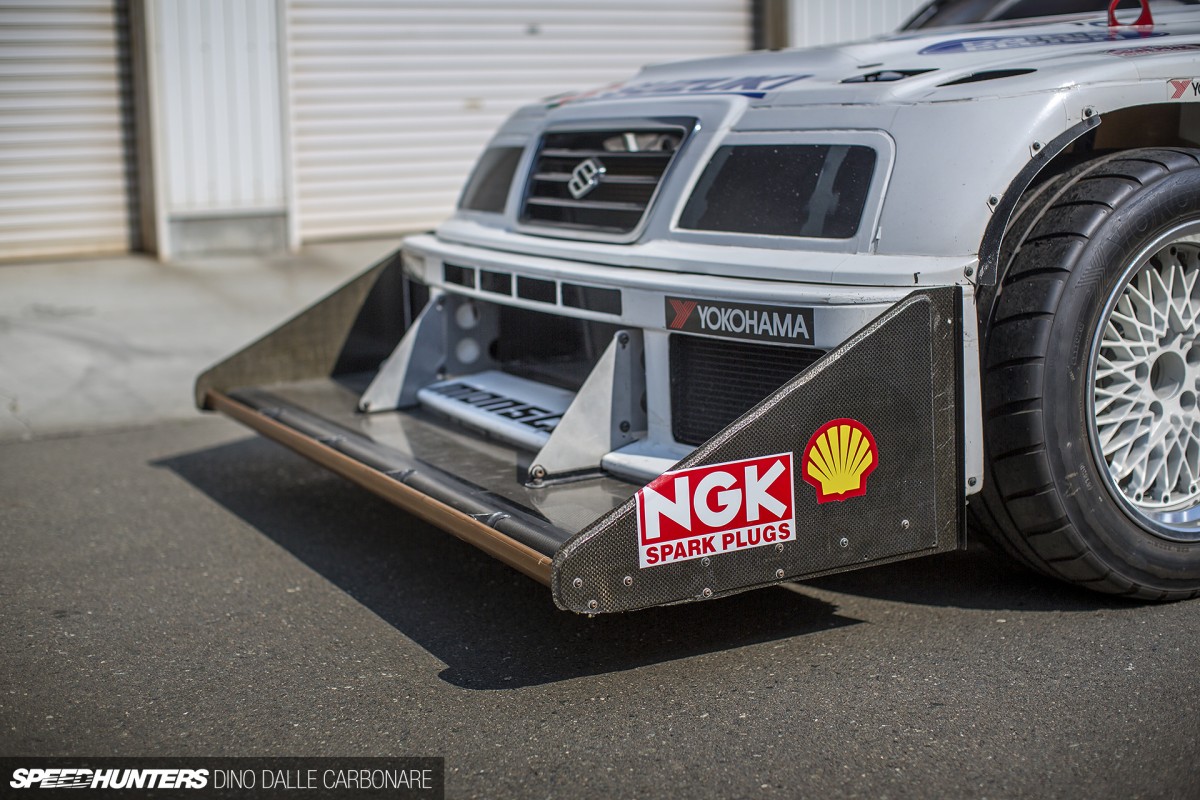 Do you have any idea what this is?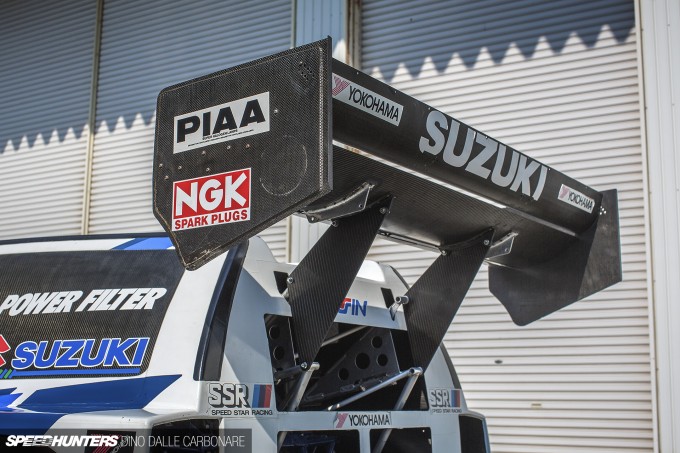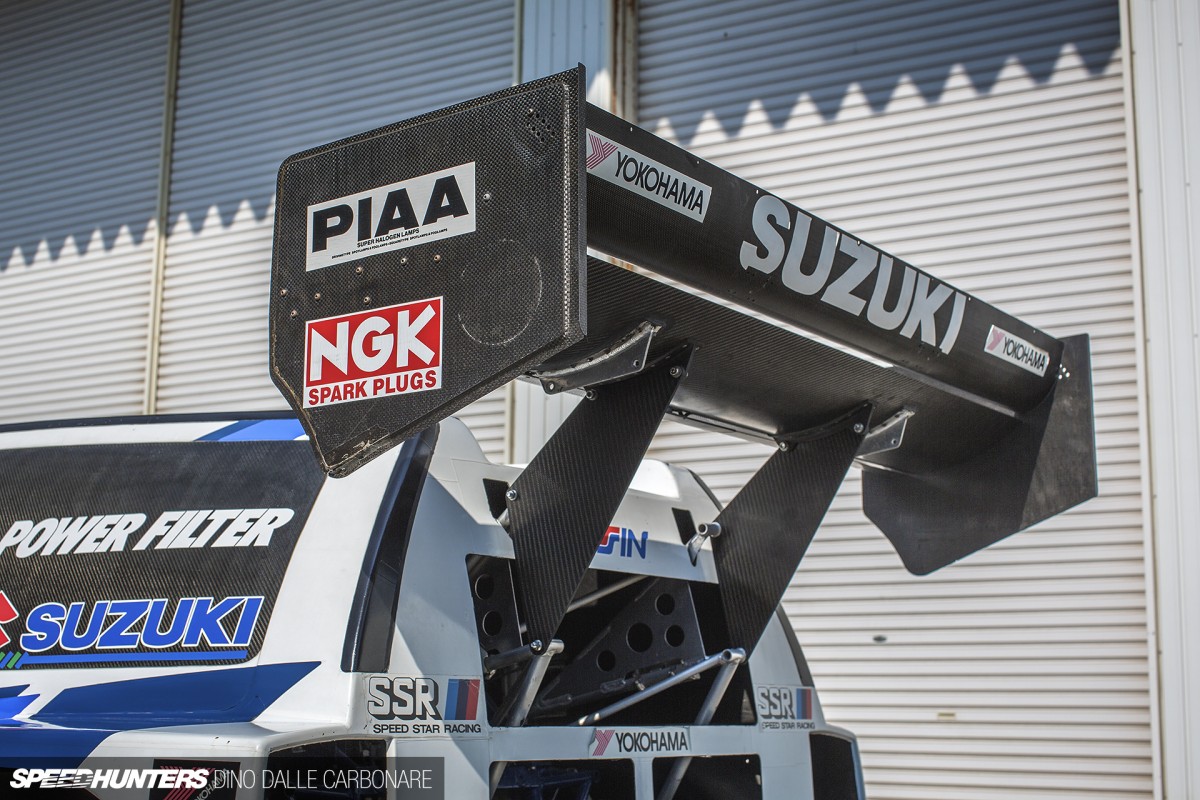 If you do then you'll be as excited as I am to see the rest of the photo set. Dino has purposefully not sent me an overall picture as I'm sure he doesn't want to give us everything right away.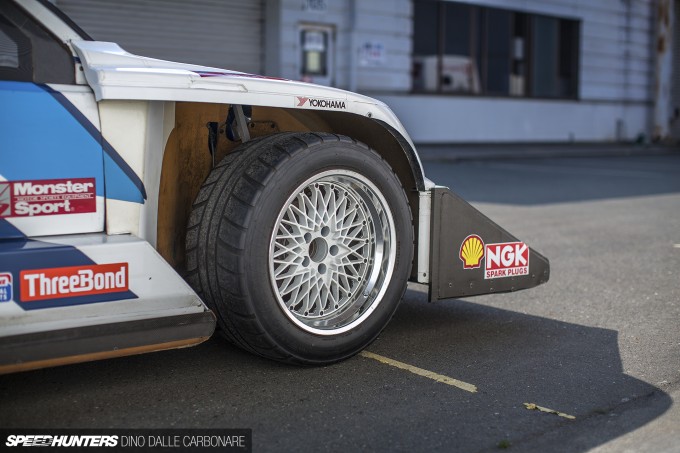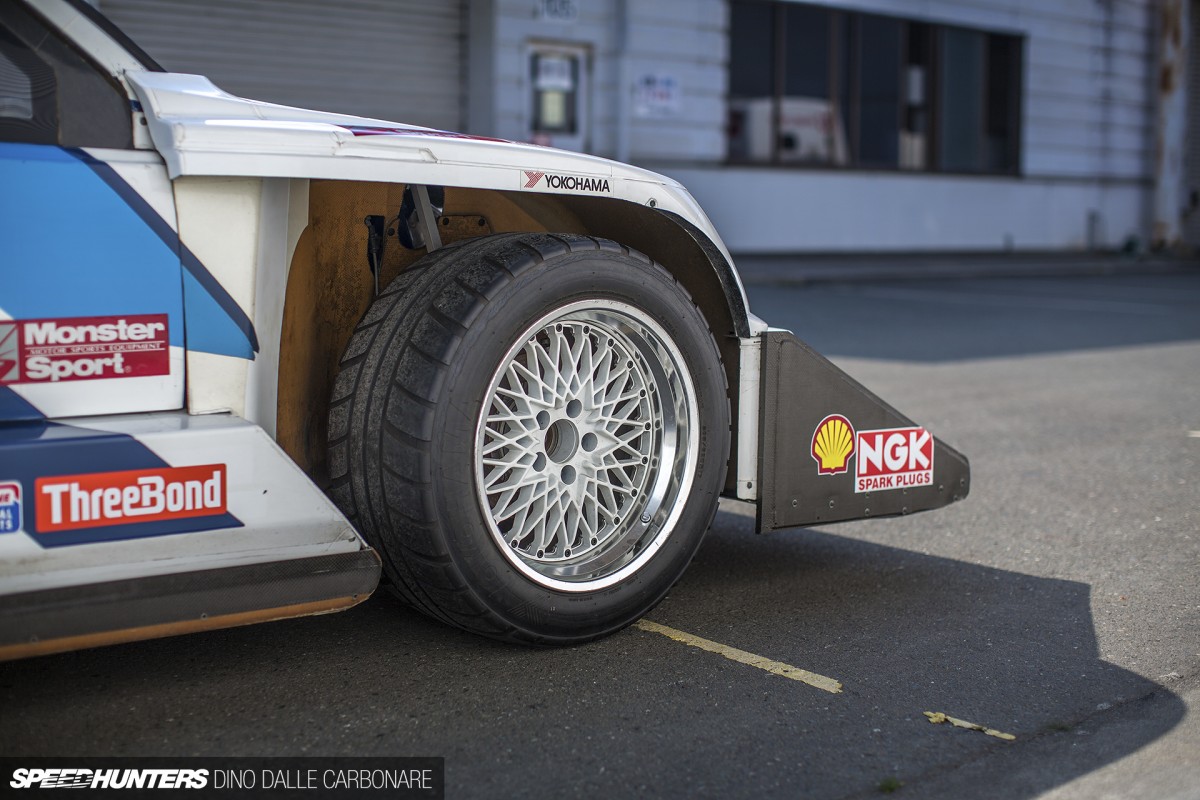 Because this Monster Tajima's twin-engined, tube-framed Pikes Peak Suzuki Escudo. Yup, here on Speedhunters. This absolute legend of a machine will be coming to a screen near you in April.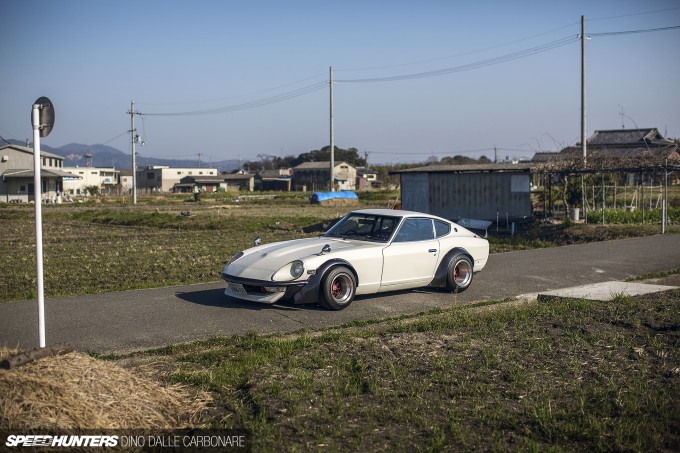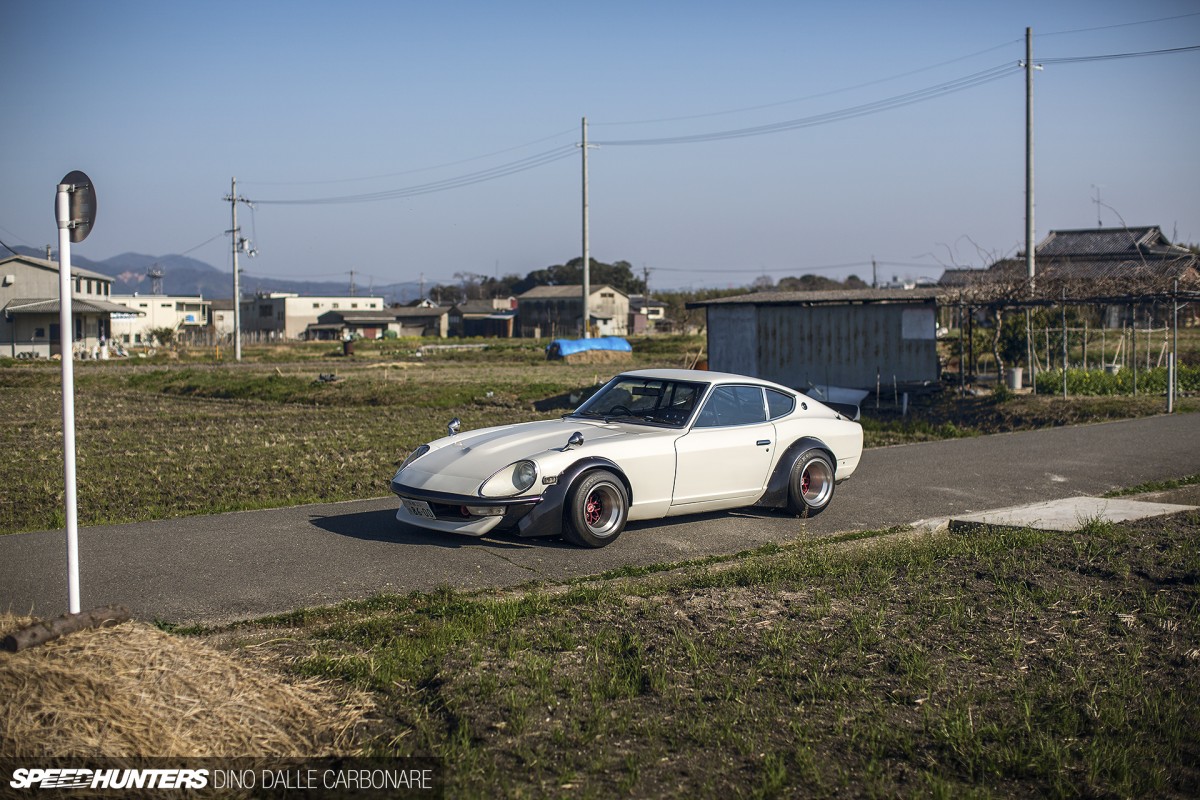 Dino hasn't stopped there though. During his travels he spotted this S30 in the back end of the Hello Special workshop and insisted that it was brought out in to the sunlight there and then for a full shoot. You'll see why when the feature pops up.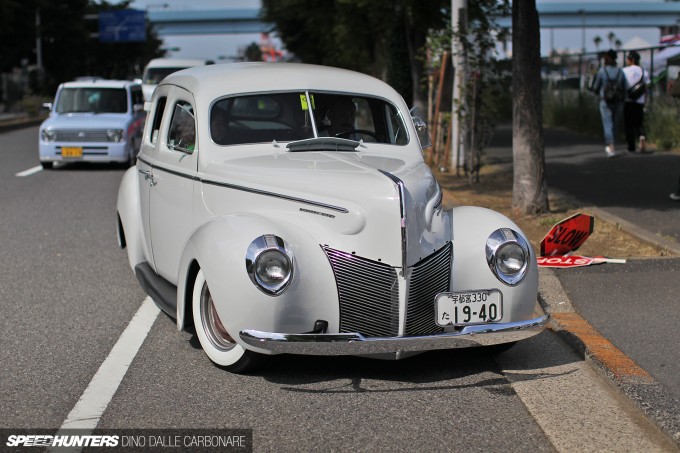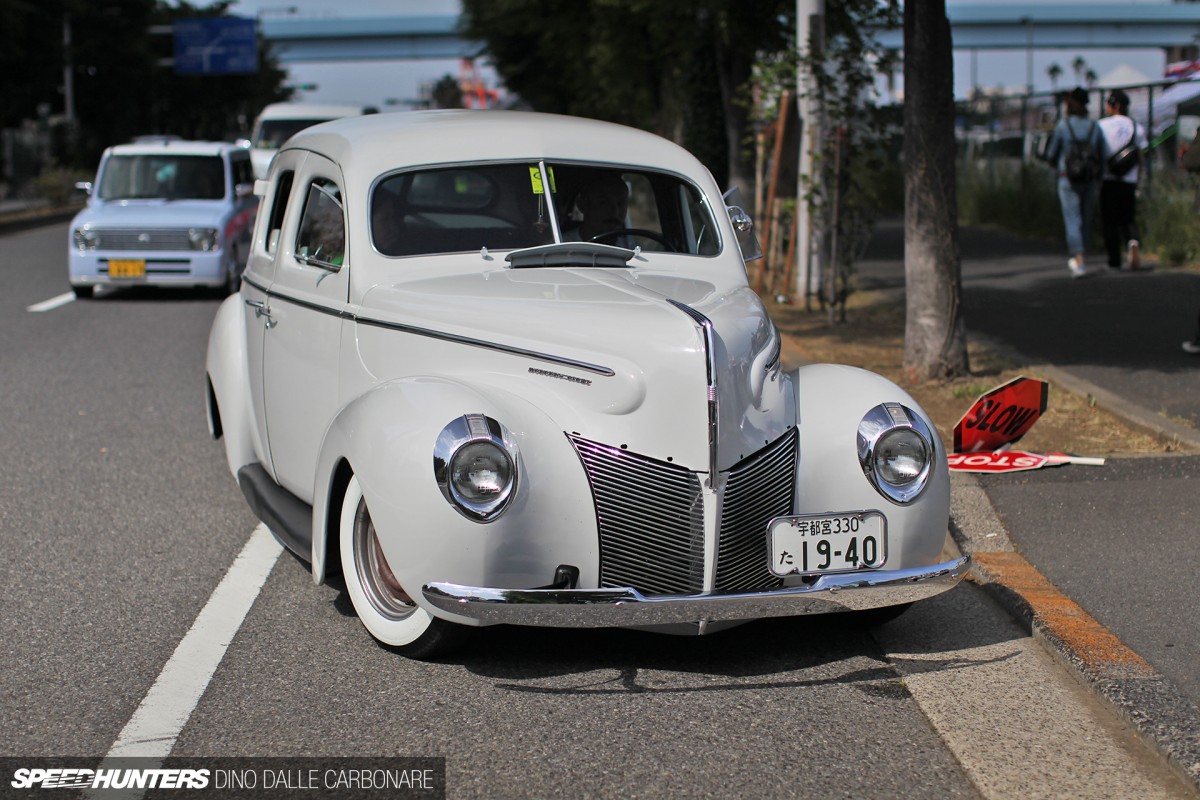 As ever, the diversification of Japanese automotive culture will knock you sideways, and this is without showing what Mike has planned for us too. He'll be digging in to his travel bag and pulling out some more killer stories to tell. Dino is headed to the Mooneyes Street Car Nationals where some of the finest custom and hot rod machinery will show up. New builds? We'll have them here. Right about the same time I'll be off to join Rod at the Bilsport Elmia show in Sweden – this is a global game we like to play after all. There's a special announcement happening then too…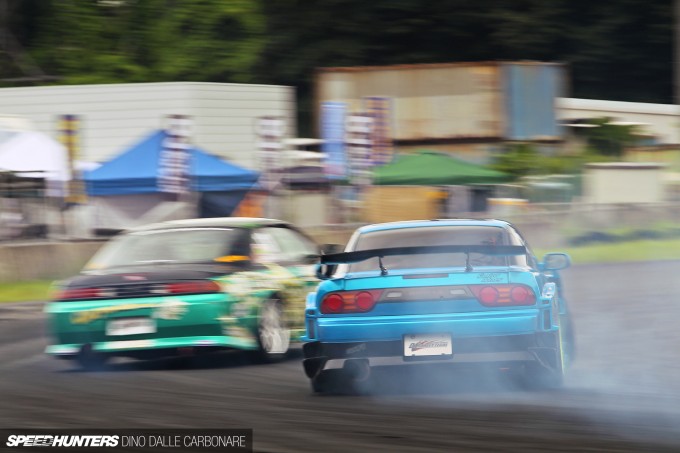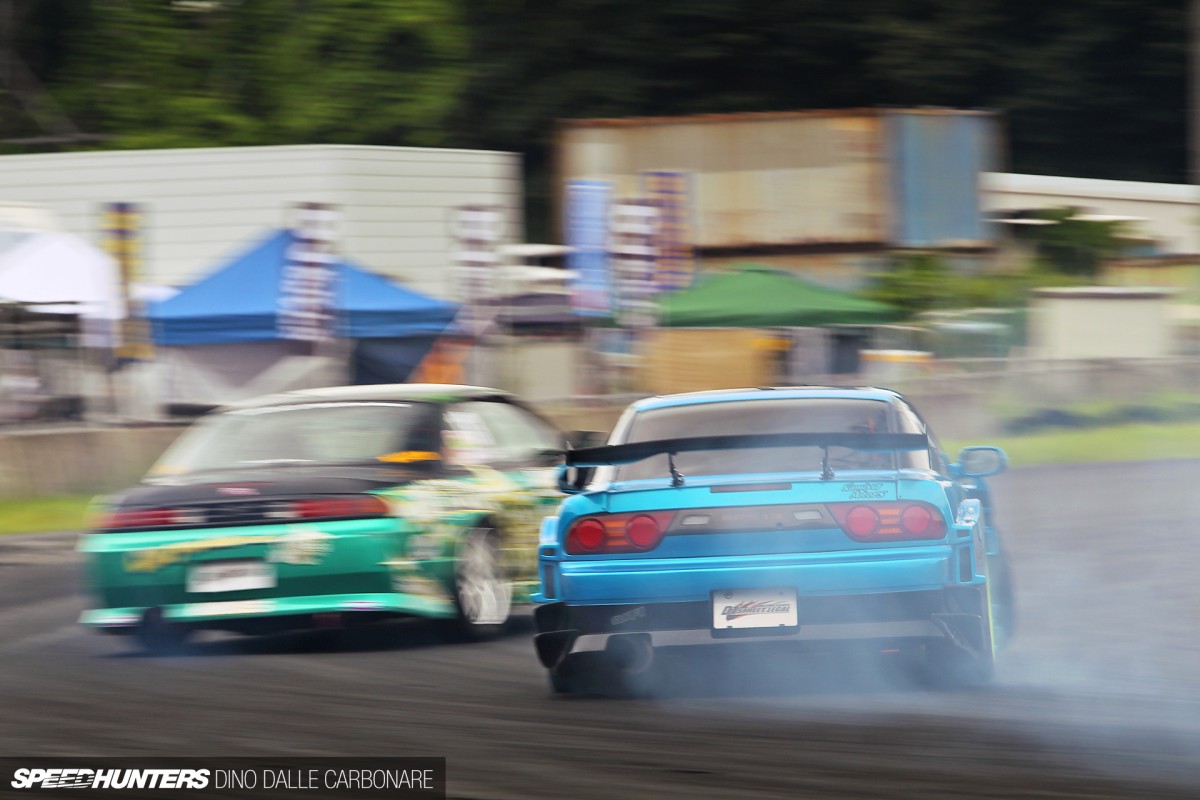 Given that Japan gave birth to the cult of drift and we're getting all excited about Formula D being back in the calendar, it seemed like a good idea to hunt out some grass roots event in the homeland. It seems you're really feeling the more accessible cars that Dino finds on his travels, so when he said he'd be going to an amateur event with Nikko from N-Style, it made perfect sense to slot that event in too.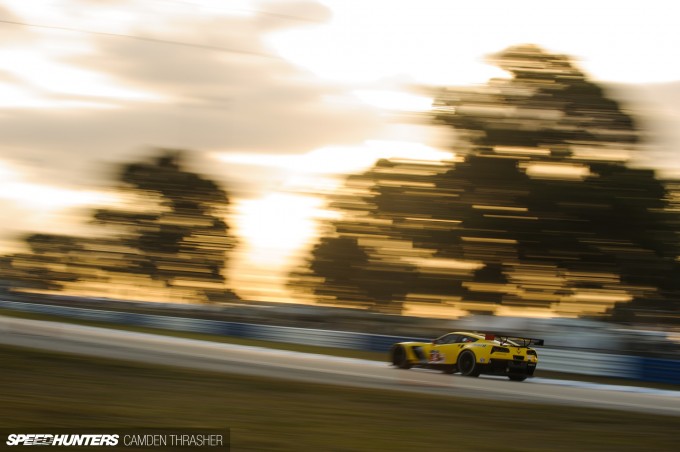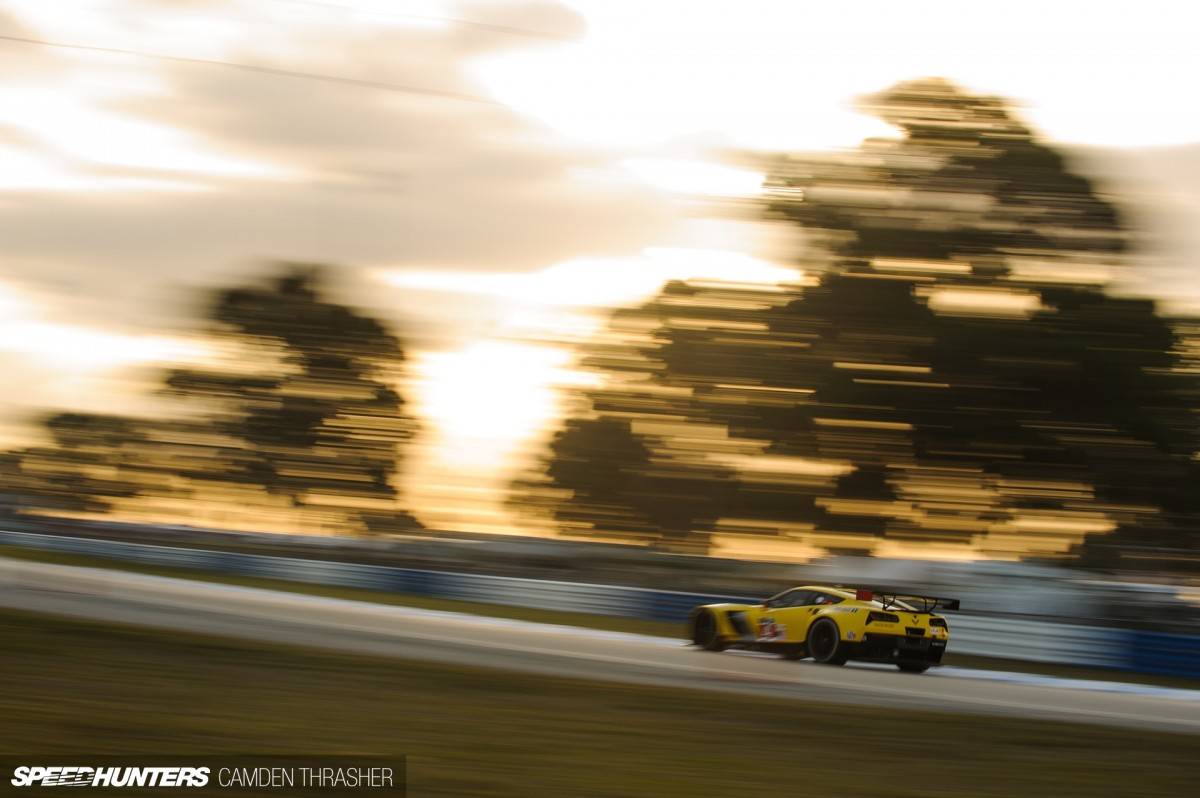 This is just a simple taster of the stories we will be bringing you. Some are already produced, and others are still very much in the planning stages. Here's Tommy Milner at Sebring the other week. We go through the race with him and see what it takes to compete at this high level whilst enjoying ever-excellent images from Camden Thrasher, who stepped up and created an awesome set to illustrate Tommy's words.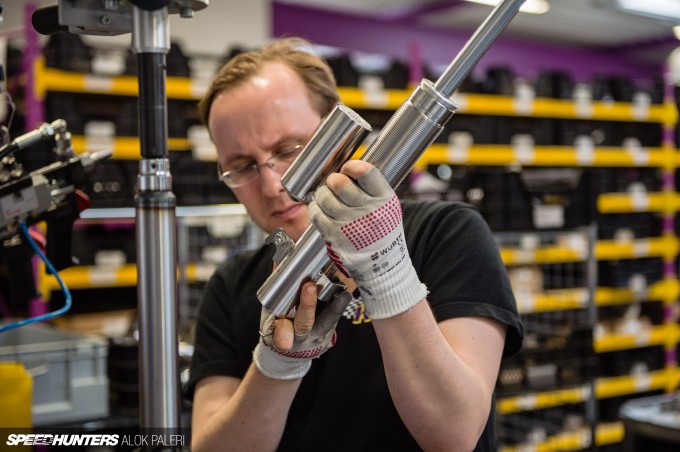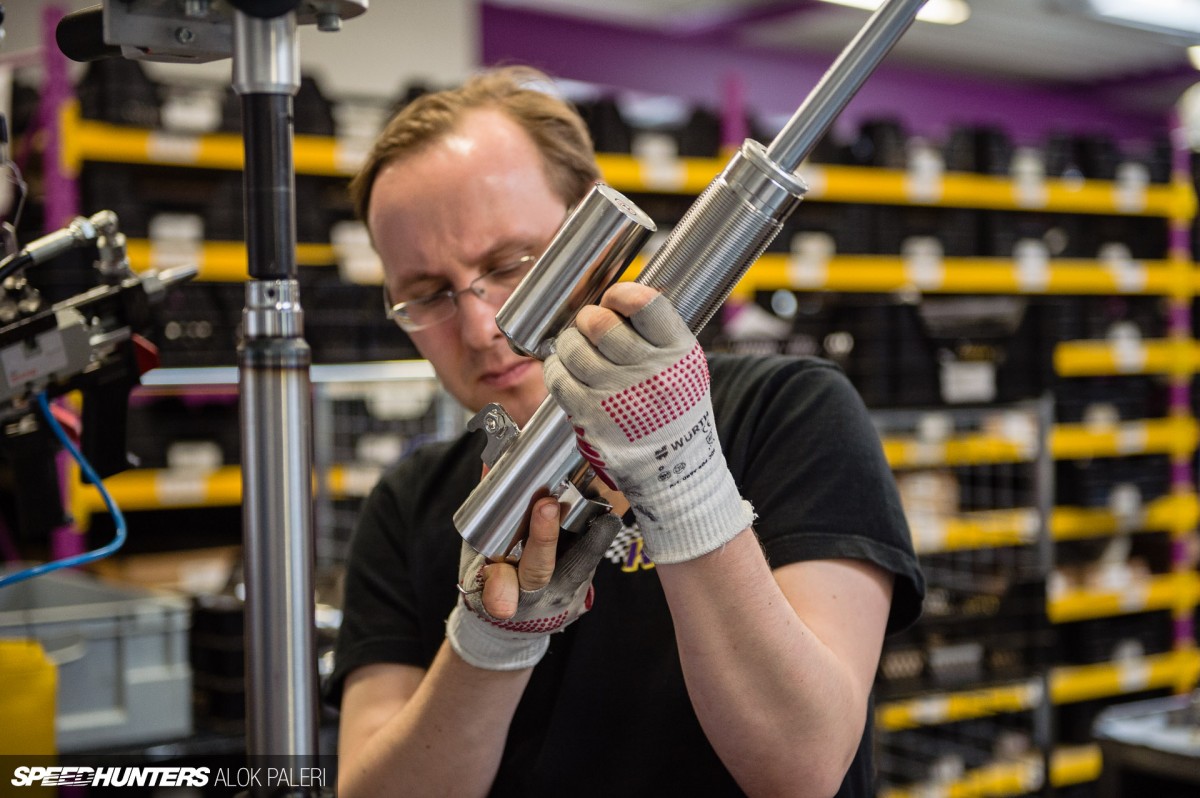 Dancing around the globe, we're back with Alok again. As well as enjoying the Stormtrooper Evo, he's been taking a closer look inside KW Suspension. This means we'll be able to give you even more information to arm yourself with in the big and often confusing world of shock valving and spring rates. Sound good?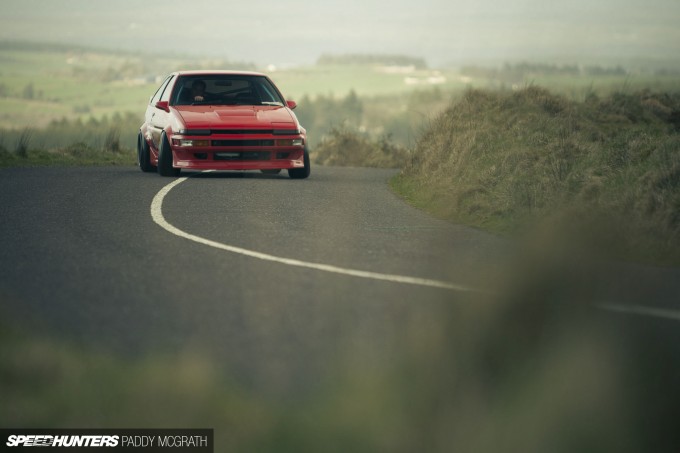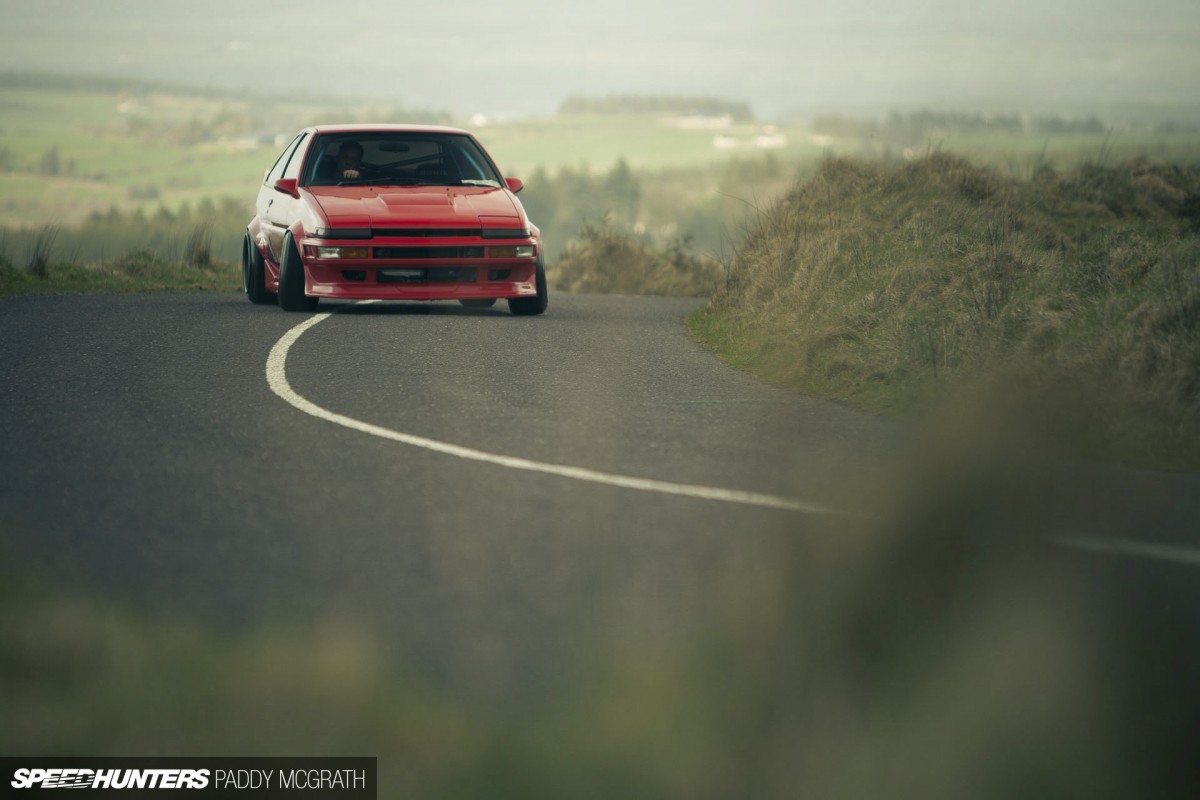 I hope so, because April is an important month for all the reasons above and more. We're saying 'see you soon' to Paddy McGrath who is stepping away from his daily duties on the project after being an integral part of it for the last five years. Paddy has brought an incredible sense of Irish guilt to everything he's done, which has kept him grounded and us amused with his humble humour and diligent work ethic. Suzy is also moving away – but not so far that she won't be keeping us updated on her trials and tribulations with the 'cursed' Evo. If I could give it a piece of advice, I'd say don't argue. She'll win. Thank you both. I'm really looking forward to our next adventures – wherever they may be.
Because that's what this is all about. Adventure, exploration and discovery. There's a new face joining us as well, and I will make a proper introduction next month. But for now why not sit back and smile? It feels good, huh?
Bryn Musselwhite
Instagram: speedhunters_Bryn
bryn@speedhunters.com