Urban Outlaw
Those of us who are fortunate enough to have a project car will know the feeling that you get when you first pull your car out after a complete transformation. For me, the wait was all too long – almost two years of not driving my Z car, affectionately named 'Ole Orange Bang' after the Mexican rice drink. When I finally got to take the sucker out for a lap around the block with my brand new turbo motor, I was smiling from ear to ear. Then, when the tires lost traction just from stabbing the throttle in second gear, my palms got sweaty. What kind of feeling was this? Could it be love? Maybe…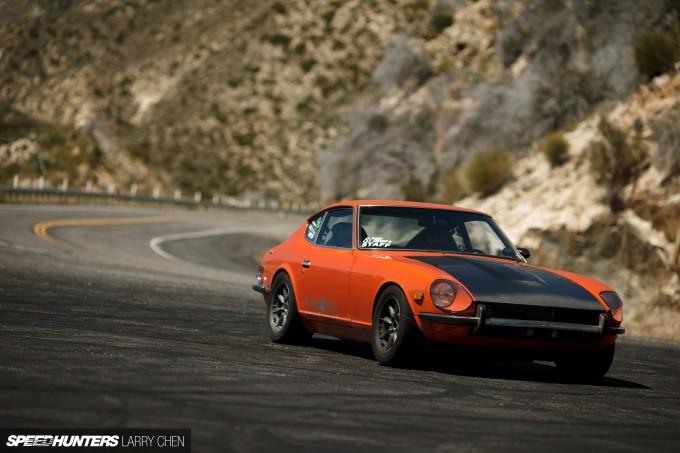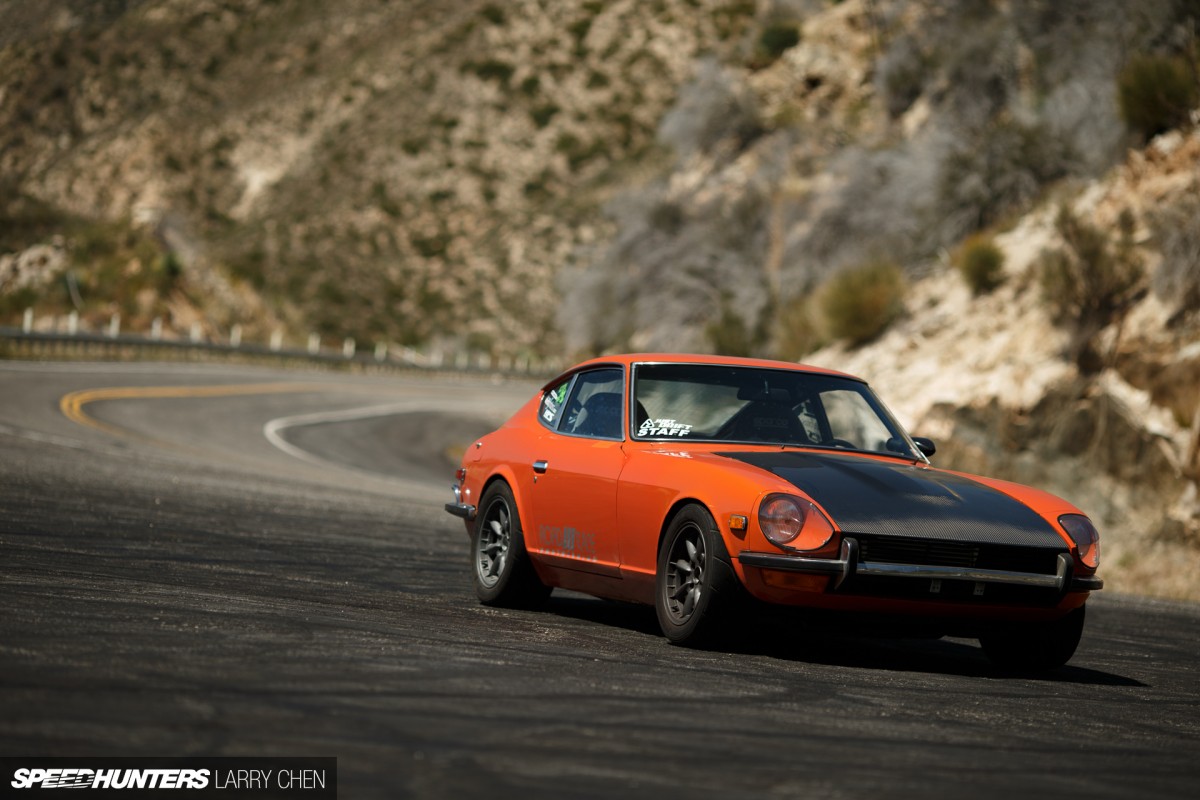 I'm sure there are many young Speedhunters out there who have yet to experience such joys, and I just have one piece of advice for you guys. Cars never stay perfect. They are meant to be driven, and pushed hard.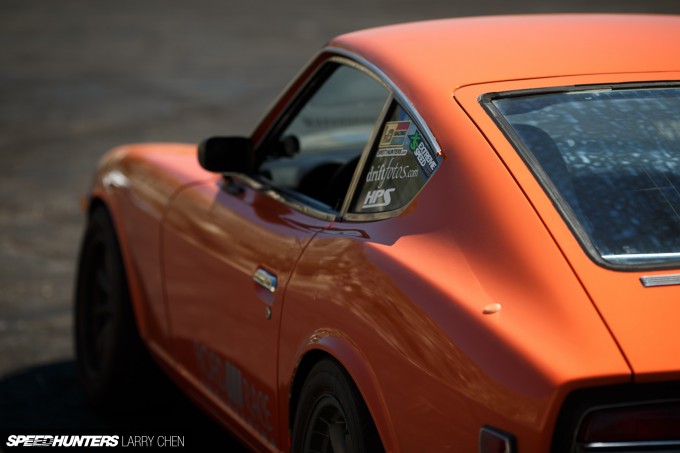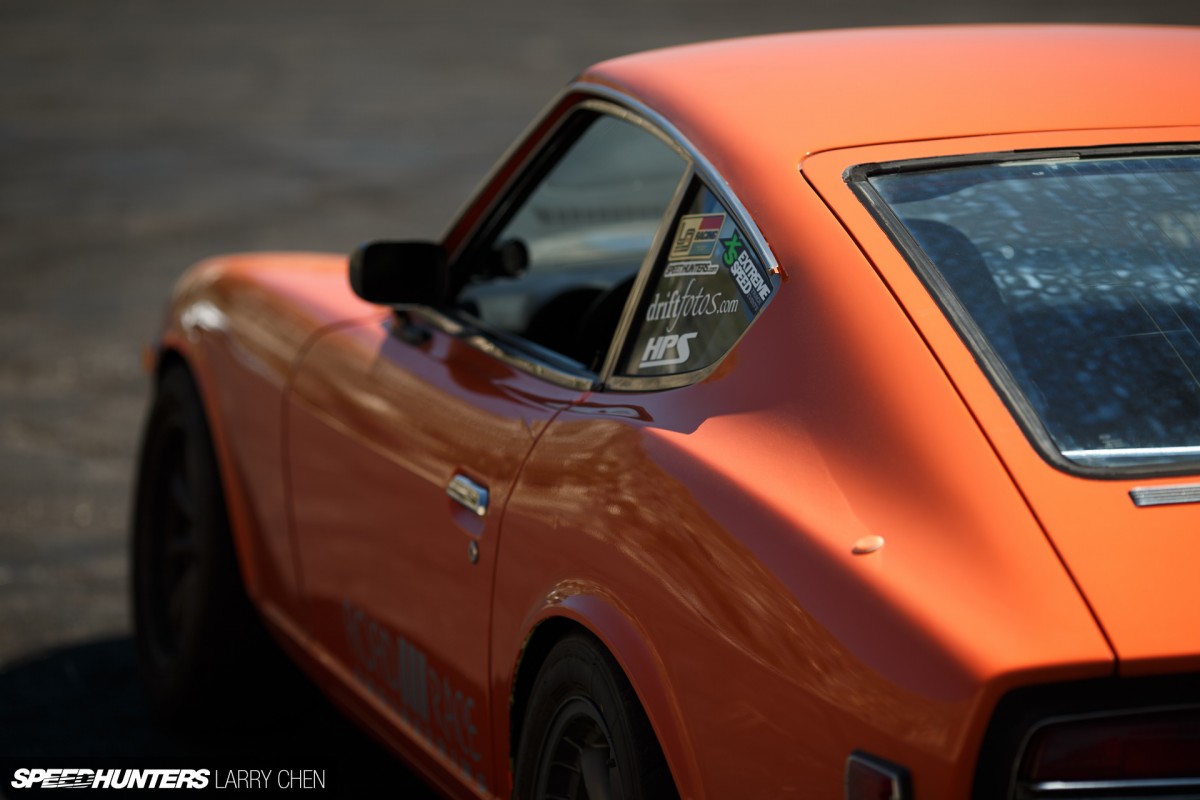 Sure, there are show car builds and that's fine considering it's a major part of car culture in general, but I'm not talking about those project cars. I'm talking about the ones that make you feel alive when you get behind the wheel. I'm talking about ones that make all the right noises.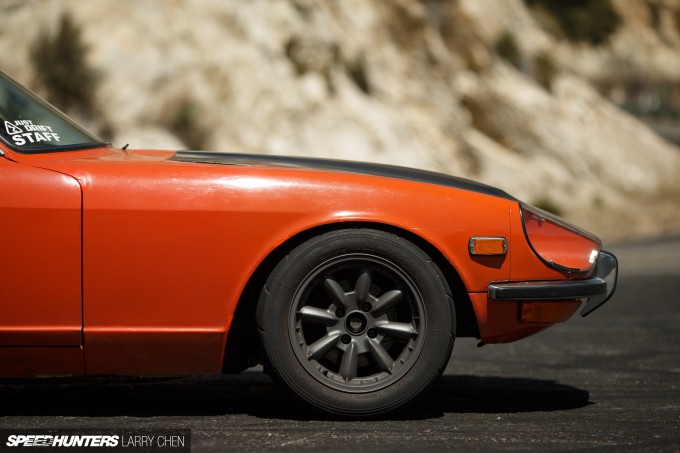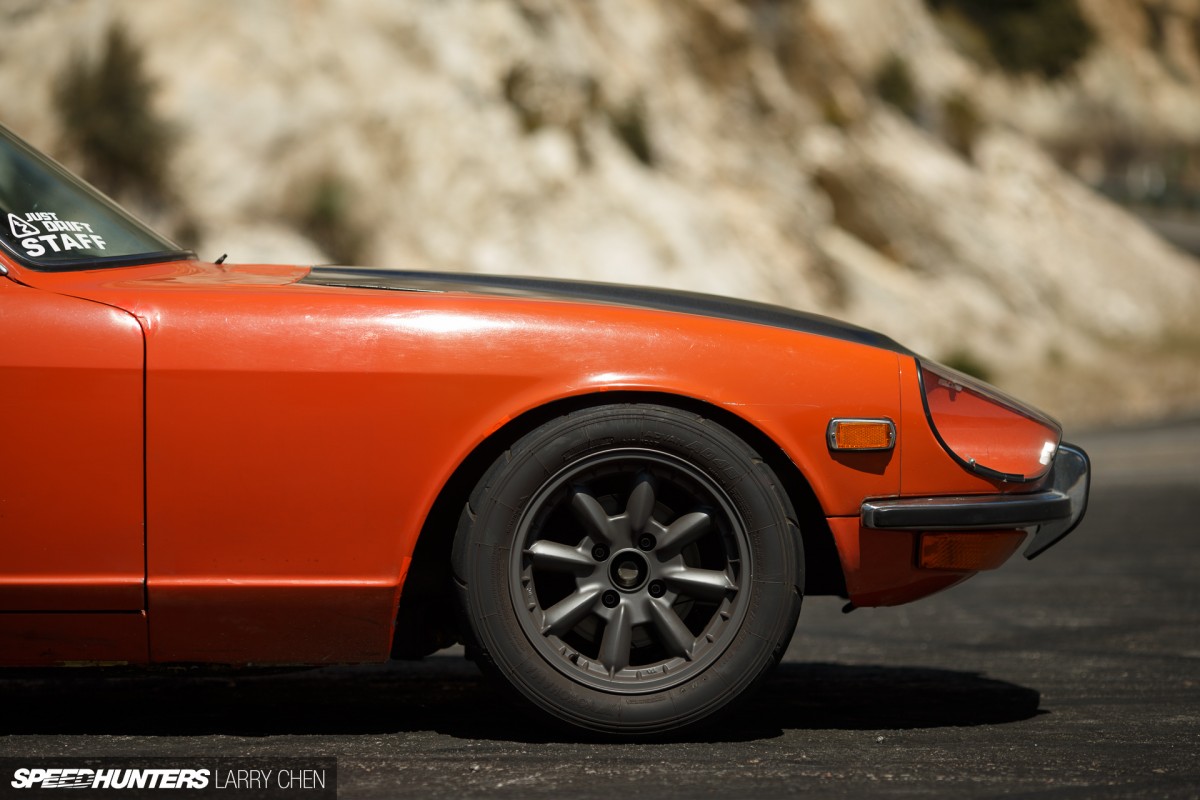 The last time I took Ole Orange Bang out to play I drove it in the Global Time Attack finals. It was a fun event, but I destroyed my Nismo 1.5-way LSD in the process. Once again, the poor Z-car sat in my garage, waiting for a new rear end.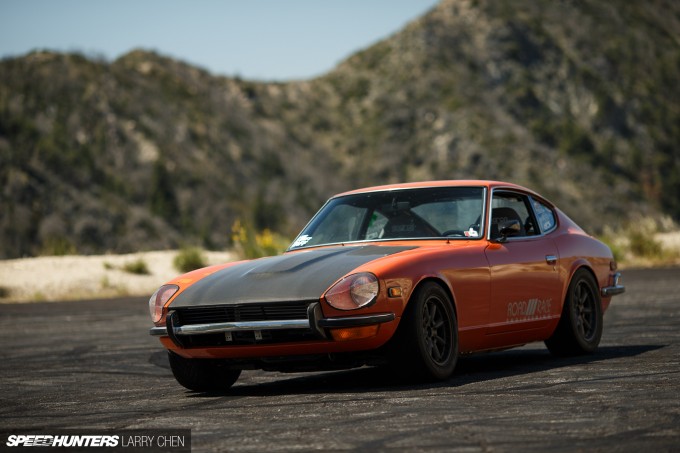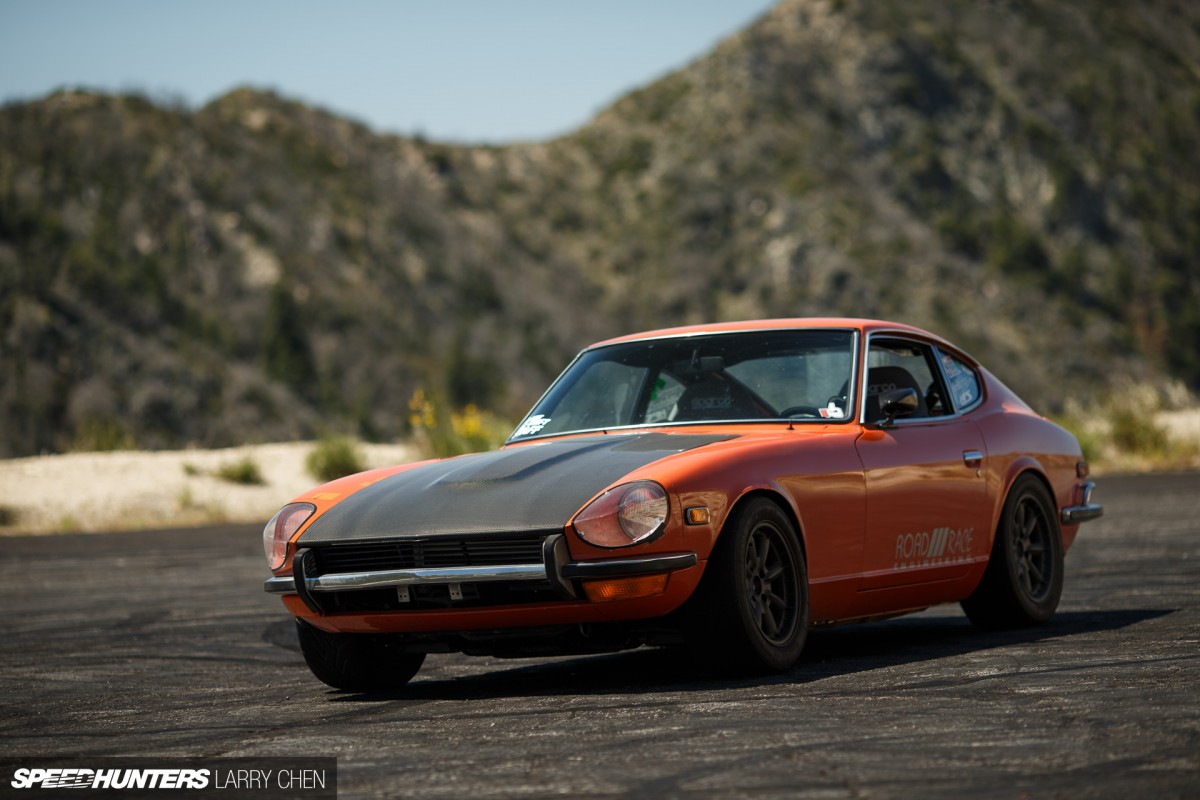 In an effort to make my car a bit more streetable I sourced a R180 diff with an LSD from a 2005 Subaru STI. It bolted in with minor modifications and now the car is more streetable than ever. The timing was perfect and the swap was done just a few days prior to the drive we took with Magnus Walker and a few members of the Speedhunters crew.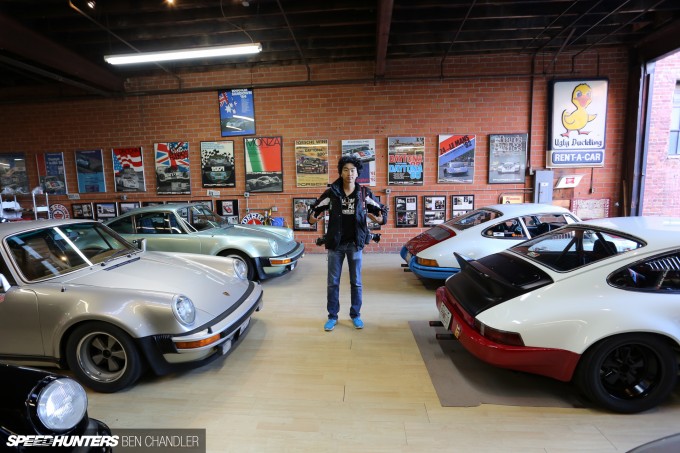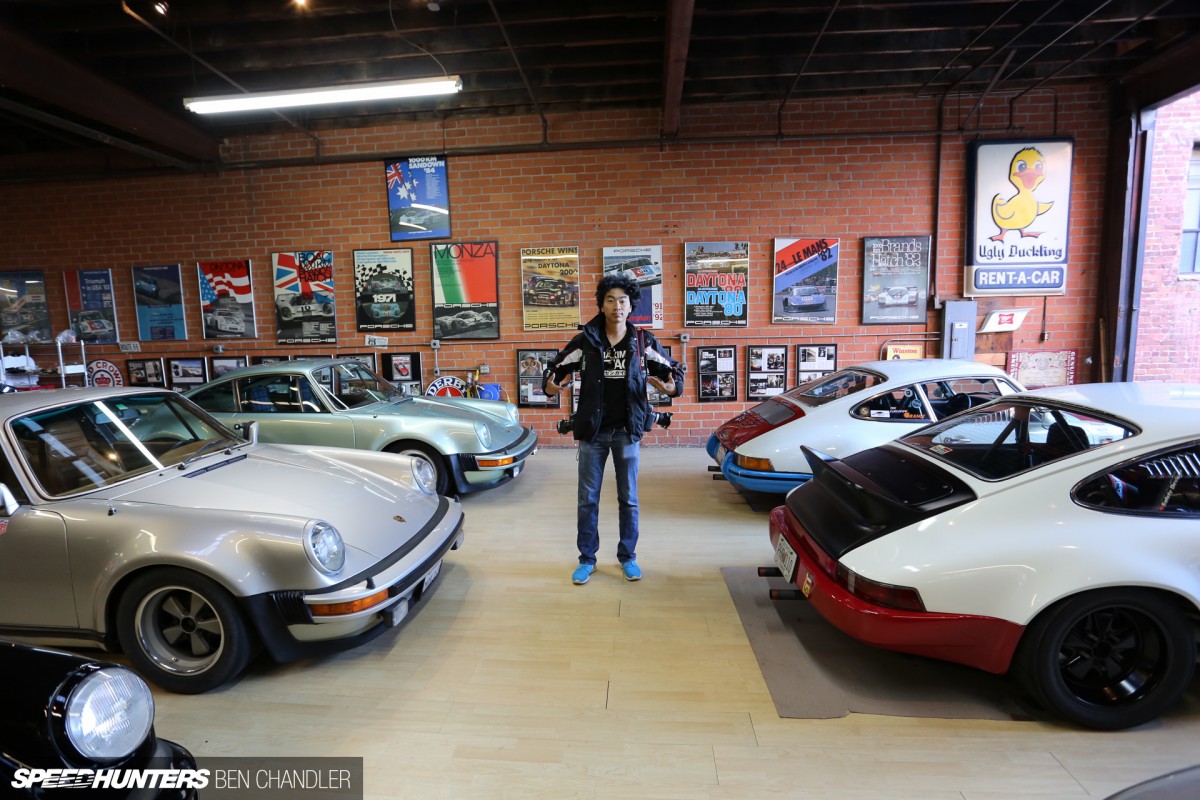 It's been over two years since I stepped foot in this garage, but it was nice to come back. Since then it's has evolved so much.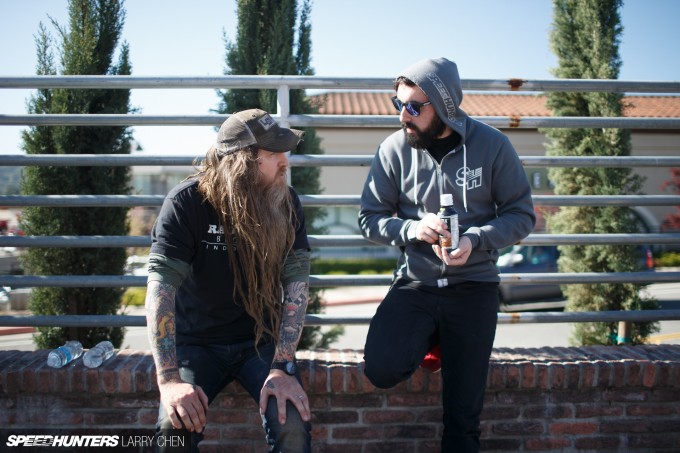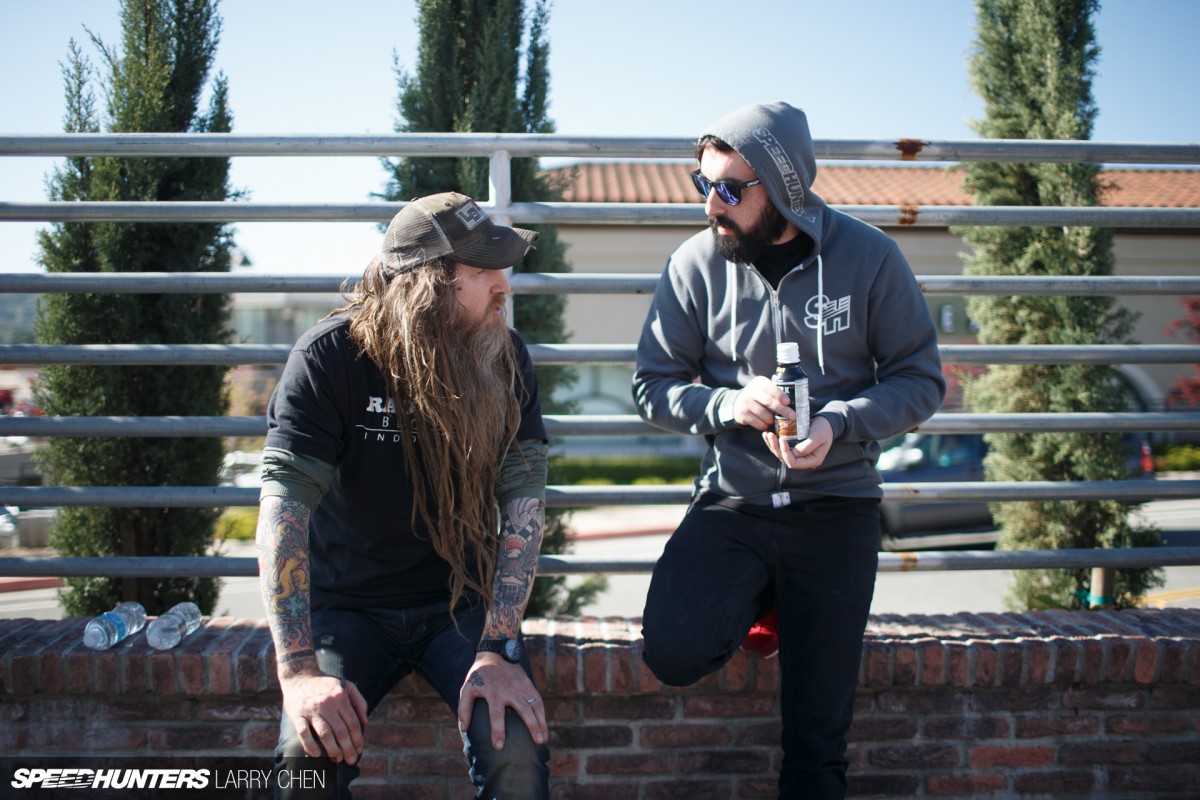 My good friend Ben Chandler came with me the first time around, and together we produced the very first Magnus Walker story on Speedhunters.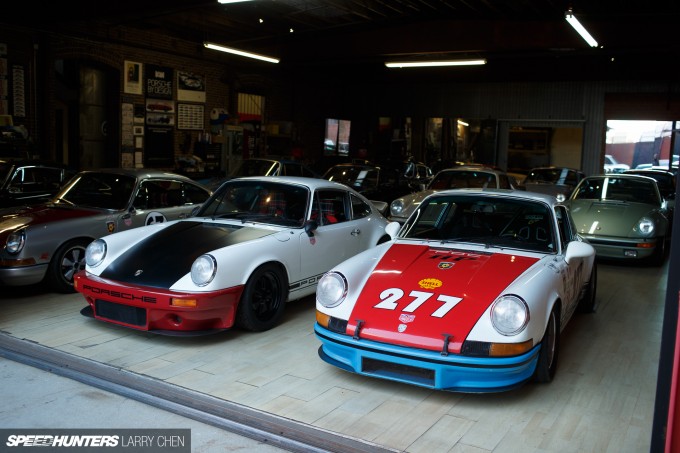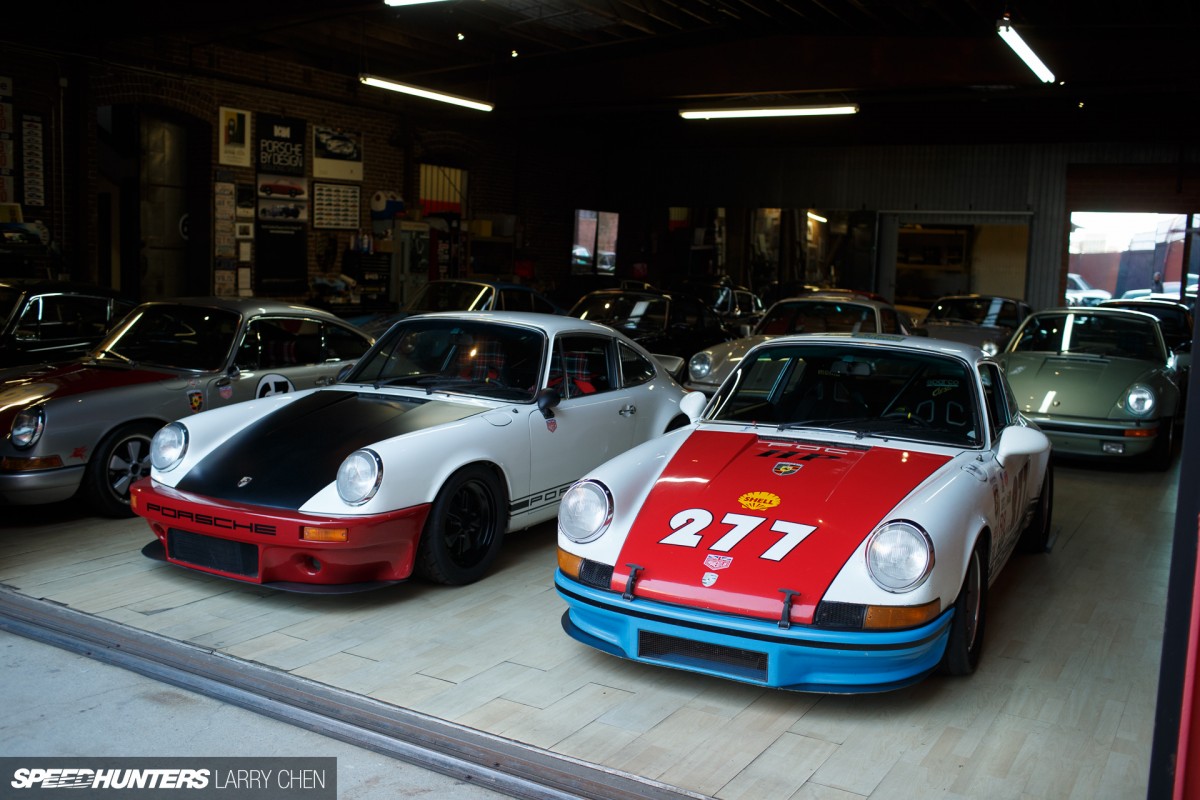 Since then, nothing seems to be able to contain the Urban Outlaw and his stable of Porsches.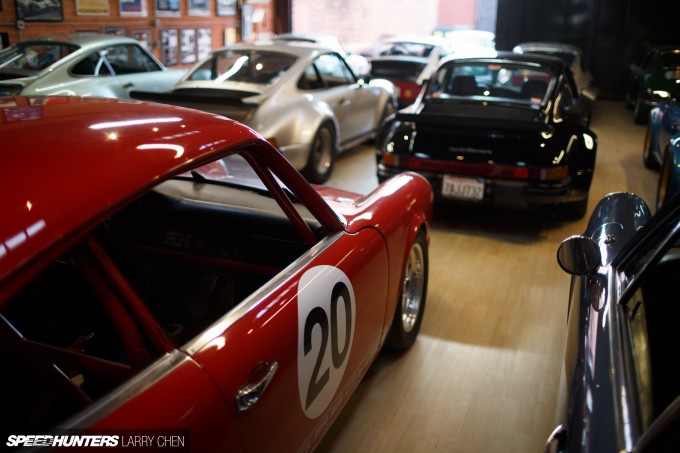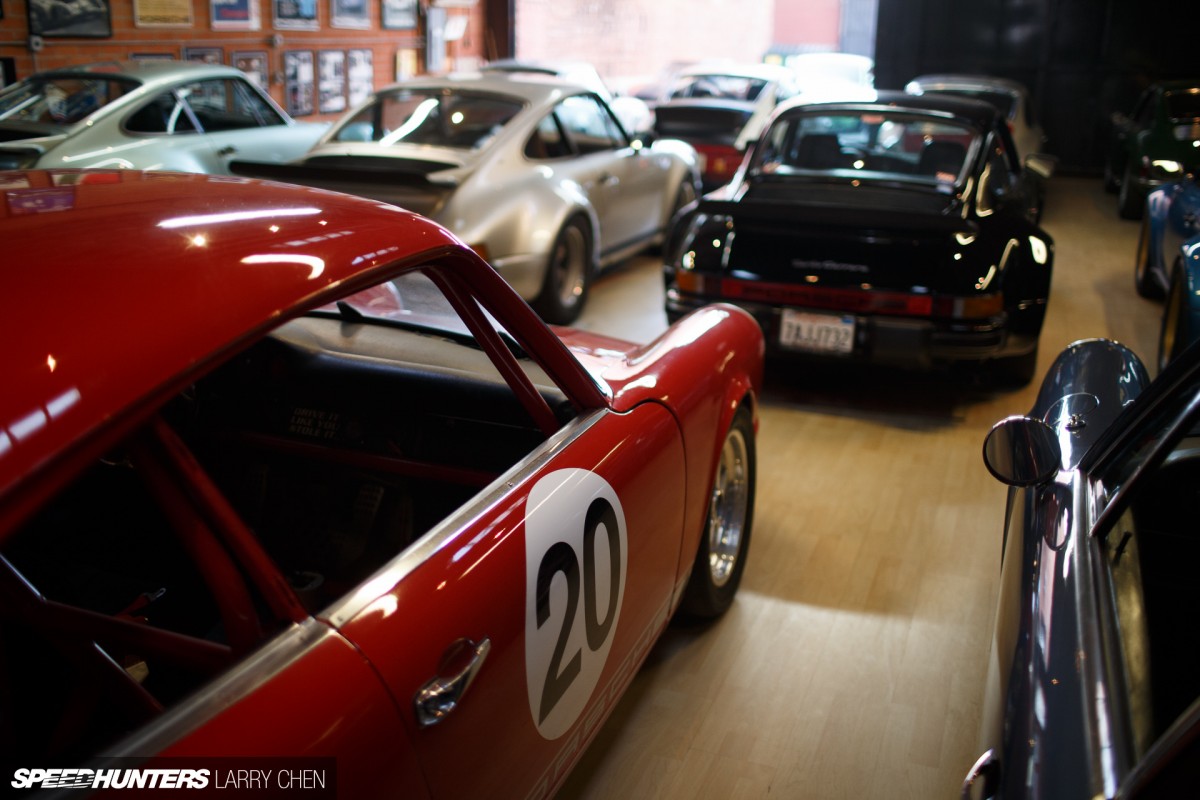 What would you guys do if you had this many amazing cars to choose from every morning? I'd go nuts just thinking about which one I'd take to go to the bank.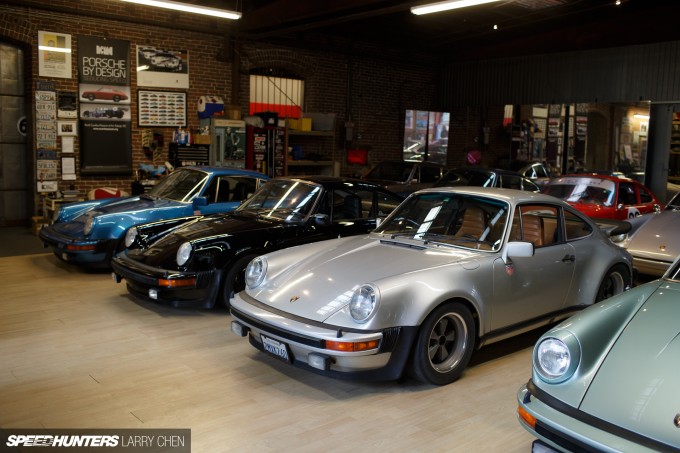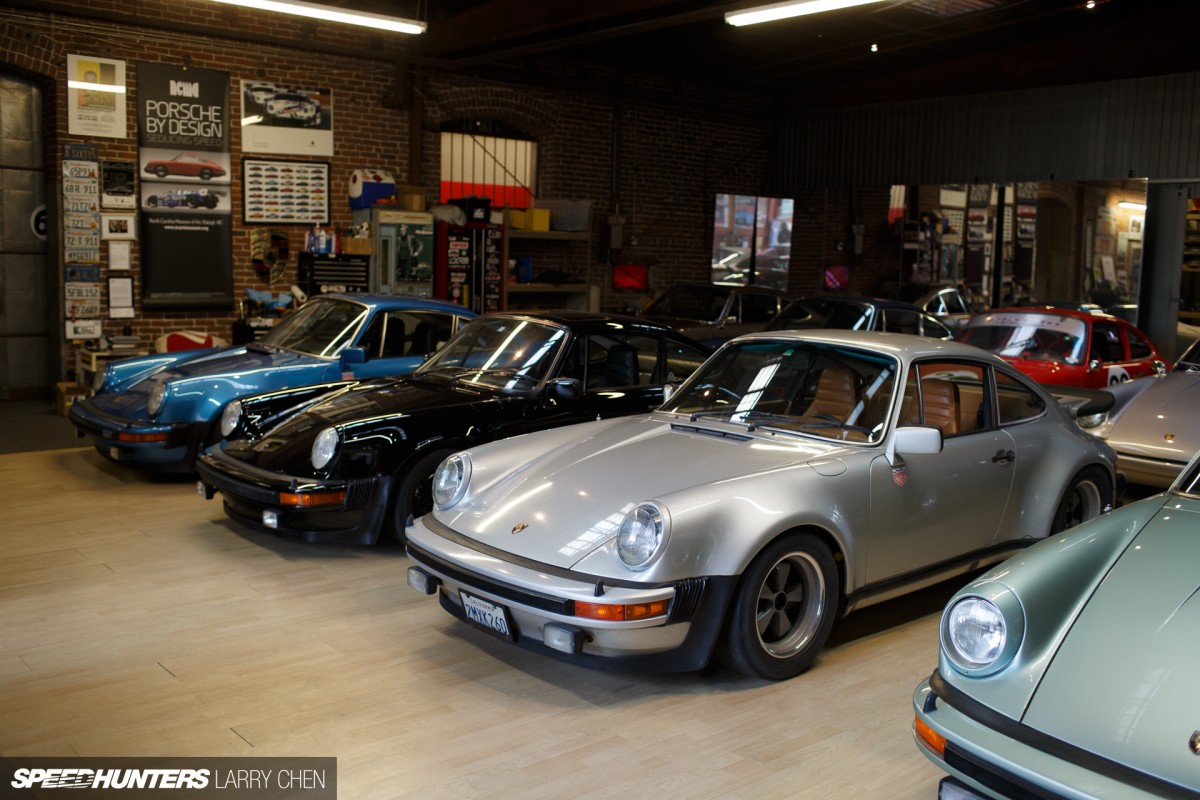 I have yet to check out any of the new 930 Turbo cars that he has been acquiring.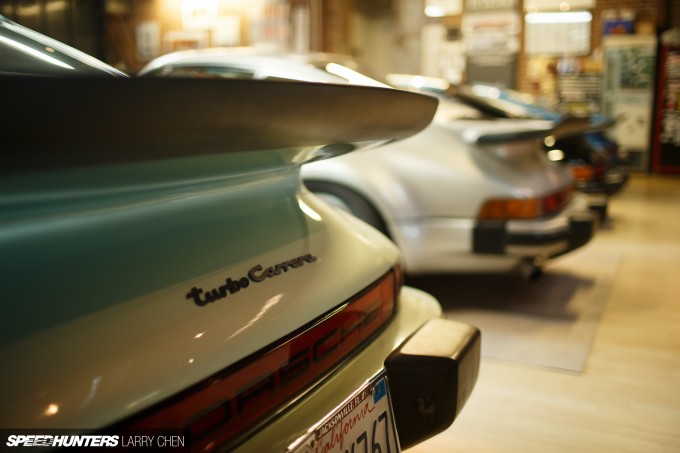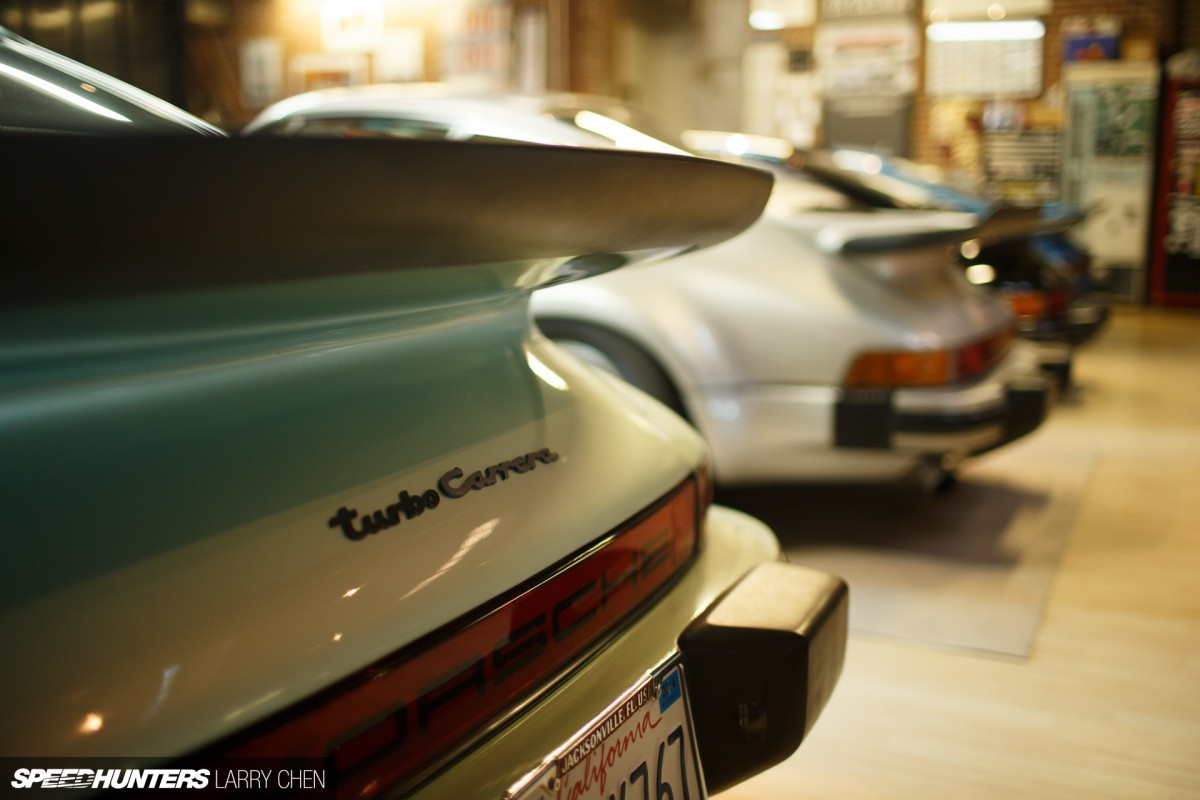 One of which happens to be the very first Turbo ever sold.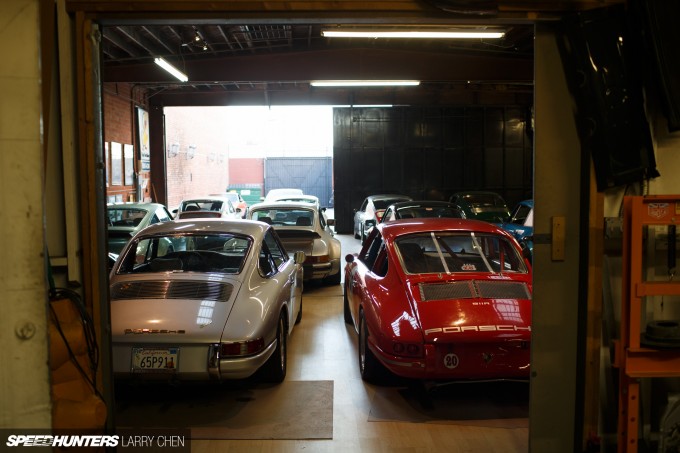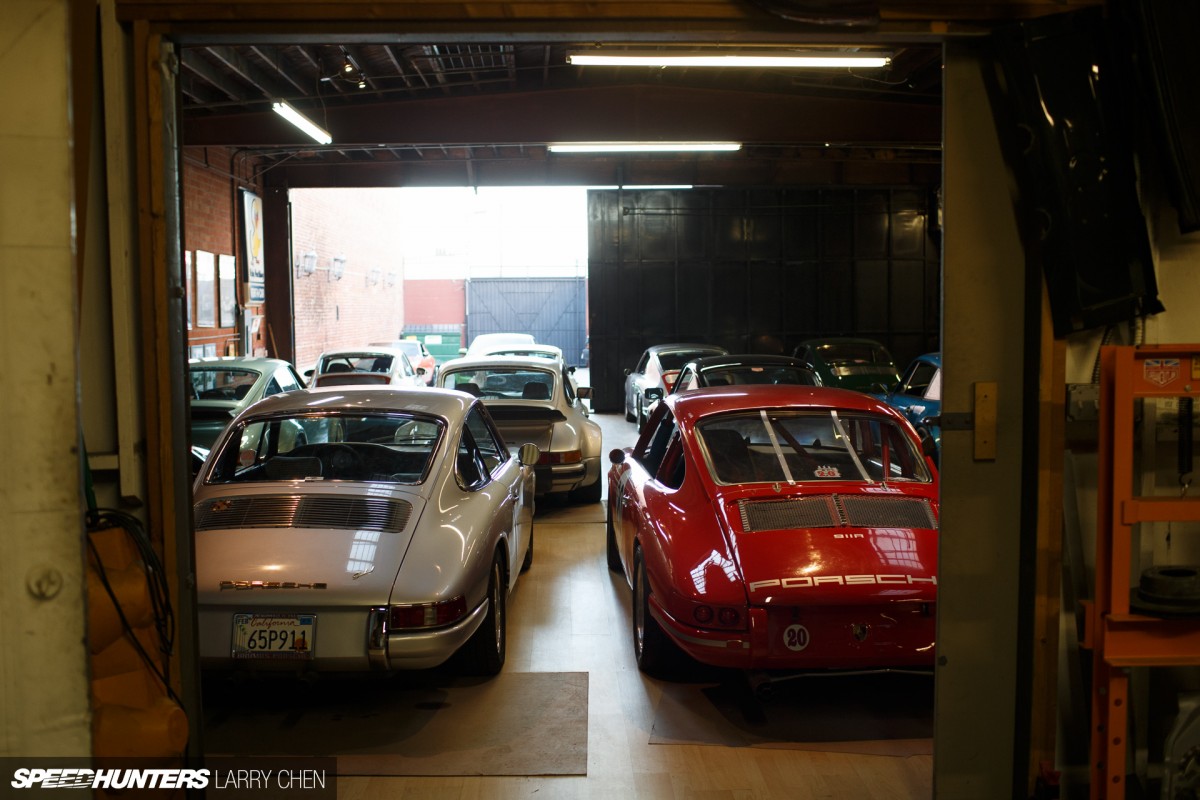 All of the Porsches that Magnus collects are unique in their own right, but there is one that I just can't wait for him to restore.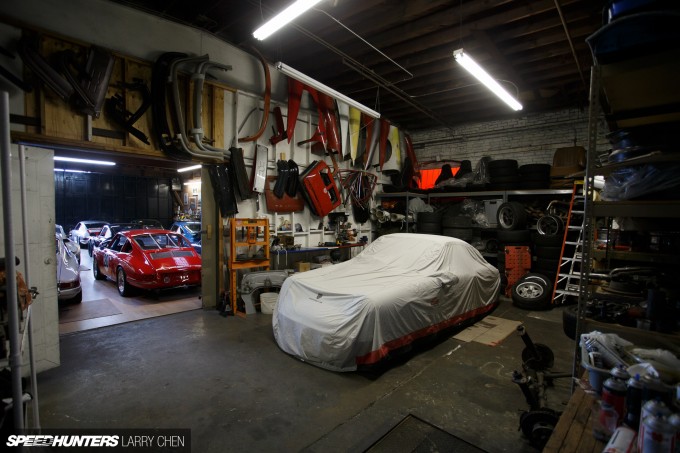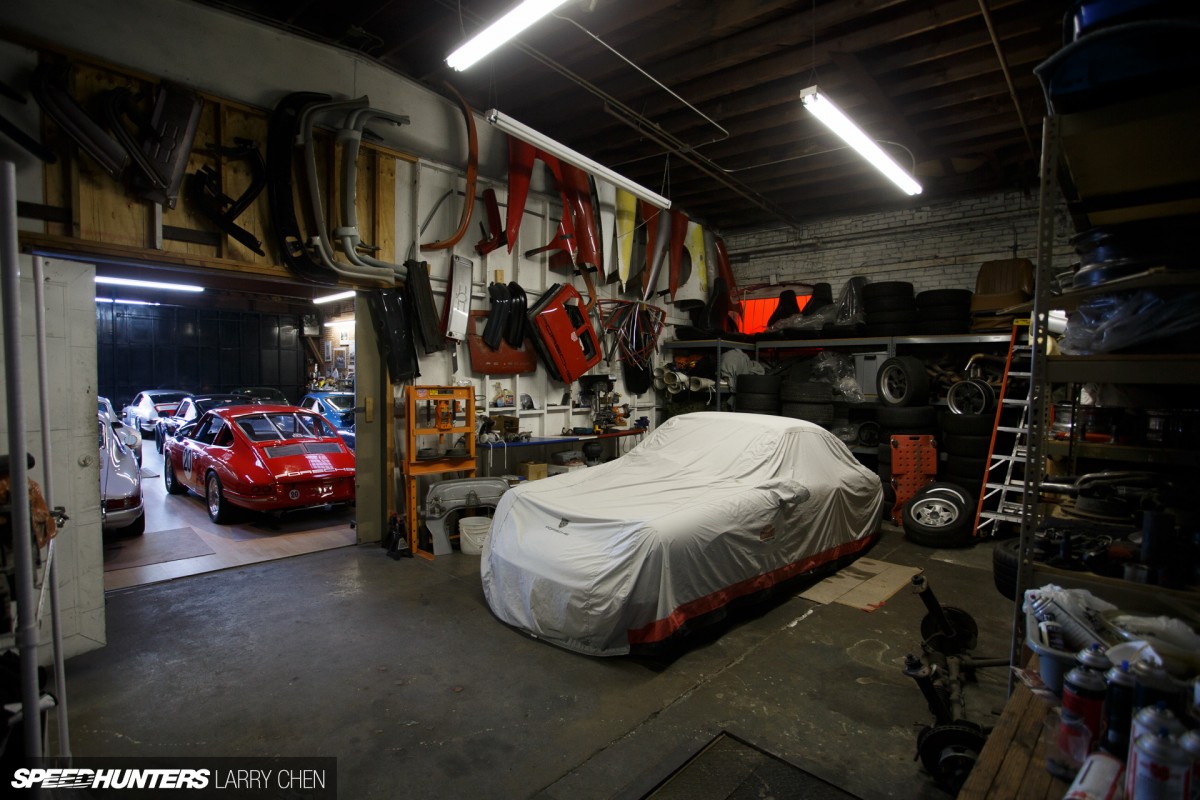 There's a super-early '64 sitting under that cover, and it's been untouched since I last saw it. It will be a glorious moment when this car sees the light of day once again.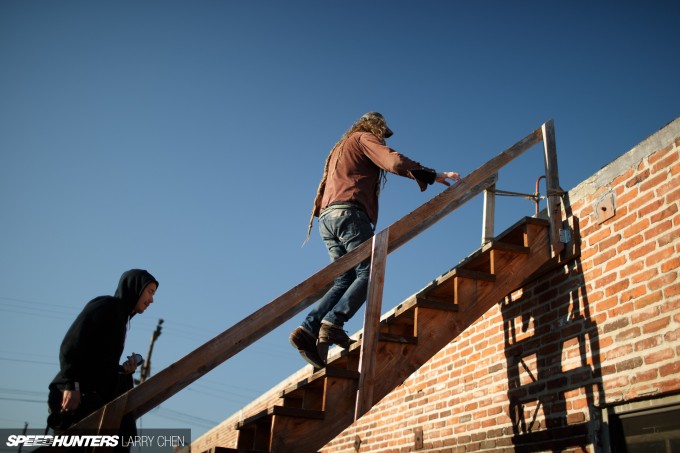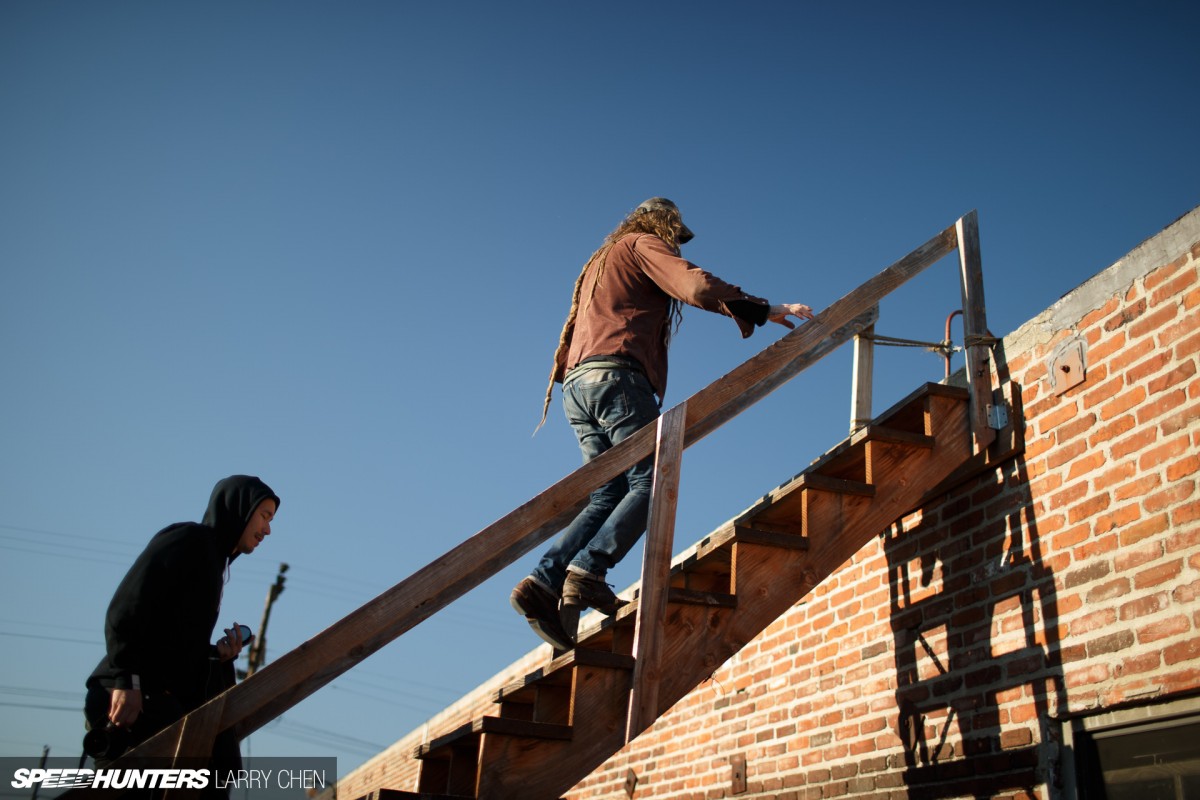 As always Mr. Urban Outlaw gave everyone the grand tour.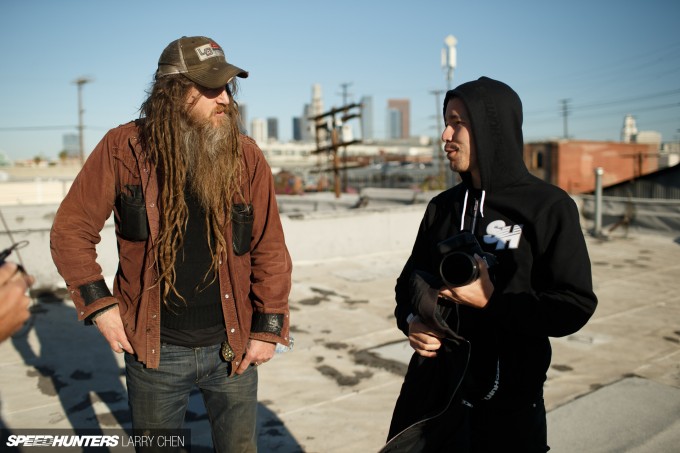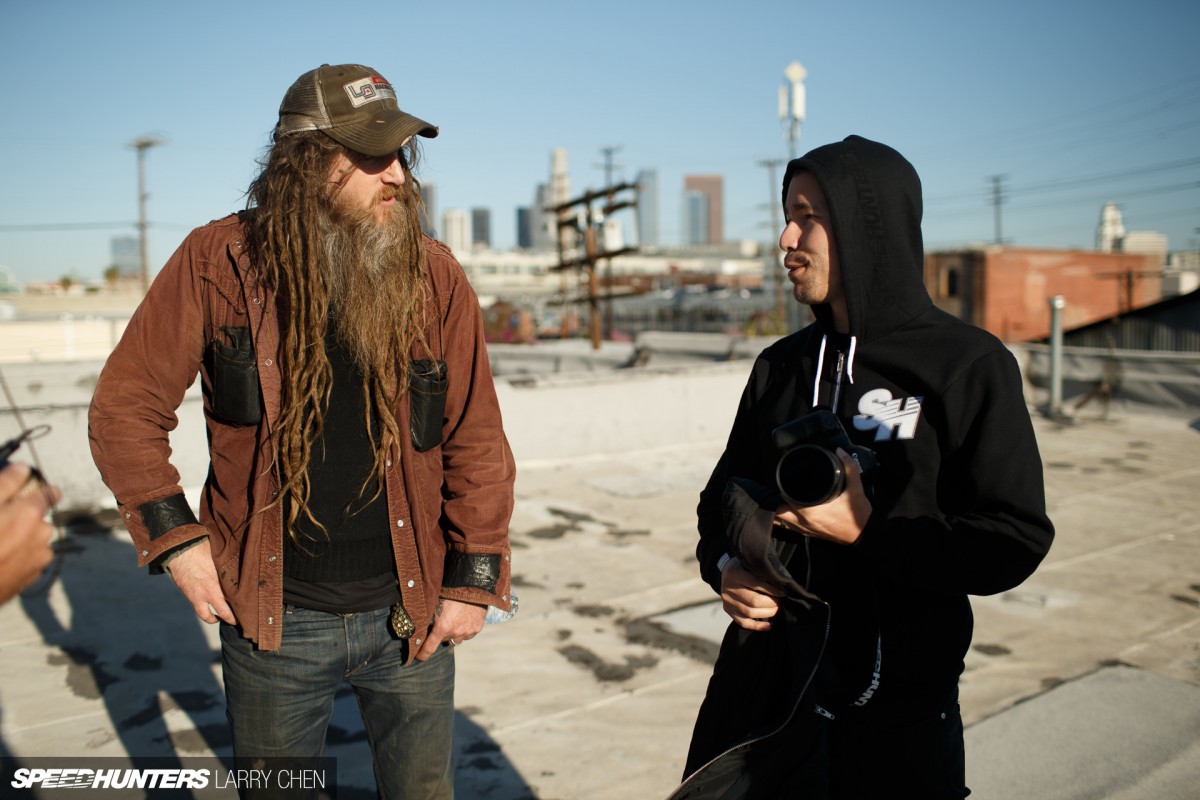 Especially because our fearless leader, Rodbot Chong made the trip across the pond.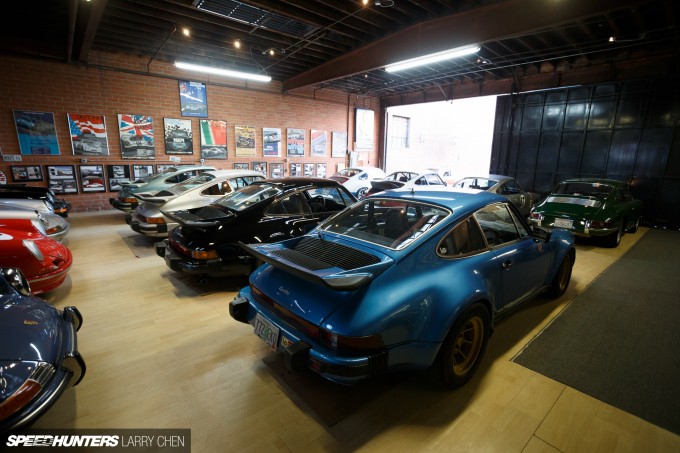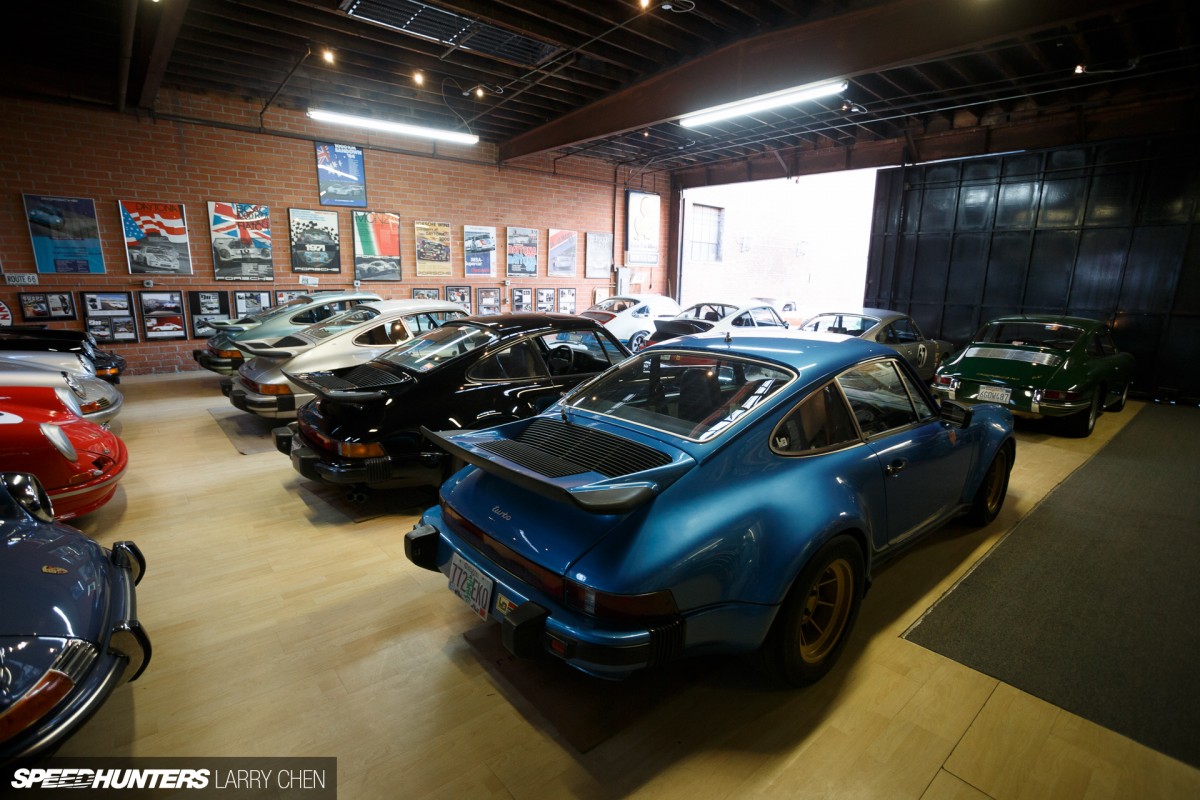 In my mind, there is no such thing as having too many project cars. But for Magnus there are just too many kiddies in the pool, and the collection has spilled over into other parts of his massive warehouse.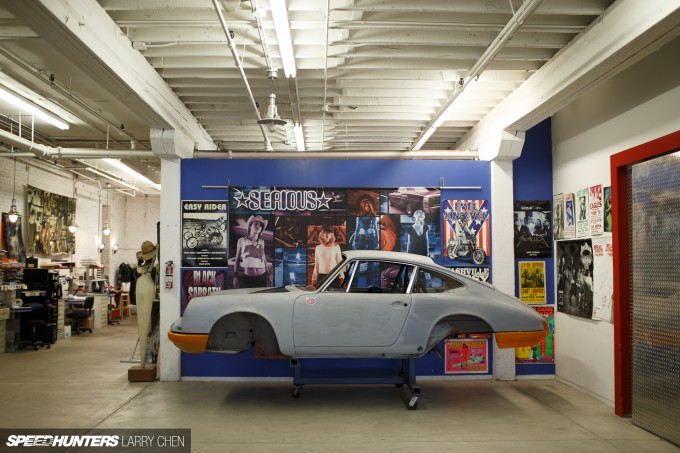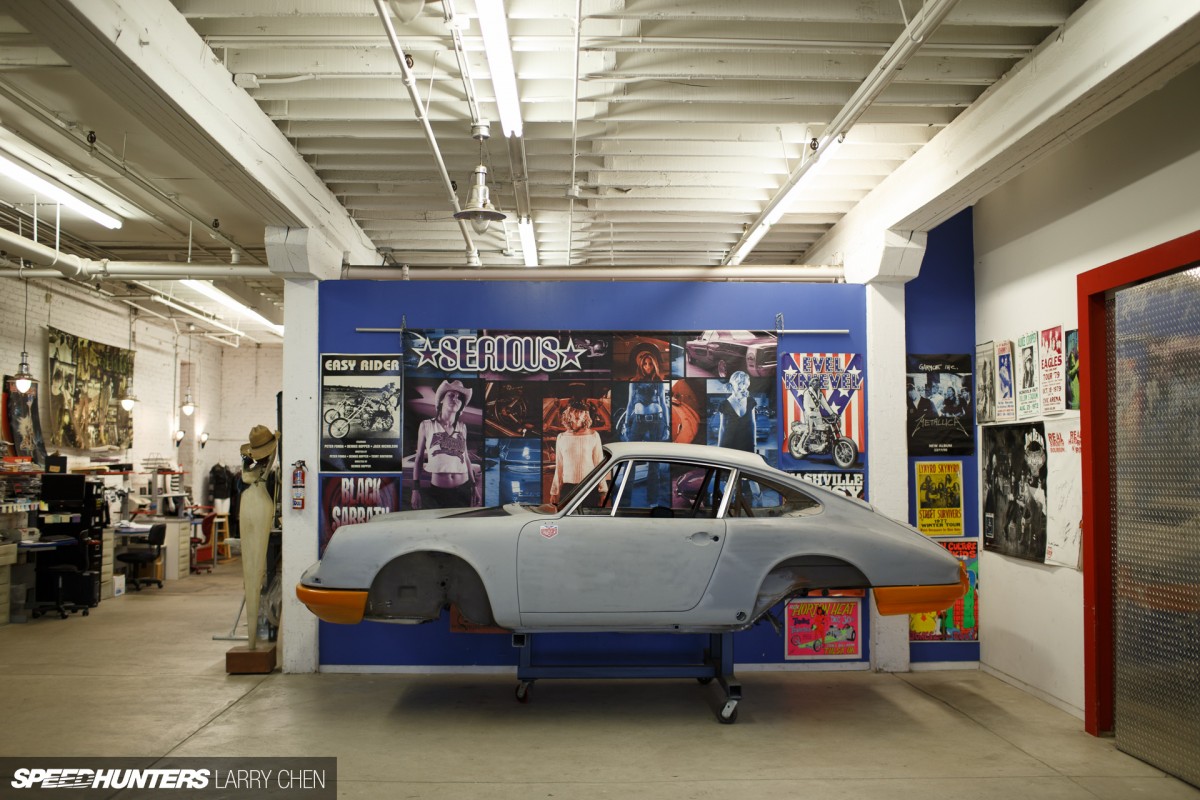 Cars in various stages of restoration can now be found all over the place.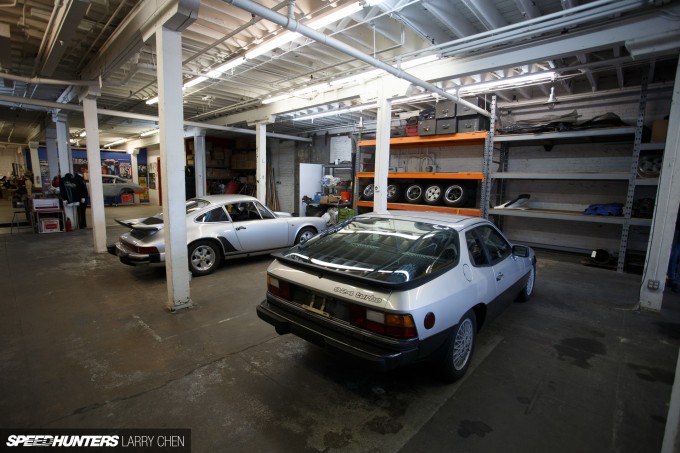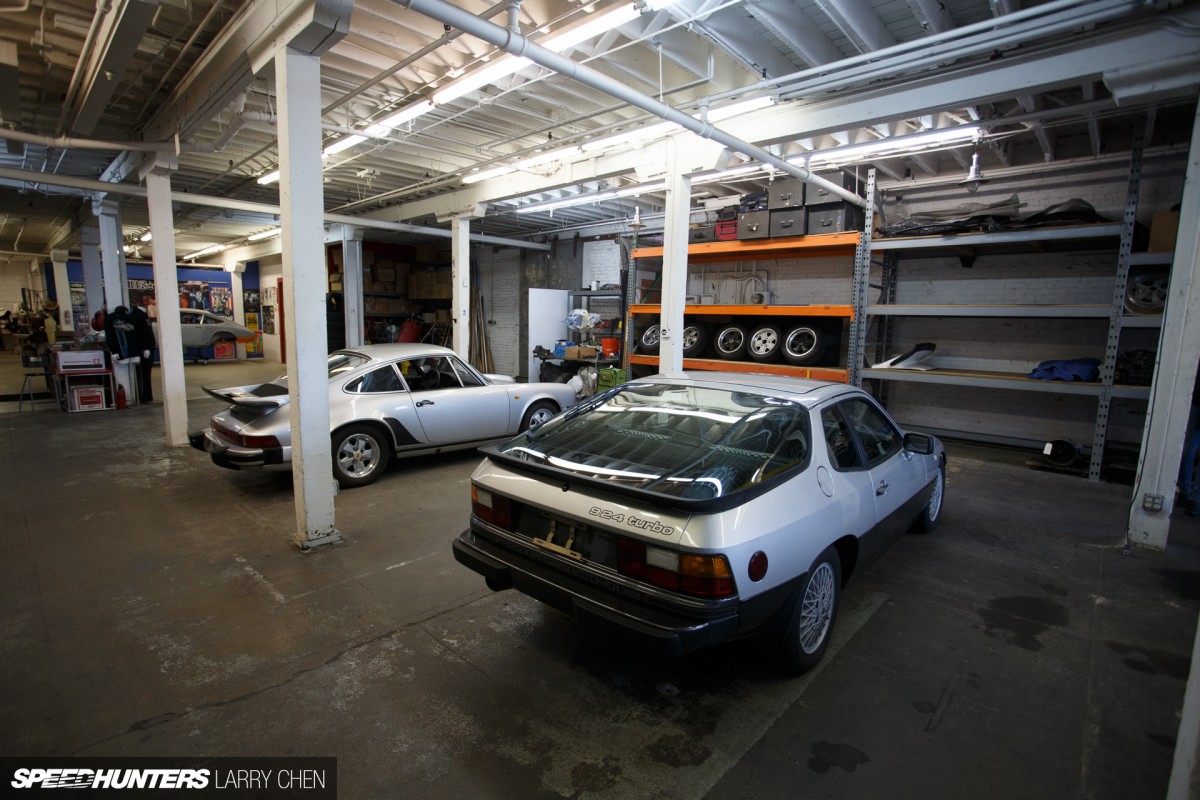 I couldn't believe it, but there was even a non 911 – this mint example of a 924 Turbo. I'd love to see what the Urban Outlaw version of this car will look like.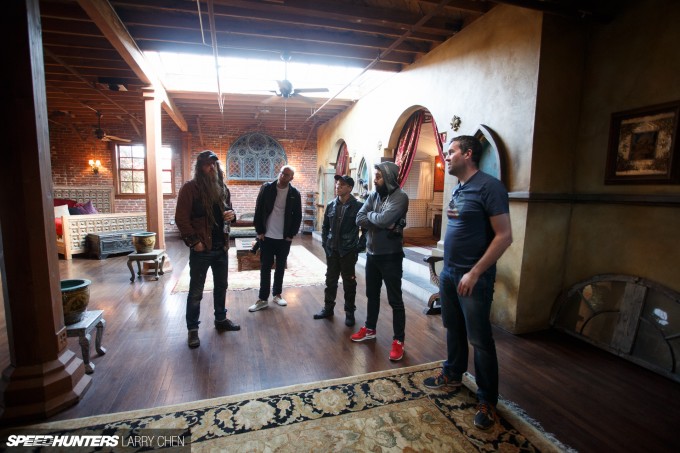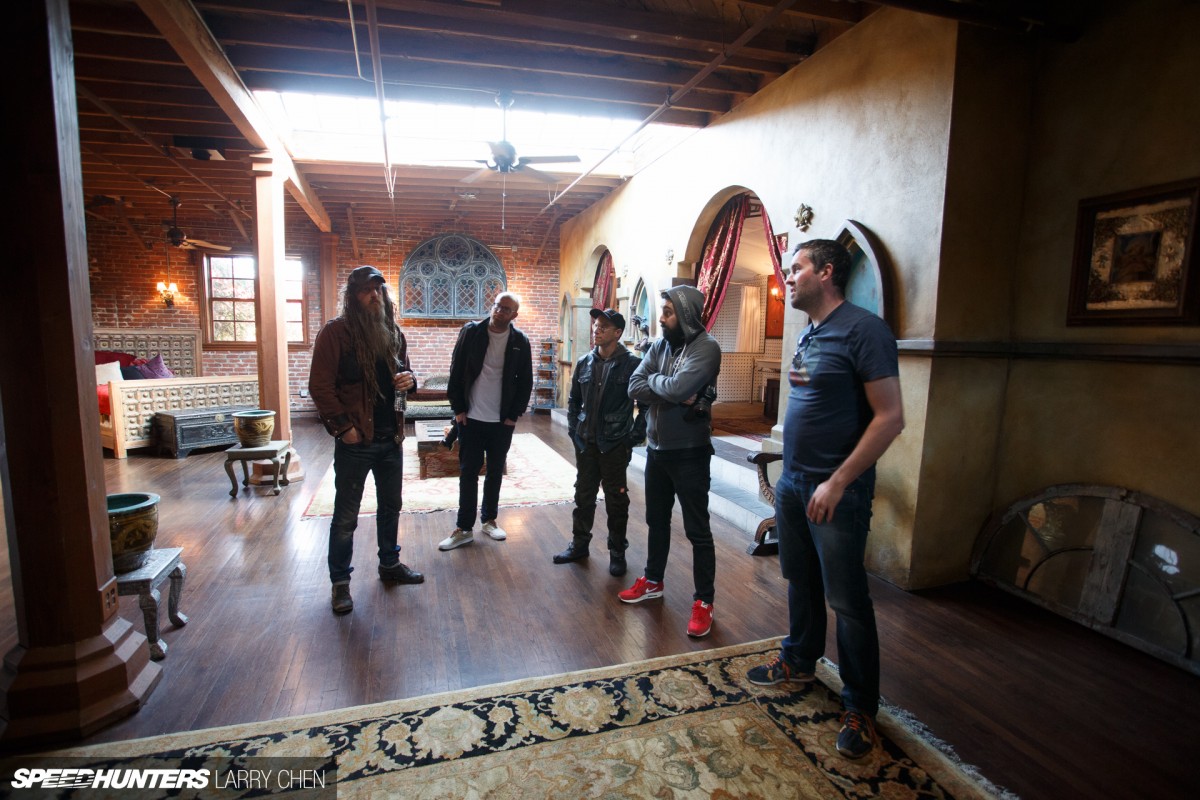 The grand tour was great and all, but what I really wanted to do was to hit the road.
Hit the road Jack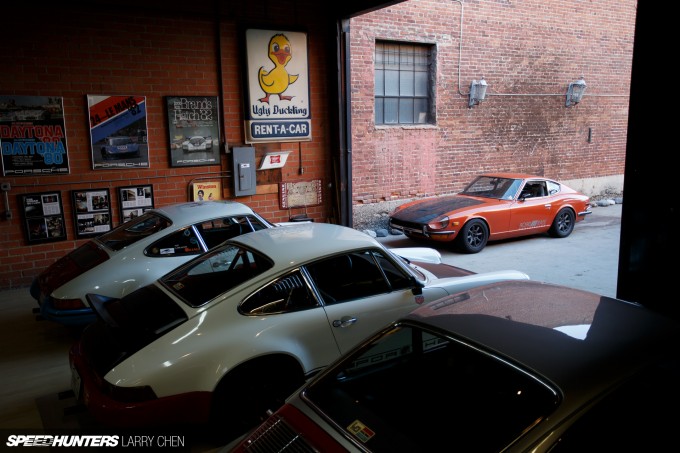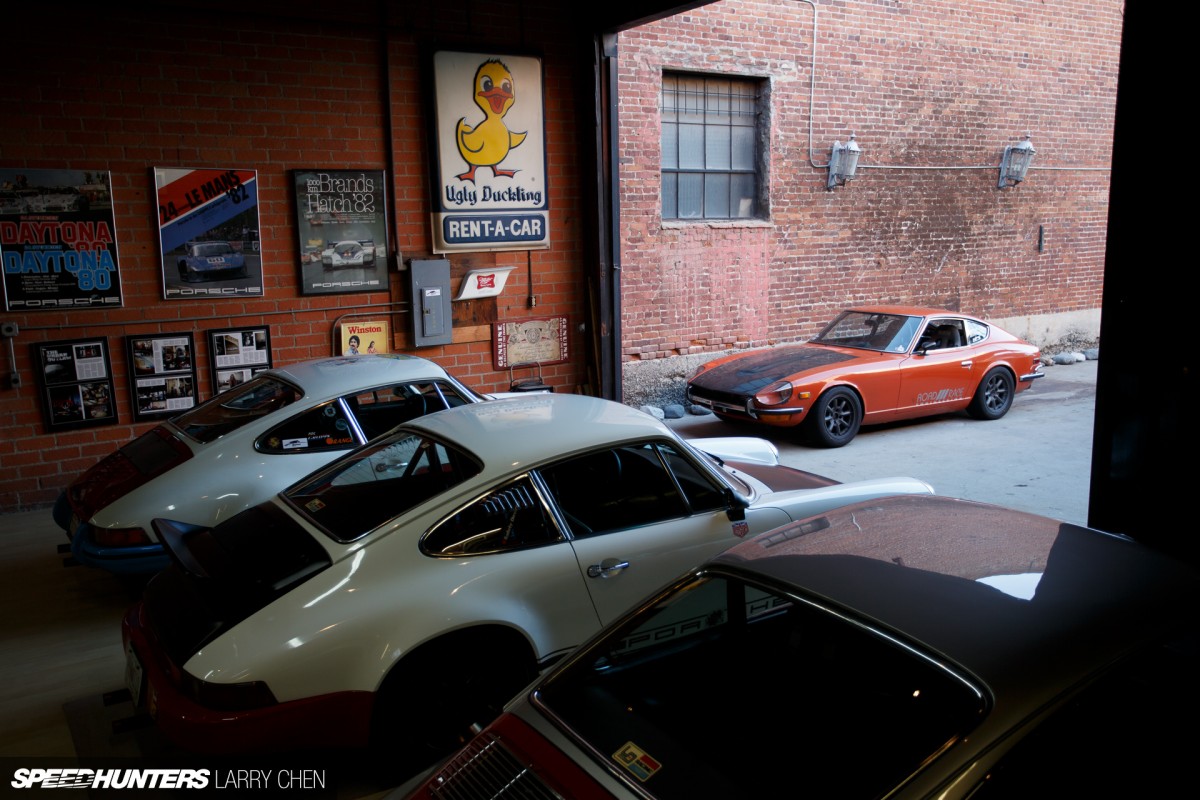 I'm pretty sure my lonely little S30 was saying 'C'mon guys, let me be a part of your club!'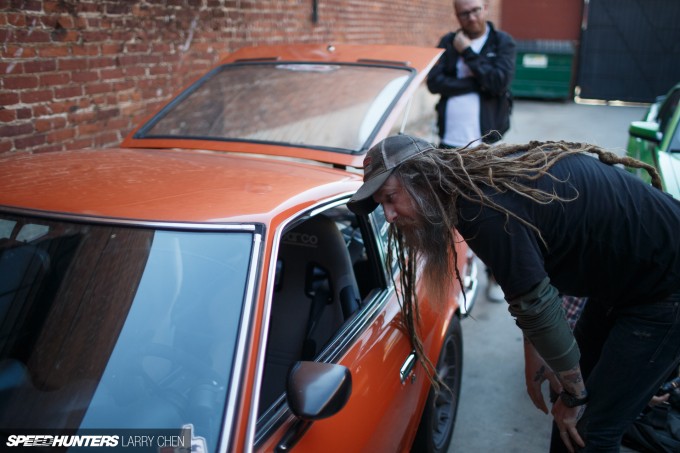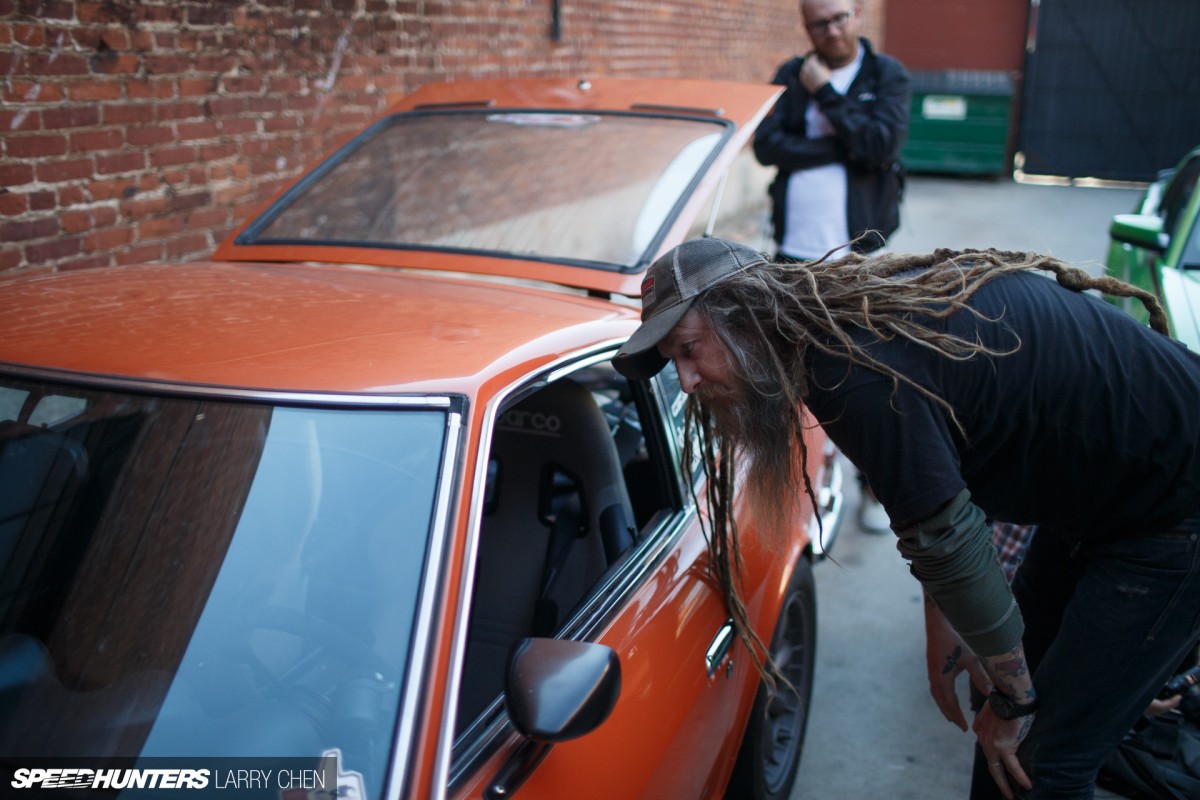 I have to applaud collectors like Magnus, because he is always touting people to get off their asses and go out for a cruise.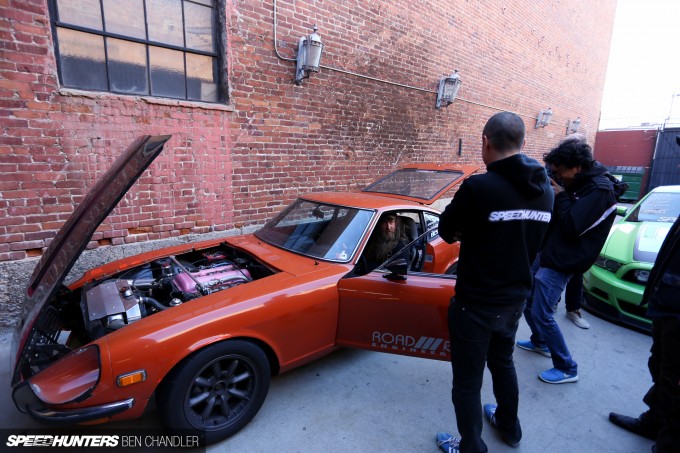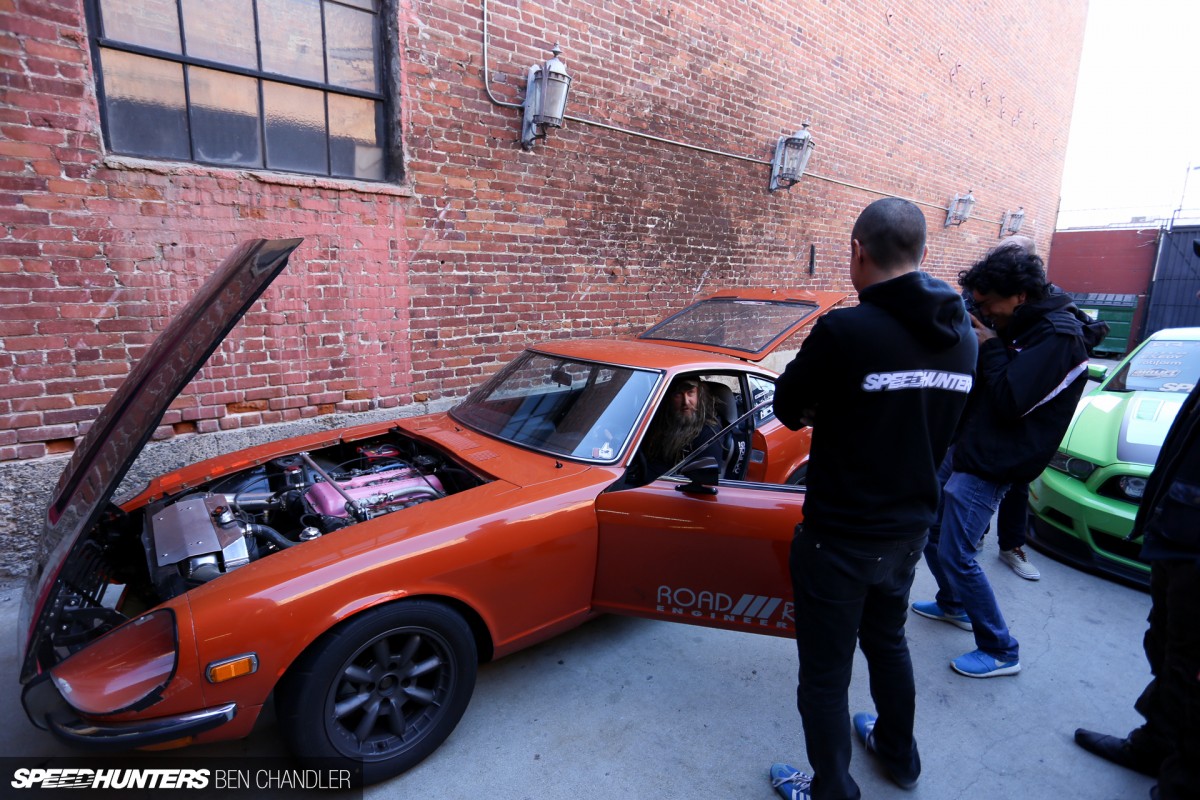 After all, there's no point in having a fancy little sports car if you don't get to stretch it's legs every now and then, right?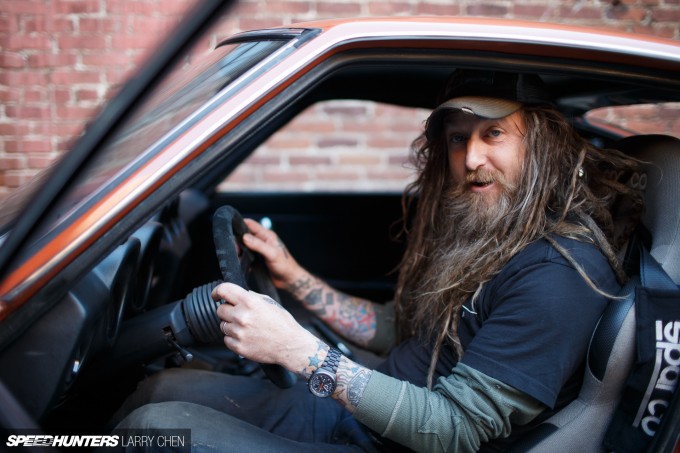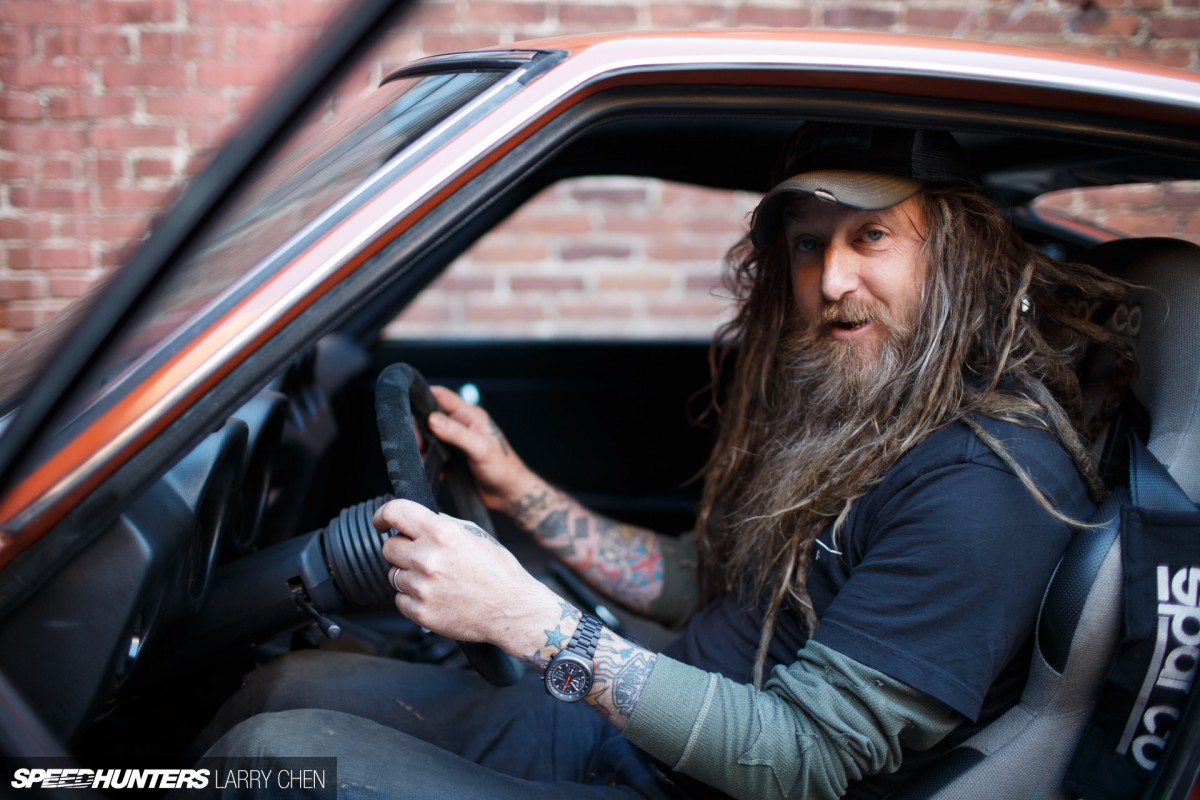 Magnus might be a few inches taller than I am, but he fit in my car just fine.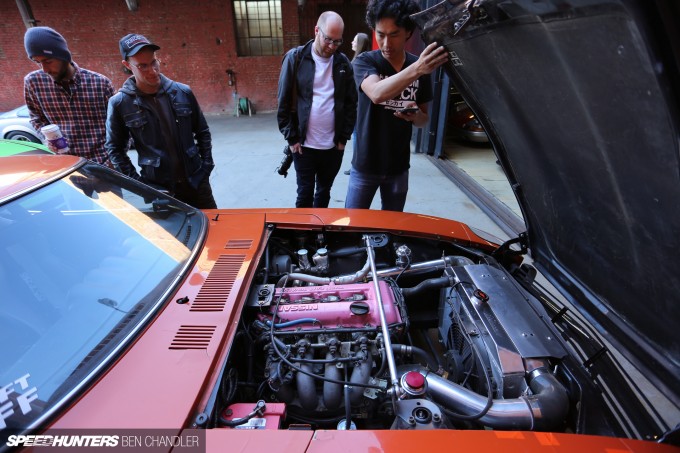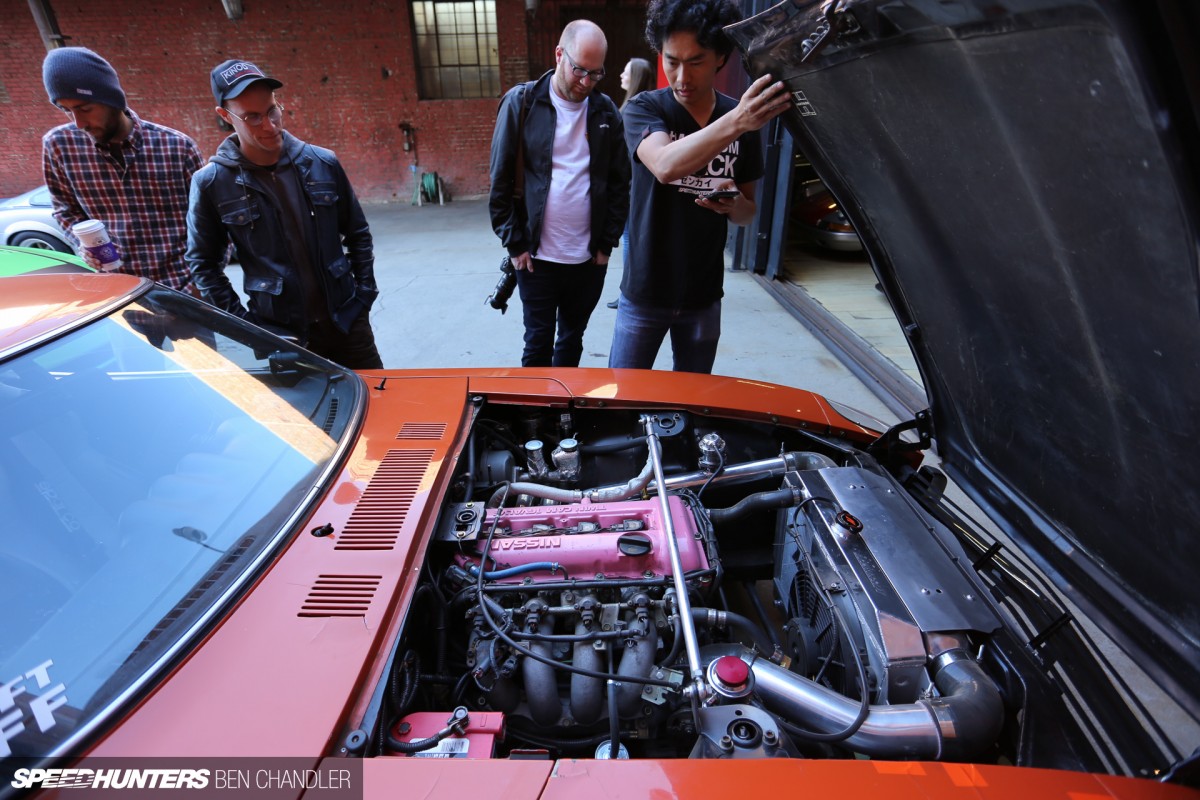 My SR20DET has almost 1000 miles on it since I dropped it in, and soon I will be adding a few more goodies including a newer turbo and some more reliability bits, like an oil cooler. So far I have averaged 24mpg, which is not bad considering my 'spirited' driving habits.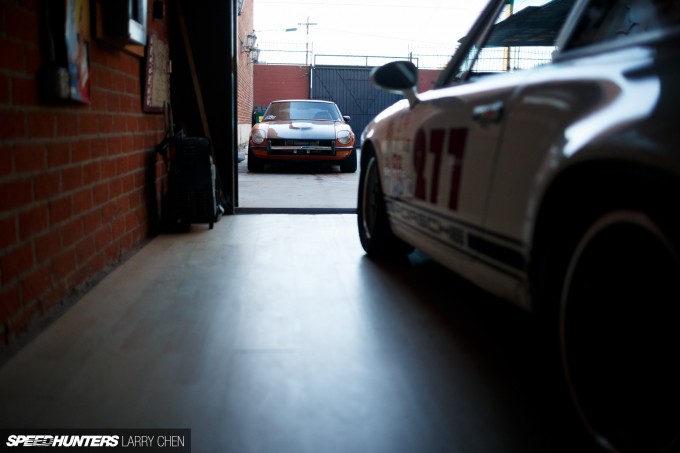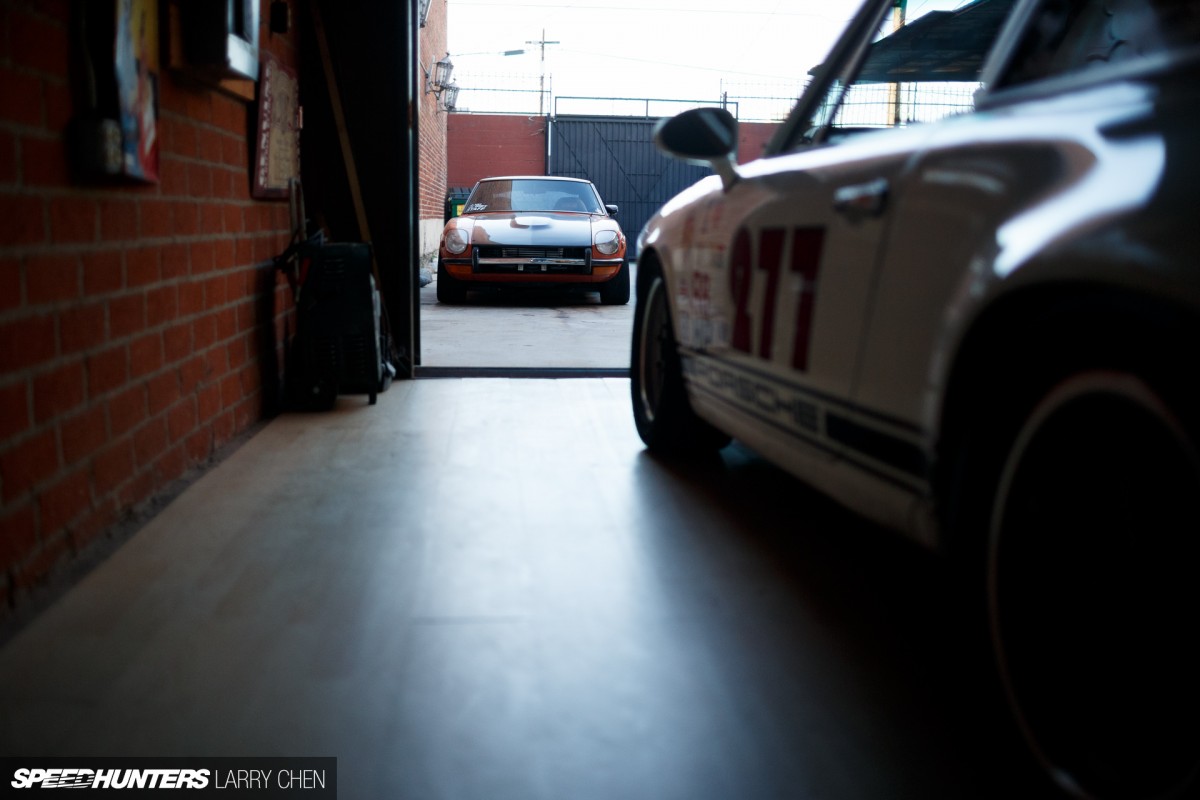 Seeing as my car is of 1970 vintager, it was only appropriate for the 911 collector to drive his famous number 277 car, which was built in '71.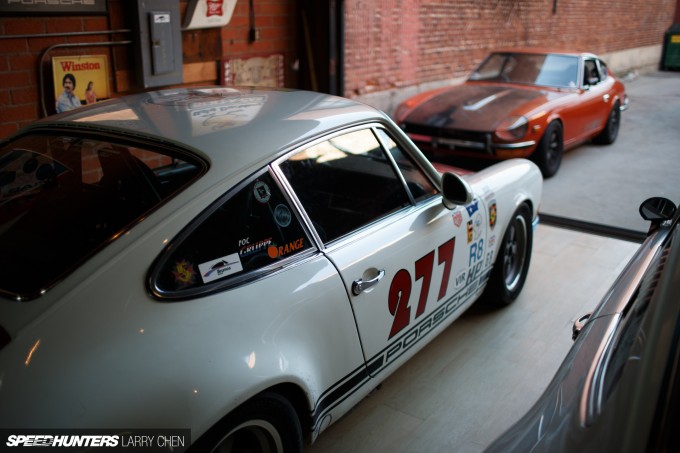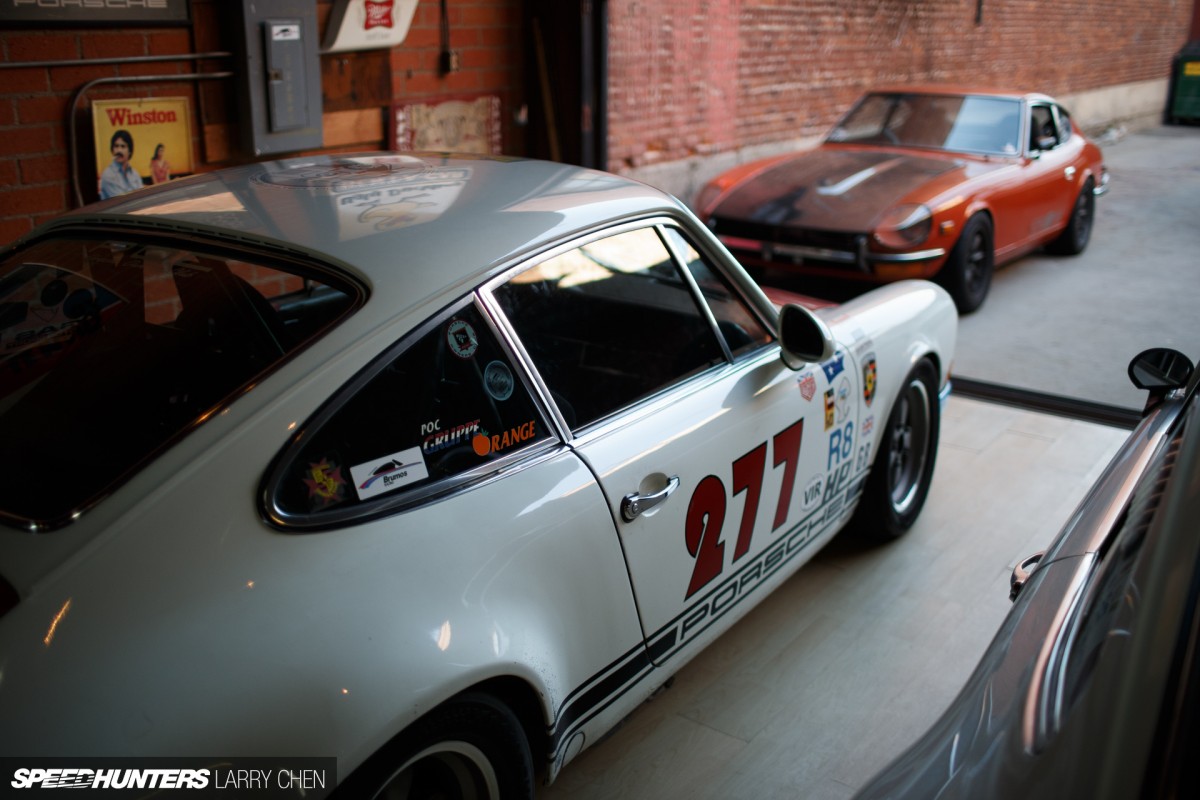 Two sports cars from the same era, modified in completely different directions.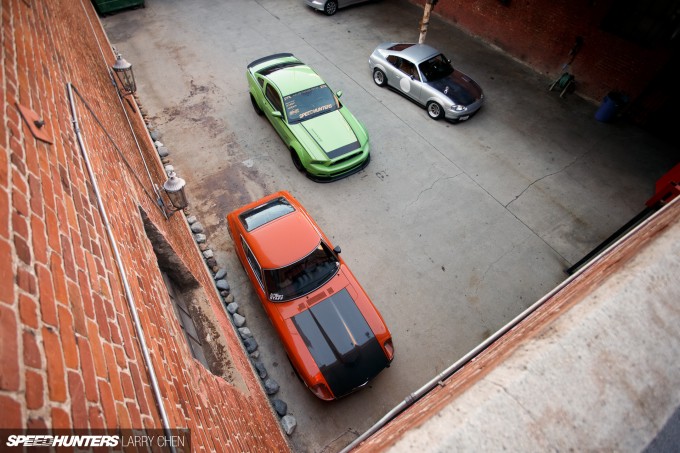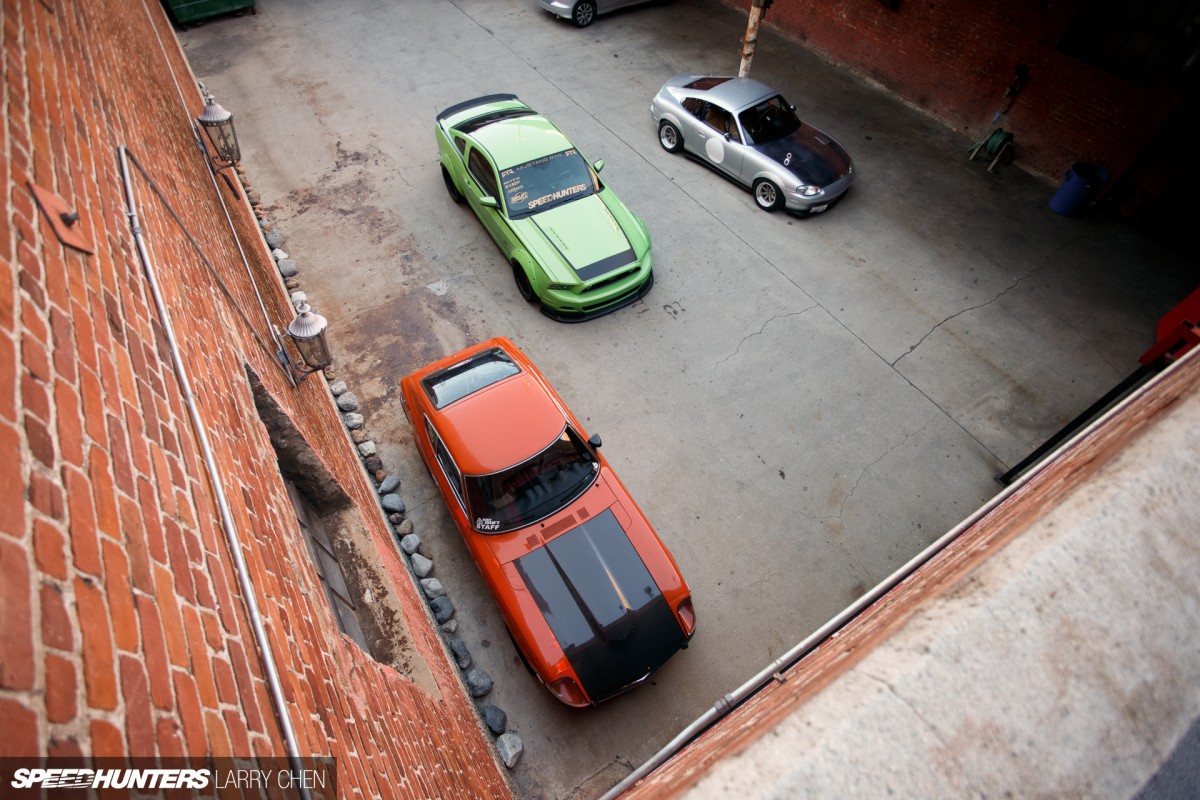 It was time to roll out, with Rod Chong driving the RTR Mustang, and our new friend, Jeremy with the supercharged Miata bringing up the rear.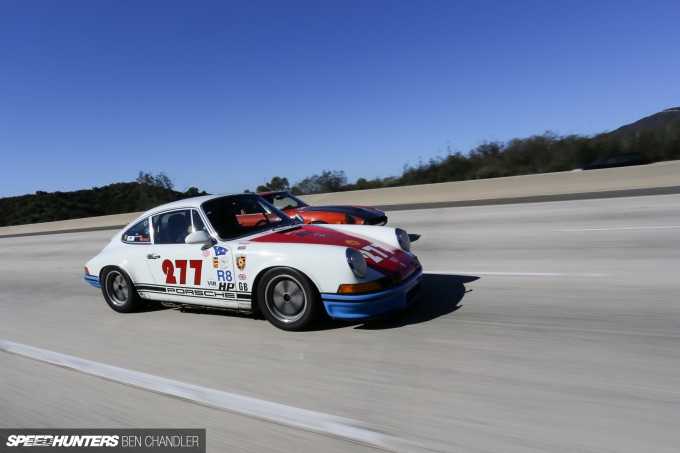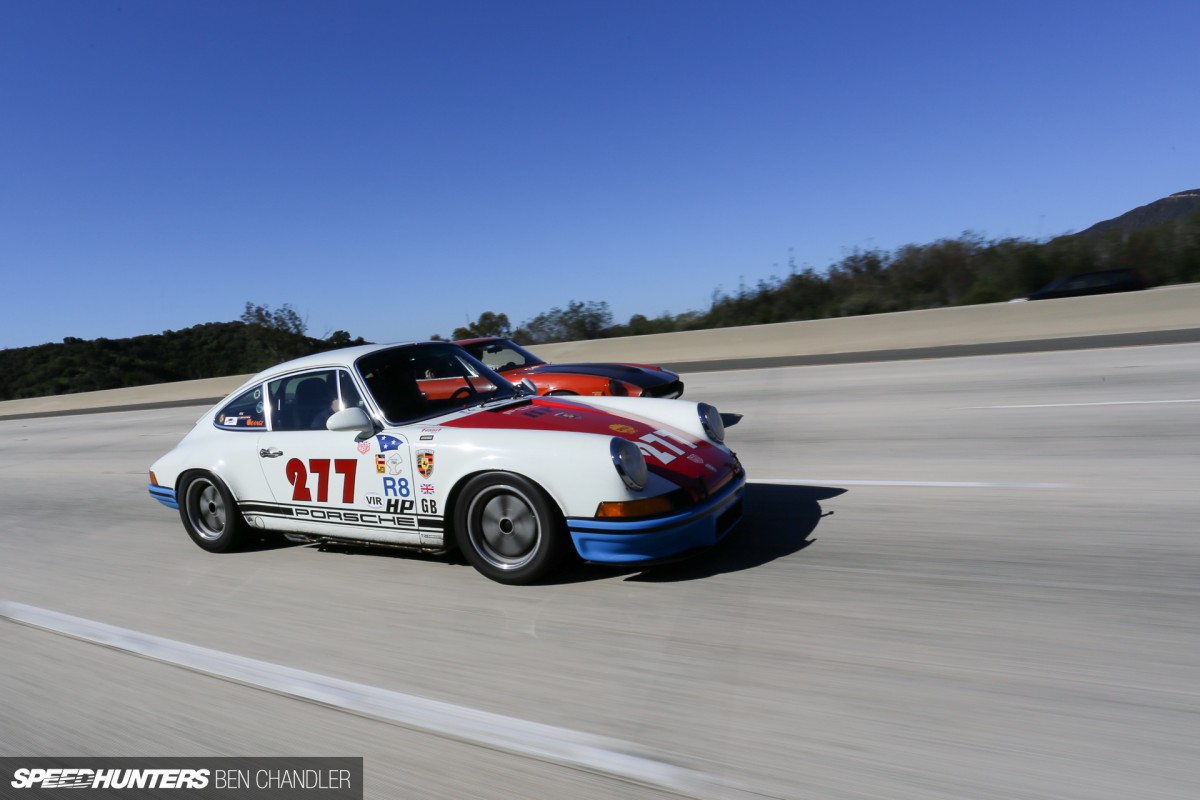 Ben Chandler also tagged along in a camera car, which was a good thing considering we lost the rest of the gang right off the bat.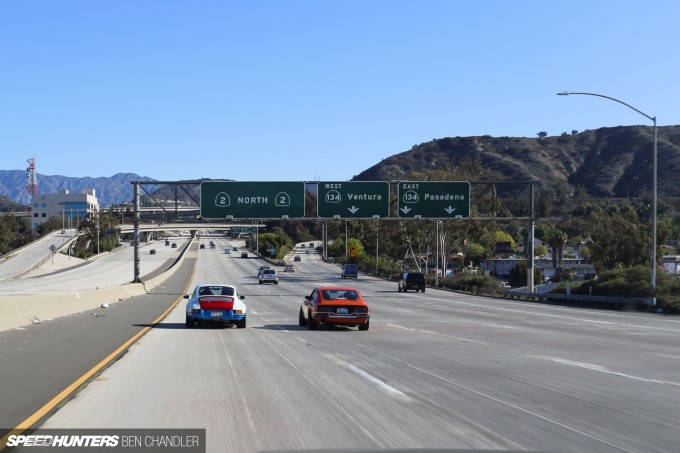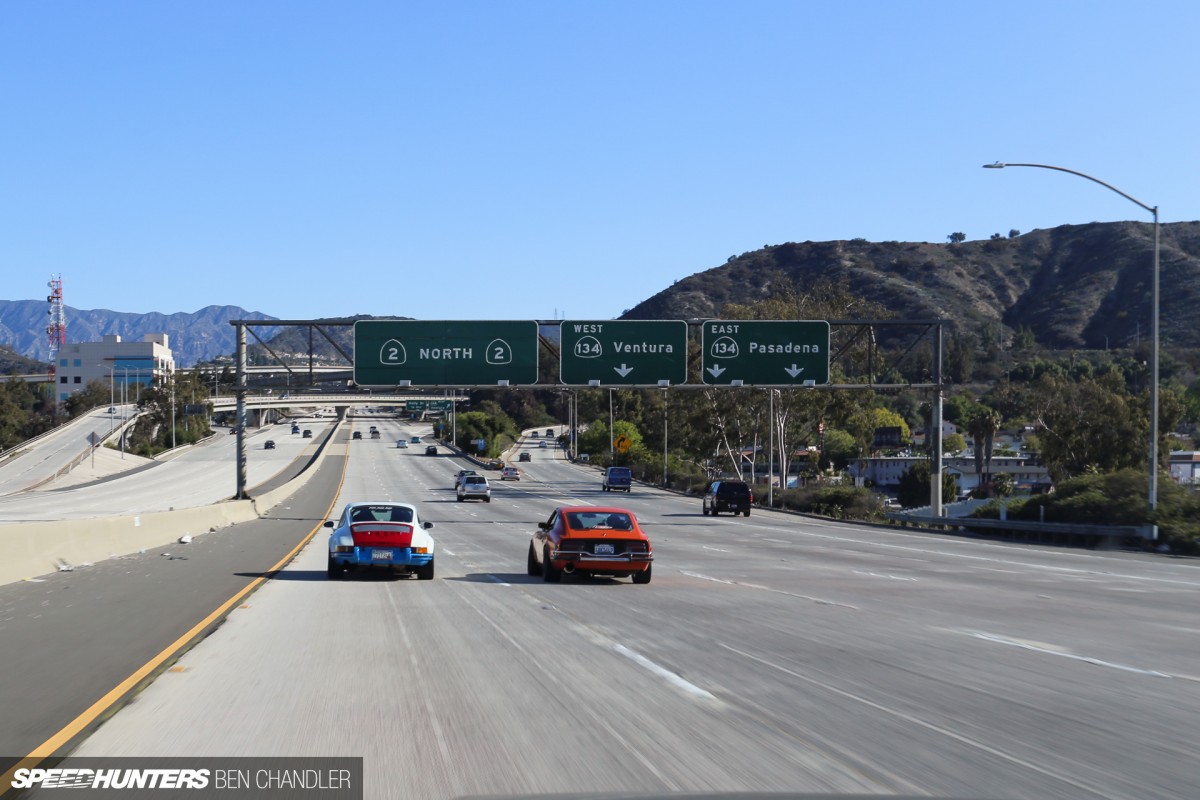 There is nothing like a free and clear Los Angeles freeway on a Sunday morning. No one with any sense of responsibility could keep up with us.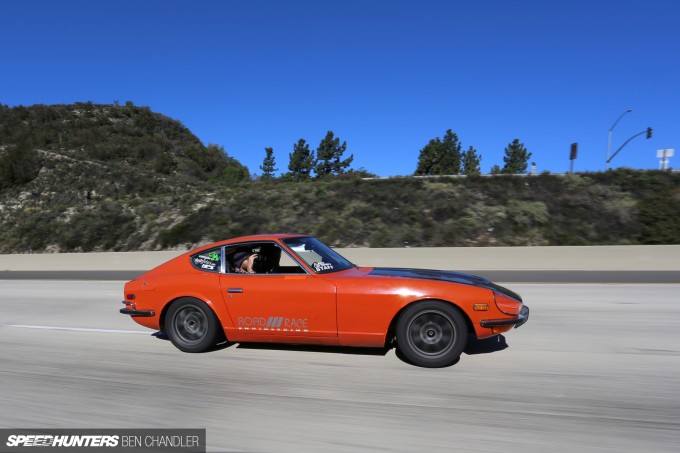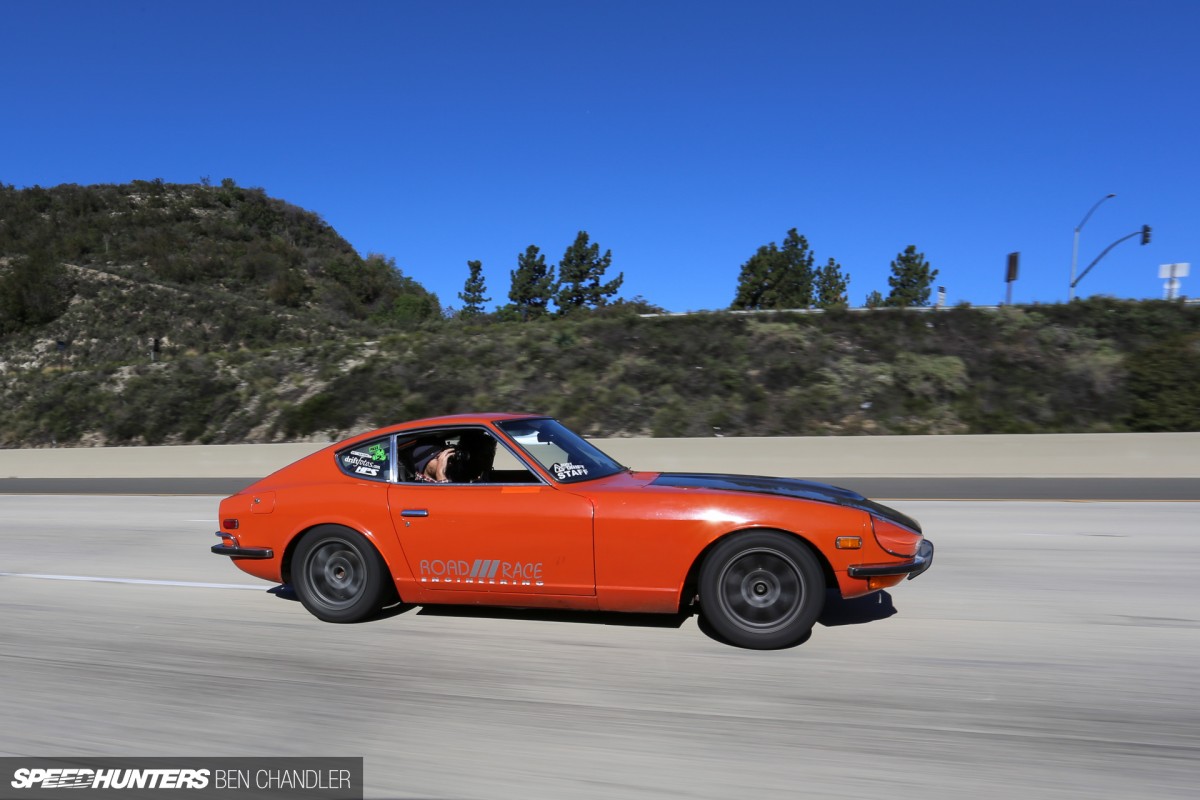 What a dream it was to run a rear end with fresh gears. The R180 with the Nismo LSD took almost eight years of abuse before it seized, but by the end of it's life it was rattling like a maraca.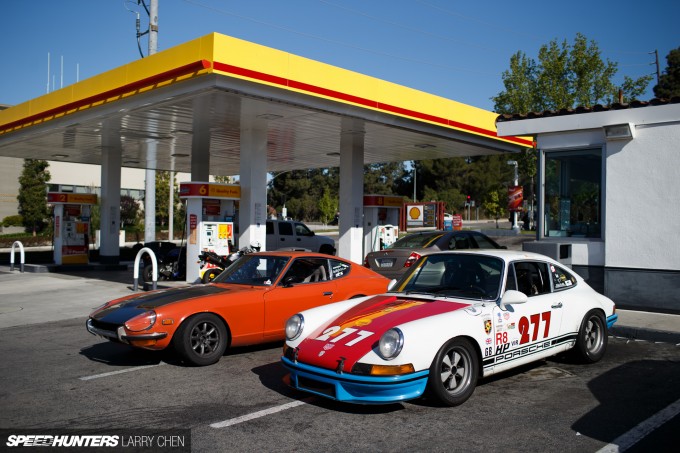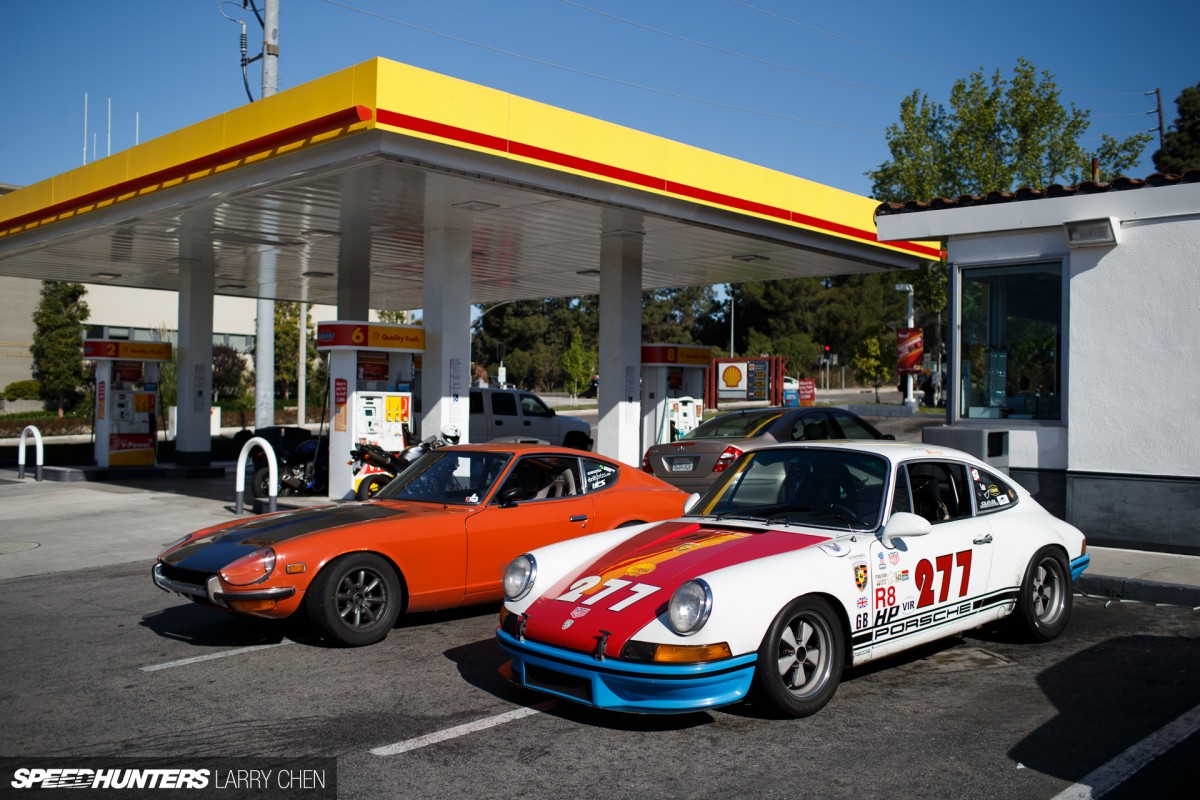 We waited for the rest of the crew at a service station located near the base of Angeles Crest Highway.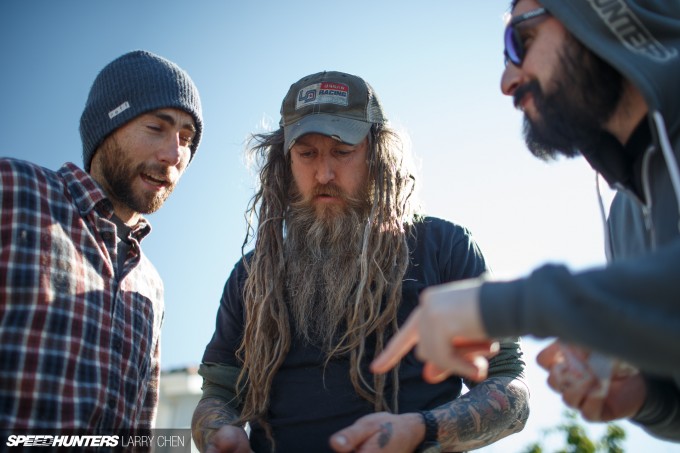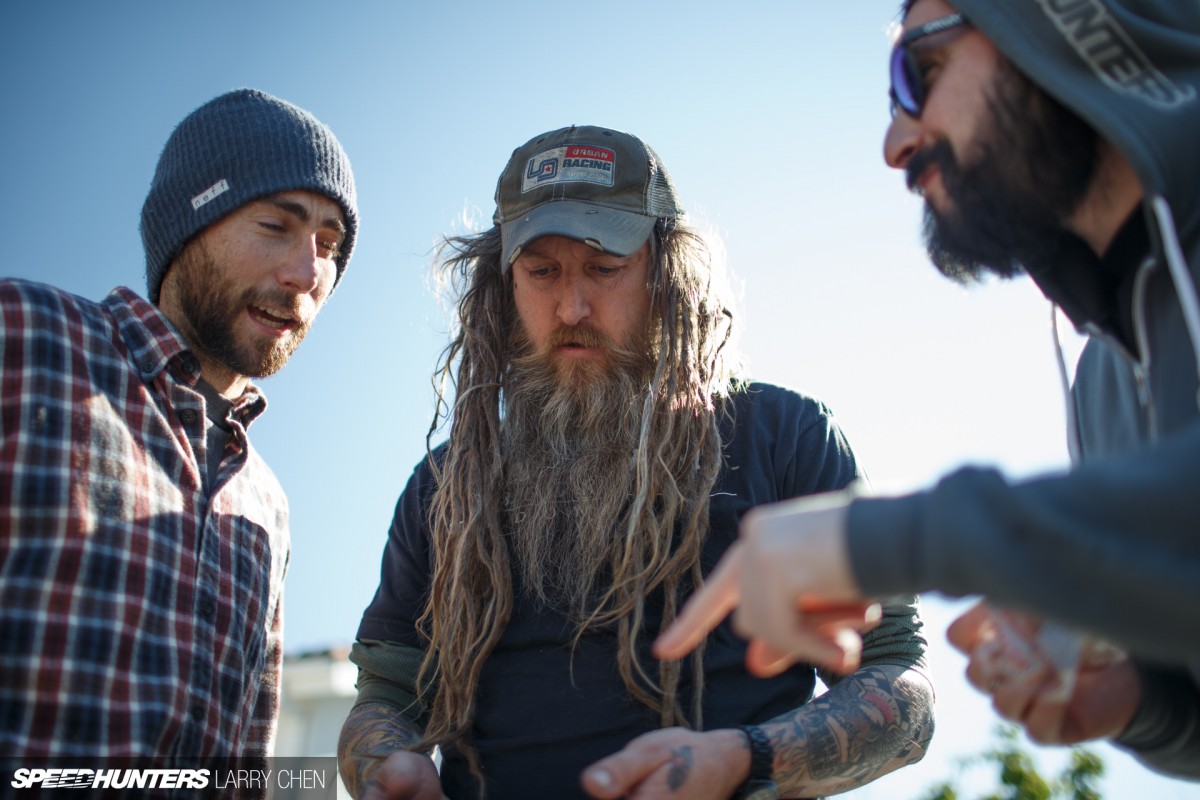 Riding shotgun with me was Will Roegge of Keep Drifting Fun fame. Recently, Will and I did video together following Matt Powers doing a 360-degree spin while mid-drift. We used Ole Orange Bang as a camera car, and you can clearly hear my turbo motor.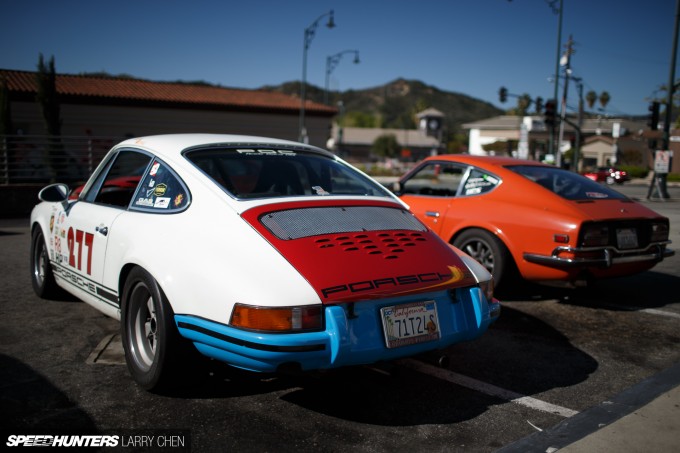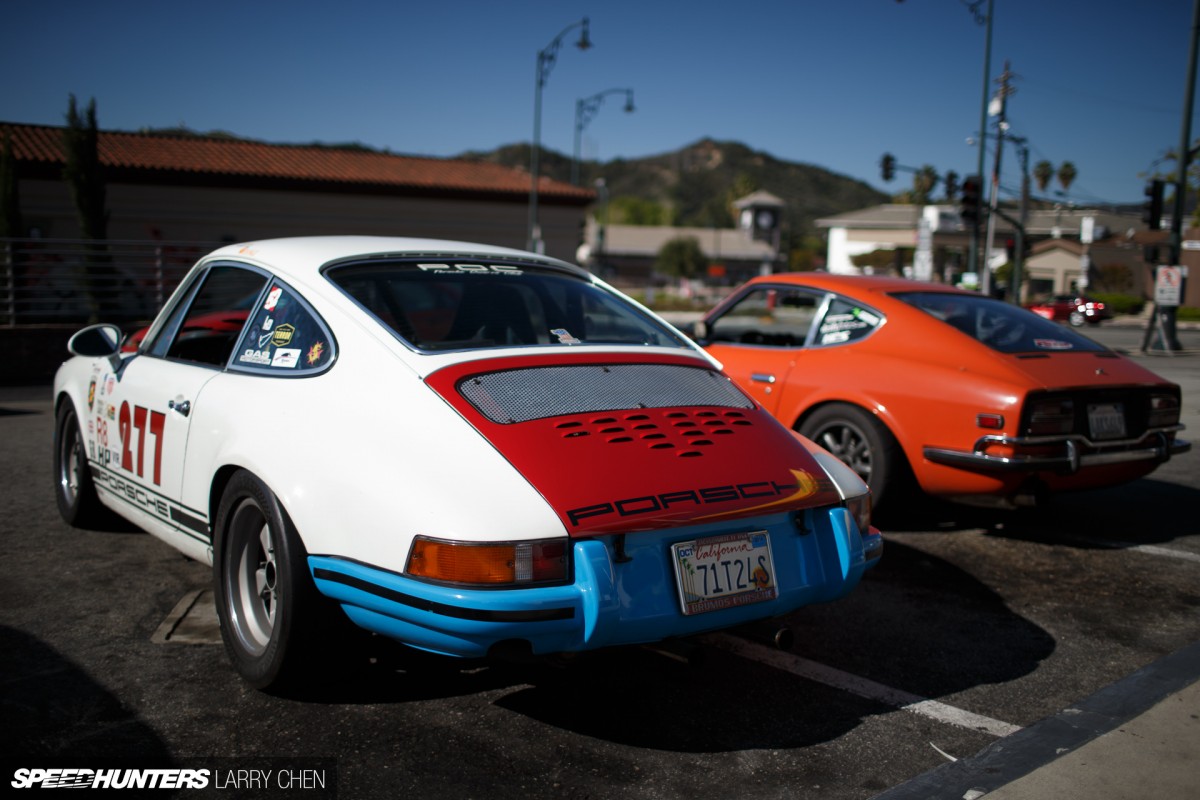 My car is not perfect, and I won't justify any part of it. There are plenty of surface rust spots as well as many paint chips from all my camera car duties over the years.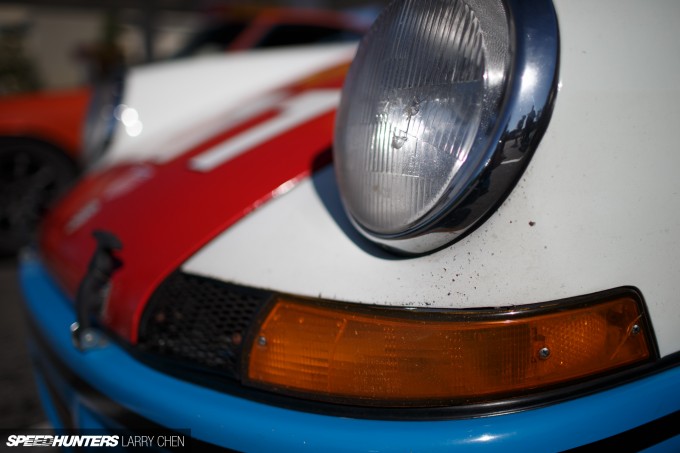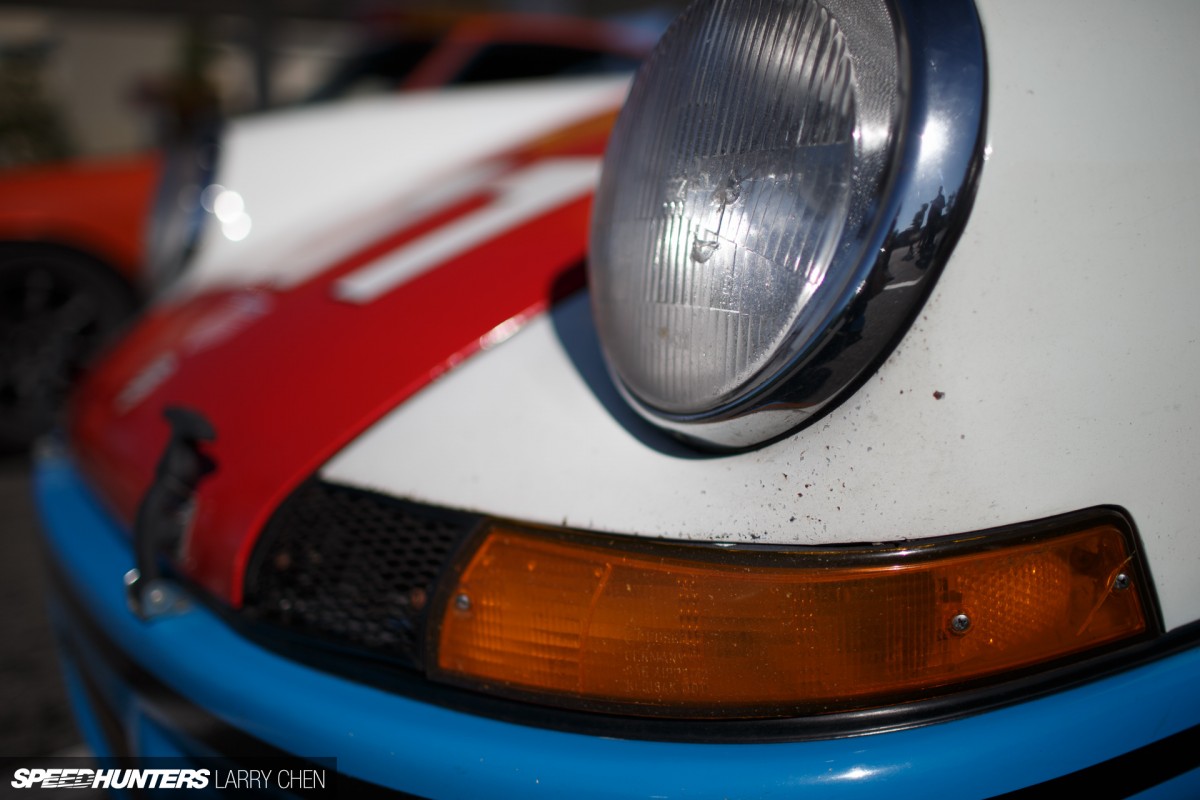 But seeing Magnus' pride and joy all chipped up and worn made me realize that even though these cars could not be more different, they are used for the same purpose.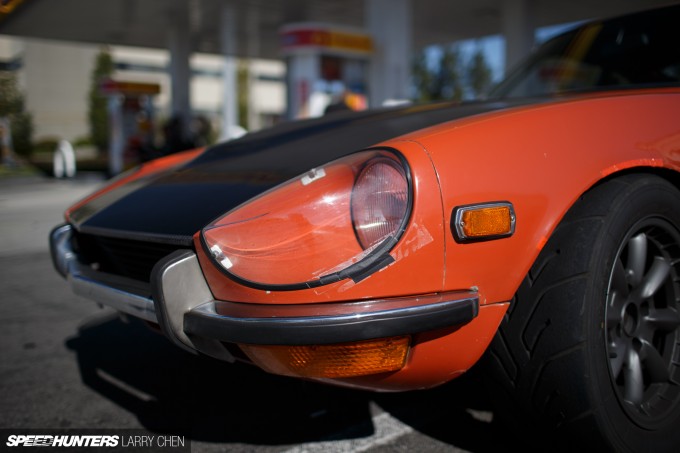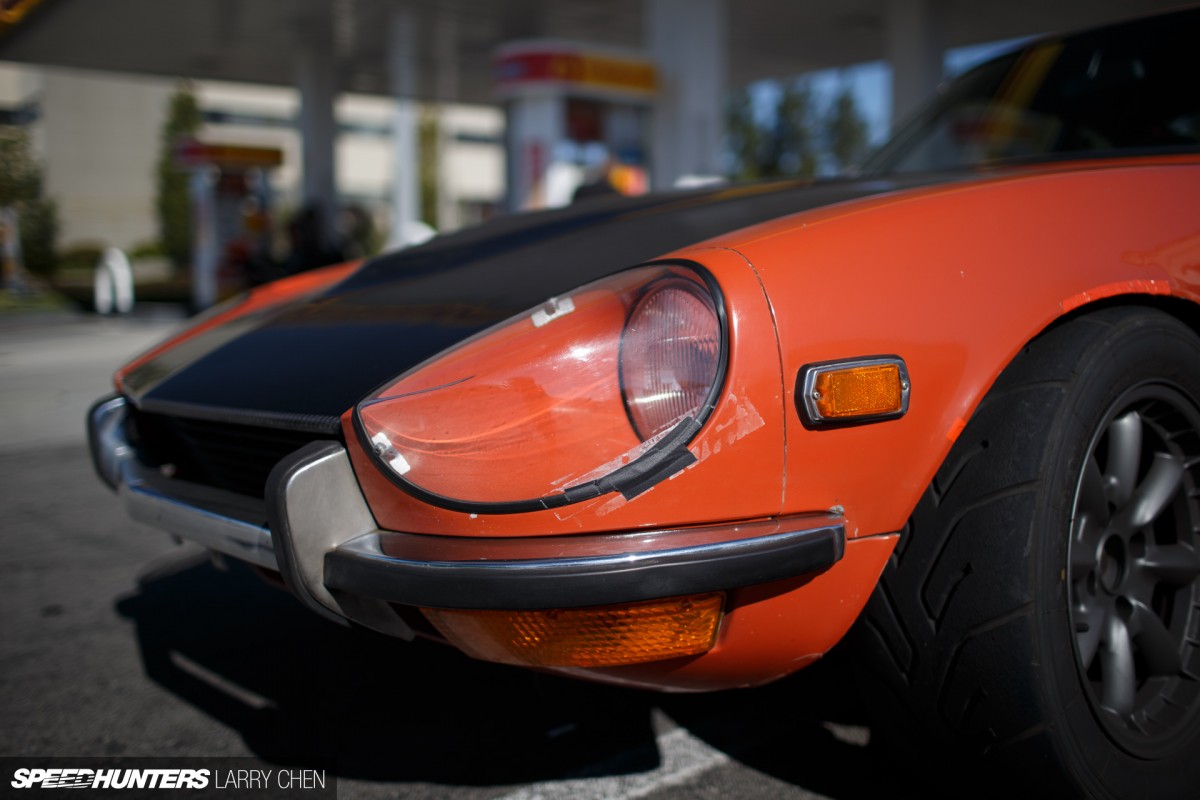 I thought I was nuts for running 60 tread wear semi-slick ADVAN A048Rs on the street, but Magnus takes it one step further by running full-slick Hoosier A6s.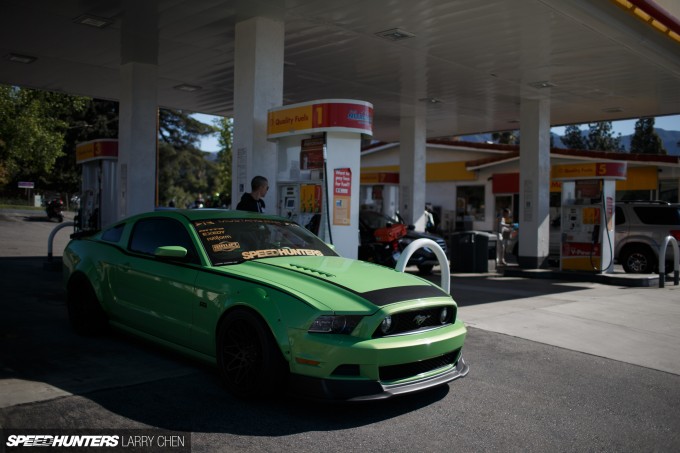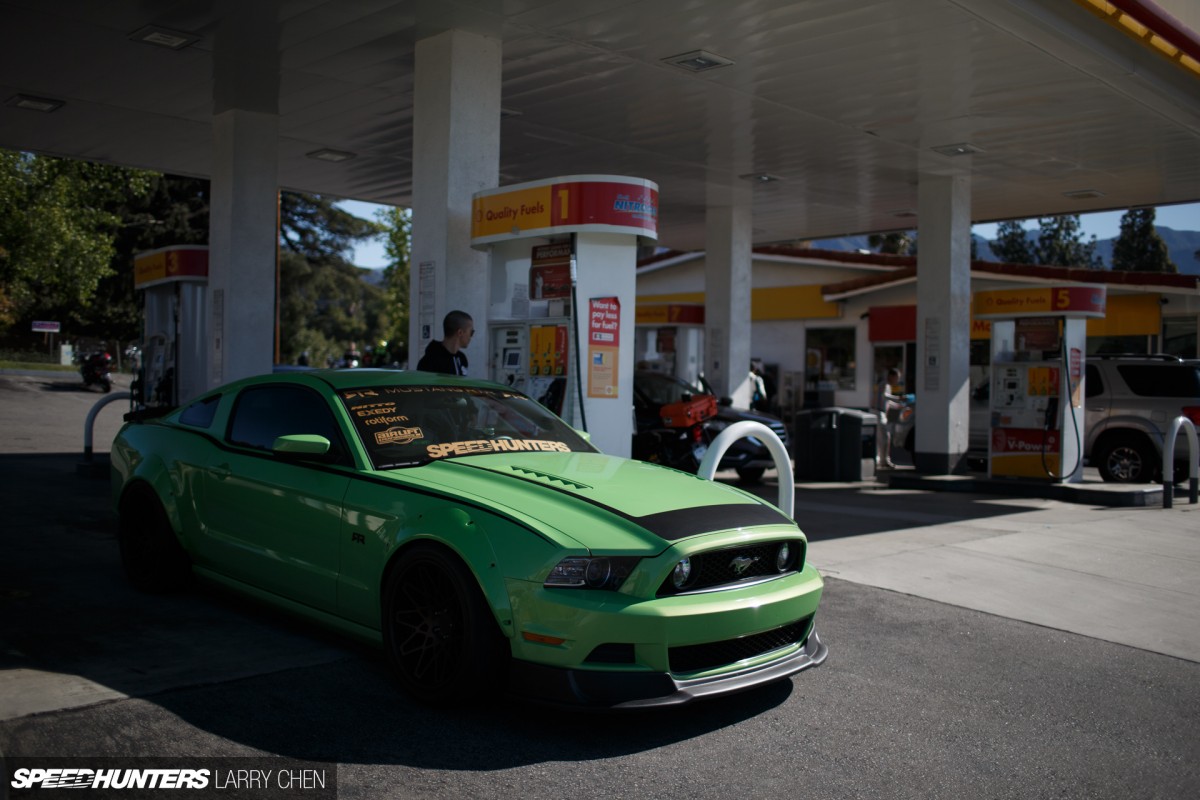 Eventually Rodbot showed up. Being the sensible one and not wanting to wreck Vaughn Gittin's car, he drove at a steady pace.
Built to fly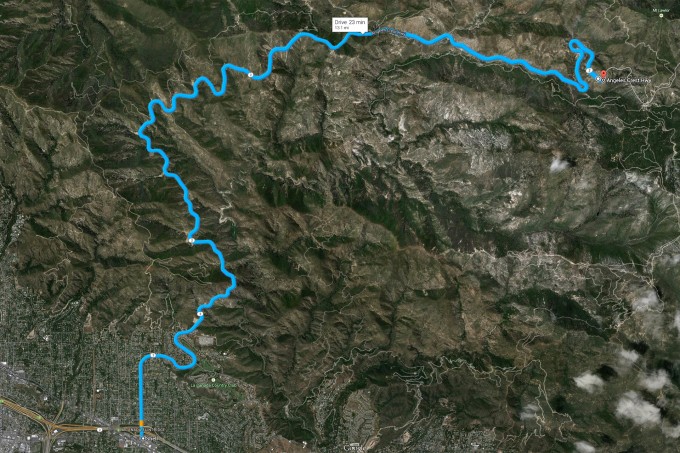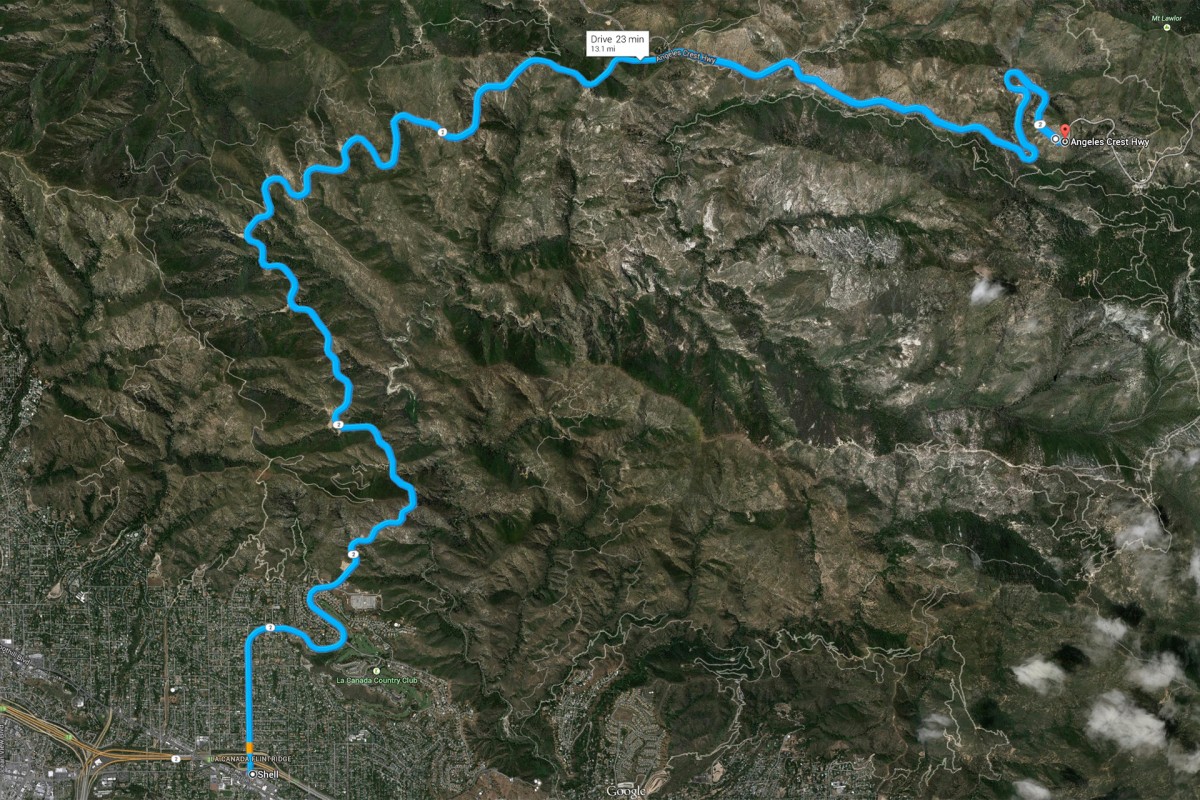 We all headed up Angeles Crest, but didn't get very far as the European group had to take off later that evening. Although our run was cut short, it was still fun to drive with the gang. You can check out the route here.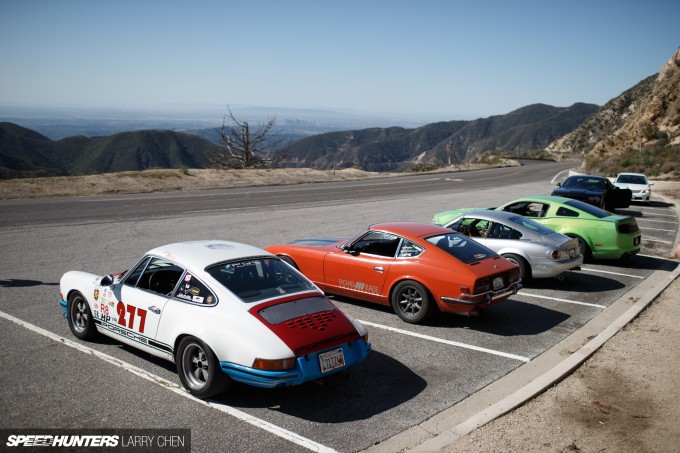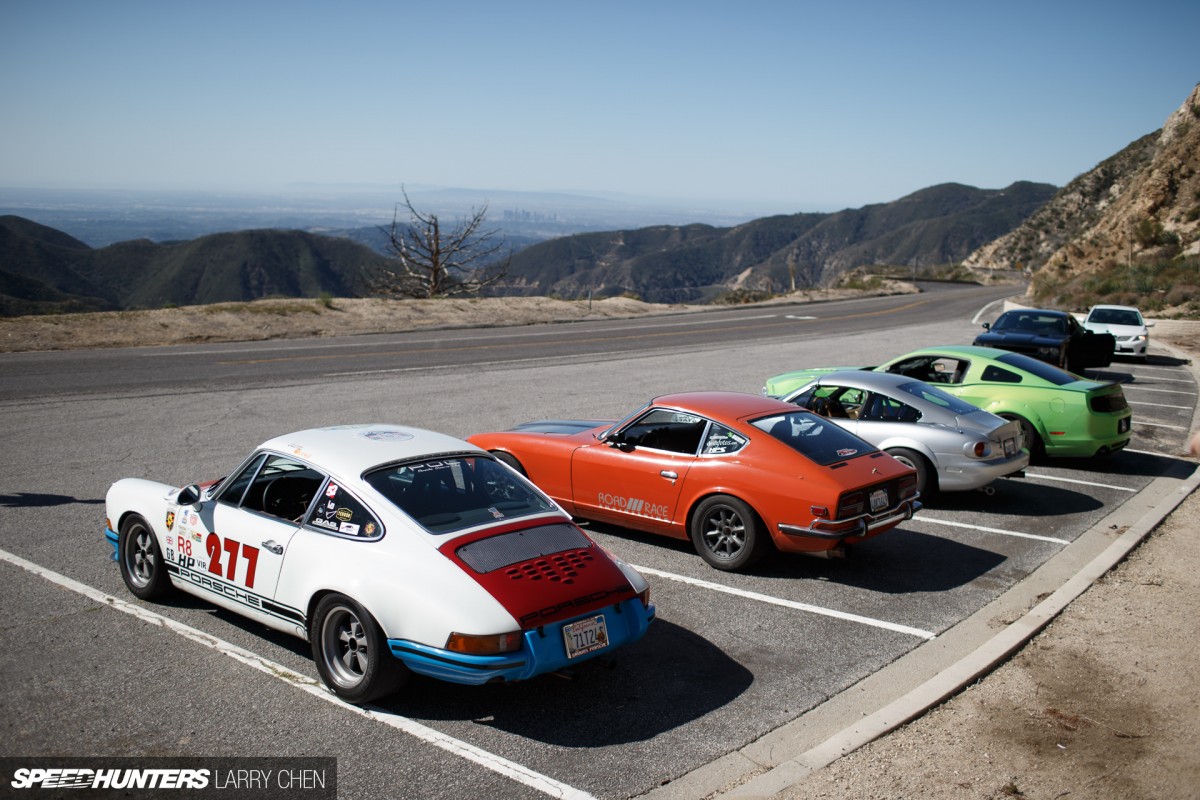 This sight took me straight back to my parking lot meeting days back in high school, when the only modification you had on your car was a cold air intake, and maybe a few stickers. Still, they're good for at least 50 to 60whp, right?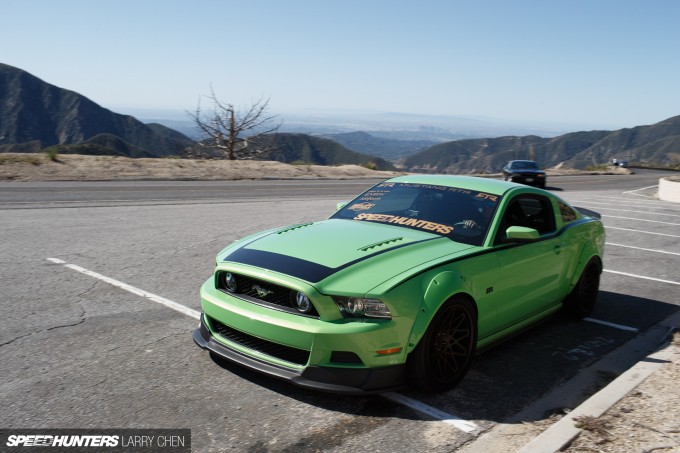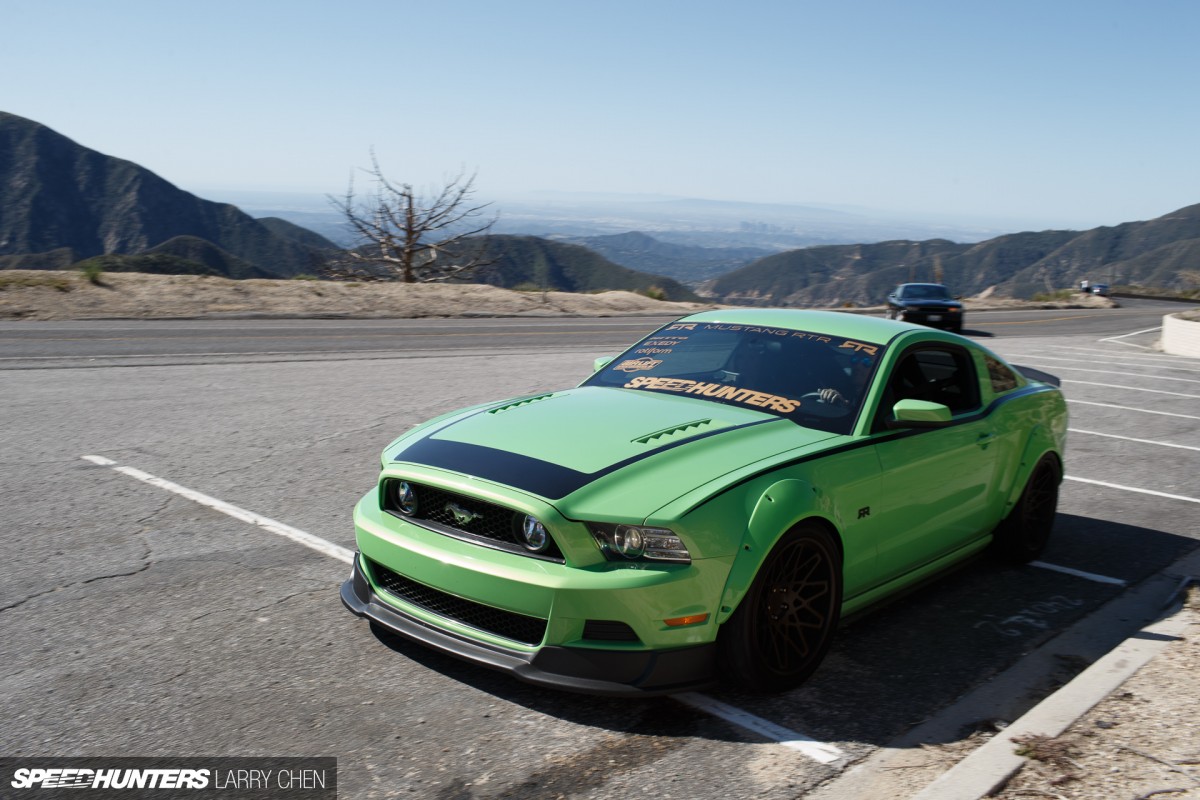 It's funny, because from the outside looking in it must have seemed like we were all just a bunch of strangers with cars from all walks of life, who just happened to park in the same rest stop.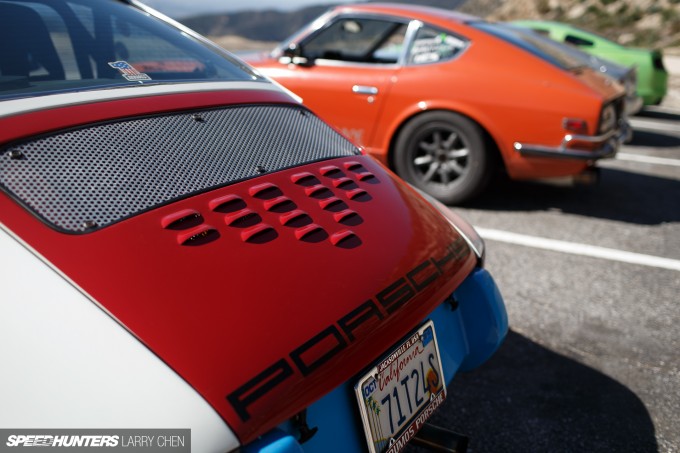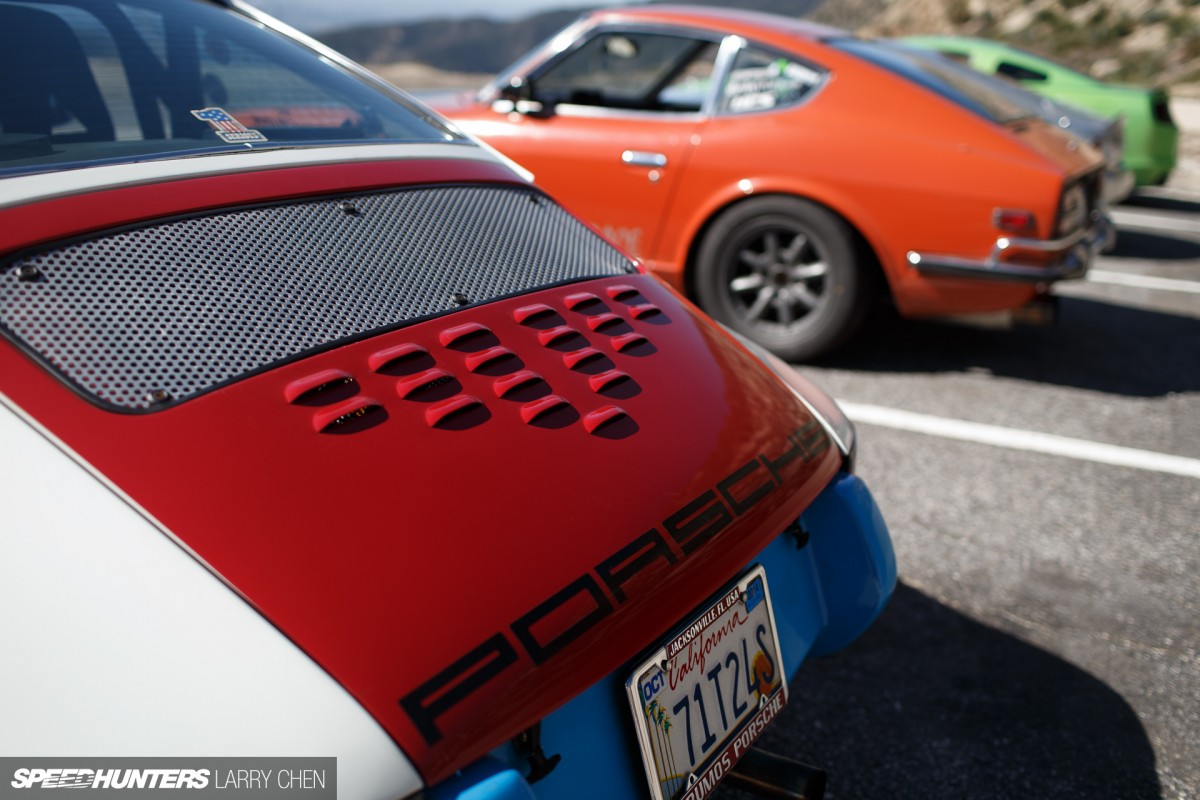 One of my main complaints about newer cars is their soft rev limiters. Now I know what you Speedhunters out there are thinking, the manufacturer just put those in to protect the motor blah blah… But there is just something so satisfying about hitting a limiter powering out of a corner with your tires just clawing for grip.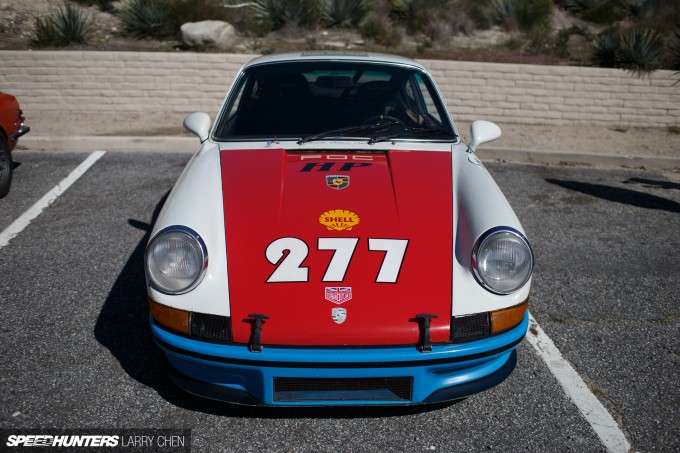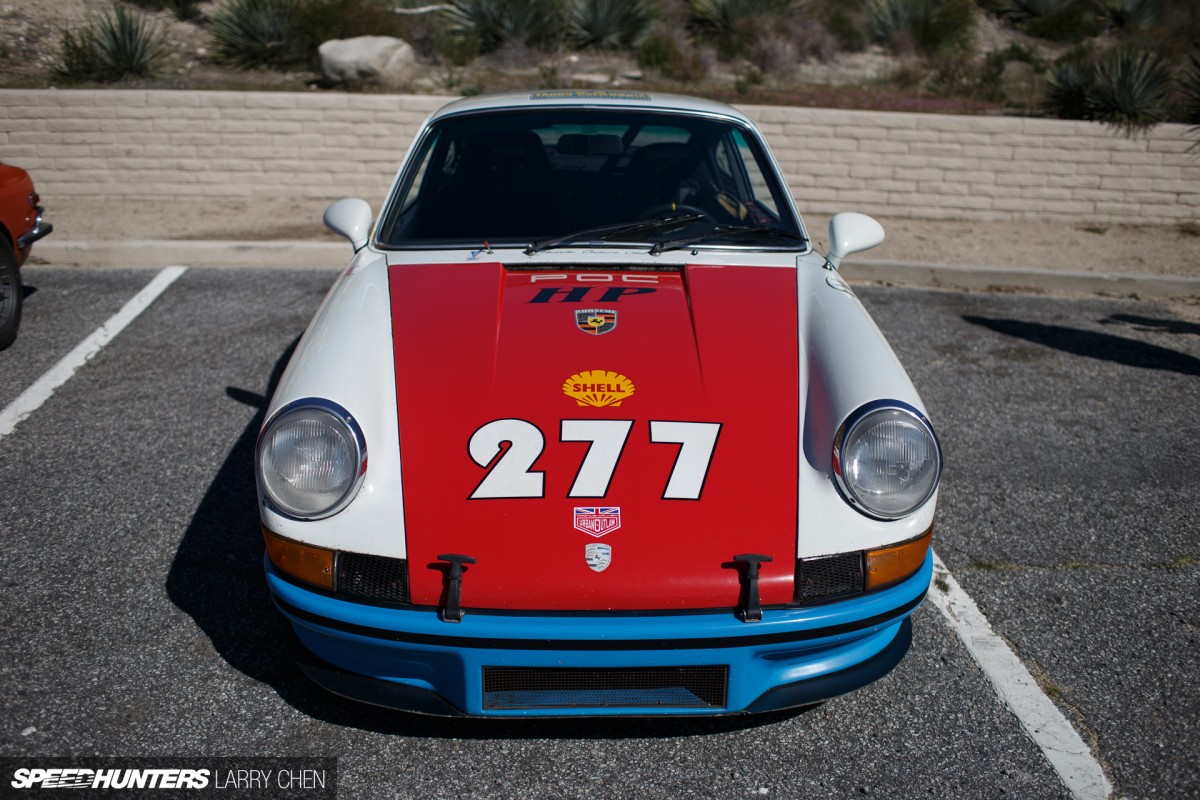 It's funny because this '71 long-nose 911 does not even have a rev limiter, and one of Magnus's favorite photos of his car is when Sean Klingelhoefer snapped a pic of the needle buried all the way to 8,000rpm. Was it designed for that? No. Was it totally awesome? Yes.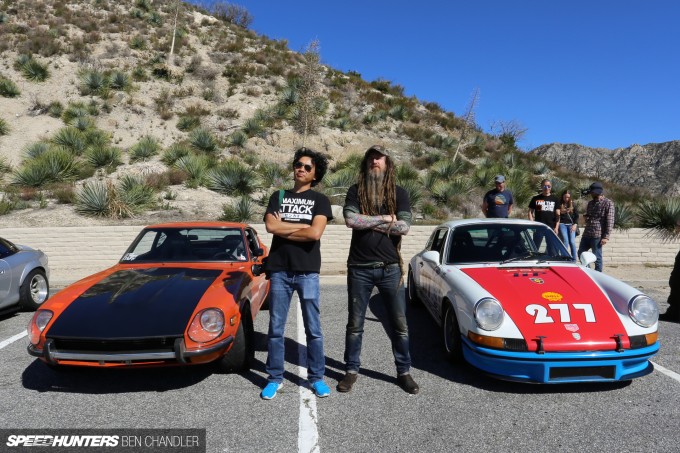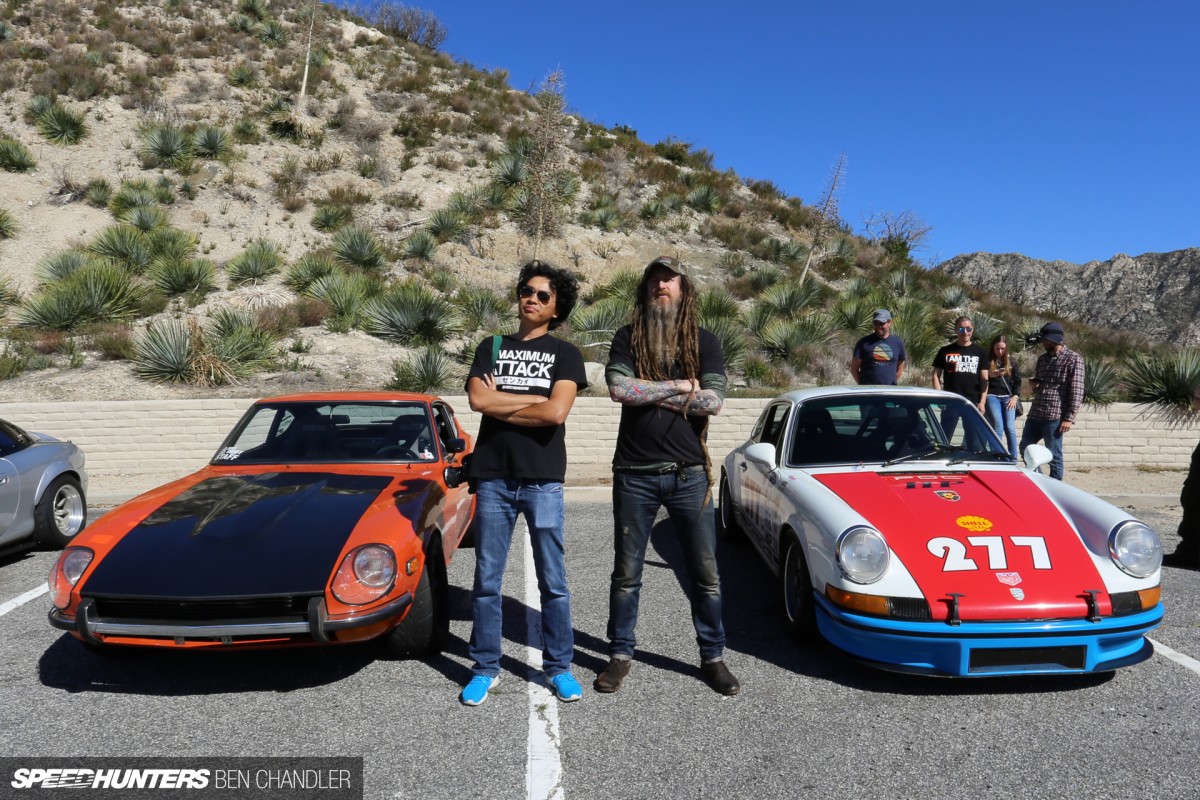 Even though we had to cut our time short it was still fun to go on a Sunday drive with one of the most influential Porsche tuners in North America.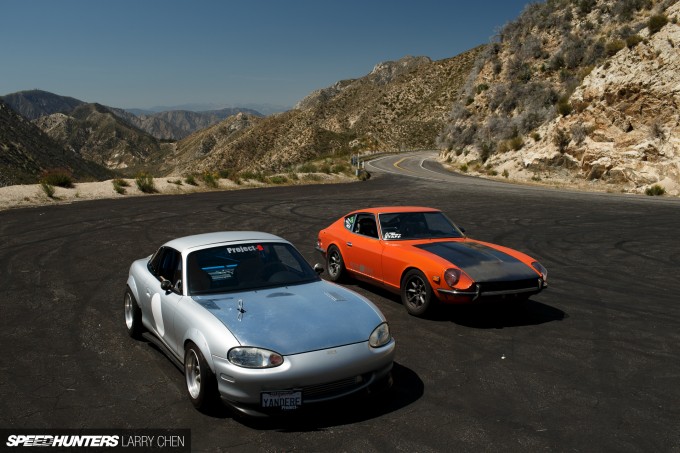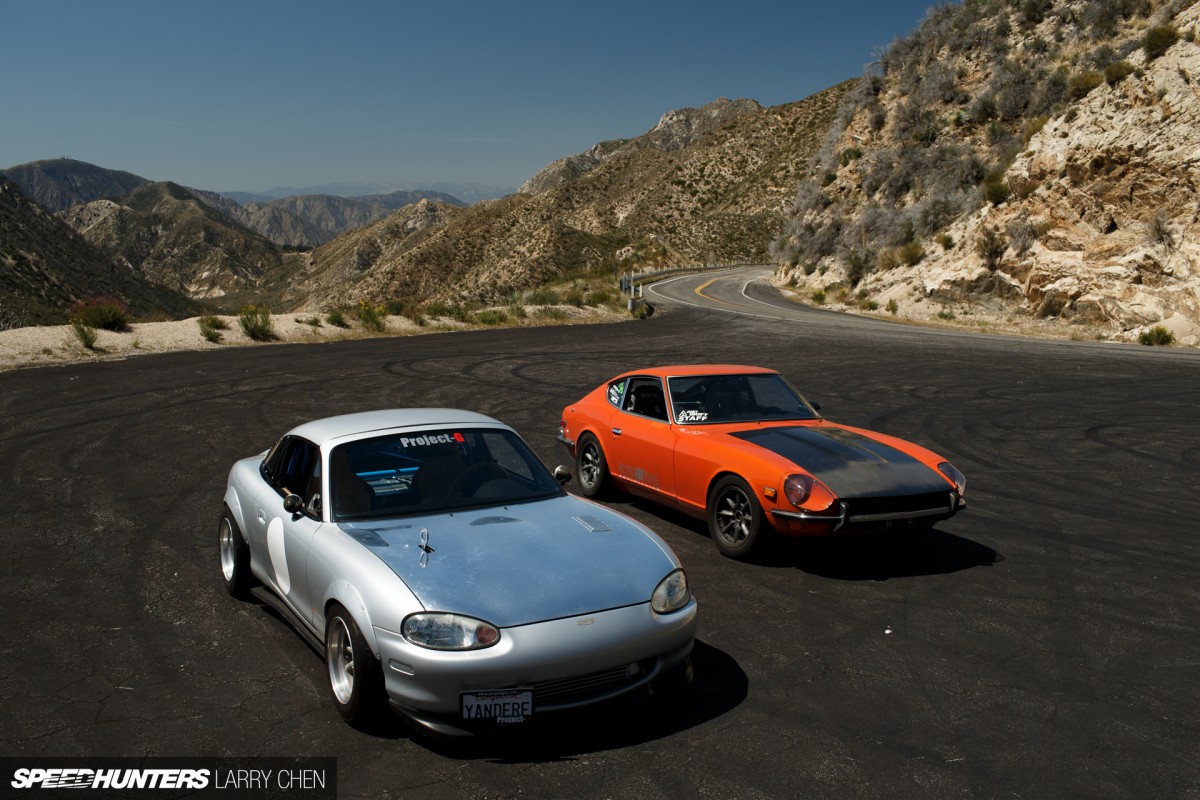 I continued my drive with Jeremy through Angeles Crest, and even though I was there to feature his car, all I wanted to do was continue down that windy mountain road. Two Japanese sports cars from different generations tearing up the pavement and occasionally bouncing off their rev limiters.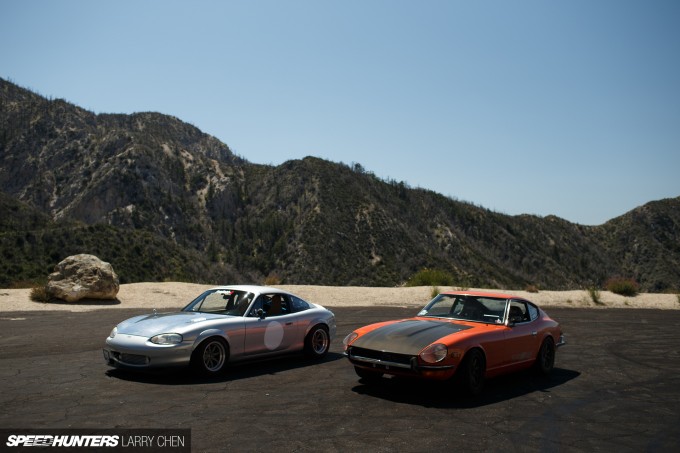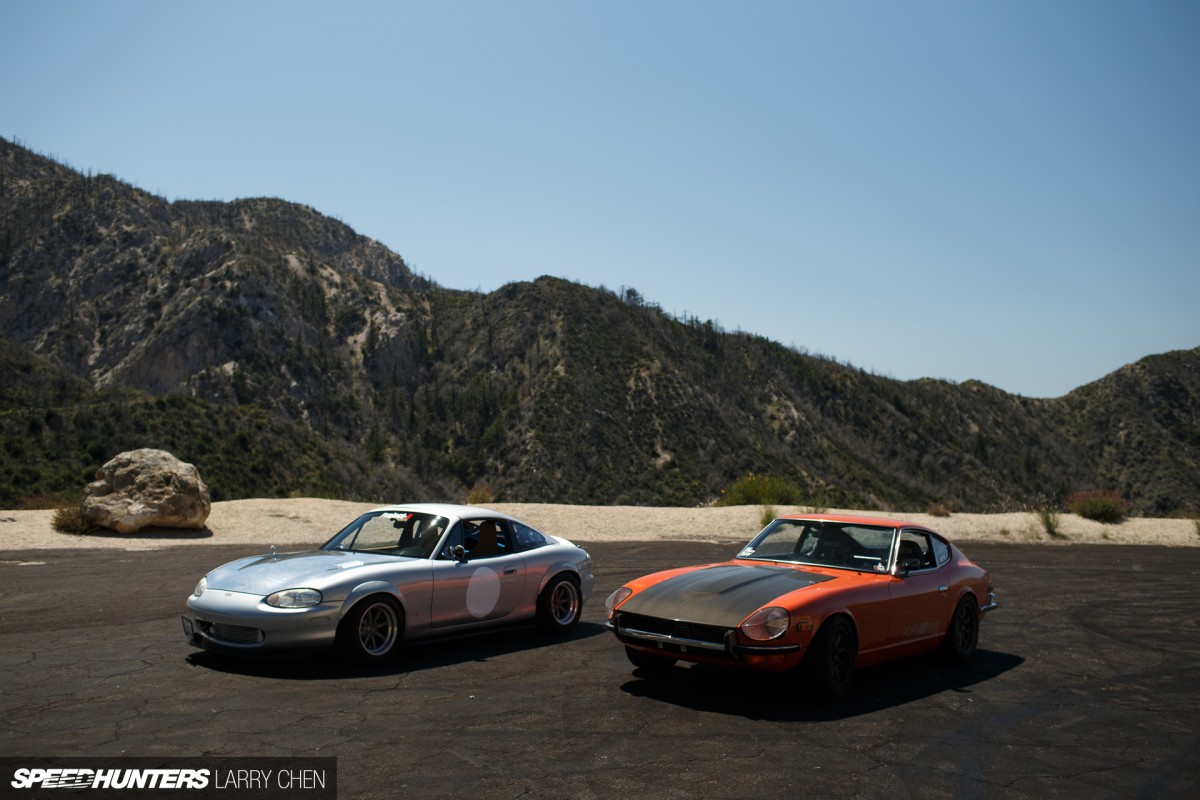 Eventually we stopped and I did have a chance to get some nice shots of his car in action, so you can expect to see that feature soon. You can bet that on the way down we did not hold back though. After all, what's really the point of building a project car if you don't drive it hard?
Larry Chen
Instagram: larry_chen_foto
larry@speedhunters.com
Additional photos provided by Ben Chandler