Bigger is better
I like big cars and I cannot lie! I don't know what it is; I'm aware the smaller and lighter the car, the better it handles and performs – obviously. But I just can't help it. It probably all spans from the fact that I'm not the smallest of individuals, so I naturally crave a little more space inside a vehicle. Then there's the fact that I like bigger engines too. Not massive ones – just decently sized ones.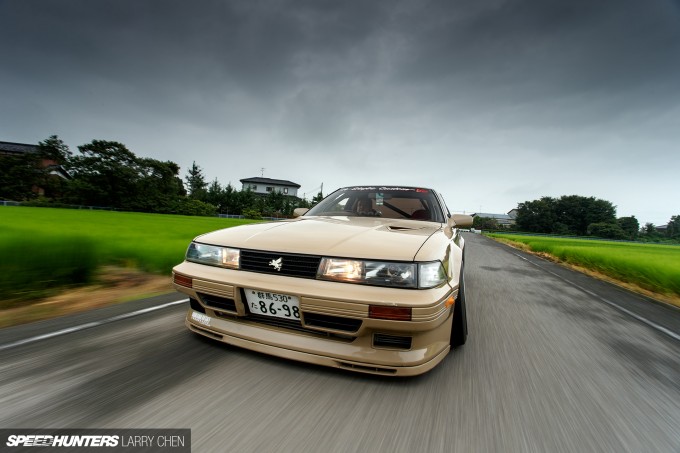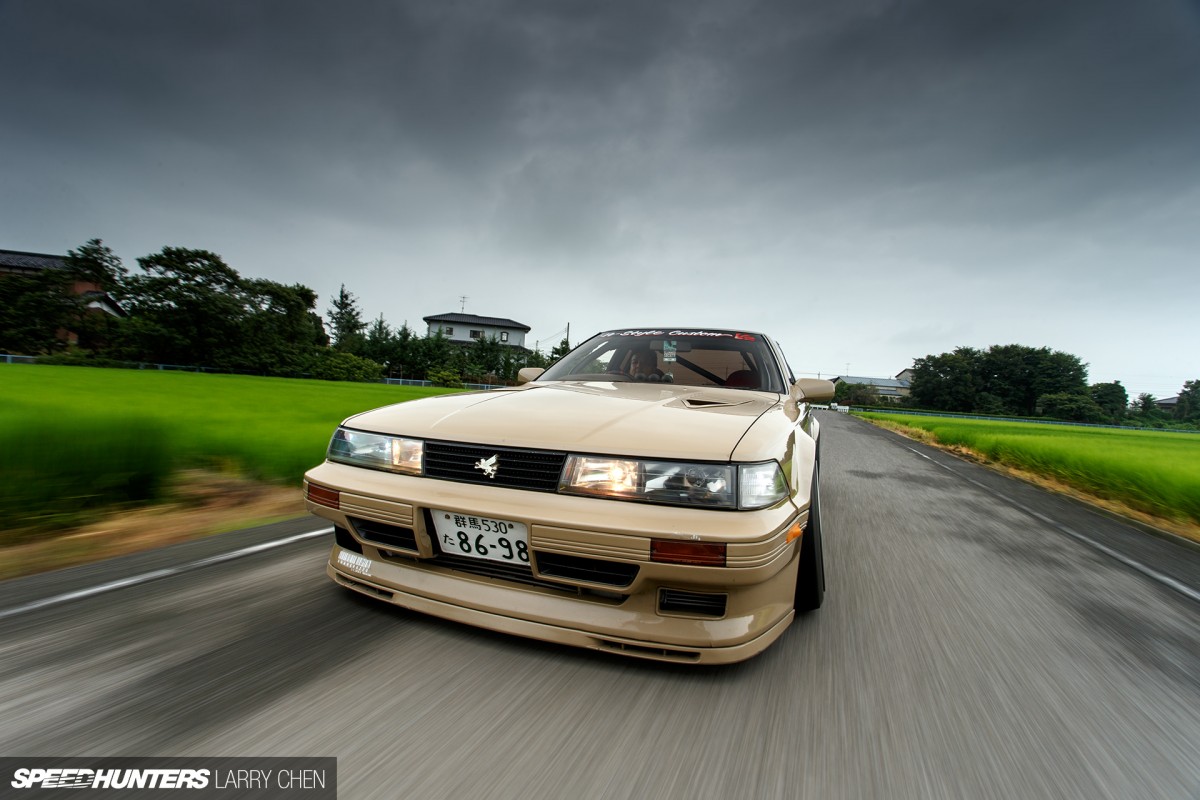 I like torque, I like revs and I like forced induction. And, if I really must choose, it's the straight-six configuration that really does it for me. Why? Again I don't know, maybe it's the sound, the looks of it, the fact that in most cases it can and should only be mounted longitudinally (i.e. the right way around) and the fact that it just works so well when mated to a great big turbocharger. Or two of them.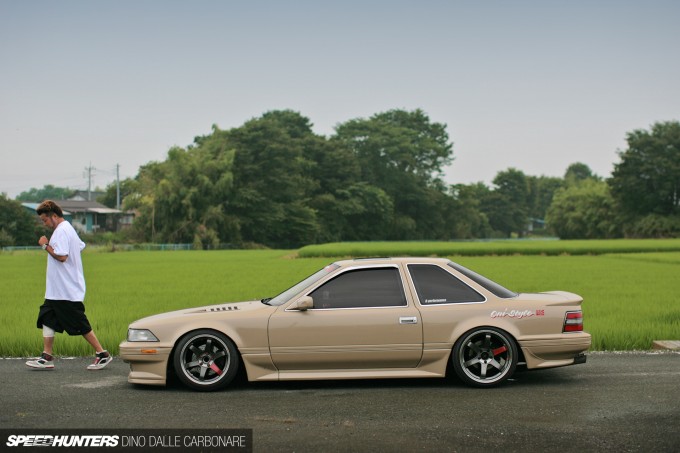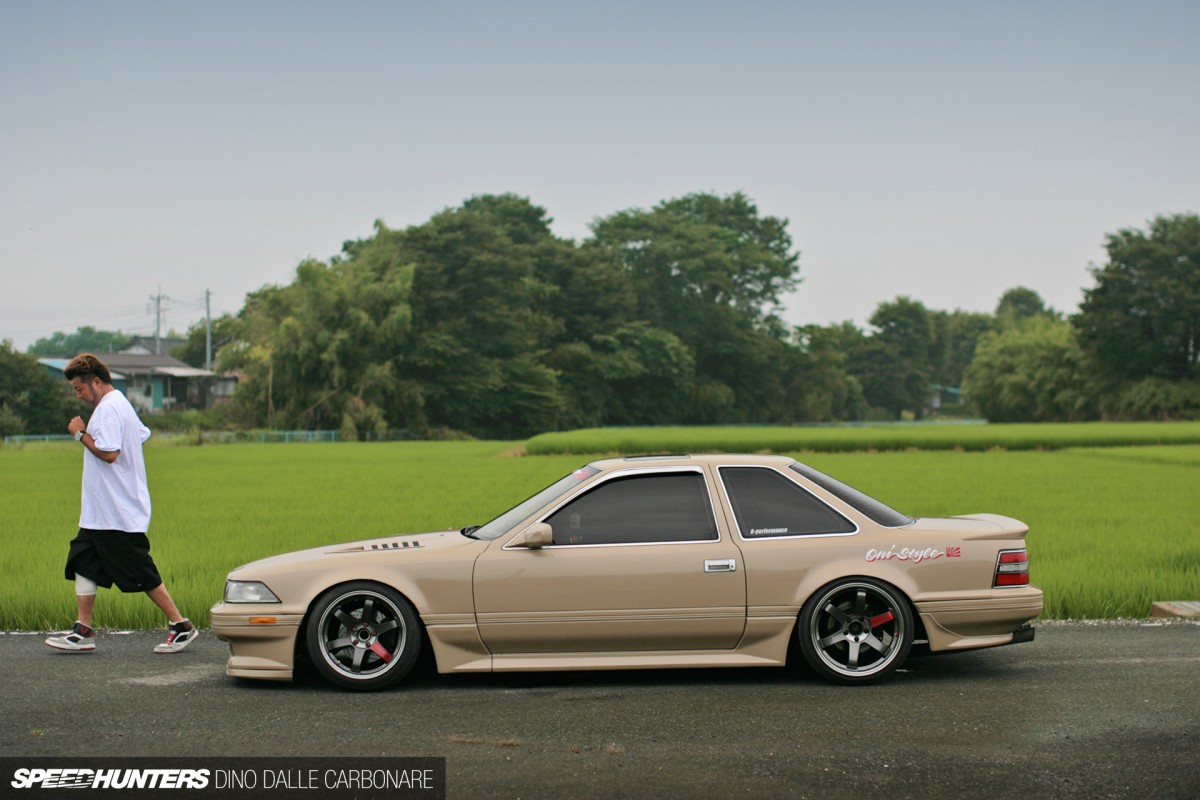 Many of these things are what attracted Akihiro Nakamura to his long term project. Being so tall – and quite a bit more than me-  there weren't many options for cars to accommodate his stature, let alone provide a good driving position for when he goes drifting.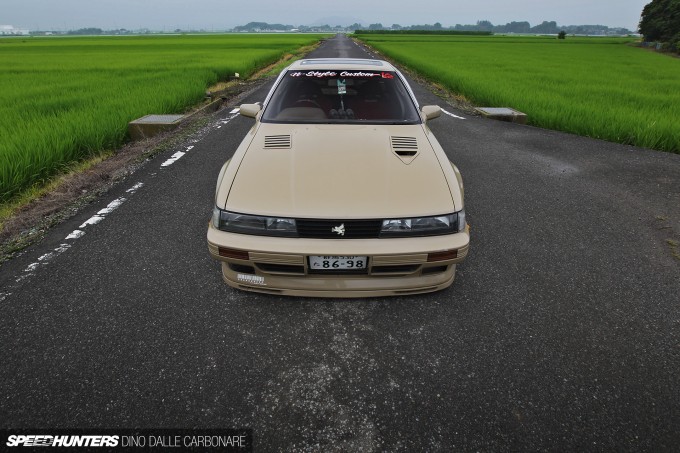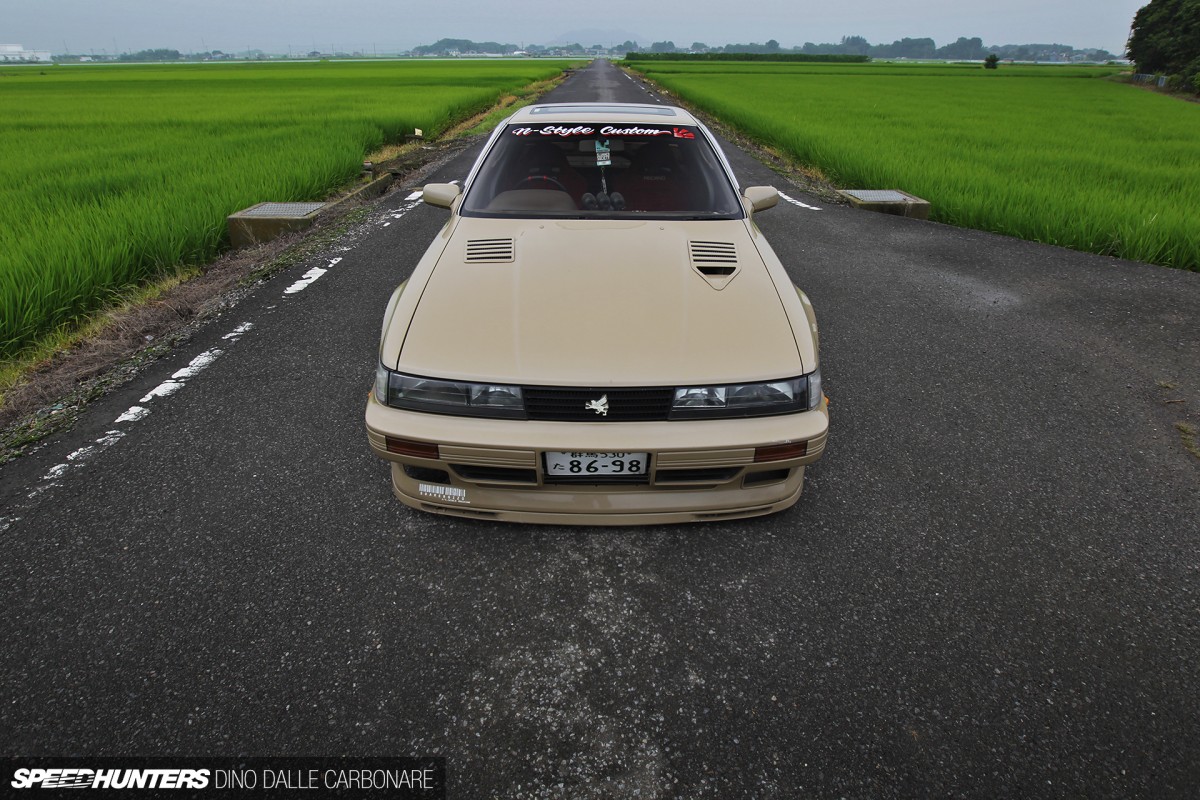 His Toyota Soarer however, ticked all the right boxes. It offered plenty of comfort, lots of tuning potential and being of GZZ20 generation – oh-so-'80s angular lines. Like most of the crew at N-Style, Nakamura-san has been slowly building up and refining his car for years now, adjusting and changing small things to keep it as current as possible with modern trends. It's the usual tuning bug that we're all infected with, so I'm sure you guys know what I'm getting at here.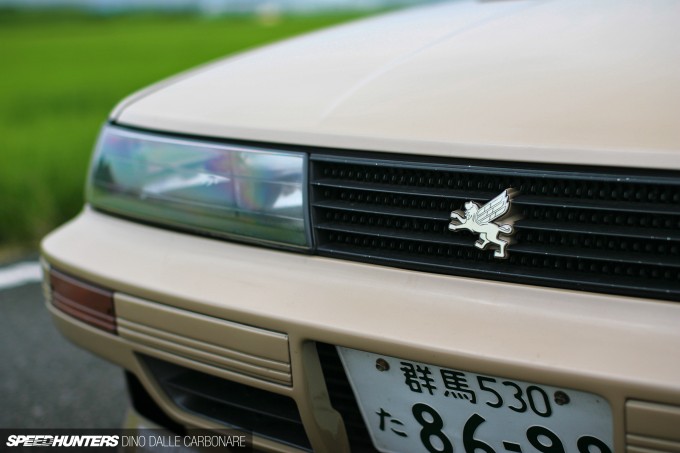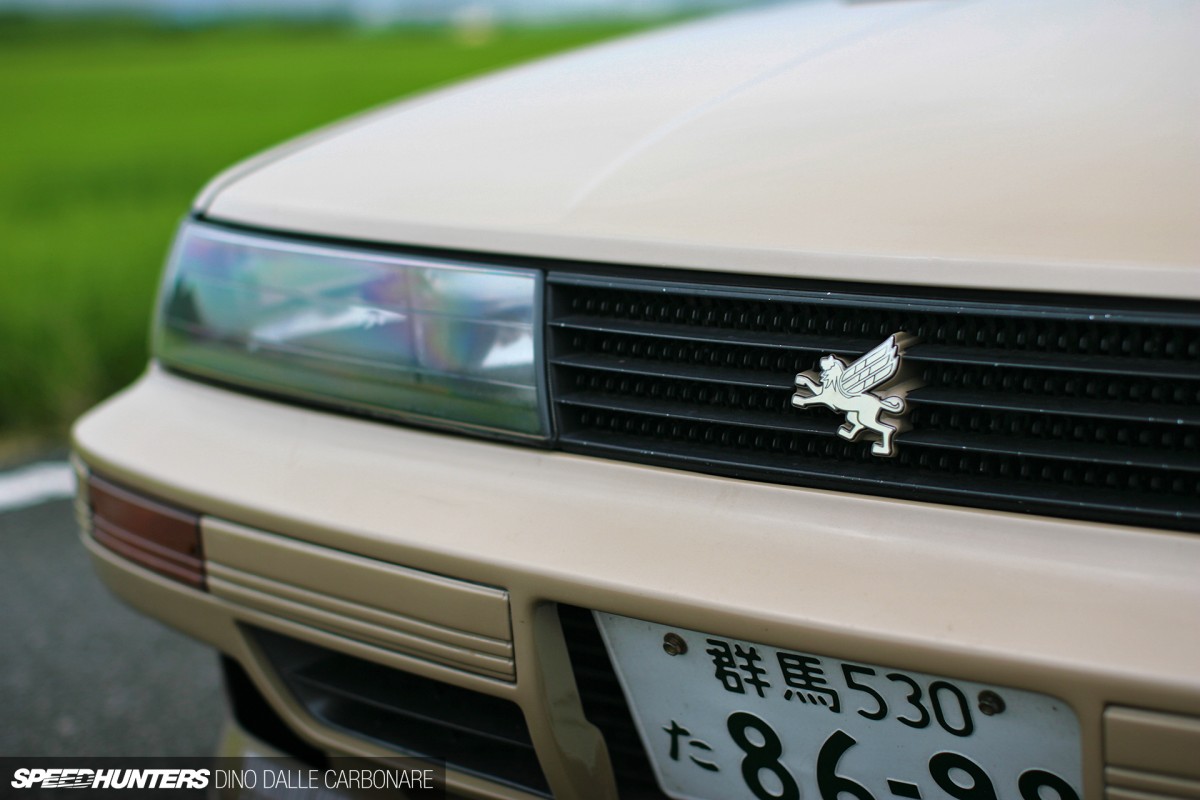 But a lot has been done to get the car to where it is now, and much of that work was carried out at N-Style's Gunma workshop.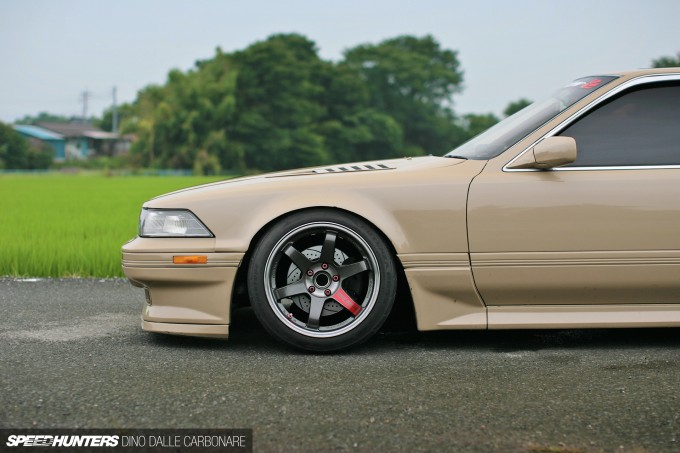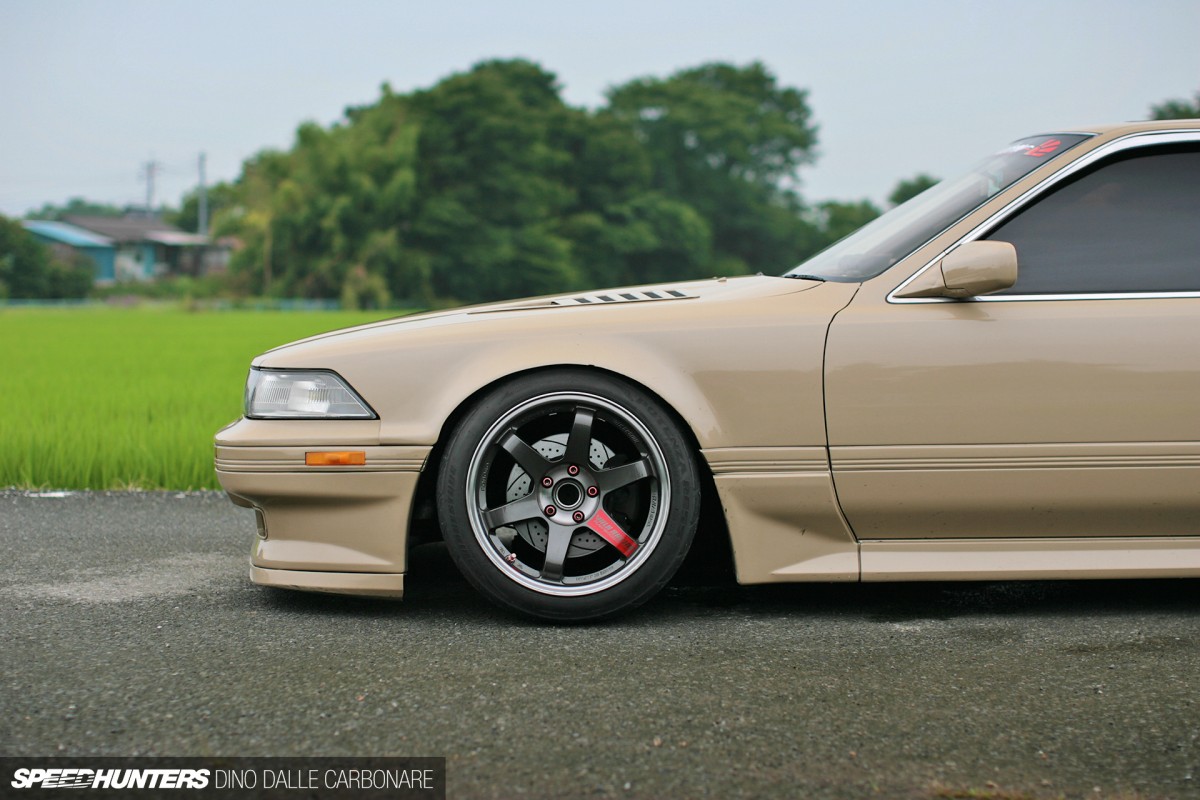 As the Soarer was more geared towards comfort and cruising capabilities than outright performance, getting the basics right is always going to be important. A stock Z20, even if lowered, is just too narrow to look just right, so the first thing that Nagahama did was tackle the fenders. Like all of the cars that he builds he puts a lot of work in broadening the front and rear track as smoothly as possible, and that's precisely what was down here: a 40mm boost of girth both front and rear, executed out of metal. No bolt-on fender flares to be seen…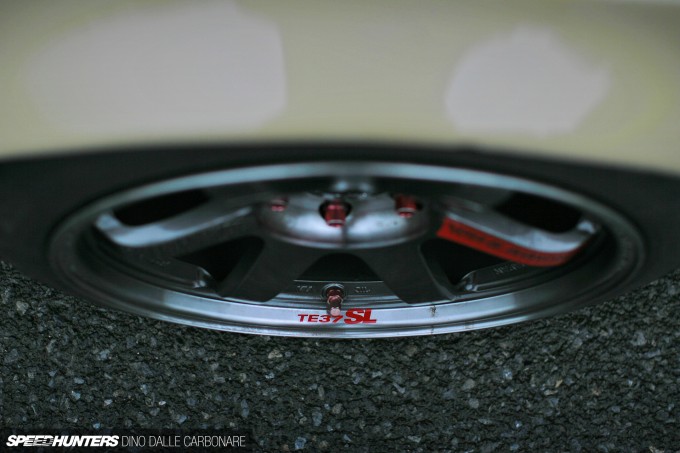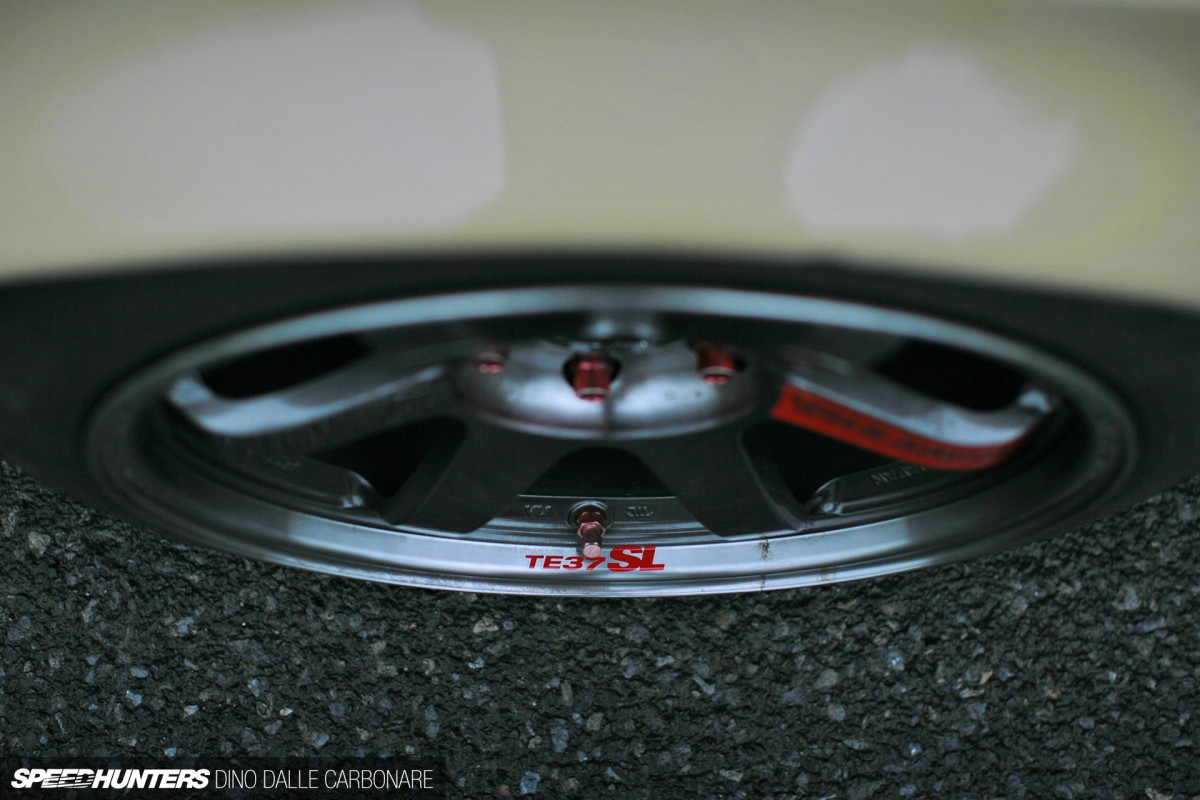 Thanks to the adjustable Aragosta suspension the big Toyota coupe was given a nice drop and fitted with a set of RAYS Volk Racing TE37SL – the lighter 'Super Lap' version. The fronts measure 18×9.5-inch with an offset of +12 and sit nicely inside the fenders with a fitment geared more towards functionality than looks.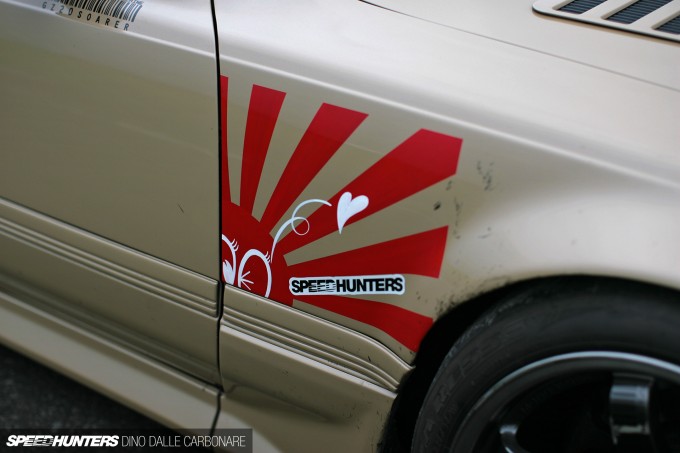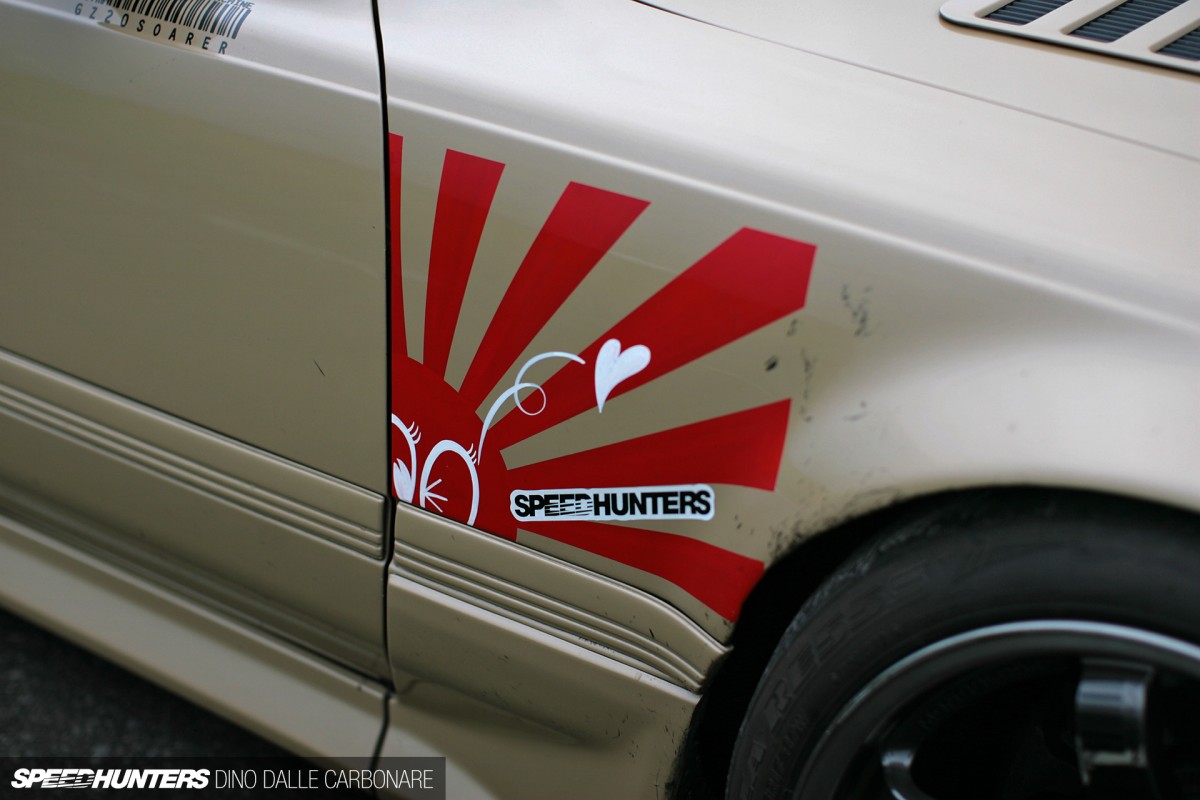 For maximum grip the fronts run Bridgestone RE55S semi-slicks; which are needed to take all the abuse the big and heavy chassis puts the front end through.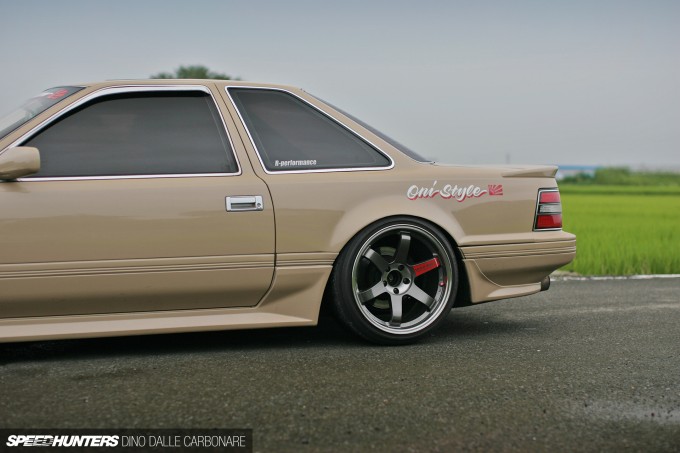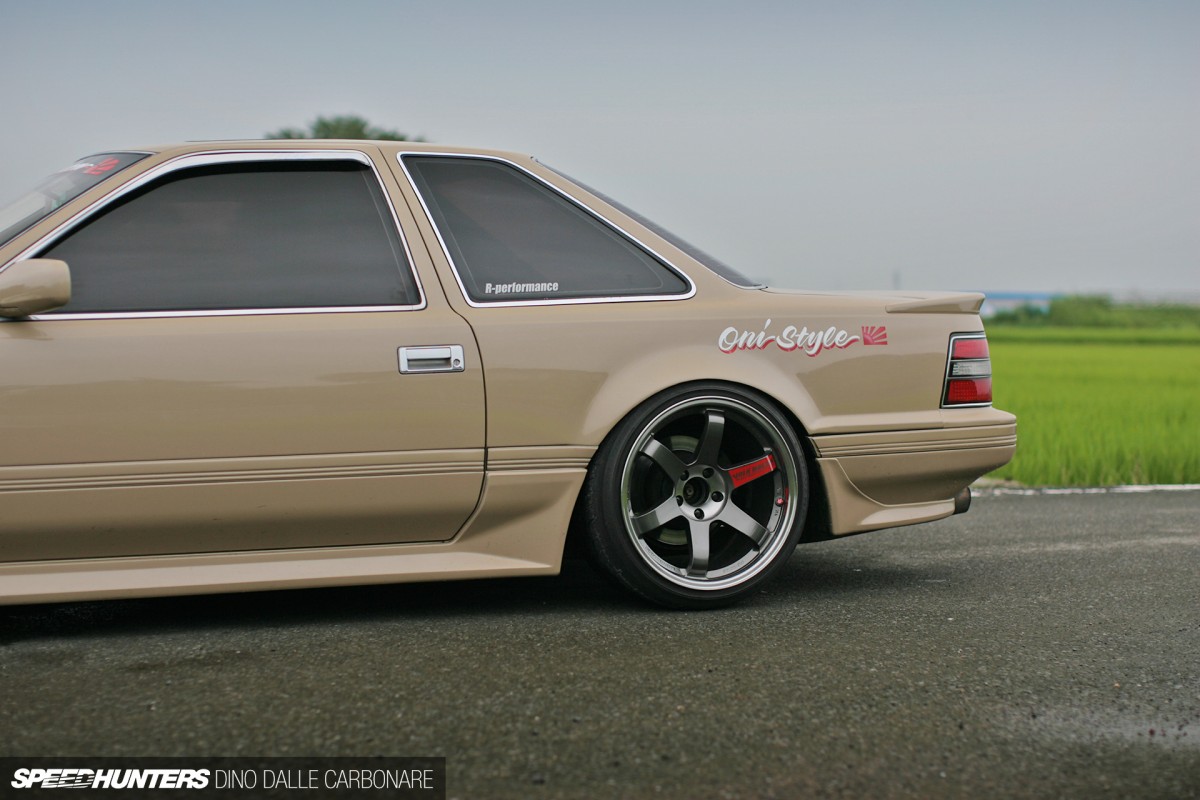 The same 40mm widening on the rear fenders has even more of an effect. It gives much more presence to the car and a great improvement over the Z20's narrowness. Modified skirts and rear finishers are there to further emphasise the boost in aggression, making the car seem even lower to the ground.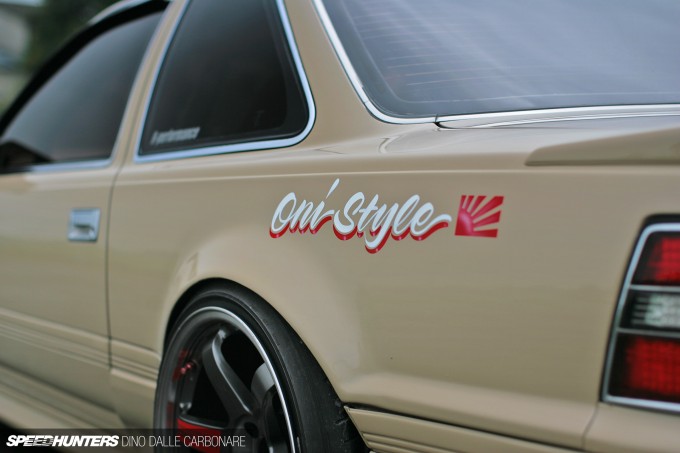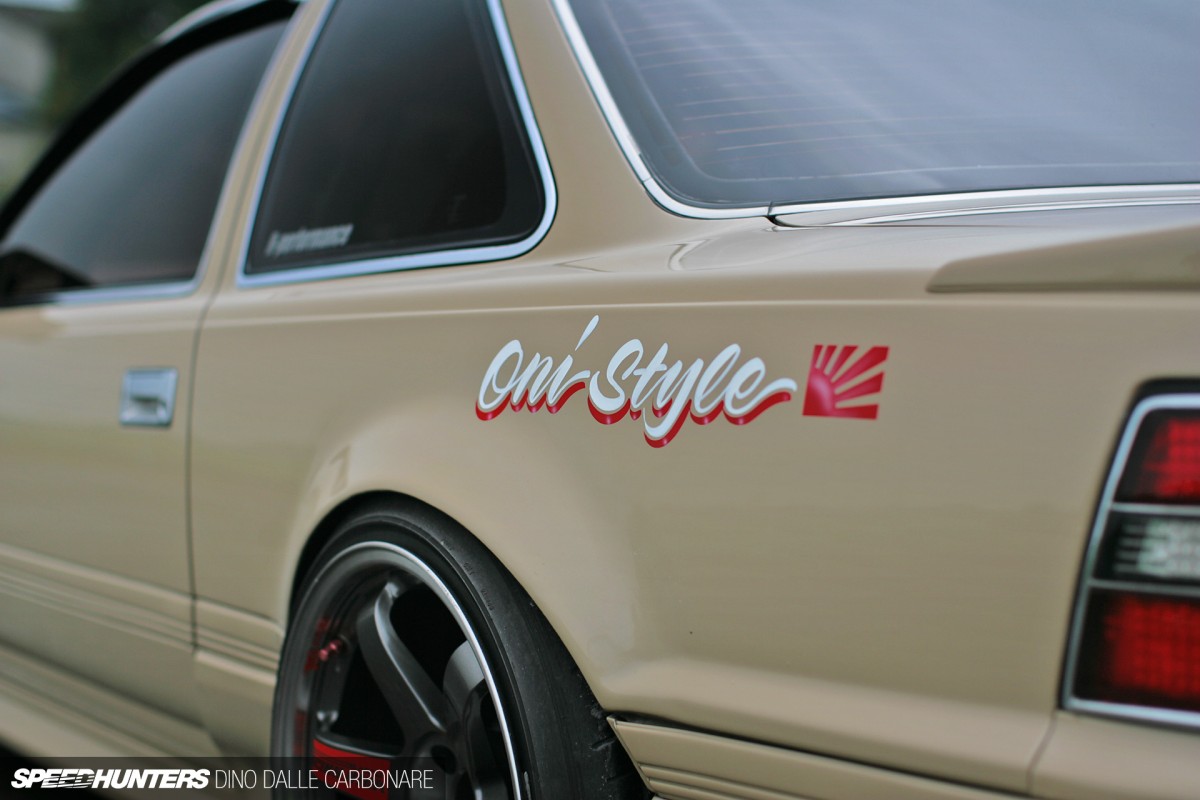 Nakamura runs a variety of rubber at the rear. He isn't looking for grip, so anything cheap will do. After a recent drift outing at Nikko his tyres had been so abused that the lettering on the sidewall had been rubbed straight off!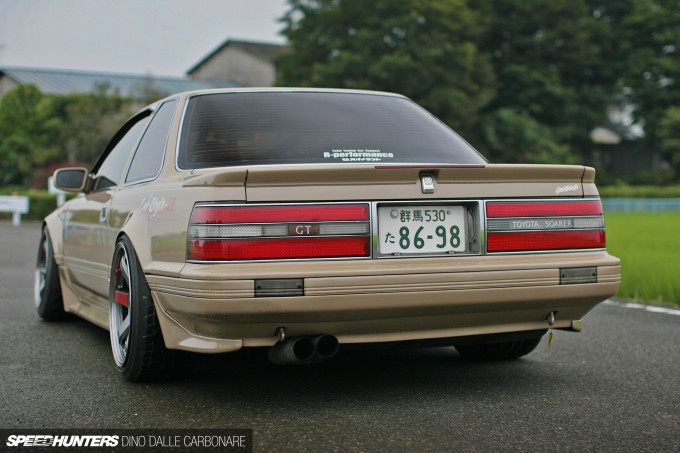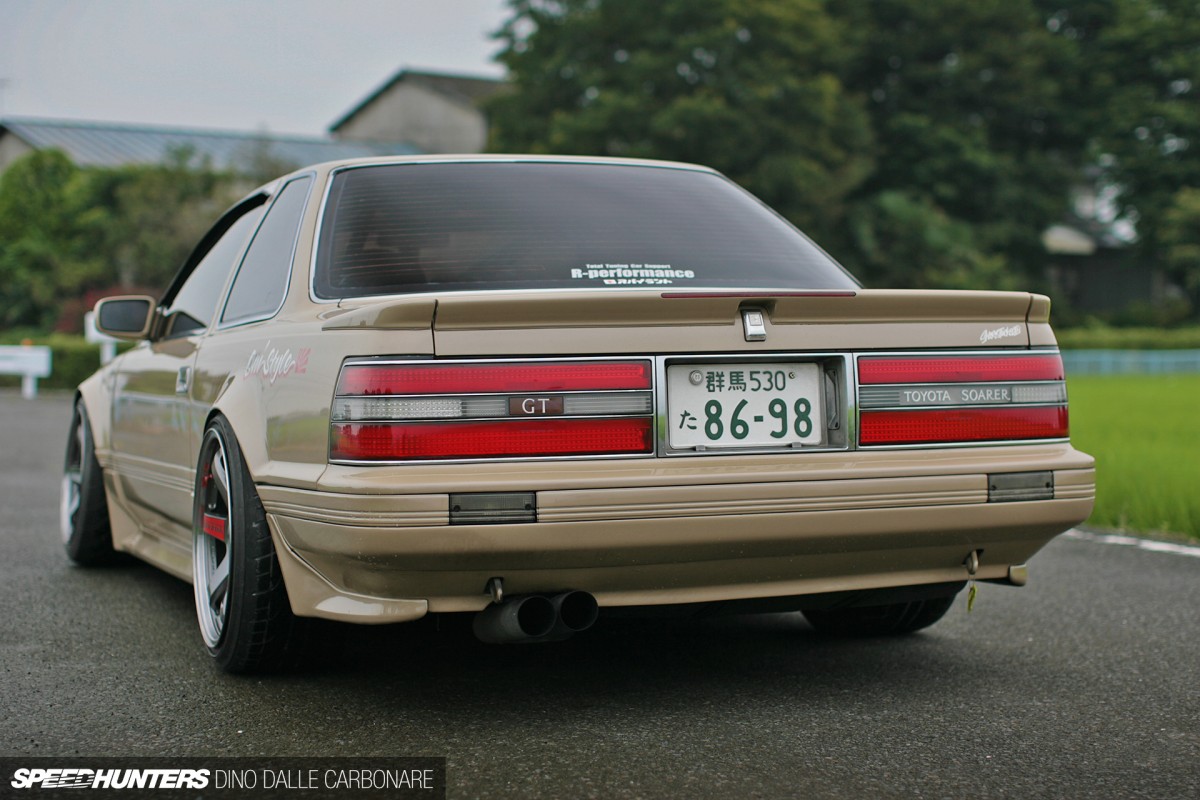 Fitted onto the trunk is an adapted JZA70 Supra spoiler – a nice accent which marks the end to the first round of modifications.
Pump them fenders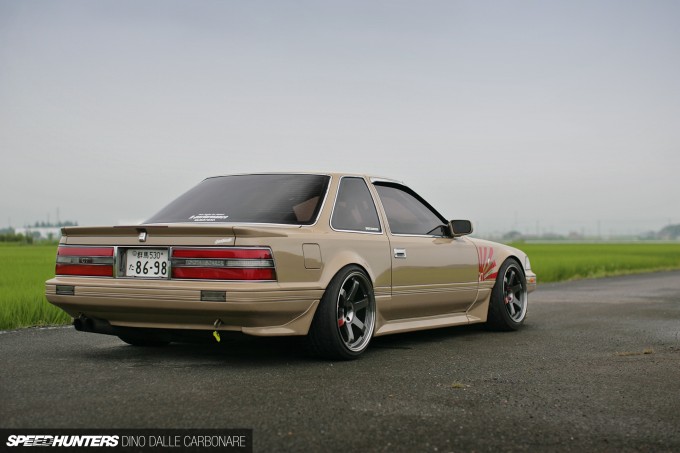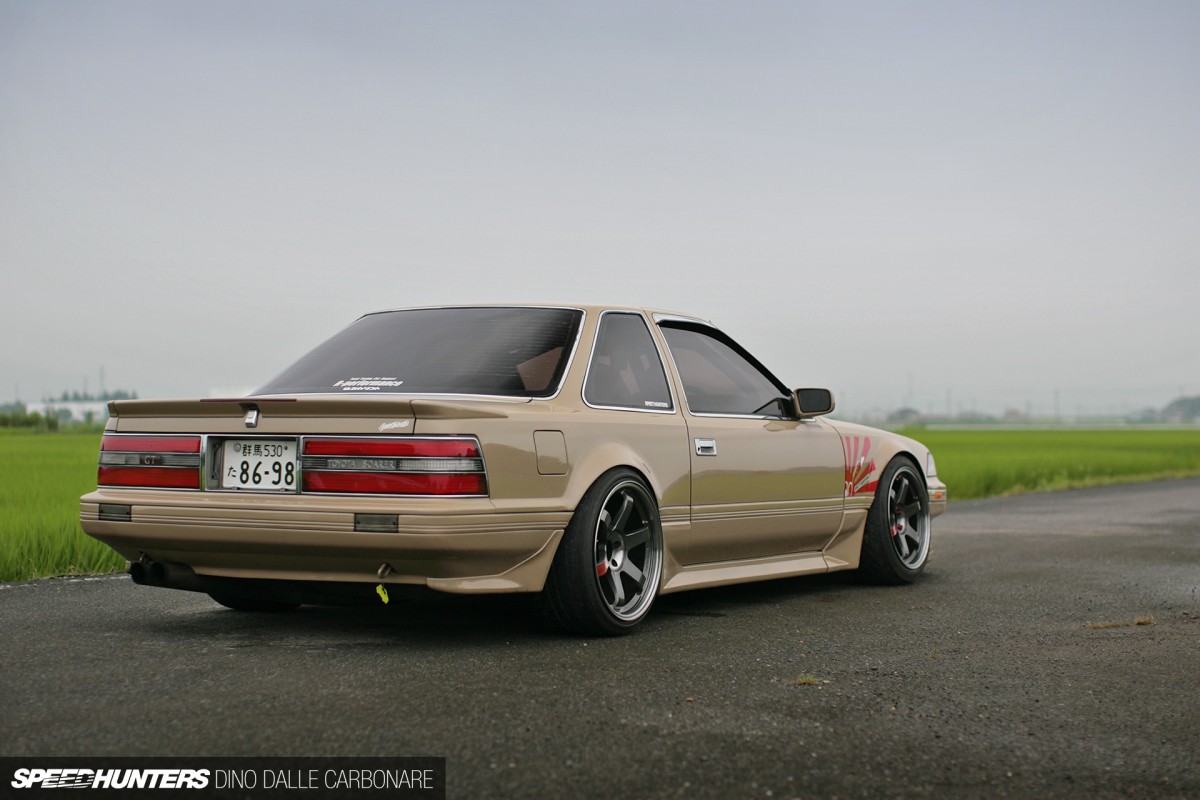 With the metal fenders blended in and all bits and pieces fitted, Nagahama proceeded to lay a few layers of his custom N-Style beige metallic – something that always makes his cars so instantly recognisable.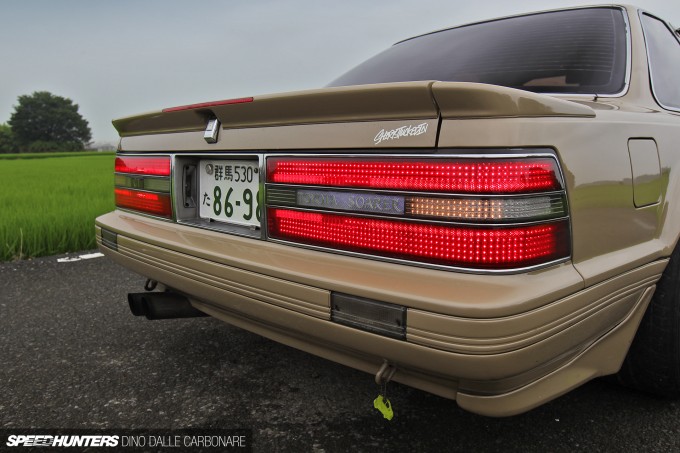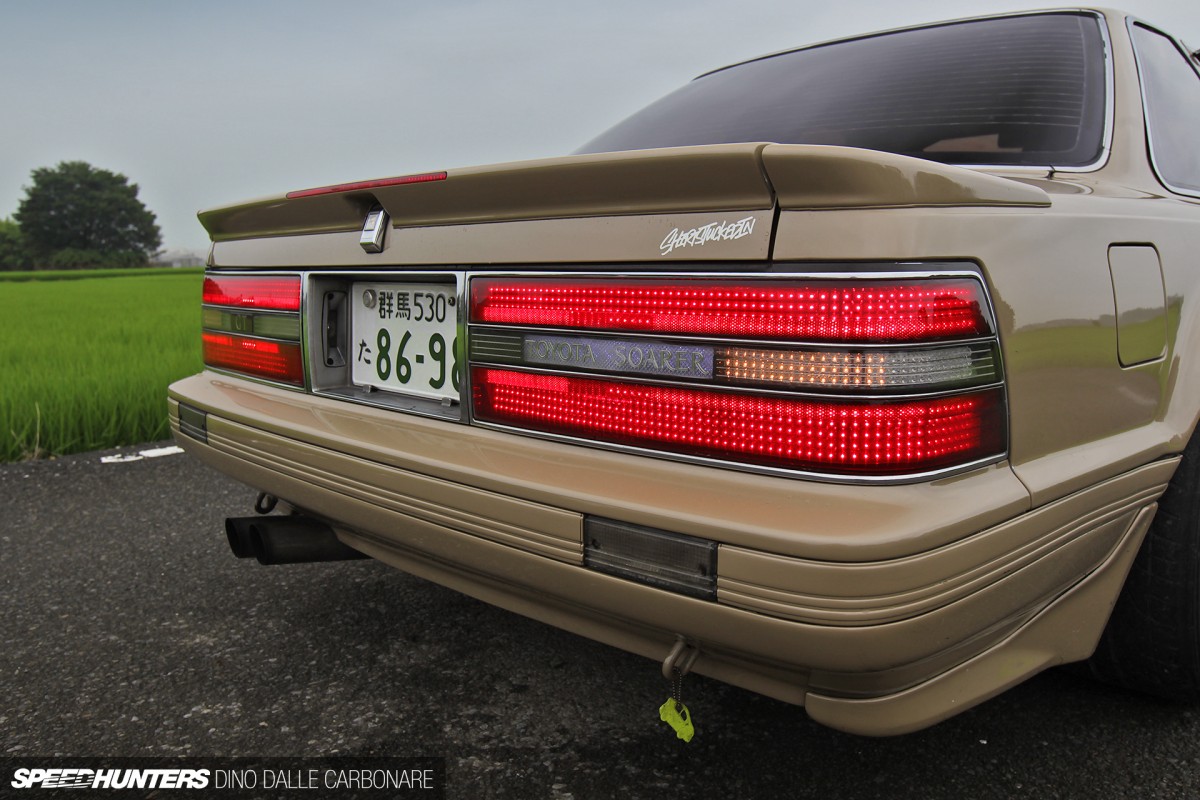 The custom LED taillights are one of the last things that were added to the rear end and are a way to keep the car current and on-par with what is going on in JDM street car culture.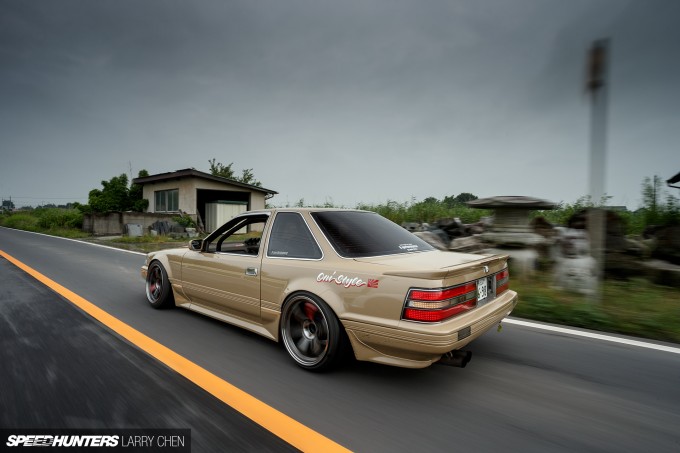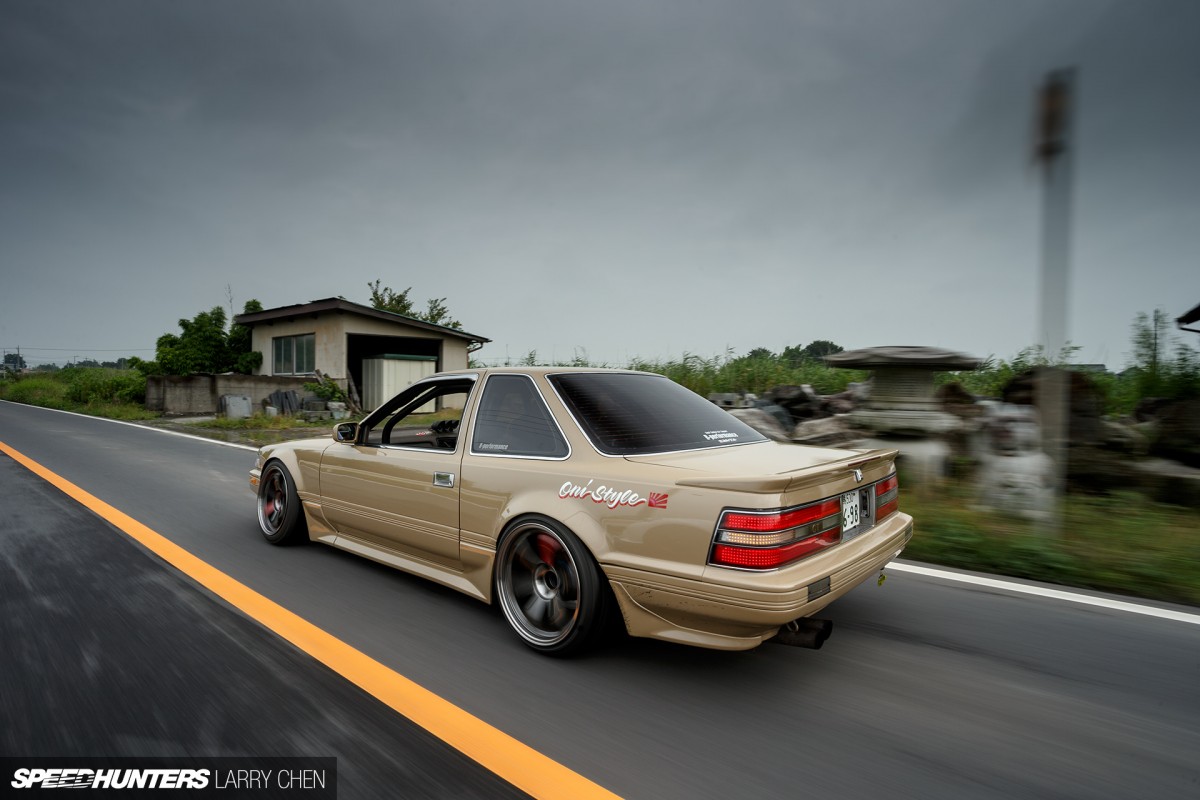 You don't get the whole sense of purpose the car oozes until you see it out in action. The exterior is a great mix of aggression and style, and it really stirs those emotions as it burbles down Gunma's countryside roads. But there is much more to this project than first meets the eye…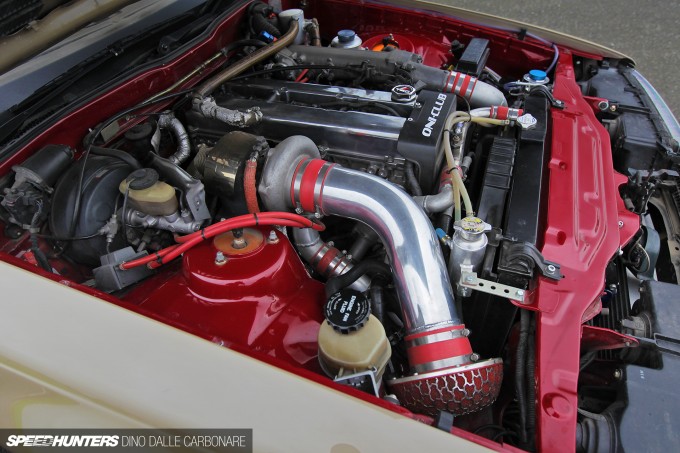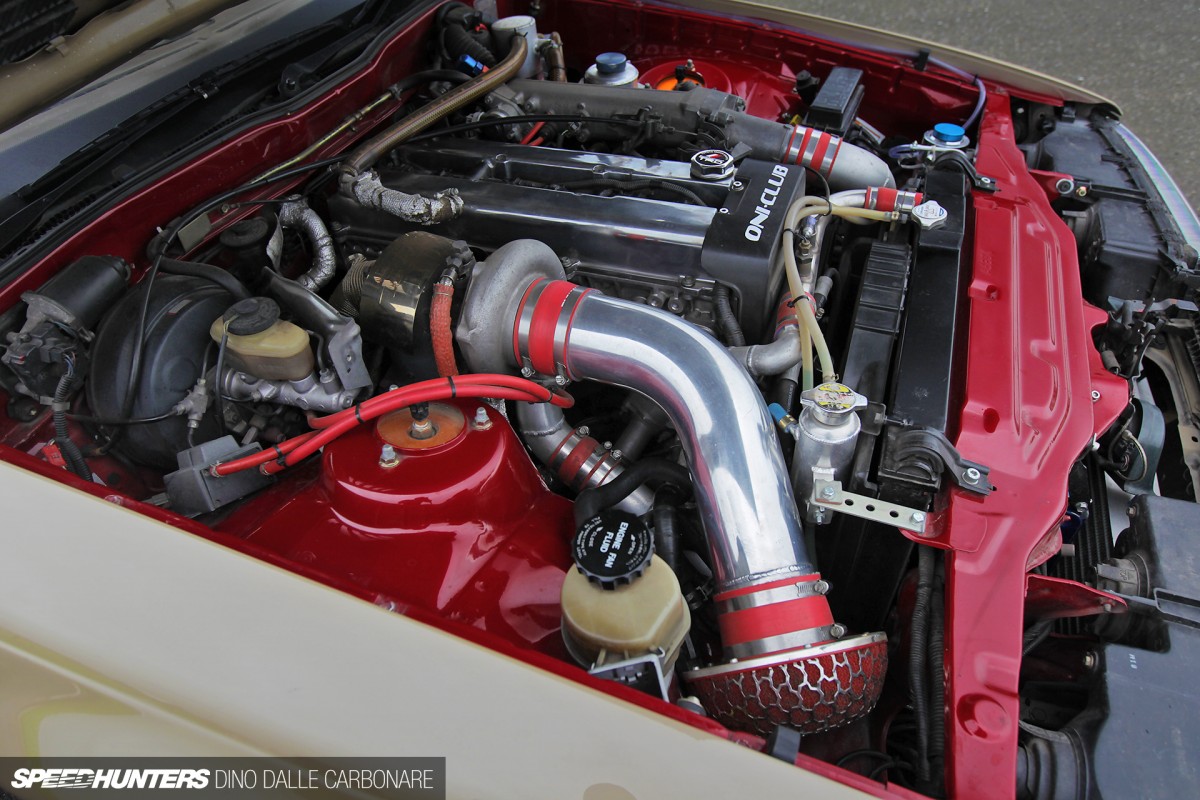 The stock 1G has long left the snuggly confines of the candy red engine bay – in its place custom-built 1.5JZ. I'm sure most of you know by now that a 1.5JZ is what you get when you take a 2JZ 3.0L bottom end and you mate it to the 2.5L 1JZ head – a popular thing to do in drift circles. Its popularity is down to the fact that you can bump your capacity by 500cc with the 2JZ block and bottom end without having to worry about ECUs and wiring.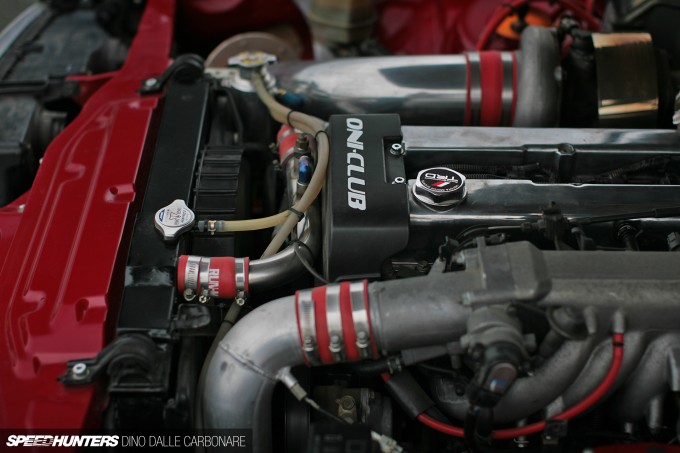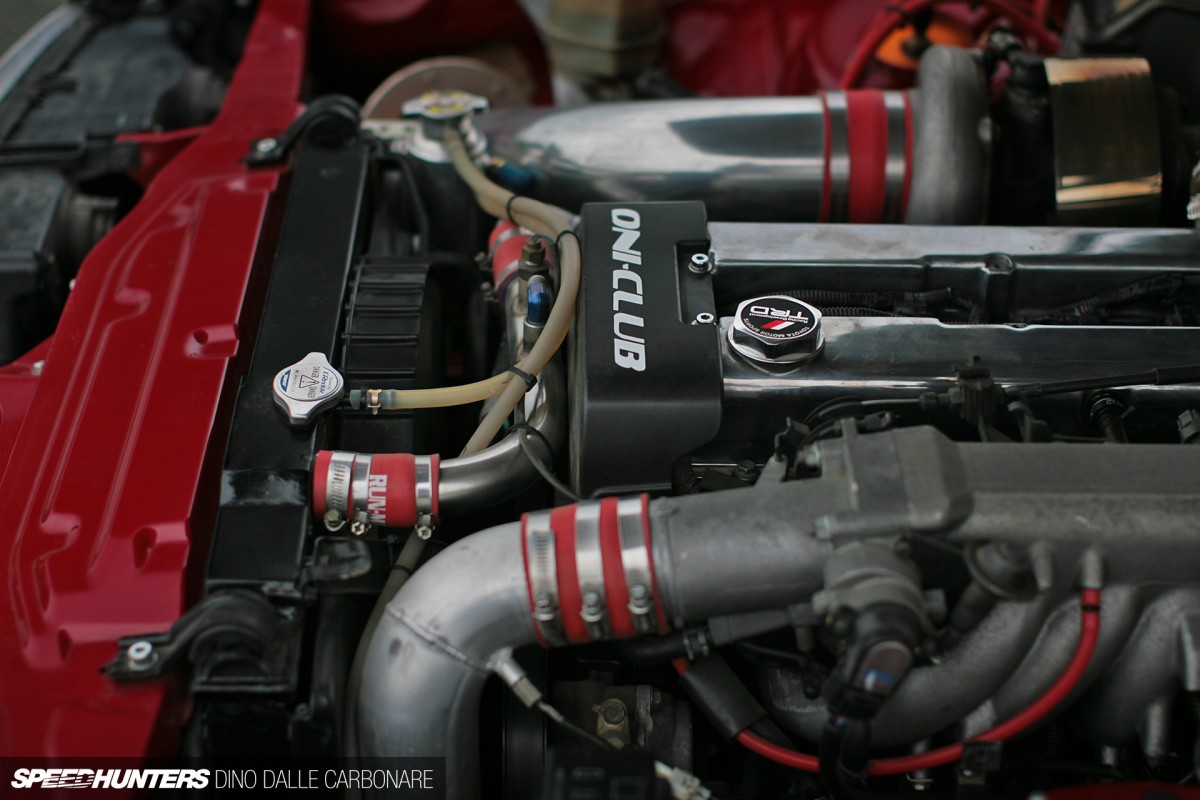 Nakamura found an already built 1.5JZ, so it was pretty much a no-brainer when it came to introducing the potential for copious power and ample torque. Just what you need to get big and heavy cars like the Z20 sideways – and keep them there!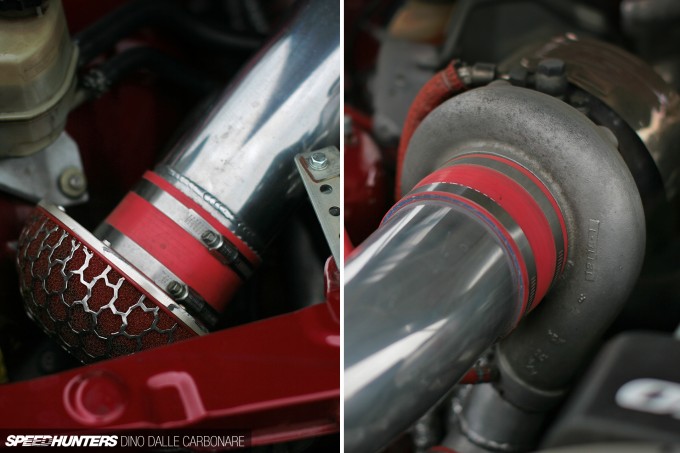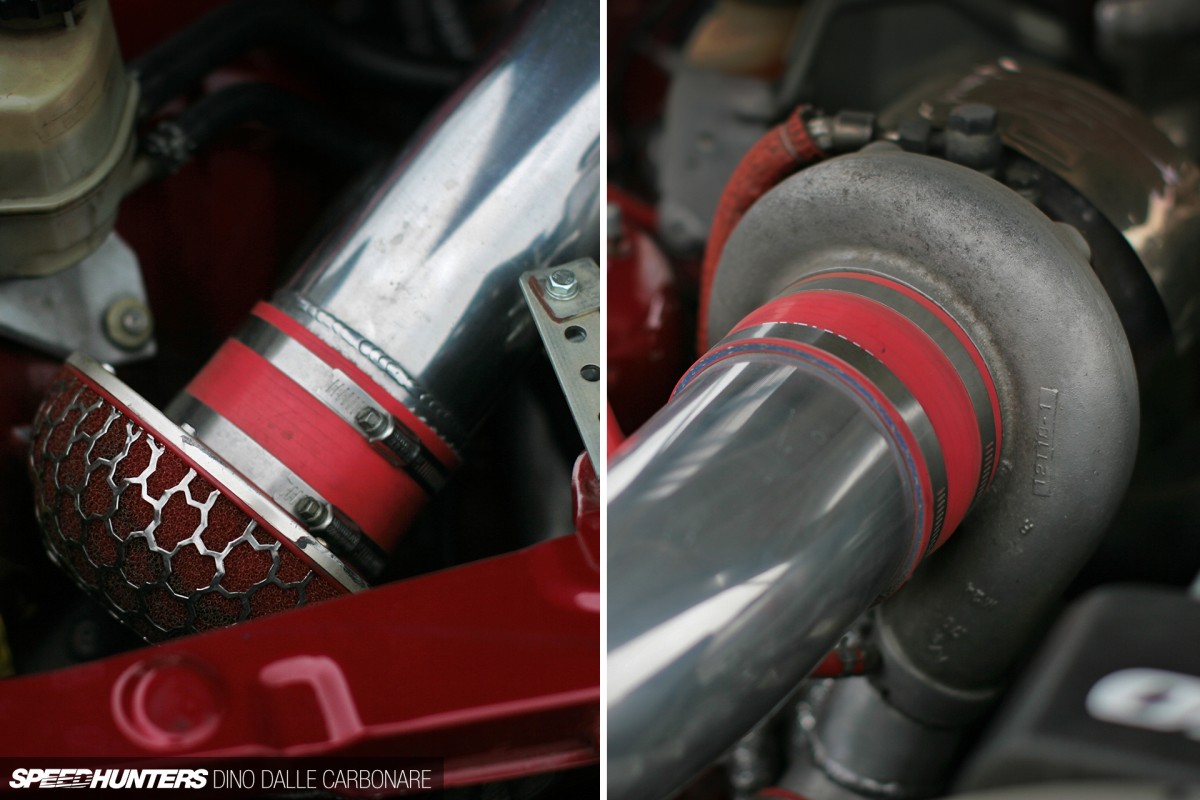 An older version of HKS' T04Z turbo takes care of providing enough boost for well over 500hp and is controlled through the use of an externally gated wastegate which adds that unmistakable scream to the already intoxicating howl of the straight-six. An HKS F-CON V Pro is piggy-backed to the stock Toyota ECU and makes the best of the current set up. Nakamura took his time color matching things like the silicone joints on the piping kit and the HKS filter, trying hard to get as far away as possible from the dirty and poorly maintained drift car look that Japan is often known for.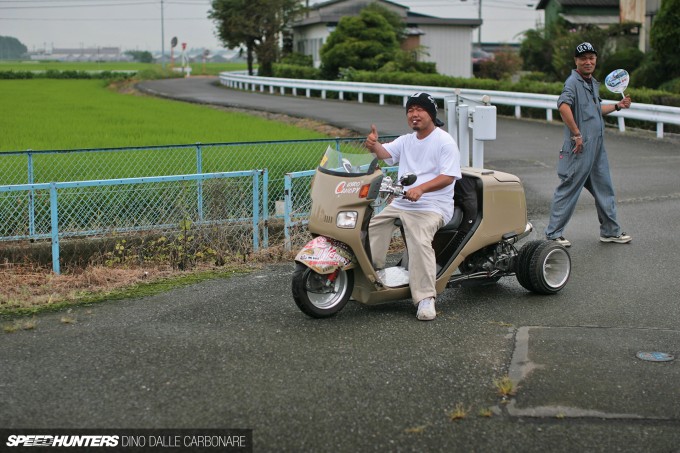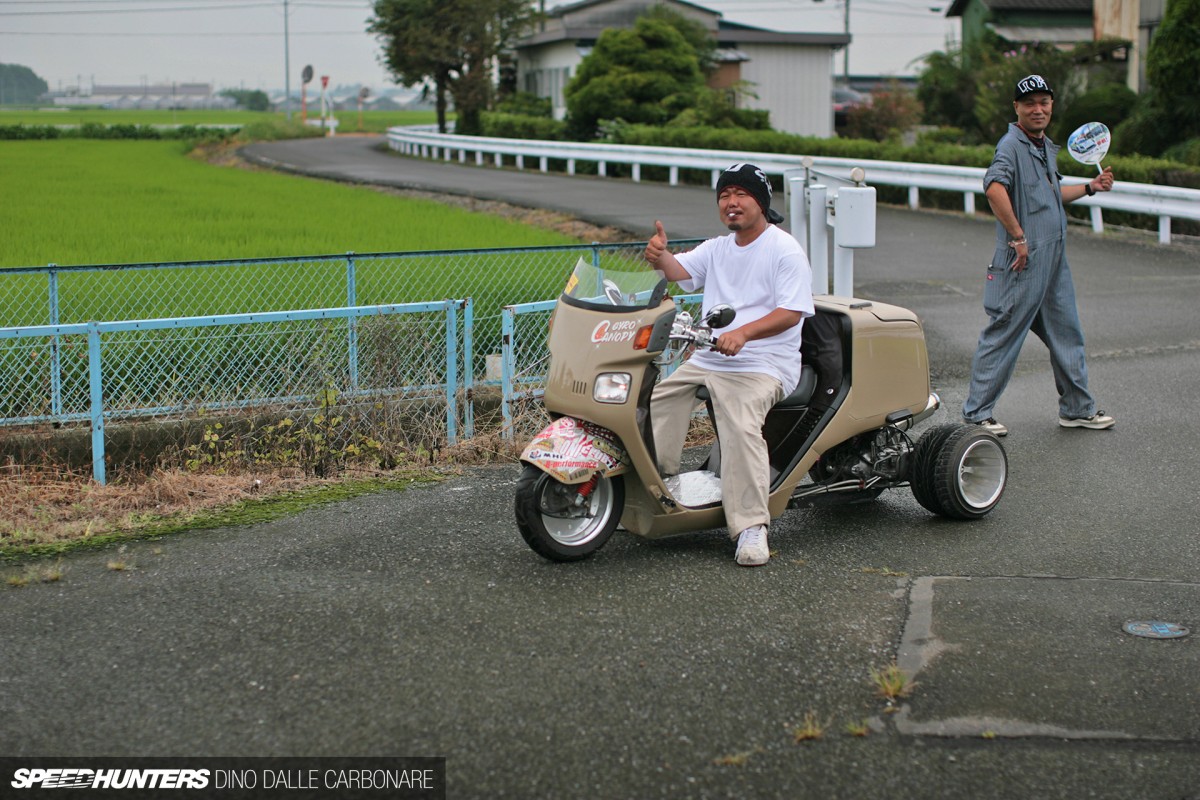 While I was shooting the Z20 in the middle of some adjacent rice paddies, Nagahama came for a quick visit riding another of his recently completed projects.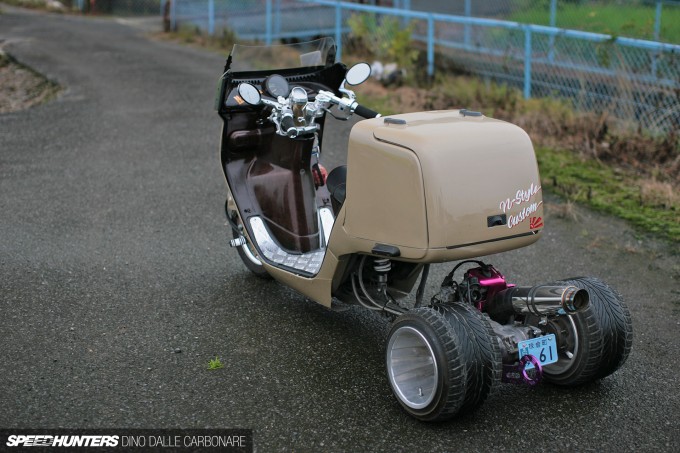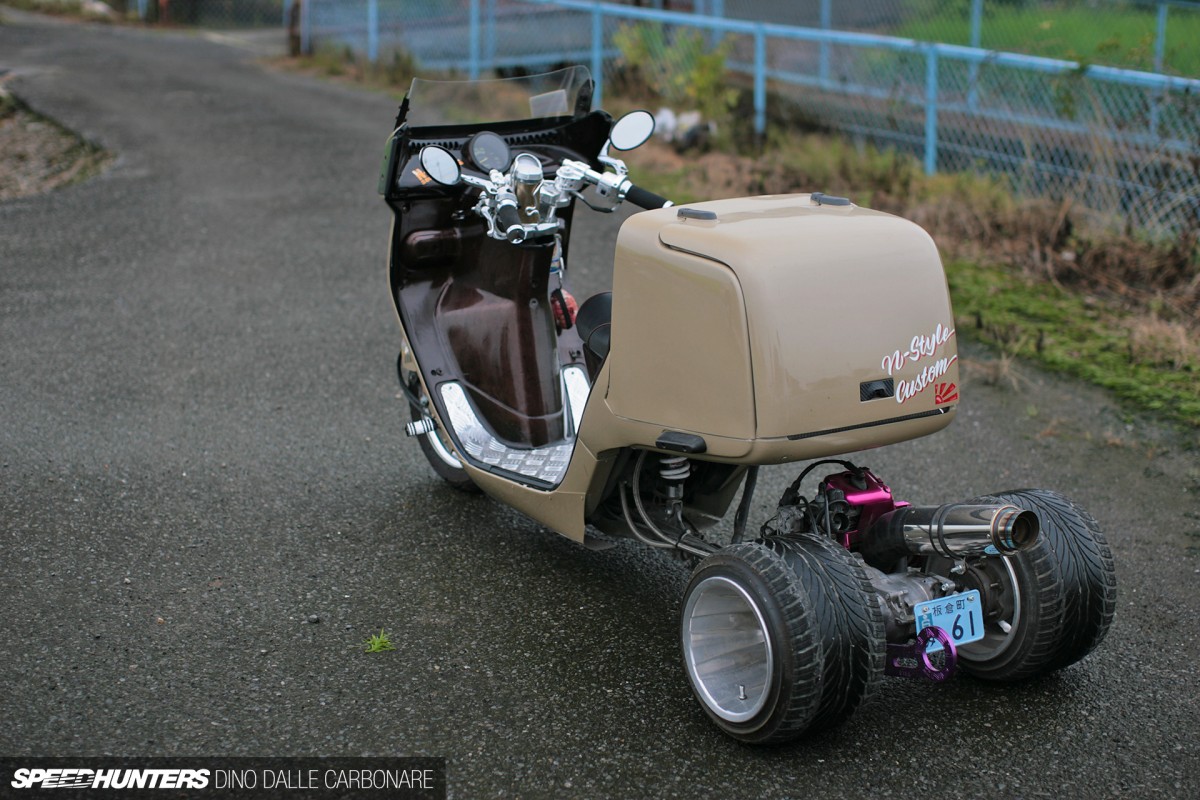 This slammed three-wheeler scooter is as customized as it can possibly get. From the massive deep-dish wheels and tyres at the back, to the custom paint both inside and out of the shell. These scooters are really popular in Japan; often used as delivery bikes and feature an articulated connection between the main front section and the rear that allows the front to lean. Maybe Nagahama-san delivers his father's tofu with this thing!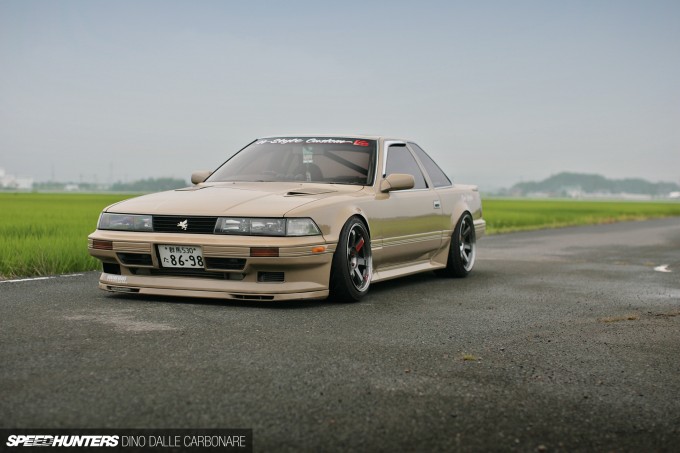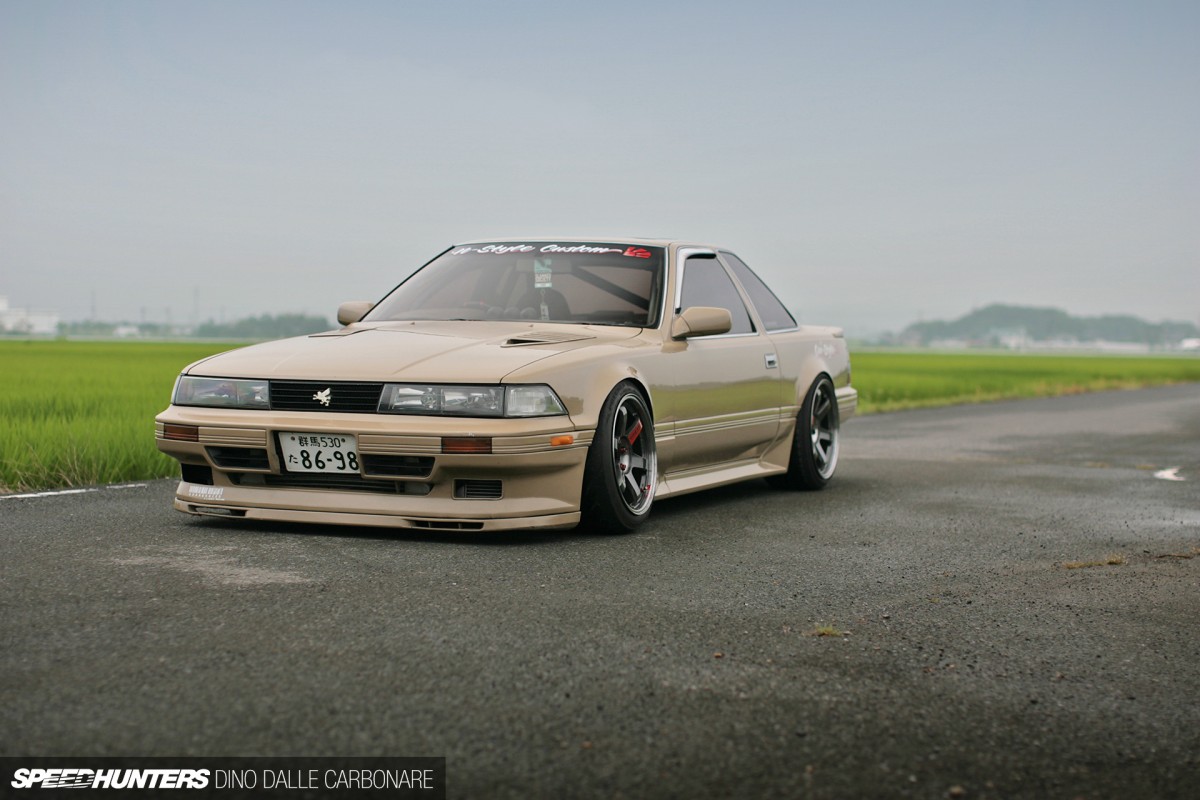 But enough with crazy JDM scooters, it's the Z20 we were concentrating on! Nakamura-san has recently added a set of S130 Z vents to the bonnet, helping direct more air towards the turbo and expel as much heat as possible in the process. Even the headlights are custom units, replacing the often-yellowing Toyota units that equip most '80s and '90s cars. These sport clear lenses and more powerful projectors for better visibility and a fresher, cleaner look.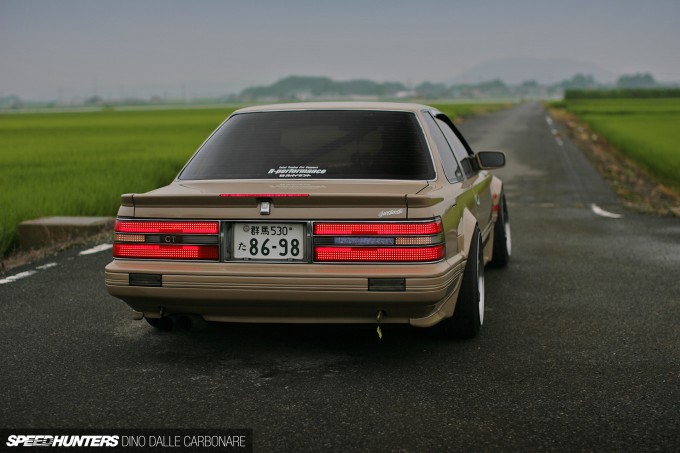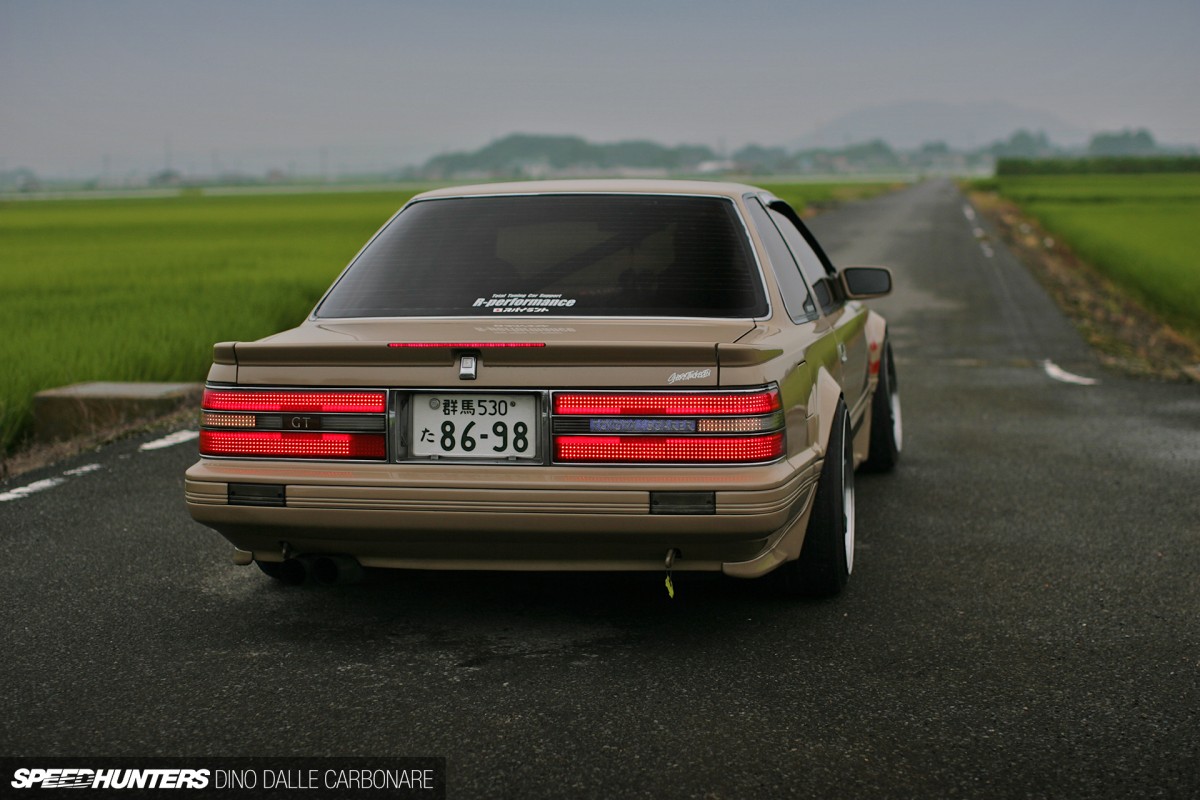 The smoked windows certainly help make the car even meaner, but it was those LED rear lights that I couldn't get enough of. Unfortunately one little corner of the lower left assembly wasn't cooperating at the time of the shoot, but these are the sort of small problems you have to deal with when doing lots of custom work.
Recaros for the big man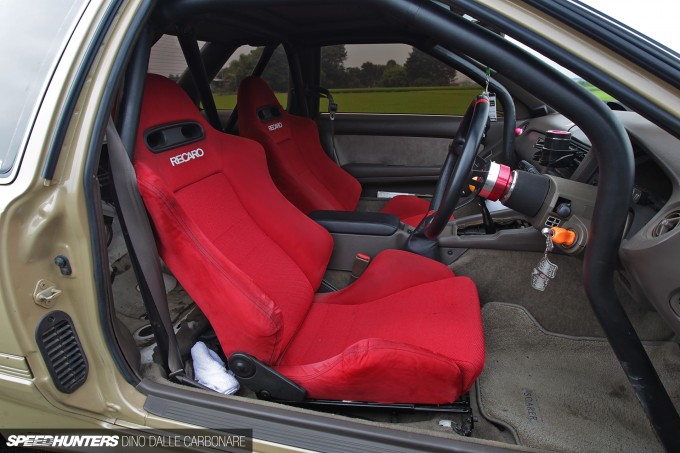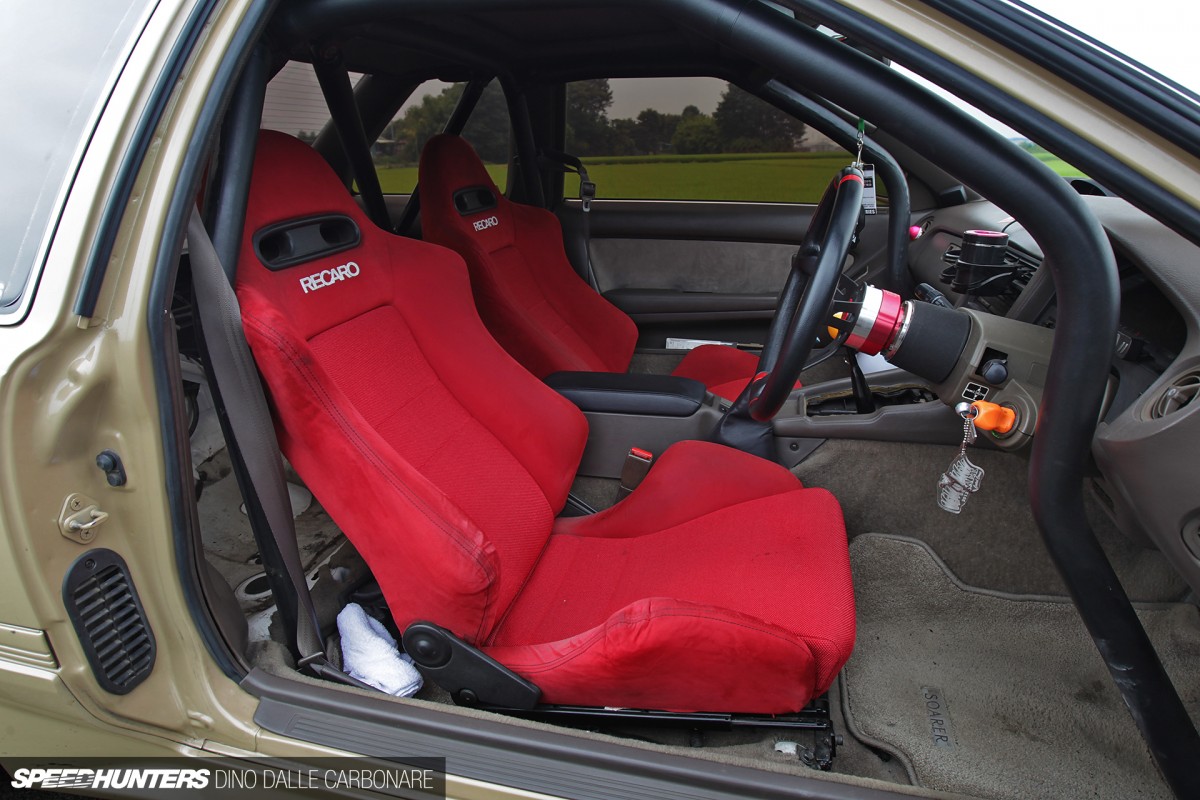 Nakamura-san has ditched the leather front and rear seats and fitted extra-low mounted Recaro sports items, still reclinable to get that all-important comfortable driving position.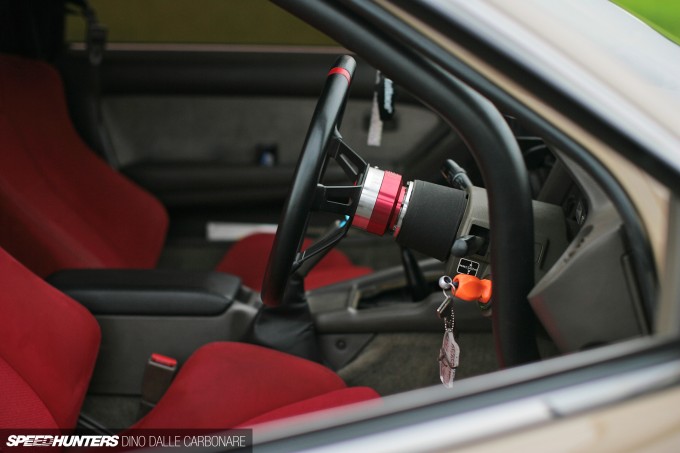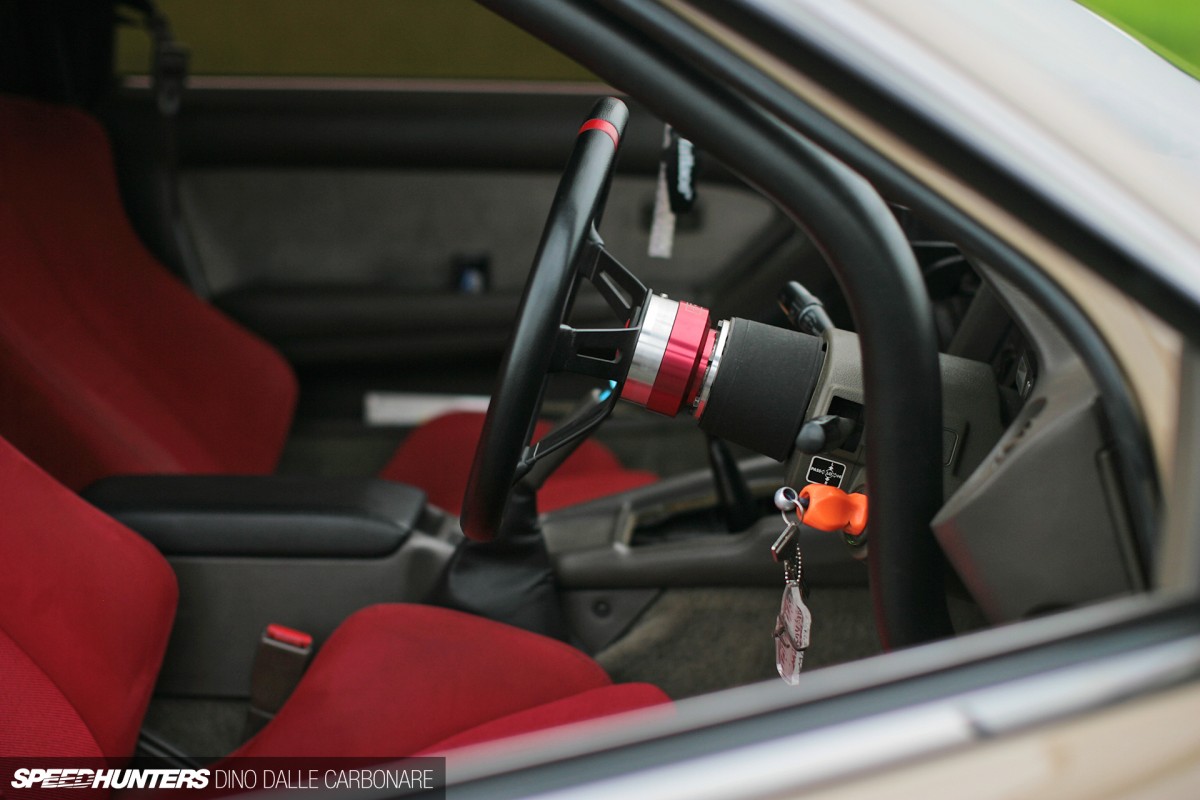 Seeing he has his seat pretty much the whole way back on the rails, he needed a bit of extra reach to get to the MOMO steering wheel; something that was easily done by adding a Works Bell snap-off release onto the extended boss.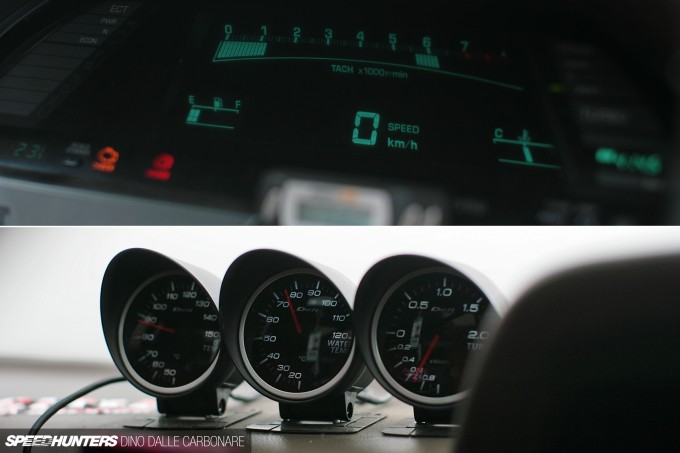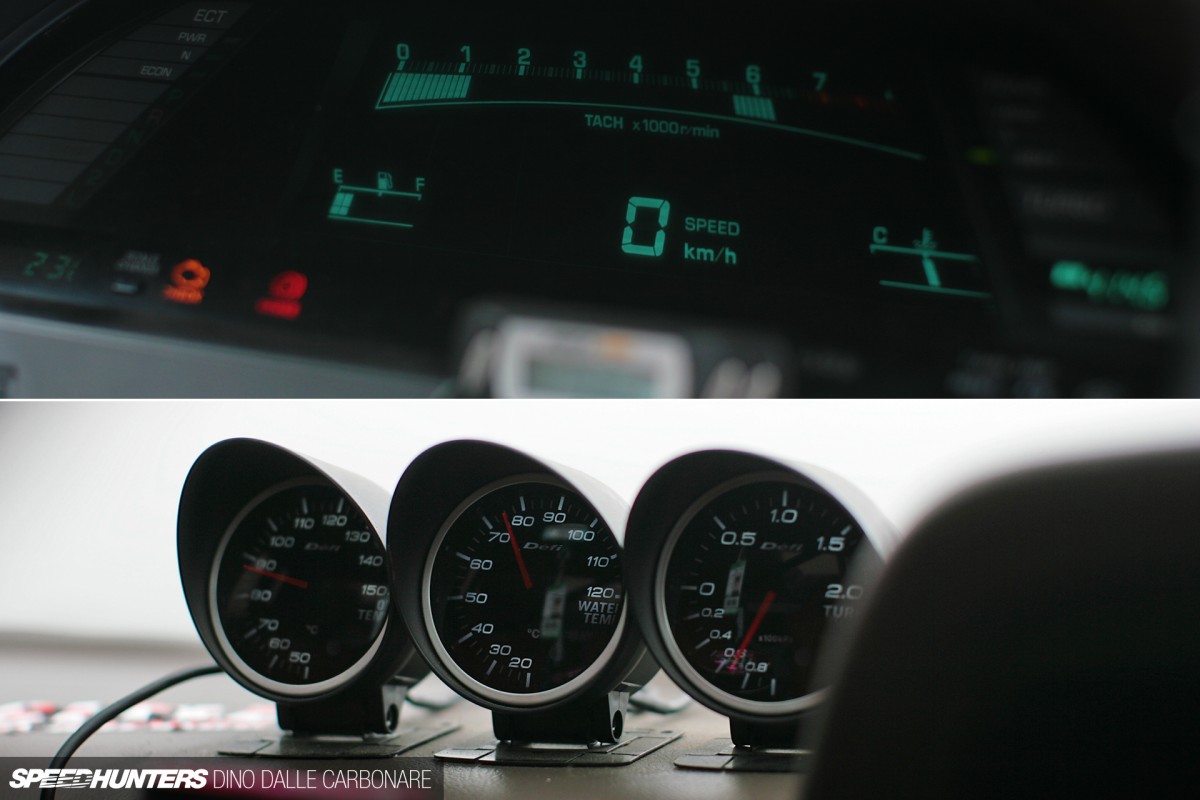 There are plenty of additional Defi gauges to make sure that the most important of temperatures and pressures are kept in check, but it has to be the stock LCD dash instrumentation that I love the most on these older Toyotas. The '80s  really were some awesome years for cars!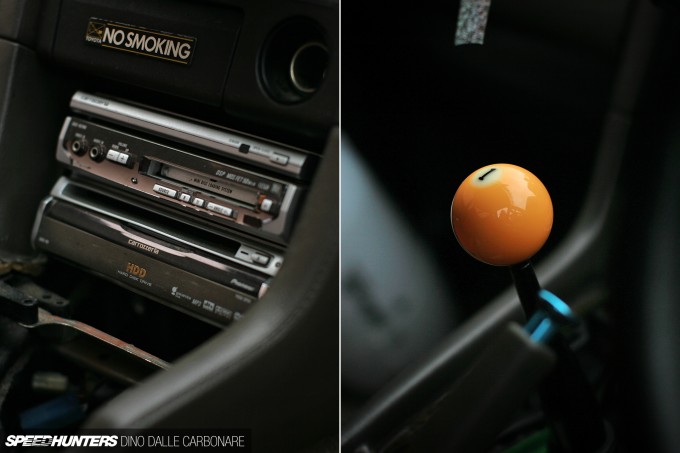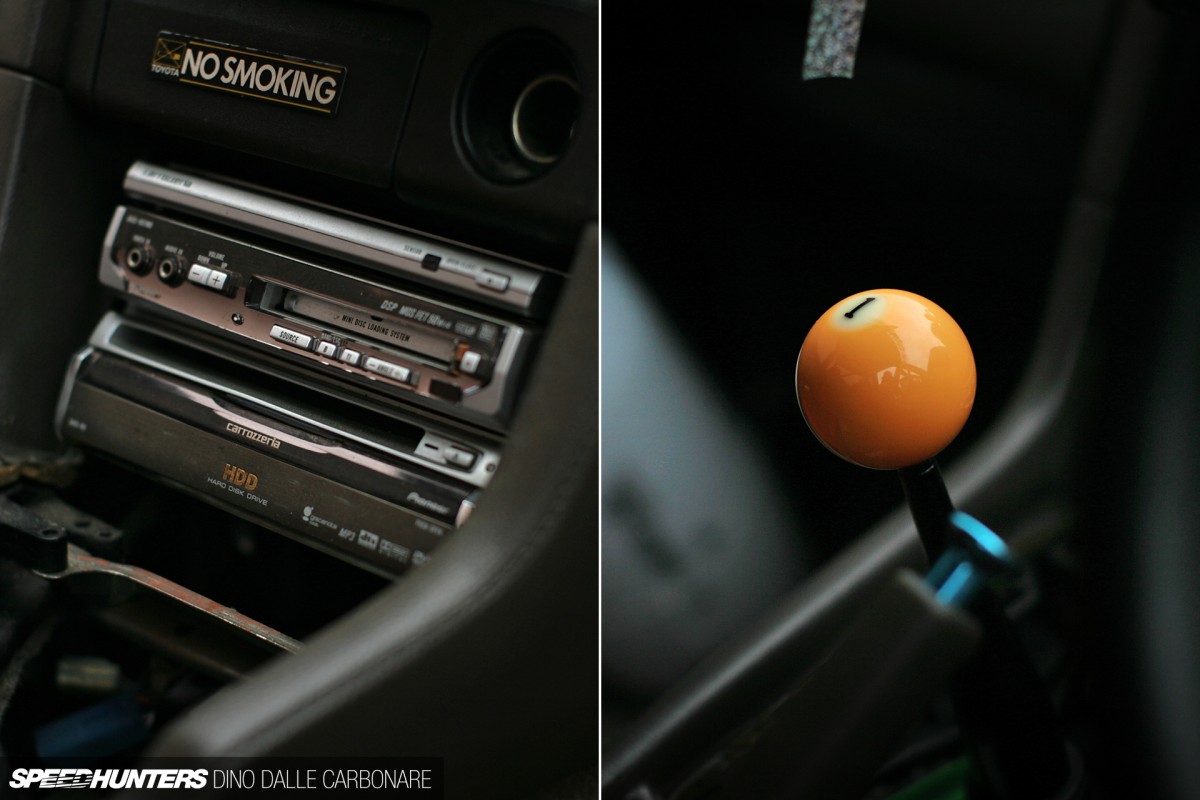 It's been a while since I've seen a MiniDisc in a car – well aside from my GT-R! The Carrozzeria MD unit mated to a pop-out LCD touch screen on which the HDD navigation and DVD/CD AV unit displays its outputs on. The 1-ball pool gear knob lets you shift through the Soarer's five-speed box that was swapped along with the 1.5JZ.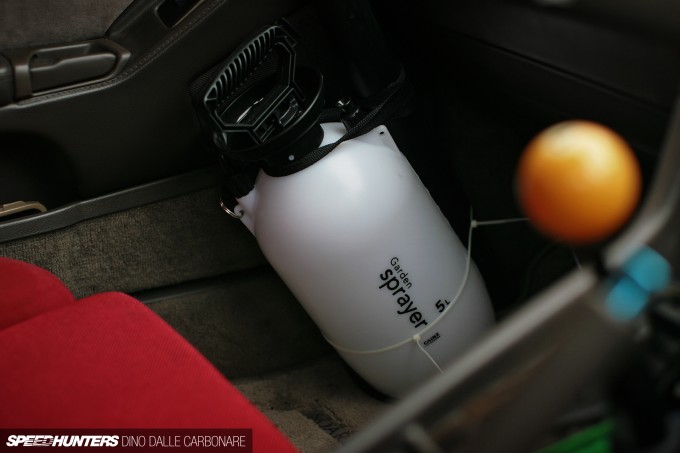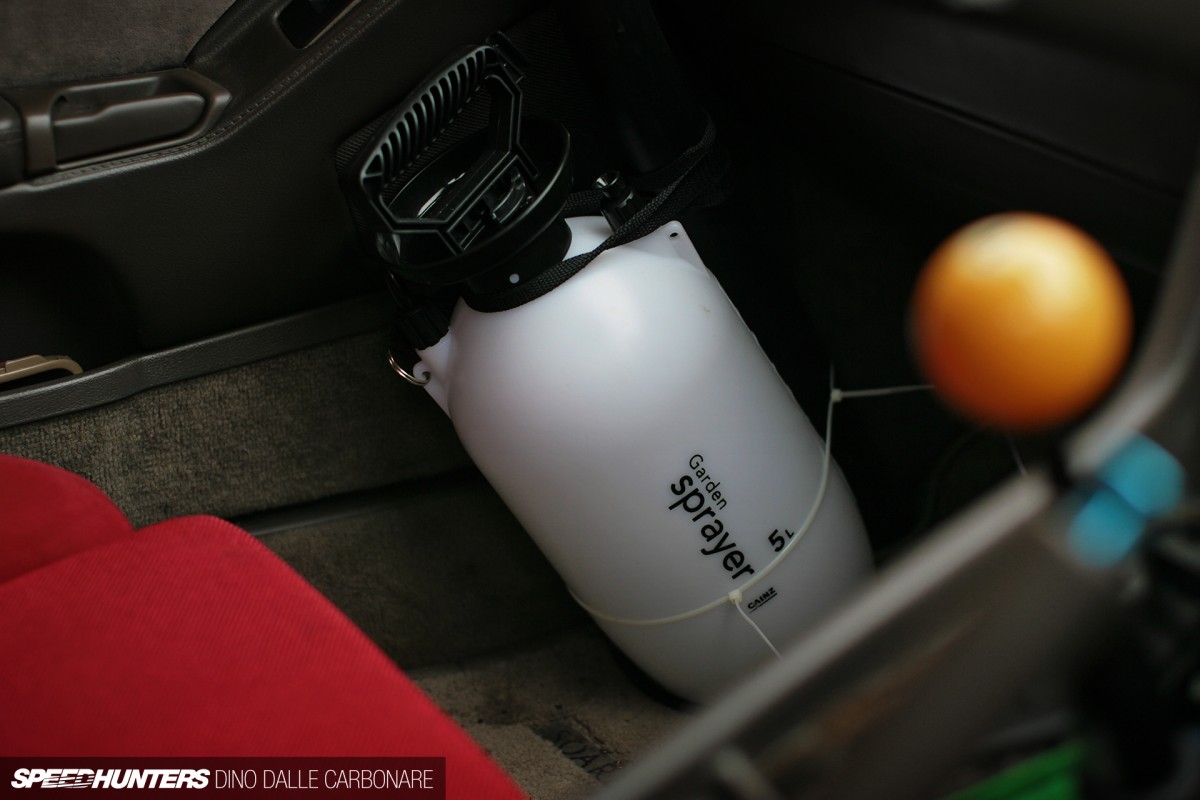 The manual garden sprayer zip tied to the roll cage in the passenger side foot well confused me at first but when Nakamura-san saw me looking at it he showed me how he had piped right into the engine bay through the fender to spray water onto the oil cooler. I sometime love the ingenuity of drifters!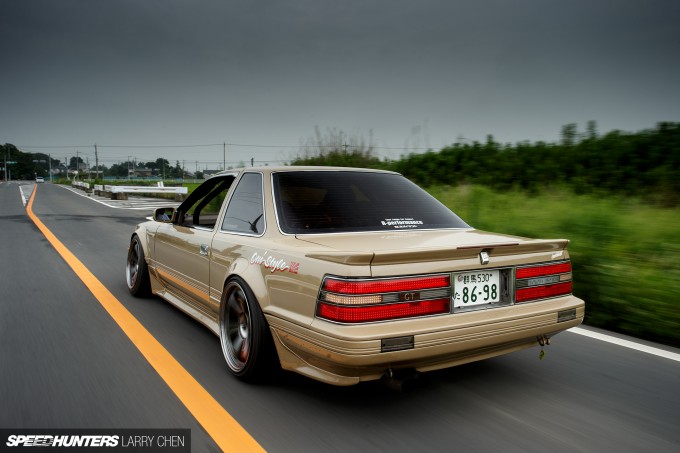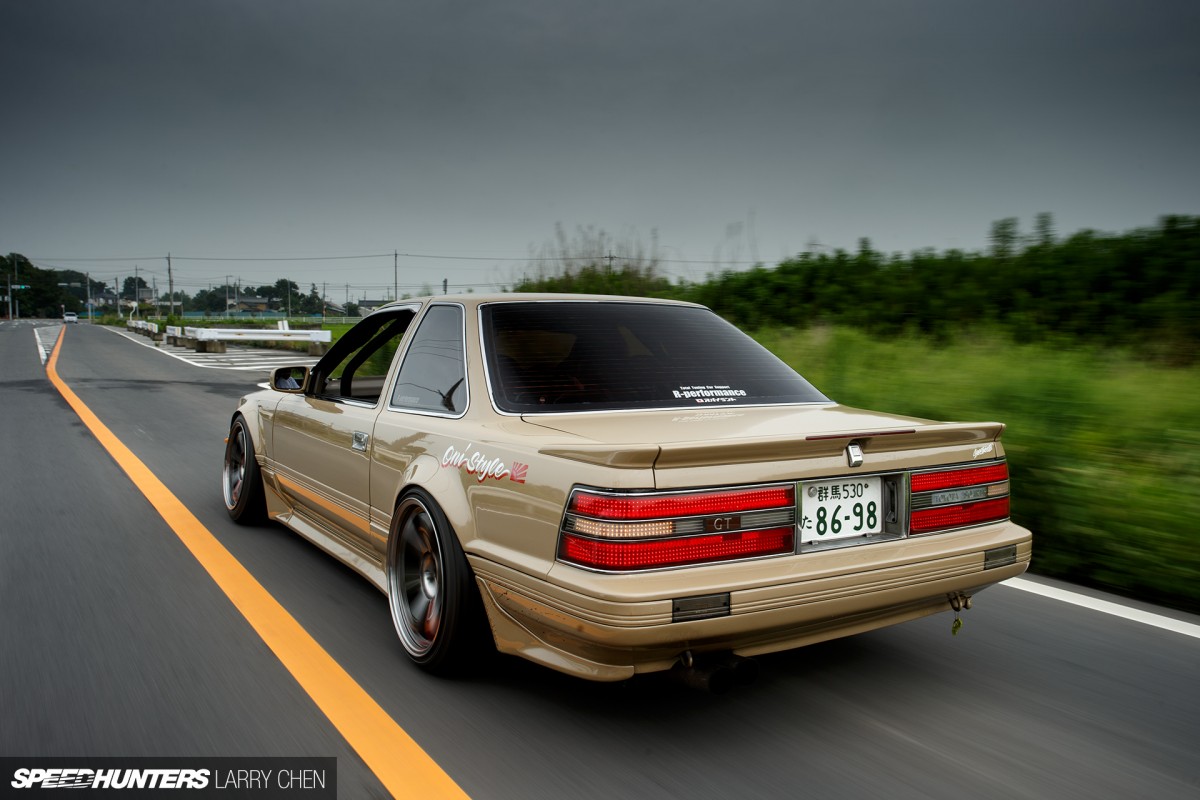 So I guess you can keep your lightness, your little high-revving naturally aspirated engine. Like Nakamura I'll take the big straight-six powered coupe every time. We all have our own tastes and preferences and this is one car that has been built to truly satisfy the objectives of one man. Something it does extremely well.
Dino Dalle Carbonare
Instagram: speedhunters_dino
dino@speedhunters.com
Additional Photos by Larry Chen