The ultimate daily?
What constitutes an ultimate daily driver in your mind? Something rough and ready? Something very low and very wide? Something that looks like it just rolled out of pit lane, or perhaps something with a simple suspension drop and wheels.
Our varying tastes in automobiles and the way we choose modify them is what makes car culture so interesting. Kiwi tuner Hans Ruiterman found everything he was looking for in a somewhat deceptive 2003 Mitsubishi Lancer Evolution VIII.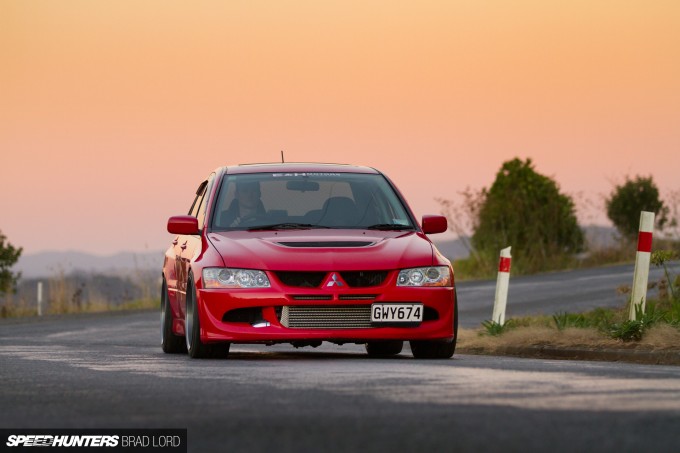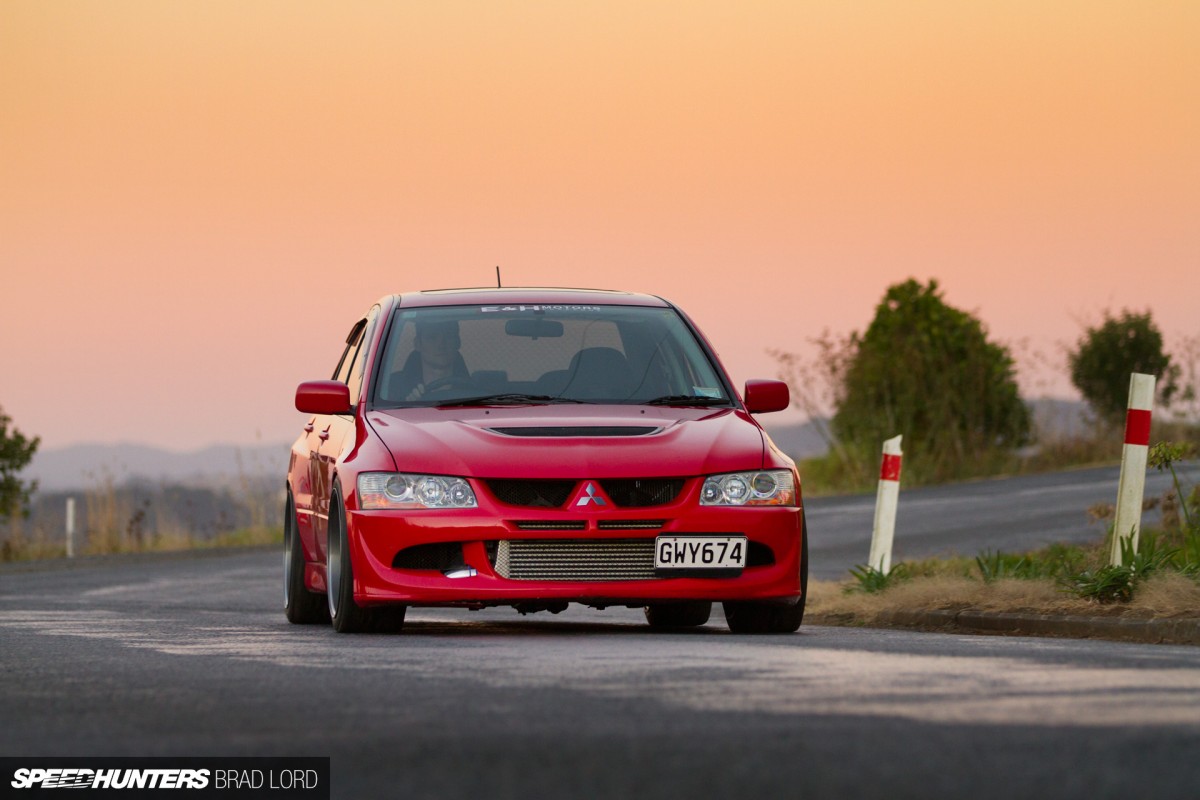 If you're a regular visitor to Speedhunters, you might recall a feature I put together a couple of weeks back on a very cool GDB Version 8 Impreza WRX STI built by Possum Bourne Motorsport/GCP Performance. That particular car has absolutely nothing to do with the focus of this story, but the Subaru and this Lancer do share some remarkable similarities.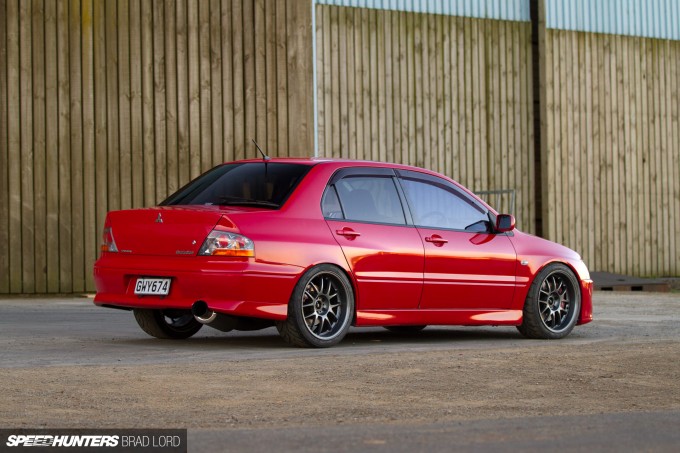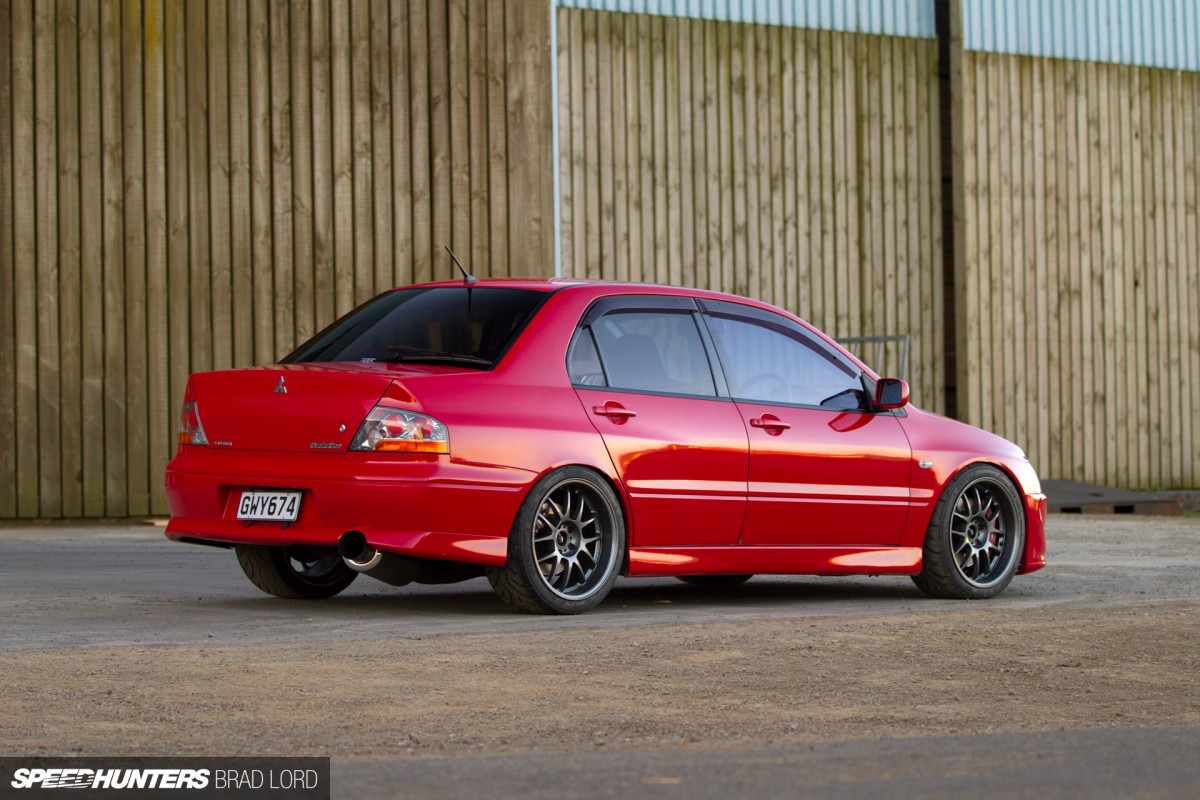 Looking past the fact that the STI and the Evo were literally built within a stones throw of each other in the farming town of Pukekohe; are of similar vintage and were engineered around the same amount with hidden power in mind – both cars ended up in the hands of those that built them, after being sold by the respective owners who originally commissioned the builds.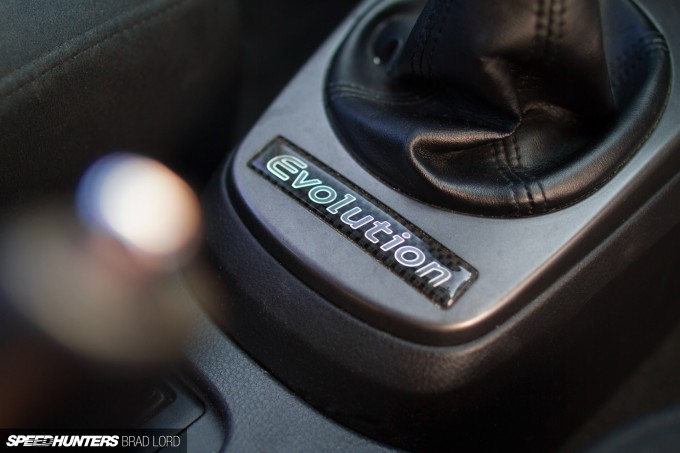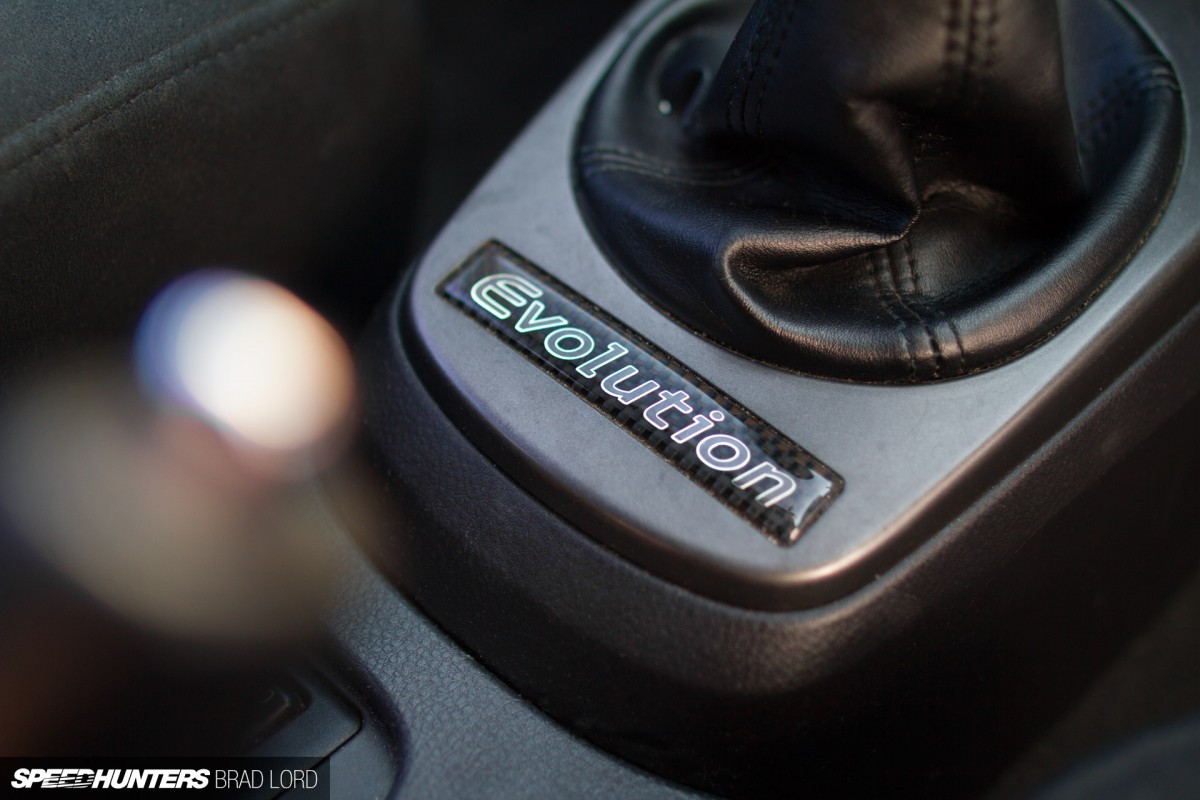 For Hans, who co-runs the performance tuning workshop E&H Motors with his brother Carl and a small team of like-minded mechanics, the chance to purchase the car he had played a big role in creating from a standard base was simply too good to pass up. It's a sentiment that rings true for Garry Capper and the GDB STI as well, and it makes perfect sense.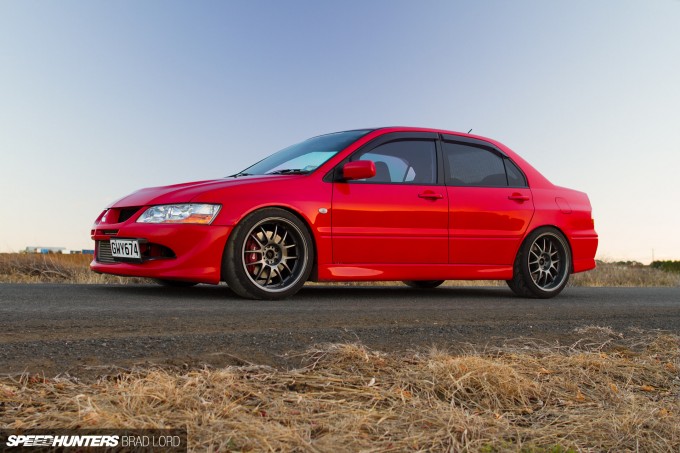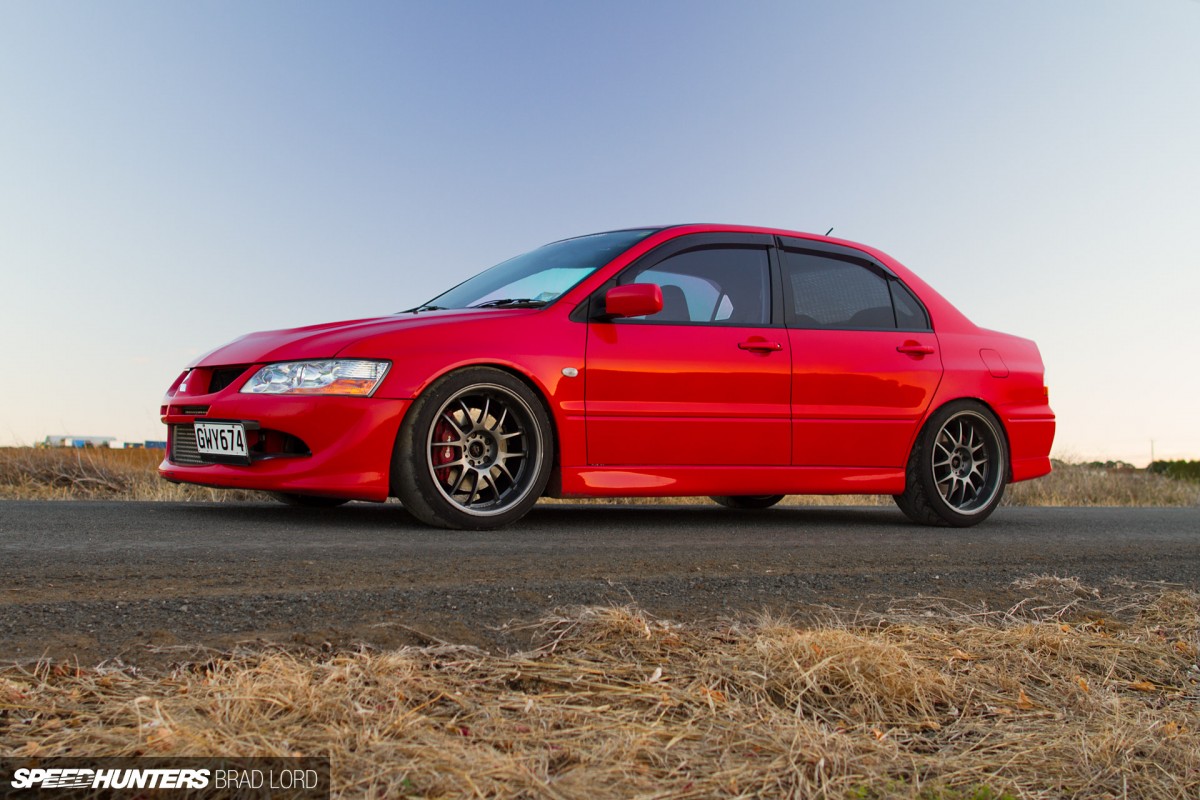 With one serious toy in the garage already, Hans wasn't in the market for another car when the Evo was offered to him, but knowing it inside out and understanding the potential it had with a little more work in the right places, ultimately became the deciding factor in the purchase. And given what he got for his money, he certainly doesn't regret it either. With a straight road in front of us and boost set to its maximum setting, Hans was more than happy to show me why.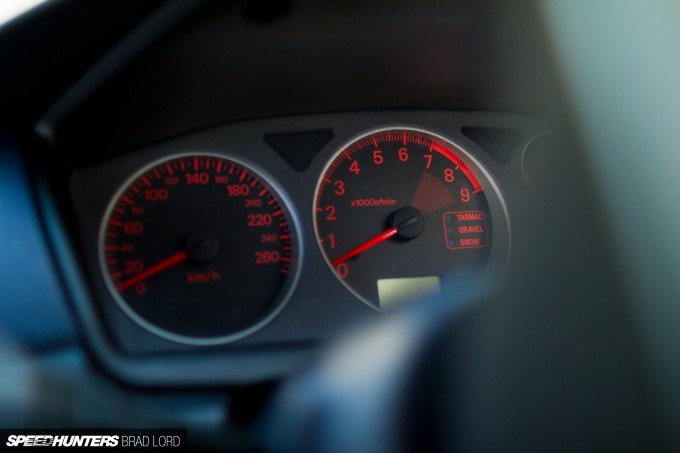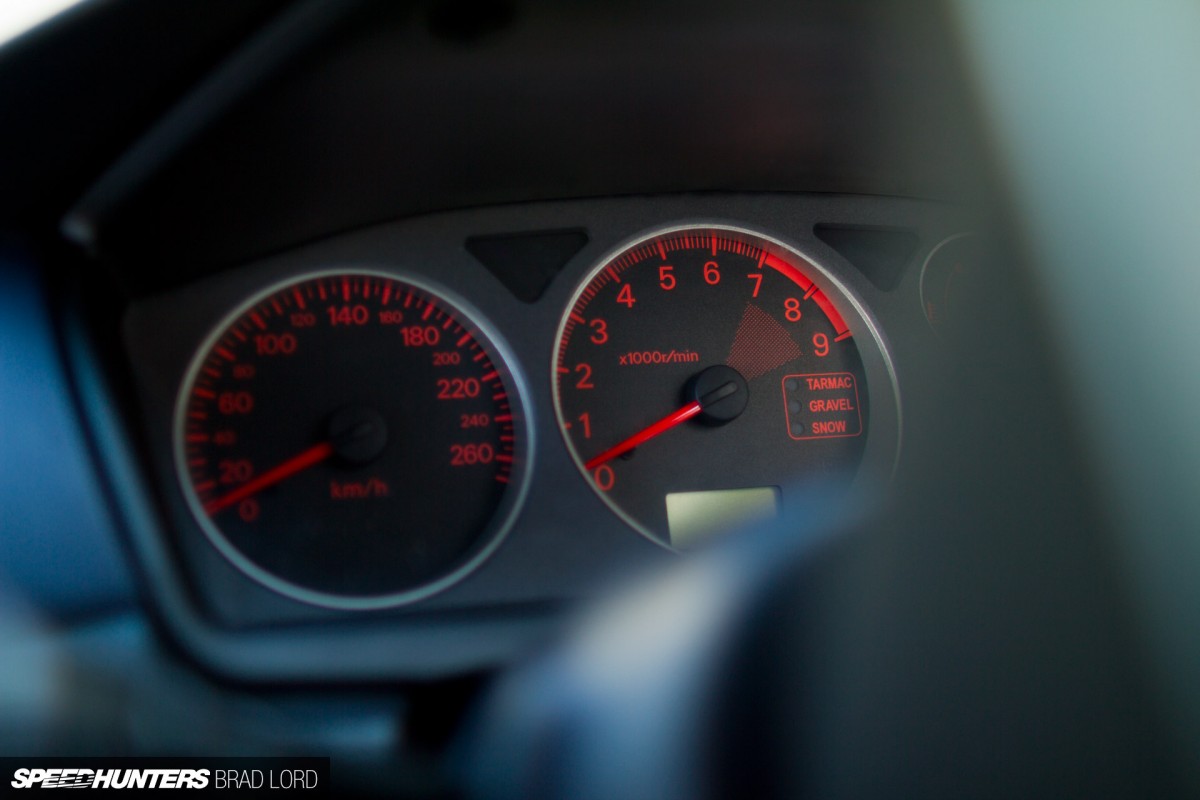 Mind-numbing acceleration is what this street car was always destined to be about, and let's just say that it does it's job very well.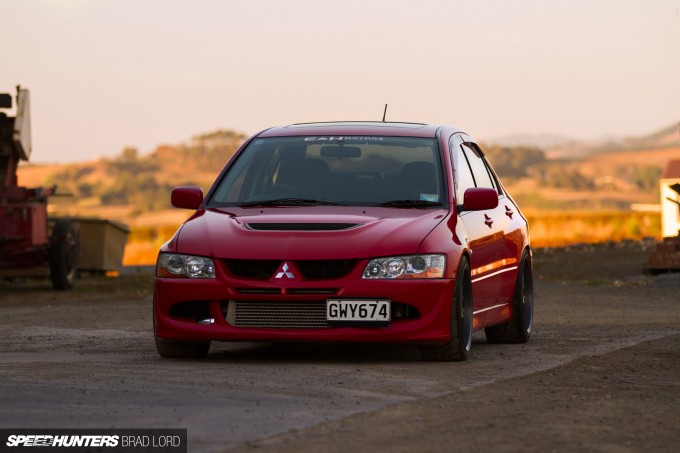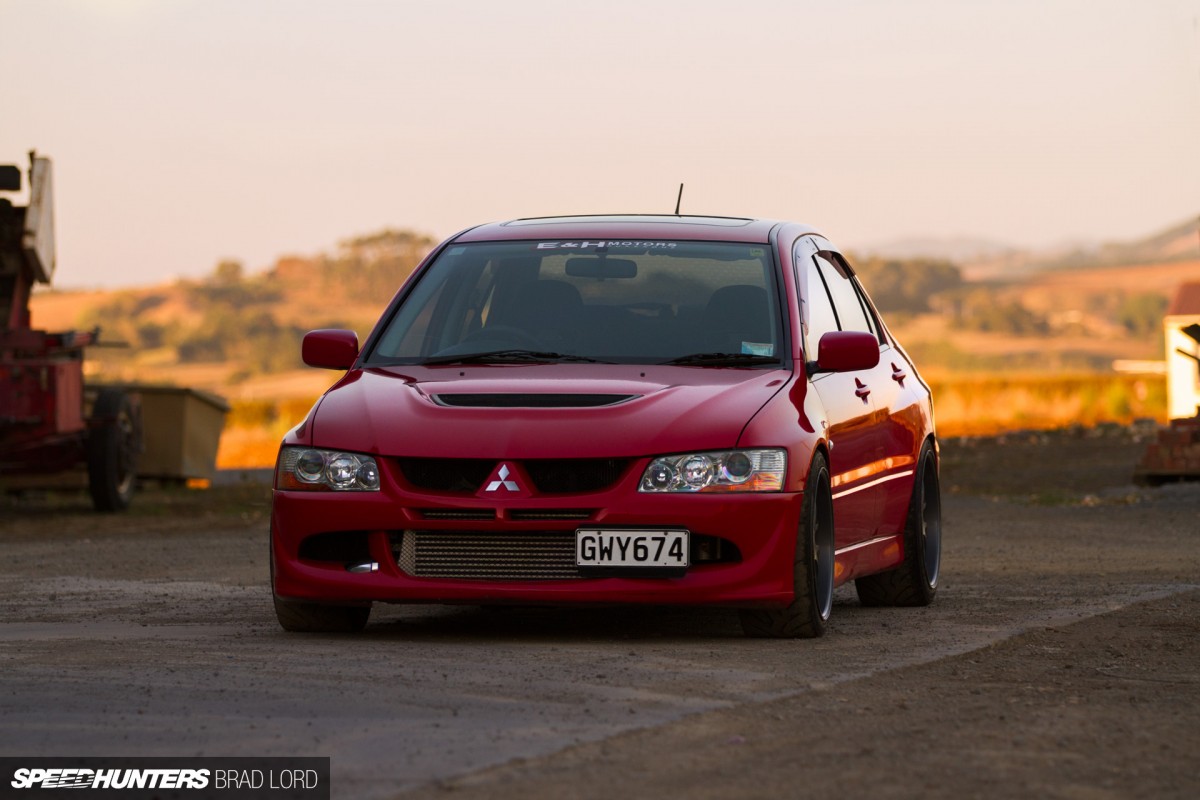 Not that you'd pick it from the outside. But for the original owner, Faizal – and now Hans – that was the whole point.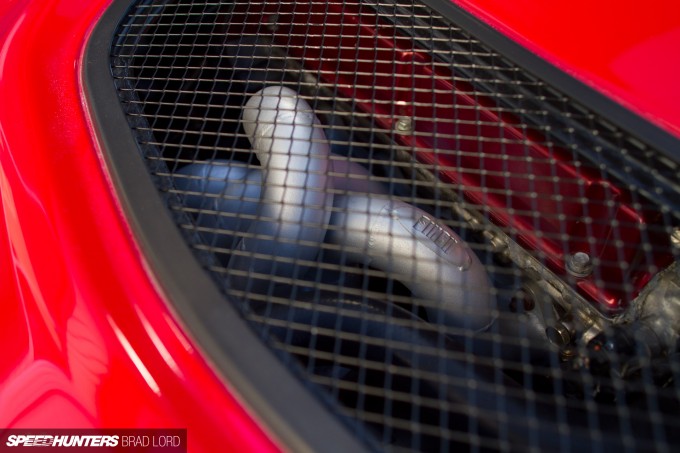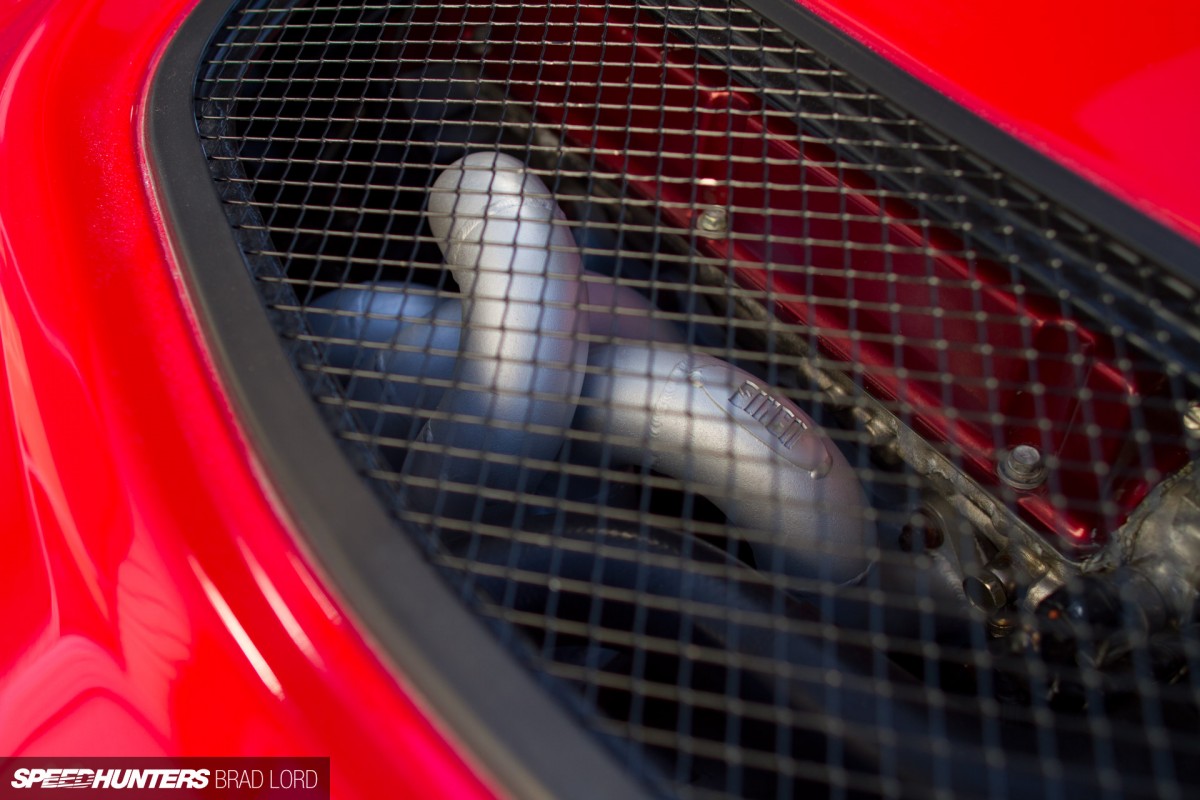 Because, despite what the exterior of this Lancer might be telling you, one peak through the bonnet's vent mesh reveals a whole other side to this car.
Chasing big numbers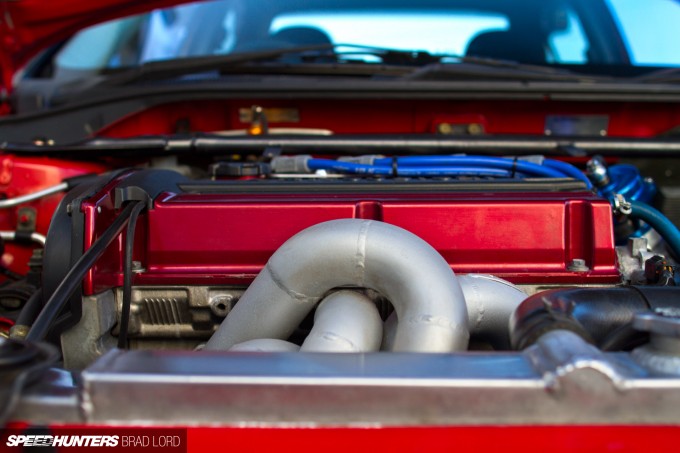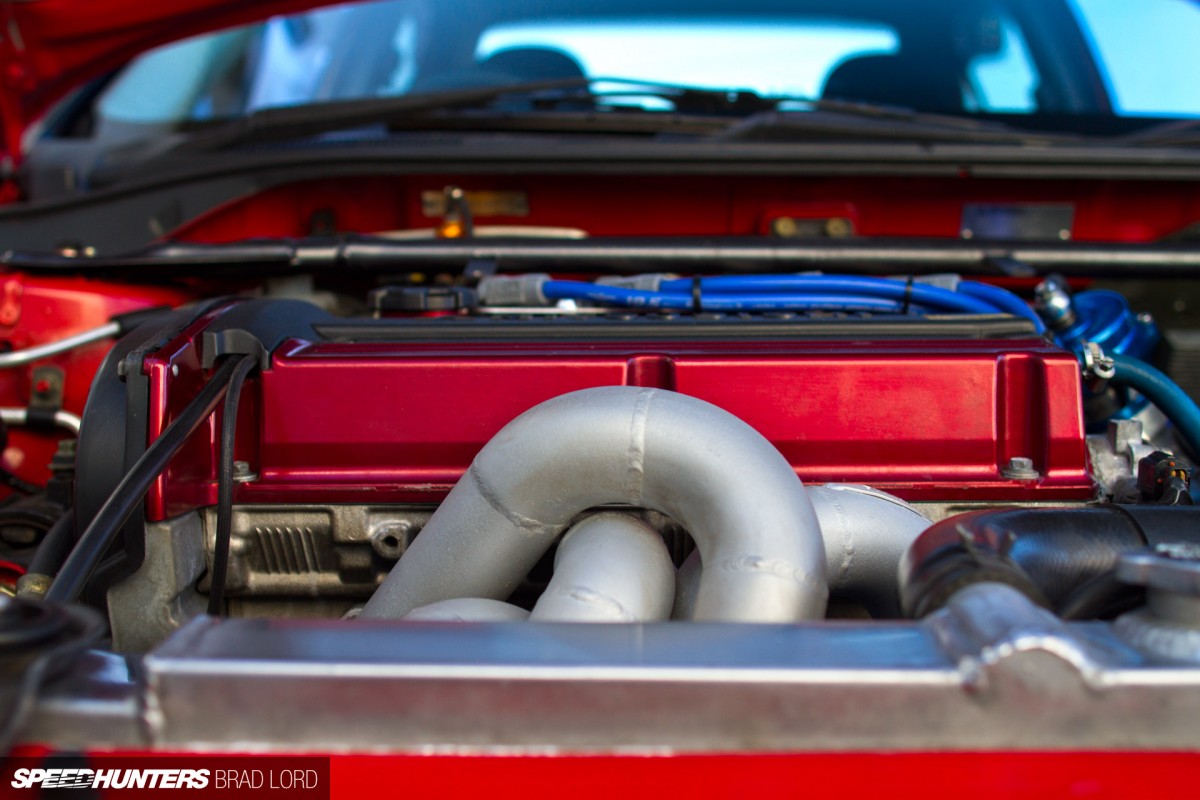 Faizal had a clear goal in mind when he rolled the car into the E&H workshop: a 10-second pass on the strip in 100% street guise with no gimmicks or tricks. That is, no special tyres, no crazy fuel cocktail, no aftermarket FRP and carbon exterior panels, and certainly no removal of any of the interior trim. To make that dream a reality, the Carl, Hans and the team knew exactly how much power was needed to get the job done, and more importantly, how to achieve it without compromising the engine's reliability, or sacrificing the car's daily driveability.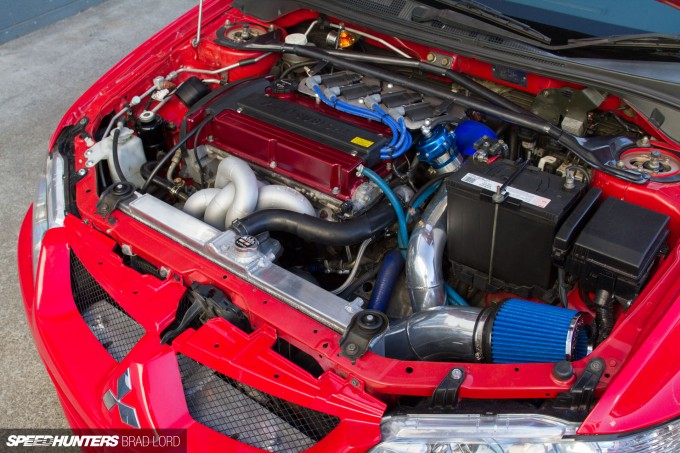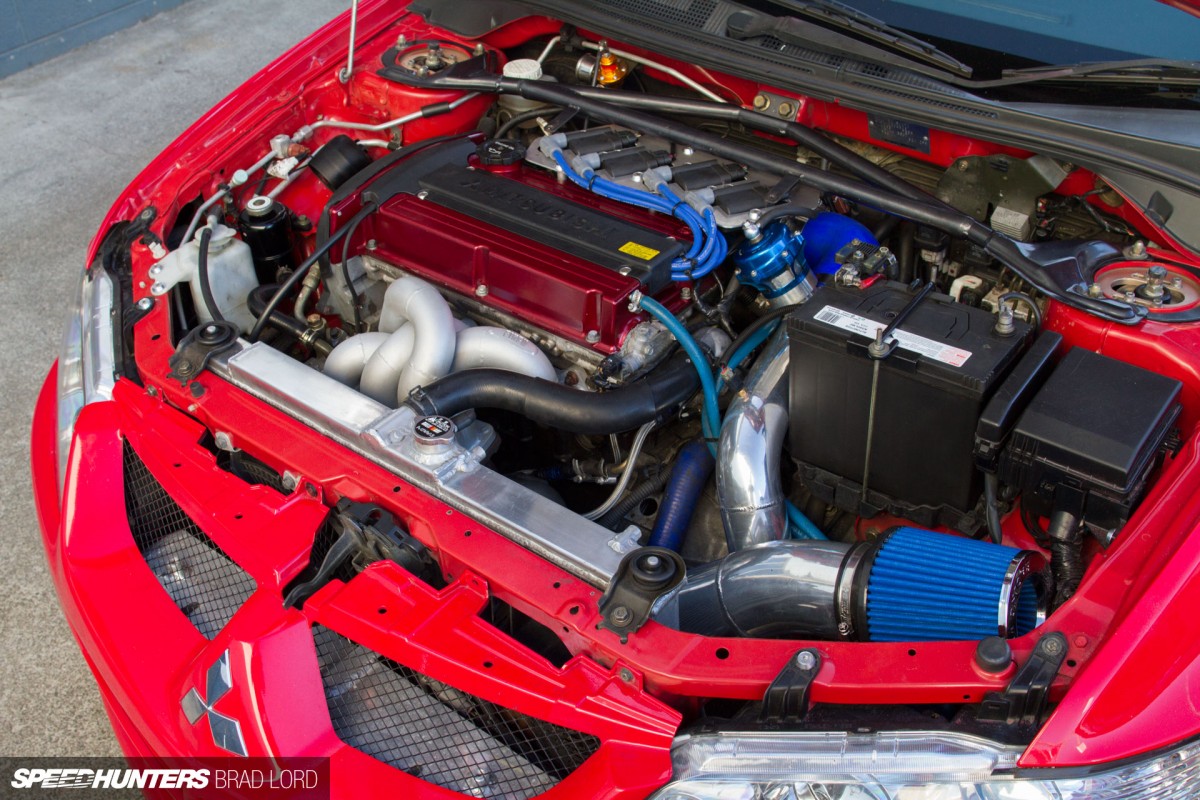 While it's not hard to get crazy numbers out of a 4G63, it is critical which parts are used and how it all comes together. Being well-versed in the art of performance engine building, E&H formulated a plan and got to work cracking the four-cylinder Mitsubishi mill apart and stripping it down for an in-house race-prep. Extra capacity was a given, and the engine's now 2.3L displacement comes courtesy of a Manley Race Series forged stroker crank, Manley Pro Series Turbo Tuff connecting rods, and JE forged pistons.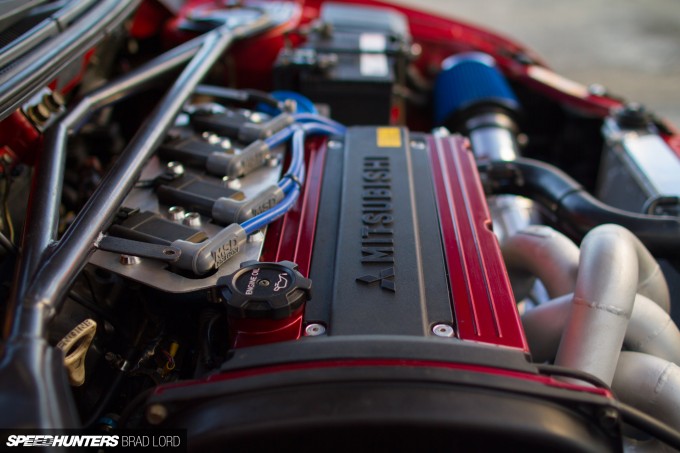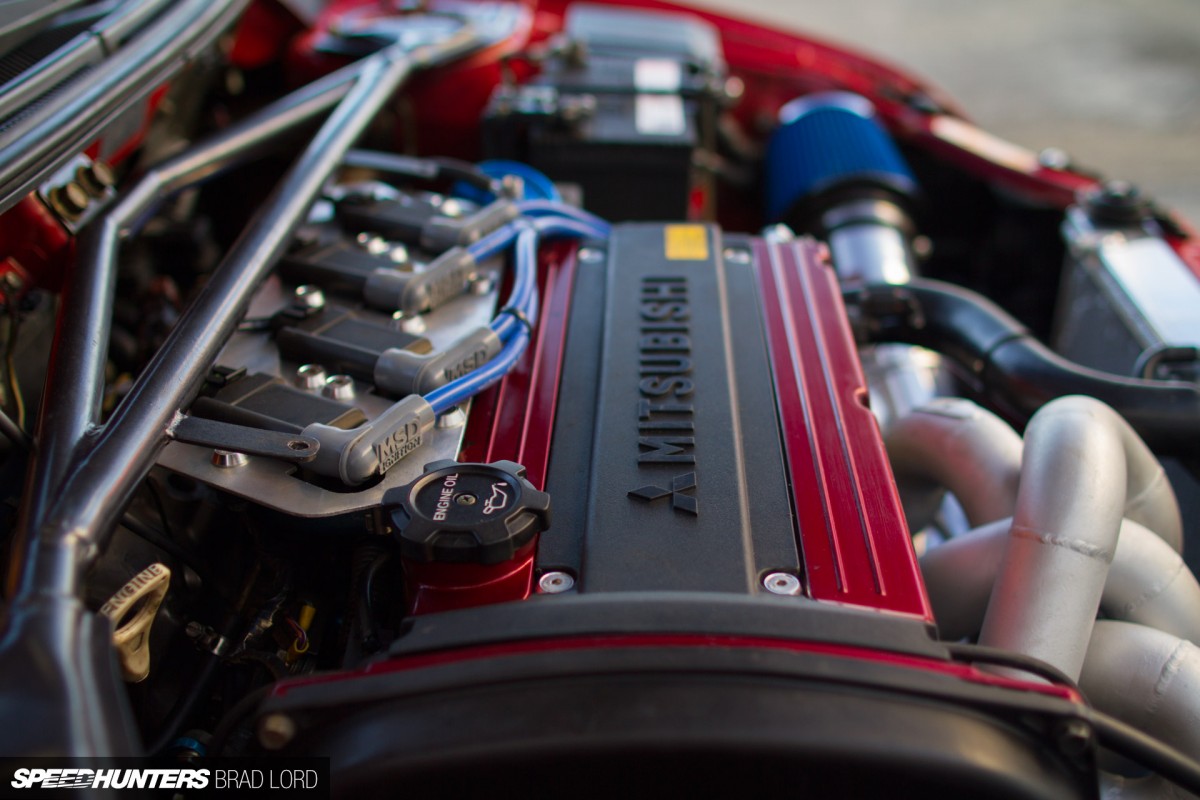 The DOHC 16-valve cylinder head was given a thorough work over on the E&H bench before being refitted with GSC Power-Division 274-deg in/ex camshafts with Tomei adjustable gears, plus GSC springs and titanium retainers wrapped around oversized Ferrea valves.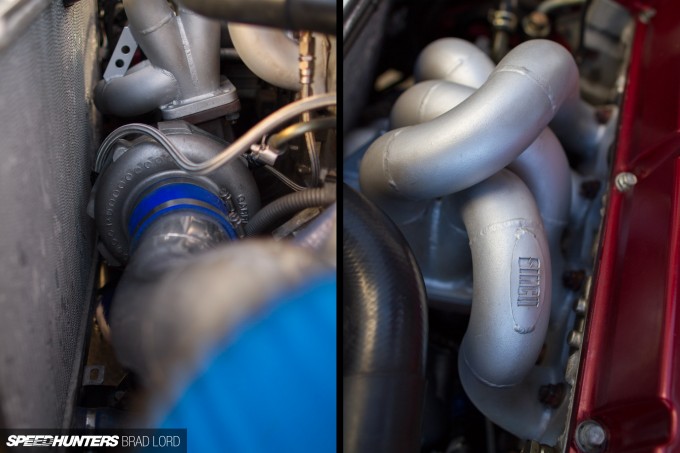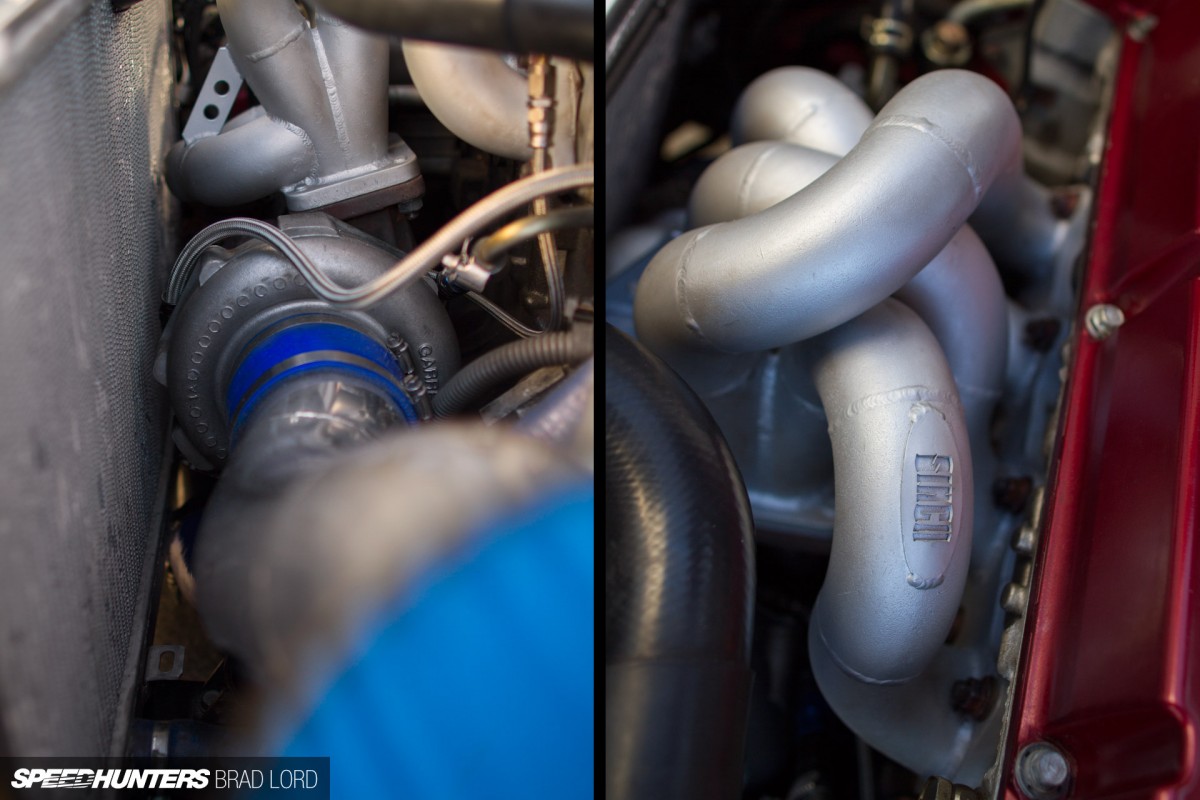 It was all in aid of getting more air in and out of the engine, which of course is where a serious turbo upgrade comes into it. Sitting low on a locally-made Sinco twin-scroll exhaust manifold, Garrett's GT4088 was primarily chosen for its power-producing ability, but in this scenario it's also proved to surprisingly efficient in the way it spools up and delivers. The power curve is smooth and peak torque arrives at just over 5,000rpm. For boost control there's a TiAL 44mm wastegate that's plumbed back into a custom E&H 3.5-inch exhaust system beginning with a 3-inch down pipe. For a bigger chill, the Lancer's factory intercooler was also replaced with a 600x300x100mm core running custom E&H pipework.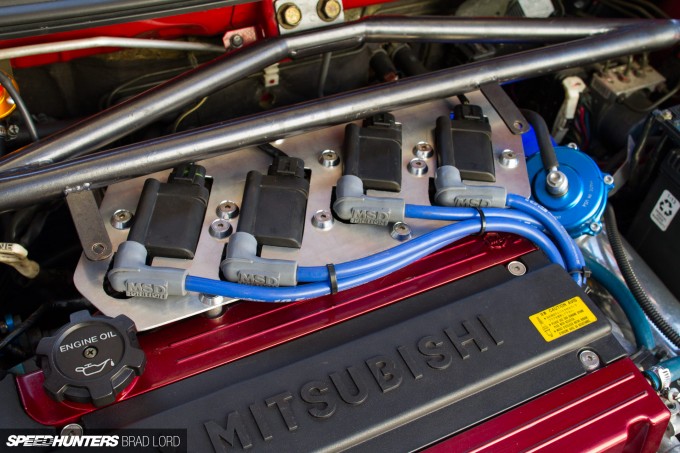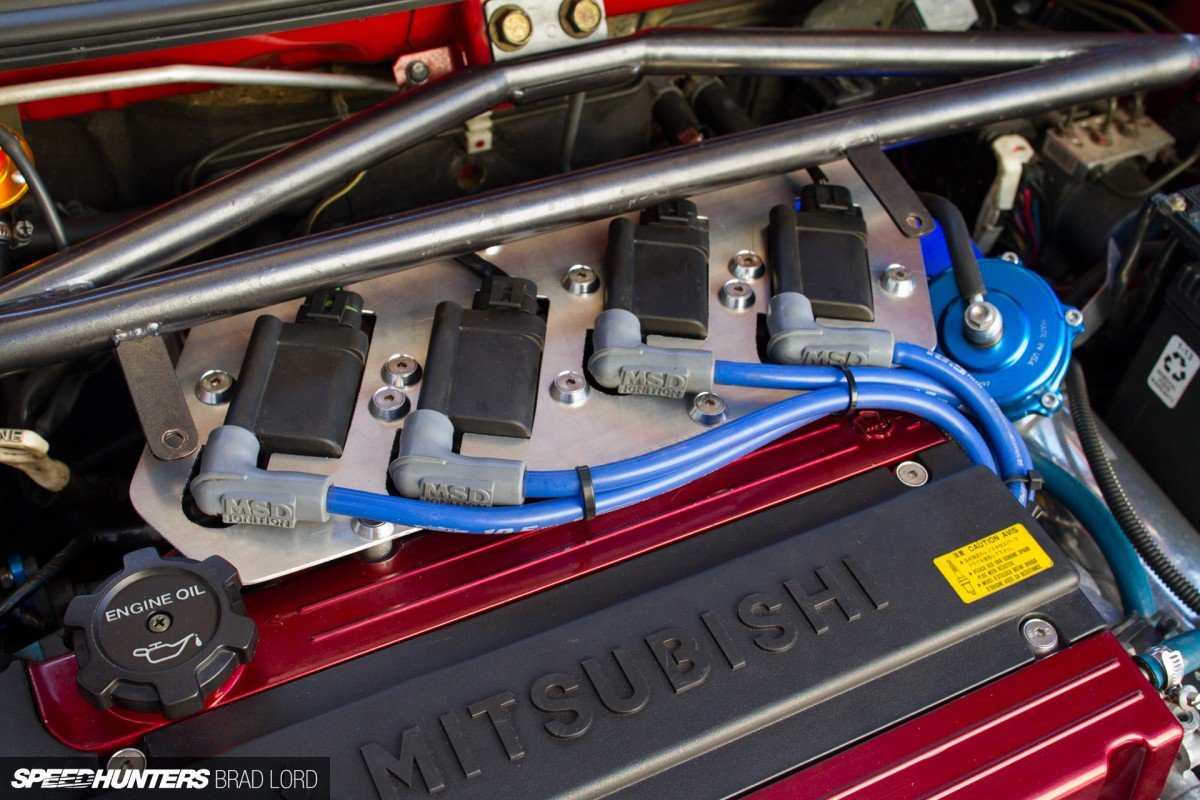 With mounting space for four AEM coils at a premium in the Evo's engine bay, I thought this tidy solution was pretty neat. A no-fuss approach has been taken with the fuel system too, and apart from a Sard Racing adjustable fuel pressure regulator fixed to the firewall, there's little to see. That's not to say that a large appetite isn't there though – because it absolutely is. To supply the required amounts of high octane E85 biofuel – which very handily is available from the pump just a few hundred metres away from the E&H workshop – there's dual Walbro in-tank pumps and four Injector Dynamics ID2000 injectors in the mix.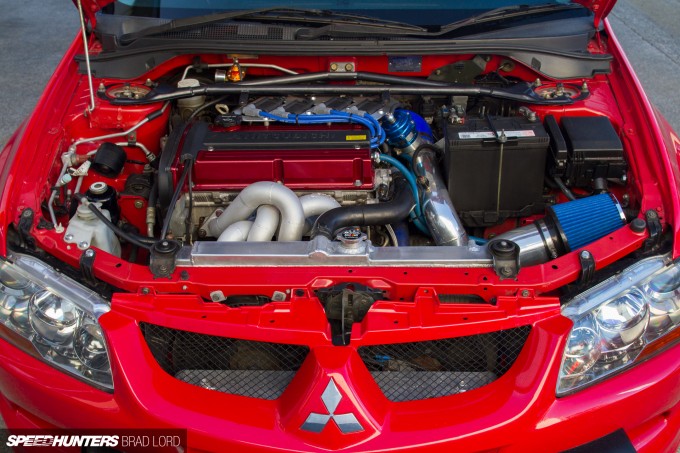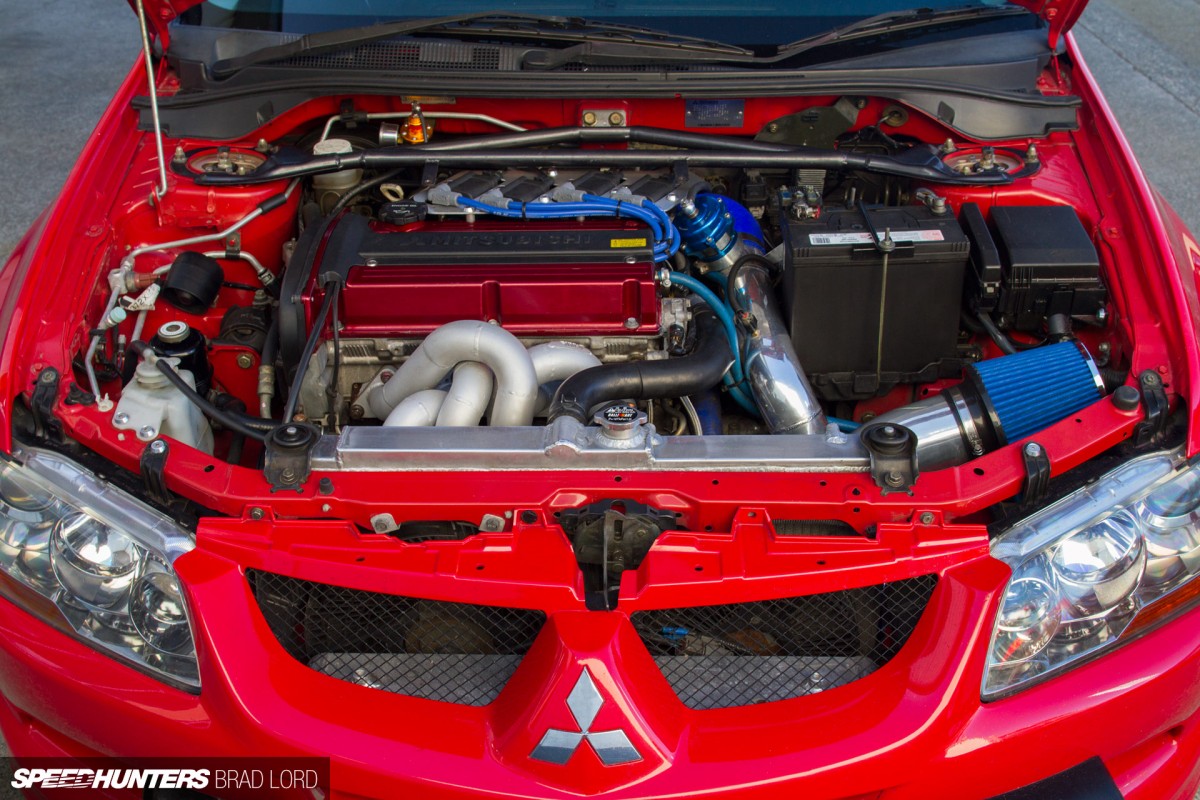 As impressive as the engine spec list might be, the sum of all the modifications wasn't truly realised until the Lancer were bolted up to E&H's in-house 4WD Dynapack chassis dyno, and tuning of its Link G4 plug-in engine management system was completed.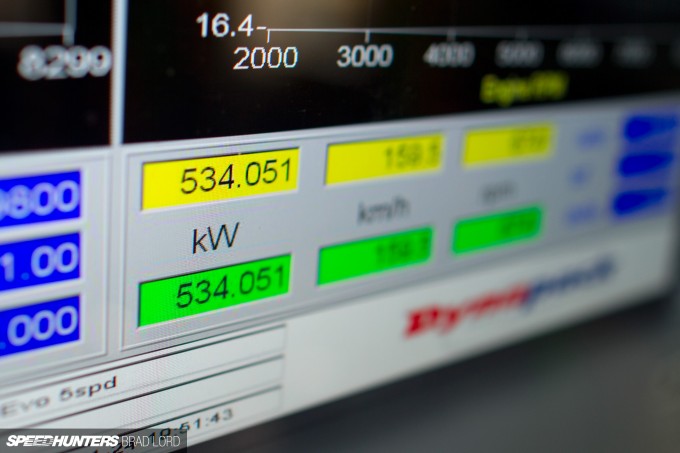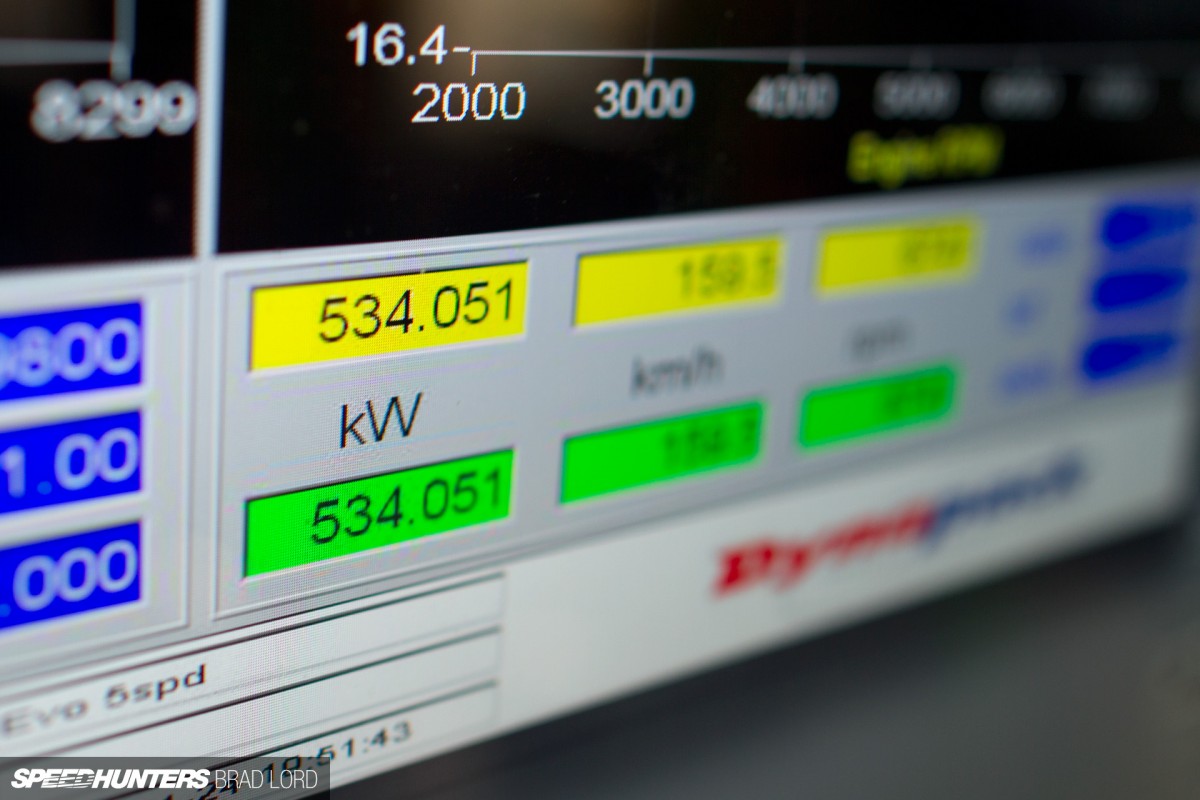 The result? An impressive 534kW – or 716hp – on its maximum 32psi (2.17bar) boost setting.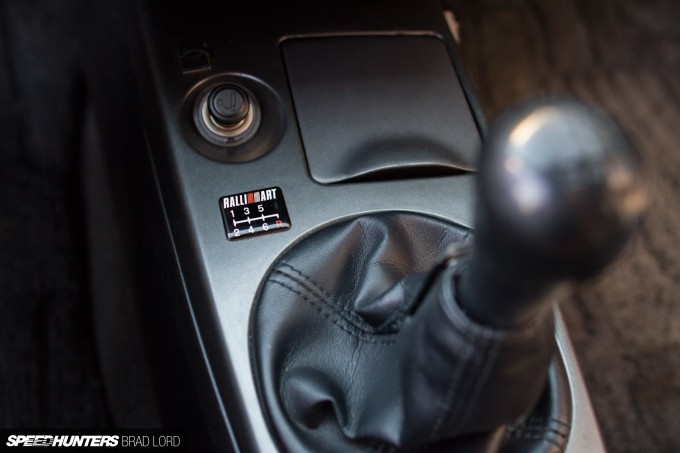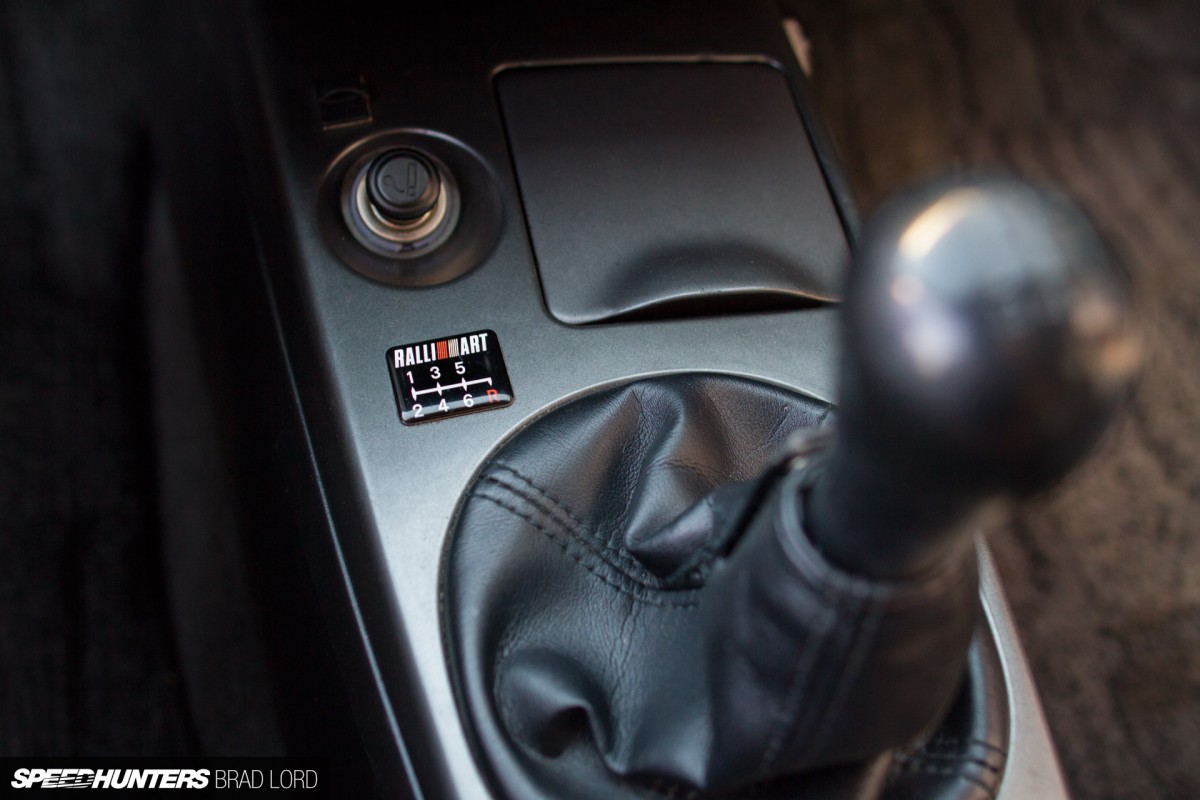 With that sort of output the driveline was always going to be the weak link in the chain, and according to Hans it didn't take long for Lancer's six-speed gearbox to lunch itself. That ended up happening more than once too, eventually prompting – despite what the Ralliart badge says – the installation of a KAPS five-speed dog box kit in the factory casing. A Wavetrac torque-biasing front differential and Evo VIII RS rear limited slip differential were added too, and more recently an aftermarket forged hollow tube to replace the fragile original item that runs between the centre diff and the transfer case.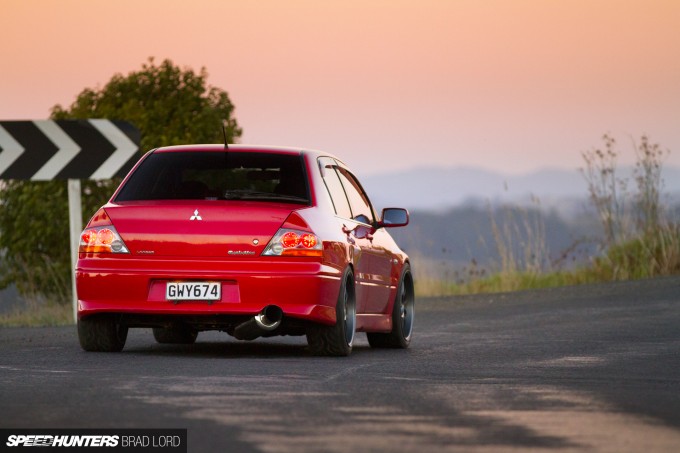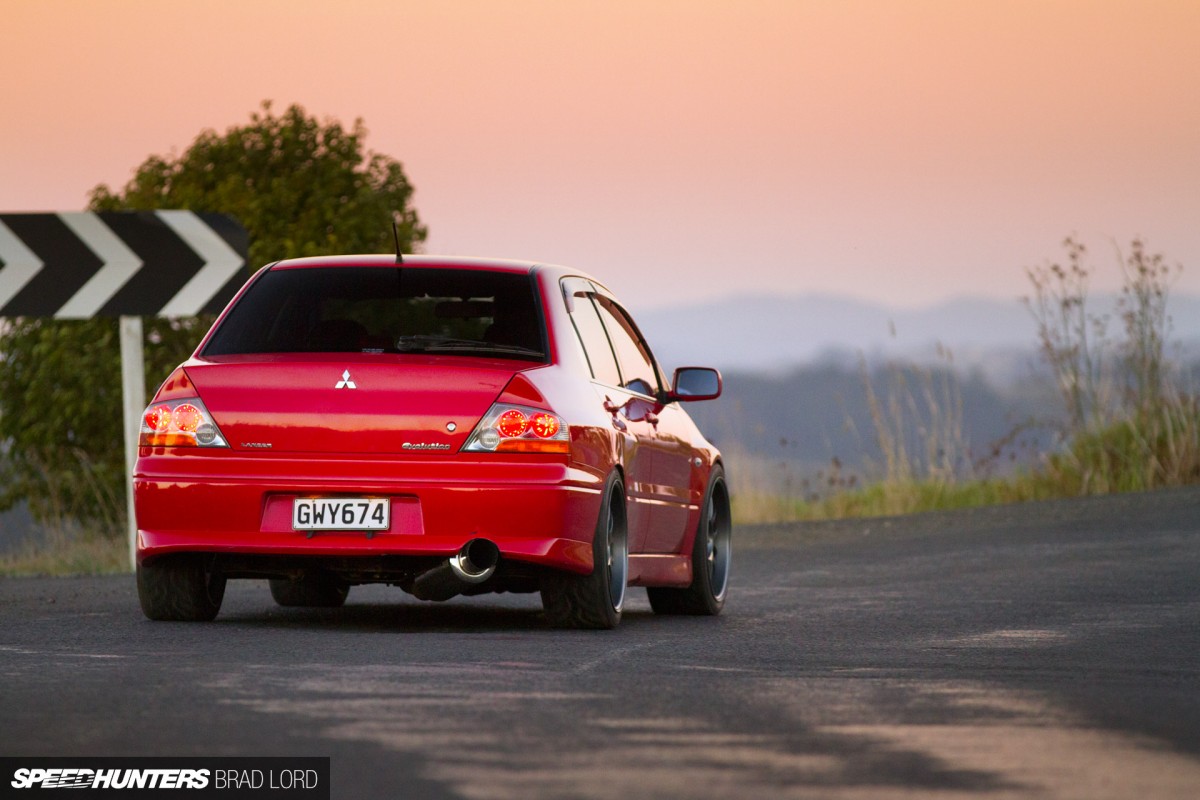 Apart from a recent snapped rear axle, which Hans admits was result of a too harder launch on the drag strip, there have been no further issues with breakages – even when all 700-plus ponies are cut loose on the driveline. And given all the desolate countryside b-roads at his disposal, that's something that happens regularly. From a handling perspective, the Wavetrac, which maintains drive to both front wheels during zero axle loads for improved acceleration out of the corners, and the motorsports-grade RS rear diff, have totally transformed the way the Evo drives. It's something helped in part by a set of BC Racing Gold-series coilovers and uprated Ralliart bushes throughout the entire suspension system.
Simple, but very effective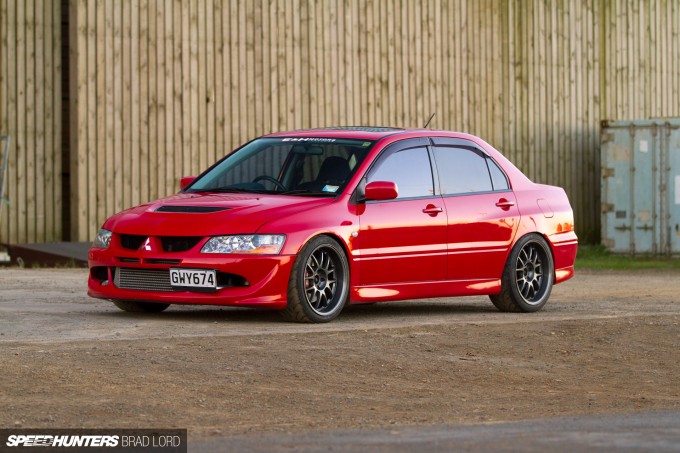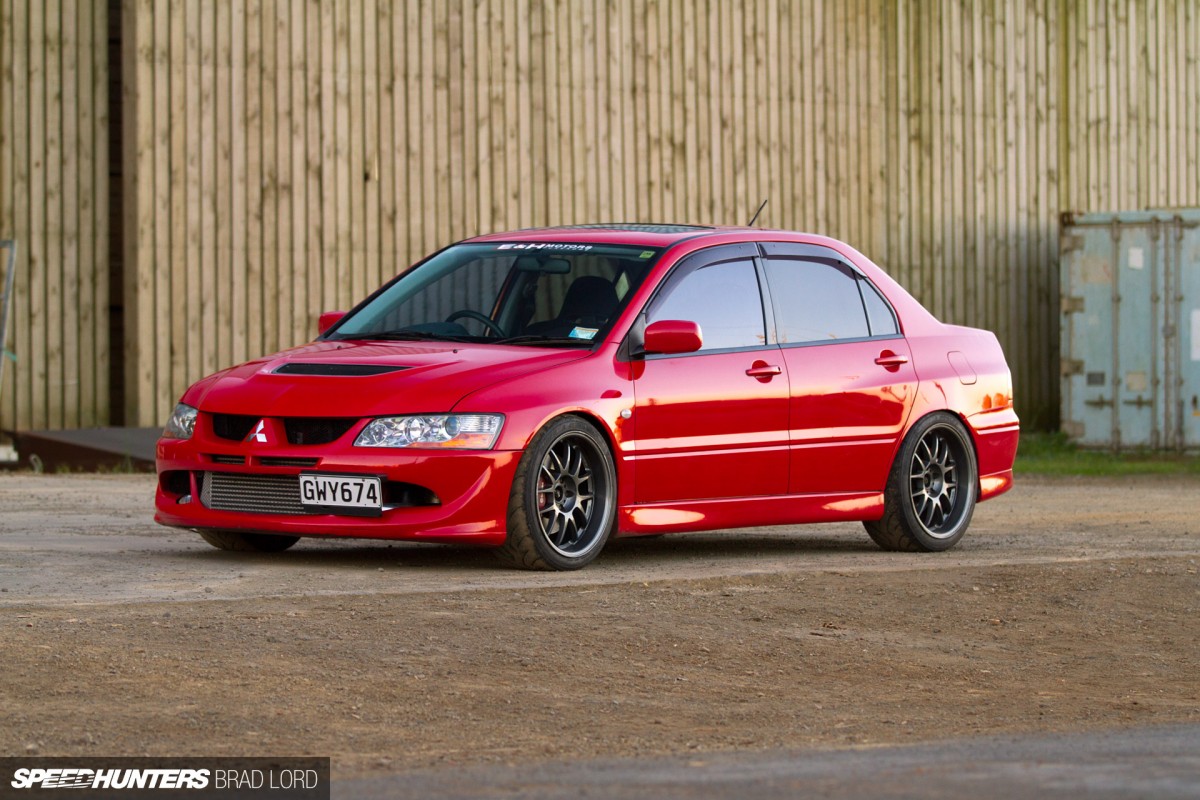 Despite its mechanical fortitude, one of the coolest aspects about this car for me is its mostly-stock appearance. Sure, Evo variants VII through IX make a pretty nice base for wide fenders, deep front splitters and giant GT wings, but for a daily driven street car less is sometimes more. And in this particular case, the rear spoiler delete plus red paint over gunmetallic wheels, works really well.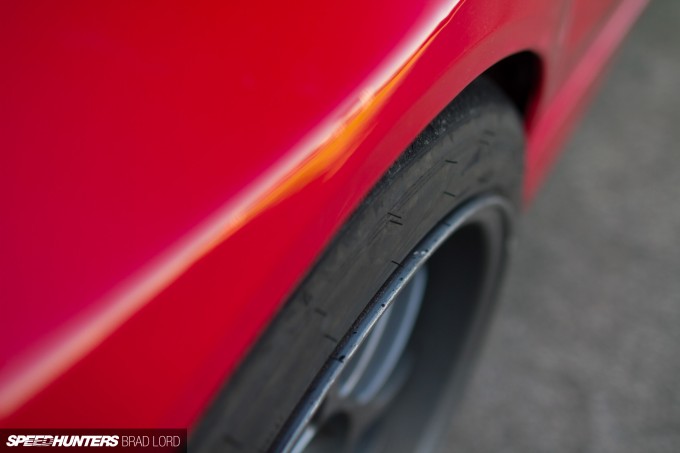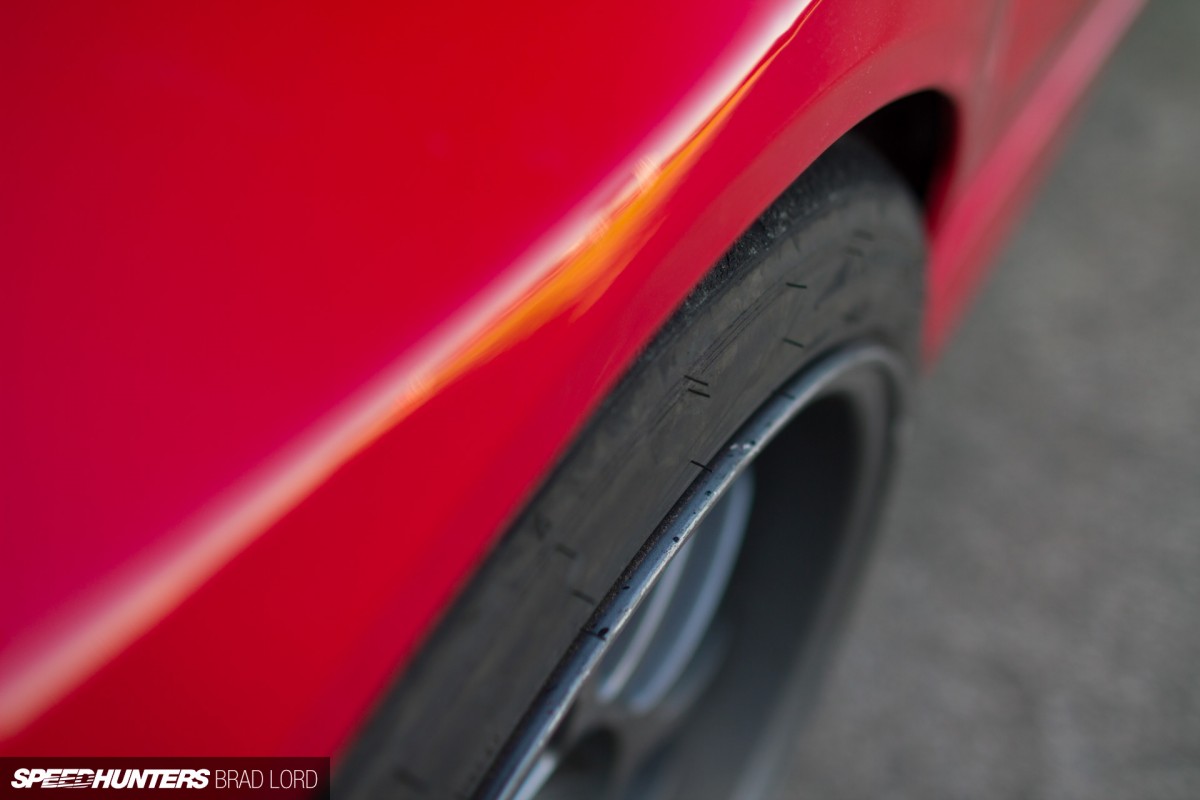 A lot of that is down to the way the car sits of course, and the Lancer's low but functional stance, coupled with what in my mind are perfectly fitted wheels pulls the whole look together. I'm not sure I can use the word 'sleeper' in the same sentence as Evo VIII, so let's just say the exterior treatment gives nothing away considering the firepower that hides beneath.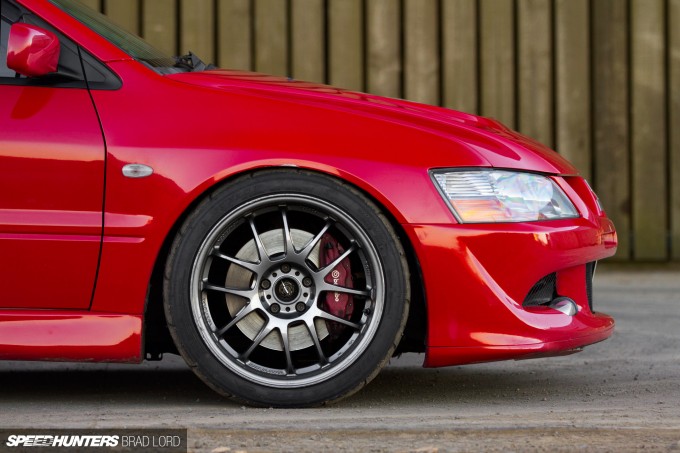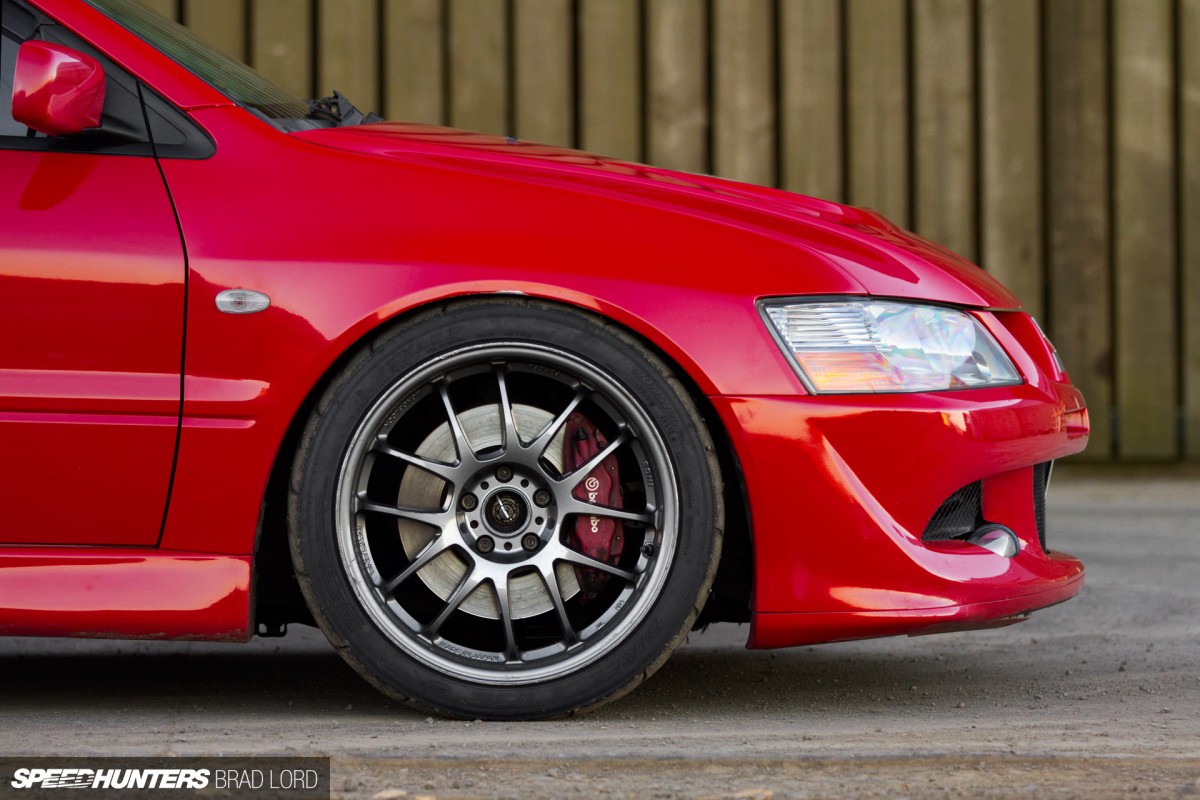 Like Hans' S14 Silvia race car, the Evo runs ING's TS06 Super Taikyu-spec wheels in an 18×9.5-inch +25 offset fitment, wrapped in Dunlop 03G 235/R40R18 semi-slick tyres all round.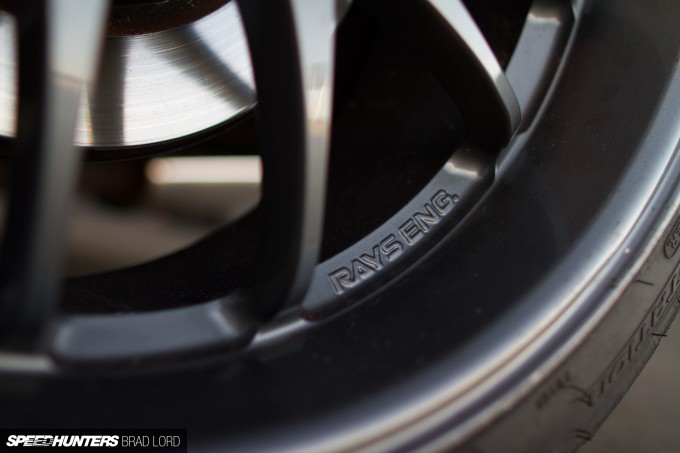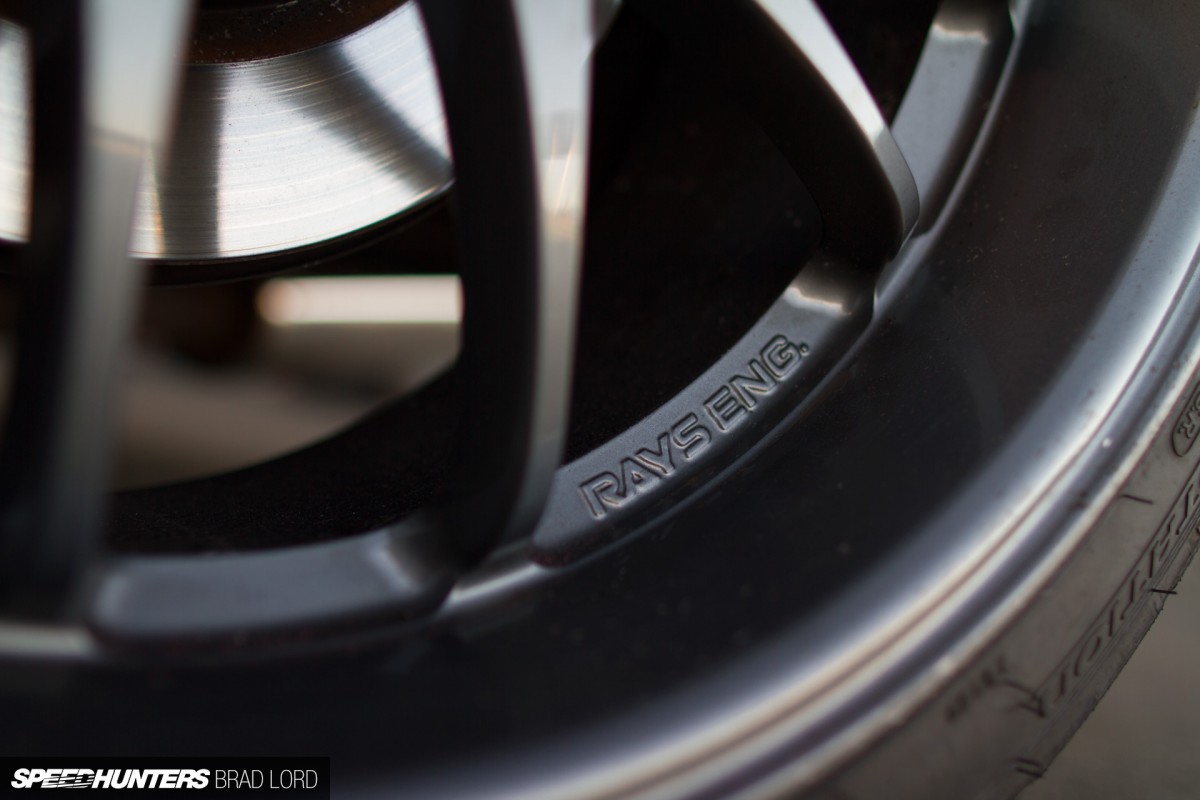 Despite not being all that well known, they're a quality wheel designed by ING's but engineered by RAYS in a forged monoblock form. So they're light and very strong.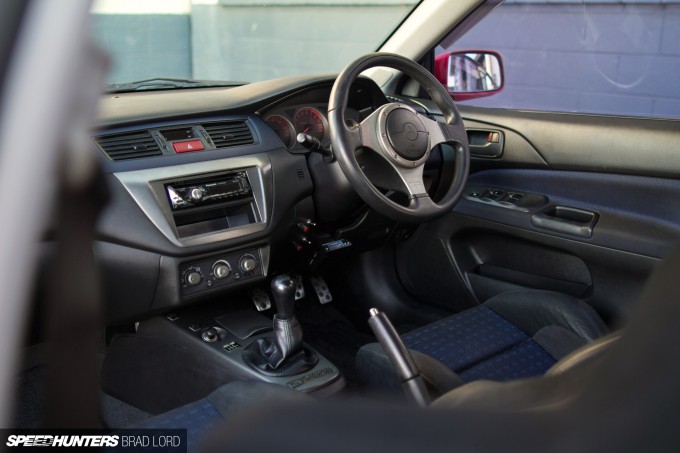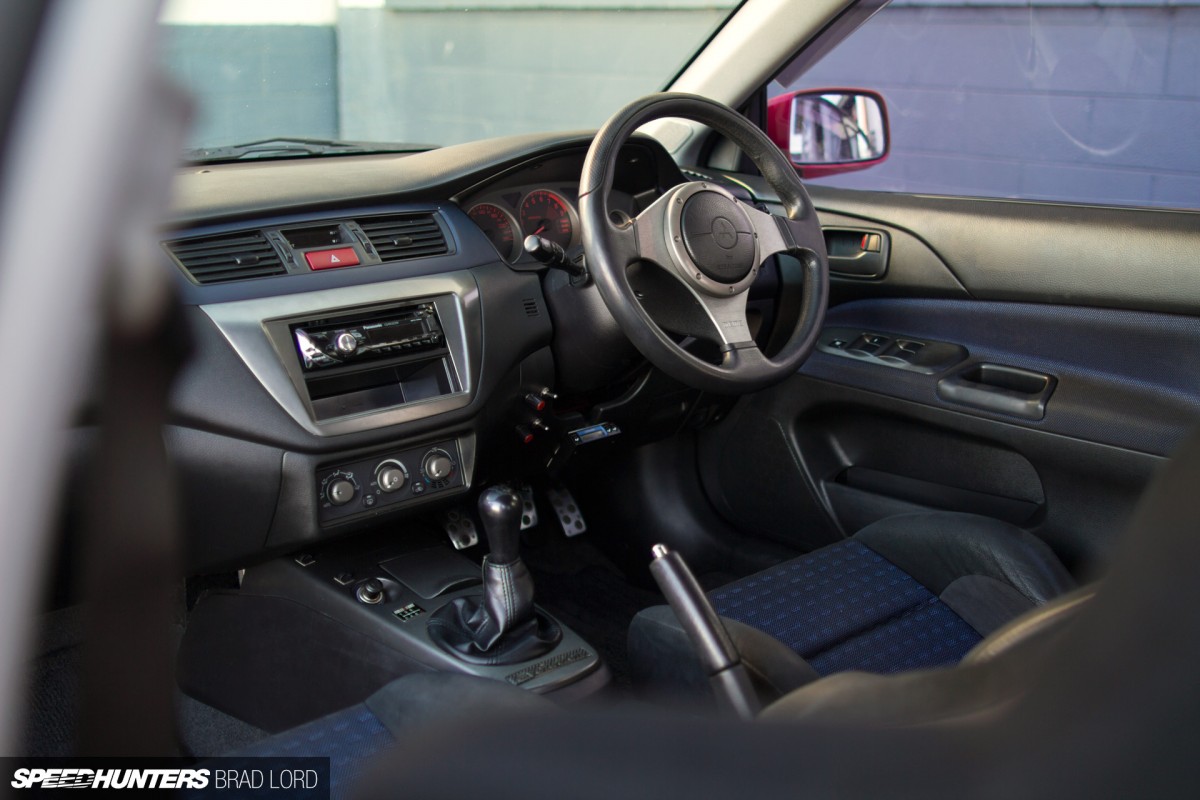 If the outside doesn't scream understated, then the interior certainly does. But given the VIII's factory appointments, including a decent MOMO steering wheel and Recaro seating, Hans has seen little need to make any alterations.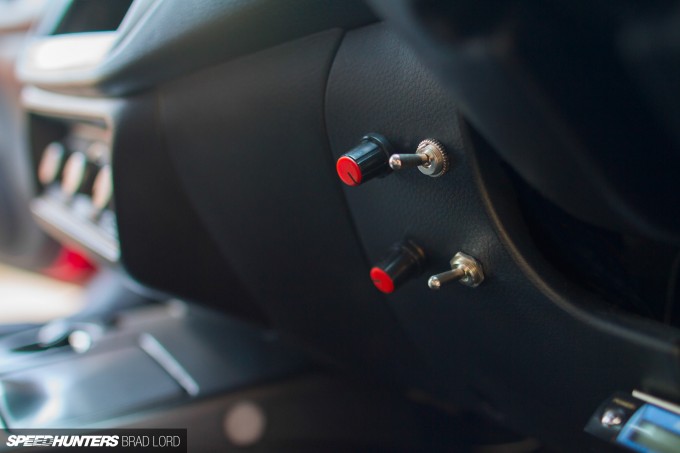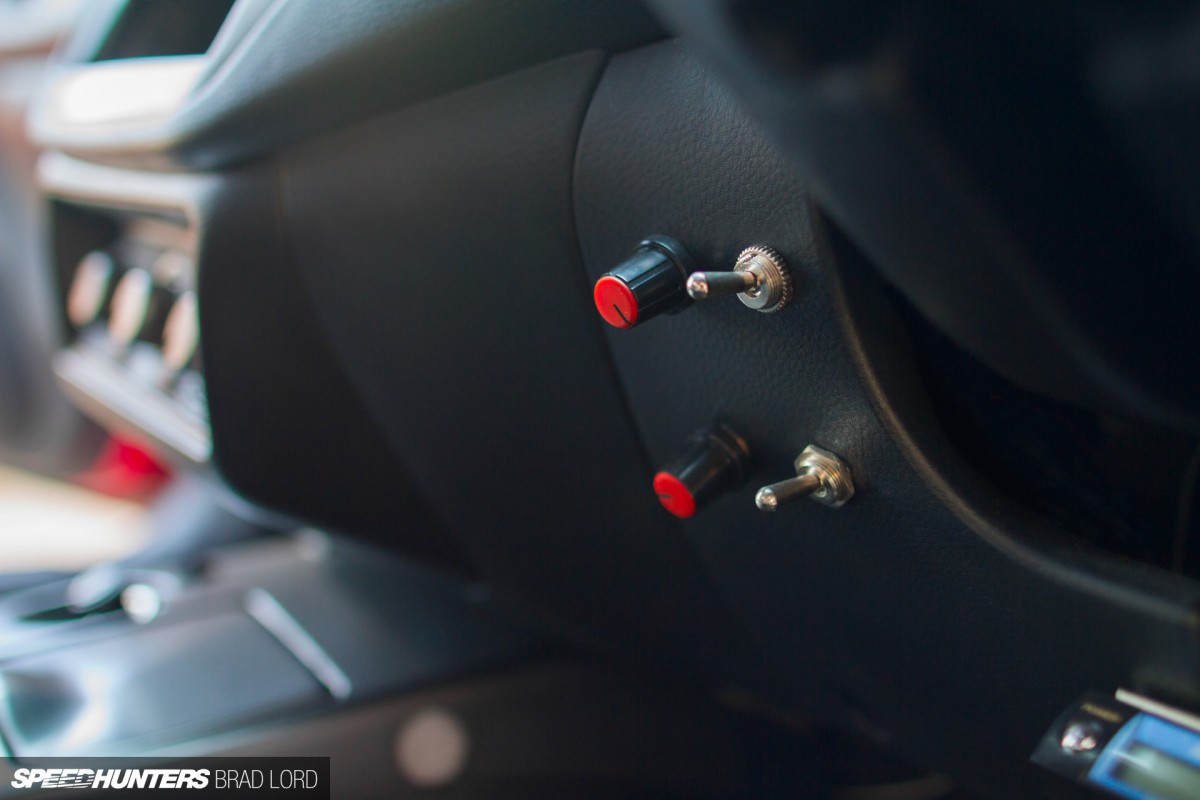 Well, at least ones that don't directly contribute to the Evo's performance. I was interested in exactly what these switches and dials were for, but instead of explaining them to me, Hans thought it would be a much better idea to show me first hand – which was fun. Essentially, you're looking at custom launch and boost controllers using functionality of the Link engine management system. In the past Hans has used custom two-stage boost controllers in his builds, with a switch to toggle between high and low settings. But with this set up, both boost pressure and launch control can be adjusted from their minimum to maximum parameters – and everywhere in between – on the fly. With a launch RPM selected and accelerator buried to the firewall, you can hear the power build as you wind up the boost dial. It's pretty cool and rather handy when Hans hits the strip.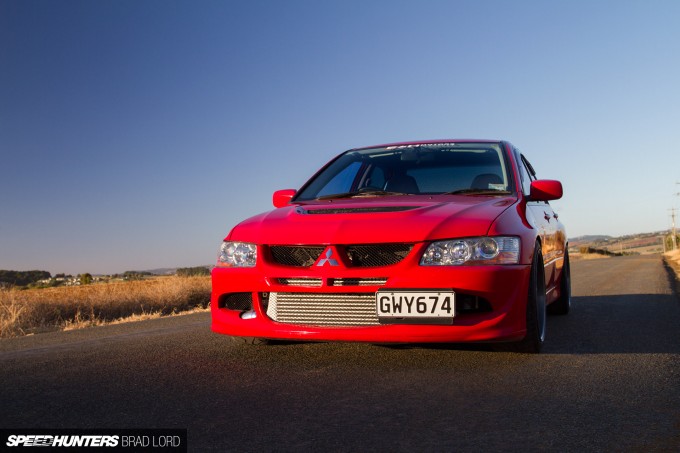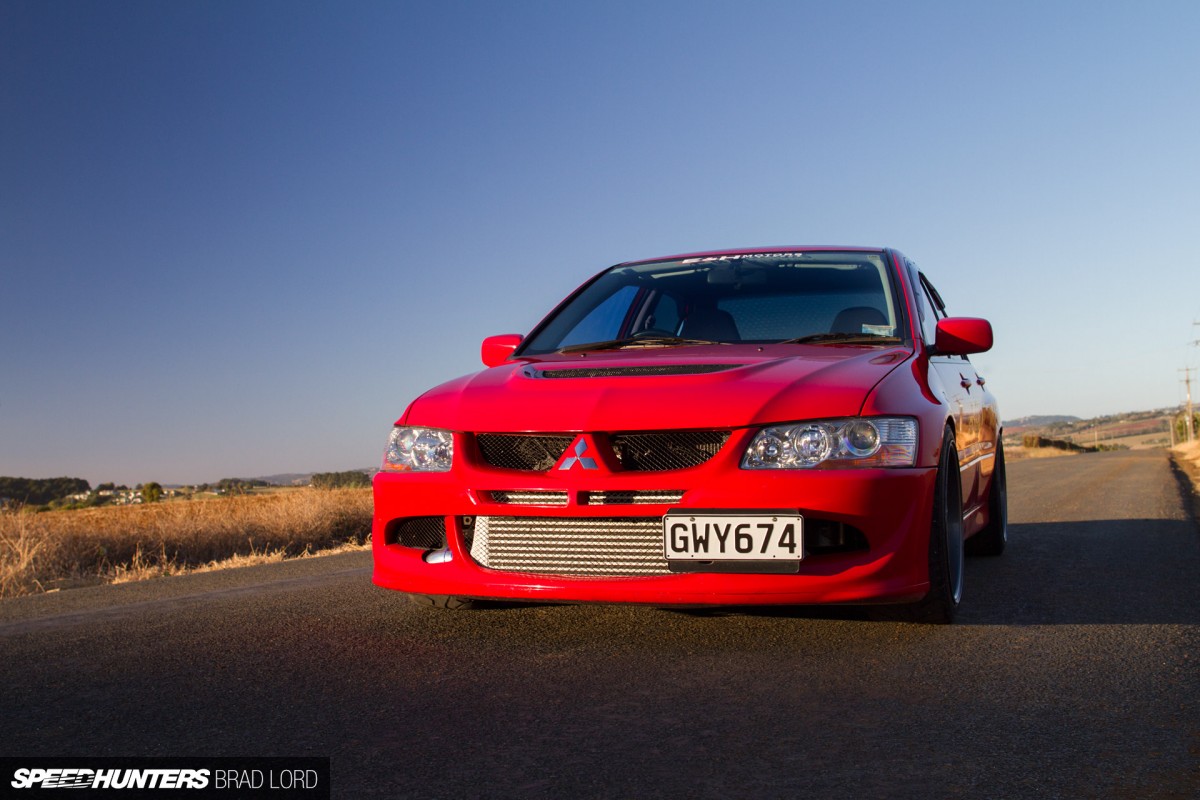 That's only happened a few times since he's owned the car (the last time resulting in that aforementioned rear axle breakage), but Hans has still managed to run some impressive numbers – 10.60 at 225km/h with a 1.95-second 60ft on drag slicks, and 10.70 at a higher 226km/h on 2.0-second 60ft using regular radial street tyres. As those time slips suggest, there's a lot more in it should Hans be able to get it off the line cleanly – a single-digit pass even.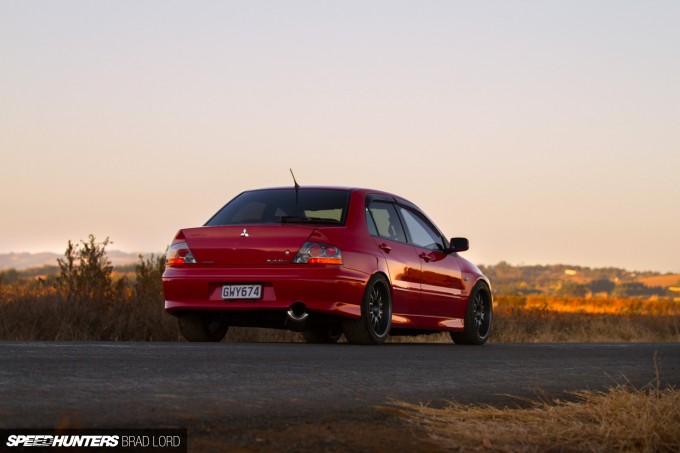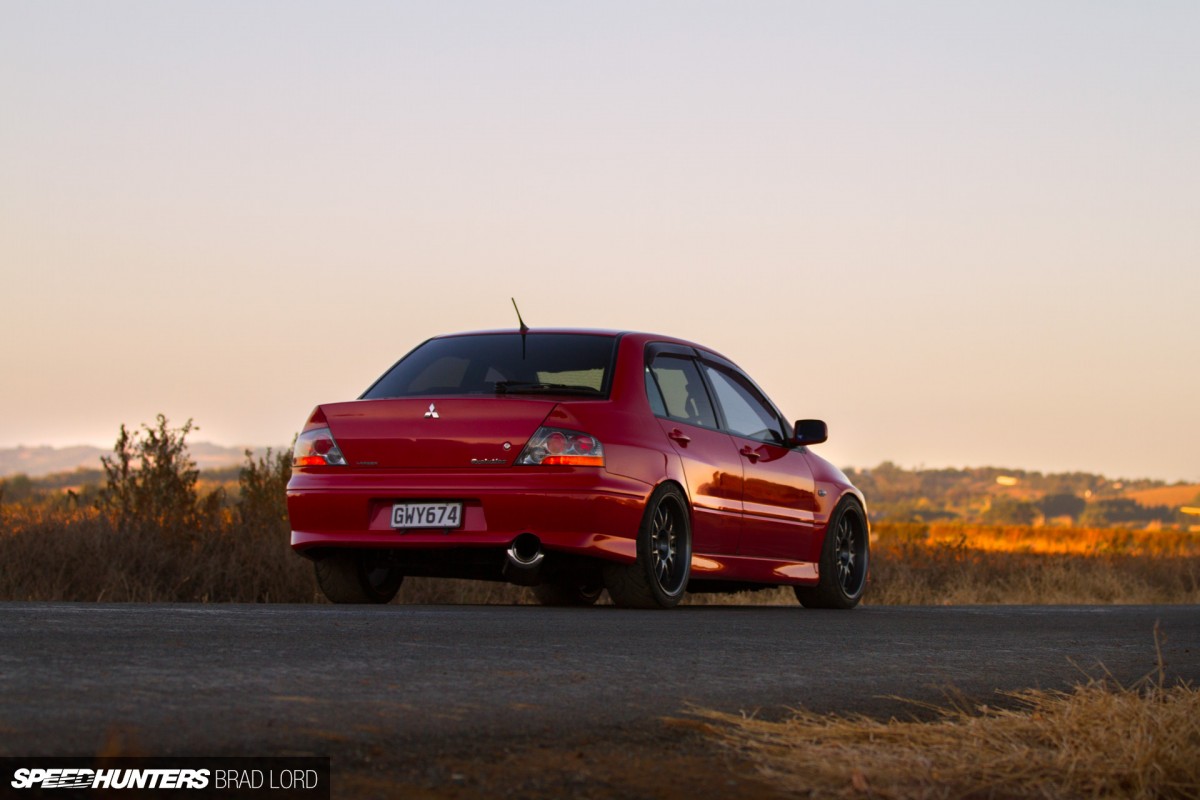 Hans might have not been in the market for a stupidly-fast Evo street car when the opportunity to buy the car, but I get the feeling he won't be parting ways with it anytime soon. And it's easy to see why too. Because one minute it can be as friendly as as a standard VIII, and the next – with a simple twist of a dial and full boost unleashed – it's transformed into an absolute animal. But for Hans, that's all part of the appeal. In the past he has toyed with idea of ripping out the interior and caging it up for circuit racing, but then he'd just have to build another car for daily driving duties. And I very much doubt it'd be as scarily quick and fun to drive as this one.
Brad Lord
brad@speedhunters.com