Flame suit on
Now that I've given you guys a look at what went down on Saturday during the Offset Kings Car Show at Formula Drift Long Beach, I want to continue my coverage with a closer look at six of the most notable cars from the event. From American VIP style to a tough AE86 and an immaculate old school Civic, I think I rounded up a pretty interesting selection here.
Let's begin, shall we?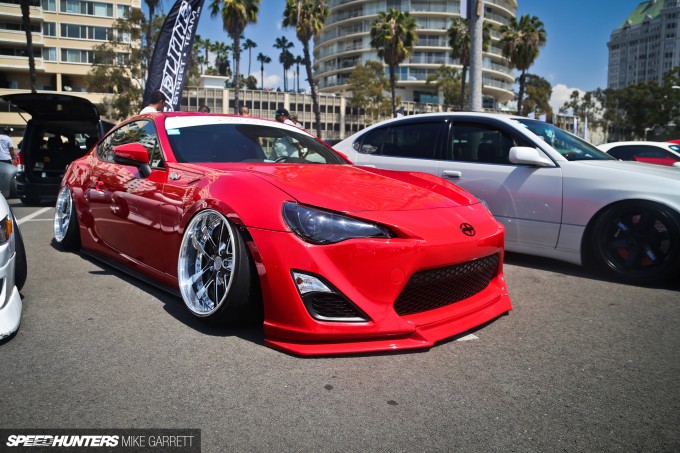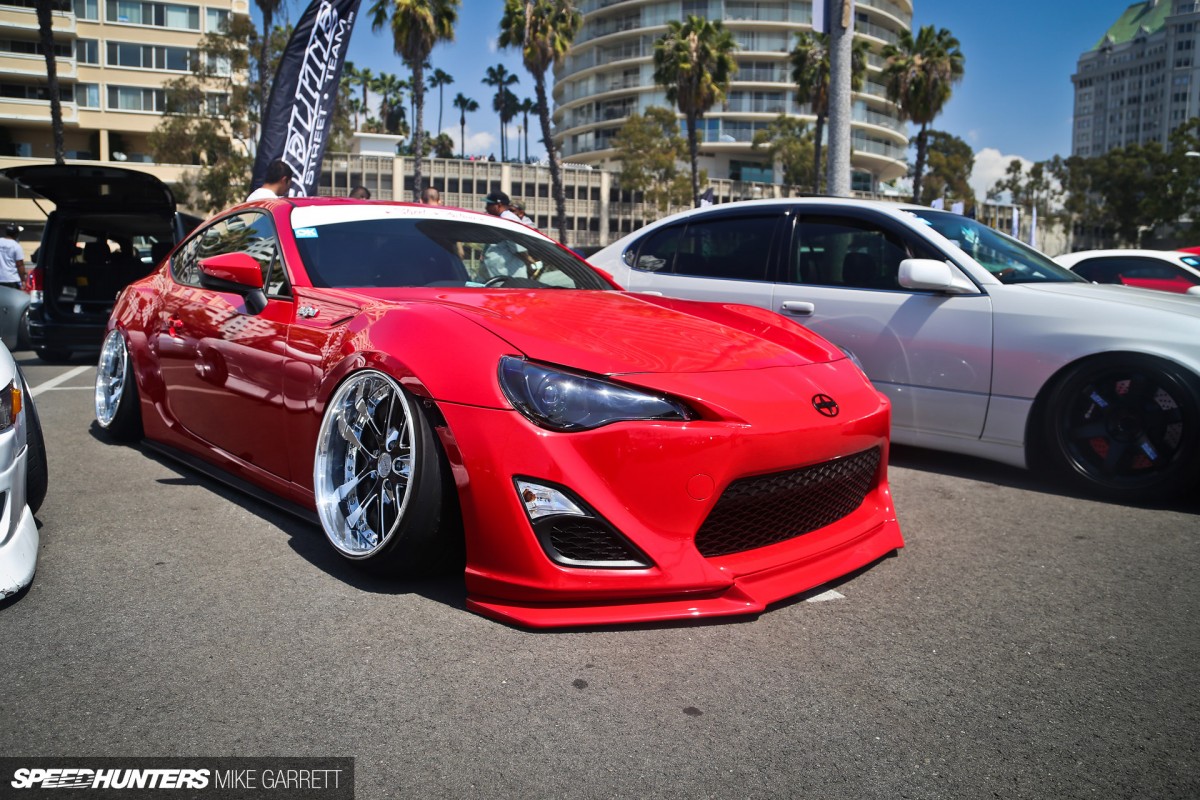 The lineup at this event included several examples of the Scion FR-S, but none got more attention than this red machine prepared by an outfit called Street Faction right in Long Beach.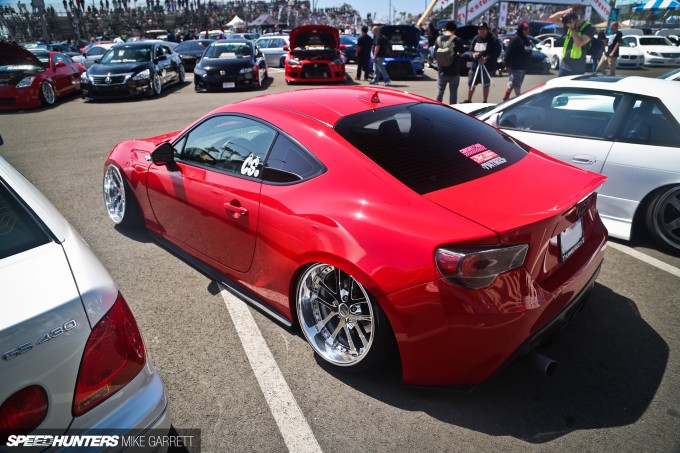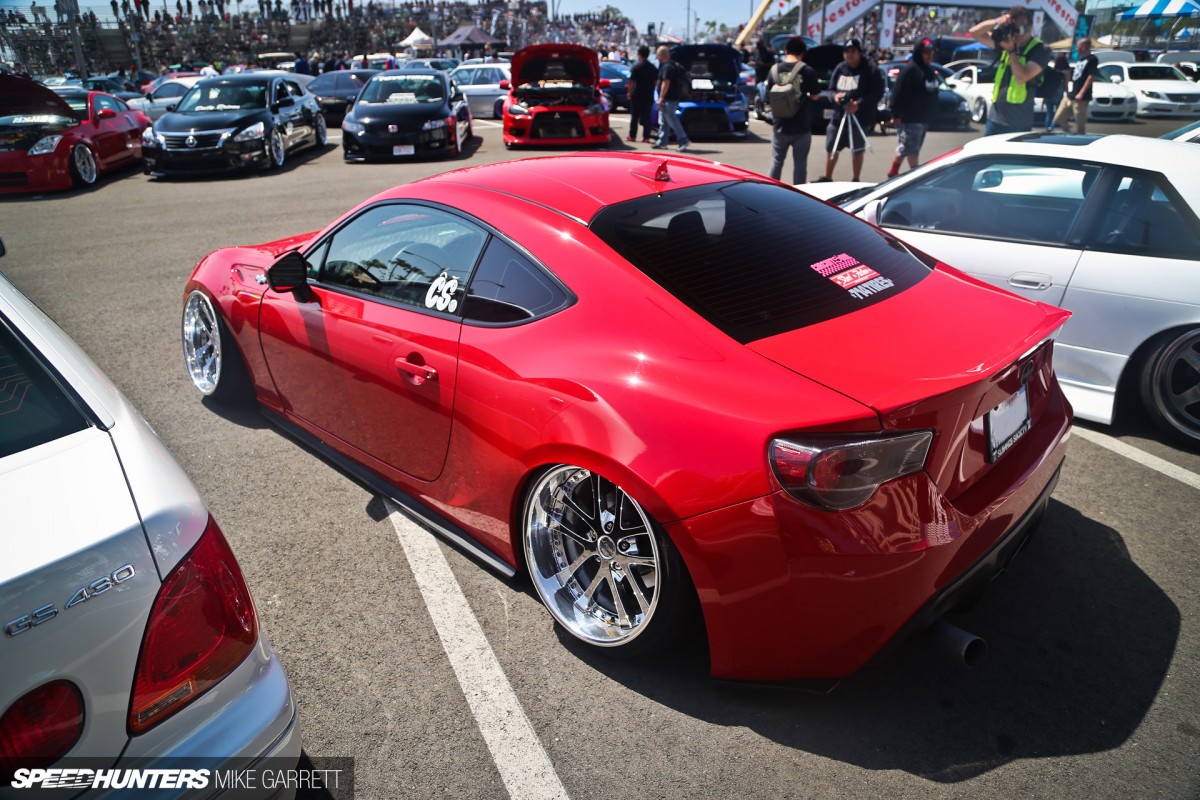 I can pretty much guarantee that this one is going to generate some colorful comments down below, but I think that's the whole idea.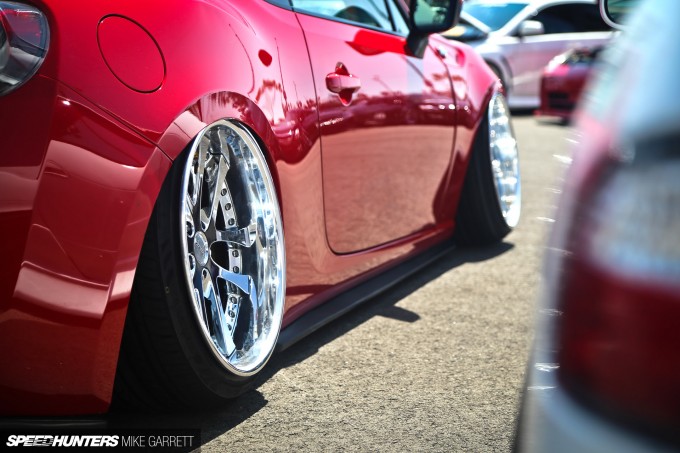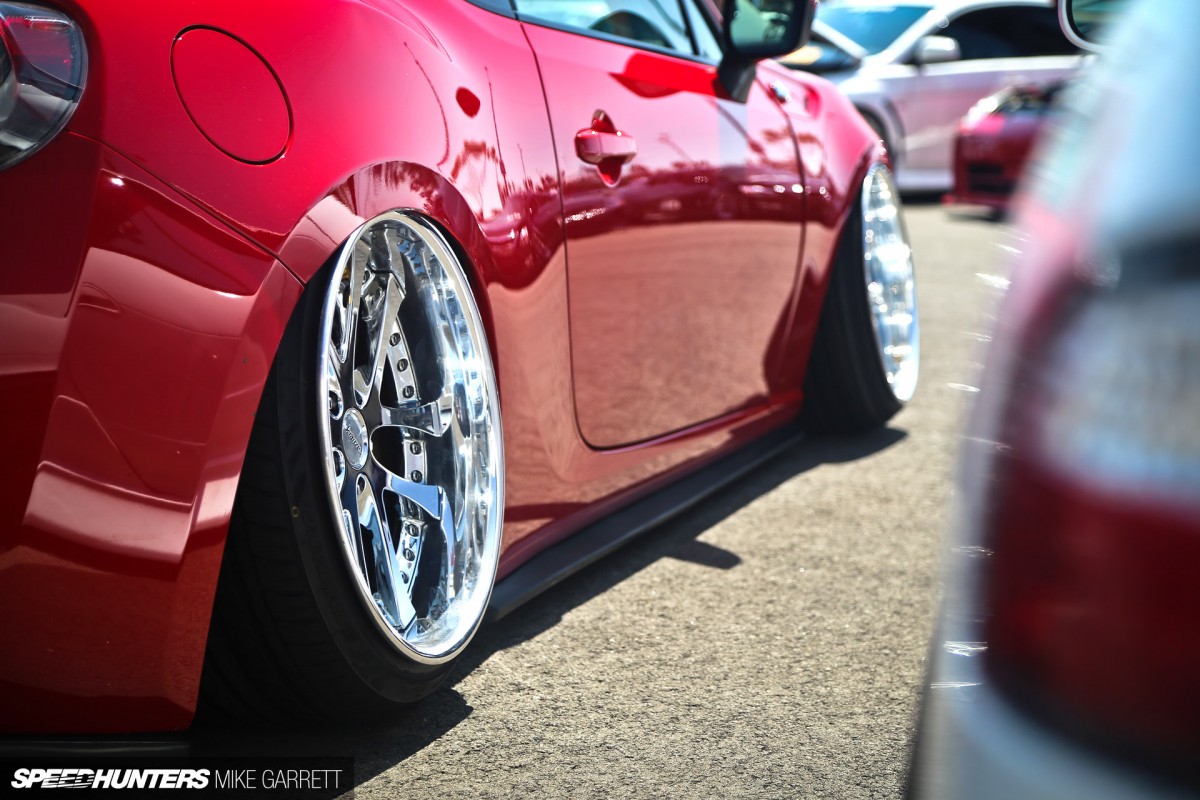 The wheels are deep-lipped Weds Kranze LXZs, and even crazier is that this height was achieved with an old school coilover setup. Yes, it somehow actually drives at this height!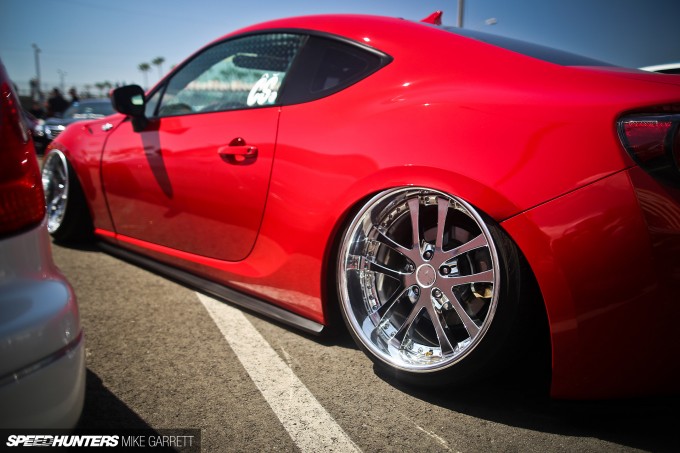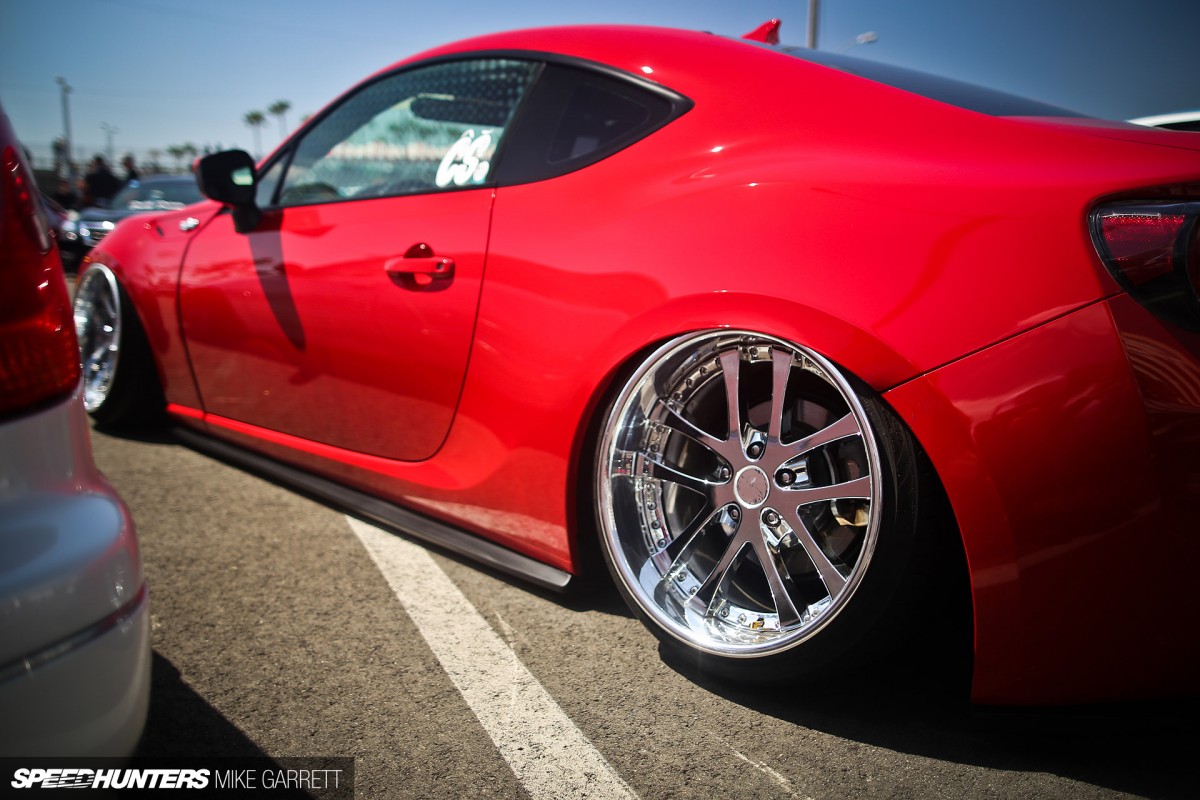 In the end, the FR-S took top honors in the Slammed class, which in Offset Kings speak is pretty much the equivalent of best in show. Not surprising at all considering how much buzz this thing was making over the weekend.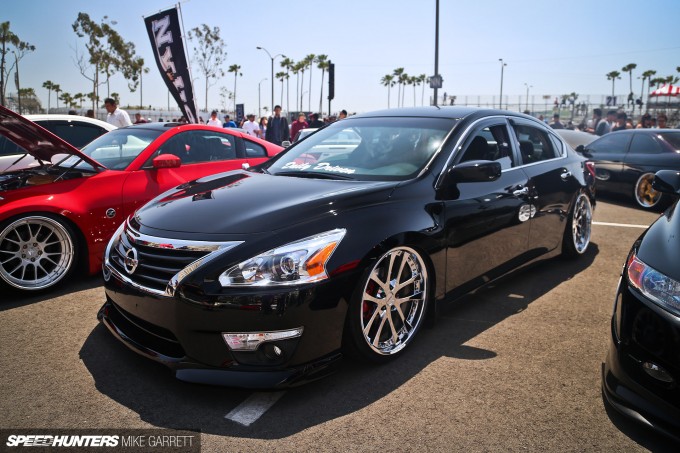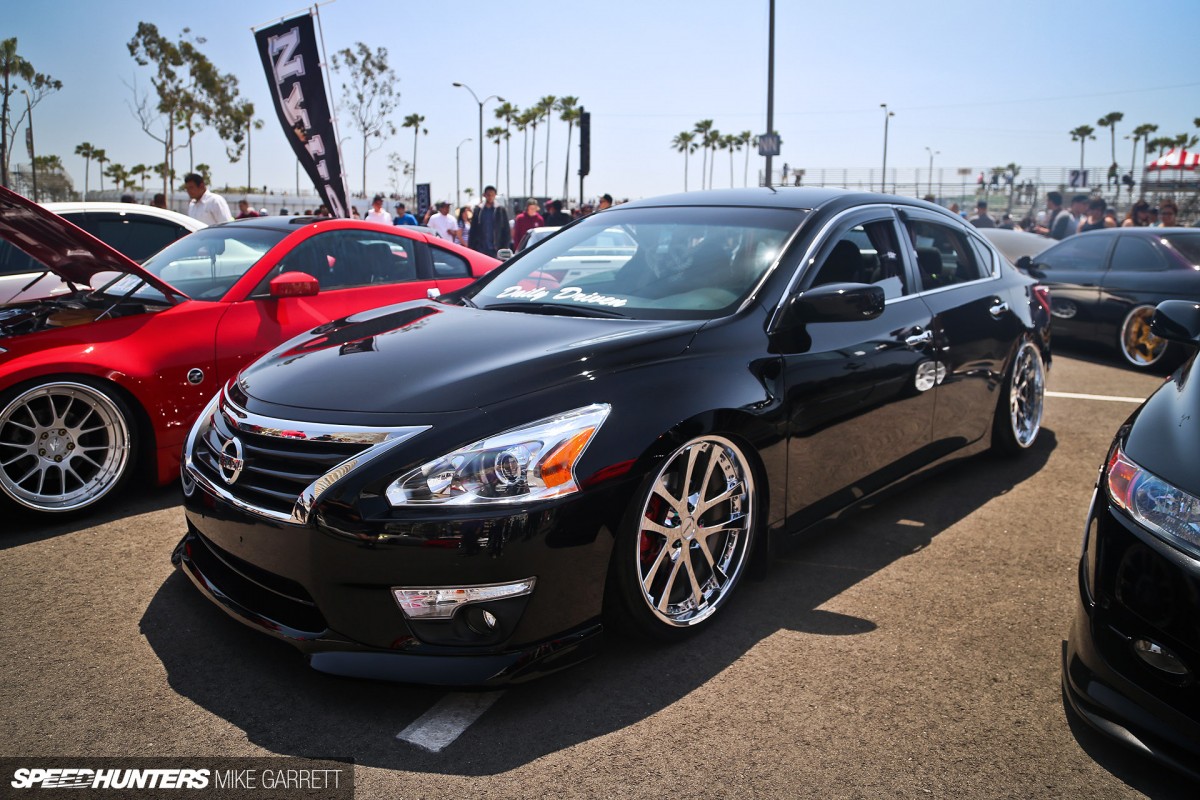 It's not very often that we feature a Nissan Altima on Speedhunters, but I found myself being quite impressed by this VIP-inspired example.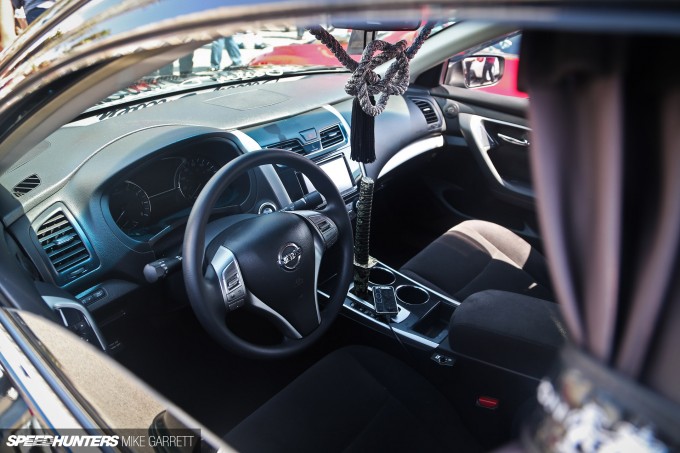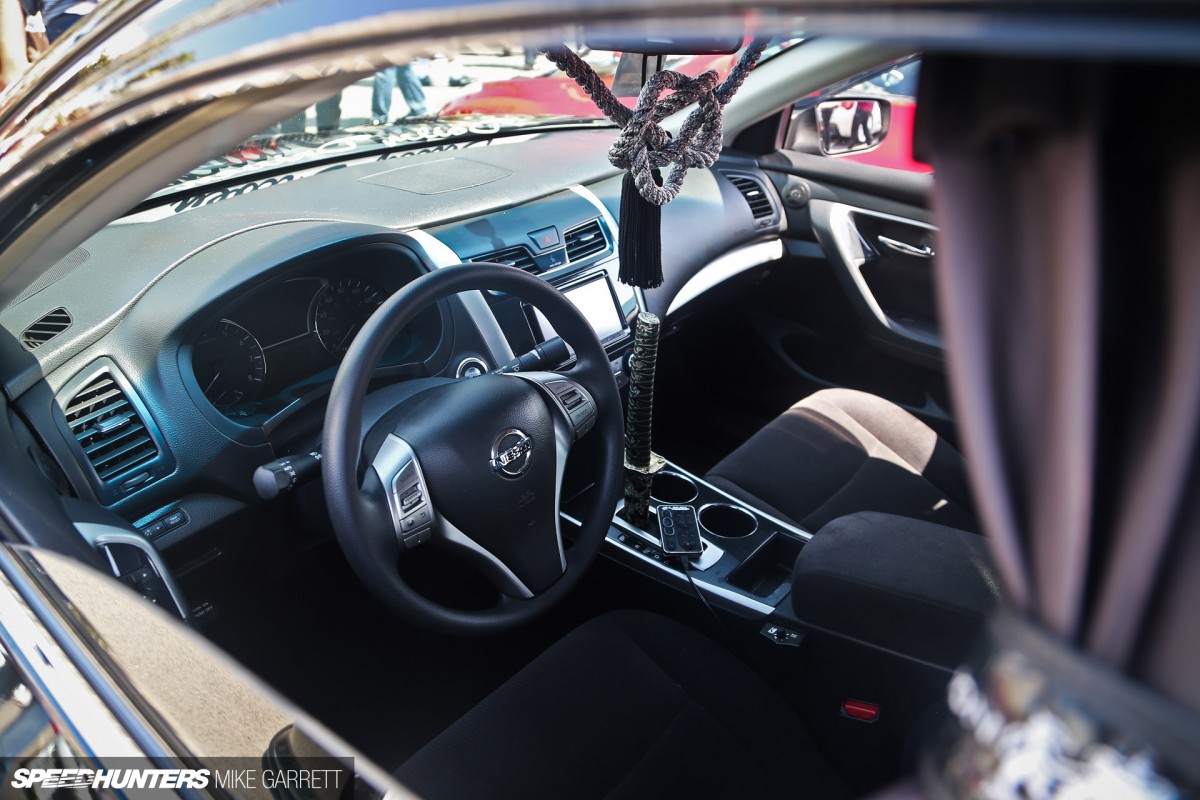 Along with the bippu style exterior, the interior of the Nissan had all the requisite VIP elements as well. Curtains, tray tables and of course the fusa knot hanging from the rear view mirror.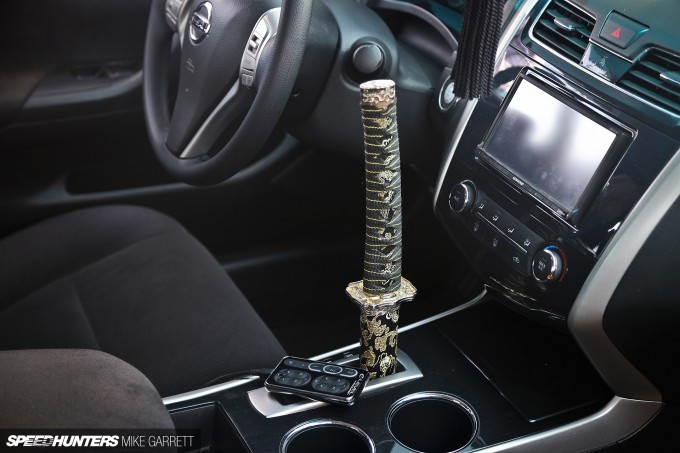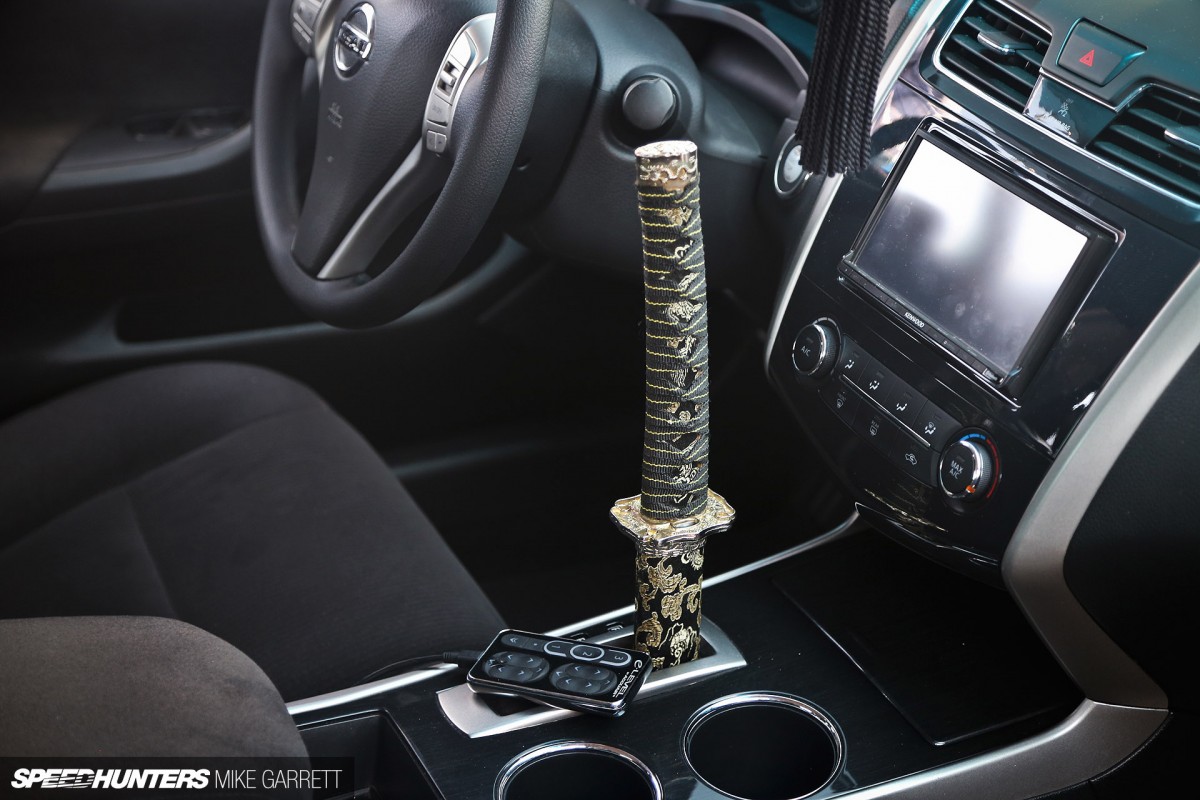 Perhaps the coolest thing inside the car was the shifter, which as you can see uses the handle from a samurai sword. Also note the controller for the air suspension setup.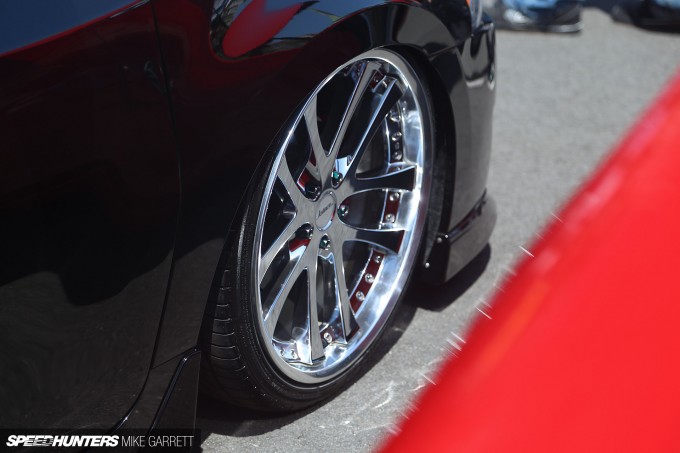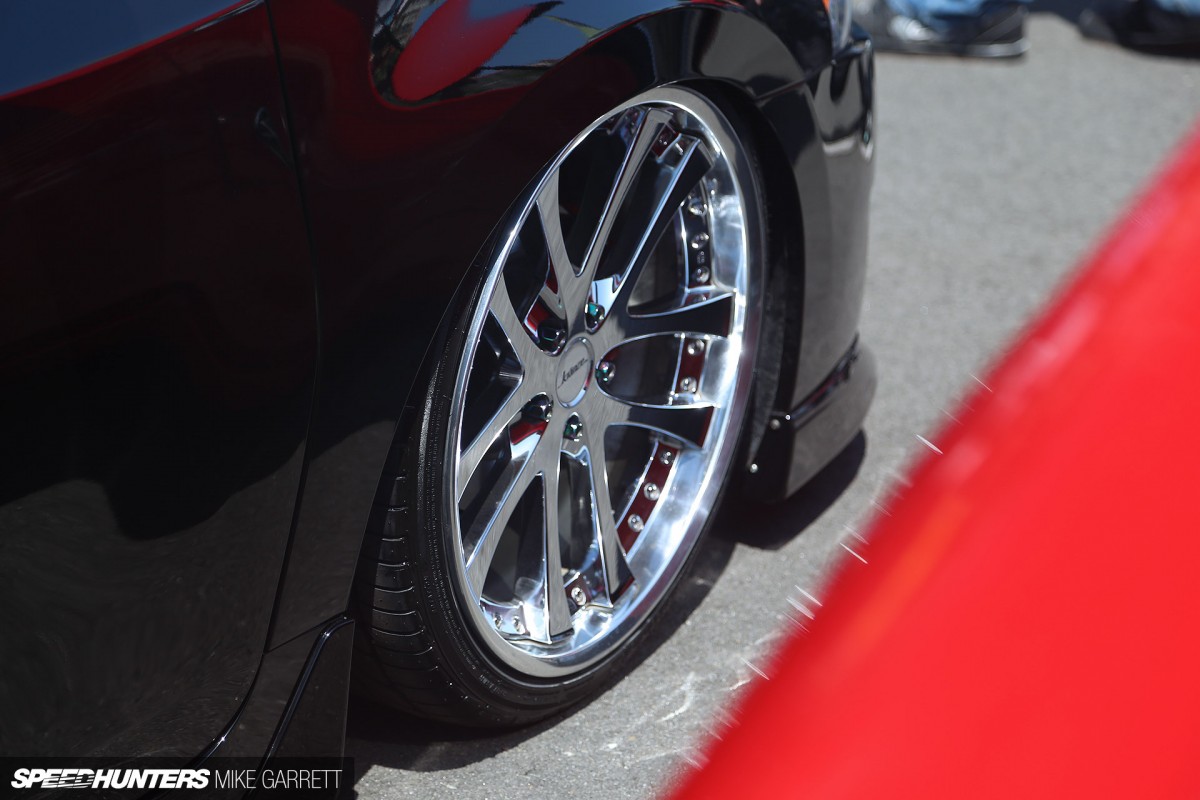 Like the aforementioned FR-S, this big Nissan is running a staggered set of Weds Kranze wheels that further enhance the luxury look.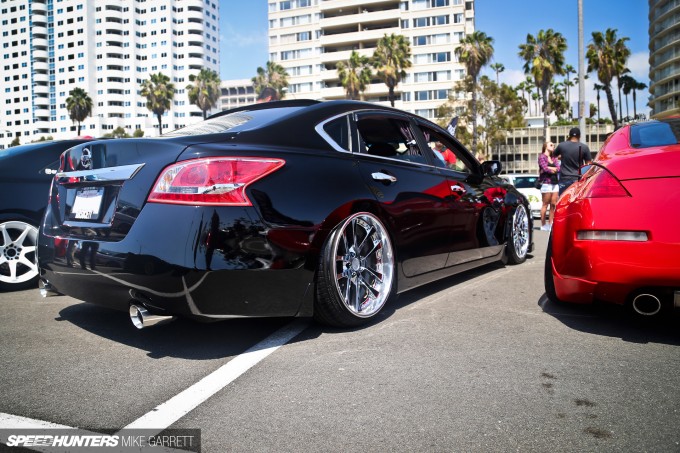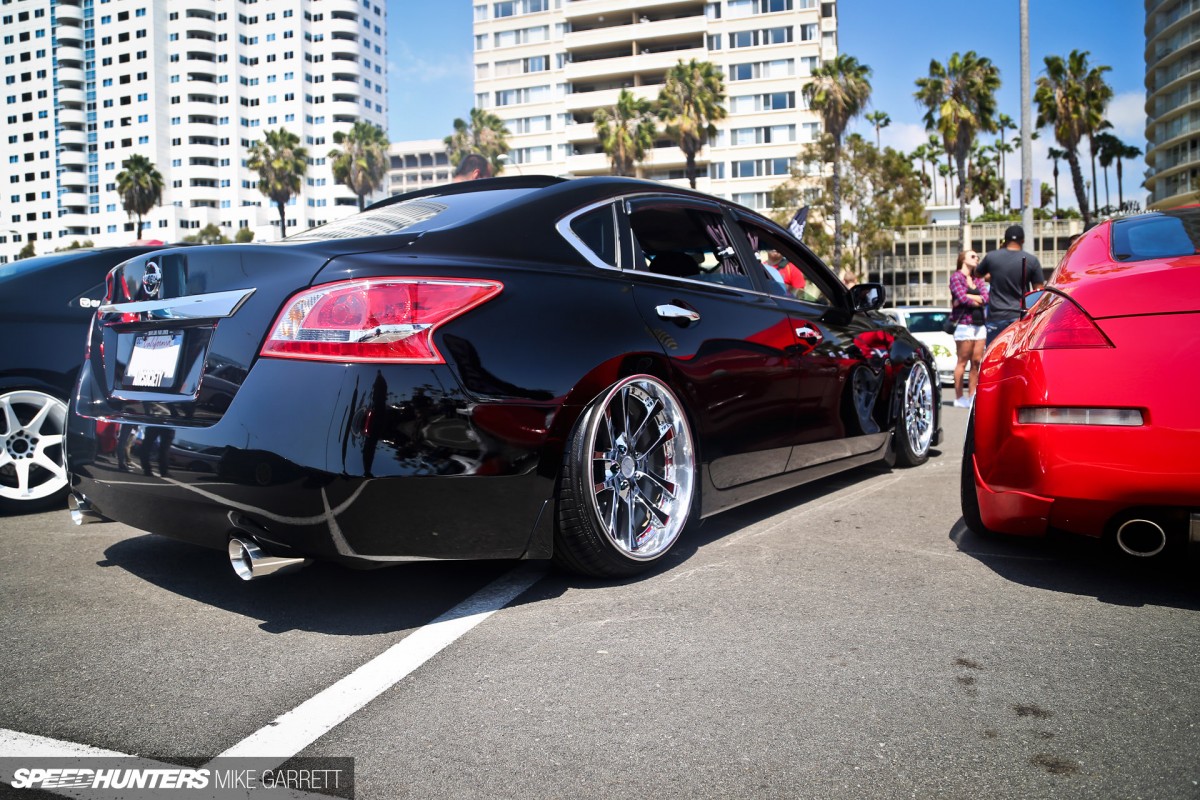 The Altima surely isn't the first car that comes to mind when you think VIP, but that's exactly what made this one stand out. It's always cool to see people thinking outside the box with their cars.
Old school cool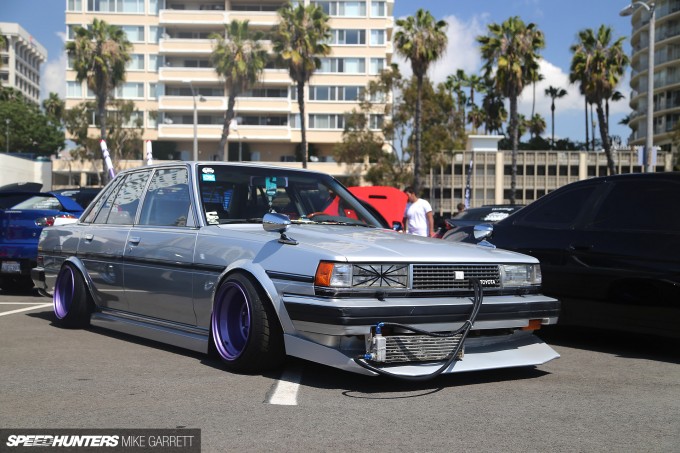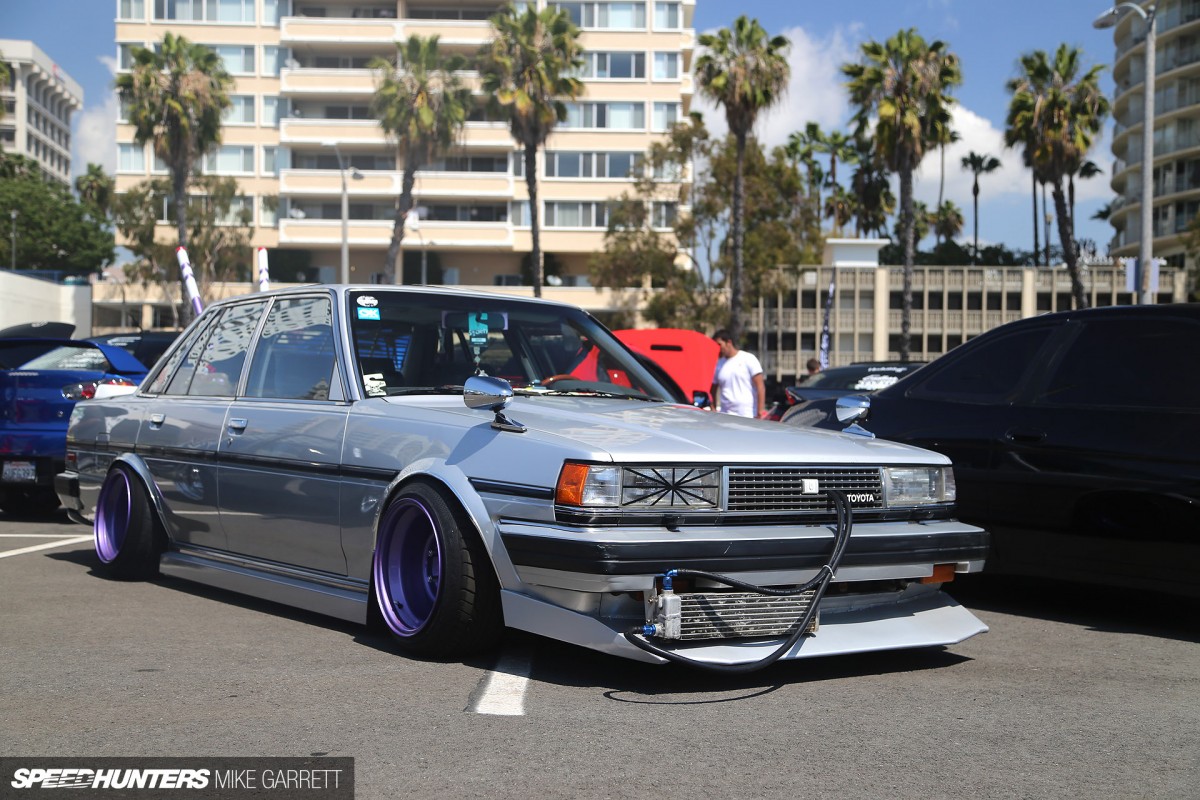 Let's jump back to the '80s now with an MX73 Toyota Cressida that's been given the full Japanese street racer treatment.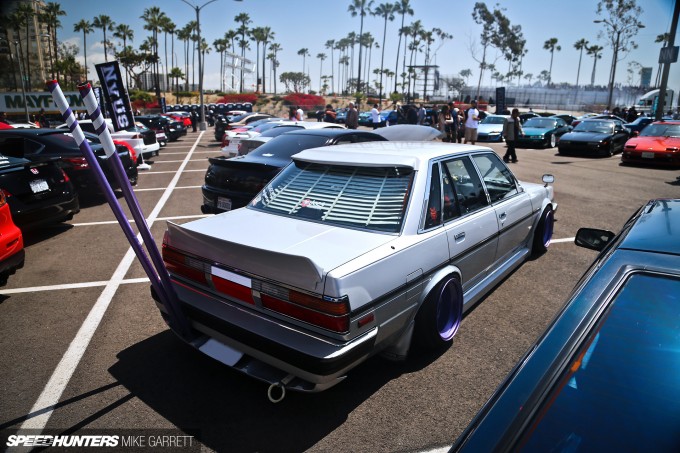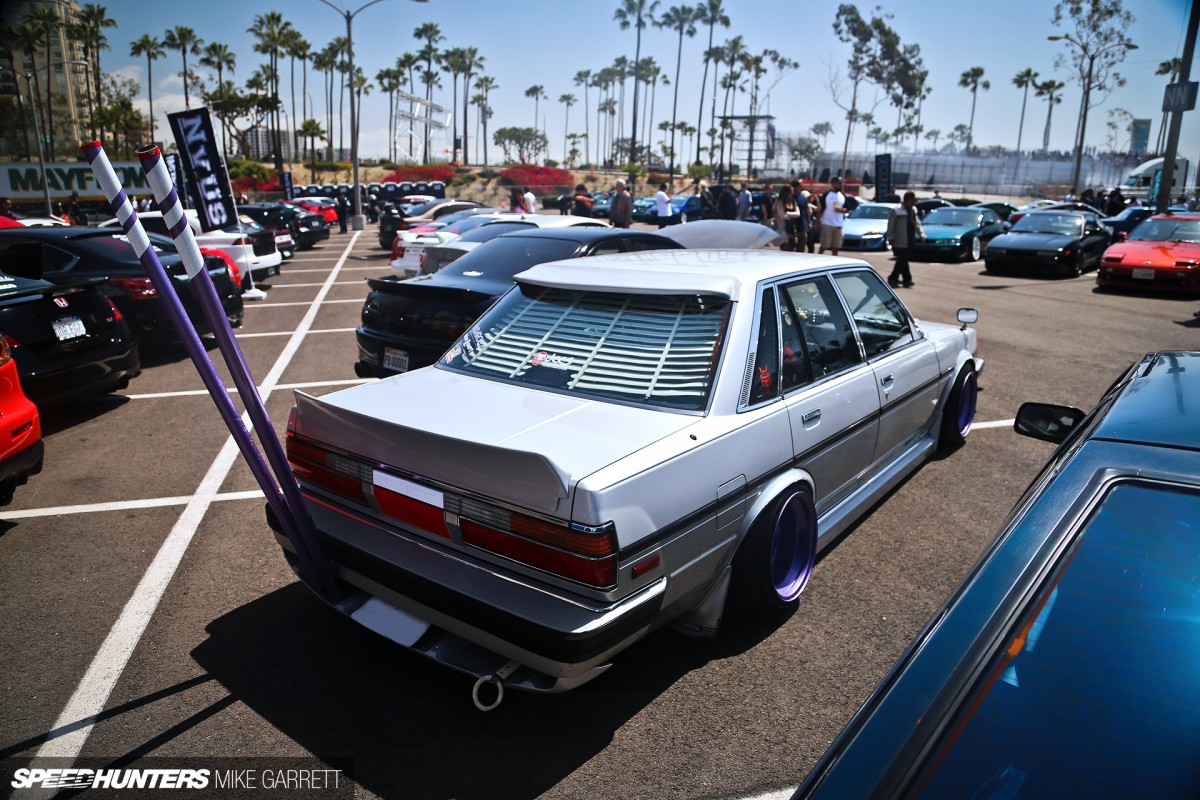 It seems that each year these guys get more adventurous with their builds, and I have to say this Cressida is one of the more faithful interpretations of the style that I've seen outside of Japan.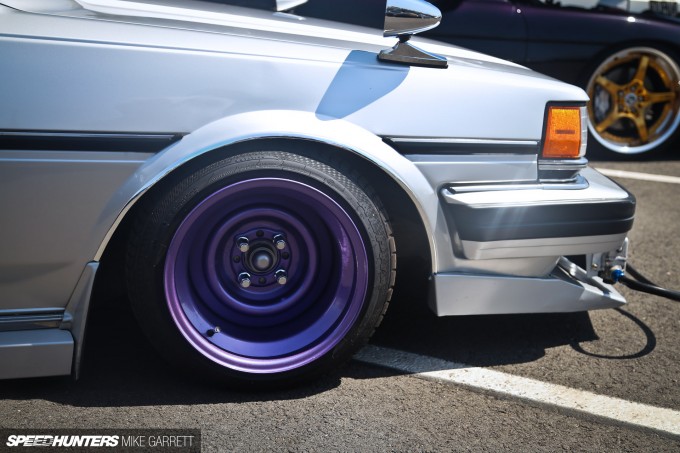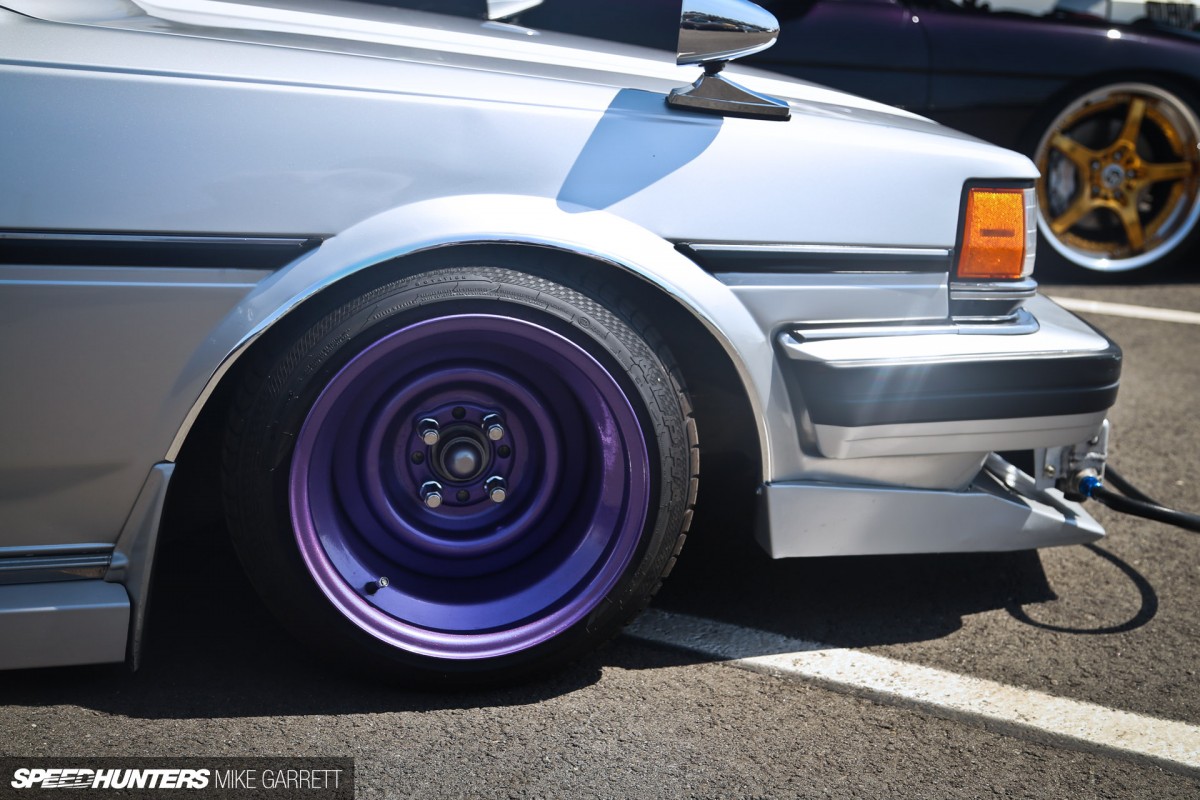 There are many nice little details, like the wide steel wheels that have been sprayed a cool metallic purple color.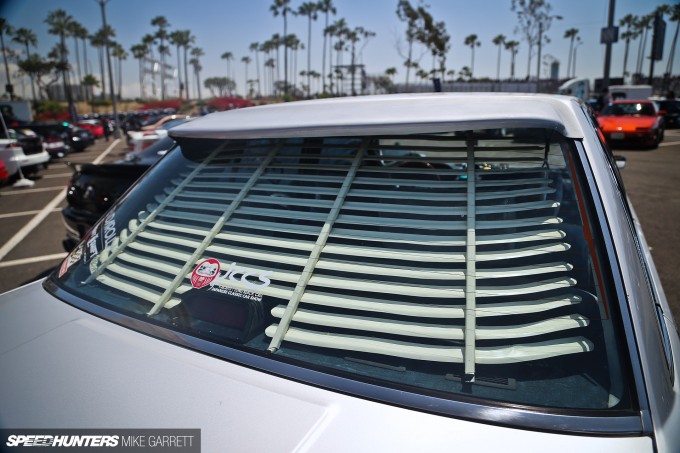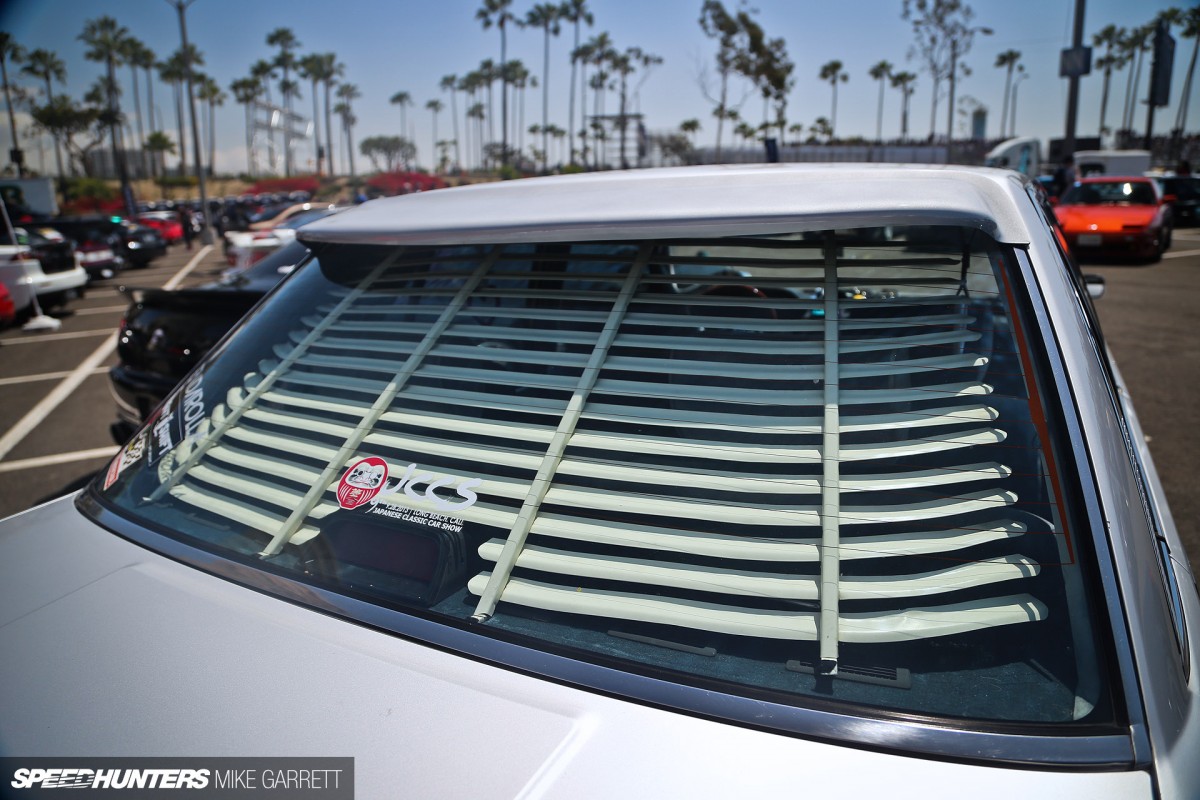 Let's not forget that trick sunshade that sits in the rear window – something you gotta have while cruising around sunny SoCal.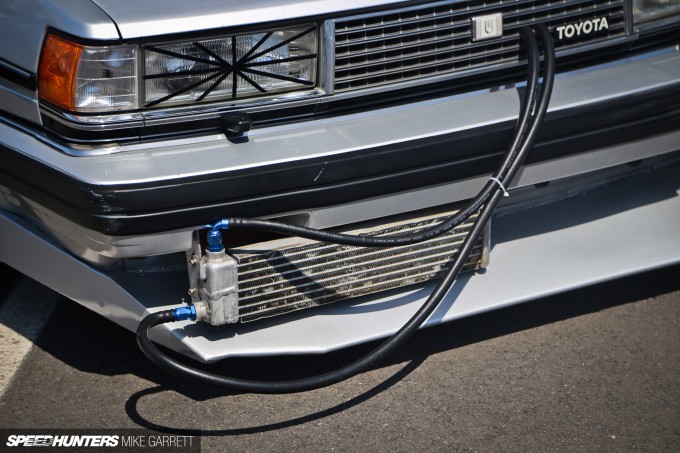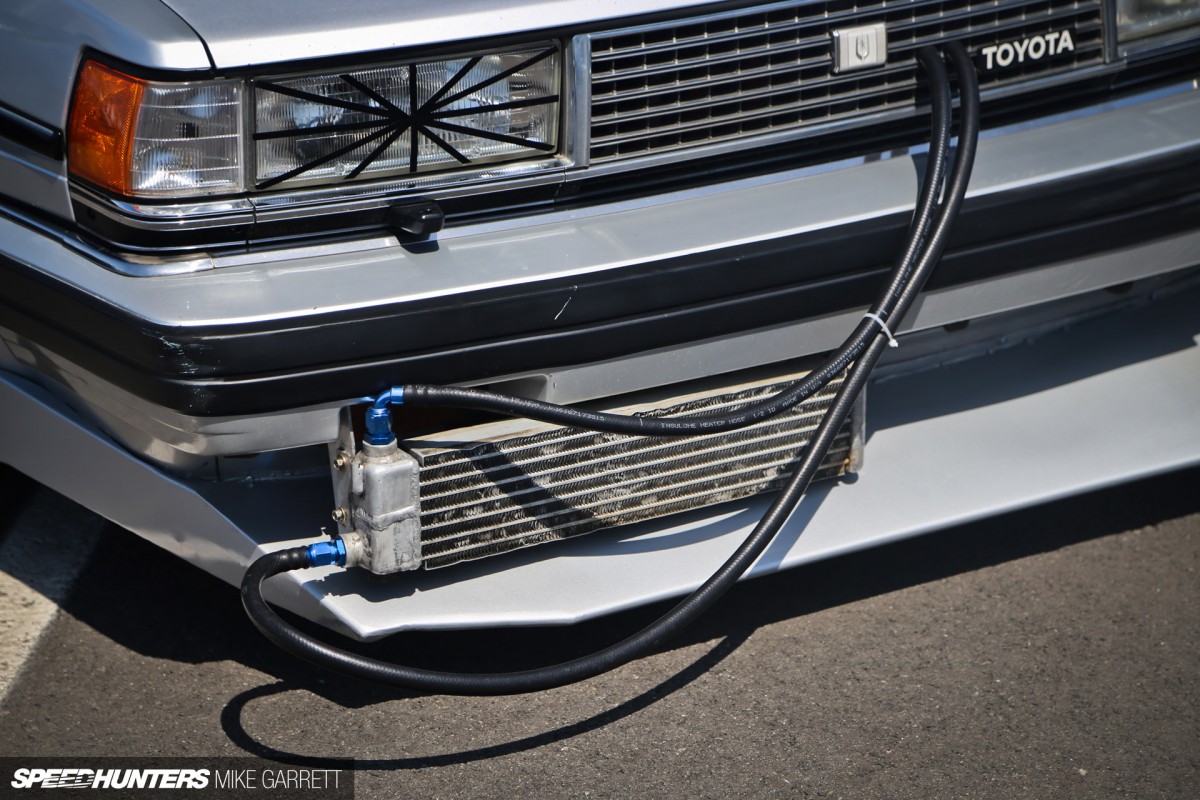 We actually got in touch with the car's owner Casey to arrange a full shoot, so you can expect to see a more detailed feature on this Cressida in the future.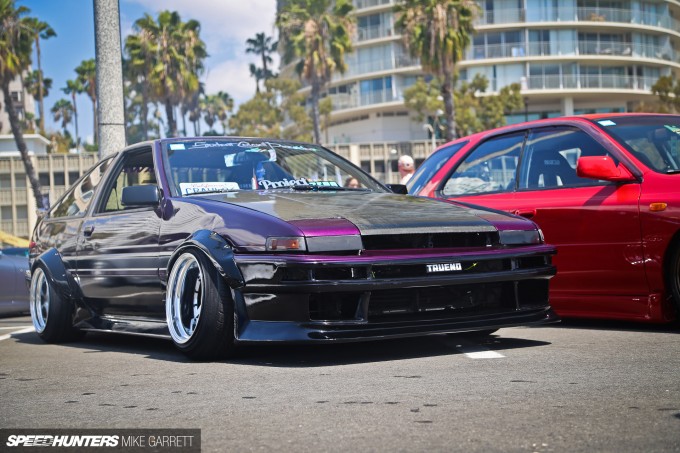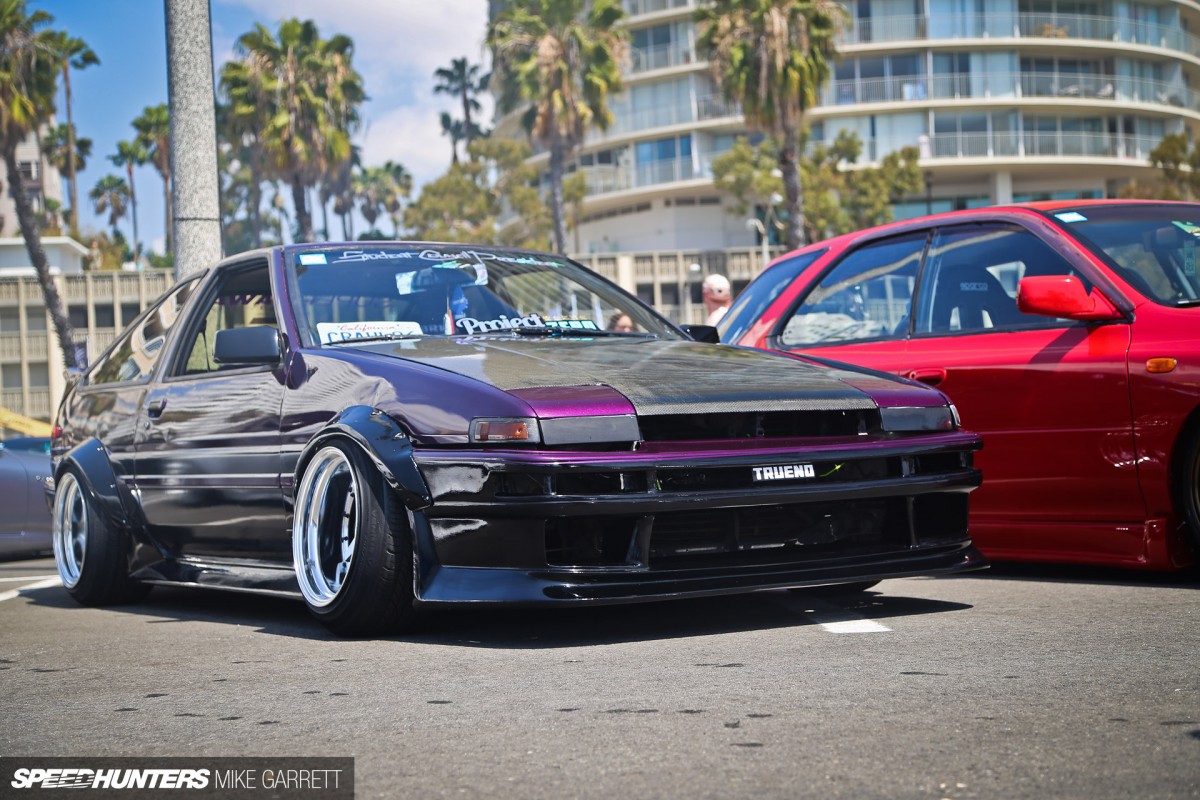 Let's stay in the '80s for a moment with another Toyota – this badass AE86 hatchback that was part of the Project Zero crew.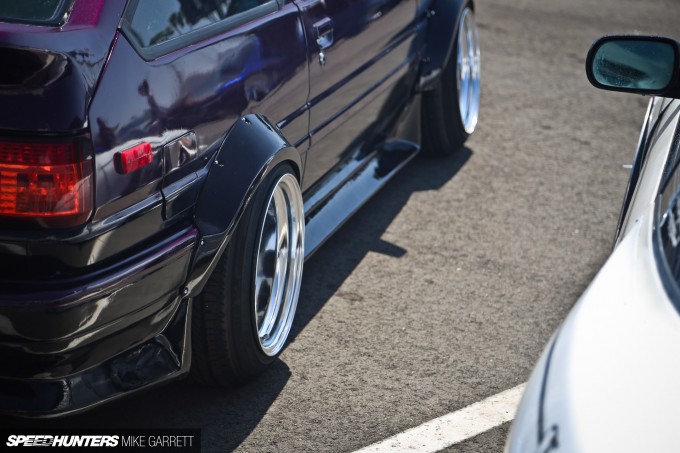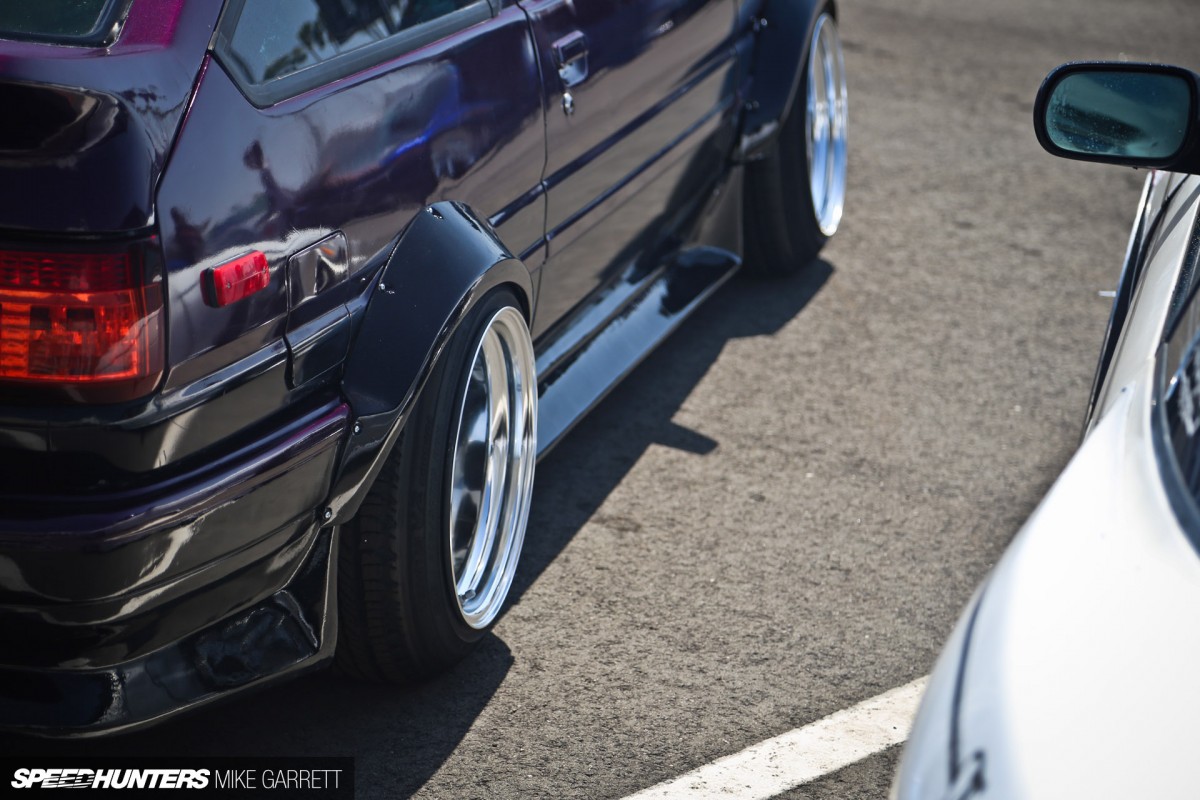 I usually think that stock body lines work best on the 86, but this one looks damn good with its aftermarket FRP bits and big over fenders.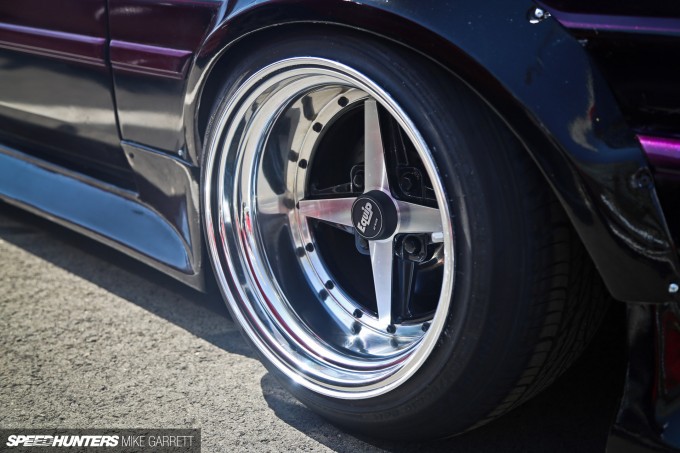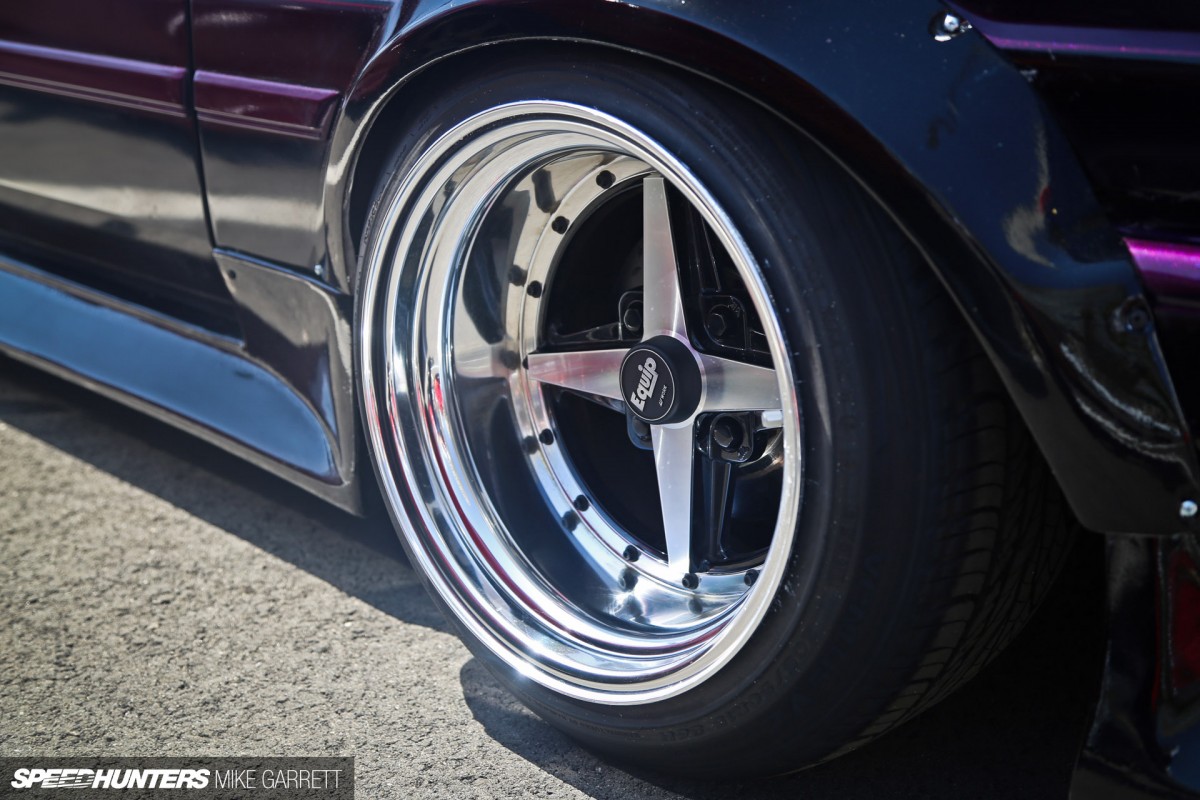 And sitting under those wide fenders are a set of Work Equip 01s – a timeless choice for the good old hachiroku.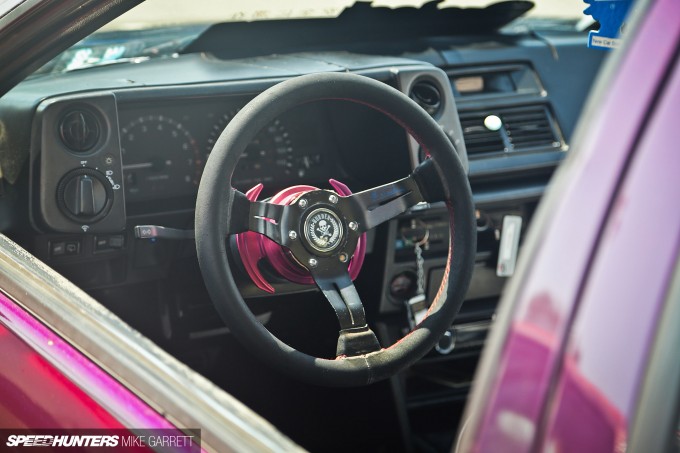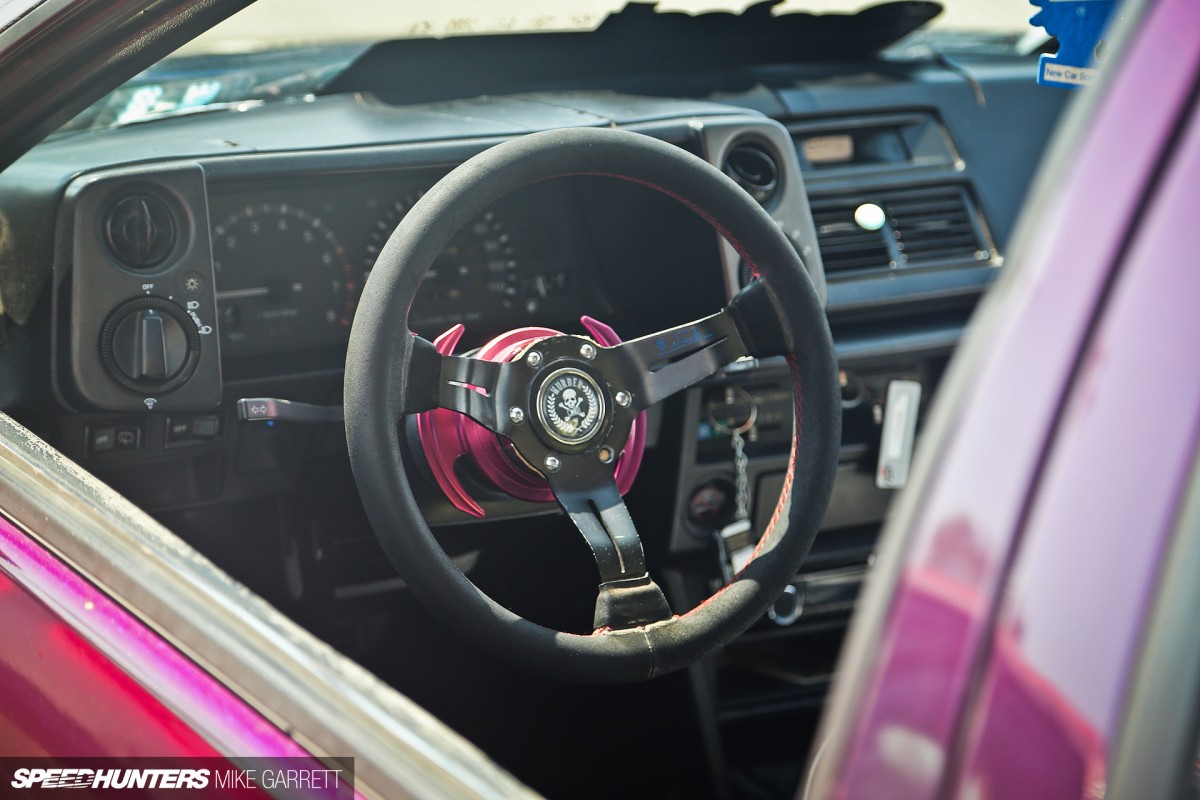 And how about that Nardi steering wheel? There's just something about the simplicity of the Toyota's cockpit that makes me want to hop in and go for a spin.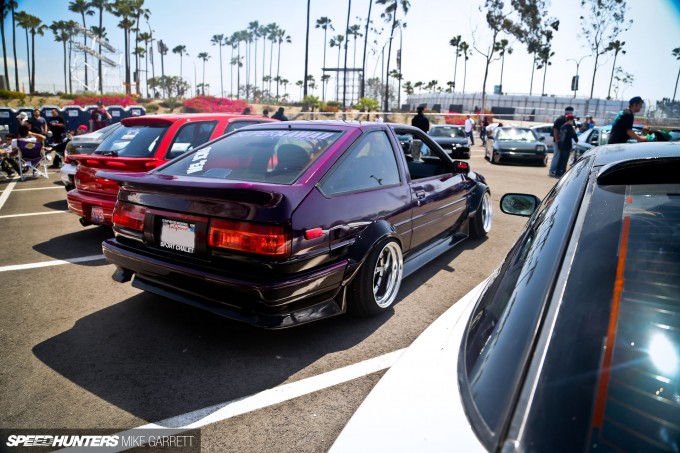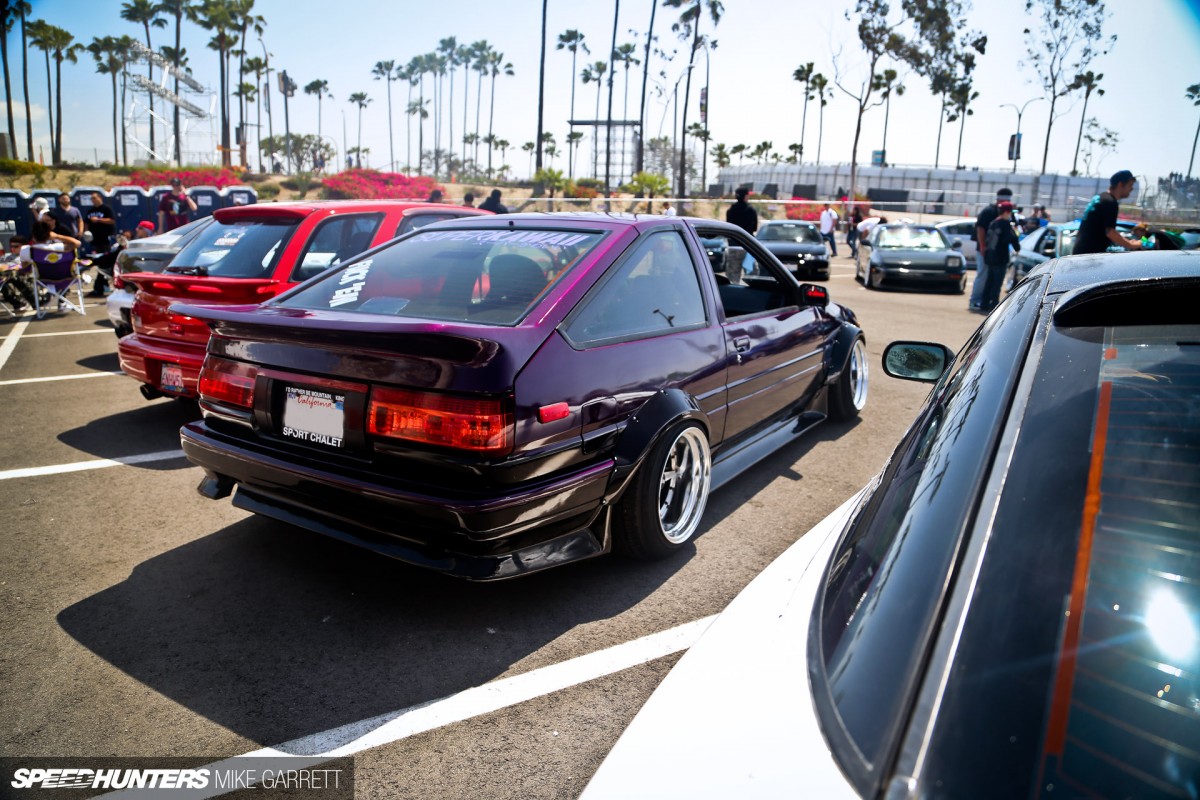 I've owned way too many cars in my life, but some of my fondest memories come from driving my AE86s. Seeing cars like this one only makes me miss them even more.
Clean or crazy?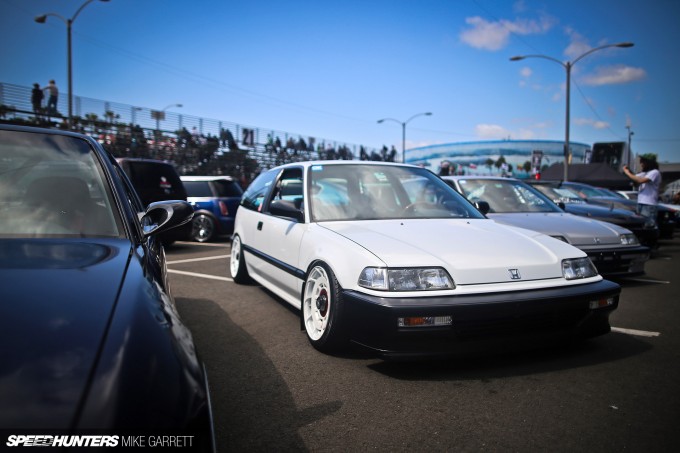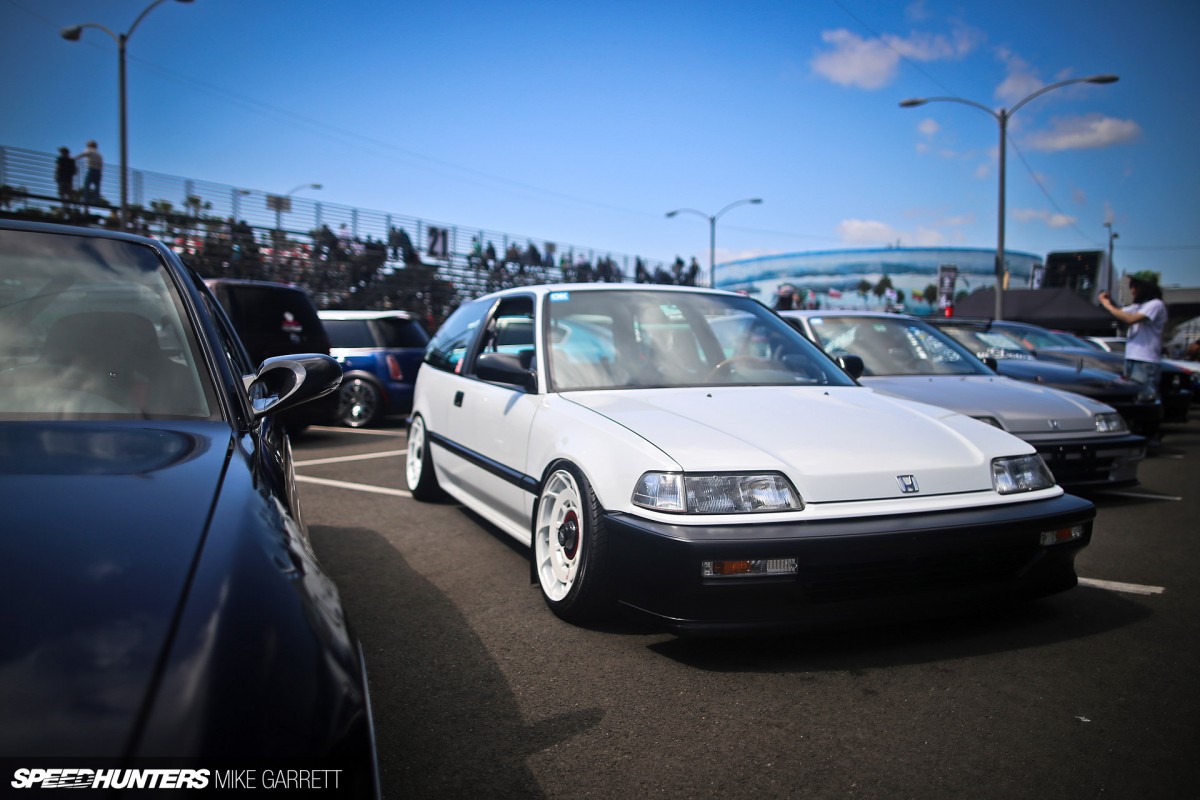 It's impossible to go to an event like this one and not see some cool Hondas. Of all the example on show, this Civic was by far my favorite – unpainted bumpers and all.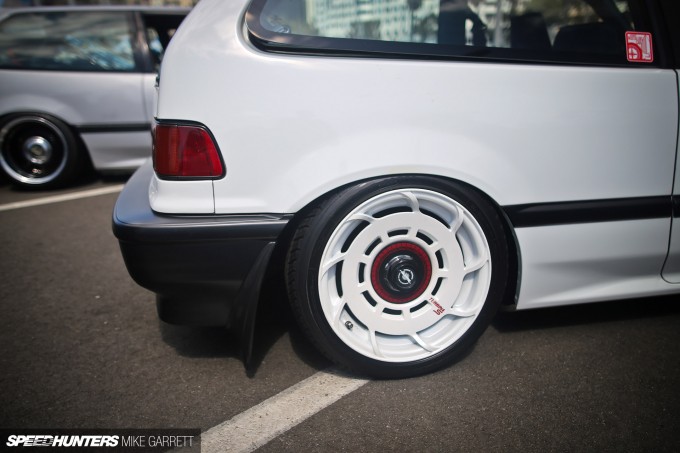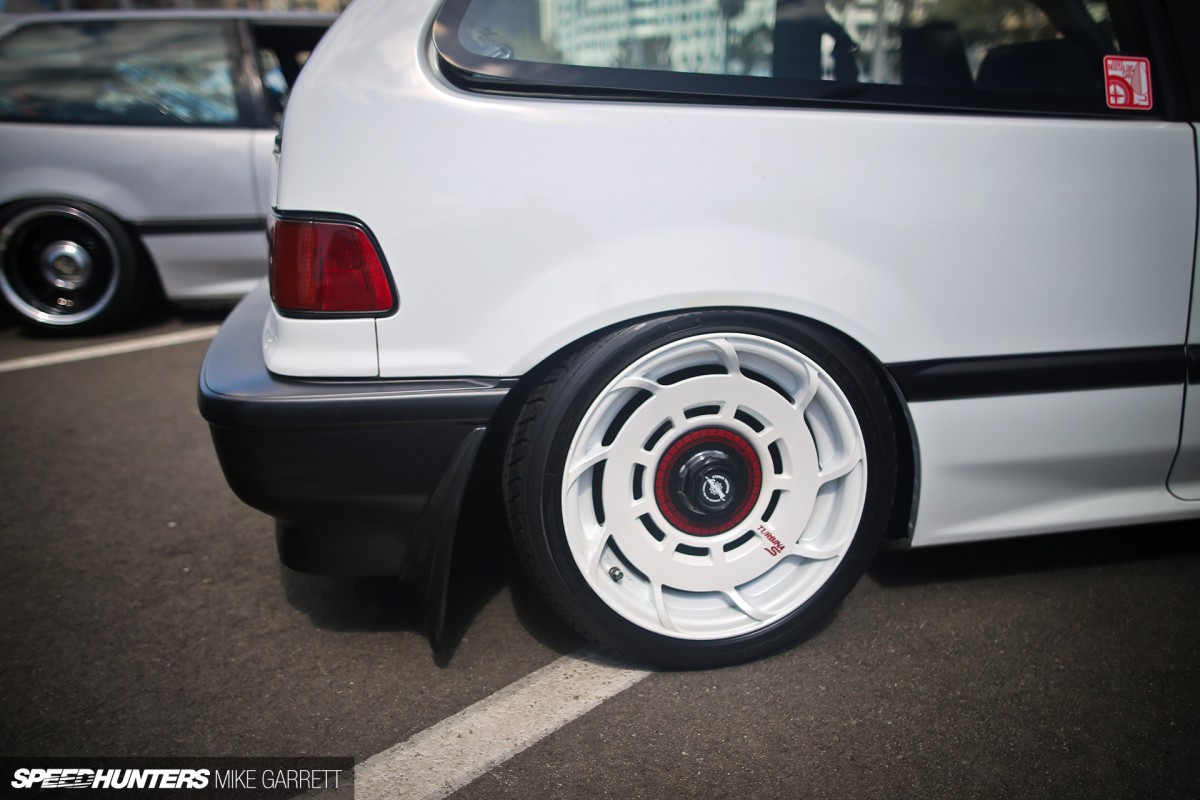 It surely wasn't the most heavily modified car at the event, but that's what made me like it so much. You can't go wrong with simple and clean.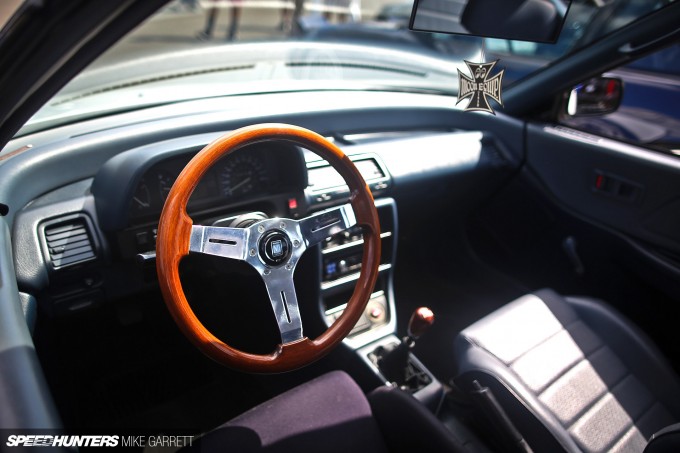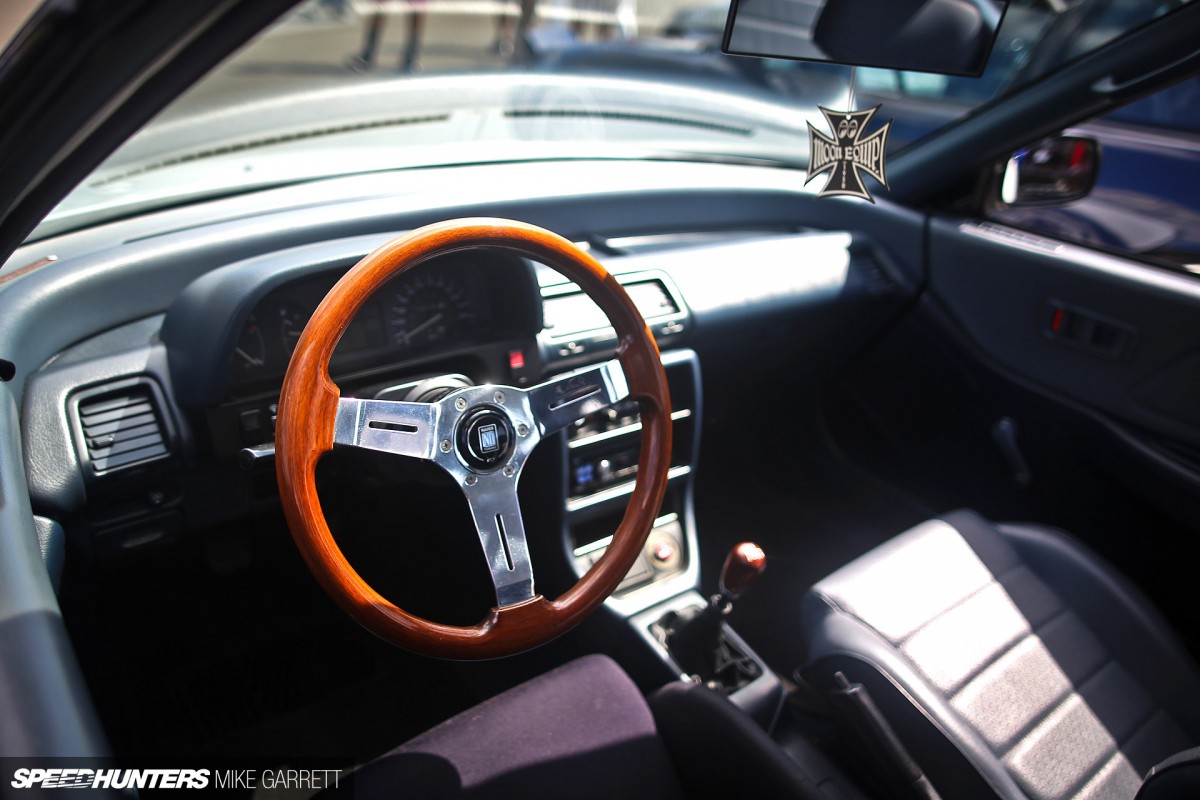 And when I say clean, I really mean it. The interior was immaculate, and I just love the the fact that someone has kept this thing in such great condition over the years.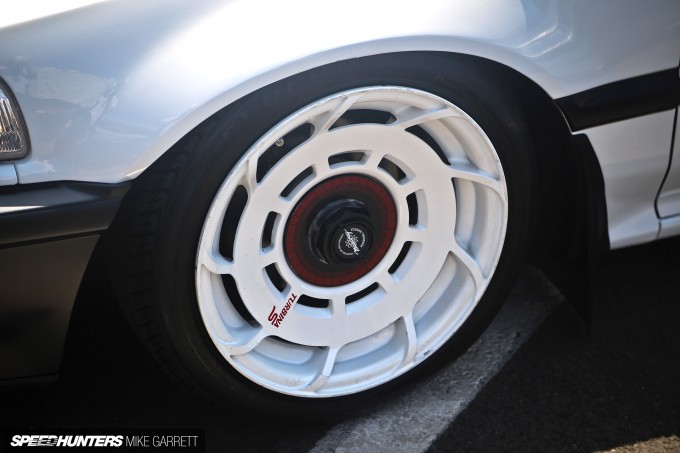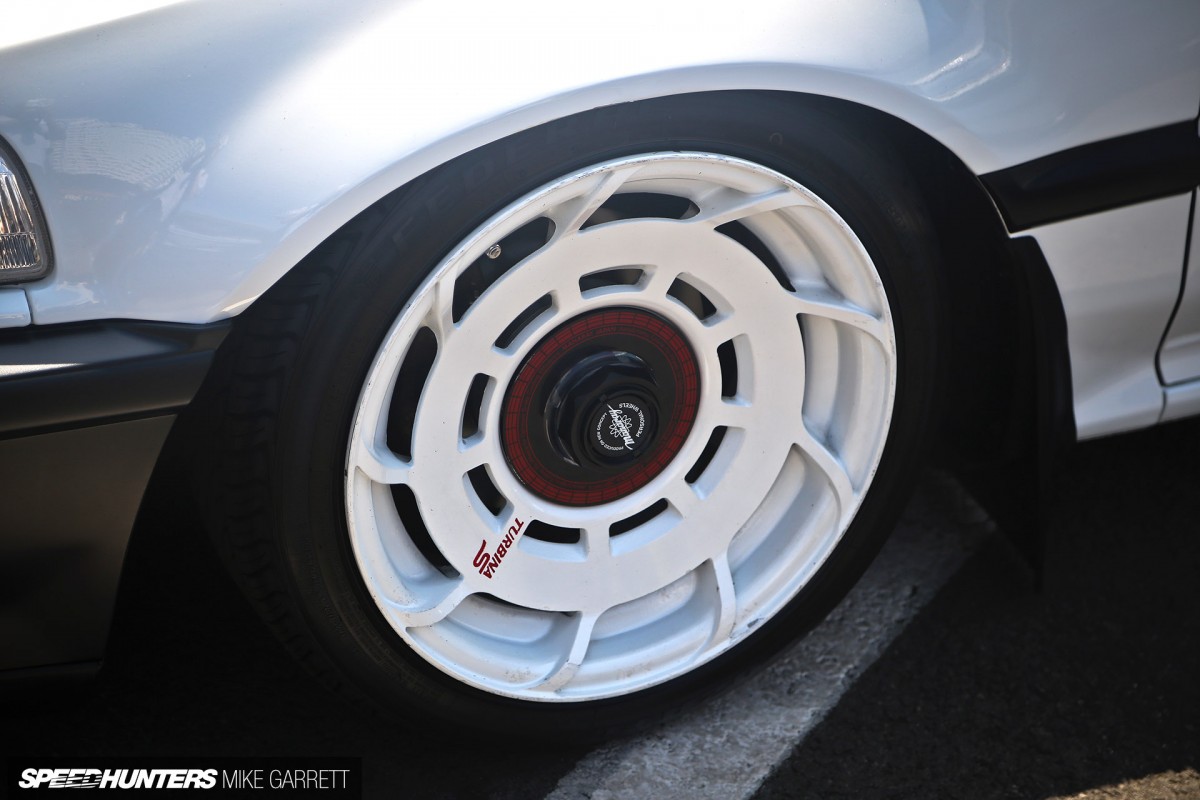 Then there are the wheels – 15-inch Manaray Turbina S to be exact. So perfect for the old school tuner look.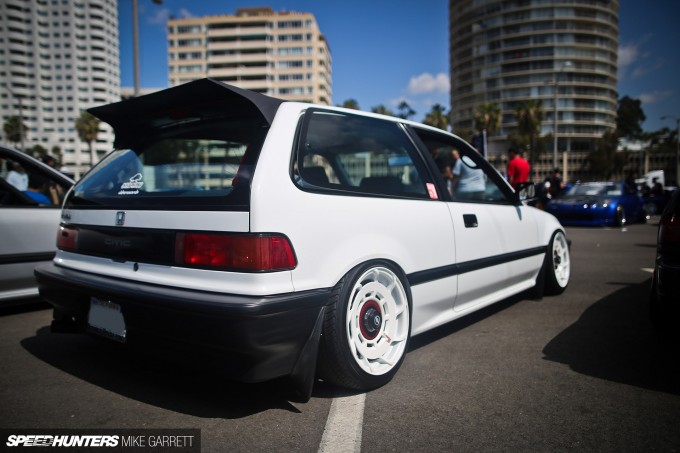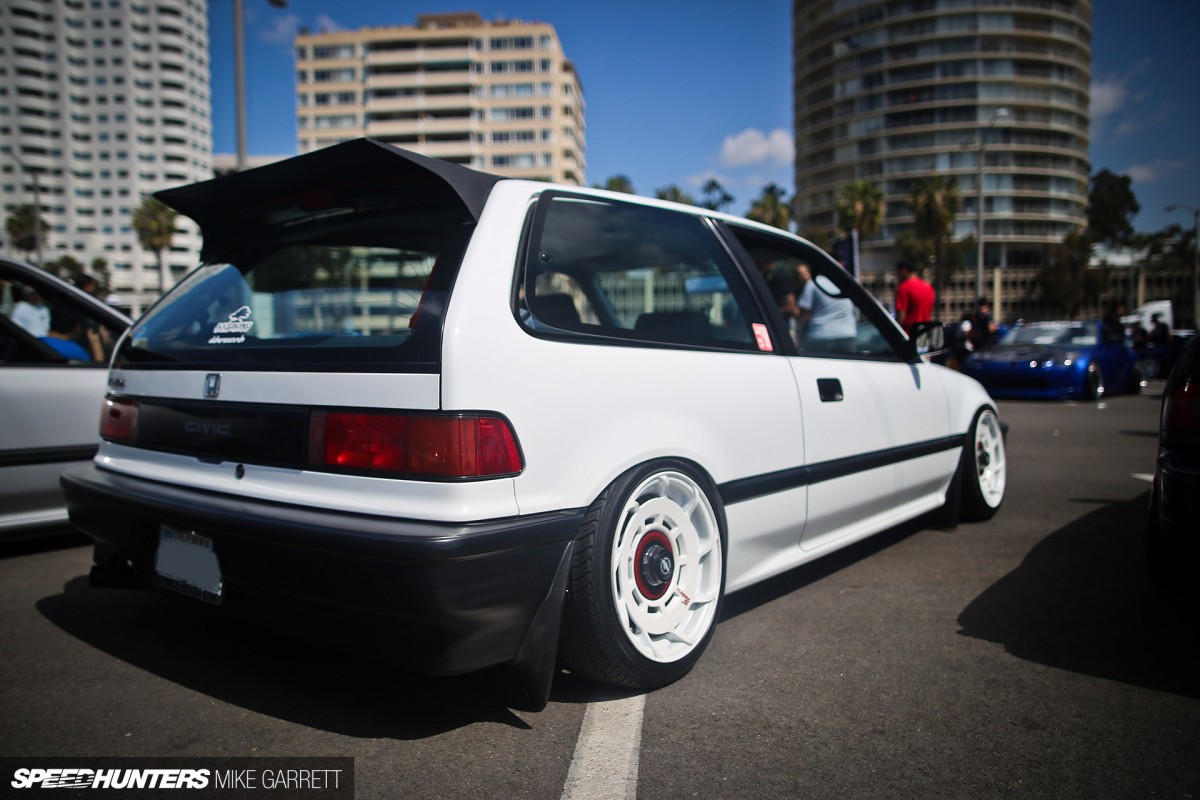 With so many cars grabbing from your attention, you just can't help but appreciate the simpler things sometimes.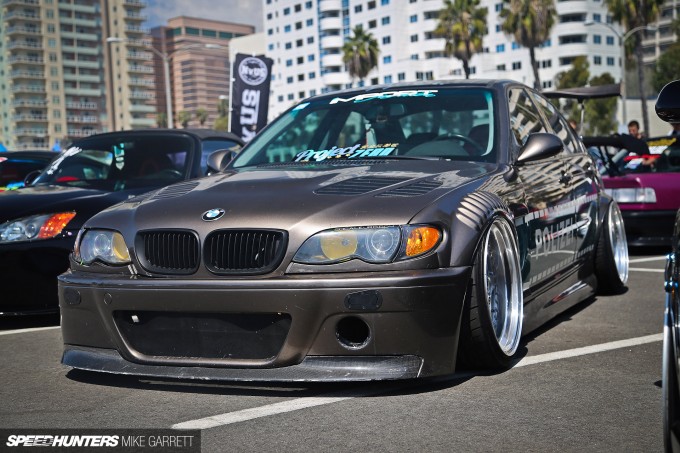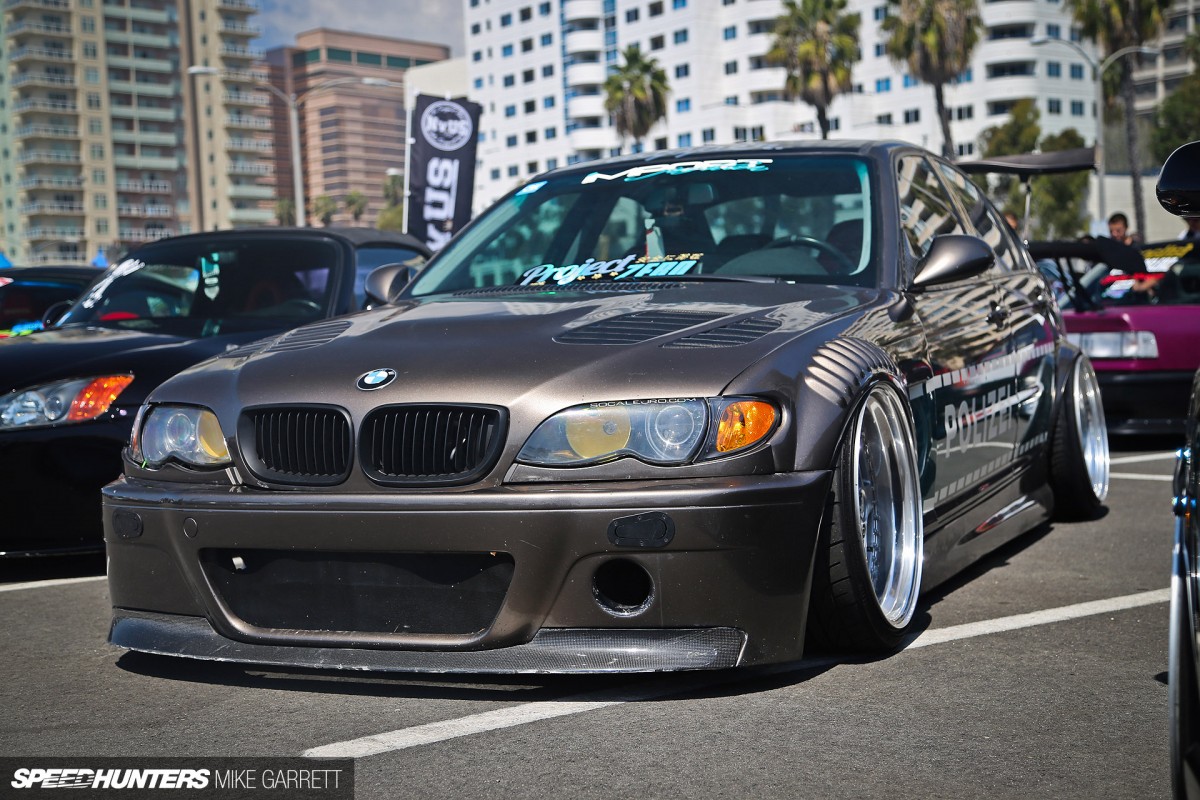 When it comes to grabbing attention, few cars did it better than this E46 sedan which was also representing the Project Zero group. 'Subtle' is a word you'll never use when describing this Bimmer.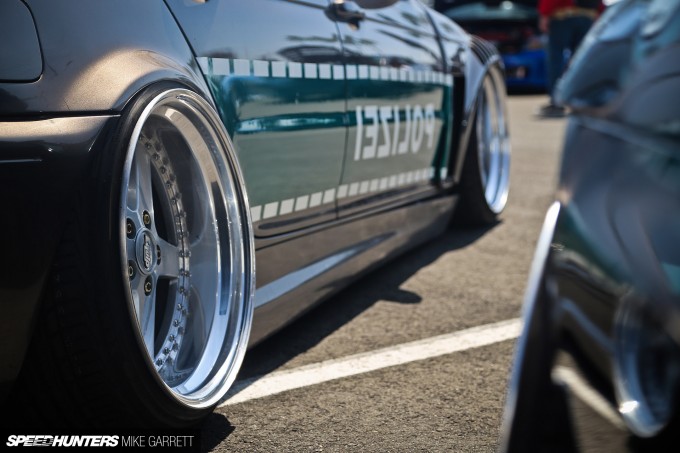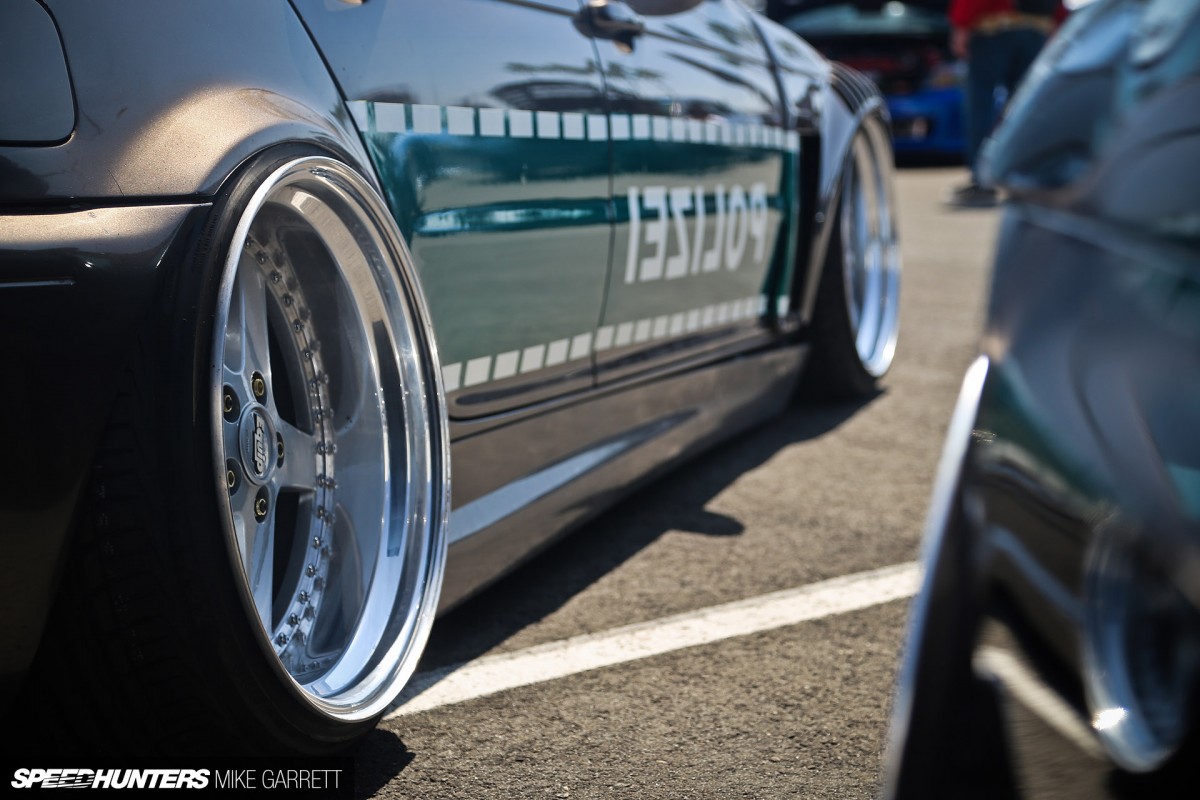 The wheels are five-spoke Work Equips, which are naturally sitting mere millimeters from the edge of the fenders.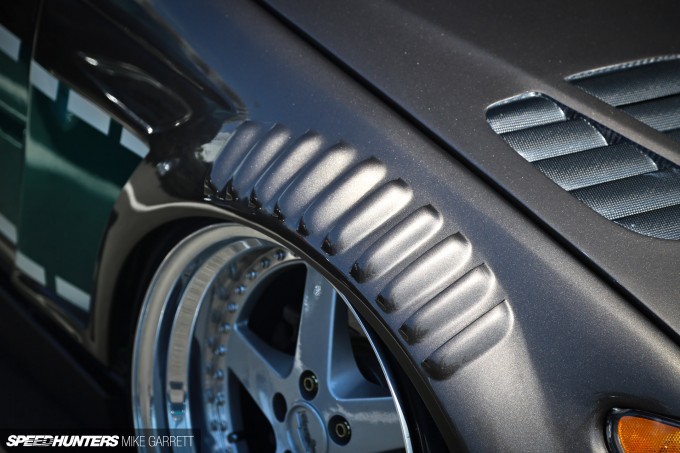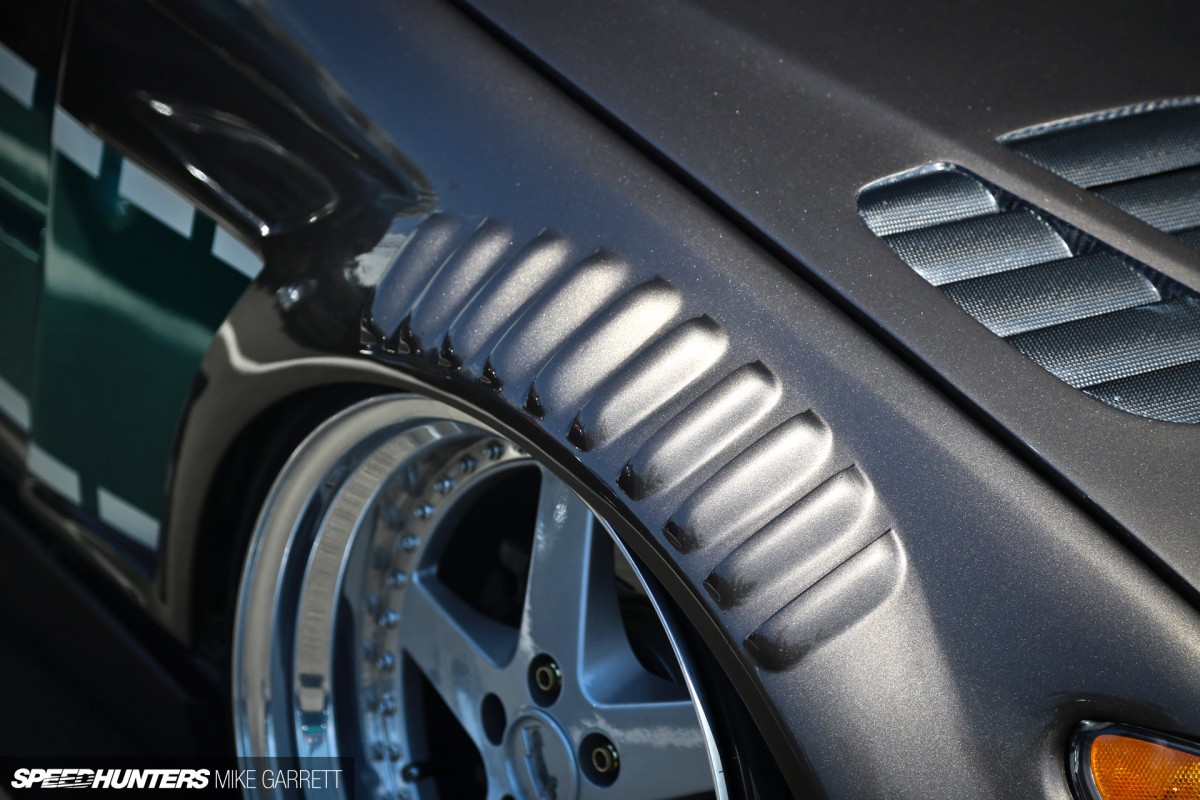 And speaking of those fenders, they were also sporting plenty of custom work – including these vintage-inspired louvers up front.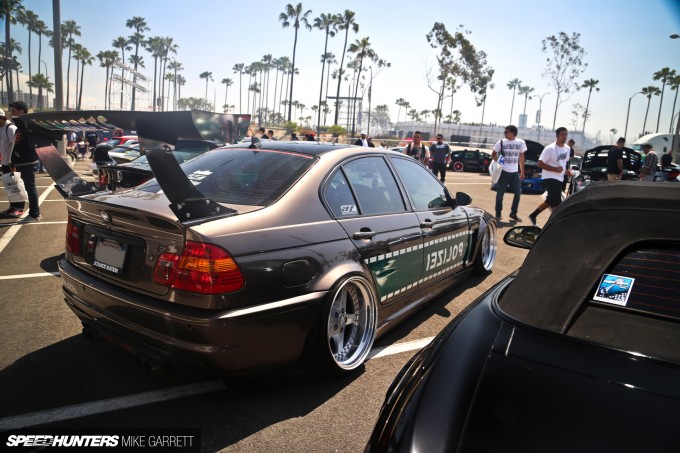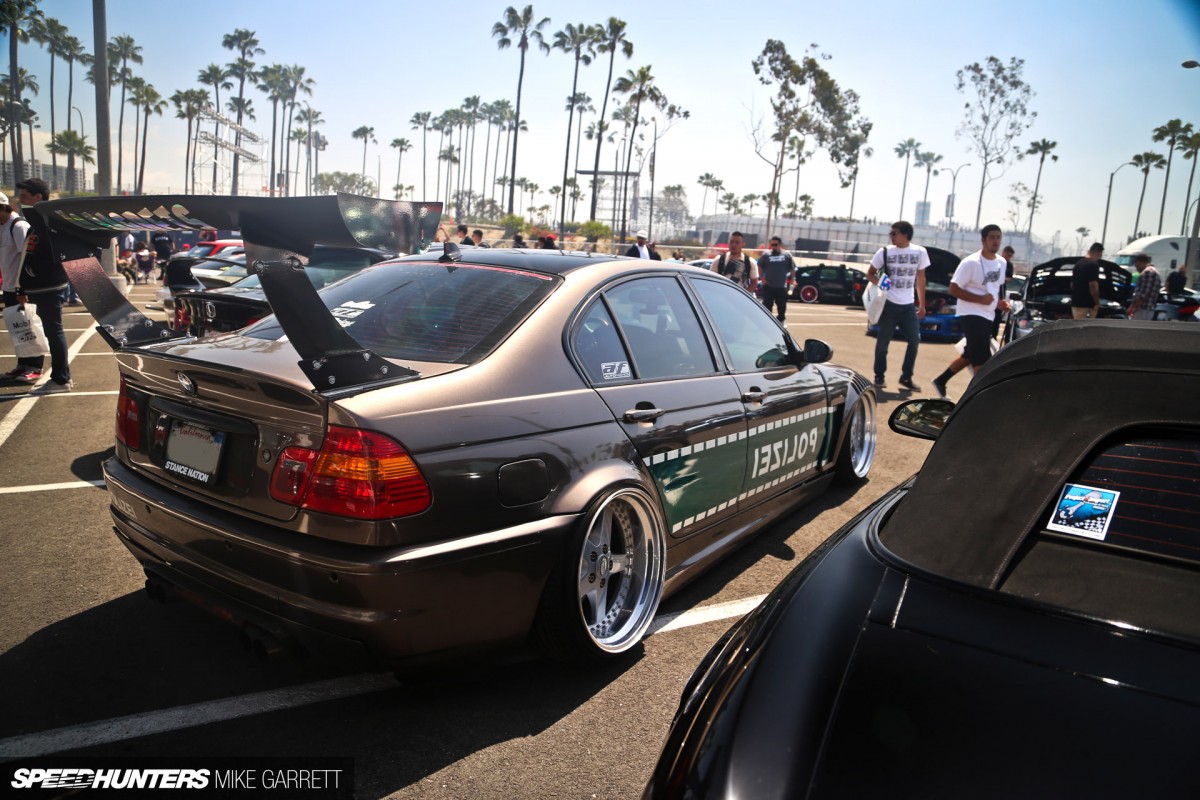 And why not top everything off with a gigantic GT wing sitting atop the rear decklid? I can only imagine the looks this thing gets while running down the freeway.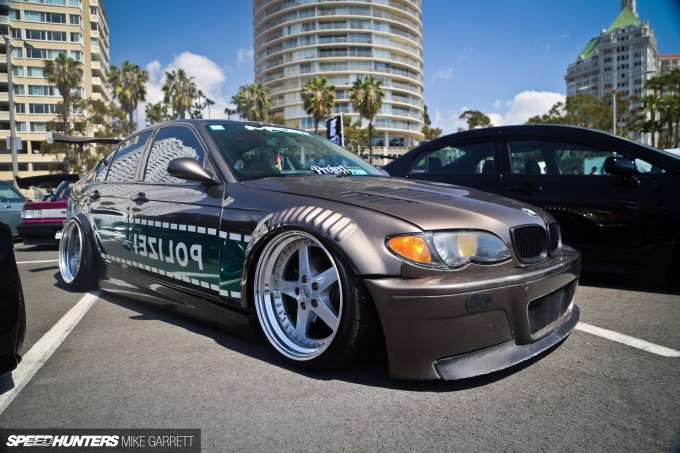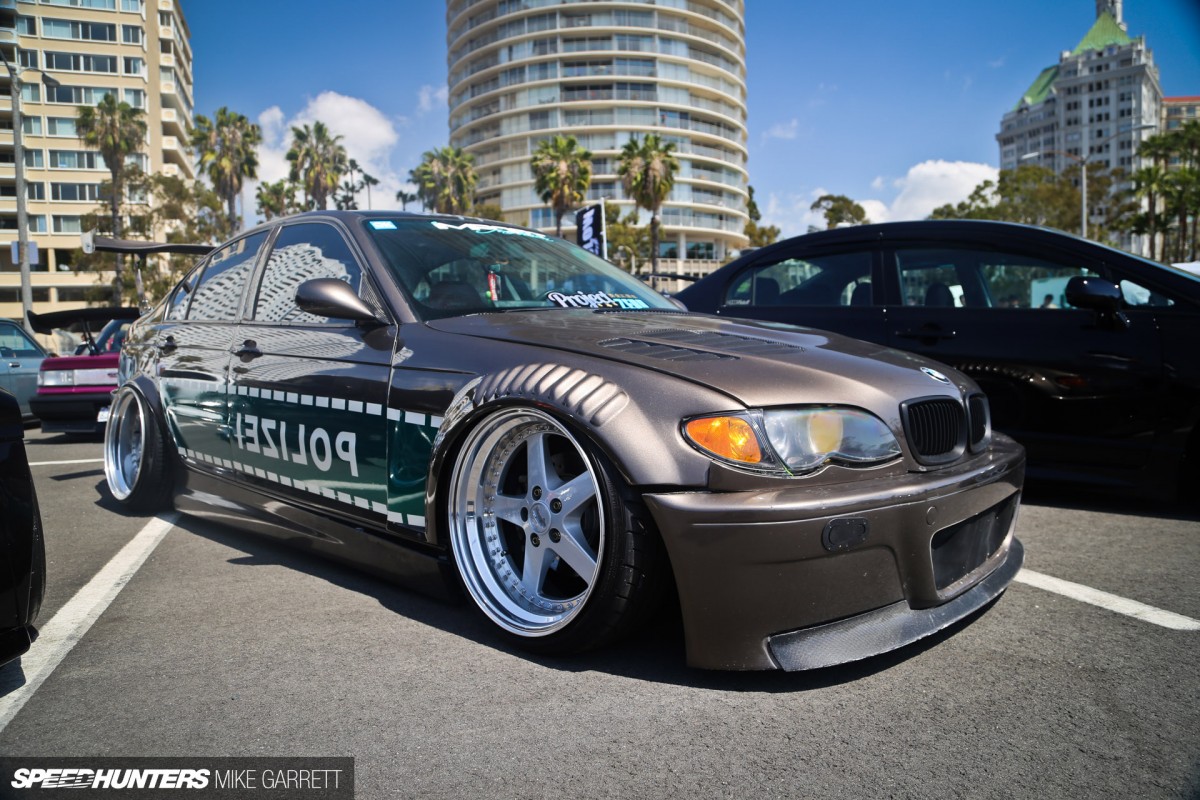 Well, there you have it. Mild, wild, old, new – and a little controversy as well.
Love it or hate it, that's Offset Kings for you.
Mike Garrett
Instagram: speedhunters_mike
mike@speedhunters.com