The streets of drift
Irwindale will always be 'The House of Drift' – the place where the most epic of events take place and Formula Drift champions are crown. But what about Round 1 on the streets of Long Beach, California?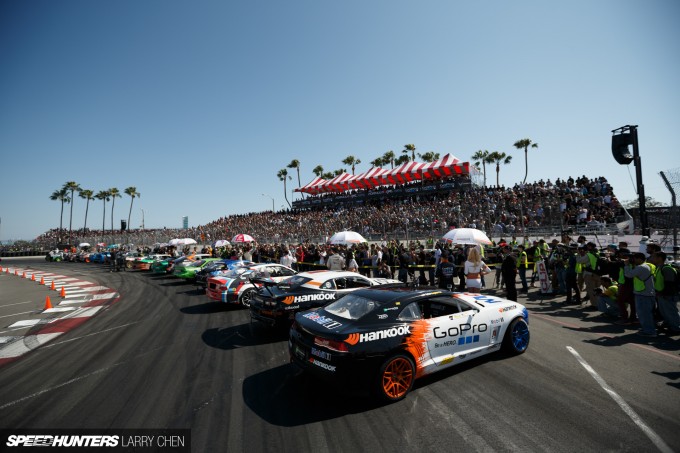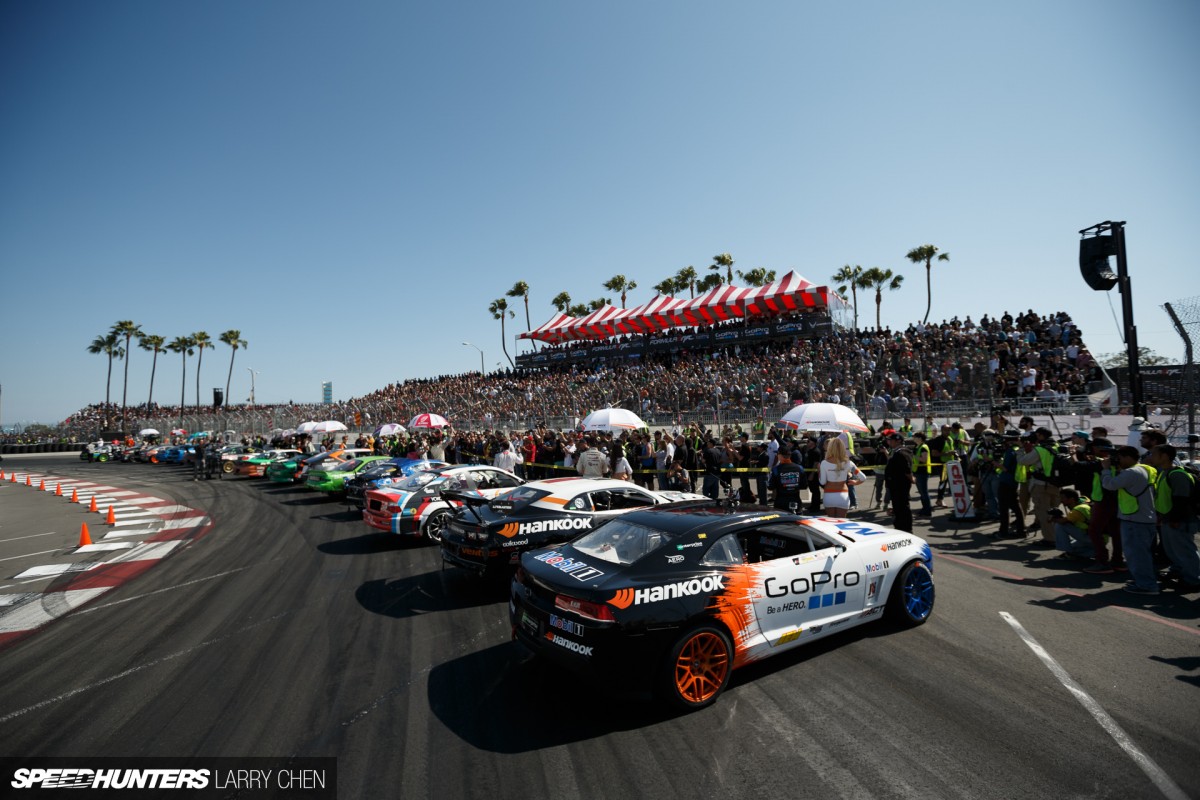 I think Long Beach is the perfect venue to showcase what drifting has become as an internationally-recognized motorsport. It's fair to say that it should be dubbed 'The Streets of Drift.'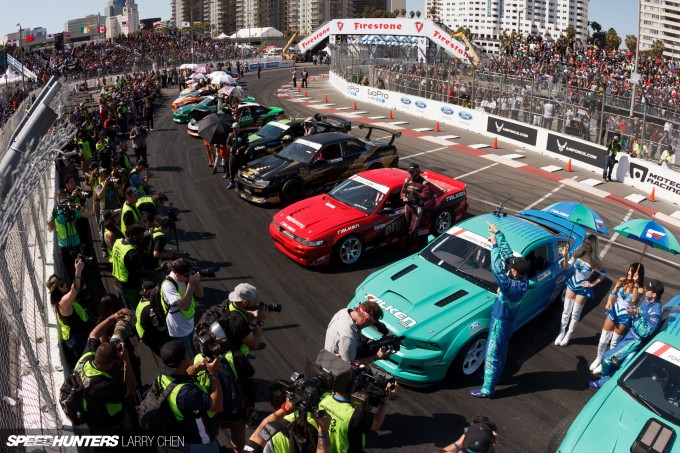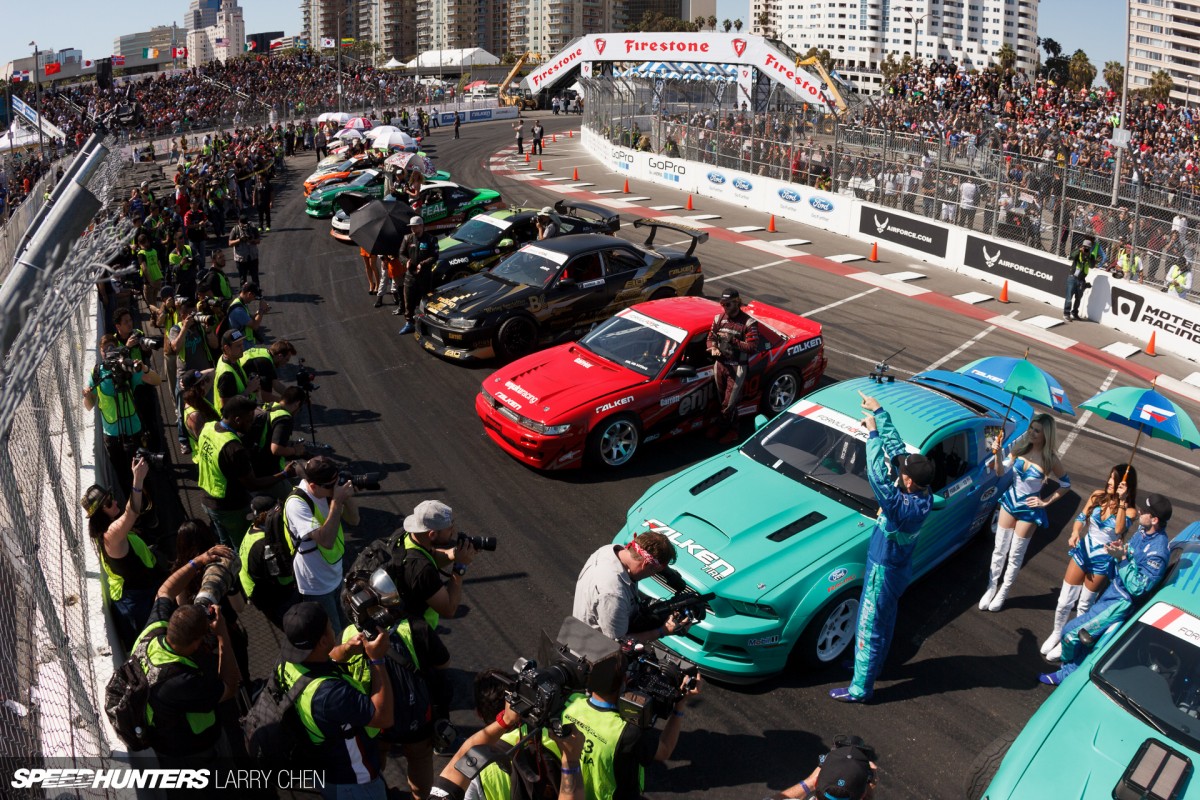 Every year I look forward to seeing the top drifters from all over the world gather in the seventh largest city in California and home to almost half a million residents.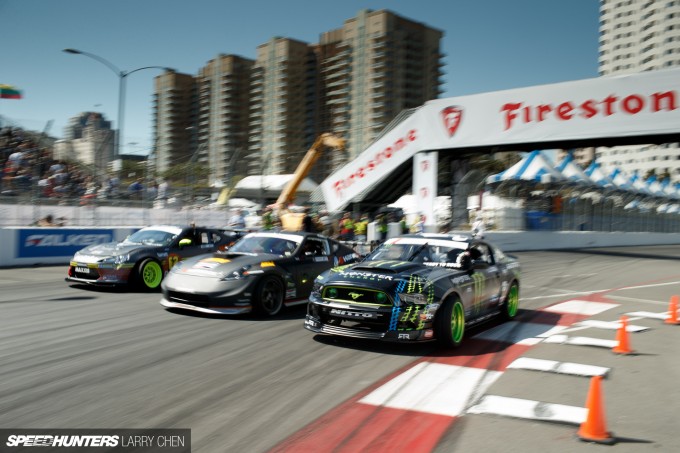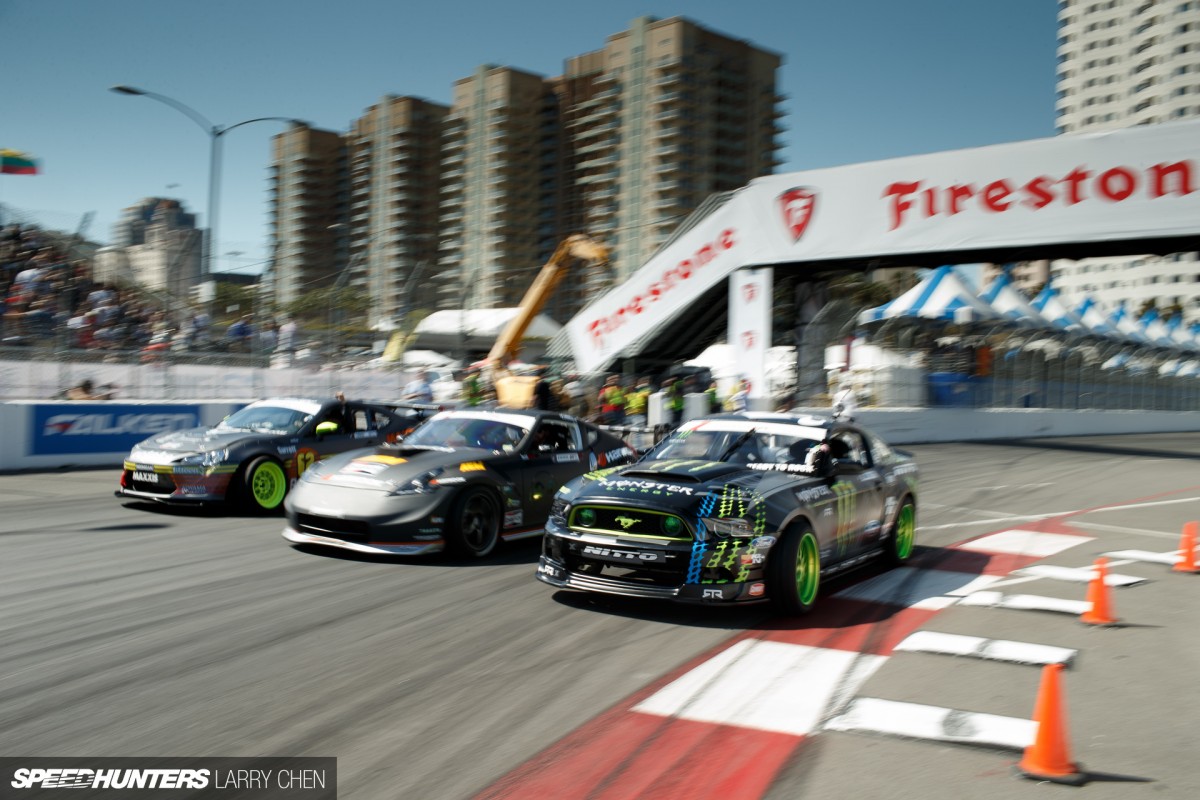 2014 marks the 9th season of Formula Drift competition at Long Beach, and I have watched it evolve into what it is today from the very beginning.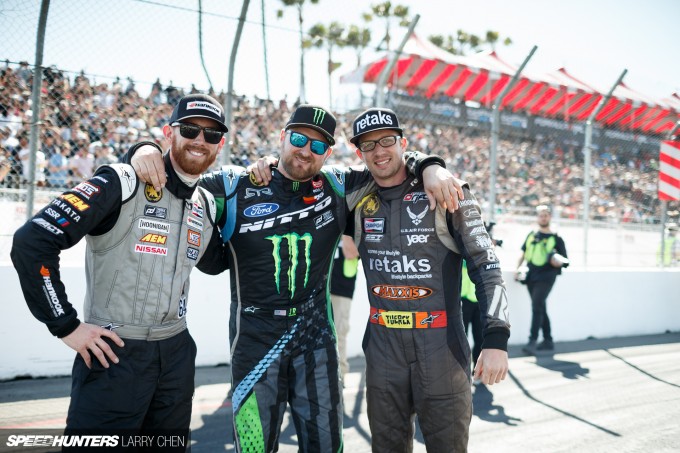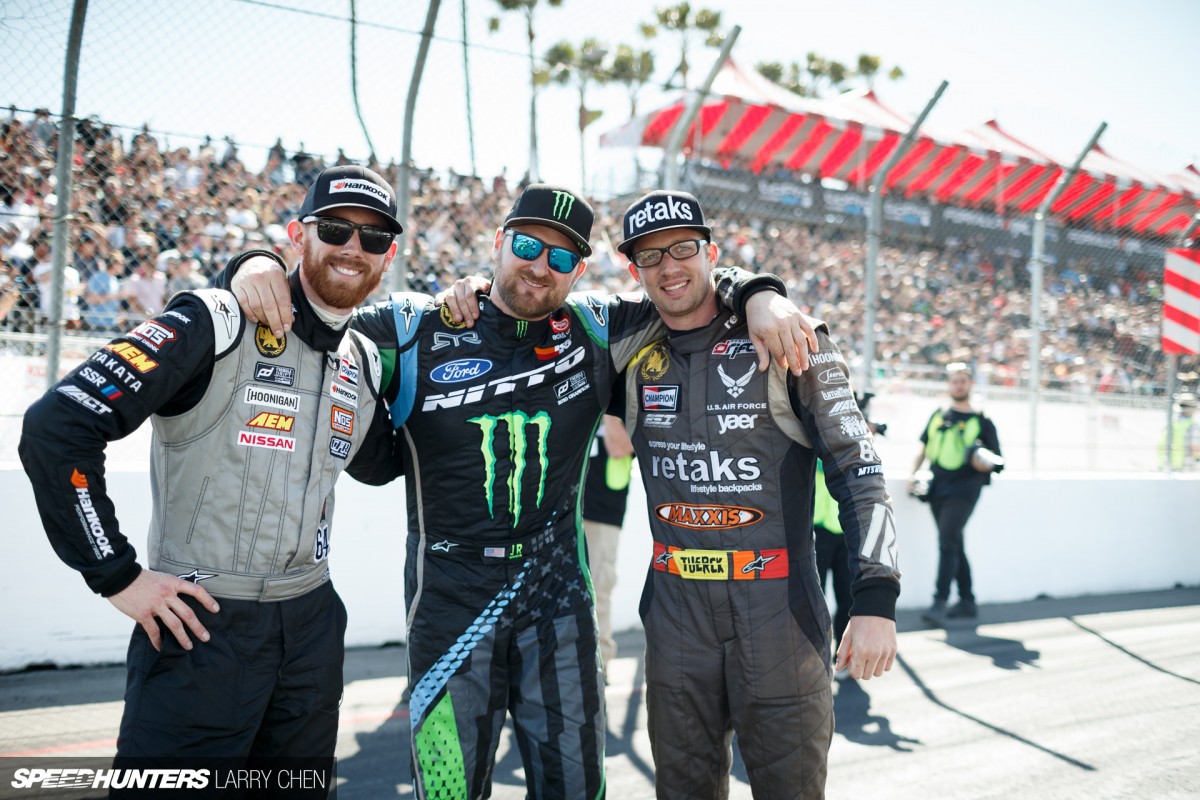 Even though I'm just a journalist looking in from the outside, I feel like I am a part of the Formula Drift family. The sport has evolved so much over the years, but all of the people still behind the wheel remain the same. Drift Alliance may be grown up now, but they're still best of friends.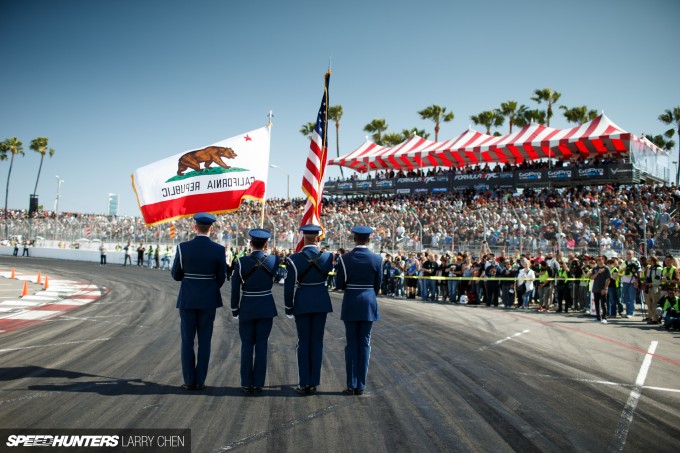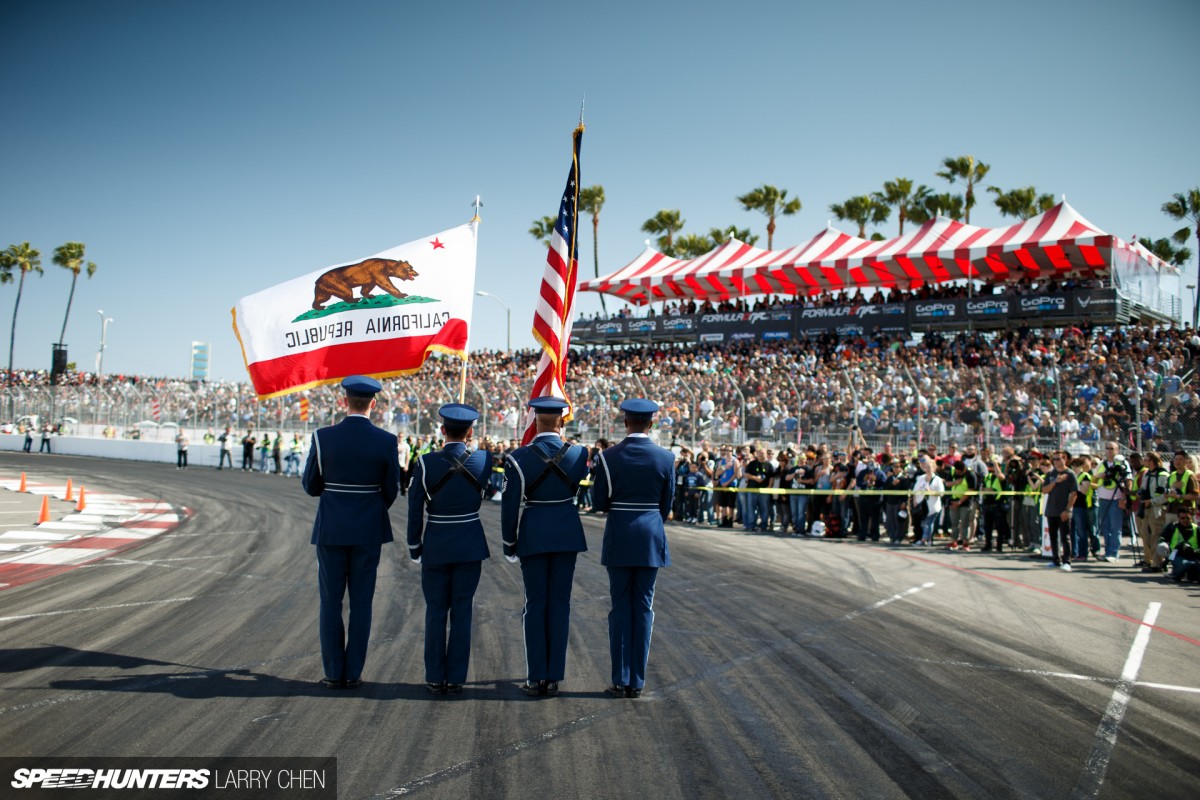 I remembered a time when there was still room in the stands during the Top 16 introductions. These days there's standing room only, and extra space for the most dedicated of fans to get the VIP treatment and watch the formalities from the actual track.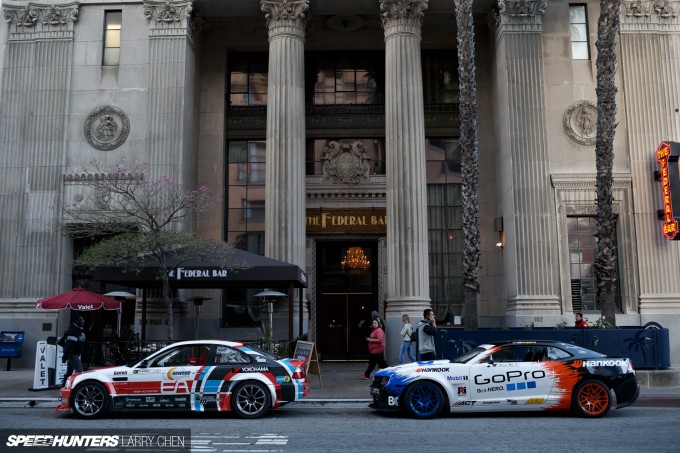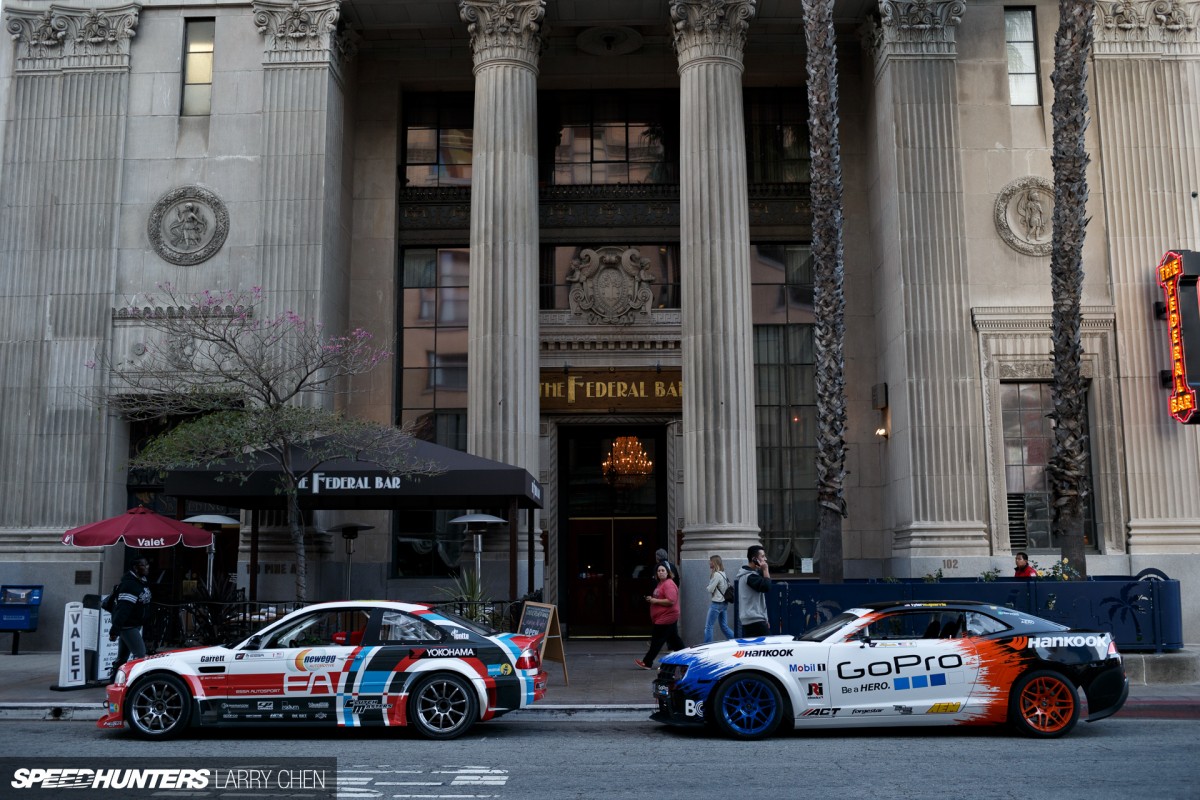 I think part of the success of Formula Drift can be attributed to the city of Long Beach, and its willingness to not only accept, but welcome with open arms this awesome form of motorsport.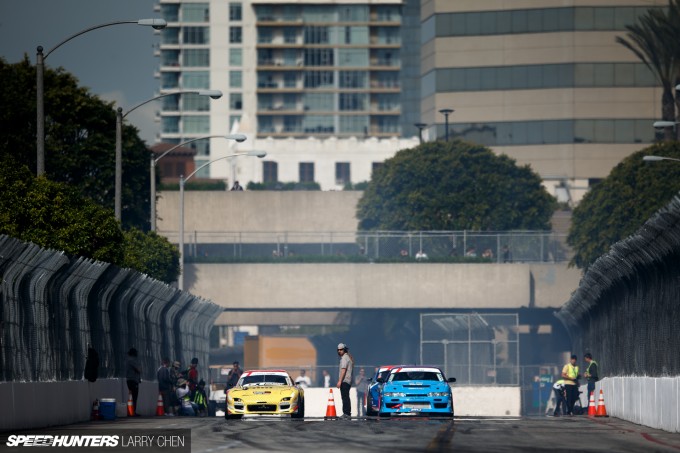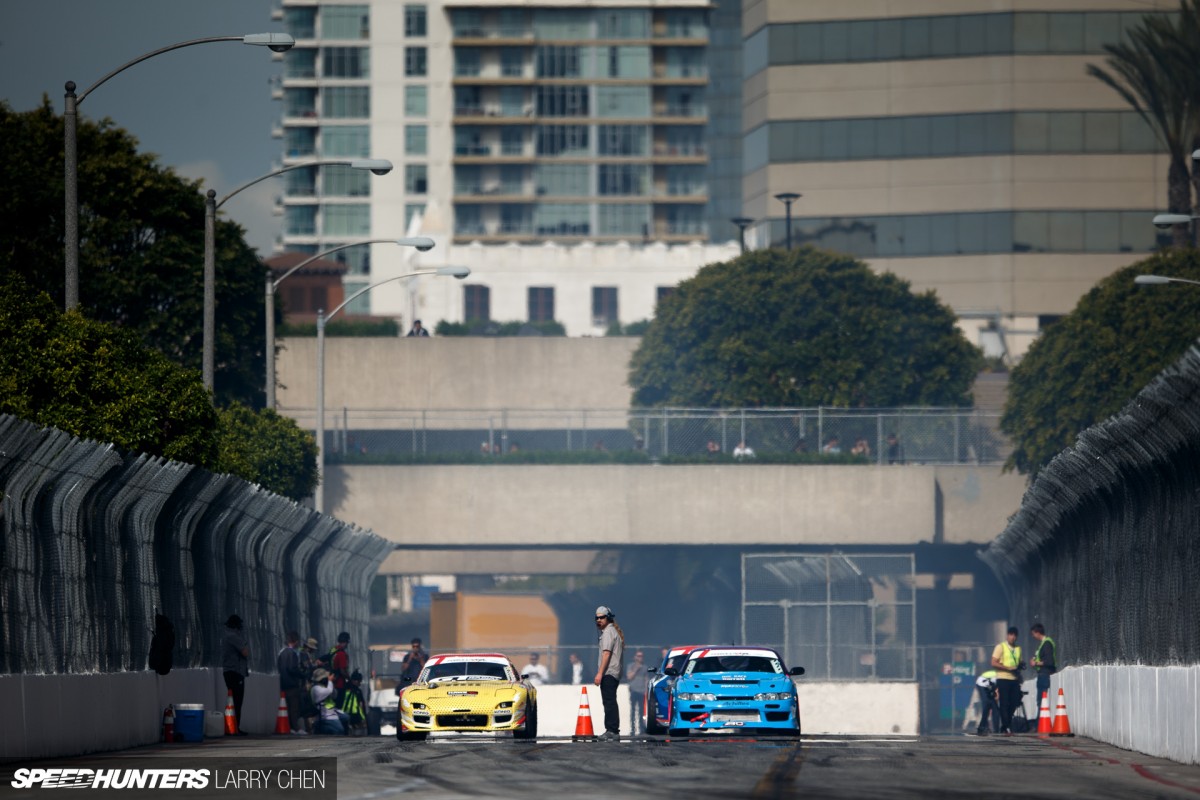 Long Beach is the perfect place to kick off a new season, and the level of commitment drivers have to put in here to do well, is unlike any other stop on the Formula Drift calendar.
Season 11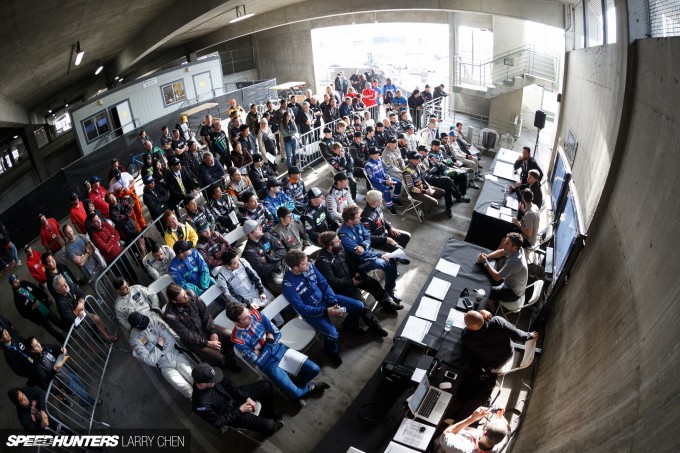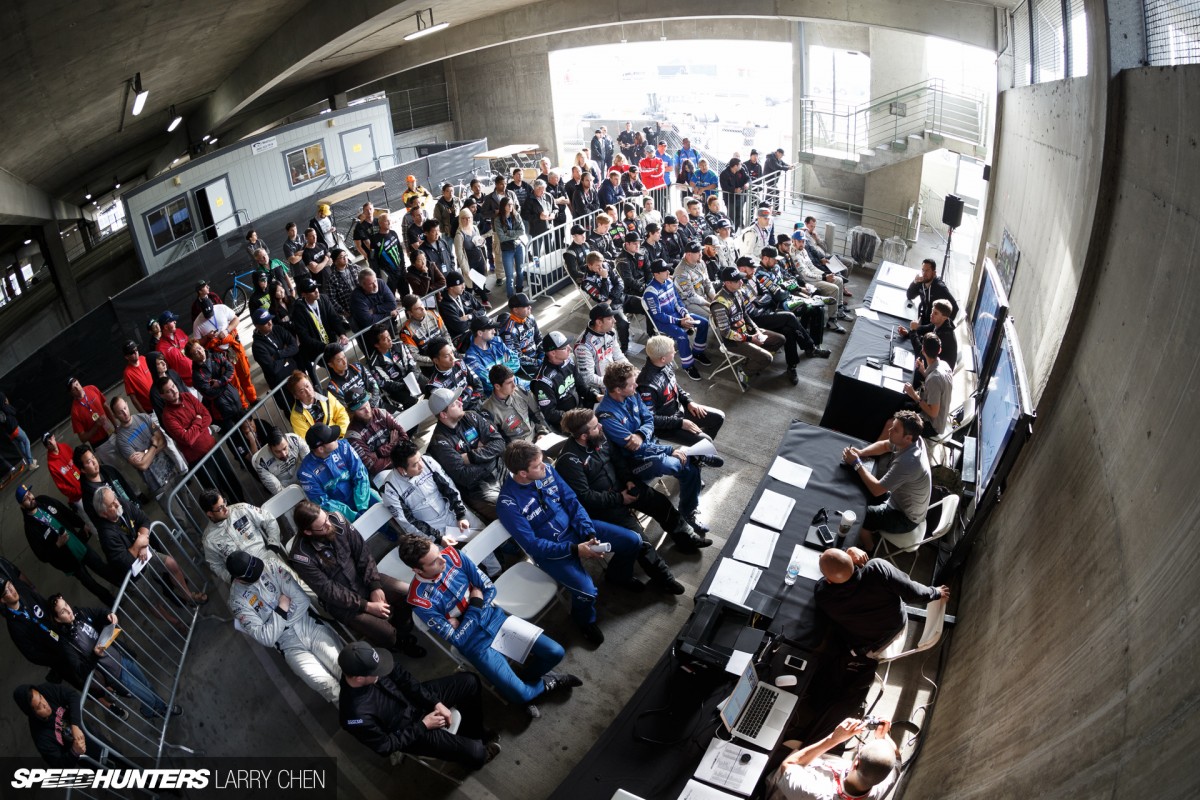 Drifting continues to grow, as does the number of licensed Formula Drift drivers. However, for 2014's inaugural event there were less drivers than last year due to many of the teams not having their cars finished in time.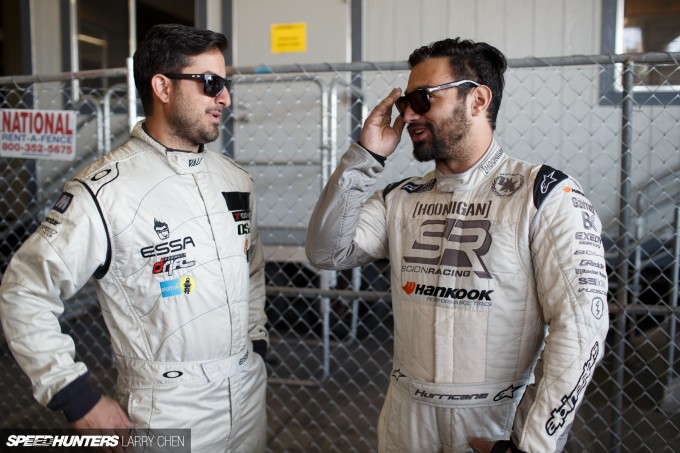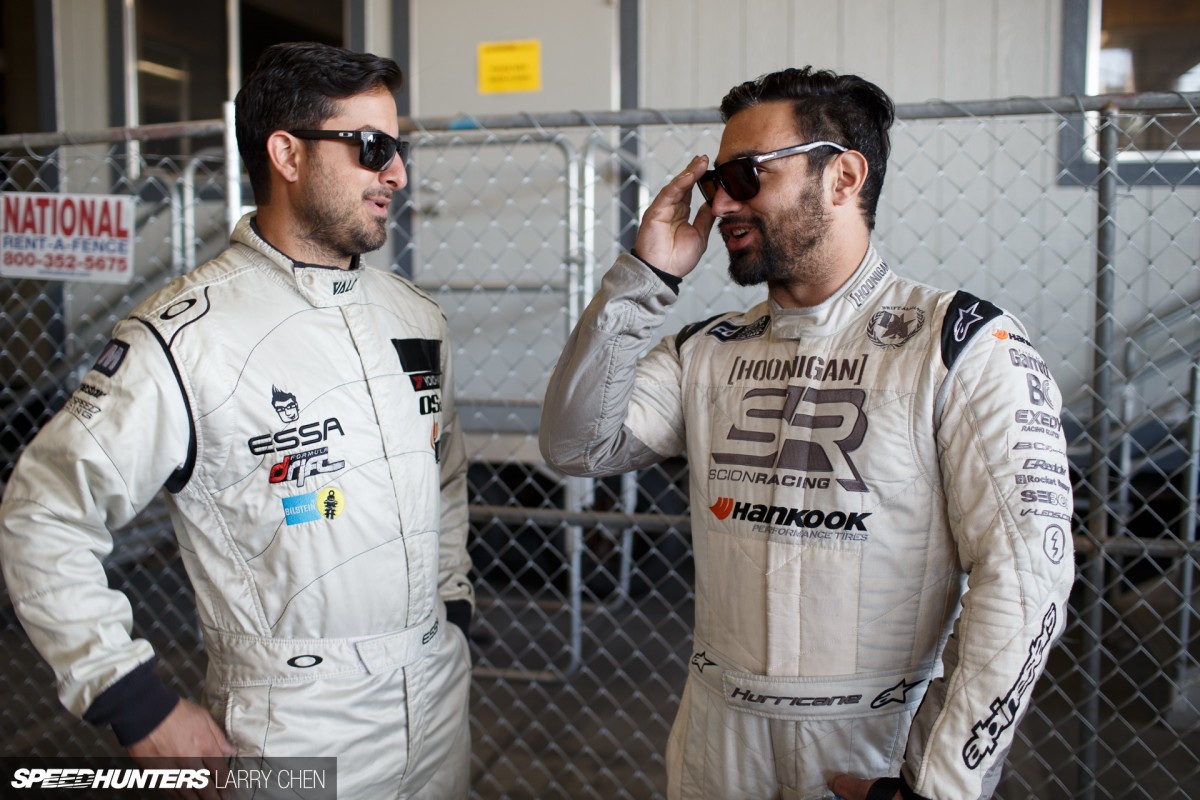 I thought that was going to be the case for Michael Essa, because less than a month out from Long Beach his E46 M3 was sitting in his shop as a bare chassis. I only think he finished in time because he got a clone to help him out.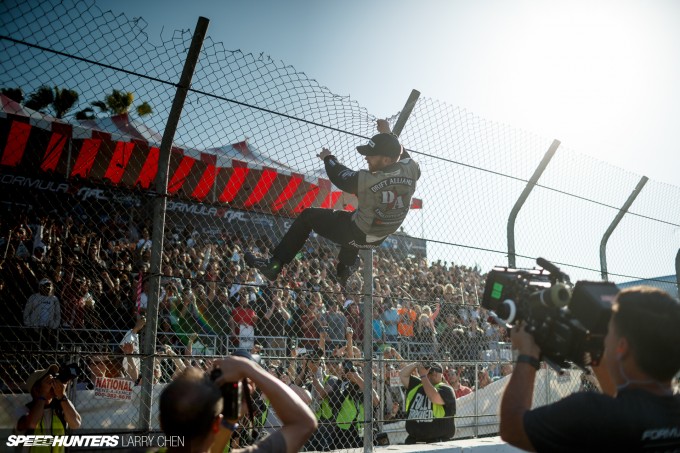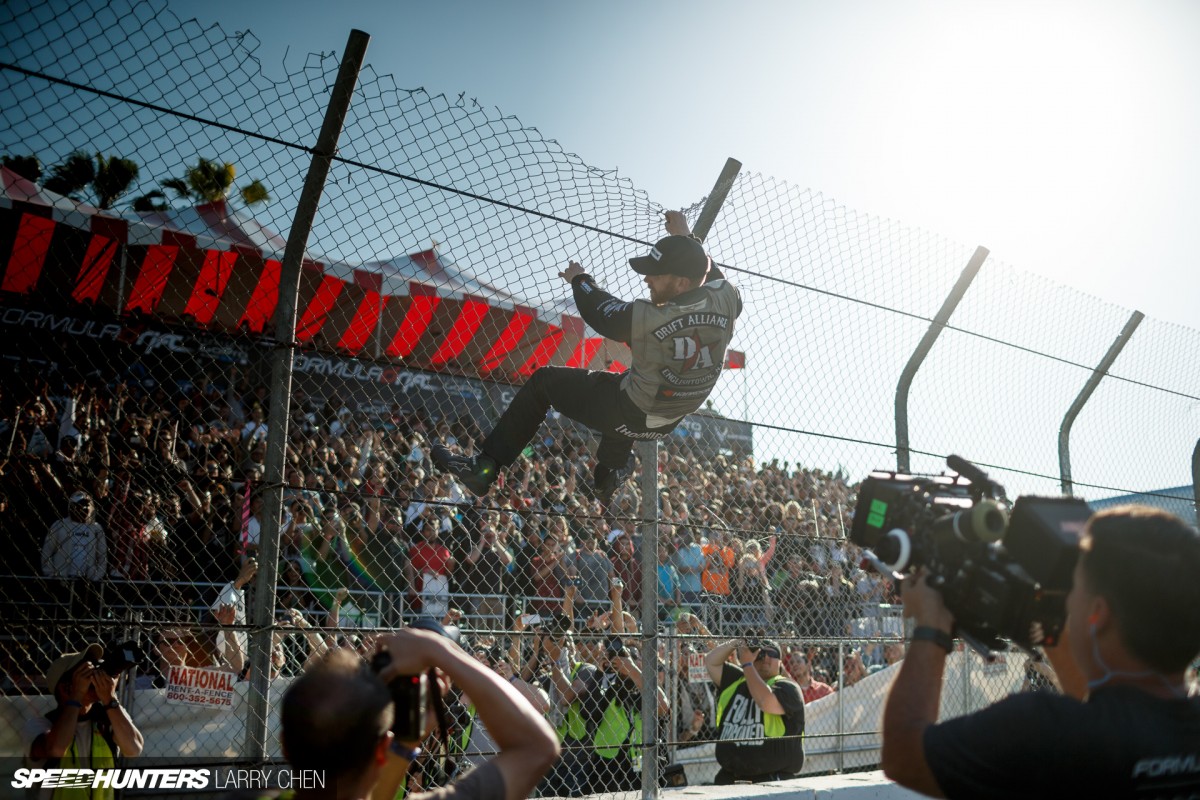 By now you probably heard that Chris Forsberg nabbed the win.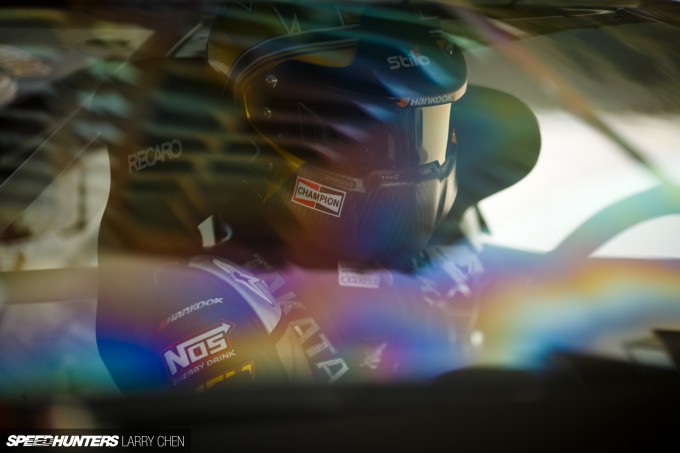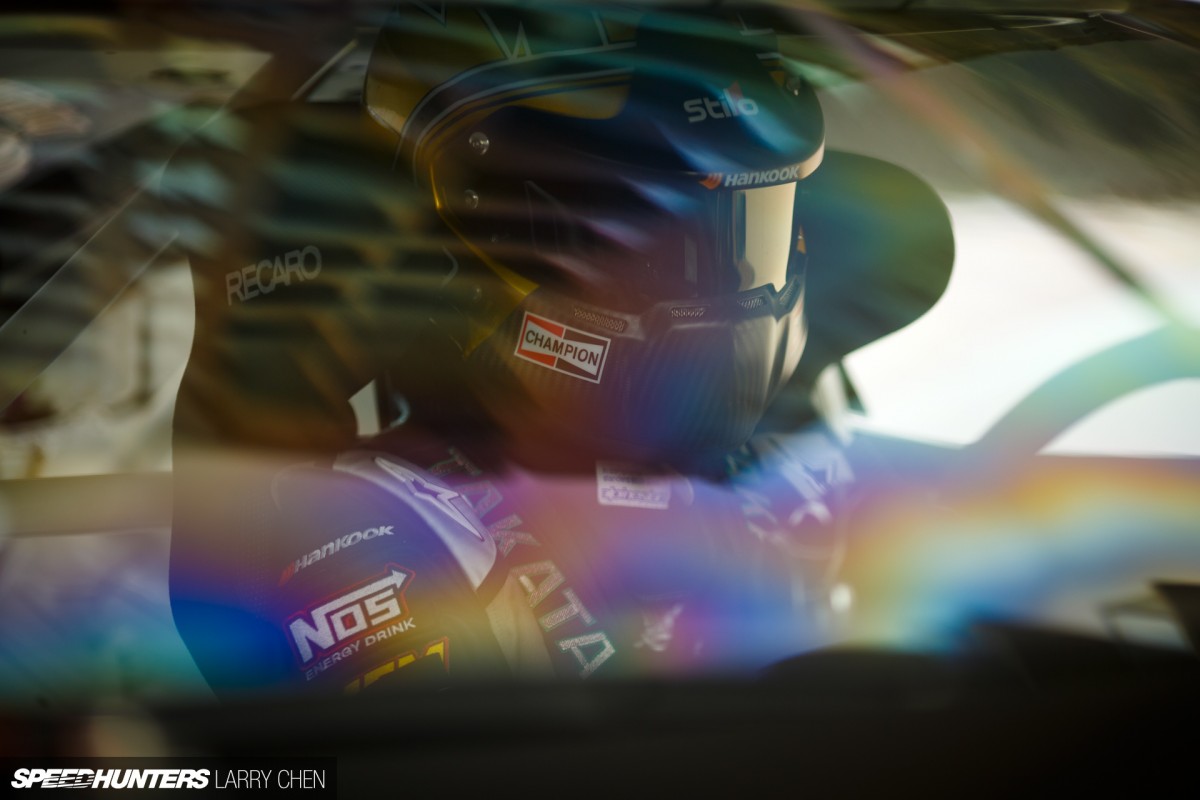 Last year's championship battle wore on him, as he was just a stone's throw away from earning his second title.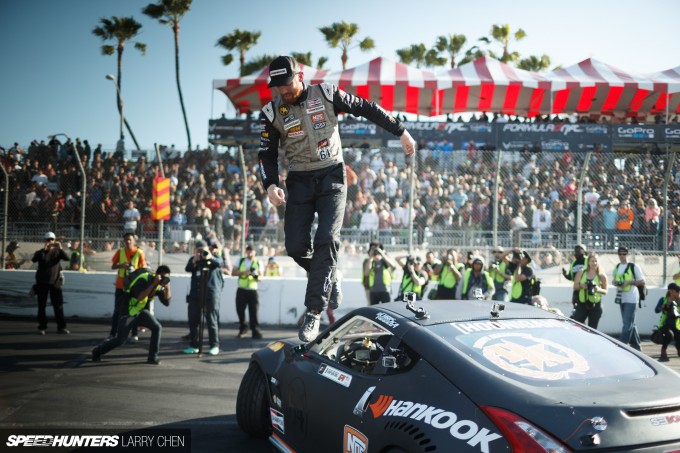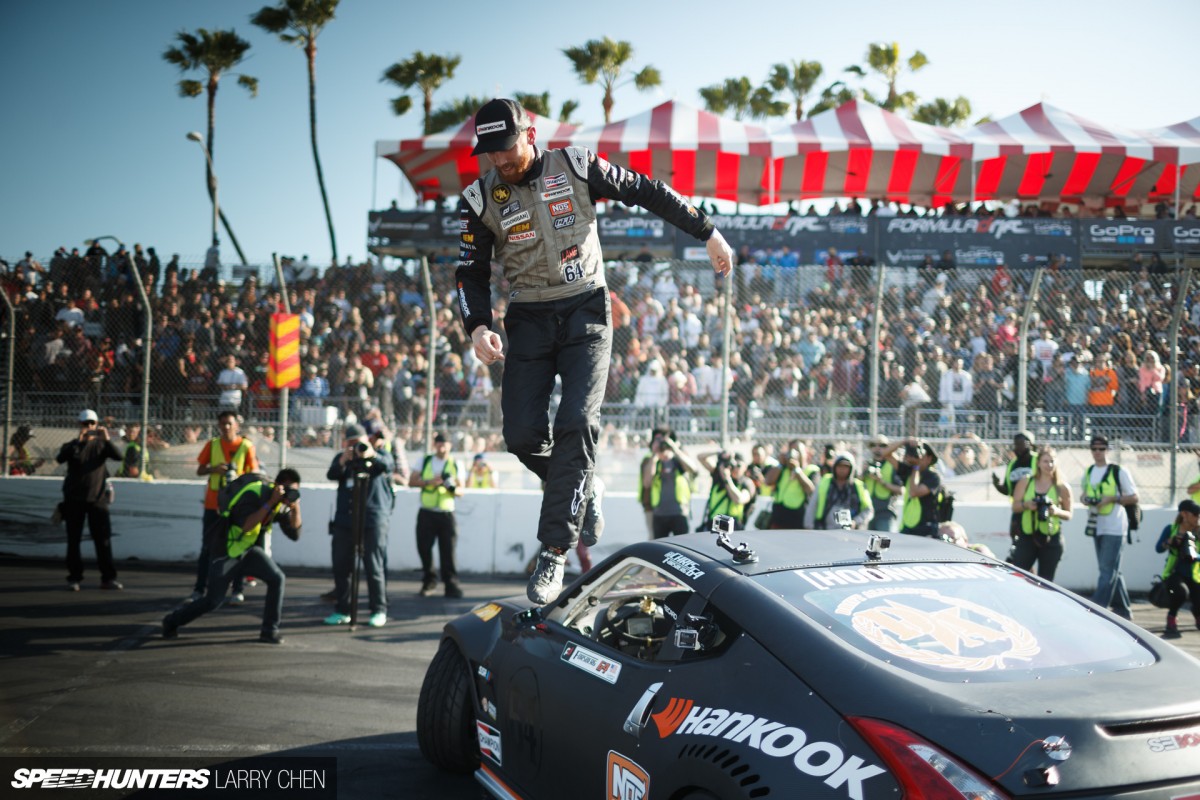 Chris was walking on air when he won. There is no better way to start off the season than with the top step on the podium – especially when you're looking for a new title sponsor.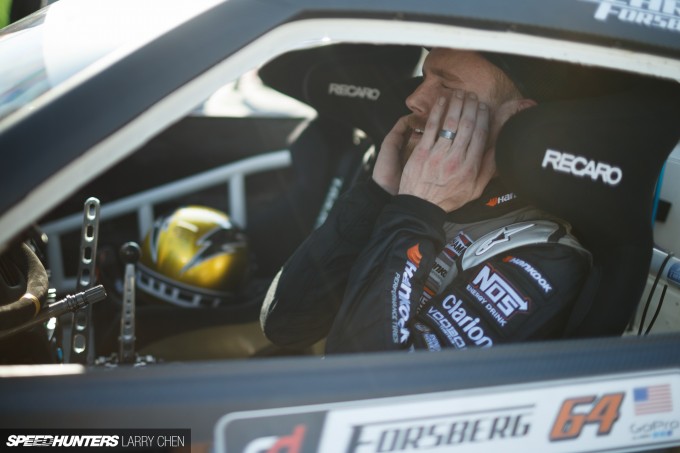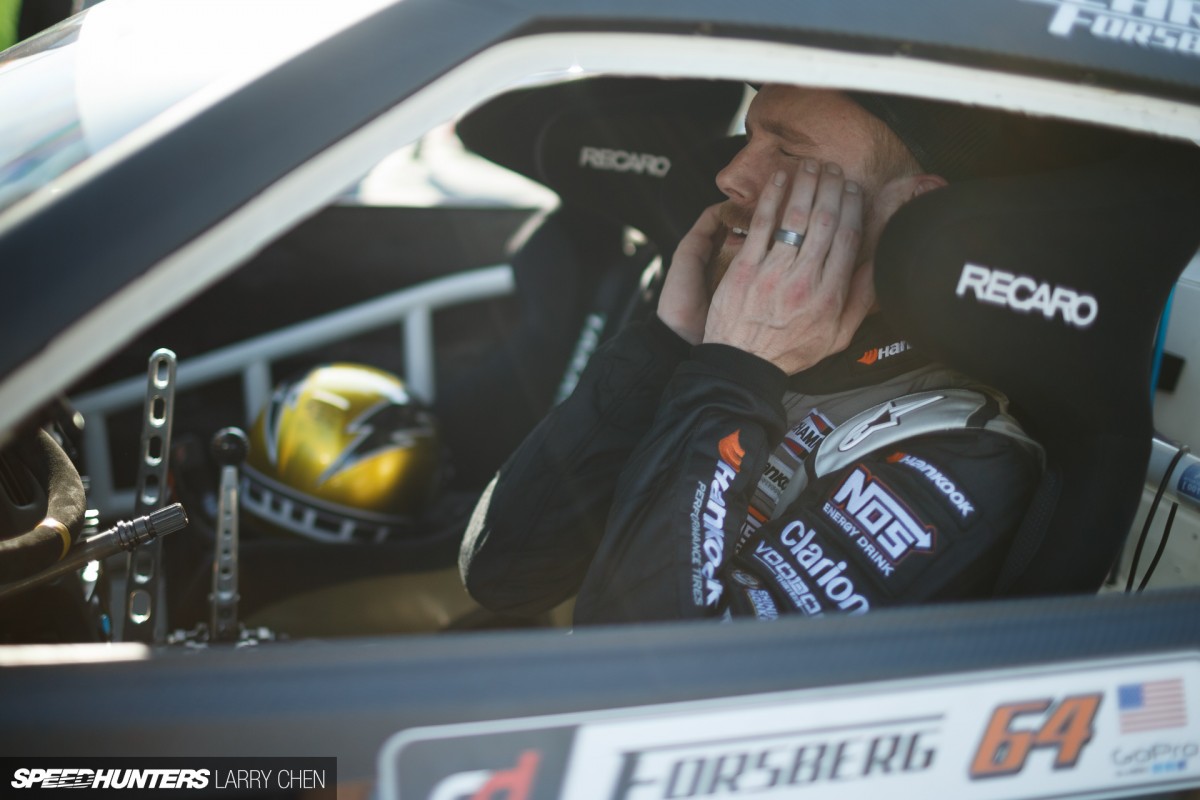 I guess it was a bit overwhelming, but over the course of the off-season a lot of effort when into improving his Nissan 370Z's setup.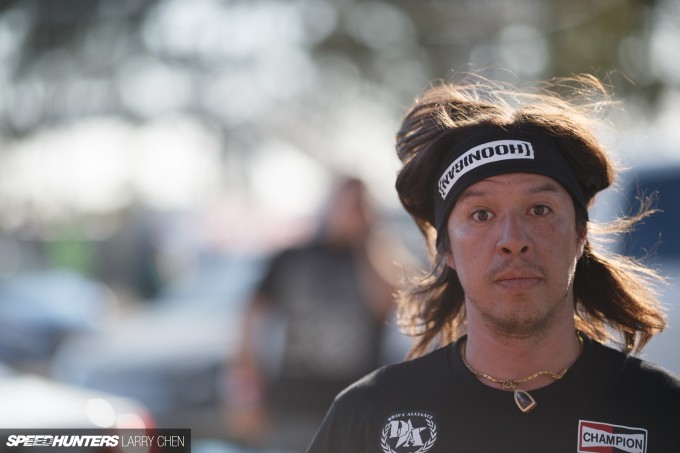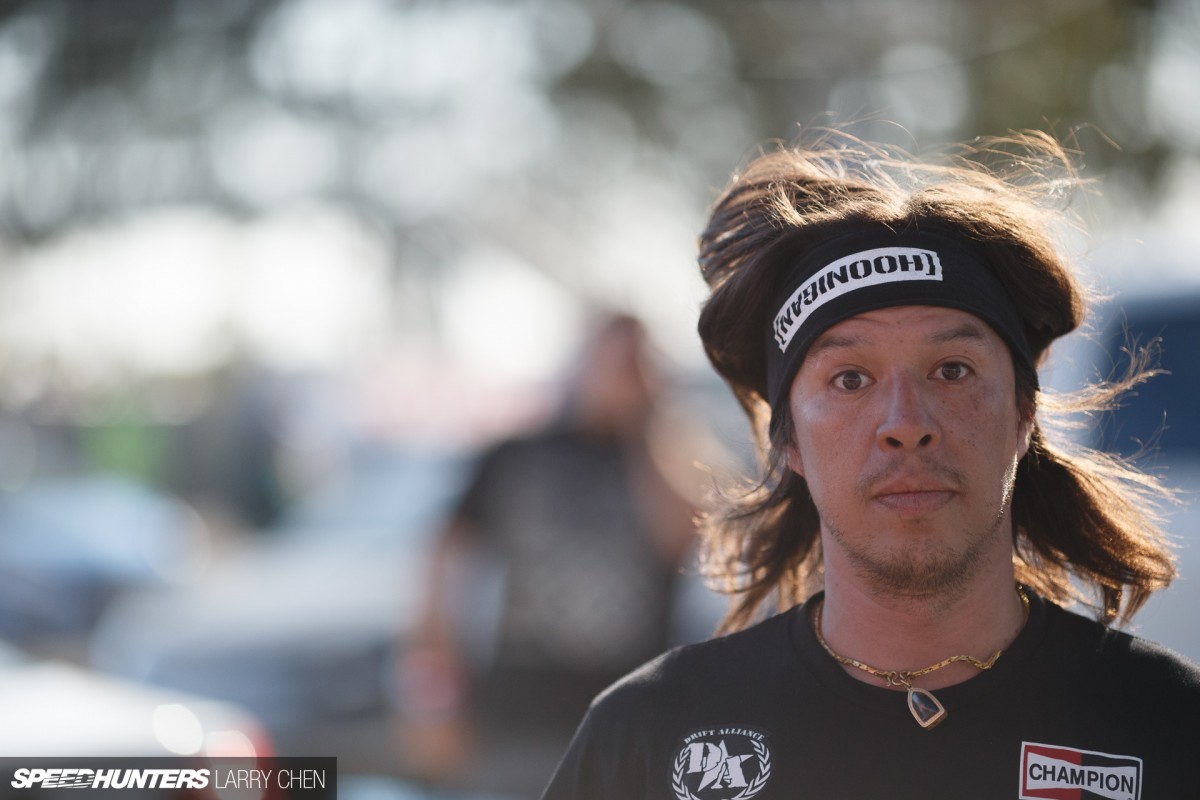 Ray Shake and Brian Wilkerson from MA Motorsports  pushed hard to build a car with not only more power than ever before, but with increased reliability too.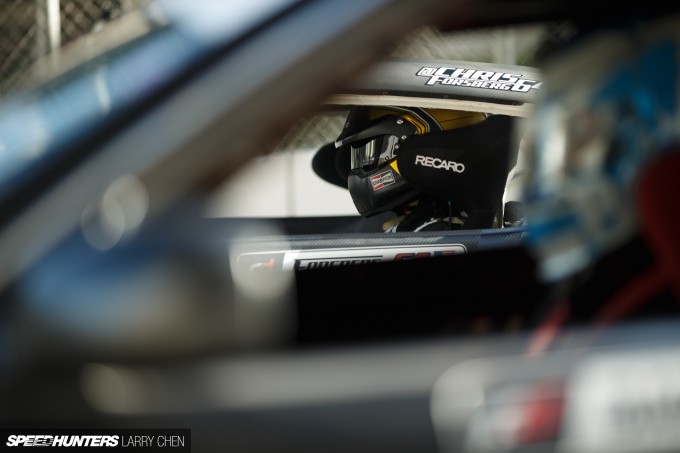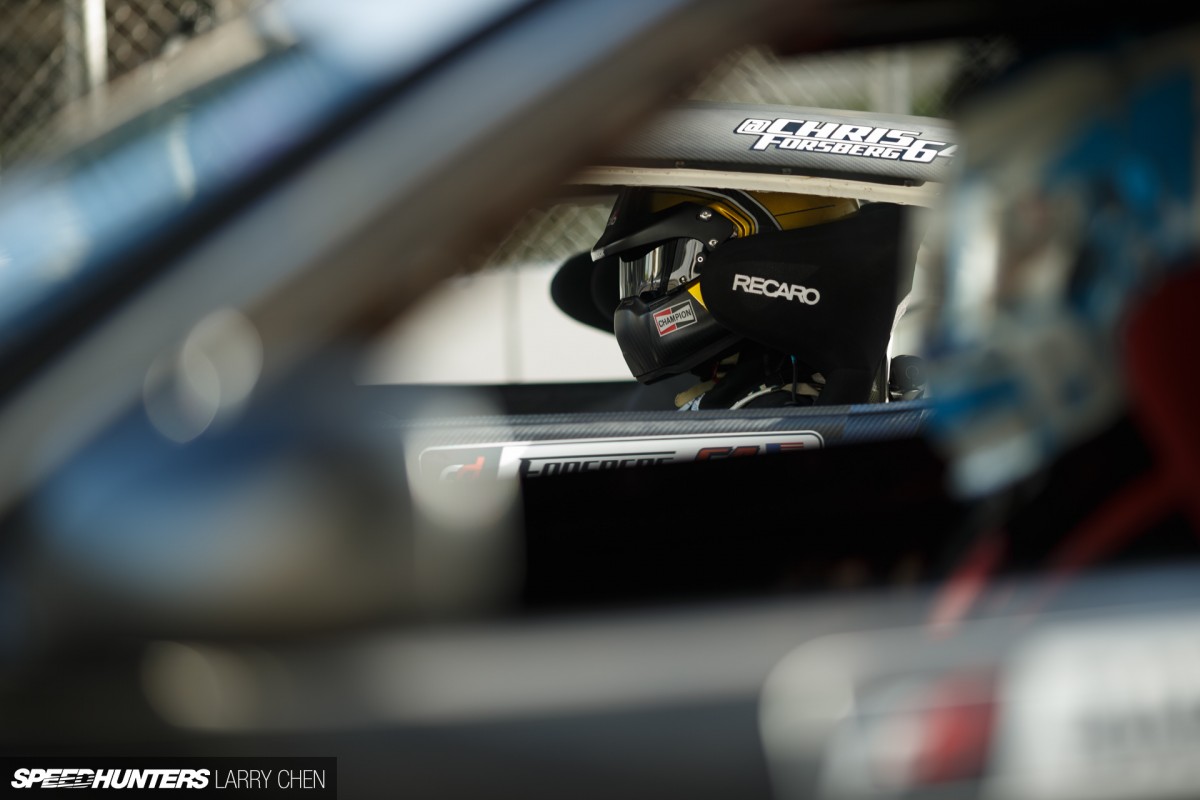 I know Chris and the team's hearts dropped when they had to call five minutes during competition when the Nissan wouldn't fire. But it just turned out to be a loose battery cable. Everything else during the event seemed to run smoothly, and if that's kept up during the rest of the season, Chris Forsberg Racing could be in with a very good chance of earning their second championship.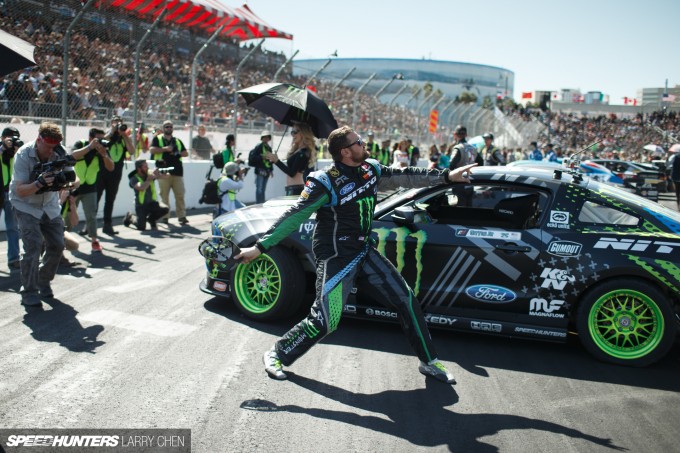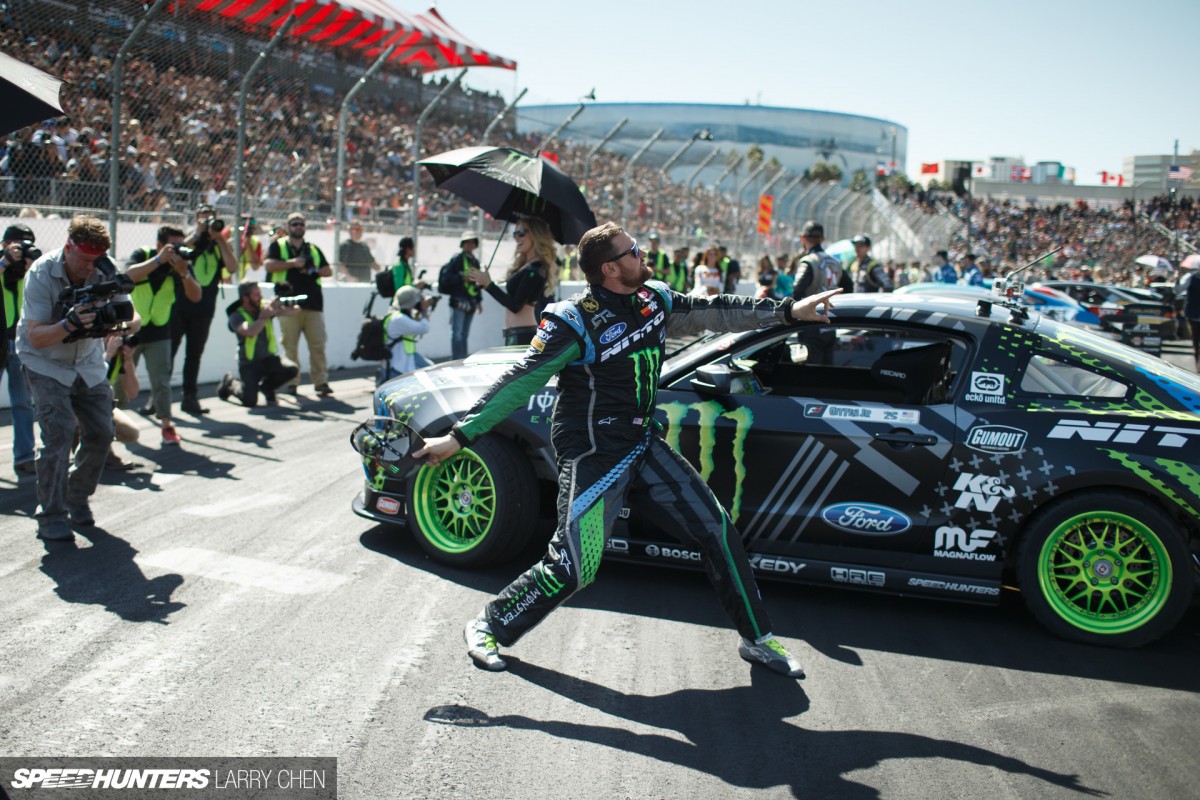 Our own Vaughn Gittin Jr. is another top-ranked Formula Drift driver working hard to secure his second title, too.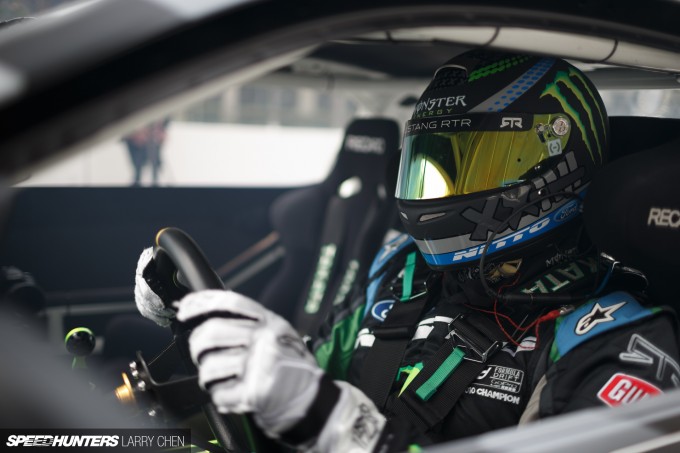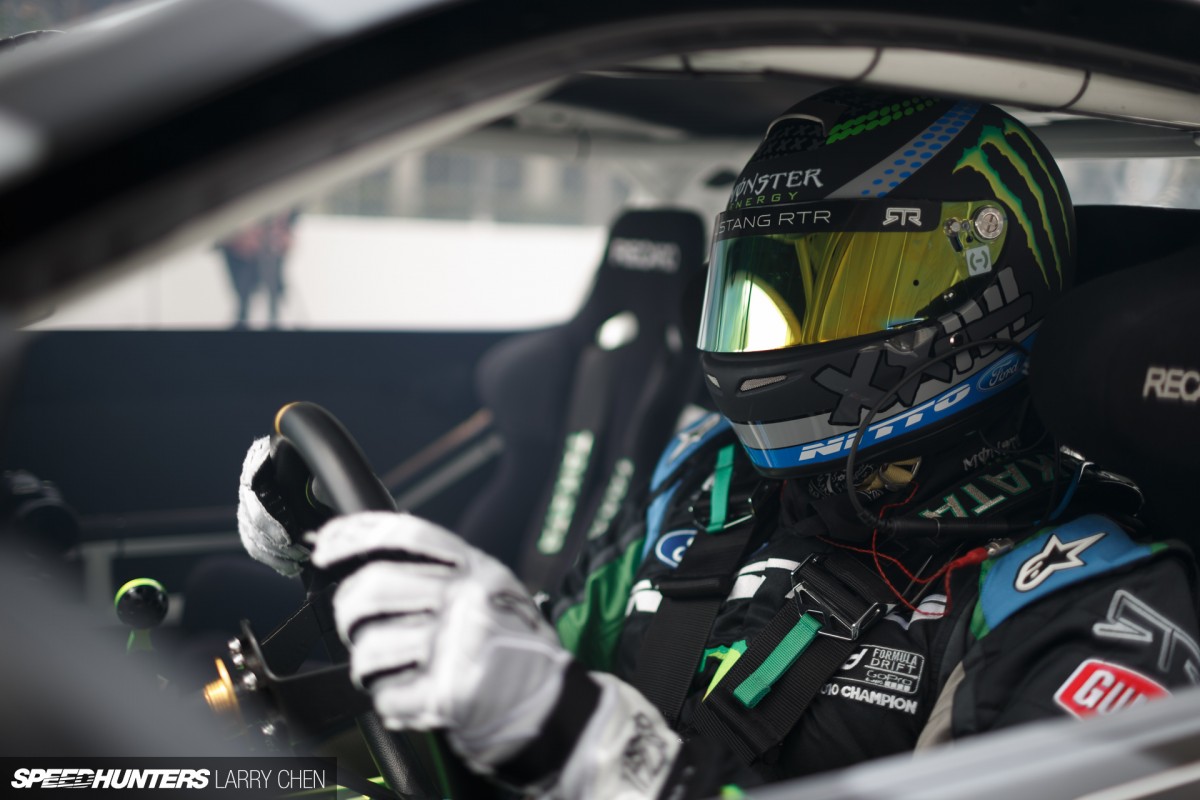 I don't think there's another driver in the ranks of Formula Drift that is more invested in this sport than Vaughn. I really have no idea how he juggles so many things at once. One week he is in Europe and the next week he is in China – it's endless with this guy.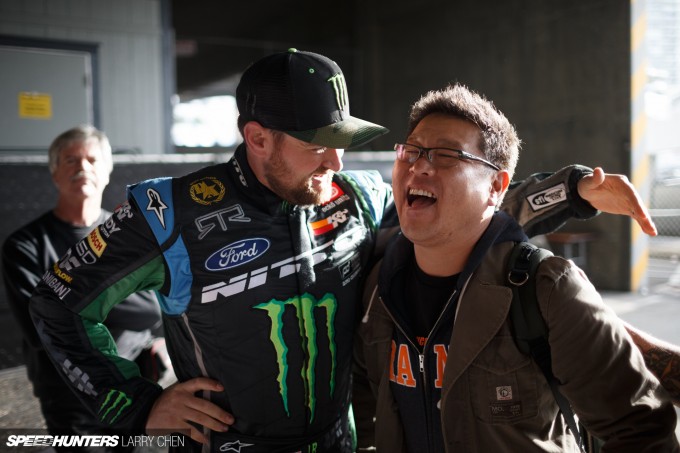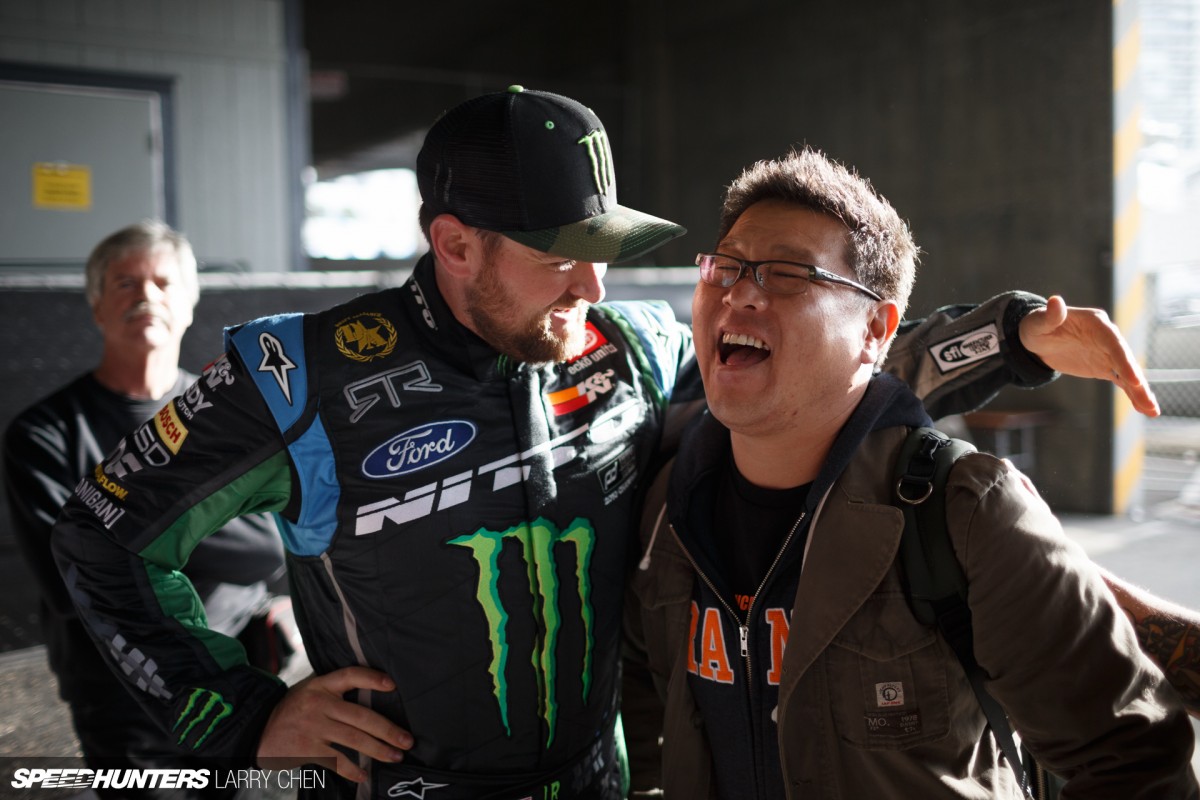 During the driver meeting he was reunited with Nobushige Kumakubo, whom he battled with back when D1 Grand Prix still had North America on its radar.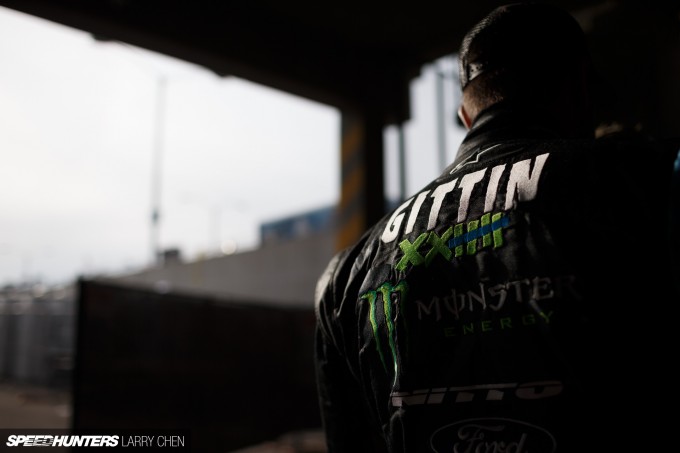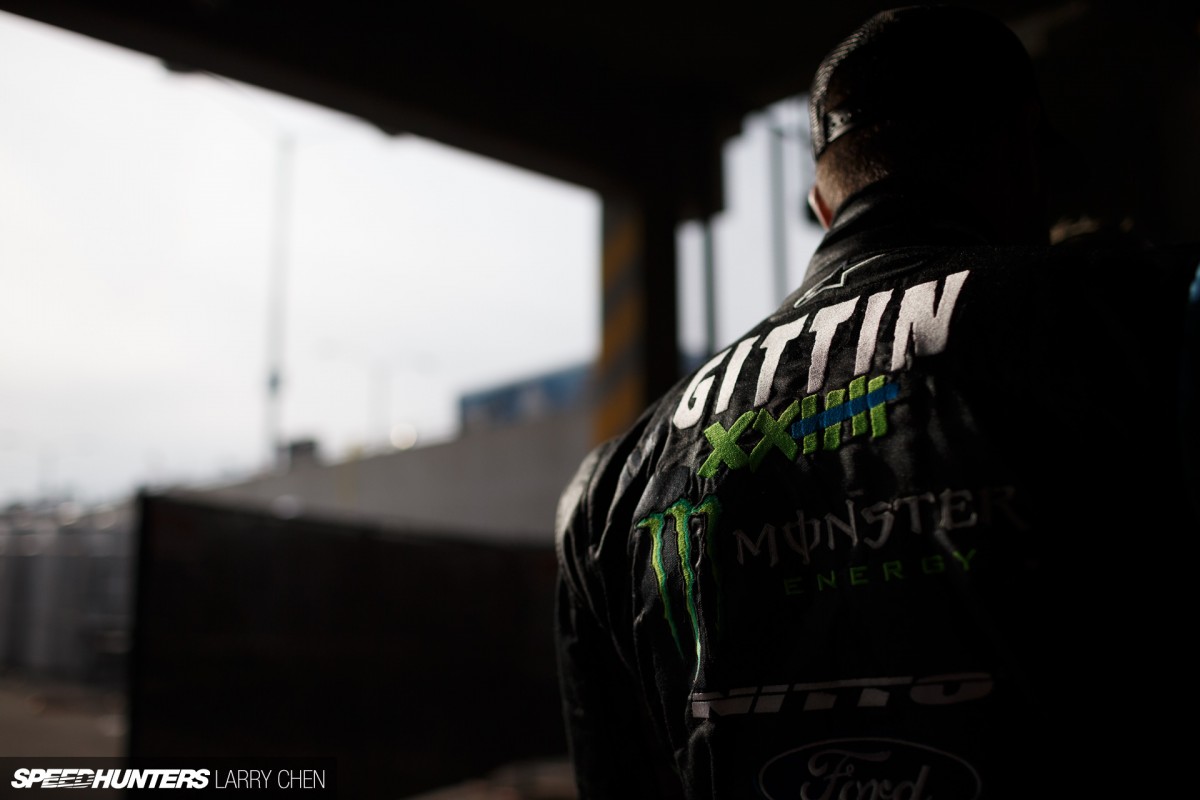 Of course, so much has changed since then. Maybe Mr Team Orange will make the jump over to compete in Formula Drift, just like Daigo Saito did in 2012.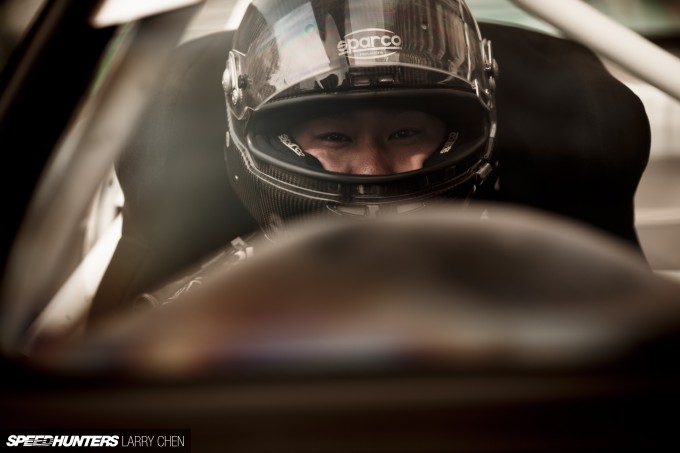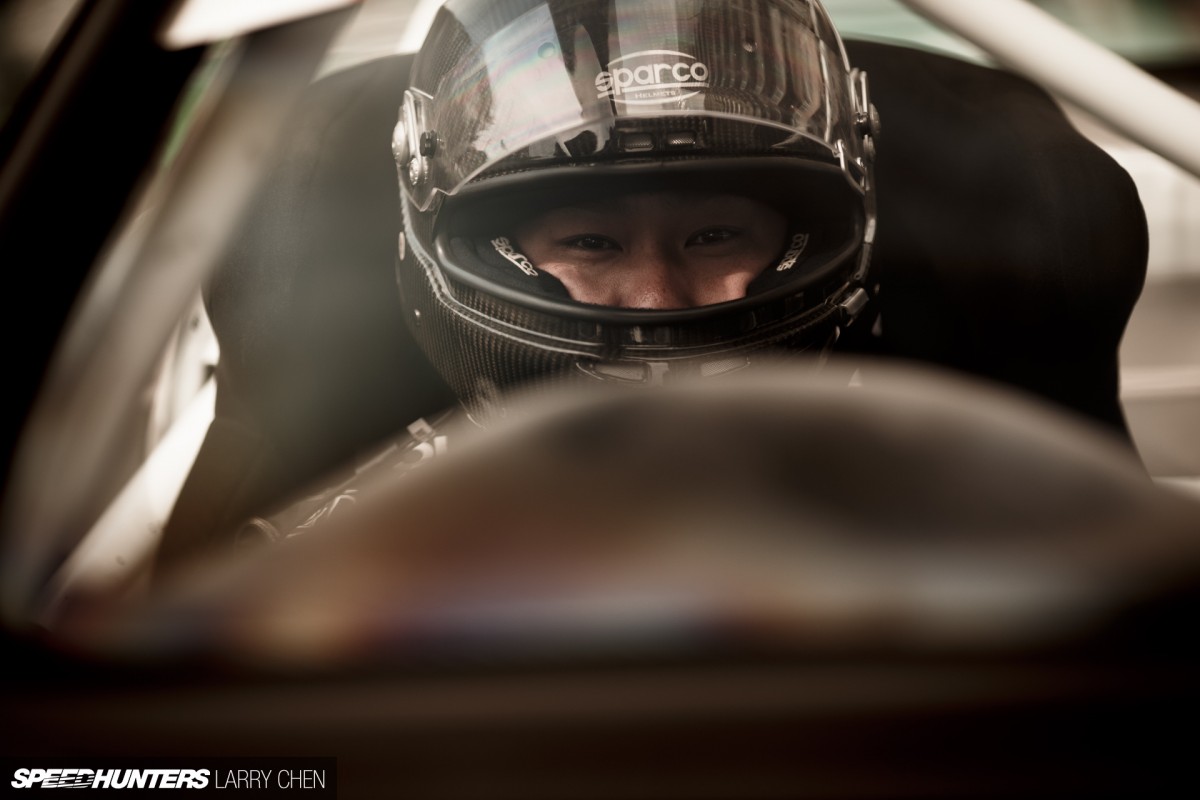 I think we'll see more and more Japanese drivers in the FD ranks, which should be great for the sport – and it's mostly thanks to this guy. However, the champion ran into problems in Long Beach with a car that was suffering from drivetrain issues. Uncharacteristically, he was knocked out of contention in the Top 32 as a result.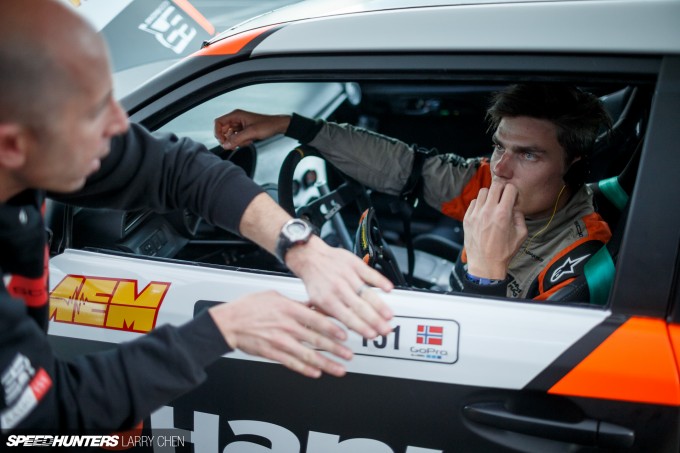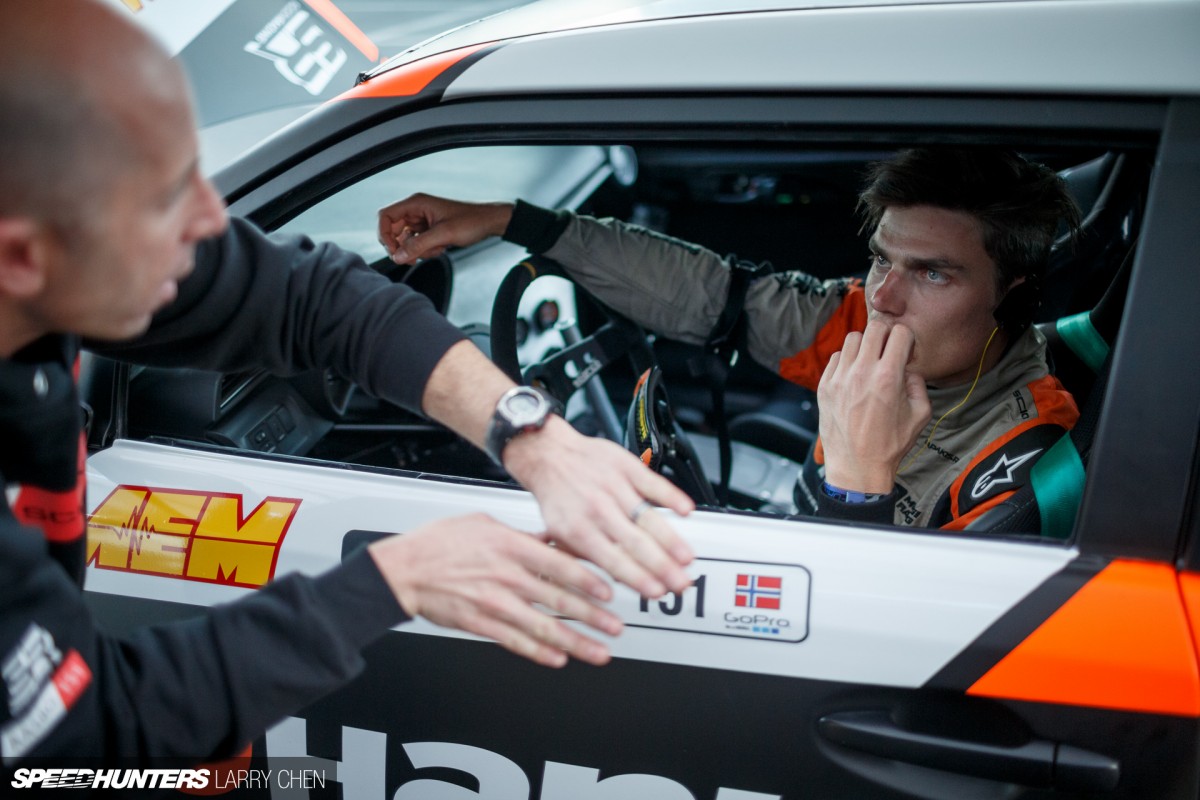 Our Scandinavian driver, Fredric Aasbø, is one of the few international competitors in Formula Drift living a dream. He came to North America with nothing more than a car and hopes of picking up a major sponsor.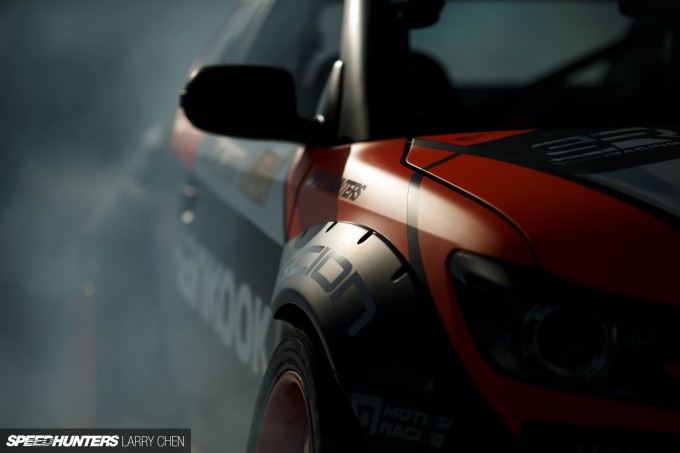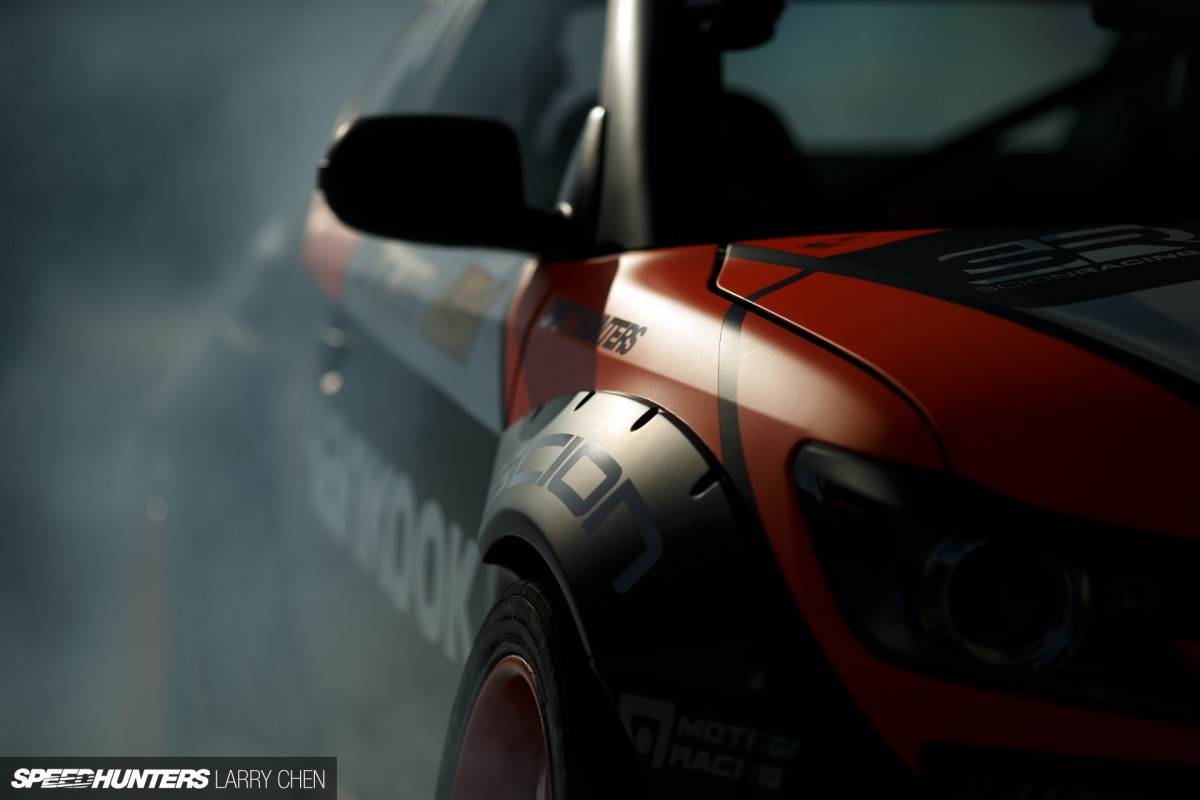 He has gone from sharing a tiny hotel room bed with his spotter/mechanic/best friend and only able to afford to run a few rounds, to being sponsored by Toyota and having the opportunity to take his drifting talents all over the world.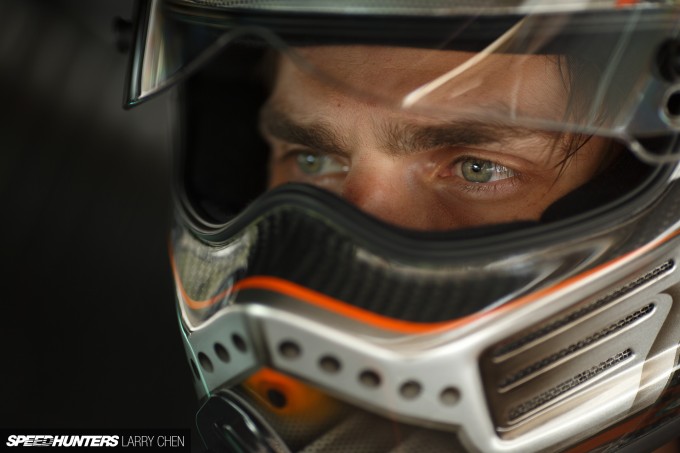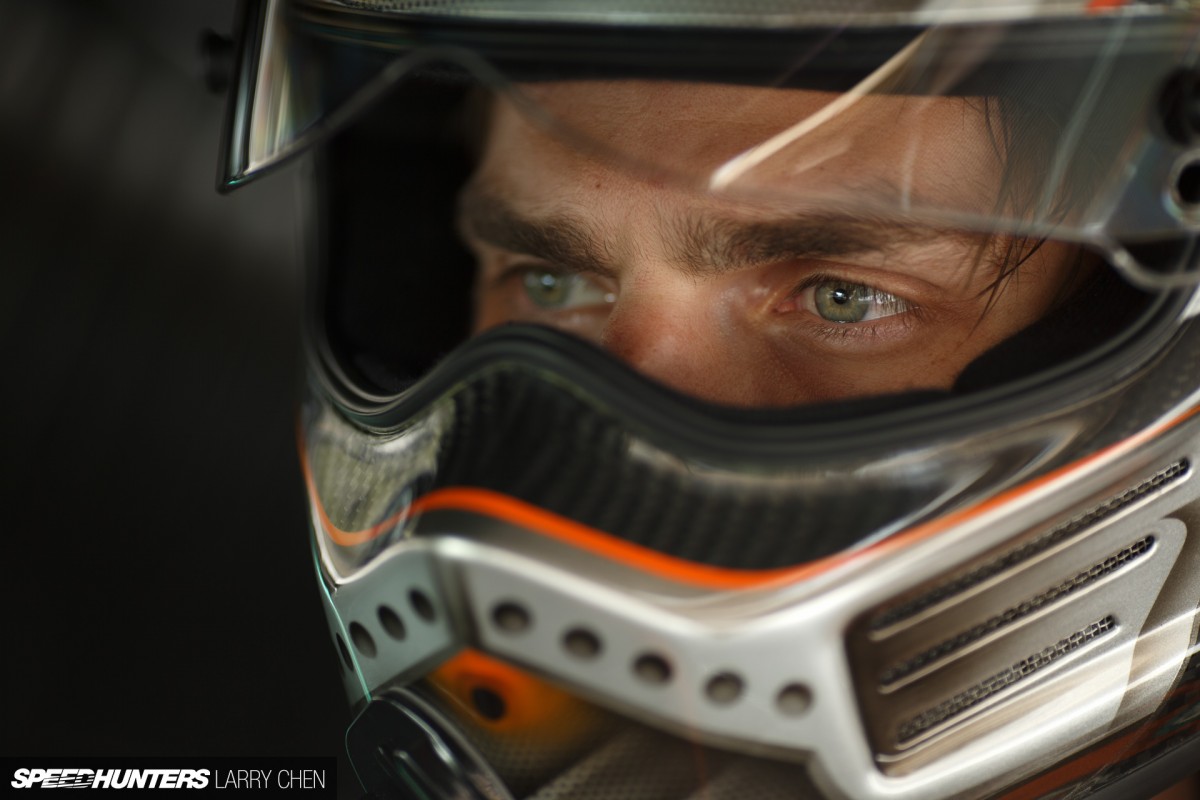 He's even replaced Manabu Orido as the Team RS-R driver now, but the real challenge for him is to win his first Pro Championship event. He has come close several times, so it is just a matter of all his cards falling in the right place.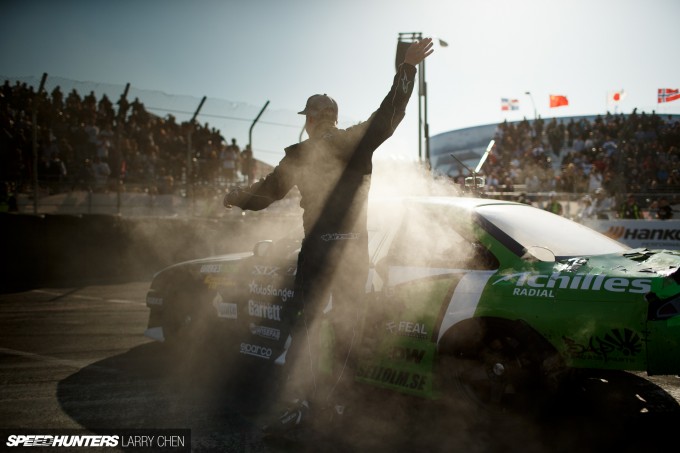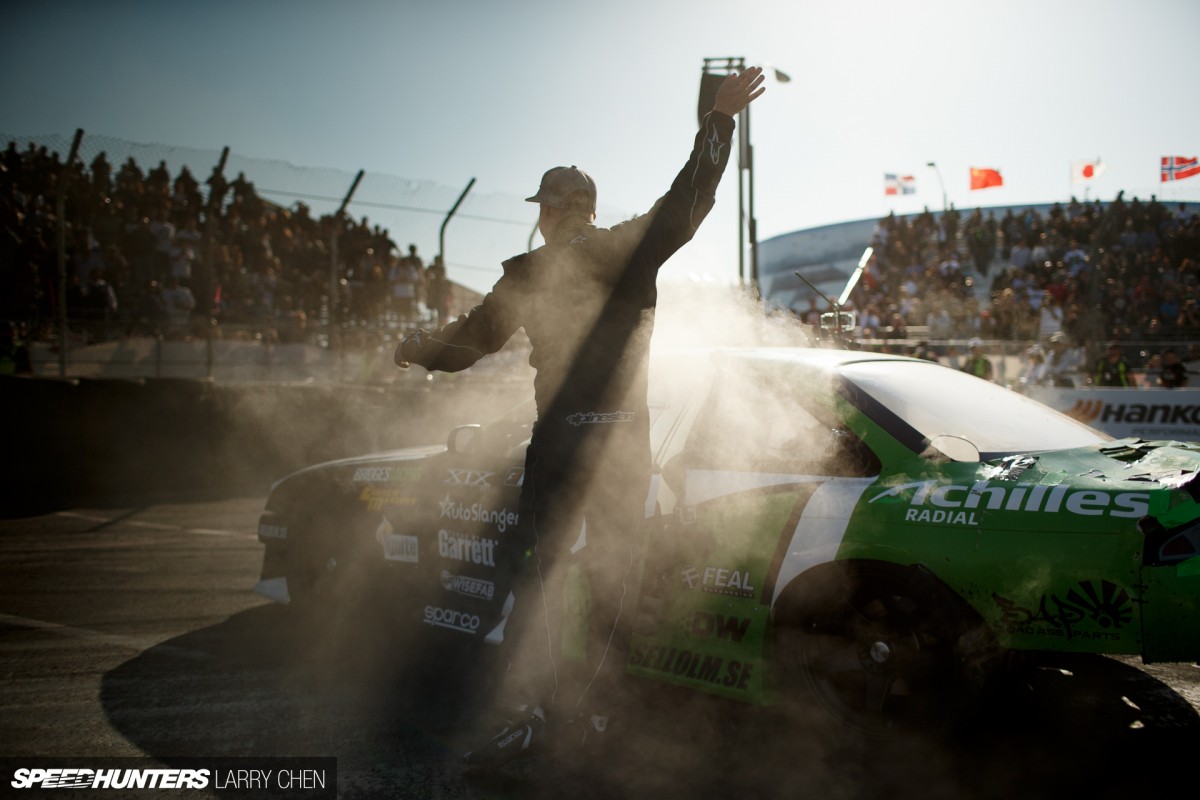 There's something about those Norwegians that keep them pushing hard every single time they go to battle. Maybe it's the Viking spirit in their blood?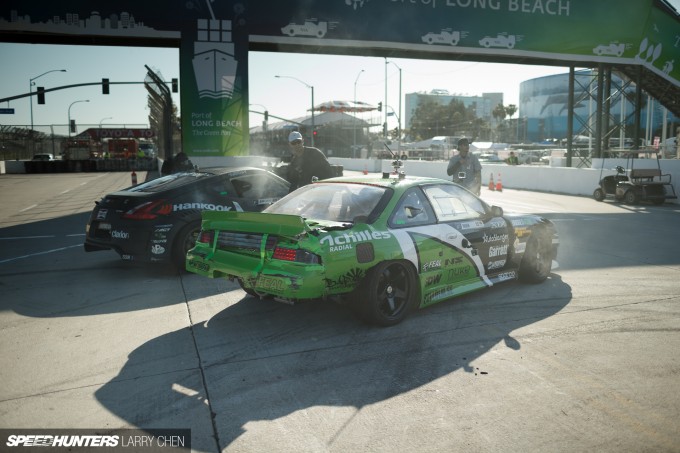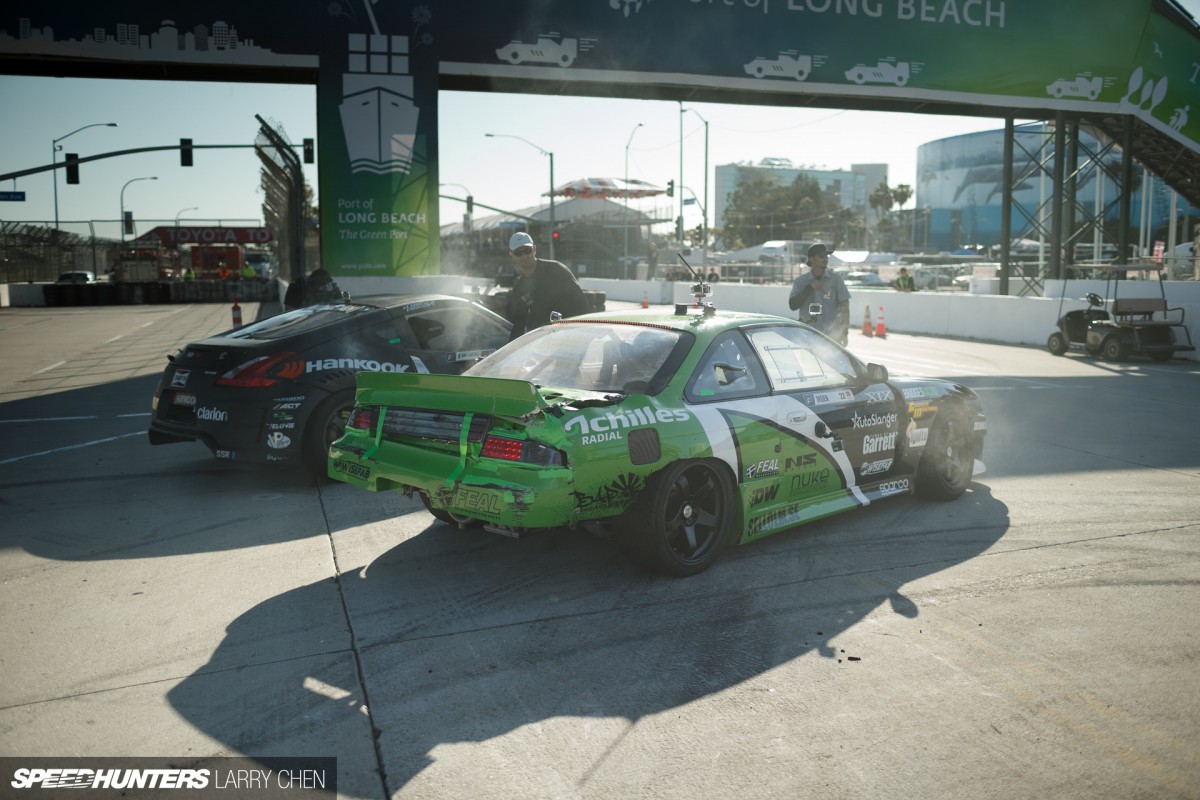 After many years of heartbreak and up-close-and-personal encounters with the wall, Kenny Moen finally earned his very first Formula Drift podium at Round 1.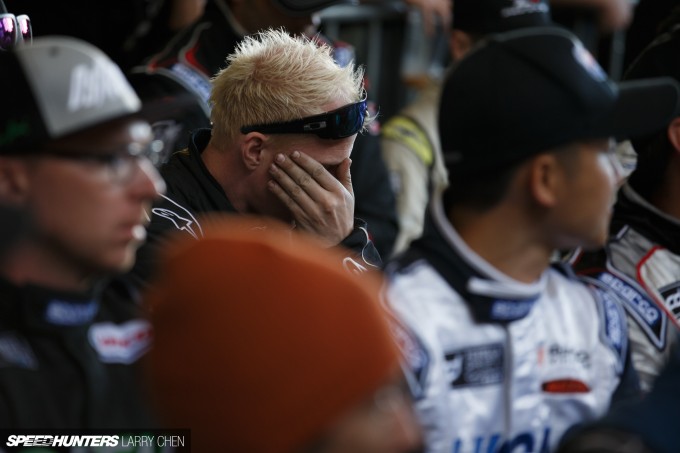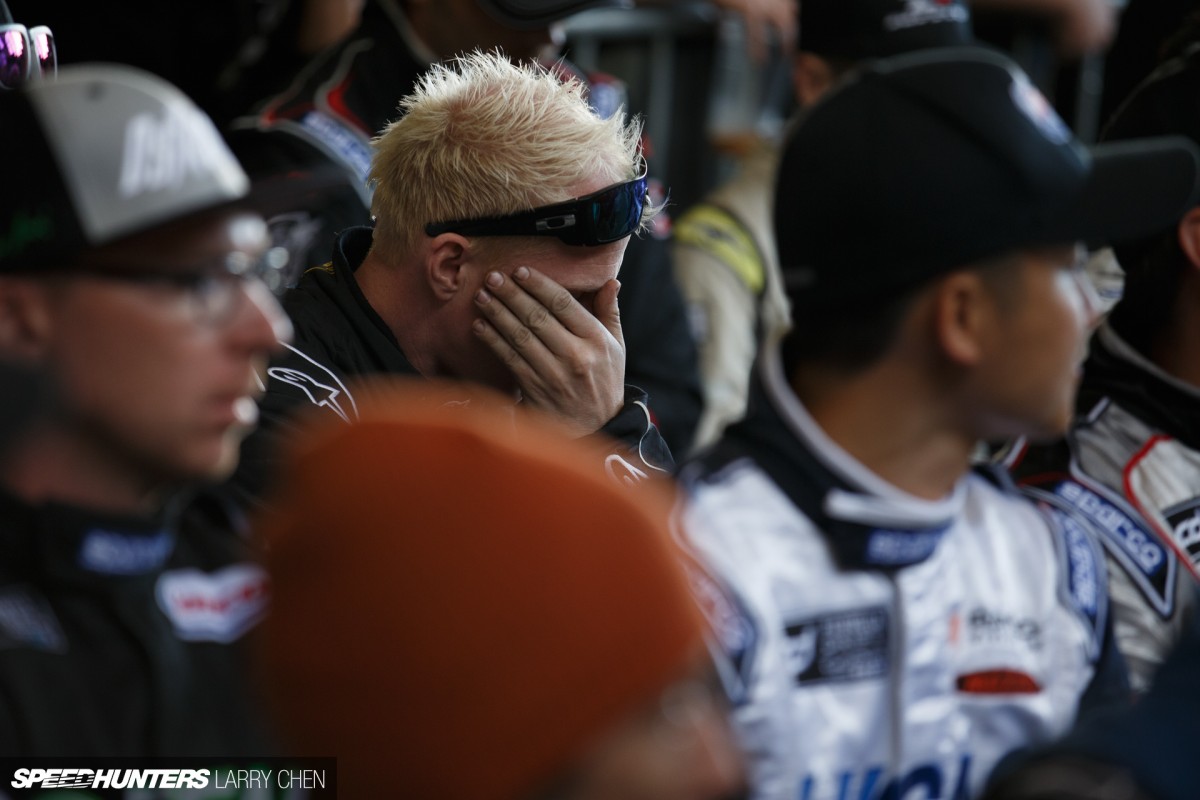 He's in a great position to win the championship this year, but he just has to remain consistent enough throughout the rest of the season.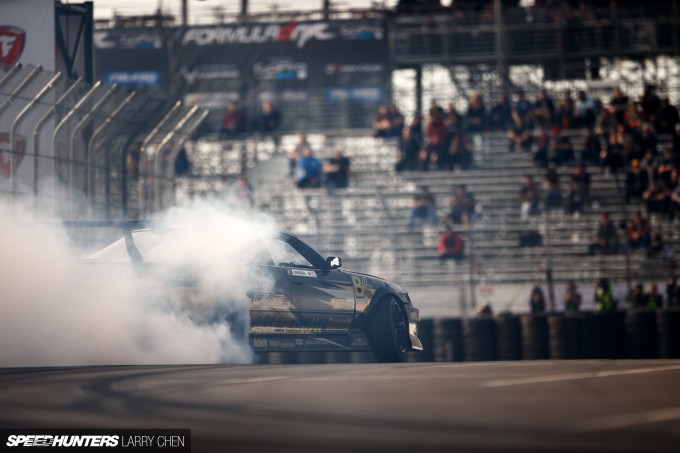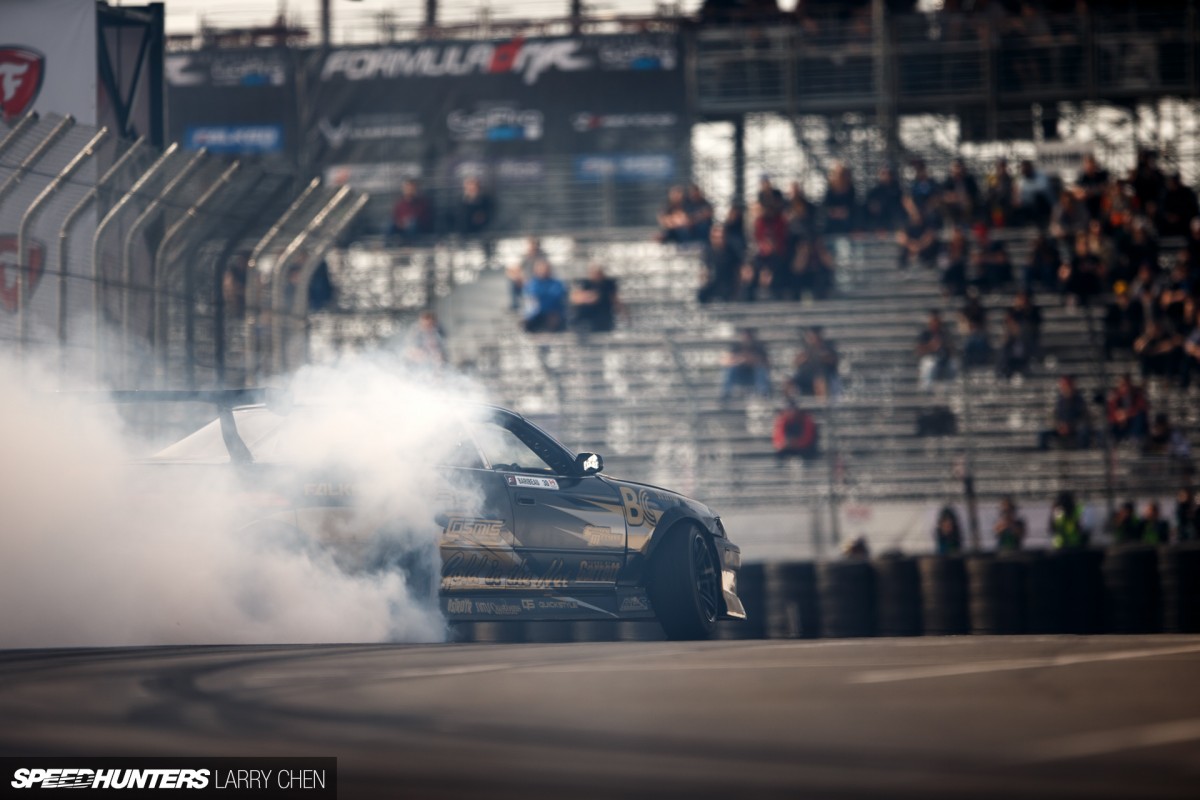 I've mentioned a few international drivers, but we can't forget about our friends to the North either. Formula Drift's 2013 Rookie of the Year, Mats Baribeau, continues to impress me everytime he hits the track. He qualified high at Long Beach and made it into the Top 16, which is pretty amazing when you consider it was his very first time competing on the street course.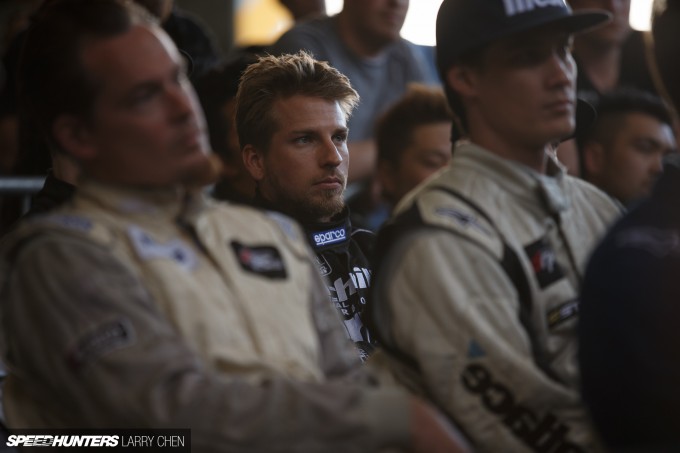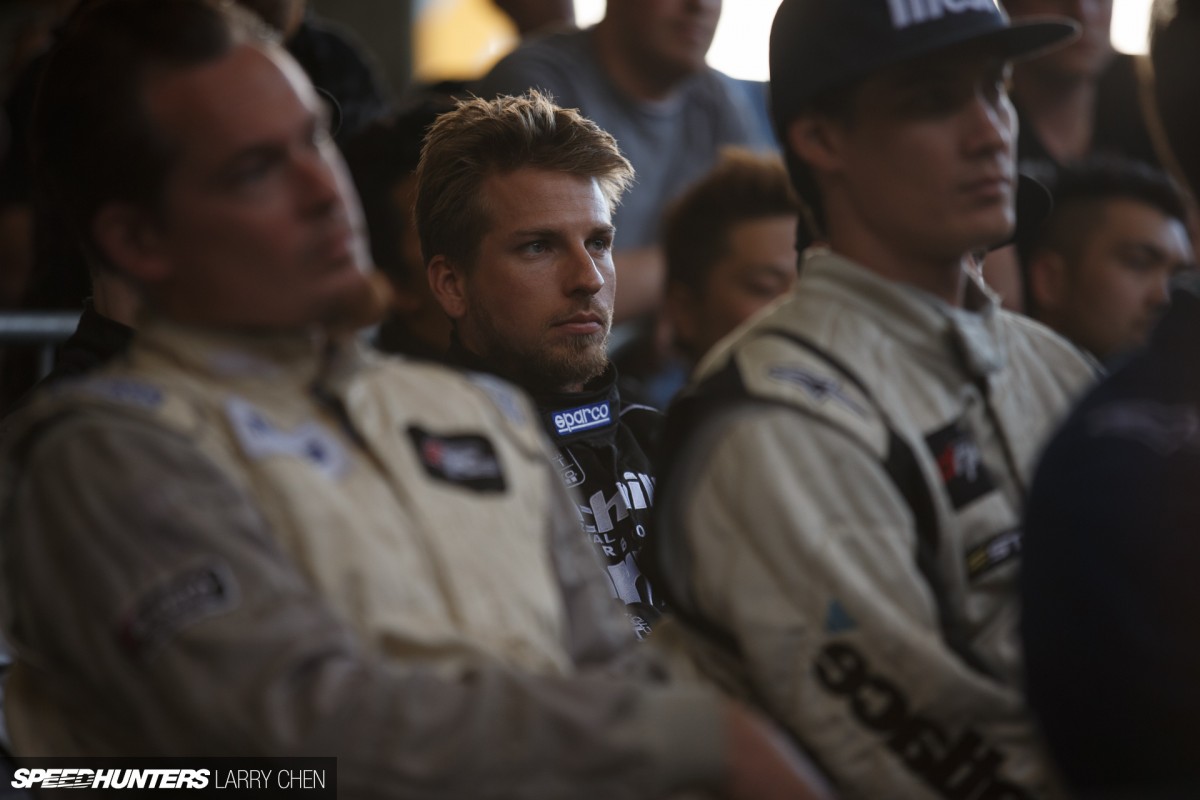 There are now three Canadian drivers competing in the Pro ranks, including Dave Briggs and Marc Landreville. It probably helps that FD is planning an exhibition round in Canada later this year too.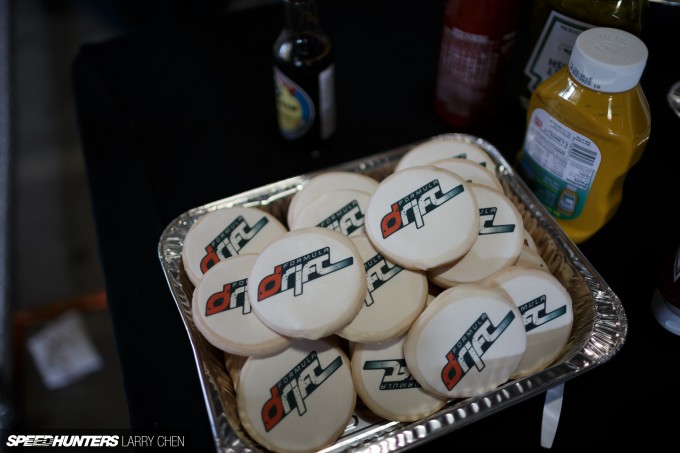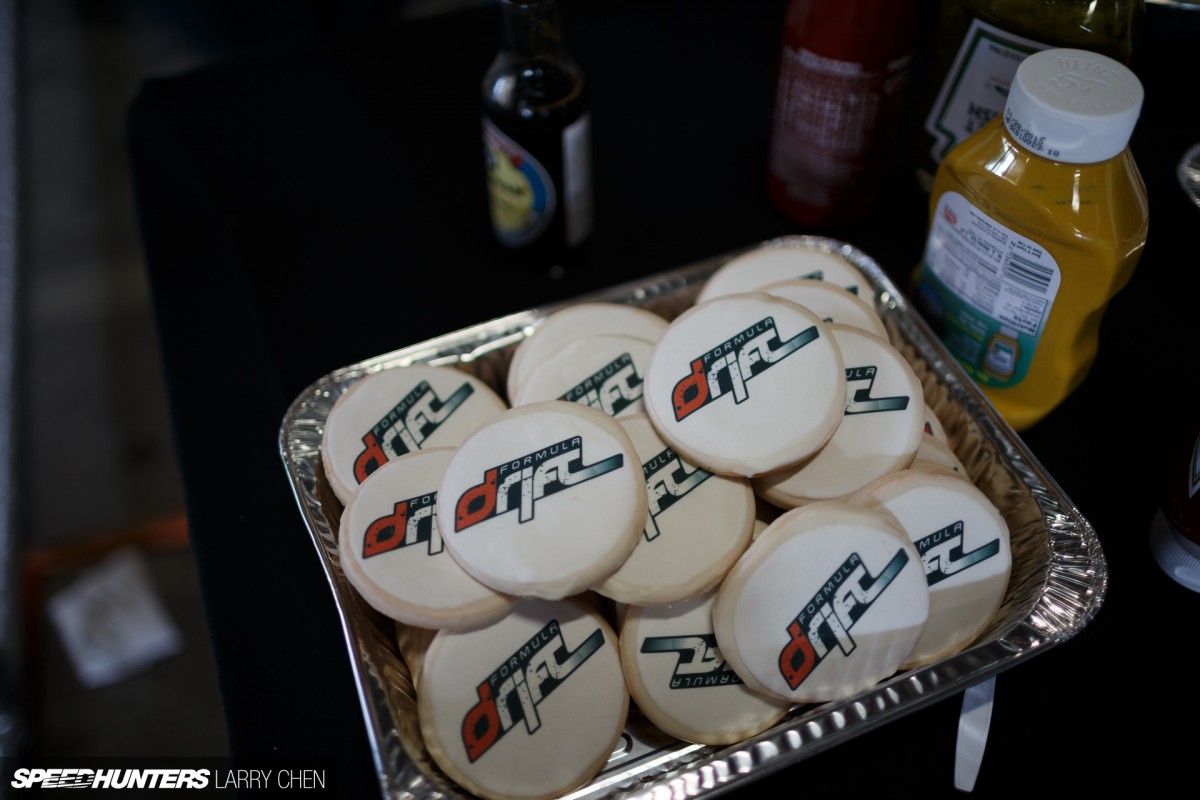 Talk of Formula Drift holding international championship has been out for a while, but it didn't really hit me until I bit into an FD cookie over the weekend.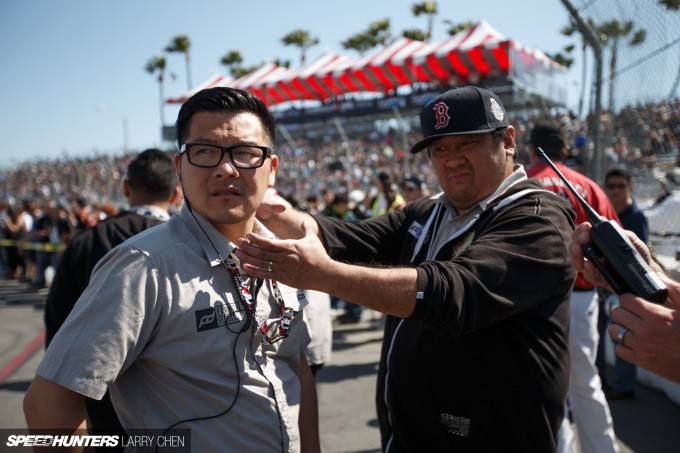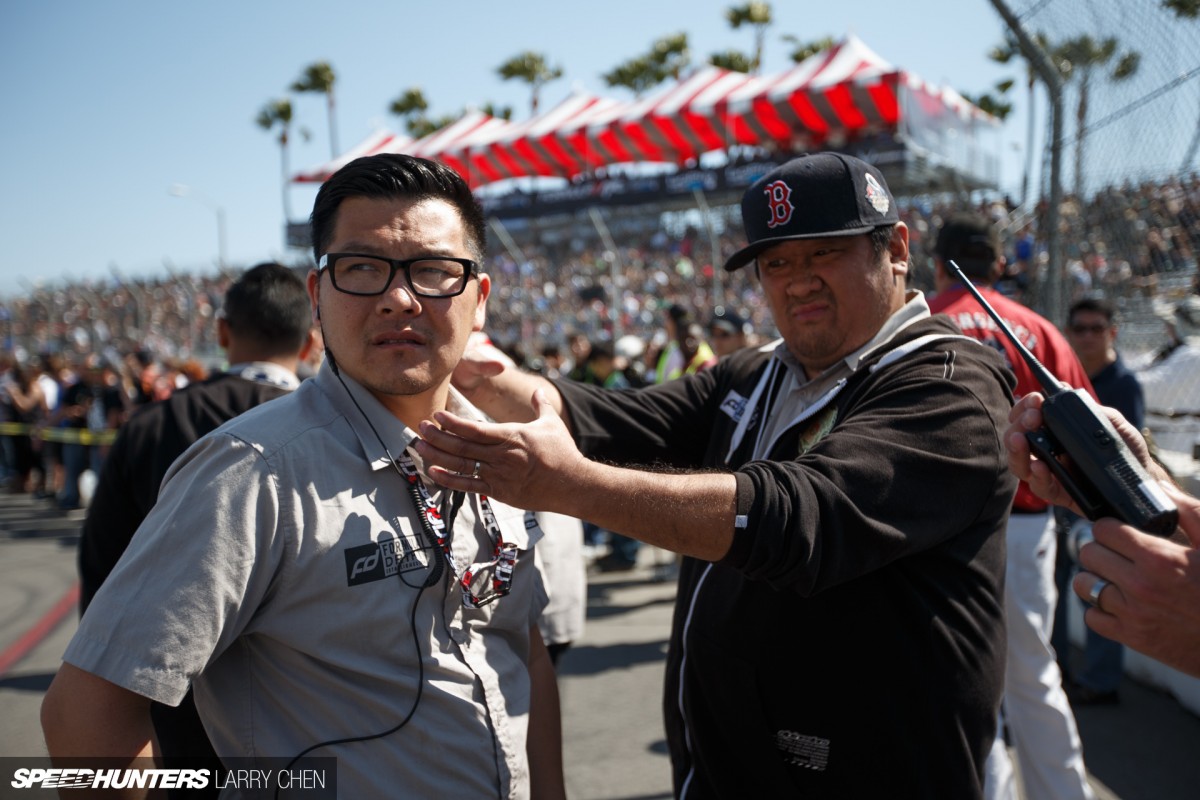 Formula Drift's president and co-founder, Jim Liaw, is putting everything into the sport to help take it to the next level. An international competition is a huge step.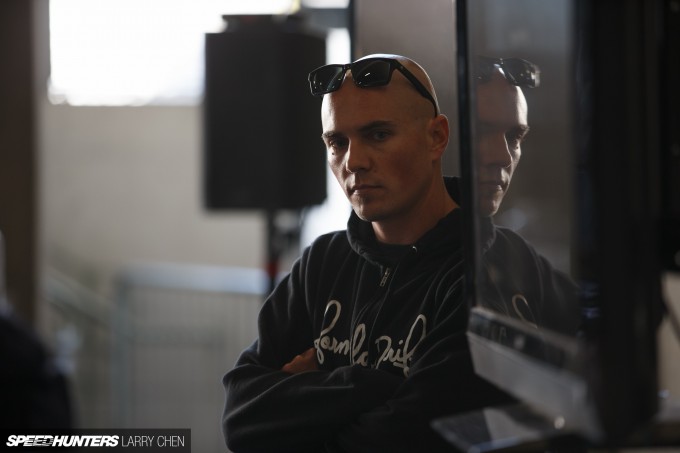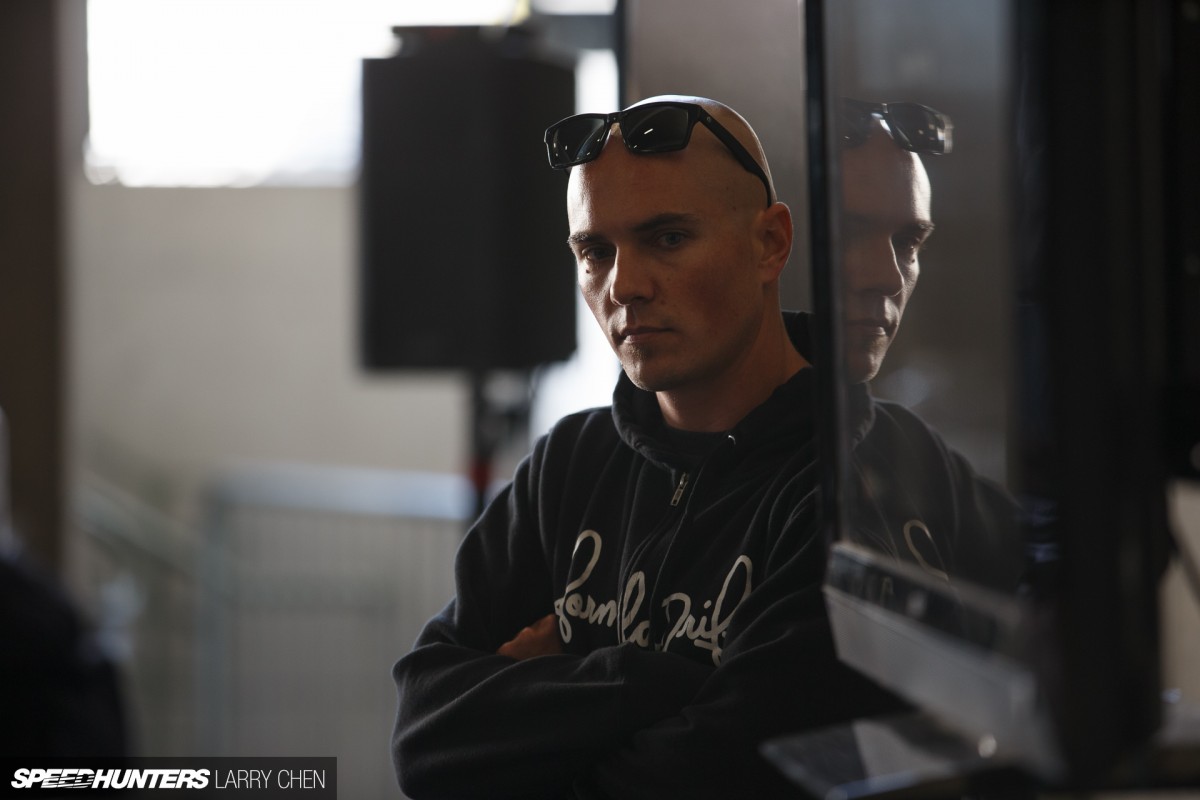 Co-founder Ryan Sage and a small crew from North America has been helping plan events in South-East Asia for years, and more recently in Australia. So it only makes sense to expand to Europe and beyond.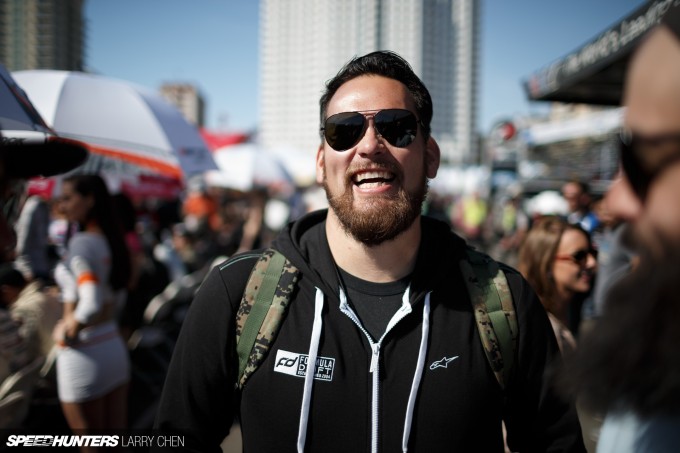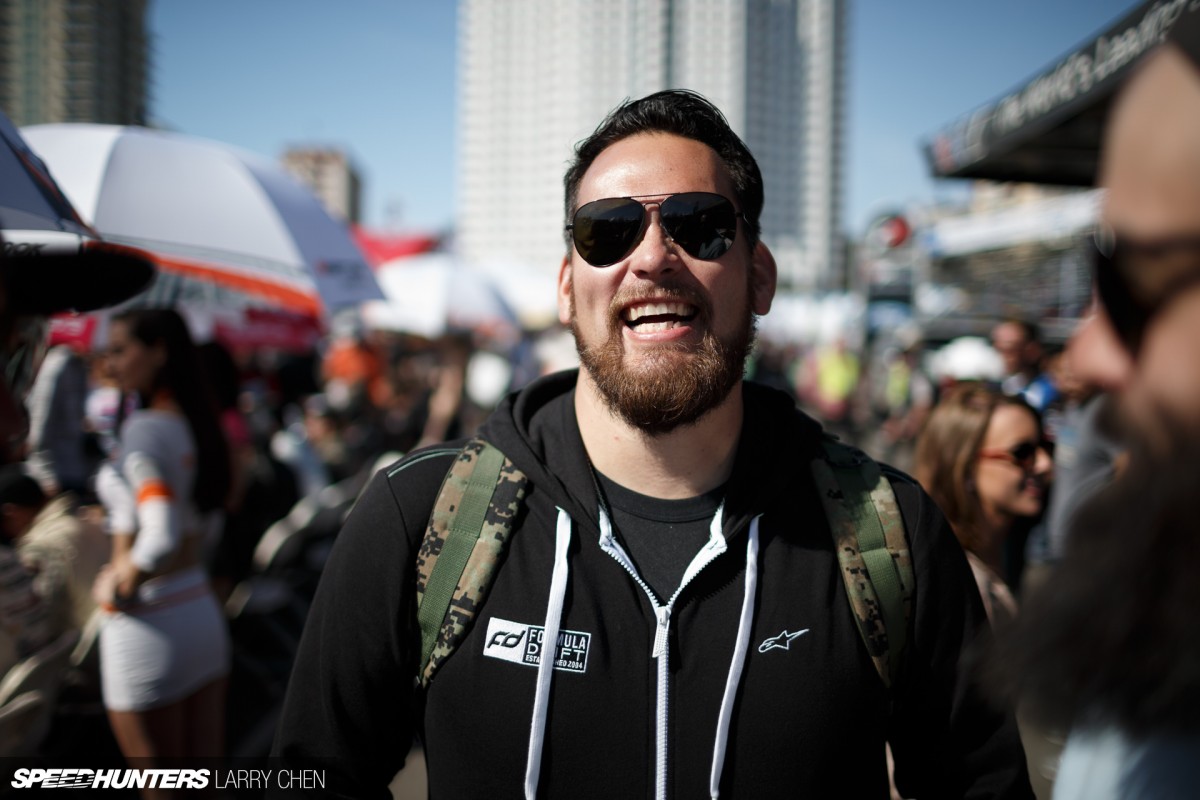 Part of that international crew is Jarod DeAnda – the man who has announced every single FD competition since day one. When he's not on the mic, he works very hard behind-the-scenes to acquire more sponsors, which of course benefits everyone in the long run. He helped to debut the REV'D award this round, which will be granted to the most deserving driver of the 2014 season.
Dedication to the cause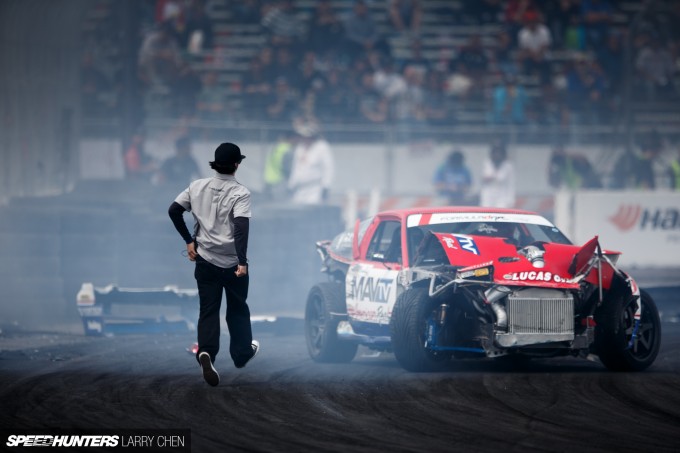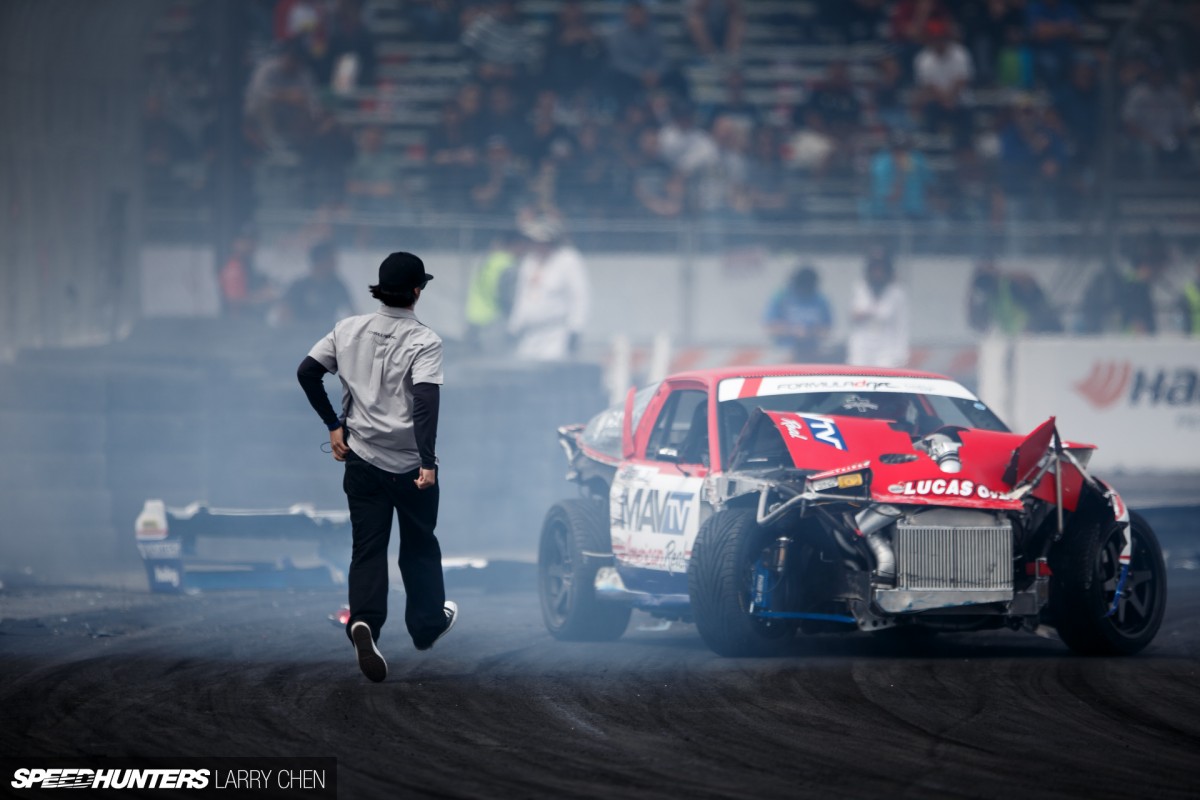 It wouldn't be Long Beach without a few nasty wrecks. In my first post from the event I touched on Joon Maeng's crash, which was one of the worst I've seen in a while.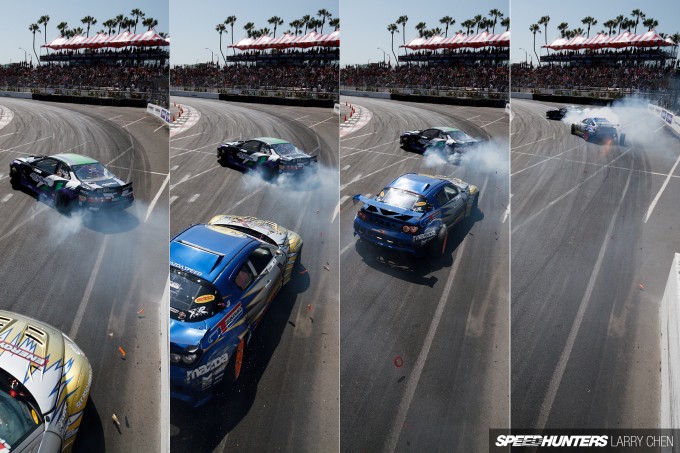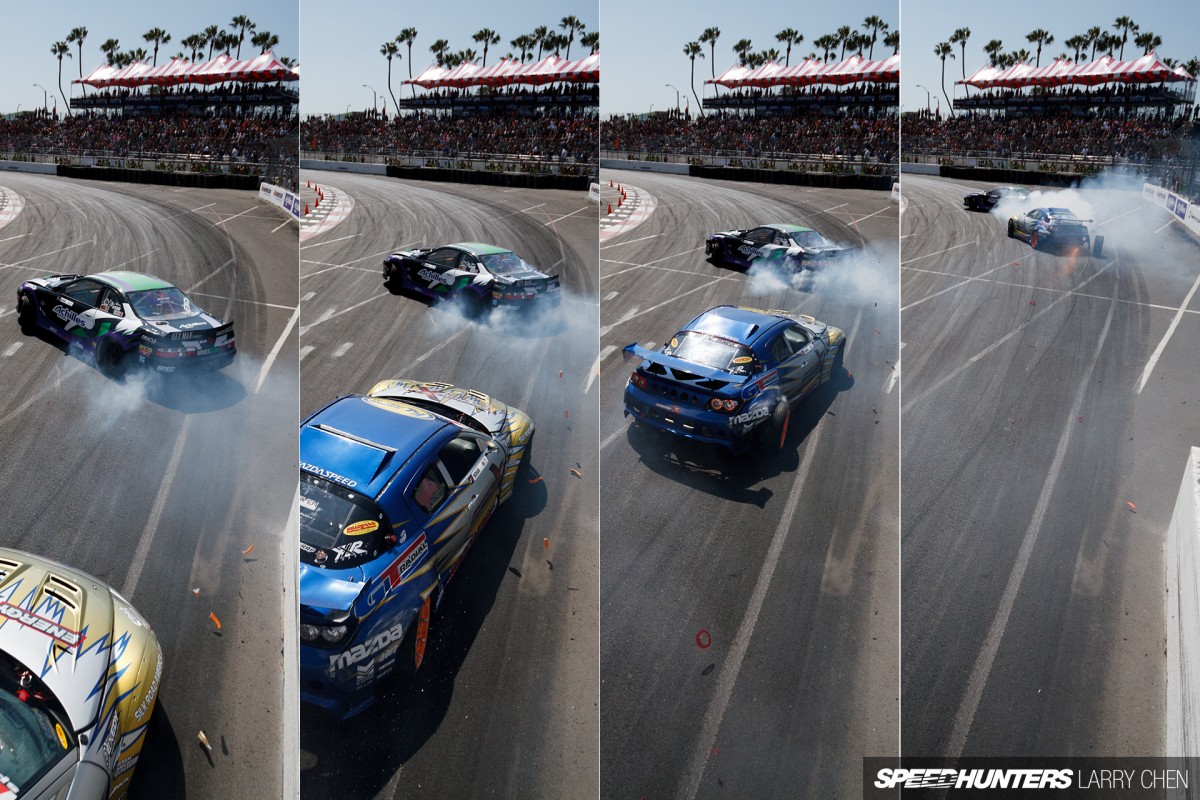 The most notable incident during competition though, was definitely the one involving Kyle Mohan during a battle with Robbie Nishida.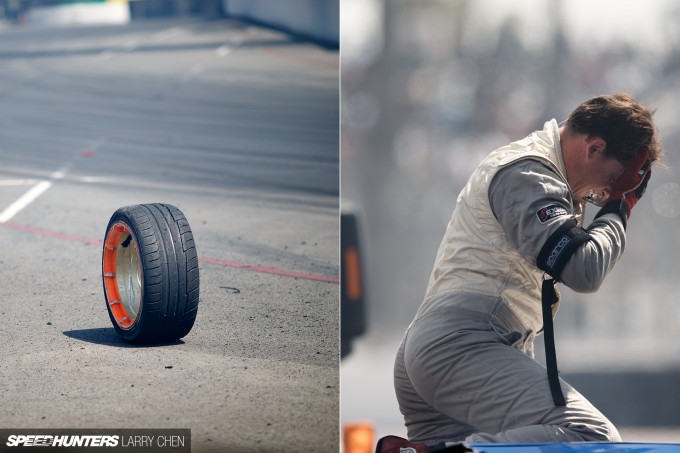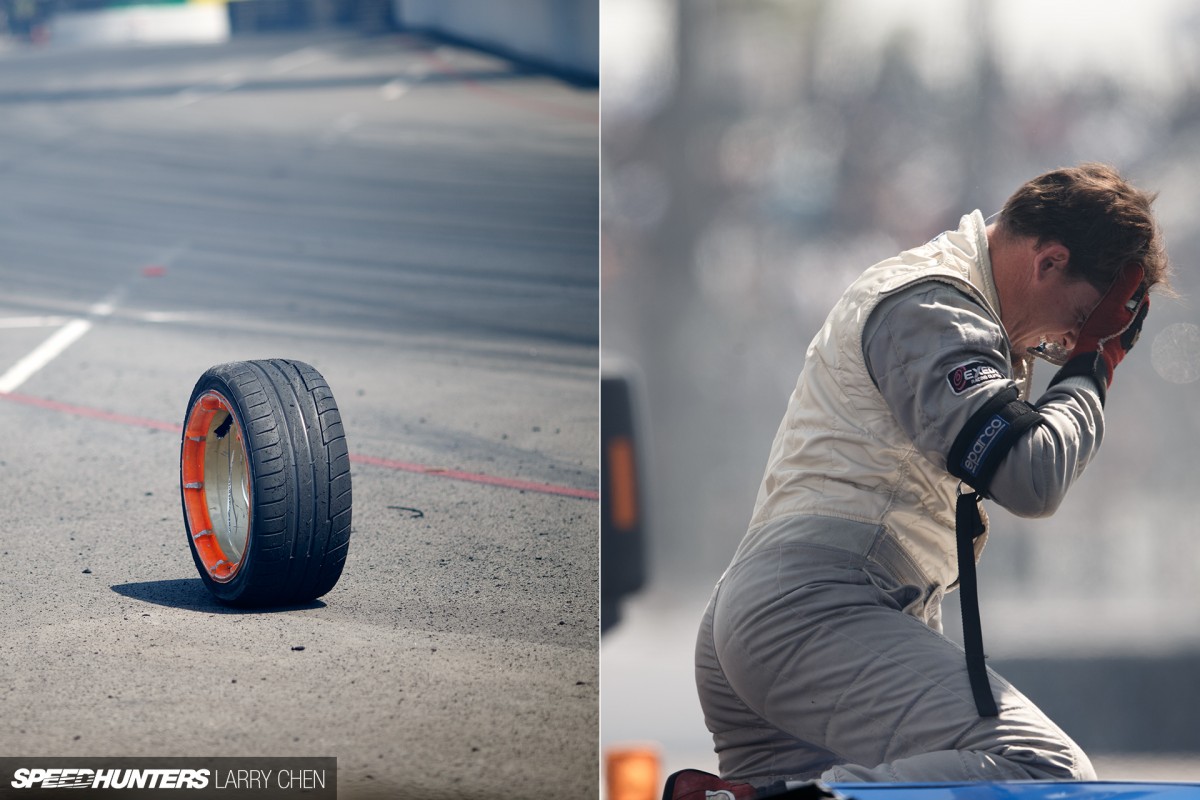 The Long Beach native hit the clipping point wall hard, shattering one of his wheels in the process. You could actually see parts of the broken center and spokes overtake the car due to the massive impact.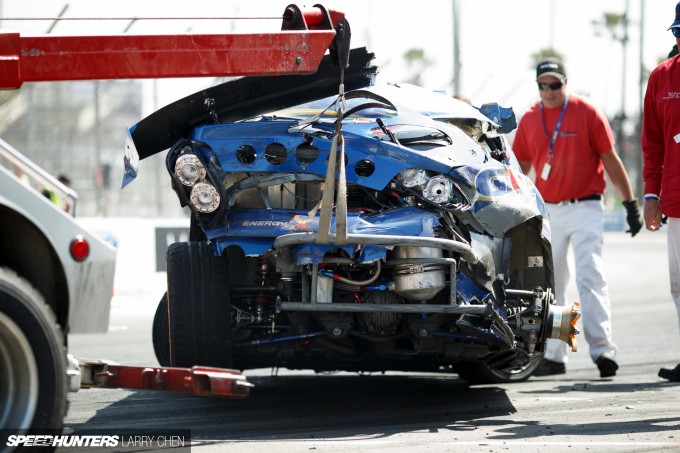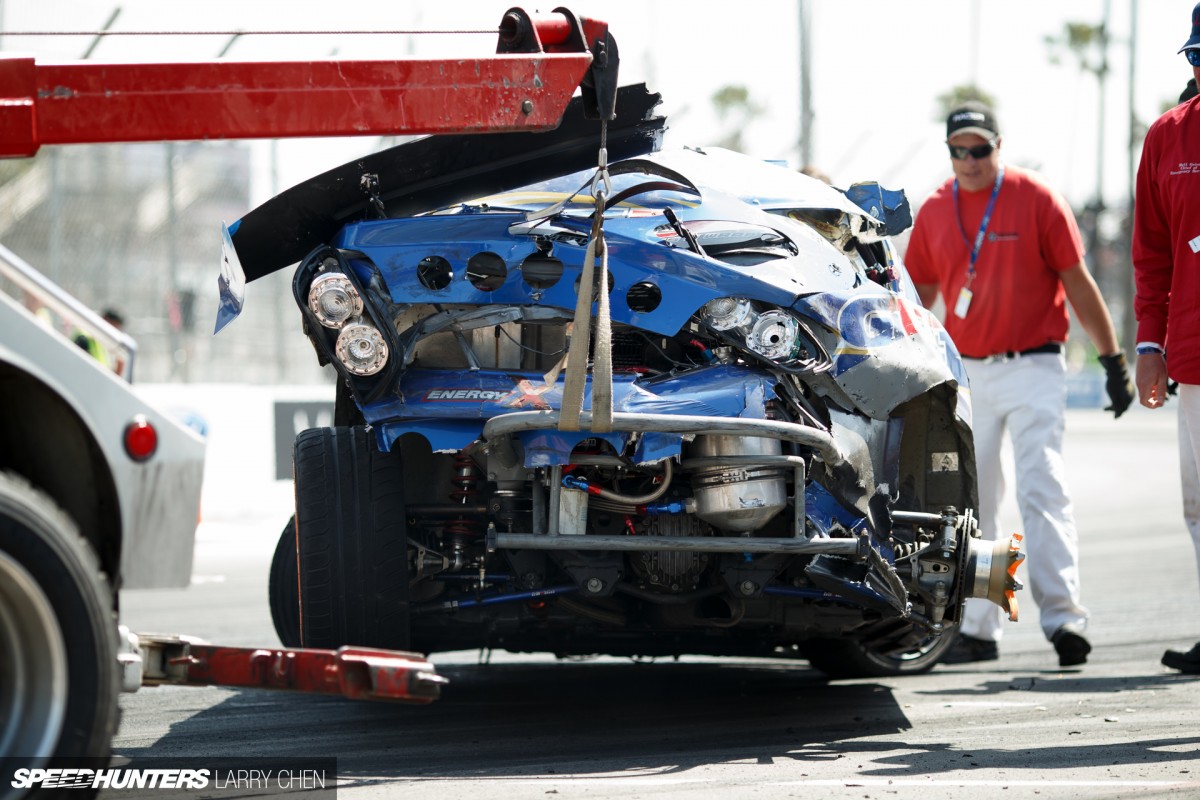 It did not look good, and I thought the car was done for sure. Then they announced that Kyle had won because Robbie spun independently to Kyle's wreck. How crazy is that? Only in drifting I guess…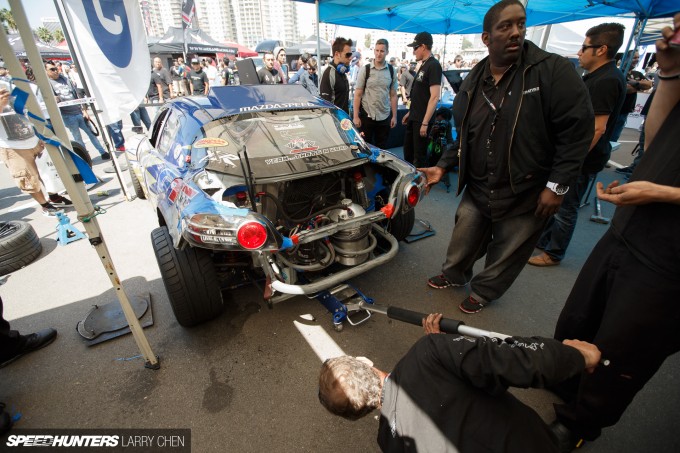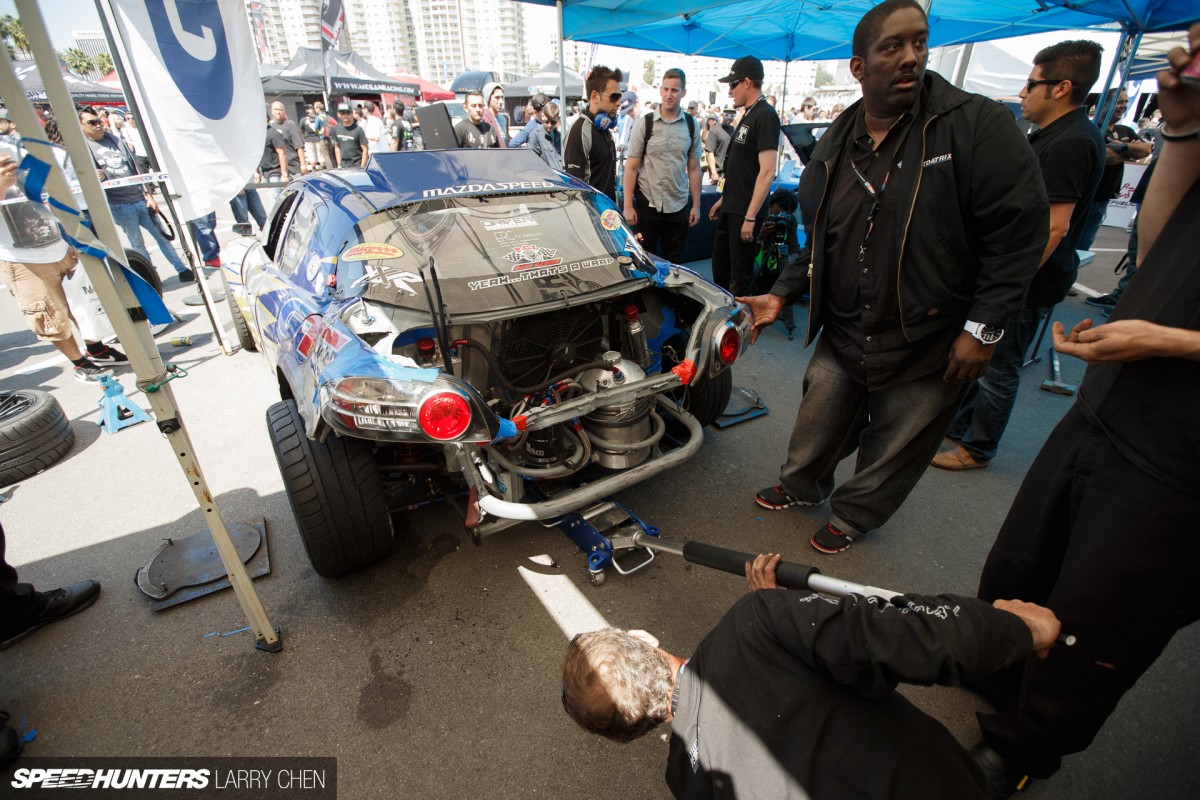 So the team spent all of the half time break borrowing parts off other RX-8s in the paddock to get the Mazda back together in time for the Top 16.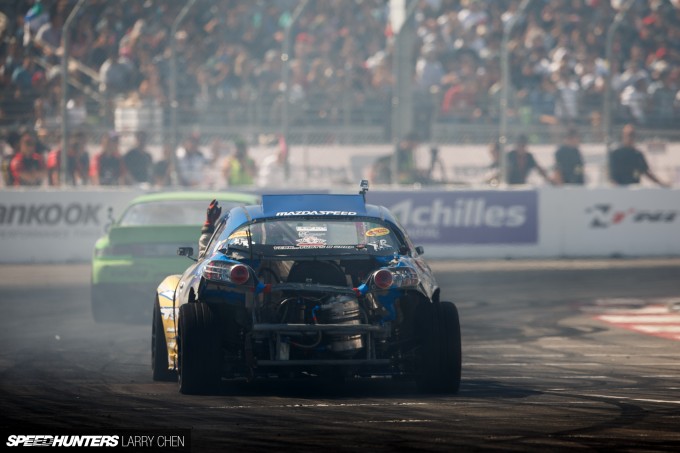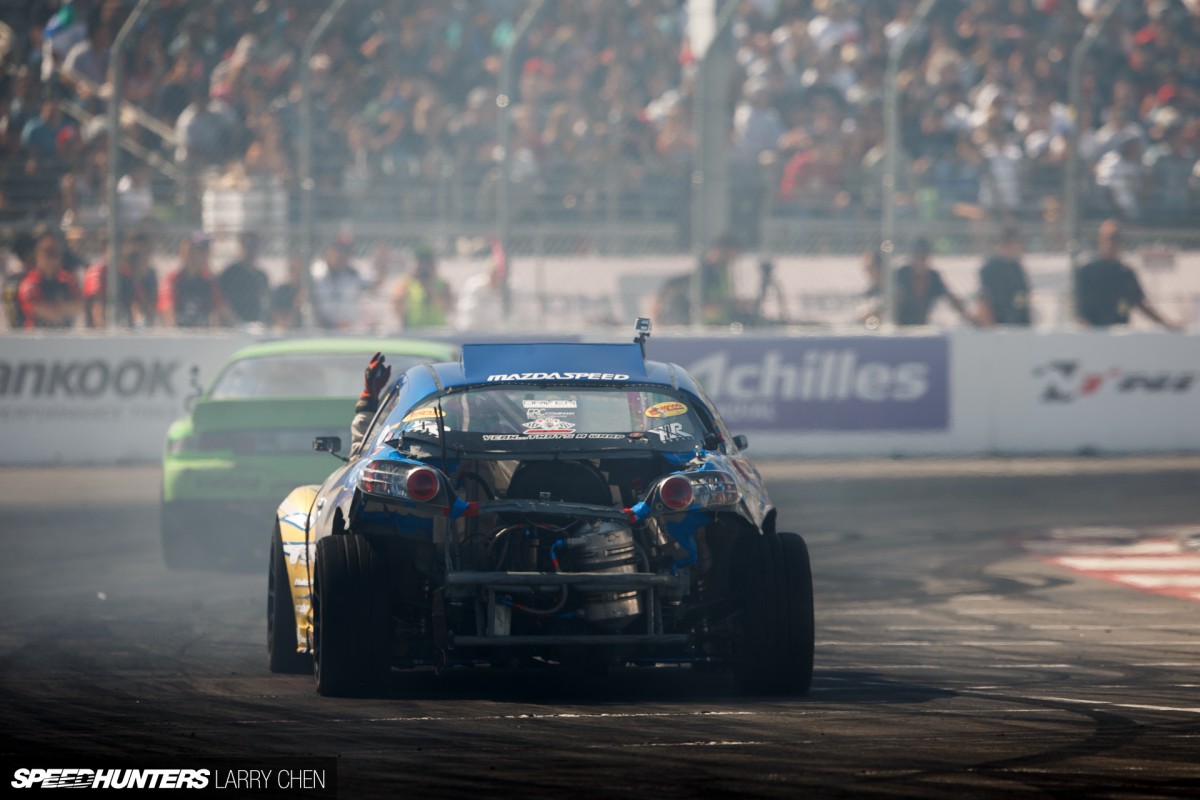 Although it looked a little worse for wear, the car was mostly together for Kyle's tandem with Kenny Moen. The frame was tweaked however, so the Mazda didn't drive the way it should.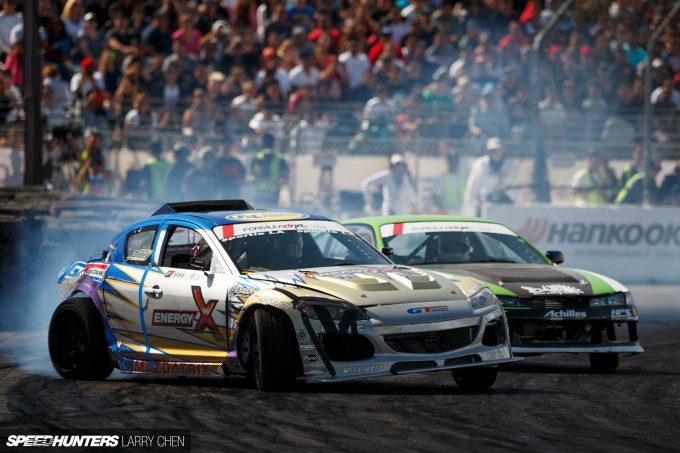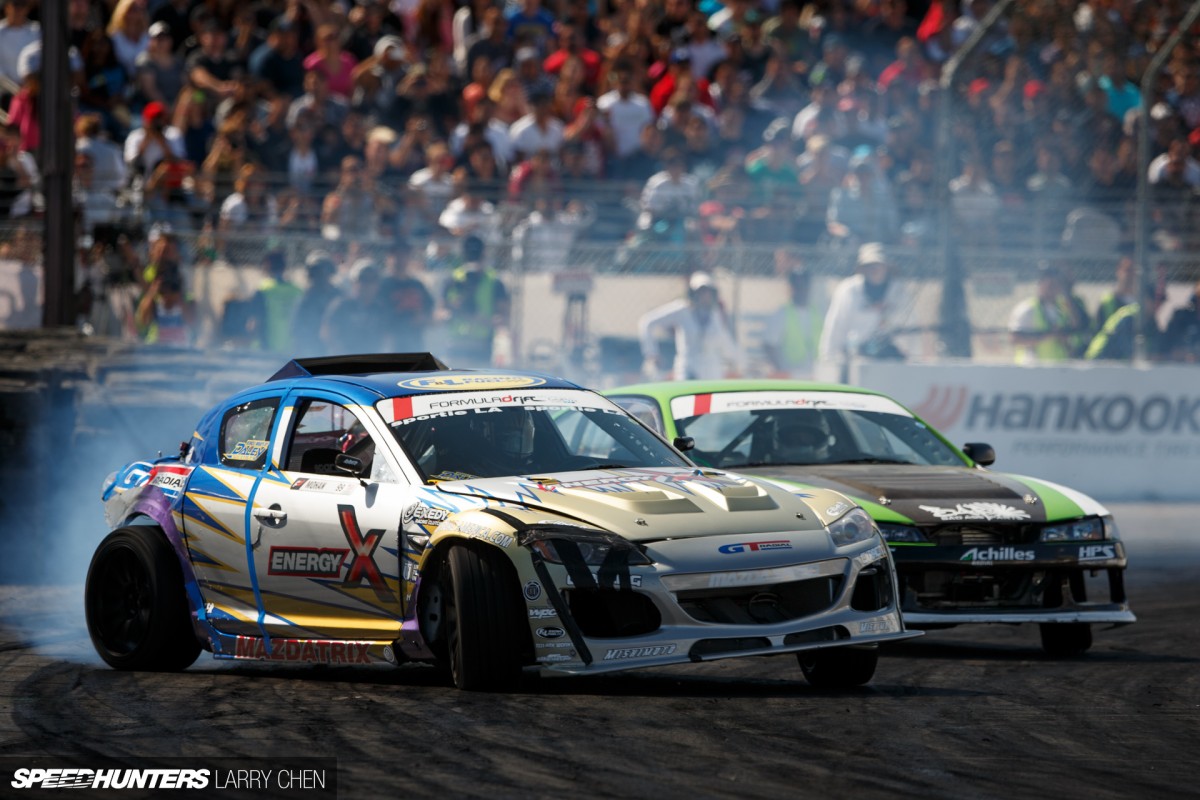 It was unfortunate for Kyle, but he put up a real good fight in the circumstances.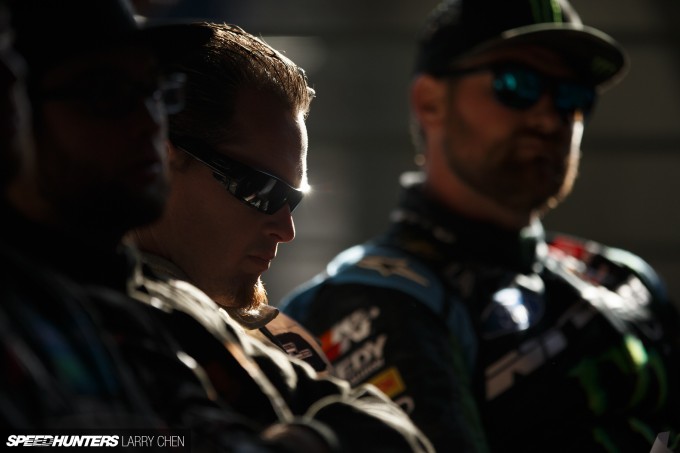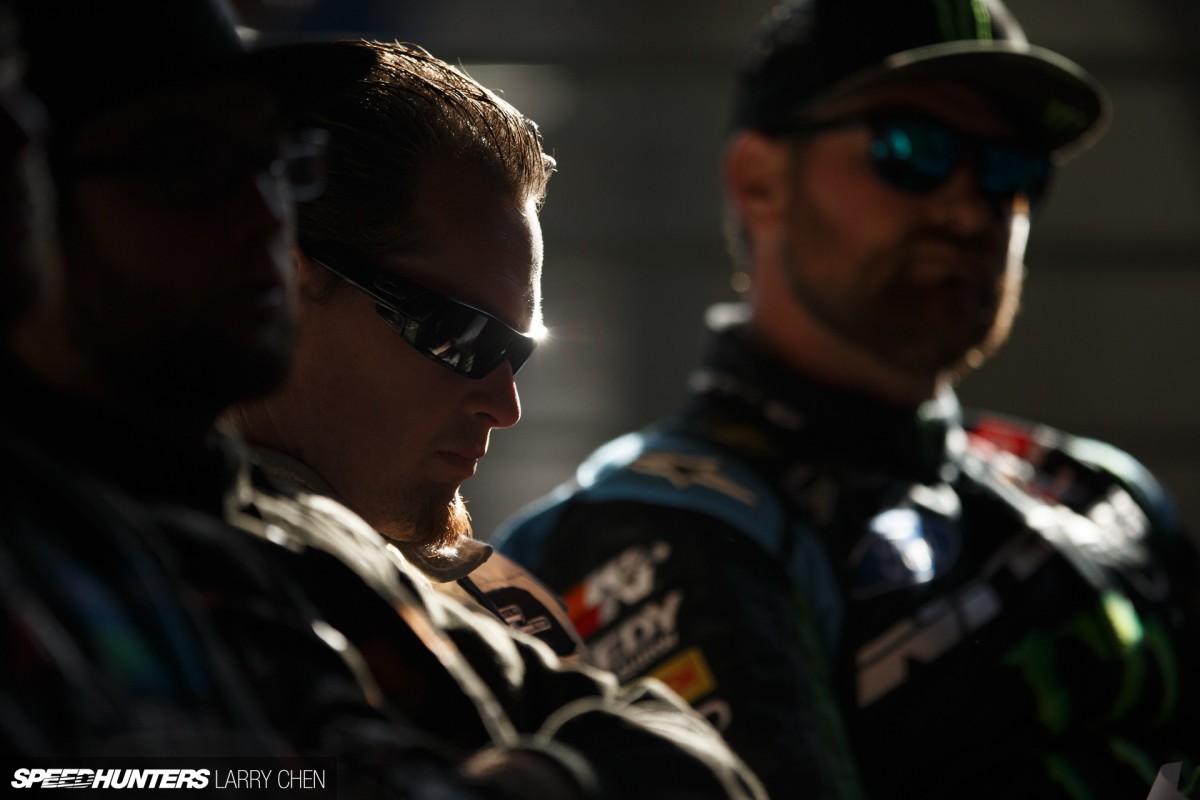 Considering he lost his tire sponsor just days out from Long Beach as well, I don't think he'll be forgetting this round in hurry. Luckily for him, GT Radial came to the rescue in the 11th hour, leaving just enough time for a few laps of testing before heading into competition.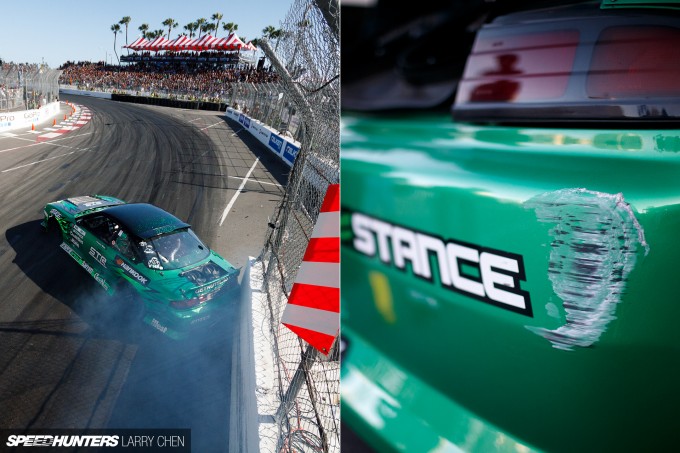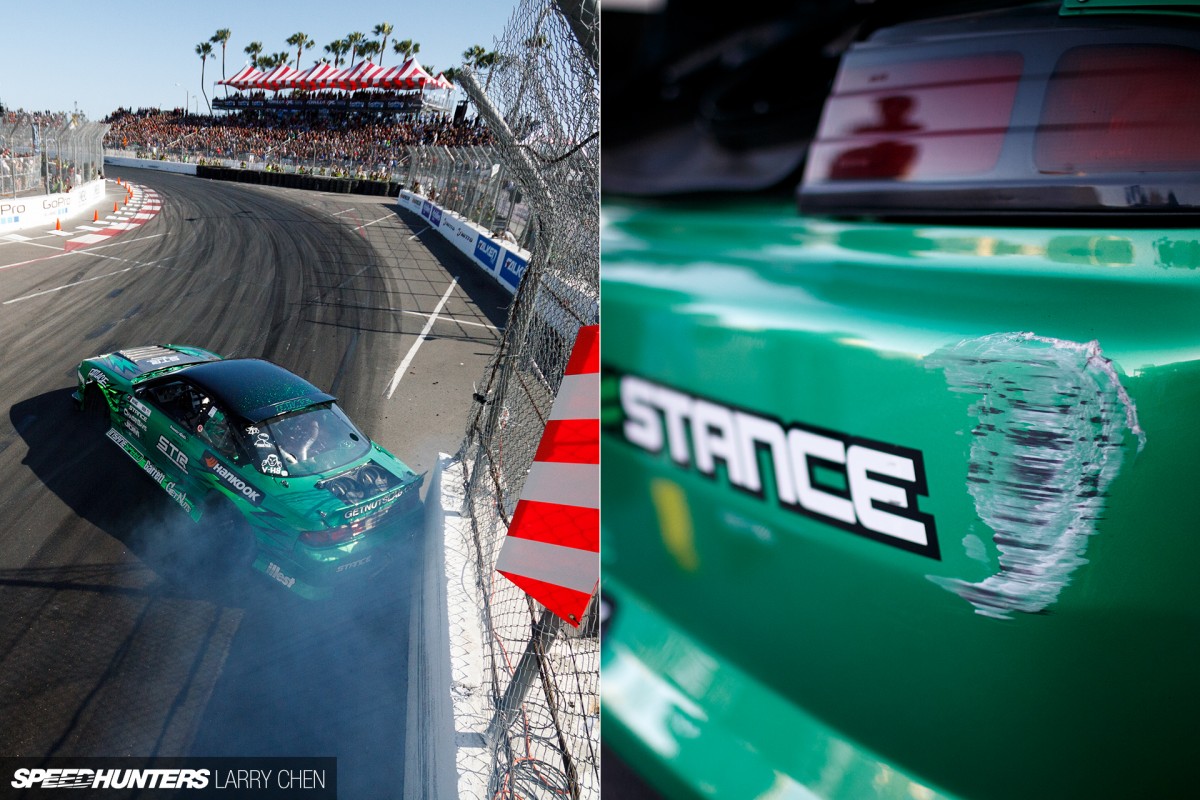 It takes so much skill to be able to drive the course and not stuff your car into a concrete wall. Forest Wang demonstrates this perfectly.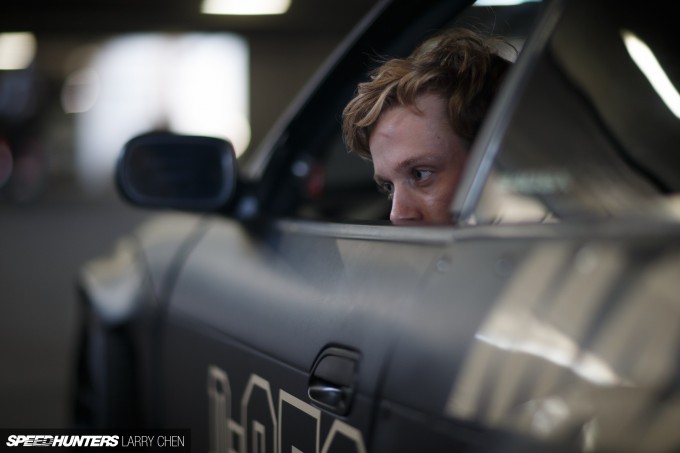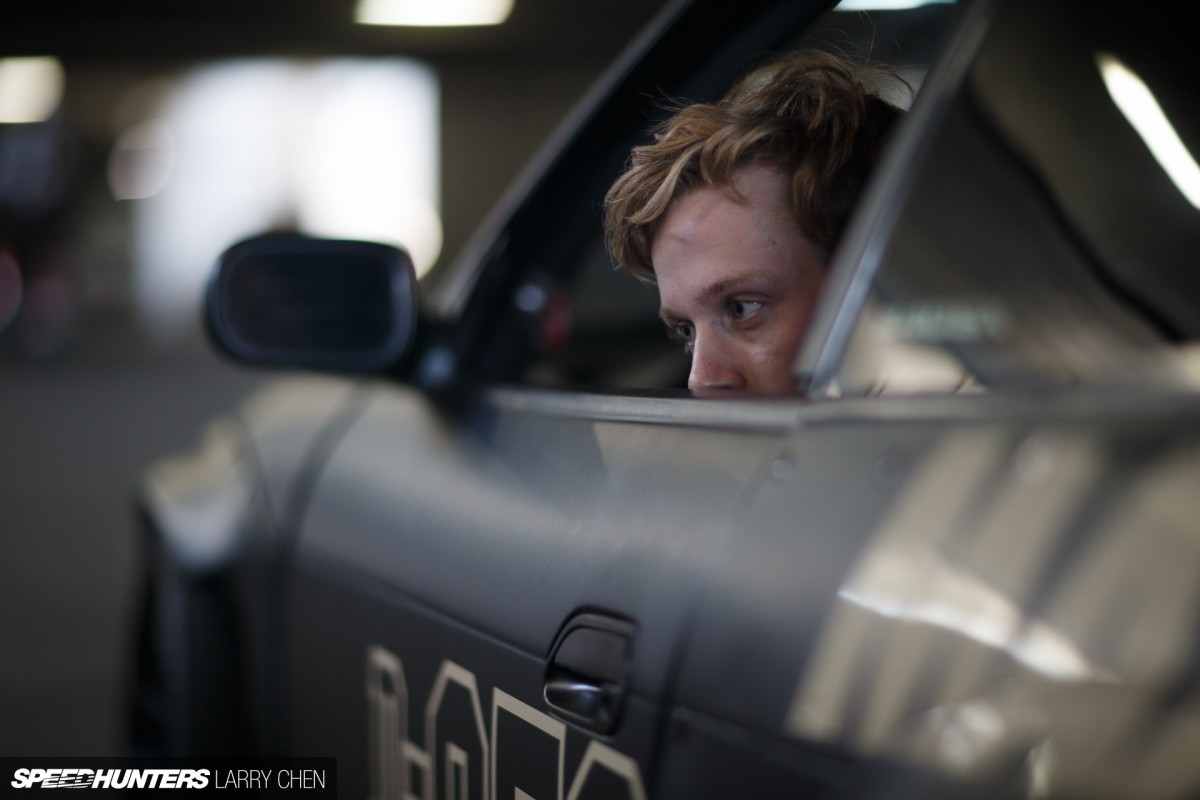 Long Beach is very tough for the rookies. It's the harshest track in the series.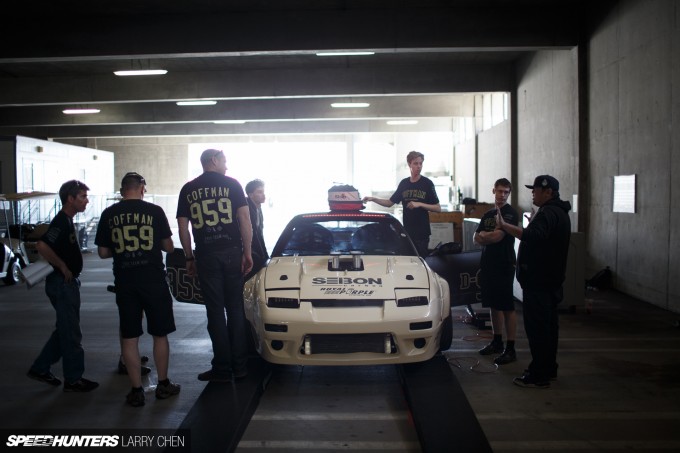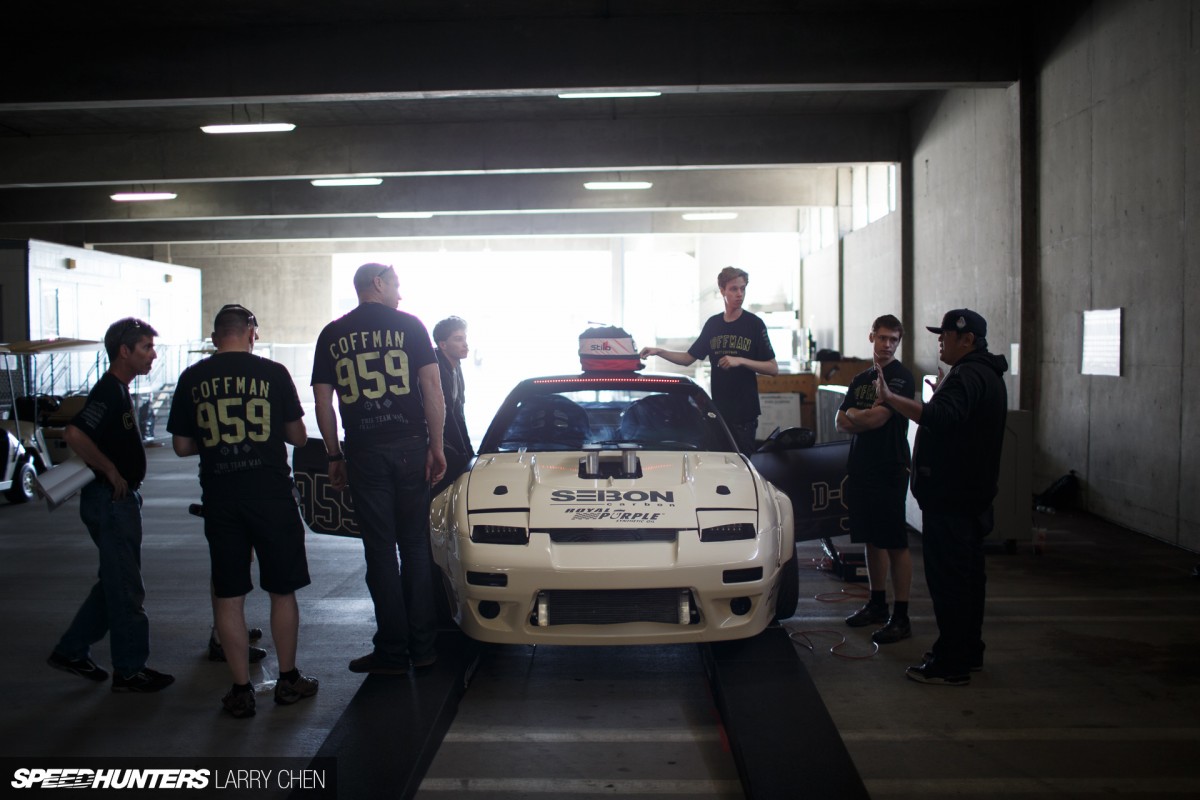 Matt Coffman came in charging hard and ended up in the tire barriers during qualifying. The brand new team will be back to fight another day at Round 2 at Road Atlanta next month.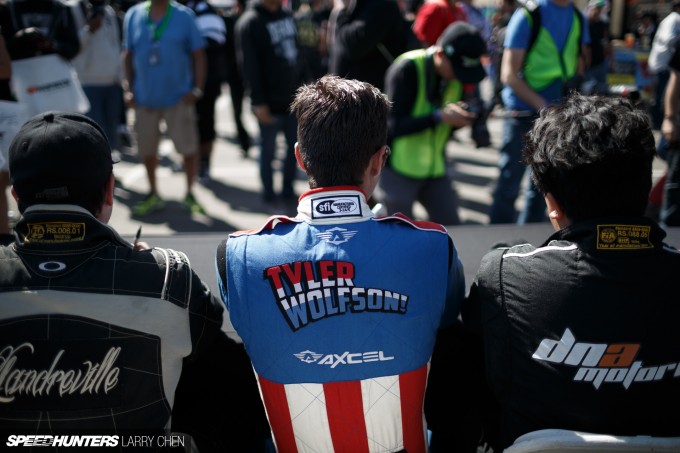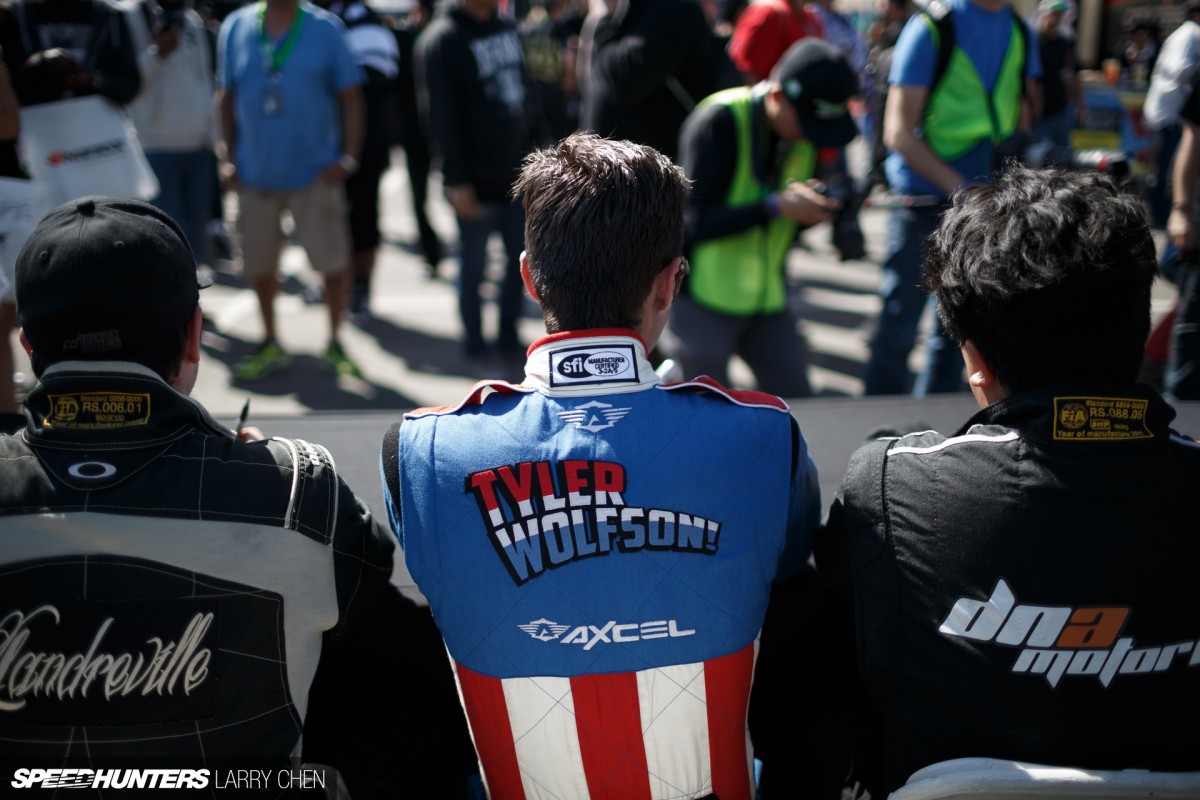 Kyle Mohan's teammate, Tyler Wolfson, is also driving for GT Radial this year in another rotary-powered Mazda.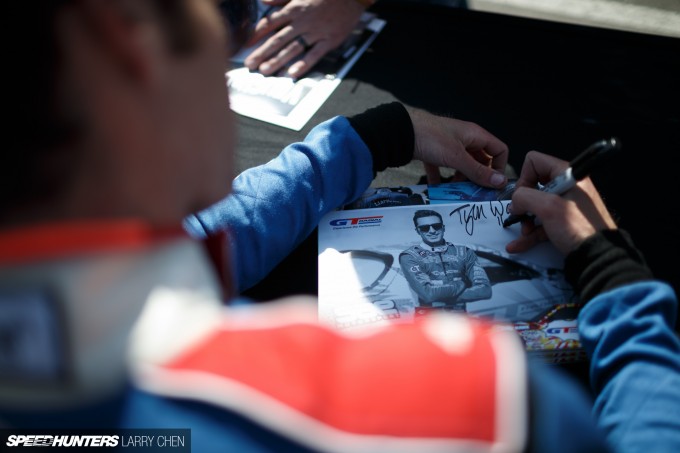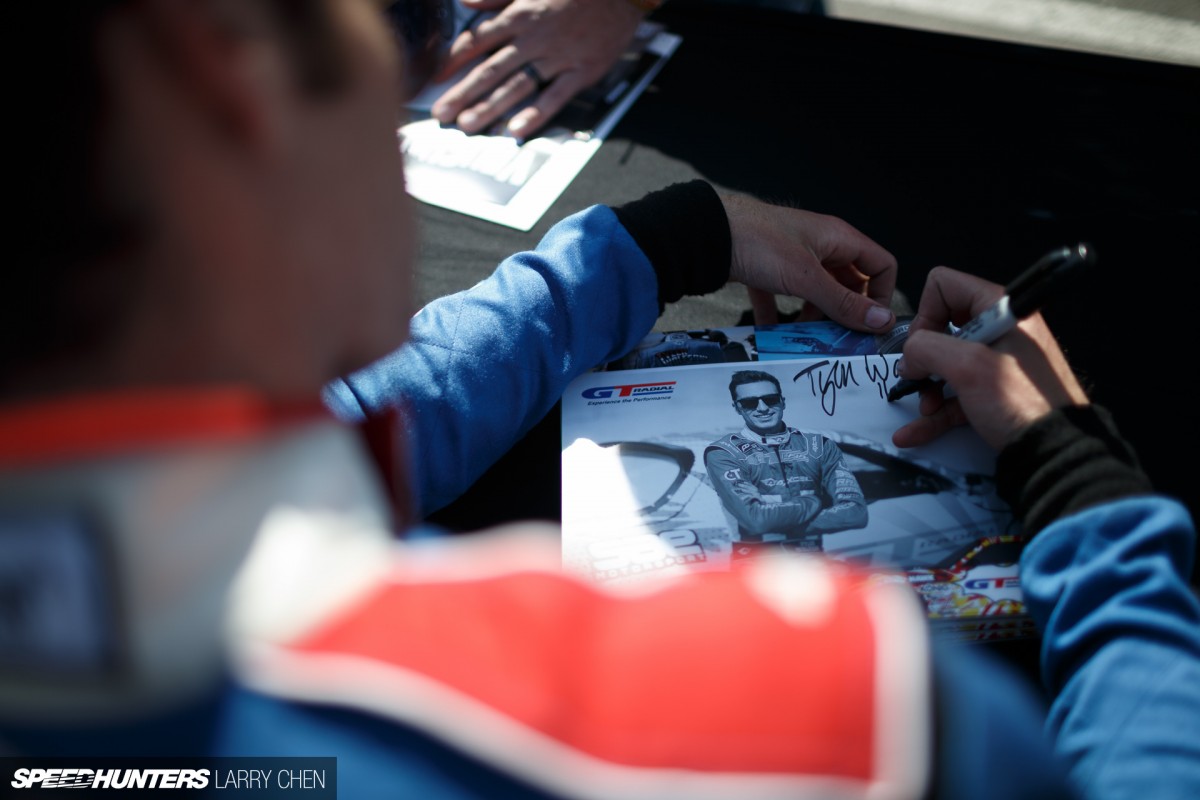 He's also a rookie, and running the least amount of horsepower out of the entire grid. It's going to be a tough road ahead for him to earn Rookie of the Year, but honestly, a few good qualifying runs and he'd be in with a chance at the coveted title.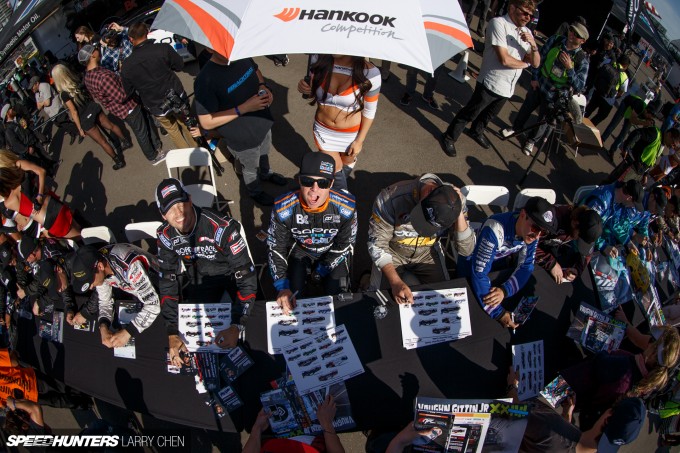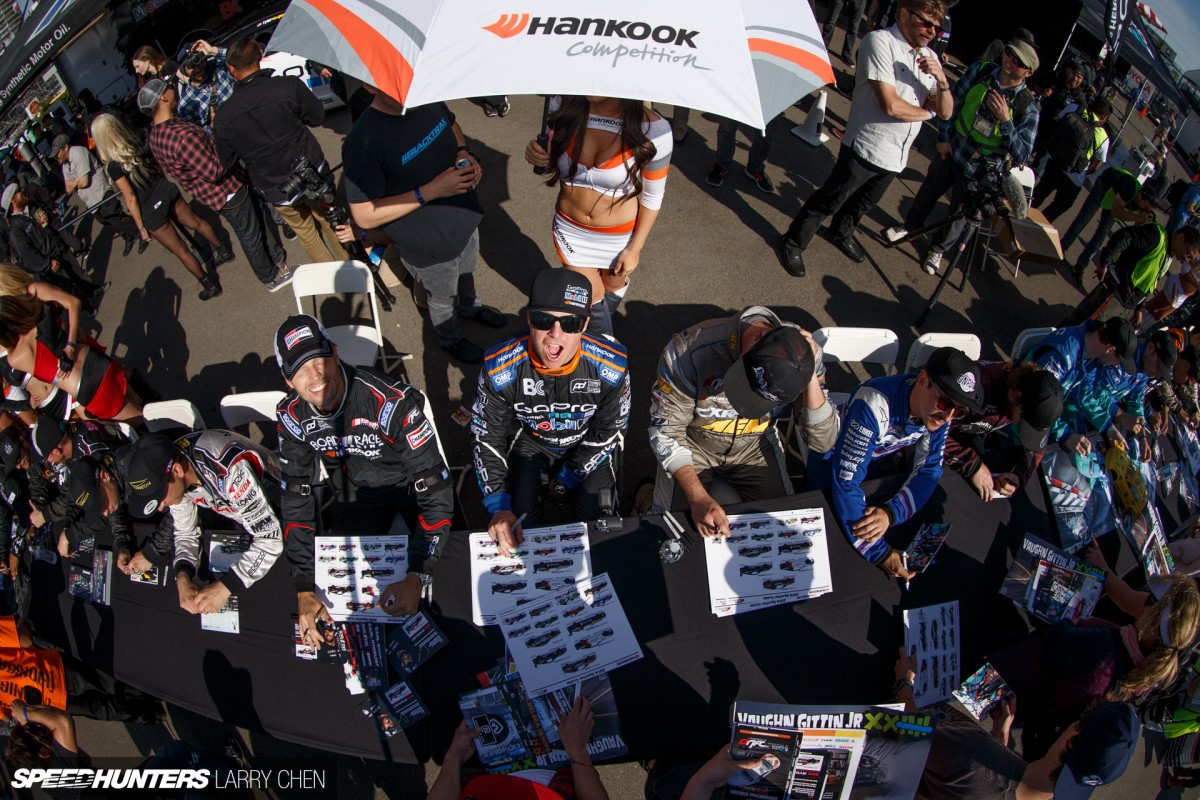 The drifting fan base in general has become so huge. I've never seen so many people at the autograph session as I did this round.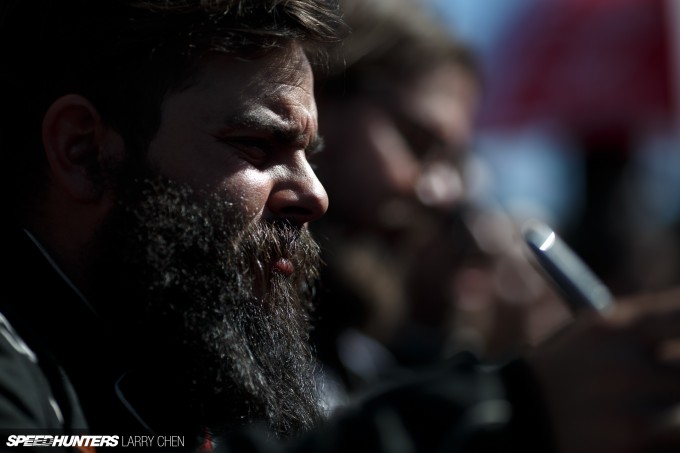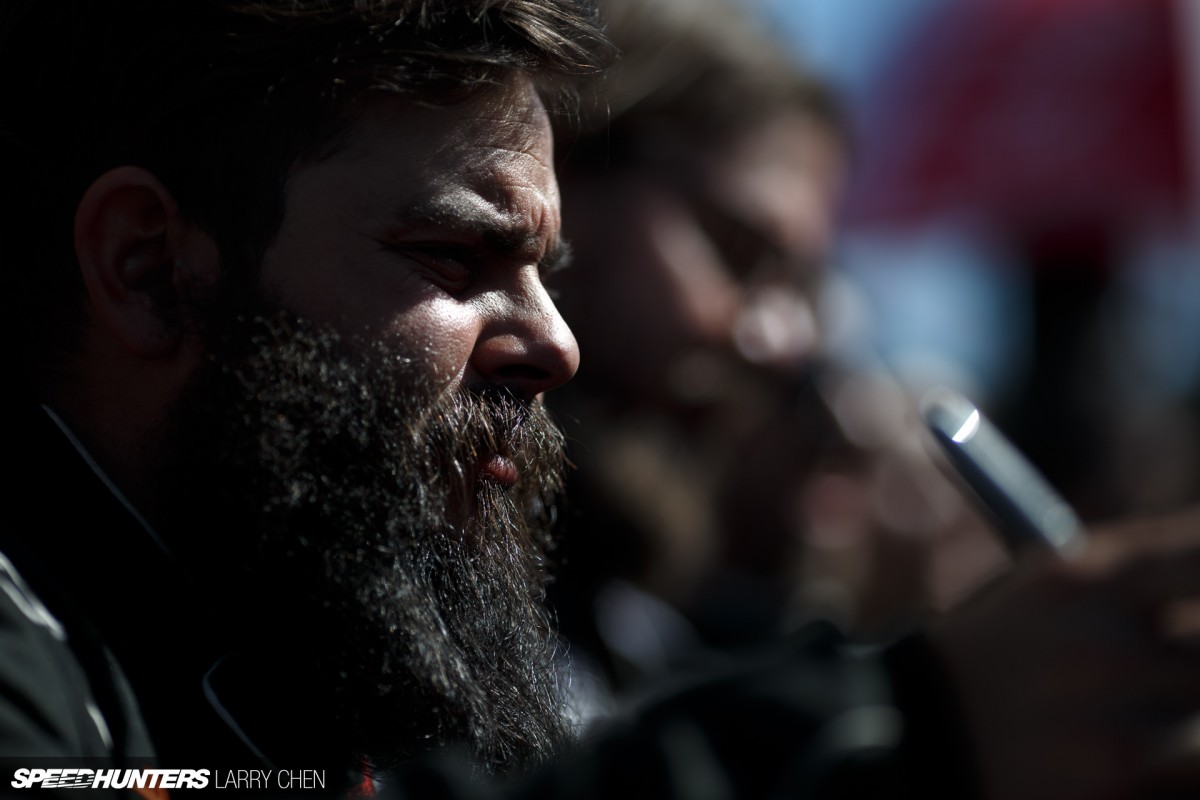 It's amazing that a driver like Danny George can run a program that is entirely funded by fans. They just love being a part of something amazing.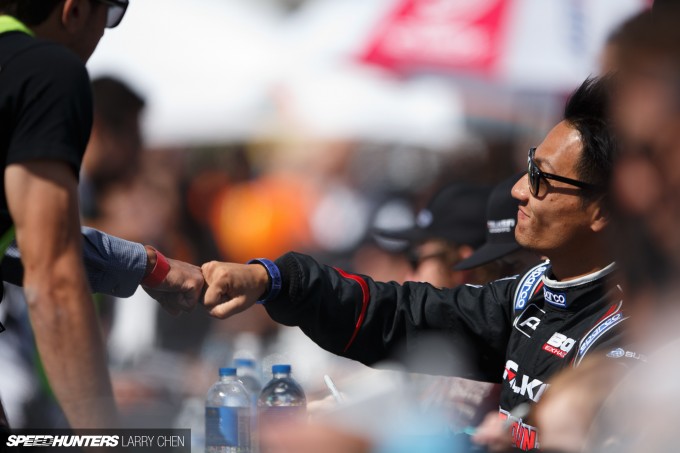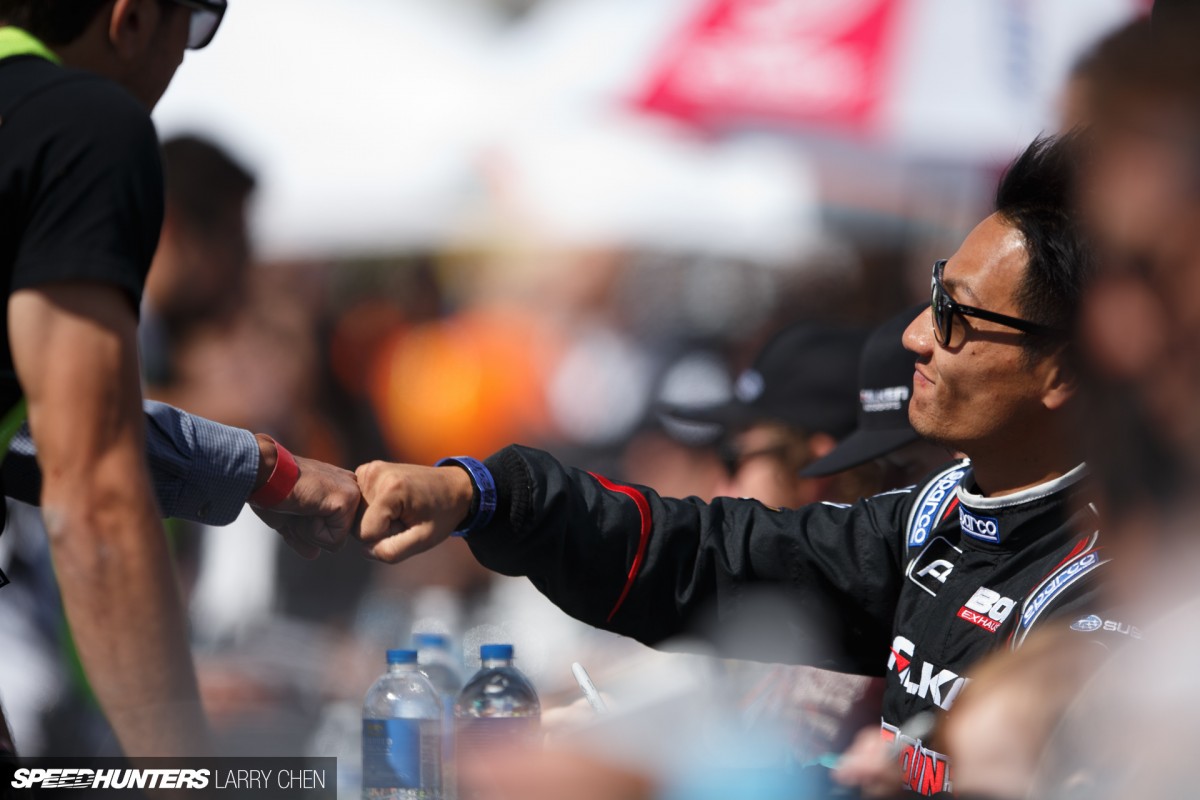 This is due to the absolute dedication that each individual in the series gives to the sport.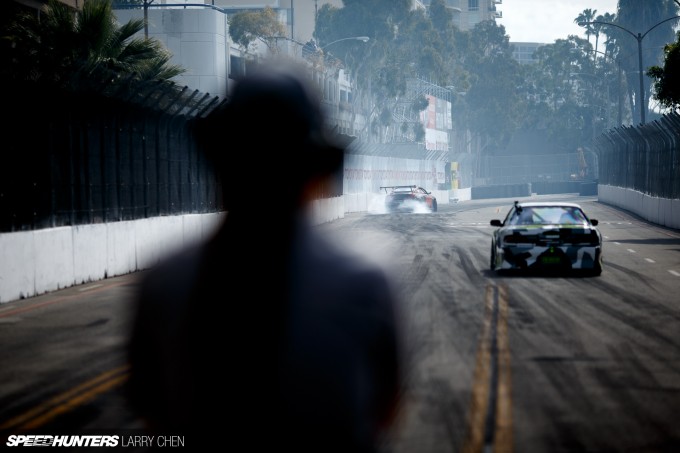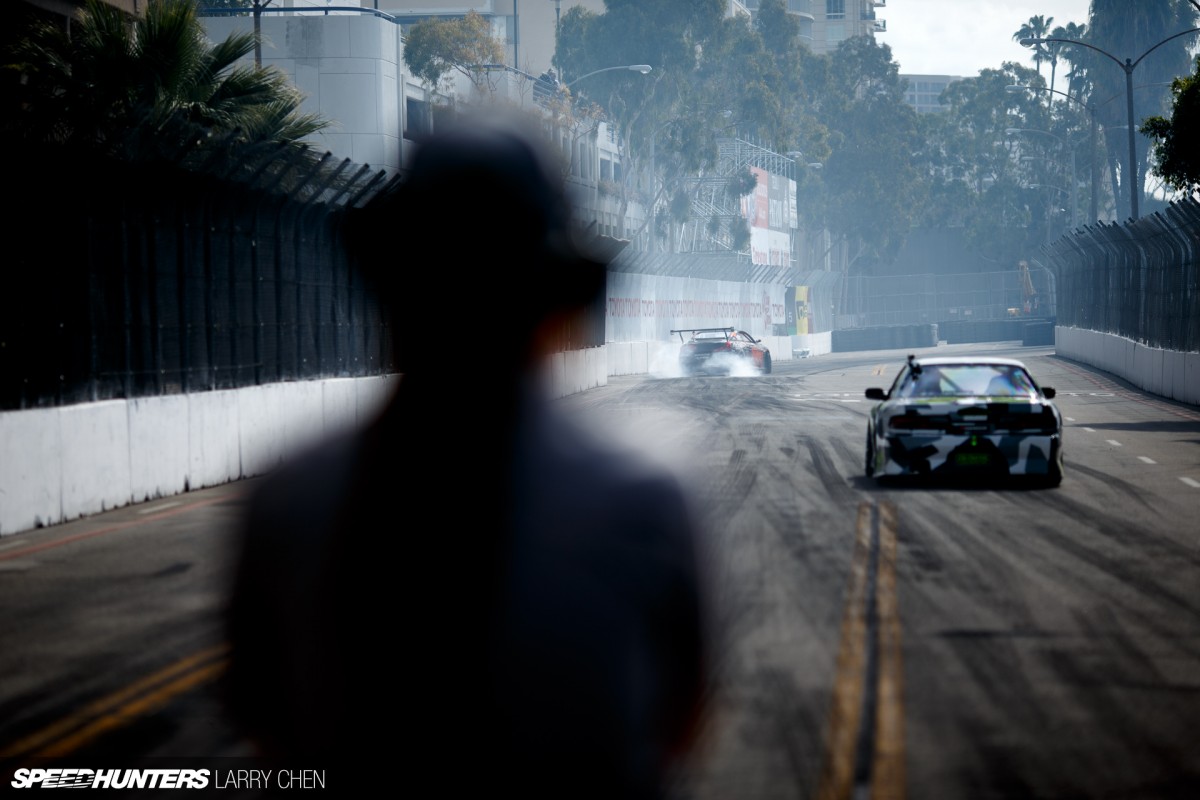 Each staff member; whether it be the starter, the judges, or the teams, wholeheartedly believe in this sport with every fiber of their existence. They love it just as much as I do.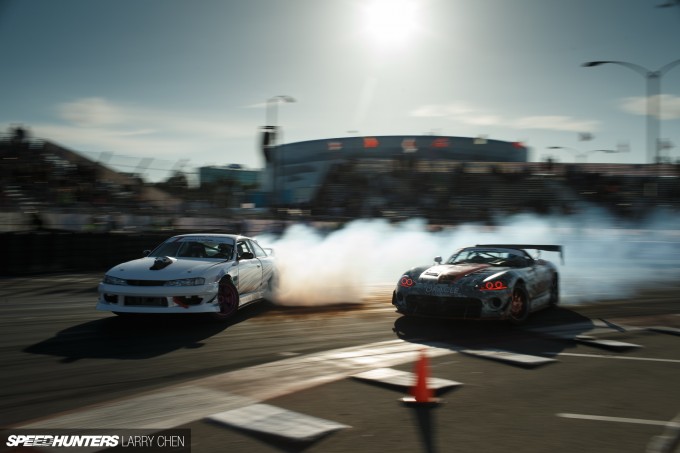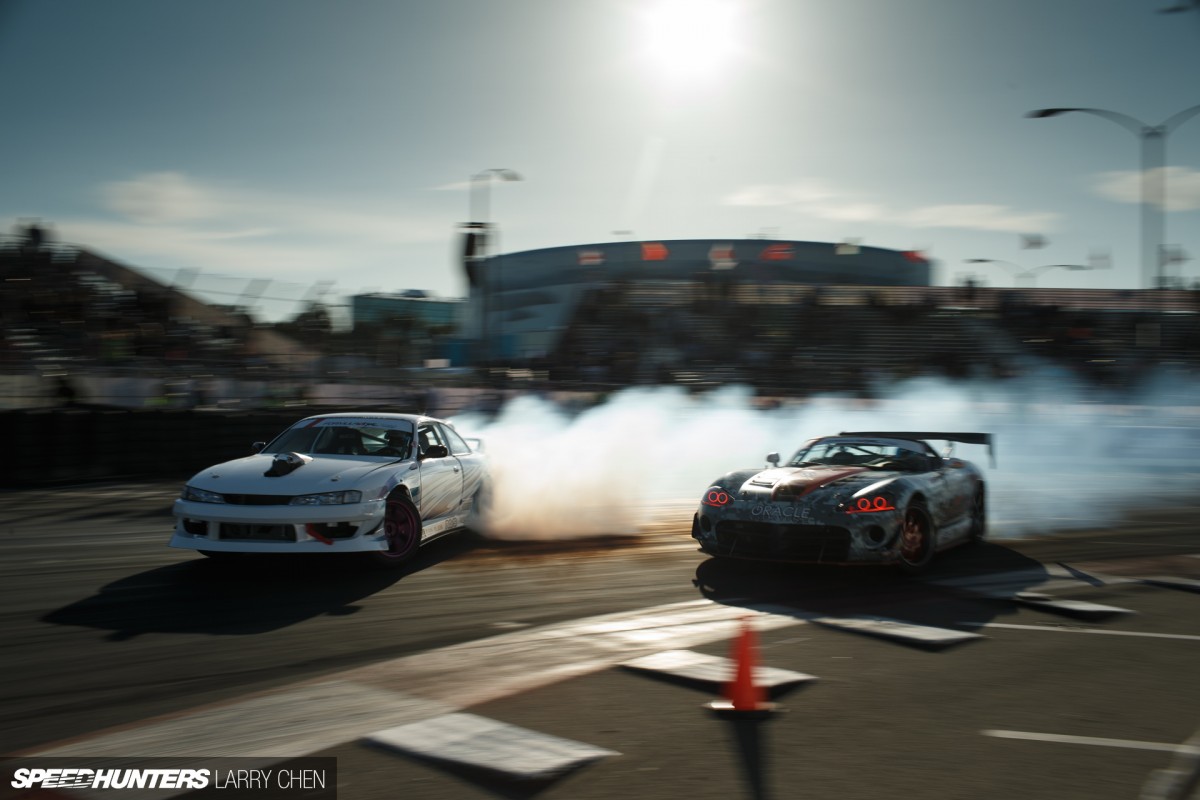 The drivers love it too, of course. That's why they keep coming back year-after-year, wreck-after-wreck. A few encounters with a concrete K-rail never stopped anyone.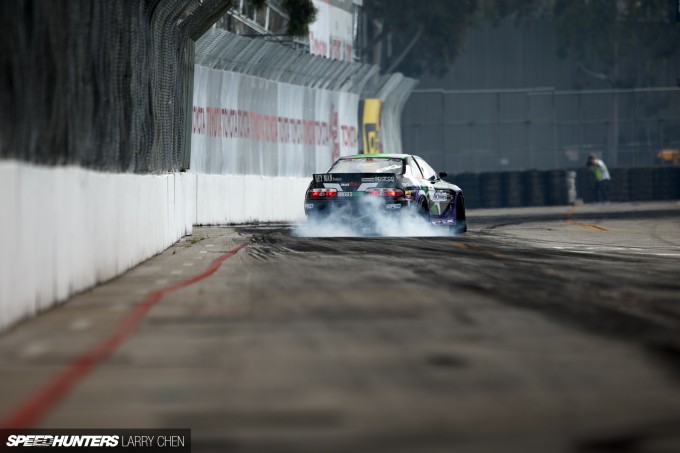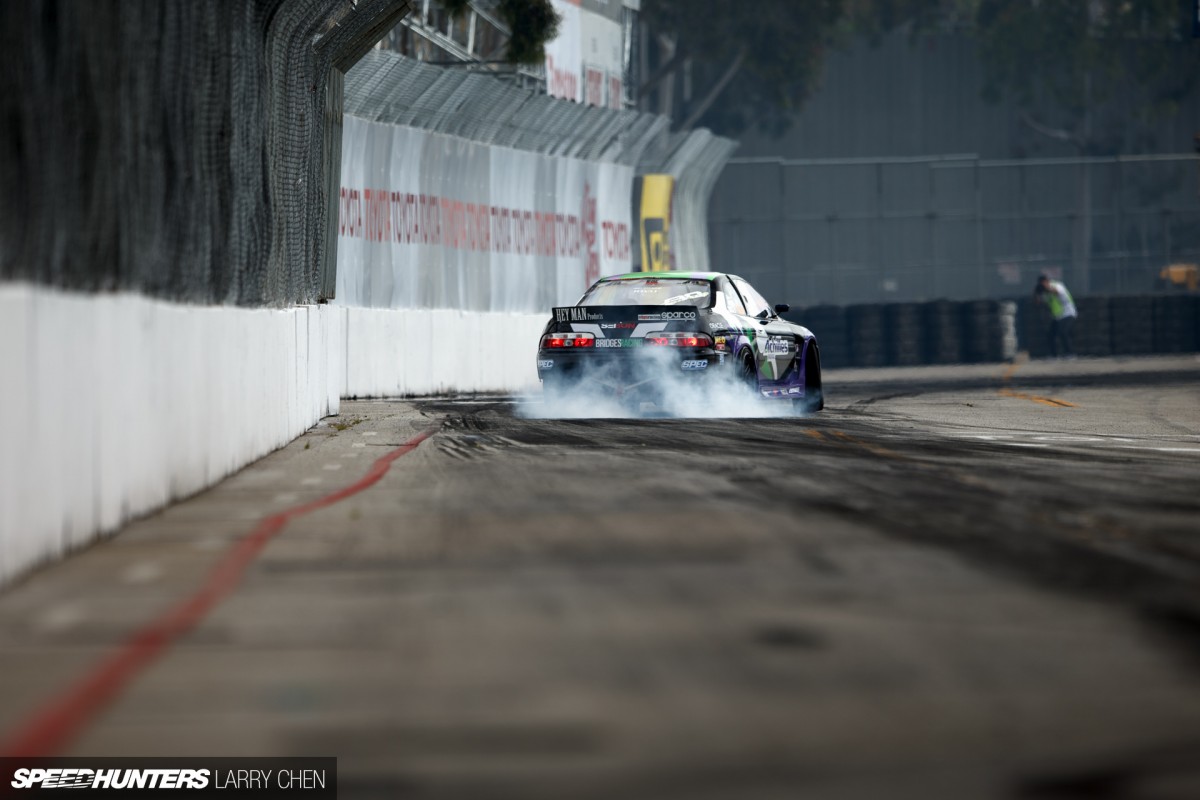 Next time you guys come to Formula Drift, strike up a conversation with one of the drivers – you'll see how much they love what they do.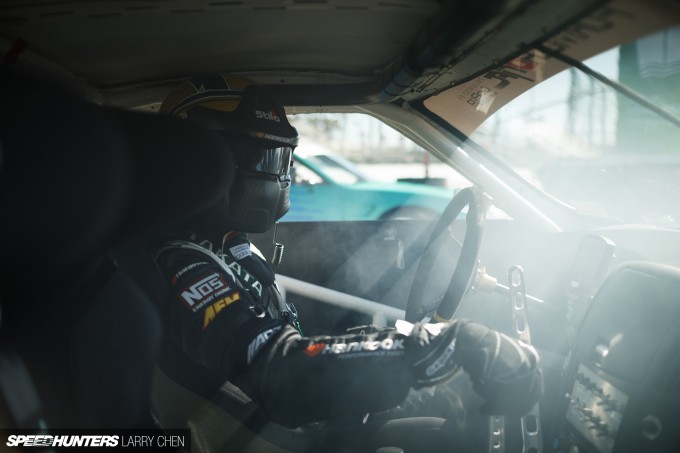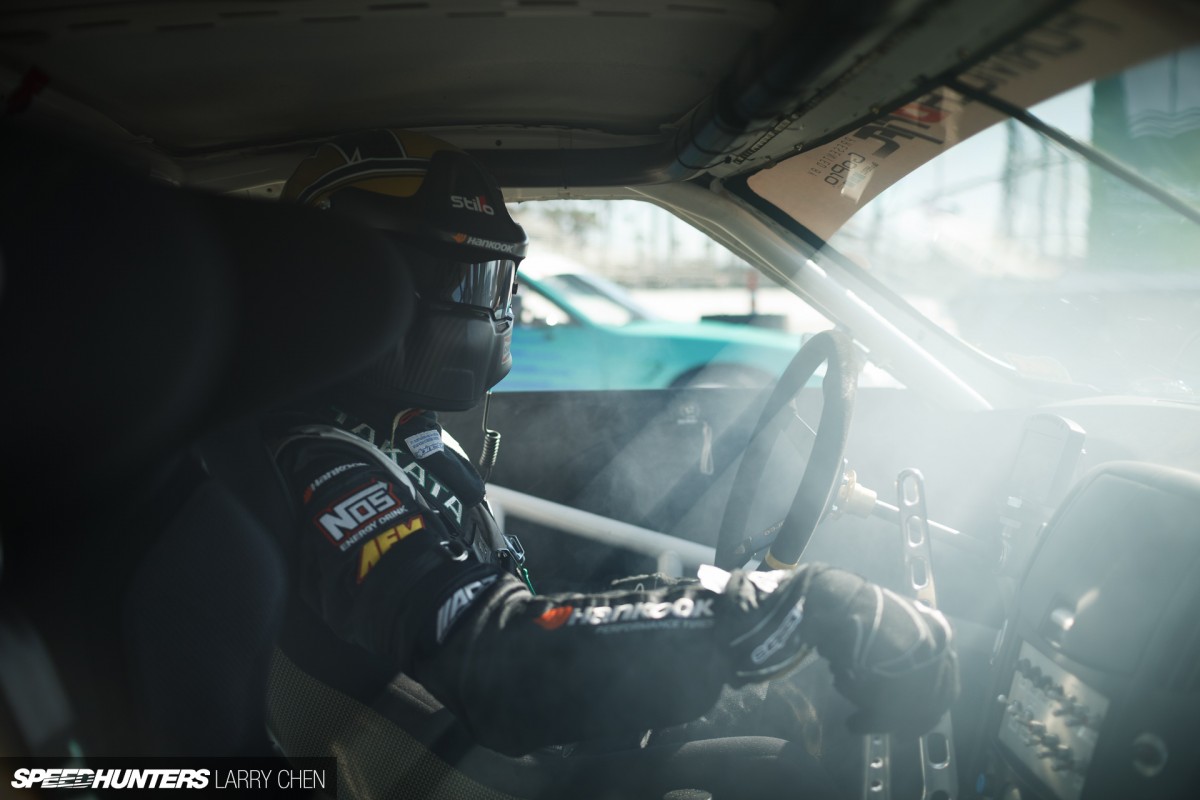 Chris Forsberg may have gone to the dark side with a blacked out car and matching race suit, but he's still one of the nicest and most dedicated drivers in the sport. On countless occasions I've seen him stop whatever he was doing just to say hello to his fans.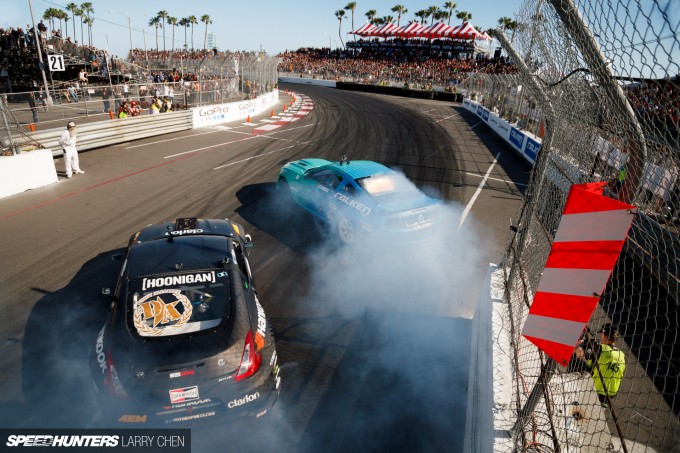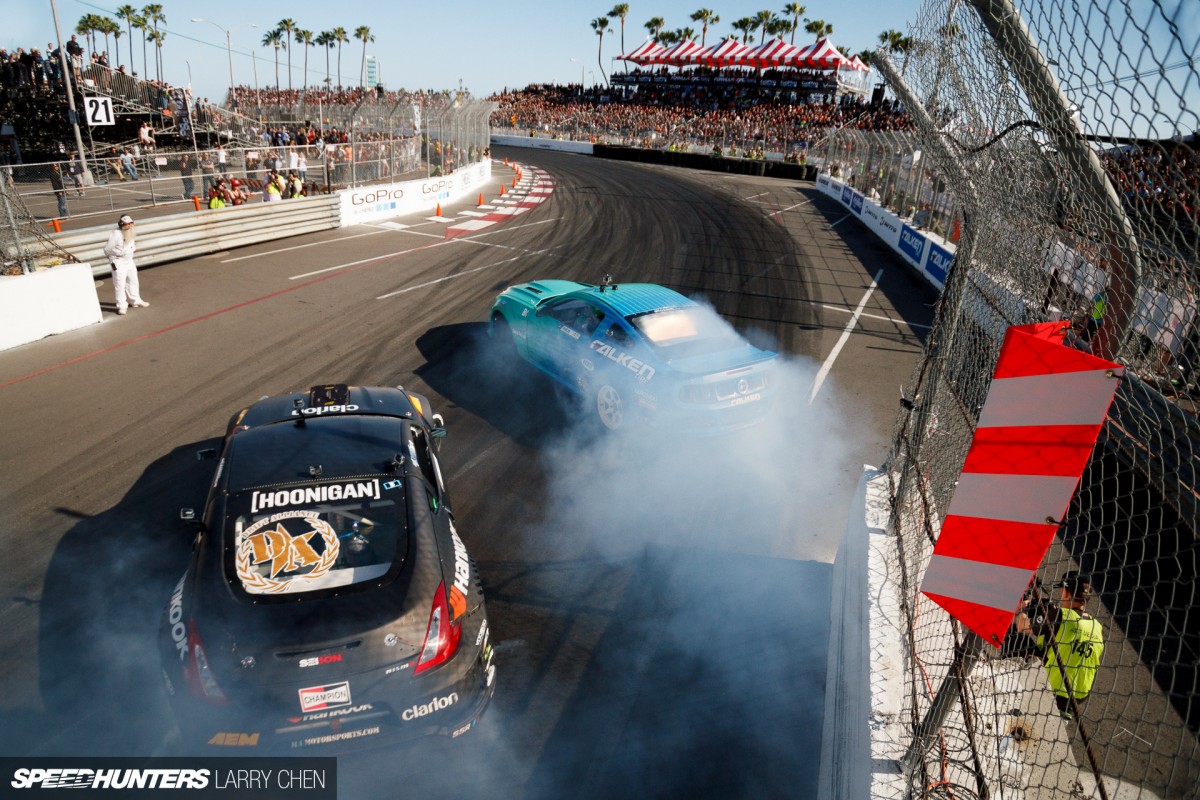 It's going to be fun to watch him push hard for the rest of the season.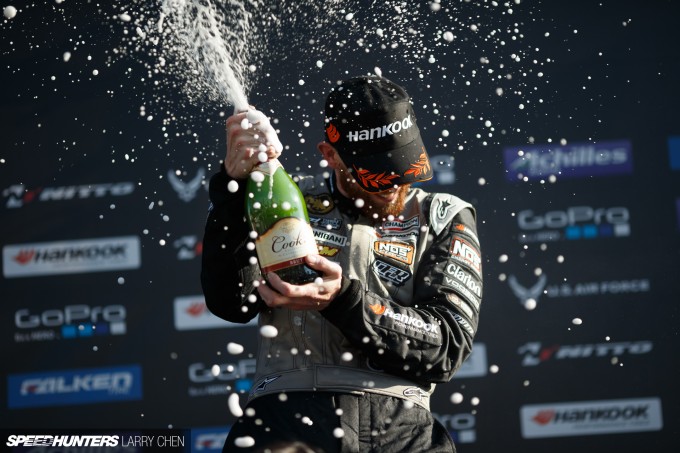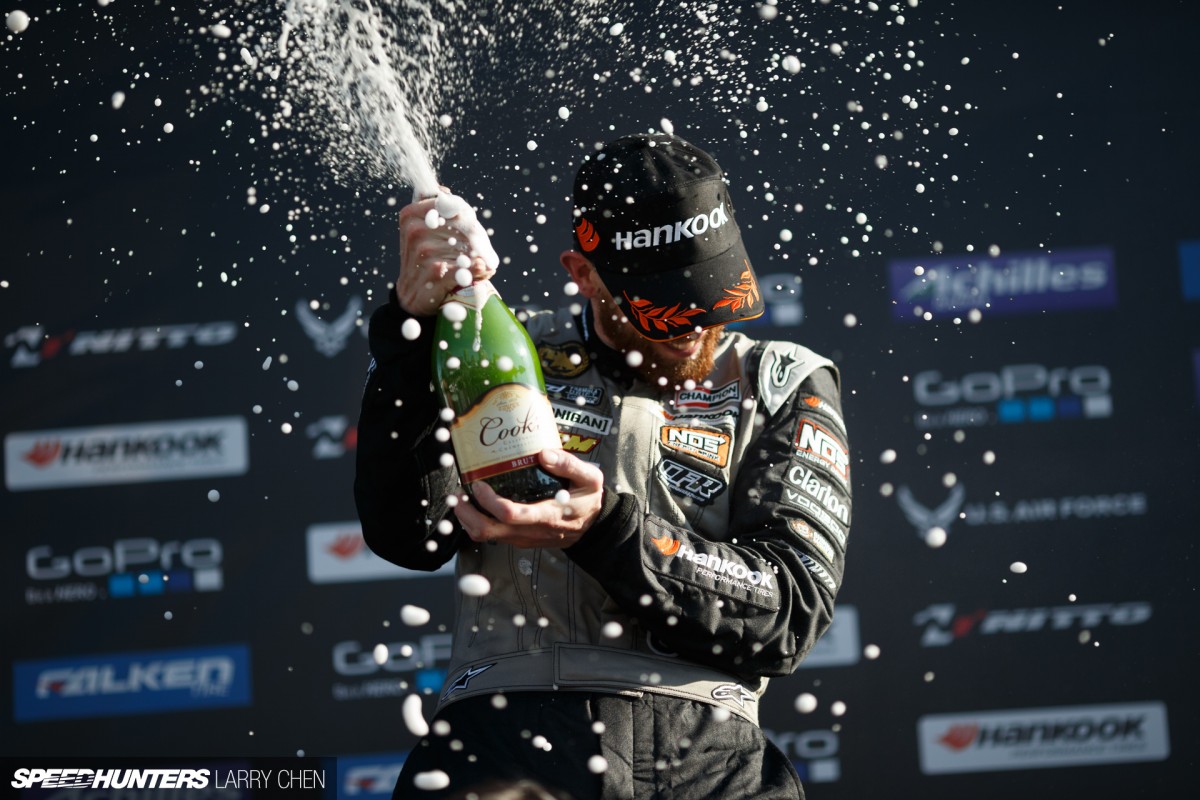 Congratulations to Chris Forsberg for such a perfect start of the season. I just can't wait to see what will unfold for the rest of the 11th year of Formula Drift.
Larry Chen
Instagram: larry_chen_foto
larry@speedhunters.com