Not nervous
As a child I was hooked to the TV screens whenever some form of racing was broadcast. In my little mind, race cars were what road cars grew up to be. Because of this, I always got a little too excited on the inside every time a manufacturer suggested their newest offering to be a race car built for the road.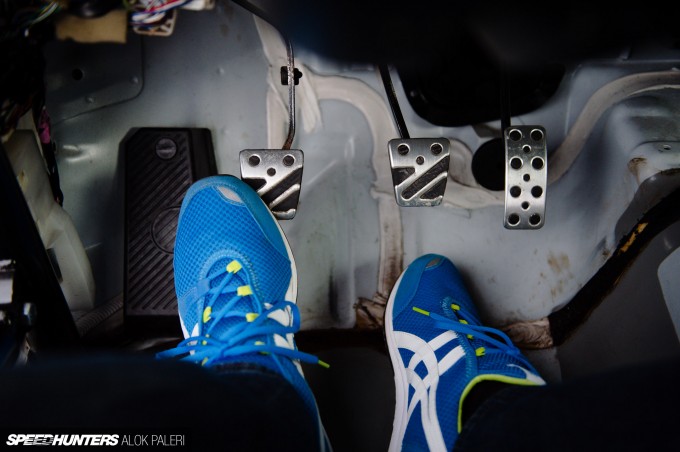 I never had to confront this idea of an up-close race car until last week when I got in touch with Alex Wutzke of Import Racing in Germany, and asked him if he wanted to take out one of his track toys out for a little drive.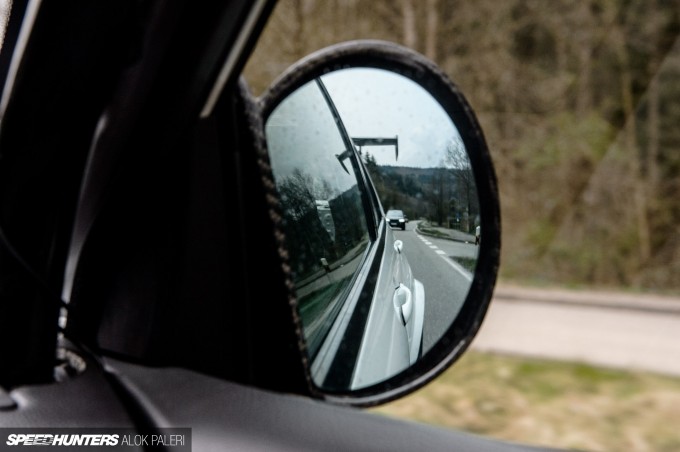 Import Racing is a name frequently seen at Tuner Grand Prix event at Hockenheimring. Essentially, it's aGerman version of the UK Time Attack series and Alex's team are regular top performers in the Street Legal class.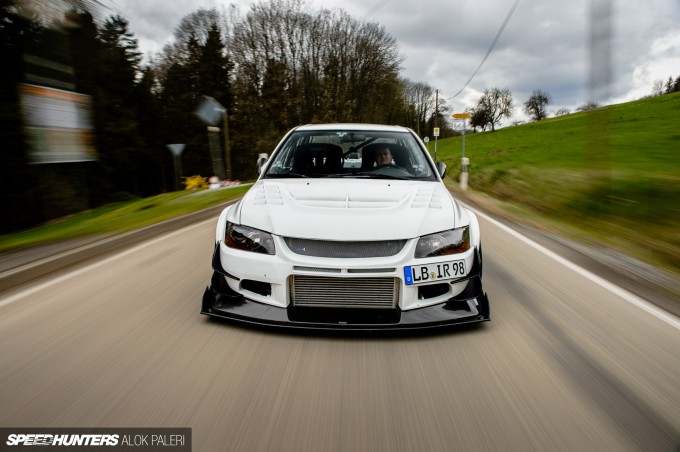 One of his front-running cars in the Tuner GP series is this incarnation of the famous Cyber EVO. Not only did Alex build the Mitsubishi Lancer Evolution IX, but through witchcraft and sorcery he has somehow managed to get it street legal in Germany too. With the country's increasing amount of rules and regulations when it comes to cars, that's much easier said than done.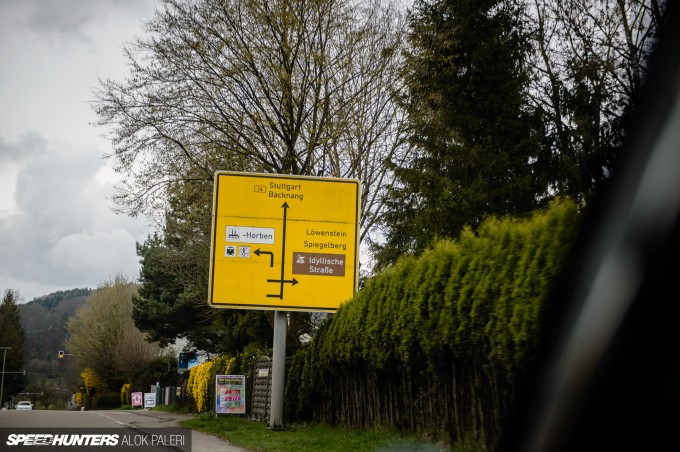 Just a couple of days back on a visit to our friends at KW Suspensions I discovered part of a stretch of road called Idyllische Straße, or 'Idyllic Road'. What better car to take out on an idyllic drive than a race spec Evo? Right?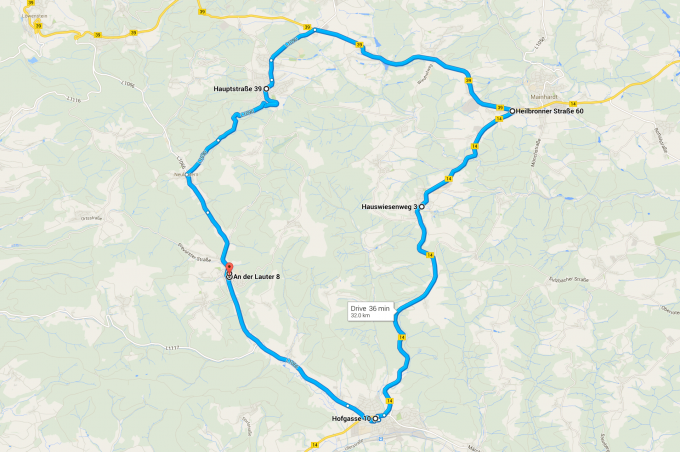 Alex is a guy who dislikes mapping his cars on a dyno, saying they lack a certain level of realism. Since I just had a couple of hours with the car, I asked him to show me his favourite driving roads. We quickly stitched together a small route along the towns of Neulautern, Spiegelberg, Sulzbach an der Murr, Großerlach, Mainhardt and Wüstenrot.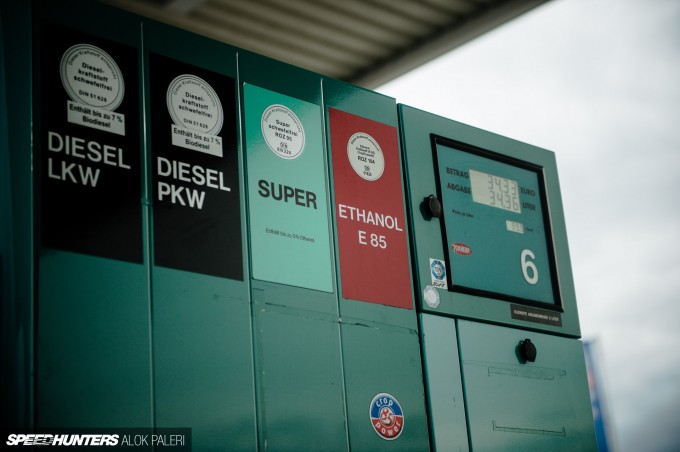 Armed with a couple of suction camera mounts and a spare car, we got to it. This Evo is set up to run on high-octane and cool-burning E85 ethanol, so first stop was to find the only gas station in town that sold it from the pump.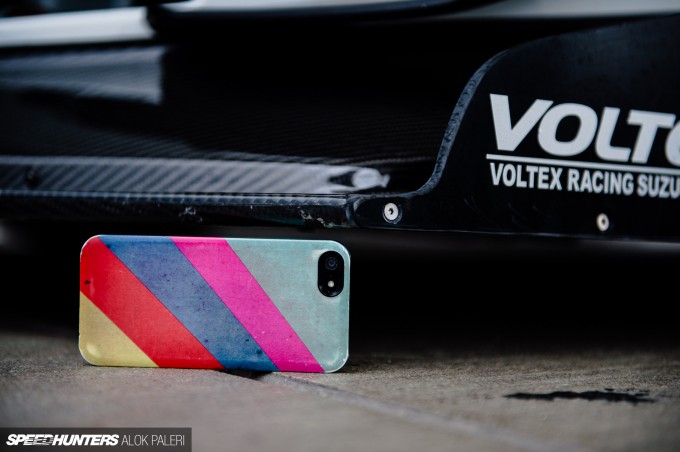 On the phone I was told that I had to be careful because the car was quite low. This doesn't look like much, but getting such a low ground clearance past the German TÜV requires much of the aforementioned witchcraft. Judging from the state of the carbon splitter though, it was obvious Alex has clipped quite a few curbs on his track outings so far.
My first time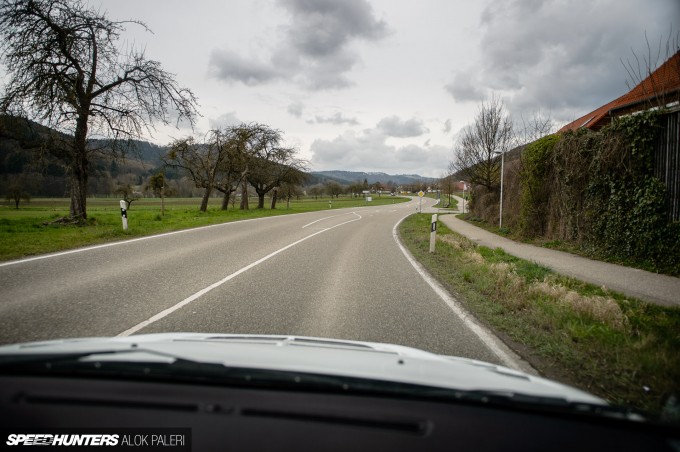 Armed with my gear and the chase car we set off. All of the towns we planned to drive through were fairly tiny with somewhat poorly maintained roads. A car like this is incredibly rare in Germany, even in the stock guise, let alone in its wide and winged incarnation. I had kids and elderly alike stopping at each traffic light and zebra crossing, wondering what on earth had landed in their sleepy little villages.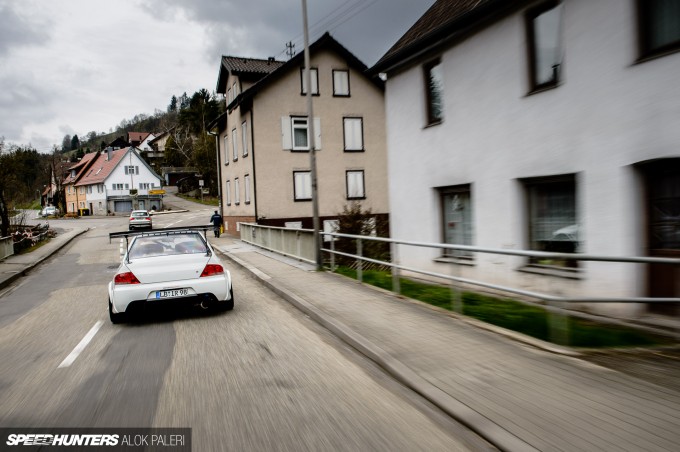 One of the things that becomes blatantly obvious while driving a beast like this through small towns with narrow roads is just how wide the car is. Each time a bus crossed over the centre line I was half prepared to hear a loud CRACK if the splitter hit the curb on the passenger side.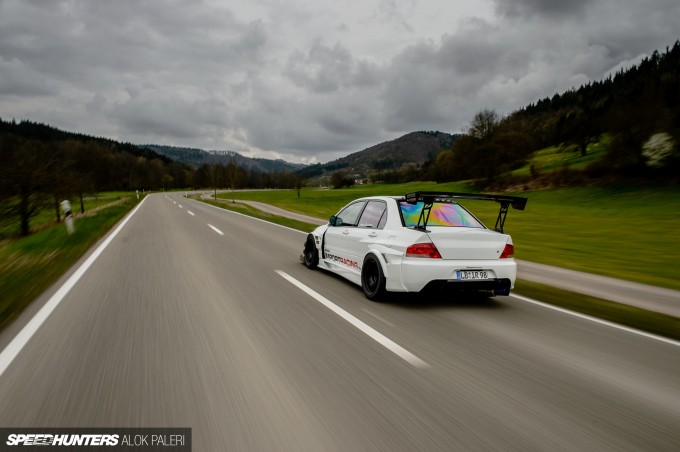 But soon the road opened up in all its glory, and I could put my foot down and let loose each one of the 550 horsepower the 2.0L turbo four had to offer. With permanent all-wheel drive there is a reassuring planted feeling while literally putting the pedal to the metal.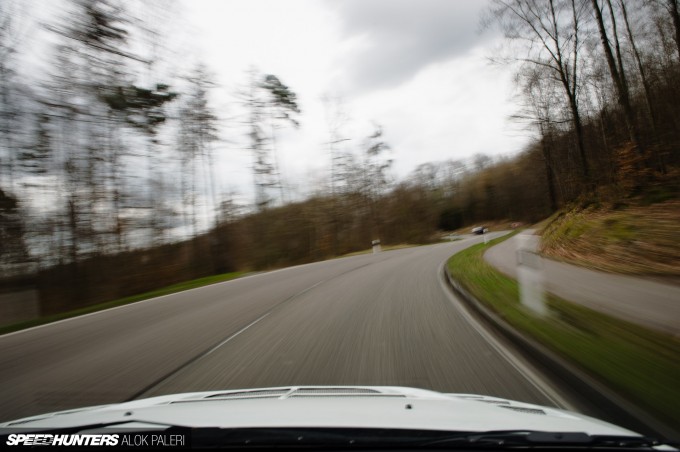 Even when corners come up, the amount of mechanical grip simply boggled my mind.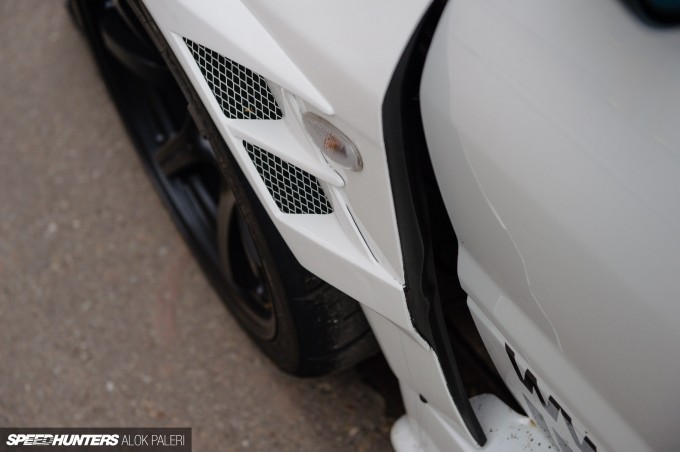 Much of this is down to the increased track front and rear. From the production set up, the car is 140mm wider than stock at both ends.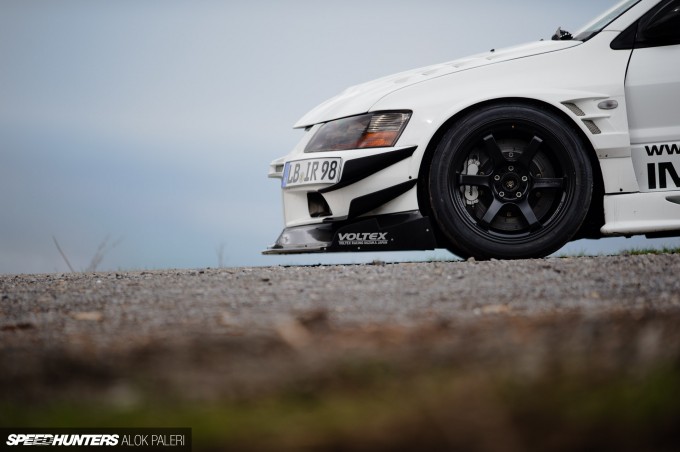 It's also lower – around 60mm more-so than a standard equivalent. I think it sits just right.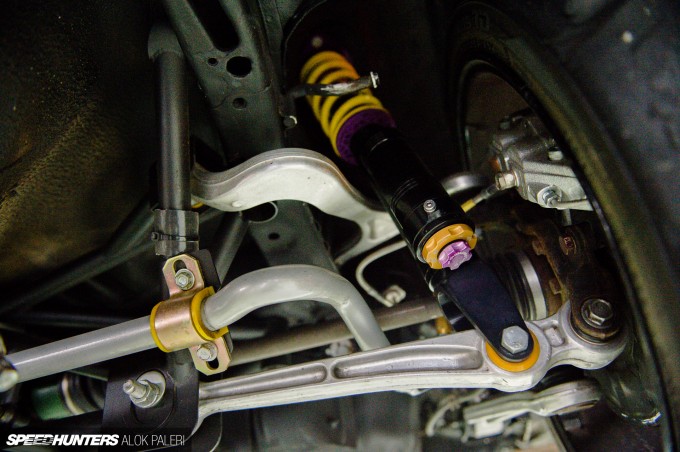 Look underneath and you'll find a custom KW Clubsport three-way adjustable coilovers with adjustable strut bearings.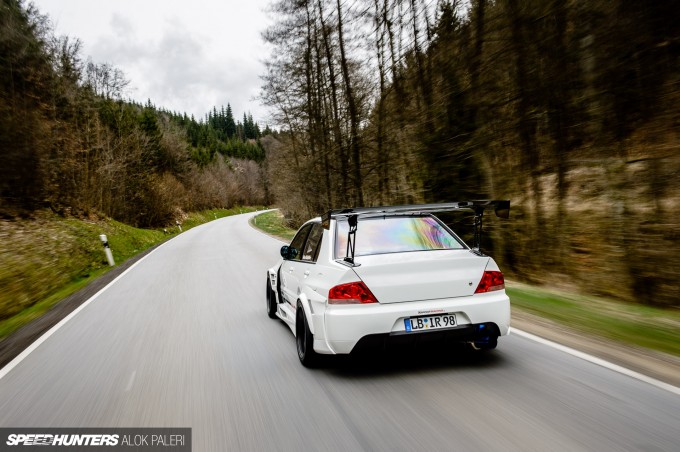 Much of the boost builds up at around 4500rpm and then it's on, peaking at 2.2bar (32psi) at full tilt.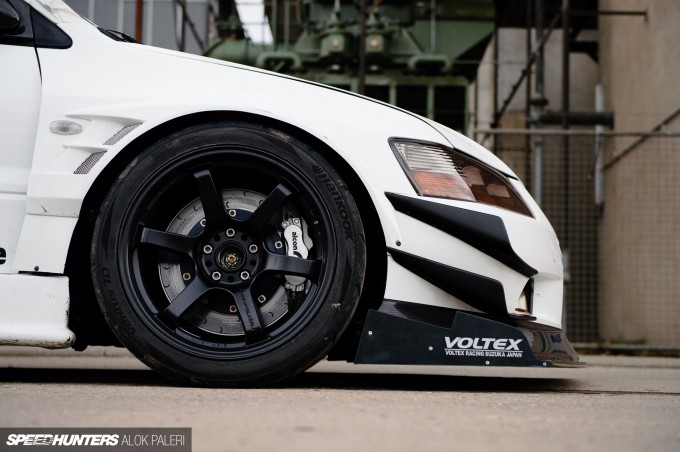 All the power in the world is nothing without those small four contact patches that connect you to the asphalt. Soft compound 295/30R18 Hankook Ventus Z221 semi slicks did a great job of biting into the tarmac and keeping the car in line as if it was on rails. And against the Evo's stark white exterior, how good to those black RAYS Gram Lights 57DR wheels look?!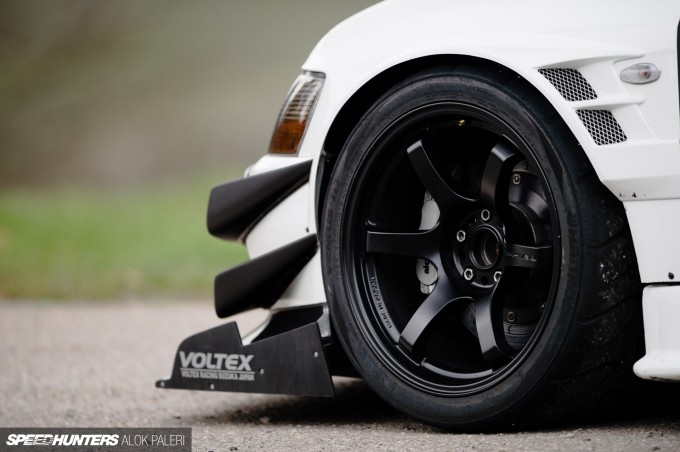 The additional Voltex carbon fibre winglets and canards play a significant role in improving front end grip at speed.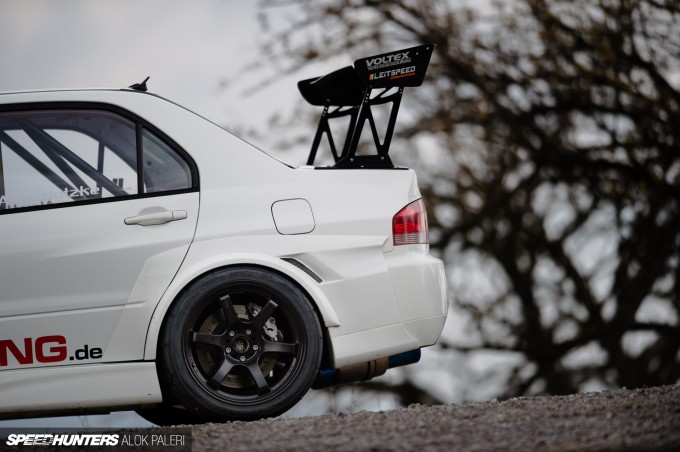 The Voltex rear wing is just as impressive. Alex had waxed lyrical to me about the aero grip this car produced at the faster sections of Hockenheimring. It's pretty obvious how…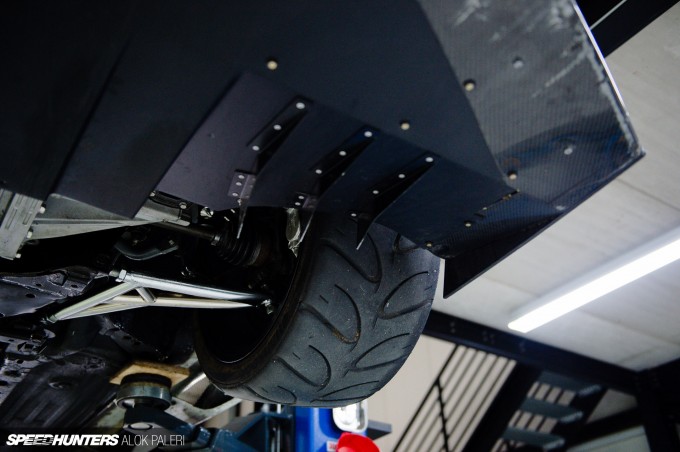 Underneath the car there are more panels that channel air to aid brake cooling. All these little details add up to a big difference to the overall package.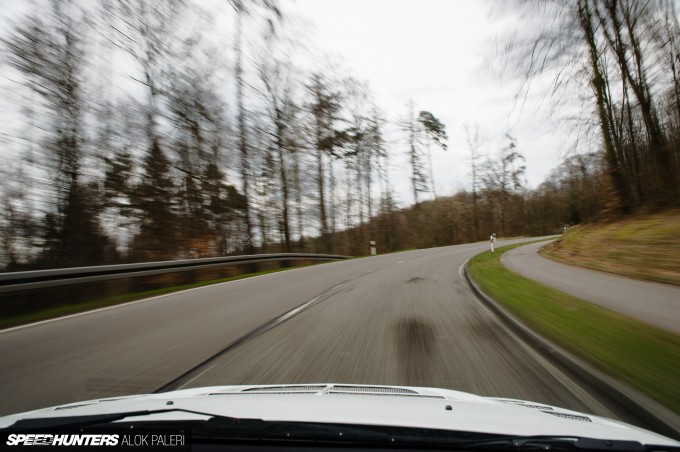 This is a very important ingredient to building confidence, because when a car exceeds your expectations you start developing a level of trust with the machine. You begin to think that maybe it isn't trying to kill you after all. Cornering was so raw that many of the photos shot with the in-car mounted camera in landscape format turned out as portraits, because the built-in accelerometer couldn't figure out which way was up.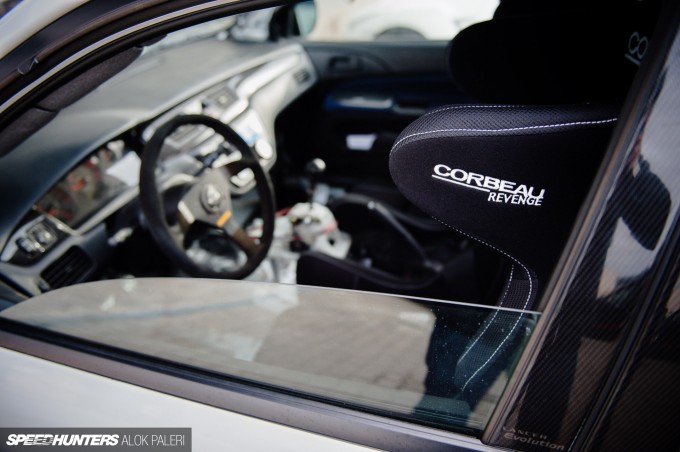 Luckily the Corbeau Revenge seat with built-in head restraints was a super-snug fit. I barely moved, although my sides did take quite a bashing.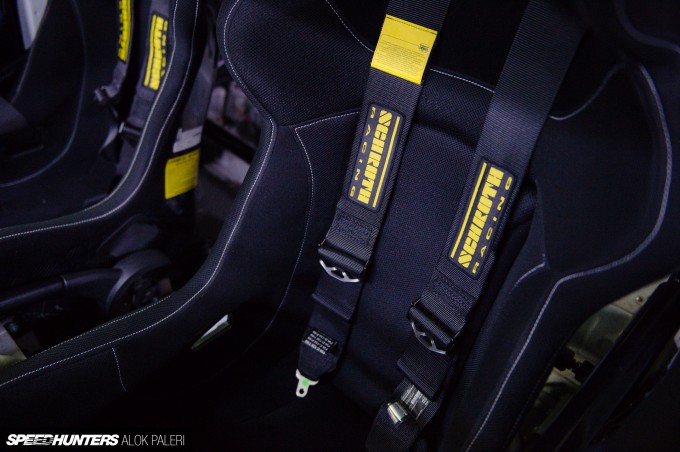 Belts are from the house of Schroth Racing and come in the form of six-point units.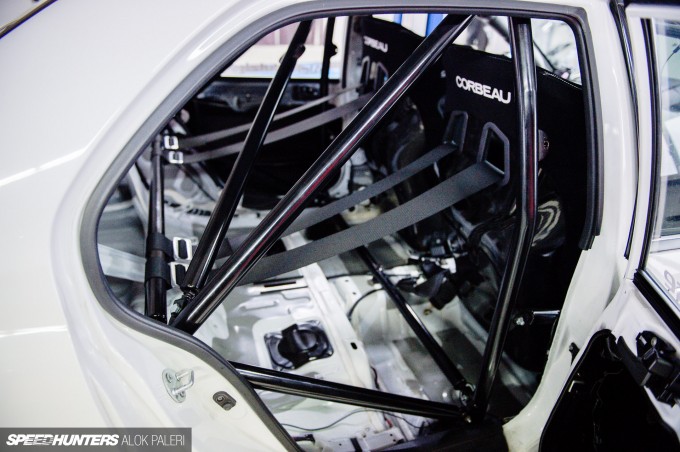 This being a race car that just happens to have license plates, safety was key. A bolt-on cage from Hermann Motorsport has been installed to take any bumps or large scale nudges on the race tracks.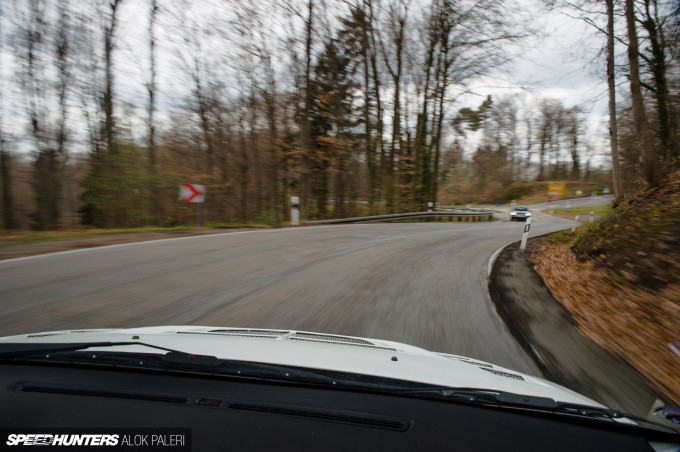 Since I had just hopped out of a super soft BMW E46 diesel estate, my first braking attempts were a bit embarrassing to be honest. But after few corners, I eventually got the hang of it. Braking hard into the tight ones, the car squirmed for a split second but then immediately tracked straight and true. It really feels it needs to be grabbed by the scruff of the neck and driven.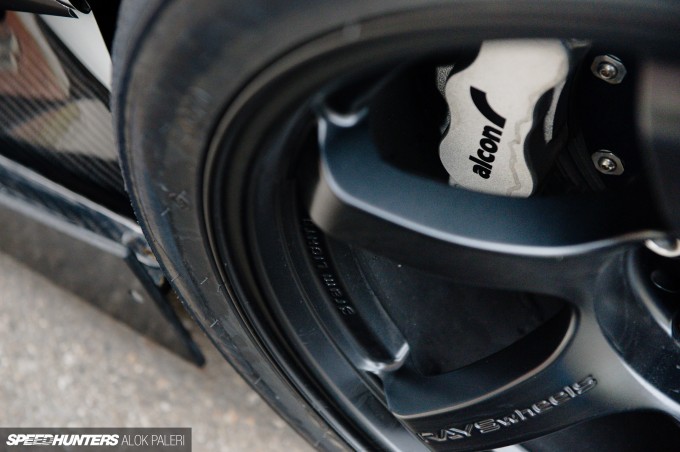 Stopping power is provided by Alcon, with 6-piston callipers and 365x32mm rotors up front, and a 4-piston calliper, 300x25mm rotor package at the back.
Getting under the skin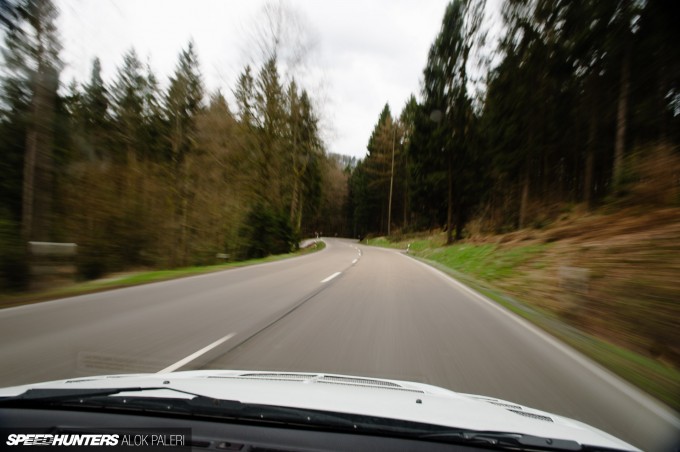 As I found my rhythm, the character of the car slowly started to shine through. There is a saying that the faults in a car are what makes it seem like it has a soul, and I can sort of see it here.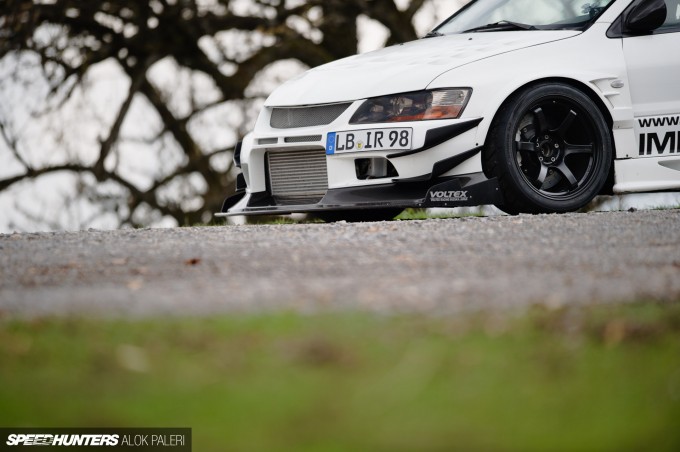 See, this is no war machine from ground up, but something its owner created for the simple joy of driving.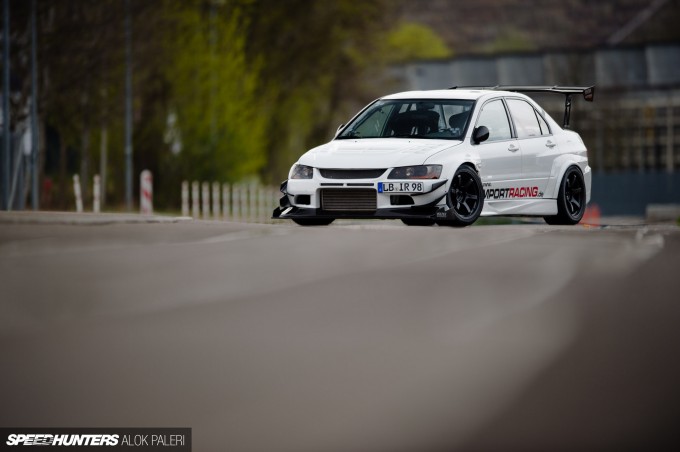 The Evo hasn't really been lightened much. No metal has been cut out and only the carpeting has been removed, exposing bare metal underneath and occasionally melting your shoe soles.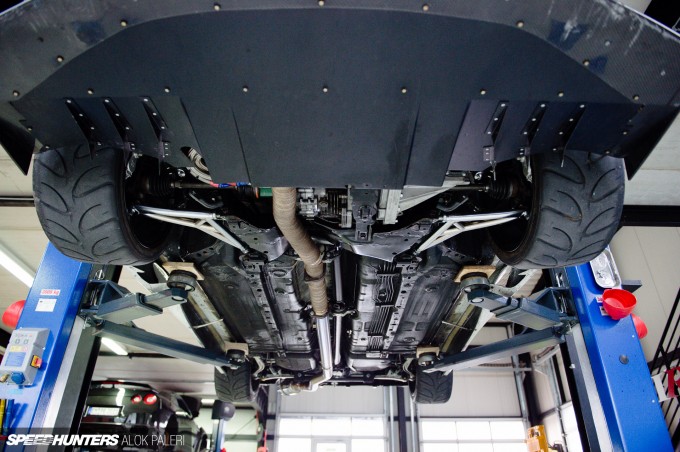 It doesn't have the spec flat underbody panel either, because that becomes a nice gravel catcher if you accidentally leave the track.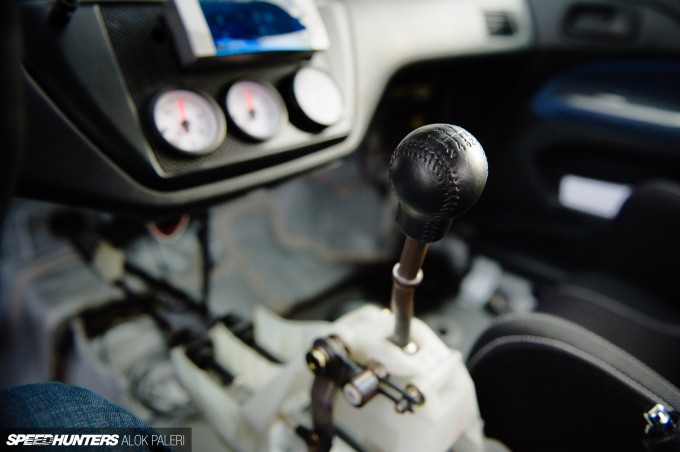 At some point there were talks about installing a sequentially-shifted dog box, but Alex decided to stick to a factory 5-speed Evo VIII transmission with an Exedy twin-plate clutch. At first I doubted whether he was taking this build seriously enough, but he did have a point. The cheaper the setup, the less money you'll spend when you break it!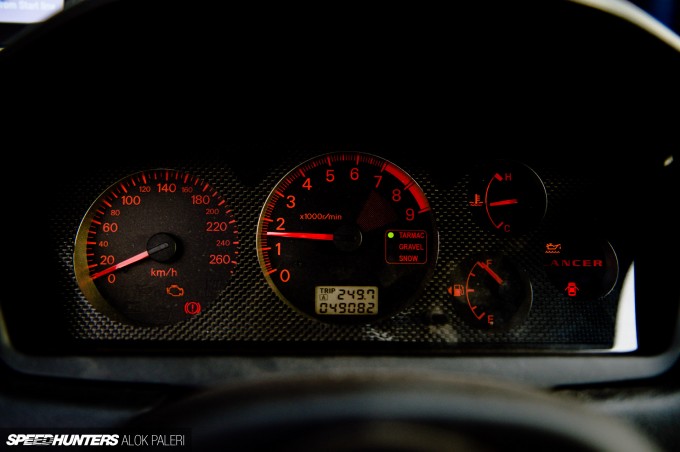 I say when rather than if because for a car that sees as much track action as this, it is a only really a matter of time before he takes it to the next level. There's close to 50,000km on the odometer and a vast majority of that was accumulated on racetracks.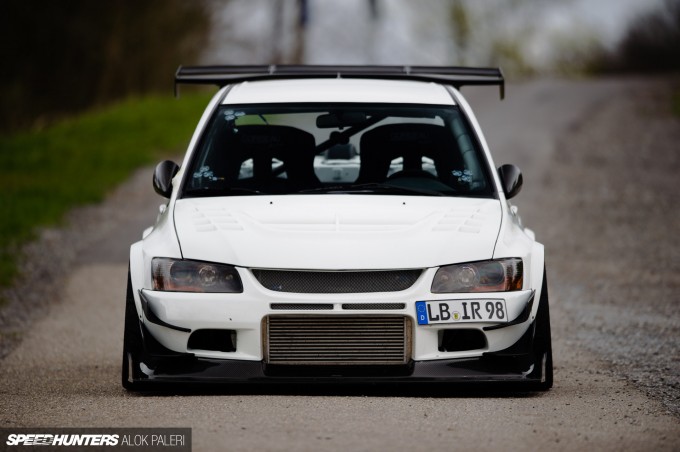 Imagine seeing this in your rear view mirror on a wet trackday, diving in and out of the rooster tails…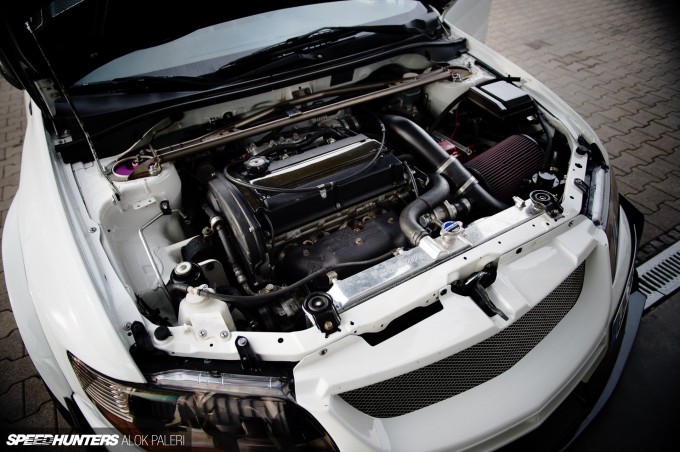 When I lifted the bonnet, at first I couldn't quite believe what I was confronted with. I'm used to seeing super-fancy and shiny engine bays with a lot of accents and what not, but this looked remarkably stock. Alex wanted to have a sleeper engine bay and that is exactly what he built. I'd bet hardly anyone would guess that's a 550PS/650Nm 4G63 power plant sitting there all so innocently.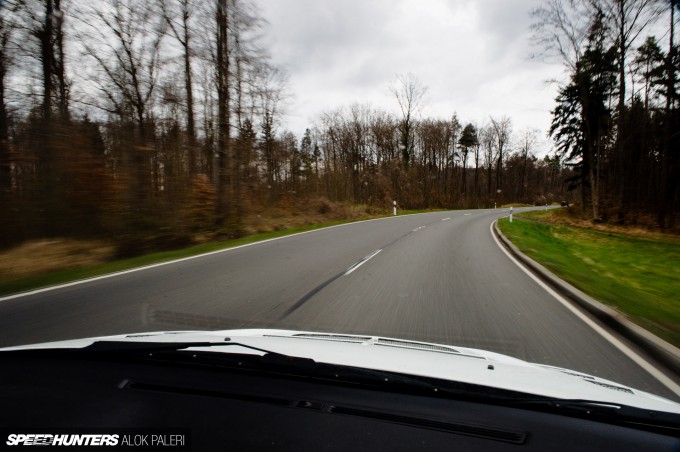 It started to drizzle so I decided it was time to get a move on. Onwards we went.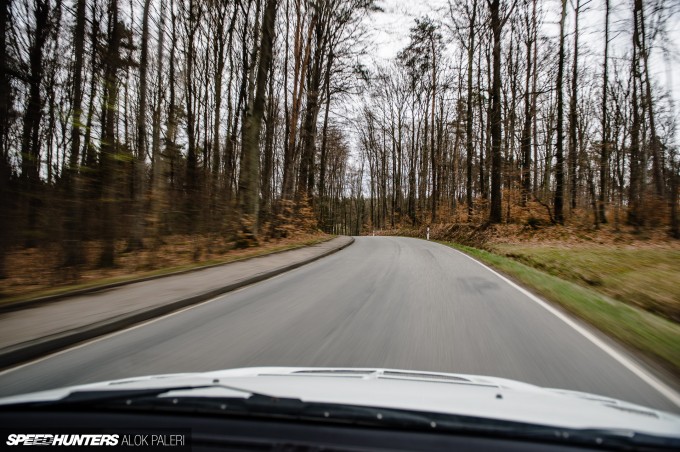 Once the exhaust was warm enough, it banged and spat flames out the back, echoing through the forest like gunshots.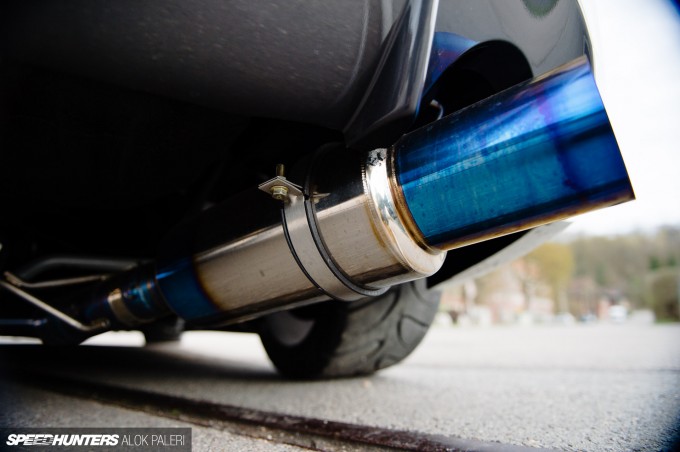 The Tomei titanium exhaust was heat treated from the factory until that thick blue rim you see on the right. The rest is thanks to the flamethrower it is.
The despicable returns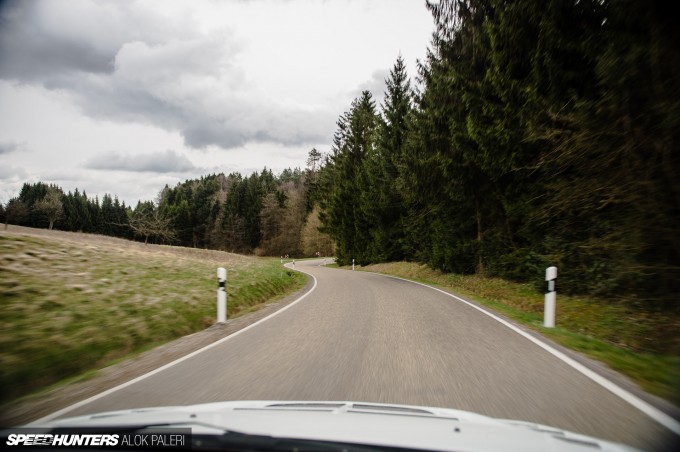 We got slightly off-course once again but at this point I didn't really care anymore. The detour meant I suddenly had some tight sections at hand – a perfect opportunity to judge the power-out characteristics of the Evo. I was properly surprised at how early I could step on it through the slower corners and let the diff figure out the rest.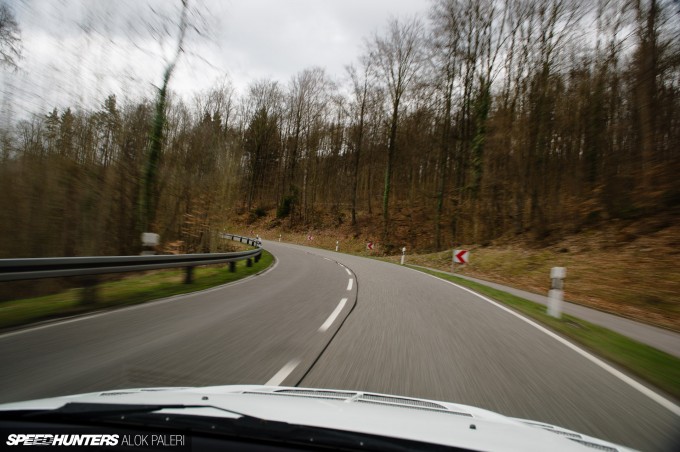 I'd experienced something similar in a stock Evo X a while back, but this was on a different level.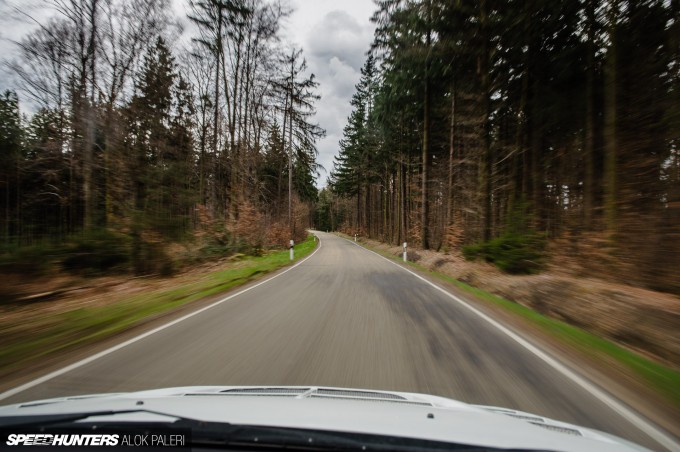 While the deserted forest roads were so inviting to let the ponies loose, I had to keep an eye out for deer. Slamming into Bambi at 100km/h will leave quite a scar on it and the car, and that wasn't something I wanted to add to my test drive repertoire.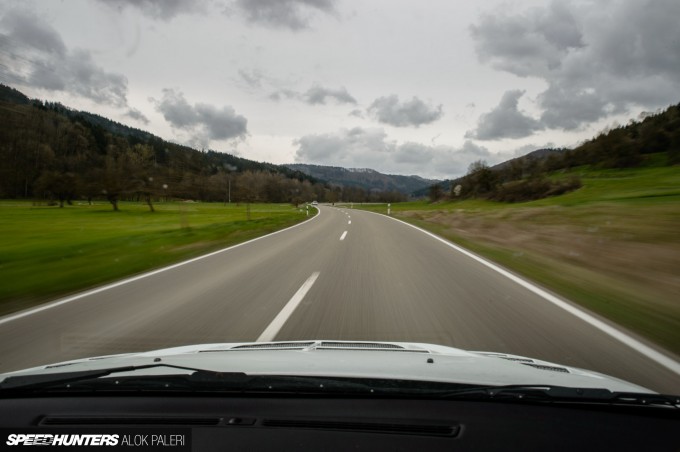 The sun was coming down so it was time to head back to Import Racing HQ and call it a day.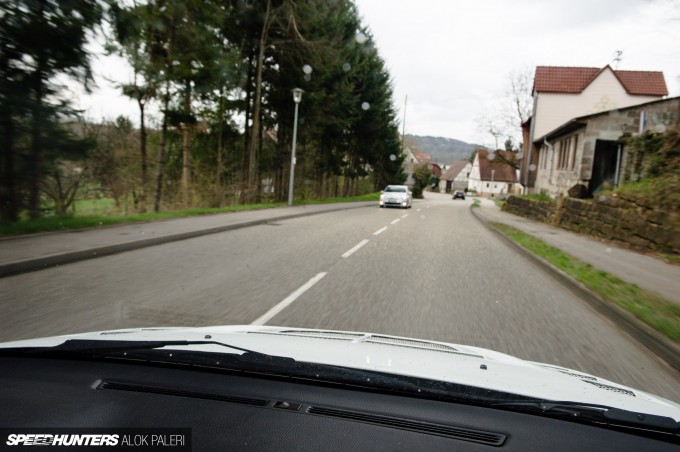 I always have a sinking feeling towards the end of my Dream Drives, for I know that I won't be shooting another story with the same car ever again.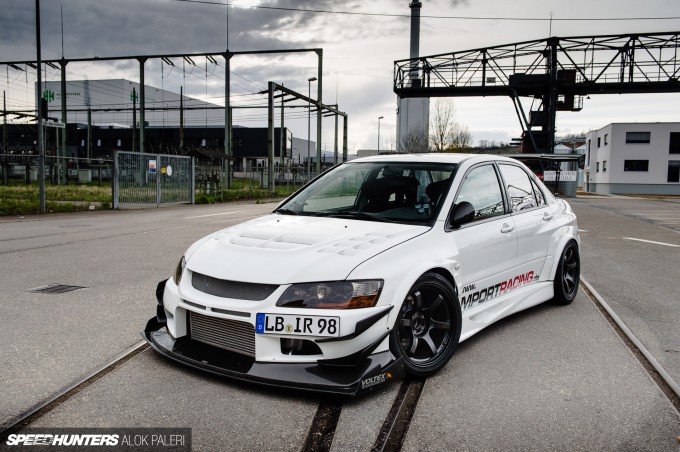 Over the period of a drive I develop a certain connection, knowing full well that once I'm done, the car goes back to the owner. Why can't we do week or month-long Dream Drives, I ask myself…
Alok Paleri
Instagram: rennworksmedia
alok@speedhunters.com