Not even two weeks ago I showed you some digital concepts for the custom Rocket Bunny wide body kit that I'm running on my Formula Drift car this season. At the time, my new 2014 Papadakis Racing Hankook Tire Scion tC was in the workshop under the knife. But it didn't take long for the whole build to come together and the final touches to added before a round of testing last week.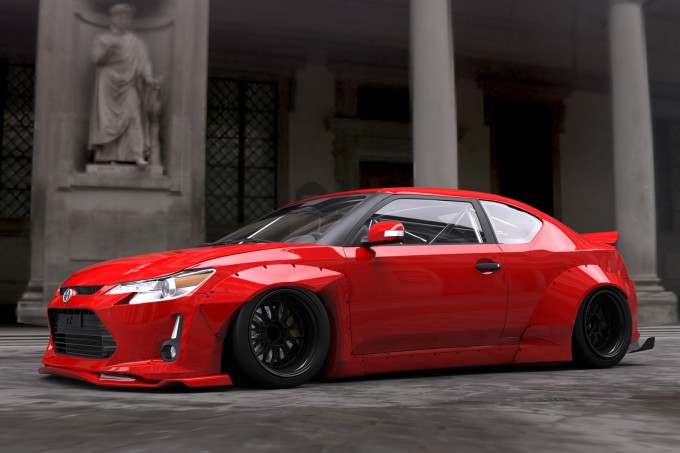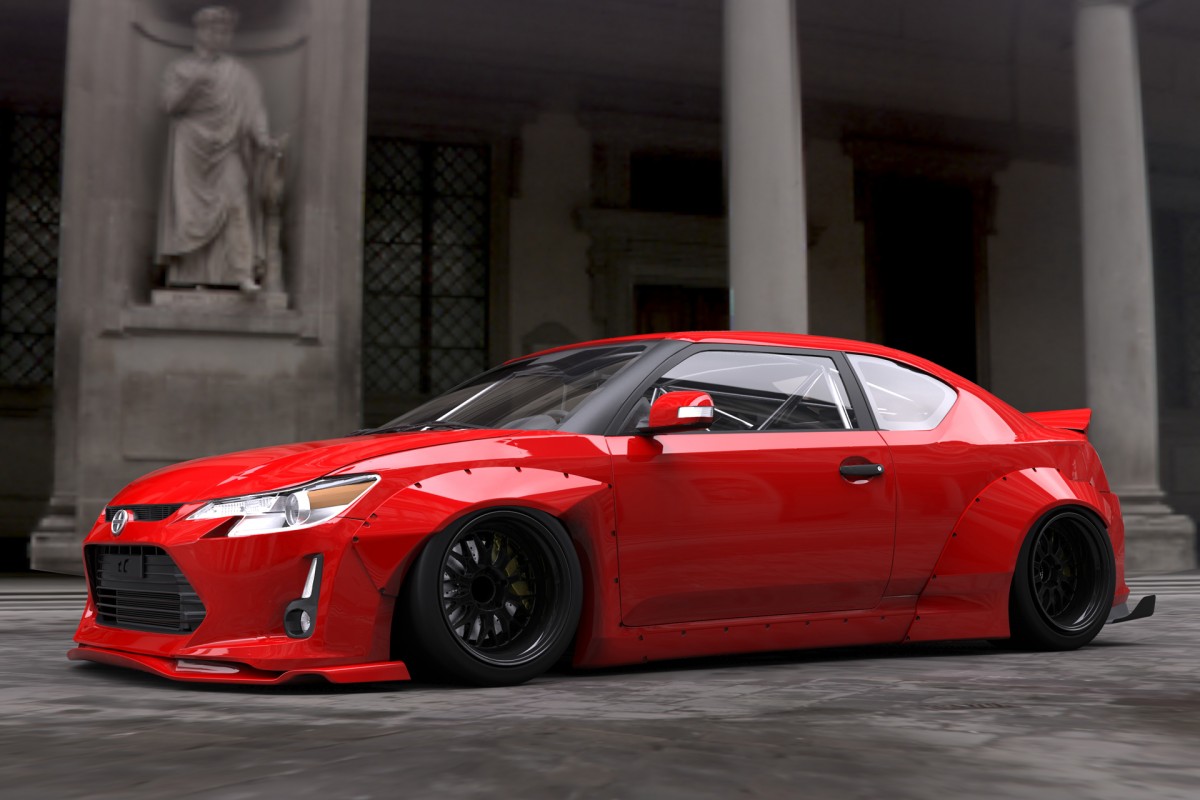 When we set about redesigning the Papadakis Racing tC and presented TRA Kyoto's Miura-san with the challenge, I'll be the first to admit that I was worried the car would visually sit too high. Knowing how Miura-san designs his Rocket Bunny kits, they're really made to work with cars that are so low they crush oil pans on cats eyes and rub front tires on shock towers.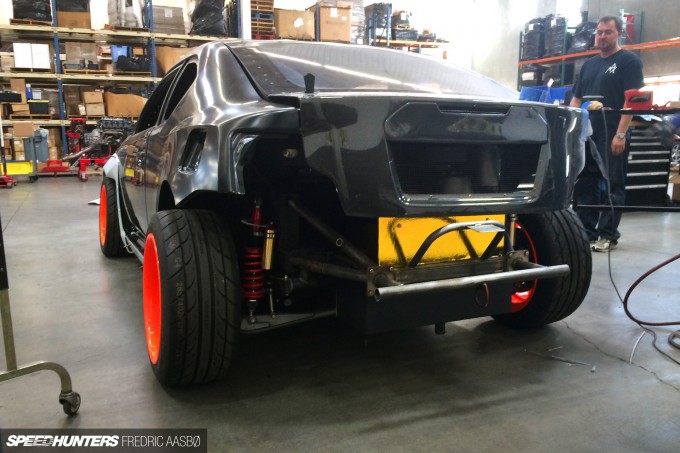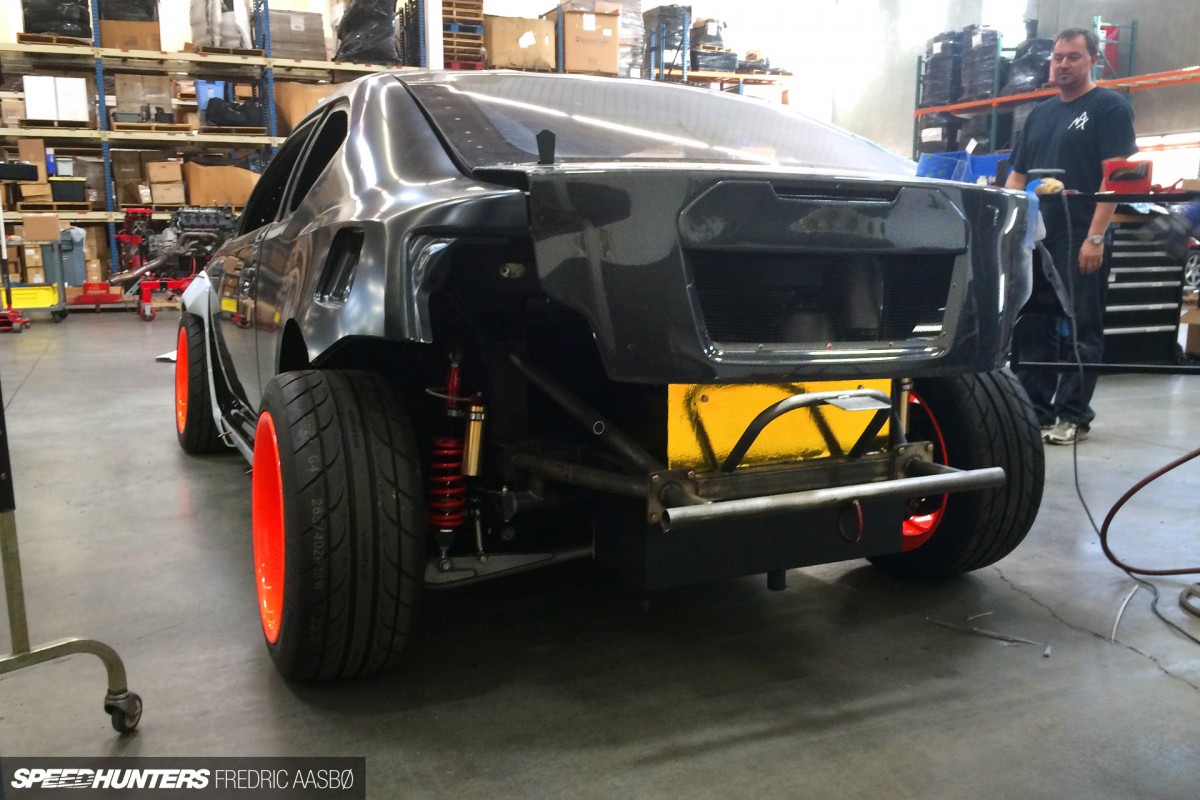 The thing is though, drift cars aren't built to sit. They are built to be driven. And when they're driven hard on a Formula Drift track – when the suspension is working overtime to transfer as much power and wheel speed to the ground as possible – that's when a drift car is in its absolute element.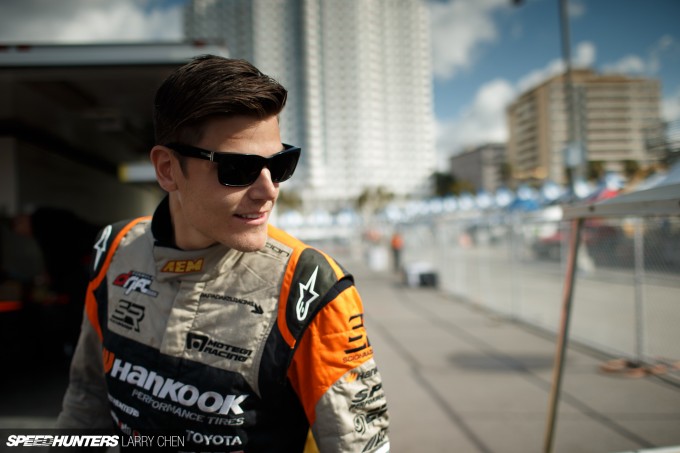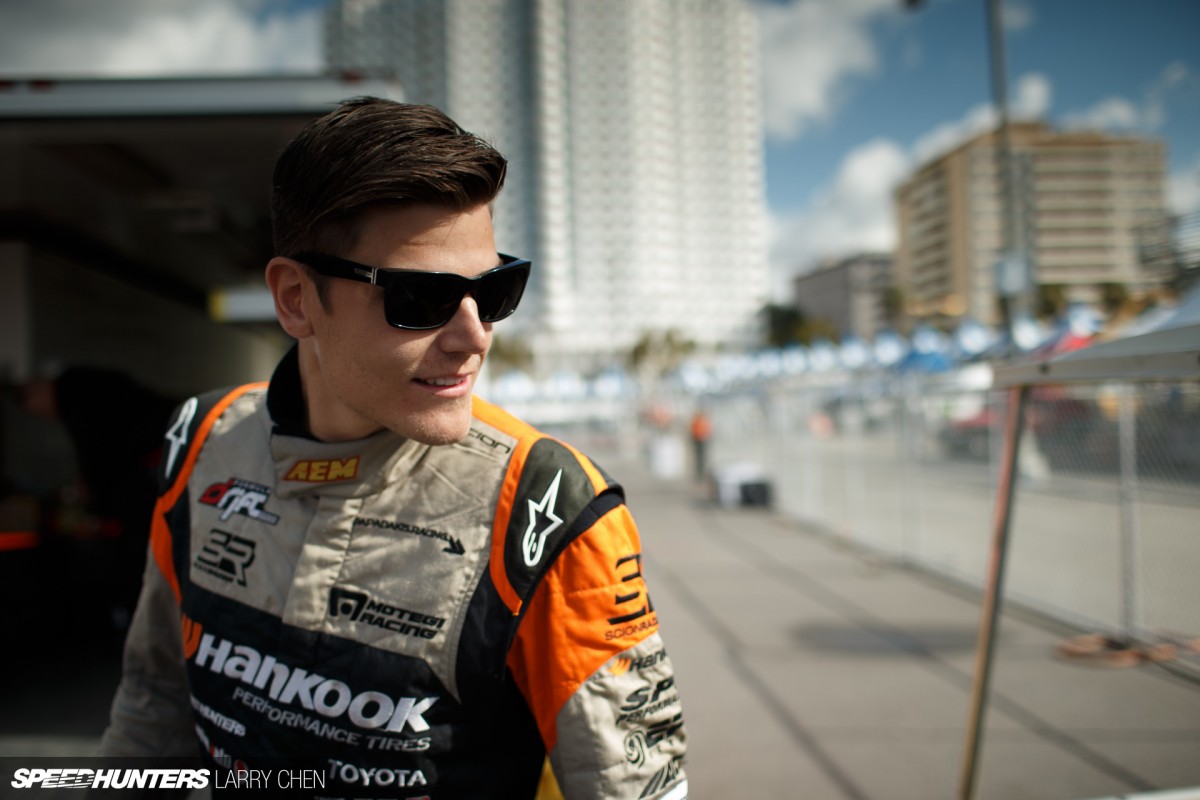 That's what our tC was built for. She was built to perform. And that means she doesn't always have to look good…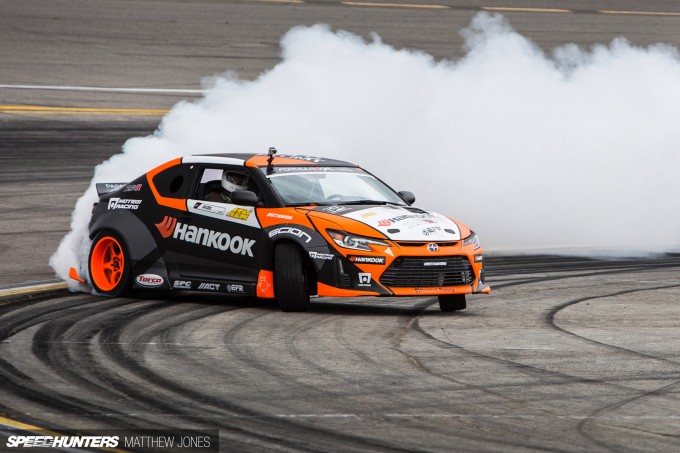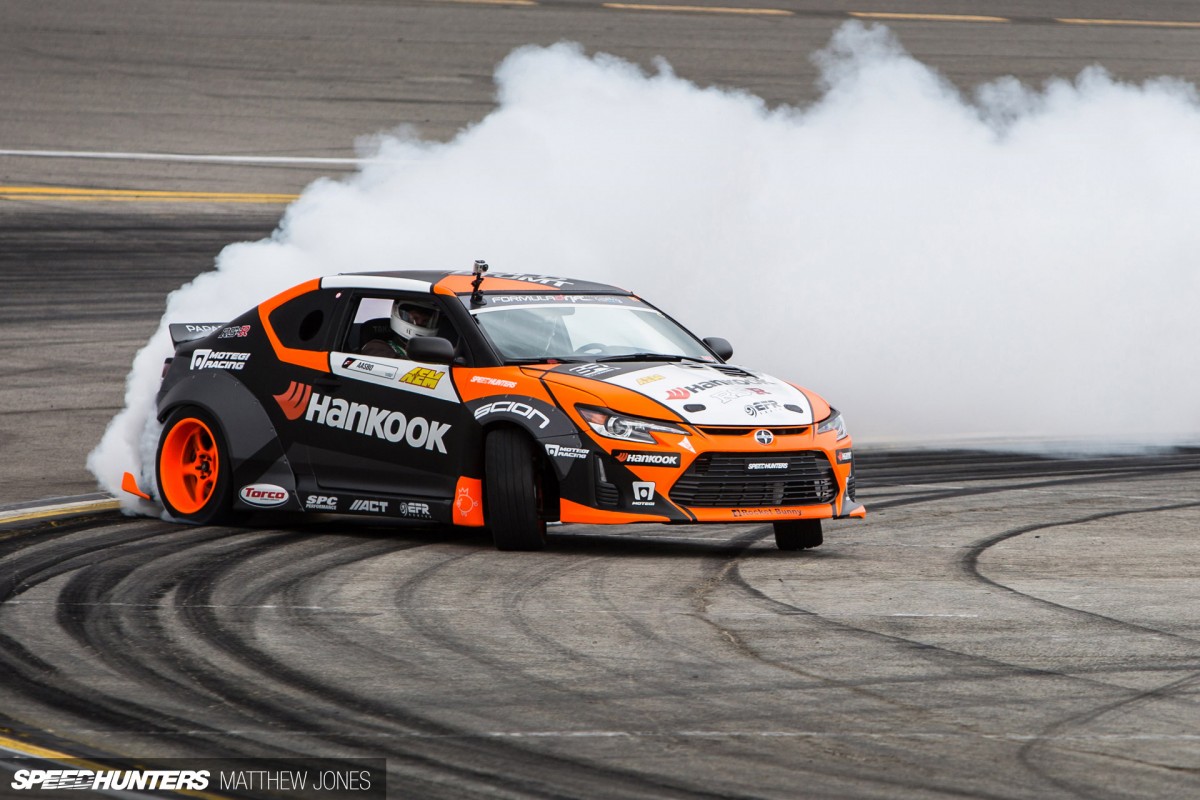 But she has to look good squatting. Now that it's finished, what do you guys think?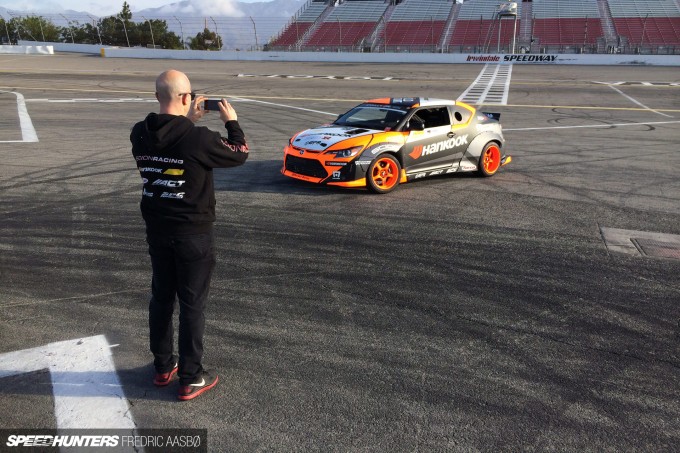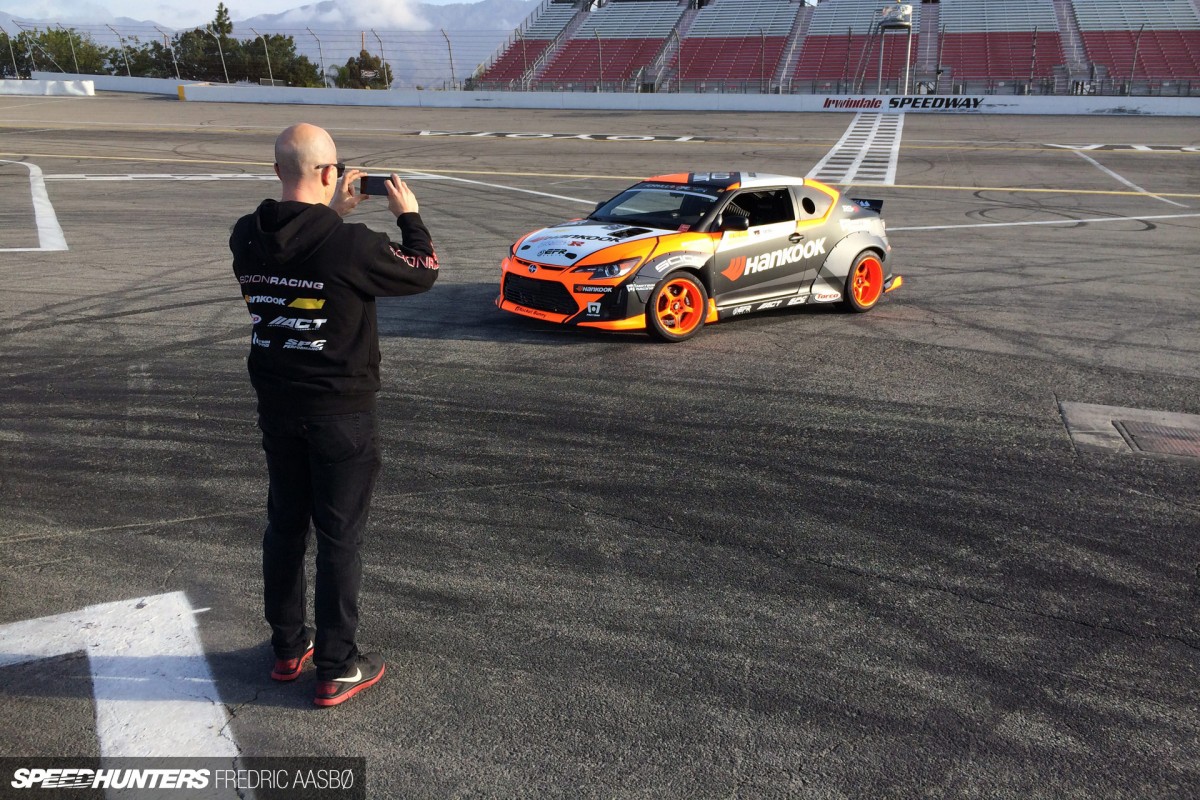 My two partners in crime seem very happy with the outcome. Here's Steph grabbing a quick pic on his phone…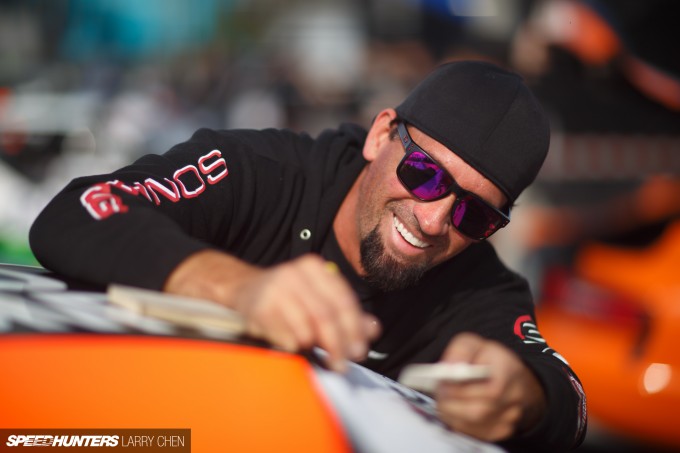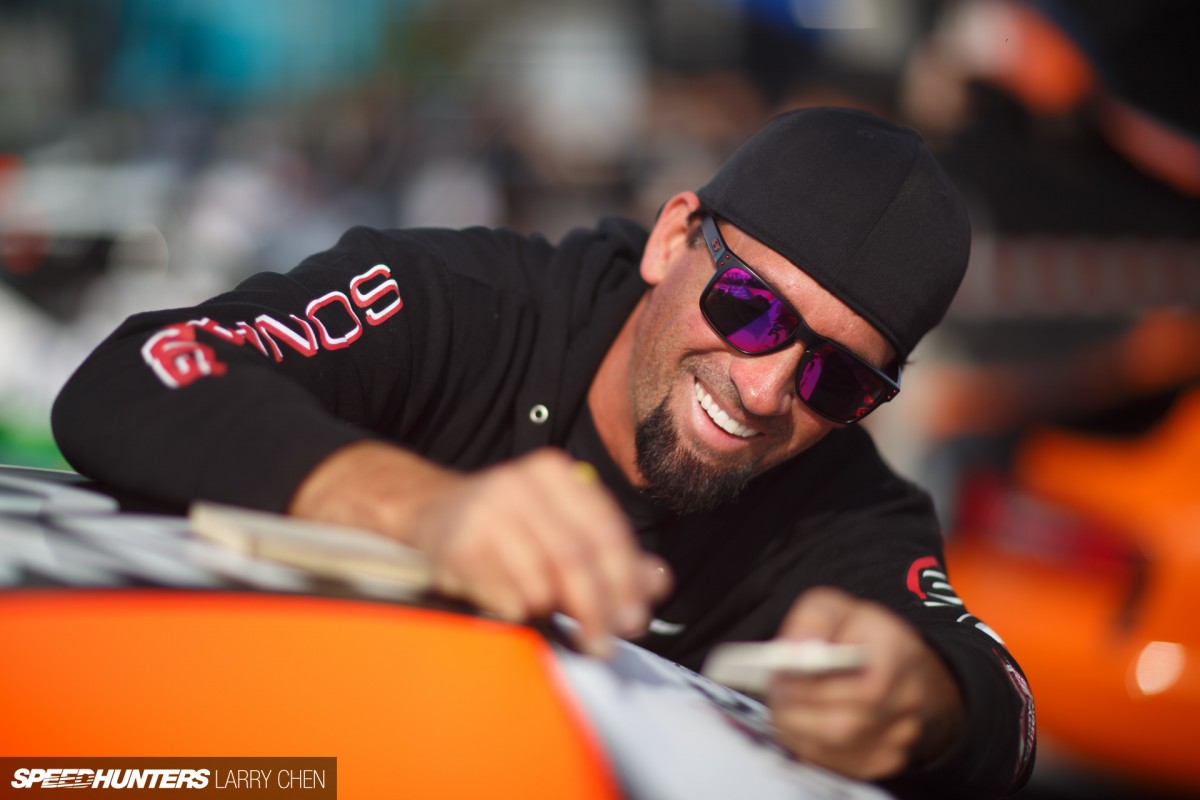 And here's Shawn expertly applying my Formula Drift windscreen banner.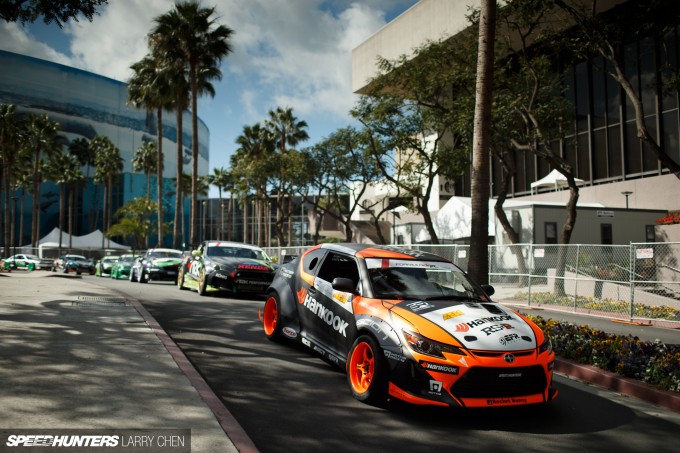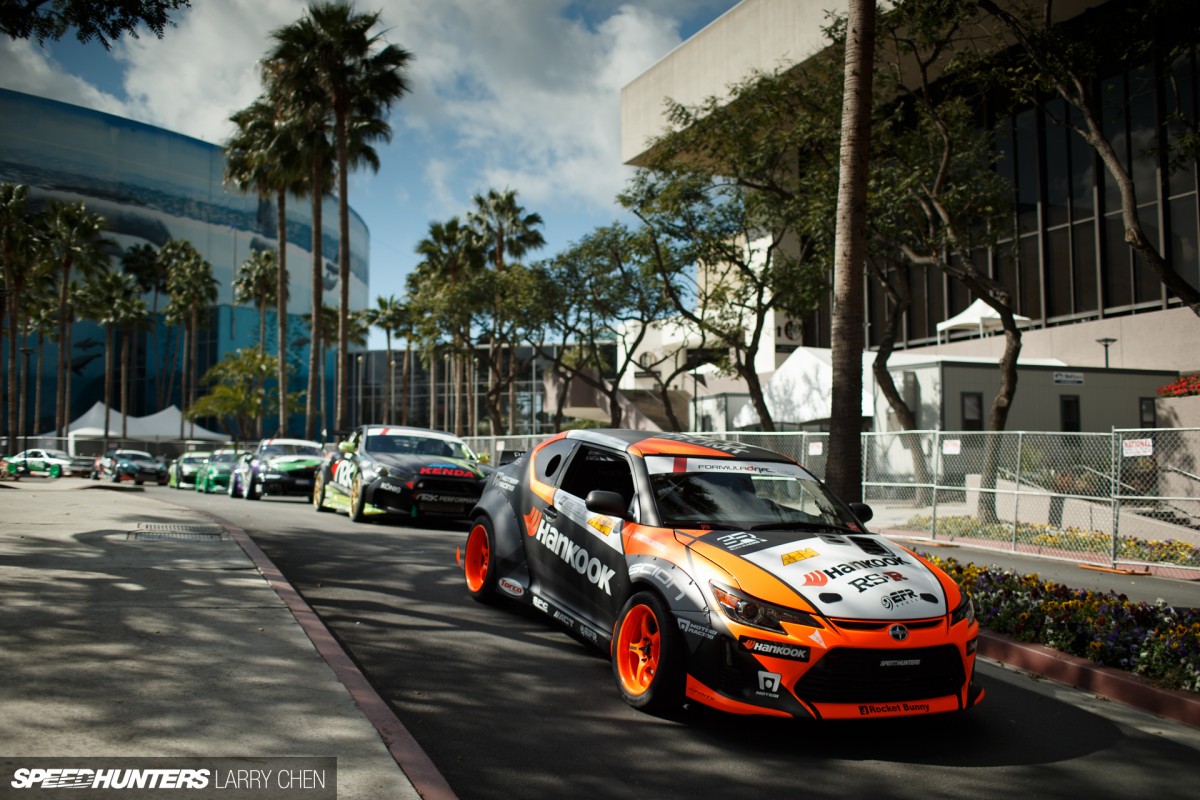 Also happy are the two characters behind all of this: the grandfather of the Speedhunters project – Mr. Rod Chong, and Andy Blackmore. In fact, Rod initiated the redesign by asking for a brand new base livery to represent the Speedhunters family of race cars.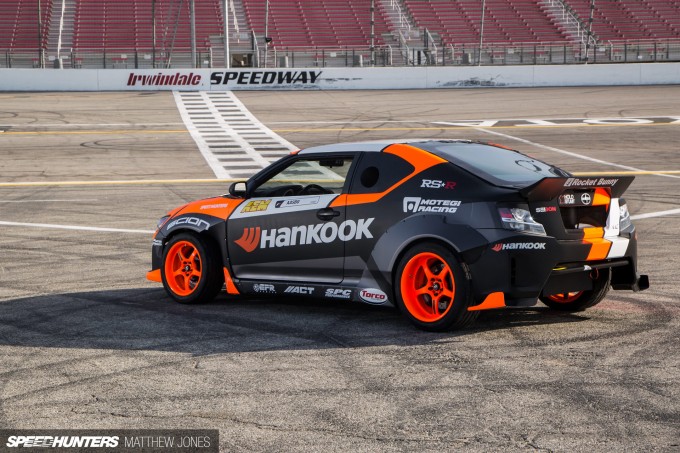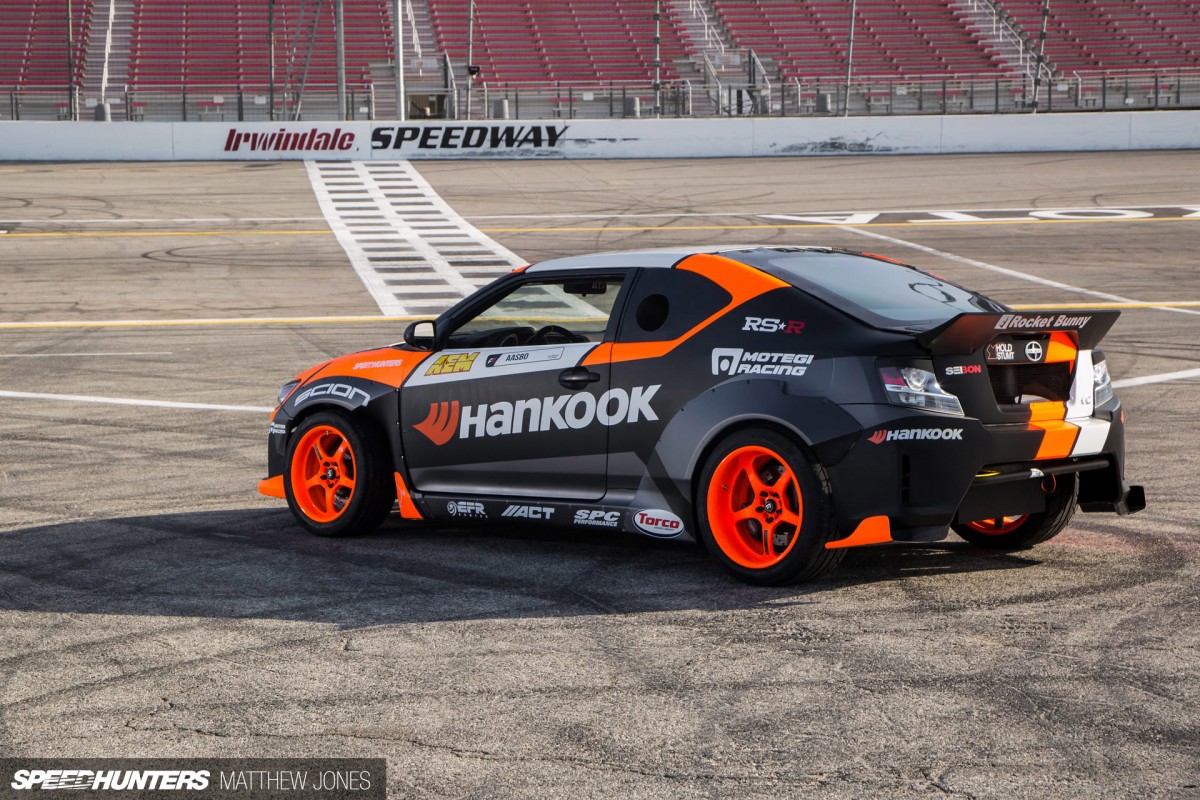 Andy designed the first Need For Speed scheme five years ago and is a world-class automotive livery stylist working with GT teams and manufacturers across the globe. It was time to refresh what had become – judging by the number of copies and homages to the original NFS asymmetric design we've seen all around the world – an iconic livery.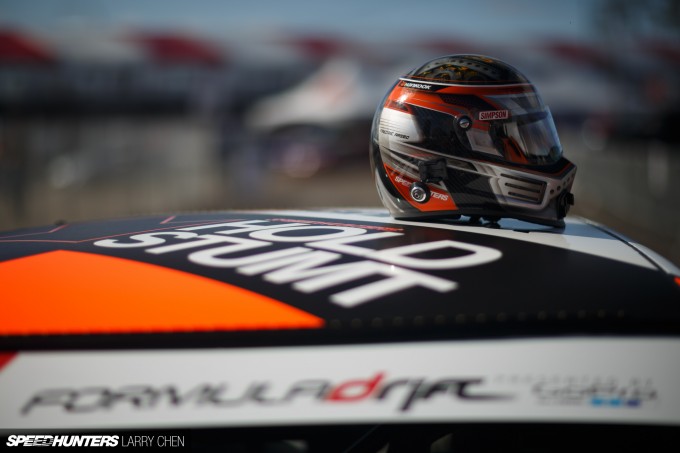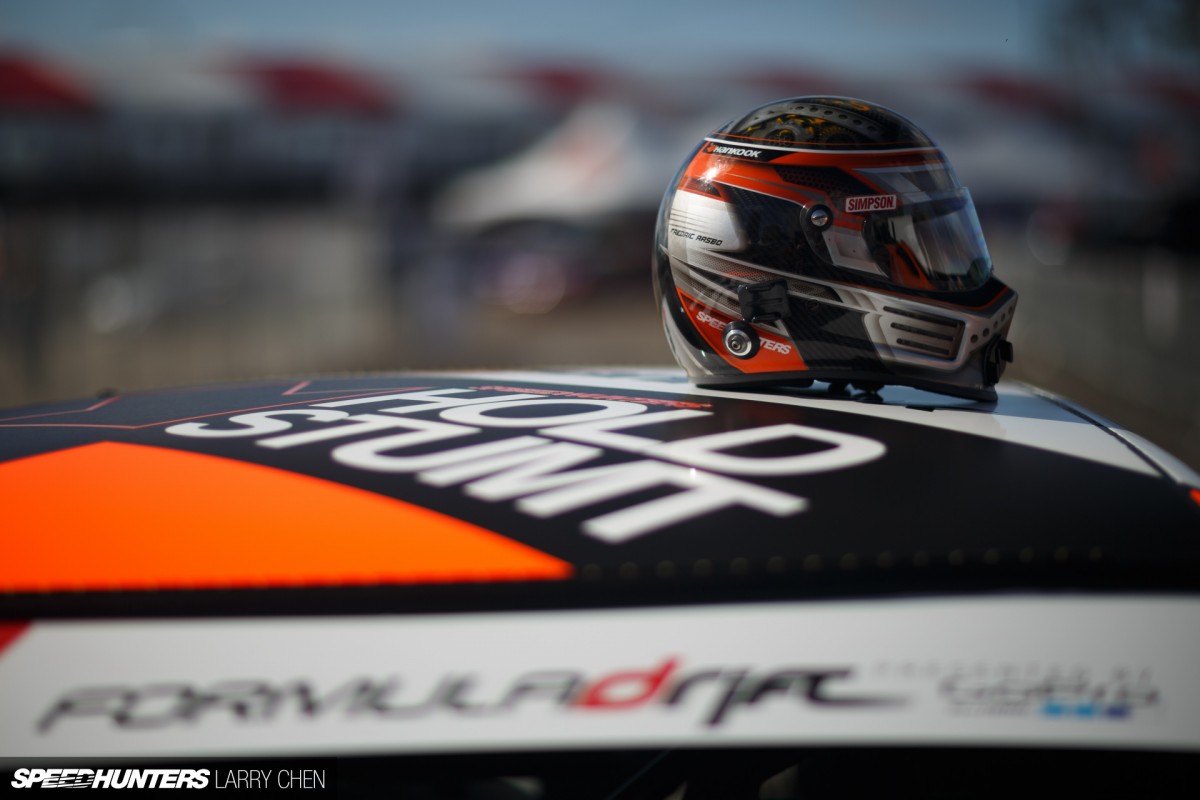 Included in the order from Rod was graphical logos highlighting the Speedhunters hash tags #MaximumAttack, #JoyOfMachine, and of course my little motivational piece: #HoldStumt.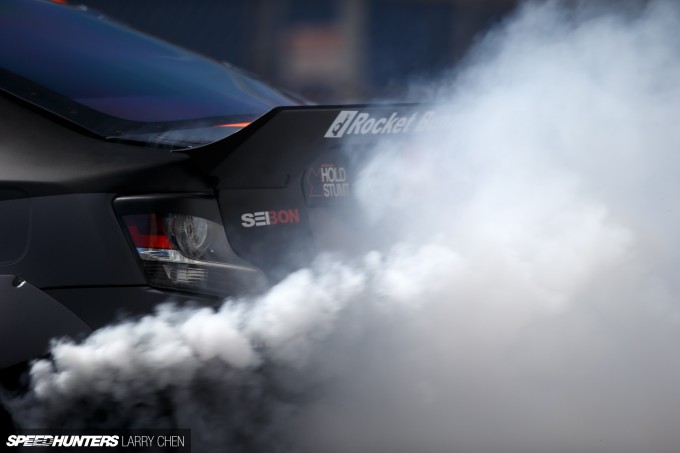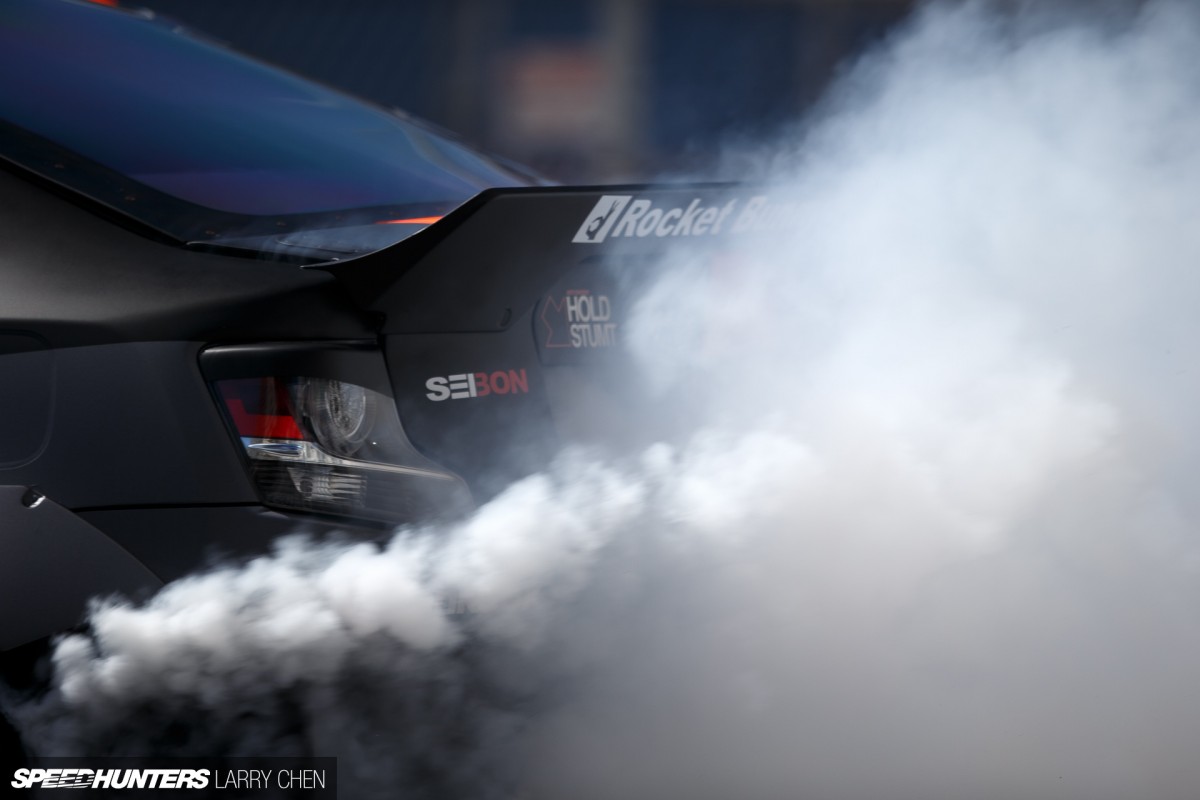 'Hold stumt' has been with me since my friends first started shouting it to me as words of encouragement ten years ago. And while you keep certain things with you throughout your life, other things change. Either by chance, or by choice. Either way, if you let things remain exactly how they've been, you will miss out on some great experiences. The only way to avoid forever asking yourself 'what if' is to make that change. Whatever it is you are contemplating in life – make the move and make it happen!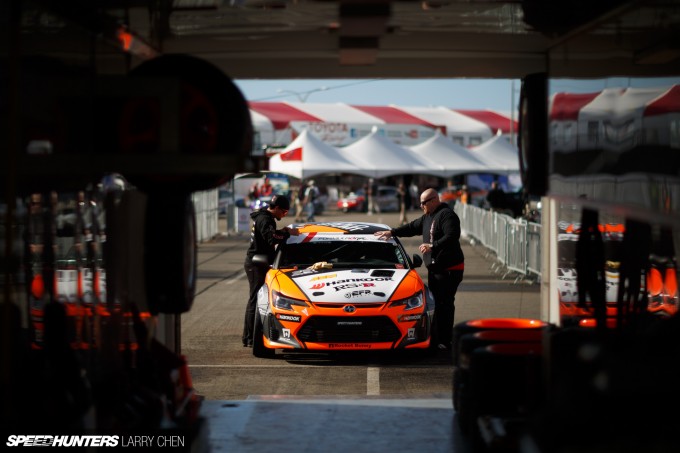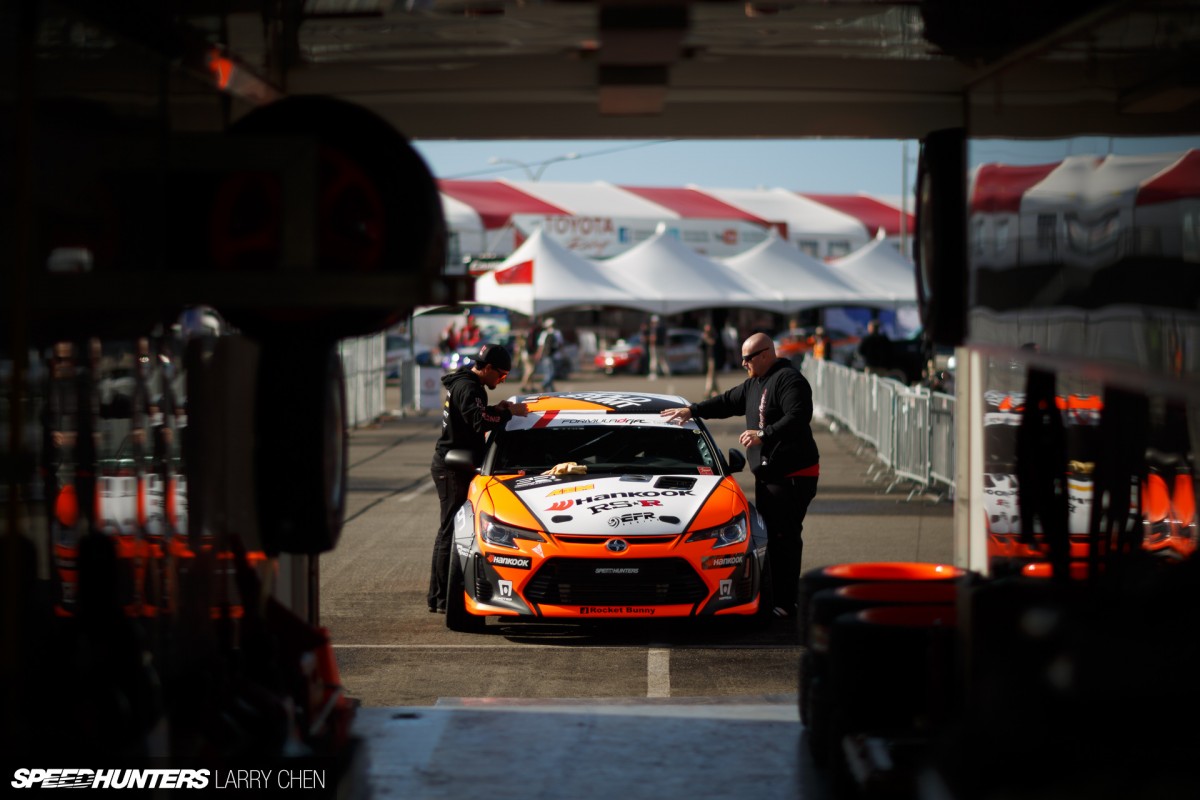 My personal opinion is that Andy nailed our 2014 livery. And with that I'm not saying it's the perfect car. What I'm saying is that seeing your ideas play out in real life gives a great feeling of accomplishment. That's the only way you'll see what works and what doesn't. Andy, Rod, Complex Ink, and of course the Papadakis Racing family – thanks for allowing me to bring some of my own ideas into the mix.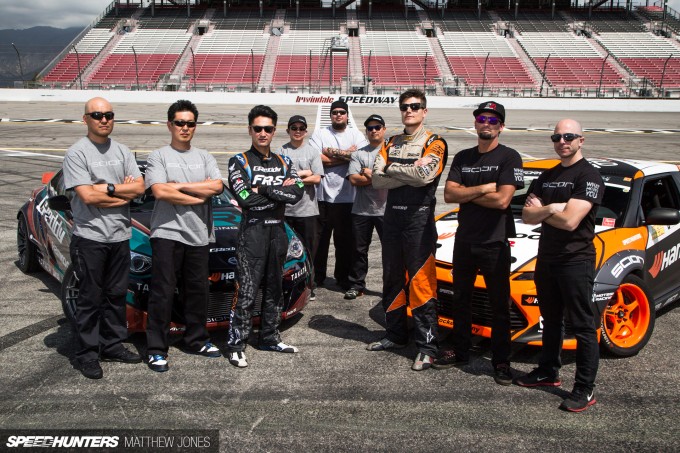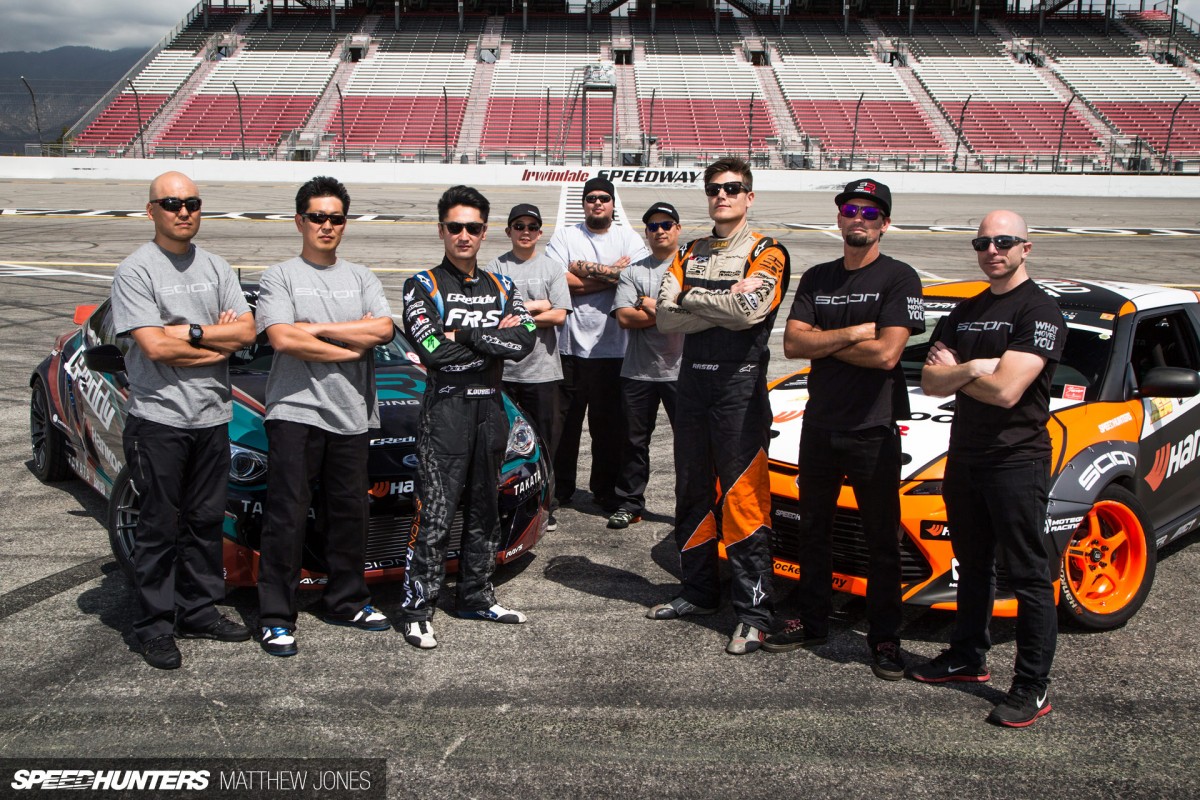 The 2014 Formula Drift series is here. Let's stir it up and make it the best one yet! Follow us during this weekends Long Beach season opener.
Fredric Aasbø
Instagram: fredricaasbo
Photos: Larry Chen, Matthew Jones and Fredric Aasbø
More Rocket Bunny related posts on Speedhunters
More Formula D related posts on Speedhunters