Spring in SoCal
I've written time and time again about how Southern California rates as one of the world's best places for car culture. Not only does SoCal offer a wealth of automotive activity to experience, but there's also a near perfect climate to do it in. Annual rainy days can be counted with one hand, and summer-like weather in the middle of January is the norm. In short, it's a perfect place to own and enjoy cars.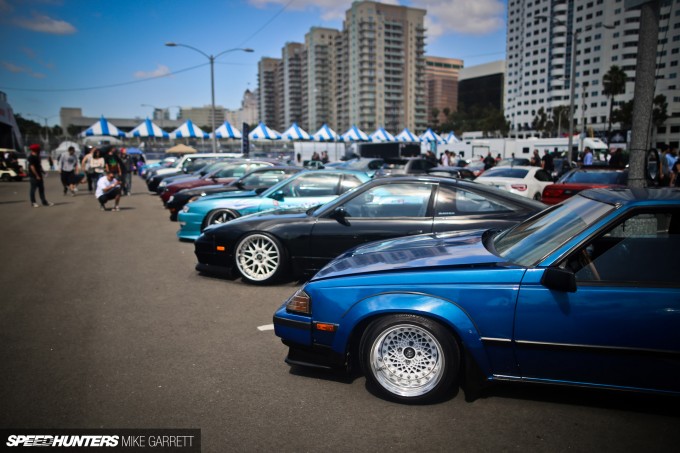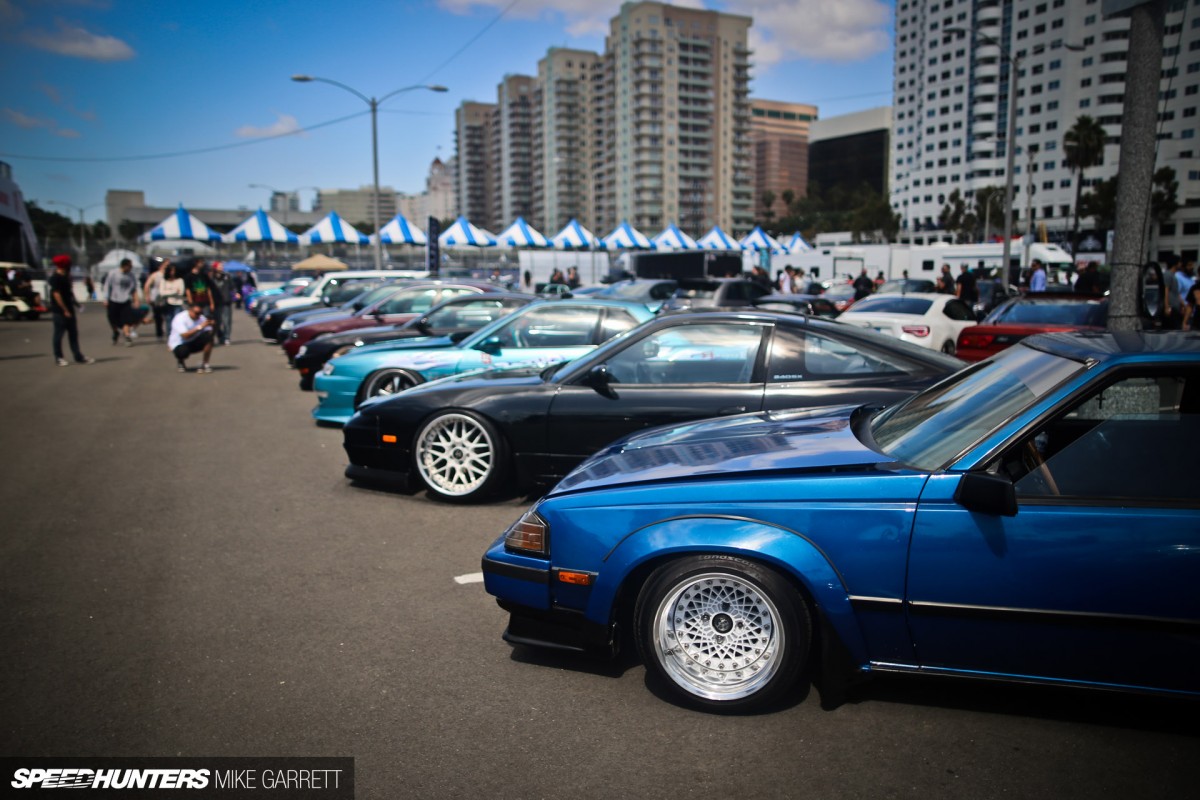 But even with its fantastic year-round climate, you could say that Southern California still has an event season – which like the rest of the Northern Hemisphere loosely runs from April through to October. Sure, there are cool events held all year round, but spring and summer is when you'll find most of the big ones scheduled for.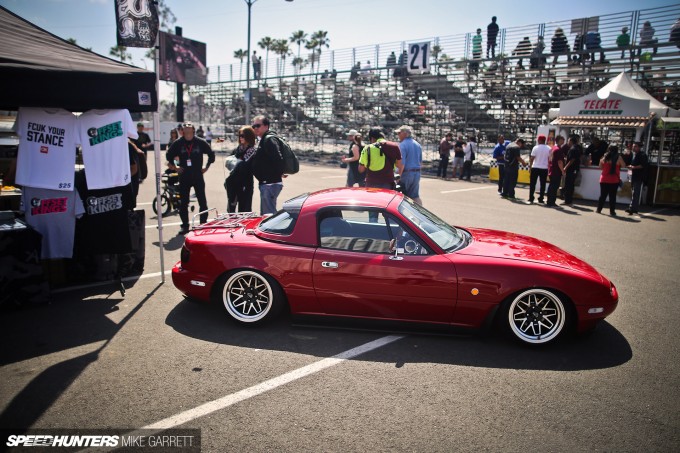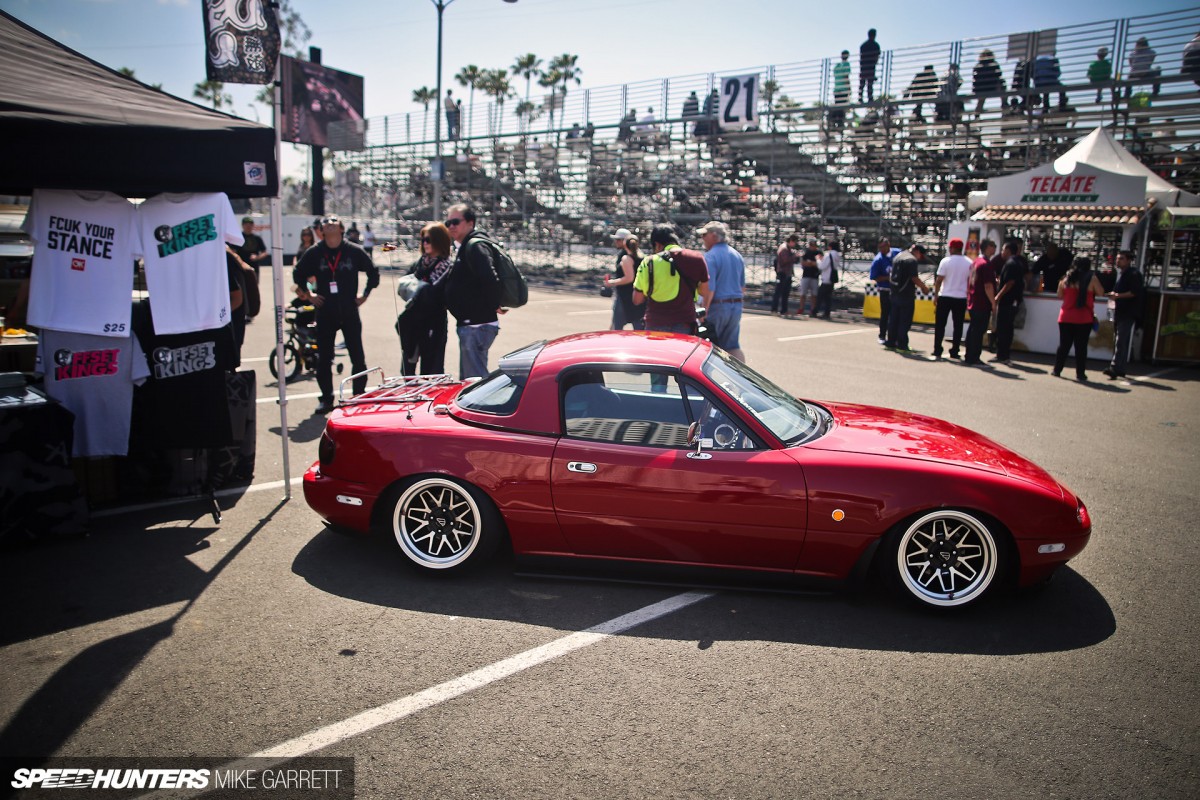 For years, Formula Drift's Long Beach opener has kicked off the event season in SoCal, and along with the drifting action on the historic LBC street course comes a gathering of some of the area's finest street and show cars.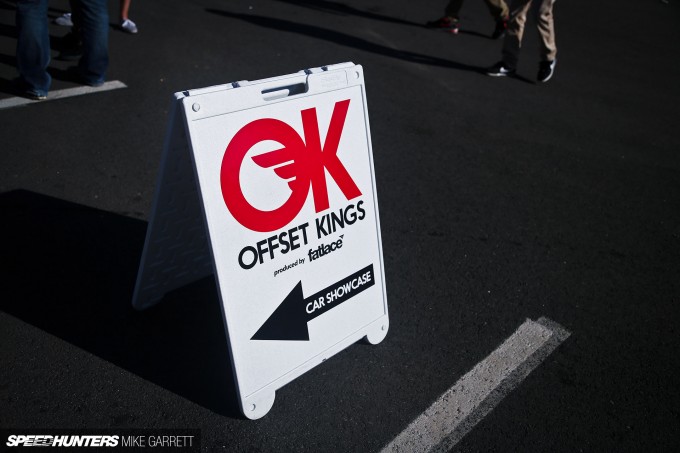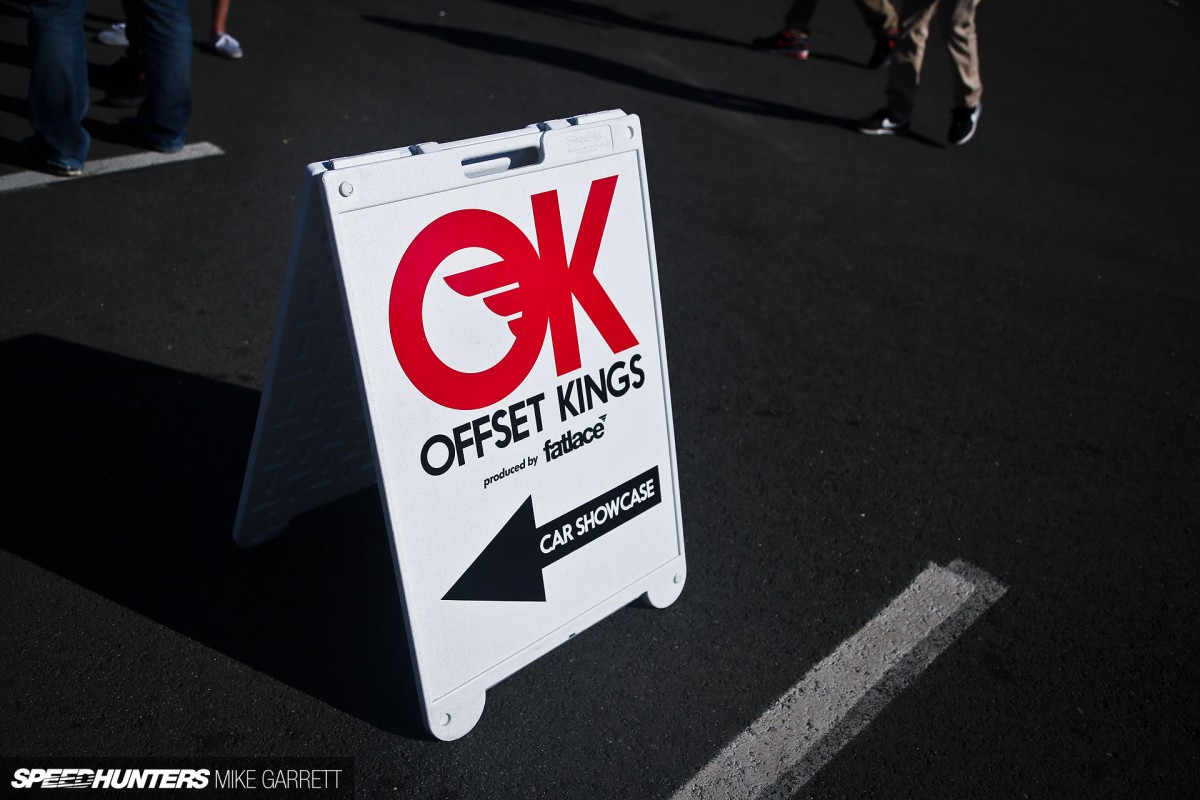 I'm talking about the car showcase hosted by the folks at Fatlace, which this year is known as Offset Kings. There will be Offset King events held all around the world in 2014, but the Long Beach stop-off was the very first.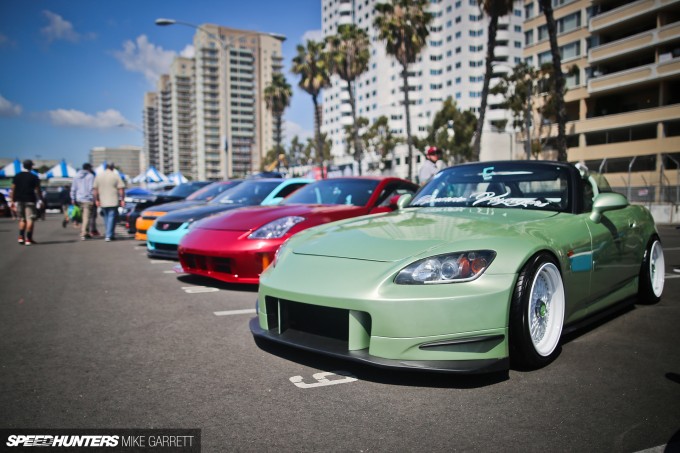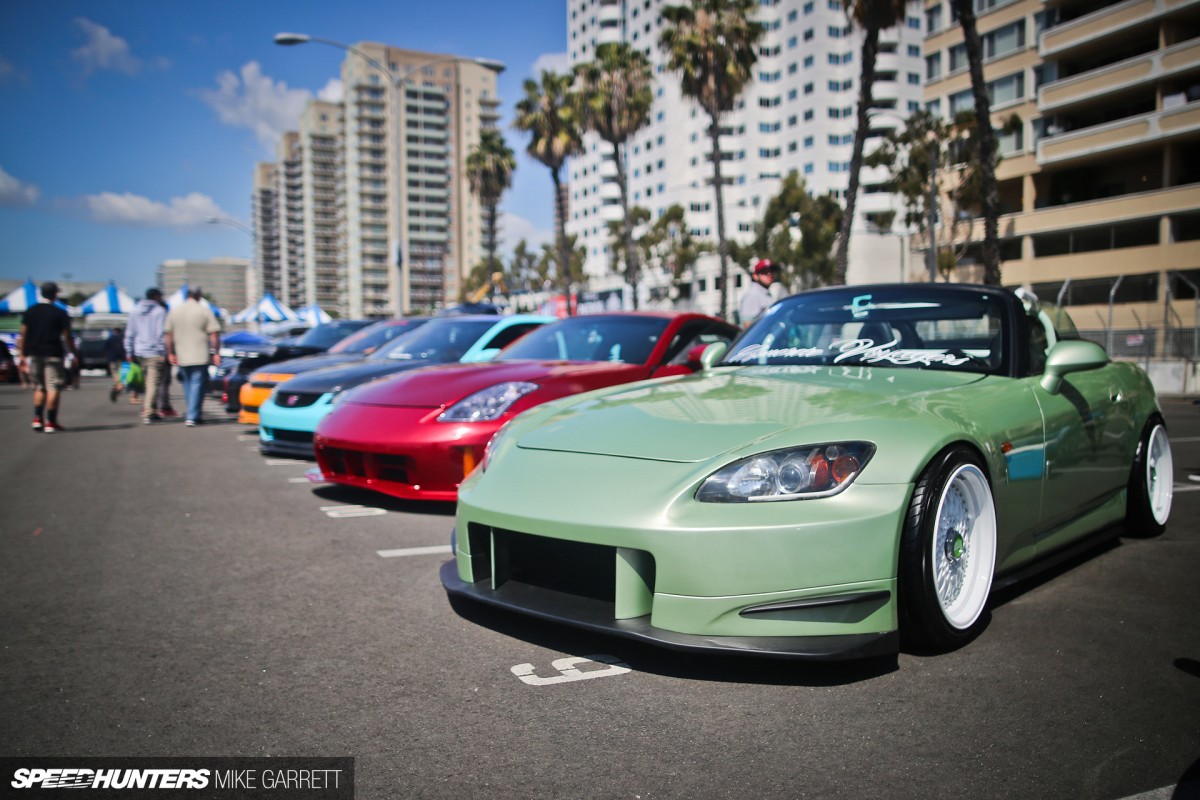 Because it was also one of the first major show events of the year, I wasn't surprised to find Offset King's allocated space in Long Beach filled to capacity. Aside from that, the beautiful weather, scenic backdrop and the Formula D competition itself, set the scene for a great event before it had even begun.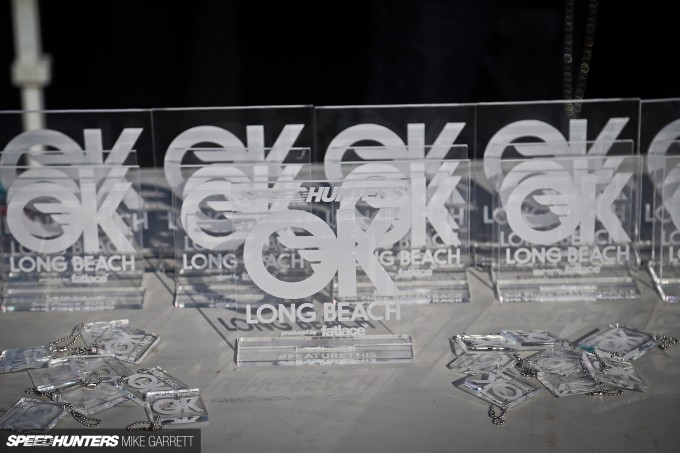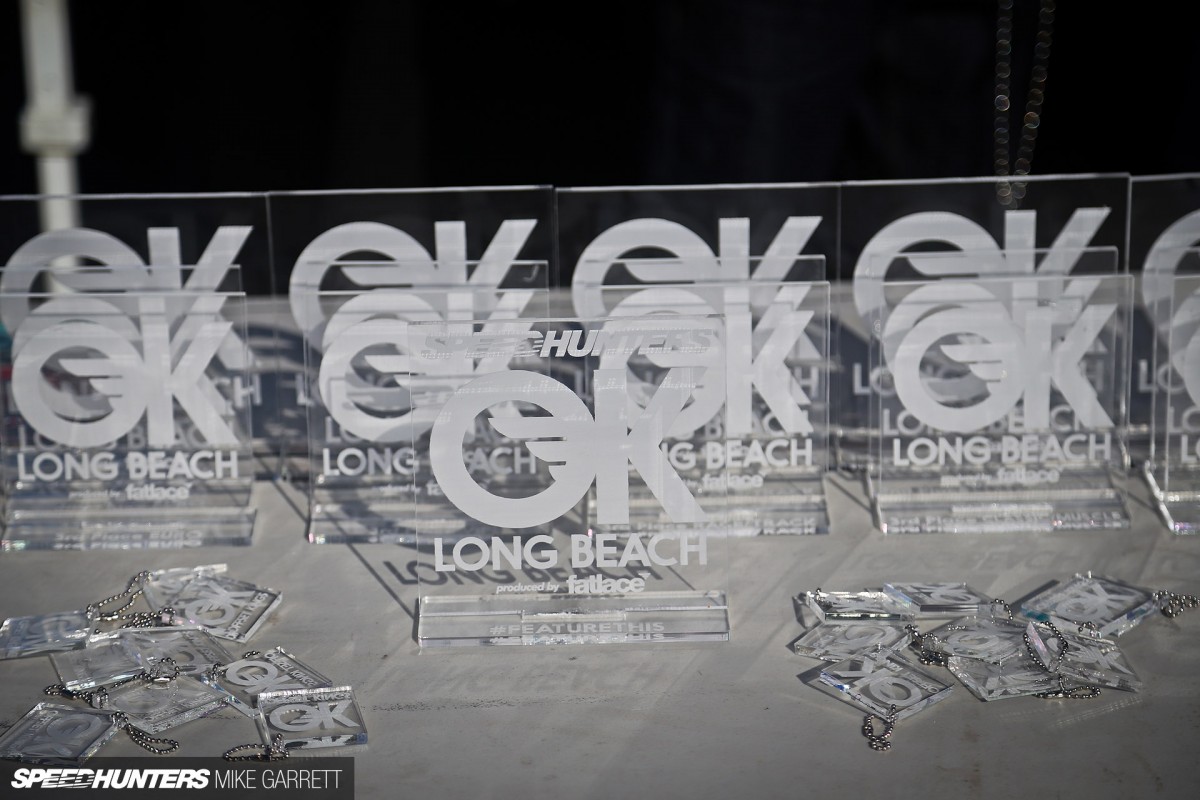 My primary duty for the day would be to select a winner for our #FeatureThis program, and then help to arrange a photoshoot of the winning car right there on the Long Beach Grand Prix course.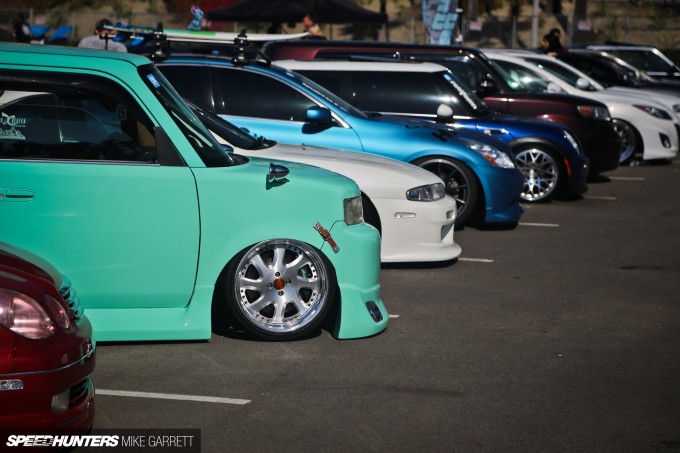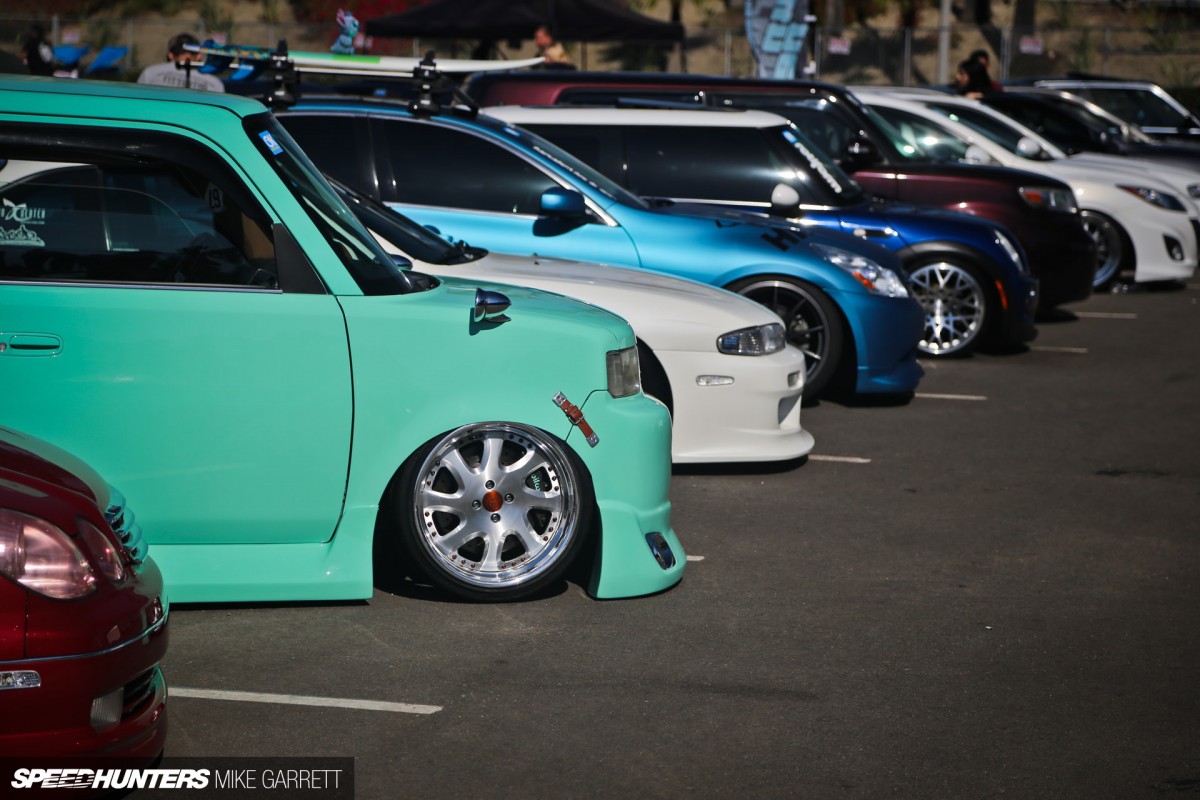 The show field included a wide array of cars – some, well-known machines that had been updated over the winter, but plenty of new builds as well. Picking a single winner was not going to be easy.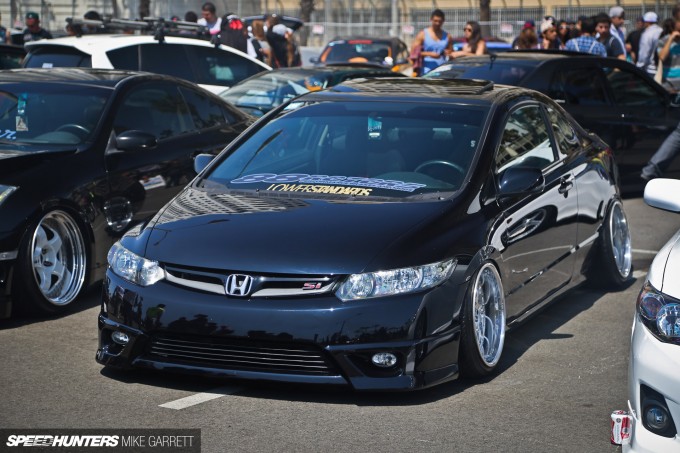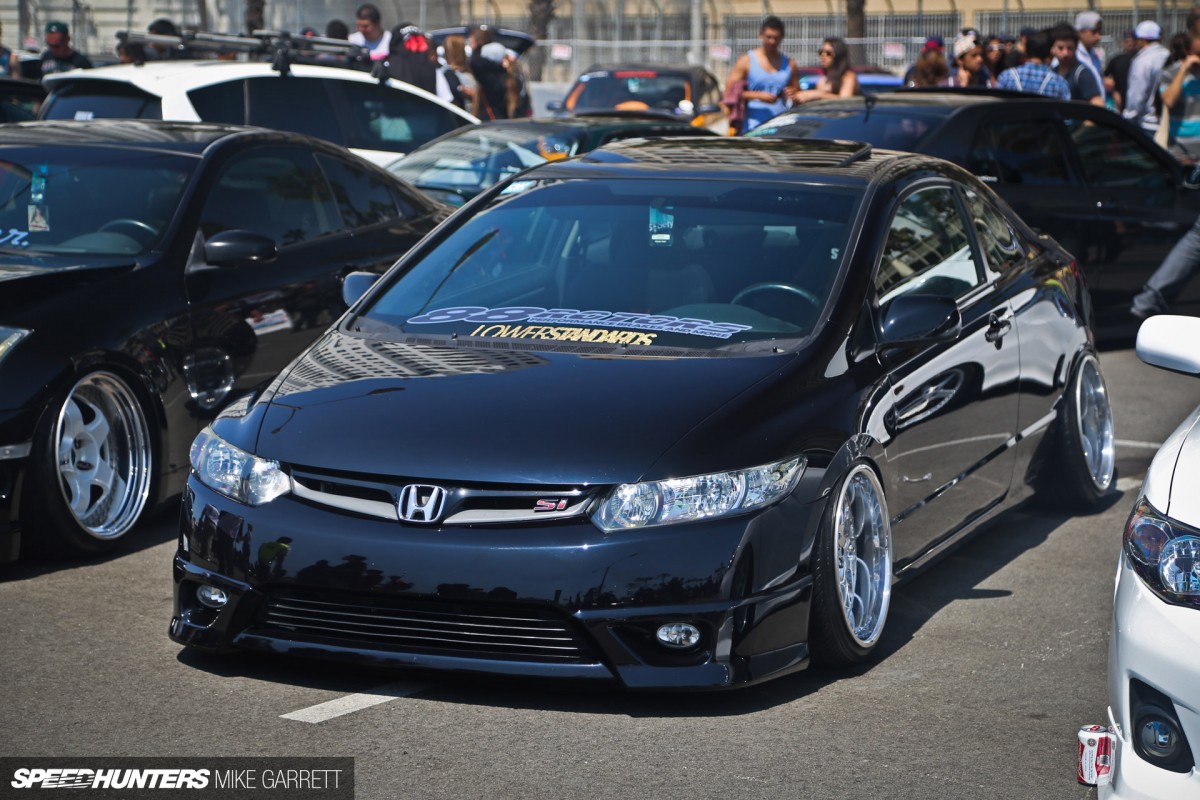 In the mix were VIP machines, vintage cars, modern performance coupes and everything in between. The one thing that nearly all of them shared was an eye toward aggressive ride heights and cool wheels.
Cool car show, bro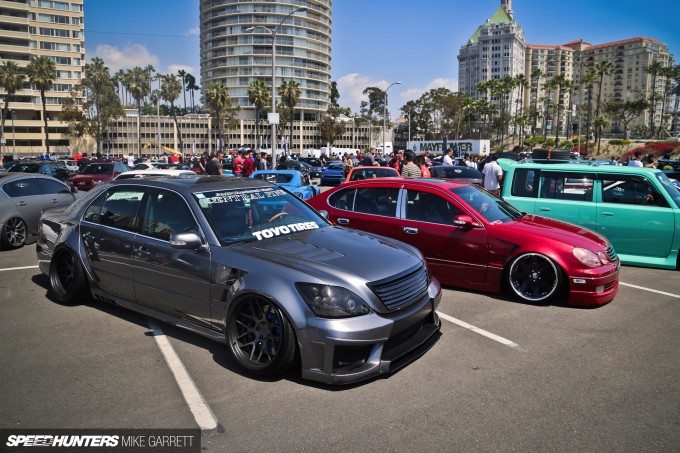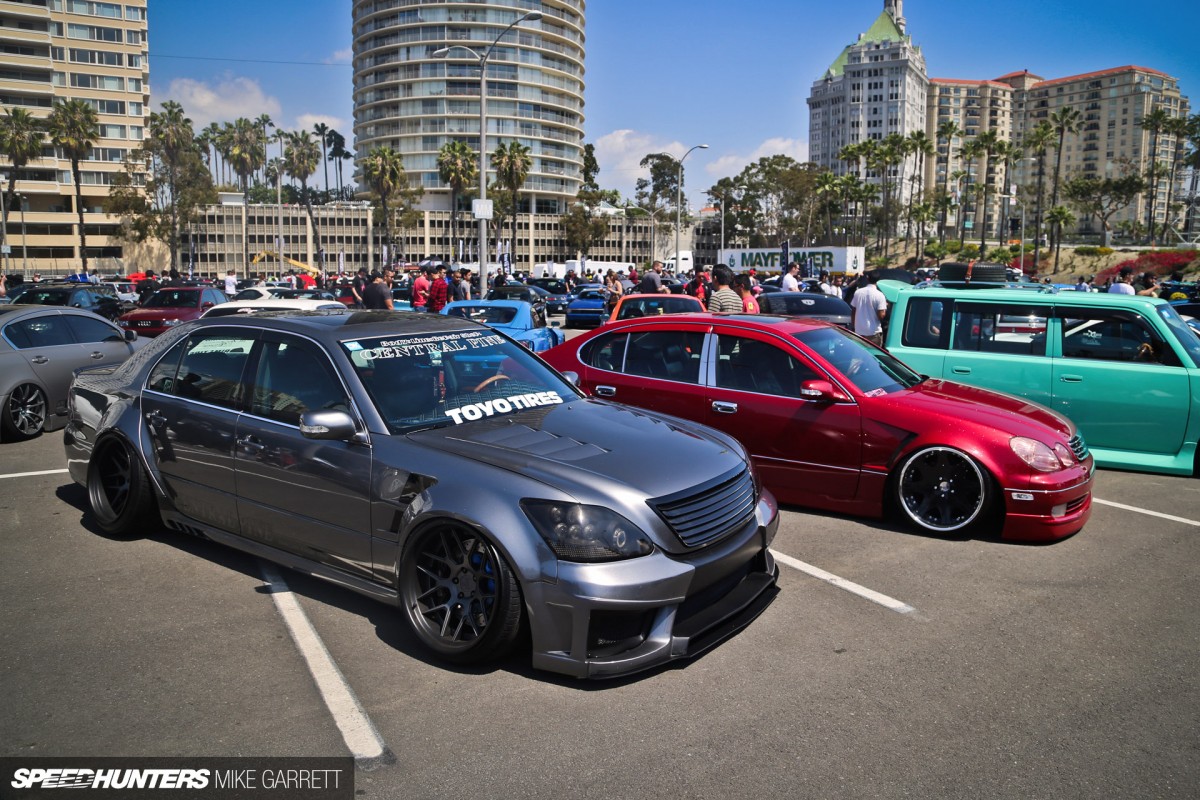 With little time to waste before the afternoon's award ceremony, I got to work hunting the show field for the perfect #FeatureThis candidate. Of course, there was plenty of cool stuff to discover along the way.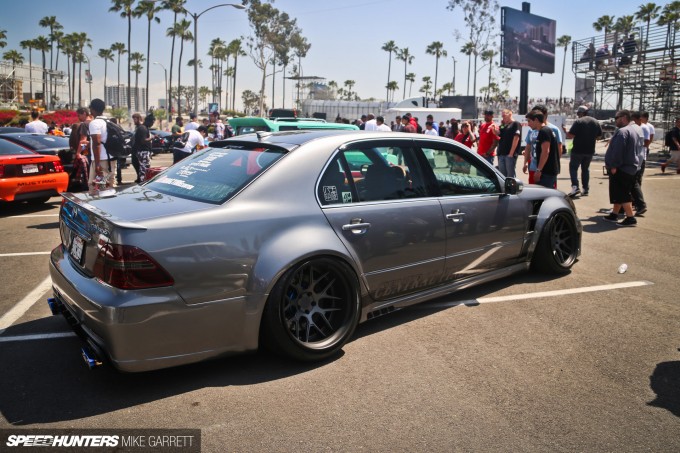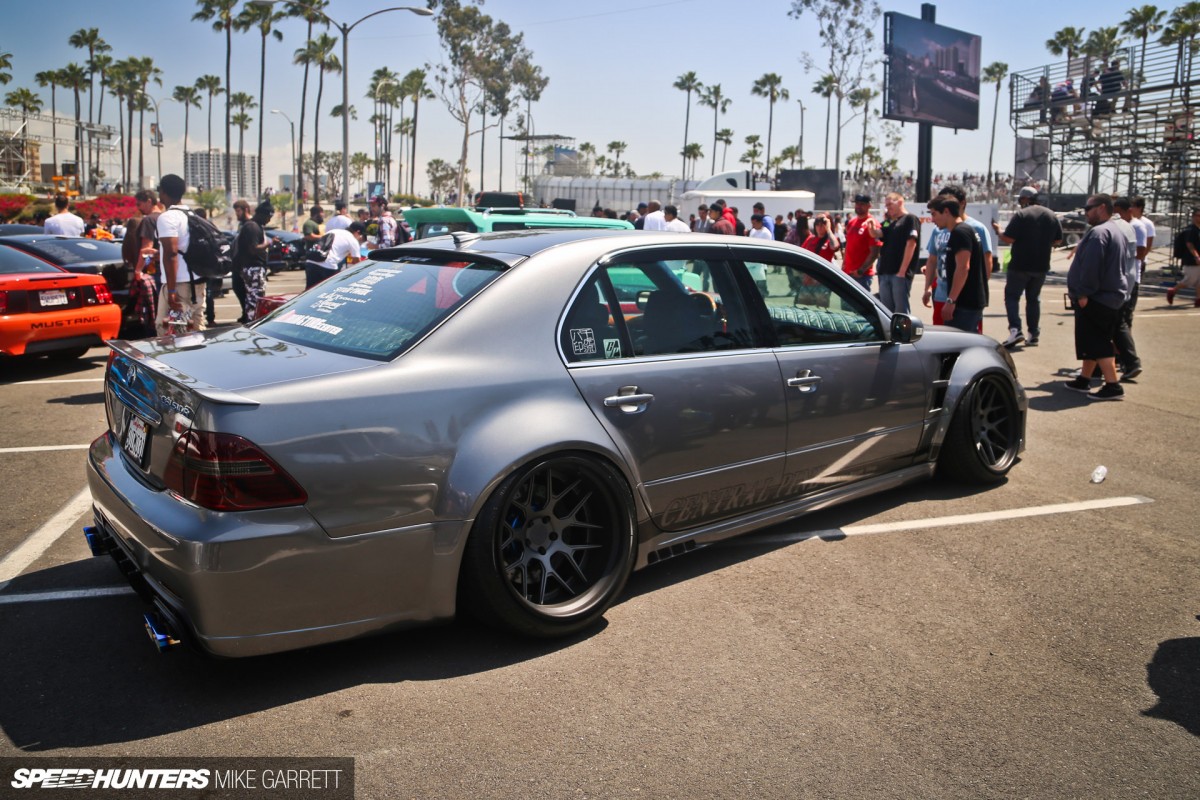 One of the first cars I came across was this Lexus LS430 from Central Pine. Cars like this one prove that the difference between the Japanese and American VIP scenes continues to get smaller every day. This big sedan would fit right in under the lights at Osaka Auto Messe.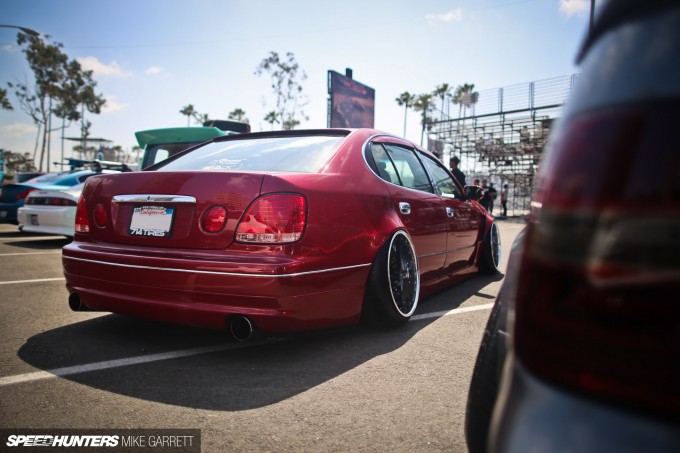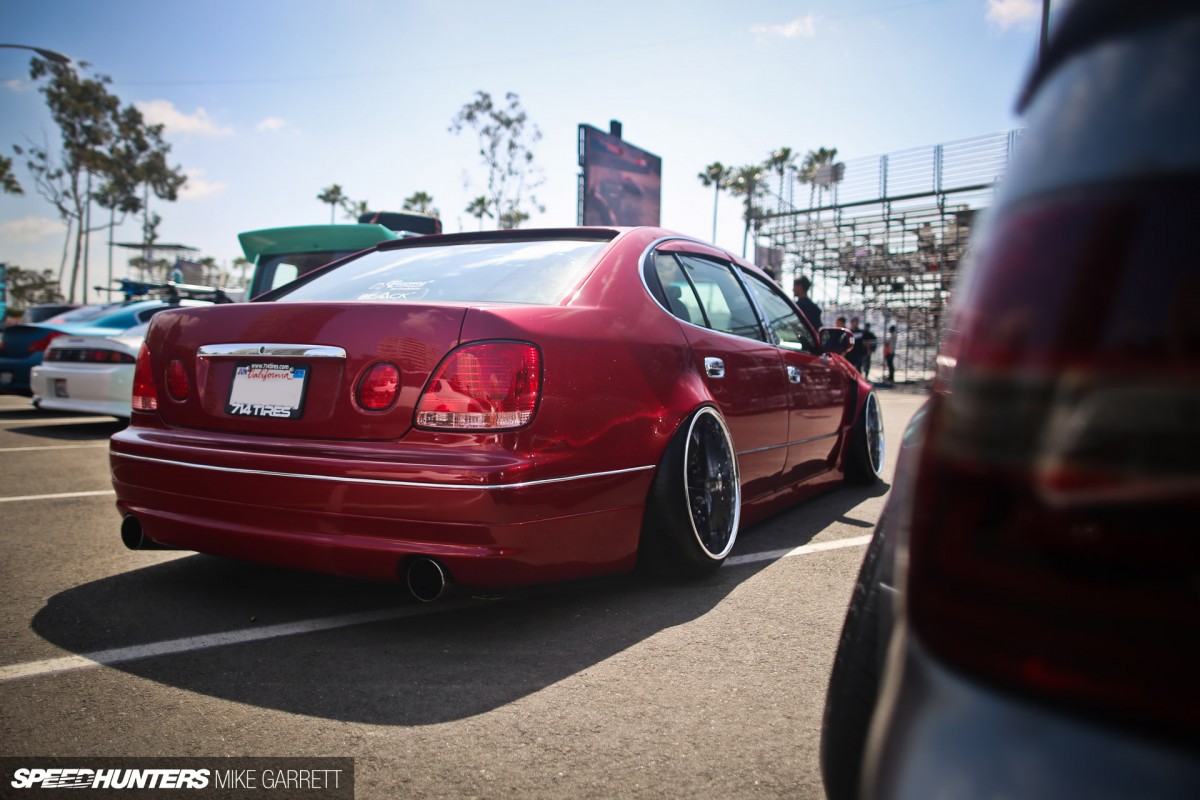 Sitting beside the LS430 was an equally-cool Lexus GS with a bunch of custom touches and one-off work that surely makes it one the most impressive VIP builds on this side of the Pacific.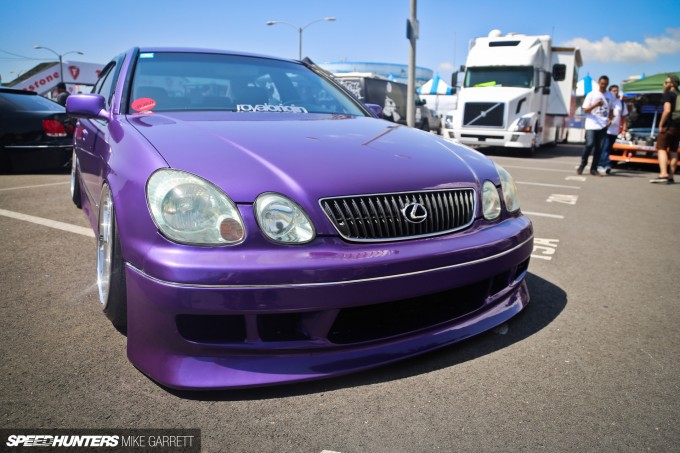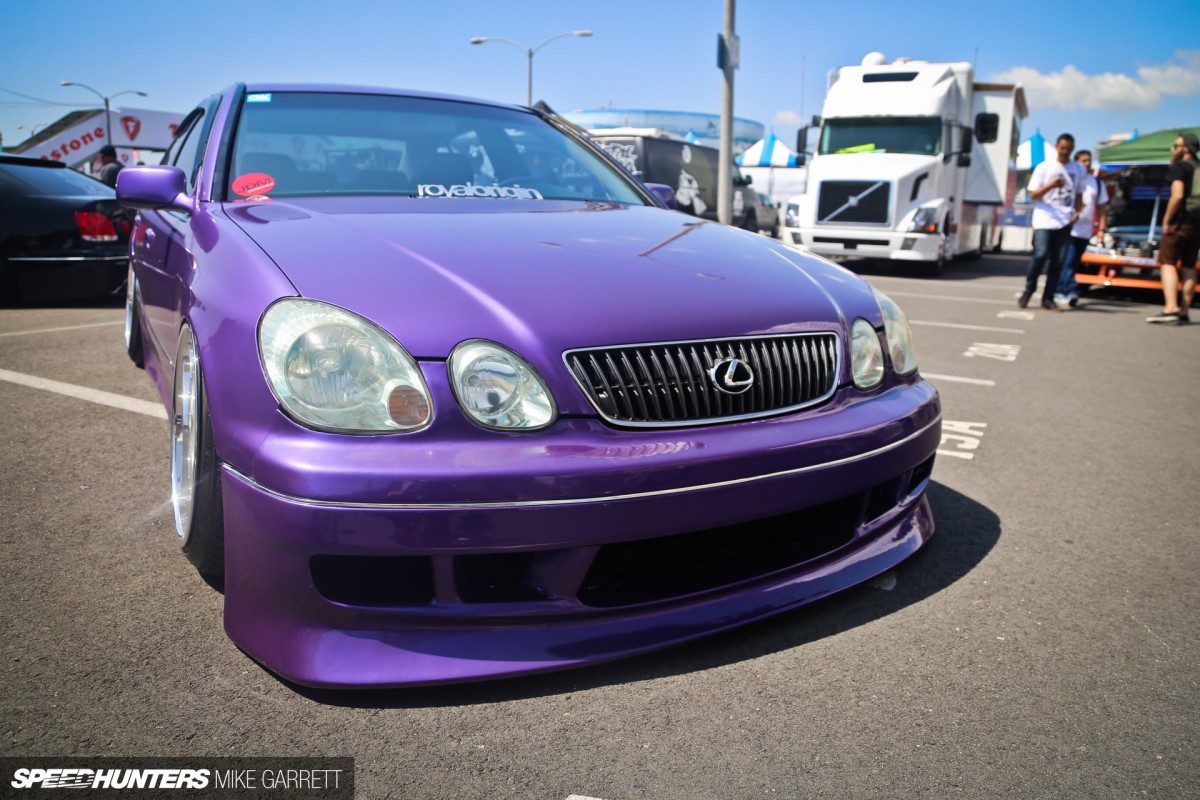 Here's one more nicely done second generation GS – a car that has continually proven itself as a solid VIP platform, even as it gets older. Aging gracefully as they say.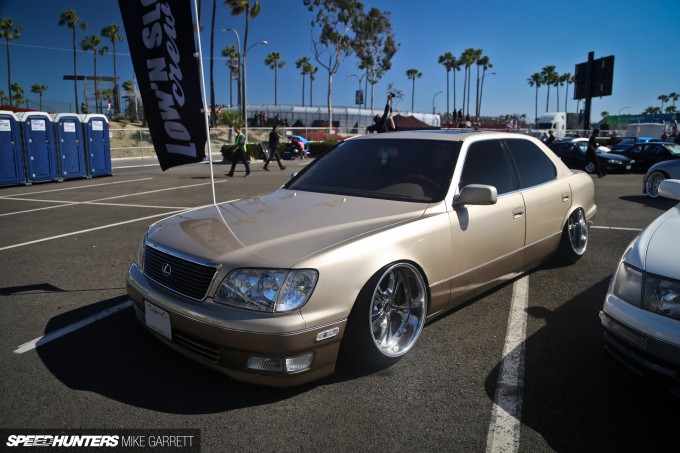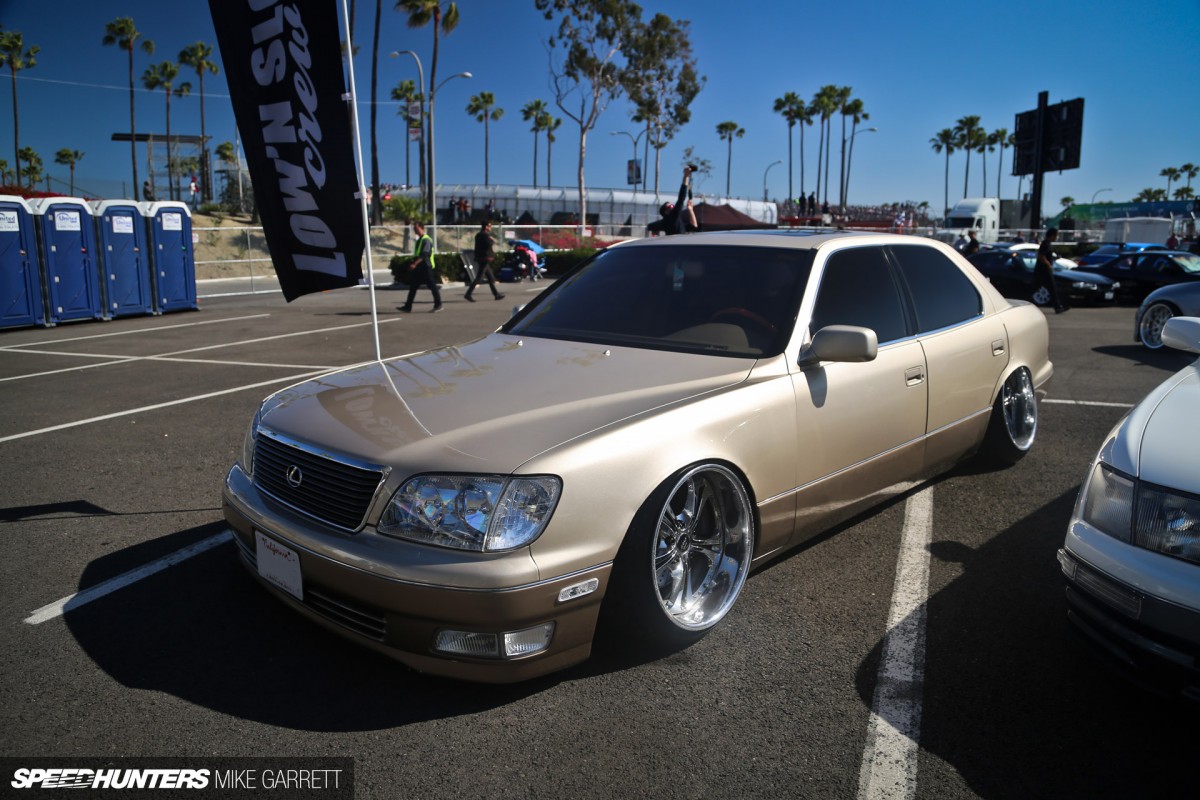 While it's neat to see custom paint and full color changes on VIP sleds, I still found myself enjoying this LS400 still proudly rocking its OEM gold-on-gold two-tone scheme.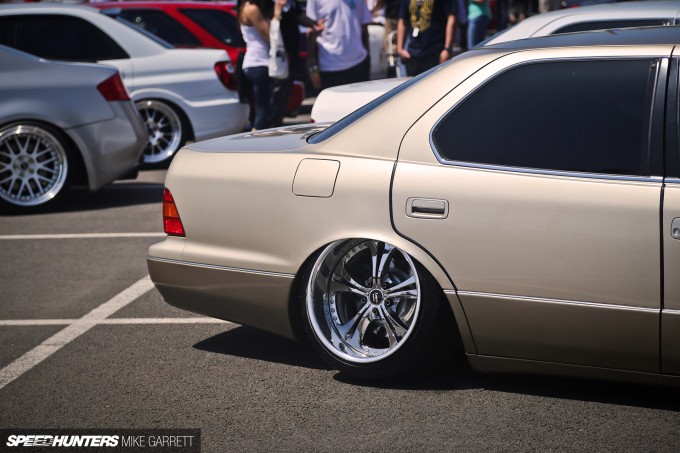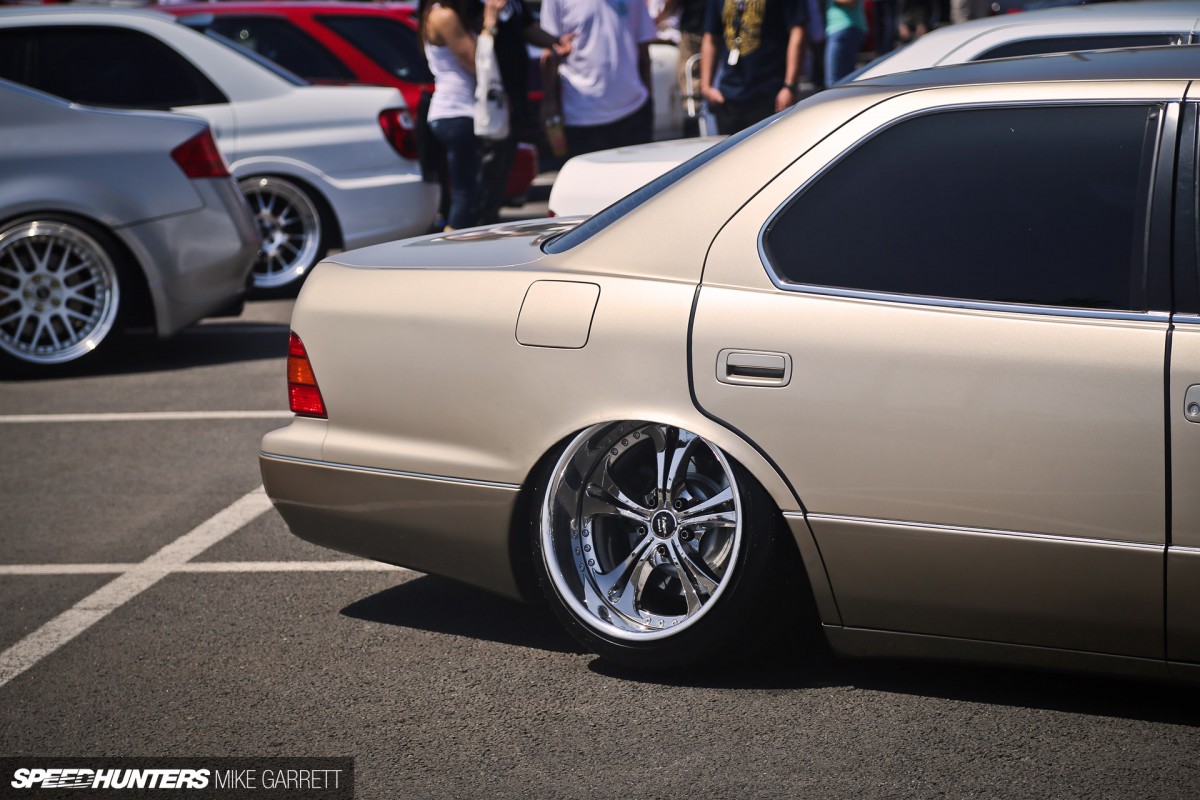 Stock body, stock paint and still damn cool. Just one more example of the variety you'll find inside the VIP world.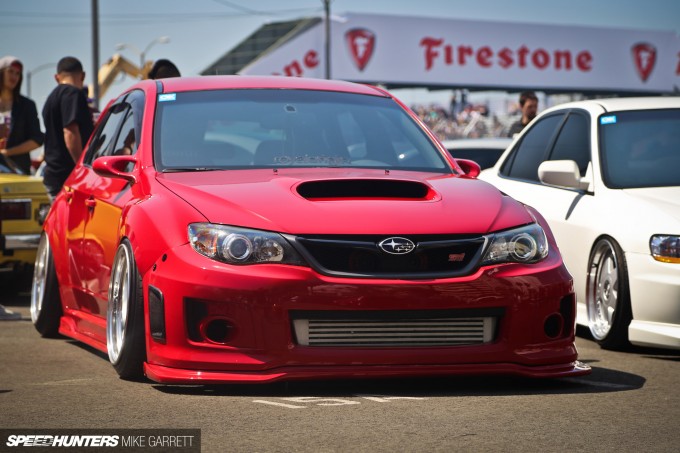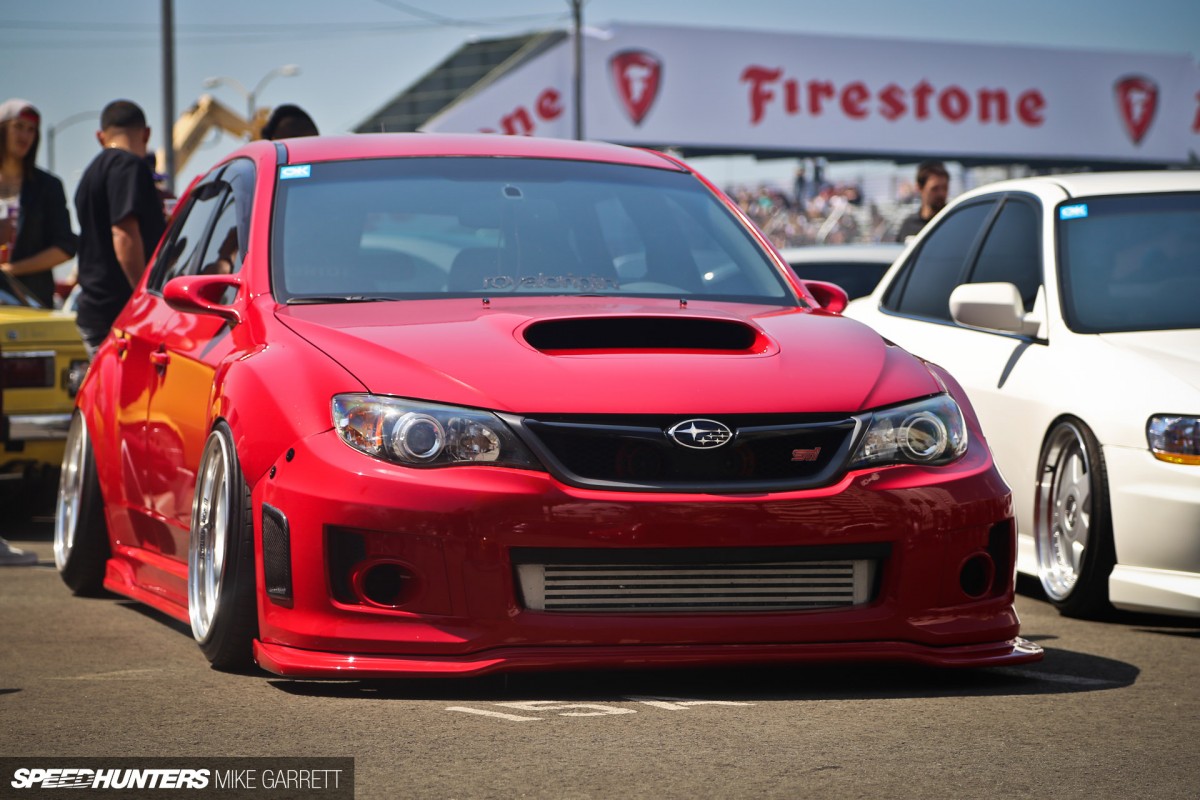 I'm not sure if the Subaru purists and rally nuts will be on board with this slammed STI hatchback, but hey, that's all part of the fun, right?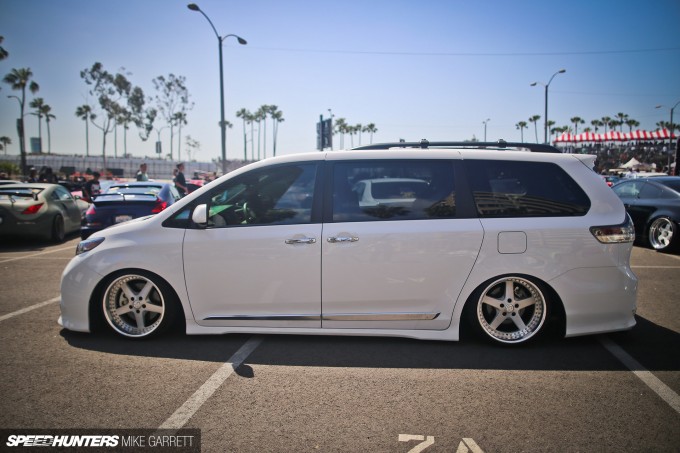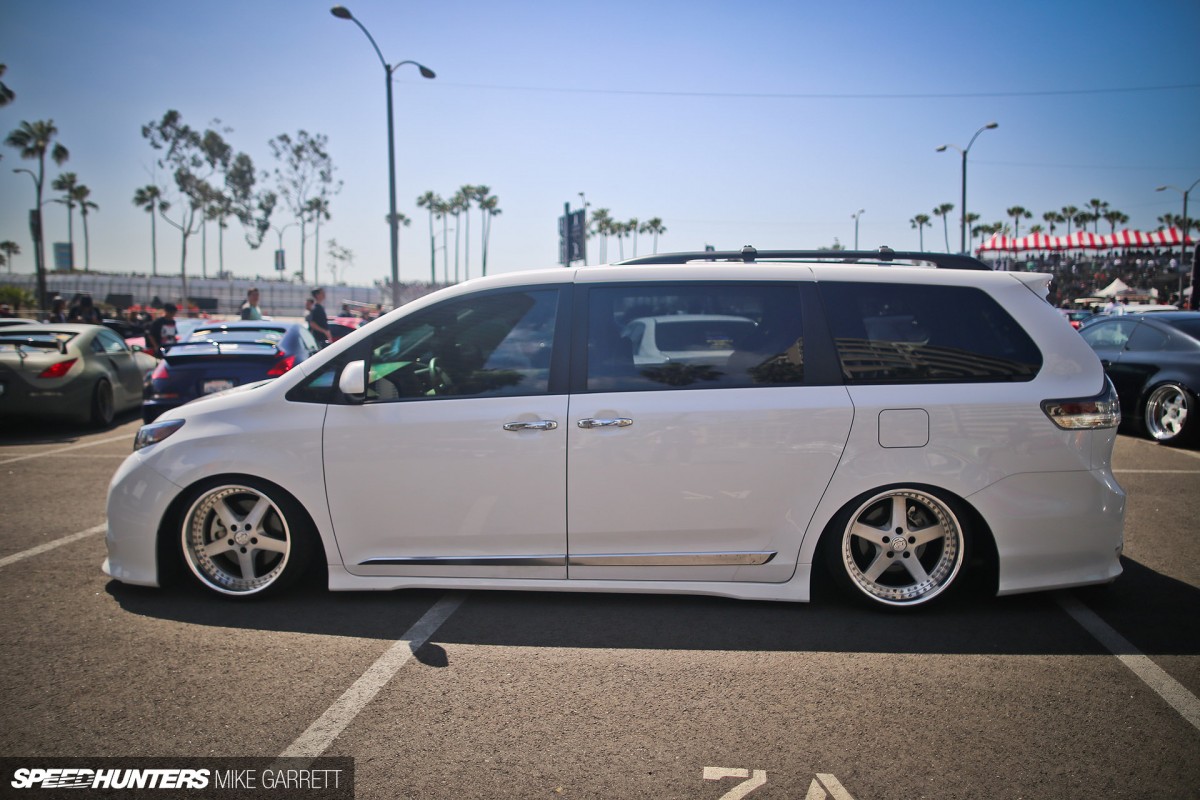 In Japan it seems like every automaker offers a bunch of different minivan models in various sizes, but here in the States there are far fewer choices when it comes to these family haulers. Even so, this Toyota Sienna on Work Equips is USDM vanning done right.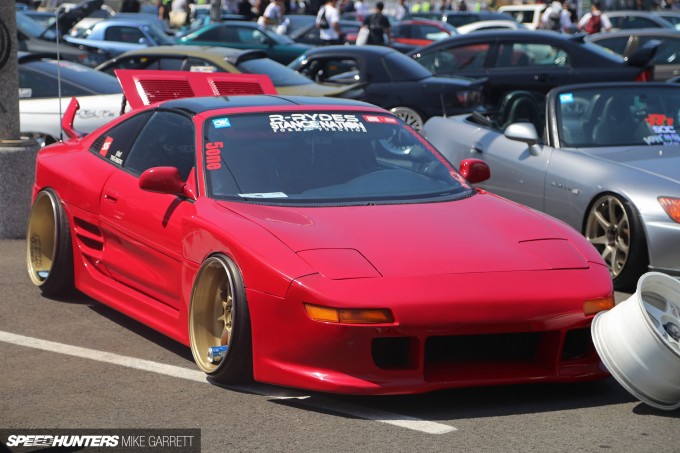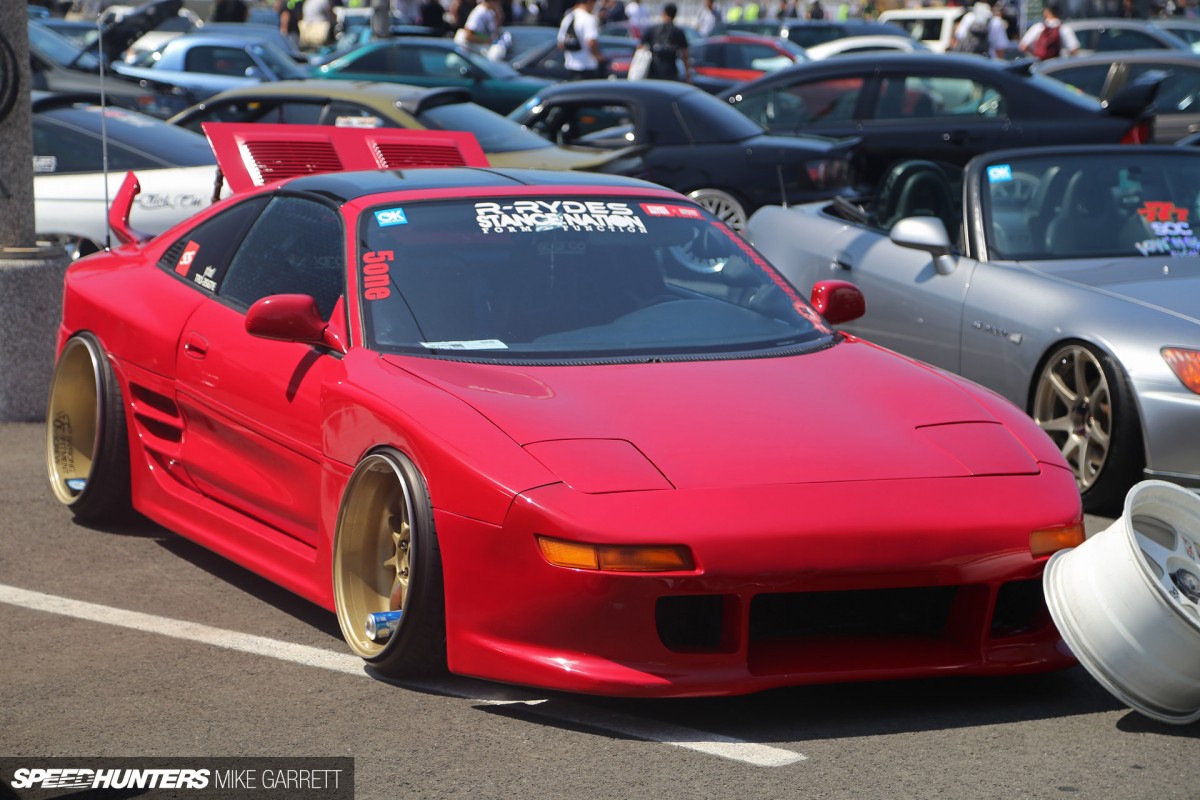 I've never really understood why the SW20 Toyota MR-2 isn't a hugely popular modifying base. It's mid-engined, turbocharged and can be had on the cheap. This wide body example shows what can be achieved with the SW20 should you choose to go the show car route.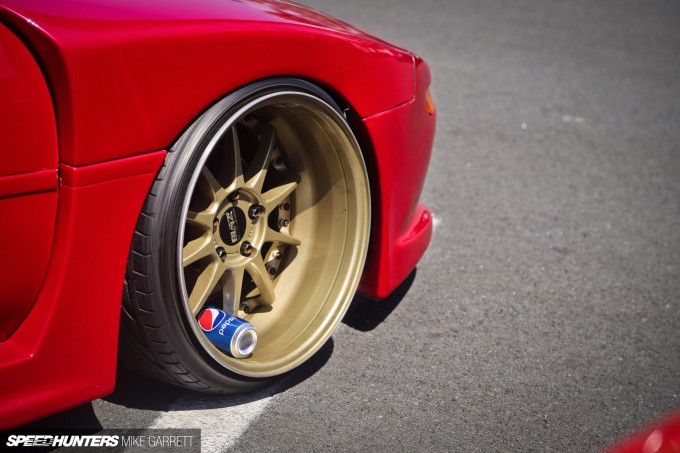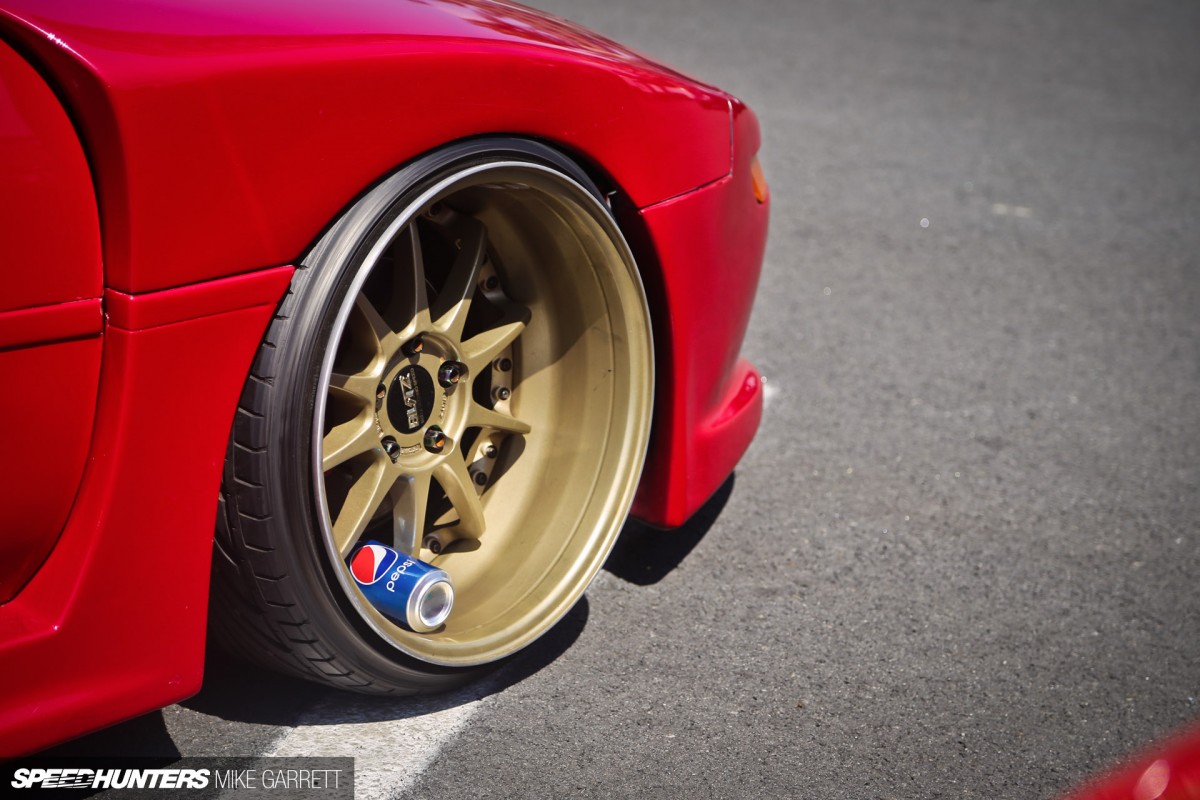 Check out these custom re-barreled Blitz wheels, which as you can see can easily swallow a 12-ounce soda can in their enormous lips.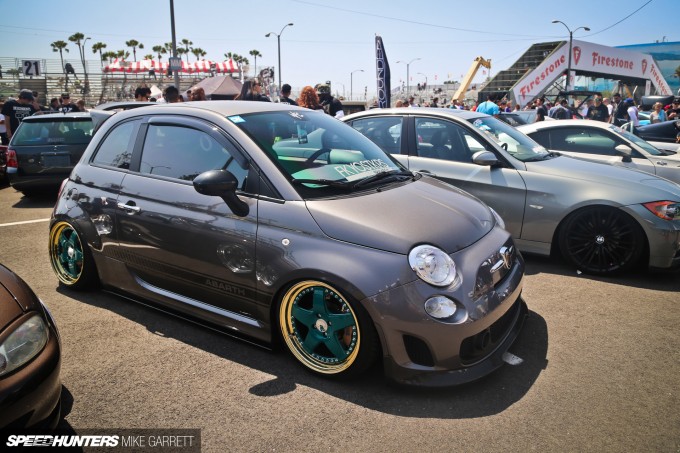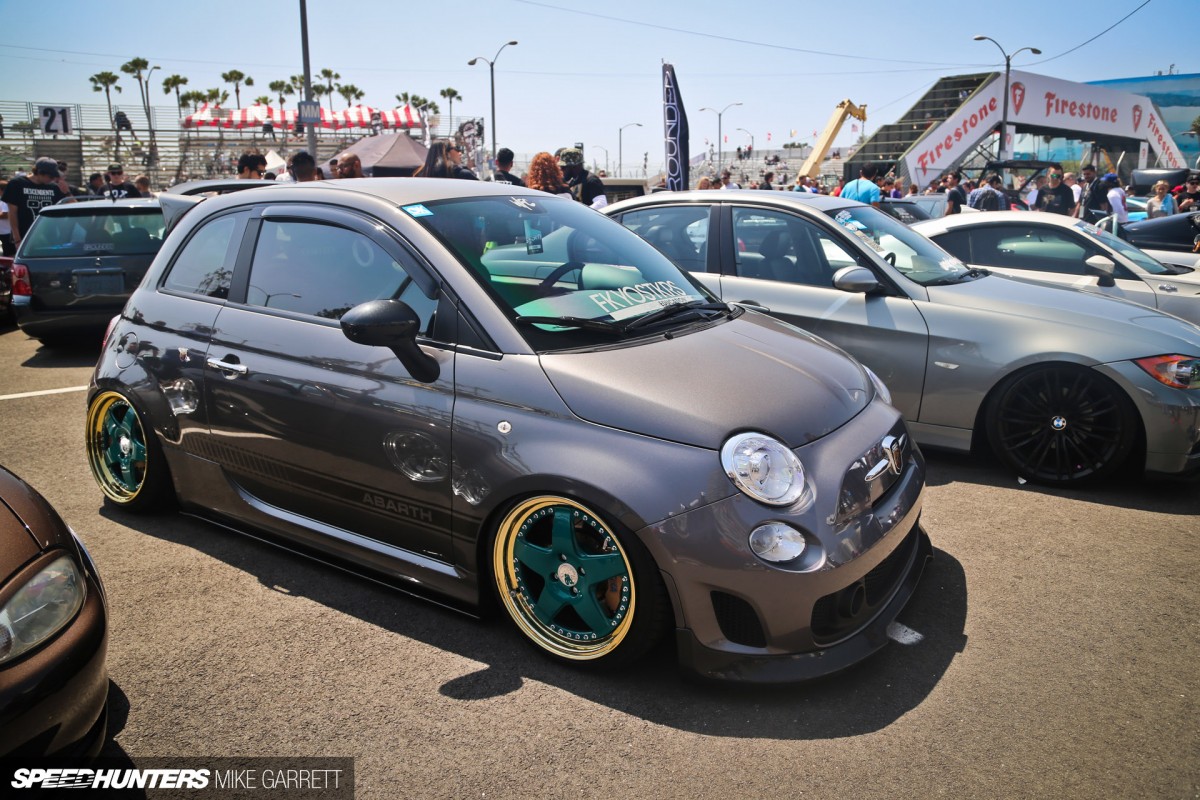 I also find it surprising that more people aren't customizing the Fiat 500. I have to say those retro lines lend themselves well to the slammed treatment – as exemplified by this tasty little Abarth version.
All in a day's work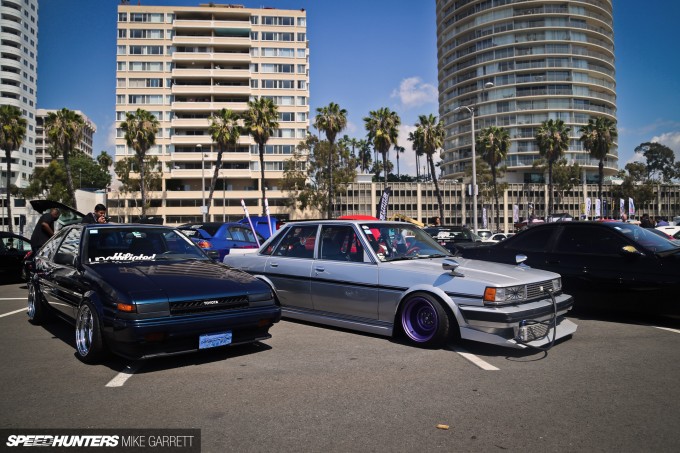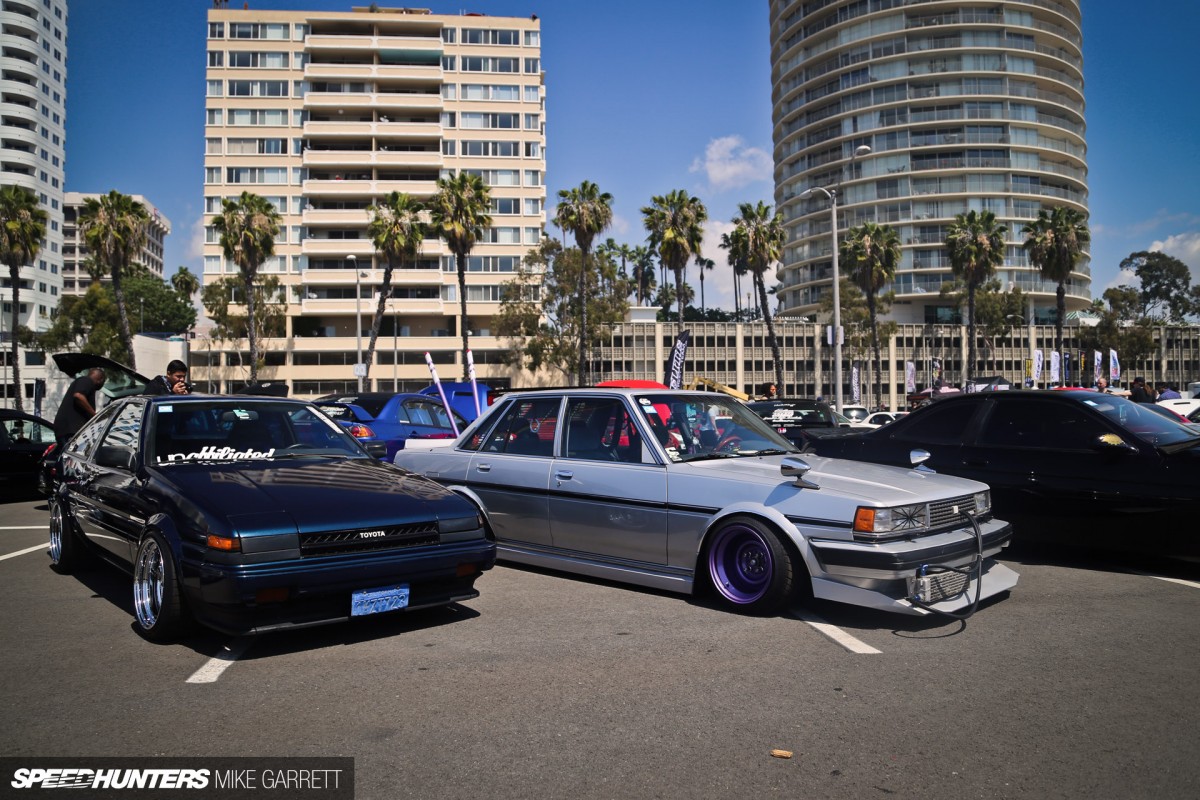 Shows like this always include a solid selection of vintage cars, and in that respect Offset Kings did not disappoint.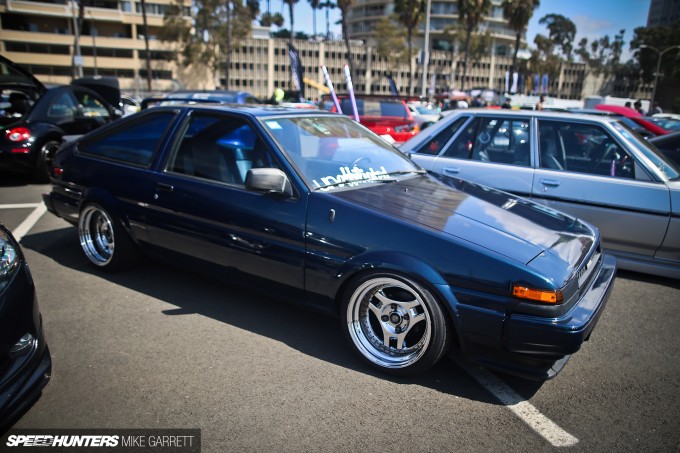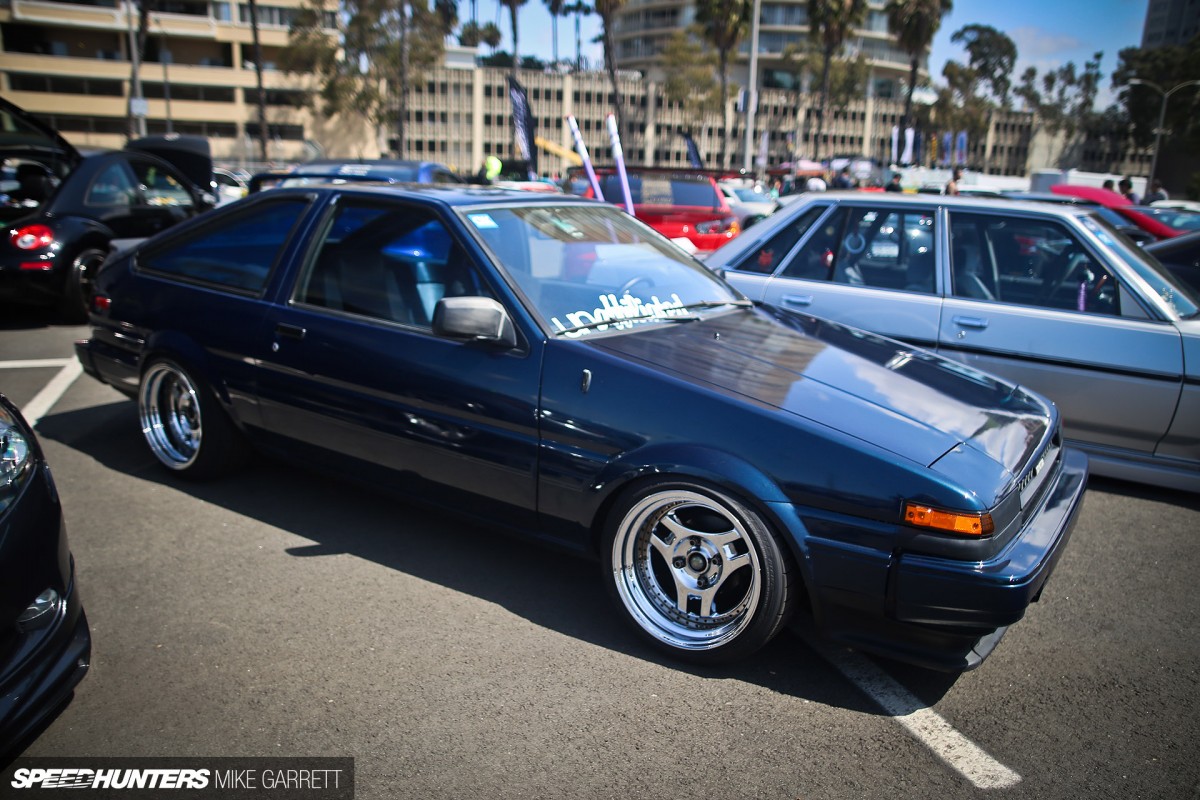 Here's an AE86 Corolla proudly wearing its US market bumpers along with a set of Super Advan wheels, which I believe have been reimagined with custom wide barrels. Cool.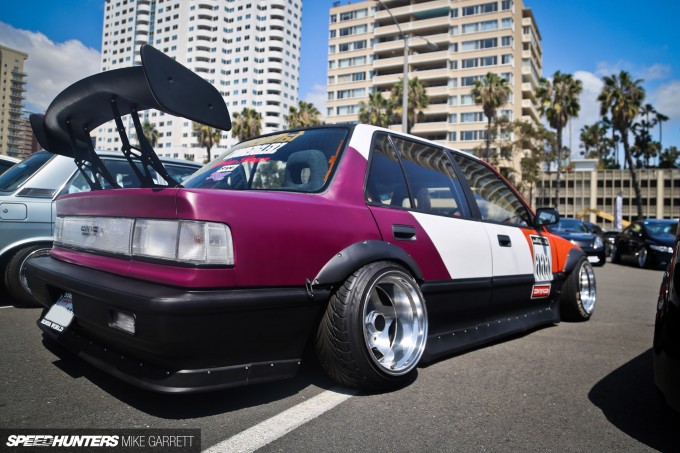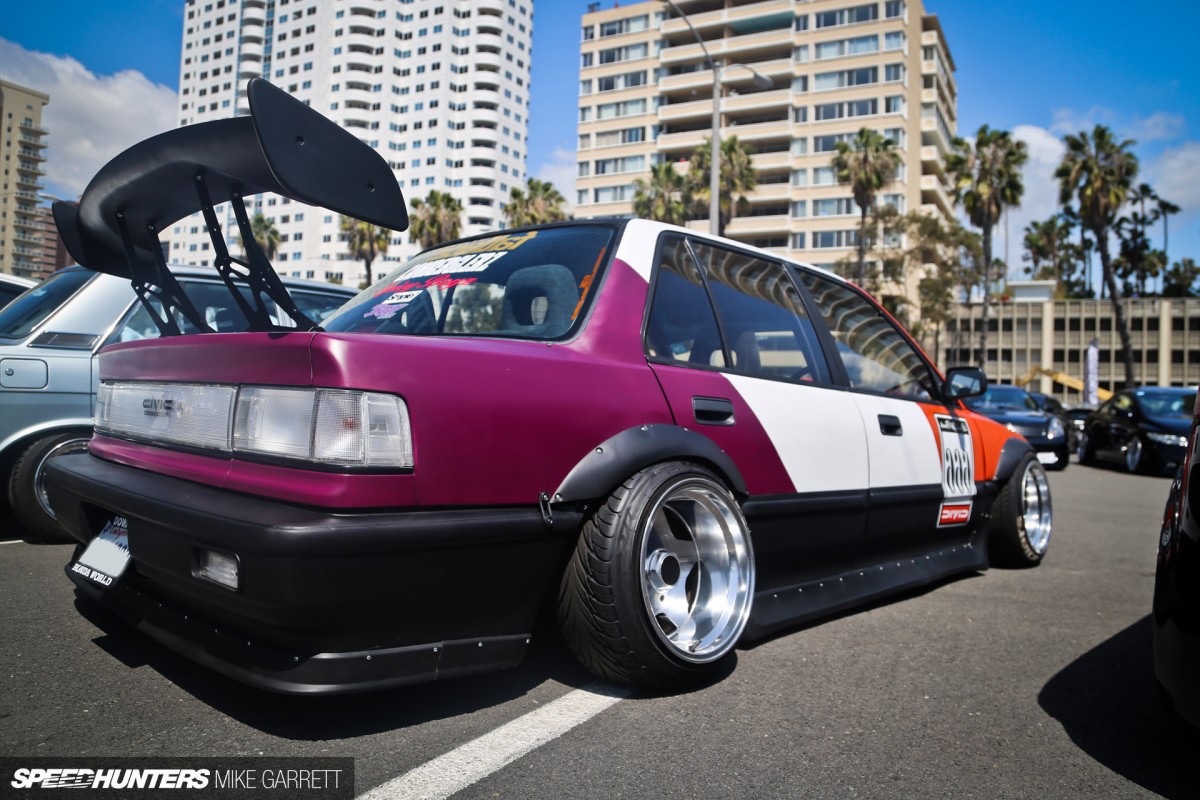 This EF Civic sedan is a car that I first spotted at Irwindale last fall, and it was back again in Long Beach getting lots of attention from the crowd. I have no idea what you'd even call this mix of different styles, but the result is exciting nonetheless.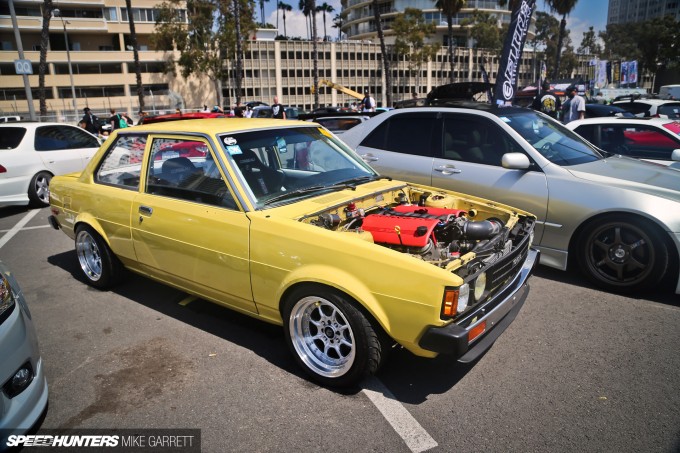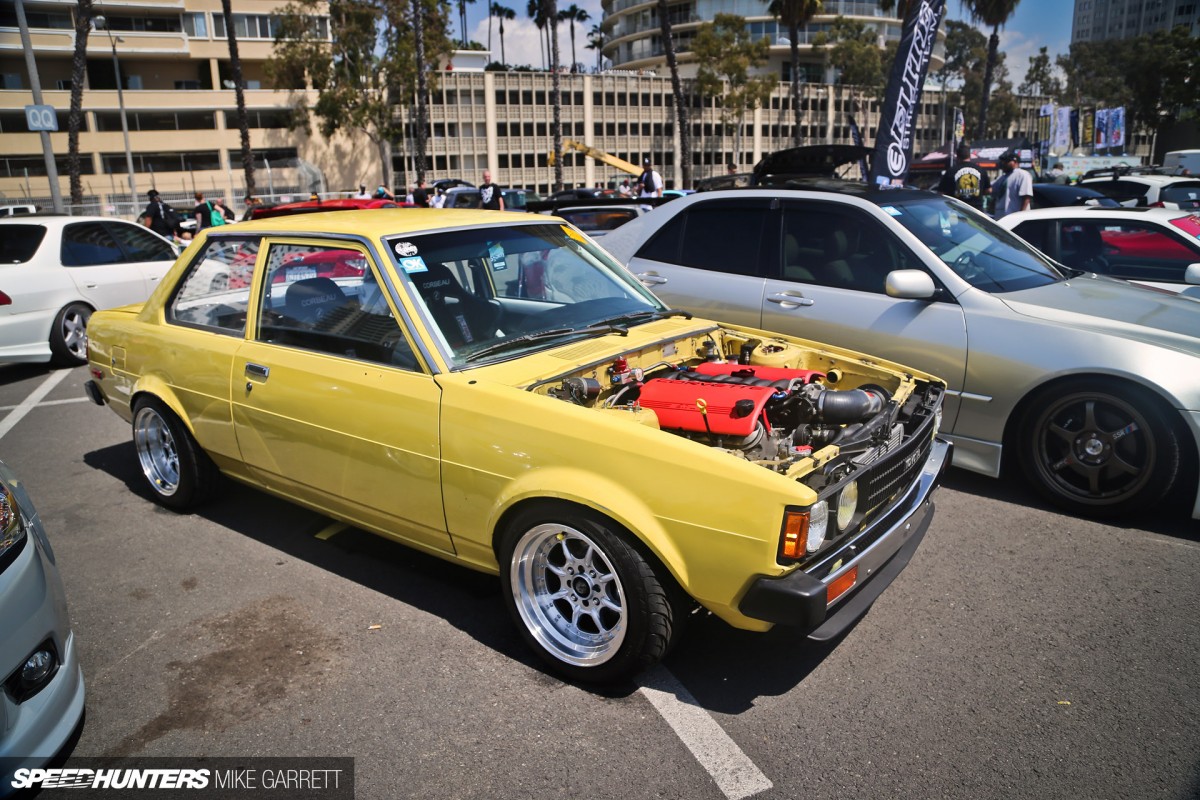 Super clean and scary fast – those are the two phrases I'd use to describe this LS-swapped Corolla which is a regular at events across SoCal.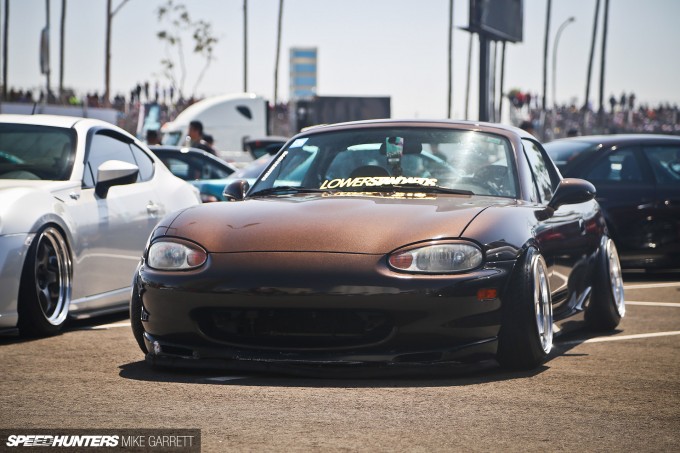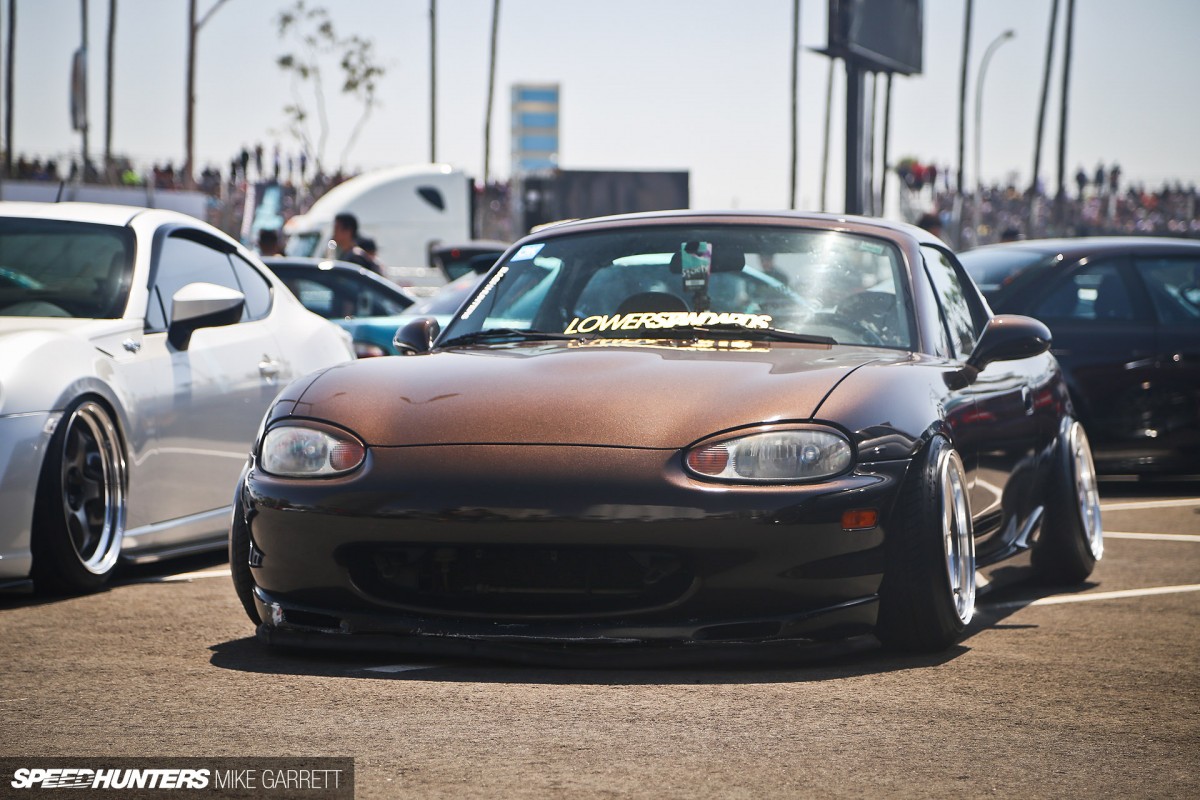 There's never a bad time for a Miata, especially when it's as clean as this one. Extra points for the metallic brown paint job, which perfectly matches this NB's tan leather interior and aggressive Work Equip 03s.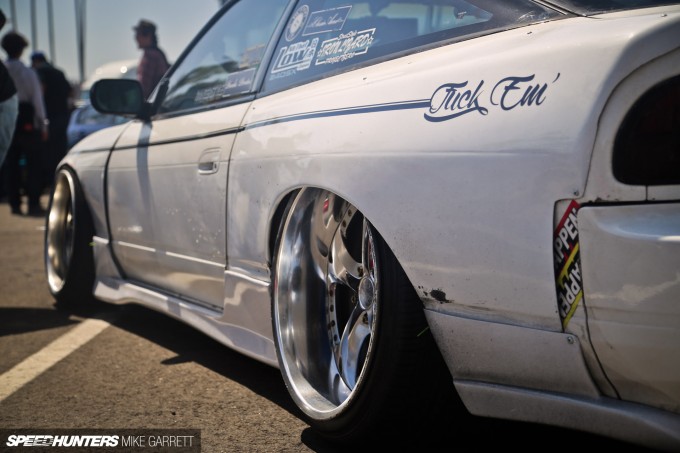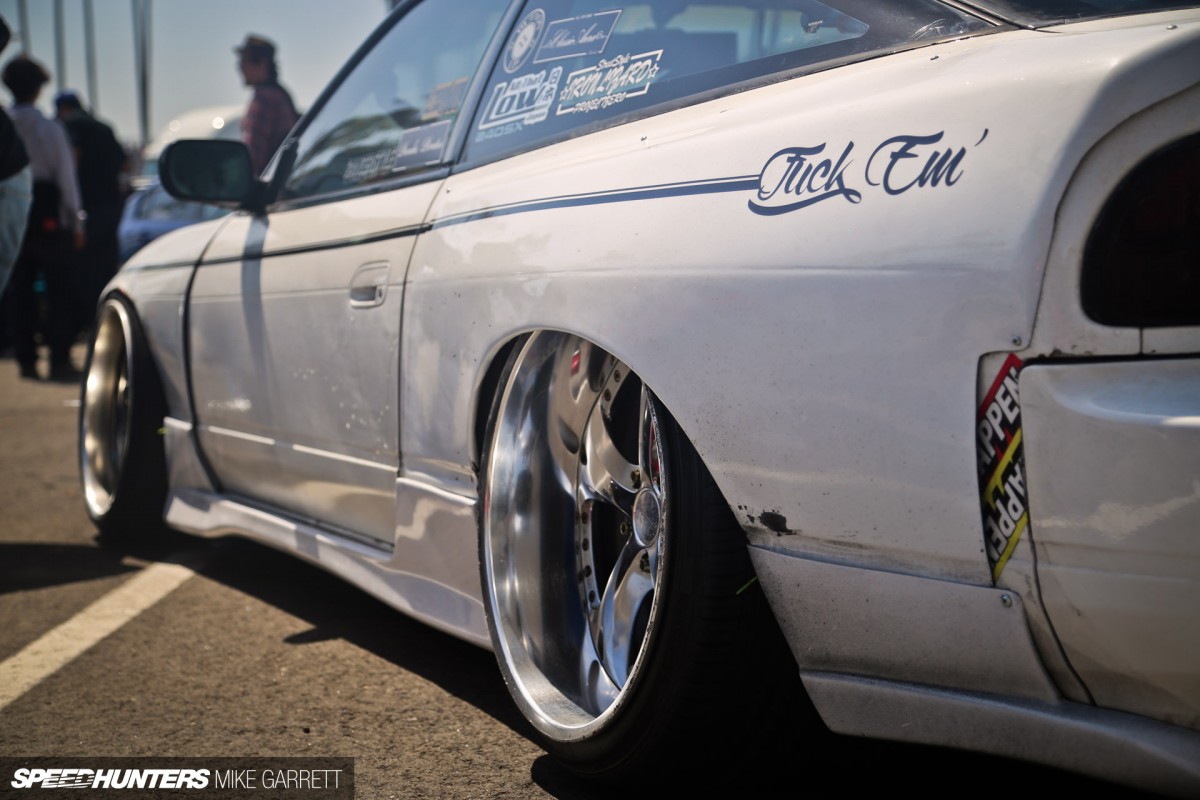 Like 240SXs? There were a few of those as well; from battle-scarred drift machines to spotless show cars.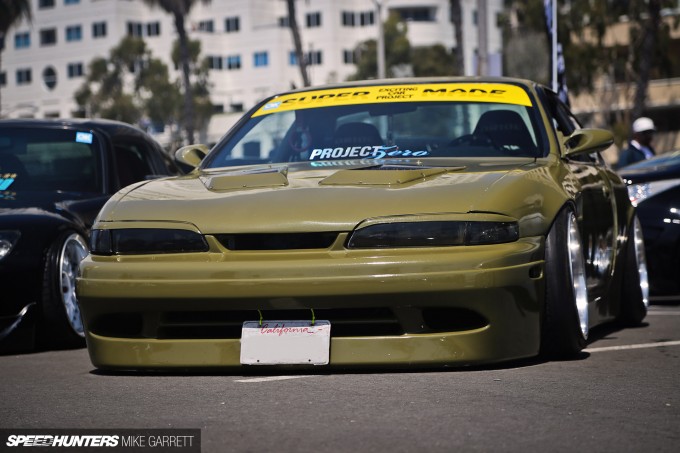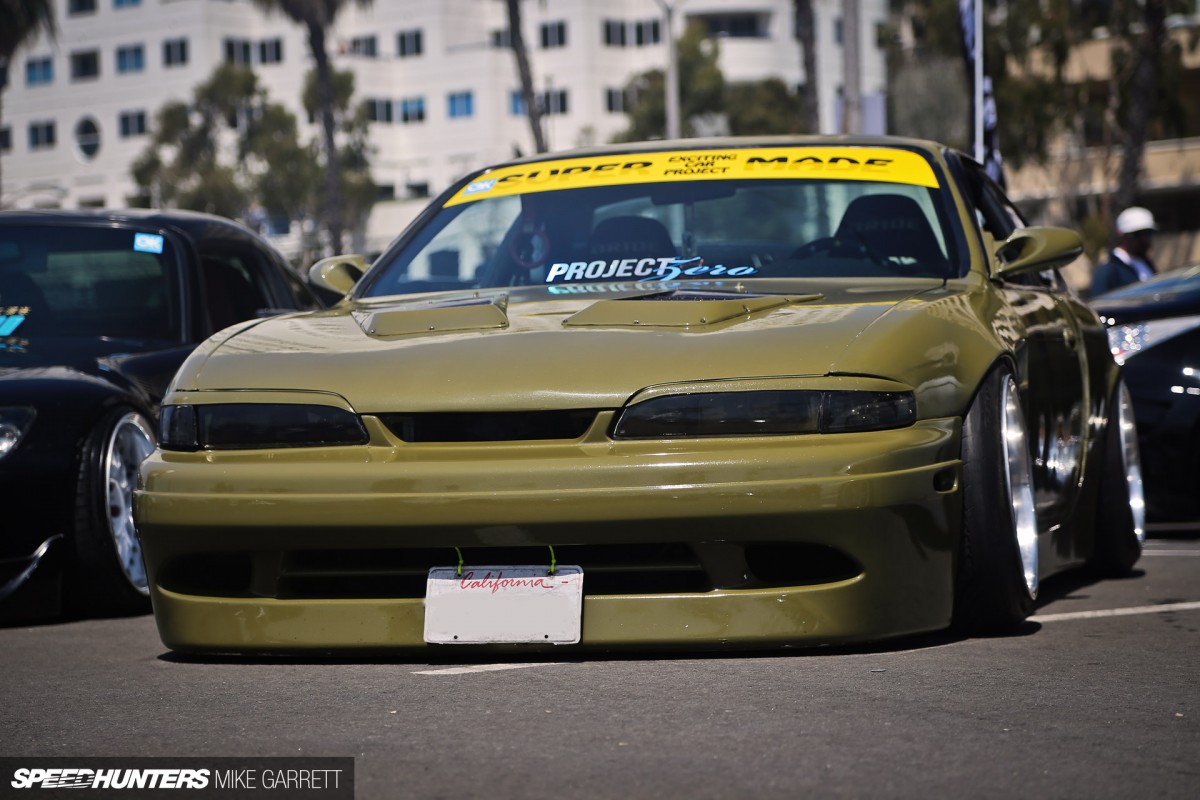 When it comes to aftermarket aero parts for the S14, I still say it's hard to beat the Super Made Instant Gentleman look – as modeled by this car from the Project Zero family.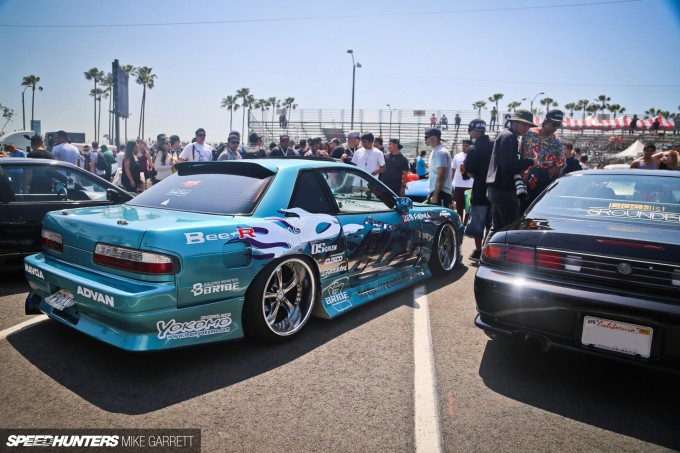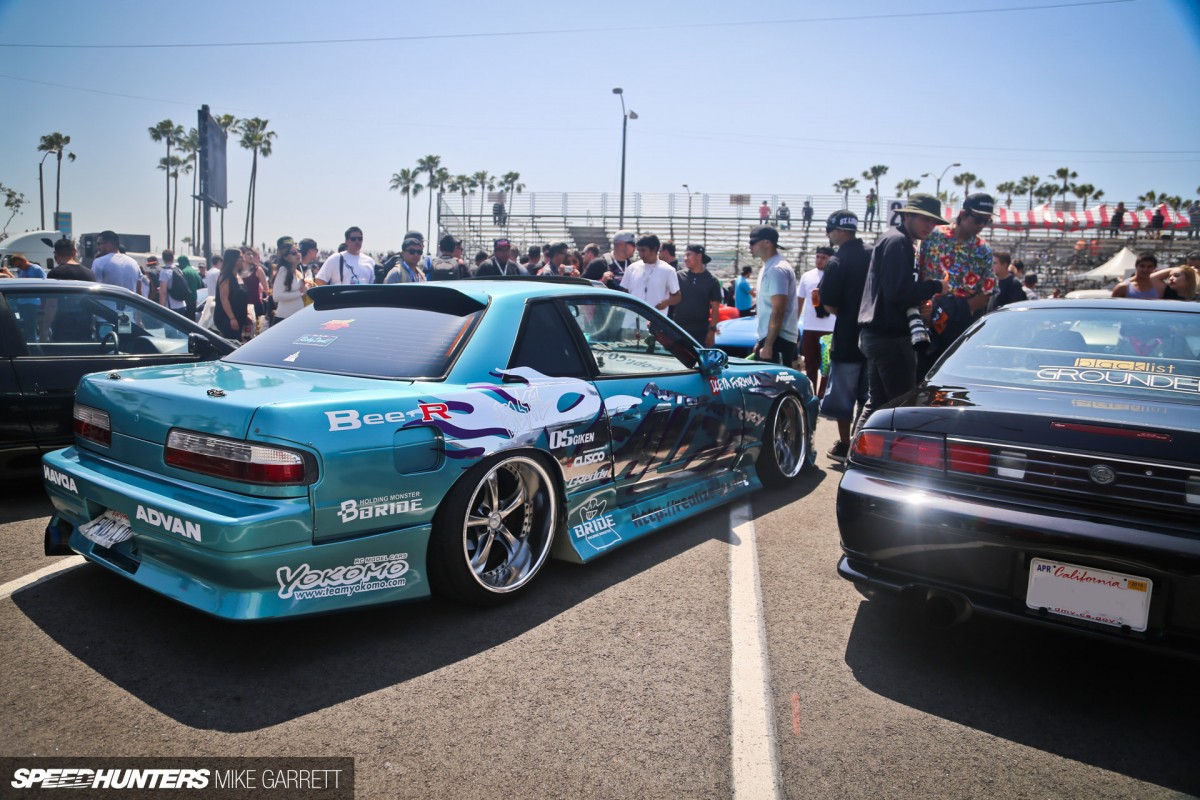 This S13 from SoCal's Auto Factory Realize takes its inspiration from the Japanese drift cars of the early 2000s with chrome vinyl and a choice set of Work VS-KFs with other period goodies. I dig it.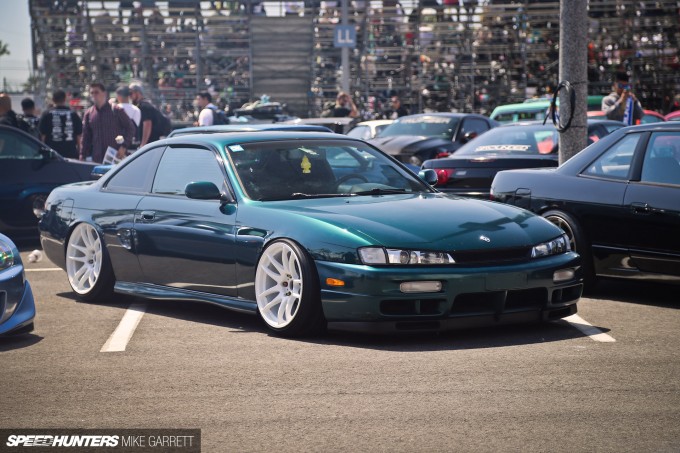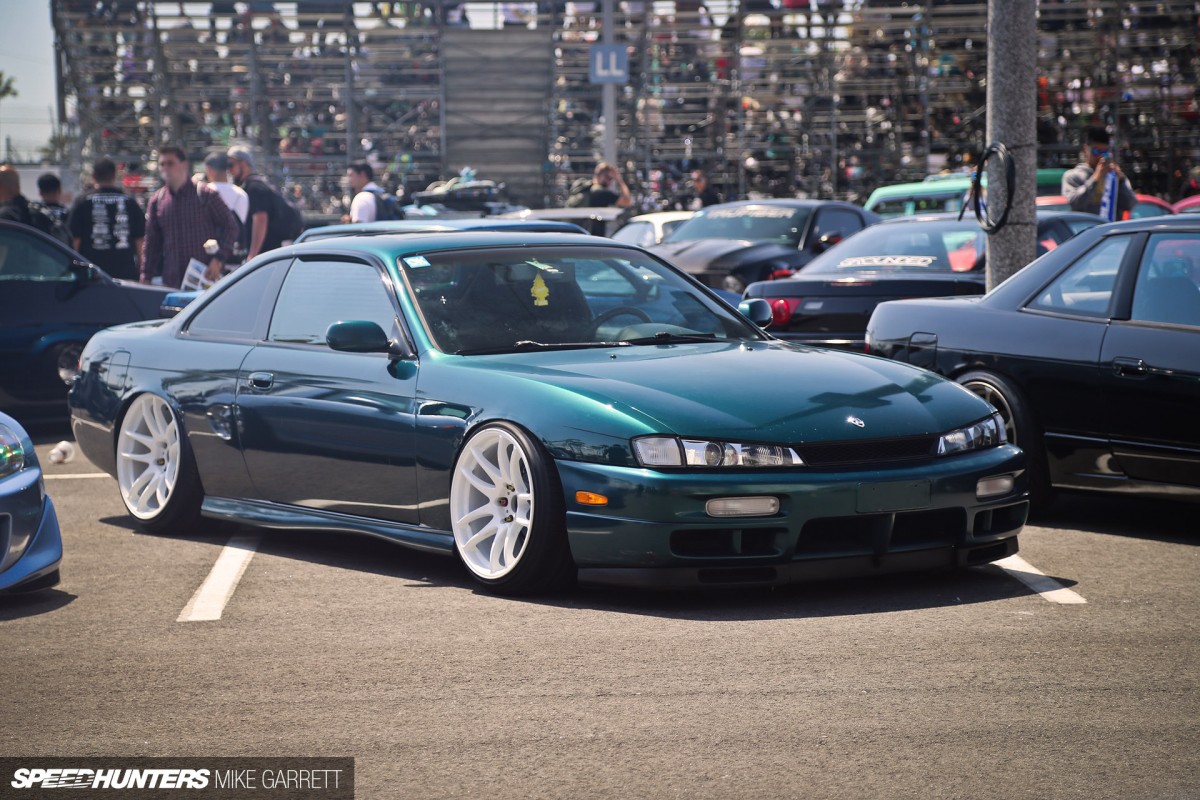 Prefer the simple and clean route? How about this immaculate kouki S14 with simple OEM lines?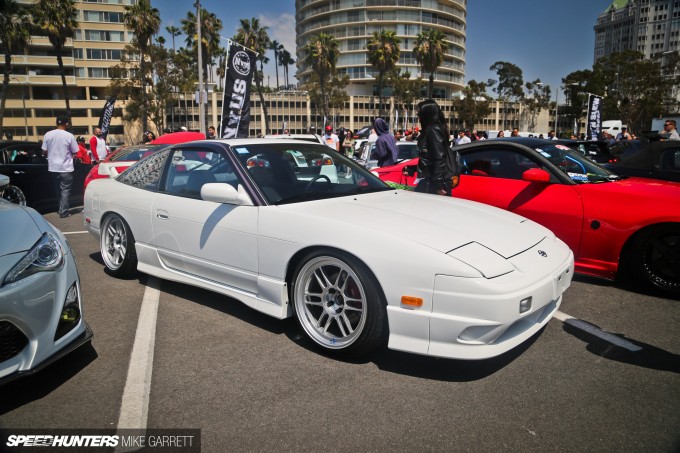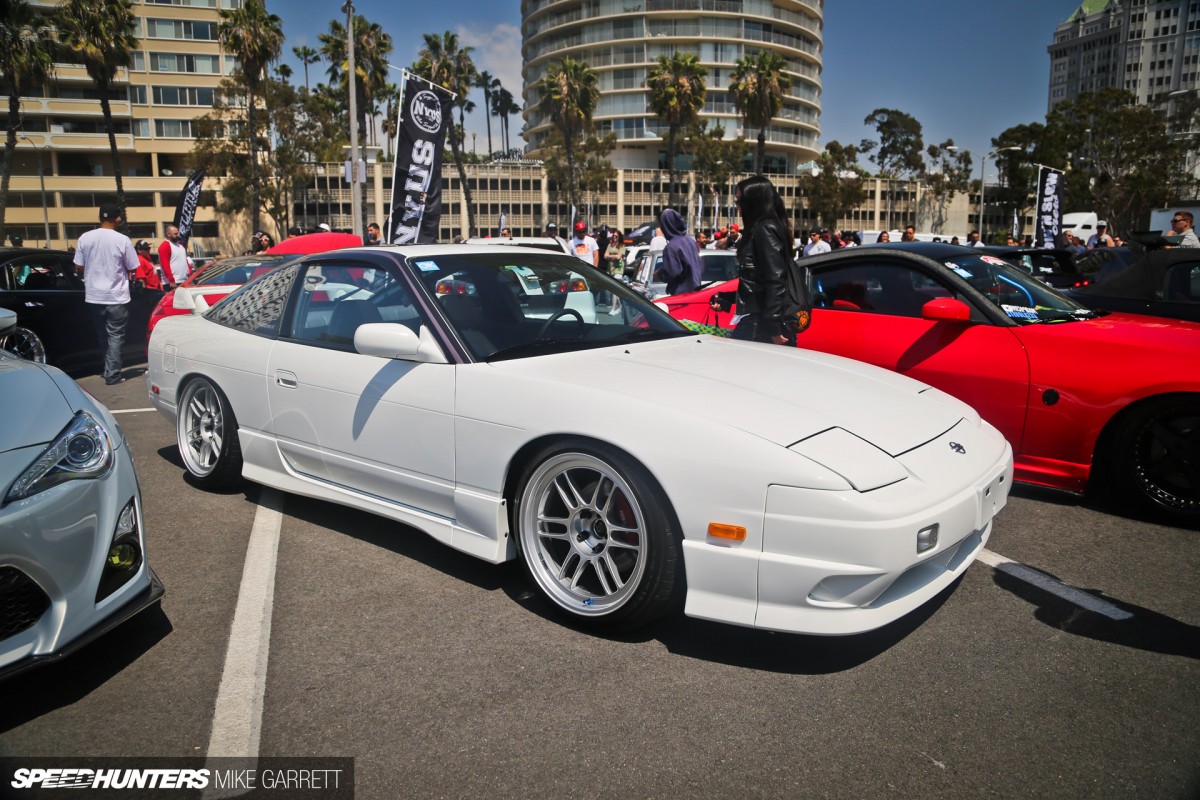 Equally clean was this S13 hatchback with a full 180SX Type X conversion, Enkei RP-F1s and a showroom-quality attention to detail.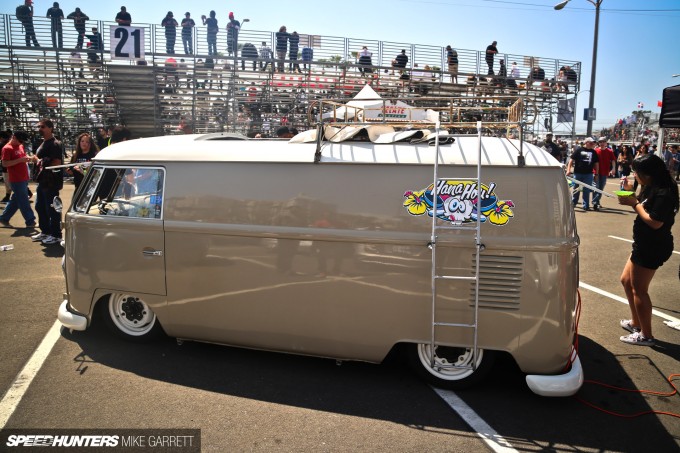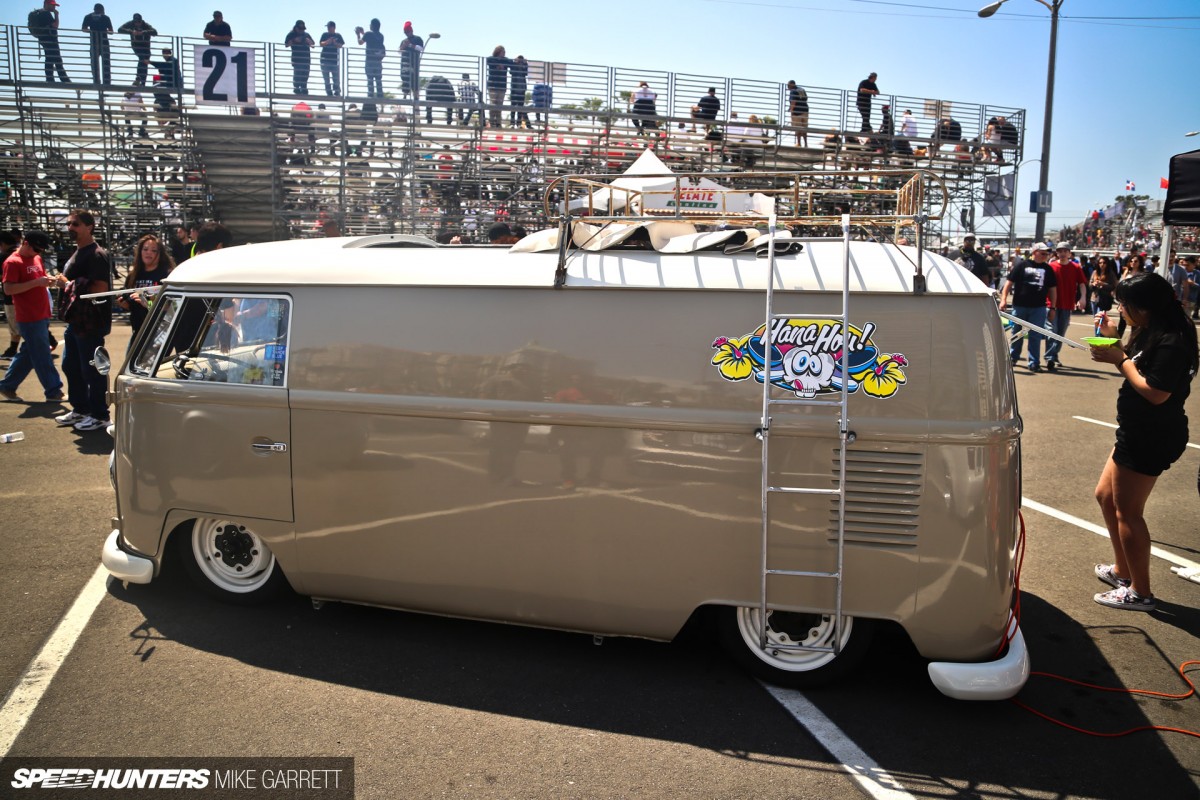 Without a doubt, one of the most unique vehicles in the entire show was this Volkswagen Bus. It's one of Mark Arcenal from Fatlace's personal projects, and although he's owned bus for a while the full remake was just completed.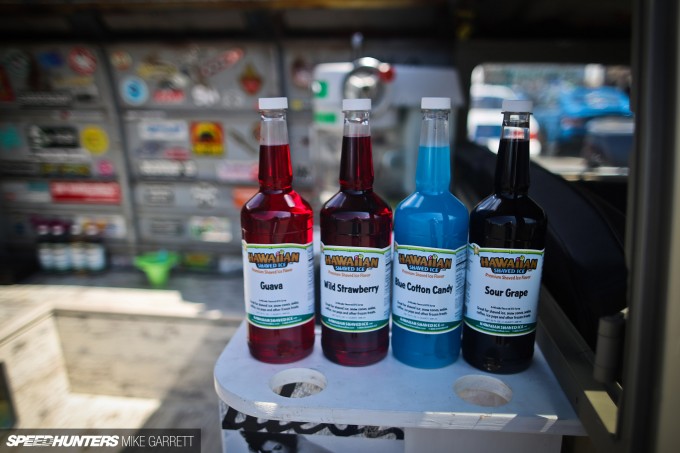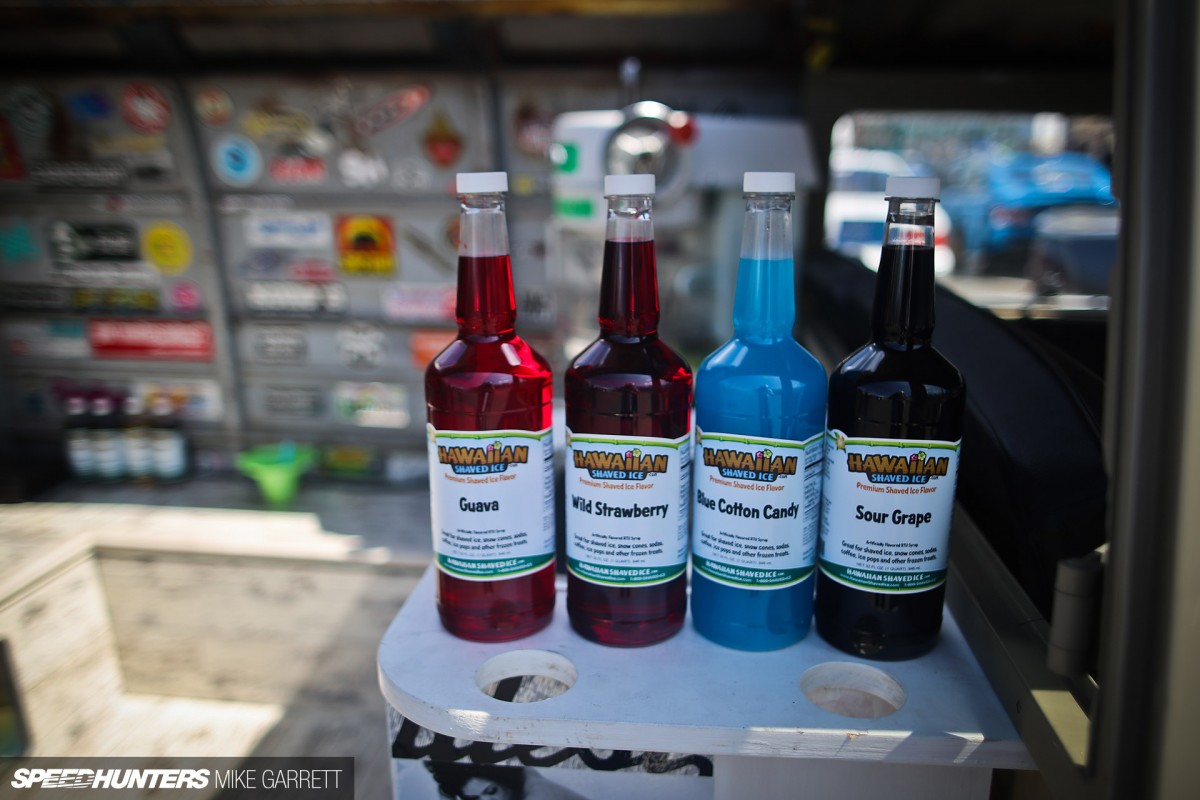 Not only does the VW look cool, but it was built up as a full-on Hawaiian-style shaved ice bus. That's form and sweet, delicious function.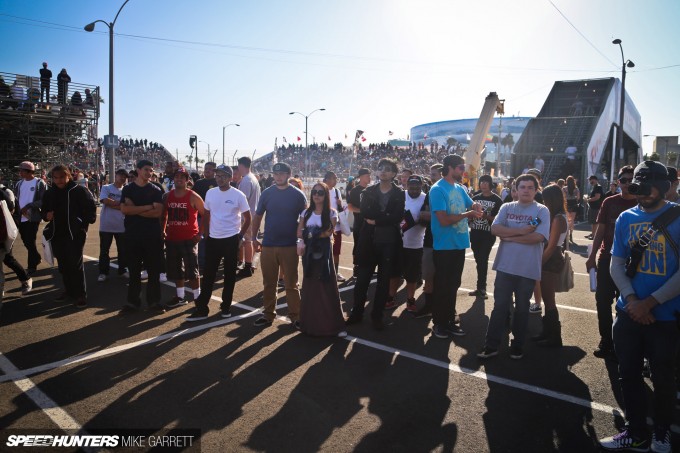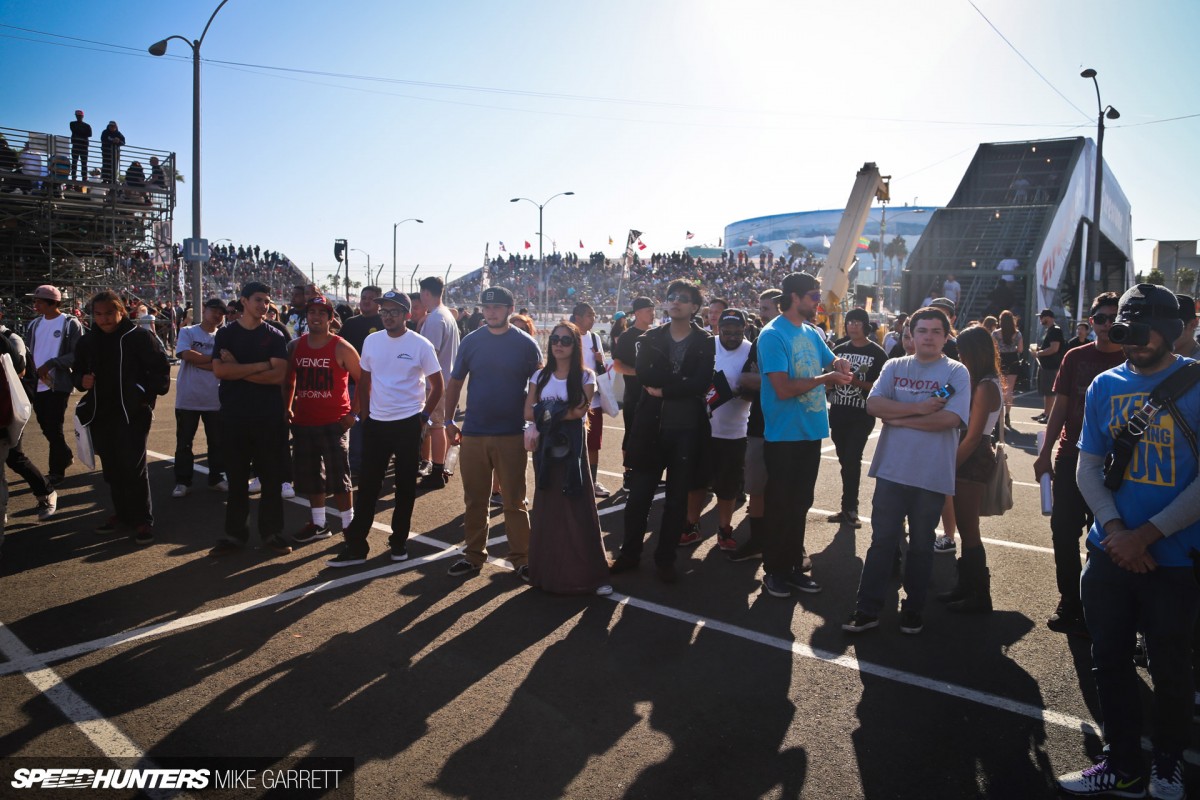 Before I knew it, it was time for the awards, which also meant time to announce our first #FeatureThis winner for the year.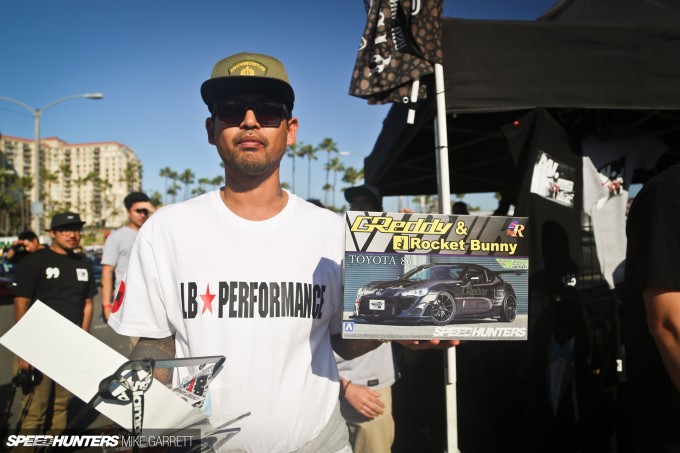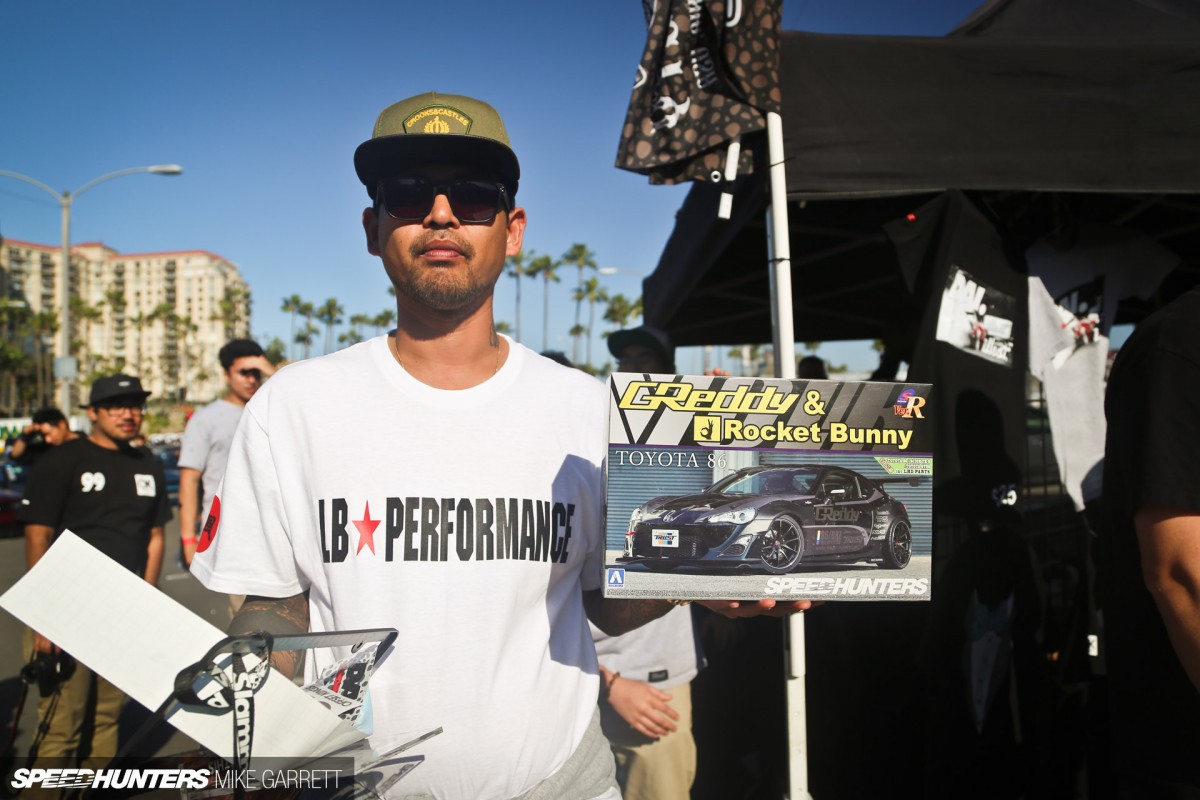 The honor went to Rob from the Crooks & Castles crew, who we gave a super-cool Aoshima Rocket Bunny FR-S model kit as part of his goodie package. As promised, his car was also treated to a full Speedhunters on-the-spot photoshoot.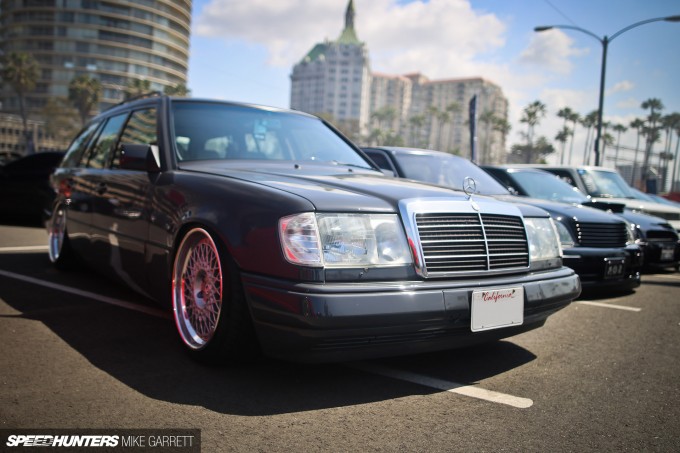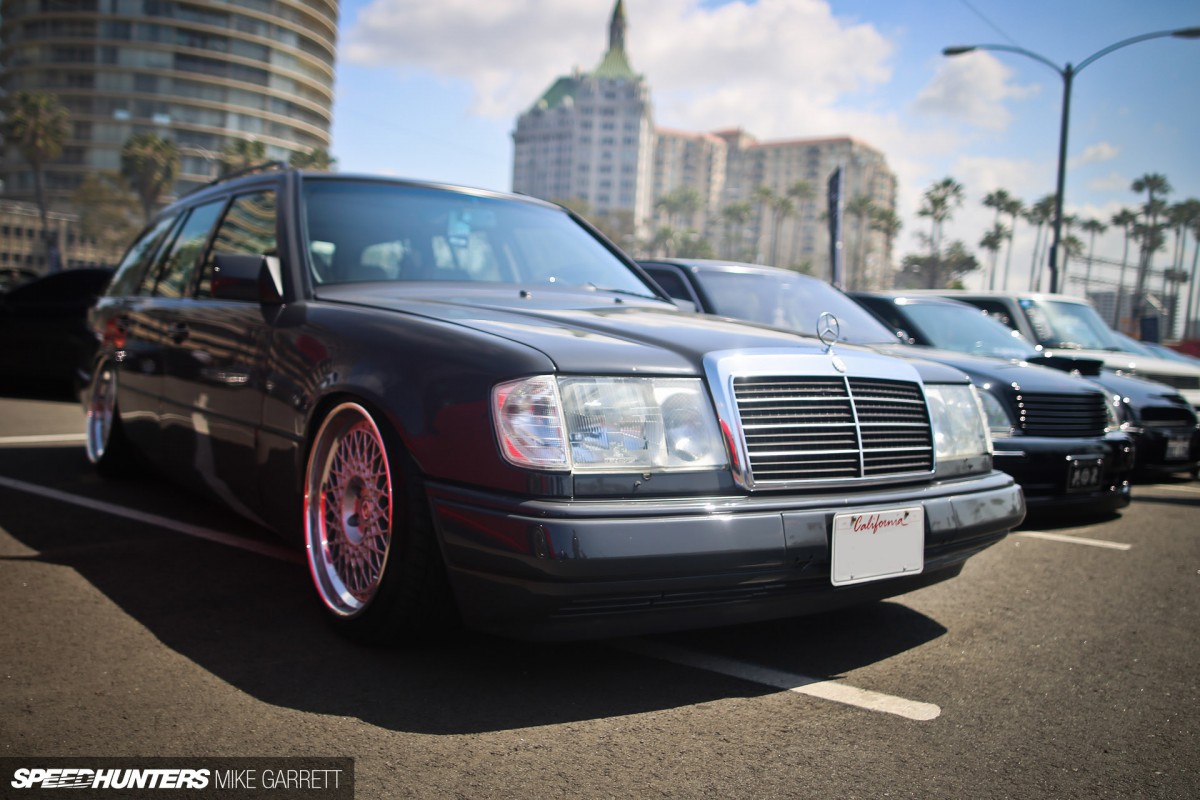 And what kind of car did Rob bring out? An absolutely beautiful W124 Mercedes 300TE. It's a unique wagon with a cool story behind it and I'm looking forward to sharing it here soon. Congrats, Rob!
For now though, I've got more coverage to come from Offset Kings Long Beach, including a selection of car spotlights that I'll be posting shortly. Stay tuned…
Mike Garrett
Instagram: speedhunters_mike
mike@speedhunters.com