From the inside looking out, I think it's safe to say that Kei Miura has become the de facto go to-guy for next level bodykits. Some seem to think that Miura-san's monopoly in the bodykit game is overwhelming and almost too much, whereas others welcome his next move like it's their next fix.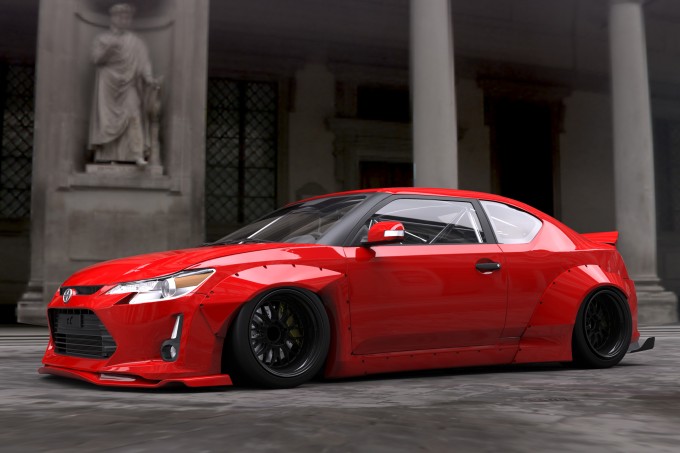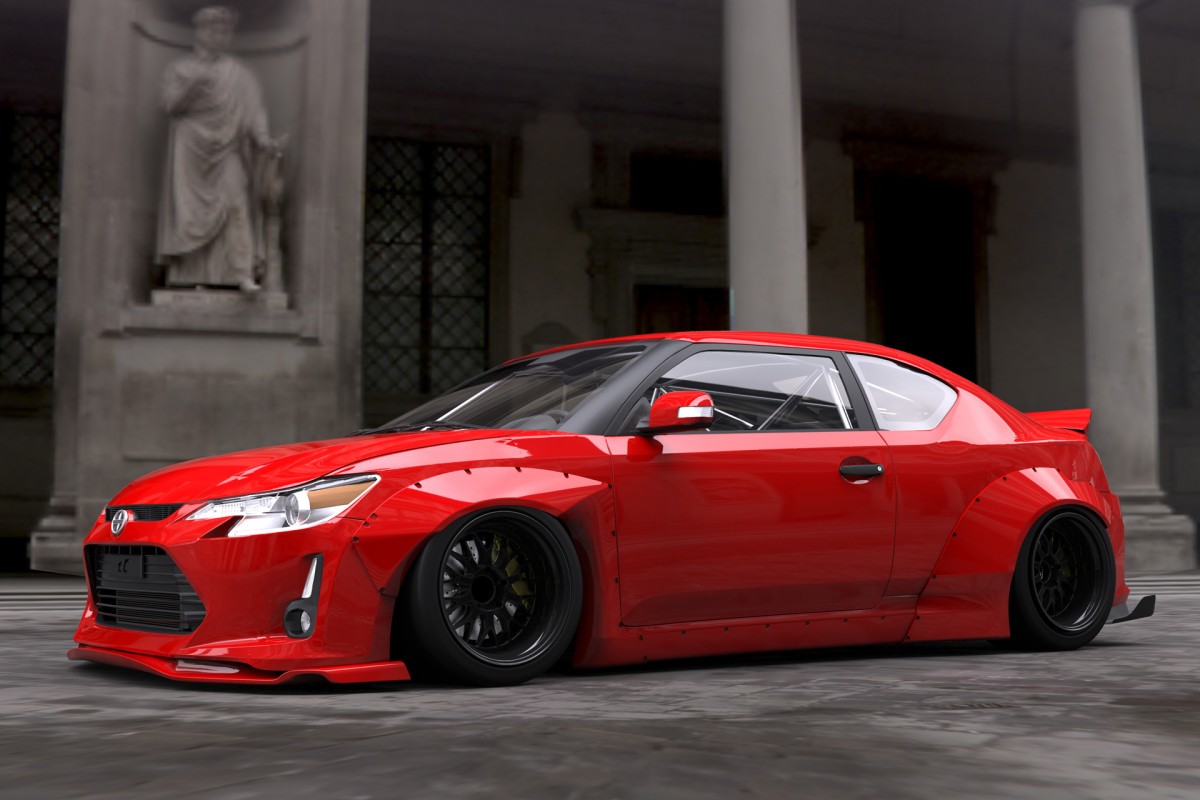 Here's my take on it: I've hung out with Miura-san on several occasions in the US, in Japan and in Europe, and I have to say that his 100% genuine passion for cars is very inspiring. Everywhere he goes, he soaks up the local car culture like a sponge, giggling like a kid at the crazy car contraptions that are scattered around the world.
For a car enthusiast, Miura-san is the real deal.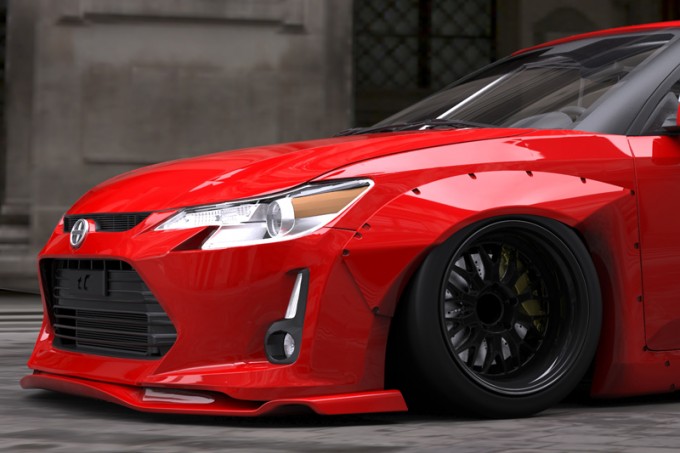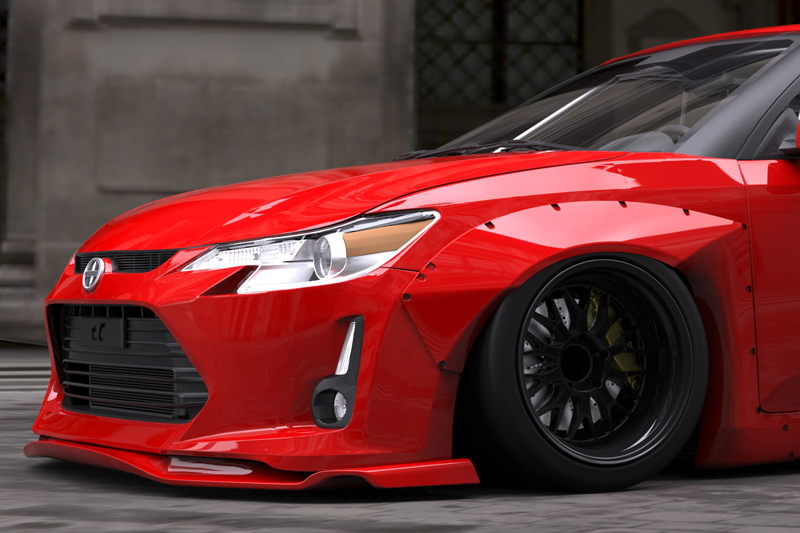 In the same time frame as Miura-san's rise out of the shadows, I've been working closely with Stephan Papadakis and his crew in the US, and last year was our best season yet. Both Steph and Miura-san share a very strong enthusiasm for what they do, and they're both icons in the world of Speedhunters.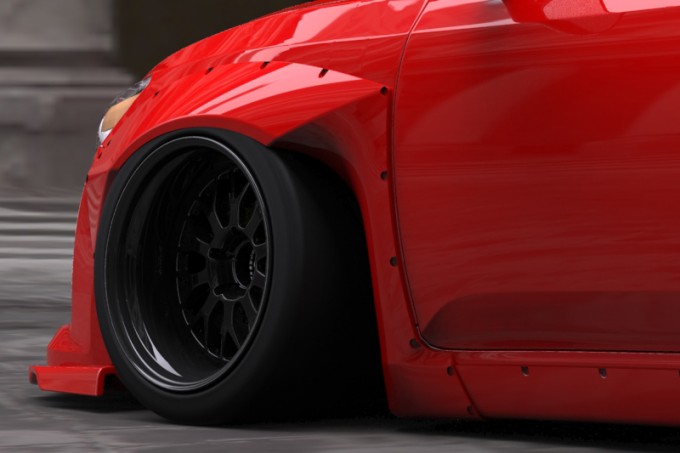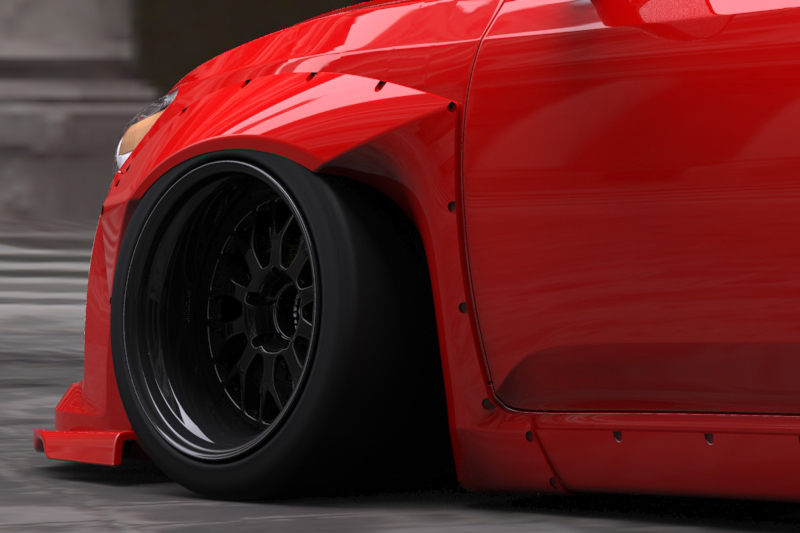 Now, I believe in team building and if there is one thing we can all learn from Lance Armstrong it has to be this: the recipe for success in racing is to motivate your sponsors and partners to all pull in the same direction.
After Stephan and co successfully turned the tC into a super nimble, lightning quick race car that takes no hostages, we decided that we wanted the car's look to match its inner qualities. So wouldn't it make sense to introduce Steph to Mr. 6666 Customs/TRA Kyoto himself?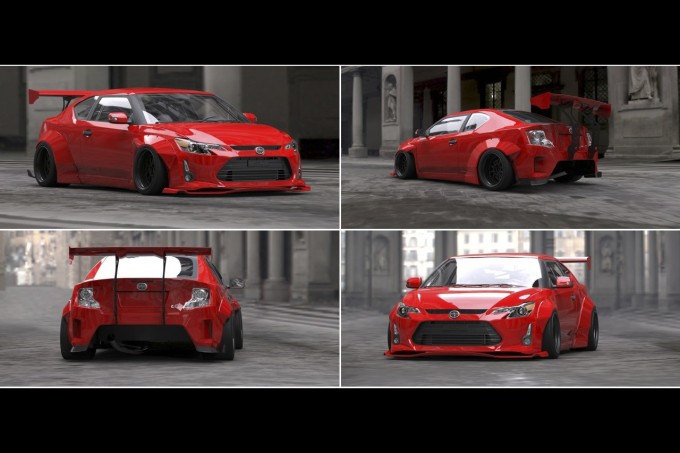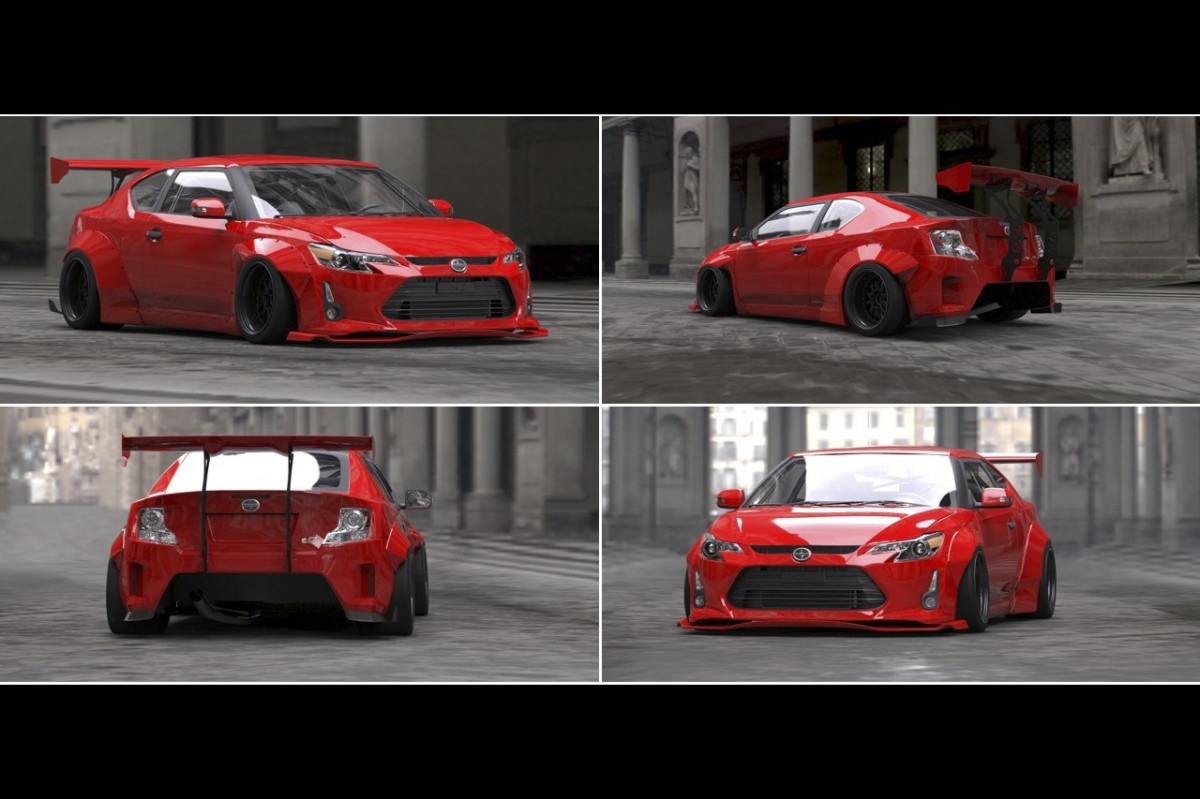 It's been a work in progress for a year and a half, but here it is: the Rocket Bunny Scion tC widebody kit, which will debut on the 2014 Papadakis Racing Hankook Tire Scion tC at Formula Drift Round 1 in Long Beach!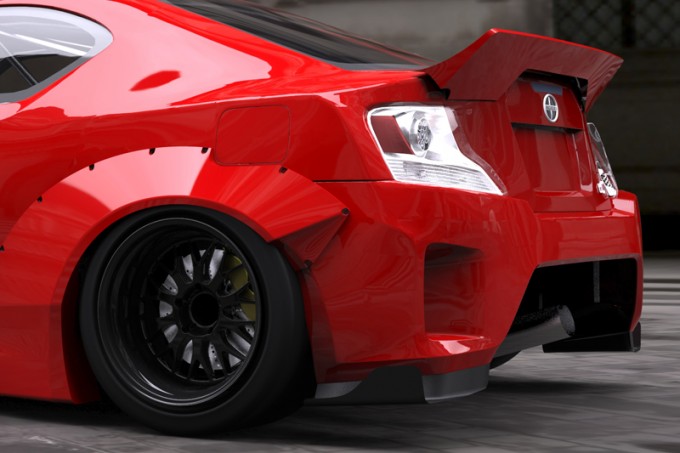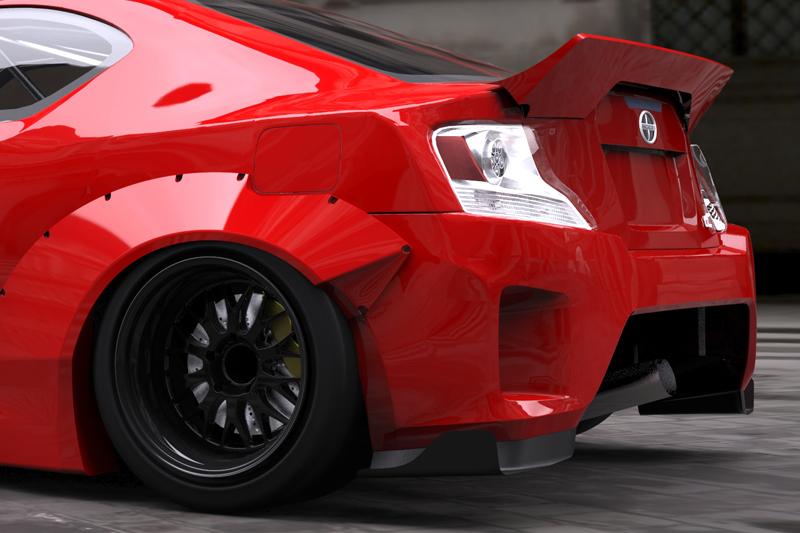 The kit brings with it all the goods: built to match the aggressive 2014 facelift Scion tC front and rear bumpers (along with the Toyota Mark X G Sports style headlights), front and rear widths to match the race car's stance and extended sideskirts for visual lowness.
Miura-san also made his signature, high rise GT wing an option for us. We will start off with the duckbill-style tail spoiler but it will definitely be interesting to test out the pedestrian slicer at the faster tracks.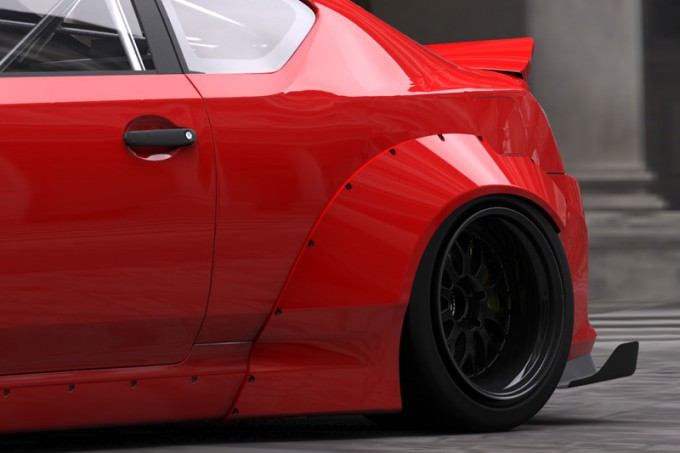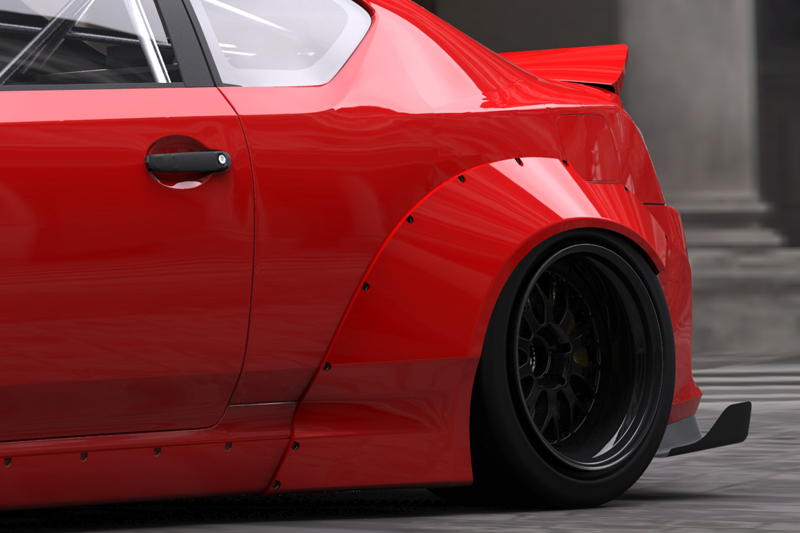 Luckily he sent along several extra sets of the rear side fins…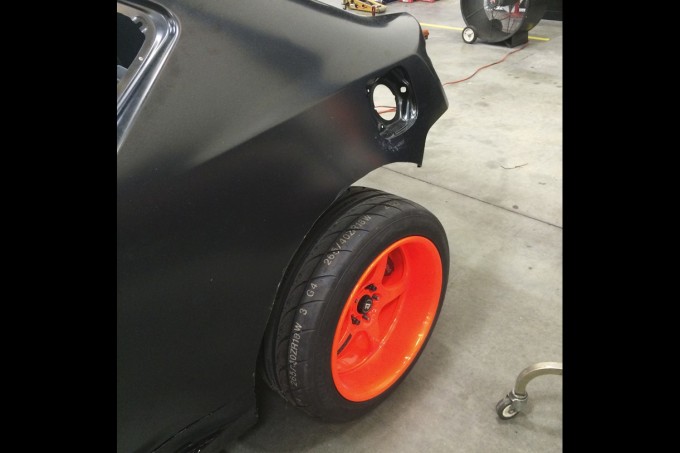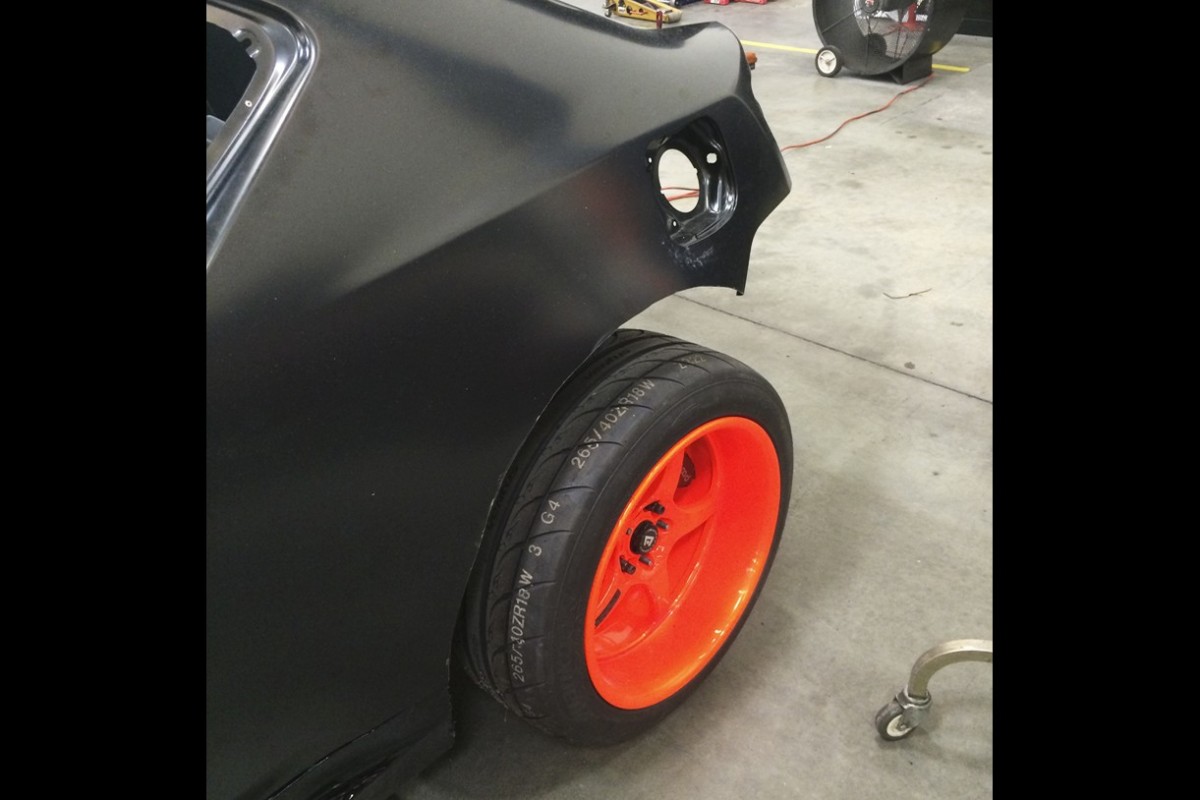 And at the Papadakis Racing shop in California, the angle grinder is in full swing as the tC and the brand new, prototype Rocket Bunny kit is about to become one. First, the parts will be fused together by a handful of Cleco pins, and then, it'll get ready for next week's Scion media day.
Stay tuned for further updates as we get closer to FD Round 1, as our tC receives the most major overhaul it's seen so far. And by the way, this overhaul may or may not involve a significant livery change.
A major thanks to 6666 Customs/Kei Miura, Papadakis Racing, GReddy USA and Speedhunters for making this dream come true!
Fredric Aasbø
Instagram: fredricaasbo