The C's way
As anyone who lives in this country will attest, garage life is a big part of New Zealand car culture. Spinning spanners in sheds is how many Kiwis get their automotive interest sparked in the first place, and where hobbies often become so much more.
Today it's true passion that's led me to a part-time, after-hours operation run out of a private residential workshop in the small country township of Kumeu on the north-western boundary of Auckland.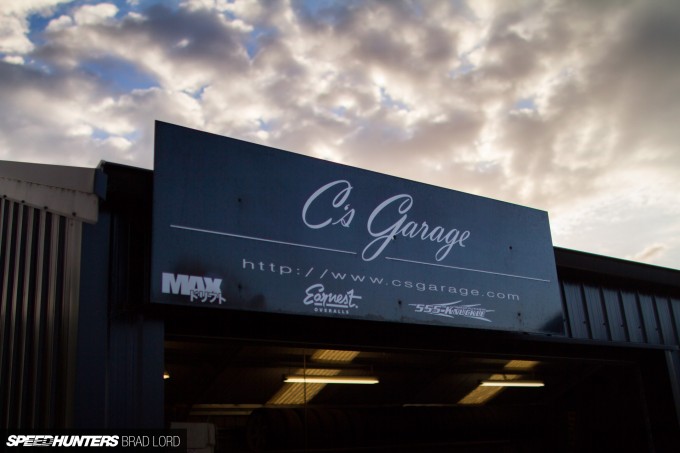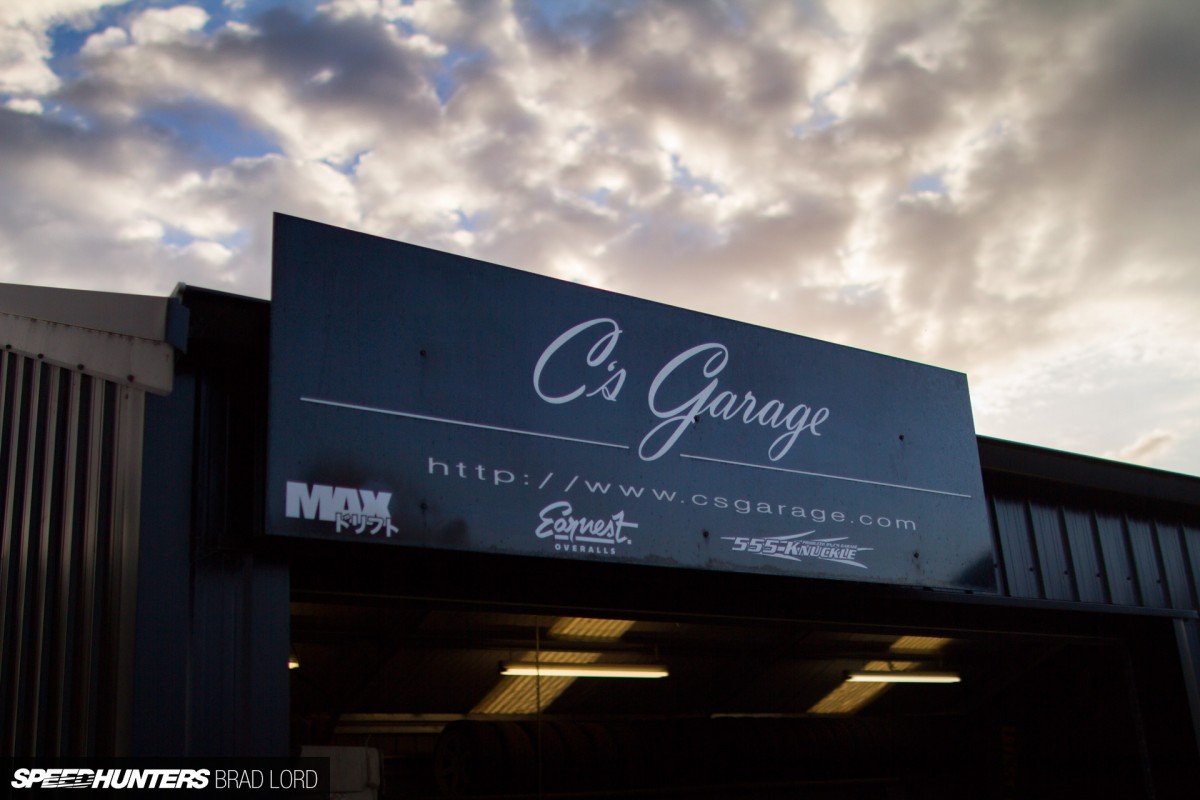 Welcome to C's Garage.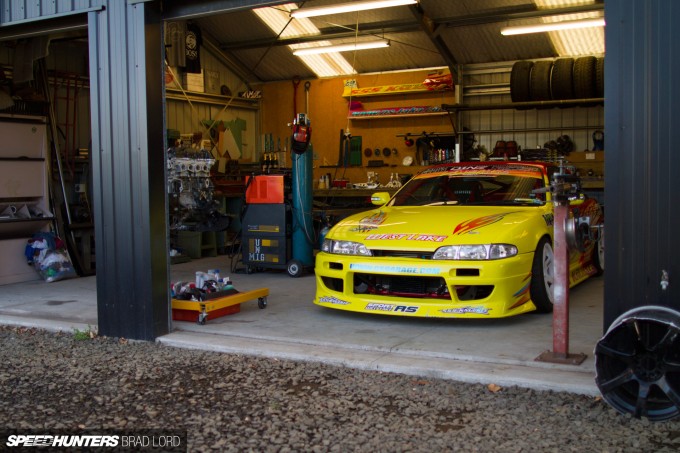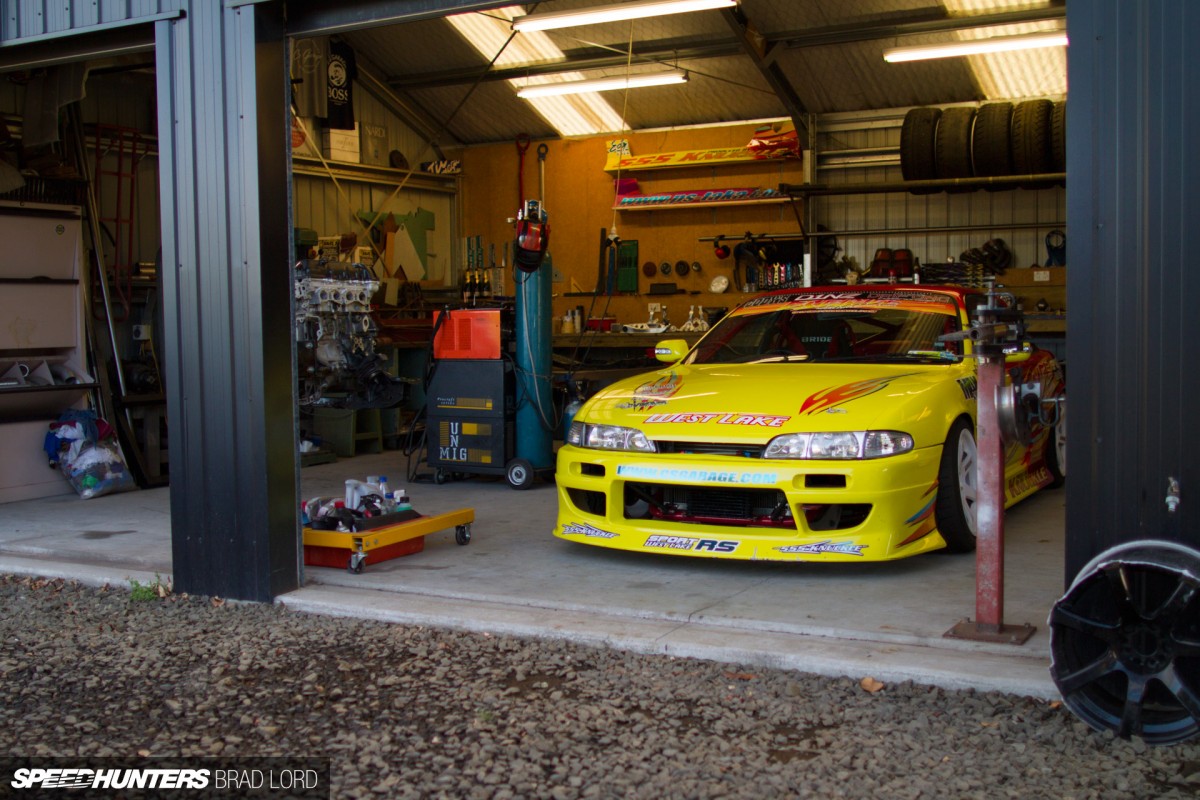 If you're a Speedhunters regular, you might remember me dropping by C's last year to feature two very special cars. Adam Hedges' zenki Nissan Silvia S14…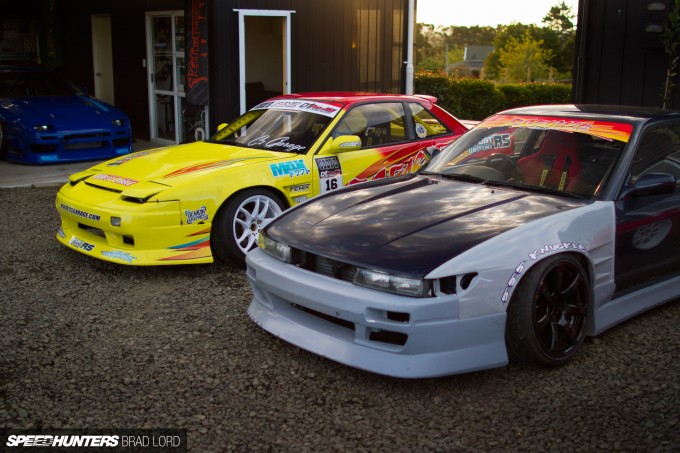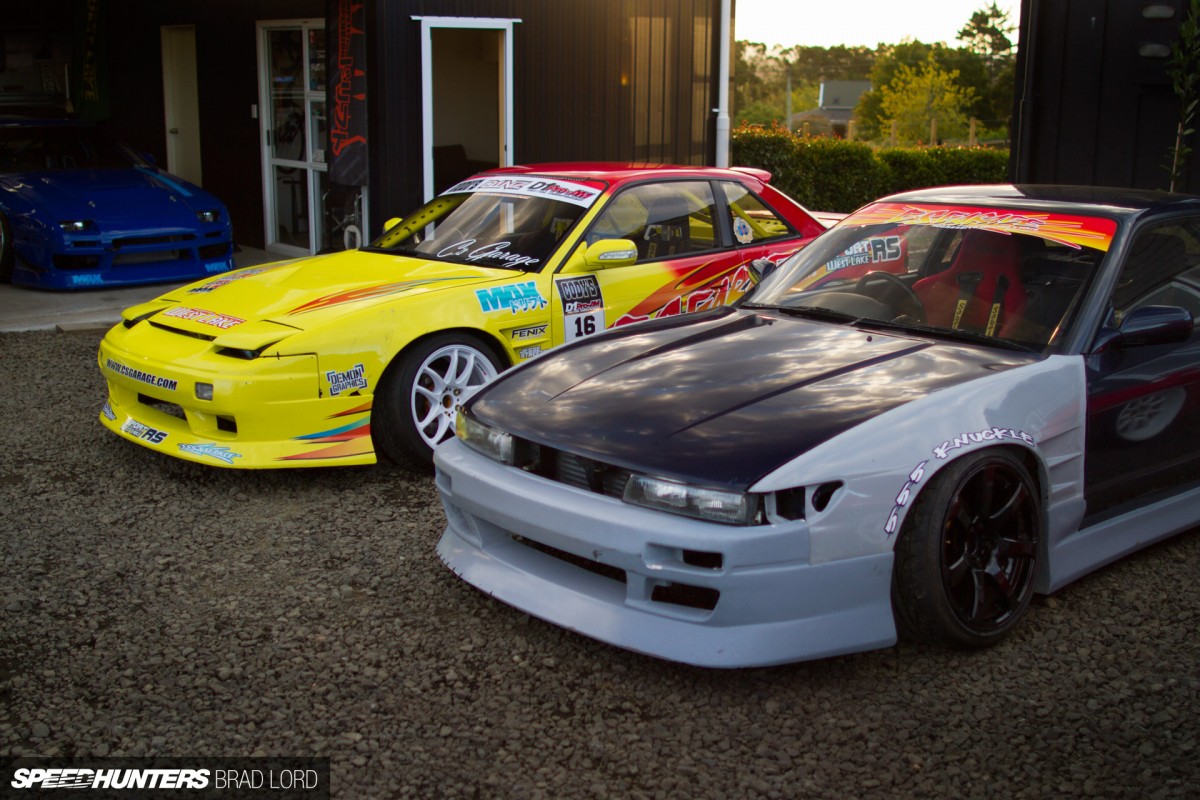 And his brother Joel's 180SX-faced S13 Silvia – aka Onevia.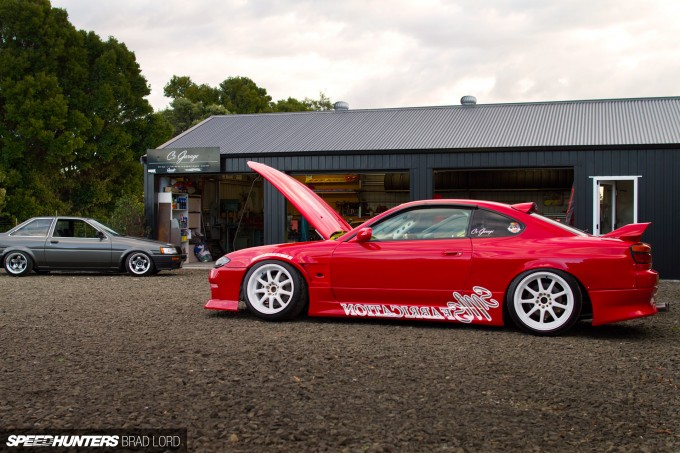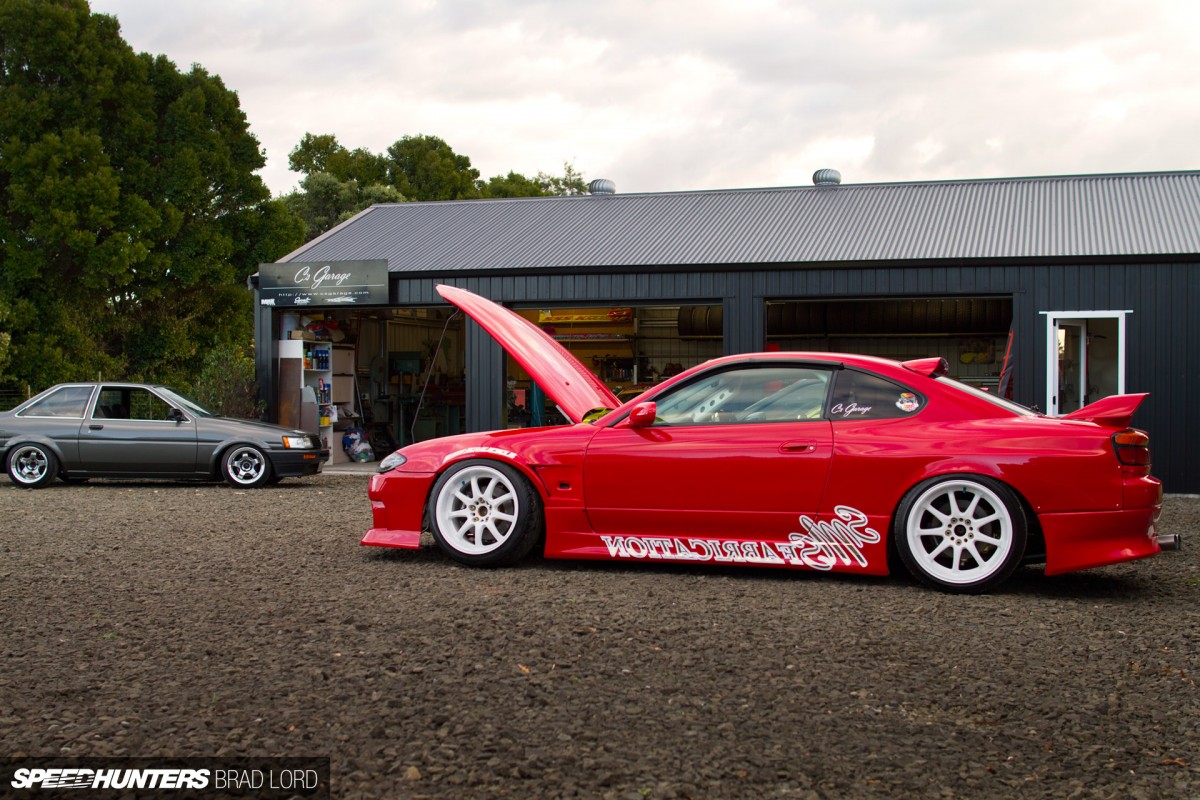 Given our Garages & Workshops theme that's going on, it seemed like the perfect opportunity to venture back out to Kumeu to the Hedges family home, and take a look at the place where Adam and Joel build some of the toughest cars on the local drift scene.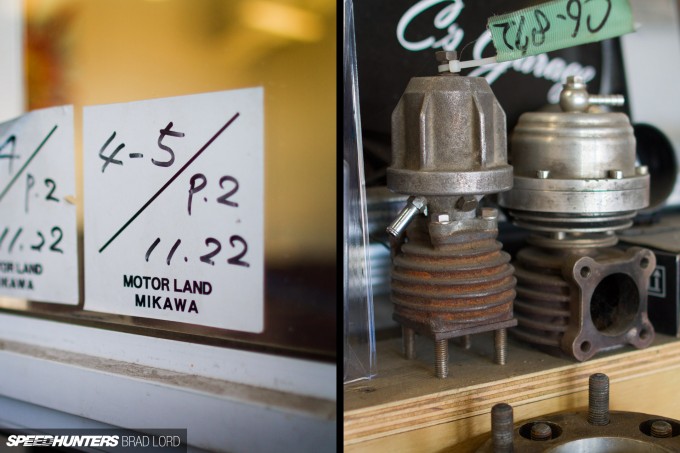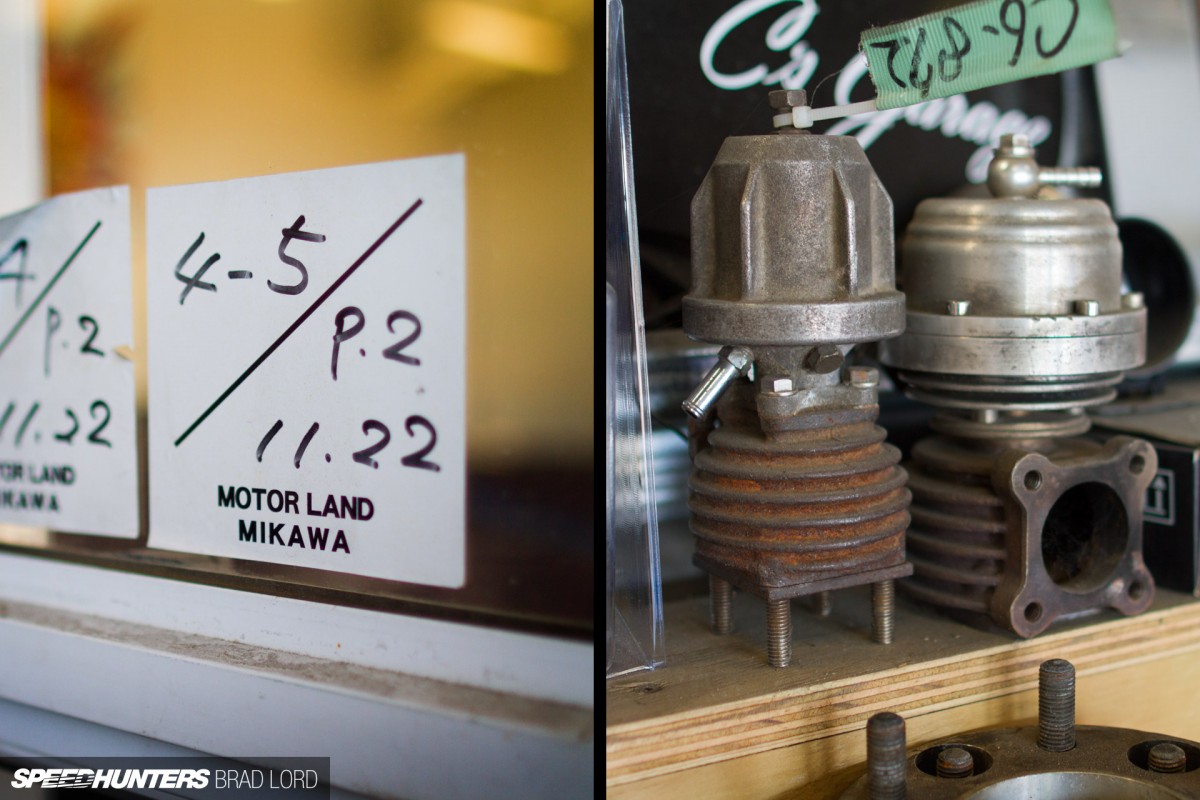 The garage is far more that just a work room though – it's a place that makes you feel good the moment you walk though the door. Much of that has to do with the countless mementos from previous trips to Japan and components from prior builds that are peppered around the walls.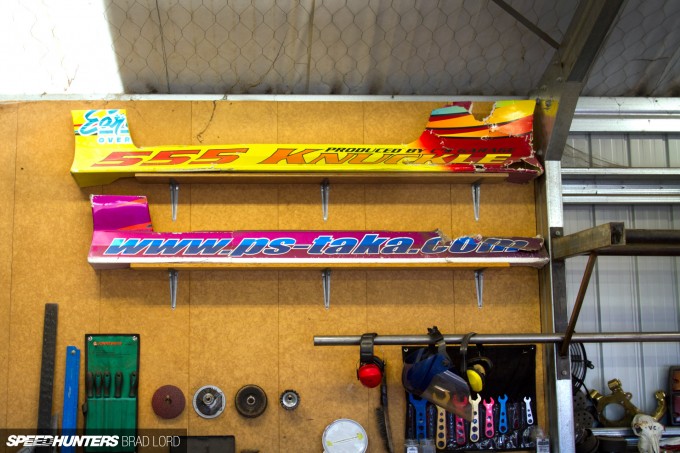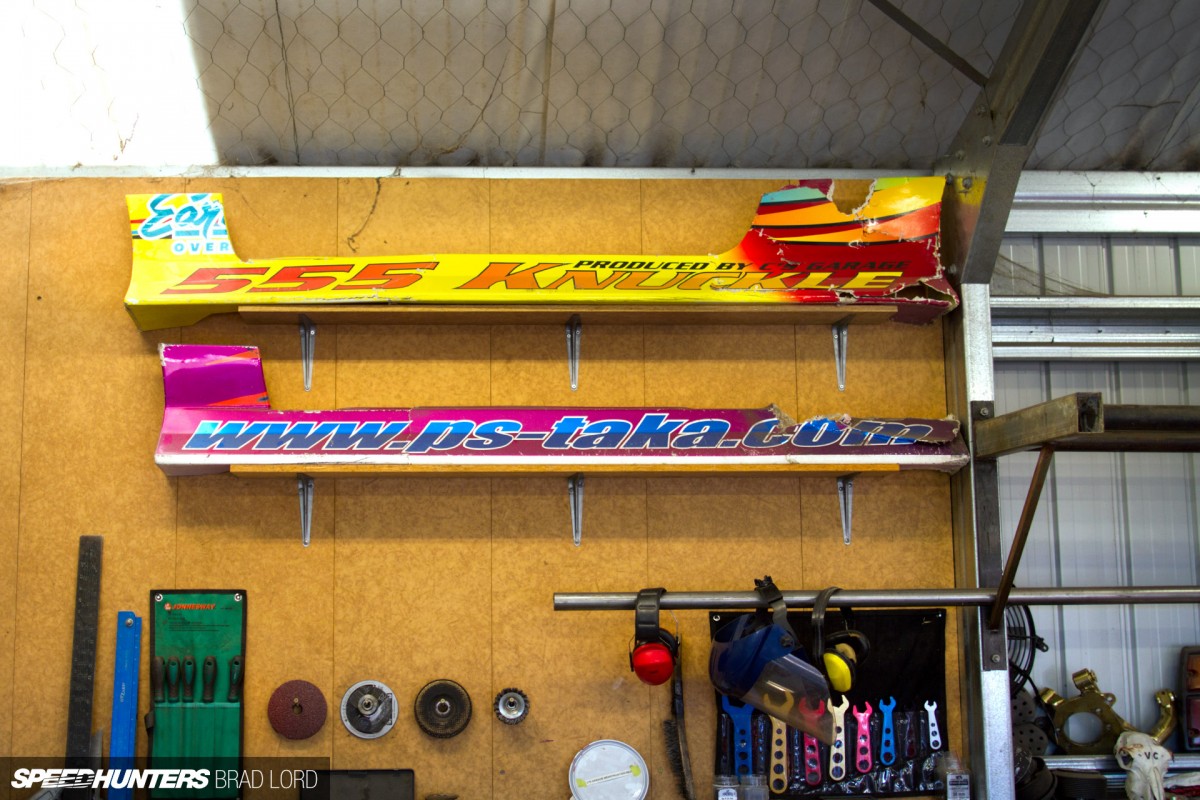 It's certainly turned what could have easily been a very grey, clinical space into somewhere you really want to hang out. And that's a good thing considering how much time Adam and Joel spend in here.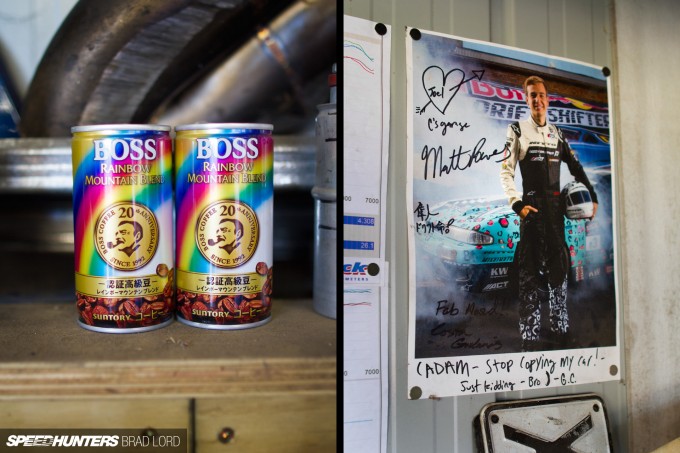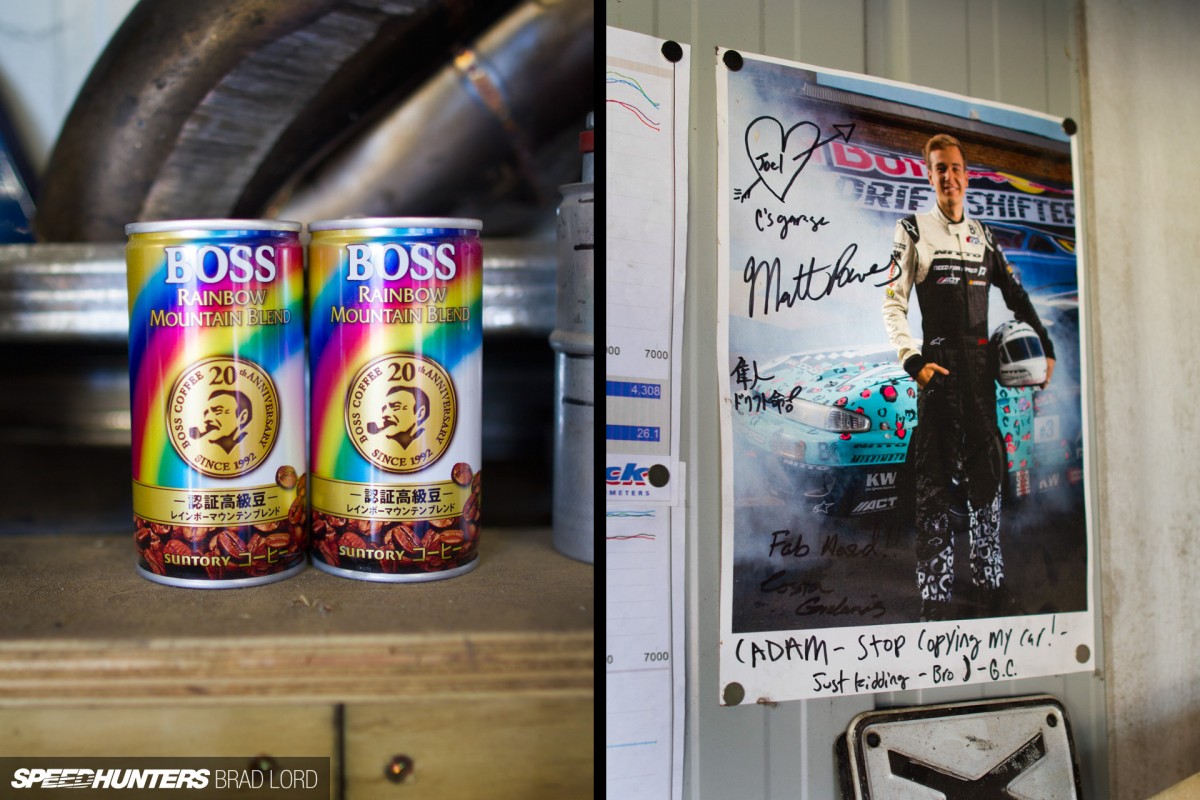 If you live in Japan, you probably wouldn't take a second look at a colourful can of BOSS Rainbow Mountain Blend, but in the C's Garage this is art – and also inspiration. The space was never going to be complete without a signed Matt Powers poster though, but thankfully that's been ticked off the list. Matt's actually a good friend of C's Garage and was recently back down in this part of the world for a surfing road trip with the guys.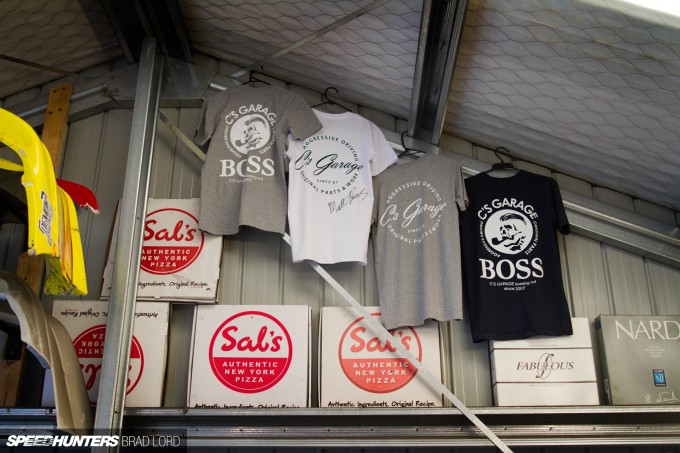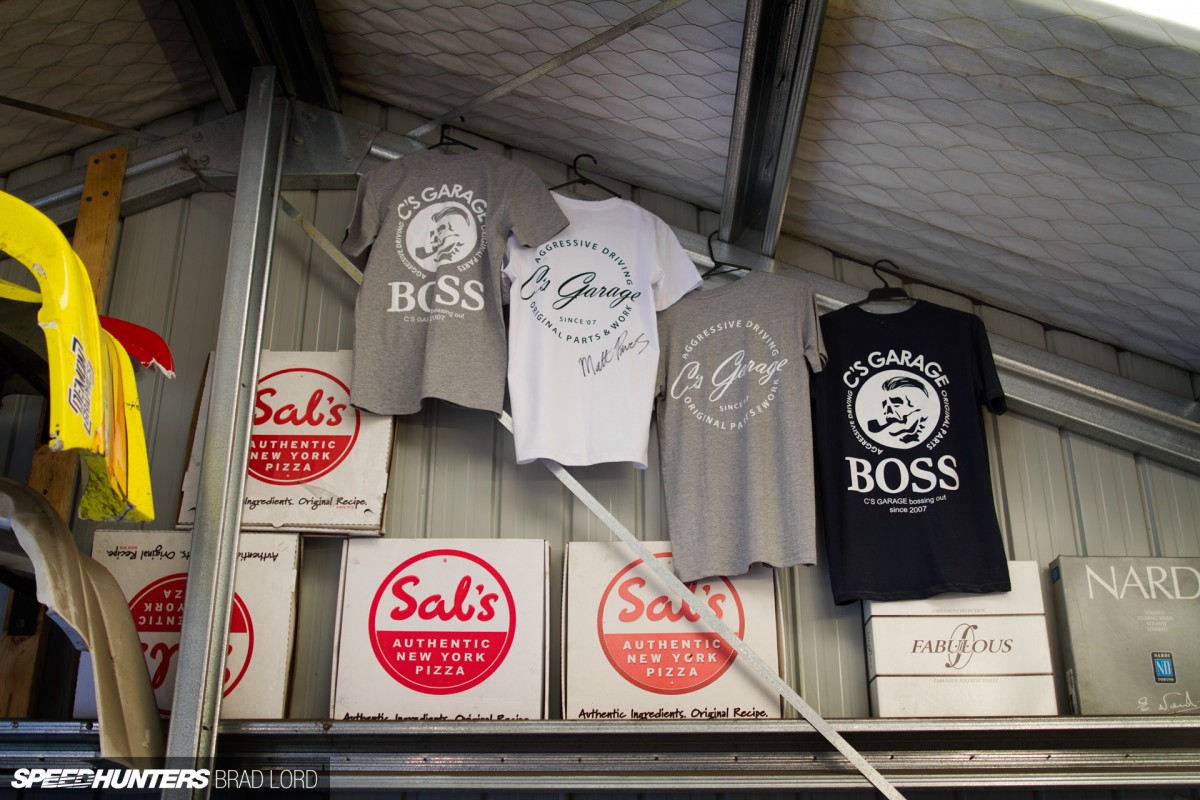 See what I mean about inspiration? Adam and Joel sell (and perhaps trade for pizza?) a lot of C's Garage BOSS t-shirts.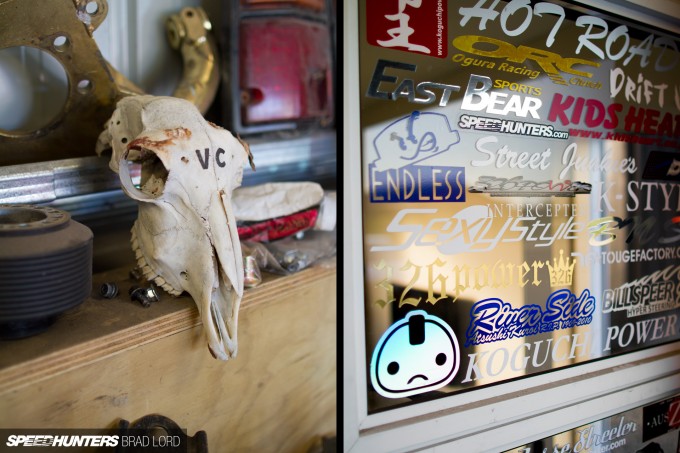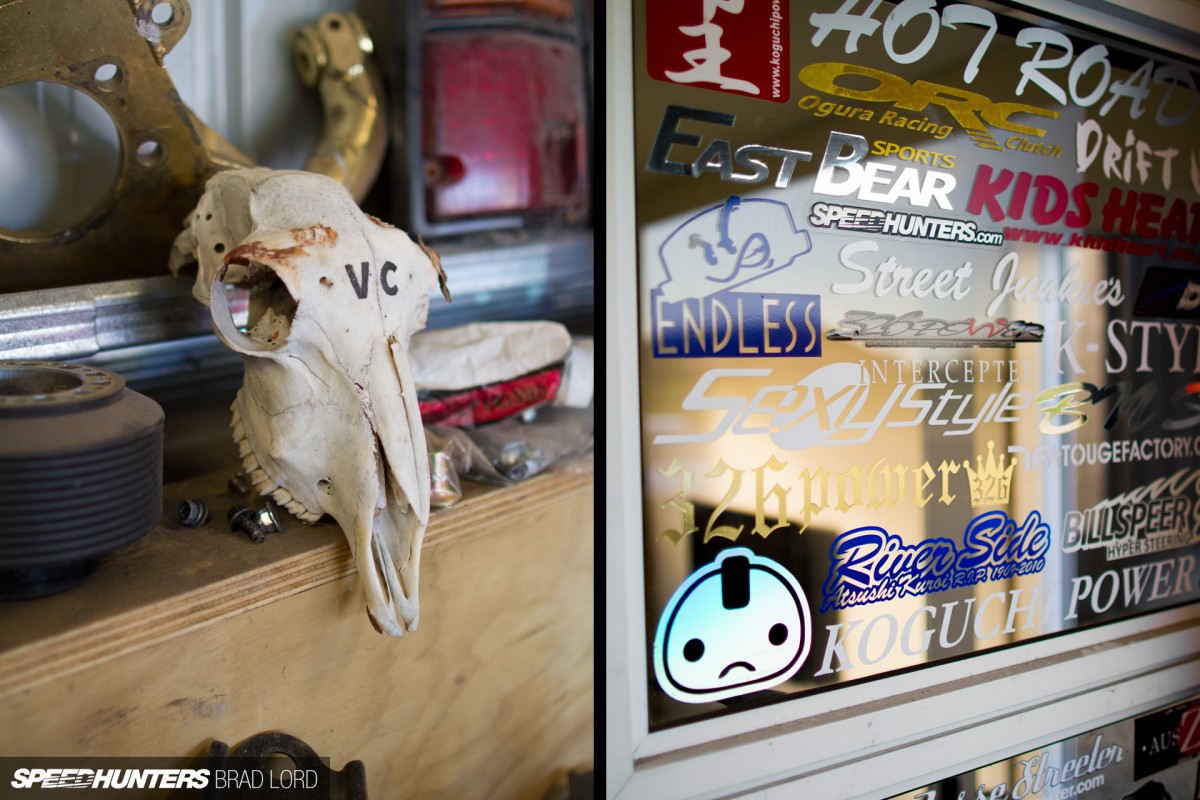 Skulls and stickers: they're a pretty good combination – especially when there's some Speedhunters vinyl in the mix…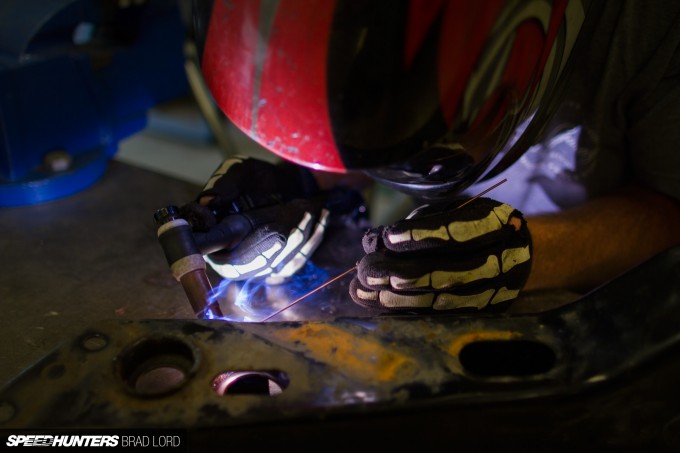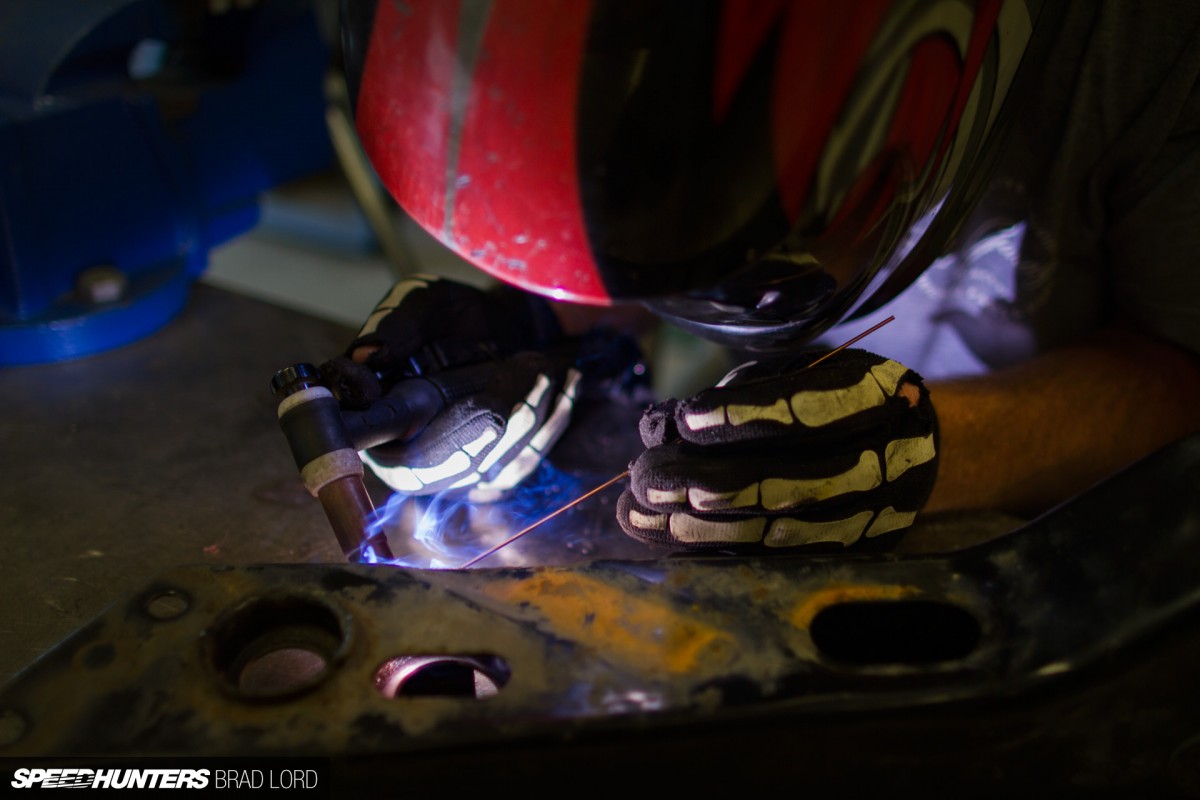 While I was checking out the surroundings, Adam got down to business working on some parts. If you've seen one of his or Joel's cars in the flesh, you'll know just how well they're built; but what you might not know is that neither brother work in the automotive or engineering industries.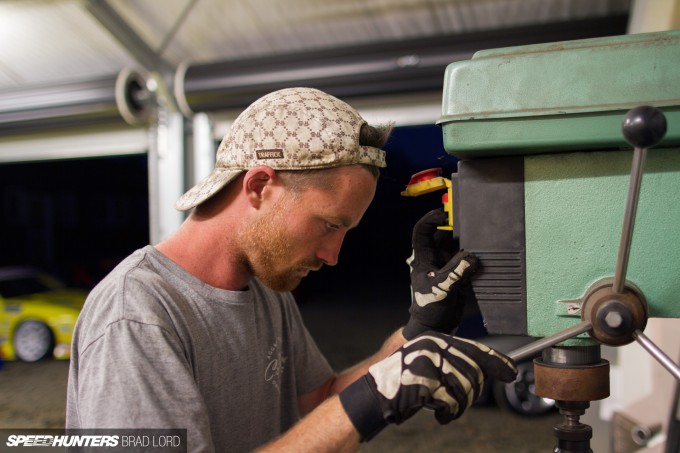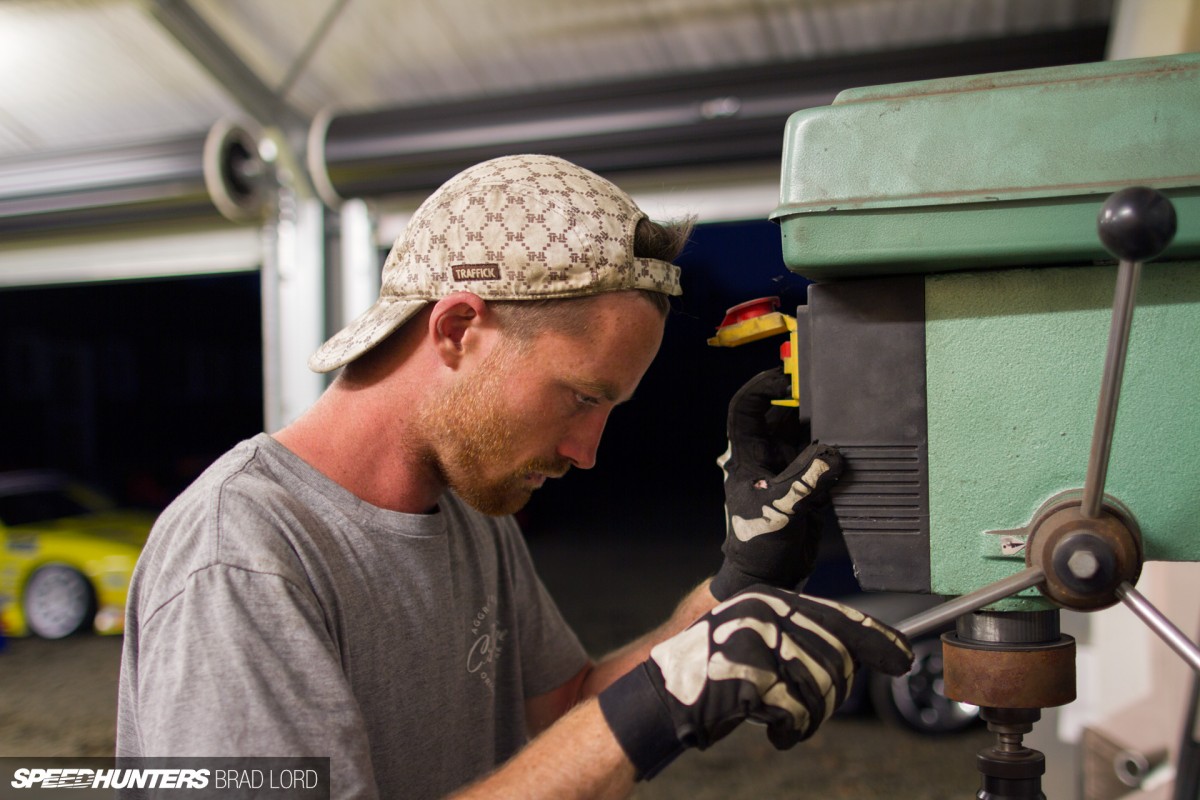 Adam is a builder by day.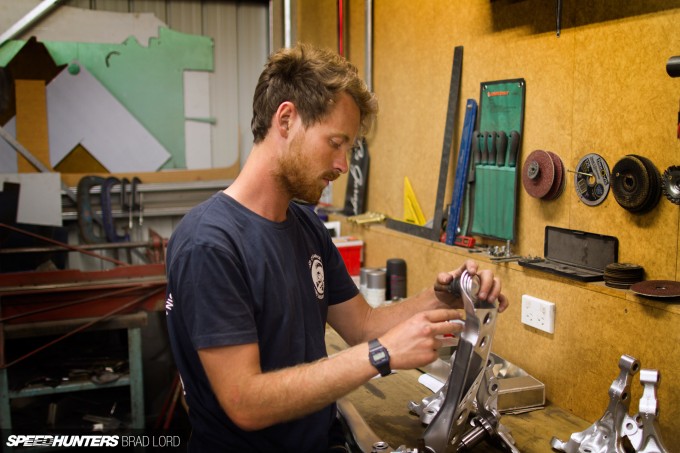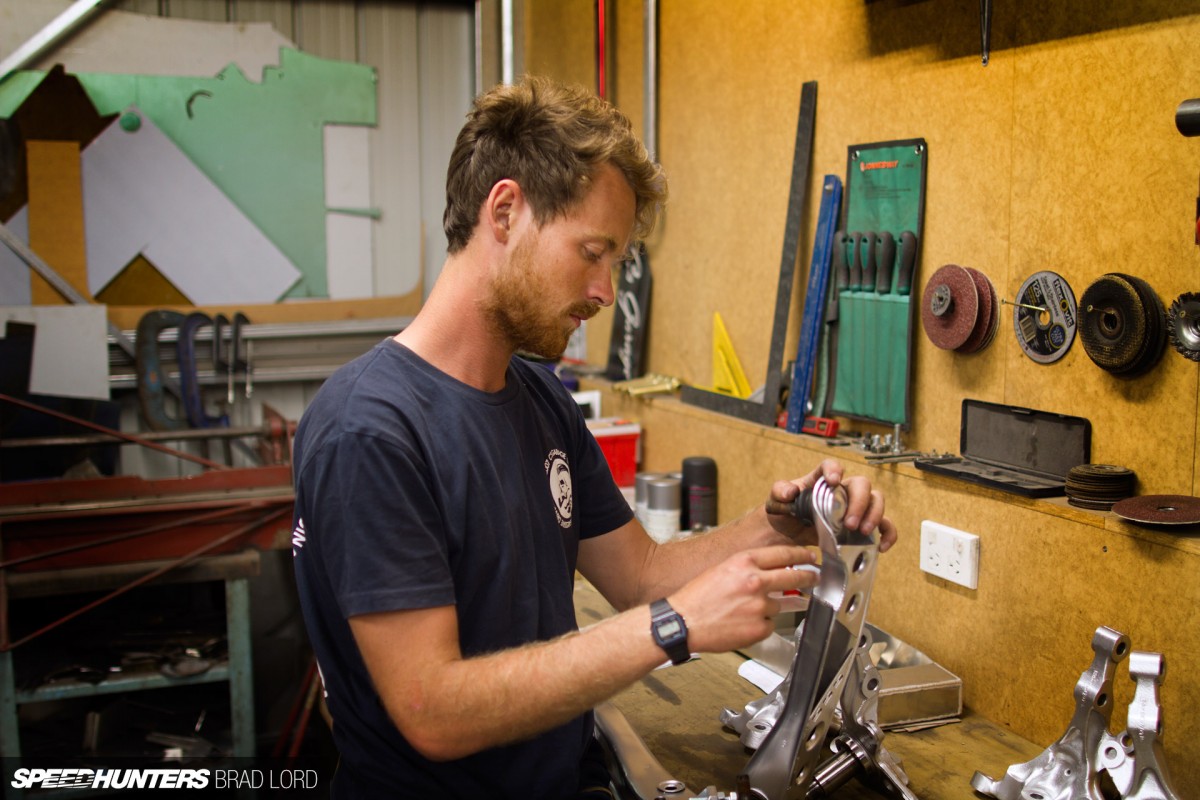 And Joel recently finished a business degree at the University of Auckland.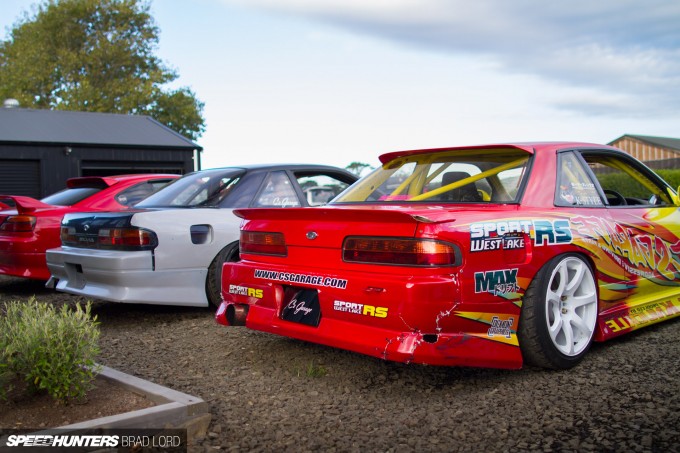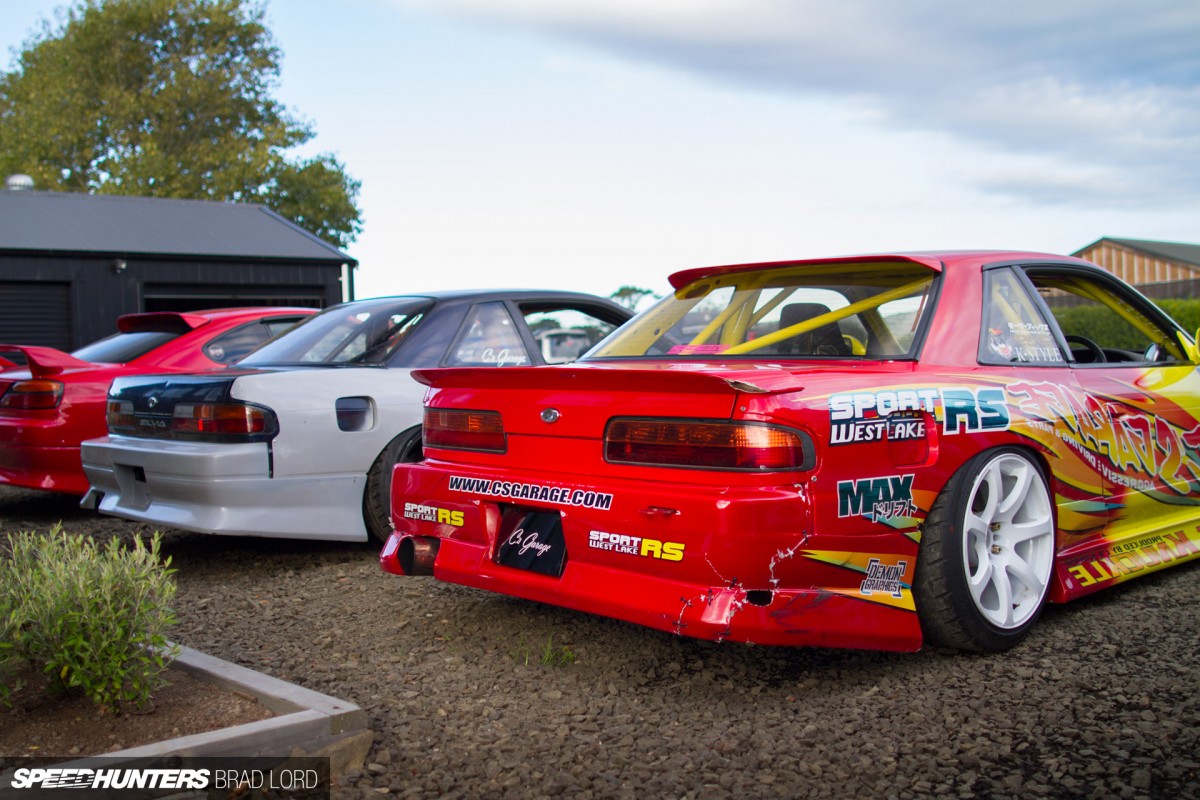 What both guys have though is an immense amount of passion for what they do, and a work ethic that sees them resigned to the garage almost every other waking hour – and those when they should probably be sleeping too. The fruits of their labour… well, I'm pretty sure they speak for themselves.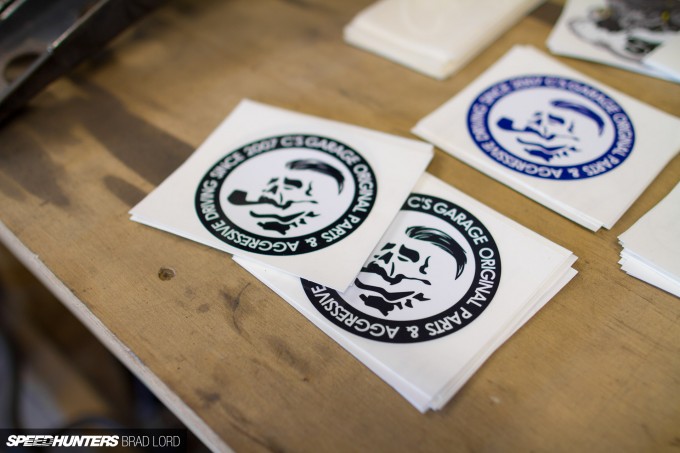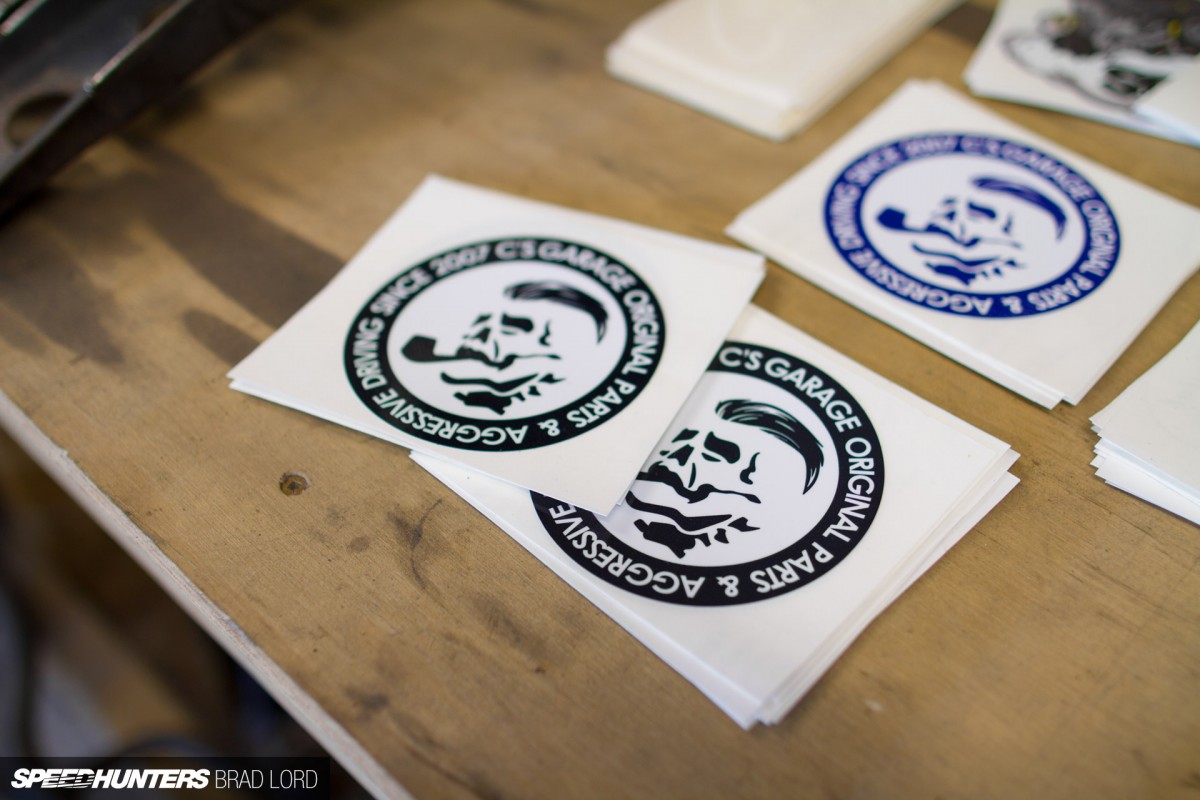 As easy as it would have been to spend more time digging up treasures, there was much to look at, including a small but very tough line-up of cars in the workshop and waiting to be worked on…
Built to slide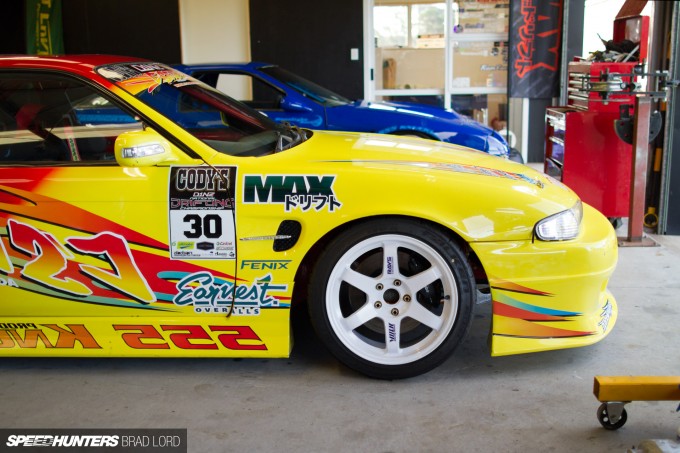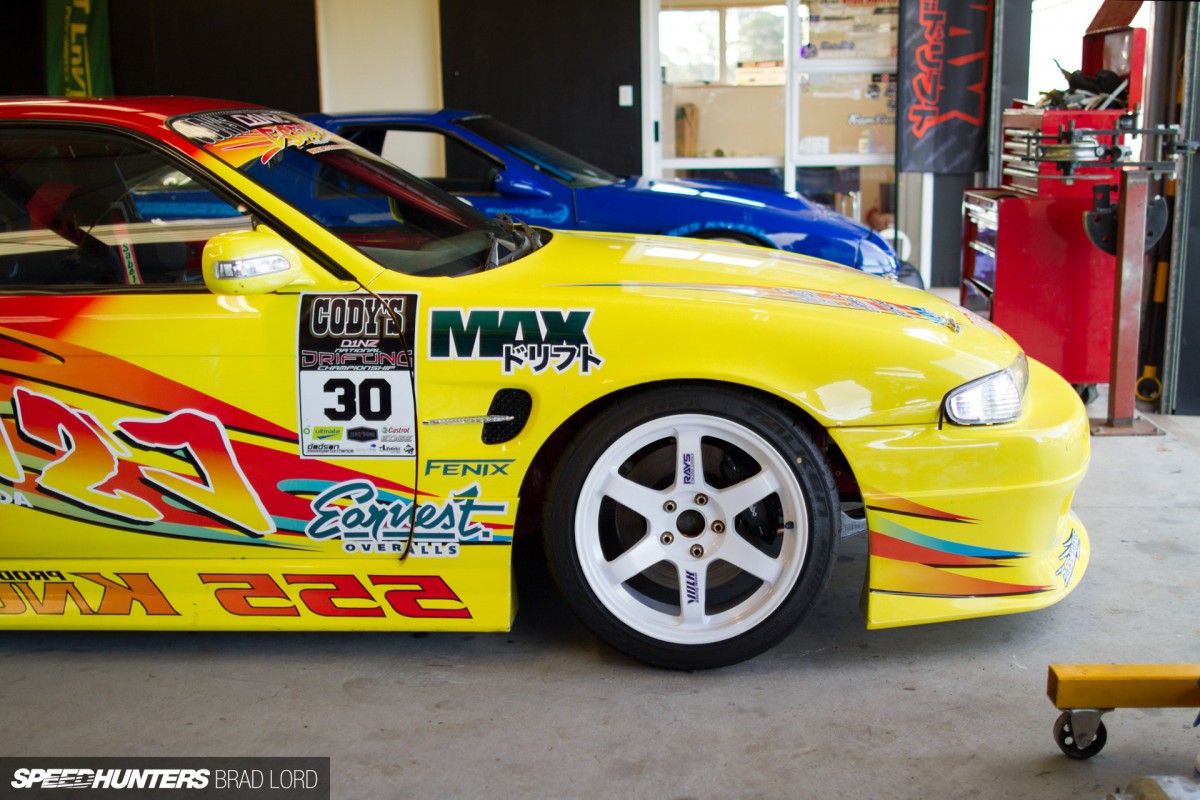 As I mentioned in the feature car story, this year both Hedges brothers are contesting New Zealand's D1NZ National Drifting Championship for the very first time – Adam representing in the ranks of D1NZ Pro and Joel flying the C's flag in D1NZ Pro-Am.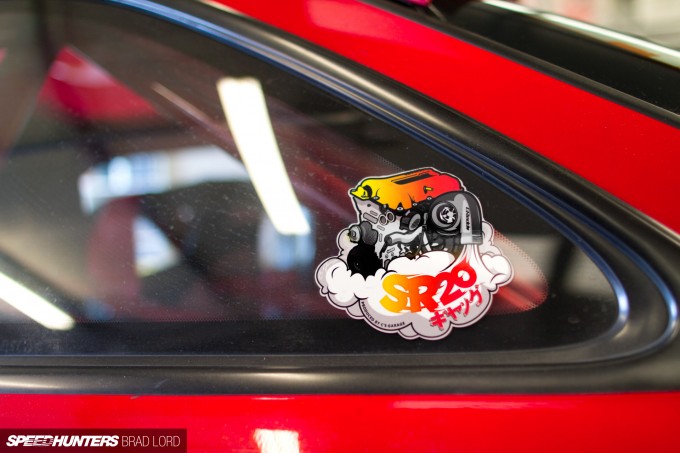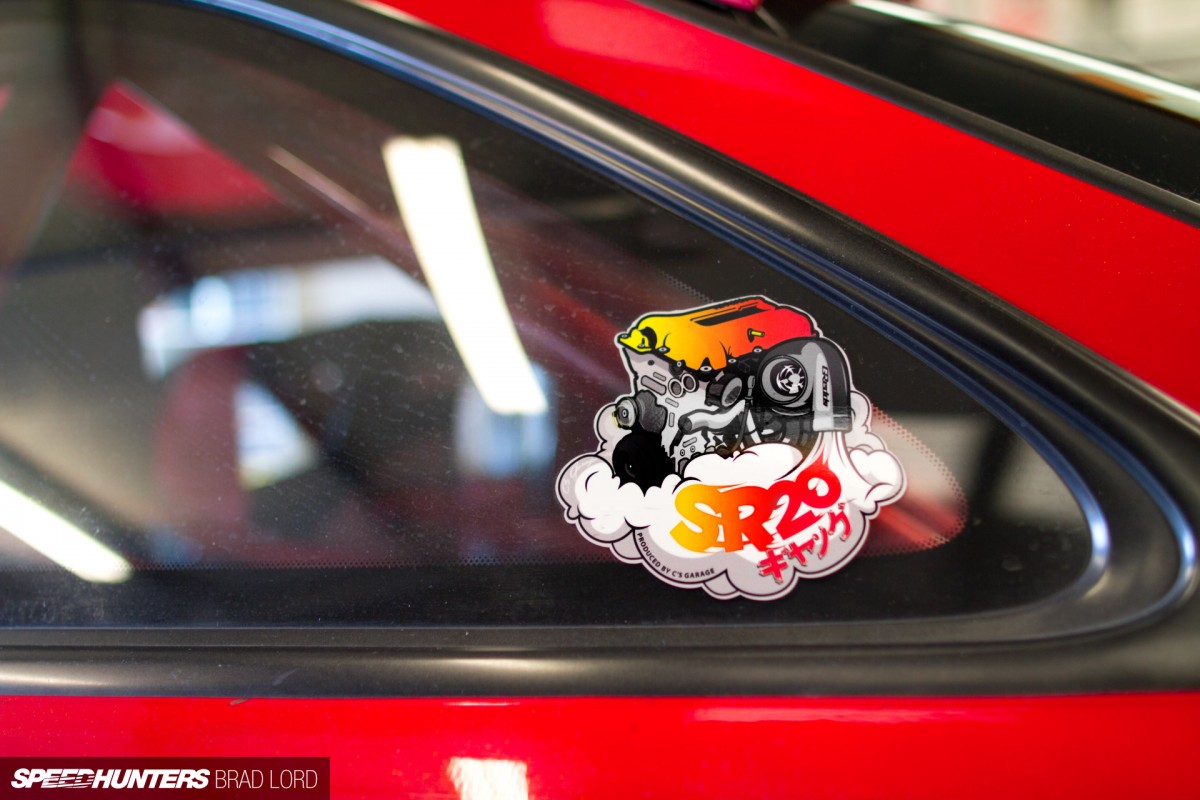 Not surprisingly, they've been doing pretty well too – especially Joel who's currently sitting second in the points. But if there's one thing neither expected, it's the massive power difference between their cars and those of the drivers they're competing against.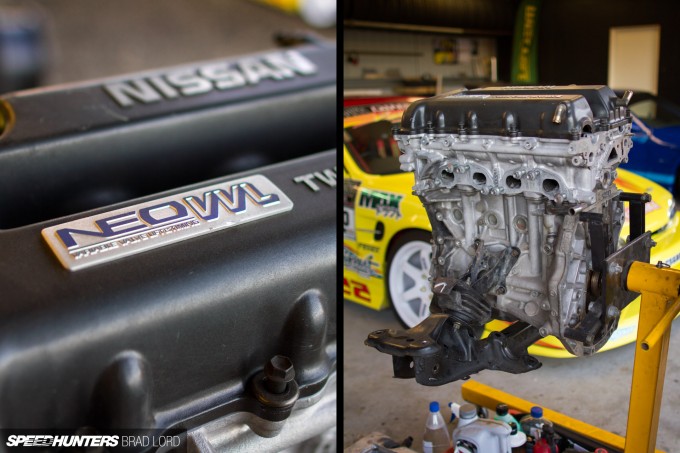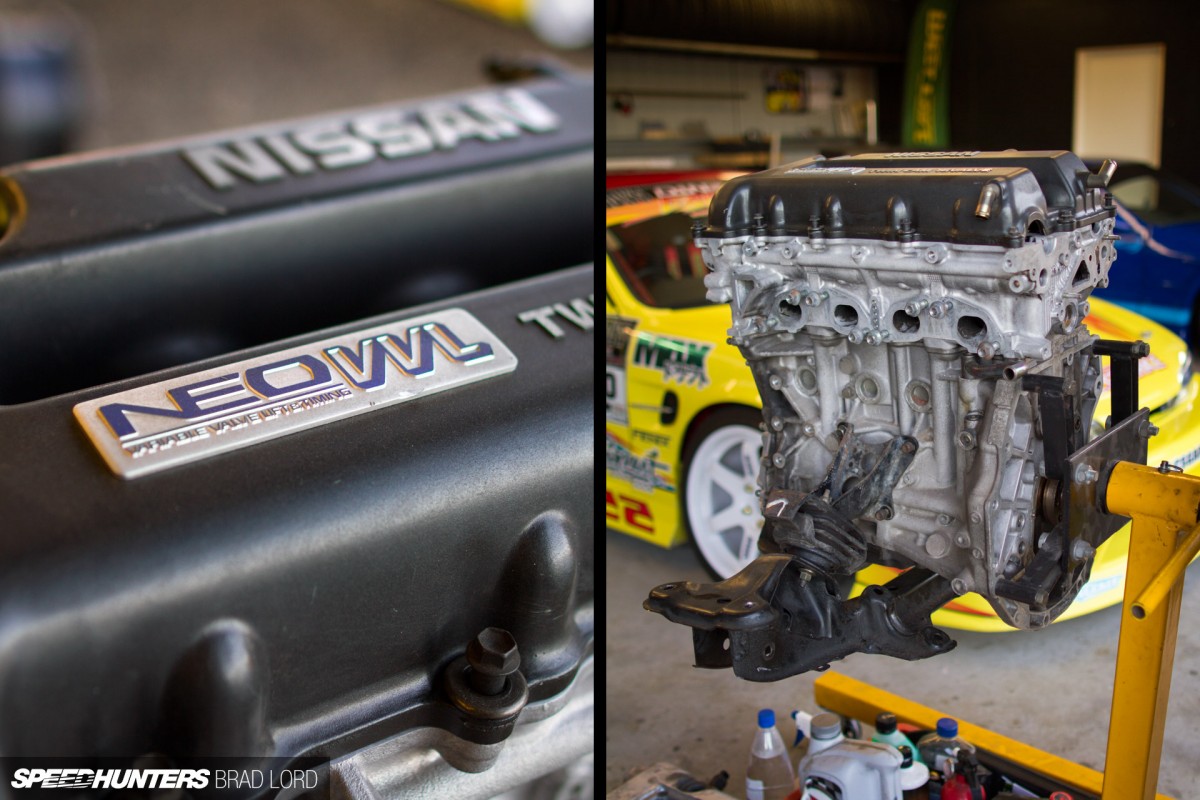 Adam has decided to do something about it to better his chances, so I wasn't surprised to see an SR20VE engine from a P11 Nissan Primera on a stand ready to donate its stronger and better-designed Neo VVL cylinder head to the cause. Of course, there'll be more modifications too, including a custom aluminium sump set-up that was on the bench in the throes of being fabricated.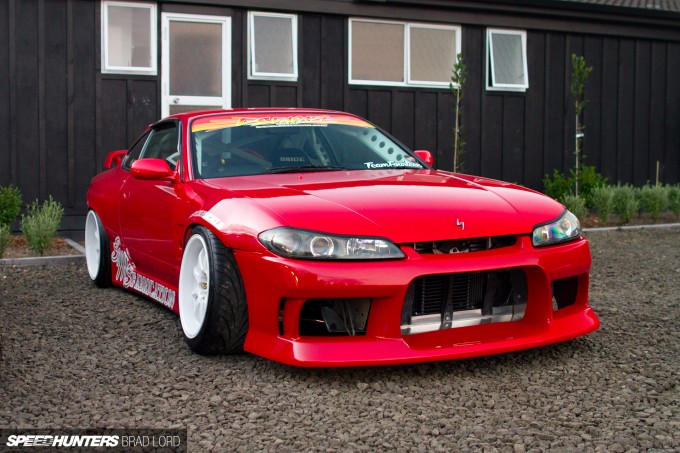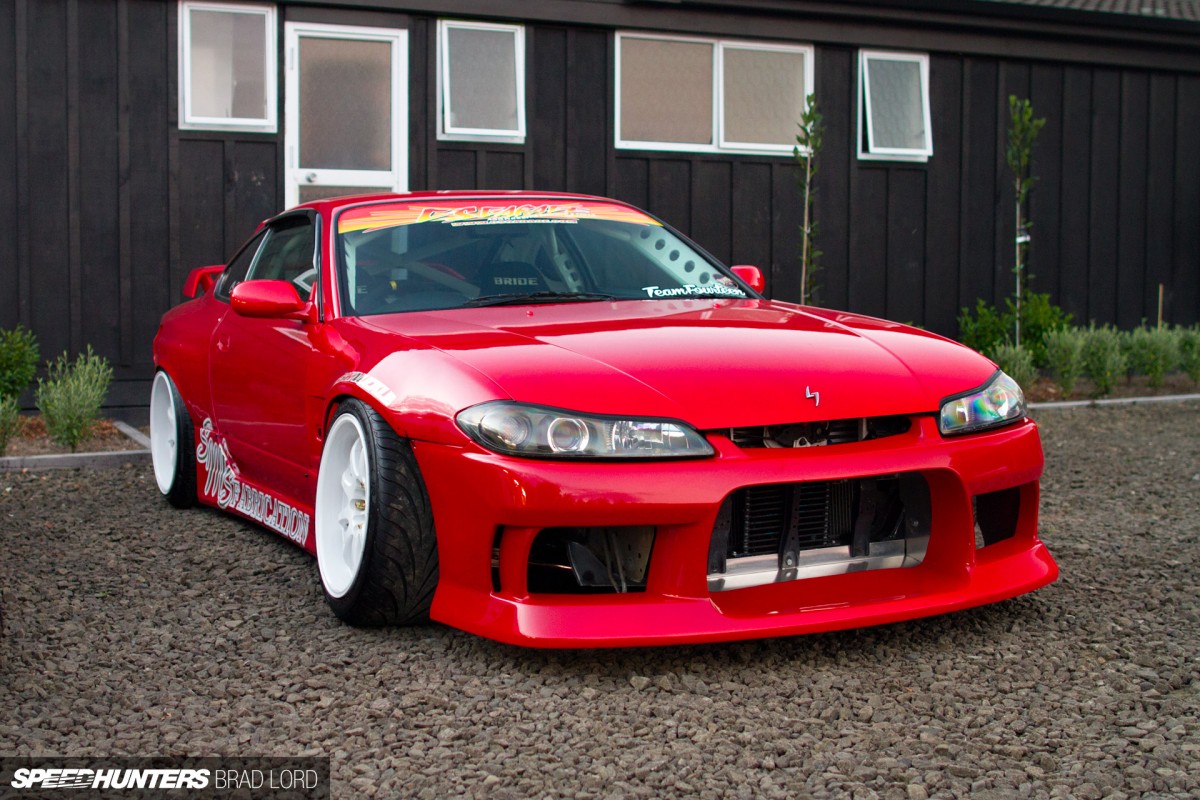 There was not one car at C's that I wouldn't not want to own myself, but there's something extra special about this freshly-completed Silvia S15. The guys supplied some of their steering gear for the project, and Adam even turned his hand to the paintwork which features the same C's red hue as found on his and Joel's D1NZ cars.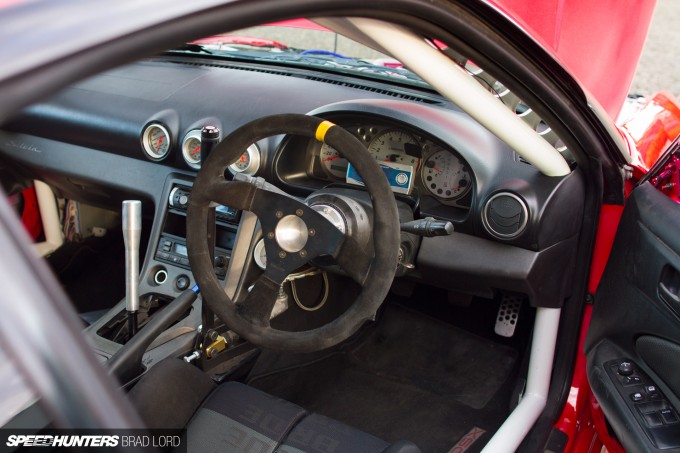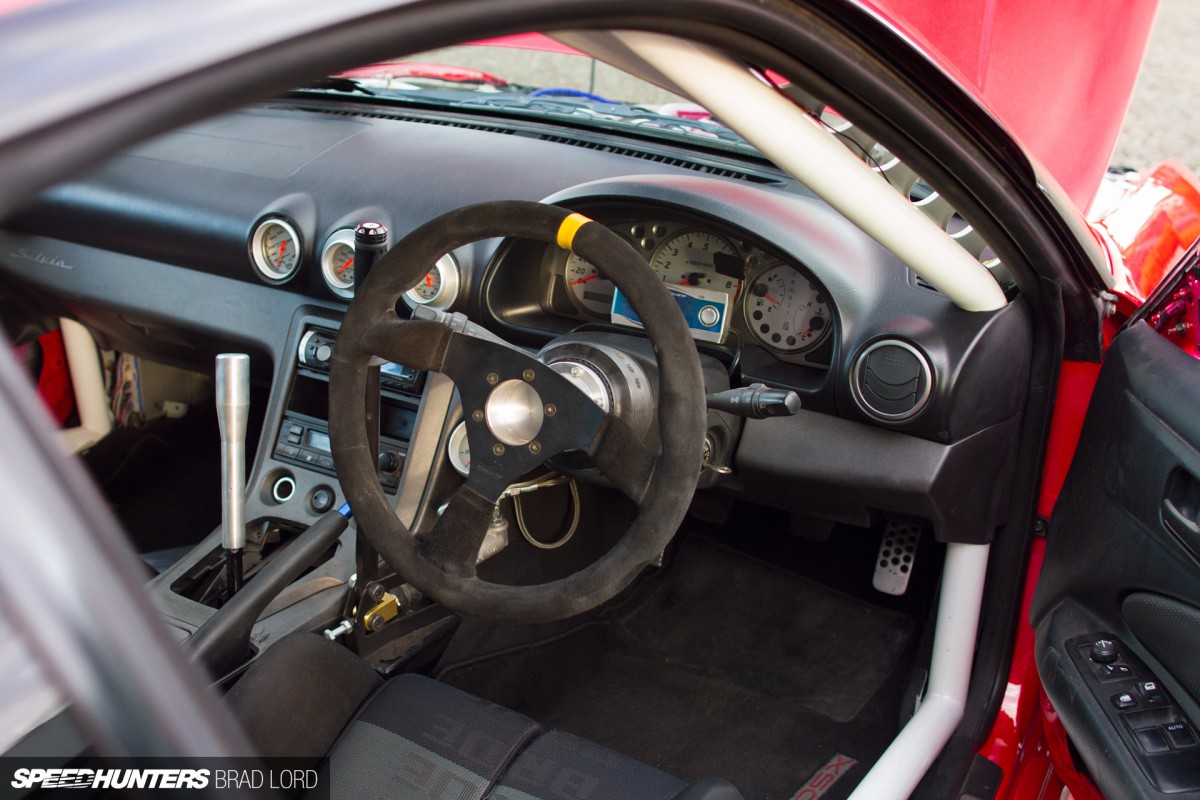 It's a very complete machine featuring a D1 Street Legal-like interior – stereo head unit included – plus the essentials like a hydraulic handbrake.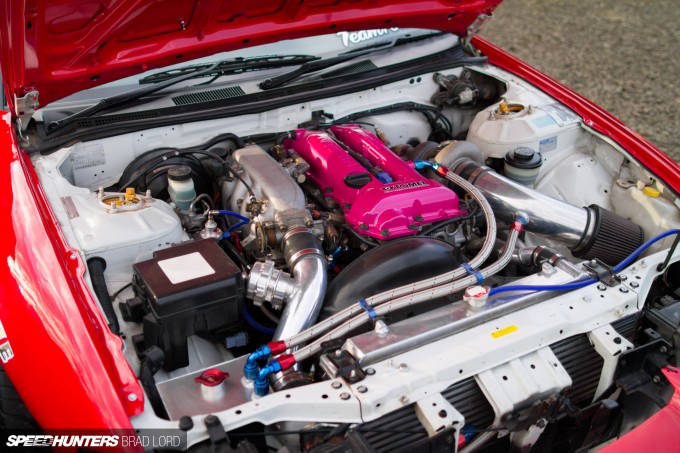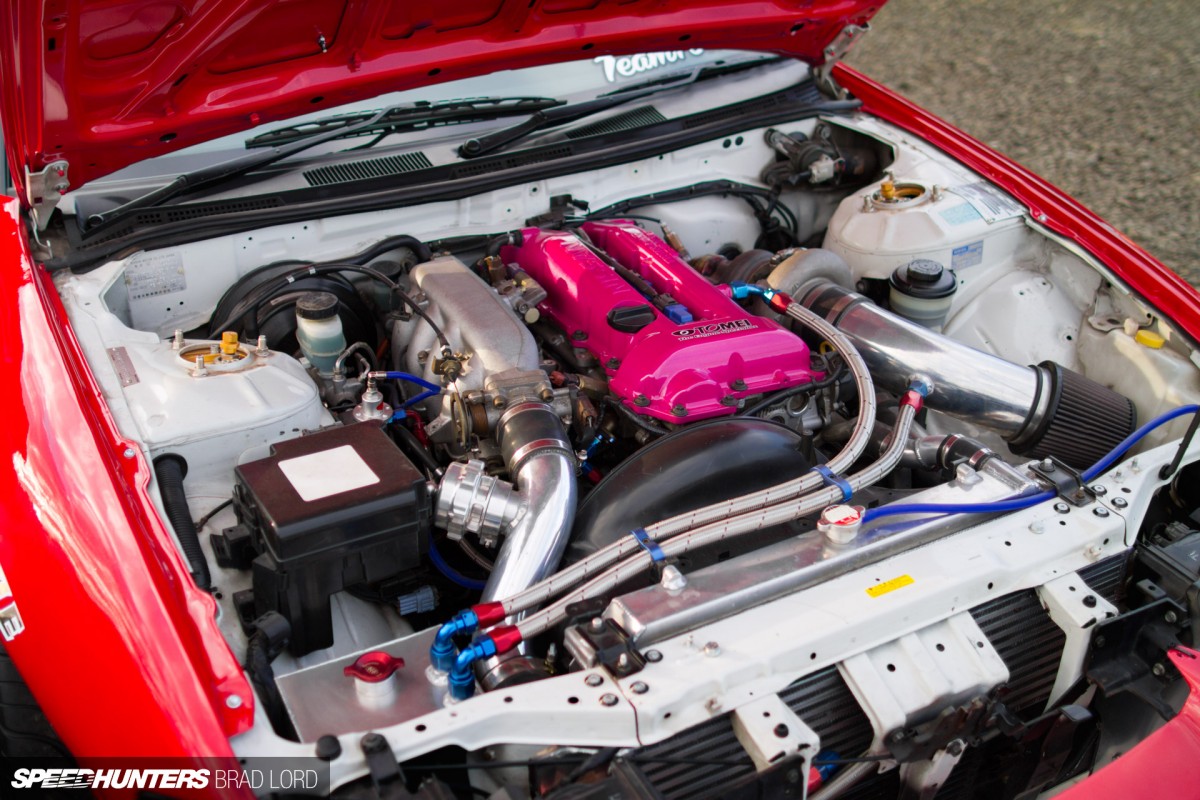 With Tomei goodies on the inside and a Garrett GT2871R, I'm digging the SR20DET set-up in the engine bay too. I really think I need to take a closer look at this thing with a full feature.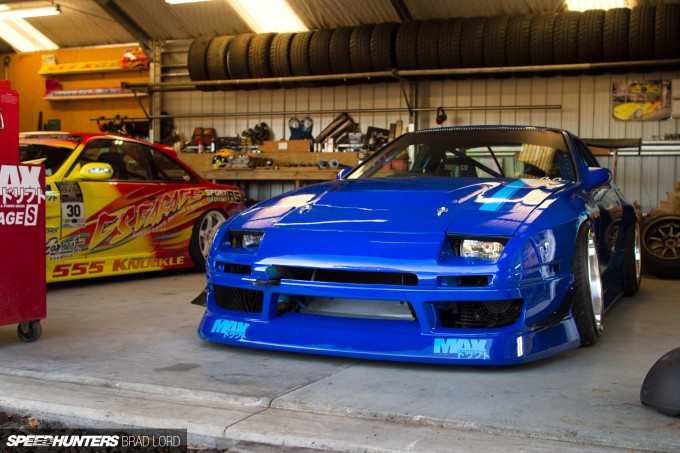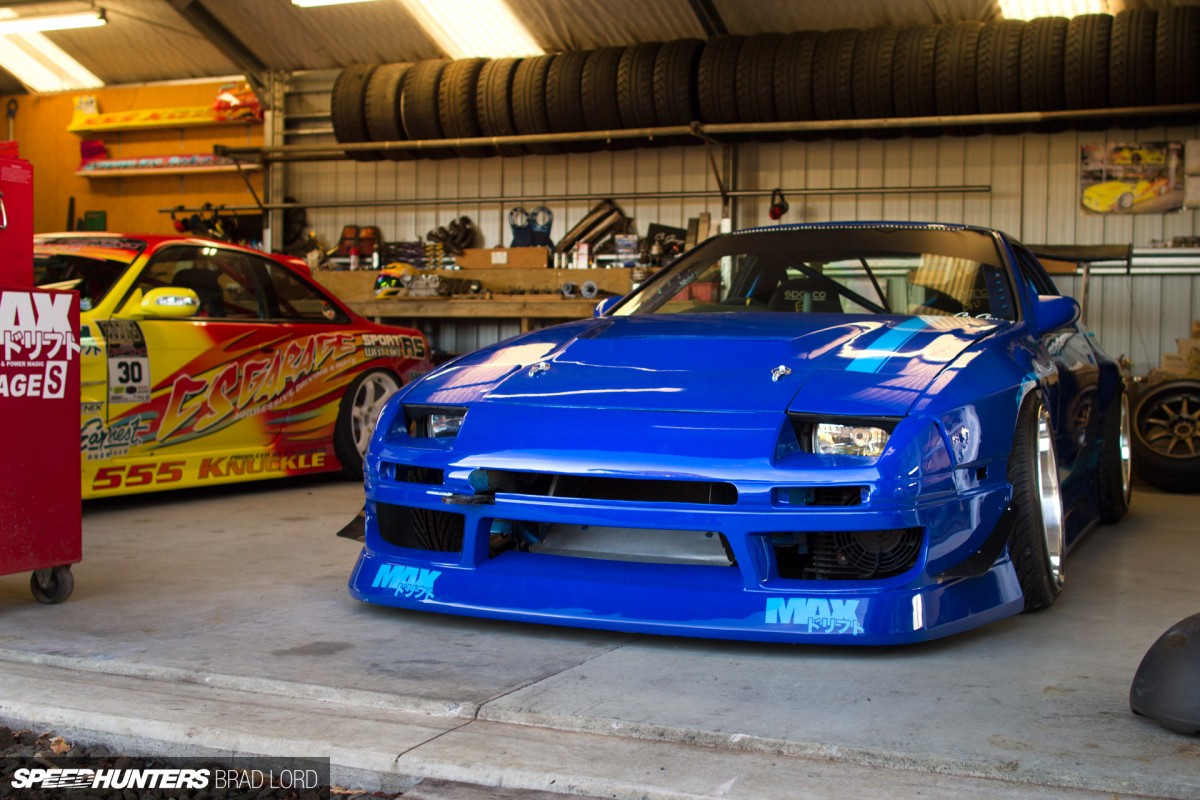 I see the owner of this very cool FC3S RX-7 quite often, as Chuckie crews for our very own Mad Mike Whiddett. Up until my visit to C's Garage I hadn't had an opportunity to take a proper look at his car, but I quickly sensed that another feature is needed here as well. The Mazda was in the workshop having just had C's new FC 555 Knuckles fitted.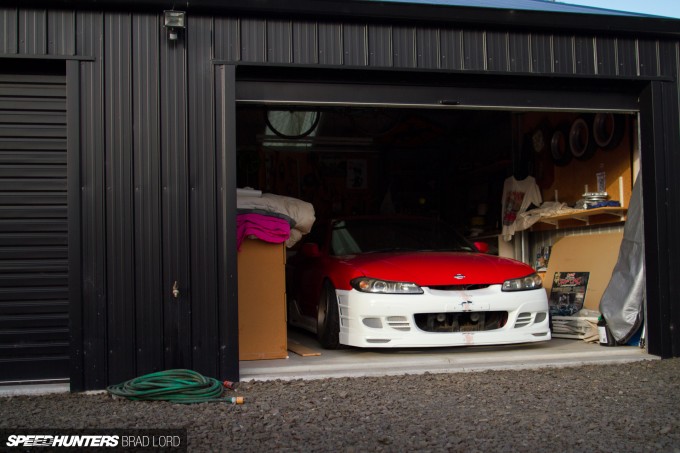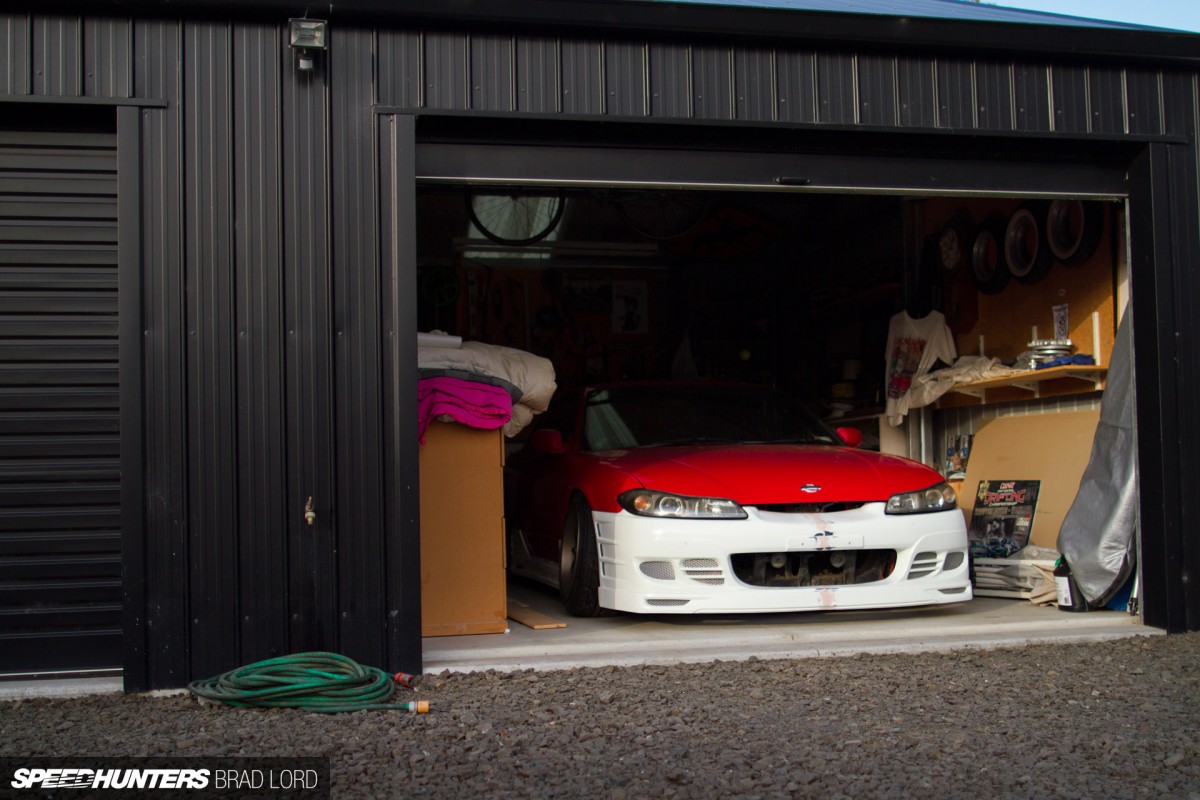 In another smaller shed directly across from the main workshop, Joel showed me another customer car that's currently in the throes of a major upgrade.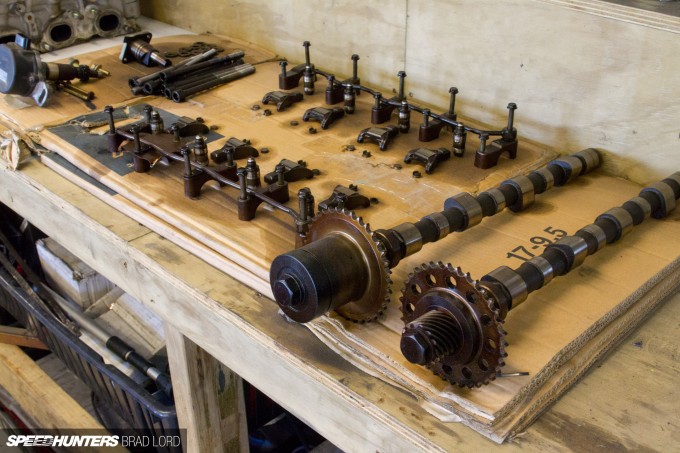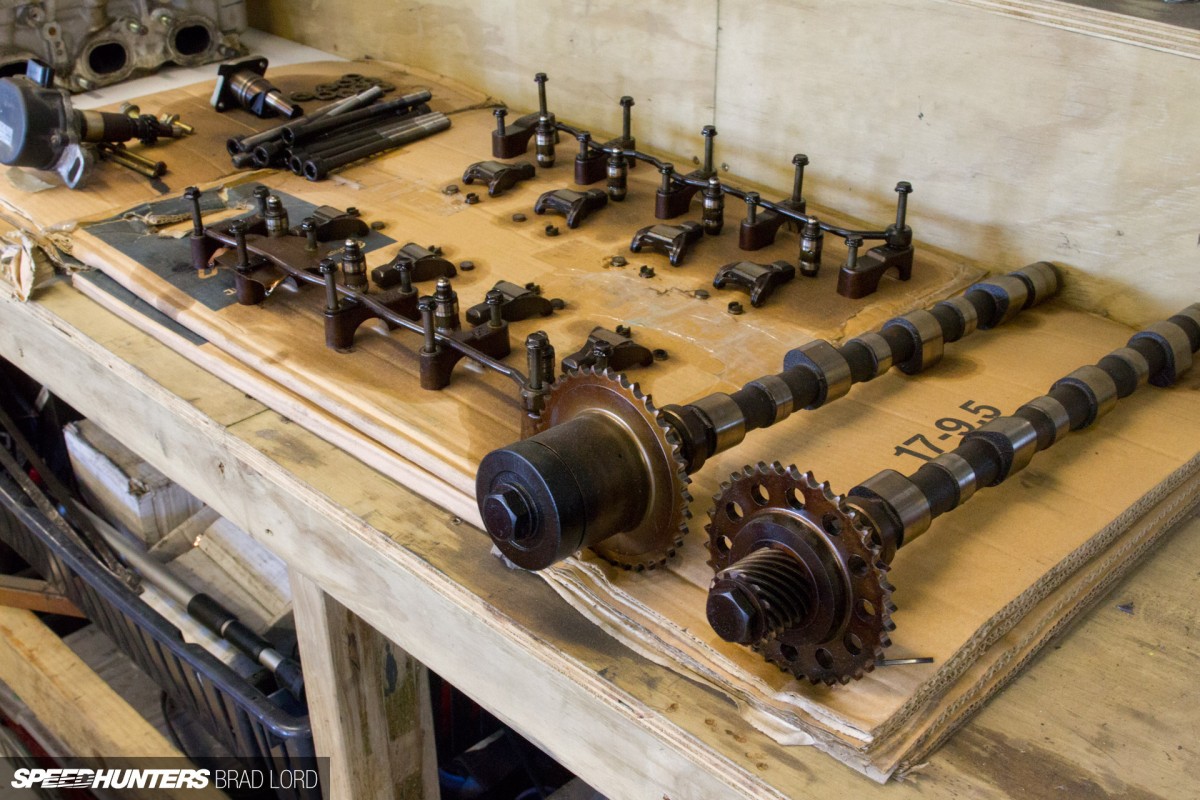 That includes a performance rebuild of its SR20DET, of which the rocker gear and cams were laid out on the work bench. Although drift fabrication is C's main focus, Adam is well-versed in the art of overhauling and upgrading Nissan's venerable four-cylinder turbo motor.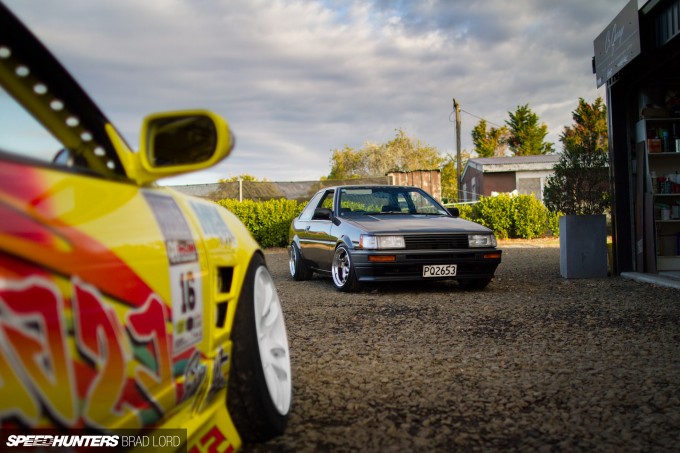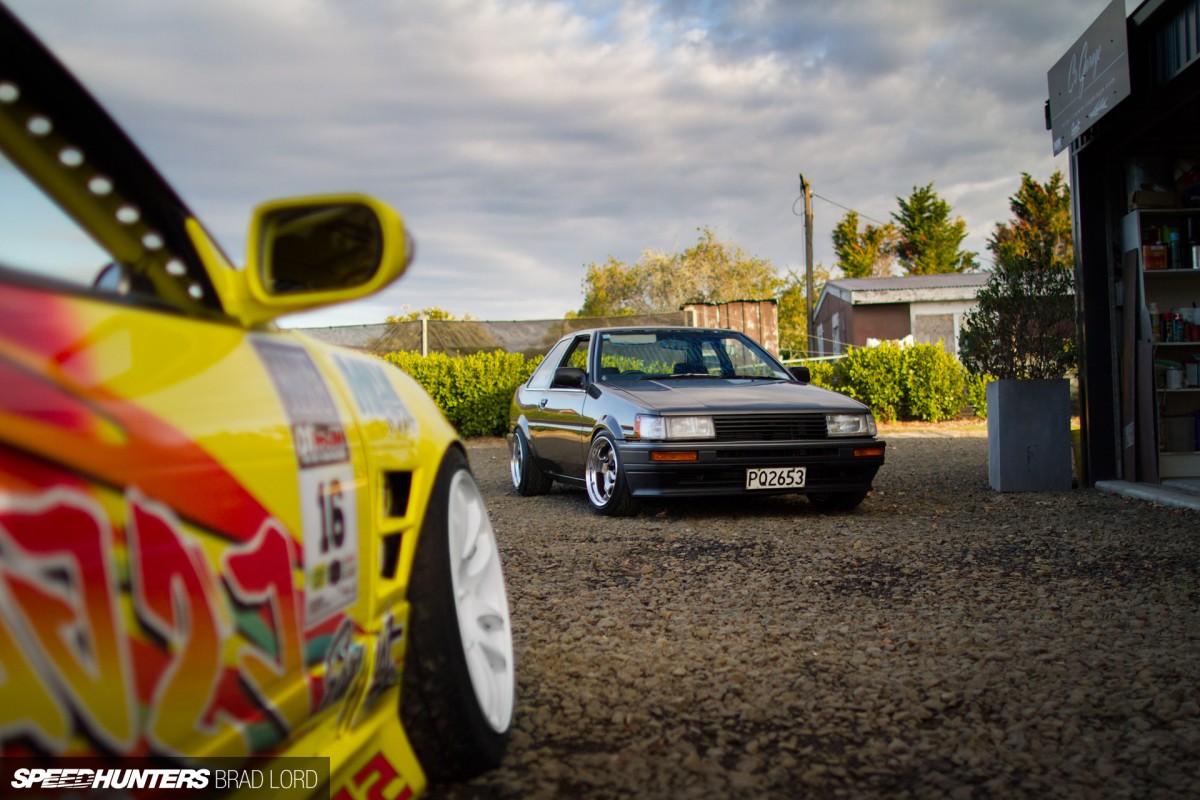 I always get inspired to finish my AE86 Trueno when I see another modified hachi, and this kouki AE85 Levin sitting perfectly on Work Meister S1 wheels that stopped by definitely had that effect. Must work harder!
Engineering the future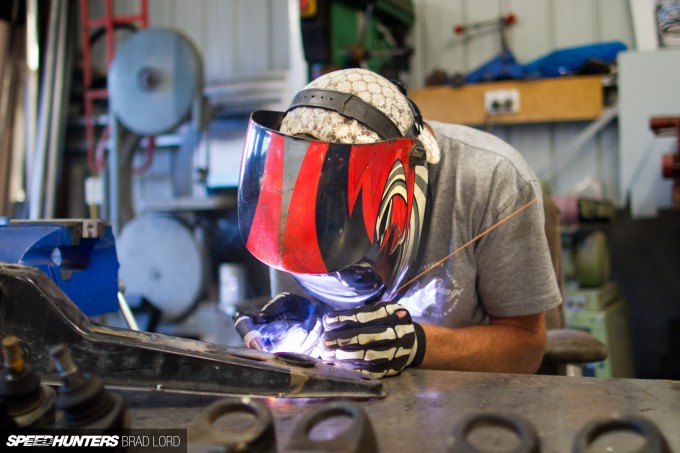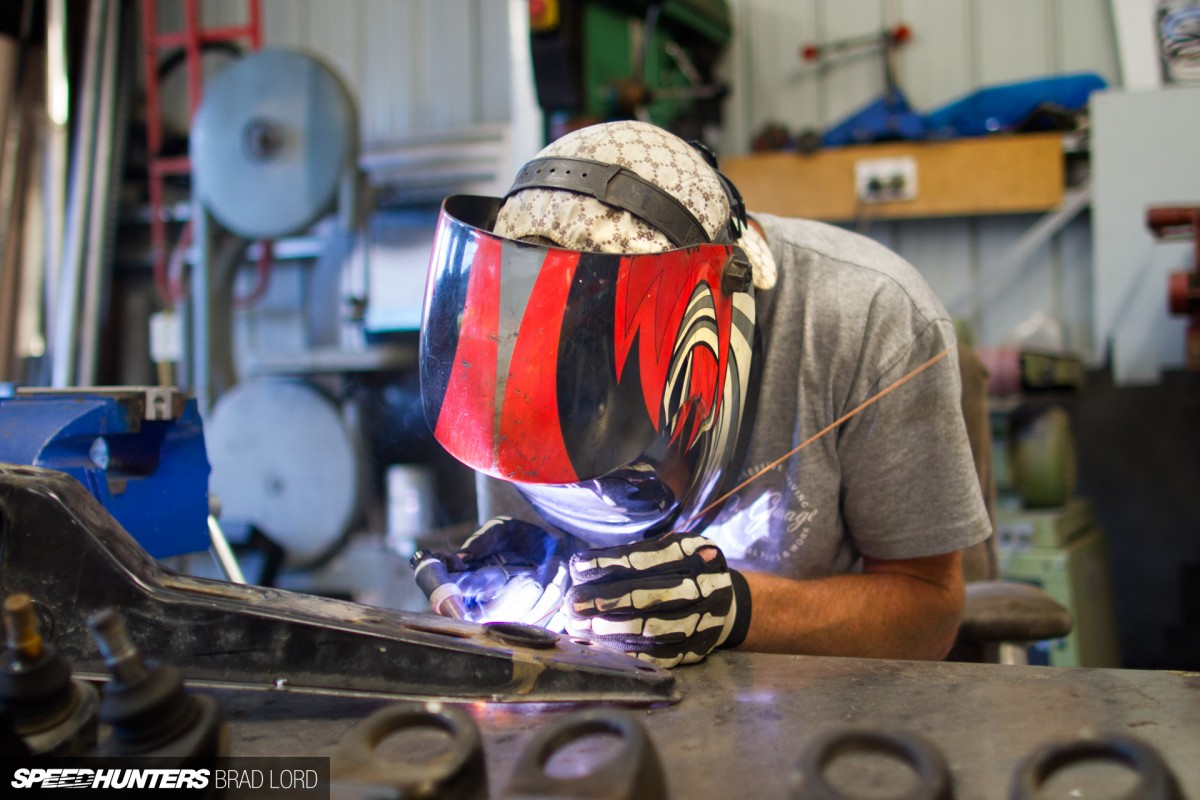 Adam and Joel might be best known for their cars – both past and present – but over the past few years, C's Garage has been making a name for itself modifying factory Nissan S-chassis steering components for drift purposes. They've got busy doing it too, with arms arriving and being sent out on a weekly basis – and not just to New Zealand and Australia, but the US, Japan, and even as far afield as South Africa.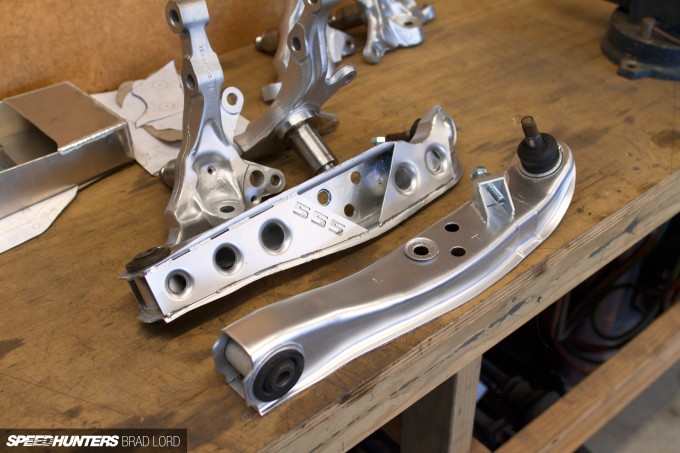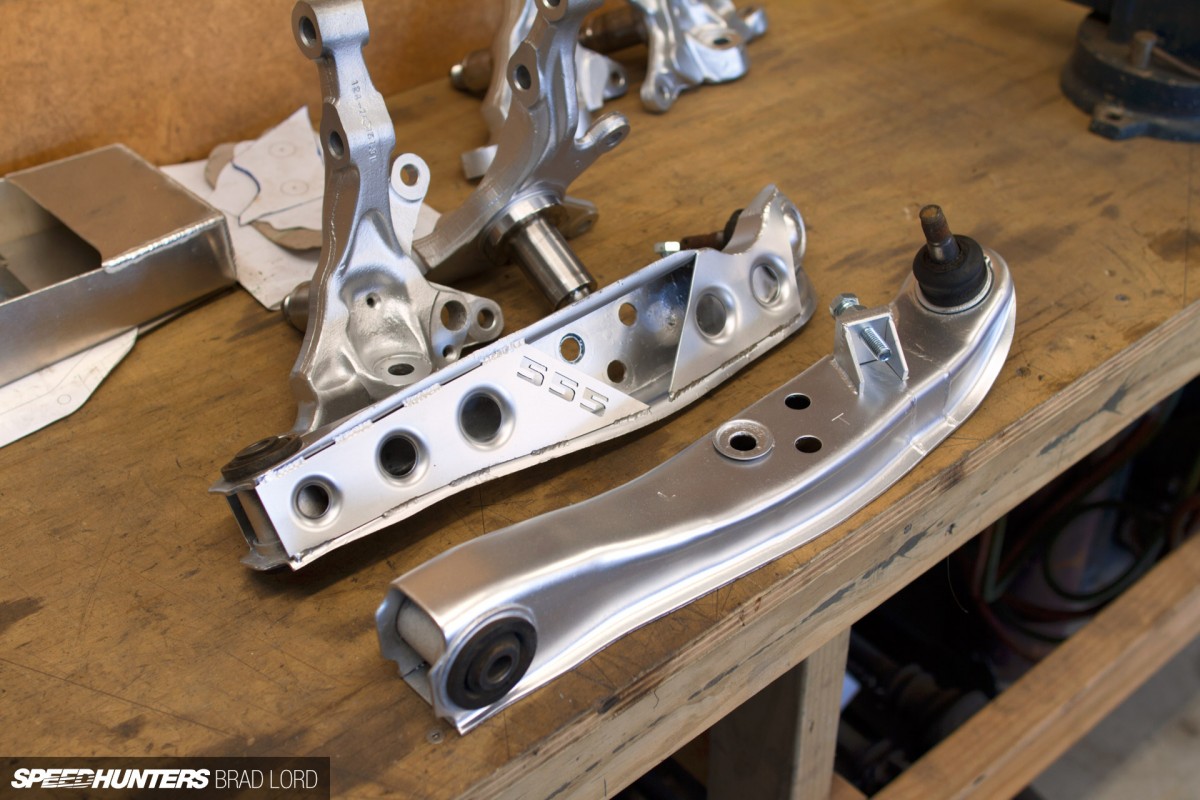 The C's 555 Knuckle package is the result of a lot of R&D and testing both locally and when the pair have ventured to Japan. The modifications add 25mm (1-inch) to the length of each factory lower arm, and a scallop to allow the tie-rod to travel further and achieve more steering lock.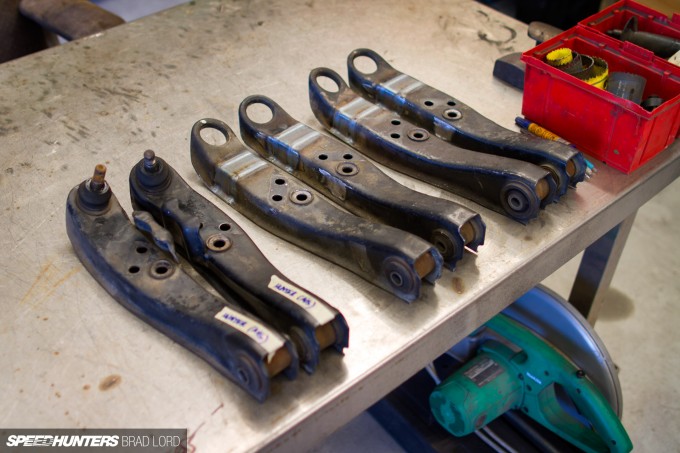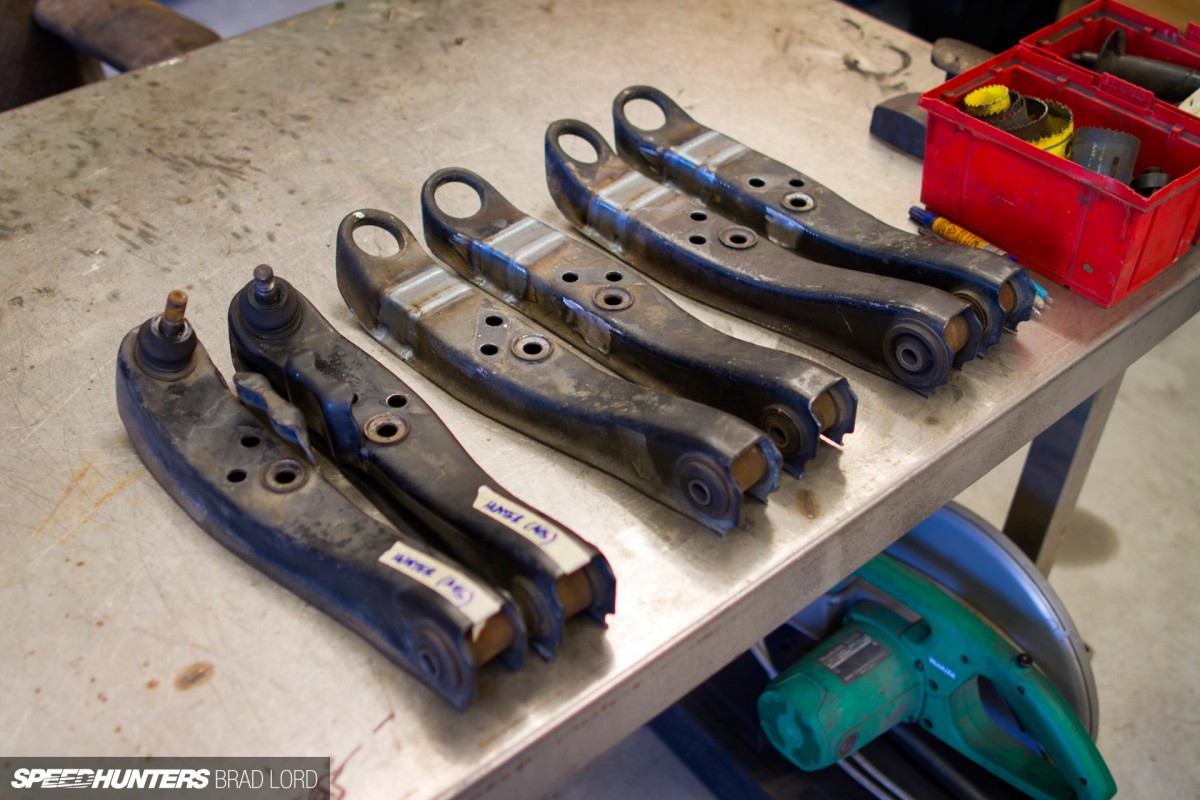 C's also does a plain lower arm modification for anyone not running its 555 Knuckle, which includes the 25mm extension and gusseting, but does without the scallop and a lock stop.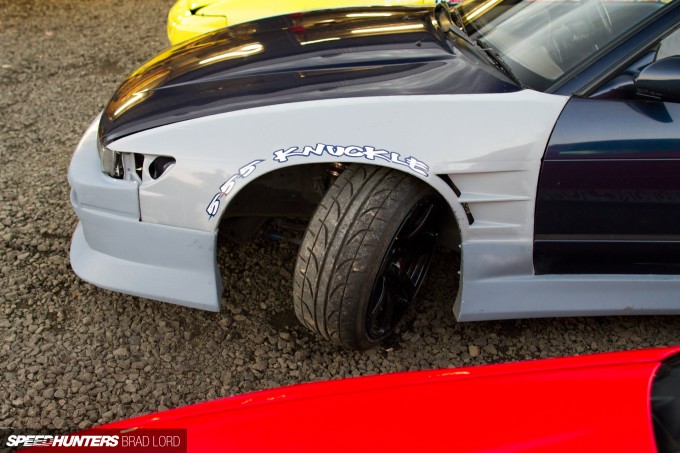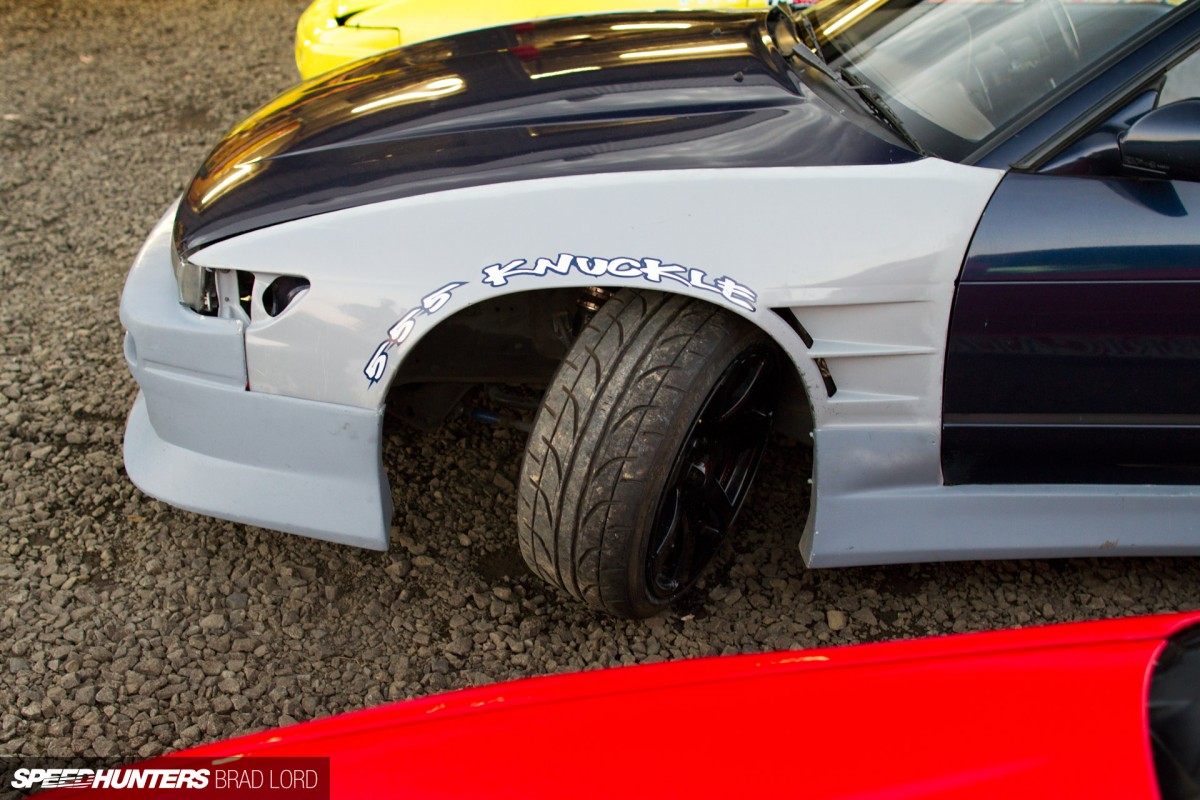 The result with all the full package though, is pretty impressive. More so, there was a lot of emphasis placed on striking the perfect balance between lots of lock – something not too hard to achieve if you play around with the factory knuckles – and a nice feel, which is snappy and aggressive, but at the same time controllable.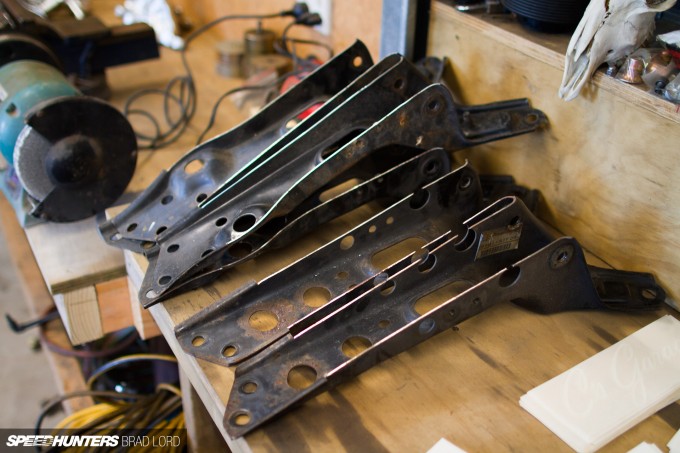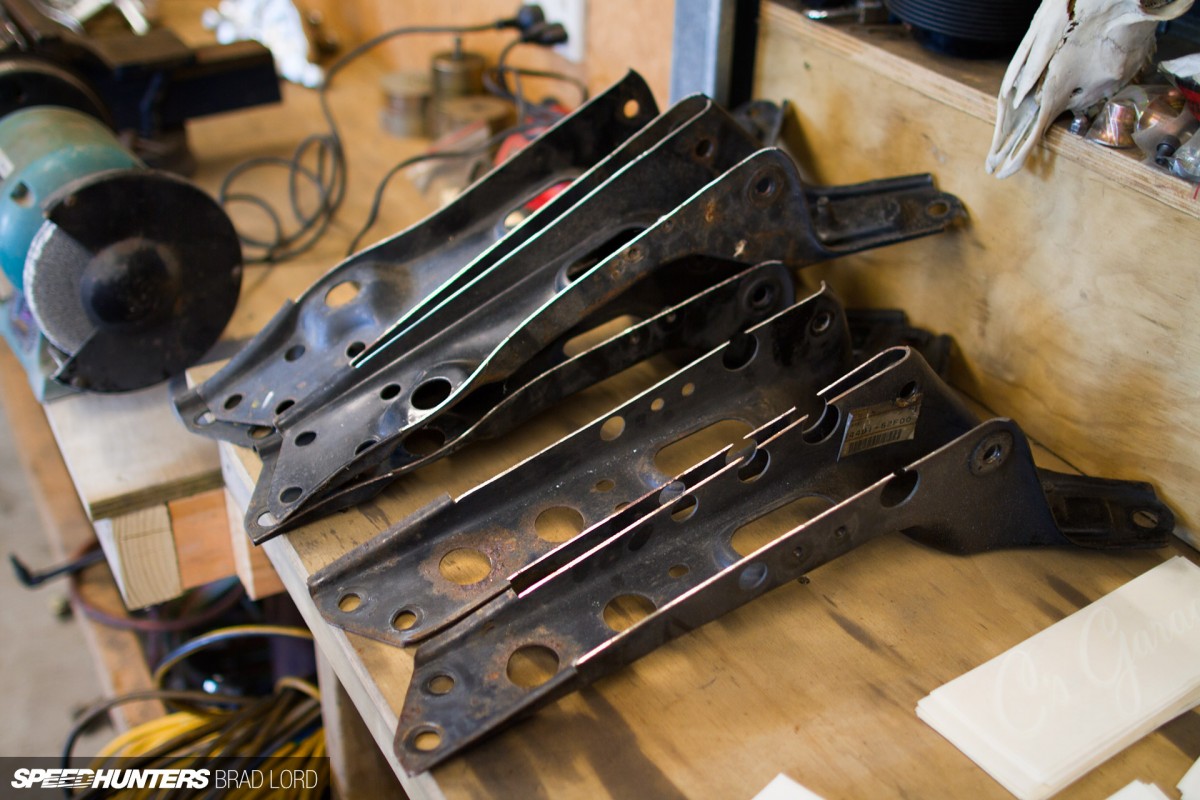 Here's another bunch of factory Nissan parts about to be given the C's treatment – this time pairs of front left and right-hand side caster brackets.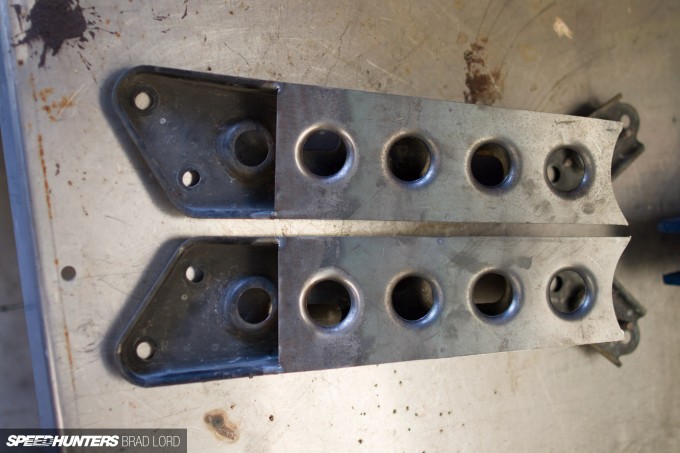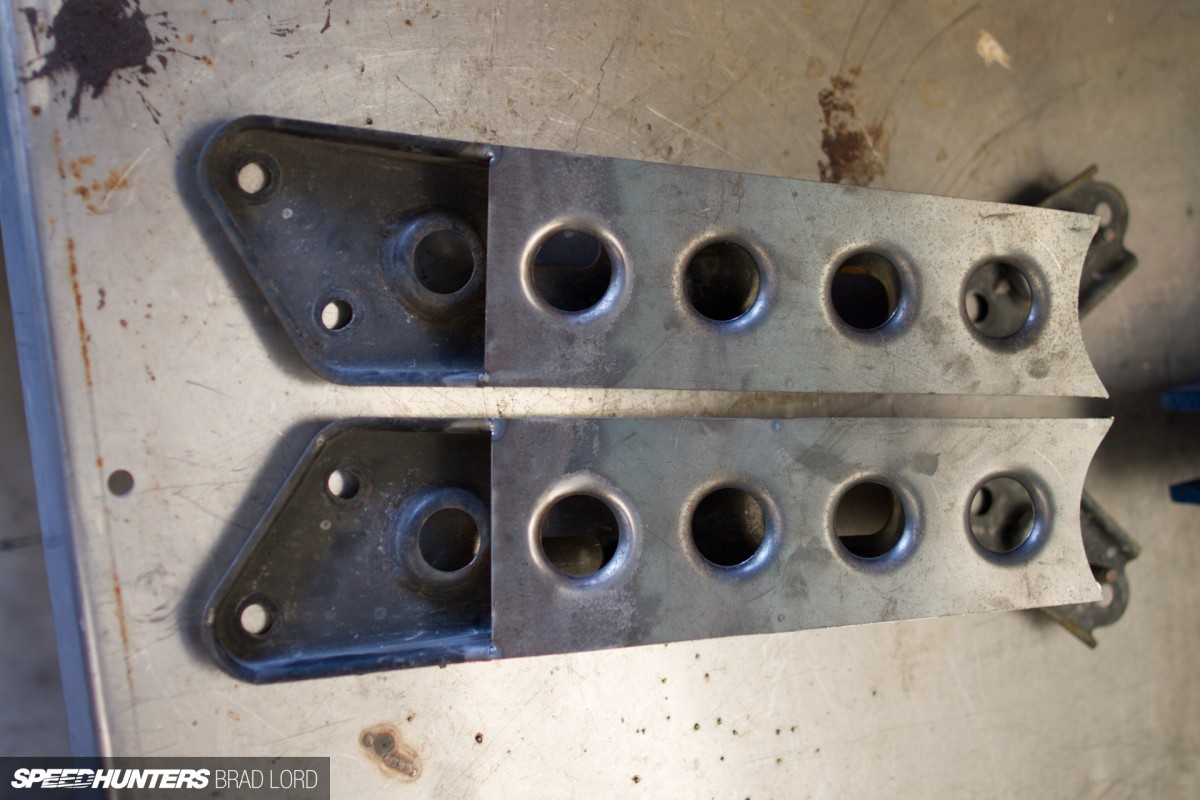 With super-low set-ups the standard brackets are susceptible to hitting on ground, so Adam shortens them down and adds gussets for strength. When they're back on a car, a bar is run between them to reduce sideways distortion.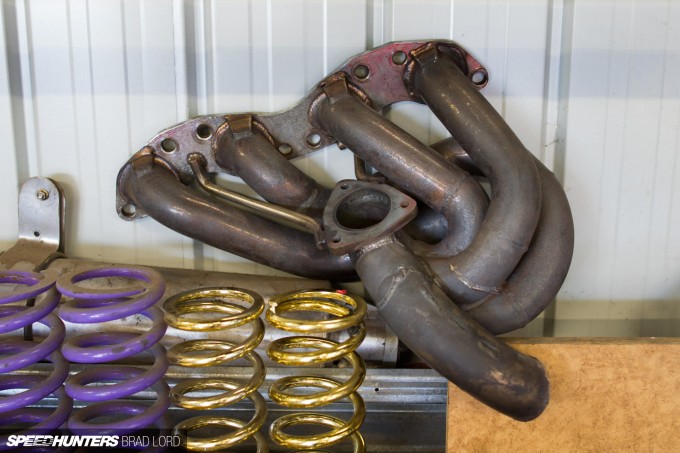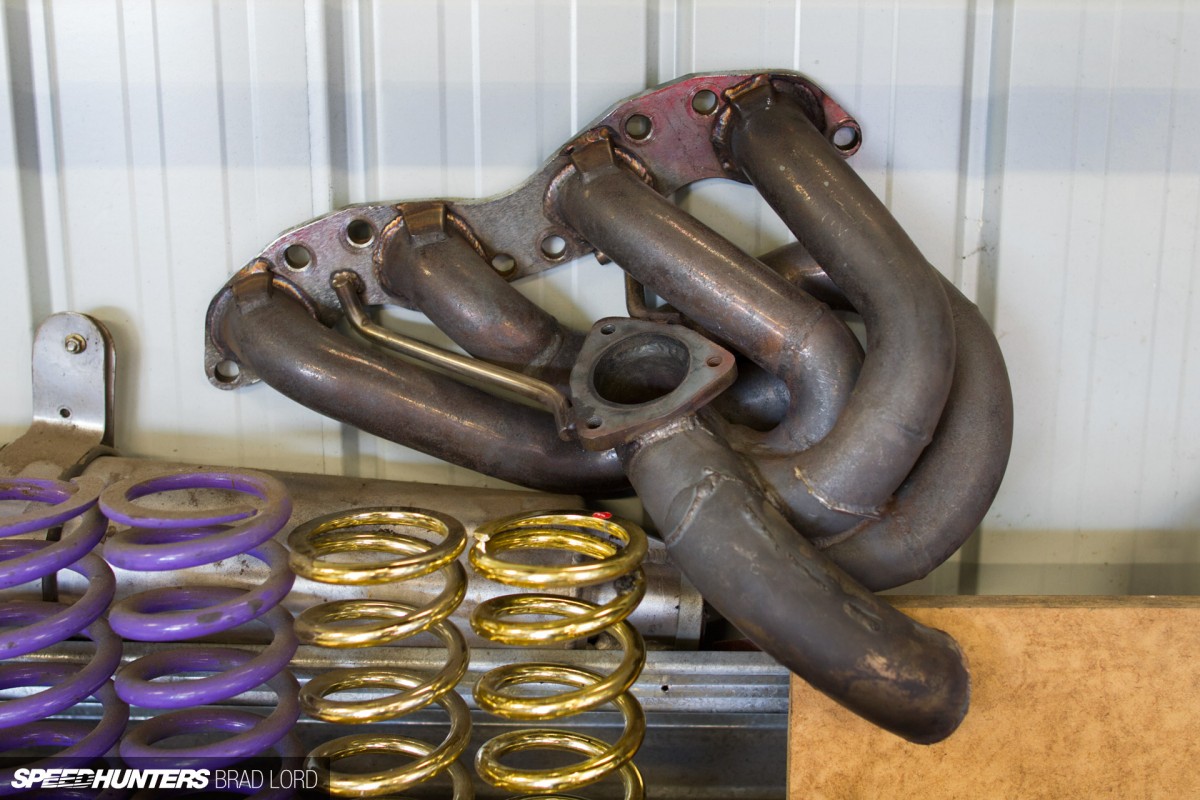 On top of 555 extended tie-rods and a steering rack relocation mod, the next item to come out of the C's Garage stable is a steam pipe reimagination of Trust/GReddy's iconic TD06 stainless steel turbo manifold as seen here. These haven't been produced for many years now, but because of their design – which produces a unique and almost untuned sound – they're still very much in high demand. Because most have cracked by now and welding fractured stainless headers is always only a temporary fix, I know a lot of people will be happy to discover C's bringing back this slice of SR20DET tuning's past.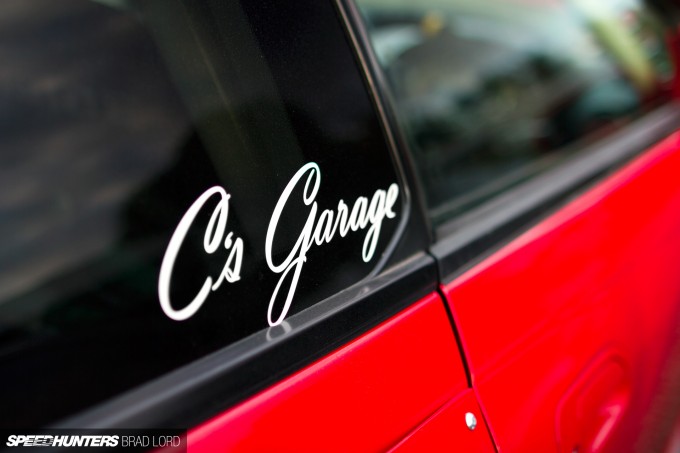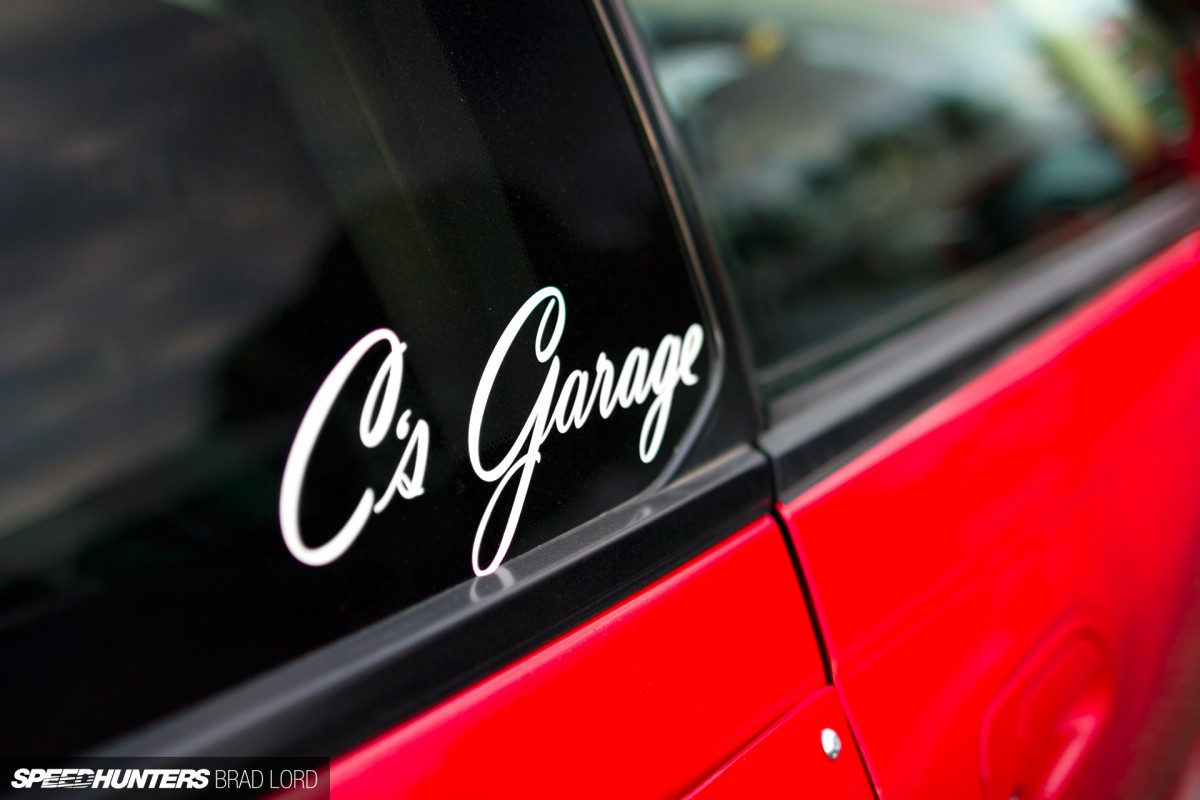 Given what I saw during my brief stop at C's Garage, it's not hard to imagine the part-time operation expanding into other facets of fabrication and drift car prep, and becoming a proper 9-5 business. Much of the hard work has already been done, and the brand is well established, so you never know what the future will hold.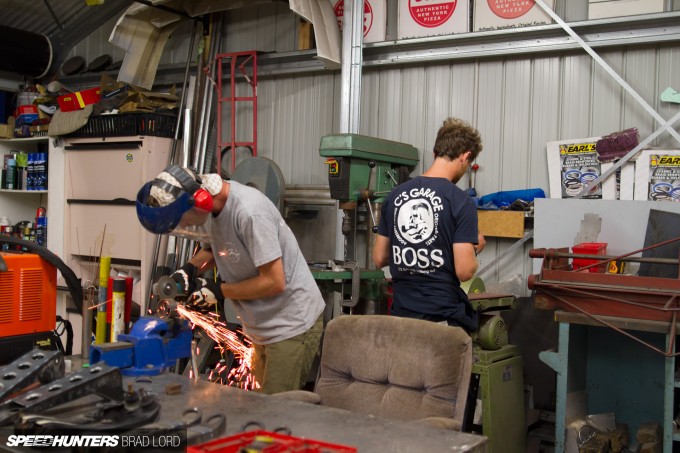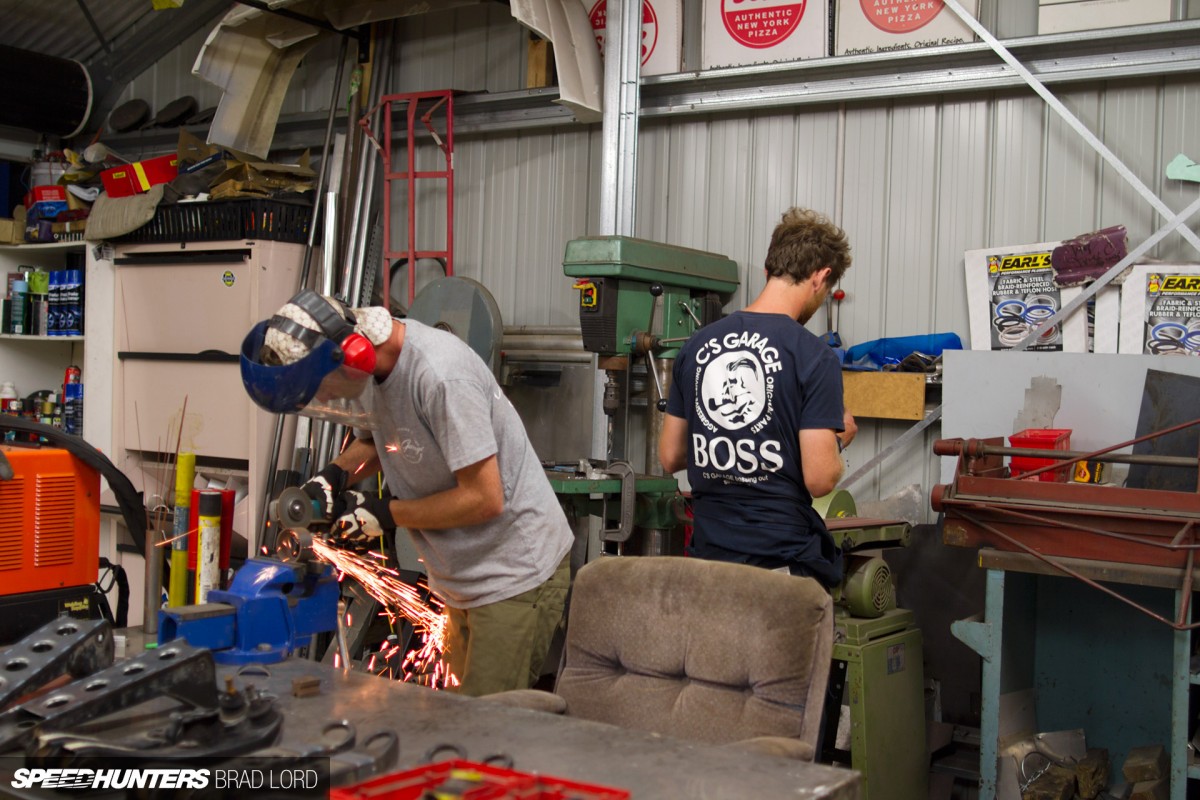 In the meantime though, they'll keep plugging away. There's always work to be done.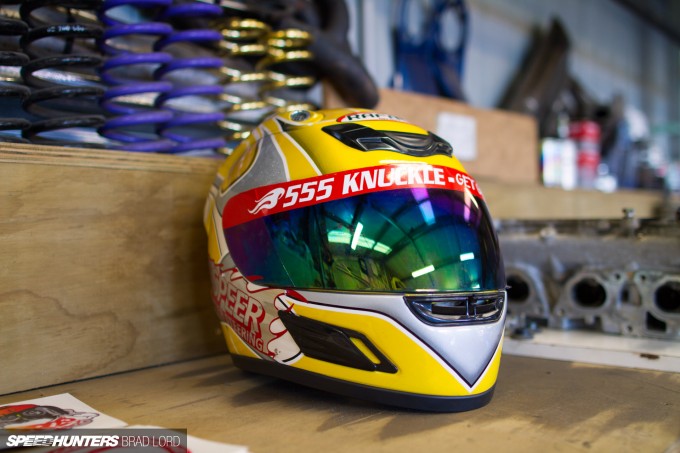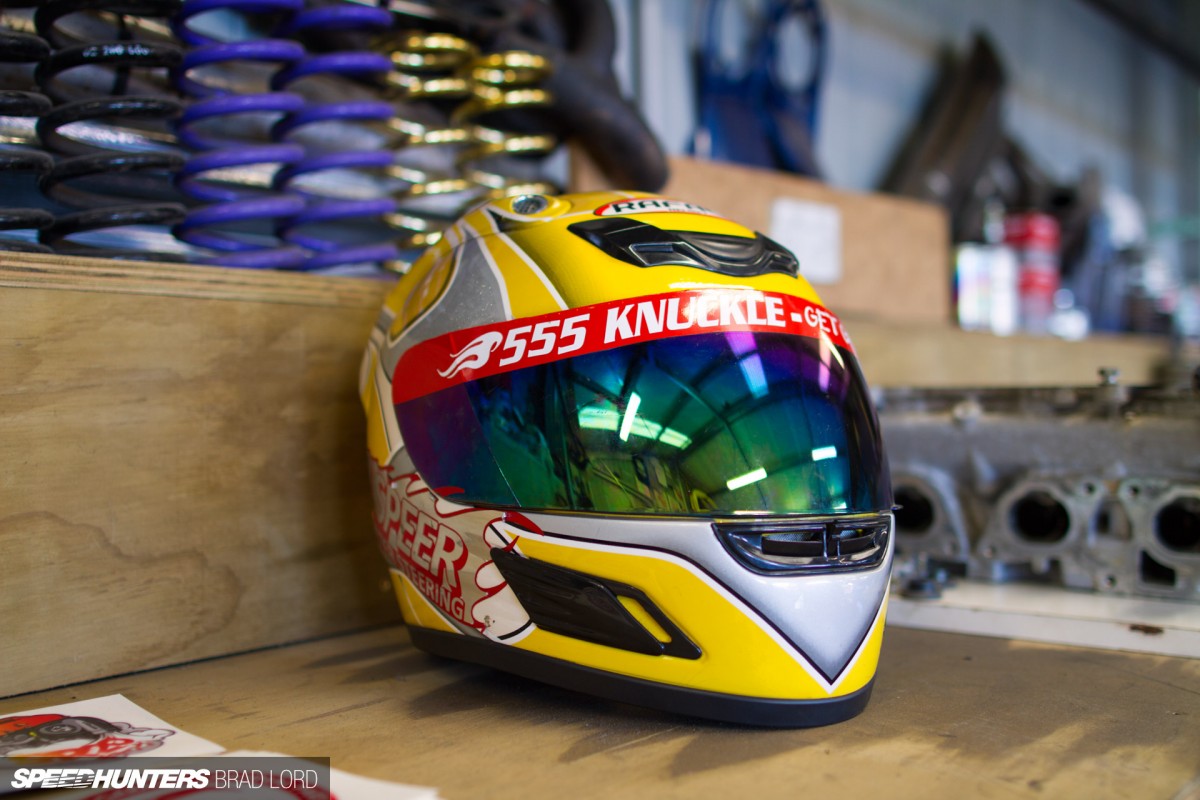 And they'll keep driving too. Spend just a few minutes talking to either Adam or Joel about drifting, and you immediately sense that it's not just an interest, but a way of life.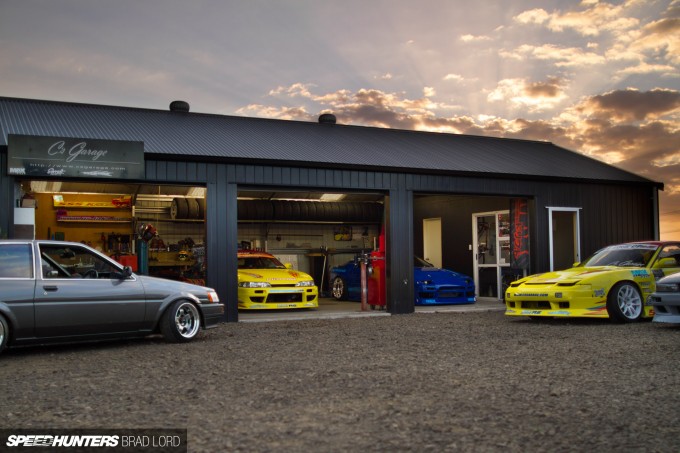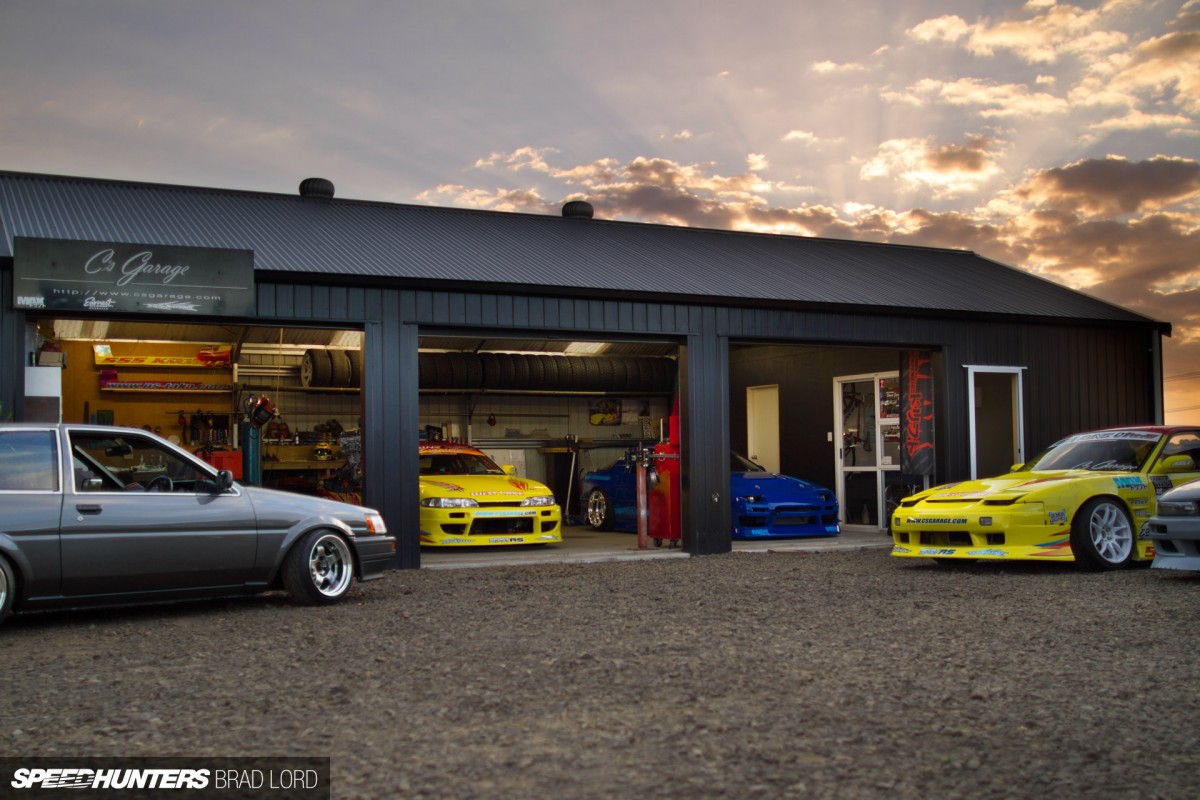 I very much doubt this will be the last time I visit C's Garage, and that's fine by me… Isn't that what a great workshop should do? Inspire and ignite you to work on your project?
Brad Lord
brad@speedhunters.com