The run across to the bay
If you looked through my post from the Cars & Coffee gathering at T-site in central Tokyo, you may have noticed that the proceedings were far from over when people started leaving. That's because, after spending two hours with like-minded people and looking at the cool cars they had brought, I just craved more and so did a couple of friends of mine. So we jumped in our cars and headed for the Daisan Keihin expressway which takes you all the way down to Yokohama's center, before allowing you to jump on the Wangan and take that all-important stop-off at Daikoku PA.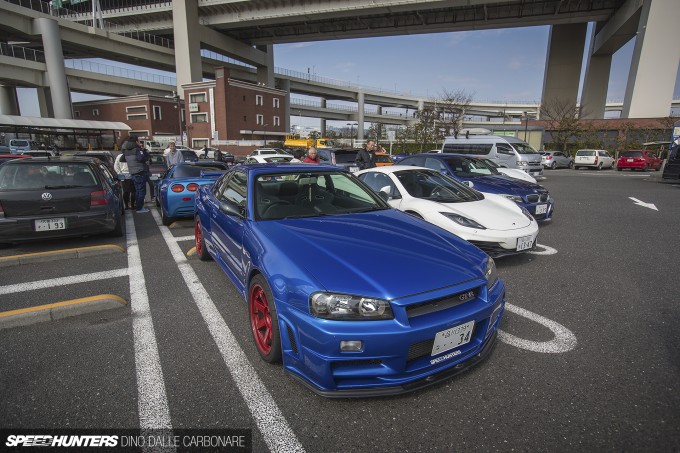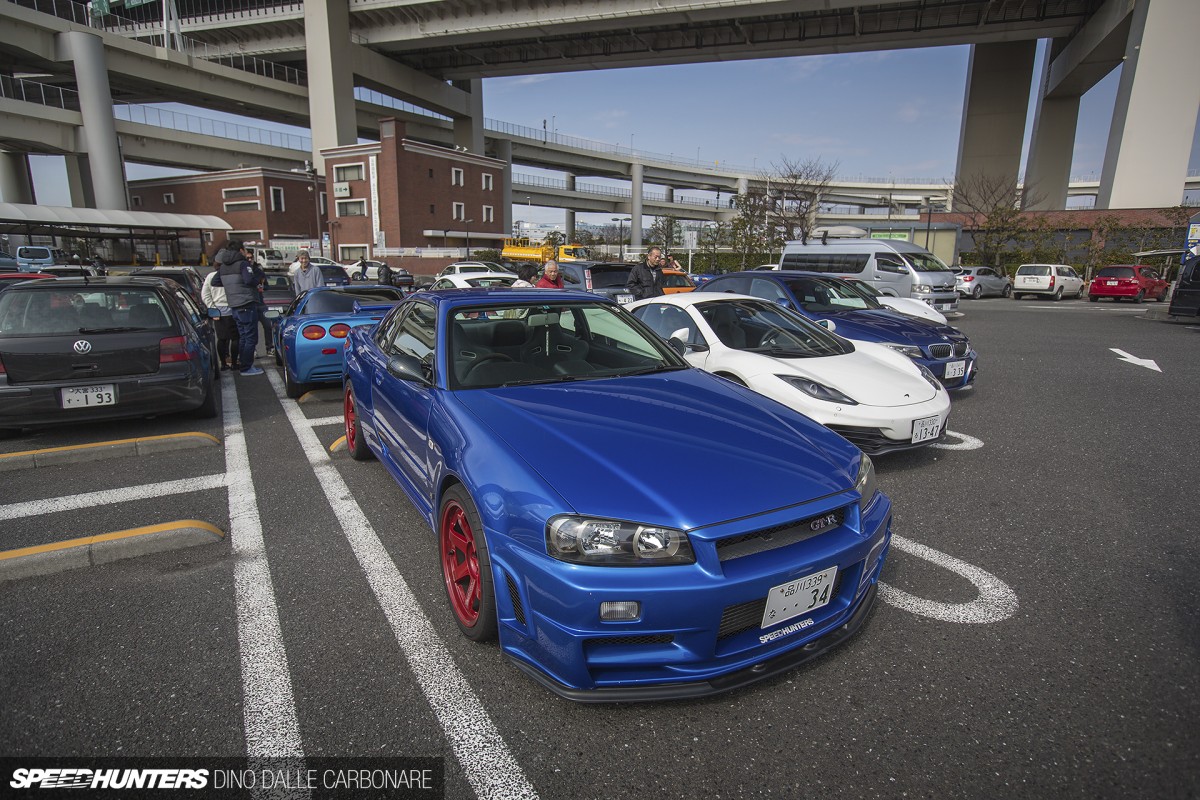 Now as fun as it would have been to show you the route we took, let's just say that when you're trying to keep up with a McLaren MP4-12C, you sort of need both hands on the steering wheel, rather than trying to fumble around with focus points and capture images through the windscreen. Needless to say that upon our arrival there, it seemed like things were just beginning to hot up, such is the lure sunny blue skies have for us car guys.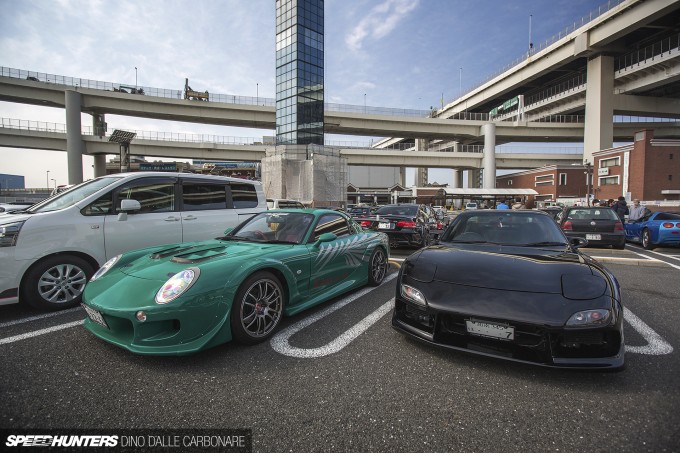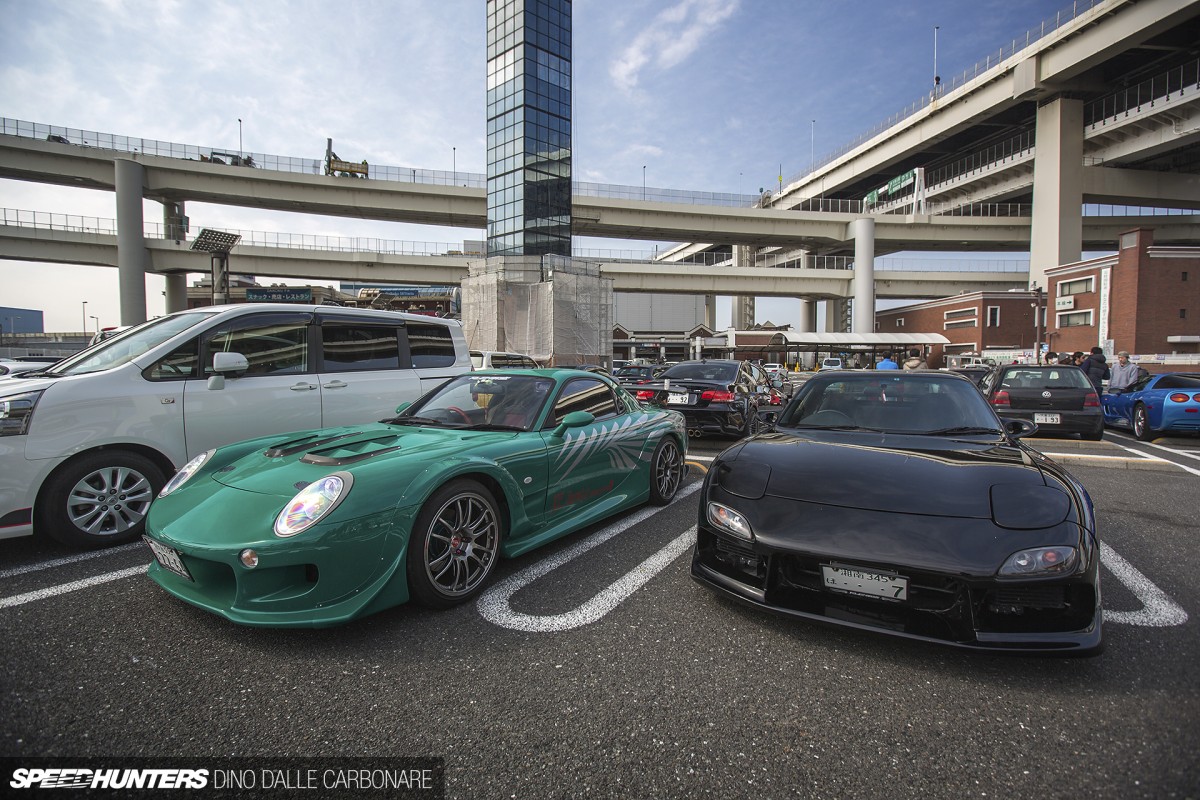 It was a nice change from T-site – there was definitely more JDM stuff to feast one's eyes on, and we all know how important that is, right!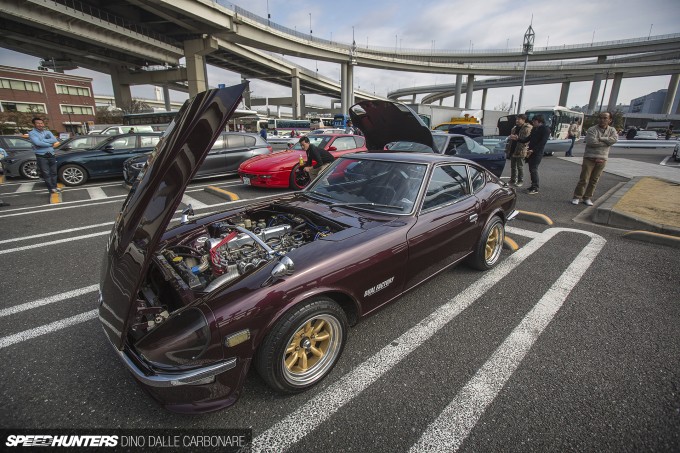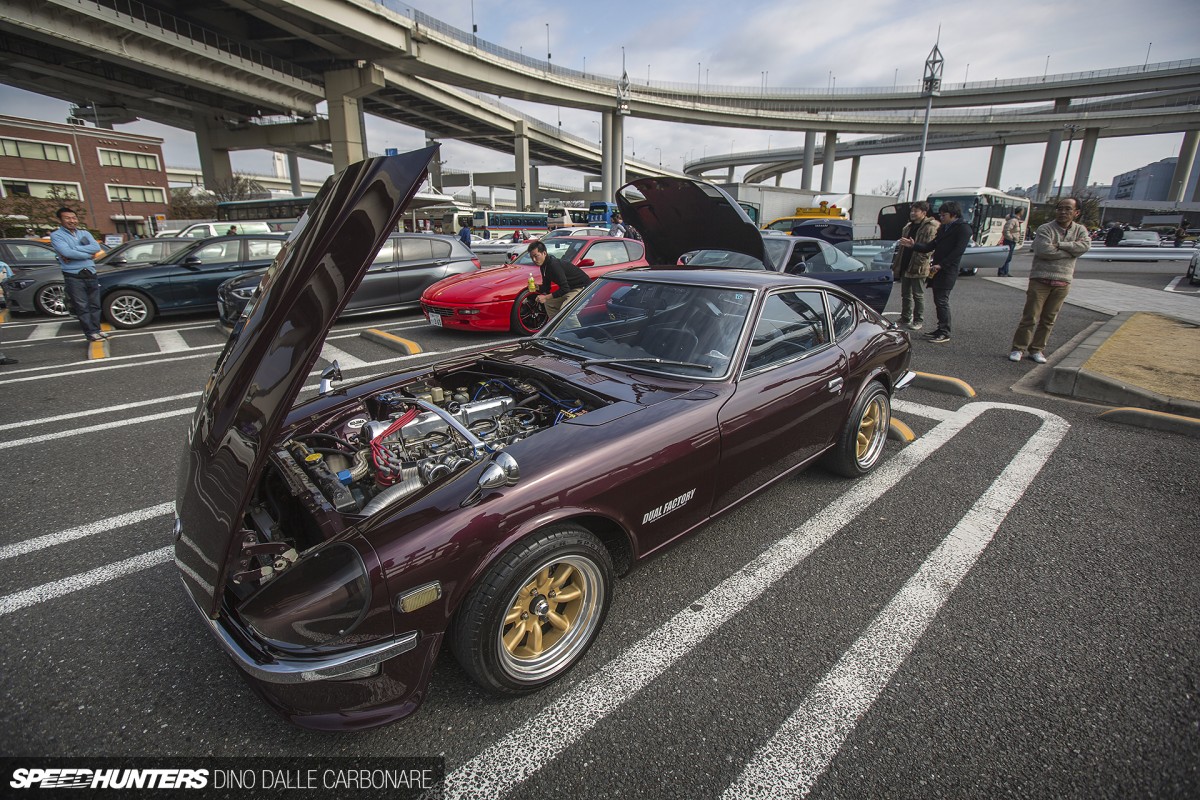 It was cool that a few vintage Japanese were also out for a bit of fun, much like this maroon S30 long nose built and looked after by Dual Factory.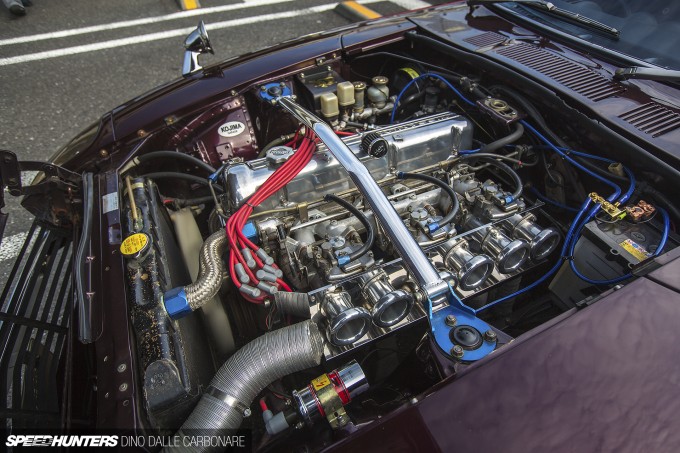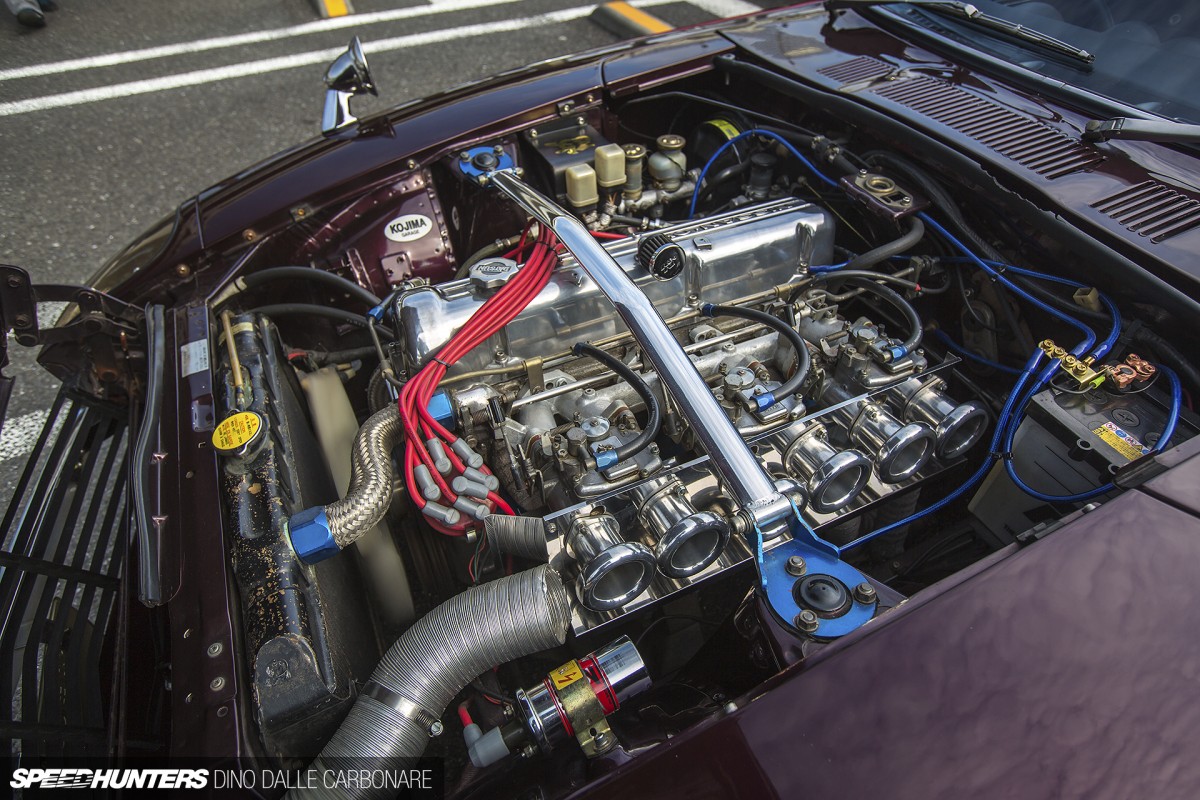 The owner has had some nice upgrades done under the hood: lots of shiny bits to spice up the L-series that powers the car as well as some modern additions like the strut tower bar and an earthing kit.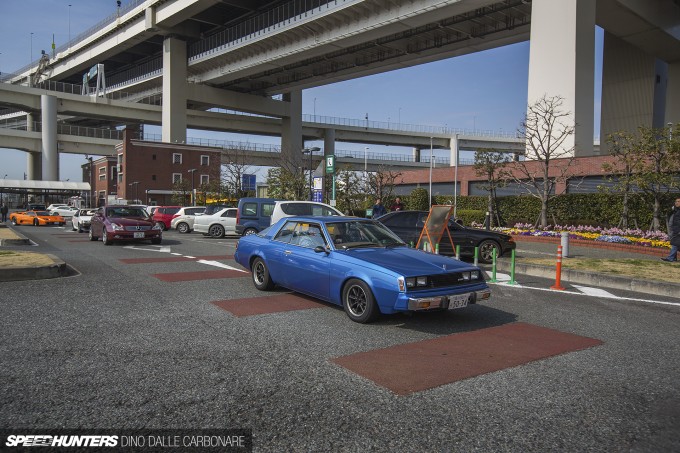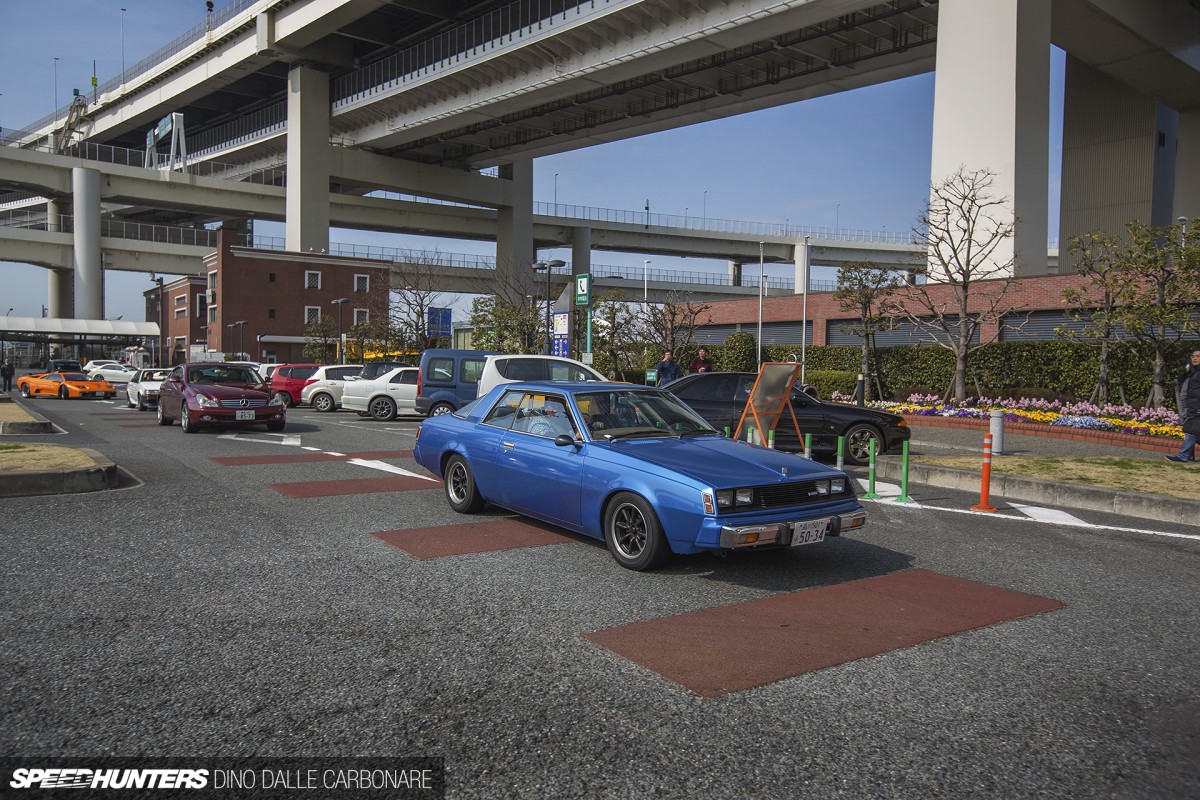 It was a good thing we got there when we did as it seems a lot of the old school rides were taking off. But that was ok, because as ever in Daikoku, when one car leaves, three more arrive!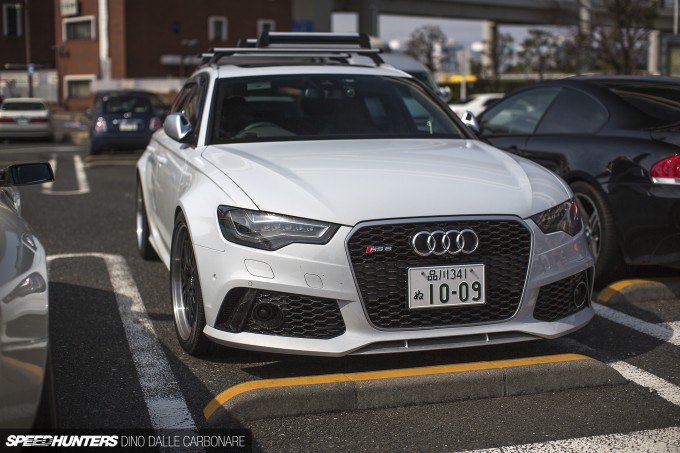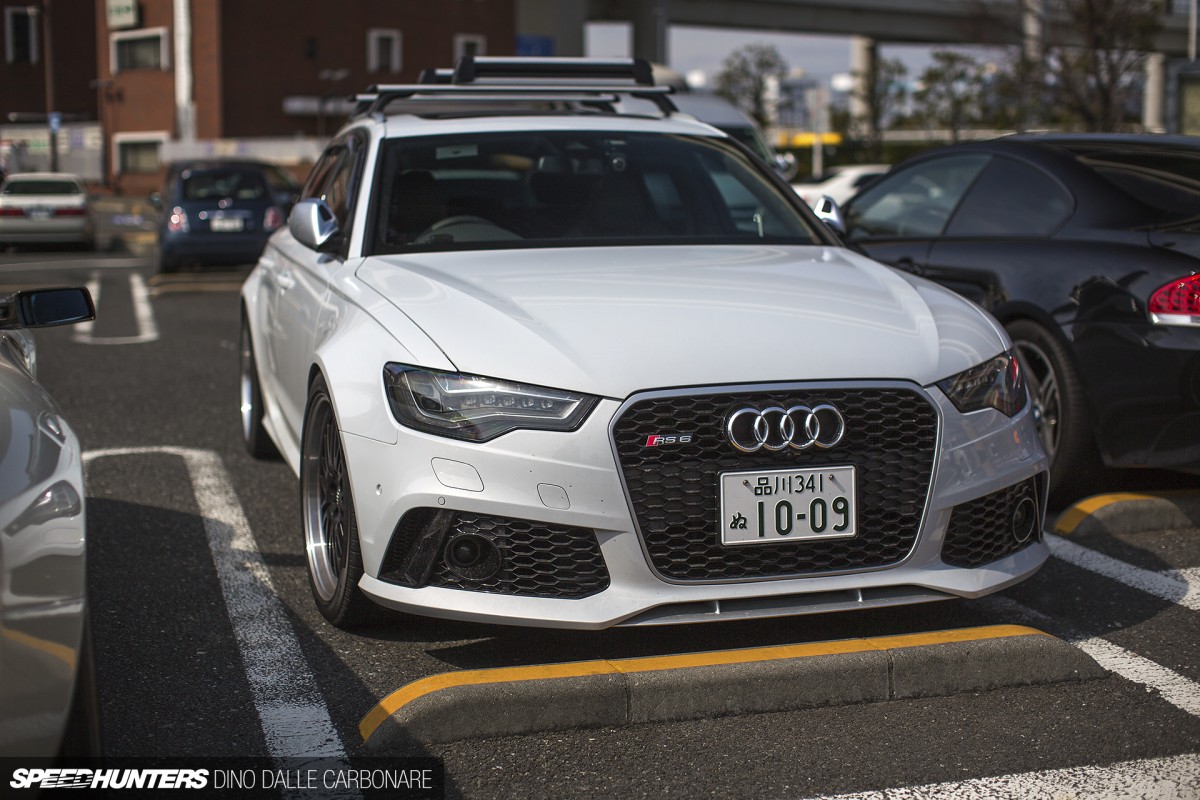 If this isn't the perfect wagon, I really don't know what is. Audi may have ditched the twin turbo V10 monster engine that powered the previous generation RS6, but the new one makes no trade-offs in performance via its downsized twin-turbo V8 engine. 560hp in a family hauler should be enough for anyone but tuners are already getting 700+hp out of it! It sure seems the owner of this white example makes full use of the drive-anywhere ability of the Quattro system as it was running TSW wheels shod in 20-inch Pirelli snow tyres. I wonder what wheels and tyres he runs during summer!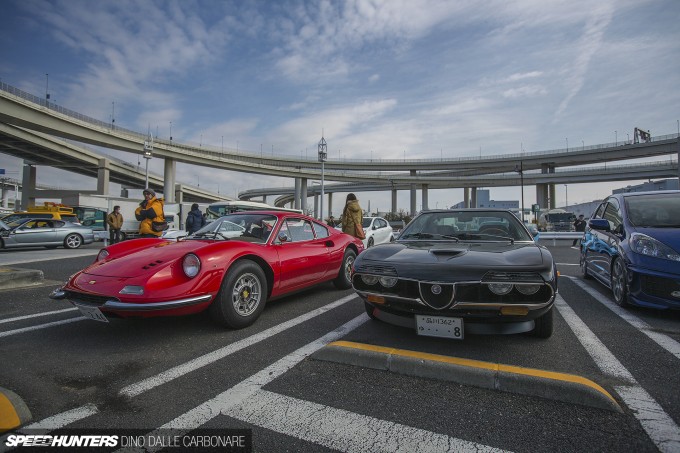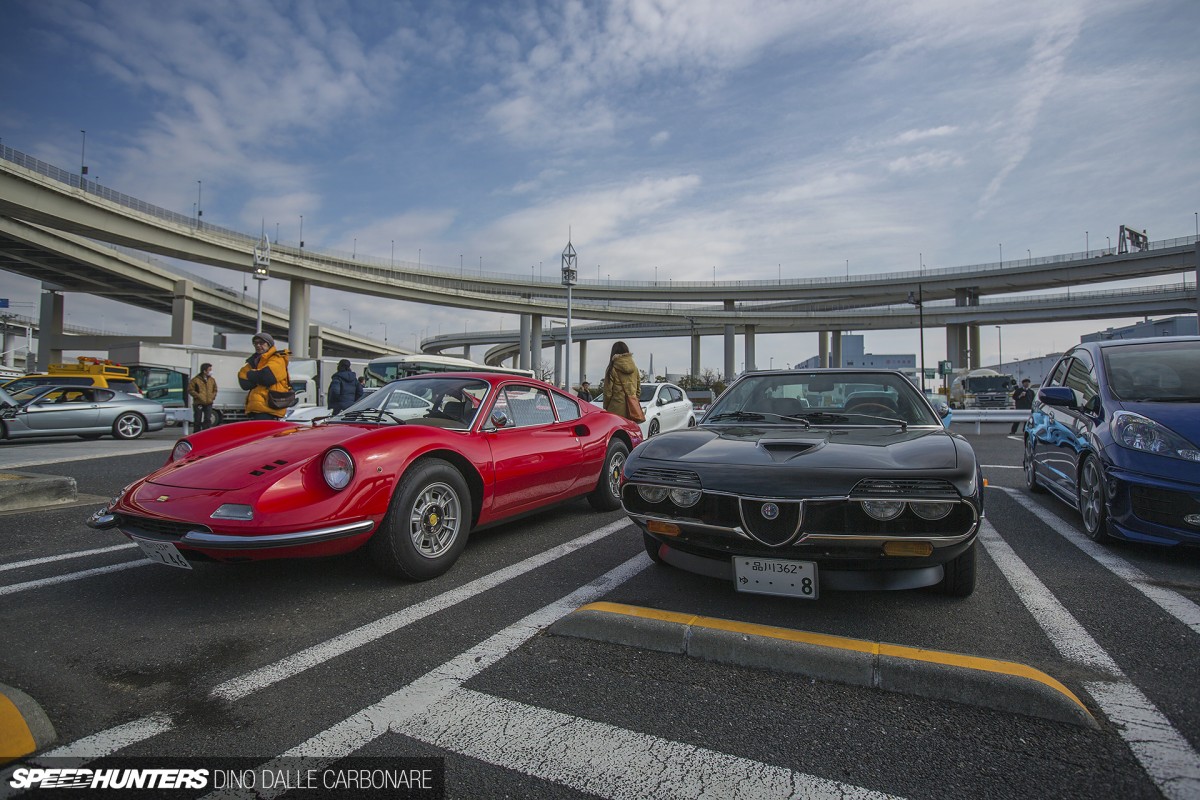 The true indulging however didn't really start until I made my way across to this pair of little Italians. While the Dino is cool and the most popular entry-level classic Ferrari to own (even though there's no Ferrari badge to be seen on the car!), it's the Alfa Romeo Montreal that stood out the most.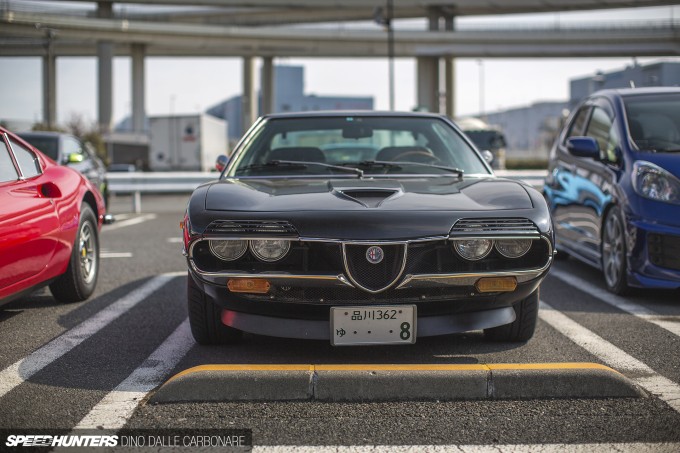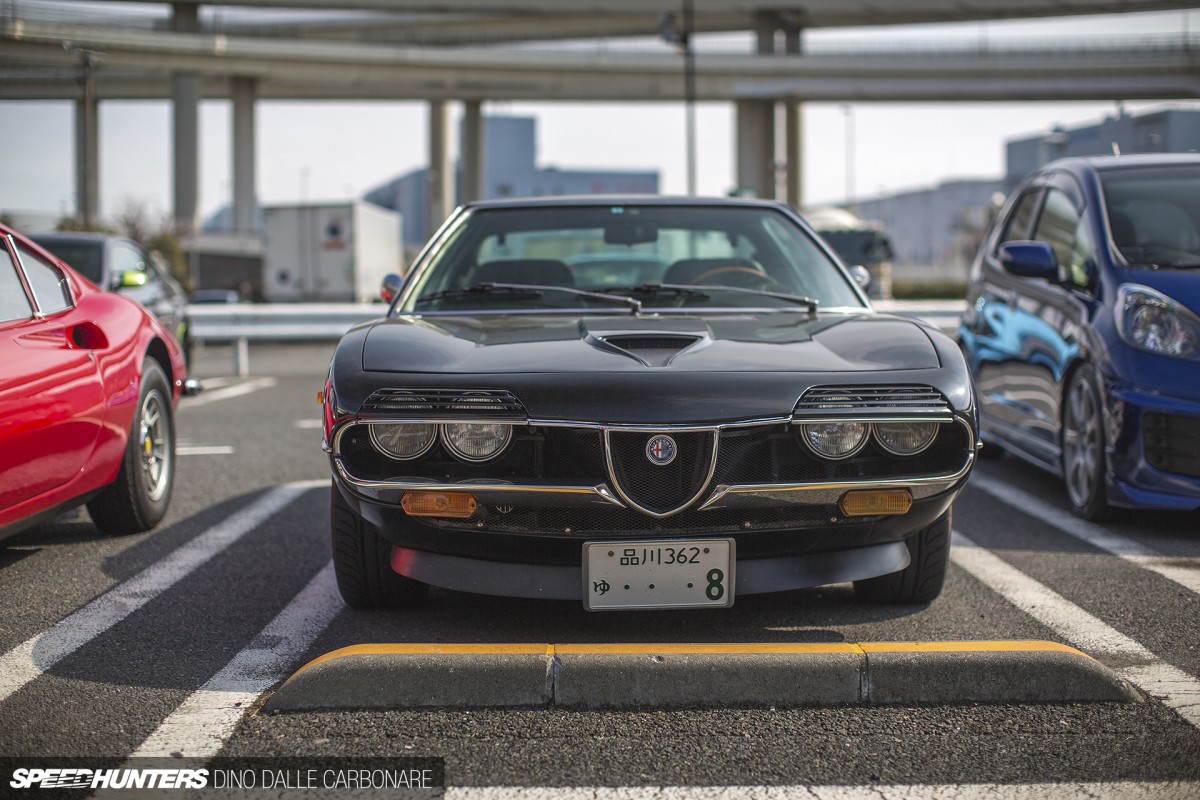 It's the second time I've come across this car at Daikoku, but I don't care how many times I've seen it, it still remains one of my favourite Alfas from yesteryear.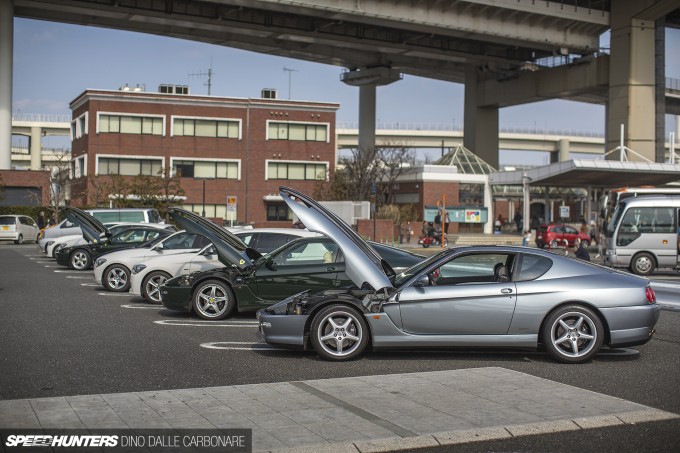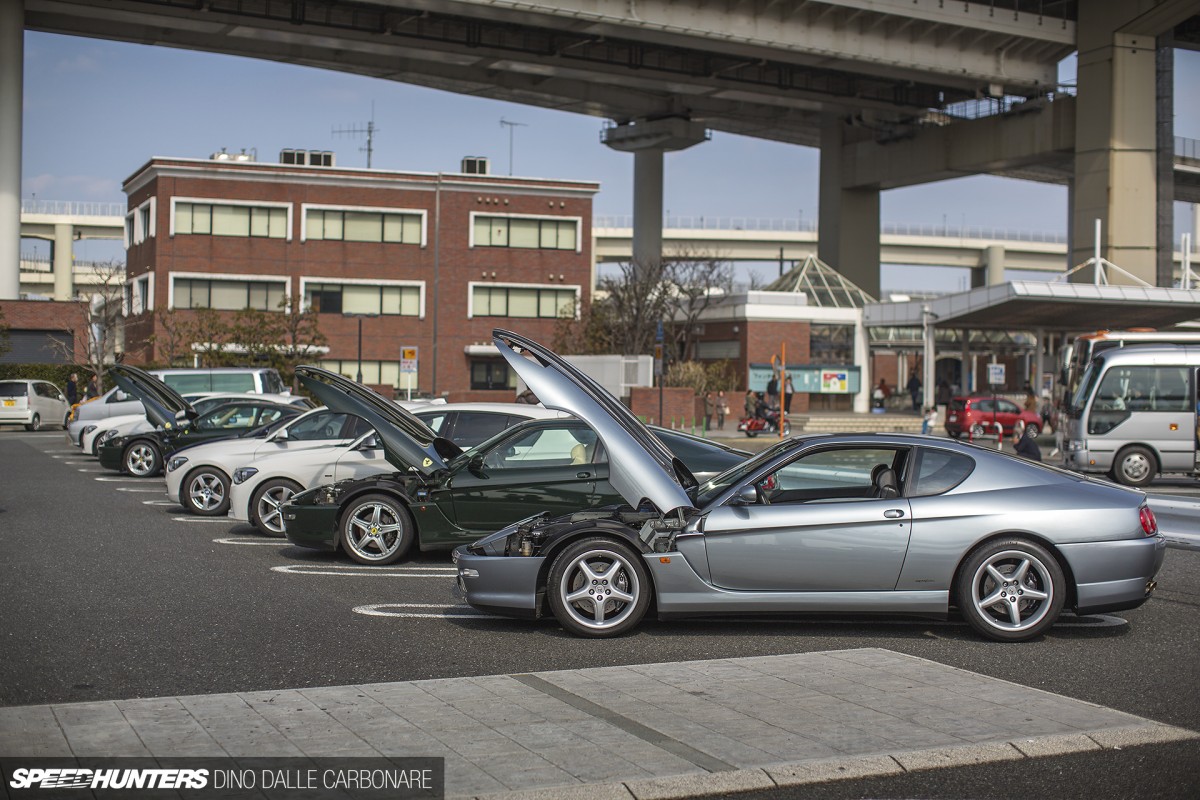 On the top part of the parking area there was a little mini-gathering of 456 owners – the 2+2 Ferrari that potentially could and should be used as a daily. The Scaglietti that came after it seemed to age rather quickly but the FF that is around now really has redefined what an everyday Ferrari should be capable of offering. Only the very wealthy need apply of course!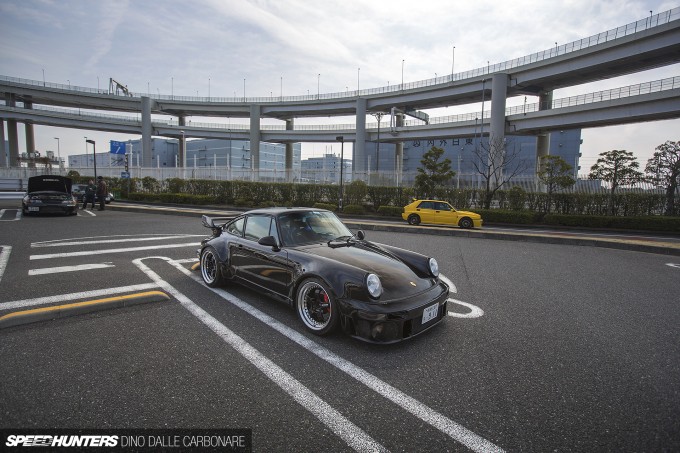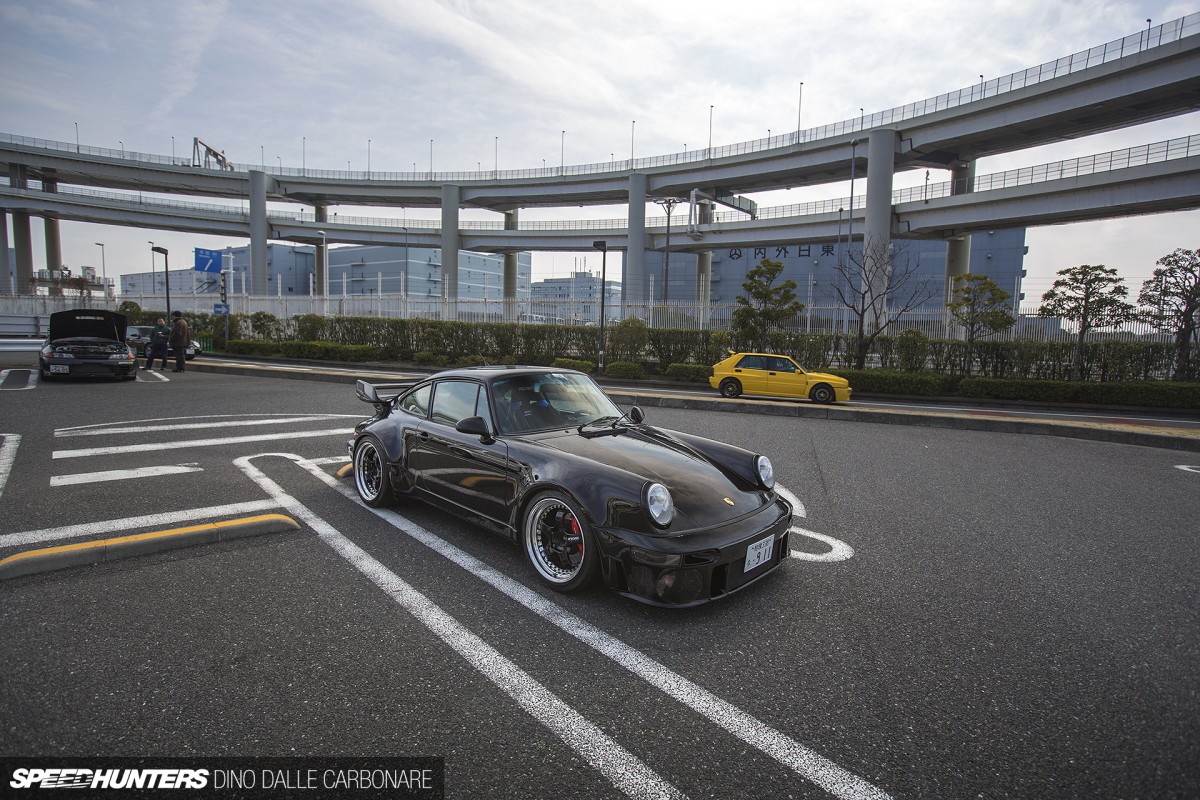 Lonely Porsche?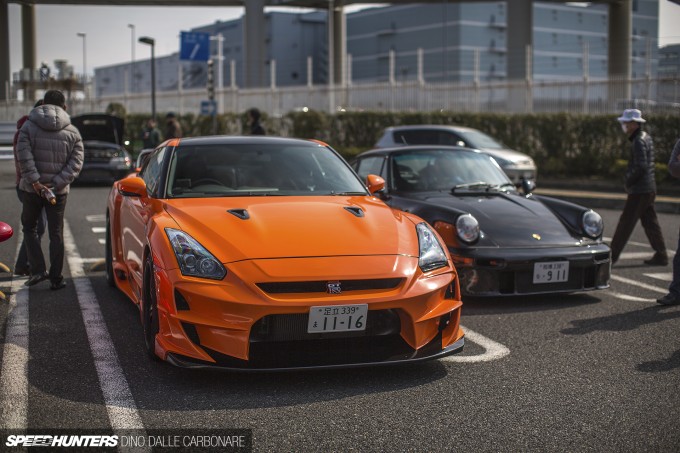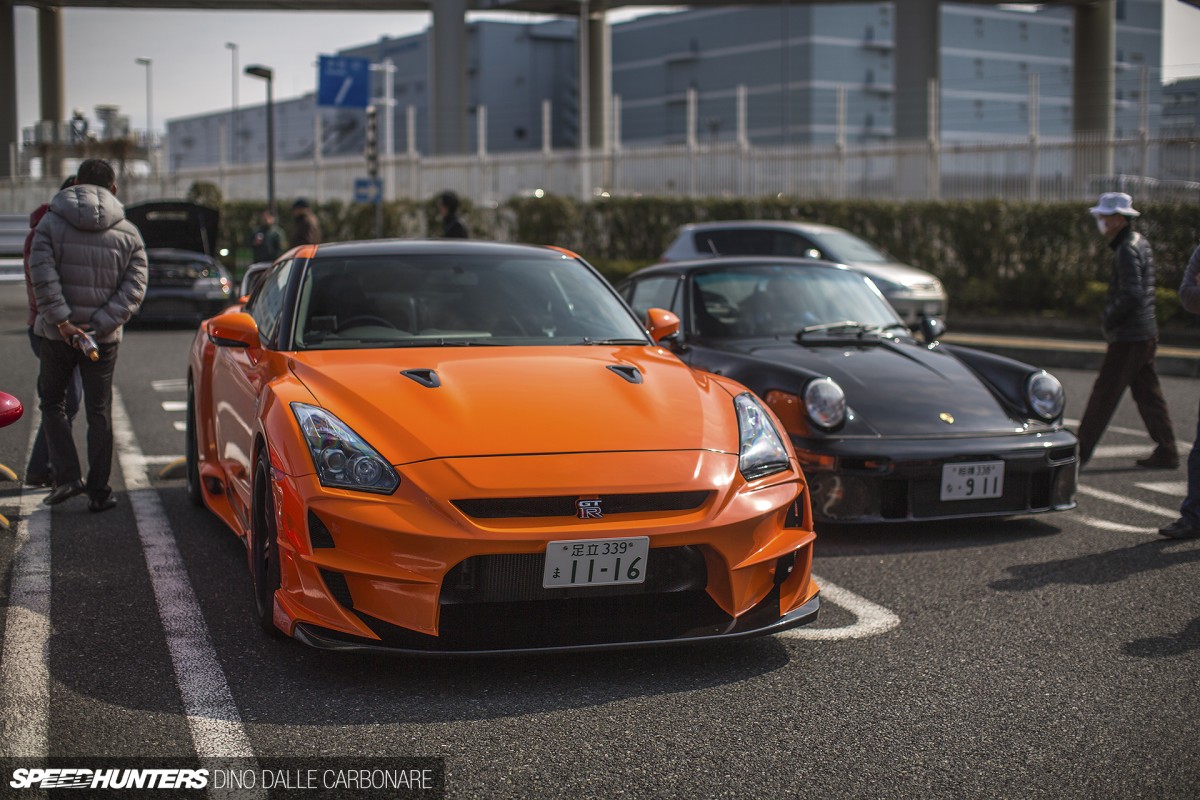 Not for long as this Abflug-kitted R35 GT-R showed up moments after. Look like the owner went full out when fitting the widebody conversion to his big GT-R, opting for a slightly more eye-catching paint scheme. Not for everyone that's for sure.
Choose your muscle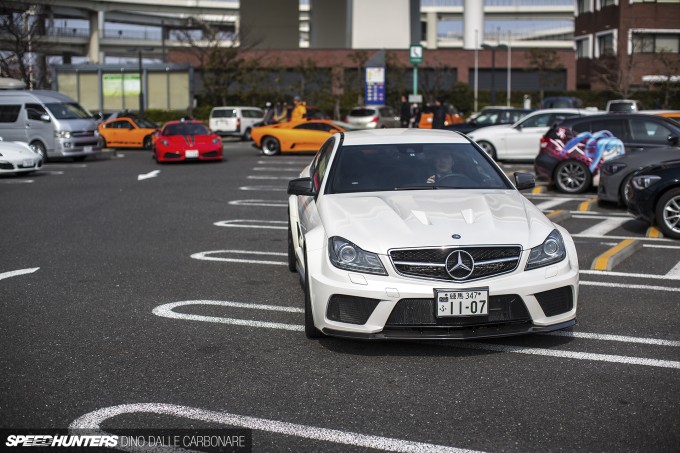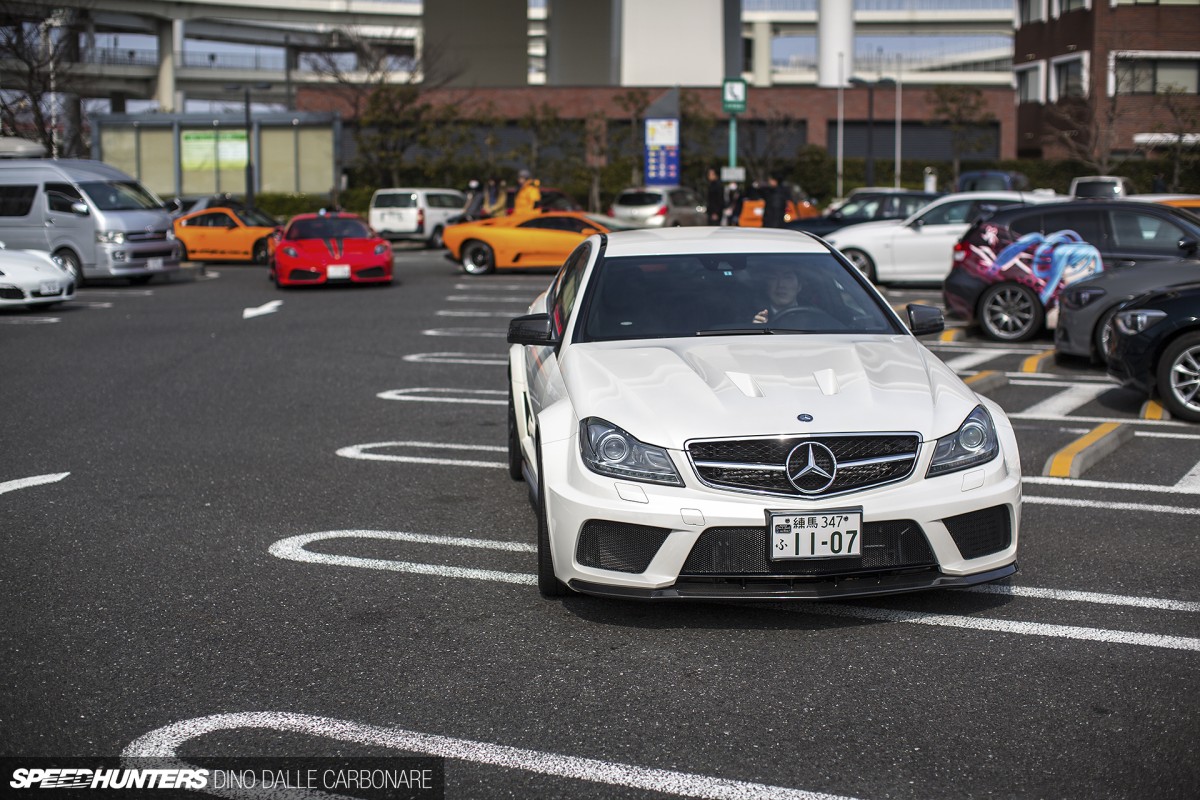 What sort of muscle do you like? German? If that's the case then this C63 Black Series might be quite appealing and I can guarantee it sounds the part! I can't wait to see what AMG will do with the rumored 4L V8 that will power the new C63. Turbos always mean more potential for tuning, and that's something we all like.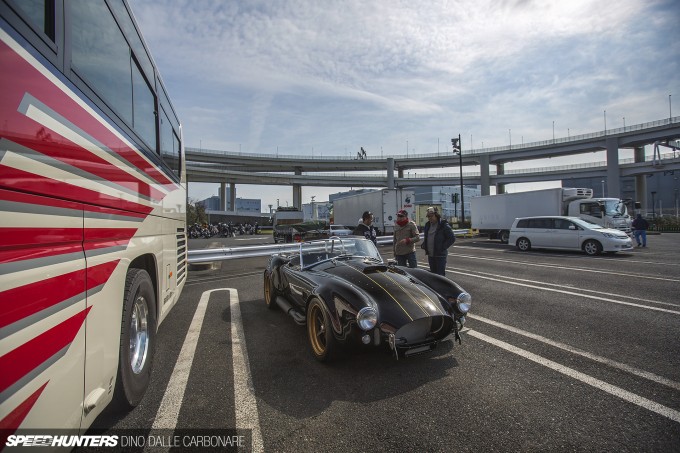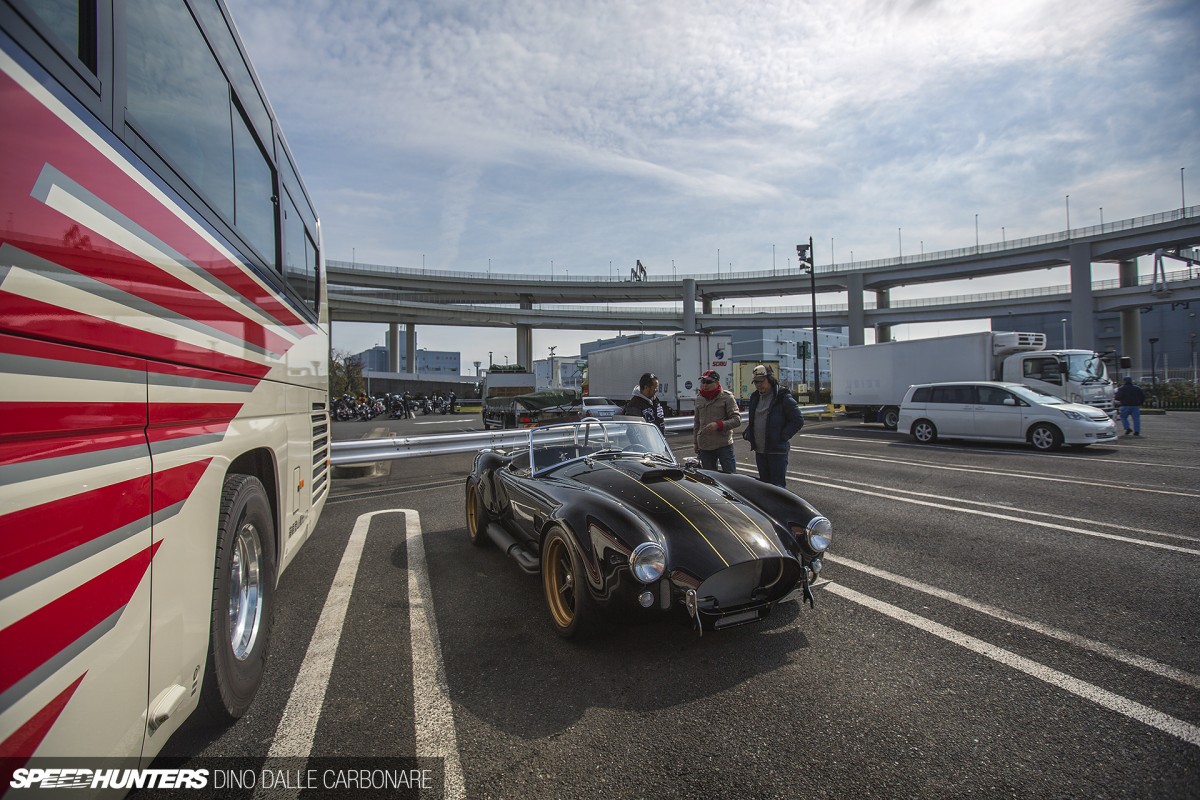 Or how about some American muscle in the form of a Cobra? Too bad the original Shelby one didn't come along to Daikoku that morning as it would have been a great addition.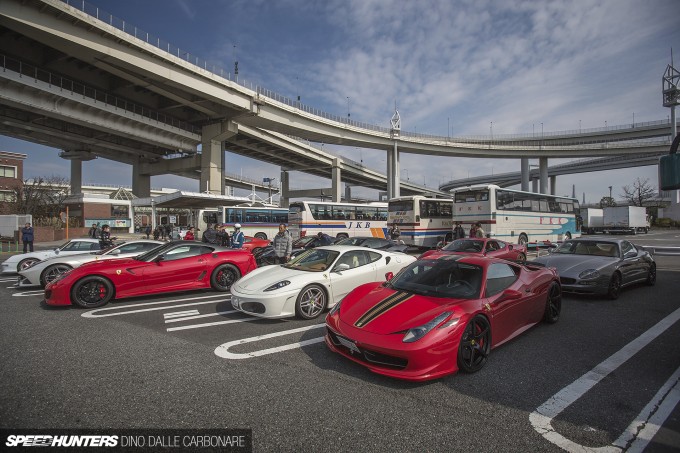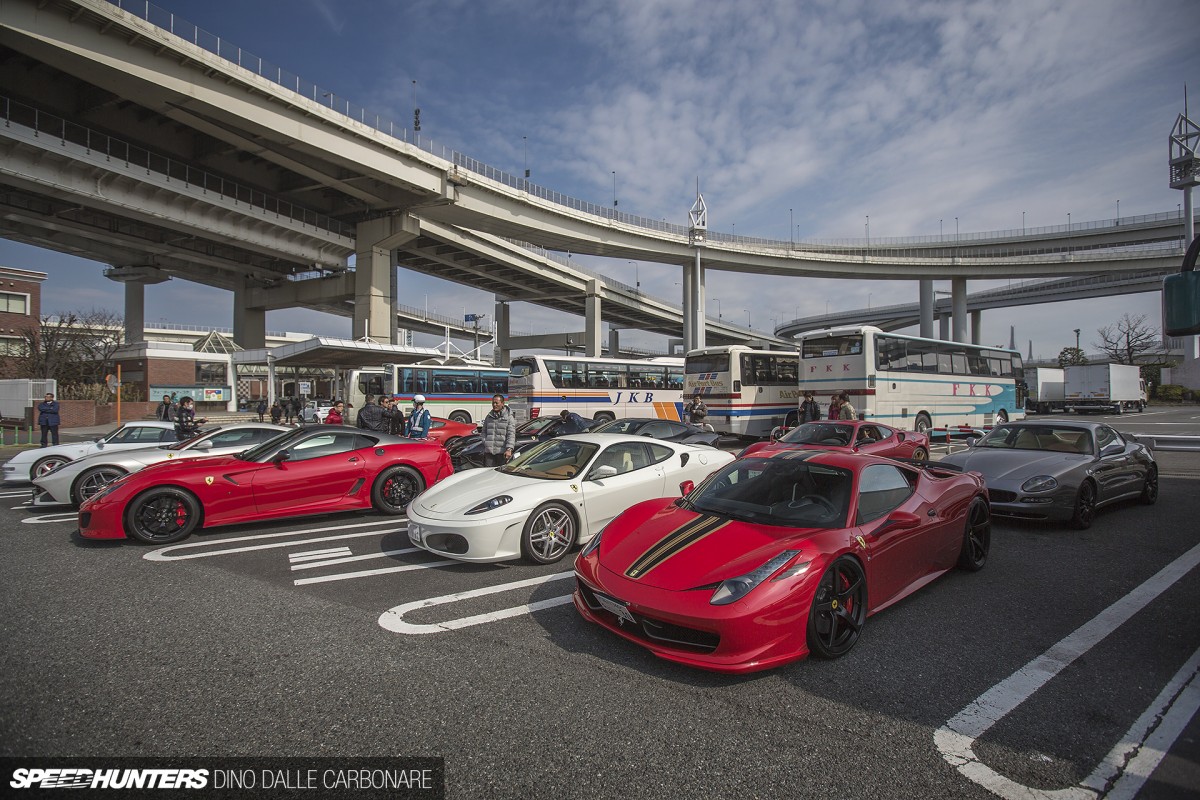 While the night meets are almost usually reserved for tuned Japanese machinery of all kinds, it's in the mornings that the Ferrari and miscellaneous exotica guys turn up at Daikoku. I was pretty impressed at just how many cool prancing horses there were, which if you look above, also included a 599 GTO.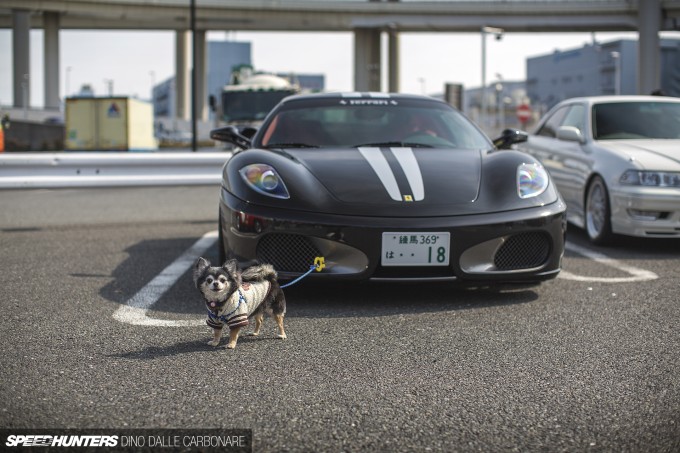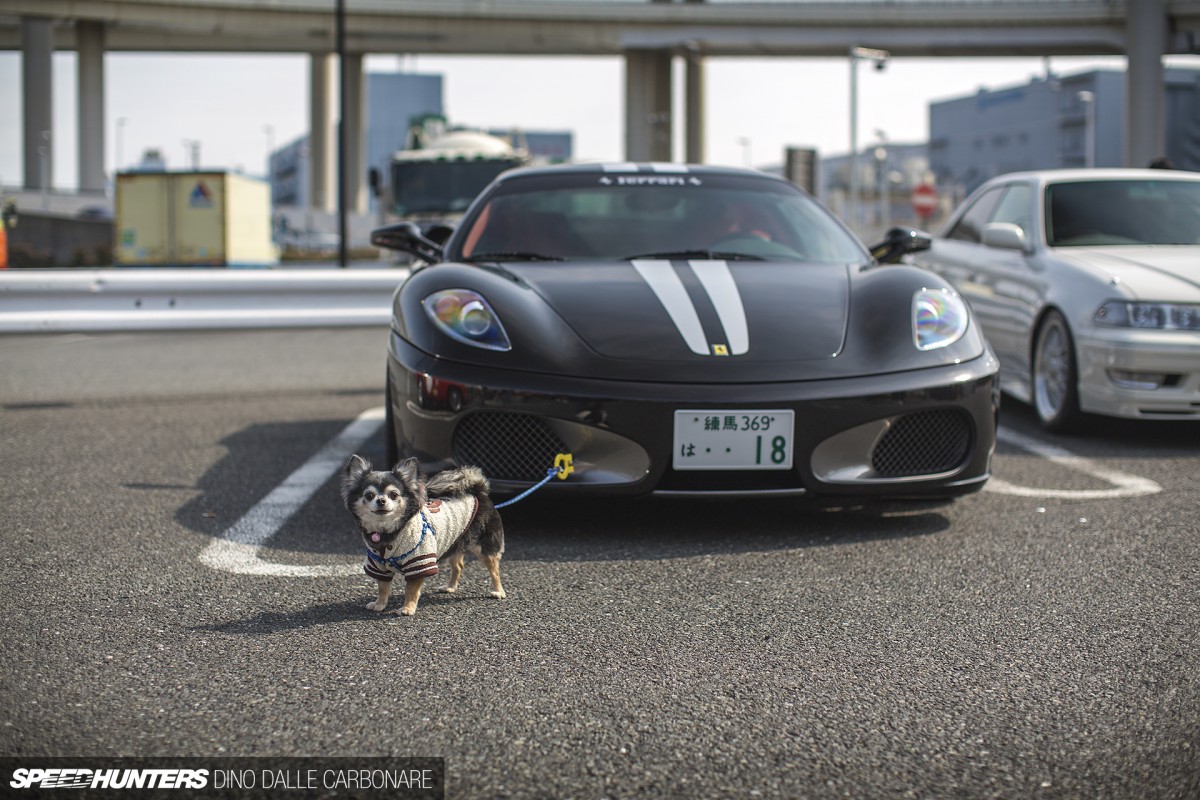 Of course when you own an expensive Ferrari it's always important to invest in ample security, and that includes deterrents too like this wonderful example! Chihuahua-Security-Mode-Activated! This little guy was hilarious, aggressively barking at anyone that came more than a couple of meters from his owner's car!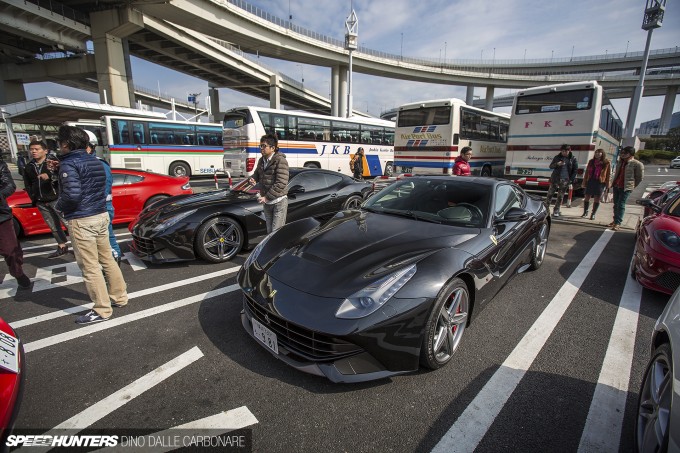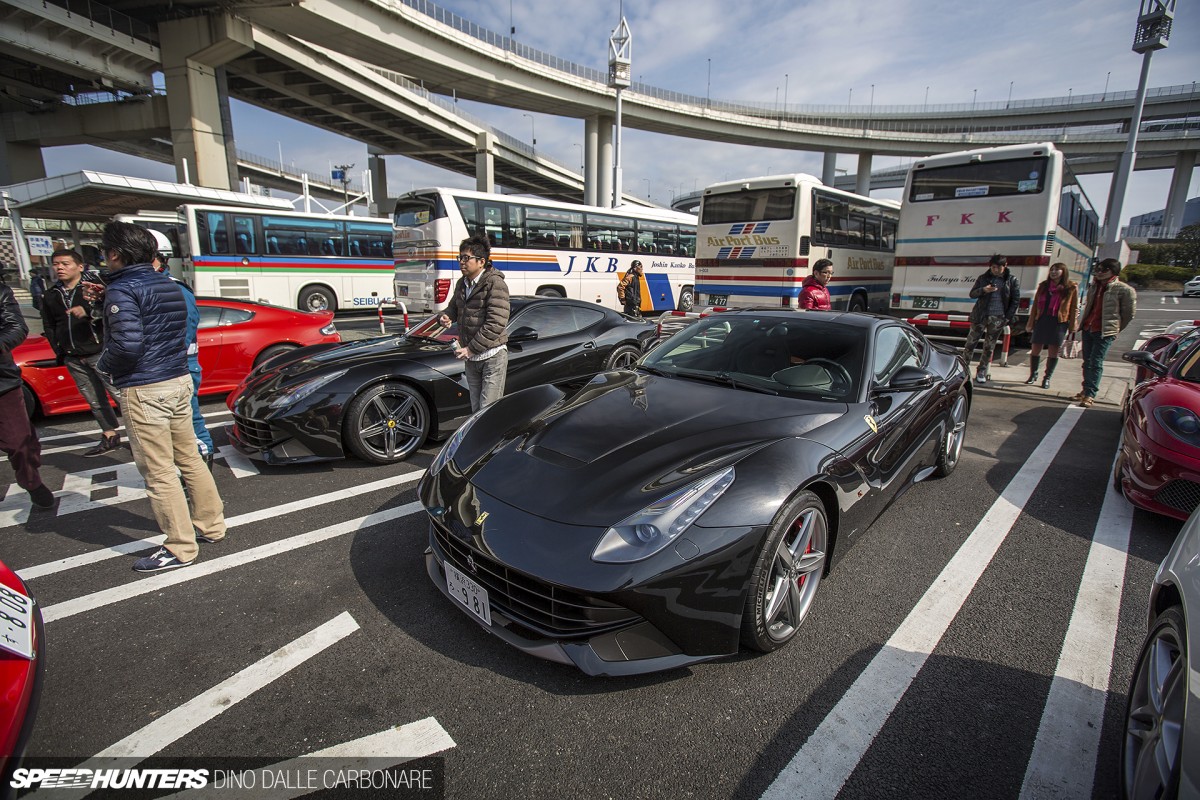 Tucked in the back of this particular group were two gems: a pair of F12 Berlinettas looking aggressive as hell!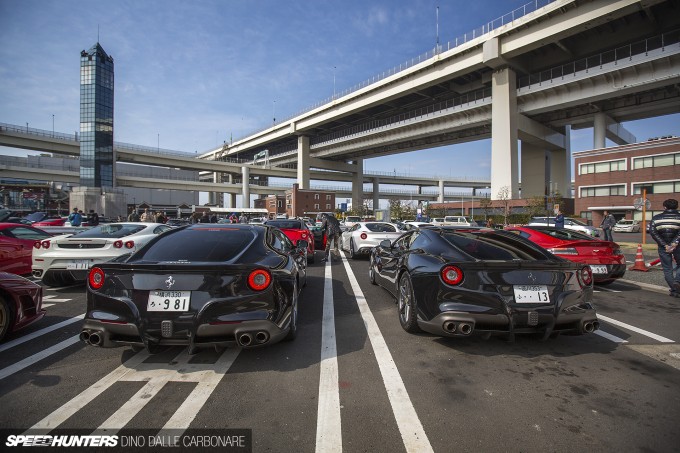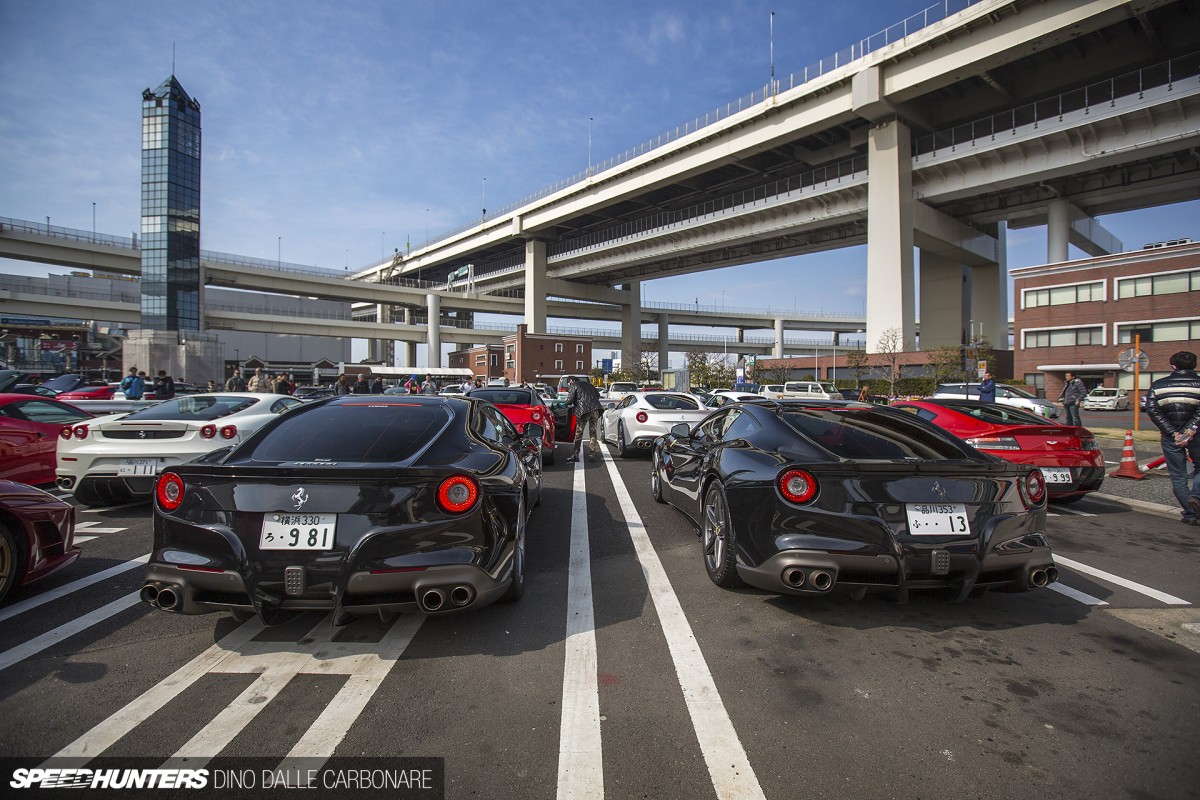 It's not every day you see these 'big-boy' Ferraris, a car that supposedly has too much power for some.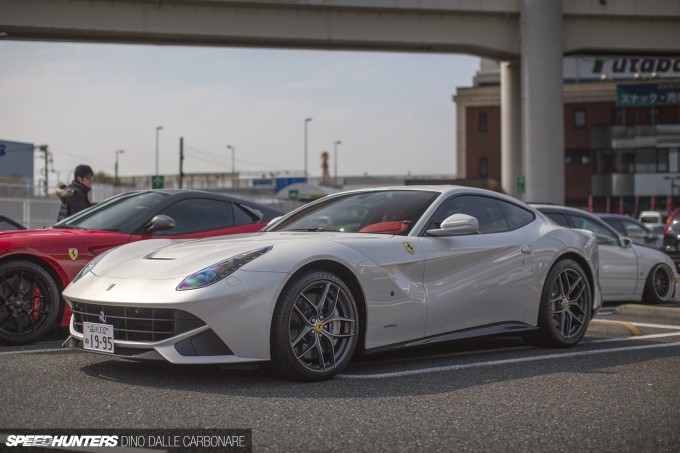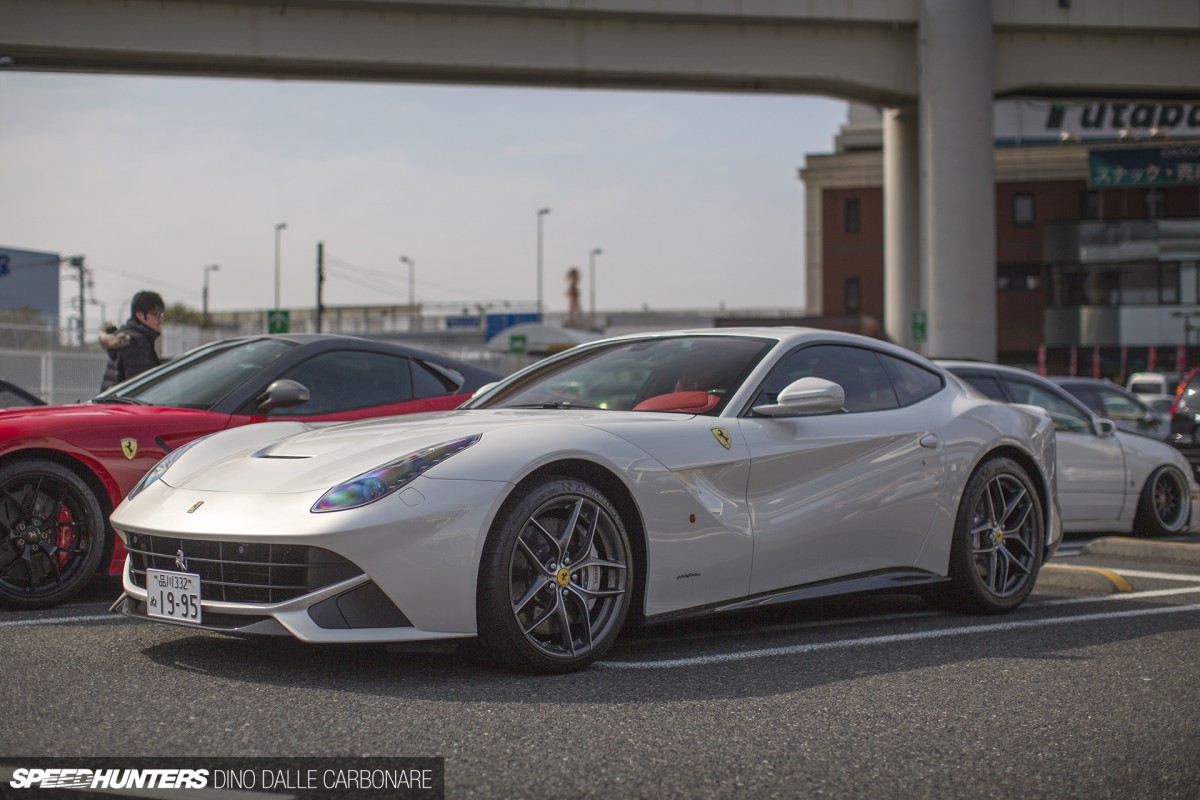 Crazy thing is, there were actually three, this pearl white example running optional split five-spokes. It makes the 599 sitting next to it look rather dated.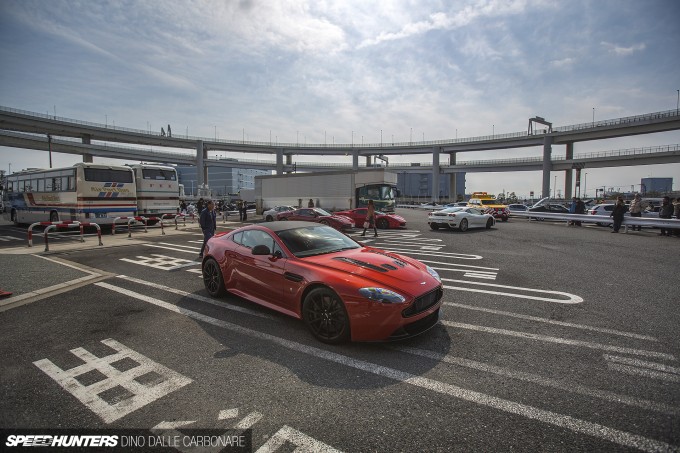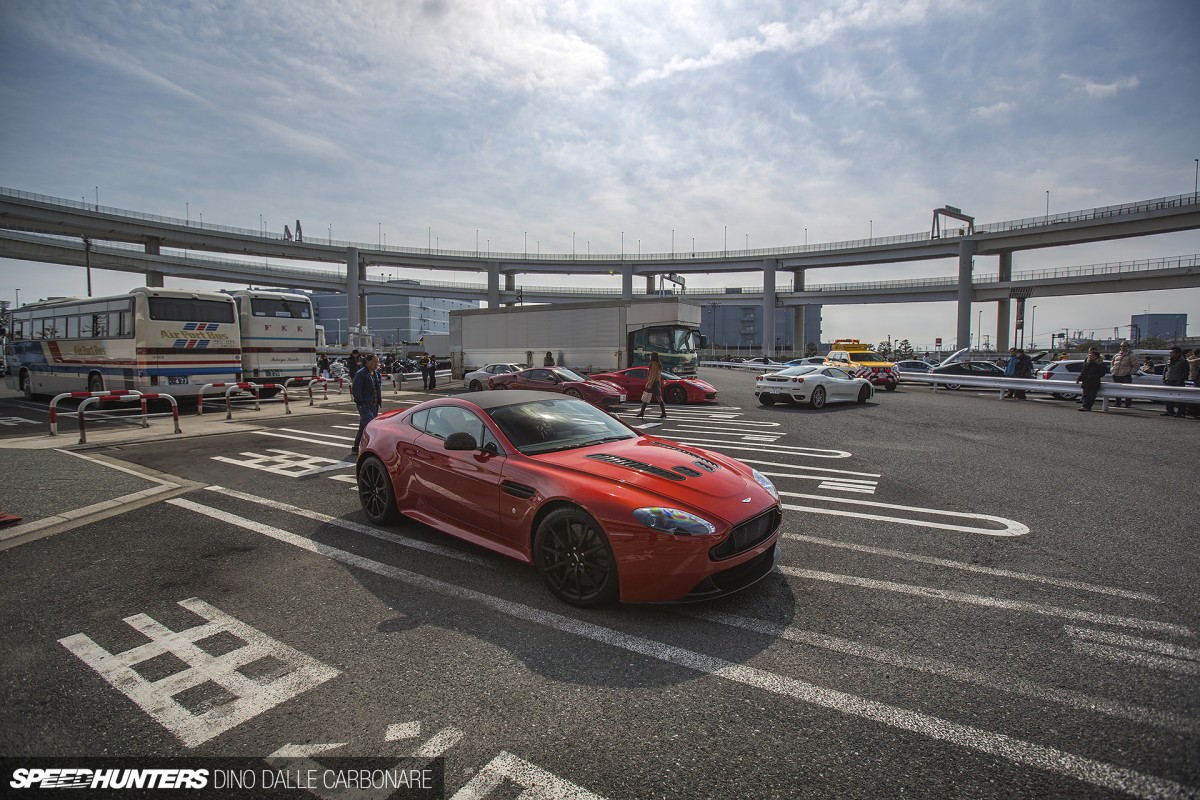 While it seems that quite a lot of manufacturers are downsizing the size of engines in favour of less cylinders and capacity but boosted by the efficient use of forced induction, I really hope the V12 doesn't die a premature death. Ferrari and Aston Martin are two companies that put a lot of importance on their V12 models and they represent so much at that sort of level. The Vantage V12 is the perfect example.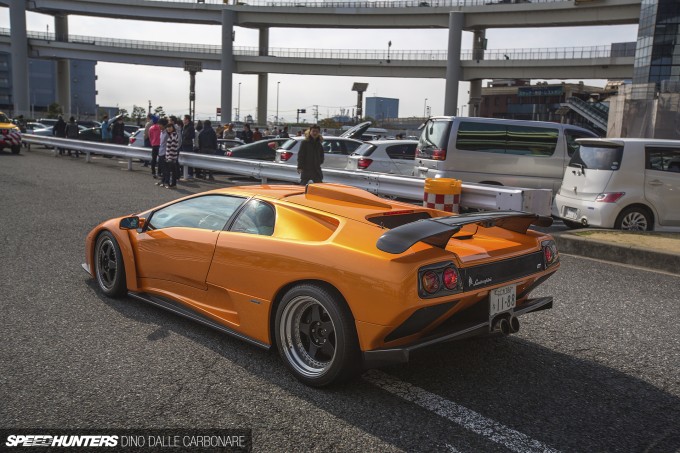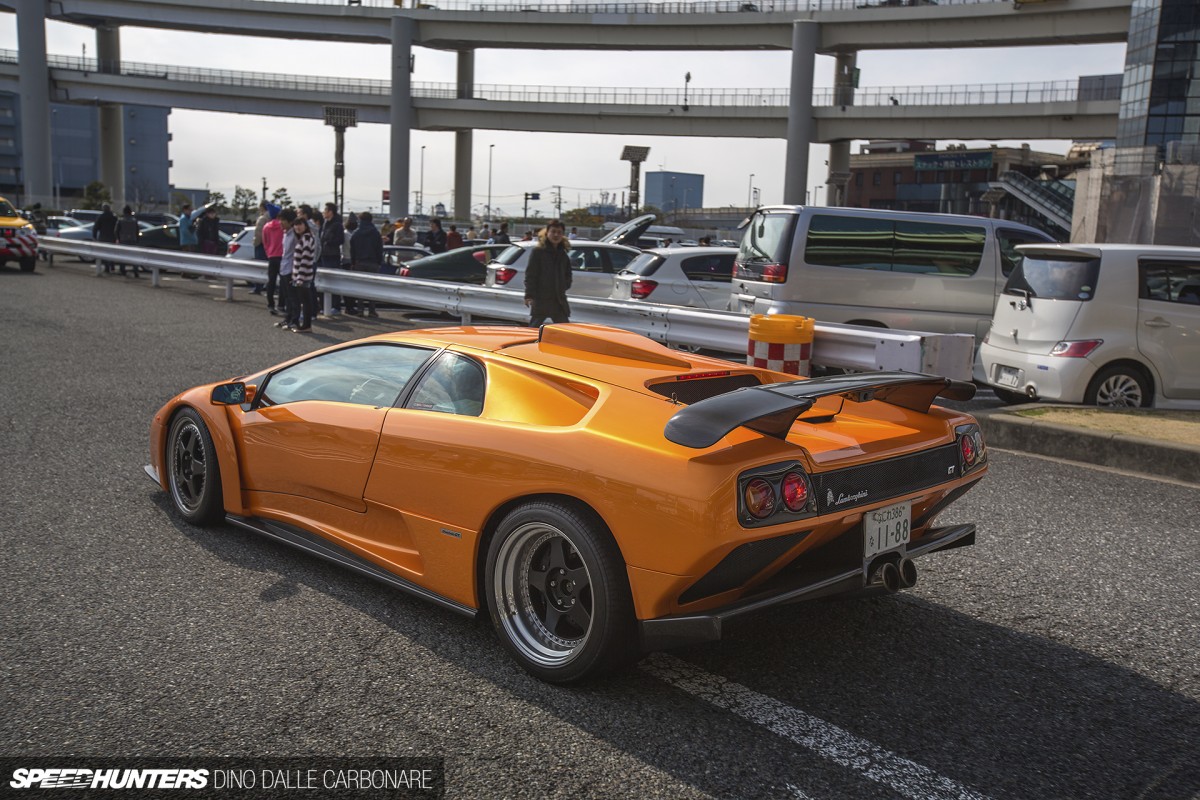 As are the 'big' Lamborghinis like this Diablo GT!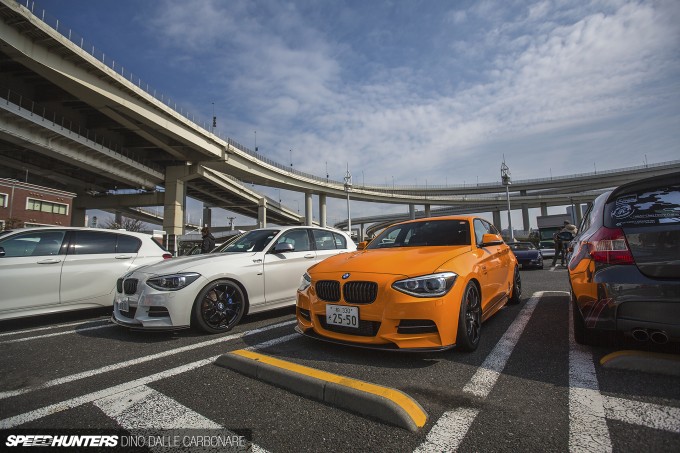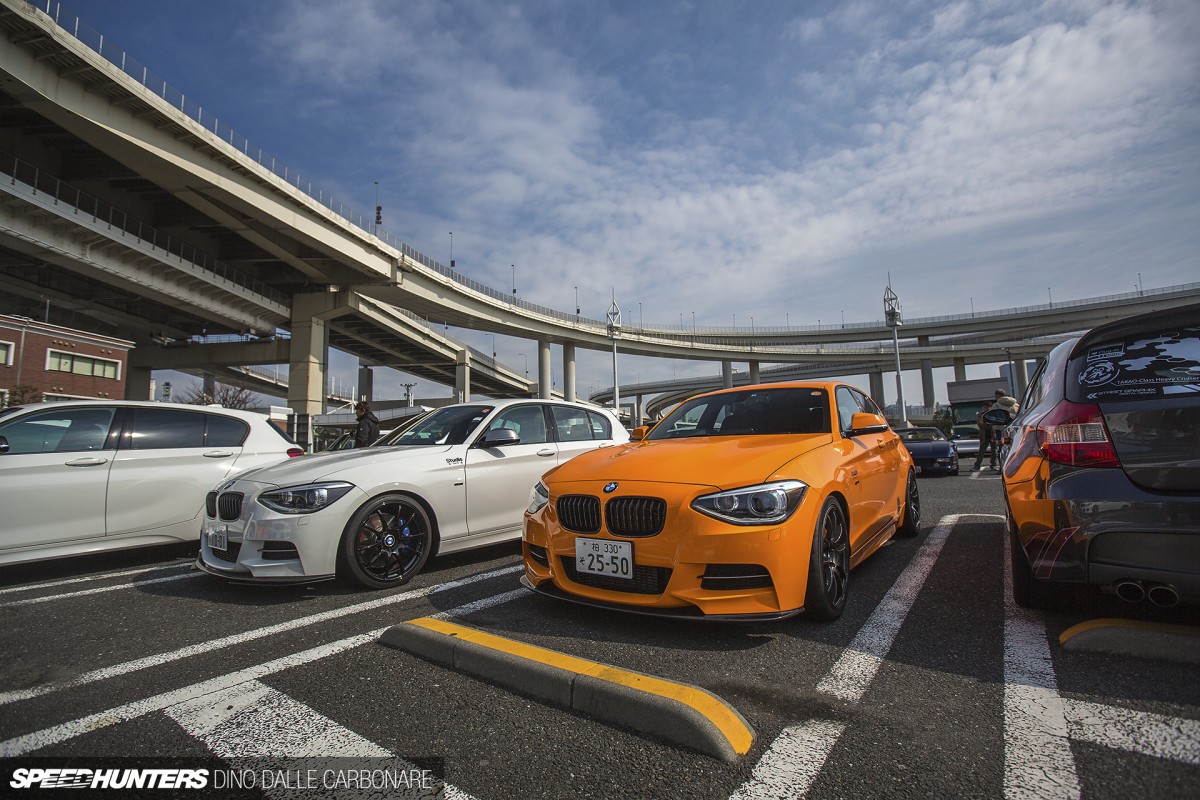 BMW's popularity in Japan has been on a constant rise and the good things the Bavarian company has been doing with its smaller cars is something that's helping them get even more of a following in Japan. The 135 is a great example as will be the 2-series very soon when it hits dealerships here.
The classics arrive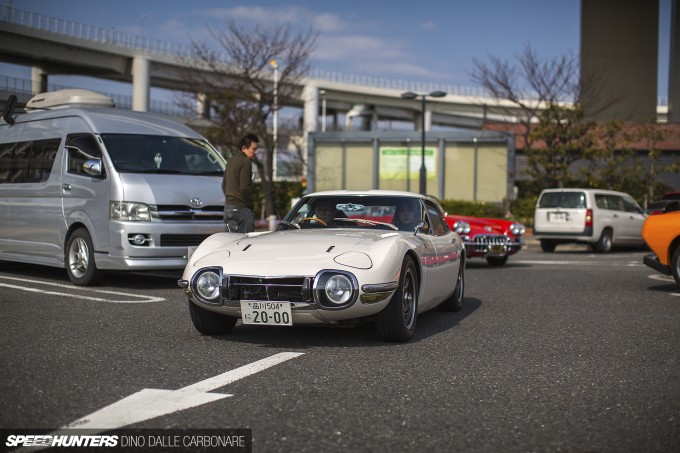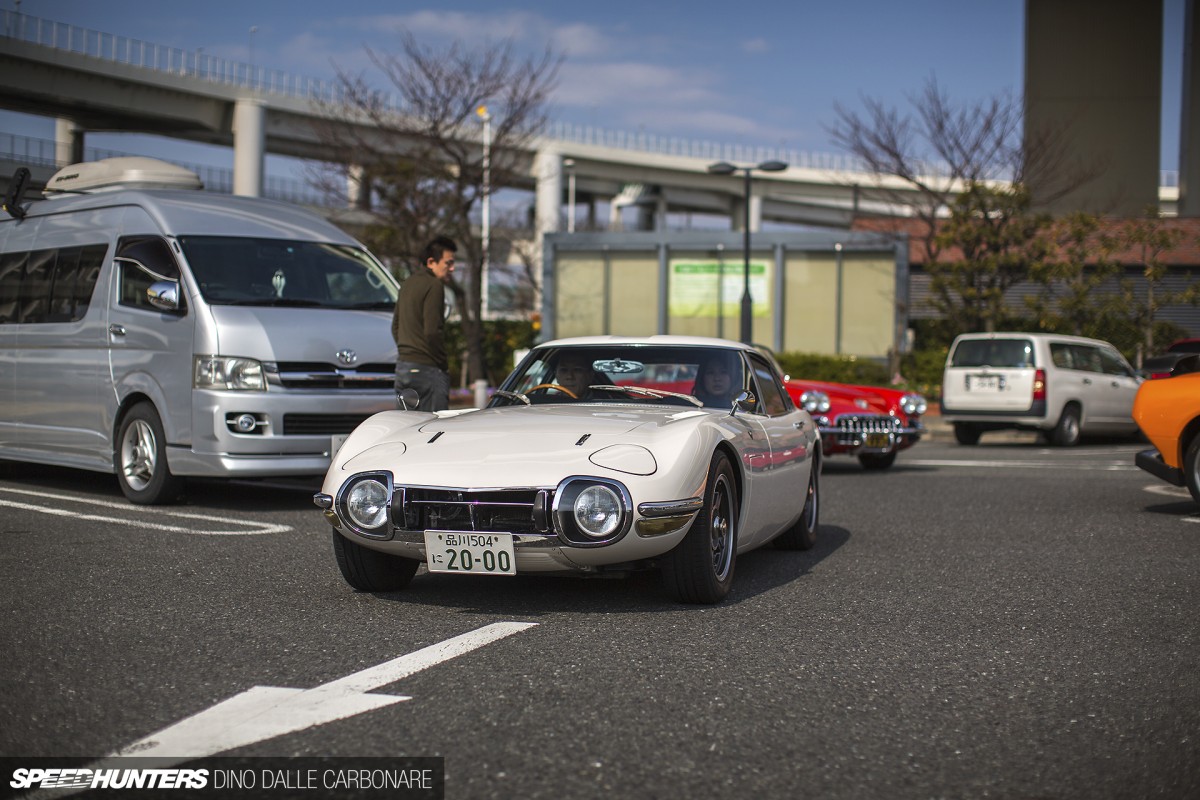 We've sure been seeing quite a lot of 2000GTs lately. Back in January, one showed up to the T-site meeting, then we saw a nice pair at the Nostalgic 2 Days show and now we're graced with the presence of yet another.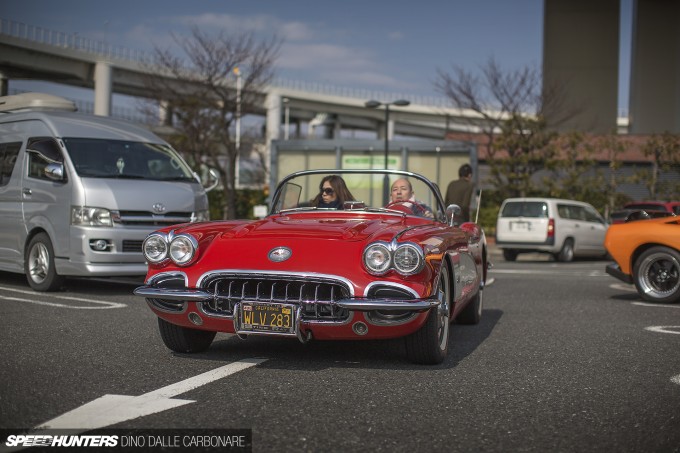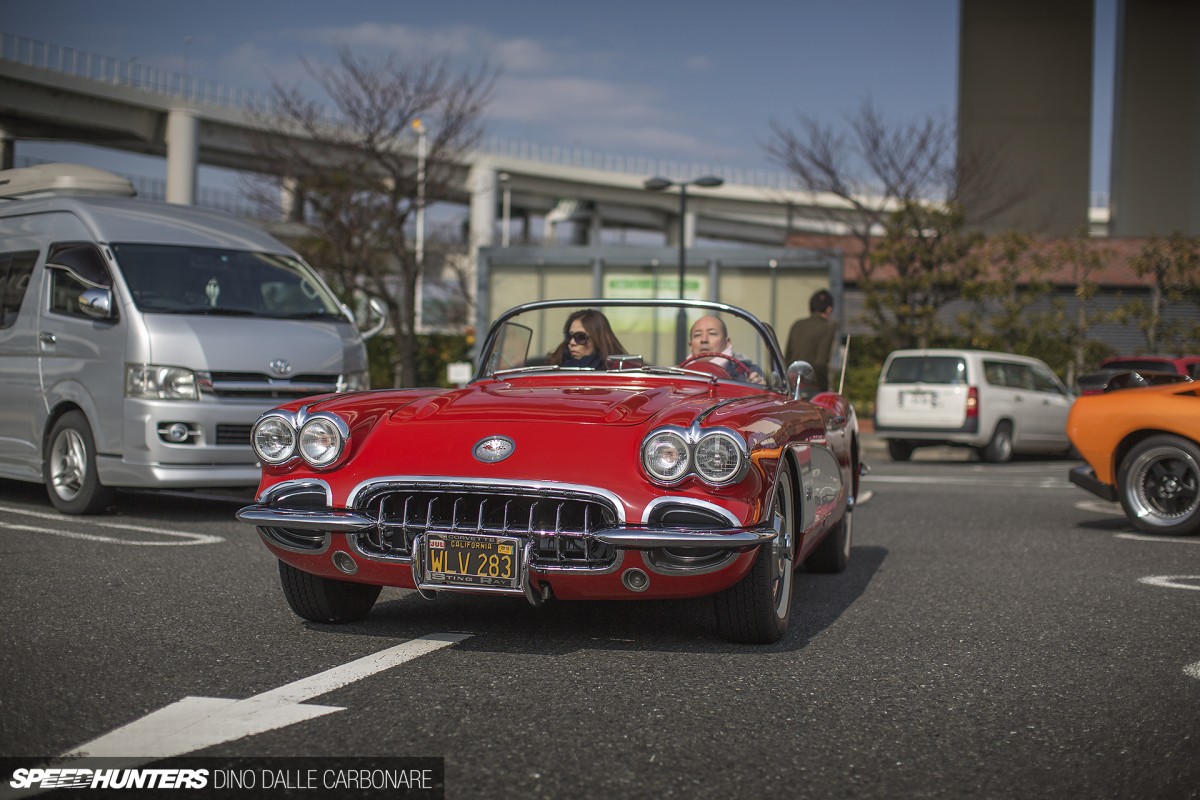 Following it right behind was this Corvette C1 still running California plates!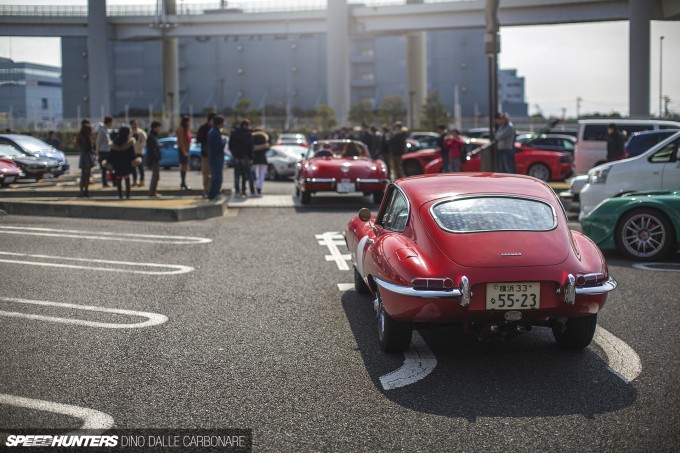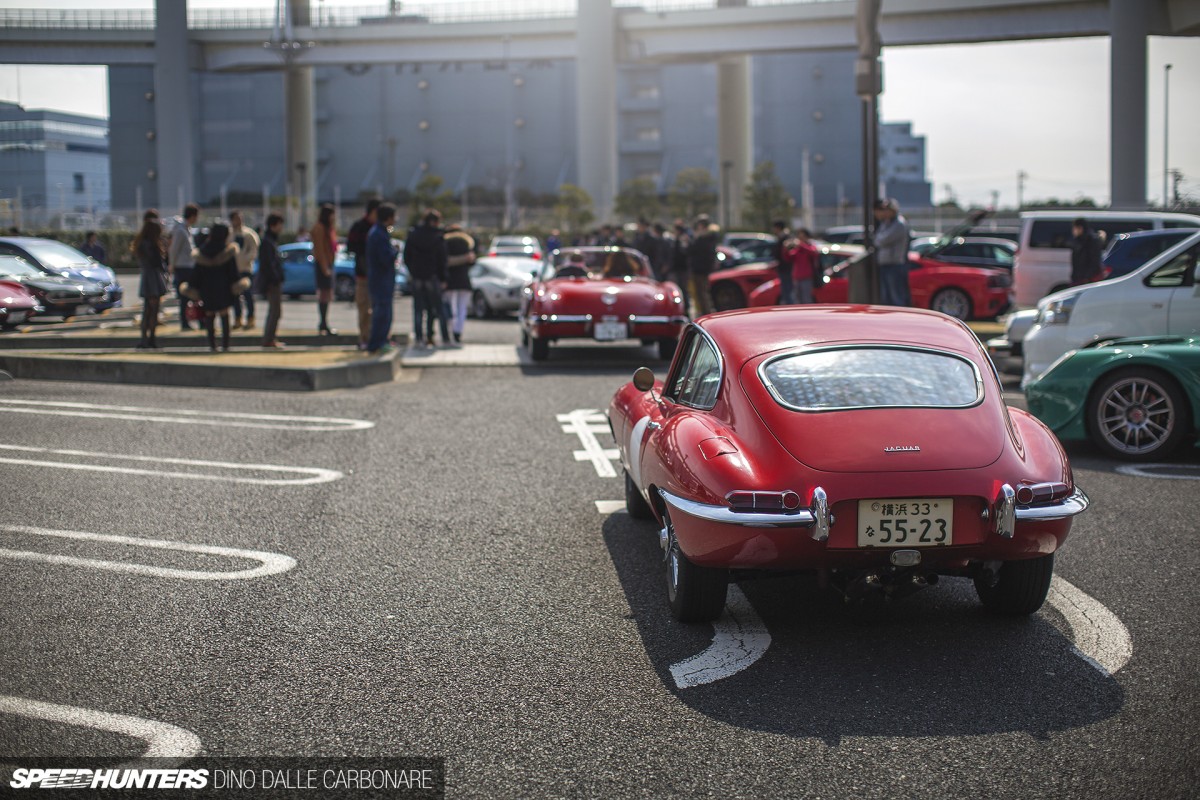 And tailing that, a Jaguar E-type coupe. What a trio, right?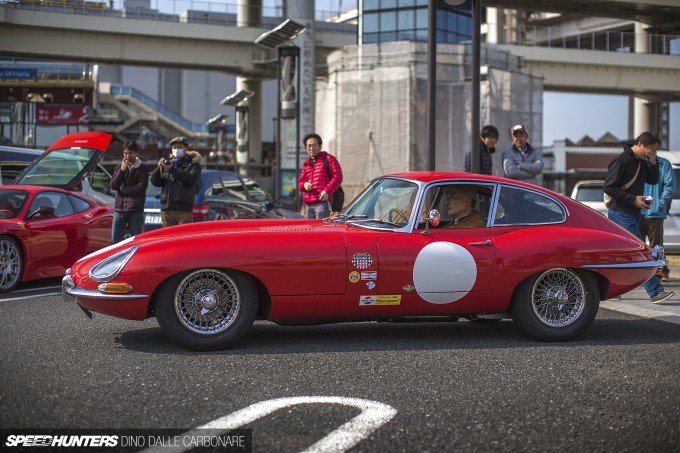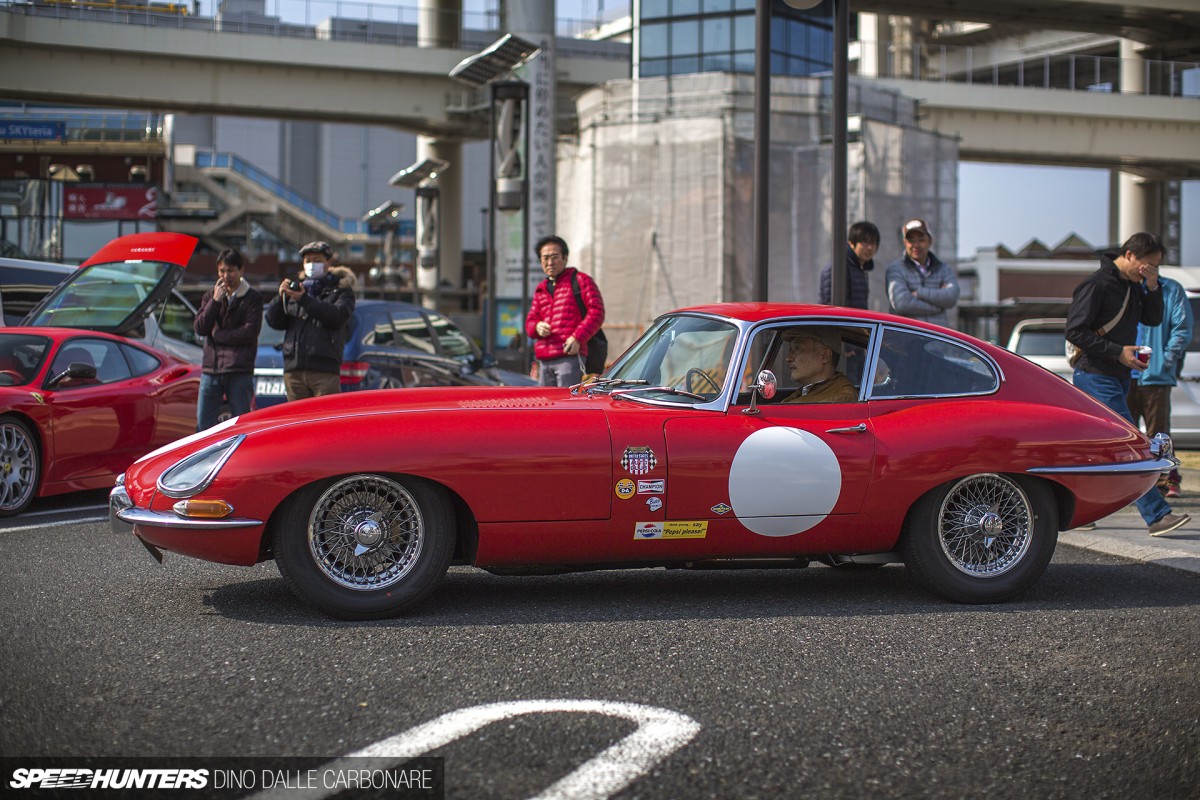 Didn't Enzo Ferrari once say that the E-type was the most beautiful car ever made? He wasn't too far off, and age seems to have only made it more special.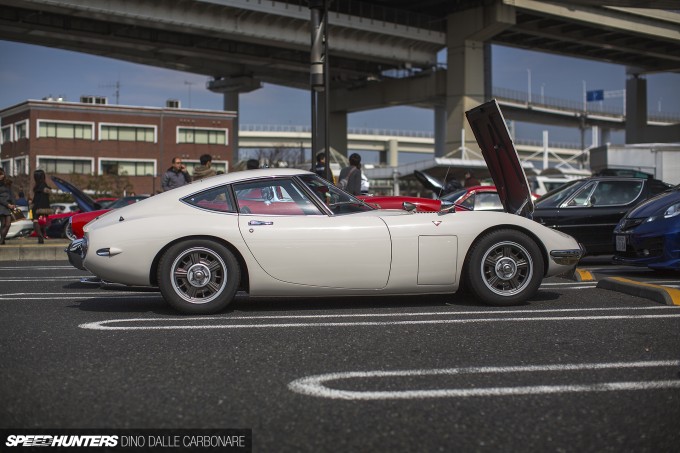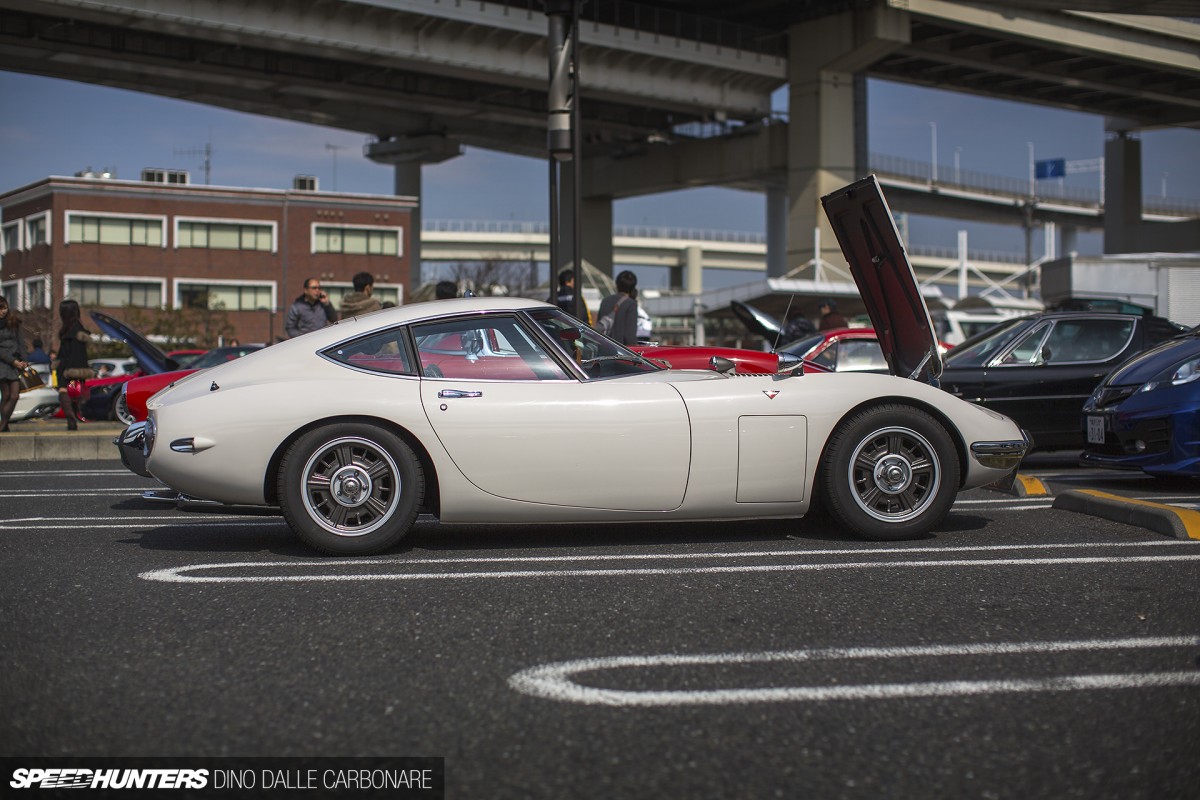 But while the E-type went off and parked a little further towards the back of the car park, the 2000GT owner opened up the bonnet to his little sixties collectable.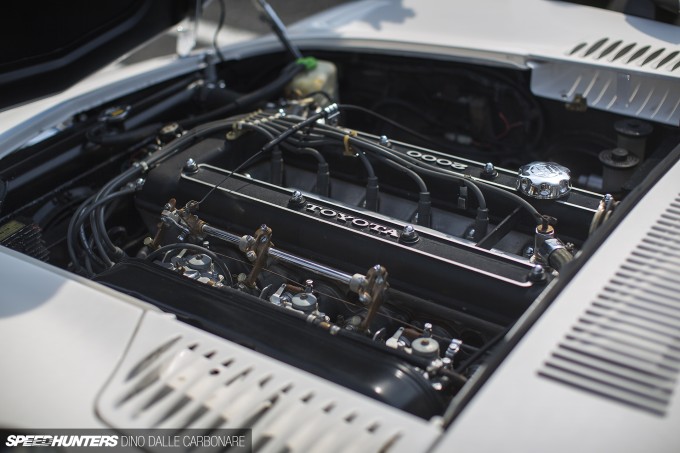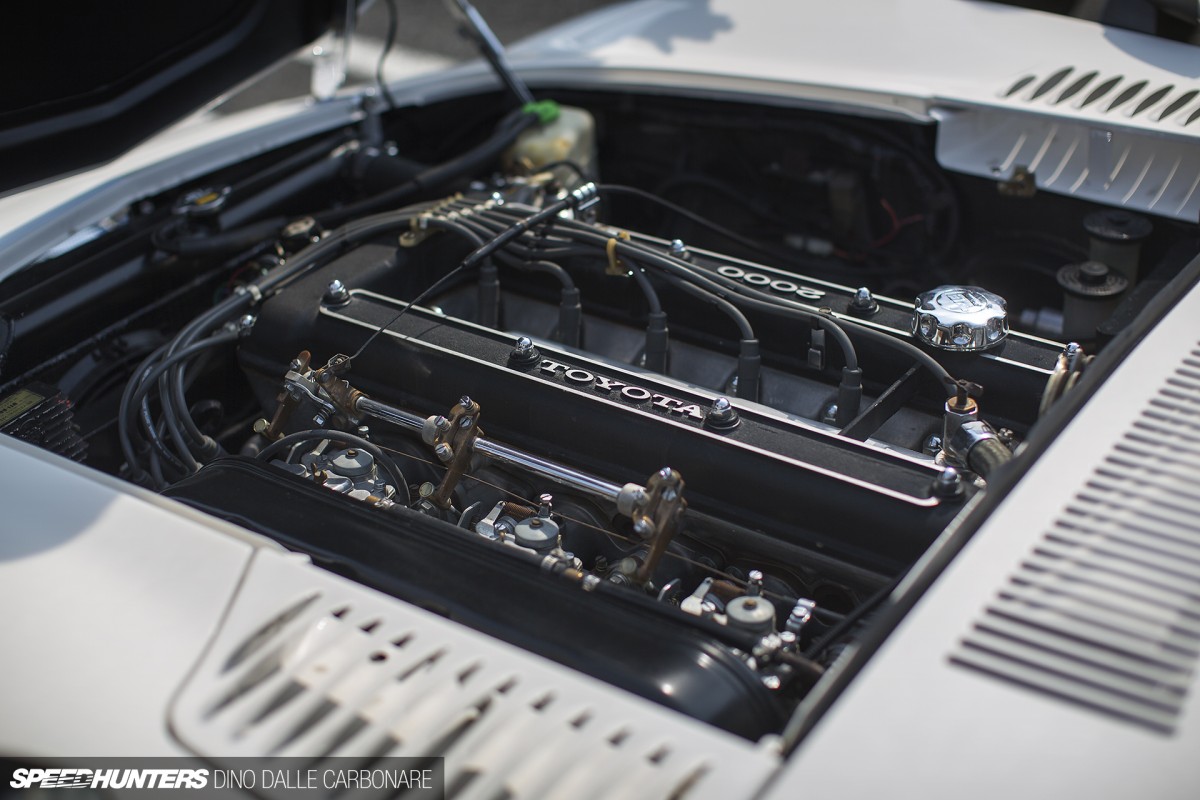 In doing so he revealed the Yamaha-designed-and-built two liter straight-six 3M, a stunning example that is obviously painstakingly looked after on a regular basis.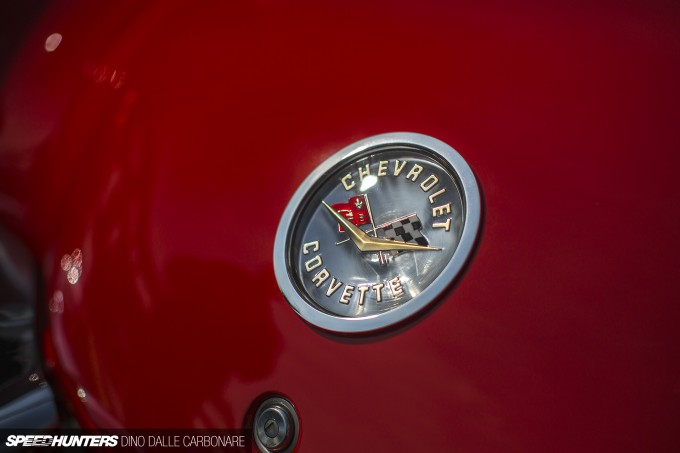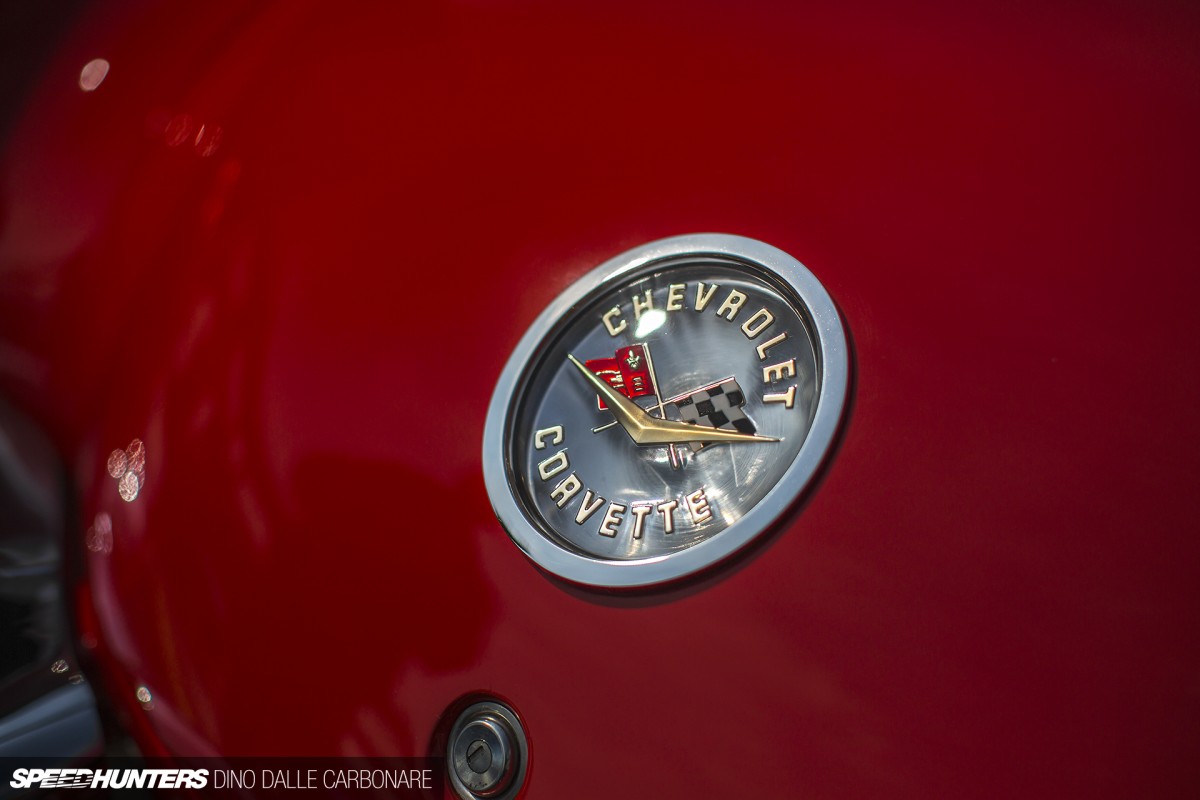 The little Yamaha 2 liter couldn't be more different from the big V8 that powered the wheels of the C1. They don't call it muscle for nothing.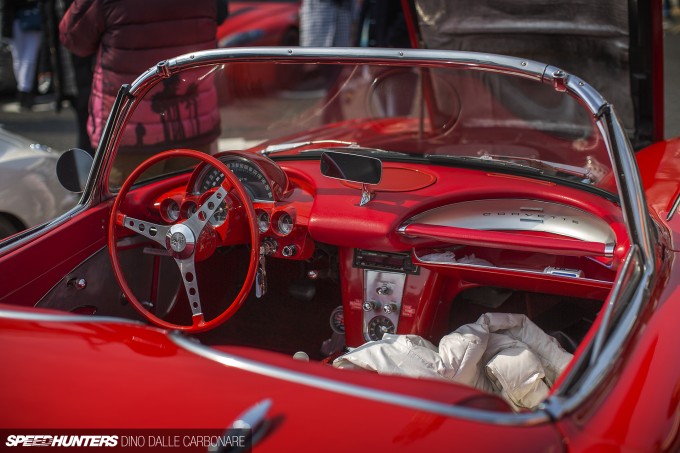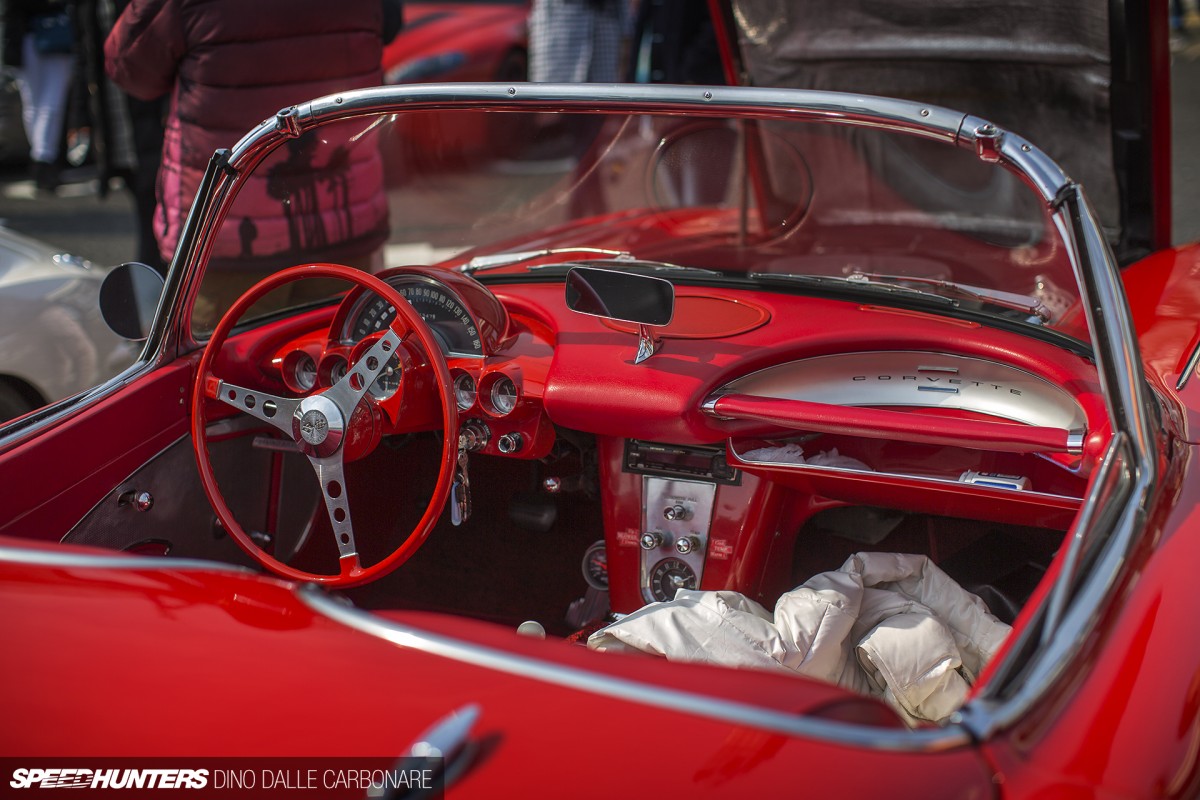 Seeing this Corvette up close was one of the very first times that I've had a chance to really indulge in the details of these cars, and admire the really cool touches in the interior too. Sort of makes you wonder where American interiors went wrong? Mind you the new C7 has sort of fixed that now.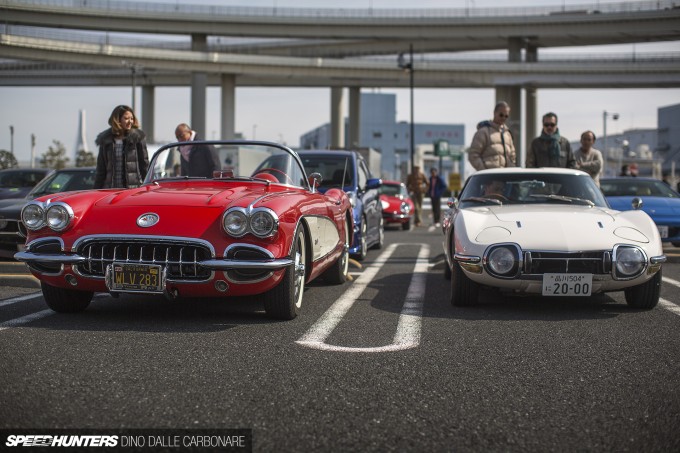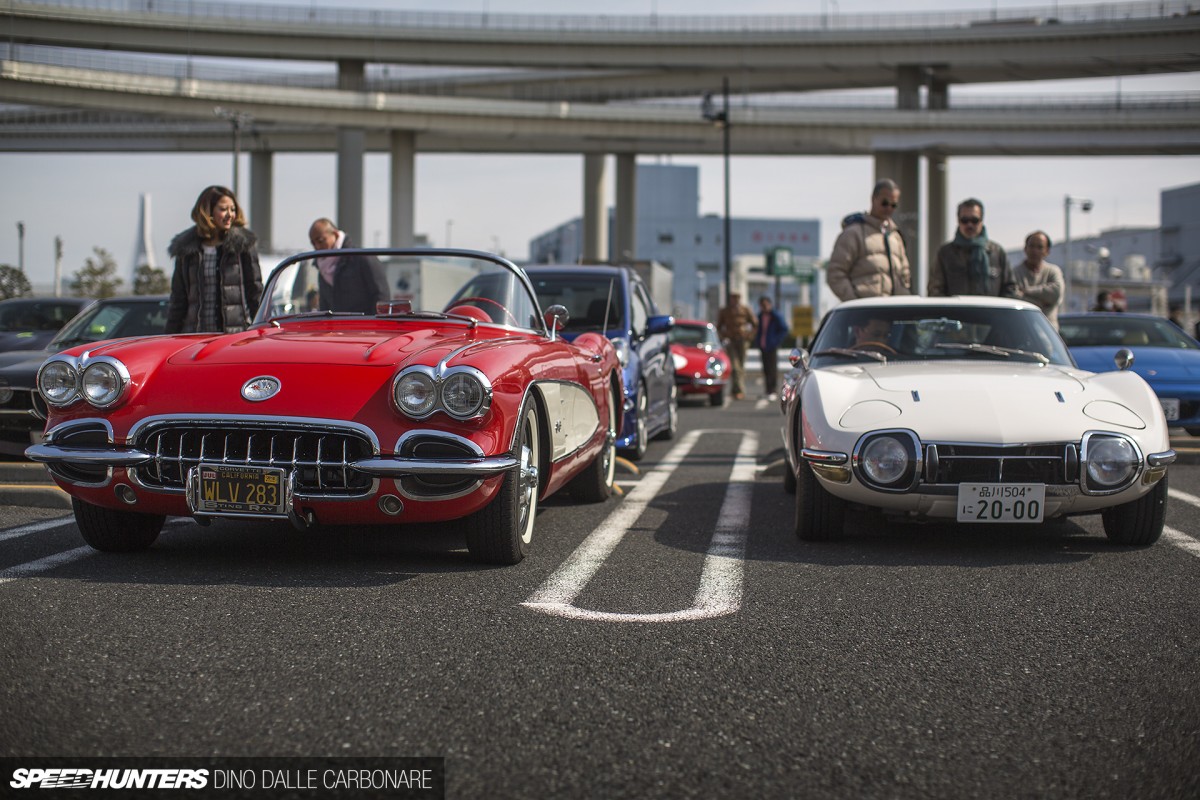 I'll stop now and wrap up what turned out to be one hell of a Sunday morning! Japan never fails to impress. Car culture runs very deep and provided you know where to go to find it, you'll always come away extremely satisfied.
Dino Dalle Carbonare
Instagram: speedhunters_dino
dino@speedhunters.com