Not of this world
I want to live in the same world that Christian von Koenigsegg does. I know that might sound like an odd thing to say given the fact that I'm stood here in the Swedish factory he established in an old aircraft hangar. But somehow there's a disconnect between our two realities. His appears accelerated and complex in ways I can't even comprehend. Watching him deal with matters on the workshop floor makes me question whether he's even operating with the same concept of time that I have. Maybe he's invented his own? It wouldn't surprise me.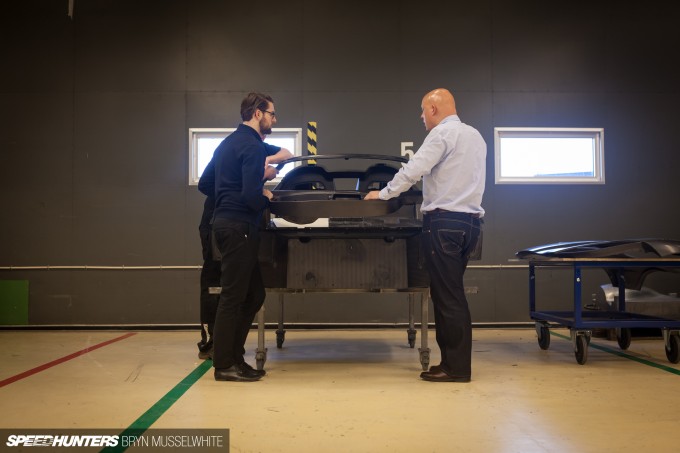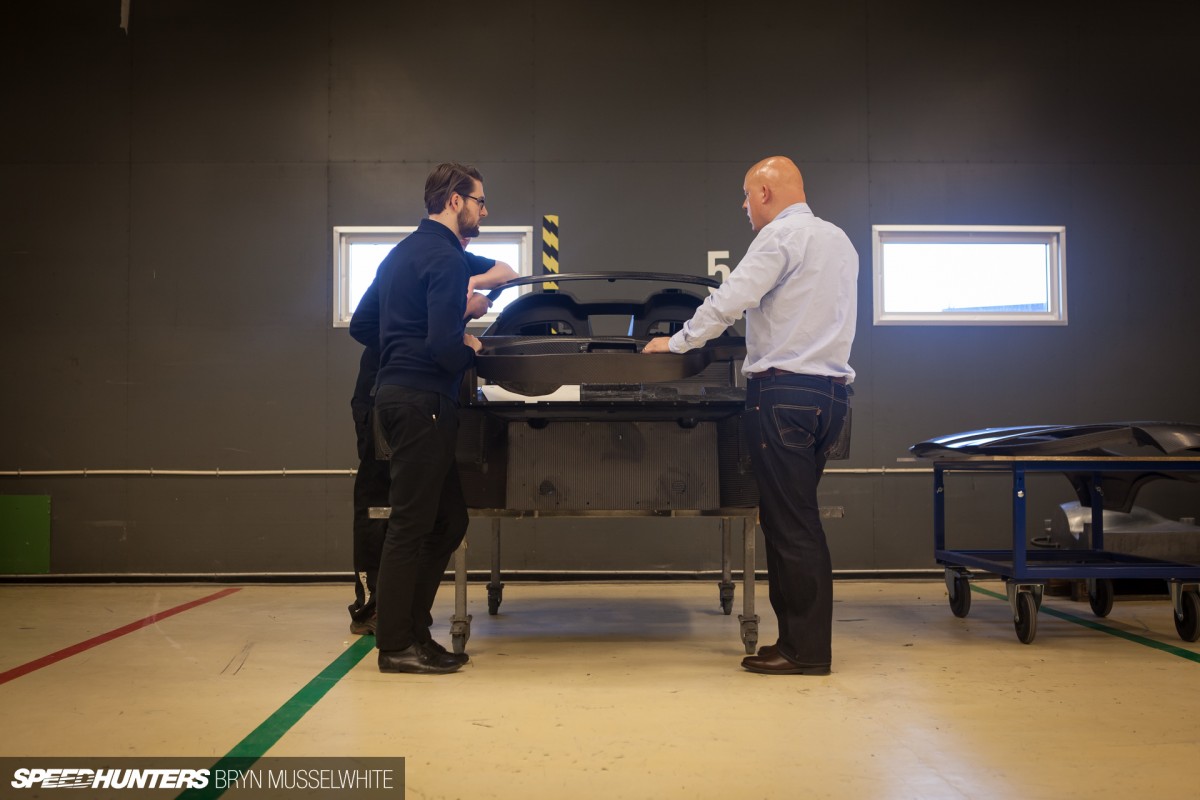 Stood on the right, the cars (that word is not enough to describe them) that leave here are direct descendants of the first model Christian created when he was 22 years old in 1994. That was an achievement in the middle of a long line that includes revolutionary flooring systems, music storage devices and is capped (for now) with having just launched the world's most powerful production car, the first megawatt car. The One-1.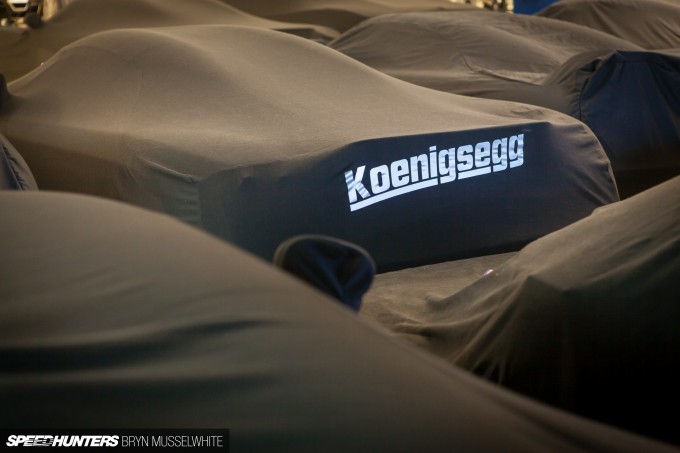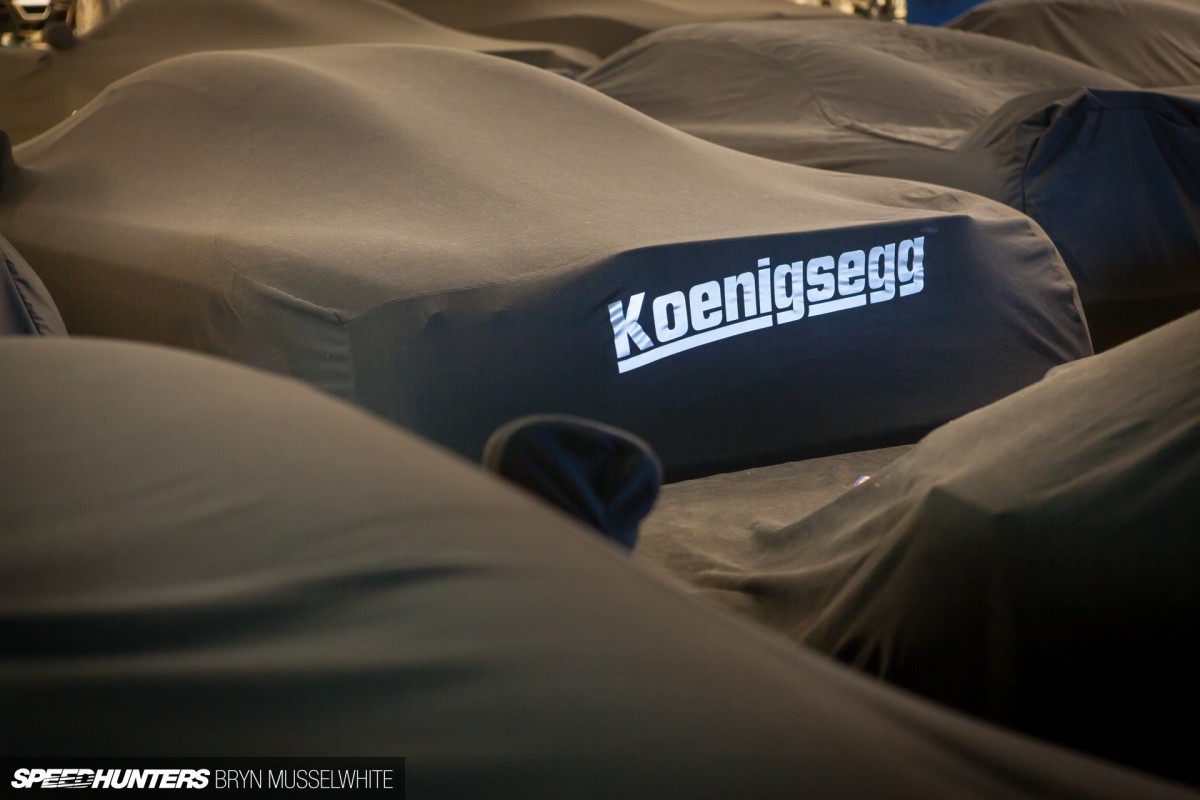 Sean and Rod visited the facility at the start of 2013, so I'll not dwell too much on the surroundings (just make sure you head back to that link and take a look around at just how things work). It's an incredibly normal place that extraordinary things emerge from and I'm thinking that's because of the people inside.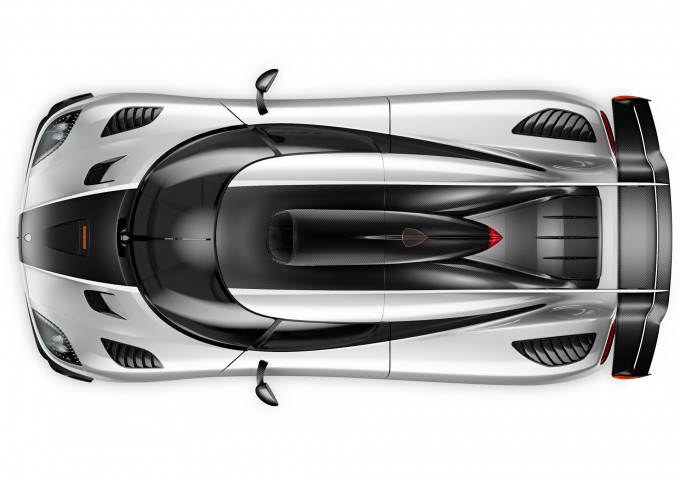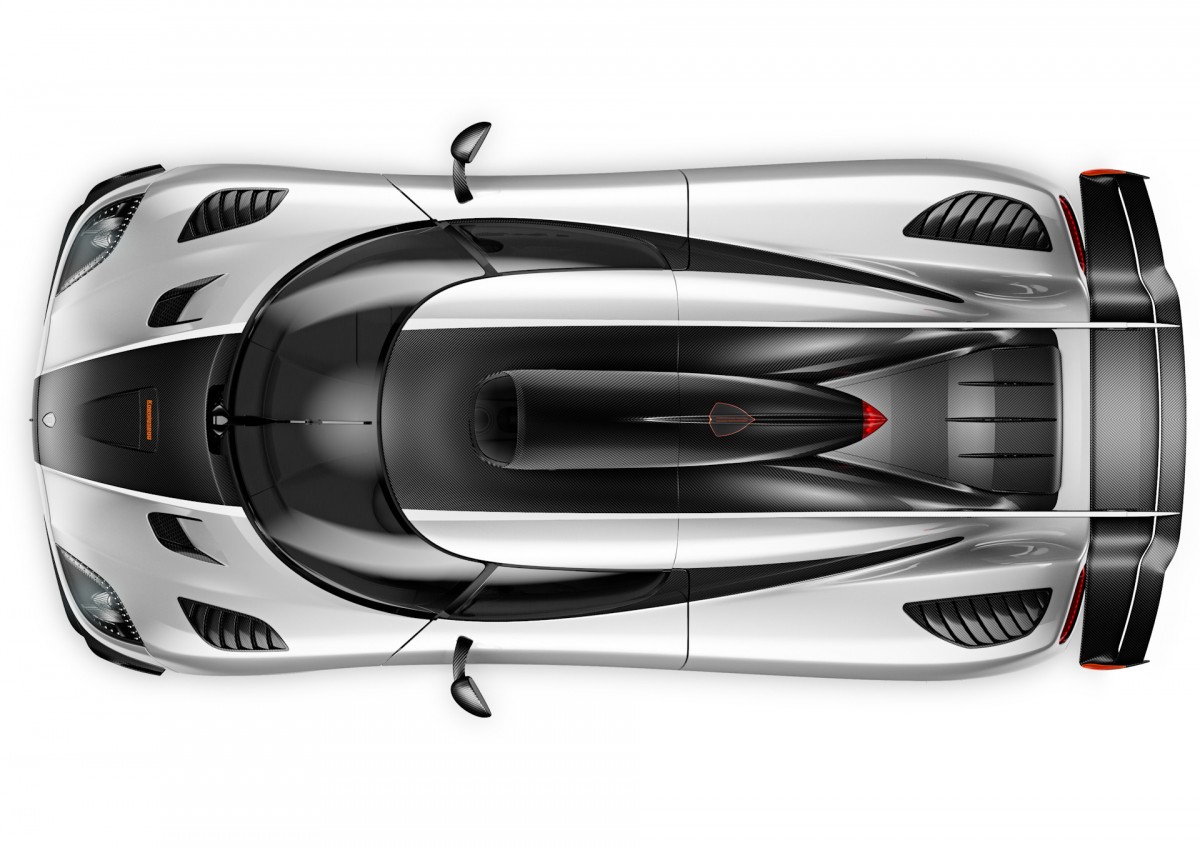 Take a look at this render of the One:1. I could have shown you the others which are more conventionally angled. But this demonstrates for me the genius of the Koenigsegg design ethos. Look at those lines! That flow! Now you can see that this is so much more than a car. This is the kind of thing you'd draw if you had no limits; a '50s futurist mix-up with contemporary aerodynamic practice. That central air intake on the roof is pure fantasy, yet ultimate function at the same time.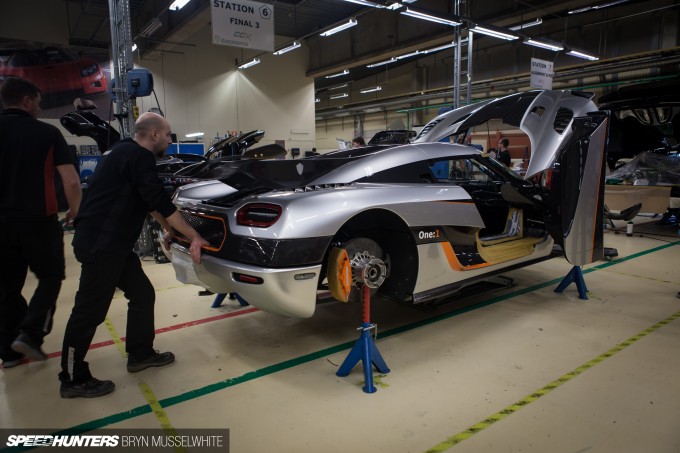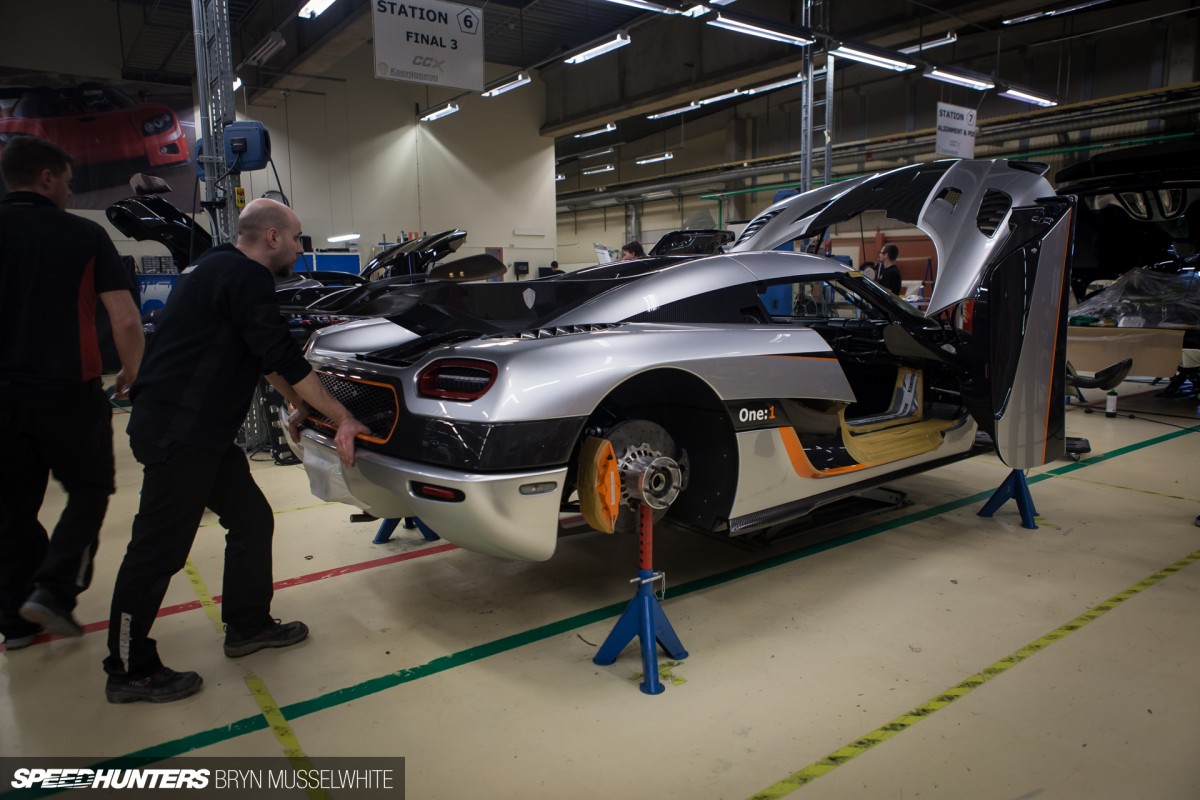 We knew the One:1 was coming because it will be available for download in Need For Speed: Rivals as soon as the covers come off and it's officially released at the Geneva Motor Show, so preparation has been going on behind the scenes for quite a while. So we also knew we had to bring you the inside story on the build-up of this first car in the last few days before it's loaded into a transporter and driven south to where the world can see it in the composite for the first time.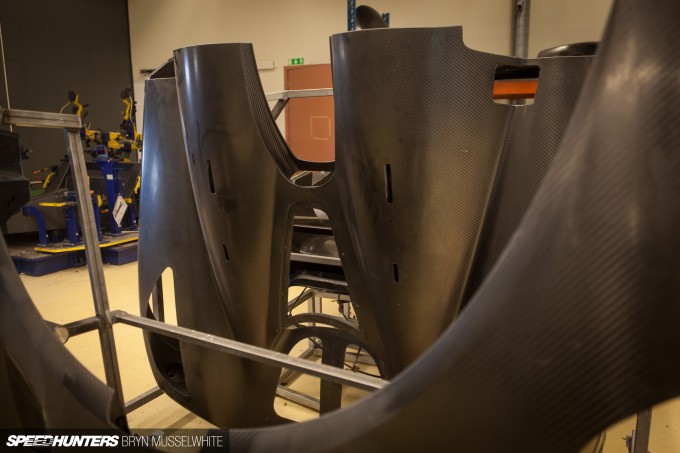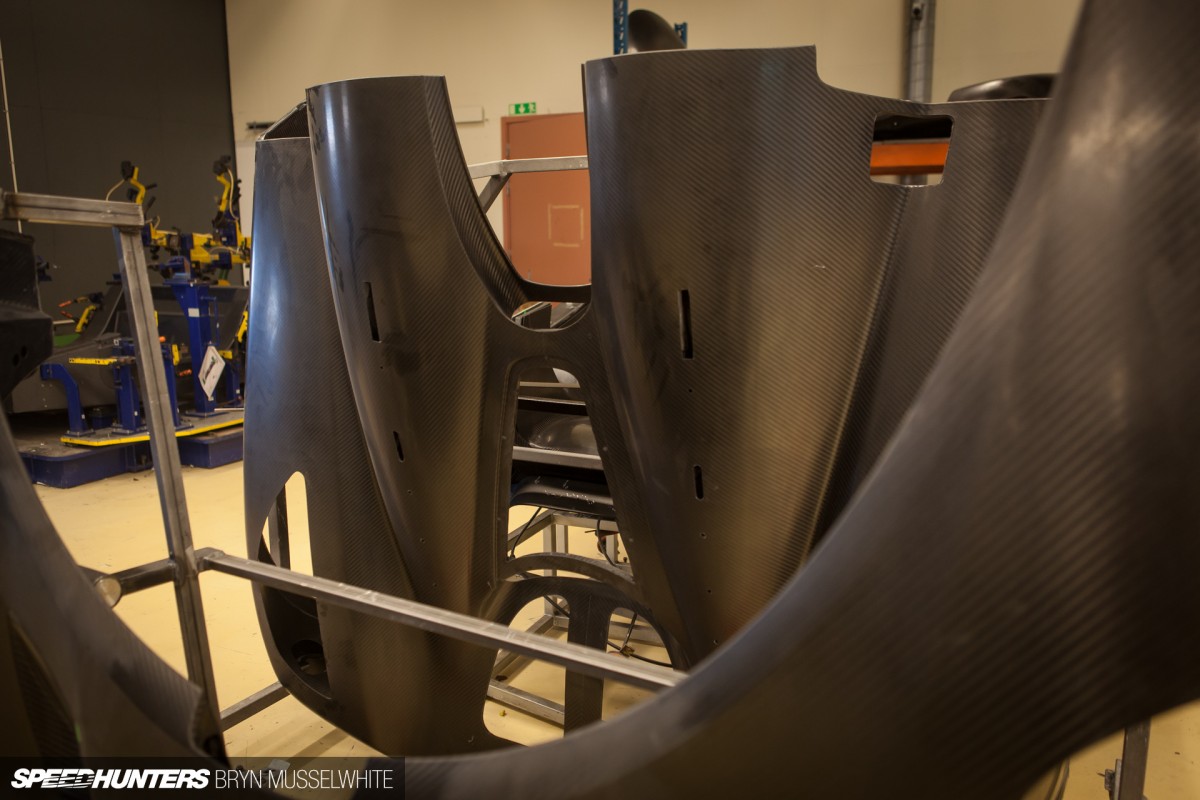 Because that's what you're looking at here: a mass of carbon fibre components brought together like no other before. You might think that the One:1 is a modified Agera, but you'd be wrong. This is a new strain of Koenigsegg carbon fibre and it's lighter than ever. What's also worth noting is the panels that I'm looking at here are destined for the next One:1 on the line, because there will be five customer cars to go with the prototype for Geneva. And they've all been sold. As an example of just how far things have been taken, the central carbon fibre chassis tub weighs 72kgs. That's not a typo.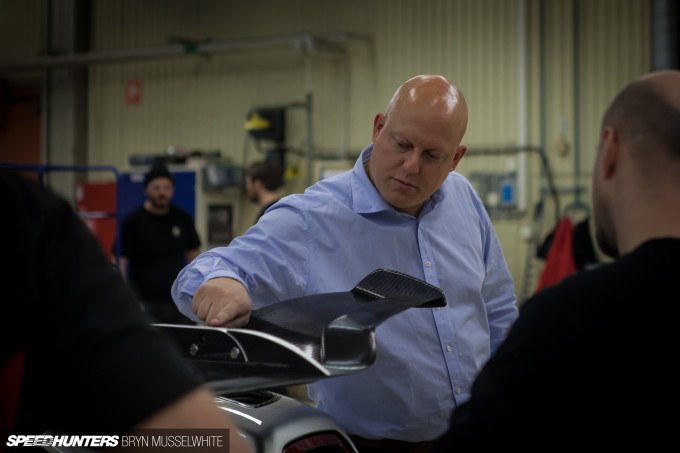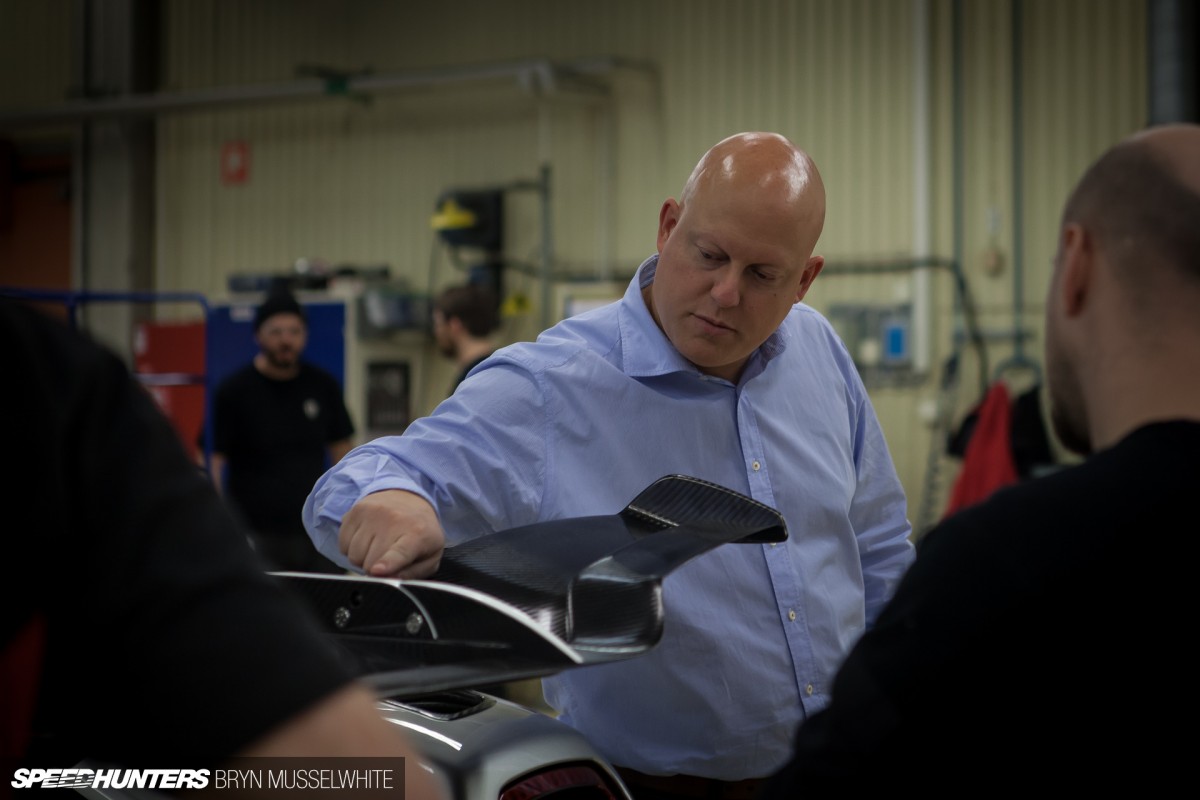 Christian recognised a few years ago that big things were coming, like Huayras, P1s and other hypercars. Which meant he wanted to do what he's done since he can remember: something better than everybody else. That's why the One:1 really does have his input right the way through it; none of the shots I'm taking are staged and he's constantly on the move as the team bring the final parts of the build together. This simply wouldn't work without him.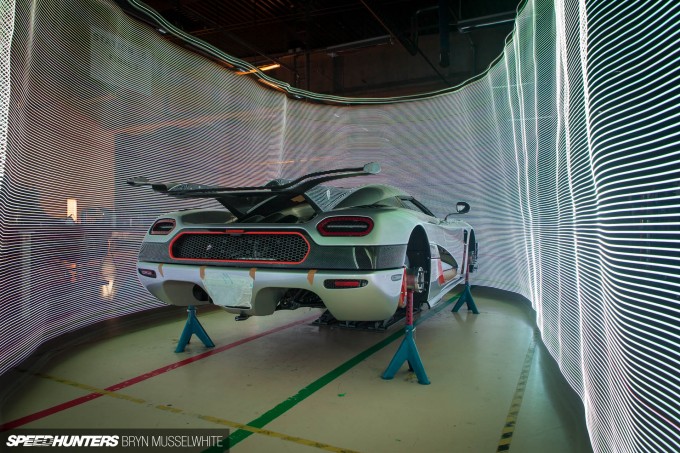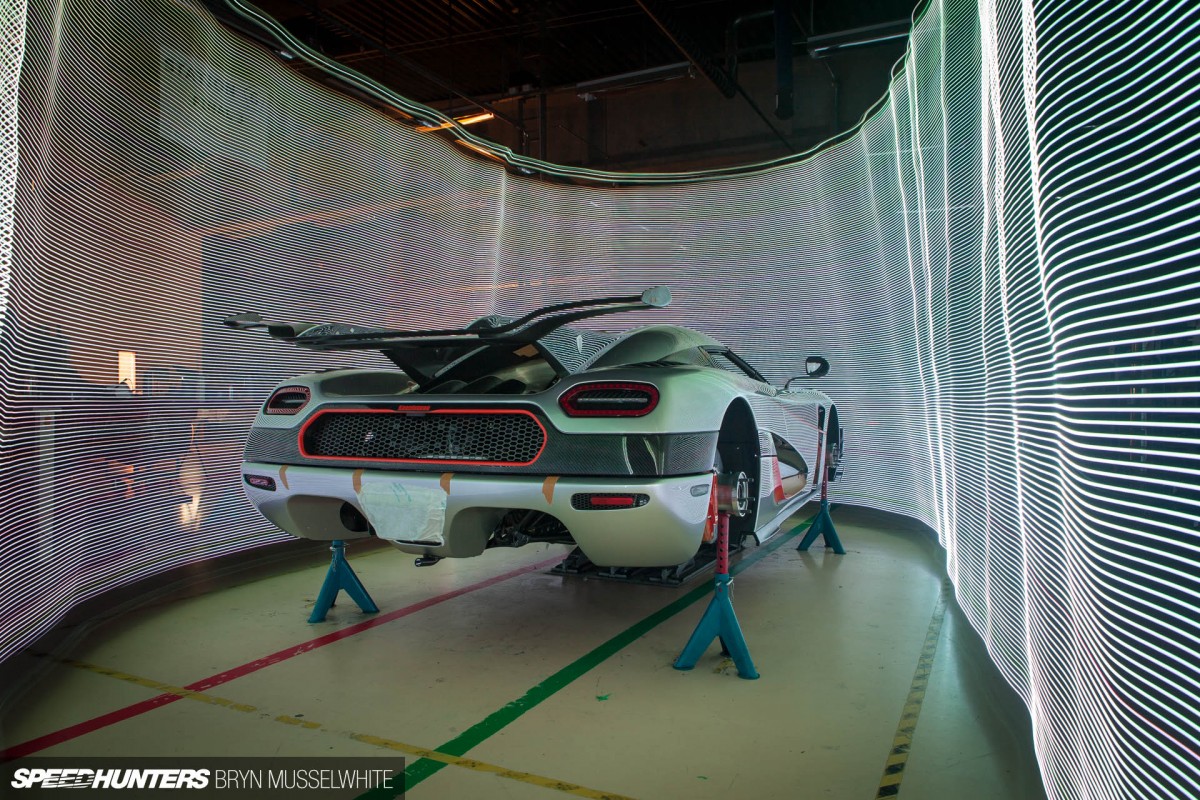 The guys were working around the clock so I decided to stay on and watch from a distance as the factory quietened down and the Swedish darkness descended outside. The team all knew exactly what needed doing and it makes me smile that just as I have done the night before an important car show, they're digging in deep into the night and putting the final touches to the car.
As they headed off for some much needed coffee I referred to my college book of photography tricks and started waving LED strips around. This could be a long night…
More power than you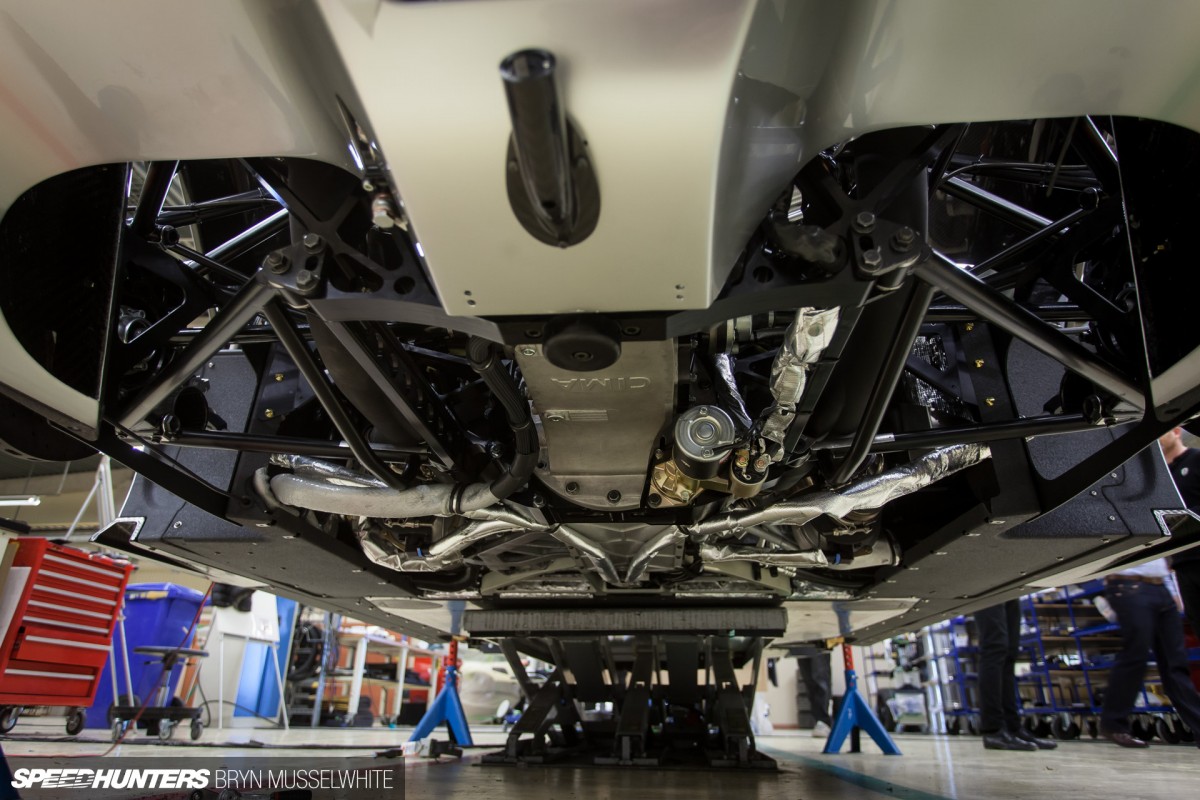 So as you may know by now, One:1 is indicative of the power-to-weight ratio. So the raw facts are that the dry-sumped, 5.0 litre twin-turbocharged V8 generates 1360 horsepower at 7500rpm. Which means the One:1 weighs, yup 1360kg. That's an incredible figure when you think about it, and I urge you to do that. A Bugatti Veyron weighs nearly 1900kgs, but then that's old tech right? So it's hardly fair to compare the two. Maybe it would be fairer to compare it to a Pagani Huayra? A hypercar we love at Speedhunters, which weighs 1350kgs. Dry. With less power.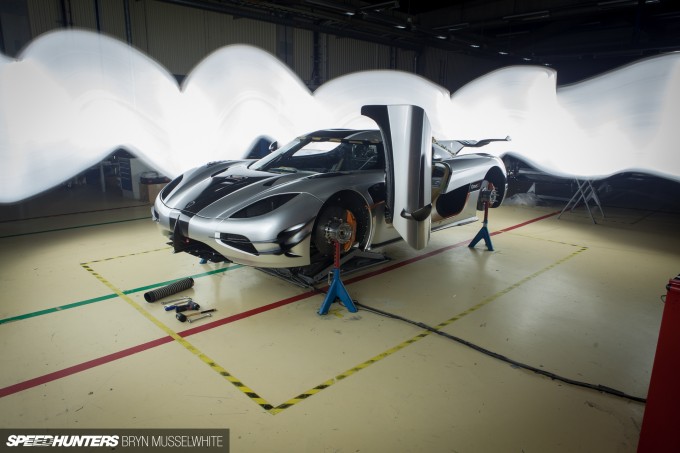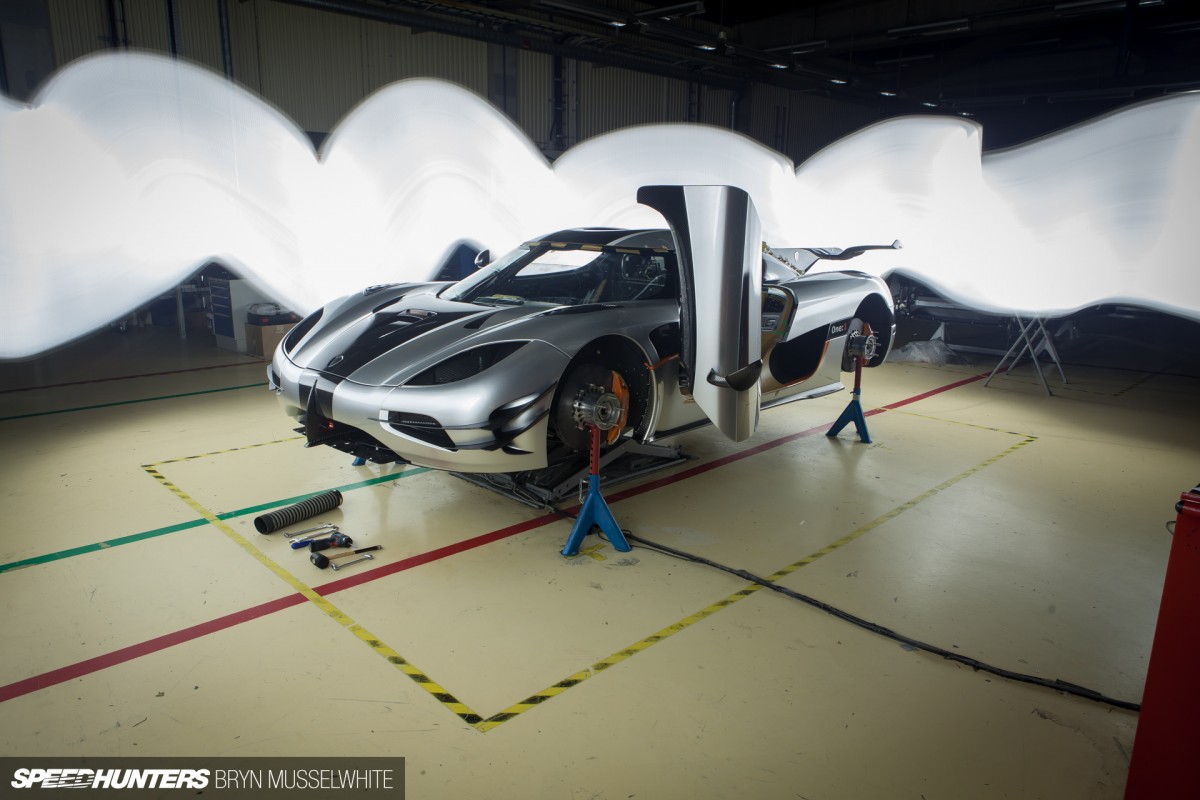 What Koenigsegg did was make sure there was absolutely no questioning this statistic and that weight includes all fluids and a 50% fuel load. Just add driver and decimate whatever you meet. This power-to-weight ratio means something else to Christian, as it signifies the world's first megawatt production car, because 1360 horsepower equals exactly that – one megawatt. Sounds cool huh? It's the future now; adaptation and creation of new ways of thinking because of the need to constantly innovate and move forward. I love it and the standard has been set for others to follow, if they dare. Horsepower is so last century.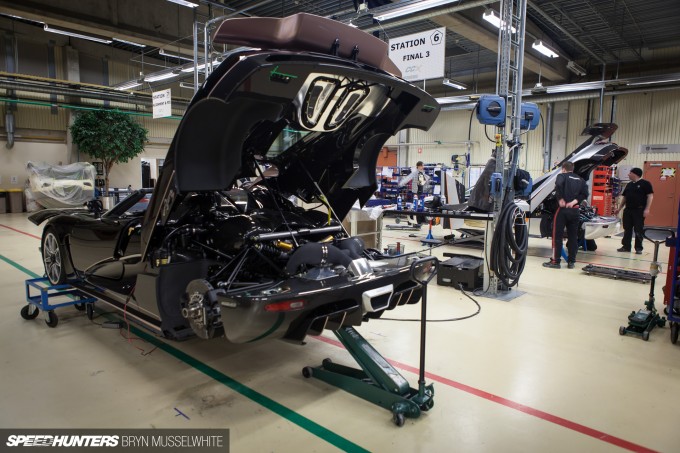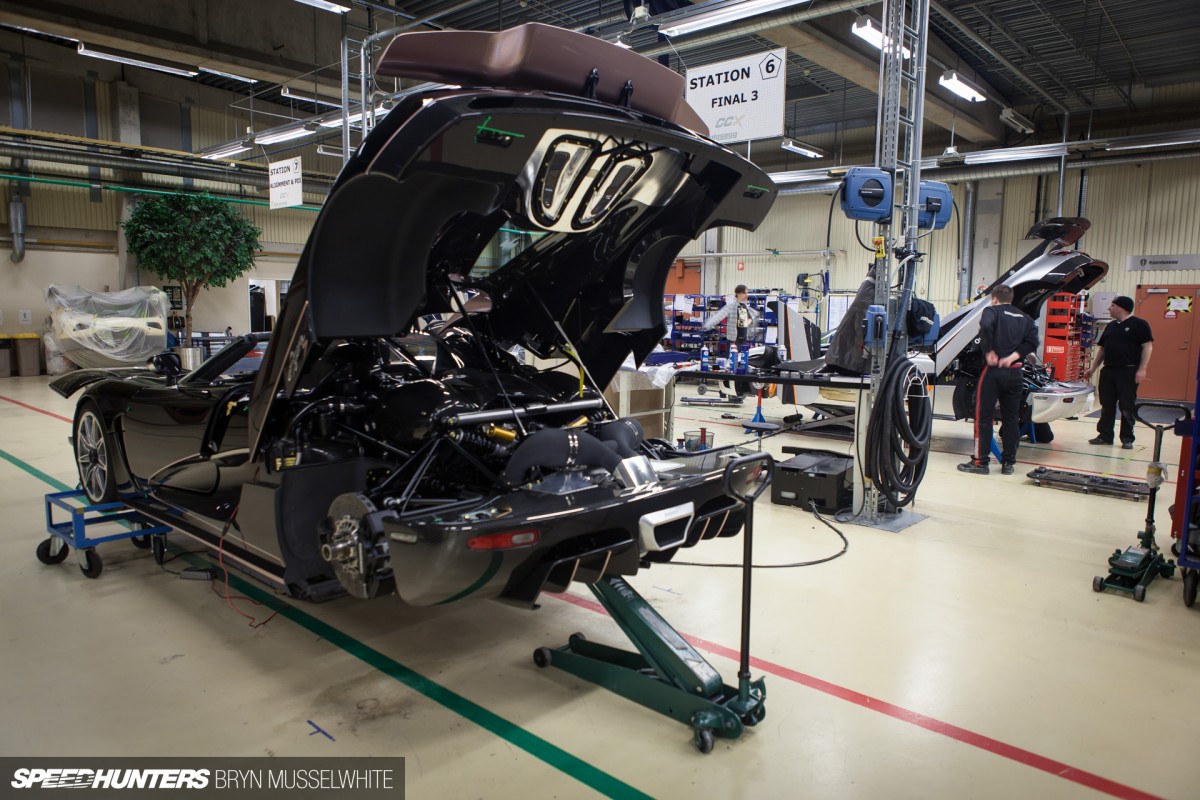 Looking around you can see that this is no radical new departure for Christian though. The Agera S sat alongside the One:1, also bound for Geneva, has a familiar feel to it. So this is logical progression at its best. It's as though he has to ease the world into his vision of what we should be driving. It wouldn't surprise me if he'd laid this plan out 20 years ago, such is his drive. I'm just not sure where you'd go next? I'm quietly confident that Christian does though, although of course he's not saying anything right now.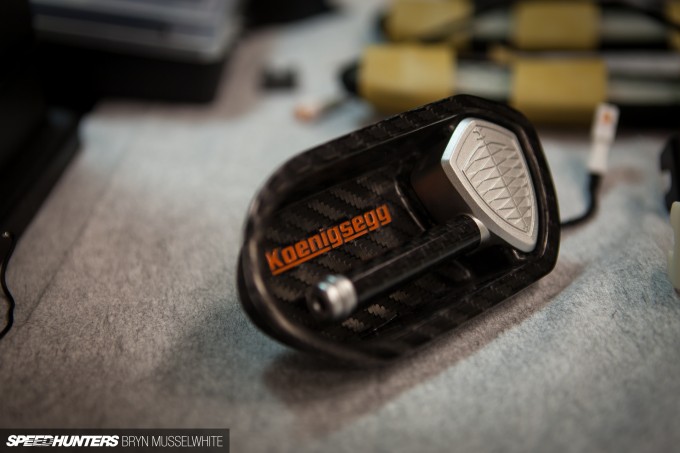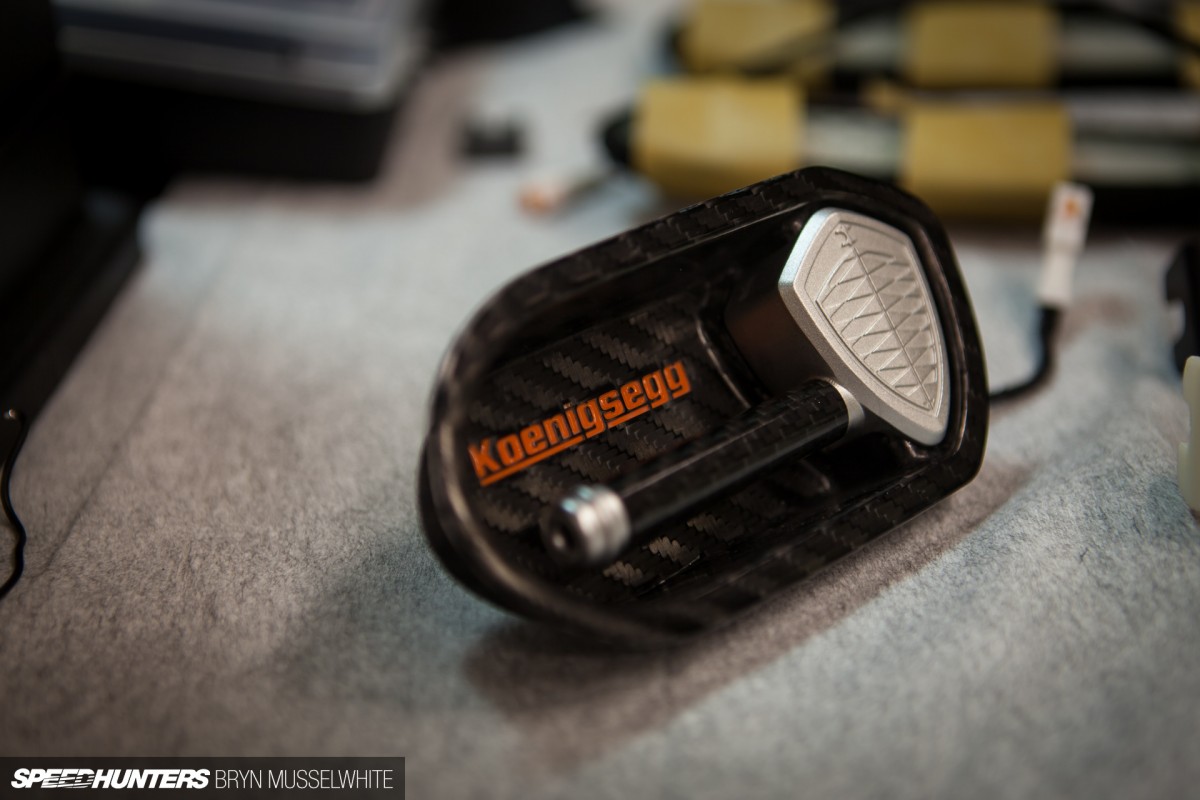 On workstations all around the One:1 are the separate items that go to create the monster. I keep on getting distracted by them and that's one of the very special things about getting this access: I can experience all these components separately, take in the details and see all elements that would be otherwise hidden. I know what the back of this door handle looks like. I also know how light it is.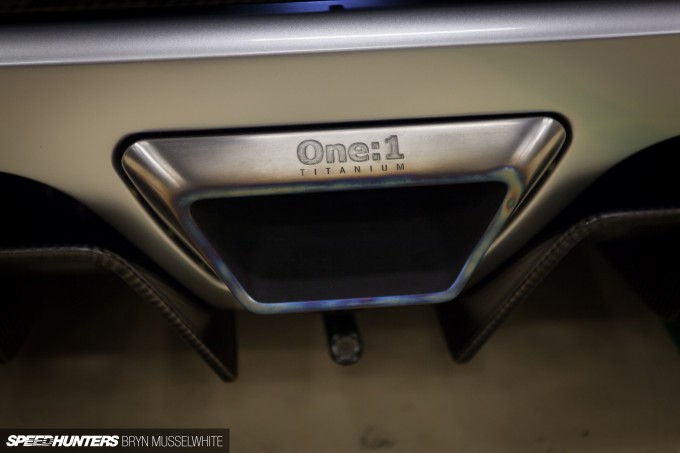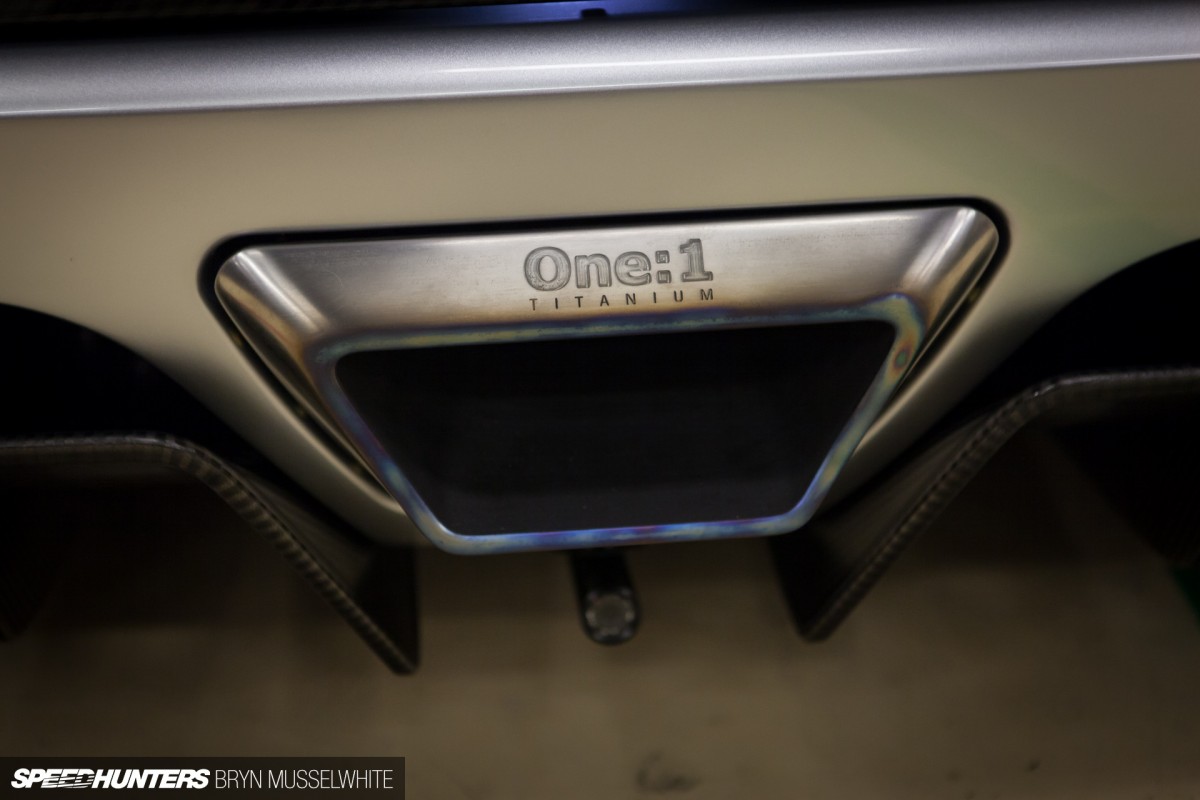 And as much as the power is impressive, the weight is the deciding factor here for me. The titanium exhaust tip looks familiar to that of the Agera, however this has been created by 3D printing. At the moment it's the largest titanium component produced in this way and it weighs 400 grams less than the more traditional item found elsewhere. Just this one feature takes three days to print. That kind of attention to detail is how you end up owning a superhypermegacar company at 41 years old. Inspirational? You bet. The internals of the new variable geometry turbo are also produced using this method. Just imagine what Christian has planned next…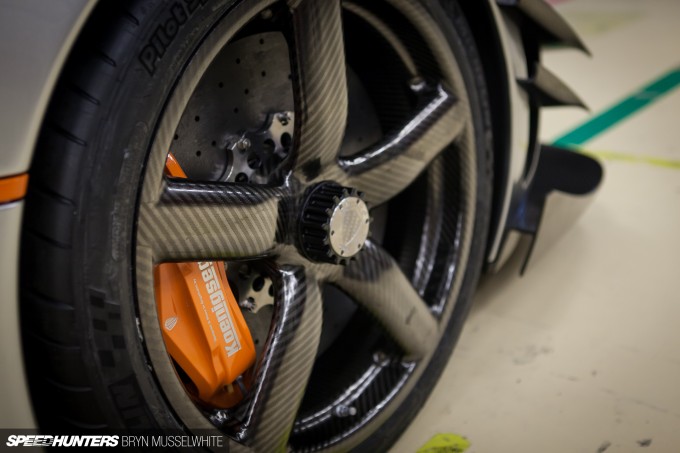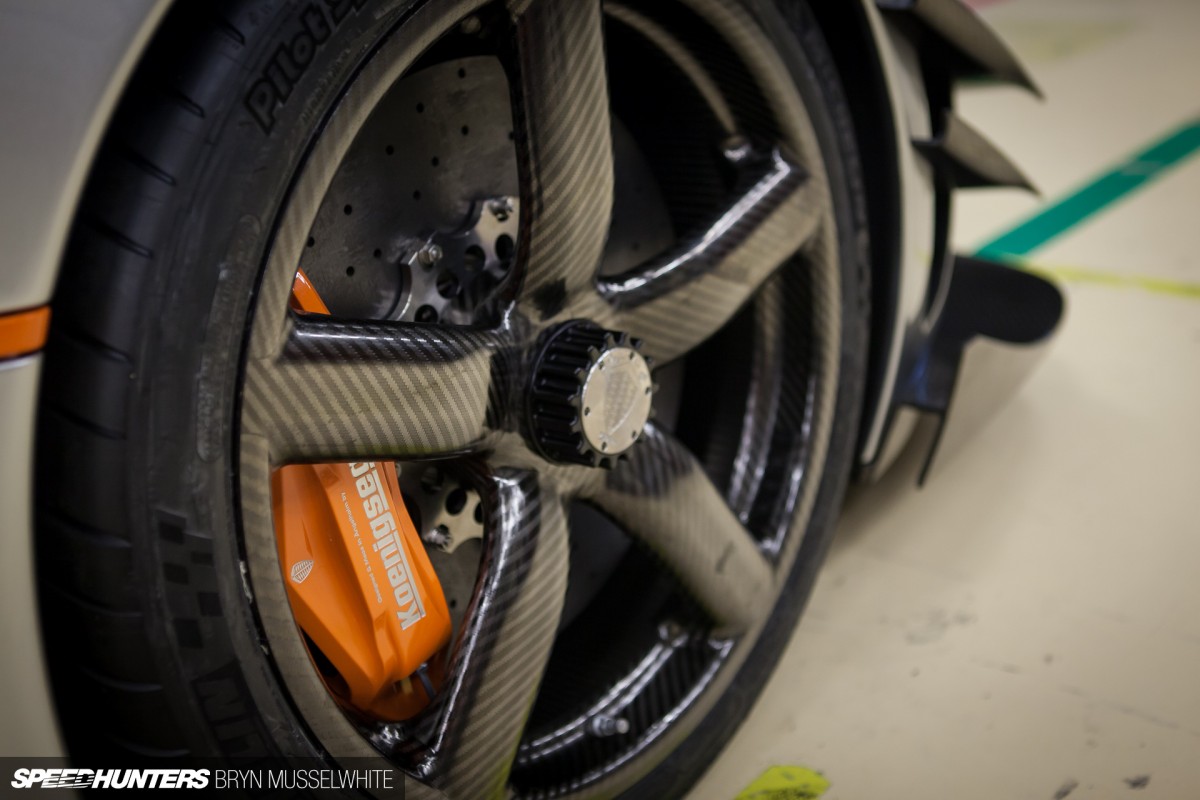 Carbon fibre wheels are the stuff of dreams around here and I'm guessing they are for you too, but this is Koenigsegg and their reality is altogether more impressive than you can imagine. To start with, the wheels are constructed entirely from carbon fibre, with the air valve being the only metal involved. First seen on the Agera R, they use a method that Koenigsegg created called 'Aircore' technology. So the spokes are hollow, yet the whole wheel is one piece! Unsprung weight is reduced by around 40% over an alloy wheel in a similar size. Handling improvements and weight saving? It just makes so much sense: practicality can be beautiful and enthralling. They measure 19×9.5in at the front and 20×12.5in out back. Add in that they're centre lock mounted and I could spend hours just talking about the rolling stock alone. Michelin developed a tyre solely for the One:1 to ensure it can become the worlds fastest production car.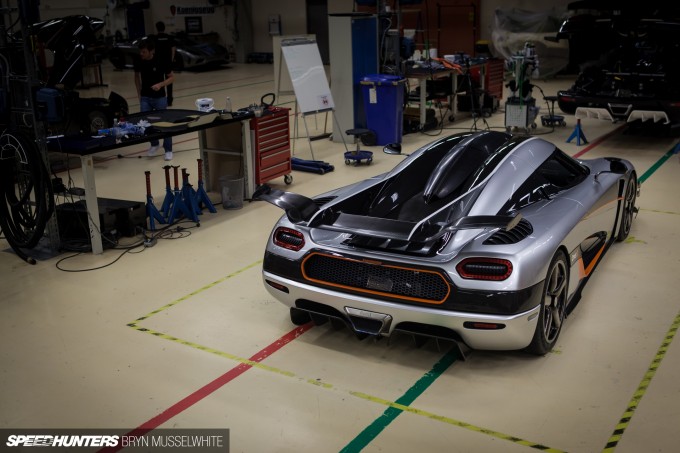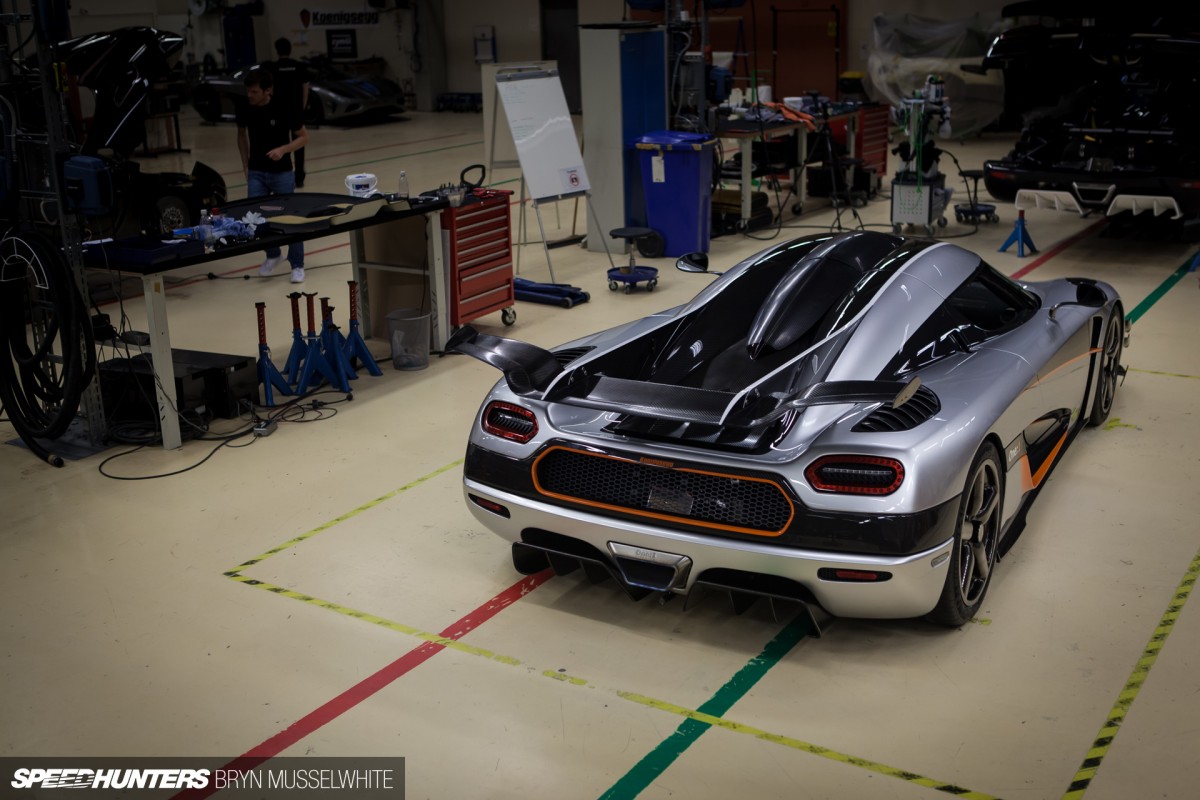 Because that's what it will do, I'm sure of it. Forget the others, what you're looking at here has a (currently) theoretical top speed of 280mph. Now I've talked about components and weight, but one of the most dramatic features for me is the aero; the rear view being dominated by that top-mounted active rear wing. The way it links in to the body with those twin supports emerging like an exoskeleton from the frame keeps me coming back for a second, third, tenth look. The detail is exquisite and yet again, it's all function to go with the form.
Details make the legend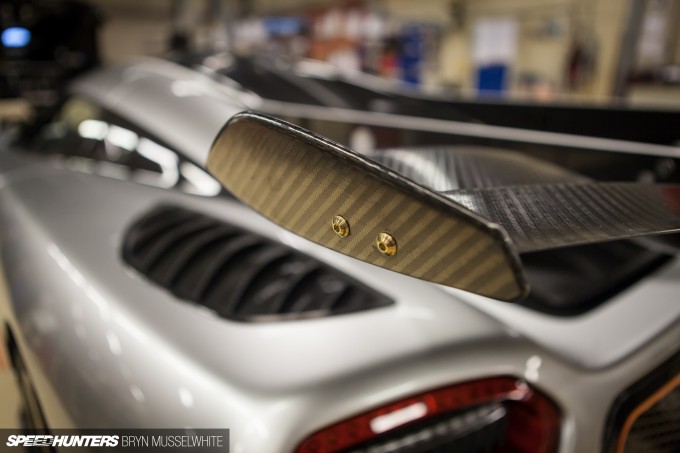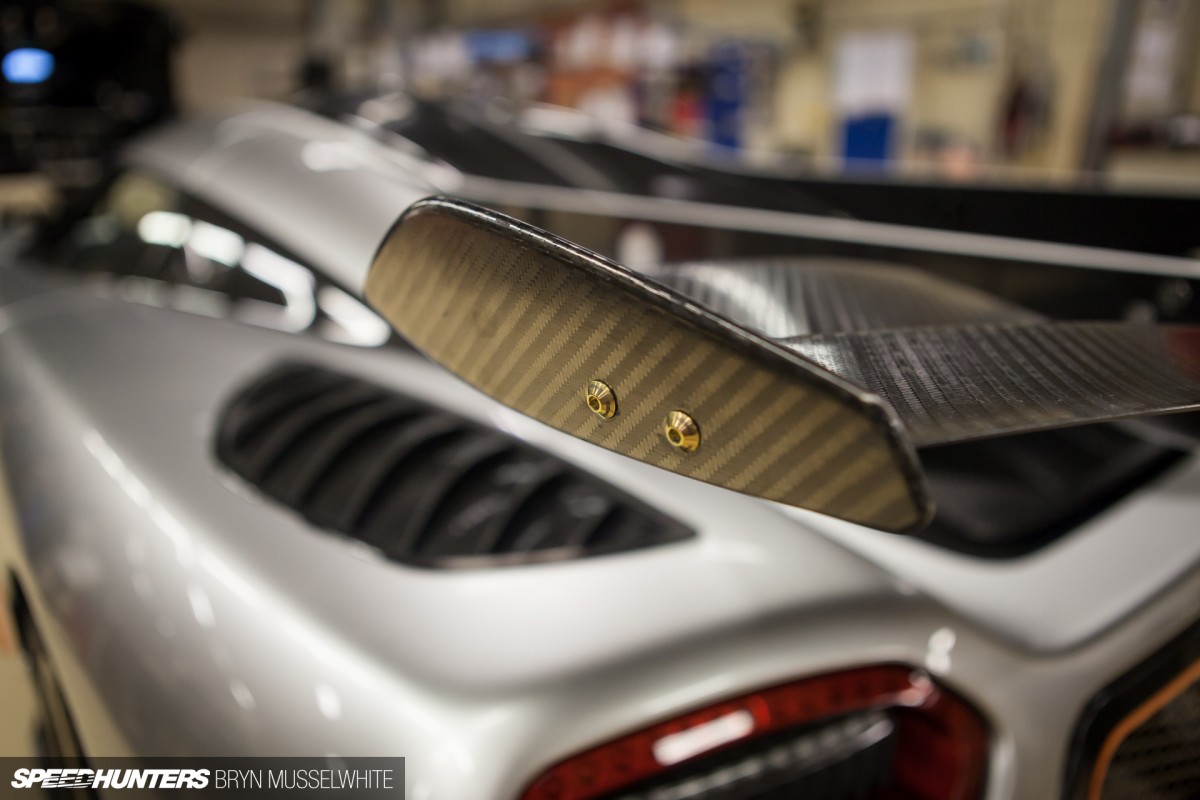 The active aero package features so many ways of channelling air it's dizzying. Underneath it's channelled through the carbon belly pan which can change form through the use of hydraulic actuators; the One:1 is destined for top speed production car records and Christian knows that the world is watching, so this has to be both impressive and innovative at the same time.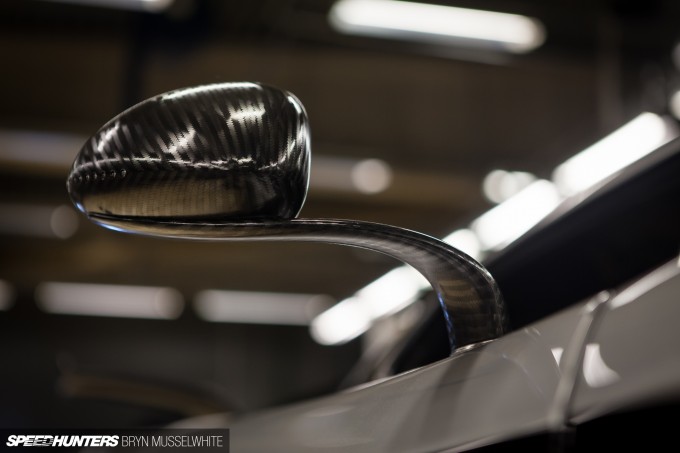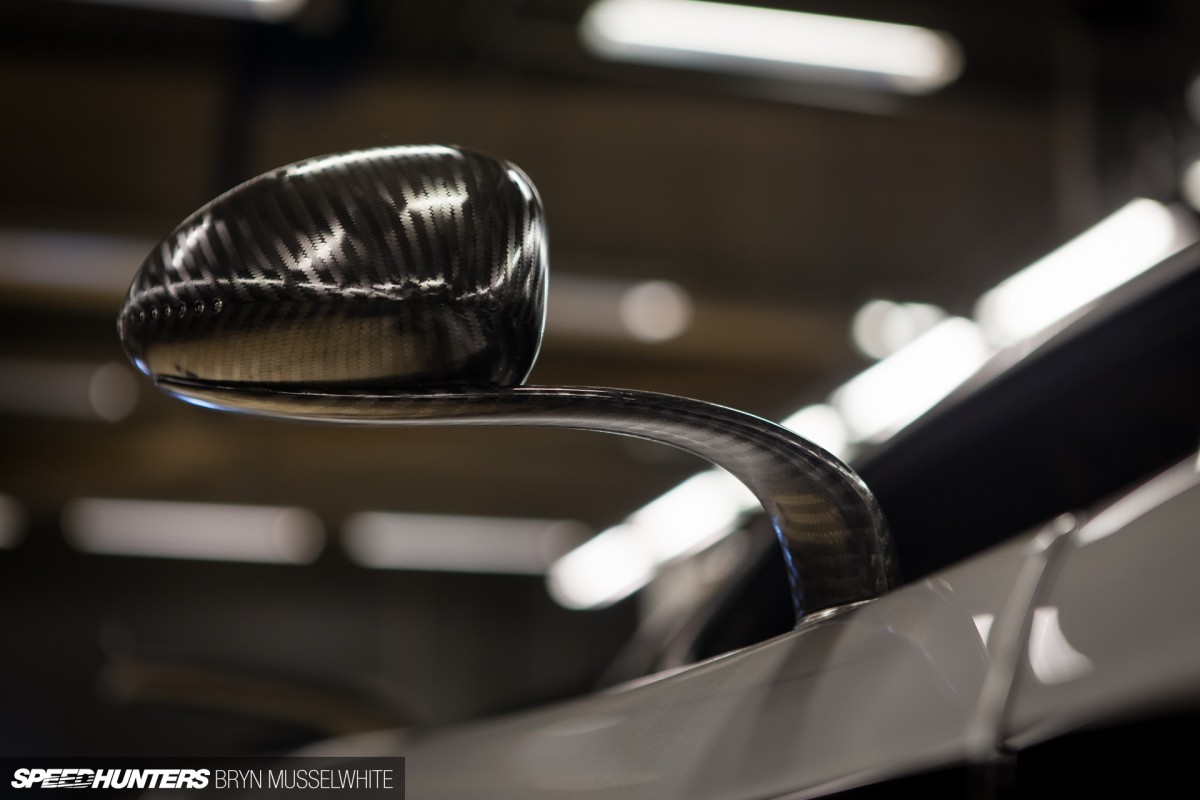 Ever folded your door mirrors flat in the pursuit of a higher speed? Best not try that here. I'm told that these mirrors are an active part of the aero package and the One:1 has an overall lower drag coefficient with them fitted.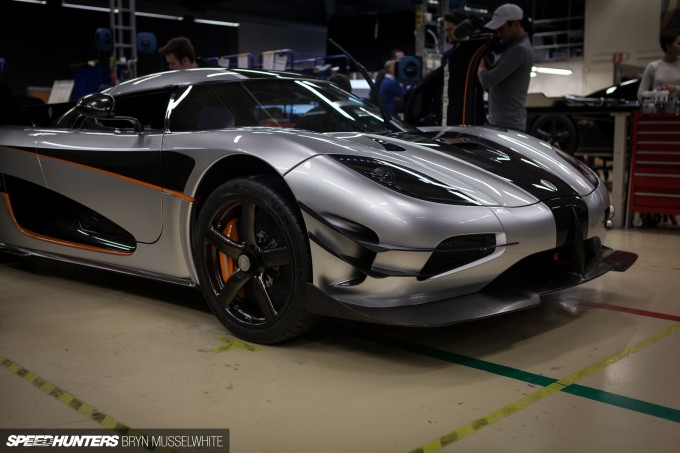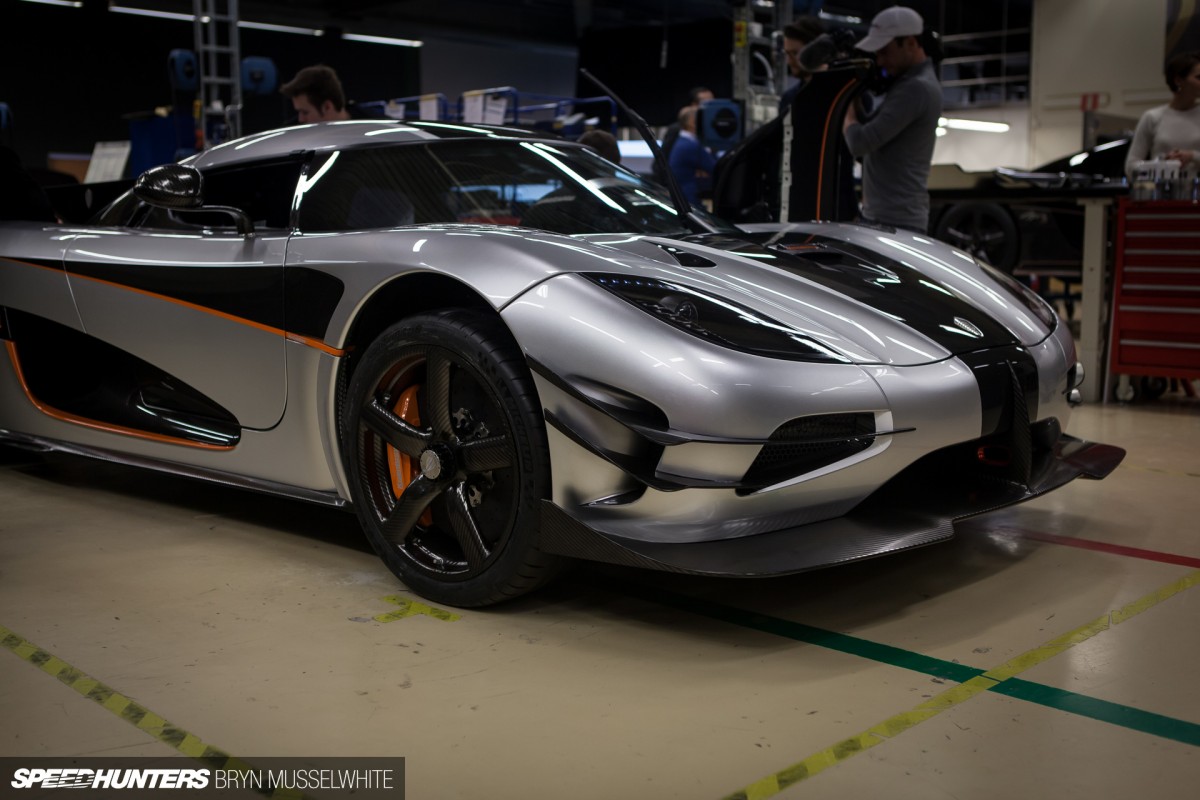 Looking at the front end and canards, you can see how the flow is directed up and over, with them forming an important step in the process of directing the air correctly. The front splitter is large by road car standards, but Koenigsegg have added a lift function to the front suspension which enables you to get over speed humps or transition onto an incline. I'm not sure I should use this word, but erm, it's quite practical wouldn't you agree?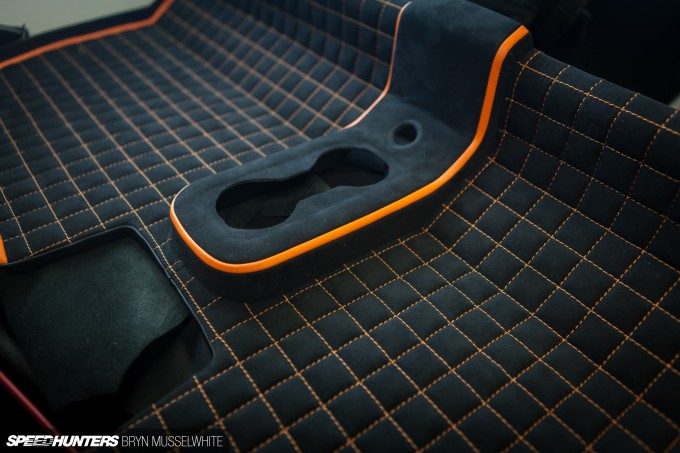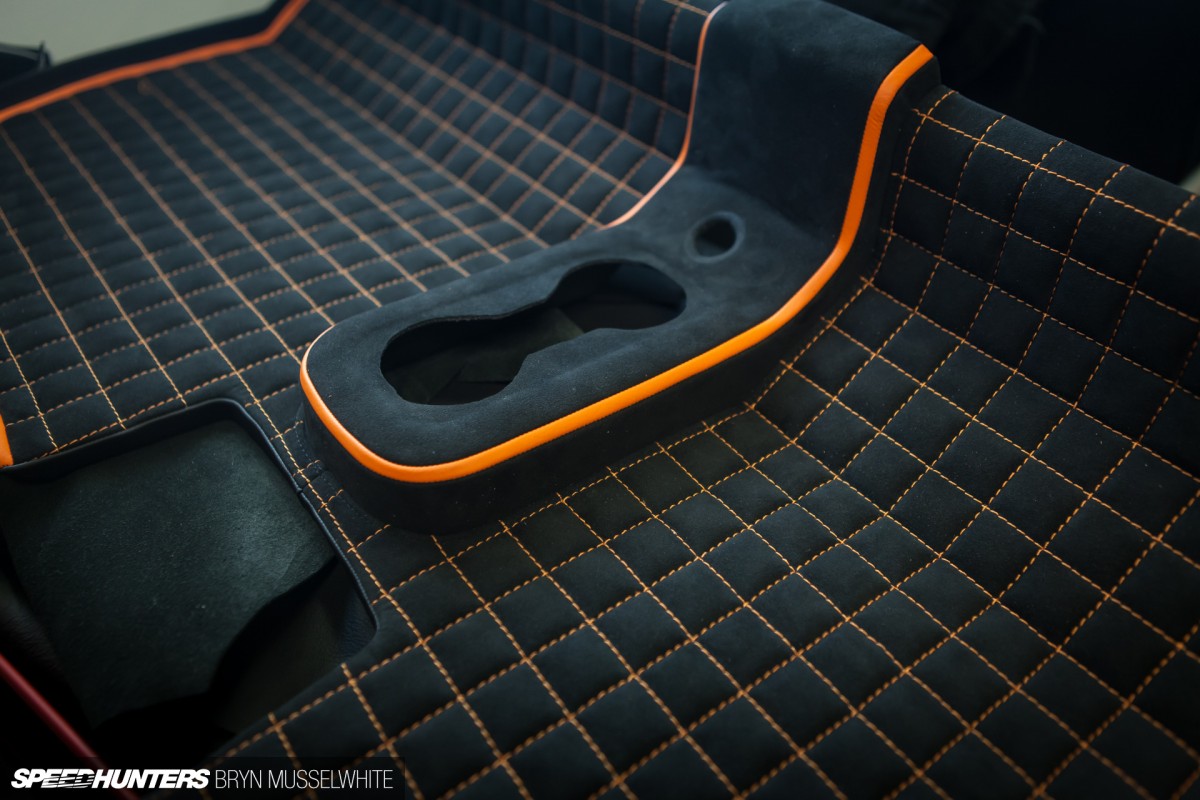 Because that's what this is – a road car. Quite possibly the most incredible of the breed so far, but still one all the same. So the interior is a sumptuous mix of materials, with the launch colour scheme flowing through to the material choices. Now I know Alcantara isn't exactly weighty, but I feel the team must have had kittens when it came to keeping the weight down and the luxuries potential owners will demand high.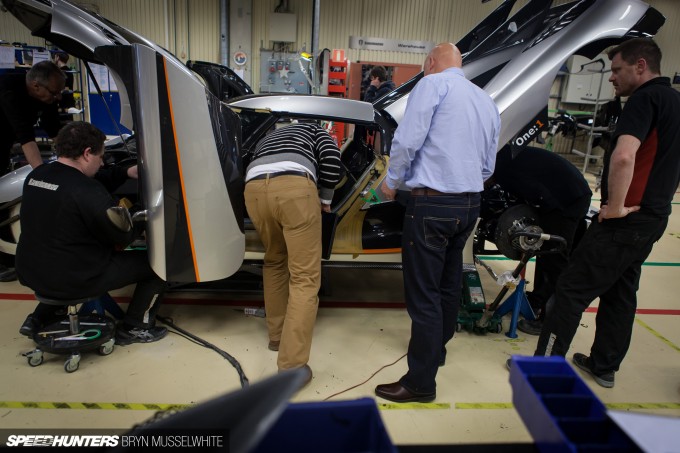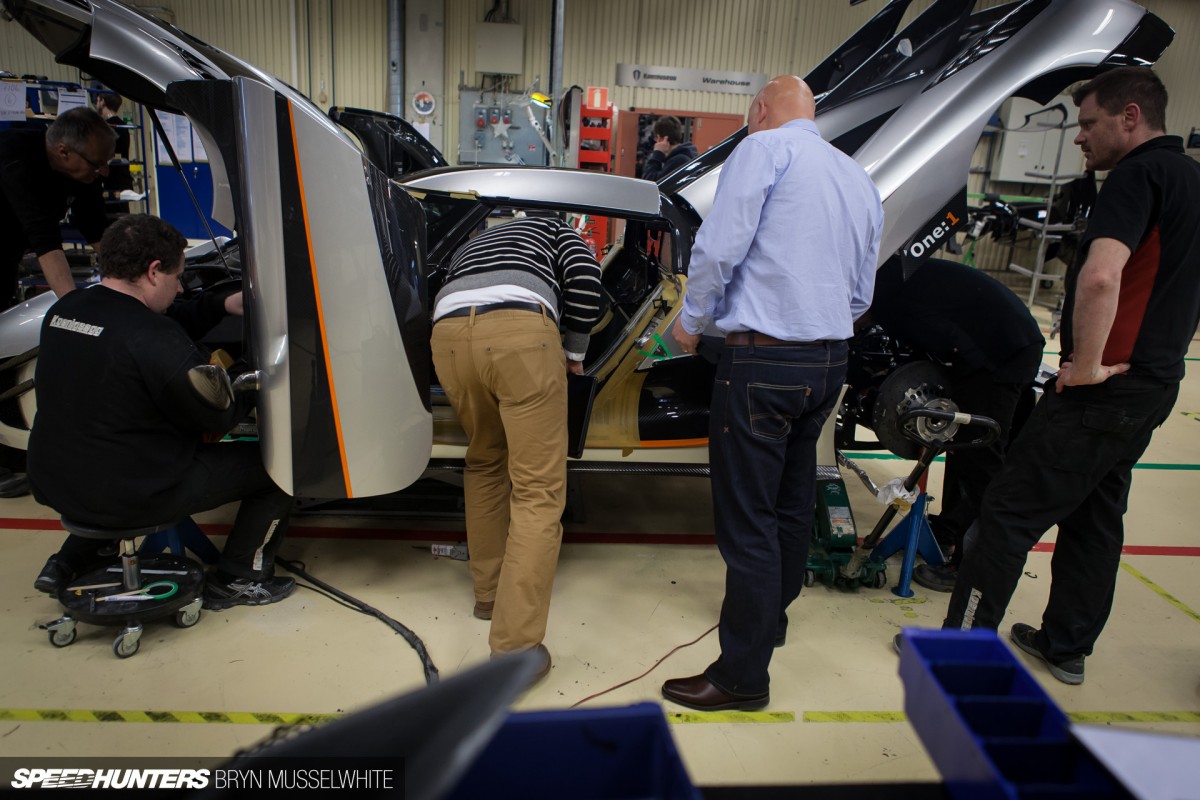 You only get this good by hard work, determination and knowing that the new roads you're carving out of a plain landscape are headed in the right direction. So it's genuinely no surprise that Christian is so linked to every part of the creation process – bearing in mind there are other team members working on the One:1 that you can't see here. It's like watching a whole nightclub dancing together. This is co-ordination at its finest.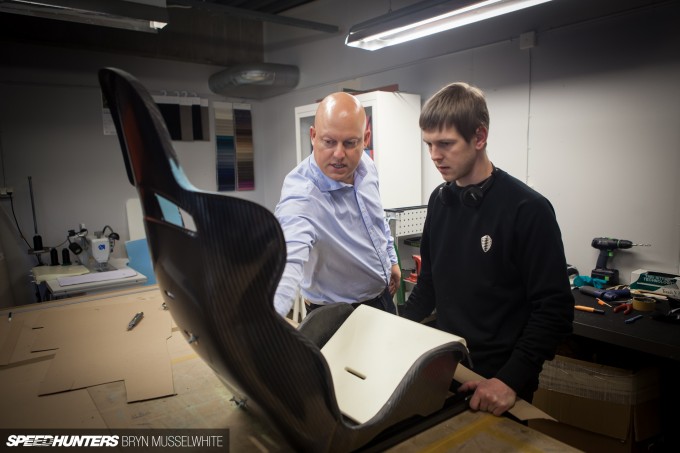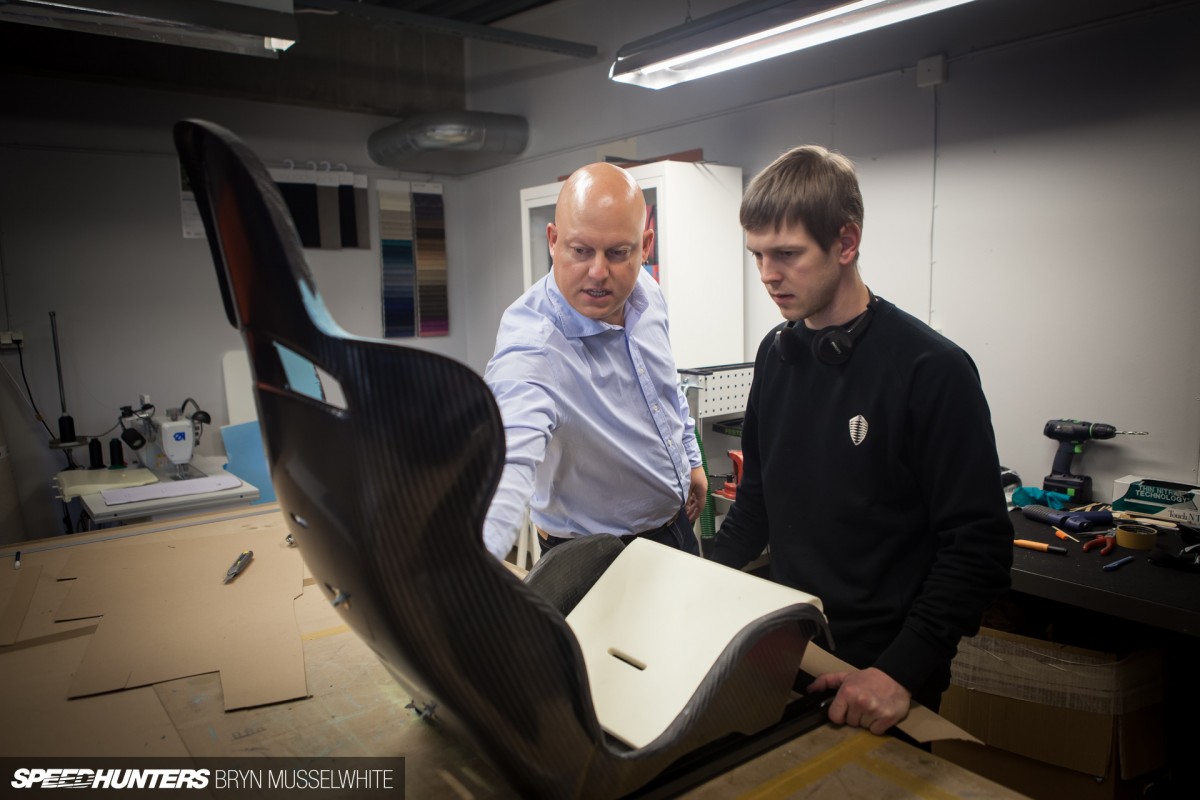 Again here he is, discussing ventilation and finishes with a team member. He just doesn't relent and that's why Koenigsegg exists in the exalted way it does.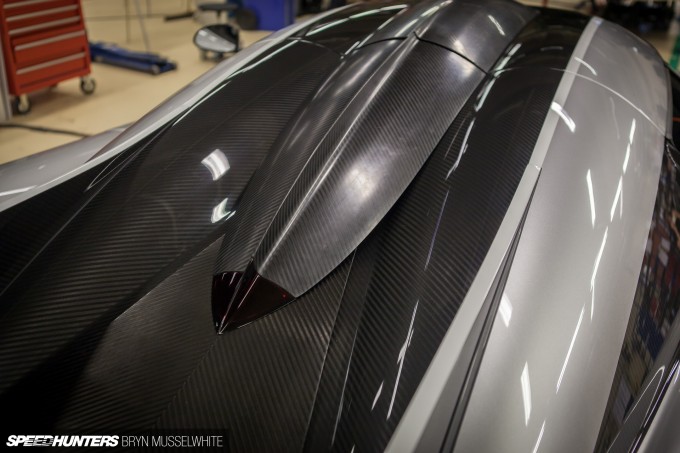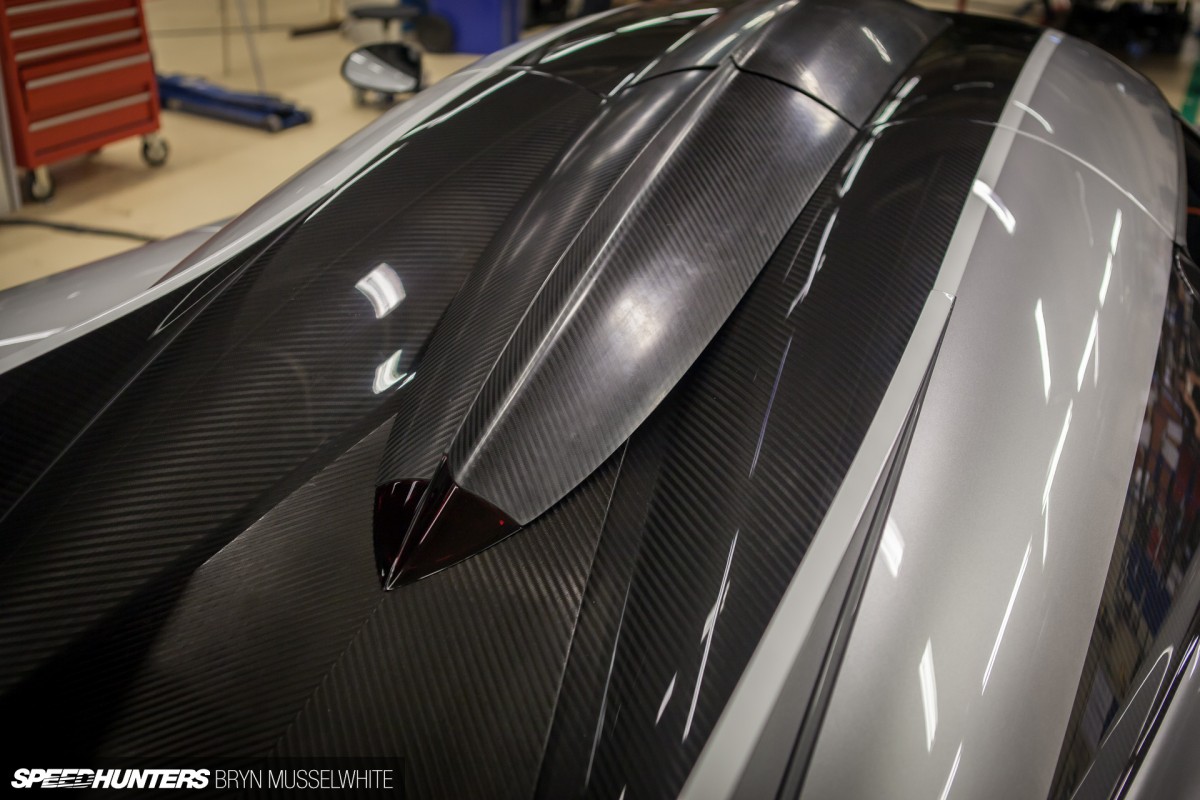 The One:1 is the first Koenigsegg with a fixed roof, although it is bolted on, so in theory could be removed. But then you'd upset the balance and wonderful aesthetic of the air intake (which I should point out here is not the finished component pictured, hence the slightly matte and unpolished finish).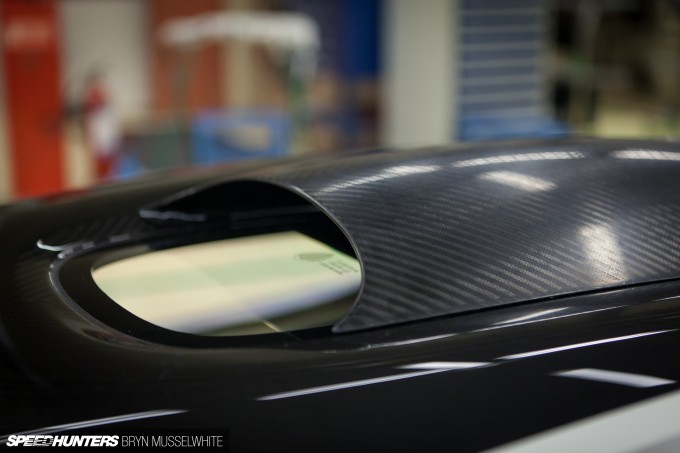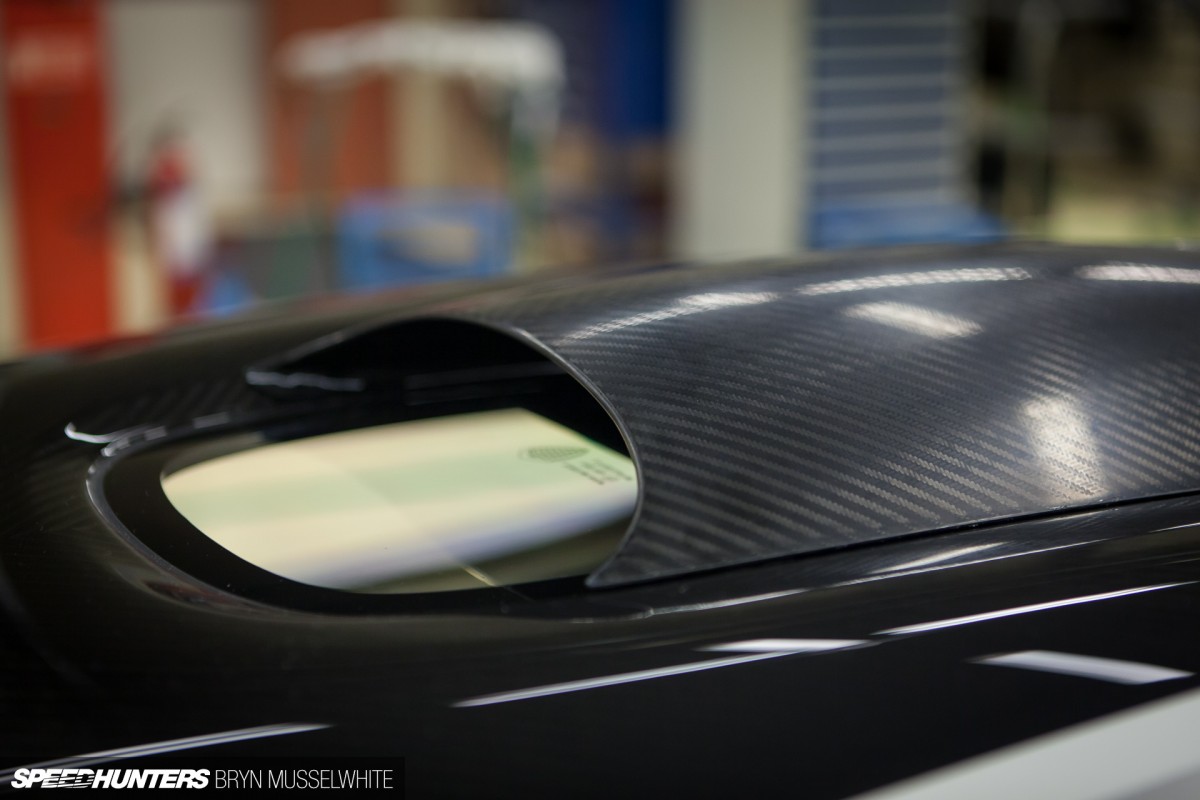 Here at the front end, you can see a small window to the cabin, so you can admire large parts of the atmosphere as your megacar consumes them for your pleasure. Oh, to admire that view…
The Need For Speed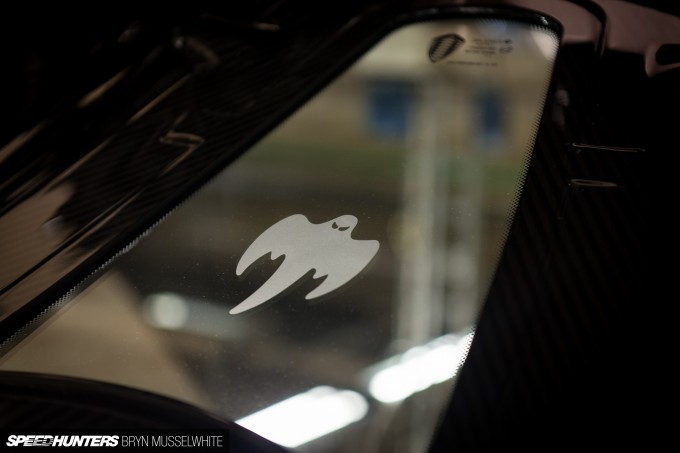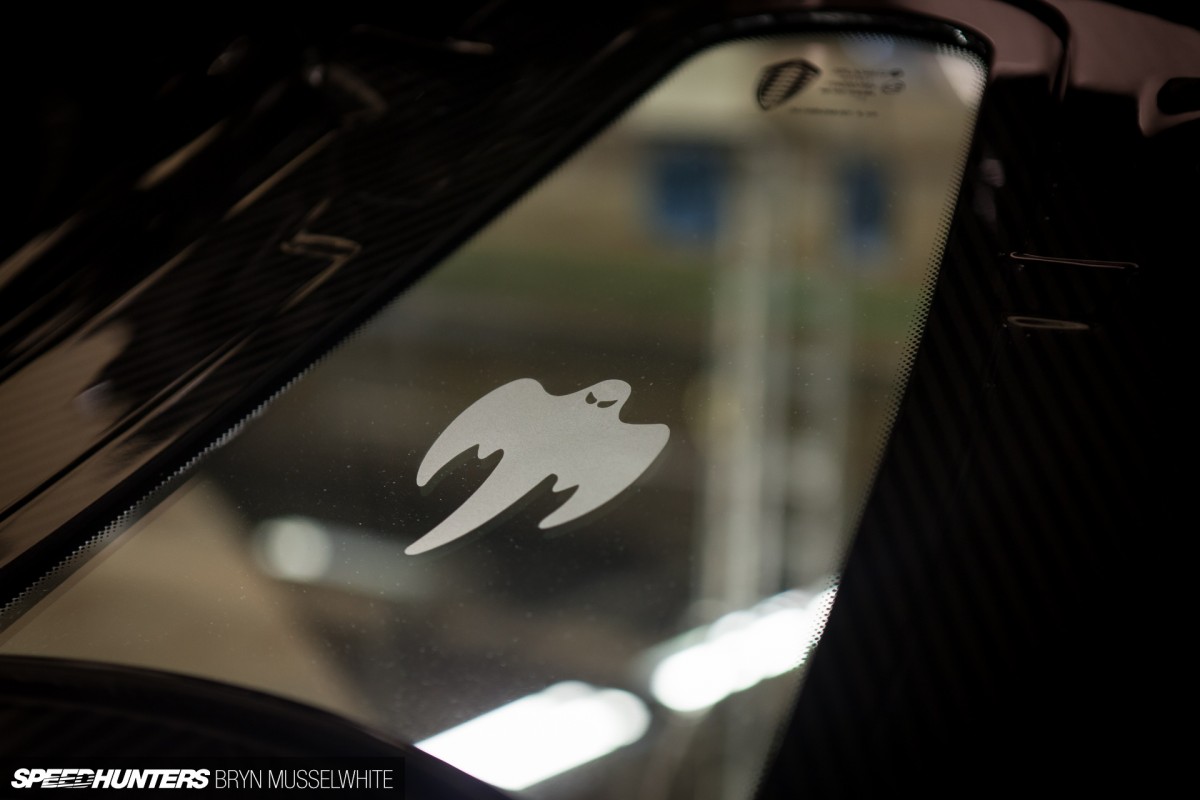 Throughout my time here at Koenigsegg, I've been fascinated with how ordinary it feels, yet how extraordinary the results of what is produced here are. The One:1 impressed me with figures before I arrived, but now it's another realm. It feels different from any other car I've encountered – more brutish and simplistic than some of its Italian contemporaries, but so true to its core Swedish values at the same time.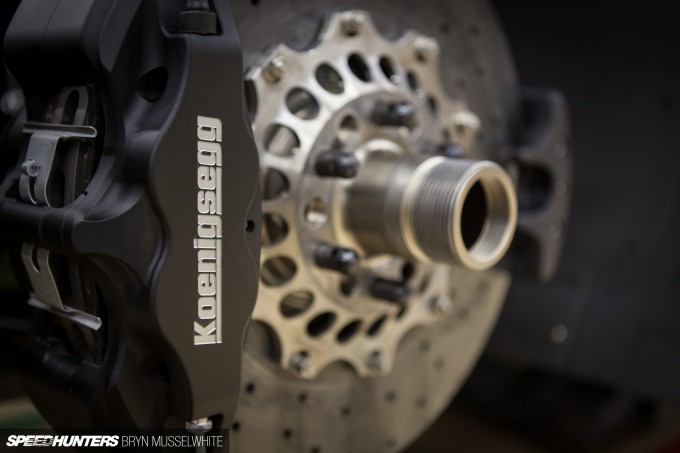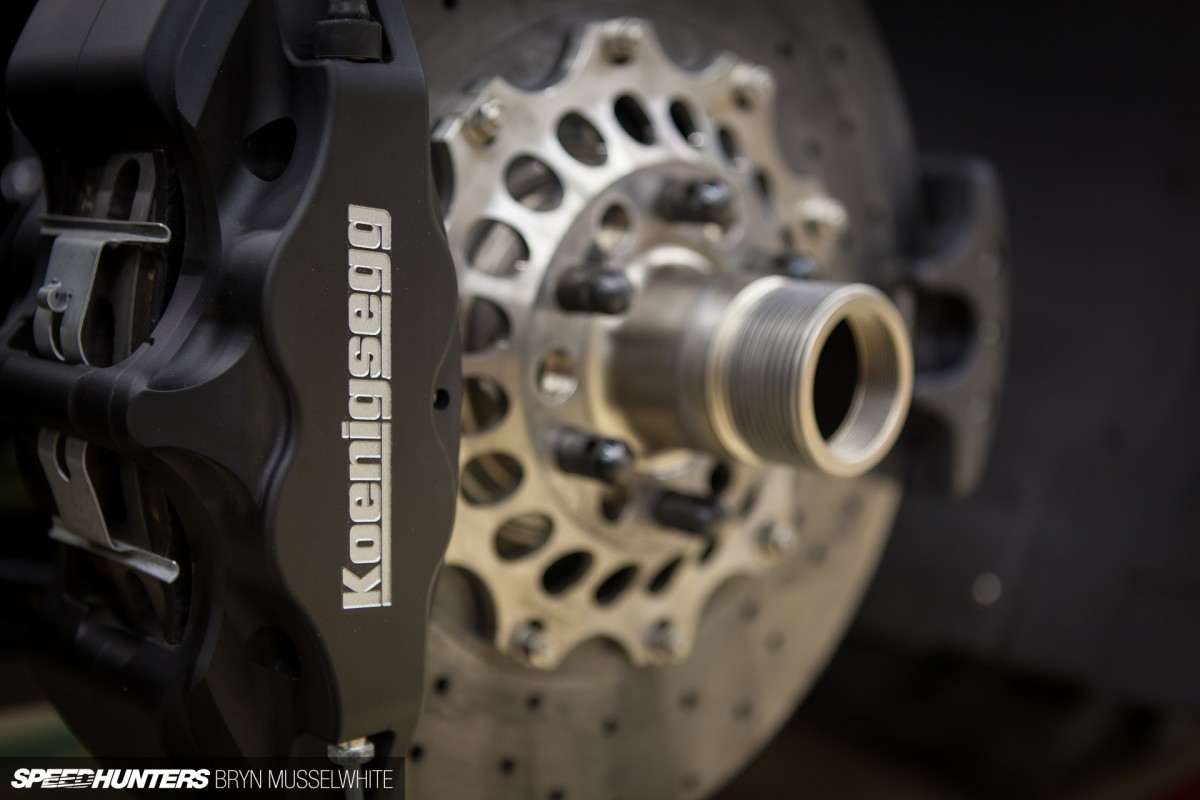 Although the looks are dramatic, they're constructed from only essential components and purpose, which makes the end result even more impressive. There's so much more to the One:1 we simply have to head back to Sweden when things have settled down to bring you a full feature on it.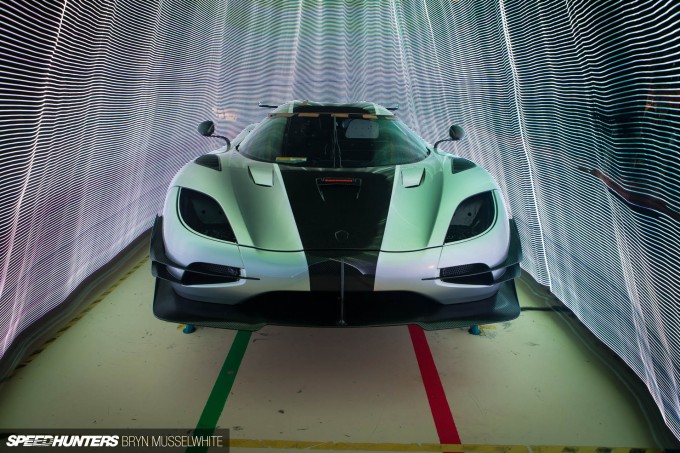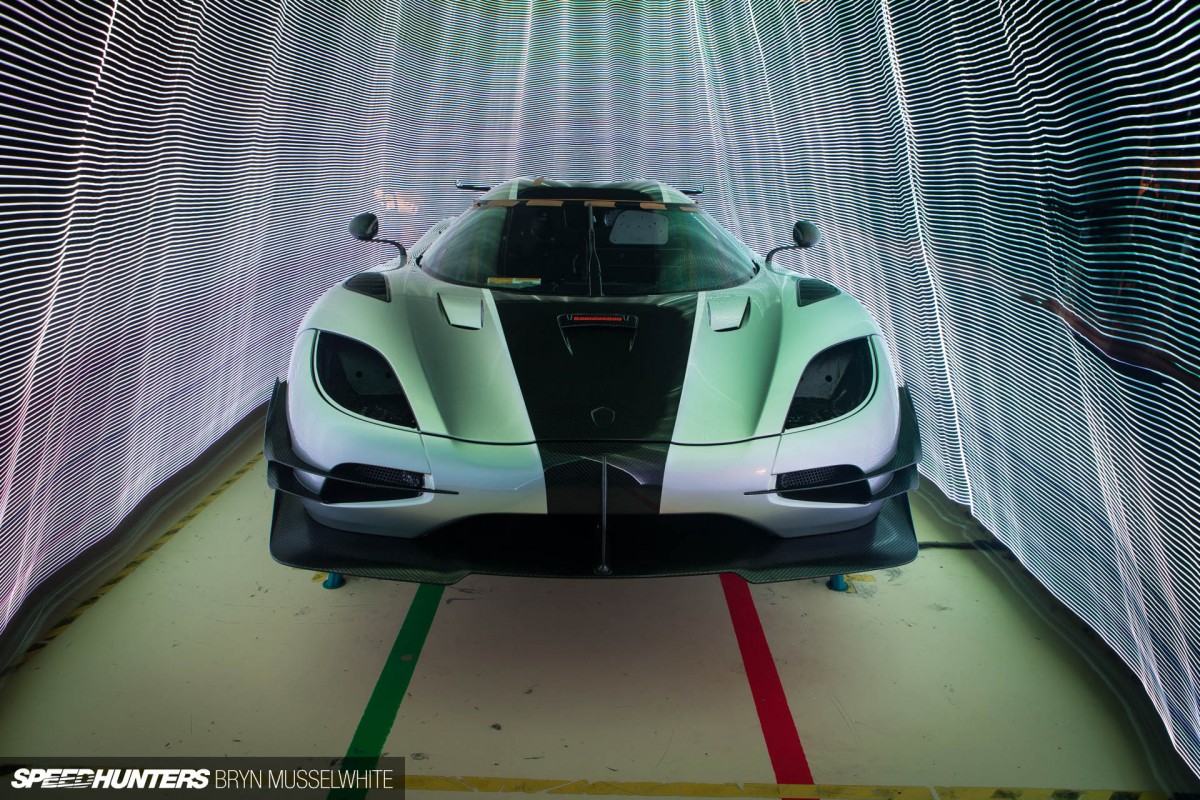 Having been here to enjoy part of the process has made it all the more special; watching it come alive, more and more promise appearing with every component that's mounted. I could quote prices for the completed vehicle but the truth is it's much more complicated than that and they're all sold anyway. So what's the point? This isn't some school yard game of one-upmanship, this is the future.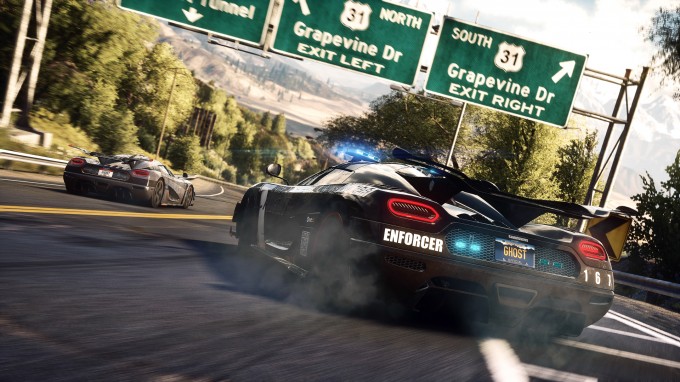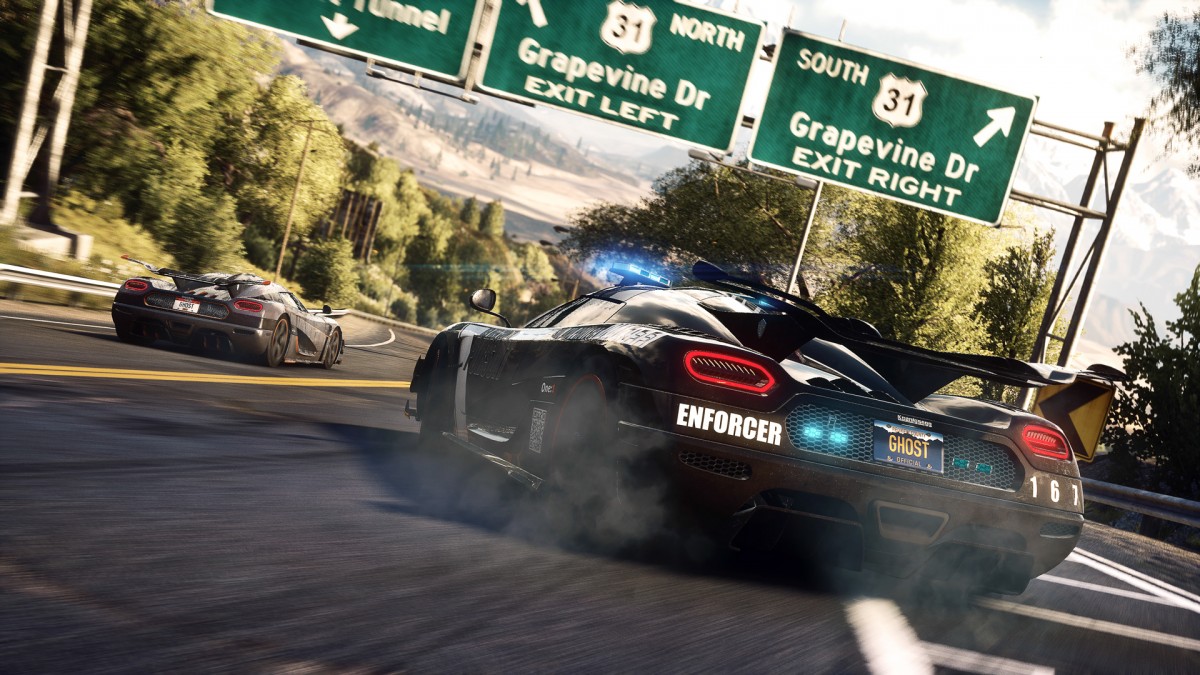 Of course there is a chance for mere mortals like you and I to enjoy the One:1, as it will be available to download in Need For Speed: Rivals on 4th March when the car is launched in Geneva. Amusingly you can also select to use it as an Enforcer car in the game. Which to me seems a little unfair – surely nothing will ever get away from you ever again? Oh I see, that's the idea right?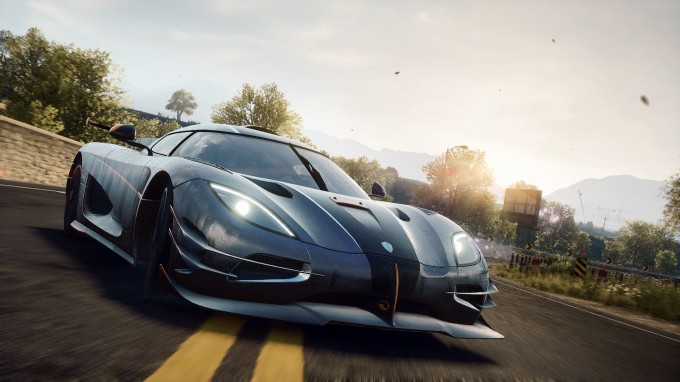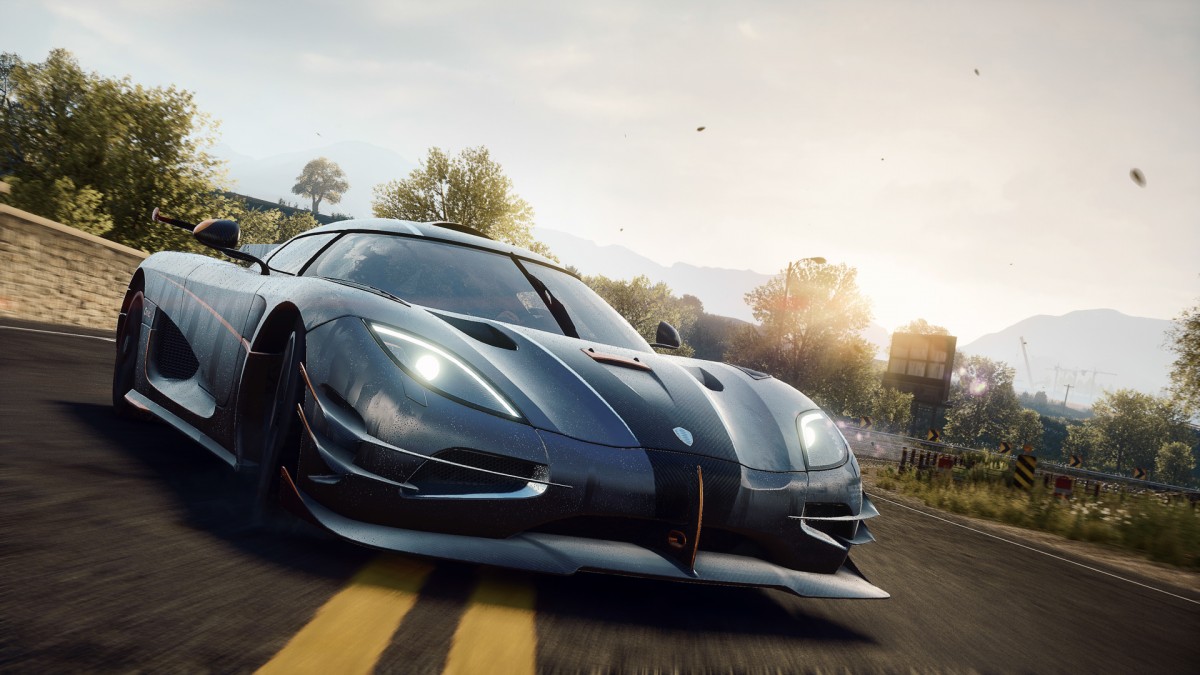 Of course there's also the option to just enjoy it as you see fit: on the open road, and let's face it, unless you come up against somebody who's selected the One:1 as an Enforcer, you're going to be out there until your skills run out. Ghost Studios have worked closely with Koenigsegg and their legendary attention to detail and sound-recording will take you a little closer to that dream.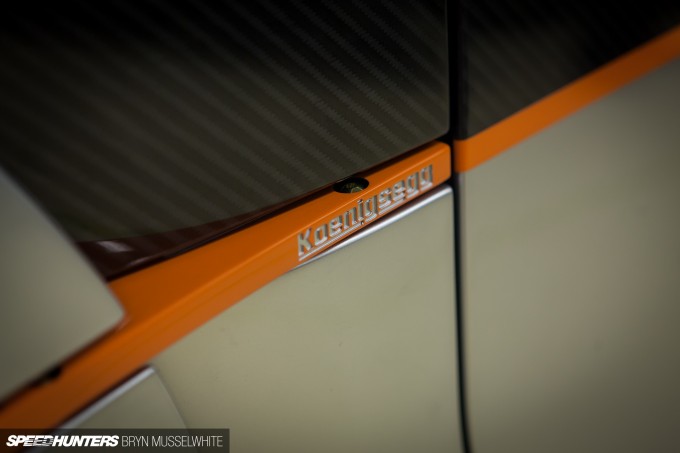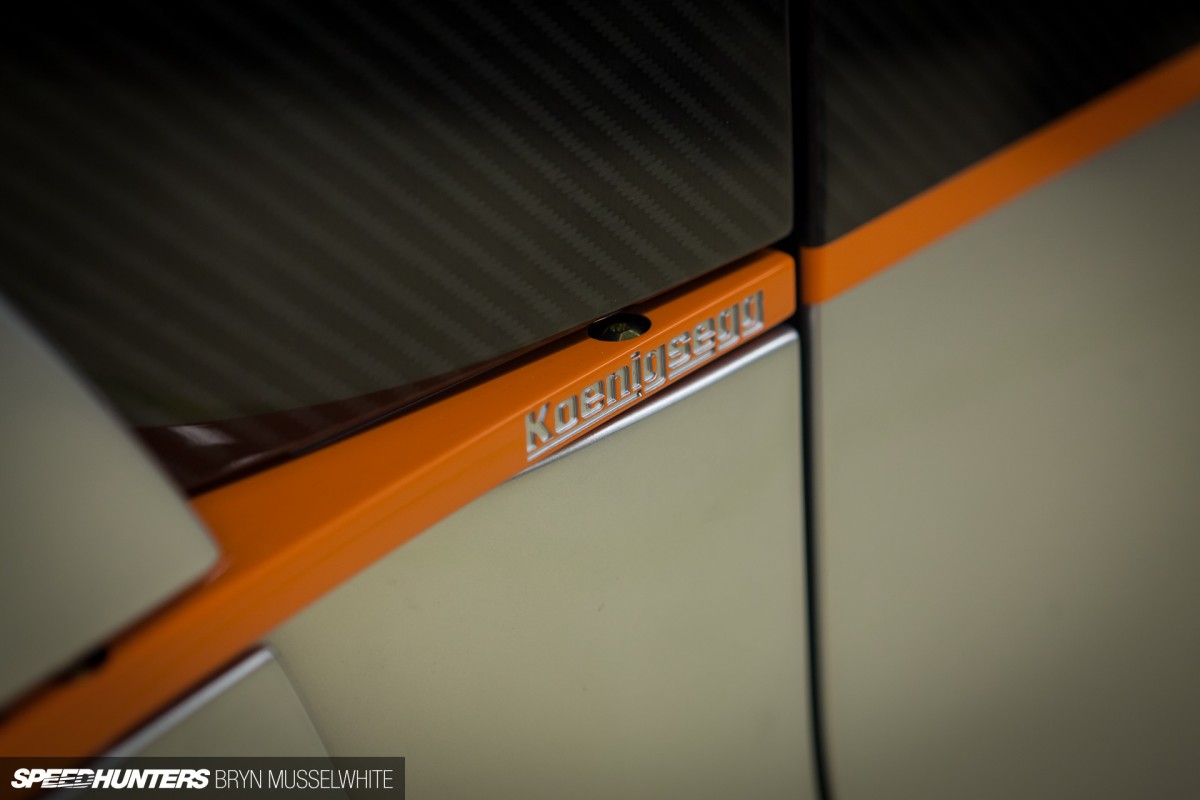 For me it's very apt that the One:1 has been included in the game, as it's indicative of the blurred lines between virtual reality and the incredible world that people like Christian Koenigsegg exist in. What many of us would think is impossible, he's made possible.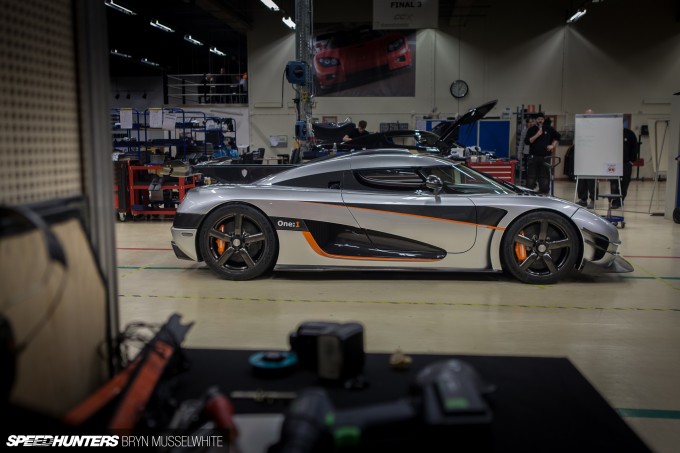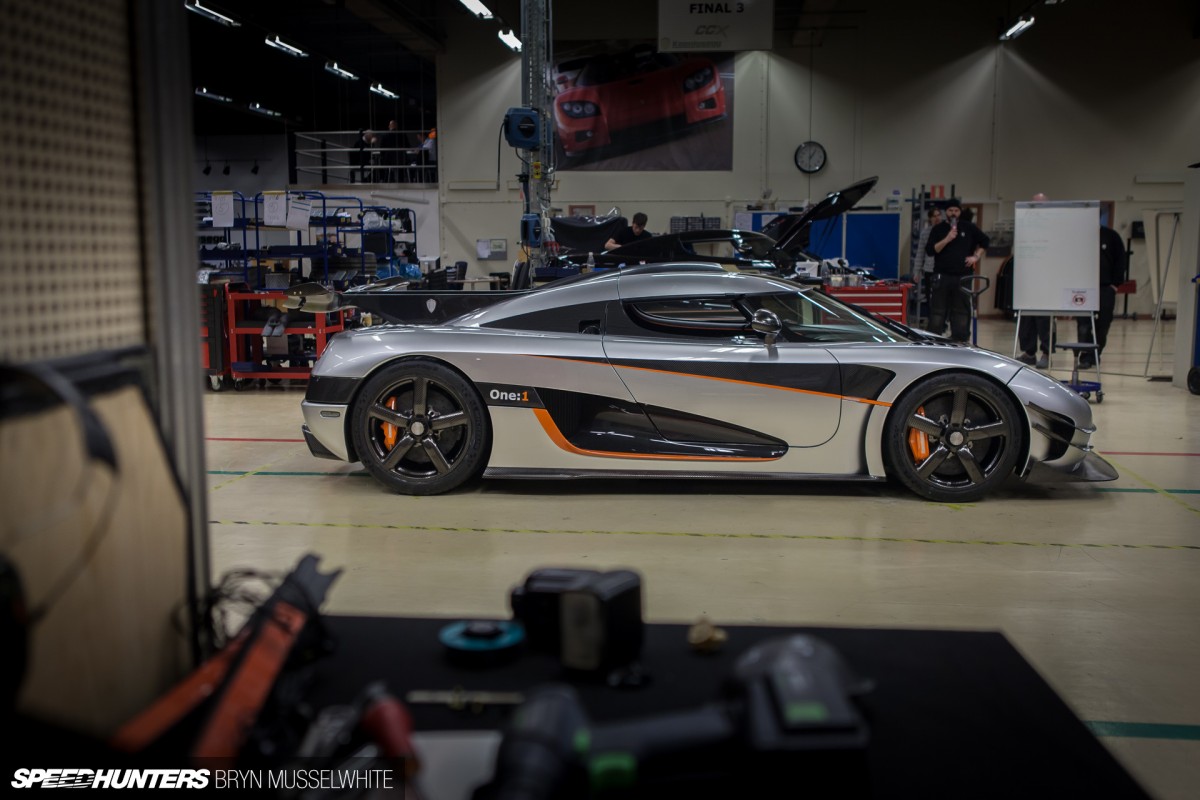 For that I'd like to thank him. Without cars like the One:1, we don't dream, we don't think 'What if?'. Days like today and things like this are the reason we as a human race keep pushing forward. For a couple of days I got to see the world that Christian lives in and what a place it is.
Bryn Musselwhite
Instagram: speedhunters_Bryn
bryn@speedhunters.com