Car celebrities
Some of the more recent fans of Speedhunters may not know this, but I used to be a full-time paparazzi. Celebrity sightings were common fare, because after all it was my job. Sometimes we would see twenty celebrities in one day. After all that's why they called it the 'Three Mile Zone aka TMZ' which has the densest concentration of celebrities in the world. Hollywood is relatively small, and it was crazy how many of these stars were jam-packed into such a tiny place. There were times where I was shooting one A-lister, and another one would simply walk into frame not even knowing that she got in my shot of ANOTHER celebrity. To me they were just regular boring people, but for some reason, the public could not get enough of them.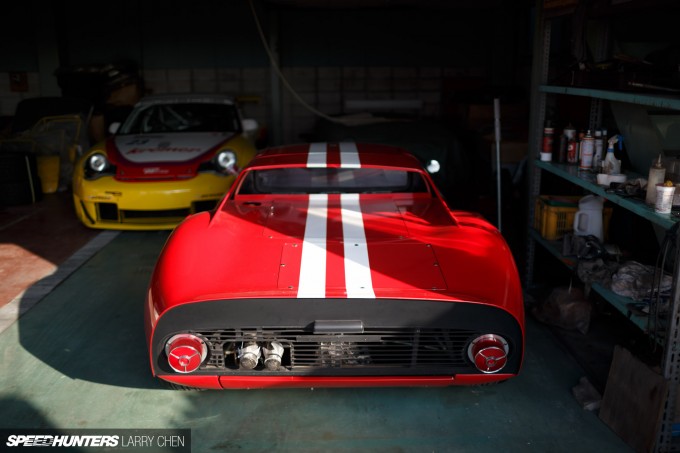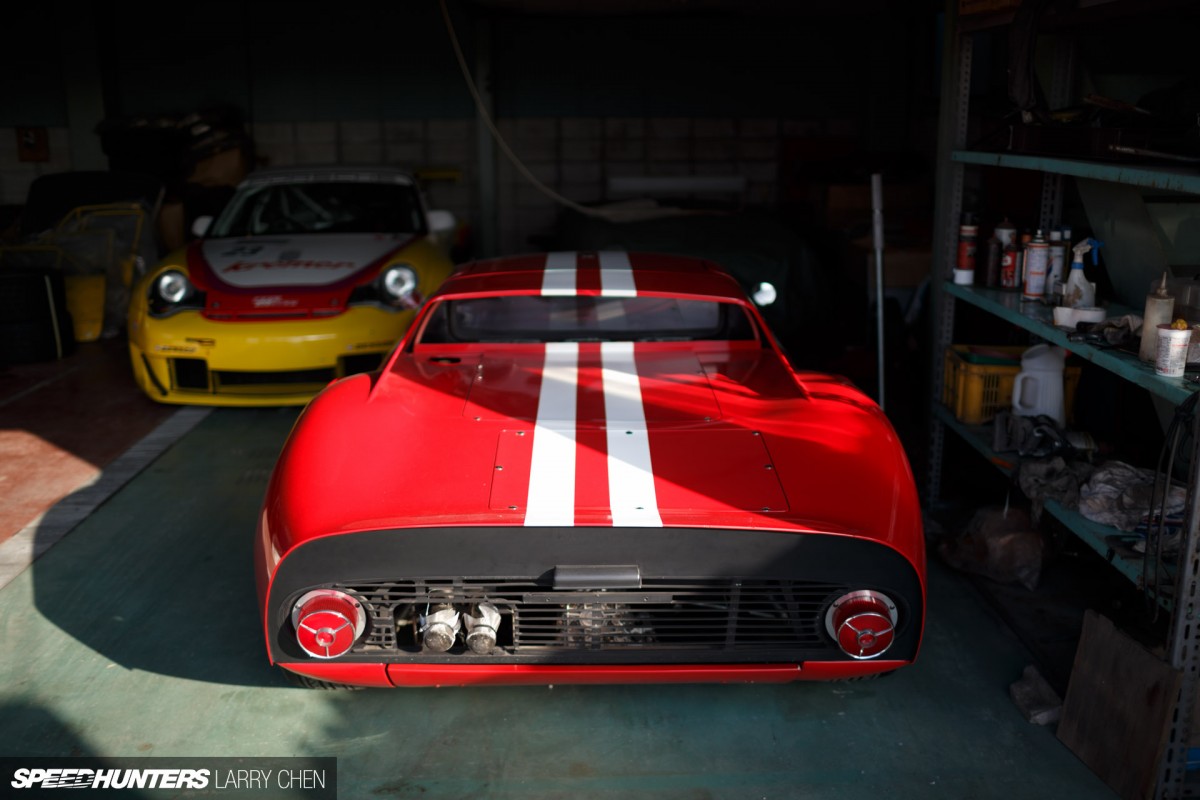 What does this have to do with the car culture world? Well just like how normal people go absolutely nuts for Hollywood socialites, I feel the same way about these ultra rare cars that I've only dreamed about seeing in person. It gets flipped upside-down; any normal person would think I was weird for drooling over a piece of machinery.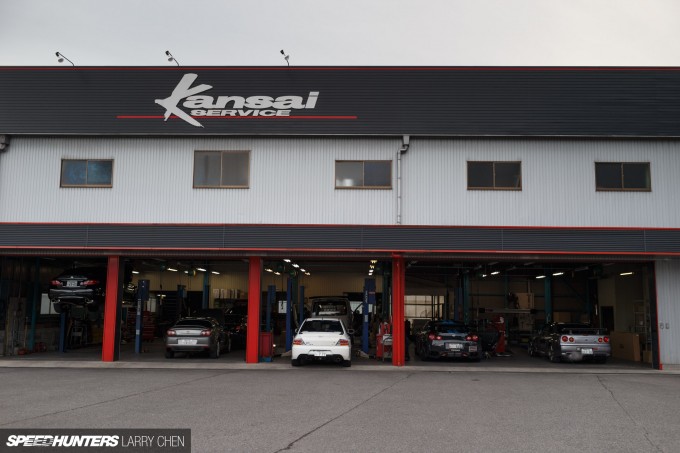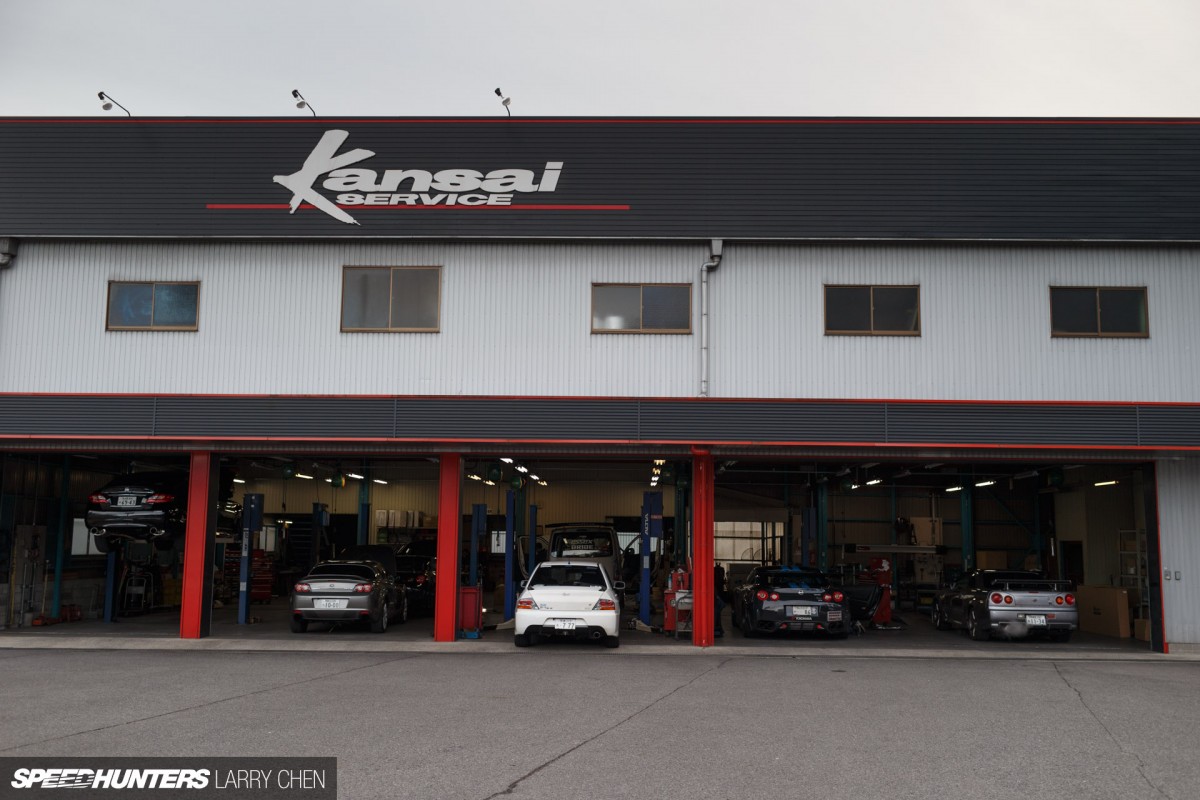 It's the same way with famous tuning shops. Kansai Service was only something that existed to me in a far-off land, something that I could only enjoy through pictures and videogames. For me to actually step foot on this hallowed ground made me weak at the knees. If it were a person, I would ask for its autograph.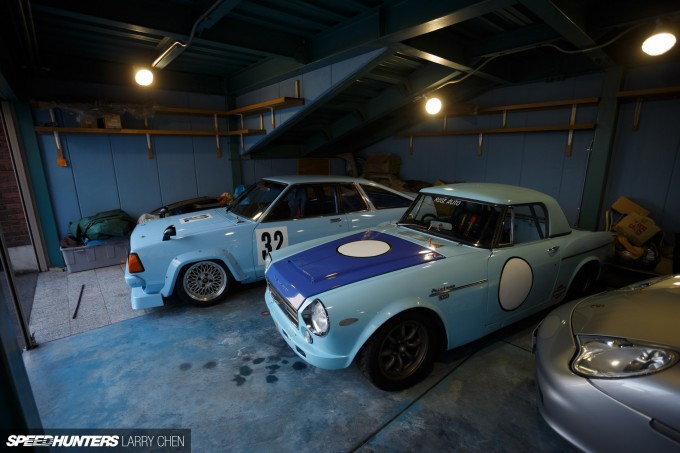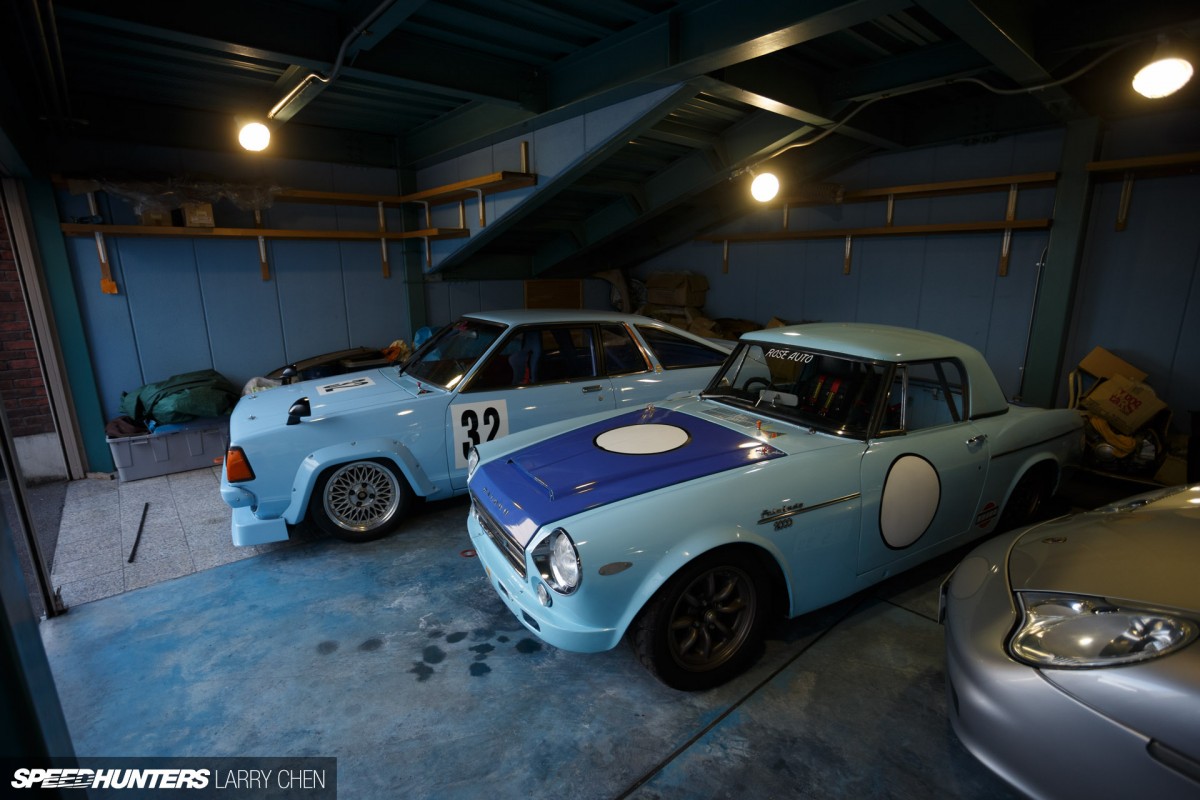 I've seen little girls succumb to tears just because they caught a glimpse of Britney Spears. I guess I'm not so different, because when someone opens their garage and reveals a rare car that I love, I go absolutely crazy. I want to drive it, I want to hear it and probably smell it.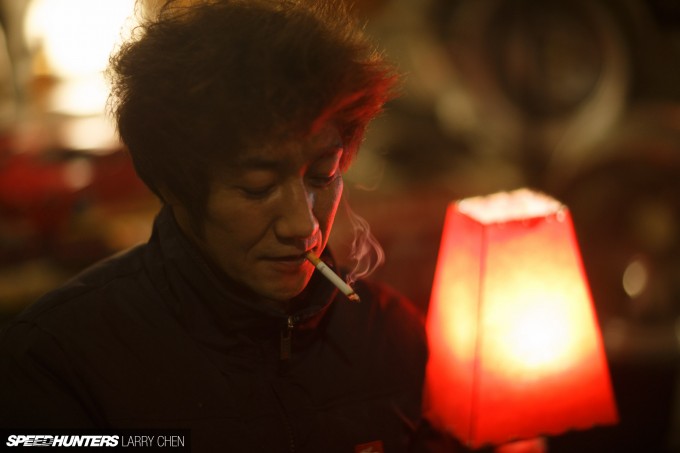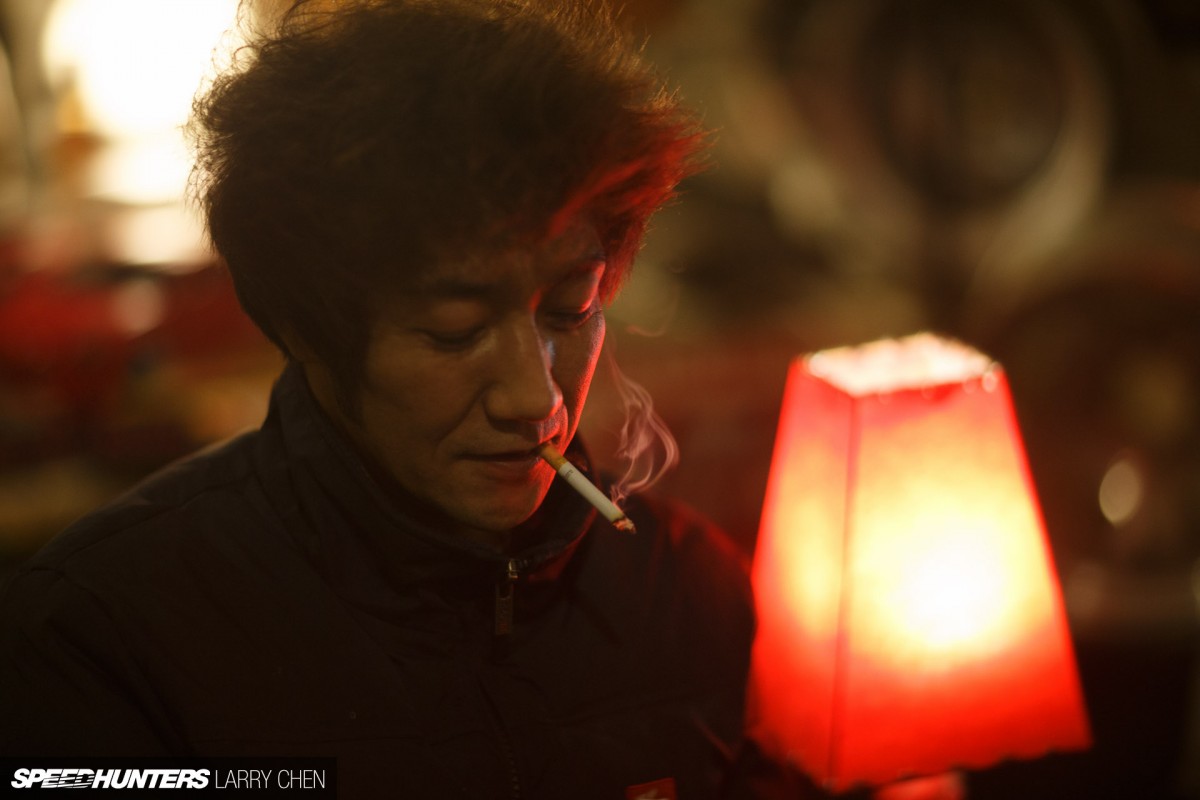 I couldn't care less about the people we see on television and in the movies, and I'm guessing that you Speedhunters out there feel the same way. However, I really look up to those in the car culture world, because they inspire me. They're doing what they love – not for the money and not for the fame. For example, Kei Miura is just a regular guy, who just happens to have a passion for cars. He was nice enough to be my tour guide for a bit, as he showed me around his shop and a few other garages in the area that I'll get onto later.
Famous shops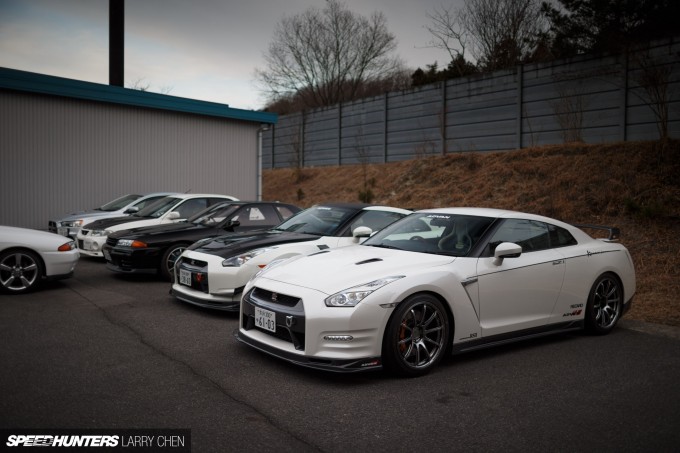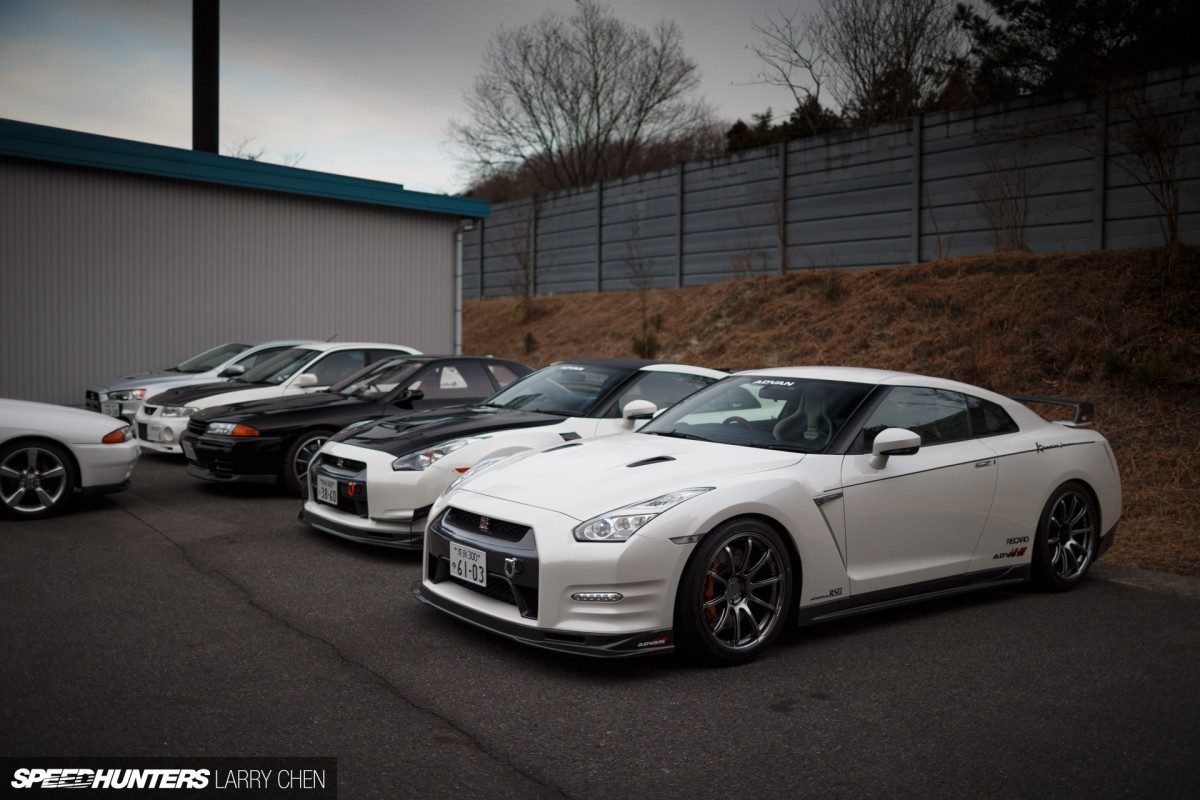 I'll start from where I left off in my last post… This was the second day of my Kyoto area shop tour adventures. Even before I started working for Speedhunters, I longed to visit the source of all of this cool car culture. I lived vicariously through Mike Garrett's personal blog and later on Dino's detailed posts about Japanese car culture.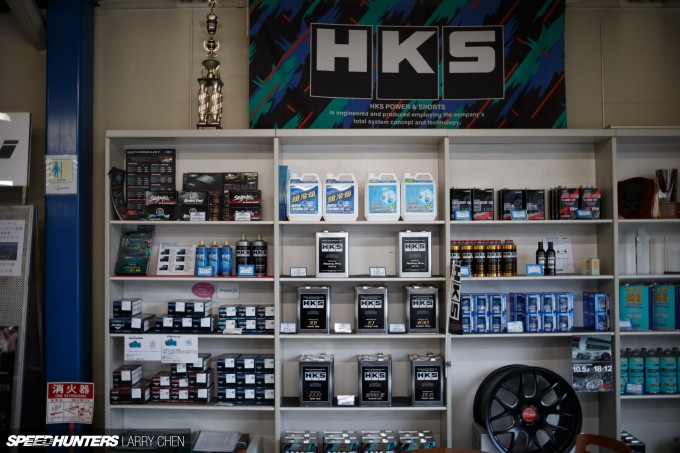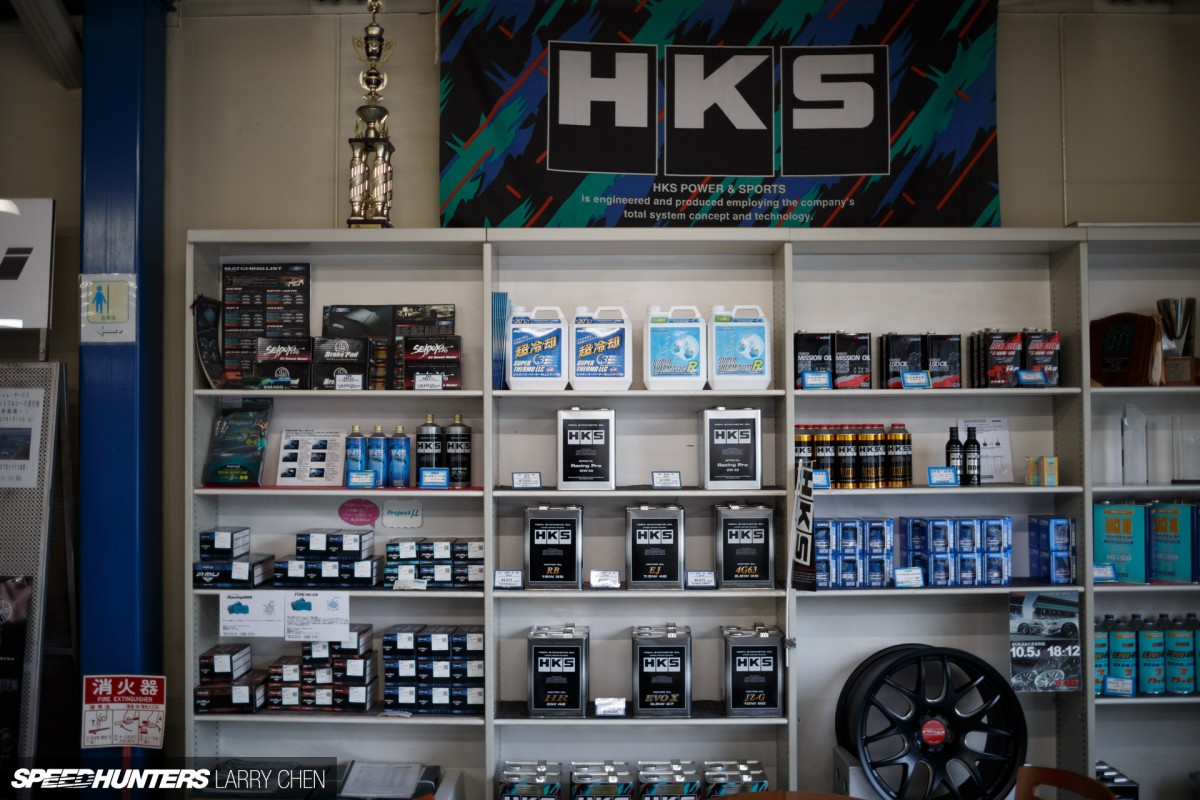 Kansai Service was originally a subsidiary of HKS Japan, but they parted ways back in 2010. They really put their name on the map since they opened their doors as a research and development shop for HKS. Since they had an in-house four-wheel dyno, they could tune anything from a mildly-built street car to the most insane race cars.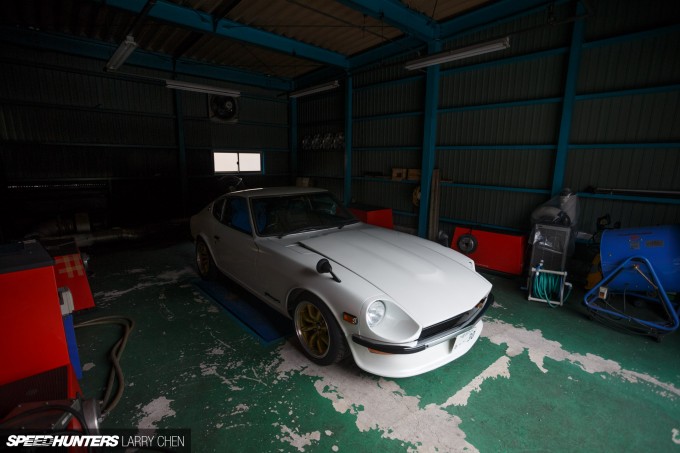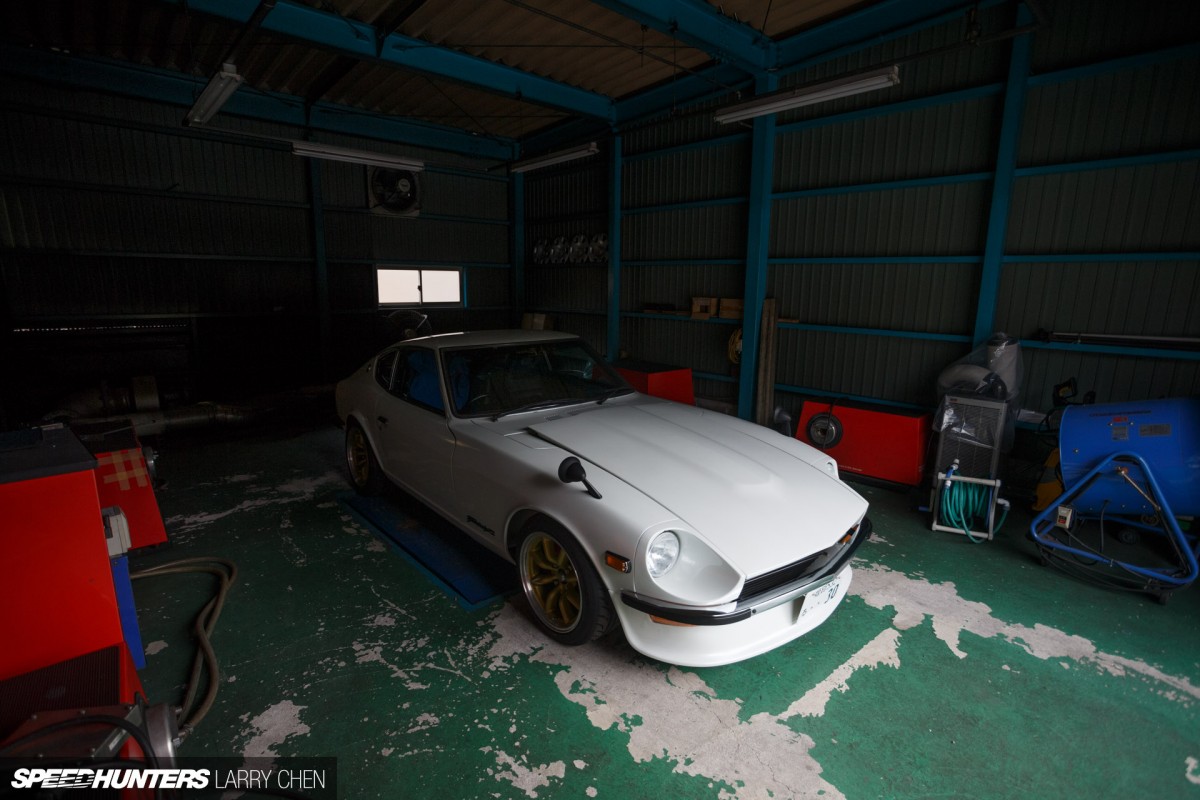 It's so crazy to me that this tiny country about the size of California could influence the way the world looks at and feels about cars. I found myself in love with the car culture long before I stepped foot in the land of the rising sun.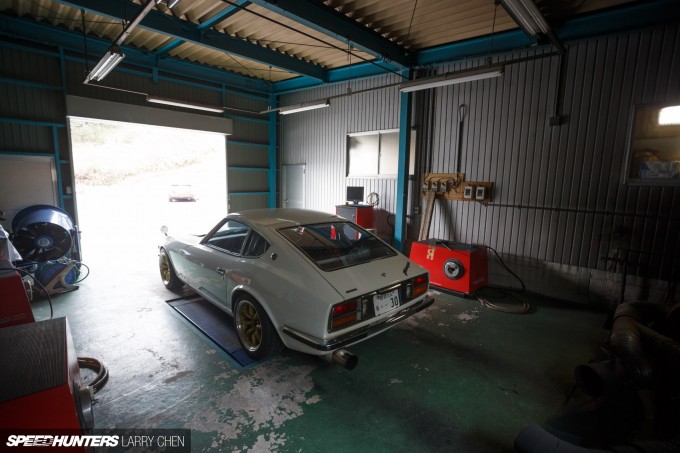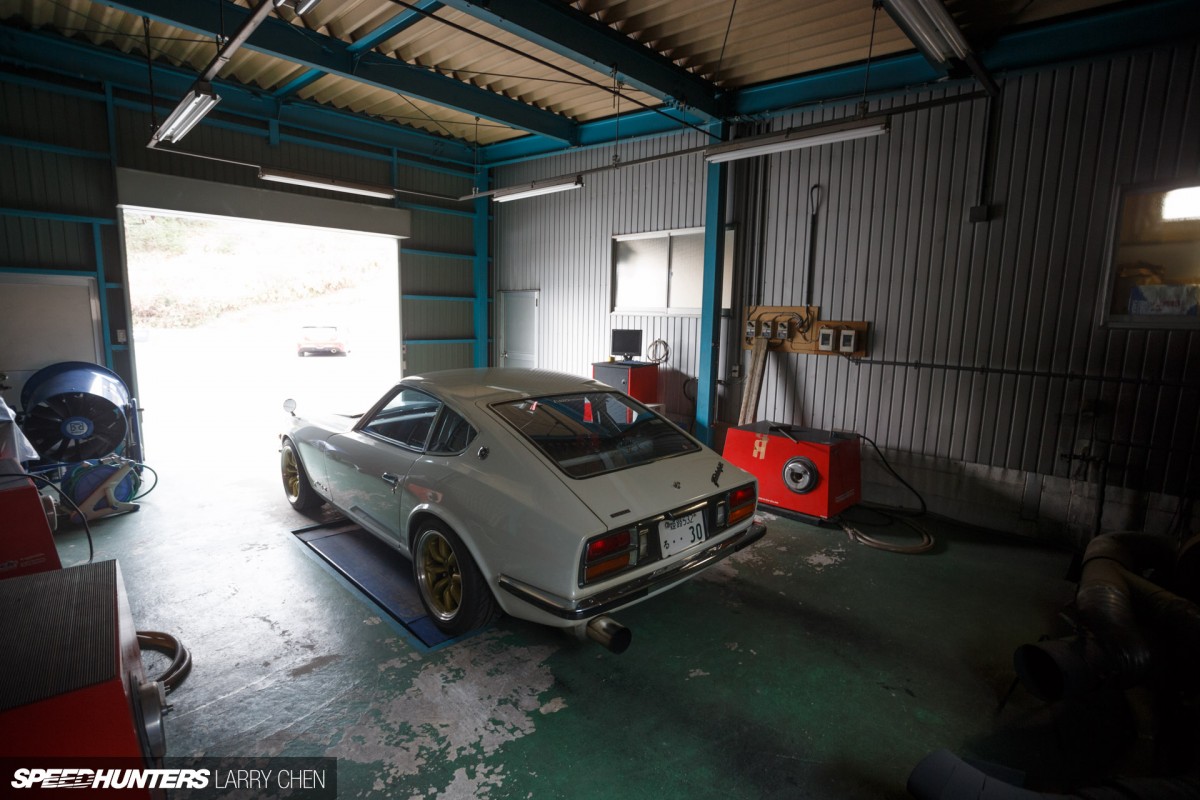 While Dino has seen many from-the-ground-up S30 builds, especially from Rocky Auto, these amazing builds are few and far between in North America.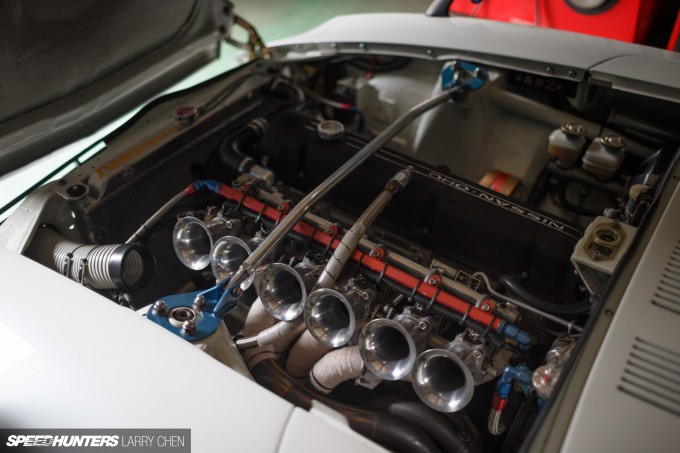 Even though I'm running a turbo inline four in my 240Z now, I still appreciate the sound of a carburetor inline six. This one had a three liter stroker motor putting out three hundred horsepower to the crank.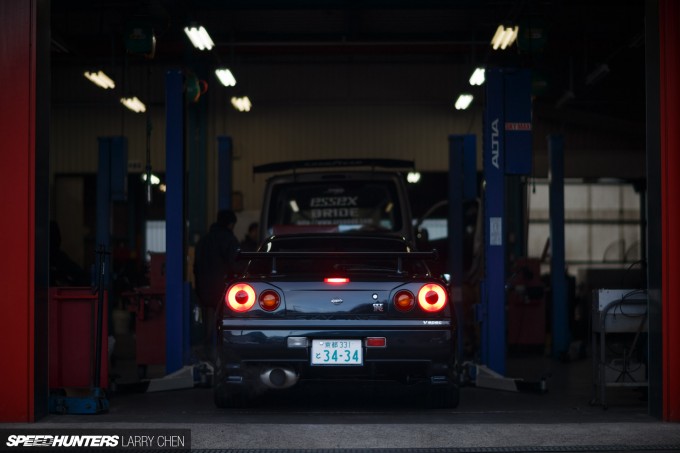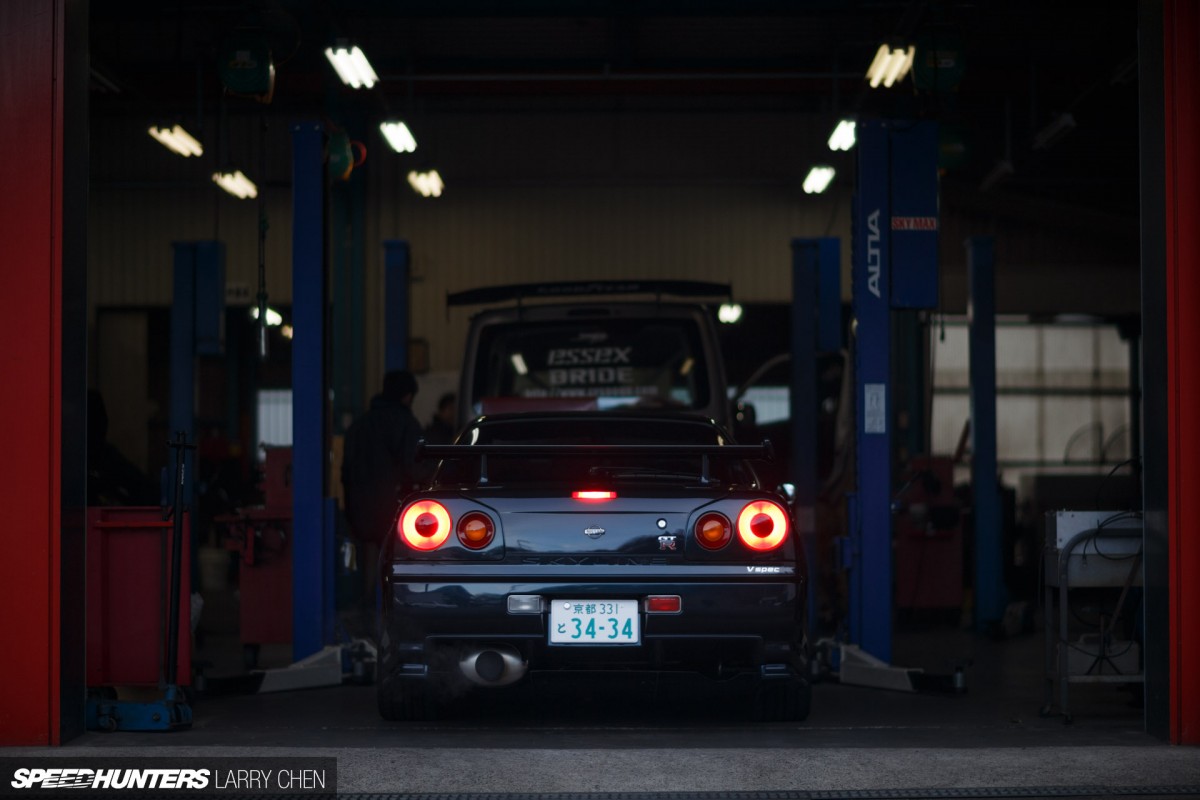 As Dino quickly pointed out after I posted a similar photo on Instagram, this was aMidnight Purple II Skyline R34 GT-R.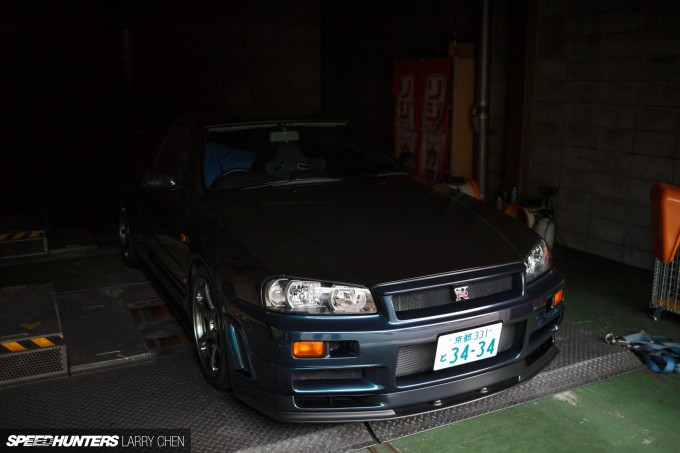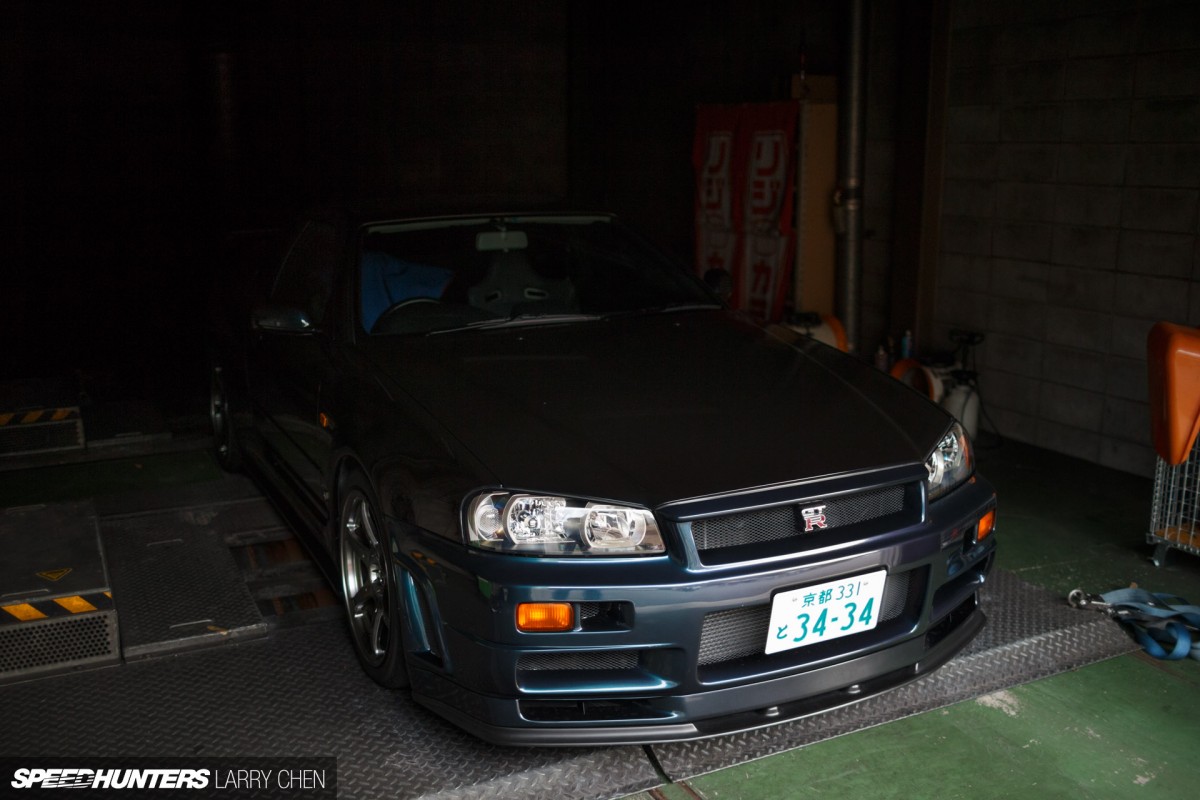 Seeing this car in racing videogames and magazines just doesn't do it justice. It's too bad that there was no sun out, otherwise the color-shifting paint would have been more more noticeable.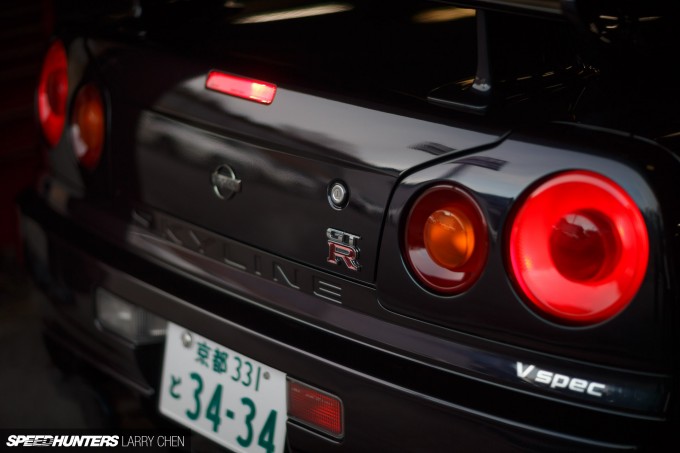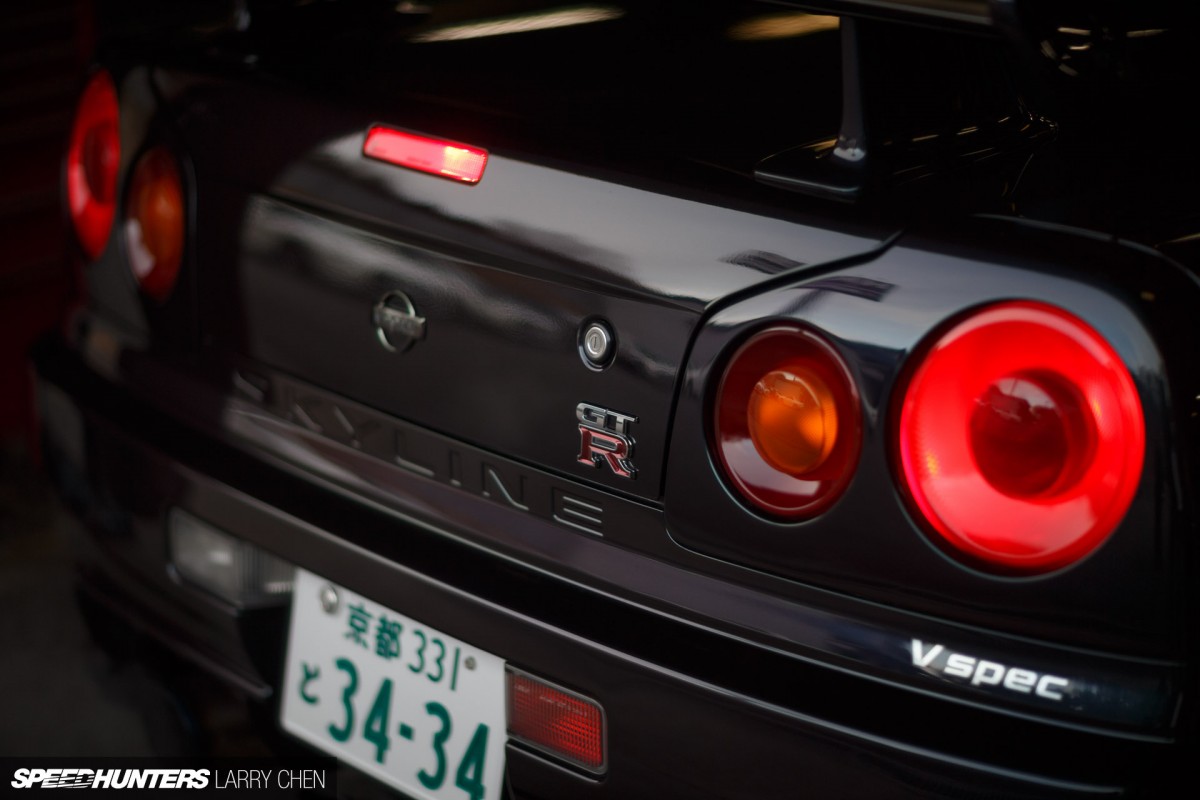 I just couldn't believe what kind of condition it was in, just like it was off the showroom floor.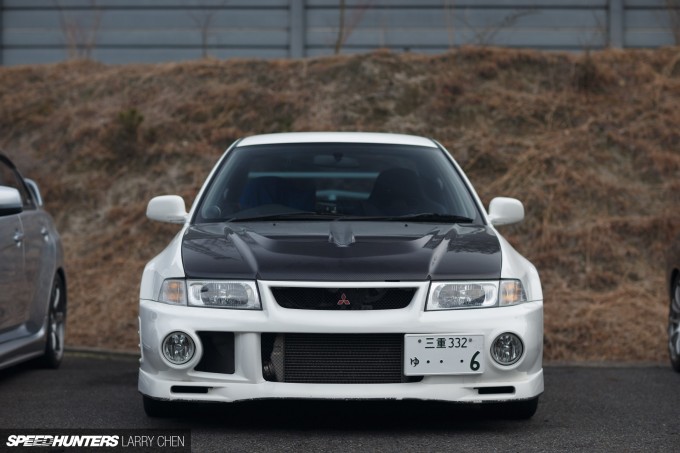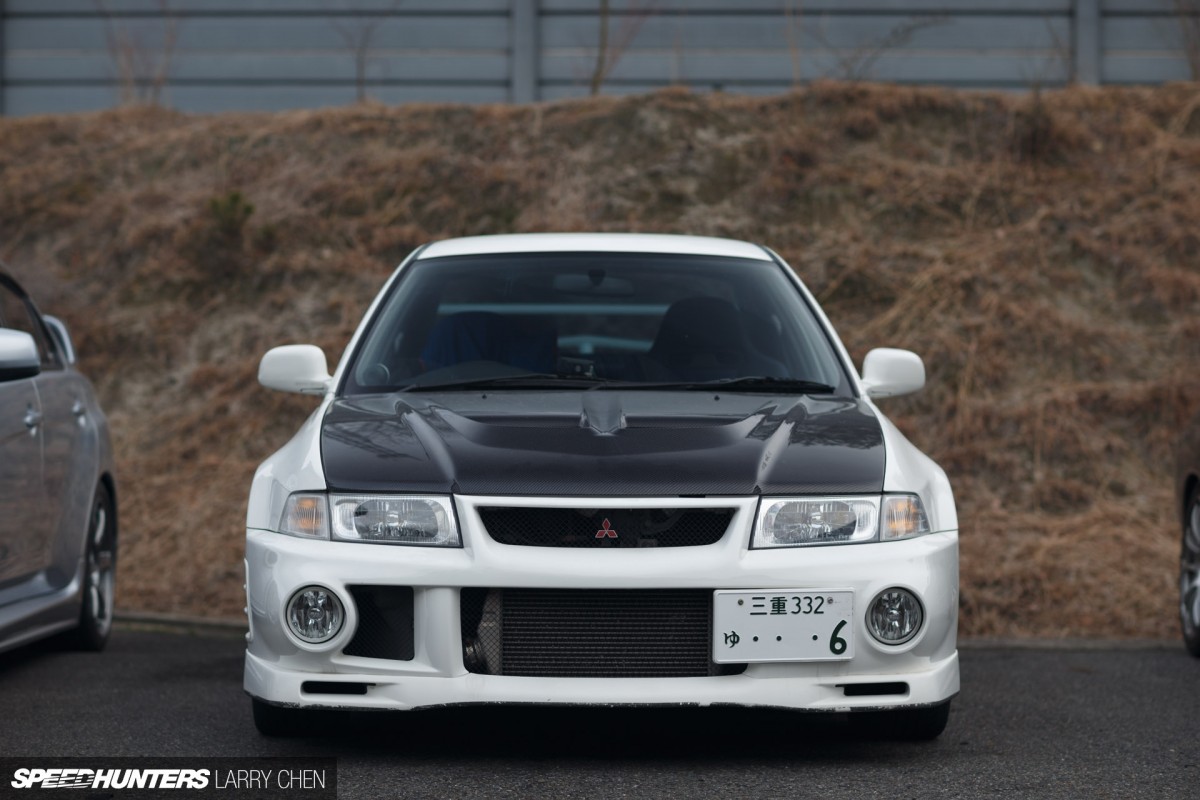 Now every time I see a Mitsubishi EVO VI, I think of our Editorial Manager, Suzy Wallace. She's braver than I am, since she drives her black one daily. I would be too afraid of driving my S30 around town running errands, and I just cringe thinking about all the door dings I would get just going to the mall.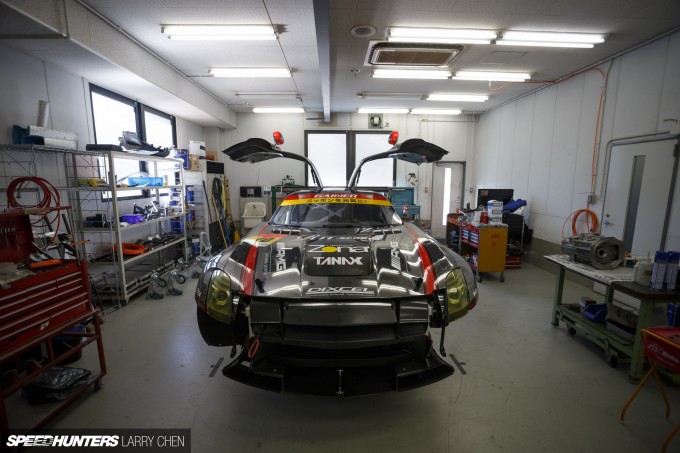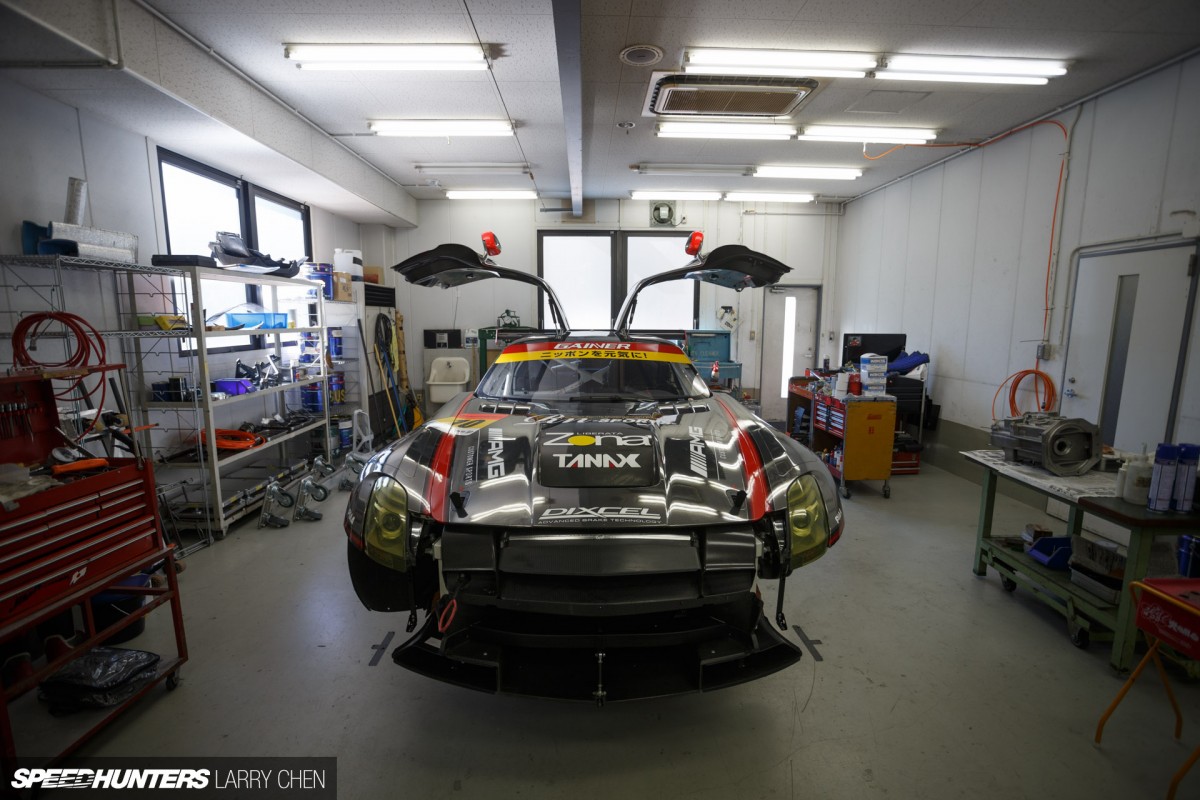 After checking out Kansai Service, we headed over to TRA Kyoto, but on the way we made an unscheduled stop. As I mentioned in my last post, I was tagging along with the Hashimoto brothers, Aki and Satoshi from the Hashimoto Corporation.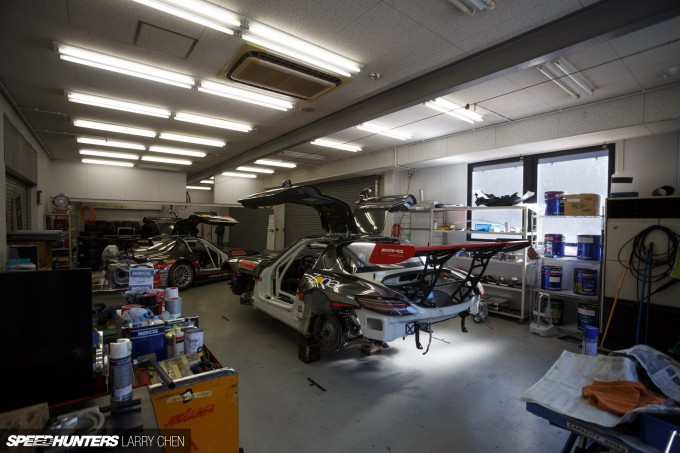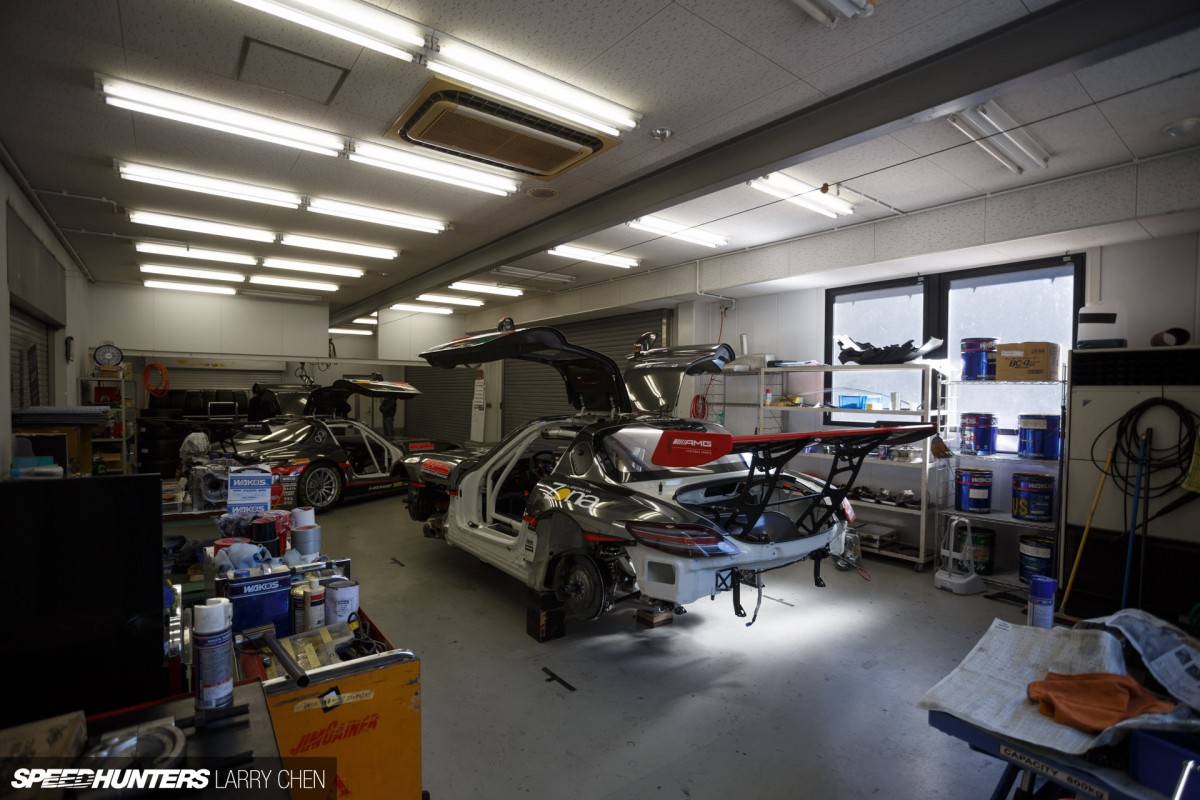 Most of the places they took me to were their customers', but sometimes they would take me to their friends' shops, without notice or anything. One of these unscheduled stops was at Gainer Racing.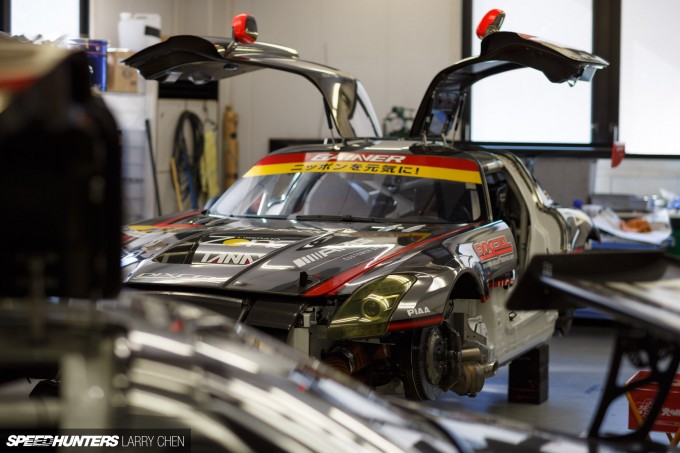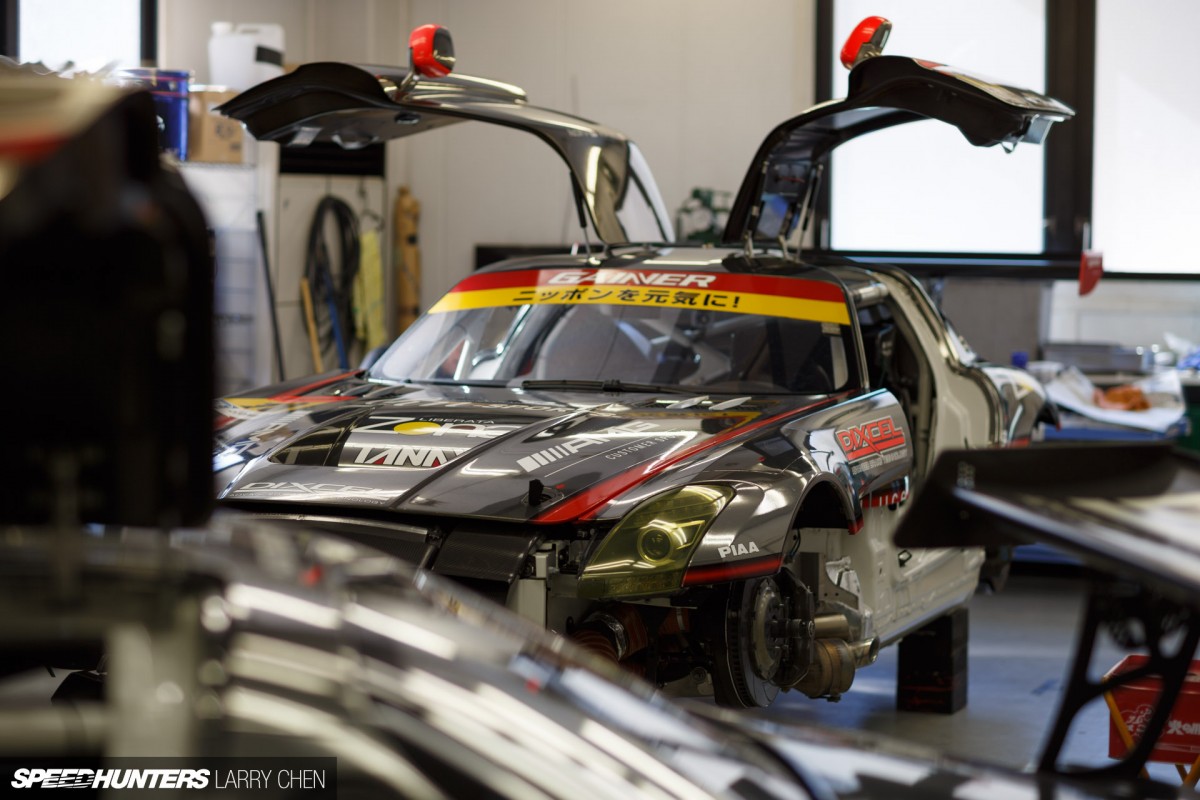 They were right in the middle of some off-season refreshing for a pair of Mercedes SLS AMG GT3s.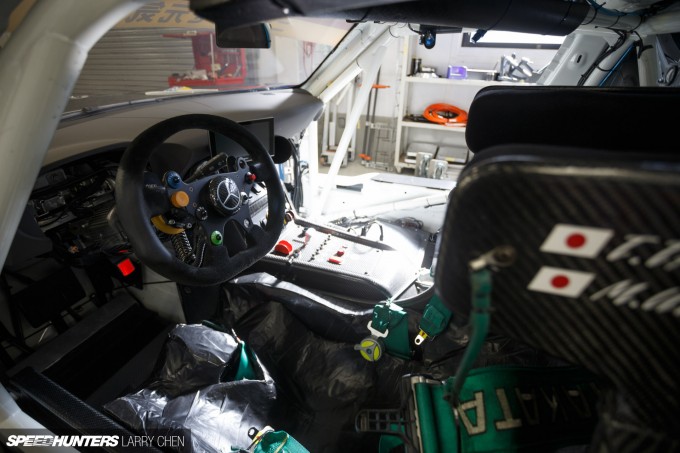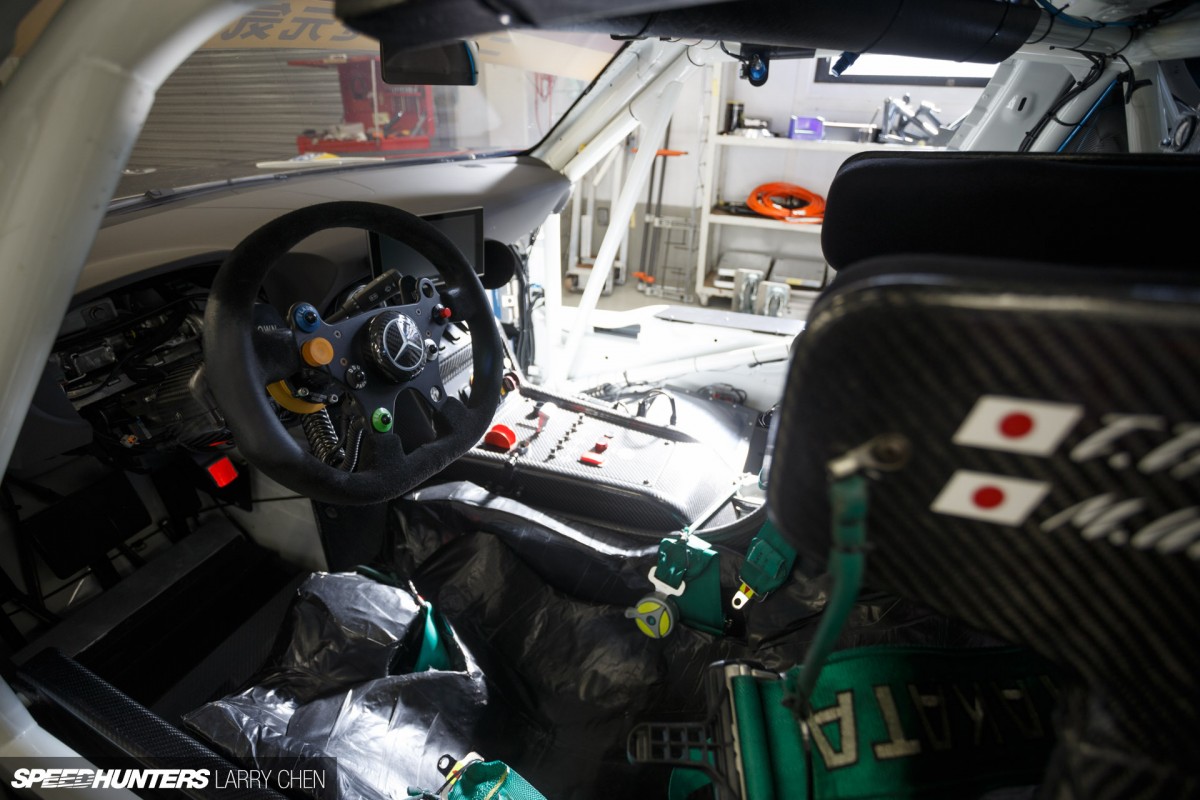 I can normally get pretty close to these cars when they're in the pits, but I always had to watch my back in case I was in a crew member's way. It was nice not to have to worry about that as I poked around the shop.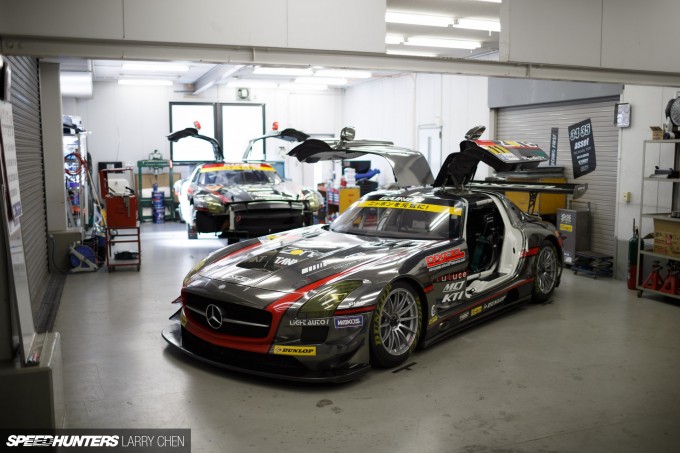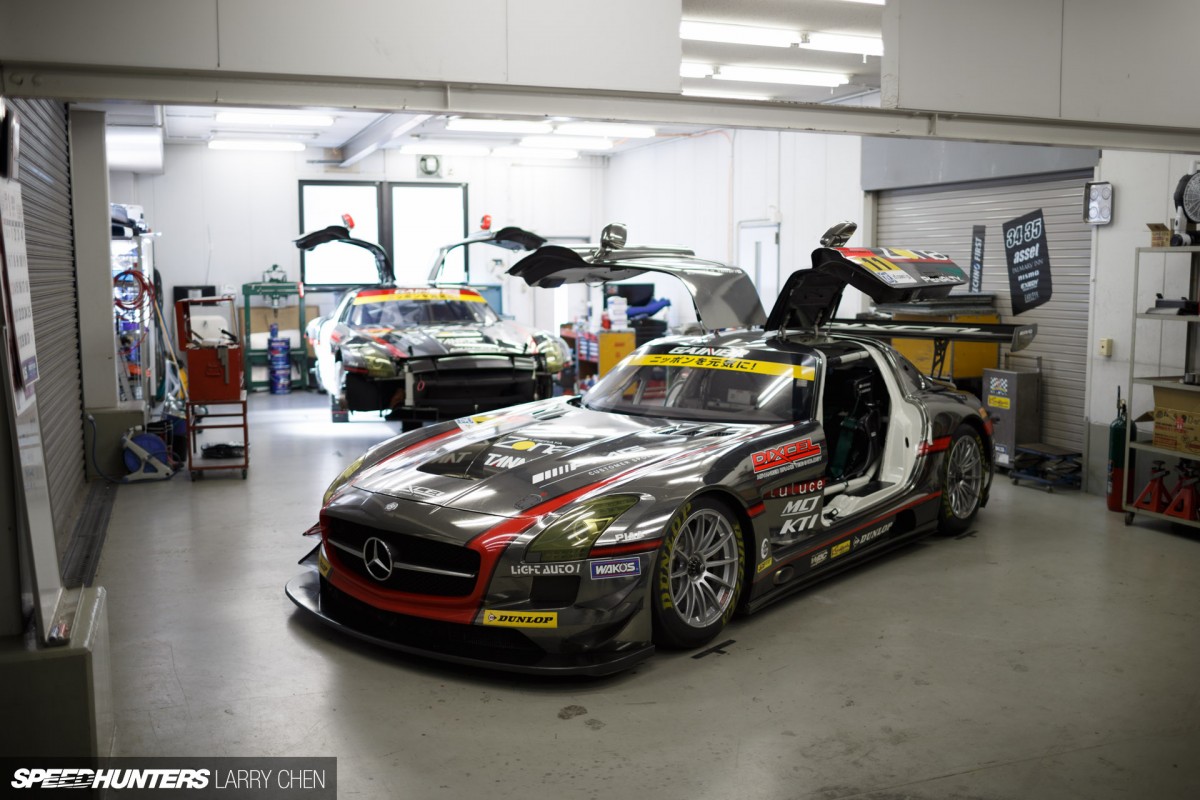 I was already thoroughly impressed with the pair of gull-winged race cars, as it was my first time visiting the workshop of a Super GT team, but the shop manager on duty had something else to show us.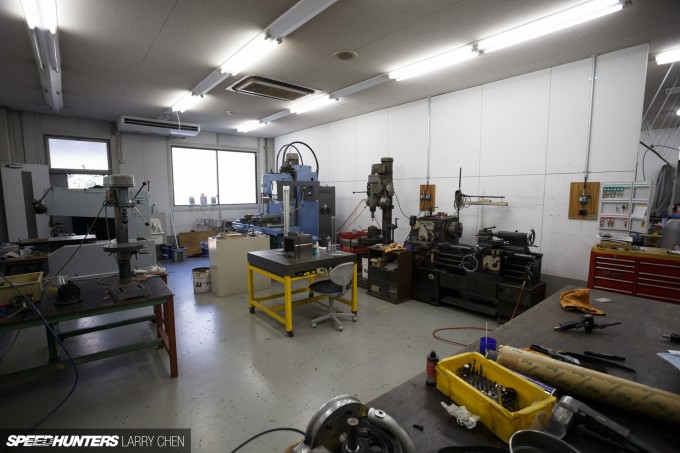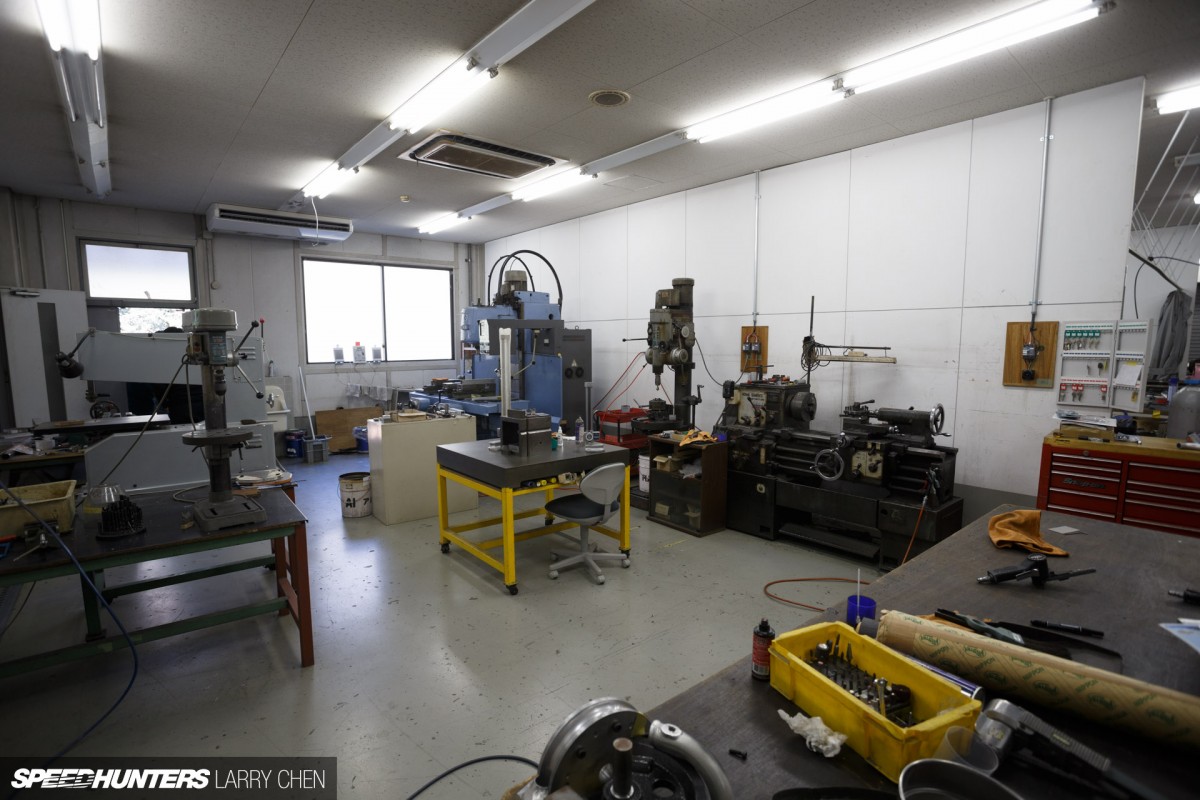 He took us through a series of doors that went through machine shops and other work stations.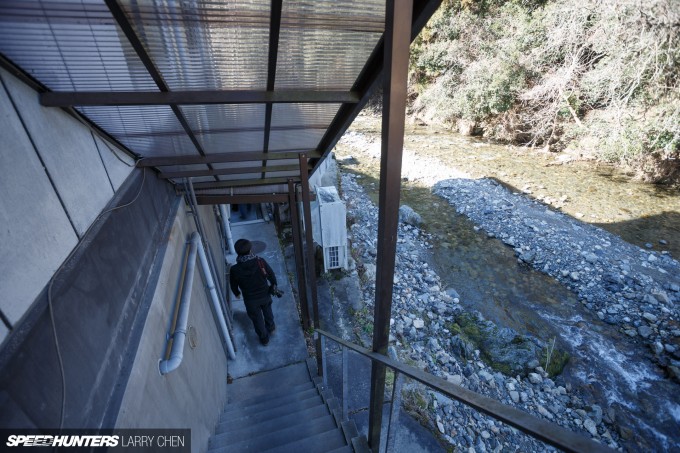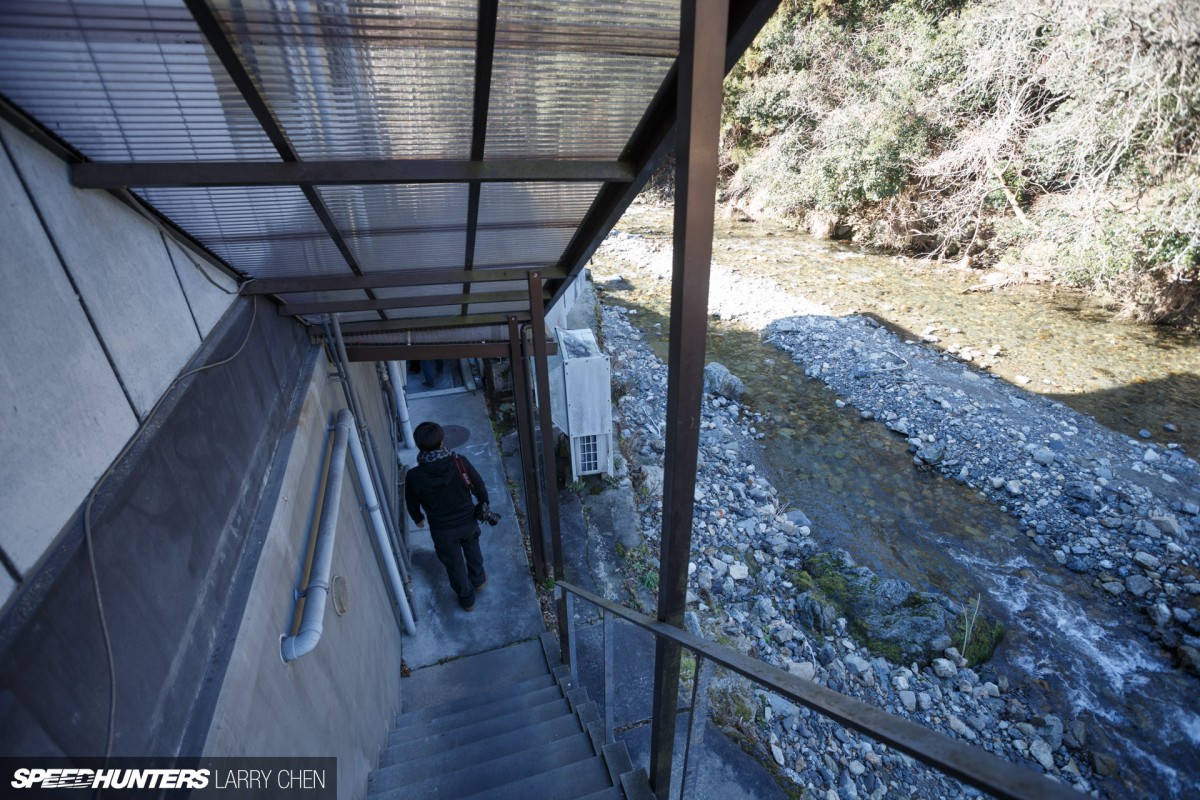 We then headed outside and downstairs to what looked like a door to the basement.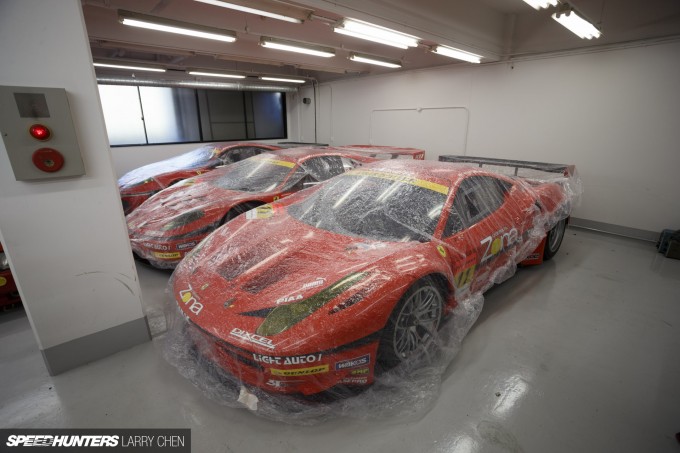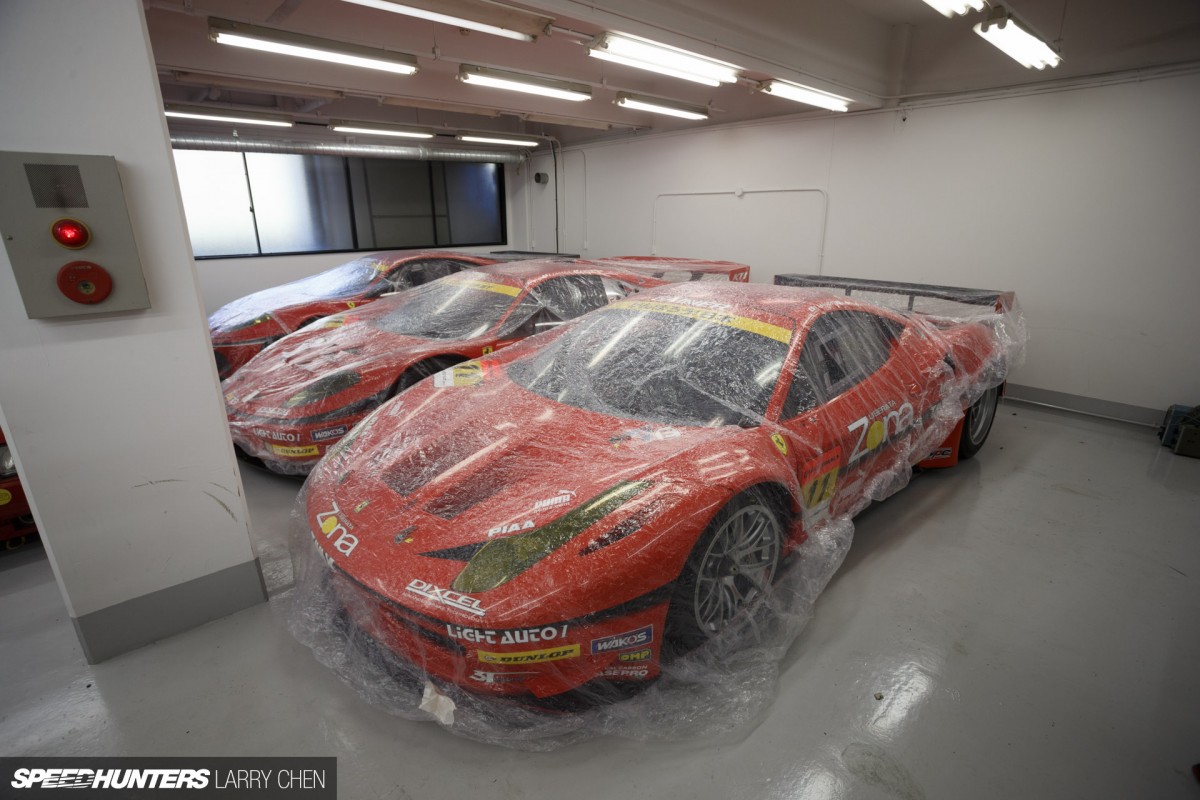 And there they were: perfectly kept Ferrari race cars in all their glory. Gainer Racing keeps all of their former race cars and stores them in their basement using a car elevator.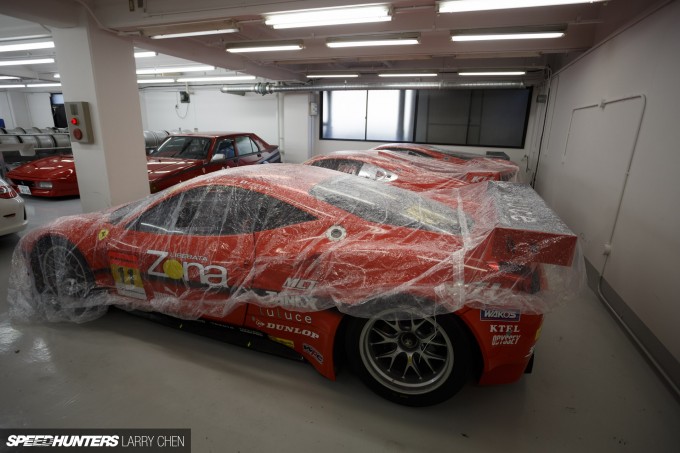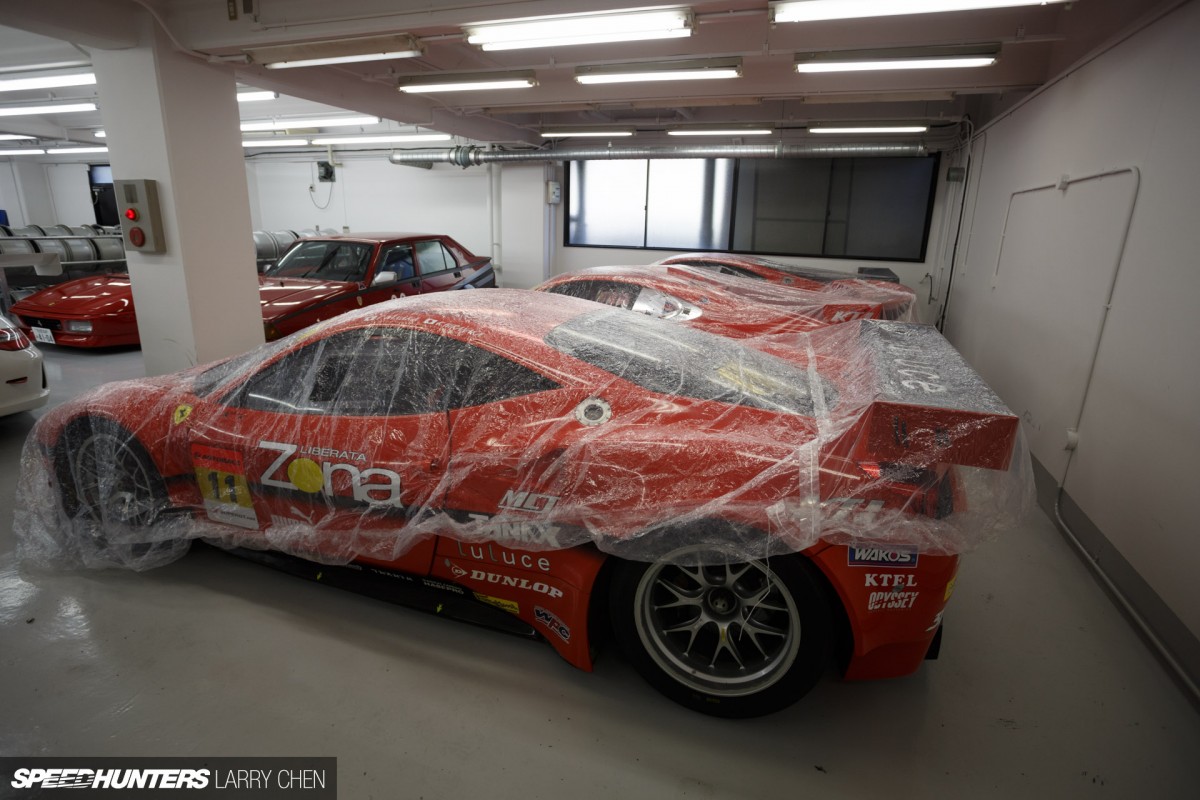 Underneath the plastic tarp they were like brand new; it's as if they were never raced at all.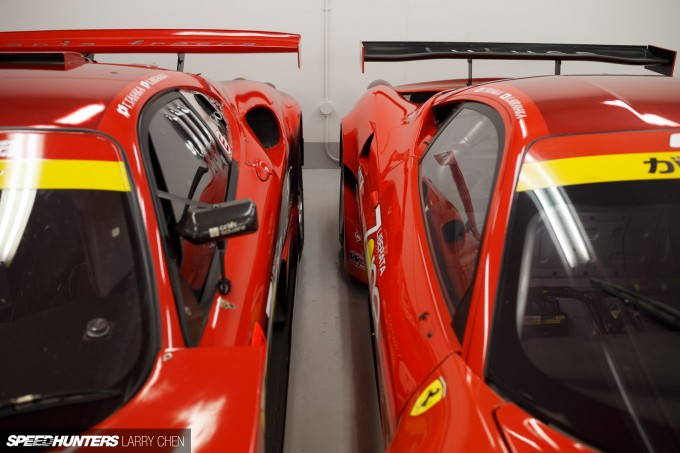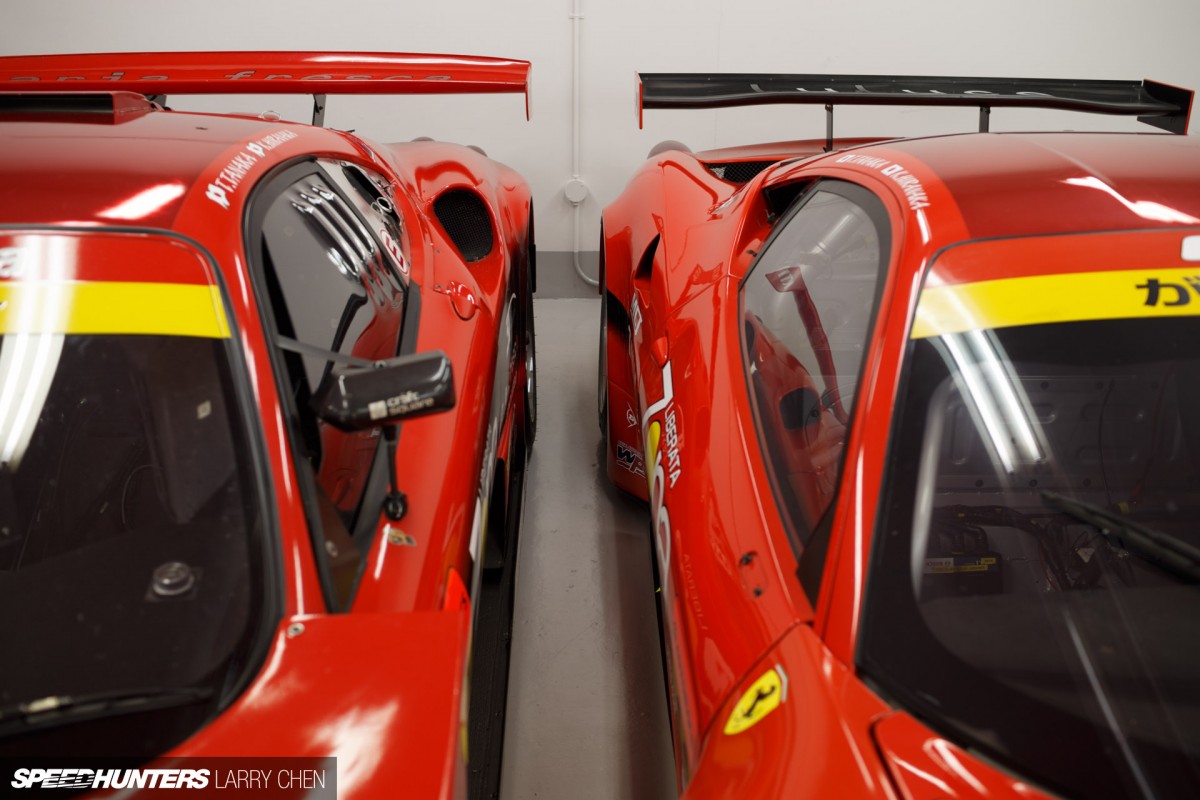 It's got to take all day for them to pull a car out for a historic race event or even to simply work on them.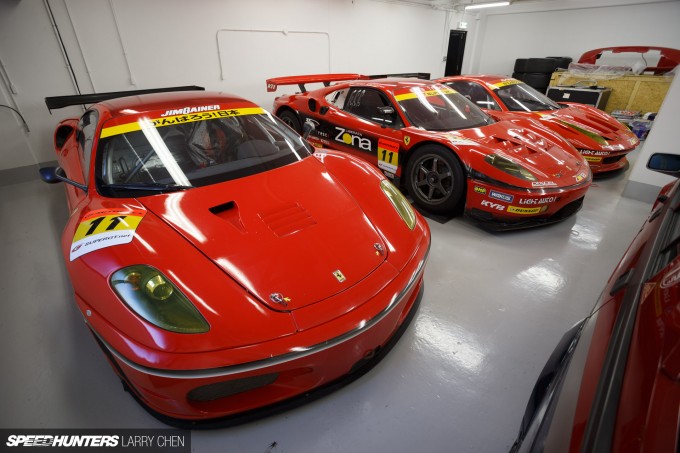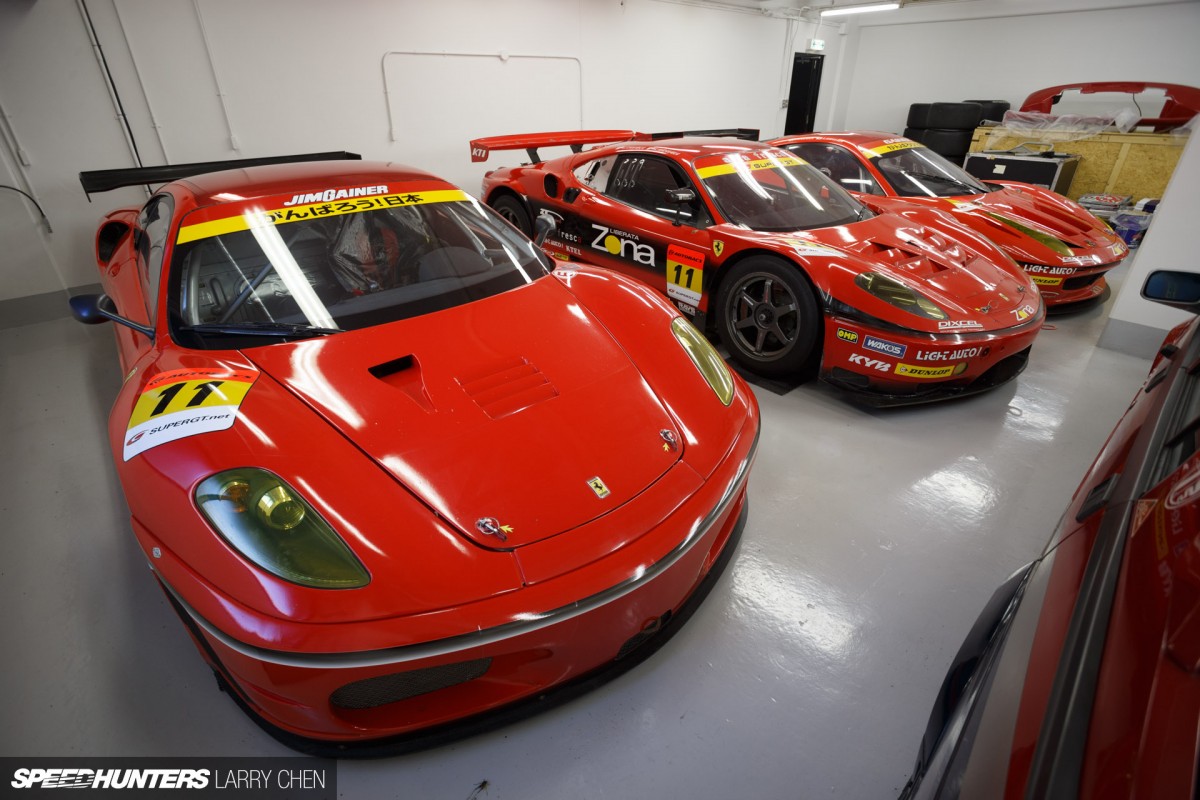 Now this was just a tiny percentage of cars that they had in storage. They asked me not to photograph any of the other cars, as they were much too valuable for the public to know about. I respected their wishes, but I can tell you guys that some of my drool was left in that basement. My mouth was wide open for quite a long period of time.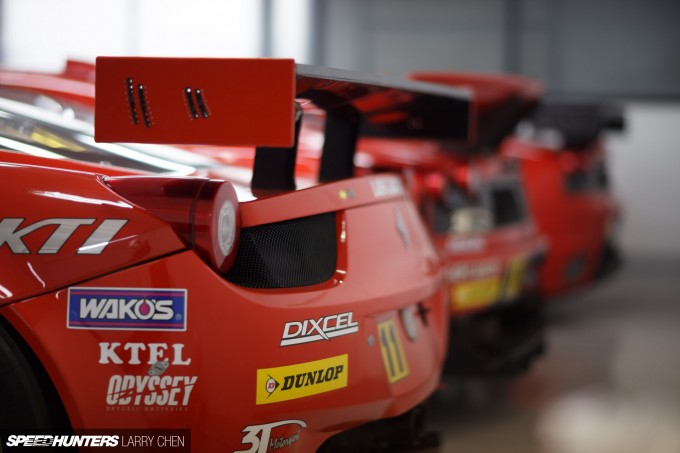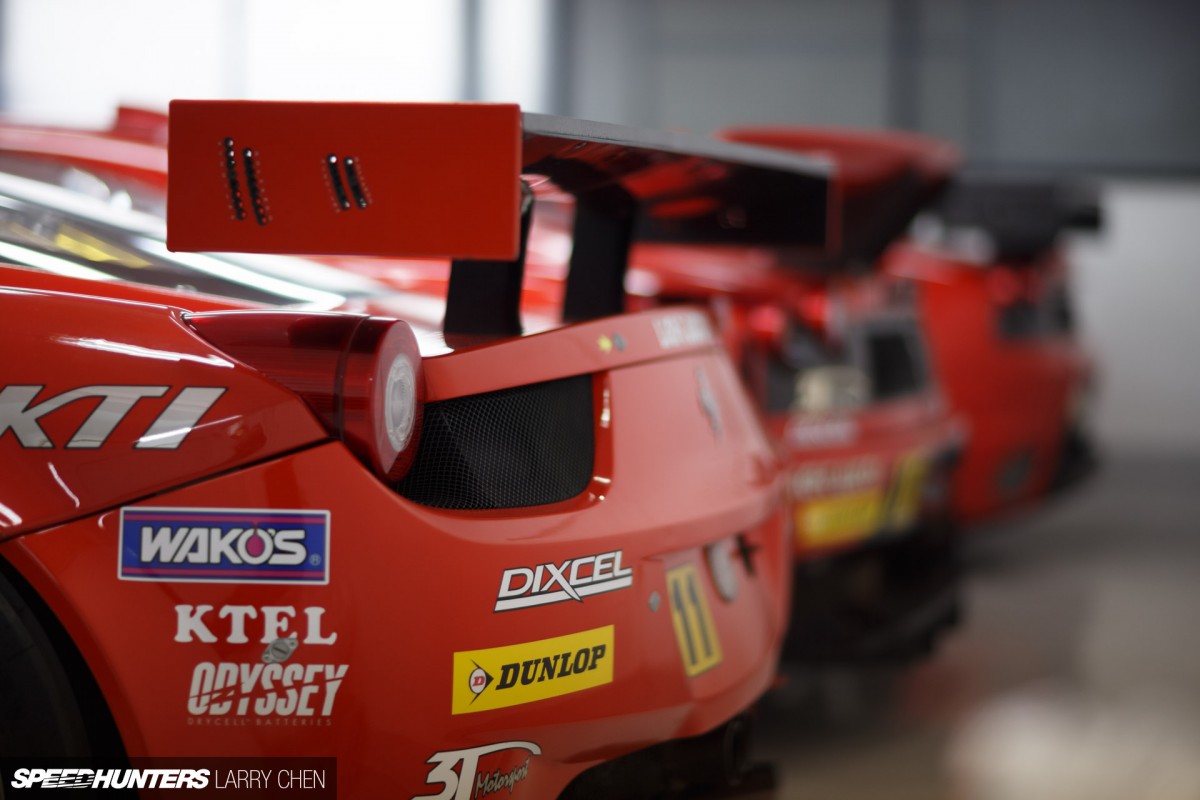 I've never really thought about it, but the life of a race car is relatively short. If they don't get scrapped, where can they possibly go? Especially in Japan where space is at a premium, it must cost a small fortune just to park and maintain one of these Ferraris, not to mention the many other cars Gainer Racing had in storage. It really made me appreciate the care they have for their racing history and their love of racing machines.
Kissed by a rose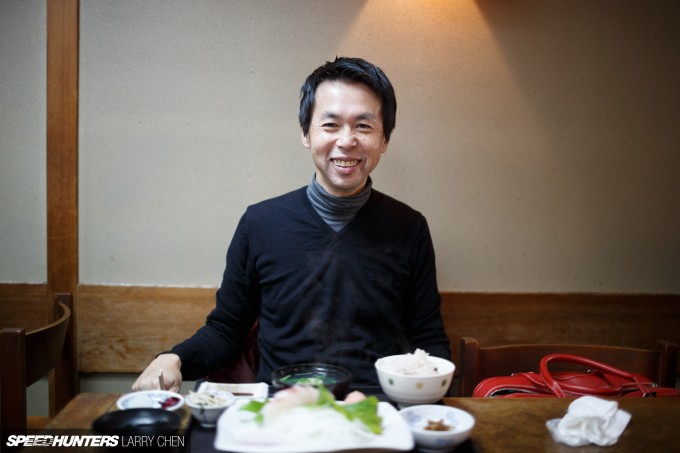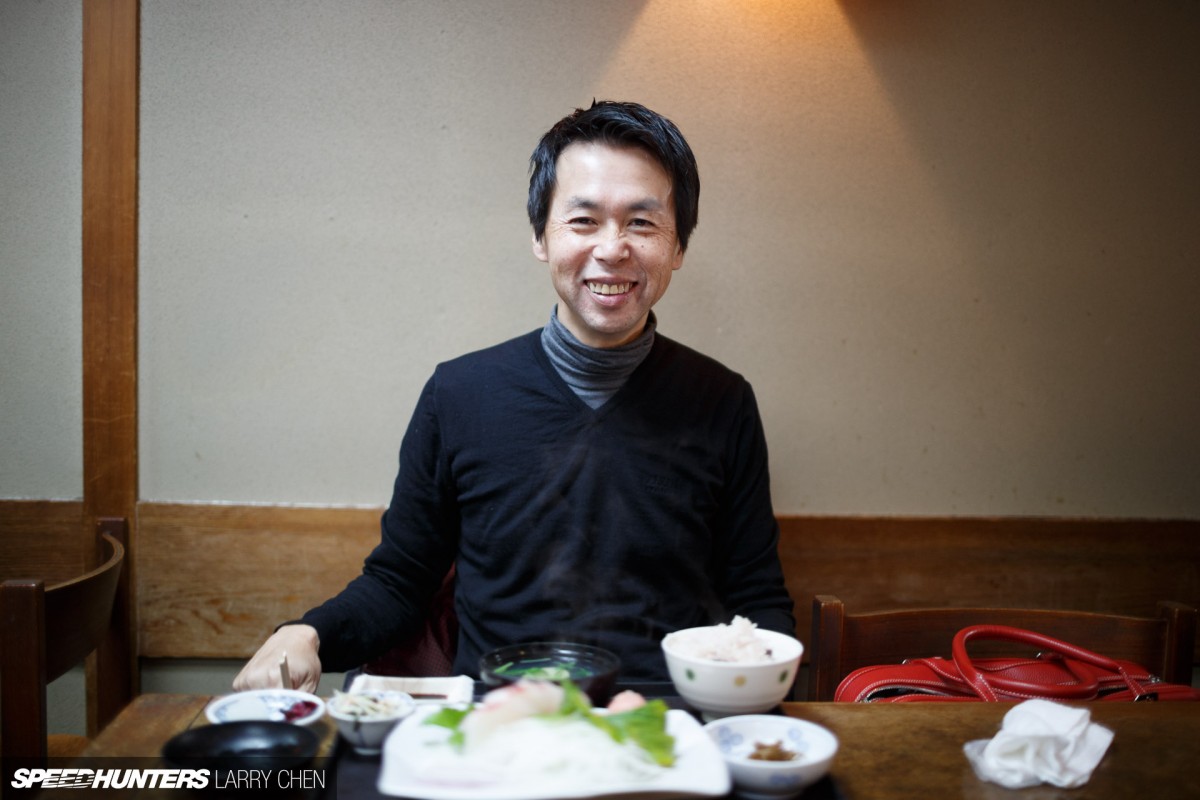 Satoshi laughed at me as we had lunch. I was still a bit overwhelmed by all the shops that I'd been visiting in the past few days.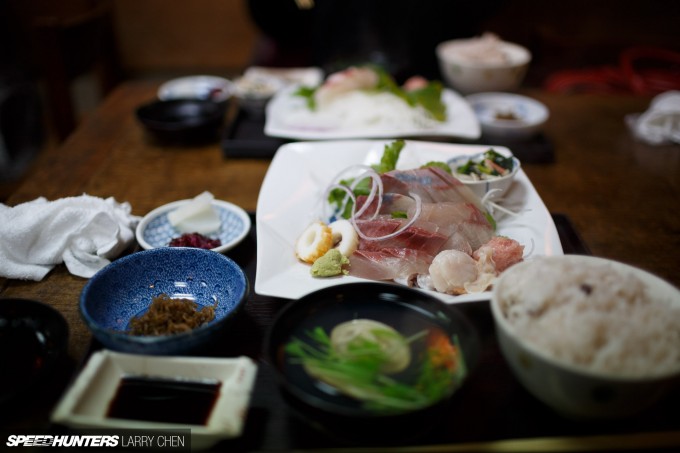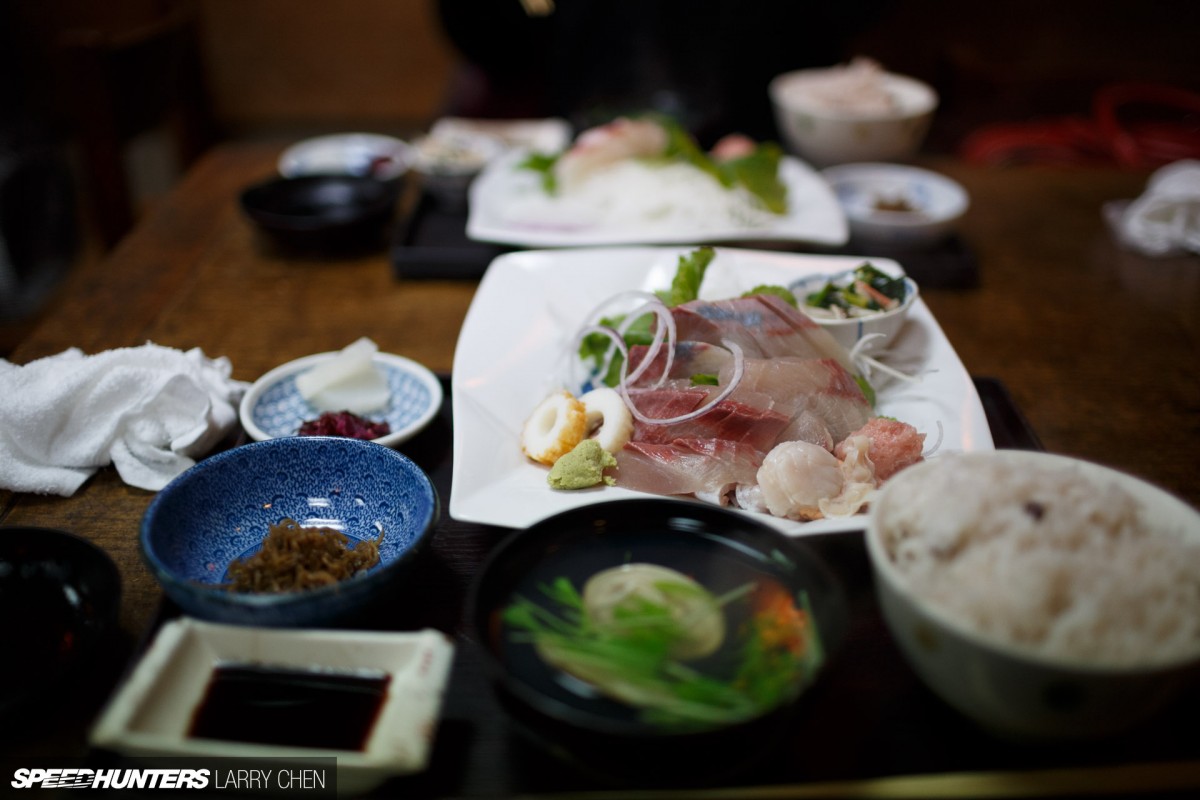 As always, wherever I go, I always try as much of the local food as possible. This is a good and bad thing as I've been very sick many times from eating street food. Although I never worry when I go to Japan since the food is always very clean and fresh. Raw fish for lunch? No problem.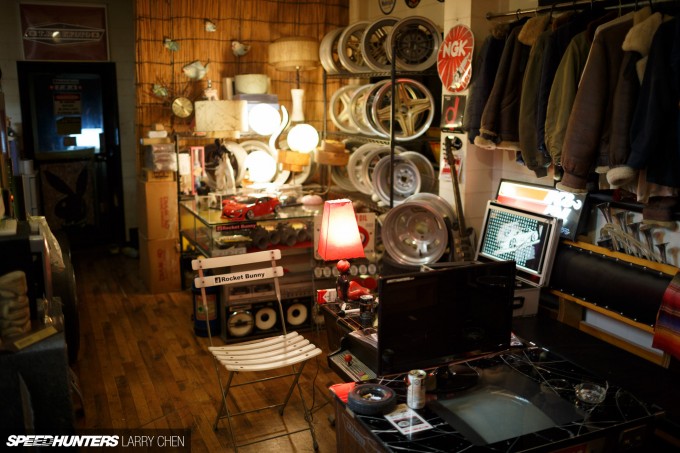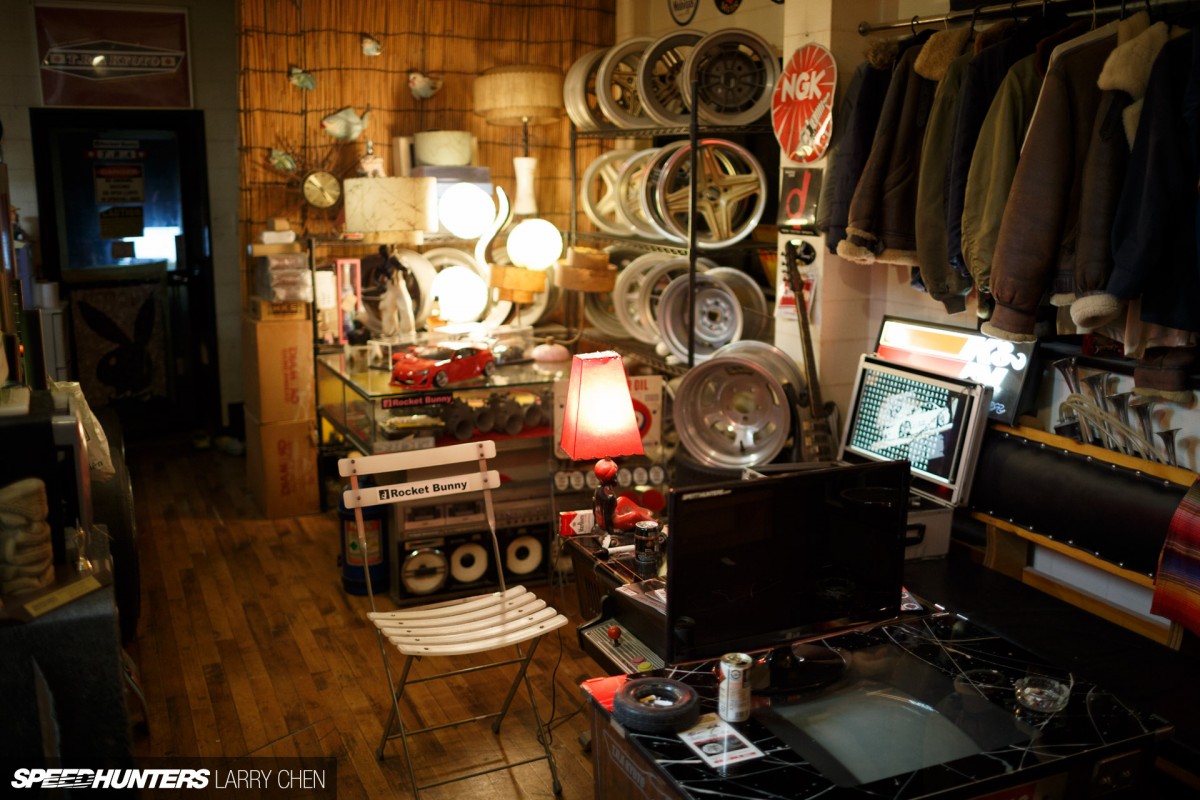 After lunch we all met up at TRA Kyoto. As Dino calls it, 'The House of Style'.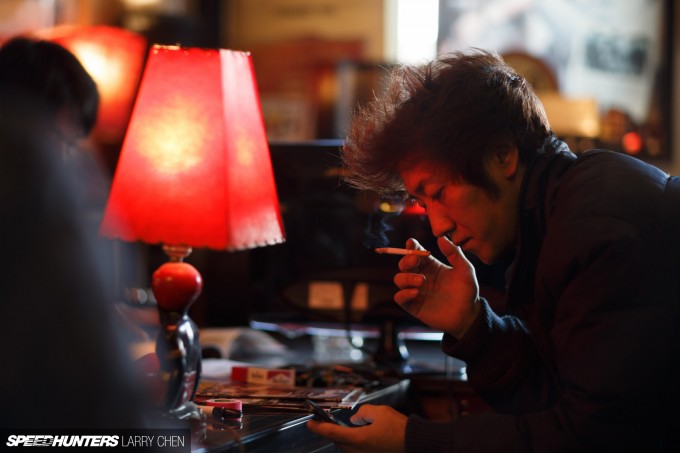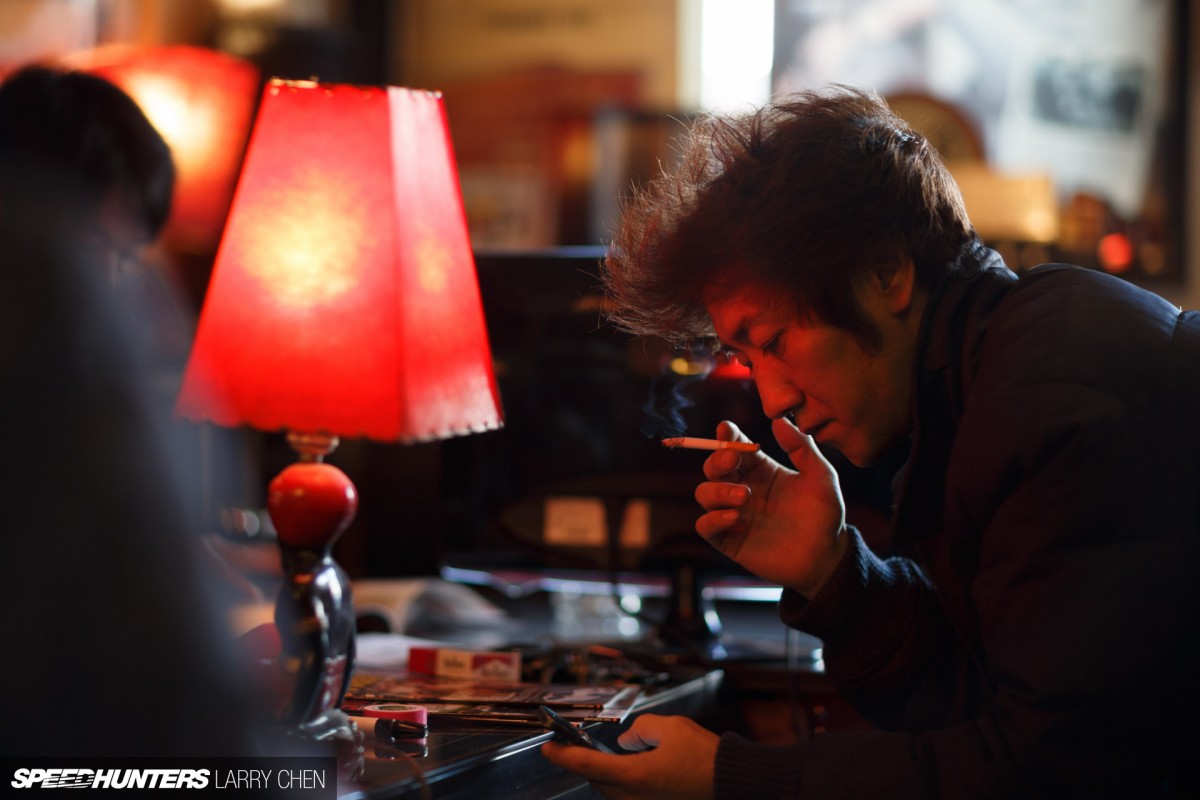 I'd been meaning to check out the shop ever since the whole Rocket Bunny thing kicked off. I've met Miura-san a few times before, but never in his home country. He had a surprise in store for me, so we all piled into one car and headed just a few minutes away from his shop.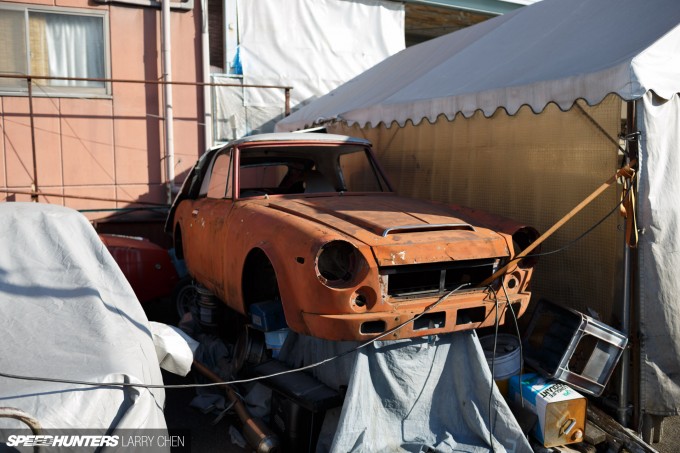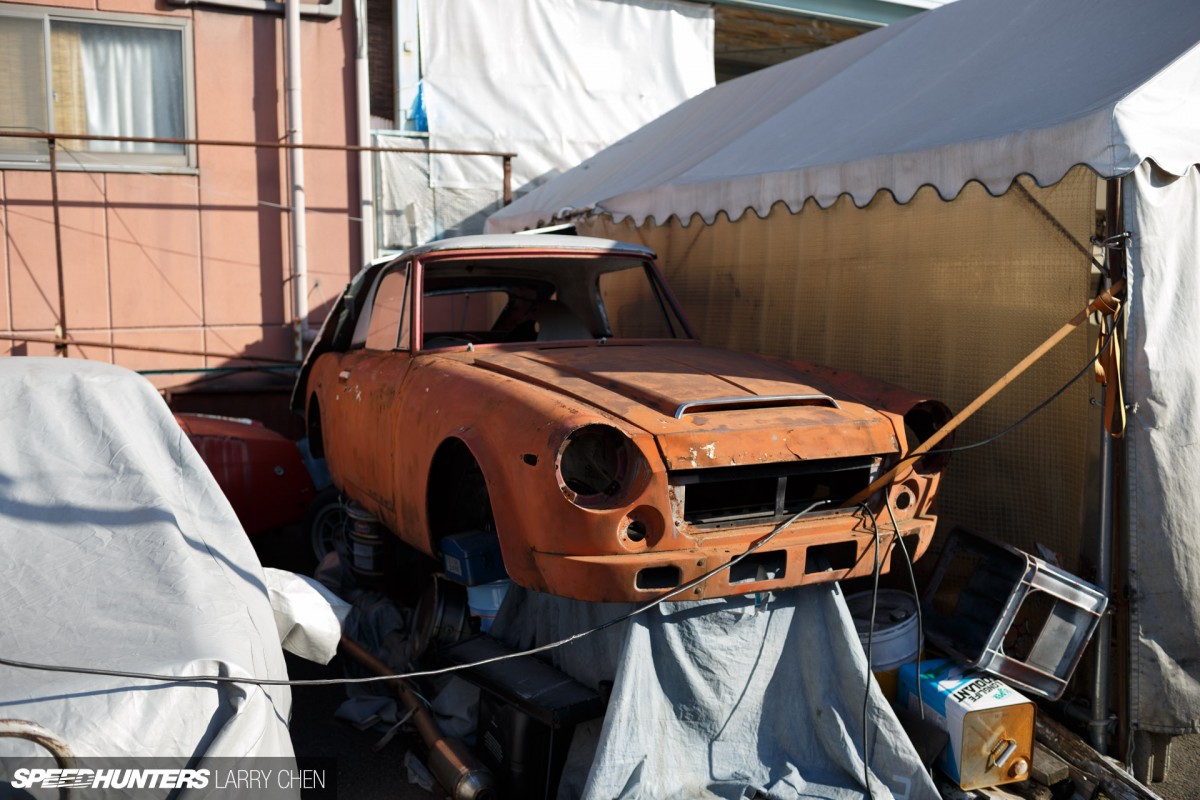 When we parked, I looked up and saw this rusty Datsun Roadster shell. I knew exactly where we were. This was Rose Auto.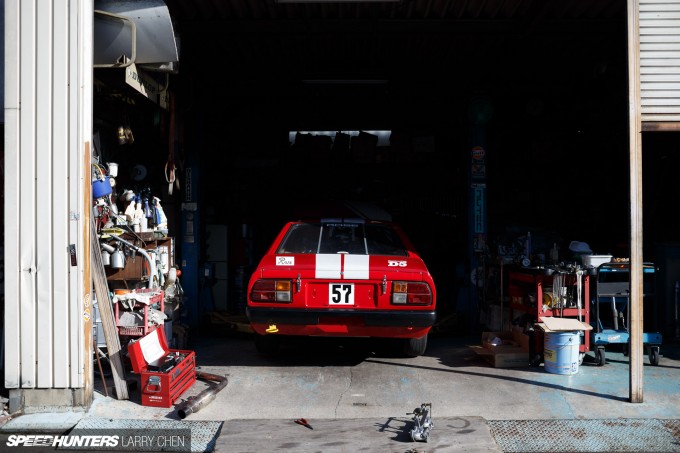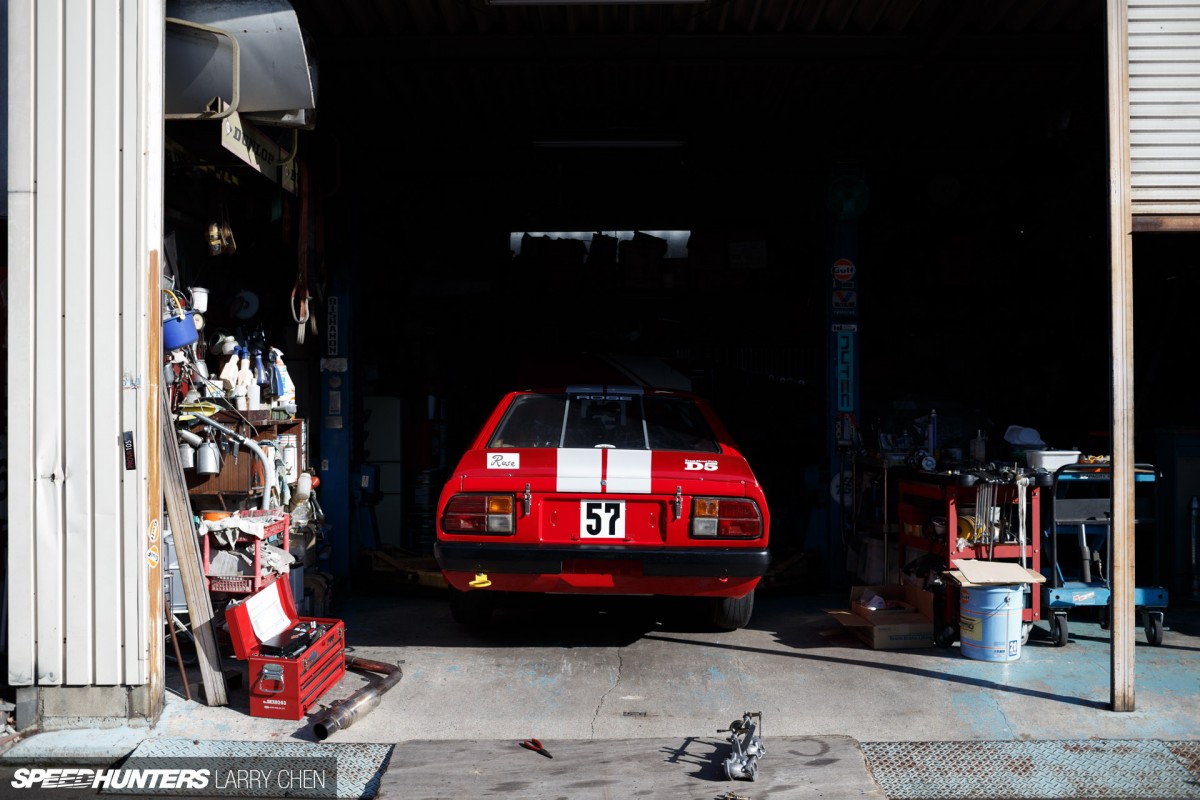 Those of you that were lucky enough to pick up a copy of the #JoyOfMachine book know exactly what I'm talking about. Rose Auto is the reason why TRA Kyoto and Rocket Bunny exist today.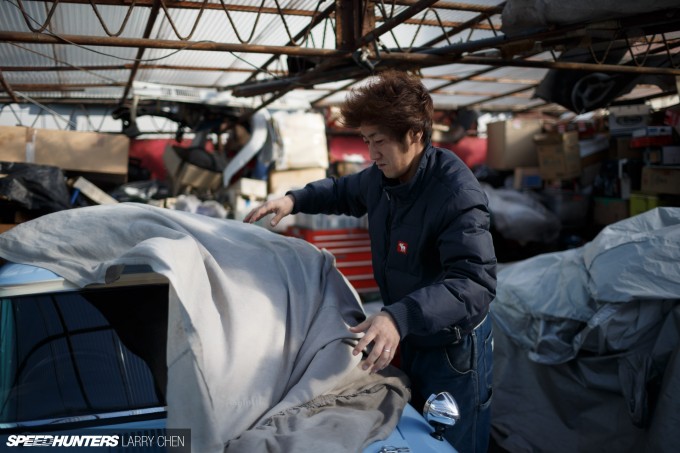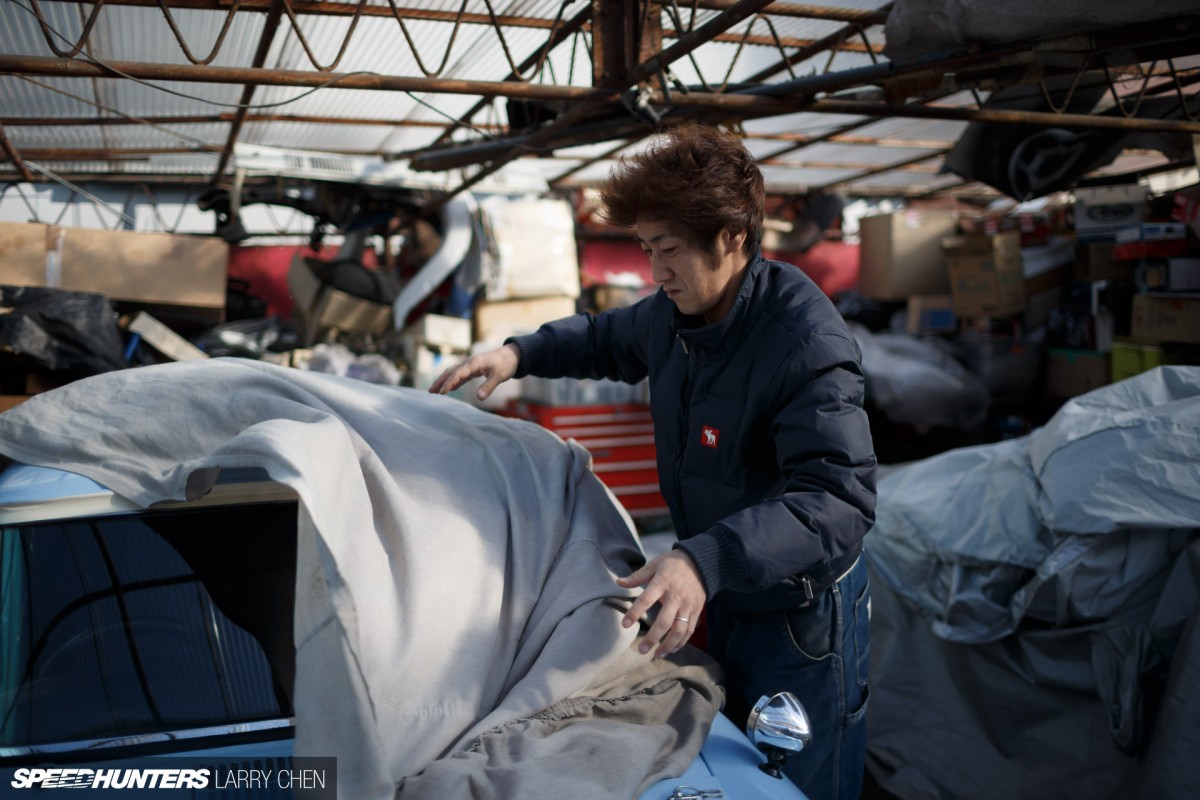 Back in 1988, Miura-san was driving around in Kyoto in his AE86, which he drifted and raced quite thoroughly. He spotted a B110 Datsun Sunny sitting outside a dealership.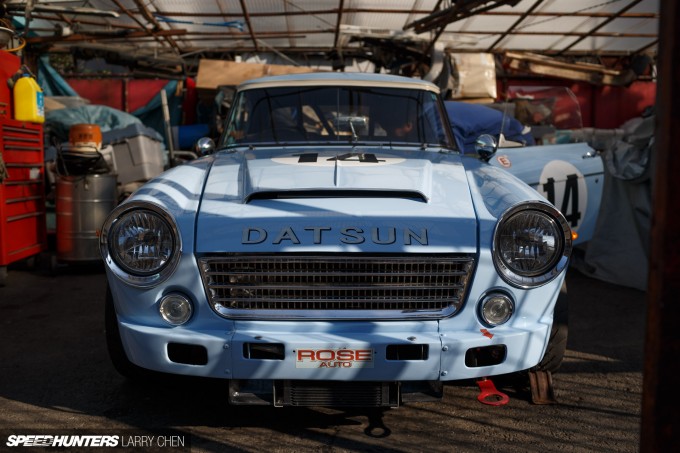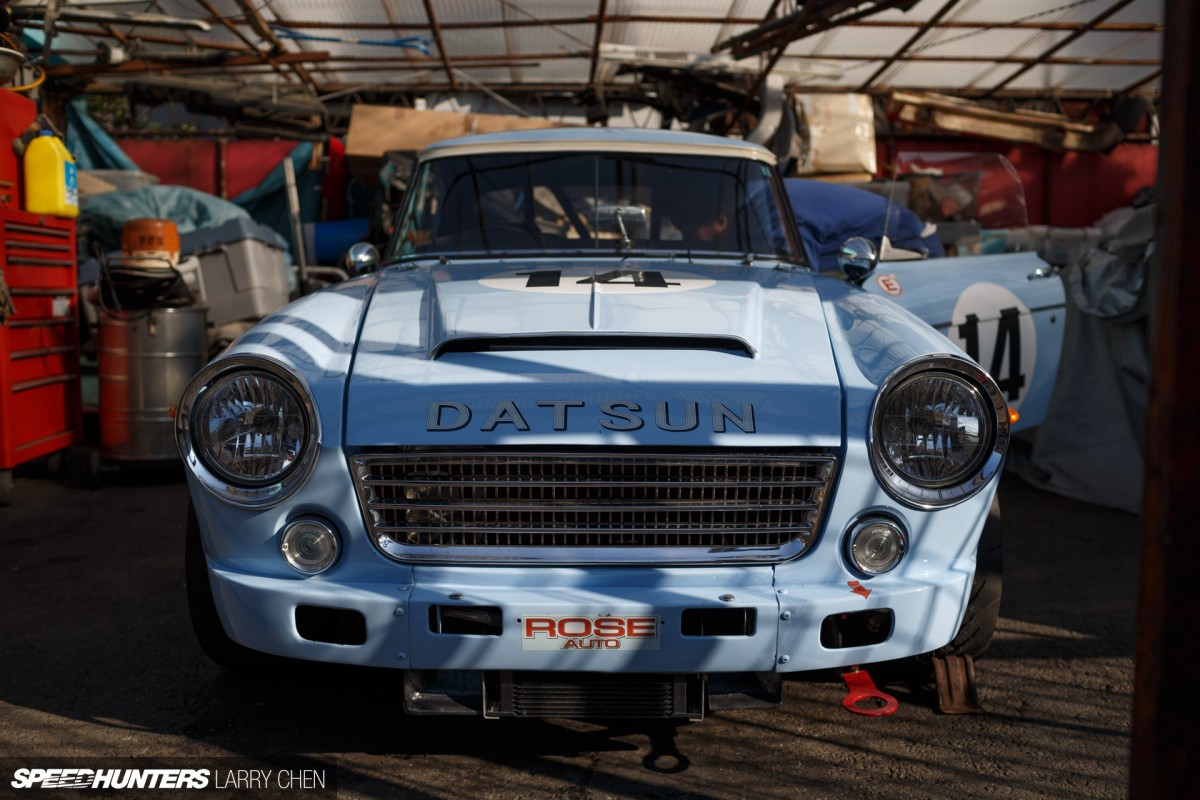 He went up to the scary-looking owner and asked if he could buy it. The owner paused for a bit, then told Miura-san that he was not selling it to him, because he didn't like the color of his hair.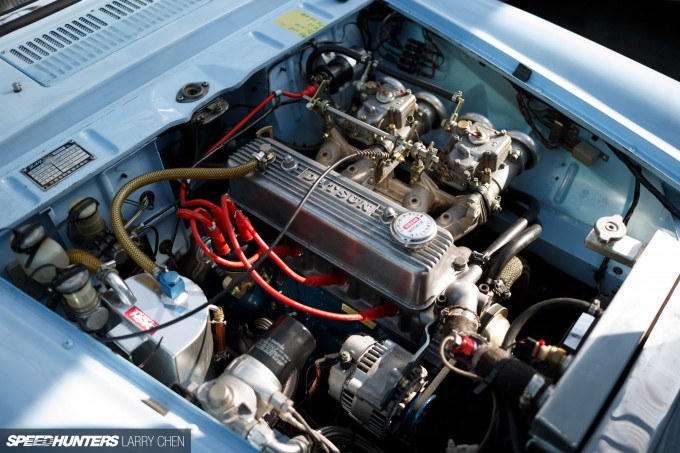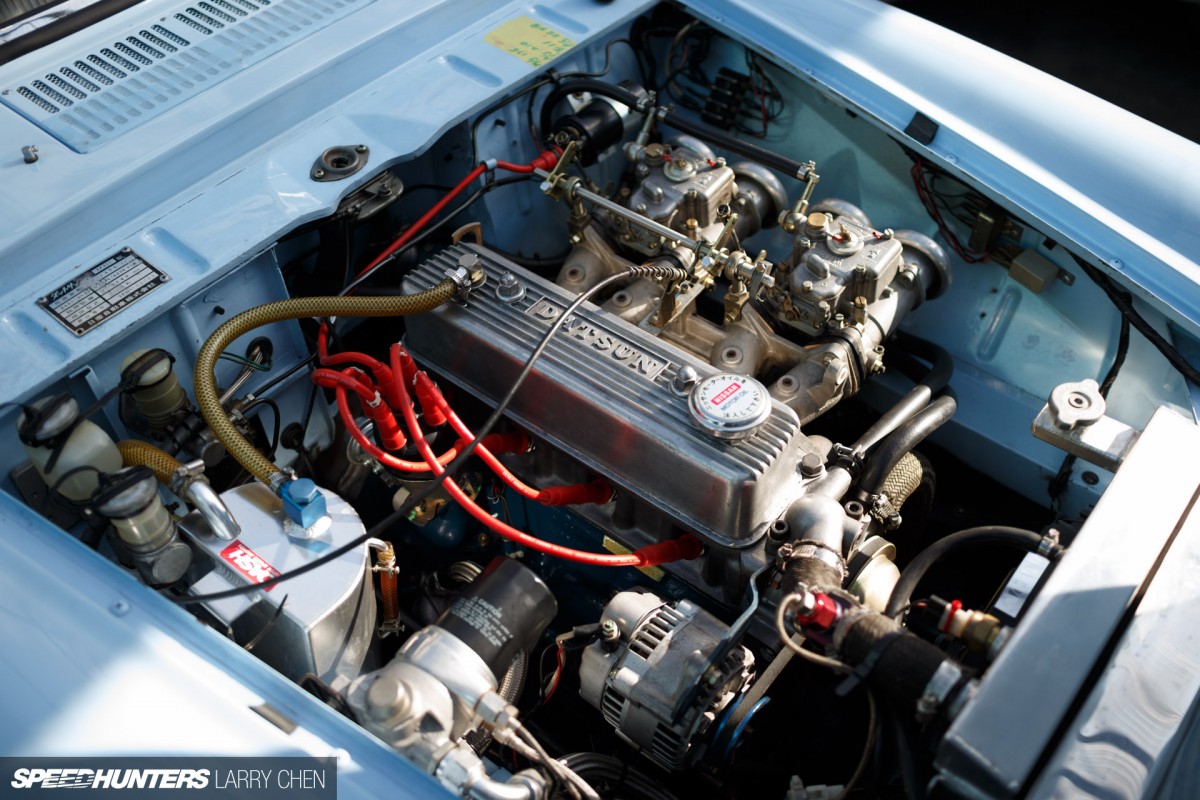 He had an blond afro perm, which was most definitely out of the ordinary. Although he was still surprised that this guy didn't want to sell a car due to the color of his hair.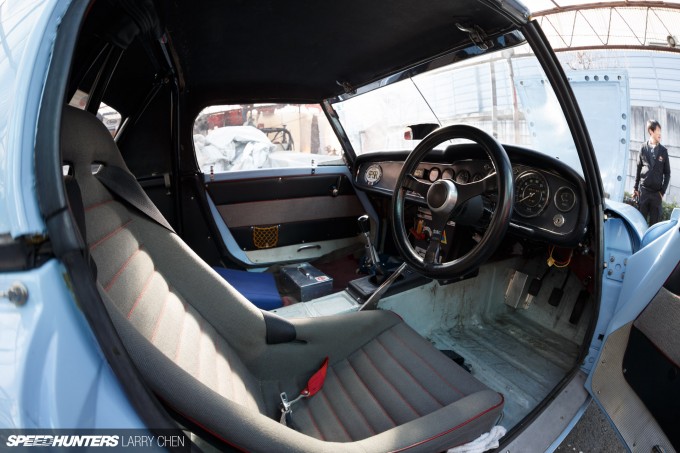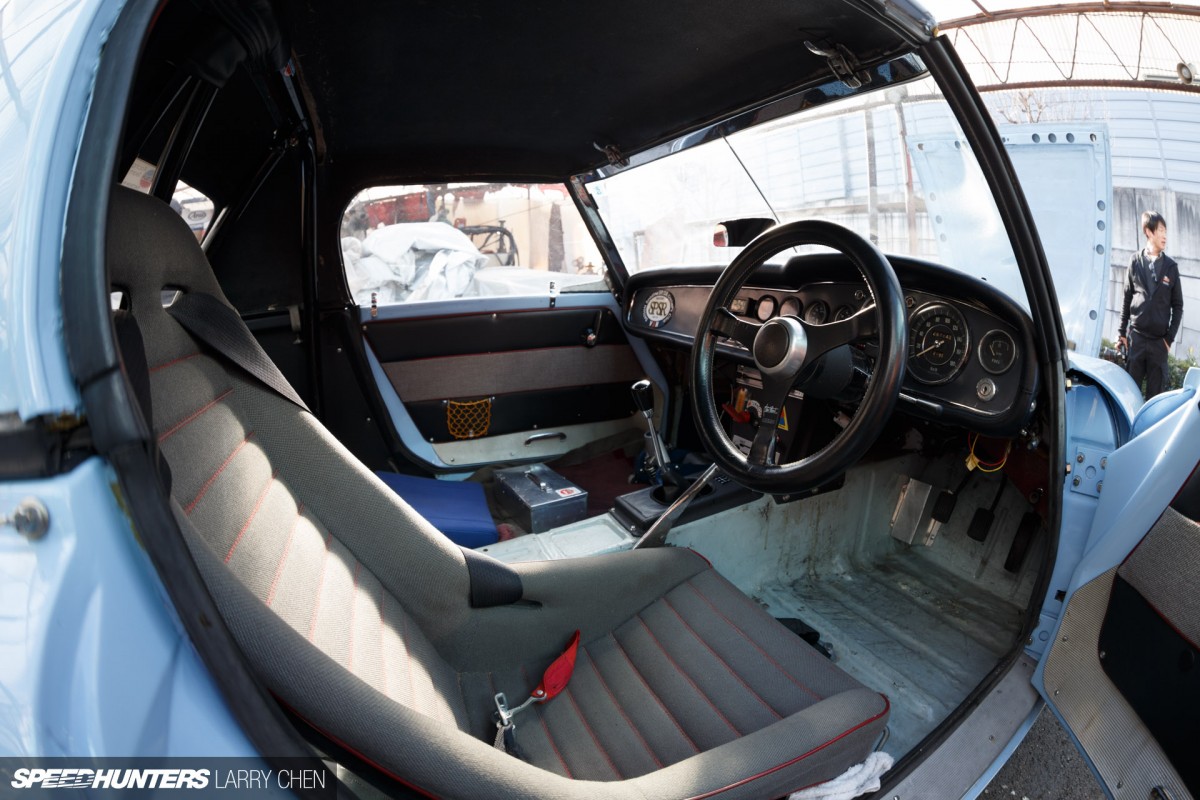 The next day he came back after dying his hair black, but the B110 was already sold.  Mr. Rose Auto said that they had a Datsun 510 in the back.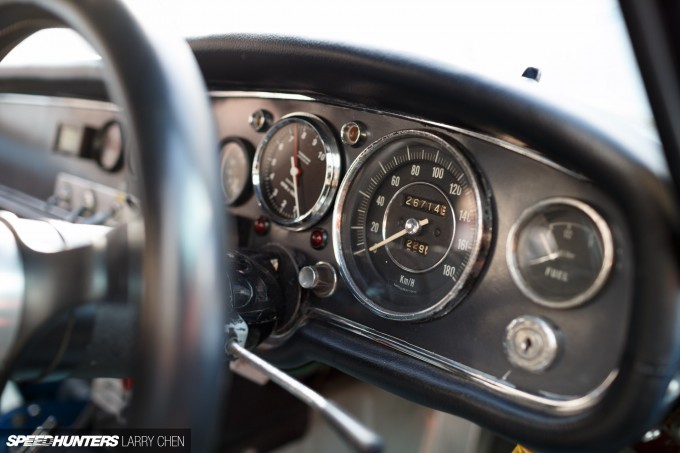 The rest was history. Shortly afterwards, Kei Miura made FRP car parts for Porsche 911, Ferrari Dino and Datsun-based race cars, which of course were Rose Auto specialties.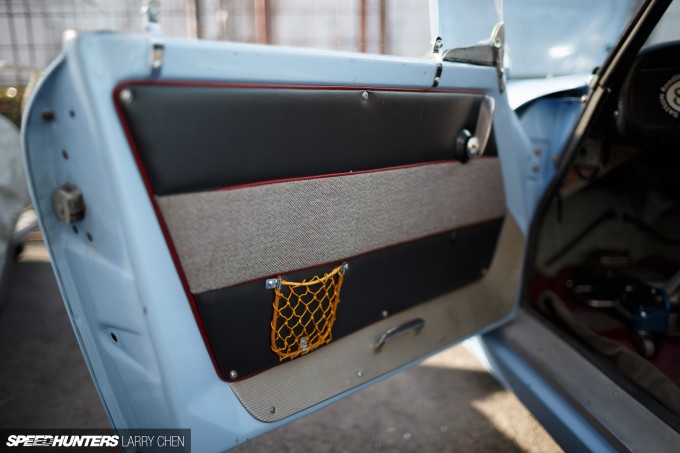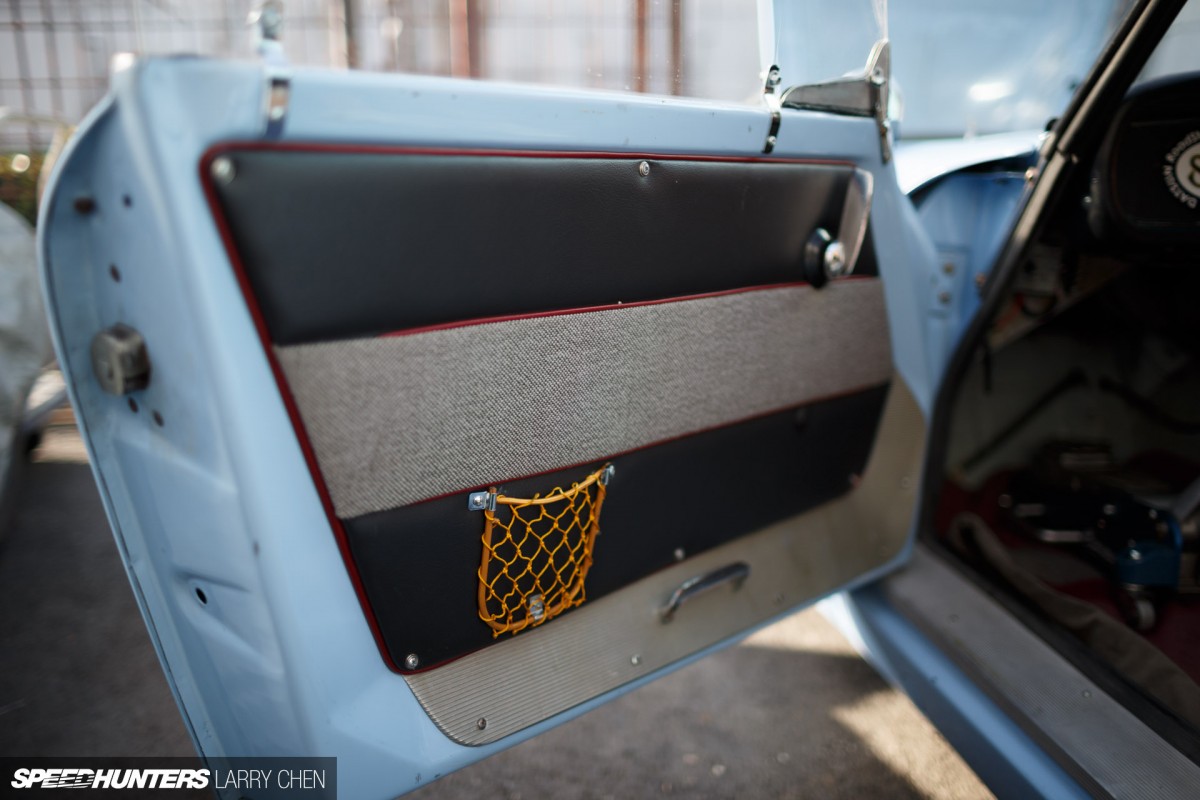 You can read the full story here. For the very first time in many years, Rose Auto opened its doors to a journalist. I was very honoured to have been allowed access.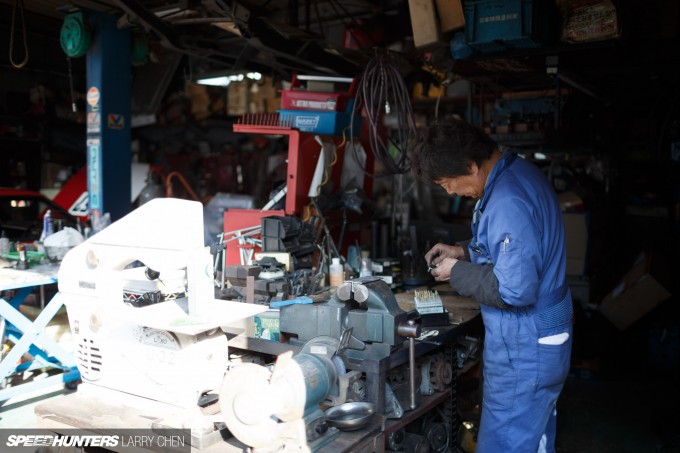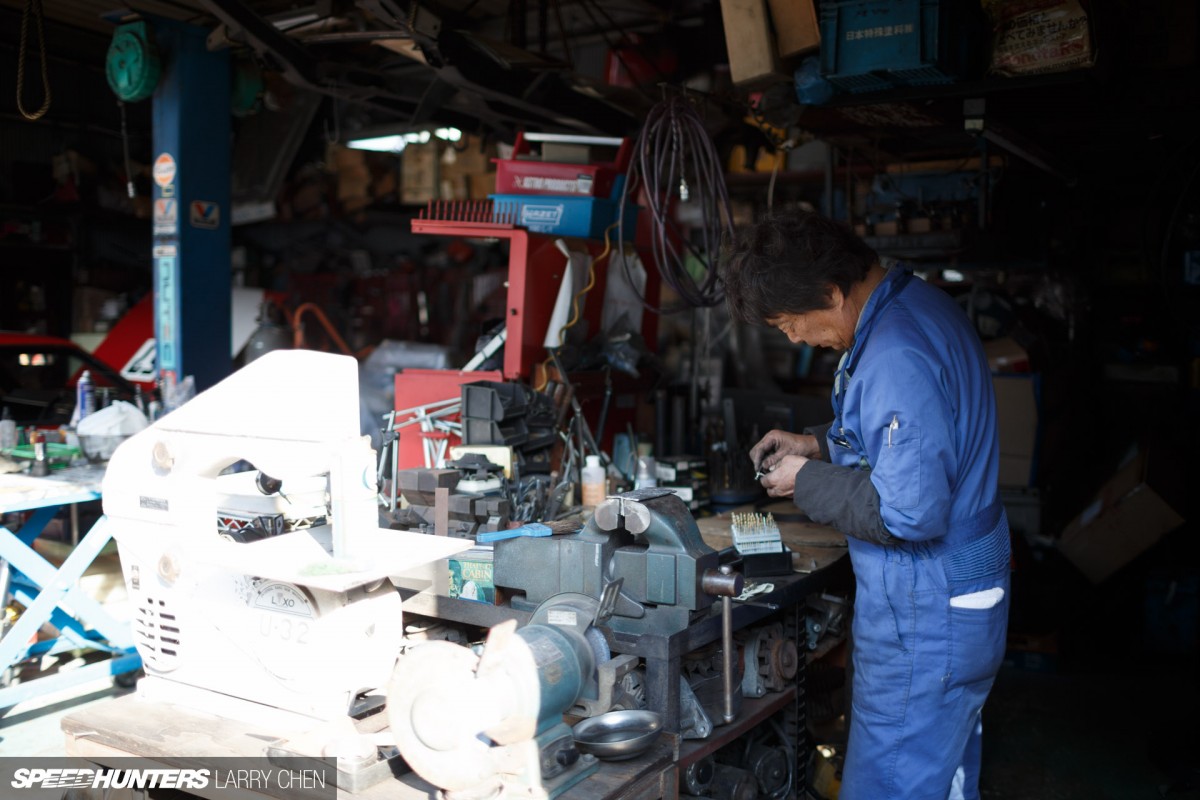 And there he was. Mr Rose Auto himself. He didn't once make eye contact with me. I just appreciated him letting me in the place at all.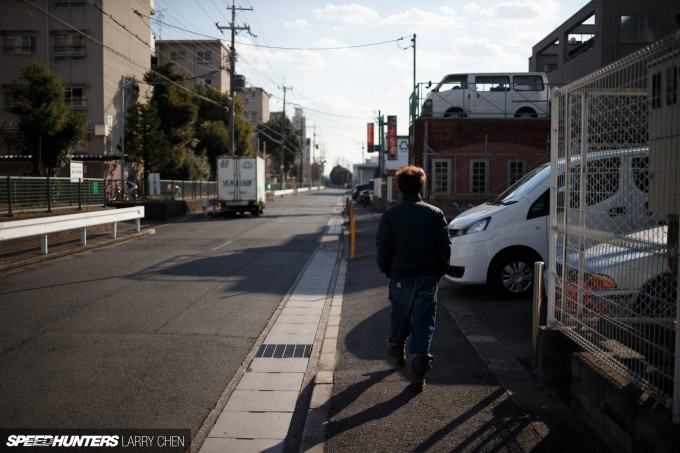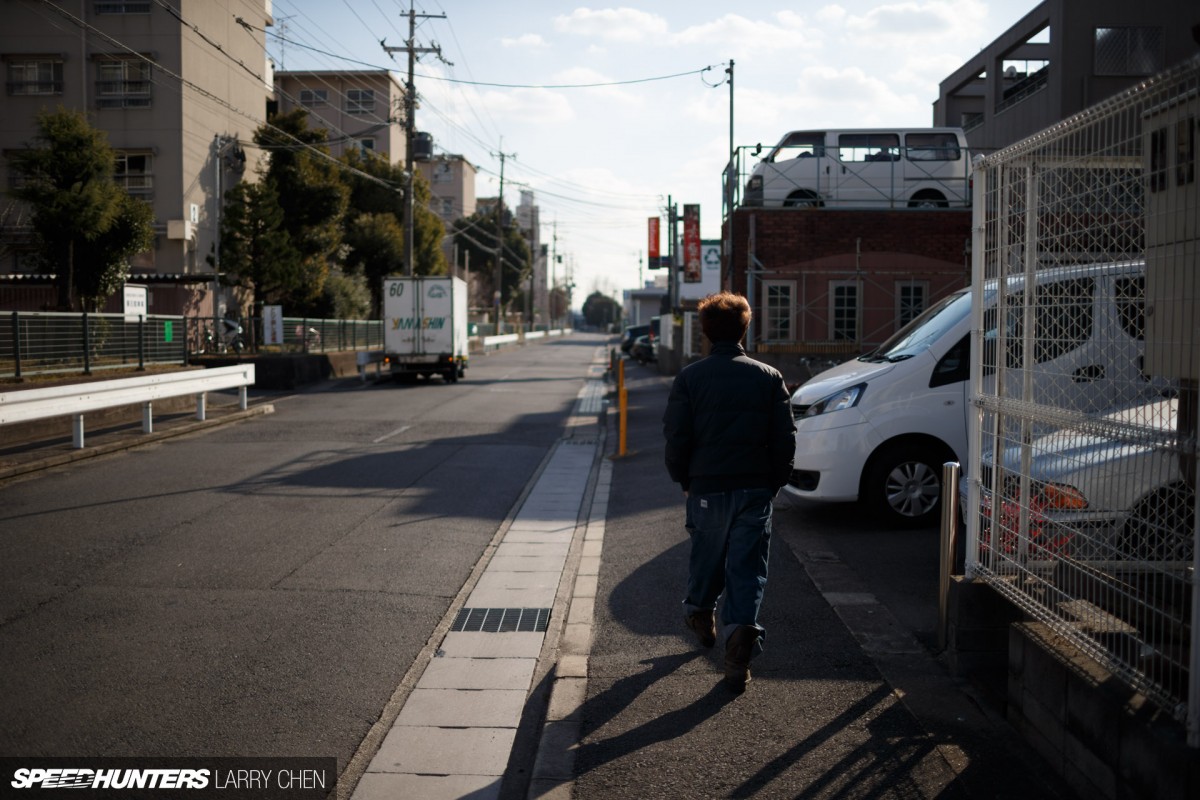 We walked to the back of the shop where many of the shop cars were kept.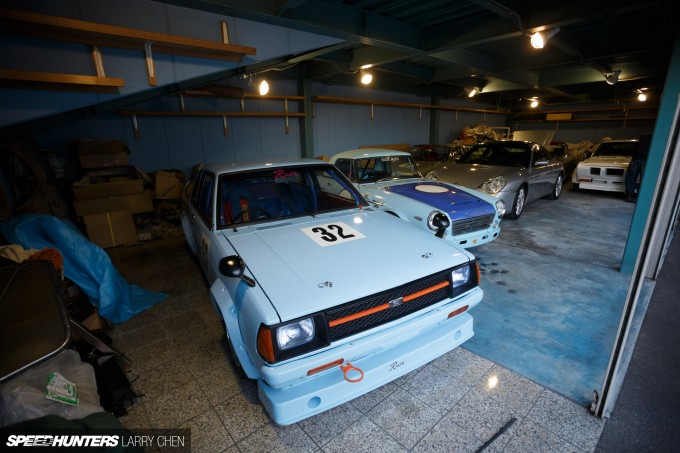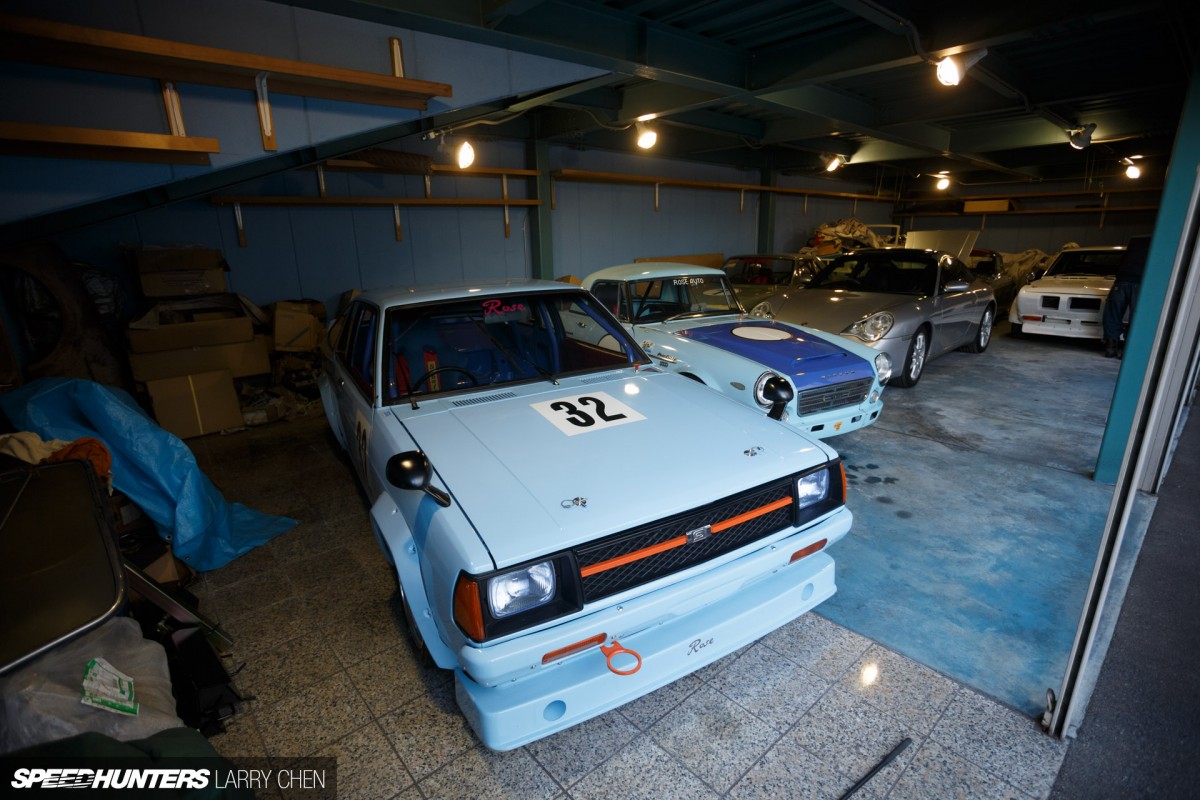 Apart from being at the Nismo Festival, I've never seen so many clean old school racing Datsuns.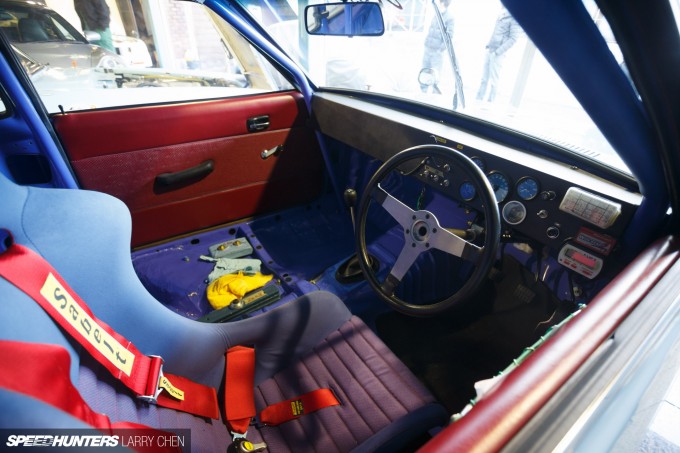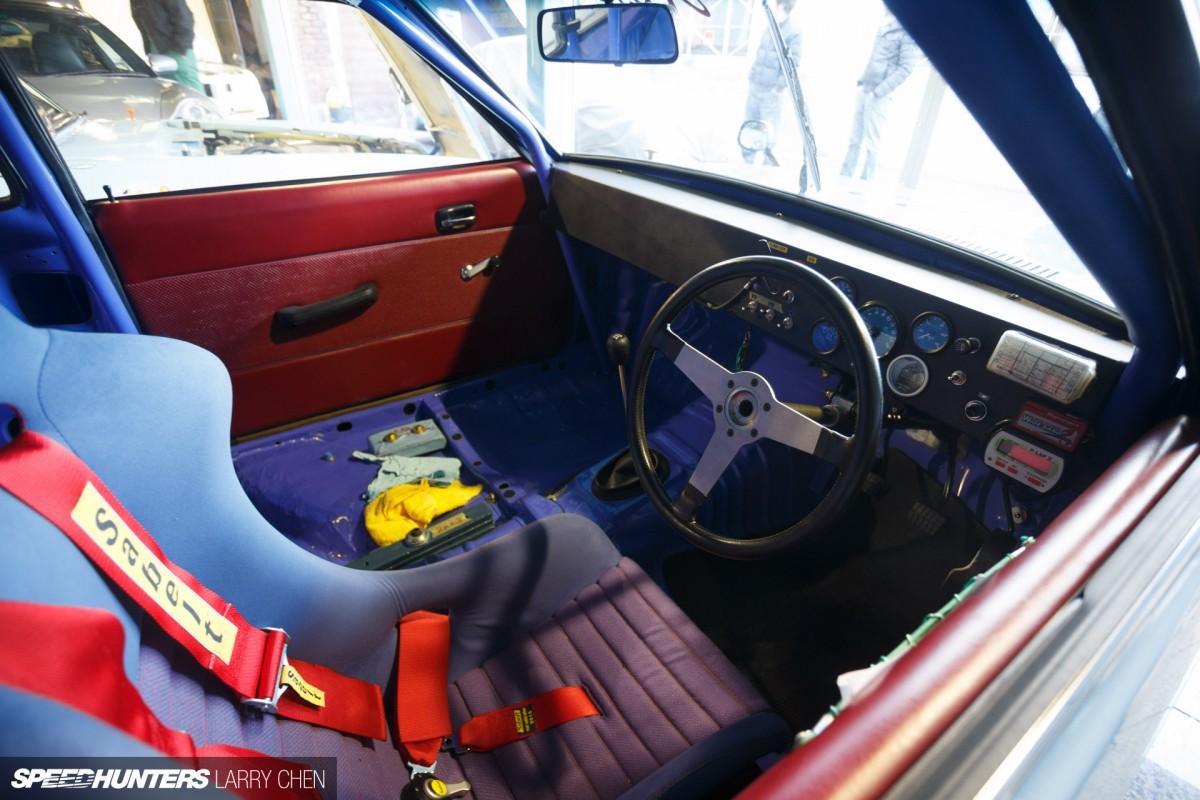 Seeing all these Datsuns including this B310 made me want to do a little research into them. I never really looked into them as I was always about the Z-car.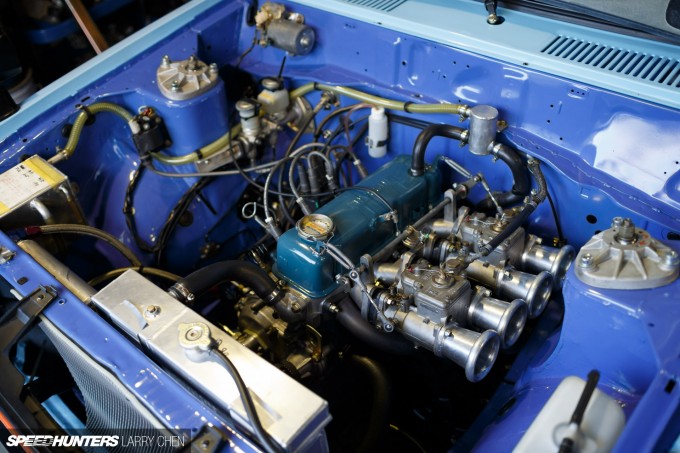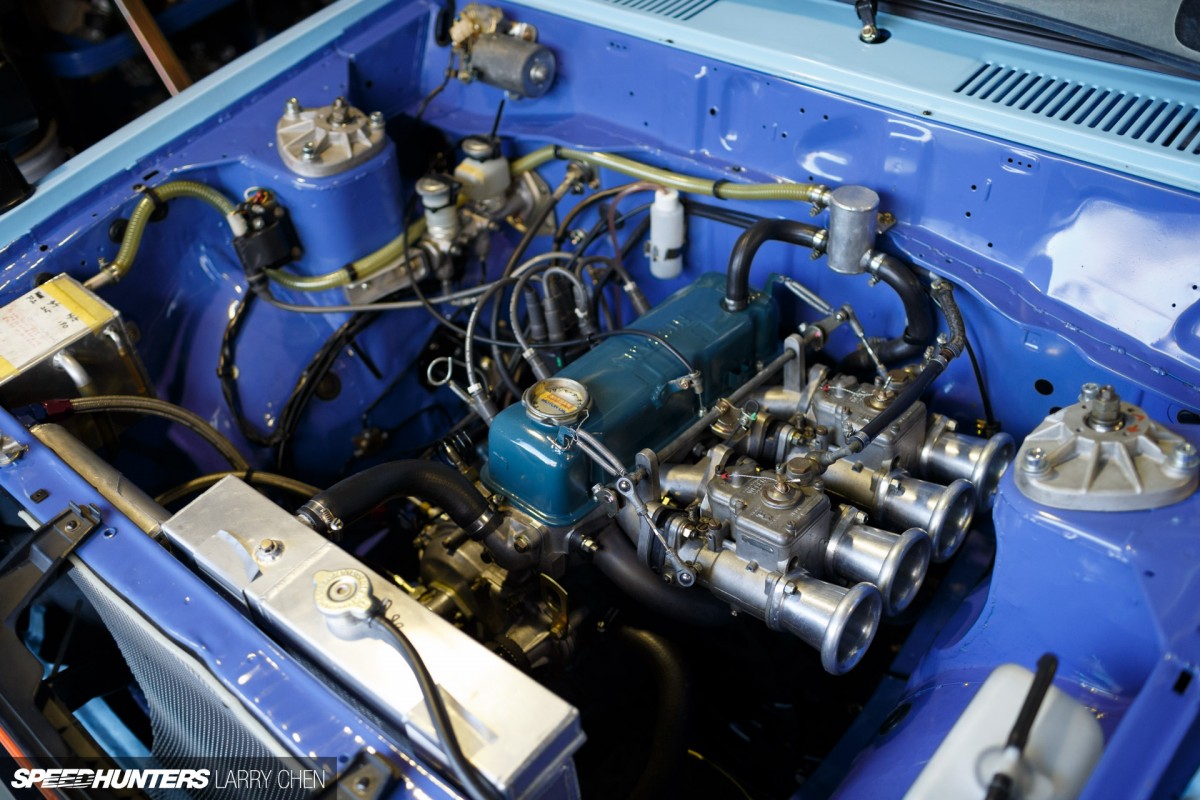 It turns out the B310 had a special MPG model with a small port 1.5 liter A15 motor that achieved 47mpg. This was back in the late seventies/ early eighties. Where did car manufacturers go wrong? That's better than most hybrids on the market today.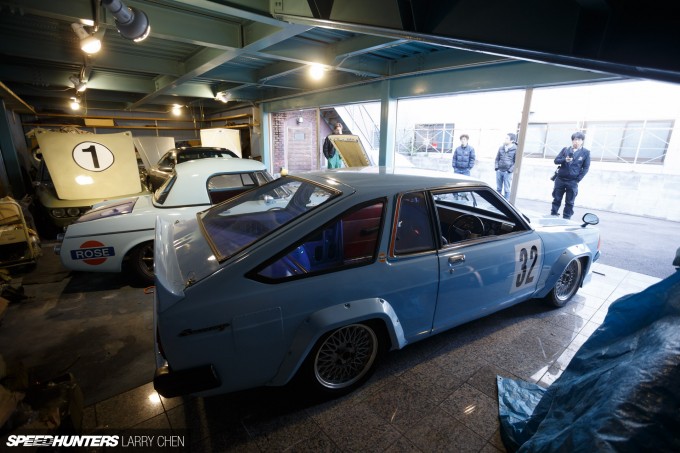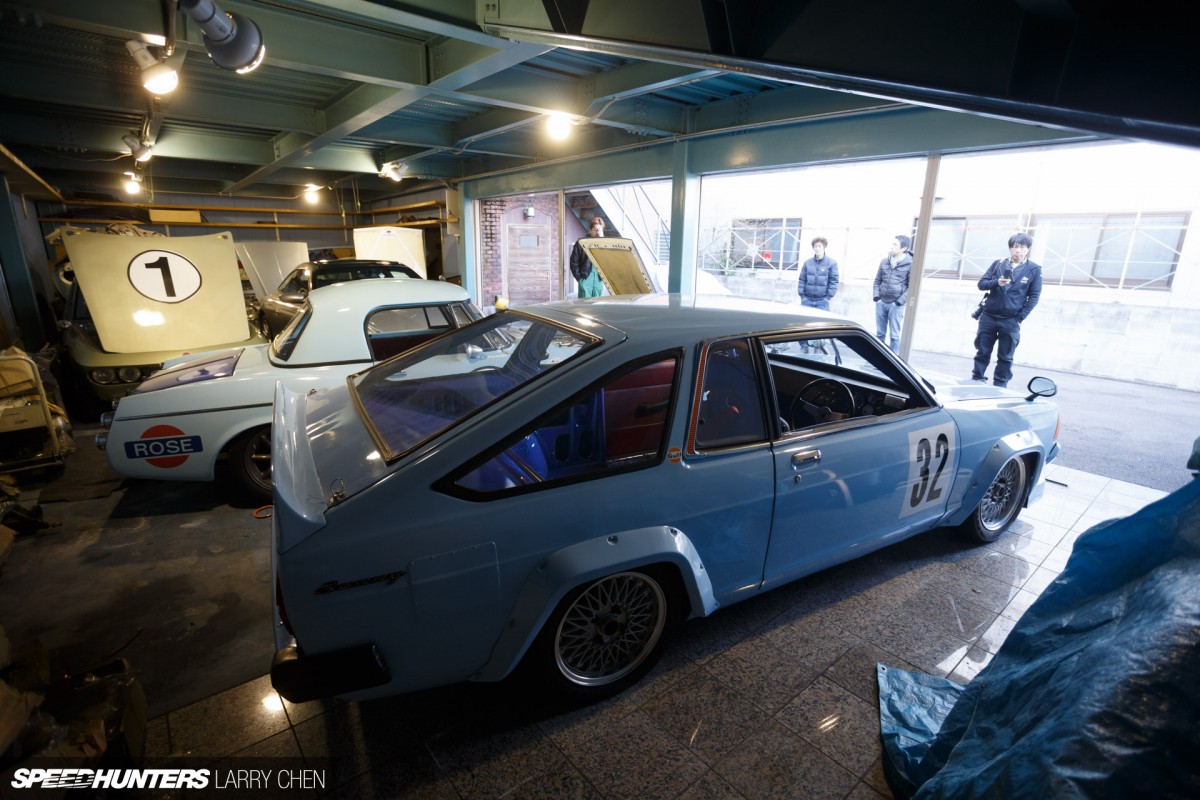 Then again, I guess it helped that it was a tiny little hatchback that weighed in at around 907kg (2000 lbs) in stock trim. That's also why they made great race cars.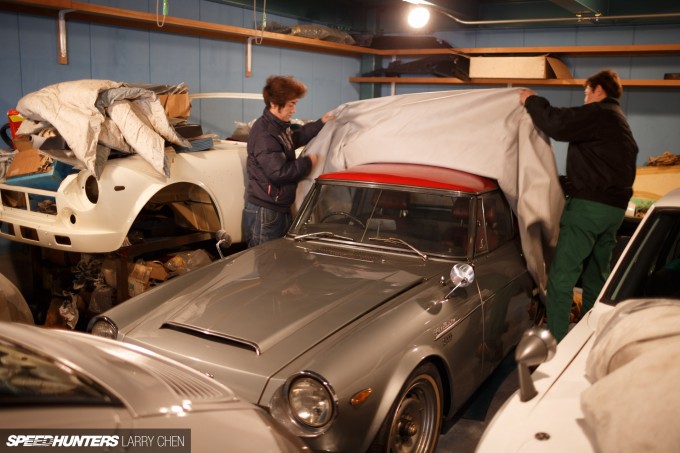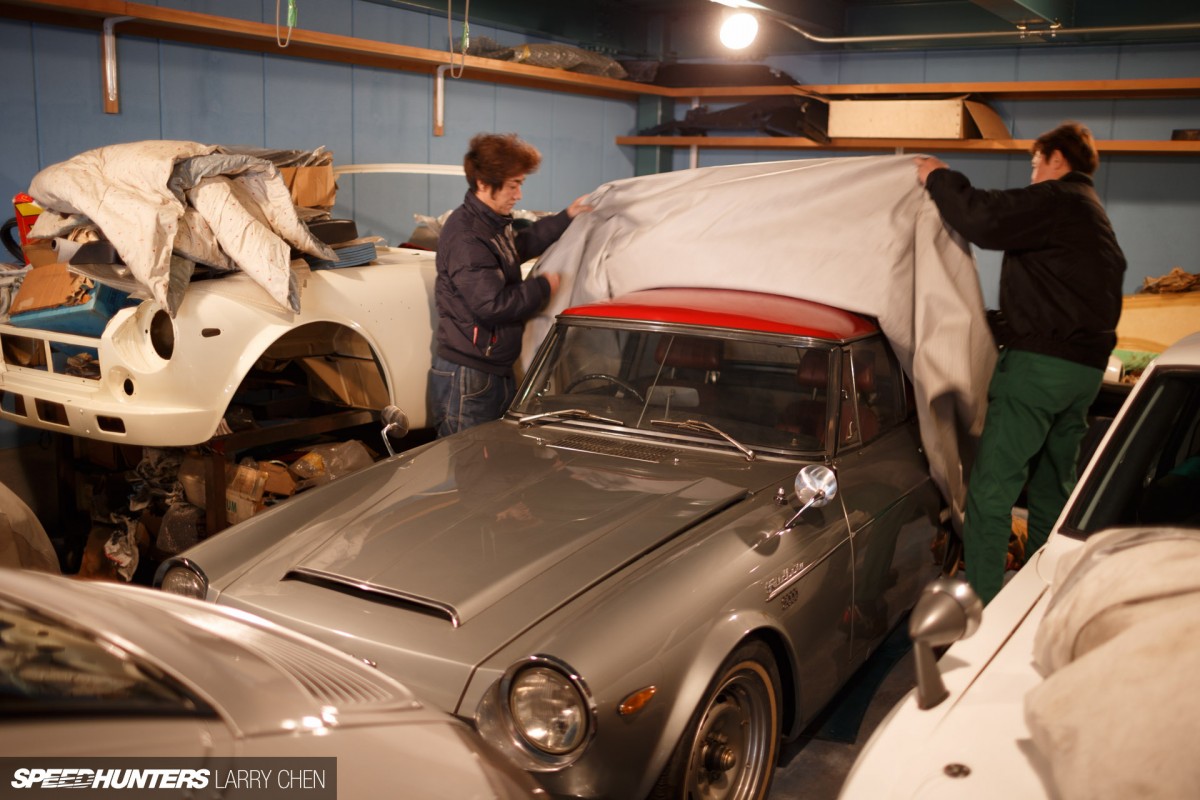 One by one, the covers of these treasures from the '60s, '70s and early '80s were lifted off to reveal some absolutely stunning examples of Datsun Roadsters and Sunnys.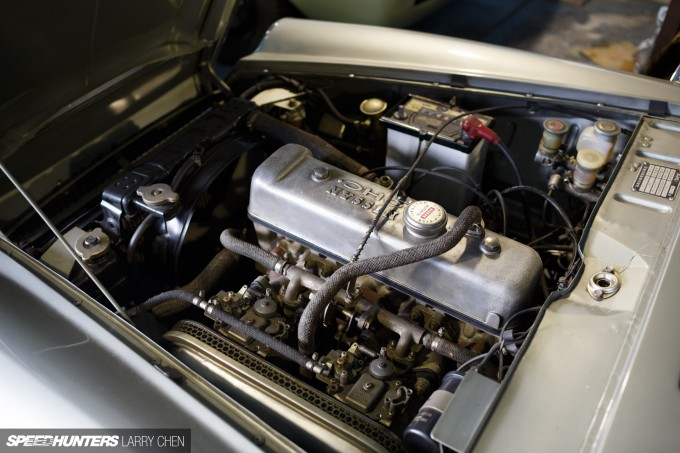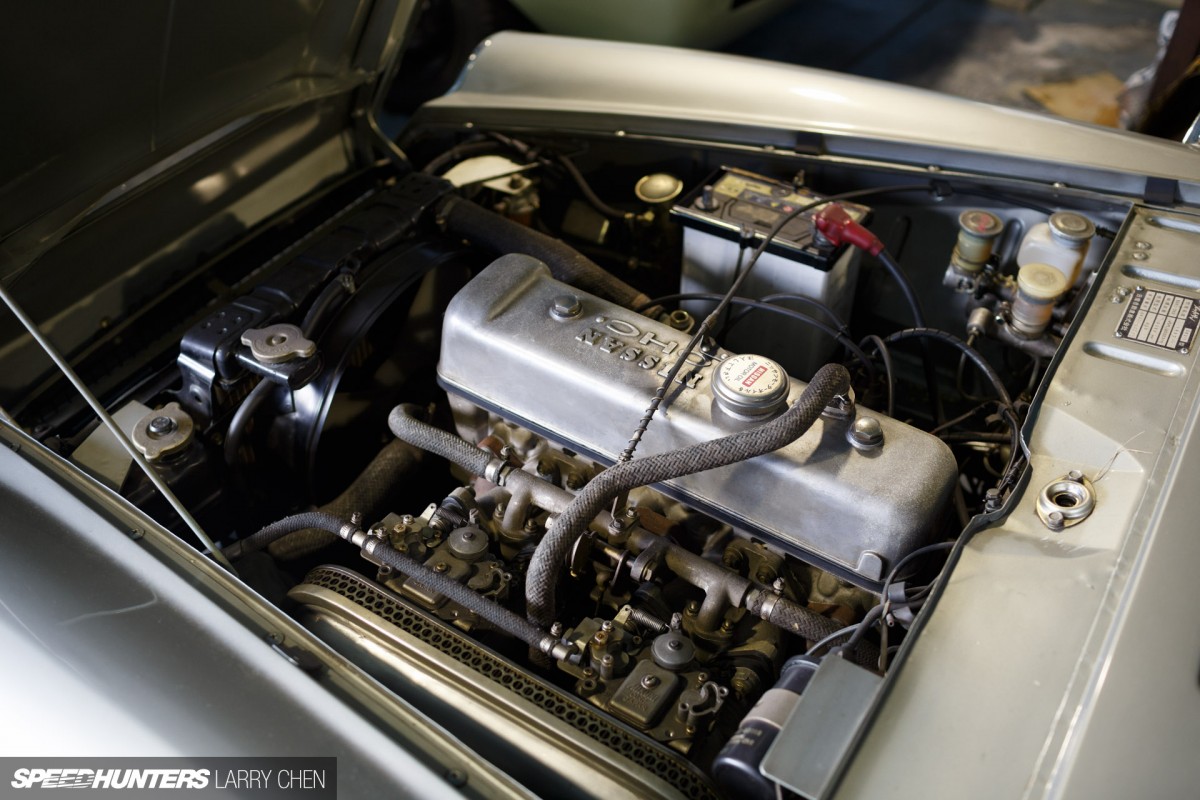 With engine bays that were clean enough to match the exterior glamor these old machines had.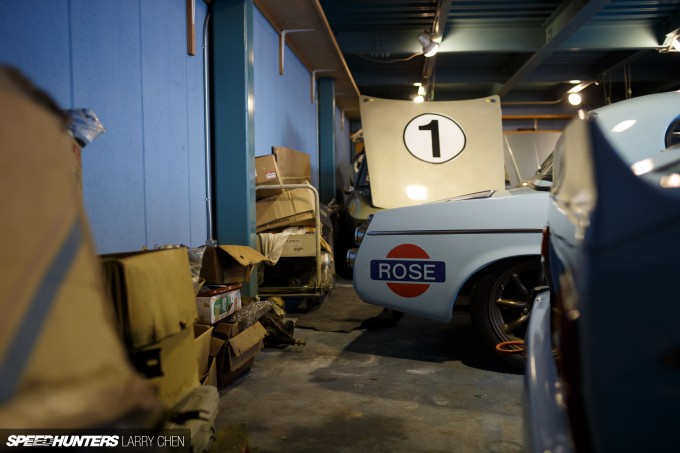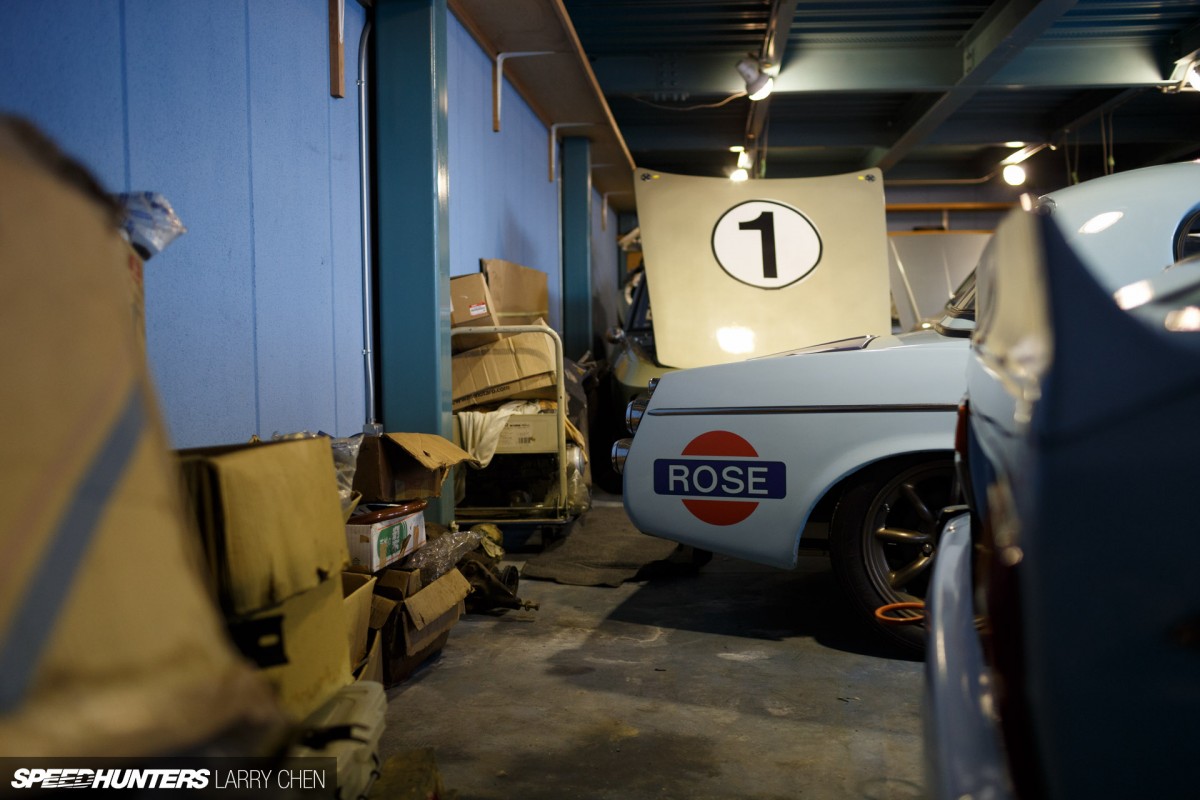 Aside from restoring classic Datsuns, Rose Auto gets business from people who rent these cars for track days, or race prep for historic events.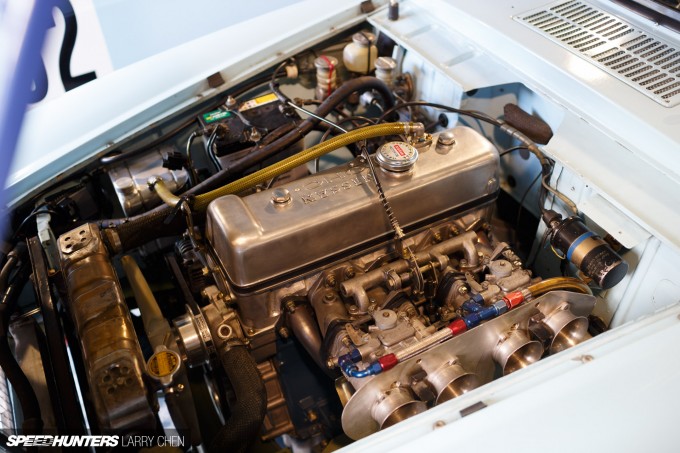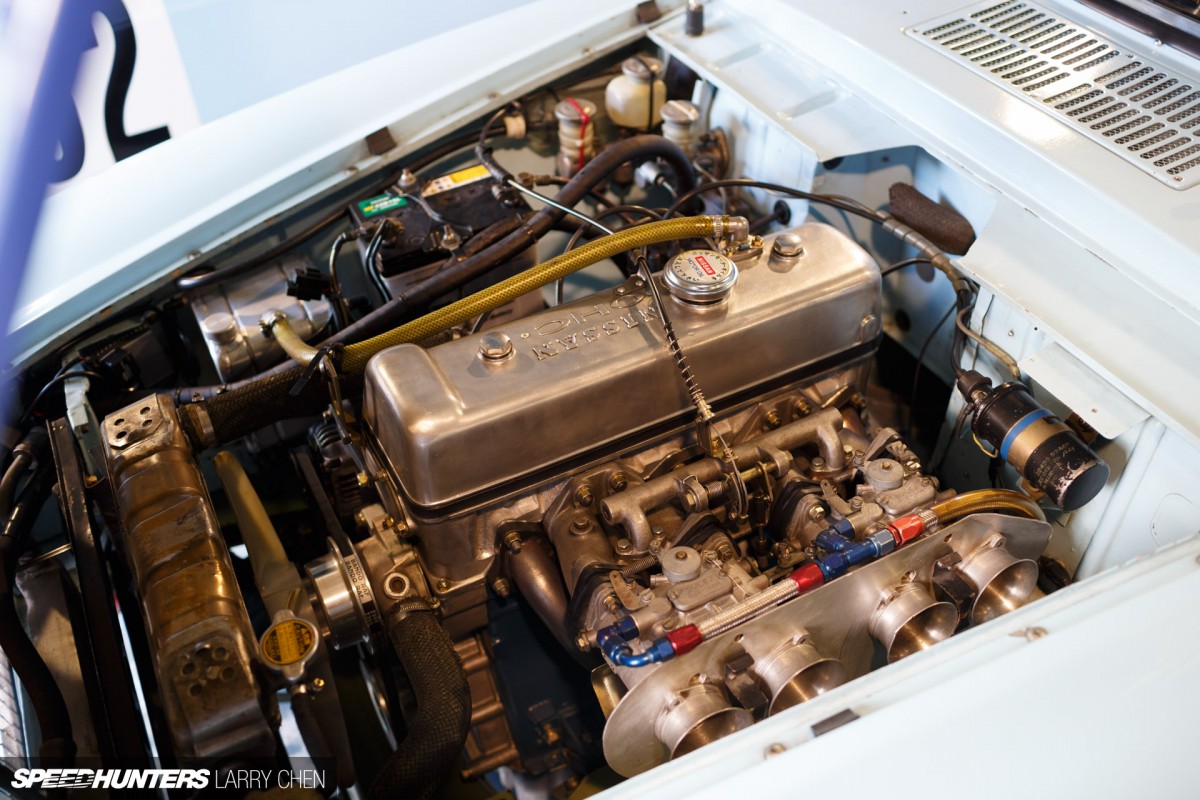 Plenty of Japanese businessmen want to live out their childhood dreams of being a racing driver, and they want to do it in cars that were popular when they were younger.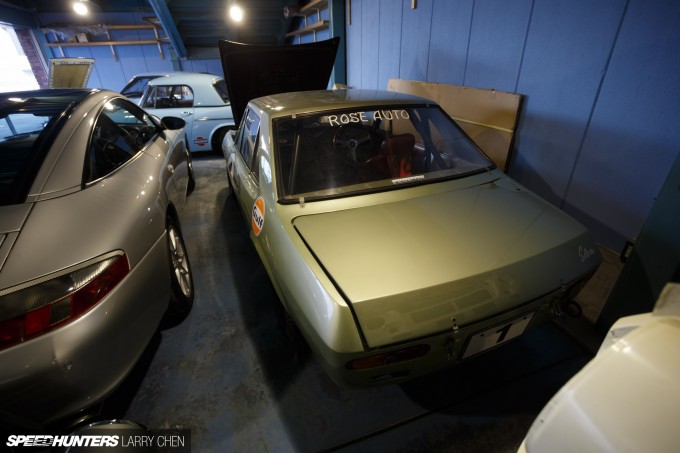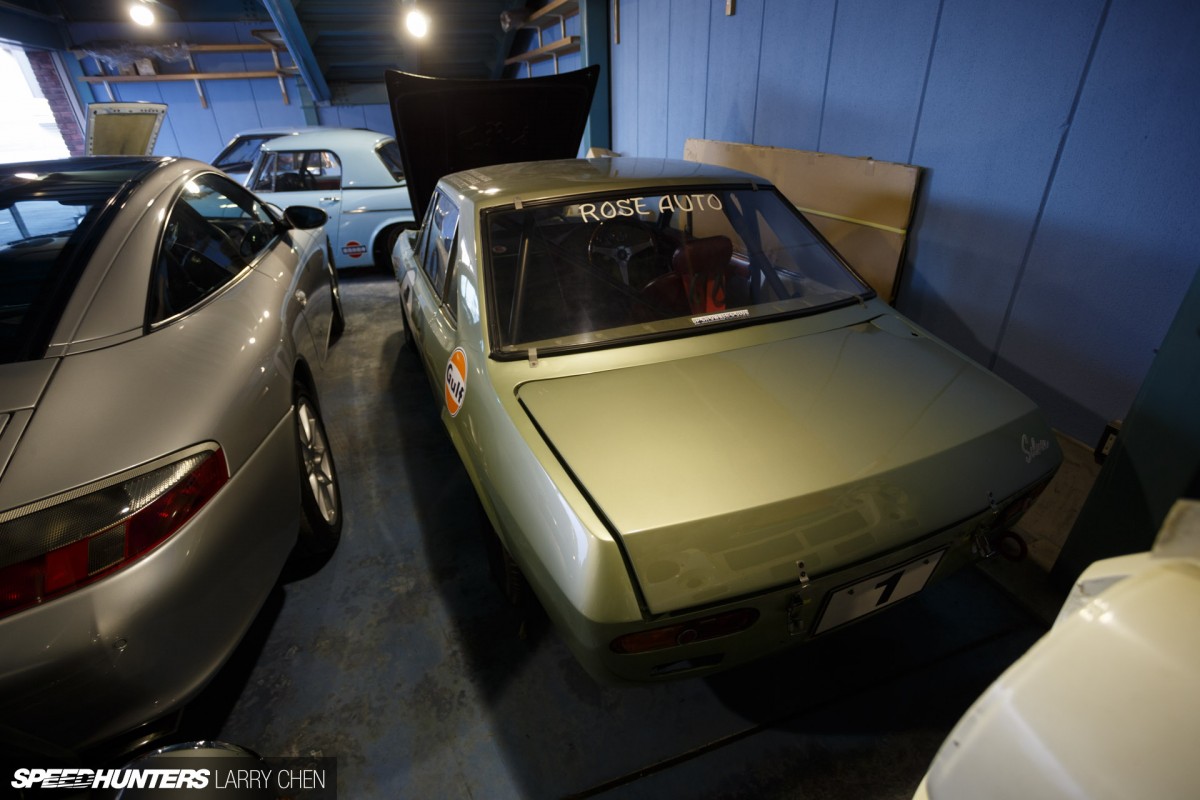 The rarest of them all just sat in the middle of the room. I 've most definitely not seen one of these. It was the first ever Nissan Silvia.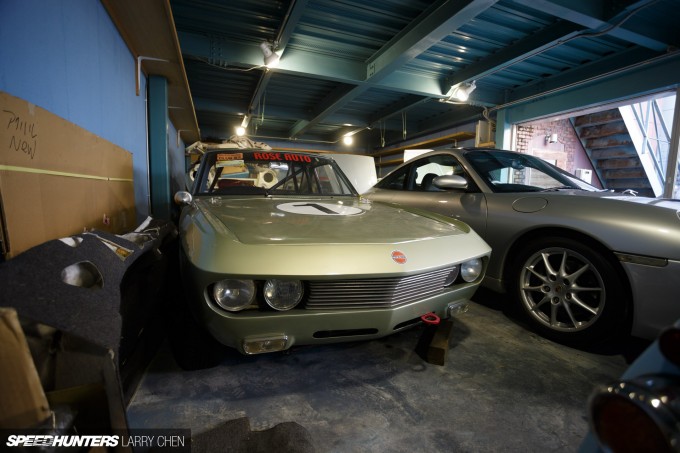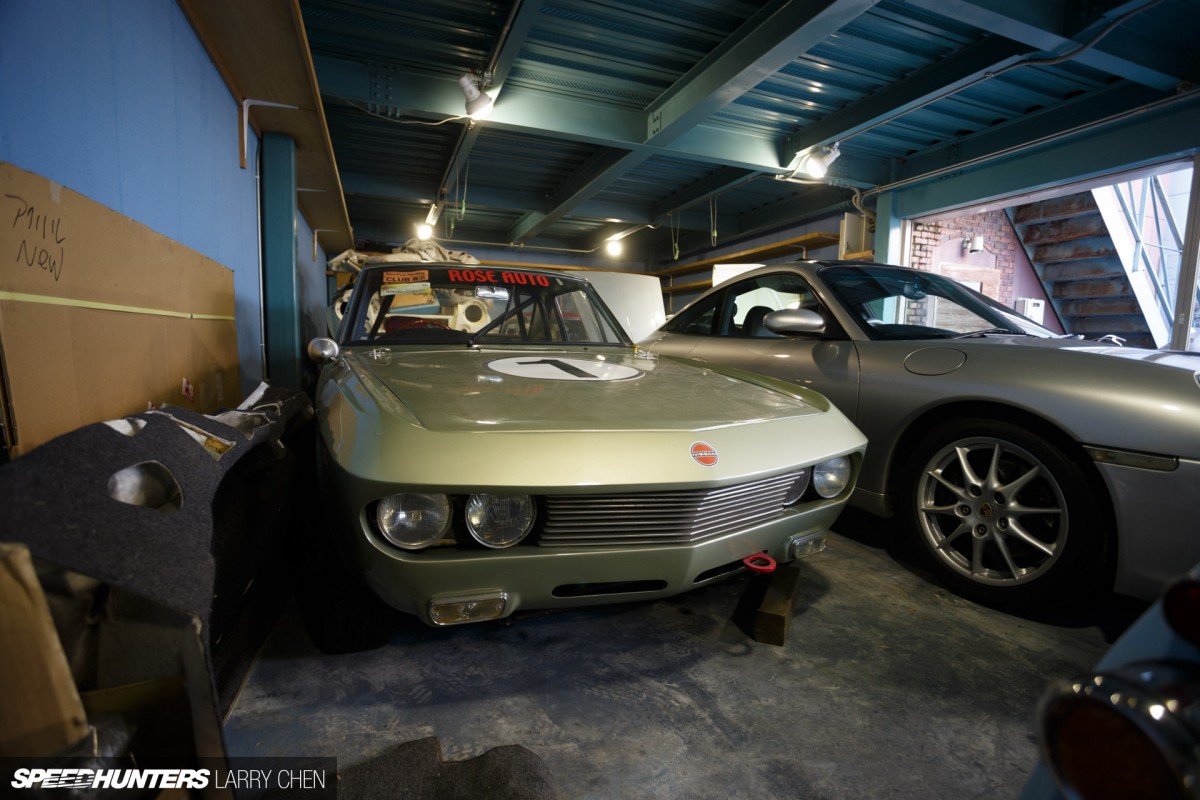 Also called the Datsun 1600 Coupe (CSP311), only 554 were produced. It made its debut at the Tokyo Motor Show back in 1964.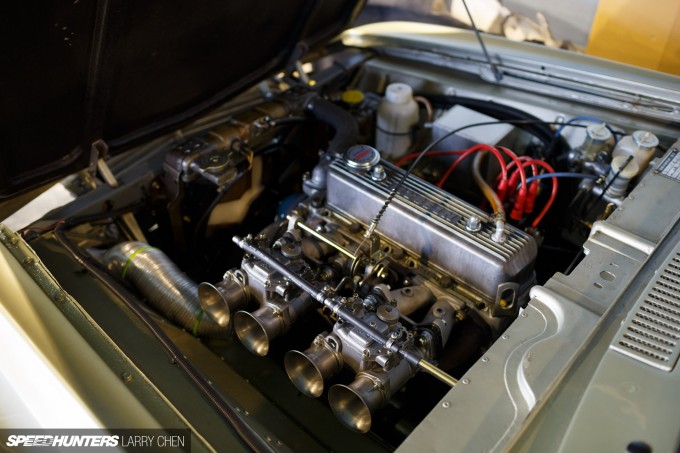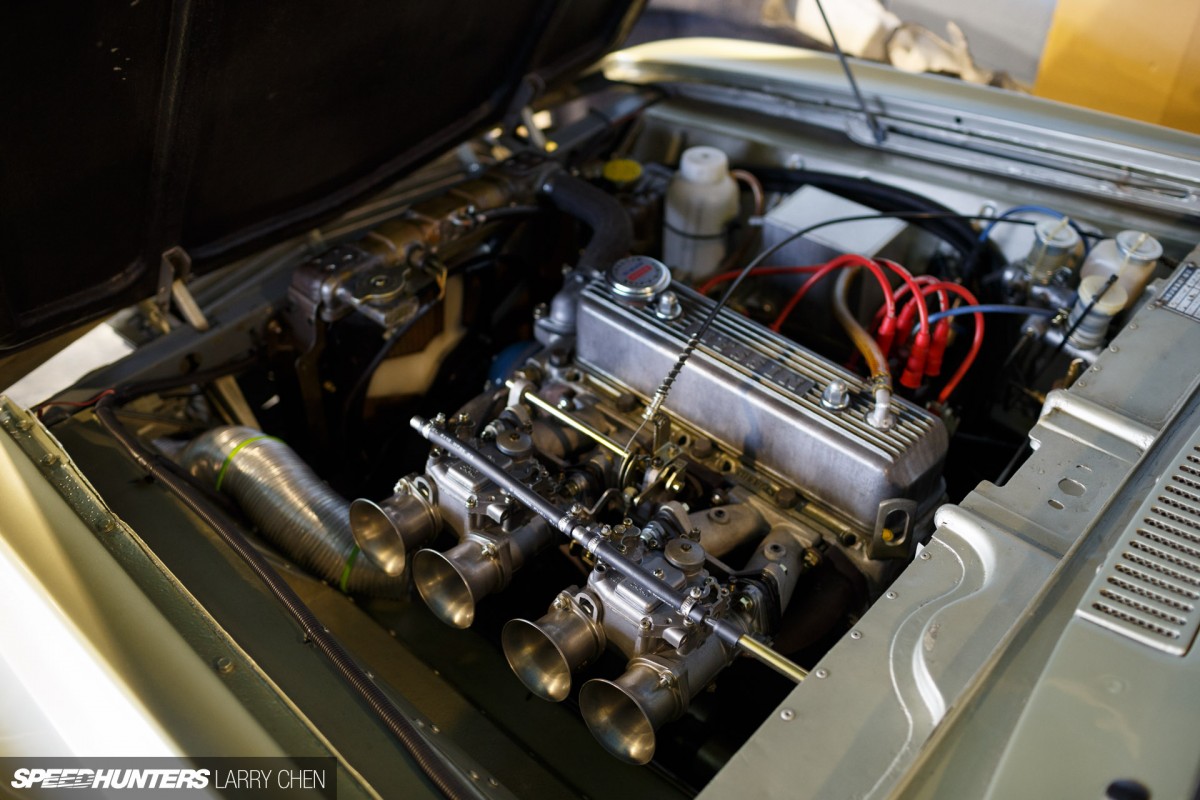 It was powered by a Nissan R 1.6 liter engine, which produced 96hp stock. Of course this one was far from stock, sporting side draft Mikuni carbs in place of the stock SU carburetors.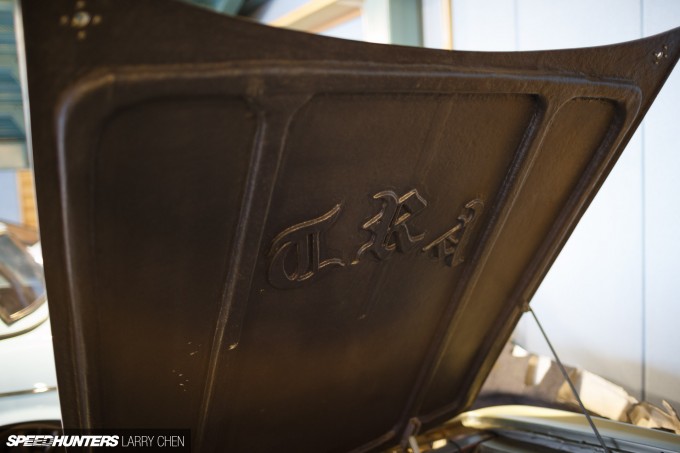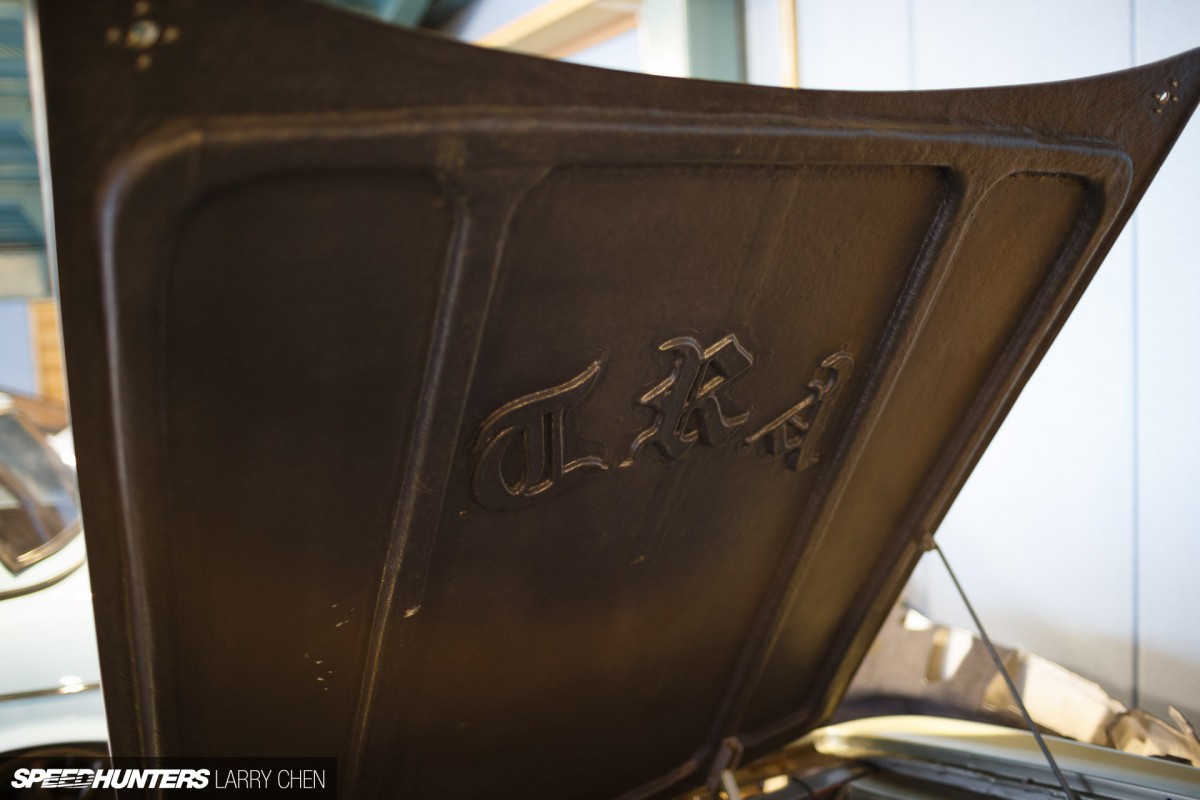 The super light fiberglass bonnet on the Silvia was made by Kei Miura over twenty years ago. To all the haters out there, this shows how long TRA Kyoto has been around, and it shows how long that skinny dude with the funky permed hair has been making performance body parts for.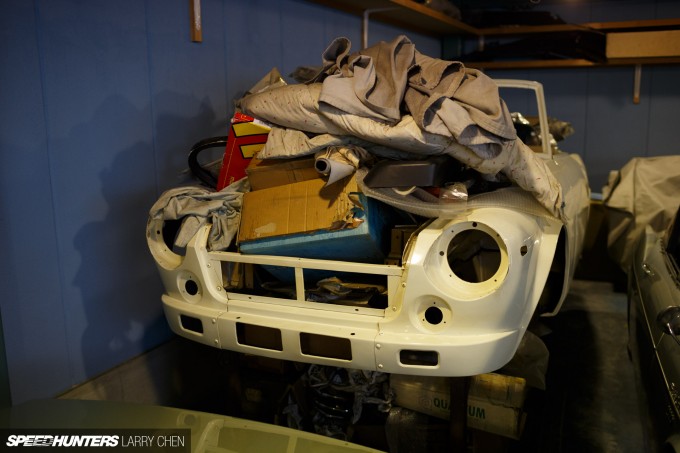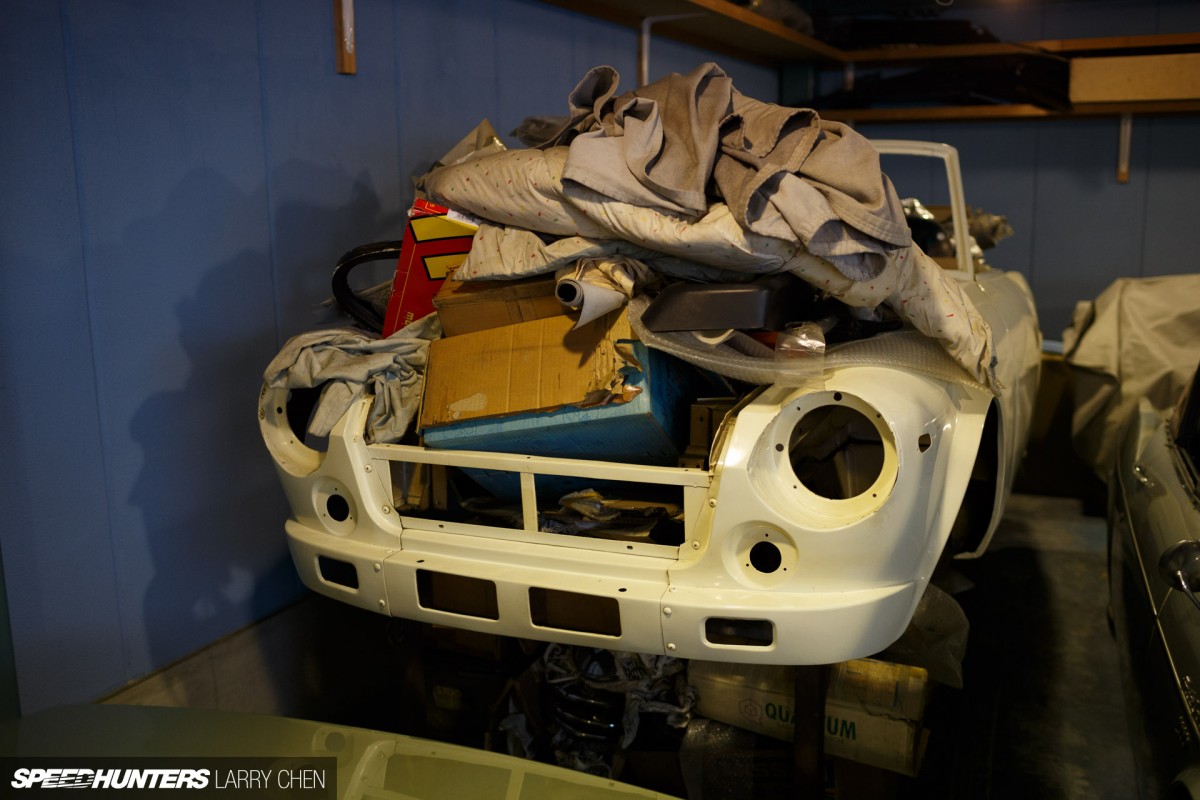 I asked what TRA stood for. I read in Dino's shop tour post, it stood for 'Tops Racing Arts',  but for some reason Miura-san told me that it meant 'Top Resin Art' which sort of makes sense, since back then he was an expert with fiberglass resin. Maybe later on he changed it to 'Tops Racing Art'.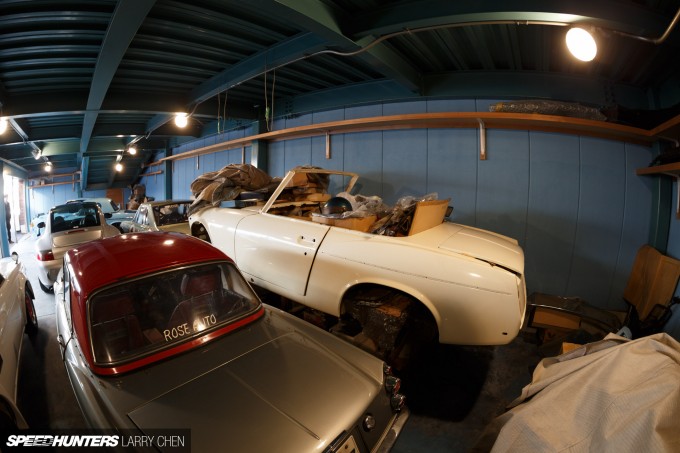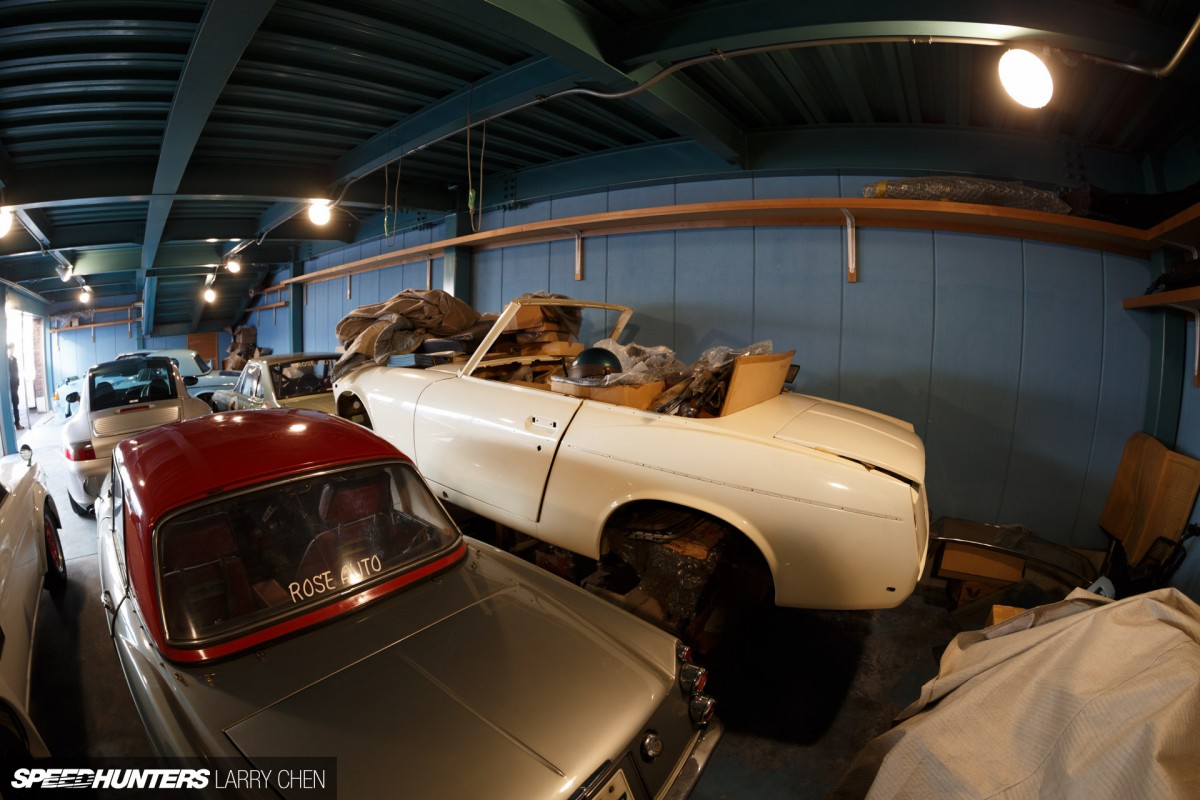 Among the race cars, there were a few chassis that were prepped and ready for a full restoration.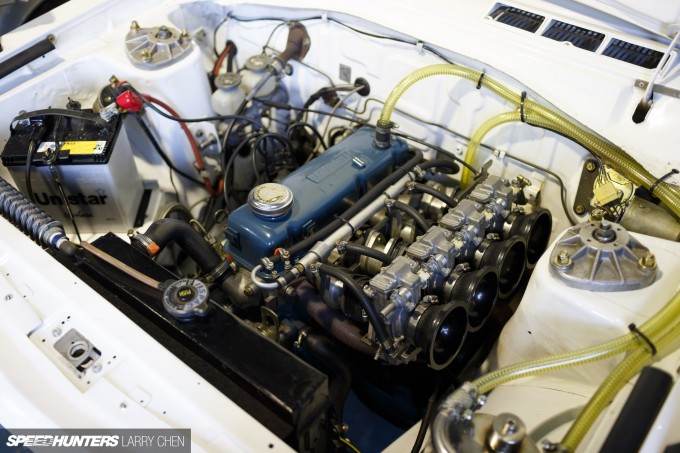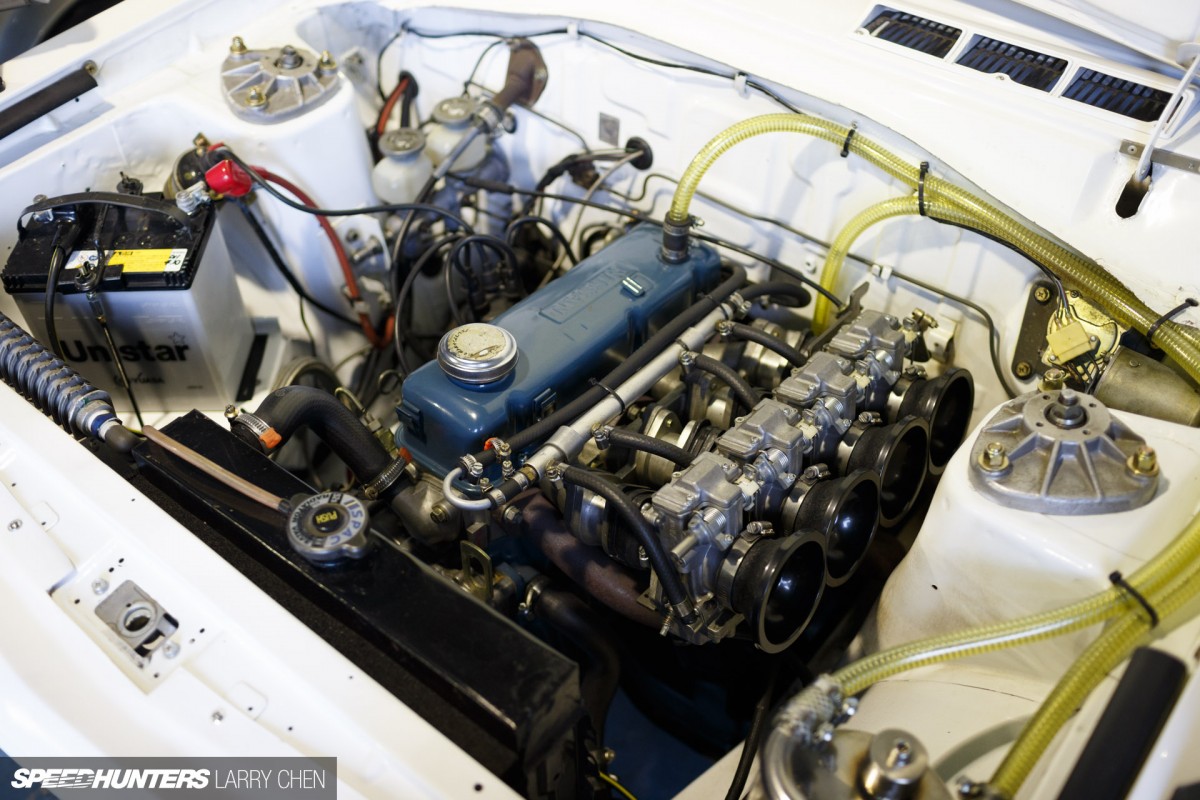 To the guys at Rose Auto, these were cars that they saw everyday, and they worked on them for weeks on end. It was no big deal to them, but I was very grateful that they opened up their doors to some weirdo with massive hair. I mean me by the way…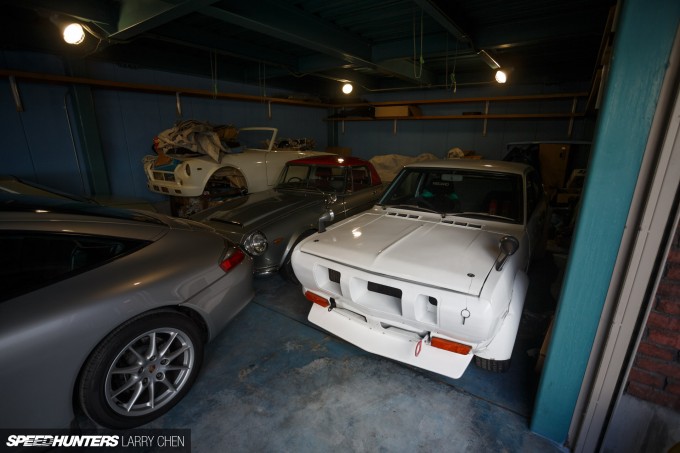 I thought that my day was done, and that I would finish up my shop tour at TRA Kyoto, but I was wrong. One of the mechanics at Rose Auto uttered the famous last words, 'Follow me'.
The Prince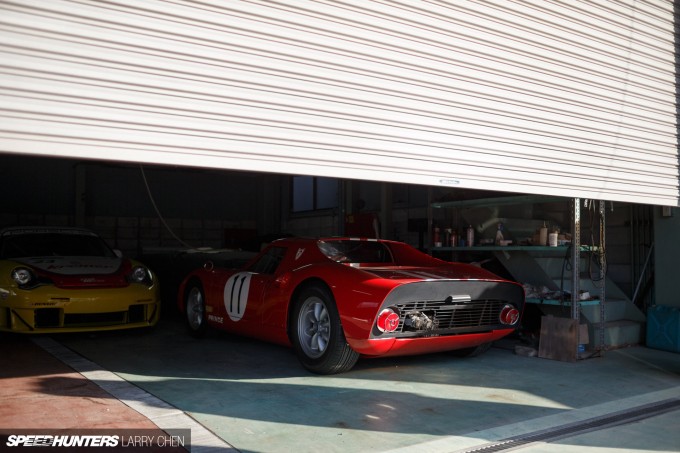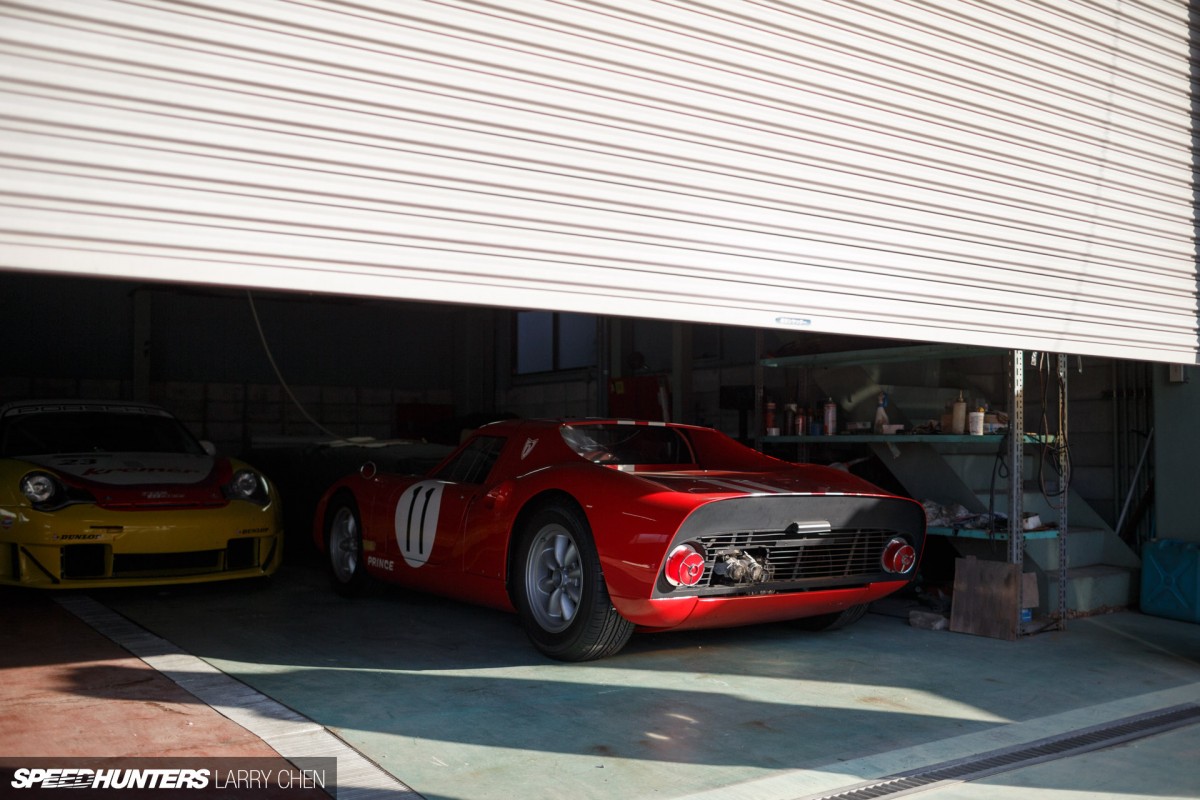 Just a few city blocks down was another little workshop and storage facility. As the door slowly raised, I caught a glimpse of a legend.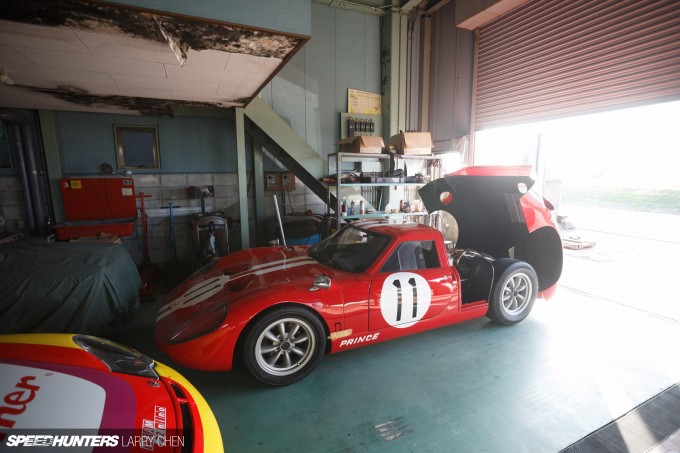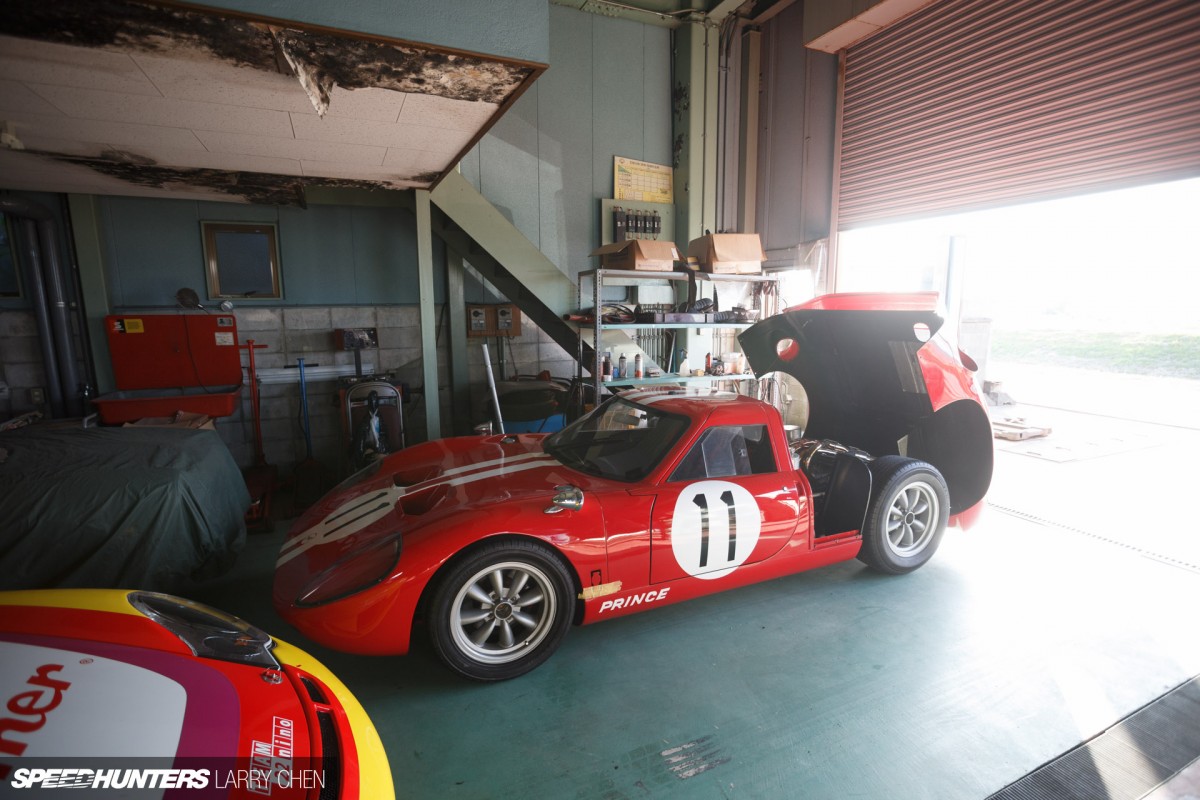 Does it get better than this? Right in front of me was a 1965 Prince R380. This was built to compete in the Japanese Grand Prix, against the Porsche 906.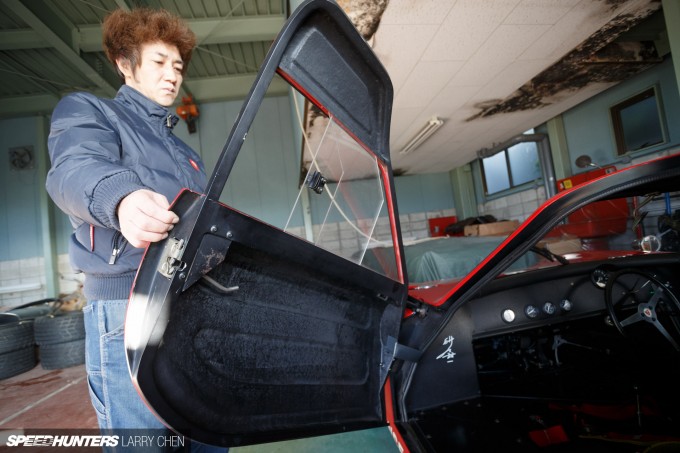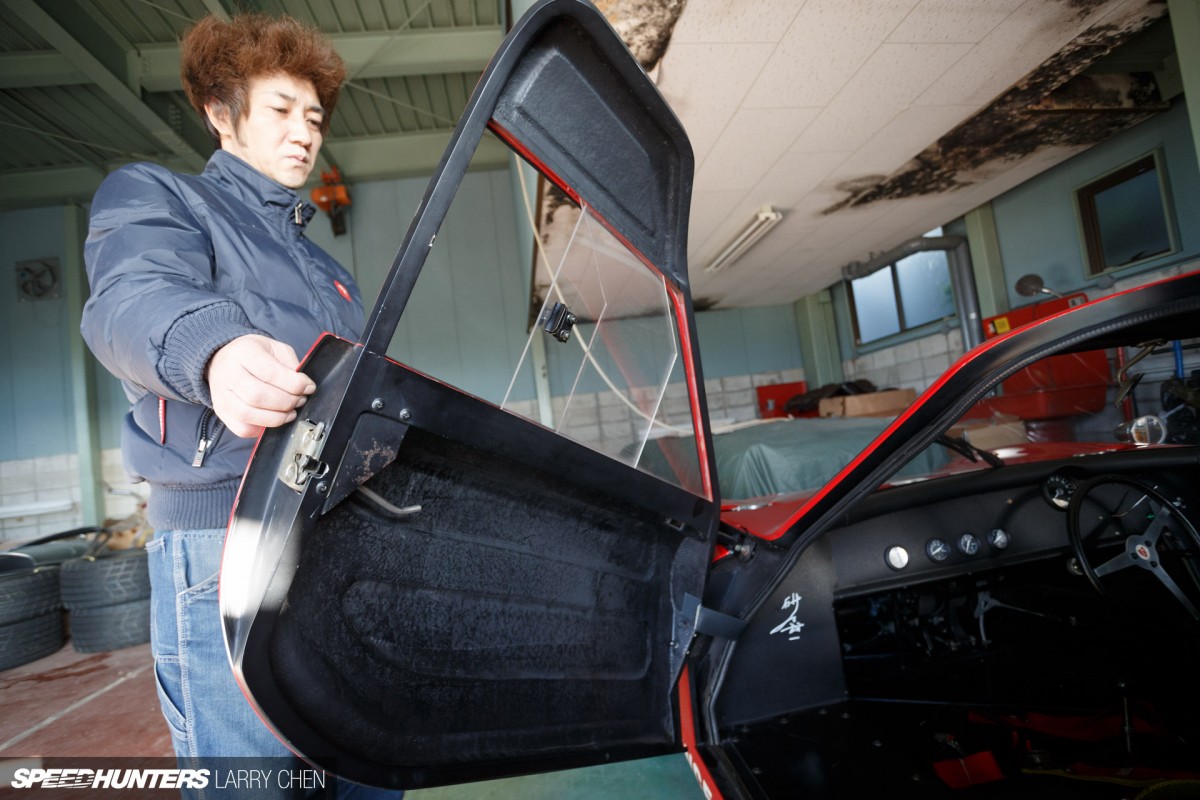 This was even a shock to Mr. Rocket Bunny, because he's never seen such a car either.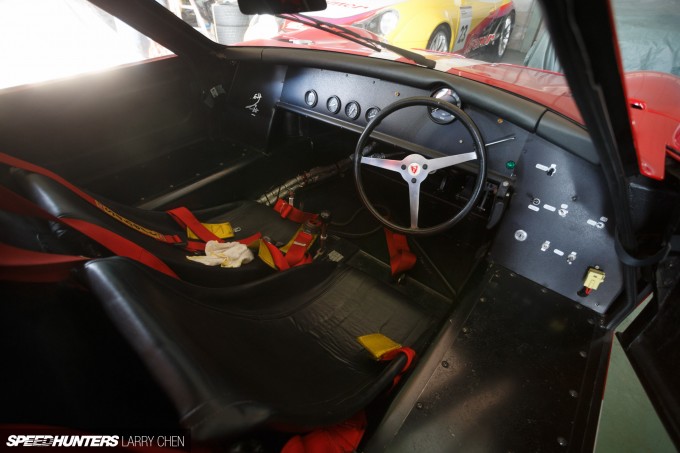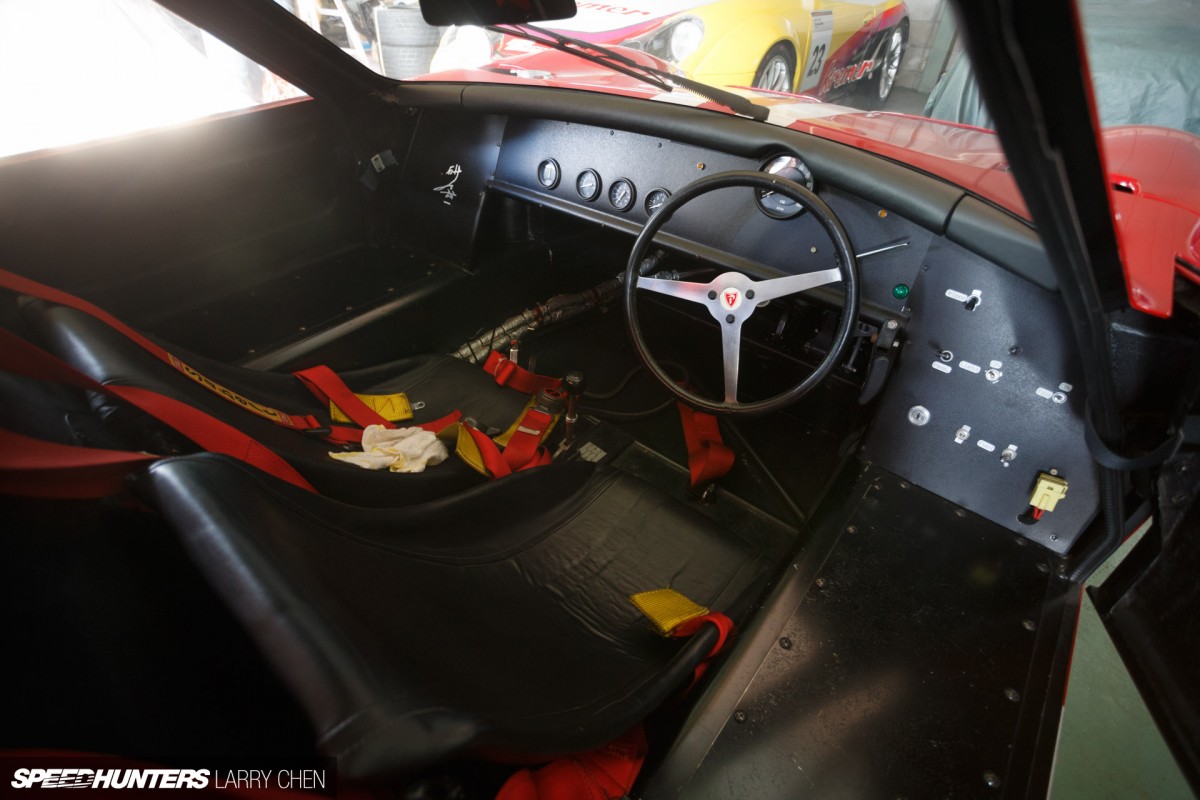 It was in perfect condition of course – Rose Auto would not have anything less. I just love how simple the interior was; all function here.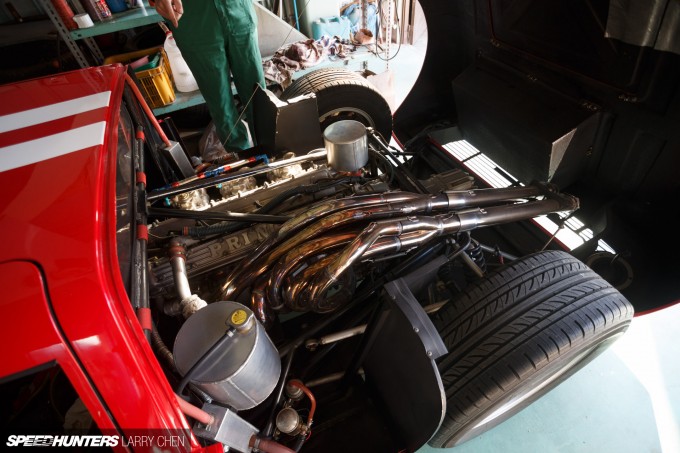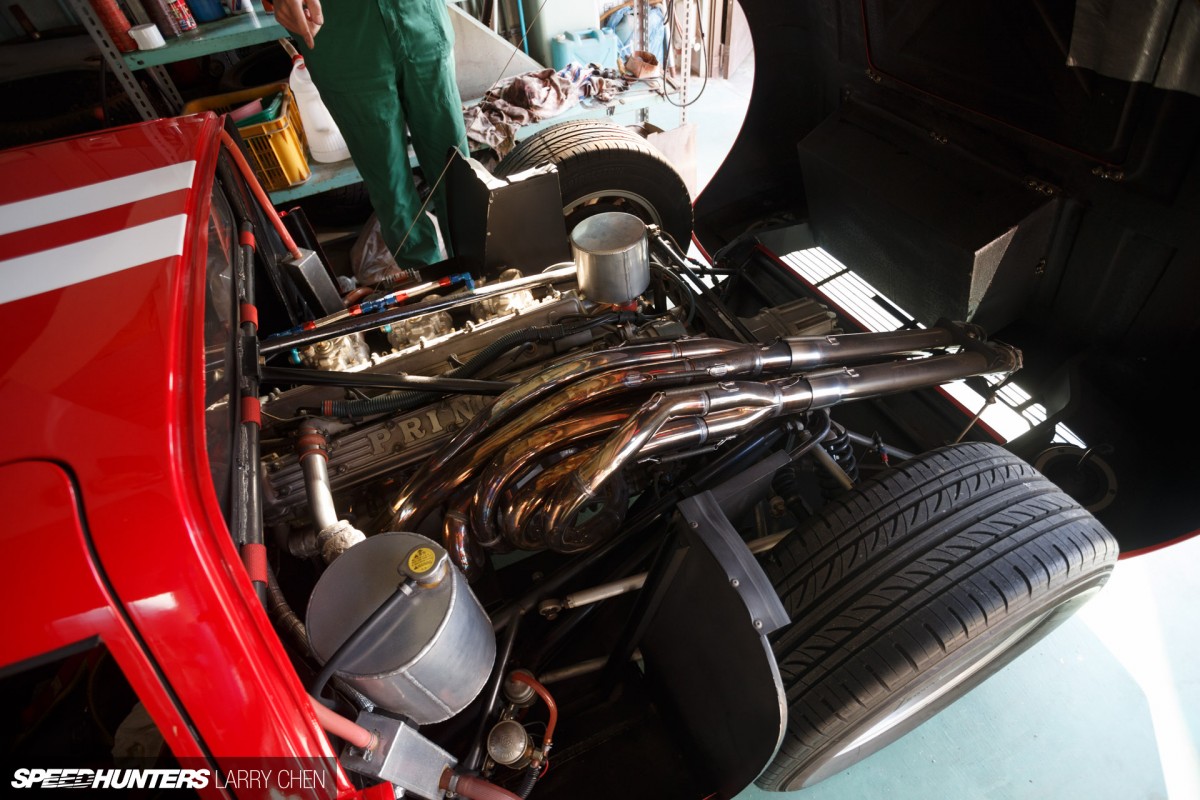 The motor is an inline six 2.0 liter putting out 200hp, also known as a GR-8. It was mated to a Hewland five-speed racing gearbox.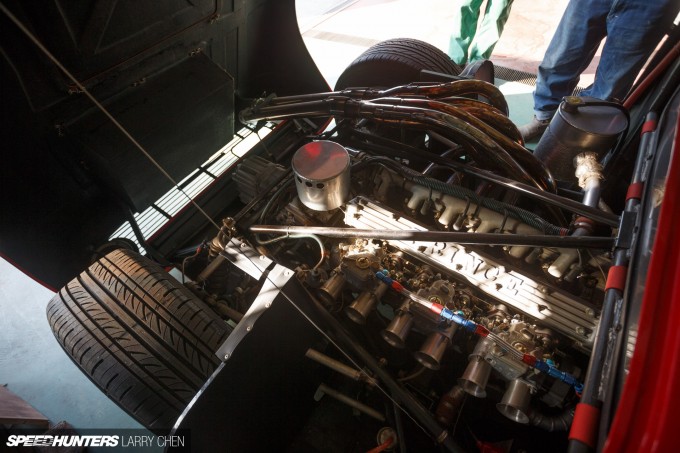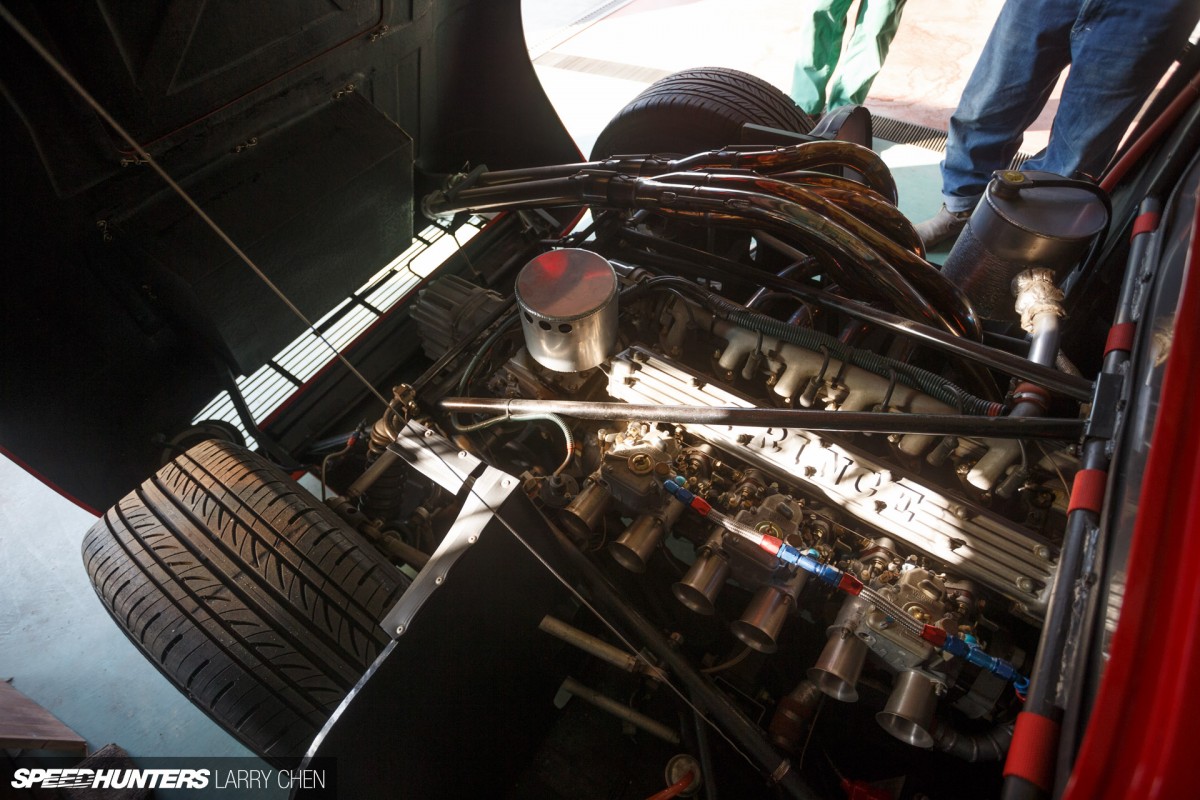 Can you imagine the sound this thing would make screaming down the front straight at Fuji Speedway?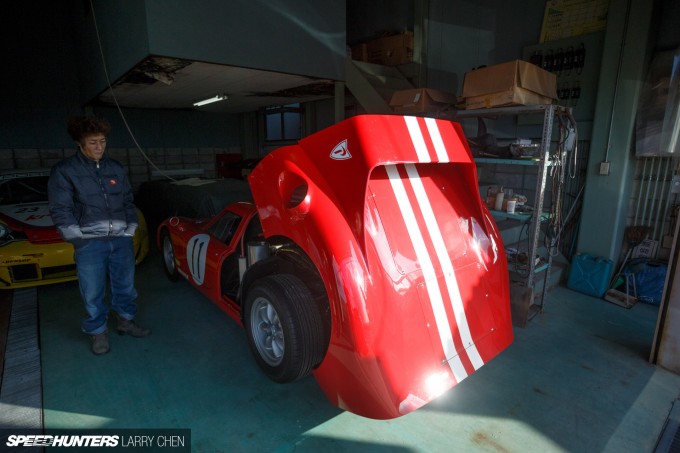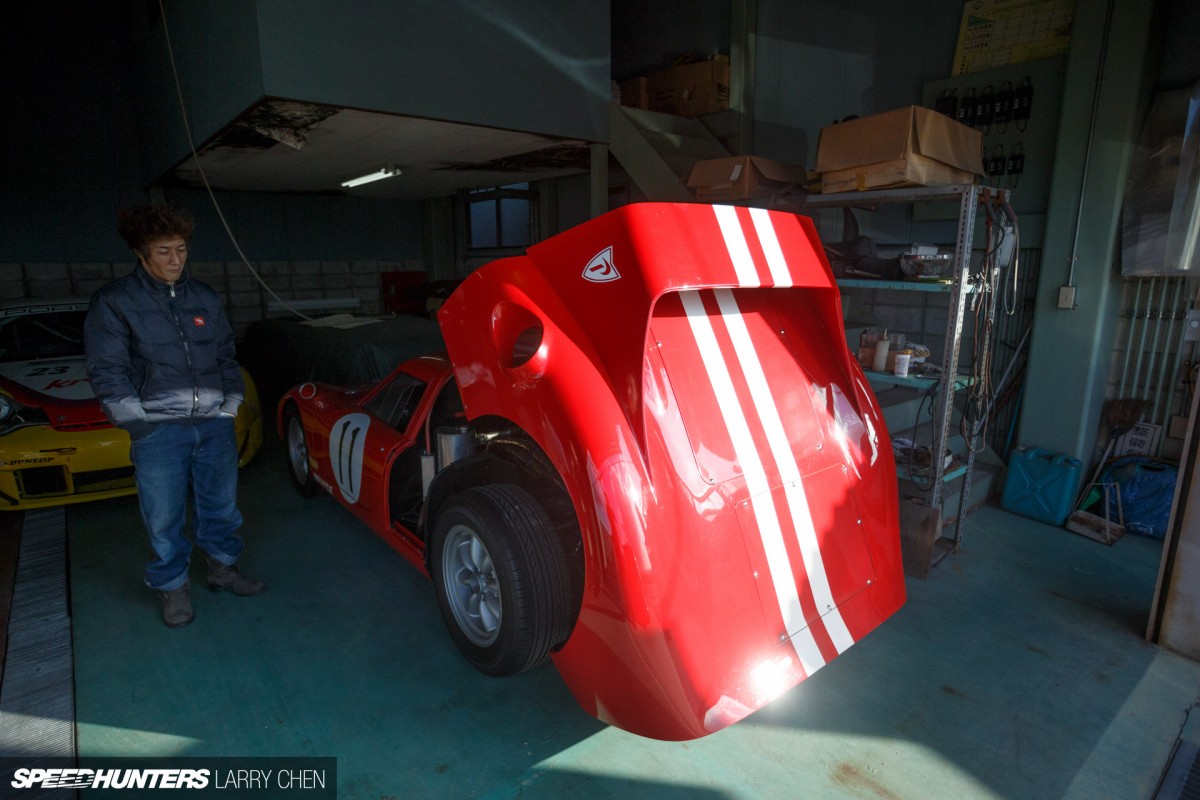 When Nissan merged with Prince Motor Company in 1966, they continued the legacy of the R380 with more power, which was known as the R380-II.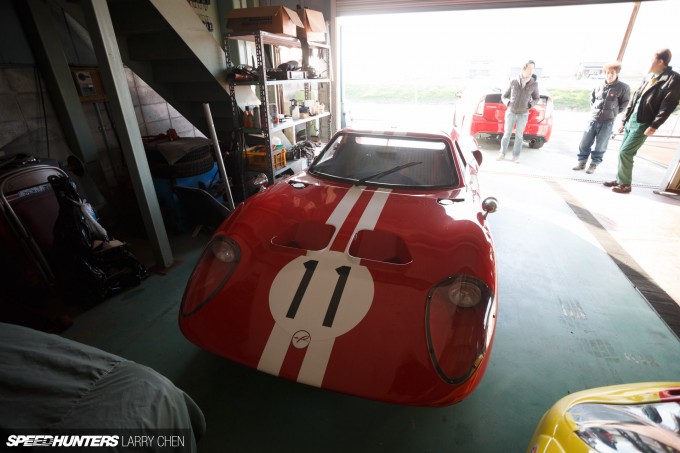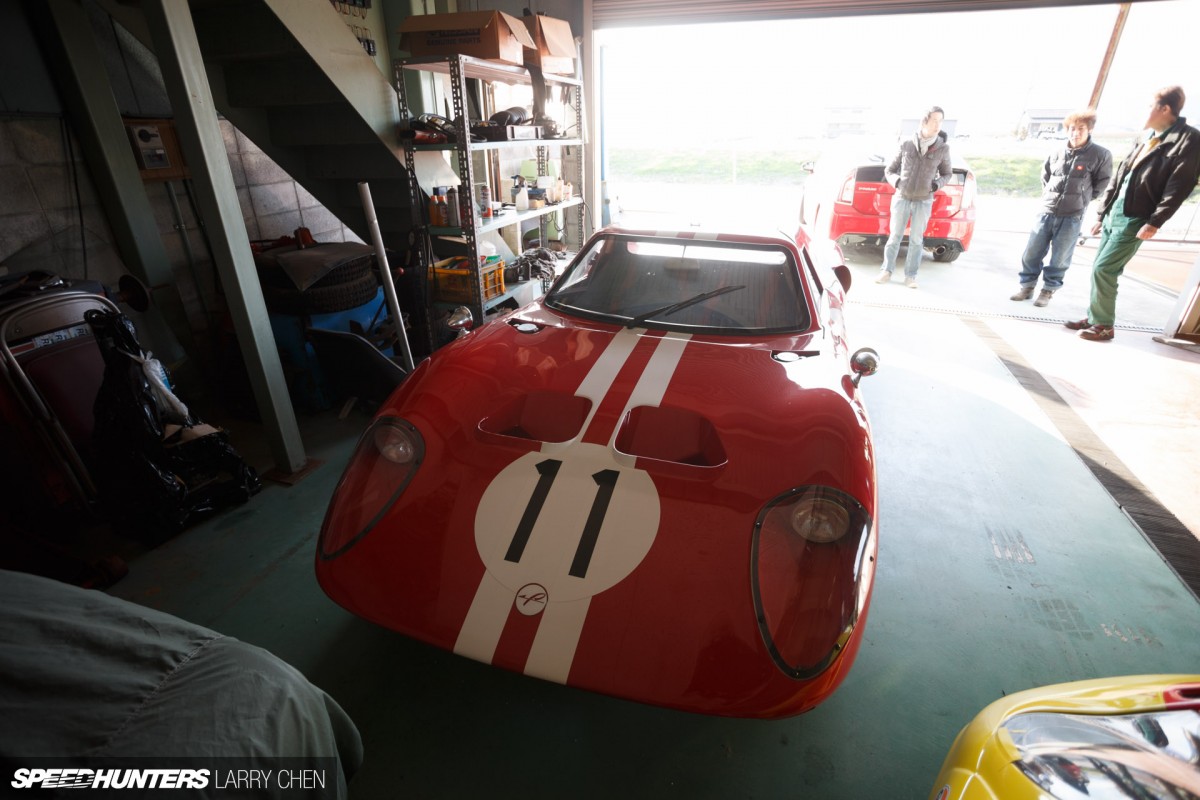 They sold off the four R380 to privateers and one of them sat in Kyoto at Rose Auto.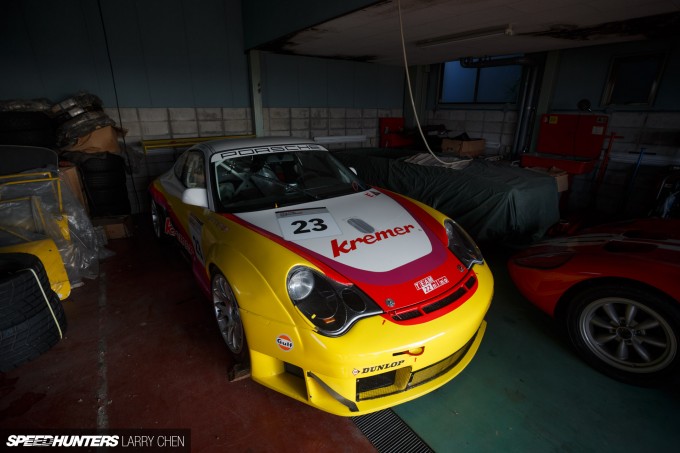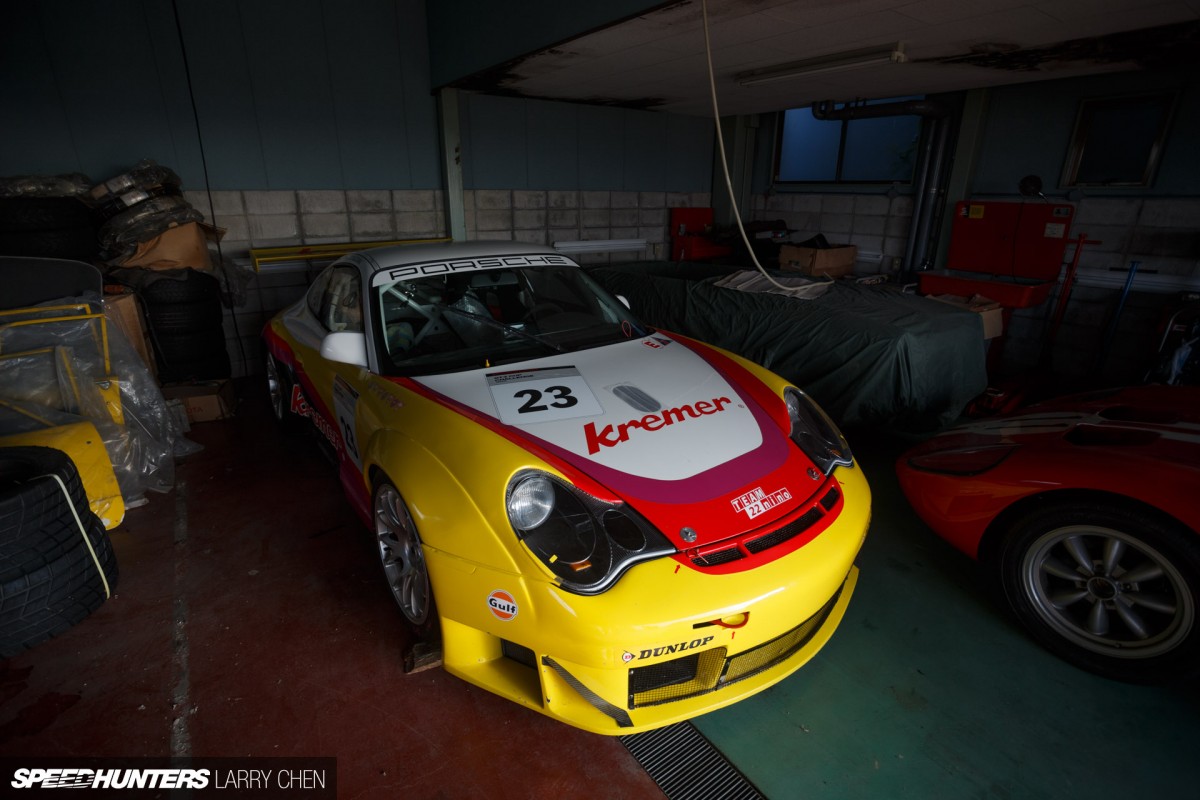 And what do you know, the Prince's old rival was close by, but of course they were many generations apart.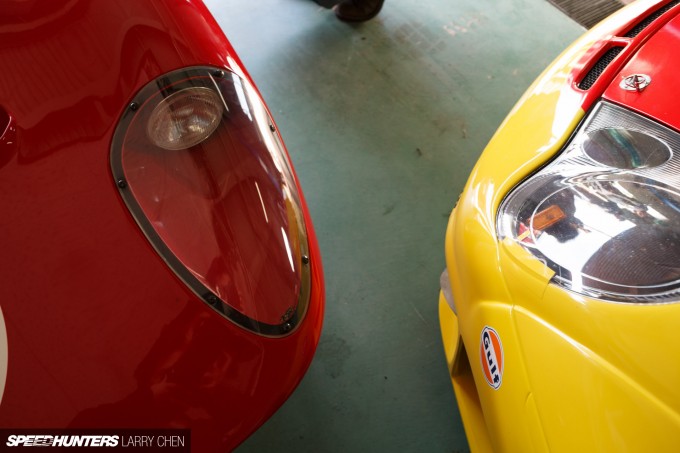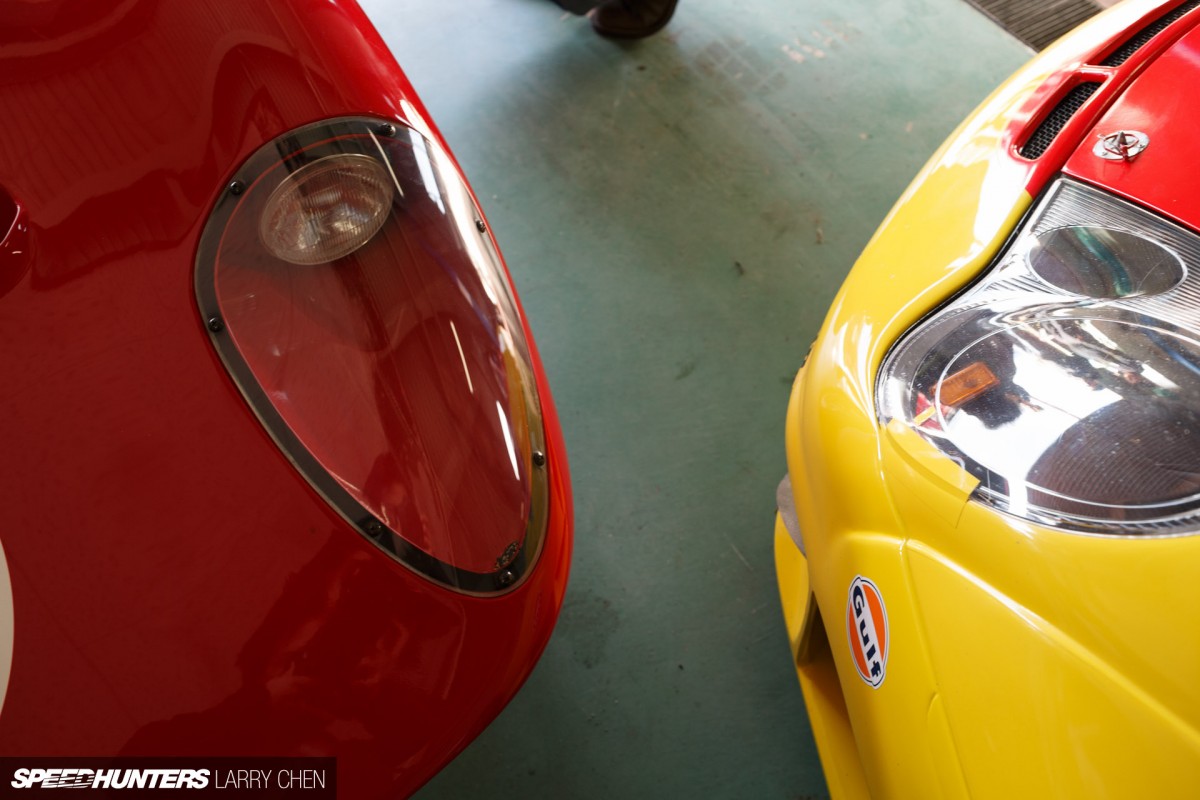 From the moment I woke up that morning, I could not have imagined what I would get to see, and what secrets these car enthusiasts were willing to share with me.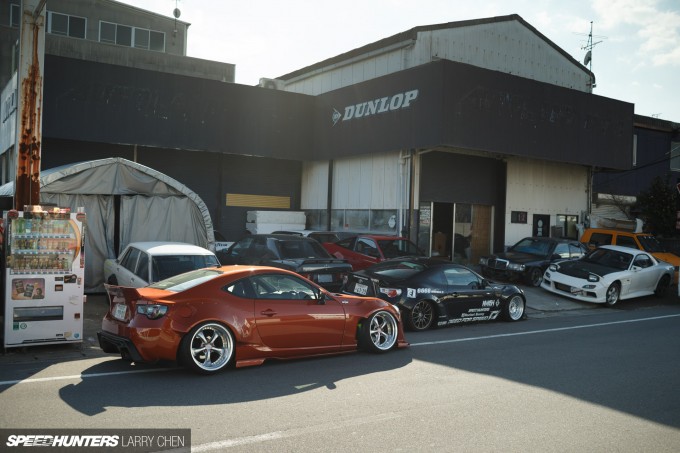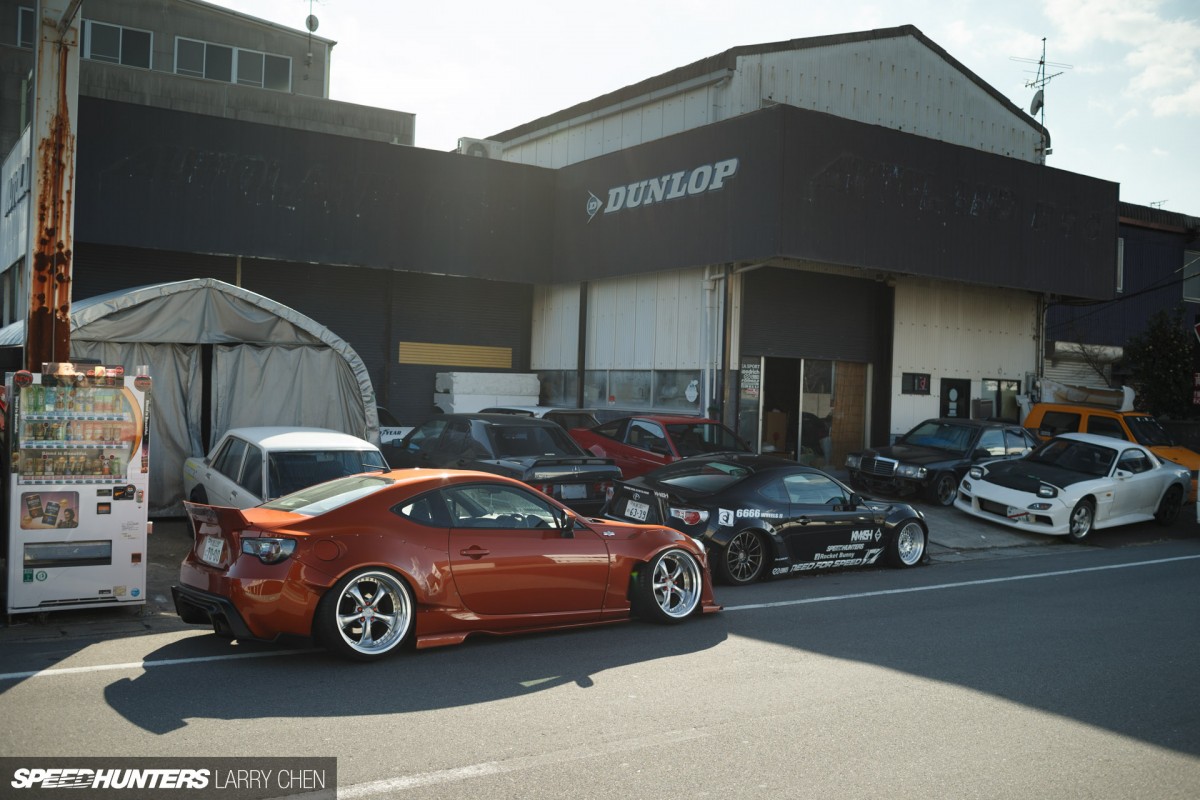 I finished off my trip with a quick stop to TRA Kyoto. It's hard to miss with all the kitted cars spilling out onto the street.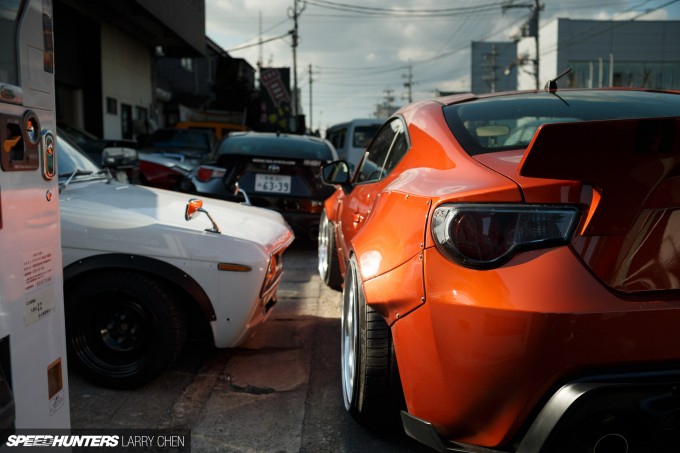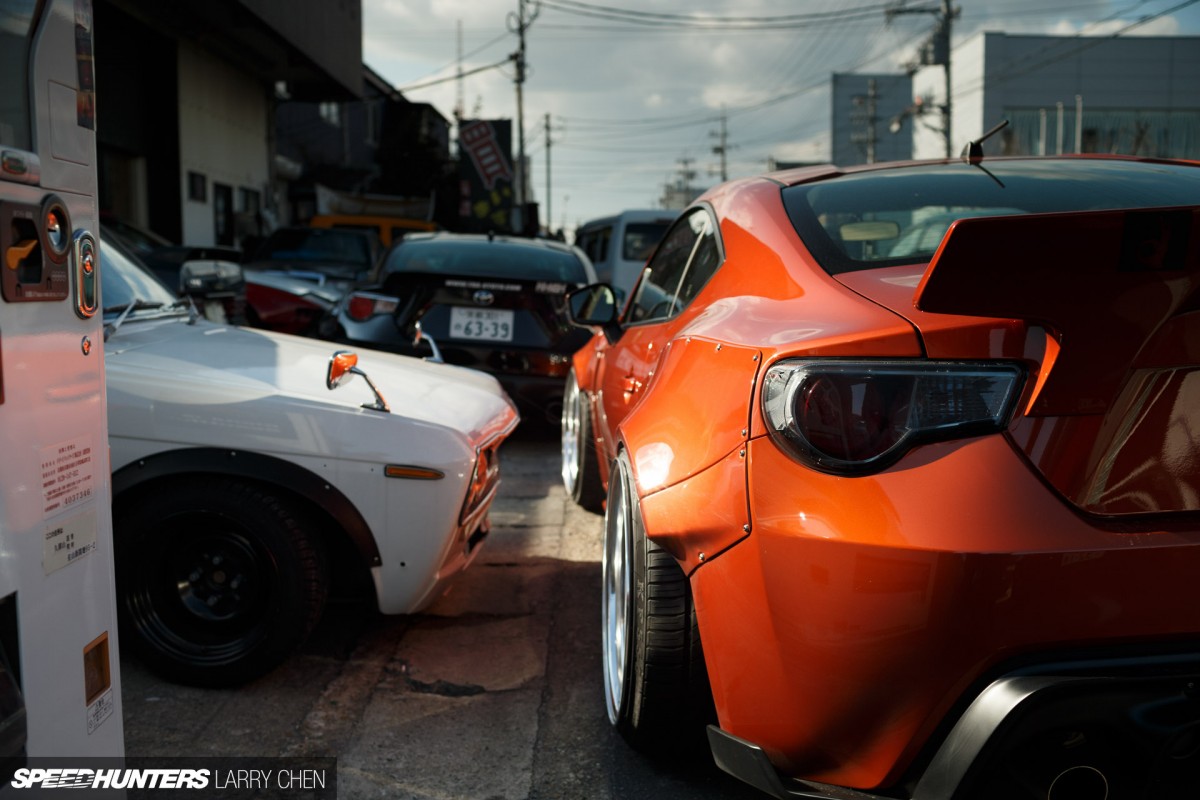 I think it's time to expand. There's barely enough room to park project cars.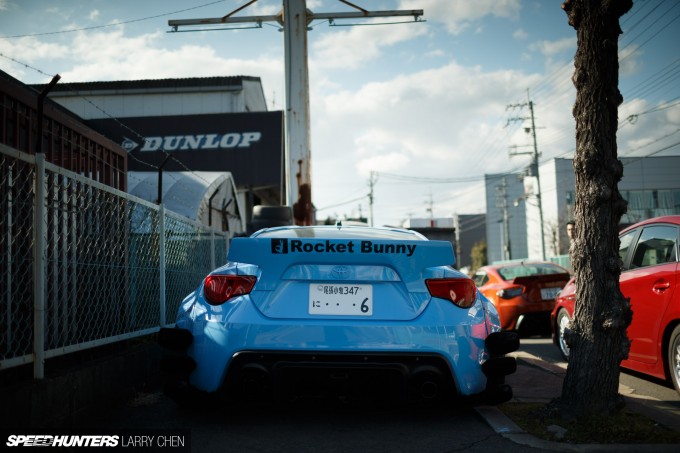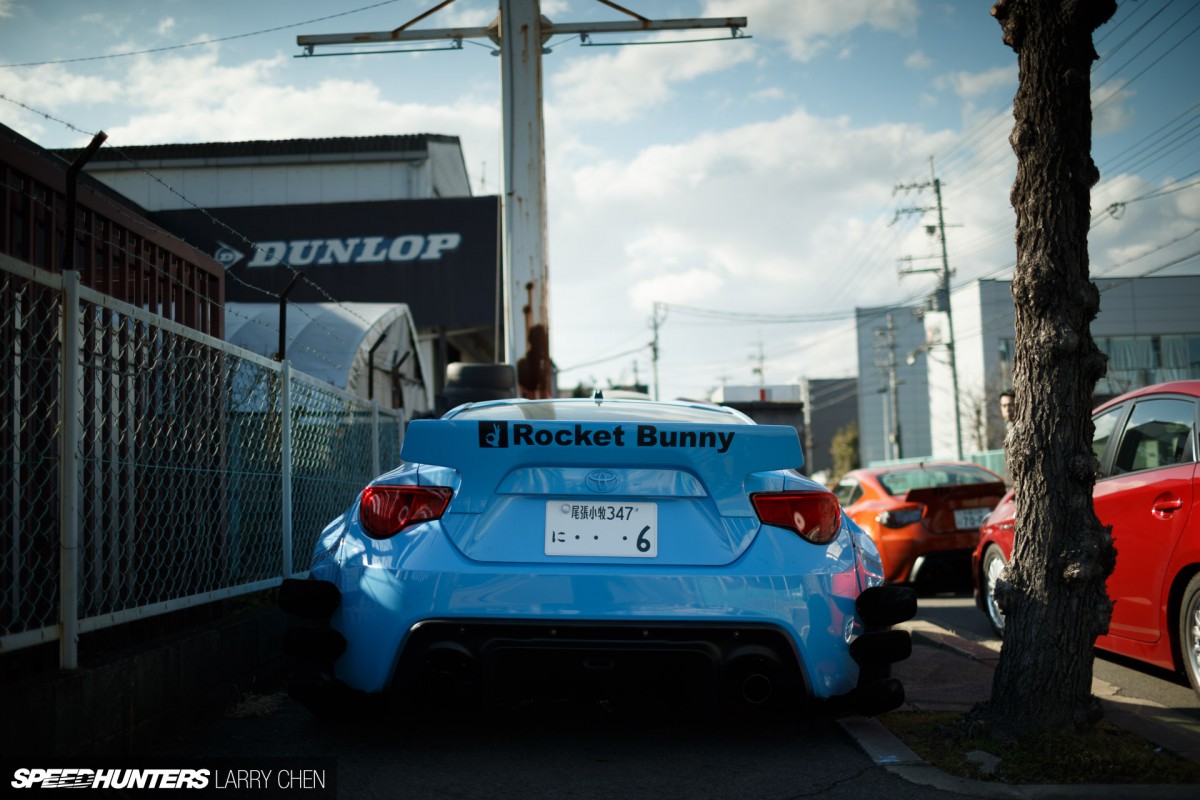 It's become so bad that they had to park the first Rocket Bunny Version 2.0 GT86 on the next door neighbor's sidewalk.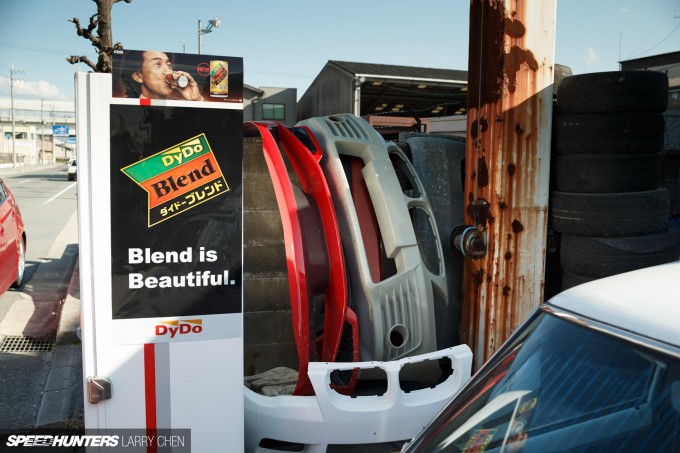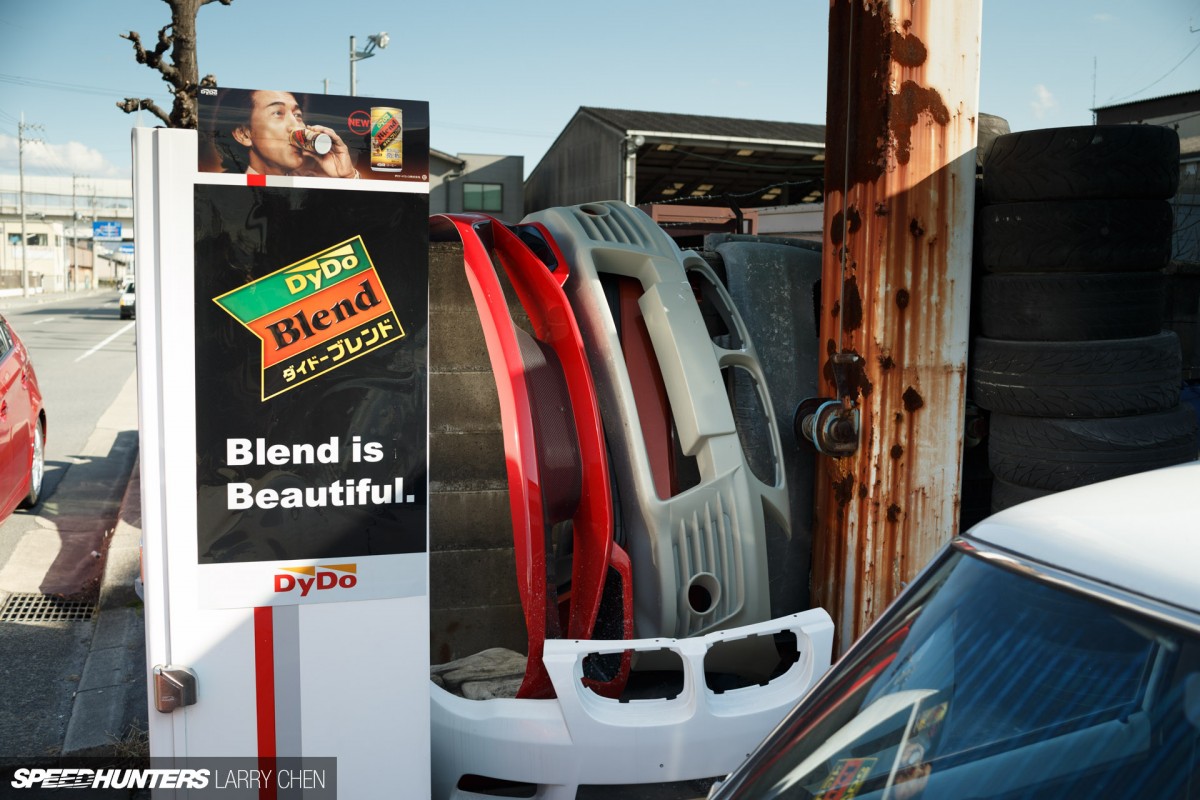 This is the beauty of Japan: you can leave your stuff all over the place and no one will look at it twice.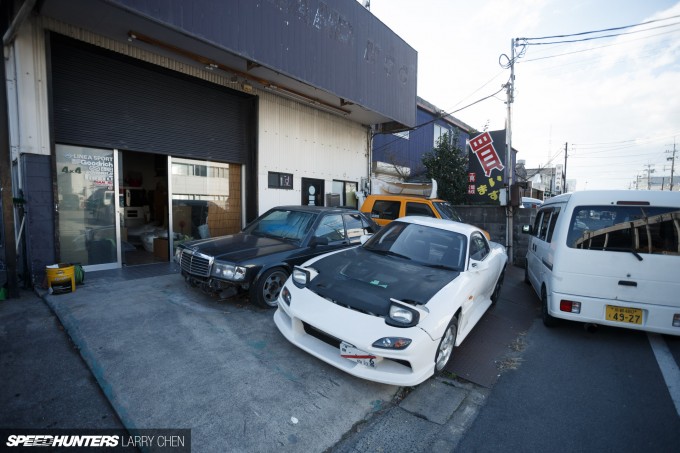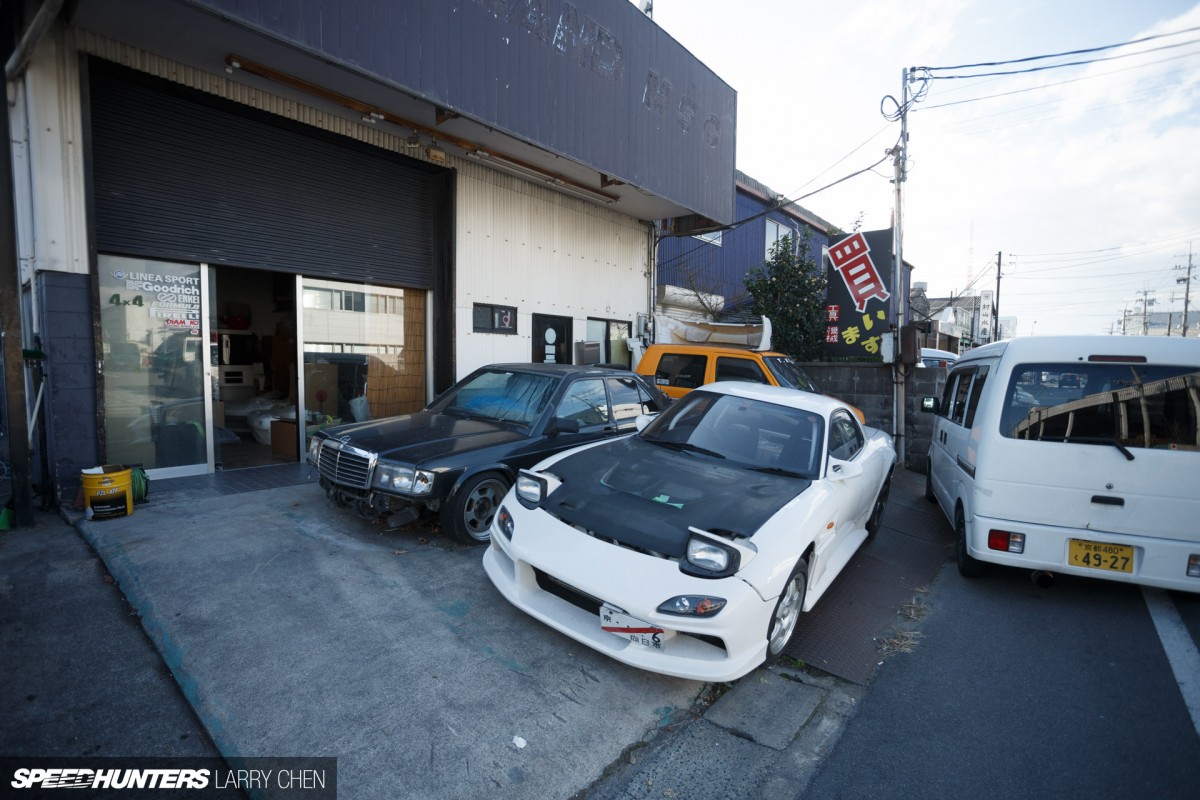 Seeing an FD RX-7 parked out front makes me wonder when Miura-san will build the Rocket Bunny FD.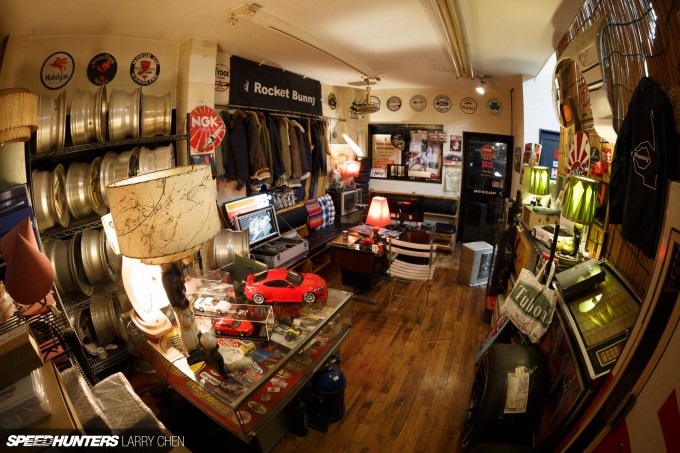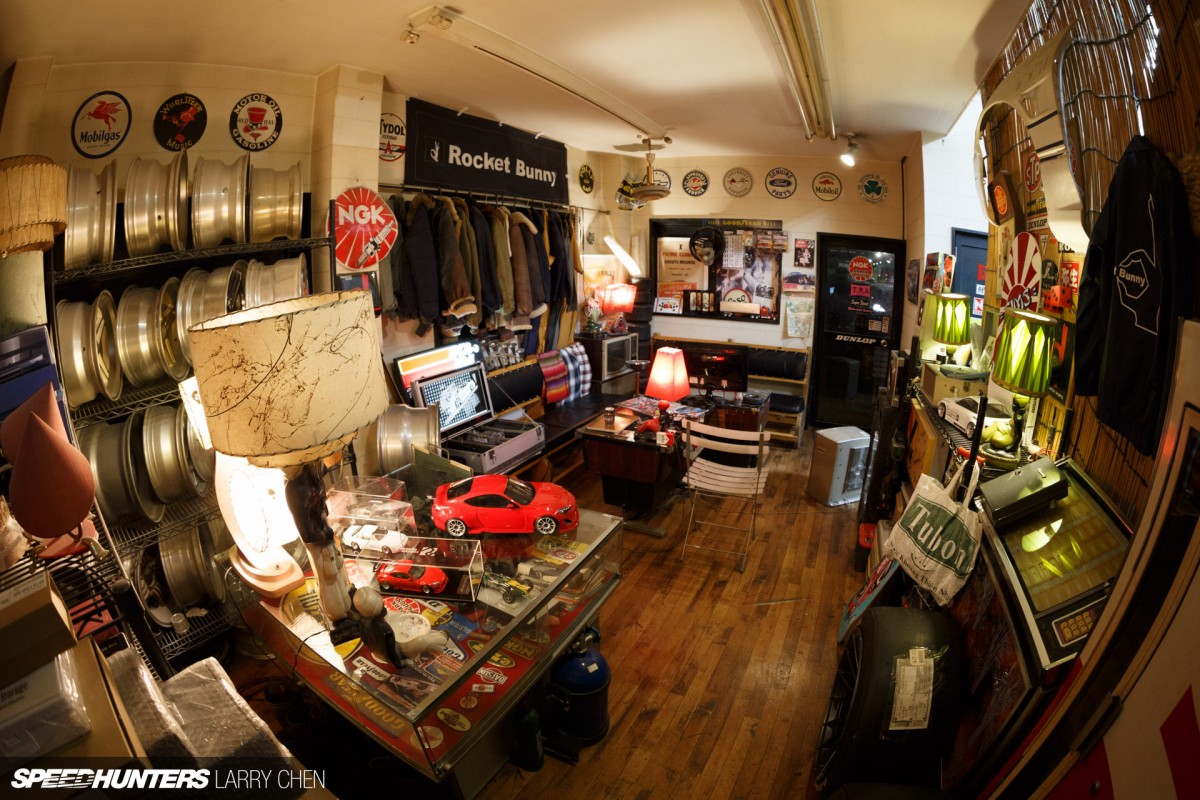 Pictures just don't do this place justice. The smell of the inside kind of reminds me of a worn-down Las Vegas casino.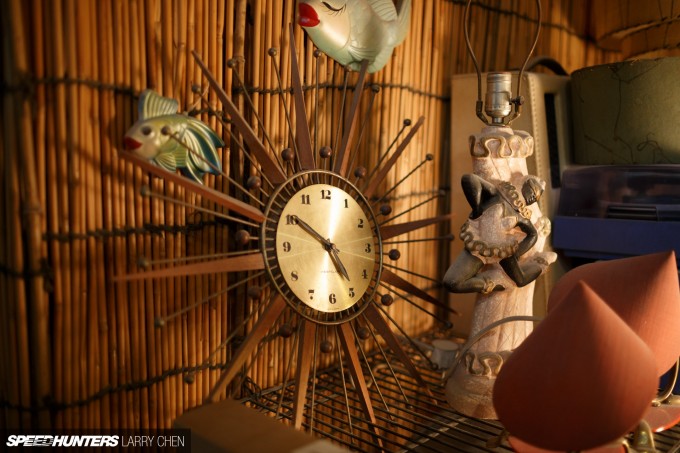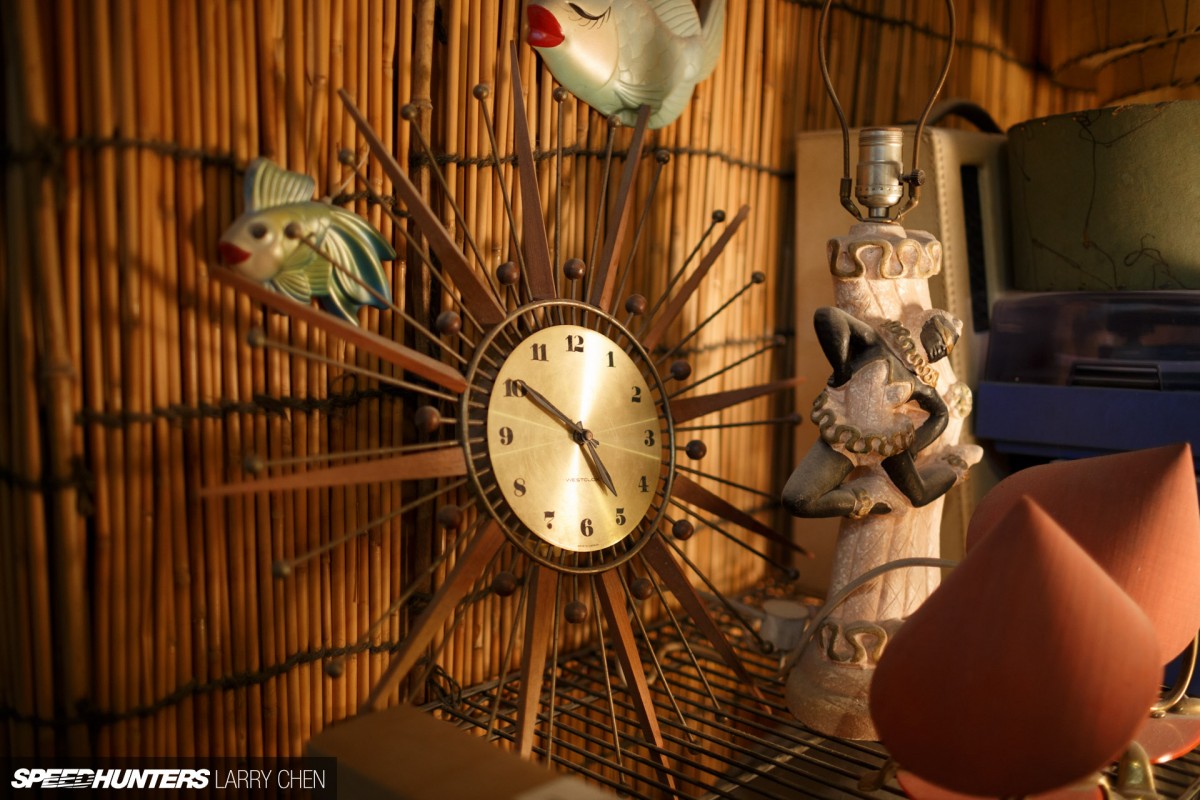 There were many mid-century design pieces laying around. I'd totally rock that sort of clock in my office.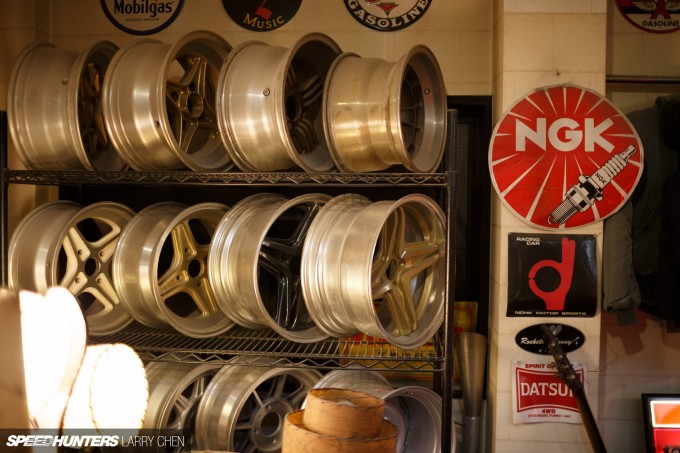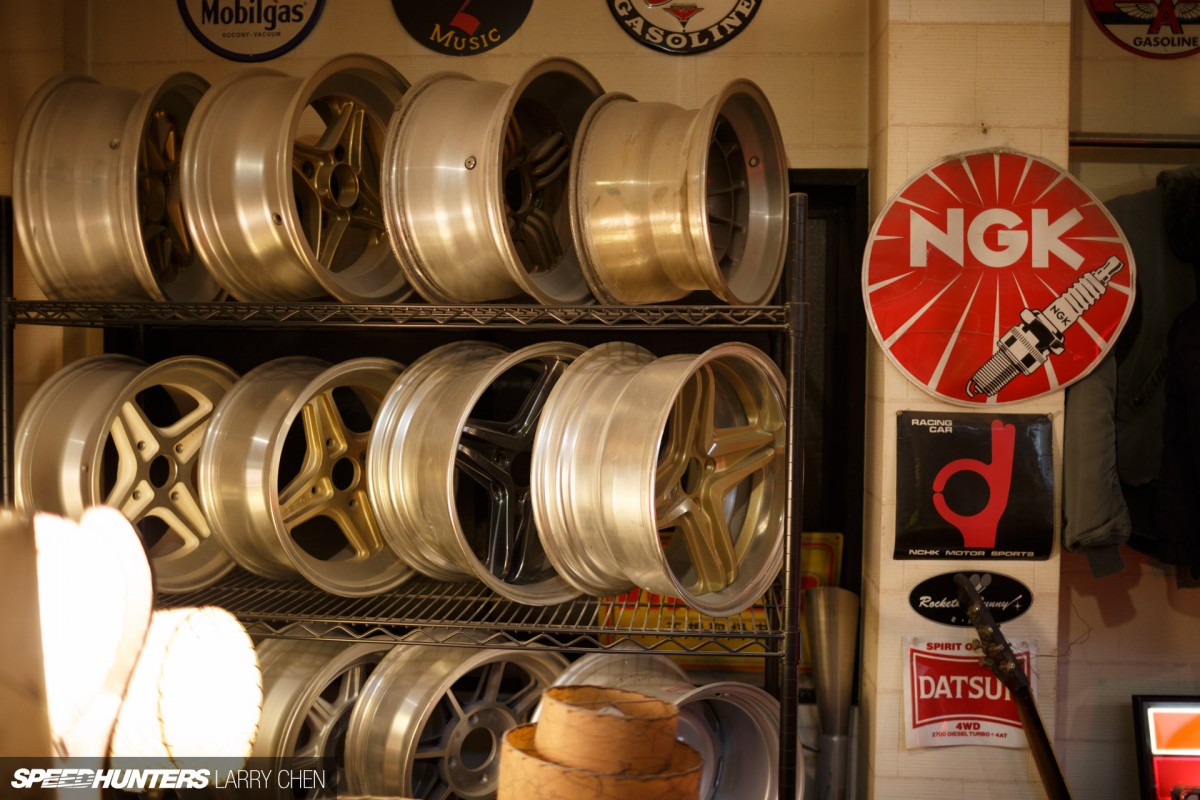 Of course I had to shoot a photo of the famous wheel rack that everyone posts photos of when they visit this small shop.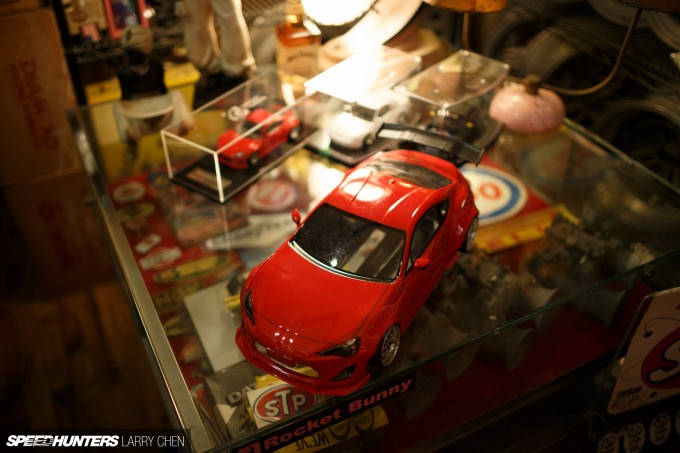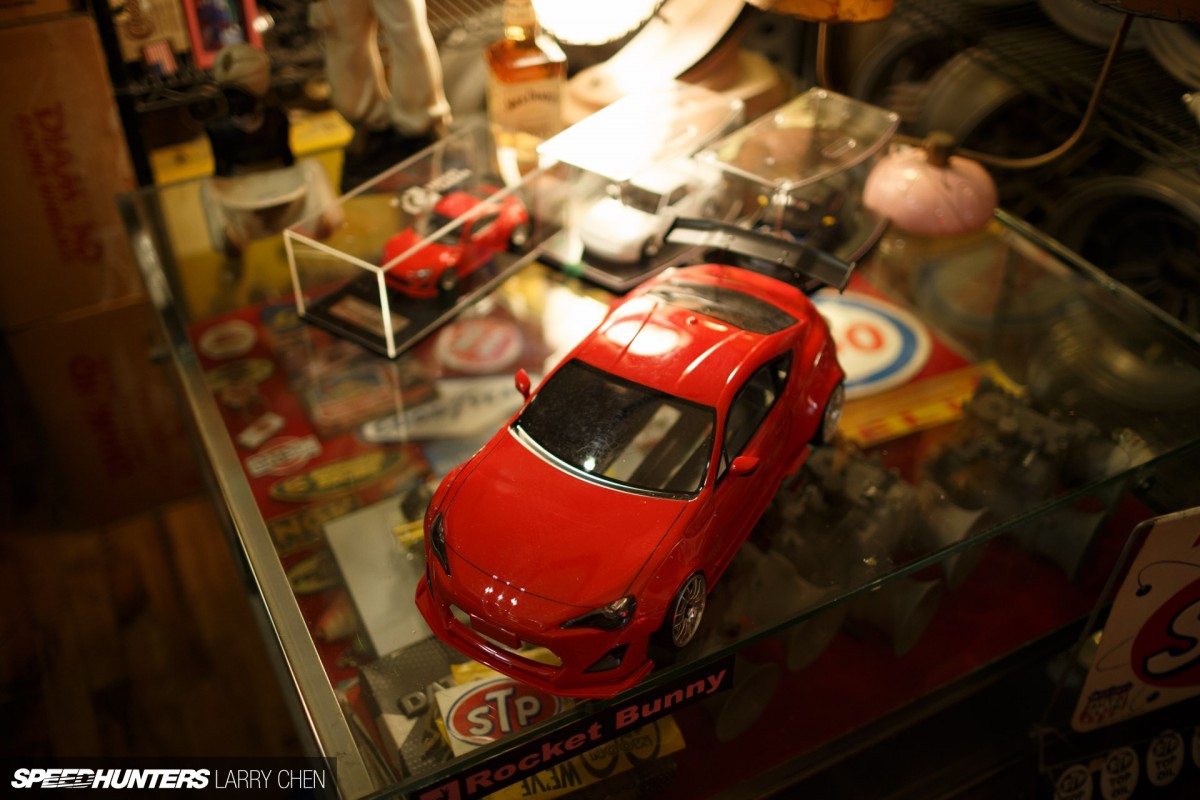 Scale cars littered the table. It's just crazy how fast the brand grew in such a short time period.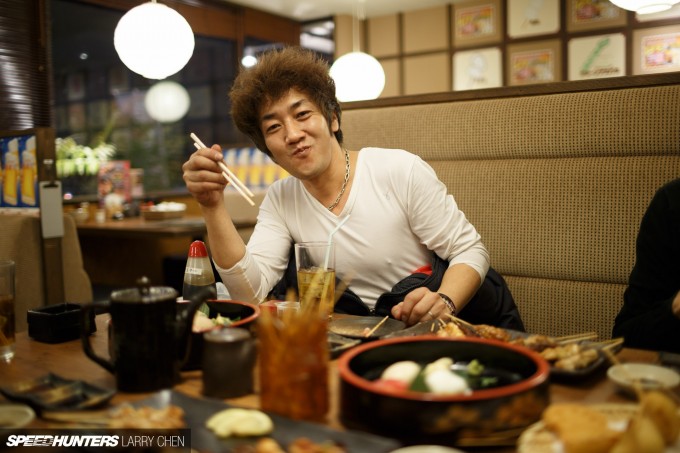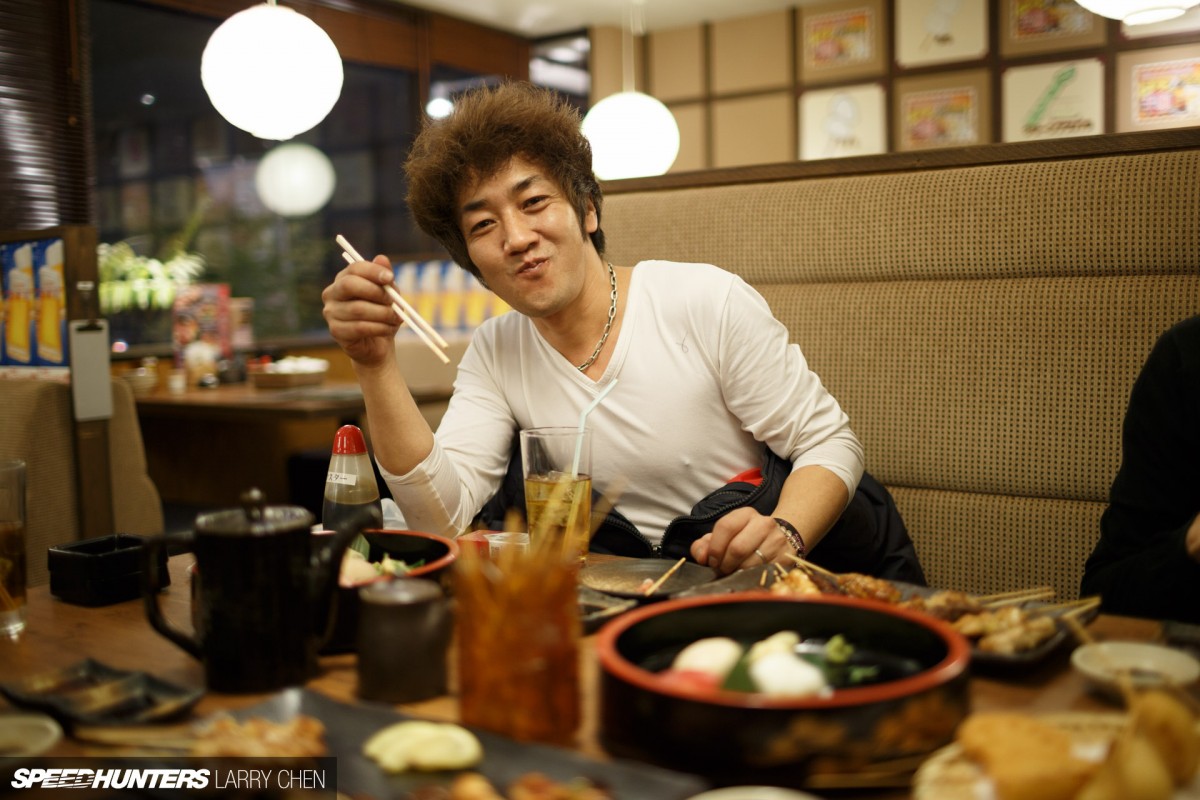 There's nothing like a little yakitori to finish off a long day of hunting speed. I think Miura-san agreed.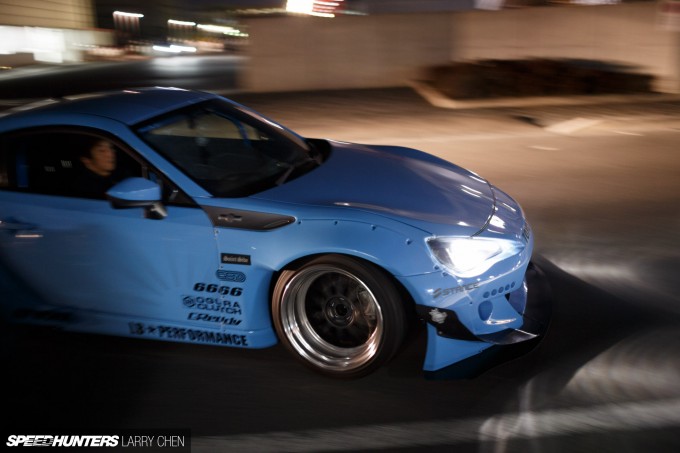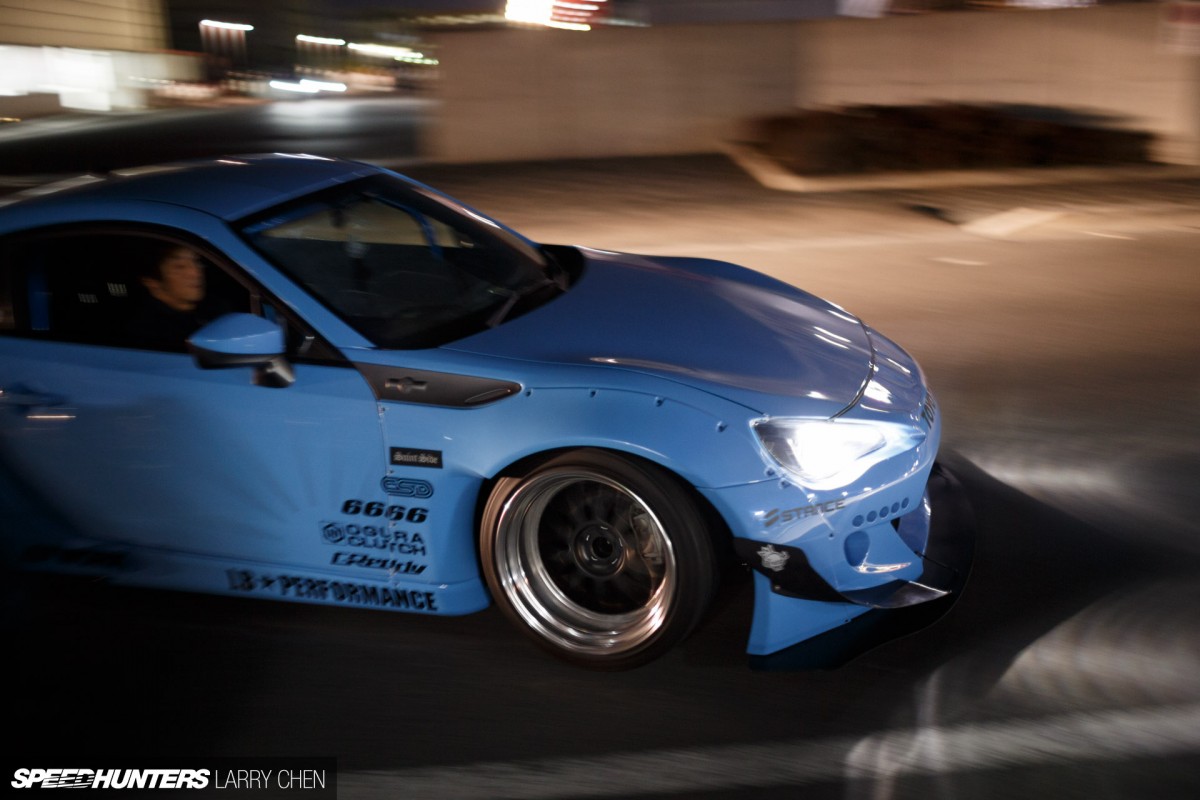 Within two days I visited nine shops and I saw countless cool cars. I know that there are just so many more garages and secret stashes of rare cars just hidden away in the nooks and crannies of this tiny country.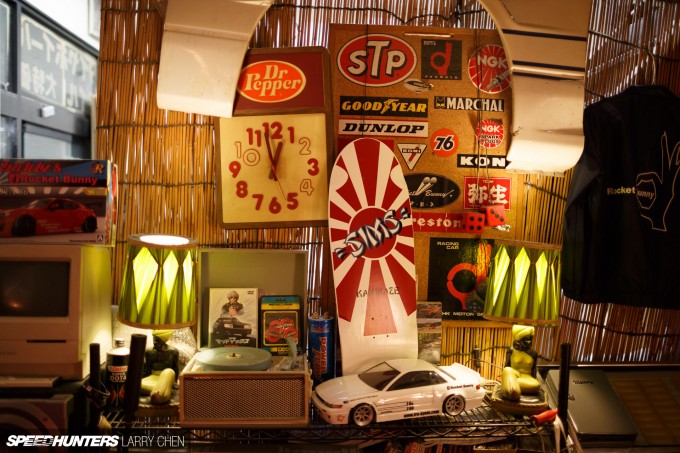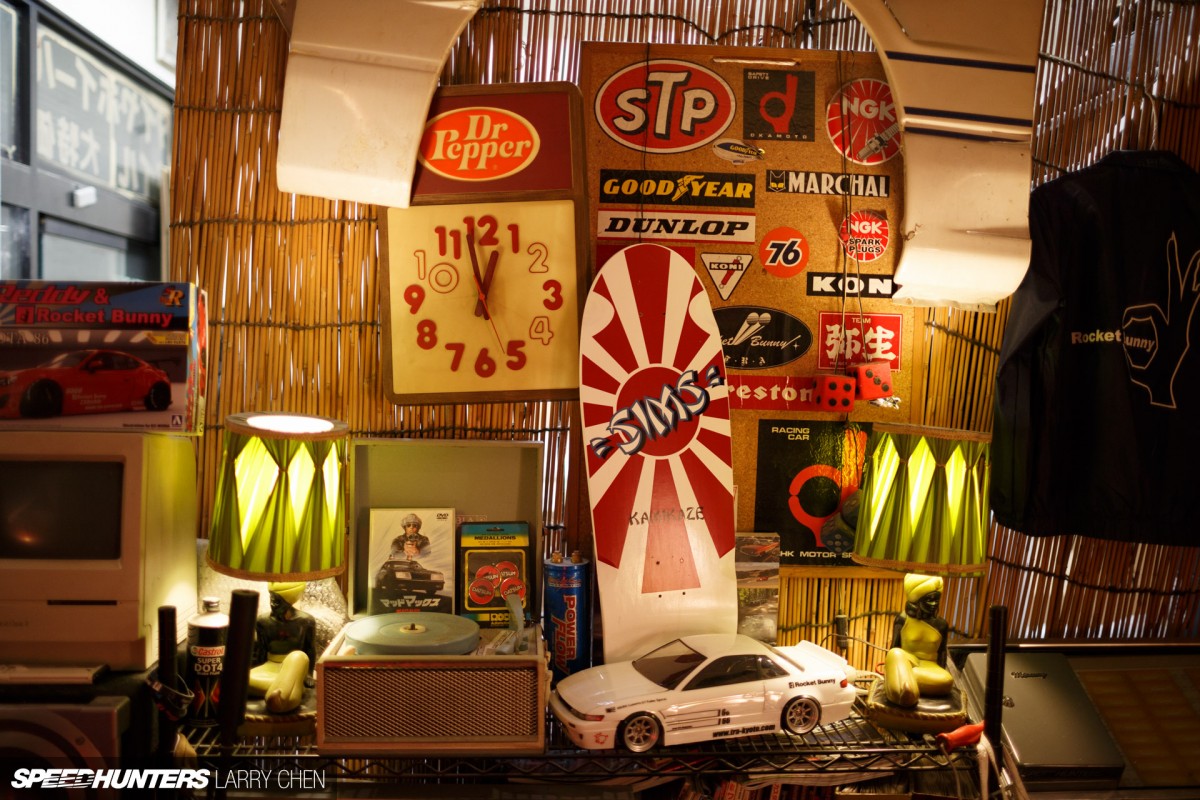 I guess it will just be up to Dino, Mike Garrett and I to go out and search for them. Sounds like a great way to spend my next visit to that far-off land known as Japan.
Larry Chen
Instagram: larry_chen_foto
larry@speedhunters.com