I am the Evo hunter   
Working as a Speedhunter is a pretty cool job – I'm just going to put that out there. Getting paid to drool over fast cars is undeniably awesome, but sometimes the actual hunting part can be just as fulfilling. Throughout the last year I've been appointed the gruelling task of scouting the globe for dream cars to not only photograph, but to get behind the wheel of and embark on epic 'dream drive' adventures. Sigh… it's tough work, but somebody has to do it!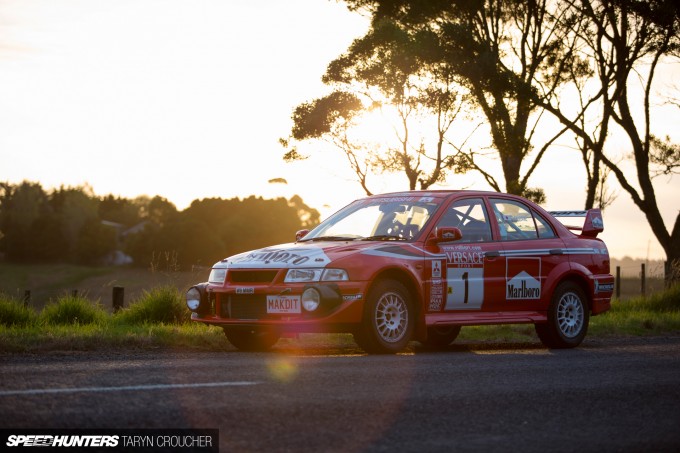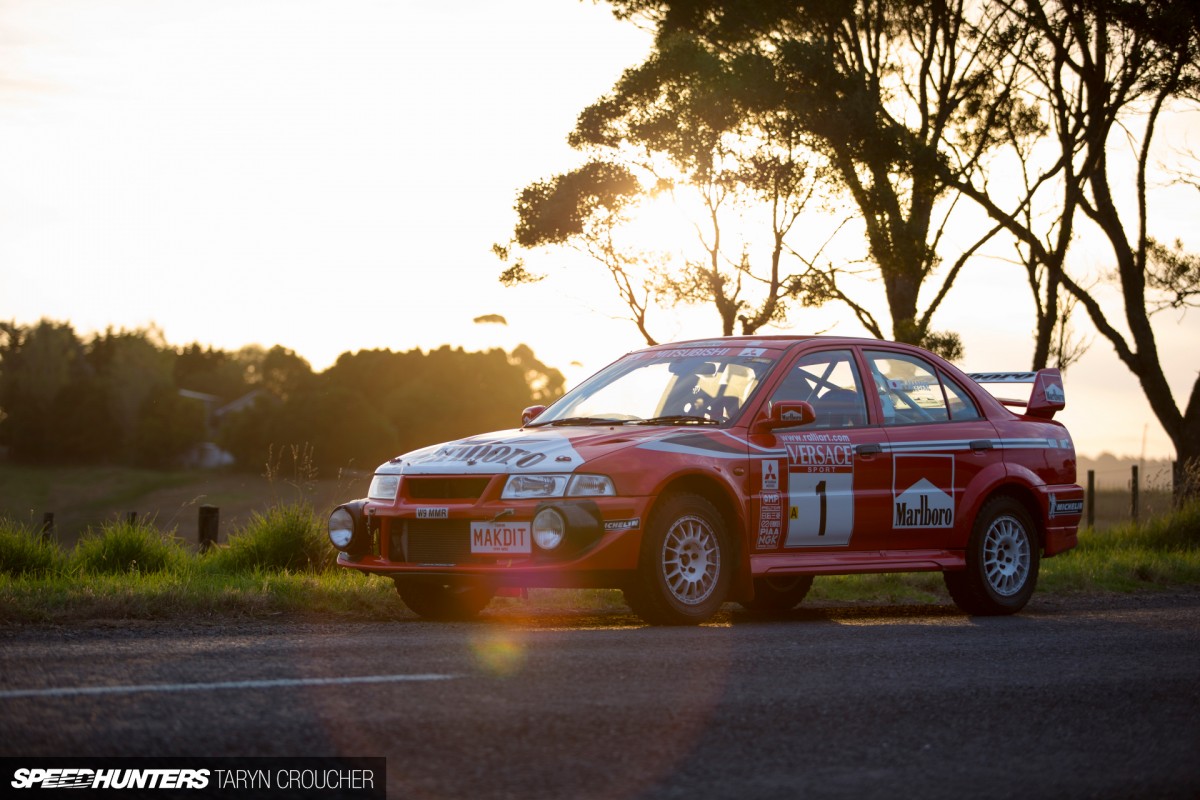 The main thing I love about composing these stories is that they always leave me with a new level of understanding and respect for the universal bond we all share with our different machines. They're also the perfect excuse to dip my toes into a variety of different car cultures; an opportunity to experience what it would really be like to spend a day in the life of a historic Japanese touge racer or an American muscle car owner.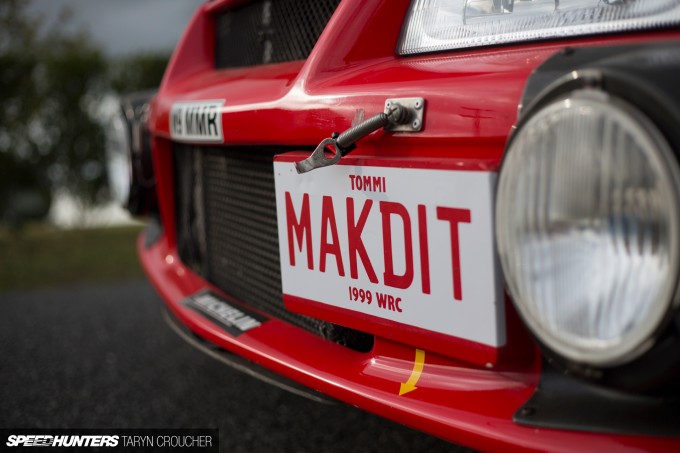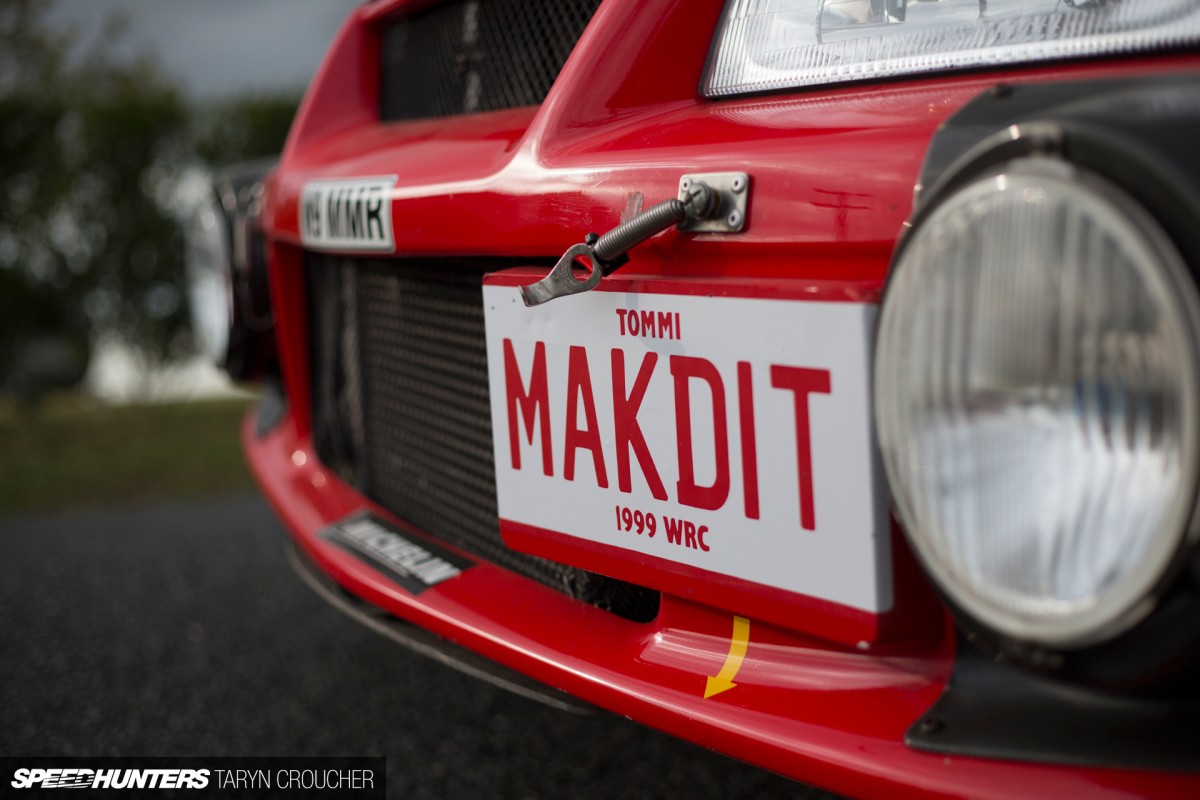 What are the requirements for a dream drive-worthy car, you ask? I guess you could say it has to be desirable or well sought-after and rich with history and character; a perfect representation of what its own automotive subculture truly stands for. And above all, the thought of driving it has to make your heart rate increase substantially.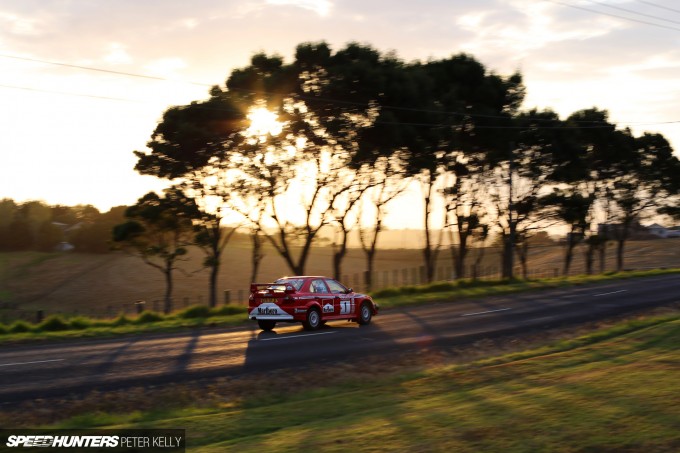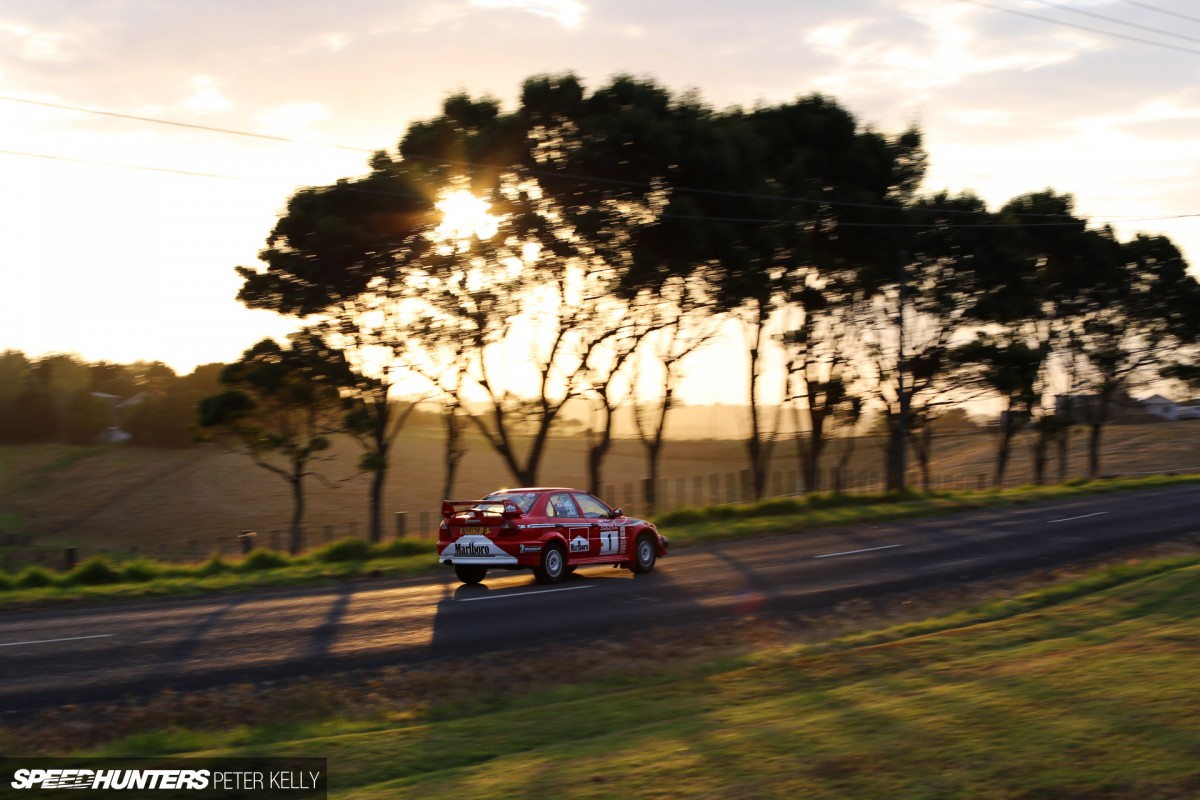 After seeing this car on display at the 4 & Rotary Nationals earlier this year, I knew that I couldn't possibly find a better vehicle to represent rallying as an automotive discipline. But before I tell you about how I accidentally made several rural residents of East Auckland jump out of their skin with fright from the ear-splitting anti-lag, let's go back and talk about how this particular Tommi Mäkinen-inspired Evolution VI came to exist in the world.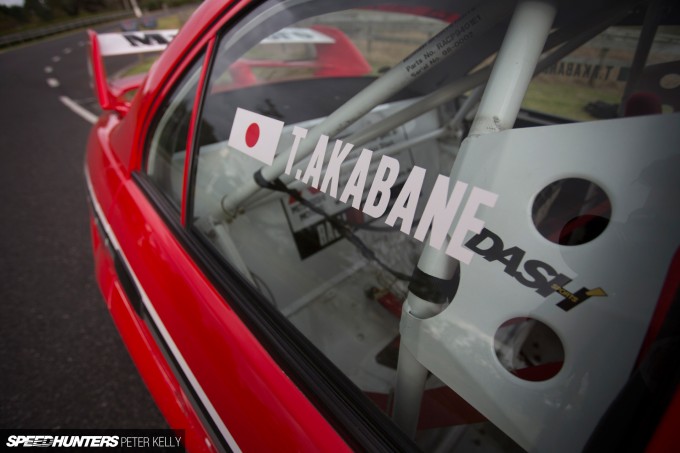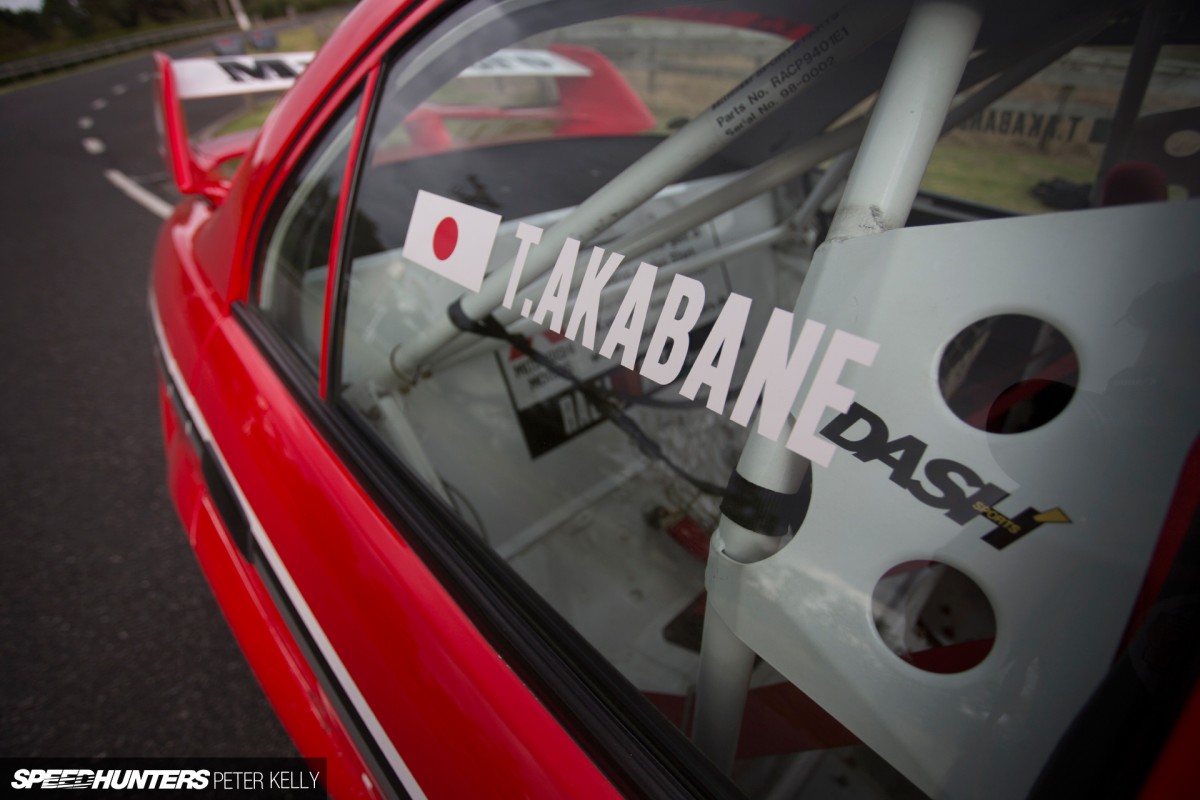 Last month I managed to get in contact with the owner, Leon Scott from NZ Motorsport Imports, a serious petrolhead who circuit races an Evo VII and also happens to be in the business of importing modified performance cars into New Zealand. He explained to me that the Evo was discovered around two years ago, hibernating in an old dusty garage at a deceased estate auction in Japan. After the auction closed, the new owners decided that they wanted the cars in the garage sold on, and after a small amount of negotiating he managed to purchase the Evo and had it shipped over to New Zealand soil.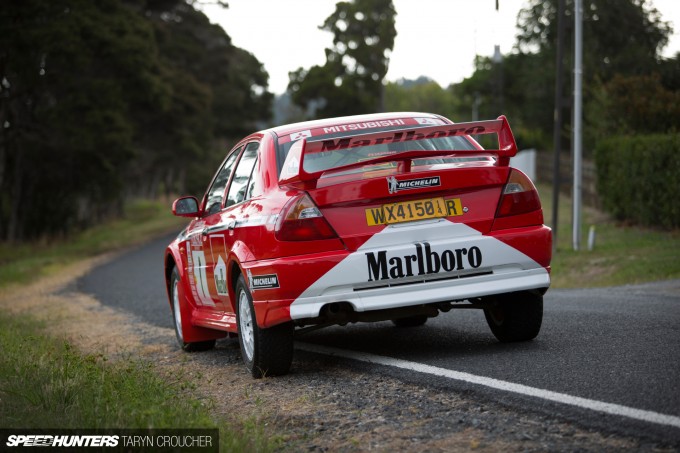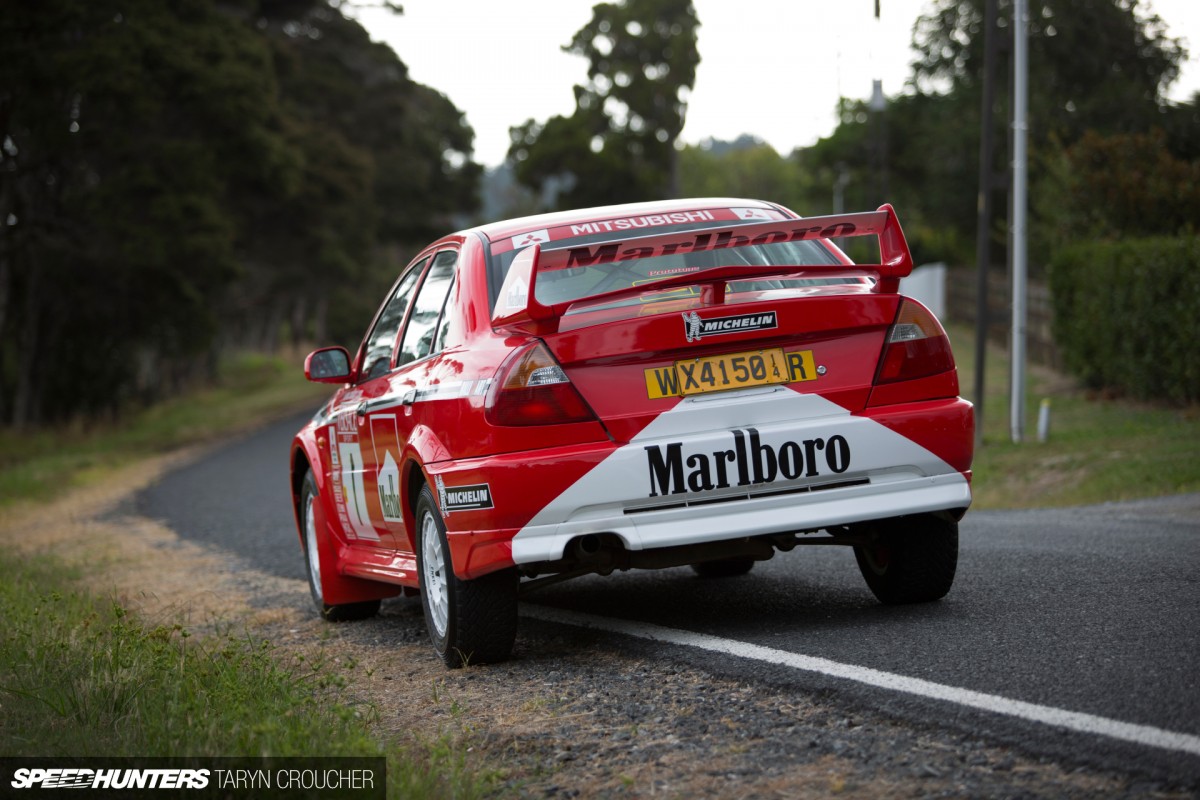 Due to the nature of the sale, most of the car's history remains shrouded in secrecy, and there's some speculation around what the car was originally built for. What we do know is that it's built from a brand new Evo VI RS chassis, which was sent straight to Ralliart in Japan and given the full race-prep treatment, including being seam-welded and strengthened with a full cage.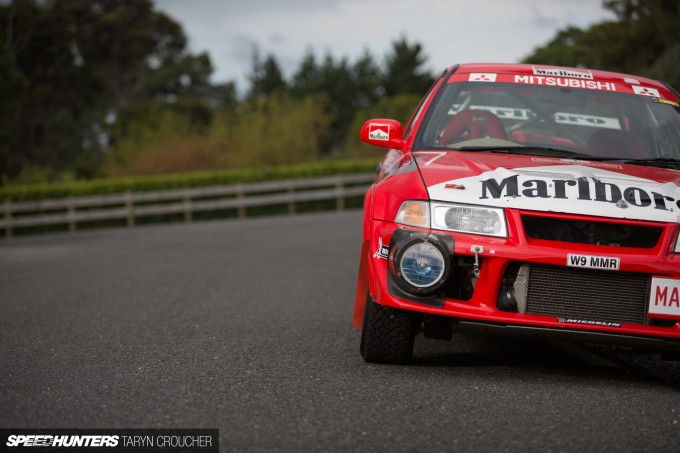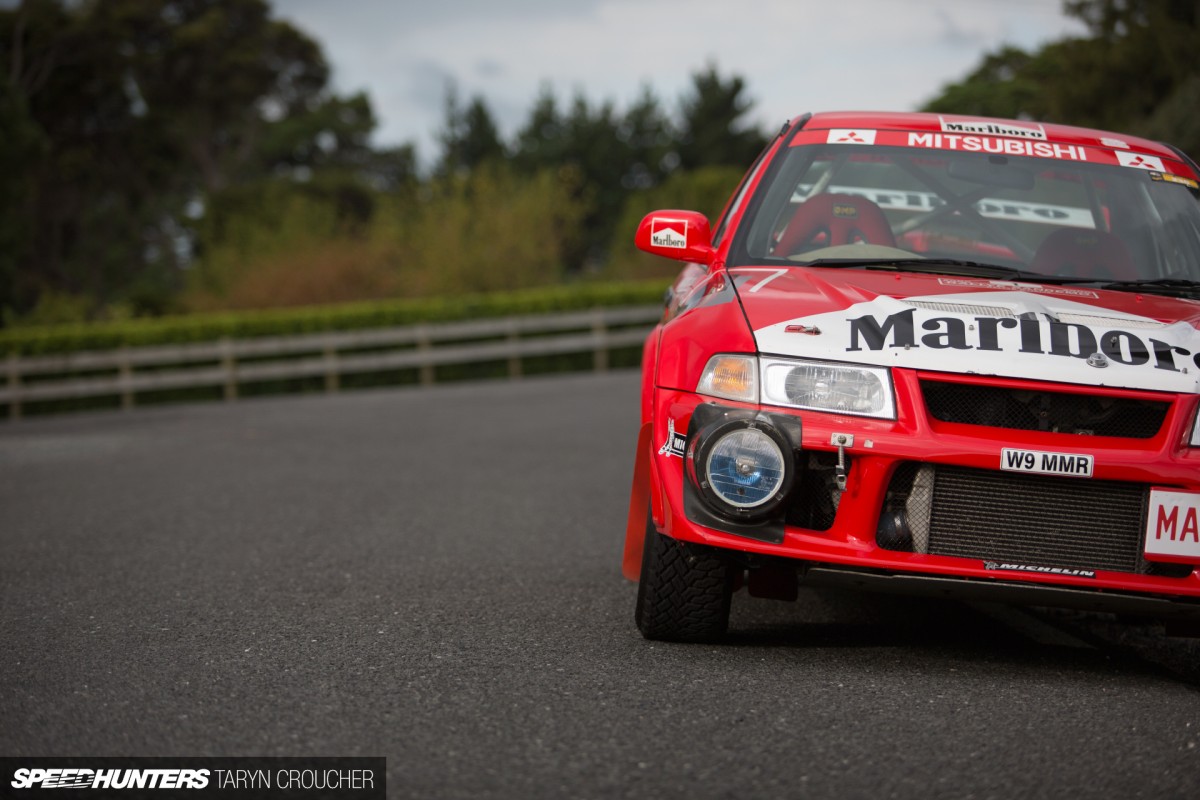 The identification number 'W9 MMR' suggests that this Evo VI is an immaculate race-ready (and race-driven) clone of the car that Tommi Mäkinen drove in the WRC from 2000-2001, and an incredibly awesome one at that.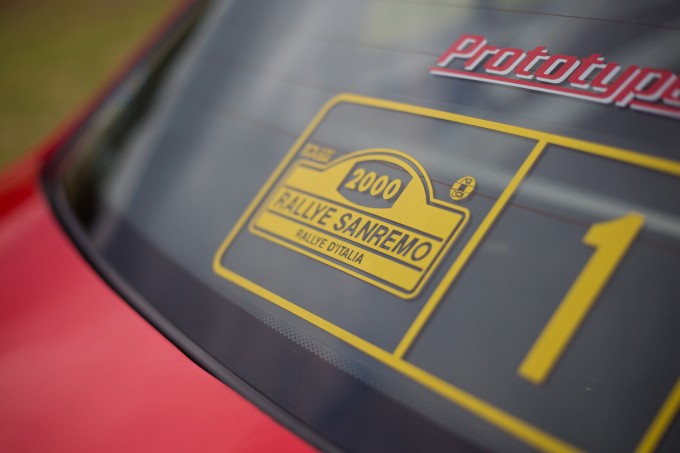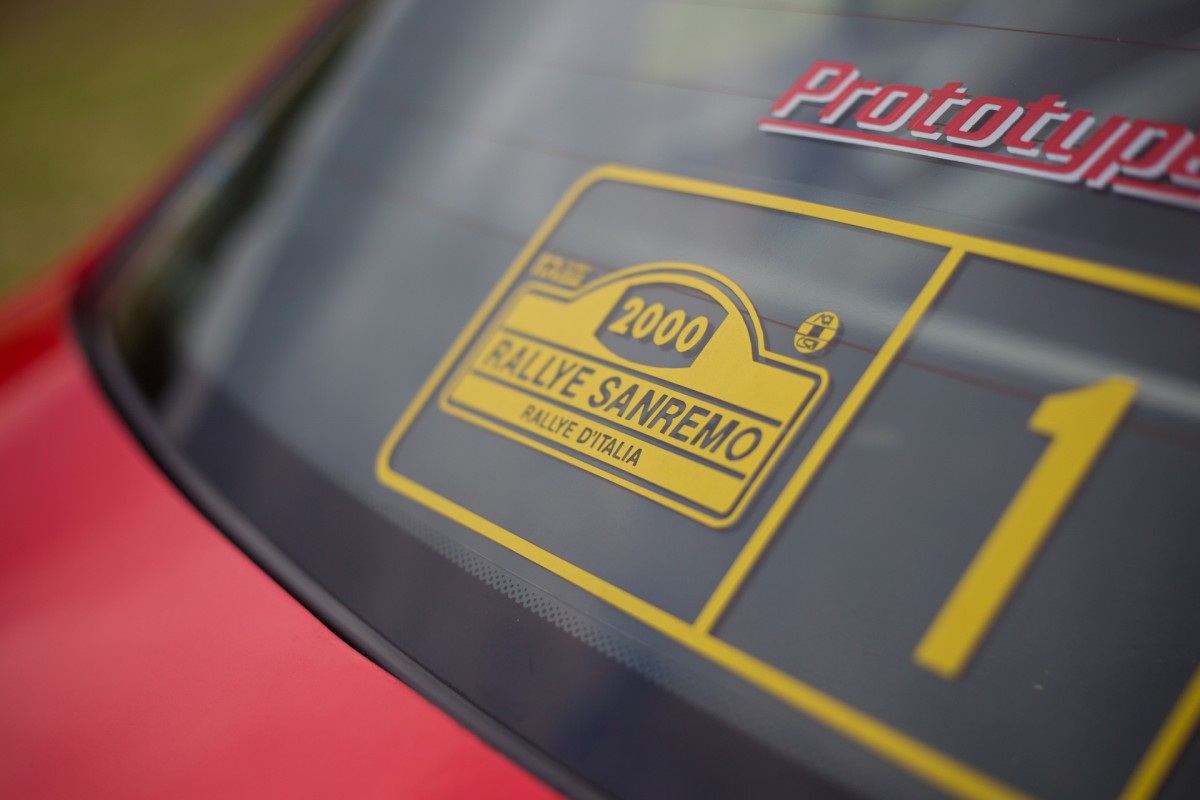 Mäkinen piloted W9 MMR in Sanremo, Italy in the year 2000, which the livery reflects perfectly. Even the same Marlboro and Ralliart graphics have been completely recreated down to the smallest details.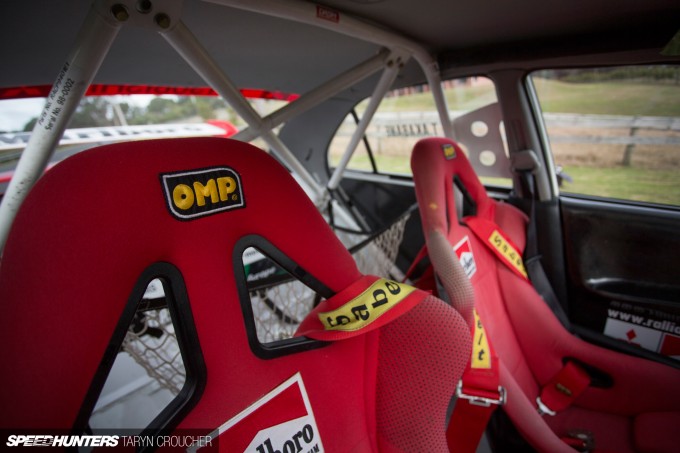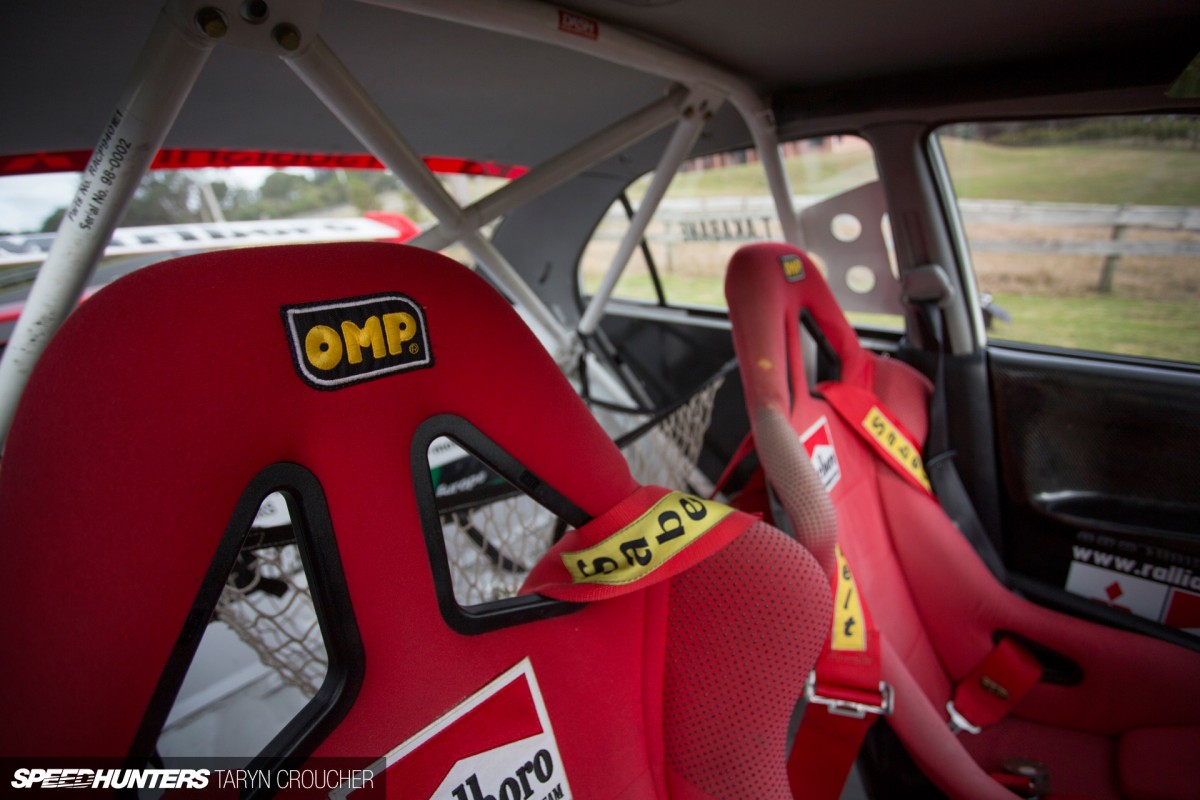 A peep inside reveals the extremely tidy race-prepped interior, with OMP Racing bucket seats and Sabelt harnesses showing hardly any signs of wear.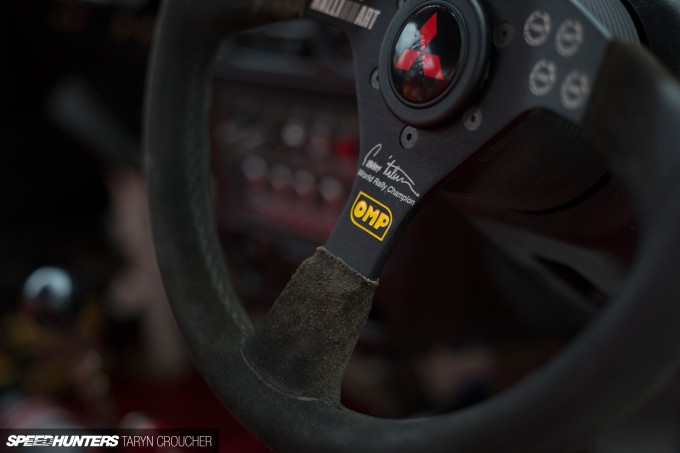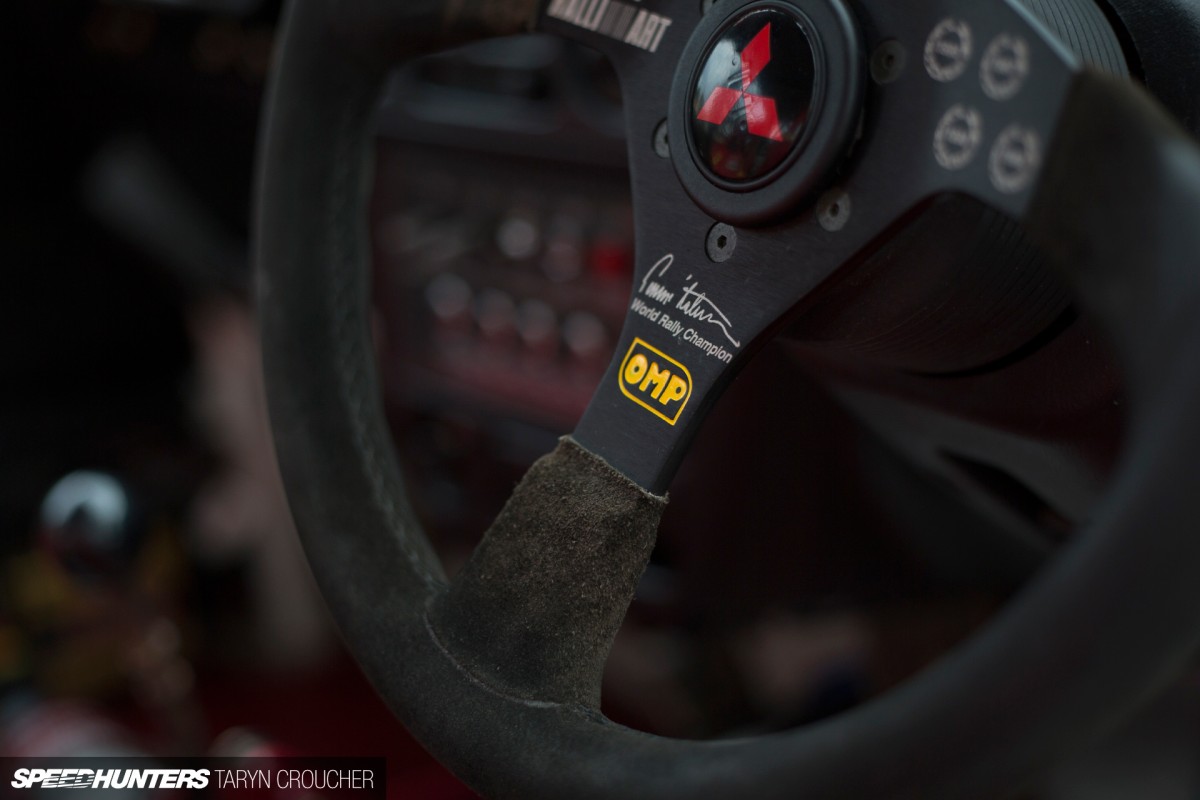 Of course, the car wouldn't be complete without a special edition OMP Ralliart commemorative steering wheel, signed by the four-time winning Finnish WRC driver himself.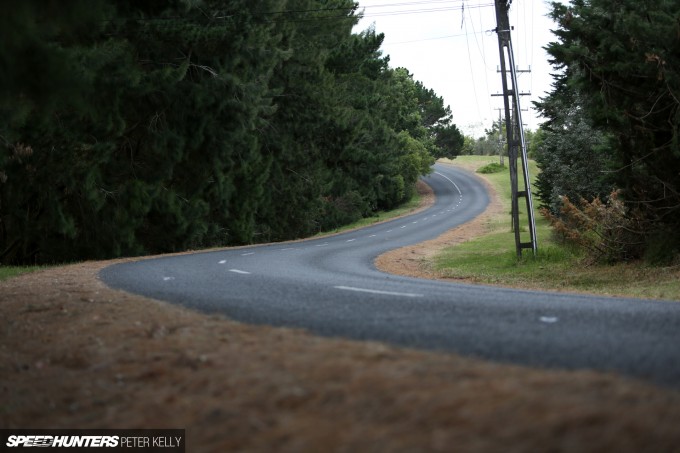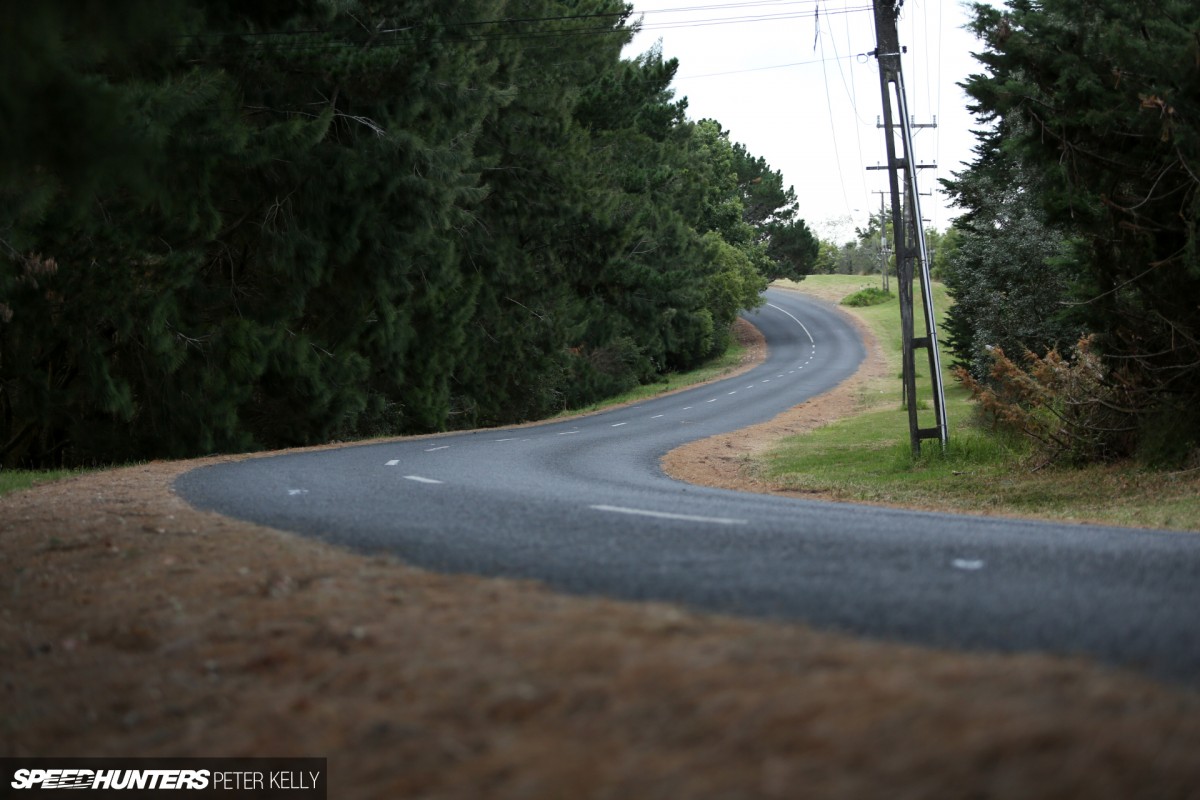 After admiring the Evo for what felt like at least an hour or so, I felt a slight tingling sensation in my stomach and my palms started to feel cold and clammy. This was because I'd just been handed the keys, and the thought of taming this beast on the seriously fun driving route I'd planned out gave me that familiar nervous-excited feeling I always get when I'm about to drive a quick car for the very first time (oh, how I love that feeling!) .
Leave your comfort zone behind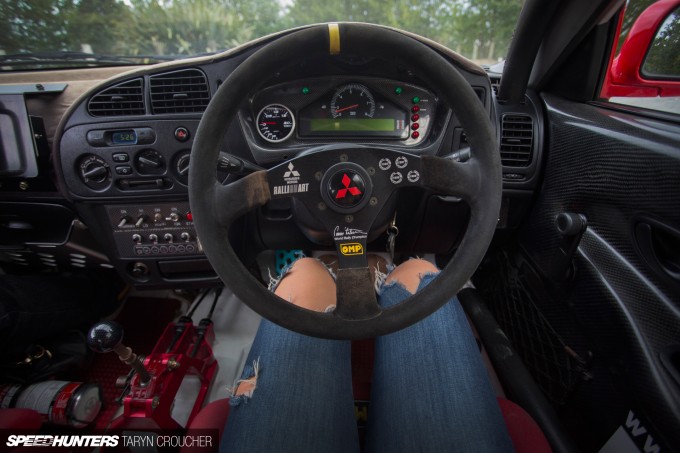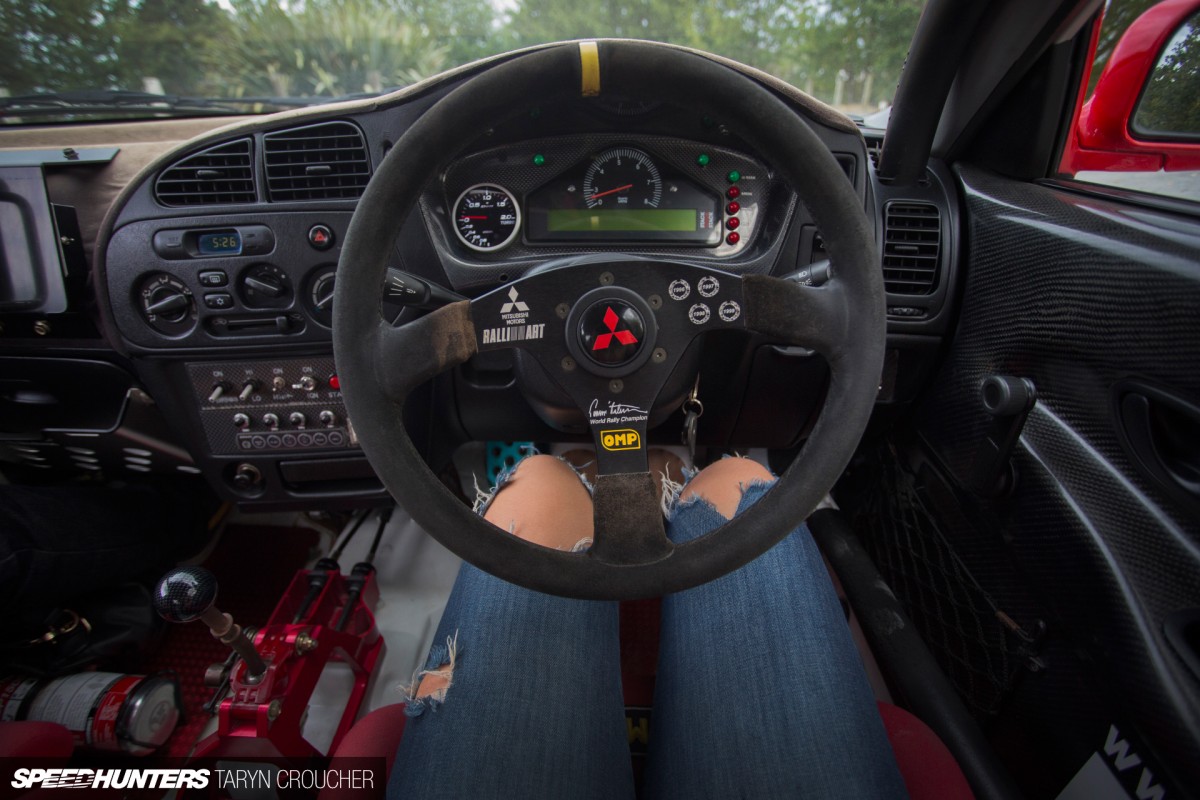 As I climbed over the cage and positioned myself in the driver's seat, I instantly became aware of how much was going on around me; the interior was very busy with way more buttons, knobs, flashing lights, switches, and different tactile surfaces than I'm used to.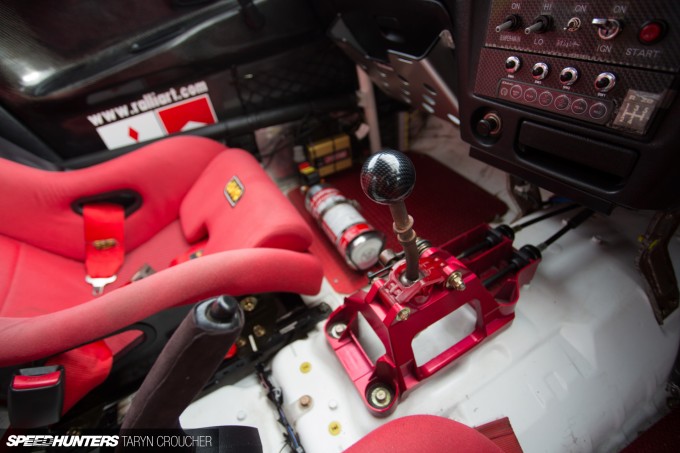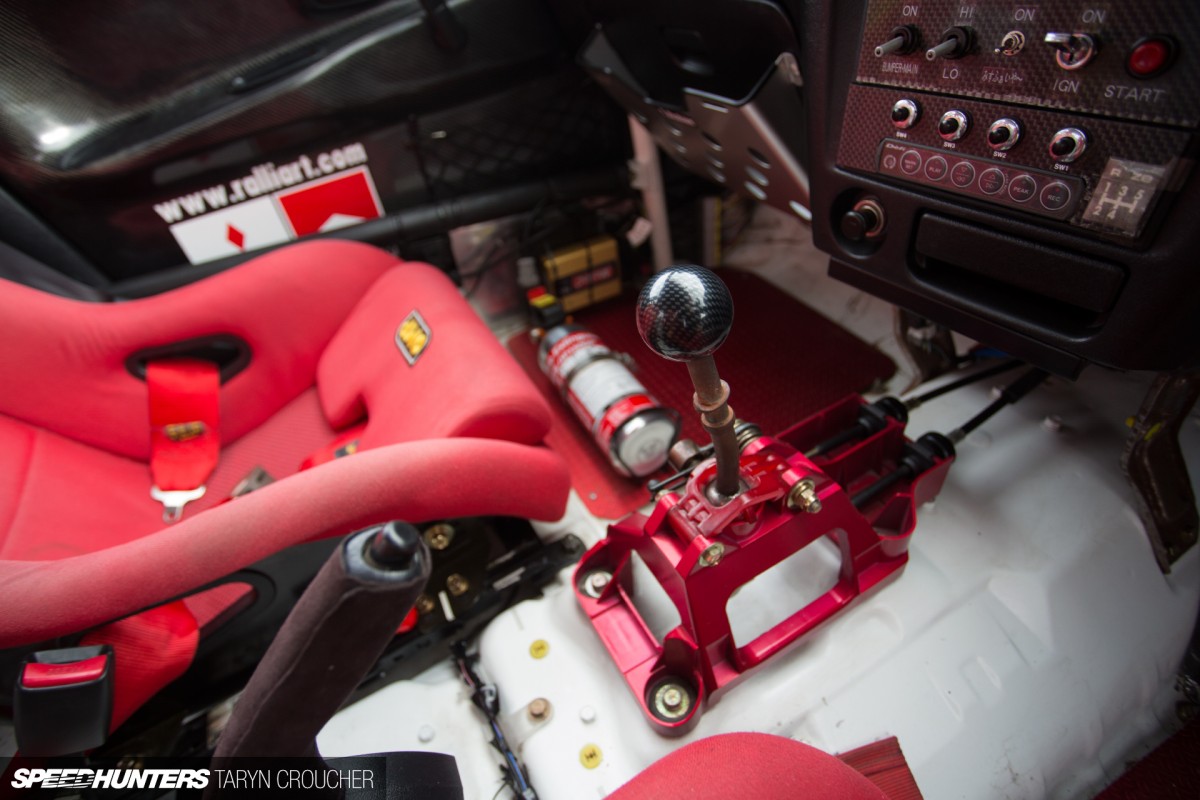 I've driven far more powerful cars than this before, but I'll admit that I was a tad intimidated at first.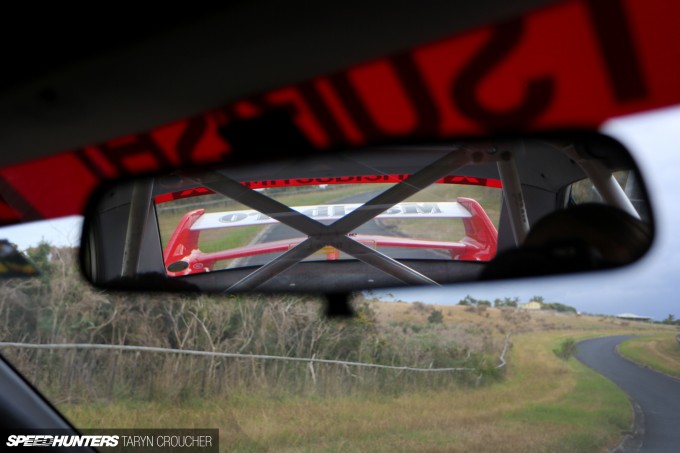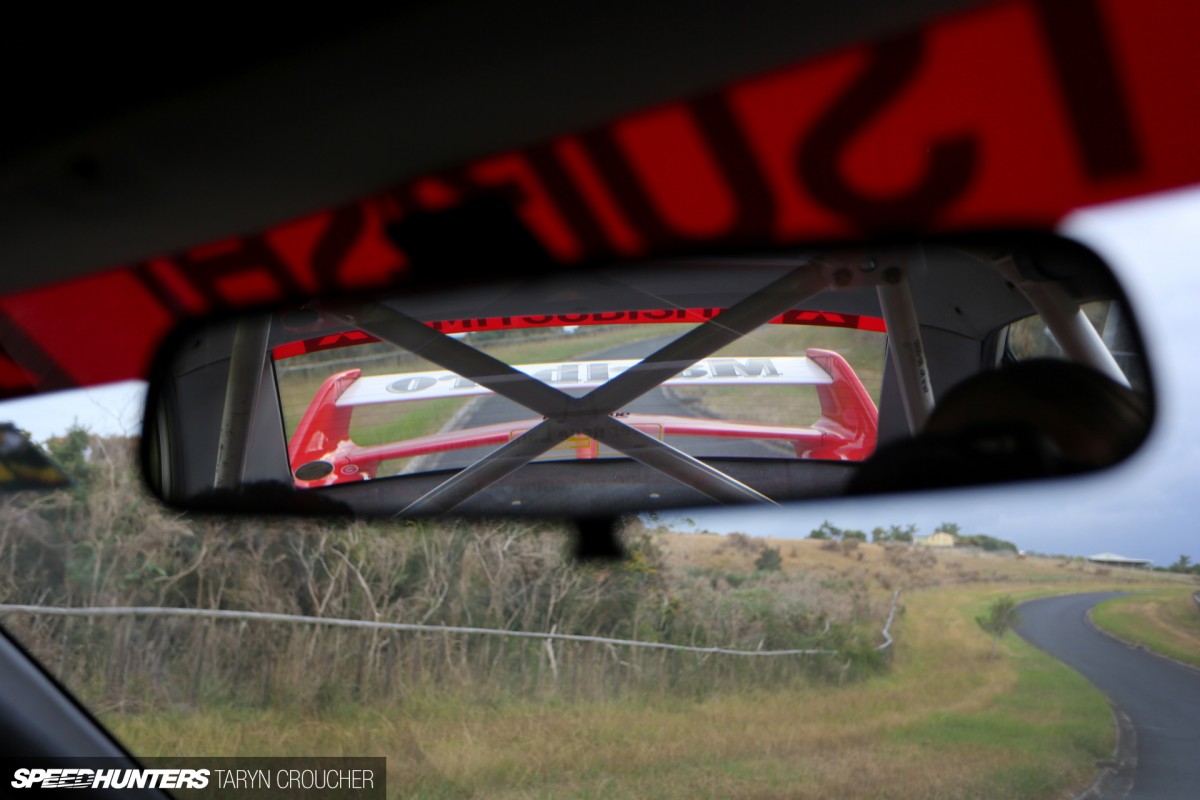 I mean, this is definitely not a sight I'm used to seeing in my rear vision mirror!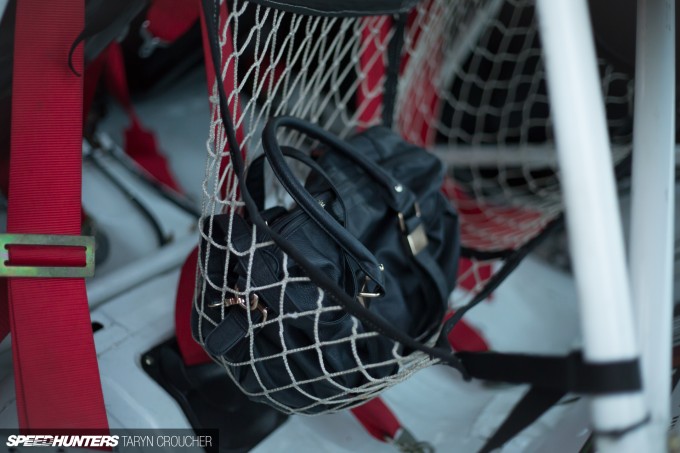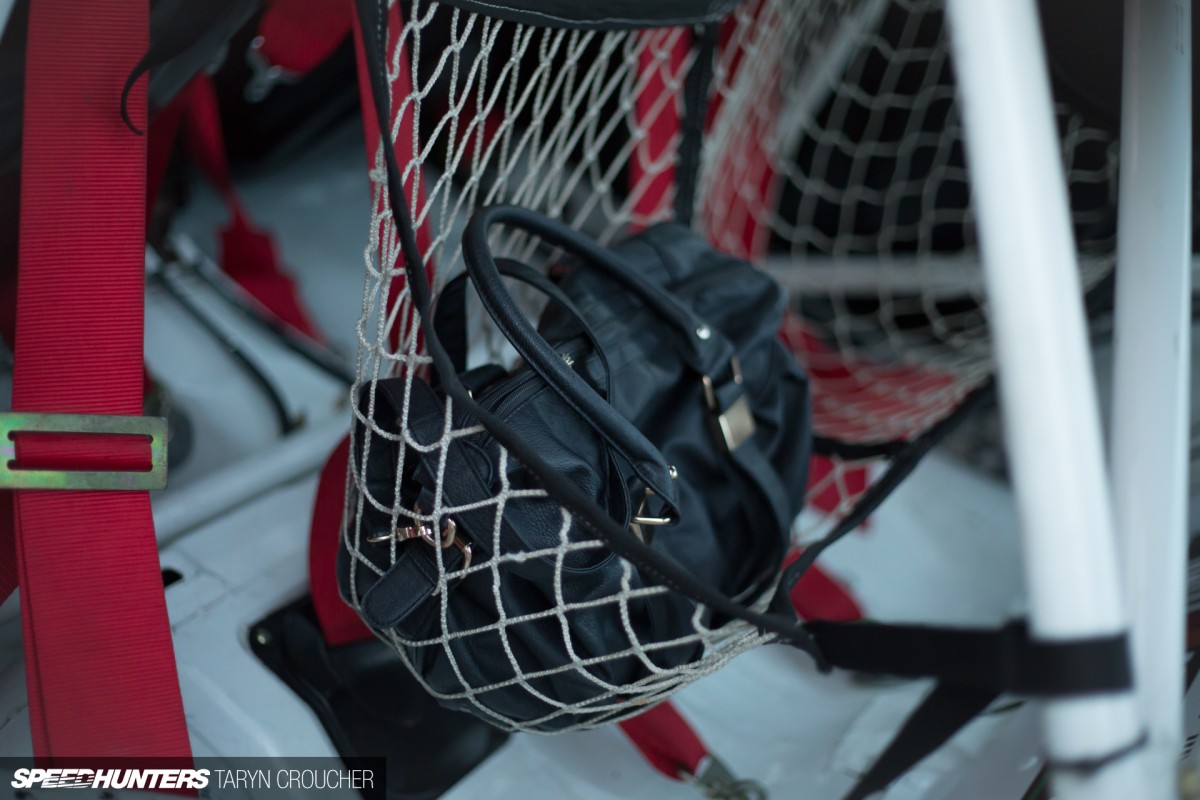 The RS body may sacrifice all luxury and creature comforts for the sake of saving weight, but at least there's a designated area to put my handbag! Now that I think about it, my bag is so damn heavy that it probably made up for the lack of air con and sound-deadening combined. #GirlProblems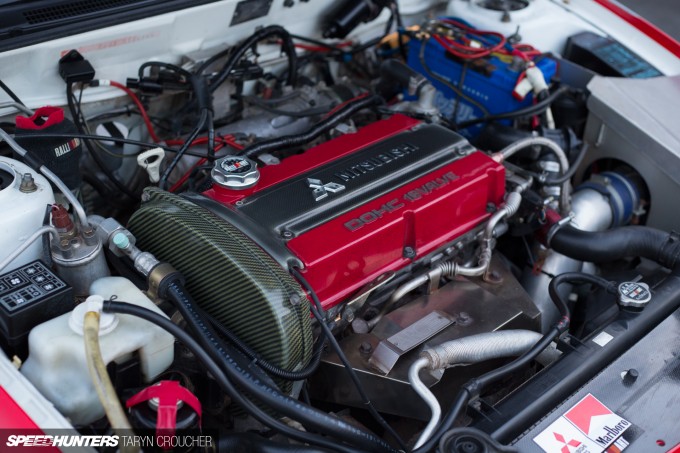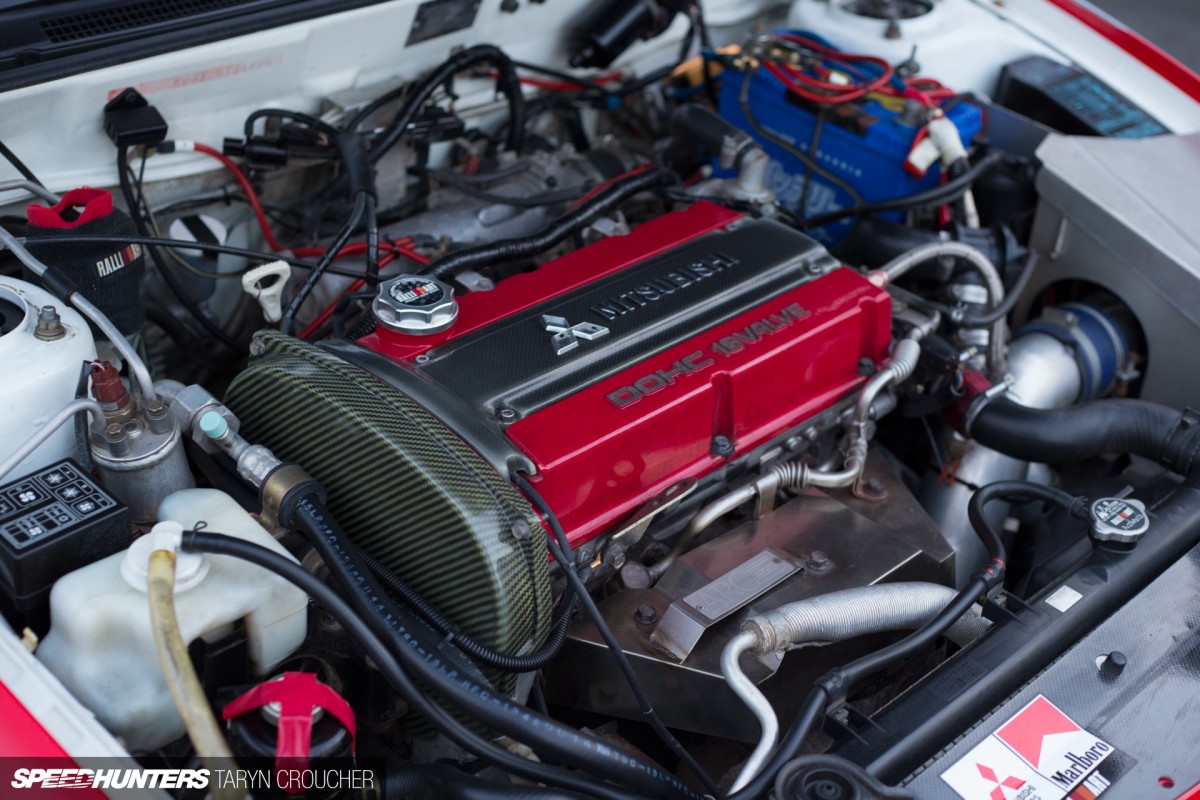 The 4G63 motor is relatively stock, but has been upgraded (I assume when it was at Ralliart in Japan), with aftermarket camshafts and pistons, and a recent tune revealed power figures around the 350hp mark.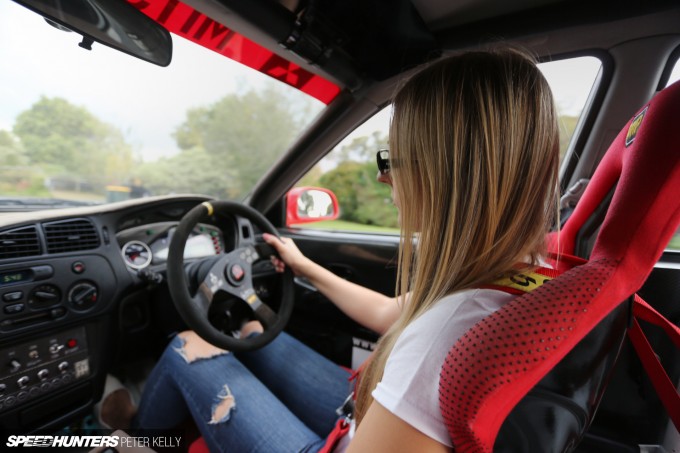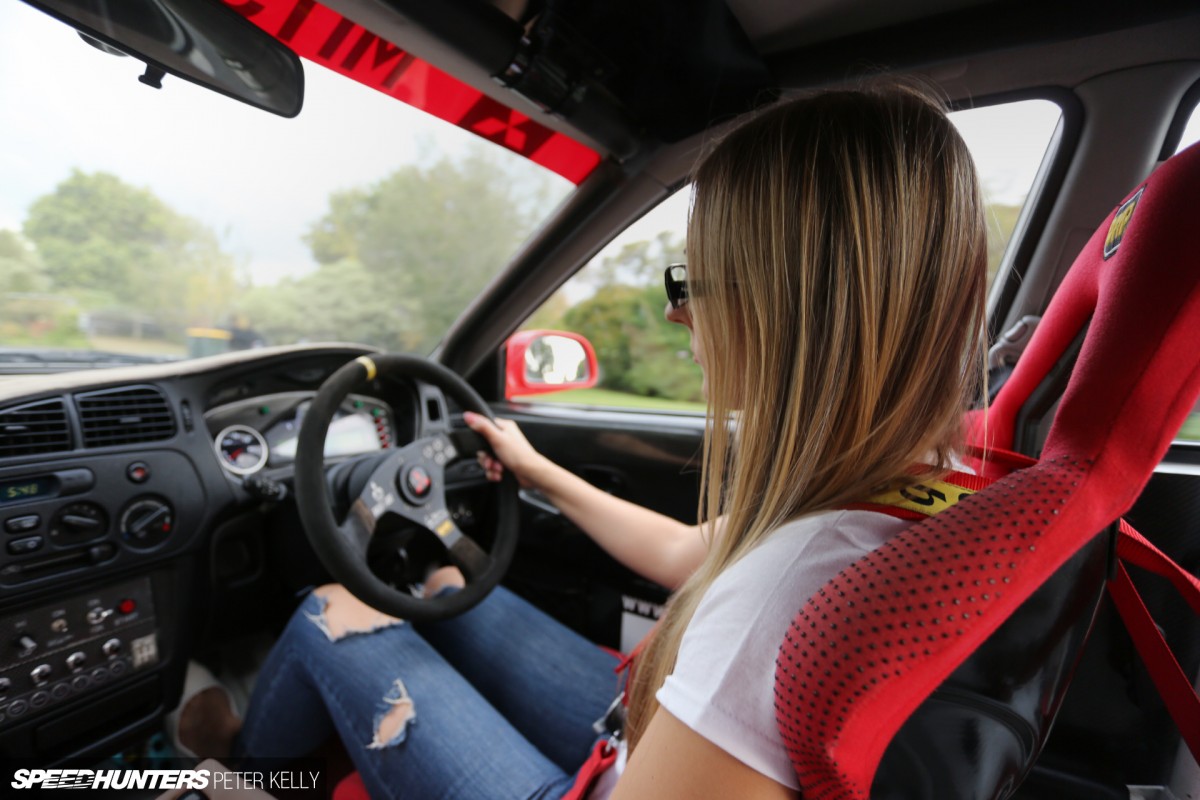 I turned the key and jumped in my seat slightly as the turbocharged four-cylinder violently roared to life. It was almost ridiculously loud – I was about to cause some serious havoc driving through the peaceful rural roads I'd mapped out. I slowly eased off the heavy duty Ralliart clutch and felt it bite almost instantly and I was launched forwards. As I pulled out and turned sharply I could feel the Ralliart LSDs binding like crazy – jeez they were tight!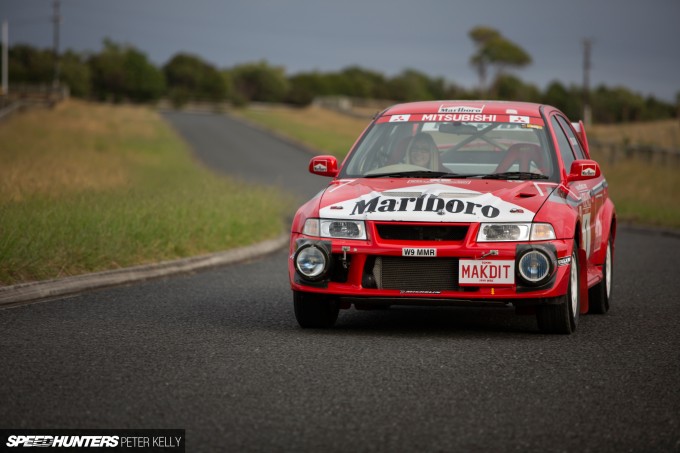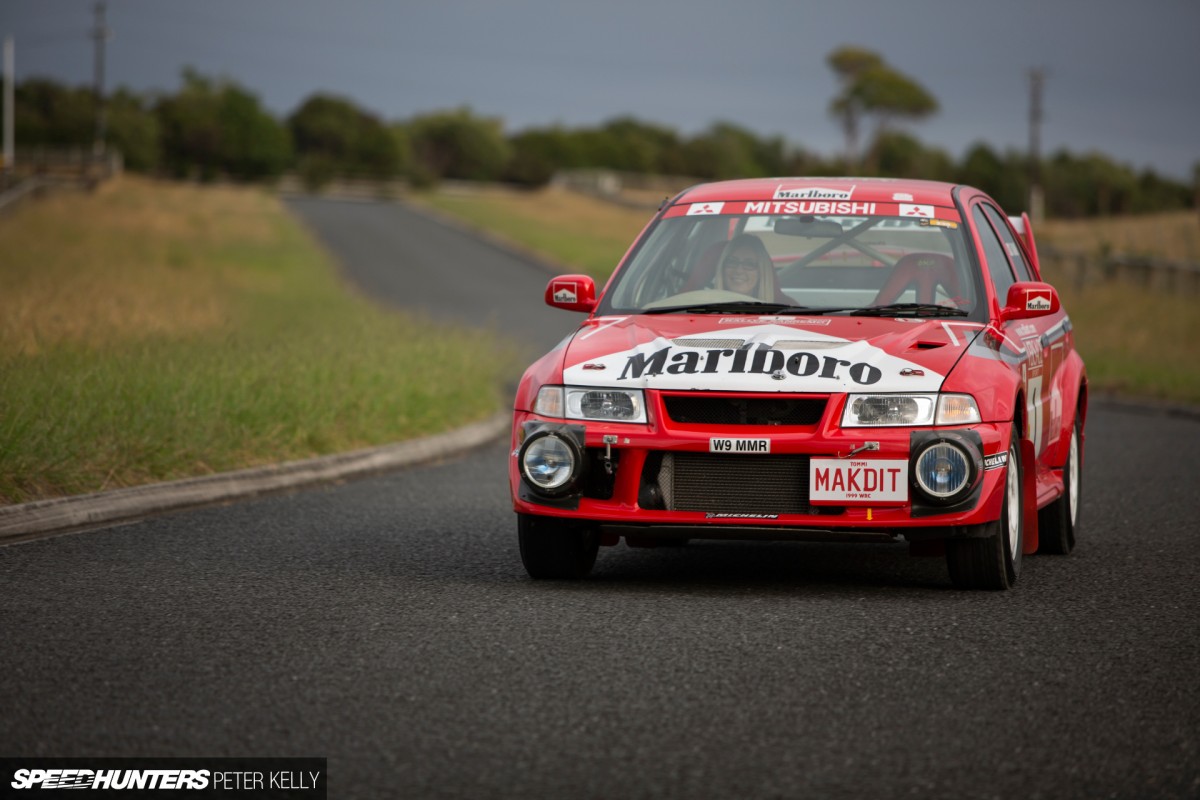 The Evo isn't the sort of car you drive politely. It requires a bit of aggression but I got used to this pretty quickly, and the gutsy 2-litre felt every bit 350hp when the boost came on, pulling out of the tightest corners with ease. It was an unfamiliar feeling to me, driving a lightweight chassis with so much rigidity like this.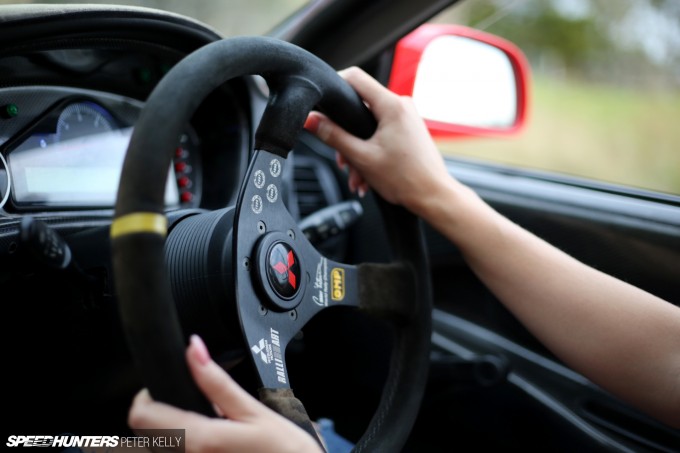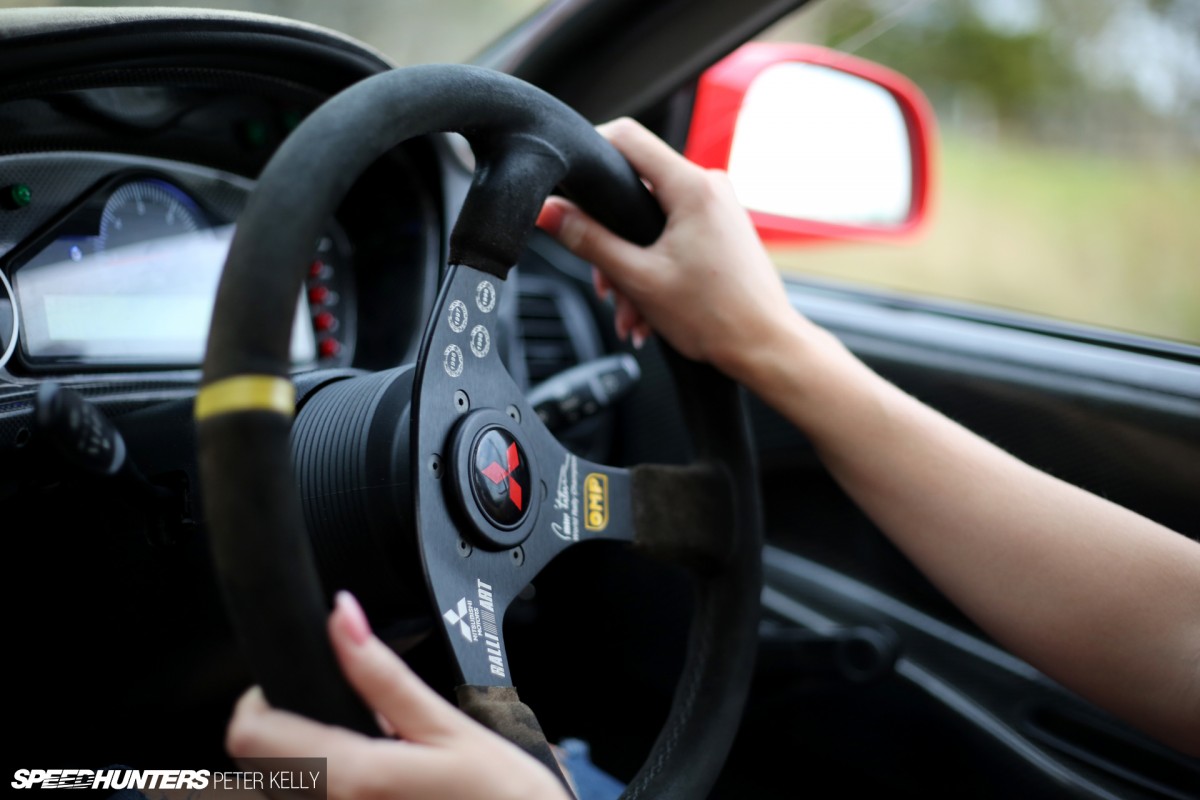 The tiny Japanese race car driver-sized bucket seat made me feel extremely snug and well supported, and it wasn't long until I was confidently negotiating corners at a much faster pace, much to the slippery – not to mention extremely noisy – gravel tyres' objection. I'd forgotten how satisfying it felt driving without the distraction of having to brace myself with my arms or legs against the side of the car for support. I usually always wear Chuck Taylors when I drive but as I'd just finished work, I forgot that I was wearing ballet flats – which as I found out, are actually extremely impractical to drive in! Mainly because it got quite hot near the firewall and my feet got a bit sweaty, (gross, I know!), but have you ever tried to heel-toe a rally car with slippery feet falling out of your shoes? It's a bit like trying to wrangle a wild animal covered in dishwashing liquid!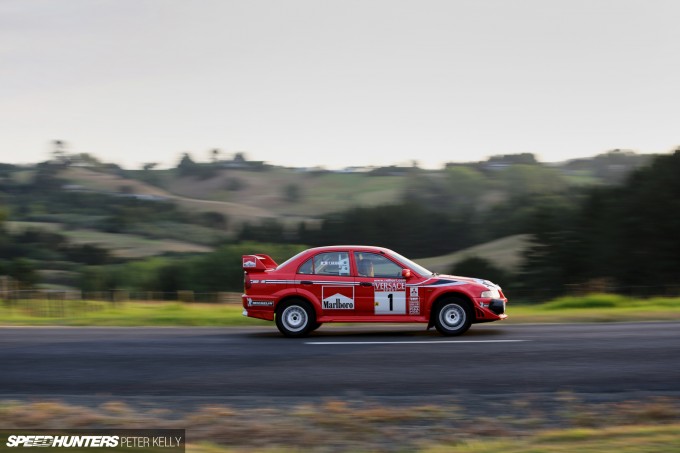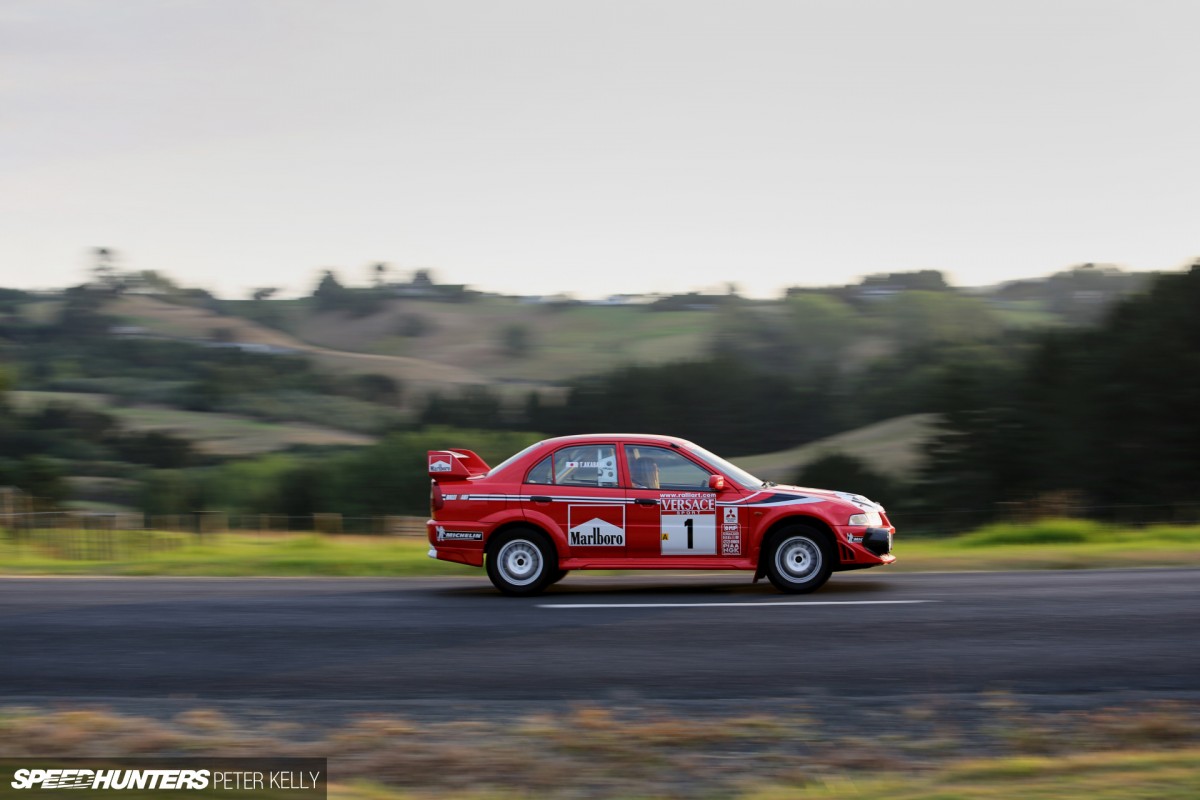 This isn't the kind of car you can find yourself relaxing in and going into autopilot mode, it's a machine that commands your complete attention at all times. All of your senses are kept on high alert, making sure you're constantly aware that you're driving a race car, which of course is especially useful when you're hammering from corner to corner on skatey tyres that were designed for rough gravel, not slick black top. I'm sure that gets old after a while for most people, but after an hour I was still laughing my head off and in a state of joy of machine-induced euphoria!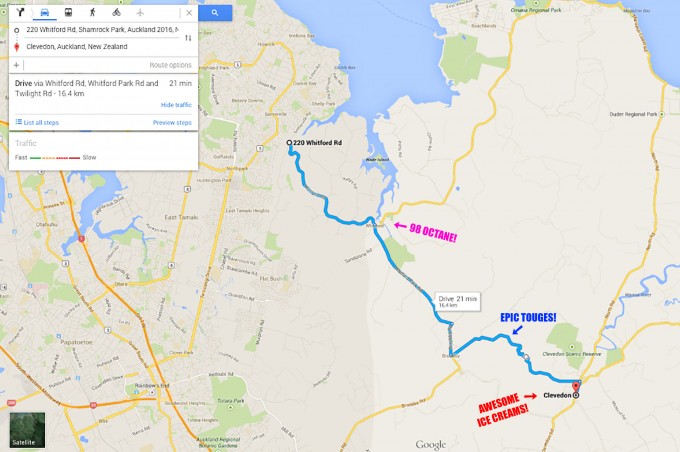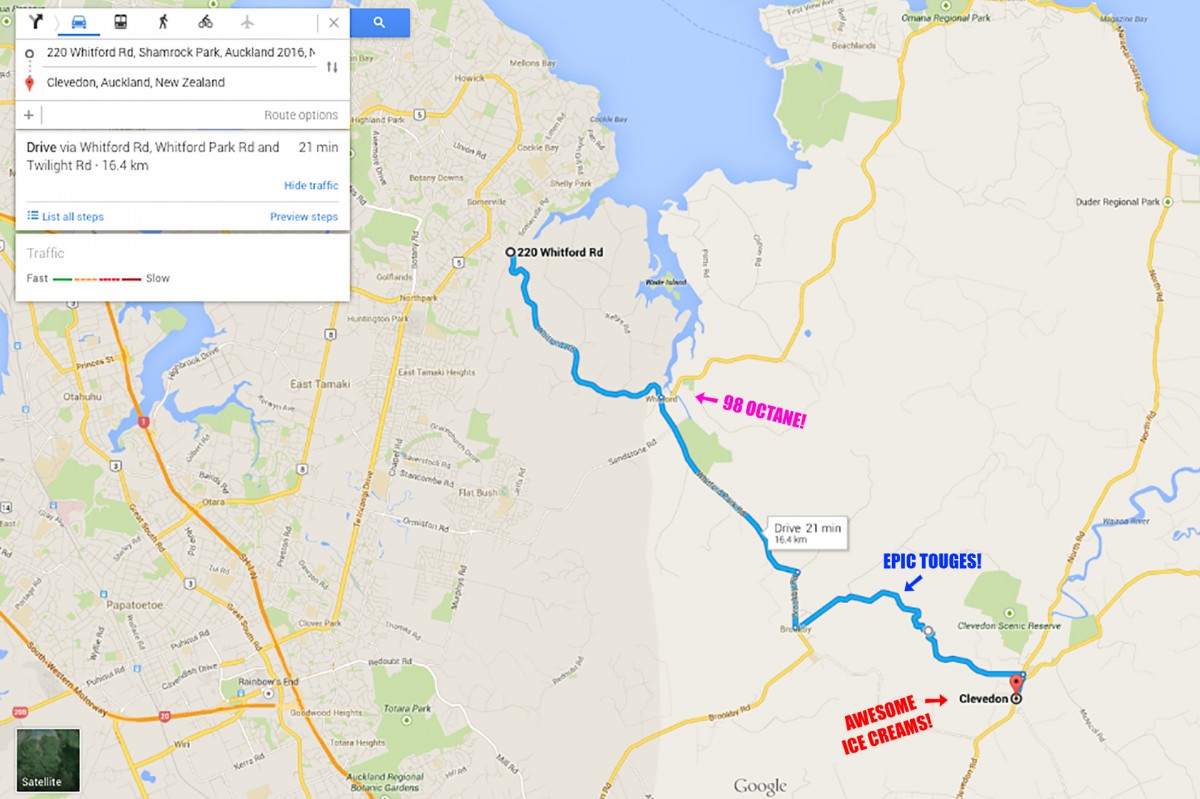 If you live around Auckland or are planning on visiting NZ, here's a quick glimpse of the rough route I drove from Botany Downs to Clevedon Village. I've added a few important notes in there for your reference.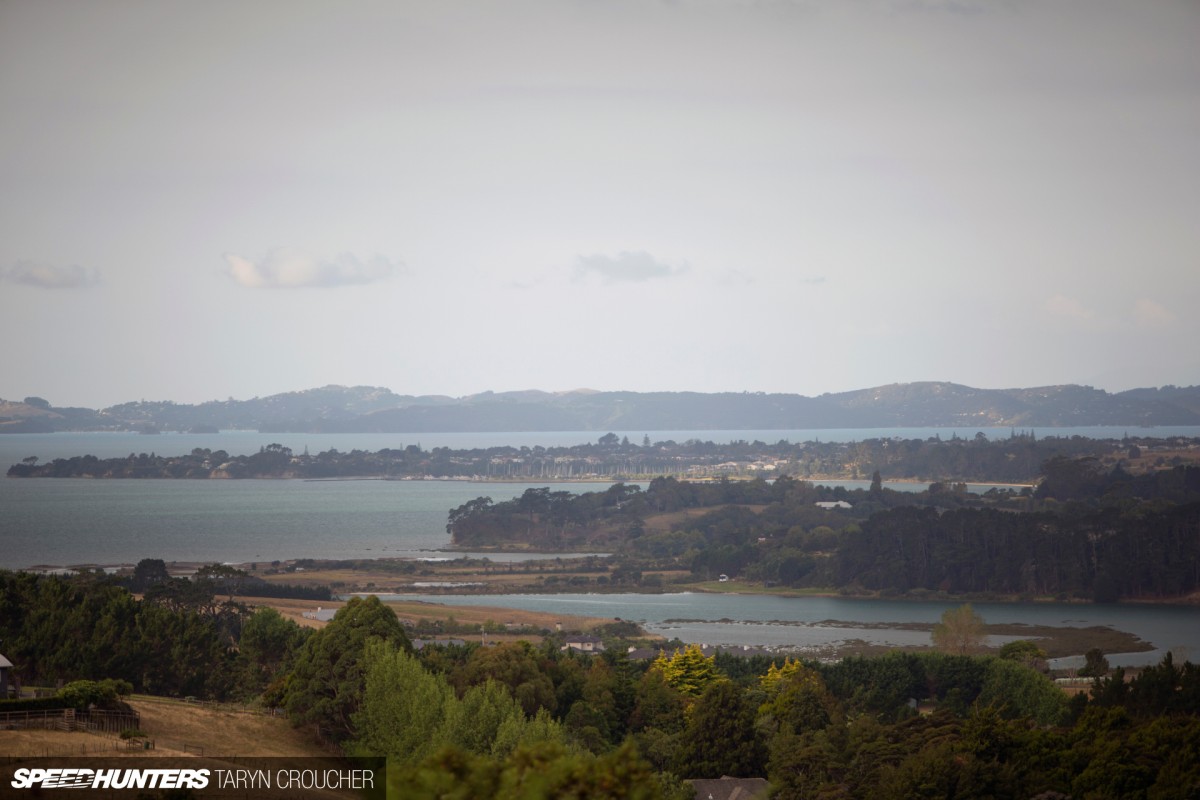 It's weird to think that this beautiful scenic route is less than a 25 minute drive out of New Zealand's largest city, and it's even weirder how little traffic is out on these roads on a weekday evening.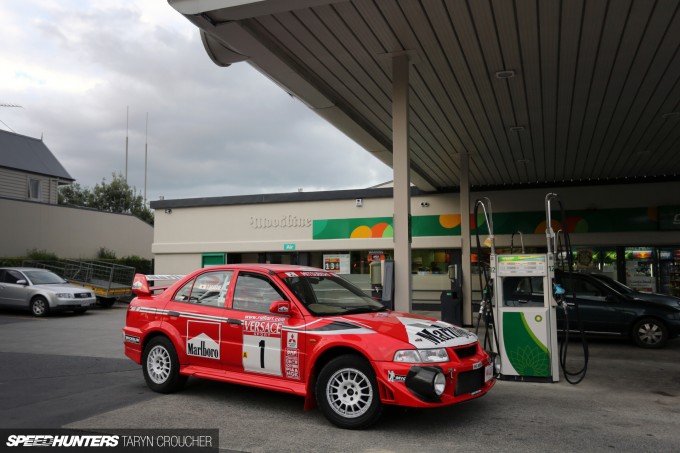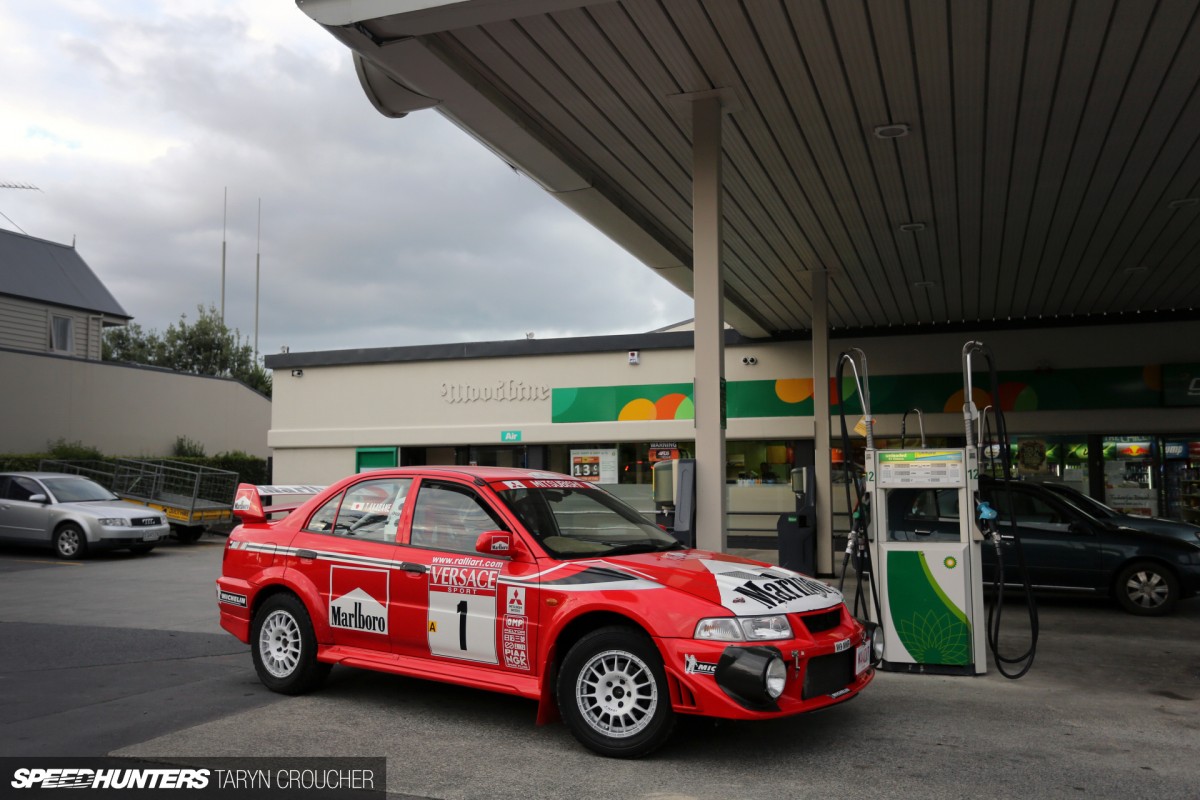 Around halfway into my journey, I suddenly realised that the Stack digital dash was showing a reading of '1' as the fuel level. Call me blonde, but to be quite honest, I wasn't completely sure whether that was an indication of how many litres were left or whether it was a percentage – or did it mean number one out of ten!?
Whatever it was, I wasn't going to wait around and find out…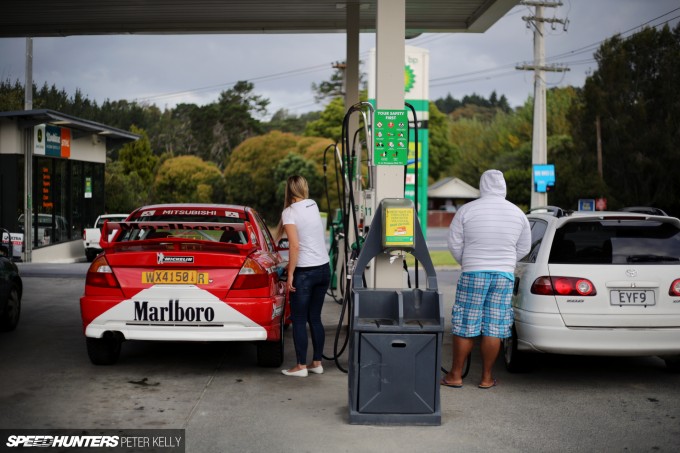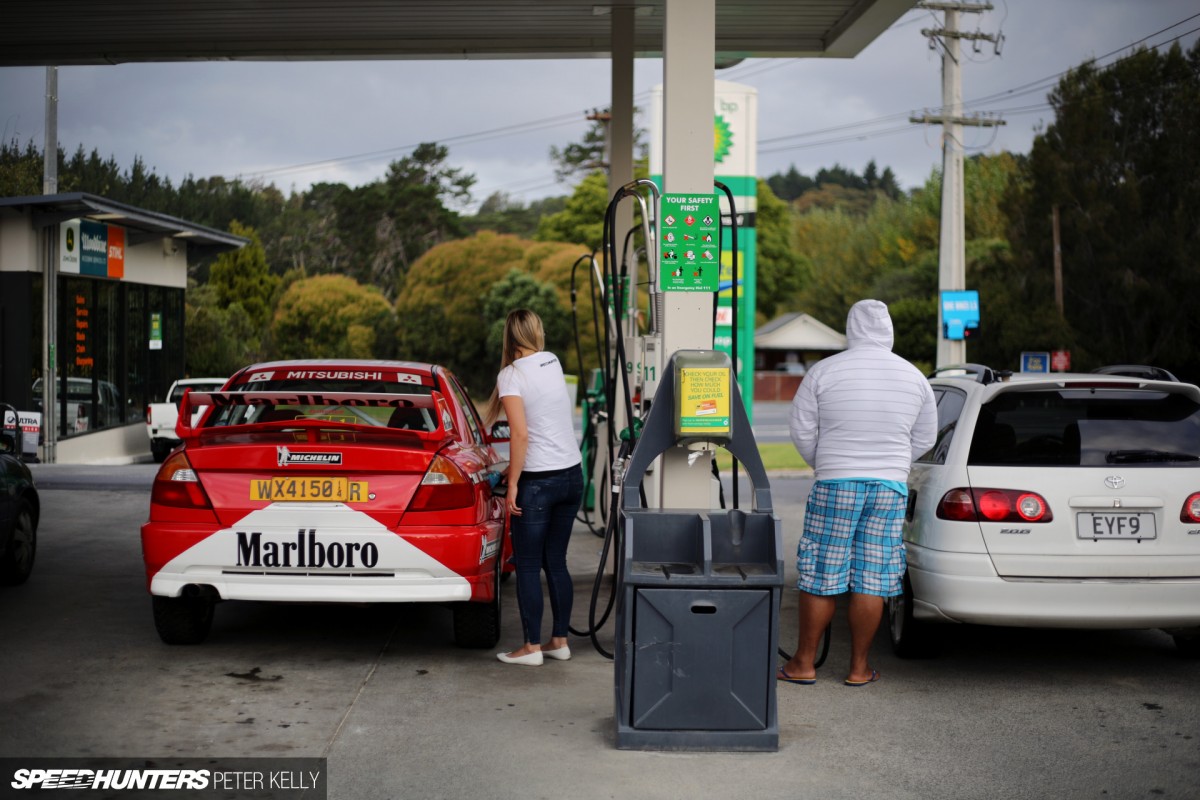 Thankfully I didn't have to take a detour to reach a gas station with high octane fuel to feed the greedy Evo. If you didn't know, the BP in Whitford does have 98!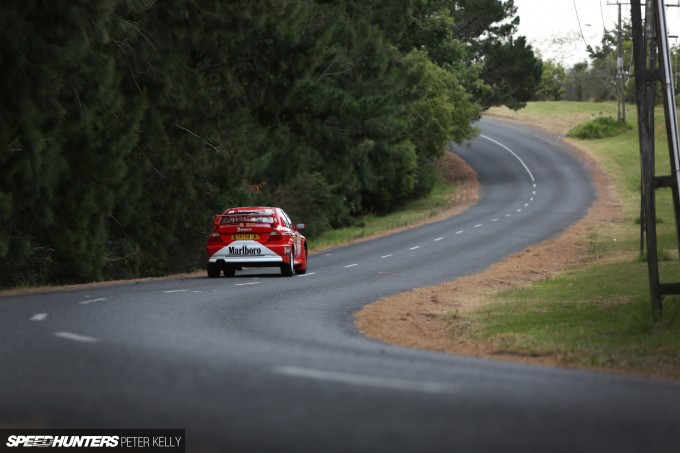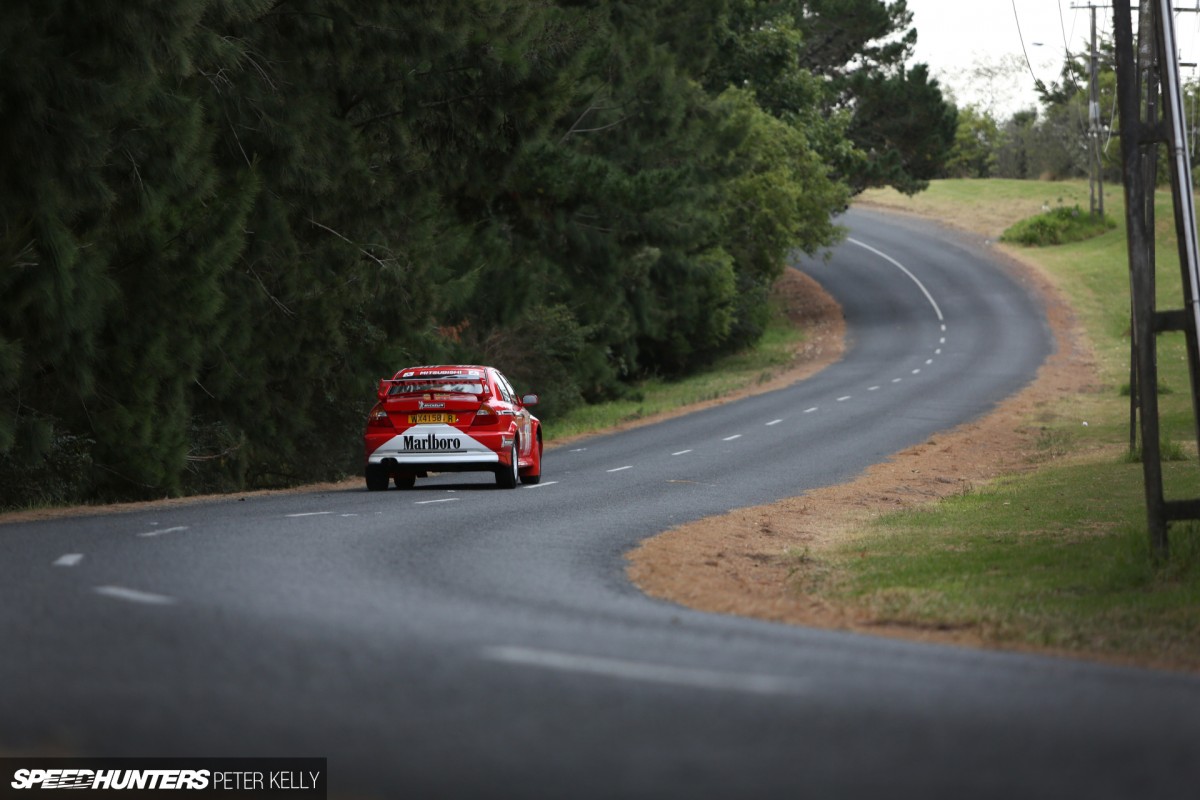 With a full tank of gas I could finally step on the throttle without worrying again, and this seemed like the perfect time to test out the Evo's anti-lag system.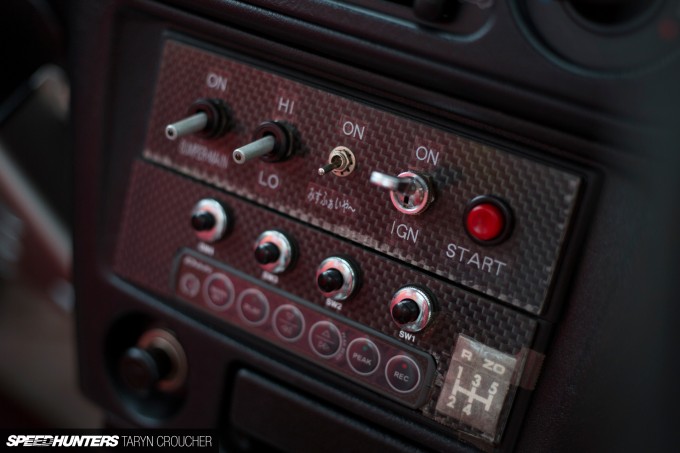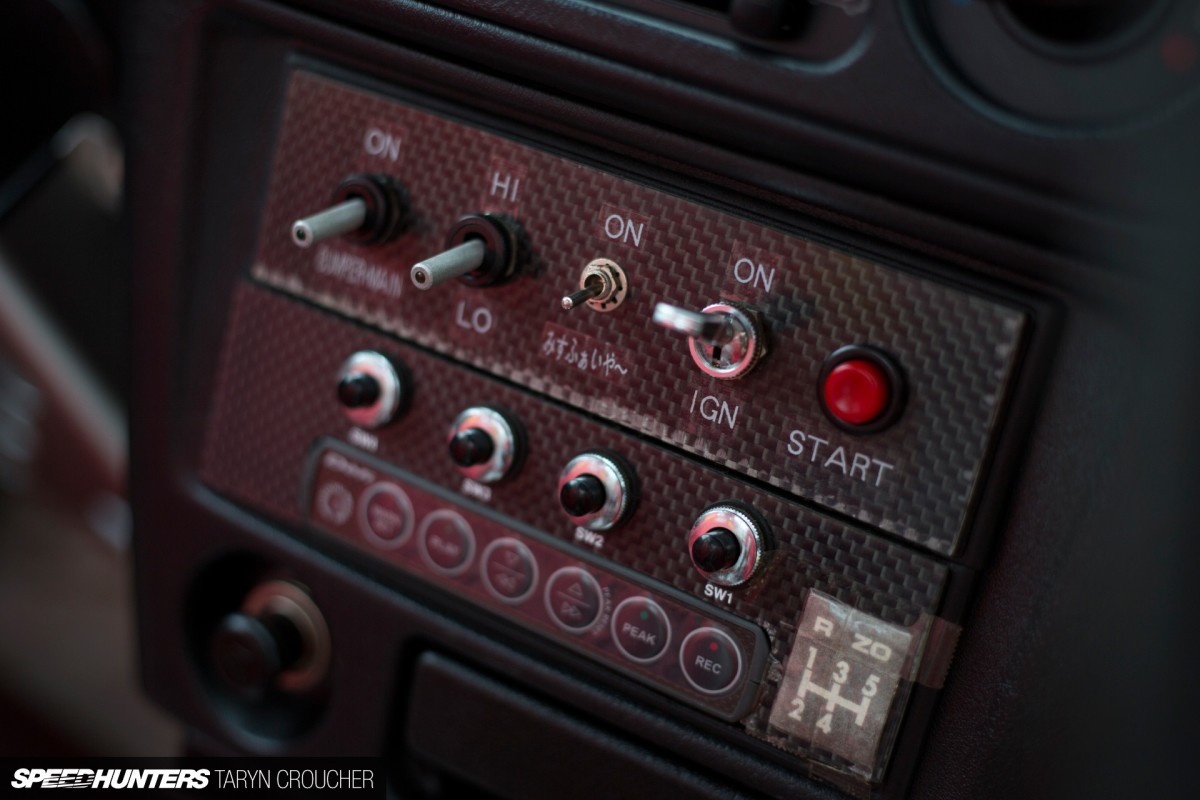 If my Japanese isn't too awful, that middle switch reads 'mi-su-fu-a-i-ya'…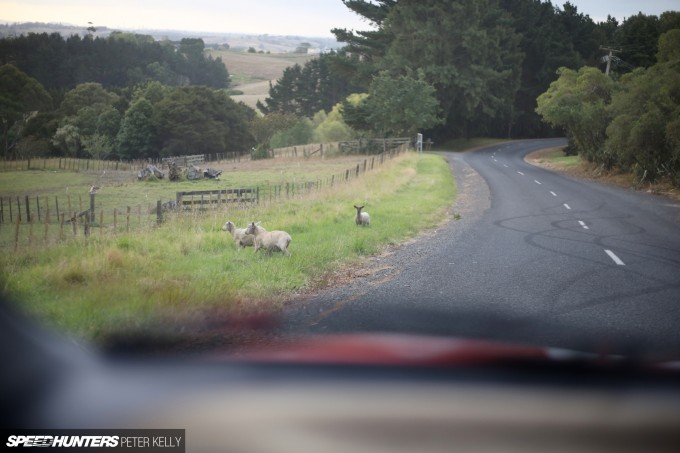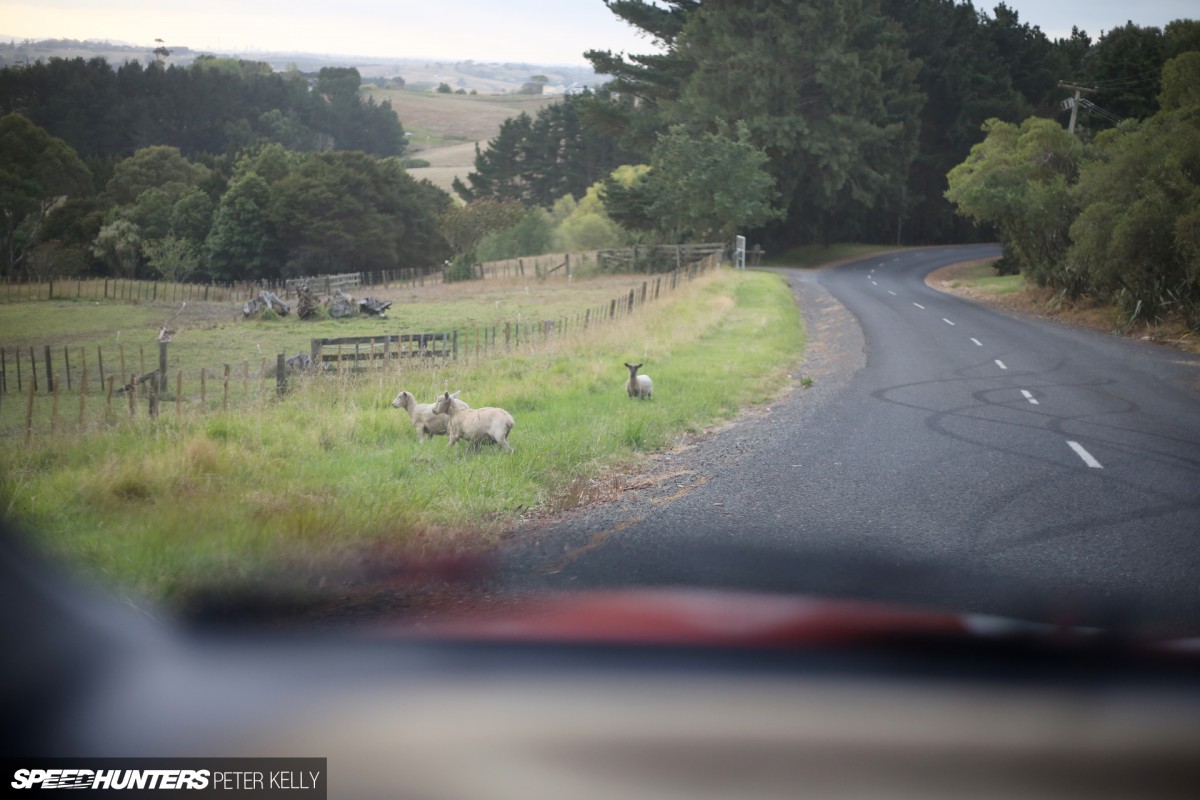 One flick of the 'misfire' switch and the exhaust erupted in a series of violent blasts, and I could still hear the bangs echoing back again and again over the ringing in my ears afterwards. I may have chosen a bad time to turn it on though, as I came round this corner and sent these poor sheep running in terror! Talk about disturbing the peace. I didn't see any angry neighbours running down their driveways wielding rolling pins though, so maybe it was okay (just for the record, I have actually seen someone do that before – unfortunately it was my own mother!).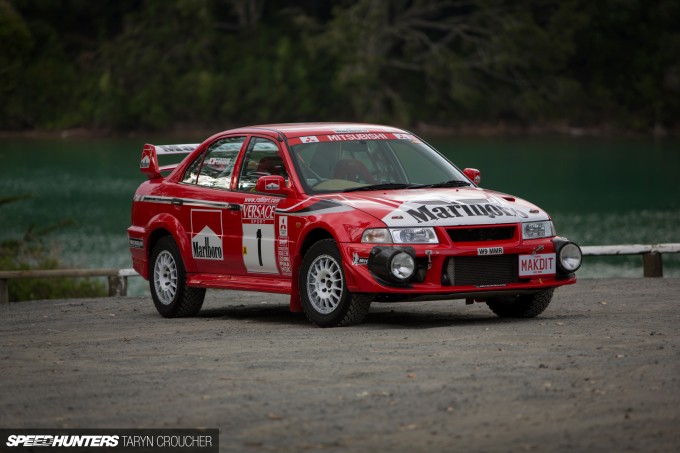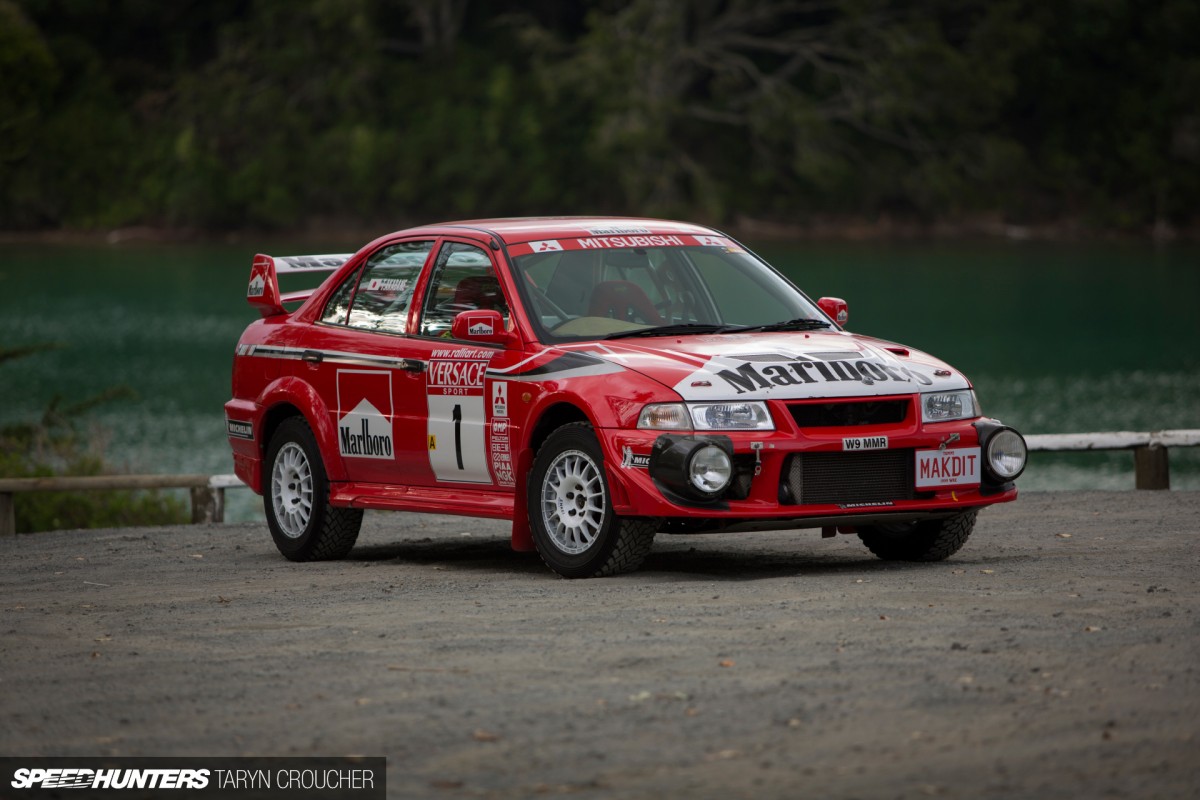 At the time of this car's acquisition from its previous owner, there was speculation that it could have perhaps been used as a backup car or recce car for Mäkinen himself in Sanremo, though the 5×114 stud pattern, lack of roof-scoop, different ECU and of course the fact that it is right-hand drive amongst a few other things, suggest that this probably isn't the case. Regardless of its pedigree, for a race car built almost fifteen years ago that's most certainly seen its share of action in its time, it's in immaculate condition for its age, and it's just as enjoyable to sit back and admire from afar as it is from the driver's seat.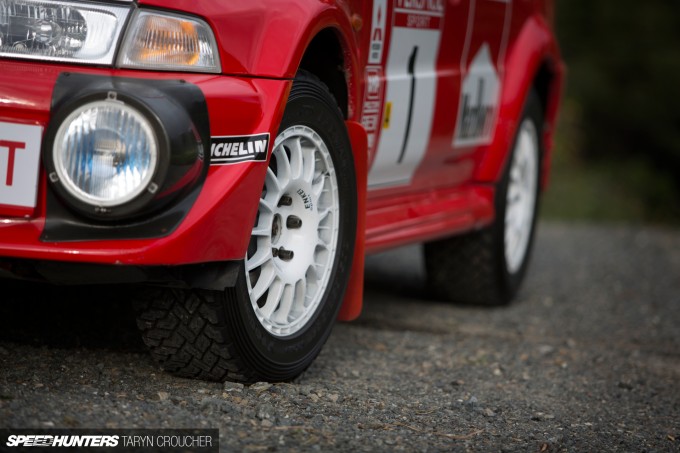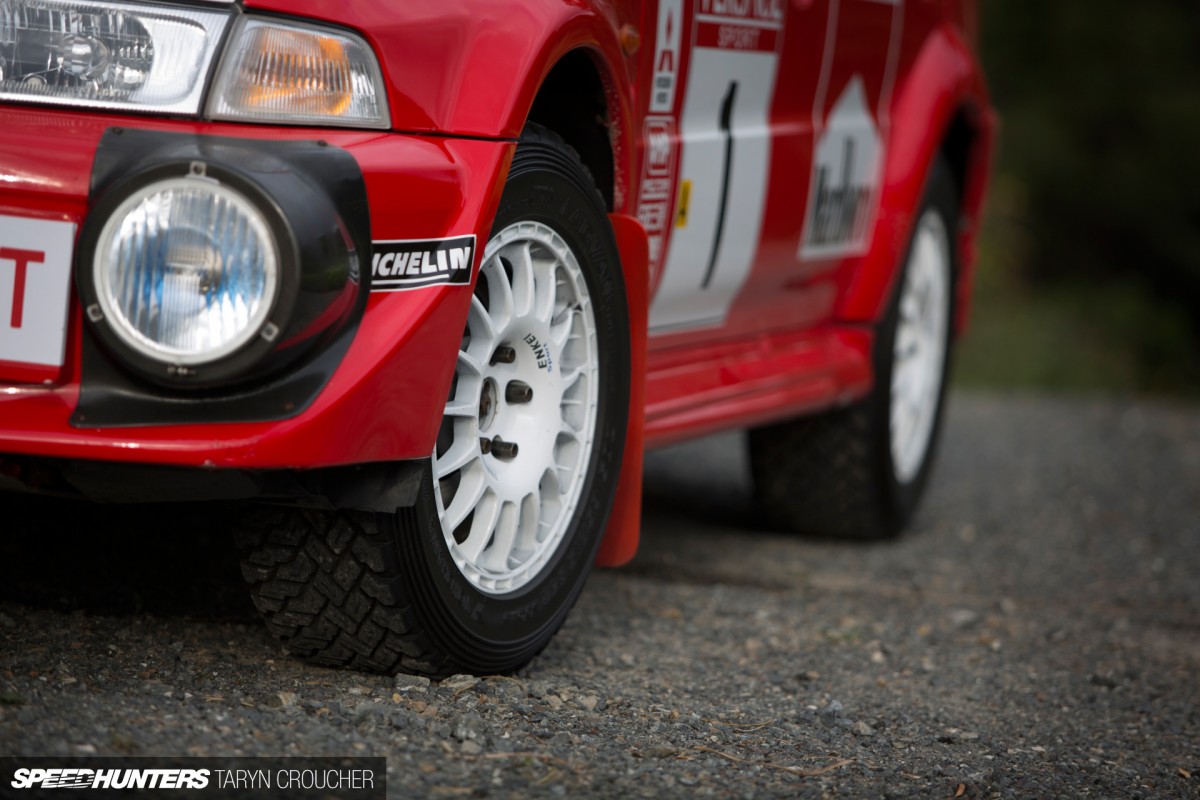 As exhilarating as that was, I still can't help but wonder how the car would behave when properly set up for road driving. As much as I enjoy spectating rally on gravel, I think that tarmac is more me. Purists go ahead and hate, but I think I'd personally prefer a car with a set of slicks and a lower centre of gravity!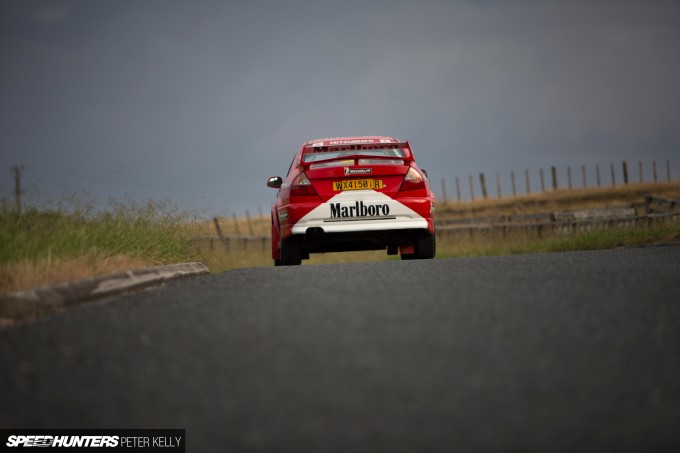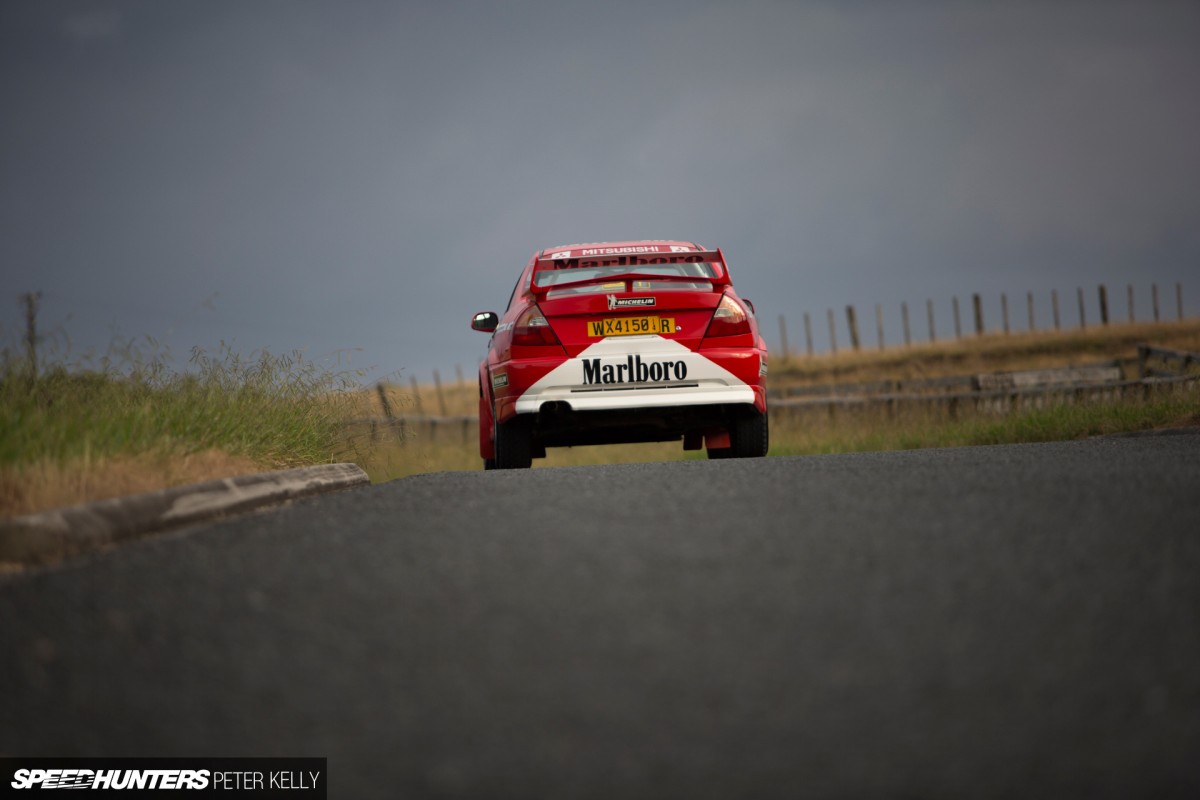 One thing's for sure: it's just absolutely, completely impossible not to have a lead-foot driving a car like this – unless of course you're running out of petrol in the middle of the countryside. Sooner or later, I'm pretty sure I'd end up losing my license if I owned this car.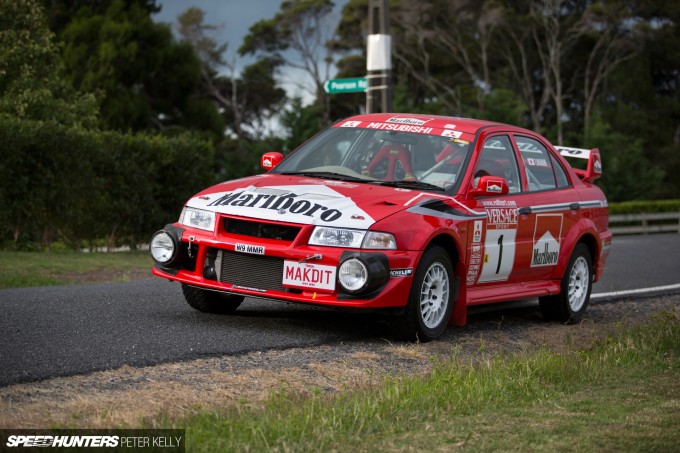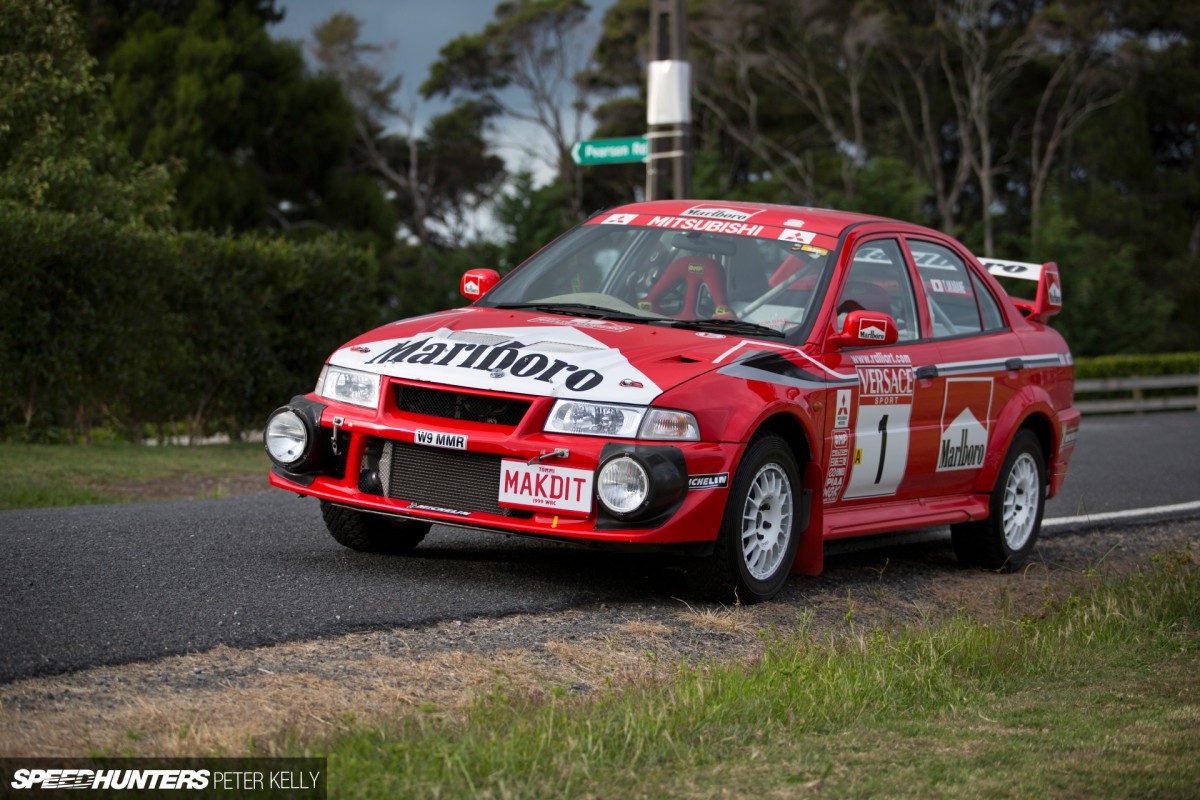 But I guess that will be up to the new owner, as it's actually up for sale to anyone who fancies having the ultimate functional Tommi Mäkinen tribute race car in their garage. As I stepped back to admire the RS one last time before I had to return it, an eerie feeling crept over me as I wondered what story would this car tell us if it could talk?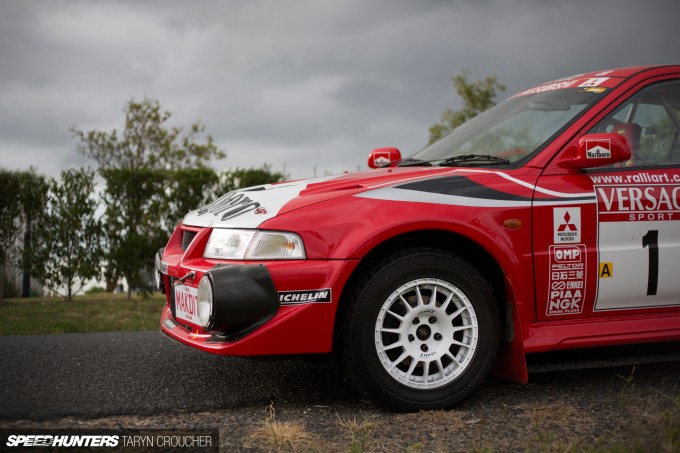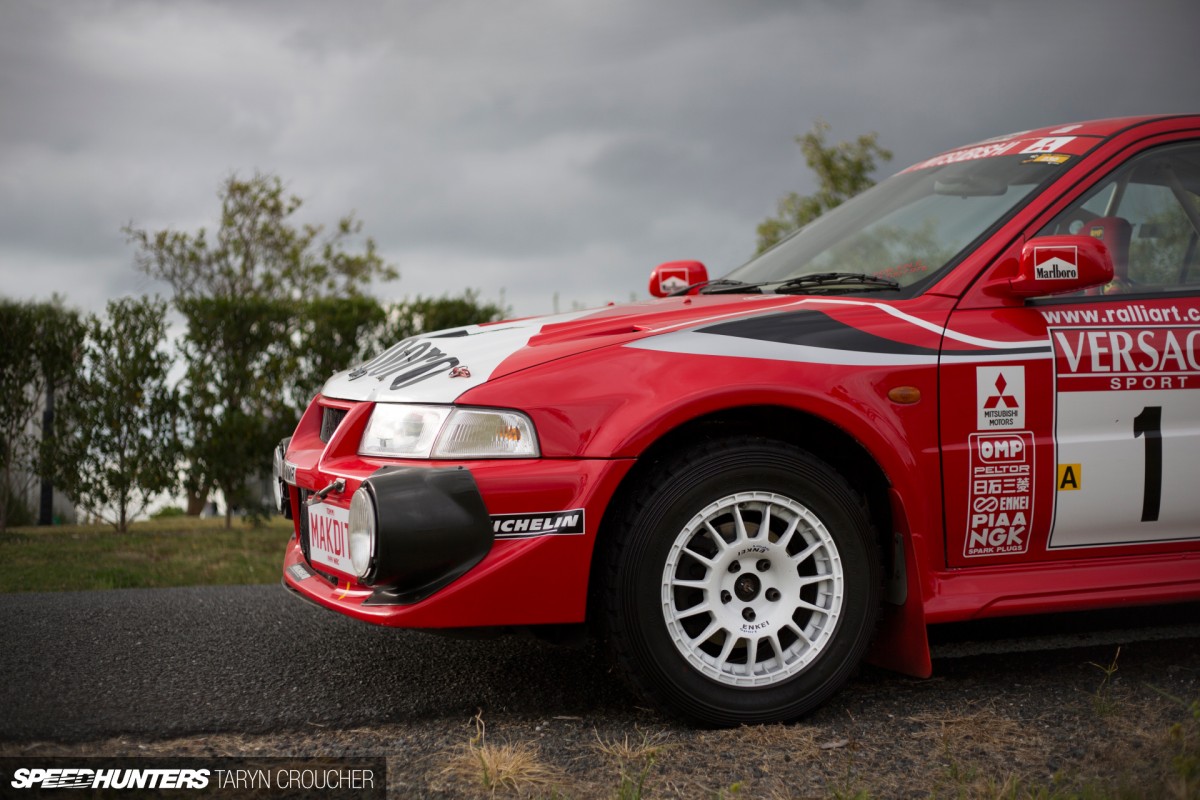 This experience has made me realise two things. New cars will just never be able to give you that same feeling. It's a mixture of nostalgia, mystery and being able to imagine the unknown; getting lost in a daydream thinking about the places a car has been, the events, races or workshops it's seen and the people who have sat in that very seat before you. No new car can ever make you experience those kinds of emotions, don't you agree?
Oh, that's right, there was a second thing I realised. I really want a race car.
Taryn Croucher
Instagram: taryncroucher
Twitter: taryncroucher