The curtain raiser to rush hour
The Geneva Motor Show involves an awful lot of looking at cars. It's a given, and that's what you'll see spread over magazines and the internet from months before the show opens, to when coverage tails off and the next big thing takes off. But being at a big international show is about more than the metal: there are so many more levels, above what you see on the stands from behind the barriers. Negotiate the levels beyond and you get through to where the real business of Geneva is done – and where Speedhunting 2014 is being arranged.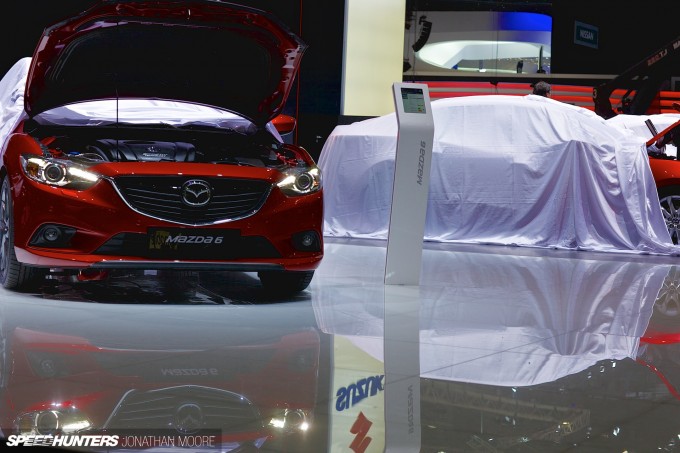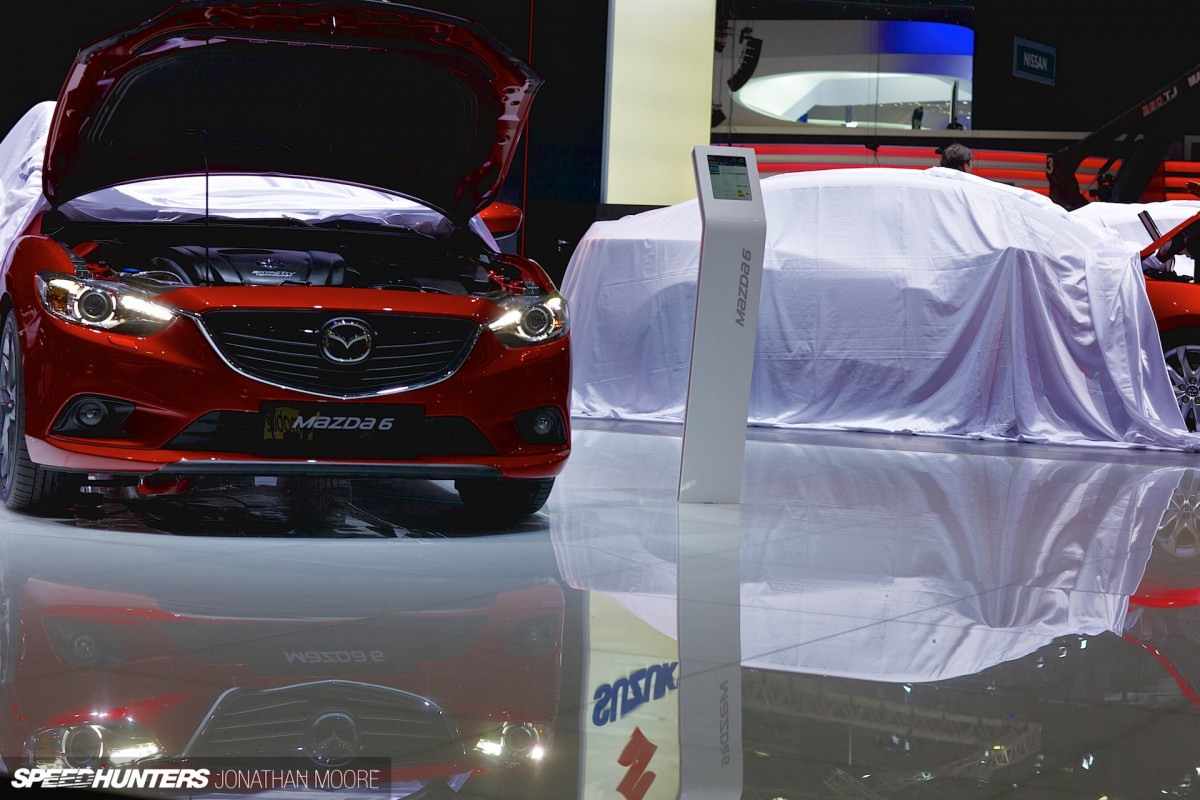 Peeking under the covers and behind curtains is part of the thrill of Geneva: the wheeling and dealing to get beyond the barriers and into the inner sanctums beyond. So let's have a look at what the Geneva Motor Show is like from our point of view: how to get under the bonnet, so to speak.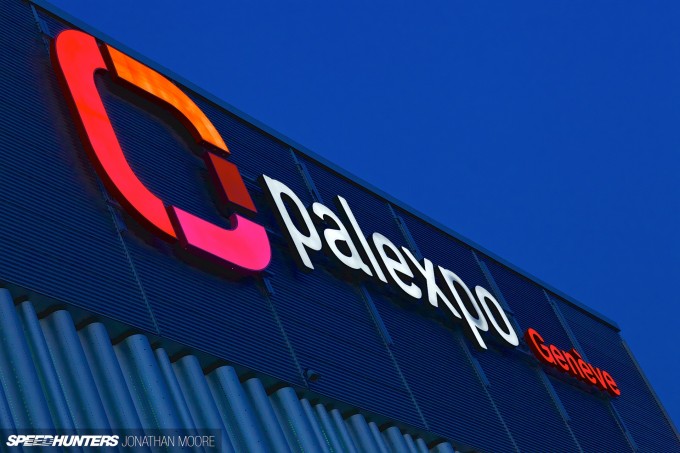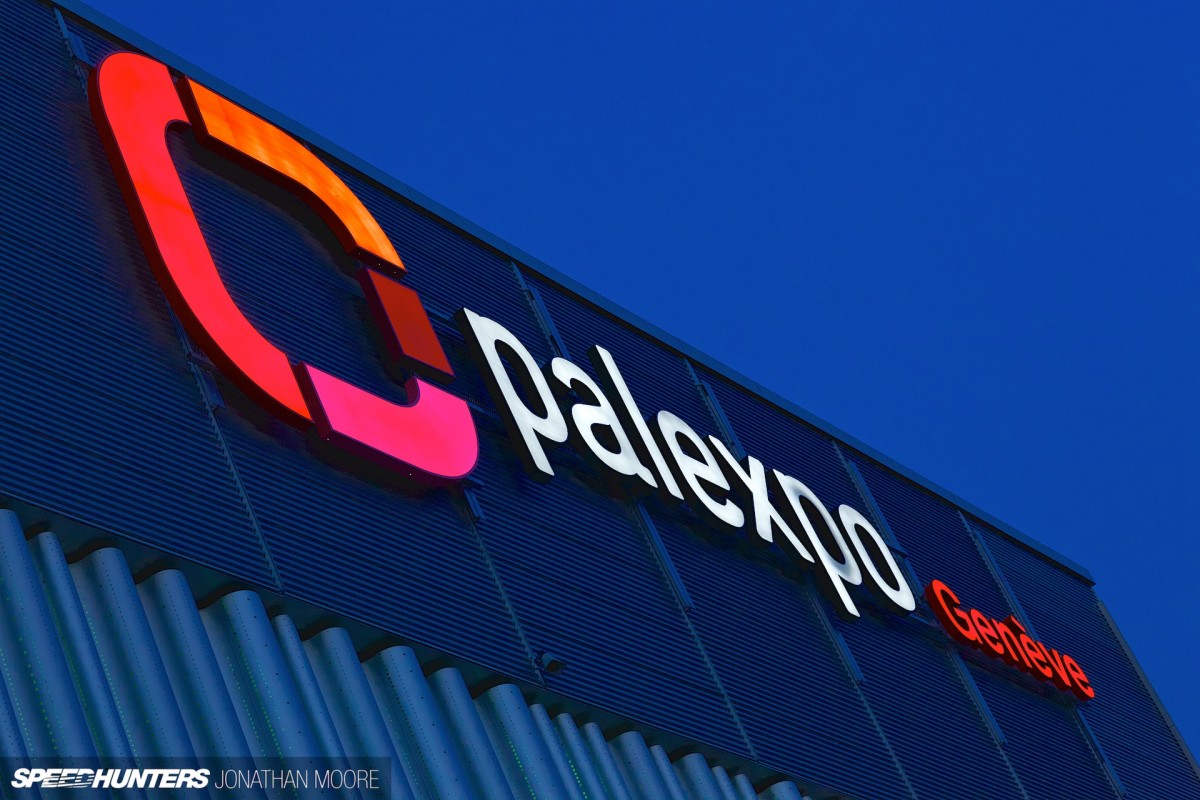 Early starts, late finishes. That's the name of the game. With the neon glows of the halls vibrating against the dawn sky, the traffic negotiated and the nearest (relatively speaking) parking spot secured, a day of Geneva Speedhunting would begin. We had a two-pronged assault on Geneva this year, with me prowling the floors whilst Rod Chong (Creative Director) and Elizabeth White (Partnerships Manager) were hitting up the brands to make sure we get the best access possible during the coming year.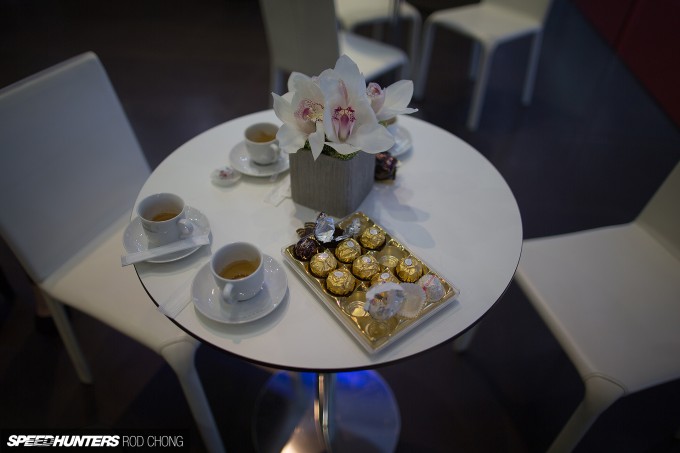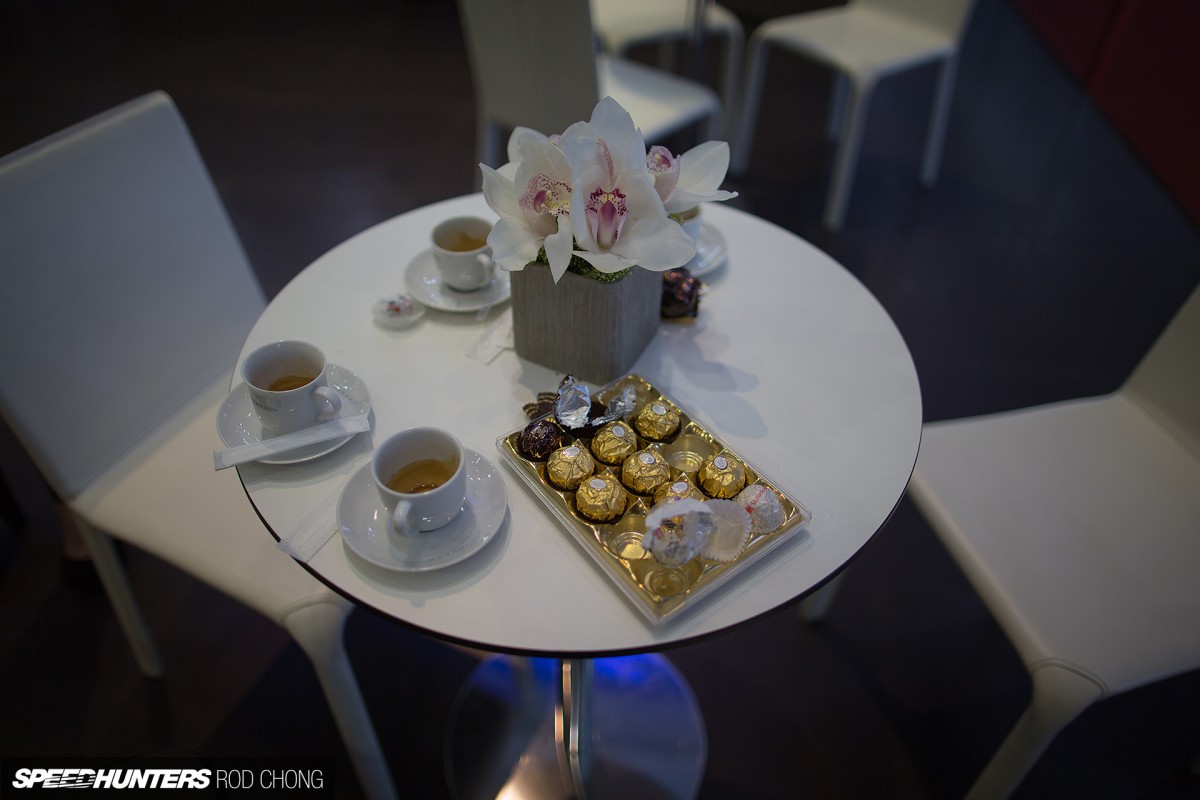 Although we had different priorities, we had the same challenges – and rewards. Naturally, for Speedhunters there has to be a considerable quantity of coffee – and being really spoiled by chocolates. Oh, ambassador!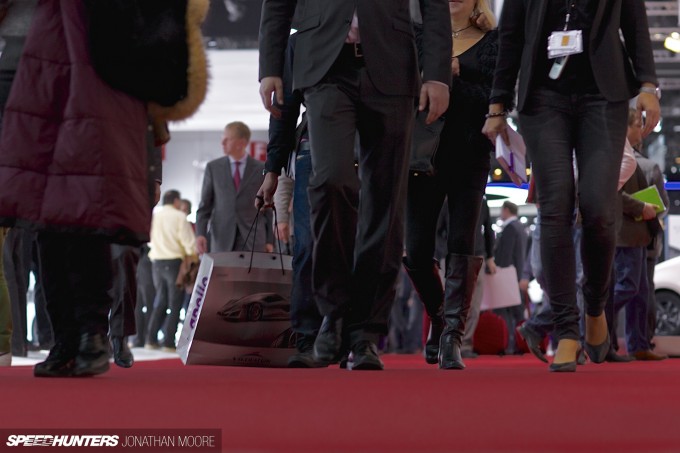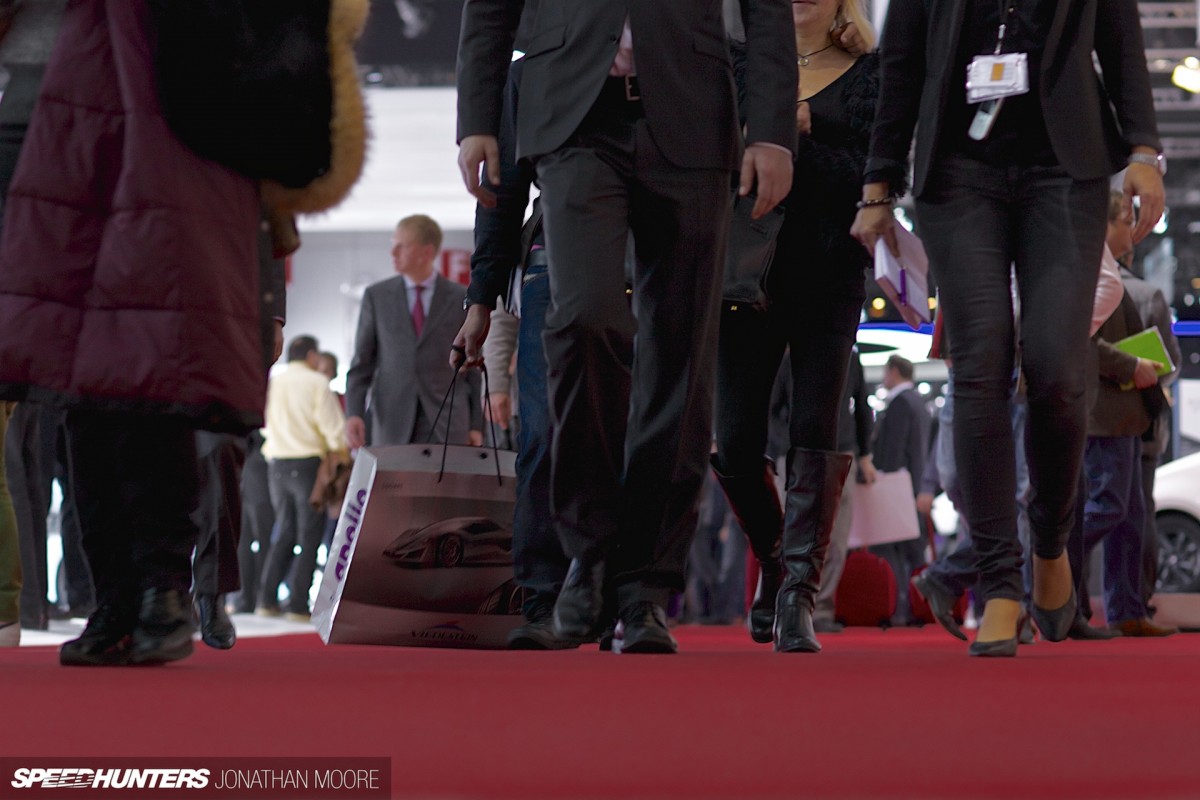 There's really a lot of walking – and a lot of people to negotiate through. It's worse than rush hour.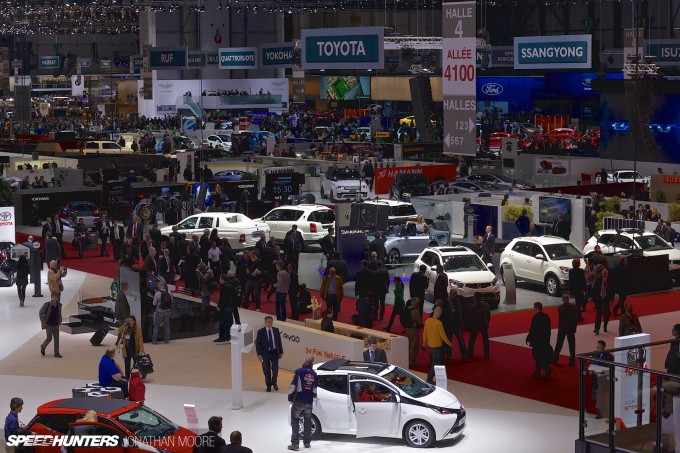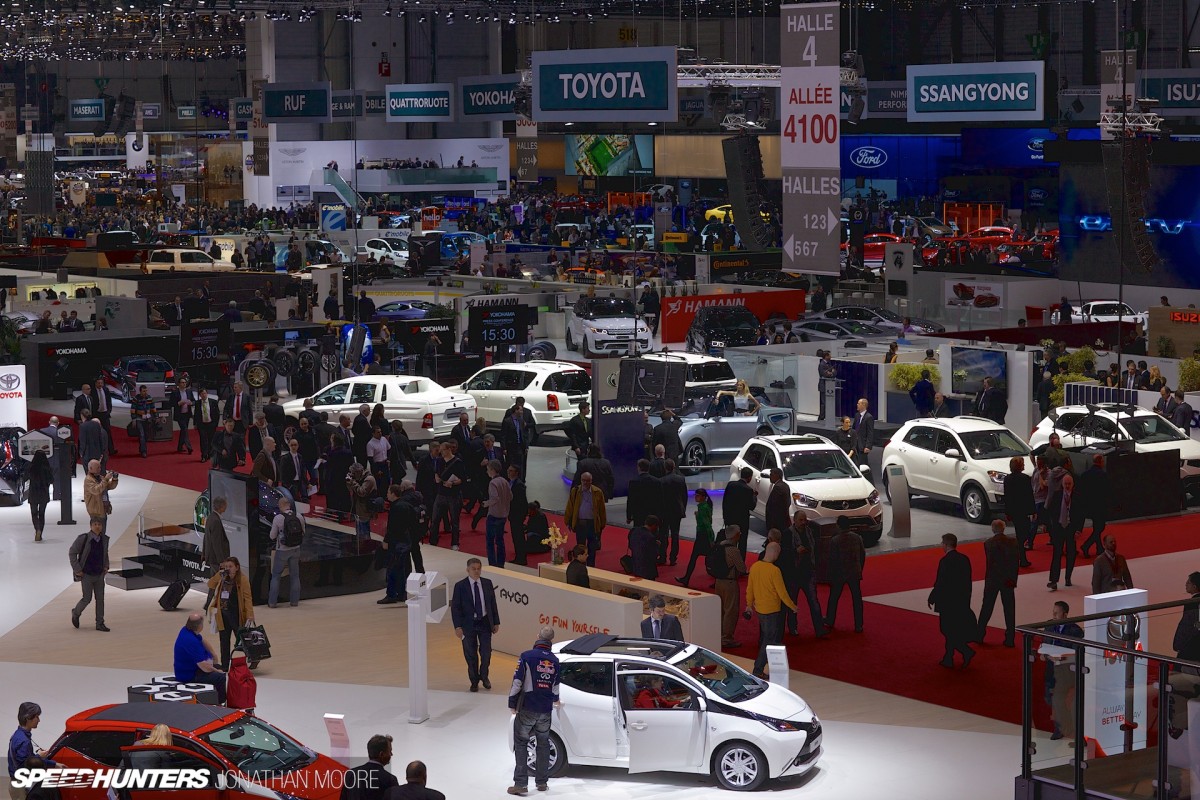 But then there's a lot of ground to cover, and literally the world's press is here. Geneva's Palexpo is a bustling cosmopolitan metropolis for a couple of weeks, becoming a virtual commuter city in its own right. The show guide and map become indispensable.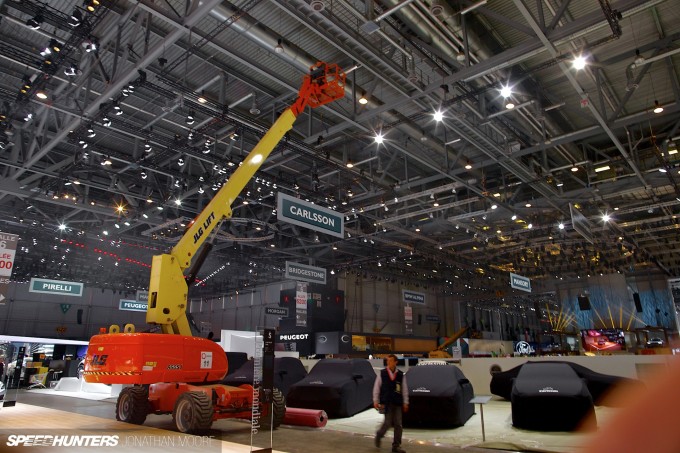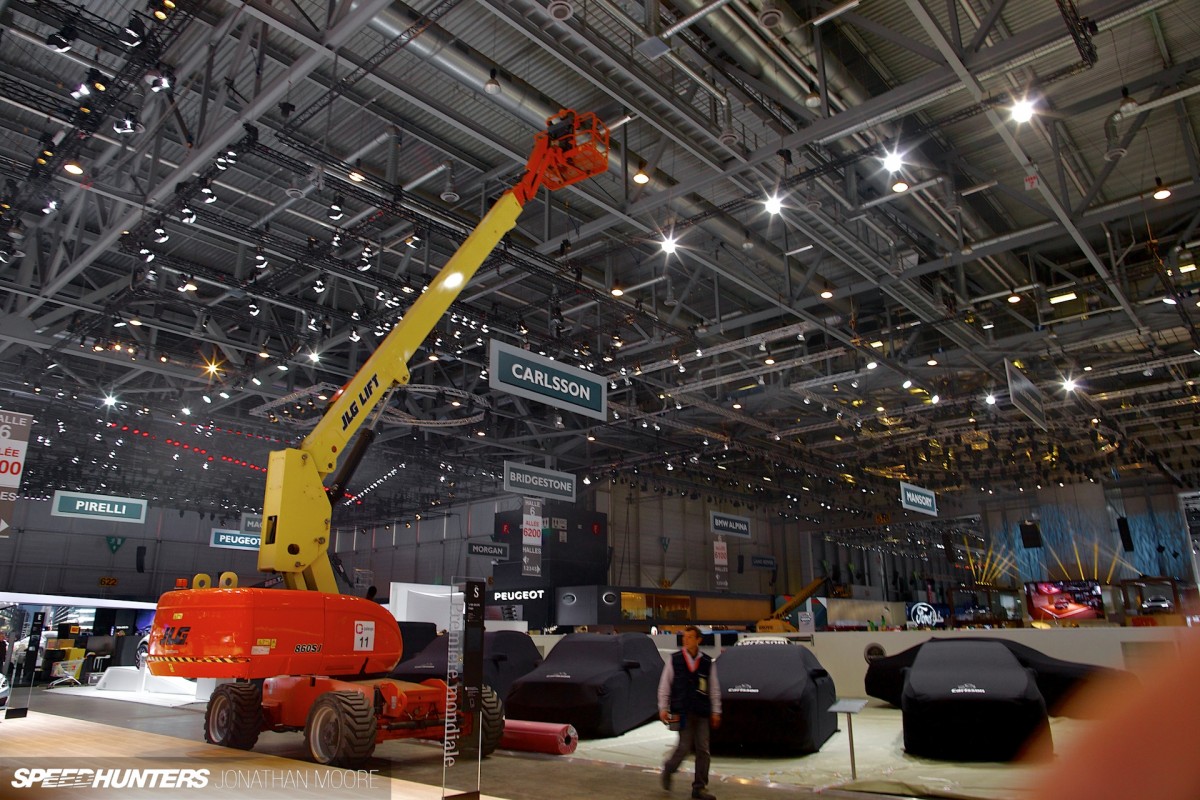 This year our Geneva jaunt started on the set-up day. This meant the incongruous sight of press launches for firms like McLaren and Rolls Royce taking place to the backdrop of cranes and hammering as the Palexpo venue was knocked into shape for the next day's official opening.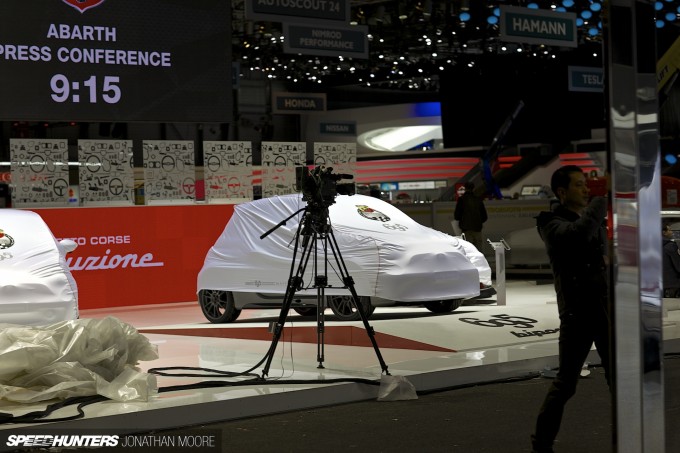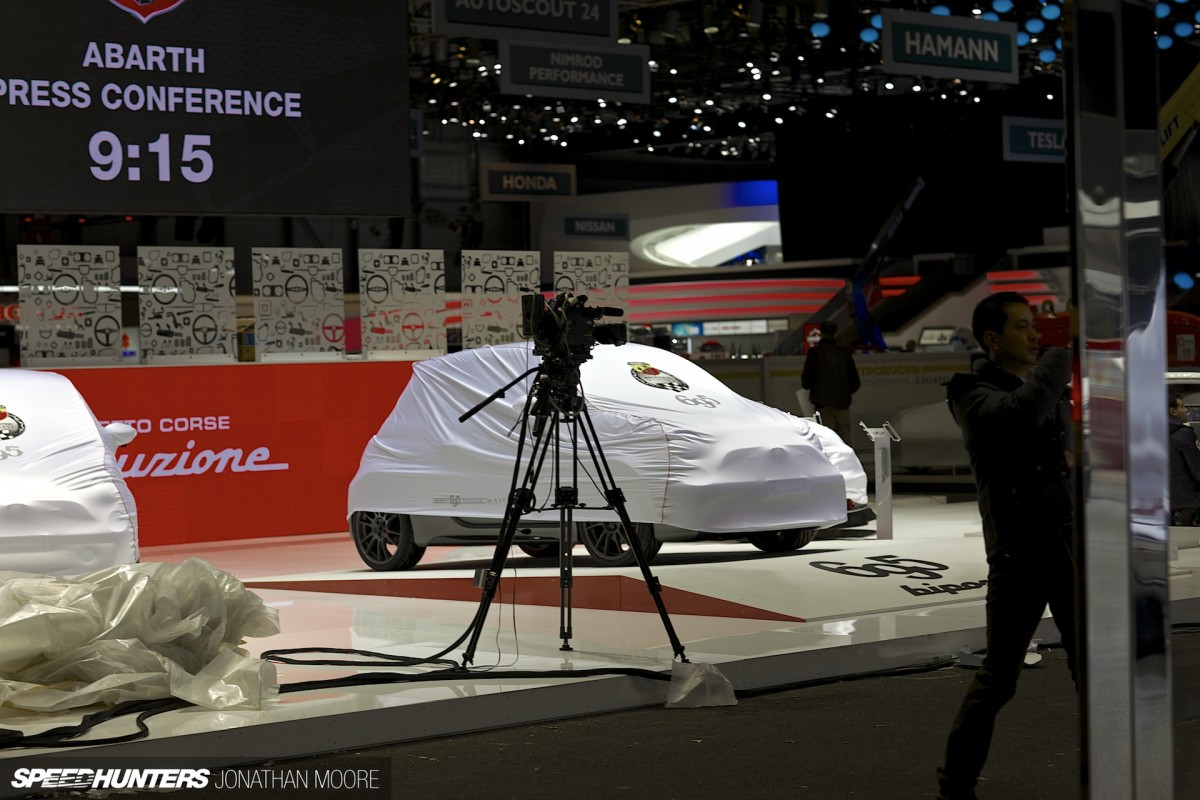 A late night for the set-up crews was surely a given: at this stage the bare floors of the halls were still awaiting their red carpets, and stands were strewn with discarded plastic and cables. It seemed impossible at this stage that Palexpo could be transformed by morning.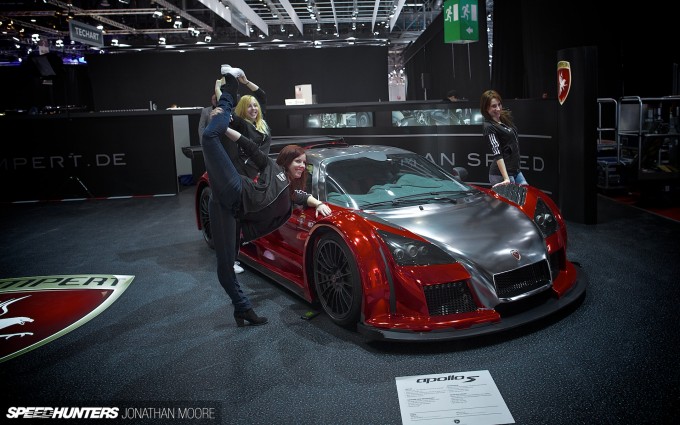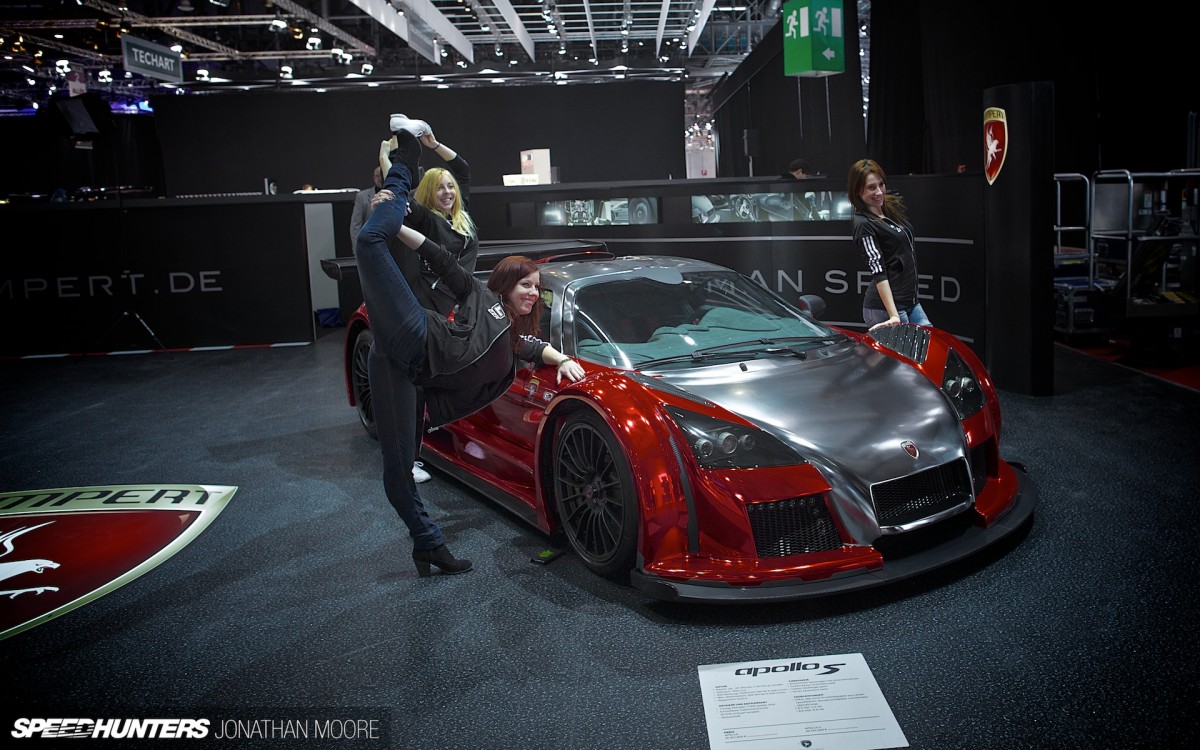 As we wandered around, we encountered three types of people. There were the press teams running through launches (practised or real), the construction crews hard at work and then people like us generally wandering around, enjoying the clear views of the cars that the day allowed. Even promo girls were about early, apparently demonstrating their approval of certain cars through the medium of unfeasible flexibility.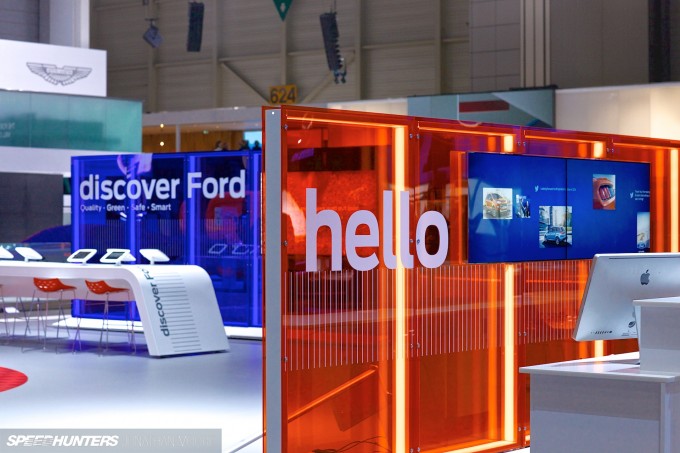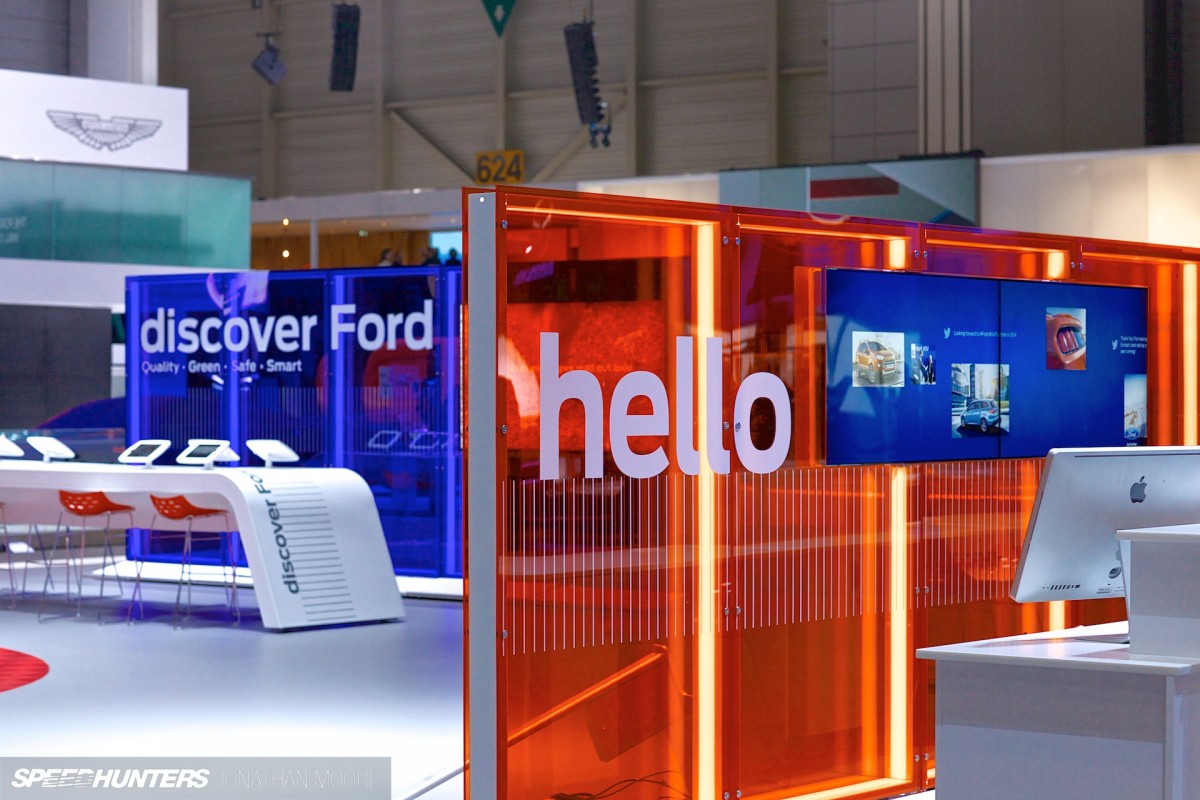 With evening drawing in, the stands sat deserted and only the sound of drills and hammers continued. It was almost time to officially say hello to Geneva 2014.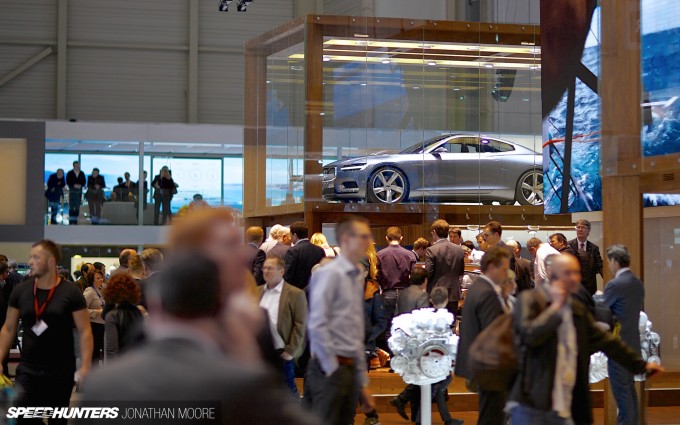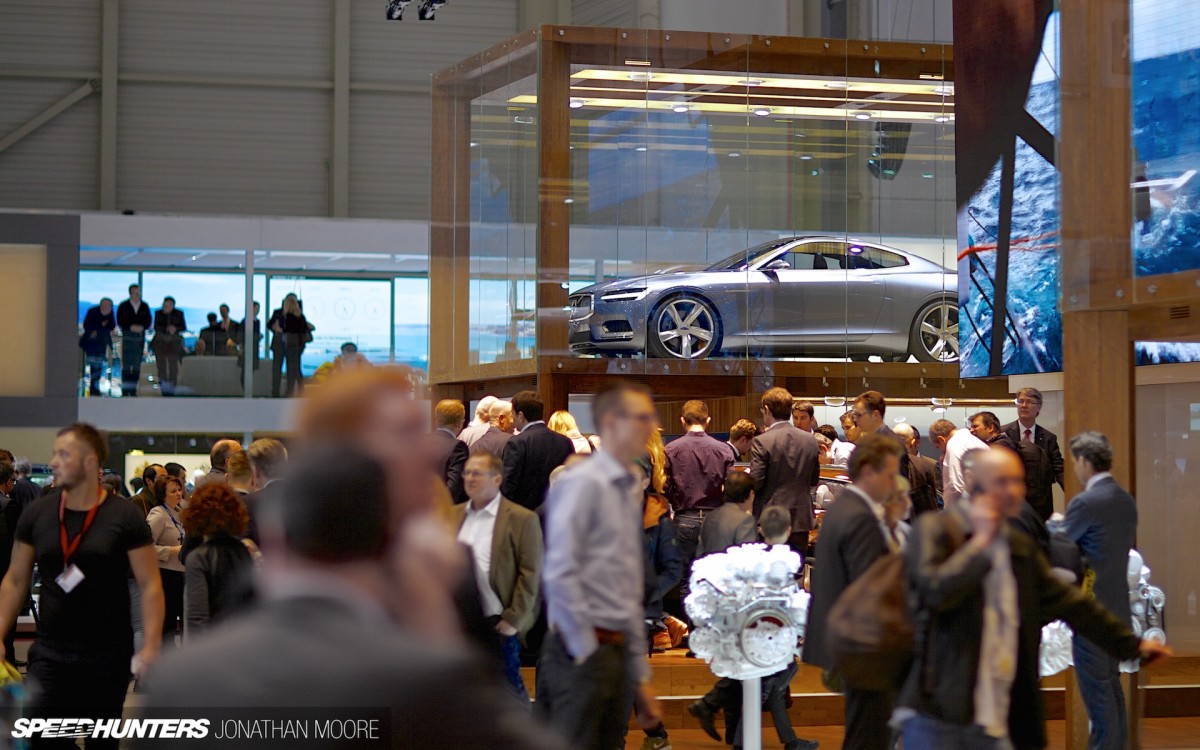 What a difference the next day: capital city-levels of press commuters bustling in, around and through Palexpo's halls and stands.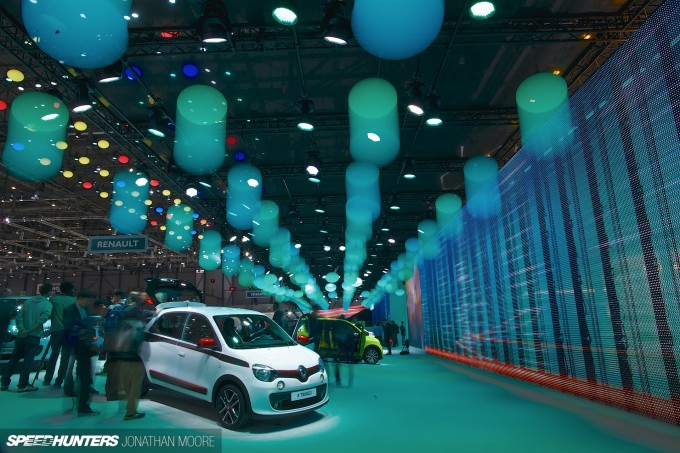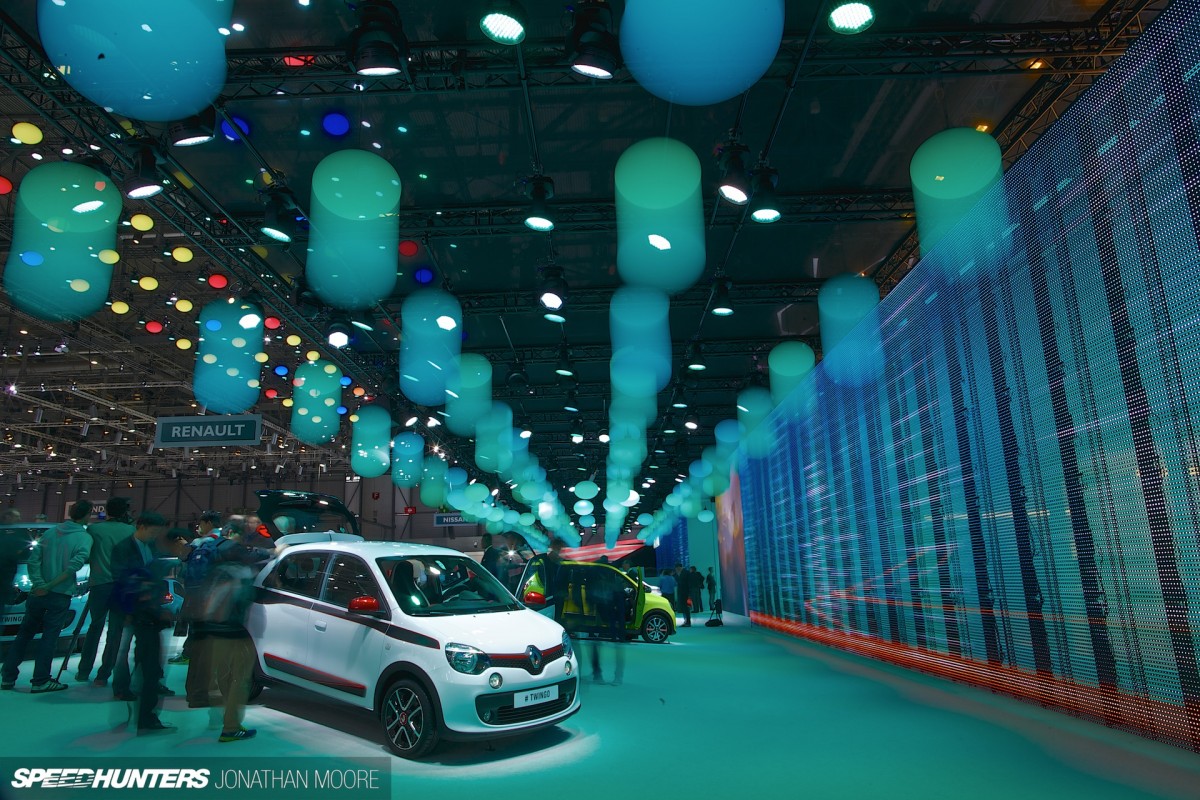 Displays from the major manufacturers at Geneva are awesome pieces of set design. They might be re-used across shows, but the best ones rarely lose their impact. Renault's Teletubby landscape, for instance, with its terraformed stage and pulsating lighting rig constantly in motion, is one that I was transfixed by every time I passed.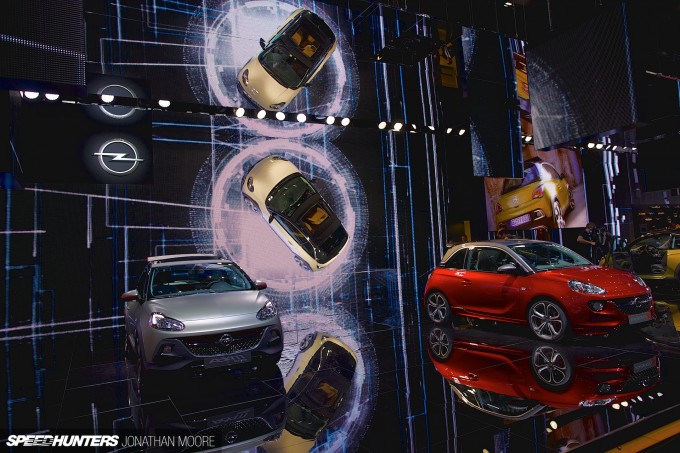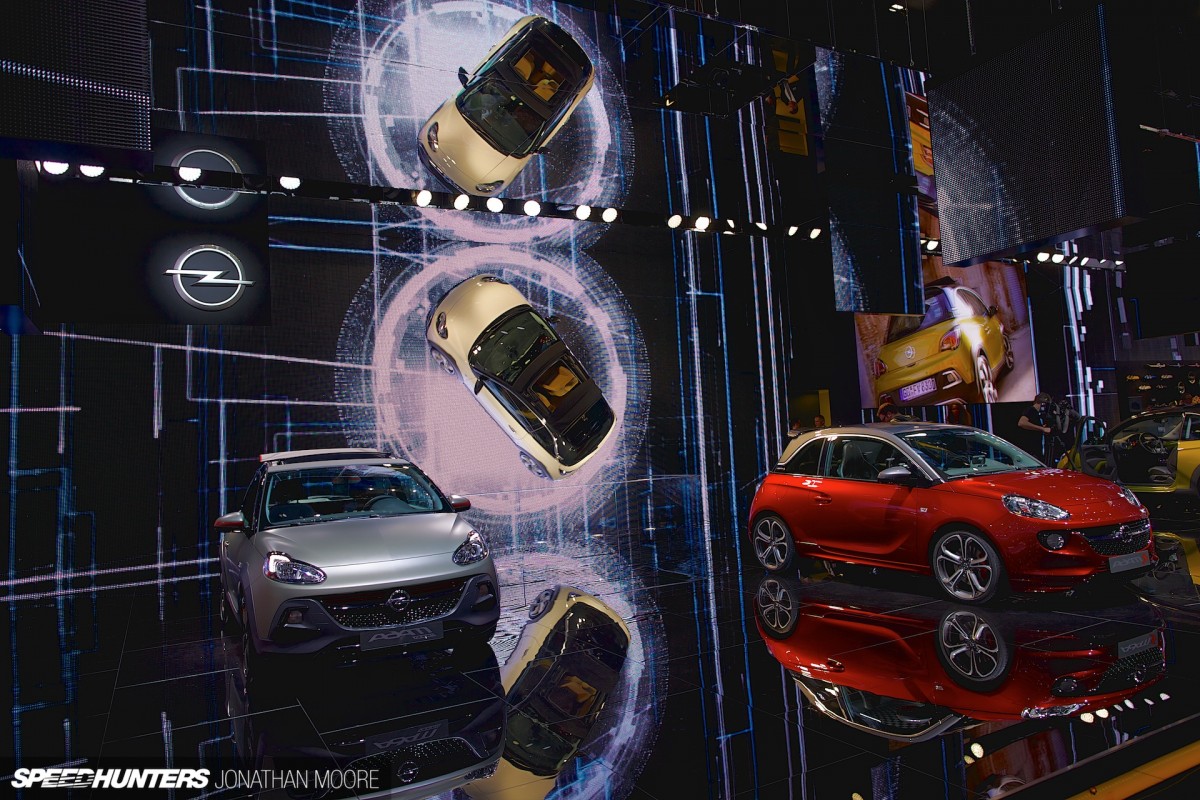 Making your area stand out in such a cavernous environment is no easy task; being different means throwing a lot of time, money and effort into your allocated spot, that's for sure. Another stand high up on the list to really experience was Opel, whose base obsidian black background was a riot of overlaid video graphics, rotating cars and shifting reflections – quite a breathtaking sight.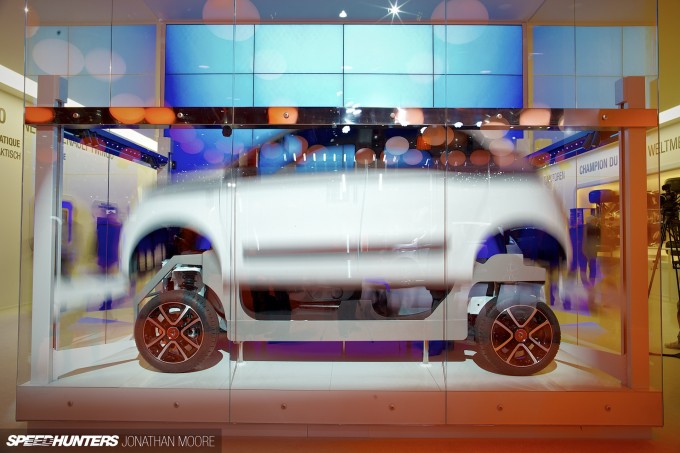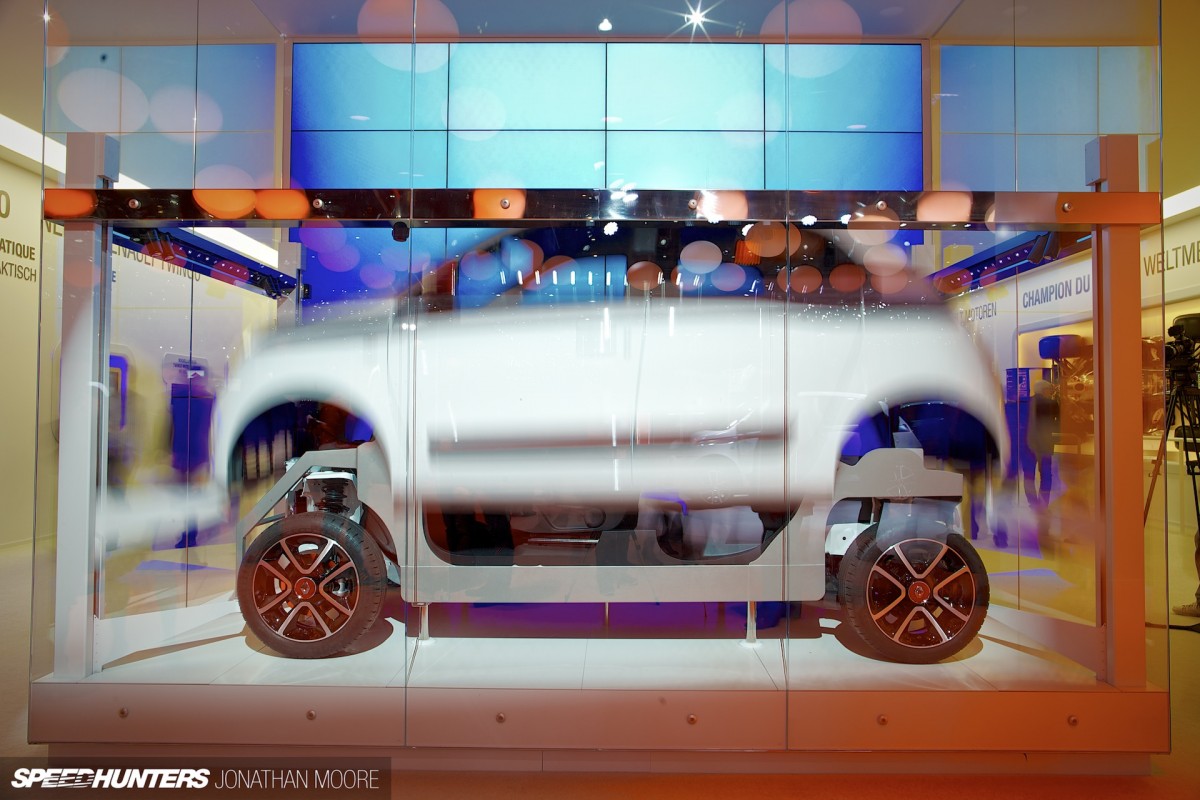 That's the thing, really: static cars are one thing, but emotion comes from motion. A bit of dynamism on a stand goes a long way to capturing attention, no matter the subject.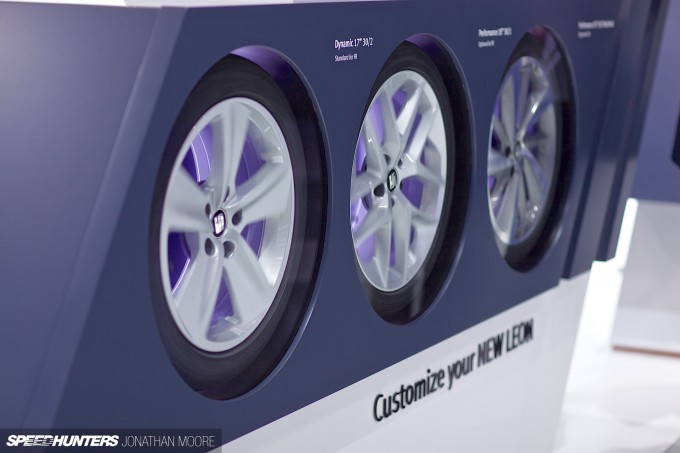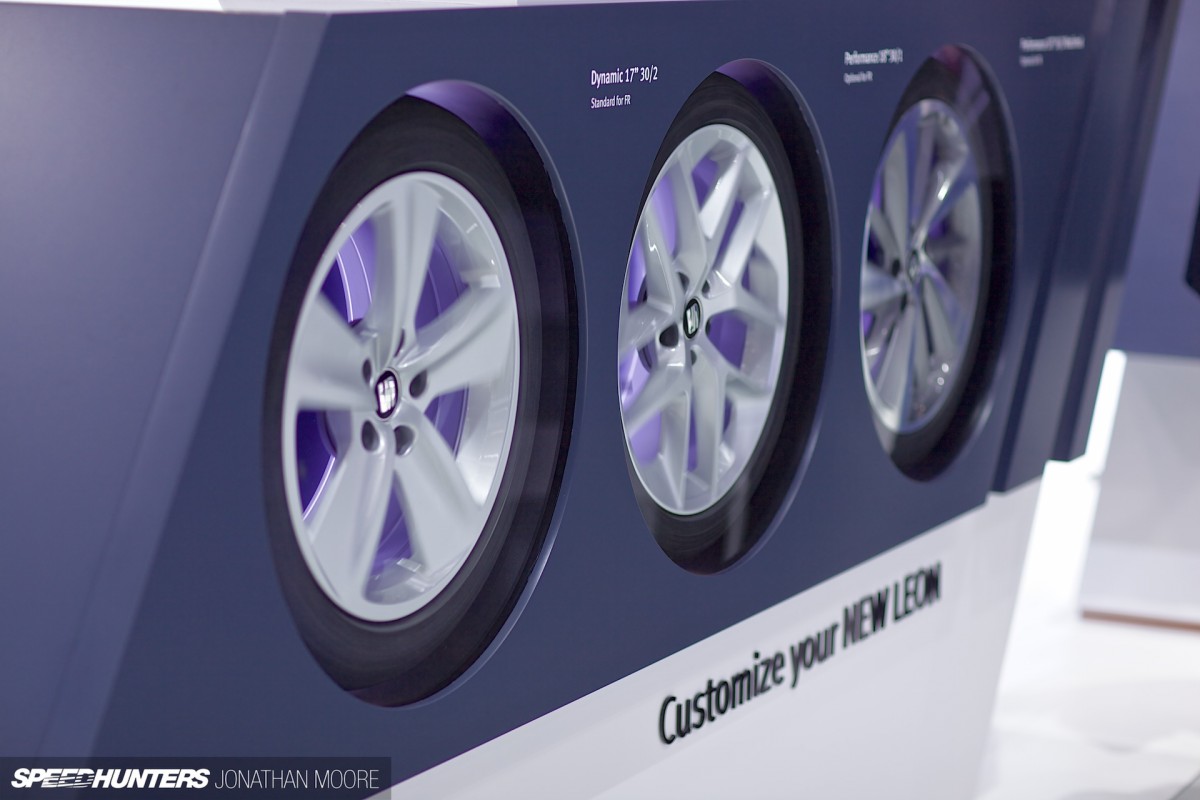 All it takes are some rotating wheels, gently set to a slow spin cycle, to focus on. These mechanical movements provide a counterpoint from the more organic flow of people around the stands.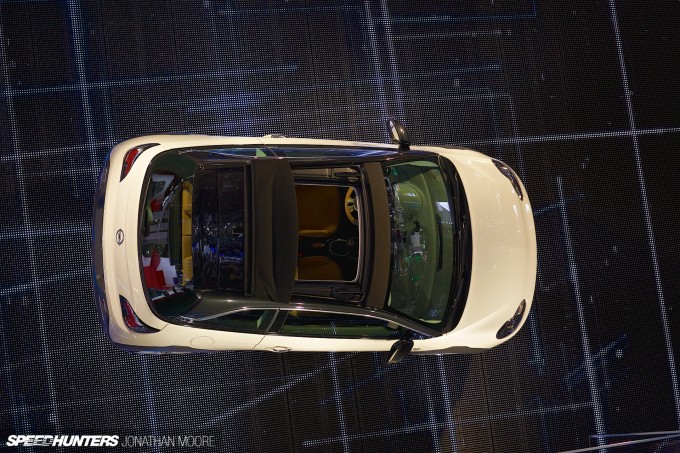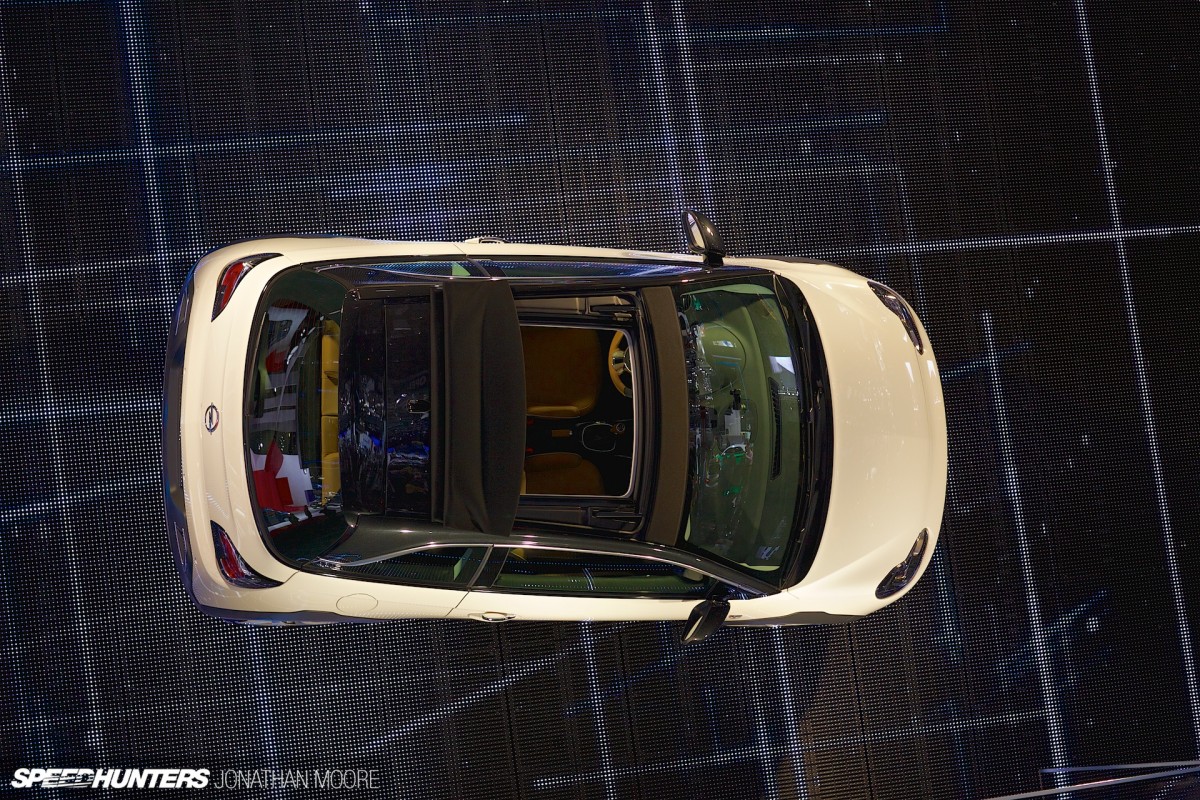 But you can't just look left and right. You have to look up to get the full effect.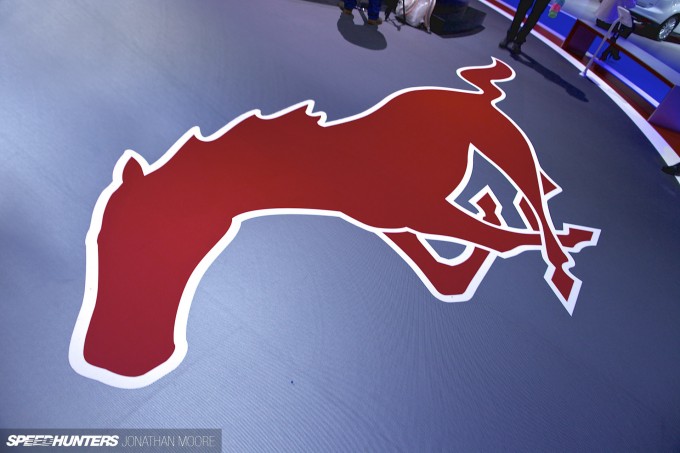 Or down. Details and distractions were everywhere if you looked.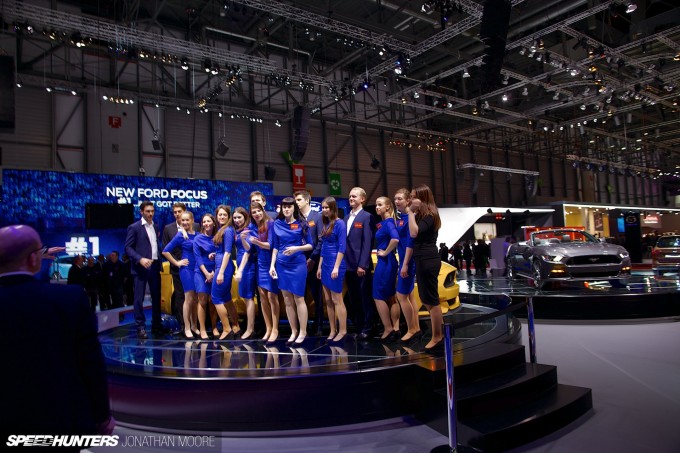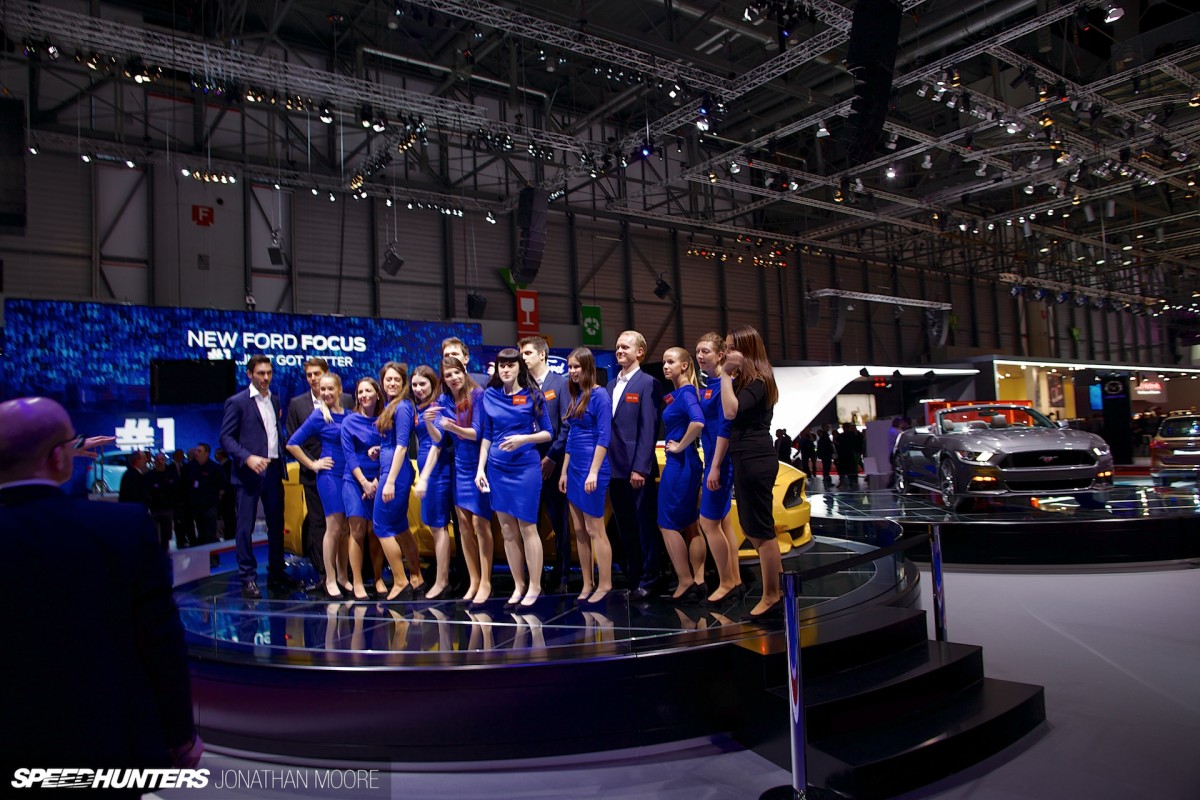 As if there weren't enough actual visitors, armies of staff worked on the stands – platoons of promo girls (and increasingly boys, it has to be said), roving squads of press officers and reps, all buzzing round their manufacturer hive.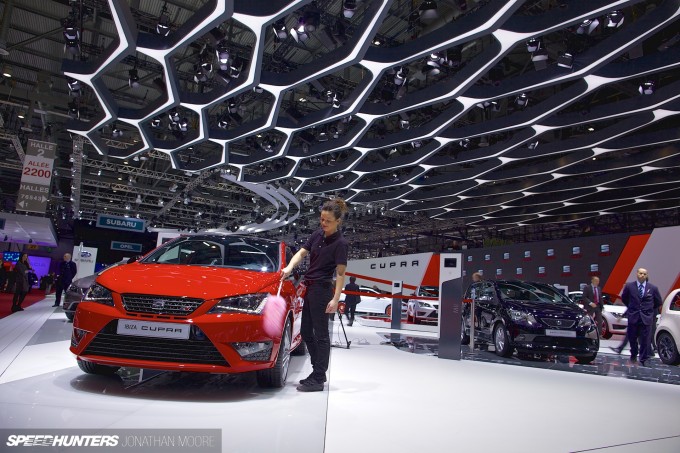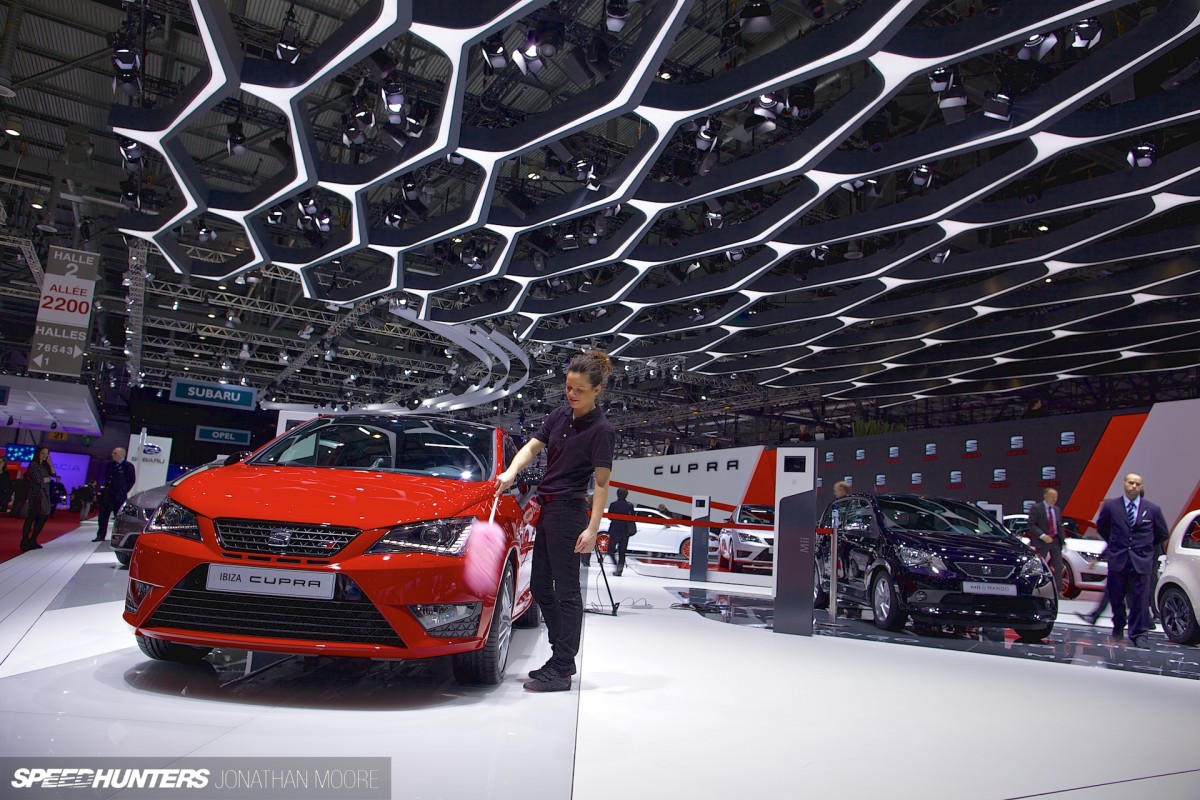 The bee analogy was amply demonstrated by Seat's honeycomb pattern ceiling design. And then, amidst all this are the cleaning crews, constantly at work polishing, buffing and waxing, removing smears from the many faces and fingers pressed up against the cars.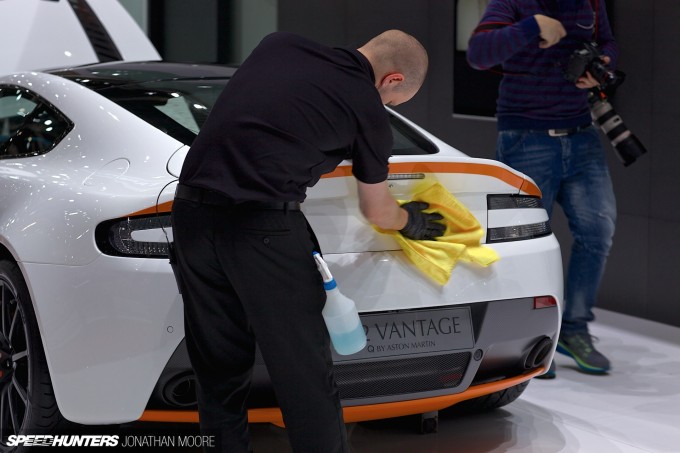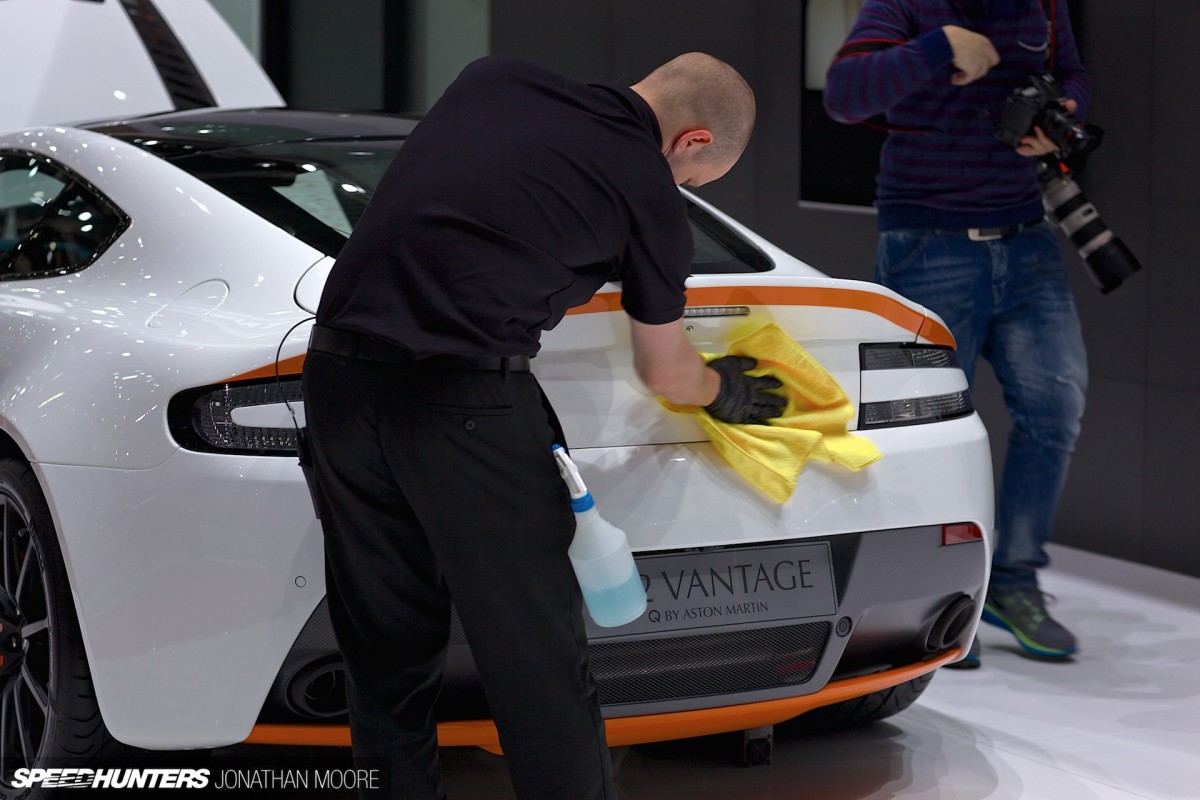 No matter the car or brand, every stand had its people fettling the cars on show.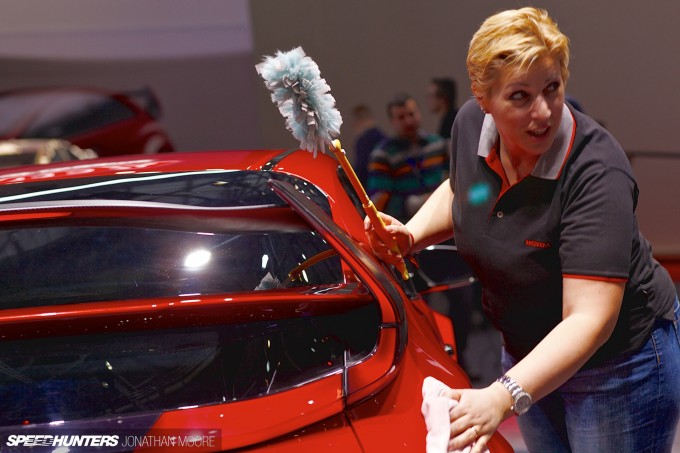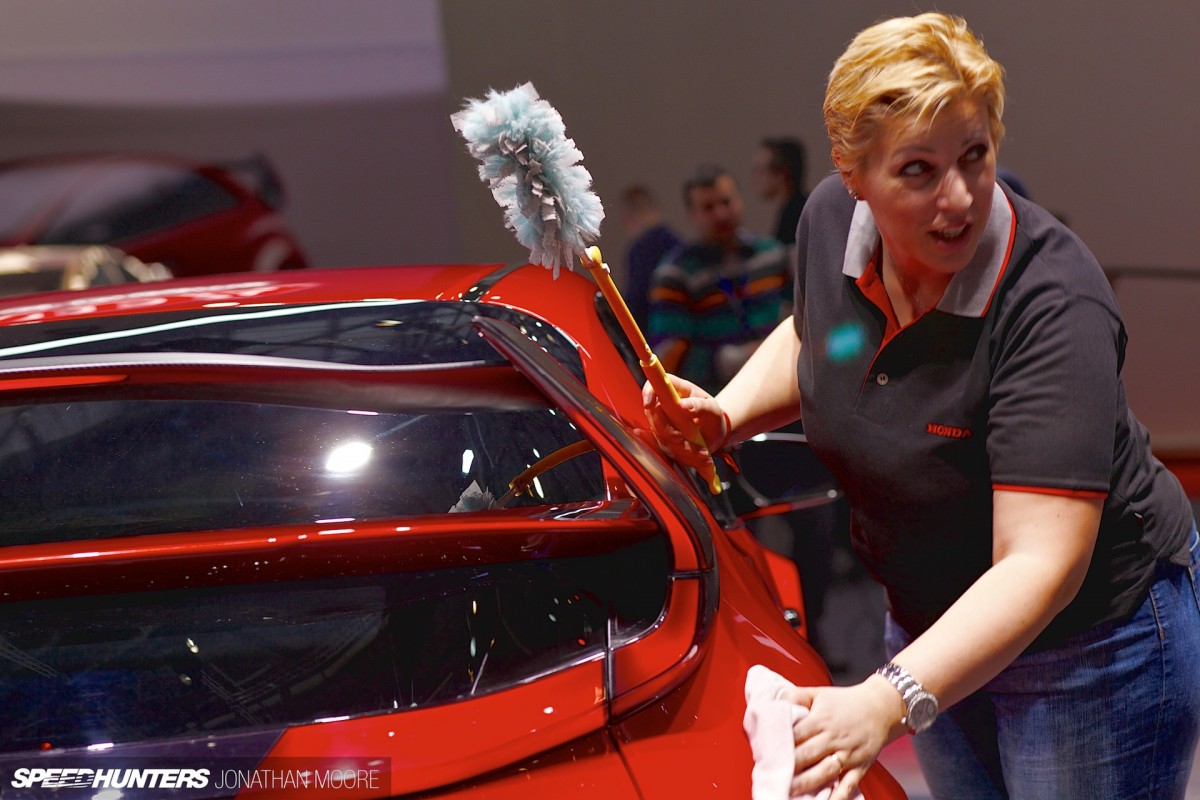 It's a constant task requiring some sixth sense radar of when a photographer or video crew was closing in: they'd be a waltz of movement as a cleaner spotted a snapper, applied a final flick of the brush before sliding out of shot, returning to work as soon as the image was taken.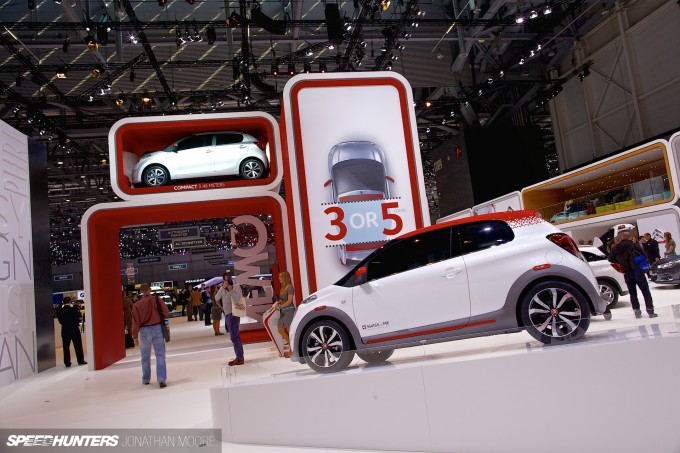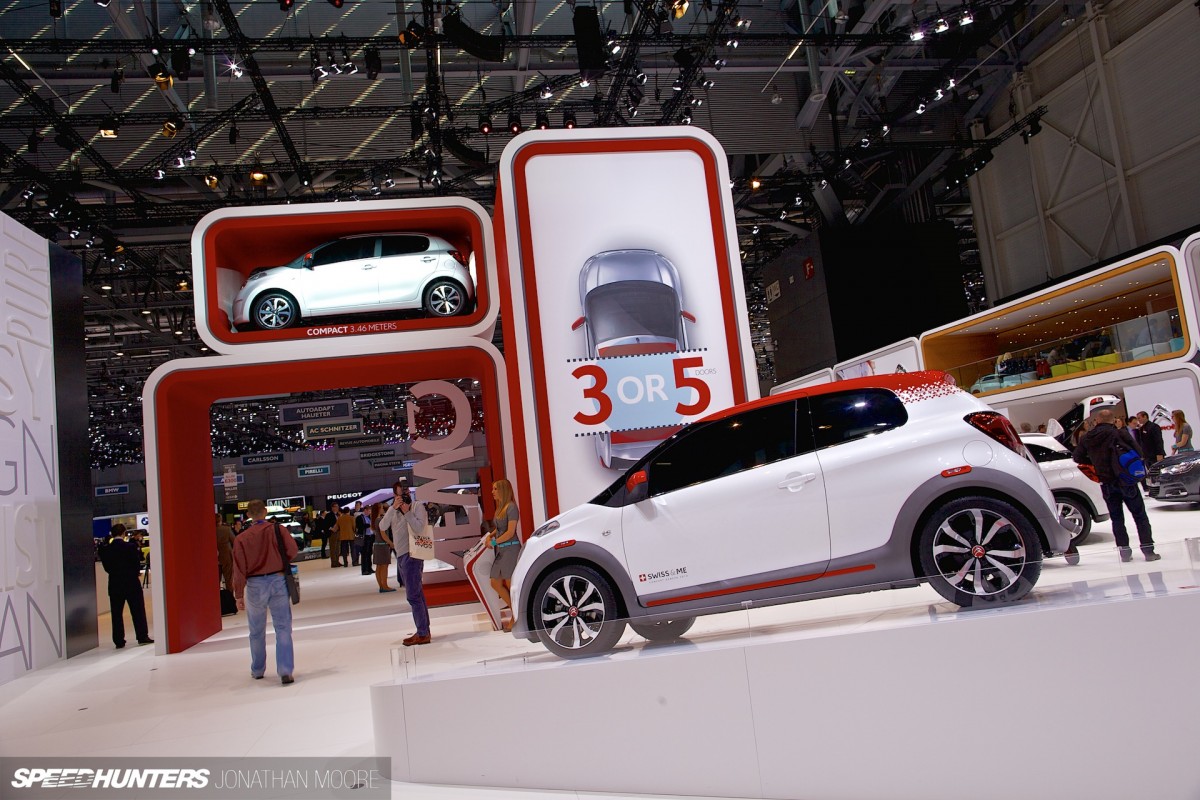 All the major stands had multiple lines of emplacement: what was visible on the outside was rarely the whole story. You could see the exterior arrangements of creative displays and mini showrooms, but more often than not, there was something hidden away behind.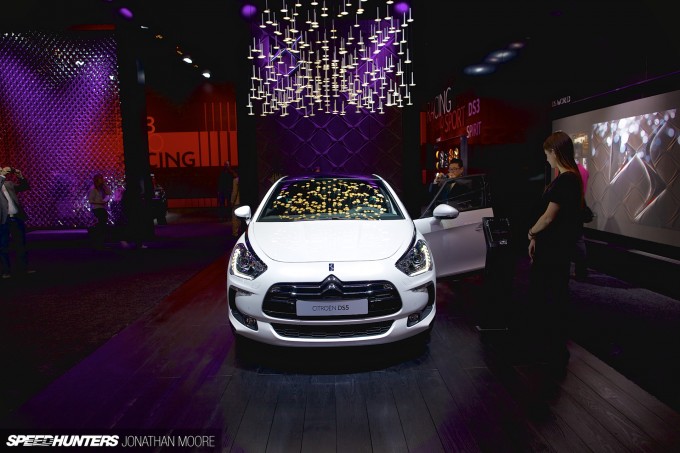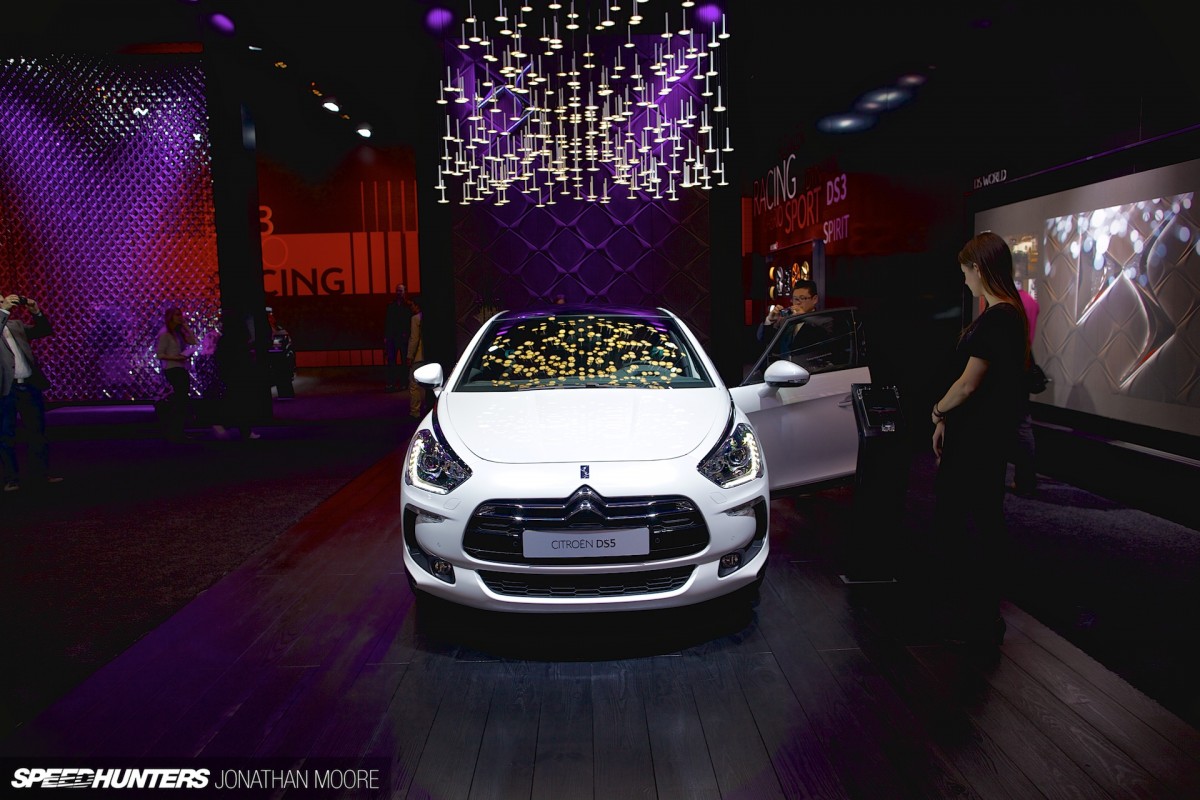 Occasionally these areas could be accessed without knowing the right person, such as on the Citroën stand. They had constructed a small labyrinth of nightclub-style rooms and corridors to spotlight some of their new models.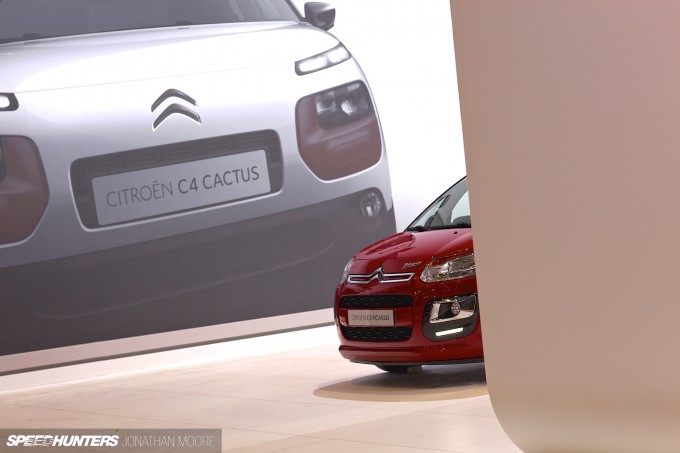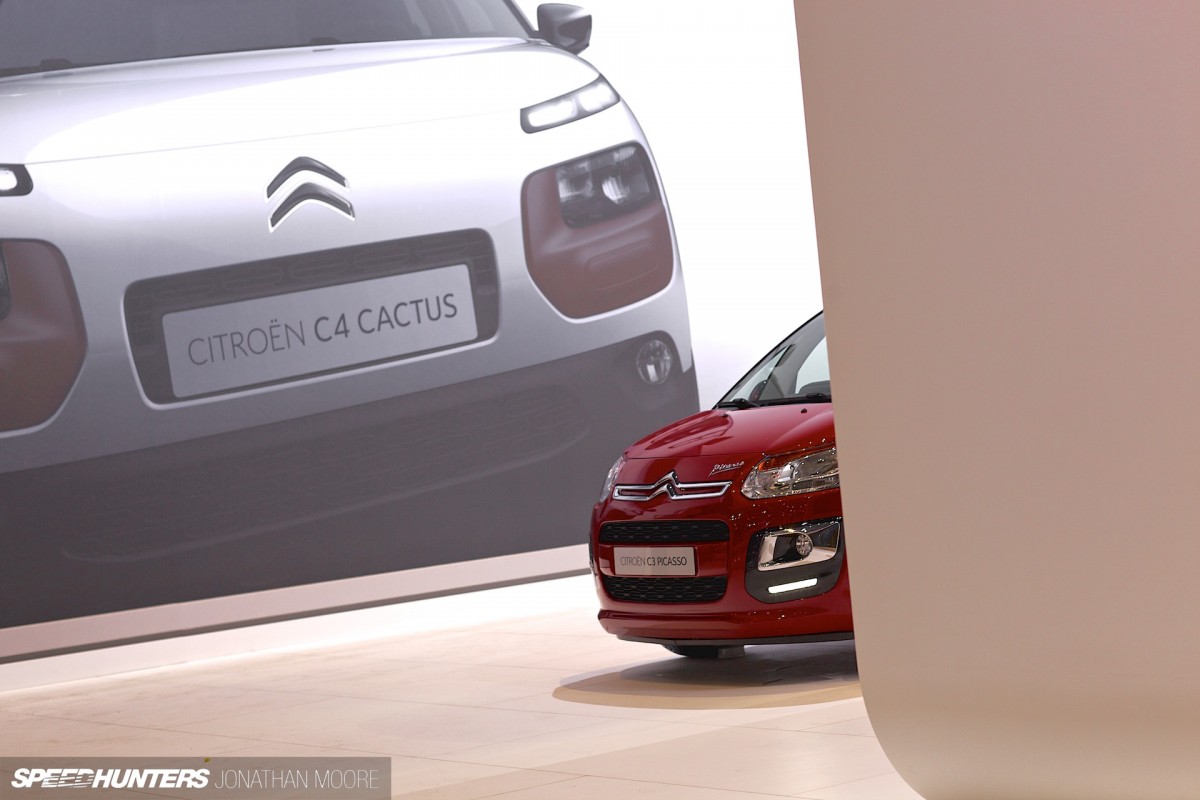 But even then, there would always be another corner around which something was inaccessible to the general attendees. For these places you'd definitely need to know the right people – and that would be down to Rod and Elizabeth.
Power ups and climbing platforms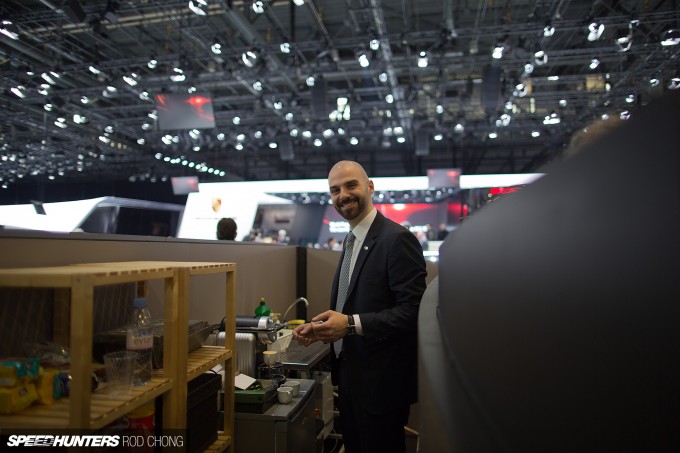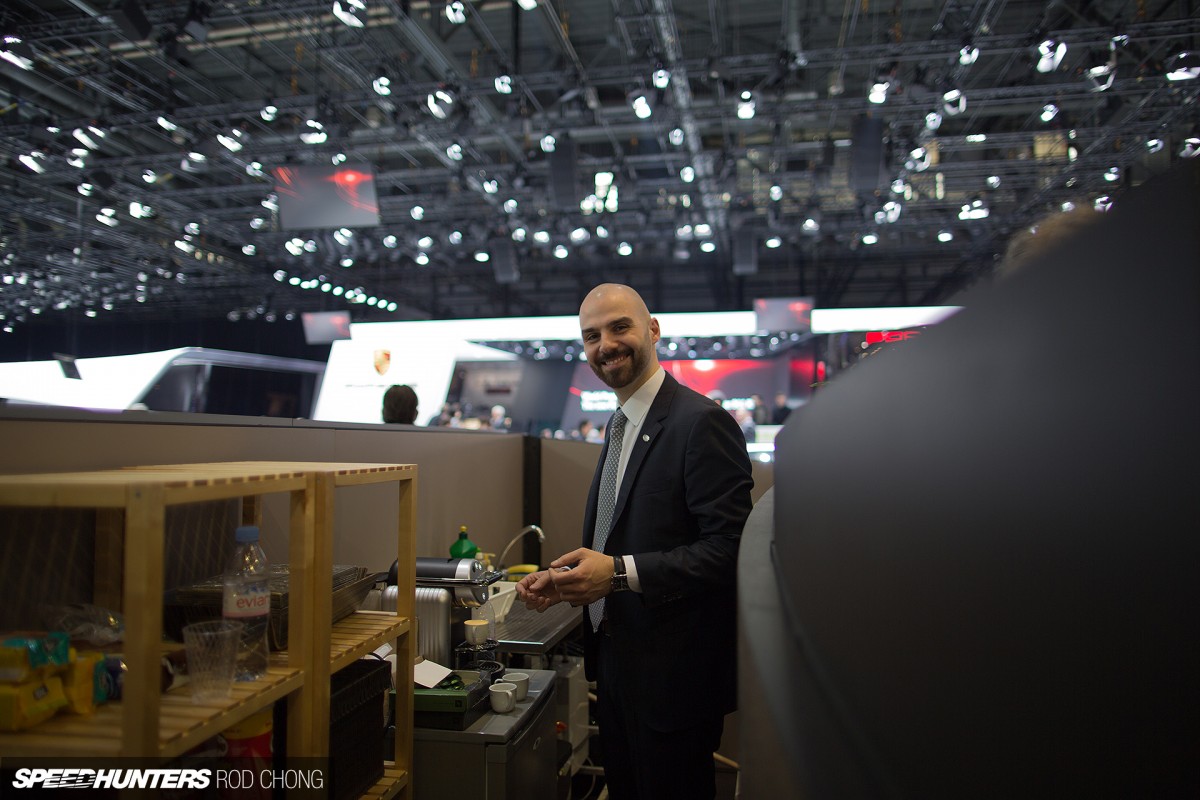 Our good relationship with Pagani was put to great use every morning, with their press manager Luca Venturi shaking us from our sleepy stupor with fine Italian espresso.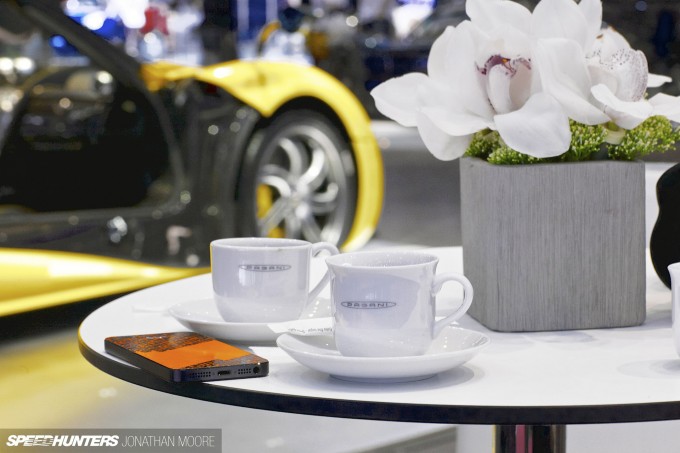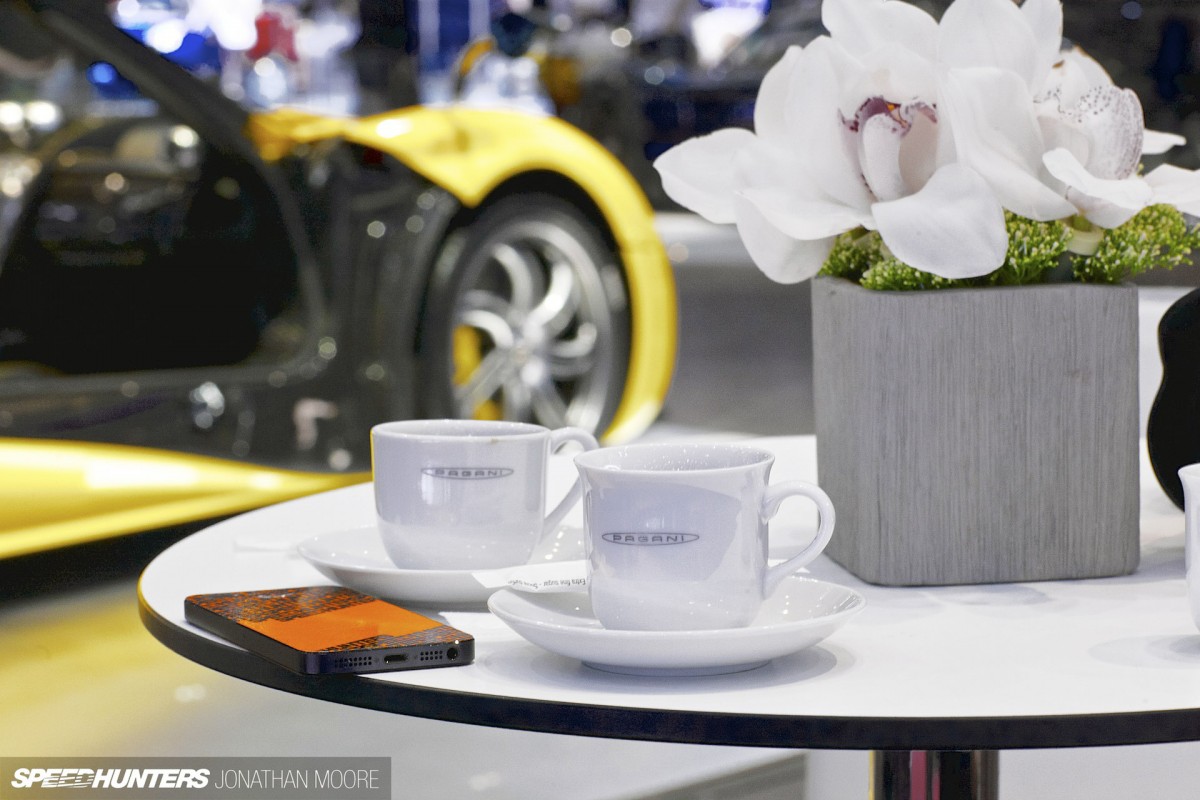 It can't be denied that it feels good to be on a stand looking out, but it's only ever a temporary emotion. Entry to one area never means universal access; the journo pressed against the barrier, eyeing you drinking your lovely coffee now will be the one you're jealously spying enjoying exactly the same somewhere else ten minutes later… It provides a kind of equality.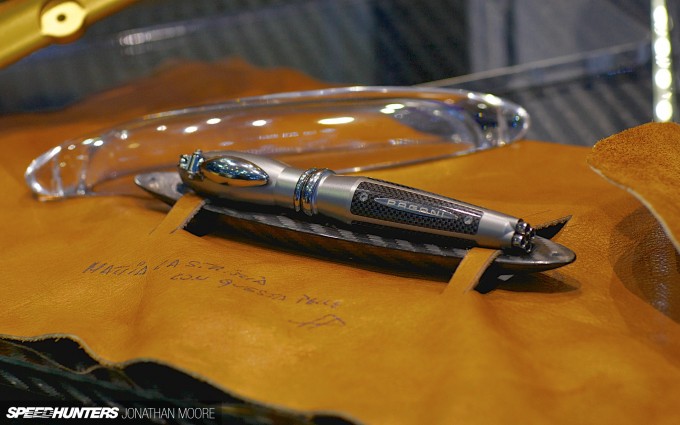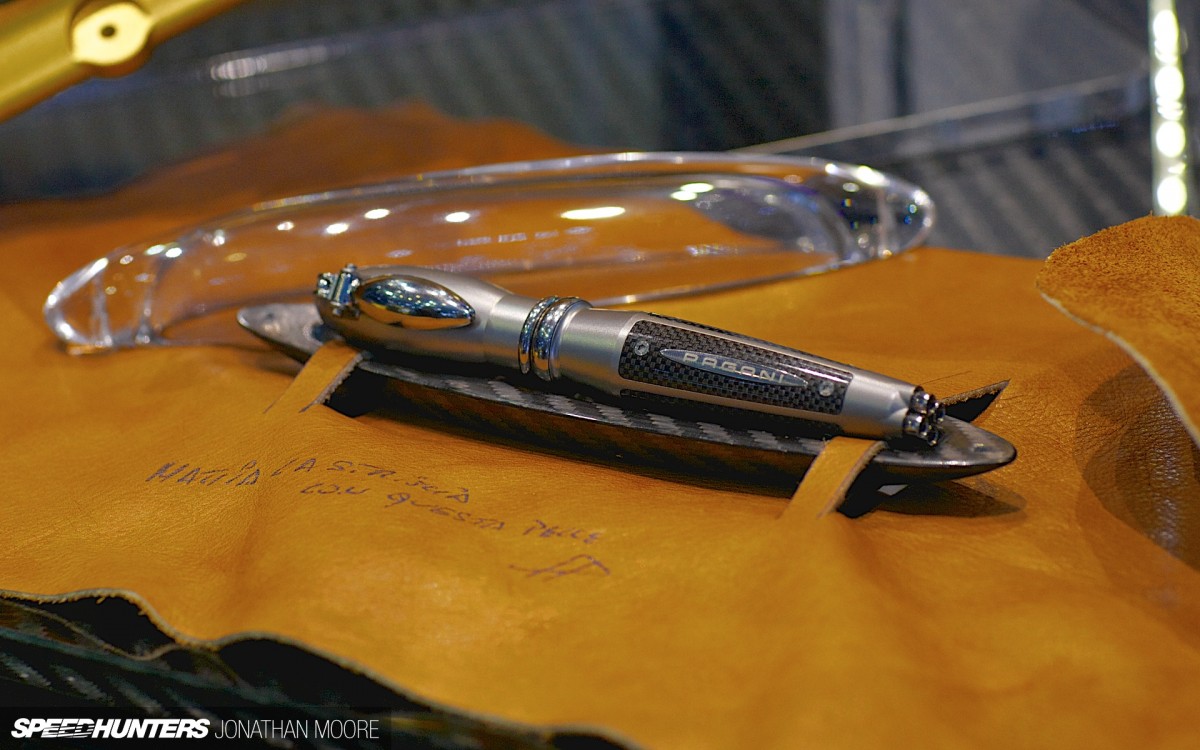 It's not all about one-upmanship either. Shooting pictures of cars from afar is all very well, but not talking to people means missing out on the detail. Like this prototype pen which Pagani are developing, complete with carbon inlays and signature quad-exhaust end piece.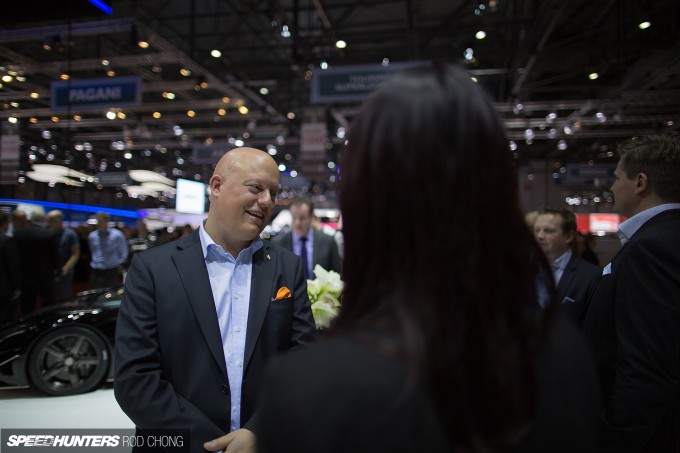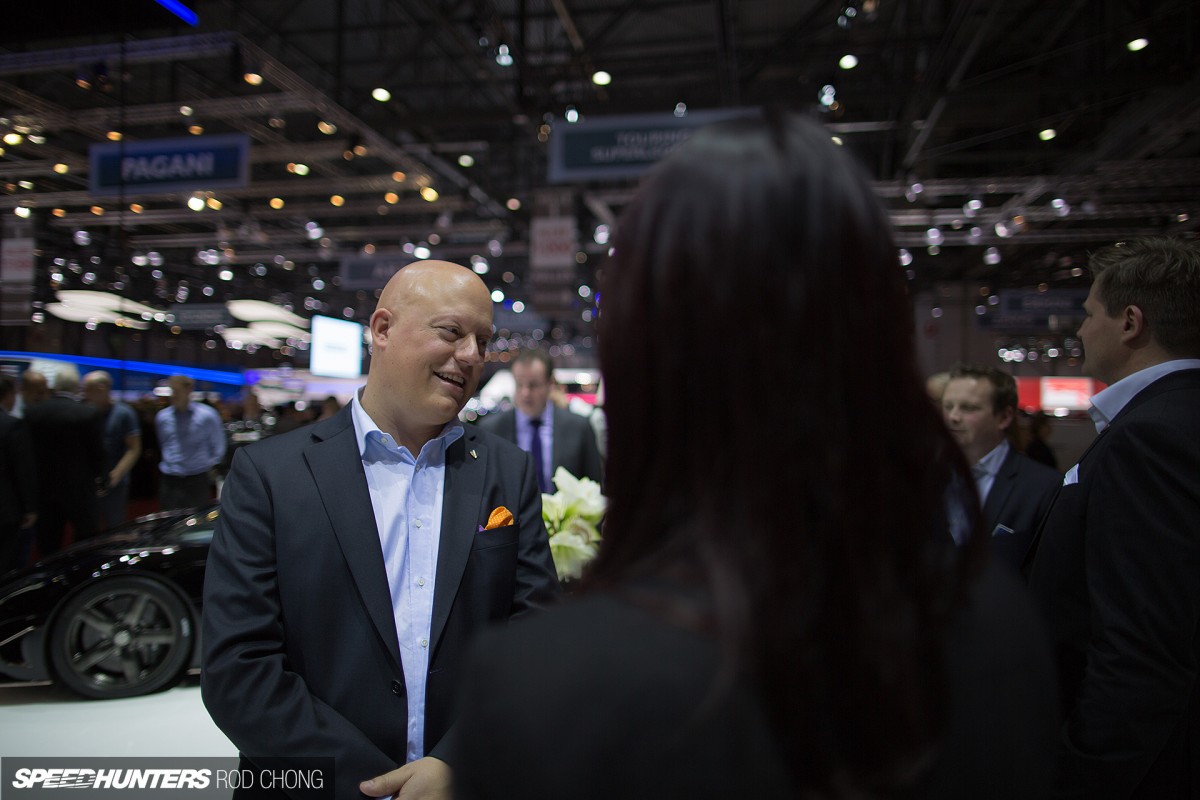 This is one of the most important aspects of a show such as Geneva. It's as much about meeting and greeting as it is the launches. Where else would you have so many disparate people in one place? It's an opportunity not to be missed, though it does mean having to constantly vie for attention. One minute you're talking to Christian von Koenigsegg, before a tap on the shoulder reminds him of his imminent press commitment.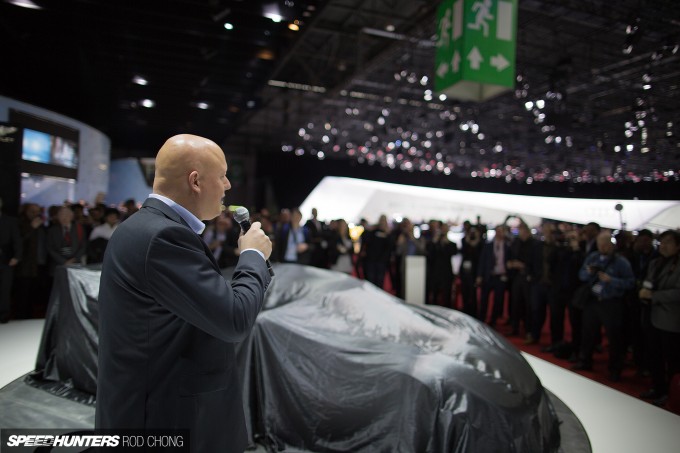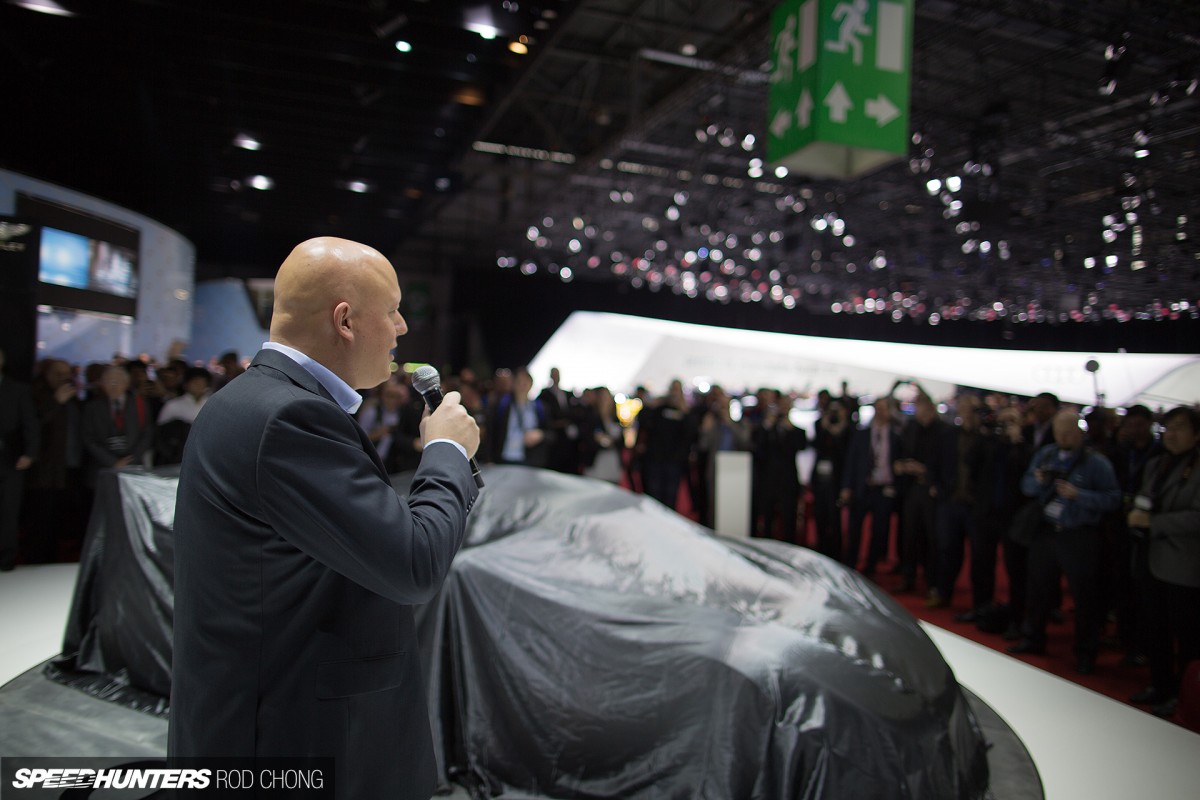 A microphone is thrust into his hand, he turns – and suddenly Rod and Elizabeth were part of a car launch. It's just what happens.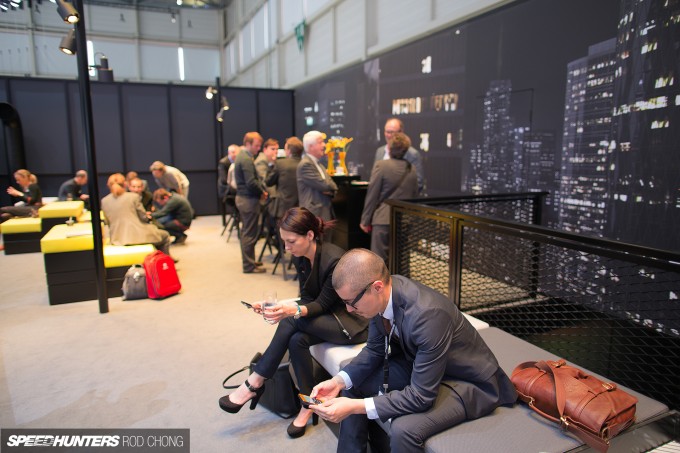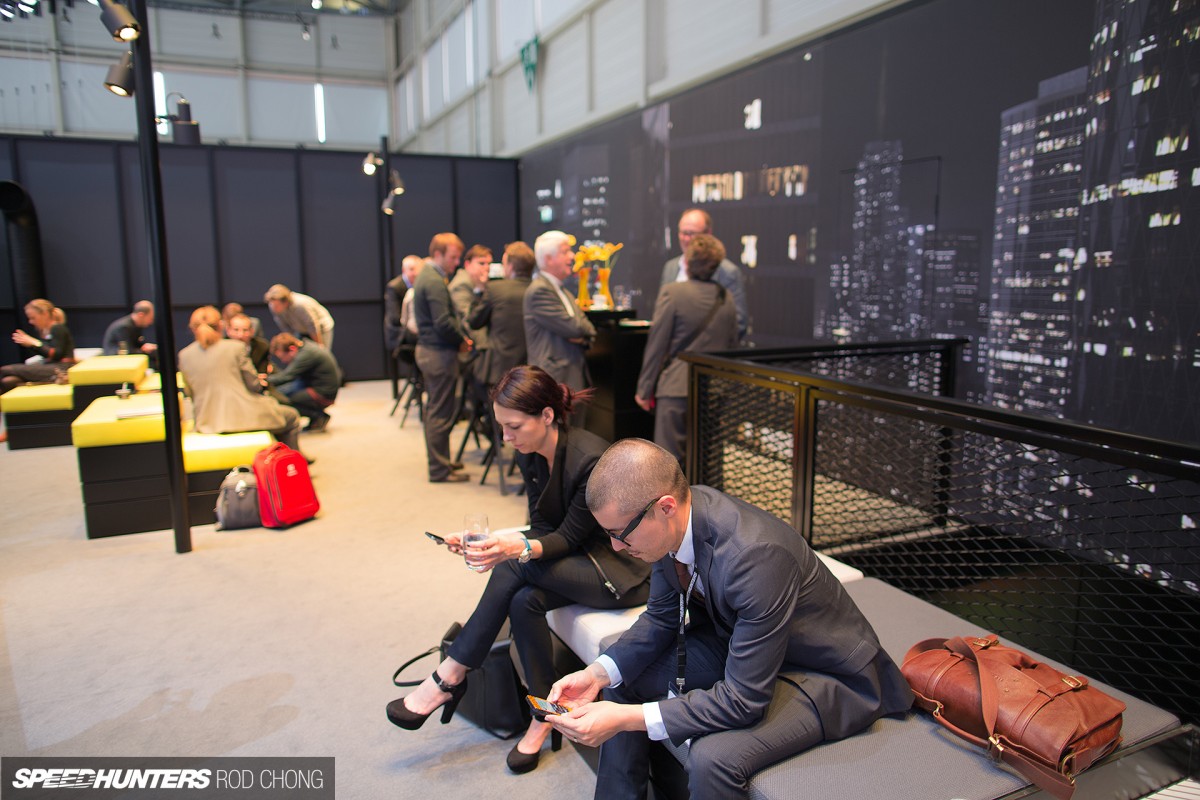 It's the ultimate platform game. Make it to the Mini Rooftop Lounge? Level up!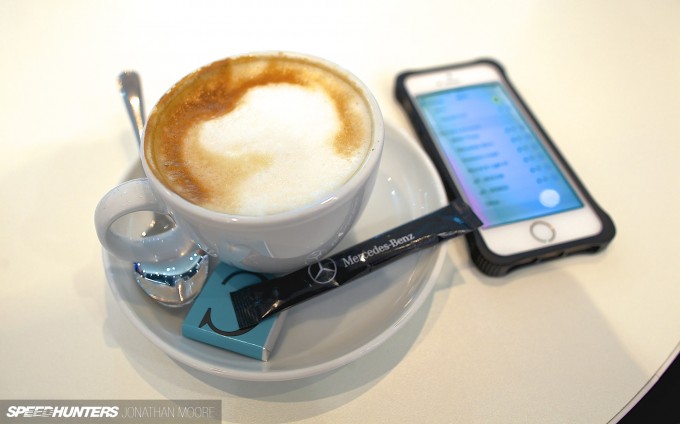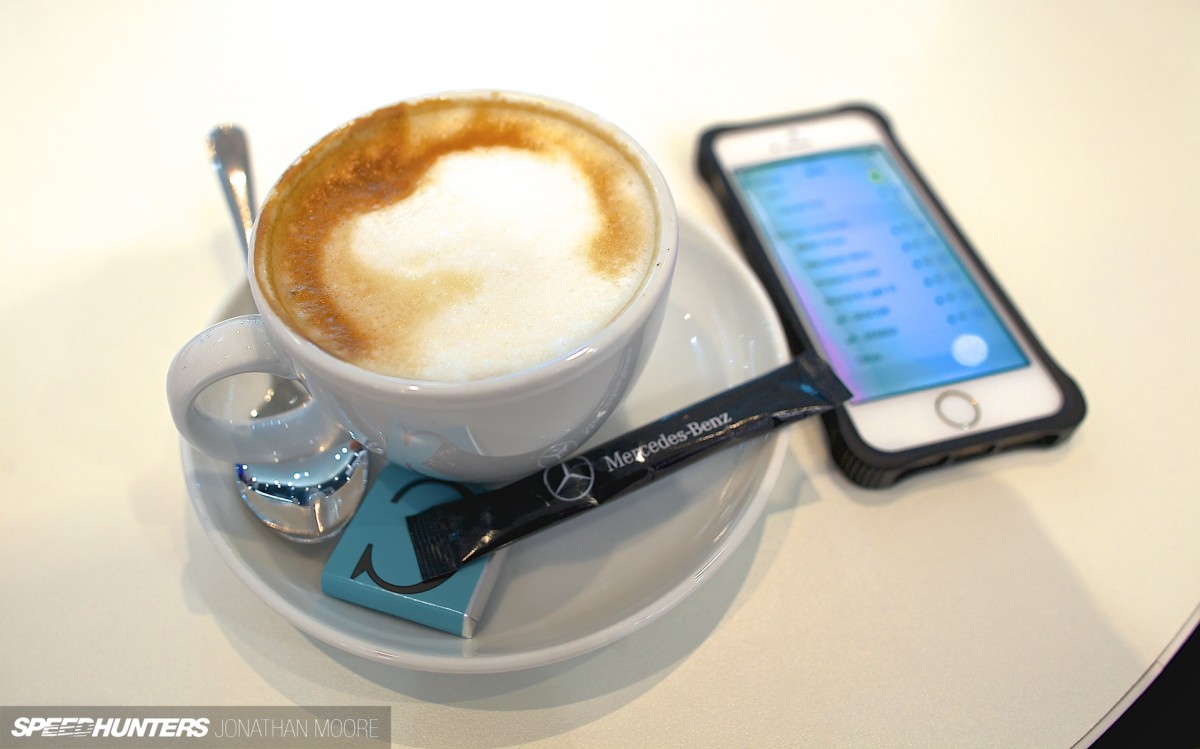 Reward? Coffee at Mercedes-Benz. These guys were likely one of the most popular areas in the entire show, dishing out free coffee and juice throughout the days and then even serving up incredible risotto and pasta at lunchtime, creating queues of dishevelled journos queuing up at the high class food kitchen.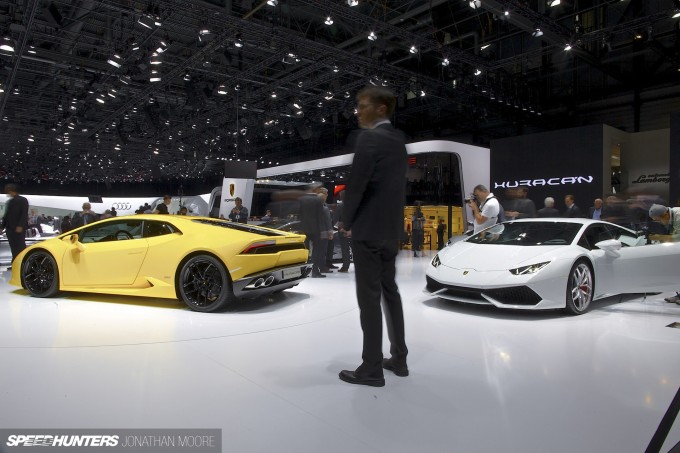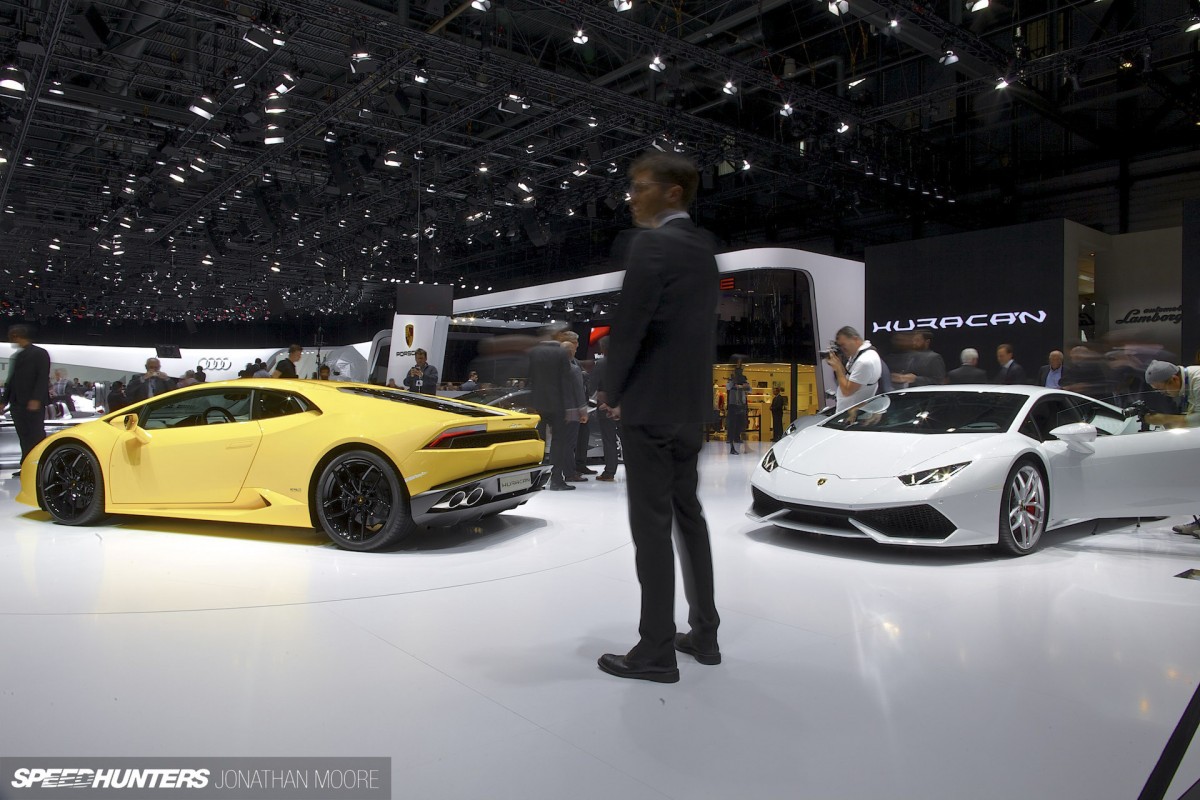 Despite the fact this was press day, there were still plenty of suited security around to keep the uninvited away from what was going on behind the scenes.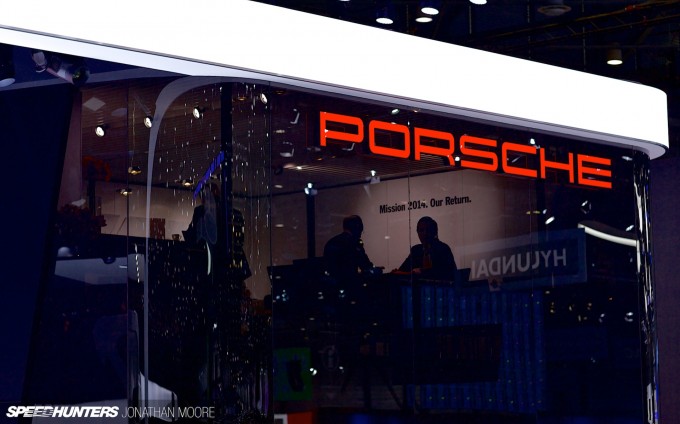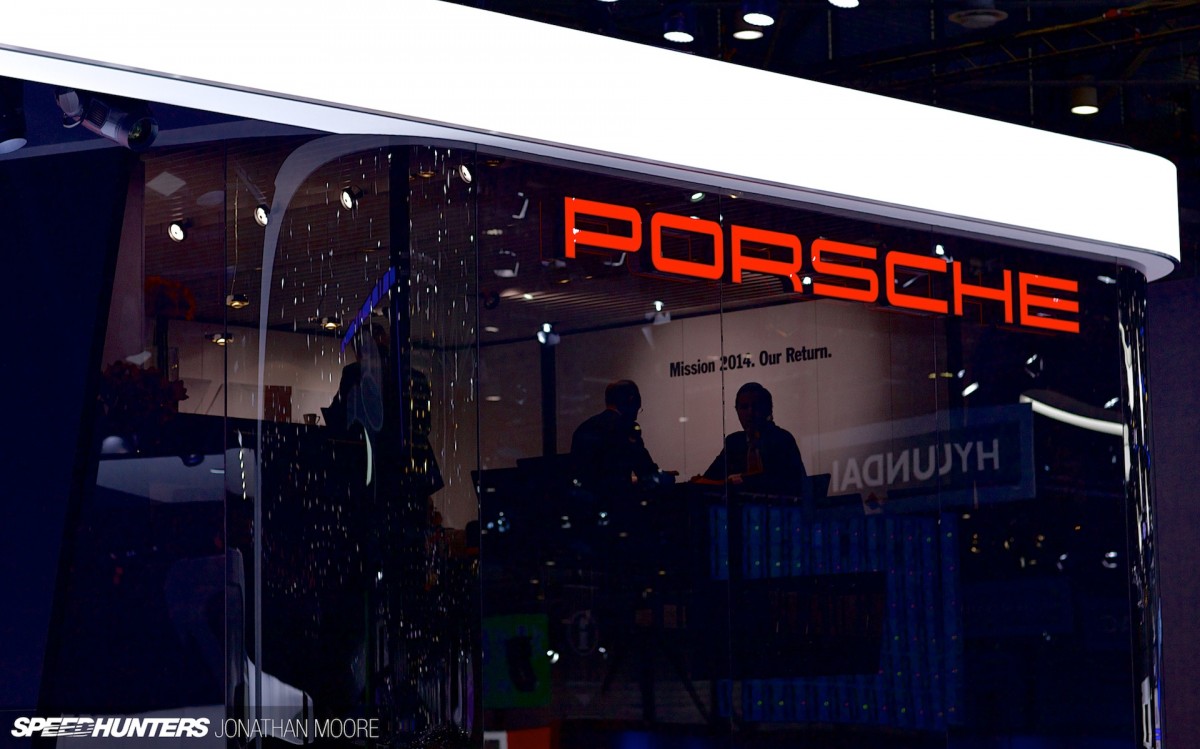 These are the places where the real deals are done. From the floor, you just see silhouettes of people deep in discussion.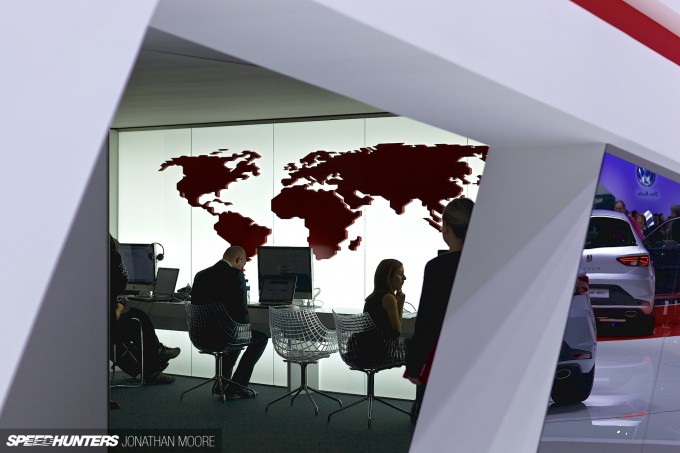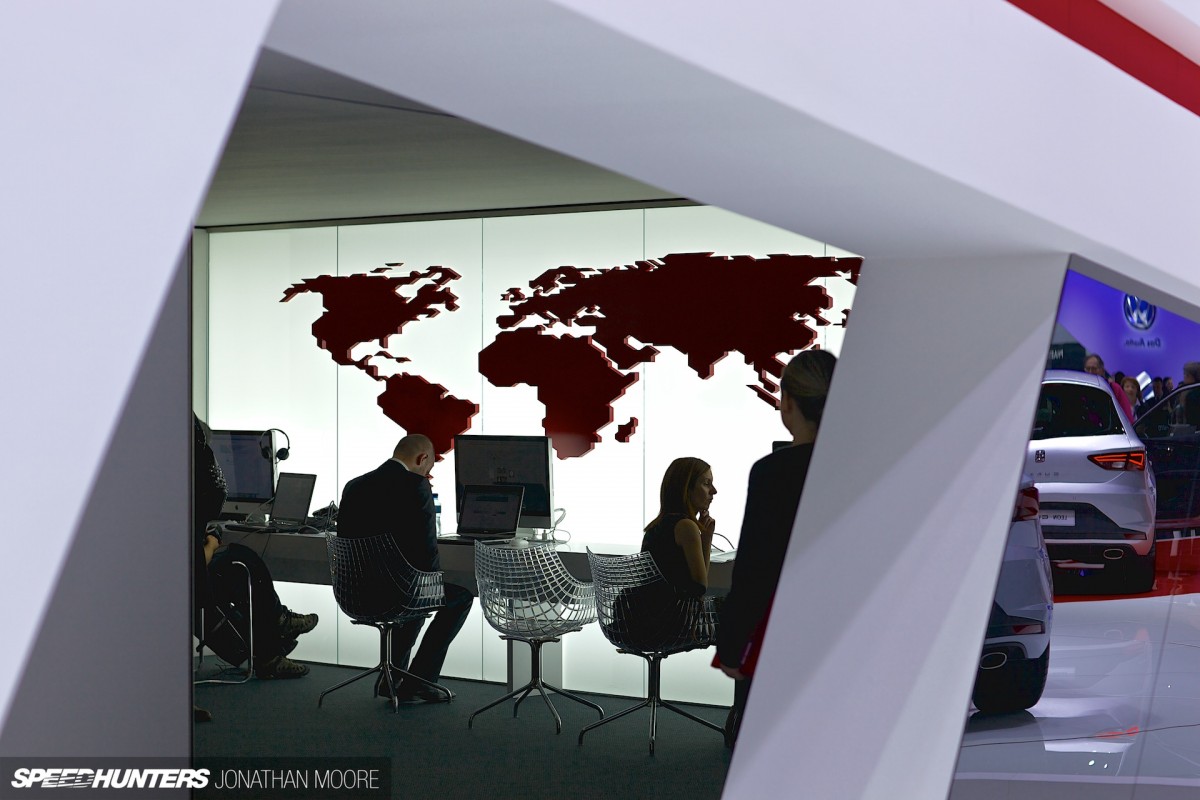 World domination is plotted, plans drawn up.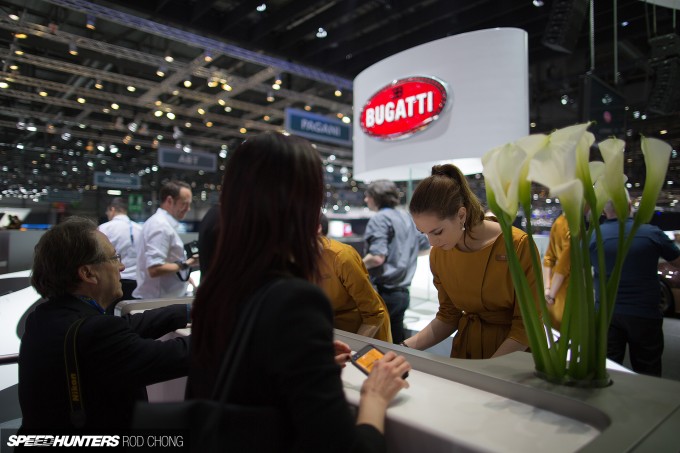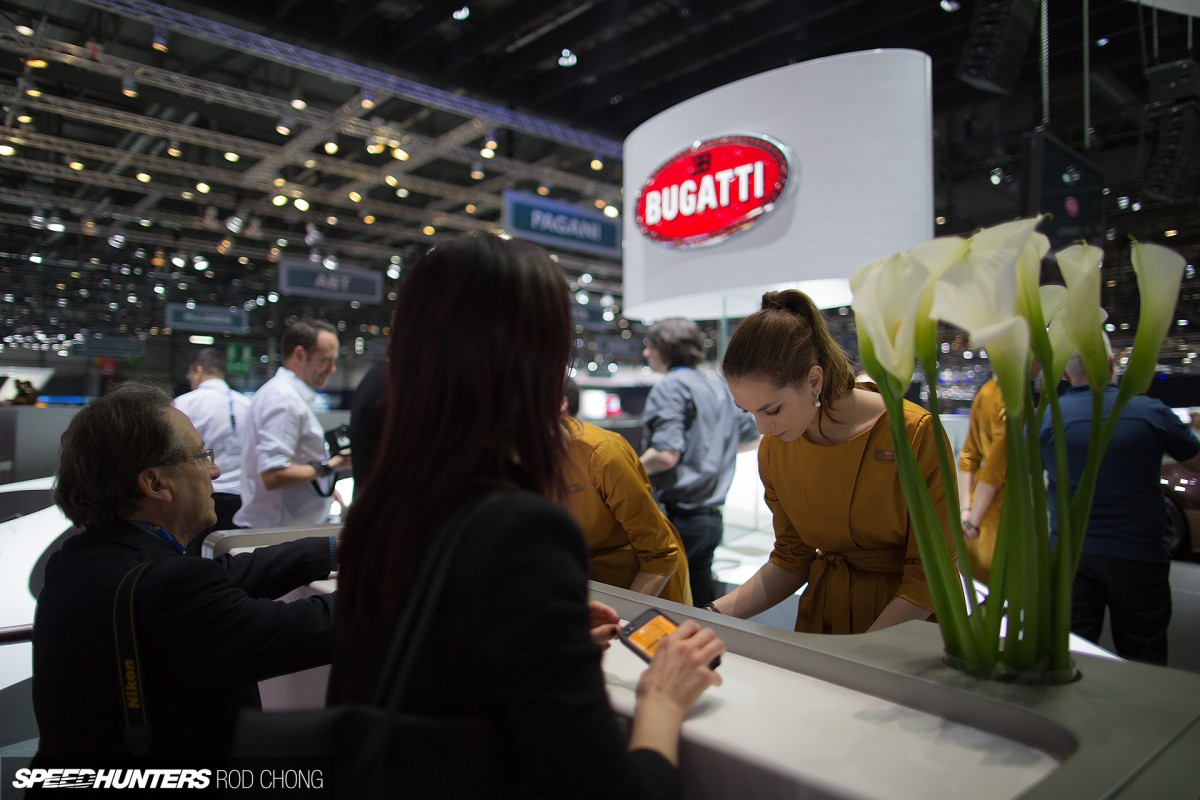 So, how to find out what's going on? Like a doctor's surgery, the first obstacle is always the tenacious reception.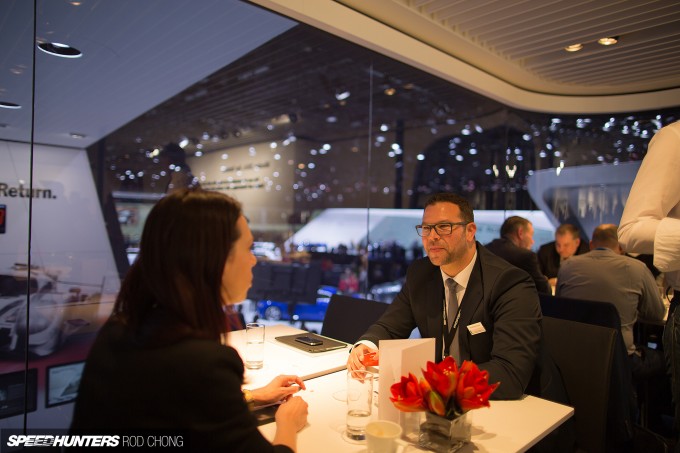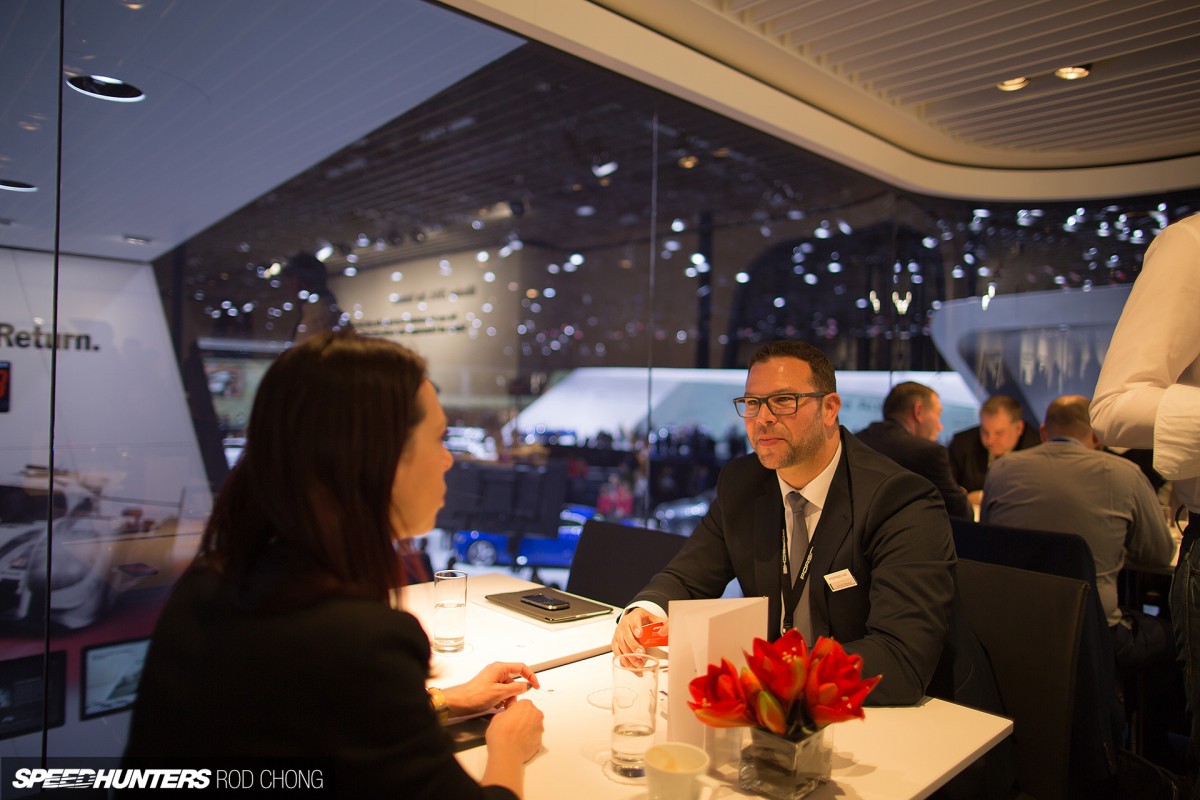 Get through there, and you can find yourself being that silhouette behind the glass – and you realise that there's as much smiling and passion as corporate plotting.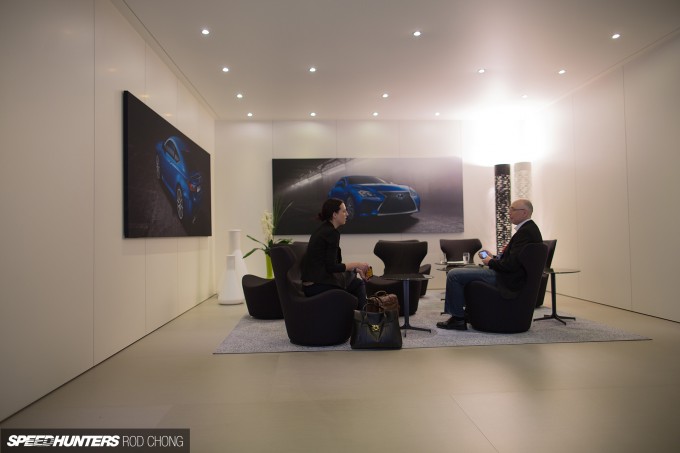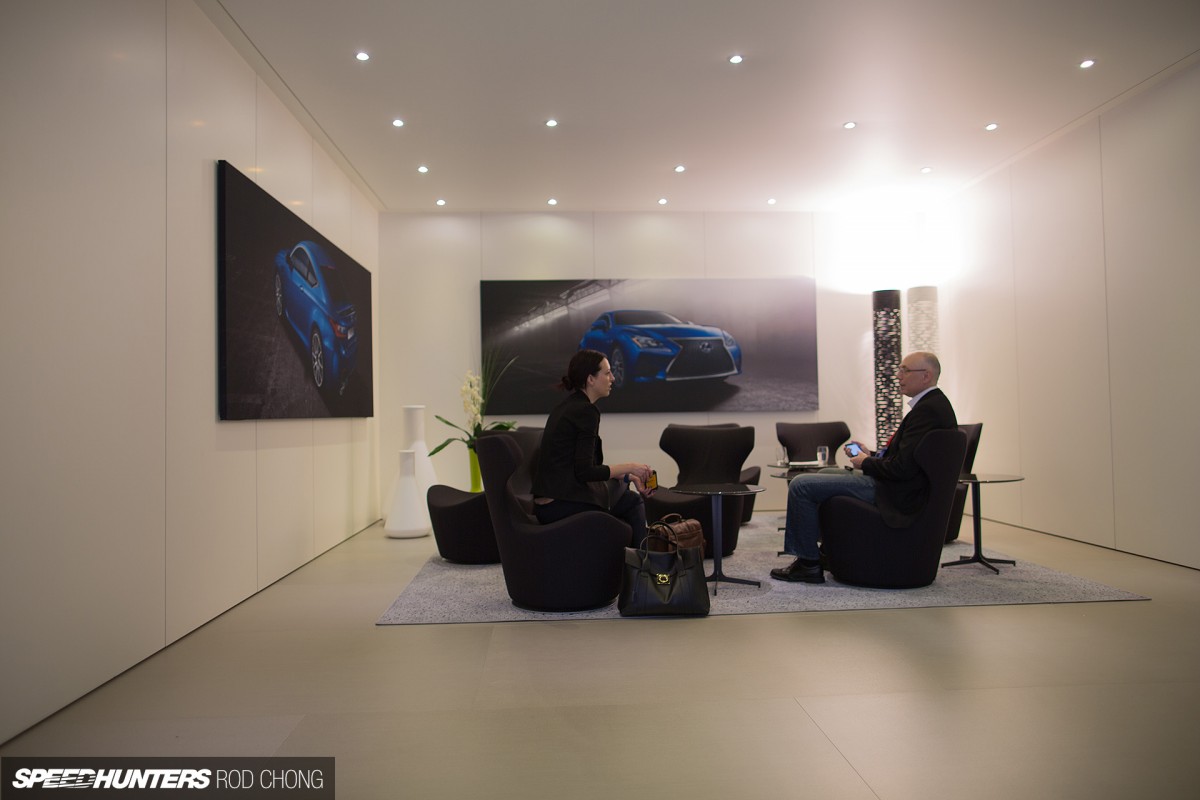 You also find that rooms beyond rooms stretch out behind stands; inner sanctums that bear no relation to the hubbub outside where you wait to meet the next rep.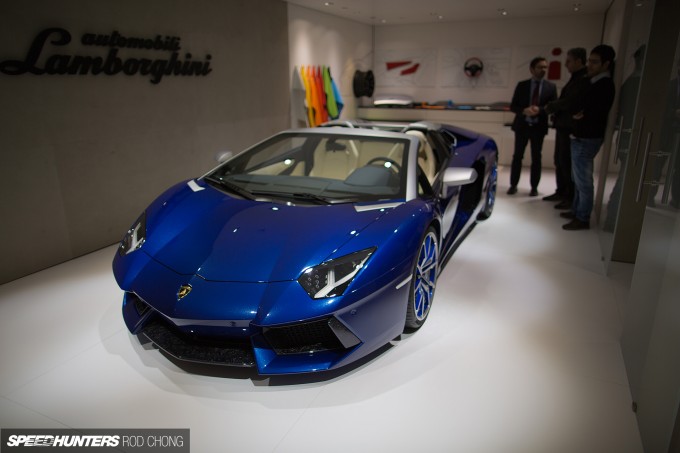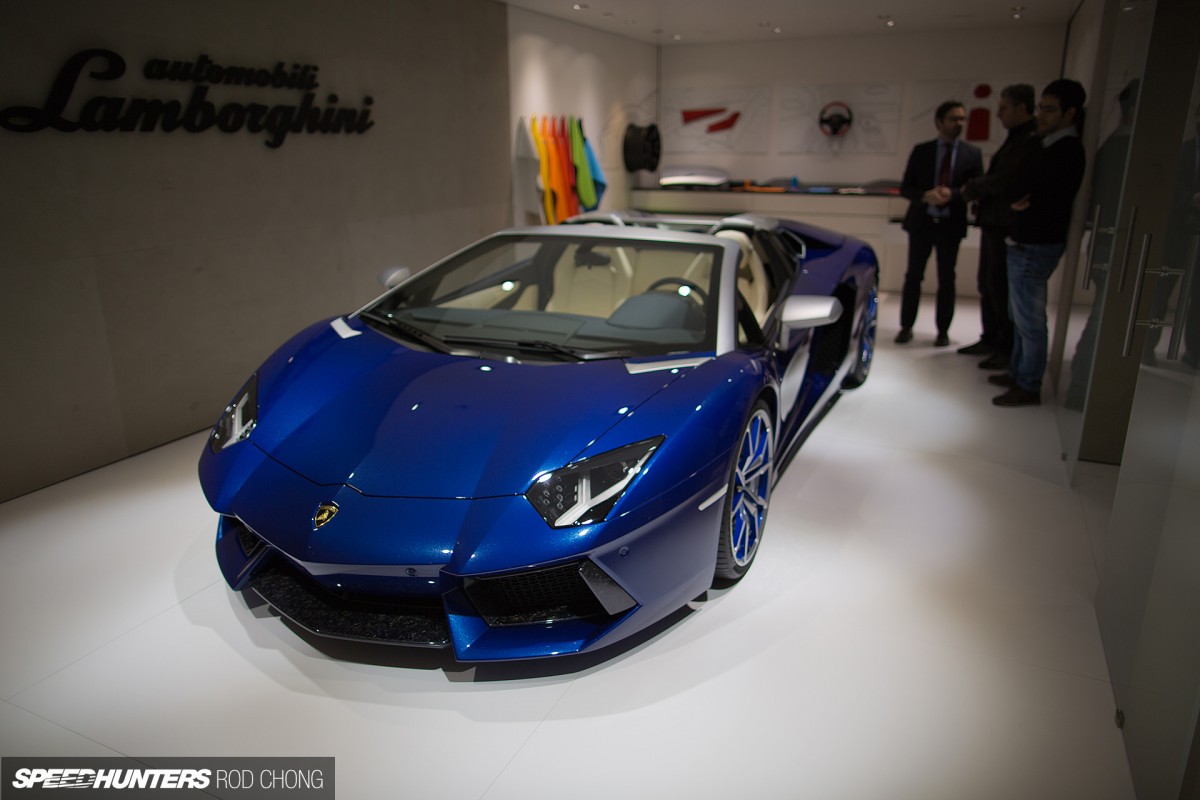 The coffee gets better, the number of people reduces, the level of senior management is turned up. You've reached boss level!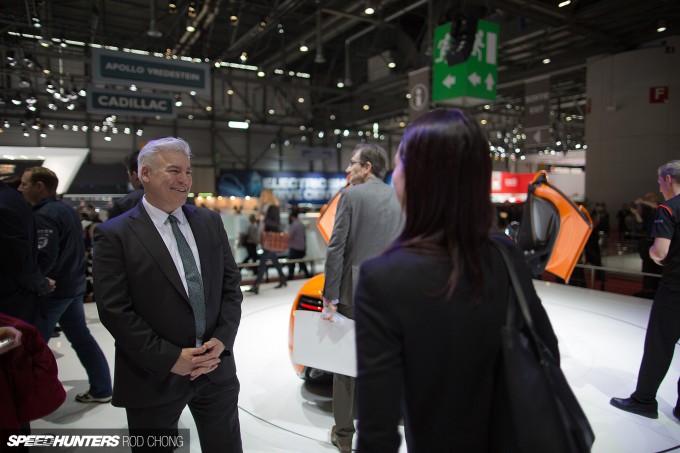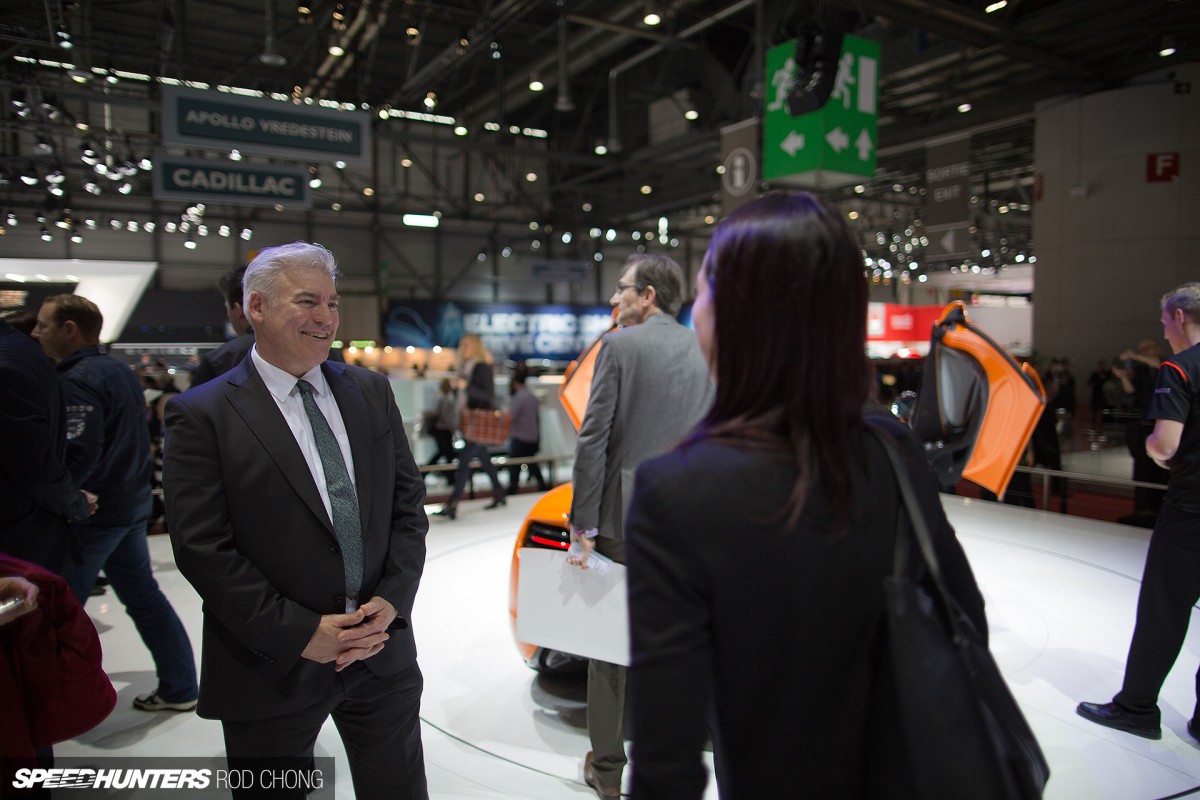 Geneva's prestige means that the big guns roll out – and not just because they have to, but for the scale of the event. McLaren's Frank Stephenson was next on our hit-list; Elizabeth has become Frank's dealer for American sweets and treats…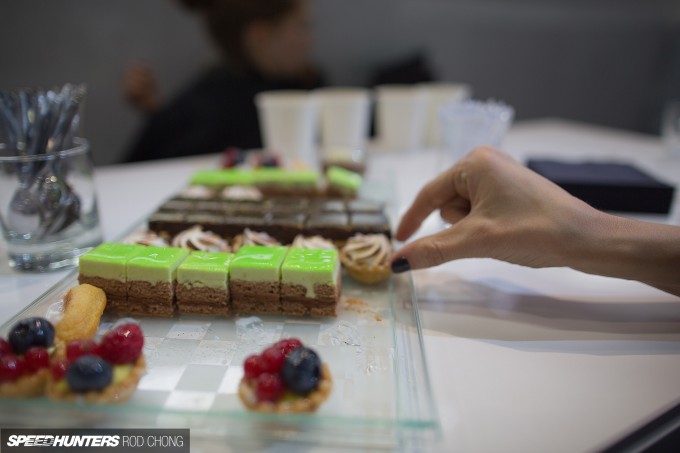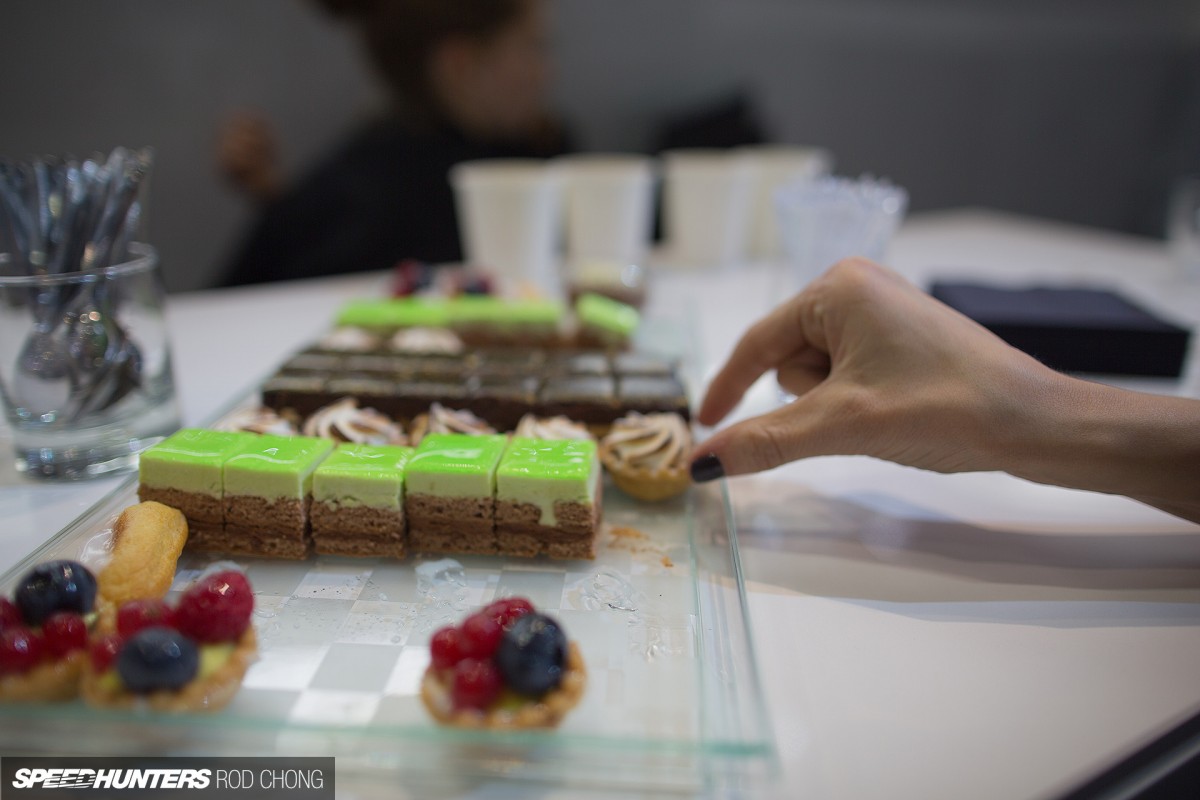 It turns out that it was mainly an excuse to snaffle McLaren's exceedingly good cakes. Decorum means not stuffing handfuls into your pockets, instead trying to make it look like you're being good by only taking one. At a time.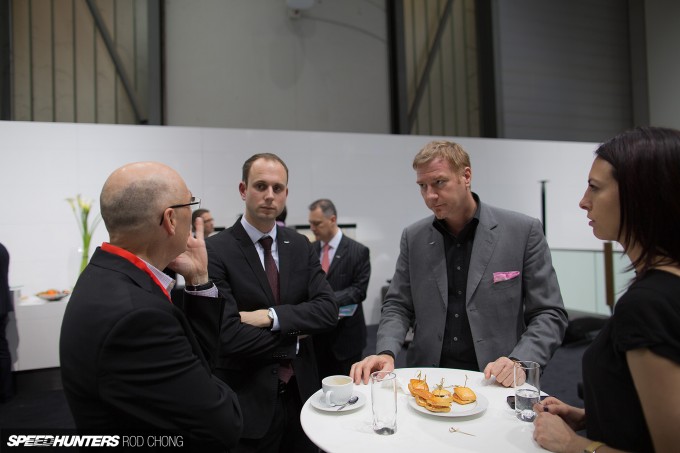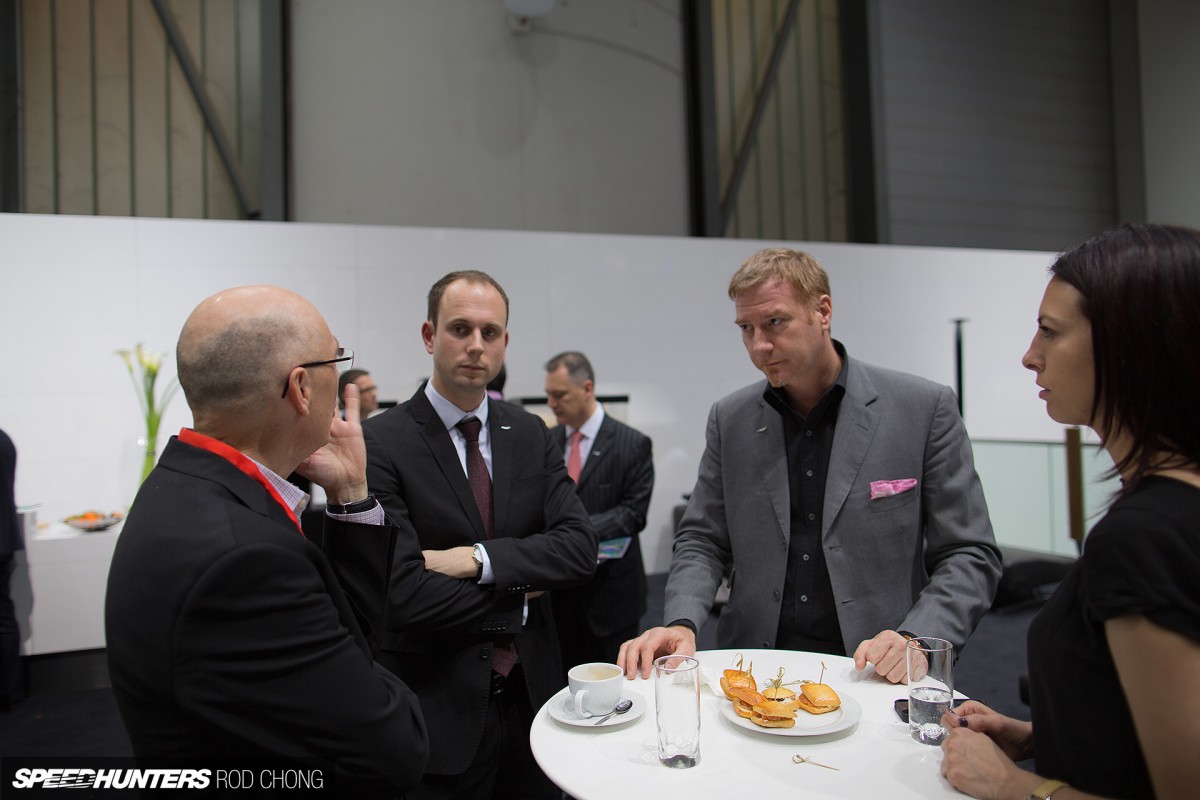 Next stop, Aston Martin, and a chat with their head of design, Marek Reichman.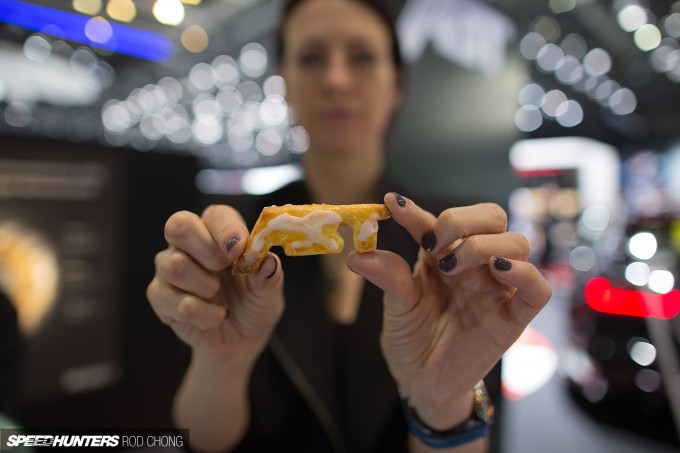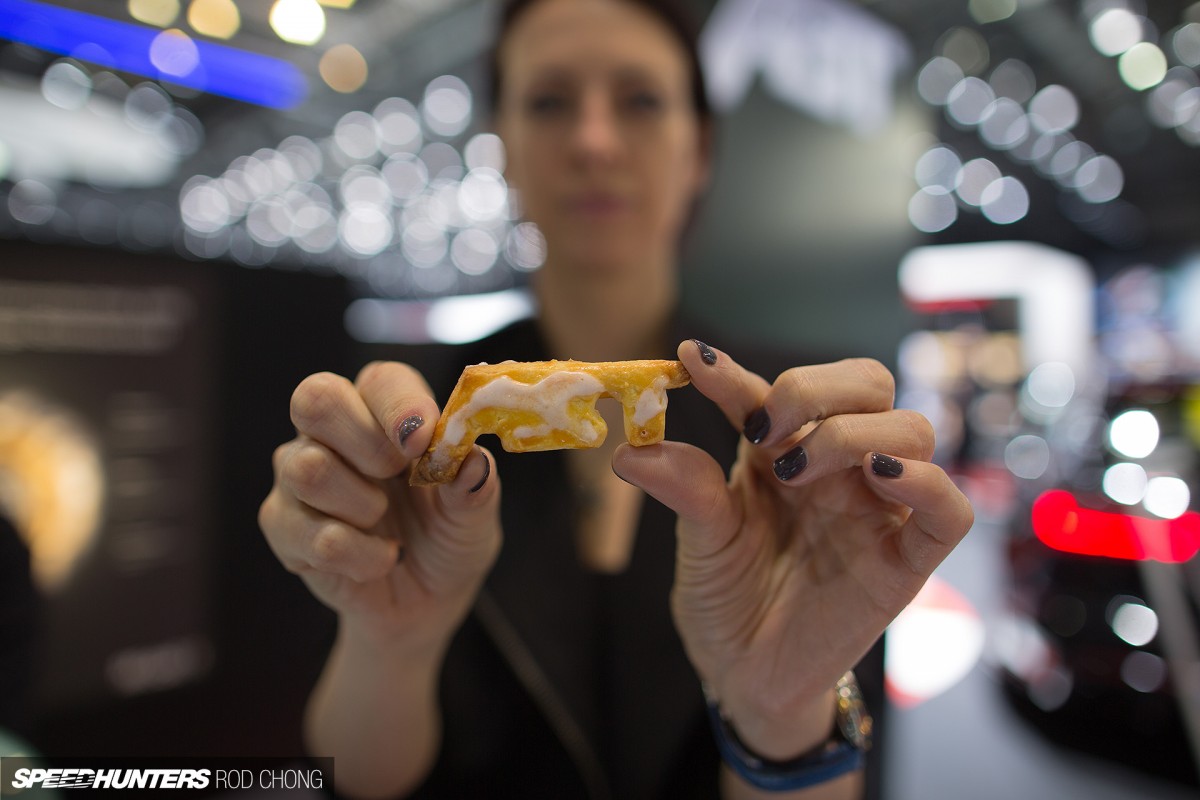 Looking through Rod's images that he sent through, there does seem to be rather a theme going on. But brand is everything, and if brand means pastry, then that can only be a good thing.
Presentation is everything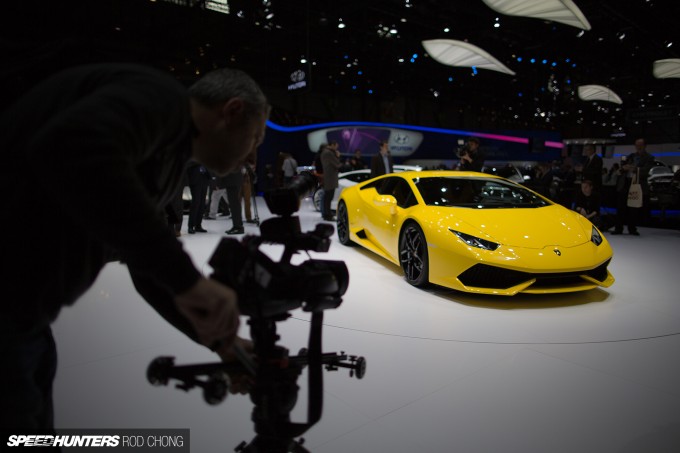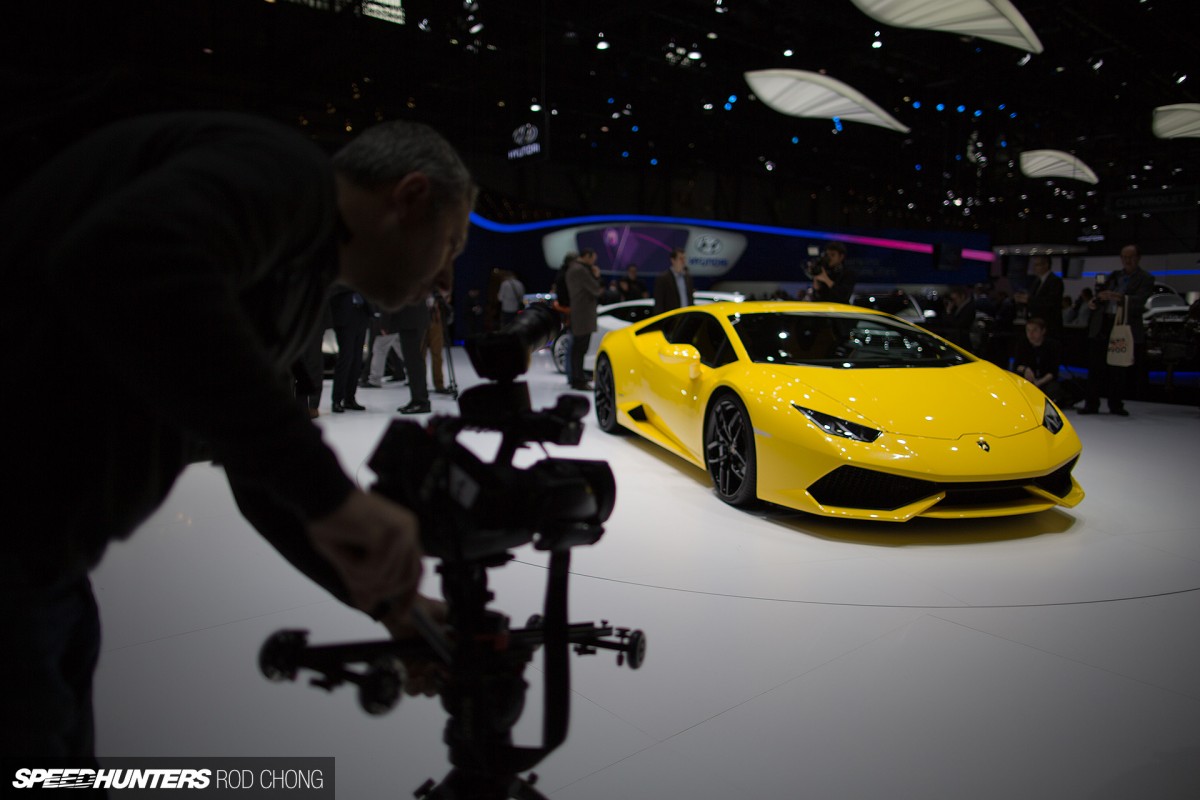 Whilst Rod and Elizabeth sustained themselves through meetings with petit fours and caffeine, I was looking at things from the other side, behind the cameras. There's a virtual tidal wave of movement around the halls, as the shoals of press ebb and flow between launches.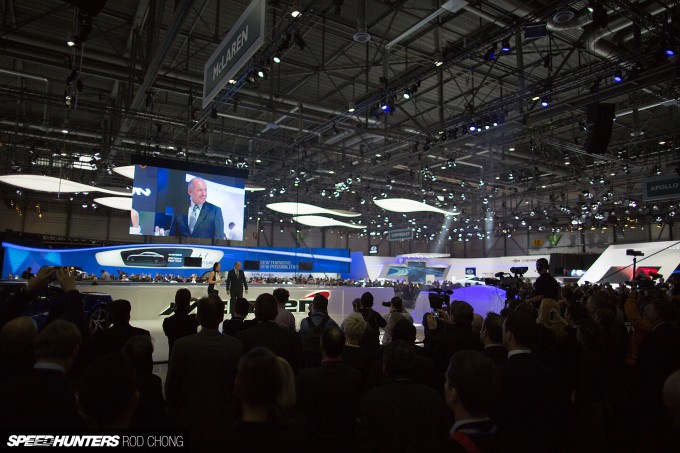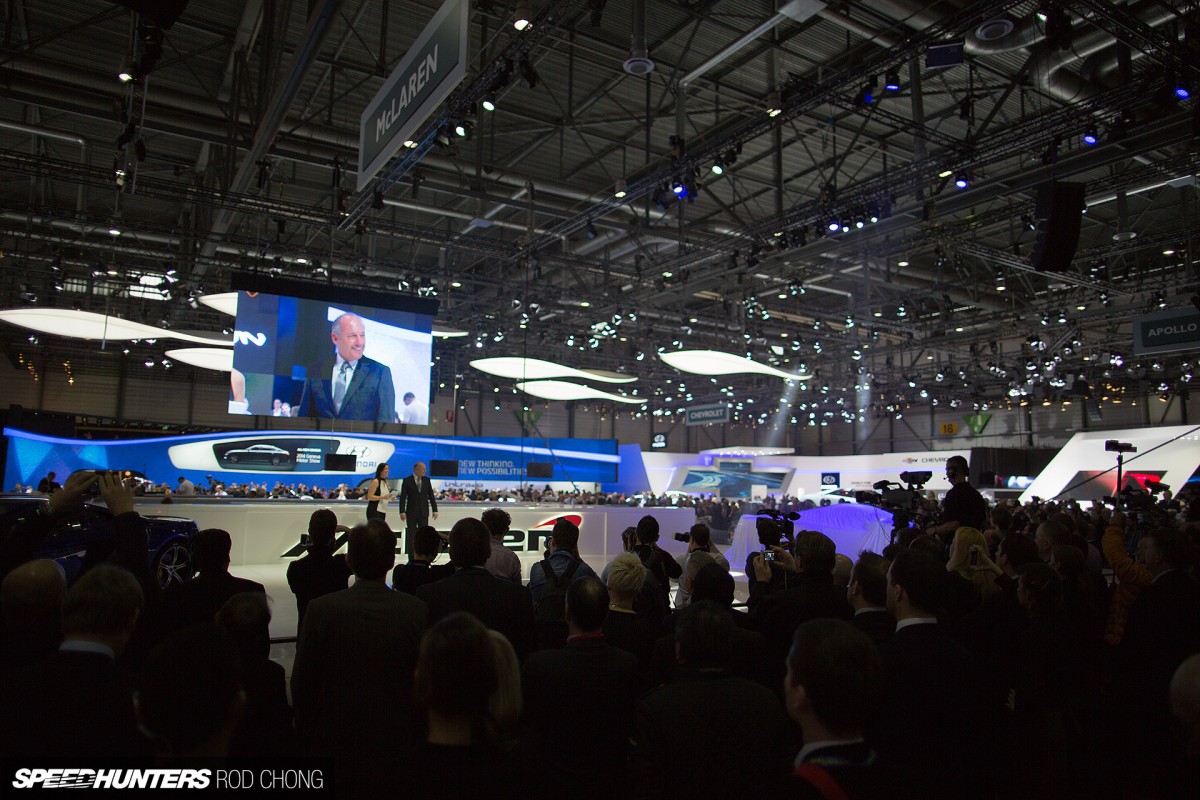 Leave it late, and getting in close is impossible.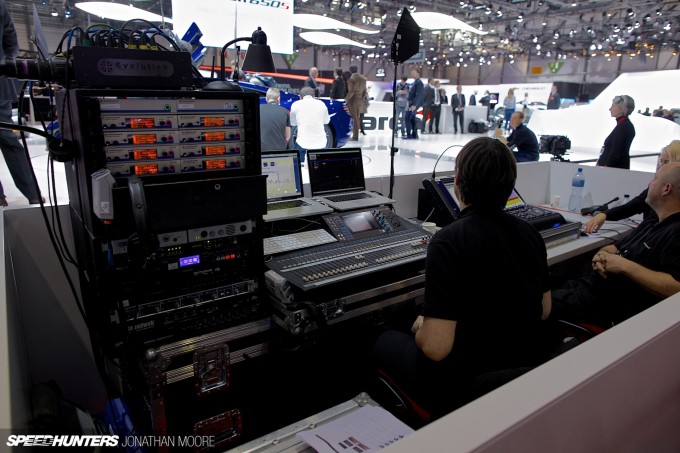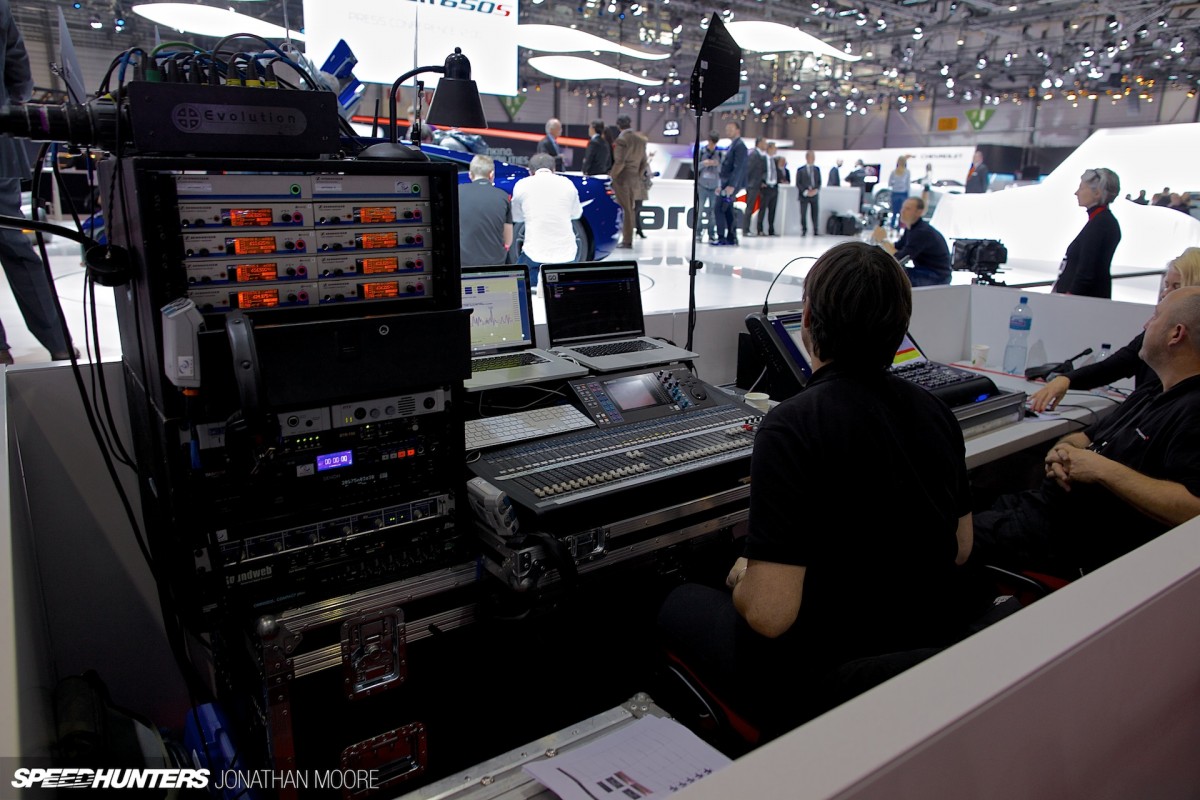 The effort put into the lighting and presentation is incredible. AV teams work away behind the scenes on banks of kit that would humble a band playing an arena.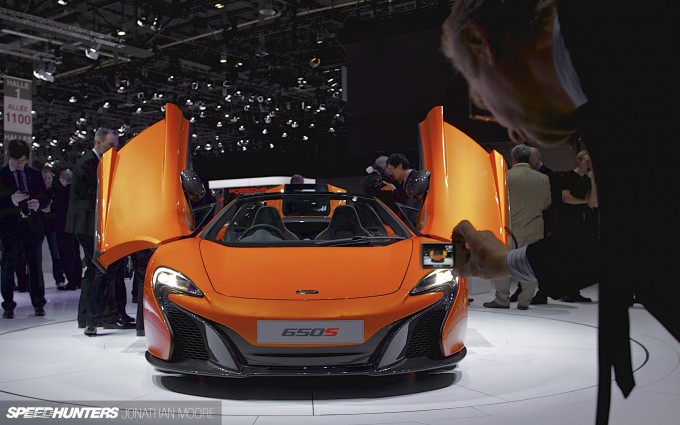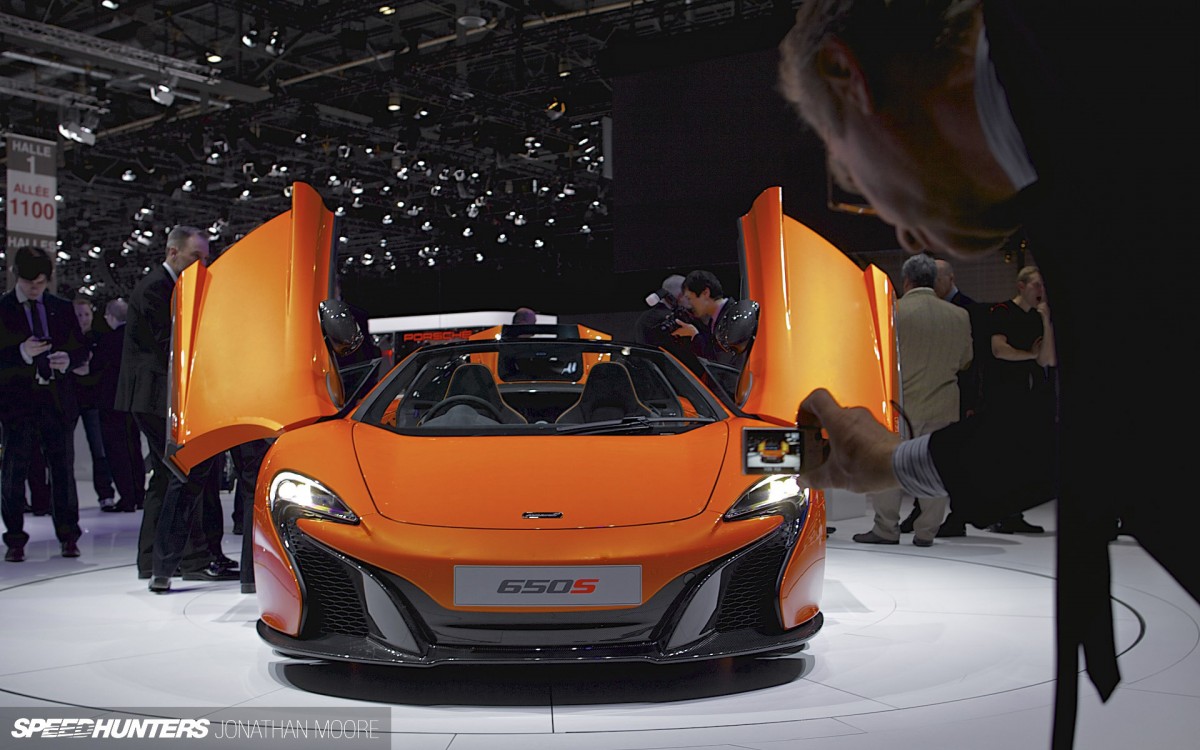 It's all about providing the most impressive introduction possible to your car to the most amount of people – no matter what kit they're packing.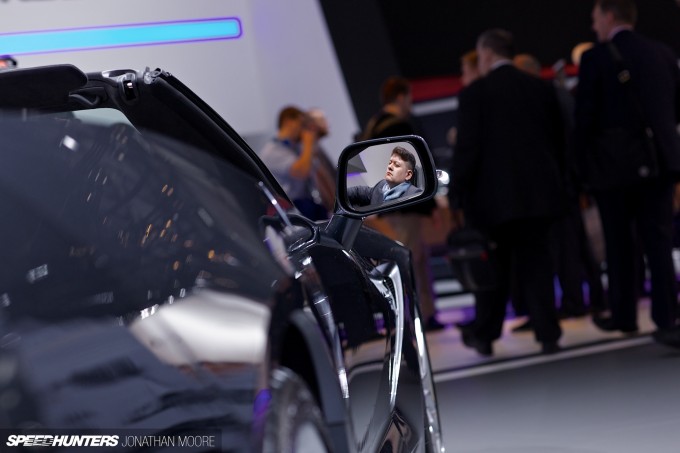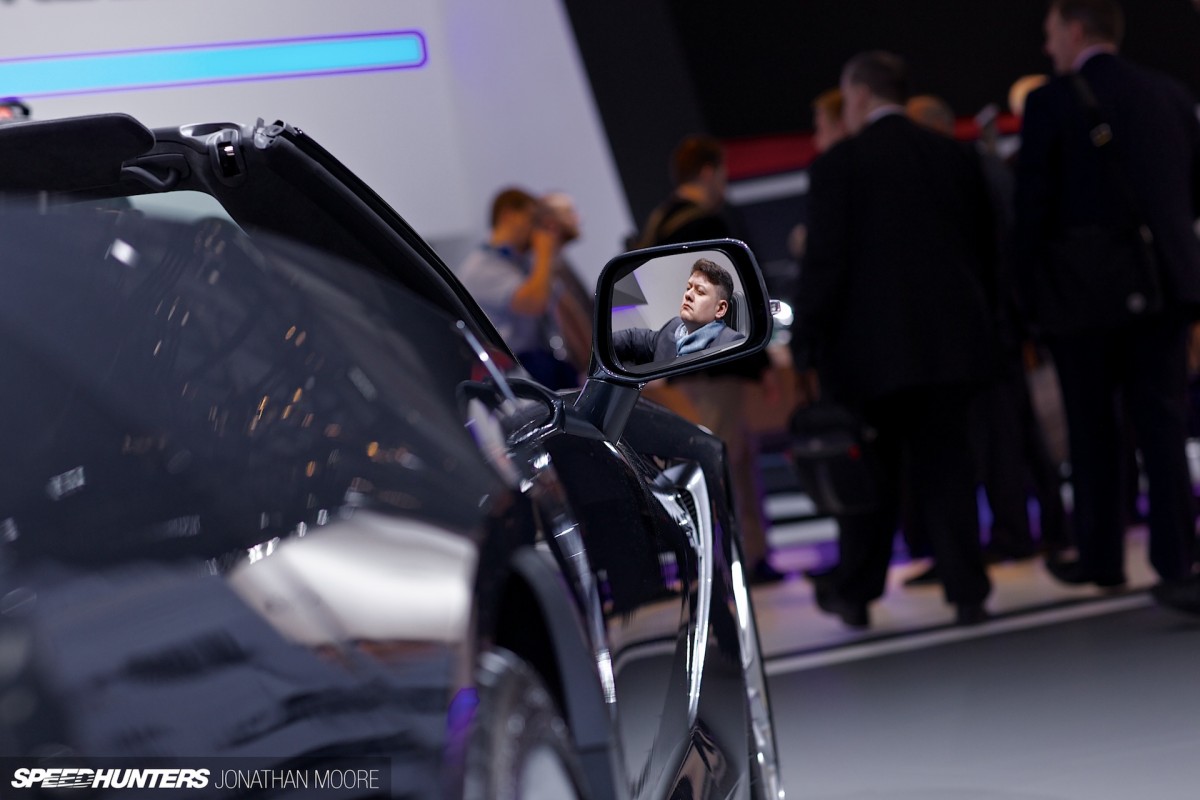 But it is possible to find moments of calm amongst the storm of people. Find a car, get in, grip the wheel… and imagine you're driving on a beautiful mountain road through the Swiss Alps rather than being stuck in an exhibition hall.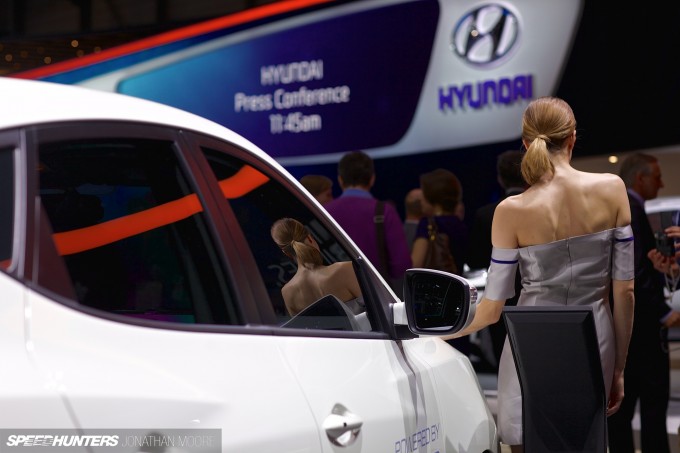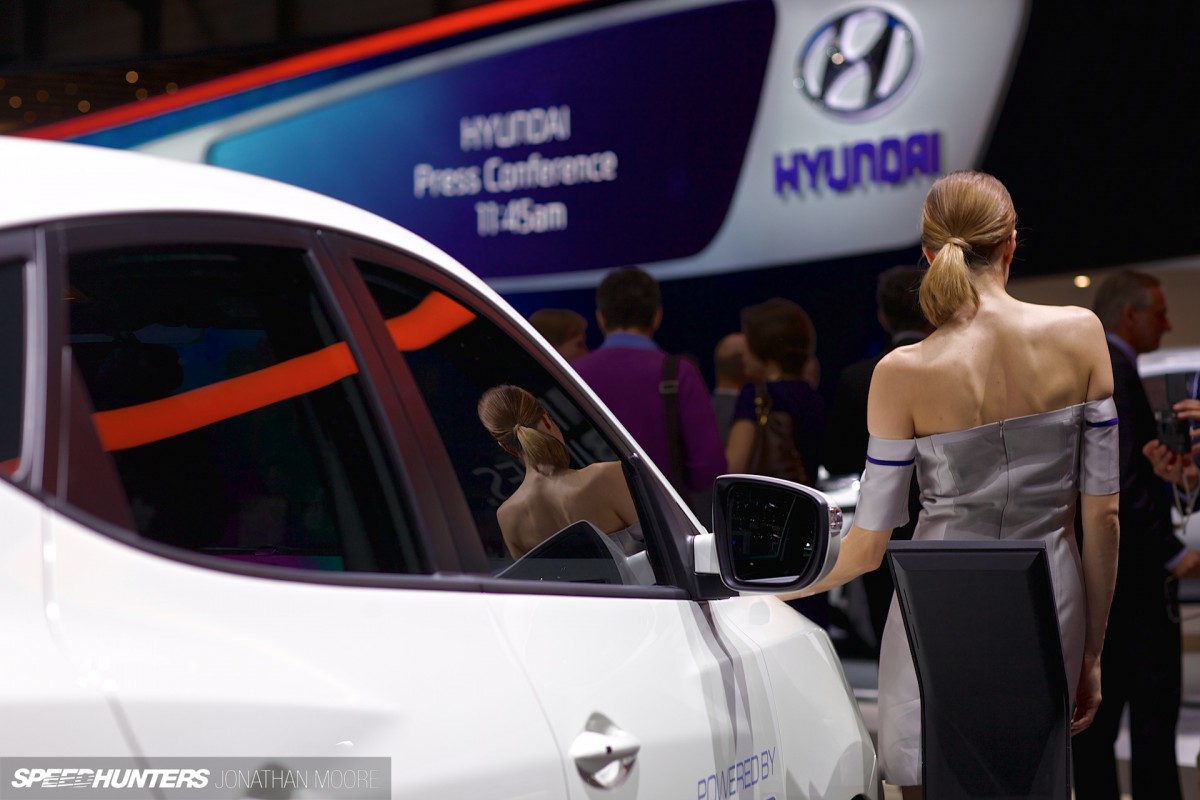 One of the anachronisms of shows – and likely automotive culture in general – is the continuing use of promo girls on stands. Apparently only men buy cars, right?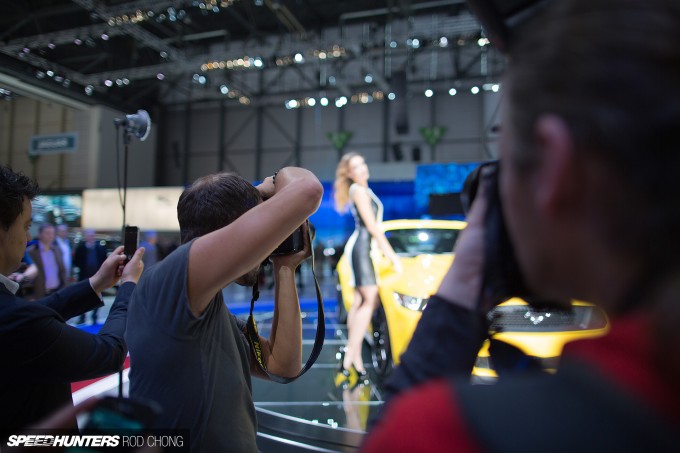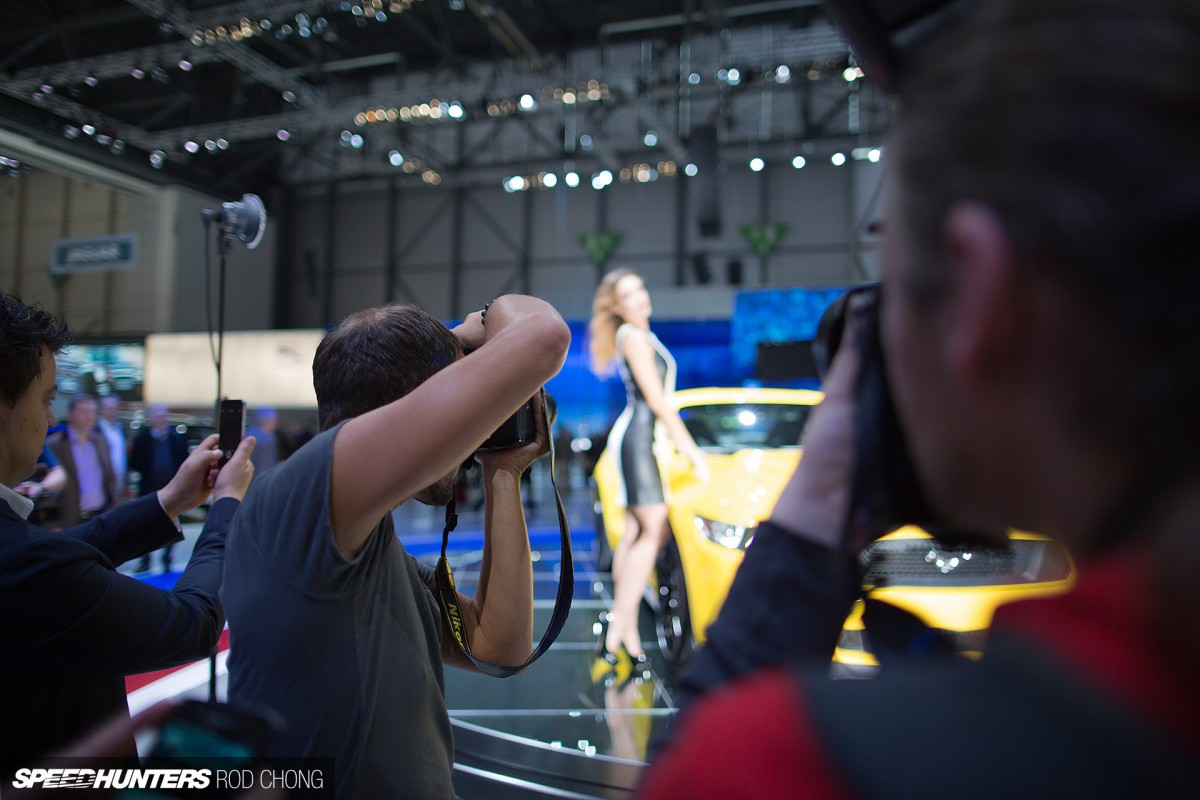 But it does provide the amusement of watching other photographers 'working' the models for shots which more than likely never get beyond their flash card.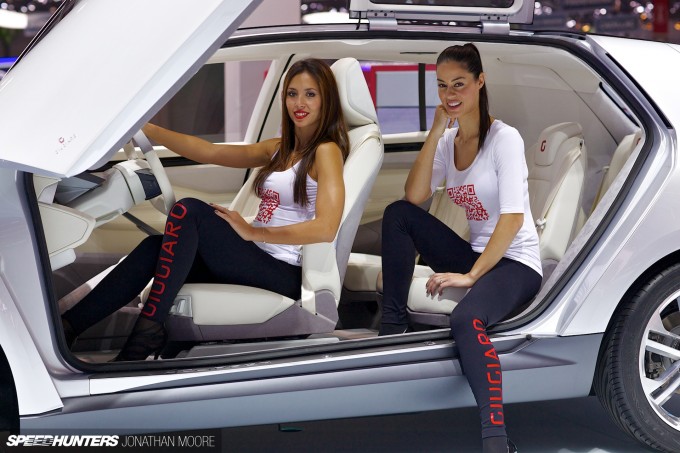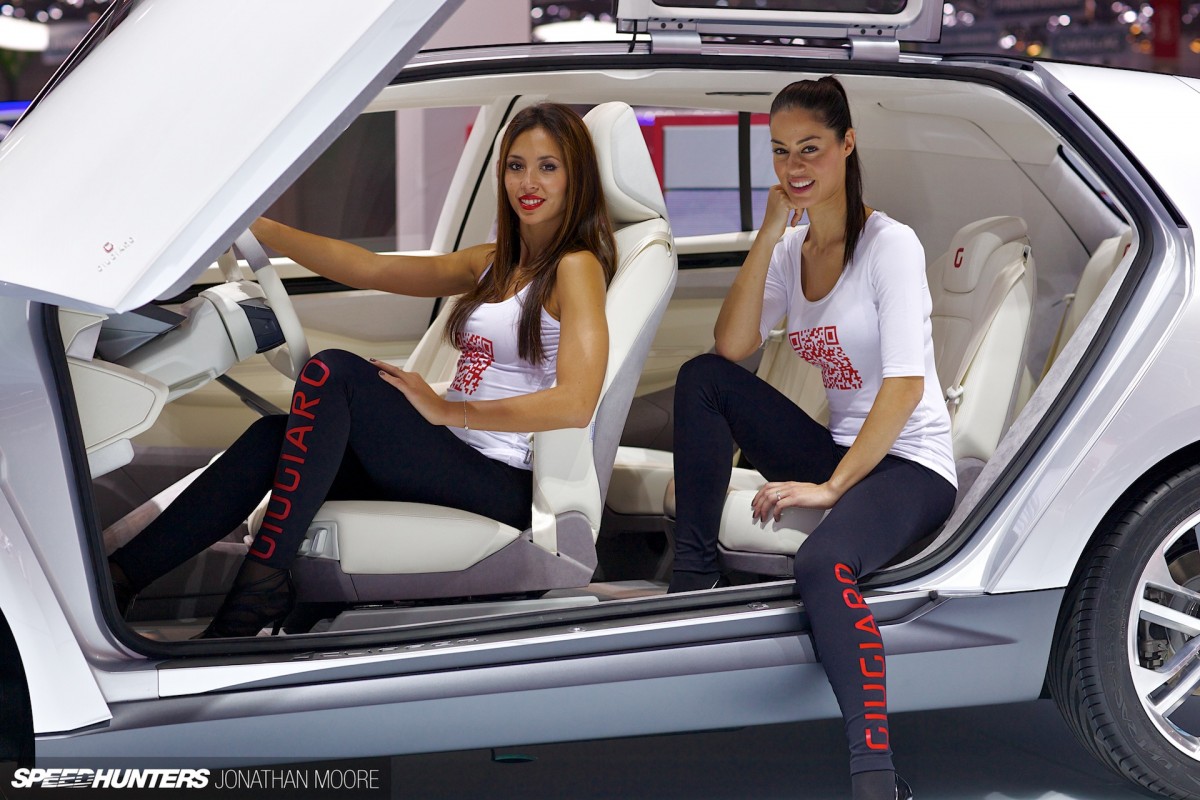 It doesn't help the situation when QR codes are so badly placed. Shame on you, Giugiaro!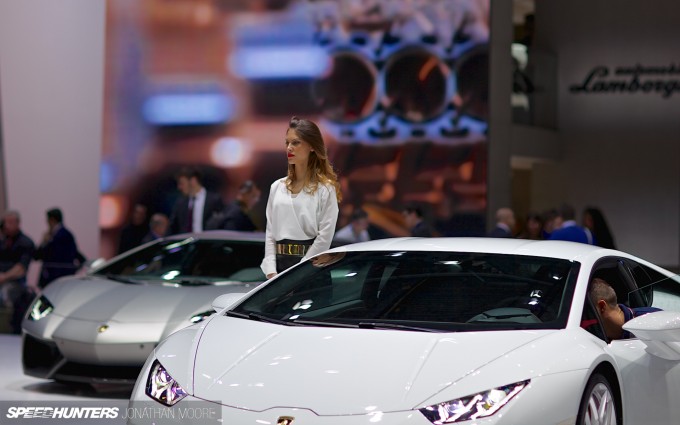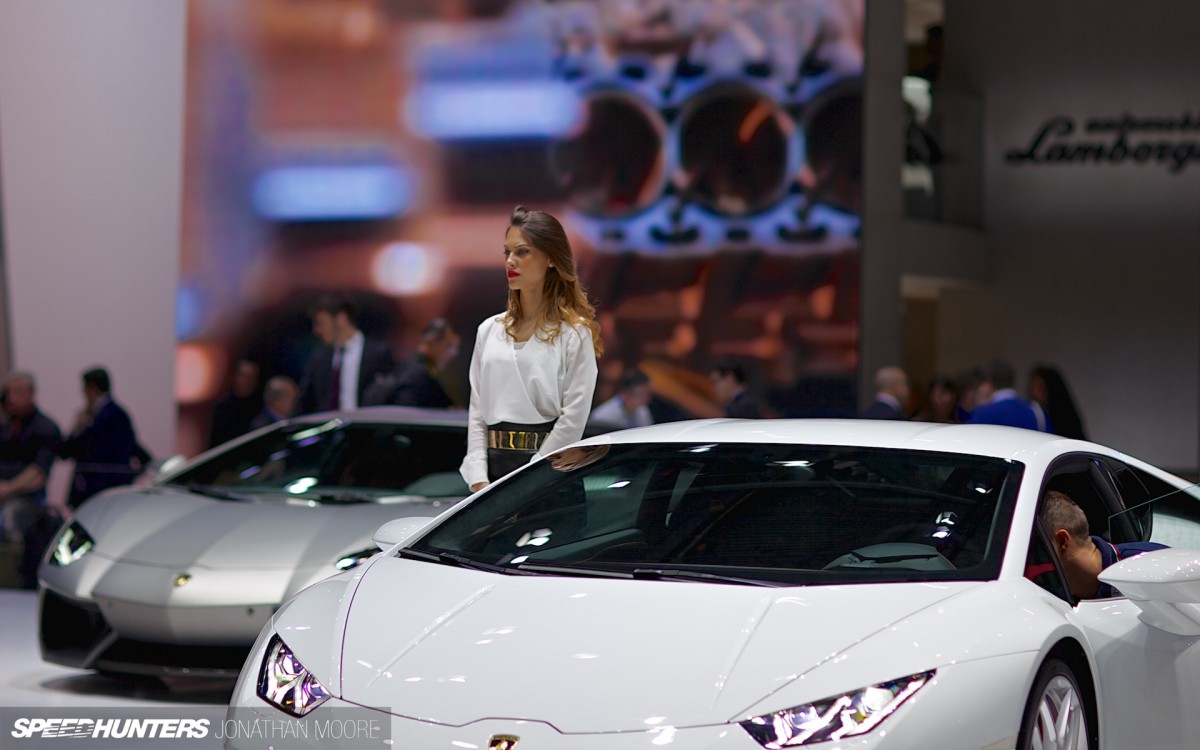 You can't help but feel sorry for the girls, stuck out on stage for hours on end, having to flash endless beaming smiles. It's no wonder that occasionally the smile can drop…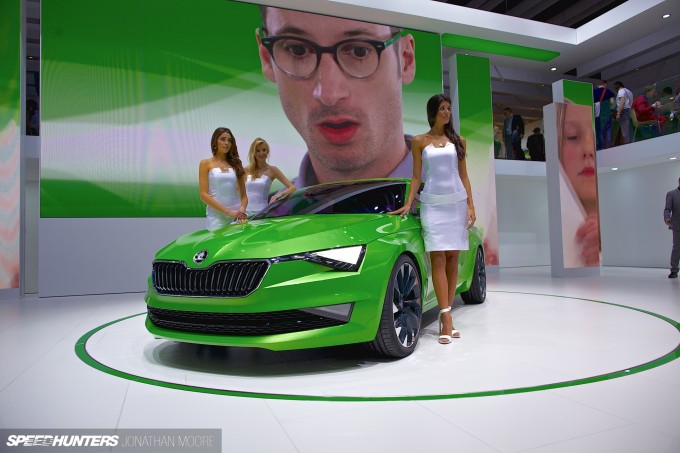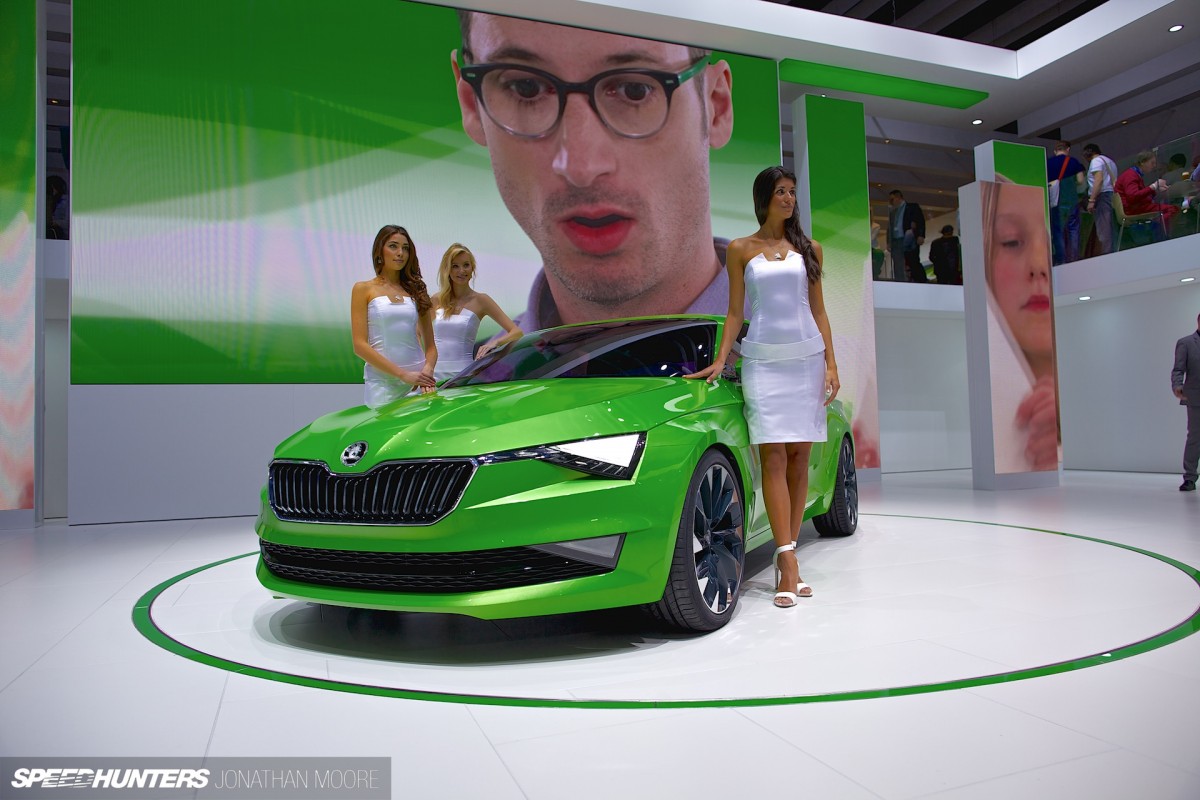 Even the videos looping in the background sometimes looked surprised by the sheer number of girls applied to certain cars. Are we still in the 1970s?!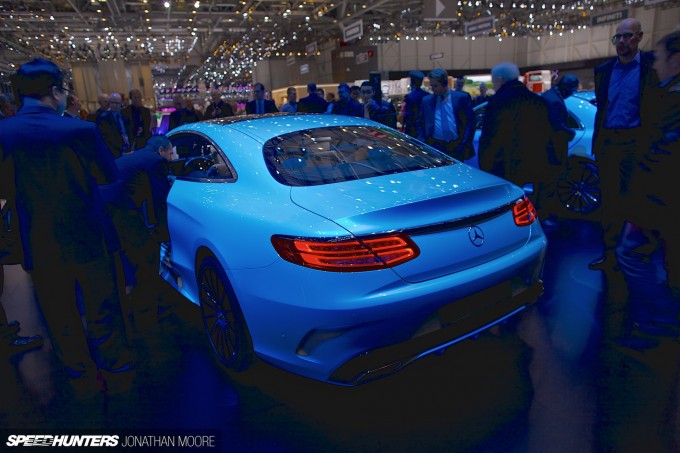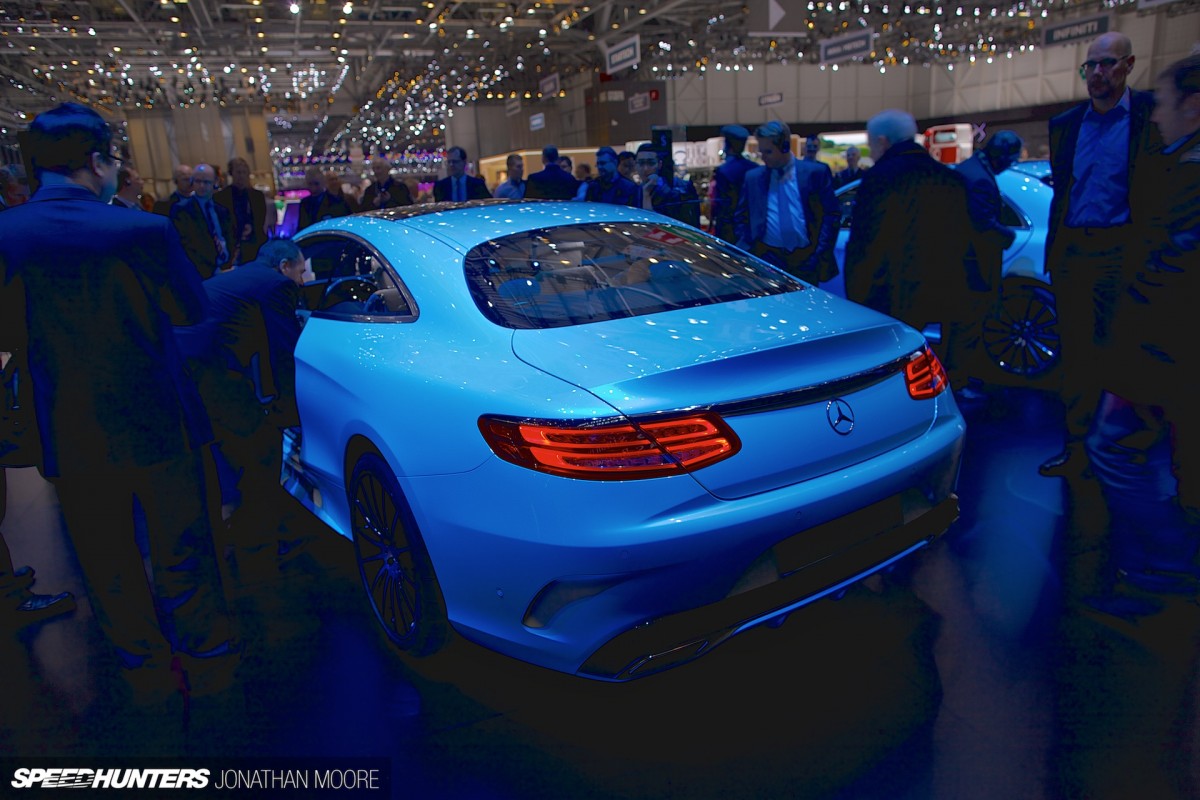 A counterpoint was provided on stands like Mercedes, where I couldn't help but smile at the clusters of suited men preening over the curves of the latest shapely S Class.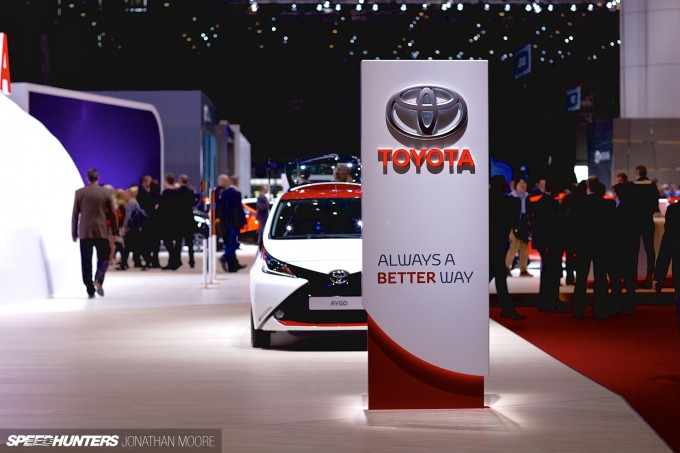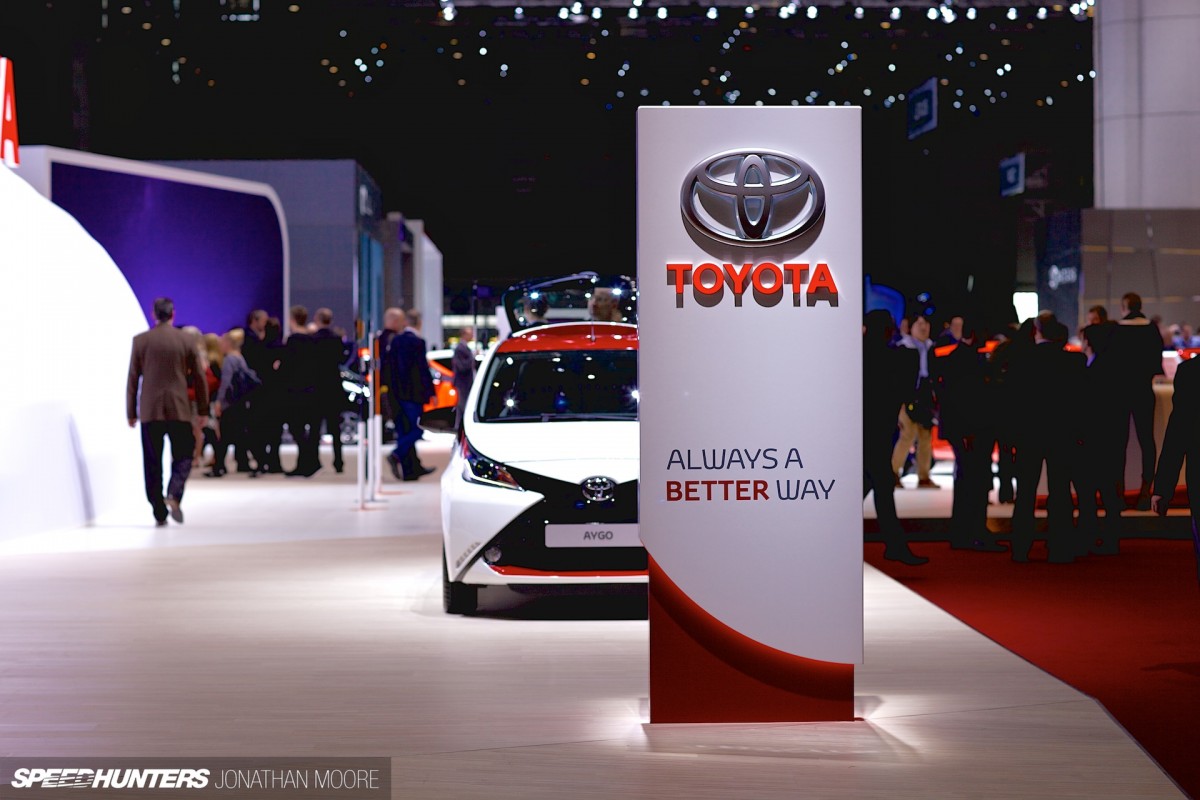 It's interesting how there's quite a major turn-over at Geneva after the two press days. When the show is opened to the public, the majority of the media and promotional teams depart, new cars are brought in (there was a whole car park of fresh cars, covered in protective sheeting, being driven in as we departed) and stands rearranged. 11 days for the general public to experience the ambience at Geneva – which was about the time it would take for us to work off the cake…
Jonathan Moore
Instagram: speedhunters_jonathan
jonathan@speedhunters.com