Time for a cup of Joe
Damn, there it goes again. That horrible sound of my alarm buzzing away at an ungodly hour. On a Sunday of all days! But this time round I didn't hit the snooze button, I didn't roll over and catch another few minutes of shuteye under those warm cozy blankets. Nope. I was up in a split second, dressed and ready to go. As my semi-frozen fingers fumbled with the car cover, rolling it back to unveil my pride and joy to the grey clouds above, I was fuelled by a sense of excitement. And that's how a few other car enthusiasts in and around Tokyo were feeling that same morning as in our own way we began to get ready for a few hours of indulgence.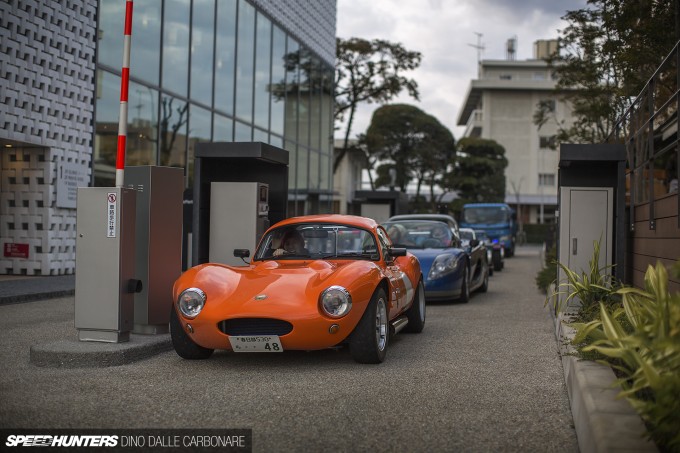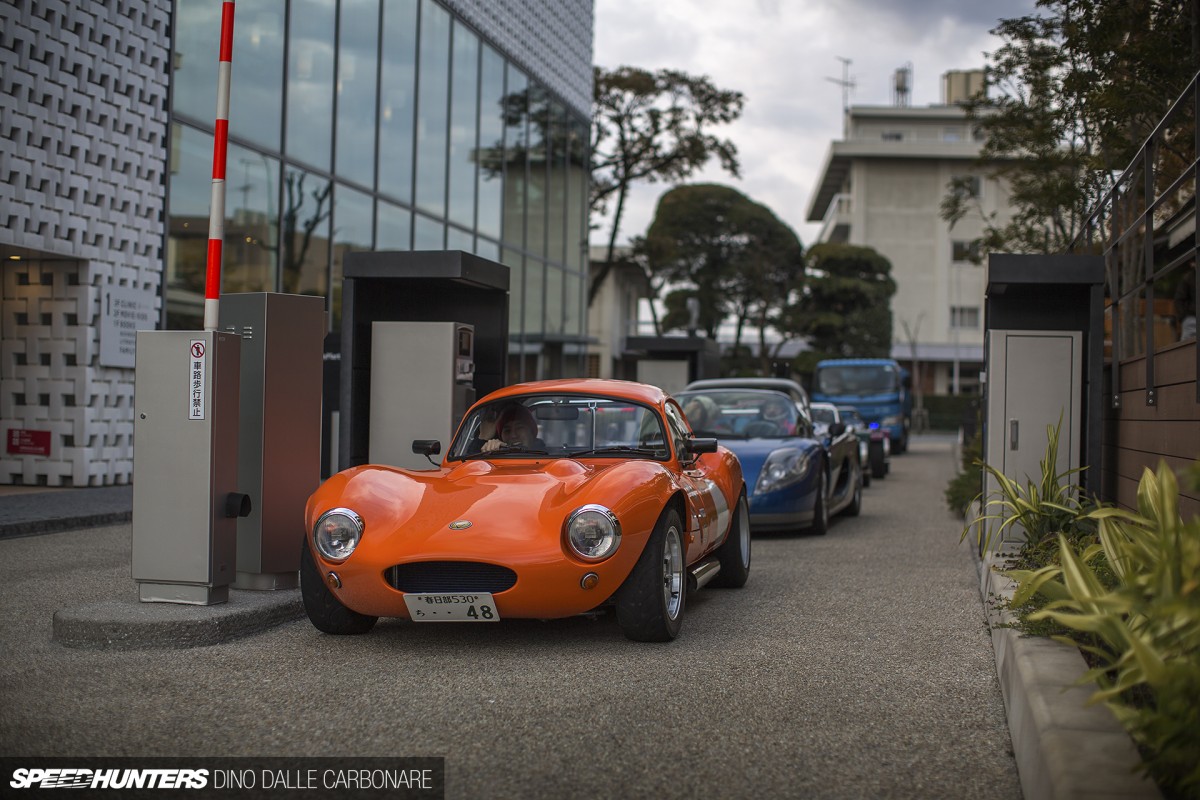 Fast forward fifteen minutes or so and my now unfrozen fingers were being warmed up by a welcome hot and steamy cup of Joe, holding it with two hands as I stood by the gate of the Tsutaya T-site in Daikanyama watching a continuous stream of cars roll in. Yup, you guessed it, time for some Cars & Coffee, Japan-style!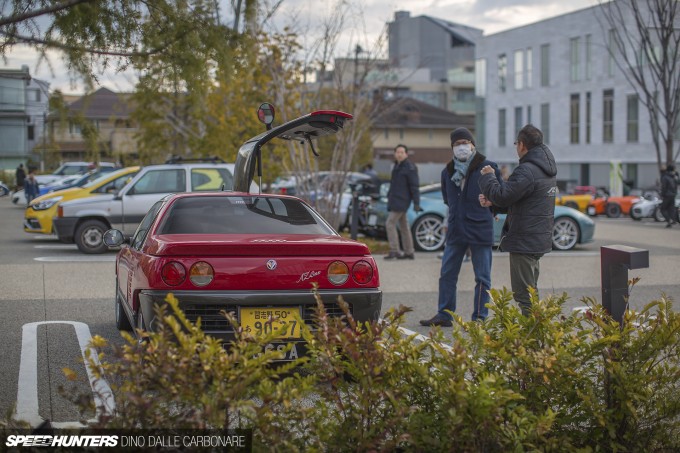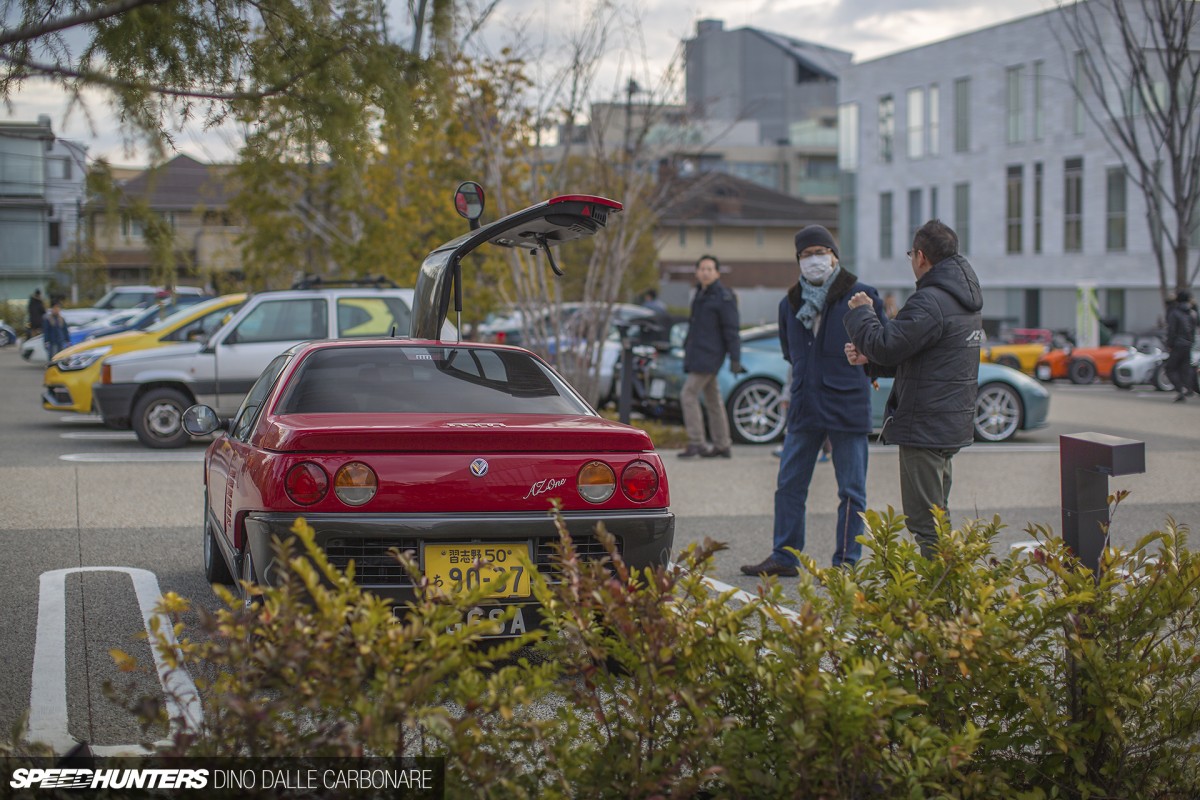 You may remember my excitement when I first stumbled upon this meet back in January; well that excitement has never really subsided and after missing February's gathering, nothing was going to stop me from hitting up this month's one.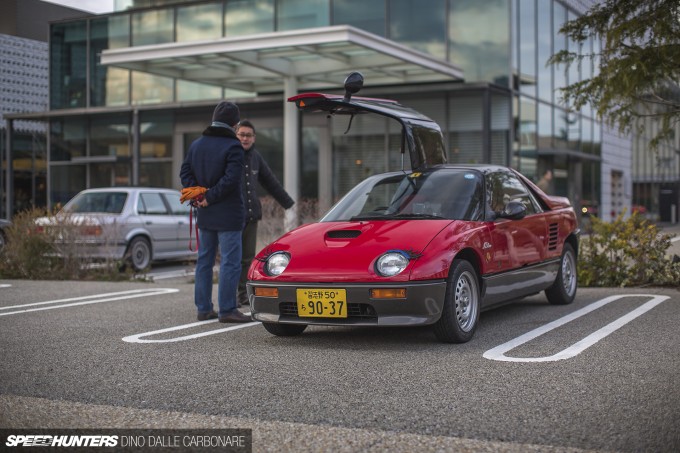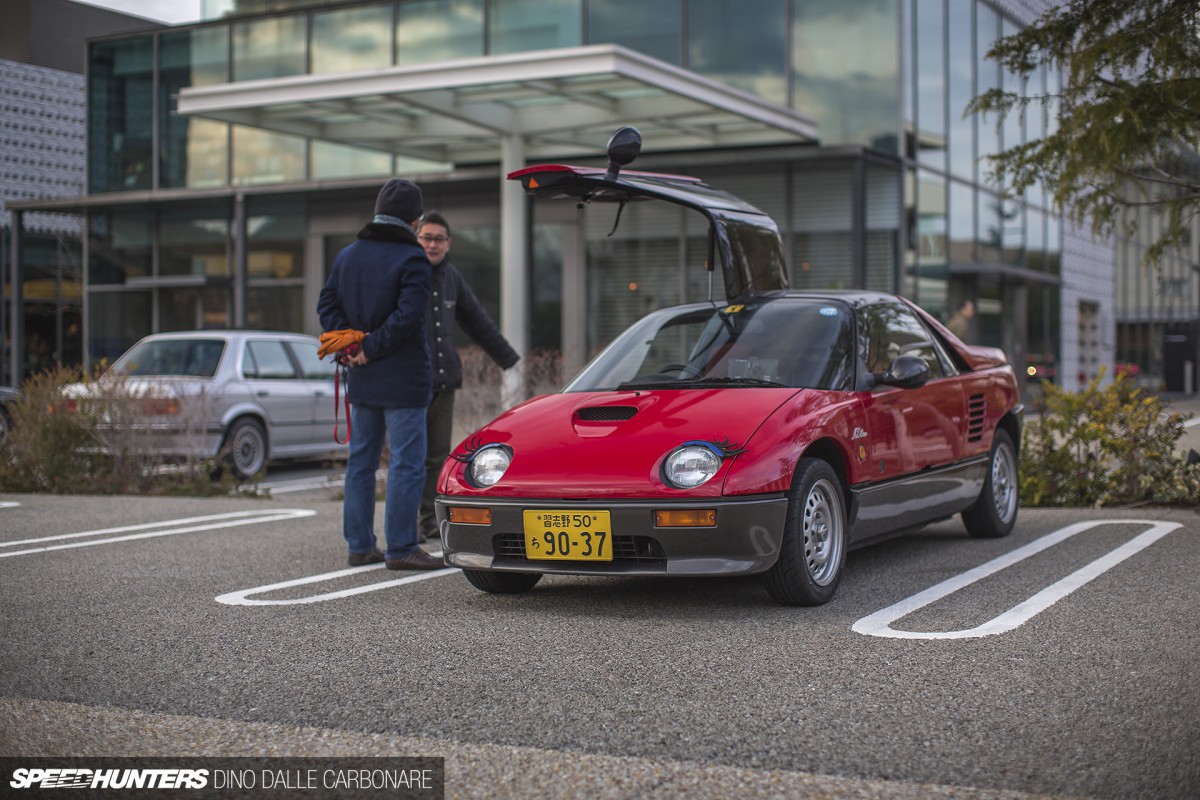 Us car guys are a pretty weird bunch. Think about it out of context and what it must look like from the baffled observer's point of view is a bunch of men standing around in a parking lot, pacing up and down around parked cars.  But to you and I nothing could be further from the truth. This is the otaku's habitat, the chance to exhibit one's car, check out other people's cars, the way they have maintained them, the modifications and upgrades they have carried out and of course to indulge into some pretty nerdy car talk. Sounds like bliss to me!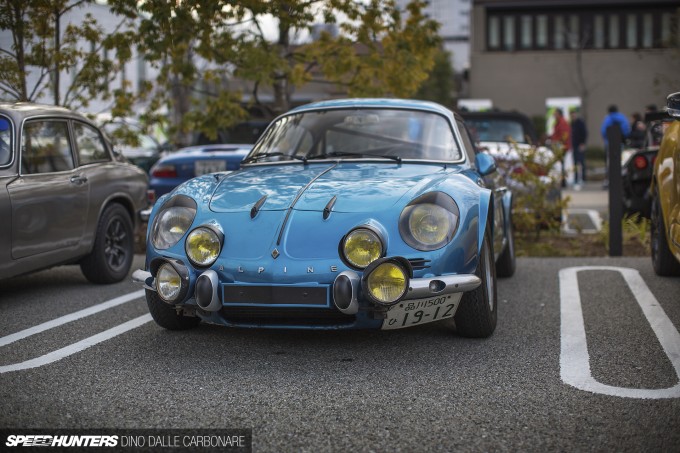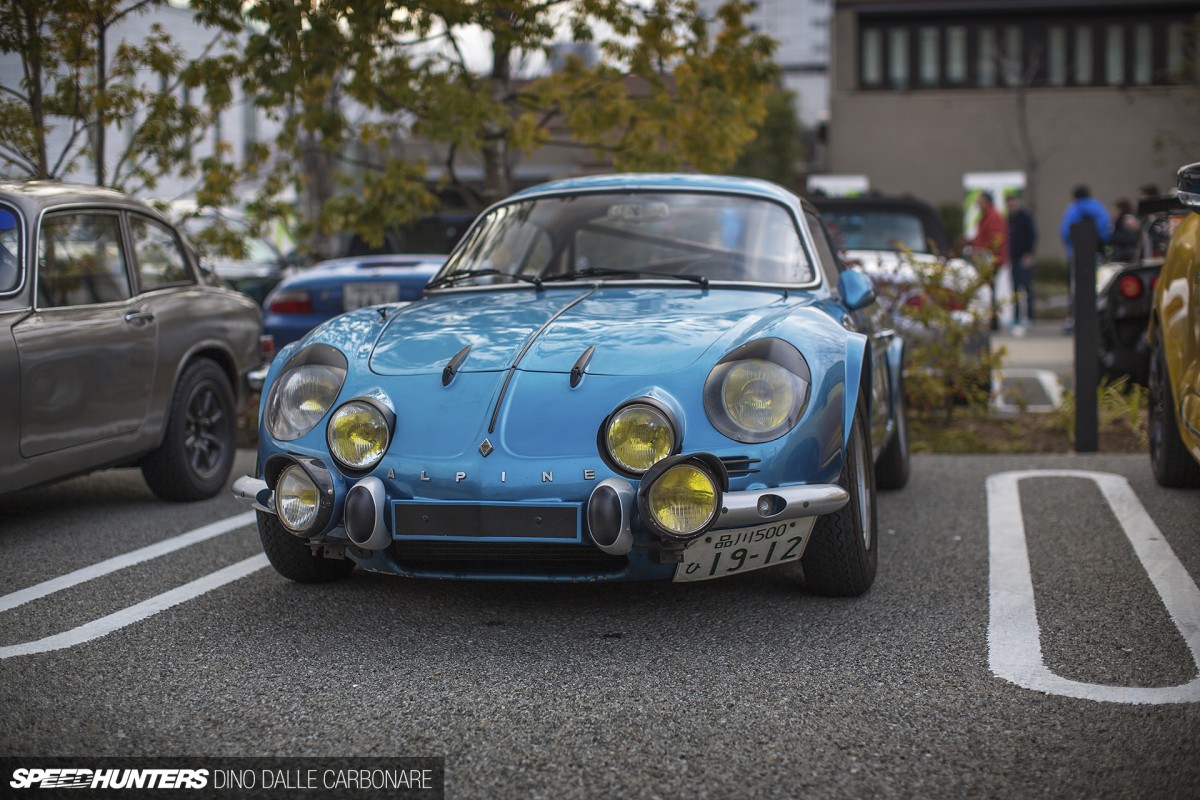 And as ever, Japan never disappoints. Some of the cars we saw before were back, like this stunning rally-ready Alpine with its army of auxiliary driving lights.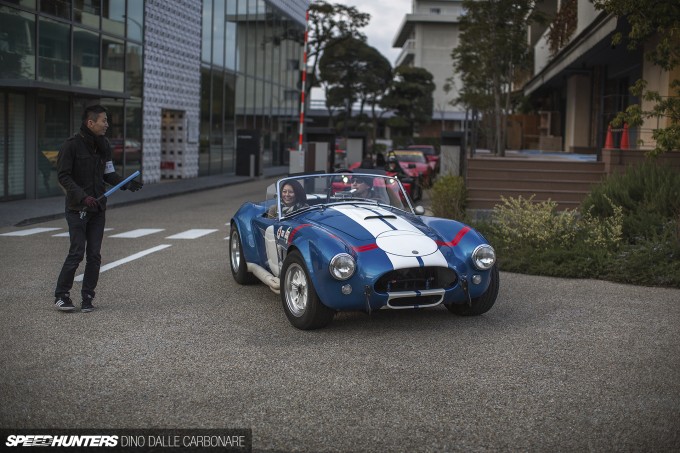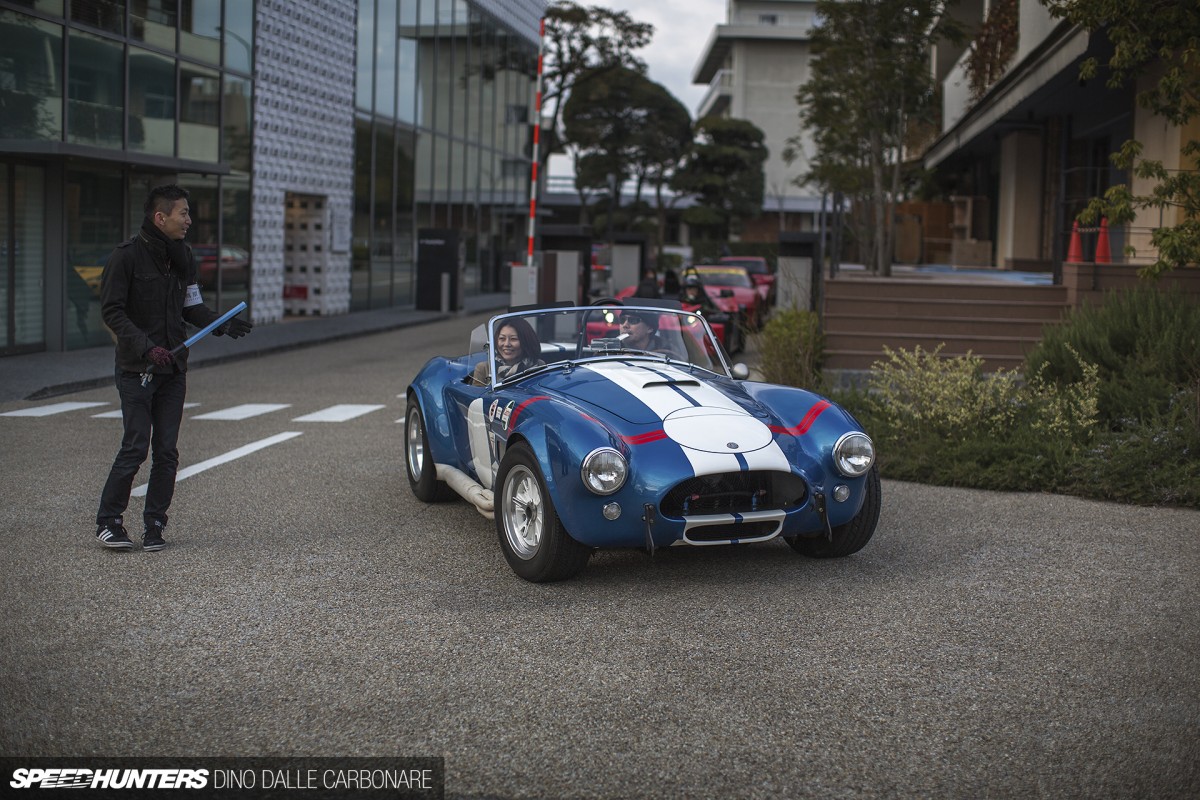 Spend a little time in Japan's capital and you soon realise that people here love rarity, they crave the exclusivity and best of all, they aren't afraid to flaunt it.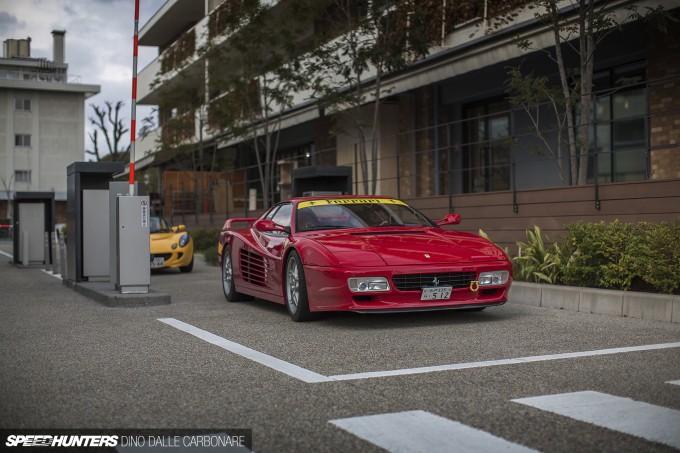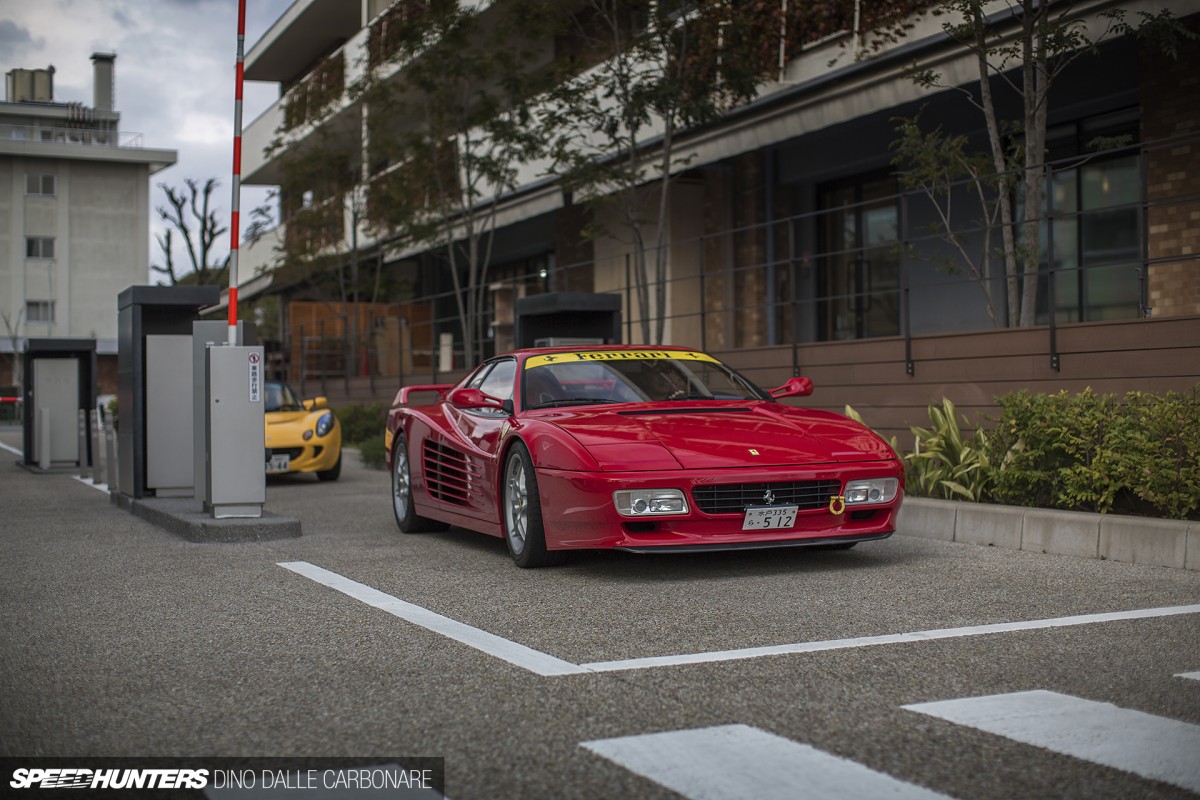 Much like a good cup of coffee, the quality in a car meet is all about the blend, and here too you know you're never let down.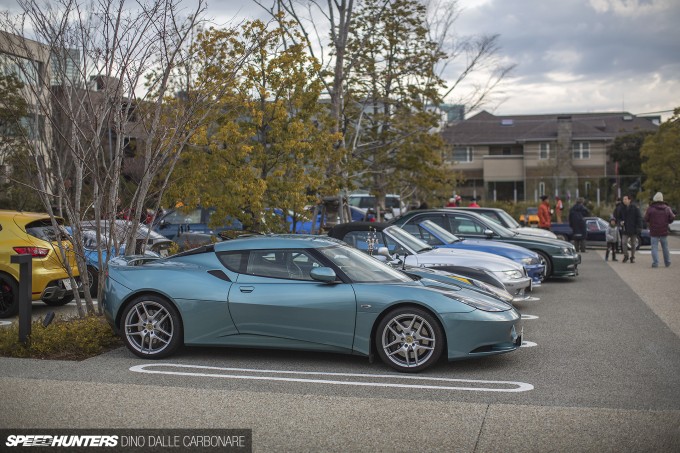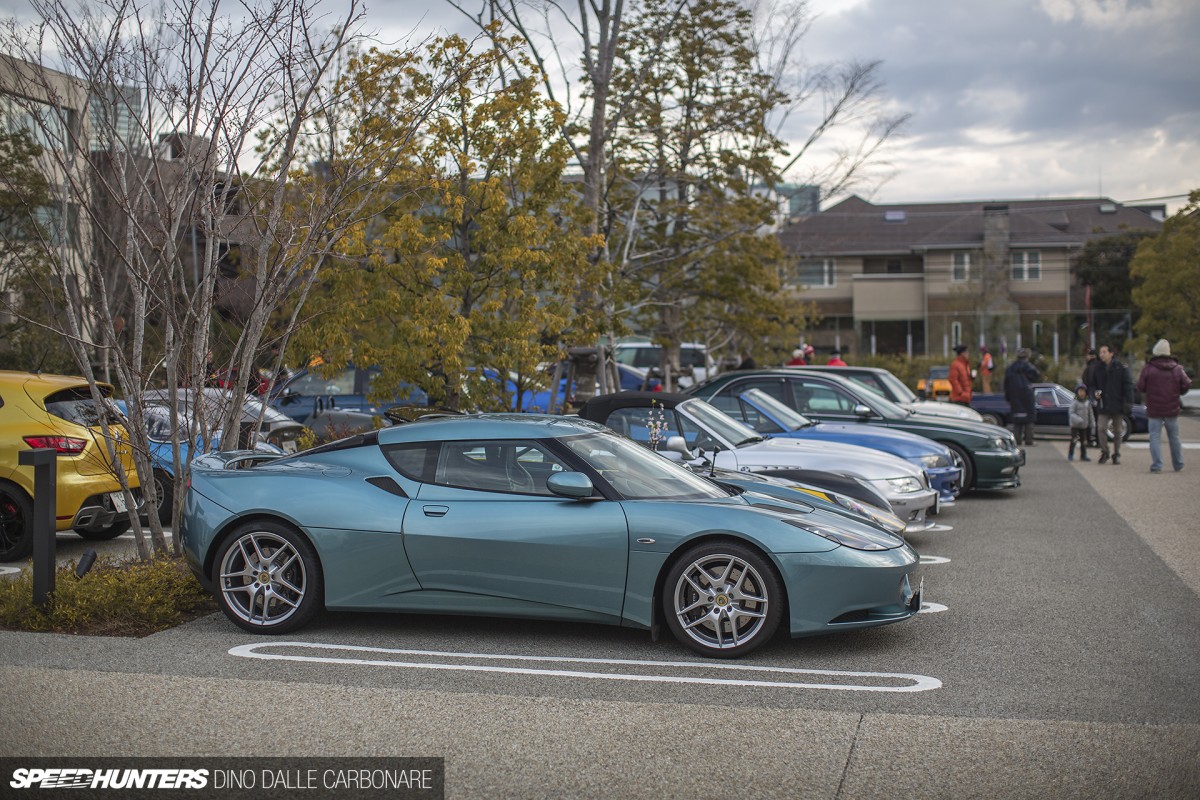 It wasn't long before most parking spots had been taken up, so with the caffeine beginning to do its job I grabbed my camera and started to check out what had showed up. Starting things up at the very top with this nice Evora, a Lotus I still haven't had the chance to drive. It's a curious car as it's not really what one would expect from the brand but it seems to do a good job at adding relative comfort and refinement to the usual driving dynamics Lotus always throws into the equation – Jonathan seemed to enjoy his time in one anyway. They seem to be doing well in Japan, and I do see (or hear rather) a lot of the automatic versions of the car around the city.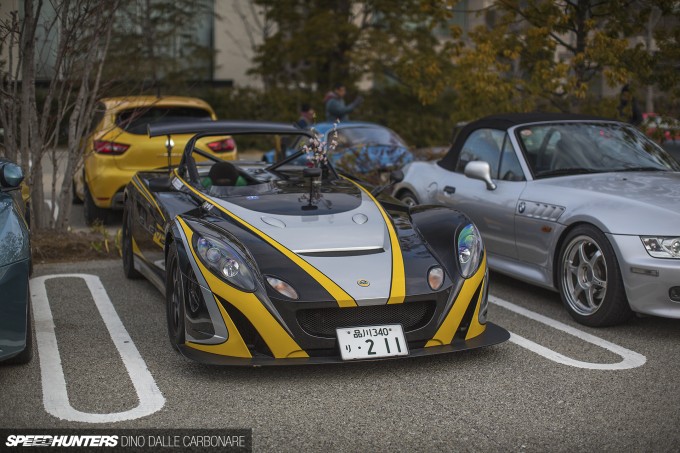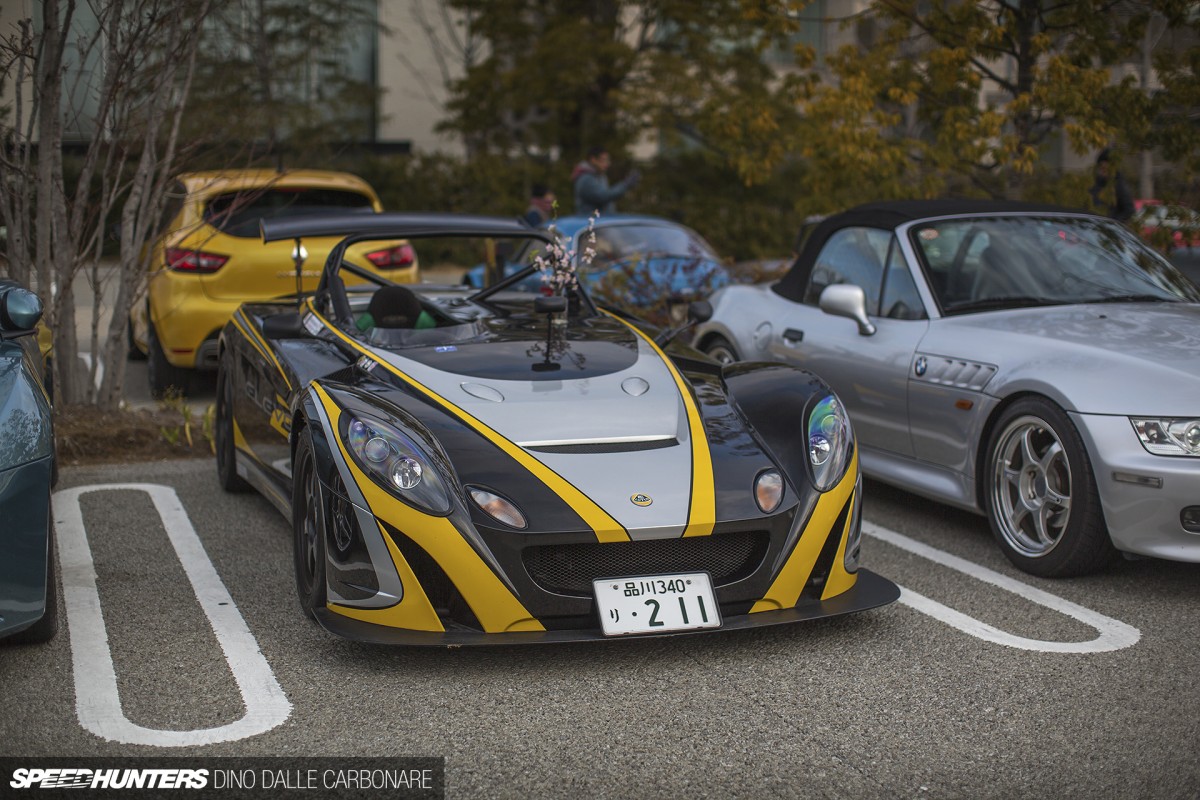 Ah, that's more like it right? If you want to get yourself into a Lotus, you might as well go the whole way and do without a roof. Or a windscreen!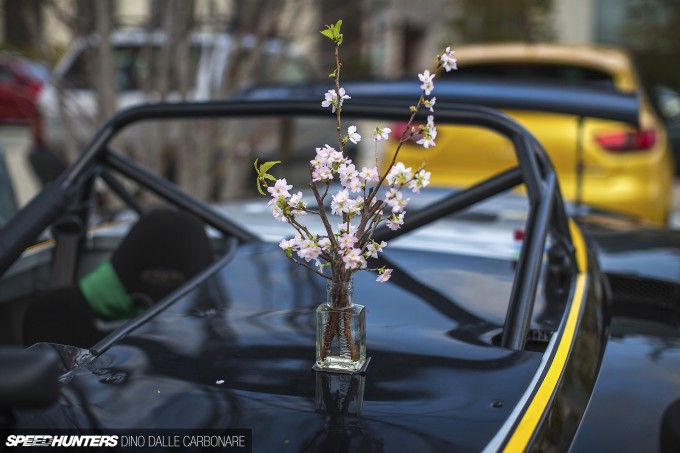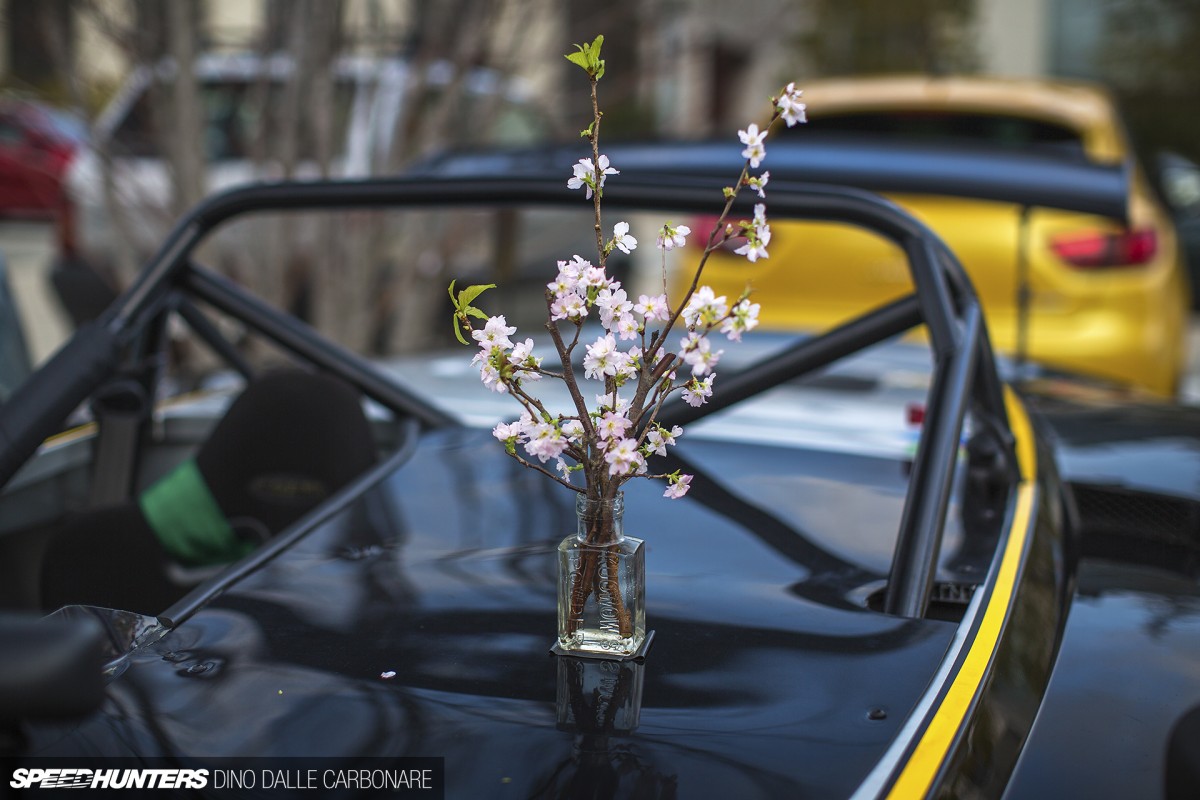 Mustn't forget the flower pot with fresh sakura blossoms. Yup this was a bit of a WTF moment for me, but hey it's Japan and cherry blossom season is just around the corner.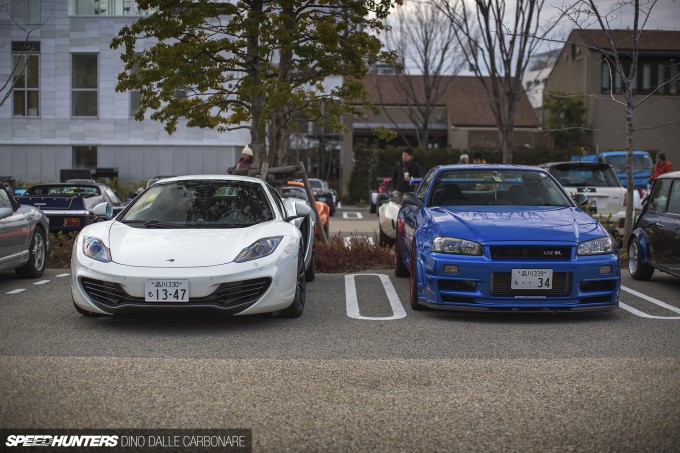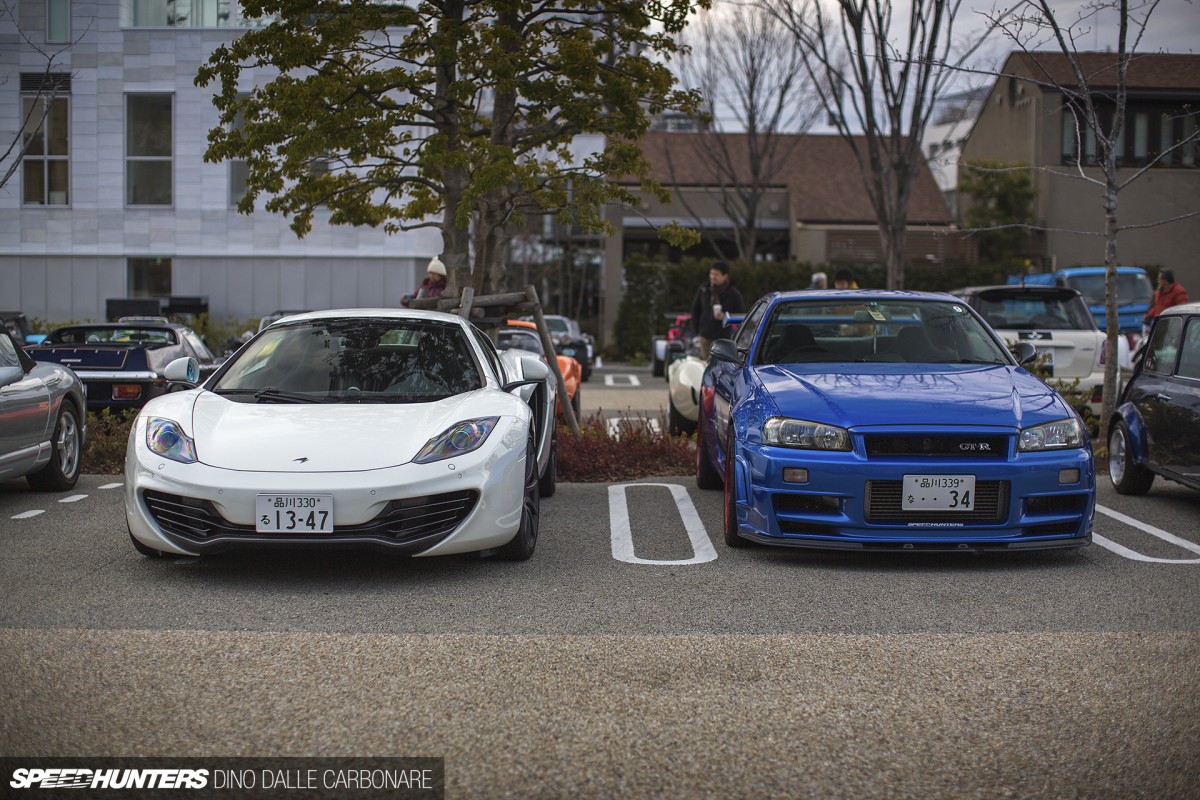 I showed up to the meet alongside my friend and his brand new MP4 roadster. Aside from the fact that this is one of the best sport cars of the moment, it also does a great job of being a daily driver, which is exactly how he uses it. He's racked up 4,000 km in a little over two months and is impressed at how damn usable it is. He isn't too happy about the surprise reveal of the 650S though, especially now that it seems they have halted MP4 production to focus on the fully-laden version.
Best of British?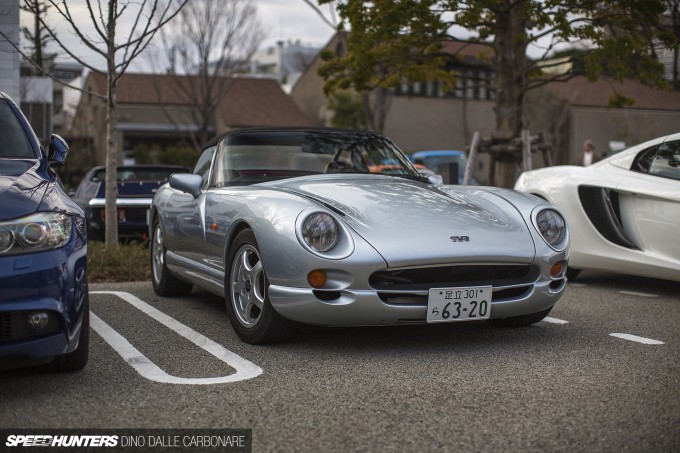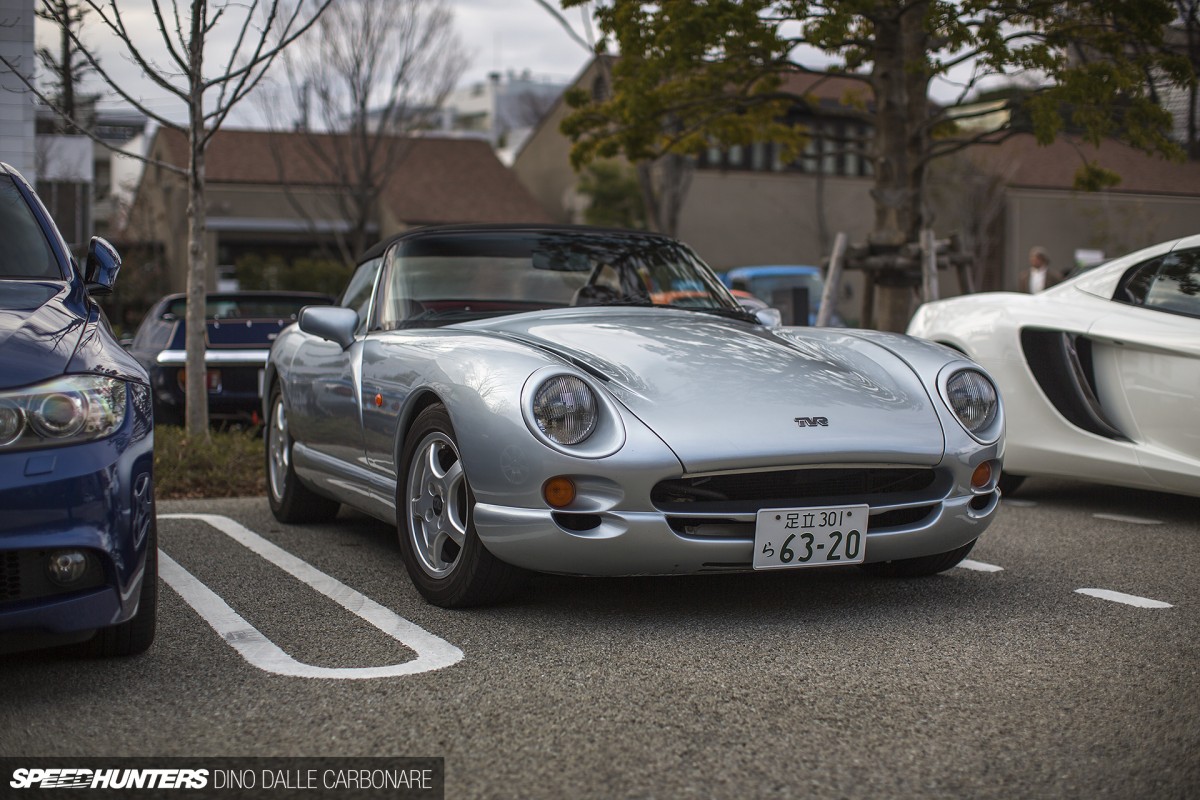 Can you feel a little bit of British theme coming along here? Well you're right, there was plenty to see from rainy old England including this TVR Chimaera.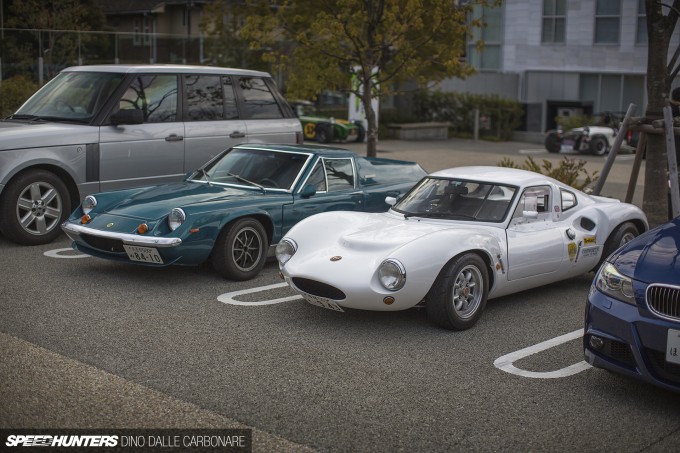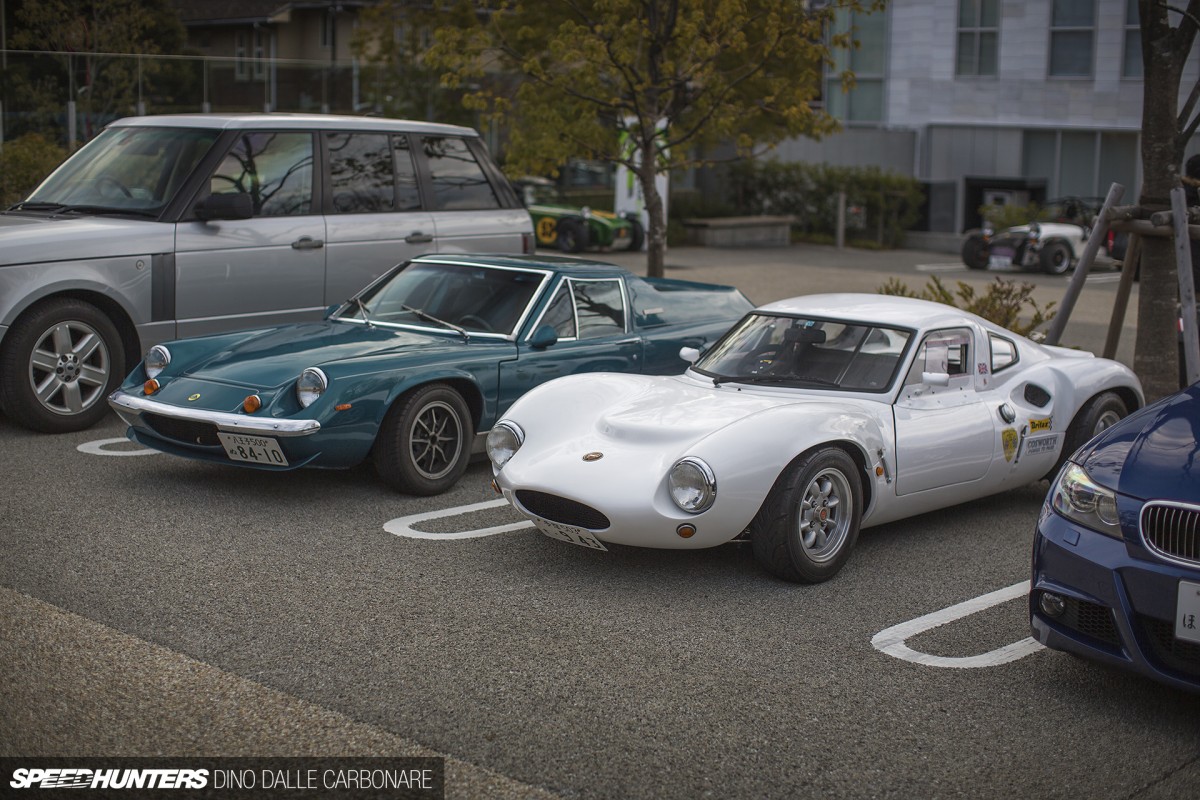 Oh and these two! In fact, most of the meet was sort of brand specific, but we'll get to that further down, even though you can pretty much figure it out if you look at what's happening in the background of most images.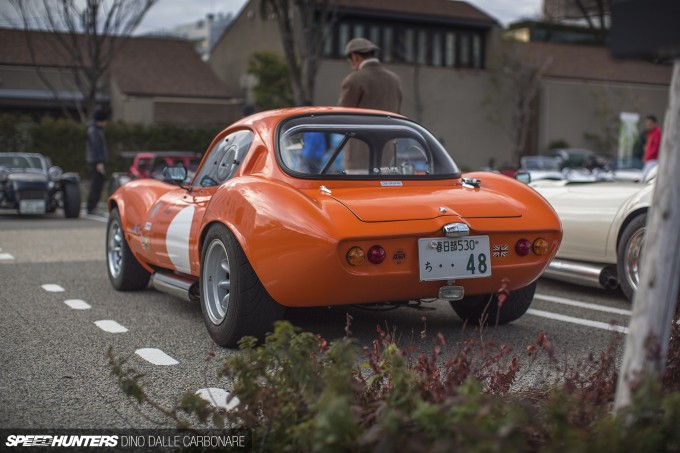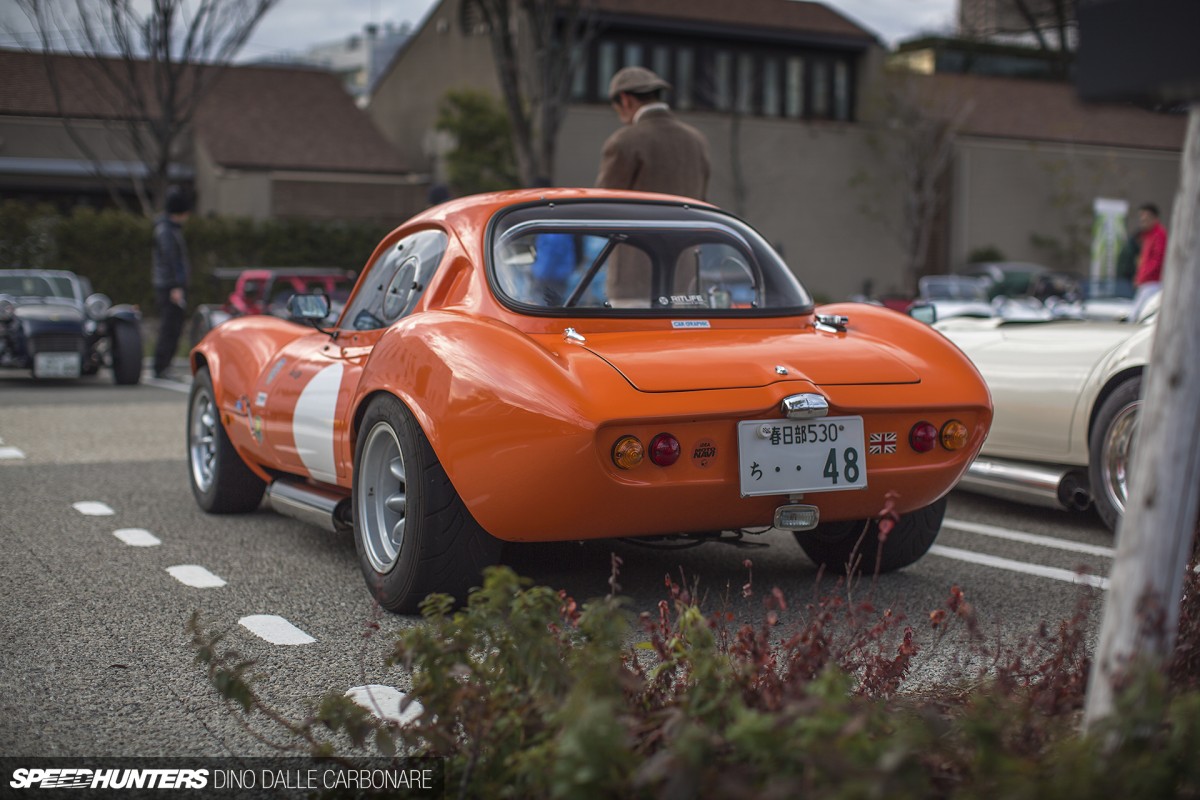 The white Ginetta G12 above was joined by a couple of others including a roadster G20 and this eye-catching orange G4.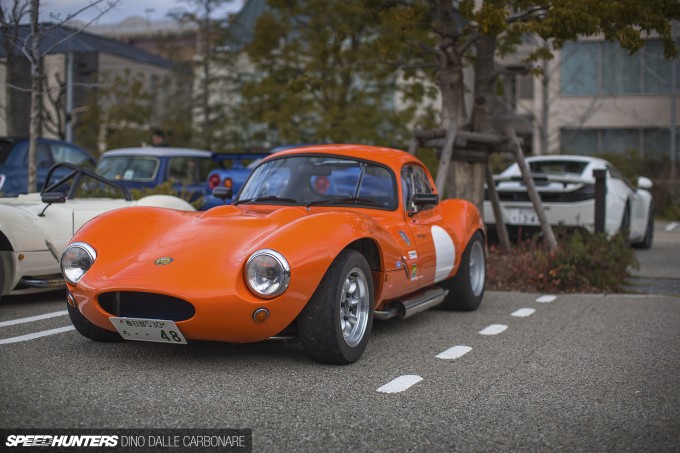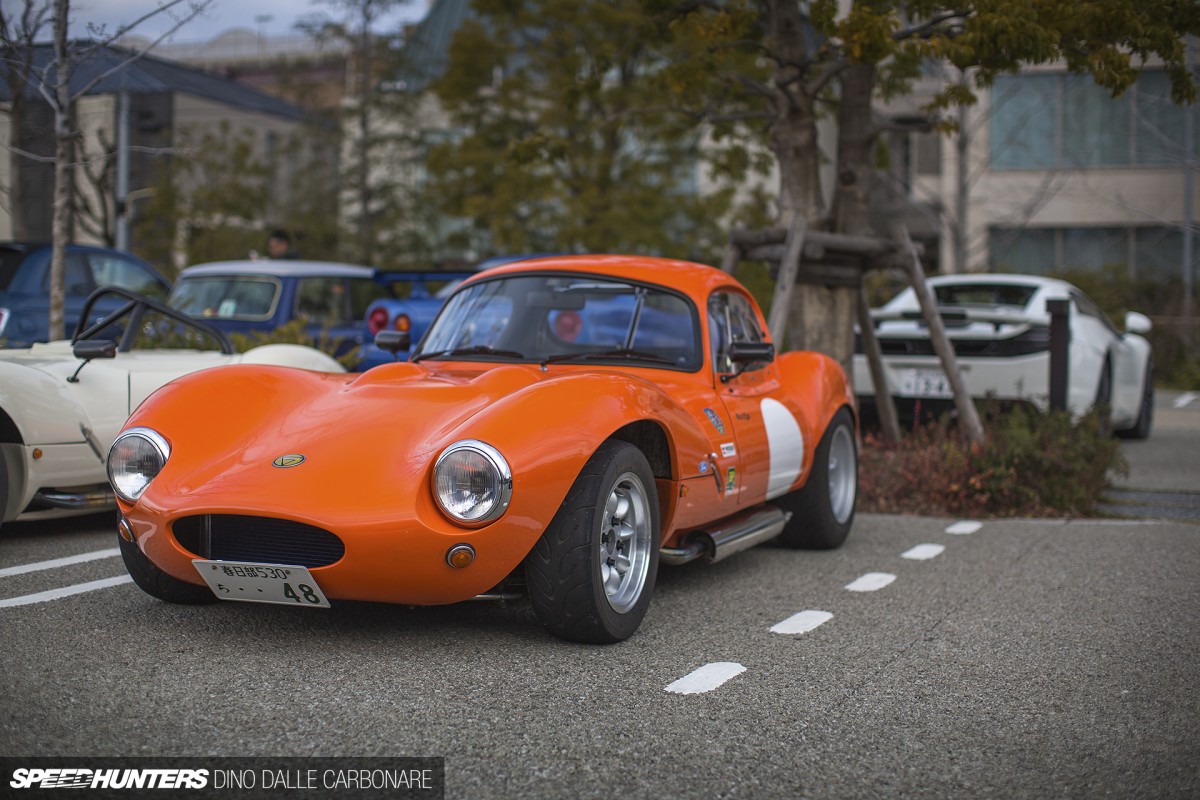 It's cool seeing these cars that I know, like most of the cars at the meet, get driven hard on track. It doesn't take a genius to figure out: most have semi-slicks on -well-used ones at that, and some still have the old stickers left over from previous track days.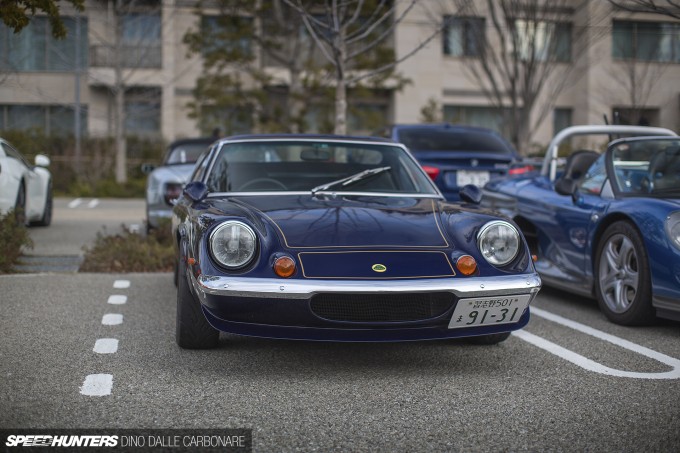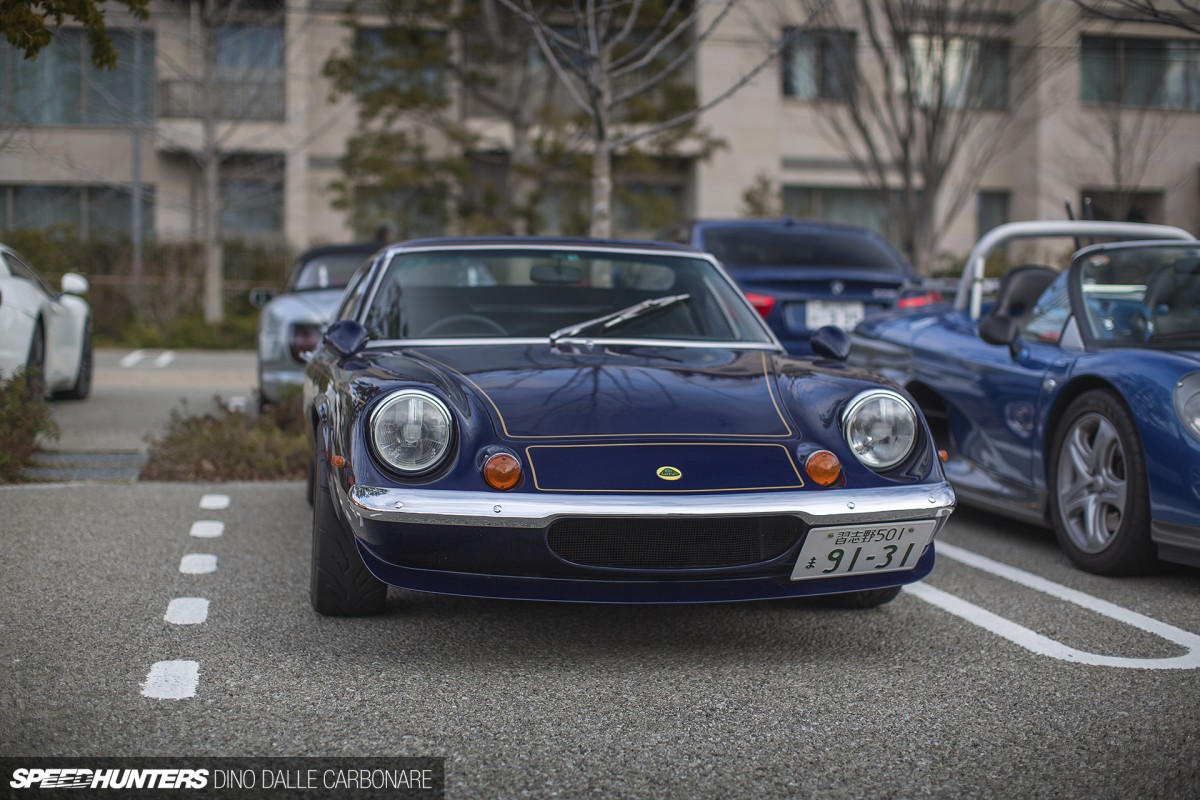 In fact, at the same time I was shooting this event, the idlers guys were having a little track event at Tsukuba that morning, but with more coming up as the racing season begins to get into gear, let's just say that the T-site was the place I wanted to be that morning.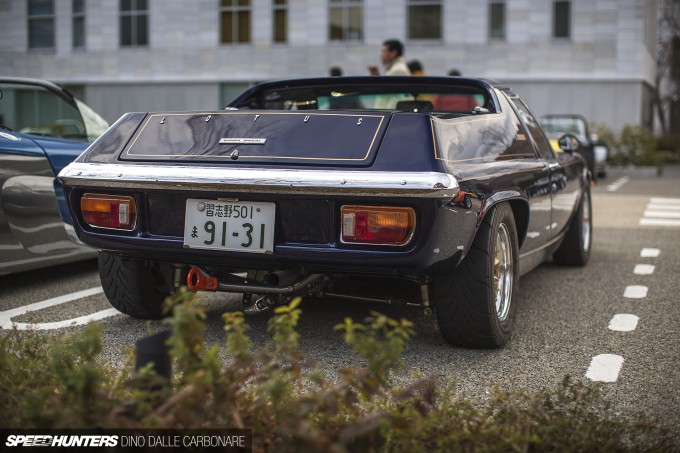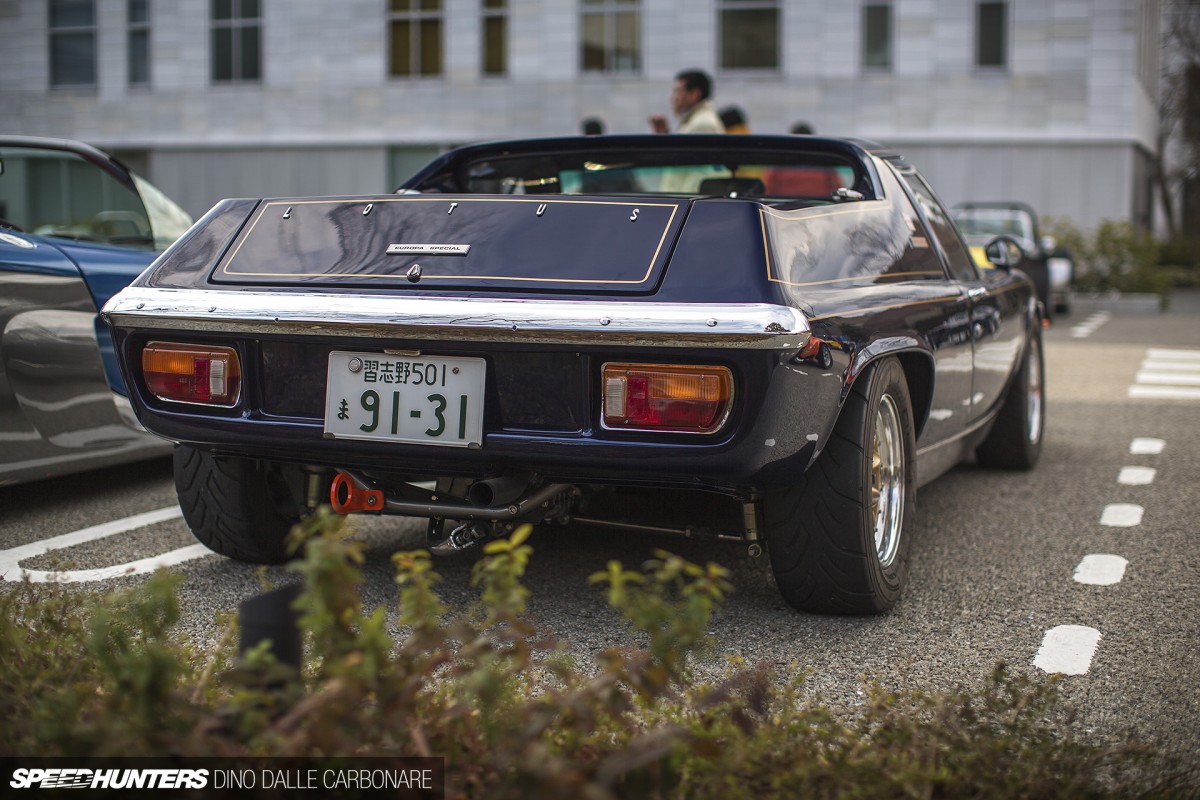 There you go, another British classic on S-tyres. Spot the race dampers and the tow hook.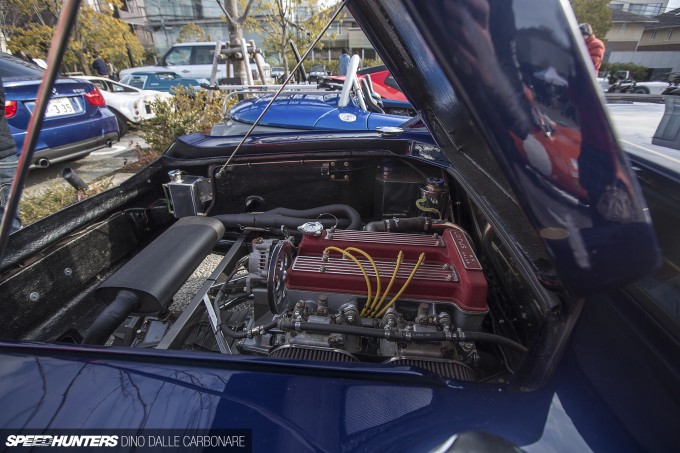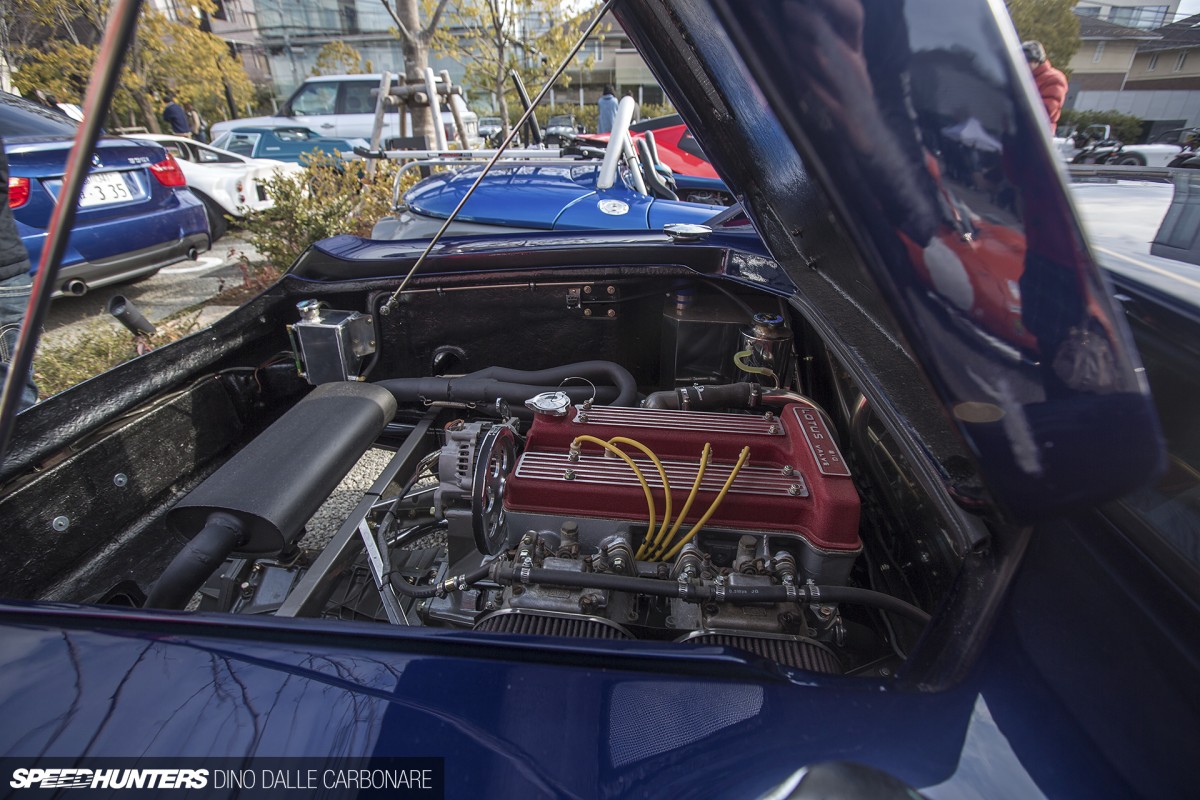 The Japanese sure know how to look after their cars, and the knowledge of most owners is mind-blowing. It all comes down to otaku-ness, or rather, embracing it fully. When the Japanese get into a hobby – a car or anything, they dive so deep into it that they well and truly nerd out on a level that at times will surprise the most clued-up car guys out there. This is the essence of the otaku.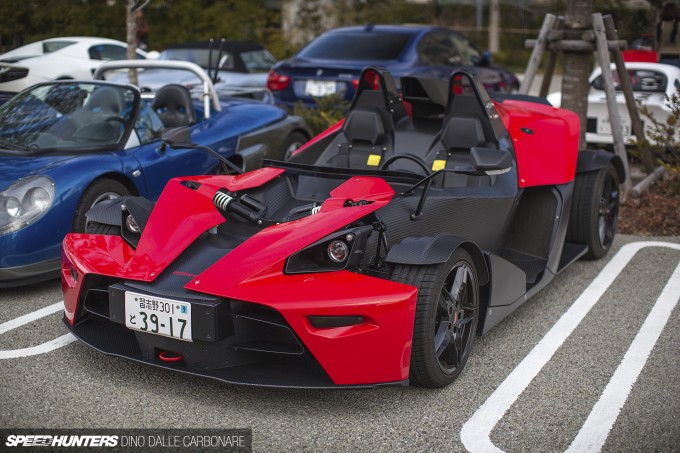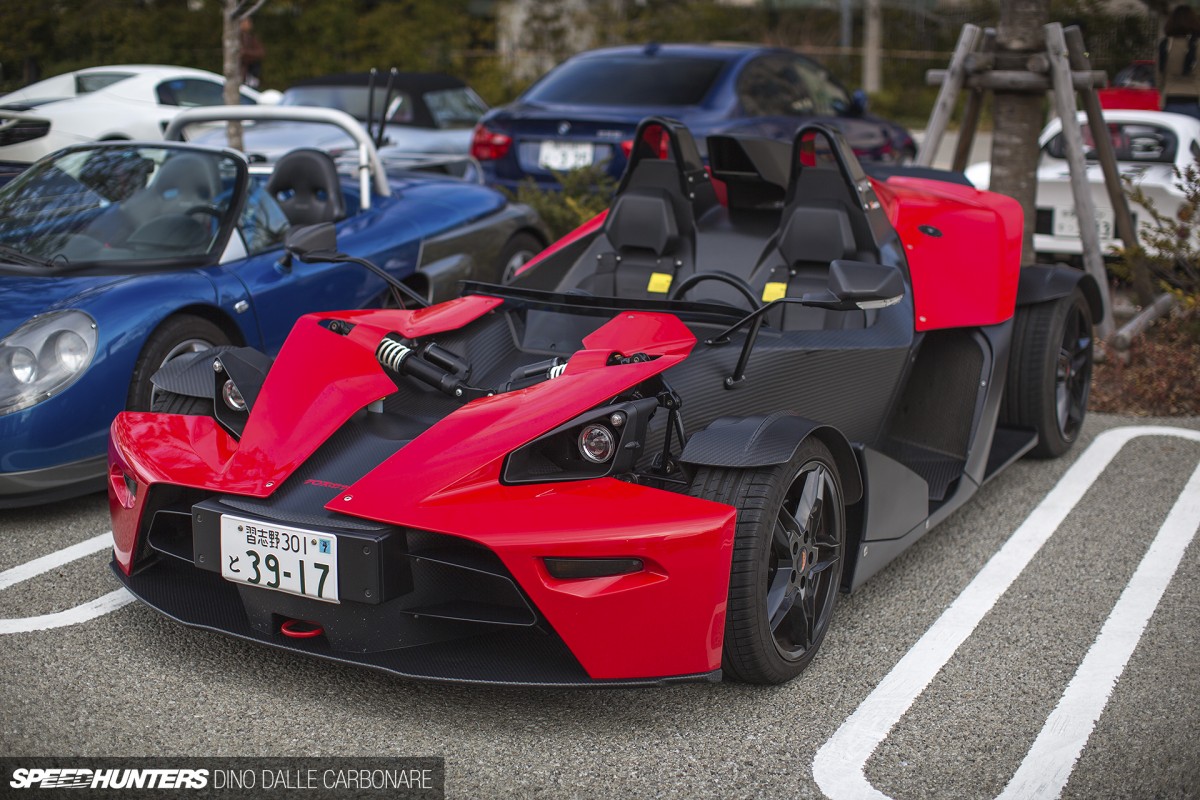 Like at the last meet, we had another KTM X-Bow show up. I've never had a chance to get behind the wheel of this skeleton-racer. It does so many things right and the quality of the carbon work is a joy to look at and admire. It was good to hear the owner takes it out to Fuji Speedway at times to really enjoy it.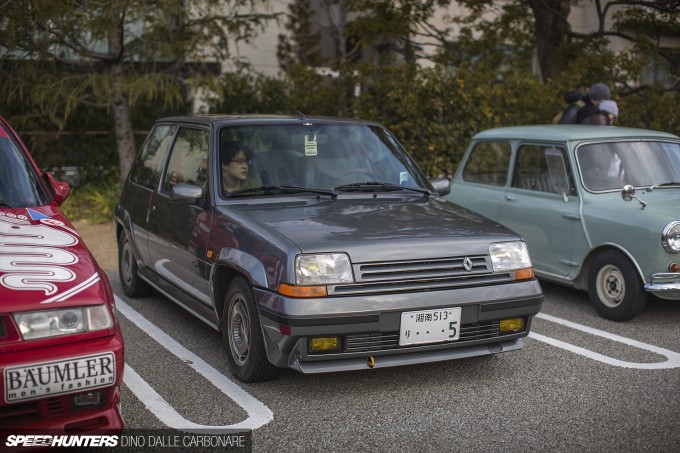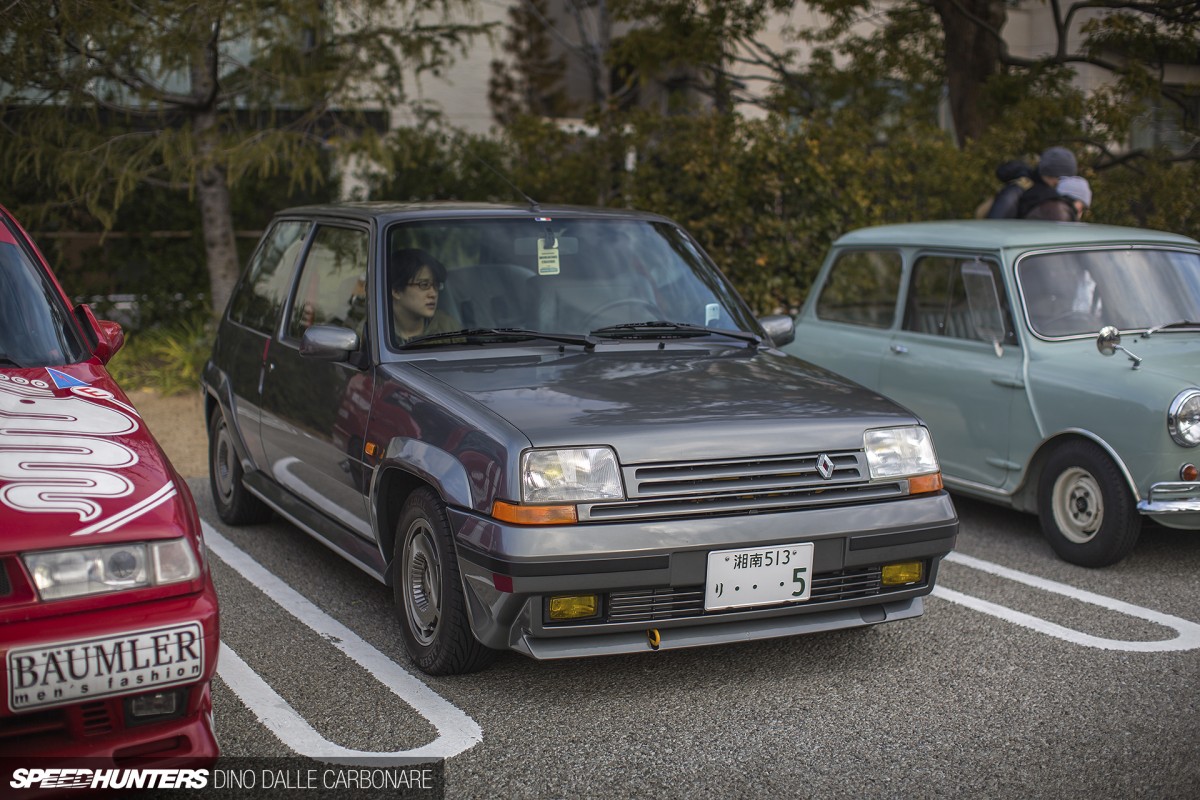 Seeing the Alpine and this Renault 5 GT Turbo, I kind of got to thinking. Back in the day, growing up in the UK, this was one car I lusted over, along with the Peugeot 205 GTi. Prohibitively expensive for a seventeen year-old, and almost impossible to insure, the memory of these cars has made me want to get behind the wheel of their modern-day counterparts, and with Renault offering the RS versions of the Clio and Mégane in Japan, I think this is a cool and different potential Dream Drive!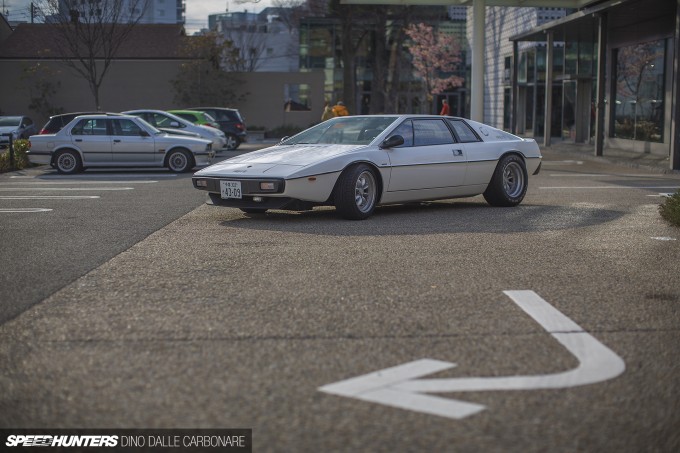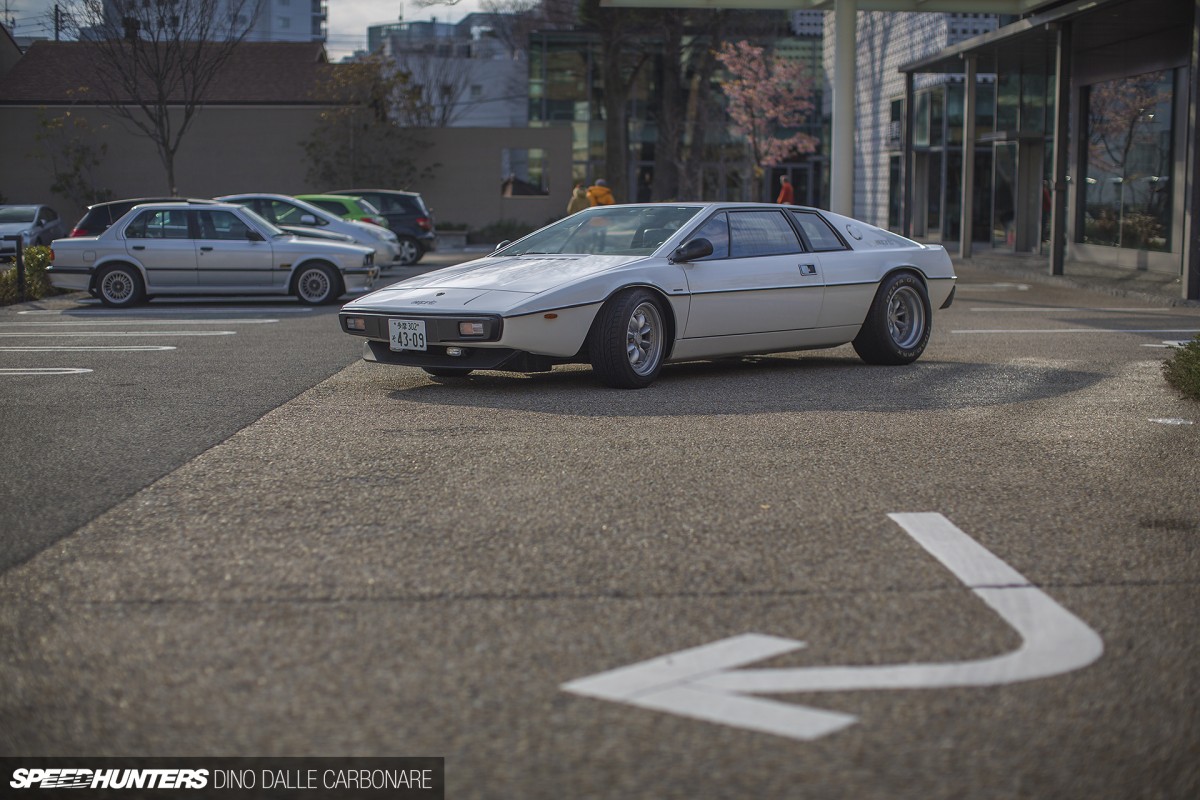 Pardon me, but we have to get back to the whole British thing now! What could possibly be better than combining the infallible beauty of Italian design with the lightweight and spartan dynamics of an English car? I'm a great admirer of the original Esprit and really love seeing cool examples like these around Japan.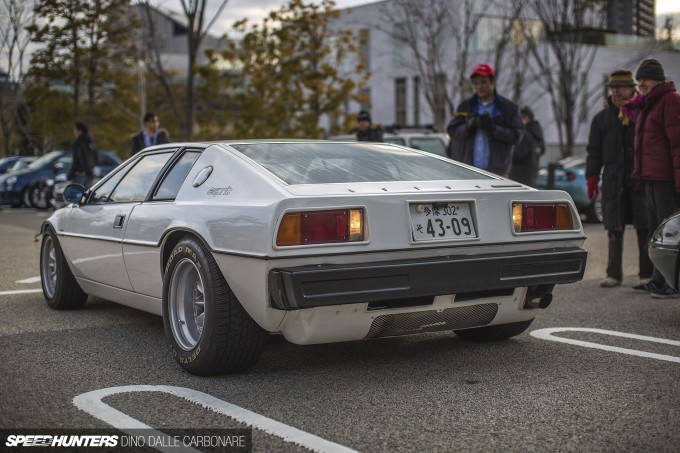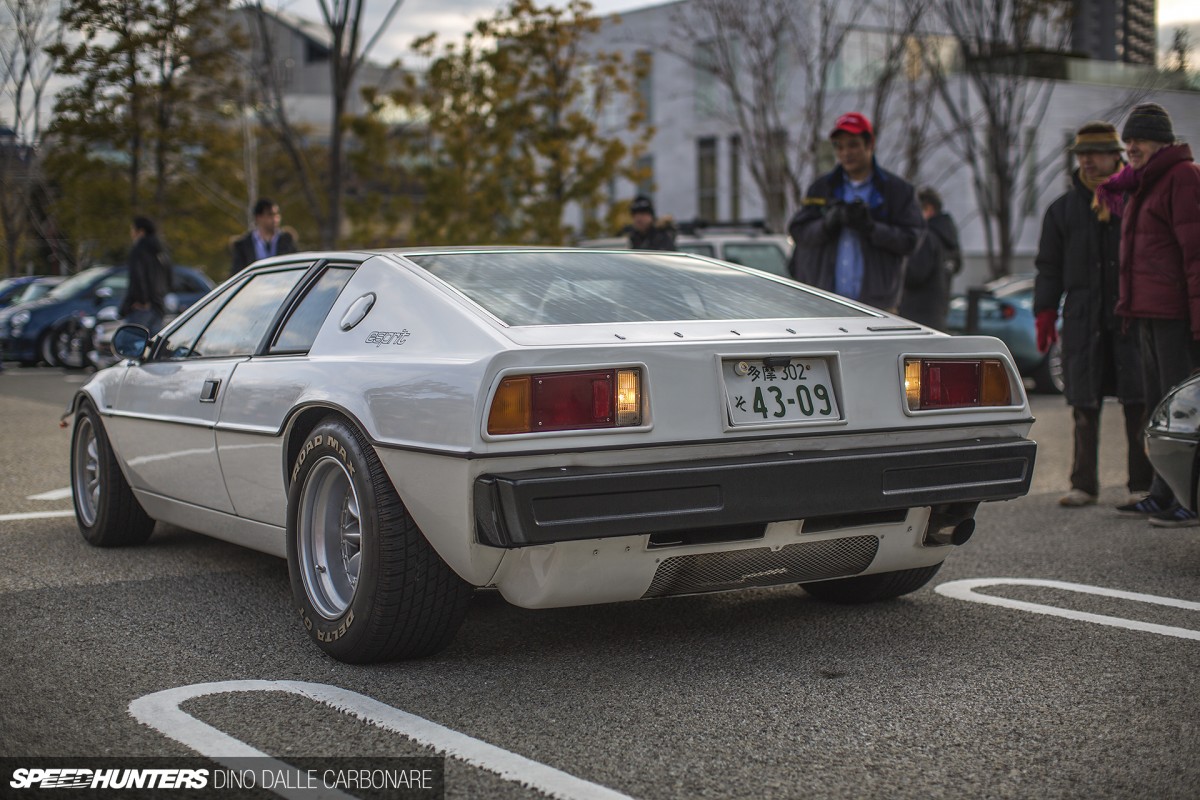 This car was sitting on split Panasport Racing wheels and sporting high chunky vintage rubber at the back, along with grippy modern Neovas up front to enhance front-end bite. Must be a fun car to drive!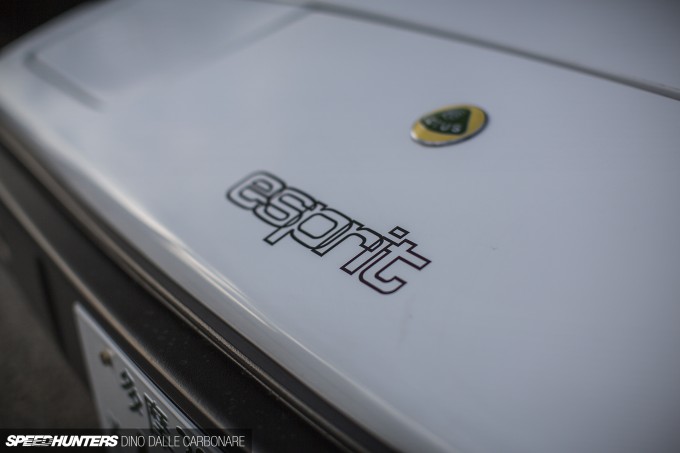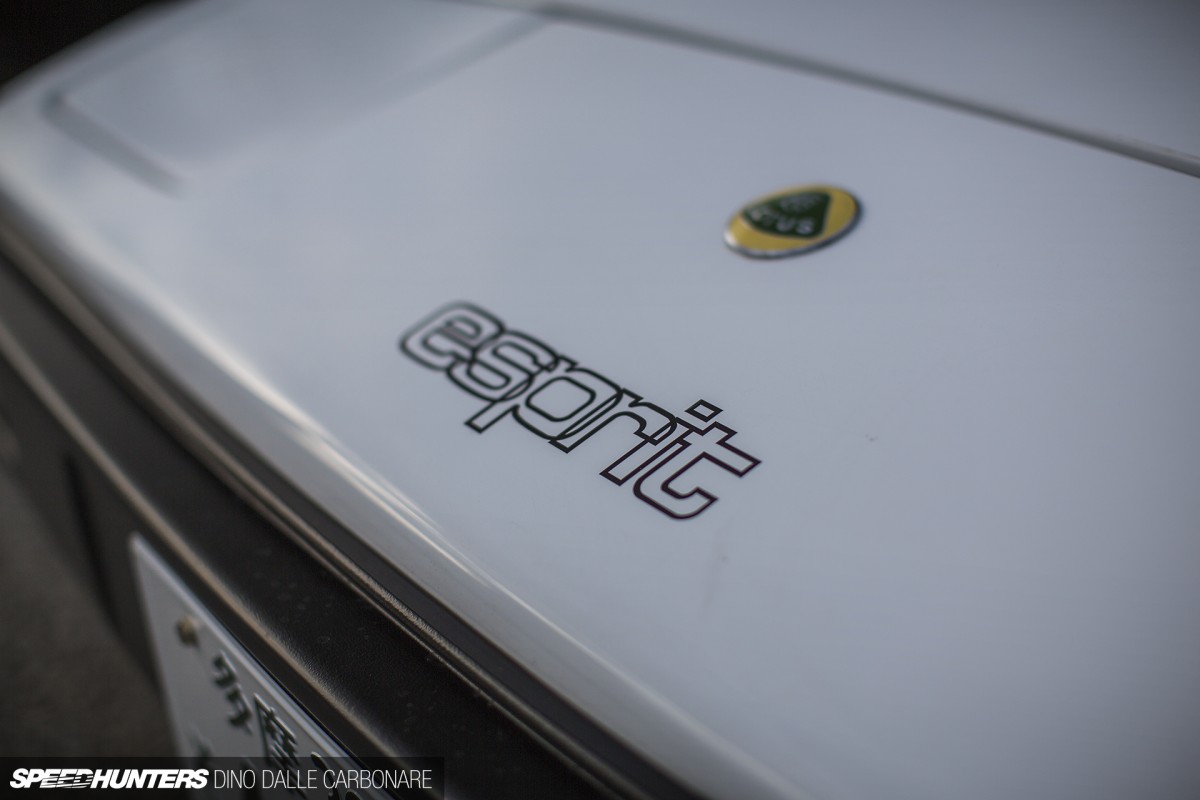 Epic. Nothing else to add really – except, Bond, the name is James… Ok, I'll stop now.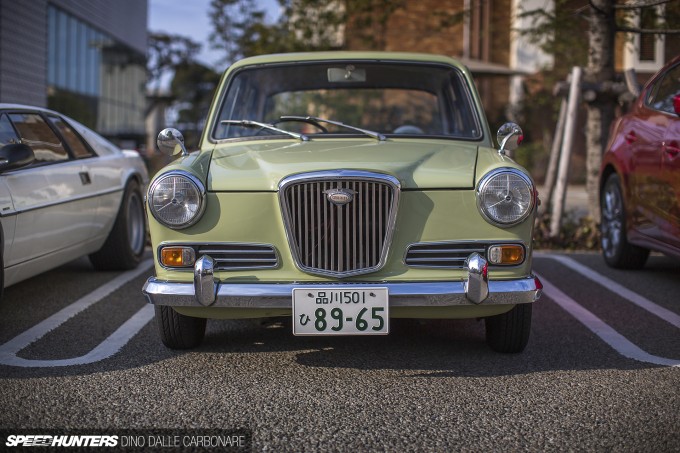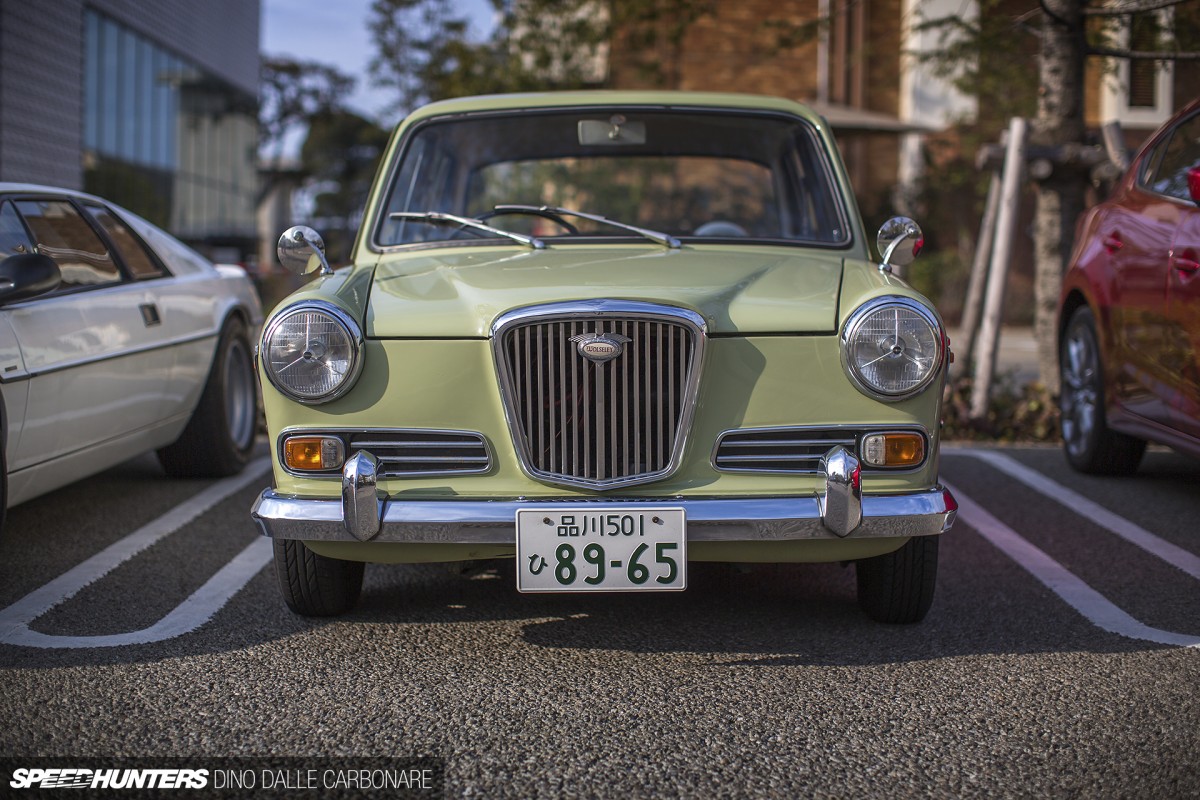 Nope this isn't an Austin 1800 but the Wolseley version of the car, the 1300. Just another example of the sheer mix of cars that one can always count on.
JDM fights back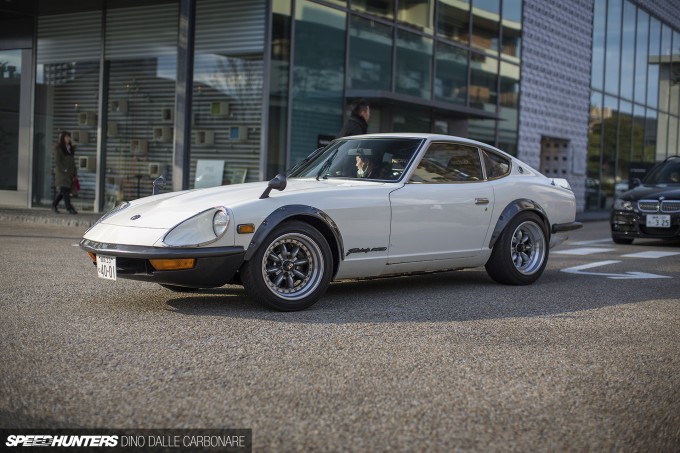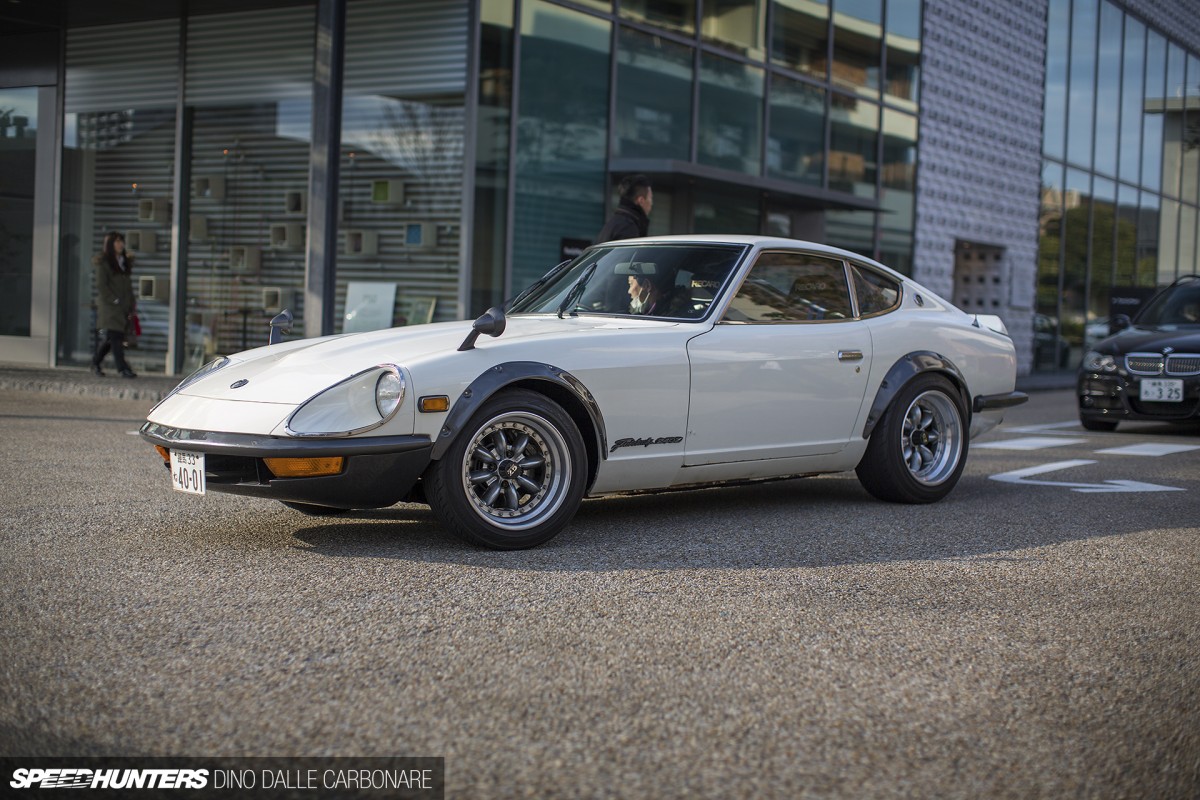 Another car on Panasport wheels showed up mid-way through proceedings: this ZG-look S30 – a much-needed Japanese addition to the mostly import-oriented gathering this time around.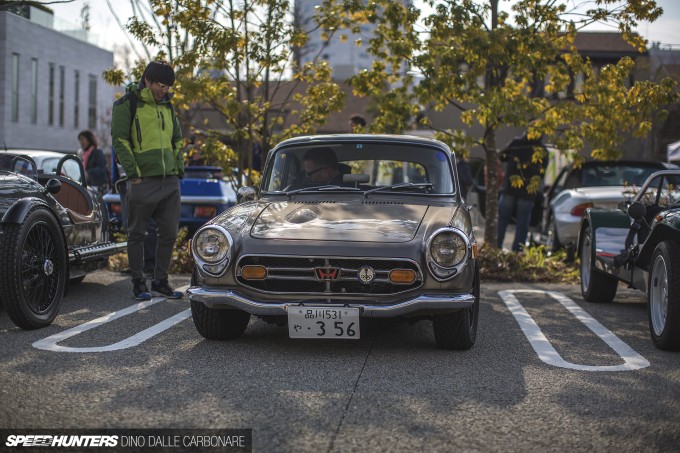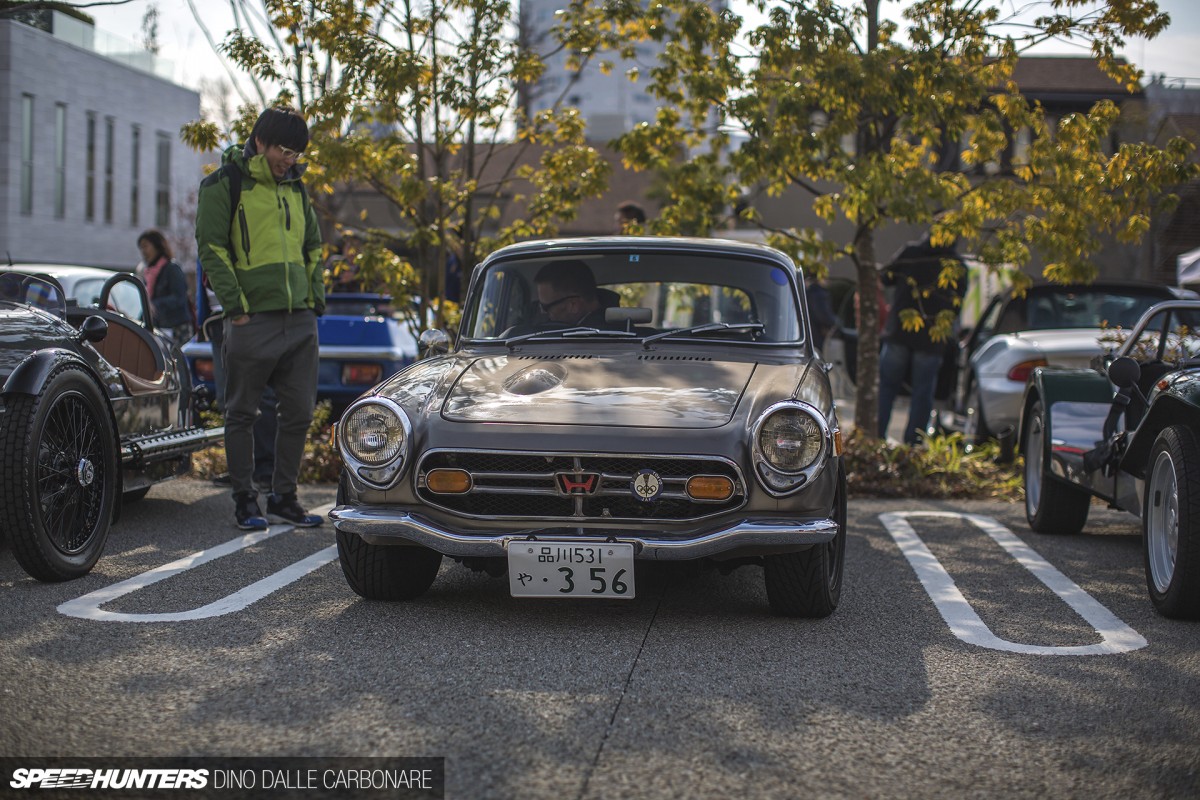 Another car that was holding the Japanese flag up in the air was this little Honda S800 Coupe, curiously enough owned by a foreigner and Speedhunter reader.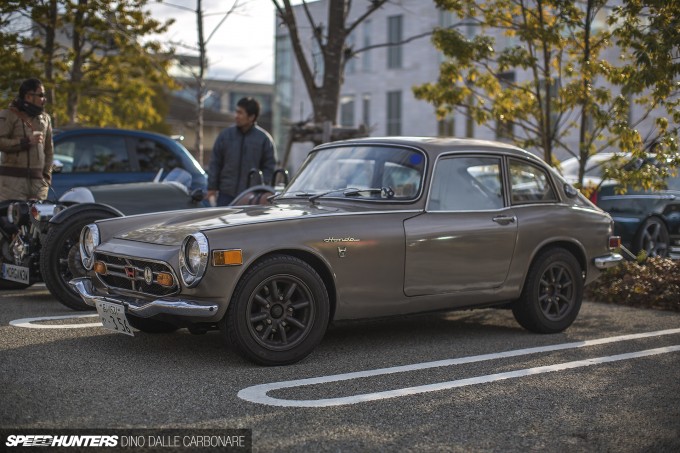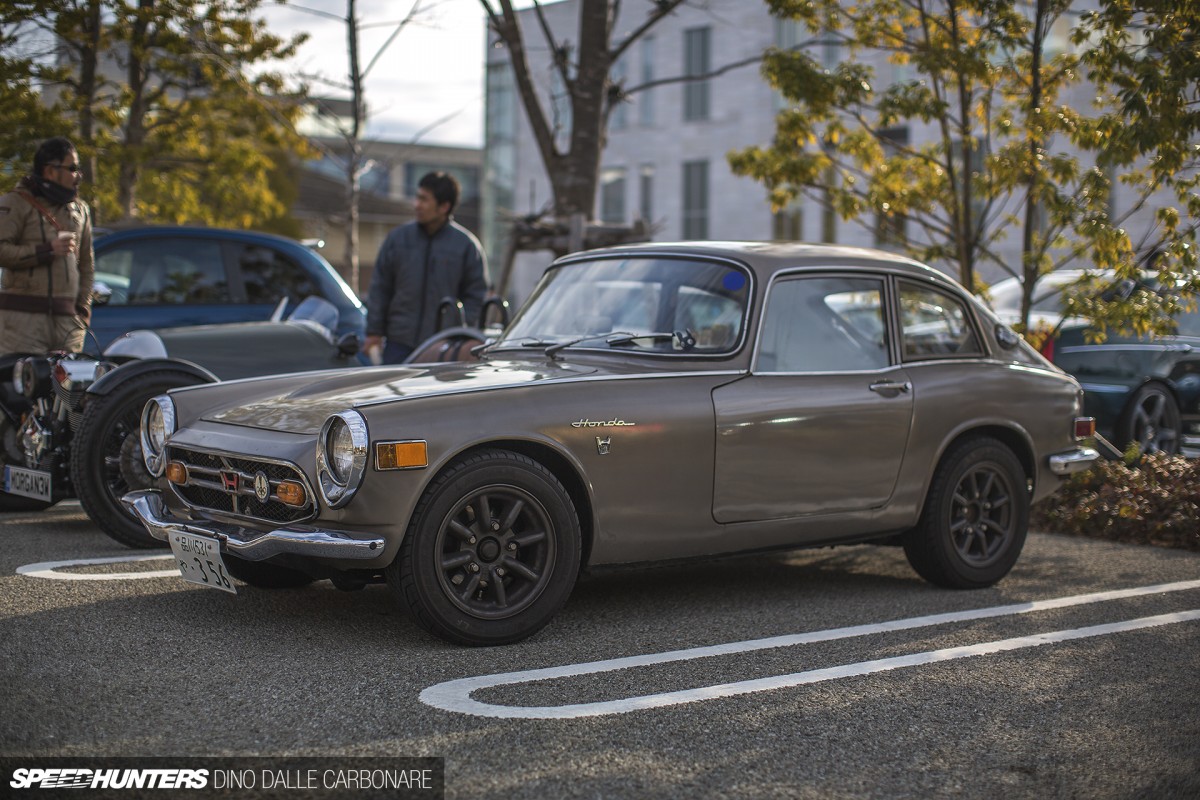 Every time I see these cars, the almost shooting brake profile sort of reminds me of the Spoon S2000 Super Taikyu race car that Ichishima-san ran with that cool hardtop. I don't know, that's what my mind conjures up at least. You might be different and see something else?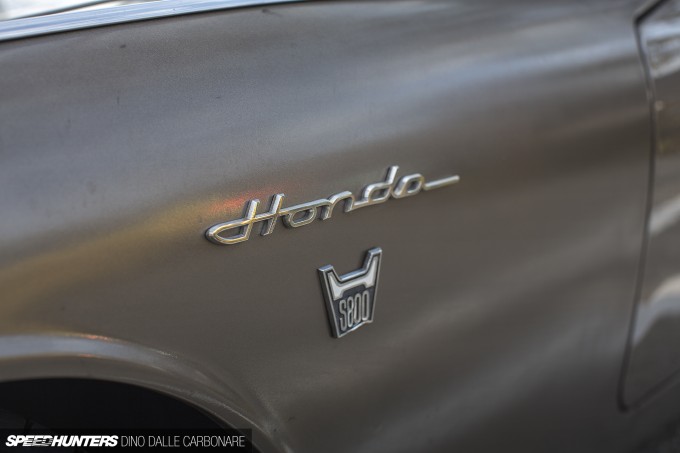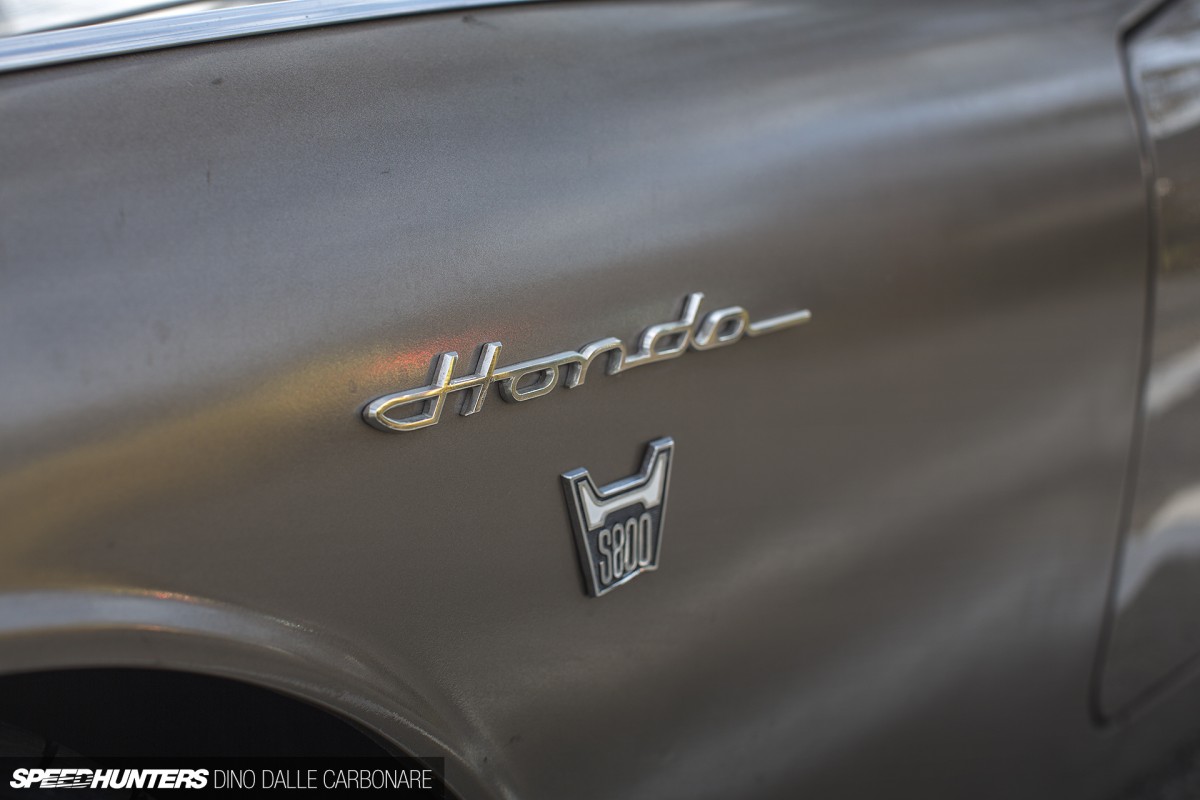 Honda really needs to bring the essence of these little sports cars back into the vehicles they make today. They seem to be trying, if what we're seeing at motor shows is going to materialise. I won't believe it until I see something cool and fun on sale in the next year or so.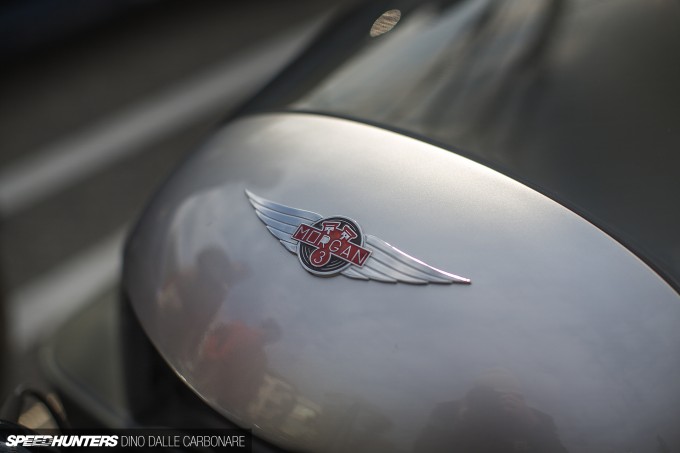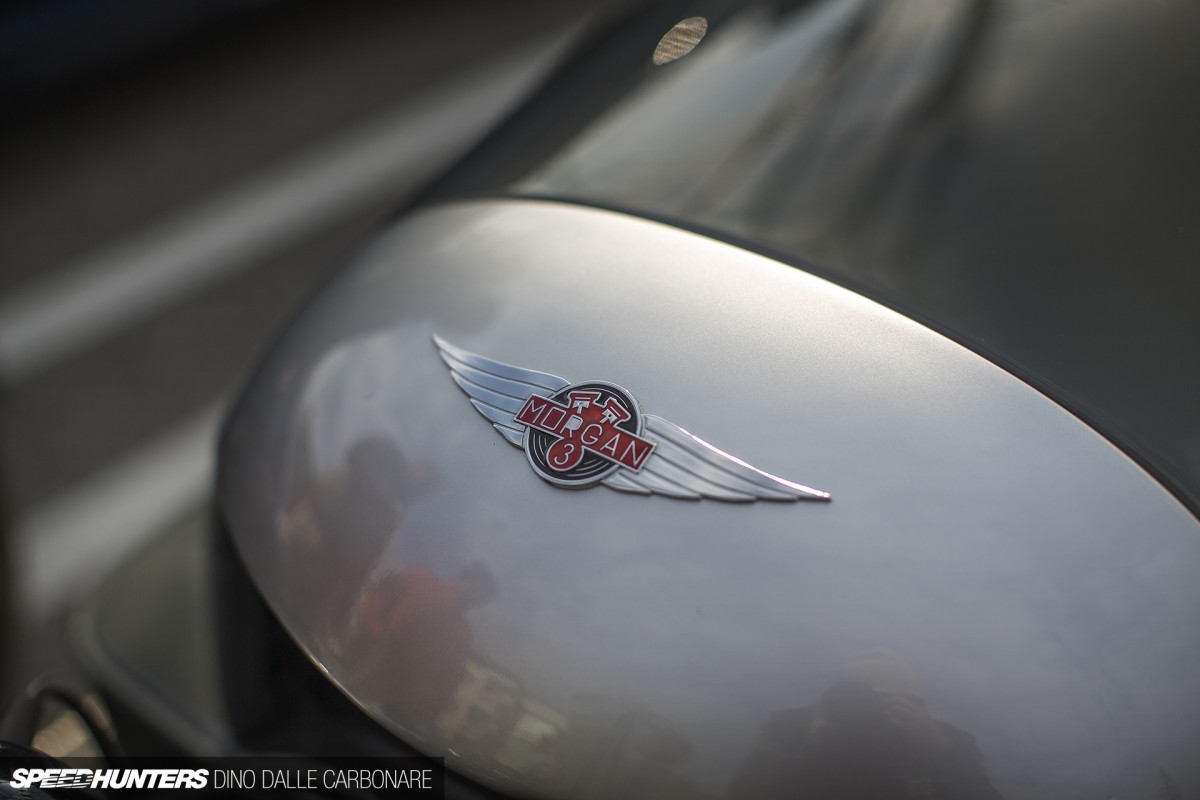 Most quirky car award went to the only Morgan present in the car park, this 3 Wheeler.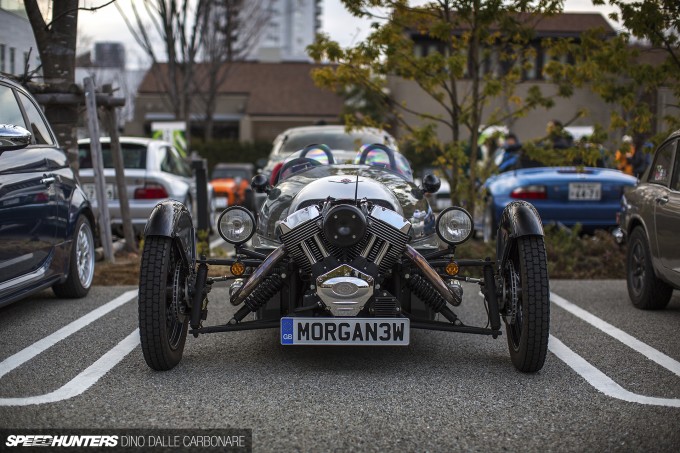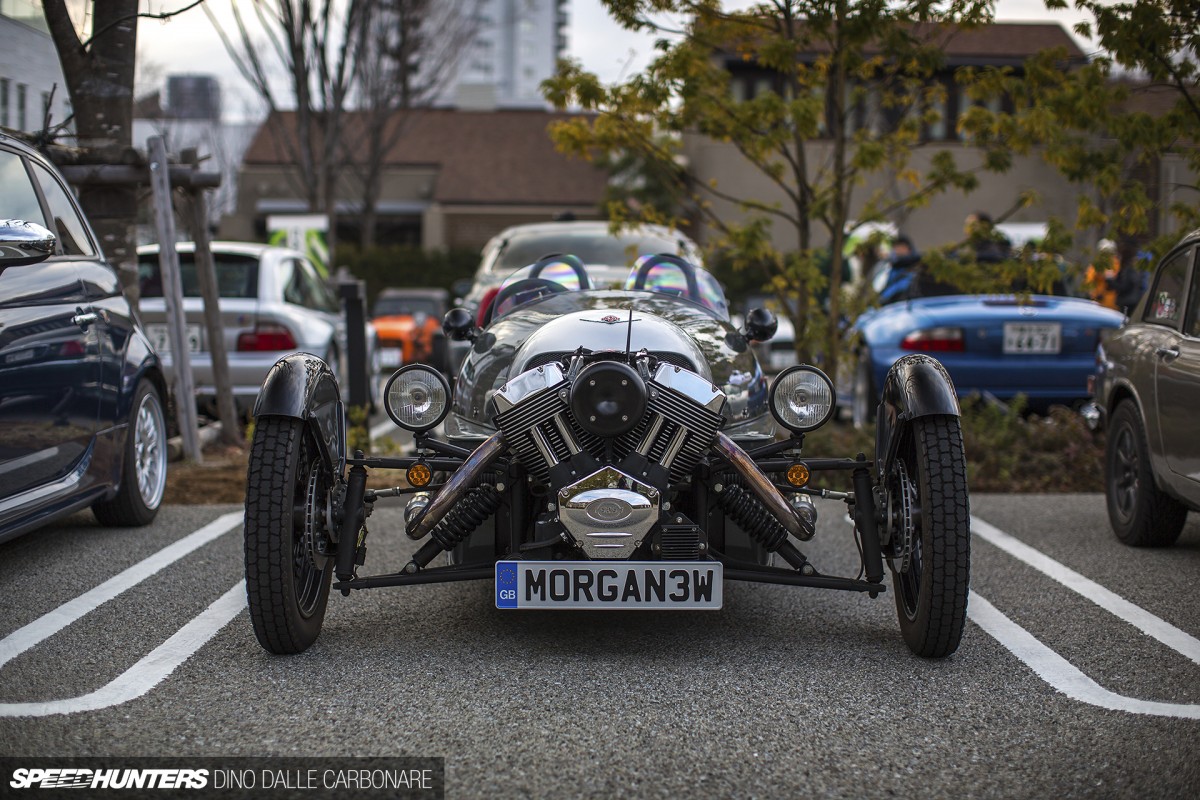 This is so far from what I may call a car – well it isn't if you consider the fact that it's some kind of reversed trike, but I just can't help but really like it! What's there not to like? A fully exposed 2L S&S V-twin motorcycle engine up front driving the rear wheel through a Mazda five-speeder and all the directness that a simple hand-built car like this has. An aluminium pressed body over a wood frame. Yes, wood!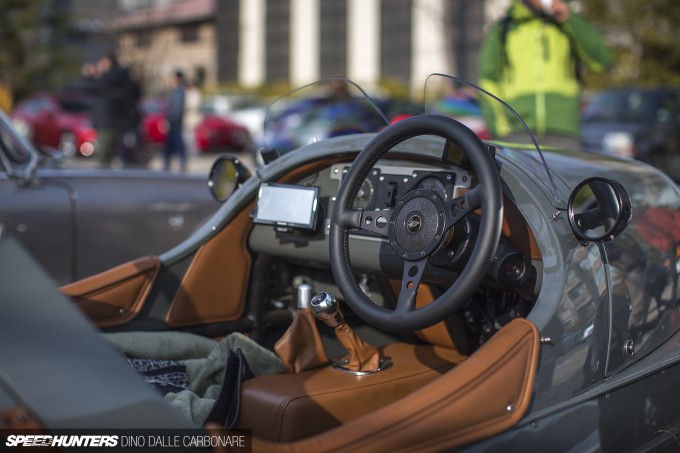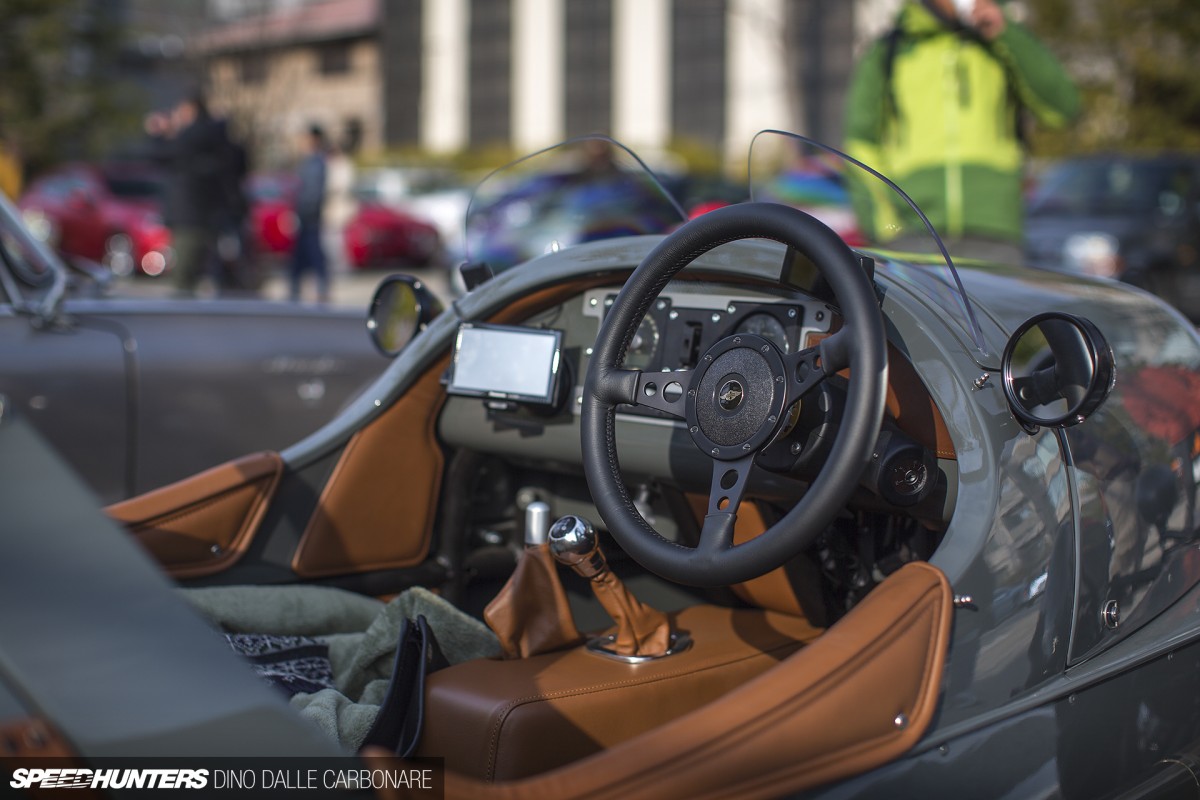 The WW2 bomber style cockpit is finished off with nice leather accents. You just can't help but crave a drive.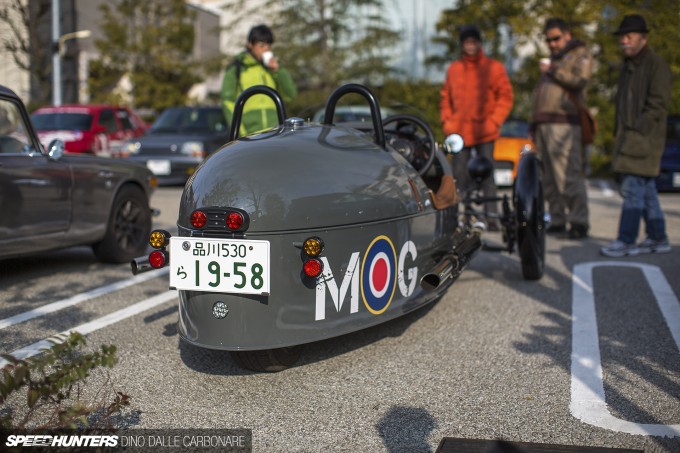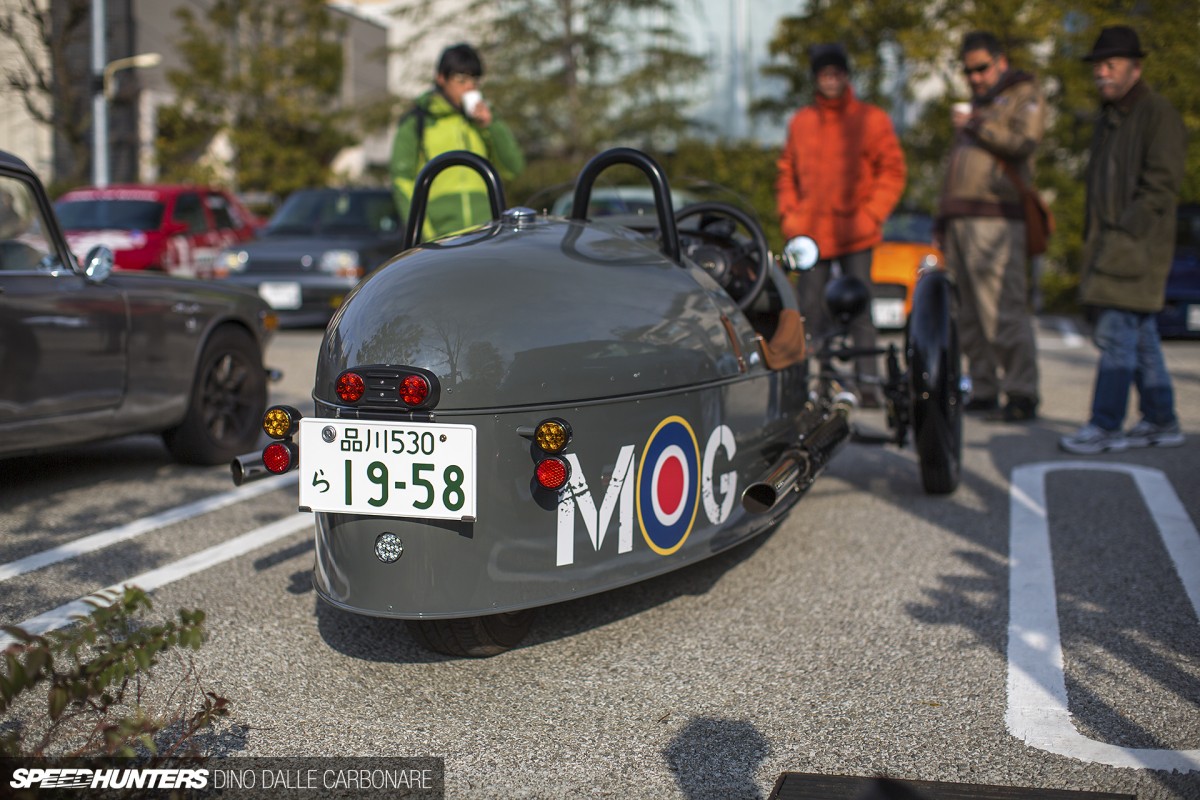 I just love how Morgan manage to fuse classic design with modern touches and an unmistakable British charm. If charm is what you are looking for however, the next car might disappoint…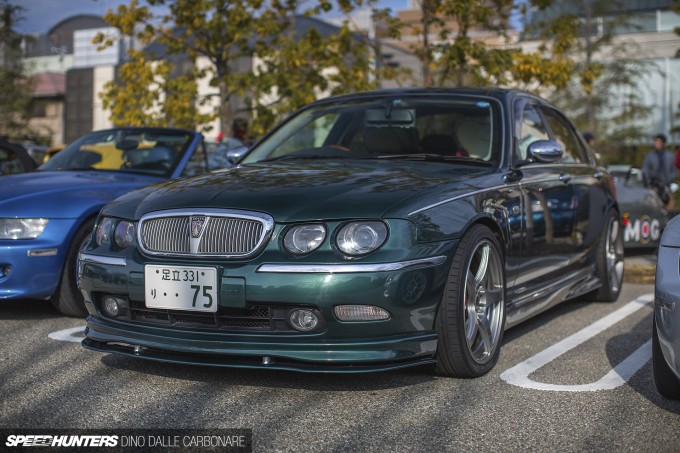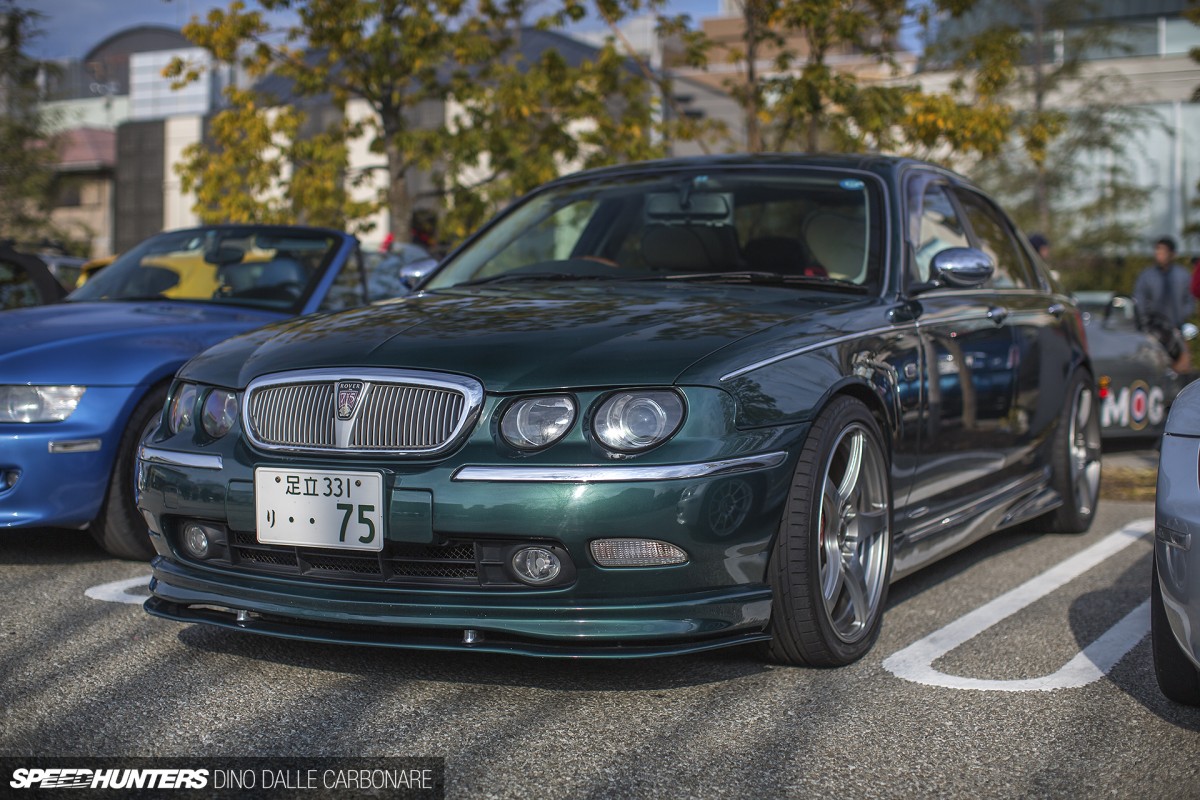 Yep, it's a Rover 75 with an aftermarket aero kit and lowered suspension.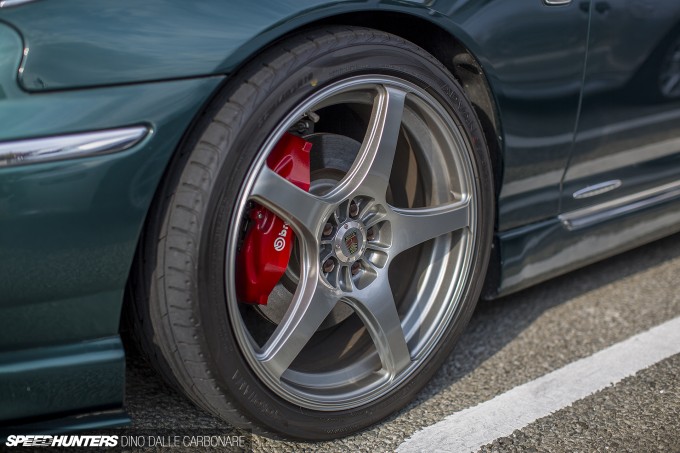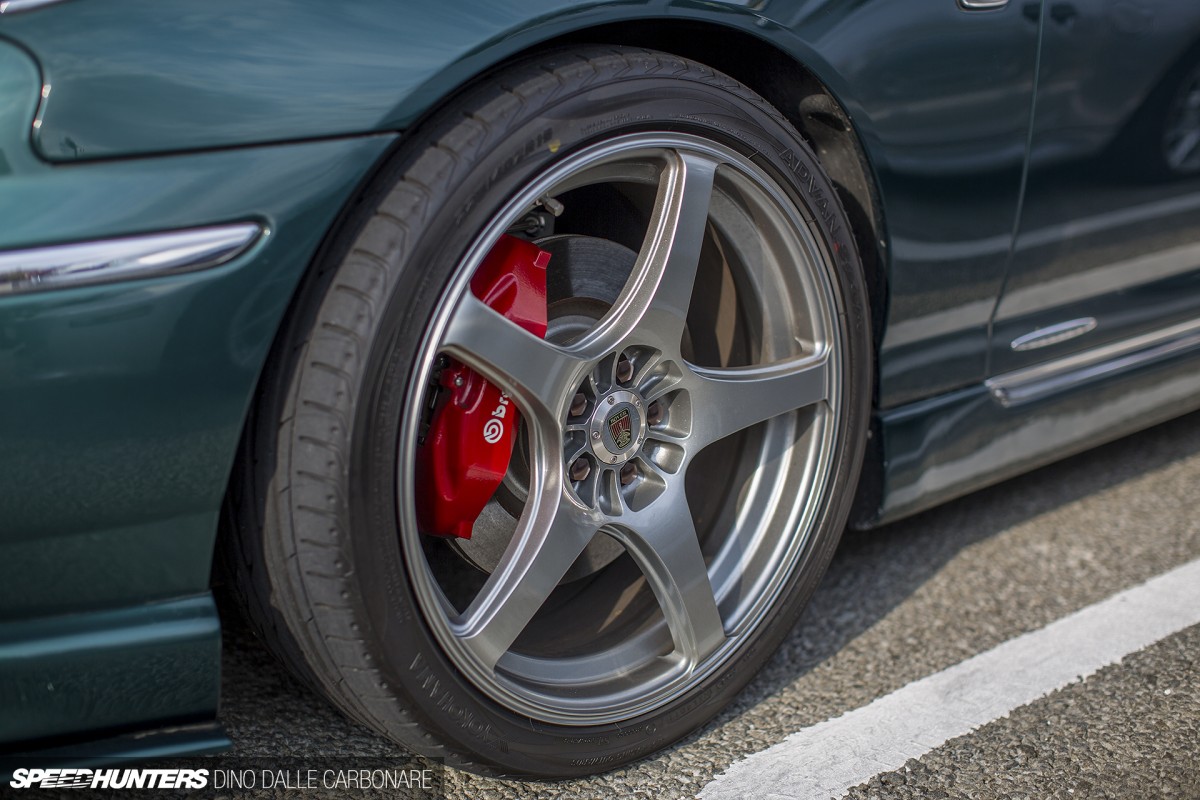 On top of the Rover-logoed Eneki RP03s, it also looked to have a nice Brembo brake upgrade and a really nice-sounding exhaust. It's cars like these that make Japan really stand out; the weird stuff that just makes you ask yourself, why?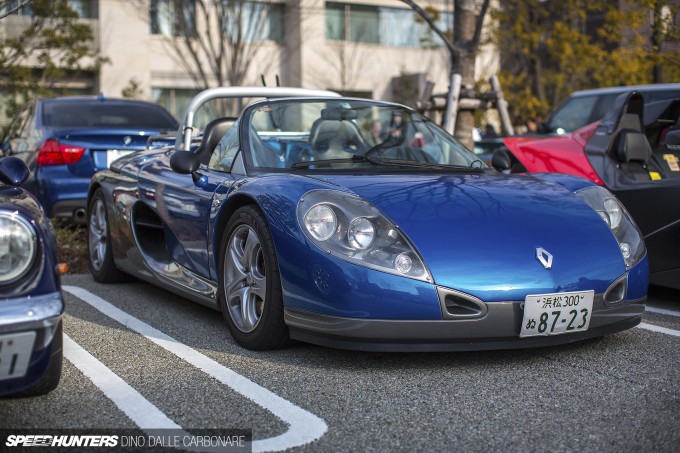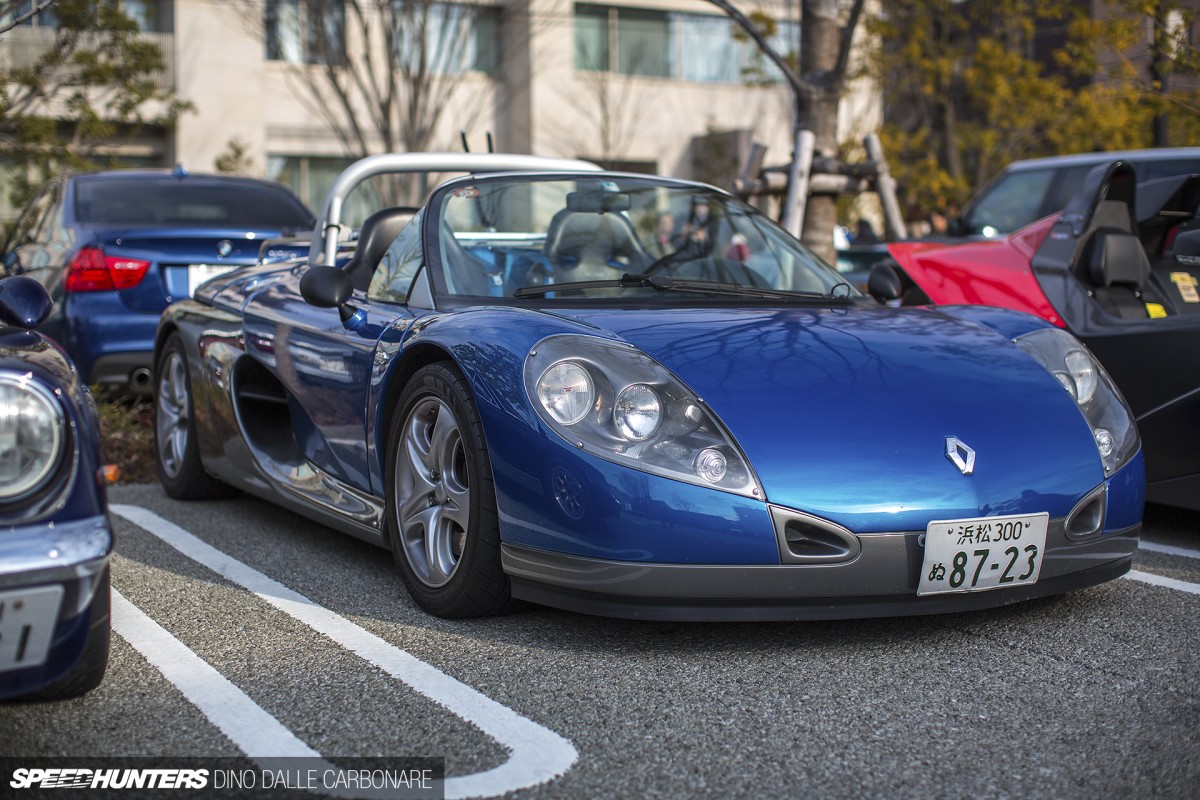 Here's another rare one: the mid-nineties Renault Sport Spider. A car that I've seen far more of here in Japan than anywhere in Europe. The car was used in a one-make race series back in the day and it follows the Lotus recipe of lightness over power with a curb weight around the 900kg range and an NA 150hp motor powering the rear wheels.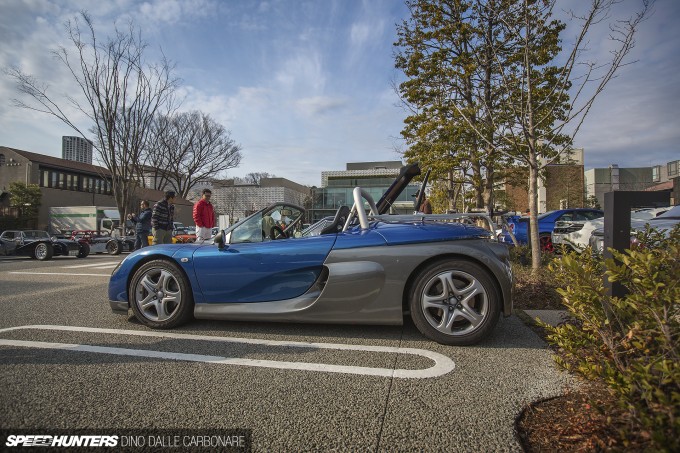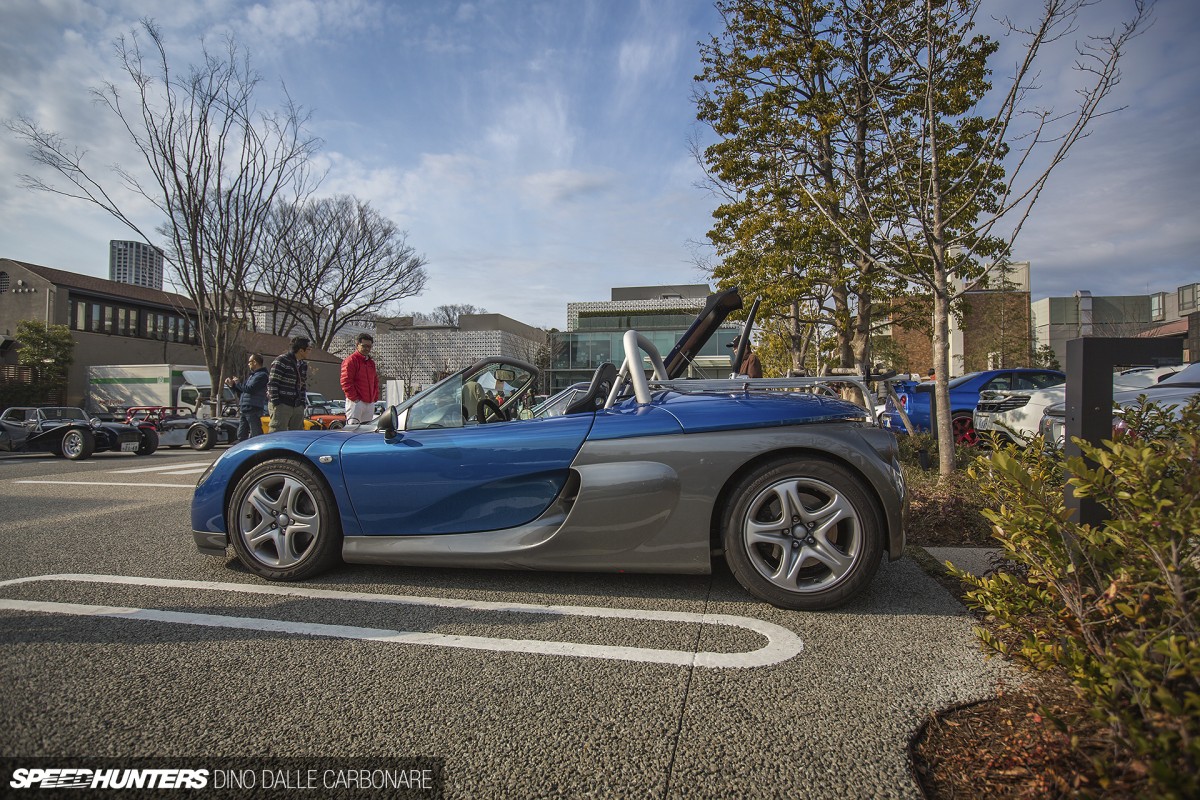 Still a cool-looking car after all these years.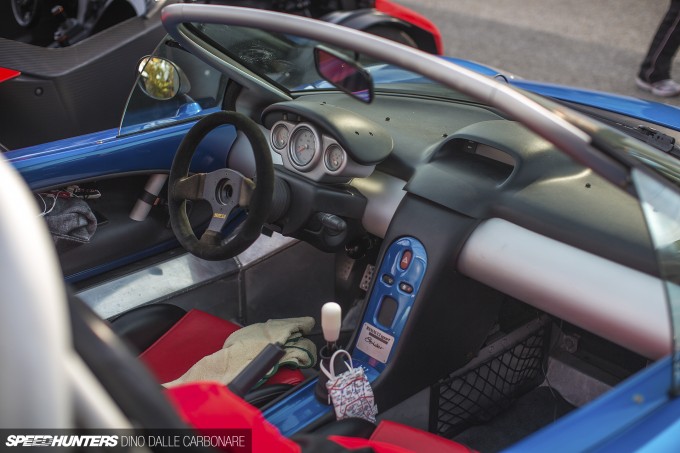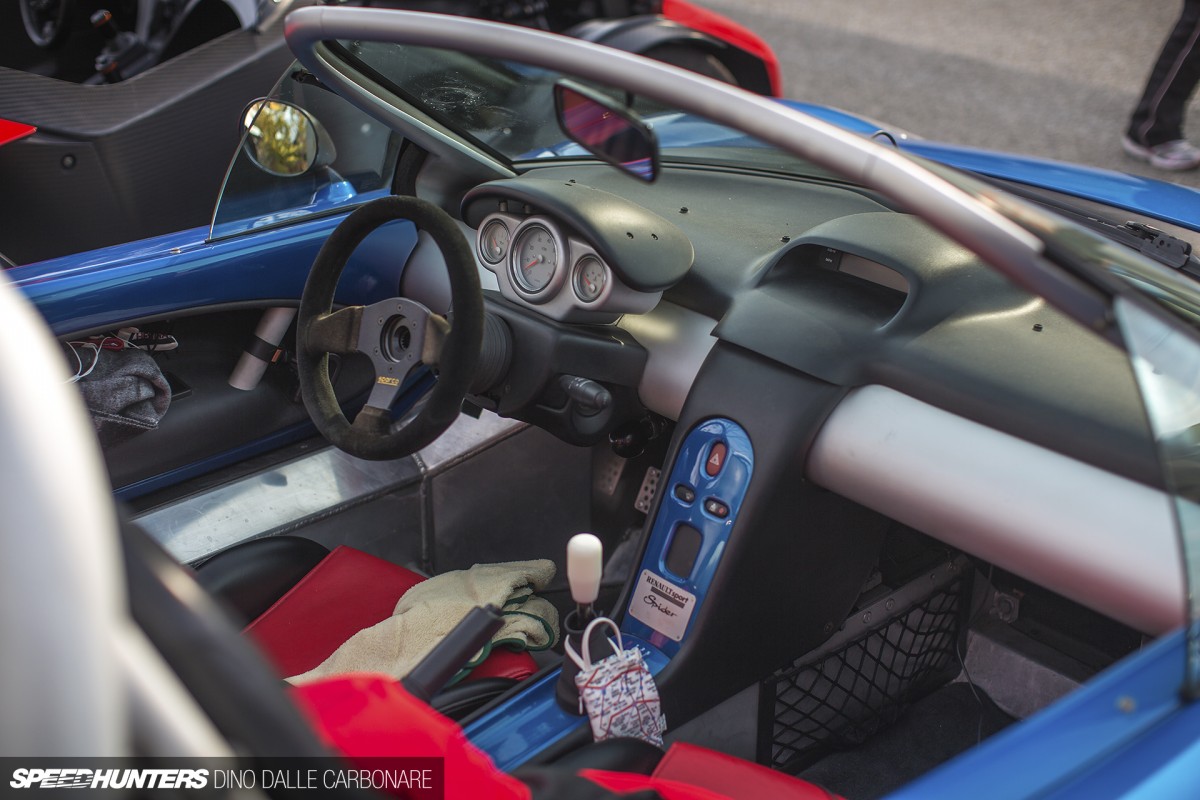 The cockpit has aged pretty well too and of course being a Japan-based car, there are some upgrades here and there like the Sparco race steering wheel and the urethane shift knob.
Carroll's best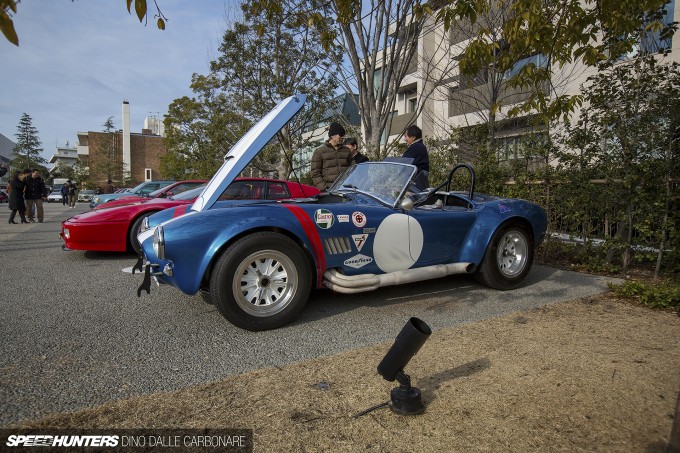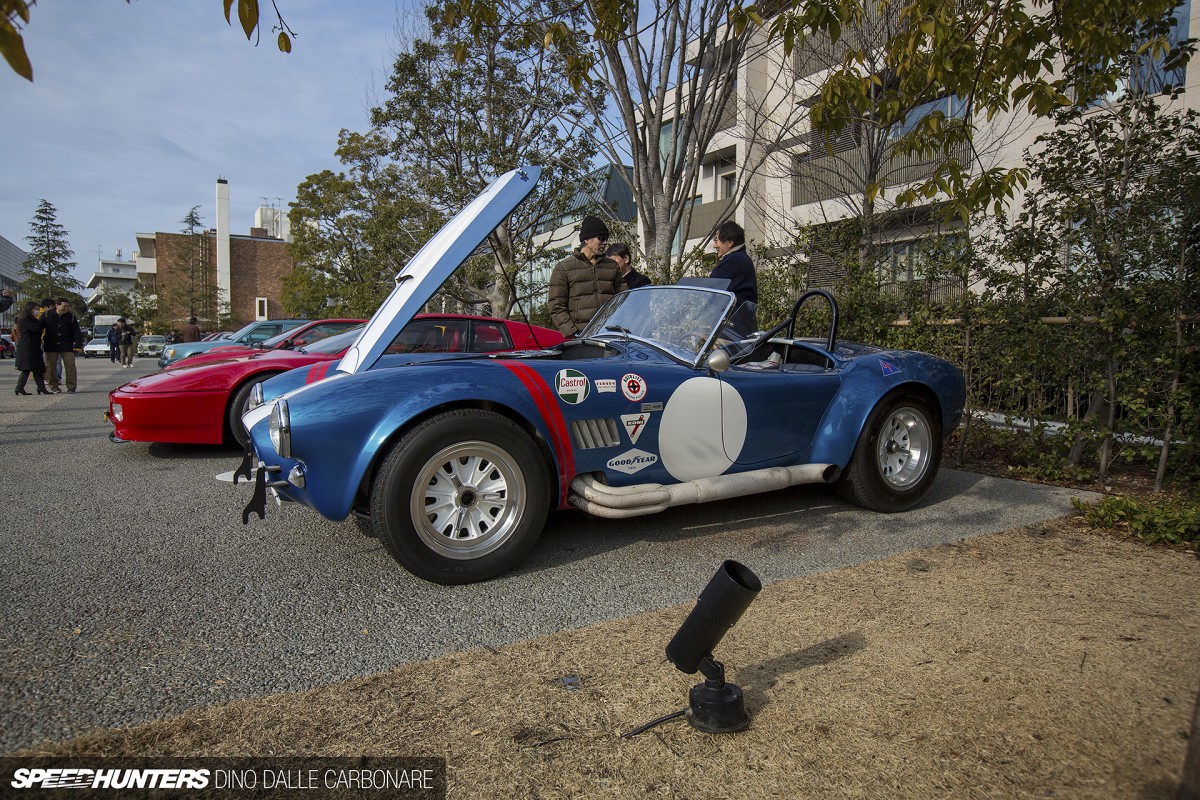 The Shelby Cobra. This car confuses the hell out of me for the simple fact that I never know if I'm looking at the real thing or not. But after a quick look over this particular car and seeing details I've never really spotted before on so-called authentic versions, it was plain obvious this was the real deal. The owner – who last time showed up in his stunning Miura – confirmed it.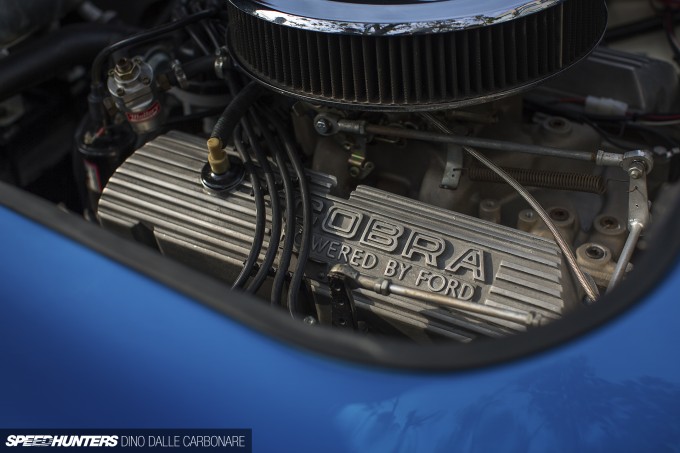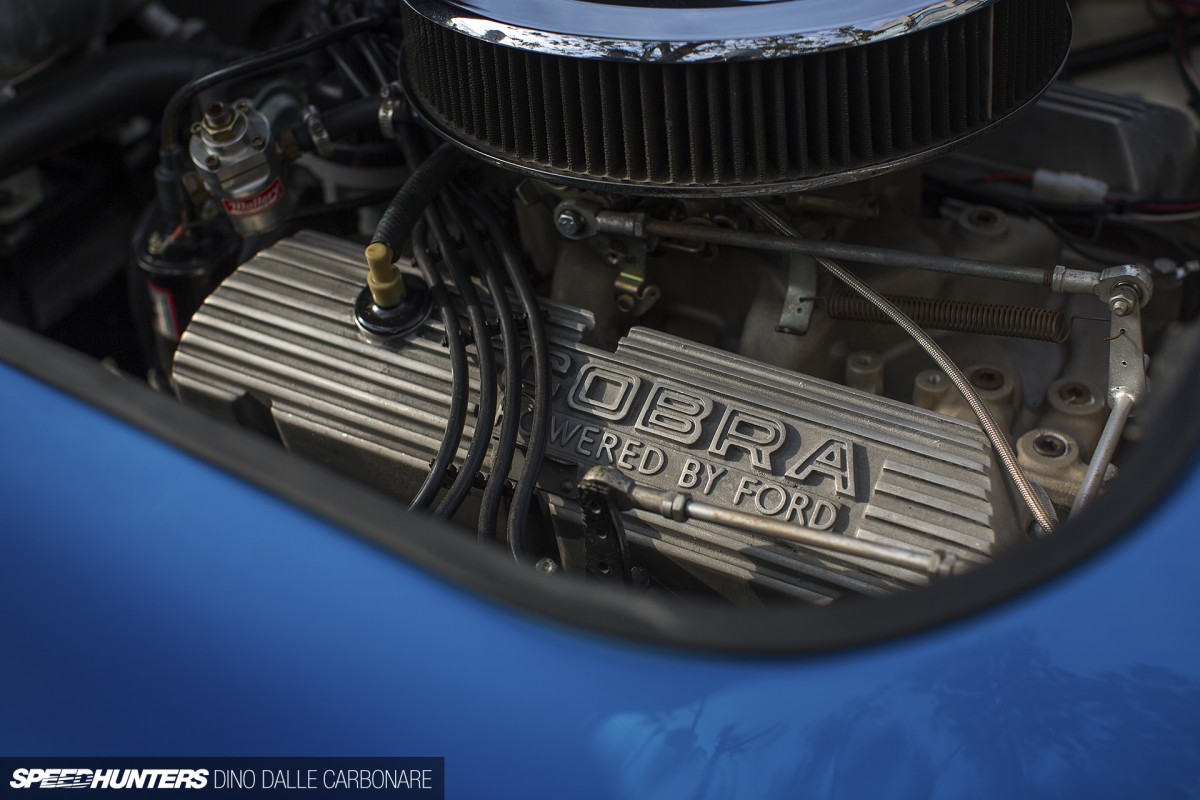 As did the engine.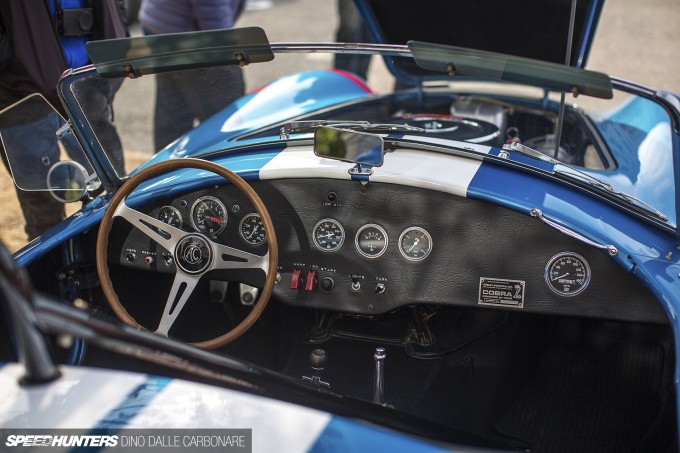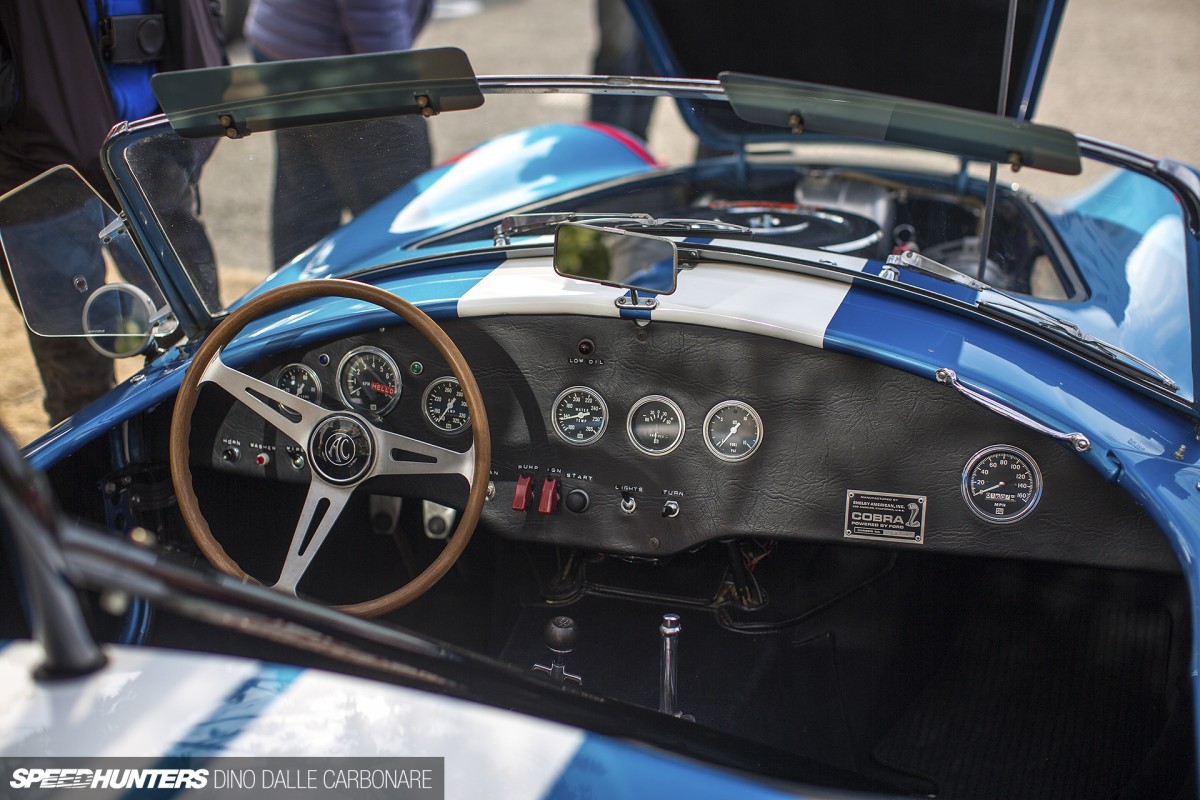 Oh and the Cobra tag on the dashboard. I was in awe! Respect to the owner for taking this car and driving it much like he does with his Miura.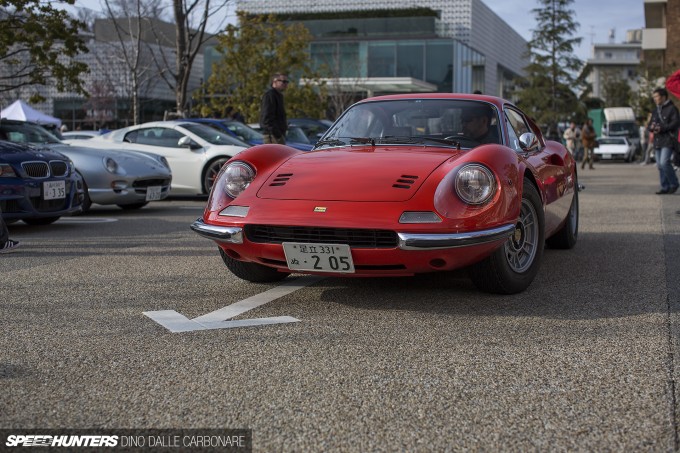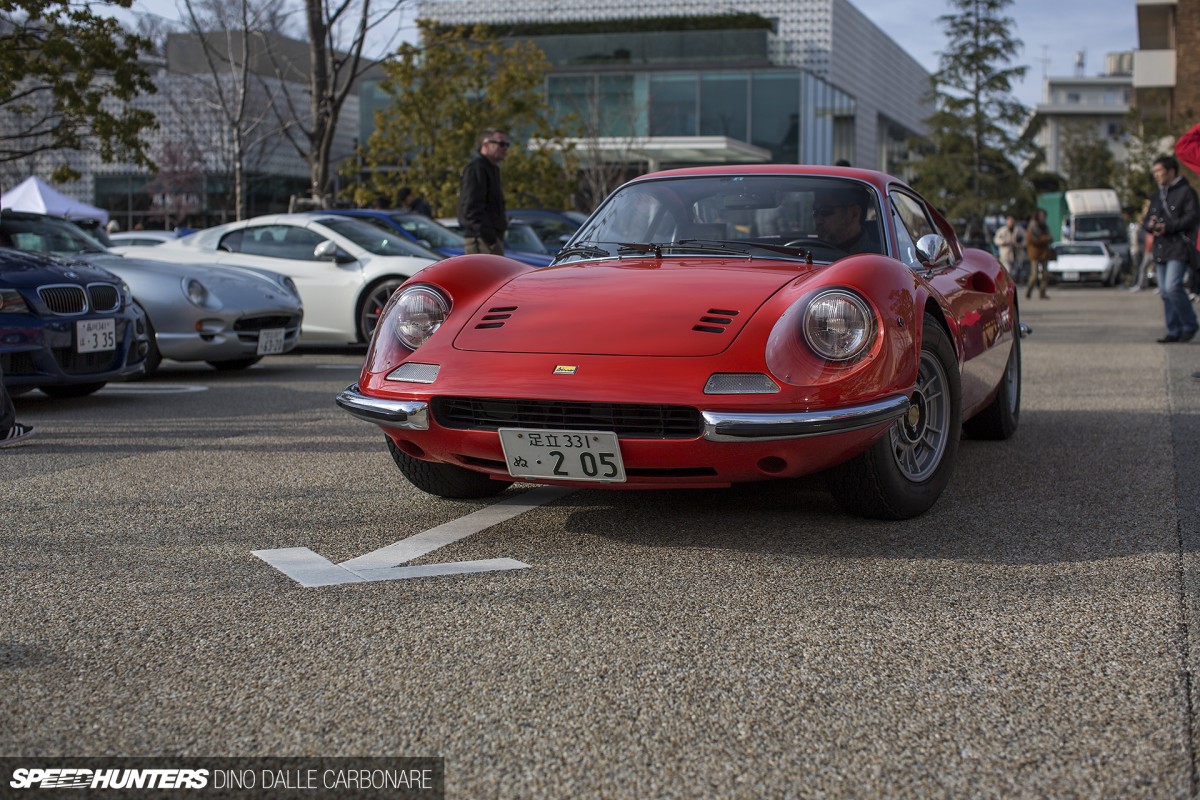 I haven't talked about any of the Italian cars there yet. There certainly were some cool ones around, like this Dino sporting the less popular, more orange red color.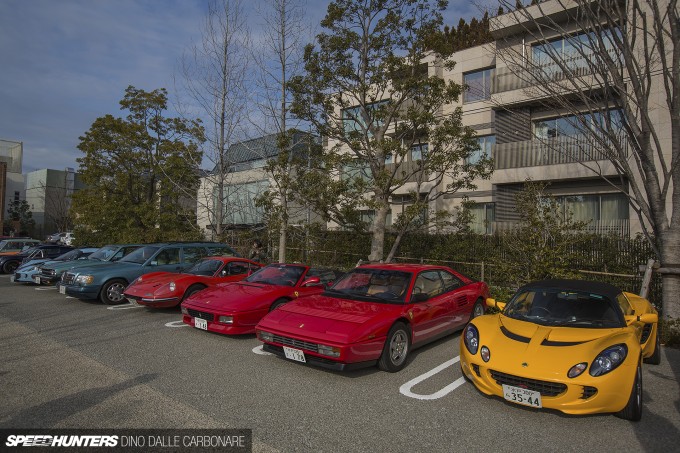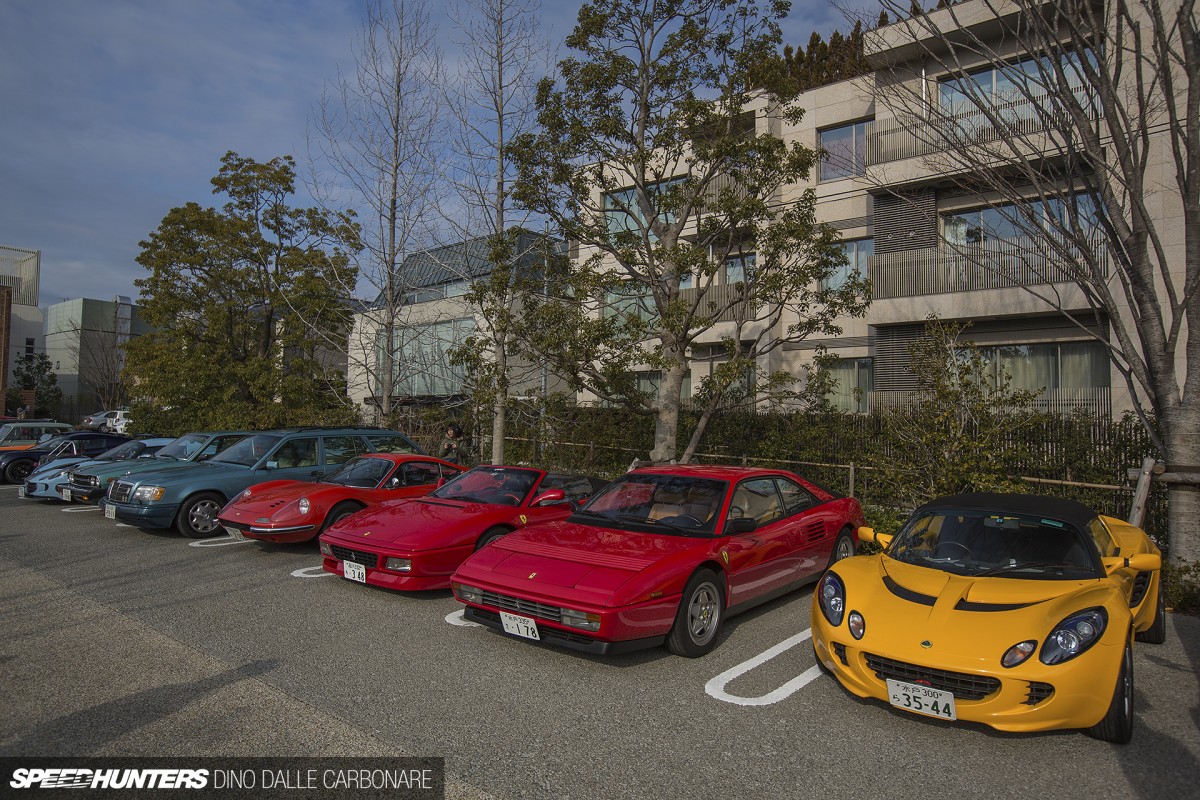 It was joined by a couple of other Ferraris, which included a Mondial – one car I have never understood. Did anyone actually ever like that thing?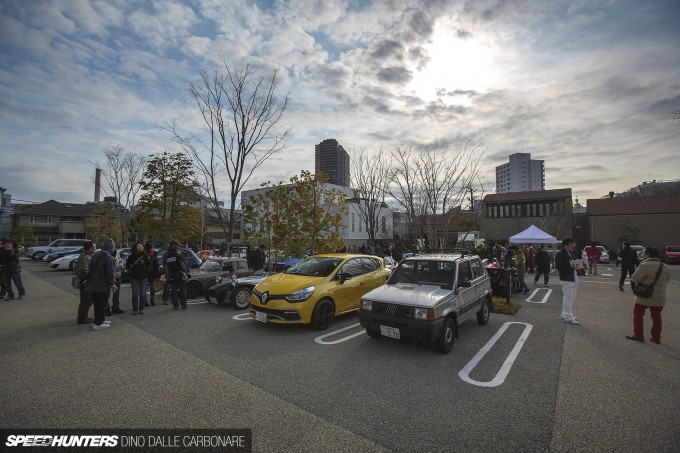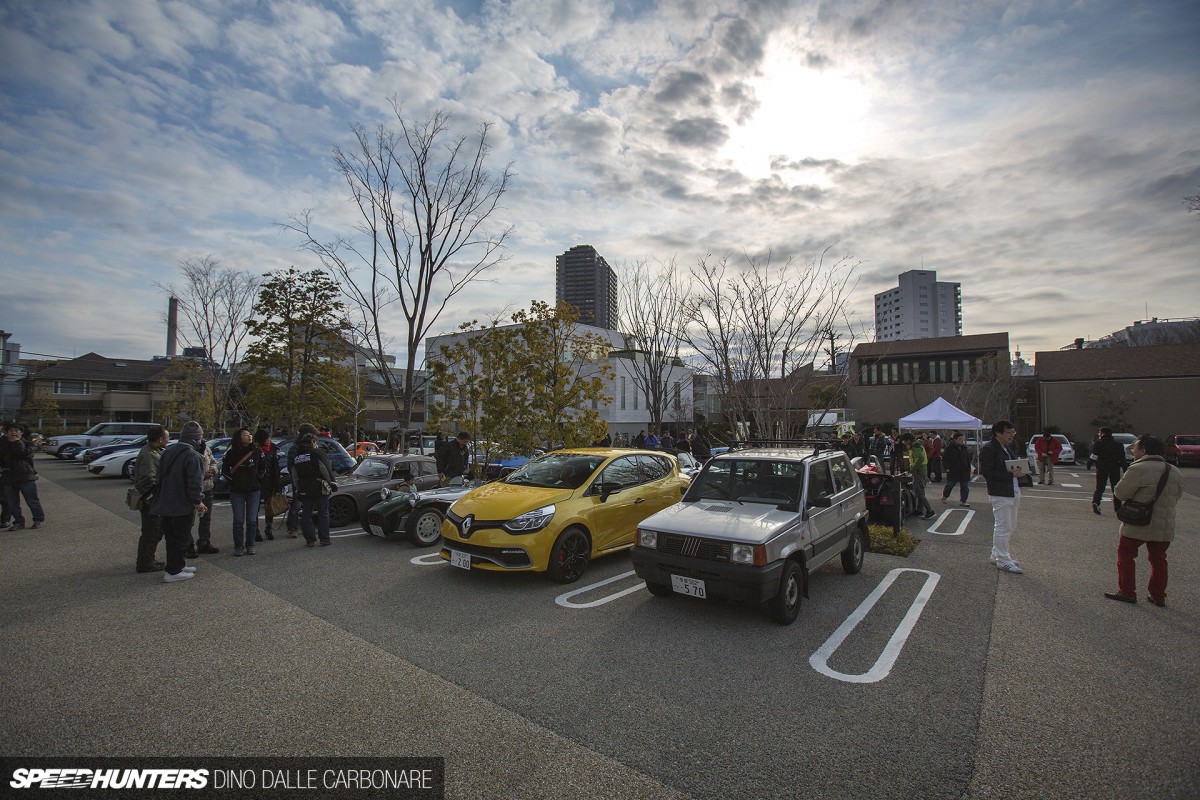 And the Panda! There's always a Panda. No matter where you are in Japan, you'll see these things sooner rather than later. I will never understand the obsessions some Japanese have with this car, but at the same time find it quite cool.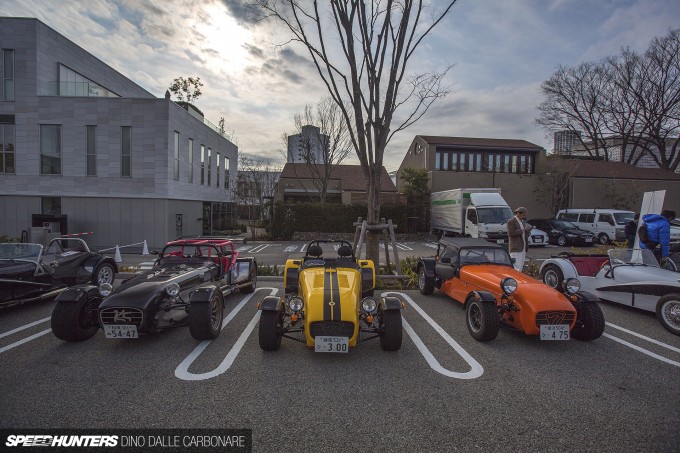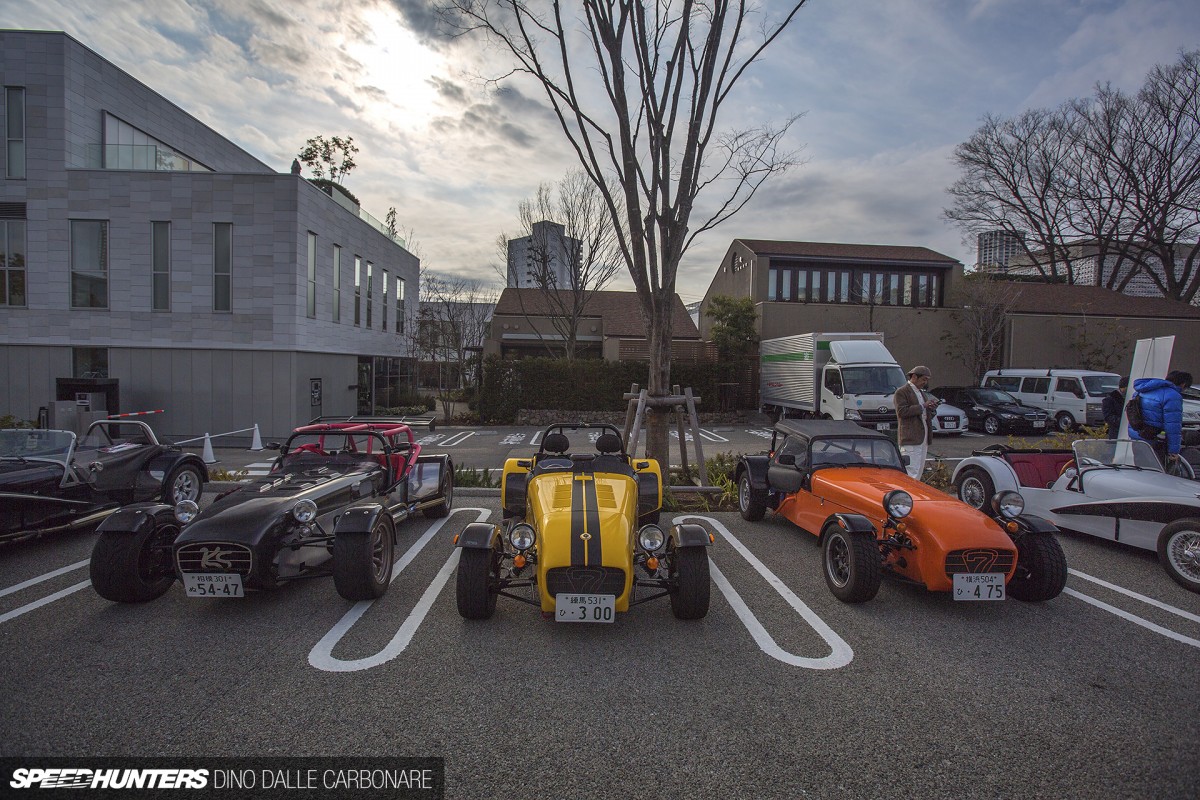 And finally we get to what this meeting was all about: bathtubs on wheels. Fun bathtubs on wheels of course, the kind like Bryn and Suzy recently found out do all sort of interesting things with your internal organs.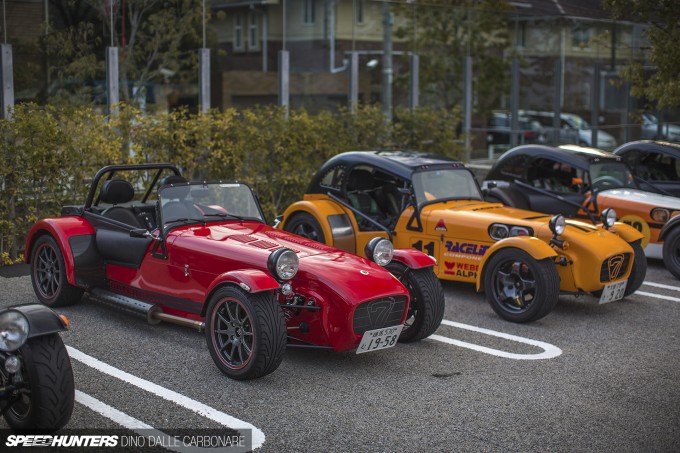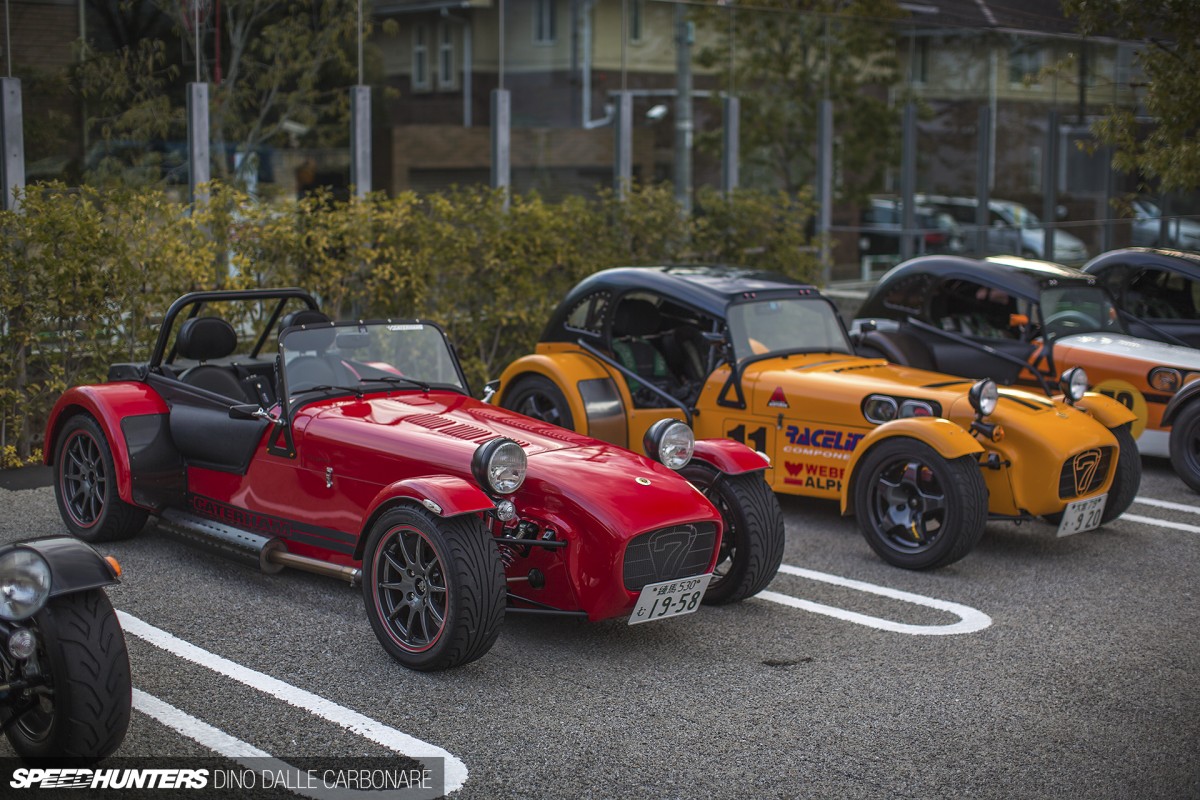 There were all sorts of Caterhams around the place, from the crowd that obviously buys these cars for the sheer exhilaration of running circles around [place any name of supercar here] and obviously use them exclusively for track work…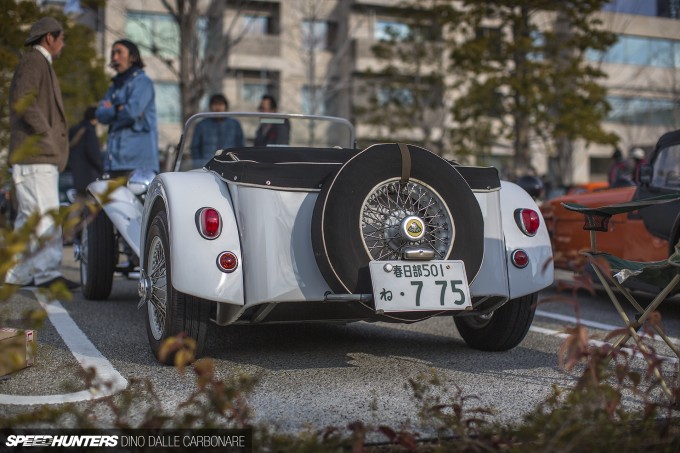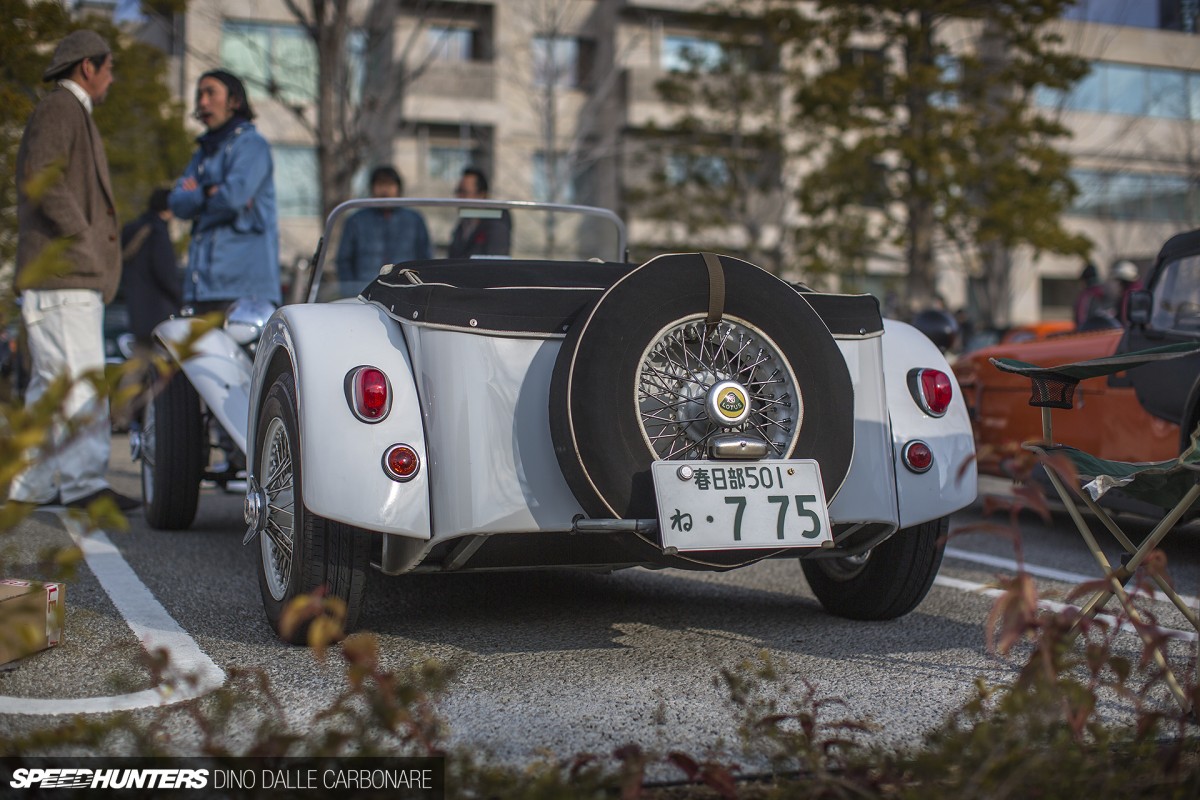 To those that prefer the more vintage approach, and embrace the experience for a completely different set of reasons – a more gentleman's sort of approach where the owning experience and the lifestyle aspect is of more importance.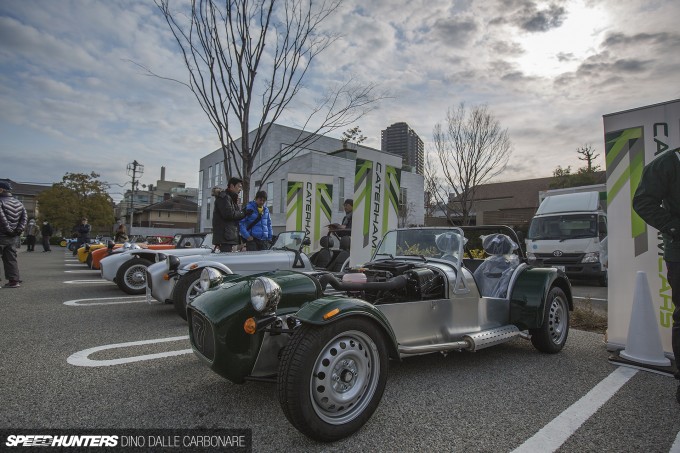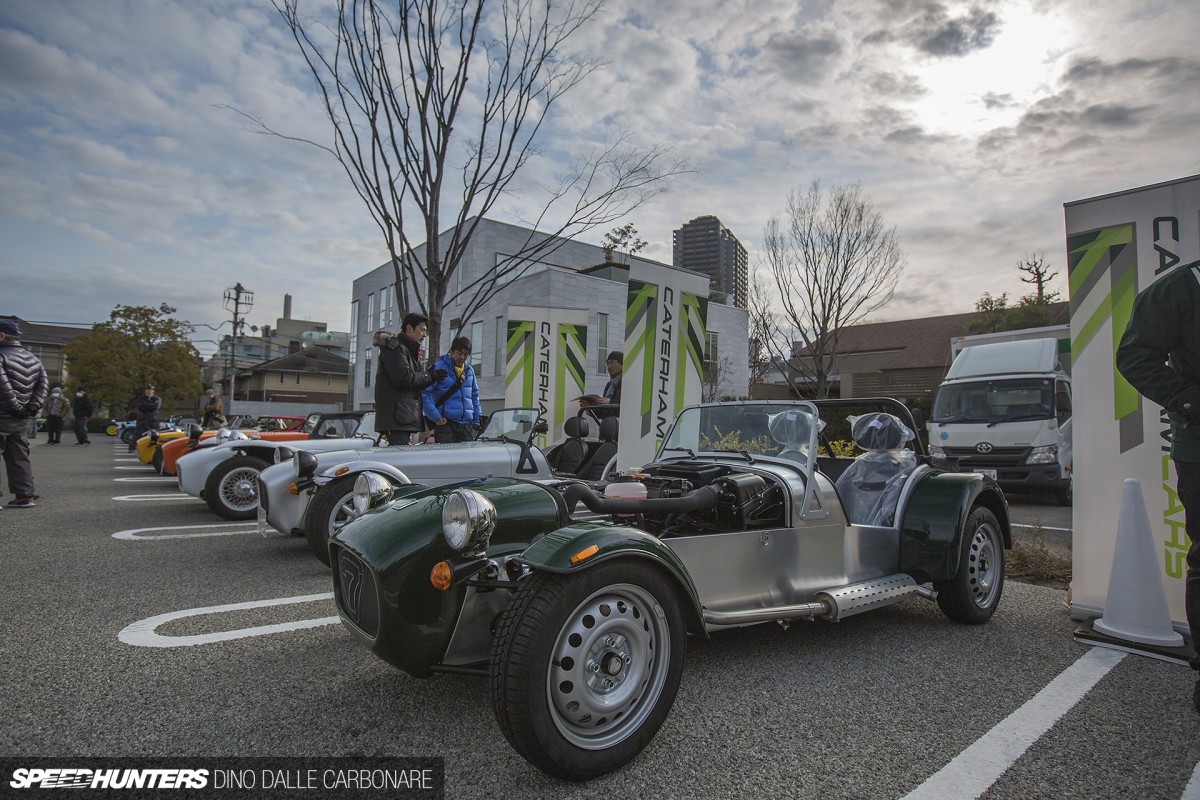 The main reason there were so many 7s around however, as well as all the other British cars, was that this month's meeting was Caterham Japan's sort of unofficial launch of the new entry level 160.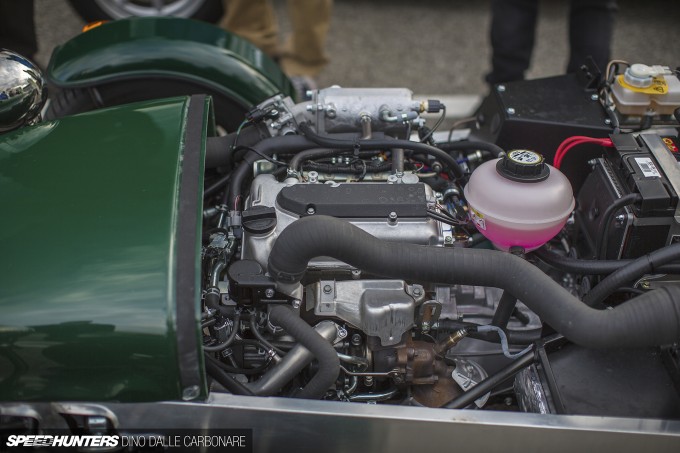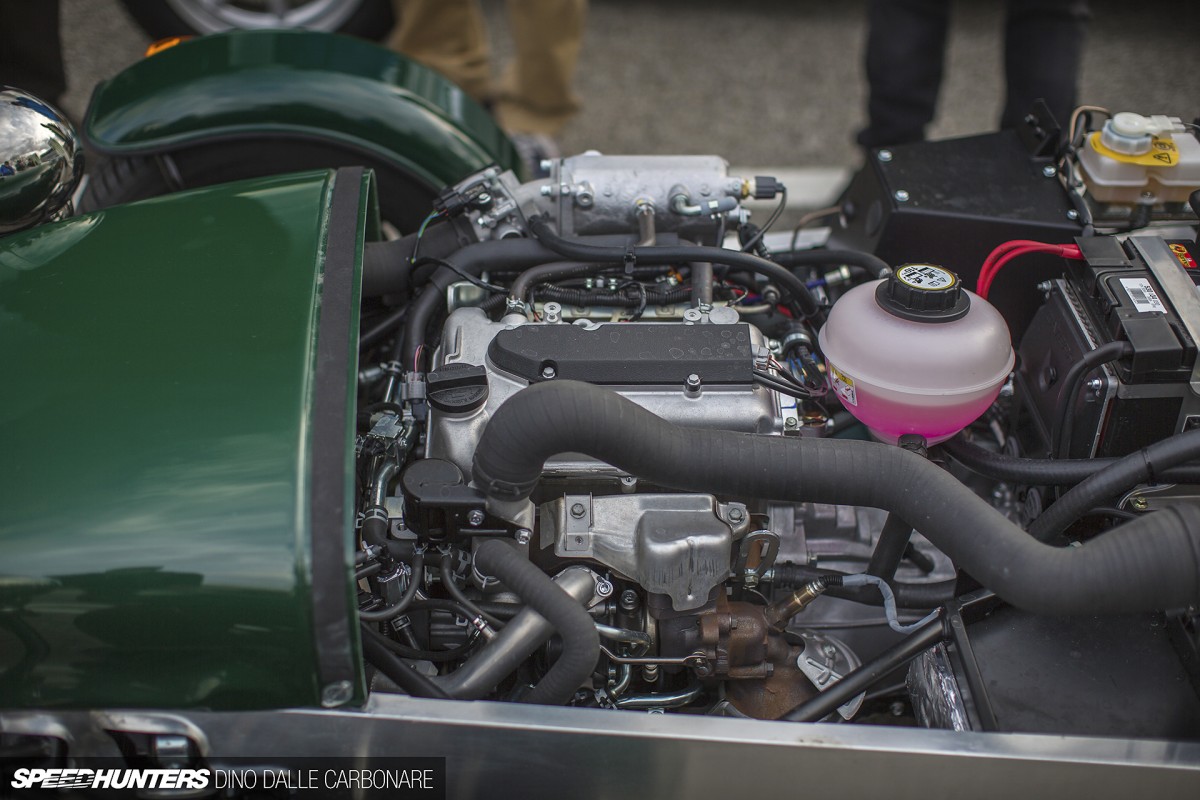 If the steel wheels haven't give it away yet, this is the Kei-terham if you like, the Suzuki 660cc turbo-powered version of the car which will make getting into these cars far cheaper without much loss in actual fun. I can't wait to get behind the wheel of this thing and sample the back to basics dynamics!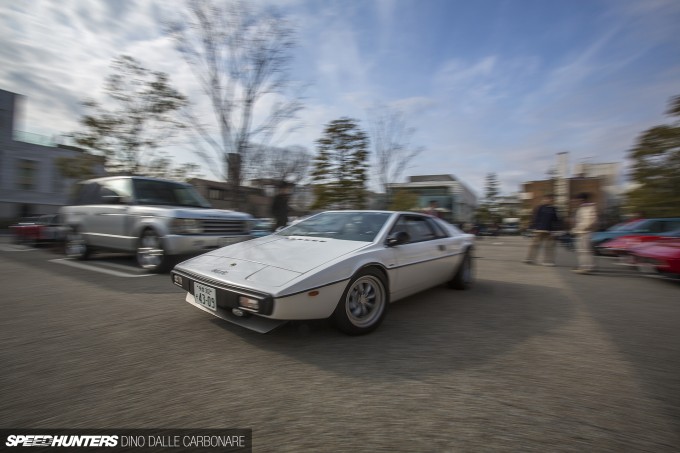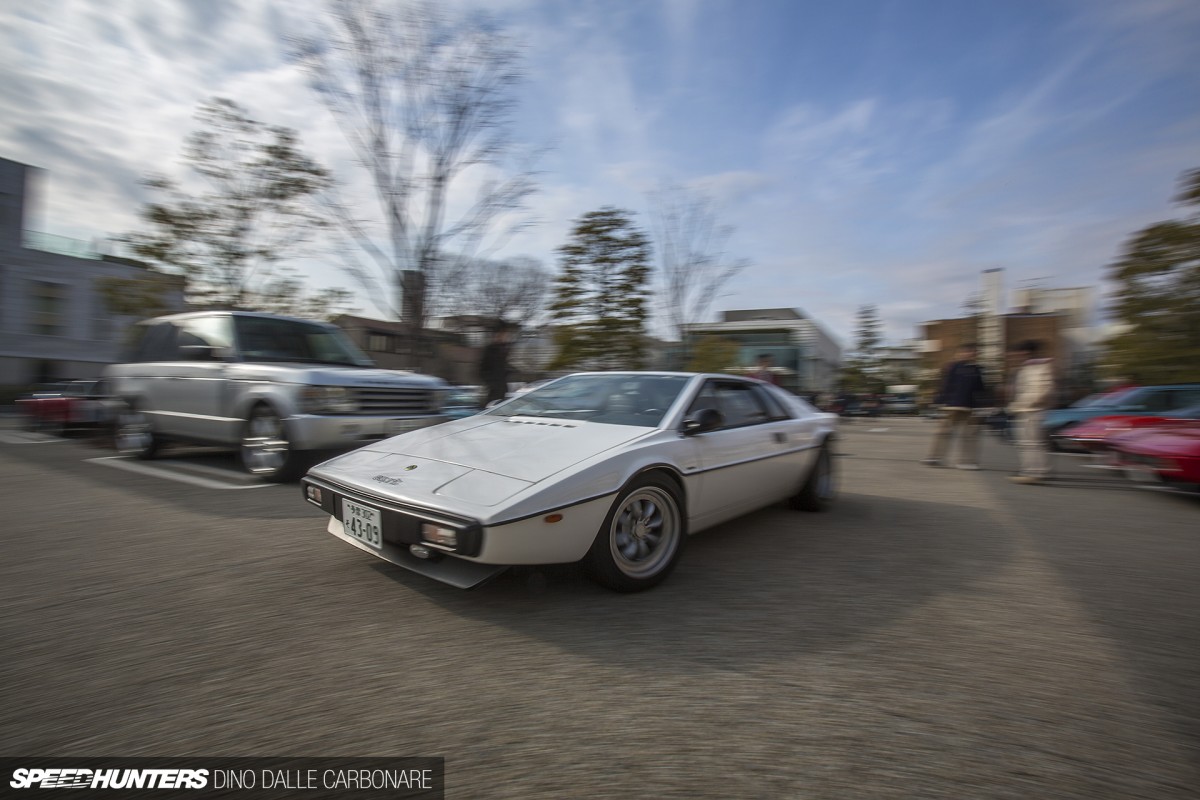 But as 9am came around, it came time for us all to pack up and leave. The morning fun was over.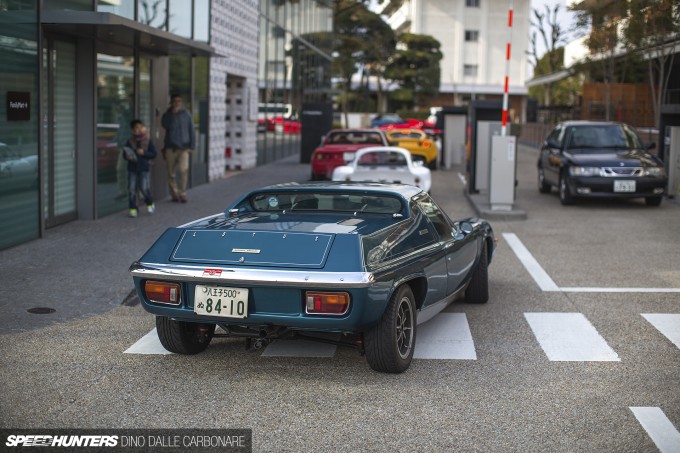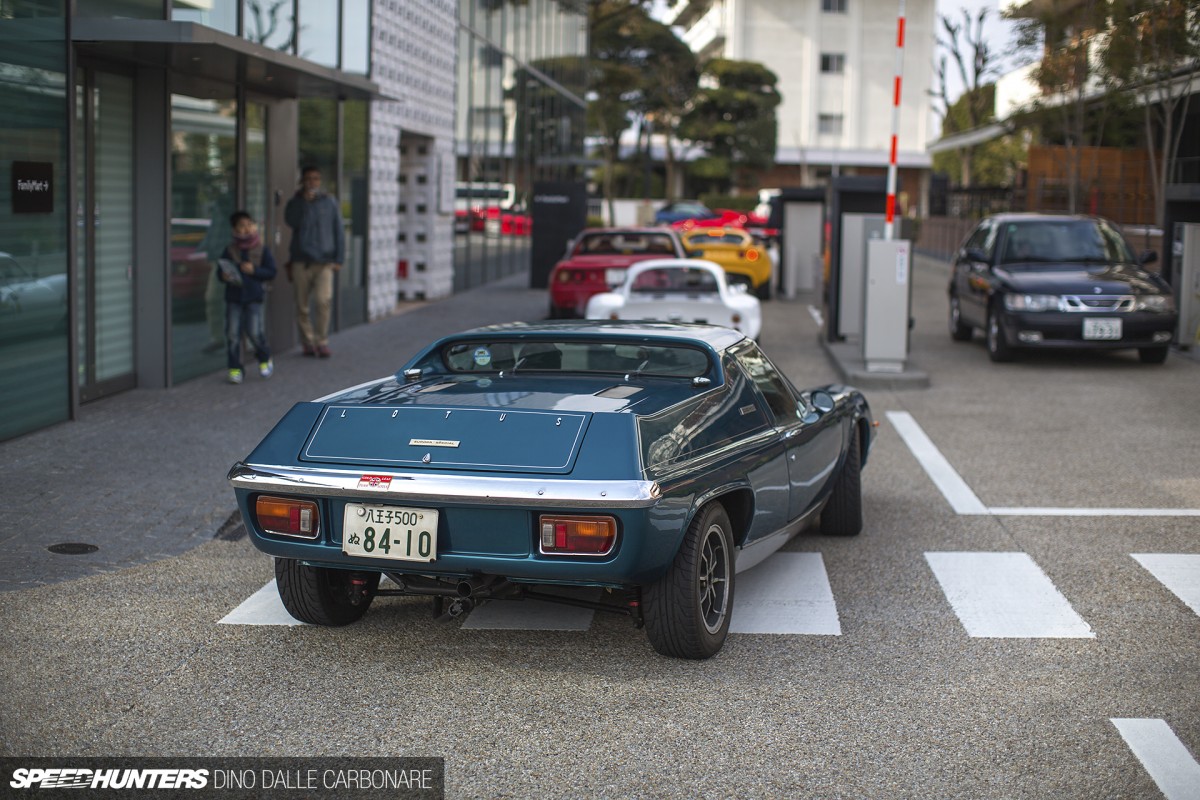 Or was it? Well not really as most of the cars there, including myself and a few other friends, drove across the city and down to Yokohama to see what was going on at Daikoku PA.
Stay tuned for more Sunday morning car awesomeness Japan-style in the next post!
Dino Dalle Carbonare
Instagram: speedhunters_dino
dino@speedhunters.com