It's ok to dream
I spend a lot of my day thinking about cars. Probably way more than is healthy. Of course I can be forgiven as cars are my career, but it still seems like I often spend the entire day with automobiles driving through my mind. A lot of the times it's thinking about a feature I'm trying to write or a story I'm trying to chase. Other times it's scheming about parts and plans for my own project cars.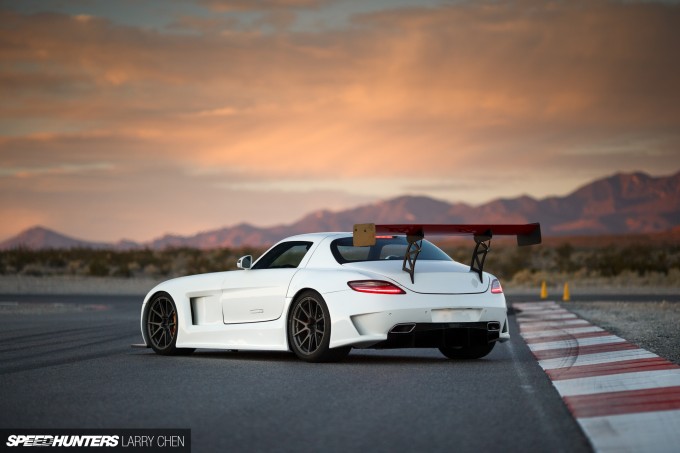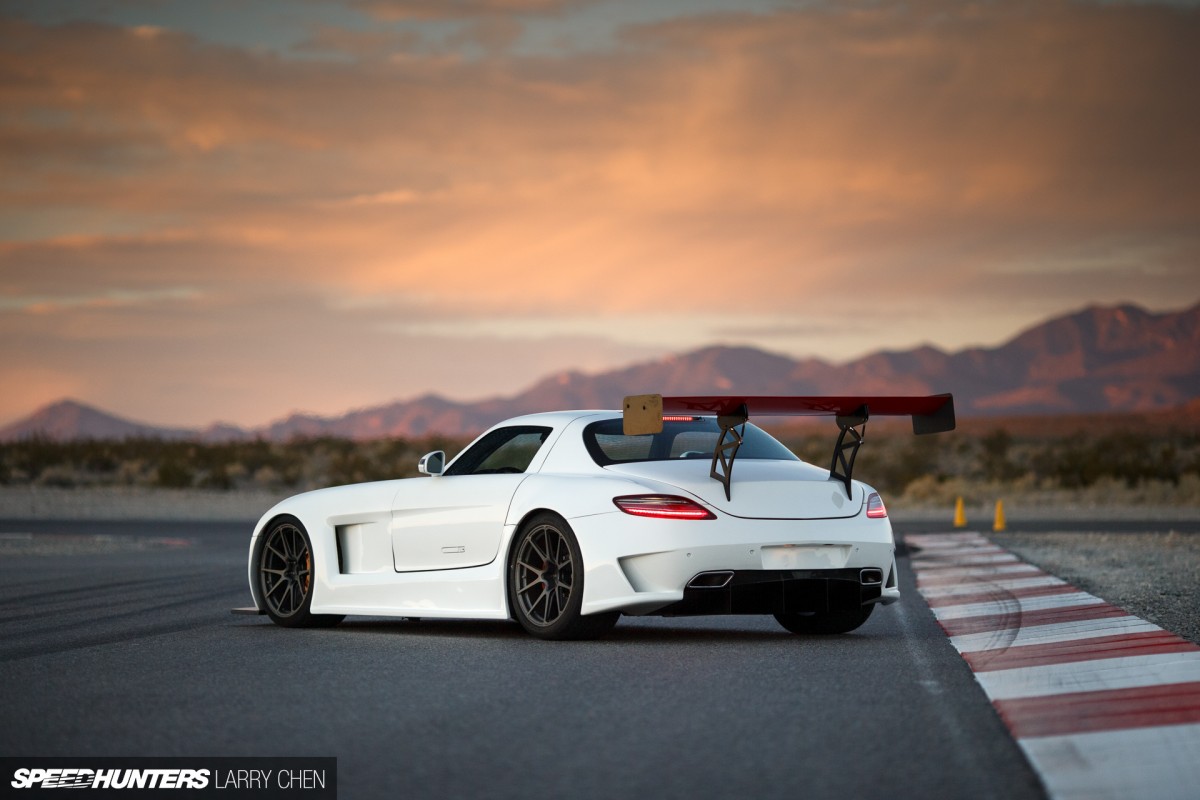 Perhaps it's because I'm so busy thinking about other things, but I haven't had much time lately to actually dream about cars. You know, just throw out all the real world limitations and fantasize about the cars we'd like to own and drive.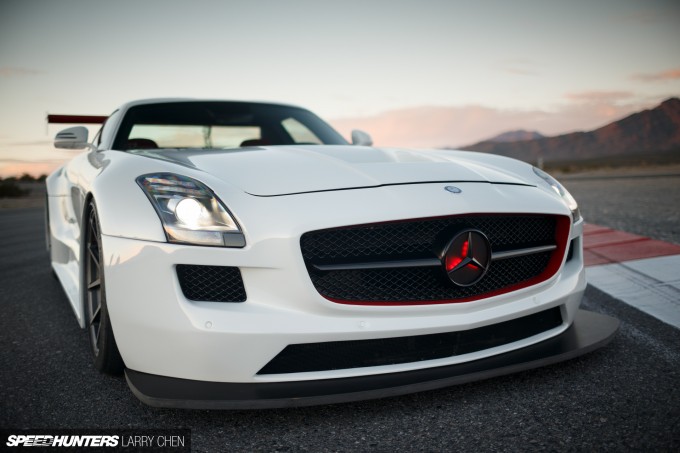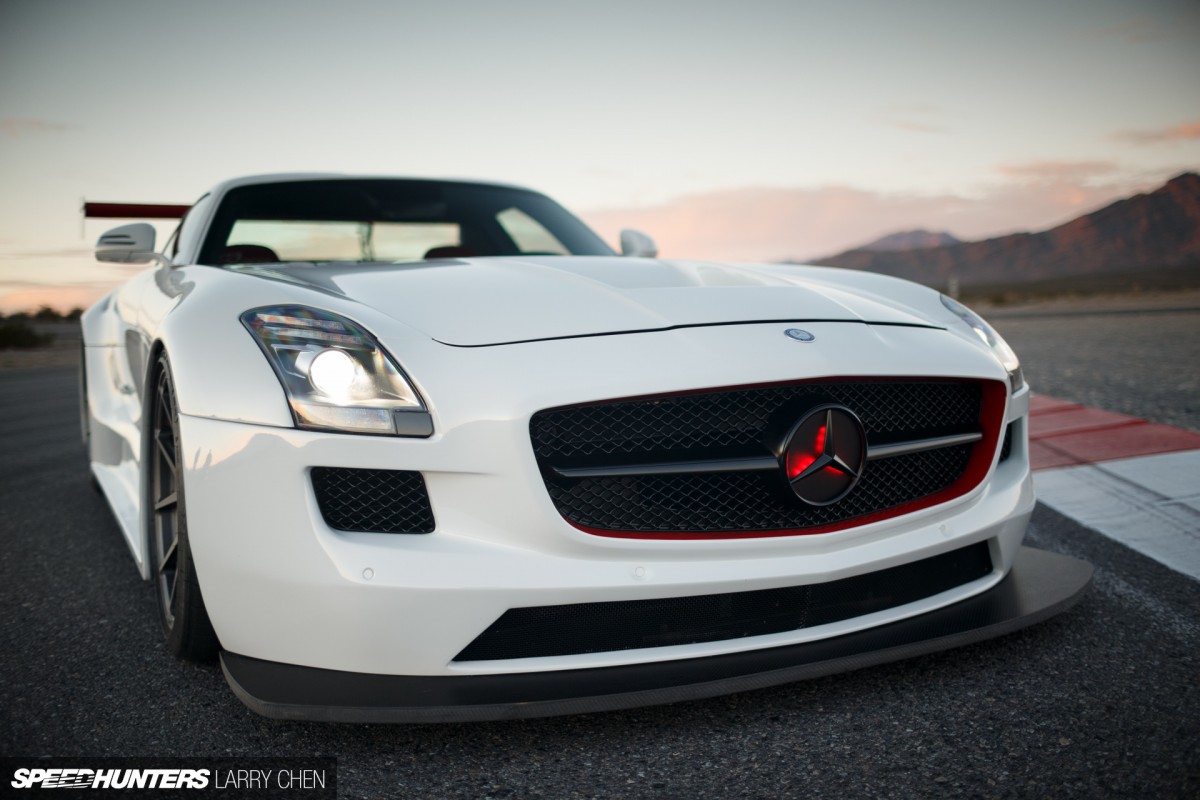 And as rare as those moments might be these days for me, it's always great fun to just lay back and think about what we would drive if money was no object. When you throw the financial factor out the window, it's natural that your mind will wander to supercars and exotics. They are after all, the ultimate form of automotive fantasy for many people.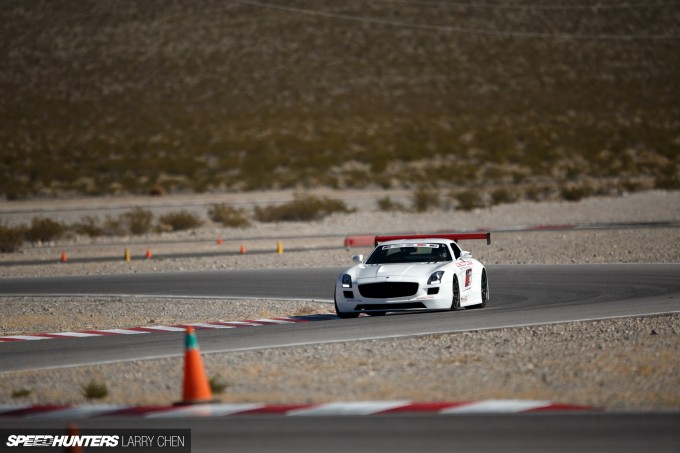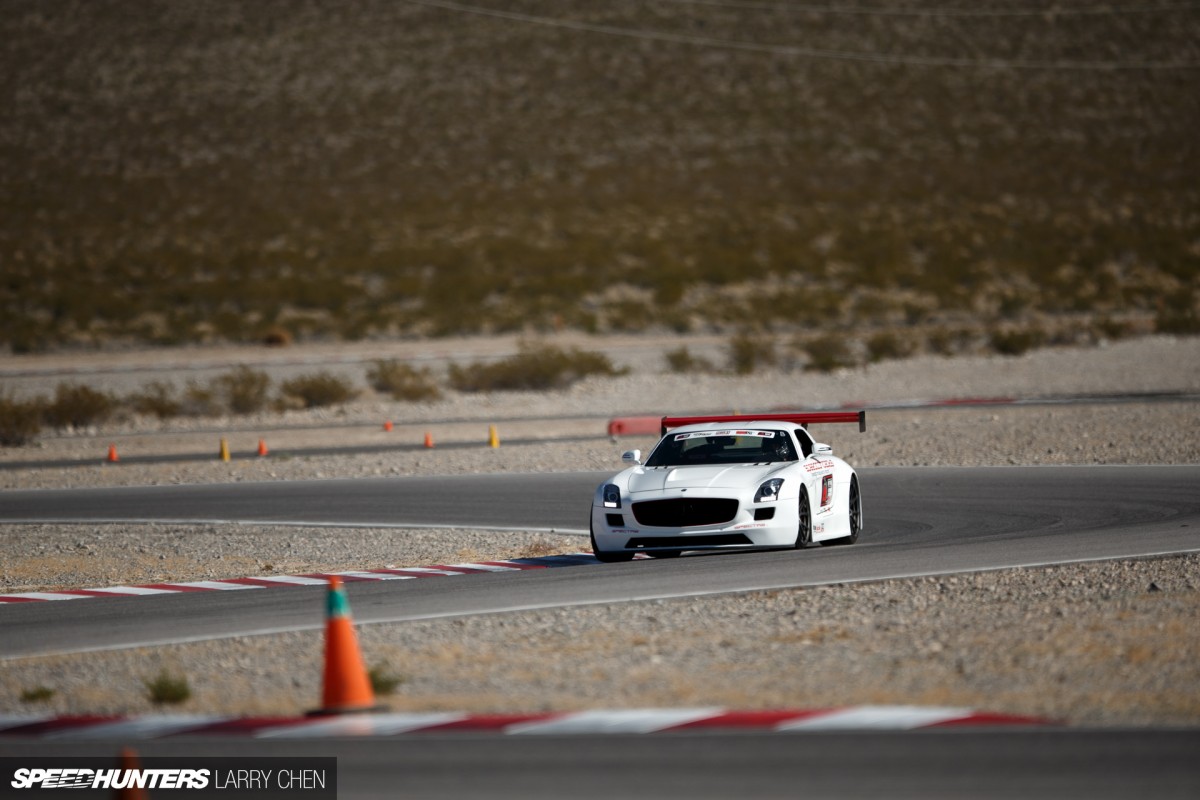 So in this fantasy world, what kind of car would you like to hop into? A Ferrari? A McLaren? Lamborghini? Maybe something modest like a Porsche? It's a fun but difficult choice isn't it?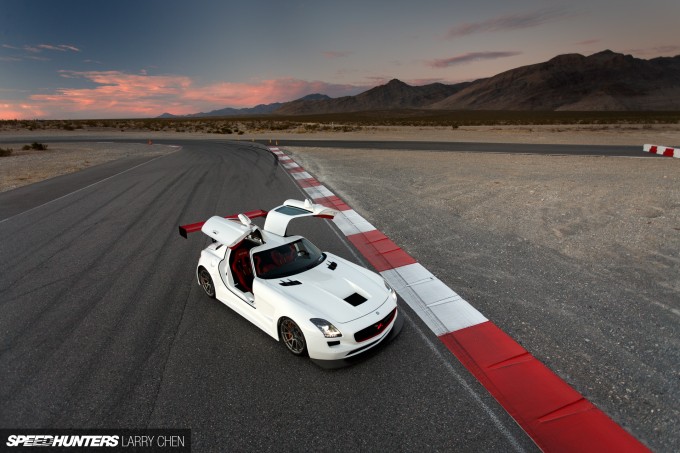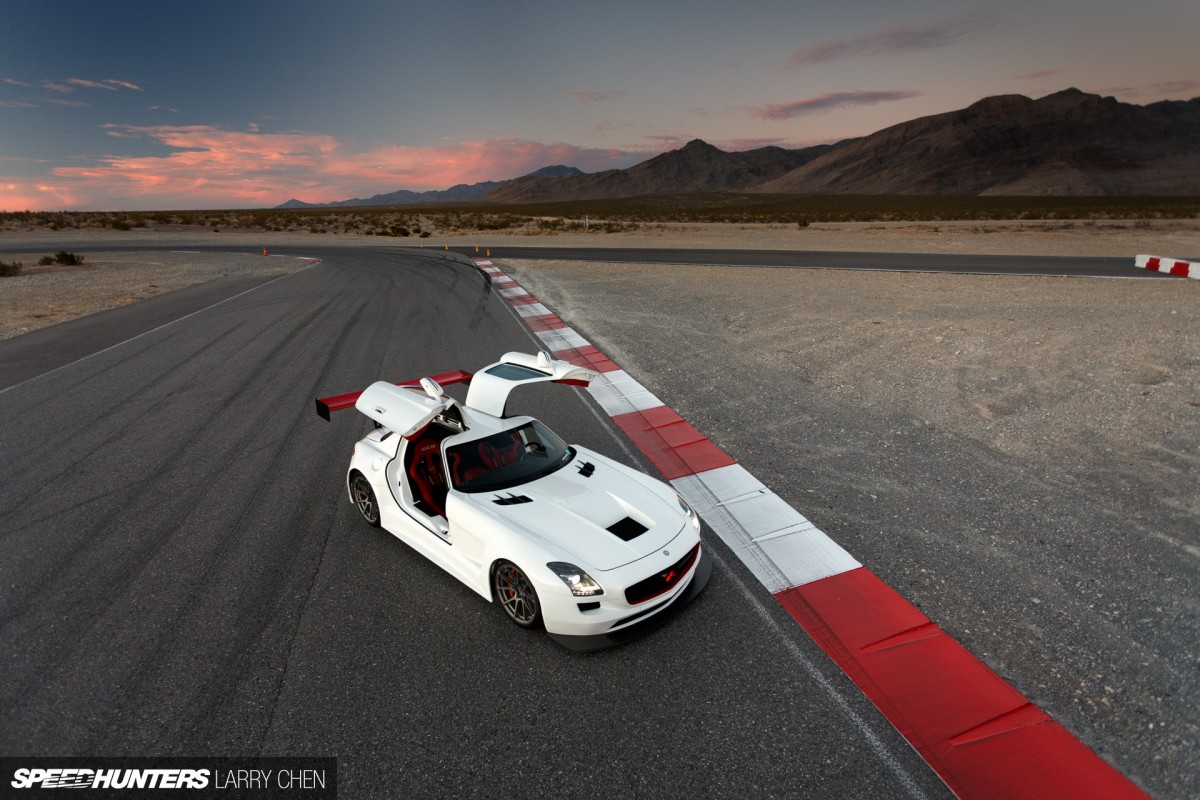 While it's likely impossible to narrow things down to a single car, the one model that I keep coming back to is the Mercedes SLS AMG. It might not be on the top of most people's exotic car lists, but there's something about the SLS that just presses the right buttons for me.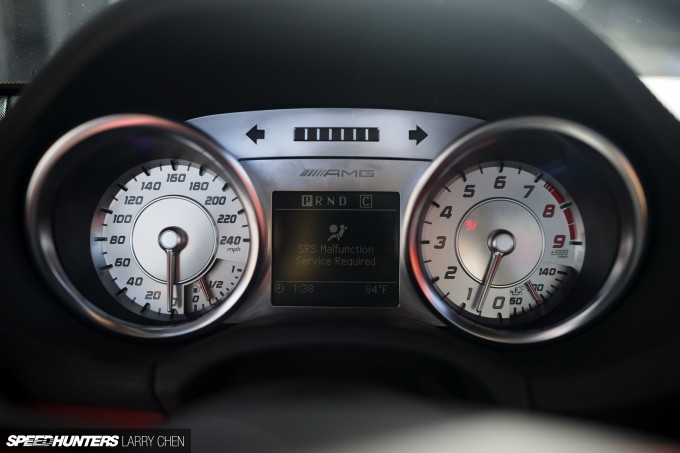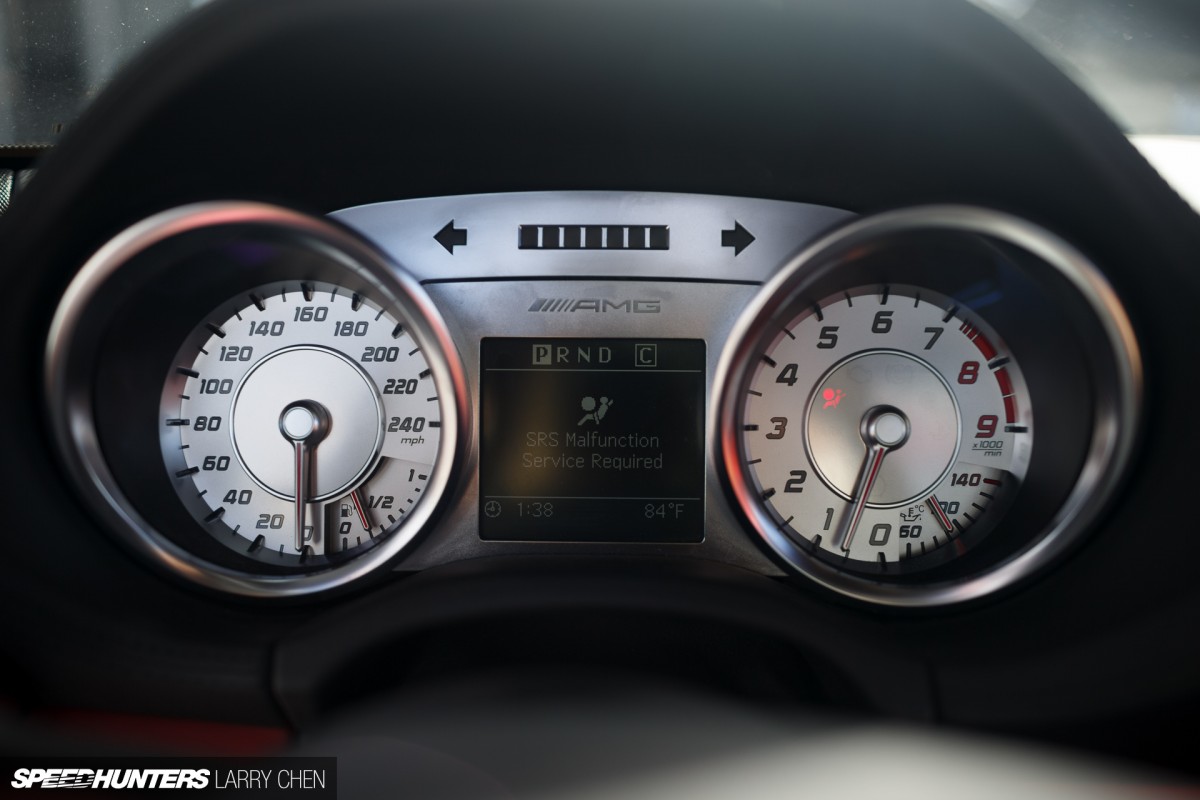 For something you are going to drive every day, the SLS just seems so right. It looks exotic, but not too exotic as to cause spectator pile-ups everywhere you go. It's got all the luxury goodies you'd expect from a top-of-the-line-Mercedes, and all the horsepower you could want.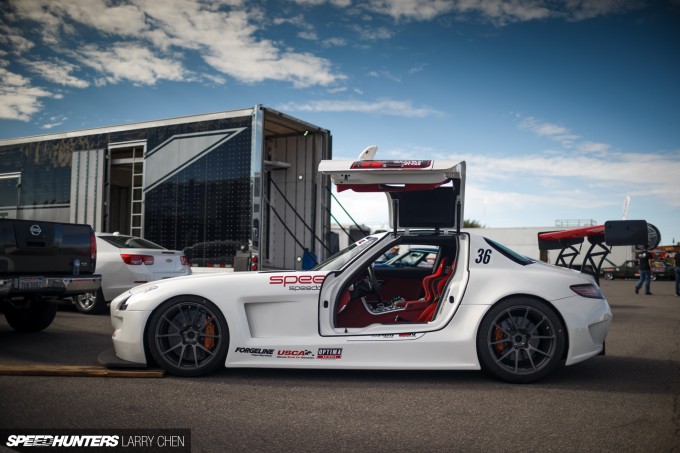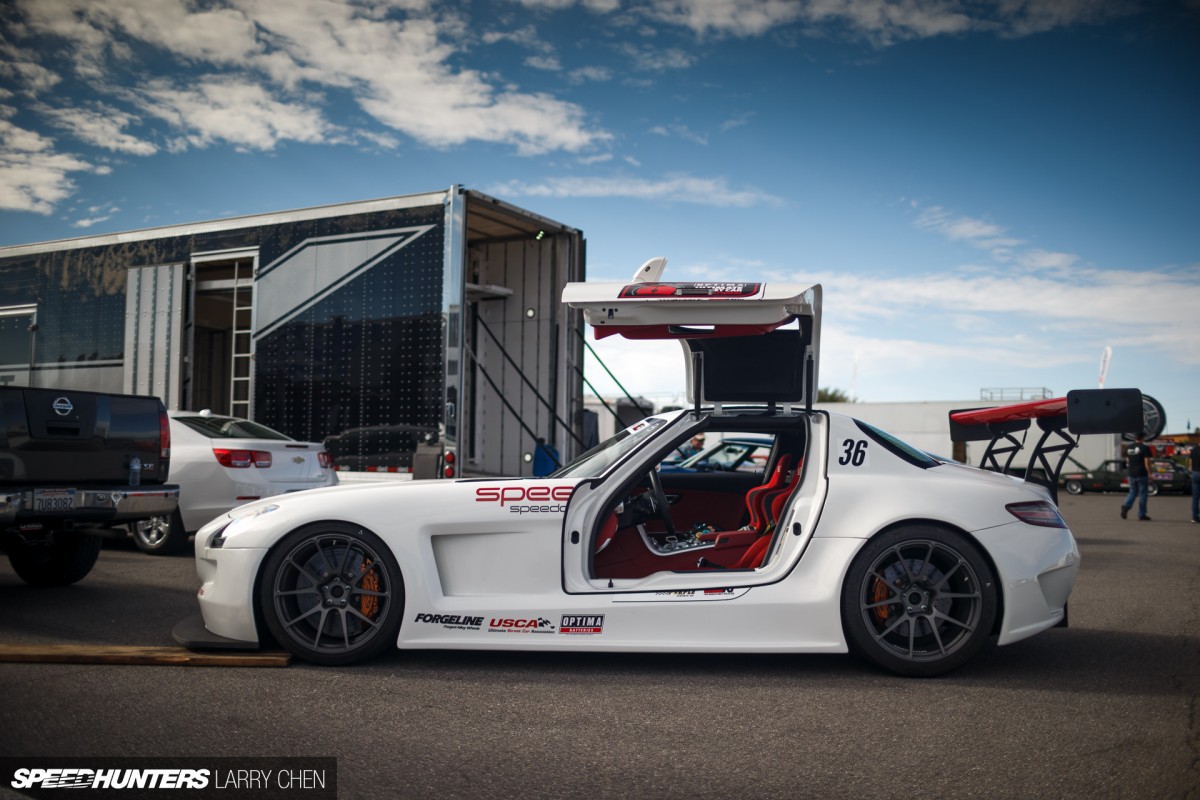 But most of all, I think there's just something that sets the SLS apart from other cars in its class. Whether it's those iconic gullwing doors or that classic long hood, short deck body design, it's an easy car to dream about.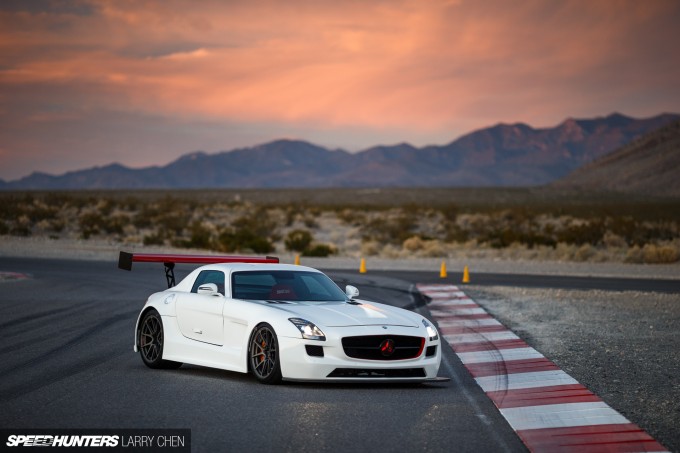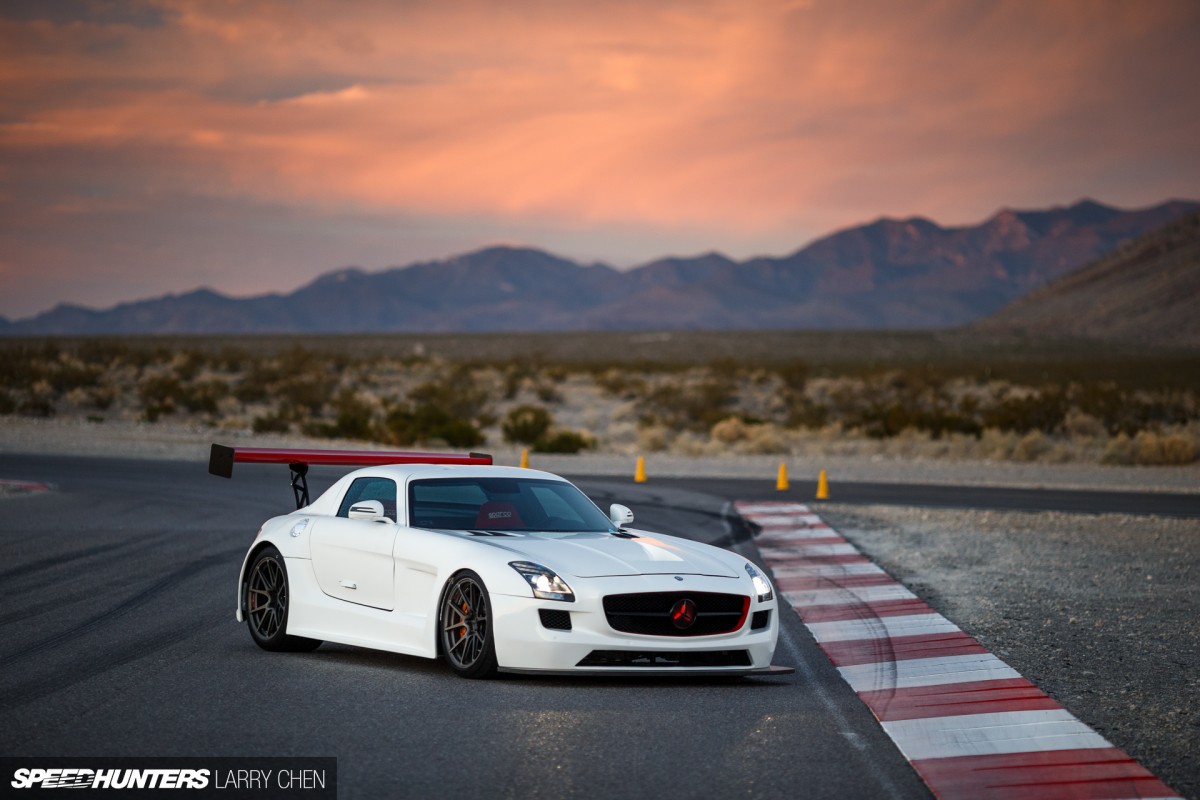 So yes, the SLS is a fast, unique and well-rounded car – one I'd be ecstatic to have in my own garage. But what about when it comes to modifications? When a car is so impressive from the factory, improving it with aftermarket parts can become quite a challenge.
Enter Speedconcepts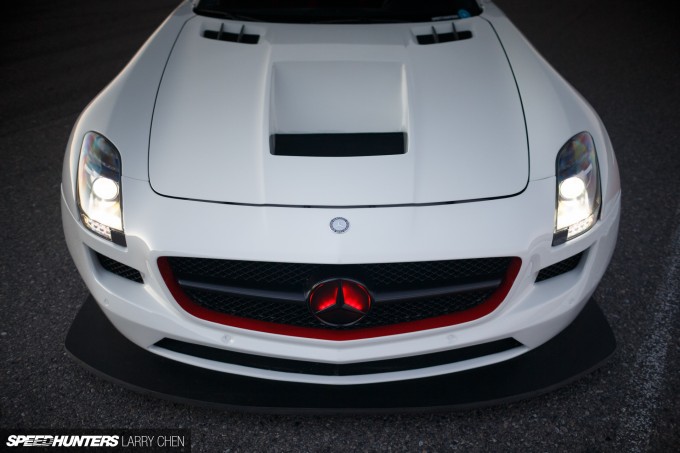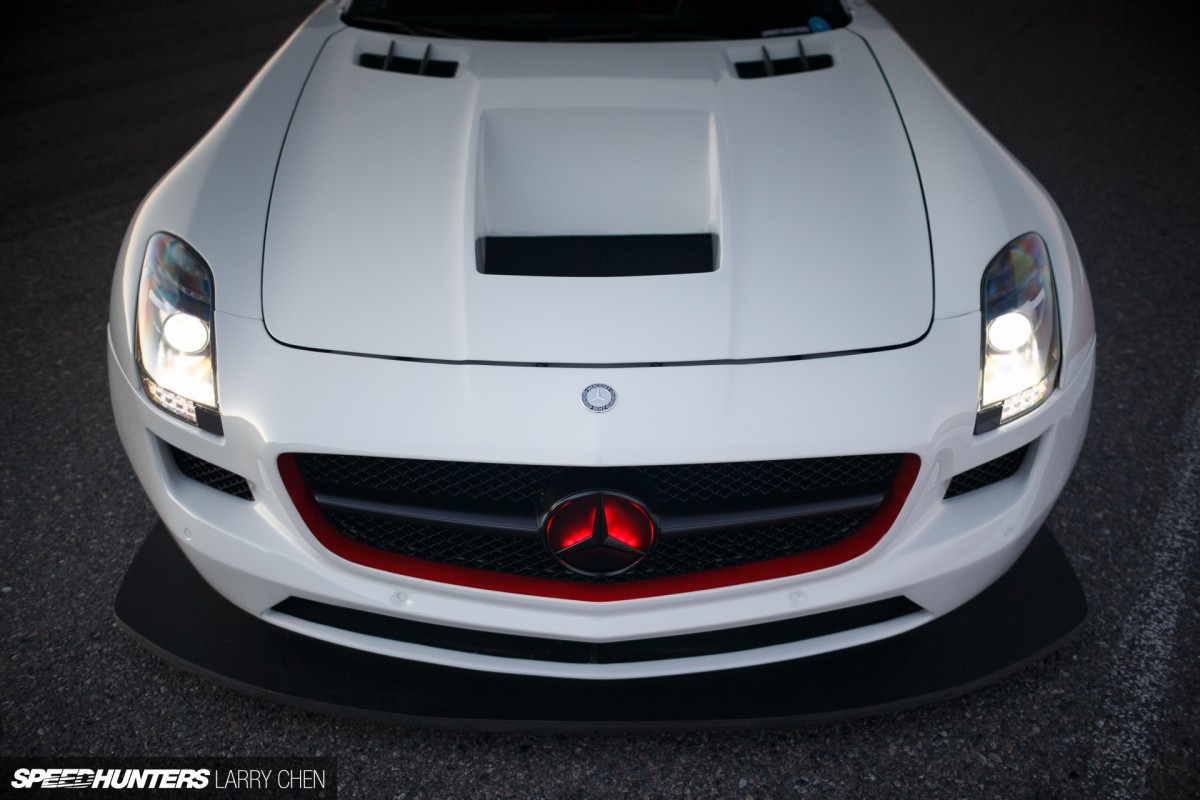 That's what brings me to the Speedconcepts SLS, which we had the pleasure of shooting at the Optima Ultimate Street Car Shootout following last year's SEMA Show. Let this serve as an example of how to take a car that's already damn good and make it better.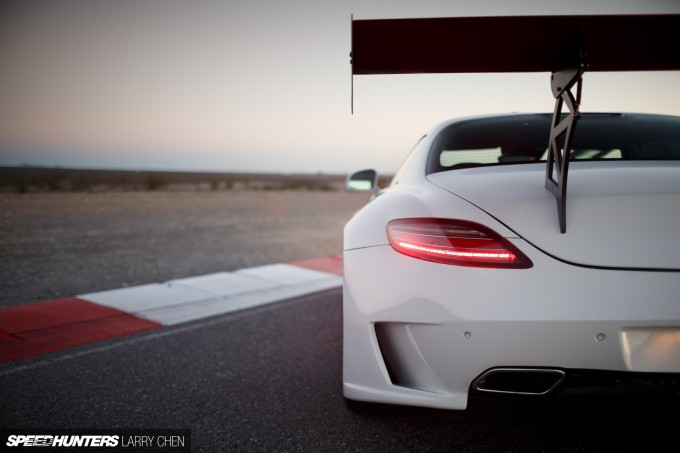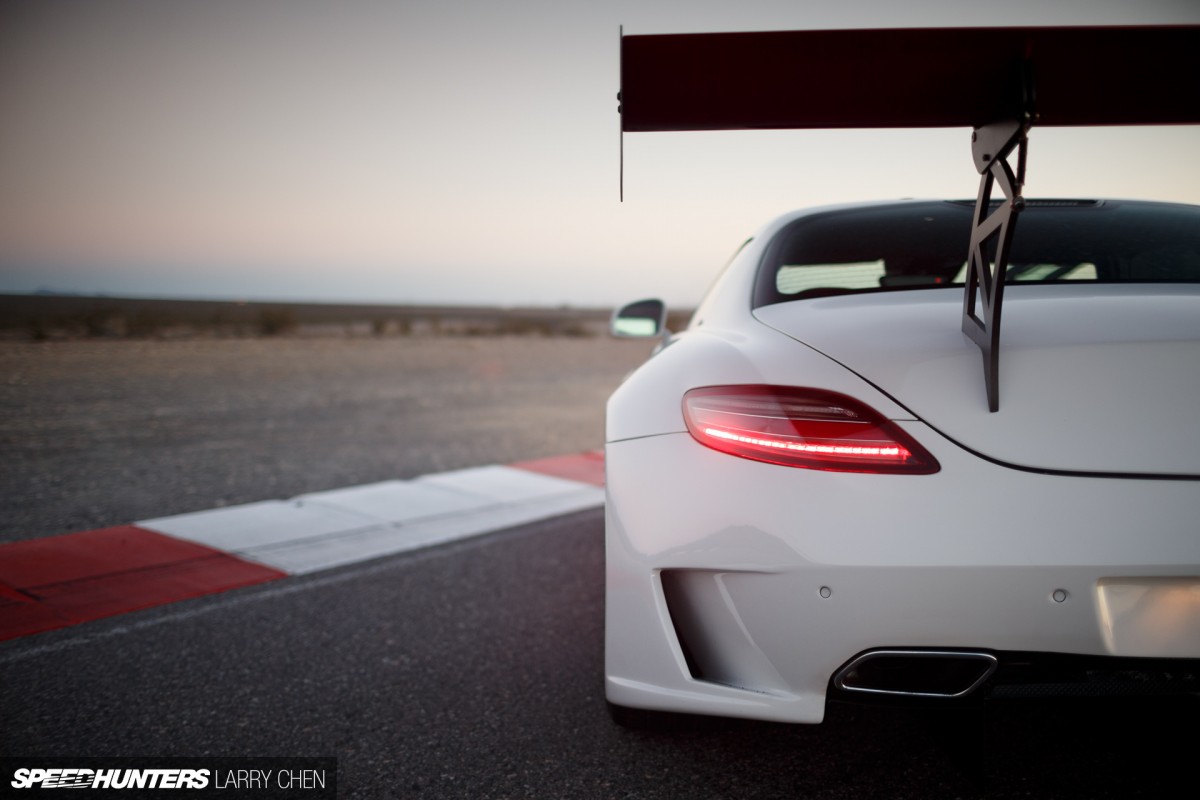 Speedconcepts is a full service race and fabrication shop located in Milwaukee, Wisconsin that works with all matter of high performance vehicles, including the Nissan GT-R. It was with a modified GT-R that Speedconcepts competed in the famed One Lap of America –  an eight day endurance event that spans some of the USA's top race tracks.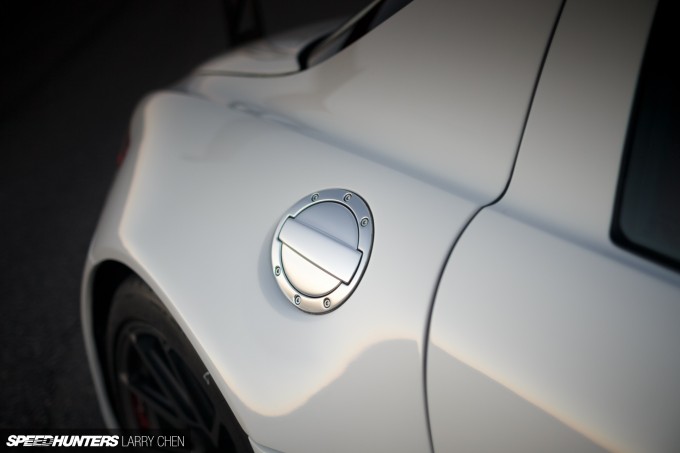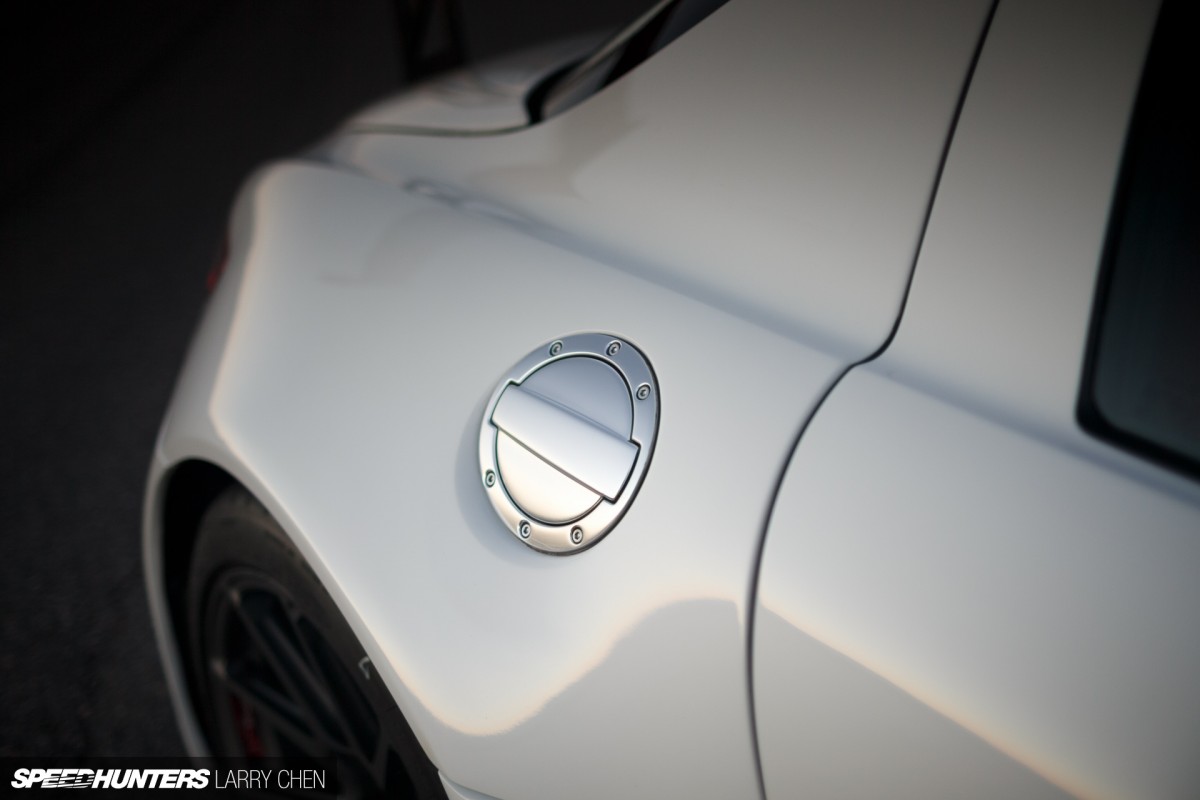 For the 2013 One Lap event, Speedconcepts' Todd Treffert decided he would do something different and compete with his 2012 SLS AMG. With the days to the event counting down, the stock SLS was transformed into the car you see here in just eight weeks.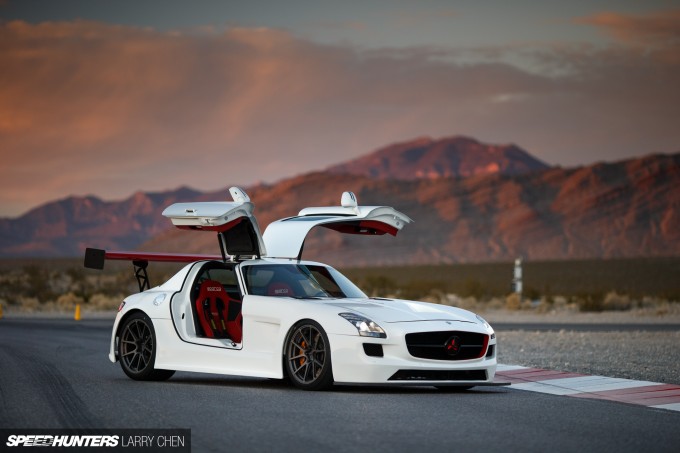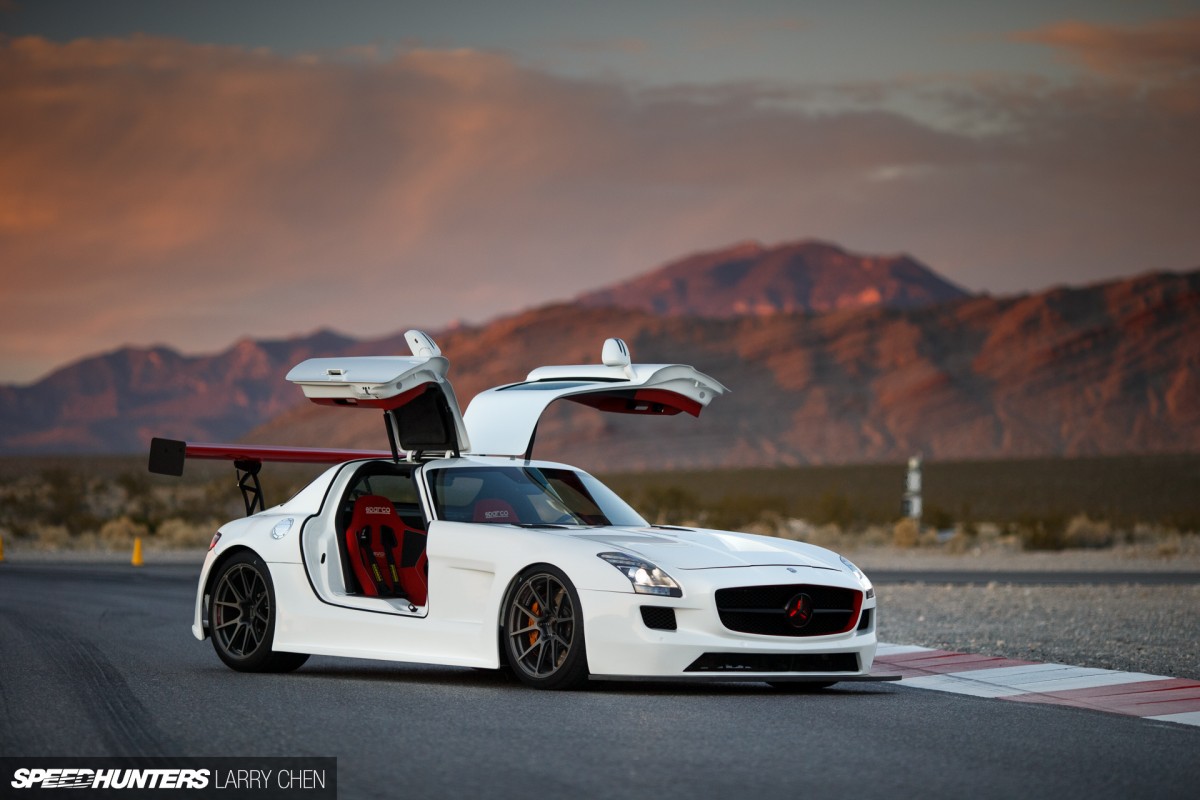 Easily the most dramatic change on the car is the widebody kit, which was designed and constructed entirely by Ty from Speedconcepts during the span of those eight weeks.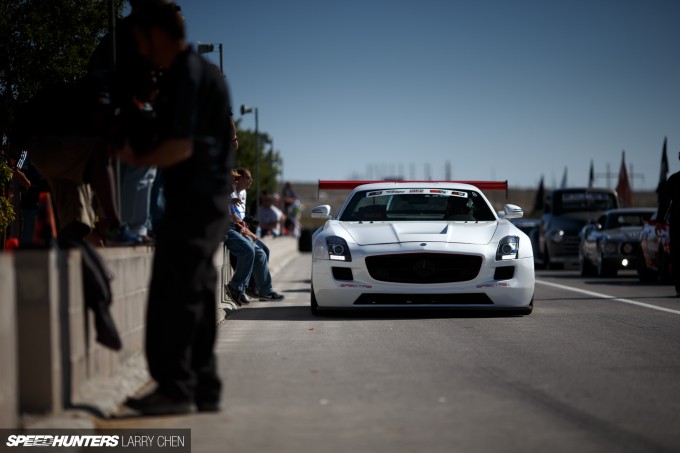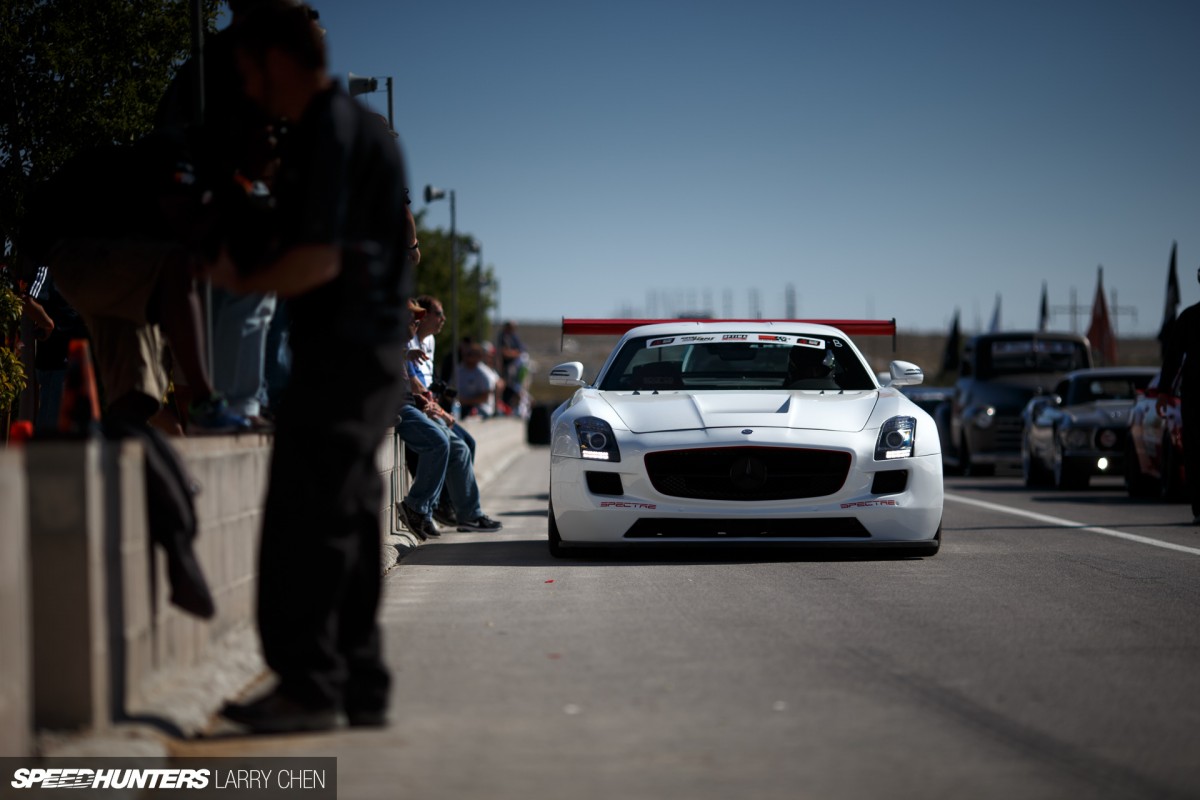 The kit draws a lot of inspiration from the SLS GT3 race cars, with the front fenders being an inch wider than stock and the rear fenders being two inches wider. The only parts of the body that weren't altered were those famous gullwing doors.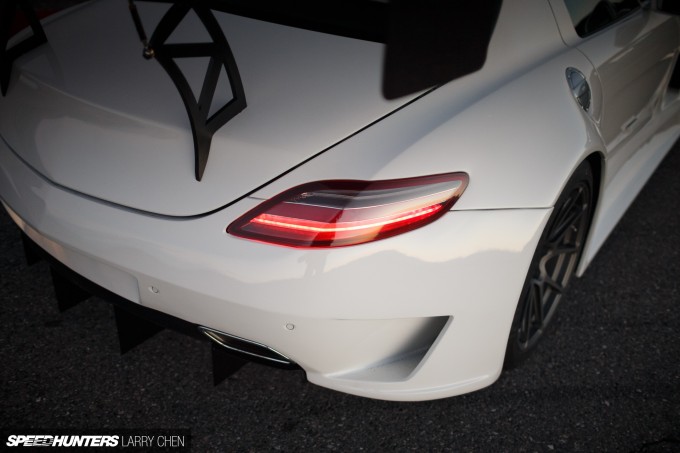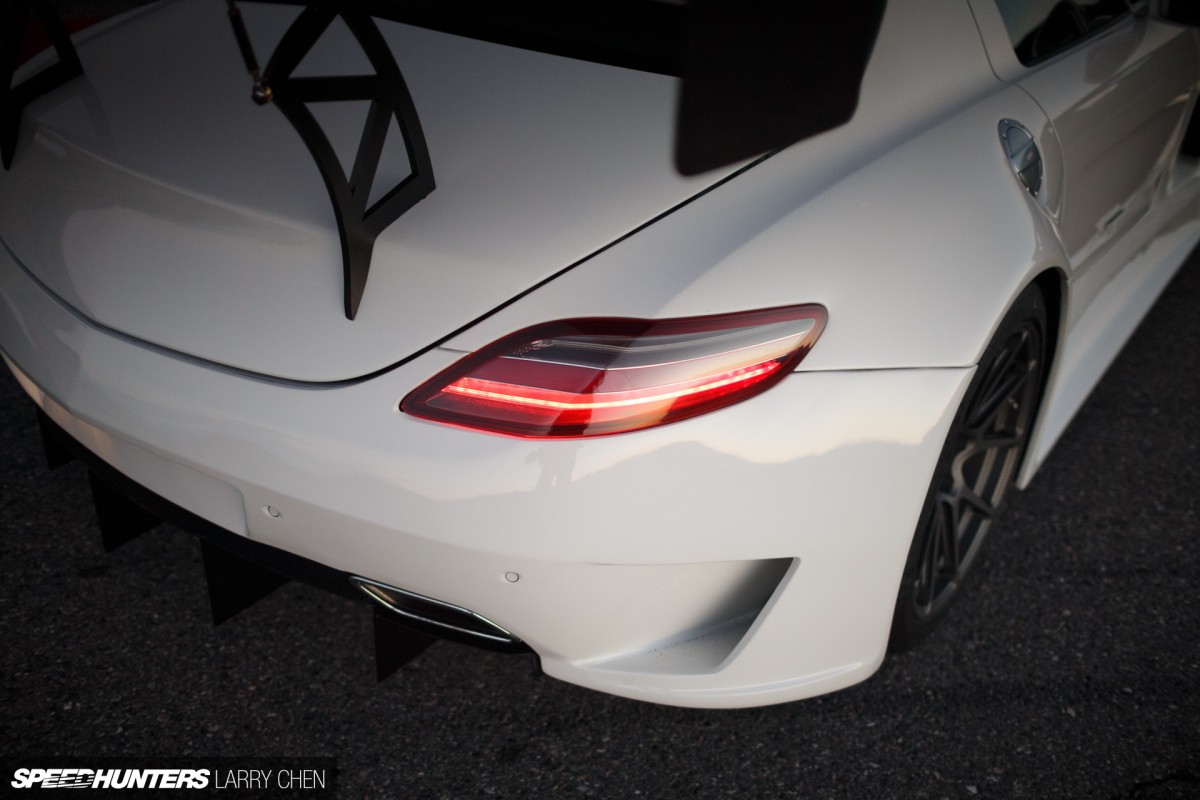 The result is very much something that looks like a slightly toned-down race car, and it's incredible to think that the whole kit was built from the ground up in only two months.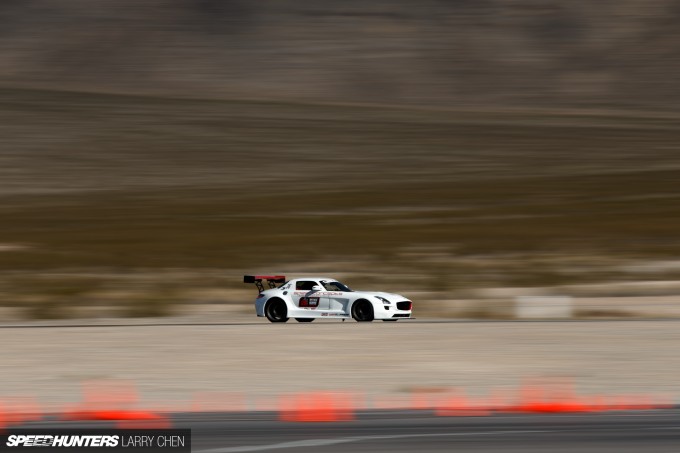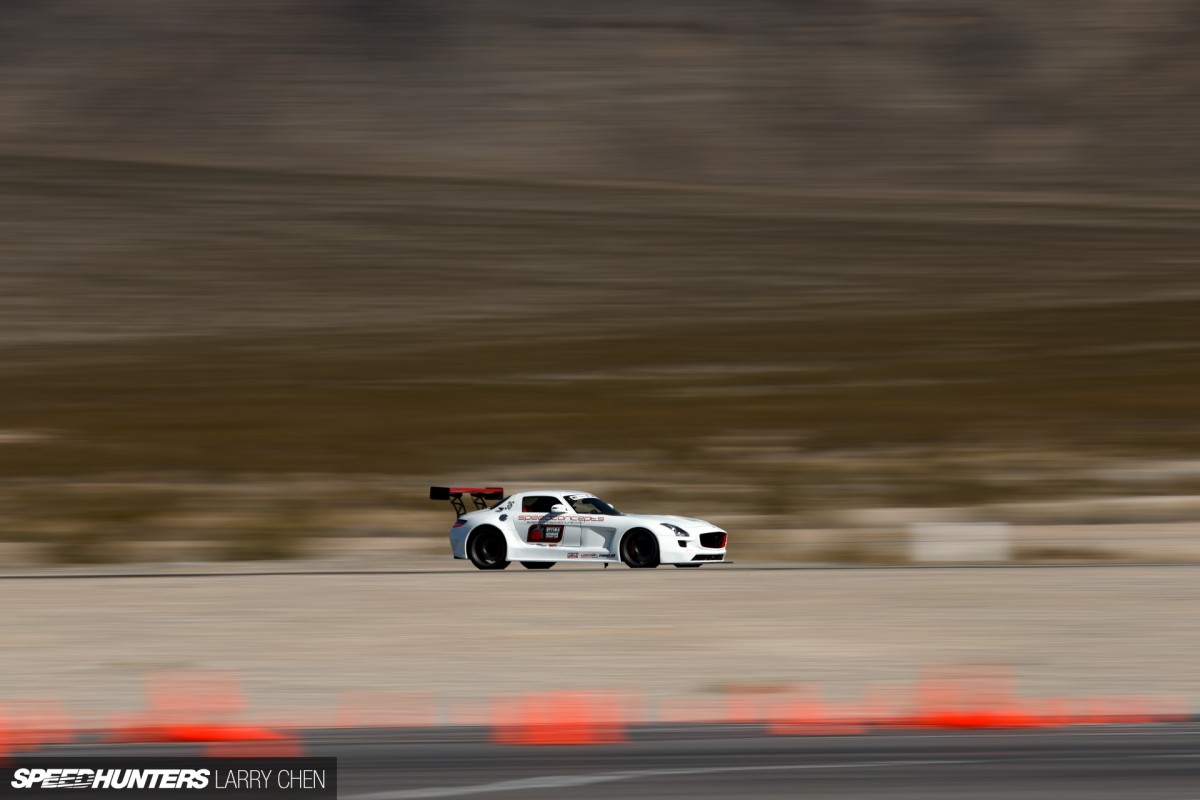 But as you probably know, One Lap of America is not a competition of which car looks the best, it's about performance and the widebody conversion would only be one part of the car's transformation.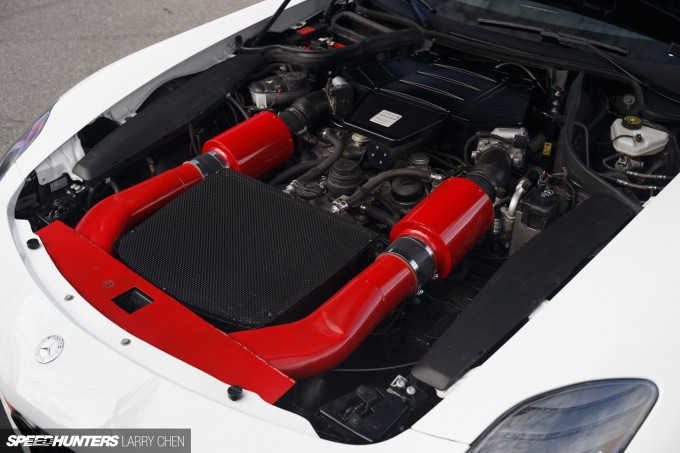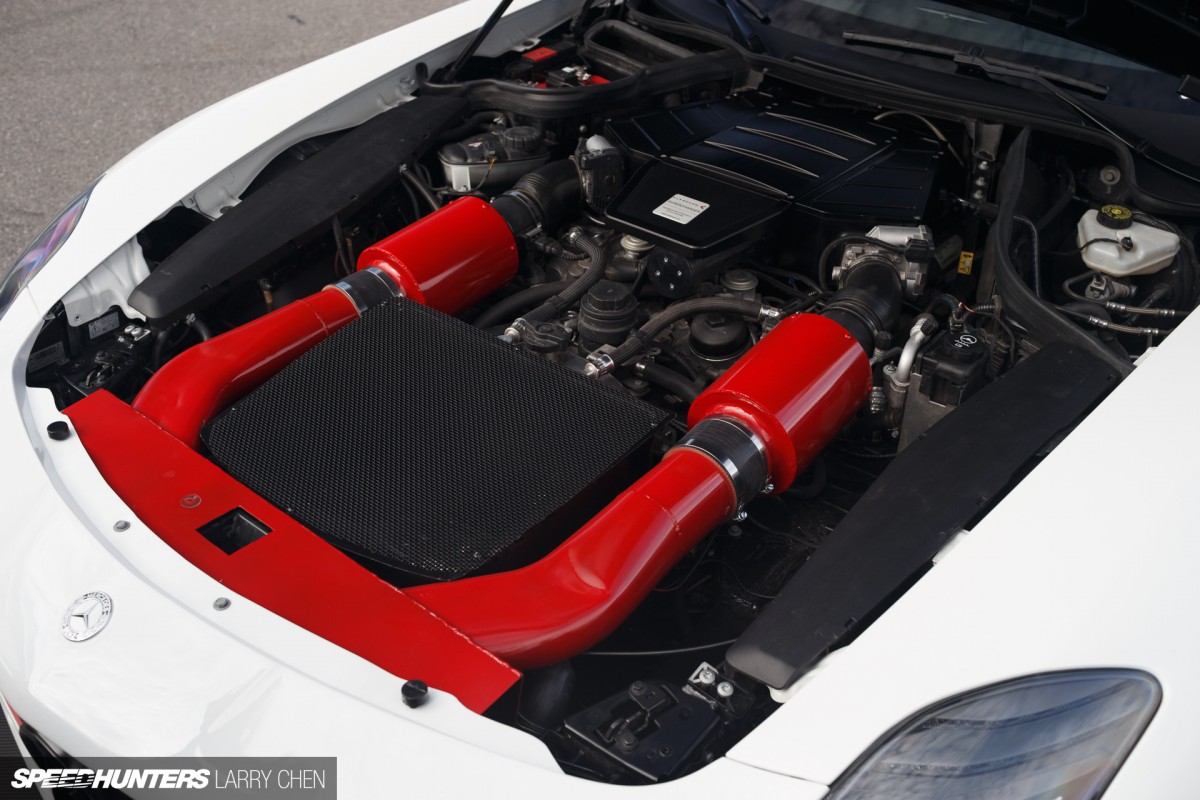 Under the hood, the guys treated the double overhead cam V8 to a supercharger kit from Mercedes blower specialists Kleeman in Denmark.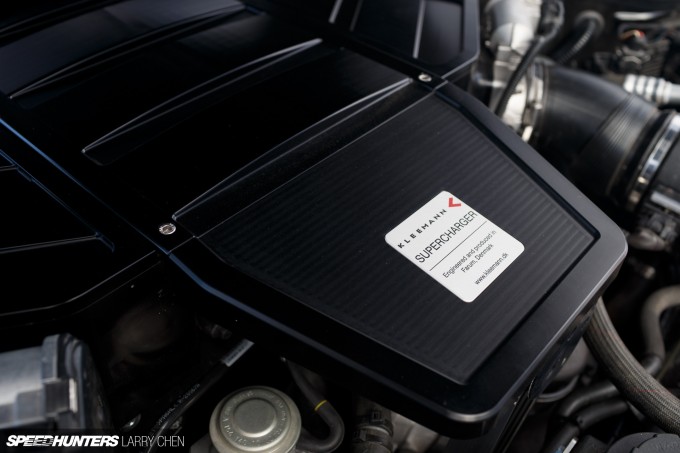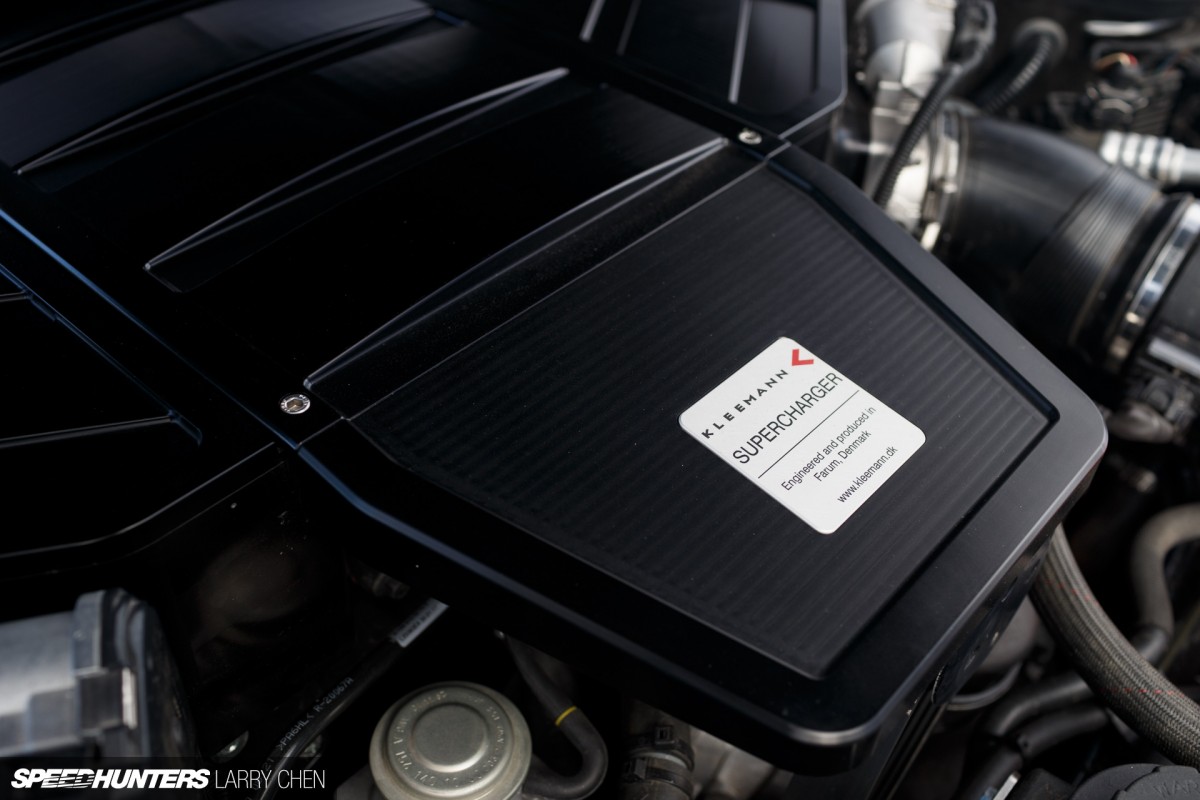 Along with a matching Kleeman exhaust system, the Speedconcepts SLS is now putting down nearly 800 horsepower, which is the perfect jump from the already impressive stock output.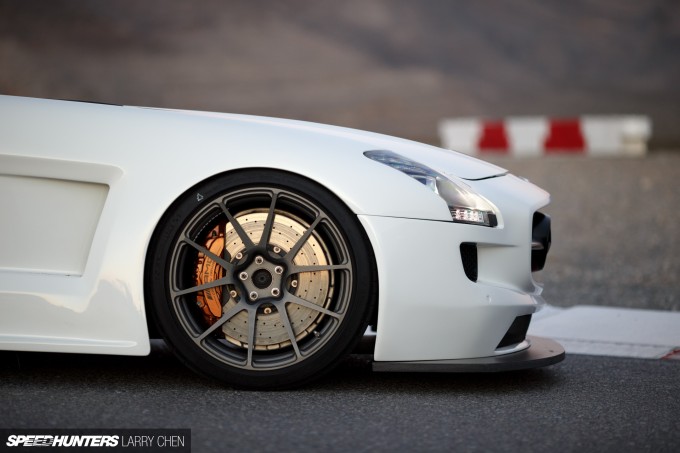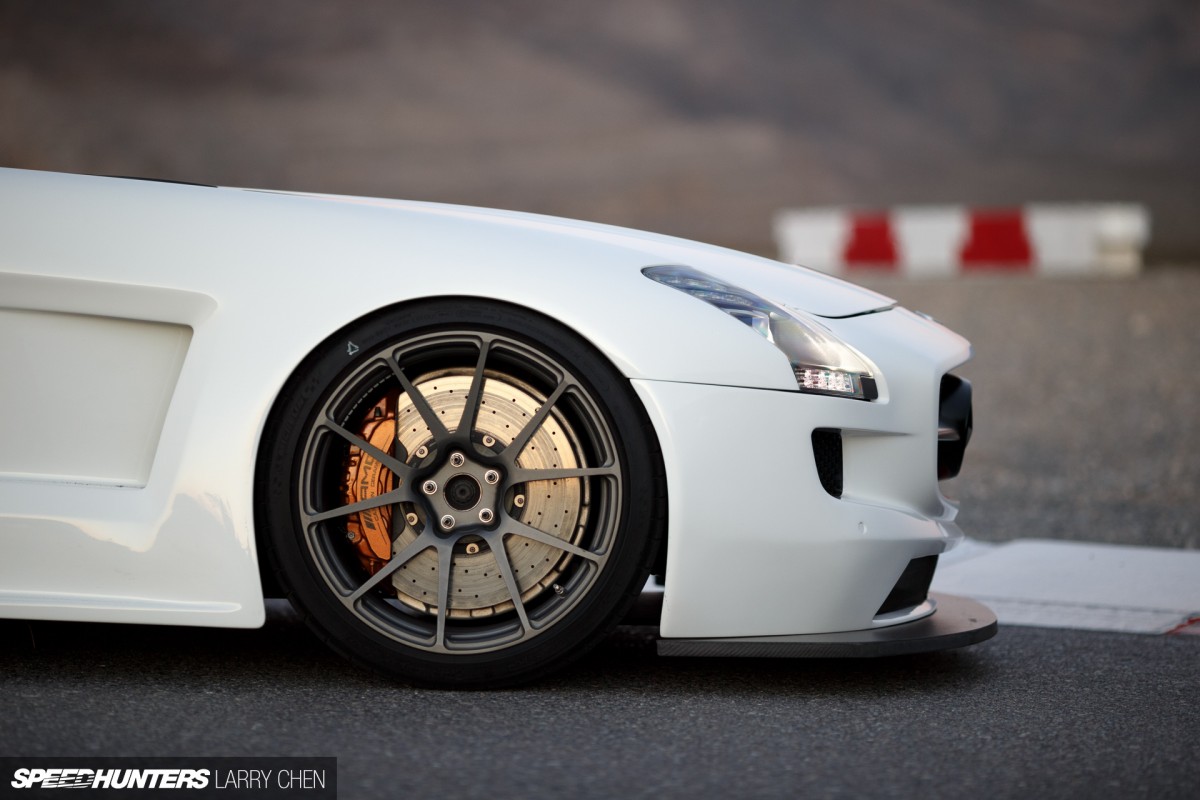 Beneath the car, the team installed a set of KW Clubsport three-way adjustable shocks along with a custom air suspension kit that allows the car to be dropped by up to two inches during track days.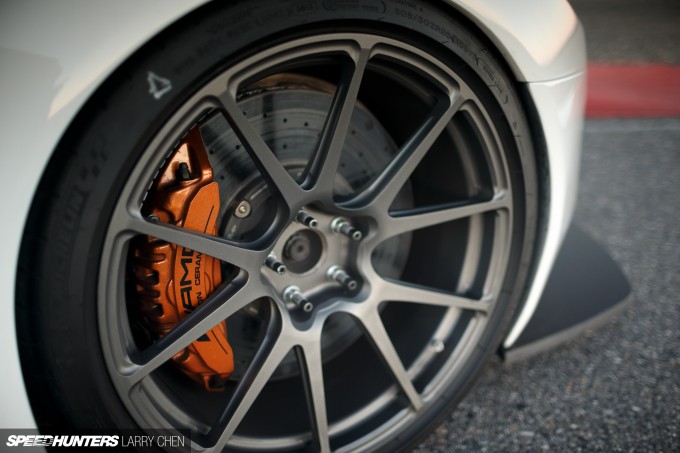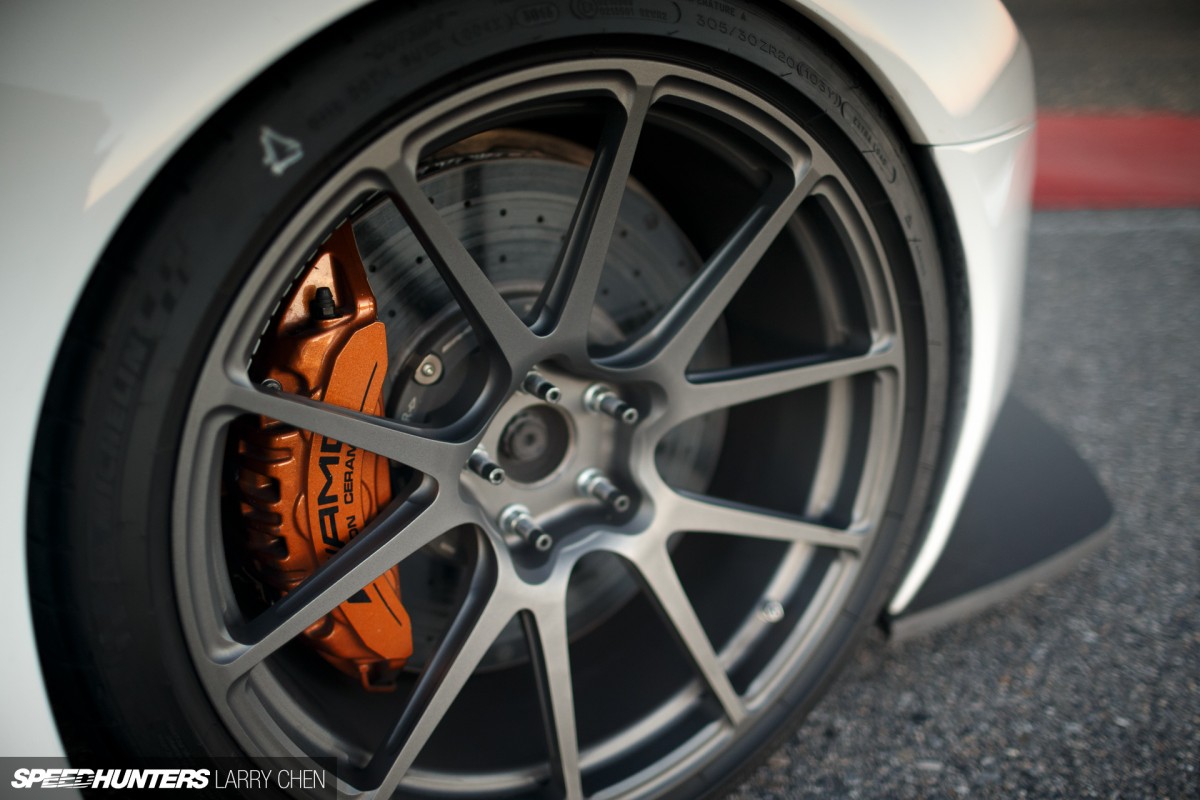 Filling up the aggressive bodywork are a set of Forgeline GA1R wheels, 20″x11 in the front and 20″x12 in the rear with 305/30/20 and 335/35/20 Michelin tires respectively.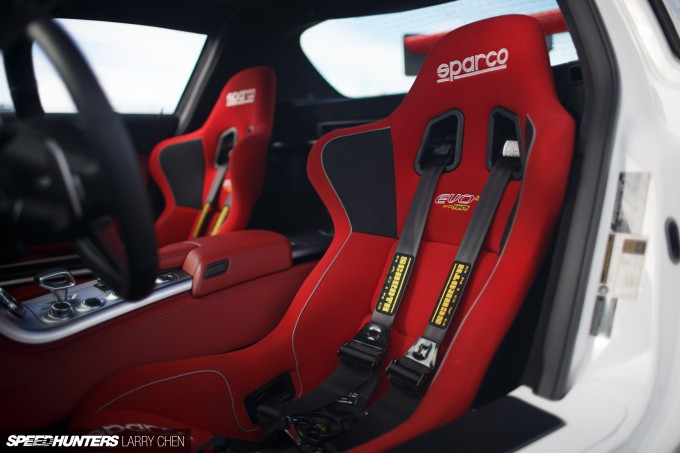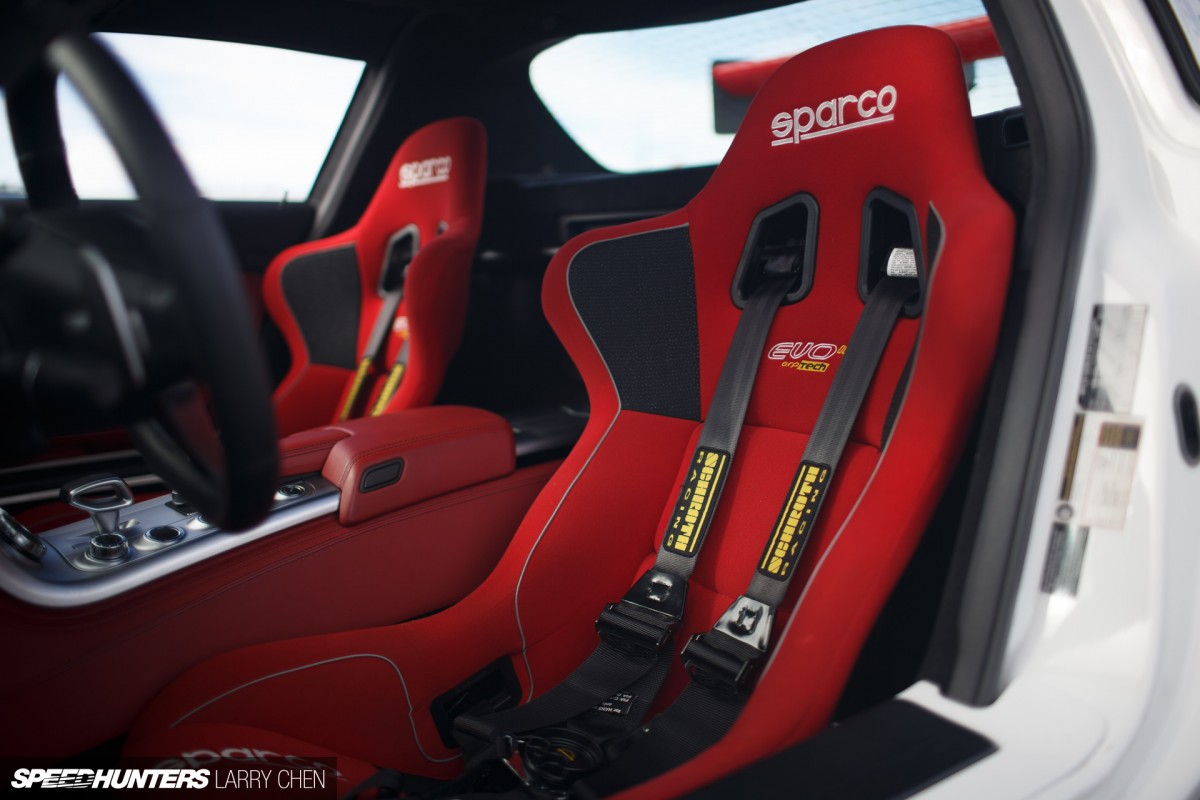 Since the car would be seeing plenty of hard driving, the factory seats were removed in favor of Sparco fixed-back buckets with Schroth harnesses and harness bar.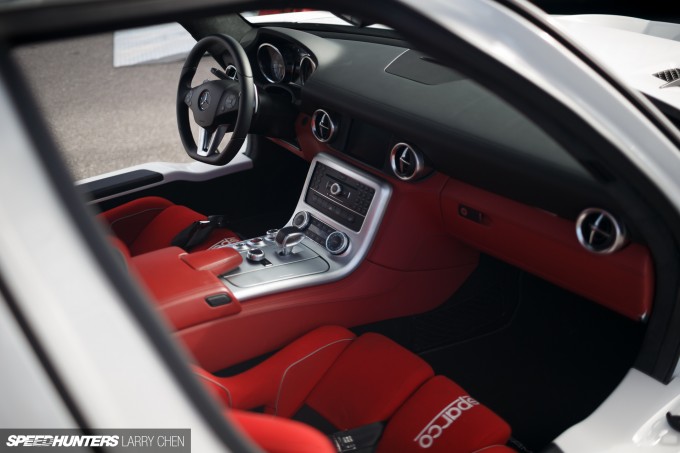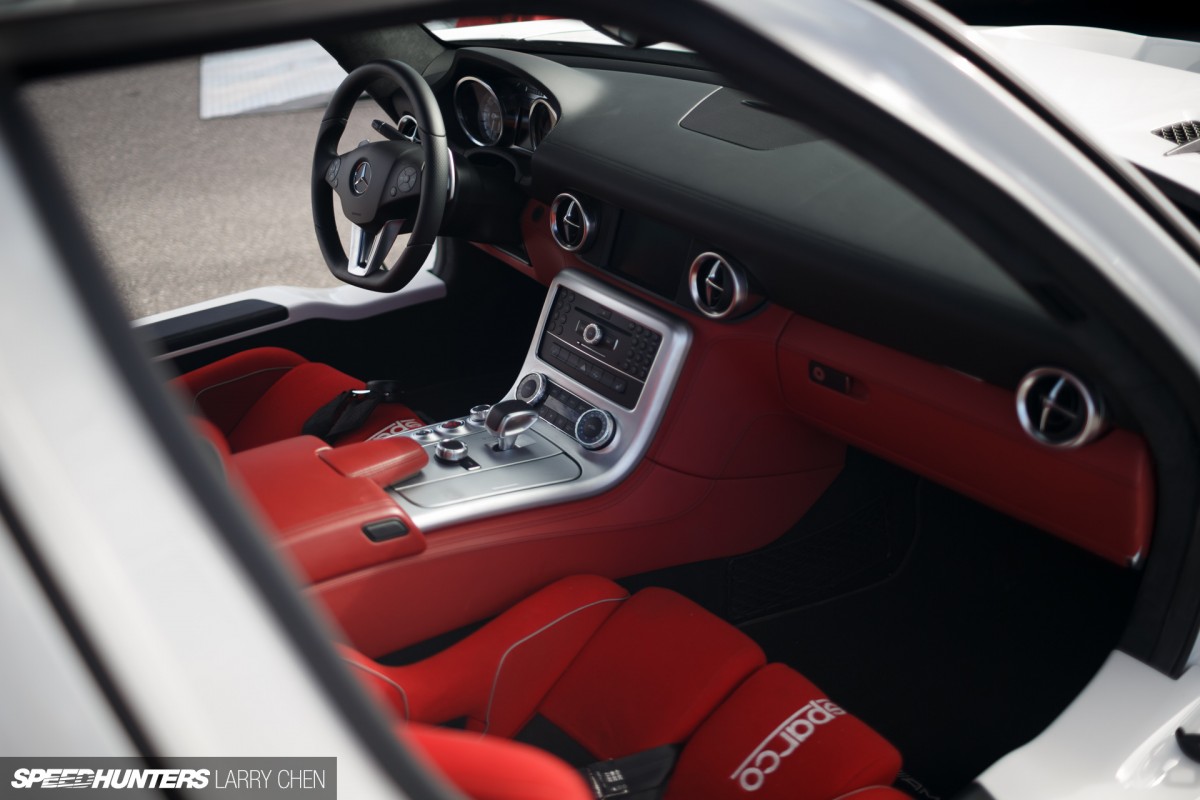 Amazingly, the race-ready Sparcos look very at home in the matching red interior and help the cockpit keep a great balance of both function and comfort.
Extracting the potential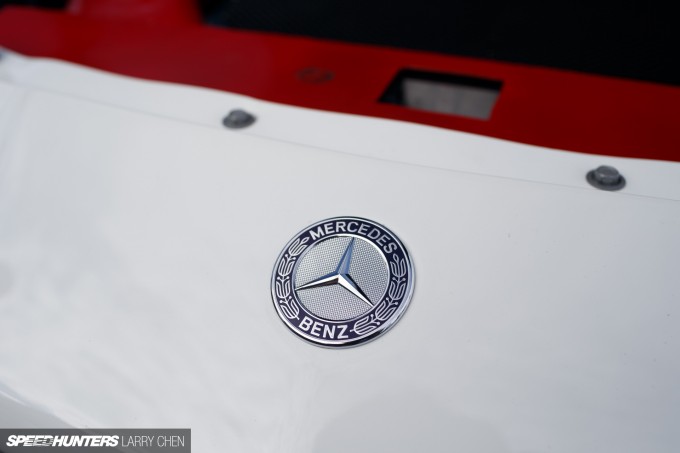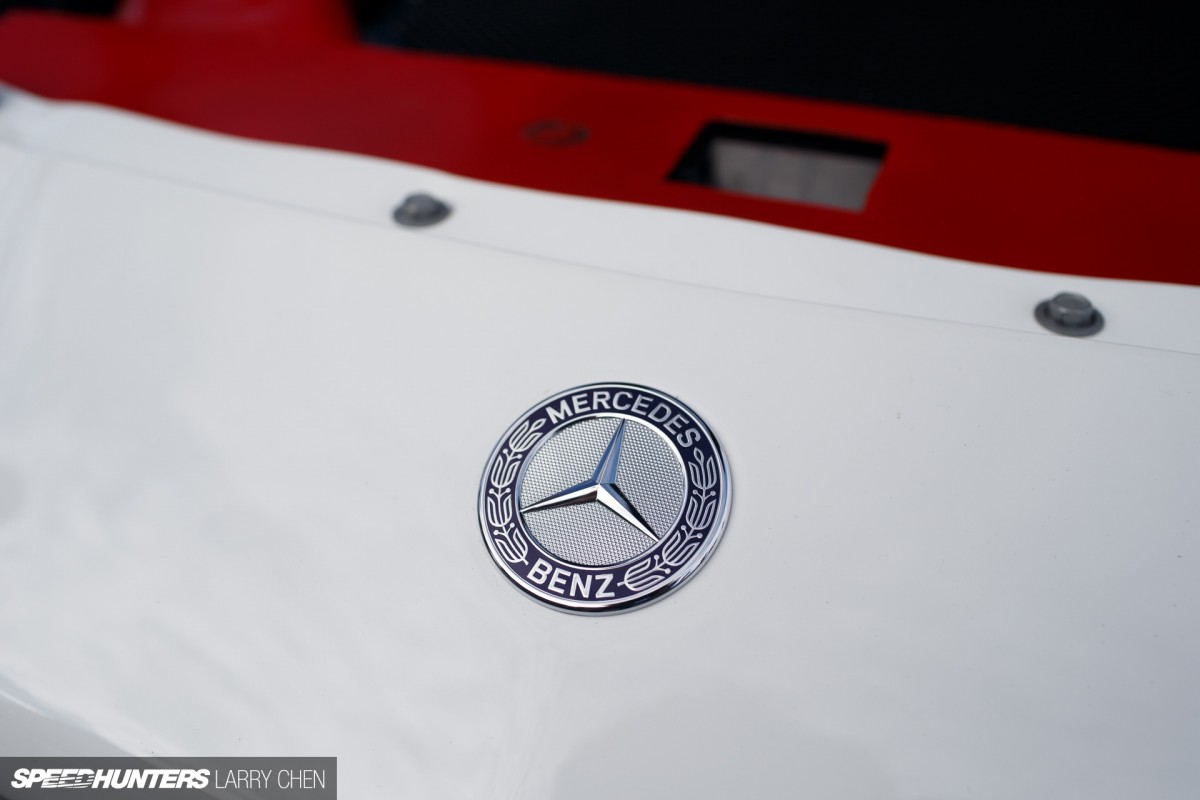 While the car was completed just in time for the 2013 One Lap event, there was unfortunately no time for track testing before the big show began. Because of this, last year's event essentially became a shakedown for the car.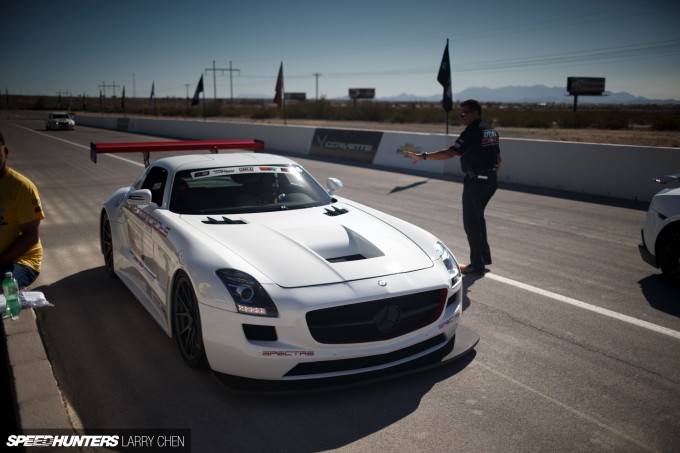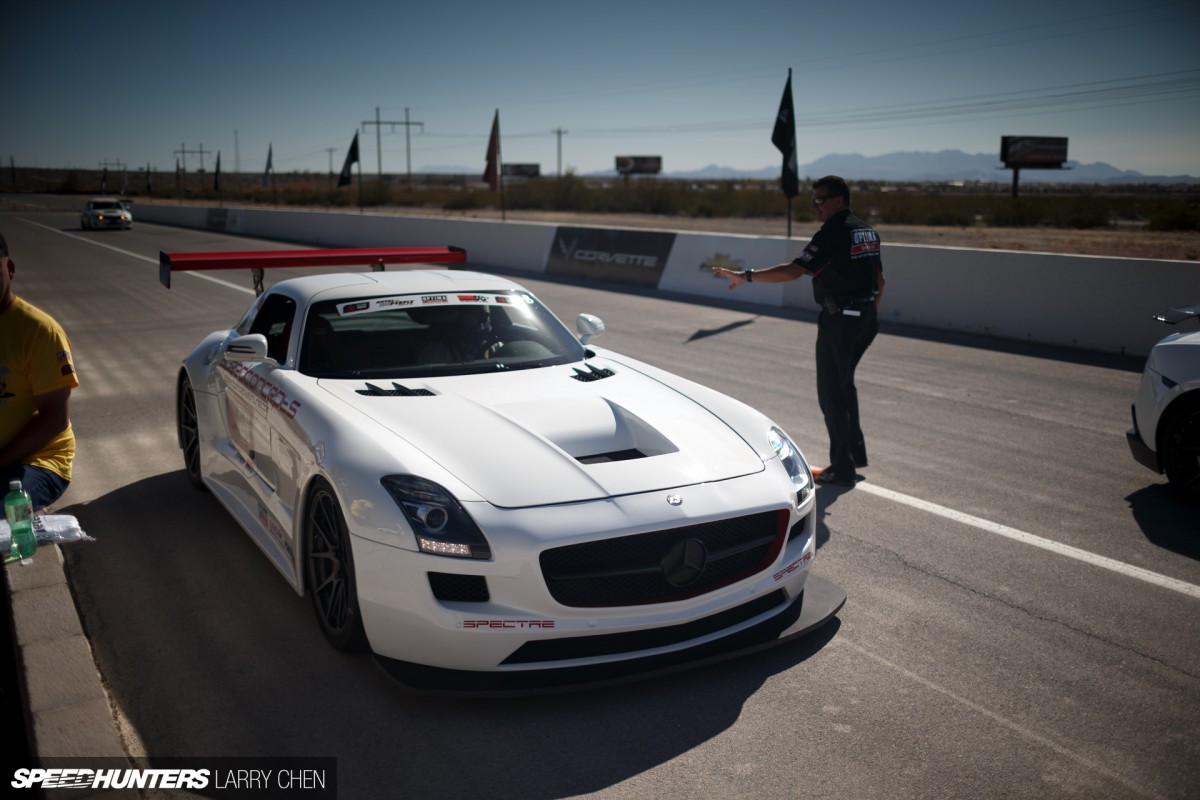 By the second to last day, the SLS was running seventh overall, but an off-course excursion at Virginia International Raceway damaged the front fascia, oil cooler and popped a tire. For Speedconcepts the event was over.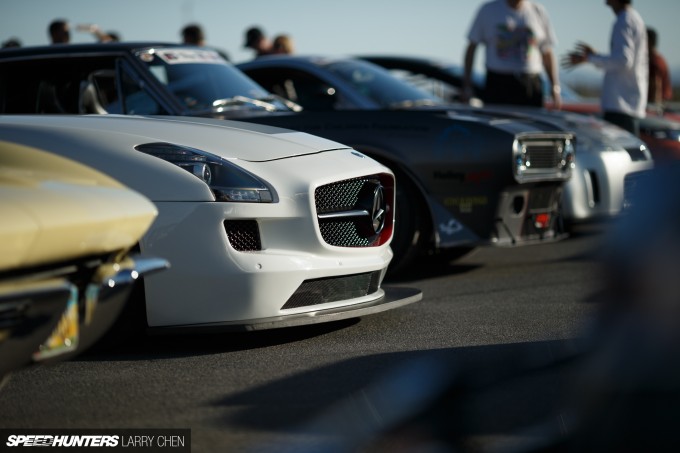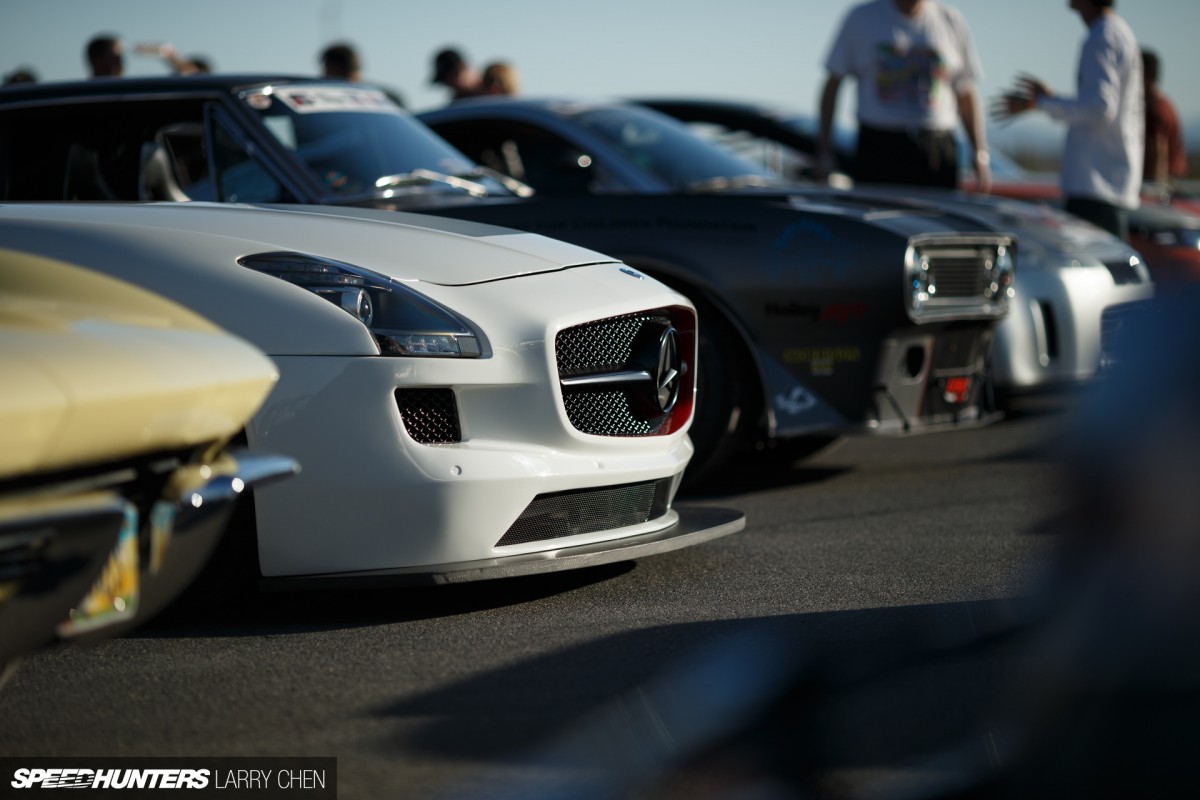 Next came the 2013 SEMA Show and the Ultimate Street Car Challenge that followed.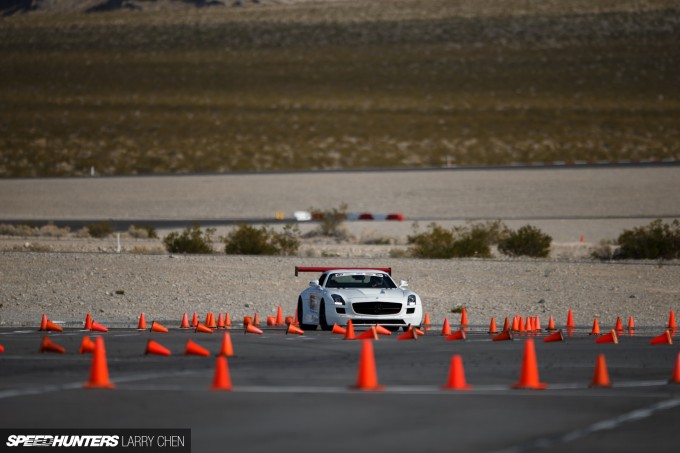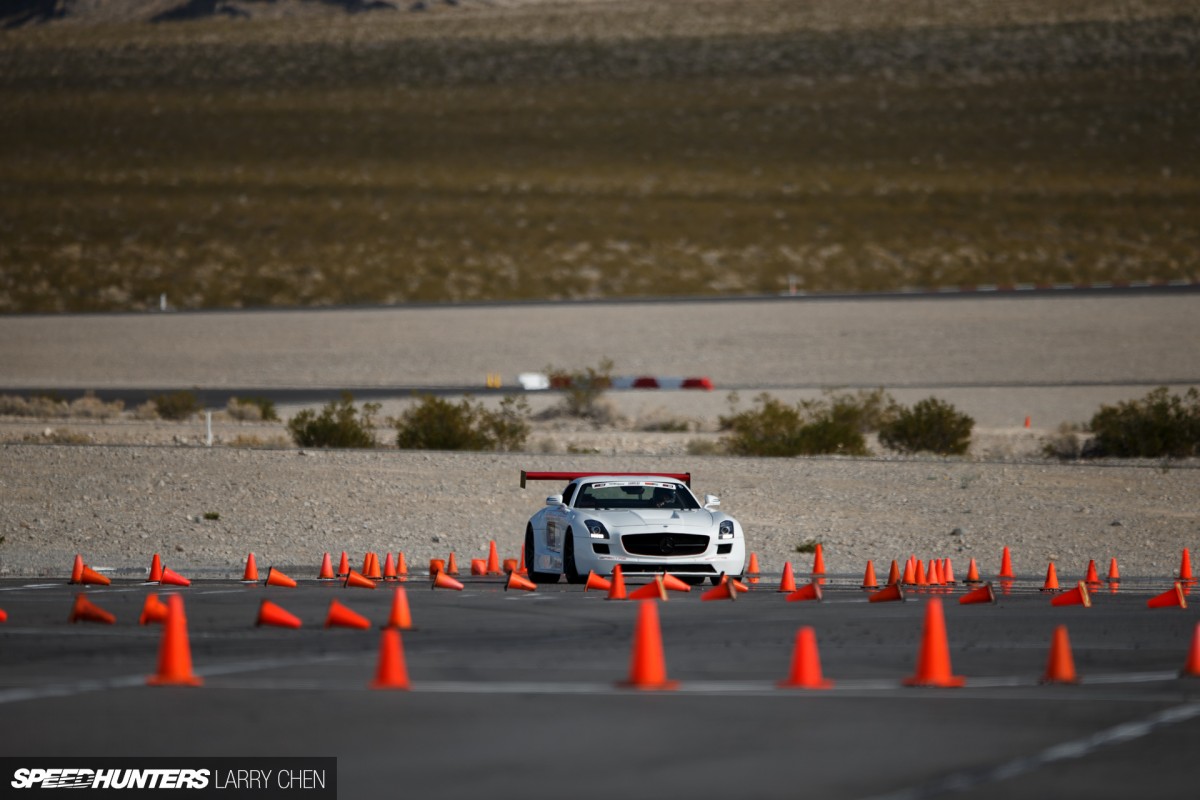 With his track experience in the car still limited, Todd placed the SLS in 12th position of 60 total competitors during the USCC.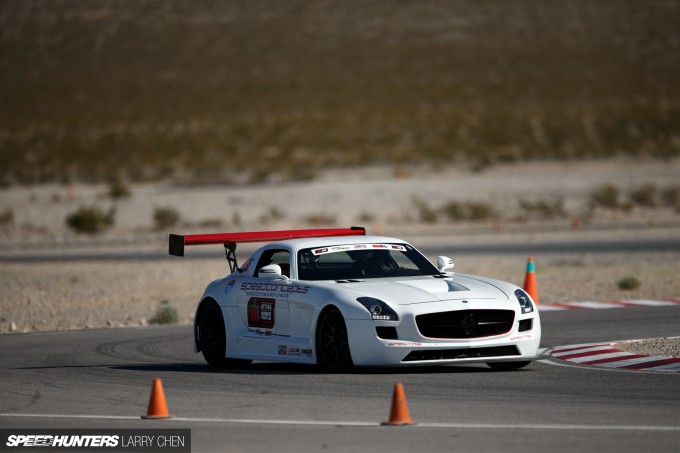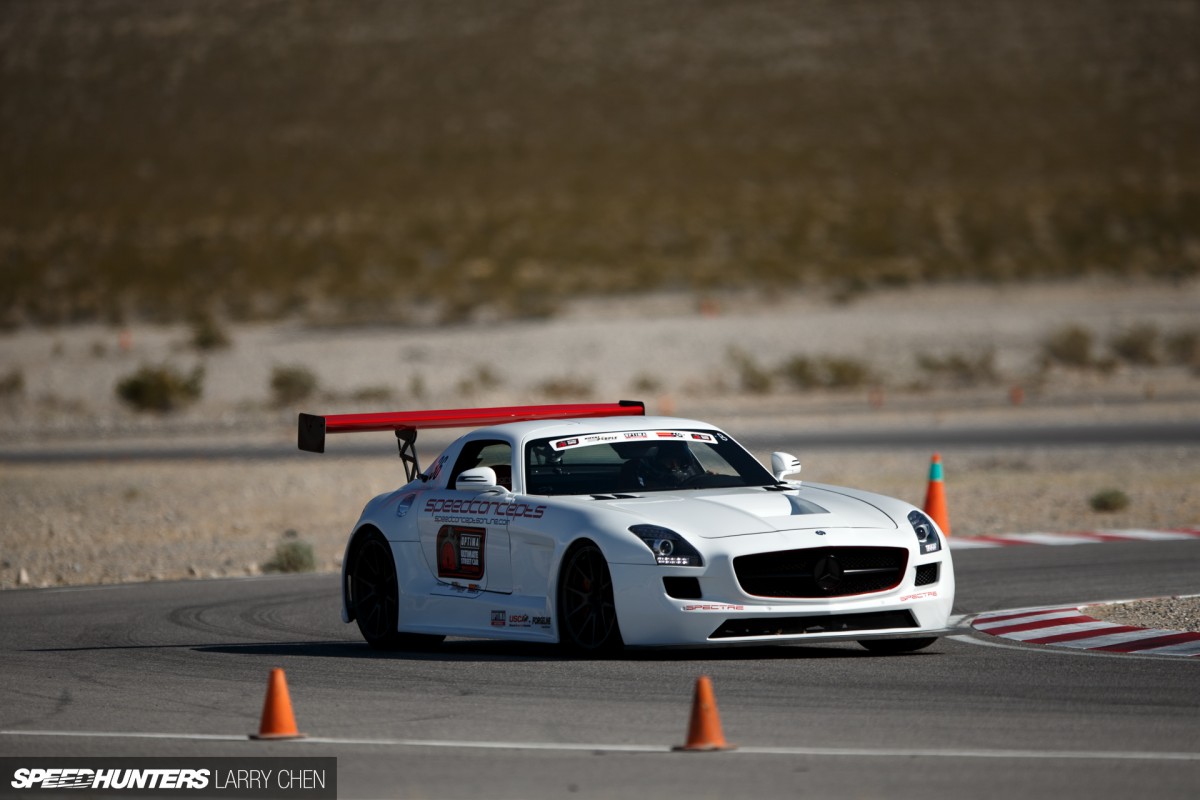 It wasn't a bad result by any means, but Todd says with more track time a podium finish should be within easy reach.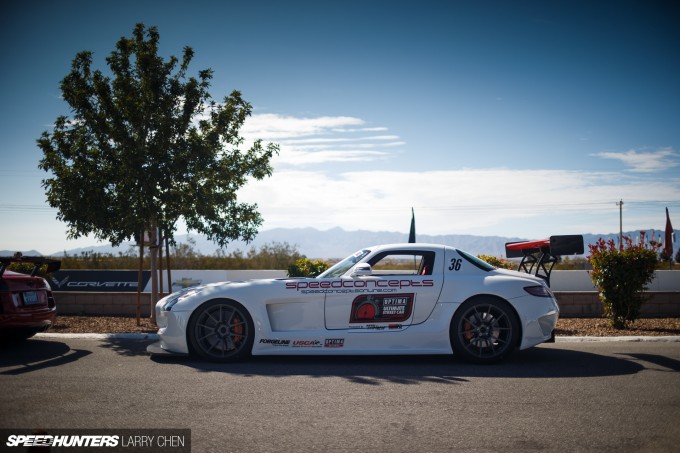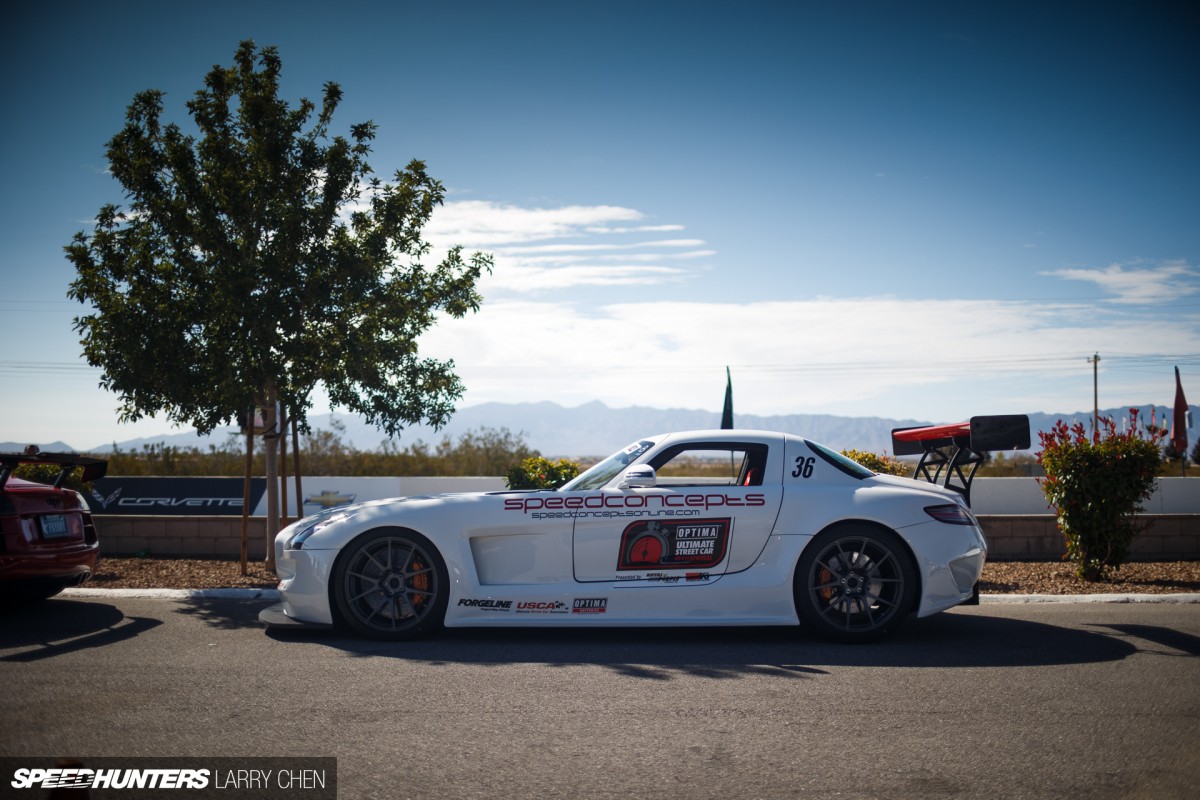 So what's next for the car now? For now, the plan is to return to the One Lap of America in 2014 with the car fully dialed in and ready to attack – with a podium finish being the clear goal.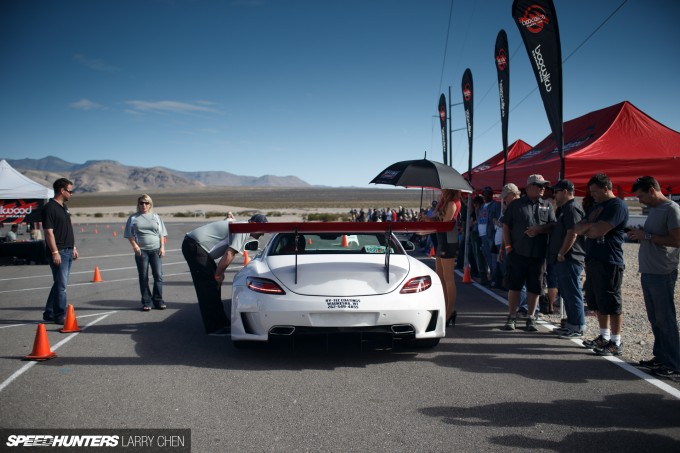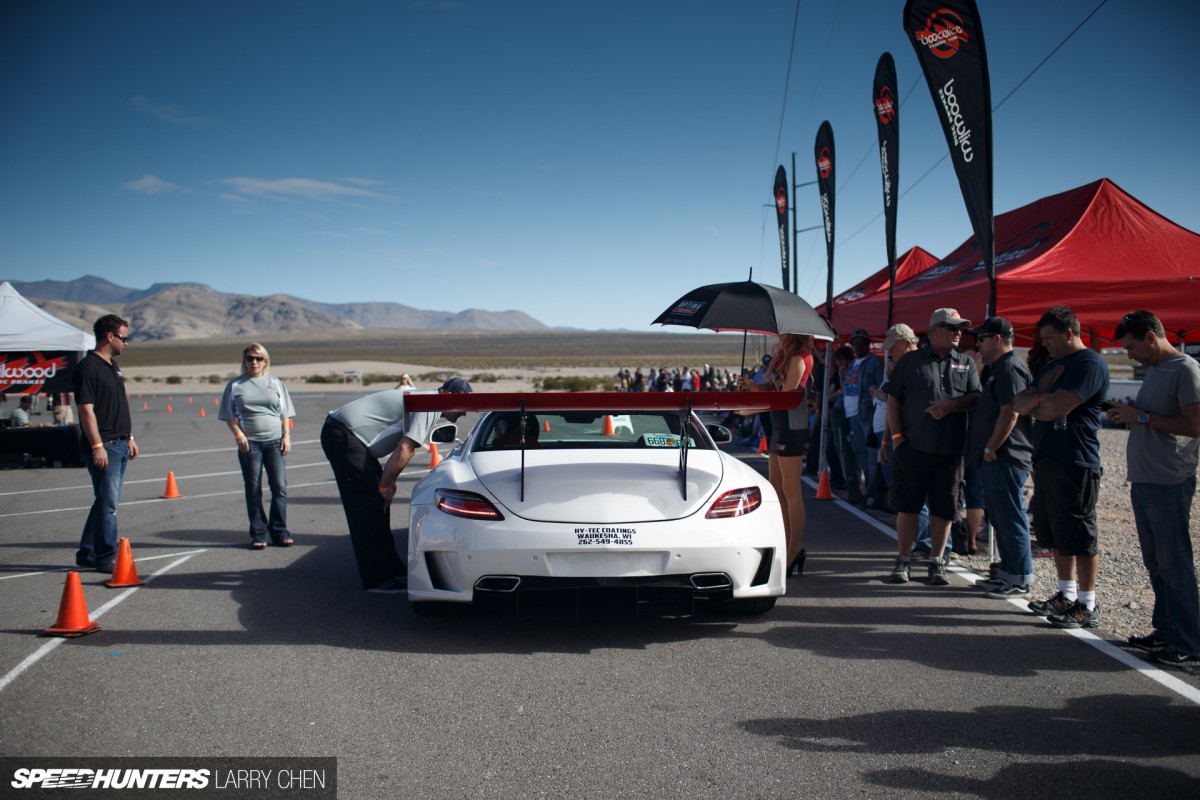 After that, the car will live a relatively easy life in Florida where it will serve as Todd's daily driver and also as the occasional track day weapon.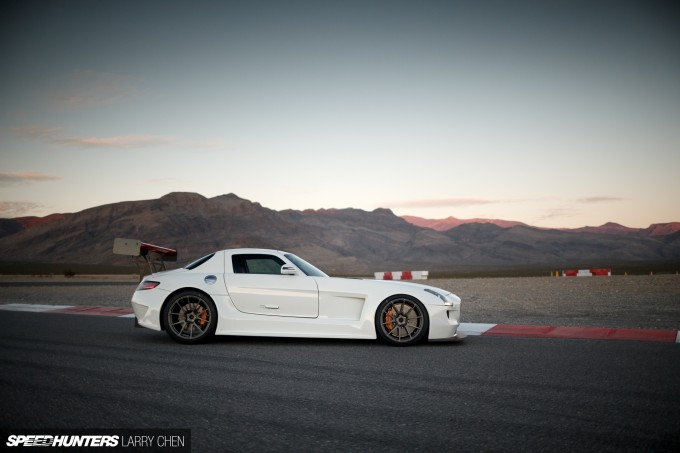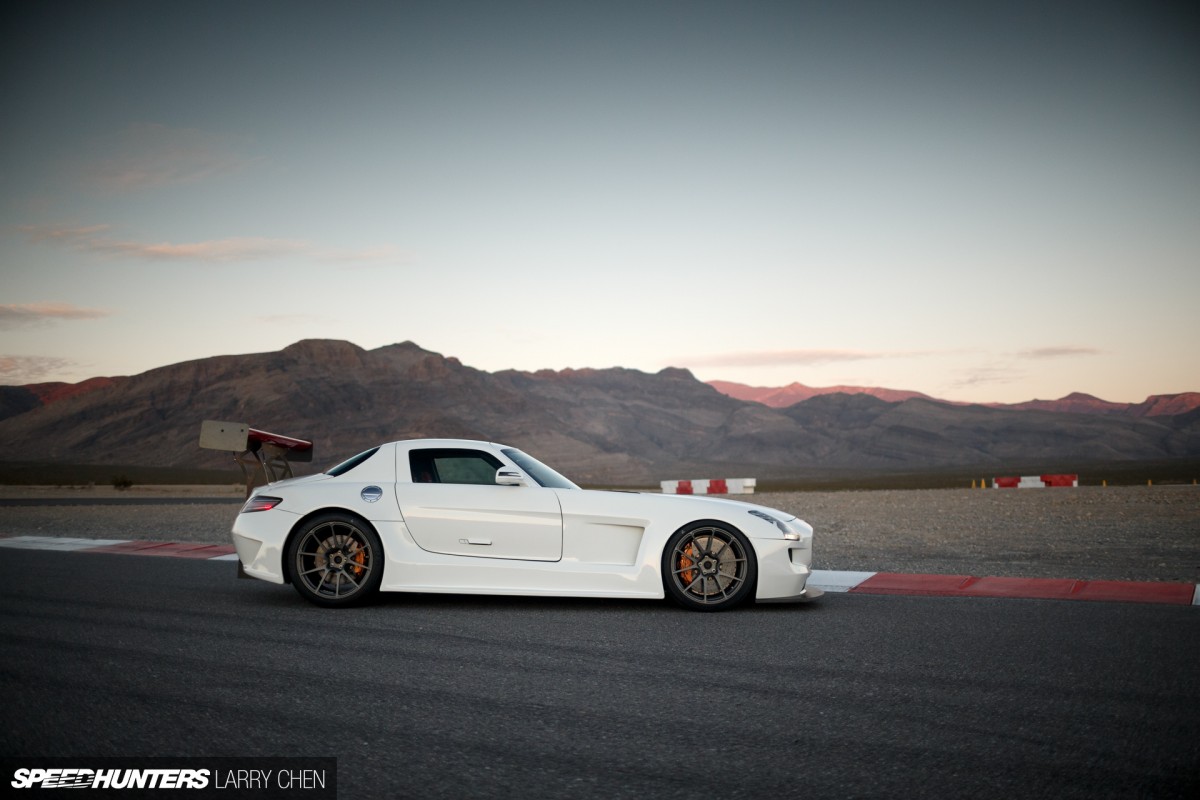 Todd says the car itself is good to go, with no future modifications planned. He just wants more track time so he can get comfortable extracting every bit of potential from the SLS.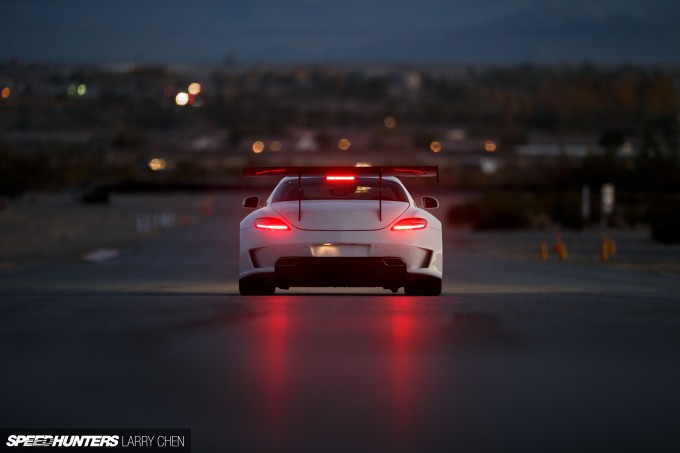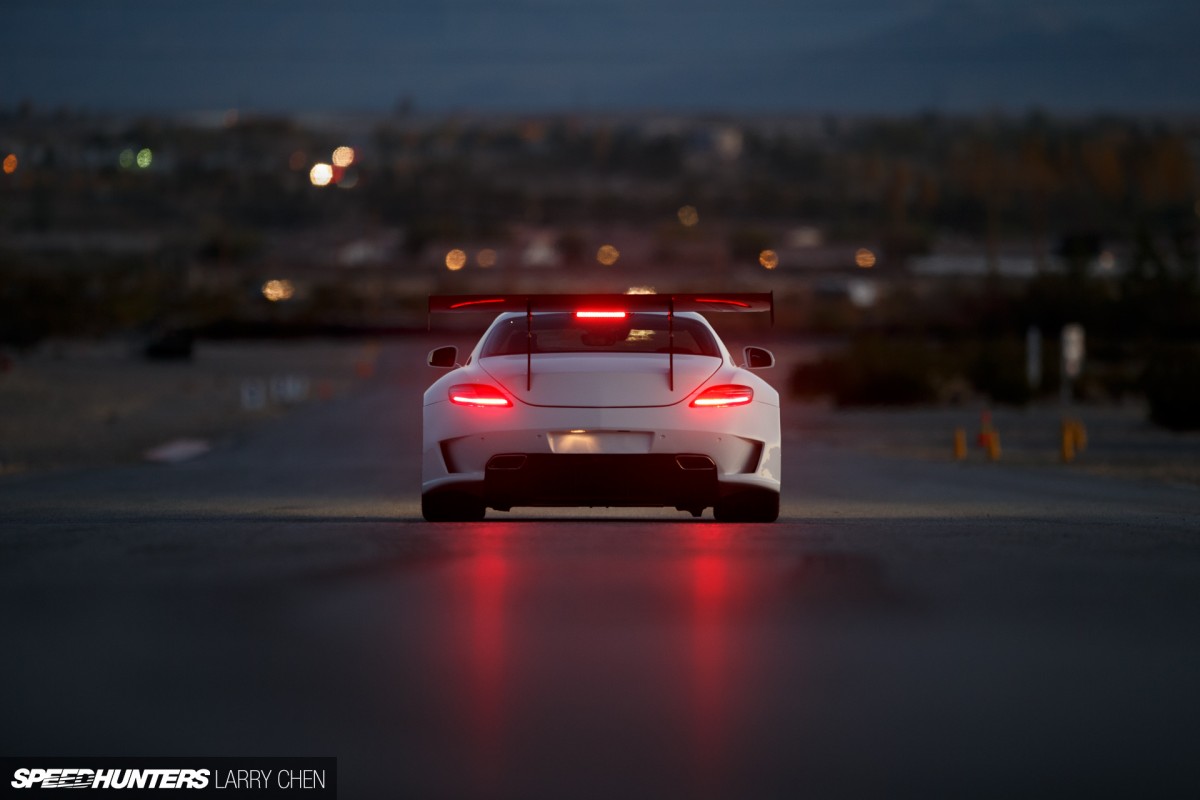 With race car looks, race car performance and all the same style and class that makes the SLS AMG such a special machine, I'd say Speedconcepts has truly set the perfect example of how to modify a dream car.
Mike Garrett
Instagram: speedhunters_mike
mike@speedhunters.com
Photos by Larry Chen
Instagram: larry_chen_foto
larry@speedhunters.com