Nissan Skyline. Say those words, and some pretty badass images will probably pop into your head. It might be Super GT or Group A racing domination. Maybe it's a tuned GT-R looping Tokyo's C1 expressway deep into the night. Maybe it's a hakosuka screaming down the front straight at Fuji Speedway.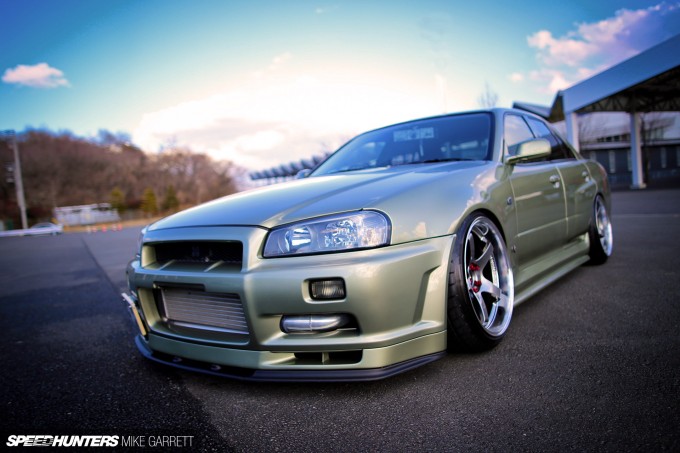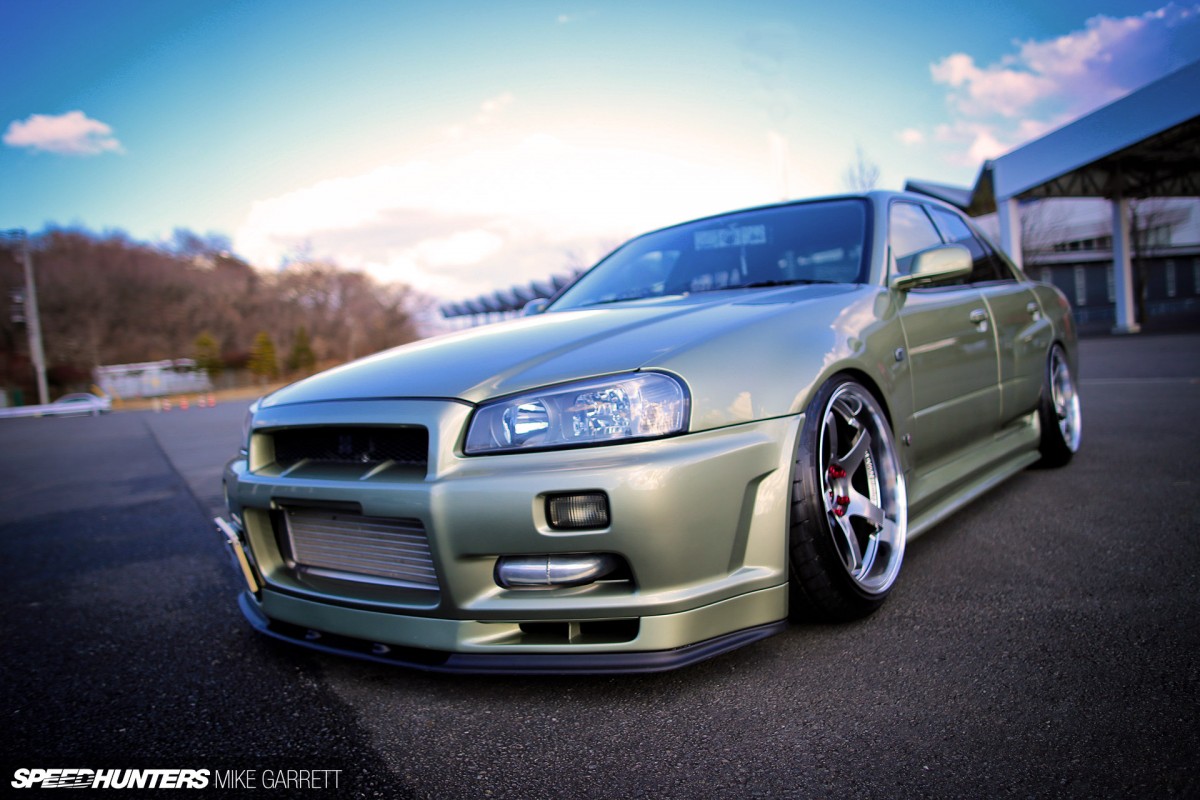 In reality though, the Skyline name has also been seen on many much less glamorous machines over the years, including many nondescript sedans and even the occasional wagon. While the Skyline name usually gets enthusiasts' hearts pumping, these less sexy versions usually live out their lives with no fanfare whatsoever.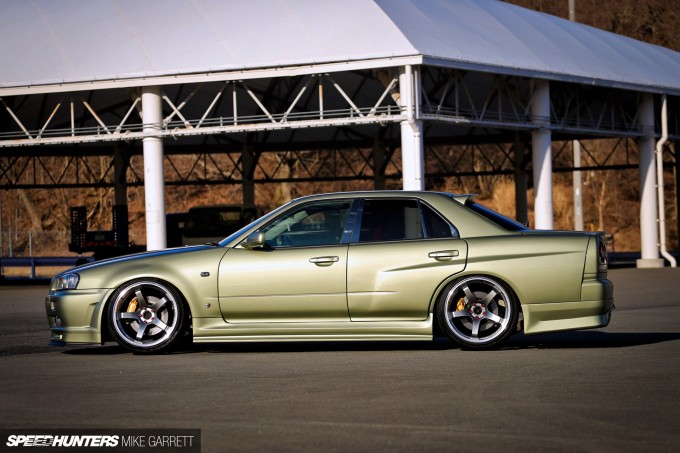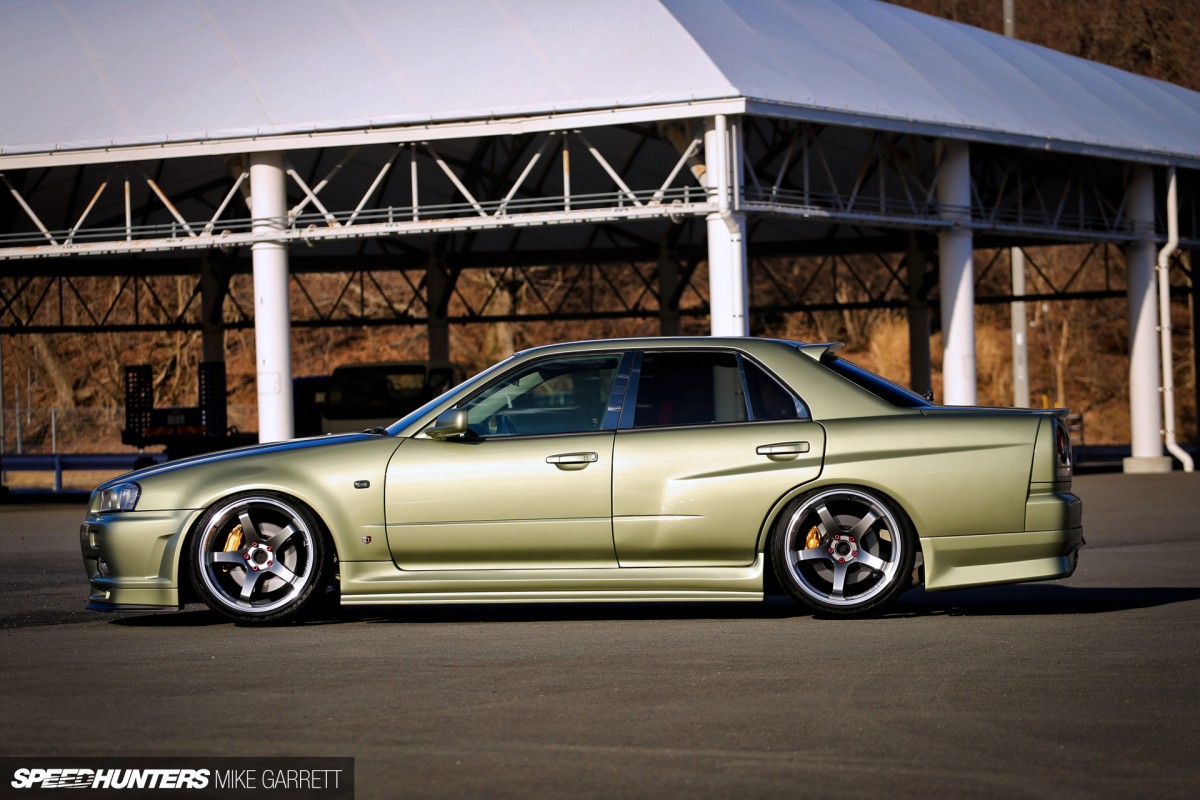 This brings me to Junya Nakata's ER34 Skyline sedan, which I recently encountered at Fuji Speedway. As you can see, the car is one hell of a looker, and the fact that that Nakata-san decided to use a four-door base rather than the more common coupe body style makes everything that much better. Speaking of four-door Skylines, let's not forget that the legendary Skyline GT-R made its debut in sedan form back in the late '60s.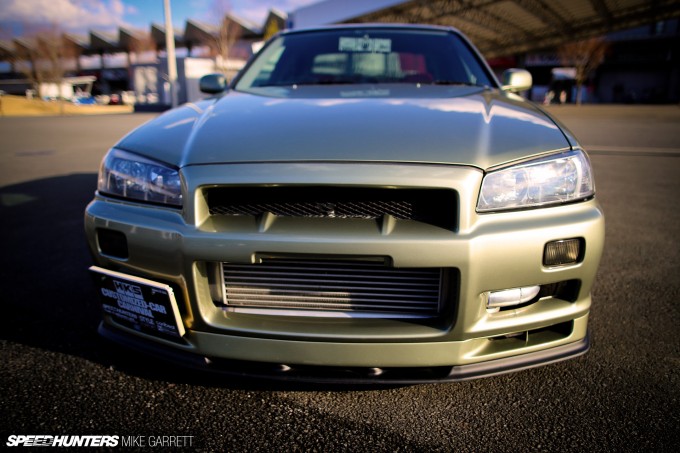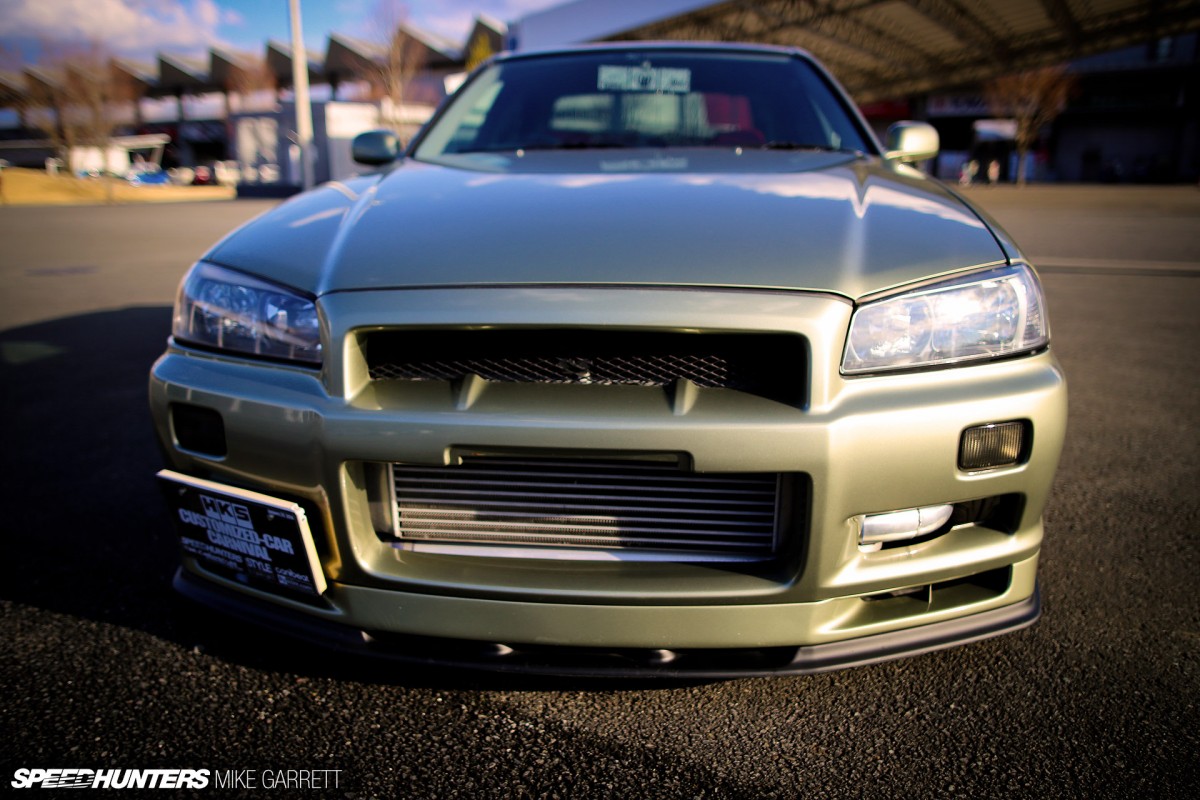 When Nakata-san started his build, he began with a standard issue ER34 25GT-T four-door, but over the last few months his creation has been popping up on websites and social media feeds everywhere. From the front his Skyline looks just like an R34 GT-R and that's because Nakata-san installed a complete BNR34 front end using a factory Nissan bumper, hood and fenders.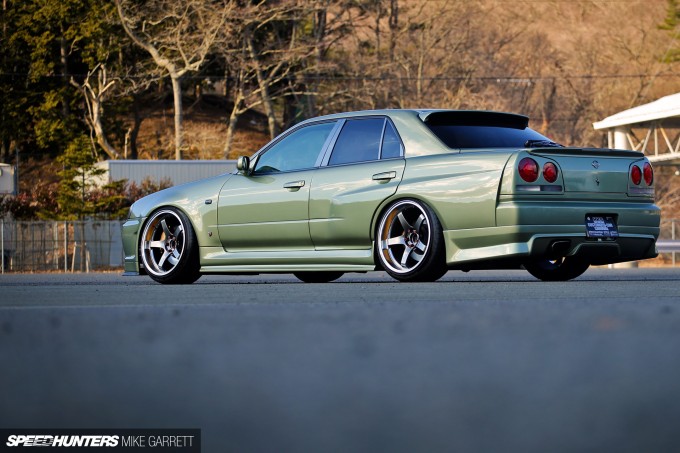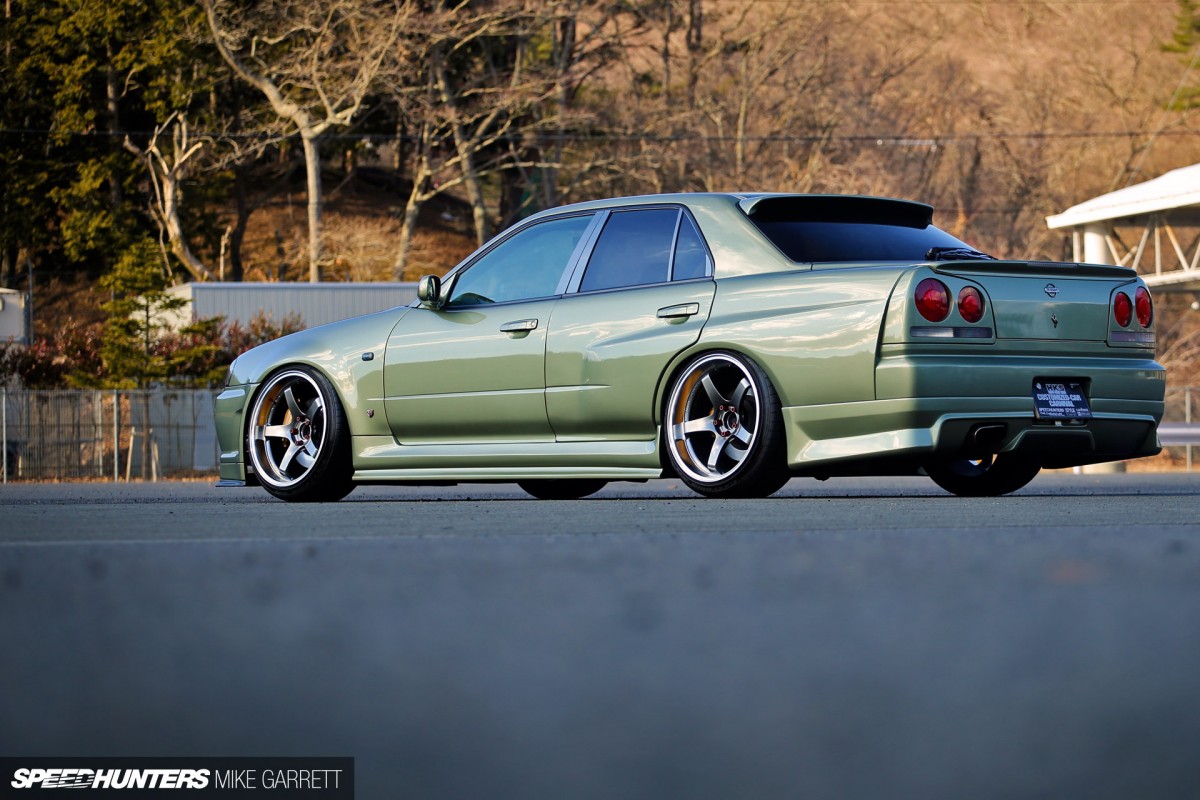 Elsewhere, he added a rear bumper and side skirts from URAS, as well as a set of of the company's aggressive Type-R rear wide fender kits. Then he had everything coated in Nissan's Millenium Jade, which GT-R fanatics will know is a color that appeared on the rare BNR34 Nür Spec.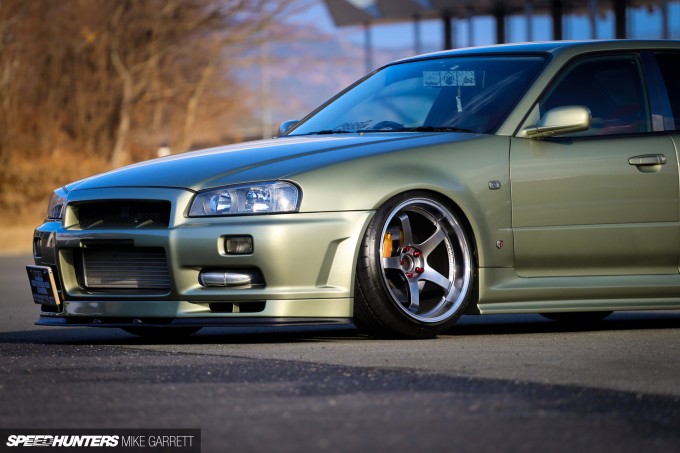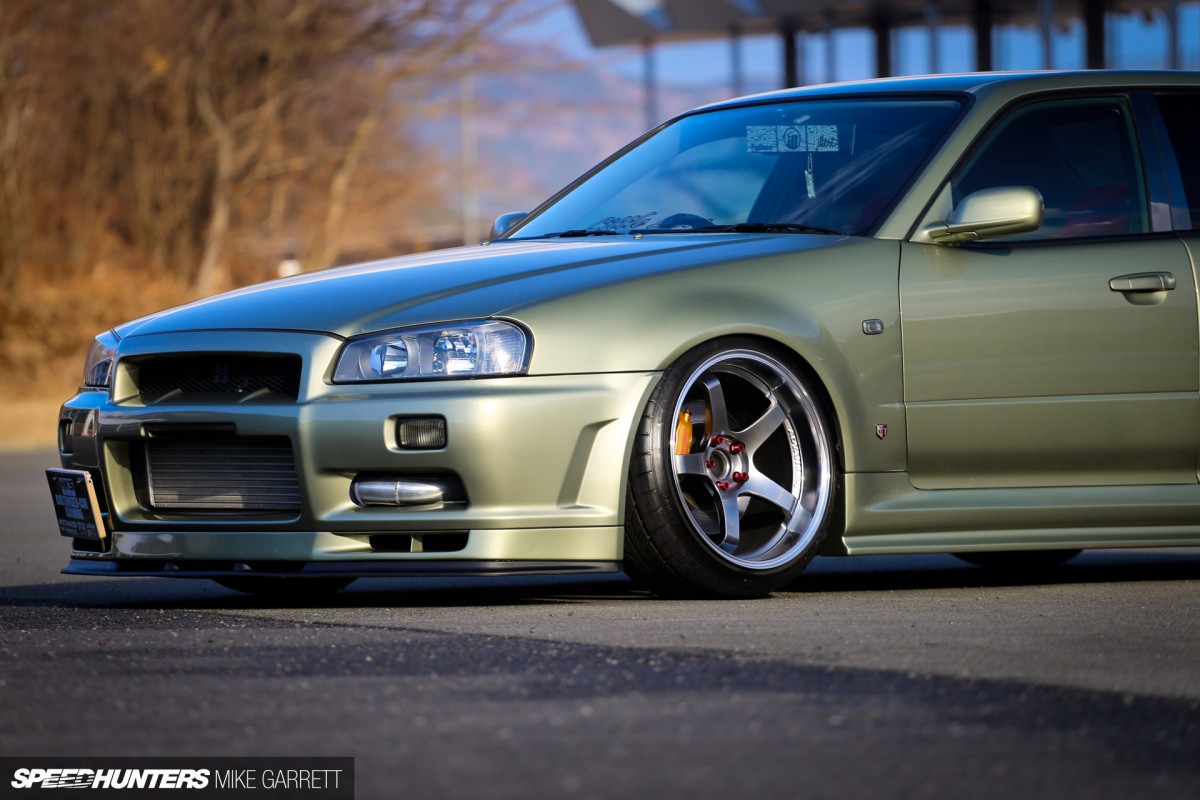 Beneath the unbelievably tidy GT-R-inspired exterior, you'll find a set of Trust coilovers with custom Swift springs, along with Ikeya Formula adjustable upper control arms and Yura Mode extended lower arms up front.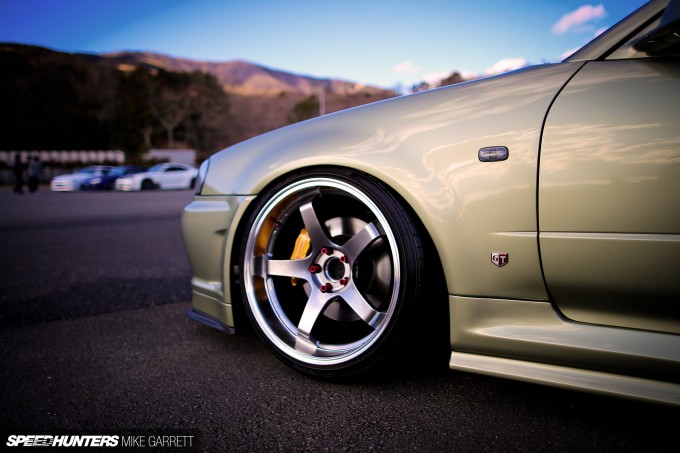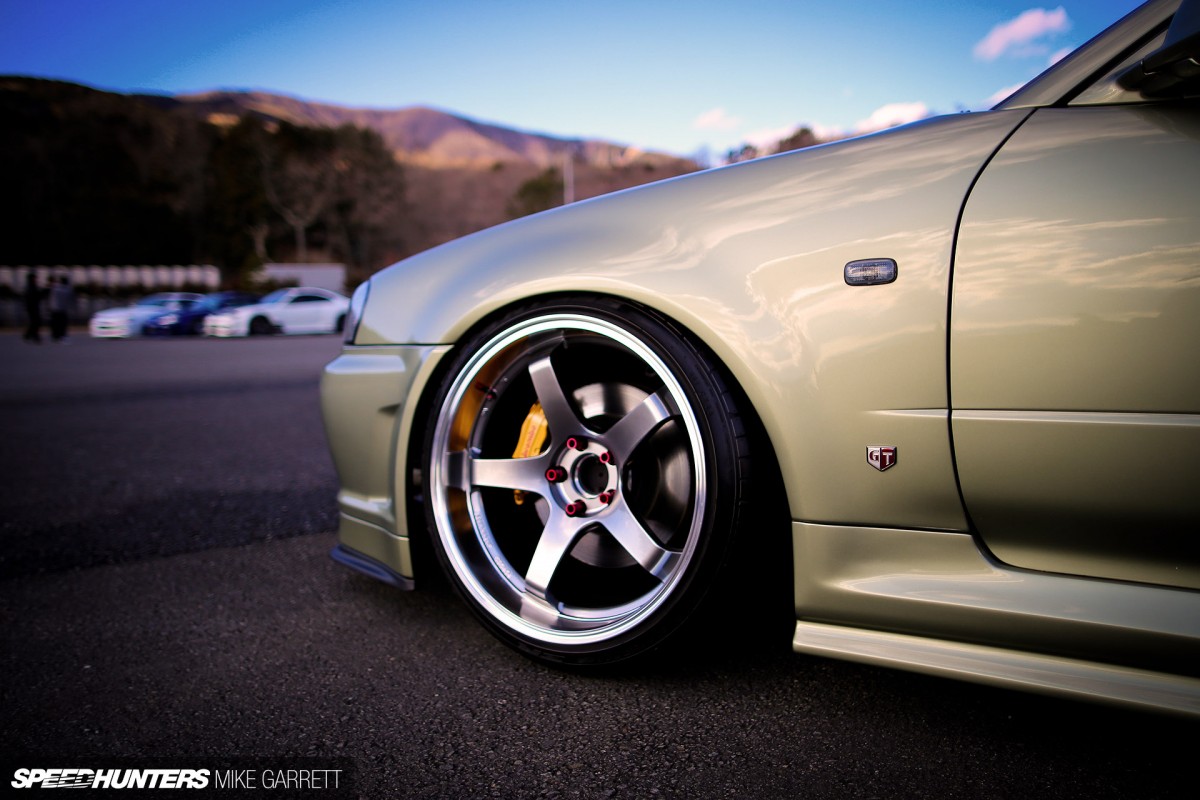 As for wheels, Nakata-san is running a set of 19×10.5-inch +19 ADVAN GT wheels with Nitto NT555 tires. Easily visible behind those Hyper Black spokes are BNR34 GT-R Brembo brakes front and rear.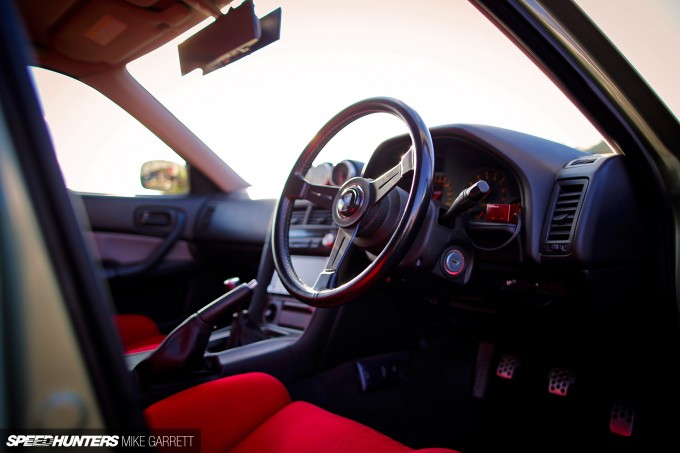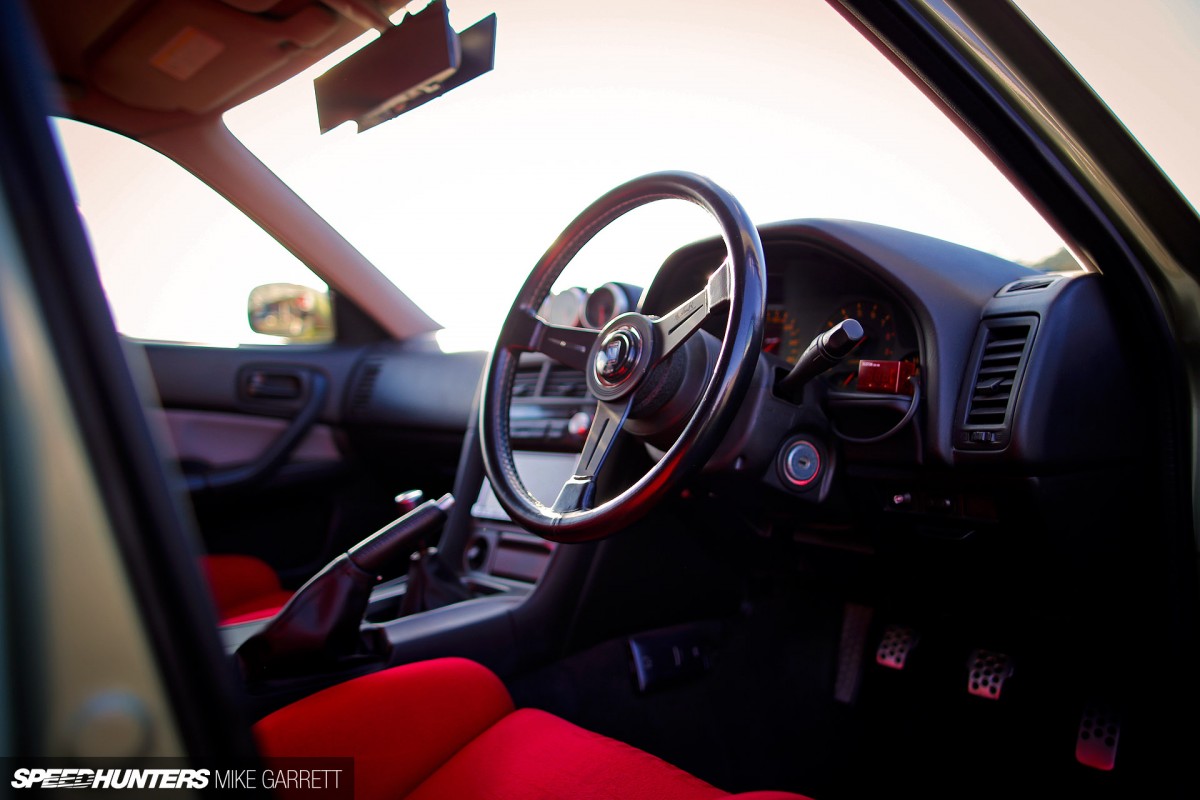 Since this is a street car through and through, interior modifications are simple and tasteful. There's a pair of Bride buckets and a classic Nardi steering wheel, along with the requisite double-DIN navi unit. Like a lot of four-door R34s, Nakata-san's car left the factory with an automatic transmisison, but he did the right thing and had it swapped over to a manual gearbox thanks to the guys at a shop called STRANGE in Kanagawa. For now, performance modifications made to the RB25DET are mild, but include a front-mount intercooler kit and a one-off exhaust system using a Kakimoto muffler.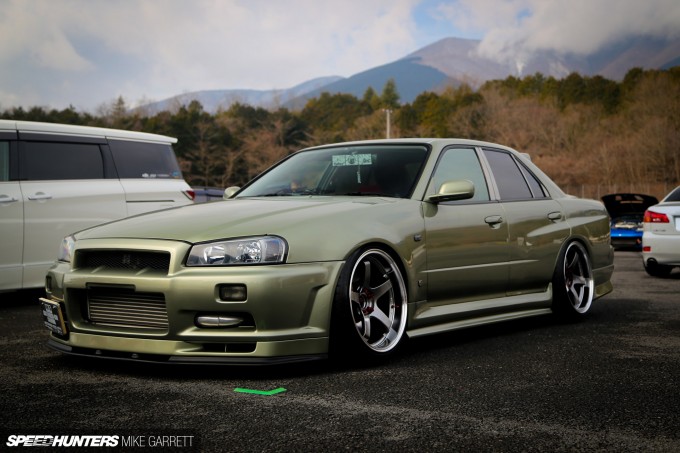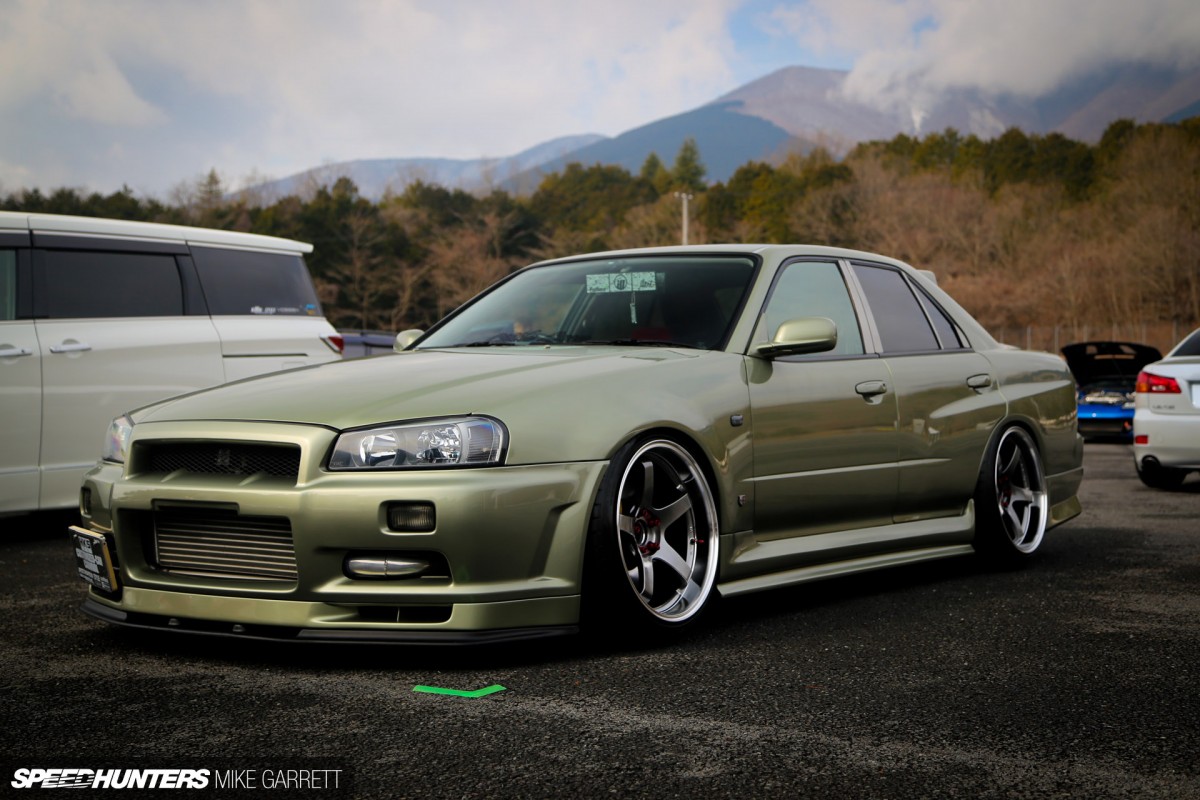 So yes, over the decades the venerable Skyline has been available in many different flavors – some sexier than others. As Nakata-san's ER34 demonstrates though, a couple of extra doors can be a beautiful thing.