The 101 way
When it comes to building stupid-fast and crazy-powered street cars, there aren't many that do it better than Australia. Hard-tuned V8s and rotary-engined machines have long been part of the modified car landscape in this part of the world, but with newer performance technologies and the ability to import vehicles from the Japanese domestic market with relative ease having opened up a new world of opportunity and possibility, there's absolutely no shortage of high horsepower import weaponry on land down under roads.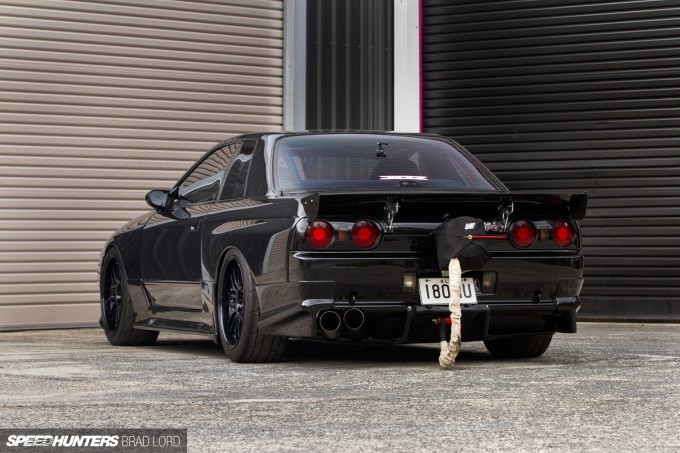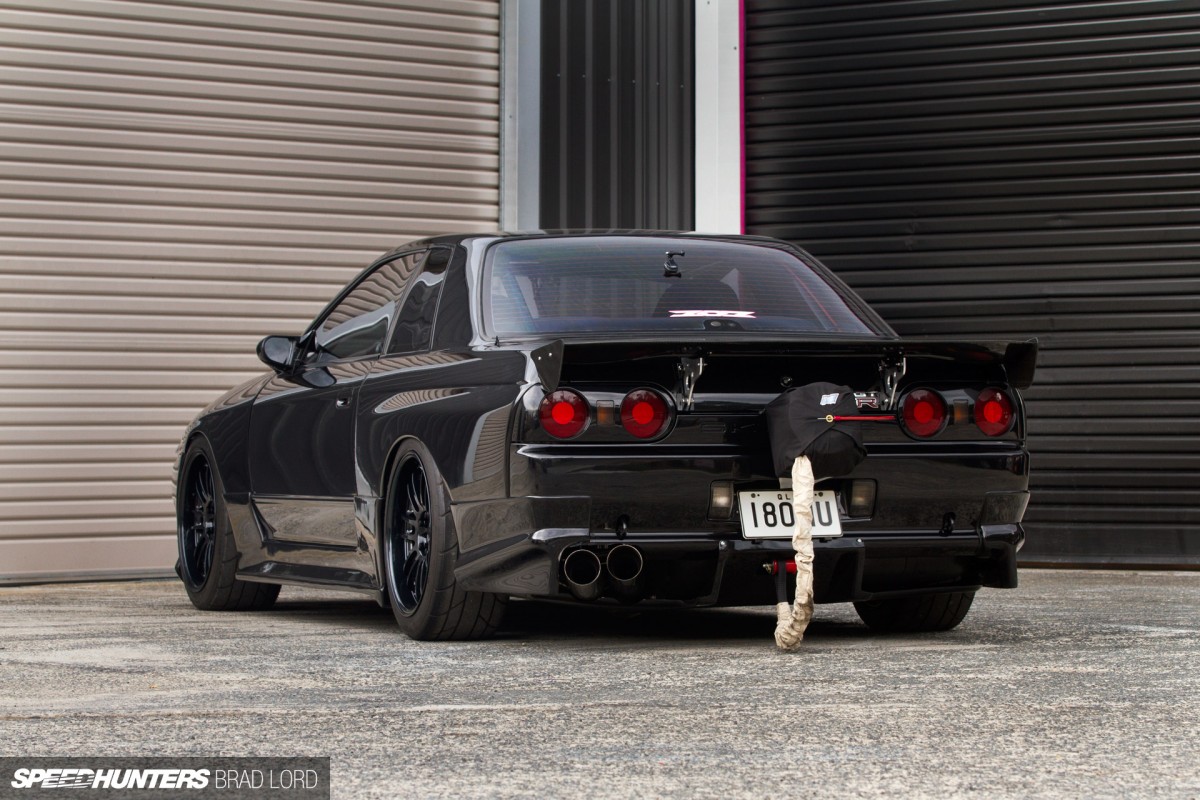 At the utmost limit of that movement, you'll find Varun Sharma's BNR32 Skyline GT-R.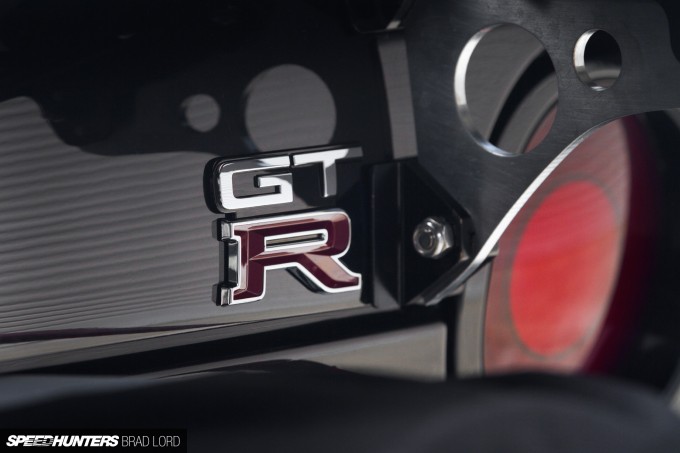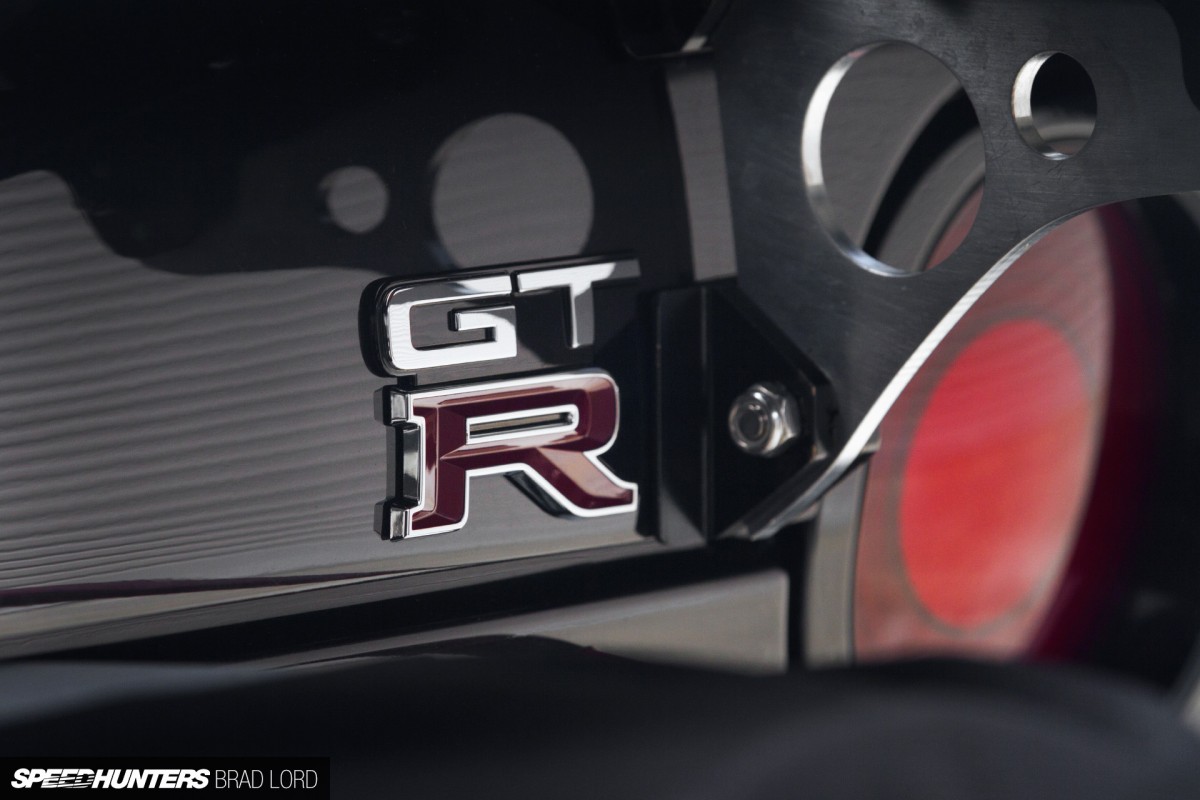 We first caught wind of Varun's creation at last year's Yokohama World Time Attack Challenge in Sydney. He hadn't made the 1000km trek from his Brisbane in Queensland to try and set a fast lap time, because that's definitely not what this car is all about, but rather try his luck in the Turbosmart Flying 500: a 500-metre rolling start sprint – highest achieved speed at the finish line wins.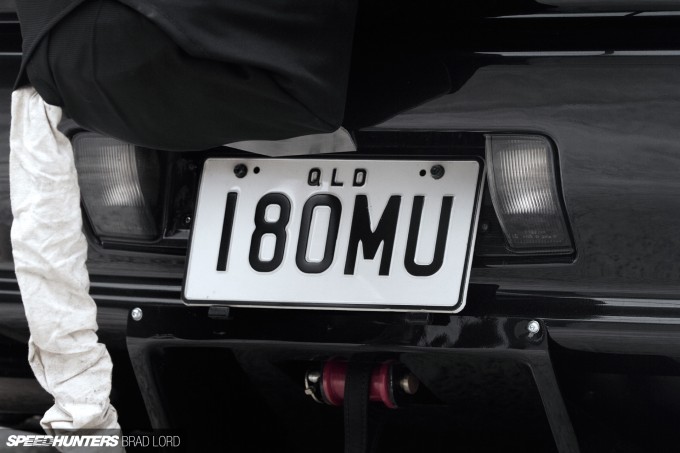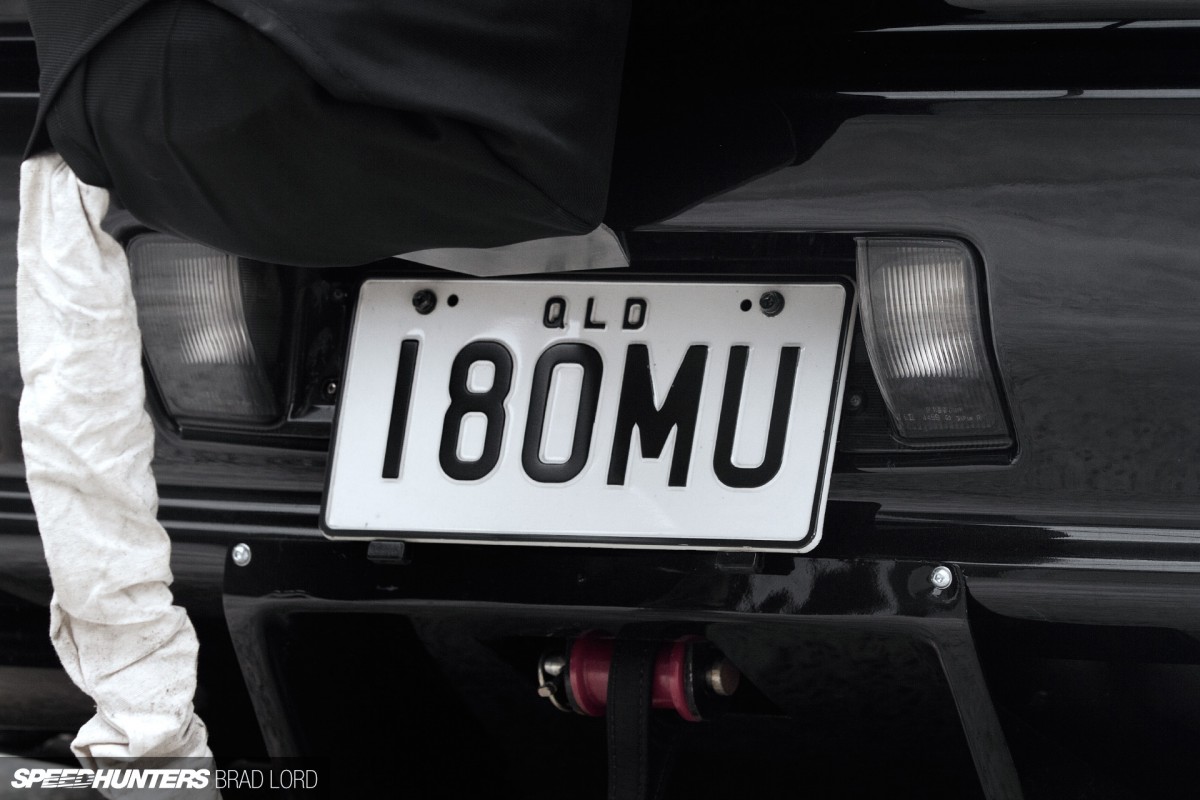 Despite only being allowed one attempt at it on the final day of the event, the sinister-looking, black-on-black Skyline hunkered down on its four fat feet and blew through the traps at in a haze of heat at 248km/h. Only one other car managed to go faster, and speaking with Varun after the fact, he was quietly confident that his GT-R would have gone even quicker had he been given the chance to turn up the wick and run the Sydney Motorsport park front straight gauntlet again. Next time perhaps.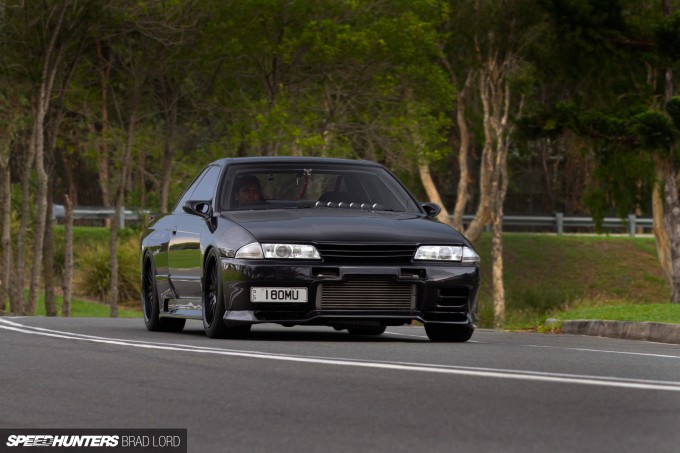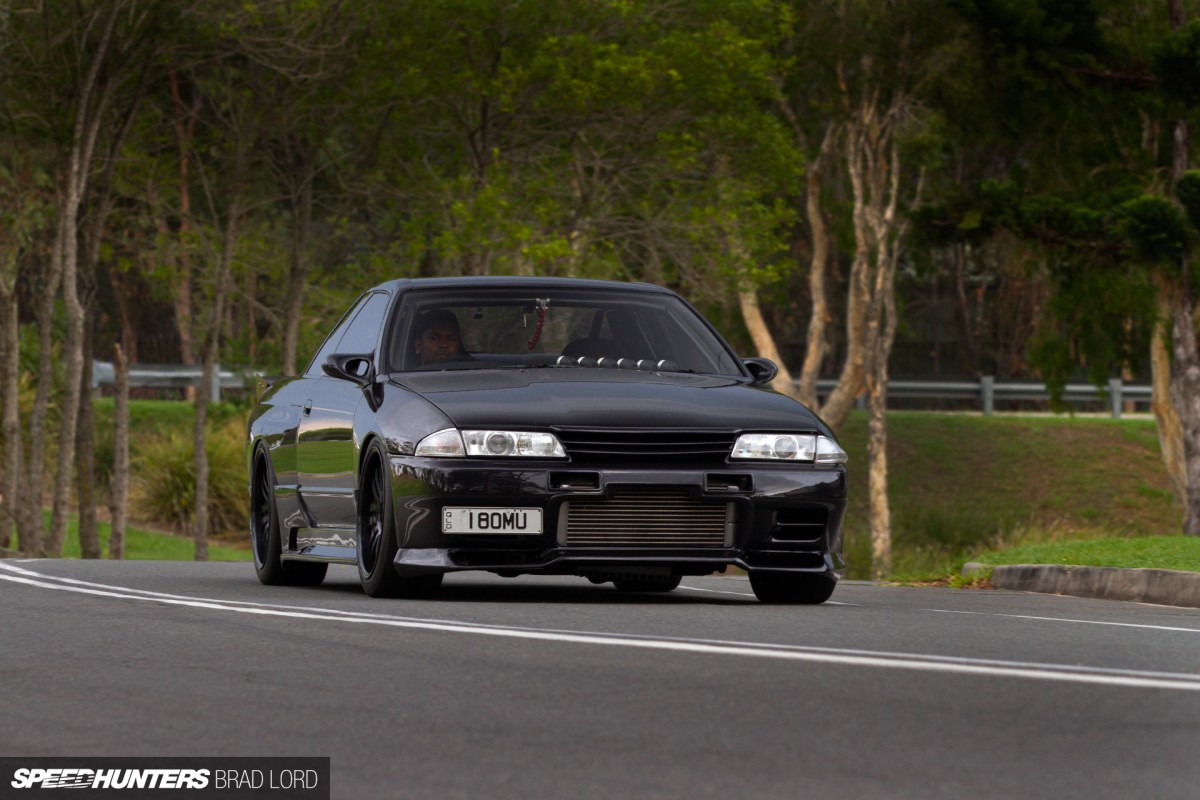 Regardless of the outcome, given what I had witnessed, and the fact that in a previous guise with a third less horsepower than it's making now the Nissan had run 9.5 at 251km/h (156mph) on the strip, I knew I just had to take a proper look.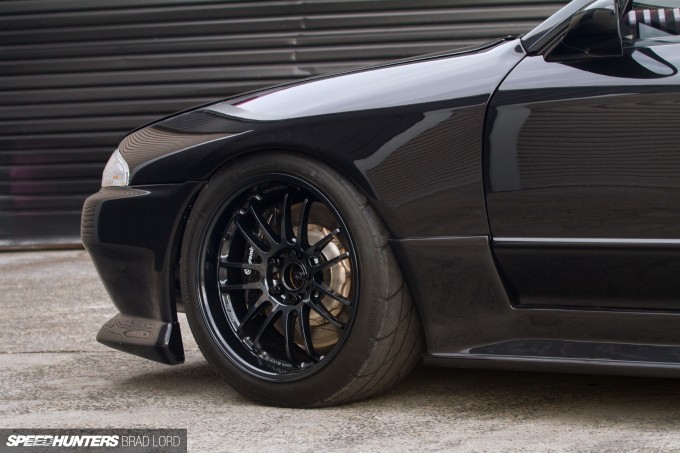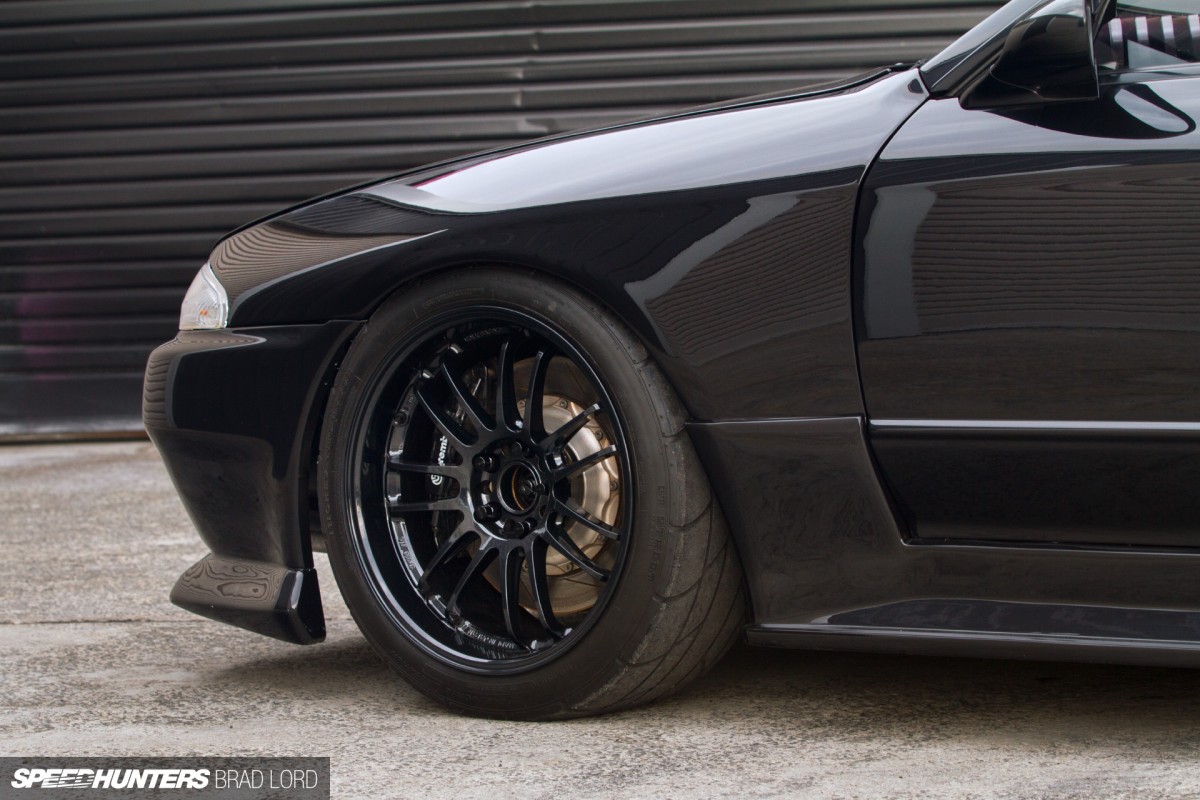 There are many layers to this GT-R, but that's not at all surprising given that Varun has owned and been modifying the car since he was 18 and an apprentice mechanic, let alone the fact that in more recent years it's served as an R&D test bed for his Brisbane-based workshop 101 Motorsport. No stone has been left unturned nor corners cuts in a quest for ultimate street performance, from the engine to the driveline and suspension and brakes, to a round of functional yet respectful exterior enhancements.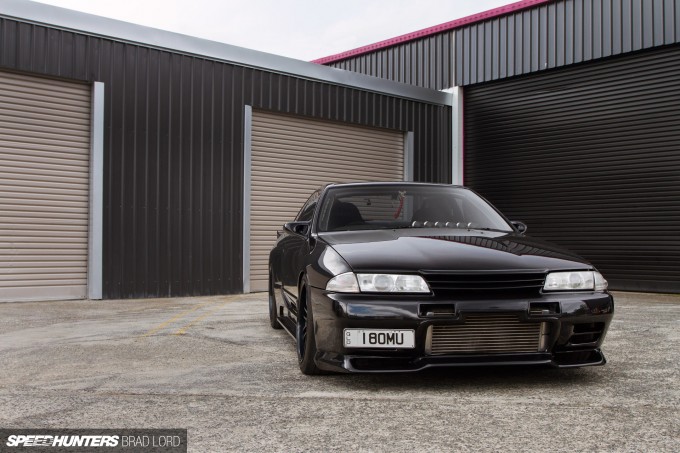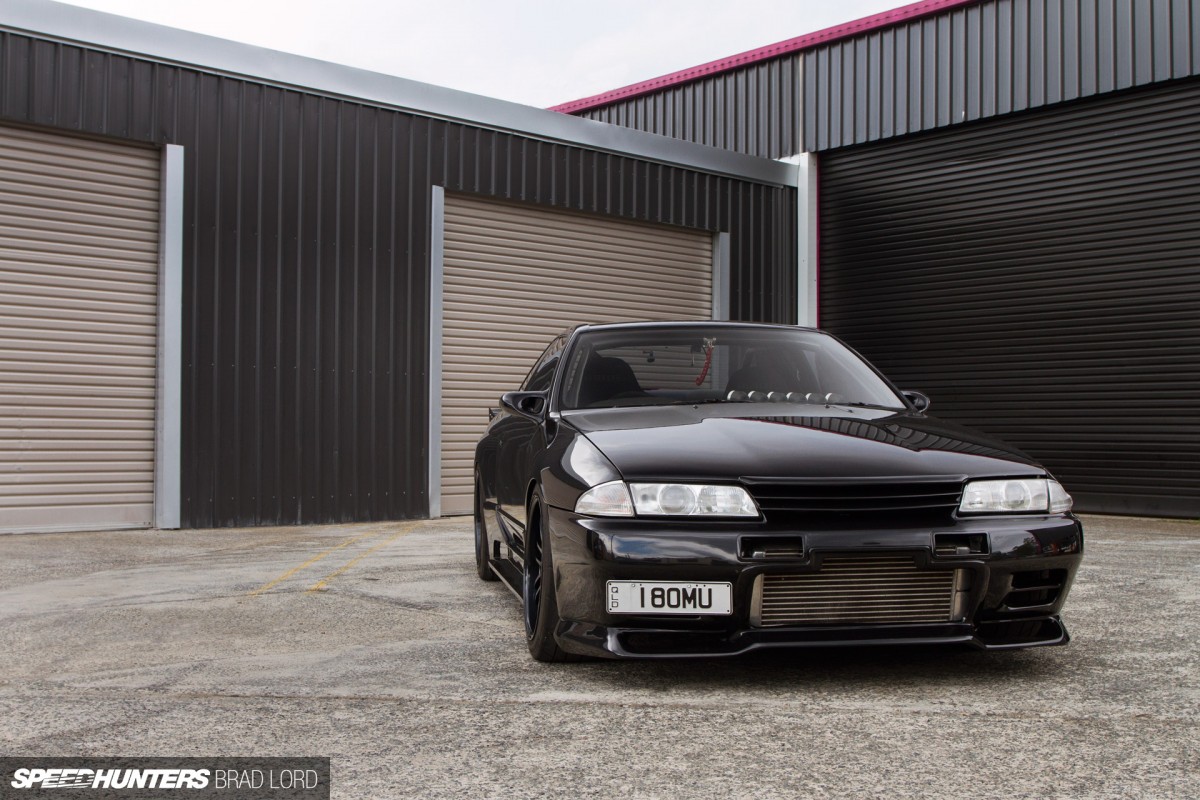 It doesn't take much to turn a stock-looking BNR32 into a tough street car, and not wanting to stray too far from the GT-R's iconic lines, Varun chose to accentuate its already muscular form through a few simple additions that include a Nismo GT-R vented front bumper fitted with a Veilside lip, Do Luck side skirts and Ganador aero mirrors.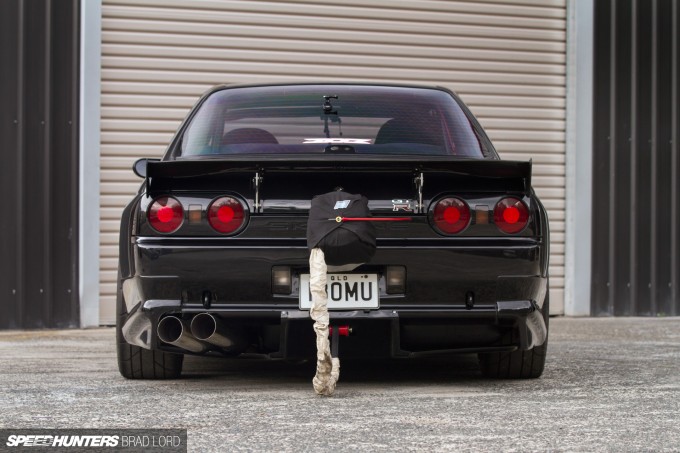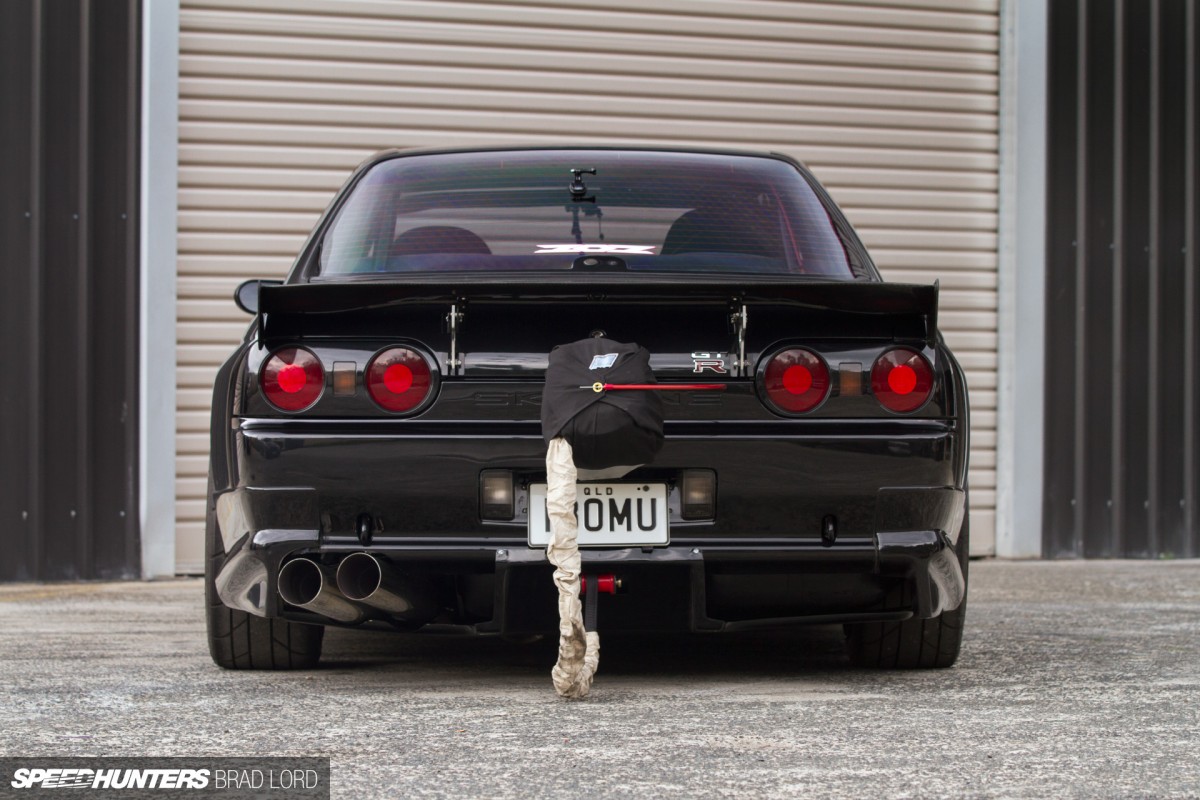 The front end might spell light-tuned street car, but out the back the Skyline makes its performance intentions very clear – parachutes and drag wings have that kind of effect. Originally the carbon fibre wing was perched high above the boot on conventional stays, and although the photos I've seen with it like that didn't look half bad, the way it's mounted now straight off the back of the lid via custom CNC-milled brackets, is much more in keeping with its straight line abilities. The custom diffuser from Aero Image Garage is a nice touch too, and lends itself well to the twin, angled exhaust outlets and the mechanism for mounting the Stroud 'chute.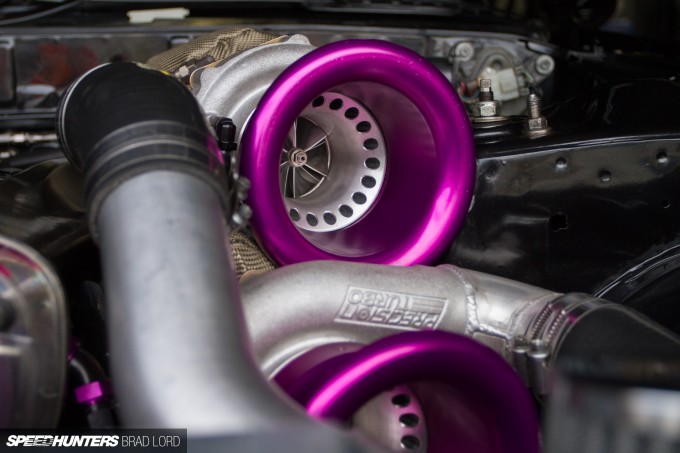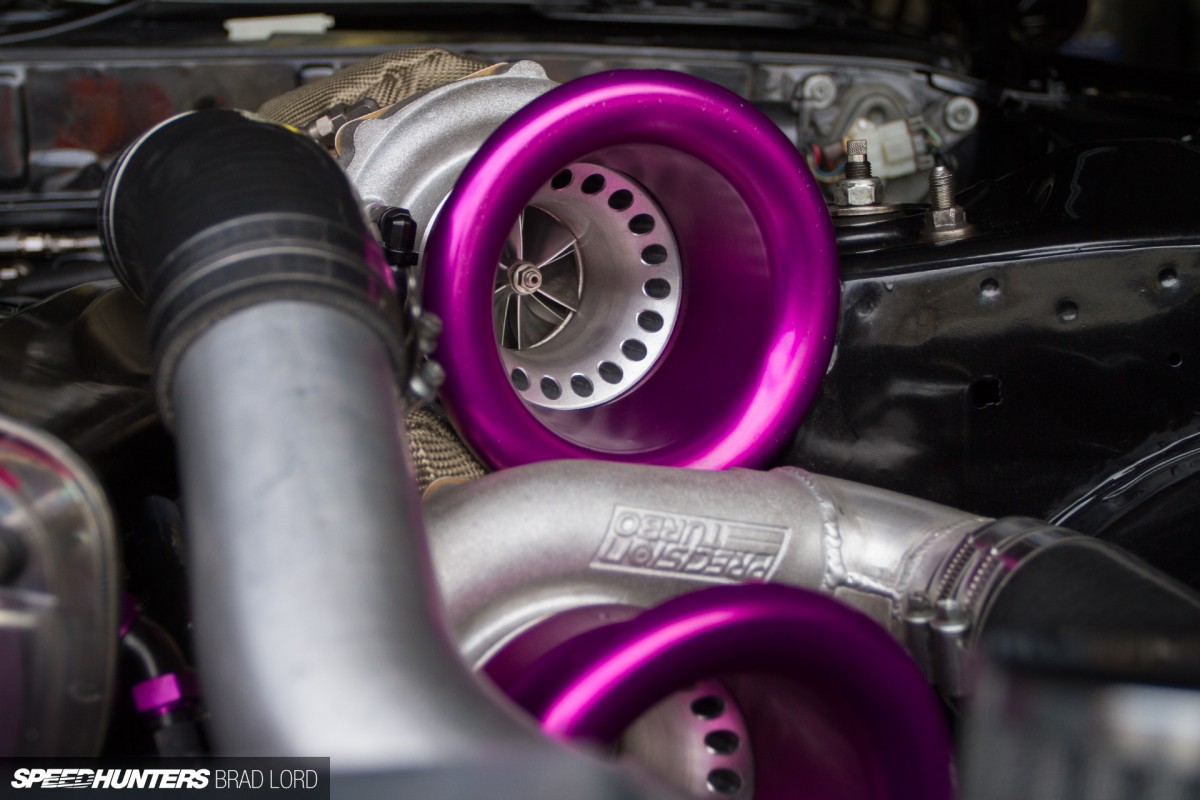 Finished in Alfa Romeo Metallic Black paint, I really like what Varun has done with the BNR32's exterior, but it's under the factory lightweight aluminium bonnet that this GT-R really come into its own…
Playing with firepower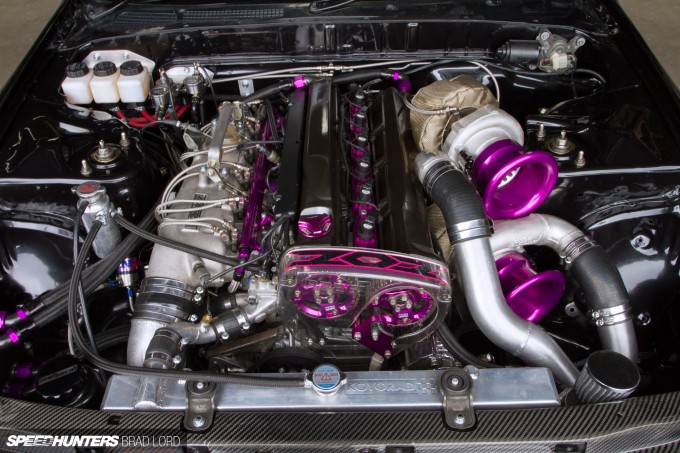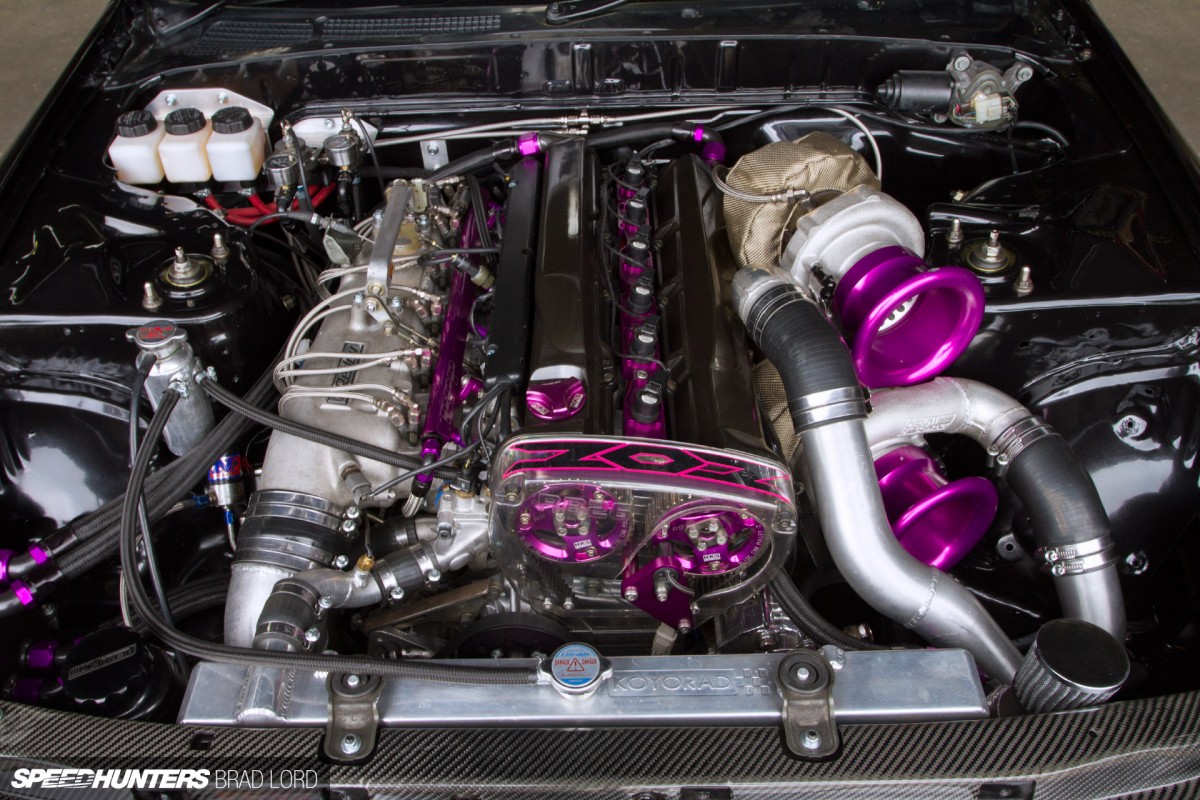 Apart from being one of the wildest looking BNR32 bays I think I've ever seen, the RB26DETT mill at the centre of attention is equally as impressive on the inside. Although 101 is well-versed in the art of engine building, for the post-1000hp output he always had in mind for the car, Varun left the prep and assembly work in the hands of JHH Racing. Renowned for countless high profile engine builds, including the 4G63 that powered the Nemo Racing Evo to victory in the 2012 WTAC event, JHH kitted out a brand new Nismo N1 racing block with Darton sleeves, custom JE forged pistons and Carillo rods, along with a Nitto billet stroker crankshaft on one of its own billet girdles – adding an extra 200cc of capacity and much more strength to the inline-six.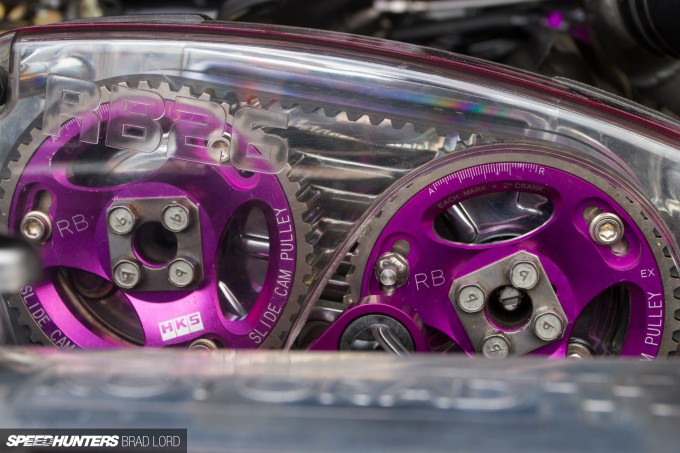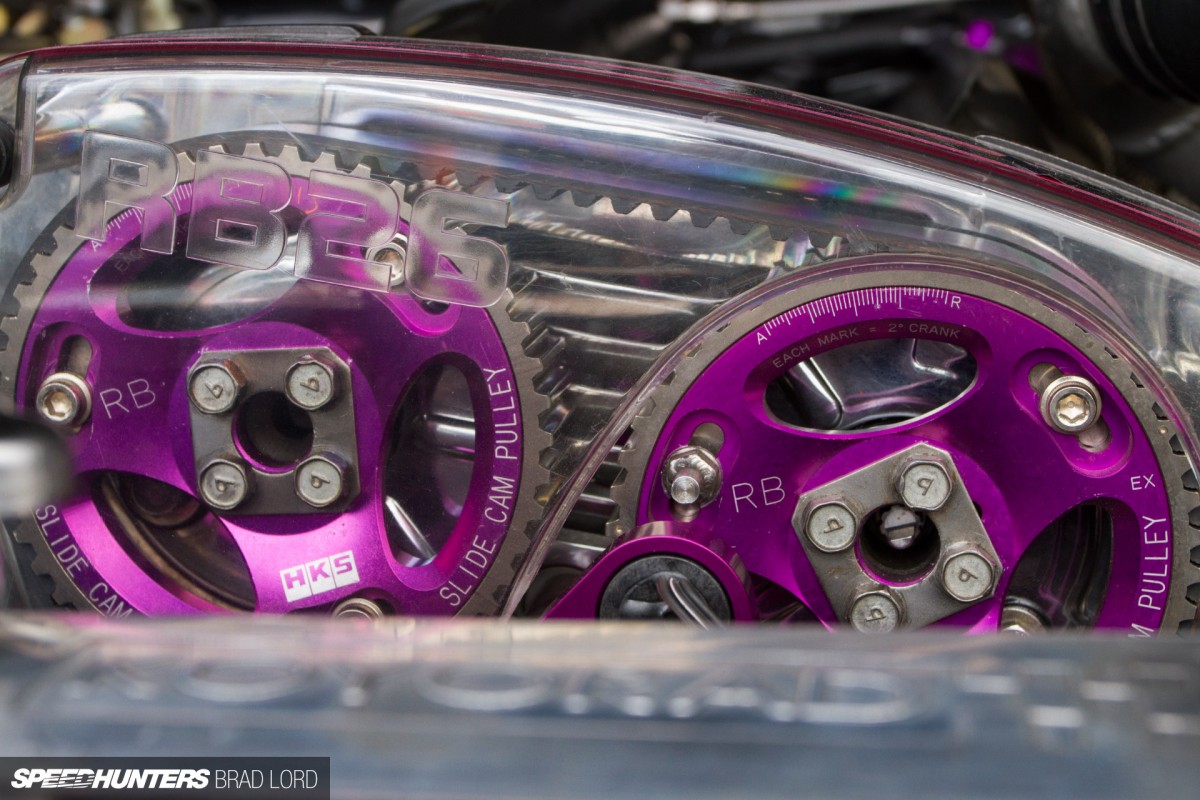 As expected in a build of this magnitude, the RB's DOHC 24-valve cylinder head has been fully prepped for maximum flow too; and while Varun couldn't be coerced into revealing the specifics, on top of the obvious stuff there's extensive port work, custom-spec camshafts, and big valves in the mix.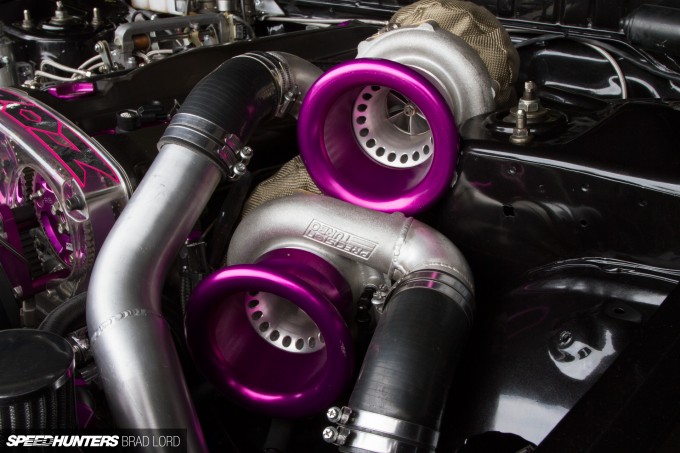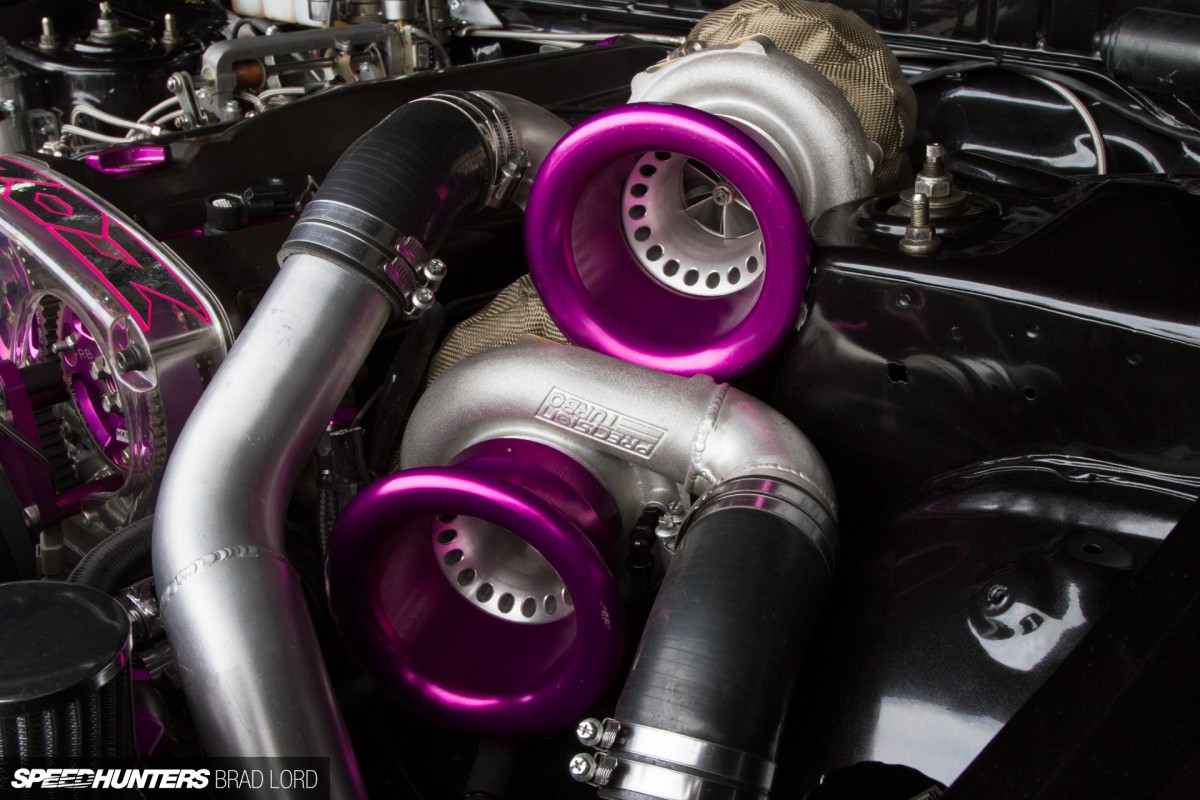 It's all in aid of the mother of all twin turbo upgrade built around two Precision Turbo ball-bearing PT6262s sat on a modified GReddy high-mount Inconel exhaust manifold, plus three components in the greater set-up that include a GReddy Drag twin-entry intercooler, custom 101 Motorsport intercooler pipes and 3-inch dump pipes – and a pair of TiAL Sport 60mm wastegates set to deliver almost 3-bar of boost pressure at full noise. But that's not all.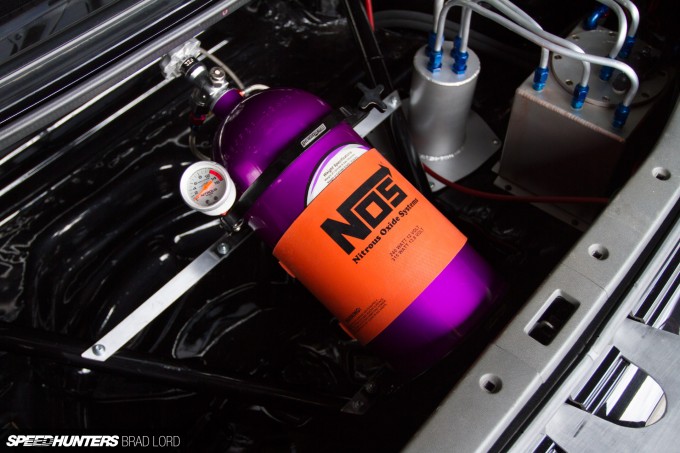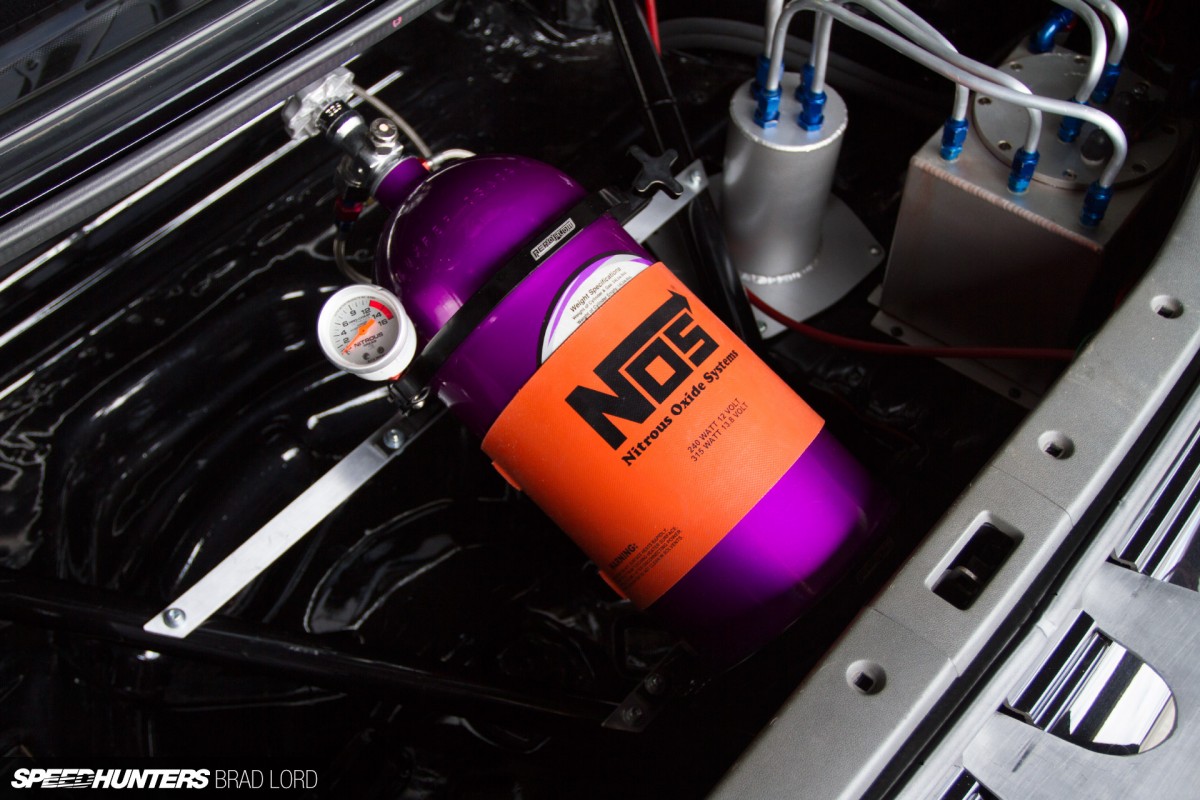 If the Precision twins weren't enough on their own, a large, direct-port serving of N2O ensures that the 2.8L RB26 is never short on firepower. As far as bonafide street cars go, I've come across some pretty serious GT-Rs over the years, but nothing quite like this.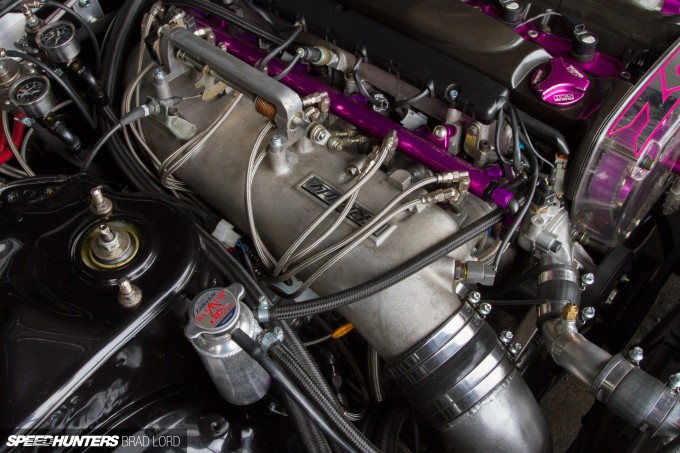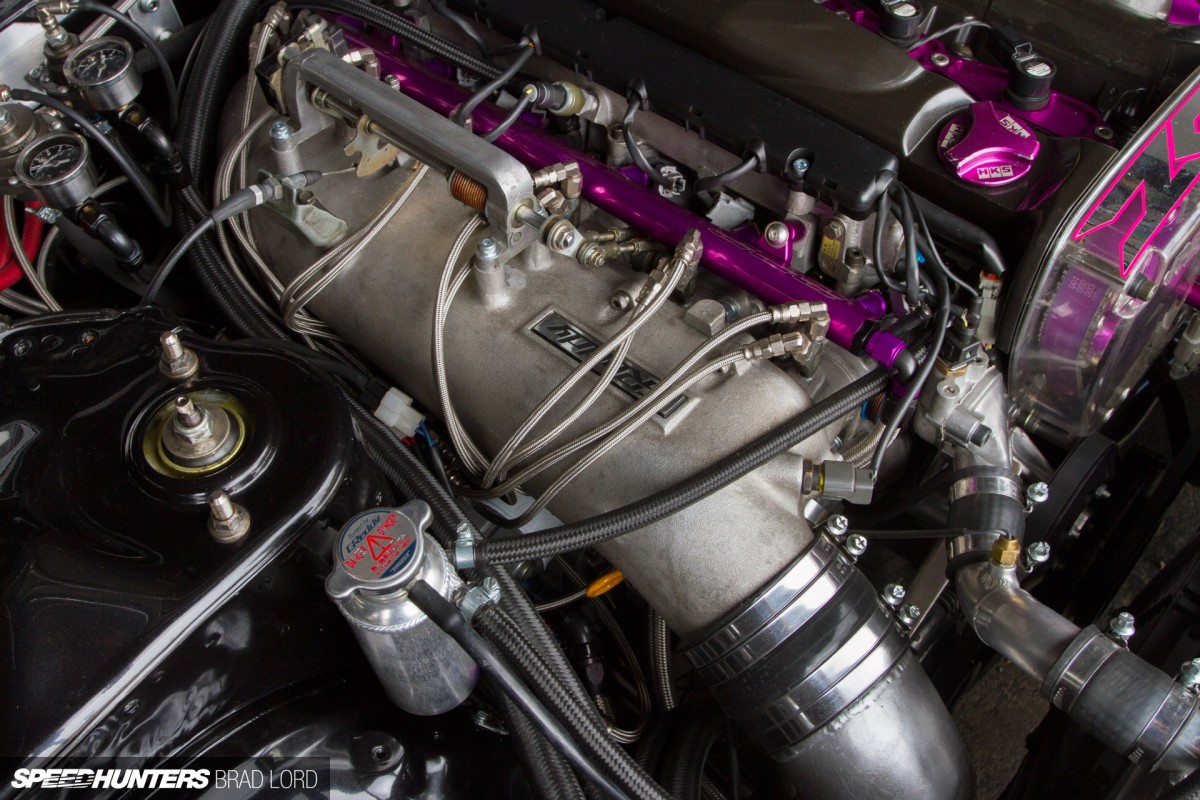 There are numerous other modifications too, including a GReddy intake plenum and a 55mm Naprec throttle body intake for each of the RB's six cylinders.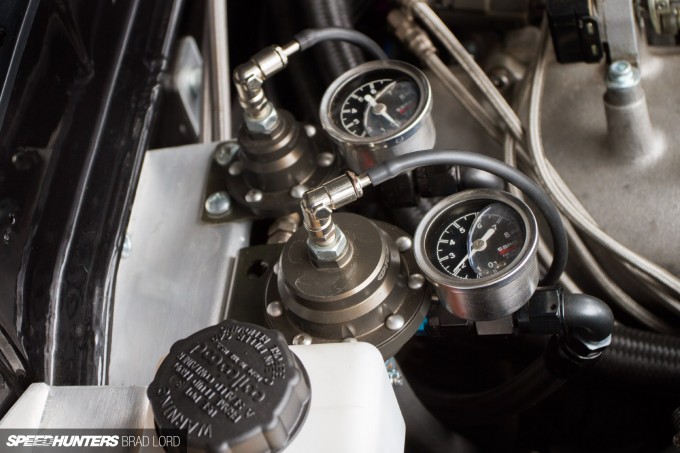 Satisfying the demands of a huge thirst for octane fuel is not one, but two fuel systems of sizeable magnitude. The set-up begins in the boot with multiple pumps drawing from the factory tank and a custom swirl pot arrangement to supply separate lines to the front of the car.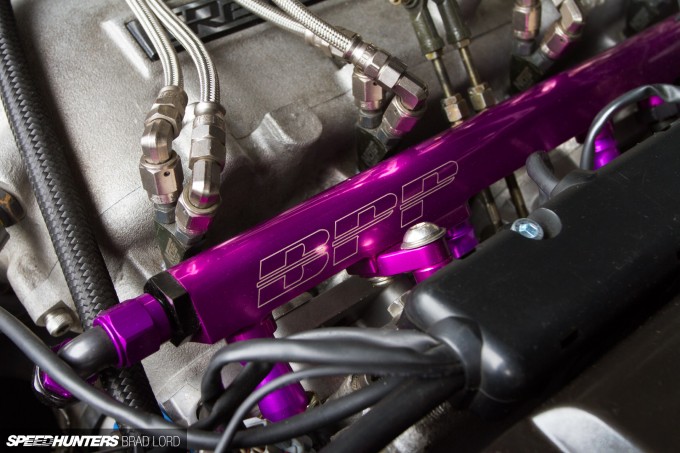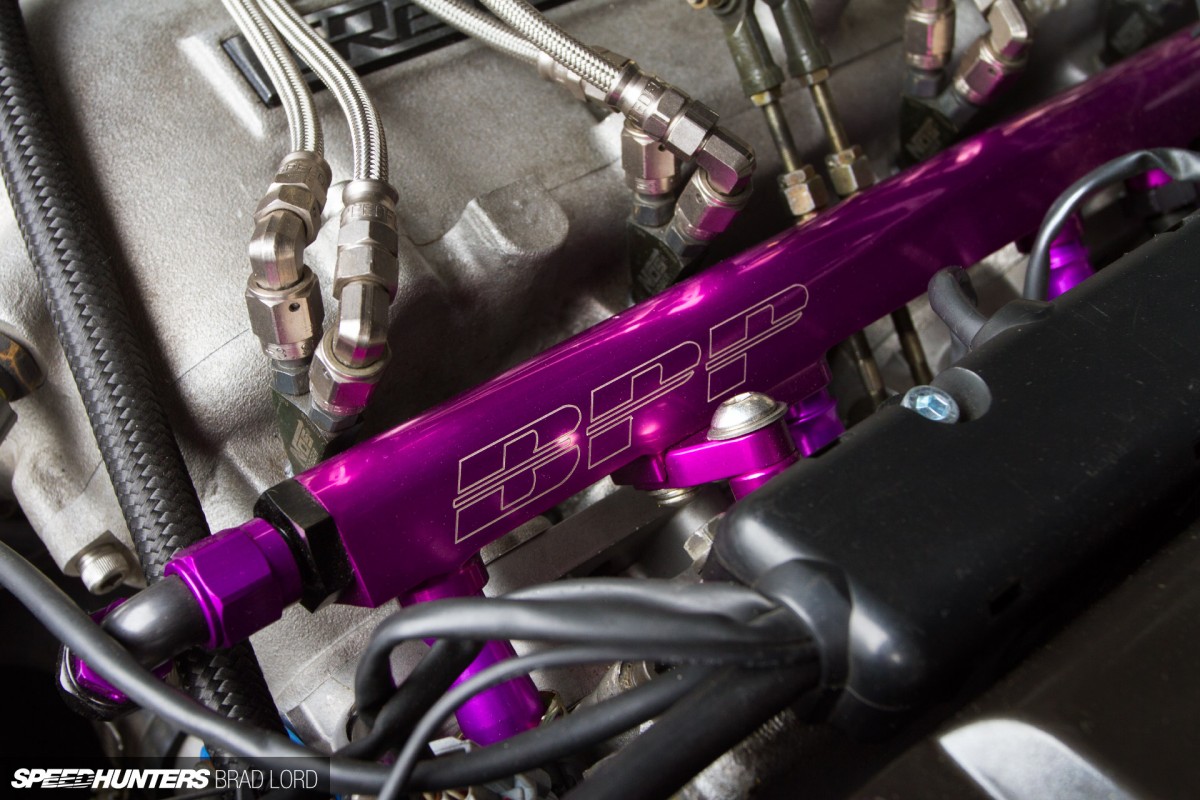 One to feed the engine in normal operating mode through a BPP fuel rail and large Injector Dynamics injectors, and the other for the foggers when the nitrous switch is primed and the accelerator pedal mashed to the firewall.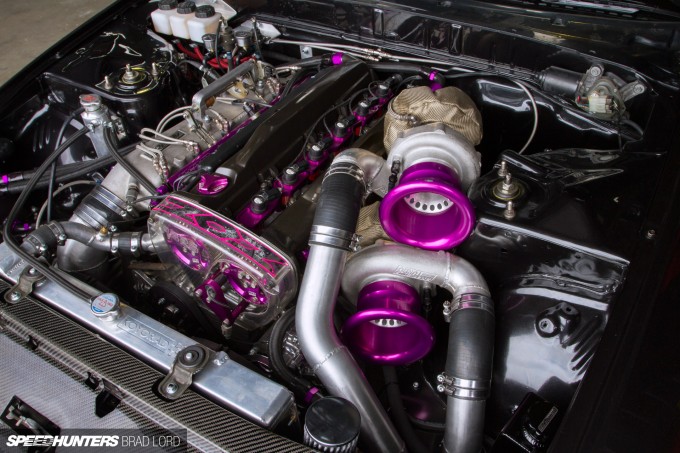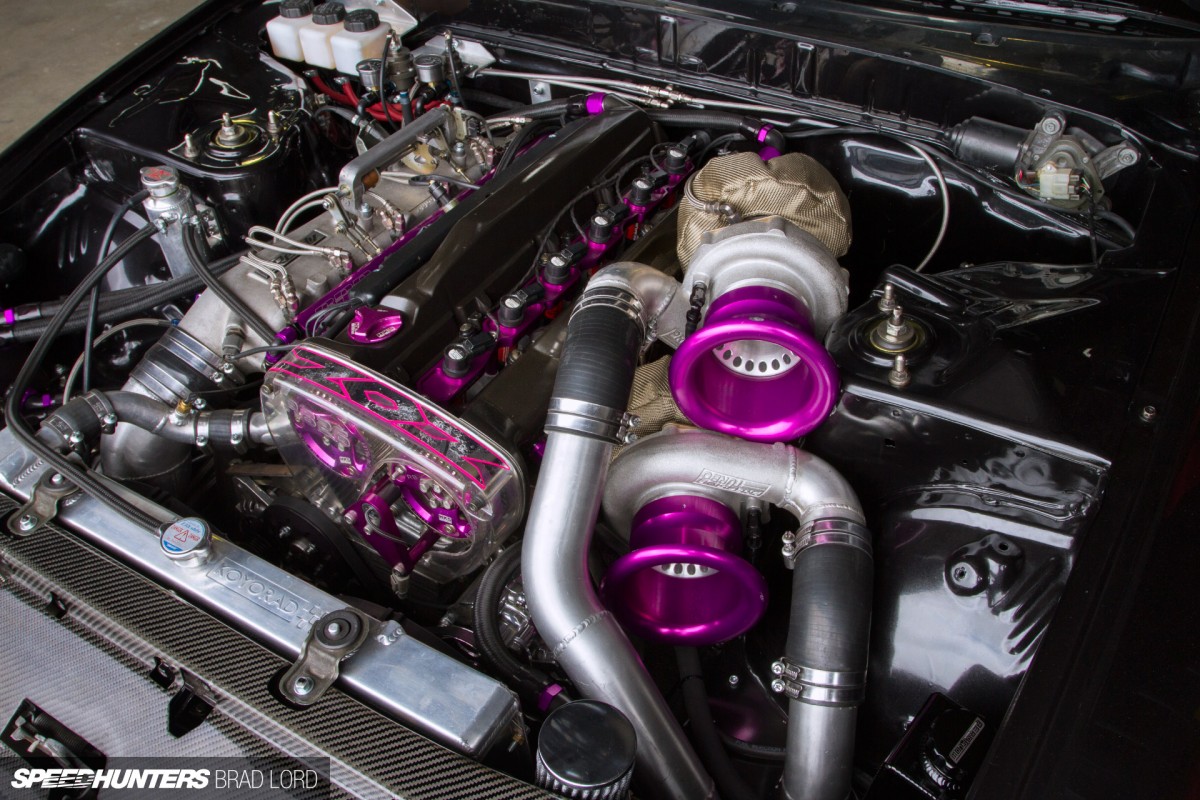 On the ignition side of the equation you'll find a M&W Pro-16 CDI amplifier, a custom crank trigger and Weapon X coils, and elsewhere, a custom 8L sump, Peterson oil filter relocation kit and Serck oil cooler, plus a Koyo aluminium radiator with dual 12-inch SPAL fans. Details are aplenty too, from the carbon fibre cooling panel to custom purple-anodised Speedflow fittings throughout.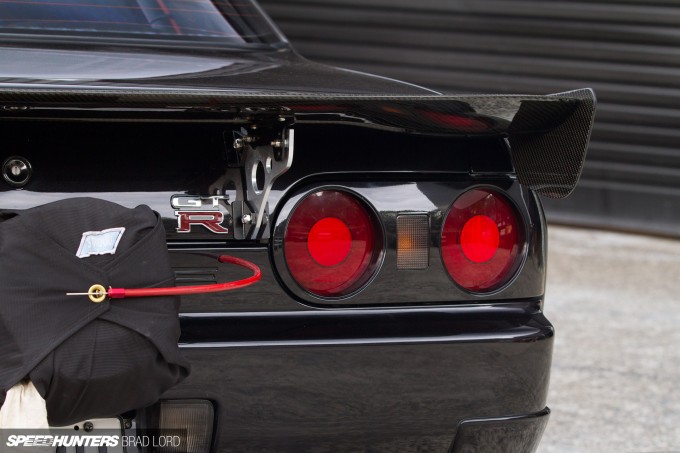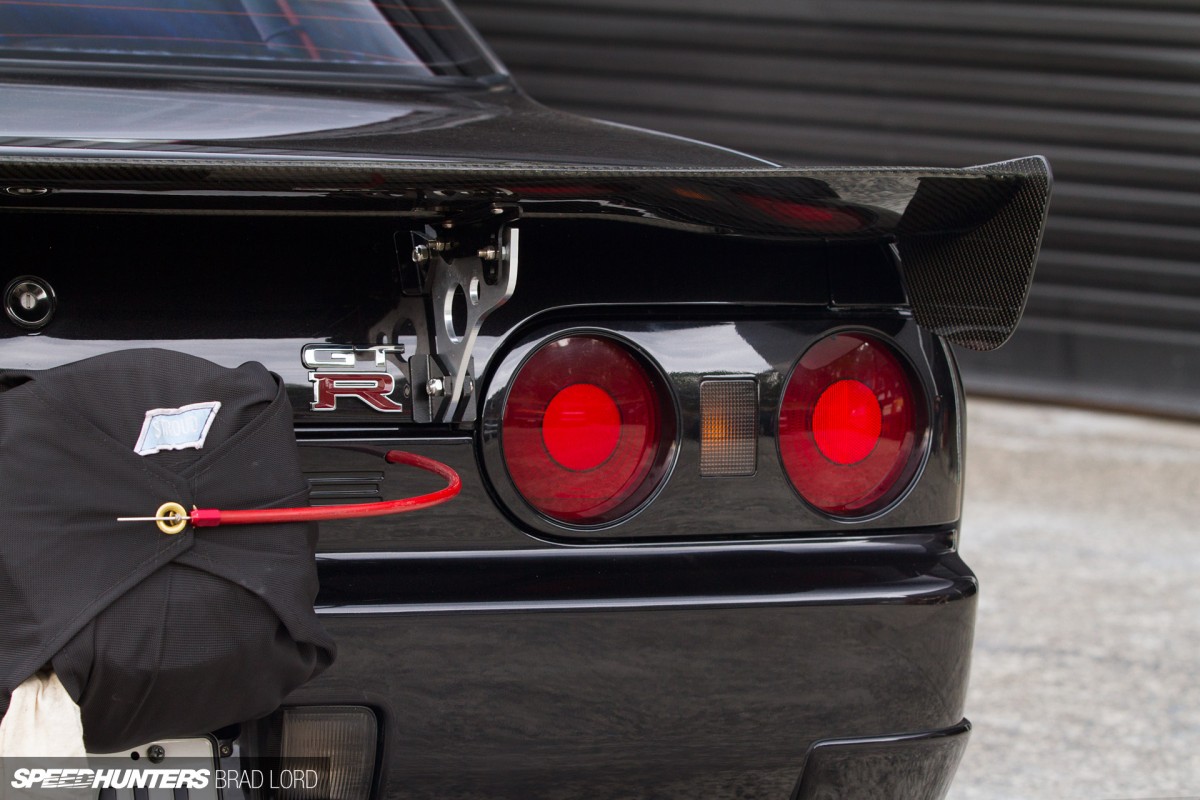 Via a custom wiring harness, MoTeC's state-of-the-art M800 engine management system with an E888 expander unit giving the firing orders, and tuning on 101's in-house Dyno Dynamics 2WD rolling road, the true performance and strength of this mind-numbing engine package has been revealed. With 42psi boost pressure dialled up and N20 running through its veins, a staggering 1332hp – or 994kW – finds its way to the wheels at a howling 11,000rpm. Feel free to read those numbers over until they properly sink in. I had to…
Easy street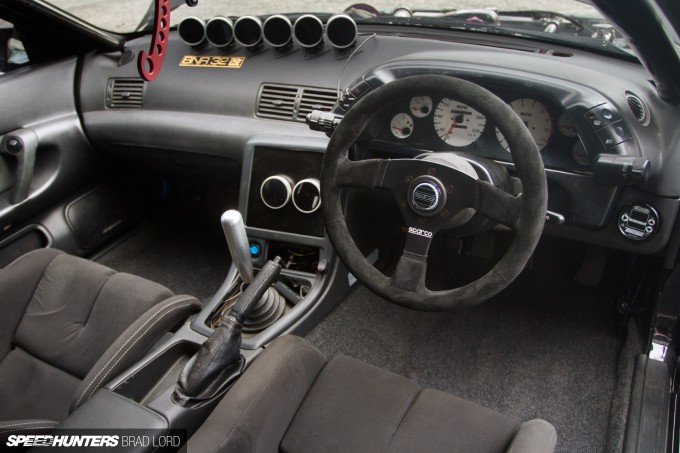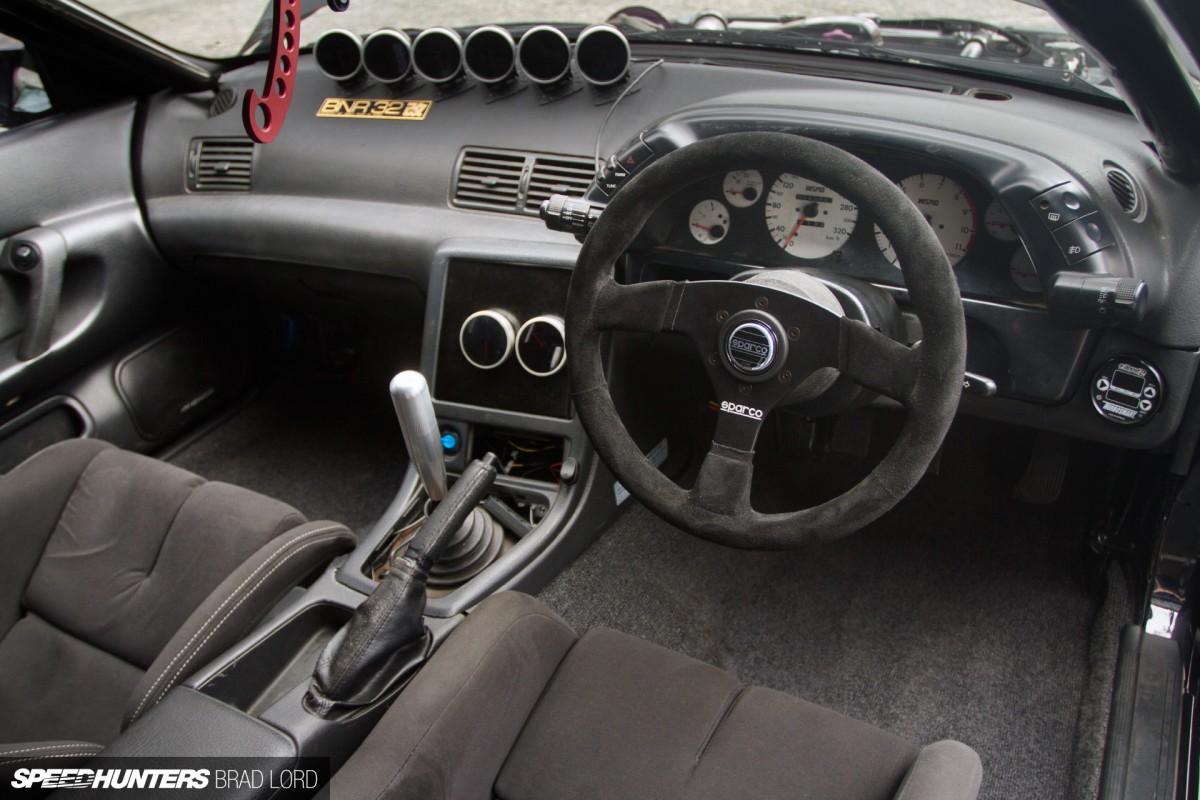 As crazy as that boost-snorting and N20-slurping, one megawatt engine up front is, the fact that it's sitting in a road-registered car with a full interior, full electrics and most creature comforts takes it to an all new level of awesome in my book. There are upgrades of course – a Turbosmart e-Boost controller/meter, Sparco suede steering wheel and a line-up of Defi gauges. I'm sure the the 320km/h Nismo speedometer is particularly handy too.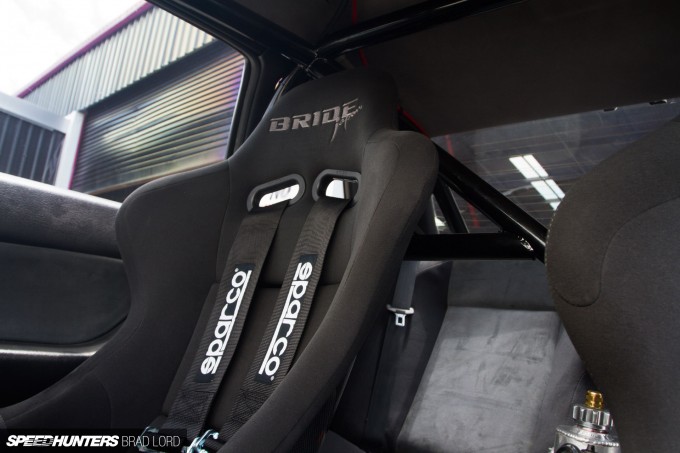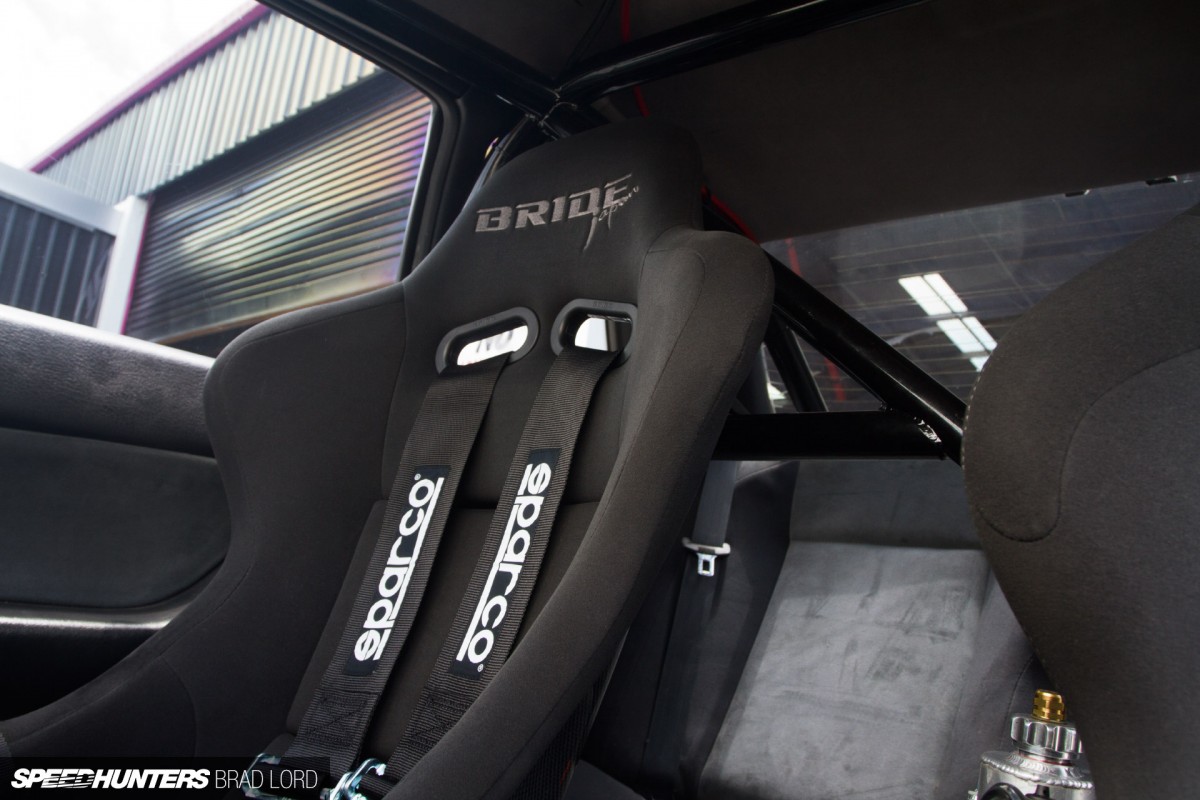 Another friend of 101, Spot On Fabrication, was called on to knock up a full ANDRA-spec roll cage – which given its prior performances at Willowbank Raceway's drag strip – is an absolute requirement. Keeping the Japanese buzz alive are a pair of Bride seats – a fixed-back FIA-spec Zeta 3 for Varun, and a reclinable Stradia for any would-be passengers, like me.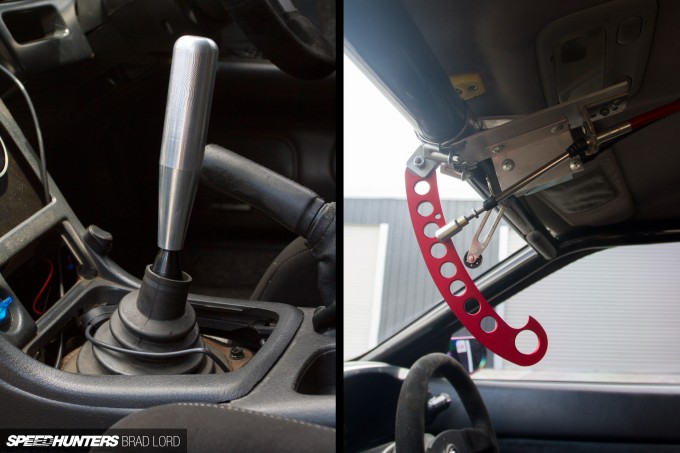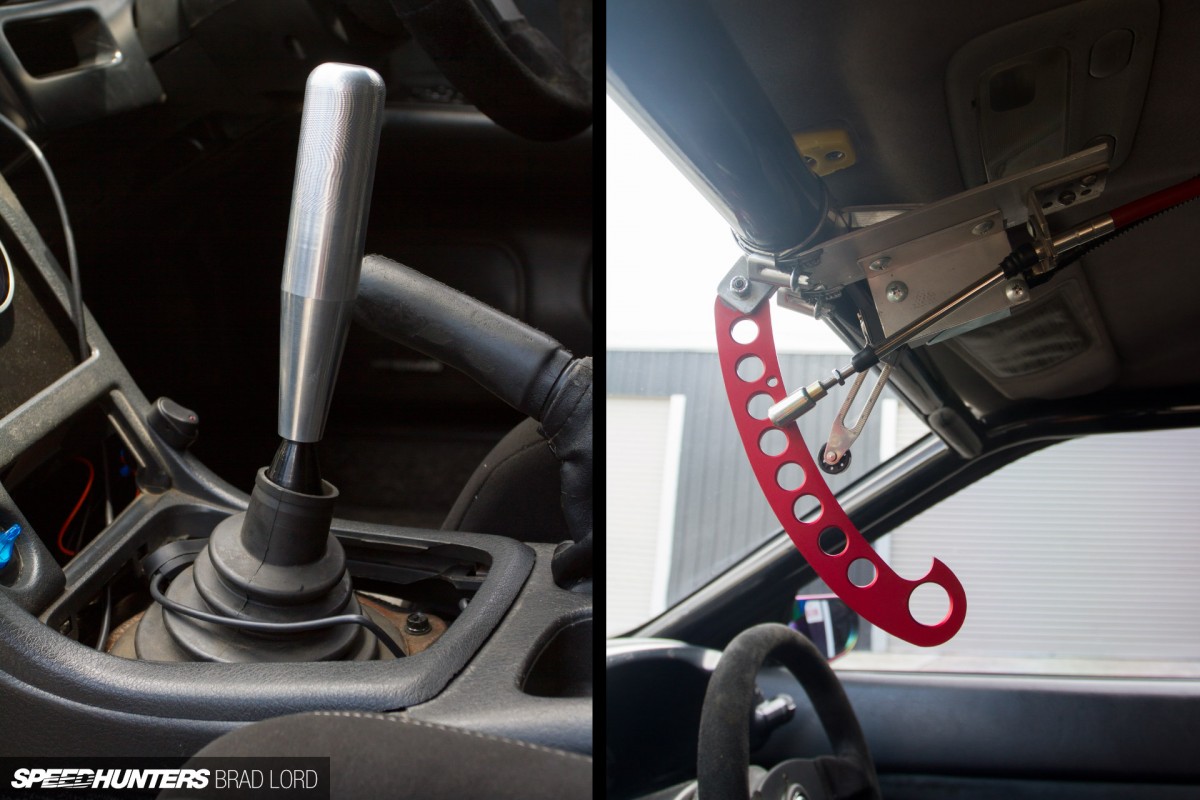 See that custom CNC-milled shifter complete with billet shift knob? It's used to change gears of course – just not in regular H-pattern fashion, but sequentially via a Holinger OS88 six-speed transmission. The red lever above it releases the parachute, which is a nice thing to have at arm's reach given the GT-R's forward moving capabilities.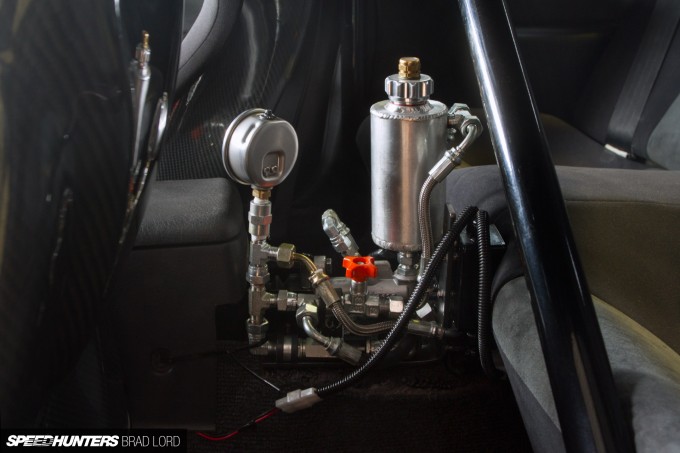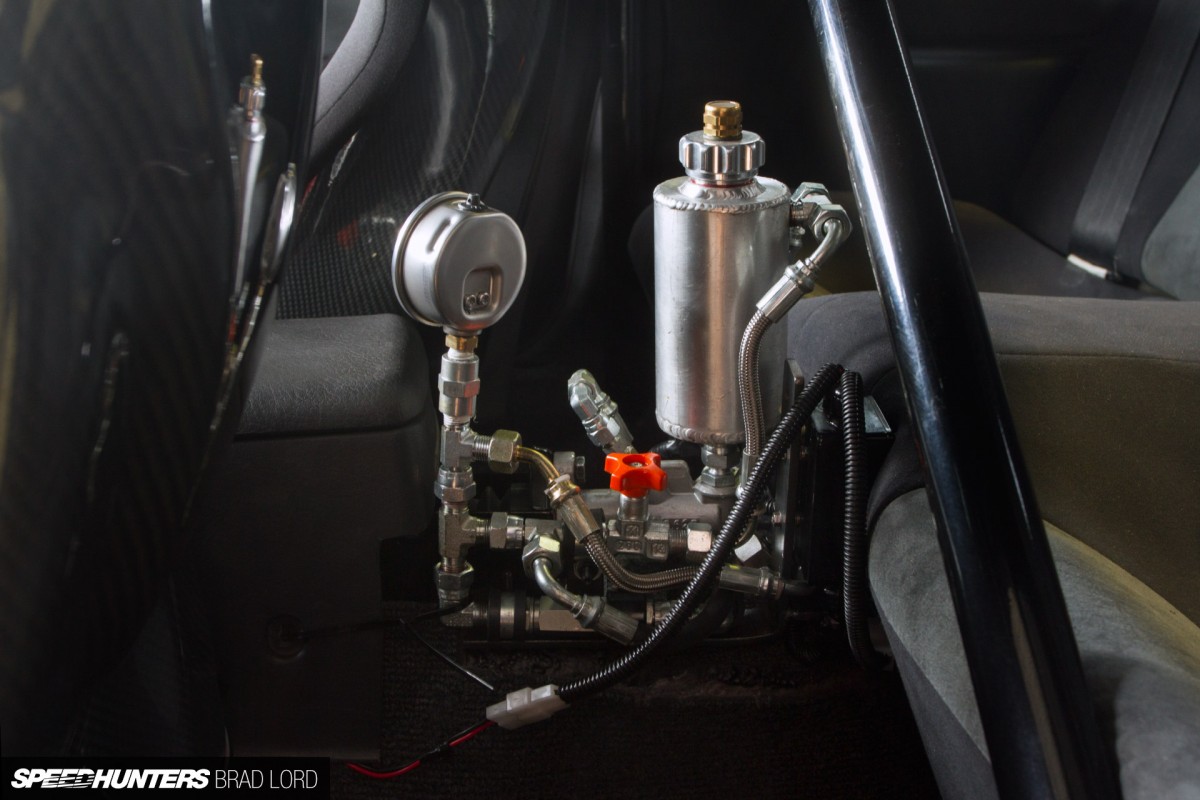 Another trick up the Skyline's sleeve is a custom manual torque split controller mounted on the transmission between the front and rear seats. Pumping a lever that's cleverly hidden in the centre console ahead of it allows drive to be shifted to 100% rear-wheel drive, which is particularly handy when Varun feels the need to rip a big burnout. Using the same technique can reinstate full four-wheel drive, or a split anywhere in between.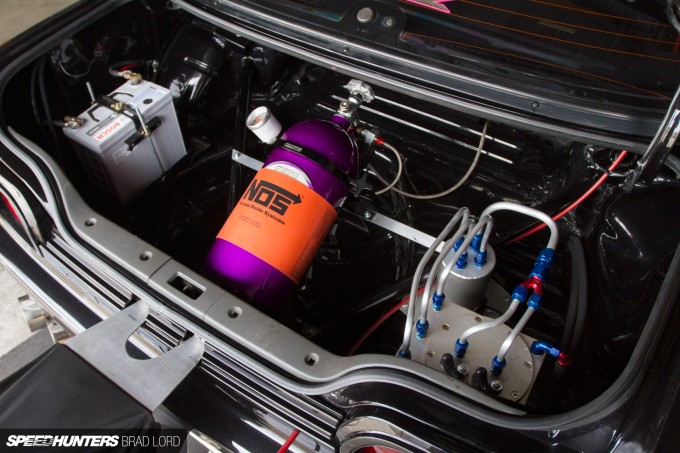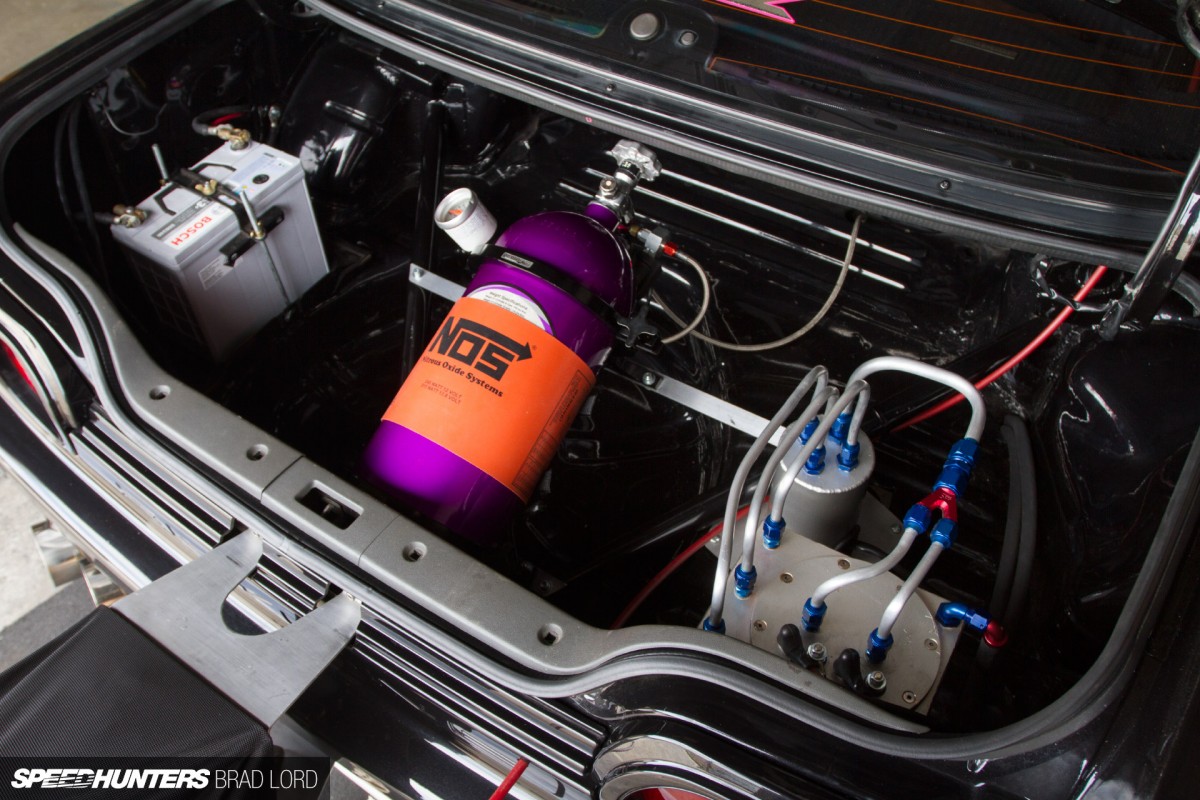 Here's a wider shot of the boot cavity too. Like the engine bay, the build quality here is absolute first class.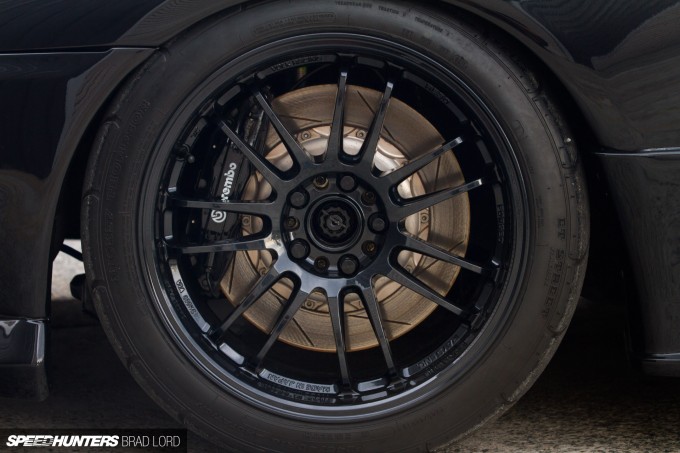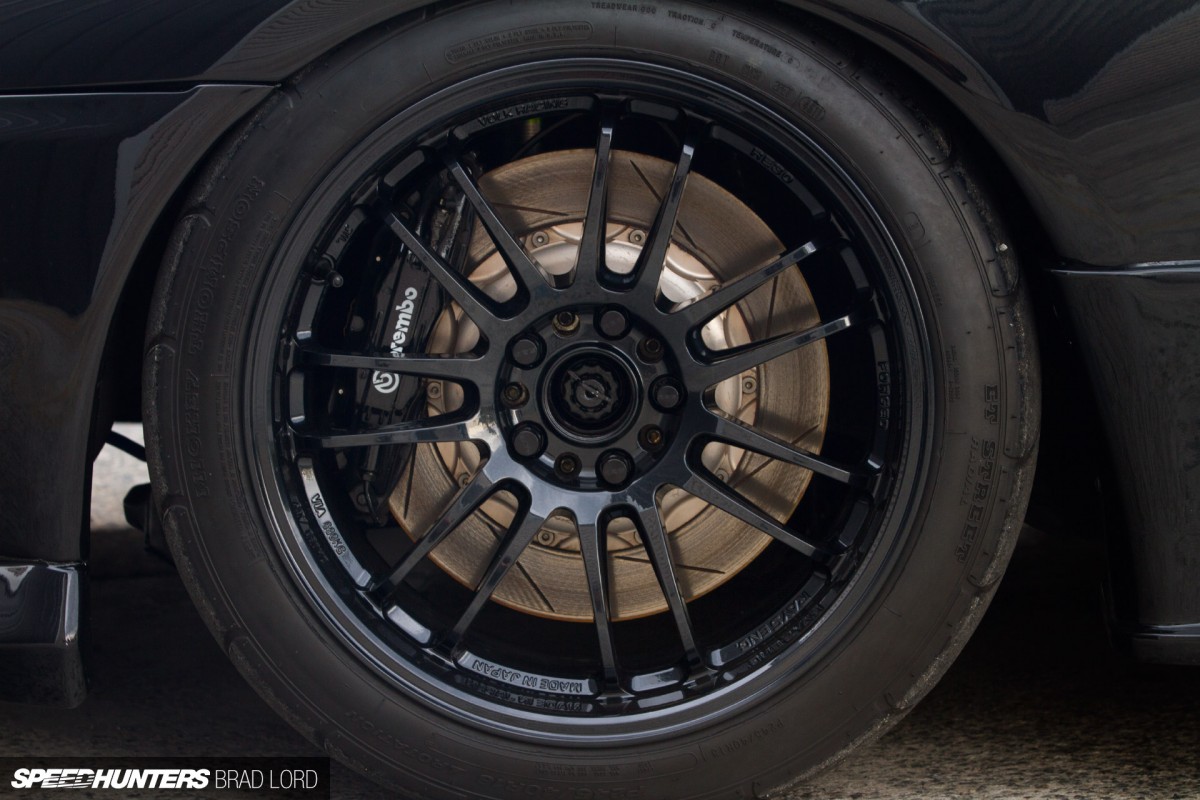 Given its street, strip and sometimes even track day use, Varun hasn't overlooked the suspension and brake systems. By the rest of the car's standards the handling set-up is pretty basic, but some really nice gear is used throughout, including Racing Logic adjustable coilovers at all four corners, and Brembo F40 calipers and 365mm two-piece slotted rotors on the front end. The wheels are forged monoblock 18×9.5-inch Volk Racing RE30s by RAYS, wrapped in 245/40R18 Mickey Thompson ET Street Radial rubber.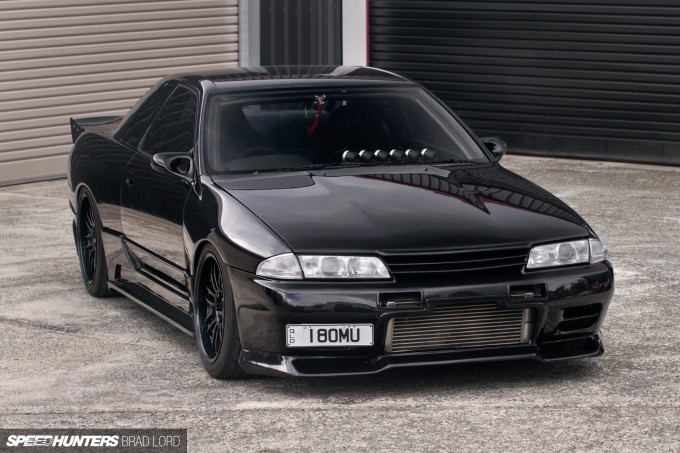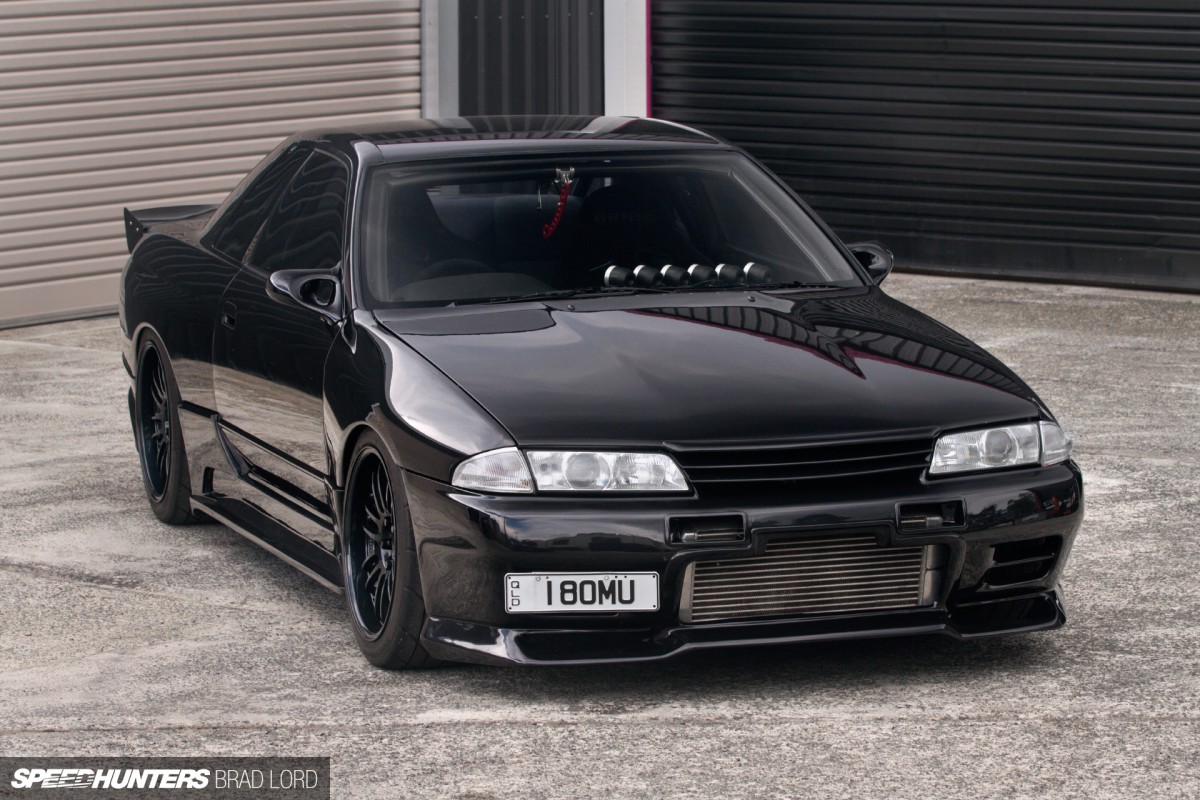 It's some machine, huh? To me, Varun's Skyline has taken everything that makes a standard BNR32 so desirable, and stretches it to the absolute limit, all the while staying completely true to its street roots. It's a hard feat to pull off, but here's the living, breathing, flame-shooting proof that it can be done.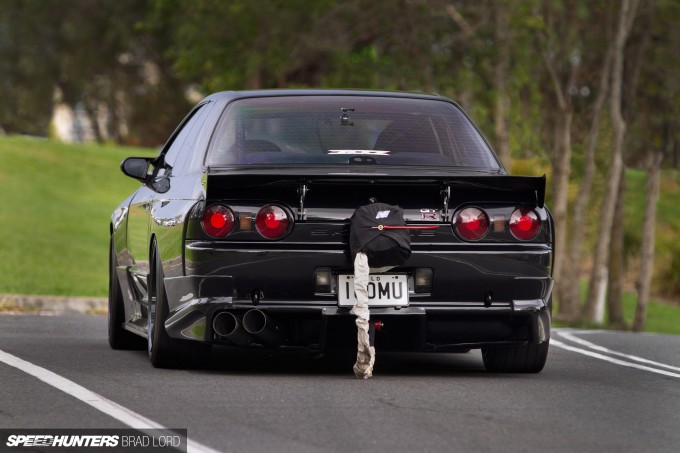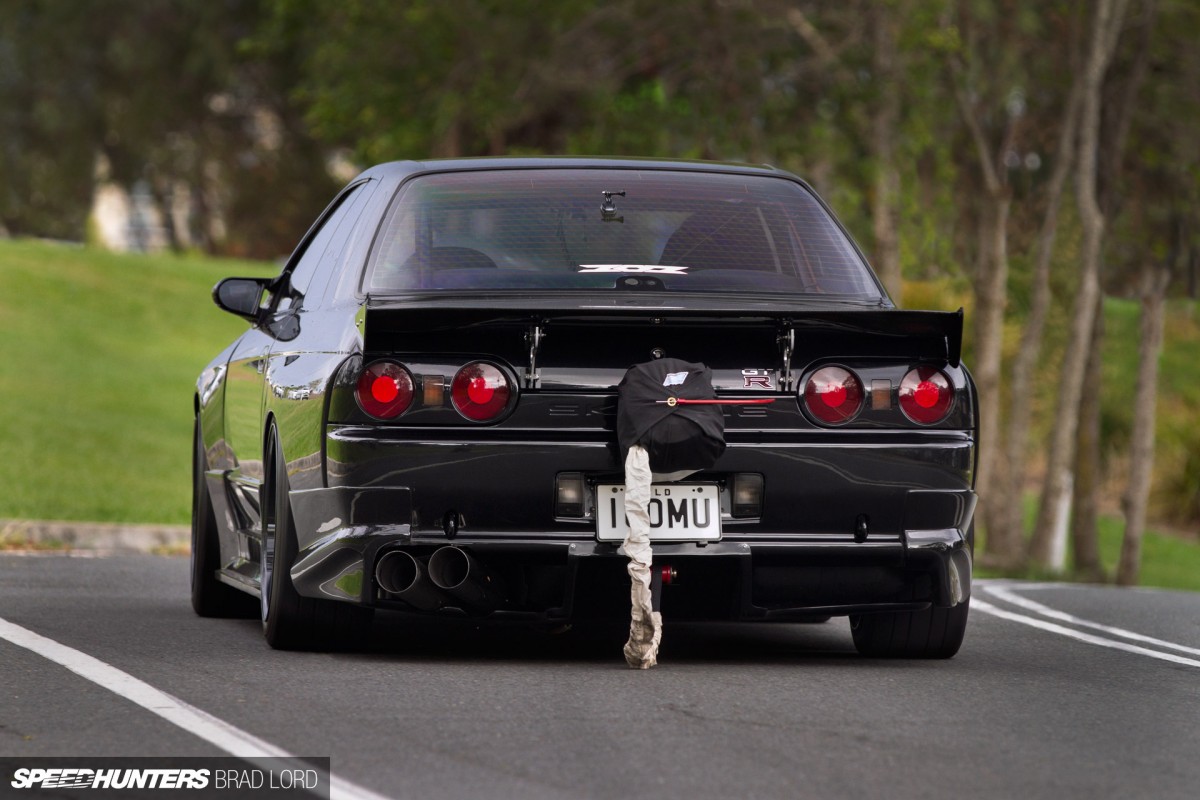 Believe me, because I got to experience its bruteness in the raw, albeit from the passenger's seat on a short stretch of tarmac. The scary bit wasn't how savagely the GT-R accelerated through first, second, and very briefly third gear – very – but the fact that it only had half the amount of boost it can take shoved in it, and no nitrous in the mix. Oh. My. Godzilla.