No rest on your Laurels
After whetting your appetite with the first post from this year's Nostalgic 2 Days, I thought the best way to follow up was with a quick spotlight on the five cars that really stood out for me. I'll have to start off with this Mizuno Works butaketsu (pig's butt) Laurel, not a car we haven't seen before but one I regretted not spotlighting when I first ran into it at Auto Legends in Nagoya this past fall. So here it is in all its glory sitting right next to Kato-san's Kenmeri that Mizuno Works also built.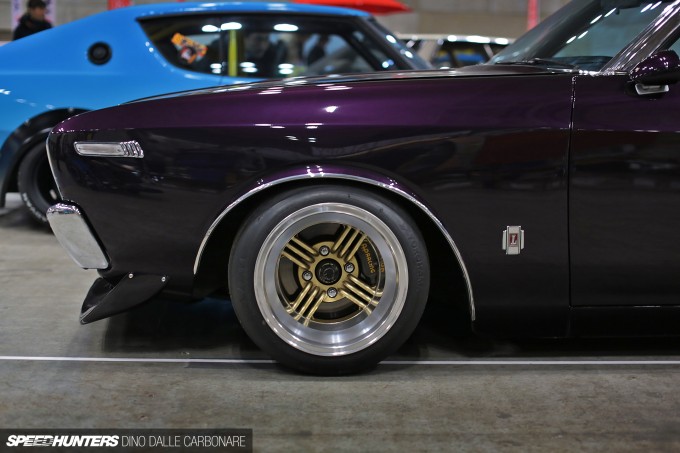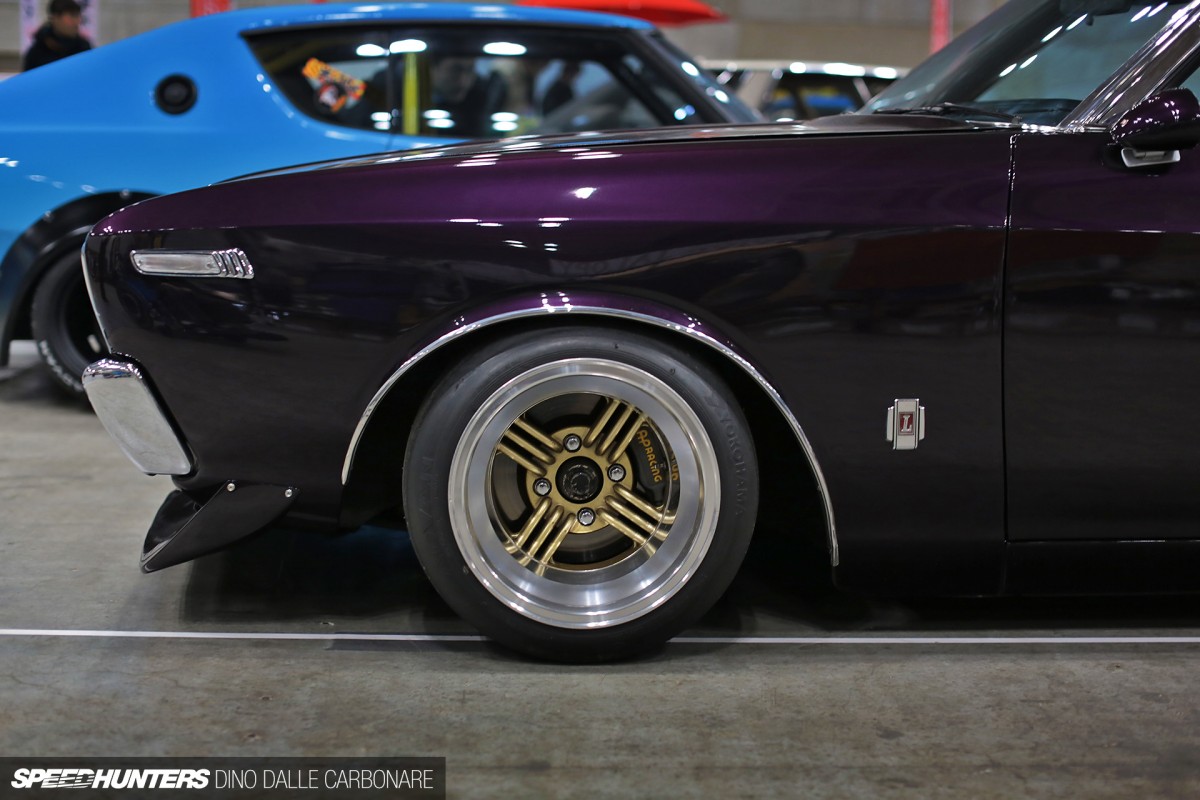 This C130 sits on very rare Devil Japan Shadow Spoke 14-inch rims, wrapped in Yokohama vintage slick rubber – something that instantly makes the car even more special. Behind the four-spokes of the two-tone rims are AP Racing brake calipers hinting that the L-series motor under the bonnet is not exactly in its stock state. It is a Mizuno Works car after all!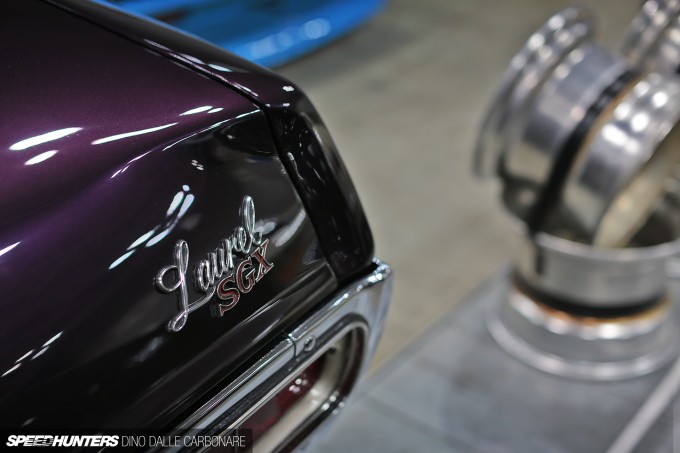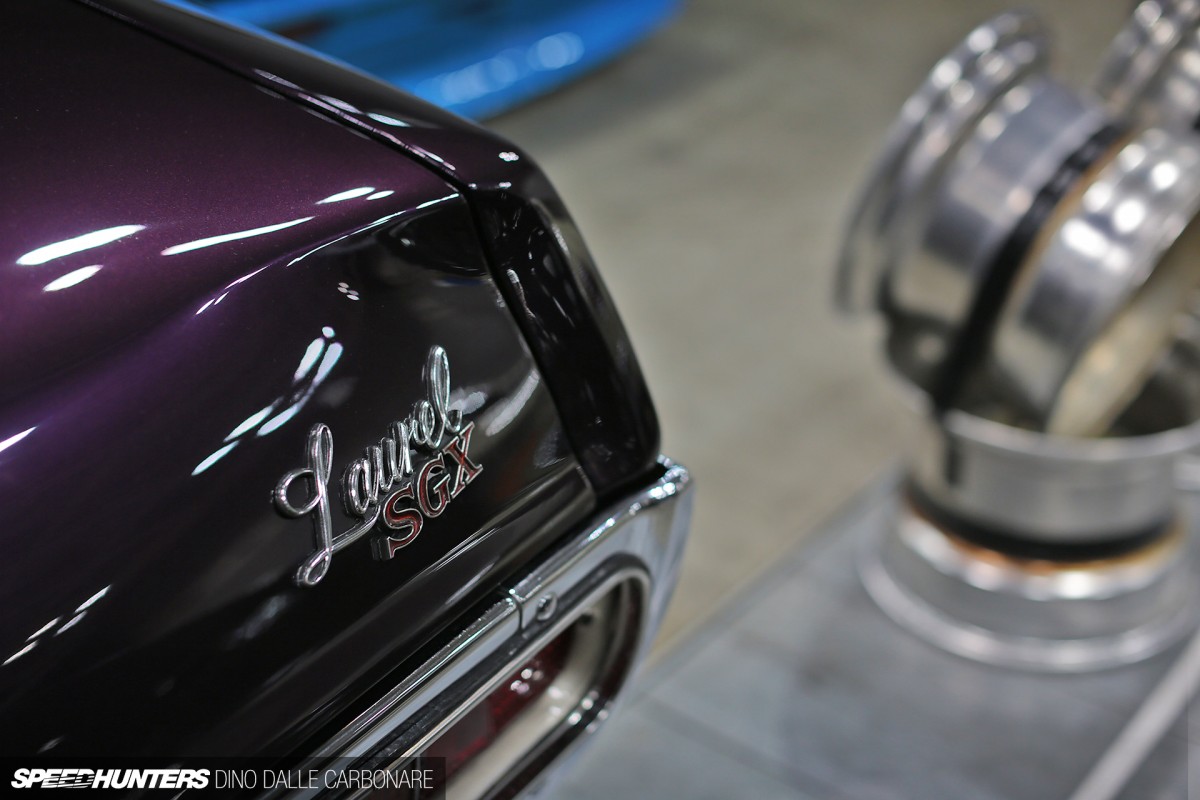 The body has been painted in a very deep metallic purple and unlike current trends, there are no grafted on overfenders to spoil the beautiful lines of this classic JDM seventies shape.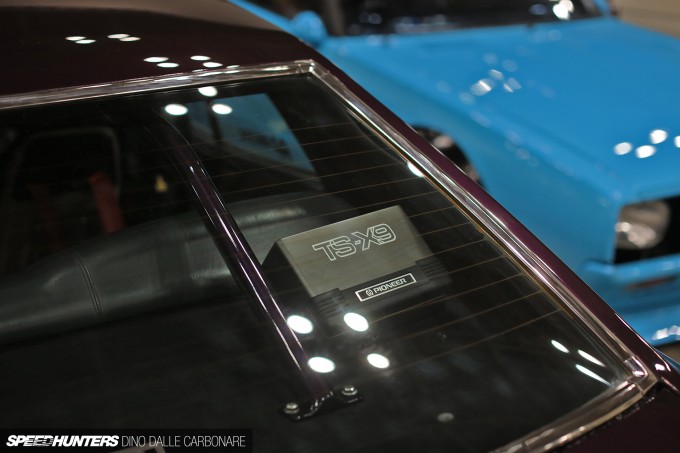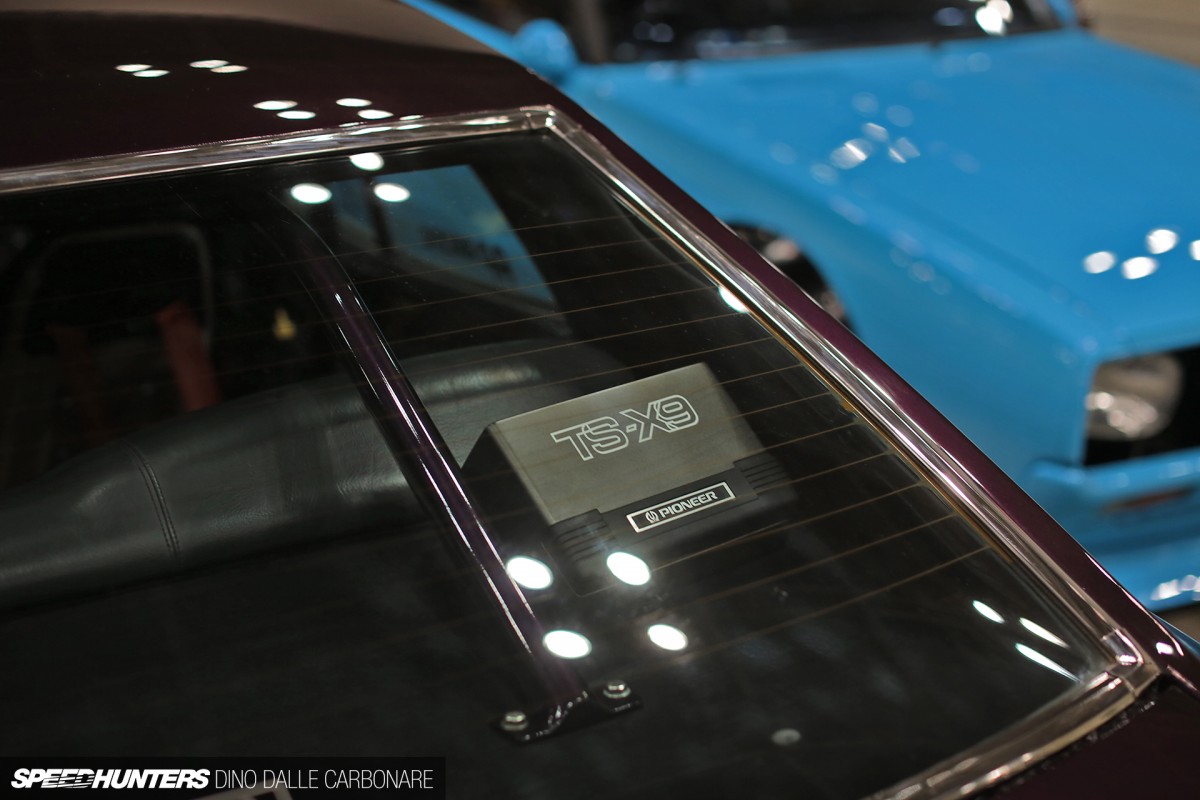 Looking around however, there are some nice details that are often found on these older Japanese rides, two of them noticeable through the rear glass. I am of course referring to the vintage roll cage with the two vertical pipes that bolt onto the same parcel shelf where the must-have oldschool Pioneer speakers are also located.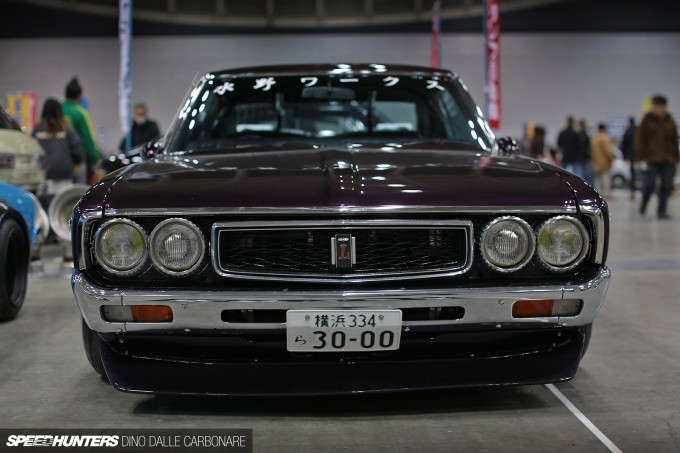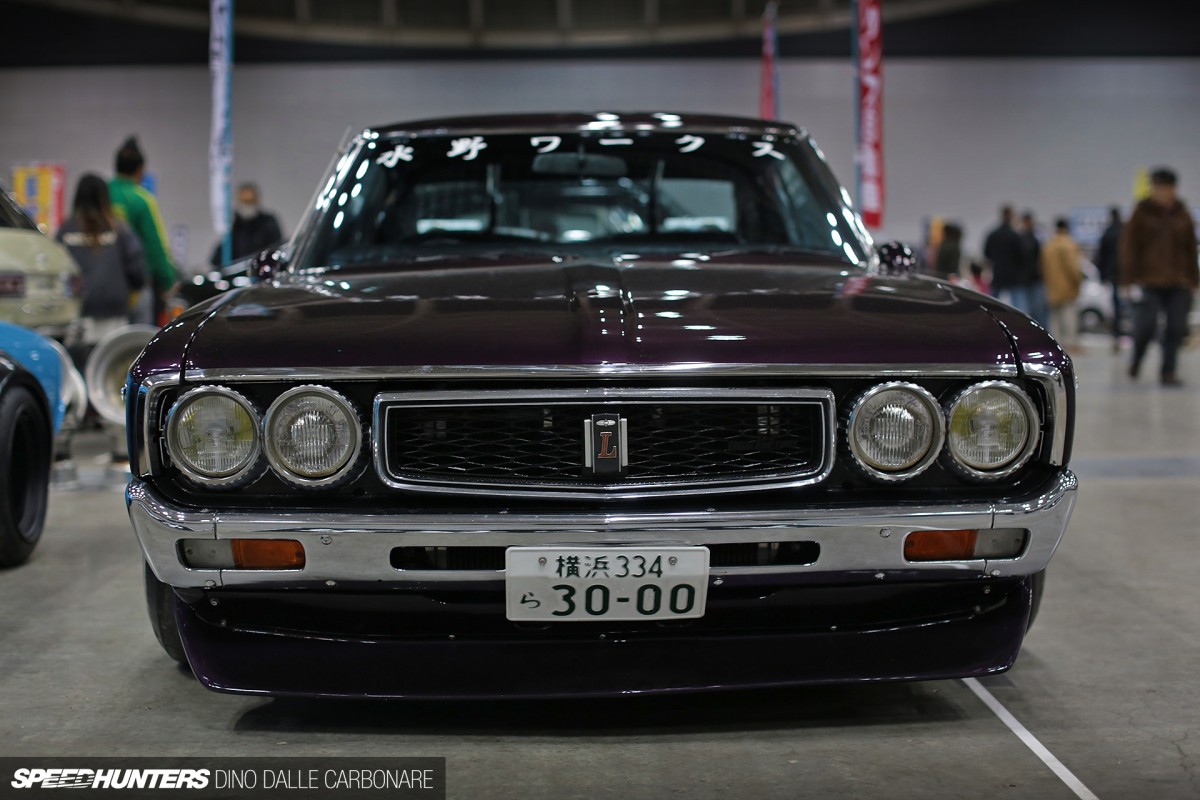 The car sits impossibly low, the shakotan effect further emphasised by the body-colored bucktooth spoiler which sits at an angle under the stock chrome bumper. This is pretty close to what a perfect Laurel should look like!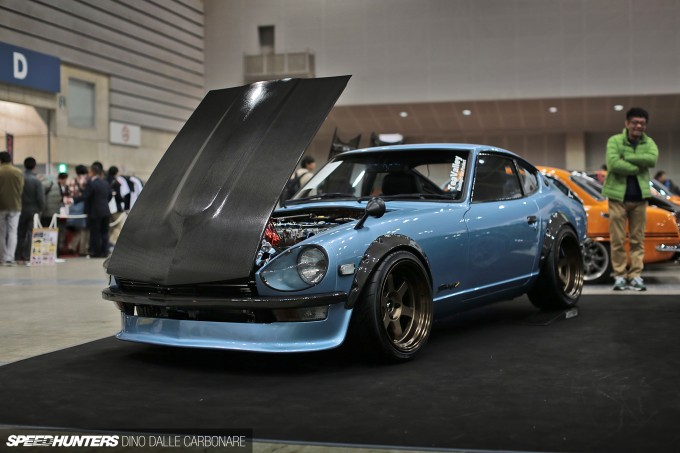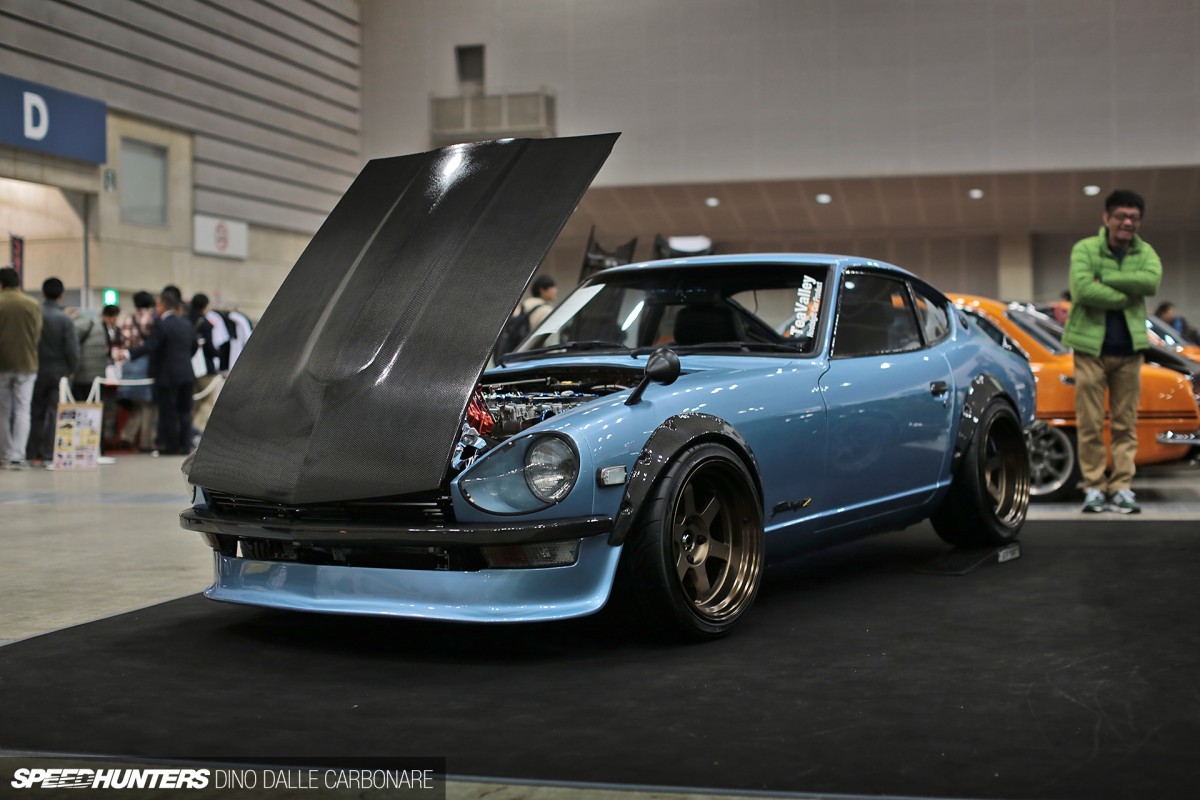 The next car is another Nissan. Don't think I'm being biased here – just keep reading and you'll see why I had to add this to the list. When building this S31 Fairlady Z, Teavalley certainly didn't cut any corners; quite the contrary actually, it seems they worked very hard at creating a car that could easily stand out among the sea of highly tuned classic Zs out there. The body is nothing less than spotless, beautifully restored and painted, spiced up with nice details like that front lip spoiler.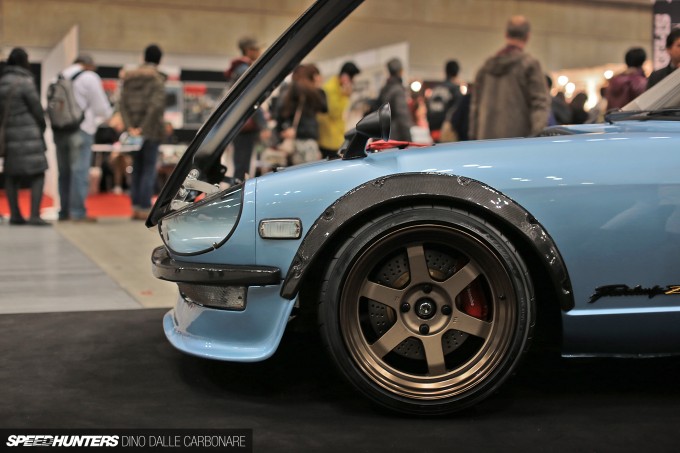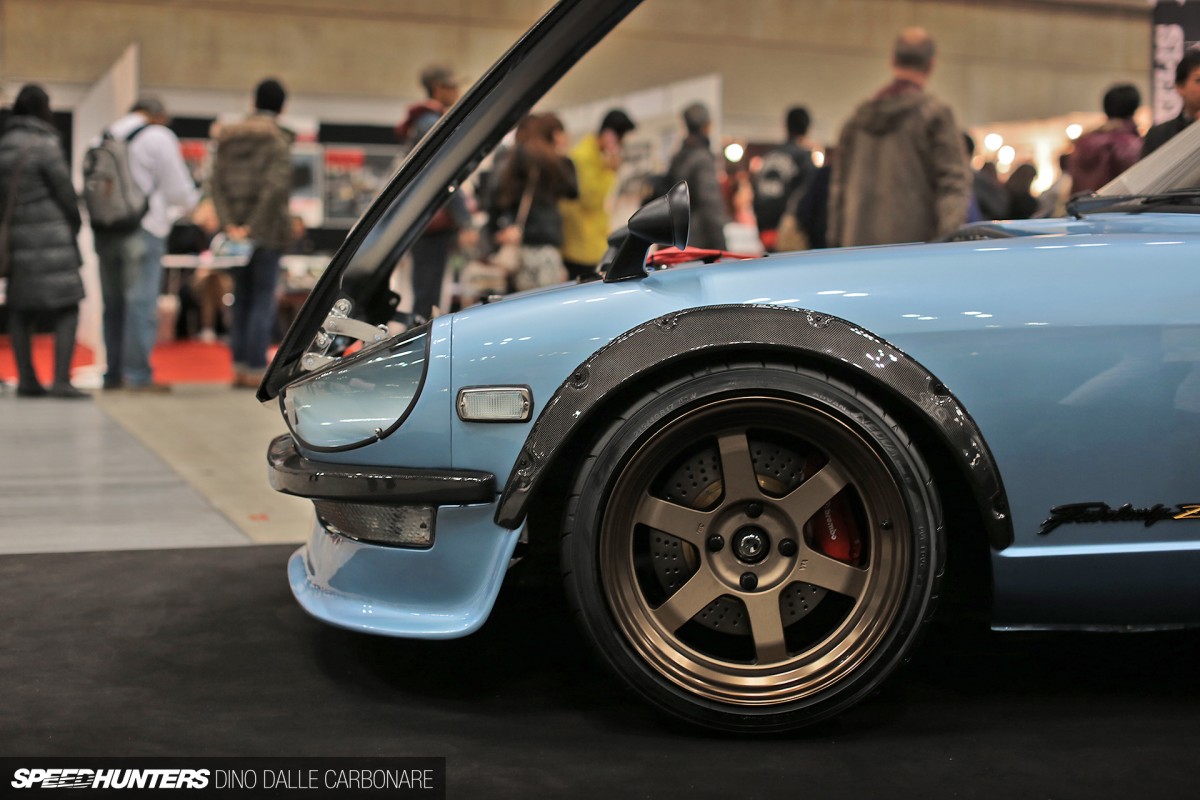 There's heavy use of carbon fiber starting off with the bumpers, the front and rear overfenders and ending up with the bonnet. RAYS TE37Vs were the wheels of choice and selected in the contrasting matte bronze finish everyone loves so much. Big brakes always hint at a well-tuned car, and those red Brembo calipers certainly look like they can haul down some serious performance.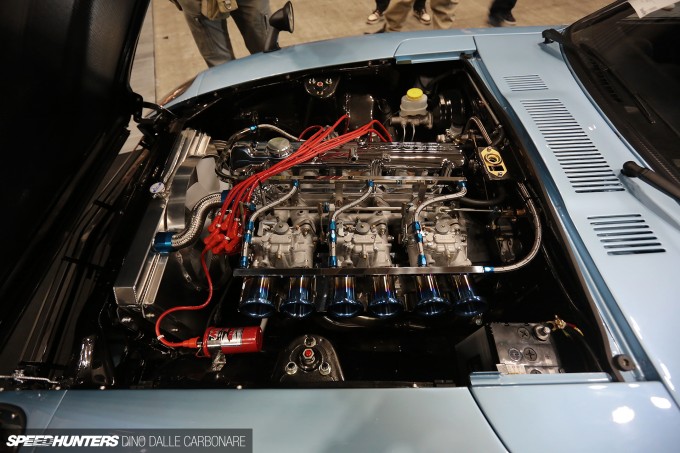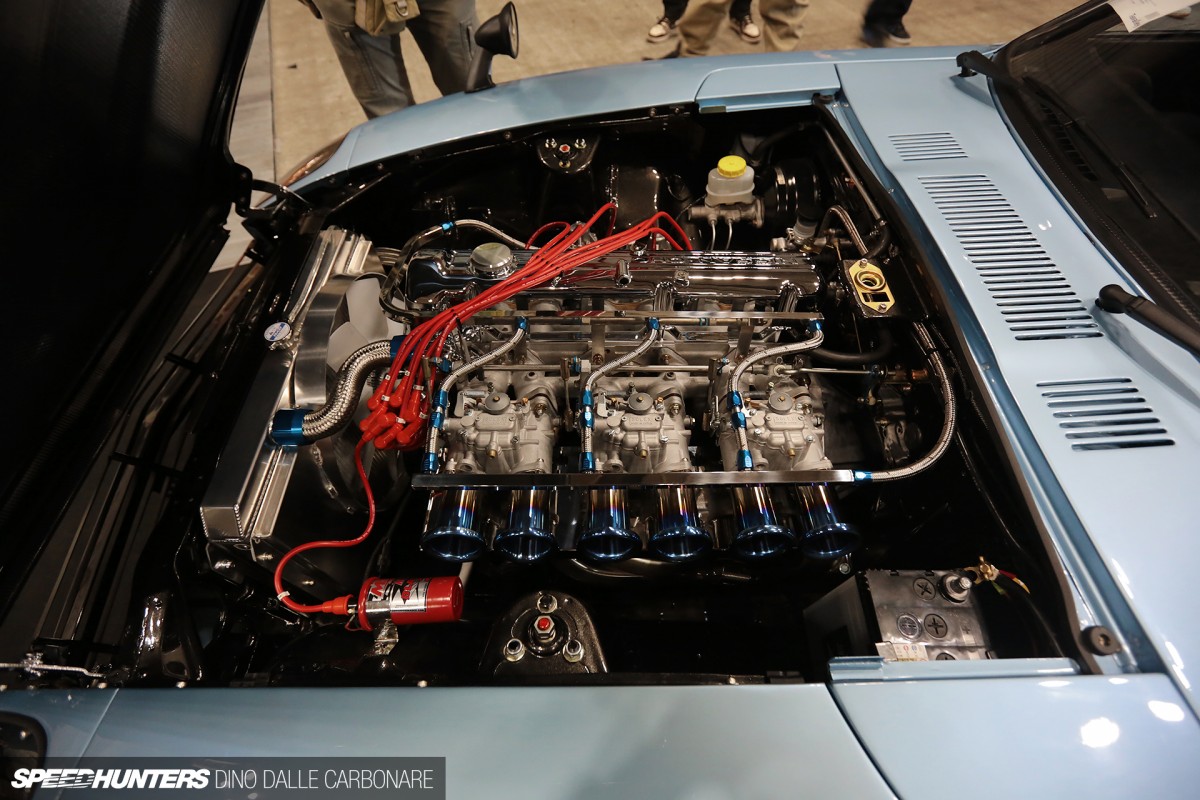 That's a very good thing because this S31 is powered by a completely custom L-series engine which has been stroked out all the way to 3.2L and get this – revs to 10,000 rpm!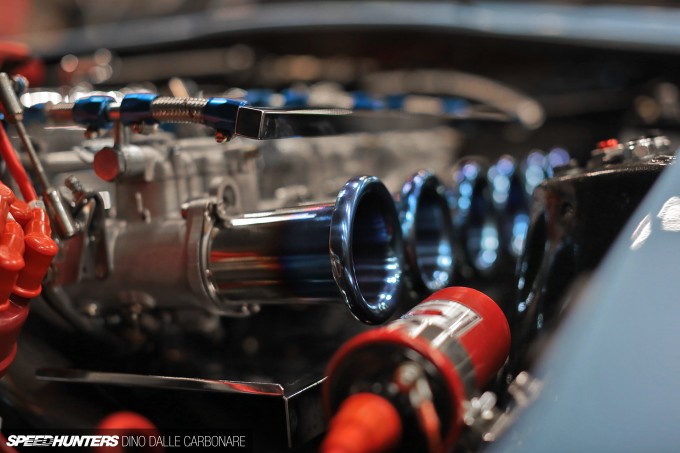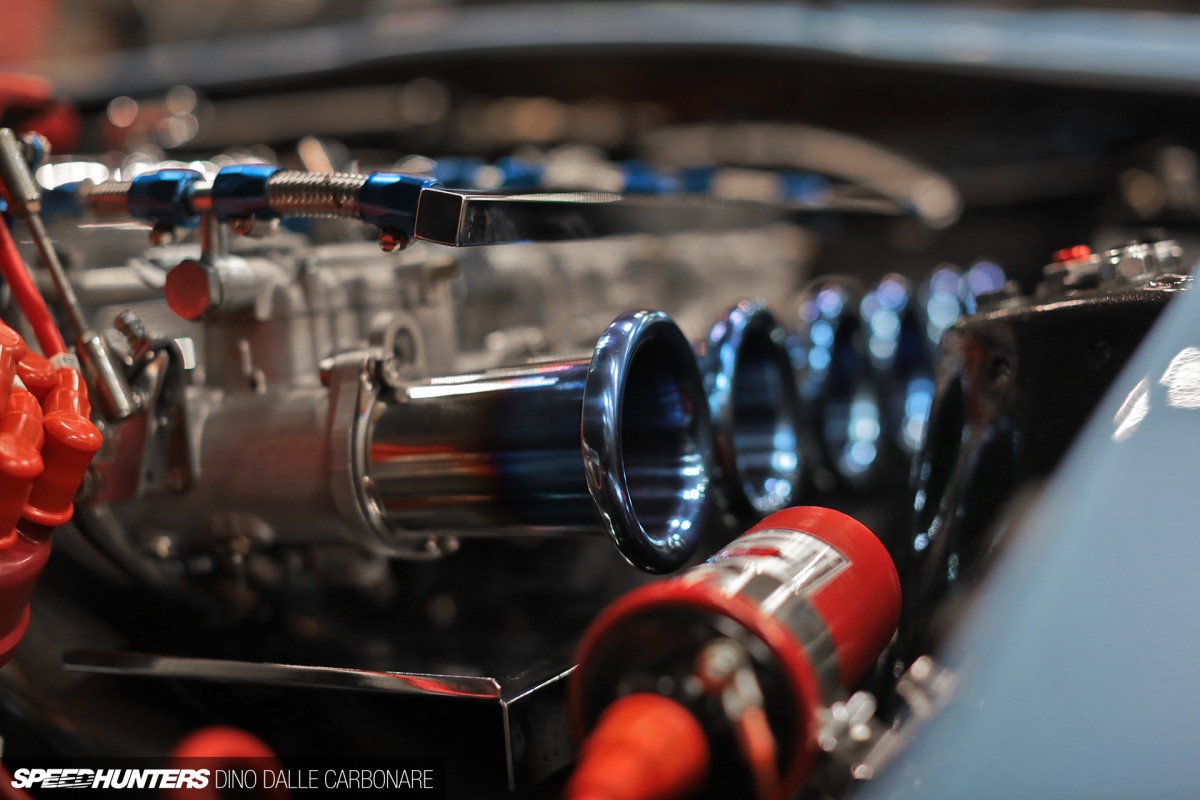 Supplying fuel to this monster six-cylinder are the 50mm Solex carbs which suck in air through a beautiful set of titanium velocity stacks. It's just another example of how L-series tuning continues to evolve, something Teavalley seems to be at the forefront of.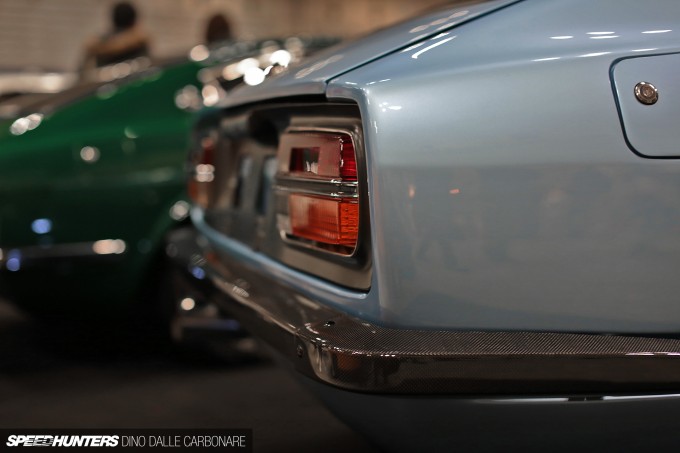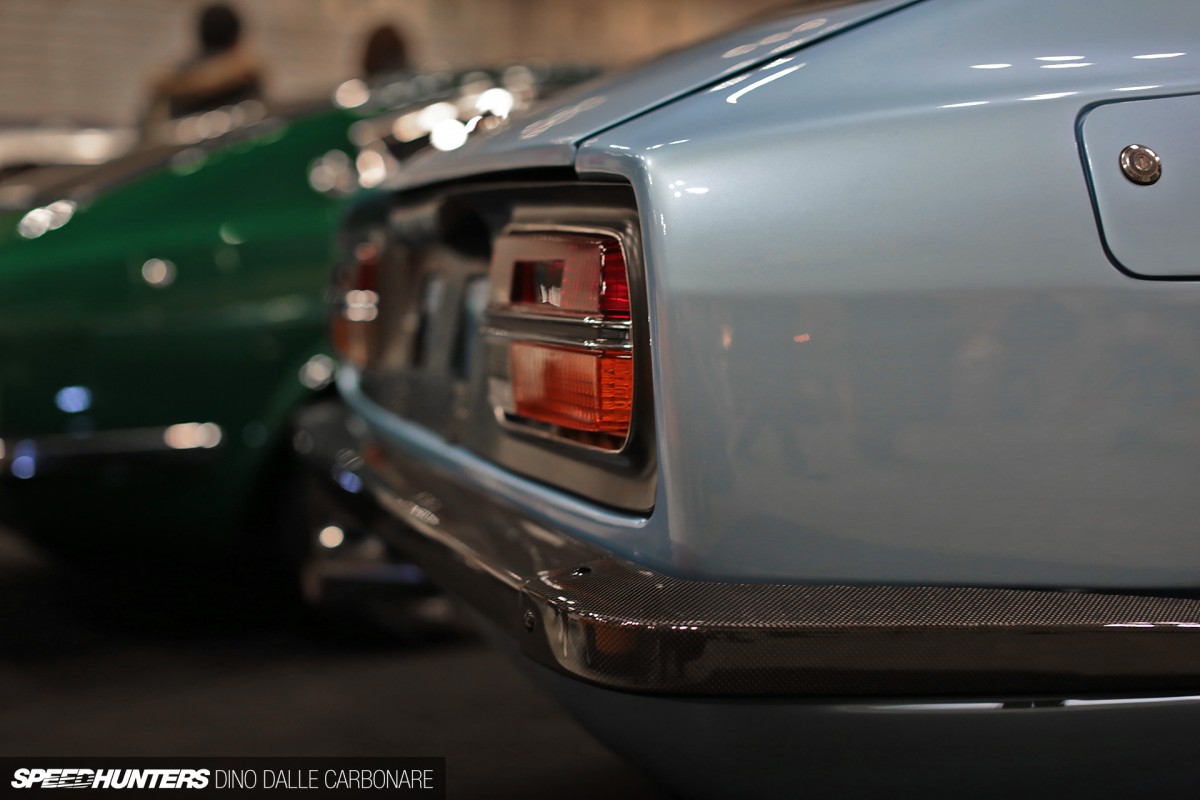 Here's a close-up of the carbon fiber rear bumper; really nicely-laid carbon to replace the heavy steel chromed bumpers!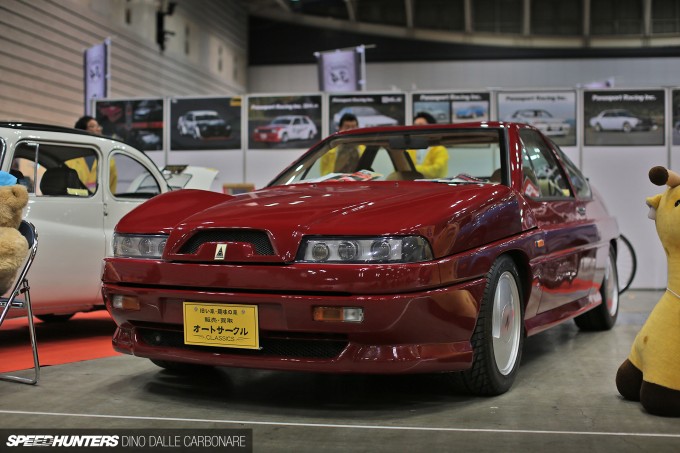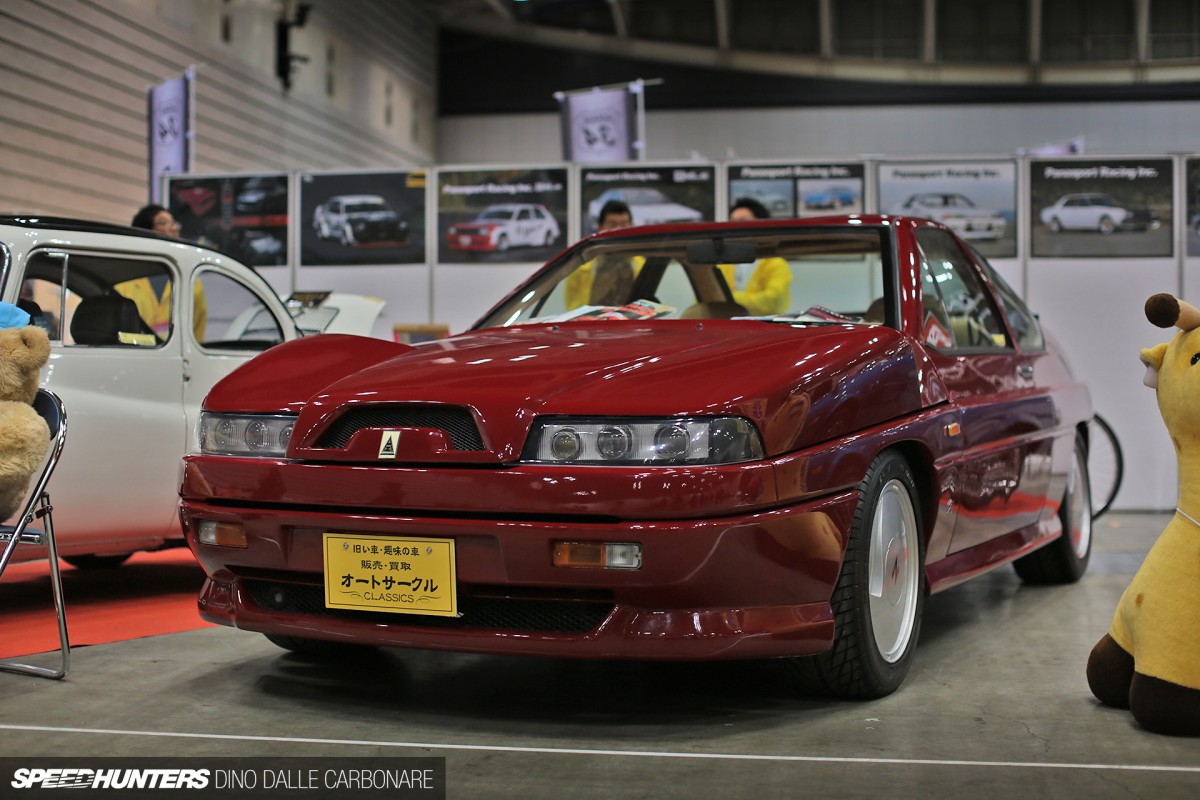 I have to admit I lost it a little when I spotted this next car. It's not a pretty thing, far from it in fact, but it's the rarity of it that got me all excited. I have only ever seen one other Autech-Zagato Stelvio, and that was about ten years ago in some underground car park – it was dark and I didn't have time to check it out. So when I spotted this, well let's just say I indulged.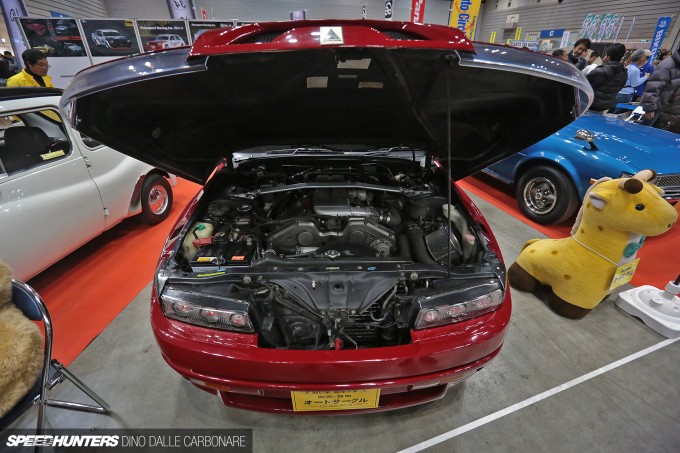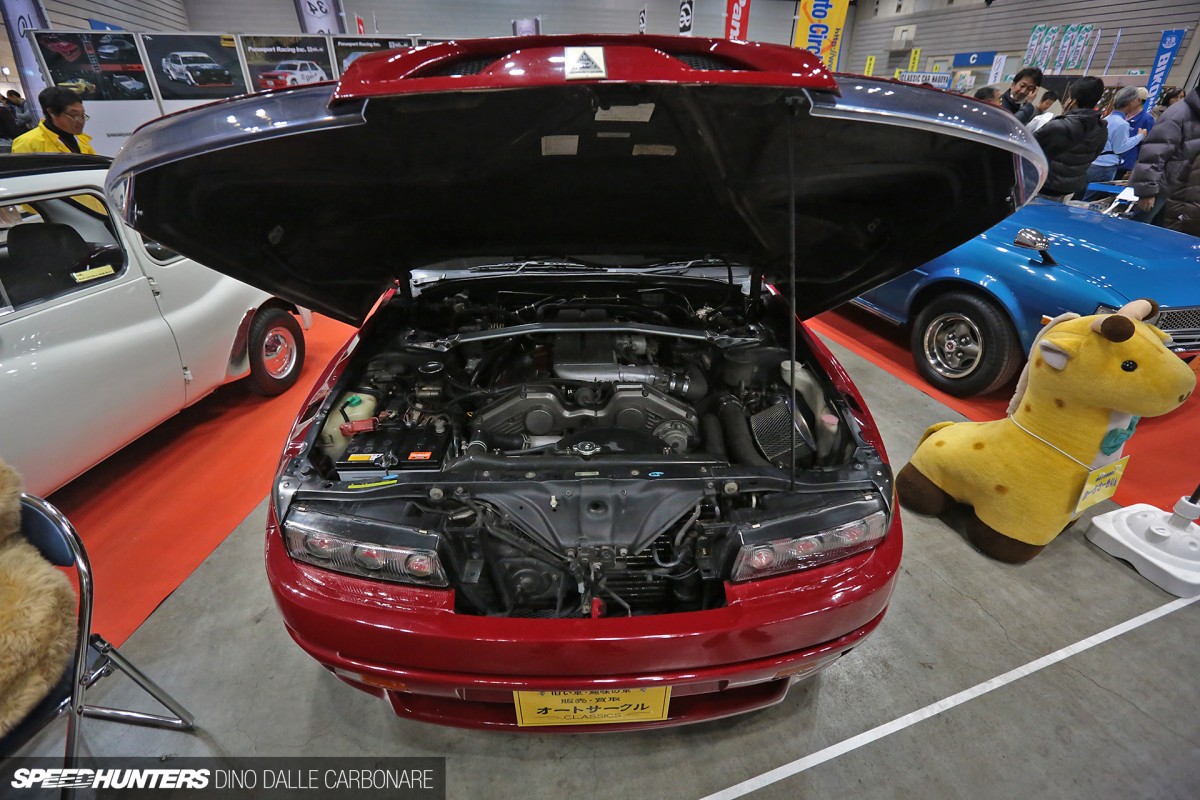 When it comes to weirdness, this thing really ticks all the boxes. Built in 1989, the E-AZ1 Stelvio was a curious project that Nissan's coach building subsidiary Autech came up with. Based on the F31 Leopard, the car was supposed to fuse Japanese engineering with Italian design flair, so after the chassis were pulled off the production line and their VG30DE engine lightly tuned, the cars were shipped off to Milano where Zagato worked its magic creating the bespoke bodies. And yes the headlights are off an S13 Silvia but if you look above, there's actually a secondary clear cover that swings down in front of them, attacked to the big heavy bonnet.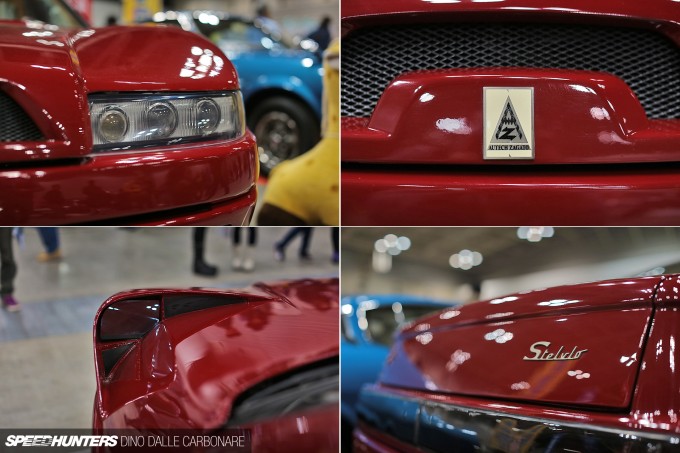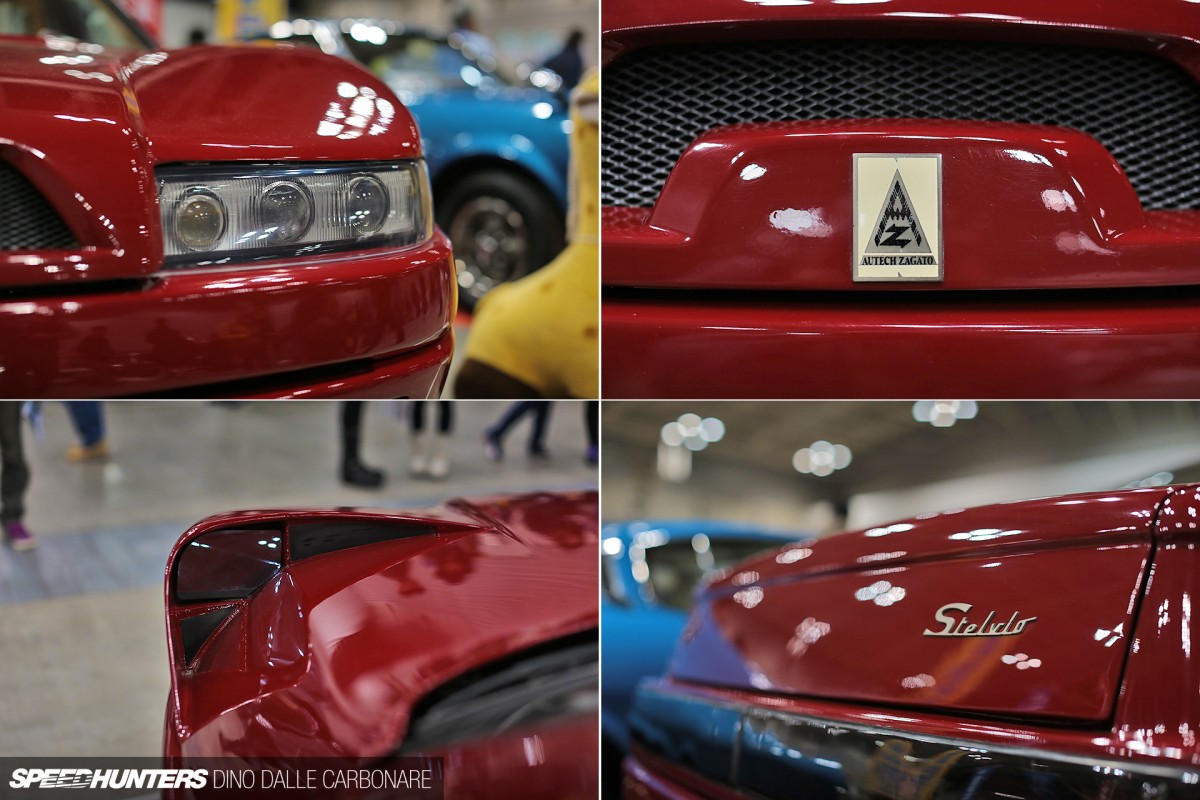 The Stelvio, named after the Passo Dello Stelvio, a famous mountain pass that is regarded as one of the best driving roads in the world, featured very curious bonnet-mounted side mirrors, molded into the actual bodywork. It's what gave the car that awkward front end but at the same time made it instantly recognizable and stand out.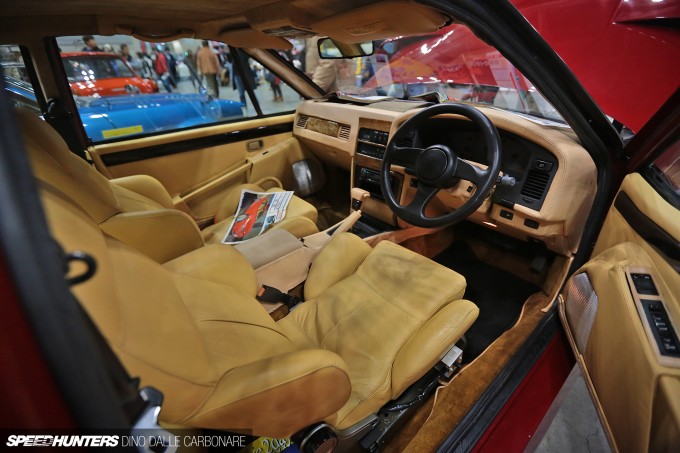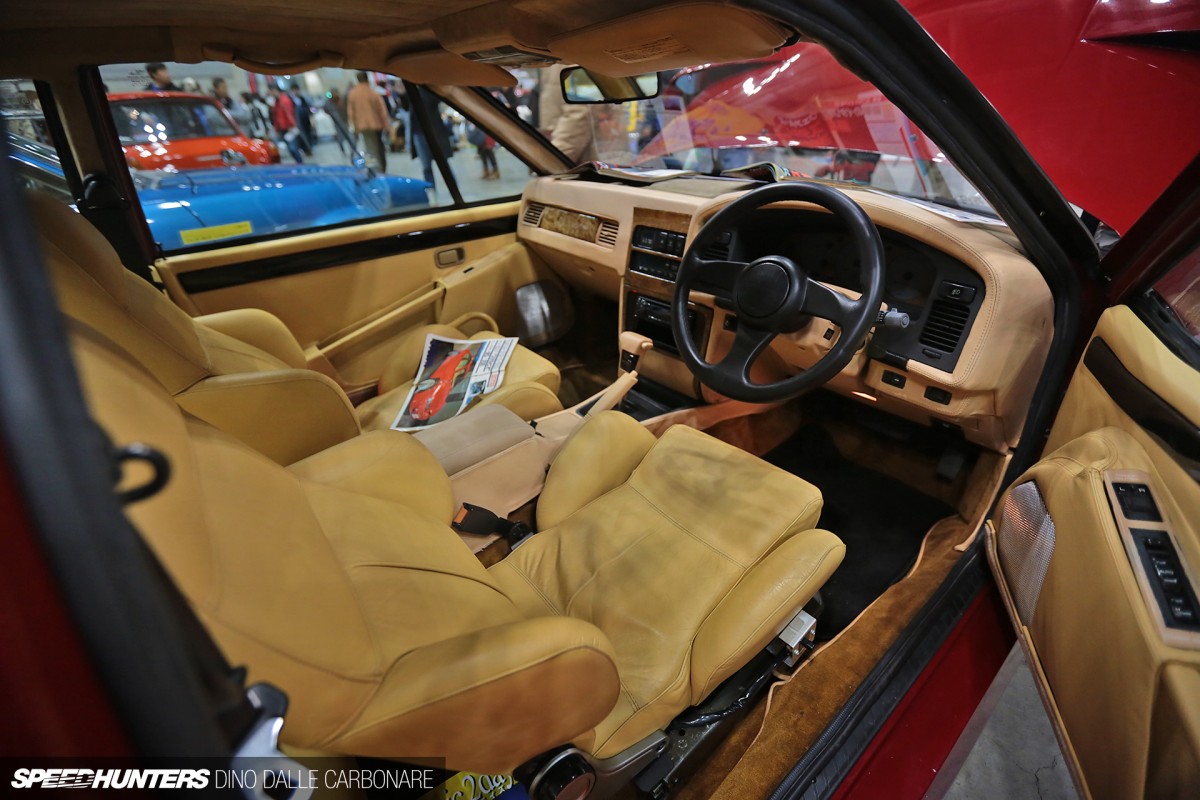 Since luxury was the main theme of the limited edition Japan-only project – 100 cars ended up being built at an insane price of 18.7 million Yen – the interiors were trimmed with quality Italian leather and real wood inserts used on the dashboard.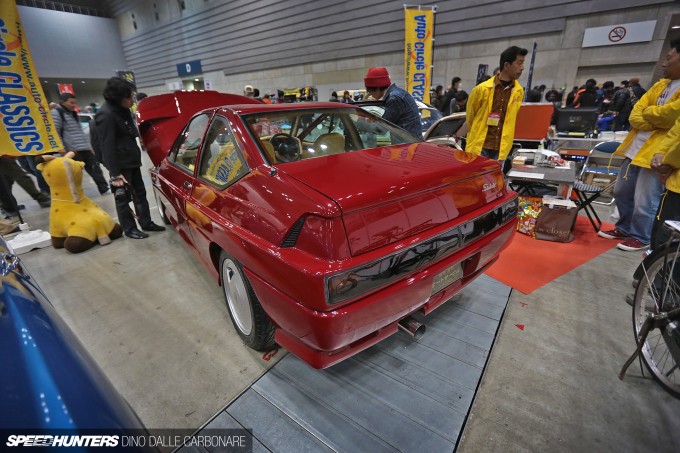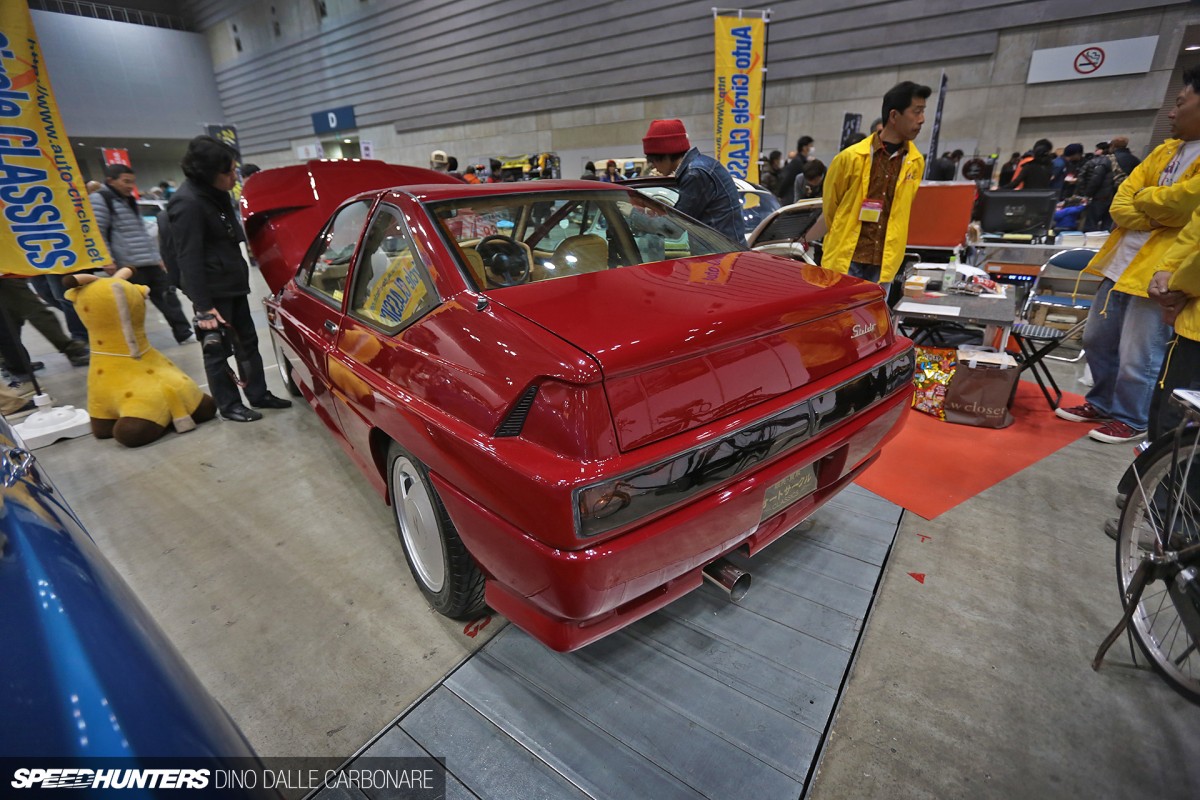 What makes this particular car very special is that it is chassis 0001, the first one ever made, with official paperwork and registration to prove it. For any collector out there (Jay Leno?), you'll be happy to hear that Auto Circle has it up for sale!
Rarity redefined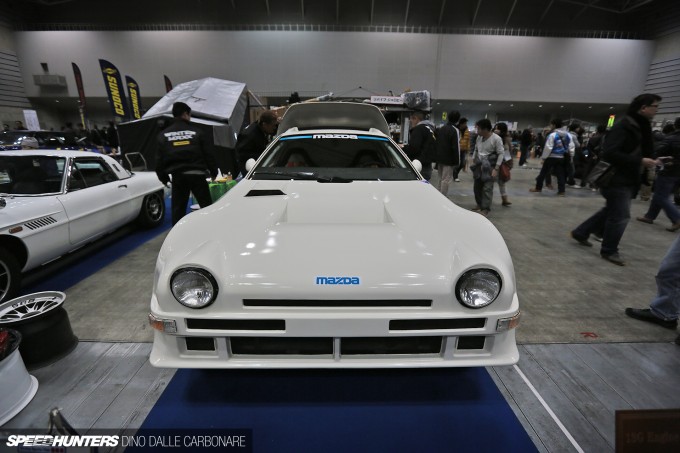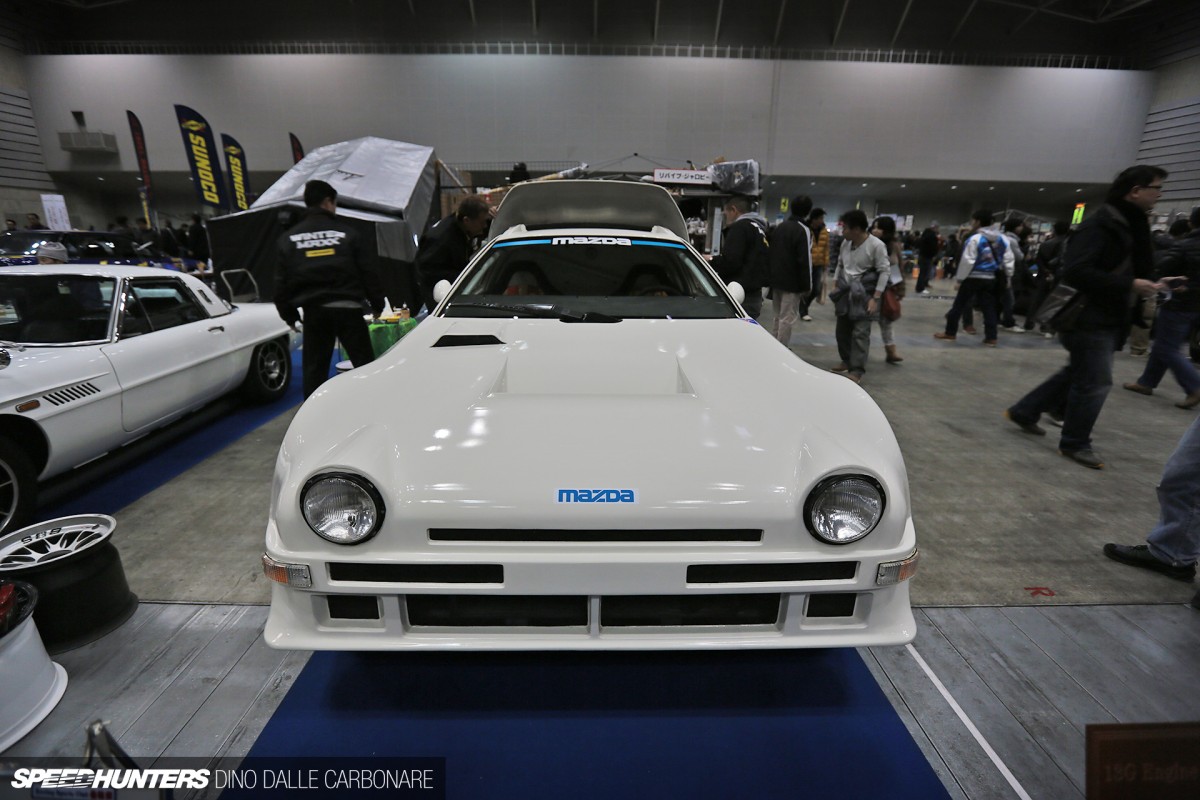 But when it comes to rarity, nothing can quite touch this one-of-a-kind Mazda RX7 Group S rally car. This car was built back in 1986 to participate in the class that was set to replace Group B regulations, but with it all being cancelled, it never got to race.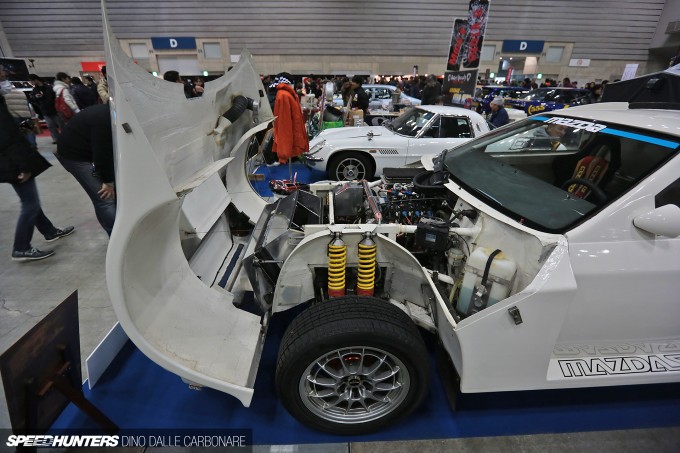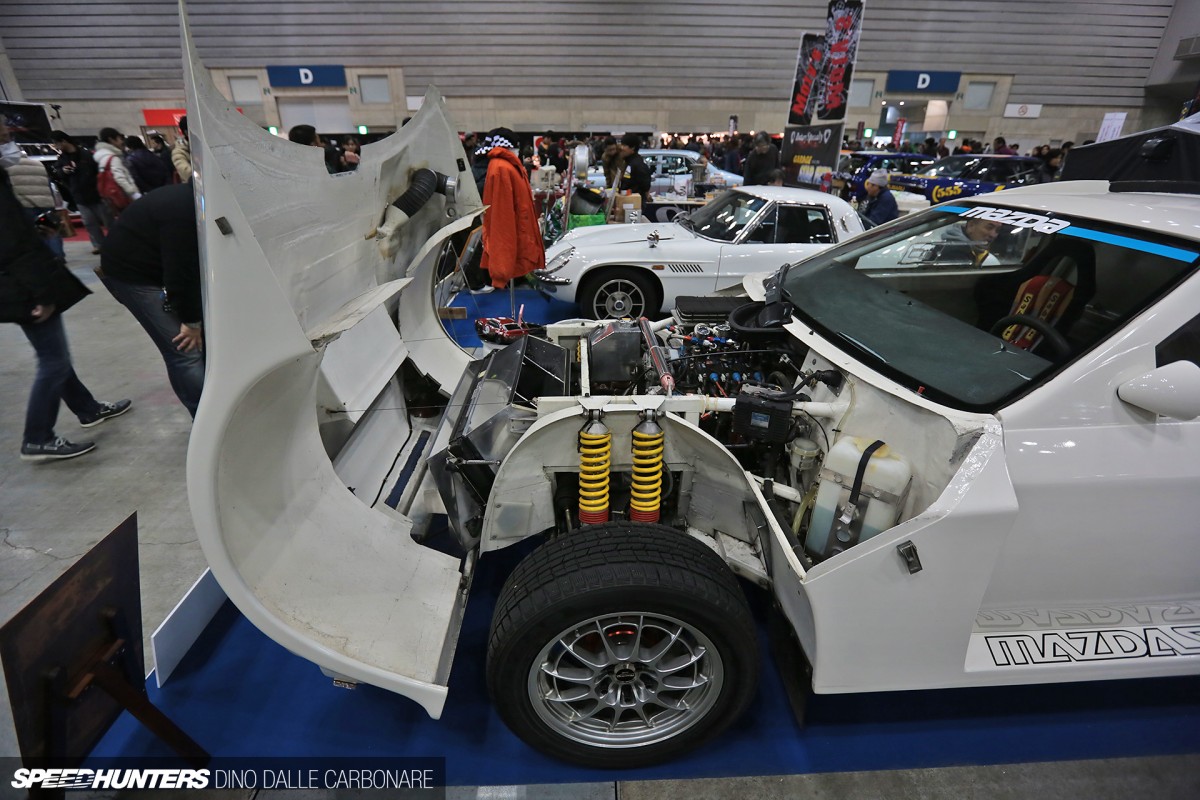 Built around an FC3S chassis it features tube-frame construction, double wishbones at every corner with a twin-damper set-up, 4WD and even four-wheel steering. Powering it is the same three-rotor engine that was used in the 757 that raced at Le Mans: the peripherally-ported 13G, the daddy of the 20B. The dry-sumped unit ran a variable length intake and was good for 450hp, and since it was so compact and light, it could be set right back behind the front axle line for great weight distribution.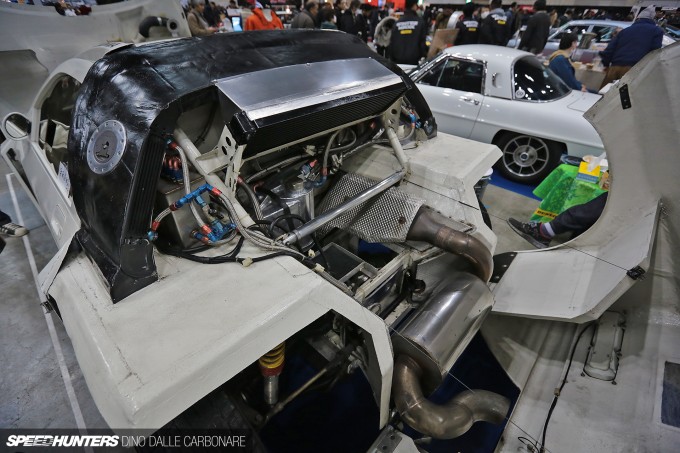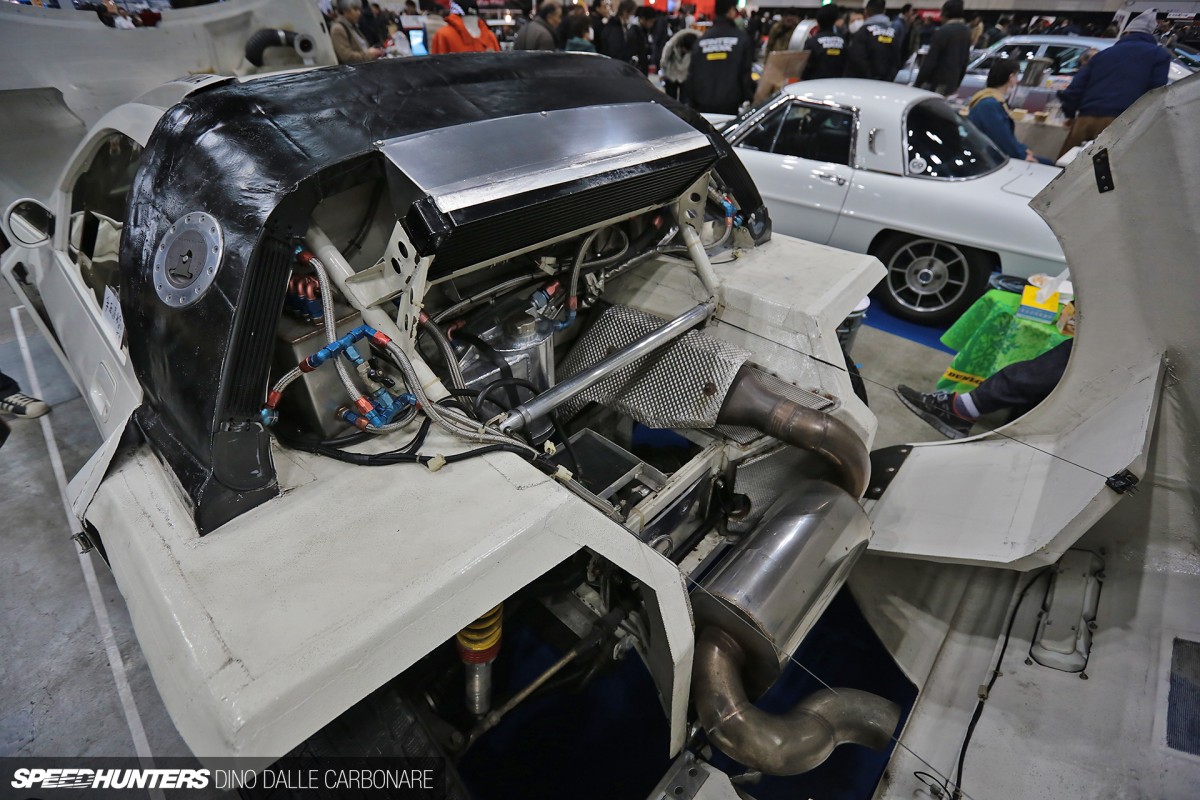 This left the rear pretty naked – aside from the big oil cooler and tank there isn't much happening back here.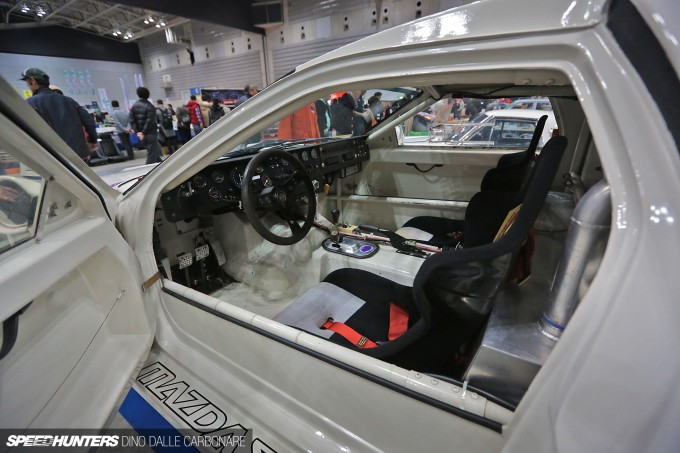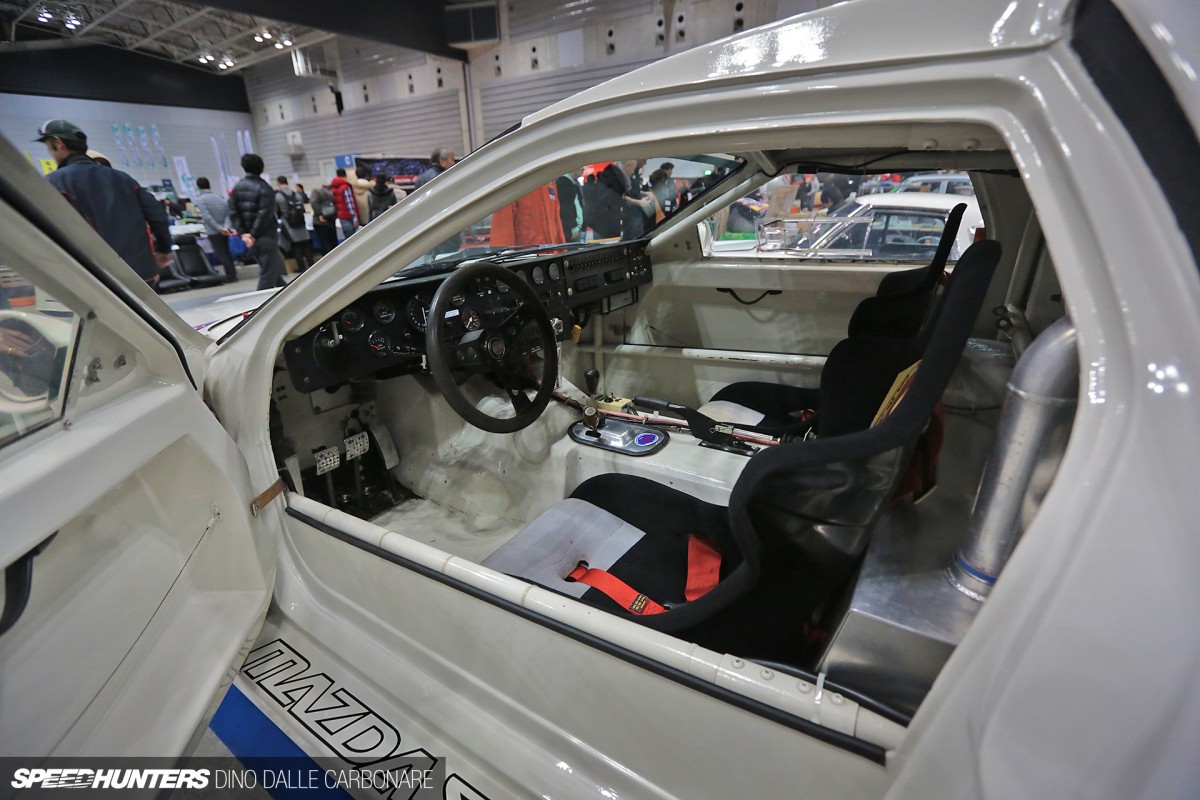 Check out the twin shifter which allows the driver to play around with the center diff lock and take full advantage of the AWD drivetrain.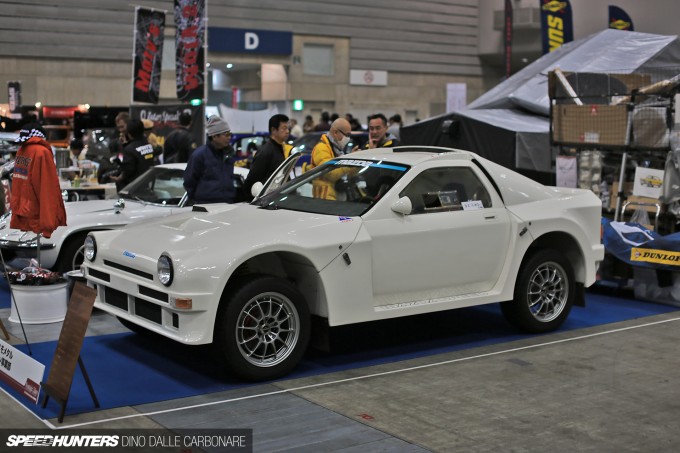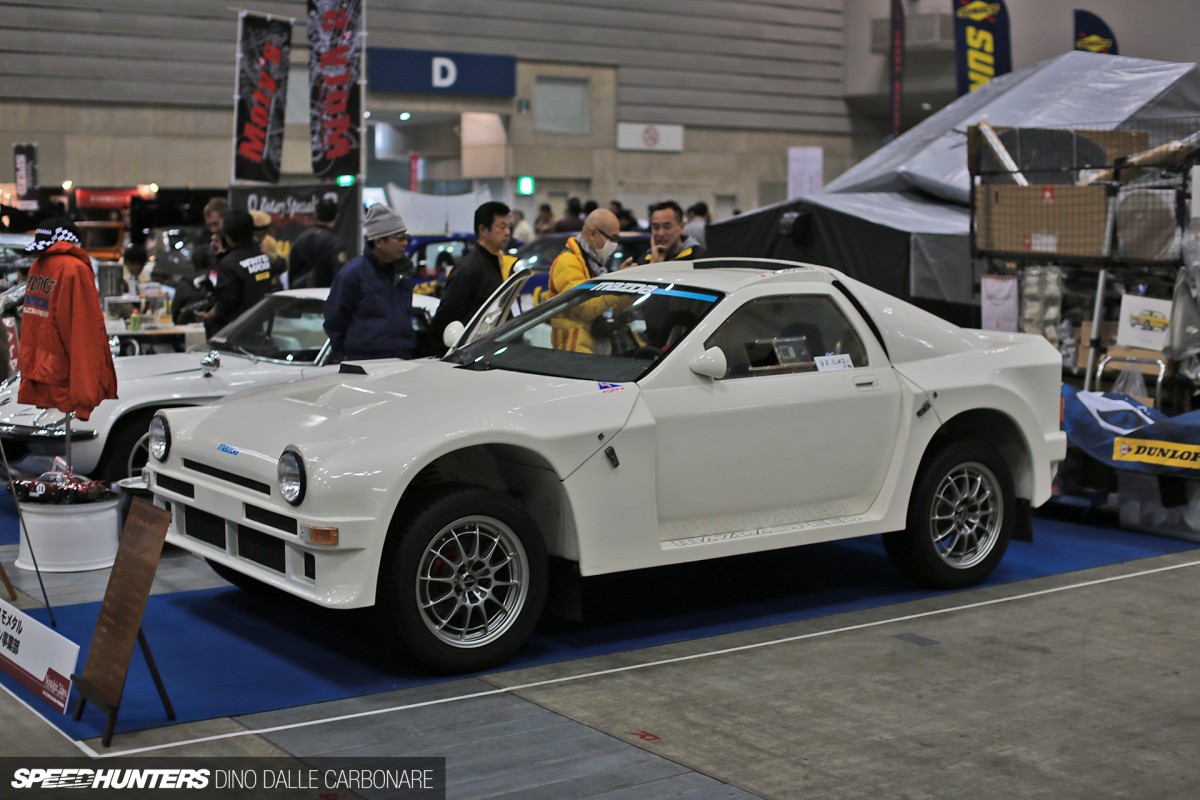 I had no idea this car had ever been created, so it was definitely the biggest surprise of the show. And an invaluable one at that!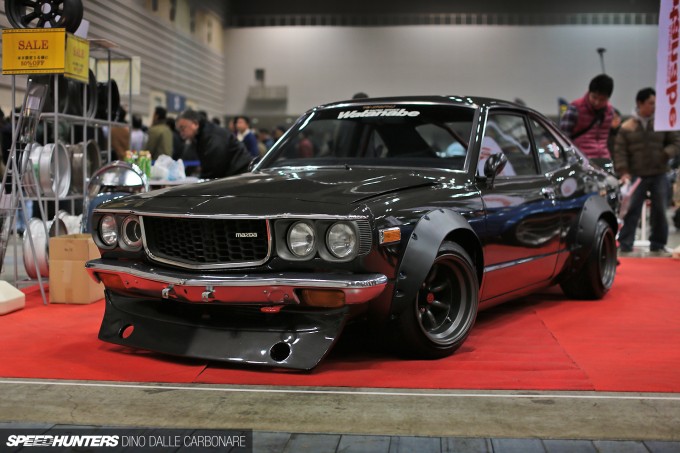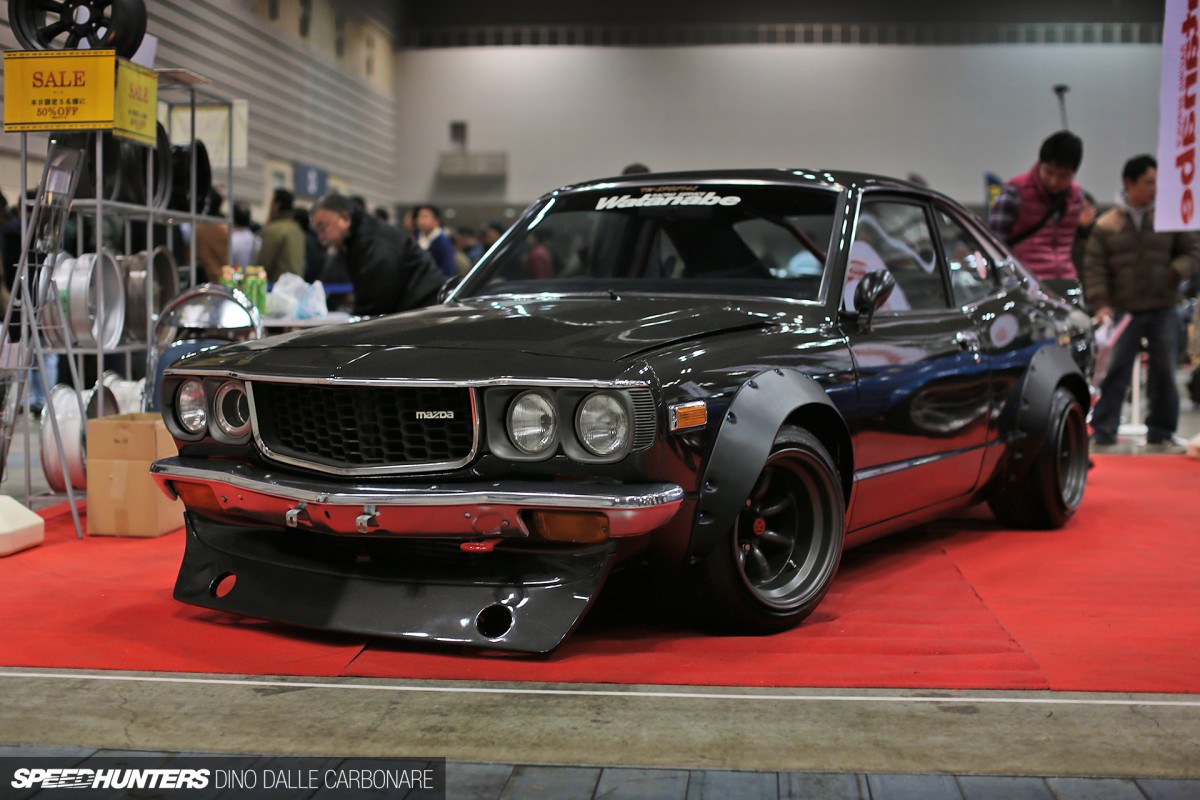 You rotary guys will also like this next car: the Tano Works RX3 that was on display at the Watanabe wheels display. It was a little sinister-looking thing, that aggressively raked bucktooth spoiler making the car appear like it was sitting even lower than it actually was.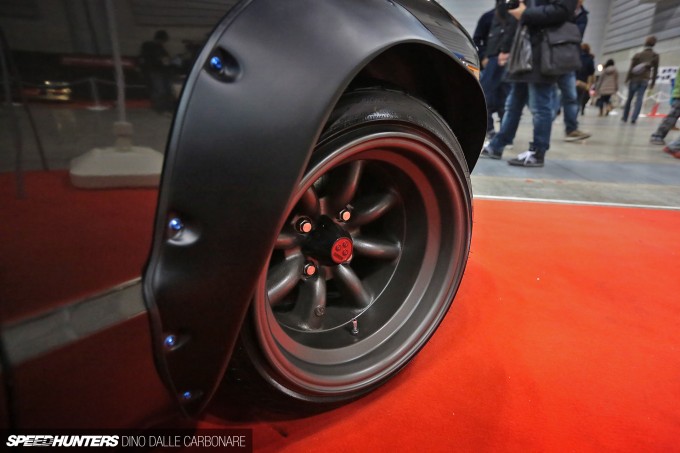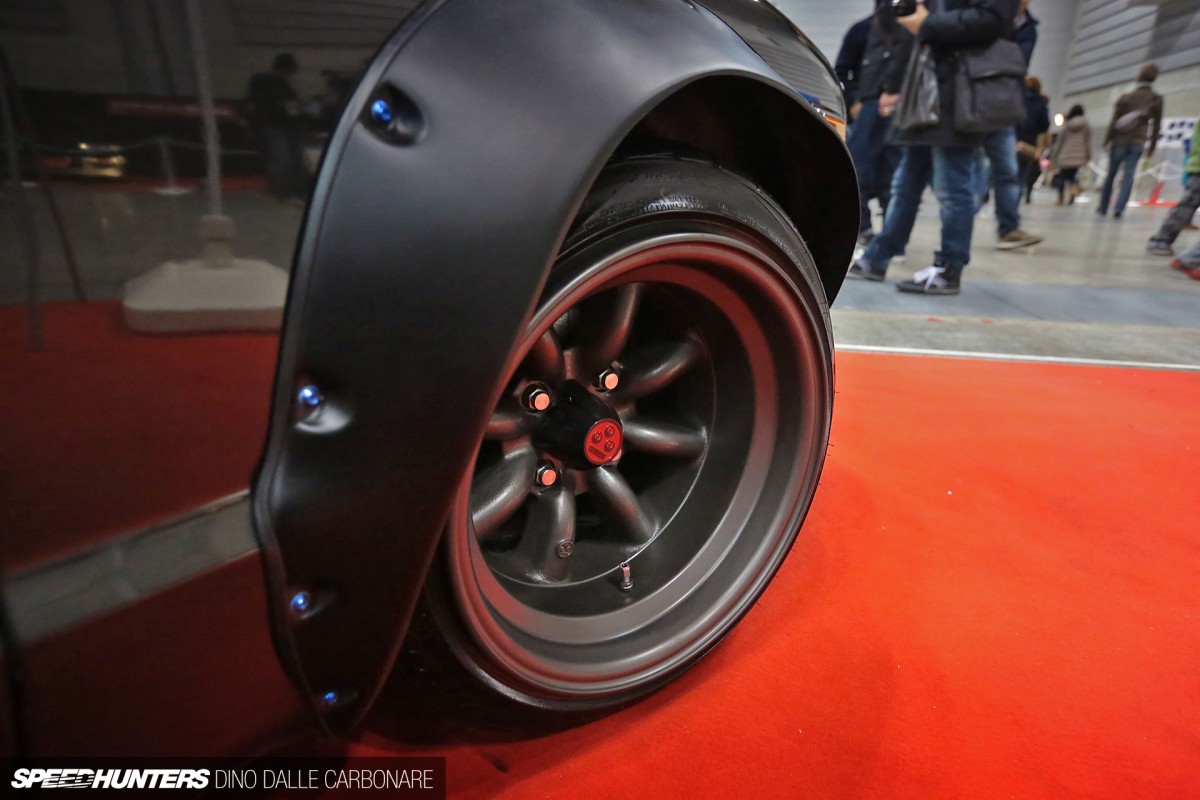 Under those pumped Works-style overfenders, Watanabe's R-Type eight-spoke wheels were employed at each corner, wrapped in heavily stretched Toyo rubber.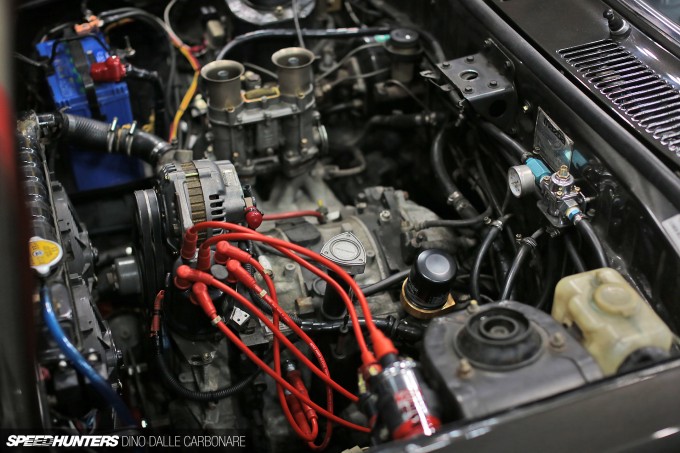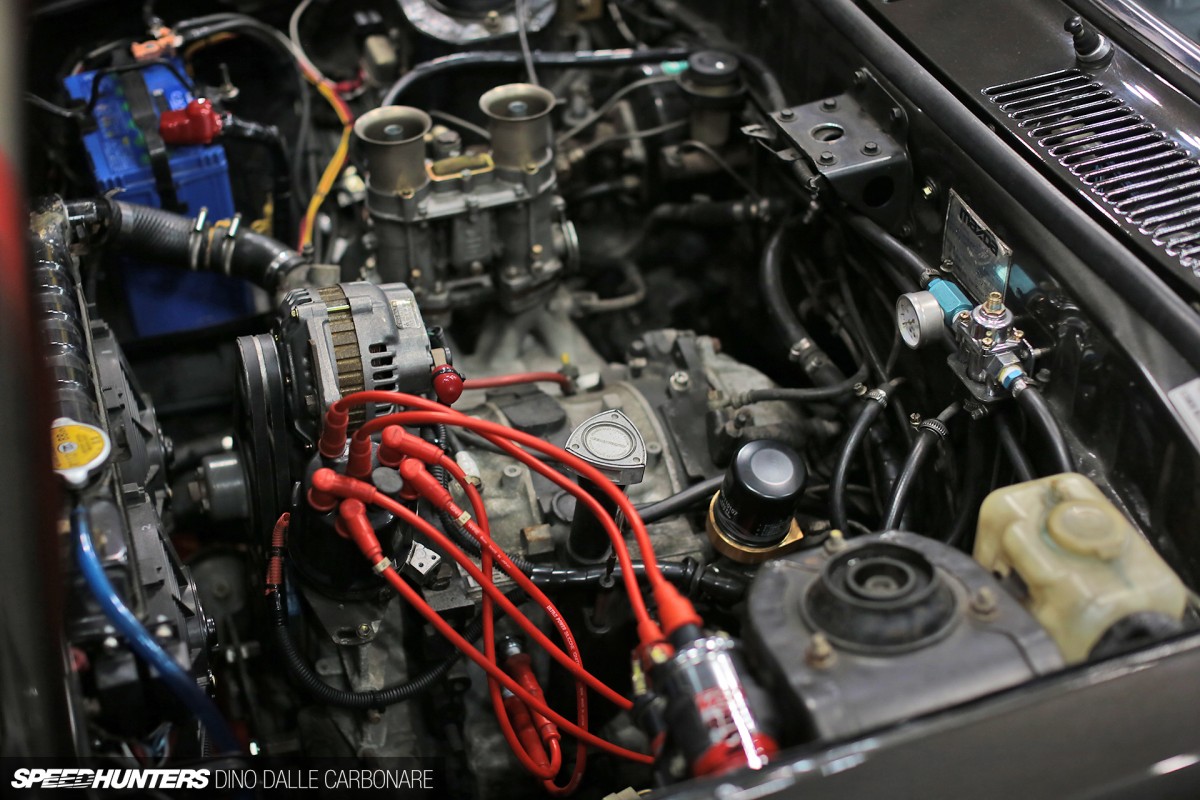 Under the bonnet the little 12A two-rotor takes care of providing enough power to throw the lightweight coupe around the corners.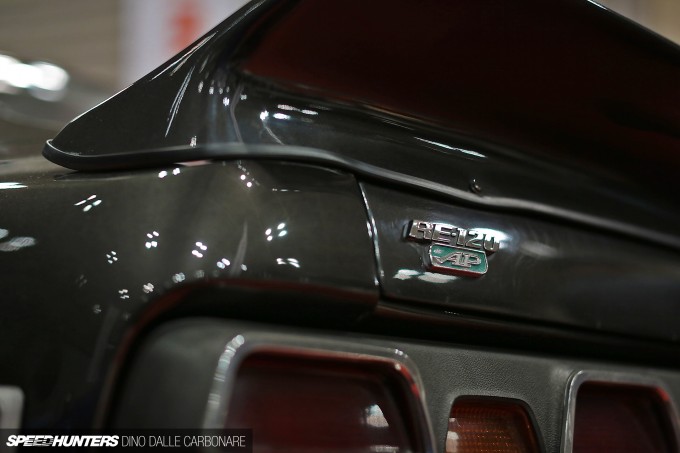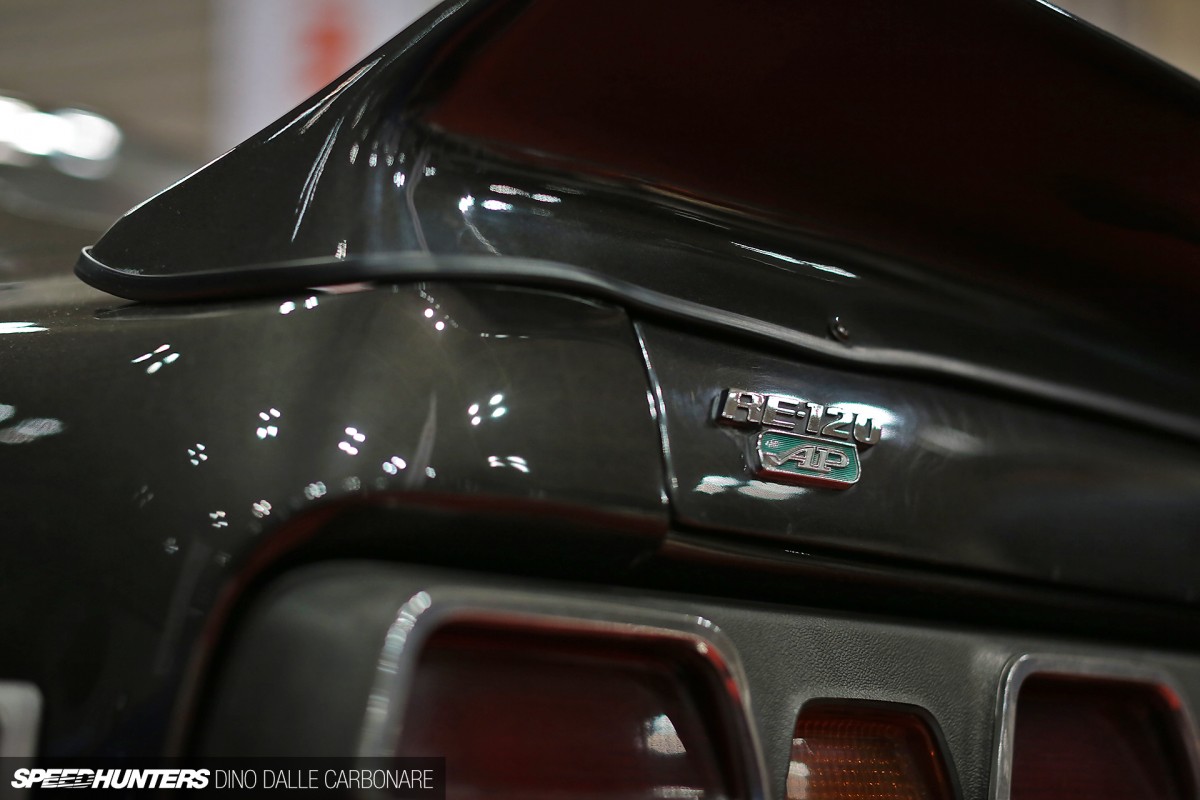 The RX-3 was called a Savanna RE-120 AP in Japan, as the badge on the trunk shows.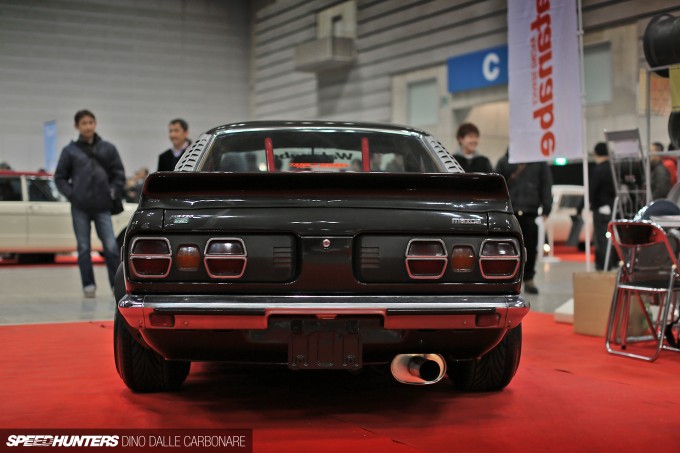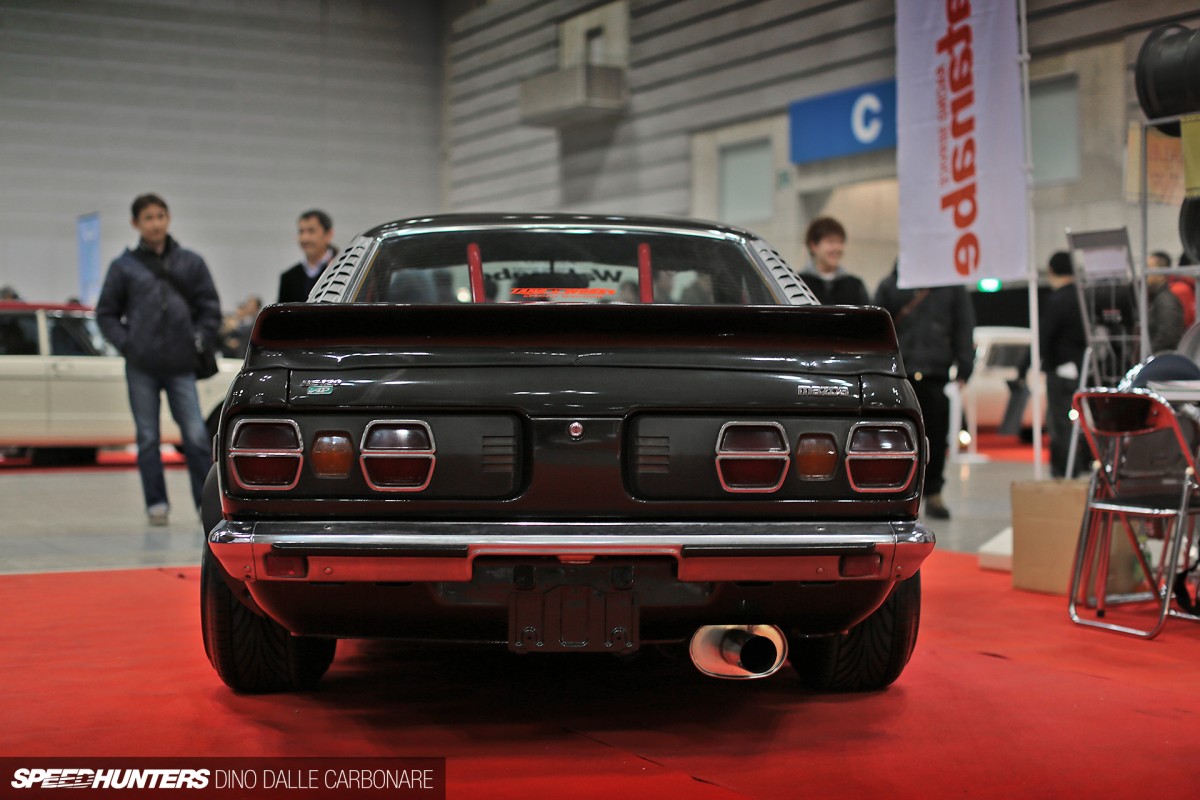 I've always liked the rear end of the RX3 with the quad tail light set-up but things have been further spiced up by Tano Works by the addition of a low mounted trunk spoiler and that big visible silencer fitted at the end of the custom exhaust system.
I'm not quite done with the coverage from this year's Nostalgic 2 Days, so make sure you catch the last round-up of pictures!
Dino Dalle Carbonare
Instagram: speedhunters_dino
dino@speedhunters.com