The Australian way
Given my geographical position in the world, I don't have to stray far to experience first-hand one of the most vibrant car cultures on the planet. More than 23 million people call Australia home and given that a decent percentage of the population was raised on an octane-rich diet fuelled by the V8 racing exploits of GM Holden and Ford, I take every opportunity I can get to make the short 3.5-hour flight across the Tasman Sea from New Zealand and check out the automotive land of plenty.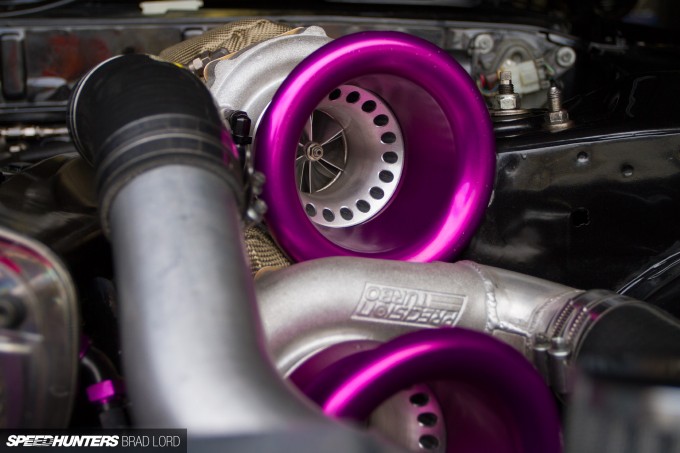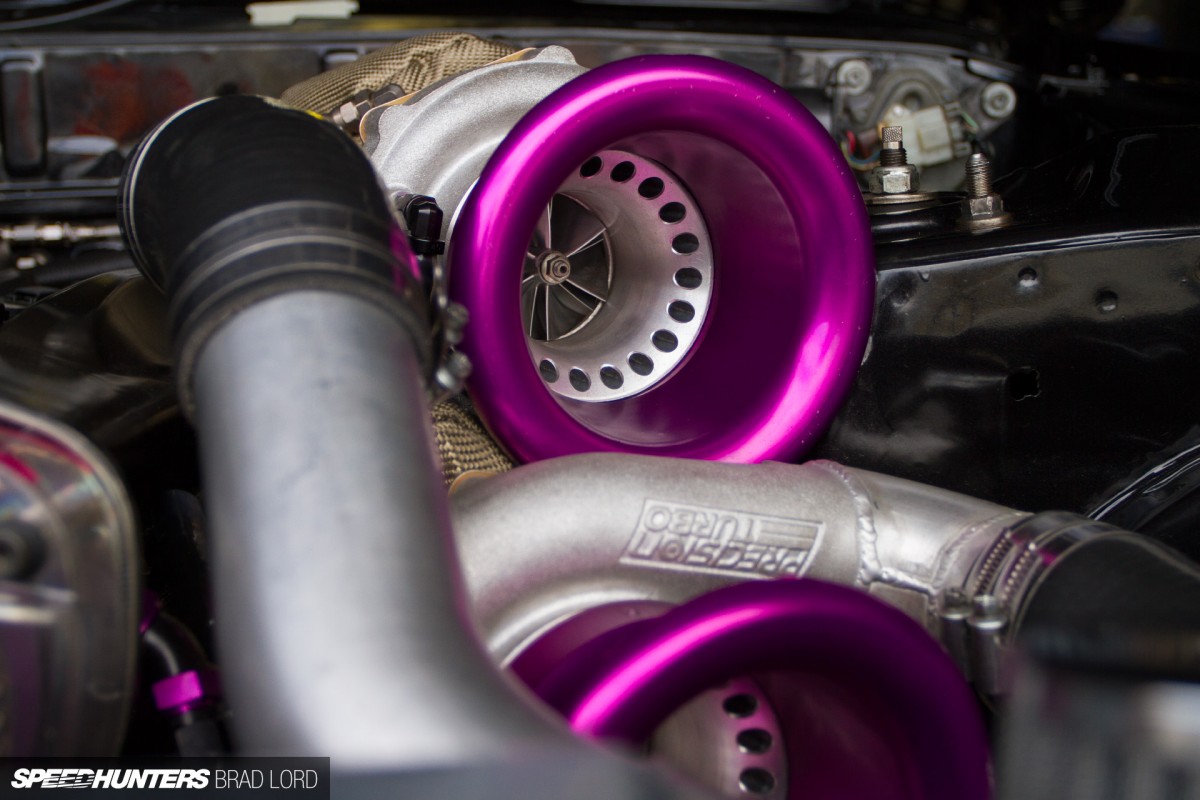 Shooting feature cars and attending events is one thing, but to really get an understanding about what a company is all about, there's no better way than being given free rein to look around the workshop – an offer extended to me by the owner of Brisbane-based 101 Motorsport, Varun Sharma, on my recent Aus-side excursion.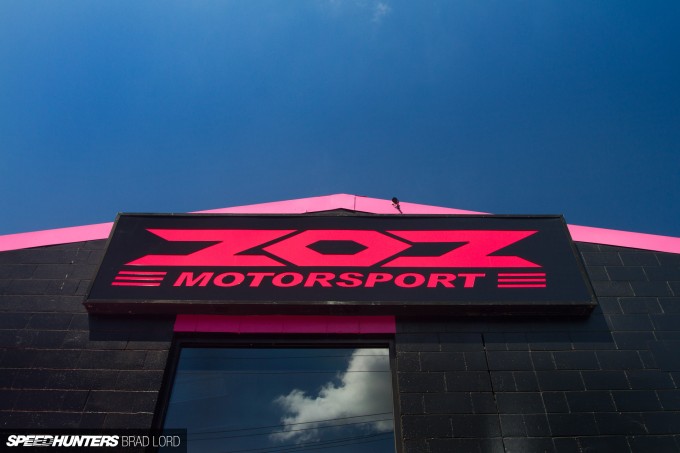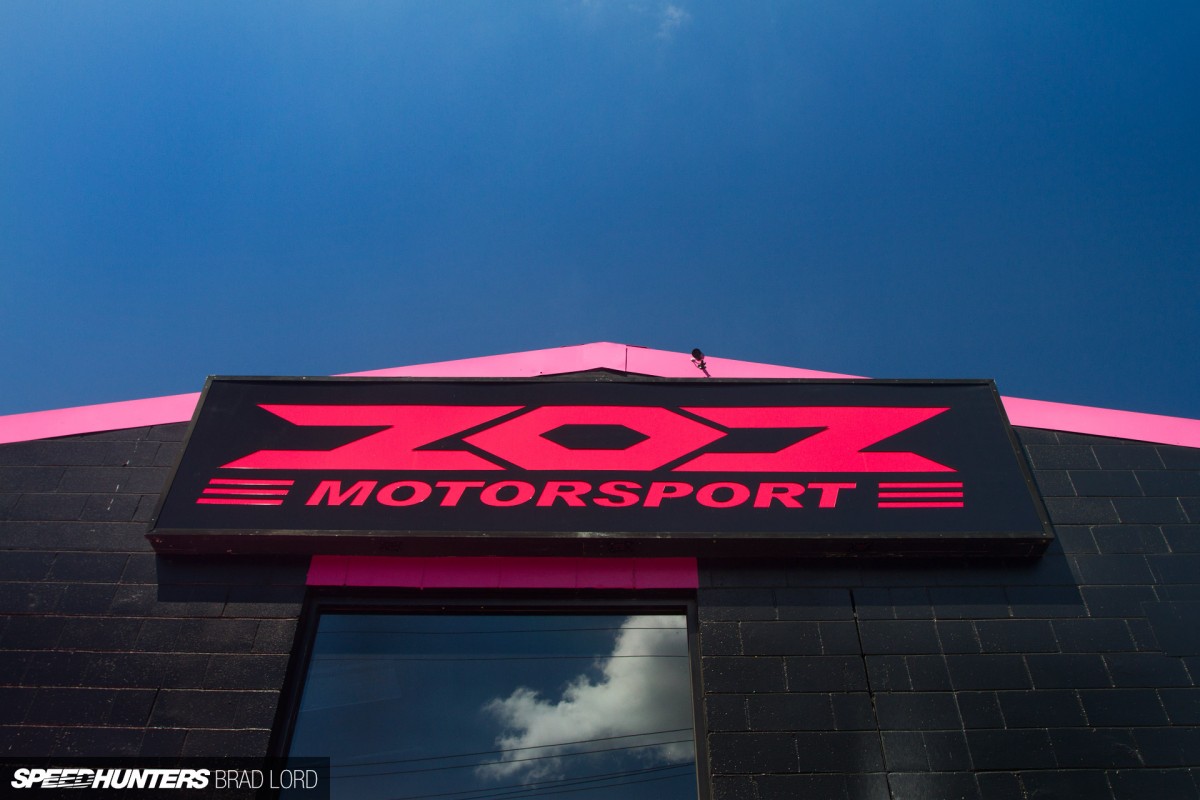 Although 101 has been around for a few years now, I got my first taste of its abilities at the 2012 World Time Attack Challenge in Sydney, when the entire crew made the 1000km trek south from Brisbane to support Rob Nguyen's entry – the 101 Motorsport CR-X.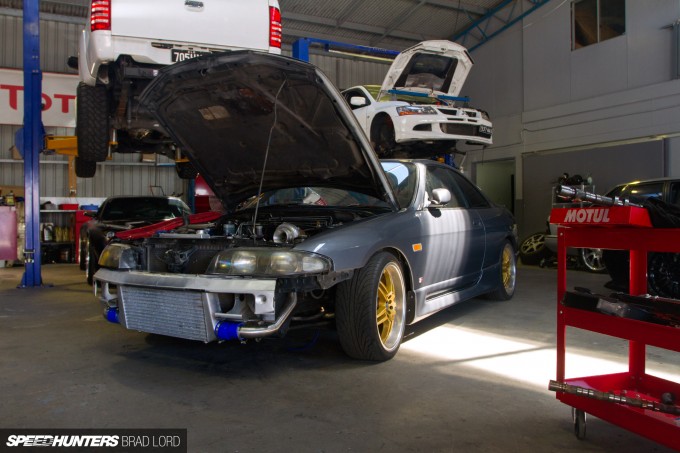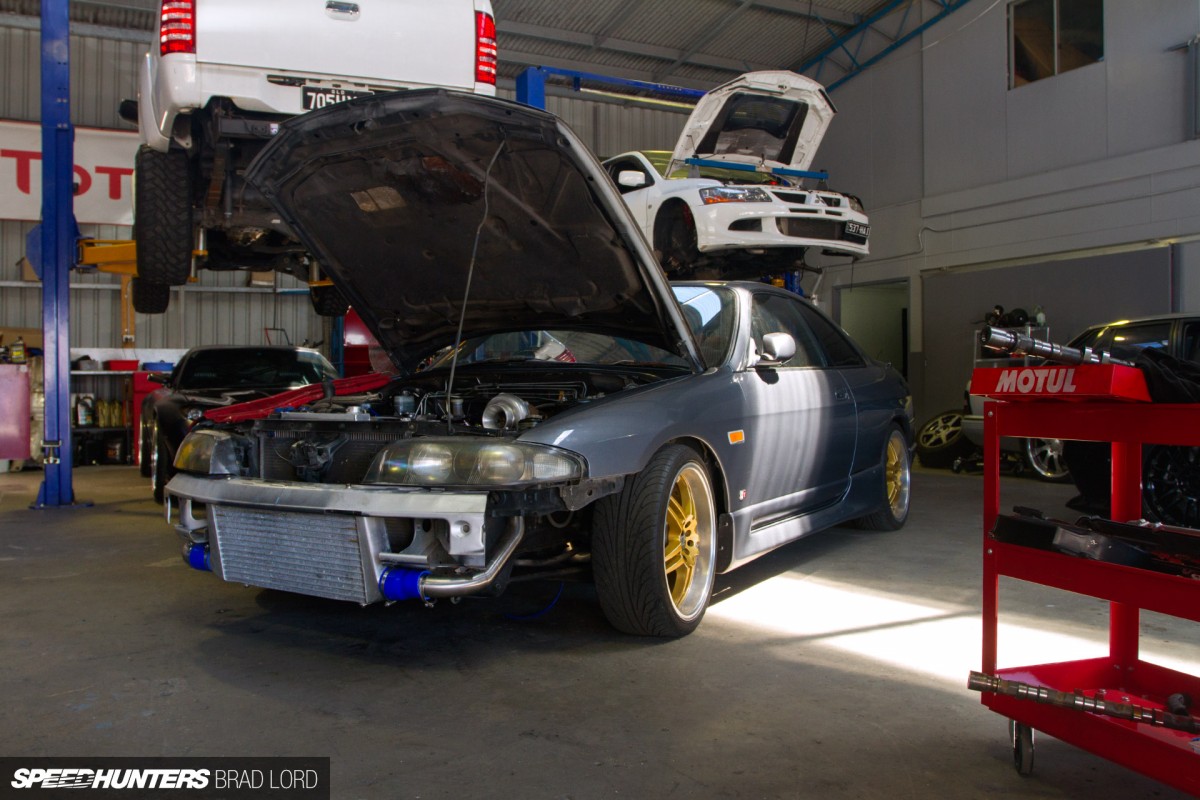 But from the moment I stepped through into the main workshop it became quickly apparent that this company engineers much more than a crazy-fast naturally-aspirated Honda track car named MightyMouse.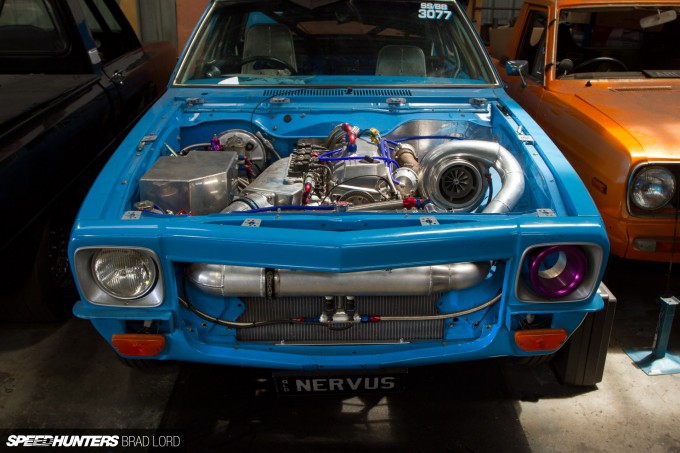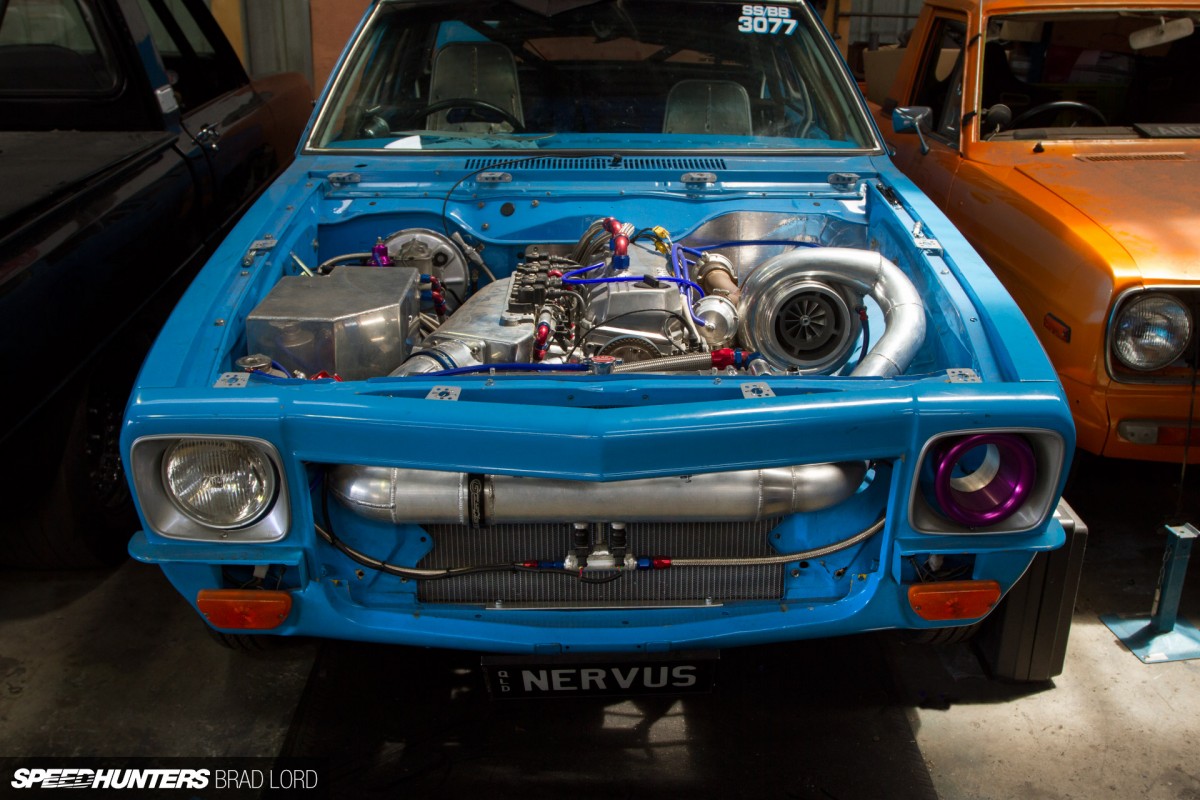 In fact, truth be told, Rob's giant-slaying CR-X – which I'll be taking a look at in a little more detail shortly – appeared to be the anomaly amongst the numerous hard-tuned turbo street and race machines of varied make and model that were vying for my attention on the workshop floor. One of the those cars was this GM Holden LX Torana which was set up for quarter mile duty and fitted with a Nissan-derived RB30 engine packing Garrett GT42R goodness.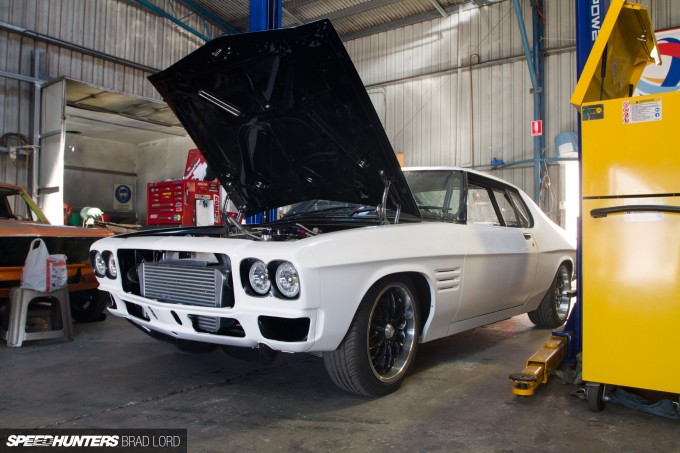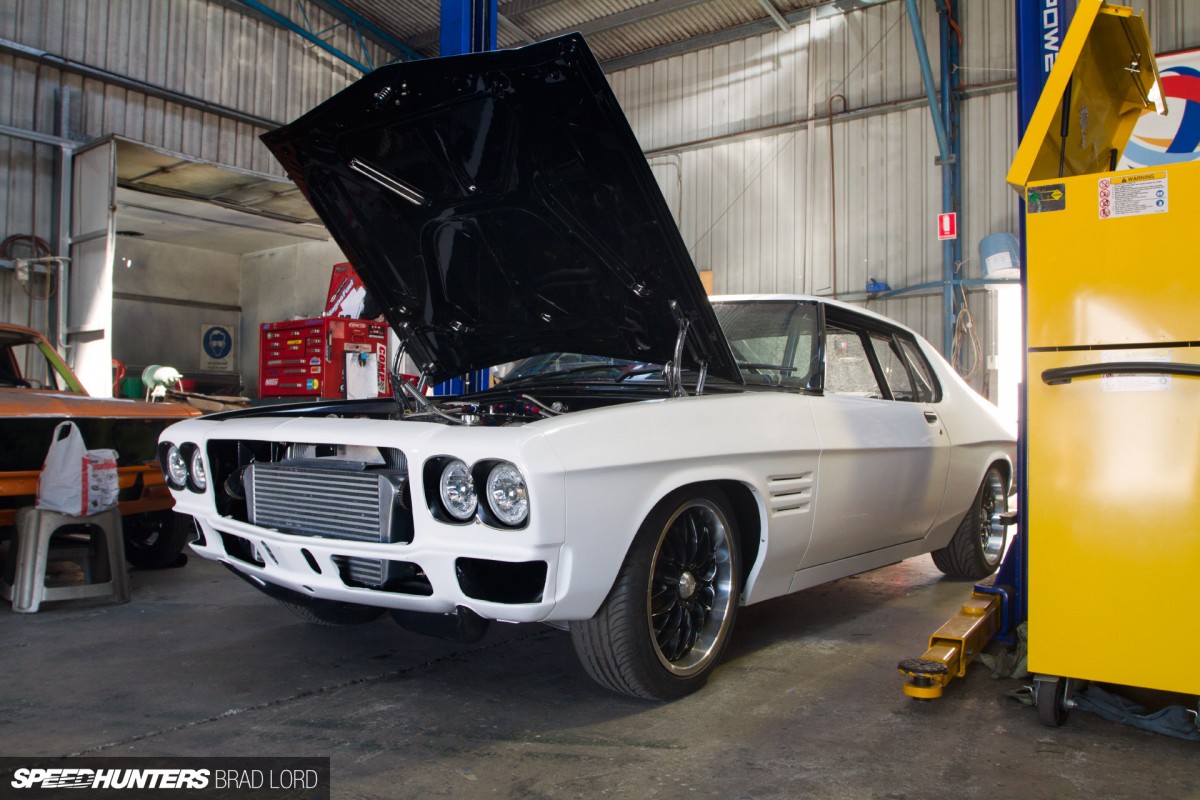 Here's another Aussie classic – this time a V8-powered GM-Holden HQ Monaro that appeared to be in the final throes of a twin turbo upgrade.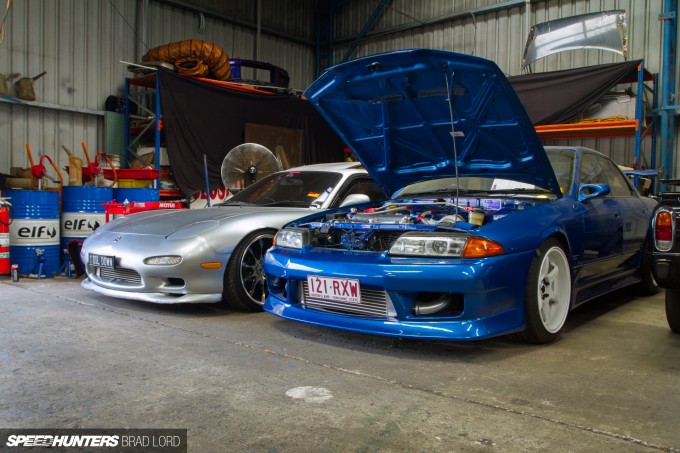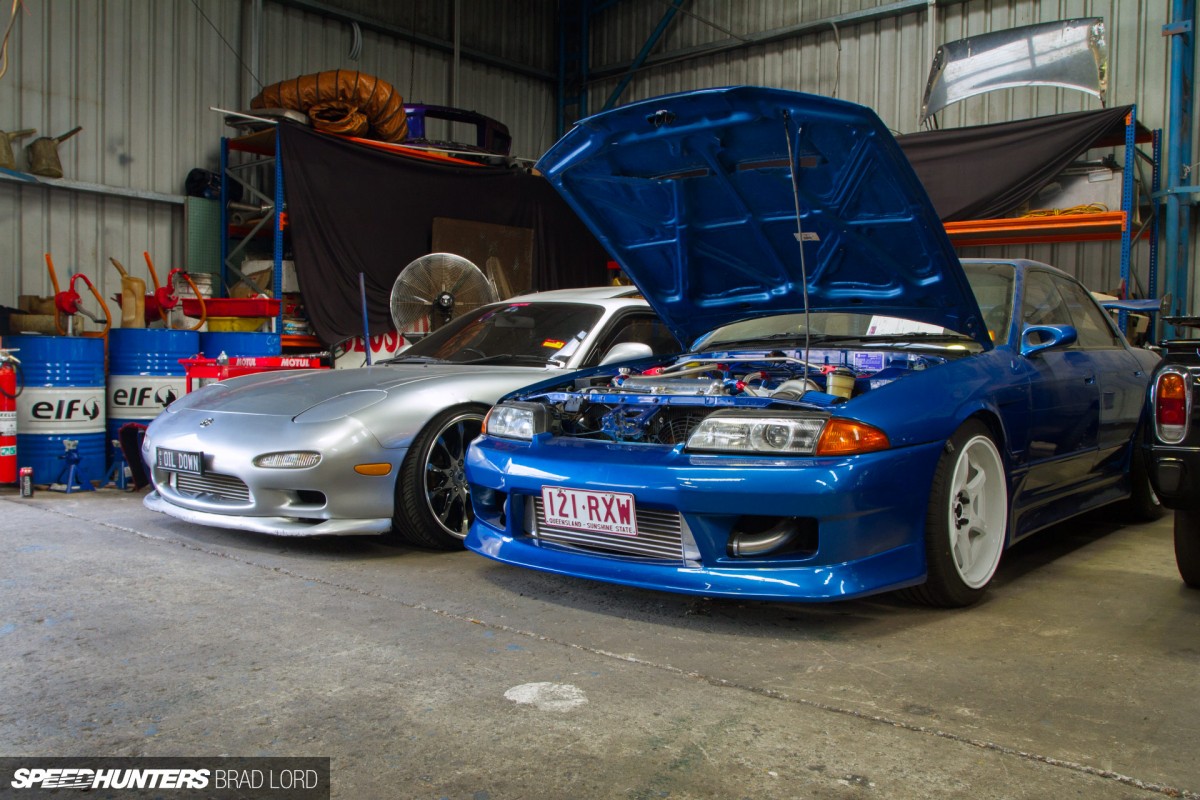 For the most part though, 101's mainstay is Japanese performance and like so many other Australian tuners, the shop can pretty much turn its hand to all aspects of modification.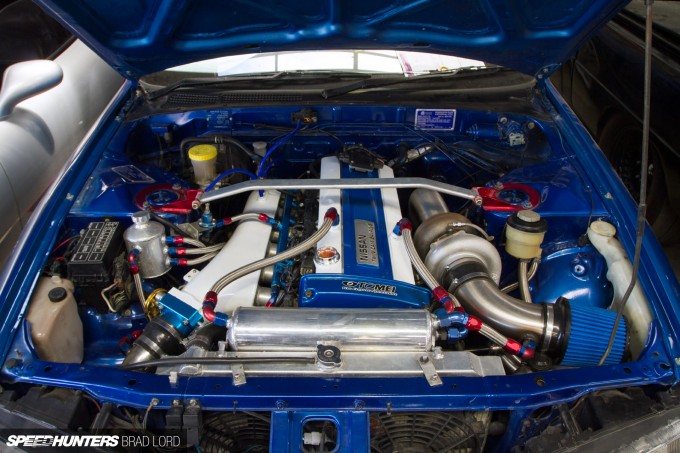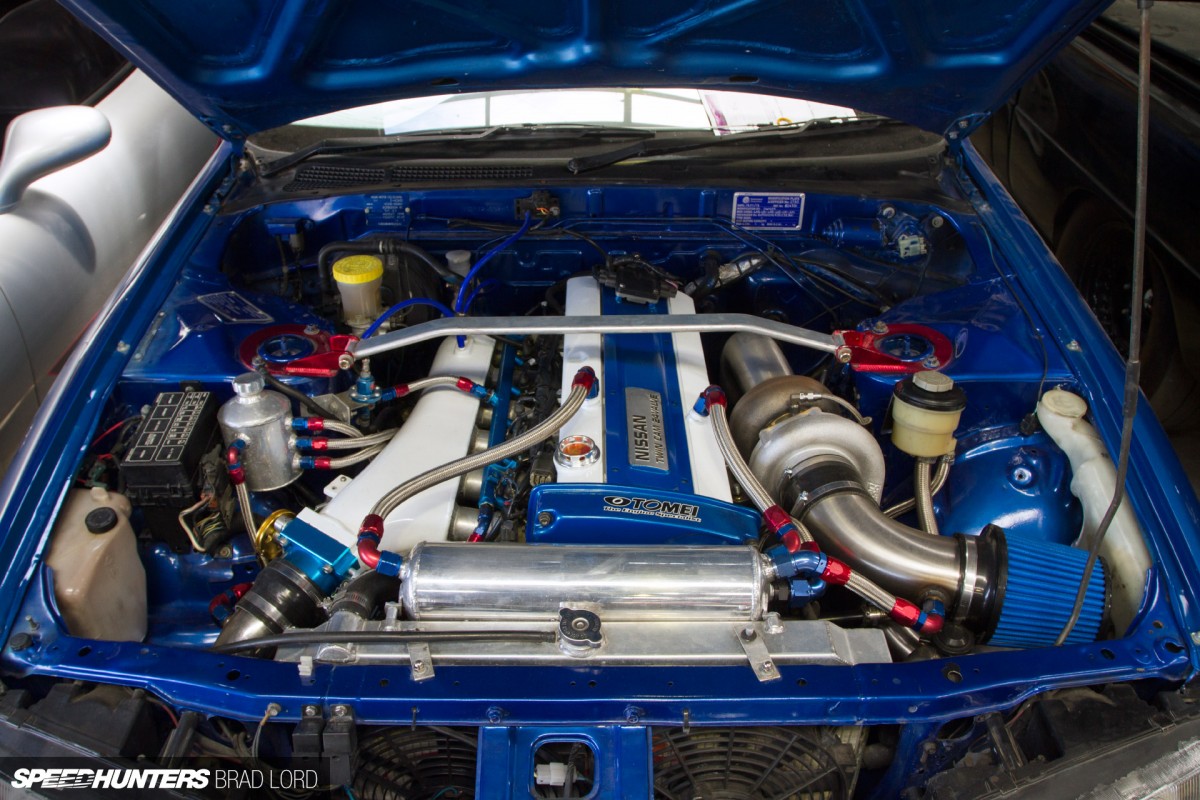 That means everything from engine building to custom fabrication, wiring and final dyno tuning can all be handled under the same roof.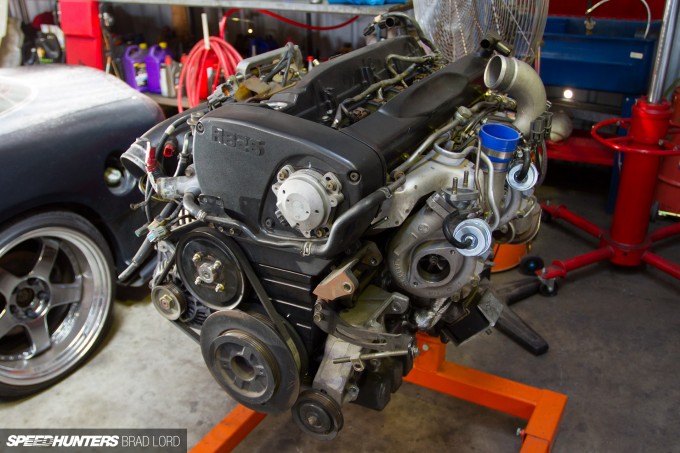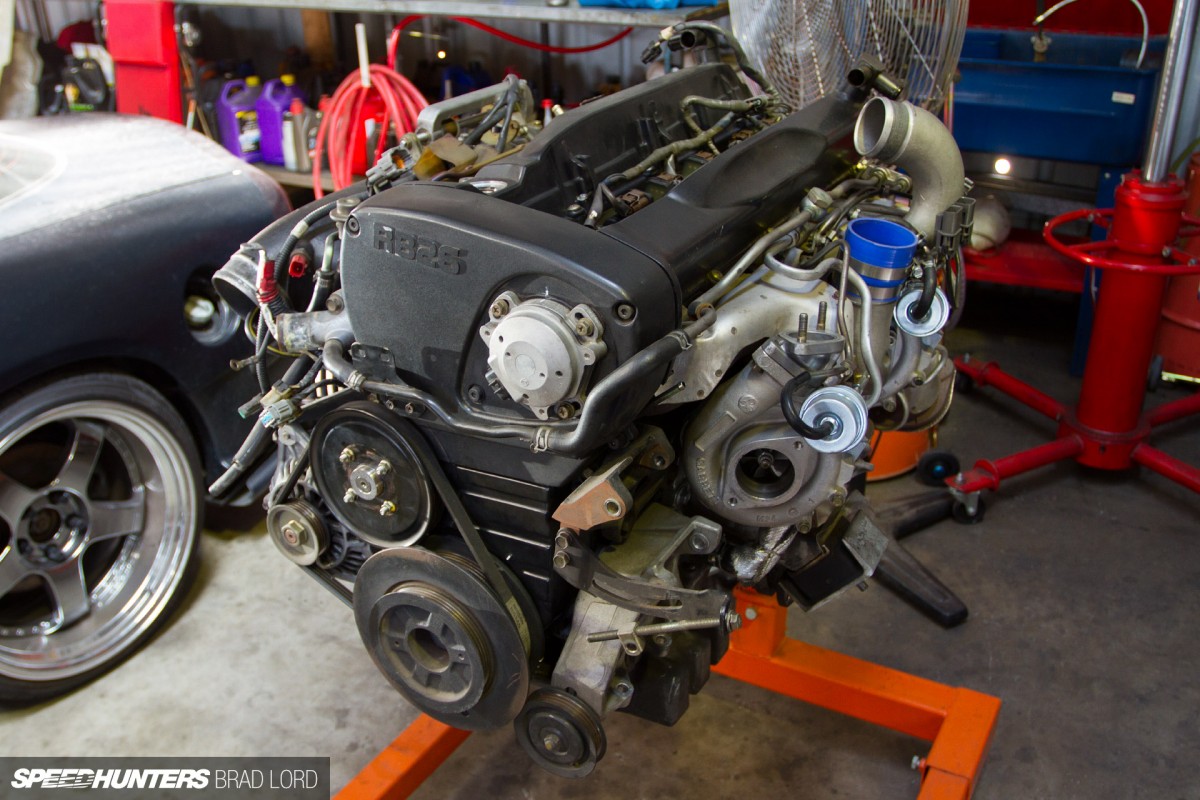 In the company of what must have been tens of thousands of horsepower around the workshop, I wondered how this RB26DETT was going to end up…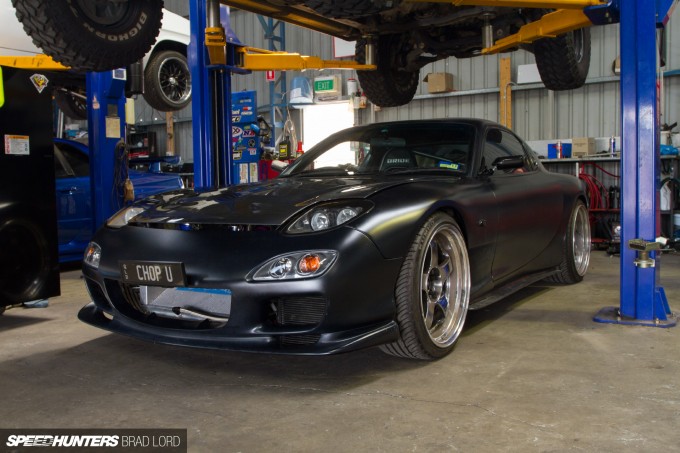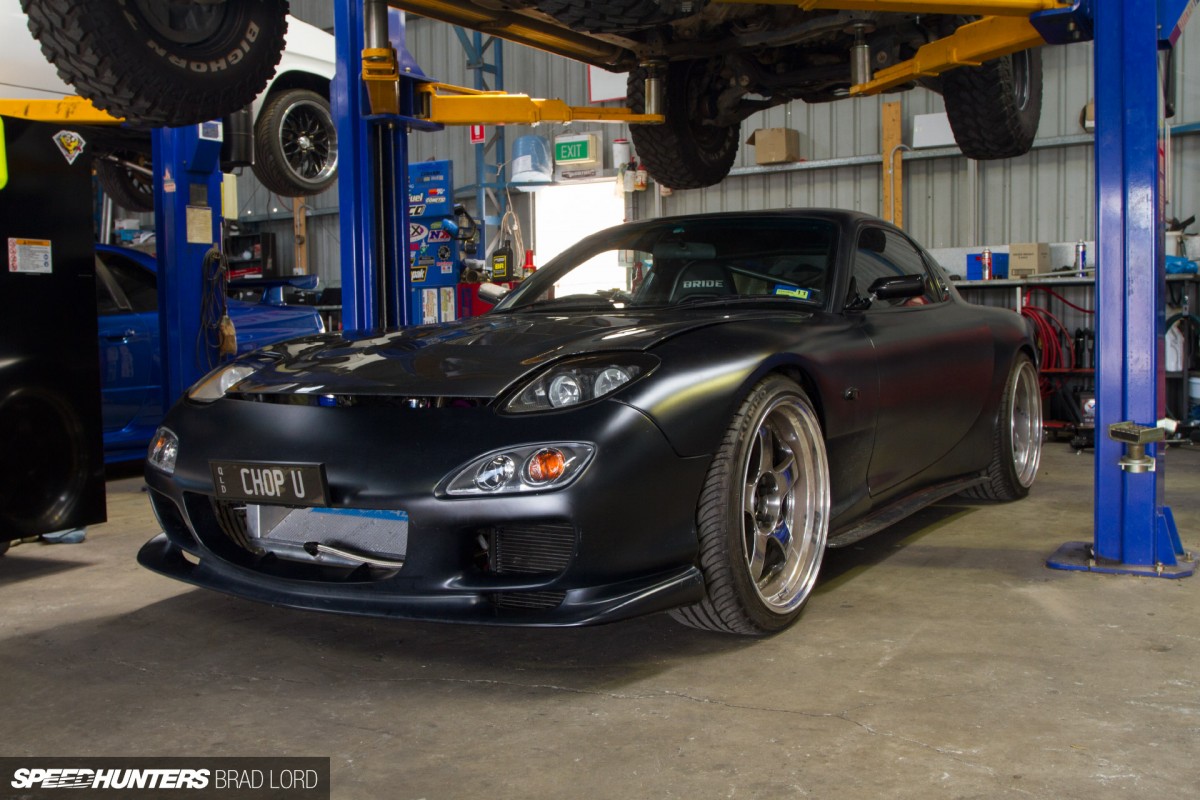 Rotaries, of course, are a big part of the Australian modified car scene, so I wasn't at all surprised to see a couple of tough Mazdas in the mix including this evil-looking satin black FD3S streeter. Without even looking under the carbon fibre bonnet, the V-mount set-up, Bride seats, roll cage and that CHOP U licence plate told me everything I needed to know about the firepower it was packing.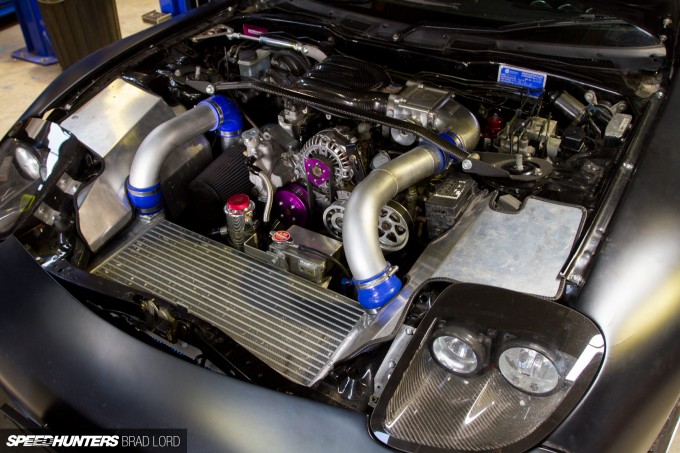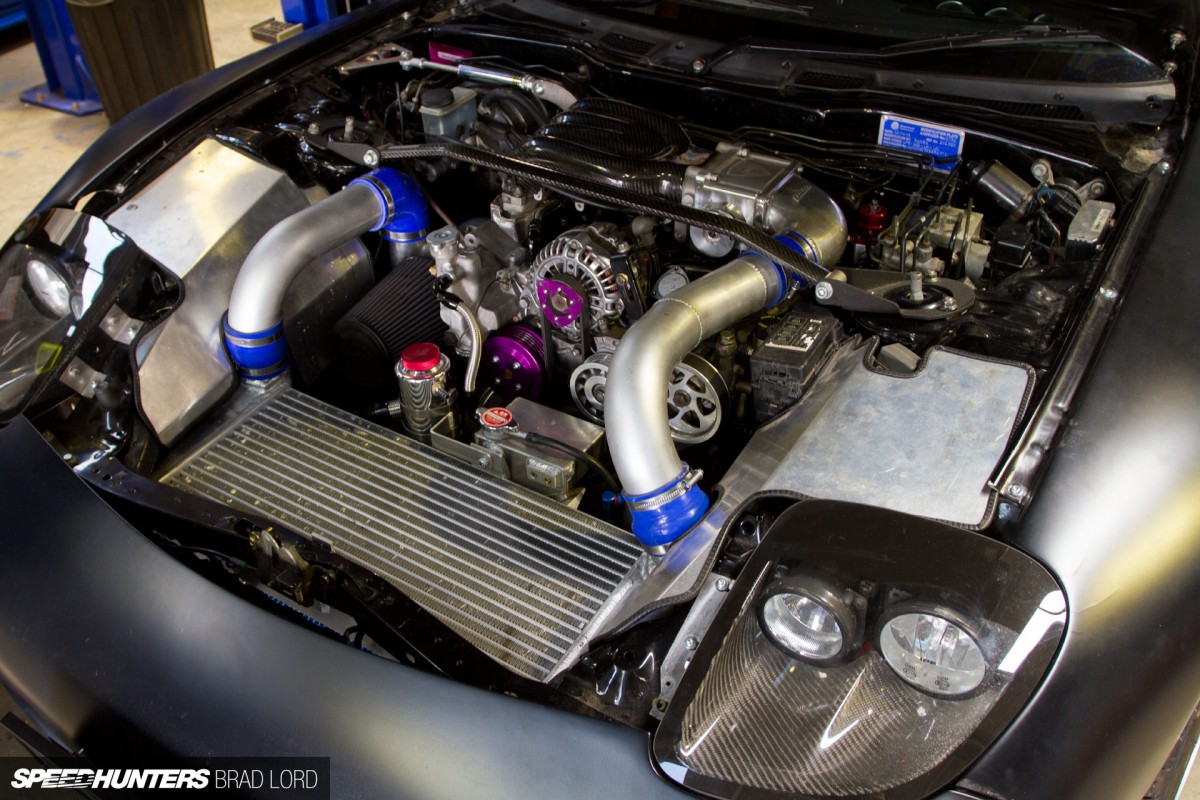 But I took a look anyway… Suspicions confirmed.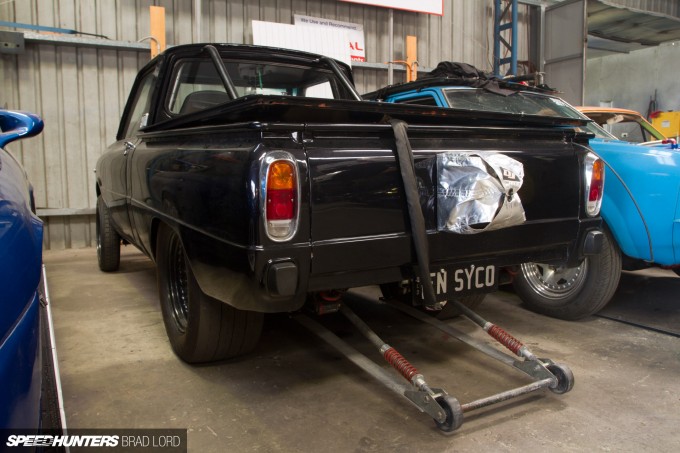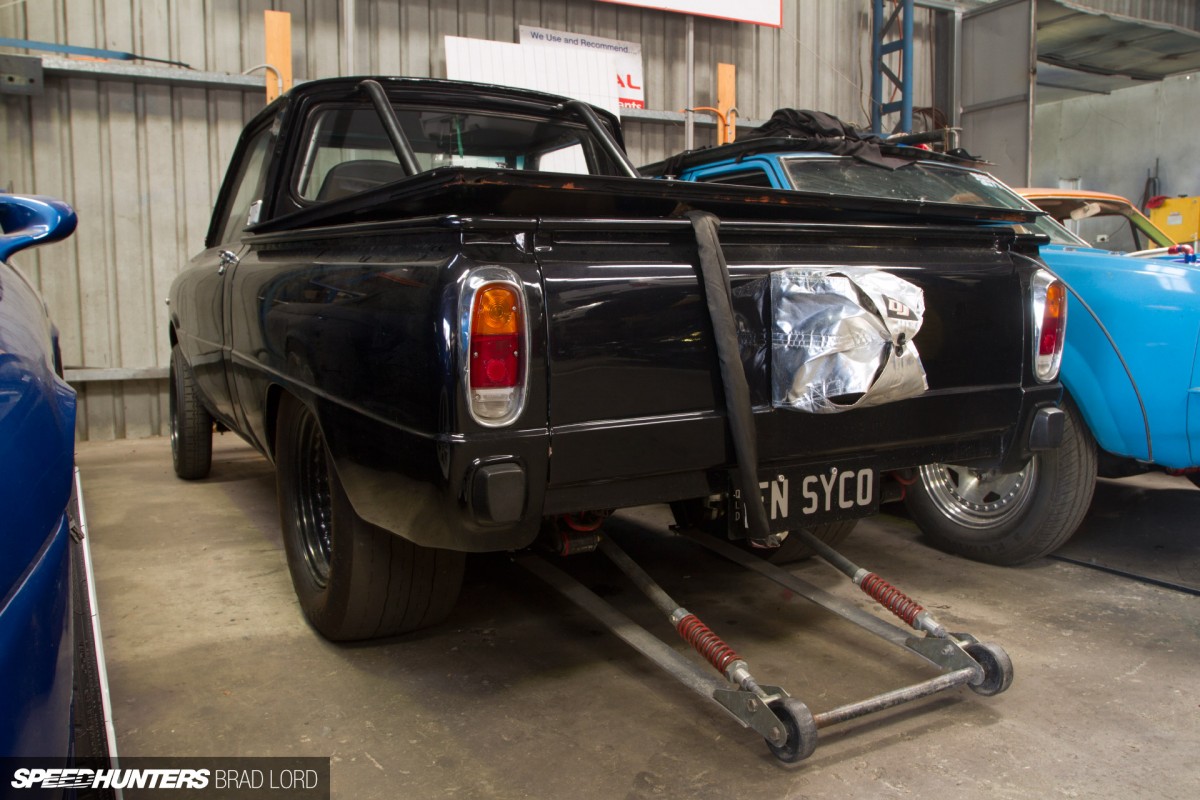 Also flying the rotary flag was this drag-spec Mazda 1000 pickup. Although there was no engine in the hole, in the past it was pushed down the 1320 by a 500hp-plus 13B turbo, which goes a long way in explaining the FN SYCO license plate.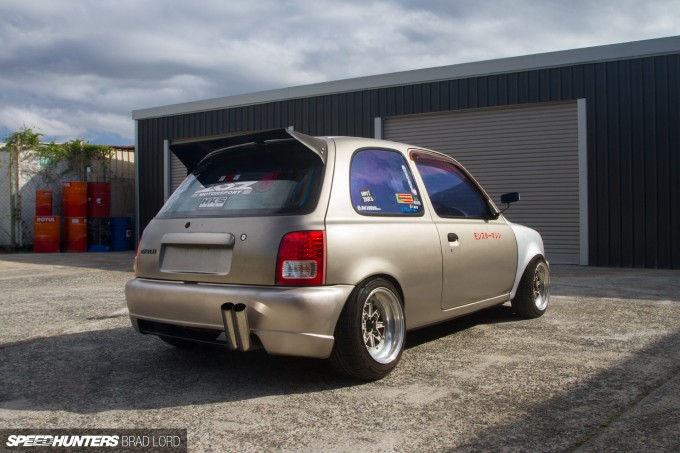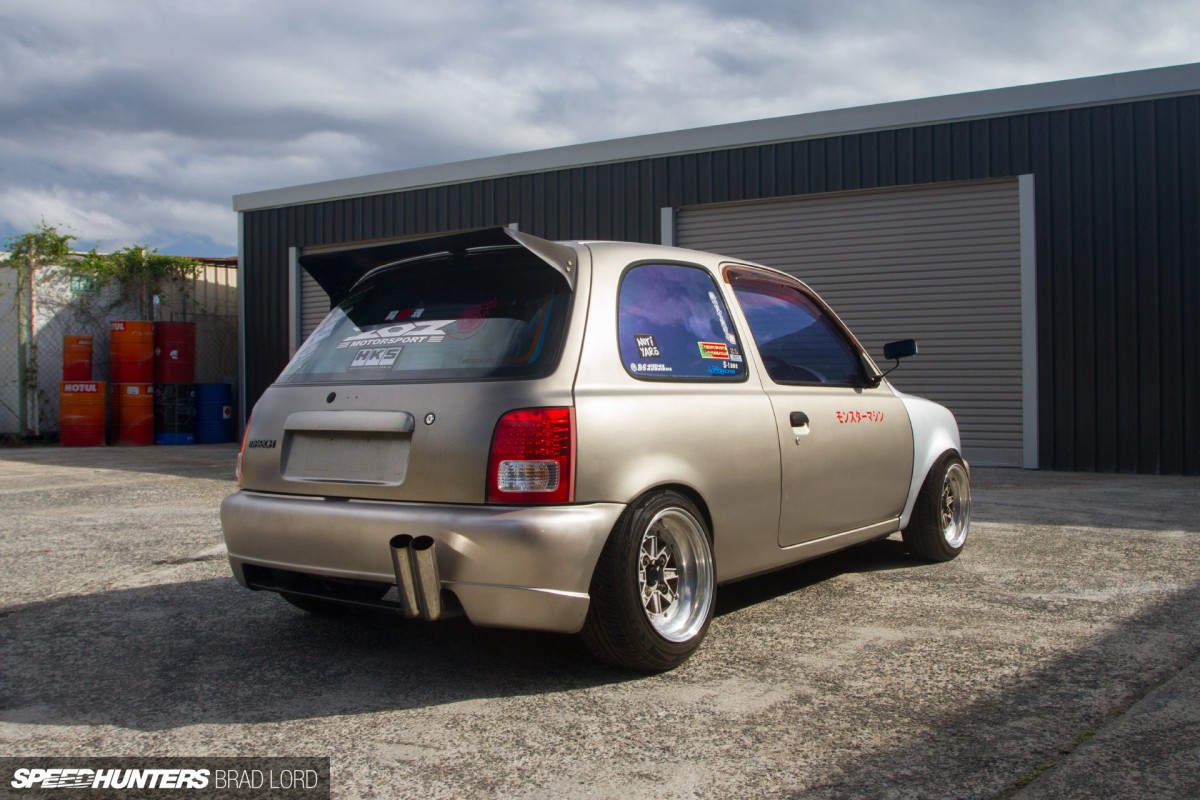 As this cool little K11 Nissan Micra (aka March) goes to show, not everything 101 engineers is built for serious speed. Not that it's short on power by any stretch of the imagination though – a custom Garrett-based turbo set-up takes care of that. I just couldn't leave without taking a closer look at this personality-packed pocket rocket, so keep your eyes peeled for a feature soon…
MightyMouse in the house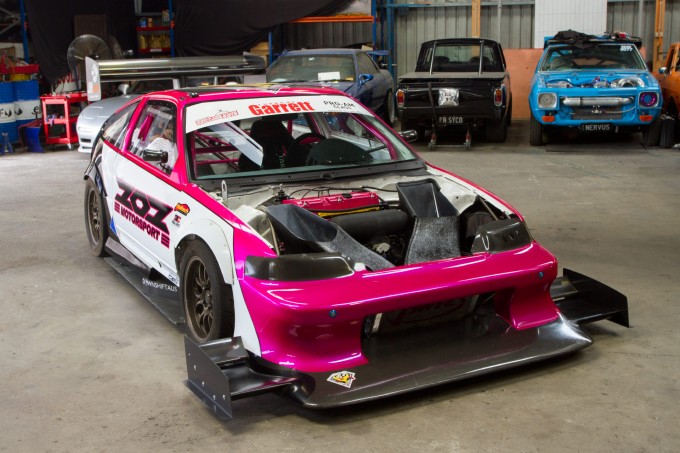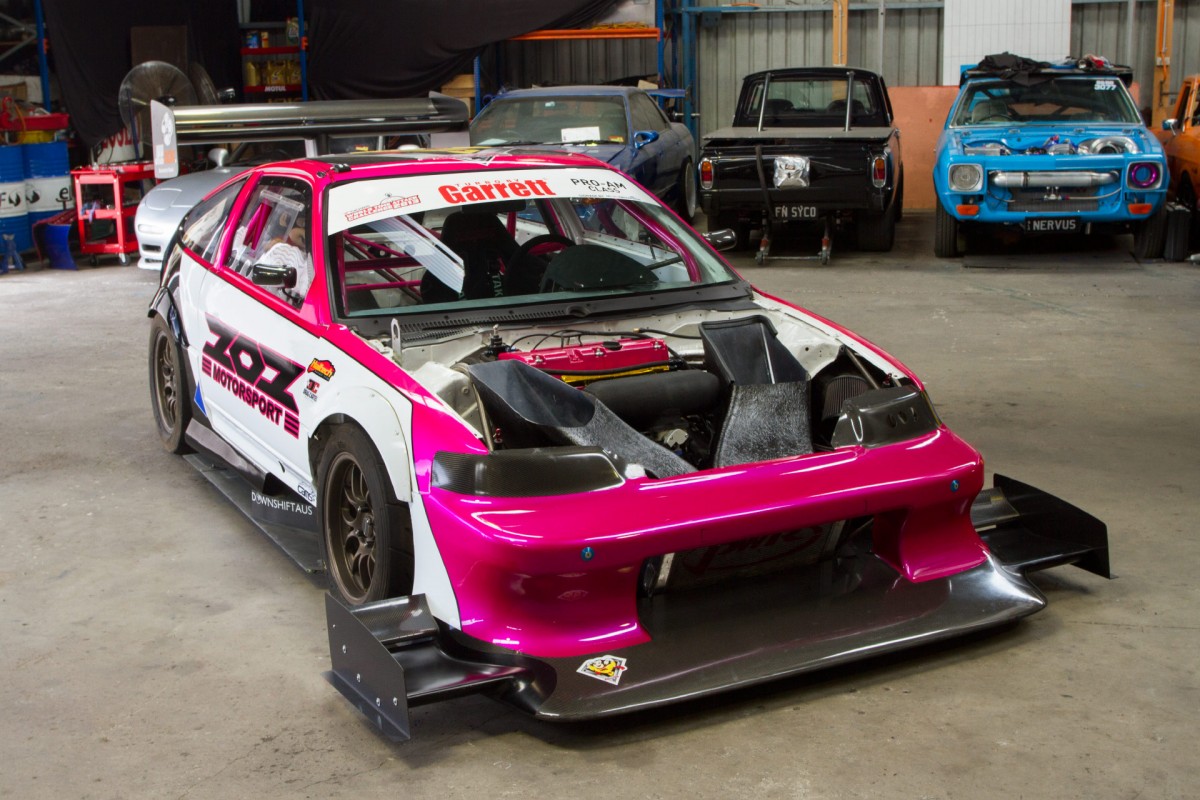 There were a couple of reasons why I'd made arrangements to visit 101 Motorsport, and this crazy little EF CR-X was one of them. We featured Rob's giant-slaying Honda in 2012 right after he had destroyed all of the time attack competition at Queensland Raceway's annual Jap Nationals, but after seeing how far the car had technically evolved when it turned up to race at the Yokohama World Time Attack Challenge in October, I knew I had to take a closer look when I was back in 101's neck of the woods.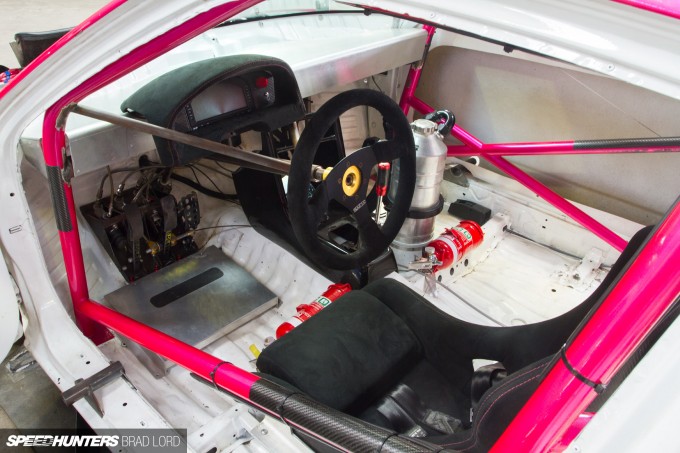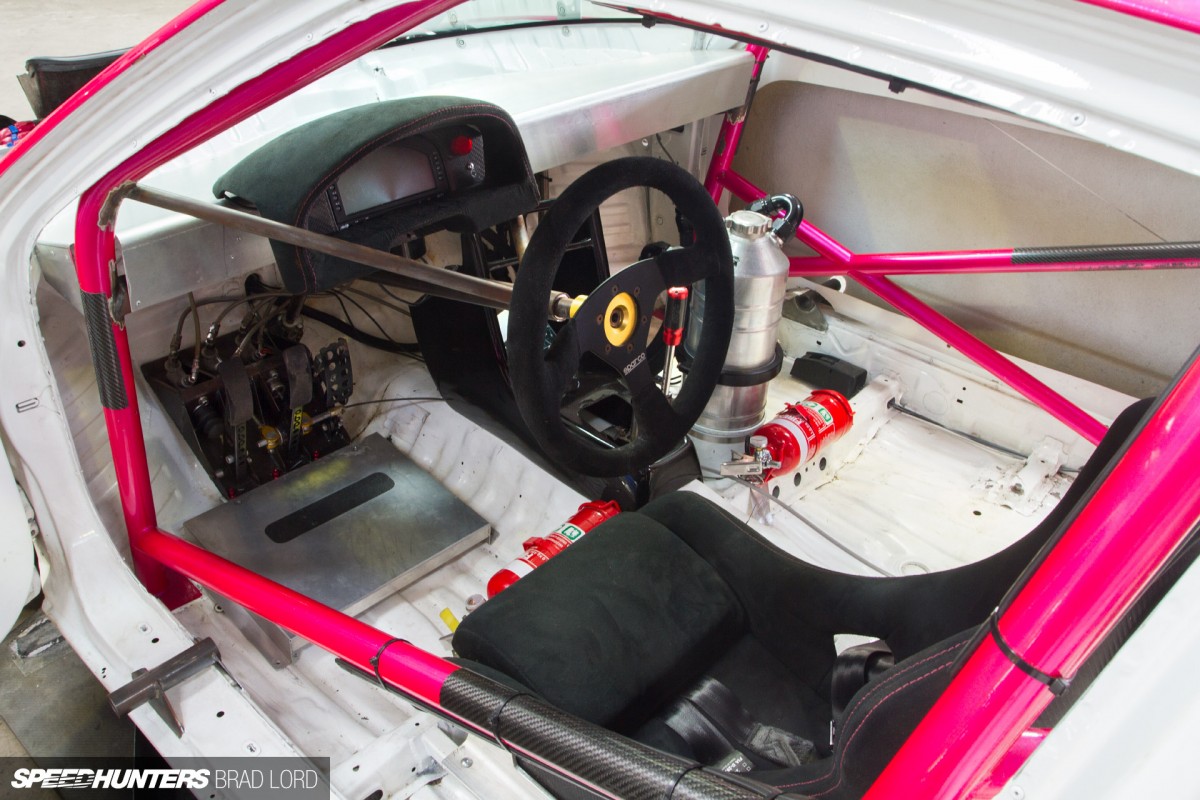 Since the 2012 set-up, a number of changes have been made to the car but the most obvious was the switch from right-hand to left-hand drive in order to improve weight distribution across the front axle. After countless hours spent corner-weighting the car to try and offset a 30-kilogram imbalance cause by the right-hand side heavy K24 engine, the reconfiguration to left-hand drive utilising an ultra-quick Quaife 2.2:1 steering rack ultimately evened things out. For further improvement, the driver seat was also mounted both lower and further back than the OEM position.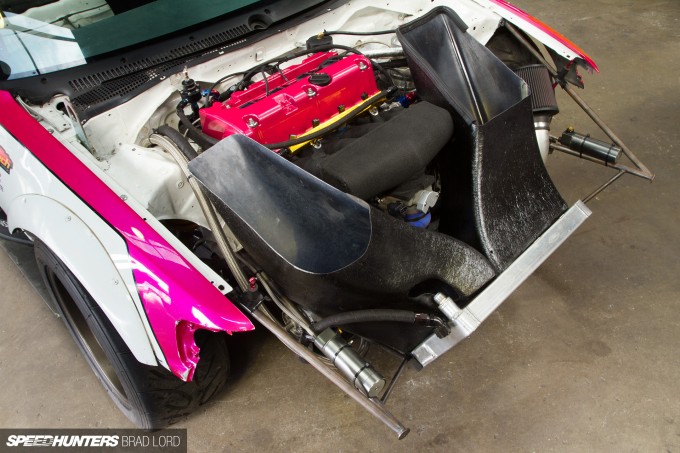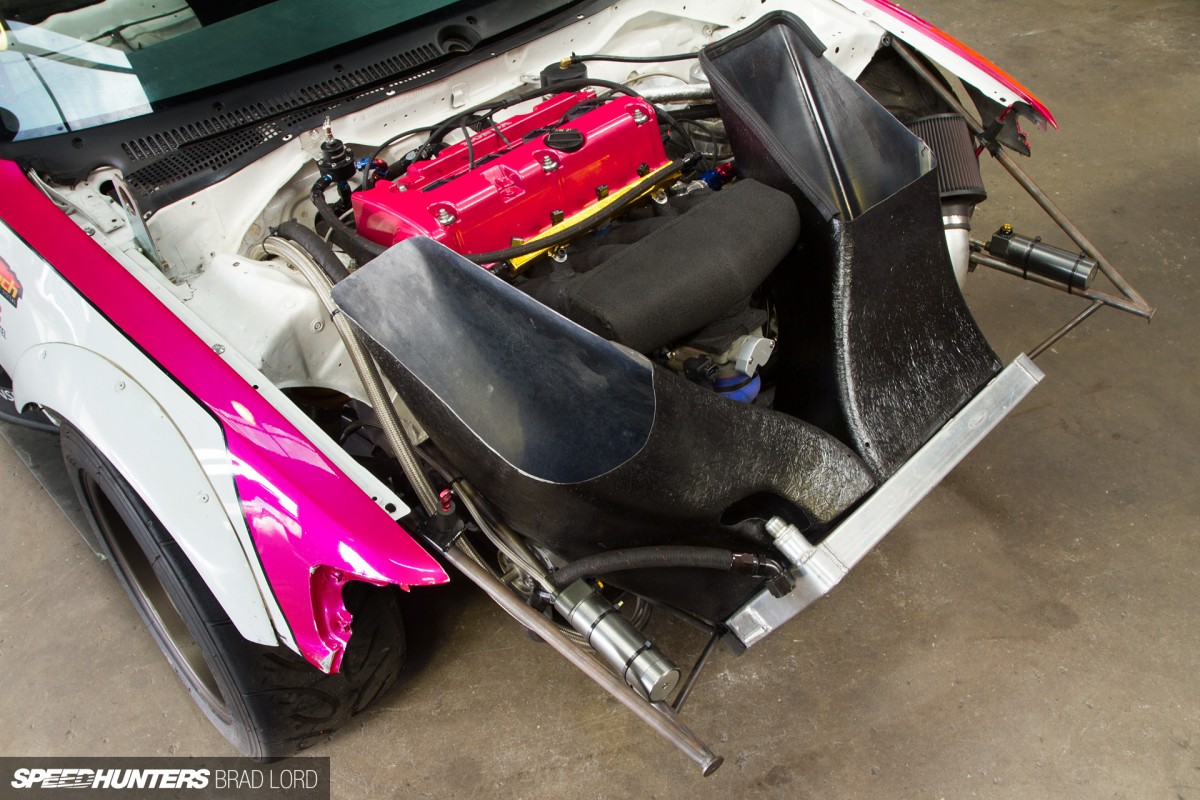 Also making a shift rearward in the chassis is the JHH Racing-built motor which now sits 90mm back from the initial set-up. Again, bettering balance through weight distribution was the motive here, and the move paid dividends by improving the front-to-rear split from 70/30 to 61/39. Although the naturally aspirated K24 remains in the same stroked-to-2.5L guise, JHH evolved the package for 2013 adding Carillo rods and a pair of custom-spec cams, and lifting the compression ratio from 13.5:1 to 14.0:1.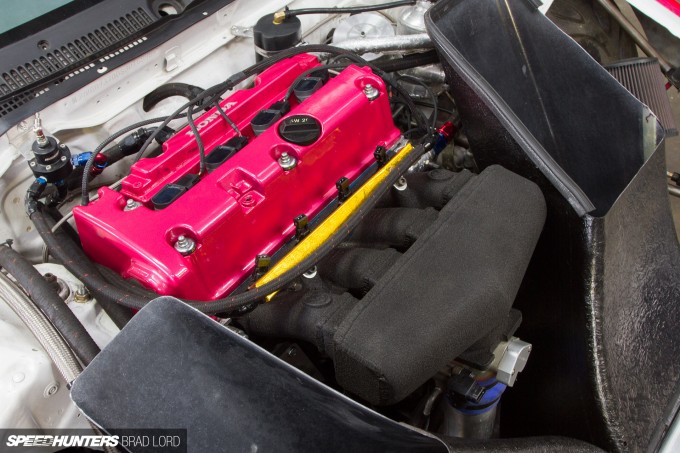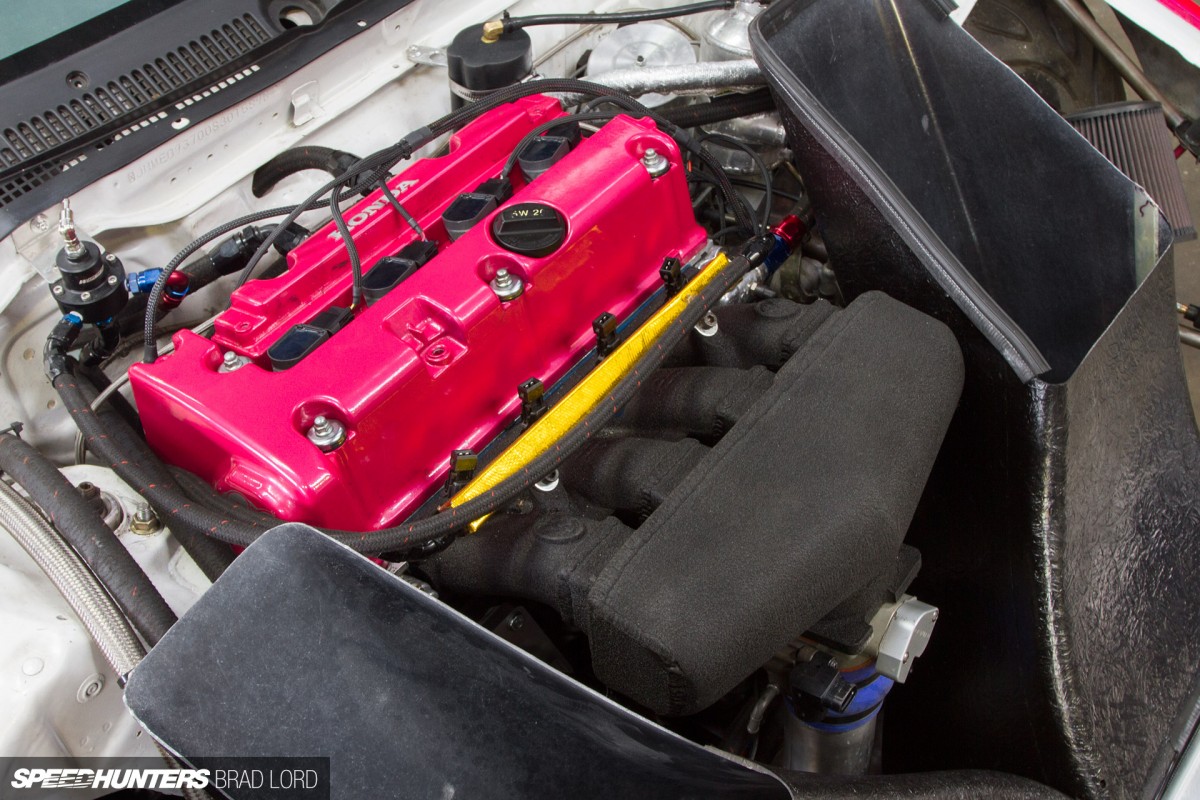 Improvements were also found in the intake where the original Honda RBC manifold was swapped out in favour of a Hayward Performance equivalent. Rob explained to me that this was because the Honda FD2 Type R manifold provided uneven distribution in testing, flowing 10% into cylinder one – an issue not prevalent in the Hayward intake. Although the engine has yet to be fully dialled in running up to 9,000rpm, right now it's producing the same 280whp it did back in 2012 – but at a much lower point in the rev range.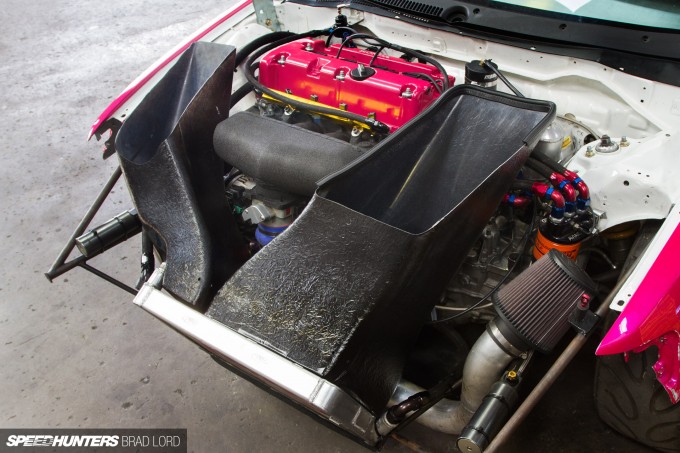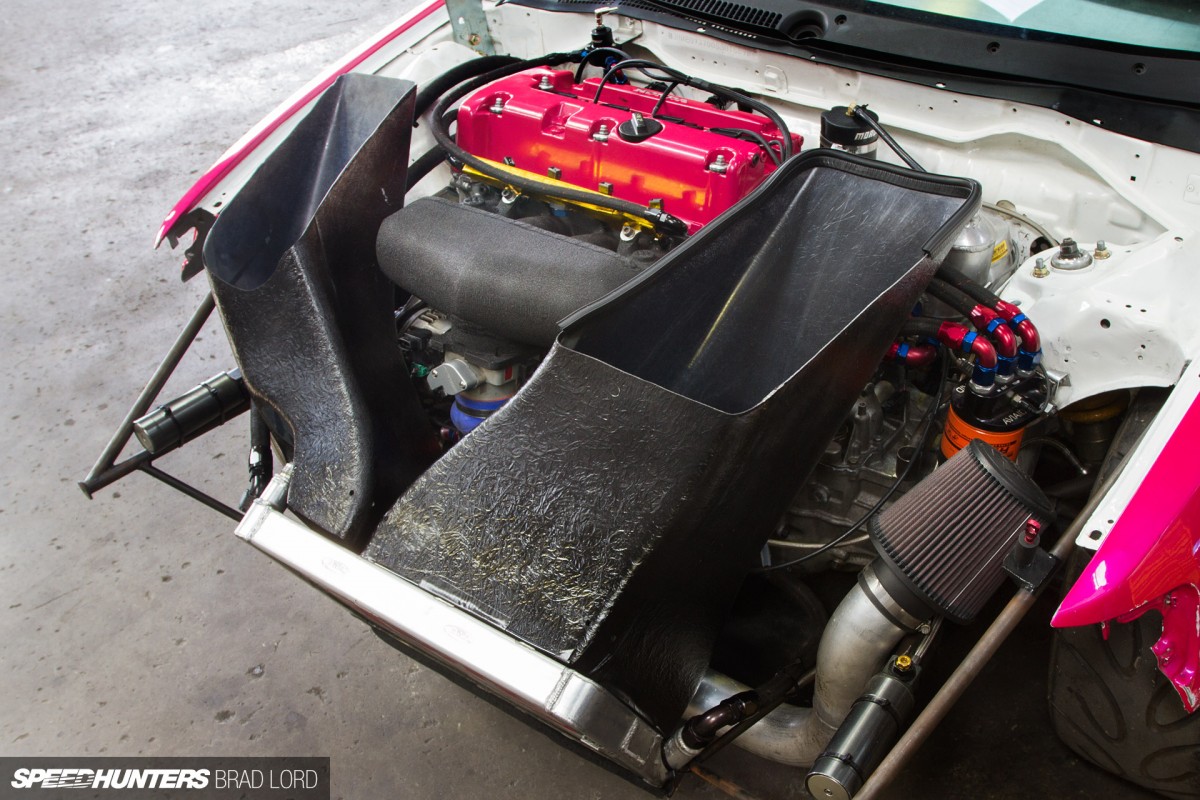 Also new are those two huge radiator ducts which have two-fold purpose: firstly to channel airflow through the core out of the engine bay to reduce drag, and secondly to reduce engine bay air pressure, which in-turn makes the front diffusers work more effectively, thus improving downforce.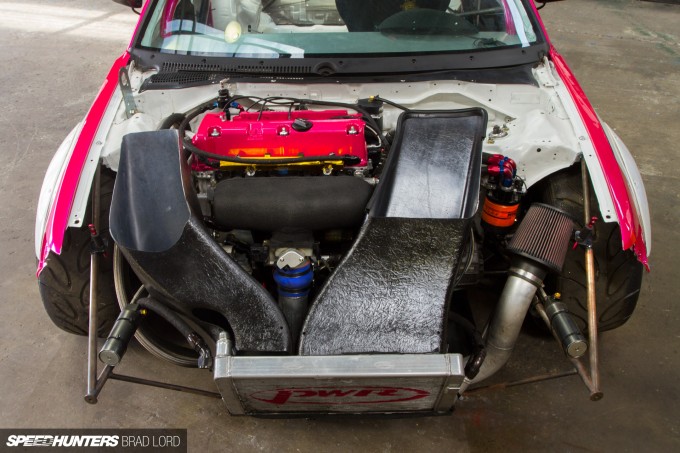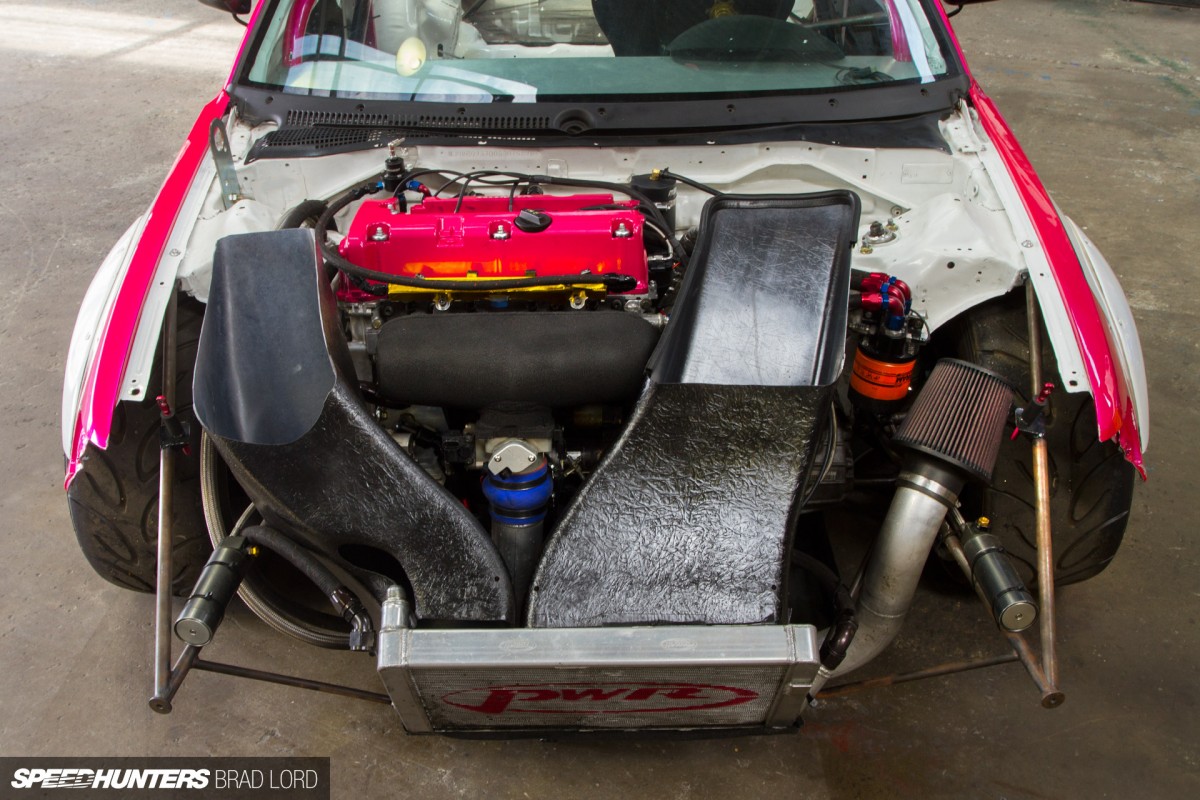 From this angle you can also see that the CR-X has lost all of its OEM front end chassis and in-line with WTAC class rules, everything ahead of the suspension towers has been replaced with custom tube framing. But that's only the tip of the iceberg because Barry Lock – the ex-McLaren F1 engineer who masterminded MightyMouse's wild aero package – spent weeks redesigning the layout to the point where it now largely resembles that of a Formula 3 car. There are custom double A-arm wishbones and a blade-style anti-roll bar in the mix, and according to Rob all of the original set-up's shortcomings have been rectified. That means that the front caster, camber, toe, bump steer, scrub radius and Ackerman steering geometry are now all in the 'desired' window. Furthermore, by stripping all of the heavy cast iron components out of the front end and replacing them with chrome-moly equivalents, the race weight (without driver) has dropped from an already impressive 850kg to a featherweight 780kg.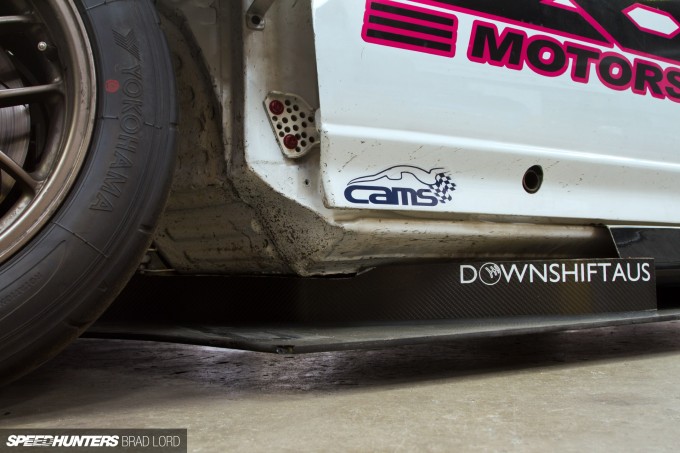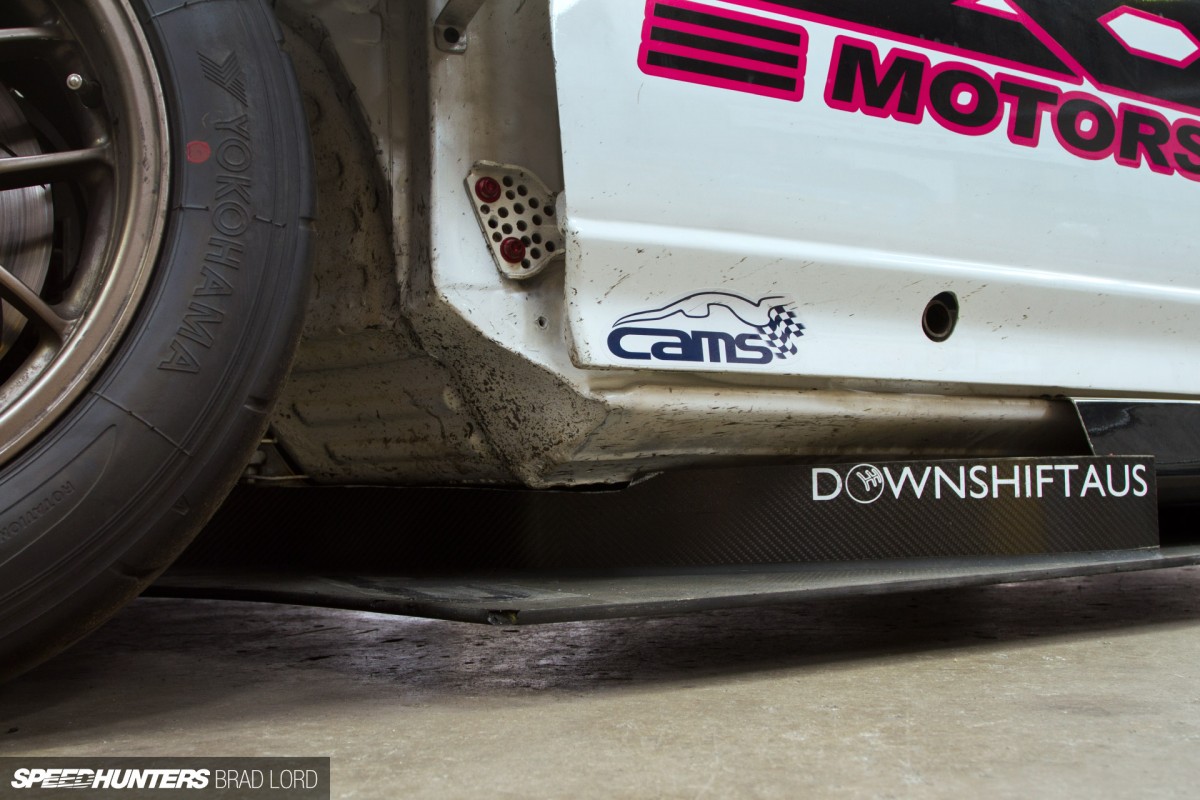 Although the CR-X had already been on the receiving end of serious upgrades in the aerodynamics department, some further – albeit less obvious – enhancements were made. Along with barge boards being added beneath the floor, modifications to the chassis and the side skirts behind the front wheels were made to effectively channel out air flow from the front diffusers. According to Rob, this change, along with the aforementioned ducts, significantly improved front-end downforce to the point that it was inducing oversteer at WTAC.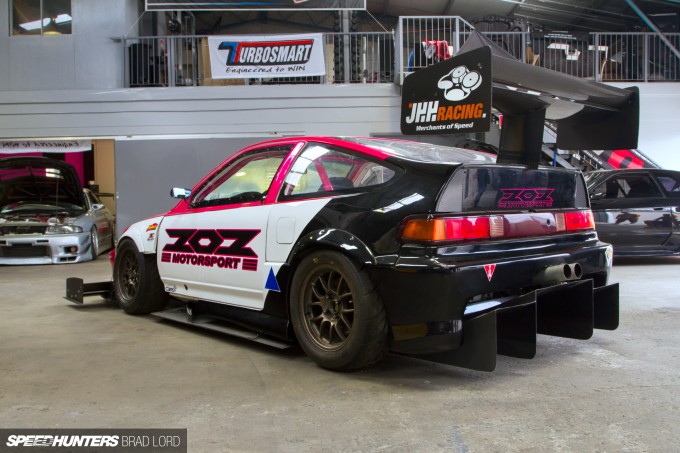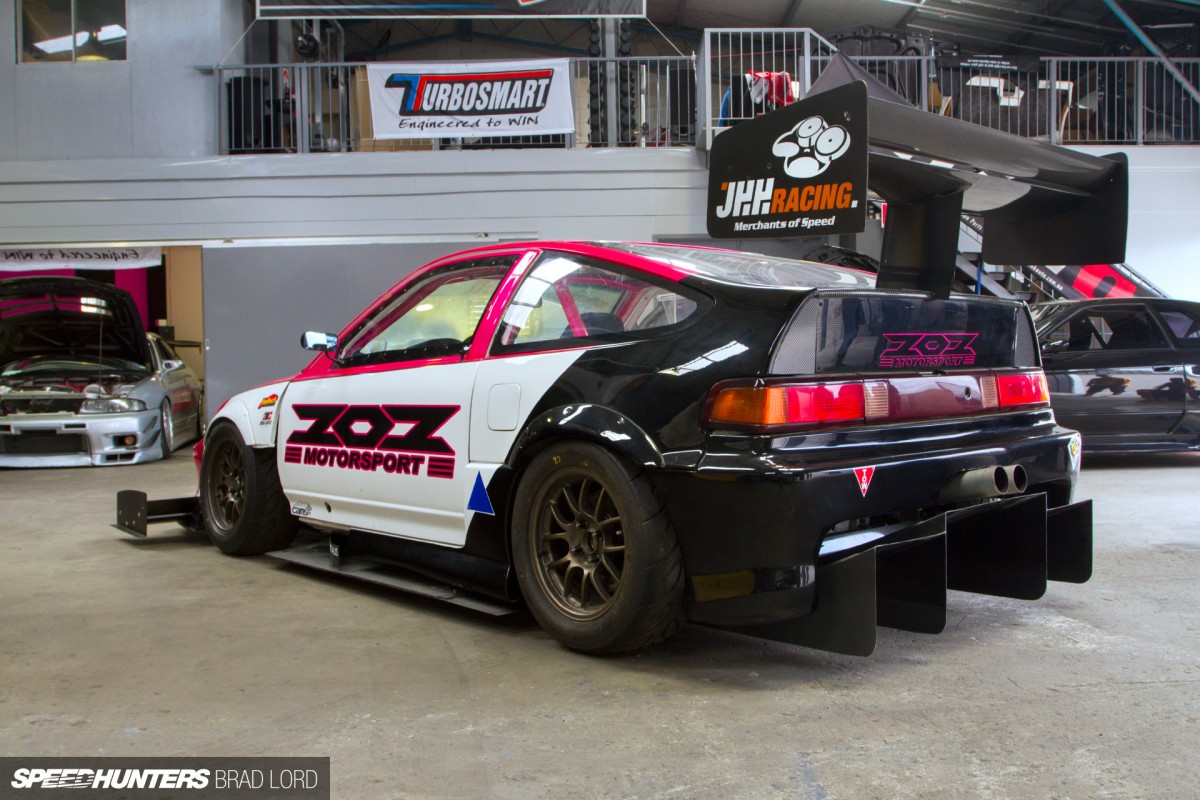 Given how much effort had gone into improving the CR-X for the 2013 WTAC, it's a shame that Rob ran out of time to get any testing in prior to the first proper day of competition and then ran into electrical issues. That said, he still managed to better his 2012 time running 1:34.1 which led him to take fastest front-wheel drive honours in the Garrett Pro-Am class.
If the fact that the CR-X was reputedly the only car at the event to take Sydney Motorsport Park's high speed Turn 1 sweeping left-hander at absolute full throttle, I think it's safe to assume that there's a lot of potential waiting to be fully exploited here. For the record, the stats that accompany this clip are pretty crazy too: an entry speed of 237km/h, coupled with a mid-corner speed of 232km/h and max G-force of 2.2G.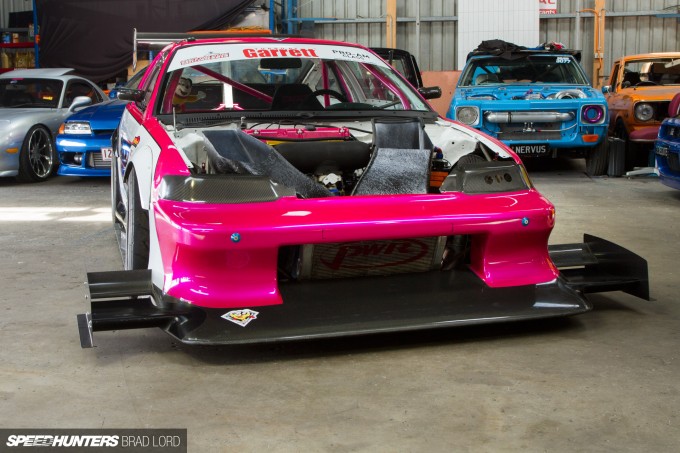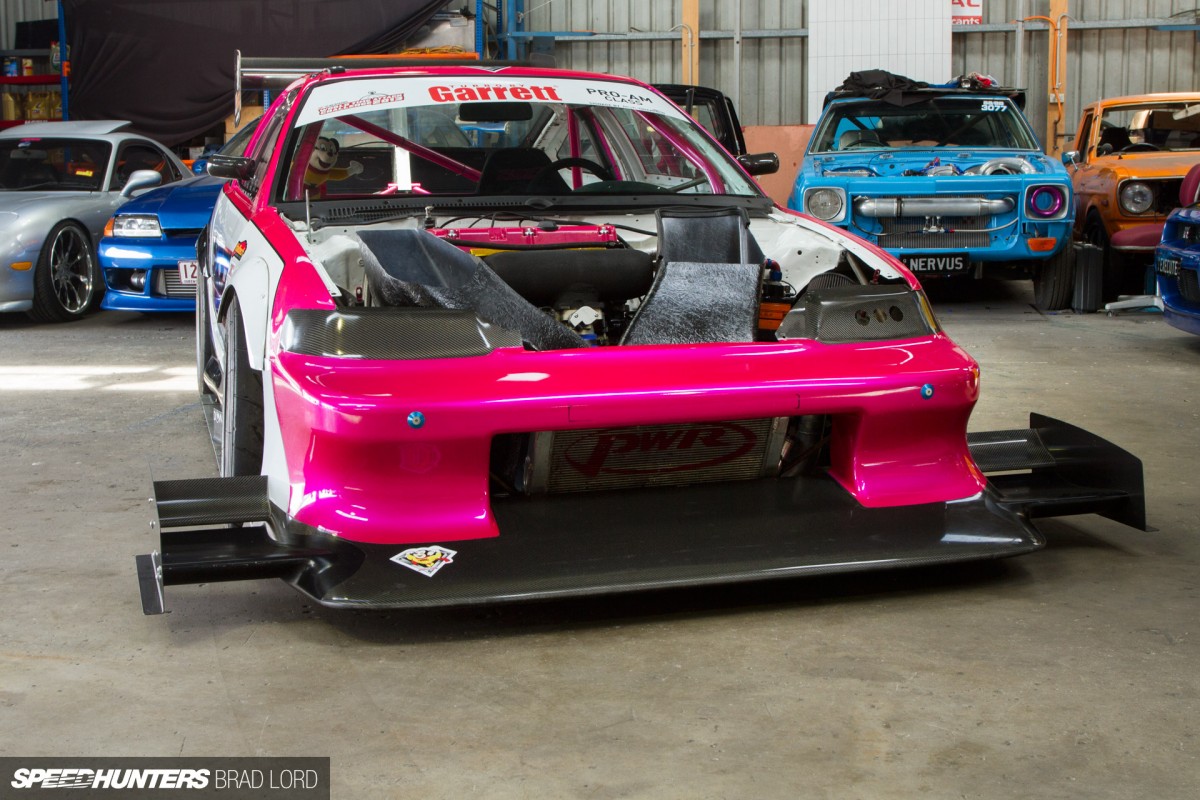 With plenty more track time and testing planned for this year and the K-motor fully unleashed, I don't think I'm the only one hanging out to see what this little car is capable of when WTAC 2014 rolls around in October.
Behind closed doors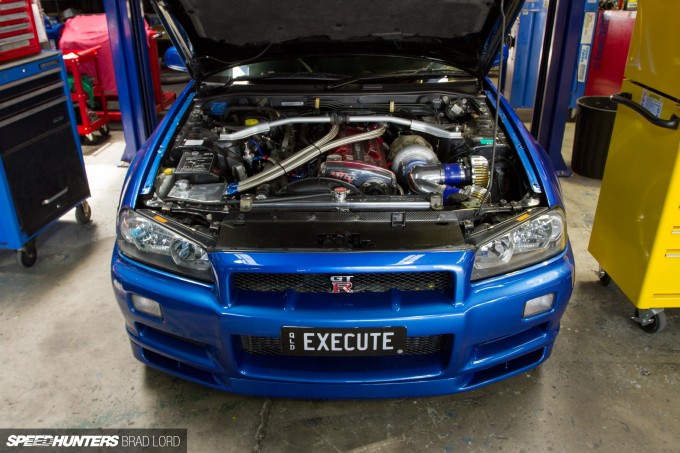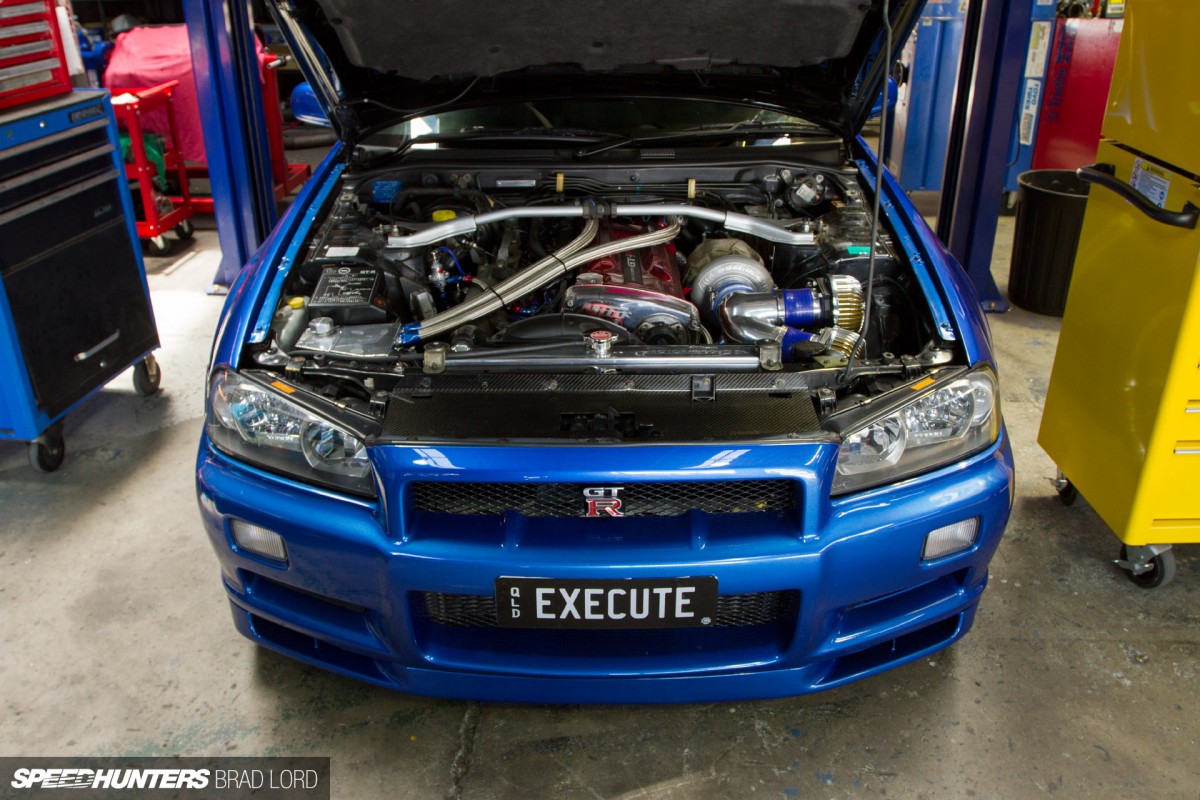 As much as I could have spent the entire day soaking up all of MightyMouse's little refinements, there was lots more to look at around the shop, like this super-clean BNR34 Skyline GT-R sporting a bunch of serious modifications including a Nitto engine build and an HKS TO4Z single turbo conversion.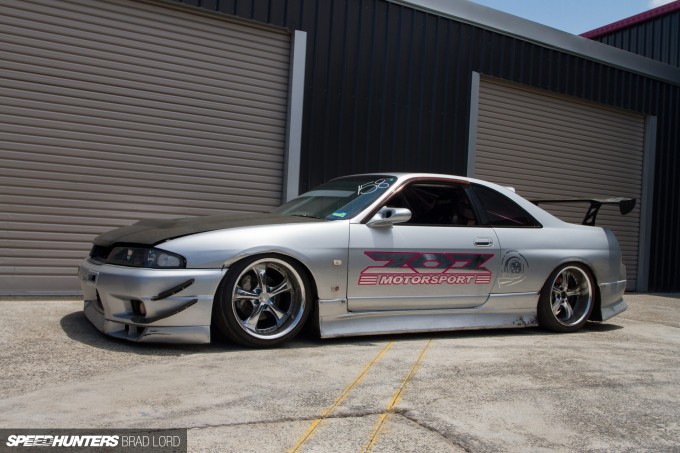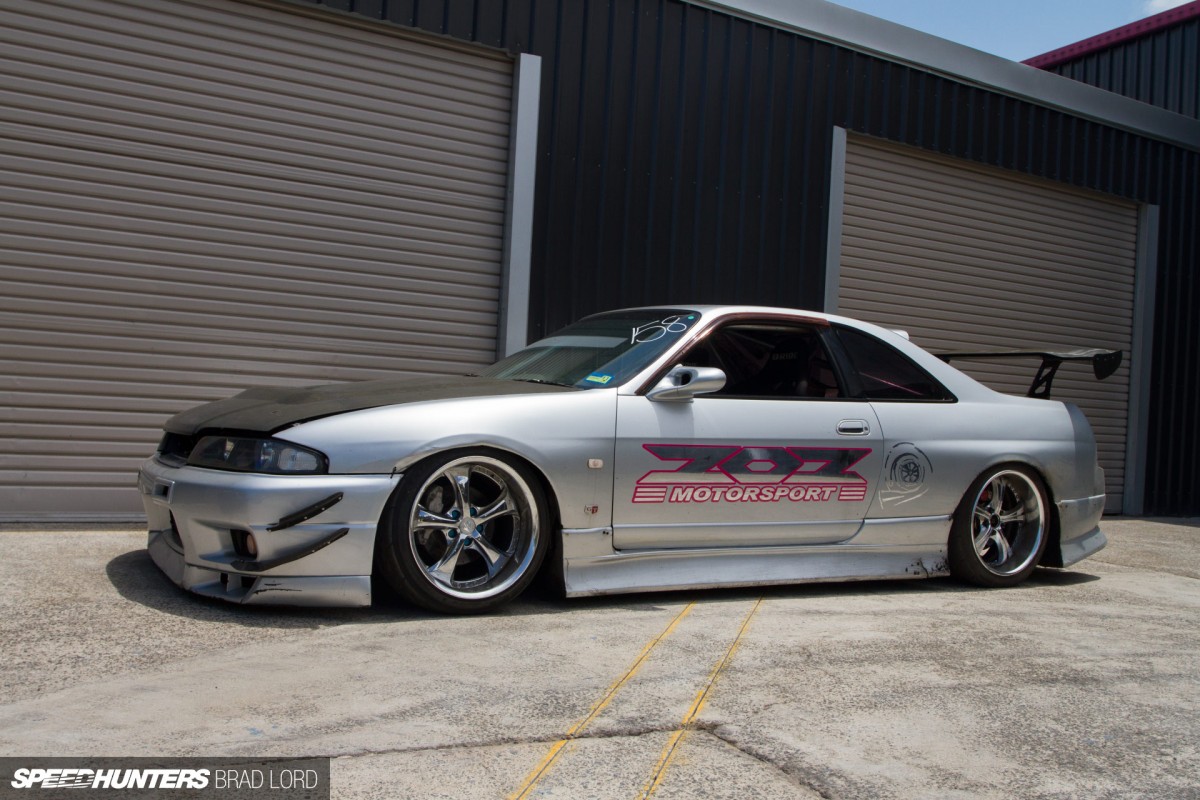 Outside, this Skyline GTS25T owned by one of the 101 crew caught my attention as well. Unsurprisingly, it was packing plenty of firepower too, with under-bonnet mods extending to a big high-mounted turbo hanging off the side of its RB25DET mill. As you might be able to tell from the dished Work VS-KF wheels, this one was built to slide.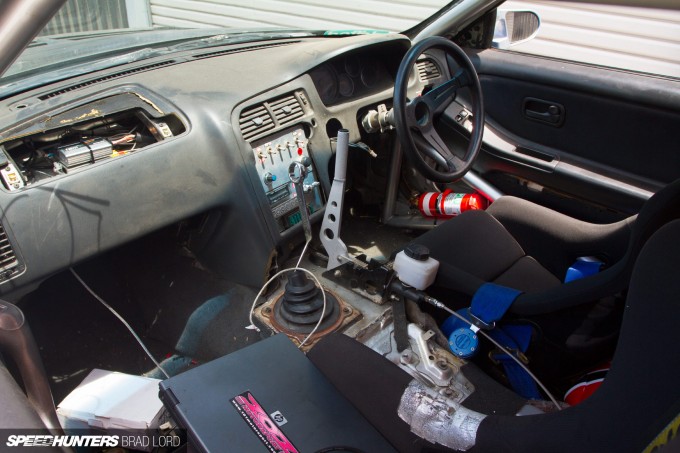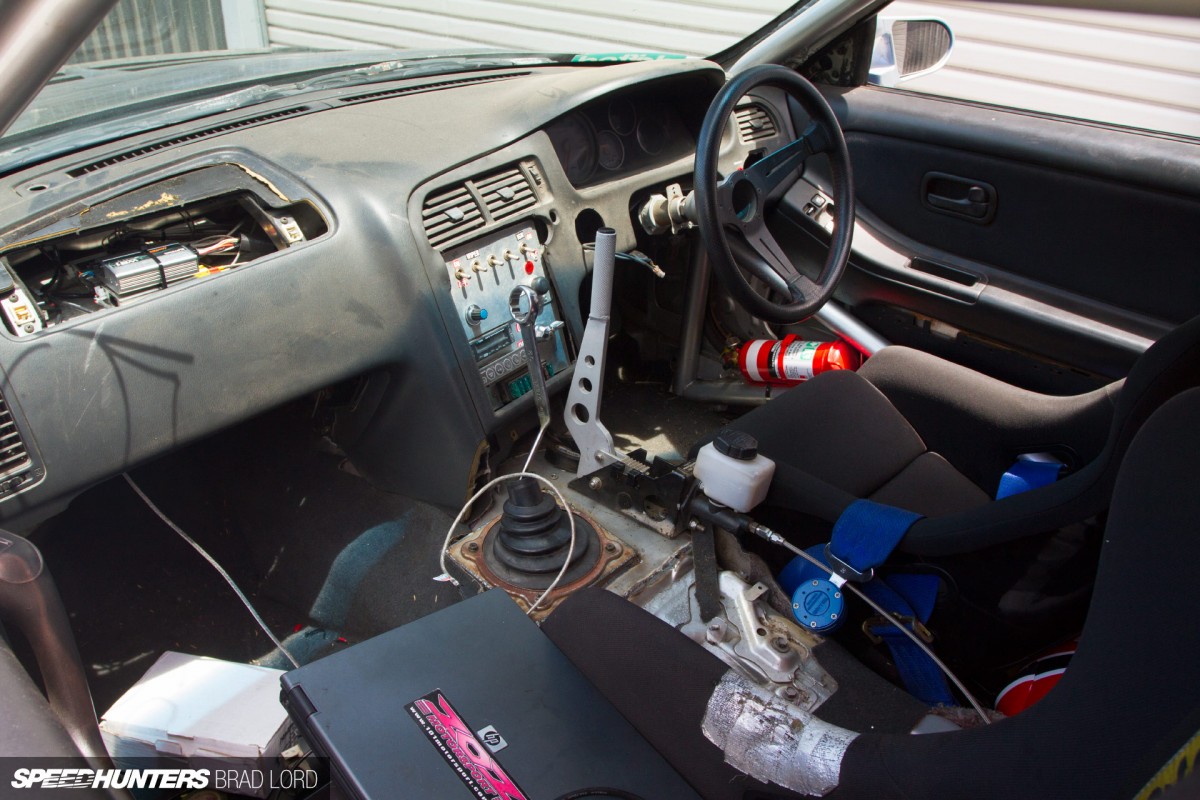 That's something definitely reflected in the interior space. Deep Corn Nardi steering wheel – check. Bride seats – check. Hydraulic handbrake – check. Gear shifter fashioned from a spanner and mounted offset on a modified transmission tunnel – now that's different…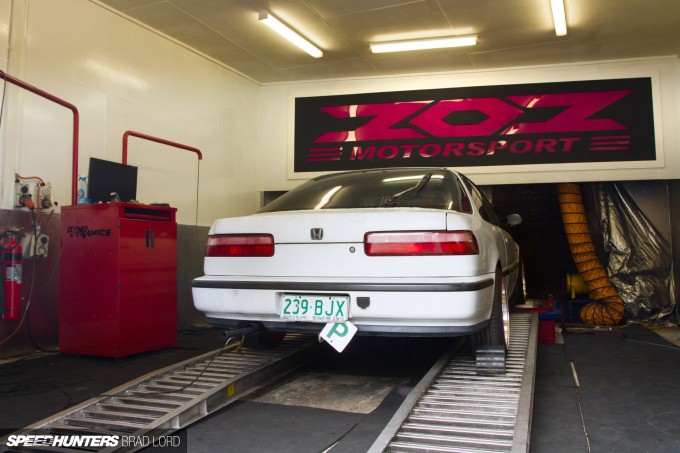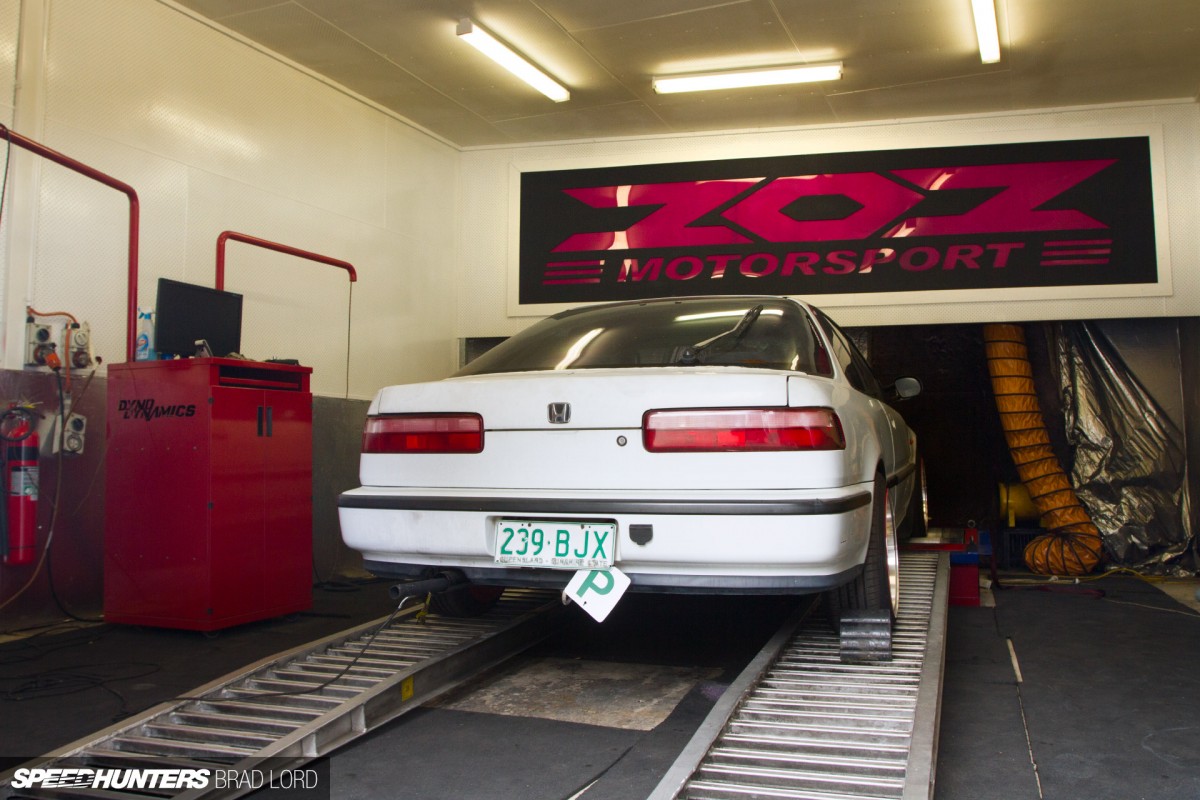 At the completely other end of the spectrum I found this DA-chassis Integra strapped down on the rollers of 101's Dyno Dynamics rolling road, which is housed in its special dyno room. On dished, low offset wheels, this one looked pretty clean, but I wonder how many of these late '80s/early '90s Hondas are still on the road in Australia?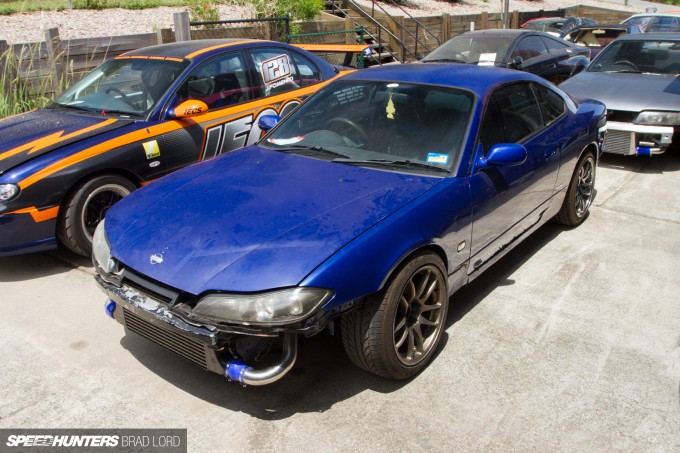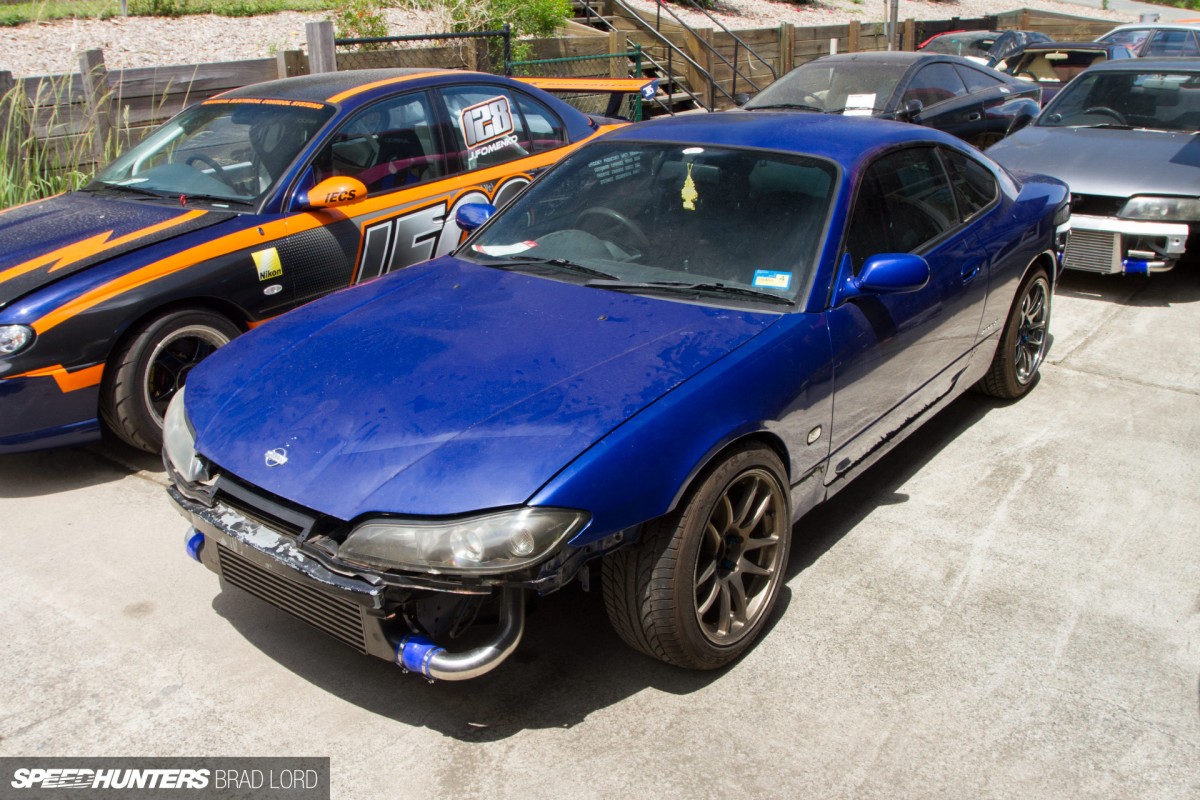 Along one side of the workshop I found a few more cars in various states of modification. If the number of cars under the knife at 101 Motorsport alone is anything to go by, the Australian modified car scene is alive and very well.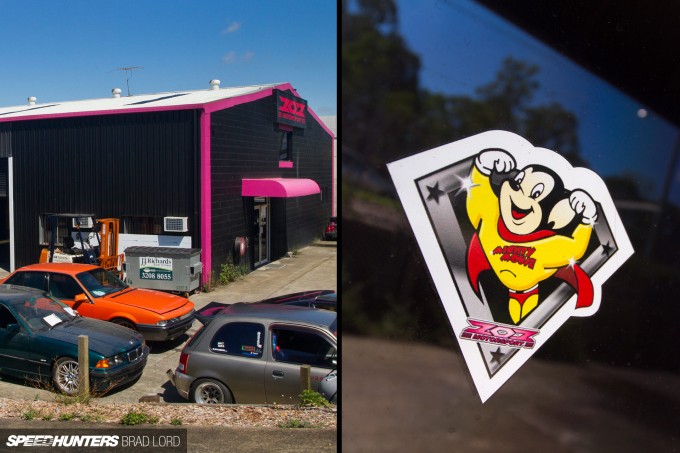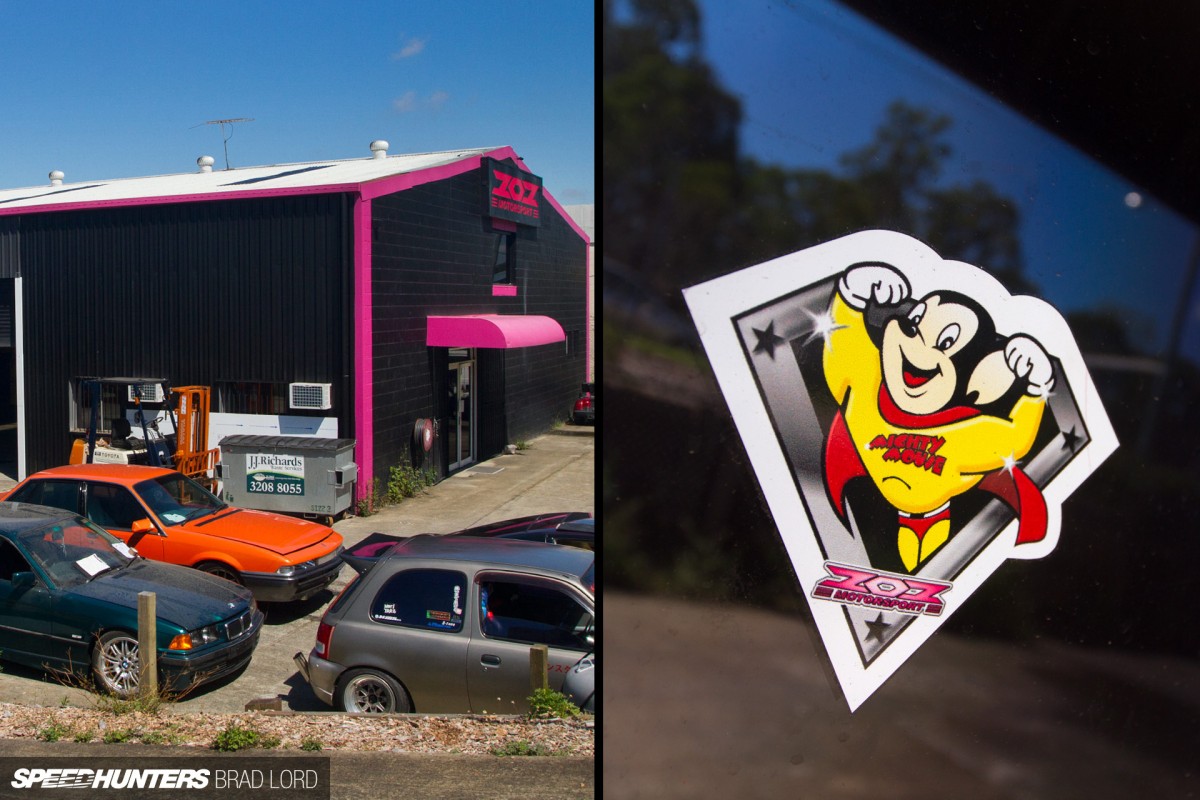 There was one more area I had to check out before I wrapped up my tour and that was the office area.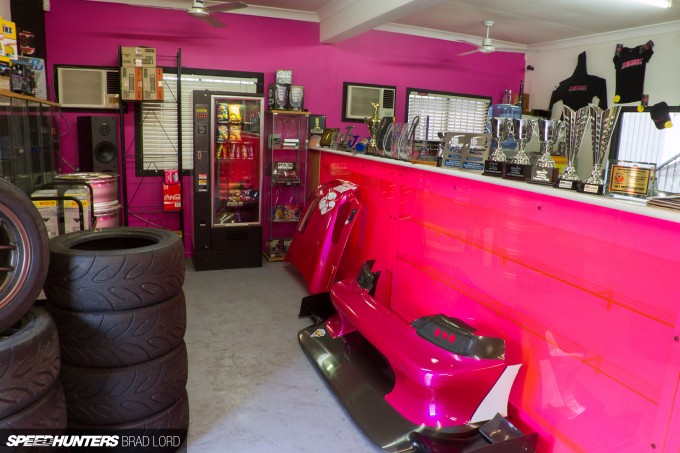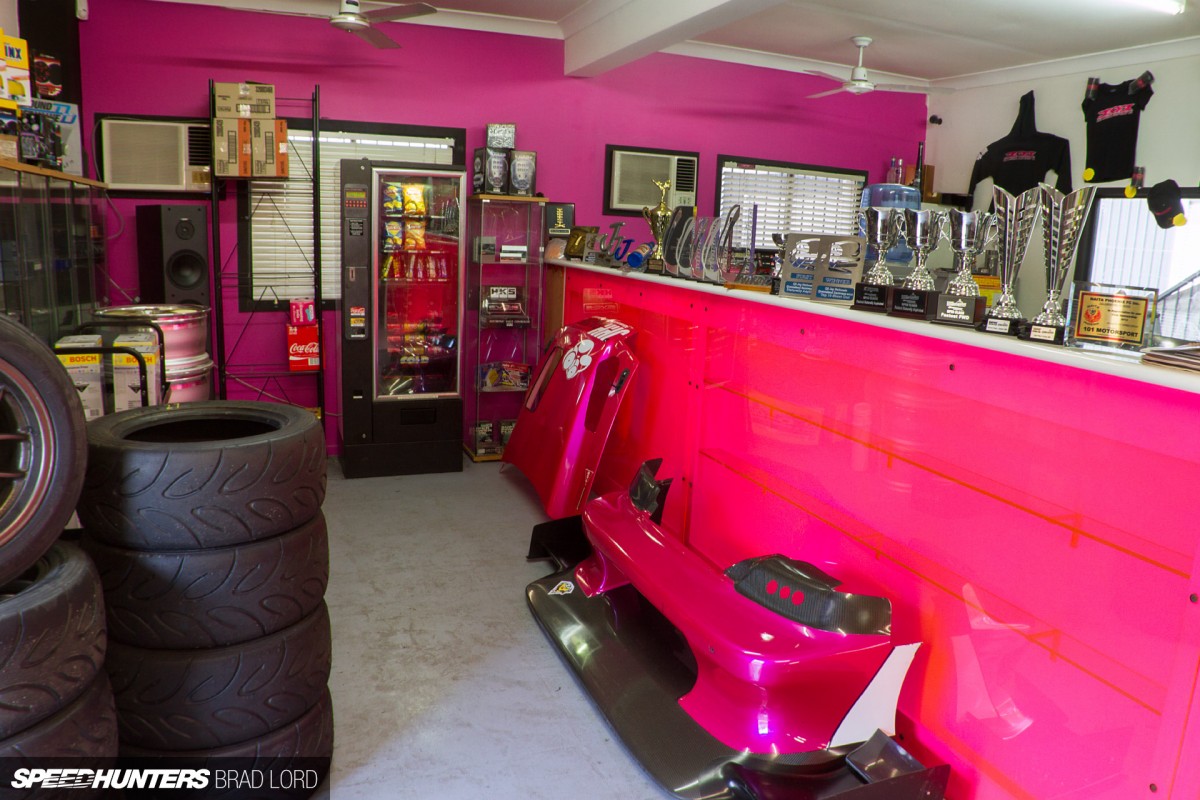 Varun and his team have made a proper job of it too – right down to the pink and white colour-coding.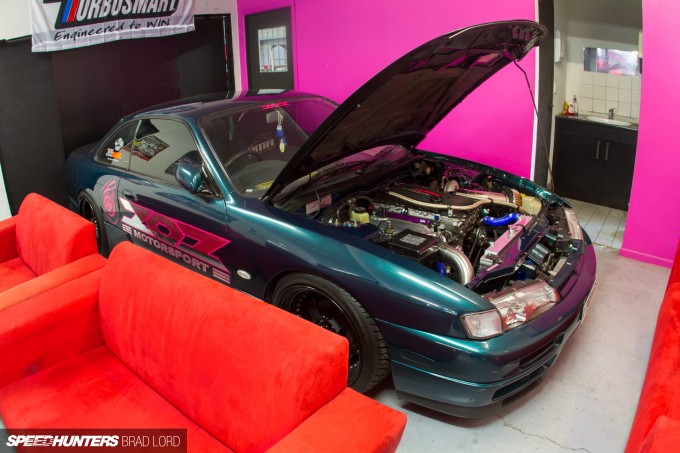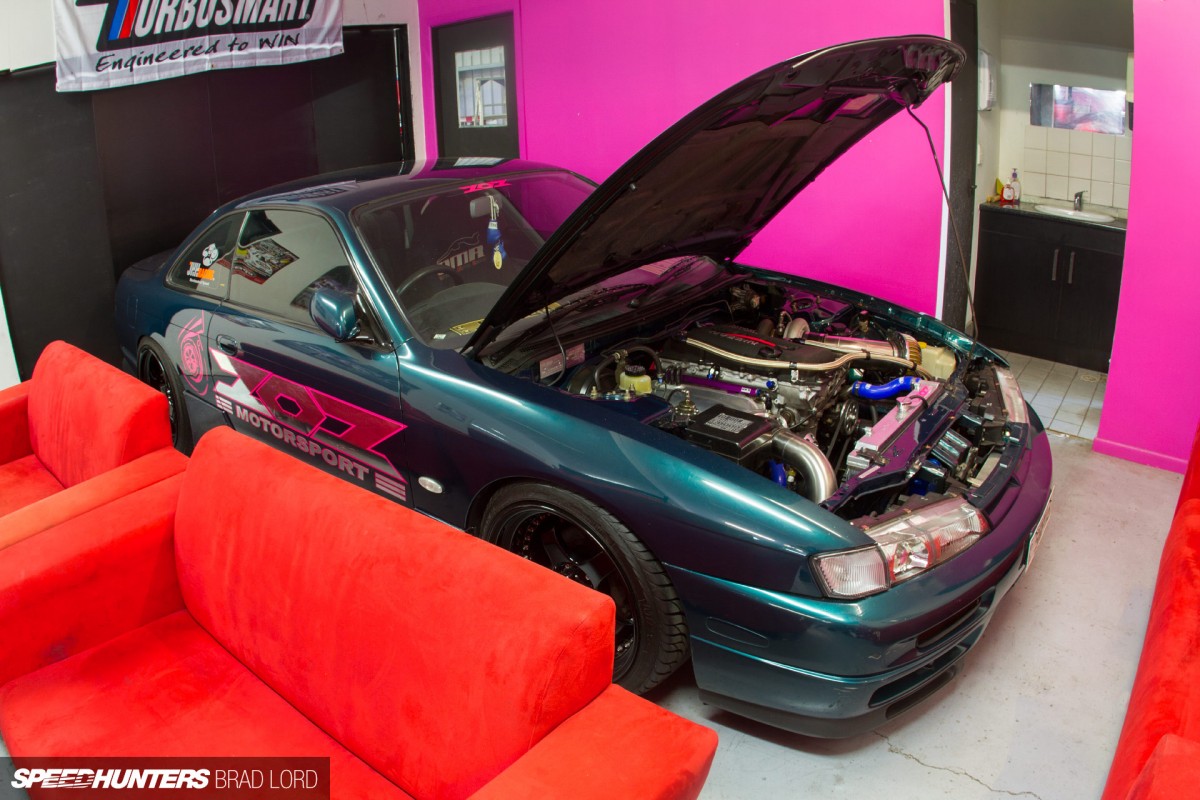 Along with the reception, there's also space to roll a car from the workshop into the customer lounge. On that particular day it was a hard-tuned Nissan Silvia S14 owned by one of 101's long-time customers. Given what I had already seen during my nose around, I wasn't surprised to be greeted by yet another big single turbo upgrade.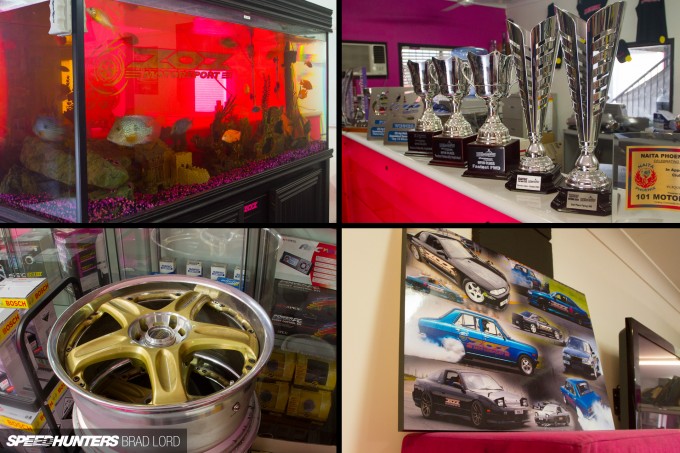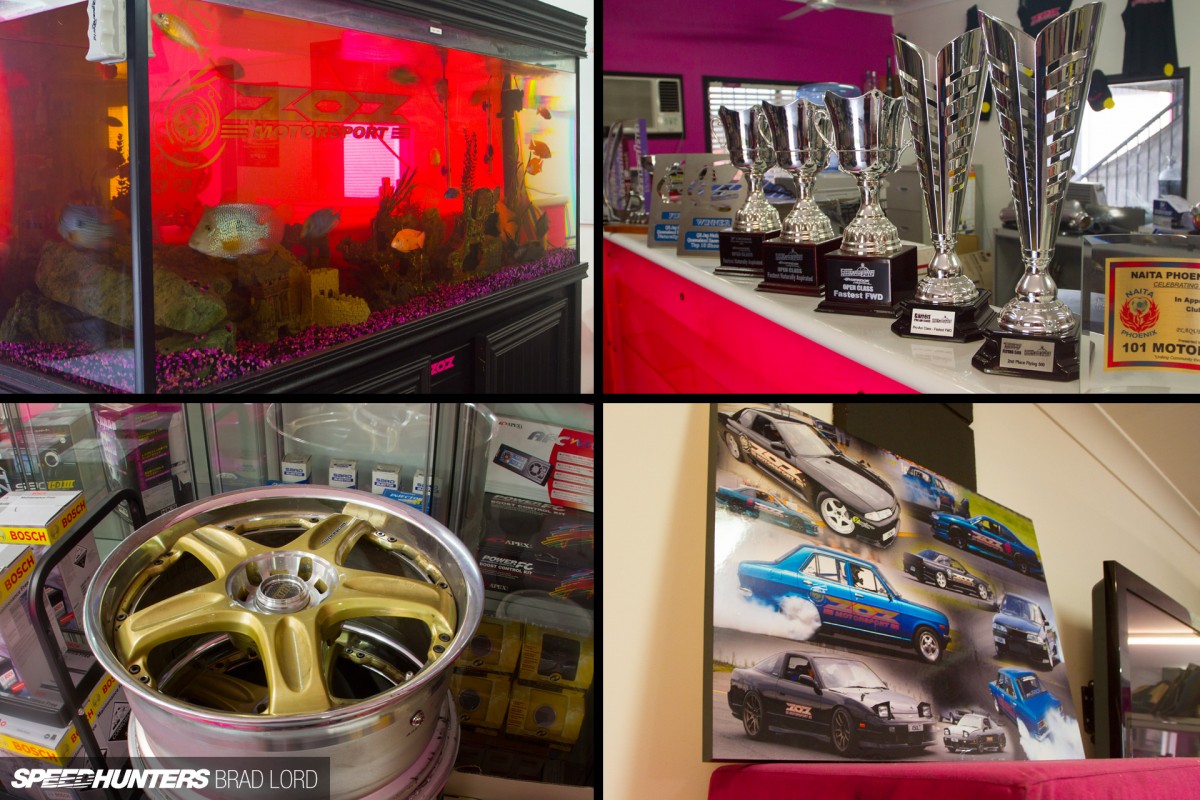 Tropical fish, trophies, performance parts supply and a pictorial ode to some of 101's former builds. This place is pretty cool…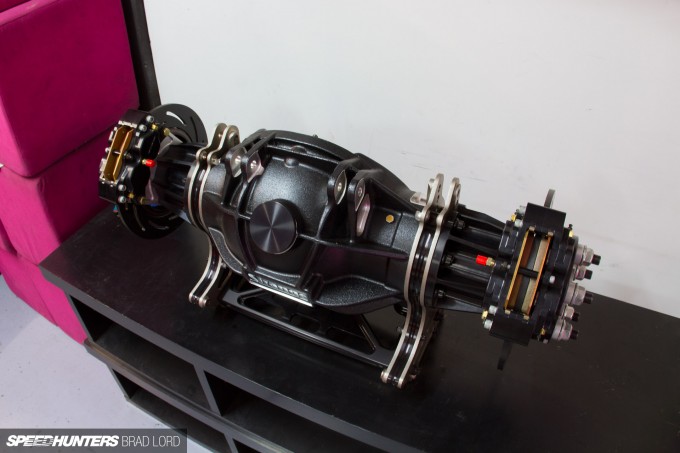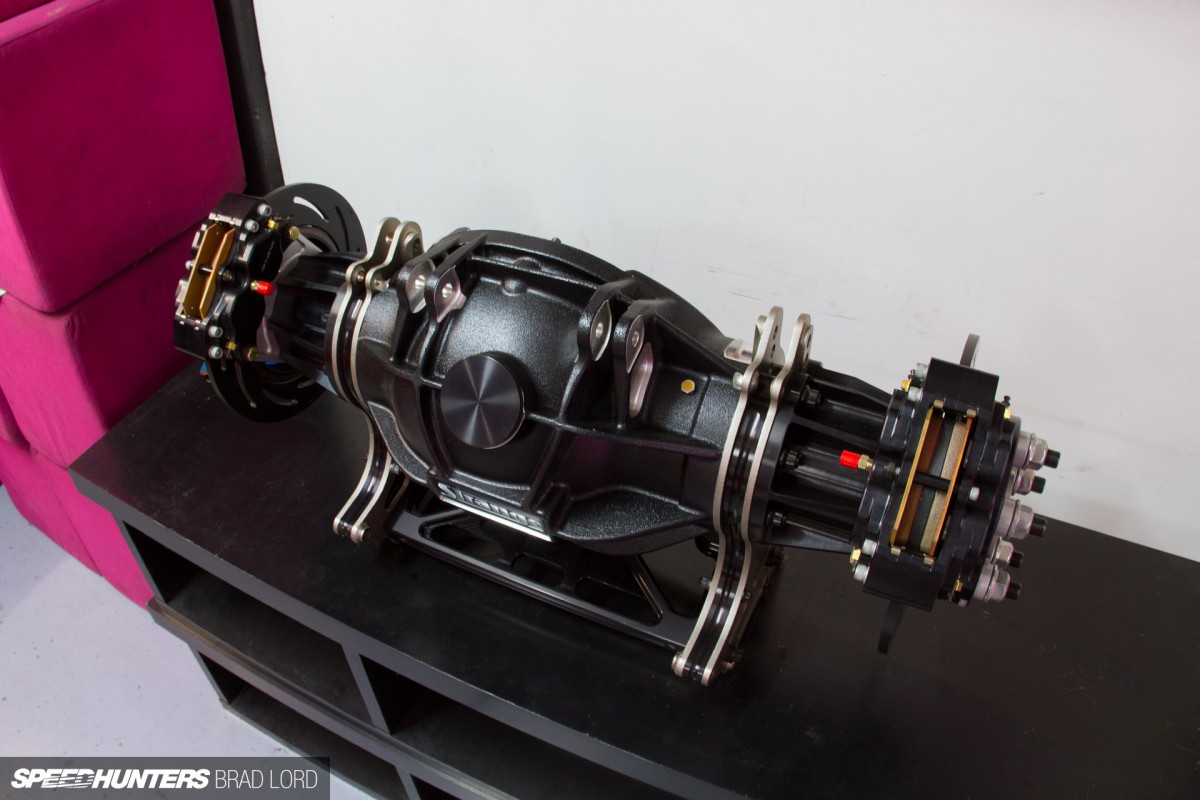 I was pretty intrigued by this Strange Ultra 4-link Pro Mod rear end on display and what it might be getting put to use in. As it turns out, this is one very important facet of Varun's newest and most ambitious drag project yet.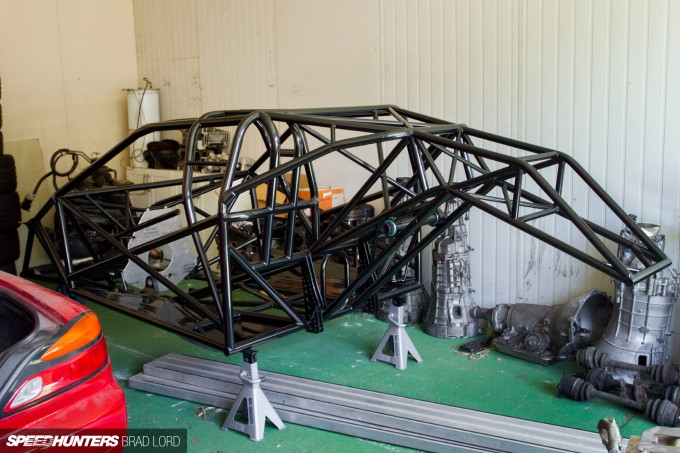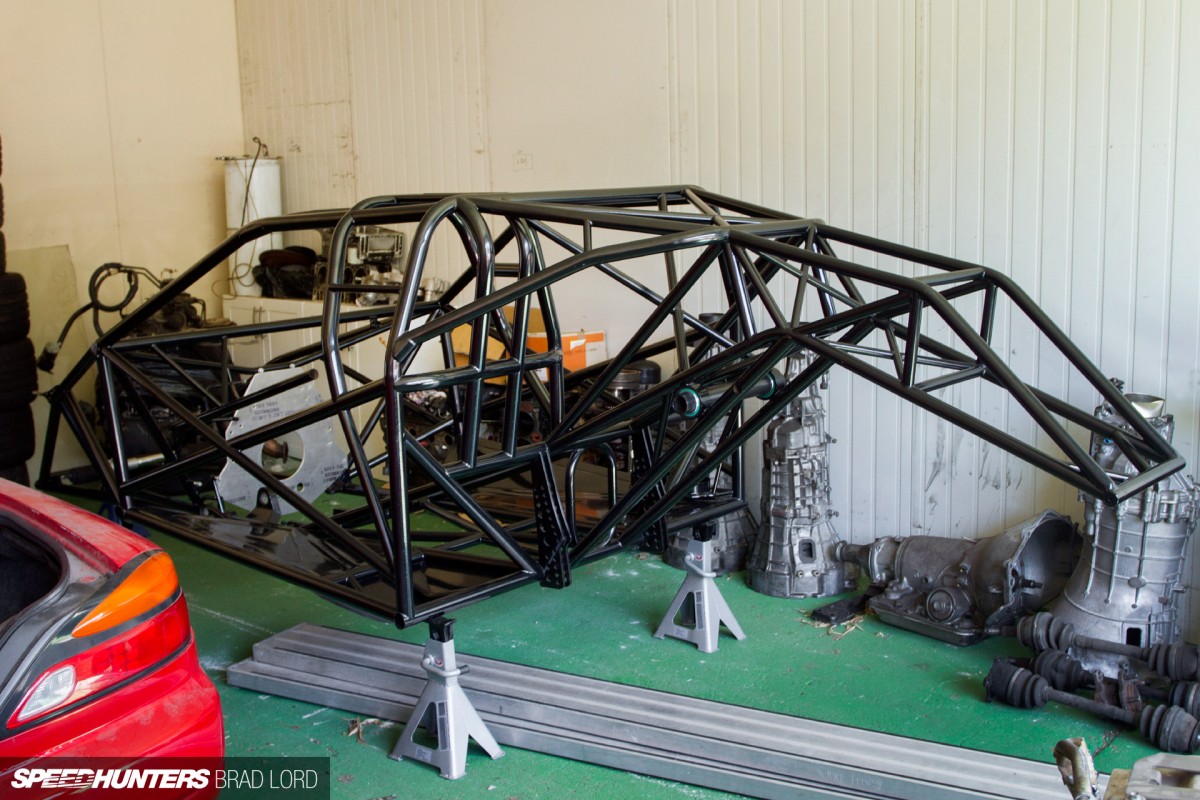 Behind another roller door I was shown another piece of the puzzle – this time a brand spanking new RJ Race Cars Pro Sportsman chassis out of the USA. Given Varun's penchant for nasty-fast GT-Rs, I immediately conjured up thoughts of a Skyline-bodied, Nissan RB-powered weapon of quarter mile ET destruction. But as it turns out, the 101 team are taking a very different – and very original – approach with this build and it's destined for a Honda shell and a high horsepower turbo K-series motor to propel it into the six-second zone.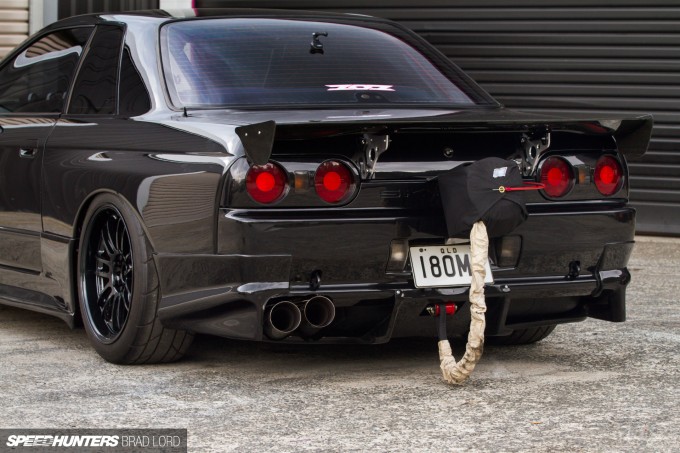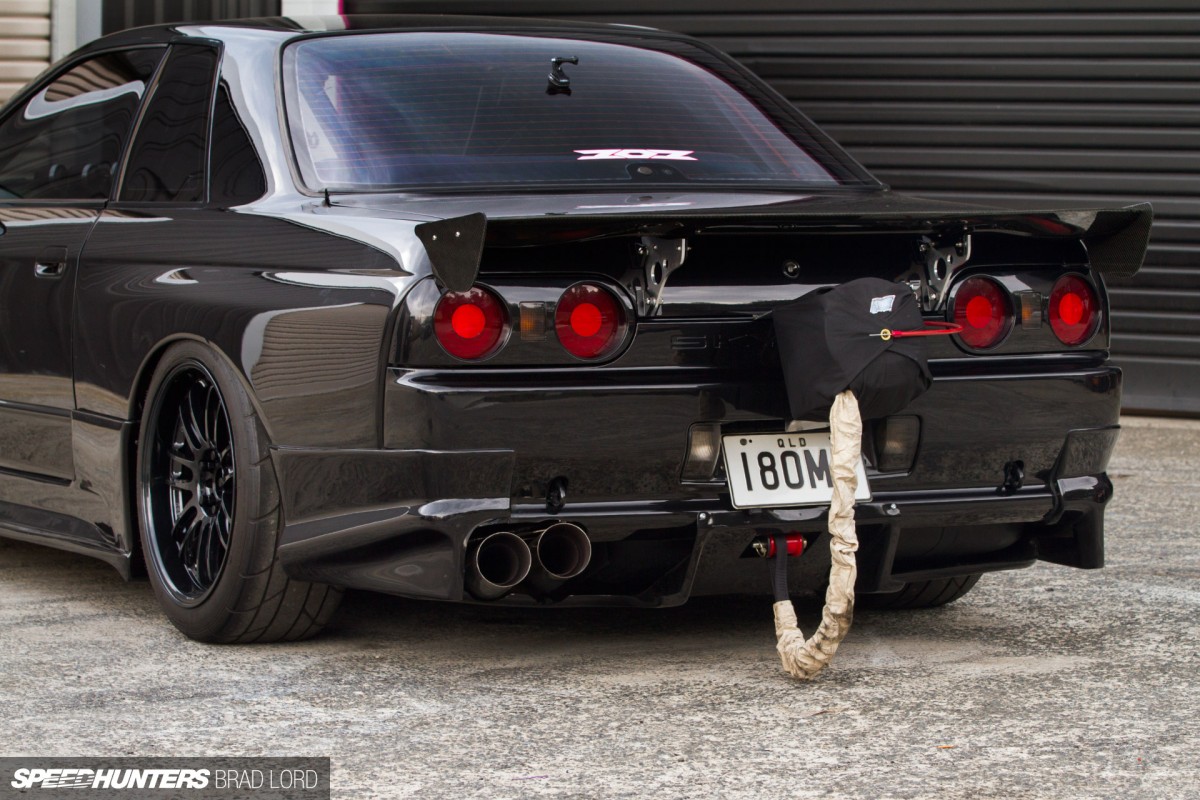 Given the time and financial investment required for such a build it's a long term project for Varun, but I can't wait to see it running in the ranks of ANDRA's hotly-contested Factory Xtreme sport compact class someday. In the meantime there are plenty of other toys in the 101 shed to play with, including the car that placed second in the Turbosmart Flying 500 competition at WTAC in October. And yes, I'll be bringing you the full story on this awesome 1000whp+ street car very soon!