Upon awaking this morning, I can say that the posts on my social media feeds fell into two categories: ones that were about Toyota's new FT-1 Concept Car unveiled in Detroit today, and the ones that were not. The split seemed to be about 60/40 in favor of the Toyota, so you know that it's going to be a pretty big deal.
Then again, if you take one look at the car it's not hard to see what all the excitement is about.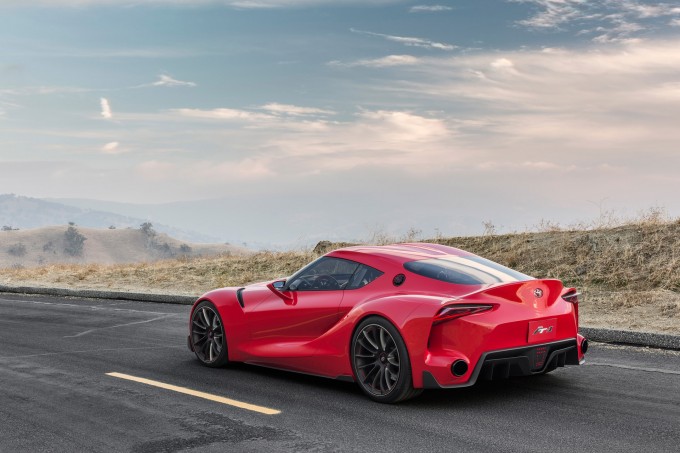 There have long been rumors of a Toyota releasing a successor to the beloved Supra, and this appears to be it. The FT-1 was penned by the folks at Toyota's Calty studio in California and is said to mix the character from Toyota's sports cars of the past with modern design. The wrap-around windshield for example is a nod to the Toyota 2000GT, while a retractable rear wing brings to mind the Lexus LFA. You can also see plenty of influence from the current Toyota 86 and Scion FR-S in the car's lines. And let's face it – it's got some serious presence.
Toyota has also released this video showing what the concept looks like in the flesh. As for a powerplant, Toyota has confirmed that the car is front-engined and rear-wheel drive, but has left the engine specs "up to one's imagination".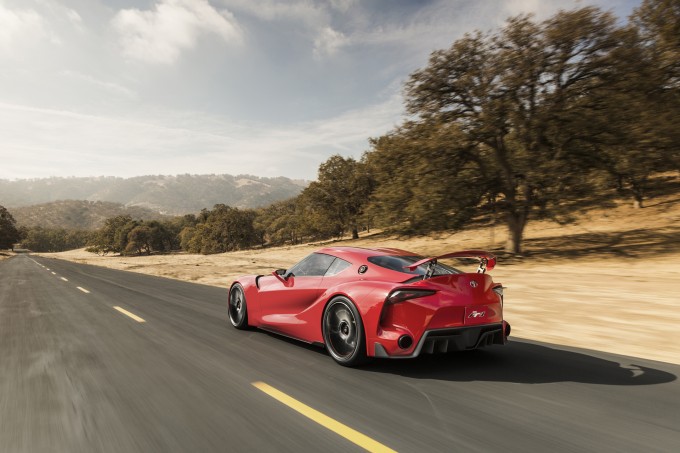 We reckon Toyota's on a home run here – first the runaway success of the ZN6 and now this? Calty's Chief Designer, Alex Shen, has described it as "…an aggressive, track-focused sports car concept with a presence that has been amplified for shock and awe". Yep, that's right, shock and awe – it's a vehicle best described using military terminology. This means war…
Bryn's on-site at the Detroit Motor Show right at this very moment gathering photos of the FT-1 in person to bring to you later, so keep your eyes peeled for more coverage soon!