How much do you want it?
It's a serious question too – one that's been on our minds for a little while now. Speedhunters fired up in 2008 and has been constantly evolving since. You, our readers, have very much been a part of that and now it's time to expand the way we work yet again, so we're going to do that by sourcing new contributing editors through the #IAMTHESPEEDHUNTER program. We want you to join us: that's the basic premise and yes of course there's more to it than that, but if you're sat there reading this with the required motivation and skill then it's possible. So how much do you want it? Read on and you'll find out exactly how to get involved…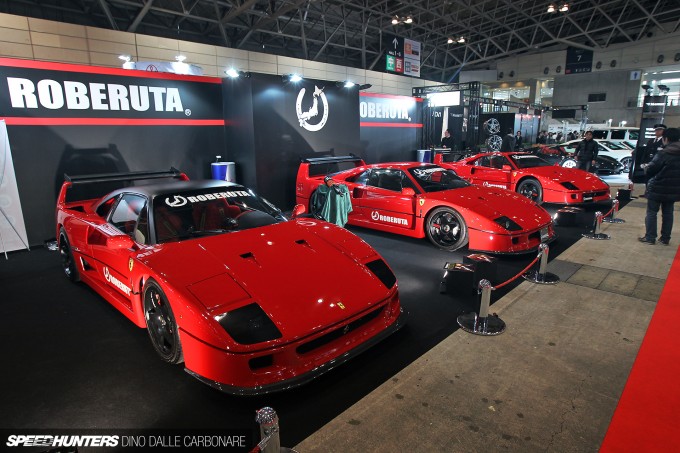 So why do we need more contributors? I'm looking at a calender; on it are 365 days and today is one of them. It's what history will refer to as 2014. I have a fair idea of what will happen but the past has shown me how much more is possible than even I can imagine. Just to physically cover the material and miles we do is a massive effort and there are so many territories that we haven't touched on yet. Next week, the Tokyo Auto Salon kicks off in Japan and Dino will be snowed under. What would you do if you were there?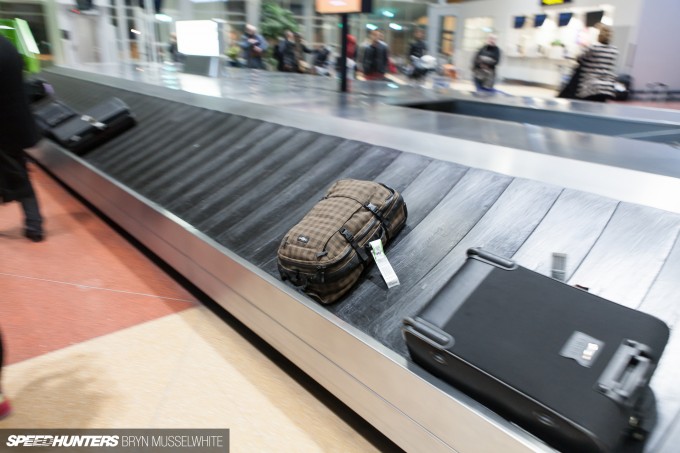 Planning for 2014 began properly in December when I headed over to the Speedhunters HQ in Stockholm for a couple of days, so that as a team we could sit down and thrash out as much detail as possible. Travel has been a massive part of the Speedhunters way since its inception, but even with all the air miles, baggage claims and immigration checks, there are hundreds of amazing events/cars/collections/workshops/treasures/junkyards/races we can't get to. You get the idea?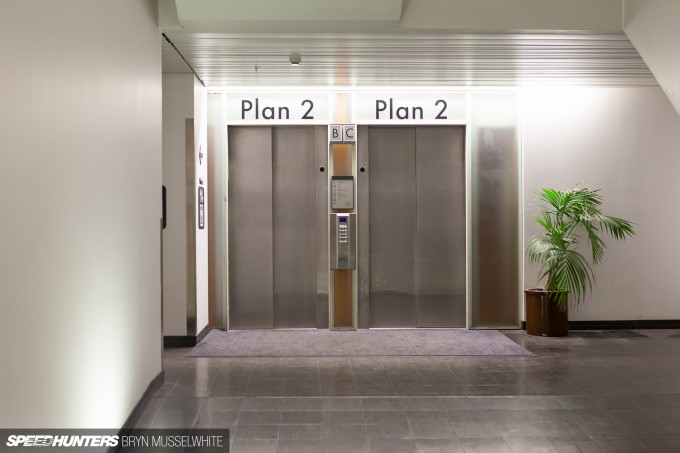 So we did what you'd expect of us. Instead of settling for that, we worked out how to make sure we encompassed even more than before. That begins with an ambitious plan and to be completely honest, I'm not sure exactly where it will end up, aside from knowing that it will be amazing.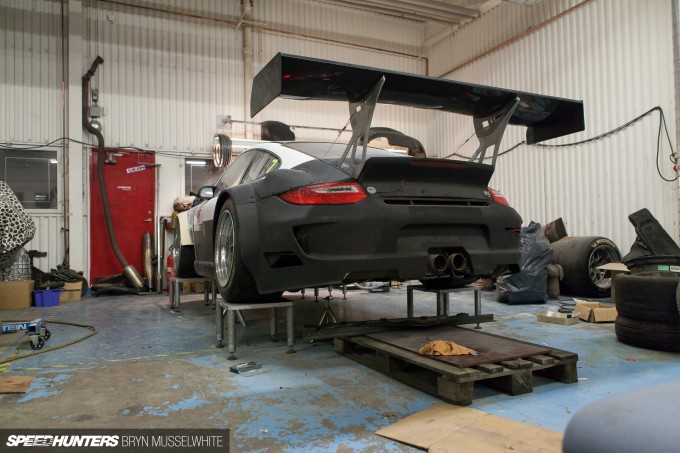 The fact is, if you want something badly enough, you'll make it happen. Anybody who has ever built a project car can relate to this. The long hours in the workshop tackling new engineering challenges or solving problems that arise can prepare you. If you're determined enough, then you push on through and create the outcome you'd like.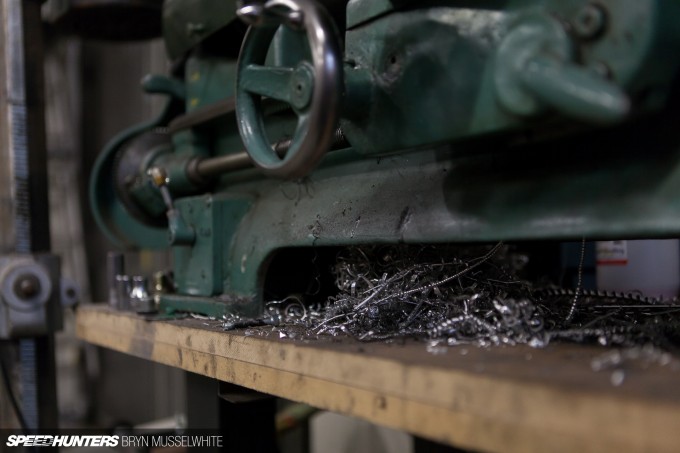 If not? Well then, you won't make it, will you? That unfinished project will be yours – nobody else's. Only you can get yourself out of bed in the morning and if you're reading this disagreeing with me, then I'd guess it's because something else is motivating you. Maybe you have to get out of bed? You should never rely on anything else or anybody else to get you going. Sure there will be times when your own motivation comes into question, but ultimately you're the one that will make things happen.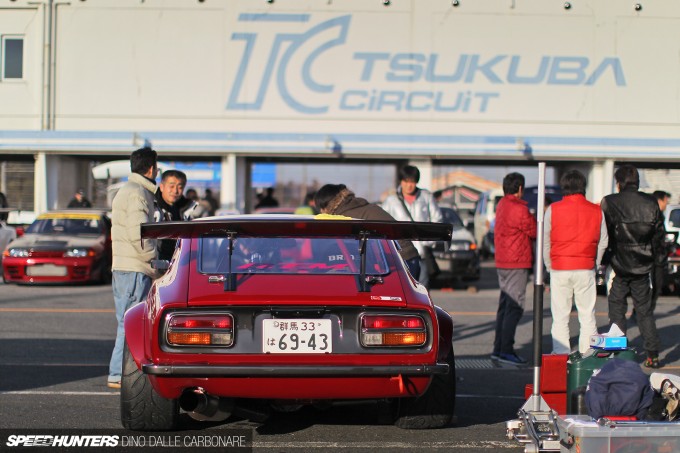 Don't get me wrong – Speedhunting is hard work, no matter what you think. I've done a lot of jobs in my time and some of the most punishing times I've had have been spent Speedhunting. I've missed important family events, friends' weddings, birthdays (my own) and made my eyes bleed through physically pushing myself past barriers of fatigue and distance. And that's just in the last year. So are you really sure you want to do this?
This is what we do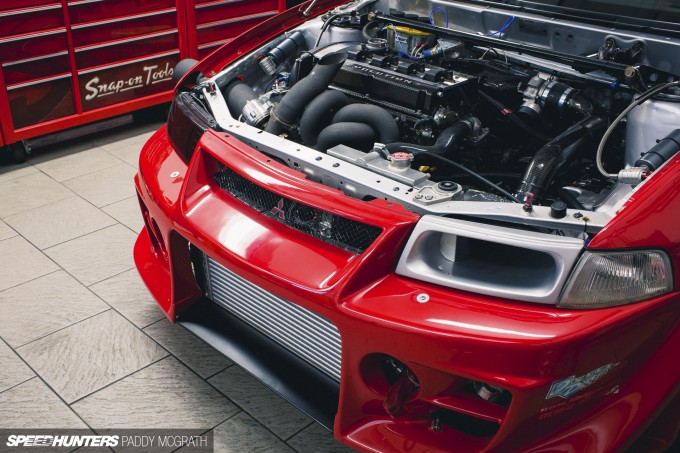 January is a month of inspiration for us here at Speedhunters, so I hope it will be for you too. So much so that we're making that the first official theme for 2o14, so use your imagination and show us your best #IAMTHESPEEDHUNTER work around that ethos. Inspiring locations, angles and techniques, as well as subjects. For information on how to submit, take a look at previous articles here and make sure your submission reaches us by 17th January.
As well as that, the team are going to be travelling the world to bring some amazing stories to us, Paddy has shot the Ross Sport Evo which is itself a perfect example of achieving your dreams if you want them bad enough; this is so much more than a feature car. You'll have to wait until the theme kicks in later on this month to find out exactly what I mean by that though.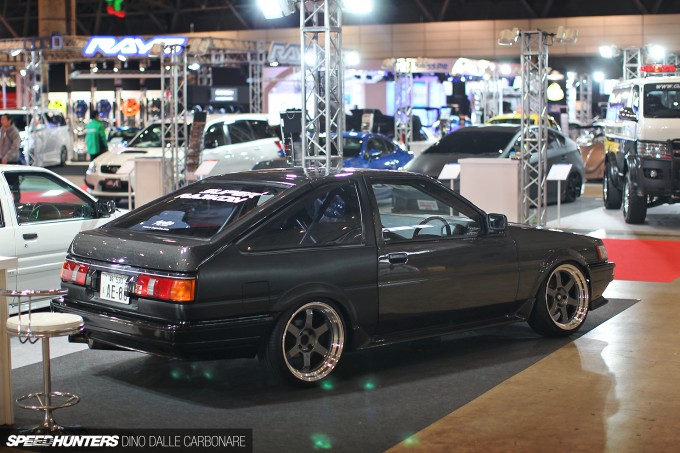 As I touched on before, Dino is headed to TAS, one of the most important auto shows in the world. It's a must-attend event on our calender. This year I'll be heading for the Detroit Auto Show at the same time; a first for us and a great opportunity to cover the worlds biggest, breaking new car stories in one place. Or two depending upon your point of view.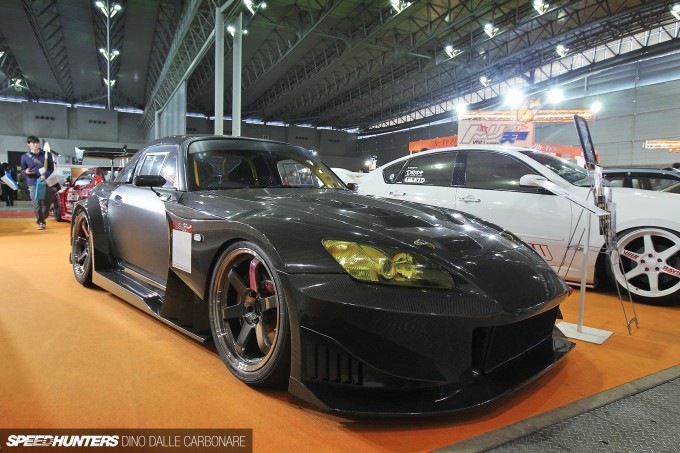 That really is just the tip of the iceberg though, as we'll be bringing you so much more I literally have to have the calender next to me to keep up with it all. Straight after Detroit I'll be heading to our friends at Air Lift Performance  for a long overdue look around and chat. There are some great shops nearby we'll be looking at too. They're only ninety miles from the show, so why not? I'll be following that up with a couple of days in the company of the Risky Devils drift club in Chicago too. Oh yeah, we're mixing it up.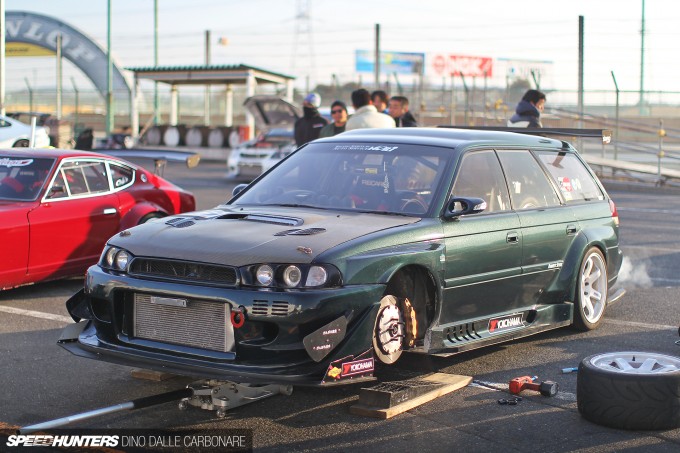 One of the more interesting Japanese events for us is Battle Evome, take a look at this Legacy wagon for example. Can you imagine that sitting anywhere else? It was popular last year so Dino will be back for another look later on in the month. So those are just a few of the pieces laid out for you to assemble into your own perfect feature list.
Okay, okay enough of the teasing though, how do you become a Speedhunter? Read on…
It goes a little something like this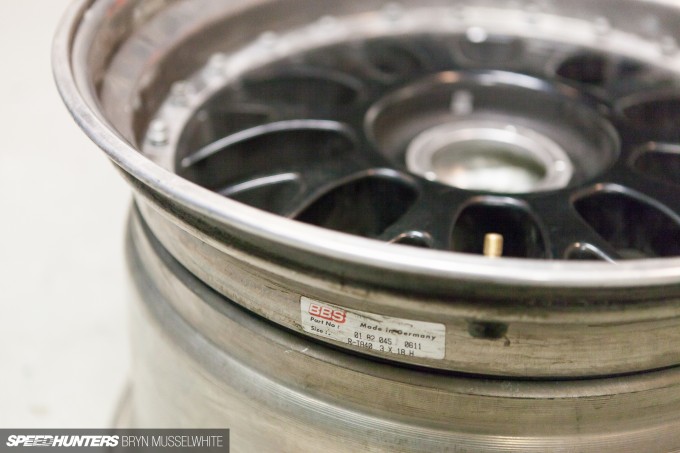 Paddy has curated the #IAMTHESPEEDHUNTER program to the point where we knew it formed the ideal starting block for our photography search. So if you think you can produce images which blow ours away, work to tight deadlines and manage your own schedule then there may well be a place for you on the team. Each month we'll run a theme as usual for those of you who want to continue to participate, because after all, pure Speedhunting isn't for everyone. Then we'll also select one contributor's work to run as a separate guest post; if we like what we see, we might offer you a contract which will operate through the 2014/15 Speedhunting year. A guest post is no guarantee of a contract, but it will be a great opportunity to show your work to a large audience. Hopefully you've read the rest of the article, because contained within it is your first theme of the year. Like I said, you need to put some effort in!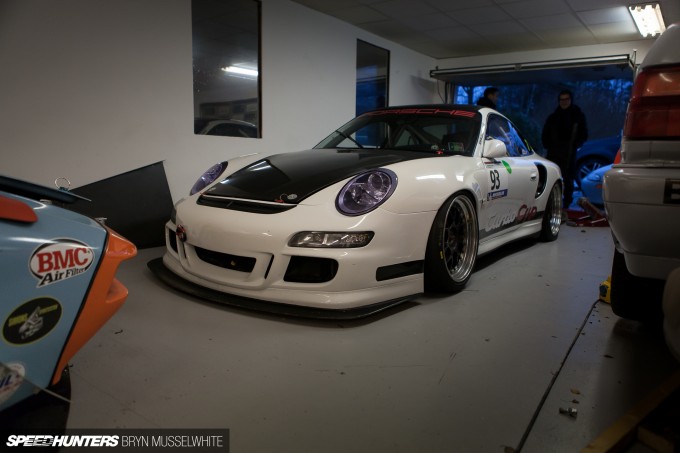 In the meantime, here's a little test… What do you see when you look at this photo? A Porsche in a garage? Maybe you think it's a decidedly average picture, which to be fair it is. Would you drop some lens flare in? Maybe blow out the background? Straighten it up a bit? Cut it out and add in a race track? Well that's not what we're looking for: what we want is for you to see potential.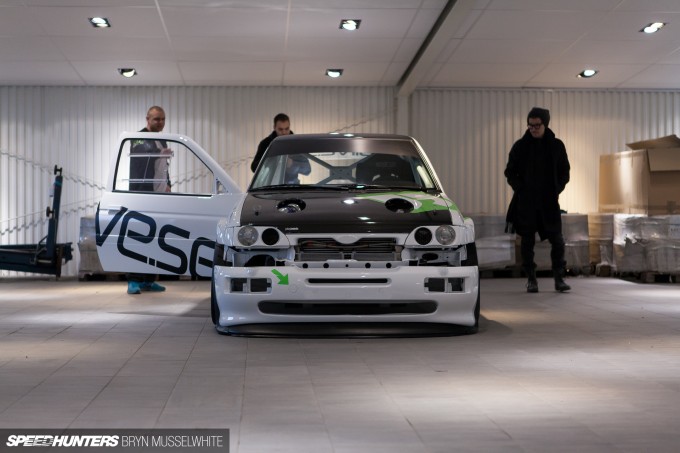 Before I flew out of Sweden, Rod and I spent the day looking at a few upcoming feature cars. The winter in Sweden can be harsh and dark, so the builders and the imagineers keep themselves busy. So we went to meet some of them – this is the potential I'm talking about. Speedhunting is not something that you stumble on; you don't turn a corner and it's there waiting patiently for you. It has to be worked at.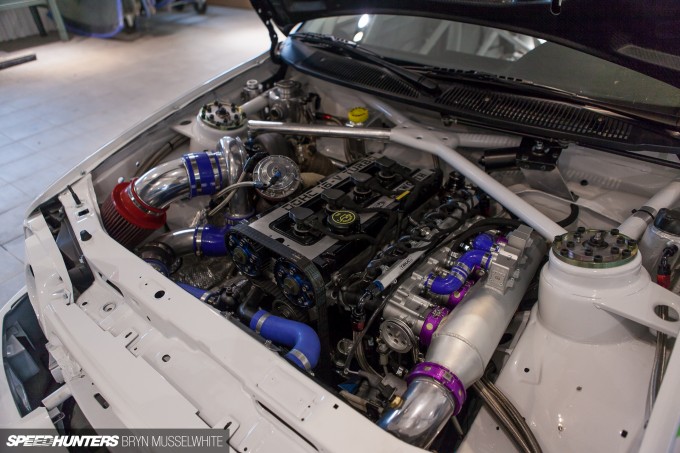 If you want to shoot the most amazing builds in the world, you have to go and find them, build relationships with the owners and justify why you should be worthy of presenting and celebrating their pride and joy. Although it does pay, this is not a job.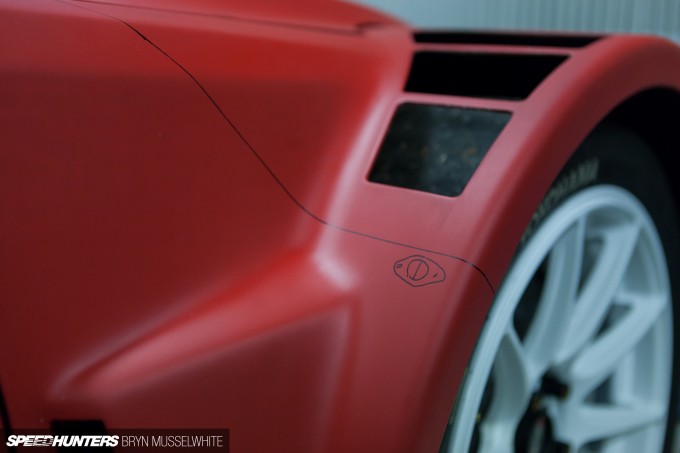 It's a way of life, for us as Speedhunters and those who we meet along the way. Our guide in Sweden was responsible for one of the most incredible builds we showed you last year and we can tell you that was just the start. There are big changes underway right now for the Supra-engined, spaceframed Lancia.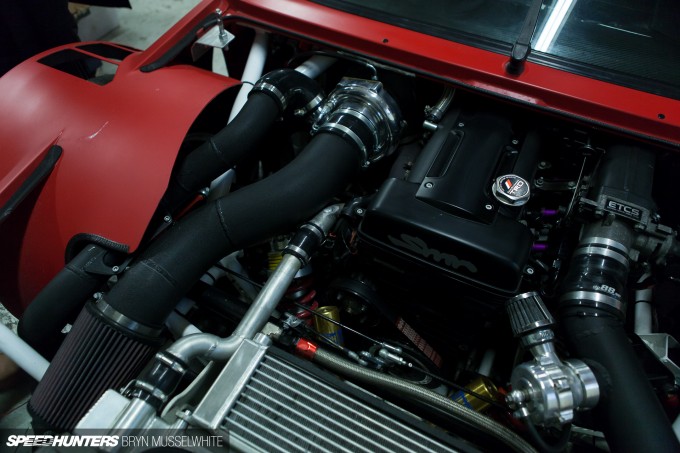 The single turbo set-up is just the start of it all. We love the ingenuity and approach, and it embodies what we're about at Speedhunters, so we can't wait to unveil the results. It's going to be a big part of our year in 2014. Do you want to be too?
Our kind of people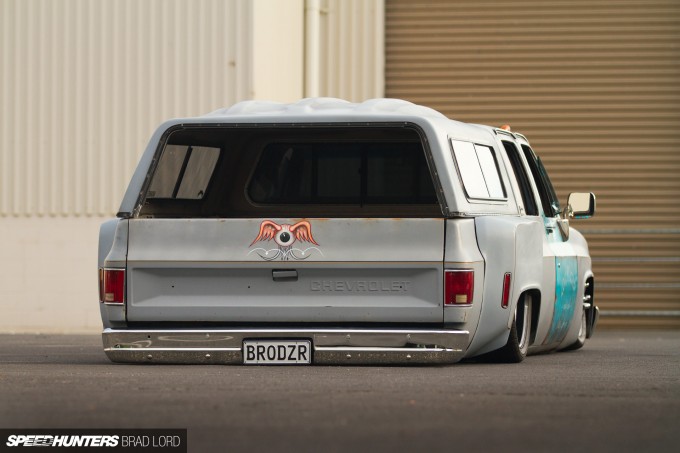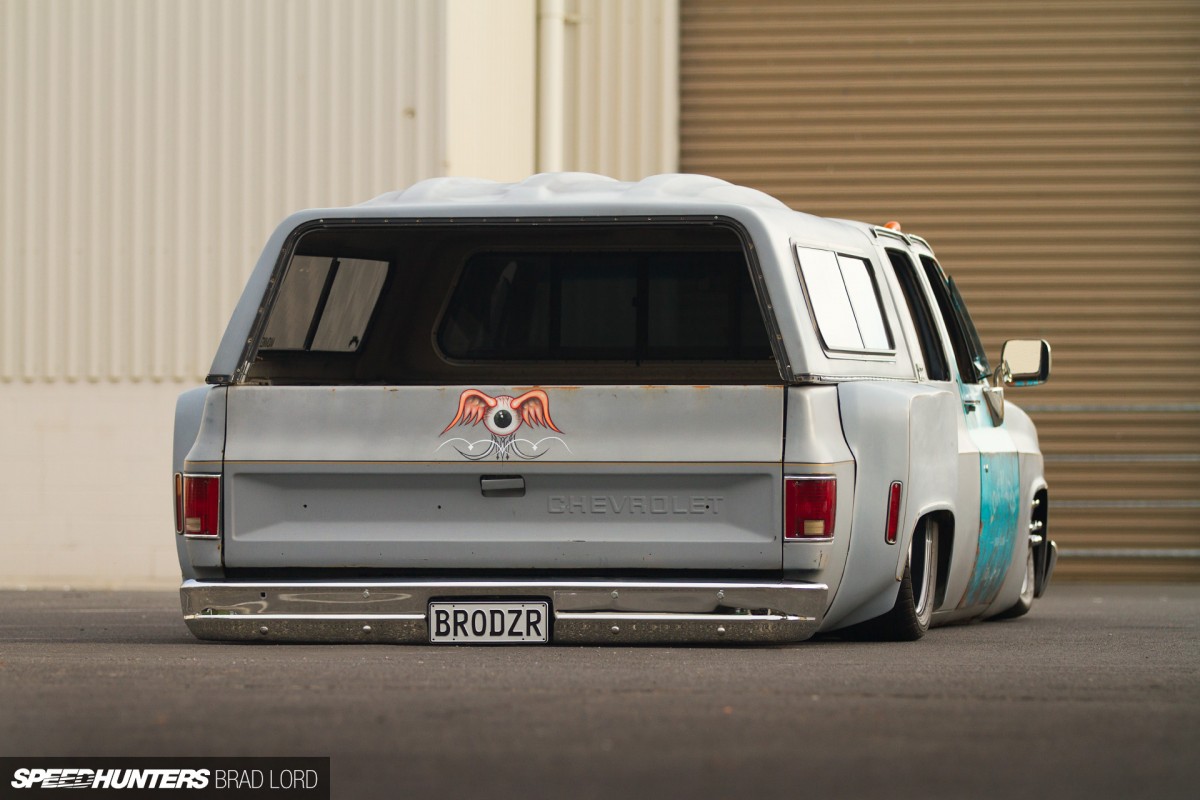 If new cars or drifting aren't your thing, that's cool. What about some full size, American body-dropped, frame-laying action? From NZ? Yup, Mad Mike has been at the project drink again. This full fat, flat out Chevy is his latest. You want inspiration to look outside of your usual scene? Here it is: the people we work with at Speedhunters continue to push their own boundaries and ways of doing things.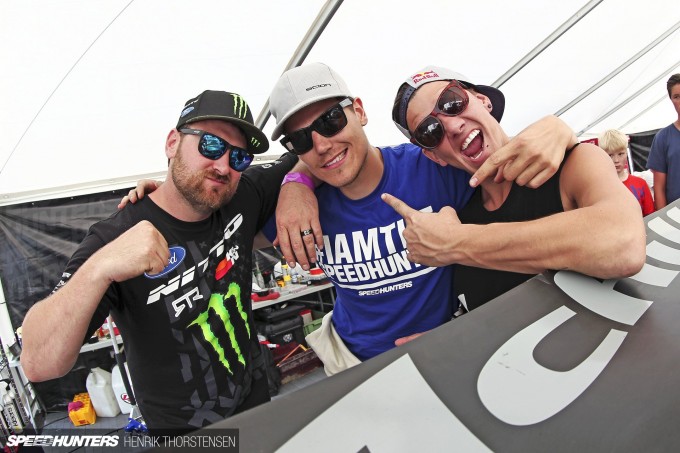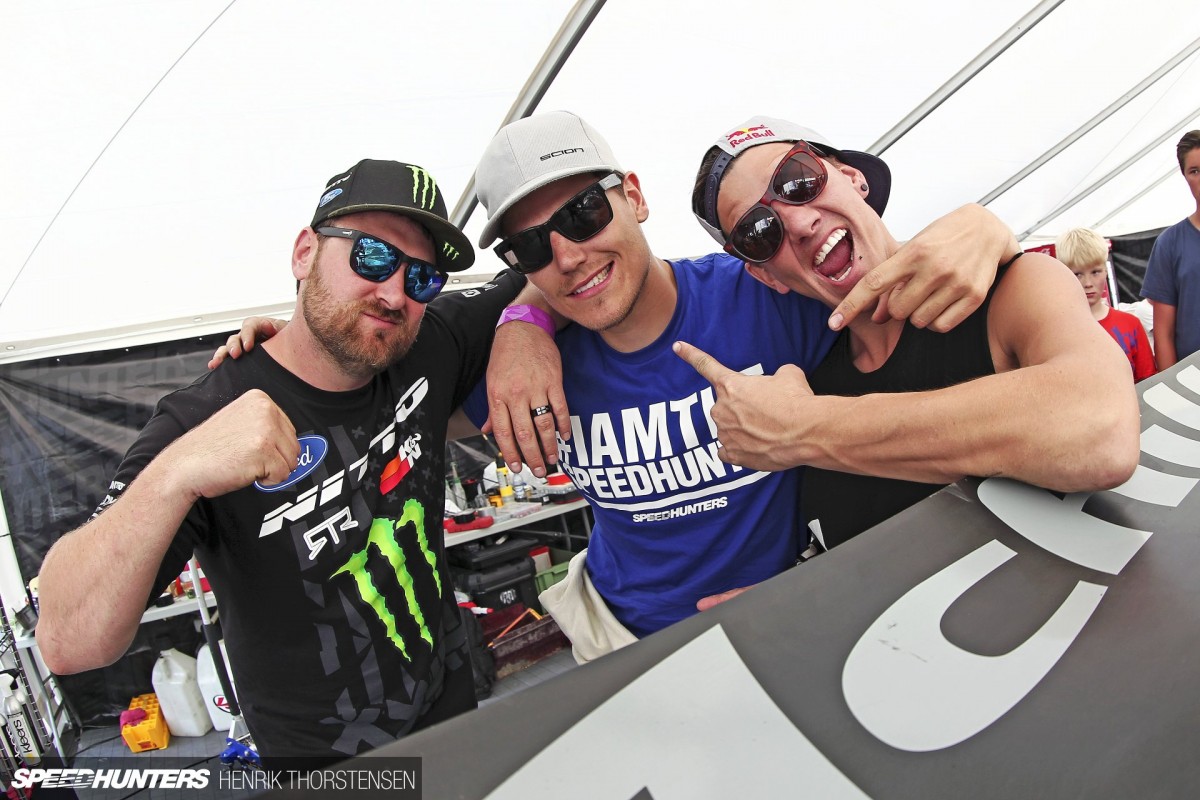 A total of over 35K miles had been travelled so this picture could be taken. So it's no easy ride and not everybody will make the cut. If you're sat in a country full of crazy builds and insane automotive stories that we haven't seen yet, then get in touch. We need you.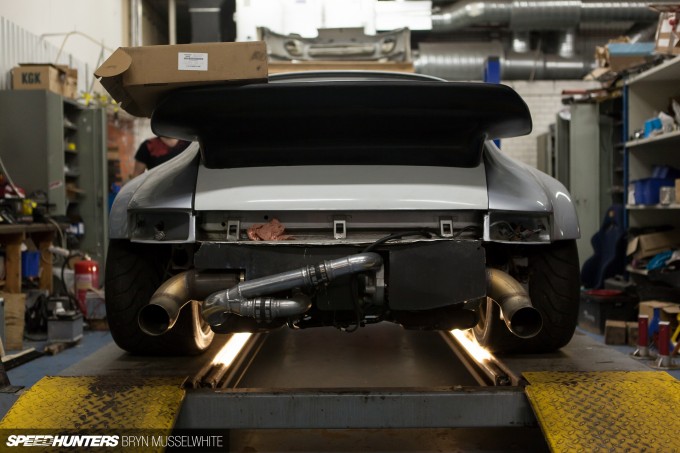 2014 is coming at us full force, boosted and sucking in the future, burning it and spitting out the remnants. A lot of people will be making New Years resolutions, which I personally think are overrated. You're way better off trying something new every single day. So what is it I want to do today?
Ride in a trophy truck, that's what. I've got a fairly good idea of how I'm going to make it happen too, so I'll make a plan and put it into action. This will happen. Better still, I'll drive one.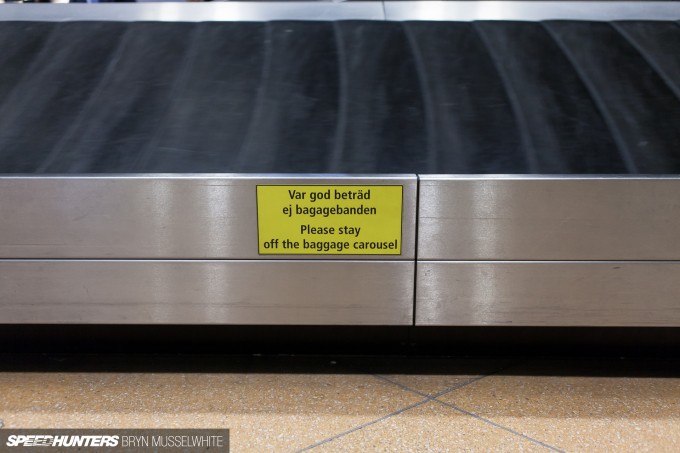 This year we're going to go further and show you more and hopefully you'll be along for the ride.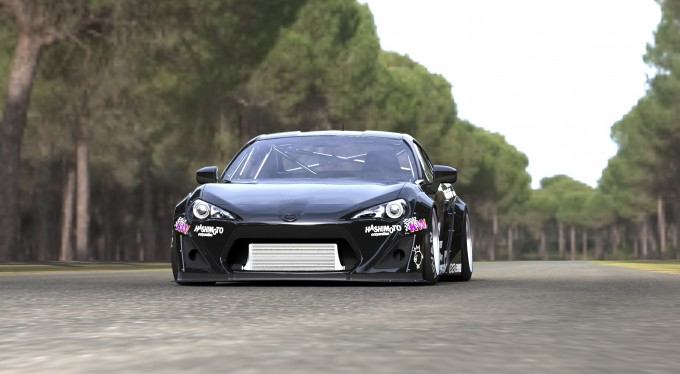 If January is an indication of what's to come in 2014, then brace yourselves as we're going to be lifting the lid on a very special can of collaboration that's coming later in the year. This one's big! Can you guess what we've got going on?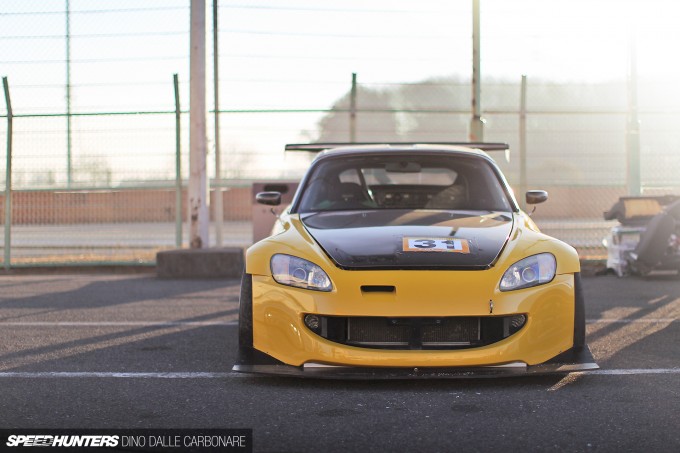 But most of all, be happy. It's what 2014 is going to be all about for us. Good times and good people – be part of it.