Dream big
As soon as I discovered drifting about 15 years ago, I started dreaming, secretly, of becoming a professional drift driver. A special feeling developed deep within that gave me a slight belief that maybe there was a chance that my dream could come true.
But did I ever imagine that some day, I'd drive for one of the most iconic Japanese drift teams?
Did I truly believe that I could garner enough support to compete all across the world in three purpose-built drift machines?
And did I ever think I could actually win events on drifting's world stage?
Hell no. Back then, I never dared to dream that big. But through all these years, I've become more confident in what I can help to achieve.
I say 'help to achieve', as a major breakthrough for me was when I realized that if I design my goals around helping other people reach theirs as well, we can accomplish big things together.
This line of thought is especially true in motor racing, where you rely on sponsors and mechanics just to get out on track, let alone get results.
Motor racing is a team sport.
So when Terai-san, or Kengo among friends, said he wanted me to represent the RS-R brand and drive their new flagship GT86, I saw myself look back to my teen years. I grew up watching Orido and Taniguchi rip up the Ebisu Touge Course, and here I was, thrown right into that same mix.
It was a big deal.
It's what you do with it that counts
Now, the whole point of a big deal is to lead to something. Something bigger and better than your starting point… An elevated state. A finish line. The work began almost exactly one year ago, testing the initial build at Suzuka.
We ended up reworking the steering three times and the cooling system a couple of times. In between Japanese to English translations and cultural differences, the entire team pulled from all their experience, and I was in the middle throwing in everything I had seen, felt and knew into the mix.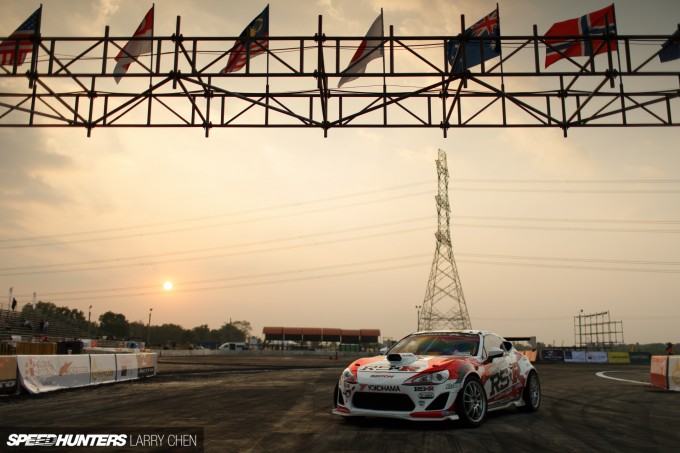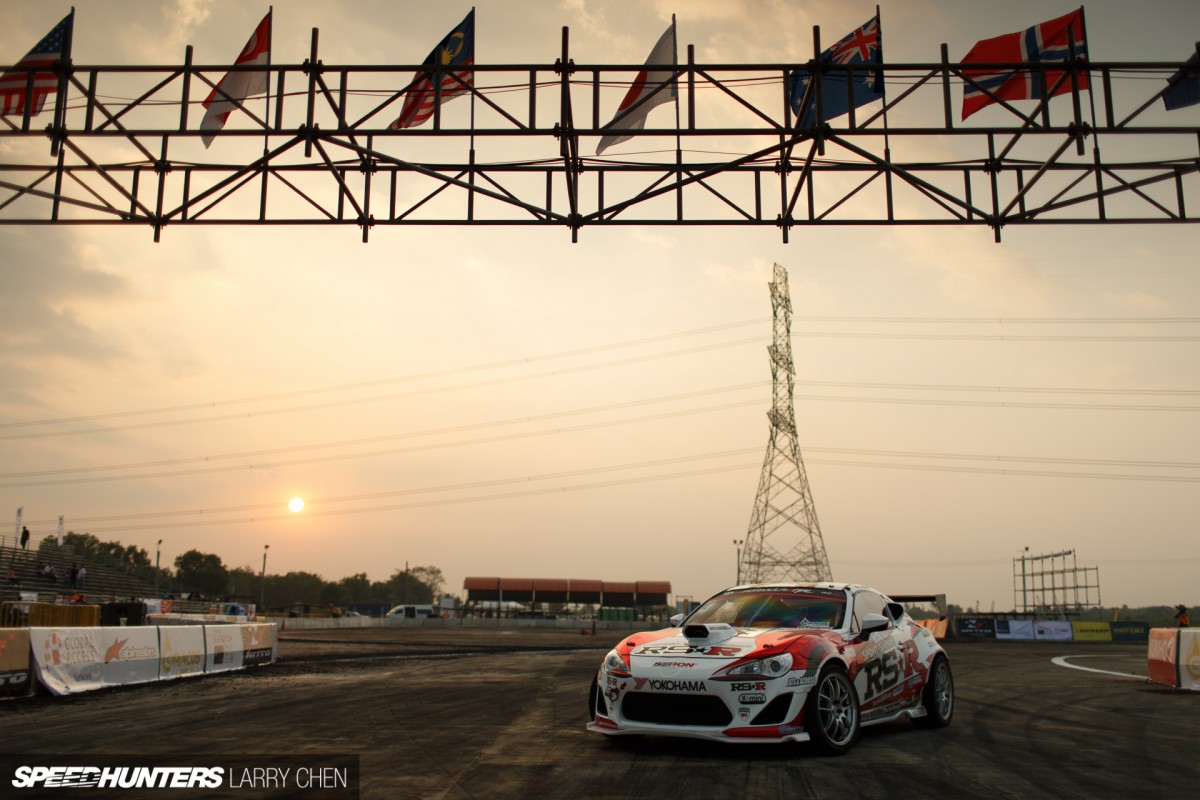 We were struggling.
The car itself was a major hit, and we got lucky in Australia. But underneath the surface we learned that it was a very ambitious build, and we had numerous issues. We ended up with a DNF in Malaysia in September.
That's when we started digging deep. When January came around, we had been through all of our 2013 issues.
And boom! We won qualifying.
We then won Team Drift with my buddy Robbie Nishida!
And in the end, we won Formula Drift Asia's 2013 final and 2014 season opener in Bangkok, Thailand this past weekend.
It was a perfect weekend and a full sweep!
You can watch all of my highlights right here.
When it was clear that we had won, Terai-san came walking over to me with a Rambo-style head band that he had saved for this very special occasion.
It said Ichiban (this means first in Japanese).
Promise me to keep pushing for what you believe in – it might just ring true.
Till next time!
Fredric Aasbø