It's all about the lifestyle
I used to go to the British Motor Show every year without fail. Until I started driving that is. Then the new shiny, seemingly unattainable models didn't interest me as much as they did before. I was lost in a world of low cost cars; the kind of metal I could afford and the kind that I could work on.  But here in Detroit at the North American International Auto Show, I'm back as a teenager running around dreaming of what I'd own. So what's changed?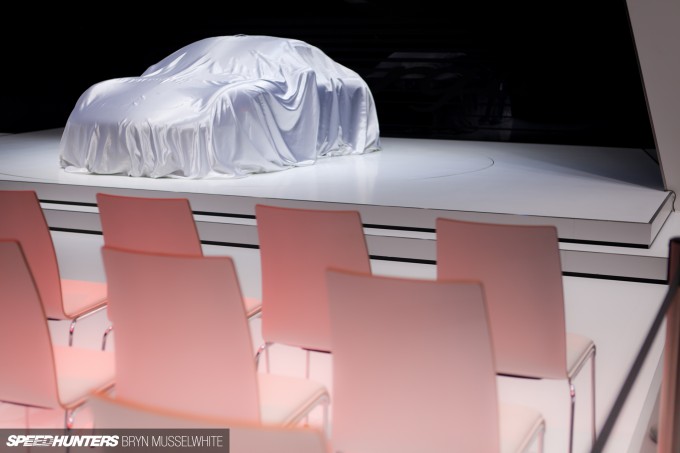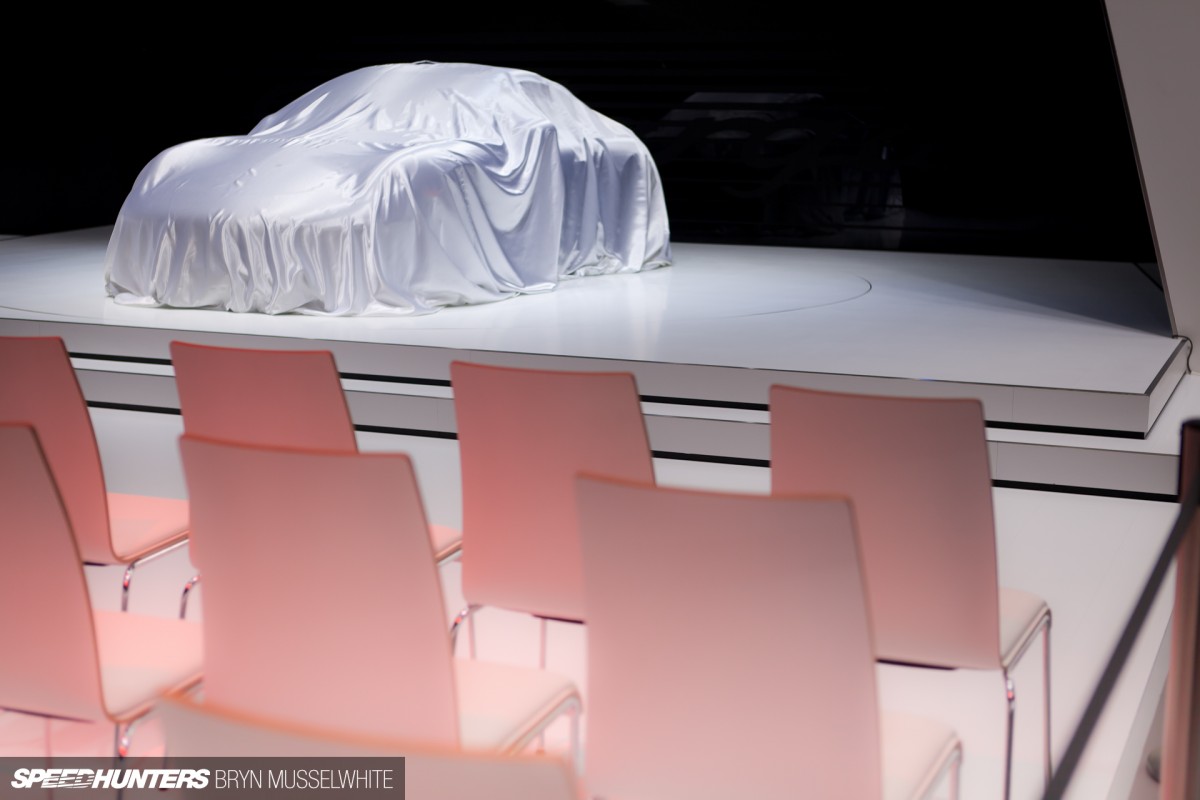 The first thing I notice about NAIAS is that it's not a big show, but it's a big deal. When I think about it, that first statement about the size sounds odd but it's true. Compared to SEMA, it's a tenth of the size, maybe less. But what's here is just as important, because Detroit is where some pretty key models get launched each year, so this isn't about quantity, it's about quality.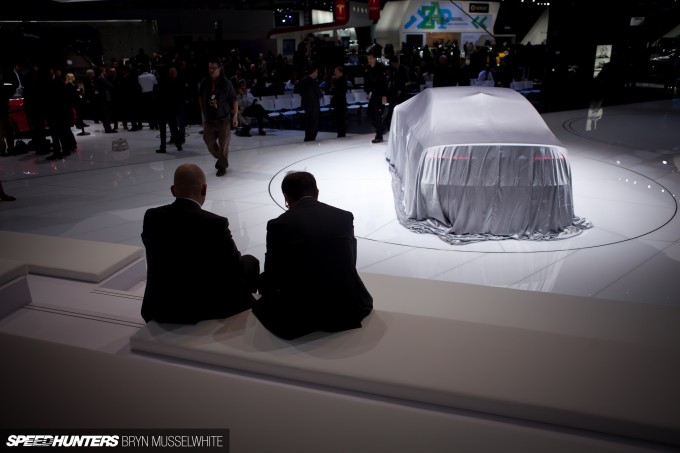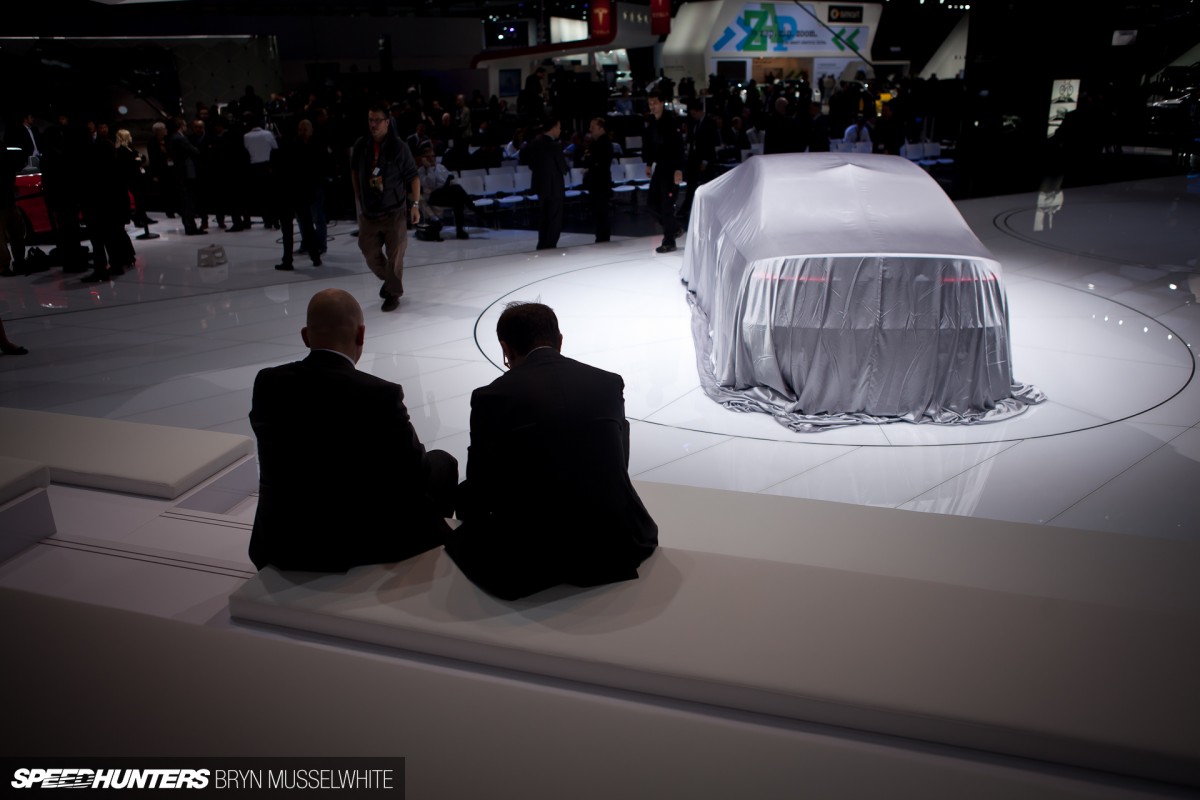 All the big hitters are here of course: BMW, Toyota, Chevrolet, Porsche, Volvo, Ford and all the others you'd expect. Under that wrap? The new Audi S8. An impressive machine I'm sure, but not one that holds much interest for me. What does fascinate me is the amount of people who clamour for a view as it's revealed though; literally hundreds of photographers and suits pay close attention as details are fed to them.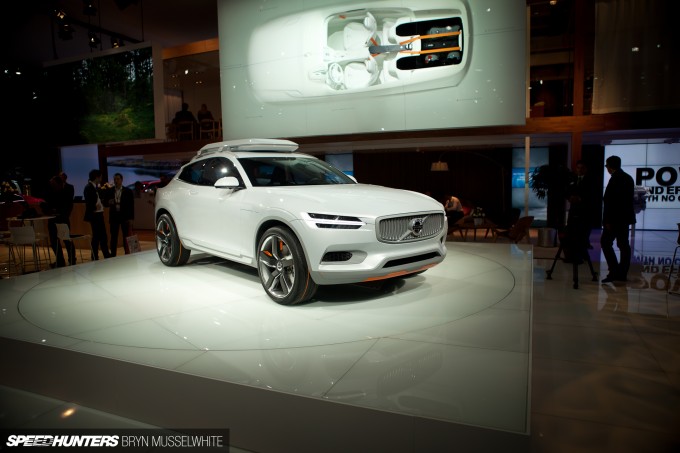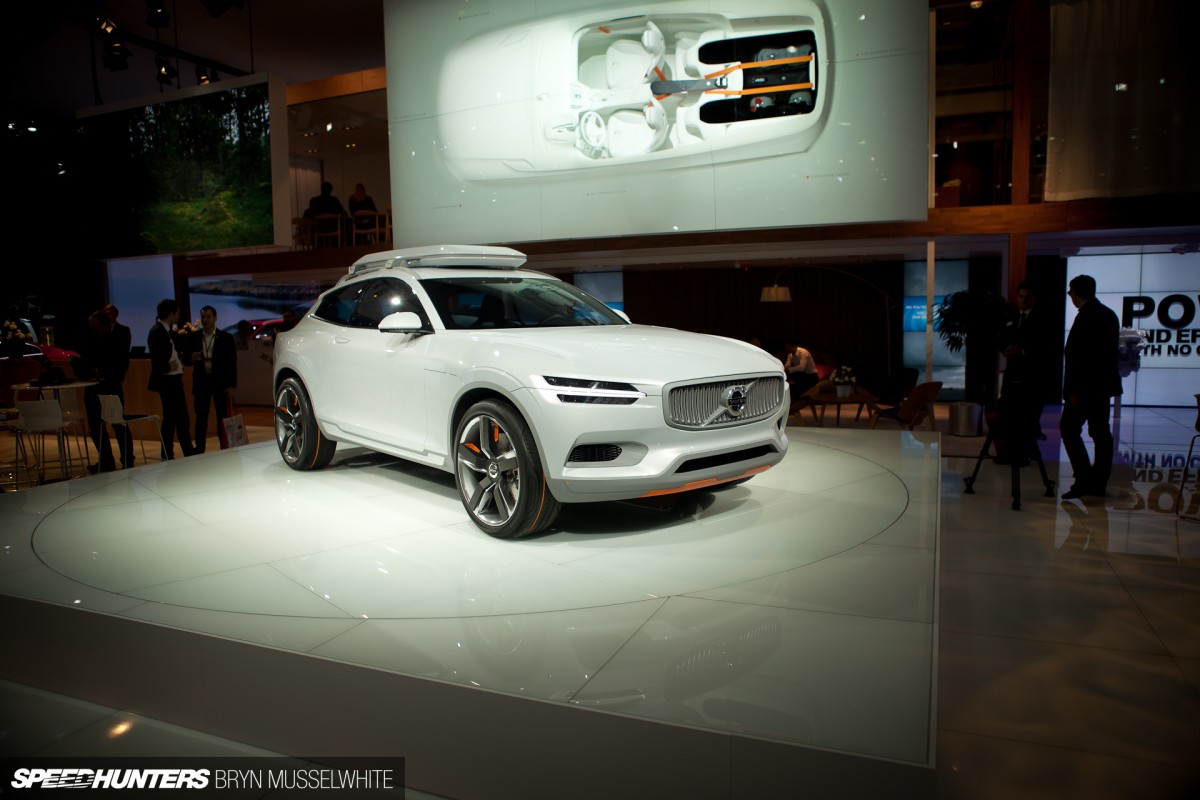 So what's so interesting? Well this is the cutting edge, the very cusp of motoring, the crest of the wave. In new car land it doesn't get any better than this. This is like having every new car for sale in one showroom, metres of carpet separating competitors instead of glass and tarmac. You can sit in a new BMW 235i and admire a Bentley. Or maybe an Audi, or a Mopar product? Temptation is everywhere. Manufacturers don't direct sell any more; by which I mean they want you to be part of the brand, to see yourself living with the product, so everywhere there's examples of what you can do with the product rather than what it can do. To which end, I want to build my perfect lifestyle garage from this showfloor.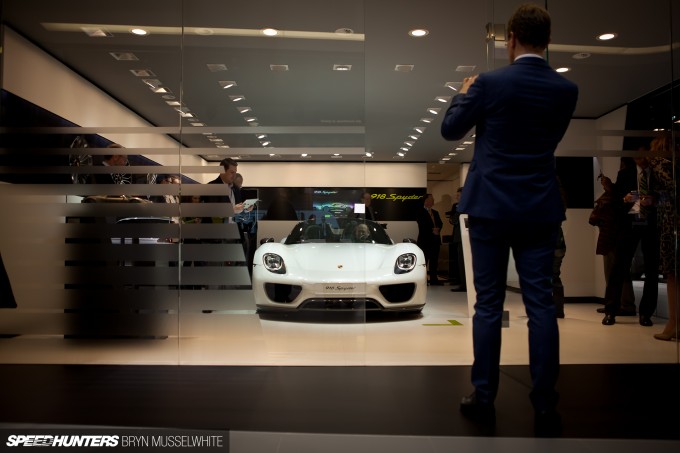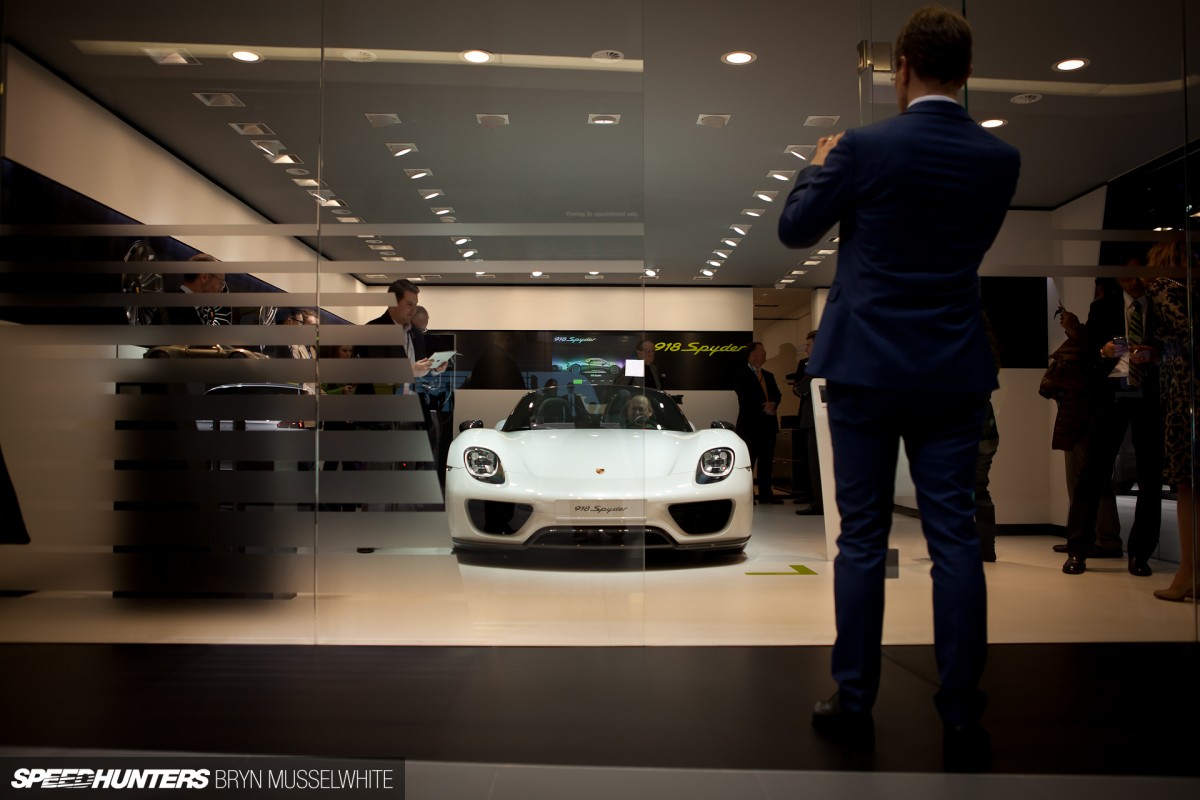 Going back to temptation, Porsche have their 918 Spyder ready for customers and later on this year we'll be seeing more of this incredible car. Are hybrids actually the way forward? Can an electric motor fire your soul? What fascinates me is how you could remove the badge and even with the new style headlights, you'd still know this is a Porsche. Every generation thinks that the new cars they're presented with look the same. But they don't. It's us looking with the same eyes and not seeing the details. So I've set myself a challenge – find five cars I'd take home.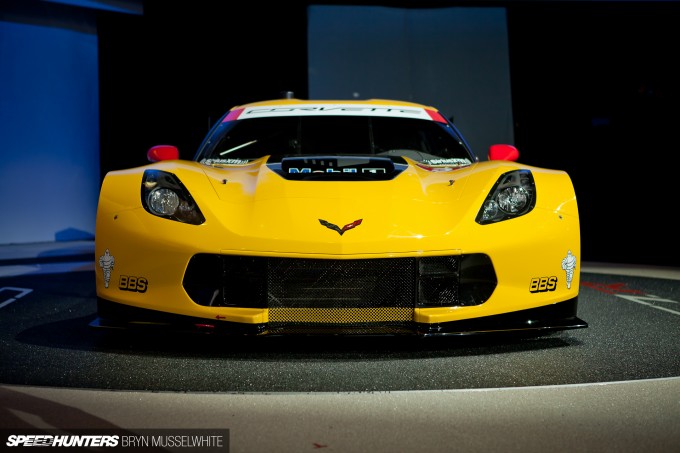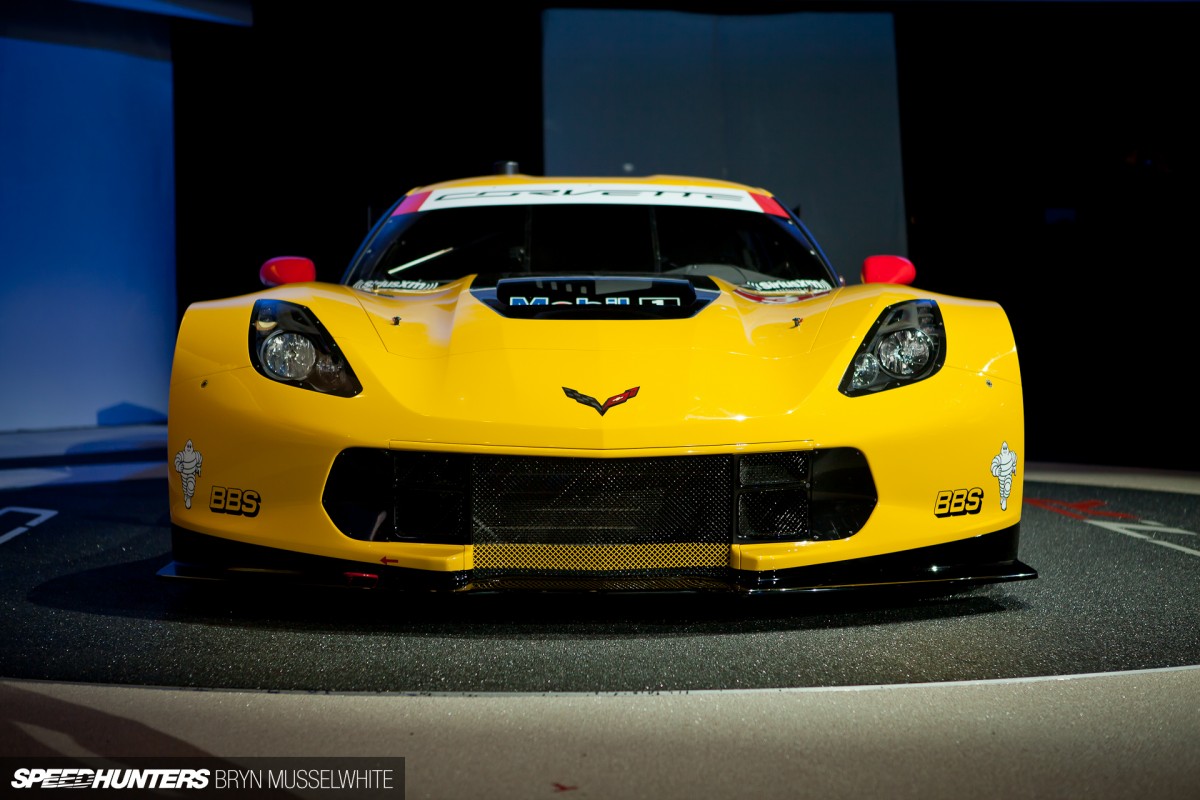 Because every garage should have five cars right? It's a good number, trust me. You might crave a hundred or more but five is the right amount. Okay, so maybe six because technically my first is the new 2015 Corvette ZO6 race car.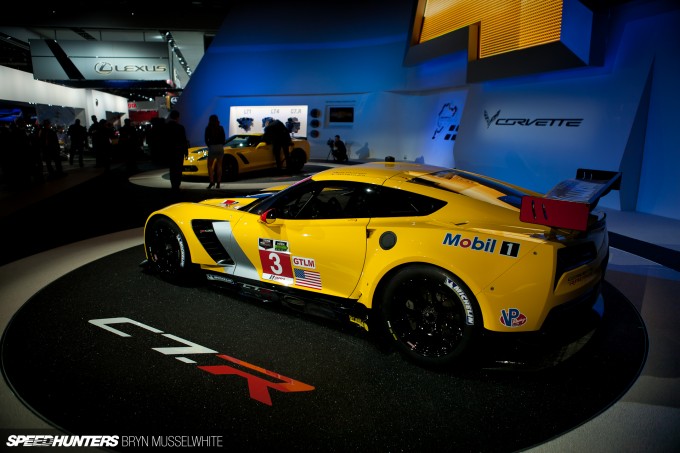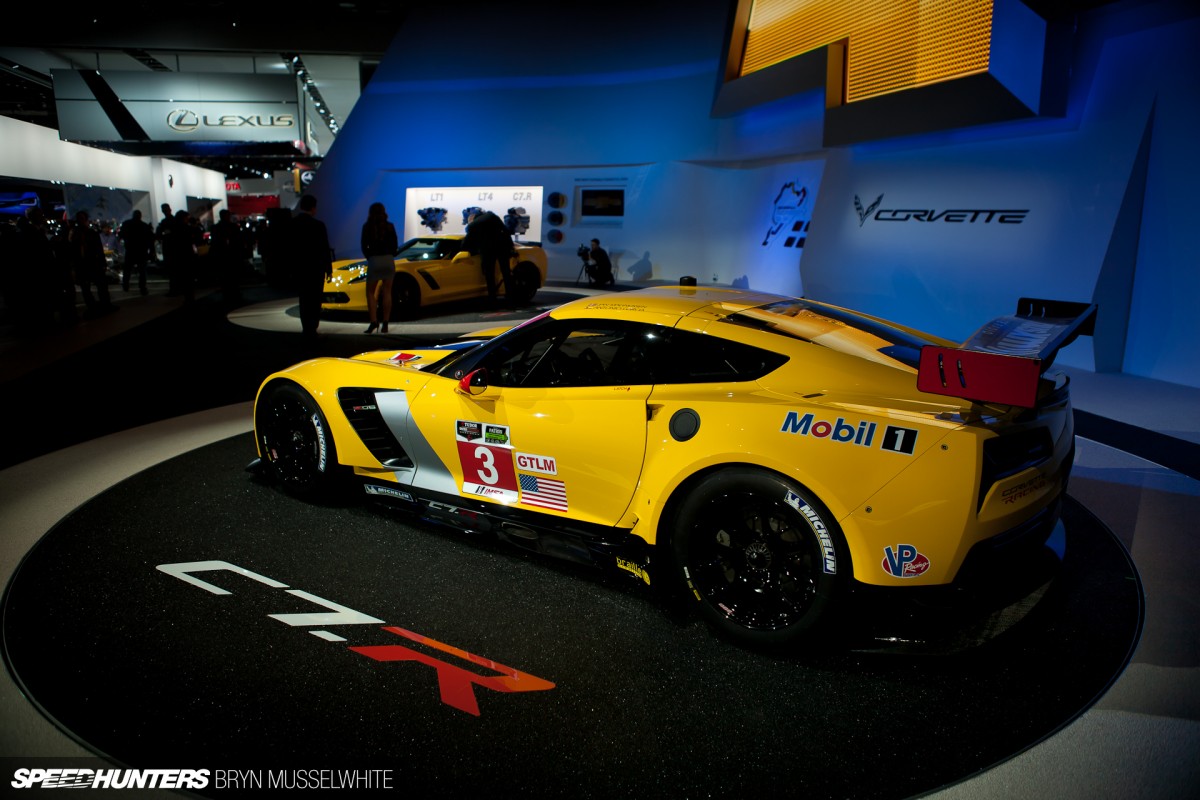 I'd quite happily take the road car too, which is going to be the most powerful factory Corvette ever. But from this angle, the GTLM car looks like a stretched Lotus Exige. At last I feel like the Corvette has shrugged off its old time muscle car image. Don't get me wrong; the road car is going to come with at least 625hp, at least. But this race car is something else and it's still muscle, just this time it's proper sinew, lithe and ready for action like a mixed martial arts fighter instead of the heavyweight boxer it used to be.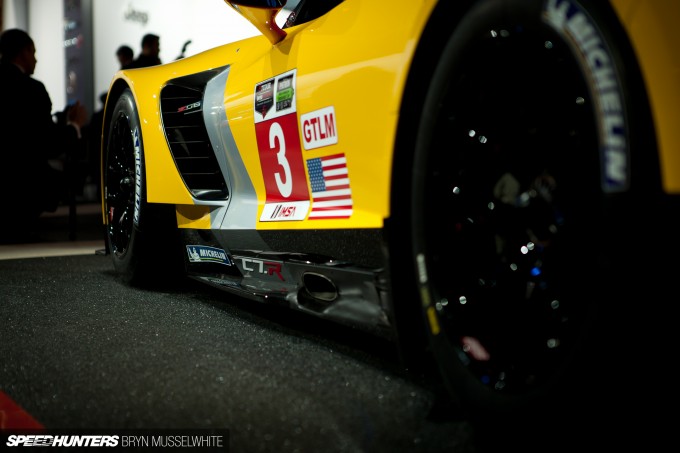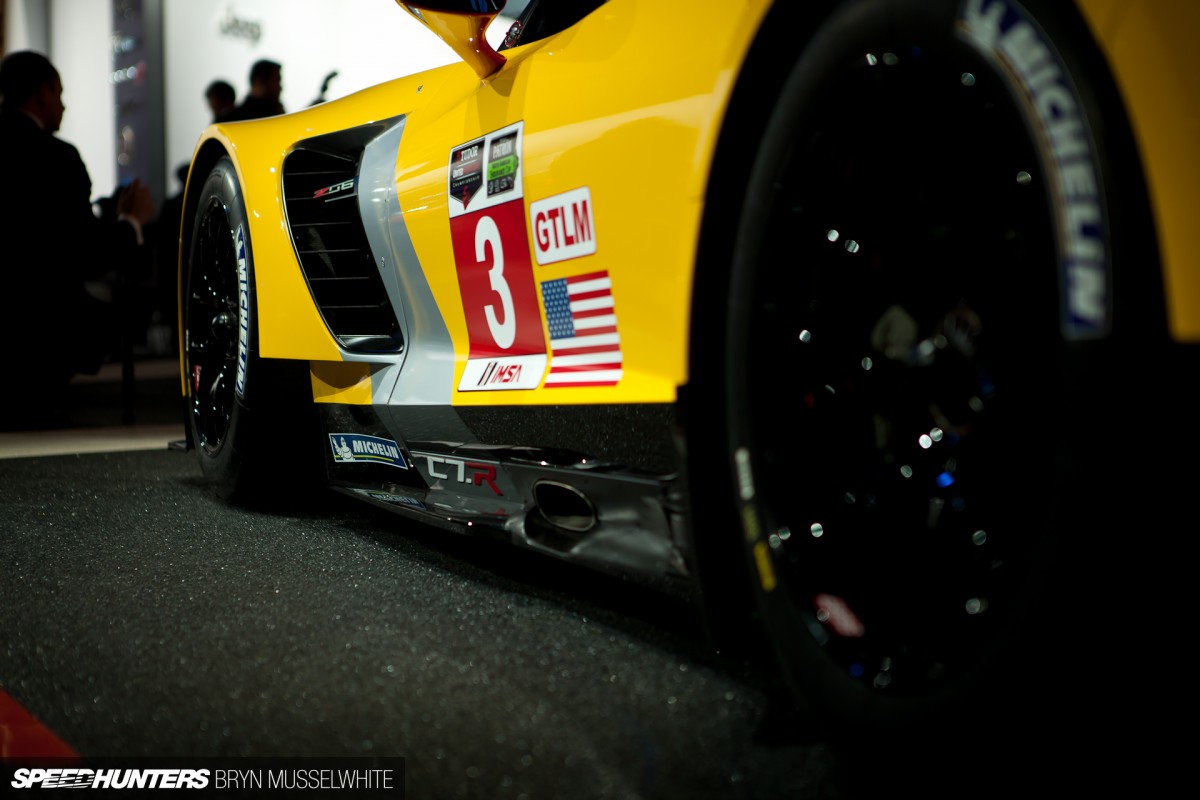 I love this line looking down the side of the Chevrolet with the cut away wing and exhaust exit. You can almost see the flames popping out now at Le Mans, which they will do no doubt later this year. Lighter and stiffer, the race car shares a lot of tech with the road version: an alloy frame for one. So yeah, I don't know which one I want more, but seeing as I must have a race car in my garage… I'll go for that variant. There are better cases for road car insanity on the show floor.
The daily and the mule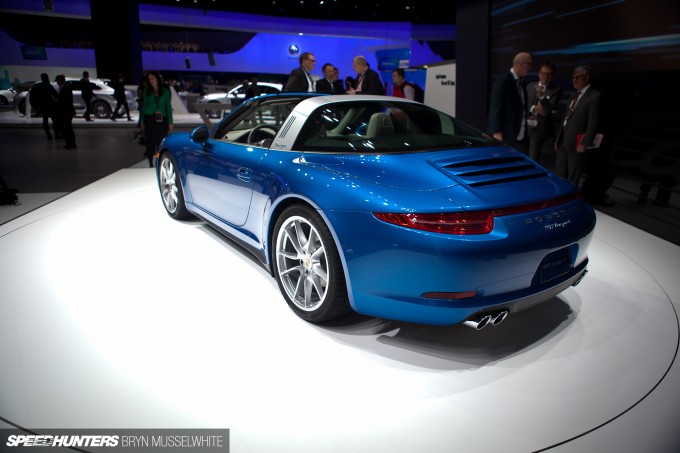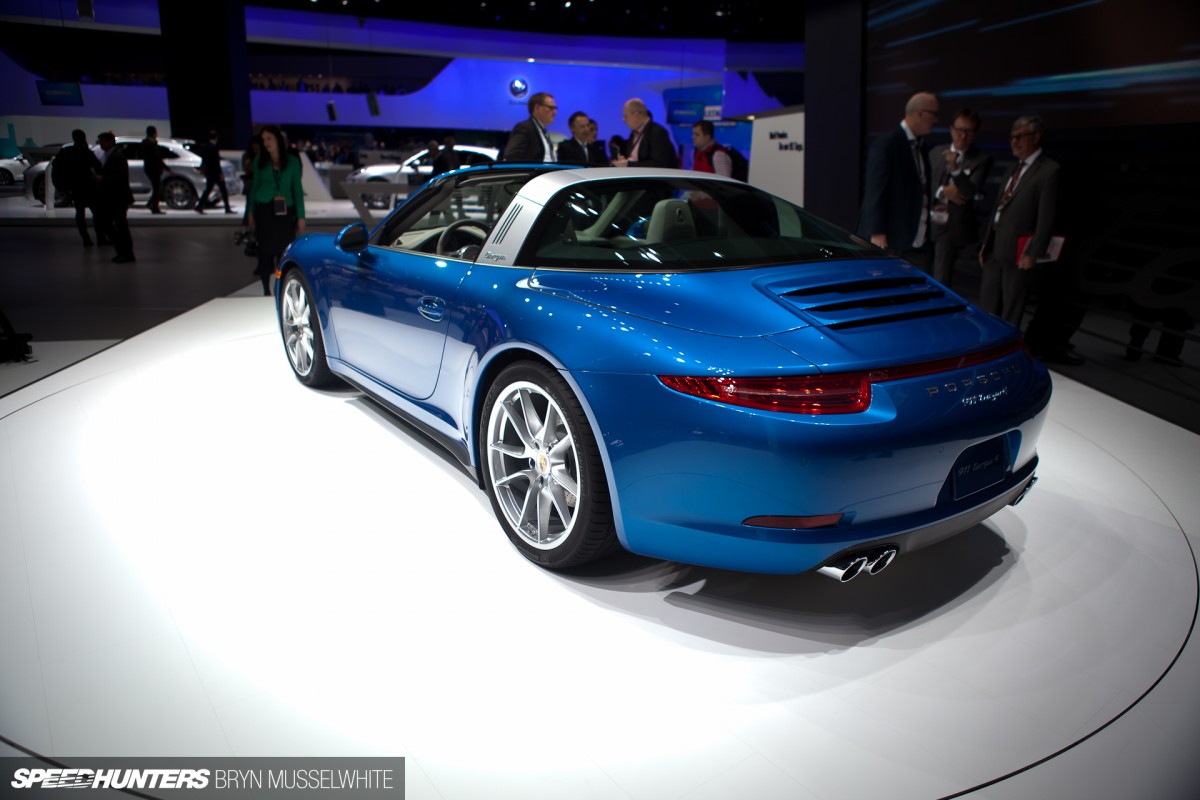 The Porsche 911. Every garage has to have one at some stage, right? Everybody will tell you so and generally I trust those people, so they must know something. Now I know it's a special experience driving an icon like the 911 and the latest 991 is really an incredible car. But you can keep the GT3. I want a Targa. You'll be told it's not a real sports car and all that guff, but just imagine driving this every day, because you can, because it's got an interior and the roof comes off, so you can see and experience the world in a more connected way.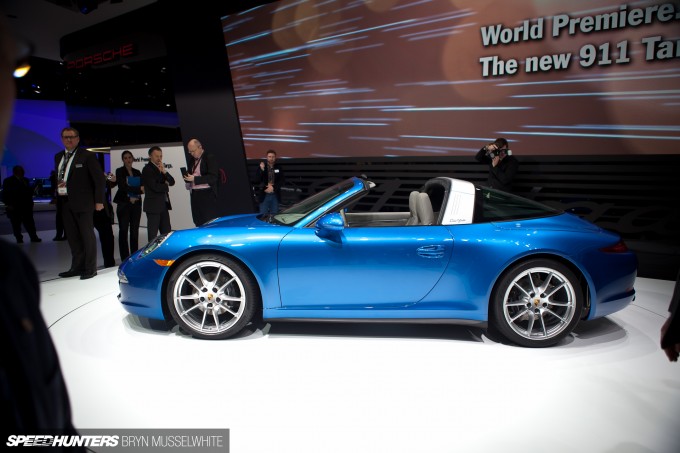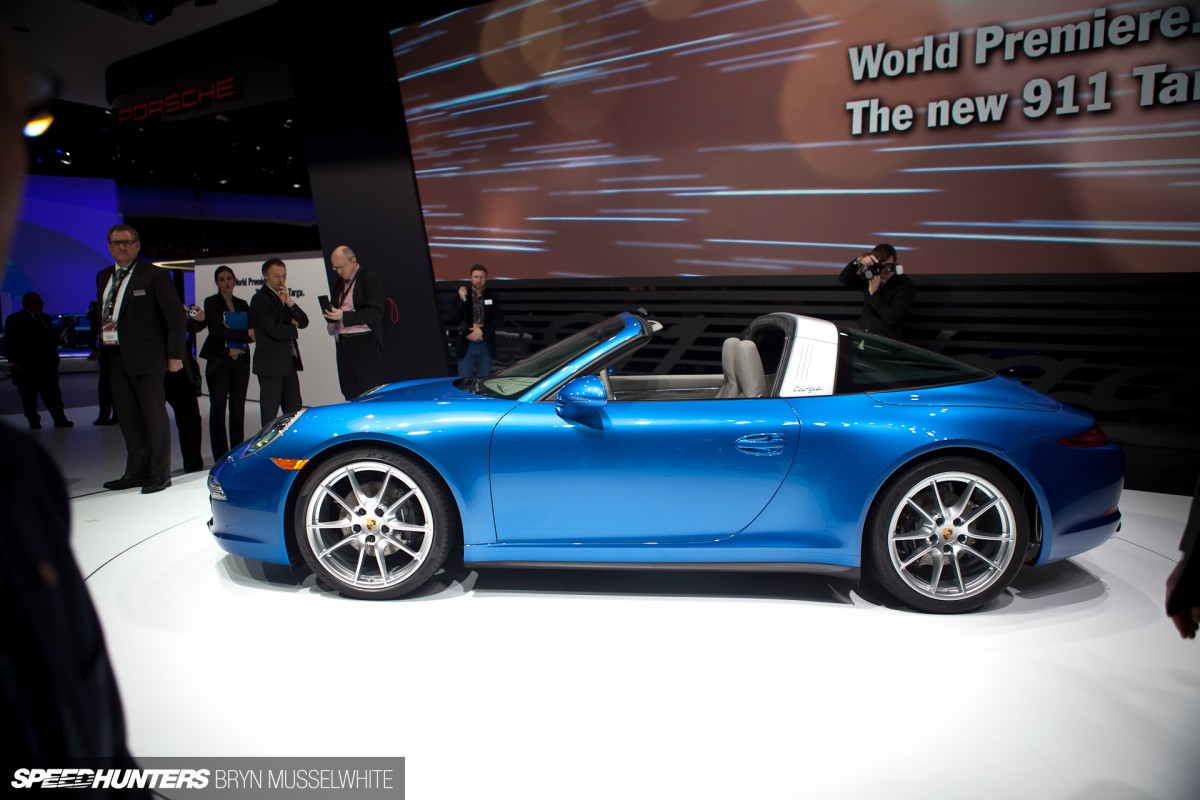 I haven't gone soft either. No, I like the Targa and I think Porsche have done a good thing by reviving it in their line-up. The electric removable roof panel looks pretty solid too, so with it in place the feel is going to be similar to the coupe. So for me this is the daily: beat on it and enjoy every mile. So if this is a daily and the race car is sorted, what's going to be for weekend thrashing?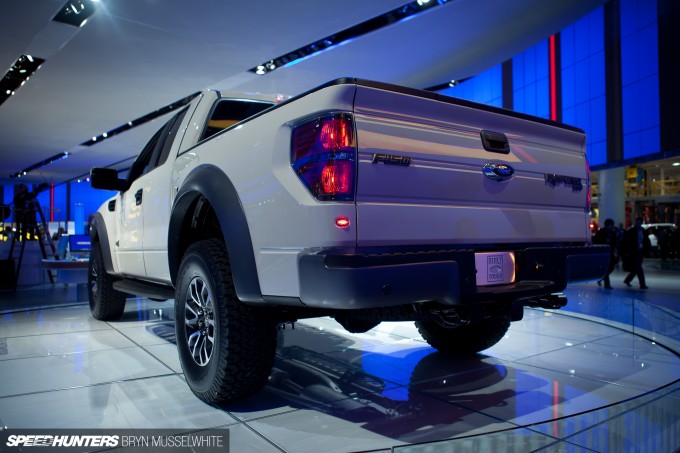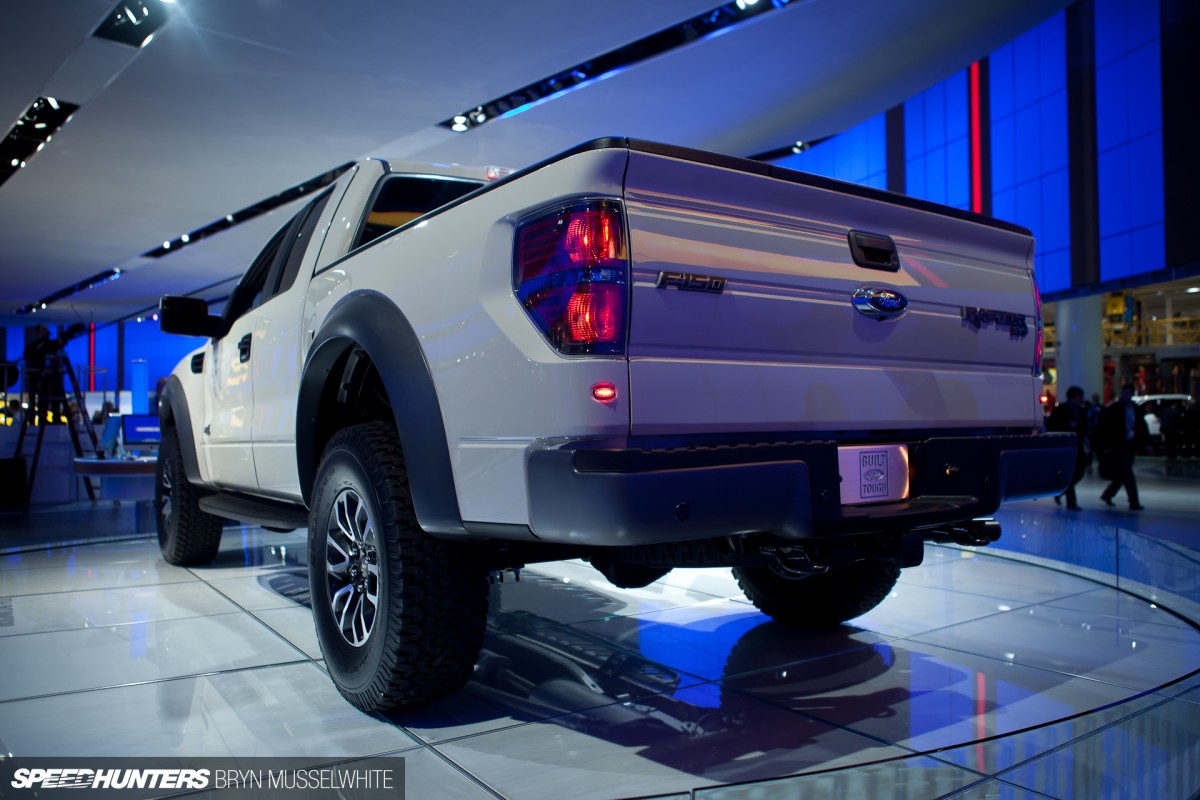 Well I've got two choices and this is my first, because every garage needs a truck. They can do everything you want so if you've never owned one then you're missing out, especially when Ford are making them look like the Raptor.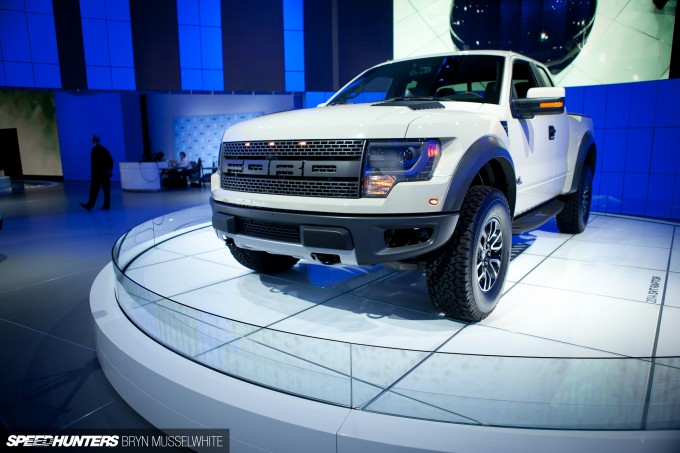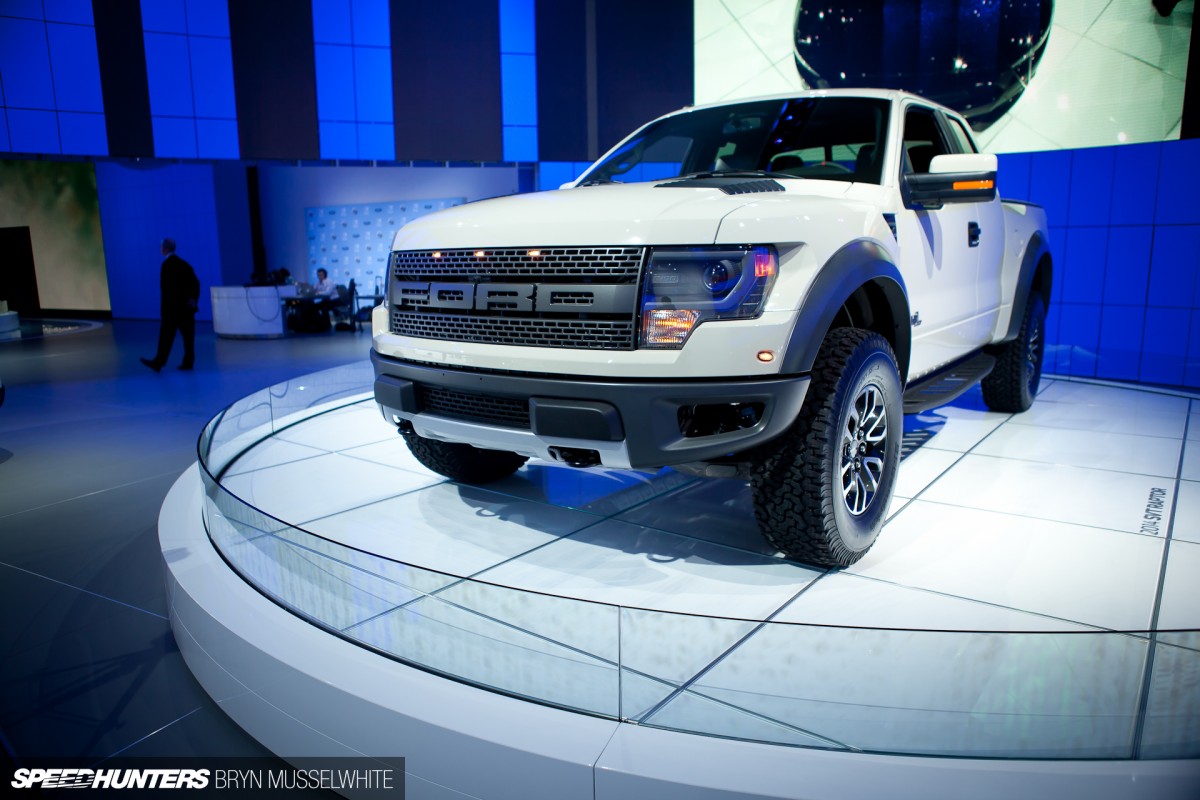 It's basically a kick ass styled and built F150. That block type grille looks harder than Nevada and it's a got the feel of a forerunner about it with the white paint. Trucks can be used as a car but when it comes time, you can haul a trailer, stick a bike in the back, pick up wood and all those other things that you'd like to think you do a lot more than you actually do.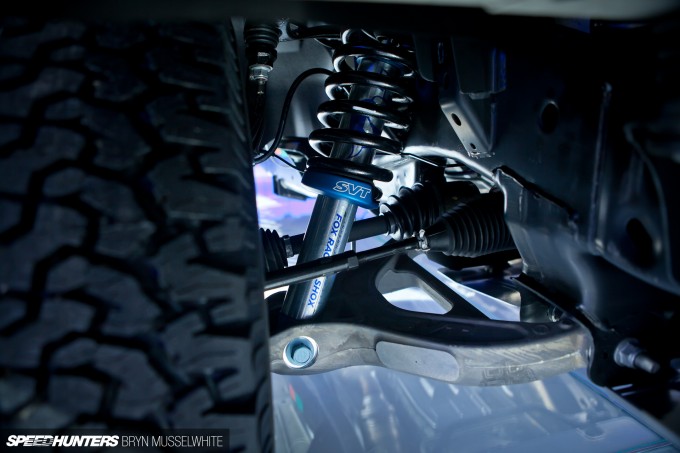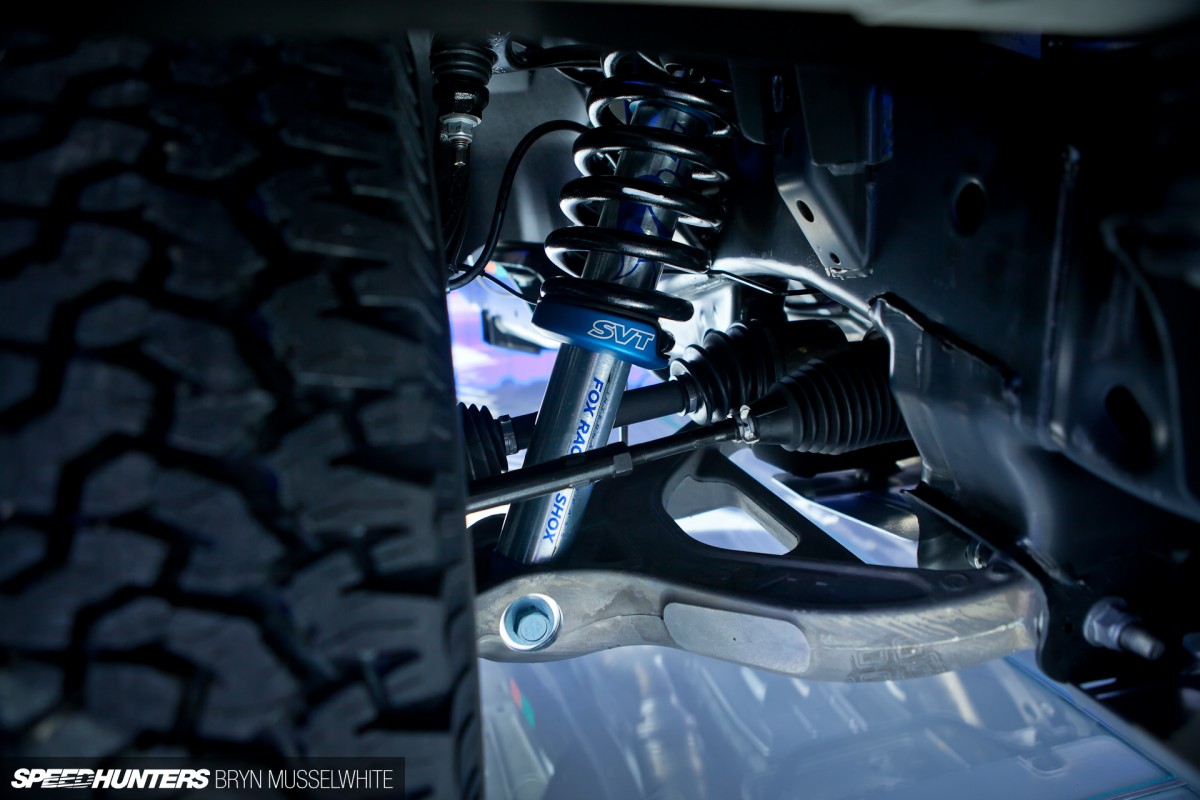 I've heard that there's been issues with the chassis cracking on them between the bed and the cab back. Why? Because people have been jumping them. Yup, jumping them. Just how many straight off the forecourt vehicles do you think you can just go out and get properly airborne in with no extra preparation? Not many that's for sure and if a Raptor will stand up to half of what I'd throw at it, I'd be happy.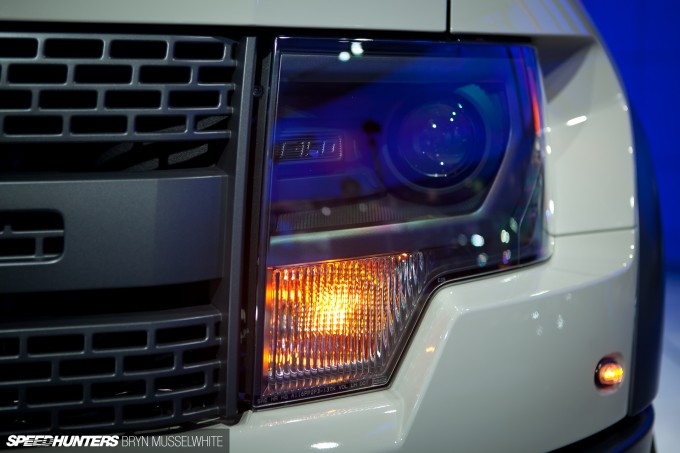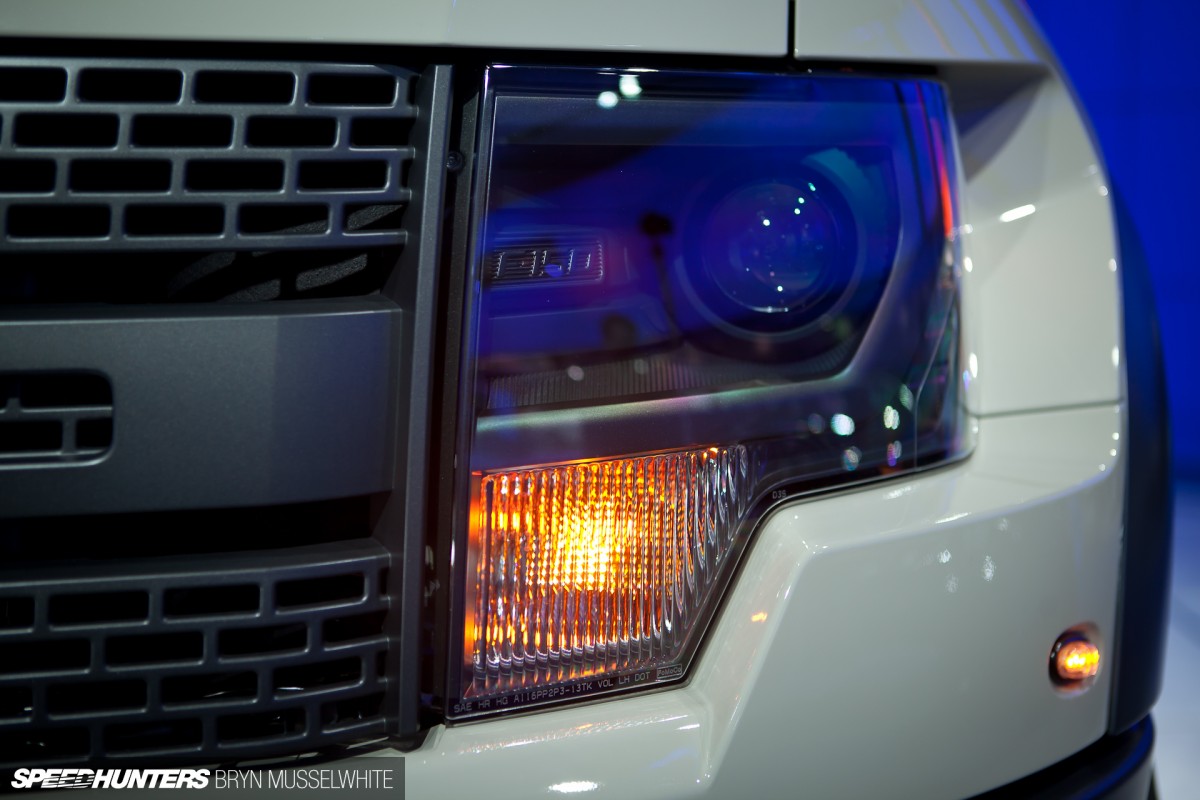 Look at this light detail; it feels almost like an army robot. Which is good. Sunk into the wing around it, I'm just waiting for that projector headlamp to swivel and look straight back at me.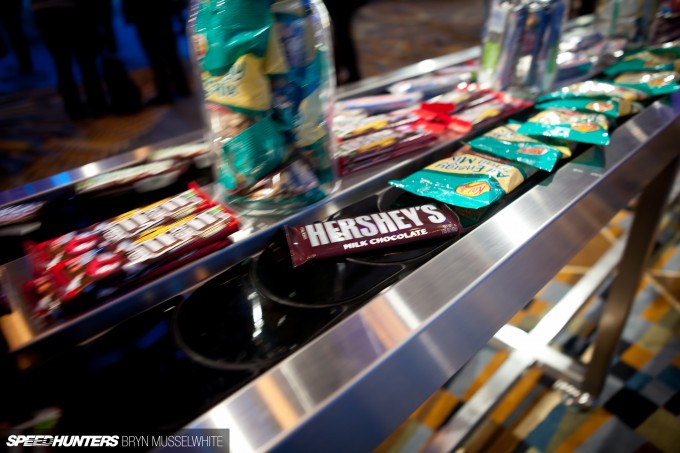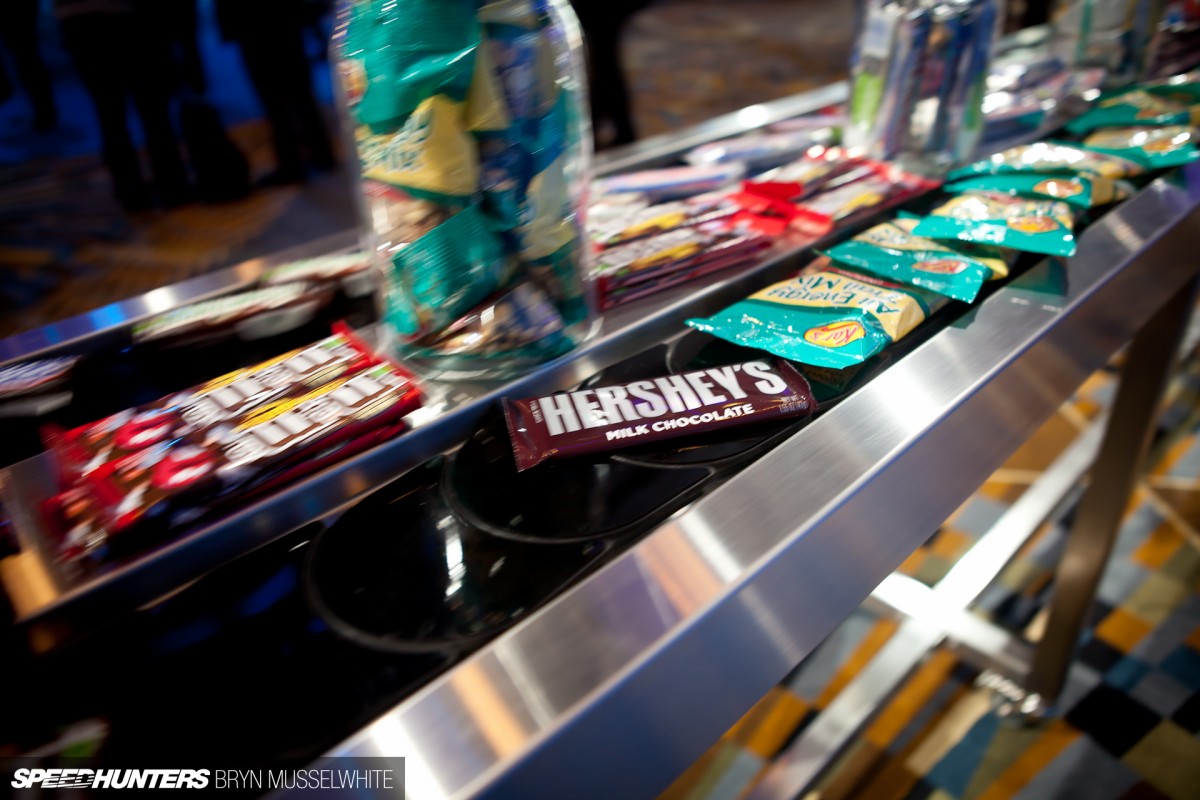 With just enough time to stock up on chocolate, it's time to decide which is going to be my top toy and what my car of the show is. Because it's a close run fight, although both are in my dream garage.
It's not the one you think it is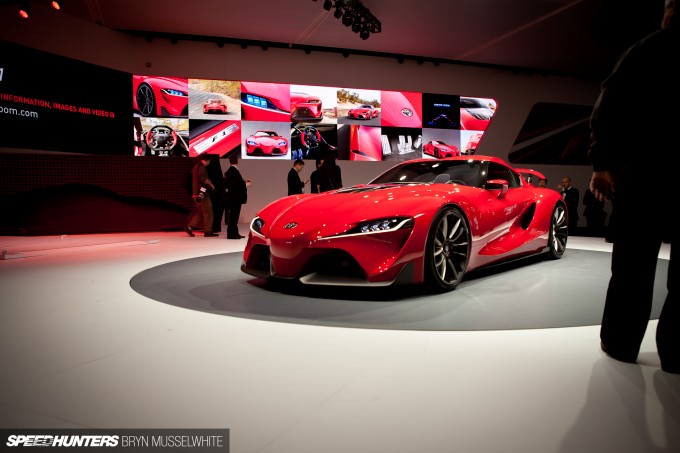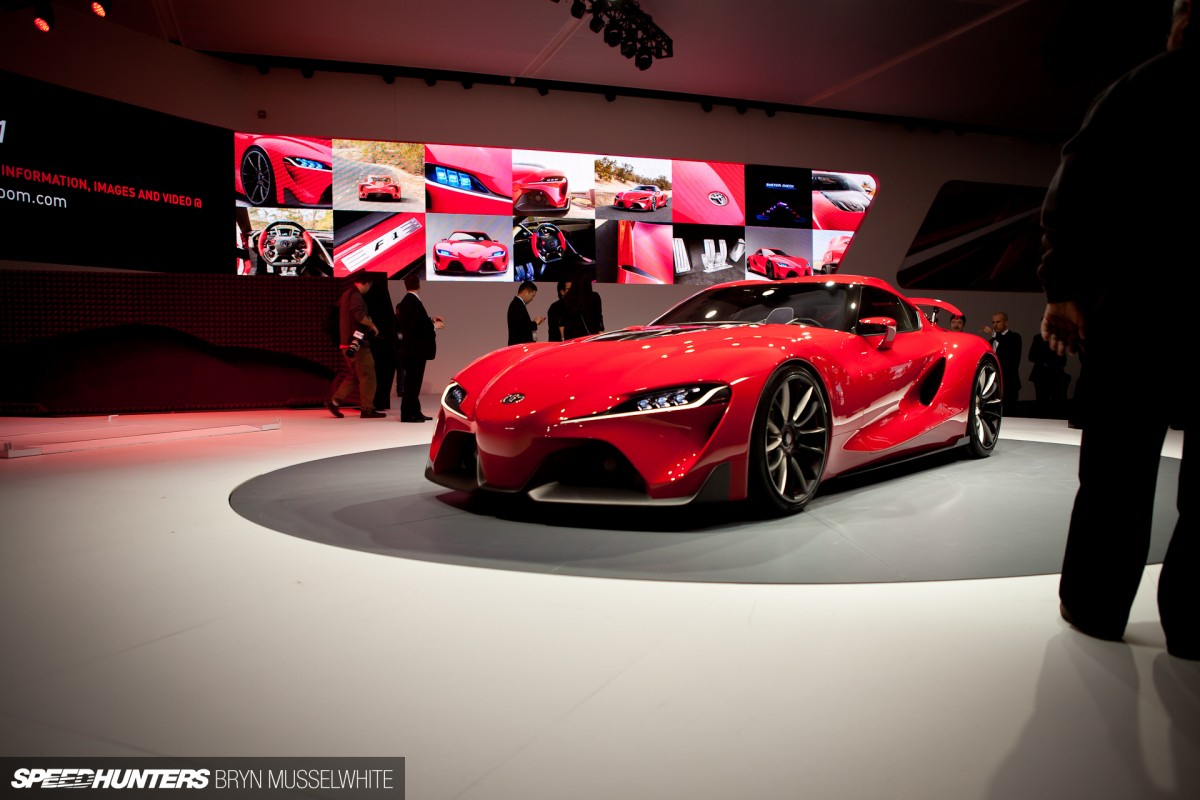 So what's the one I'd love to wake up to on a summer Sunday morning and go for a blast in before breakfast? The one I wouldn't let anybody else clean and the one I'd give pride of place to in my garage? The Toyota FT-1.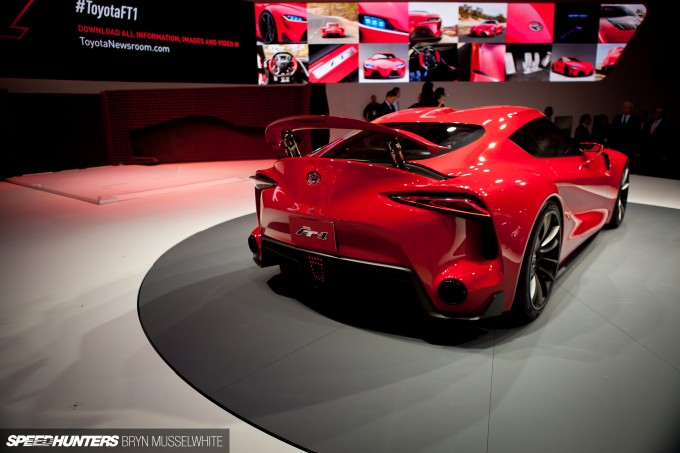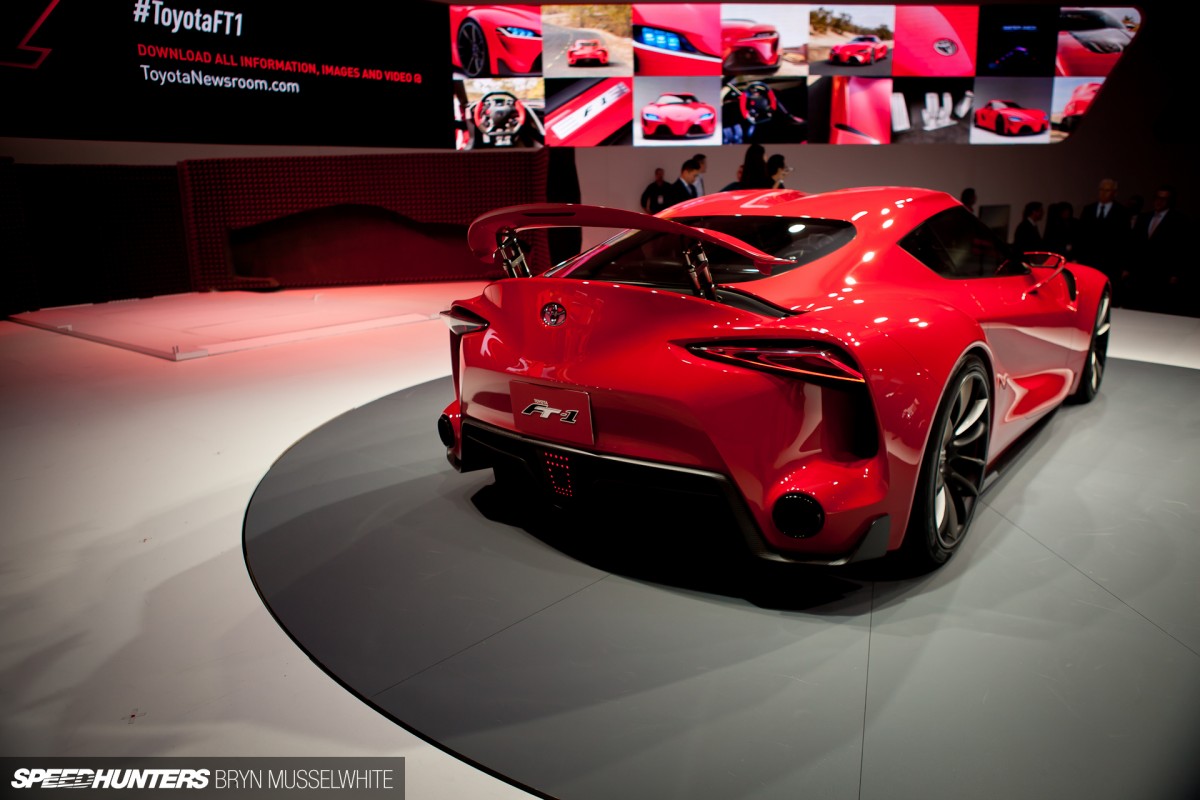 For many others it will be too and I can see why. When I first saw it, I stopped in my tracks. I avoided the scrum of the reveal and waited until things had calmed down a bit. So as I turned the corner and looked down to where Toyota had the two door sat on a raised stage, it stopped me in my tracks.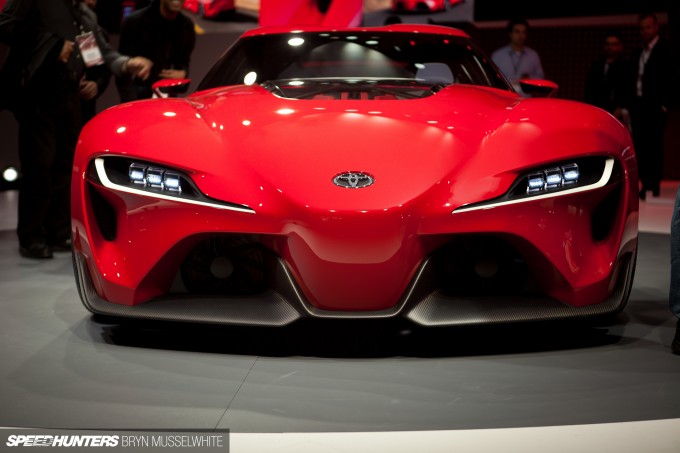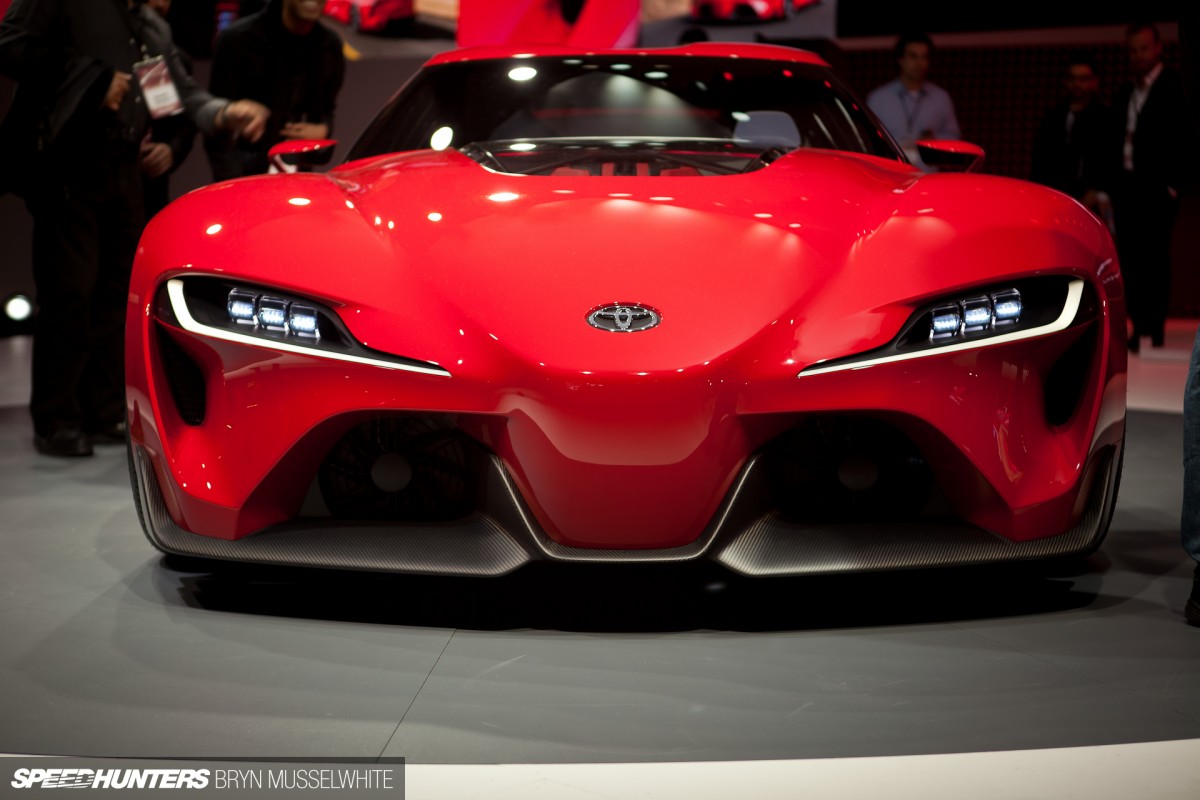 From any angle it's drama. The front reminds me of an F1; this is supposed to be a mash-up of Toyota's sports car history, from distant past and the 2000GT, right up to the GT86. It's even supposed to have some Celica in here! The unique block type projector lamps give it that futuristic feel that every design exercise should have. Because of course that's what it is and will always remain. You can guess at whether it's the new Supra and all that, but it isn't.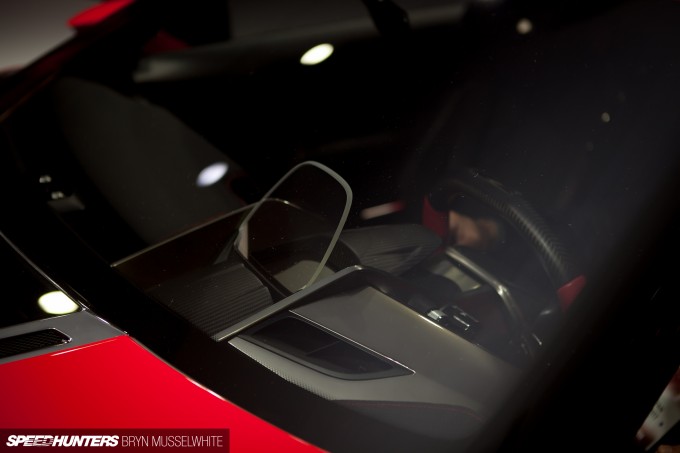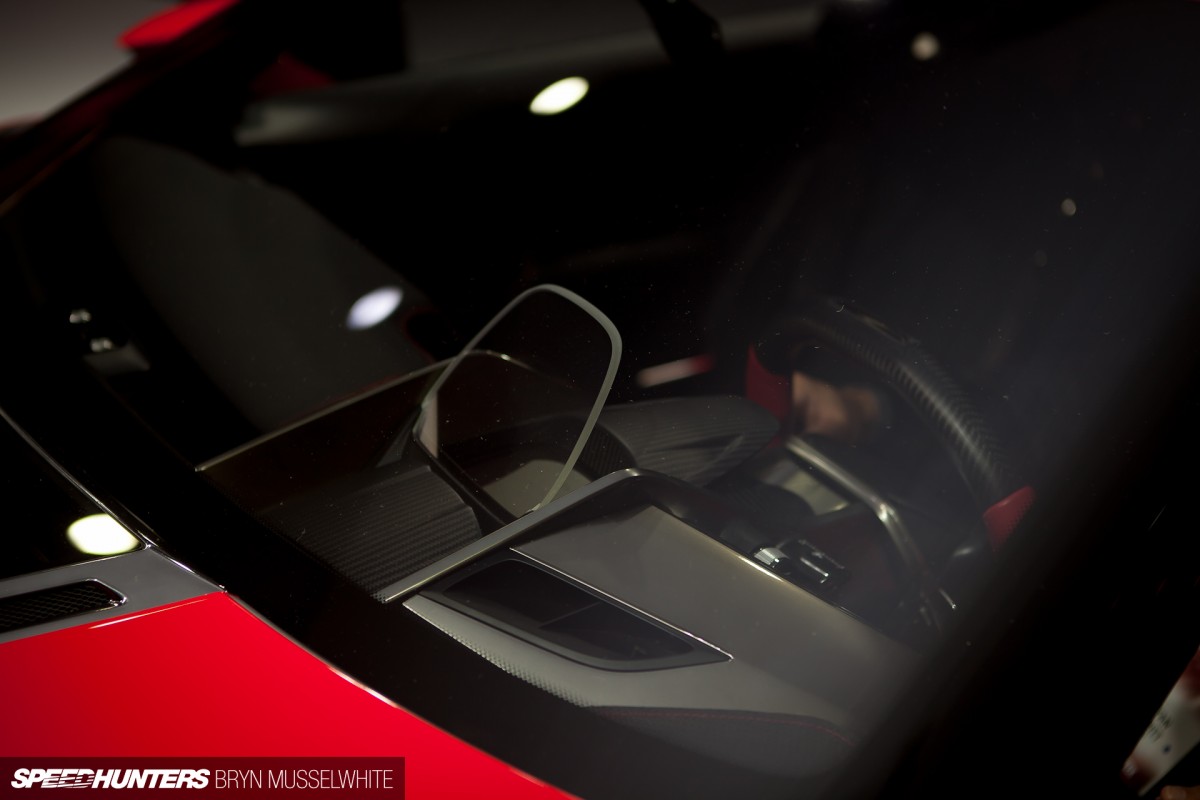 This is a wonderful flight of fancy, the kind of thing that sets your mind racing. Heads-up display? Of course!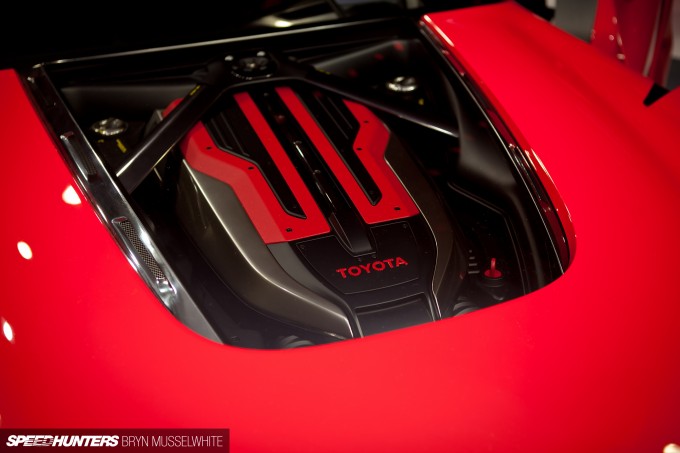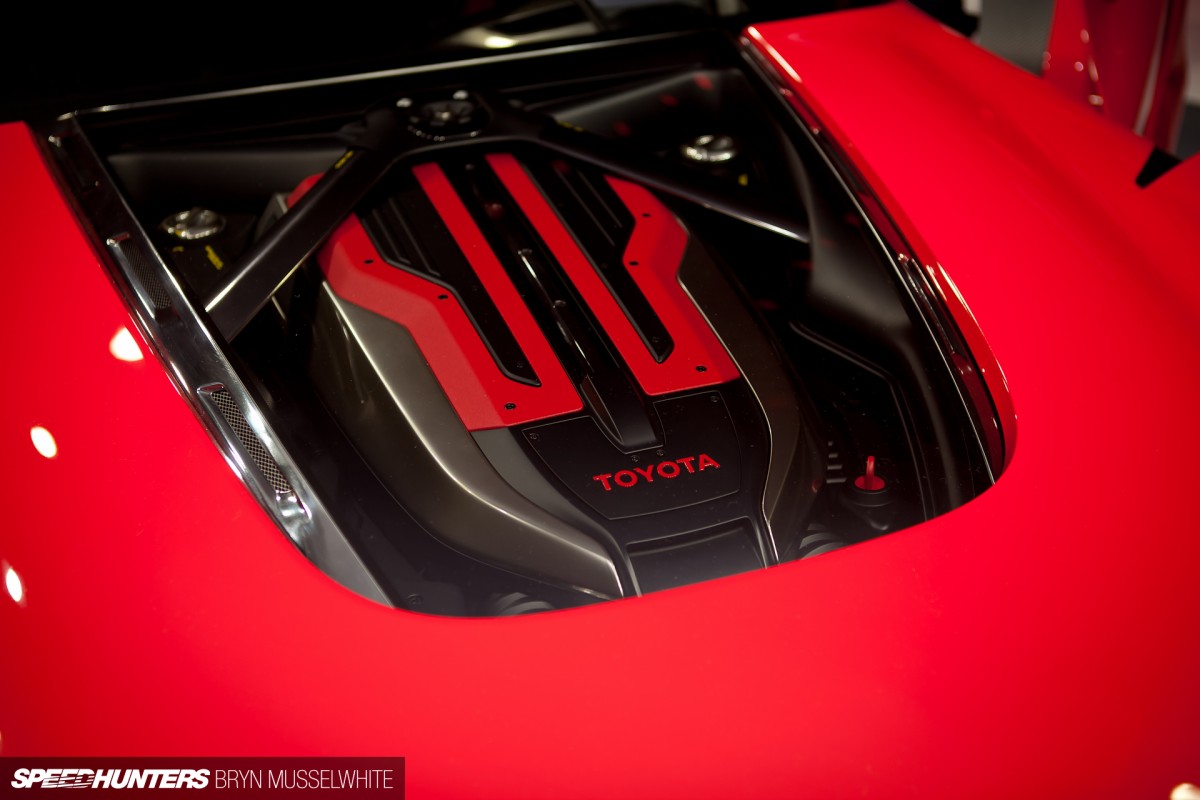 What about a see-through panel in the bonnet? So you can check the engine is still there, or make sure the strengthening strut bars are  intact after blasting along at 230mph on your way to that private mountain lair. This is the stuff of dreams after all, so although there may be hints of the FT1 in future releases, for now let's keep it firmly fantasy. Set your mind free.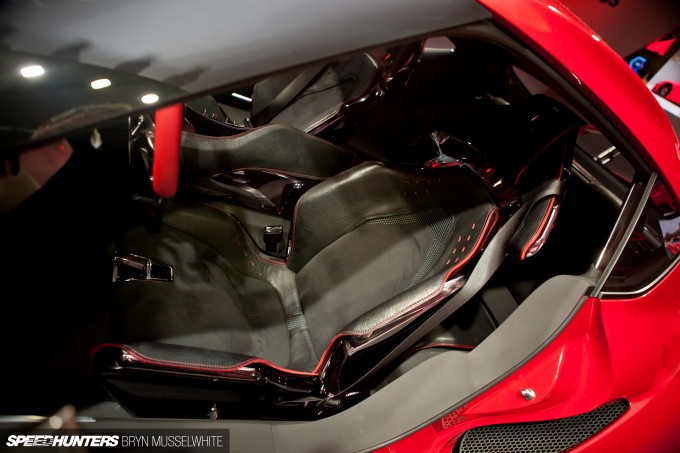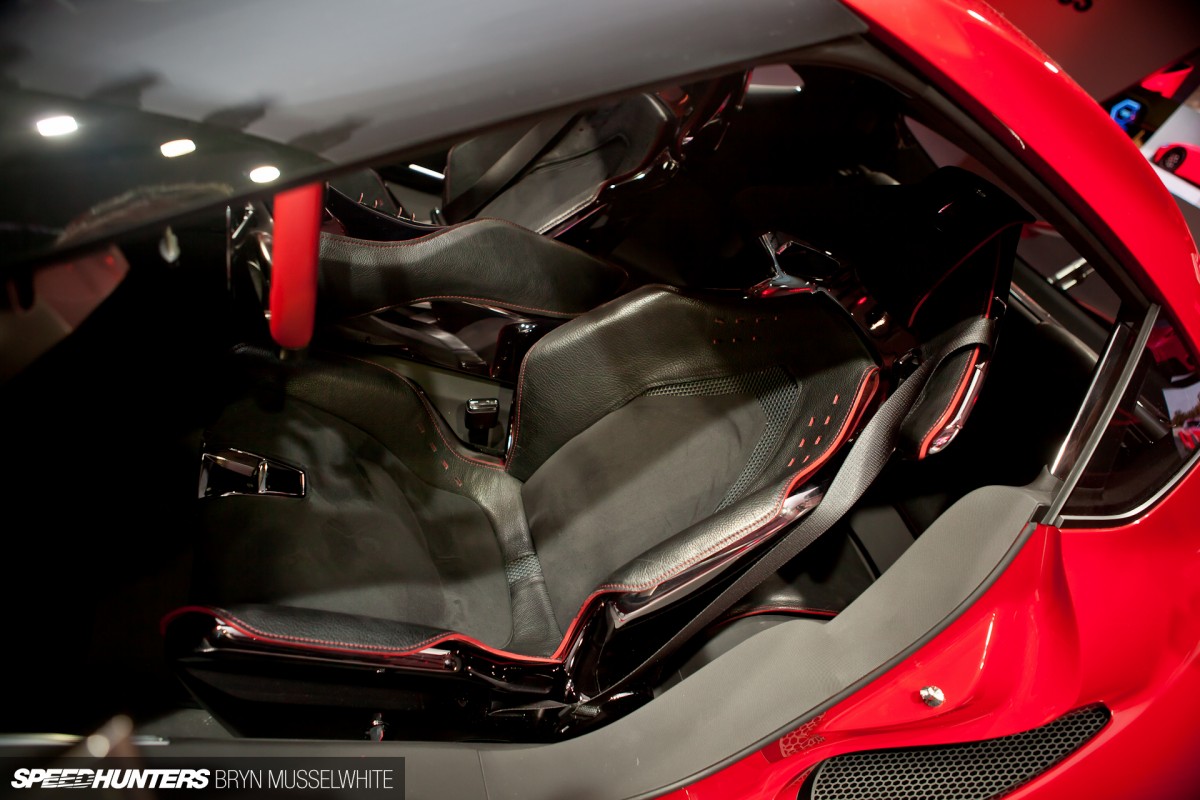 Inside the drama continues, although I'd say it's not as far-fetched as the exterior.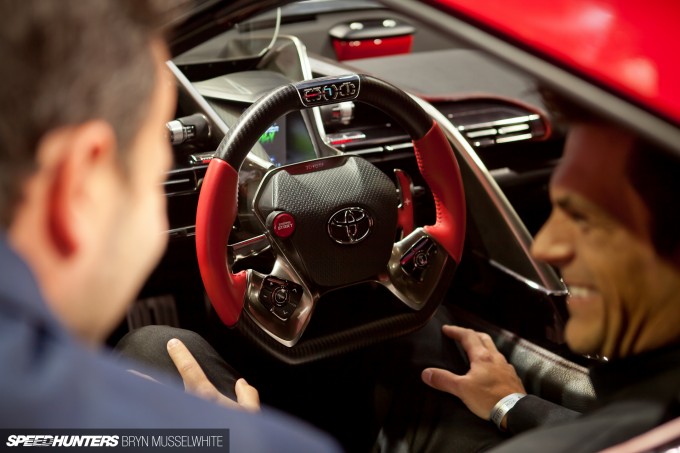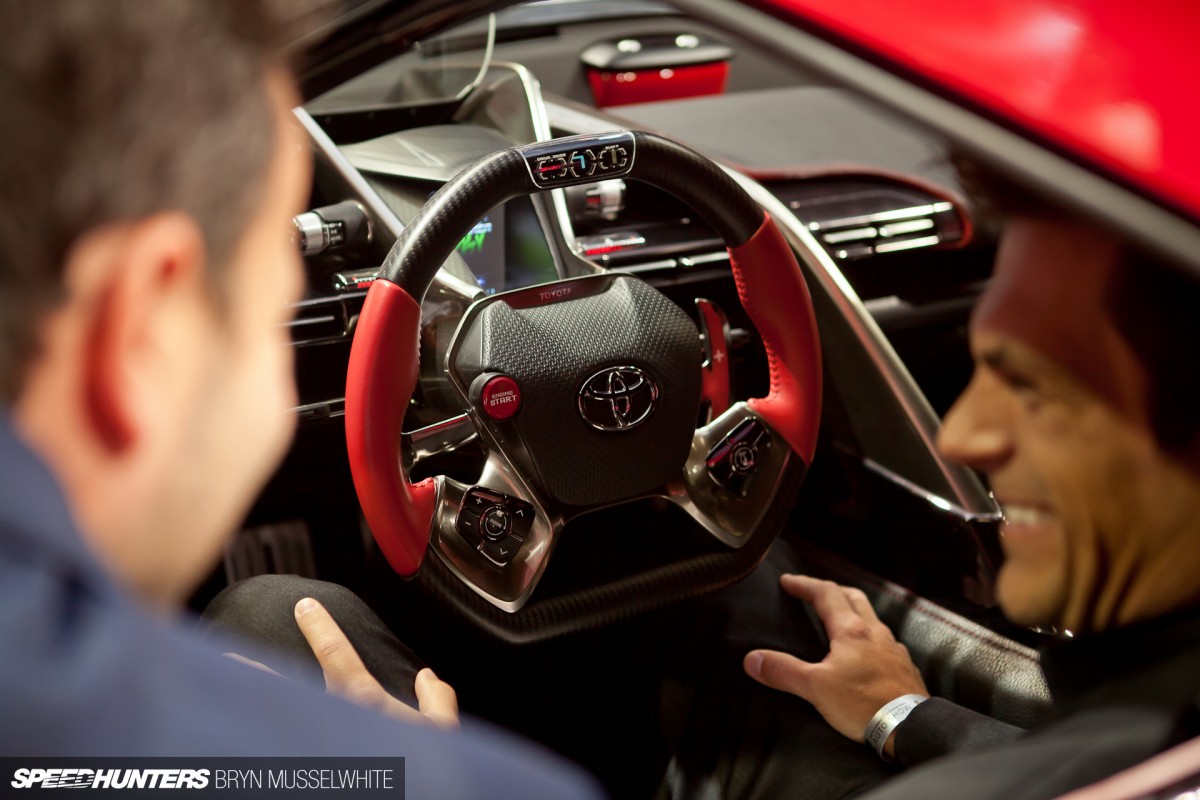 Unless of course you're looking at the dash, which is pure driver porn. Buttons, leather and carbon are a great combination for ticking all those fantasy boxes. Piloting this would feel special at 5mph, let alone whatever the proposed top speed would be.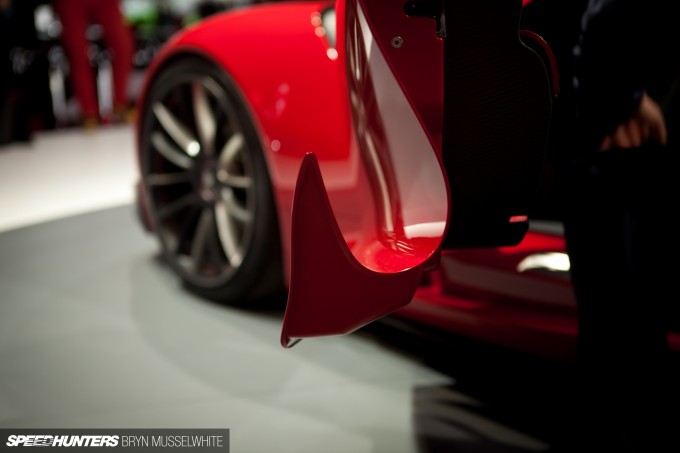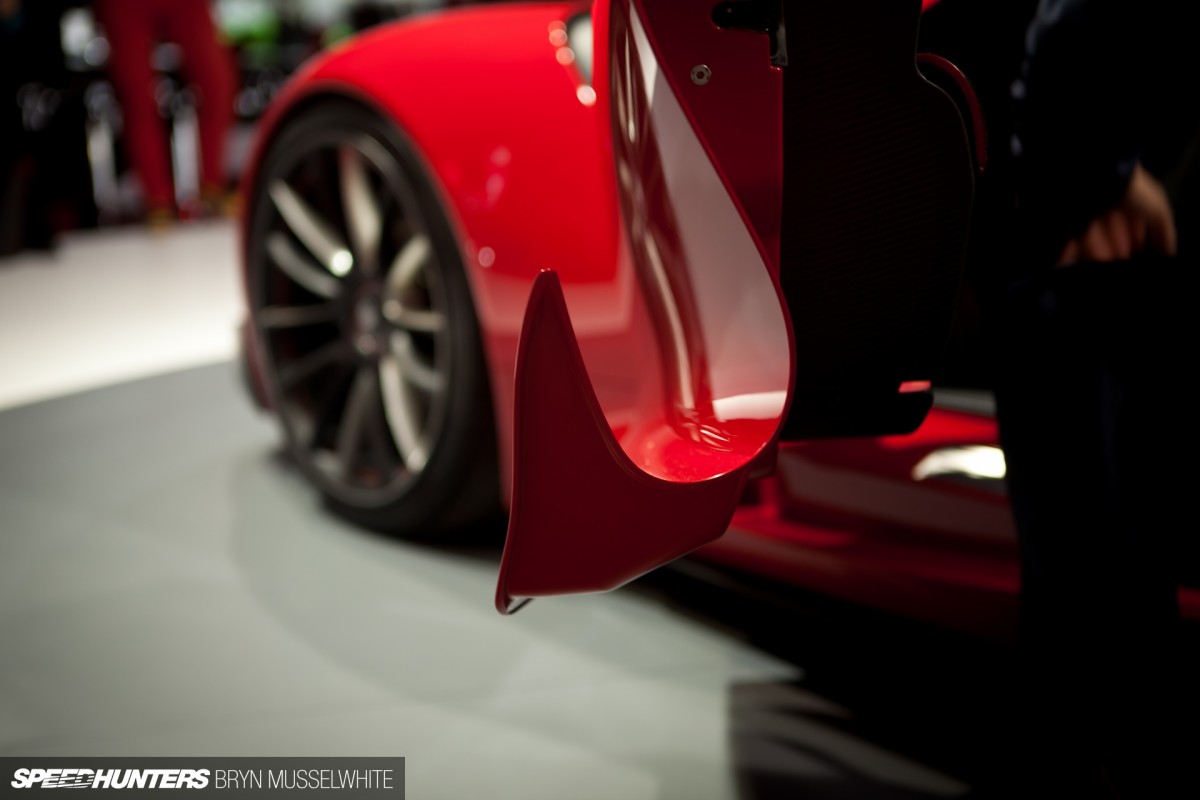 I'm not sure where this styling cue came from, but I'm pretty sure it's not the sort of thing we'll see on a production model any time soon. Although let's just pretend for one second that Toyota are going to enter the supercar market? What then? What if that's what we're looking at here?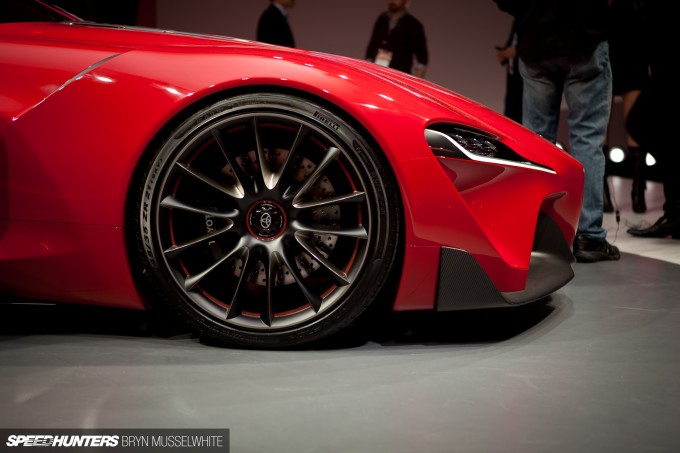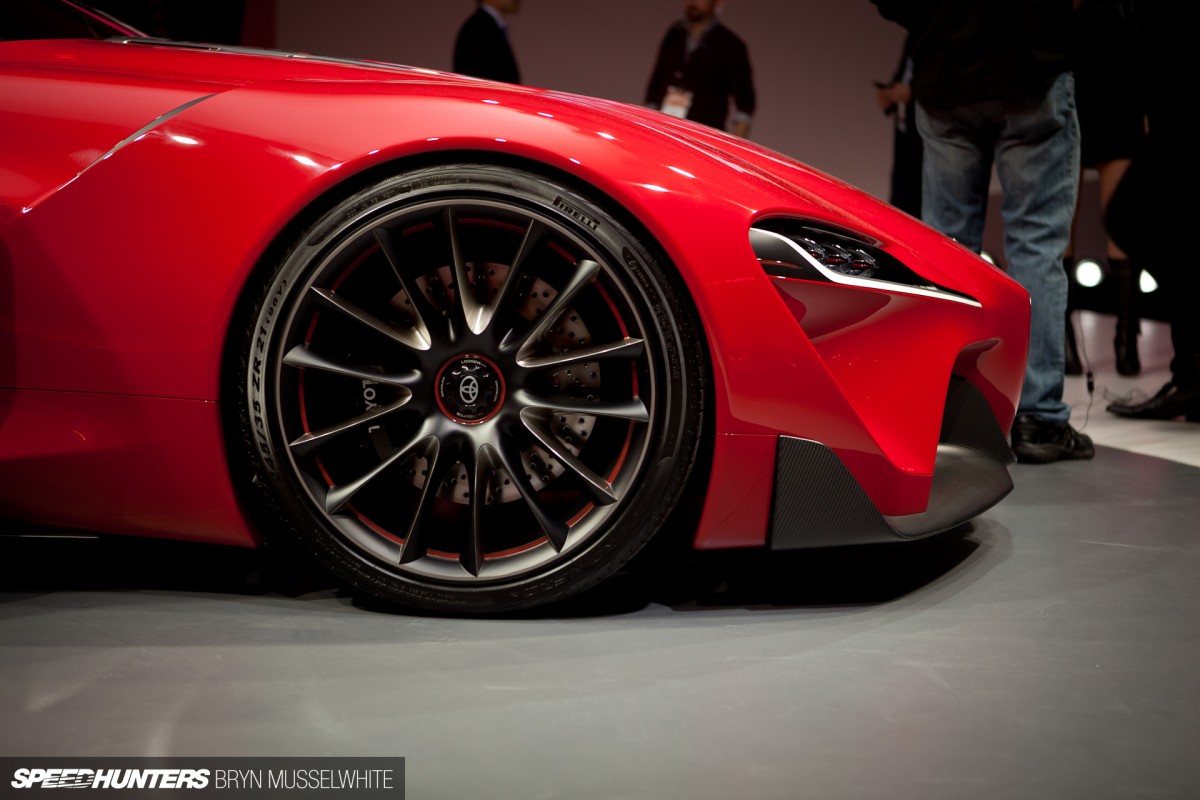 Whilst other people guess at what it might be, only time will tell us the truth. For now, all I know is that the FT-1 has some killer angles and if half of it finds some way into production models then things are looking damned fine for the future. So this is my muse, the car in the garage that probably doesn't get used. Instead it's the one I'll go and look at when I need inspiration.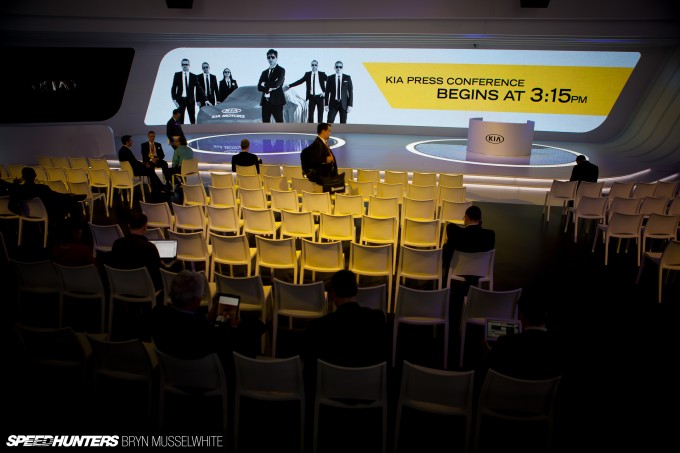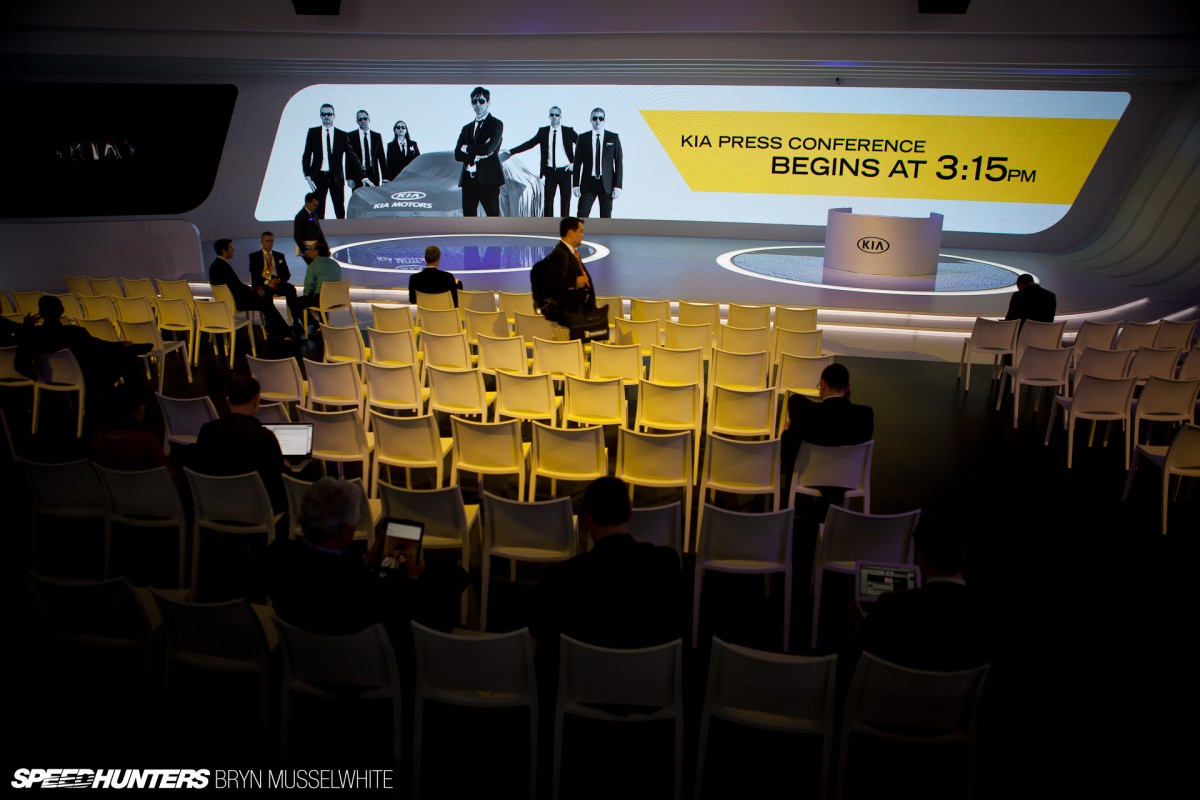 After all that then, what is my car of the show? Yup. It's a Kia.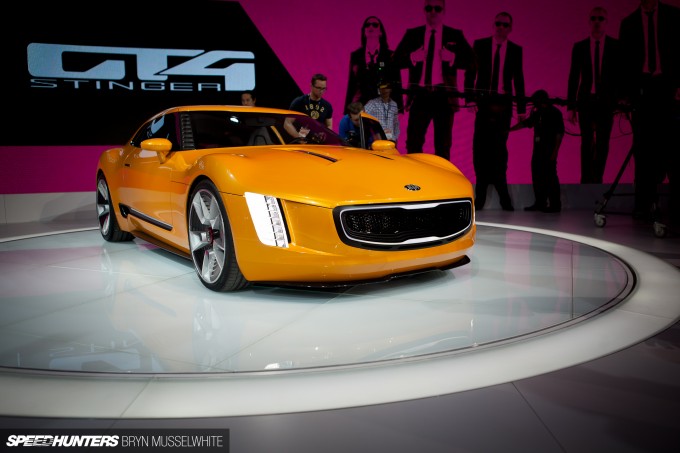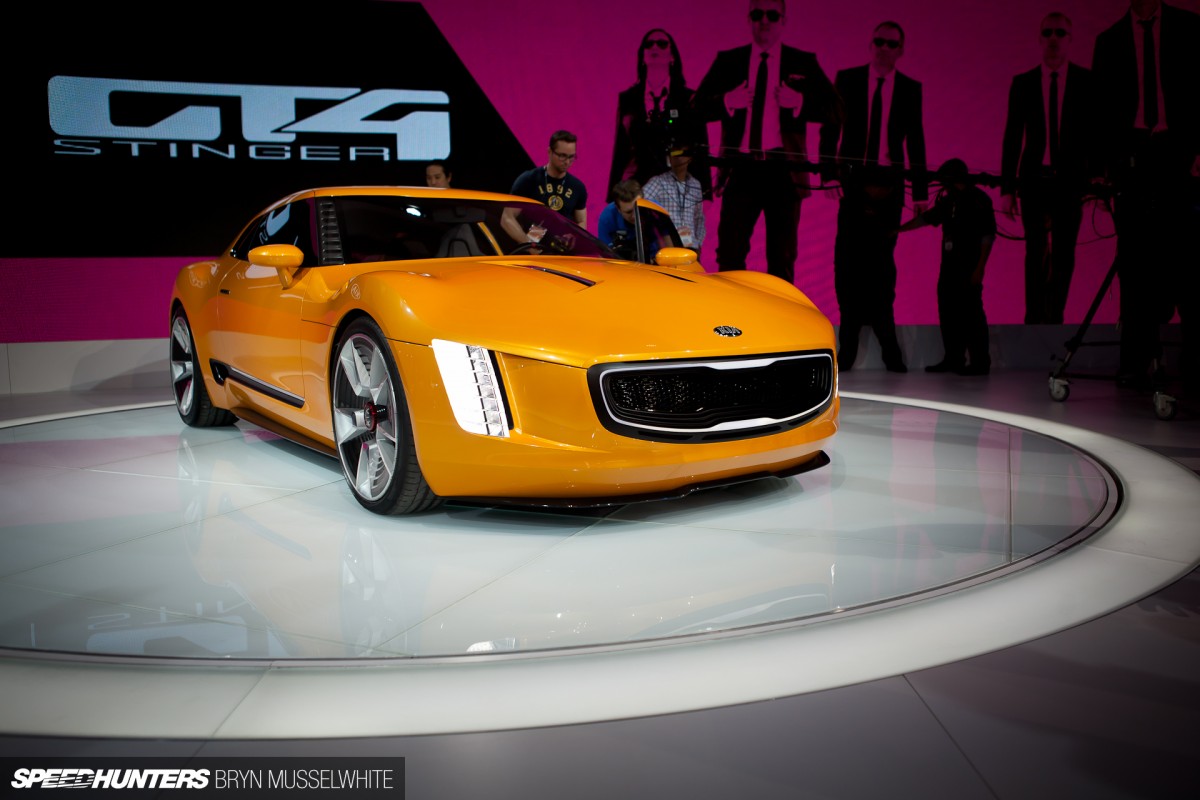 The GT4 Stinger. I've chosen this because first up, I love the way it looks. Badges have never been that important to me so I don't care if you don't think Kia are cool. They are, they did this.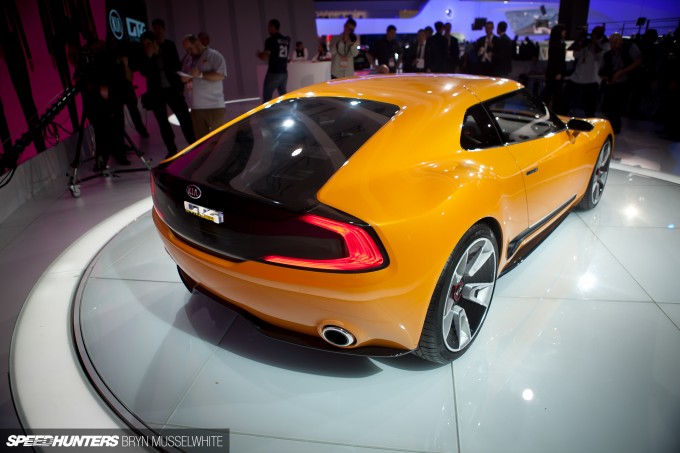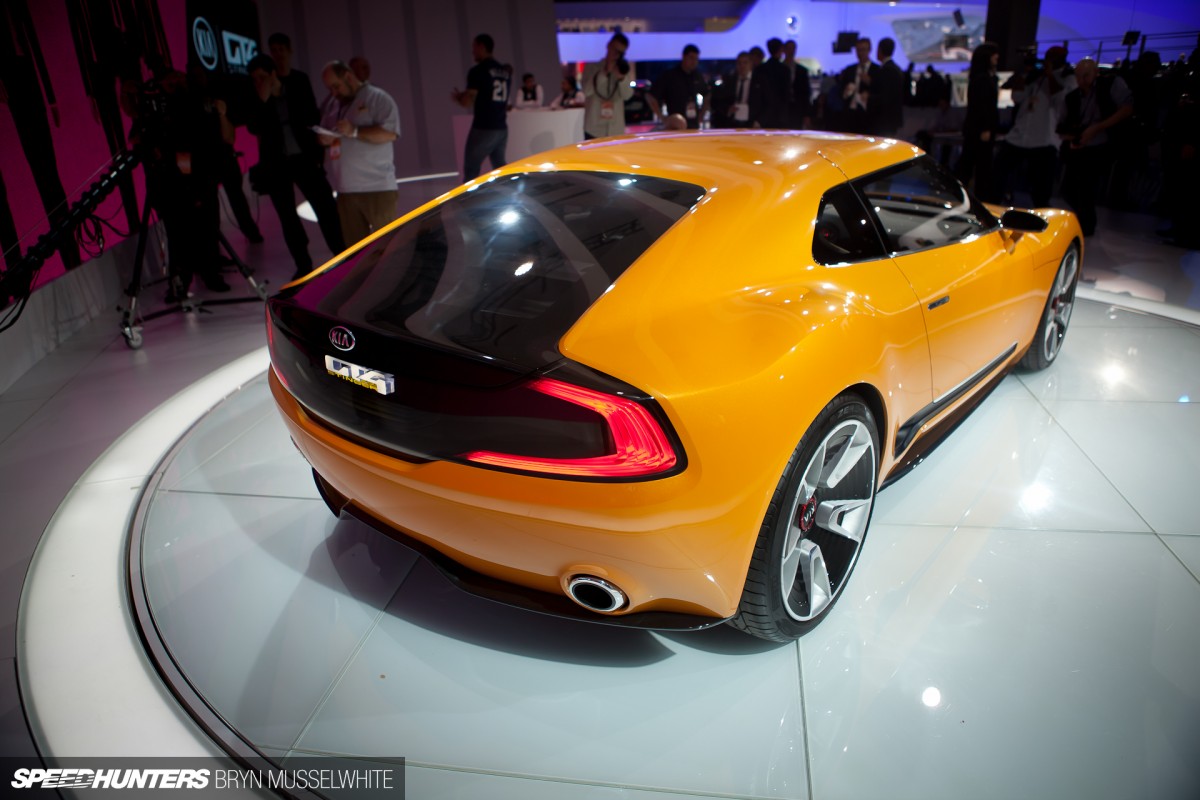 Since the world went BRZ/GT86 crazy, each and every manufacturer has been thinking how they can grab a share of that market. No way – people actually want a rear-wheel drive, light and engaging car? They want to have fun? Kia seem to have taken this fun stuff pretty seriously.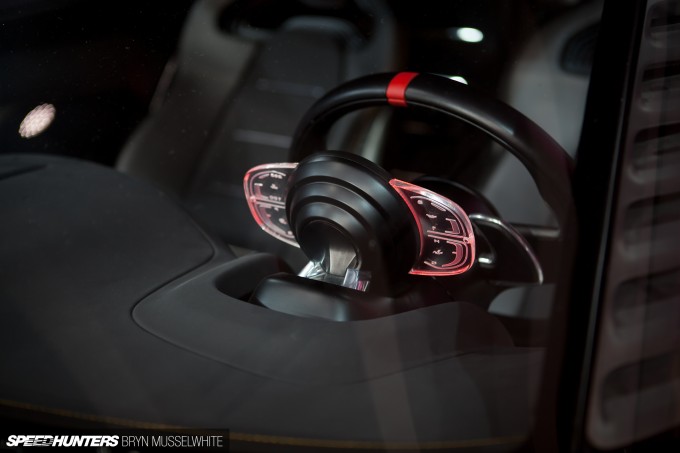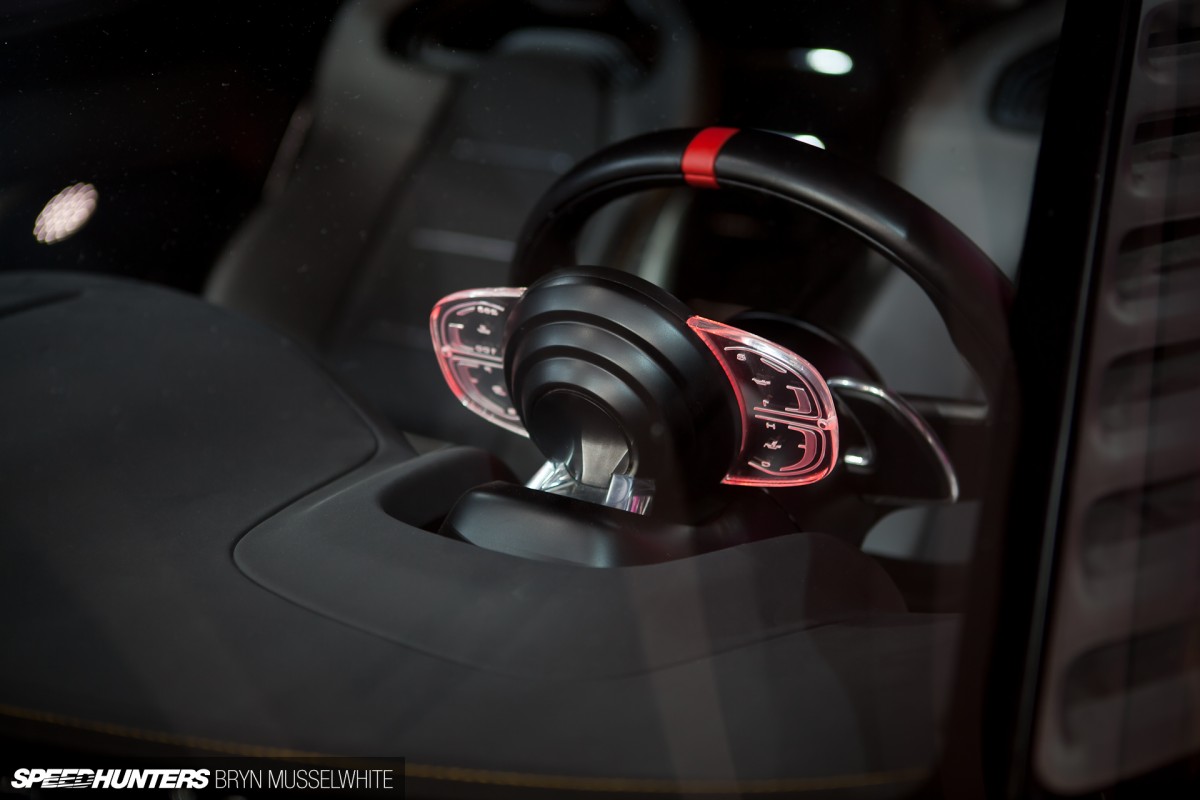 See that red band on top of the steering wheel? It's there so when you're piling on lock, you know which way is up. So they're saying this is a road and track car. Power is supposed to be somewhere north of 300bhp, coming from a turbocharged 2 litre engine which already exists in Kia's line-up.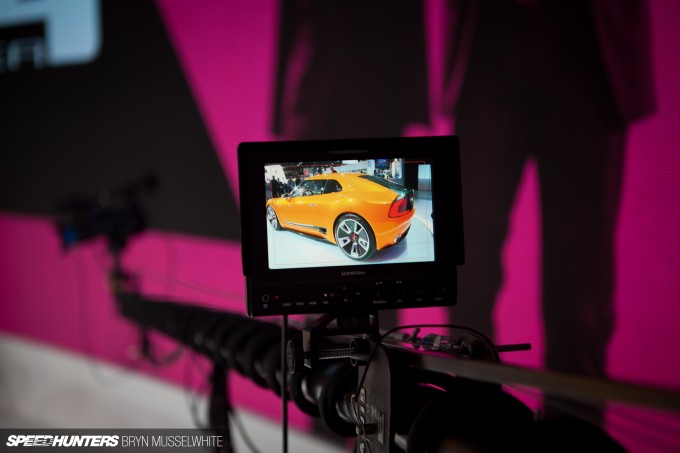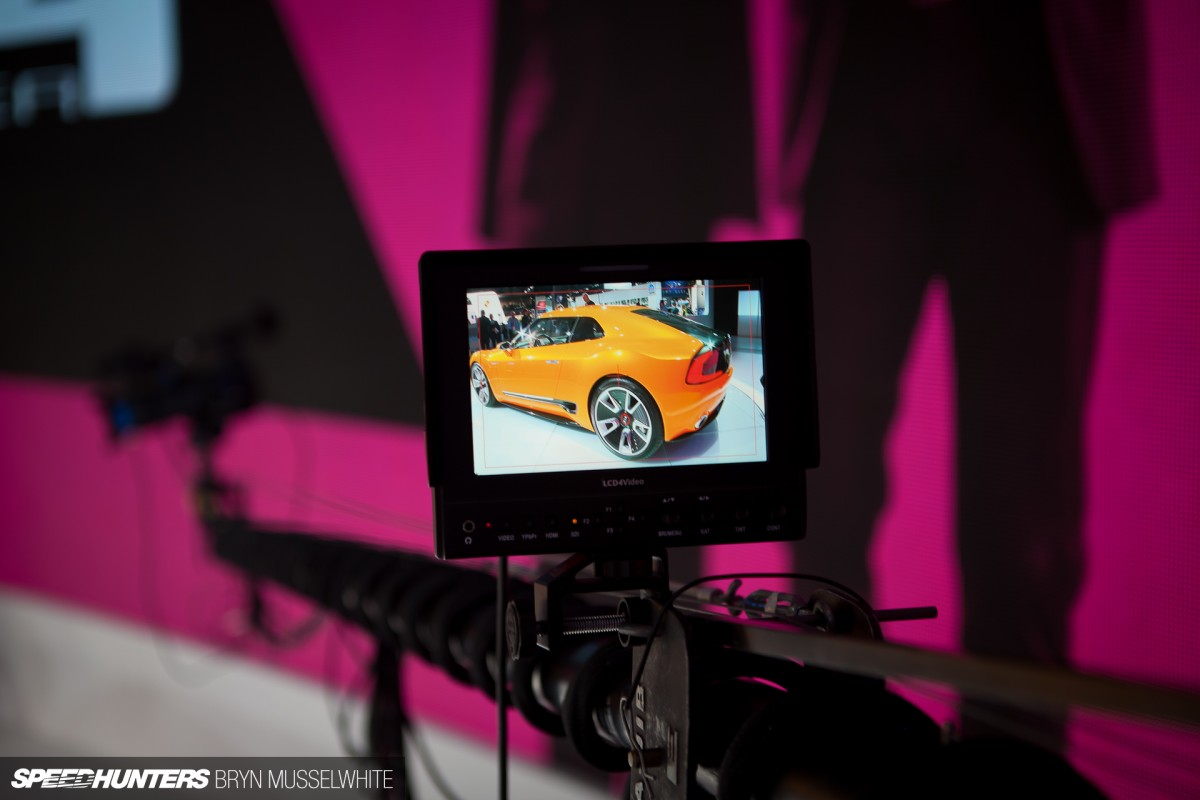 So this could really happen. I mean that too. Look how far Kia have come in recent years. This could be coming to a dealer near you in the next year or two and with the kind of power that will make buyers happy right away. The world's press really couldn't enough of the GT4, so I'm guessing I'm not the only one that feels this way.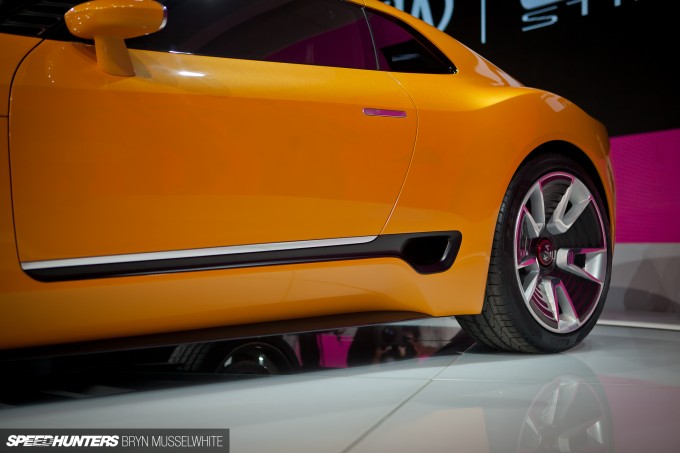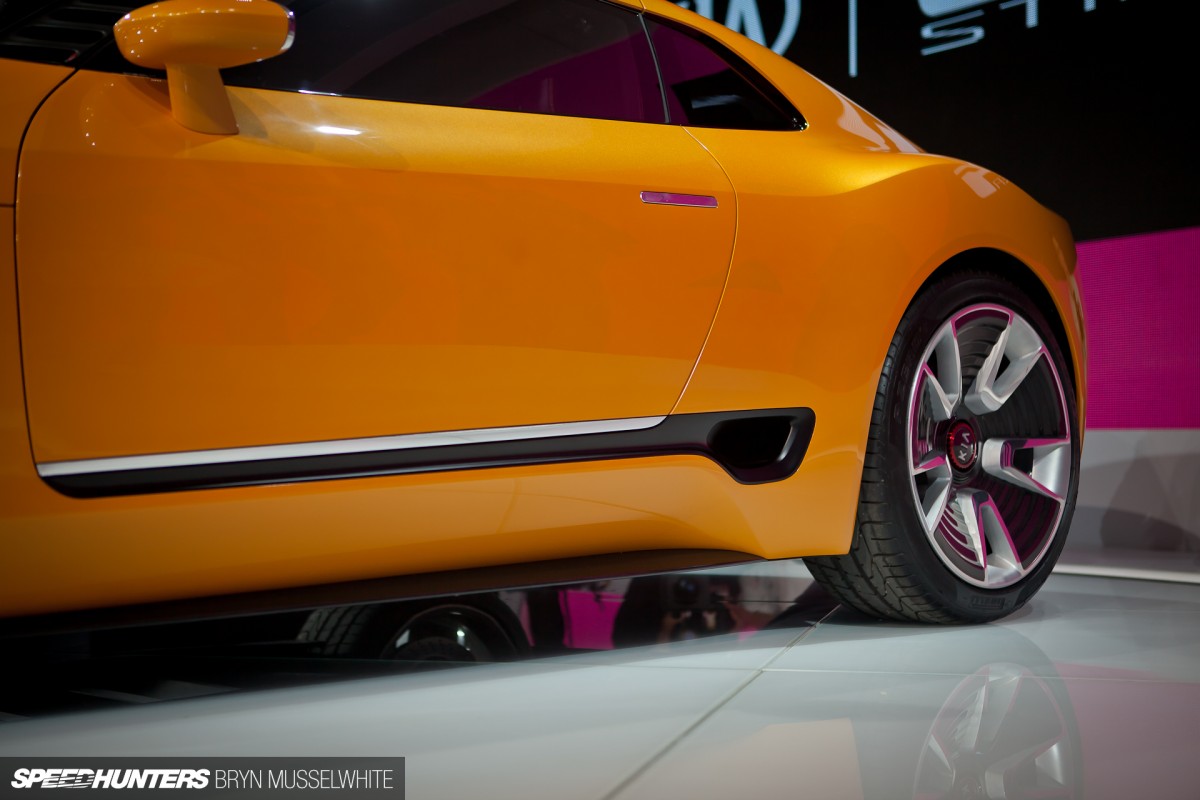 Where the Toyota was laden with lines and detail, the Kia feels factory-ready. Given that there are exhaust pipes at the back I couldn't figure out what this intake was for, but the detail of it growing from the bottom of the door is very cool.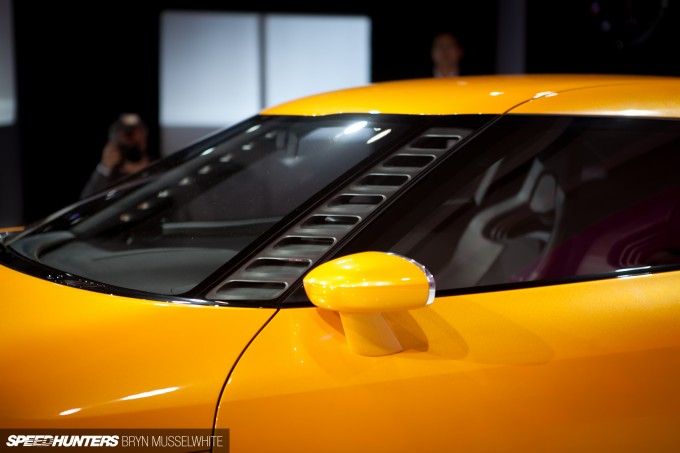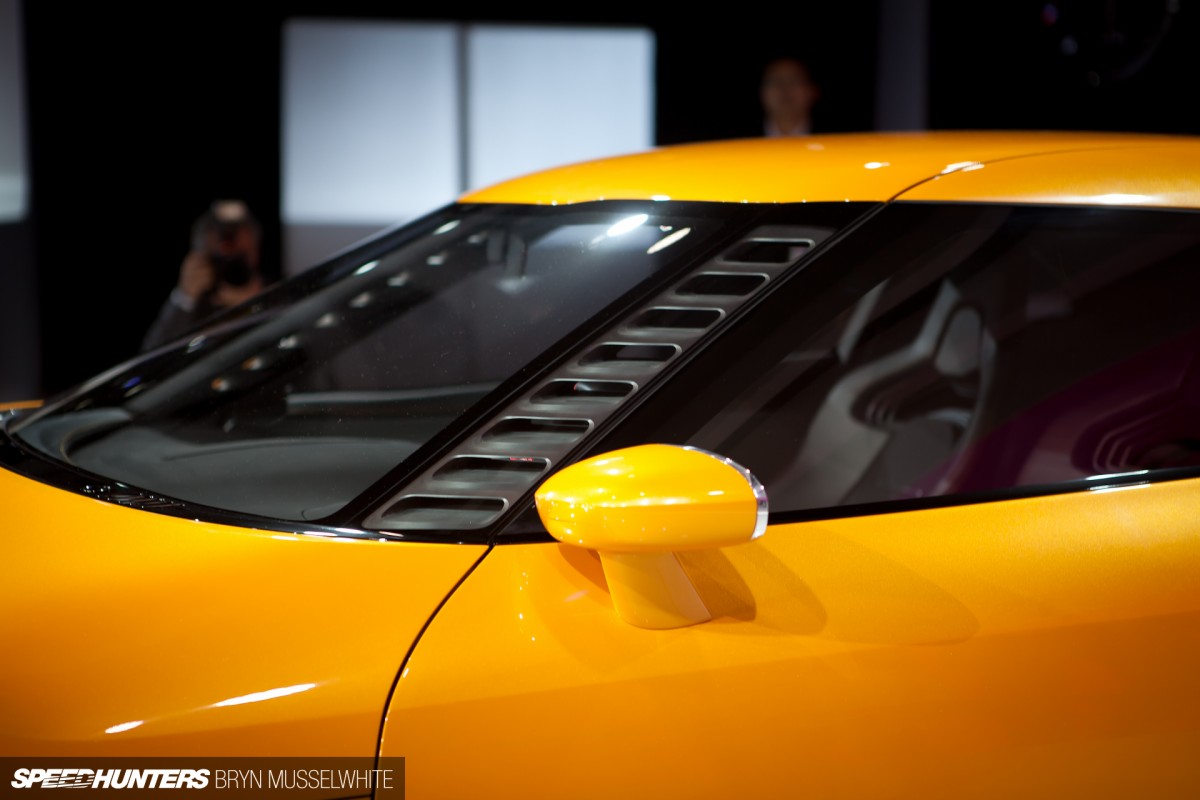 Along with the pillar slats you can see here – what an ace design idea! Again, it feels production-ready.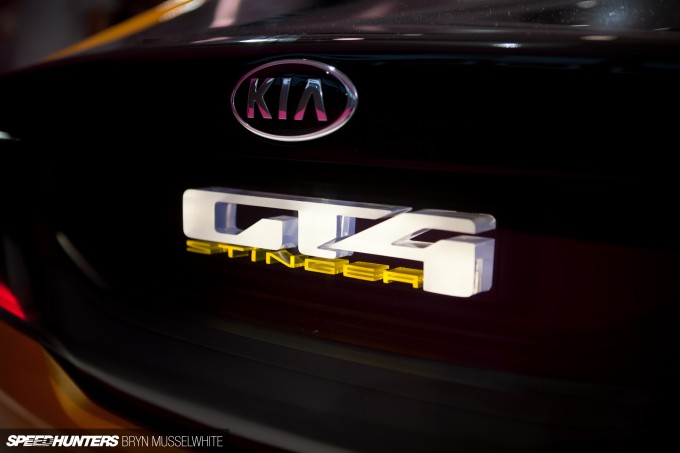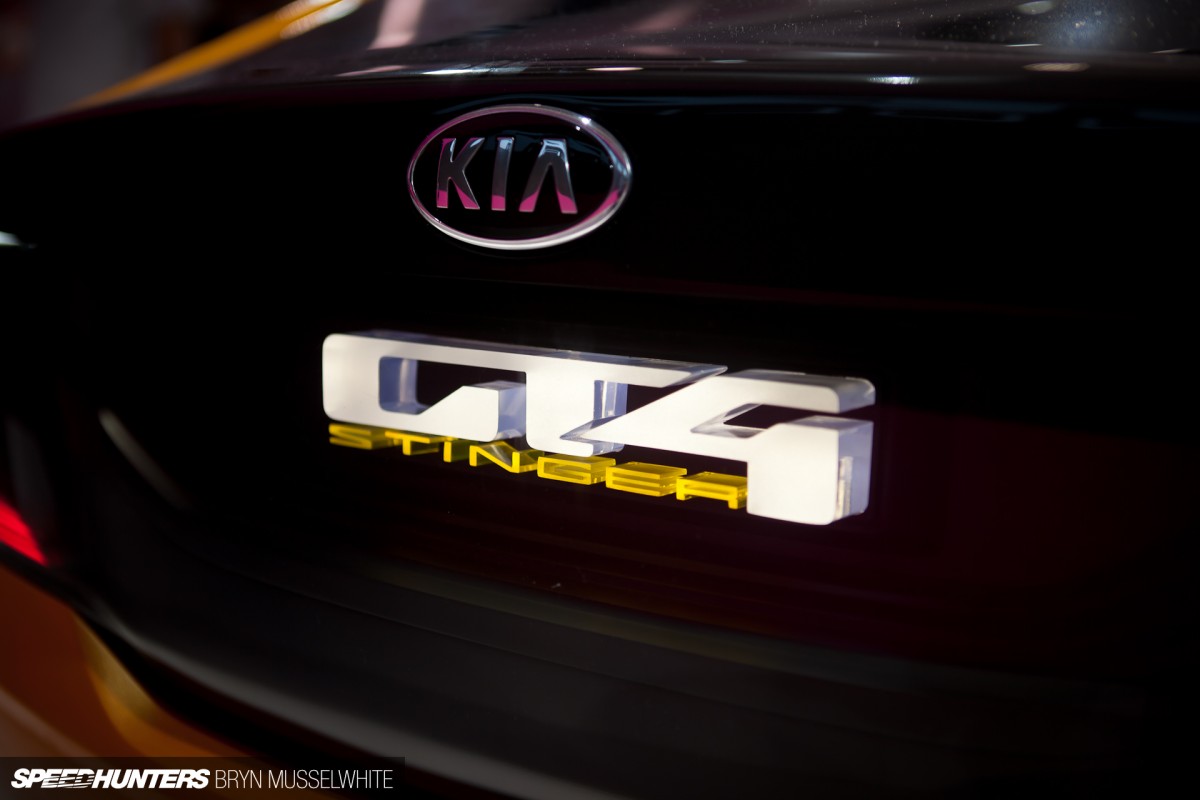 What's in a name? Well I don't know to be honest, but I love the illuminated block of plastic Kia have used to show it. That's a very cool touch and I hope we see more of this.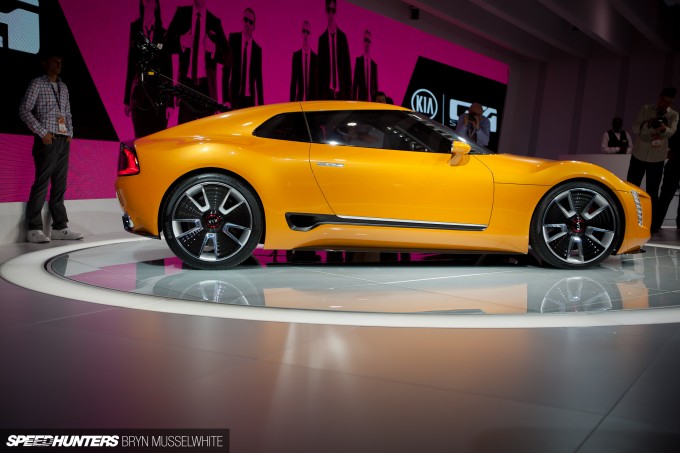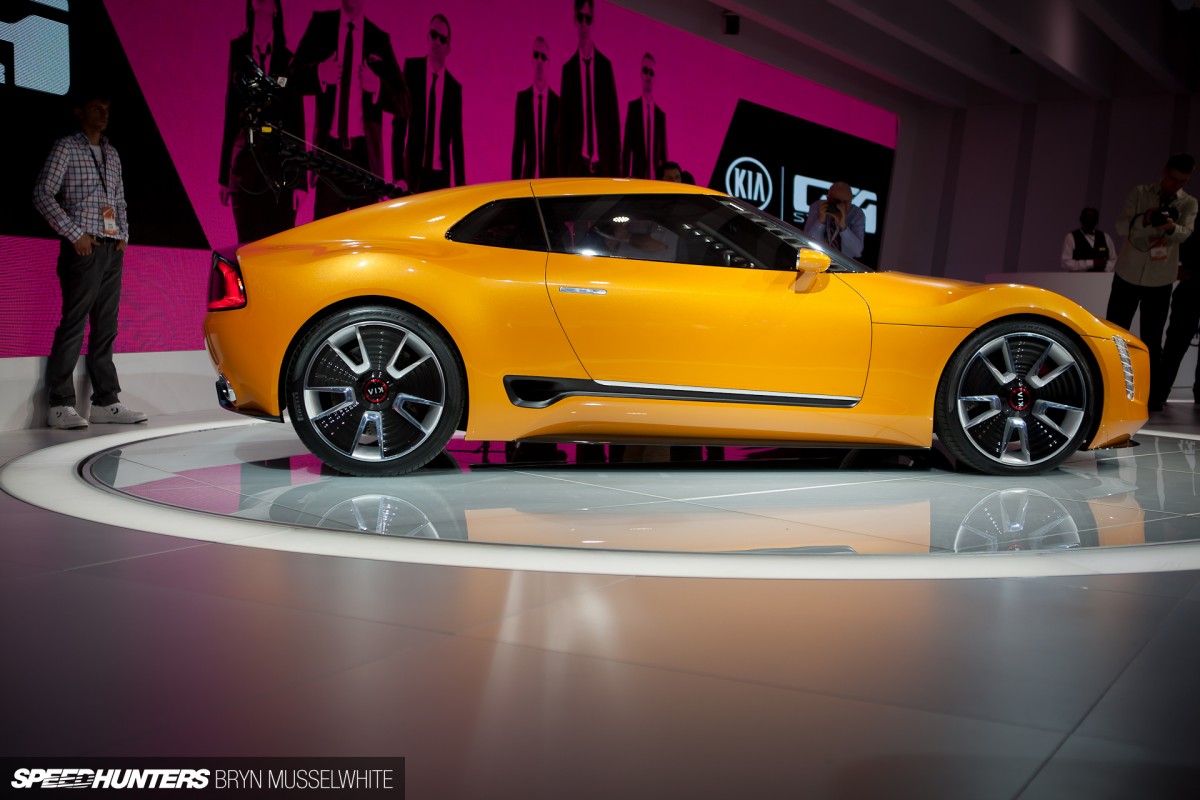 So that's my dream line-up from Detroit. It might have been a long time since I enjoyed a major new car show, but I never would have guessed it had been long enough for a Kia to become one of my favourite cars. With two concepts in there I might be being a little optimistic, but I know that having seen what I have, things are looking good for new cars. Very good indeed. Thank you Detroit.
Bryn Musselwhite
Instagram: speedhunters_Bryn
bryn@speedhunters.com
GT4 Stinger: Kia's Answer To The FR-S
Toyota Means War: The FT-1 Is The Supra Reborn
More international event coverage on Speedhunters
/