A long time coming
Speedhunters' own Mad Mike Whiddett is the sort of guy that will blow you away with a build, and then a year or so later, do the seemingly impossible and go one better again. It's happened with each and every iteration of his famed MADBUL RX-7 since it was first built with a three-rotor engine back in 2006, and it certainly doesn't look like it's going to stop considering what Mike showed us back in October. I'm not exactly sure how he does it – maybe it's the globetrotting lifestyle that comes with the territory as a sponsored drift driver? 2013 was certainly a big year for Mike and the influences that he collected along the way obviously seeped through to his own builds.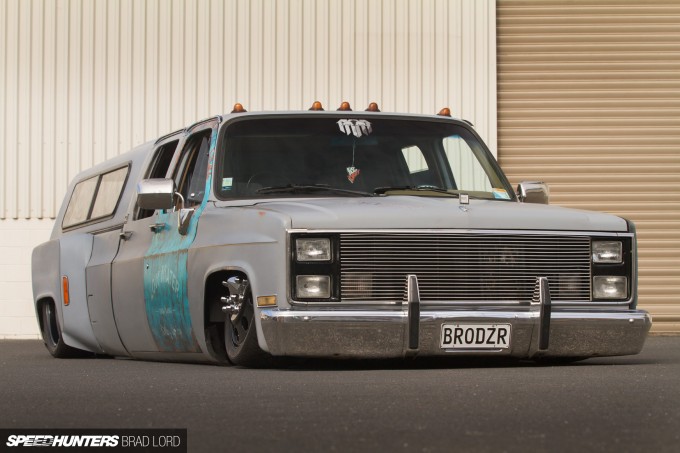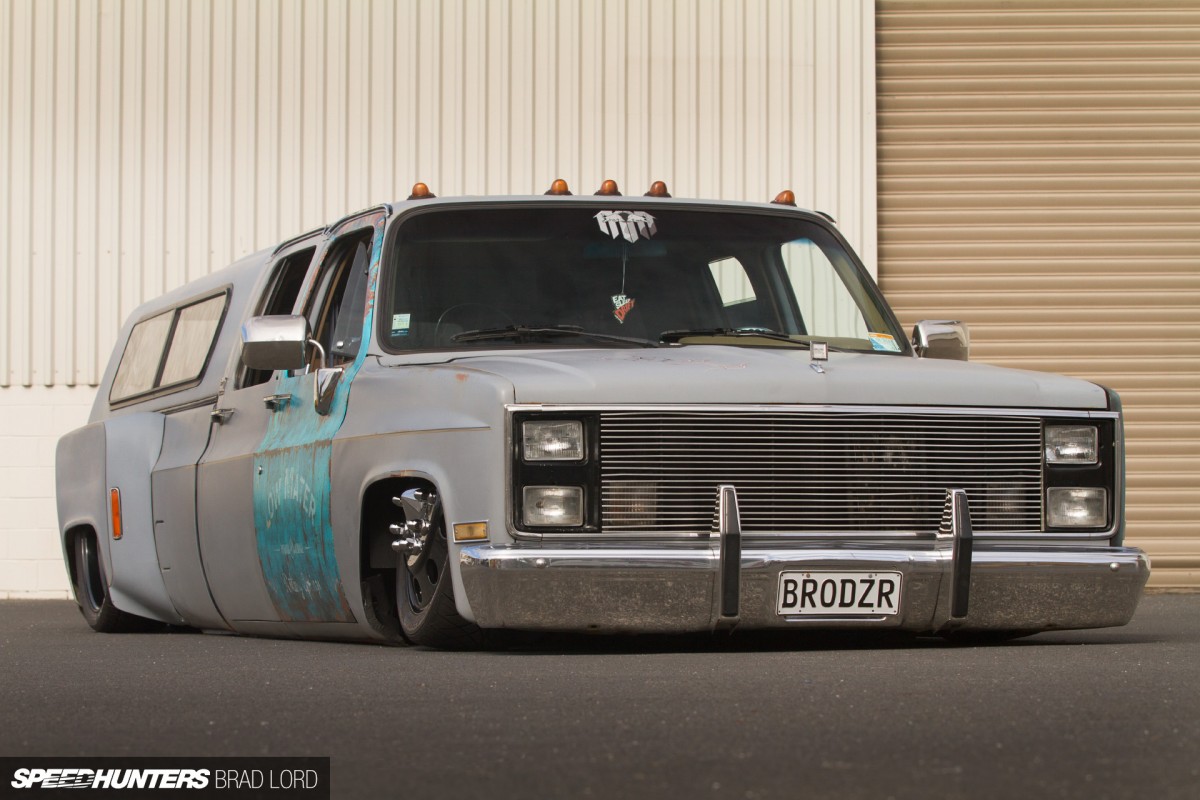 One thing is absolutely certain though: when Mike embarks on a project, history tells us that the end result is going to be good regardless of the base vehicle he starts with. Considering the variety of those base vehicles, it's also worth mentioning right here that there's not a lot of material Mike would shy away from. Japanese? Old school Euro? American? There's a lot going on inside that head of his.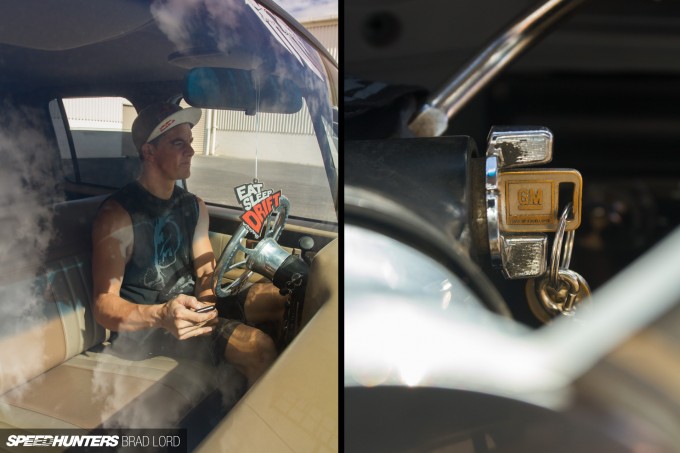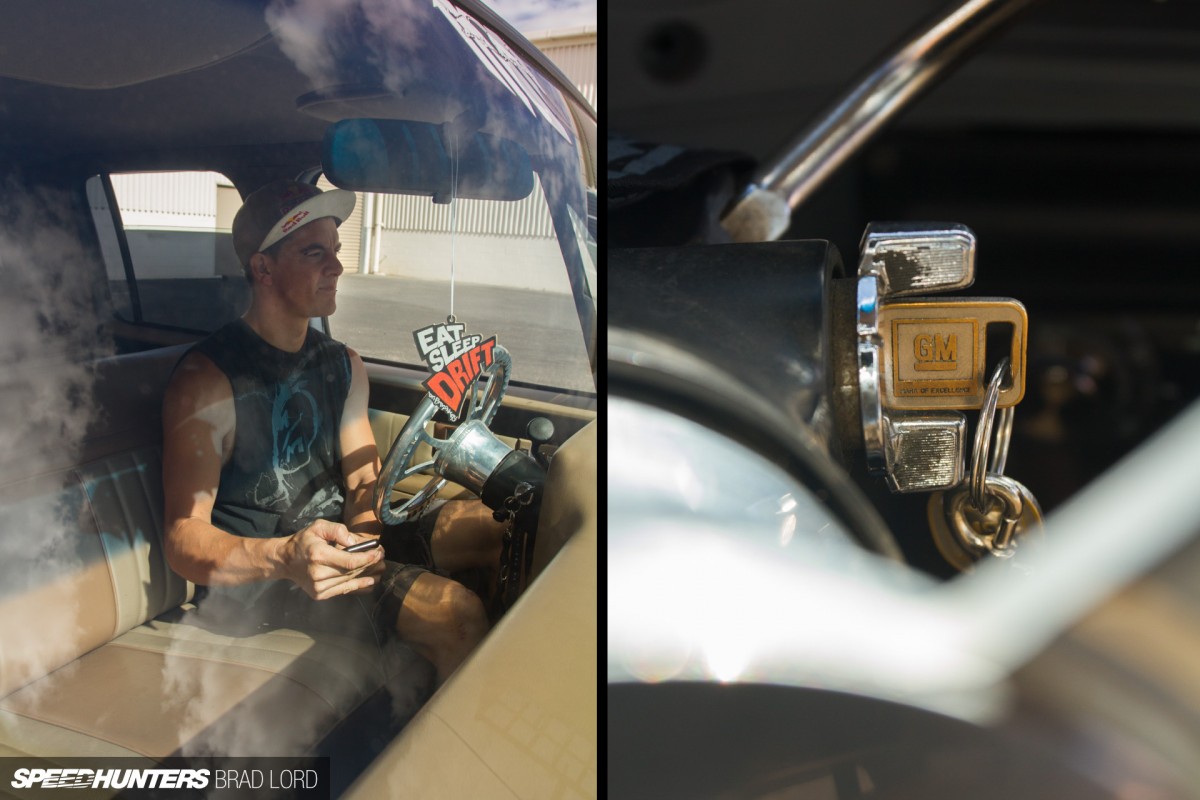 This time however it's not a Mazda built to slide, but a 30-year-old Chevy built to cruise. Think of the epically-proportioned pickup truck as the yin to Mike's screaming rotary-powered yang and you'll be getting there. This isn't any old tow truck though. Oh no, this is the kind of metal that's big enough to live in, as well as haul race cars with.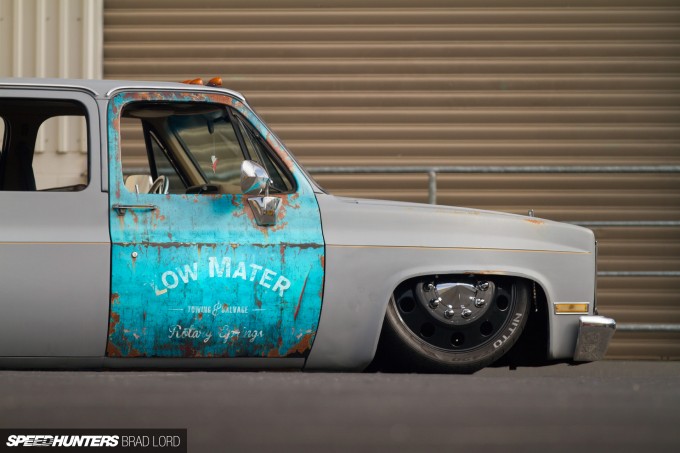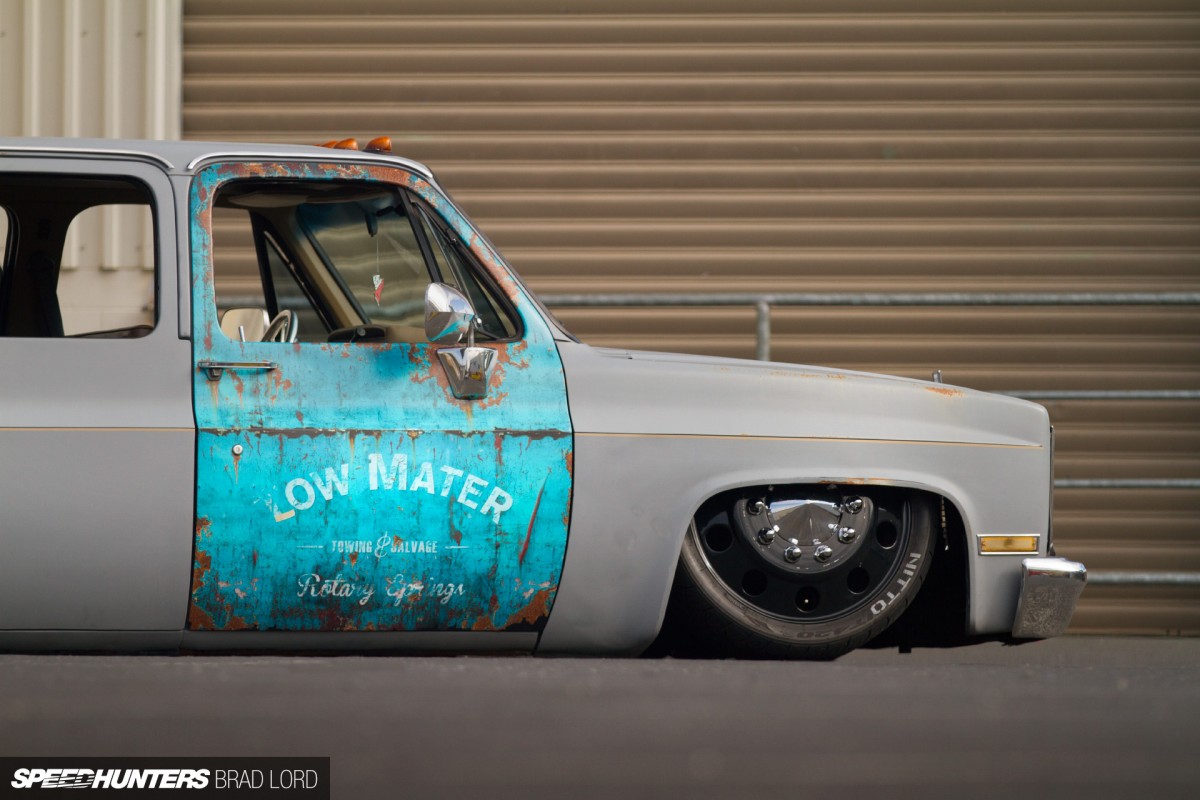 It's not the first dually Mike has owned either: there was a '93 C30 that wore the licence plates BDYSLM, and then a blacked-out Dodge Ram, aka 666SRT, that he and his fiancée Toni, used to tow the RX-8 all over the US during the 2010 Formula Drift season. The Dodge was bought with the explicit idea of bringing it back home at the end of the championship, but an untimely amendment to New Zealand vehicle compliance laws – specifically in regards to late-model left-hand drive imports – ultimately thwarted their best-laid plans.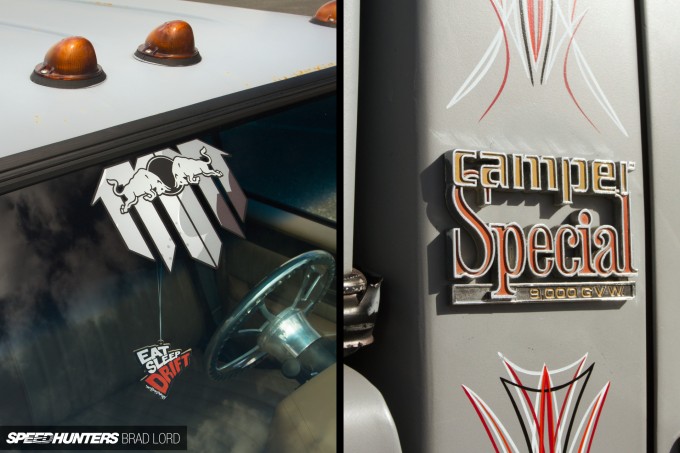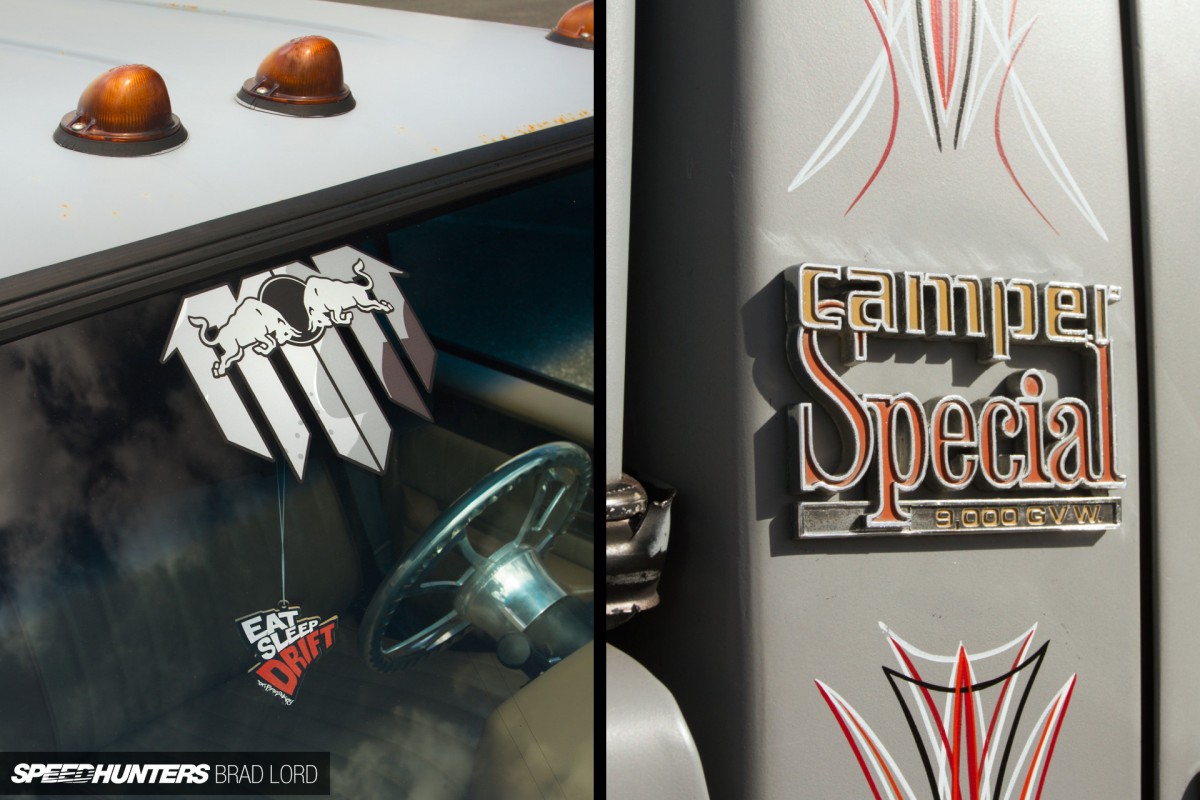 As disappointing as that was at the time, I think that things might have actually turned out for the best. Because, drift weaponry aside, Mike's an old school guy at heart, and even prior to owning 666SRT he had been on the hunt for an old, square bodied, crew cabbed Chevy truck for some time. It was that continual search that ultimately led him to West Virginia and this particular C30 dually – a truck that ticked all the right boxes in regards to vintage, specification and condition, with the added bonus of a C-notched chassis and a basic yet functional air ride system.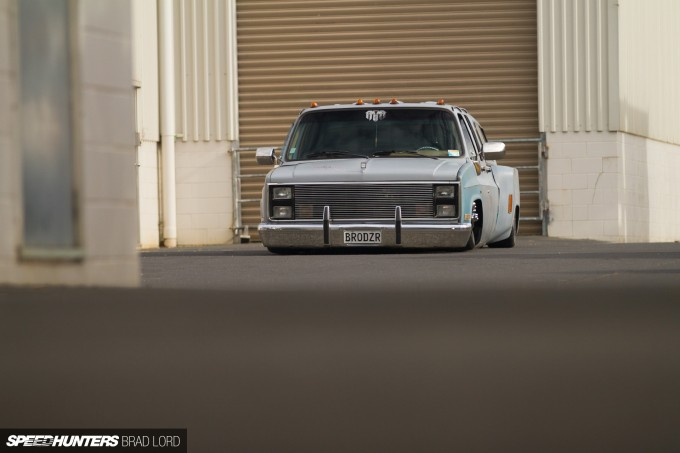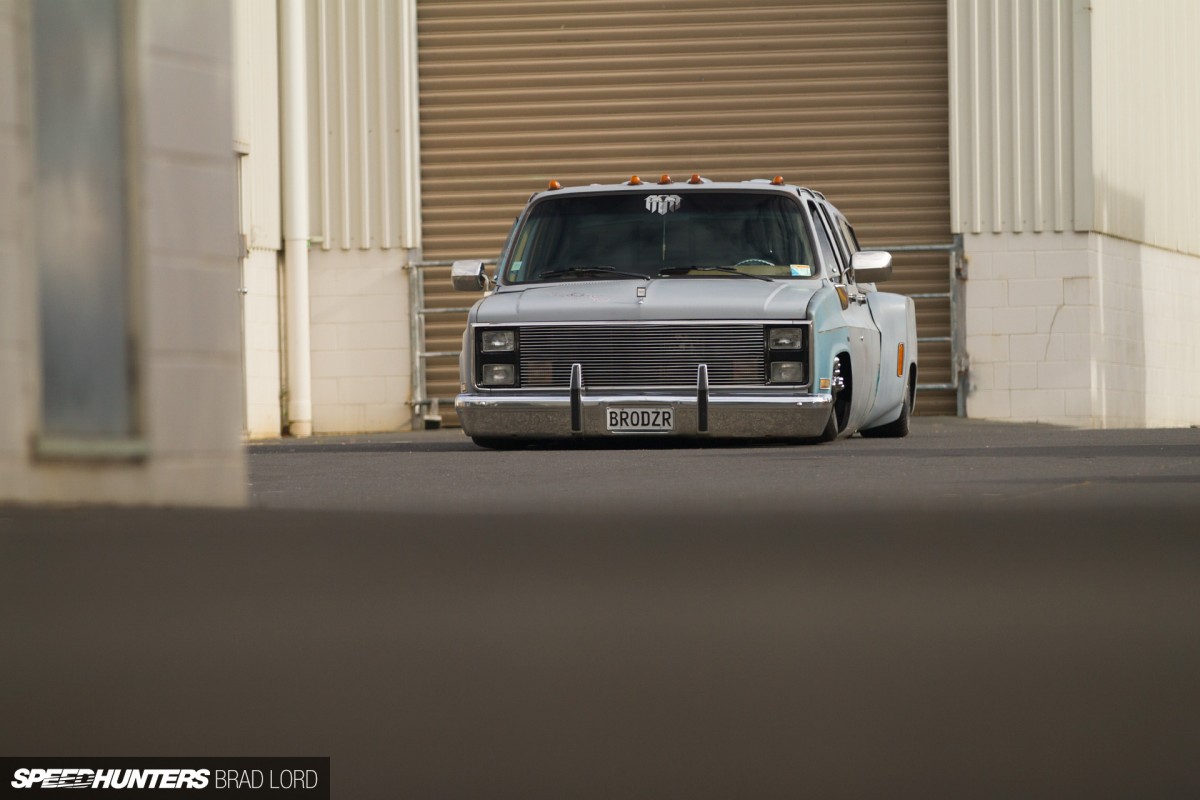 In conjuring up ideas for the project, Mike first imagined an old school take on the murdered out Dodge. There's little doubt the black-on-black scheme would have worked well on the C30, but in properly mapping the build out and calculating what level of investment was required to prepare the age-distorted panels for paint – let alone roll it into a commercial-size spray booth – the numbers just didn't add up.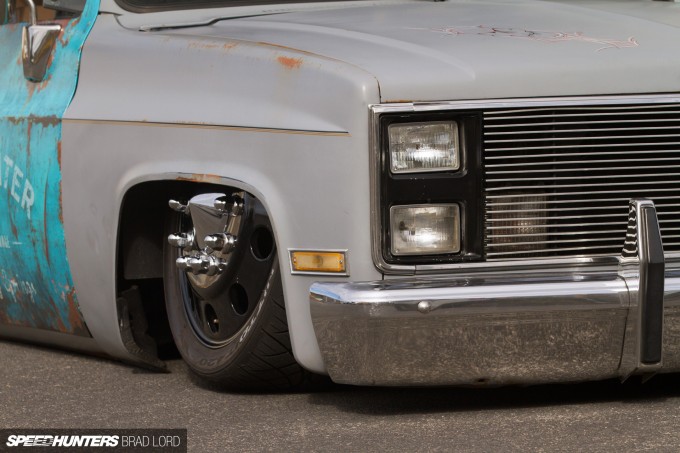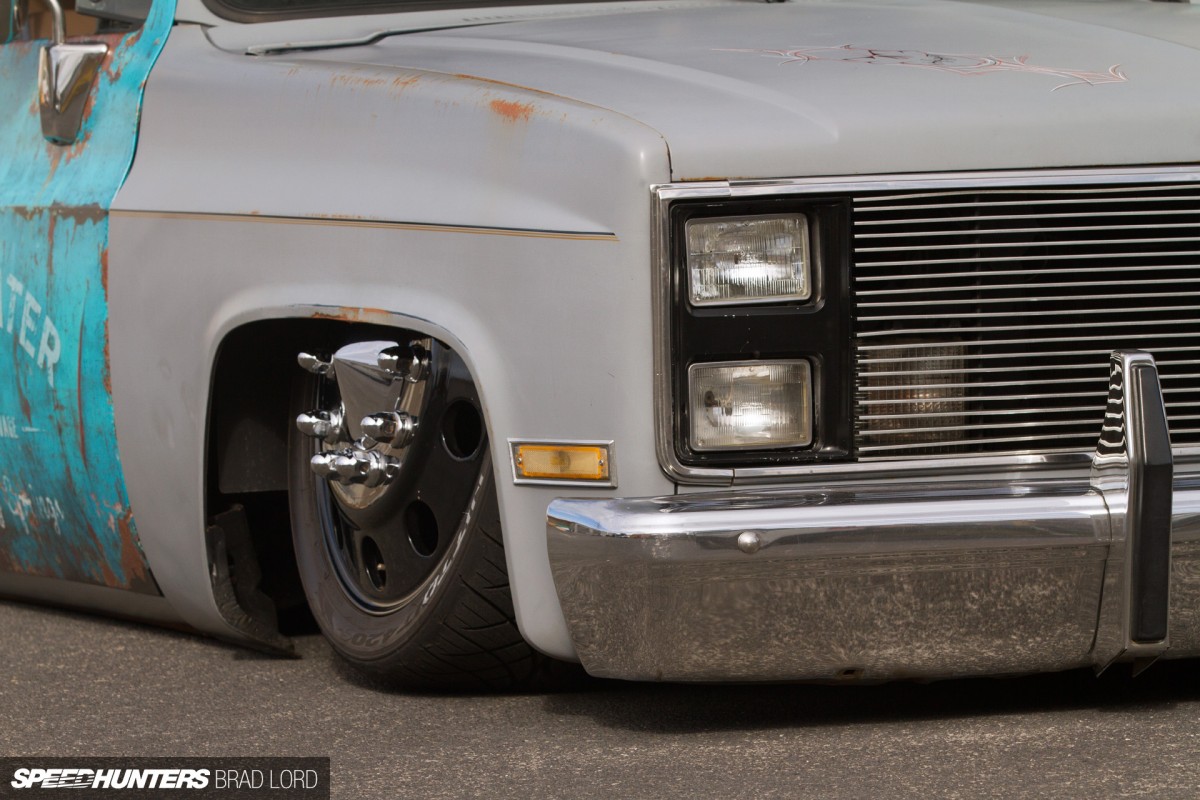 The easier, and much more cost-effective option – for this initial build at least anyway – was to simply the leave the truck in the grey primer coated condition he purchased it in. That's the way the C30 is still presented today, albeit now dulled and dirty with surface rust now bleeding through to form a natural patina. It's definitely kind of cool.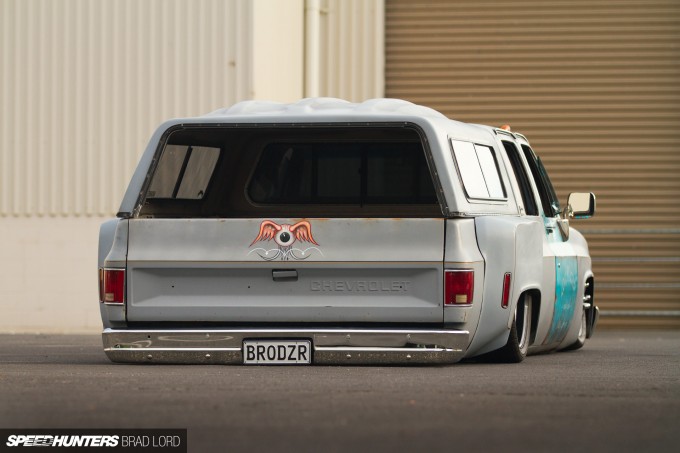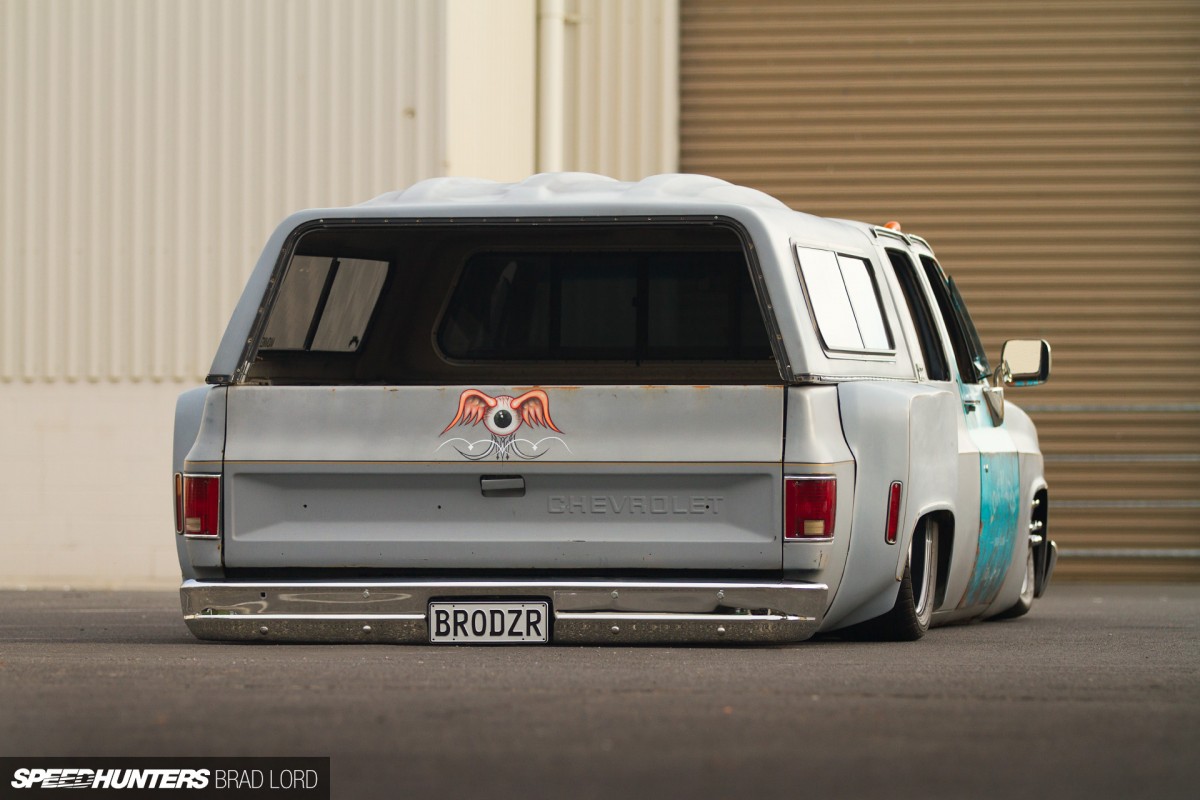 Along the way there have been a few subtle changes made around the exterior bodywork that I'll get to soon, but it's actually what you can't see from the outside that now defines the truck. Much of that has to do with a guy named Mat Addis from The Drop Shop in Auckland – a friend of Mike's who was initially brought onto the project to check over the existing chassis modifications and air ride system for its mandatory compliance inspection prior to being registered for the road. Since the C30 had arrived in the country, the dually had been fixed up mechanically, fitted with the almost comically sized Alcoa wheels that he kept off Dodge and made to lay its frame on the ground at full drop; but in Mike's mind something was still not quite right.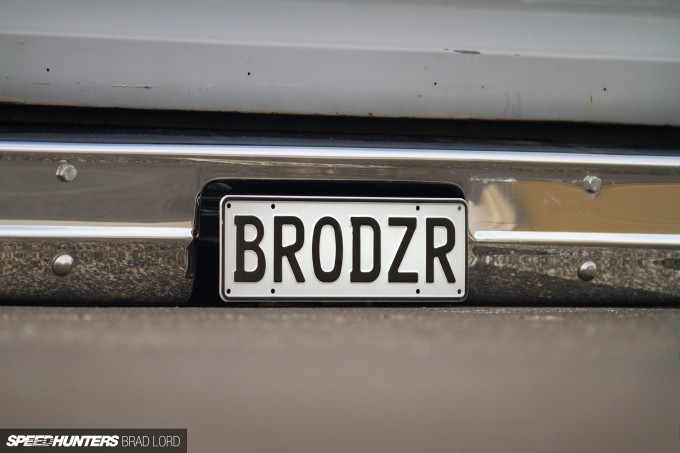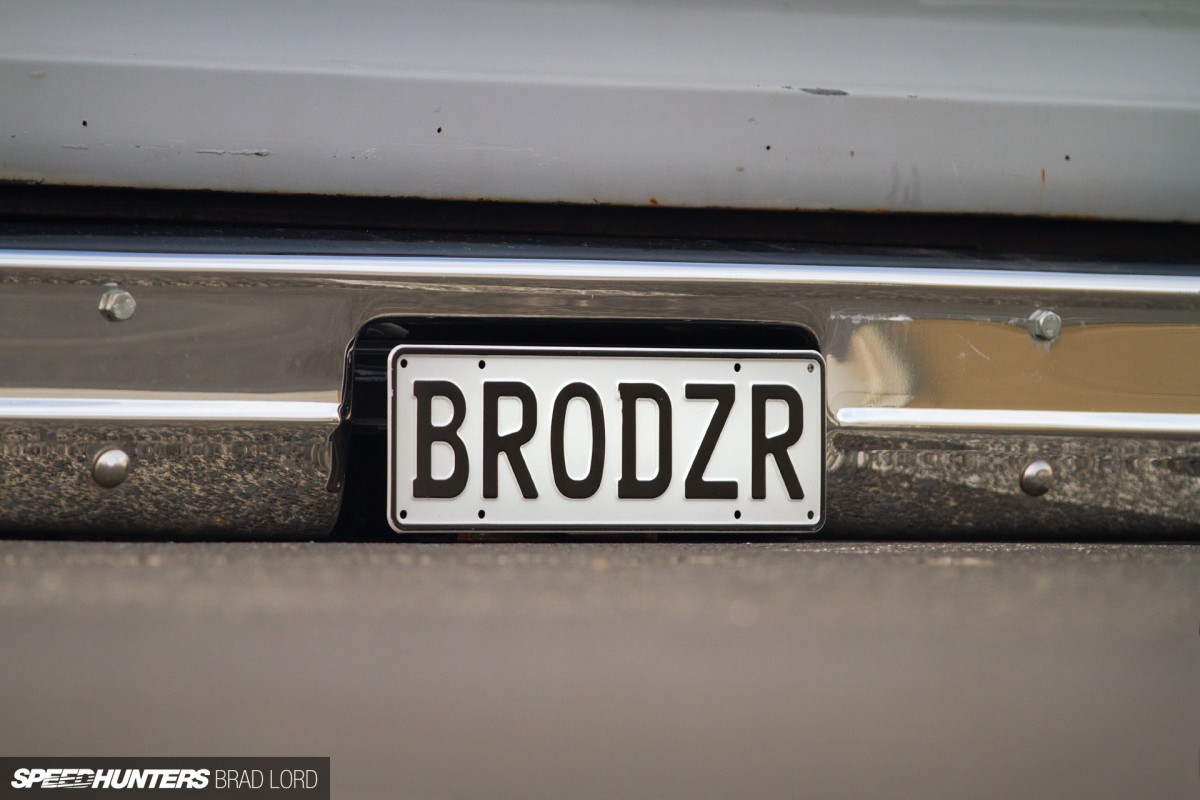 That's because, by factory design the chassis sat lower than the bodywork, so although the rails would touch down on the tarmac when the appropriate switches were flicked, the truck's body remained suspended. It was a minor detail and something that Mike tells me no one really even picked up on when he showed them the C30 laid out in his workshop car park, but deep down it was a compromise that he knew he just wouldn't be able to live with for very long. As someone extremely well-versed in the art of custom car building, especially in the minitruck realm, Mat knew exactly what Mike was talking about. He was really interested in the project at a personal level too and immediately offered to right the Chevy's low-riding wrongs if Mike and Toni were willing to take the build to the next level. It should be pretty obvious by now that they were.
The Drop Shop chop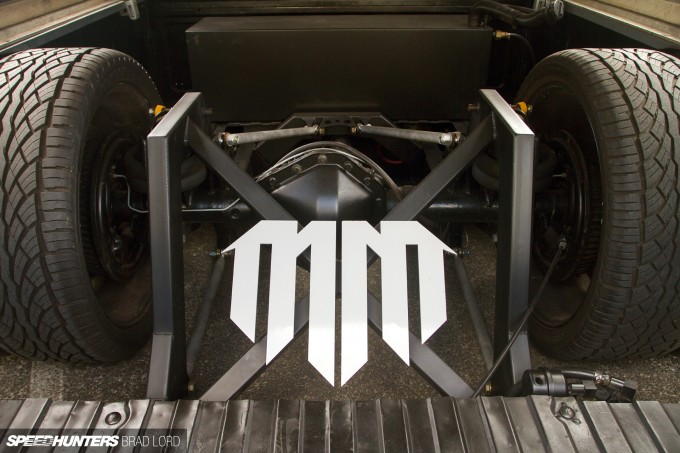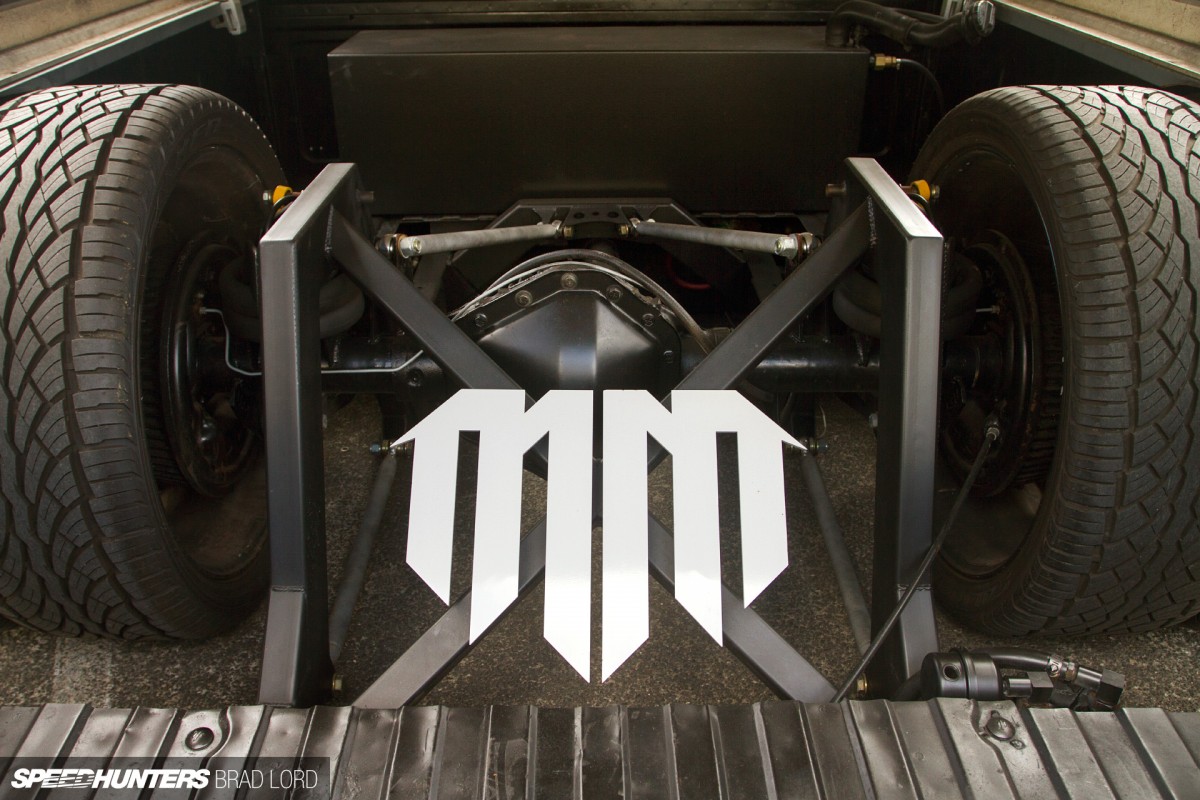 Over the space of six months, the C30 lived at The Drop Shop while Mat worked his way through an extensive list of modifications that would essentially allow the frame to sit higher up into the bodywork, or hang the body lower over the chassis, depending on which way you prefer to look at it. That process began by chopping out most of the rear end and fabricating a brand new chassis with a custom four-link suspension arrangement.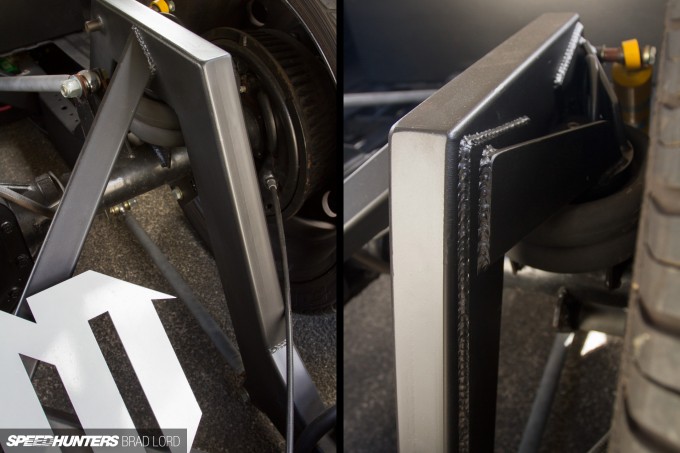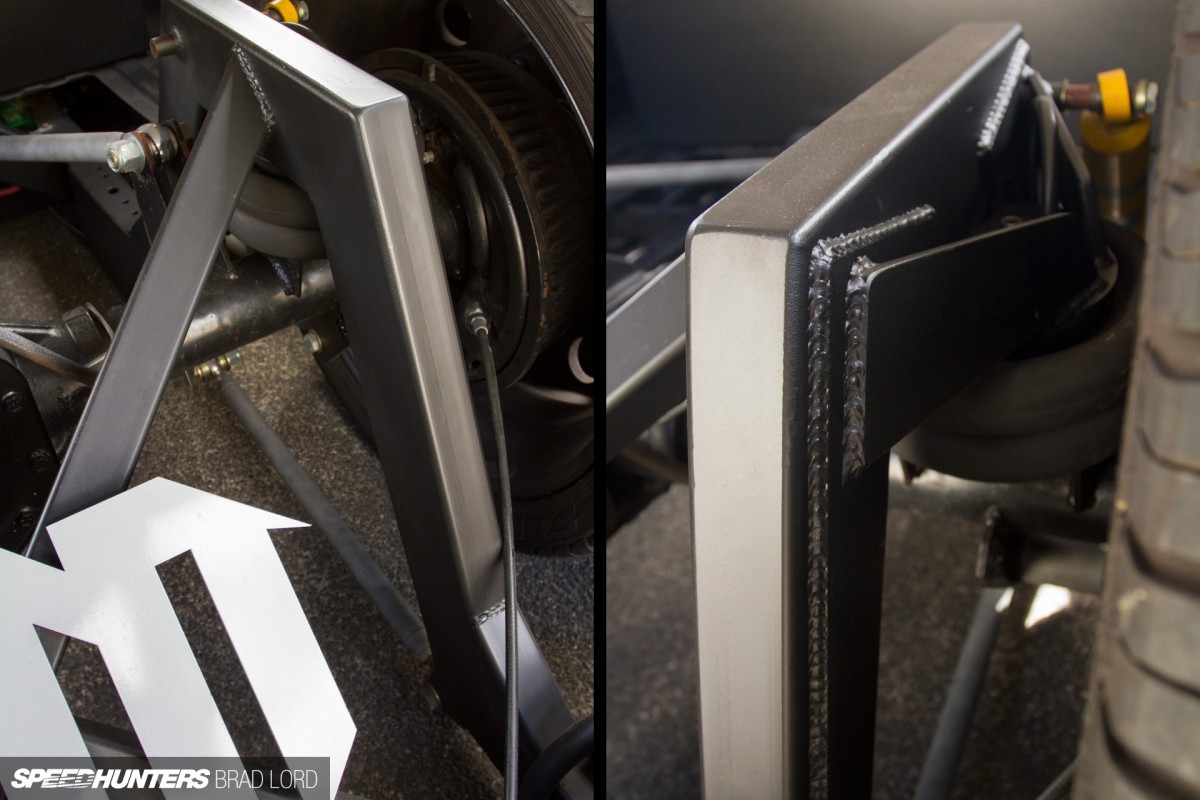 Because Mike had planned to use the truck to tow his 36-foot box trailer full of drift car awesome and the required spares and consumables to run a full weekend event, everything was engineered with an industrial mindset. The huge C-notches for example, are not only constructed from heavy gauge steel, but they've been reinforced with extra plating and rose-jointed lower bars for extra strength.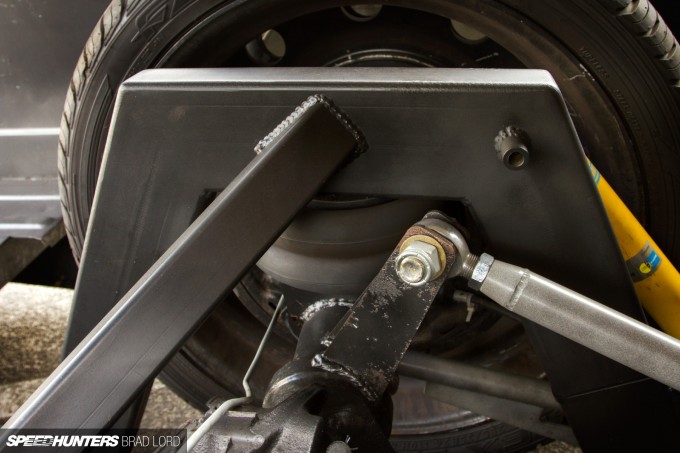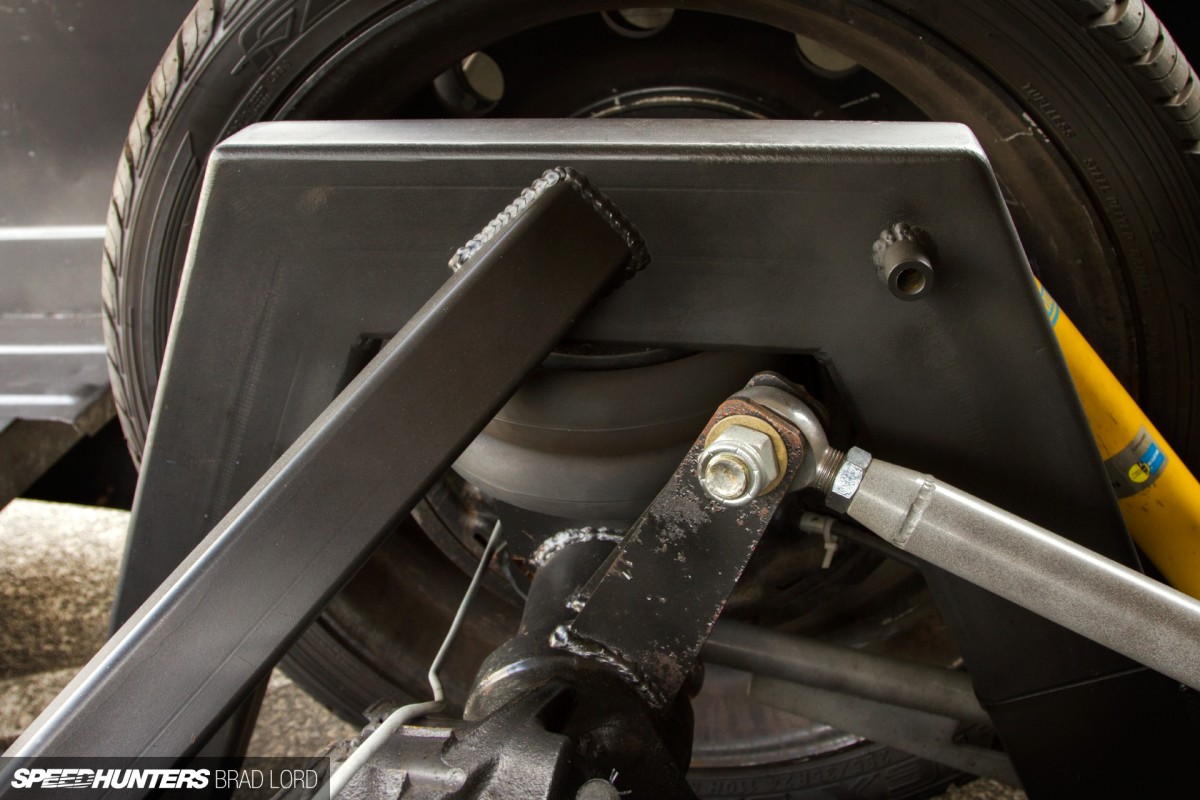 Of course, given how far he'd be driving, the C30 needed to handle well too, hence the use of quality gear throughout. The air ride itself is based on a custom The Drop Shop setup featuring AccuAir's e-Level controller system, three tanks providing 17 gallons or air, a heavy-duty Oasis air pump, 1/2-inch valves and lines and Slam Specialties SS-8 bags, plus Bilstein shock absorbers.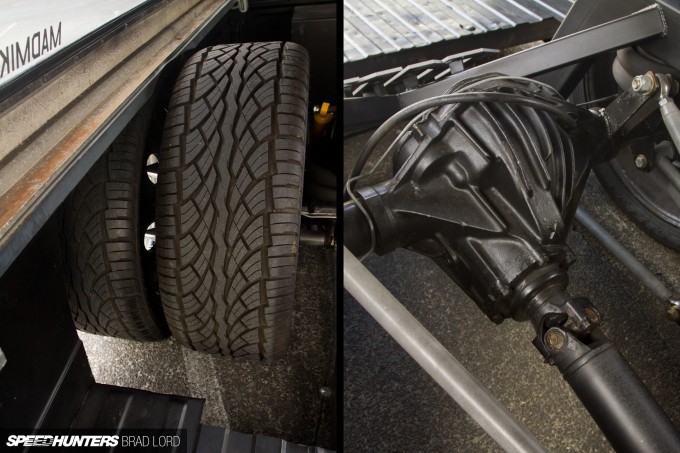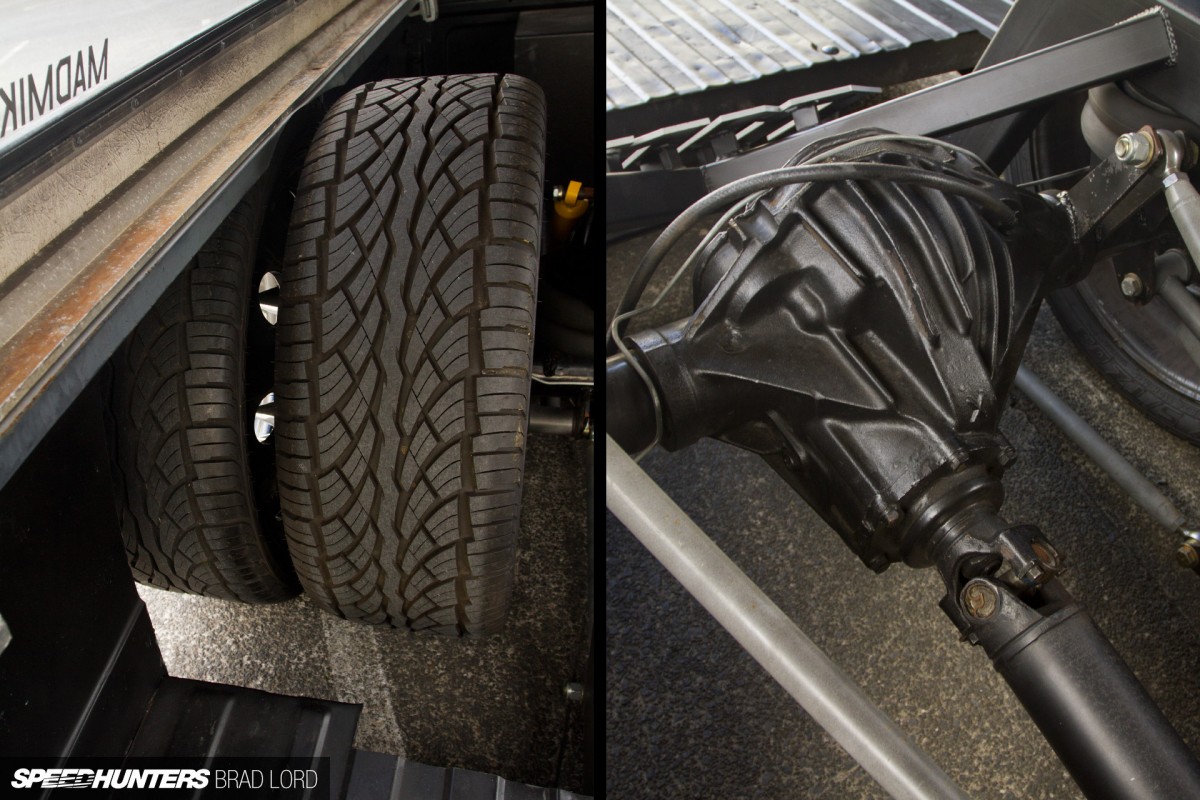 Amidst it all, the C30 still makes use of its factory rear end, though six inches needed to be chopped out of each side so the wider-than-stock wheels and tyre combination could be contained under the over-fenders. It's a tight fit on the inside too, with some subtle metal refashioning required to allow at least a few millimeters clearance when the bodywork is sitting on the deck.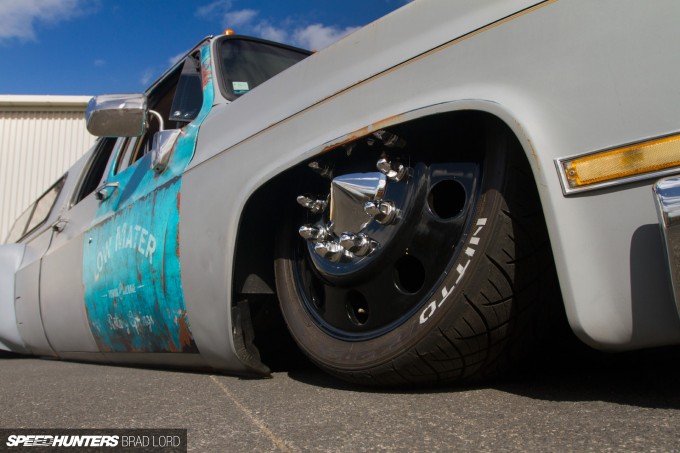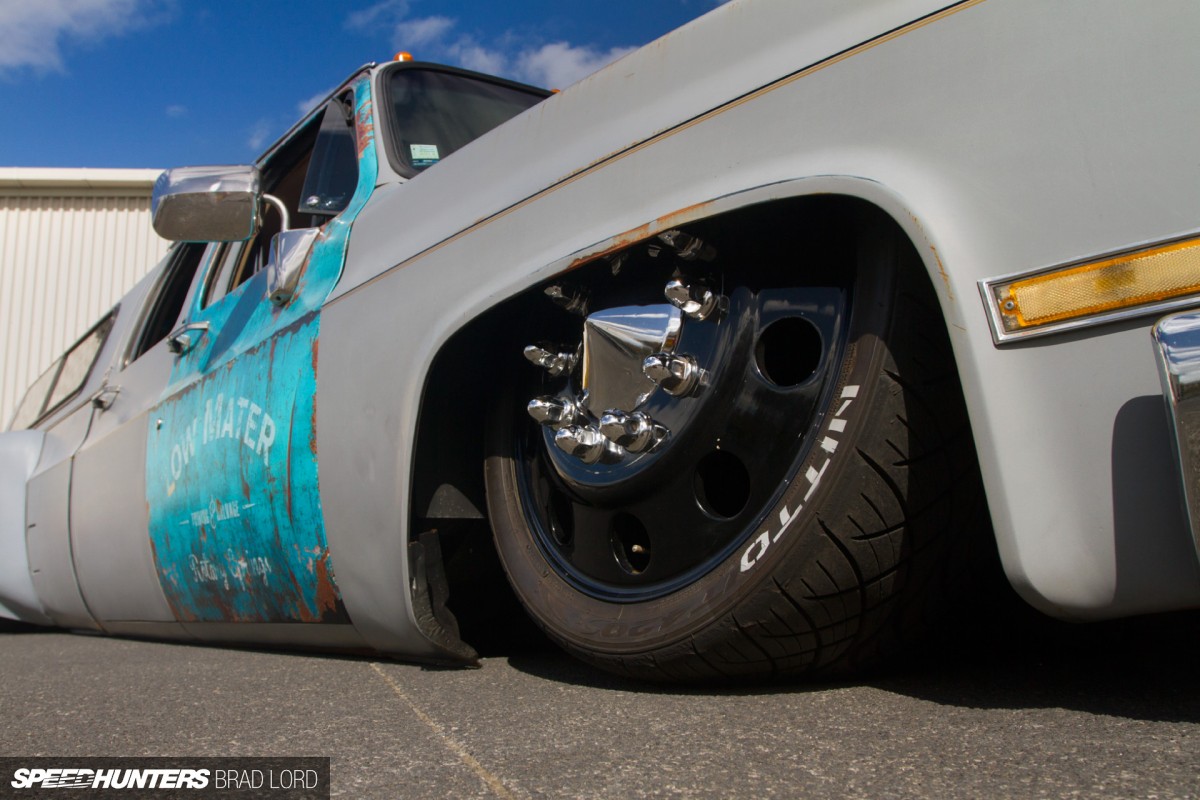 The Alcoa semi-wheels are a definite talking point and it's mostly thanks to their 24-inch diameters, of which half will pretty much disappear under the box over-fenders at the push of a button. Like all similarly-sized Alcoas used in this less conventional way, they actually started out 24.5 inches tall as the truck tyre standard, but for the Dodge SRT666 build he retained them from, Tennessee Wheel & Tire machined quarter of an inch off the bead all the way around to reduce the diameter and allow low profile Nitto NT-420 performance tyres to be fitted. For the C30, adapter plates were required for the ten-stud Kenworth/Peterbuilt pattern to mate up the Chevy's eight-stud hubs, and the rear outer wheels have been flipped for some good old-fashioned dish.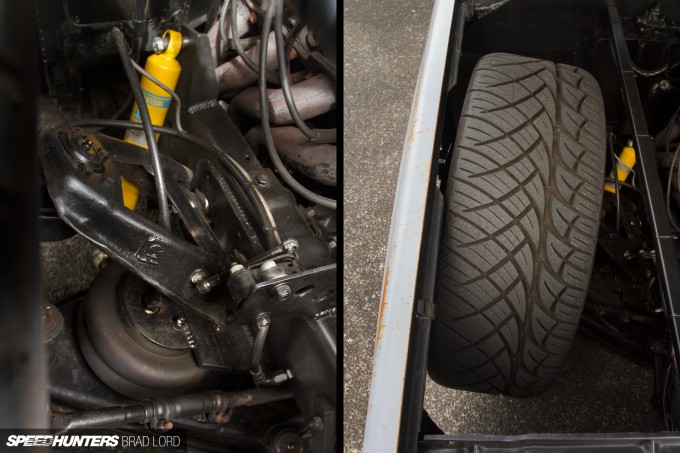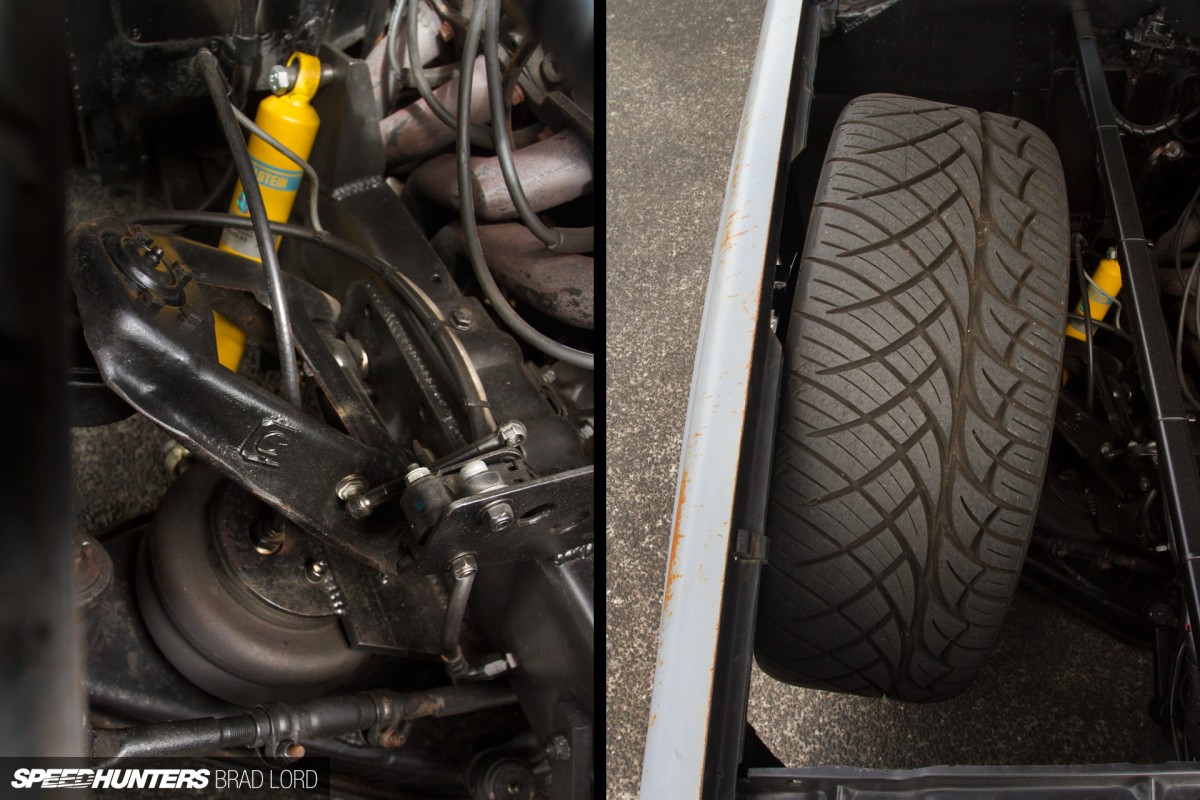 The front end has undergone some serious modifications at The Drop Shop too, with custom Z-notches and new mounts to reposition the engine so the truck can drop without crushing the sump. Of course, that meant that the transmission need to be lifted as well, which in turn necessitated a custom raised tunnel through into the cabin.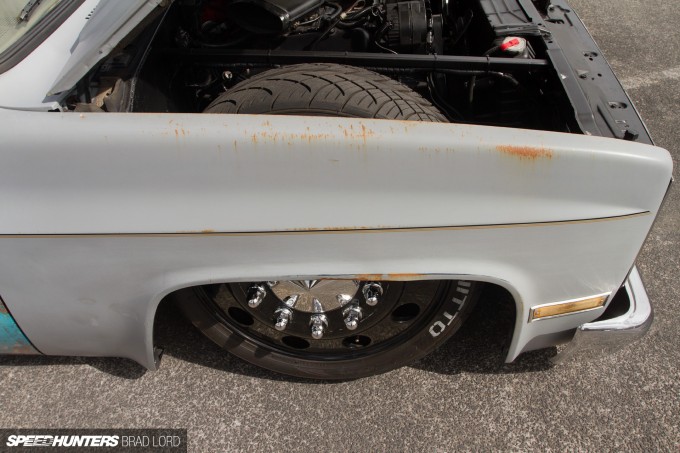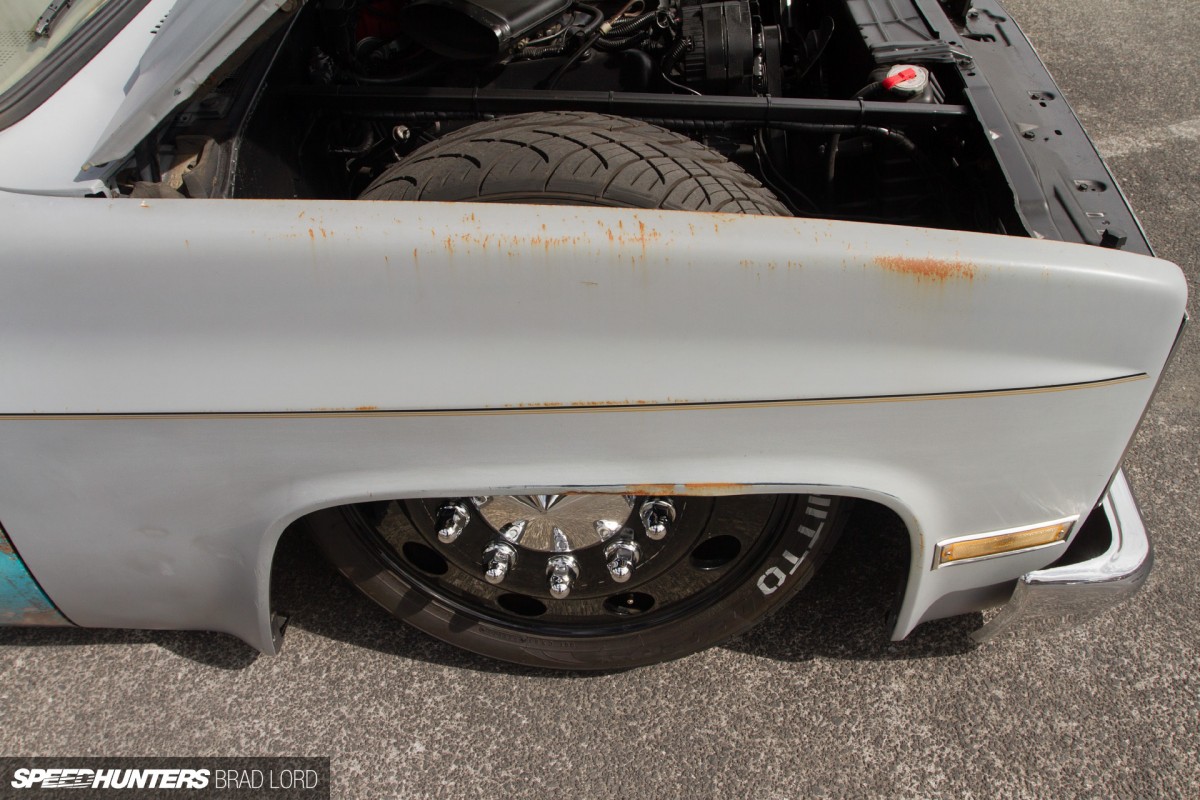 Like the rear, there's only a very small amount of clearance with the 24s, which is why, for a touch more function's sake, Mike has another pair of YHI 22-inch semi-truck alloy wheels (re-profiled from 22.5s by Arrow Wheels NZ) running low profile Nitto tyres that he can swap over when a long road trip beckons. And yes the bonnet does shut – but only just!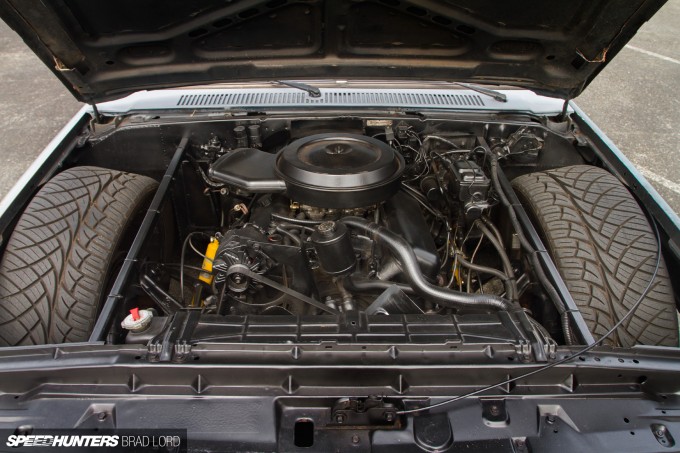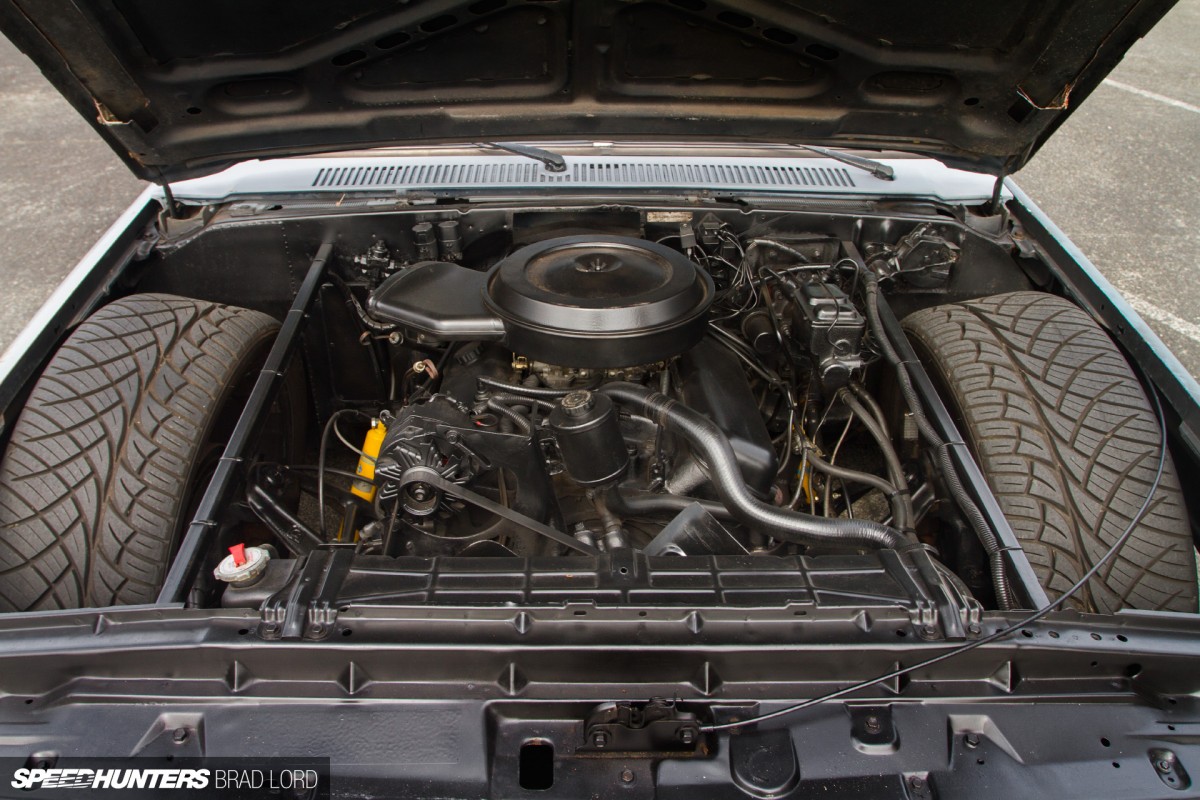 Before we do that though, it's worth talking quickly about the engine, because that's not stock fitment either. Where a 6.2-litre diesel motor once sat, a Chevy 454ci big block installed stateside sometime in the C30's former life now takes up residence. If Mike has his way, it'll eventually be replaced with a Cummins turbo oil burner, but in the meantime it fits the bill rather nicely. The 7.4-litre V8 definitely sounds the part, thanks to a pair of performance headers and a custom exhaust with Flowmaster 40 Series race mufflers that Mike fitted. His upgrade also included an Edelbrock Performer intake manifold and matching four-barrel carburettor, along with an external Holley fuel pump and MSD ignition components.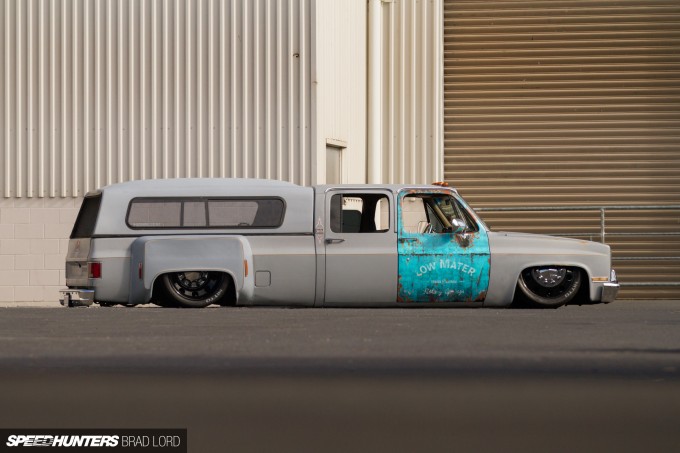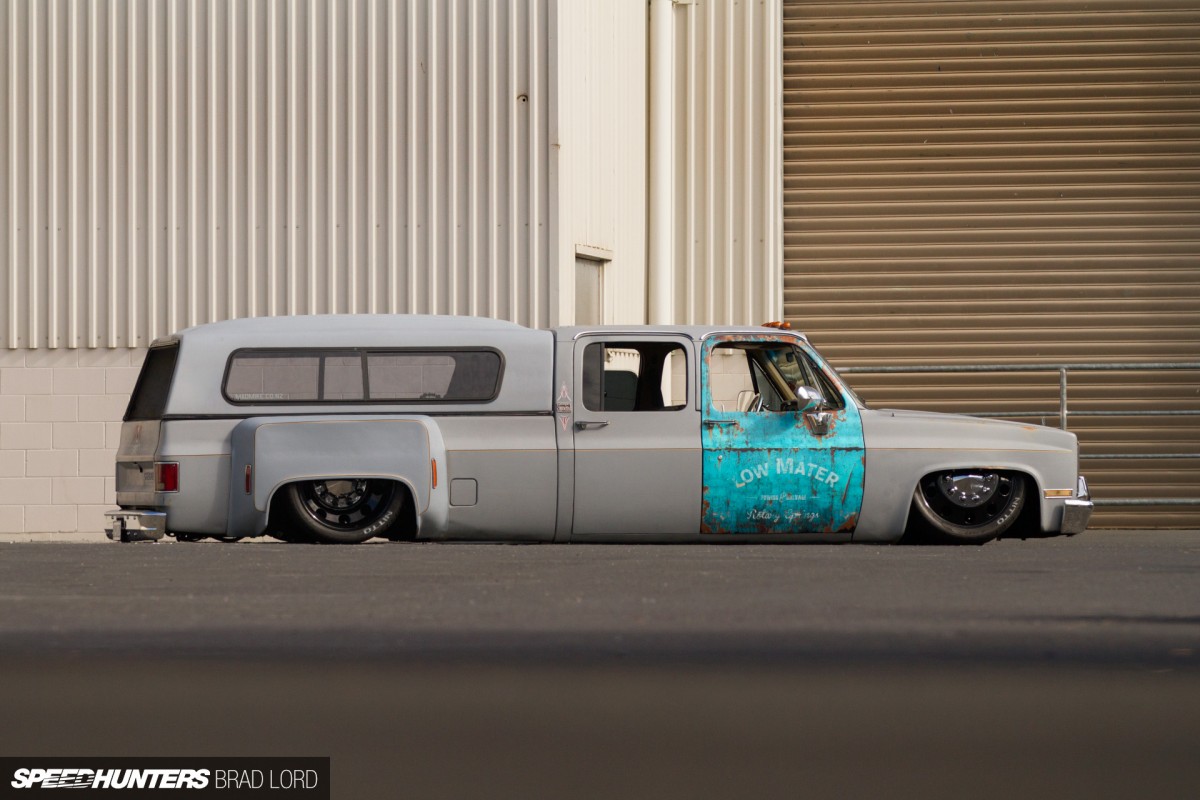 Engineering aside, for Mike this build has always been about creating maximum impact. The C30's physical size and its ground-scraping stance plays a big part of course, but in many ways it's the little details that have had some of the biggest effect. Take the lower sill-to-floor pinch line for example, whereby folding it inwards has essentially provided another inch of body drop. But that's just the start…
The ultimate cruiser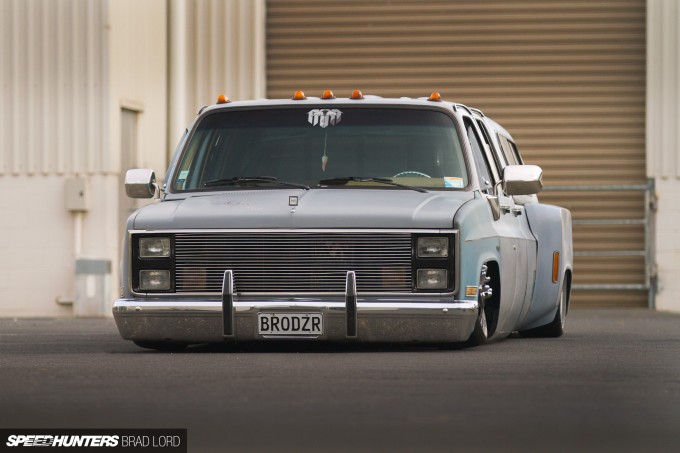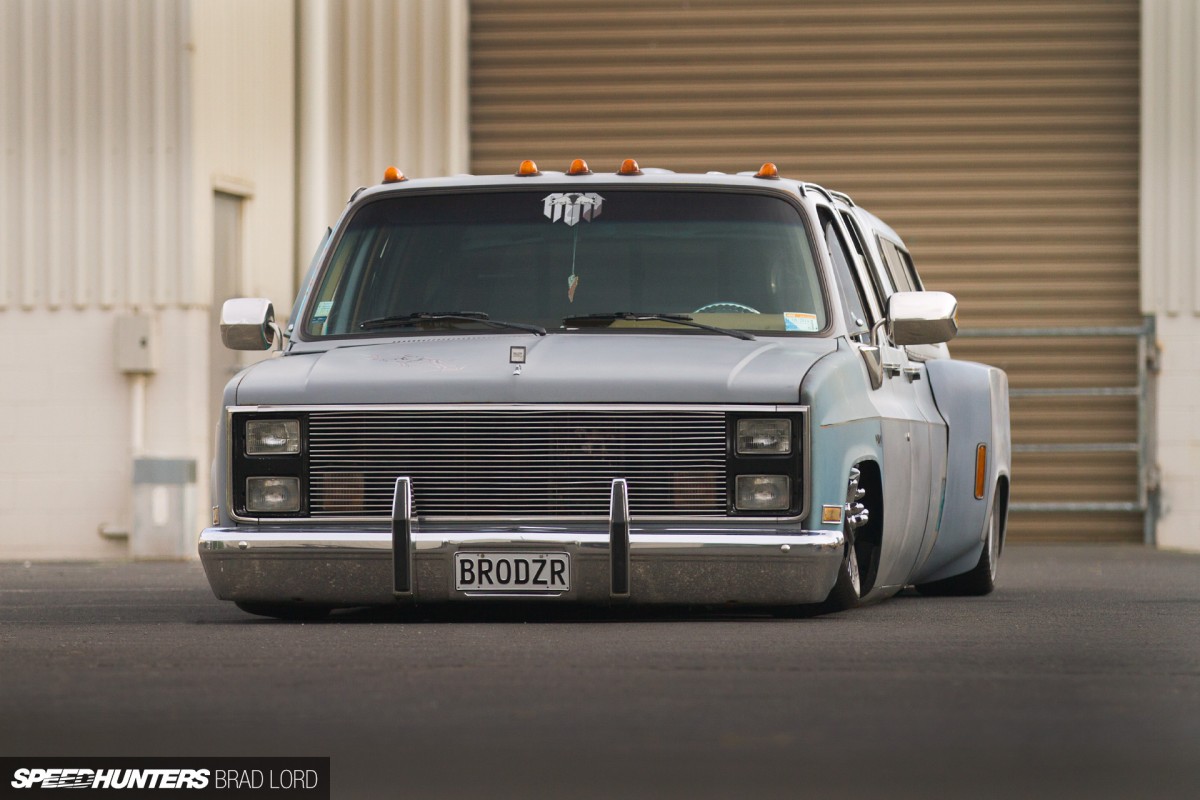 When Mike bought the truck it already had the Phantom grille fitted, but instead of leaving it to run edge-to-edge as is it was designed to be, he trimmed it back on both sides and sunk it flush with the headlight mounts. Then there's the front bumper, which was taken from GMC's lesser-grader C30 variant, the Sierra, but fits perfectly here with its factory nudge bars.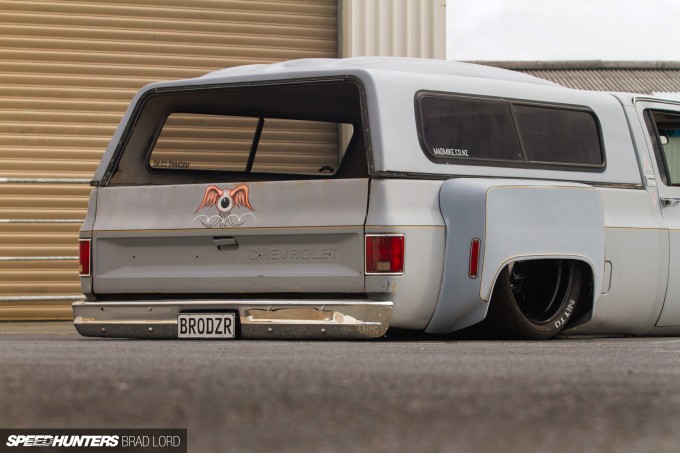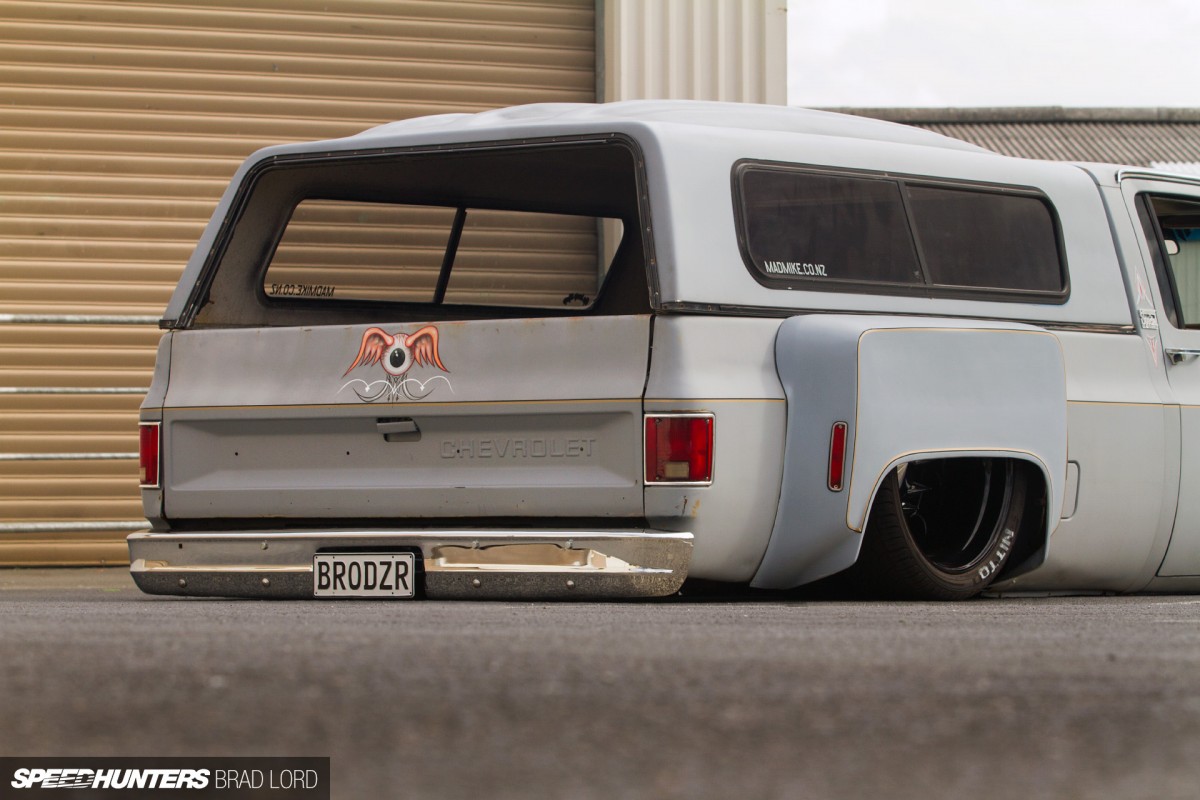 Out the back is an aftermarket OEM C10 replica from Advanced Four Wheel Drive (a local American truck dismantler) that sits effortlessly in line with the underside, unlike the lowness-hampering original C30 bumper it replaced. From this angle you also get a good look at the dually's factory fibreglass box over-fenders, which Mike cut and extended upwards to allow extra room for the big wheels, then had SPI –the company responsible for a steady supply of bumpers, guards and skirts for his drift cars – smooth them out.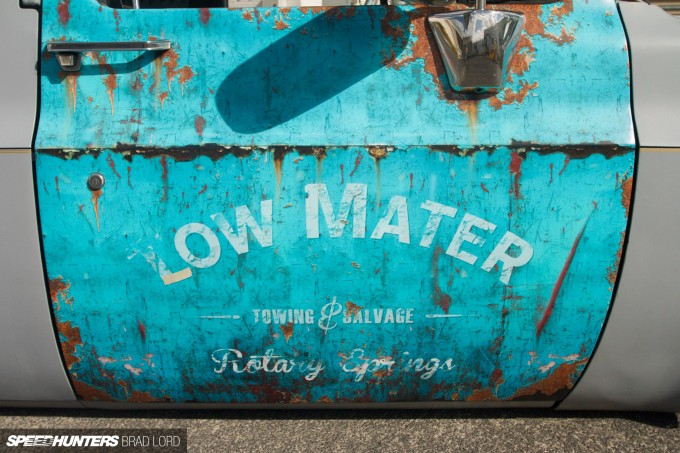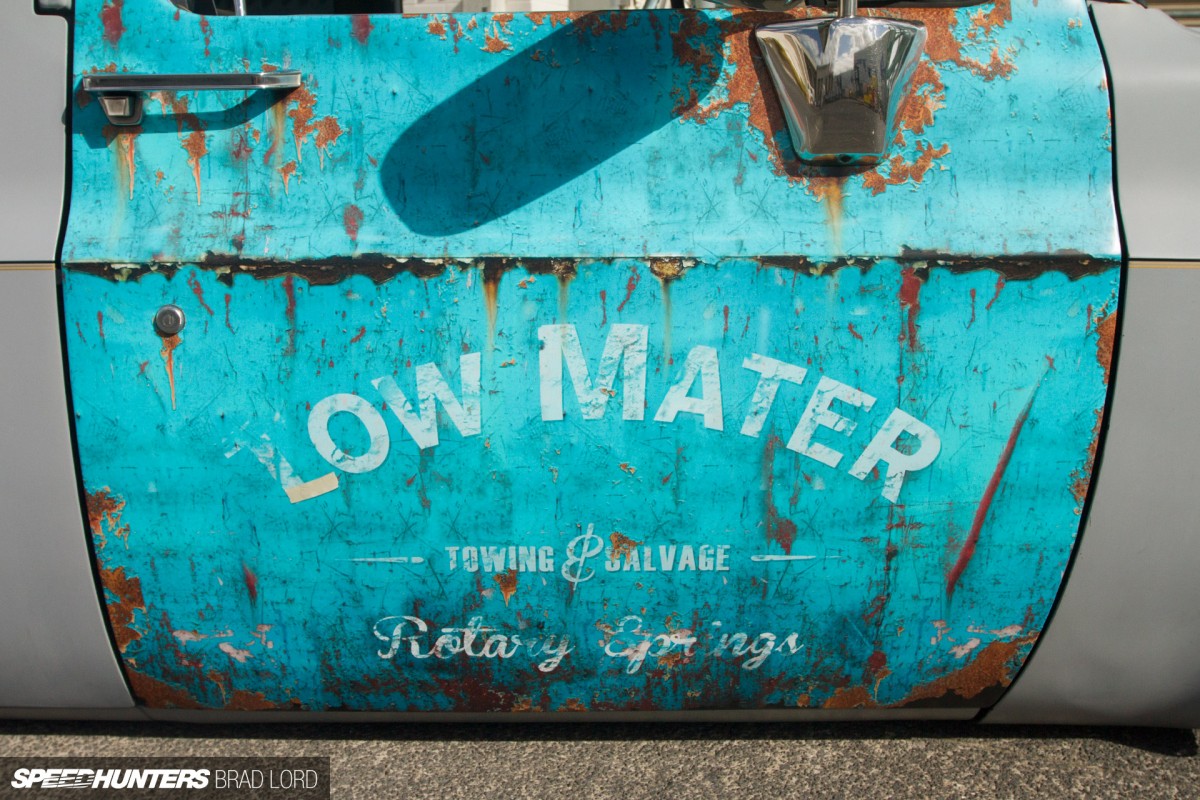 The coolest detail in my mind though is the custom designed and printed vinyl wrap for the driver's door. Mike and Toni's now six-year old son Lincoln can actually be credited with coming up with the Low Mater slogan – a rather fitting word play on his favourite character from Disney Pixar's Cars franchise – but Mike finished it off with the Rotary Springs insignia and some perfectly positioned rust detailing. It's very convincing!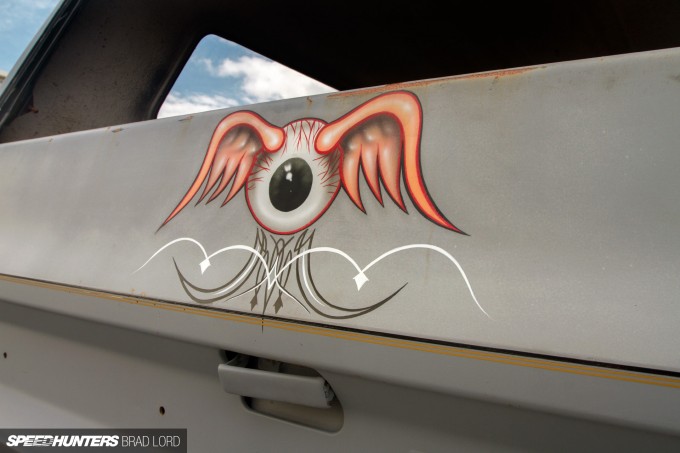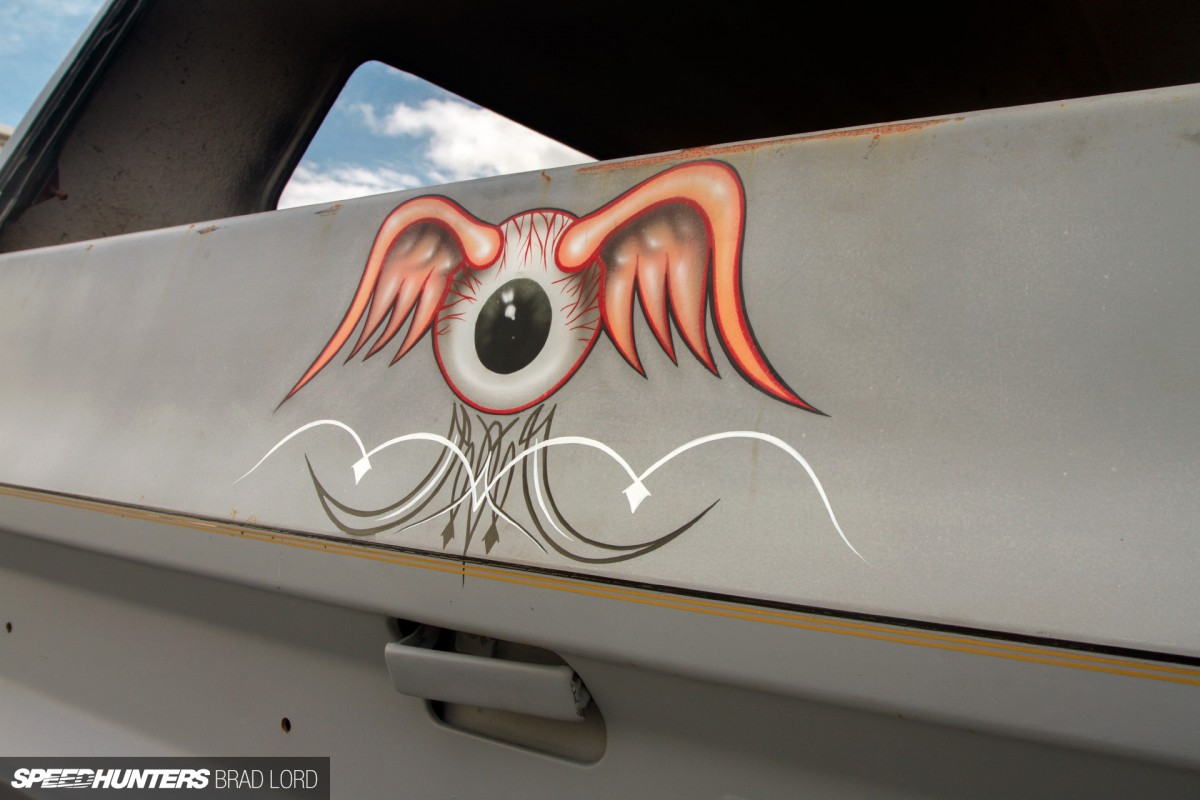 It's also neat that some of the original custom touches that came on the truck have been retained and mixed in with Mike's own handiwork. Like the pinstripe work that features all around the C30's body, culminating in a Von Dutch-inspired Flying Eyeball on the fold-down rear door. Various badges, chosen for period character rather than correctness, can be found all over the C30 too thanks again to Advanced Four Wheel Equipment.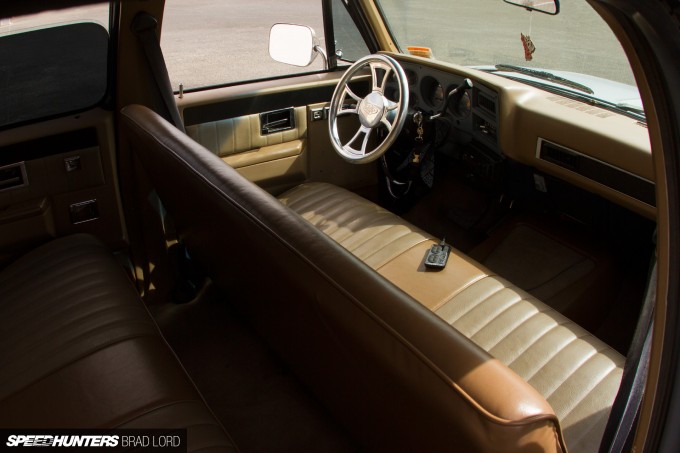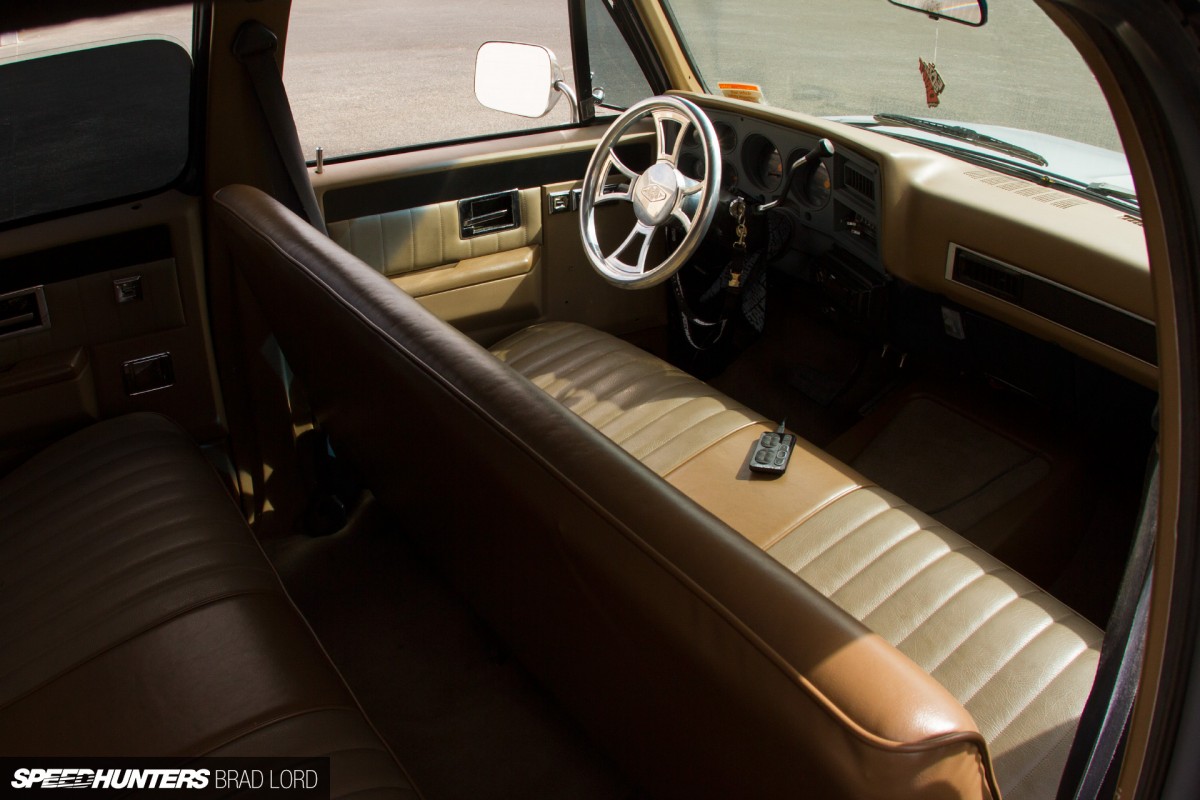 When an interior comes out of the factory this cool, there's little work to be done and inside, Mike's kept things clean, simple and totally in keeping with the truck's age.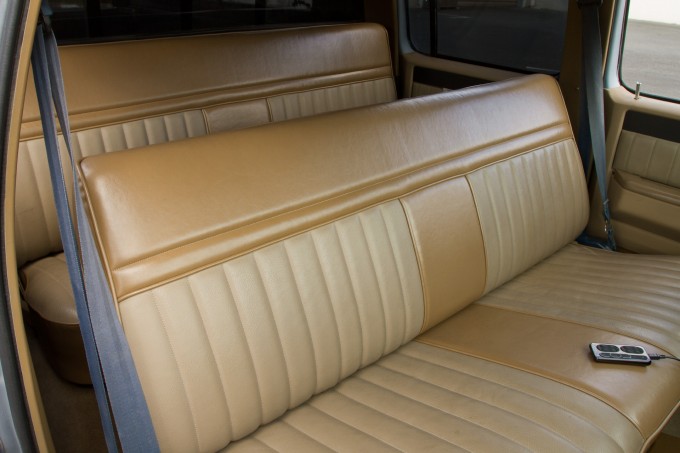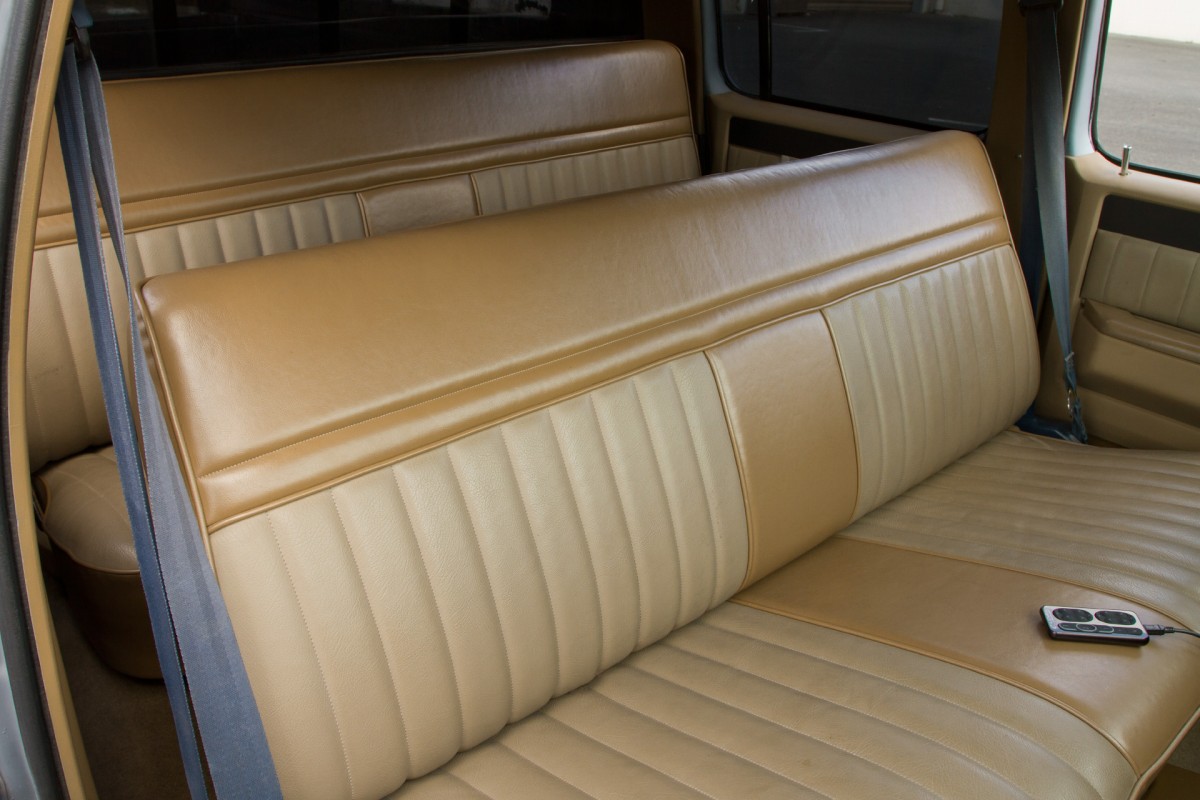 The C30's Custom Deluxe grade afforded the truck such luxuries as electric windows and double-row bench seats wrapped in acres of restored tan-coloured vinyl. It's amazing how something so wrong, can be so right.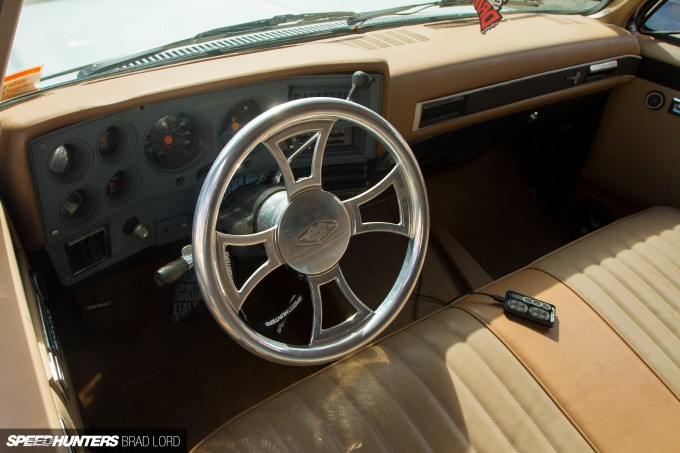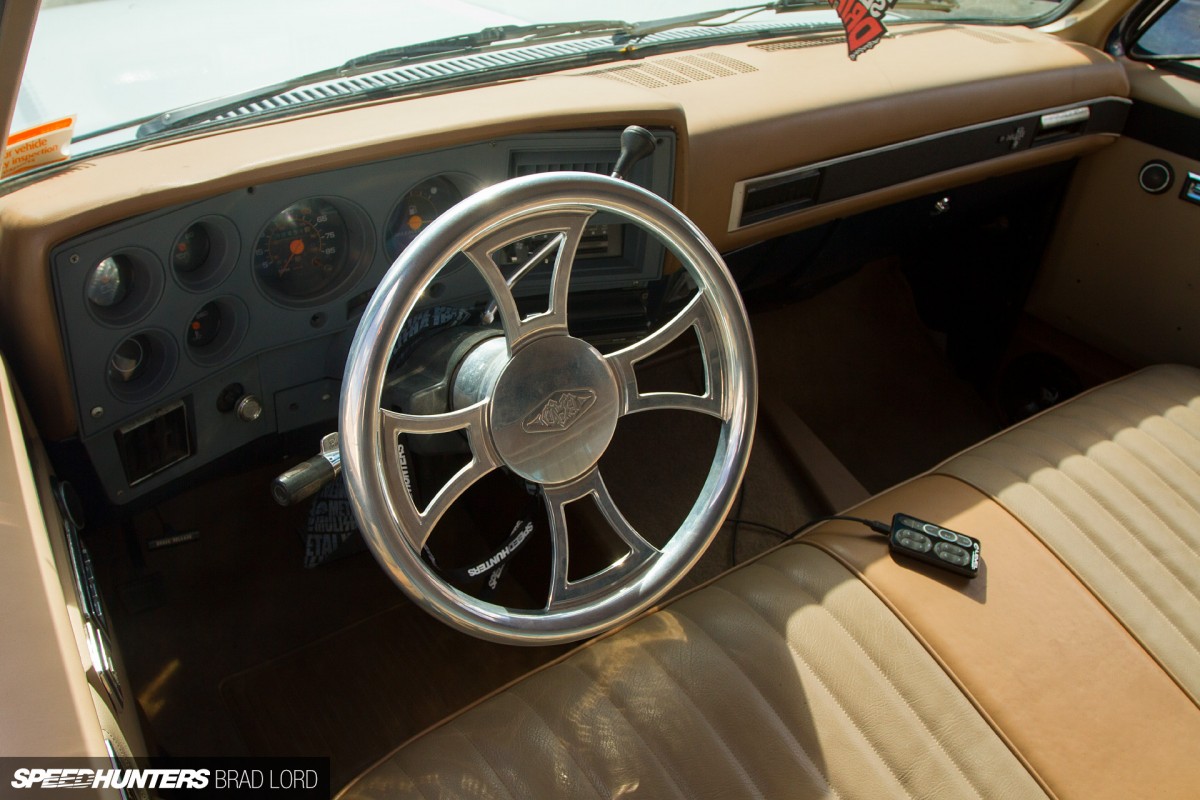 There are a few aftermarket touches though, like the Billet Accessories Direct (aka BAD) Maltese II billet steering wheel and the AccuAir e-Level controller. Look closely and you can see the aforementioned raised transmission tunnel that's been made less obvious with new custom-fitted carpet.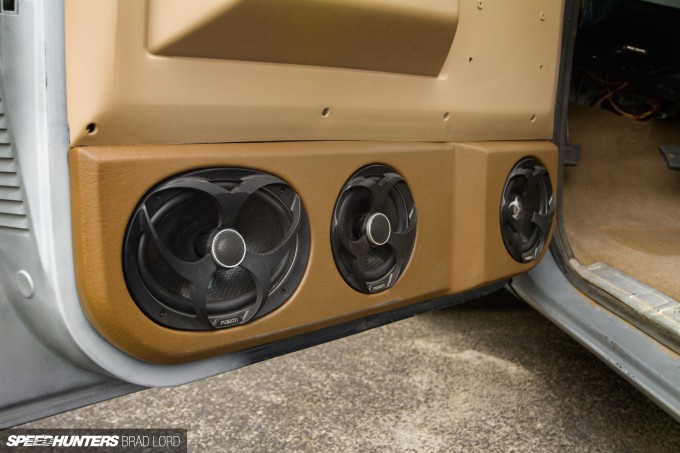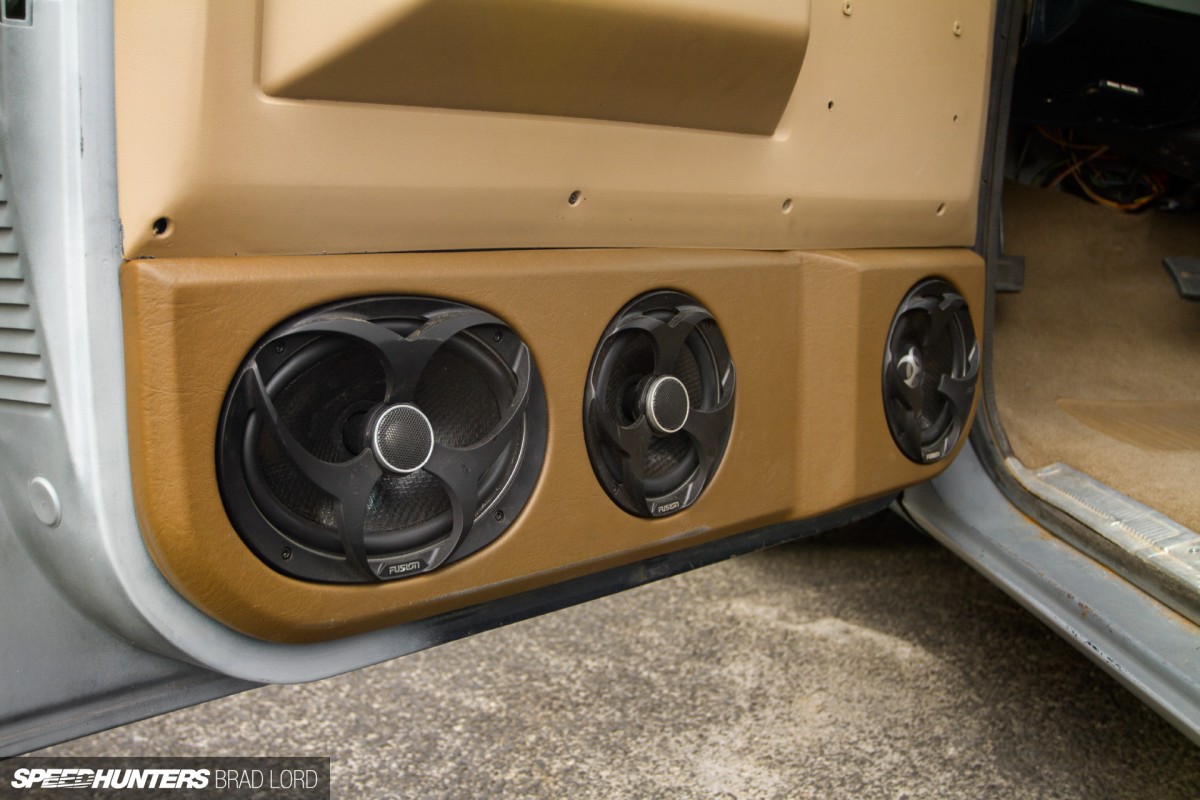 The highlight of the interior might just be the sound system though. Mike's long time sponsor and New Zealand-born car audio heavyweight, Fusion Electronics, came to the party, supplying everything he needed,  from a Bluetooth/CD source unit and separate subwoofer level control module, through to four 2400W Performance series four-channel amplifiers, three DA Series 2250W monoblock amplifiers and a variety of multi-way and component speakers.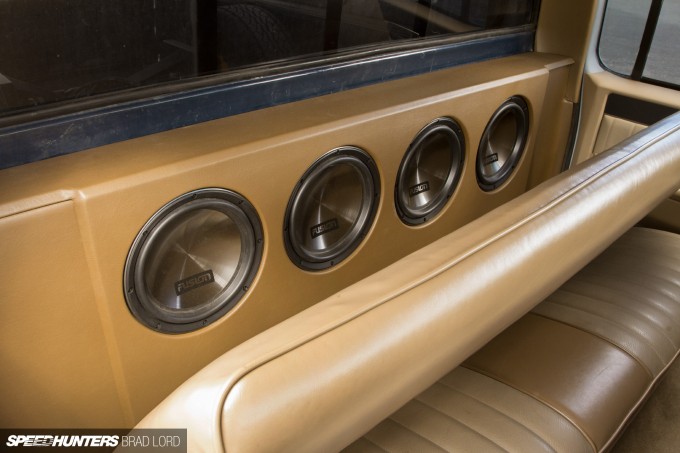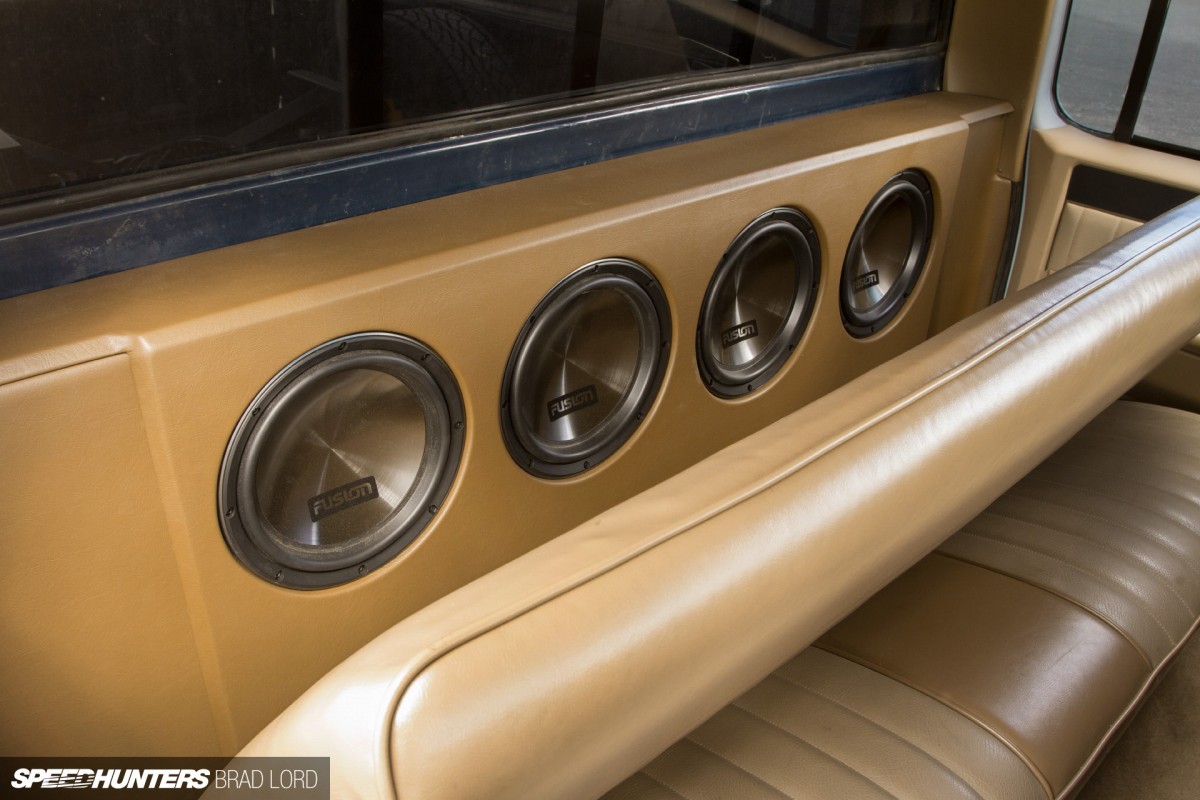 Also included are four 10-inch Fusion Performance subwoofers installed in a custom dual-chamber fibreglass box neatly fitted behind the rear bench. Mike's good friend Ivan took care of the entire installation, following a brief that called for a subtle yet intense setup that fitted in with the overall vibe of the truck rather than detracting from it. You could say that he pretty much nailed it…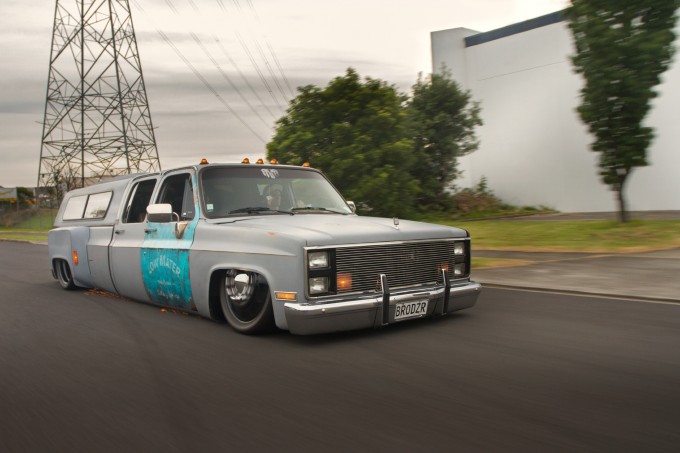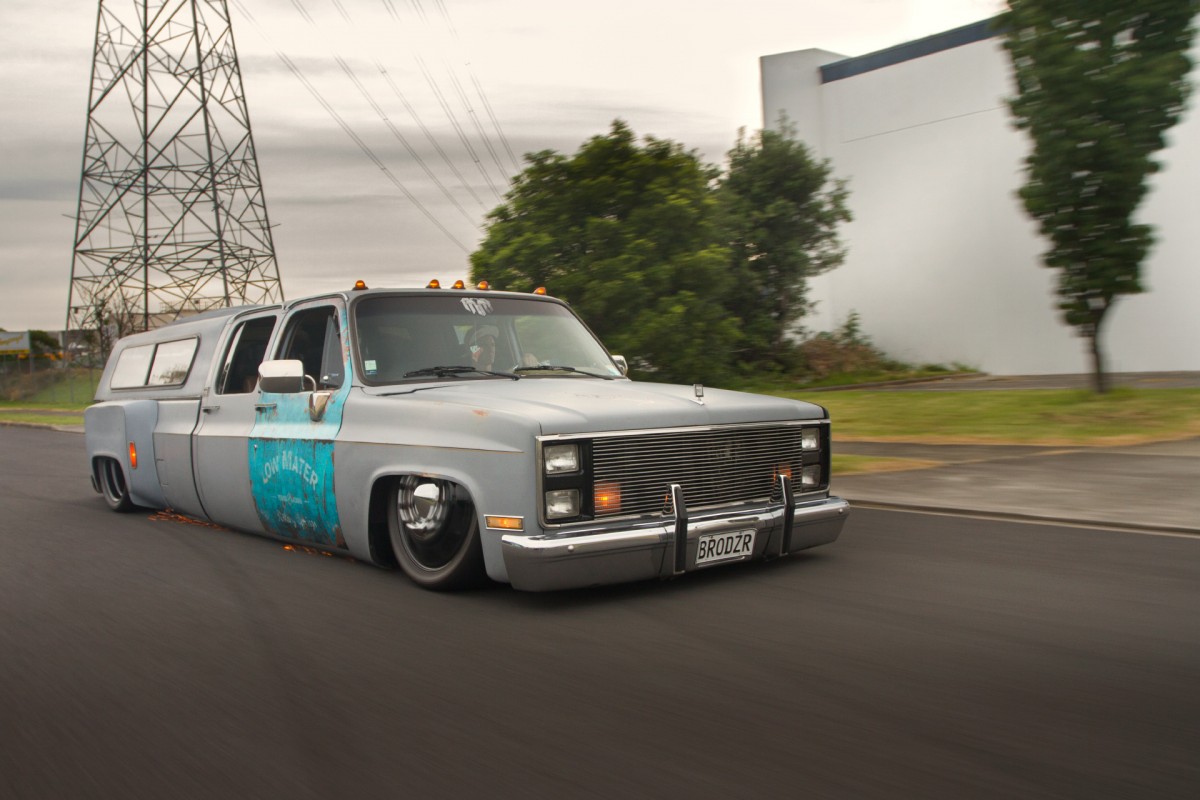 Although Mike was still waiting for BRODZR's certification plate to be delivered on the day of our shoot, I wasn't willing to wrap things up until we at least took one lap around the block so I could see it rolling low. The sparks? They were an added bonus…
Typically of Mike though, this build is only just wrapping up and he's already well on the way to planning its 'Gen 2′ build, which essentially means more crazy things in store for the C30 in years to come. If this is the starting point, I really can't wait to see where this very cool project goes. One thing's for sure though – lower definitely isn't an option!
Brad Lord
brad@speedhunters.com
1983 Chevrolet C30 Dually
Engine
Chevrolet 454ci big block V8, Edelbrock intake manifold, Edelbrock 4-barrel carburettor, Holley Blue external fuel pump, performance headers, custom exhaust with Flowmaster 40 Series race mufflers, MSD ignition, MSD leads
Driveline
Column-shift automatic, rear-wheel drive
Suspension/Brakes
Custom stock floor body drop to rocker panels and air ride by The Drop Shop, custom Z-notch front clip, custom rear C-notch, four-link, AccuAir e-Level controller, Slam Specialities SS-8 air bags, 3x air tanks, 1/2″ valves and lines, Oasis air pump, SMC filters, Bilstein shock absorbers, tubbed fire wall, raised transmission tunnel, factory disc/drum brakes
Wheels/Tyres
Modified 24.5×10.5-inch Alcoa wheels (x6), Nitto NT-420 tyres
Exterior
Factory C30 body, GMC Sierra front bumper, Advanced Four Wheel Equipment C10 rear bumper, SPI custom rear wheel overfenders, fibreglass canopy, modified billet Phantom grille, primer grey paint, custom Low Mater door wrap, various badges/emblems from Advanced Four Wheel Equipment, custom airbrushing
Interior
Factory C30 'Custom Deluxe' trim, double bench seats, Fusion CA-CD800 A2DP Bluetooth CD source unit, Fusion remote bass controller, 4x 2400W Fusion Performance 4-channel amplifiers, 2x 2250W Fusion DA monoblock amplifiers, 4x 10-inch Fusion Performance subwoofers in custom dual-chamber fibreglass box, 4x Fusion Powerplant 6×9-inch 2-way speakers, 4x Fusion Powerplant 6.5-inch component speakers with tweeters, 4x Fusion Powerplant 6.5-inch 2-way speakers
More Mad Mike related stories on Speedhunters
More truck stories on Speedhunters